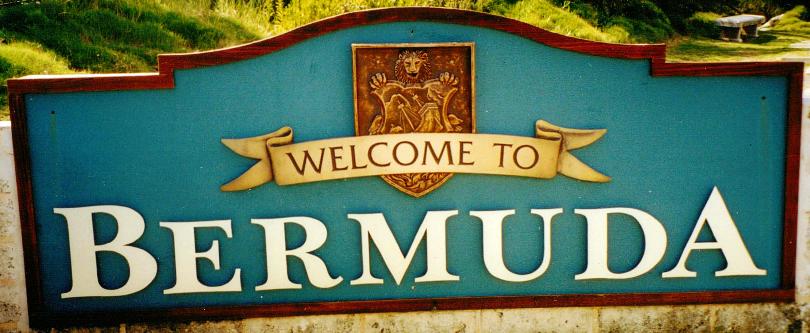 11125+ web files in a constantly updated Gazetteer on Bermuda's accommodation, activities, airlines, apartments, areas, art, artists, attractions, airport, aviation pioneers, banks, banking, beaches, Bermuda Status and citizenship, books and publications, British Army, businesses, calypso, Canadian military, causeway, churches, city of Hamilton, commerce, community, cruise ships, culture, cuisine, customs, Devonshire Parish, disability accessibility, districts, Dockyard, economy, education, employers, employment, entertainment, environment, executorships and estates, fauna, ferries, flora, food, forts, gardens, geography, getting around, golf, government, guest houses, history, Hamilton Parish, homes and housing, hotels, internet access, islands, laws and legal system, local groups and organizations, location, media, motor vehicle options, music, municipalities, Paget Parish, parishes, parks, Pembroke Parish, politics, postage stamps, public holidays, public transport, railway trail, religions, Royal Navy, Sandy's Parish, St. David's, St. George's Parish, shopping, Smith's Parish, Somerset, Southampton Parish, Spanish Point, Spittal Pond, sports, stores, telecommunications, traditions, time zone, town of St. George, United States armed forces, tourism, vacation planning, villages, vital statistics, water sports, weather, Warwick Parish, wildlife, work permits, etc. For tourists, business visitors, employers, employees, newcomers, researchers, retirees, scholars.

Bermuda's Customs Duty-Free allowances for returning residents and visitors
How they compare with those in USA, Canada and UK

By Keith Archibald Forbes (see About Us) at e-mail exclusively for Bermuda Online
To refer to this web file, please use "bermuda-online.org/Bermudadutyfree.htm" as your Subject.
Bermuda - Duty Free Allowances for Returning Bermudians and residents
Latest parts of this controversy
See http://www.royalgazette.com/article/20120131/BUSINESS03/701319936/-1
See http://www.royalgazette.com/article/20120126/BUSINESS03/701269964.
Earlier
See http://www.royalgazette.com/article/20111129/COMMENT01/711299937/0
See http://www.royalgazette.com/article/20111128/NEWS01/711289931
See: http://www.royalgazette.com/article/20111126/NEWS01/711269976
See http://www.royalgazette.com/article/20111126/NEWS01/711269974
See http://www.royalgazette.com/article/20111103/NEWS01/711039940/0
In February 2012, the Bermuda Government rescinded the measures imposed in September 2011 (see below) but raised other duties. As a result, returning residents once again have the pre-September 2011 per person allowance of $200 (still very stingy by international standards (see below. Over and above the duty-free concessions applicable only to returning residents there is now a standard 25 percent duty rate charged on all goods imported for personal use. The Islandís courier companies hit out at the move when it was first announced in the Budget statement, but the Bermuda Chamber of Commerce welcomed the move. Prior to the new 25% duty rate, there were various duty rates payable on items imported from abroad such as clothing, shoes, cameras and vitamins. The rate for clothing was 6.5 percent, shoes ten percent, cameras 8.5 percent and vitamins 15 percent. Other items such as televisions, radios and car parts were 33.5 percent. There are certain exemptions to the 25 percent standard rate. There will be no duty, for example, charged on classroom stationary, sports equipment and computer equipment used in schools.
In September 2011 Bermuda's Retailers - but not Bermuda's consumers - welcomed Government's decision to increase the rate of customs duty on declared goods bought overseas by 10 percentage points. The new measures (Customs Tariff Amendment (No 3) Act 2011 - see the Bermuda Government's Bermuda Laws website at http://www.bermudalaws.bm) introduced by Premier and Finance Minister Paula Cox are now in place, approved in November 2011 by a majority of Bermuda's Members of Parliament. Duty rates on goods declared at the airport by returning residents rose from 25 percent to 35 percent from November 4, 2011 with the former $100 per person allowance restricted to $100 per household. In past years, Bermuda consumers have suffered significant reductions in this duty-free allowance, from $400 per person in the 1990s to $200 per person to $100 per person - and now $100 not per person but per household or family. Significantly, Bermuda is rated by the World Bank as the world's wealthiest country per capita.
But instead of discouraging Bermuda-resident travelers from shopping in Boston or New York mostly, angry locals have said they will not take them through the airport. Instead, they will mail home their purchases or send them by air freight. An additional cause of anger is the fact that while individual residents returning from abroad now have to pay the new rates of duty, couriers - shipping and airfreight firms - don't incur the new tariff, and are unlikely to be similarly affected. Intended mostly as a way to increase government revenue specifically from travelers returning home, only secondarily to help local retailers hurt by substantially lower prices abroad, it's instead likely to lower government revenue. Why? Because travelers will will now either expect the store from where they buy the goods to ship them home despite any shipping cost or will ask a courier/airfreight/shipping service to do so. It is suggested that Bermuda-bound travelers now ask their stores in Boston, New York or wherever if they can arrange shipment and if so with whom, such as DHL or Fedex or UPS, which are not among the Bermudian-owned airfreight/courier/shipping services that supported the new government duties. Residents get around the problem by getting US addresses though local companies such as ZipX and Mailboxes Unlimitedís US Express package forwarding services.
Most US online retailers refuse to ship to Bermuda, including Old Navy (which does ship to some Caribbean islands) and Walmart. Most do not like to ship outside the US because of the risk and hassle of international shipping, plus each non- US (those outside the USVI) jurisdiction has different customs requirements, invoices, declarations, duty issues, forms/waivers, clearing/power of attorney issues, bond posting requirements etc.
There was a time when tourists to Bermuda delighted in the bargains they found on Front St. returning back to the USA, Canada, etc. with cashmere sweaters, Liberty scarves, Harris tweeds, perfumes along with china, glassware, cameras and jewellery. Bermuda advertised itself as a place where goods were cheaper than in the USA and elsewhere and, as a further incentive to shop in Bermuda, there was no sales tax. What has now changed to put the shoe on the other foot? When Bermudians do go abroad just what do they bring back with their meager customs duty-free allowances that has the potential to harm local firms?
In contrast to the above, here are the hugely more generous figures applicable in the far-less-wealthy USA, Canada and UK, with their allowances having recently increased significantly.
United States of America - Duty Free Allowances for Returning American citizens and residents
Entitled to a per-person duty-free exemption for newly purchased goods up to the value of $800 if the goods accompany them when they arrive back in the U.S.
Alcohol - Alcoholic Beverages One liter (33.8 fl. oz.) of alcoholic beverages may be included in your exemption if: You are 21 years old. It is for your own use or as a gift. It does not violate the laws of the state in which you arrive.
Gifts - A non-resident may bring gifts totaling $100 in value to the U.S. duty free. Any gift items over that amount will be dutiable at the same rates as gifts exceeding $800 for each returning resident.
Tobacco. Permitted to bring 100 cigars or 200 cigarettes (one carton) into the US duty free.
Goods in excess of $800 that accompany them are dutiable at a flat rate of 3 percent for the next $1000 in value, goods that are not covered by the personal exemption or flat rate of duty (anything over $1800) are assessed duty in accordance with the item's Harmonized Tariff Schedule classification
Canada - Duty Free Allowances for Returning Canadian citizens and residents
Individuals staying longer than forty eight hours can claim up to $400 CND per trip.
Tobacco. 200 Cigarettes and 50 Cigars Liquor - 40 oz. (1.14 Liters
People staying longer than 7 days or more can claim up to $750 CND per trip, but with the same limit as above on tobacco, cigarettes, cigars, liquor including wine.
You may also bring bona fide gifts worth up to Canadian $60 each for your friends in Canada without paying duty, provided these do not consist of tobacco or alcoholic beverages.
UK - Duty Free Allowances for Returning UK citizens and residents
The old per-person allowance was £145 pounds sterling. It improved to £300 in 2008 and since January 2009 has been £340. (About $520).
From 1 December 2008, UK residents travelling from outside of the European Union (EU) were able to bring back an increased amount of duty-free shopping, following the first changes to customs allowances in 15 years. The changes were brought in by the EU to cover all member states with the intention of making duty-free laws more in line with the needs of the traveling public. The changes to earlier restrictions saw the allowance for goods such as electrical products and souvenirs double from £145 to £300. Additional changes included those for the better to alcohol, electrical, fragrances, perfumes, souvenirs and tobacco products.


Last Updated: May 16, 2013.
Multi-national © 2013 by Bermuda Online. All Rights Reserved. Contact Editor/writer and webmaster.