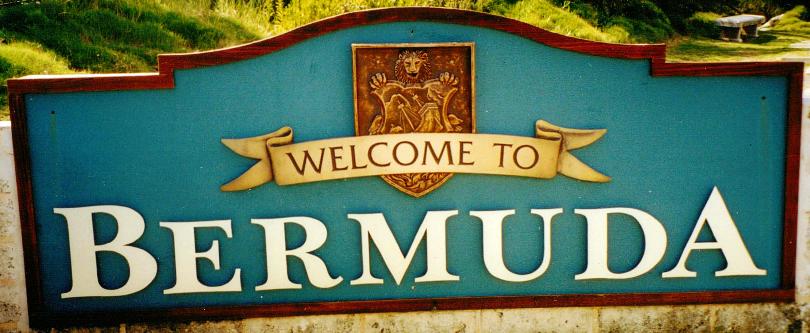 Click on graphic above to navigate the 165+ web files on this website, a regularly updated Gazetteer, an in-depth description of our island's internally self-governing British Overseas Territory 900 miles north of the Caribbean, 600 miles east of North Carolina, USA. With accommodation options, airlines, airport, actors, actresses, aviation, banks, beaches, Bermuda Dollar, Bermuda Government, Bermuda-incorporated businesses and companies including insurers and reinsurers, Bermudians, books and publications, bridges and causeway, charities, churches, citizenship by Status, City of Hamilton, commerce, communities, credit cards, cruise ships, cuisine, currency, disability accessibility, Devonshire Parish, districts, Dockyard, economy, education, employers, employment, environment, executorships, fauna, ferries, flora, former military bases, forts, gardens, geography, getting around, golf, guest houses, highways, history, historic properties, Hamilton, House of Assembly, housing, hotels, immigration, import duties, internet access, islands, laws, legal system and legislators, main roads, marriages, media, members of parliament, money, motor vehicles, municipalities, music and musicians, newcomers, newspaper, media, organizations, parks, parishes, Paget, Pembroke, performing artists, residents, pensions, political parties, postage stamps, public holidays, public transportation, railway trail, real estate, registries of aircraft and ships, religions, Royal Naval Dockyard, Sandys, senior citizens, Smith's, Somerset Village, Southampton, St. David's Island, St George's, Spanish Point, Spittal Pond, sports, taxes, telecommunications, time zone, traditions, tourism, Town of St. George, Tucker's Town, utilities, water sports, Warwick, weather, wildlife, work permits.

Bermuda's Customs Duty-Free allowances for returning residents and visitors
How they compare with those in USA, Canada and UK

By Keith Archibald Forbes (see About Us).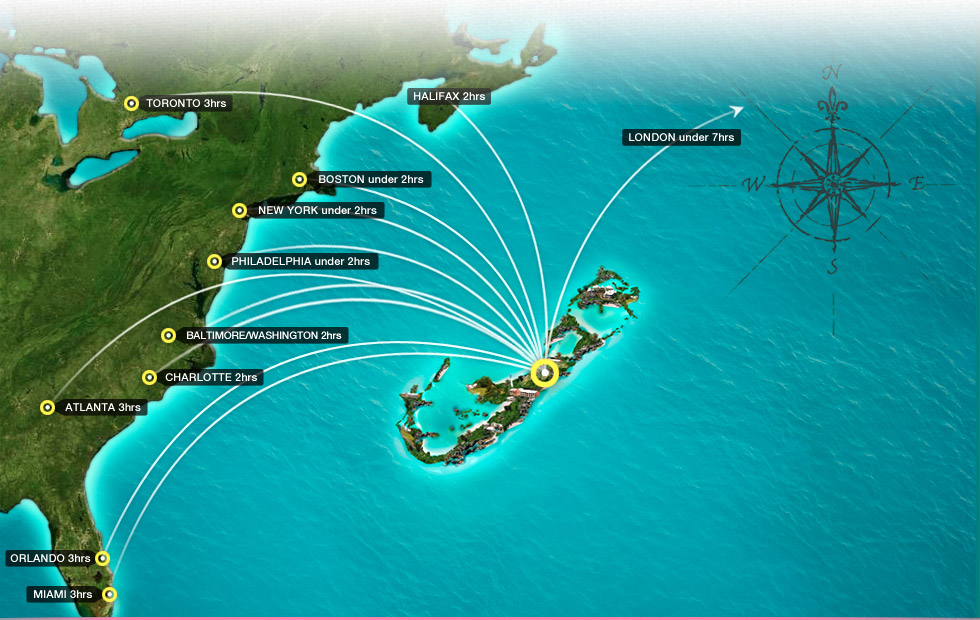 Introduction to Bermuda's Customs Tariff
Bermuda's Customs Department - see the Bermuda Customs Tariff at www.customs.gov.bm - collects import duty, which makes up approximately twenty percent of the Government of Bermuda's revenue, one of the three biggest revenue-earning sources of Bermuda Government income for Bermuda's 36 Members of Parliament and 12 senators, over 5,000 public sector employees and over 470 police in Bermuda's total land areas of 21 square miles or 58 square kilometers. The other main income-producing areas are Payroll Tax, affecting every single private sector employer in Bermuda whether Bermudian or international and property taxes (some properties have an annual property tax, called land tax, of over $86,000).
Bermuda uses the Harmonized Commodity Description and Coding System 2012, as the basis for its Bermuda Customs Tariff. The latter is hundreds of pages long and complicated. The Customs Department's main office is in Hamilton, where officers process Bermuda customs declarations for arriving air and ocean freight and control the movement of passengers and cargo. The Customs Department works with the Bermuda Police Service in combating the cross-border movement of illicit drugs, contraband, and the proceeds of crime. Customs officers are located at the official ports of Hamilton, St. George, L.F. Wade International Airport, and Dockyard

Bermuda has adopted the World Trade Organizations' valuation rules (GATT) for valuing imported goods for duty purposes. Customs duty is normally calculated on an ad valorem basis, generally on the transaction value of imported goods. The most common rate is 25%, although most food items have a lower rate. Certain goods, such as medicines, corrective spectacles, and reading materials, have a 0.0% or minimum rate. Vehicles principally designed for the transport of passengers are normally dutiable at the rate of 75% on the first $10,000 and 150% on the value in excess of $10,000 (vehicles with ten or more seats and hybrid vehicles are at 33.5%). Vehicles principally designed for the transport of goods are normally dutiable at 33.5%. The duty on motorcycles is 33.5%. Some sectors qualify for tax relief. Customs duty relief is available for some materials used in local manufacturing.

The duty rate for most accompanied personal goods of persons arriving in Bermuda by air or sea is currently 25% of the transaction value. Visitors are entitled to a $50.00 allowance each visit. Visitors and residents may claim one liter of wine, one liter of spirits, 200 cigarettes, 50 cigars, and ½ kg of tobacco duty-free per arrival. Alcohol and tobacco imported in excess of the duty-free allowance are subject to a substantial duty per liter of wine, per liter of spirits, per carton of 200 cigarettes, and for cigars and tobacco.

The airport has a dual-channel, red/green system for arriving passengers. Travelers having no more than their duty-free allowances, no prohibited or restricted goods, and no more than $10,000 (or equivalent) in cash or negotiable instruments may choose the green channel. Those with goods that exceed their duty-free allowances, goods for business use, prohibited or restricted goods, or more than $10,000 (or equivalent) in cash or negotiable instruments must use the red channel.

Introduction to Bermuda
Bermuda is a 21 square mile (56 kilometers) in total land area cluster of mostly-interconnected small islands in the north west Atlantic Ocean. It has about 65,000 residents and about 500,000 visitors mostly from cruise ships. It is located about 600 miles due east of the nearest mainland, the USA's North Carolina. It is not in the Caribbean but 900 miles north of it. There are no regular airline or shipping services between the Caribbean and Bermuda, only with the USA, Canada and Britain. It is Britain's oldest British Overseas Territory, self-governing, with its own laws including those on citizenship, commerce, customs duties, employment, finance, health, insurance, investments, hospitalization, immigration, taxation, trade, welfare, etc. It is not part of the European Community, unlike Britain. Despite its small size it is an important offshore business centre, particularly for insurance and reinsurance companies. The World Bank - see http://data.worldbank.org/country/bermuda - rates it as one of the top jurisdictions in Gross National Income per capita. The cost of living is very high.

Bermuda - Duty Free Allowances for arriving tourists and other visitors and returning Bermudians and residents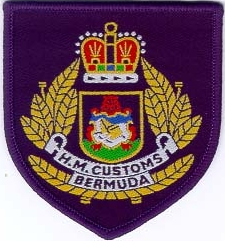 Tourists and visitors
200 cigarettes
50 cigars
0.5 kg of tobacco
1 litre of wine
1 litre of spirits
Gifts up to a value of US$50.
Tourists and visitors who bring in more than the above will be charged Customs Duty at the rate of 25%-35% of Bermuda Customs Officer-assessed Bermuda retail price approximate value for most imports including cameras, clothes, electronics, jewelry, watches, etc for all spirits, wine and champagne and tobacco. No duty is ordinarily payable on Bermuda-legal prescription drugs, spectacles or computer software imported in small quantities for reasonable personal use.
Returning residents
$200 a trip duty-free allowance in 2019 (it used to be $400 at one time and in Jamaica in 2019 it is currently $500 by way of comparison) per person for those who are Bermuda nationals (Bermudians) or newcomer now-resident non-Bermudians who go to an overseas country on vacation (holiday) for short periods or for longer, for work, study or treatment and are now returning to Bermuda.
200 cigarettes
50 cigars
0.5 kg of tobacco
1 litre of wine
1 litre of spirits
Gifts up to a value of US$200.
Returning residents who bring in more than the above will be charged Customs Duty at the rate of 25-35% of Bermuda Customs Officer-assessed Bermuda retail price approximate value for most imports including cameras, clothes, electronics, jewelry, watches, etc but at specific rates of import duty for all spirits, wine and champagne and tobacco. No duty is ordinarily payable on prescription drugs, spectacles or computer software imported in small quantities for reasonable personal use.
Note: Duty Free on Airlines traveling to Bermuda from airports in the UK, etc is not Duty Free in Bermuda unless the airline purchase and the value of all other purchases made abroad combined fall within the $50 limit for tourists and $200 for returning residents. Visitors should be aware of this as any savings from buying duty-free from airport stores or airlines traveling to Bermuda can easily mean paying substantial duty in Bermuda if they exceed the small Bermuda Duty Free allowances.

Newcomers who become residents
Bermuda does not regard them legally as immigrants but as newcomers who come to Bermuda on Work Permits for a period of time to satisfy specific employment contracts.
On their first arrival, if with valid Work Permits, they can claim a Transfer of Residence Allowance (TRA). Even their pets qualify for a TRA, with prior approval before arrival. However, they cannot bring any automobiles or other motor vehicles used or new, also no motor cycles or mopeds or scooters over 100 cc. All other modes of transportation such as mobility scooters, even wheelchairs, private yachts etc do not qualify for TRA and new residents will need to pay full duty on them, whether new or used. Used items normally requires new residents to prove they are used for at least 6 months or more, to qualify for some customs duty relief. They should carry invoices (bills) as evidence of date of purchase. If they import to Bermuda by air or sea they should apply for the TRA within 3 days of importation. New items may attract duty beyond the duty free allowances and applicable duty depends on the items.
Note carefully that for all items purchased new in USA, Canada, UK or from anywhere else and brought into Bermuda both residents and newcomers should carry the actual bills or invoices or other confirmations or receipts of purchase. Failure to do so will result in payment of Bermuda customs duties based on assessed value, usually much higher Bermuda retail prices than those applicable abroad.

Other notes
Most US online retailers will not ship directly to Bermuda themselves, including Old Navy (which does ship to some Caribbean islands) and Walmart. Most do not like to ship outside the US because of the risk and hassle of international shipping, plus each non-US jurisdiction - such as Bermuda - has different customs requirements (such as those listed below in Bermuda), invoices, declarations, duty issues, forms/waivers, clearing/power of attorney issues, bond posting requirements etc. But particular Bermuda-based entity can quite easily overcome the fact that most US retailers won't ship overseas, by having goods routed to a US address forwarding center, then air-freighted to Bermuda, with the organization concerned paying the customs duty and billing the personal or corporate customer. Delivery is within two to three business days once received at the forwarding center in New Jersey. Dedicated agents take care of all the paperwork, make sure the shipment is packed well in order to save on costs, and ensure invoices etc. are in order. When the order arrives in Bermuda an agent will call the client to collect it. It is Bermuda's fastest, most reliable and cost-effective way to bring in merchandise into Bermuda.
Once but no more, tourists to Bermuda delighted in the bargains they found on Front St. They returned to the USA, Canada, etc. with cashmere sweaters, Liberty scarves, Harris tweeds, perfumes along with china, glassware, cameras and jewellery. Bermuda advertised itself as a place where goods were cheaper than in the USA and elsewhere and, as a further incentive to shop in Bermuda, there was no sales tax. There still is none, but most goods available in Bermuda are now appreciably more expensive than those bought in USA, Canada and UK. As merely one example of this, consider a pair of shoes retailing in the USA for $59, but costing $112.94 in Bermuda, with the additional $53.94 once all the additional costs — customs duty, shipping according to weight, insurance and fuel surcharge and local mark-up — are factored in.
Samples sent to Bermuda are rarely duty-free. Organizations or individuals overseas with an interest in and new to selling their goods in Bermuda via local majority-Bermudian-owned and managed companies (only these are allowed to trade in the local market place) should take care not to send samples without prior notice. They should always pre-advise their Bermuda agents if they wish to send a sample or samples and ask about rates of customs duty payable both on the samples and on orders. Generally, only if the samples are single items, packed separately, and valued at about $12 or less is it possible they not attract Bermuda Customs Duty of 25% or more of Bermuda-assessed value depending on their Bermuda classification. Otherwise, those rates of duty are payable by the receiver, even on samples.
The Bermuda Post Office (BPO) has advised the public to bring an invoice when collecting goods through the post office. As the BPO acts as an agent for HM Customs, anyone who has received a notification from the post office indicating "value required" must produce the actual invoice when collecting a package so the required duty can be paid. If an invoice is unavailable, a vendor or manufacturer-estimated retail value for the item or similar product must be provided. This can be obtained from the internet and presented in lieu of the actual invoice. Duty is not required for gifts valued at under $30 when sent from overseas. For more information on services provided by the Bermuda Post Office please visit www.bpo.bm.

In contrast to Bermuda Customs allowances, here are the more generous equivalents in USA, Canada, UK and Jamaica:
1. United States of America - Duty Free Allowances for Returning American citizens and residents
Entitled to a per-person duty-free exemption for newly purchased goods up to the value of $800 if the goods accompany you when you arrive back in the U.S.
Alcohol - Alcoholic Beverages One liter (33.8 fl. oz.) of alcoholic beverages may be included in your exemption if: You are 21 years old. It is for your own use or as a gift. It does not violate the laws of the state in which you arrive.
Gifts - A non-resident may bring gifts totaling $100 in value to the U.S. duty free. Any gift items over that amount will be dutiable at the same rates as gifts exceeding $800 for each returning resident.
Tobacco. Permitted to bring 100 cigars or 200 cigarettes (one carton) into the US duty free.
Goods in excess of $800 that accompany you are dutiable at a flat rate of 3 percent for the next $1000 in value, goods that are not covered by the personal exemption or flat rate of duty (anything over $1800) are assessed duty in accordance with the item's Harmonized Tariff Schedule (HTS) classification number. If household goods less than a year old do not accompany you then they are subject to the duty rate applicable to each item's HTS classification number.
2. Canada - Duty Free Allowances for Returning Canadian citizens and residents
People staying longer than 7 days or more can claim up to $800 CND per trip, but with limits below on tobacco, cigarettes, cigars, liquor including wine. Tobacco. 200 Cigarettes and 50 Cigars Liquor - 40 oz. (1.14 Liters
You may also bring bona fide gifts worth up to Canadian $60 each for your friends in Canada without paying duty, provided these do not consist of tobacco or alcoholic beverages.
See Canada Border Services Agency
3. UK - Duty Free Allowances for Returning UK citizens and residents from outside the EU (such as from Bermuda)
The current rate is £390. (About $480 at Foreign Exchange rate applicable today)
Returning UK residents from inside the EU can bring in, on a duty-free basis, an unlimited amount of most goods. For excise goods such as alcohol and tobacco, there are also no restrictions. However they must meet the conditions below:
They must transport the goods themselves.
The goods are for their own use or as gifts. If the persons to whom they give the goods pays them for bringing them in in any way - including reimbursing them for any expenses or payment in kind - then it's not a gift and the goods may be seized.
The goods are duty and tax paid in the EU country where they were acquired.
If these conditions are not meant, the goods and any vehicle that transported them, may be seized.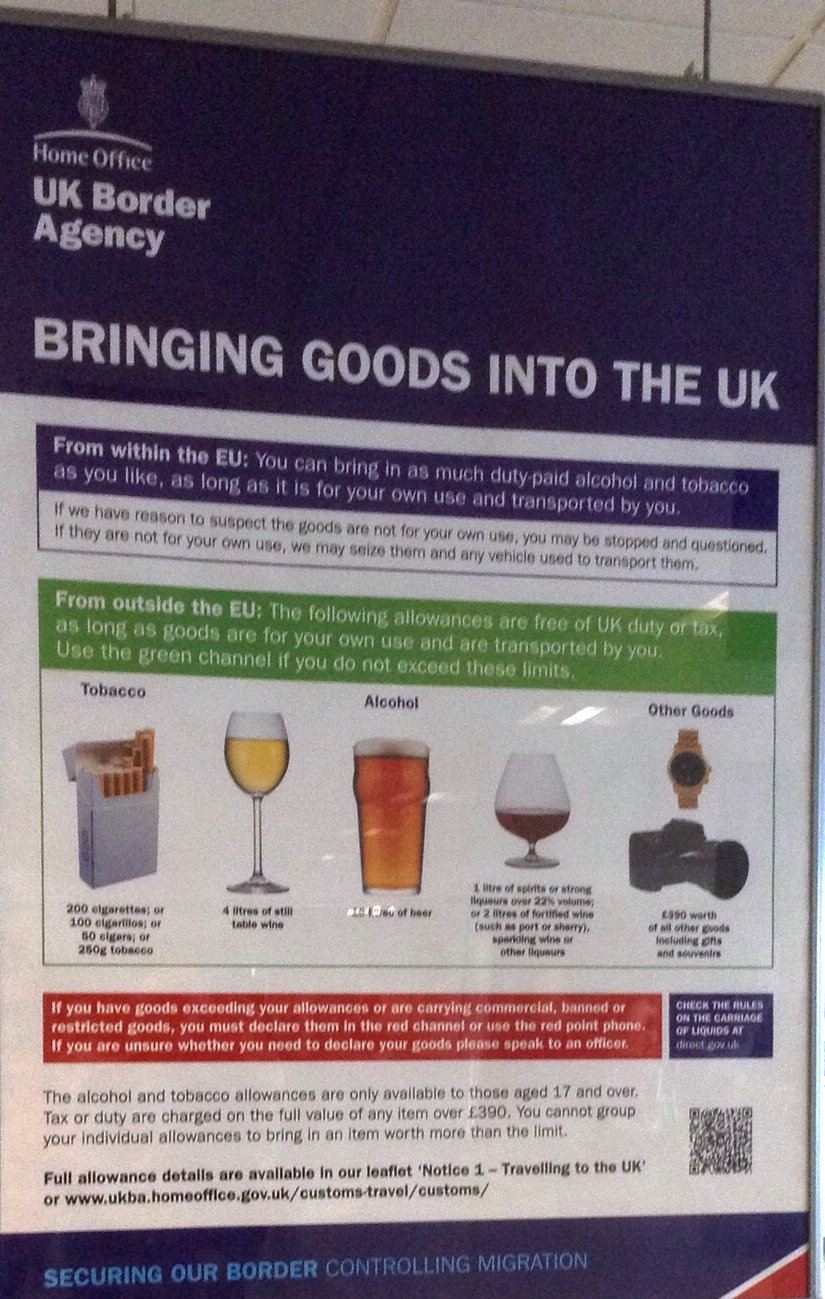 4. Jamaica - $500



Authored, researched, compiled and website-managed by Keith A. Forbes. Last Updated: July 31, 2020
Multi-national © 2020. All Rights Reserved