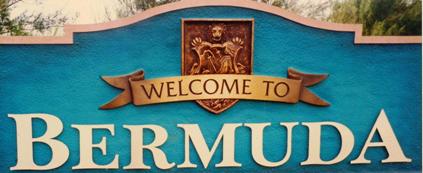 165+ web files, a regularly updated Gazetteer, overall an in-depth description of our island's internally self-governing British Overseas Territory 900 miles north of the Caribbean, 600 miles east of North Carolina, USA. With accommodation options, airlines, airport, actors, actresses, aviation, banks, beaches, Bermuda Dollar, Bermuda Government, Bermuda-incorporated businesses and companies including insurers and reinsurers, Bermudians, books and publications, bridges and causeway, charities, churches, citizenship by Status, City of Hamilton, commerce, communities, credit cards, cruise ships, cuisine, currency, disability accessibility, Devonshire Parish, districts, Dockyard, economy, education, employers, employment, environment, executorships, fauna, ferries, flora, former military bases, forts, gardens, geography, getting around, golf, guest houses, highways, history, historic properties, Hamilton, House of Assembly, housing, hotels, immigration, import duties, internet access, islands, laws, legal system and legislators, main roads, marriages, media, members of parliament, money, motor vehicles, municipalities, music and musicians, newcomers, newspaper, media, organizations, parks, parishes, Paget, Pembroke, performing artists, residents, pensions, political parties, postage stamps, public holidays, public transportation, railway trail, real estate, registries of aircraft and ships, religions, Royal Naval Dockyard, Sandys, senior citizens, Smith's, Somerset Village, Southampton, St. David's Island, St George's, Spanish Point, Spittal Pond, sports, taxes, telecommunications, time zone, traditions, tourism, Town of St. George, Tucker's Town, utilities, water sports, Warwick, weather, wildlife, work permits.

Bermuda's Tourism Authority Announcements and Initiatives before May 23, 2014
Timeline of decisions publicized

By Keith Archibald Forbes (see About Us) exclusively for Bermuda Online
Introduction
See earlier file on Bermuda Tourism situation today.
Average 2017 daily hotel or guest property cost per person to visitors
In 2015 more than 72 percent of tourists chose accommodations at one of Bermuda's larger hotels with 27.62 percent staying in other types of accommodations. Only 0.66 percent stayed at a guest house. Prices below are usually in the off-season (November to March) with a free night after a qualifying minimum stay of 3+ nights. Average price per night of all the above in July 2014 was $398.00.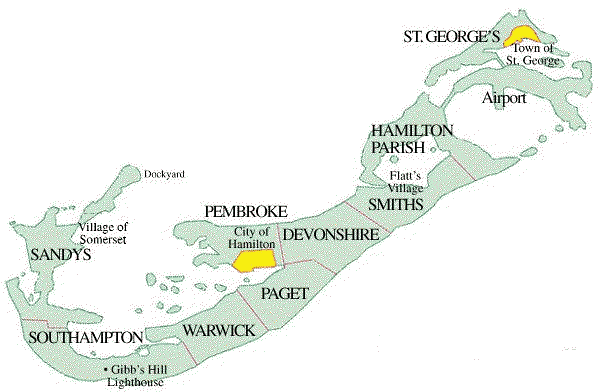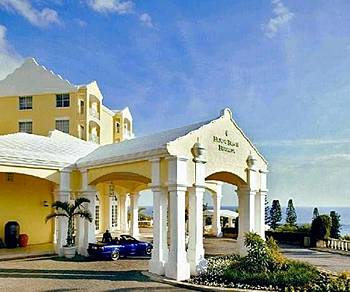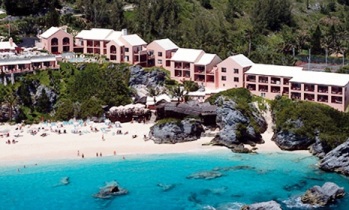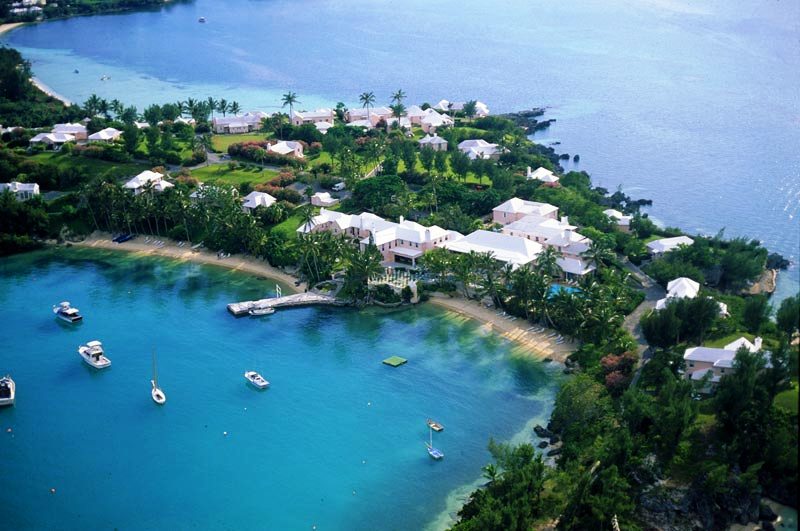 From left to right: Elbow Beach Hotel from $695; The Reefs from $615; Cambridge Beaches from $595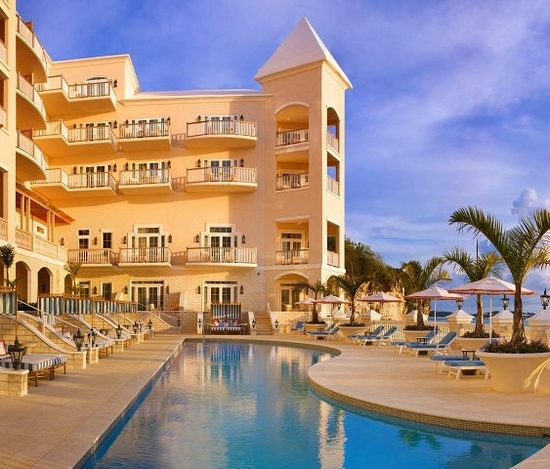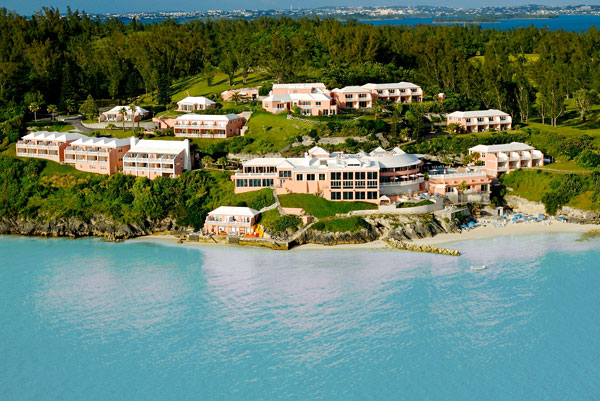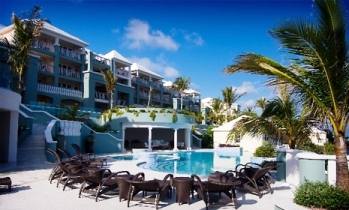 From left to right: Tucker's Point Hotel from $550; Pompano Beach from $520; Newstead Belmont from $500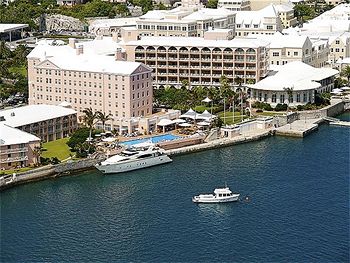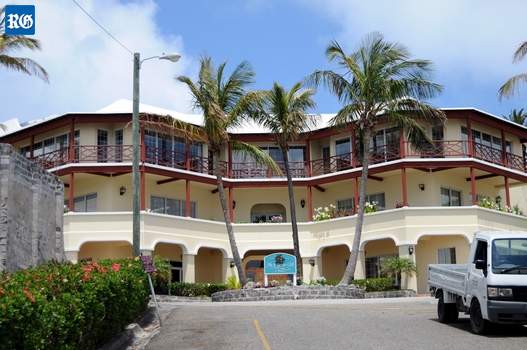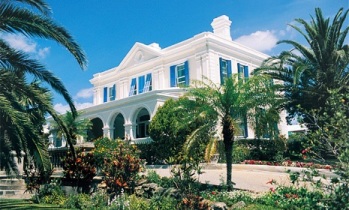 From left to right: Fairmont Hamilton Princess from $399; St. George's Club from $385, Rosedon from $360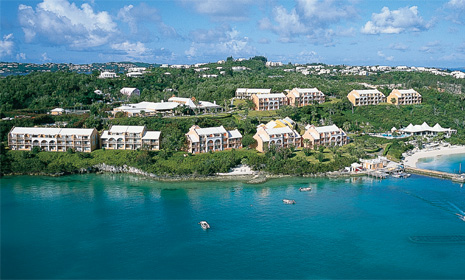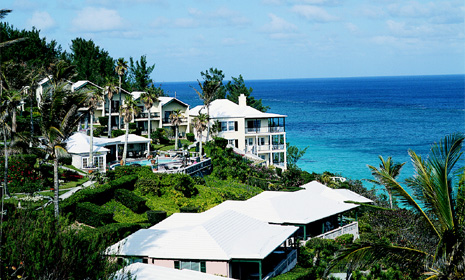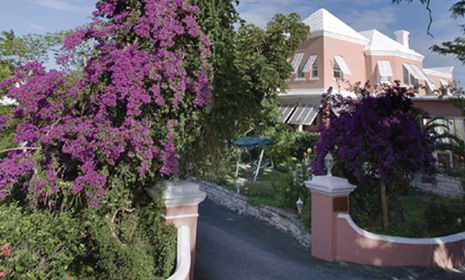 From left to right: Grotto Bay from $346; Surfside from $319, Royal Palms from $319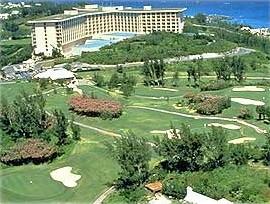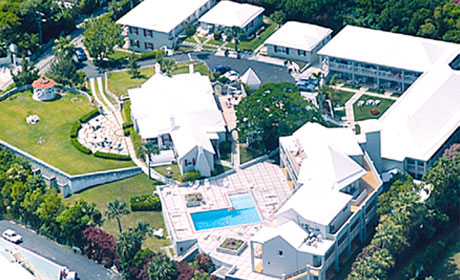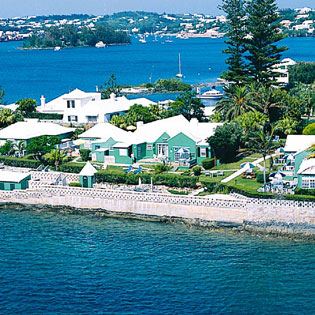 From left to right: Fairmont Southampton Princess from $249; Rosemont from $222, Greenbank from $175.
Arrival, hotel occupancy and departure taxes for tourists
A summary
Occupancy and Tourism tax. Since April 2016 11.5%, on top of which hotels and other guest properties charge further taxes of their own, making the overall tax total easily more than 28% of the billing rate for guests. Some guests can pay as much as $75 a day per room just in Bermuda Government and other hotel or guest property taxes, plus departure tax. There is a relevant Bermuda Government Hotel Occupancy tax page showing how much government charges the hotels, see http://www.gov.bm/portal/server.pt?open=512&objID=275&&PageID=231424&mode=2&in_hi_userid=2&cached=true, but it may not include what the hotels charge guests.
As an example of the above, just in hotel and directly related costs, the Hamilton Princess and other Bermuda resort hotels charge their basic published rate plus 11.75% tax, $12.29 resort levy per person per day and $10.70 gratuities per person per day.
Energy surcharge, imposed by some hotels or guest houses.
Service charge. In addition to the compulsory 17% service charge added to your food and beverage bills.
Yacht arrival tax $50 per person since April 1, 2015.
Total taxes mean Bermuda charges the highest tourism taxes in the world by a very wide margin.
Departure Tax: $75 per person, was $30 before March 31, 2015, raised again in August 2015.
Tourism announcements and initiatives before May 23, 2014 in descending chronological order
2014. May 23. Government is today set to announce a developer has been signed up for the old Club Med site in St George's. Tourism Minister Shawn Crockwell is slated to make a St Georges tourism announcement in the House of Assembly this morning. And it is thought it will involve the former hotel site, which has lain unused for years since Club Med pulled out of Bermuda in the 1980s. The site could also become the home of the Island's first casino, if legislation allowing gambling in Bermuda is passed as expected next month. Premier Michael Dunkley yesterday declined to comment on the specifics of the announcement. But he said: "There will be a big announcement that has great potential for Bermuda going forward. I think people are going to see, in spite of some of the clouds of negativity we have seen over the past couple of weeks, the work of Government has still gone on and progress has been made. I'm just excited to hear the Ministerial statement in the House when he reads it out. People need to understand how we get here because a lot of people think you just go and find somebody. There was a tourism summit last summer and we had investors from all over the world who came to the table and talked to us about what they thought Bermuda needed to attract people, what type of facilities Bermuda needed. Out of that, the request for proposals was put together for the East End facility and we've worked through that process. The Minister for Tourism Mr Crockwell today must feel tremendously satisfied that he's in this position." Mr Crockwell also declined to comment on details of the deal. But he said: I'm very excited we can make this announcement despite what's been going on, we've been hard at work and I think its going to be a very exciting announcement." St Georges North MP Kenny Bascome, a former Mayor of the Old Town, said: "St George's is the jewel of Bermuda. There are a number of small entrepreneurs that have opened in St George's. they must have some kind of vision that something is going to happen. I hope things work out to allow them to be successful." The former hotel lay derelict for 20 years until the building was demolished with explosives in 2008 and the site cleared.

2014. May 21. The Elbow Beach Resort reopened as an independently managed property under the direction of the Burns Group. The news came two months after the management contract with the Mandarin Oriental Hotel Group expired and was not renewed. Burns Group is led by veteran hotelier Edmund Burns, who has more than 30 years' experience in the industry.

2014. May 7. Malika Musson has been named the new executive director of the Bermuda Hospitality Institute (BHI). Ms Musson, who has been involved with the tourism industry for nearly two decades, will start her new position on May 27. BHI board chairwoman Muriel Richardson said yesterday: "Malika's passion for, and commitment to, the hospitality industry made her the ideal candidate for this position. Her wide reaching experience will help ensure a seamless transition as the organization continues its vital work on behalf of the industry." Ms Musson has been working as the Country Sales Manager for United Airways, where she has been tasked with expanding the airlines customer base. She has also worked in sales and marketing for the Fairmont Hotels both in Bermuda and New York, had front desk and heart of the house responsibilities at Grotto Bay Beach Resort, worked as marketing officer for the LF Wade International Airport and as public affairs officer for the Ministry of Tourism and Transport.

2014. April 24. The newly-formed Bermuda Tourism Authority (BTA) have appointed a Chief Sales and Marketing Officer. Victoria Isley, a 20-year veteran of the tourism and hospitality industry, will work from the BTA office in New York, starting her new position in June 2. BTA CEO Bill Hanbury, a former colleague of Ms Isley during his tenure as CEO of Destination DC, said: "Vicki Isley brings an extraordinary level of marketing and sales expertise to the effort of repositioning Bermuda as one of the worlds pre-eminent tourism destinations. Her decision to join our team is another indication of Bermuda's serious intention to compete with other top-level tourism destinations in the US and across the globe." Ms Isley added: "At this point in my career, it's really exciting to be joining the newly formed Bermuda Tourism Authority. The industry leaders did their homework when establishing the new organization and have fashioned it as the next generation DMO charged with destination marketing as well as management. There is so much opportunity. There is such beauty on the Island such a genuine sense of place. I look forward to helping tell the many stories of Bermuda, connecting travelers with the island, and creating jobs an economic development for the residents." Ms Isley previously served as the Chief Operating Officer for Destination Marketing Association International (DMAI). In that role she oversaw the associations integrated executive team, which included marketing and communications efforts, membership and business development, professional development and meetings departments, as well as its convention sales products. A BTA statement noted: "Through her work, she was part of a team that managed the world's largest destination marketing trade association, representing 600 organisations worldwide. Additionally, she also served as the Executive Director of the DMAI Foundation since October, 2012. Prior to her work with DMAI, Ms Isley served as the Senior Vice-President of Marketing and Communications for Destination DC from October, 2001 to April, 2011. Responsible for all marketing, research, crisis communications, media relations promotions, tourism sales and visitor service functions during her tenure, she was the organizational marketing lead for high profile initiatives including tourism recovery efforts following 9/11, the dedication of the National World War II Memorial and the inauguration celebration for President Barack Obama. Ms Isley also brings previous experience as the Vice-President of Marketing and Communications for the Tampa Bay Convention and Visitors Bureau (July,1997-October, 2001) and Director of Communications for the Durham Convention and Visitors Bureau (October, 1994-July, 1997) to her new role. A 1991 graduate of the University of North Carolina with a bachelors degree in business administration and marketing, Ms Isley has served as a past chair of the US Travel Associations research committee as well as a member of the board of directors for Public Relations Society of America's Travel and Tourism sector.

2014. April 10. Bermudian culture is the key to resurrecting the Islands tourism industry, according to Bermuda Tourism Authority CEO Bill Hanbury. Addressing an audience at the Bermuda College last night, Mr Hanbury said that work is being done to improve the marketing and branding of the Island, noting that a new PR firm has recently been selected and will be announced shortly. However, he stressed that work must be done to improve Bermuda as a tourism product, saying that a focus needs to be placed on providing visitors with the unique Bermudian cultural experience. "The modern tourism consumer today across the globe wants true experiences," he said. "It's great to have wonderful golf courses and these other wonderful amenities that we have, but if you can't give the consumer an experience where they can touch, they can feel, they can see, they can sense what this destination is all about, they are going somewhere else. Bermuda has all the right elements, including its own art, culture, cuisine and famous hospitality, but the Island can do a better job in connecting the dots for visitors, making sure they know where to go to get the experience they are looking for and how to get there. Those assets are out there, but they're not easy to get to. I'm convinced that it's one of the keys to success for the Island is to connect these dots. We have to have great public transportation systems. It's something that we just have to work on. I know there has been a lot of controversy, a lot of conversation around transportation and whether it's an essential service. For me, all I'm doing is listening to the market, and the market has already spoken on that subject. You must have a predictable, a reliable and an efficient public transit system or we're not coming." Mr Hanbury noted the recent decision of the US Consulate to issue a warning about Bermudas water quality, saying it had provided an unfortunate challenge for the BTA. WWe absolutely were not happy about that. We think there was a better way that could have been handled by the American Consulate, but it is what it is, so we had to respond to that. It required us to be aggressive about how we manage our public relations to the world because this can be a global story. I will tell you there has not been a lot of dissemination of information about our water quality to consumers and the mass media. It certainly has been in trade publications and trade media, but I think we've done a really good job working with our overseas agencies. I'm not promising you that story has ended, it probably has not ended, but we do have to manage that, and it has been a challenge for us." Asked about the potential of building a dedicated convention centre on the Island, Mr Hanbury said that in his view such a project would not be appropriate for Bermuda at this time, saying the focus right now should be on bringing in single travelers, families and small groups. BTA chairman David Dodwell said that while Bermuda tourism boomed in the 50s, 60s and 70s, the Island fell into a false sense of security. "I hate to say it, but we were fat, dumb and happy. We thought we had it. We used to look back over our shoulders at the competition. Now we are trying to catch back up. Other destinations have taken a red carpet approach to encourage foreign investment in hotels to draw developers, and the Tourism Authority is working to make the Island more attractive for such developers." Noting the recent Request for Proposal issued for the former Club Med site in St Georges, he said: "For the first time not only did we present the opportunity, we created a marketing document and we hired someone to go out and present that to investors, and the investors came. We had quite a few come, and a number made applications. I can't share much more than that but stay tuned because in a couple of weeks there will be some really, really good news." BTA chief operating officer Karla Lacey meanwhile stressed the importance of celebrating the hospitality industry on the Island and making sure young Bermudians are eager and ready to enter the industry.

2014. April 3. Tourist arrivals and hotel bookings were both boosted in the fourth quarter of last year, according to the Department of Statistics. The Quarterly Bulletin of Statistics, released yesterday by the Department, reported a 6.3 percent increase in air arrivals and 35.4 percent increase in cruise ship arrivals year-on-year in the fourth quarter. Between October and December a total of 94,708 visitors arrived on the Island, 47,211 by air and 47,497 by cruise ship. Only 79,474 visitors travelled to Bermuda during the same period in 2012. As a result of the increase of arrivals, it was estimated that the Island recorded an additional $3.5 million in visitor spending during the quarter from air arrivals and an additional $2.7 million from cruise ship visitors. More than two thirds of the air arrivals 32,197 came from the United States, an increase of around seven percent from the same period in 2012. Hotels, cottage colonies and other tourist accommodations all saw increased bookings during the period, with hotel gross receipts for the period totalled $51.2 million. In total, air arrivals for 2013 were 1.8 percent higher than the previous year and, while resort hotel occupancy fell by 0.4 percent, occupancy rates on all other types of tourist properties increased year-on-year. The figures come less than a week after the Bermuda Tourism Authority (BTA) reported improved year-on-year hotel bookings and hotel occupancy during the first two months of 2014 although it also noted that air arrivals had slipped during the period by 0.2 percent. Premier Craig Cannonier said yesterday he was optimistic about the fourth quarter tourism statistics, noting the increase in air arrivals and hotel bookings. "I'm very encouraged to see these signs of optimism from our visitors. I applaud the hard work of the Minister of Tourism Shawn Crockwell and the Department of Tourism, especially during that time frame. We've still got a long road ahead of us, but I believe the country should also see these figures as positive indicators of our efforts to move the in the right direction." The Quarterly Statistics also noted a $1.6 million increase in retail spending during the quarter, and a 7.5 percent decrease in overseas declarations. Overall, residents spent a total of $60.5 million on overseas purchases in 2013, which represented a 6.8 percent dip in expenditure when compared to the $64.9 million spent in 2012.

2014. March 29. Hotels are reporting increased bookings, compared to those last year, according to the Bermuda Tourism Authority (BTA). But air arrivals have seen a slight decline. BTA CEO Bill Hanbury said several figures being measured by the authority, including the hotel revenue metrics and visitor satisfaction, are encouraging, but he warned that much more work must be done to turn the industry around. "While these figures show movement in the right direction, we still have a long way to go regarding meaningful growth in the industry," Mr Hanbury said. "Visitor expenditure, for example, has dropped and, as the BTA moves into full gear, we will be looking at strategies to improve our product and the visitor experience in order to improve on these numbers." According to figures released today by the BTA, total hotel room bookings are up 6.8 percent for the next six months compared with last year and up 12.2 percent for the next year. Group booking are up 8.2 percent for the next six months and 19.8 percent for the year, while individual room bookings are up 5.9 percent for next six months and 7.5 percent for the year. Hotel occupancy was up 7.7 percent in January and 1.1 percent in February, while year-to-date occupancy has increased by 4.3 percent. But despite the increases in hotel bookings and occupancy, year-to-date air arrivals have fallen slightly. A total of 7,046 visitors flew to the Island in January and 8,910 in February, marking a 0.2 percent decrease. And while air capacity increased by 2.1 percent through February compared to last year, the percentage of seats filled dropped. The figures also revealed that visitor expenditure and the average length of stay for visitors dropped between 2012 and 2013. Visitors who arrived by air stayed for an average of 5.4 nights in 2012, spending between $1,079 and $1,342 each, but last year the average duration of stay dropped slightly to 5.3 nights and spending fell to between $977 and $1,337. Cruise ship visitor spending also fell from between $119 and $203 per person in 2012 to between $112 and $124 in 2013. However, visitor satisfaction increased between 2012 and 2013, rising from 86.8 percent to 87.9 percent for air visitors and from 86.6 percent to 87 percent for cruise ship passengers. A BTA spokeswoman said the authority was reviewing a broad cross-section of data, stating that no single metric fully represents the condition of the Islands tourism sector. Only after viewing the full set of data, can we know the true status of the industry and understand how to achieve the stated goals of the BTA which includes increasing tourisms contribution to the Bermuda economy, increasing jobs and job duration in the industry and helping our hotels towards a sustainable and profitable model, the spokeswoman said.

2014. March 6. Government spent $40,000 on a UK legal advisor for drafting gaming regulations and paid $45,000 to local law firm MJM for the drawing up legislation for the new Tourism Authority. But Attorney General Mark Pettingill defended the contracts as well worth it, telling the House of Assembly hed saved $1 million across Government last year on outsourcing and hiring of counsel. "Sometimes you have to go out and get it," Mr Pettingill told Opposition MPs questioning the budget for Legal Affairs. "Sometimes you've got to get things done in the window of time as it relates to legislation." Shadow AG Kim Wilson questioned why the Ministry had paid UK barrister Christopher Gillespie, a criminal lawyer at the London firm 2 Hare Court, $40,000 for his help when his website didn't mention gaming. Mr Pettingill defended Mr Gillespie as experienced in gaming regulations, telling the House that the Bermuda legal team had needed assistance in that area and said the payout to MJM for professional services was not a startling number. Mr Pettingill claimed he'd implemented a 50 percent reduction in Government's legal fees by putting brakes on the ability of Ministries or Departments to go off and hire any lawyer. The AG also defended going overseas to fill a position in the Legal Aid Department, saying that the post had been advertised locally but candidates hadn't had the necessary qualification of five years court experience. "We had to go outside and outsource it. It's as simple as that."

2014. March 7. The former Pink Beach Club on South Shore Road has been sold to Sardis Developments Ltd, it was confirmed today. Wakefield Quin Ltd, acting on behalf of the company, said Sardis intends to redevelop the site in conjunction with the projects financiers, The Bank of N. T. Butterfield & Son Ltd, by constructing a new boutique hotel on the property. Back in December, Tourism Minister Shawn Crockwell said the Bank was in the advanced stages of negotiation. The beach-front cottage colony had been placed in receivership in 2010. Last July, Government passed $5.6 million in tax concessions to support the sale of the property to PBC Holding Ltd for $12.5 million. The company had said it planned to convert the Smiths property into a five-star resort with more than 200 employees by the end of 2015. A statement released today read: "The owners of Sardis, would like to thank both the Bank and the receivers of the property for their professionalism and unwavering assistance in bringing the project to fruition. They would also like to give credit to the Bermuda Government, in particular the members of Economic Development Committee and the staff at the Registrar of Companies for their efficiency and support of the project under pressing time constraints; service which has served to underline their faith in the Island's potential. Michael Collins, Butterfield's Senior Executive Vice-President said: "In Sardis, we are pleased to have found a buyer for Pink Beach who is committed to redeveloping the property into a world class boutique hotel, which will attract new interest among vacationers and help reinvigorate the Island's tourism product. We look forward to continuing to work with Sardis to support the redevelopment of the property in our capacity as lender. Today's announcement underscores Butterfield's commitment to financing viable tourism development projects in Bermuda that will have a positive impact on employment within our community. We anticipate that demolition and construction work at the Pink Beach property will generate a large number of construction jobs in the near term, as well as permanent tourism positions at the hotel when it reopens."

2014. February 26. The Bermuda Tourism Authority (BTA) has confirmed the appointment of five key personnel to help the newly-formed organization revitalize the industry. Erin Smith has been hired as the authority's Director of Research and Business Intelligence and will assist in product development, marketing and investment strategies. Ms Smith was previously employed as the Director of Marketing and Operations for the Bermuda Tourism Board and has also worked for a number of advertising agencies on the Island. Tashae Thompson has been tasked with developing and managing leisure and cultural events and experiences for Bermuda visitors as Culture and Leisure Events Manager. Ms Thompson previously worked for the Bermuda Department of Tourism, (BDOT) which officially hands over control of the industry to the BTA on March 1. Another former BDOT employee, Adam Barboza, has been taken on as Sports and Event Development Manager. Mr Barboza has been with BDOT since 2002 first as Market Research Officer until 2005 when he was promoted to Manager, Sports Marketing. In this role, he was charged with the development, implementation and tracking of numerous sports-related tourism events including the signature PGA Grand Slam of Golf, the Newport to Bermuda Race and World Rugby Classic plus various others on the annual sports tourism calendar. And former BDOT graphic designer Lyn Winford. is the BTAs new Creative Services Manager. Ms. Winford will be working with the Marketing Manager to develop all creative materials for sales, trade shows and events, external customers and agencies. Event planner Rasheeda Burgess has been brought aboard in the Product and Experience Development Department as Assistant Product Development Manager supporting the Sports and Events Development Manager, Cultural and Leisure Events Manager and External Coordination Manager. Ms Burgess has been a part of the BTA Transition Team since September 2013 as Project Coordinator. A BTA spokesman said that all five appointees are Bermudian of spouses of Bermudians. This morning, BTA CEO Bill Hanbury said: "We are extremely excited to welcome these five new team members to the BTA. I believe the skills and experience these individuals bring to the table will help us to fulfill our goal as a dynamic and collaborative organization to revitalize tourism in Bermuda. We are very pleased to now be starting to fill out the BTA with dedicated, skilled professionals. We look forward to continuing to update Bermuda as the process of building our team continues." In last weeks Budget it was confirmed that the BTA will be given a $23.1 million Government grant to fund tourism initiatives in the coming year.

2014. February 22. The newly formed Bermuda Tourism Authority has been handed a $23.1 million Government grant to fund tourism initiatives in the coming year. That figure is $4.2 million or 15 percent less than the $27.3 million allocated to Governments Bermuda Department of Tourism last year. The BTA, staffed by a team of non-political industry experts, will take over control of product development and marketing strategies from the defunct Department of Tourism at the start of next month. Tourism Minister Shawn Crockwell had previously said that the change was necessary to maintain continuity and ensure that political interference is removed. Despite the cut, Finance Minister Bob Richards said Government believes in tourism as essential to the provision of long-term job opportunities. Delivering his Budget statement, Mr Richards said: "Government has made huge commitments to the support and revitalization of tourism. The Bermuda Tourism Authority and its funding is a manifestation of this commitment, in addition to millions of dollars of tax concessions to the hotel, restaurant and retail sectors. This support will continue. There is a clear need in Bermuda for new hotels bearing top brand names. However, these days, the top brand hotel operators seldom actually develop the physical product themselves, requiring developers to take that risk. Casino gaming was essential to our initiatives in tourism development and also in bringing in overseas hotel development. Government is to legalize casino gaming this year after controversially abandoning a pledge to hold a referendum on the issue. The gaming model envisioned for Bermuda will be highly structured and regulated. No more than three licenses will be issued and the model will be based on the successful Singapore casino model. Government needed to invest in port and channel improvements to enable our cruise line partners to bring their newest, most exciting ships to Bermuda. Infrastructure development will provide a boost to the flagging construction industry. The infrastructure projects at the airport/causeway, Morgan's Point and the new hotels will create many opportunities for local contractors, both large and small and result in those investments being multiplied over and over again throughout the Bermuda economy. Yesterday BTA chief executive officer Bill Hanbury said it was too early to comment on the grant. "The Bermuda Tourism Authority is looking at the funding against its budget and we are unable to comment further until we have had time to absorb the information." Responding to the Budget, hotel developer Craig Christensen said he was not too concerned about the budget cut. Mr Christensen, head of the company that is developing a $2 billion resort at Morgan's Point, also welcomed Government plans to move ahead with casino gaming and was looking forward to working with the new Tourism Authority. "I think we just need to get a clear message out there in terms of how good Bermuda is. My first discussions with the BTA have been very positive. It is a bit too early to say, but I certainly think that taking politics out of business was a good move." According to Government statistics released yesterday, 576,373 tourists visited the Island in 2013 a drop of 33,952 or 5.6 percent on 2012. Air passenger arrivals were marginally up from 232,063 in 2012 to 236,343 last year but cruise passenger arrivals took a hit, falling from 378,262 in 2012 to 340,030 in 2013. Hotels averaged 57 percent occupancy throughout 2013, an increase of one percent on 2012. Although visitor spending figures for the full year are not yet available, tourists spent an estimated $319 million in the first nine months of 2013 a drop of 2.2 percent on the year before. Spending by air passenger visitors rose to $256.3 million, but cruise passenger visitors spent just $62.7 million a drop of $10 million on 2012. The vast majority of air passengers 72.4 percent flew in from the US. Canada provided a further 11.7 percent of passengers while ten percent of passengers arrived from the UK.

2014. February 21. Comparing Bermuda's tourism experience with that offered by competitors is one of the tasks for Pat Phillip-Fairn, who has just been appointed by the Bermuda Tourism Authority. She will also look at current trends and identify development opportunities for new niche areas. Ms Phillip-Fairn will take up her role of chief product and experience development officer on April 14. "I'm very pleased to be joining a dynamic organization with a strategic approach and a deep focus on success for Bermuda," said Ms Phillip-Fairn, who is currently deputy director of corporate governance and communications at the Bermuda Monetary Authority. I'm pleased to be contributing to the collective effort towards new development. Its an area that affects all of us and I'm excited to be taking my personal commitment to Bermuda to a new level and new direction with this senior role." Bill Hanbury, CEO of the Bermuda Tourism Authority, said he was delighted to welcome Ms Phillip-Fairn to the organization. He said: Her extensive background in research, strategic planning and communications will be extremely valuable as she leads the division to uncover consumer needs and translate those into unique experiences." Ms Phillip-Fairn has previous experience in the tourism sector. She was once the Assistant Director of Tourism at the Bermuda Department of Tourism. Shadow Tourism Minister Wayne Furbert welcomed the appointment. He said: "Ms Phillip-Fairn has an outstanding and varied background that will surely be an asset to the Tourism Authority and to Bermuda as we seek to better understand our customers and bring more visitors to our island." A graduate of England's Bournemouth University, Ms Phillip-Fairn also has professional qualifications from the Chartered Institute of Marketing in the UK. She is chairman of the development committee of the Board of Somersfield Academy and a member of the asset management and captive committees of the Bermuda Business Development Agency.

2014. February 5. Shawn Crockwell believes a single integrated casino resort could employ around a thousand Bermudians and generate millions of dollars for the local economy. And while the Tourism Minister stressed that the details are not set in stone, he described measures Government is considering introducing to prevent casinos causing social problems. Speaking at Penno's Wharf during the first of a series of town hall meetings on the subject of gaming in Bermuda, Mr Crockwell told the more than 100 people in attendance that, based on the current air arrivals, and the belief that around ten to 15 percent of residents would take part, the Island can support around three casinos. He said most Bermudians over the age of 21 will be allowed to gamble in the casinos, but added that Government is considering a Singapore-esque strategy which would prohibit some residents from taking part. Among those prevented from gaming in Singapore are those on financial assistance, living in government housing, or in arrears with the courts. Legislation there also allows members of the public to voluntarily add themselves to the excluded list and more controversially apply for immediate family members to be put on the excluded list. "I think we could have something similar here," Mr Crockwell said. "Someone can be reported and an investigation takes place. Other safeguards could be put in place to prevent the most vulnerable from being negatively impacted, such as not allowing ATM machines on the casino floor, no extension of credit to locals without premium accounts, and installing an entry fee for residents. In Singapore it's $100 to get in. Now some people react and say, that's not a lot of money, and Singapore is a very affluent country, but most if not all of the residents that I met, I asked them if they go to the casinos. They said no. I asked why not? And they said because of that levee. Even if you are inclined to pay the $100, you're not inclined to want to pay two or three times a month. That's $300, $400 out of your pocket just to attend. The casual gamer may go on special occasions. It is Government's belief that introducing integrated hotel casinos to the Island is vital for encouraging investment in the tourism industry and creating jobs. Around 98,000 tourists travel to the Bahamas specifically to enjoy casino gaming, including more than 36,000 from New York alone, pumping millions into that nation's economy. If we have a decent integrated resort, if the integrated resort does what it's supposed to do, if the Tourism Authority does what it's supposed to do and markets the Island, and if we do all the right things, we believe that we can attract 5,522 [visitors] from the Miami area, we can attract 15,698 from the New York market. We expect casino gaming to spur hotel development, investment, job creation, visitor arrivals and tax revenue. As far as we are concerned, looking at the data, it all looks very positive for Bermuda. When we first start off, we are thinking we will make $50 million off of casino gaming in an integrated resort. By year three, we are looking at around $60 million. The proposed government tax rate on that is ten percent. We have had other consultants suggest that we tax up to 20 percent, and that's a decision that Government will have to make. The lower the tax rate, the more incentive to get a casino operator in Bermuda. In addition to the revenue directly from gaming, Government would be able to raise even more funds through hotel occupancy tax, and payroll tax. Construction of a single integrated casino resort would create 1,113 direct, and indirect jobs, while the casino itself could employ up to 913 Bermudians. Just one integrated resort can create significant job opportunities for Bermudians. So far, seven parties have expressed interest in a request for proposal for the former Club Med site, and it is hoped that even more parties will come forward before the April deadline." Questioned as to why the Government chose to focus their attention on the Singapore model, rather than Las Vegas, Attorney General Mark Pettingill said the Singapore government had spent years looking at the various models and, because of the British history of the jurisdiction, the legislation can more easily be adapted to suit Bermuda.

2014. February 4. The introduction of casinos could help Bermuda shake off its image as an unexciting tourism destination, according to Tourism Minister Shawn Crockwell. Describing Government plans to legalize gaming as a gargantuan step that would redefine Bermuda, Mr Crockwell said casinos would enable the Island to rebrand and reposition itself in the tourism market. But the Minister played down any concerns that the Island could one day resemble the Las Vegas strip, saying that Bermudas size meant that a maximum of just three casinos integrated into either new or existing hotels were financially sustainable. Speaking on ZBMs Lets Talk programme last night, Mr Crockwell pointed out that Singapore had transformed its image as a tourism destination after introducing gaming five years ago. The Minister and Attorney General Mark Pettingill spent a week on a fact-finding mission in the Far East city state last month. "Right now people see Bermuda as an unexciting place we need to change that, " Mr Crockwell said. "Singapore had a greater resistance to gaming then we do here. They struggle at around 50/50 and they have for quite some time. Their government said they need to do it and they have doubled their tourism in the last five years. They have raised so much revenue that they've built all sorts of wonderful amenities for Singaporeans like an opera house and other entertainment that has been paid for from the gaming. Again we are on a whole different scale but the point is they have rebranded themselves as an exciting jurisdiction. Just three casino licenses would be issued initially, with at least one of those going to a new hotel development. The financial data that we have received suggests that, based on the current tourism numbers that we have and the resident population and its estimated that between ten and 15 percent of the resident population will participate we can sustain financially three casinos. The Government is committed to reserving the first licence to new development and these things are a moving target it all depends on what a prospective developer or existing owner may put on the table. But we want to preserve that for new development. I, personally speaking, not on behalf of Cabinet but as the Minister, I don't see more than two but who knows if tourism grows, if we bring in an additional 100,000 tourists, we will consider it at that point. Around 50,000 New Yorkers travel to the Bahamas each year to gamble, while other US East Coast cities report similar data. We can go after some of that. You have people right next to us who are traveling to the Bahamas and traveling to Las Vegas just to game. It would be great if we can provide an option for them to come to Bermuda." Government is to reveal more on plans to introduce casinos to the Island, at a series of public meetings starting tonight. The first town hall meeting will be held today from 6pm to 8pm at Pennos Wharf in St Georges. Another discussion of integrated casino resort gaming in Bermuda will be held at the same time on Thursday, at the lower level of Pier 6 in Hamilton. More will follow on February 13, at St James Church Hall in Sandys, and on February 18 at Hamilton's Docksider Pub and Restaurant. Mr Crockwell said: "I encourage anyone with any questions or concerns about gaming in Bermuda to attend one of these meetings so that they can learn more about what the Government proposes and how the introduction of integrated casino resorts in Bermuda will provide opportunities and jobs for Bermudians." According to a Ministry spokesman, two further town hall meetings are planned: one devoted to mitigating social risks, and another to focus on economic and job opportunities. A website providing details on the model of gaming proposed for the Island will also go live this week at www.gamingawareness.bm.

2014. February 4. The first six months of this year showed an eight percent rise in group bookings, according to the Bermuda Tourism Authority (BTA). The increase shows growth in the travel sector known by the acronym MICE: meetings, incentive, conferencing and exhibitions business. The BTA reported a seven percent rise in business travel, with a 41 percent rise in convention business characterized as a rebound from 2012s drastic loss. Other figures released yesterday by the authority showed a modest rise overall in last year's air arrivals last year. A total of 236,343 visitors flew to Bermuda in 2013, up from 232,063 in 2012. Cruise arrivals continued to decline in 2013, down ten percent over 2012, with 340,030 people cruising to Bermuda for the year. A drop in yacht arrivals was attributed to the biennial Newport to Bermuda yacht race not being held in 2013. It will be held this year.

The BTA has pledged to publicize a broad range of data on the Island's tourism performance.

2014. February 3. A Bermuda hotel has been named at the top destination in the Caribbean. The Royal Palms Hotel in Pembroke won the coveted title from the worlds biggest travel site, TripAdvisor, in the 2014 Travelers Choice Awards. Hotel manager Theresa Harney-Zuill said: "The staff are extremely pleased its proved to them that what they do every day is worth it, from the housekeepers to maintenance and front office staff. This award is testament to everybody's hard work and commitment and what they do every day. Everybody's extremely proud and happy." Ms Harney-Zuill shared some of the secrets for success in running a hotel. Its about all of our members of staff providing the best possible service we enjoy what we do and do everything and anything to make sure our guests are satisfied while they're here. Its extremely important to anticipate guests needs what they would like before they say it to us is what makes us stand out from the rest. Because we are a smaller hotel, we can do that and make the hotel feel like a home away from home. The business traveler was equally important to the hotel winning the accolade. We would like to take this opportunity to thank the local and international businesses who trust us to look after their visitors while they're on the island." The 32-room hotel, owned by Susan and Nick Weare since 1991, has been a guest property since the early 1960s, although the buildings date back more than a century and were formerly private homes. Bermuda Tourism Authority chairman David Dodwell said: "We are thrilled to be the home of the top hotel in the region and congratulate the ownership, management and staff of the Royal Palms Hotel on this tremendous honour. This award is proof that the level of service and hospitality the Island provides is both significant and appreciated by visitors." The awards were granted based on the reviews and opinions of TripAdvisor users. One reviewer wrote the hotel staff offered first class service with a highly-professional smile. Another wrote that they had enjoyed the cozy but elegant reception rooms and beautifully manicured grounds. And a recent visitor praised the hotels atmosphere as quietly classy, beautifully coiffed and welcoming to all. The boutique hotel, on Rosemount Avenue, boasts two pink-painted former manor houses set in lush gardens with access to a private pool and lounge area. The 32 rooms are all individually designed and the hotel includes the famous Ascots restaurant, which has also won awards.

2014. January 27. American Bill Hanbury has been appointed Chief Executive Officer (CEO) of the newly-created Bermuda Tourism Authority which now handles almost all matters previously managed by the Tourism Ministry. An industry veteran with over 25 years of senior management experience, Mr. Hanbury will take up the post immediately. According to a BTA press release: Between 2009 to 2013, Mr Hanbury was the CEO of the United Way of the National Capital Area, managing an iconic brand at a watershed moment in its history. During his tenure, he rebuilt the internal operating structure, implemented a development strategy that improved financial stability and rebuilt the organisations marketing, communications and digital capabilities. David Dodwell, chairman of the BTA, said: "Bill brings tremendous marketing and management expertise that will assist Bermuda as we re-energize the Islands tourism economy to compete in the global marketplace. He has led the rebuilding of other organisations with similar challenges and we look forward to having him form and lead the team at Bermuda Tourism Authority. I want to be very clear in acknowledging that Bill Hanbury is not a Bermudian. When we began the search for this position, we were clear that we wanted the best we could find and I believe we have done that. Bill will lead a team that will be responsible for attracting new investment in Bermuda and for creating new jobs, most of which will be filled by Bermudians. In the long term, we will be looking for a Bermudian successor, however, right now, we have found someone who can help put our tourism industry back into positive evolution and, as a result be beneficial to many, many Bermudians." Mr Hanbury said: "I'm excited to have the opportunity to work with the new Board of Directors, private sector partners and government officials to build a world-class organization representing Bermudas extraordinary tourism assets. Bermuda is one of the globes premiere tourism destinations and to have an opportunity to work here is an honour and a significant professional challenge. I look forward to implementing the National Tourism Plan with the intention of creating jobs, increasing tax revenues and improving the overall tourism figures and its input to the Bermuda economy." The BTA statement noted Mr. Hanbury had served as president and CEO of Destination DC and the American Experience Foundation from 2001-2009. While there he oversaw domestic and international marketing and sales for one of the worlds top tourism destinations. The organization was responsible for selling the Washington Convention Center and positioning the US Capital as a first-tier convention, tourism and events location. His key accomplishments included: significantly improving DCs status in the international tourism marketplace, helping lead the economic recovery of the hospitality industry after 9/11, re-designing Destination DCs management and marketing functions, plus leading the sales team that booked over one million room nights annually. He also provided logistics leadership for: international forums, economic summits, presidential inaugurations, national celebrations, plus memorial and museum dedications. During his tenure as CEO at various convention bureaus and chambers, including Greater Milwaukee Convention and Visitors Bureau and Hilton Head Island Chamber of Commerce, Mr. Hanbury led an industry trend to use sporting events as economic development tools for communities. A sampling of these events included PGA Golf events, USA Triathlon Championships, World Championship Boxing, the National Sports Festival, National Softball Championships, Empire State Games, US Olympic Marathon Trials and National Balloon Festivals. He holds a graduate degree in public administration from Harvard University and an undergraduate degree from Wilkes University. Mr. Hanbury currently serves on the Board of Wilkes University. He has also served on the boards of national travel and tourism organisations, including the: US Travel Association, Travel Business Roundtable, American Bus Association, and Professional Convention Management Association. Additionally, he served as Chairman of Destination Marketing Association International, the global organization for destination marketing professionals. The executive search for Mr. Hanbury was conducted by Korn Ferry in concert with BTA.

2014. January 21. Chairman's Corner, David Dodwell's regular update on the activities of the Bermuda Tourism Authority. "Today, and over the next couple of weeks, I will be discussing the three divisions of the Authority: Product & Experiences, Investment and Sales & Marketing. This week I will focus on the Product & Experience Development Division as it is brand new and has a vital role to perform. The status quo is no longer good enough. Bermuda must raise its competitive edge by improving our product and offering experiences that make us a truly unique and memorable destination for our visitors and the new Product and Experience Development Division will lead this charge. The primary focus of the Product & Experience Development division is to develop both core and complementary products and service offerings. Our core products include cultural tourism, sports tourism and business tourism. The complementary products we plan to focus on are nautical tourism, leisure and entertainment, cruise tourism and eco tourism. The development of these products and services is necessary in order to increase the overall attractiveness and competitiveness of Bermuda as a tourism destination, strengthen tourism demand and reduce seasonality. As outlined in the National Tourism Plan (see www.bermudatourism.com), the seven core and complementary tourism products will be organized into five tourism hubs across the island. These five hubs are St George's & St David's, City of Hamilton, South Shore Bermuda, the Royal Naval Dockyard and Offshore Bermuda. The work undertaken by the Product & Experience Development division to attain its goals will be varied. We will be assessing what Bermuda has to offer now and comparing it with what our research shows the people who we wish to attract to Bermuda are looking for and then developing a strategy to fulfill these aspirations through the enhancement of our current products and the creation of new offerings. Well be looking at everything from heritage and cultural sites, museums to cultural exhibits and experiences and activities for our guests and developing a plan for how existing experiences can be improved, or new ones created, to the level that today's traveler expects. This division will also look at standards on the island and develop a quality management system for improving the experience for our visitors. This will include everything from accommodation to restaurants to spas, anything where there is interaction between visitors and Bermuda. We will also be looking at the physical environment (parks, beaches, etc) and how these can be improved to enhance the visitor experience. And, this division will also be looking at development opportunities for those who work in the industry and developing a tourism training plan that will help Bermuda to improve its service levels. The Product & Experience Development Division will be tasked with reviewing co-funding options, grants or new financial models to encourage local Bermudian entrepreneurs interested in developing Bermudas products and experiences. We at the Bermuda Tourism Authority aim to enhance what Bermuda already has and also create new attractions and experiences for new and returning visitors and in doing so, providing jobs, investment opportunities and numerous other benefits for Bermudians. But it will take a great deal of work and we need everyone to be involved.

2014. January 15. Bermuda Tourism Authority (BTA) will now make decisions which previously had been made by the Bermuda Department of Tourism as they continue their efforts to revive the industry. The BTA announced yesterday they would further explore what they believe are the experiences that enhance the overall tourism product and raise awareness of Bermuda as a tourist destination. There are, said the BTA, two major classifications of investment Tourism Experiences and Tourism Product Enhancement. A Bermuda Tourism Experience is defined as a journey that visitors embark on that connects part of them to Bermuda, creates memories they will take away with them and that will encourage them to return.

There are four categories in which funding can be provided, said the BTA:
Experiences only on-Island attractions or activities.
Events those that bring visitors to the Island or increase awareness.
Media programmes those that connect Bermuda internationally to the Islands prime markets through media exposure.
Tourism Industry Services provided by hotels and restaurants, travel agencies and tour operator services, tourist guides and other related services.
Investment from the BTA, said the Authority, was more likely if the proposed experience included any of the following elements:
Unique experiences that connect visitors with the beauty of life that Bermuda has to offer.
Attracts visitors to the Island traveling specifically for the experience.
The experience or event includes a celebrity, sporting personality or prize-winning artist who in their own right are likely to attract media attention.
The experience or event will likely cause an increase in the visitors length of stay and/or daily spend.
Has multiple sources of funding.
Has a provision of matching funds.
The application is accompanied by a viable business plan.
Is a unique experience, it cannot be found anywhere else in Bermuda or even internationally.
Has wide support evidenced by letters.
Is an experience that is in alignment with the Bermuda National Tourism Plan.
BTA chairman David Dodwell said: "Our intent with this new process is to ensure our investment helps us to meet the tourism goals for the upcoming year, to guide experiences in the right direction and to ensure alignment with the National Tourism Plan. Priority for funding will be awarded to experience organizers who bring a substantial amount of international visitors to the Island, increase awareness of Bermuda to our defined markets and/or increase visitor spend. We welcome applications and hope that our new investment guidelines will encourage people to develop new experiences for our visitors." An Experience Workshop will be held on January 30 and 31 and it is highly recommended that anyone seeking investment support from Bermuda Tourism for experiences or events register, continued the BTA statement. The purpose of the workshop is to present the new process and to assist applicants in applying for support. The workshop will explain the new application forms and the information required, as well as the timing of review and response. Applicants should use the workshop as a resource to add value to their business plan. Application forms and more information is available at the BTA. Details on the investment/support of the Product Enhancement programme will be announced at a later date.
2013. December 23. Job adverts for Bermuda Tourism Authority are to be posted on its newly launched website. The site at www.bermudatourism.com will also feature press releases, frequently asked questions, a regular update from the chairman, access to the National Tourism Plan and background information about the authority. Authority chairman David Dodwell said: "The intent of the authority is to function with as much transparency as possible. We want all of Bermuda to be aware of what we are doing, why we are doing it and how it will impact tourism. The website is one medium through which we can efficiently and effectively inform all Bermudians of what is being done to revitalize the industry. We hope that it is visited by many people on a regular basis." Bermuda Tourism Board was created in 2012 under the previous Government as a non-political organization to direct Bermuda's tourism product. In January, under the new Government, Mr Dodwell was appointed chairman of the board and chairman designate of the Tourism Authority. Mr Dodwell has pledged to have the authority fully functioning by April, at which point the board and the Department of Tourism will cease to exist.
2013. December 20. The eight members of the Tourism Authority Board could pick up as much as $20,000 each for attending possibly only ten meetings a year. But Tourism Minister Shawn Crockwell defended the expense, saying the Board will be responsible for bringing about a turnaround in the industry in the next few years. And taxpayers may not have to pick up the tab for the part-time team of high-ranking executives. Board chairman David Dodwell said he hoped the authority will be able to fund itself within two years, saving Government millions of dollars in annual Tourism budgets. Board members shall be paid such fees and allowances as the Minister may determine, a Ministry spokesman said, adding that a maximum remuneration of $20,000 per annum had been set.
2013. December 20. With the appointment of the Tourism Authority Board yesterday, Minister Shawn Crockwell effectively relinquished control of how the industry is run. But he will still speak on tourism-related matters in the House of Assembly, and will also keep his Transport Ministry portfolio. The Tourism Authority will be initially funded by Government, although chairman David Dowell has said he hopes it can become self-funding within two years. And it will also be accountable to Government. Mr Crockwell said yesterday that members of the Board could be replaced if performance targets are not met.
2013. December 19. Bermuda's tourism industry will be led by an entrepreneurial and vibrant group that will drive Bermudas re-emergence as a world-class tourism destination, it has been claimed. Tourism Minister Shawn Crockwell this afternoon unveiled the eight-member Board of Directors which will oversee the Tourism Authority, a non-political organization that has taken over the running of the industry from Governments Department of Tourism. Introducing the board at a press conference, Mr Crockwell said: "I believe this is a watershed moment for Bermudas tourism industry and our last real opportunity to turn things around and restore our position as a desired premier destination this is new territory for Bermuda. I would like to thank our new Board of Directors for enthusiastically agreeing to lead this very important organization. Our two international directors add a global perspective of excellence to our board and we sincerely appreciate their commitment to Bermuda. I have emphasized to the Board that it is no longer business as usual for Bermuda Tourism. We have created an entirely new structure focused on delivering the objectives of the National Tourism plan. This will include two new divisions, Tourism Investment and Product and Experience Development, which will drive change in the Bermuda tourism product. As the Authority develops creative and innovative ways to make Bermuda a more attractive and competitive destination for visitors and tourism investors, they will be the singular voice that drives Bermudas re-emergence as a world-class tourism destination. The OBA Government, and especially myself as Minister responsible, are proud of today's announcement, which marks the beginning of a new era in Bermuda Tourism." Mr Crockwell added that a CEO has yet to be appointed to the authority and other staff posts are also vacant. Earlier, Government said that the authority will not be fully operational until March, 2014. At yesterdays press conference, Board chairman David Dodwell said: "Today is an exciting day for tourism and for Bermuda. For the first time in Bermudas history, our tourism product is being guided by an independent, private enterprise. I commend both political parties for progressing this change and helping Bermuda to move tourism forward. Its a big challenge and one I'm looking forward to achieving along with my fellow Board members and the team at the Bermuda Tourism Authority. Our success depends on working together with the tourism sector in a shared commitment to revitalize this industry. We want to build on the hard work that many people in hospitality are already undertaking today. We welcome the new Directors and we are committed to keeping the public up-to-date with the developments at the authority.
Members of the Board are
David Dodwell (chairman): The owner of The Reefs Hotel and Club in Bermuda and Nisbet Plantation Beach Club in Nevis. He has more than four decades of experience in the hospitality industry. The Reefs was the first Bermuda resort to earn the top spot as the No. 1 Atlantic resort in the Condo Nast Traveler Readers' Choice Awards. The Nisbet Plantation was named the No. 1 resort in the Caribbean, Bahamas and Bermuda two years in a row by the Travel and Leisure World's Best Awards. Mr Dodwell is a former Minister of Tourism for Bermuda, once served as the president of the Bermuda Hotel Association and is a member of the Resort Committee of the American Hospitality & Lodging Association. He was also named Caribbean Hotelier of the Year in 2010.
Phil Barnett: The director and president of the Island Restaurant Group. Prior to the Island Restaurant Group, he was a general manager for Spectra Group of Great Restaurants. He serves as a board member on the Bermuda Chamber of Commerce..
Paul Telford: Hotel manager at the Rosewood Tucker's Point resort in Bermuda. He has 13 years international management experience in luxury hotels. His experiences have been both on the island of Bermuda initially in food and beverage operations and then off-Island with Four Seasons Hotels and Resorts where he started in food and beverage management, and then transitioned into the rooms division. His most recent postings have seen him at hotels and resorts such as the Four Seasons Washington DC — a Forbes 5 Star Hotel, the Four Seasons Punta Mita, Mexico, and The Kahala Hotel in Honolulu Hawaii, a Forbes 4 Star Resort and Spa, before returning to Bermuda in 2008 to join the opening team of Tucker's Point Hotel and Spa.
Jessica Mello: Director of Consulting Services Deloitte Bermuda and serves banking and public sector clients in Bermuda and the Caribbean. Before joining Deloitte Bermuda in 2011, she worked in the Economics practice at AECOM, a Fortune 500 infrastructure consulting firm. Jessica was based in London and worked with clients in the Middle East, Europe, Africa, and China. Ms Mello is experienced in economic planning, feasibility analysis and strategy for tourism destinations. She has worked with visitor attractions, mixed-use destination resorts, entertainment retail districts, sporting destinations, iconic structures, waterfronts, and infrastructure. She is also a member of the Bermuda Chamber of Commerce Economics Committee and served as a performance committee analyst for the Bermuda SAGE Commission.
Allison Towlson: Regional executive and chief operating officer for ACE. She has extensive background in underwriting operations, corporate reporting, training and development and marketing in the insurance industry. Prior to ACE, Alison served as the assistant vice president of Sedgwick Global Broking in Bermuda, and as an underwriter and claims administrator at Alexander Insurance Managers in Bermuda. She also serves as a chairperson for the Insurance Development Council, board member for the Bermuda Business Development Agency, associate for the Chartered Insurance Institute (ACII), a mentor under the Bermuda Foundation for Insurance Studies in Bermuda and a member of the Association of Bermuda Insurers and Reinsurance (ABIR) working committee on contract certainty.
Peter Everson: President of PEConsultants Ltd. Mr Everson has extensive experience in investment banking, fund management, private equity and private banking. Prior to PEConsultants, he was the CEO of Schroders. He serves as a non-executive director for Delphi Management Limited and Shell Trust Bermuda Limited and a board member for the Bermuda Chamber of Commerce and the Association of Bermuda International Companies.
Earl G. Graves Jr: President and CEO of Black Enterprise. He is responsible for the strategic positioning and overall profitability of the corporation which includes magazine publishing, television production, digital media, and business and lifestyle events. He joined Black Enterprise in 1988 after earning his MBA from Harvard University. After holding several positions within advertising and marketing, he was appointed president and chief operating officer in 1998 and named CEO in 2006. Under his guidance Black Enterprise has expanded the reach of its signature magazine to include more than four million readers, redefined its Wealth for Life mission for the digital age with a revitalised multimedia website and iPad edition, and successfully launched broadcasts of Our World with Black Enterprise and the Black Enterprise Business Report into television syndication.
Allison Reid: Senior vice president of Real Estate of Starwood Hotels and Resorts Worldwide Inc. She has extensive experience in hospitality and finance. Prior to being the senior vice president of Real Estate, she served as the vice president of Owner Relations at Starwood Hotels and Resorts Worldwide Inc. She has served in various finance positions at Interstate Hotels and ITT Sheraton Corporation. Ms Reid is currently a member of the management board of EquityCo, LLC and OpBiz LLC. She also serves as the vice president of Investor Relations of Starwood Hotel and Resorts Worldwide Inc.
2013. December 14. The Pink Beach Club has yet to be sold, despite Government concessions approved earlier this year to support the property's sale. However, Tourism Minister Shawn Crockwell said the Bank of Butterfield was in the "advanced stages" of negotiation with another party for the sale of the property. In July, Government passed $5.6 million in tax concessions to support the sale of the property to PBC Holding Ltd for $12.5 million. The company had said it planned to convert the Smith's property into a five-star resort with more than 200 employees by the end of 2015.
2013. December 13. Government has scrapped a promised referendum on gaming and will instead move ahead with gaming legislation. Premier Craig Cannonier said: "Gaming will be brought to the House of Assembly in the form of legislation where it will be either passed or rejected by vote. We will allow our politicians to speak to the topic of gaming and let the decision there be made. Parliamentarians must represent their constituents and so we stand behind this decision. In the weeks to come we will announce a schedule of events for this to happen, including a public information and consultation campaign on the plan for gaming, making sure all aspects of this issue are addressed." Flanked by OBA MPs and Senators, Mr Cannonier said the decision came as a result of statements from the PLP and suggestions that the Opposition would attempt to derail the referendum process. "This week, after conversations with members of the Opposition, it was made clear, very clear to us, that the referendum process will be undermined if we don't meet (the Oppositions) demands to change the wording of the question. Earlier this year the Opposition Leader said he and his colleagues would support gaming if the Government brought the matter to the House without referendum. His party's support of gaming at the time, and other statements, simply doesn't square with the threat this week to undermine the exercise. It is clear to us that the Oppositions political ambitions have moved ahead of the peoples business, and that the threat to disrupt the referendum or have a boycott is real. As the Government of Bermuda we will not stand for it. We will not play politics with peoples jobs, we will not play politics with the opportunity to help people pay their bills and put food on the table. While the move was contrary to pledges by the OBA, it falls in line with the more significant pledge to create jobs. We were elected to fix the economy, to grow jobs and end the misery thousands are feeling every day because the economy is no longer big enough to support them. Our job is to do what we believe is right for the country, and that means not allowing politics to damage peoples chances for jobs and a better life." Acting Opposition Leader Derrick Burgess responded to the statement this afternoon, saying the Premier was misleading the public about the Oppositions position, claiming the party never threatened a boycott. "The PLP is clear that this should go to the people and we are perplexed of the OBAs complete disregard for the democratic process on this important issue and attempting to shift the blame for a decision they made onto the PLP. What does this say about the Premiers character and integrity that he would willfully and knowingly deceive the people with such a boldfaced lie? The OBA history of lies, reversals, mixed messages, contradictions, and flip flops are undermining confidence in the OBA at a time when Bermudians need to know that they can trust their government."
2013. December 10. Opposition MP Wayne Furbert claimed today that Bermuda Tourism Authority chairman David Dodwell had become the de facto Tourism Minister, setting the agenda with apparently no oversight and no accountability. And the Shadow Tourism Minister criticized Mr Dowell's belief that the Island must give customers what they want to become competitive. "How far do we go?" asked Mr Furbert. "Do we open up a total prostitution ring because some customers want prostitution, like in Amsterdam? We are not everything for everybody." The Progressive Labour Party politician claimed Mr Dodwell had spoken recently on radio talk shows in support of allowing tourists to use some other transportation than auxiliary cycles, buses, taxis and ferries. Mr Furbert said allowing visitors to hire cars was not going to fix the Islands tourism product and could have a detrimental impact on the quality of life of Bermudians. "I don't care if its three-wheel or four-wheel, the congestion that would take place and the quality of life and the business taken away from taxi drivers, will be enormous. I give this picture of 8,000 people getting off a ship. Imagine 2,000 getting in a car and can you imagine that coming out of Dockyard?" Mr Furbert, a former Tourism Minister, claimed the One Bermuda Alliances slow progress in putting together a functioning, fully operational Tourism Authority was very concerning. He called on Tourism Minister Shawn Crockwell to appoint the authority's board by the end of the month to perhaps spark new ideas and spur on that speed and efficiency that the OBA promised. Mr Crockwell responded by saying the board had been appointed and would be announced next week. "Yet again Shadow Minister Furbert has spoken without knowing the facts, said the Minister. Had he asked me directly, rather than issue an erroneous and misleading statement to the media, I could have informed him that the process to identify a dynamic board of directors has been completed and an announcement on the new members will take place next week." He also refuted a claim from Mr Furbert that the authority's new chief executive officer would not be in place until April. "The plan has always been to have the Tourism Authority CEO in place by January 2014 and we are on target with this deadline." Mr Furbert insisted that the OBA had missed all of their promised deadlines regarding the authority. "We recognize finding the best person for the job takes time, but between the delays and bungling of the gaming referendum and the delays in setting up the TA [Tourism Authority], Bermuda and Bermudians are falling further and further behind. At present David Dodwell is the de facto Tourism Minister, setting the agenda with apparently no oversight and no accountability and we have heard nothing new or innovative from him since taking the reins. Instead, all we've heard is a rehash of the same failed ideas we heard from him almost 20 years ago. The Tourism Authority Act gave Mr Dodwell basically total power. The OBA had already wasted a year on gaming by failing to hold a referendum yet and had fumbled around trying to put the Tourism Authority together. We still don't have a board or key players in place, he said. We have yet to see the promised speed and efficiency of the professionals and Bermudians need to see action." Mr Dodwell said in a statement last night: "The PLP spokesman has made inaccurate assumptions and then crafted a whole story around the inaccuracies. I repeat my offer to Mr Furbert that if and when he would like to ask any questions we are open and willing to assist. The information released by Bermuda Tourism Authority contradicts much of what Mr Furbert says. Our biggest concern here is that some members of the public may become confused by comments/allegations being made by the spokesperson. The facts were that the CEO position was being made right in line with our schedule and there had been no delay in setting up the Tourism Authority. We are working to a schedule which we have already announced. We have given an exclusive period to BDOT [Bermuda Department of Tourism] staff for applying for jobs. Interviewing has being going on and we are now advertising for staff publicly. As previously announced, the transition is occurring and will be complete no later than March 31. The Minister has been working very hard with us to identify a board for the Bermuda Tourism Authority (BTA) and we believe it will be announced in the very near future. I am not the Minister of Tourism; the role of the BTA is very clear. We are very focused on bringing the BTA into existence; we are creating, in effect, a $30 million company and that takes time, care and focus. We have some big challenges. This has not been working for many years and this new organization, the BTA, is going to get it right. In terms of ideas, the direction forward is clearly laid out in the National Tourism Plan. Why Mr. Furbert would think these are failed ideas, I do not know. They most certainly are not and the BTA is determined to make this plan a reality. We would point out that the BTA legislation was only passed by the Senate in October. Since then a great deal of work has been accomplished, as we have reported, and that continues, day by day."
2013. December 5. Air arrivals are continuing to climb with 82,819 visitors flying in during the third quarter this year. That's an increase of 2.4 percent compared to the same period in 2012. Figures show that that 80,852 people arrived a year ago and almost 2,000 more this year. That's partly attributed to the 1,461 more passengers from the United Kingdom, an increase of 20.4 percent. Visitors from all other countries rose 25.6 percent while arrivals from the United States, Bermuda's largest tourist market, fractionally increased 0.6 percent compared to the third quarter of 2012. In contrast, air arrivals from Canada dropped by 12.2 percent or close to 1,000 fewer visitors. The Department noted those figures were reflected in the reduction of flights from the Canadian market. An analysis of visitors revealed that housekeeping accommodations saw the largest relative increase of 13.6 percent. The number of guests staying at private homes rose by 11.8 percent. But there was a worrying figure for resort hotels a dip for 1.8 percent in reservation bookings. Visitors staying at the smaller hotels increased 1.4 percent while the occupancy level at guest houses fractionally increased 0.4 percent. The statistics show that expenditure by air arrival passengers spent an estimated $120.2 million during the third quarter of 2013, representing an increase of $1 million or 0.8 percent. Visitors reported spending 26.1 percent more on shopping, entertainment and other services such as recreational and leisure services. This translated to an injection of $6.5 million to the economy. However, expenditure on accommodations and food declined 5.8 percent. Cruise arrivals in the third quarter of 2013 dropped by 12.1 percent to 157,373 passengers. This decline was attributed to 20 fewer cruise ship calls compared to the same quarter in 2012. Expenditure by cruise visitors on local goods and services, including entertainment, souvenirs, sightseeing, sports activities and transportation declined to $33.7 million. This reflected an 11.1 percent fall in spending level or $4.2 million less year-over-year. Hotel gross receipts were up $1.2 million reaching a level of $81.2 million. Sales revenue earned by resort hotels increased 1.4 percent to $72 million, primarily due to a modest increase in room sales. Cottage colonies experienced the largest relative growth in sales revenue of 4.1 percent. Other guest accommodations registered a 2.8 percent rise in sales receipts while sales revenue earned by small hotels increased 2.4 percent.
2013. November 30. Government has given its backing for a $350 million luxury hotel and condominium development to be built in Hamilton. The Corporation of Hamilton had already signed a 120-year lease renewable to 262 years with developers to construct the new resort on the Par-la-Ville car park site. But under new retroactive laws passed by Government last month, any Corporation lease longer than 21 years has to be approved by Parliament before it can go ahead. Once the Act came into force, the Corporation had 14 days to submit to Government all land leases for more than 21 years, as well as outright land sales, for review by the Minister who is then required to table them in Parliament. The new law was condemned by developer Michael Maclean who said that the additional red tape could deter potential investors. But yesterday Deputy Premier Michael Dunkley tabled a motion in the House of Assembly to authorize the Corporation to give an $18 million guarantee to the developers for the purpose of getting the project off the ground. The motion will now be debated by MPs next week. Home Affairs Minister Michael Fahy yesterday said the project would add a boost to the economy by creating much needed jobs and also increase the Islands hotel bed stock. "Today's motion demonstrates the Governments support for the project in aiding the developer to raise the necessary financing to bring this project to fruition. It is intended that the guarantee is subject to very specific criteria and the Corporation of Hamilton will be required to conduct thorough due diligence, to the satisfaction of the Bermuda Government, before execution of what is essentially a collateralised mortgage."
2013. November 28. A public decision on whether casinos will be allowed in Bermuda is imminent, according to Tourism Minister Shawn Crockwell, who announced that the Referendum Act 2013 would be tabled in Parliament. "That legislation is aimed at the highly anticipated referendum on allowing casino gaming in Bermuda. A regulated and dynamic gaming industry, including luxury casinos catering to tourists, could prove a game-changer for the Islands economy. A referendum date must be set within 90 days of the approval of the Act, and in the latest Throne Speech Government pledged to hold a referendum on gaming in the first quarter of 2014. A Gaming Commission will oversee gambling, allowing the industry to be monitored. The Cabinet Gaming Committee is in the process of finalizing the Governments vision for a new gaming industry. Our research shows that if done correctly the introduction of casino style gaming in Bermuda can generate much needed revenue for the Government and provide jobs and even careers for our people."
2013. November 27. Tourism Authority chairman David Dodwell issued a rallying cry to the nation everyone has to get involved if the industry is to undergo a revival. And the hotelier also challenged the idea that Bermudians are the friendliest people in the world, insisting that the Island no longer owned that reputation exclusively. In a frank and often hard-hitting presentation to Hamilton Rotarians yesterday, Mr Dodwell outlined where Bermuda had gone wrong with the industry in the past, and how a new, independent authority would put it right. He said the new Tourism Authority which will fully replace the Department of Tourism in the next four months had been created because the old way failed it did not work. He listed a number of areas, including product and marketing, in which the industry was under performing and said the entrepreneurial-driven authority was in a far better position than Government to bring about change. "We need 61,000 people working in tourism and if we can get us all on the same reasonable step, and all of us wake up every single morning and say our hearts, and our minds, and our wallets, are in Tourism then we'll get it. I will submit to you that doesn't happen today. At the end of the day all of us have to get into the business we have to switch on 61,000 people. It has been said that were the friendliest people in the world. We are friendly, but there are many other jurisdictions that can claim that. I'm not sure how you can measure or prove that statement, but Bermuda is not the only place that owns it, and I think we really need to own it, and really go after it. We've got to go back to those 1950s and 1960s when we did so well. There were competitors, but what we did after that period, we used to look over our shoulders at the competition and say they're not going to catch us up. Well, they did, and they overtook us and we now look at the back end of the competition." Mr Dodwell, who owns the award-winning Reefs resort in Southampton, and another hotel in Nevis, pointed out that Bermuda was competing with the rest of the world to attract visitors. We're not just competing with islands to the south of us. We have forgotten how to compete with others jurisdictions, with other hotels, with other restaurants, and one of the things about competition is you have to improve and you have to recognize that you're competing. It's a mindset and a culture that as business people which is what the Tourism Authority will be we have to recognize that we have learn all over again how to compete. In order to bring in more visitors and catch up with the competition, a range of changes had to be made. Everybody says when they come to Bermuda what a wonderful place it is but not everything works perfectly and I think we all know that. I think if we stop and look in the mirror we all recognize that the customer is not leaving completely satisfied all of the time. We have the foundations the bones of Bermuda are phenomenal. What we need to do is enhance this product, improve it where it needs to be improved and then go out and market it. So the physical product certainly needs change and our services need to be improved and our experiences need to be upgraded. I criticize previous marketing campaigns, the Island was not brand effective. When people come here they love it, but when you meet people abroad or ask them about Bermuda they say Bermuda I have not been there in a long time, or the most common line that we hear is Bermuda that's where my parents used to go. So we're not brand effective. We're not getting out to the market place and competing with other destinations. People say Bermuda where is it, what does it stand for, and when you hear that, you know that something is wrong." Mr Dodwell gave his support to the opening up of casinos, claiming they could be a magnate and an anchor that would increase the Islands appeal to visitors. He said the Tourism Authority will be a vibrant and entrepreneurial enterprise that has been established to act as the singular voice that restores and evolves Bermuda Tourism back into a world class destination. He said that four key management positions would be private sector people coming in to manage a private organization rather than civil servants who had previously run the industry. "They will be held accountable. If it doesn't work, that person will move on. Authority managers will be willing to change and roll the dice and take some risk. And that is what a private enterprise will do. A Government department can't do that. A Government department has got to be steady eddie, steady as it goes. But a new enterprise has the need and opportunity to take risk, that's what business does. If we operate the same way we did before were going to get the same results. It needs all of us. The fixes are not quick and they are not easy. But if we put our heads down and focus, we can do it and if we learn to do things differently we will get different results."
2013. November 22. Bermuda expects to see 21,000 more cruise ship visitors in 2014 than this year. Tourism and Transport Minister Shawn Crockwell said the Norwegian Breakaway will make 22 visits to the Island next year after a successful 2013 season. "Although we have not yet finished the 2013 cruise ship season, we had 292,533 cruise visitor arrivals through the end of the third quarter and are anticipating approximately 335,000 cruise ship visitors by the end of the season in December, " Mr Crockwell said. "The number of cruise calls for 2013 is anticipated to be 126. For 2014, we are anticipating a total of 132 cruise calls, bringing a total of 356,000 cruise ship visitors to Bermuda. We are also projecting that the cruise industry will contribute over $90 million to Bermuda's economy in 2014. This include fees paid to Government, expenditures made by cruise visitors and crew members while on-Island and shore excursions booked by cruise visitors, including taxi and bus tours, walking tours and water sport excursions. The Breakaway alone brought 90,000 cruise ship visitors to the Island making an economic contribution of approximately $26 million. Even though it was the largest ship to have docked in Bermuda, we accommodated the increased number of guests extremely well with both public and private transportation services operating efficiently and reliably. Also returning to Bermuda in 2014 will be Norwegian Cruise Lines Norwegian Dawn, sailing from Boston with 22 calls; Royal Caribbean's Explorer of the Seas, sailing from Cape Liberty, New Jersey with 27 calls; Royal Caribbean's Grandeur of the Seas, sailing from Baltimore with 14 calls; and Celebrity Cruises Summit, sailing from Cape Liberty with 19 calls.
2013. November 7. The new Tourism Authority could be self-funding within two years, saving Government millions of dollars. The organization, which should be up and running by next March, will take over the management of the industry from Government's Department of Tourism in order to take politics out of the sector and put it in the hands of independent experts. Critics have argued that Government will still be able to influence the authority if it controls funding. Government spends around $30 million of its budget on the Tourism Ministry each year. But chairman Mr Dodwell said he hoped the entity will be self funding within two years, freeing up millions of taxpayer dollars. He pointed out that taxes currently paid to Government by hoteliers will be channeled to the authority, which could eventually become an asset-holder in tourism products by investing cash into new enterprises. Then it will be partially funded by a separate tax a Tourism Authority tax on hotel occupancy. The authority could invest in tourism subsidiary businesses such as golf courses or transport products, but ruled out hotels.
2013. October 31. David Dodwell, JP, MP, Chairman of the new Bermuda Tourism Authority to-be, said: "Welcome to the first in a series of messages to keep you up-to-date on the exciting developments as we transition to the Bermuda Tourism Authority. The Executive Steering Committee and Project Management Office are busy at work creating the structure for this dynamic and vibrant organization. Our vision is that the Bermuda Tourism Authority will be the enterprise that helps Bermuda evolve into a world-class tourism destination. Our primary objectives will be to grow tourism and jobs in Bermuda. As part of that work, we will be developing creative and innovative ways to make Bermuda an attractive destination both for visitors and for tourism investors. You may have heard that we have already started to look for a chief executive officer for the new company. That person will be responsible for the day-to-day management of tourism for Bermuda. The search is still underway and as soon as we have selected a candidate, we look forward to introducing him or her to the Bermuda public. This role will be an important one for Bermudas future and for tourism and we take this responsibility extremely seriously. The National Tourism Plan will be core to our working plans. We will bring this plan to life in a variety of ways and we look forward to sharing these details with the Bermuda public. The transition from a government department to a private enterprise is a big one. The way we run tourism, the priorities we give and the way we go about the business of tourism in all its aspects is going to be different from what we have done in the past. The organization will be independent, modern and entrepreneurial. Were excited about the change and we cant wait to get started. We're pleased that the Bermuda Tourism Authority Act 2013 was passed in the House of Assembly and the Senate. We now await the Minister to publish the Act in the Official Gazette for the Tourism Authority to become a reality. If you have any questions, please send them to pmo@bermudatourismboard.com. We look forward to hearing from you and to working together to improve Bermudas tourism product. Bermudas tourism success is about all of us and we hope that as you hear more about our plans, you'll be as excited as we are about the future."
2013. October 9. The head of the new Bermuda Tourism Authority revealed yesterday there had been a "high level of high-quality interest" in the recently advertised post of chief executive officer. David Dodwell, the authority's chairman designate, would not reveal the salary for the position, other than to say it would be "market driven." He said those interested in applying had until October 15 to do so. The CEO position is the only one so far advertised for the authority, which will officially come into being on a date yet to be decided. At that point, the authority will replace the Bermuda Department of Tourism (BDOT) — and Department staff will have to apply for positions within the new organization. Those who are unsuccessful will be offered other civil service roles.
2013. October 7. Government confirmed it is considering plans for a new cruise ship terminal in St Georges in a bid to bring more passengers to the Island. Last week, St Georges MP Kenneth Bascome suggested that plans were in the pipeline for a cruise ship to make regular calls on the town. The Government backbencher also refused to deny rumors that Disney Cruises is interested in developing a terminal in the East End. And Tourism and Transport Minister Shawn Crockwell later confirmed the rumor. "We are in conversations with the cruise industry reviewing the options for a cruise pier in St Georges. That is something that's high on our agenda and something we have to do for that area." A spokesman for the Ministry of Tourism and Transport said Government was hoping to bring 415,000 cruise passengers to the Island by 2015 up from an estimated 343,000 cruise visitors this year. In order to meet targets another cruise ship terminal is required. The National Tourism Plan 2012 that will be implemented by the new Bermuda Tourism Authority recommends a target of 415,000 cruise visitor arrivals by 2015, and 422,000 cruise visitor arrivals by 2022. This year's estimate for cruise visitors is 343,000. It is unlikely that the Tourism Plan target of 413,000 to 422,000 cruise visitors can be obtained with just the two cruise piers at Dockyard, therefore consideration is being given to options for an east end, St Georges cruise presence. At this stage no decision has been made. Despite its desire to bring in more cruise visitors, Government is still intent on bringing in even more air passengers in order to reverse present visitor ratios. Currently around 60 percent of tourists arrive on cruise ships, with 40 percent coming to Bermuda by air.
2013. October 3. Visiting cruise ships are set to be allowed to keep their casinos open when in port after MPs passed the Cruise Ship (Casino) Act 2013. The concession allowing on-board casinos to operate between 9pm and 5am would ensure Bermuda remained competitive as a cruise destination. He said such a move would economically benefit both the cruise companies, which would increase their on-board revenue, and the Island, which would collect licence fees. Mr Crockwell said: "The ships would have to be in port for one night or more to qualify for permission. The use of the casino is to be limited to passengers on board the ship only. No local residents or visitors to the ship will be allowed to participate in casino activities. The key concern for many would be the impact on local retailers, restaurateurs and entertainers, but I believe it would be minimal. Our research has indicated that the majority of visiting cruise passengers return to their ship by 9pm and, by this time, most of our retail shops are closed. However, if the destination provides good products that include good entertainment and amenities that goes beyond the traditional offerings, the passenger will stay ashore to take in the local experience and spend money. Not all cruise passengers purchase their tickets at a discounted price. Many of the passengers are well-heeled and high-income earners and these new ships have one and two bedroom suites with butler services on their upper decks that have a price point comparable to high-end resorts. These high net income passengers choose to cruise because of the product and service that is offered and similarly they will patronize local businesses if we have the products on offer that they desire. Therefore, the impact to local businesses will be minimal and our Ministry will closely monitor and analyze the impact to this segment of our local businesses and enterprise." Smaller ships capable of berthing in Hamilton and St Georges, with a passenger capacity not exceeding 2,000, would not be charged a licence fee. Asked why smaller ships carrying less than 2,000 passengers were exempt from the licence fee, Mr Crockwell said that Bermuda had so far failed to attract smaller, high-end liners in the past, and that the exemption could encourage more visits.
2013. September 28. House of Assembly passes Tourism Authority Act. Bermuda's legislators passed legislation that forms the framework of a new Tourism Authority. Tourism Minister Shawn Crockwell stressed the importance of revitalizing the Island's tourism industry in order to boost the local economy. He said that the previous administration had made positive steps, noting the National Tourism Plan, and said that while the Tourism Board was flawed by a lack of autonomy, it was a step in the right direction. However he said efforts have been hampered by political interference and the steady change of minister, noting that he is the fourth Tourism Minister in as many years. Mr Crockwell explained that the Tourism Authority Act would dissolve both the Department of Tourism and the Tourism Board and replace it with a single entity with significantly reduced need to seek the approval of the Government or Minister of the day. "The authority will be managed independently. It will be a modern, leading tourism enterprise. It will be dynamic, entrepreneurial and vibrant. The authority will be the singular voice that restores Bermuda as a world class tourist destination." Mr Crockwell also addressed public concern about the transition from the Department of Tourism and the Tourism Authority, promising that there would be no mass layoffs. "Should employees not transfer to the Tourism Authority, employment opportunities will be made available within government ministries and departments. My Ministry is currently and will continue to work closely with the Department of Human Resources and the Bermuda Public Service Union to ensure that the transitional process is inclusive and transparent. The Ministry fully understands and is cognizant of the staff's concerns, apprehensions and anxiety, and we will do our upmost to provide a smooth transition."
2013. September 26. Tourism spending drops in 2012. Visitors pumped $415 million into the Bermudian economy last year — a drop of $37 million on 2011's figure, according to Government's Department of Statistics. The tourism industry supported 5,756 local jobs in 2012. However, the number of workers earning their pay cheques exclusively from tourism dropped by almost six percent, to 3,952. Bermuda last year hosted a total of 615,171 visitors, and tourism remains the third pillar of the local economy, accounting for 11 percent of the workforce overall — behind public administration, and the wholesale and retail trade sectors. For every ten jobs directly dependent on tourism, a further 4.6 jobs were created in the Island's workforce. However, wages derived from tourism declined to $447 million last year, down $11 million on the previous year. Out of this, earnings coming directly from tourism accounted for $248 million, or 55 percent. Overall, the tourism industry directly contributed $293 million, or 5.4 percent, to the Island's Gross domestic Product (GDP) in 2012 — which the Department reported was "fractionally lower" than 2011. GDP generated by business in the tourism-related sector totalled $657 million. Government spent a total of $31 million on tourism services. Expenditure on promoting and marketing tourism rose by six percent, or $1 million. Government outlay increased in staff training, while tourism-related travel declined. Hotels and guest houses contributed $122 to Bermuda's tourism GDP — 86 percent of it earned directly from tourists, a drop of one percent on the previous year. Detailing the drop in visitor spending, the department said spending on accommodation had gone down by $27 million. It fell by $5 million on guide services, and by $4 million on food and beverages. Meanwhile, Bermuda residents spent about $411 million last year on foreign travel — $2 million less than they parted with in 2011.
2013. September 26. Minister of Tourism Development and Transport, Shawn Crockwell, announced the continuing courses in 2013 for the Blue Flag Ambassador Certification programme. The two-and-a-half week programme will focus on the importance of customer service in the hospitality industry as well as the historical and economic development of Bermuda. The Island's cultural customs, flora and fauna, and places of interest are also covered. Emphasis will also be placed on elements of the National Tourism Plan, such as the focus on Total Quality Management and the new tourism hubs. The course is aimed at those in the hospitality industry, particularly those who provide tours and informational services to visitors including taxi, bus and mini bus drivers, concierge and retail personnel and tour guides, among others. The two fall courses will run on Tuesday and Thursday evenings, the first one beginning on October 1, and the second one beginning on November 12. The course is free to participants and will be held at the Bermuda College.
2013. September 21. A bill allowing cruise ship passengers to gamble in port at their on-board casinos was tabled in the House of Assembly. The legislation, long sought by cruise companies, would permit licensed vessels to run casinos between 9pm and 5am while in designated local ports. Only passengers would be allowed access to gaming. Licence fees would range from $75,000 to $180,000 per season for ships making 15 or more voyages to the Island, and $5,000 to $12,000 for 14 trips or less. Ships with a capacity below 2,000 passengers would get free licensing. The lack of on-board gaming in Bermuda was described as the Island's sole drawback by Norwegian Cruise Line CEO Kevin Sheehan, when the giant vessel Breakaway made its debut voyage here this summer. Bermuda Chamber of Commerce president Ronnie Viera told The Royal Gazette that the Chamber's position in the past had been that onshore casino gaming should be dealt with before casinos were allowed to operate while ships were in port. He said no consultation had taken place with the group nor had they been shown the legislation. "Now that it has been tabled, we are keen to meet with the Minister to discuss how lisences will be granted and on what terms." Mr Viera added.
2013. September 21. Parliament repealed the Park Hyatt (St. Georges) Resort Act, opening the way for Government to negotiate fresh development deals for the former Club Med site. The Opposition Progressive Labour Party lost no time in supporting the measures but demanded that Government tear up the lease of Daniel's Head as well, as the owners of the 9 Beaches resort had also failed to meet their obligations and owed money to Government. Government charged that the PLP had made mistakes in its handling of the Park Hyatt, sparking lively debate in the House of Assembly. And independent MP Terry Lister welcomed the bill saying its a chance to put the last developer, Mr Bazarian, behind us and move forward. Mr Lister suggested that the golf course should be developed separately. "The efforts that have been made in the last two years to bring tourists from Dockyard to St Georges have faltered. They have not really worked. We need to do as much as we can to rebuild," Mr Lister said. Former St Georges Mayor Kenneth Bascome said he had spoken to prospective developers of the property and that a new project should begin soon. That led Shadow Attorney General Kim Wilson to question why it took so long to repeal the bill. "We are looking at and recognizing a decision that was made that was entirely inappropriate, that was ill advised, that we asked for the former government to consider carefully before encumbering the country and we got absolute total push back with complete 100 percent push back," responded Health Minister Pat Gordon-Pamplin. Developer Carl Bazarian won the go ahead to develop the 125 acre property in 2008 with a 262 year lease. But he was unable to secure financing and could not meet the agreed deadline to break ground on the project. And the former PLP administration terminated the agreement last year before losing the general election. The repeal Act finalizes the termination of the lease and formally returns the land back to the Government. Ms Gordon-Pamplin described the deal with Mr Bazarian as a mammoth mistake which had made no sense in the first instance and that PLP MPs had failed the country by not questioning it at the time. PLP MPs defended their party's actions, saying all parties to the agreement had acted in good faith, due diligence had taken place but the global financial collapse had soured the investment climate. I don't think we should cast an aspersion on the Government or the parties involved," said Opposition MP Glen Blakeney. But Government whip Cole Simons rose to say that the PLP should admit that it made a mistake as it had not done enough due diligence on the developer. He didn't have the resources. If he had had the money we would have a hotel today. There was no reason why they closed down that golf course when they were nowhere near developing the hotel. People lost jobs and we have nothing to show for it."
2013. September 21. A long awaited referendum on gaming will go before the public before next year's Budget, according to Tourism Minister Shawn Crockwell. Questioned by Shadow Finance Minister David Burt on the lack of the promised referendum during yesterday's sitting of the House of Assembly, Mr Crockwell said Government remains committed to moving forward as quickly as possible. "We believe, we are confident that the referendum will happen before the budget of next year," Mr Crockwell said. "We are confident of that, but we are still waited for updated information. We are working tirelessly on this. I can tell you as chairman of the committee, it is something we have been dealing with, and we understand the importance, but because of that importance, we recognize that we have to get it right." The Minister said in May that the referendum, promised by the One Bermuda Alliance before their election last year, would be held "by the end of summer or the beginning of fall." However last night Mr Crockwell said that before the referendum can go ahead, Government must select the right model for gaming on the Island and then educate the public so that they know exactly what they are voting for. "I have been on record promoting the fact that, at least for tourism, we need to introduce this amenity to help incentivise people coming to Bermuda, but we as Government need to make sure we get the model right. While the previous administration, with the Innovation Group, produced a green paper on gaming in Bermuda, my Ministry only recently became aware of the full contents of the report. We found out that the organization compiled a great deal of information, a great deal of data as it related to the study of gaming in Bermuda. I believe there were six different models that they had explored and they made a recommendation of a particular model that they felt was most suitable for Bermuda. We had never seen that before. We didn't see it while we were in opposition. All we saw was the green paper, and since we became the Government it was never brought to our attention that this information was available. All my director at the Ministry of Tourism had was the executive summary." Mr Crockwell said the Ministry has since met with the Innovation Group and asked them to update the report to take into account changes on the Island since 2008.
2013. September 21. Tourism air arrivals have dropped — but visitors are spending more cash. Figures for the second quarter of the year showed a drop of 0.2 percent in air arrivals — 75,013 visitors compared to 75,186 in the same period last year. But the average spend went up by $3 million, with air visitors dropping an average of $1338 compared to $1295 in the second quarter of 2012. A Government spokeswoman said: "This increase was associated with higher spending levels on accommodations and food. In addition, visitor purchases of other tourism-related goods and services such as souvenirs, recreational activities and transportation increased 6.2 percent during the quarter." However, cruise ship passenger arrivals fell year-on-year, down 17.2 percent — largely due to 22 fewer cruise ship visits to the island — and they spent less. A total of 133,676 cruise ship passengers visited Bermuda, compared to 161,351 in the second quarter of 2012, spending a total of $28.7 million — down $5.5 million on the corresponding period last year. The island saw a 9.4 percent drop in visitors from Canada — attributed to in part by Air Canada's decision to cut its services from Toronto to Bermuda. Tourism arrivals by air from the UK, however, rose by 8.1 percent, while the number traveling from the US increased by 0.6 percent. But air arrivals from all other countries dipped by 4.6 percent. Spending on hotels totaled $87 million in the second quarter of 2013, with resort hotels making up 90 percent of the bookings — up 1.8 percent. Small hotels recorded the biggest rise in sales revenue, up nearly 12 percent, while cottage colonies saw a 4.2 percent rise and bookings at other guest accommodations went up by 3.7 percent. Revenue from room sales totaled $51.1 million, a 3.5 percent increase over the same period in 2012. Alcohol sales also increased, up 31 percent over the second quarter of last year, while other sales, including gift shops, golf courses and marinas, rose 2.4 percent. But spending on food in tourist properties fell, down five percent to $17.3 million for the quarter. The number of people employed in the hotel industry also fell, with 2373 people working in the sector — 81 posts down on the second quarter of last year. Bermuda residents traveling overseas declared $15.4 million worth of goods at Customs — 7.6 percent lower than the previous year. The biggest buys abroad were clothing and shoes, which accounted for $8.5 million or 55.2 percent of spending overseas. On-island retail sales, however, dropped by 0.3 percent in the second quarter compared to last year — a total of $258.1 million compared to $258.9 million in the second three months of 2012. Spending on building materials also dropped due to a slowdown in construction activity, while retailers in areas like pharmacies, tourist stores and furniture experienced a 6.8 percent decline. Car sales also dropped slightly, down 1.8 percent on the second quarter of last year. Sales at liquor and clothing stores also fell.
2013. September 20. The Wall Street Journal (WSJ) is reporting that Bermuda is struggling to attract the super rich — individuals such as Ross Perot and Michael Bloomberg — the demographic who have been the foundation of the island's economic success. Headlined "Bermuda's Search for New Wealth — Long a paradise for billionaires such as Ross Perot and Michael Bloomberg, can the quiet island of Bermuda attract the stupendously rich of today?" the story, written by Jose de Cordoba, describes stagnation in the high level real estate market. He looks at one of Bermuda's few contemporary homes boasting a disco and other amenities including a private beach as one multimillion executive property that has sat on the market for a year. More than 50 of these homes were sold between 2007 and 2011, including the proudly named Castle Point ($21.5 million) and the slightly more modest Tradewinds ($11.5 million). Last year, there were 34 properties on the market that the island's quirky and restrictive system allowed foreigners to buy. Of these, just one went into contract, in what was one of Bermuda's worst real-estate years on record. And things have only started to pick up this year." Mr de Cordoba writes that: " ... after decades of reigning as a supreme destination for some of the world's elite, Bermuda is having a tough time competing for the patronage of the stupendously rich, creating a classic tug of war over old and new money. The island, an easy two or three-hour jet jaunt from the US coastline, still attracts such billionaires as Ross Perot and Michael Bloomberg, who maintain homes here. But government officials and business leaders say they are worried that the mores of high-end tourism are changing, along with the wealthy themselves, and that this magical archipelago must now fight to follow the money." The WSJ reporter stated " ... the geography of money is changing — and at an unaccustomed velocity. According to an annual survey of global wealth by Boston Consulting Group, private wealth in the "new world," primarily the Asia Pacific region, jumped around 12 percent last year alone, or more than double the rate of growth in the "old world," including North America and Western Europe. "This new breed of nouveau riche tends to favour a lifestyle of supernova toys, with private elevators hauling sports cars into their living rooms and bar drinks costing thousands of dollars each. They like their homes to be modern, their nightlife late and their clothes as shiny as their jewellery. All of which has very little to do with sleepy Bermuda, whose nightlife shuts down at the stroke of 10 during the week and whose hotels haven't quite caught up with the concept of in-room infinity pools or 24-hour butler service." He said Bermuda is " ... a place steeped in conservative traditions. Change does not come easy." In this setting, the rich seem to get lost amid a population that could care less about them and local papers that ignore their comings and goings. "Bermuda is very unassuming," says Neal Churchill, a private banker with Butterfield Bank (UK) Ltd., who lived here for three years and was back for a visit from Monaco. "You can mingle with wealthy people and not know it." Pink from the sun as he sips a cup of tea at a hotel pool, Churchill says homes are the only status symbol here. "There is no showing off here," he says. "There are no flashy cars, no super yachts in the harbour." Drinking a rum punch on the terrace of the Mid Ocean Club, Nir Sadeh, chairman of the club's membership committee who also heads private banking at Butterfield, concurs. "It's not flashy," he says. "You have people walking down the street in shorts who are worth billions." The problem is this happens to be the polar opposite of what today's new generation of global wealth wants. The 30-year-old Russian billionaire zigzagging around city streets in his new Lamborghini. The Chinese "whale" gambler giddy from another run of luck at the Baccarat tables in Macau. Bermuda doesn't expect, or want, to attract all of this kind of wealth. But its government officials are staring down some awful declines in the country's second-largest industry, tourism, that reflect Bermuda's staleness. At its peak in 1980, Bermuda welcomed some 500,000 plane-arriving tourists a year, and counted on some 12,000 hotel beds, says Shawn Crockwell, the island's Minister of Tourism. Last year, the island received about half that number by air, and had only 2,500 hotel beds to offer them. About 60 percent of last year's tourists were low-spending visitors who arrived on the island on cruise ships. The remaining 40 percent arrive by air, a figure that continues to decline. "We need to reverse that ratio," says Crockwell." Reporting the Island's $1.4 billion debt load, he said: "In response, the newly installed government, run by the One Bermuda Alliance party, thinks one solution is to send more positive signals to the international money elite, the people and firms who create the jobs and the lifestyle that spurs a stale economy. "I didn't think the business community was feeling the love," says Bermuda's new premier, Craig Cannonier." The WSJ reporter added: "Certainly, Bermudians will agree that the island, wrapped tightly in protectionism and red tape, has tended to irradiate a certain feeling of unfriendliness toward non-islanders. With just 69,000 souls jammed into its 21 square miles, the island has long feared that foreigners would push locals aside. So the country has done everything from setting time limits on how long non-residents could live here (six years) to at one point banning Bermudians from selling any real estate to outsiders. In an interview, Cannonier, a bearlike US-educated gas-station owner, says he is trying to put his foot down on a lot of this, quickly ending the residency limits. Members of his cabinet say it was a big move. "You would find that even if a top executive had term limits waived, there were term limits imposed on the nanny," says Michael Fahy, Bermuda's minister of home affairs. "If you are saying your nanny has to leave, then why stay?" "The rich are also getting a break on real estate now. Since 1926, Bermuda has imposed restrictions on purchases of land by non-Bermudians. Eventually, non-Bermudians were allowed to purchase only the most expensive of houses — those that have an annual rental value in the six-figure range. Today, that works out to homes worth about $3.5 million and up. What's more, foreigners had to pay a 25 percent license fee on home buys, which can drive even a billionaire a little batty. The high-rental rule remains, but Cannonier has temporarily cut the tax on real-estate sales to eight percent of the purchase price, which then increases to 12.5 percent after 18 months. For now, a $4 million home no longer requires an extra $1 million, which MacIntyre, the realtor, says is "a very welcome change of pace. " But even government boosters say moves like these can only go so far in creating the kind of full-service playground the rich can so easily find elsewhere now. The island, for example, likes to boast that it has more golf per square mile than anywhere in the world. That's fine, except that today's rich — fitter and more active — want other options for high-end recreation, including celebrity trainers and yoga instructors working out of space-age gyms. In the Caribbean, it is possible to find a host of new private-jet airports, compared with Bermuda's one commercial facility. And once upon a time, it was charming that the country limited residents to one puny car per household, a policy dating back to when Mark Twain and Woodrow Wilson teamed up to help get motor vehicles banned for decades. But it is not exactly comfortable for today's stretch-limo crowd, which has to make do with the island's sparse supply of Mercedes-Benzes, which are available to rent by the hour. "From a corporate standpoint — and the island is keenly aware of how many wealthy executives encamp here when business flourishes — Bermuda doesn't even rate as an especially great tax haven. Sure it lacks taxes, but its conservative ethos requires a far more careful company-registration process than many newer and hotter resort countries have. Feeling the heat, the government two years ago extended the date that companies have before their tax-exempt status expires. Officials in Bermuda also argue that their island country maintains a programme for registering offshore companies that is respected around the world. Still, the number of tax-exempt companies in Bermuda has hovered around 12,000 over the past 15 years. In the Cayman Islands, by comparison, the number has nearly doubled in 10 years to more than 75,000." The WSJ reporter asked: "How far into the fast lane will the island go to up its new-rich appeal, or will it just disappear someday off the high-end radar, like so many ships in the Bermuda Triangle? For some, the country's best step may be just to concoct yet one more Bermuda miracle: a middle ground, way out here in the middle of the Atlantic Ocean, where East meets West, where new money finds enough razzle dazzle but old money can still enjoy the very anonymity and British DNA they have so long cherished."
2013. August 29. The Department of Tourism is to be abolished and all its staff offered jobs elsewhere in Government, it has been revealed. But Minister Shawn Crockwell has issued reassurances that no jobs will be shed as a result of the changeover. A newly created independent Tourism Authority will take on the functions of the Department from October 1 and Tourism staff will get the chance to apply for jobs there, though they won't be guaranteed a position. It is understood they will also have the option of voluntary redundancy. The Department has a $27 million budget and employs 47 people, according to the last Government budget book, with at least 27 of them based in Bermuda at Tourism's Global House headquarters. Tourism Minister Shawn Crockwell and acting permanent secretary Francis Richardson broke the news to staff there on Tuesday and made the same announcement at the Department's New York office yesterday. In a statement issued, Mr Crockwell said: "This Government promised that we would not make any civil servants redundant and we have kept that promise as all BDOT staff that are unsuccessful in securing a position with the new Authority will be offered alternative employment within Government. My Permanent Secretary will continue to meet with BDOT staff on a regular basis and keep them apprised of progress as we transition to the Authority and work to revitalize our tourism industry." The move follows a pledge in the Government's February Throne Speech to establish a Tourism Authority within six months and to form a "transition task force to oversee a smooth transition from Tourism's current way of doing business to the new system. This Government's election platform promised to remove the day to day running of Tourism away from the political realm and transition to an Authority. We are close to fulfilling this promise. The transition from BDOT to the Authority is a mammoth task that involves a multitude of items, issues and tasks that must be identified, addressed and resolved. We have already compiled a list of more than 100 tasks and are working to resolve these and other staff issues and concerns as a priority. The details of the transition are very complex and a Project Management Office will be formed to manage those details." But Shadow Tourism Minister Wayne Furbert condemned the move, saying that reports of job cuts were disturbing. Since taking office, the OBA have proven that their promises mean nothing and that the values of openness, honesty and transparency that they claimed to have before the election, no longer apply to them. Credible allegations of imminent job cuts within the Ministry of Tourism are disturbing, especially in light of the OBA's repeated promise not to cut civil servant jobs. Many Bermudians took the OBA at their word and voted for jobs. Now they may find their friends, neighbors or even themselves out of a job. The Tourism Department is comprised of talented, capable Bermudians who, with the few tools they have, are fighting to bring back the glory days of tourism. Now, the halls of Tourism ring with whispers of OBA deceit, OBA broken promises and OBA lack of compassion towards Bermudians. The OBA's habit of incompetence, acting in secrecy, cover-up, lying when caught and breaking promises must stop. We call on the Minister of Tourism to do the right thing and tell the people the truth about the future of Bermudian jobs within his Ministry." A Ministry spokesman has confirmed that draft legislation enabling the abolishment of the Department and the establishment of the Authority will go before MPs when the House of Assembly resumes sitting next month. "Tourism Authority legislation will be tabled in mid-September when the Legislature resumes, with passage of the Act also expected in September. BDOT staff are to continue with their current responsibilities until those activities are transitioned to the Authority. The transition will begin once the Act is passed and the transition is anticipated to be completed by the end of March, 2014." Hotelier David Dodwell was announced as the new Authority's chairman designate in January, when Mr Crockwell told the media: "Mr Dodwell has been tasked with leading the formation of and creating the structure for the new authority that will fulfill one of our election promises to move tourism out of the political realm. We have set an aggressive timeline of six months to have the new authority up and running and working to fulfill its mandate, namely the revival of Bermuda's tourism industry. The establishment of the authority and revitalization of tourism is, of course, all about stimulating the economy and creating a welcoming environment for hospitality investment, all of which is ultimately about creating jobs for Bermudians. We are determined to get this right." Reacting to the news Ed Ball, general secretary of the Bermuda Public Service Union, said: "There is a process that takes place for any employer who wishes to restructure. The issue stands right now that if you are telling people they have got to apply for their jobs or be forced into an involuntary transfer, that could be considered as an abolition of post under the Superannuation Act. Officers are entitled to early retirement. The Memorandum of Understanding recently signed states one of the conditions is that there will be no redundancies. There must be frank and open discussion with key senior civil servants on the planned Tourism Authority. Unless that takes place and unless BPSU goes through its protocols, then there is no agreement with Government. The union had not signed off on anything in relation to the Department being abolished. Management can talk to any one of their staff at any time. However, if there is to be agreement, there has to be a formal document that is signed, sealed and delivered. Ministry officials had met with some junior staff at the BPSU prior to making the announcement to staff just to run the idea by them. I know in talking to my officers they made it very clear you can't just talk about people applying for [their own] jobs. We have to be very careful that we are not breaching the Superannuation Act. If you look under the Act, there are various criteria which triggers abolition of post. There is a process that needs to be taken so that we don't contravene those particular criteria in the Superannuation Act. It only kicks in if you tell staff to listen, the job you have now is being made redundant. If that occurs, in writing, that is abolition of post. There would be no problem if staff simply transferred to the same post in a different department, with all terms and conditions and benefits intact. But it wasn't clear if that was going to be the case. I think David Dodwell, as interim chairman, made it abundantly clear that he intends to make sure all staff are transitioned into the authority and no persons will be losing jobs. My concern is that we don't have another repeat of 2008 when some of the New York office persons were made redundant. The contract was sub-contracted out and it was poorly thought out. It failed. People lives were put into disarray. The latest news would worry staff, many of them young people with mortgages and children. My concern would be: we need a new tourism product, yes, we need tourism revitalized, yes, but I think this can be done without causing this much upheaval in people's lives. These are harsh times and people need their jobs. Also civil servants are sacrificing with 4.6 percent cut in their salary. In other words: communicate, communicate, communicate. Get the right people around the table to get it right."
2013. August 26. The almost uniformly dismal visitor arrival figures released last week makes plain what we have all known for some time: Bermuda's tourism sector is in the doldrums, weakening steadily and showing no immediate prospect of improvement. This, coupled with the well-publicized travails of many illustrious guest local properties of late, has left foreign investors understandably skittish about Bermuda — and frustrated developers short of options. Thus the announcement last week that Bermuda's Government has granted a letter of comfort to Morgan's Point Limited to help secure initial financing was perhaps to be expected. Nevertheless, the Finance Minister's willingness to guarantee up to $125 million of the proposed $2 billion development sets an awkward precedent. That is not to say developers should be made to fend entirely for themselves. This Government has quite properly continued the policy of granting generous tax concessions for hotel construction and renovation. However, to partially guarantee the financing of a luxury hotel is an altogether different proposition — and one not obviously justified in the public interest. Even if we are to accept that no new hotel will now be built without a sovereign guarantee, several troubling questions arise. For instance, given the grave pronouncements made in recent months over the Island's burgeoning public debt, can Bermuda really afford to pledge so many millions to an inevitably uncertain investment? Moreover, if the Morgan's Point project is truly exceptional in meriting a sovereign guarantee — as the Minister asserts — what makes it so? Mr Richards has said that if financing is secured, he believes the Morgan's Point project "will turn a brownfield site into a stunning new resort — leading Bermuda back into the forefront of the hospitality industry." That would be a tall order for even the most experienced tourism hands, let alone three men who — although distinguished in their own fields — have no industry experience to speak of. The Finance Minister may very well be sold on the resort's potential, but his comfort letter would have been scarcely necessary if that faith were shared by investors. Mr Richards has alternatively stressed the need for environmental remediation at the former US Naval Annex, an obligation discharged by the American government for a pittance more than a decade ago. The Finance Minister reports that cleaning up the pollution at the site would cost the taxpayer "hundreds of millions of dollars". To be sure, this would render the proposed guarantee a more attractive alternative. Yet it is unclear how it has come to this, given that just last year Government estimated the process would cost only $38 million. And only two months ago one of the developers told The Royal Gazette that the site "is a lot cleaner than what was expected". So what has changed in the interim? None of this is to detract from the efforts of MPL. They have shown a remarkable belief in Bermuda which one hopes will be rewarded in time. If the developers could secure financing and proceed on their own initiative, they will have the support and goodwill of every well-meaning Bermudian. Yet although the country would welcome development of Morgan's Point — and all the benefits that could flow from it — a compelling case remains to be made for guaranteeing even part of the project with public funds. Until that case is made, speculation surrounding Government's true motives is apt to intensify. So if the guarantee goes ahead, it should be accompanied by a more persuasive justification than what has been offered so far. If not, Mr Richards may find allegations of favoritism and patronage — of the sort that dogged the previous Government until its dying days — landing uncomfortably close to home.
2013. August 20. Visitor arrivals for the second quarter of this year dropped by more than 12 percent compared to last year, according to the latest statistics. A total of 210,964 visitors came to Bermuda in April, May and June, compared to 240,538 who visited the Island in the same three months last year, Tourism Minister Shawn Crockwell revealed at a press conference this afternoon. The figures follow a four percent decline in the total number of visitors in the first quarter of the year and bring total arrivals for the year to date to 244,220, compared to 275,109 in the first six months of 2012. While air arrivals in the second quarter were similar to last years figure 75,013 air passengers flew into Bermuda in the second three months of 2013 compared to 75,186 in 2012 cruise and yacht arrivals fell significantly. Cruise passenger arrivals were down by more than 27,000 or 17 percent, from 161,351 in the second quarter of 2012 to 133,676 in the second three months of this year. And yacht arrivals were down by a massive 43 percent, from 4,001 in 2012 to 2,275 in 2013. Mr Crockwell said that a significant decrease in the number of cruise ships calling on the Island was responsible for the decline in both cruise visitors and the overall drop in total numbers with liners making 22 fewer visits in the second quarter of this year than last year. It was known that going into the second quarter that there would be 15 less cruise calls scheduled as compared to the same period in 2012, he said. However, this decline was exacerbated by the cancellation of four further calls due to the cancellation of the Emerald Princess prior to the completion of the Heritage Wharf repairs, and three cancellations due to a fire on the Grandeur of the Seas. The quarter thus ended with 133,676 people cruising here, representing a decline of 17 percent. The Minister added that yacht arrivals were down on last year because the biennial Newport to Bermuda race was not held this year. While May and June air arrivals increased on 2012, a 17 percent drop in Aprils total meant that overall figure for the three months was down by 0.23 percent. Reduced air service by Air Canada saw a drop in visitors from that market, while the UK and Europe saw an eight percent increase in air passengers, arrivals from the rest of the world fell by 11 percent partly because the increased arrivals from the Caribbean in April of 2012 due to the Carifta Games, the spokesman said. Business and Convention business which had declined in the first quarter however rebounded in the second quarter with increases of 14 percent and 27 percent respectively. All other categories of visitation however showed declines with vacationers down two percent, those visiting friends and relatives down eight percent, and all other reasons down 34 percent. But on a positive note, the length of time visitors spent on the Island increased from 5.82 nights in 2012 to 7.61 nights in the second quarter of 2013. Visitors staying in commercial accommodations also increased with an average night stay of 6.42 nights, up from 4.73 nights in the previous year. "As we continue our efforts through the third quarter, we are particularly heartened by the reports we are receiving from our hotel partners," Mr Crockwell added. "Bermuda Hotel Association members reveals solid bookings that commenced in May and have continued through August. So far in the peak months of May, June and July, which is where it counts, we have welcomed over 5,000 more air visitors, a six percent increase over the same period in 2012. Looking ahead to the Fall, we are receiving some encouraging reports of partners who are seeing demand for rooms straight through October, except the traditionally soft period in September after Labor Day in the United States." Mr Crockwell also stressed the importance of setting up a Tourism Authority to drive visitor numbers up and remained a number one priority. "I have stated on record that we need an entity which would ensure that tourism is in the hands of industry experts who can drive this critical industry with as much independence and autonomy as possible. We are making progress on this front, and I am pleased to confirm that we are very close to making this vision a reality. We cannot simply continue with business as usual. This Government will create a paradigm shift in this industry which I believe will be paramount to its revitalization. In a response to the tourism figures the Progressive Labour Party said they hoped that the One Bermuda Alliance now realized there was no silver bullet when it came to solving the problems facing Bermuda. Shadow Tourism Minister Wayne Furbert also urged the ruling OBA Government to implement the PLP's National Tourism Plan and get on with the job of appointing a Tourism Authority. "Tourism Minister Shawn Crockwell and the One Bermuda Alliance came into office with so much hype, but by now the Minister realizes that there is no silver bullet to improve Tourism. When looking at the arrivals this year in comparison with last year, it is clear the factors that have played a role in the variances, such as the Newport to Bermuda race, and the decrease in service by Air Canada. There were some positive signs, such as the increase in bed nights; if the Minister stays on course with the National Tourism Plan put in place by the PLP Government and implements the entire plan, then we should see some significant increases in the future. I am very disappointed with the Minister that it has taken the OBA government so long to implement the Tourism Authority, even though its function is largely similar to the Tourism Board put in place last year by the PLP, but any improvements are welcome. Additionally, Minister Crockwell has dropped the ball when it comes to the gaming referendum, seemingly due to the in house fighting over whether a referendum should be held, or not. The PLP had a bill in place and by now would have held the referendum. I am also disappointed with the Tourism Board headed by Mr David Dodwell. The Board has full responsibility for marketing and promoting tourism, not the Minister. Mr Dodwell has yet to come before the people laying out the Boards vision and the new steps they will take to improve our tourism product."
2013. August 20. Allowing gaming in Bermuda would make it easier for hotel developers to compete for investment funds, says one developer. But Craig Christensen who with Brian Dupperault, and Nelson Hunt, propose to build a $2 billion luxury resort at Morgan's Point, indicated that gaming is not necessarily a panacea. "For the major development at Morgan's Point, gaming would be extremely useful in expanding our potential market of investors," Mr Christensen told The Royal Gazette. "In the absence of gaming, the playing field is tilted in favour of our Caribbean neighbours to our South to receive funding from investors and tourism dollars. Gaming would allow us to try and level the playing field. Without gaming, major developments in Bermuda are going to face an uphill battle. Gaming is not new, we would simply be catching up to other jurisdictions. Even with gaming, future developments will require far more vision and creativity to be successful and competitive." Government is under pressure from the business community and developers to legislate gaming without a referendum. But, while there appears to be some division over the issue within the One Bermuda Alliance, Premier Craig Cannonier has said that his administration will stick to its election promise to have the people decide in a referendum. While Tourism Minister Shawn Crockwell has said the referendum will take place by year's end, Government is yet to pass the legislation which would set the stage for the poll. Nor has it launched any kind of awareness campaign to educate the public on what gaming would mean for Bermuda. But parliament reopens next month and a "full explanation" and update will be given then, said Mr Crockwell last night. A law would have to be passed to hold the gaming referendum and the Referendum Act 2012 requires that the Premier give notice of the poll within 90 days. The law also provides that the voter turnout must be at least 50 percent for a yes vote to prevail. Financing appears to be a major sticking point for at least three proposed developments. And Government has indicated a willingness to facilitate guarantees to help out. In the latest development, Finance Minister Bob Richards has announced that he is considering a guarantee so that the Morgan's Point developers can engage in loan talks. Mr Richards said Government's guarantee was necessary because the developers had told him that environmental remediation issues were making it harder to negotiate a loan for the first phase of the project. Yesterday, Mr Christensen clarified the position. "It is not the remediation process, but rather that many institutions will simply not finance any polluted site as part of their policy. Even though we have had a commitment from The Bermuda Government, this has not satisfied those lending institutions," he said. Mr Christensen said whether gaming is legalized or not would not impact financing for the first phase of the project The former Progressive Labour Party Government agreed to take responsibility for the clean-up after it gave the developer 80 acres of the 240-acre brownfield site in exchange for reserve land at Southlands in 2008. Government then spent three years in talks with the US Government in an attempt to persuade Washington to pay for the remediation work, but in March 2011 the then-Works & Engineering Minister Derrick Burgess confirmed that those talks had failed, and that the taxpayer would be hit with a cleaning bill in the region of $35-$38 million. The land swap agreement was legally finalized in June 2012 and clean-up work began shortly after.
2013. August 19. A financial guarantee to the developers of the proposed $2 billion resort at Morgan's Point will be limited to $125 million, Government said yesterday. Finance Minister Bob Richards announced last week that he was considering providing a sovereign guarantee for the project because the developers had indicated that the environmental remediation was making it difficult to raise financing. He said a non-binding "letter of comfort" had been issued to Morgan's Point Limited to enable the company to begin financing negotiations for the first phase of the project. The news raised some eyebrows as private sector guarantees are rarely given, and some observers have noted that one of the key principals of MPL is SAGE Commission Chairman Brian Duperreault, an appointee of Mr Richards. Mr Richards was unable to give the value of the guarantee being considered but a Government spokesman said yesterday that it would not be more than $125 million.
2013. August 17. Government looks set to provide a financial guarantee to the Morgan's Point developers. Finance Minister Bob Richards announced yesterday that Government is looking at ways to help Morgan's Point Limited obtain financing for the $2 billion project, and has issued a letter of comfort so the developers can begin discussions with lenders. While the Ministry of Finance press release stressed that no commitment has as yet been made, it noted that environmental remediation issues at the site had been hindering the developers efforts to secure financing. Government is committed by way of various agreements to the remediation of lands conveyed to MPL for the construction and operation of a boutique style hotel, condominium residences, sewage treatment plant, and other facilities, it stated. MPL has advised Government that the environmental remediation issues at Morgan's Point are impeding its ability to secure satisfactory construction financing for Phase 1 of the project. In that regard, MPL has requested that the Government provide credit enhancement for the financing of Phase 1 of the project in the form of a limited financial guarantee. Mr Richards said that his Ministry does not, in general, issue guarantees to private sector projects save in matters of national importance. However, the Island has not seen a new hotel development for some time and the Government strongly supports this project and the economic benefits that it will bring to Bermuda. "We must do more to attract foreign capital to our shores to develop our tourism product. At a recent Tourism Summit held in Bermuda it was noted that our competitors are doing a great deal to attract financing for hotel projects, some governments are going so far as to guarantee the debt in order to finalize the acquisition of the required financing for the project. I am confident that if satisfactory financing is obtained this development will turn a brown field site into a stunning new resort leading Bermuda back into the forefront of the hospitality industry. The project will create numerous jobs and generate significant revenue for Governments coffers. Although the nature and extent of the credit enhancement cannot be quantified at this time and will depend upon the particulars of the project and the construction loan, I can advise that I have recently provided a letter of comfort to the developers to confirm the Governments willingness to consider credit enhancement for the project. This letter is required so that MPL can begin discussions with potential lenders for the project finance. It is important to note that at this time the Government has made no firm commitment, therefore, this comfort letter is non-binding. Also this action should not be considered precedent setting and is only being considered because of the environmental remediation issues at the Morgan's Point site. The Government is eager for the project to proceed and succeed, and is looking forward to working with the developer to achieve that objective." In June, Craig Christensen, one of the three principals behind the scheme, was confident about the projects progress, saying he expected ground to be broken by the end of the year. Mr Christensen owns the 250-acre site with business partners Brian Duperreault and Nelson Hunt. The developers are hoping for the first phase of the resort to be open for business by the beginning of 2016. A boutique hotel of up to 140 rooms along with some residential units could be built within two years of construction work starting. But the developers are also planning a marina with its own hotel to accommodate mega yachts and their crews, and a third (500-room) hotel.
2013. July 29. The Pink Beach Club is to be sold — and restored as a luxury hotel by 2015. The deal, approved by MPs during Friday's House of Assembly, comes three years after the Tucker's Town resort was placed in receivership. Sweeping concessions were offered for the $12.5 million sale, but Government defended its bargain as crucial for sealing the deal. The South Shore hotel has "long been synonymous with the storied success of Bermuda's tourism industry", Tourism Minister Shawn Crockwell told the House. PBC Holdings will purchase Pink Beach, which will be managed by the international chain Capella Hotel Group, in return for tax concessions totaling $6.5 million. The tax breaks add up to $1.3 million annually, spread across five years. Mr Crockwell said the Smith's property will be converted to a five-star resort with more than 200 employees by 2015, adding: "They will endeavor to open next May, 2014, with most of the hotel." The Minister called on MPs to act with "the urgency of now", saying that with the Island's hotels full but airlines coming in at 50 percent capacity, "something is wrong." Shadow Minister Wayne Furbert said the Opposition welcomed the deal — but other Progressive Labour Party MPs questioned some of the terms negotiated by Government. Calling the tax breaks "a serious giveaway", independent MP Terry Lister likened the arrangement to a "50 percent off sale", adding: "Where do I sign up? This sounds like something I want a piece of too." Mr Lister also queried how Pink Beach had obtained a more favorable deal than concessions offered to the Fairmont Group. However, the One Bermuda Alliance's Grant Gibbons countered that the deal represented "a match made in heaven", since Capella Group is known for high-end resorts. Dr Gibbons said the buyers would be acquiring a property currently in receivership and needed a "sweetener up front" — but that the new hotel would bring long-term revenue to Bermuda. "Even though we have had to provide more concessions, perhaps it's wrong to say 'concession' — really, it's financial stimulus." In response to charges that the deal could have been negotiated better, Dr Gibbons told MPs: "One hundred percent of nothing is nothing. From our perspective, if these concessions were not given, we would not be getting anything." PLP MP Michael Scott declared his support, telling the House that arguments over matters like entertainment spending should be left until later. "For heaven's sake, let's get the hotel up," Mr Scott said, noting that concession legislation passed by the PLP was concerned solely with driving development. In response to questions from Mr Furbert, Mr Crockwell revealed that Pink Beach currently employs 35 Bermudians and eight non-Bermudians. In two years, it is estimated that the hotel will employ 192 Bermudians and 23 foreign workers, to a total of 215 — about 173 new jobs. "We need to welcome this development with open arms," Mr Crockwell concluded. The order got unanimous approval by MPs. By press time last night, the Ministry of Tourism had declined to specify which investors made up PBC Holdings — but The Royal Gazette understands that the group isn't linked to the Florida-based company of the same name. Who are PBC Holdings? A Butterfield Bank spokesman last night confirmed the bank had received a letter of intent for the sale of Pink Beach Club. The spokesman called the buyers, PBC Holdings, "a holding company established by a private investor group. We cannot speak for the purchasers or Capella regarding their plans or timeline for renovations to the hotel." Capella Hotel Group has been appointed managers for Pink Beach, which is to undergo extensive renovations. Capella, founded in 2002, bills itself as a stickler for service. The company's website lists five hotels of its own, in Germany, Mexico, Singapore and Washington, DC. Capella also specializes in hotel and spa management. The group is headed by Horst Schulze, former president of The Ritz-Carlton Hotel Company. Government MP Grant Gibbons called Mr Schulze "an absolute perfectionist" when it came to training. Under a deal approved by Parliament, the company has committed to training Bermudian employees up to a yearly amount of $346,125 for five years.
2013. July 8. Bermuda needs to develop a master plan for hotel development on the Island that includes faster regulation, changes to labour practices and the offer of financial incentives. That was the conclusion reached by attendees at the recent Hotel Development and Investment Summit, hosted by the Tourism Board, according to Tourism Minister Shawn Crockwell. Providing MPs with a summary of the summit in the House of Assembly yesterday, Mr Crockwell said the event had proved to be "extremely productive and enlightening." A host of industry experts from Bermuda and overseas met with Government Ministers and civil servants to discuss ideas on the future of a tourism industry and how to attract much needed investment in hotels and infrastructure. "The attendees represented a first class group of people involved in the following segments of the hotel industry — banking, real estate, investors and developers, legal, well known hotel brands and consultants," Mr Crockwell said. "The Premier and Ministers stayed from beginning to end and were engaged and enthusiastic. Indeed the Premier said it was one of the most valuable and informative days he has had in Government and gained tremendous insight into the needs of the hotel industry. Clearly we had the right people from Government and the industry in the room. They were very engaged in the process and there was much discussion and consensus reached on how to move forward. There was recognition by all that tourism is the lifeblood of the Island and should have an overriding attention. All agreed we need a master plan for hotel development. Importantly, it is critical to improve the financial performance of existing hotels. If they are not successful why would other investors come here? There was recognition of the need for financial incentives and guarantees for hospitality development. There was also the need for further investigation of mixed use hotel development involving residential aspects. One of the most important factors was the need to modernize the current labour practices, and the need for a more relevant and aggressive sales and marketing campaign was highlighted. Many of these points have been discussed by the Tourism Board, staff in the Bermuda Department of Tourism as well as in Cabinet but it was certainly a welcome validation to hear from the experts from other jurisdictions that this is the direction we must take to not only revitalize, but reinvent our tourism product." Mr Crockwell said that the Tourism Board is now producing a report that will be submitted to the Economic Development Committee for review and to help guide tourism policy. "This Government is committed to growing our economy and providing jobs. This summit was an important step in attracting foreign hotel investment and new development to the island so we can achieve both of these goals. We said we were going to do this in our Throne Speech and it is a promise kept. I look forward to returning to this honourable chamber in the near future to report on progress as we begin a new era for one of the most important pillars of our economy."
2013. July 4. A new Tourism Authority should be up and running by the end of the current Parliamentary session, according to Tourism Minister Shawn Crockwell. In January, Mr Crockwell announced plans to create the new, non-political body which would be responsible for product development and marketing strategies for the Island's tourism industry. Run by industry experts, the authority will take over much of the work previously carried out by civil servants and politicians within the Ministry of Tourism. Hotelier David Dodwell has already been appointed chairman of the organization. Claiming that the authority would "maintain continuity and ensure that political interference is removed" from the industry, Mr Crockwell had said Government hoped to set up the authority within six months. And yesterday he confirmed that legislation formally creating the organization had been drafted and was waiting to go before the House of Assembly. "The statutory framework for the Tourism Authority will be tabled and debated in the House during this session which is the first opportunity the Government has had to pass the necessary legislation. Establishing the Authority remains our number one priority and it will be accomplished before the House adjourns." Traditionally, the House of Assembly rises for its summer break at the end of July.
2013. June 27. The former Sonesta Beach resort site was sold to the Green family for $10.5 million, documents from the Registrar show. They state the transaction was filed on March 18 this year in which Sinky Bay Ltd purchased the 32-acre Southampton property from a company called SSBT LCRE II LLC. Scout Real Estate, the US developer which bought the property in 2007, had planned to build a five-star resort there. But after demolishing the hotel, its plans for what it called the Southampton Beach Resort were scrapped. And Lehman Brothers, the US investment bank which filed for bankruptcy protection during the 2008 financial crisis, had been the main financier of that $200 million project. The Green family, who own the Fairmont Hamilton Princess, is conducting a review of the Southampton Beach Resort to determine the way forward with it. They intend to consult with "Government, Planning and relevant stakeholders" as part of that process, a spokeswoman said earlier this year. The sale was led by Rego Sotheby's International Realty with Jones Lang LaSalle's Capital Markets.
2013. June 27. Visitor spending went down by $1.3 million in the first quarter of the year (2013), according to the Department of Statistics Quarterly Bulletin released. The quarterly bulletin expanded on visitor arrival statistics released about three weeks ago, and also provided visitor expenditure as well as overseas spending numbers and retails sales figures. Minister of Tourism Shaun Crockwell had announced the reduction in actual visitor numbers at a press conference on June 10. Mr Crockwell said then he was not surprised. "But we are buoyed by what we see coming this summer." Today's bulletin pointed to hotel gross receipts which amounted to $33.3 million. It also stated that the hotel industry employed 2,375 workers. Other figures announced included residents' overseas spending which amounted to a declared $11.5 million, while gross turnover in the retail sector reached $229.2 million. The report stated: "The decrease in the number of air passengers to the Island translated into a decline in total expenditure by air visitors in the first quarter. Air visitor expenditure was estimated at $33.8 million, a decrease of $1.3 million from the same quarter in 2012. The average expenditure per visitor dipped by 2.7 percent to $1,054 from $1,083 a year ago." Broken down further, the report stated that accommodation expenditure, which represented 47.5 percent of the money spent by those who arrived by air, decreased 3.9 percent. "Spending on meals and beverages in restaurants slipped by 16.1 percent. In contrast, outlays on recreational and leisure activities by air tourists increased a strong 40 percent. Purchases of groceries/liquor supplies and transportation expenses were up by 23.1 percent and 9.5 percent, respectively. "Expenditure on gifts and souvenirs and other shopping purchases remained unchanged during the quarter." As Mr Crockwell had reported, the statistics bulletin stated cruise ship arrivals fell 45.4 percent during the first quarter. It said: "A total of 1,484 cruise passengers travelled to Bermuda during the first quarter of 2013 compared to 2,719 passengers in 2012. Although the same number of cruise ship calls was made to Bermuda's ports compared to a year ago, the smaller cruise ship liners contributed to fewer cruise visitors during the quarter. Total expenditure for these passengers was estimated at $0.3 million." Overseas spending by residents remained static at $11.5 million during this period, the report noted. "Clothing and footwear purchases, representing 46.8 percent of total overseas purchases, increased 1.4 percent to $5.4 million. Spending on electronic and photographic equipment reflected the largest absolute increase of $179,000 year-over-year. Outlays on jewellery and watches and computer, hardware and software increased by $112,000 and $96,000, respectively." Spending on tools, machinery and parts rose $13,000. The bulletin also looked at retail sales, which recorded a "fractional rise" of 0.1 percent over the same quarter in 2012. Sales for the month of January 2013 increased 3.1 percent year-over-year. "However," it stated, "this higher level of sales was offset by declines in retail sales turnover during the months of February and March of 1.8 percent and one percent, respectively." The report continued: "Among the seven retail sectors, building material stores experienced the largest decrease in sales activity of 19.5 percent. This was due to weaker demand for building supplies reflecting fewer construction projects. All other store types, including pharmacies, tourist related stores and furniture stores experienced a decrease of 3.6 percent in combined sales. Motor vehicle dealers registered a dip in sales of 3.5 percent, reflecting fewer vehicles sold. Consumer demand for apparel declined fractionally by 0.5 percent, while service stations recorded no sales growth year-over-year. Food stores and liquor stores registered higher sales during the quarter of 6.1 percent and 1.6 percent, respectively."
2013. June 20. The Caribbean/Mexico hotel development pipeline includes almost 22,000 rooms and 128 new hotel/resorts, according to a report just out from STR Global, which may be hard for Bermuda Tourism to digest. The total active pipeline includes projects in construction or advanced planning stages. It does not include projects in the preplanning stage. Leading the way is the Bahamas, which has five projects with nearly 2,300 rooms in the pipeline — including Baha Mar, the $3.5-billion, 2,200-room property scheduled to open in December 2014. The Dominican Republic has 10 projects with 2,600 rooms under construction. The level of the construction pipeline bodes well for the individual economies of the approximately 25 countries located in the Caribbean, experts said. STR said the largest concentration of rooms was in the luxury segment, with around 6,901 rooms in the active pipeline, followed by the upscale segment, which includes about 22.1 percent, or 4,835 rooms. STR's data covered the pipeline through the end of May. Three other segments each accounted for more than 15 percent of rooms in the active pipeline: the Upscale segment (22.1 percent with 4,835 rooms); the Unaffiliated segment (18.4 percent with 4,029 rooms); and the Upper Midscale segment (16.7 percent with 3,658 rooms). Bermuda, where tourism continues to decline, has no new properties in construction. The planned $70 million refurbishment of the Fairmont Hamilton Princess does not include any additional rooms. Bermuda air arrivals dropped to 232,063 last year, the lowest level in four years. Overall visitor arrivals for the first three months of 2013 were down almost four percent on the year before. At a recent Caribbean investment summit, where panelists declared the worst was over for the Caribbean hotel industry, Alejandro Zozaya-Gorostiza, CEO of Apple Leisure Group, says the Caribbean stands to gain as more travelers are traveling internationally from the US for the first time while there is an emerging middle class in South America. He also said it's clear consumers want new things and value-perceived experiences. He said consumers are traveling more times for fewer days at a time and are embracing the concept. "Our company calls it unlimited luxury, not all-inclusive," he said. Warren Jestin, senior VP and chief economist for Scotiabank, said the driving force for hotel development in the region was the growing US economy and was critical to catch the cycle. Amanda Hite, president of HotelNewsNow.com parent company STR, said the region's performance data has improved across the board. Occupancy rose 4.2 percent to 75.9 percent; average daily rate increased 9.7 percent to $223.47; RevPAR jumped 14.4 percent to $169.64; and room revenue climbed 14 percent to $3.4 billion. David Scowsill, president and CEO of the London-based World Travel & Tourism Council, said there could be some headwinds for the region though. "Governments must stop seeing travelers and tourists as a soft target for taxation," he said, adding the taxes that are collected should stimulate growth rather than hinder it. Another big issue is a lack of reliable, consistent air service, according to Scowsill.
2013. June 14. Shadow Tourism Minister Wayne Furbert has hit back at airline executives who claim Bermuda needs to redefine its brand in order to attract more visitors to the Island. But Independent MP Terry Lister said the criticism needed to be taken on-board if Bermuda is to become a more attractive resort for holidaymakers. In a scathing attack on tourism marketing efforts, British Airways chiefs this week claimed that the lack of brand recognition for Bermuda, along with poor organization on the ground, were major reasons why the Island was struggling to compete against similar destinations. Last night Mr Furbert acknowledged that the BA executives had a point, but added that the airline also needed to play its part in bringing more visitors to Bermuda. "Basically they're right — we have to develop new products and then work on getting the message out there," Mr Furbert said. "This was something that we were working on when I was at the Ministry and this is what the National Tourism Plan speaks to. Bermuda has to realize that, when it comes to sun, sand and sea, we're not the only game in town. But I also believe that we do now have the right slogan and the right plan — what the Minister and the Tourism Board now need to do is get that plan working. And we also recognize that BA needs to do its part and at the moment in terms of pricing. I think the problem is that the airline regards Bermuda as a business destination whereas it sees the islands to our south as leisure destinations. What that means is the pricing structure is much higher for a flight to Bermuda. And of course when people in the UK and Europe are looking to take a vacation, one of the key things they're going to be looking at is the cost of flights. We need to make BA realize that they need to get these prices down." Mr Furbert, who was Tourism Minister up until the defeat of the PLP at last December's general election, said that he now rented out a number of properties to holiday-makers. We have people from Britain coming to stay and they absolutely love Bermuda. The one thing they complain about is the cost of traveling down here. It's undoubtedly one of our biggest problems and one of our biggest challenges — getting those prices down." Independent MP Terry Lister also responded to the remarks, saying that he was not surprised by the comments. He insisted that, in order for Bermuda to nurture the UK market, it needed to differentiate itself from "a crowded tourist destination marketplace." And he said that Bermuda's reputation as a high-price resort could be justified, as long as standards and quality were also high. "The UK market is an established market which must be nurtured and grown. We must not assume it will grow on its own when there are many hungry competitors who are actively seeking to draw from this market," Mr Lister said, adding that he was "concerned" by the allegation that Bermuda has poor brand recognition. "While personally I'm not 100 percent thrilled with the new Bermuda message, I am pleased that the new Government has continued with it to give the Island a chance at enhancing its brand recognition," he said. "We are a very expensive destination and we will be well served by ensuring that we consistently provide a high quality product. There's no point in attempting to compete on price with all-inclusives to the South. That will lead to total financial disaster for Bermuda. All organizations, especially hotels, in the Bermuda tourism family need to work together to raise standards all around. If we are to recover we will need to ensure we are worthy of the high price destination tag that we wear."
2013. June 10. Visitor arrivals for the first three months of 2013 were down almost four percent on the year before, according to the latest statistics. According to Tourism Minister Shawn Crockwell, Bermuda hosted 33,256 tourists during the first quarter, compared to 34,571 during the same period in 2012. At a press conference this morning, Mr Crockwell pointed out that most of the decline could be attributed to a reduction in cruise arrivals for the period. Air arrivals for the first quarter saw a slight dip, down one percent on 2012. A total of 31,300 visitors arrived by air to the Island, compared to 31,619 visitors in 2012. "This decrease can be attributed to a decline in business and convention travelers which saw falls of four percent and 52 percent respectively," Mr Crockwell said.
2013. May 16. Participants in the Newport to Bermuda sailing race spent almost $12 million on the Island, showing what a huge boost to the economy the biennial race is during just a few weeks in June. The newly released results of an economic impact study by the Bermuda Race Organizing Committee showed the 2012 Newport to Bermuda Race generated an estimated total of $20.8 million in local expenditures for both Newport and Bermuda. The world-famous ocean race is run jointly by the Cruising Club of America and the Royal Bermuda Yacht Club. The committee commissioned the market research firm Bonnier Custom Insights to conduct an online survey among last year's race participants to determine the economic impact of the race. The race began on June 15, 2012 in Newport, Rhode Island, with 164 sailing yachts racing 635 miles from Newport to Bermuda; some 156 yachts completed the course and were scored as finishing in Bermuda. The survey asked race participants to estimate boat expenditures in both locations for race preparation, fuel, dockage, provisioning, repairs, equipment and supplies, as well as personal expenditures in both Newport and Bermuda for local travel costs, including accommodations, dining out, local transportation, activities, shopping, gifts and souvenirs. The survey was performed in February and March. Spending on boats in Bermuda was estimated at $6,515 a boat, or a total of slightly more than $1 million. Personal spending was higher at the race's destination, adding up to $10.7 million in Bermuda for all race participants combined. Total expenditures in Bermuda on boats and personal travel/hospitality by the 2012 Newport Bermuda fleet came to an estimated $11.7 million. "This survey clearly demonstrates the significant economic benefit which the Newport Bermuda Race delivers to both Newport and Bermuda," race chairman Fred Deichmann said in a statement. "It also confirms the popularity of these great destinations with Bermuda Race participants, their friends and families." The average expenditure per boat in Newport before the race was $12,255, or an estimated total of slightly more than $2 million spent locally by the fleet to prepare for the race. Race preparation and boat expenditures included berthing in Newport, new gear and equipment, repairs and cleaning/hauling, if needed, fuel and provisions. Crew members reported significant spending personally in Newport for lodging, food, shopping and local transport, which tallied an impressive $7.1 million overall when calculated using an average of 10 crew members per boat. The combined investment in Newport's local economy added up to $9.1 million on boats, race preparation and local travel/hospitality.
2013. April 10. Tourism Minister Shawn Crockwell is confident the industry can bounce back from a "disappointing" year in 2012. At a press conference yesterday unveiling a raft of promotional initiatives and strategies planned for 2013, Mr Crockwell warned that the challenges the industry faces "will not be resolved overnight." He added that data had exposed several opportunities which Government was planning to exploit to boost visitor numbers. Shadow Tourism Minister Wayne Furbert today commended the OBA for following through with plans established by the PLP. "The Progressive Labor Party laid a strong foundation in tourism which allowed the One Bermuda Alliance to successfully move forward with ideas to revitalize this long stagnant, critical industry. From the revamped marketing theme, So Much More, the establishment of a Tourism Board with authority to promote and market Bermuda and most importantly, the National Tourism Plan, much of the heavy lifting has been done already and now is the time for results. I took note of Minister Crockwell's comment and I quote, 'We are optimistic that the So Much More campaign is one that will continue to help drive business. In looking at the campaign's impact since it was introduced in August, we saw load factors increase every month a positive sign that our message is getting through.' With these words, the OBA has finally admitted that the PLP plan was working. I am delighted that the OBA is willing to acknowledge that there were good things produced under the PLP and their willingness to move forward with this plan is truly in the best interest of Bermuda. For this we thank them." Mr Crockwell revealed that visitor arrivals last year dropped by six percent — from 655,000 in 2011 to 615,000 in 2012. Air arrivals fell by less than two percent, but cruise arrivals, after a record high year in 2011, slumped by nine percent due to 20 fewer ship calls in 2012. And the Minister advised that the first quarter of this year was shaping up to be "a mixed bag", with air arrivals up in January and down in February. Total room occupancy at major hotels is projected to be down by five percent for the first quarter. "While those numbers overall are disappointing and need to be turned around, we see within them some positive signs and opportunities," Mr Crockwell said. Among the opportunities, Mr Crockwell pointed to a four percent increase in leisure visitor arrivals and increasing growth of the Canada market. "The leisure traveler is our primary target audience and the area towards which the bulk of our sales and marketing efforts have been focused," Mr Crockwell said. "These vacationers represent 65 percent of all visitors to the Island, so realizing continued growth here is crucial." Mr Crockwell said the Ministry was working to build and maintain relationships with airlines, and to push Bermuda as the ideal destination for sport and culture lovers. And new promotional campaigns targeting convention business — which saw a massive 50 percent decrease in business last year — and high-end travel agencies in the UK, US and Canada, will also be launched. "In 2012, the Department of Tourism sponsored financially, or with in-kind services, more than 40 sports tourism-related events that brought several thousand visitors to our shores. The Department will look to expand on the number of events and thus the visitors coming to Bermuda in 2013 for sports-related experiences. We will also look to work with our sports tourism product providers to ensure that they are effectively marketed and promoted and thus living up to our visitors' expectations. While sports tourism will continue to be an important pillar of our tourism business, our product development team is working hard to ensure that there is no shortage of diverse cultural events and activities to attract and entertain visitors. The worst thing that can be said about a destination is that it is boring and we are working to guarantee that those words are never uttered on our shores." The Minister acknowledged that economies that were now emerging from recession offered potential markets that Bermuda needed to tap in to, although the bulk of the Ministry's marketing budget was being directed towards the North America market. "There are some countries who are doing very well and obviously we want to go to those jurisdictions that are thriving," the Minister said, adding that a new German language website had just been launched "to help impact a market where we see encouraging potential for growth. I see many more opportunities ahead in 2013 and beyond and it is my job to ensure that we have the right tools in place to transform opportunities into success. There is much work still to do to rebuild our economy and our tourism industry. Our challenges will not be resolved overnight, but they will be resolved. I see a bright future ahead of us for our Country and our tourism industry, but we will only get there by working together and utilizing our greatest strength — the intelligence, creativity, hard-working spirit and indomitable will of the Bermudian people. Together we can and will achieve anything."
2013. April 1. At first glance, giving a bunch of celebrities and journalists an all-expenses paid trip to Bermuda to play in a golf tournament hardly seems like a reasonable use of the Department of Tourism's dollars. However, dig a little further, and the raison d'etre for the second Hackers Cup not only becomes glaringly obvious, but also appears eminently sensible. "When [Sir] Steve Redgrave says [in print] 'I love Bermuda', that's worth a lot of money," said Mike Winfield, who, along with his brother, the late Peter Torry, a former Fleet Street columnist, was one of the brains behind the event. Sir Steve, a five-time Olympic gold medallist, will lead a celebrity team against a team of well-known, British print and television journalists, in next week's event, and Mr Winfield expects the exposure generated for Bermuda overseas to more than justify the outlay. "There are so many events that people come to tourism for," he said. "We're now at the point having to really ask the question, 'does this [event] provide a return?' And I think Hackers provides a definitive return. If you look at the exposure we got in 2011 [from the first Hackers Cup], and saw the major articles that appeared, and on the supposition that we are in the business of getting word of Bermuda into the market that can afford to come to Bermuda, this fits it perfectly." Getting the word out is just part of it. With a glut of destinations all competing for the world's dwindling travel budget, Mr Winfield believes this sort of event will help Bermuda stand out from the rest. "This is a pure public relations event," he said. "But, I think editorial is always more powerful than advertising, and when you get editorial backed by recognised names endorsing the product the multiple effect is extraordinary. "I think with this unbelievable confusion of, so-called, competitive destinations, putting yet a better picture in an advert, or on the television, with yet another beautiful beach, somehow you have to separate yourself from the pack. And the way to do that is with events, and editorial that starts to talk about the character of Bermuda. As opposed to the two-dimensional you get a three-dimensional feel for it." As it stands, Tourism are just one of three groups sponsoring the event. British Airways and Fairmont Southampton are also on board, providing significant backing for a tournament Mr Winfield ultimately wants to expand to include both sides of the Atlantic. "This is a huge commitment [BA have made]. I don't know of anything that compares to the commitment that BA have made to this," said Mr Winfield. "To get their commitment is pretty significant. So they're saying, we think this has real legs. Fairmont grabbed it, and they are incredibly positive too." The Hackers Cup will be played over two days (April 10-11) at Tucker's Point and Port Royal Golf Club. Sir Steve Redgrave, the celebrities, and journalists, will also play in an AMAM at Fairmont Southampton's Turtle Hill Golf Club on Monday, April 8. Places for the AMAM cost $200 a person.
2013. March 19. The Department of Tourism's $27.3 million budget allocation came in for heavy criticism yesterday due to the absence of funding for the new Tourism Board. Former Tourism Minister Wayne Furbert charged the new Minister failed to explain why funds were allocated to the department when legislation was passed authorizing the board to head up promotions and marketing. "This honourable House gave the right to spend money to the board, not the department. If anything, the department should be coming here and offering a grant to the board," said Mr Furbert. He cited the Tourism Board Act 2012 verbatim and said" The law clearly states that the funds "shall be allocated to the board from the legislature. Nowhere in the Government's budget does it talk about giving money to the board. I'll take a five-minute break so you can seek legal advice but the Tourism Act says the money is to be spent by the board, not the department. Unless the Minister has a memorandum of understanding which he can lay before this House that tells me how the board and the department works - which I doubt because I didn't sign it before I left. We approved the act last year, you can't break the law, the law states that the Government at the end of the day should allocate money to the board, and the Minister hasn't told us in his briefing how the money is getting to the board. Where is it? That's why David Dodwell is missing, he doesn't know what to say." Mr Dodwell, the appointed chairman, was not present during the debate, but his deputy Michael Winfield was. He declined to comment on the proceedings. The Opposition MP then called on "someone to advise the Minister" and noted that the new MP "only had three months' experience on the job". At that point Mr Crockwell rose to his feet to call for a point of order. "He has called on me to clarify, maybe the honourable member has a short memory but on December 17 there was a major event called an election," said Mr Crockwell. Mr Furbert interjected and said: "We all know what happened on December 17, what we want to know is where is the board's funding. The election does not allow any new Government to break any laws unless they change them." Mr Crockwell replied: "There's no breaking of law, if the honourable member would read the act he would see that is says 'may'. There is nothing in the act that is mandatory for this legislature to provide a grant to the board; it's discretionary." He also noted that the board collects a $2.5 million fee "which is approximately $3 million to operate. So there's no requirement of this legislature to provide any grant to the board, this Government campaigned on the establishment of a Tourism Authority," he said. Mr Furbert interjected again and asked the Minister to say "yes or no" on whether the board is responsible for marketing and promotion. "At this time the board does not have any funding, other than that percentage which we put in place as a tourism fee and they cannot run proper promotion and marketing with that fee," he said. He questioned what's going to happen with tourism promotions moving forward considering the House of Parliament will soon rise for the summer. Later, before the time allotted for the debate had expired, Mr Crockwell reiterated that the board "is funded by a tourism guest fee set at 2.5 percent of the rack rate fee hotels charge guests. There was no mandate for us to provide the funding at this stage to the board," Mr Crockwell said. He also reiterated that the Government is moving forward with plans to create a Tourism Authority. "We are still within the original six months," he said. "We are working very hard to achieve that deadline."
2013. March 13. Spring Break 2013 looks set to exceed the numbers recorded last year with 200 college students currently in Bermuda for week three. The total for this week alone is just 50 short of the estimated 250 students who visited during the entire period last year. Tourism Minister Shawn Crockwell said the visiting students represent groups from Yale, Duke and Cornell Universities in addition to other schools of higher learning in the US and Canada. The first week saw an estimated 80 students on-island, of which half were non-residents, followed by another 100 college students during the second week. Said Mr Crockwell: "Last year we hosted approximately 250 students for Spring Break and we are certainly on track to exceed that number this year. From all accounts the students have had a great time and we will look to build on this momentum next year and hope that some students who visited this year come back again and bring their friends." Activities include an Island Party Bus Tour, the Spring Break Cruise and the Tom Moore's Jungle/Cave Tour, with several activities on tap at night at Cosmopolitan, Docksider's and Cairo. The Department of Tourism will post footage of all the Spring Break events held this year on YouTube in early April.
2013. January 20. Bermuda Vows to Remove Politics from Tourism Administration. Creating a tourism authority that will "remove politics" from the administration of Bermuda's tourism policies will be the primary goal of the tourism department under the country's new administration, said Shawn Crockwell, Bermuda's new minister of tourism and transport. Crockwell took over as tourism minister last month in a change of government that saw Craig Cannonier sworn in as Bermuda's new premier. He will seek to reverse a trend that has seen Bermuda's air arrivals decline steadily in the last several years, while its cruise business has been threatened by increasingly outdated facilities and local transportation issues. "The most important thing is creating a tourism authority," said Crockwell during a recent meeting with reporters in New York. "We have to take politics out of the tourism administration and put it in the hands of tourism professionals," he said. A tourism authority is viewed as essential to reversing Bermuda's declining tourist arrivals, as its members will manage the country's tourism growth absent of political influence. The authority was an election pledge from Crockwell's One Bermuda Alliance political party, which has told local media it hopes to have the authority running within six months. To that end, Crockwell last month named veteran Bermuda hotelier David Dodwell, president of The Reefs resort, chairman designate of the yet-to-be-created tourism authority. "Tourism must be driven by the professionals in the industry," said Crockwell in naming Dodwell to the new post. Crockwell attributed Bermuda's sliding tourist arrival numbers to a "lack of continuity" in the country's tourism promotion. "We had three tourism ministers within the last administration. That is not continuity," he said. "We want to set up a system that takes politics out of the process and, despite changes in the government, can remain consistent. We also want to create consistent branding for our destination like the Bahamas or Jamaica." Crockwell's office will also address the delays and confusion that overtake Bermuda's local transportation when a large contingent of tourists arrives at the island. "Transportation becomes an issue that can cause disquiet when there is a concentration of cruise ships moored in the Dockyard, and there are as many as 10,000 visitors having a problem with local transport," said Crockwell. "This is a priority issue. We have purchased new buses and we are also open to creative alternatives like utilizing water taxis. We want to make it so that transportation is not a challenge for guests." He added that Bermuda is considering the implementation of casino gaming as another means of boosting tourist traffic. "Both of our political parties have said that the issue of casino gambling should be decided by referendum. That remains the official position," said Crockwell. "The government will be taking a close look at casinos in Bermuda. The thing is that casinos are not a silver bullet, and if we do introduce casinos in Bermuda, we have to get it right, because we only have one chance. We don't want to change the overall characteristic of the country."
2013. January 6. In six months time, Bermuda should have a fully functioning Tourism Authority — fulfilling an OBA election pledge. More detail has to be fleshed out — for instance, exactly what powers will be devolved to the new authority, what will its membership be and exactly what will its budget be? Crucially, will it be a body that accepts public scrutiny and allows press and public to attend its meetings? Tourism is too important for the people not to be apprised of what is being planned. Nonetheless it is a positive step forward and one this newspaper welcomes — especially since it will remove much of the strategic planning of the future of tourism from the political arena, resting it in the hands of the experts whose own livelihood may be dependent on a successful tourism industry. Of course, that raises the specter of a conflict of interest and some eyebrows may be raised at the appointment of hotel owner and former UBP Tourism Minister David Dodwell as chairman designate of the Tourism Authority. Some may also see his appointment as the return to positions of influence of the UBP old guard. A previous administration may have had to put up with allegations of cronyism. Be that as it may. For the time being let's support the creation of a Tourism Authority as a positive step forward. As the economy struggles, let us hope it is successful.
2013. January 4. Following a change of Government on December 17, 2012, Former Tourism Board head Maxwell Burgess has stepped down from the job, according to a spokesman for new One Bermuda Alliance Tourism Minister Shawn Crockwell. Meanwhile, the Opposition Progressive Labour Party yesterday described Government's announcement of a Tourism Authority to replace the existing Board as "concerning." The current Board, created under the previous Progressive Labour Party government, is to continue functioning under its freshly-appointed Chairman David Dodwell, head of The Reefs hotel. The Tourism Authority, which Mr Crockwell said would restore the Island's once-booming industry under the guidance of "professionals, rather than politicians", is to be formally established by June 2013. Mr Dodwell is currently its Chairman designate. Speaking at Mr Dodwell's appointment, the Minister indicated the OBA intended to continue operating under the present Tourism Board Act, 2012, but could modify the legislation — "or repeal it and create a new Act for the Authority." However, the former governing party last night questioned how the new organization would function with impartiality. In a statement ascribed to ex-Minister of Tourism Wayne Furbert, the PLP said that its current Board was run in a manner "consistent with that of other Authorities around the world" — and expressed concern that the OBA rolled out their own group "without ensuring that the public is fully aware of what their proposed Tourism Authority will embody." A Tourism spokesman said the Authority remained to be formally set up.
2013. January 3. The Island's third quarter tourism for 2012 slumped by nearly three percent in comparison with the year before. Most of the decline was attributed to an eight percent drop in scheduled cruise ship calls for July to September, 2012, over the previous year's bumper count. All in all, the Bermuda Department of Tourism reported a total of 260,129 visitors during the third quarter — more than 75 percent of them from the US. Air arrivals were up for the quarter: 80,852 tourists flew to the Island, with New Yorkers, at nearly 15 percent, giving the largest showing. Air figures showed a 1.17 percent improvement over the same time in 2011. This was in spite of September cancellations caused by the Island's near miss with Hurricane Leslie. The latest figures showed a small discrepancy on air arrivals from those reported in October by former Tourism Minister Wayne Furbert. However, Mr Furbert last night said the variation of 241 was probably just a matter of one administration's count versus another's. The figures, released yesterday, were the first to come out under the administration of the new Minister Shawn Crockwell. Mr Crockwell, a strident critic of the previous Government's management of the tourism industry while in Opposition, said he would release fourth quarter and full year arrival figures as soon as they were available. He added: "While remaining appreciative of the former Government's use of statistics as an indicator, the new Government is aware that the true test is its success in facilitating the industry's rejuvenation by fulfilling its Platform promises, which were designed so that tourism can achieve the revival the Country can be proud of." The Q3 statistics show the average length of stay on the Island holding steady at 6.35 nights. For arrivals by sea, cruise ships brought 179,124 visitors; Bermuda reported 187,240 cruise guests for the same period in 2011. Yachts brought 153 in total for the quarter. Year to date yacht arrivals are up by 56 percent. Overall, most visitors — 73 percent — traveled to Bermuda on holiday. Fourteen percent came to see friends or relatives, and 11 percent for business. Convention business was down to one percent, from Q3 2011's three percent. Overall, at 77 percent, the US stood the biggest provider of tourism to the Island, followed by Canada at nine percent — a strong area of market growth, the report noted. There was a 14 percent rise in Canada tourism for 2012's third quarter, over the same time in 2011.
2013. January 3. David Dodwell was appointed chairman designate of a new Tourism Authority, tasked with turning around the fortunes of the sector. The authority was an election pledge made by the One Bermuda Alliance (OBA), which won the December 17, 2013 General Election and aspires to have it up and running in six months. In the run up to the 17 December 2012 General Election, which it won, the OBA said it would "move with urgency to put professionals, rather than politicians, in charge of our tourism industry by setting up a professional, results-oriented and accountable Tourism Authority to rejuvenate tourism and create jobs". A graduate of the highly acclaimed Cornell Hotel School, Bermudian David Dodwell has more than four decades of experience in the hospitality industry and his resorts have won international acclaim. In 2010 he was named Caribbean Hotelier of the Year, the highest honour bestowed upon a hotelier by the Caribbean Hotel and Tourism Association. Mr Dodwell began his career working during the summers at a number of well-known Bermuda resorts. In 1972, he was appointed as the Manager of The Reefs — at that time, a 43-room resort overlooking its own secluded beach in Southampton, Bermuda. Since 1981, he has acquired a majority interest in the resort and is currently President. In 1992, Mr Dodwell was honoured as the Bermuda Hotelier of the Year. Under his leadership, The Reefs has undergone numerous renovation and expansion projects. Today, the resort features 62 rooms, suites and cottages as well as 19 condos and has won a number of accolades from the travel industry. In October 2009, The Reefs made history when it became the first Bermuda resort to earn the top spot as the number one Atlantic resort in the Conde Nast Traveler Readers' Choice Awards — which it has held in 2010, 2011 and 2012. Recent accolades include the Travel and Leisure 500, the Conde Nast Traveler Gold List of the World's Best Hotels and the Travel and Leisure World's Best Awards where it was recently honored among the Top 25 hotels in the Caribbean and Atlantic for a 15th consecutive year. Mr Dodwell also owns Nisbet Plantation Beach Club, a 36-room resort on Nevis in the West Indies which has also won a number of awards. He is a current member of the Resort Committee of the American Hospitality and Lodging Association. His previous service has included President of the Bermuda Hotel Association, Member of the Board of Directors and Governors of the Bermuda Hotel Association, Member of the Labour, Marketing, Finance, Government and Community Relations Committee of the Bermuda Hotel Association, and President of the Hotel Employers of Bermuda. Mr Dodwell also served in Parliament as the United Bermuda Party MP for Southampton West for more than 14 years. During that time, he held several positions including Minister of Tourism, Shadow Minister of Tourism and Shadow Minister of Race Relations and Economic Opportunity. Minister of Tourism Shawn Crockwell said: "Mr Dodwell has been tasked with leading the formation of and creating the structure for the new authority that will fulfill one of our election promises — to move tourism out of the political realm. Mr Dodwell has been charged with establishing the new authority forthwith. We have set an aggressive timeline of six months to have the new authority up and running and working to fulfill its mandate — namely the revival of Bermuda's tourism industry. We are currently working within the existing Tourism Board Act passed in 2012 and determining if we can modify the existing Act or repeal it and create a new Act for the authority. Three committees — product development, sales and marketing and tourism appreciation — will carry out the mandate of the Act and the priorities of the existing Tourism Plan. We are going to flesh out the relationships but the Government will be providing financial support to the authority, especially in the genesis stages. The authority will have the remit to be providing marketing and sales — that will be their job and we will supply the financial support it needs. the new authority wishes to "engage and empower" existing Bermuda Department of Tourism staff and there will be "consultation with the Bermuda Public Services Union to discuss any concerns they may have in relation to their members." Mr Dodwell was behind a Cabinet-approved bill that was set to create a Tourism Authority just before the then United Bermuda Party lost the 1998 election. the authority will get Governments and Ministers out of the day-to-day responsibility for running tourism and transcend politics. Civil servants and a Minister would still be involved but a Tourism Authority could be driven from the bottom up, make quicker decisions and respond to the marketplace in a more timely manner. Speaking after the announcement Mr Dodwell said: "I'm grateful for the opportunity. It's an exciting direction and I think we have an opportunity to rebuild tourism that will involve every resident of the country." He said he did know who the other authority members will be as yet. "The idea would be to involve people who are willing and qualified and who are prepared to roll their sleeves up and work." He said he will not step down from his position at The Reefs, and will continue with his current role as well as chairing the authority.
2012. November 28. Whoever is elected our next Government on December 17 will have no time to waste in taking the wheel of our troubled tourism industry, which hasn't significantly improved since the last election five years ago. Air arrivals through the summer fell to 187,888 compared to 243,294 from January through September 2011. There are glimmers of hope with the unveiling of the National Tourism Master Plan and the launch and related buzz of the So Much More campaign: third quarter air arrivals rose to 81,083 from 79,917 last year and Tourism Minister Wayne Furbert said hotel bookings were up from January through to March and British Airways has reported booking to the Island through July, 2013 is up 39 percent. Ironically, Bermuda continues to be named the best island in the Caribbean/Atlantic by Conde Nast Traveler; this was the seventh consecutive year Bermuda has taken the top spot. So why is it so hard to return to the industry's 1980s heydays when we attracted nearly 500,000 air arrivals to our shores? Why does tourism account for just five percent of Bermuda's economy and international business nearly 70 percent? Most urgently for our next leaders to tackle: What will it take for a new world-class luxury resort to finally break ground? What can be done to save the hotels that are left, some of which are weighed down by tens of millions in debt? How can we breathe new life into the Hamilton waterfront and the Town of St George, which has been hemorrhaging tourist-related businesses, and address the concerns of cruise lines and now some of the airlines? And will the next Government finally allow gaming and casinos, which is supported by many hoteliers? Cruise lines also want gaming allowed on board, when they are in port here. Five years ago more than a dozen planned resorts were touted as part of a "platinum period" for tourism that, as we know, never materialized. In the months before his re-election, then Premier Ewart Brown said he expected the Island would have three or four new five-star hotels by 2011. Alas, it now looks like we will be lucky to have one or two break ground by the end of next year. Carl Bazarian insists he could break ground on part of the beach club for his planned Park Hyatt resort in St George's by the end of this year; Government and the US and local principals behind the planned St Regis hotel and residences in Hamilton insist the project is proceeding, despite having missed deadlines to start again and again. Buyers are yet to be found for some prime oceanfront sites on the Island including Pink Beach Club (put in receivership), and the former Sonesta resort site (for sale since 2011). Other properties such as Ariel Sands and the Grape Bay Hotel are sitting empty in a state of disrepair, while 9 Beaches awaits major reinvestment to reopen. Other major issues for the next Government: booking concerns in the cruise industry and now by at least one US airline Top executives from JetBlue Airlines flew to the Island recently to meet with the Tourism and Transport Ministers to try to increase weak passenger numbers during the shoulder and off seasons. Calling their meetings "very serious", the chief commercial officer for the airline Robin Hayes said: "We have to stimulate demand to Bermuda." Added JetBlue founder Robert Land: "We're concerned with our performance off-peak." The airline has been flying to Bermuda since 2006. On the cruise liner front, the Island's forthcoming ship schedule shows a drop in the number of overall calls to Bermuda, according to a shipping source. Next year's cruise schedule will deliver 35 less ships for the season, from 163 this year down to 128. "Low sales" were given as the reason for the drop in calls from the two Royal Caribbean International services. However, a draft of the schedule shows 22 calls from the new liner Norwegian Breakaway. Much of the Island's performance will rise on projected numbers for that vessel. Its top capacity of 4,000 passengers should more than compensate for the loss of the Veendam. That ship, which carried roughly 1,370 passengers per trip and made 19 trips to the Island over this past season, will not be returning next year. Regular caller Explorer of the Seas, a large vessel which this season carried about 3,225 a trip, is expected to make 26 calls, down four from 30. Grandeur of the Seas — the replacement of Enchantment of the Seas and with the same top capacity of 2,446 — will stop 15 times in Bermuda, down ten trips from 25. Norwegian Dawn will hold steady at 22 calls, as it has since the 2011 season, and Summit will continue with this year's 19 visits. The OBA says its plan to rejuvenate the industry includes the following:
Move with urgency in the first six months to put professionals, rather than politicians, in charge of our tourism industry by setting up a professional, results-oriented and accountable Tourism Authority to rejuvenate tourism, and create jobs;

Invite blue-chip hotel owners, operators and developers to Bermuda for a hospitality-development summit that would deepen our understanding of their investment requirements. Armed with that knowledge, it plans to make Bermuda attractive to new hotel developments, thereby stimulating the construction and tourism sectors of our economy;

Invest in the marketing of our World Heritage Site jewel, leading to an increase in visitors to St George's and creating jobs in the tourism and retail sectors;

Go back to basics on the marketing of our tourism product and provide sufficient resources to get Bermuda back in the minds of our critical NE US customers;

Streamline and modernize the cumbersome and inefficient Hotel Concessions Act to stimulate job creation and training for Bermudian hospitality workers;

Expand the programmes offered by the Bermuda Hospitality Institute;

Partner with Bermuda College, hotels and restaurants to organize culinary training programmes that will ensure a good source of trained and qualified Bermudian chefs.
Tourism Minister Wayne Furbert recently called on Bermudians to "start believing in the product", citing safety and friendliness as two favorable traits of the Island reported by visitors. On the So Much More brand campaign, he stated: "It's definitely having an impact." He said tourism was being pursued in hub US cities, with the New York team "aggressively campaigning". Based on the new plan, Mr Furbert also delivered sweeping predictions for ten years on, saying he expected to increase annual air arrivals from 236,000 to 481,715 by 2022. In that time, jobs in the tourism sector would rise from 3,600 to 6,157, and GDP from $300 million to $513 million, he said. Another major boost for the tourism industry, which could fuel a rise in residency tourism, was the Government's announcement that owners of resort/hotel-type residences in Bermuda would be given the right to stay year-round. Owners of units were previously only allowed to stay on the Island for 90 days at a time. Said Mr Furbert: "This restriction has proven to be an obstacle for the sourcing of development financing and has been a significant factor in stymieing hotel development." According to the Minister, more policies will be introduced to "create an attractive environment in order to increase investment" in Bermuda's tourism infrastructure. He said there will be a push for "mixed-use hotel development products" that include condo hotel units, residence clubs and hotel villas. In St George's, PLP candidate Dame Jennifer Smith's view on widening Town Cut to allow larger cruise ships to visit is that it is not worth it. "Widening the channel and eliminating three islands is not an ecological response and I believe the Minister of Transport is in fact actively looking for an alternative response," she has said. "Further, I know that current shop owners have noticed the impact of the amount of tourists landing by ferry. And they are quite pleased with that. But they notice that St George's in actual fact is not quite ready to take on much larger numbers than that at one time. We need to focus on cultural tourism that is people who are coming there to see our fortifications and our 17th century living town as opposed to people who may be looking for more activity offered by Hamilton for instance." More must be done to make St George the tourist hub that it should be, according to Independent Kim Swan. He has listed the closure of the St George's Golf Course and related facilities, along with the demolition of the St Catherine's Beach Pavilion and a lack of dedicated cruise ships visiting the port as examples of actions that have hurt the area. "In addition, the failure of successive government administrations over a 20-year period, to increase the hotel beds in the town of St George has also adversely impacted our marketability," he has stated. The City of Hamilton will be one of five tourism destination hubs, according to the new Tourism National Plan. The aim is to turn it into an "iconic modern city with Bermudian flare". This would include conference facilities and services, performing arts, signature restaurants, high-end retail, live entertainment, nightlife venues and waterfront enjoyment. The new plan also sets out the need to target the luxury market, convert cruise visitors into air arrivals and extend the tourism season into the winter months, creating more than 6,000 jobs over the next decade. Tourism Board chairman Maxwell Burgess has said casinos are crucial to revitalizing Hamilton, while gambling is also mentioned in the National Tourism Plan. Legislation paving the way for a national referendum on gaming was tabled in the House of Assembly this month, though no date for the poll was set.
2012. November 3. A Tourism Development Act will broaden concessions to tourism investors, and will make provisions for training Bermudians and for the development and hiring of Bermudian entertainment while replacing the Hotels Concession Act 2000, it was announced in yesterday's Speech from the Throne. The new legislation was described as "the centerpiece of our tourism plan..." by Governor George Fergusson, who was reading the speech. The aim of the new legislation is to update the existing Act, and allow luxury items to be considered for redefinition as 'necessary development incentives'. The provision for the 'training (of) Bermudians, and development and hiring of Bermuda entertainment', Mr Fergusson read: " ... will keep Bermudians in the frame for jobs." However, Bermuda Chamber of Commerce President Ronnie Viera said the initiatives did not go far enough. He said: "The Chamber was ... concerned that no mention was made of efforts to stimulate investment in hotel properties by removing the red tape and immigration barriers currently stymieing progress." One Bermuda Alliance Shadow Minister for Tourism Shawn Crockwell noted that no new tourism act was tabled in the House of Assembly yesterday, although many new pieces of legislation were. Bermuda Hotel Association President John Harvey said he was not in a position to comment on the new legislation. Doubling Bermuda's tourist air arrivals in the next decade was a restated goal in yesterday's Throne Speech. In a bid to accomplish this, Mr Fergusson read: "Business leaders and government officials have been dispatched across the globe to spread the word about what makes Bermuda the Pearl of the Atlantic." It was one of an array of announcements and initiatives, with the attractions of the ocean surrounding Bermuda as a recurring theme. They ranged from the reopening of St George's Golf Course to medical tourism, and included the provision of a new style of residency for those visitors who purchase 'tourism zoned units'. That concept was met with a luke-warm response from the Chamber of Commerce. Mr Viera said: "While pleased with the announcement that Government will provide a form of residency for those investing in tourism zoned units, the Chamber questioned why the same consideration should not be offered to those purchasing any property at the very top end of the market." Mr Crockwell said: "We agree with anything that promotes jobs for Bermudians in the (tourism) industry. Developing sports tourism, eco tourism and medical tourism is certainly a good idea," but he called the announcement that St George's Golf Course will be reopened "somewhat suspicious ... here on the eve of an election." He also said the ten-year plan to double air arrival numbers was 'futile ... people need solutions; these issues need to be addressed now. We think this is just elementary." Premier Paula Cox's visit to the Gulf Cooperation Council (GCC) region may pay dividends with the announcement that: "Qatar wishes to find win-win opportunities to partner with Bermuda." Hotel development is one of the areas that a newly created Government GCC task force announced in the throne speech is to pursue, as is a new airport. Water tourism was included in the announcement of the development of a National Aquaculture Strategy, which will initiate the development of several additional industries. The goal of: " ... transforming Bermuda into the world's leader in the Blue Economy," described by US-based Brookings Institution as a '$500 billion-and-growing global water technology business sector', was announced. Moving toward that goal, yesterday's speech referred to the National Tourism Plan rolled out earlier this year, which includes the promotion of underwater tourism by taking advantage of the shipwrecks in Bermuda's coastal waters. Medical tourism utilizing hospital facilities currently under construction on Point Finger Road is to be promoted, while sports and culture tourism, wildlife and eco-tourism, as well as business and entertainment tourism were also restated elements of the National Tourism Plan yesterday. "Bermuda has too much to offer to be a seasonal destination only, too special to be limited to summer visitors only", stated the Throne Speech, and is one method by which Government hopes to start the process of doubling air arrivals. The new form of residency for tourists who purchase tourism zoned units is also geared to reducing seasonality, as well as aiding a tourism recovery. The ultimate goal is to have more tourists spend more money year round. That means more stable, good paying jobs in the tourism industry for Bermudians." It was also announced that some 340,000 cruise ship visitors are anticipated to pump more than an estimated $80 million into the Island's economy in 2013.
2012. Tourism Board members have recommended that gambling (otherwise known as gaming) in Bermuda should be legalized and a casino opened in Hamilton within two years. This is one of a whole raft of wide-ranging recommendations included in a newly released report, which addresses the key issues needed to make sure Bermuda "transcends seasonality and extends a 365 day visitor welcome." The report states that although gaming has always been a controversial issue, the Board cannot ignore that many hoteliers have said that it would boost tourism. The report, tabled in the House of Assembly, is said to lay the foundations for the long-awaited National Tourism Plan. It states that additional jobs and revenue had to be weighed against "the disintegration of the Island's social fabric" such as gambling addictions. As well as gaming, the Tourism Board lists transportation, marketing, new hotel developments, on-Island communications, a tourism authority, cruise ships, service standards, airlift, and Bermudian culture and heritage as "hot button" recommendations. Members of the Tourism Board took a year to produce the Strategic Imperatives Report titled 'Establishing the foundation for the National Tourism Plan.' They want Bermuda to establish a Tourism Authority within two years to "have responsibility for overseeing the development and operation of the tourism industry". In the short-term, the Tourism Board will be given statutory provisions. They add that the challenge will be the involvement of Government as the Authority will require both government support and funding. They state that transportation is the "core ingredient of the guest experience" and improvements need to be made to improve Bermuda's attractiveness as a destination. The Board agree that "transportation is so much more than a ride." They recognize that public transport needs to "improve its schedule" and "consider a better evening service" as cruise ship passengers have been left stranded in Dockyard. They will recommend the introduction of water taxis, as well as the staggered arrival and departure times of cruise ships and a direct bus route from St. George's to Dockyard. They highlight that a visitor survey shows there's a huge interest in extending rental provisions beyond scooters. Lack of ability of visitors to rent automobiles has been cited by visitors as a major complaint and gives competing jurisdictions who do offer them a distinct advantage. Marketing is seen as an immediate concern, with the report stating that Bermuda needs a "timeless and iconic" brand that targets its target traveler someone who is affluent, aged 35-55, educated and has a household income of more than $150,000. Bermudians need to feel connected to and supportive of the campaign message, which aims to give visitors the "wow factor." Sales teams and journalists visiting Bermuda need to be given such a great time that it will "blow their minds" and they will be sent home "with stars in their eyes." The report touches on Bermuda's 13 active new hotel developments saying Bermuda's 2,612 hotel rooms could increase to 3,915 rooms. But the Board makes it clear that: "the probability of any of these projects materializing is difficult to determine." The Board recommends that a New Development Office is established to try to secure new development and a Cabinet task force is set up in the next 12 months to determine what it will take to complete the current projects. The on-Island communications recommendations point the finger at Bermudians who seem "disconnected and disinterested" in helping visitors enjoy their stay. The report states: "There is widespread apathy towards tourism from the general public, particularly from those people who are not directly involved in the industry." To try to tackle this, the Board wants Bermudians and guest workers to "recognise and appreciate" the importance of the tourism industry. They recommend a Proud to be Bermudian campaign, improved signs so visitors don't get lost and "more transparent and easy communication" between the Bermuda Department of Tourism and the media. The report also recognizes that service standards need to be improved to reposition Bermuda as a premier destination, but it states: "This will take time." The Board recommends that a new training facility is set up at Bermuda College so employees know about service expectations, the Blue Flag programme is restarted and made mandatory for all taxi-drivers and a hospitality code of practice is established. With regard to cruise ships, the report states that smaller ships need to dock in Hamilton and St George's on a weekly basis but a cap of 350,000 cruise ship arrivals must be established by 2013. The Board also wants to consider using marinas to attract the long-term stay of small luxury motor yachts during the winter months. The Board recommends that Bermuda maintains air passengers at the present level and encourages local entertainers to "showcase the diversity of our people, our talents, and our history."
2012. August 24. Visitor arrivals fell by one percent for the second quarter of 2012, after a large dip in convention business tourists. About 240,000 visitors came to Bermuda in April, May and June this year, down from 243,000 in the corresponding period of 2011. Announcing the figures at a press conference this morning, Tourism Minister Wayne Furbert said: "This decrease, while disappointing, is mostly a result in the decline in convention business which saw a dip of almost 62 percent, as large incentive groups received in 2011 were not recouped in 2012. "For example, State Farm insurance was not replicated in the same way in 2012." Mr Furbert said business tourists is one area specifically being targeted by the National Tourism Plan, which aims to help Bermuda generate $1.4 billion a year through tourism by 2022.
2012. August 19. Government yesterday unveiled a new tourism brand aimed at rejuvenating the industry with the slogan 'Bermuda: So Much More.' With Tourism Minister Wayne Furbert declaring a new day for Bermuda tourism, his Ministry announced plans to hit cities in the United States, Canada and Europe with a slick series of adverts on television, print, online and radio. The $4.8 million campaign will tell potential visitors the Island has much more to offer than the pink sand beaches and turquoise waters for which it is already renowned. At the Fairmont Southampton unveiling late yesterday afternoon the re-branding was given an unqualified thumbs up by many of those in attendance — with some saying that it is the best campaign in recent history. Cultural, golf, leisure, nautical, eco and business tourism — previously outlined as key segments of the National Tourism Plan — will be among those highlighted throughout the campaign. There will be a focus on the role Bermudians play in making visitors' stays memorable, with the iconic 'Bermuda is Another World' song given a modern twist to feature prominently. Meanwhile people will be specifically encouraged to visit destination hubs identified in the Tourism Plan: St George's, St David's, Hamilton, South Shore, Dockyard and offshore. Mr Furbert said: "This new campaign marks the beginning of a new day for Bermuda tourism. It is a day which will bring new demand for our destination, build national pride in what we have to offer, deliver impactful results and, of course, so much more. The 'Bermuda: So Much More' campaign will communicate in a fresh and exciting way that Bermuda offers not only a breathtaking island with natural beauty, but also a nearby, culturally rich, history-infused escape with a variety of things to see, do and enjoy in all seasons, 12 months of the year." The Tourism Plan, unveiled in June, aims to help Bermuda generate $1.4 billion a year through tourism by 2022; the multimedia campaign has been developed in conjunction with North American advertising agency Fuseideas. Chairman of the Bermuda Tourism Board Maxwell Burgess said he wants to develop an iconic and lasting brand for Bermuda. "This is an extremely well thought-out campaign based on consumer profiling that helped us gain a deeper understanding of the Bermuda customer than ever before. We were able to fully define target segments for Bermuda's best customer prospects and develop a campaign that is based on research and concept testing with representative consumers in our core geographic markets." Cindy Hale, President and chief creative officer at Fuseideas, said Bermudians had been crucial in developing the campaign. "The idea behind 'So Much More' ultimately came from the citizens of Bermuda. Speaking to those involved on the front lines of the tourism industry — taxi drivers, hotel clerks, waiters and others — and conducting formal and non-formal interviews led us to understand there was a strong desire among Bermudians to tell a greater story about their home." Ms Hale said the campaign aims to describe the quintessential experience that defines Bermuda. "We think of it as the serendipitous moments that people experience here when interacting with Bermudians. It's the taxi driver who goes out of his way to show a visitor his favourite spot for great fish chowder, or the person on the street who stops to help a visitor find their way. These are the human moments and experiences that happen so frequently here and are what helps make this such an incredible destination with so much more to offer." Mr Furbert said he was excited 'Bermuda is Another World' will be used to help tell the Island's story. "This song is not only beloved here in Bermuda but does a better job than any other in describing the magic and beauty that is our Island," he said. He described the new rendition as "classic with a modern twist", using the voices of contemporary Bermudian singing stars Collie Buddz and Twanee Butterfield. Advertising executive Ben Fairn was one of the approximately 300 people at the launch. "It's new, it's fresh. And it shows a lot of the activities that go on the Island. I just hope they get enough money to spend to get it to market so that people see it. I don't think we've had that in the past." Alderman Carlton Simmons said the rebranding was "awesome." "It really captures the essence of Bermuda that has been lost — the true experience of Bermuda is its people. He commended the Minister and the creative team. "It's a well put together campaign. They represented Bermuda well." Farmer Tom Wadson said: "I was quite impressed. It's been quite well produced. If we all get behind it, we've got a shot." Catherine Greet, an events coordinator praised the photography, music and the tagline. "It represents the diversity of our culture really well — from the high end to the average guy on the street. I think Bermuda is quite unique in that respect in that we rub shoulders with all walks and I think we tend to get on reasonably well and respect each other." Former advertising executive Dusty Hind said: "It's the best campaign they've had in 20 years. Because the ads are showing Bermuda. The ads are showing people enjoying Bermuda and for some obscure reason that hasn't happened in two decades.It shows Bermuda in a wonderful light." He added that media presence, especially on the East Coast of the United States, will be critical for the campaign to drive visitors to Bermuda's shores. As well as television, print, online and radio, the brand launch will be integrated within all social media channels. It includes a refresh of Bermuda Tourism's websites, direct marketing via an e-Newsletter and e-mail blasts. Shadow Tourism Minister Shawn Crockwell was also impressed with the re-branding. "I thought the tagline was interesting. It could be interpreted in so many different positive ways," Mr Crockwell said. "I thought that the remake of the song was really good." Mr Crockwell's only concern was whether the campaign, which gives the impression that there is a lot of entertainment on the Island, oversells Bermuda. "If we can provide that aspect to dovetail with the marketing then I think we will have a very competitive product. But the truth will be in the results and I certainly hope that it will be successful. Bermuda needs for it to be successful."
2012. July. Bermuda's National Tourism Plan, commissioned by the Government of Bermuda in October 2011 after it had become apparent that our tourism industry was declining and we needed to take definitive and meaningful action to turn it around, was completed this month
and was immediately set into motion with short term goals. Note it from this link: Bermuda National Tourism Master Plan.
2012. June 30. Tourism Minister Wayne Furbert yesterday announced the members of the newly-formed Youth Tourism Board. The 16 board members represent a range of fields including hospitality, international business and marketing. "The purpose of the board is to receive some new ideas," said Mr Furbert. "I'm pleased to welcome this dynamic group of young Bermudians who I know will give their all in helping implement our recently released national plan." Daniel Reece, chairman of the Youth Tourism Board and a member of the Tourism Board, expressed his excitement to start working with the new group. "I'm excited about the talent we have and the diversity," Mr Reece said. "We're here to enhance the product of Bermuda, to innovate and bring fresh ideas." Antonia Mills, business development officer at Freisenbruch-Meyer Group, has a background in marketing and hospitality. "I am excited to explore the marketing concepts of the new plan," said Ms Mills, who spent four summers working at a hotel front desk. Involving more young people will help ensure the ten-year National Tourism Plan is carried out seamlessly, Tourism Board chairman Maxwell Burgess said. "The plan is designed, and more importantly determined, to create opportunities for our young people," Mr Burgess said. "It makes sense to get our young people involved." Seventy-six people turned out to a casting call for the Department of Tourism's branding campaign, Mr Furbert added. He said the ad campaign, featuring a new slogan and song, would be launched in late July or early August.
2012. June 30. Tourism Minister Wayne Furbert sang the praises of the National Tourism Plan when it was debated in the House of Assembly yesterday. A total of 22 MPs from across all three parties gave their unanimous backing to the plan after a lengthy debate about the state of the industry. According to Mr Furbert, it will "increase tourism expenditure, expand tax revenue, increase jobs and raise the GDP." Specific targets are to generate $1.4 billion a year through tourism by 2022, and create 6,157 new jobs. The luxury market will be targeted, cruise visitors converted into air arrivals who spend more money, and more tourists will be attracted out of season, if all the aims are achieved. Mr Furbert explained that it is "the most comprehensive tourism plan we have ever had". It took a year to work on and involved consultation with more than 80 stakeholder groups. "Bermuda, we think, is unique and authentic," explained Mr Furbert. He delivered a lengthy speech highlighting how the plan aims to play up Bermuda's natural gifts and resources. A new marketing approach will be taken to develop products such as cultural tourism, sport tourism, and eco tourism. Mr Furbert said five "destination hubs" will be created in St George's, the City of Hamilton, South Shore, Royal Naval Dockyard and offshore. He said planned new hotel developments at Morgan's Point and Par la Ville Park will help. He also spoke of promoting activities such as beach volleyball, soccer and tennis, and offshore rafts where people can moor their boats and party. The Minister added that the Island needs a convention centre. He said there will be a new marketing and sales approach aimed at the "luxury lifestyle segment" and niche interest groups such as sportsmen, divers, culture seekers, fishermen and sailors. He acknowledged that facilities and services will need to be improved, ranging from hotel accommodation and the leisure and entertainment options on offer to transport. He also highlighted the need to develop pride in the tourism industry and awareness of the career opportunities it provides. Mr Furbert said steps will be taken to secure international investment in Bermuda. Kicking off the Opposition's participation in the debate, Shadow Tourism Minister Shawn Crockwell pointed out that Government has been in power for 14 years, yet the plan is only now coming to fruition. He said he would like to congratulate Mr Furbert for his achievement, but noted that former Tourism Minister Renee Webb first mooted the idea eight years ago. He also pointed out that until recently, Government was not seeing the imbalance between air and cruise arrivals as a bad thing, and was in fact aiming to increase cruise visitors. He complained that many of the proposals in the tourism plan have been heard before, such as improving transport. "This is not anything new," he said. "We know what a mess the transportation system has been in. This Government has been in Government for almost 14 years and these issues did not suddenly appear in 2012. Each Bermudian needs to understand that we are all ambassadors when it comes to the tourism product. We must all sell our home when it comes to making this National Tourism Plan work. Questions needed to be asked as to whether the plan is realistic" or over-ambitious. Bermuda must be able to offer "a competitive price and experience" to visitors or it will run into trouble. Many of the targets in the plan lack an explanation of how they are going to be achieved. How are we going to increase pride and jobs? These are quite ambitious and lofty objectives that we can all support. And if, by tomorrow, by a magic wand it can happen we will all be happy."
2012. June 29. National Tourism Plan tabled in the House of Assembly. Four destination hubs on the Island, and a fifth offshore, will be set up as part of an effort to reinvent Bermuda's tourism industry. St George's and St David's, the City of Hamilton, South Shore and Dockyard will all receive special focus under the National Tourism Plan, which aims to increase visitor spending from $422 million in 2011 to $1.4 billion by 2022, creating more than 6,000 jobs along the way. Offshore Bermuda, the fifth hub, will encourage tourists to make the most of the Island's coral reef system. The plan will also target the luxury lifestyle segment, ensuring a top-end product is available for visitors coming to Bermuda for cultural and sports events and business conferences. It was developed through the Tourism Board, the Department of Tourism and a number of international partners, following consultation with stakeholders across the tourism sector. A gaming facility, shopping tourism development and Hamilton waterfront development will all be pursued under the leisure and entertainment bracket, with a marina facility hoping to boost nautical tourism. Shop hours and days of operation will be revised to ensure they cater to visitors during leisure hours, while exclusive tours will be launched from Coopers Island Nature Reserve. Tourism Minister Wayne Furbert has previously revealed the National Tourism Plan aims to reduce the Island's dependence on the summer months for generating revenue, and move back towards air arrivals from cruise arrivals. He has said the vision is to create an "innovative, modern and sophisticated year round destination", using Bermuda's natural beauty and cultural heritage and other resources to create "authentic Bermudian experiences" for visitors.
2012. June 9. The Tourism Board Amendment Act 2012 was passed in the House of Assembly last night, but not before a lengthy debate with questioning by the Opposition on specific clauses. Tourism Minister Wayne Furbert told his parliamentary colleagues that "every organization needs to make improvements from time to time to see what's been done wrong and how things can be improved." Noting the sharp decrease in air arrivals since 1980 to 2011 as opposed to significant increases in cruise ship passenger arrivals in addition to the loss of hotel beds he said the Bill "is just one part of the Government strategy for tourism. The five to ten year plan will be unveiled at a public meeting on Monday. And the New Tourism Brand will be released to the people of Bermuda "soon thereafter" along with the new advertising campaign. The new legislation gives the board "statutory powers" and a "defined purpose" so that the marketing activity for Bermuda "would not change with a new Government or a new Minister. It is intended that the Board set up a company for operational purposes, causing the Board to possibly acquire and dispose of property as may be necessary for the present and future development of any activities or institutions under its remit," said Mr Furbert. "It is also necessary to secure accommodations to house the Board's staff as the Board operates outside of the Ministry. All of these activities will move the Ministry's closer to its objective to increase jobs in the tourism sector from approximately 3,600 to 6,000 in ten years as well as effectively managing outcomes of the same with a view of growing GDP." The Bill also provides for a Chief Executive to be appointed by the board with the Minister's approval and "any other necessary resource." "A Memorandum of Understanding will be established for the arrangement between the Board and the Department of Tourism. It will focus on budgetary allocation from the Tourism budget for programmes approved by the Board, the process for the Board to communicate with the Department and relevant operational procedures," said Mr Furbert. "In addition to funds approved by the Legislature, the Board will also receive fees. The main medium for the Board to receive fees is from stakeholder participation in Board programmes. A 'Tourism Guest Fee' will be formally introduced, based on the 'Tourism Fund' model that was established through a Memorandum of Understanding between the Government and the Bermuda Hotel Association in October 2010," he added. Shadow Tourism Minister Shawn Crockwell however criticised the legislation, saying it falls short of giving the board autonomy, requiring the Tourism Minister to approve board decisions. "When you read the details you find out that nothing much is changing," Mr Crockwell said. "The only thing that's changing is more spending and more bureaucracy." Mr Crockwell argued that part of the reason why the tourism industry has been on the decline is the change in direction caused by a change in the Minister responsible, something that a Tourism Authority would prevent, but only if they have autonomy. "It appears to me that what we have here today is window dressing," he said. "In reality all we are doing is adding bureaucracy. The leadership is still in the hands of the Minister." He said that if elected, an OBA Government would create a tourism authority that would have the appropriate autonomy and independence to make a difference. Kim Swan, who was elected under the UBP mantle, praised Mr Furbert for his hard work promoting the Island overseas and described the new direction for tourism as a "quantum leap" for the Government, but said the legislation stopped short of the final step and giving the industry the power it needs. He said that politics have held back the industry, noting that while local musicians were historically sent overseas to promote the Island, under Premier Ewart Brown concerts were held locally under the tourism banner to please Bermudians. "You are not going to get any more tourists at National Stadium standing next to Beyonce," he said. "You find them overseas. We need to give tourism to the people. We are moving in that direction but we have got to move fast. We are looking in another direction, but we need to get there now." OBA's Patricia Gordon Pamplin called the legislation cumbersome, saying it continued to leave the future of tourism in the hands of the Minister rather than experts in the field. "If you listen to even half the ideas that area articulated and advanced by people who know the tourism industry, we would not have these problems." Health Minister Zane DeSilva fired back at the Opposition, saying in the case of any business the CEO makes the final decision, not the advisers. "If they have a problem with intervention, why don't they call for independence?" he asked. Mr DeSilva praised Mr Furbert for his efforts in promoting the Island overseas, dismissing the opposition as "the party of no." Government MP Walter Lister meanwhile said that Government must be responsible with the people's money, and that meant having control of how the Tourism Board spends. "You cannot take the people's money, put it in another dominion and have no say for it. This is a direct line of authority. The way it is now, it is very clear the line of authority and the line of responsibility and that's the way Government should act." Shadow Minister of Education Grant Gibbons agreed that there must be some degree of accountability, but said that the degree of Ministerial involvement included in the act was akin to putting training wheels on a Ferrari. "This is not a case of saying no, it's a case of saying you need to go a little farther," Dr Gibbons said. "The sad fact of the matter is this is not going to do what needs to be done. There is a tremendous amount of talent, and they are going to be incredibly frustrated because very time they need to do something, they need to go to the Minister for approval. To have to check every time they have to go to the men's room simply doesn't provide the kind of independence, not complete independence, but the necessary independence to do what they need to do." Defending the legislation, Mr Furbert said that every area that has established a Tourism Board or authority, the core responsibility has remained with the Government. "Every authority out there has a Minister, whether it's South Africa or whether it's Hawaii," Mr Furbert said. He further maintained that the legislation was giving the board power, but that giving the board too much power would be detrimental. "Do you think that the country wants a board to be investing money, dilly dallying around the world without the right authority?" he asked. He also dismissed the suggestion that the legislation is only coming now because of the coming election. "It's not about an election. We don't have to create a Tourism Board or a Tourism Authority to win an election. I don't need a board to beat Donte Hunt. The Government just decided that it's time we all move forward in this direction."
2012. June 4. Visitor arrivals were up by nearly nine percent for the first quarter of 2012, according to statistics released by the Department of Tourism last night. A total of 34,571 people visited the Island from January to the end of March this year, up from 31,779 for the corresponding period in 2011. The vast majority came by plane, with 31,619 air arrivals, a 2.6 percent increase on the 30,824 who flew to Bermuda in the first three months of last year. Figures were further boosted by cruise ship visitors going up from 675 to 2,719 as a result of an additional two ships in March, a period which traditionally has few cruises. Yacht arrivals fell 17 percent, from 280 to 233, although the Tourism press release states that figure should improve when the Island hosts the biannual Newport Bermuda race in June. The average length of stay for each air visitor decreased from 6.23 nights to 5.92, with those staying in commercial hotels dropping from 4.96 nights to 4.73 nights. A breakdown by age shows a large increase in visitors below the age of 19 was chiefly responsible for the rise in air arrivals. Air arrivals among that age group went up from 1,913 to 2,407, an increase of 26 percent, while over 59s went up five percent from 7,050 to 7,403. The age bracket between 20 and 59 remained largely unchanged. The number of women flying to the Island rose by 5.96 percent, while the number of men dropped by 0.12 percent. The Canadian region has increased its share of the market by two percentage points to 23 percent, although the United States remains the strongest market at 63 percent. More than half the air visitors said their trip was for a vacation, representing a 12 percent increase from 14,994 to 16,854. Those visiting for business or convention purposes dropped from 11,131 to 9,992. Air arrivals enjoyed their biggest increase in February, which went up 3.9 percent. January and March saw increases of 1.9 percent and 2.1 percent respectively.
2012. April. Bermuda Tourism Board changes. On March 28, 2012 Tourism Minister Wayne Furbert announced the formation of a re-vamped Bermuda Tourism Board, a statutory body. The development is in keeping with a recommendation by the current Tourism Board which agreed to resign. For continuity, some of the members will serve under the new structure. Names of members will be forthcoming. While the legislation creating the Bermuda Tourism Board will be tabled in the next Parliamentary session, Minister Furbert said it will start working effective April 1. The Board will serve for an as yet unspecified number of years, but more than one. Its chairman and eight of the members will be appointed by the Minister. Five members will be appointed by the Bermuda Hotel Association. The other members will be the President of the Bermuda Industrial Union, the Executive Officer of the Chamber of Commerce and, in an ex-officio capacity, the Director of Tourism and Global Operations, the Airport General Manager and the CEO of the Bermuda Hotel Association. While it will be autonomous, it differs in a number of aspects from the Tourism Authority concept advanced by the One Bermuda Alliance (OBA) political group. The Minister added that the OBA wanted their Tourism Authority to be funded by the hospitality industry. But "our idea is that the business is not healthy enough for the full implementation of funding by hospitality and the Government must get involved." The Minister had promoted a Tourism Authority when he was in the Opposition.
Members of new Board with the Minister of Tourism center: Chairman, Maxwell Burgess; ruling party backbencher Randy Horton; Senator Vincent Ingham; Michelle Cox; Isabelle Ramsey; Selena Lambert; John Jefferis; Kevin Bean; Daniel Reece; Muriel Richardson; George Terpilowski, Michael Winfield; David Dodwell; and Edward Shapard.
2012. May 9. Visitor Ron Lacey, from Massapequa, New York, wrote the following to the Royal Gazette. " Dear Sir, I just heard a radio ad here in NY about Sizzling Summer Offers. Drove home and ran to the computer. GoToBermuda.com. These are sale prices? Sizzling? No wonder the hotel business stinks! The Fairmont Hamilton Princess $299/night. The Fairmont Southampton $299/night. Surf Side Beach Club Hotel $325/night. Pompano Beach Club $340/night. Coral Beach & Tennis Club $350/night. Grotto Bay Beach Resort & Tennis Club $373/night. Royal Palms Hotel $378/night. Rosedon Hotel $398/night. The Reefs $400/night. Newstead Belmont Hills Golf Resort & Spa $450/night. Elbow Beach Bermuda $455/night. Enough said!
2012. April 14. National Security Minister Wayne Perinchief announced policy changes intended to assist the hospitality industry. Visitors will be allowed to stay here for up to 90 days, extended from 21 days, with effect from May 1. And visitors from the BRIC countries (Brazil, Russia, India and China) with visas for the US, UK or Canada, will not be required to have an entry visa to come to Bermuda. The changes were warmly received by the Bermuda Chamber of Commerce. "I am delighted that this policy has been changed to permit visitors and even family of Bermudians who are not Bermudian to extend their stay in Bermuda without the inconvenience of applying for extensions," said Chamber president Buddy Rego. "This is good for restaurants, shops, taxis, hotels and guest houses and the entire Bermuda business and community family that can now say 'welcome!'" Minister Perinchief, whose portfolio includes responsibility for the Department of Immigration, announced the changes in a Ministerial statement yesterday. "This provision for initial longer stays will compliment efforts to promote Bermuda to European guests who traditionally spend more time in their destinations of choice. Additionally, this extended stay will support the fractional housing product and efforts by hospitality providers to promote Bermuda as a genuine second-home to those who can afford to make it such." As with the current policy, visitors will have to apply to Immigration for longer stays. "We have already provided the 90 day stay to visiting yachtsmen and their crews and this extension to land-based visitors is a logical one," the Minister continued. The visa waiver programme for the BRIC countries also becomes effective May 1 this year. "Visitors from the BRIC countries will more readily consider Bermuda as a travel destination and a business-friendly jurisdiction," explained Mr Perinchief. "The elimination of the process requiring a Bermuda Entry Visa from the British Embassy in the visitor's home country will make Bermuda more attractive and sets us apart from competitors who may still require such an entry visa prior to arrival."
2012. March 15. Fix the broken hotels. Newstead Belmont Hills was the first new hotel in Bermuda in 35 years when it opened its doors in 2008. Three years later, when it was one of the top-rated hotels on the Island with a restaurant named among the world's best and a fractional development that was 80 percent sold, Butterfield Bank put it in receivership. It's understood from sources that several investors have looked at the hotel, which cost about $70 million to build, and one group came close to buying it for less than $15 million, but just could not make the investment work and walked. In 2009, Rosewood Tucker's Point, which replaced the former Marriott resort, was the second new hotel to open in Bermuda. But it too ran into problems and Tucker's Point Resorts fought for a special development order to build dozens more luxury homes on the property that it said would be sold to help repay an initial $85 million loan with HSBC Bermuda. Pink Beach Club, in a prime beachfront location, was also put in receivership by Butterfield and has been unable to find a buyer since it closed in 2010, though a group is said to be interested. If Newstead and Pink Beach failed, and Tucker's Point struggled, it begs the question, what's the incentive to build another new hotel in Bermuda, and how can it succeed? And why is it that so many real estate investors, before they finish crunching the numbers, are half away across the Causeway to catch the next flight out of Bermuda? Hoteliers and international developers who spoke to us for this series, said clearly the industry was in a state of crisis and nothing short of radical steps were needed for it to come back from the brink. Industry sources estimated hotels in Bermuda were carrying at least half a billion dollars in debt from various lending institutions here and overseas, and that may even be "light", one source said. The sources questioned how some of the hotels will ever repay that kind of debt and said it may be the case that they end up being put into receivership and/or bought by new owners at cents on the dollar until they finally get to a position where they are a reasonable investment that isn't saddled with massive debt. The estimated debt is on top of the provisions for credit losses related to hospitality loans of more than $100 million written down by Butterfield Bank in 2009, and the bank's actions in 2010 and last year. As Butterfield explained to us for this series: "In 2010 and 2011, the bank took decisive actions to address non-performing loans associated with two hotel properties in Bermuda, with the result that those properties were placed in receivership. The Bank has substantially reduced its credit exposures in the hospitality industry. As is standard practice, in the normal course of business and as is disclosed in our audited financial statements and notes, the Bank takes provisions against non-performing commercial loans. Management believes the current level of provisioning is sufficient to address any inherent risks in the commercial loan portfolio. We continue to welcome applications from businesses engaged in the hospitality industry." Whether it makes such a loan is another story. You need only travel the South Shore to see how paralyzed tourism has become. Properties once busy with visitors now sit empty in a state of disrepair, from the once top-notch Ariel Sands resort to the beachside Grape Bay Hotel. Others like the former Club Med, Lantana and Sonesta Beach have been razed to the ground, waiting years now for a new developer to break ground, while Elbow Beach remains half-closed. And 9 Beaches, created from a failed eco-resort, was closed in 2010 and won't reopen until it undergoes a multi-million-dollar redevelopment. The string of closures are a terrible indictment on a tourism industry that was once the envy of the world, and that in 1980 attracted nearly 500,000 air arrivals - or 600,000 total visitors if you count cruise passengers. Even top-rated The Reefs and the city's only resort hotel, the Fairmont Hamilton Princess, have had challenges. David Dodwell, owner of The Reefs, has said that he had made a significant investment in the infrastructure of his resort with the $52 million Reefs Club fractional ownership development. But he said last March membership in the club was below initial expectations, and as of January the resort said the fractionals were 40 percent sold. Meanwhile, the Fairmont Hamilton Princess is listed for sale, though it says it's just looking for an equity partner to "fast track" a $50 million project to expand and upgrade facilities, including adding dozens of marina slips. A slew of new resorts was promised by former Premier Ewart Brown to usher in his "platinum period" legacy of restoring Bermuda tourism. None has ever materialized although two of the most high profile, Southlands Ltd's Morgan's Point resort and Carl Bazarian's planned Park Hyatt project, are still being actively worked on. Asked what were the challenges in making a hospitality project work in Bermuda, Mr Bazarian told us number one was construction costs. He added: "Generally, not specifically, equity and long-term debt are difficult in the Caribbean and North America for new-build resorts because of high inventory of distressed properties which has not burned off." He said plans for the St George's resort, first announced in late 2007 and supposed to open this year, were "going good...we are still designing and pricing construction". If you look at Tourism Department statistics, the number of hotel-staying tourists has dwindled to less than 180,000, when we once enjoyed close to 500,000 guests. It should be noted that of the some 236,000 air arrivals recorded in 2011, 57,000 said they stayed in private homes. The statistics also show the number of hotel properties on the Island has fallen from more than 100 in 1980 to 48 last year, although the website TripAdvisor.com only lists 29 being actively reviewed and the Tourism website lists only about 40, of which several no longer appear to be taking tourist bookings, or are very small guest houses. The number of hotel beds, around 5,000 last year, is half of what it once was in the 1980s and hoteliers say probably far less in 2012 than even that number. According to US real estate developer and owner of Bermuda's Munro Beach site, Sam Byrne, the tourism industry in Bermuda needs an overhaul. "Bermuda did not encourage ownership schemes, in fact prohibited them in most cases, and was too expensive for mid-market hotel operations to succeed," Mr Byrne told The Royal Gazette. "Thus, the bed base reduced, airlift declined and the overall industry suffered. The economy still succeeded with global business, particularly reinsurance, thriving in Bermuda, but the tourism market suffered to the point that it requires complete rebuilding from the ground up with new thinking and creative incentives to attract outside capital. Other industry stakeholders said Bermuda needed to understand the multitude of challenges facing hotels. "I think profit is a word we have almost forgotten," Cambridge Beaches president Michael Winfield said. "It has been many years since most hoteliers realized even a reasonable return on their investment. Right now we are working to stay in the business, to stay viable." Developer Kevin Petty, who said he personally lost millions in his Newstead development, said in this climate: "There is no reasonable return for an investor, over a reasonable period of time, based on the high costs associated with building a new product." Mr Winfield agreed, saying: "No investor is going to consider an investment unless he can see a reasonable return. The answer for new development thus must be that we need to get the existing hotels profitable." Mr Winfield added: "Unless and until we can see our costs reduced and the demand for our product increased, we have huge challenges. Electricity is one of those costs that are far higher in Bermuda than almost anywhere else."
2012. March 19. Fix the Broken hotels. Another a series of reports on the state of the Bermuda tourism industry. We at the Royal Gazette will examine how far we have fallen since our heyday in the 1980s, why dozens of resorts and hotels, including highly rated ones, have failed and closed, why no one wants to invest in a hotel in Bermuda right now, why no new developer has broken ground despite promise after promise, and what it will take for a new resort to be built, and for the less than 50 hotel properties we have left to be profitable enough to keep their doors open. Hoteliers say Bermuda needs to fix its "broken brand" and re-engage with its core high-end market. They said the Island needed to stop being all things to all people, because it was diluting the funds available for marketing and giving tourists the wrong message. The number of hotel beds on the Island is now less than 5,000 when it was once almost 10,000 back in 1980. While cruise arrivals have risen, air arrivals were down to 236,000 in 2011, of which 57,000 stayed in private homes. "Because demand is so low overall for the Island, you now have Government and the hotels trying to reach out to myriad potential sources of business and to steal market share by way of discounting," said Michael Winfield, president and CEO of Cambridge Beaches Resort and Spa. "That discounting means that hotels' revenues are reduced and they can't afford to put money back in to improve the physical product to ensure they stay competitive, and the cycle just goes on and on." Paul Telford, director of rooms at Rosewood Tucker's Point said to improve tourism: "We need a true definition of what Bermuda is as a tourist destination and then aggressively communicate this to our target markets as well as stakeholders on the island. Re-engage with and focus more on our core markets which are the high-end travelers in Northeast United States who are only 90 minutes away from Bermuda and don't realize it. Finally, get Bermuda back to being excited about tourism. It's proven that we need tourism, so let's get serious about it again." Sally-Ann Kyle, president and CEO of The St George's Club, a vacation ownership resort and cottage hotel, said getting demand for Bermuda back up was key. "The St George's Club has fared better than most during the current economic meltdown but we are still suffering," she said. "Revenue generation facilities that are relied on to boost revenue such as the restaurants Griffin's Bistro and Bar and our seasonal beach property Blackboard's Hideout have not generated the business that they used to, simply because the numbers of people willing to and wanting to eat out are down substantially." Mrs Kyle said if we do not increase the number of air visitors coming to the island then, along with hotels suffering, we may not have the same number of airline flights in the future. "We need to promote Bermuda so that people know about us, understand what we are as a resort the Island is a wonderful resort and there are several different levels of accommodation to choose from and understand our costs. There is no point attracting people that find the place too expensive and leave thinking I won't go back there again. The marketing in the past has been too focused on what we would refer to as tactical and not strategic. We need to tell people about the fantastic positive things on the Island: the beauty, the beaches the people, our history and 'Britishness'! We need to make sure that if someone is thinking about a holiday then Bermuda comes to mind. Perhaps the most recent announcements by the Bermuda Department of Tourism with respect to pink buses, trains and billboards are a significant step in the right direction, but it needs to be sustained and augmented by a rebranding of the Island as a destination of choice. With hopefully a large part of the marketing money spent on strategy, the government, the unions and the industry must continue to work together so that in the short term while the new branding takes effect, hotels can receive concessions as required to survive, renovate and everyone works to improve service so that the perception moves to Bermuda is expensive but it was really worth the money and I will go back!" Another long-time hotelier declared: "The Bermuda brand is broken." The hotelier told us a reasonable goal for Tourism right now should be bringing air arrivals up to 350,000 and reducing cruise arrivals and the strain they place on tourism. "Cruise visitors are our biggest rivals," the hotelier said. The hotelier also said the industry faced "incredibly high costs" and too much bureaucracy in everything from the planning approval process to immigration approvals for labour "Almost every hotel on this island is in the deepest struggle it's ever been in to be profitable," the hotelier said, adding, without sufficient revenue for owners to reinvest in hotel properties it becomes a "death spiral". Mr Winfield says everyone in Bermuda needs to understand how critical tourism is to the Island. "If the tourism industry is dying, then much of the rest of our economy will follow," he warned. Here Mr Winfield agreed to answer our questions about the state of tourism and what it will take to turn it around. "Why has it been so difficult to make a hospitality project work in Bermuda?" His answer was: "Because almost all of the costs involved are at a multiple higher than our competitive jurisdictions. Virtually every aspect of getting a room and the facilities in place for a guest costs us more than our competition and yet we have to charge to be competitive. Thus we are effectively capped on the rates we charge but have higher costs than almost anywhere else, that leaves very little room for any return and in the last few years has been a negative proposition. But even in the best of years, the gap was pretty narrow." Are you struggling right now to make your resort profitable? "I think profit is a word we have almost forgotten, it has been many years since most hoteliers realized even a reasonable return on their investment. Right now we are working to stay in the business, to stay viable." What are the top three things that could be done right now that would help your property to thrive? "As I have often said, the model is severely challenged in Bermuda. Unless and until we can see our costs reduced and the demand for our product increased, we have huge challenges. The new Minister is making strides forward. We have a new agency about to be announced and the national tourism plan should be out by end of May. Having been involved in such plans several times in the past, the key is not just in the details of the plan it is in the commitment of all involved to make the action steps happen. Too often in the past we have gone to huge efforts to produce plans only to have the reports grow dusty on a shelf. We, the people of Bermuda, have to understand the true value of tourism to our livelihoods. Unlike much of international business expenditure, tourism dollars flow through the community and impact right across the economic welfare of the country. So many people benefit from every dollar spent by a hotel guest. We also have to understand that the other pillar of our community is dependent on the tourism infrastructure. That business requires the flights, the taxis, the restaurants and the tourism infrastructure, one cannot survive successfully without the other. For leading business people to be proclaiming the death of tourism is both naive and self defeating. If the tourism industry is dying, then much of the rest of our economy will follow. In simple terms:
We need to boost the brand awareness of Bermuda in our key markets we are the closest resort destination to the richest markets in the world but those prospective guests need to understand the key attributes of Bermuda and be reminded of them continually.

We have to develop plans that address the growing seasonality of Bermuda, we need to give people a reason to come to Bermuda in the winter months. A five-month season is simply unsustainable.

We need to bring all those involved together to address the costs of operating, right from construction to delivery of services.
Fractionals are being discounted now in Bermuda and not selling as well. Why has the fractional product and financial model failed? " I am not in the fractional business and thus not an expert but I do not believe fractionals are a dead idea. Tourism is a cyclical business, anybody that understands the industry knows it goes through up and downs. Unfortunately this latest down cycle has been deeper and longer than almost any before it but the demand for travel will come back and the demand for the fractional type product will also come back. It may need to be modified and changed as the aspirations of the target markets change but a variation of fractional development may well be the only way we are going to see new build of tourism infrastructure in Bermuda." How does the cost of construction and electricity in Bermuda affect the costs of operating and the bottom line? "Electricity is one of those costs that are far higher in Bermuda than almost anywhere else. We are paying north of 30 cents a kWh. I know of no other competitive jurisdictions, even on small islands, where their costs are so high. It is a huge element of our cost structure. We are probably looking at something close to $500 per square foot for new build. That is a multiple of at least two over competitive areas. And that is before the cost of land is incorporated. So in construction costs alone, we are starting at twice the cost of product than most other places. Potential new developers come and talk to existing hoteliers when they survey Bermuda. They ask us questions about the various costs and they go away and try and make the model work. No investor is going to consider an investment unless he can see a reasonable return. The answer for new development thus must be that we need to get the existing hotels profitable. Show any investor, companies already operating profitably and consistently and they will be interested. I don't think Government fees are generally that high, although they are in certain areas. It is not just fees it is the need to get those within Government that interact with us, to genuinely understand our challenges and to work with us to make operating a hotel easier. Many of us spend inordinate amounts of time dealing with various Government departments and that is expensive." What is your view of Bermuda as a tourism destination? "It has so much going for it. We have better beaches, we are a first world tourism destination, guests coming to Bermuda can expect to have the infrastructure they are used to in their homes, here in Bermuda. Transport, generally works, communications work, there is little pestering of guests by people trying to sell them things, we don't have nasty insects, our crime levels are still pretty good although the increase in violent crime is very concerning. We are still generally a friendly people and getting here is easy. We certainly need to look at what we can do to attract people in the winter months and we need to ensure that our interaction with visitors is always welcoming this begins at the airport and is relevant to our shops, our taxis and bus operators, indeed any point of interaction with our guests." What additional Government or other incentives and/or policy or law changes are needed to help tourism? "We need to appreciate that Government is facing many of the same financial challenges we are and that the hotel industry, nor any other entity, cannot be continually going back to Government asking for more financial support. Having said that, there are things that can be done. A long-term review is needed on the cost of electricity on the Island. Clearly Belco is facing similar challenges to the rest of us but we need to break the cycle and look at what it is going to take to get the cost of electricity to a position where it is competitive with the rest of the world. Clearly there are going to be capital expenditure issues here that will have to be amortized, but should we not, for financial and environmental reasons, now be looking at reducing our dependency on the spiraling costs of oil? Belco has a wonderful system for them, they just add a fuel surcharge and thus the increased costs of oil does not impact them, they can pass that straight on to their customers. The rest of us in business do not have that option. And as electricity is a significant part of all of our monthly costs, a reduction in that would help lower the cost of living across the board. I understand that the Minister is already talking to the construction industry about reducing costs for new build and renovation of hotels. This is a great first step. But I think we need to analyze this in detail, understand what costs are built into the construction industry's expenses that add up to the high overall costs and see if there are elements within their cost structure that we can impact on. For many years, Tourism has tried to be all things to all people and the end result has been a dilution of funding available for branding Bermuda. I have always said, get the demand for the Island up and I as one hotelier am more than prepared to compete for that business. Because demand is so low overall for the Island, you now have Government and the hotels trying to reach out to myriad potential sources of business and to steal market share by way of discounting. That discounting means that hotels' revenues are reduced and they can't afford to put money back in to improve the physical product to ensure they stay competitive, and the cycle just goes on and on. Position Bermuda as a unique destination, make it THE place that the affluent want to come to, reduce strains on the infrastructure (like too many cruise ship visitors) move your average customer base more up market and you will see Front Street start to revert to the quality shopping it once was, which in turn will appeal to the affluent client that we need. Of course we need to do much more than that, we need to understand what that target guest is aspiring towards in relation to their vacation and then build a plan to satisfy those needs and wants. We need to be more innovative in terms of the activities we offer, we have offered glass bottom boat trips, scuba diving, etc for many years but how much innovation has there been? And as we develop and approve new innovative ideas, Government can come in and look to providing duty relief for those approved projects. We need to seriously look at how we can finance as a small country, the proposed Front Street development, make it totally unique and attractive to the target, affluent market, we need to look at a central convention facility and yes we need to seriously consider casinos, not as a total answer but as another facility, particularly in the winter months. What about a large water park, a larger and more interactive zoo? And yes, as per my recent suggestions, what about an interactive marine sanctuary and a protected snorkel park that allows our guests to experience the enormous variety of marine life that surrounds us. Perhaps most importantly, we have to really get, as a community, just how important tourism is to us, we have to embrace it, defend it and fight for it and this cannot be just a small group of hoteliers who feel they are lone voice in a vast wilderness sometimes. Where Government can really help is with the processing of our interactions with them. Let us understand and be brave enough to state that if we are to charge five-star prices, we have to offer five-star services and that means we need the best of the best staffing our hotels. Hoteliers are desperately trying to get more Bermudians into the industry but we have to have the necessary work ethic and attitudes, given that we can train. But as we train we also need first-rate professionals, the best in the world if we are to offer service standards that are the best and the reality is we are going to need to import labour and we need to be competitive in doing so. We simply can't take months to clear permits. Same applies to planning, health and safety inspections, all of the interactions we have continuously with Government. We have much of what we need already, we have one of the most beautiful islands in the world. But we cannot rest on our laurels, we have to honestly debate, question and challenge the road blocks and the impediments and see how we can, collectively, eliminate them."
2012. March 9. Minister Wayne Furbert announced Government will restructure the Tourism Board to allow more people directly involved the industry to sit on it. These individuals will be given more authority over how the sales, marketing and promotional dollars are spent. But he said the restructuring plans is not an admission that the board, in its present form, is not up to standard. Mr Furbert also announced the formation of two new committees the Business Development Committee (BDC) which will consist of the heads of Business Bermuda, and a new group, Bermuda Investment Managers Association (BIMA). Together they are charged with creating more synergy between the existing groups that receive government funding. According to the Minister: "They will sit down and look at how they are each operating so they can each work more effectively, and be more efficient in our spending. These committees are tasked to produce and get new business in Bermuda. We also will be putting together a group called the Business Sustainability Committee (BSC). We are on a mission, the mission is simple but challenging to increase GDP and job through increased tourism arrivals, grow jobs in existing international business and encourage new businesses to come to our shores. We will move our Island in the direction of a bigger and better future. There are those who believe in austerity, we believe in growth. There are those who believe that the glass is half empty, we believe the glass is half full. I believe the best is yet to come." Mr Furbert also disclosed that the National Tourism Plan will be completed by early spring to outlay the vision for Bermuda's Tourism Industry for the next five to ten years. "This interim report will be produced in the early part of March and I'm expecting the authors to communicate with the public in general. That way we get a buy-in from the public going forward, so when the final report is written, its not their report, its not my report, it's a report from all of us." There remains cautious optimism that ground will be broken on a luxury brand hotel this year.
2012. March 9. Legislators agreed to extend a passenger cabin tax waiver for cruise ships docking in Hamilton and St George. Cabin tax will continue to be collected at Dockyard where most of the cruise ships arrive, then-Premier and Finance Minister Paula Cox said in her introduction of the Miscellaneous Taxes Amendment Act 2012. "In addition, the Cruise Passenger Tax will continue to be collected at all three ports, Hamilton, St George's and Dockyard," she added. The Premier said that the waiver is intended to entice smaller ships to come to Bermuda. "This move has proven successful in attracting small ships such as Holland America Line's Veendam and other luxury and Premium brand ships calling in Bermuda on occasion." Ms Cox added that the waiver amounted to some $2 million in foregone revenues from 2009 to 2012 but $6.4 million was collected in Cruise Passenger Taxes for ships docking in Hamilton and St George. "For the three year period extending from 2009 to 2011, cruise passengers and crew members on cruise ships docking in Hamilton and St George's contributed approximately $18 million to Bermuda's economy, including purchases made while on-Island and shore excursions booked by cruise passengers. The waiver policy had been "critical" in getting the Norwegian Majesty to St George in 2009 and the Veendam to Bermuda in 2010-2012. It is likely that had we not waived the Cabin Tax both Norwegian Cruise Line and Holland America Line would have either reduced the number of calls, or not visited Bermuda at all. We have also experienced an increase in the number of occasional callers, including some that overnight in Bermuda. Many of these are luxury cruise lines, and cruise line executives have provided us feedback that waiving the Cabin Tax was a factor in their decision to deploy the ships here." The measure passed without objection.
2012. The Bermuda Government has made longer-stay tourists spend more money in taxes. Most visitors spend no longer than three weeks, the present maximum for the arrival or departure taxes they presently pay. Visitors wanting to stay up to three months will now pay $50 to apply instead of $14 and those seeking to stay up to six months will pay $100 rather than $29. The rise in fees would affect yachtsmen and others wanting longer-term stays on the Island. Plus, there is now a rise from $5 to $7 in the monthly cell phone licence fee; a new fee of $150 for telecommunication apparatus certificates; and an increase in the penalty for people arriving here with insufficient documentation, from $135 to $200.
2011. October 12. Visitor spending in the second quarter rose more than 14 percent to $133.5 million compared to the same period last year. And the Island's large resort hotels saw a rise in both sales revenue and bookings. The increase in expenditure was associated with visitors spending more on accommodations and food as well as groceries and leisure activities and other tourist-related goods, according to the Government's Quarterly Bulletin of Statistics. It also revealed hotel gross receipts totaled $82.1 million in the April to June quarter, an increase of more than $10 million. Resort hotels registered sharp increases in sales revenue, the bulletin said, from $61.4 million in Q2 of 2010 to more than $70 million in the same period this year. Revenue earned from room occupancy sales equated to $45.9 million or 55.8 percent of total hotel gross receipts. This represented a 15.2 percent increase over the same quarter in 2010. Sales receipts for food purchased on tourist properties registered the largest increase of $5.6 million or 34.1 percent. Alcohol sales also recorded an increase of 23.4 percent. In contrast, other hotel department sales declined by 3.7 percent. Air arrivals, as previously reported, rose by 3.8 percent in Q2 of this year compared to the same quarter of 2010. A total of 80,462 visitors arrived by air to the Island, up from the 77,512 that visited in 2010. Visitors from the United States grew by seven percent to 61,232 air passengers compared the previous year. This increase was credited to the introduction of AirTran, a new low cost airline, offering daily flights from Atlanta, Georgia and Baltimore, Maryland, two major tourist market areas. Arrivals from the all other countries category and the United Kingdom increased by 5.9 percent and 1.4 percent, respectively. In contrast, tourists from Canada registered a 12.9 percent decline. This decrease was attributed to WestJet Airline reducing its flight service to the Island to three times a week in the second quarter of 2011, from daily flights in the same quarter of 2010. The increase in air arrivals resulted in a 3.8 percent rise in bookings at tourist accommodations. Resort hotels and housekeeping accommodations registered the largest increases in visitors of 8.2 percent and 5.3 percent, respectively. Occupancy at small hotels grew by four percent while visitors staying at guest houses also increased by 1.8 percent. The number of guests staying at private homes declined by 3.9 percent. According to the bulletin, a total of 161,036 cruise passengers traveled to Bermuda during the second quarter of 2011- six percent fewer year-over-year. The decline was a result of five fewer visits by the Norwegian Dawn cruise liner while new staterooms and suites were being added to the ship during the month of May. Cruise ship passengers spent an estimated $28.2 million while visiting the Island, or $1.8 million less than in the same quarter of 2010.
2011. August 24. Tourism Minister Patrice Minors revealed the Tourism Master Plan has been delayed until the New Year but that no stone will be unturned. The long-term master plan, which was originally due to be completed this summer then delayed until October, has now been pushed back to "the early months of next year." Ms Minors insists the extra time is needed to draw up the report, which aims to detail everything that needs to happen in tourism over the next five to ten years. She said: "We are now looking at January or February. It has taken longer than expected … We want to make sure it is a comprehensive document with no holes in it." It is understood that talks are in place to bring in an overseas consultant to write the blueprint for the future of the industry at a cost of about $1 million. But Ms Minors would only say: "That's a process we are looking at right now. Nothing has been decided yet." Ms Minors spoke about her dream for a conference centre to attract large business groups to the Island. She also said she was working to improve public transportation and better promote hotels struggling to fill their rooms. In recent years tourism has suffered from the closure of hotels and guest houses, as well as a decline in tourist numbers. Ms Minors said: "If I could I would love to snap my fingers to make a conference centre appear in Bermuda. It would be a great addition to our tourism product. All hotels would benefit from business events, not just those hotels that have the capacity to host meetings. It's definitely something that's on my wishlist but it would be ignorant of me to think this could happen in these economic times." Ms Minors insists a more realistic plan is working with and improving "the dialogue" with the Ministry of Transport. She said: "It's important to guarantee a visitor's experience is a pleasant one" when travelling by bus of ferry. Ms Minors also believes taxi and minivan drivers could "fill in the gaps" of bus and ferry timetables as they have "a wealth of knowledge" and are "perfect ambassadors." Every two weeks Ms Minors "does the rounds" by visiting a new hotel or guest houses to look around and meet staff. The Tourism Minister now hopes to reclassify guest houses and smaller properties as boutique hotels to make them "sound more appealing" to overseas visitors. The Department of Tourism will then carry out a promotional campaign to sell them. Ms Minors said Government also remained committed to matching funds of $750,000 through its marketing partnership with hotels. A total of 17 hotels are part of the Tourism Fund which sees them handing over an additional 2.25 percent of their occupancy tax for overseas promotions. Ms Minors said the scheme, run through the Bermuda Alliance for Tourism, includes free night promotions and gives smaller hotels "the chance to have a voice". She says she is inundated with letters from residents and tourists who suggest "a little something that could be improved." She said the next few months would see "lots of exciting ways to boost tourism numbers", but refused to give any more details. Ms Minors is this week showing her appreciation to Bermuda's repeat guests by inviting them to a thank-you event at Camden. She hopes to hear their stories on why they return to Bermuda. She remains a firm believer that Bermuda has a positive overseas reputation despite the rise in gun crime and murders. Ms Minors said: "I really think the crime increase in Bermuda is insignificant when you look at other tourist destinations. "Bermuda remains a gem, with the main selling points being our friendliness and welcoming spirit." Ms Minors described her first ten months as Business Development and Tourism Minister as "exciting and interesting" but admitted the new post had been a "steep learning curve." She said: "I think I have done quite well thus far. There are still areas I am learning in, but for the most part the comments I have received show that I am doing a good job." Ms Minors praised the Premier for linking Business Development and Tourism in the same Ministry, saying they remain the two pillars of our economy. There is a natural synergy between the two areas with "one benefiting the other. It is hoped those who come to Bermuda on business trips can be encouraged to return as tourists with their families. Ms Minors currently works in banking, but says she also has hospitality experience, having worked as a waitress at Sonesta and The Reefs. She believes it is important for everyone to play a part in the tourism industry by making people feel welcome. And she urged everyone to "improve our customer service", insisting that being friendly and welcoming should be instilled into children at a young age. Ms Minors would also like to see more young people entering the hospitality industry and "aiming for the top jobs." She said: "I appreciate that most people look towards international business, but if young people get to know the hospitality industry, they will hopefully get a thirst for more. We shouldn't just think of hospitality as waiters and chefs, our young people should be aiming to be hotel managers."
2011. July 23. People are to get the chance to have their say on what needs to be done to try to salvage Bermuda's tourism industry. The initial proposals of the National Tourism Plan are to be "taken to the community" this summer to find out what people think. It is hoped public discussions will add to the master plan, which is intended to guide Bermuda's tourism policies for the next decade and beyond. In recent years the industry has suffered from the closure of hotels and guest houses as well as a decline in tourist numbers. But the formulation of Bermuda's first strategic plan for the industry is seen as the way to save the industry. Tourism Minister Patrice Minors said the Tourism Board was "working diligently to formulate a document that represents the full, comprehensive input of all stakeholders." The Minister insists progress is being made, even though drawing up the tourism blueprint is taking longer than planned. It was originally announced that it would be completed by the summer. Ms Minors now estimates the National Tourism Plan will be published by the end of the year, but she said it was important they weren't rushed as they wanted a "a truly balanced view of all the crucial issues that need to be properly addressed." The Tourism Board was set up at the start of the year specifically with the aim of developing and sustaining the tourism product to make Bermuda "an envied tourist destination of the world." Then at the end of April about 30 key tourism figures attended a two-day retreat to brainstorm the future of the industry. Hoteliers suggested passing gaming legislation to make them more competitive and creating revenue through the winter months. Other options discussed at the retreat were a convention centre, the Island having its own airline, waiving landing fees for Lear jets and scrapping property tax. Ms Minors said over the last month Tourism Board members have split up into smaller committees to discuss "a series of hot topics." These topics include hotel development, branding, gambling, entertainment, service standards and the much-talked-about creation of a tourism authority. Policy issues such as hotel concessions, immigration, residence and property taxes have also been discussed. The board will then draw up a document of 'Key Strategic Imperatives' and Ms Minors says these will become "crucial components of the National Tourism Plan." Ms Minors said: "A series of town hall meetings, public panel discussions and stakeholder engagements will occur in early September where these imperatives will be presented to the public. We are going into the community, we are rolling it out through town hall meetings. We want to show the Bermuda people where we are heading with the National Tourism Plan. We want to hear what people have to say, we are not going to be dismissive of any ideas. It is my intention to lay these fundamental proposals in Parliament when it resumes in November. We don't want to rush things, we accept that this is the pillar of our economy and we have to take our time. It has required a greater depth of discussion than first imagined. We want to be able to produce a truly comprehensive plan, we are not going to rush it". Ms Minors discussed the progress of the National Tourism Plan after revealing the 2011 second quarter visitor statistics at a press conference on Wednesday. When asked who Bermuda's competition was, Ms Minors said lots of people considered it to be Aruba, but she added it was important not to make comparisons with Caribbean islands. She said: "Our greatest competition is ourselves. We don't like making comparisons with others. Competing against ourselves makes us much more creative, it's one of the ways we can make ourselves shine." Ms Minors was also put on the spot about tourism as she sat on the panel at Tuesday's town hall meeting about what Government is doing to strengthen the economy.

Last Updated: January 5, 2019
Multi-national © 2019 by Bermuda Online. All Rights Reserved