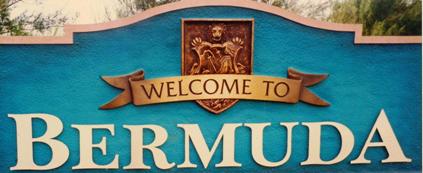 165+ web files, a regularly updated Gazetteer, overall an in-depth description of our island's internally self-governing British Overseas Territory 900 miles north of the Caribbean, 600 miles east of North Carolina, USA. With accommodation options, airlines, airport, actors, actresses, aviation, banks, beaches, Bermuda Dollar, Bermuda Government, Bermuda-incorporated businesses and companies including insurers and reinsurers, Bermudians, books and publications, bridges and causeway, charities, churches, citizenship by Status, City of Hamilton, commerce, communities, credit cards, cruise ships, cuisine, currency, disability accessibility, Devonshire Parish, districts, Dockyard, economy, education, employers, employment, environment, executorships, fauna, ferries, flora, former military bases, forts, gardens, geography, getting around, golf, guest houses, highways, history, historic properties, Hamilton, House of Assembly, housing, hotels, immigration, import duties, internet access, islands, laws, legal system and legislators, main roads, marriages, media, members of parliament, money, motor vehicles, municipalities, music and musicians, newcomers, newspaper, media, organizations, parks, parishes, Paget, Pembroke, performing artists, residents, pensions, political parties, postage stamps, public holidays, public transportation, railway trail, real estate, registries of aircraft and ships, religions, Royal Naval Dockyard, Sandys, senior citizens, Smith's, Somerset Village, Southampton, St. David's Island, St George's, Spanish Point, Spittal Pond, sports, taxes, telecommunications, time zone, traditions, tourism, Town of St. George, Tucker's Town, utilities, water sports, Warwick, weather, wildlife, work permits.

Bermuda's Small Hotels
Nice accommodation island-wide for visitors on vacation or celebrating anniversaries or special events

By Keith Archibald Forbes (see About Us) exclusively for Bermuda Online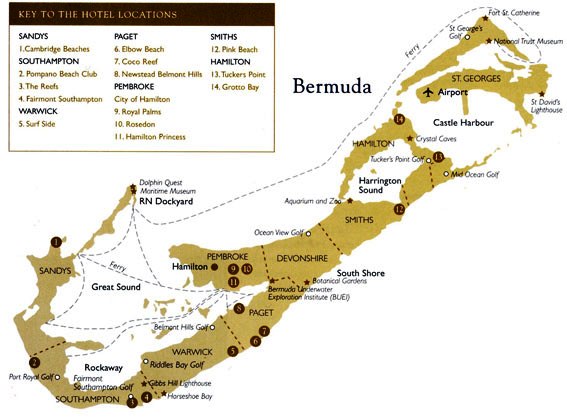 Bermuda's hotels
Introduction
Small hotels often have a private beach, gardens and pools, other luxury facilities, sports, shops, beauty salon, cycle livery, bars, restaurants, nightclub and more. They all have television. Some are on or close to Bermuda's public sector bus or ferry routes. Places to stay have been inspected and licensed, but not graded, by the Bermuda Tourism Authority, the new Bermuda licensing and regulatory tourism agency, for accommodation, facilities and services. Most have lower rates during November to March.
Bermuda's official currency. The Bermuda Dollar is fixed to the US Dollar. Thus the US dollar is accepted everywhere at par. British Pounds sterling, Canadian dollars, Euros and other currencies should not be brought as they cannot be used. Most major international credit cards will be accepted from visitors, but overseas debit cards, even in the USA, cannot be used in Bermuda. Most if not all Bermuda places to stay, stores and restaurants will no longer accept traveler's checks, so they should not be bought for your Bermuda visit.
Arrival, hotel occupancy and departure taxes for tourists
A summary
Occupancy and Tourism tax. Since April 2016 11.5%, on top of which hotels and other guest properties charge further taxes of their own, making the overall tax total easily more than 28% of the billing rate for guests. Some guests can pay as much as $75 a day per room just in Bermuda Government and other hotel or guest property taxes, plus departure tax. There is a relevant Bermuda Government Hotel Occupancy tax page showing how much government charges the hotels, see http://www.gov.bm/portal/server.pt?open=512&objID=275&&PageID=231424&mode=2&in_hi_userid=2&cached=true, but it may not include what the hotels charge guests.
As an example of the above, just in hotel and directly related costs, the Hamilton Princess and other Bermuda resort hotels charge their basic published rate plus 11.75% tax, $12.29 resort levy per person per day and $10.70 gratuities per person per day.
Energy surcharge, imposed by some hotels or guest houses.
Service charge. In addition to the compulsory 17% service charge added to your food and beverage bills.
Yacht arrival tax $50 per person since April 1, 2015.
Total taxes mean Bermuda charges the highest tourism taxes in the world by a very wide margin.
Departure Tax: $75 per person, was $30 before March 31, 2015, raised again in August 2015.
Internet, WIFI, websites, linkage
Bermuda Online (BOL) at http://www.bermuda-online.org currently provides a basic free-to-the premises concerned listing to help visitors. Entirely impartial, it includes basic physical addresses and contact details. This basic list is extended, again at no charge to premises, to include websites and email addresses when link-reciprocal conditions apply. When properties create a web link to us we respond immediately with both a web link to them and show their email addresses. Internet-reliant guests at each property should confirm that WIFI or wired ADSL (Broadband) is available for guests and at what price if not free.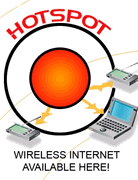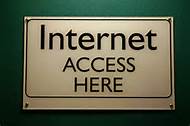 Always confirm this before you book with the property and note note carefully that USA ADA disability standards do not apply in Bermuda. Disabled visitors using wheelchairs should ask before they book for details of disabled-friendly rooms required such as door widths, ground floor or higher, if an elevator nearby is available if not on the ground floor, elevator emergency policy for disabled guests, if there is a wet-room shower, or only a shower in a bathtub, etc.
---
Azura Hotel and Residences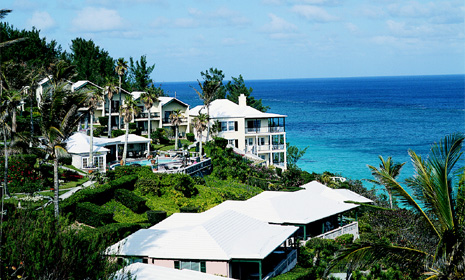 Above: Left, originally as Surf Side. Right: now as Azura
90 South Road, Warwick Parish, PG04, Bermuda. Tel: 441-232-9000. Email: info@azurabermuda.com. Soft opening mid 2019. Expected to be fully completed by 2020.
On the South (Shore) Road at the Paget and Warwick boundary, facing the ocean, this boutique hotel has its own small private beach. Formerly Surf Side Beach Club. All 22 guest rooms, 20 one bedroom suites, and 24 one to three bedroom villas are inspired by the magnificent oceanfront setting, high atop a bluff overlooking the Atlantic Ocean. The hotel has its own pristine private beach. On No. 7 public transportation bus route, about 25 minutes by bus from Hamilton and 35 to 40 minutes from the airport. On 5 acres of landscaped oceanfront. Five minutes walk to Bermuda Railway Trail.
2018. April 20. This new hotel and apartment development is expected to open its doors next month, it was revealed yesterday. John Bush of Clearwater Development, the firm behind Azura Boutique Hotel and Residences, said more than half of the project's first phase had already been sold. Mr Bush said: "It's all coming together. It's being really well supported by the marketplace." The first phase of the project, a redevelopment of the former Surf Side Beach Club, was designed to include 21 hotel residences containing up to 46 hotel beds. Mr Bush added: "Of the initial buildings that we renovated, we have sold about 75 per cent, which is a big number." The Azura Hotel and Residences, located at the former site of the Surf Side Beach Club in Warwick, has lofts and condominiums for sale. The units can be rented back to Azura — either in whole or in part — as each bedroom is designed to function as an individual hotel room. Mr Bush said: "Those who purchase units are required by us, as a developer, to put at least one of their bedrooms into the hotel. Purchasers of a one-bedroom must put it in for six months — thus they are not living there full time. We want this to be a good, functioning hotel and one that is sustainable. It has a very conservative capital structure, so when we finish the first phase of the project we will have no debt left, which will make it much more sustainable as a tourism product." He said the company expected to operate with between 35 and 60 hotel rooms. The completed site will also include amenities like a spa, fitness centre and poolside bistro. Mr Bush said: "Although residents are going to start moving in next month, we don't expect hotel occupants until 2019 because you can still see how much construction is going on." He added that because of the success of the project so far, the second phase of development — the creation of another 23 bedrooms — is expected to start sooner than expected. Mr Bush said: "It depends on how things play out, but I would say either at the end of next year or early next year we will start phase two." He added: "It's very hard to execute a project like this in Bermuda. The Bermuda product is fantastic. The island, the people, so many things about it, but the cost structure is difficult and the seasonality is difficult. It's very gratifying. There has been a lot of 'if you build it, they will come' and a lot of faith in the business model and the product. People have really responded well. The site is spectacular, but people have also responded to the structure because they think it is going to endure."
2018. January 24. Bermuda has all the ingredients for success, the developer of the Azura Boutique Hotel and Residences said yesterday. "I am a huge believer in Bermuda as a product, both physically and the people," John Bush said. "I am a believer in it and our investment team are believers in it or we wouldn't be doing it." Mr Bush added: "The project is challenging. The development and operating economics are challenging, which is why we have tried to create a structure that turns it a different way, something that is more easily sustainable. We have a firm belief in Bermuda and Bermuda tourism, with the knowledge that it's difficult." Azura, on the site of the former Surf Side Beach Club in Warwick, is expected to be open to guests early next year. Mr Bush said the present and previous governments supported the project. He also praised the Bermuda Tourism Authority and said it needed to continue its good work. Mr Bush said: "The most important thing is to effectively get the message out on the product we have, and I think the BTA has been doing an excellent job of that. They have been really focused, fishing where the fish are, and increasing awareness in those markets. I think they need to just keep hitting that drum, and be realistic about how many tourists we are going to get down here and what kind of products we can support so the properties here are successful. We also have very good airlift right now and I hope that continues." Mr Bush added Azura's business plan — the sale of units which owners can put back into the hotel inventory — encouraged visitors to return to the island and to bring friends. He said: "I love a product like this where people actually buy in because it ensures that they come back. Get to that base that likes it and get them to lock into Bermuda. When they buy in, they not only come themselves repeatedly, but they bring their friends and they refer their friends to their property or other hotels." He said that some hotels had struggled with the weakened tourism industry, but insisted he was optimistic about the future of Azura. Mr Bush added: "We believe absolutely that Azura is going to work and we chose a smaller property because you can move the dial with less capital on a smaller property. With a larger property, there is so much you have to put into it before you can see the thing coming together. People love the central location, that you can get in and out of town in ten minutes, but at the same time we're next to a nature reserve. It feels like you're in the Grenadines or somewhere else very isolated and natural."
2016. November. A major project to strengthen the foreshore of this property is expected to begin in the next week or two and be completed in February or March. The construction of a pool and restaurant area as well as extensive landscaping has already started. The initial rooms inventory is expected to be completed next summer but given the ongoing construction work the hotel will not be able to welcome hotel guests in any significant number until the fourth quarter 2017 or first quarter 2018.
2016. September 29. Ground was officially broken this afternoon on the Azura Boutique Hotel and Residences at the former site of the Surf Side Beach Club. Addressing the media and invited guests, John Bush, of the Clearwater Development Group, said he believed the project, which will allow local and international buyers to purchase units and rent them out in whole or in part through the Azura hotel management company, will be a sustainable success. "Our desire is to create something that is exciting to our visitors, but is also a sustainable hotel property, and we believe the business model we have here will make it very successful. I am, and my colleagues are, passionate about Bermuda. We believe in it. We love it. Tourism wants to work, tourism will work and I can tell you tourism will work on this site." The resort will initially include 18 hotel residences with up to 46 hotel rooms, some of which he said have already been purchased despite only coming onto the market days ago. The first phase of the project will also include a spa and a poolside restaurant, while planning approval has already been granted for a second phase of development, bringing the number of potential hotel keys to 69. A statement by Clearwater Development Ltd explained: "One major benefit of purchasing in this development is that the hotel concessions that have been granted allow owners participating in the hotel programme to receive the very attractive purchase pricing, have land tax waived for five years, and enjoy duty free pricing on furniture, fixtures and fittings. And for overseas buyers, the property license fee is waived. The first order of business for the development team is under way and includes landscape and common area enhancements, expansion and improvements to the pool and restaurant area, and major restoration and reinforcement of the cliffs and beach area, including renovations to the sea walls and construction of elevated and protected beach areas. This initial scope of work will be completed over the next three to four months." Many of the existing buildings on the site are set to be retained and "thoroughly renovated", but three small buildings are set to be demolished and replaced by a new three-bedroom villa. An additional two story building, containing five 3-bedroom villas, is also planned, featuring vegetated "green" roofs to increase green space for guests. Mr Bush added that the development team behind the project was entirely Bermudian, along with the lender and 80 per cent of investors. "This is a locally done project, and we are excited about it," he said. Michael Dunkley, the Premier, said he was gratified in not just the faith the developers have placed in the island, but what the project will mean for Bermudians. "What really gives me grounds to be confident here is that this is about opportunity for Bermudians," he said. "Bermudians providing the vision and Bermudians to rally around and create that opportunity to move forward. We know we have faced some tough times in the past, but we are making progress. Again today we are rising together, we are growing strong together. You can take it to the bank that this government will support Bermudians who want to rise with us together, and make our paradise home everything we want it to be." Michael Fahy, Minister of Tourism Development and Transport, noted the impressive views over the south shore, saying it was easy to understand why Mr Bush would have faith in the potential of the site. "It goes to show that with a bit of vision and a bit of confidence in the tourism market, that real tangible things can be done in Bermuda in the rebirth of tourism," he said. He praised the work of the Bermuda Tourism Authority and its investment team in building confidence in the local tourism industry, along with Mr Bush for his confidence in the project.
2016. June 13. $2.5 million on concessions were approved for the former Surf Side hotel complex to support a proposed $35 million revamp. The property closed in 2015 due to the downturn in the economy and difficulty finding investors. However, Junior Tourism Minister Mr Kenneth Bascome said that Bermudian developer John Bush III is interested in upgrading and redeveloping the Warwick site to create a new luxury residential hotel property — Azura Bermuda. Mr Bascome said that Mr Bush has made a commitment to invest $20 million in the acquisition of the property and the first phase of development, and the second phase is expected to cost between $13 and $16 million. "The developer has redevelopment plans that will add 12 new suites and six new hotel residences that will potentially increase the Azura Hotel capacity to 69 keys, or 138 people with the potential for more as the configuration of the suites are either studio, one, two or three bedrooms," he said. The first phase of development, hoped to be completed in time for the America's Cup next summer, will include converting the old rooms and readying new rooms to create a 48-room hotel, with further rooms being added in a second phase of development.
---
Bermudiana Beach Resort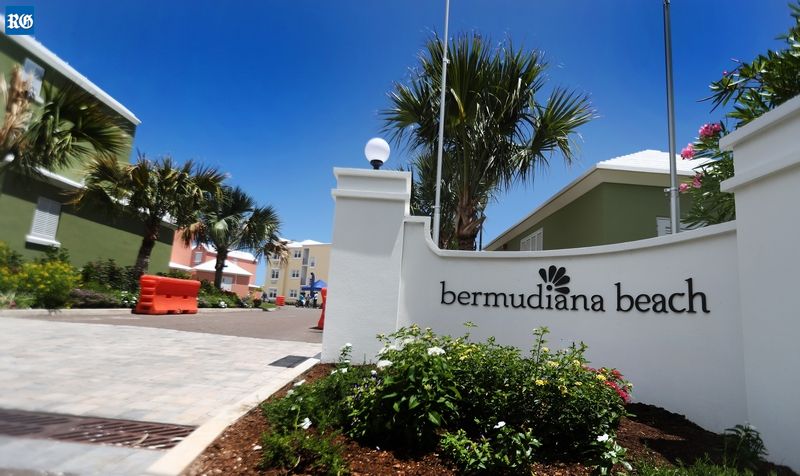 2019. July 19. Hilton Worldwide today announced the company's debut in Bermuda with the signing of Bermudiana Beach Resort, Tapestry Collection by Hilton. Also representing the brand's first hotel in Bermuda and second development in the Caribbean region, the 111-room resort is slated to open in 2020. Owned by Bermudiana Development Company Limited, Bermudiana Beach Resort will sit on a cliff overlooking the pristine pink-sand beach and turquoise waters. With an enviable location, Bermudiana Beach Resort, Tapestry Collection by Hilton will welcome guests with an array of vibrant amenities including a family-friendly swimming pool and an infinity pool, an indulging spa, fitness center, and an immaculate and secluded beach accessible via a two-car funicular elevator. Guests will be welcome to enjoy the terrace with its signature restaurant, bar and ocean views. The hotel will also offer flexible space for meetings and events, as well as a beautiful outdoor space perfect for weddings. The Tapestry Collection by Hilton™ is advertised a gathering of original upscale hotels that caters to guests seeking reliability and value in their independent hotel choices, with each stay backed by the reassurance of the Hilton name and award-winning Hilton HHonors program. In Bermudiana Hotel Resorts case, this is obviously an exception.
2019. July 18. An affordable housing development failed because campaigners wanted to keep black people off the South Shore of the island, the public works minister claimed yesterday. Lieutenant-Colonel David Burch said the Grand Atlantic scheme was a victim of "sabotage". He added: "Black people are not supposed to have beach access on South Shore Road. That's the bottom line. And so you have all of these people railing against housing development that would have provided that access to black people in this country. The fact that it failed was a direct result of sabotage by certain people and I think that we have refashioned this." Colonel Burch's outburst came after a ribbon-cutting ceremony was held to relaunch the site as a hotel and condominium complex to be called the Bermudiana Beach Resort. Environmental charity BEST, one of the most vocal critics of the Grand Atlantic development and then headed by Stuart Hayward, could not be contacted for comment last night. Campaigners against the complex said that erosion could pose a risk to the site and that work needed to be done to shore up the nearby cliffs. The resort, created from the former apartment blocks and scheduled to open in July next year, will have access to the marketing and reservations system of global hotel chain Hilton as a result a deal struck with the developers. A total of 71 of the 78 condominiums are being refurbished with new kitchens and bathrooms, additional windows and new floor coverings. The remaining seven apartments will be converted into a reception area, bar, restaurant, meeting room, commercial kitchen, spa and operations support areas. Elevators will also to be installed in eight of the nine condominium blocks and two swimming pools will be built. The developers will also install two Hill Hiker trams to provide access to the beach below and add stability to the cliff face. Grand Atlantic was launched by an earlier Progressive Labour Party government in 2011 as a hotel and affordable housing development. But the scheme was branded a failure when only two out of the 78 condo homes were sold and the hotel was never built. The former One Bermuda Alliance government confirmed in April 2014 that it had signed a contract to "upgrade and reposition" the complex as a holiday destination with MacLellan & Associates, a Caribbean-based tourism and leisure firm, headed by Robert MacLellan. A memorandum of understanding was signed with the then One Bermuda Alliance government, but the deal fell through because of problems in securing financing. Colonel Burch said that MacLellan & Associates was now hiring Bermudians to staff the resort. He said: "The hotel developer, Mr MacLellan, has a track record of hiring local people throughout all of his properties in the Caribbean. There have been discussions with the Bermuda College already about those people that are in the hospitality industry in the hotel to look to recruit them for this property." Colonel Burch said at the ribbon-cutting ceremony: "It was soon after the 2017 General Election, August 14, 2017 to be exact, that I held my first meeting on this proposal and on March 28, 2018 that I first publicly announced the partnership to convert the Grand Atlantic site into a new mid-market boutique hotel to be renamed the Bermudiana Beach Resort." The Royal Gazette reported in February 2017 that the Bermuda Housing Corporation had reselected MacLellan & Associates to redevelop the site into a resort. The report added that "final negotiations" were under way with an "international boutique hotel brand". Colonel Burch said that the properties were built on stable land despite claims that cliffs close to the resort were unstable and could collapse on to a beach area below. He explained: "We're built on the same piece of property and real estate as the reefs and if you come down the entire South Shore every property that's build on the same shoreline is going to be faced with the same challenges. And I think if you go to the back of the building you'll see what the buildings are a considerable distance away from the actual cliff face itself. We have very stringent planning rules in the country generally and I don't think that planning would allow anybody to build these units with the risk of them falling into the South Shore. It's a red herring." Colonel Burch said that projects to build additional condos and affordable housing complexes elsewhere were in the early stages of development and declined to comment further.
2019. June 17. A failed housing development will be launched as a hotel-style complex today. See http://parliament.bm/admin/uploads/statutory/83e1c70b18b74c333cc8b7700e2fd0ad.pdf. The Bermudiana Beach resort is the reincarnation of the Grand Atlantic scheme on South Shore, Warwick, where a ribbon-cutting ceremony is scheduled to take place. A sign with the new name has been erected at the site, which has undergone renovations in recent months. Lieutenant-Colonel David Burch, the Minister of Public Works, is expected to welcome dignitaries to the property today, when he will provide more information about the development. Grand Atlantic was created by a previous Progressive Labour Party government as a hybrid hotel and affordable housing development. The scheme was branded a failure when only two out of the 78 condo homes built in 2011 were sold and the hotel was never built. The former One Bermuda Alliance administration confirmed in April 2014 that it had signed a contract to "upgrade and reposition" the complex with MacLellan & Associates, a Caribbean-based tourism and leisure firm. The sale of the property fell through due to difficulty securing financing, but a new agreement with the same developer was announced in February 2017. The House of Assembly heard last December that the property, owned by the Bermuda Housing Corporation, would become a "mid-market condo/hotel consisting of nine buildings with additional leisure facilities". Zane DeSilva, the Minister of Tourism and Transport, told MPs at the time that the BHC had enlisted a specialist team, including MacLellan & Associates and Bermuda Realty Company, to convert the development into a resort with 105 rooms and suites. He said the 78 apartments would become 71 units for sale featuring "new and improved fixtures consistent with a four-star hotel". Outdoor amenities were expected to include two pools, including an infinity pool, as well as a funicular lift to the beach below. Mr DeSilva said: "External elevators will be added to the buildings as part of the hotel operator requirements. Seven of the existing units will be converted into communal facilities to include a reception area, restaurant, spa, gym, back-of-the-house support, and food and beverage areas." He told MPs that the development was scheduled to be carried out over two phases, with the second expected to be completed by May next year. Mr DeSilva explained that the complex "will be operated as a resort under a major international hotel-branded franchise". Colonel Burch added during the House sitting last December: "We will expect an announcement early in the new year, once the show units have been completed. At that time it will also trigger the announcement of who the hotel partner is. What that will also trigger is access to their worldwide network of reservations and advertising and whatever else to be able to market this project." Colonel Burch said the resort was expected to "go a long way in assisting in the revitalization of tourism, and also the creation of jobs for Bermudians in this country".
---
Coco Reef Bermuda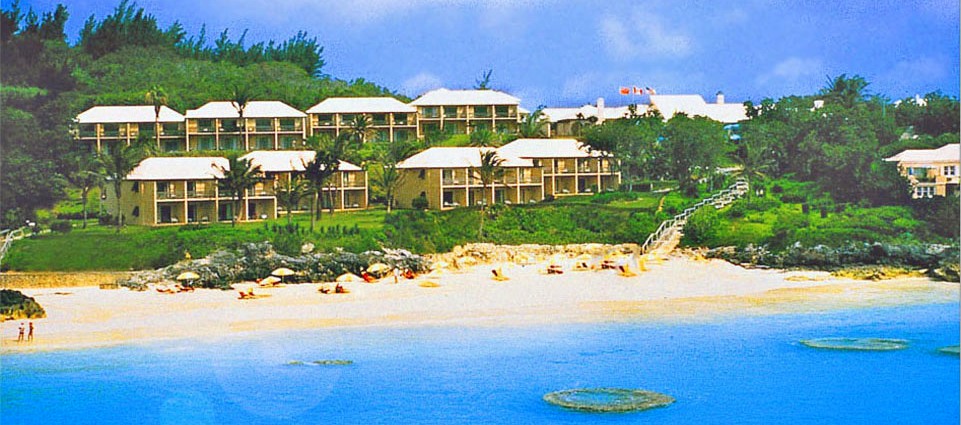 3 Stonington Circle, South Road, Paget Parish, Bermuda PG 04. Phone (441) 236-5416. Fax (441) 236-9766. Formerly Stonington Beach Hotel. 32 ocean view rooms and 2 one-bedroom ocean-front suites. The real estate is owned by the Bermuda Government and is leased to the current operator. It first opened in 1980 as a training ground for students at the Bermuda College (a junior college, awarding associate degrees). Name changed June 2003 to reflect the Coco Beach name of its Tobago-based Bermudian property owner and land leaseholder John Jefferis who once managed the nearby Elbow Beach Hotel. Overlooking the ocean and with a shared - by Elbow Beach - gorgeous private beach (it used to be public Elba Beach (named after the island where Napoleon was first exiled and escaped from until the original Stonington Beach hotel was built), complete with superb boiler reefs, one of the very best of all Bermuda beaches. Less than a ten minute drive from the City of Hamilton and on the # 2 and # 7 bus routes. With tennis courts, bar, two restaurants and a fresh water pool. In January 2008 a Bermuda Government-issued Special Development Order was granted in lieu of normal planning regulations, for an additional 66 luxury holiday apartments. The latter are for sale to non-Bermudian as well as Bermudian buyers and can be leased back to the hotel for transient visitors for six months of the year by mutual agreement in accordance with local legislation. In May 2010 the Bermuda Government pledged to ensure publicly paid consultants will stay at the Coco Reef Resort while visiting Bermuda on official business.
2015. May 23. He is celebrating 50 years in the hospitality industry, yet Coco Reef owner/operator John Jefferis is showing no signs of slowing down as he announces an expansion of the hotel and the opening of a new restaurant. Mr Jefferis, who opened the doors to Coco Reef in 2004, is now looking to build 36 new condominiums and ten luxury residential villas on the eastern side of the Paget property. He has already obtained a special development order and expects that the first villa could be open as soon as February 2016, while he hopes the entire project will be completed within four years. More imminently will be the completion of a tapas and wine bar, and art gallery a short walk away from the hotel in the old Trimingham's building near Modern Mart. He hopes the restaurant, which will carry Caribbean and South American artwork, as well as some local art, will be open by October and could create up to ten new jobs. Mr Jefferis's first job in the hospitality industry was a stint as a pot cleaner in a fish and chip restaurant in London aged 15. Some 50 years on, he has gathered many accolades. Moving to Bermuda in 1970, Mr Jefferis took a job at the Belmont Hotel, having completed an internship at London's prestigious Savoy Hotel. He went on to become the youngest general manager in the hotel's history before becoming managing director at the Elbow Beach Hotel and Development Company. While there, he instituted the first international toll-free reservation lines and introduced a hotel levy, a controversial move that was followed by the big hotels in Bermuda. As a past president of the Bermuda Hotel Association, Mr Jefferis was the driving force behind the Island joining the Caribbean Hotel Association, for which he later became president. In 2003, he acquired the lease for the Stonington Beach Hotel, which he opened in 2004 as Coco Reef, and in 2008 he won the Caribbean World's Lifetime Achievement Award in Tourism and Travel. Asked what the most valuable lesson he had learnt in his career, Mr Jefferis said: "You should strive to make every customer feel like a king and feel special. It is also important that general managers must meet all the guests; that is our policy."
---
Grape Bay Beach Hotel

55 White Sands Road, Paget Parish, PG 05, Bermuda. Formerly White Sands Hotel and Cottages. The property has 24 rooms. P.O. Box PG 174, Paget PG BX Bermuda. Fax (441) 236-2486. It has nice rounds and gardens. It overlooks spectacular Grape Bay, a spectacular private beach for guests, guests of nearby Grape Bay Cottages and approved local residents.
Not presently taking guests. In May 2010 it was announced that the Bermuda Hospitals Board (BHB) had rented the Grape Bay Hotel on the South Shore in Paget for an indefinite period. Instead of paying guests, the property now houses nurses, mostly from abroad, while King Edward VII Memorial Hospital upgrades the current nurse's accommodation at the hospital. It is a fair walk from the hotel to bus routes 7 (going west, not east and 8 ).
---
Inverurie Executive Suites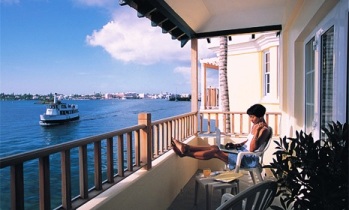 1 Harbour Road, PG 01, or P.O. Box PG 176, Darrell's Wharf, Paget, Bermuda. Reservations at Inverurie can be made on 232-5700 or at inverurie.bm. This luxurious waterside alternative to a hotel, with convenient and quite frequent ferry service weather permitting to the City of Hamilton just 2 miles away re-opened in September 2015 after a $5.5 million major makeover. Re-designed with the executive traveller in mind. Owner is Phillip Ackeroyd. A hotel-like alternative for business executives. Right on the water's edge. Every room and/or suite has spectacular views of Hamilton and the harbour. Building has five one-bedroom suites, which come with a kitchen, separate lounge, a double bathroom and walk-in closets. There are also ten large executive rooms, and these feature a galley kitchen with coffee maker, microwave, kettle, toaster and sink. Inverurie is only ten minutes away from town by taxi or ferry. Each suite and executive room is styled specifically for business people with all the luxury and amenities they would expect. It is anticipated most guests will stay for a week or more and it is hoped the suites will attract long-term visitors for six months to a year. Each suite features a fully-equipped kitchen so guests can eat in. When they prefer to eat out it's only a short stroll to Blu, Fourways or Beau Rivage. Inverurie provides a continental breakfast in the privacy of the suites and rooms and on request will stock the kitchens with whatever groceries the guests choose. Rooms and suites come with a fully-stocked refrigerator/bar, a laptop safe, Smart TV and a work station with a G-link to connect electronic devices.
Earlier history. Once the site of the famous and original Inverurie Hotel, a huge Bermuda favorite in the 1950s and 60s, on Hamilton Harbour, then the Palm Reef Hotel, later, the Wharf (opened July 10, 2002 as a 15-suite boutique hotel)
---
Newstead Belmont Hills Golf Resort and Spa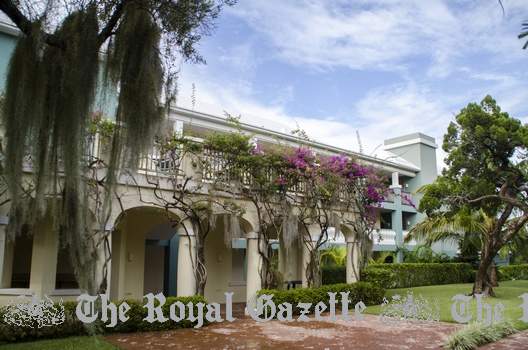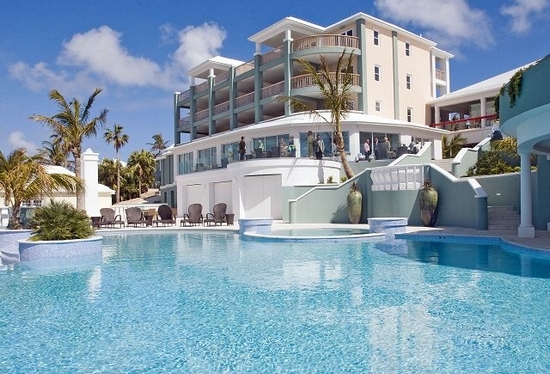 27 Harbour Road, Paget Parish PG 02. Phone (441) 236-6060. Fax (441) 236-2296. On the harbor's edge overlooking the city of Hamilton. Built from the remnants of two once-elegant Bermuda hotels called Newstead, once a 19th century colonial manor, then a hotel, and the former Belmont Manor - a less luxurious but also spectacular in water views 20th century hotel circa 1920 - plus the rebuilt Belmont Golf Course near the latter. The full service resort destination has 104 hotel rooms and 74 residential units. It offers amenities such as an 18-hole golf course, located nearby at Belmont, a world class spa, two tennis courts, infinity pool overlooking Hamilton Harbour, two restaurants (including Beau Rivage), room service, concierge service, housekeeping service and bell service. It combines traditional Bermuda architecture with new Bermuda design. Also offers part ownership of luxury suites to non-residents. Guests at the facility can travel to and from Hamilton by a private water ferry, run throughout the morning and evening. Some Newstead guests may qualify to use the Elbow Beach Hotel's private beach facilities via a shuttle service.
2014. September 30. A US business tycoon bought up the Newstead and Belmont Hills golf course. Now hedge fund manager Larry Doyle — who already owns the old Lantana property — plans to upgrade both the golf course and the hotel, with a new clubhouse at Belmont Hills and more rooms at the Belmont on his agenda. And he added that prices for fractional ownership at Belmont would be slashed to as low as $99,000 for eight weeks. Mr Doyle, who has been linked with the properties for three years, said: "We are very bullish about Bermuda." He declined to discuss the price of the twin properties — but it understood it could be as high as $18 million. Mr Doyle said: "In fairness to the banker and receivers, they got me to pay more than I would have liked — but I still believe I have a very marketable property with the best location in Bermuda. I'm very happy." The news ends uncertainty over the Newstead and Belmont sites, which have been in receivership for three years. New York-based Mr Doyle said he planned to concentrate on the Newstead in Paget and Belmont in Warwick before tacking the Somerset Bridge-based Lantana. Mr Doyle added: "First things first — we're going to aggressively market the fractional units that are there just now. They will start as low as $99,000 for eight weeks. Existing owners will get the deep discounts. but we will be discounting for new buyers as well. Any money that's going to go into it will be the golf course. We're exploring building a new clubhouse and that's probably where our energy will go to initially. There is a phase we might want to develop and build at Newstead before we do Lantana. It doesn't make much sense to redevelop Lantana before selling off the fractional units already built at Newstead. There is talk of raising the tennis courts and adding on more rooms — Newstead is only a 60-bed hotel. If we could take that up to 90 or 100 rooms, it would be a much more efficient hotel." The property developer and managing director of hedge fund and mutual fund managers Horizon Kinetics also controls real estate investment company Katierich Asset Management. He bought the Lantana site several years ago while on vacation in Bermuda and snapped it up despite the resort having closed more than a decade ago. Mr Doyle added that, once the site is redeveloped, it would share service like ferry and limousine services with the Newstead/Belmont operation. "I control both properties now, so it will be much easier to hammer out these details." It is understood that the present Newstead site, which opened in 2008 just as the worldwide recession hit, cost around $70 million to build. Former owner Kevin Petty, who masterminded the redevelopment of Newstead and Belmont between 2001-2008, was in charge when Butterfield Bank put it into receivership. Mr Petty said: "I'm very sad — I'm also realistic and I think Larry Doyle is a decent gentleman who I hope will be able to operate it successfully. It's a great property and I left my soul there." He added that the global recession, which started in 2008, saw plummeting occupancy rates. But he said: "I really believe it was the right thing for tourism and for Bermuda. It's a sad moment for me — my whole life was put into that thing. But, between debt and timing, it really wasn't to be."
---
Pompano Beach Club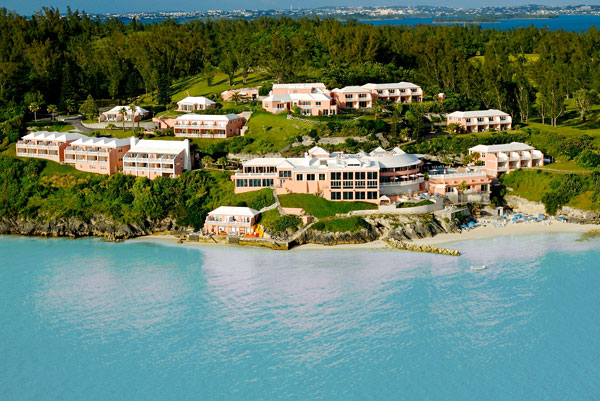 Pompano Beach Road, Southampton Parish. Phone (800) 343-4155 in the USA or Canada or (441) 234 0222 directly. 75 rooms. A spectacular location, in gorgeous turquoise waters, for the non-disabled. Local family-owned since 1956, Managing Director Tom Lamb III and his brother Larry are owners. Bermuda's first fishing club, named after the pompano game fish then prolific. Offers dramatic ocean views from the main clubhouse and all guest rooms. With two fine restaurants, pool, its own private South Shore beach, fitness center, bar and more. The two tennis courts are clay. It is on its own private road well away from all the noise of traffic, so it offers peace and tranquility. The 8 bus route is on the main Middle Road a mile away and if you stay here a courtesy shuttle bus from the hotel will take you there or collect you to and from the bus stop at the junction of Middle Road and Pompano Beach Road.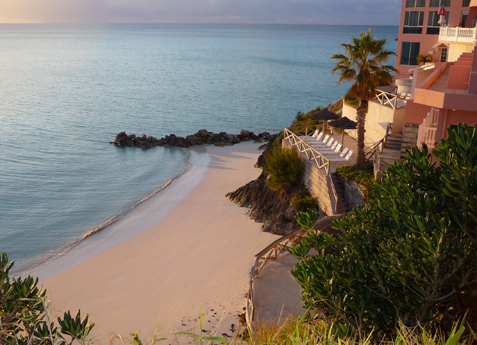 Pompano Beach
---
Rosedon Hotel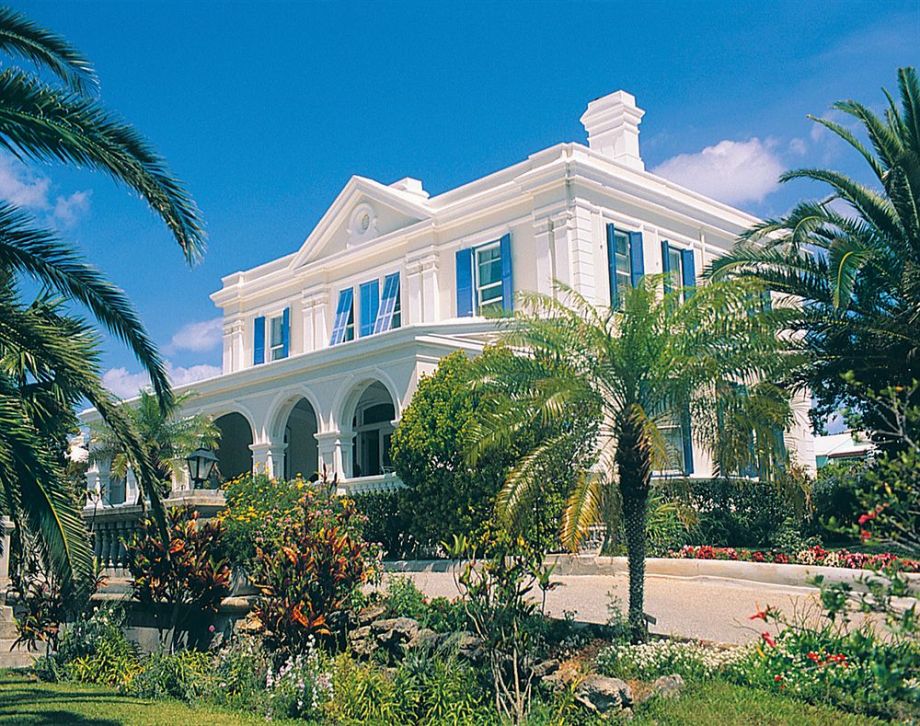 Pitts Bay Road, Pembroke Parish. P. O. Box HM 290, Hamilton HM AX, Bermuda. Phone (441) 295-1640. Fax (441) 295-5904. Toll free in USA 1 800 742 5008. 44 rooms. Photo above is the main house, there are other units. Operates 365 days a year, offering all guests "Old English Bermuda Charm." An old former Bermuda colonial home, owned by the Kitson family with a lush and immaculate garden setting amidst flowers of every color. Featuring comfortable and pleasant guest bedrooms in the main house and wing. Price includes a full breakfast every morning delivered to each guest room or private porch. Also offered is traditional English afternoon tea at 4pm in the main house, including finger sandwiches and homemade Bermudian cakes and cookies. The swimming pool is fresh water and one of the few in Bermuda to be heated in winter. It is a pleasant leisurely 15 minute or so walk to the City of Hamilton and its public transportation ferry terminal and/or buses for the western and eastern parishes. With quality furnishings, mini fridges, flat-screen TVs, and free Wi-Fi in the public rooms.
---
Royal Palms Hotel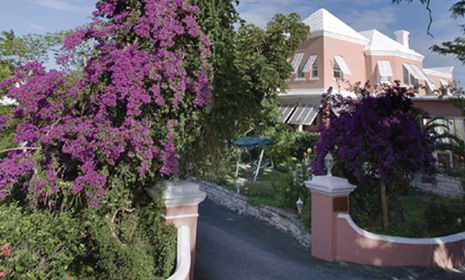 24 Rosemont Avenue, Pembroke Parish, HM 05. 32 room boutique hotel including some small suites with kitchenettes. Telephone 1 441 292 1854. A 90 year old converted gracious estate. The boutique hotel also caters to both business visitors looking for a nice place to stay near the Island's numerous businesses. With two pink-painted former manor houses set in lush gardens with access to a private pool and lounge area. It has been a guest property since the early 1960s, although the buildings date back more than a century and were formerly private homes. Owner managers since 1991 are Susan and Nick Weare who bought the property in the 1980s. With its own "Ascots" restaurant for guests and the general public. Quality furnishings, mini fridges, flat-screen TVs. Within 10-15 minutes walking distance to the City of Hamilton. Inland, with a fresh water pool. Buffet continental breakfast available as an option. Not on a bus route. In early 2014, the hotel was named at the top destination in the Caribbean. It won the coveted title from the world's biggest travel site, TripAdvisor, in the 2014 Travelers Choice Awards. The awards were granted based on the reviews and opinions of TripAdvisor users. The hotel and its iconic restaurant Ascots hire more than 30 people.
---
The Reefs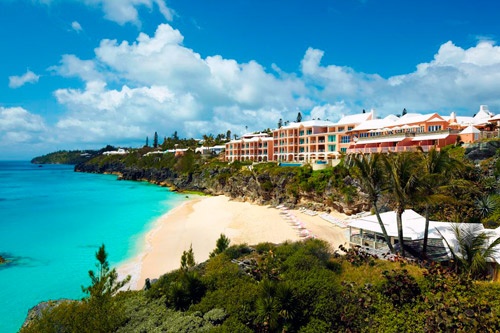 South Road, Southampton Parish. Phone (800) 742-2008 in the USA or Canada or directly at (441) 238-0222. Fax (441) 238 8372. Taxi fare from/to airport from $35 per taxi for 1-4 passengers or from $45 for 5-6 passengers. A beach resort nestled into coral cliffs above a private pink beach. With three gourmet restaurants, bar and fitness center. The 2 tennis courts are plexi-pave. On the 7 bus route. Owned by David Dodwell, Minister of Tourism. (He also owns a hotel on Nevis, Caribbean). The USA's Travel & Leisure magazine has voted this hotel as best in in the Caribbean region. Also has The Reefs Club, a Private Residence Club (PRC) with 19 two-and-three bedroom residences all with unobstructed ocean views and features a spa on the patio of every unit. The PRC is located immediately west of The Reefs property. Residents also have access to an infinity pool, whirlpool, club lounge and state-of-the-art fitness centre. The PRC units are fractionally owned, meaning there are ten owners per unit. When a unit is purchased the owners get to select the dates they will be residing there, but also have the right to use the unit whenever it is free. Owning at a luxury fractional development such as this is essentially the only feasible way for foreigners to own real estate in Bermuda, due to a government policy that restricts the amount of real estate that can be sold to non-Bermudians. Because of their affiliations with hotel properties, private residence clubs are not affected by these regulations.
2018. July 19. The Reefs has been listed among the top hotels in the Caribbean region by Travel & Leisure magazine readers. David Dodwell, the owner of The Reefs, said he was happy to see the hotel in the list — and to see a picture of the hotel used as the lead picture for the story. Mr Dodwell said: "We are of course very thankful to all of our guests who voted for us and especially proud of all of our team members here without whom this recognition would not be possible." He added: "The interactions our staff have with our guests every day, and how they go above and beyond to help create special memories for every visitor and give them an authentic Bermudian experience, is what we feel resonates with each and every guest we have stay with us." The Reefs was listed at 14 in the magazine's top 25 list with a score of 91.34 out of 100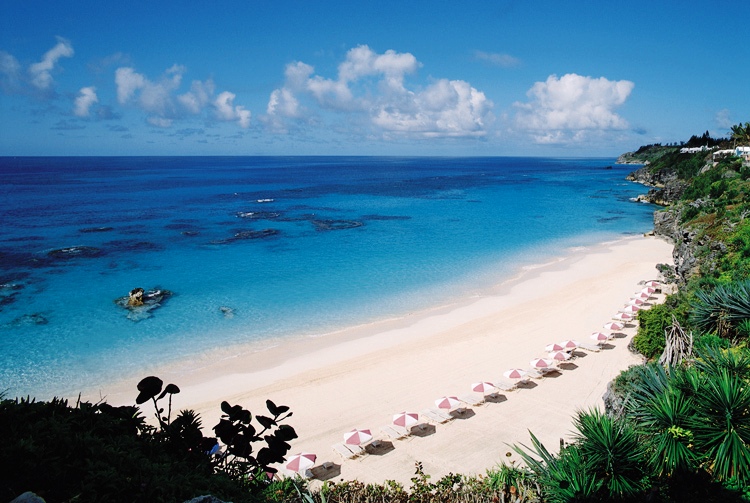 The Reefs beach
Willowbank Hotel and Conference Facility
126 Somerset Road, Sandys Parish MA 06, Bermuda. 800.752.8493 (USA), 800.463.8444 (Canada), 441.234.1616 in Bermuda. Established in 1960. 67 rooms, all with balconies and non-smoking. On six acres of manicured grounds. Owned and operated by the Willowbank Foundation. Registered Bermuda Charity. Christian spiritual retreat. There is no bar. A place for spiritual and physical rest, and fellowship. On bus routes 7 (Dockyard) and 8. With 2 private beaches, water views, water sports, tennis courts, heated (in winter) outdoor pool. Room rate includes breakfast. Also served on an optional basis are afternoon tea, and dinner at its informal restaurant or in a more formal facility. Has WIFI.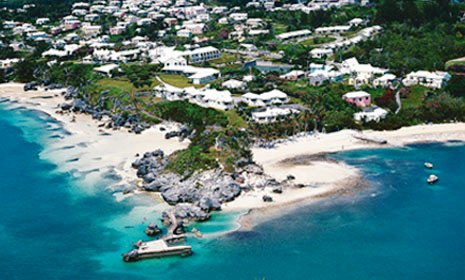 May 2017. Six years after it closed its doors, the Willowbank Hotel reopened. The 56-year-old hotel enjoys stunning ocean views in Sandys and is expected to be busy during the America's Cup period and beyond. Glenn Jones, director of public and stakeholder relations at the Bermuda Tourism Association, said: "Our chief executive officer Kevin Dallas and our chief product and experiences development officer Pat Phillip-Fairn visited Willowbank this week and were delighted to see a property on the eve of a new beginning with a team of staff and managers motivated to welcome visitors very soon. "Our expectation is that Willowbank will reopen its doors formally on May 1. It's especially good news to have additional hotel inventory online ahead of the America's Cup." The 64-room hotel closed in November 2011 during the economic downturn. It was a family-run Christian hotel, which also had a conference centre. The closure of the hotel has continued to be lamented online at websites such as TripAdvisor, by former guests asking if it will ever reopen. During the past few years the conference centre has been used occasionally, however, the hotel remained closed. The property has undergone refurbishment and the expectation is it will reopen for business in the early part of May. A website for the hotel at Willowbank.bm currently advises visitors to check back for updates. Mr Jones said: "The Bermuda Tourism Authority is encouraging Willowbank to reposition itself as a 64-room family hotel, leveraging its secluded beaches, green space and the surrounding neighborhood which has a family-friendly feel — all while remaining true to the hotel's original mission. "The team here on-island and in New York will work with Willowbank to assist with its reintroduction to the Bermuda hospitality industry. "We're excited about what they've done so far and look forward to the opening in about six weeks." The Royal Gazette has approached Willowbank regarding the reopening and is awaiting a response.
Categories of all accommodation properties for visitors

Last Updated: September 6, 2019
Multi-national © 2019 by Bermuda Online. All Rights Reserved