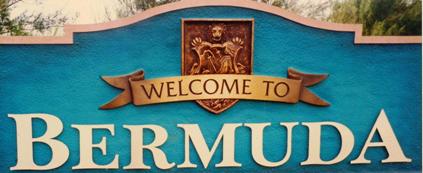 165+ web files, a regularly updated Gazetteer, overall an in-depth description of our island's internally self-governing British Overseas Territory 900 miles north of the Caribbean, 600 miles east of North Carolina, USA. With accommodation options, airlines, airport, actors, actresses, aviation, banks, beaches, Bermuda Dollar, Bermuda Government, Bermuda-incorporated businesses and companies including insurers and reinsurers, Bermudians, books and publications, bridges and causeway, charities, churches, citizenship by Status, City of Hamilton, commerce, communities, credit cards, cruise ships, cuisine, currency, disability accessibility, Devonshire Parish, districts, Dockyard, economy, education, employers, employment, environment, executorships, fauna, ferries, flora, former military bases, forts, gardens, geography, getting around, golf, guest houses, highways, history, historic properties, Hamilton, House of Assembly, housing, hotels, immigration, import duties, internet access, islands, laws, legal system and legislators, main roads, marriages, media, members of parliament, money, motor vehicles, municipalities, music and musicians, newcomers, newspaper, media, organizations, parks, parishes, Paget, Pembroke, performing artists, residents, pensions, political parties, postage stamps, public holidays, public transportation, railway trail, real estate, registries of aircraft and ships, religions, Royal Naval Dockyard, Sandys, senior citizens, Smith's, Somerset Village, Southampton, St. David's Island, St George's, Spanish Point, Spittal Pond, sports, taxes, telecommunications, time zone, traditions, tourism, Town of St. George, Tucker's Town, utilities, water sports, Warwick, weather, wildlife, work permits.

Bermuda's Cottage Colonies & Private Clubs
Smaller and more intimate accommodation for visitors, some with their own private beach

By Keith Archibald Forbes (see About Us) exclusively for Bermuda Online
Introduction
Up-market places at which anyone can stay, most have their own beaches or access, a pool and gardens. They feature a main clubhouse with a central building for Front Desk operations, one or more restaurants, reception area, sitting room, lounge and bar. Apartments or cottages are on landscaped grounds, some with ocean views. Most have kitchenettes or kitchens. Take the Dine Around plan if offered. Some are on or close to Bermuda's public sector bus or ferry routes. Places to stay have been inspected and licensed, but not graded, by the Bermuda Tourism Authority, the new Bermuda licensing and regulatory tourism agency, for accommodation, facilities and services. Most have lower rates during November to March.
Bermuda's official currency. The Bermuda Dollar is fixed to the US Dollar. Thus tthe US dollar is accepted everywhere at par. British Pounds sterling, Canadian dollars, Euros and other currencies should not be brought as they cannot be used. Most major international credit cards will be accepted from visitors, but overseas debit cards, even in the USA, cannot be used in Bermuda. Most if not all Bermuda places to stay, stores and restaurants will no longer accept traveler's checks, so they should not be bought for your Bermuda visit.
Arrival, hotel occupancy and departure taxes for tourists
A summary
Occupancy and Tourism tax. Since April 2016 11.5%, on top of which hotels and other guest properties charge further taxes of their own, making the overall tax total easily more than 28% of the billing rate for guests. Some guests can pay as much as $75 a day per room just in Bermuda Government and other hotel or guest property taxes, plus departure tax. There is a relevant Bermuda Government Hotel Occupancy tax page showing how much government charges the hotels, see http://www.gov.bm/portal/server.pt?open=512&objID=275&&PageID=231424&mode=2&in_hi_userid=2&cached=true, but it may not include what the hotels charge guests.
As an example of the above, just in hotel and directly related costs, the Hamilton Princess and other Bermuda resort hotels charge their basic published rate plus 11.75% tax, $12.29 resort levy per person per day and $10.70 gratuities per person per day.
Energy surcharge, imposed by some hotels or guest houses.
Service charge. In addition to the compulsory 17% service charge added to your food and beverage bills.
Yacht arrival tax $50 per person since April 1, 2015.
Total taxes mean Bermuda charges the highest tourism taxes in the world by a very wide margin.
Departure Tax: $75 per person, was $30 before March 31, 2015, raised again in August 2015.
Internet, WIFI, websites, linkage
Bermuda Online (BOL) at http://www.bermuda-online.org currently provides a basic free-to-the premises concerned listing to help visitors. Entirely impartial, it includes basic physical addresses and contact details. This basic list is extended, again at no charge to premises, to include websites and email addresses when link-reciprocal conditions apply. When properties create a web link to us we respond immediately with both a web link to them and show their email addresses. Internet-reliant guests at each property should confirm that WIFI or wired ADSL (Broadband) is available for guests and at what price if not free.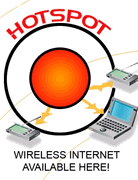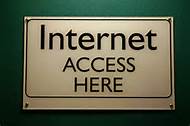 Always confirm this before you book with the property and note note carefully that USA ADA disability standards do not apply in Bermuda. Disabled visitors using wheelchairs should ask before they book for details of disabled-friendly rooms required such as door widths, ground floor or higher, if an elevator nearby is available if not on the ground floor, elevator emergency policy for disabled guests, if there is a wet-room shower, or only a shower in a bathtub, etc.
---
9 Beaches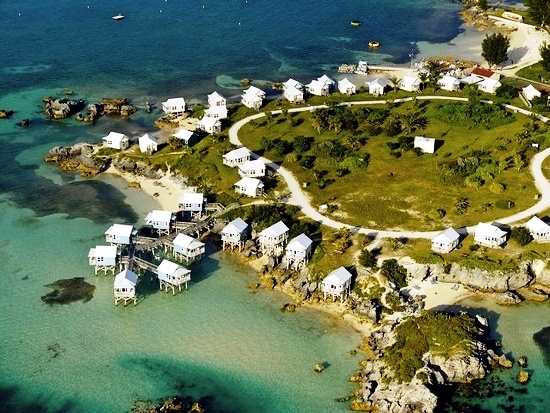 Closed since May 2010.


Daniel's Head Road, Sandys Parish MA 03, Bermuda. 18 beachfront acres in a national park and reserve area. The property was used exclusively by Canadian Forces from July 1963 to December 1993. In World War 2, the land was a Royal Navy wireless station. The property began in August 2000 as Daniel's Head Village eco-tourism resort. Nine Beaches opened its doors in 2003. It is so-called because there are nine small but choice beaches, in various sizes, there. There are presently 84 soft-sided cabanas - huts - on stilts, all with views of the Atlantic, with 26 entirely over water.
It is one of the two most far off places to stay from Bermuda International Airport, about an hour's drive away. Re-opened April 2005 and re-vamped after being closed and in receivership. The land is owned by the Bermuda Government and was leased by its agency the Bermuda Land Development Company (BLDC) to IRC - Sandys Limited. Present tenants who have a 240-year lease obtained a Special Development Order on a new Master Plan that will include hotel rooms, condominiums and iconic over-the-water cabanas.
2018. February 28. Daniel's Head is to be marketed to global developers in a bid to revive the former resort location. The Bermuda Land Development Company Ltd is working with KPMG Advisory Ltd to market the site to potential developers. The site was formerly the 9 Beaches resort. "We are delighted to have access to KPMG's professionals," said Francis Mussenden, BLDC's chief executive officer. "This engagement is part of our work to position BLDC as a facilitator of land development opportunities that will yield significant benefits for Bermuda and its residents." KPMG's work will comprise several phases, beginning with an initial assessment of market appetite. The firm will also develop a compelling business case, analyze proposals and support BLDC in finalizing lease terms. "Daniel's Head is a significant asset for BLDC and Bermuda," said Stephen Woodward, managing director and sector lead, KPMG Enterprise. "We look forward to helping BLDC attract a global developer, with a successful track record in the hotel and leisure industry, in order to optimize the value of the property." KPMG will work alongside BLDC property development and marketing manager Michele Renda, who joined the organisation in 2017 to spearhead work on Daniel's Head, Tudor Hill, and Southside. Mr Mussenden said: "Ms Renda has been a valuable asset to our team. Her experience in marketing, civil construction, and real estate development — and as an accomplished entrepreneur — ensures we have significant insight into the targeting and selection of viable developers." Ms Renda, who has led a number of private tours for hotel operators, investors and developers in recent months, said: "We have received a great deal of interest in Daniel's Head since taking possession last year. In particular, a great deal of interest was expressed during the Caribbean Hotel Investment Conference and Operations conference in November 2017, when every major player from the regional hotel industry was in Bermuda." Daniel's Head beach facilities were upgraded in early 2017, and BLDC indicates the site will be open to the public again for the summer season.
2016. May 20. Occupants are to be given two months to vacate the former 9 Beaches property after the Bermuda Land Development Company confirmed that it was applying for a court order. This follows the threat less than a fortnight ago from Francis Mussenden, the BLDC chief executive officer, that IRC Sandys Ltd has run out of time. "Although the Supreme Court awarded BLDC the Writ of Possession against IRC Sandys Ltd in December of last year, the BLDC will give all remaining occupants an additional two months' notice to vacate the property once the Order for Vacant Possession is granted by the Supreme Court," he said at the time. "IRC Sandys has sublet the property without the prior consent, authorization or knowledge of BLDC. However, we believe that this is a fair amount of notice for the occupants. BLDC has exhausted all other options and is disappointed that we have had to resort to this, but we have been left with no other choice." The deteriorating development at Daniel's Head in Sandys was leased to IRC Sandys six years ago, with plans for an $80 million revamp. However, MPs heard in February from Craig Cannonier, the Minister of Public Works, that the BLDC was instead owed $2.283 million. It was originally hoped for work at 9 Beaches to break ground late in 2011, but the project persistently struggled to secure financing. The eco-friendly resort shut down in 2010
2016. May 11. After years of stalled plans to redevelop the defunct 9 Beaches resort, the Bermuda Land Development Company is preparing to seize the property off its tenant. Francis Mussenden, chief executive officer of the BLDC, said the quango had "exhausted all other options and is disappointed that we have had to resort to this, but we have been left with no other choice". The deteriorating development at Daniel's Head in Sandys was leased to IRC Sandys six years ago with plans for an $80 million revamp. However, MPs heard in February from Craig Cannonier, the Minister of Public Works, that the BLDC was instead owed $2.283 million. Mr Mussenden told The Royal Gazette that in the aftermath of the agreement being terminated last year, the courts found in BLDC's favour to receive judgment for unpaid rent. "The judge also ruled on December 22, 2015, that IRC Sandys Limited must vacate the land," he added. This Friday the provost marshall, under a court ruling, "will attempt to evict the tenant from the land as they have refused to vacate it following judgment". Mr Mussenden added that the BLDC planned to put the property on the market "as soon as possible". David Dodwell, who has a less than 1 per cent holding in IRC Sandys Ltd, last night chose not to comment on the matter. The hotelier is also chairman of the Bermuda Tourism Authority. It was originally hoped for work at 9 Beaches to break ground late in 2011 but the project persistently struggled to secure financing. The ecologically friendly resort shut down in 2010 but is not deserted, with one tenant contacting us last night to say that she was still paying rent on a premises at 9 Beaches — and feared eviction now that a notice had been posted on the site.
2015. October 5. Legal action is now under way over the lease and development agreement for the long-defunct 9 Beaches resort at the West End, which has been unused since 2010. The Bermuda Land Development Corporation (BLDC) is taking developer IRC Sandys Ltd to court over the matter. Hotelier David Dodwell is president of the company and a minority shareholder, holding less than 1 per cent of shares. The majority of shareholders are said to be citizens of the United States. Mr Dodwell is president of The Reefs Hotel and chairman of the Bermuda Tourism Authority (BTA). IRC Sandys, which has no connection to the BTA, has been previously reported as running into financial difficulties, including running into arrears on its rent to the government quango. An $80 million renovation has been repeatedly delayed for the complex of waterside cabanas at Daniel's Head in Sandys, some of which are showing signs of their age. 9 Beaches is still being maintained, however, with the resort's website now saying that a $55 million upgrade is expected to have it open again in 2017. IRC Sandys acquired the lease in 2004, picking up from Destination Villages, which in 1999 set about transforming the old Canadian Naval Base into an "eco-village" resort. Asked if it was seeking merely to reclaim the lease or was also intent on getting back arrears, the BLDC said there would be no comment on the case before its conclusion. According to the Ministry of Public Works, the corporation's board is acting in its capacity to pursue legal action, filed in a writ last month through the law firm Marshall Diel & Myers.
3013. August 24. Still closed. Bermudian hotelier and Tourism Minister David Dodwell is a shareholder in IRC . Last year IRC said it was seeking to pump around $80 million into the resort before reopening, but it was later revealed that the company was running into financial difficulties. Mr Dodwell also runs The Reefs hotel in Southampton, said last December's general election delayed developments, with both investors and hoteliers waiting to see what would happen.
2012. October. The owners of 9 Beaches advertised internationally for investor partners to carry out the planned $80 million redevelopment of the resort. The 18-acre West End resort, which closed in 2010, is among at least half a dozen Bermuda tourism properties that are struggling to find investment funding or buyers in the tough global economy. IRC Sandys, which also includes Russ Urban, Mike Mellor, and Tom Childers. Nordica of Canada is a development partner. Mr Dodwell said they decided at this stage to look beyond the group to find additional capital given the tough economic climate. The offering includes the assets and development rights of the 9 Beaches property, including assumption of a 240-year lease from Government, already constructed improvements, a Special Development Order (SDO) and substantial concessions, including tax abatement, duty relief for construction and other materials and additional incentives subject to formal request. Payments for the 240-year lease are $1 million a year for the first seven years and a final payment of BD$8M in year eight, and one nominal "peppercorn" each year thereafter. The current SDO and master plan envisions 69 hotel units and 114 condos available to overseas and local buyers. The current leaseholders have completed significant work to plan, entitle and master plan a new project on the site aimed at providing a high quality resort for tourists and more affordable purchase options for Bermudian and international buyers, a market segment with high demand and little supply. In 2010, Government approved an SDO for 9 Beaches including density of hotel and hotel/residential units, permission for basic amenities and a baseline understanding between the current leaseholders and the Government regarding infrastructure and quality. The SDO enables the subdivision of the property into six parcels allowing the future sale of developed product and phases.
---
Ariel Sands Beach Club Resort and Spa
Closed since January 1st, 2008. Until then it was an exceptionally nice exclusive, upmarket complex of 40 pale salmon-painted cottages with swimming pools, tennis courts and a high-class spa. It was first opened on December 18, 1954. Before that, it was a farm.
34 South Road, Devonshire Parish. Telephone (441) 236-1010. On day time day bus route # 1. With pool, private beach, two restaurants, tennis courts and spa. The property got its name from Shakespeare's Ariel, a spirit, in his drama "The Tempest." Has been owned and operated by the Dill family for more than 50 years. One of the shareholders, whose late mother (she died in early July 2015 at the age of 92) was a Dill, is film star, actor and producer Michael Douglas, son of Kirk Douglas, owner of Longford House in Warwick Parish and a full-time Bermuda resident from 2002 to 2009. He won his Oscars for performing in Wall Street and producing 1975's One Flew Over The Cuckoo's Nest. After his actress mother and factor ather divorced, Michael Douglas lived for a time on the US East Coast and received an allowance from his mother and late step father, William Darrid. Diana Dill Darrid Webster's family has lived in Bermuda since the 17th century but her primary home was in California. Some time after the death of William Darrid she re-married. When in Bermuda, she used a cottage here at Ariel Sands. The family also owns the Brighton Hill Nursery across the street and up the hill to the right.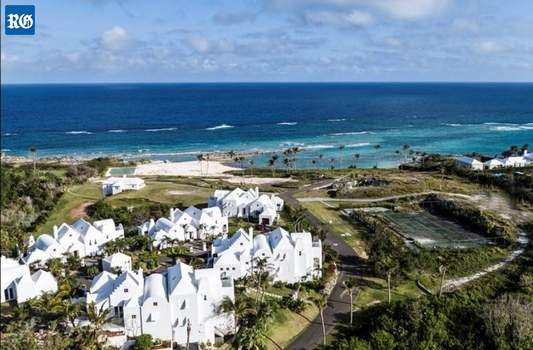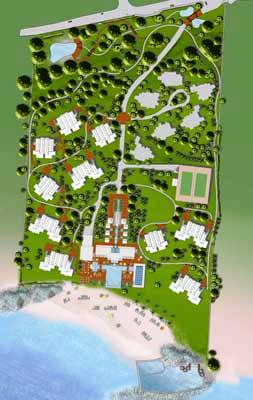 Property is for sale and redevelopment
2018. July 20. A redevelopment of the former Ariel Sands hotel could still be on the cards with a group from North America said to be heading to the island to look at the property and talk to movie star owner Michael Douglas. Lou Maroun, a US developer and adviser who has been associated with the Ariel Sands redevelopment project, said: "There is a possibility something is going to happen. "There is a group coming from North America to see if it is viable and to speak with Michael." The South Shore property is on the market for $12.5 million. The 14.5-acre former Ariel Sands hotel and cottage colony in Devonshire closed in January 2008 and the site was later cleared in anticipation of redevelopment. Despite several resort development plans for the location over the past decade, including interest from the Hilton hotel group, none came to fruition. The Bermuda home of Mr Douglas and his actress wife, Catherine Zeta Jones, is also for sale. Longford House, in Warwick, was put on the market in 2016. The eight-bedroom house has a guest cottage, apartment and caretaker's cottage. The luxury home is advertised for $10.6 million by Rego Sotheby's International Realty, which is also advertising the Ariel Sands site and took the photo of it. The Ariel Sands property was used for a three-month pop-up innovation campus and beach club hosted by Bermudian-based Hub Culture last year. Mr Douglas, 73, is the son of Hollywood legend Kirk Douglas and the late Bermudian actress Diana Dill. The Dill family's ancestry in Bermuda dates back to 1630. The family first owned the Ariel Sands property in the 1840s and it opened as a hotel resort in 1954. Mr Douglas and Ms Zeta Jones also own properties in the US and Spain. He was in France this week to promote the release of his latest movie, Ant-Man and the Wasp.
2017. May 31. Plans to resurrect Ariel Sands are still on the cards, according to co-owner Michael Douglas. In an article in Forbes magazine, highlighting the Academy Award winner's connection to Bermuda and the America's Cup, Mr Douglas said the redevelopment of the resort was one of several projects he has in the fire. The story by Bill Springer states: "Douglas is working closely with local experts in Bermuda on the development of the property, and he's quick to add that being involved in Ariel Sands as a real estate developer is a bit different than just going down to hang out and have fun. But he cares about the legacy of the property, and hopes Ariel Sands will give something positive back to the island he obviously loves very much." Mr Douglas hails the island as a tourist destination, saying: "Bermuda has some of the best beaches in the world. The water is warm in the summer. The golf courses are gorgeous. The people are sophisticated. And the America's Cup has really made Bermuda the place to be this summer." Ariel Sands shut its doors in 2008, but plans to redevelop the Devonshire resort property have been discussed for years. Back in 2014 when ground was being broken, the project was billed to be an $85 million luxury resort consisting of 85 hotel keys located in 33 cottages and six suites. However, a scaled-down version was presented to the Department of Planning in April 2015 with 26 villas and 20 rooms in the main hotel building. Late last year, Mr Douglas said he had been working to find a new partner in the project to bring some segment to life in time for the America's Cup.
2016. August 11. Hollywood actor Michael Douglas is on the hunt for a new developer for his Ariel Sands hotel project after New York-based Olympic Property Partners "left abruptly". Mr Douglas has been "taking the bull by the horns" in order to find a new partner as quickly as possible in the hope that at least one phase of the hotel will be complete in time for the America's Cup next summer. Speaking to The Royal Gazette yesterday, Mr Douglas also urged the island to avoid being divisive and "show its best colours" as the eyes of the world focus on the sailing event. Regarding the Ariel Sands proposal, he said his business partner Seth Weinstein left in early December, though the project will remain largely as it was when he left. Mr Douglas said: "Seth left abruptly — I imagine he had a number of different ventures going on or had other issues. Since that time we have slightly adjusted the project. We have refined it into something much more like what Ariel Sands used to look like in its original form. There are not any major changes, it is just the issue of how much building there was on the site and the size of the main hotel building at the top of the property, which will be scaled down." Back in 2014 when ground was being broken, the project was billed to be an $85 million luxury resort consisting of 85 hotel keys located in 33 cottages and six suites. A scaled-down version was presented to the Department of Planning in April 2015. They were for 26 villas rather than the 33 previously announced, with 20 rooms in the main hotel building. The villas will be a mix of two- and three-bedroom, self-contained apartments with facilities such as washer dryers, bathrooms for each bed, and kitchens. An article that was published on worldguide.eu said: "When the new luxury beach resort officially opens, between next winter and spring, it will consist of 26 two- and three-bedroom cottages and 28 luxury suites. Michael Douglas and his wife will sell the cottages and suites to handpicked buyers, who will be able to rent out their properties to the public through the hotel management company." Plans also included a new arrival building and clubhouse, a fine dining restaurant, spa, salon and gym. It is hoped that a new developer will be secured within a month at which stage, Mr Douglas said, "the project will move ahead expeditiously. This is certainly not my day job, though it looks like it has become that way," he laughs. "The history of building hotels in Bermuda is tough, but we feel very good about this. Our dates have obviously changed from what we had originally hoped in terms of it being completed in time for the America's Cup, but certainly a phase should be done by then. We are in discussions with a number of different people right now and because so many of our plans are in shape, once we finalise our partnership the project will move ahead expeditiously. We will know our ongoing partner within about a month — it looks imminent and we are excited." He said the Bermudian team he brought on board remains intact. The team pulled together for the redevelopment stage includes Somers Management, responsible for co-ordinating the project, Onsite Engineering Services and Quarterly Architects, creating plans designed to have a low environmental impact. Asked whether he still had confidence in Bermuda's economy going forward, Mr Douglas, whose mother was Bermudian, added: "I am not a close follower of Bermuda's economy but I love Bermuda — it is an integral part of my life. This project clearly goes beyond any financial investment rewards. Hopefully that will happen, but this is much more about my family's legacy and trying to give something back to Bermuda. I have always been very positive about the island. People got a taste of the rewards of the America's Cup last October with the Louis Vuitton [America's Cup] World Series. I spoke to a lot of my Bermudian friends and they couldn't remember any time in their lifetime that there was more celebration and joy in Bermuda. This is not a time to be divisive, this is a time for the island to unify and show its best colours."
2015. June 29. An $85 million plan to redevelop the Ariel Sands Resort has been approved by the Department of Planning. The project, announced last year, will include a new 22-key hotel, 26 detached villas and a new beach club on the Devonshire property. According to the plans, the main hotel building will be five-storeys in height, containing the arrival hall and children's game area on the ground floor, with the first floor housing the main hotel restaurant and bar, along with spa and salon facilities. The upper floors would contain 14 one-bedroom units and four two-bedroom units. A technical officer for the department recommended that the application be approved, stating that it was mostly compliant with planning policies and an environmental impact study demonstrated that the project would have a generally low impact on the surrounding area in the long term. Planning documents stated: "The proposal will be a significant benefit to the Island's construction and tourism industry, generating opportunities for employment as well as additional opportunities for visitors to the Island." The minutes of the June 10 meeting of the Development Applications Board (DAB) stated: "The technical officer highlighted the matters which required the board's discretion, which included a portion of the parking area associated with the arrivals building encroaching into the 15ft setback to the Woodland Reserve and the beach club terrace encroachment to the eastern lot line. The board questioned how the villa units would be separated between guests as there was only one kitchen per unit. The technical officer informed the board that the room without the kitchen would still be a standard hotel room." The board subsequently resolved to support the technical officer's recommendation and approve the application.
2015. April 28. Plans for the proposed redevelopment of the Ariel Sands property have been placed online. The project will include 26 villas, along with a 20-room hotel building, two restaurants, a spa, gym, salon and children's entertainment zone. The villas will be a mix of two and three-bedroom self-contained apartments with facilities such as washer/dryers, bathrooms for each bed and kitchens. They will be available for sale to Bermudians and non-Bermudians, who can then rent them out through an international reservation and marketing group. Celebrated actor Michael Douglas, whose family have owned the Devonshire property since the 1840s, formally announced the redevelopment project last year. Last week, Mr Douglas told The Royal Gazette: "The plans have been refined substantially since we made our initial announcement and we have spent an exorbitant amount of time to get it right. Sometimes plans are submitted in part, but this is complete." The Environmental Impact Statement and Environmental Scoping Report for the project have been made publicly available through the Department of Planning website.
2015. April 24. Hollywood star Michael Douglas is on the Island and has submitted completed plans for Ariel Sands' redevelopment, saying that work could begin as soon as September. The project already has planning approval to build a wall to protect the beach and stabilize the land behind it, and the bid to construct this is being put out. The final plans, submitted to the Department of Planning, are a slightly scaled down version of the ones released in November last year. Those were unveiled by the actor as he announced the beginning of the redevelopment of the property, which has been in his family since the 1840s. There will be 26 villas rather than the 33 previously announced, with 20 rooms in the main hotel building. The villas will be a mix of two and three-bedroom, self-contained apartments with facilities such as washer dryers, bathrooms for each bed, and kitchens. There will be two restaurants — one in the main building and one in the beach club, and both will be accessible to the general public. Other facilities include a spa, gym, salon and children's entertainment zone. Mr Douglas told The Royal Gazette: "The plans have been refined substantially since we made our initial announcement and we have spent an exorbitant amount of time to get it right. Sometimes plans are submitted in part but this is complete. One of the big attractions is the salt water pool and we are working on a very attractive beachfront restaurant with outdoor terraces that encompass our pools and look over our beach. It should be an exciting place. There are not that many places that have beachfront restaurants in Bermuda." The plans will be advertised in the media and on Government's website for two weeks, following protocol. Mr Douglas is here with his business partner, Seth Weinstein, of New York-based Olympic Property Partners. Mr Weinstein said that the demolition of existing buildings was almost complete and the next phase would be preparing for construction. "We are going to begin construction on the beach and the beach wall in June or July and the rest of the construction hopefully in September. From June to July we will start doing a lot of the site work — we will start cutting in the roads and leveling the site to prepare it appropriately so when we start going vertical in September, we will be able to build very quickly. We need to work quickly because we want to be open for the America's Cup and that only gives us about 16 months to 18 months to build." No decisions have been made on which construction companies will be employed if planning is approved, or whether they will be Bermudian. Mr Douglas said that more than one construction firm may be needed to complete the work on time. Meetings have been held with local residents as well as environmental groups to discuss the hotel's impact. According to Mr Weinstein, no objections to the plans have been raised so far. The villas will also be available for sale to Bermudians and non-Bermudians, who can rent them out through an international reservation and marketing group. Mr Weinstein added: "We have had a lot of interest — you can imagine with Michael involved. A lot of people have come to us. "We have not prepared our sales materials so we can't formally sell product yet but we are compiling a list of interested parties and we've got a very good response so far."
2014. November 12. Michael Douglas, Ariel Sands' part-owner and Hollywood actor, is to actively promote the Island to a global audience, according to Bermuda Tourism Authority chairman Bill Hanbury. Mr Hanbury said the authority had held conversations with Mr Douglas about raising the Island's profile ahead of groundbreaking on the Ariel Sands' $85 million hotel redevelopment that began today. Speaking to The Royal Gazette, Mr Hanbury said: "Michael is interested in helping us not only to promote the BTA but also to promote Bermuda to a global audience. He has terrific reach, particularly in the social media world, and we want to take him up on that offer. We think he is a great spokesperson for Bermuda, so whatever he does to promote Bermuda is of value to us. The announcement of the redevelopment is very important and we believe that a new product like that, with two terrific Bermuda supporters like Michael Douglas and Catherine Zeta-Jones, are of high value in the market place and we are going to fully take advantage of that. He certainly is interested in this development — it made economic sense to them. I would suggest that they are not just doing this out of the goodness of their hearts by any stretch of the imagination. It is a very strong concept that works really well with Bermuda as a product, so we are fired up about it." New York-based Olympic Property Partners have been confirmed as the developers. The company has developed and owned several million square feet of commercial property. OPP principal Seth Weinstein is expected to be present today at the groundbreaking, along with Michael Dunkley. The Premier will be joined at the site by Shawn Crockwell, the Minister of Tourism, Grant Gibbons, the Minister for Economic Development, and Patricia Gordon-Pamplin, the Minister of Public Works. Mr Douglas, whose mother Diana Dill is Bermudian, announced via social media in April that he would be redeveloping the site, which has been owned by his family for 60 years. He posted: "Just returned from Bermuda, the home of my mother's family for the last 400 years. The family has had a cottage colony called Ariel Sands for the past 60 years. Now we are building a new one ... very exciting." The hotel, which Mr Douglas part-owns with the other members of the Dill family, opened in 1954 and closed in 2008. It has sat empty ever since, pending development. A number of potential deals have fallen through since then, including in 2006 when the Hilton Grand Vacation Club was to partner with Ariel Sands in a timeshare villa, spa, restaurant and hotel development.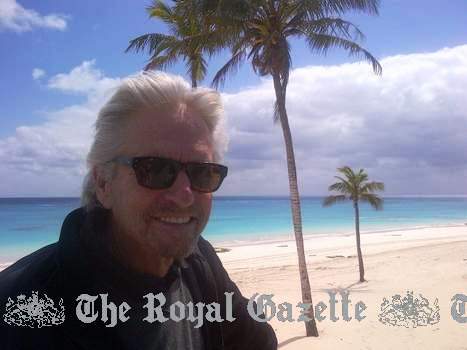 2014. November 12. Hollywood star Michael Douglas was joined by dignitaries and invited guests to celebrate the groundbreaking of a new $85 million hotel development at Ariel Sands. The planned luxury resort, of which Mr Douglas will be a part-owner, will feature 85 residences in 33 cottages, along with a fine dining restaurant, spa, salon and gym. A cottage belonging to Mr Douglas's mother, Bermudian Diana Dill, has been renovated and is being used as the showroom for the future redevelopment. Another cottage was demolished this morning as part of the ceremony. Mr Douglas told the gathering he had his first birthday on the property, spent time there during the 1950s and mid 1960s and was there more recently with wife Catherine Zeta-Jones and their two children. The actor said for him the project went beyond a business deal. "It's about immortality, continuity of generations and maintaining the spirit of the original project," he said. The project was announced on social media by Mr Douglas in April. He has partnered with Seth Weinstein of Olympic Property Partners, Somers Management, Onsite Engineering and Quarterly Architects on the redevelopment. The resort will include a beach club house with restaurant and bar and fresh water pool overlooking the beach and will be managed as an independent boutique hotel affiliated with an international reservation and marketing group. Mr Douglas thanked the Government of Bermuda and the Bermuda Tourism Authority for their help and co-operation in getting the project off the ground. Ms Zeta-Jones was unable to attend today's ceremony.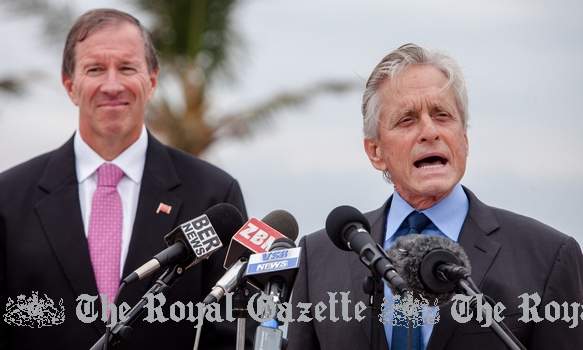 Planning permission for the $170 million development was approved in March 2007. The exclusive cottage colony was to be turned into luxury fractional villas, a spa, restaurant and conference centre plus a ten-room hotel. But up to now in 2014 nothing has happened. The re-development of Ariel Sands has been in limbo since groups of investors fell by the wayside. Officials with Ariel Sands hotel have have said they were close to a redevelopment deal with a Canadian developer and high-end hotel operator.

The collapse of talks with the 'Eyde' group followes the withdrawal of the Hilton Group in 2007, and left owners of the Devonshire hotel forced to look for a new partner in an uncertain economic climate. Up to 75 percent of shares in the property were sold to a group of US shareholders, who include Florida-based developer Bruce Sonneborn and Samuel Eyde, a property developer from Michigan. A breakdown in negotiations between Mr. Sonneborn and the Hilton Group was reportedly behind the brand pulling out of the new five-star resort in late 2007. Plans for the Hilton Grand Vacation Club were first announced in spring 2006, with Hollywood star Mr. Douglas said to have played a role in securing the partnership with the global hotel chain.
---
Cambridge Beaches Resort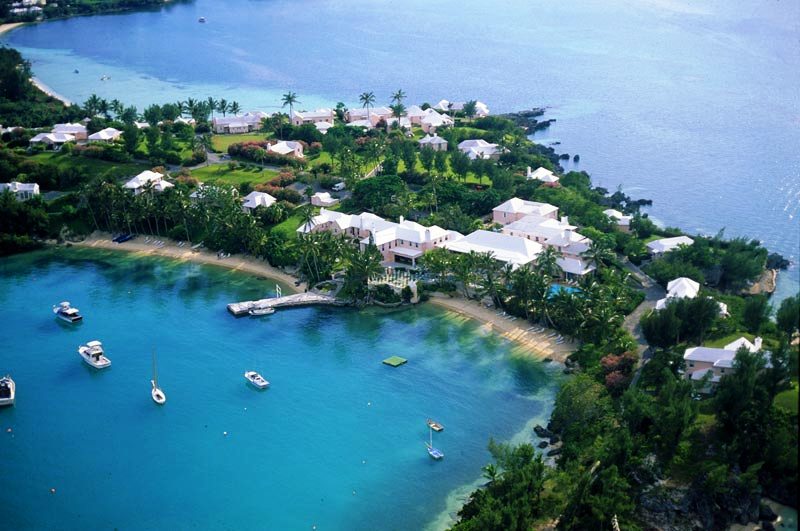 30 King's Point Road, Somerset, Sandys Parish, MA 02. Phone 1- 800-468-7300 in USA or 1-800-463-5990 in Canada or directly at (441) 234-0331. Fax (441) 234-2252. Stunning location on it's own 25-acre peninsula on the westernmost end of Bermuda, furthest away from the airport. Overlooks Mangrove Bay and Long Bay, in a magnificent, exclusive, private site. From $595 a night including breakfast but periodically with a free night with a qualifying stay. For the affluent, up-market visitor on business or vacation, who are demanding and have high expectations. Bermuda's first cottage colony with one cottage about 300 years old. For tennis, there are 3 all-weather courts, 1 lit (for a fee). It has five small private beaches at King's Point, Mangrove Bay Terrace and Long Beach Cafe for informal meals, Tamarisk Room for formal dining restaurant. Buses do not serve this property. Nor does the regular Bermuda Government Department of Marine and Ports ferry service catamaran vessels. But there is a frequent complimentary ferry service for guests only directly, non-stop, to and from the City of Hamilton.
2016. January 9. A battle to secure visitors made 2015 a difficult year for Cambridge Beaches, according to general manager Clarence Hofheins. While the resort was able to increase its occupancy over the summer months by lowering room rates, the move only increased the site's cost to operate. "It has been a real struggle for all of us," Mr Hofheins said. "We were hoping that we would see an increase and we haven't seen that. We had to literally struggle through the year." Mr Hofheins said 2015 started positively, but increased competition from the larger hotels during the summer proved to be costly. "Our biggest thing is in the summer months, when we make our money, our business is linked not just to occupancy but to rate," he explained. "What happened this summer was some of the large hotels had a lot of inventory that was not filled up with the group business that they have had in the past. They had to jump in and fight for our business. They went out with an aggressive rate, which drove the rates down for everywhere else. Here at Cambridge Beaches we had to make a decision whether we were going to try to hold our rate or if we were going to compete, and we chose to compete. We actually increased our occupancy, but we had to give up a significant amount of rate on a daily basis to get that business. I'm afraid that it's going to happen every year now. We are hoping that next year the bigger hotels do have more group business than they did this time, but we have to prepare ourselves if that doesn't happen and we have to continue to fight in the summer for these guests. We need to make changes to adapt to that, and it's all about trying to cut costs." Hotel manager Richard Quinn added: "While we're dropping down our rates, our operational costs aren't lower at all. We're operating at a higher cost for a lower revenue base." Moving forward, Mr Quinn said the resort plan to continually reinvest in their facilities to ensure a quality experience for guests. "That's particularly important given the age of the plant," he said. "We've been here since 1947." Mr Hofheins said the resort has been working to promote itself locally as well as internationally, noting that their Monday night barbecues have proven popular among residents. He also said that management are working hard to ensure visitors get value for money. "Even if people have the money, they want to make sure that whatever they are spending they are getting a good value," he said. "We have got to have a product that matches our rates, so we are renovating our rooms, our common areas, some of our restaurants, all to be able to compete in 2016 and 2017, with the America's Cup coming." Mr Hofheins said he is optimistic about the potential impact of the prestigious event, particularly because of the resort's proximity to Dockyard, adding that they did receive a boost in visitors from the World Series event in October. Casinos could also make a difference to business, he said, although he added that he does not believe that Cambridge Beaches would qualify as a casino site. "One way or the other, I would love to see a casino in the west end," he said. "If it's in Dockyard, or somewhere by Port Royal or the Fairmont Southampton, that would be great. That's fine for us." Both Mr Quinn and Mr Hofheins said that they would welcome the construction of new hotels, saying that such investments in the industry would help increase flights to the Island. "We need a bigger room base to attract more flights," Mr Hofheins said. "That's what airlines want. It's competition for us, but it builds on the perception of Bermuda. If you look at 2007 and 2008, we had all that building going on. We had Newstead, Tucker's Point, The Reefs. Granted, the recession hit, but 2007 and 2008 were the best years for Bermuda. If we can get some of those other hotels building, it would be great."
---
Coral Beach and Tennis Club & Cottages
South Road, Paget Parish. Air-mail postal address Horizons Ltd, P. O. Box PG 200, Paget, PG BX, Bermuda. Telephone: (441) 236-2233. Fax: (441) 236-1876. General manager Nik Bhola, since September 2014. Just west of the Elbow Beach Hotel, it is less than 3 miles from the City of Hamilton. A fully functioning members' beach and tennis club, currently with many local and international members. A Private Club, open to new members and appropriate guests not members, on prime Bermuda property, in the process of being enhanced. The club operates on a 29.64-acre parcel on the south side of South Road and currently comprises the main clubhouse with eight cottages, 31 suites, plus pool and tennis facilities, squash courts, wedding, croquet and putting greens, and open space. The property also benefits from almost 2,000 feet of spectacular private beach front on the south side of Bermuda, in a superb central location. International tennis has often been played here. There are 8 clay courses, 3 lit.
2016. January 29. The Coral Beach and Tennis Club has reported business growth across the board in 2015, with hopes that renovations will provide a further boost going forward. Nik Bhola, general manager at the Paget club, told The Royal Gazette: "2015 was a great year for Coral Beach in terms of every aspect that we would measure. When we look at our revenues, they are stronger than they were in 2014. Our occupancy was up, our rate was up, revenue from food and beverage as well as the room revenue was stronger than 2014. If we look at our membership, there were about 100 new members we were able to gain in 2015. The engagement in activity at the club has been significantly stronger. For us at the club, we really looked at it as a great year. We definitely think the tide has turned. I think the momentum is behind us." The South Shore club's future has not always been so bright. In 2013, it briefly went into receivership before being bought by New York-based boutique hotel investment company Three Wall Capital. Since then, Mr Bhola said that the team has made a conscious effort to rebuild the product, including introducing a five-year, five-phase renovation project. "The first year was very focused on immediate impact areas," Mr Bhola said. "The beach, dining areas, the food and beverage spaces. This year, we are now focused on the room part. This winter we hope to get about 12 units done, and next year it will continue with more rooms, and we will keep on adding additional components along the way. Over five years there's a lot to do, and I'm sure when that five years is done there will be another five-year plan in place to keep going." In addition to the new facilities, he said the club has been working to provide members with better service and more amenities, expanding its staffing in the process. Last March, the hotel hosted a jobs fair, which was attended by 350 people seeking to fill 30 vacant positions. While Mr Bhola said some of those positions were seasonal, he said that the hotel has been working to extend its busy season to keep those staff members employed longer. "Previously the beach would open in late May and close at the end of August," he said. "In 2015 we opened in late April and closed at the end of October. By extending our busy period we have been able to keep people employed longer. In certain areas we have also increased staffing. For example, we now have a preventive maintenance team in place seven days a week year round. Landscaping is another thing that's year round. In food and beverage, again by extending the season, we have been able to keep team members employed longer than we have in the past." Mr Bhola also noted that the club has placed a renewed focus on training staff, saying that a total of 1,800 training hours were reported in 2015 alone and 11 staff members becoming certified tourism ambassadors. Asked about the status of the tourism industry, Mr Bhola said he believed the island is moving in the right direction, giving some credit to the Bermuda Tourism Authority. "The BTA has a big task, and I think they are moving in the right direction," he said. "We can't all be individually marketing our own places. We have to market the destination as a whole, and I have seen that. I have seen that collaboration in marketing efforts through the BTA, so I am encouraged by that." He said that he is looking forward to the potential impact of the America's Cup in 2017, noting that the redevelopment project will mean the club will be better able to provide members with the high-quality amenities they want, but he offered a more reserved judgment on casino gaming. "I think as a destination, this is part of the discussion that Bermuda has to have," he said. "I'm not sure Coral Beach is the right venue for gaming. I don't think that's on our cards, however it would certainly be another reason to come to Bermuda. I will wait and see. It's been talked about for a long time, and I have a feeling there will be more discussions on gaming in the future."
2015. December 21. Tax concessions were granted to the Coral Beach and Tennis Club to begin a $14 million renovation project. According to Shawn Crockwell, the Minister of Tourism, who tabled the proposed concessions, the redevelopments will not only improve the 26-acre Paget site but create jobs for Bermudians. In addition to construction jobs associated with the five-year, five-phase project, Mr Crockwell said that the club hopes to create 48 new jobs for Bermudians and offer training opportunities. The tabled concessions would affect only the first phase of the project, which would include technical upgrades, expansion of the food and beverage facilities and upgrade some rooms, and would not exceed $900,000 over two years. "This commitment is important because it is consistent with creating an environment that will encourage, promote and attract investments in new hotel developments," he said. "In addition, it is critical and in line with this government's strategy to develop the tourism product and assist with defraying the exorbitant costs of maintaining such an infrastructure." Jamahl Simmons, the Shadow Minister of Tourism, said the PLP supported the concessions to stimulate investment and redevelopment, adding that he was pleased to see the commitment to training and hiring Bermudians. "We recognise on this side that concessions are a necessary evil," he said. "Bermuda is a very expensive jurisdiction to do business in and we have a lot of structural impediments that make it a bit challenging for investors to really dig in here. I think the key part of it is that the concessions were driven by the need to keep Bermudians at the forefront in terms of opportunity, training, development and advancement. I am encouraged by the words that Bermudians will be taking up the bulk of employees, both presently and in terms of the jobs that will be created by this new development." The Hotel Concessions (Coral Beach and Tennis Club) Order was also passed by senators yesterday. Diallo Rabain, the Opposition Leader in the Senate, acknowledged that concessions were a "necessary part of encourage entities to develop and improve their properties". Michael Fahy, the Minister of Home Affairs, said the orders were designed to stimulate growth and an "economic opportunity."
2013. December 22. The property was taken over by US investors. New York-based CBC 2013, a subsidiary of Three Wall Capital and ROC Group, assumed ownership of the resort. Alan Kenders, CEO of Three Wall Capital, said: "We are thrilled to be taking over Horizons and Cottages and Coral Beach and Tennis Club in Bermuda. Both Bermuda and Coral Beach Club have been synonymous with luxury, service and hospitality for a number of years. As the new owners of Coral Beach Club we seek to pay homage to the past yet firmly embrace the standards the world has come to expect in 2014 We intend to create a product all Bermuda can be proud of." Three Wall Capital is boutique hotel investment firm with interests including the Mayflower Inn and Spa in Connecticut and the newly-opened New York luxury property The Quin. The Mayflower Inn has won a prestige Conde Nast Travelers Readers Choice Award as best in America. ROC Group is a New York investment firm focused on real estate. The resort went into receivership in September 2012 after the lease was bought by New York-based Brickman in 2007. Brickman had a 200-year lease for the 26-acre property, bought with a loan held by Swedbank. But plans by the firm to redevelop the club as a Four Seasons 150-room resort were scrapped by Brickman, which blamed the global financial crisis. A 2012 bid by Brickman to sell the club to its members with a price tag understood to be $28 million fell through and Coral Beach went into receivership. Professional services firm KPMG were appointed receivers and began looking for a new buyer. Earlier this month, the receivership was formally ended after a hearing in the commercial courts. Lawyers for Swedbank AB New York, which held the mortgage on the property, said then that by Friday, December 13, the property would be taken over by Swedbank or it would be sold to a third party. Three Wall Capital was founded in 2008 and is led by Mr Kanders, a former managing director of Lehman Brothers investment bank in the US, which went bankrupt in 2008, helping to trigger the global financial crisis. Three Wall Capital has completed more than $400 million in transactions in the past 36 months in both advisory and principal investor roles. ROC Group, founded in 1991 by Roderick O'Connor, specializes in buying up real estate assets held by banks, government agencies and other financial institutions in the US.
---
Fourways Inn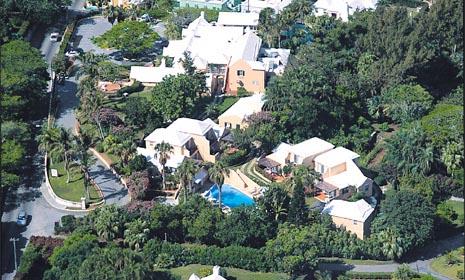 1 Middle Road, Paget Parish. P. O. Box PG 294, Paget PG BX. Phone in USA (800)-962-7654 or directly at (441) 236-6517. Fax (441) 236-5528. 5 luxury cottages, 5 suites and 6 deluxe rooms in traditional Bermudian architecture. Landscaped grounds with swimming pool adjacent to restaurant. Inland. Up-market and luxurious, with cable television, in a fairly central location to see all over Bermuda. Not on a beach but not far from a public beach and with access privileges at the adjacent private beach. With one of the best and most expensive restaurants in Bermuda. On bus route 8. In 1727 Fourways was built of native coral stone and cedar. It was commissioned by John Harvey of Harvey's Bristol Cream fame, who made it his home. It was aptly named Fourways because it spread modestly in all four directions and was enclosed within two and a half acres of walled gardens at Amen Corner, a vital crossroads in Bermuda for over 250 years. Guests attending Mr. Harvey's elegant dinner parties enjoyed lavishly cooked meals, an excellent wine cellar and - because they were forced to travel many miles by horse & carriage - they were offered overnight lodging as well. For more than two centuries this lovely Georgian home was retained as the private residence of the Harvey family and several other owners, and remained a fixture on the Island's social scene. Extensive renovations and additions were made, but the uniquely Bermudian character of the house was carefully preserved.
---
Horizons & Cottages, closed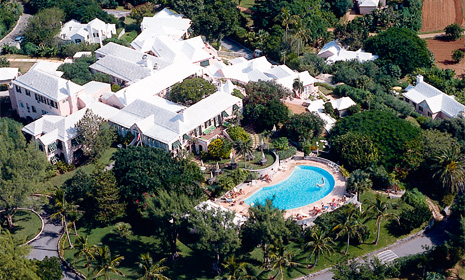 Presently closed, to be reopened. Recently sold. 33 South Road & Southcote Roads, Paget Parish PG BX, Bermuda. P. O. Box PG 200, Paget, PG BX, Bermuda. Telephone (441) 236-0048. In USA & Canada 1-(800)-468-0022. Fax (441) 236-6651. On an 18th-century hillside plantation of 22.96 acres on the north side of South Road, across from Coral Beach. The property slopes upward from the road, providing expansive views from the upper portions of the site. Horizons currently includes the main house, formerly a hotel, along with 14 detached cottages totaling 56 guest or residential units. The property also includes a pool with spectacular views, two tennis courts, and a former nine hole golf course, providing ample open space on the site. It first opened as a property for paying guests in the latter part of the 1930s. The Main House has 9 guest rooms, all with private baths, seating areas, balconies or patios. The 14 cottages contain from one to 5 bedrooms each with private bath and breakfast terrace. The Banana Tree cottage is a favorite for honeymooners. Luxurious in service, price and comforts. With access to the private Coral Beach for guests, its own smart-casual restaurants at Ocean or Barbeque Terrace or coat-and-tie Middleton Room, tennis on 3 all-weather courts, freshwater pool, beach facilities within easy walking distance at the superb private beach of the Coral Beach Club sister property owned by the same family. On bus routes 2 and 7. Chelsea Clinton, who was married in August 2010, only daughter of former US President and Senator Clinton, is reputed to have been conceived here in the late 1970s.
2013. December 22. The property was taken over by US investors. New York-based CBC 2013, a subsidiary of Three Wall Capital and ROC Group, assumed ownership of the resort. Alan Kenders, CEO of Three Wall Capital, said: "We are thrilled to be taking over Horizons and Cottages and Coral Beach and Tennis Club in Bermuda. Both Bermuda and Coral Beach Club have been synonymous with luxury, service and hospitality for a number of years. As the new owners of Coral Beach Club we seek to pay homage to the past yet firmly embrace the standards the world has come to expect in 2014 We intend to create a product all Bermuda can be proud of." Three Wall Capital is boutique hotel investment firm with interests including the Mayflower Inn and Spa in Connecticut and the newly-opened New York luxury property The Quin. The Mayflower Inn has won a prestige Conde Nast Travelers Readers Choice Award as best in America. ROC Group is a New York investment firm focused on real estate. The resort went into receivership in September 2012 after the lease was bought by New York-based Brickman in 2007. Brickman had a 200-year lease for the 26-acre property, bought with a loan held by Swedbank. But plans by the firm to redevelop the club as a Four Seasons 150-room resort were scrapped by Brickman, which blamed the global financial crisis. A 2012 bid by Brickman to sell the club to its members with a price tag understood to be $28 million fell through and Coral Beach went into receivership. Professional services firm KPMG were appointed receivers and began looking for a new buyer. Earlier this month, the receivership was formally ended after a hearing in the commercial courts. Lawyers for Swedbank AB New York, which held the mortgage on the property, said then that by Friday, December 13, the property would be taken over by Swedbank or it would be sold to a third party. Three Wall Capital was founded in 2008 and is led by Mr Kanders, a former managing director of Lehman Brothers investment bank in the US, which went bankrupt in 2008, helping to trigger the global financial crisis. Three Wall Capital has completed more than $400 million in transactions in the past 36 months in both advisory and principal investor roles. ROC Group, founded in 1991 by Roderick O'Connor, specializes in buying up real estate assets held by banks, government agencies and other financial institutions in the US.
---
Lantana not operating, up for sale again
2018. August. Lantana still up for sale.
2015. July 29. The sprawling former Lantana cottage colony is up for sale with a $16.9 million price tag. The ten-acre Sandys property with views of the Great Sound, the venue for the America's Cup in 2017, has been closed for decades. It was bought by US business tycoon Larry Doyle, who also owns the Newstead hotel and Belmont golf course, in 2008. Lantana, the Island's first cottage colony, opened in 1958. In its prime, it boasted extensive gardens, a croquet lawn, tennis courts and includes a private beach. It closed in 1998 and has become derelict in recent years. It is thought Mr Doyle paid between $12 million and $15 million for Lantana seven years ago. Mr Doyle could not be contacted for comment yesterday. The Lantana site is listed by real estate firm Rego Sotheby's International Realty, which said it offered "endless possibilities to be transformed into a new luxury paradise resort in one of Bermuda's most coveted locations". The listing added: "Lantana is ideal for investment and future development. The property is zoned as tourism with a small limited area zoned as agricultural. Previous planning approvals in principle have included 28 hotel condominiums, 13 hotel residences, beach club, two swimming pools and clubhouse. In addition, Lantana offers another option — planning approval had been given for a draft subdivision of 13 lots with the main lot being retained as a hotel component and the remaining 12 lots as residential. This development opportunity offers the discerning investor a rare opportunity to restore Lantana and add to its natural charm." New York-based Mr Doyle, managing director of hedge fund and mutual fund managers Horizon Kinetics also controls real estate investment firm Katierich Asset Management. He bought the Lantana site while on vacation in Bermuda. Mr Doyle said last year that plans to redevelop the Somerset Bridge site were on hold while he concentrated on Newstead, which was in receivership when he bought it last year. But he added he hoped to eventually develop Lantana, which would share ferry and limousine services with its sister properties.
2014. September 30. A US business tycoon has bought up the Newstead and Belmont Hills golf course. Now hedge fund manager Larry Doyle — who already owns the old Lantana property — plans to upgrade both the golf course and the hotel, with a new clubhouse at Belmont Hills and more rooms at the Belmont on his agenda. And he added that prices for fractional ownership at Belmont would be slashed to as low as $99,000 for eight weeks. Mr Doyle, who has been linked with the properties for three years, said: "We are very bullish about Bermuda." He declined to discuss the price of the twin properties — but it understood it could be as high as $18 million. Mr Doyle said: "In fairness to the banker and receivers, they got me to pay more than I would have liked — but I still believe I have a very marketable property with the best location in Bermuda. I'm very happy." The news ends uncertainty over the Newstead and Belmont sites, which have been in receivership for three years. New York-based Mr Doyle said he planned to concentrate on the Newstead in Paget and Belmont in Warwick before tacking the Somerset Bridge-based Lantana. Mr Doyle added: "First things first — we're going to aggressively market the fractional units that are there just now. They will start as low as $99,000 for eight weeks. Existing owners will get the deep discounts. but we will be discounting for new buyers as well. Any money that's going to go into it will be the golf course. We're exploring building a new clubhouse and that's probably where our energy will go to initially. There is a phase we might want to develop and build at Newstead before we do Lantana. It doesn't make much sense to redevelop Lantana before selling off the fractional units already built at Newstead. There is talk of raising the tennis courts and adding on more rooms — Newstead is only a 60-bed hotel. If we could take that up to 90 or 100 rooms, it would be a much more efficient hotel." The property developer and managing director of hedge fund and mutual fund managers Horizon Kinetics also controls real estate investment company Katierich Asset Management. He bought the Lantana site several years ago while on vacation in Bermuda and snapped it up despite the resort having closed more than a decade ago. Mr Doyle added that, once the site is redeveloped, it would share service like ferry and limousine services with the Newstead/Belmont operation. "I control both properties now, so it will be much easier to hammer out these details." It is understood that the present Newstead site, which opened in 2008 just as the worldwide recession hit, cost around $70 million to build. Former owner Kevin Petty, who masterminded the redevelopment of Newstead and Belmont between 2001-2008, was in charge when Butterfield Bank put it into receivership. Mr Petty said: "I'm very sad — I'm also realistic and I think Larry Doyle is a decent gentleman who I hope will be able to operate it successfully. It's a great property and I left my soul there." He added that the global recession, which started in 2008, saw plummeting occupancy rates. But he said: "I really believe it was the right thing for tourism and for Bermuda. It's a sad moment for me — my whole life was put into that thing. But, between debt and timing, it really wasn't to be."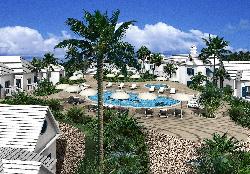 Not open at this time. October 2010-submitted Plans to redevelop the Lantana resort were approved by the Development Application Board (DAB) after changes were made to protect agricultural reserve.
While the plans were praised for protecting the nearby Railway Trail, it also included a croquet lawn and a hotel residence built on what was labelled agricultural reserve in the 2008 Bermuda Plan.
At the October 27, 2010 meeting of the Board, the DAB expressed concern about the intrusion onto the agricultural reserve and deferred making a final decision at that time.
However modified plans were resubmitted on November 2, and approved on November 3. According to the minutes of the November 3 meeting, the developers removed the offending hotel residence.
The minutes read: "They are also prepared to include the reserve land within the proposed Conservation Management Plan to ensure long term protection of the soils within that area, and that this would be included within a recommended condition."
Lantana closed its doors in 1998, but in March developer Kevin Petty said he was confident a new $100 million resort would be built on the 9.4 acre site in the next three years.
Plans for the refurbished resort, featuring 13 hotel residences and 28 fractional units, were submitted in October but drew criticism from the Department of Conservation Services over use of both coastal and agricultural reserve property.
Earlier:
June 27, 2007. Plans were submitted to transform a derelict hotel site into a new resort and marina. The Eden Group aims to create a mixed development resort at the former Lantana site in Southampton. Covering 9.70 acres, it will feature both hotel accommodation and residential leasehold properties. The land is already zoned as tourism but will also cover 0.48 acres of agricultural land and 0.40 acres of 'green space' along its north-east edge. The Eden Group is an international company based in London. Situated between the Railway Trail and the coastline north-west of Somerset Bridge, the resort will include 18 hotel suites in a main 'Manor House' complex, plus 20 residential units with driveways and 33 shared-ownership villas. Amenities include a spa, restaurants and bars, plus beachside and poolside facilities. In a letter to the Department of Planning, agents Conyers and Associates state: "Until 1998, Lantana was a successful tourism resort which has since been disused and over the subsequent years, fallen into a state of disrepair. "The proposal includes the provision of various shoreline amenities arranged around and adjacent to the existing beach which would be enhanced and protected through the addition of one new breakwater and the refurbishment of the existing breakwater. The primary purpose of this breakwater is to protect this vital beach amenity." The resort — covering a total 95,703 sq ft — will also operate a water taxi service. The supporting letter to the application says: "The new dock is seen by the developer as a fundamental part of the resort's strategy for transportation, with links to Hamilton and other areas of the island, and is intended to become a major gateway into the resort. "The provision of such marine facilities will take pressure off the roads and is viewed as a highly desirable transport solution for the resort as well as being consistent with the Government's stated goal of providing inter-modal transport services. "Our client's reputation as an international developer will ensure that the scenic quality and visual amenity of this part of Bermuda will be greatly enhanced."
The Lantana land was put up for sale for $18.5 million last August after plans to develop it into a luxury spa resort failed to materialize. A 'breaking ground' ceremony took place in February 2005 with the resort planned for 2007. It was described as a 40-suite hotel complex with 17 beachfront villas and marina, spa and conference centre. However, when backers Tanner and Haley pulled out and then applied for bankruptcy in the US, the remaining investors decided not to pursue the project. The original Lantana Resort was developed by the late John Young and was one of the first 'cottage colony' resorts in Bermuda. Opened in the 1950s, it built up a reputation for friendliness and excellent service, but closed in 1998. Premier Dr. Ewart Brown, Minister of Tourism, last night said: "Tourism has reached such an incredible surge that anyone looking for a hotel room this summer is going to find it very difficult. Hotels are full. "While that's a nice problem to have, we must act. So whenever I hear of plans for new hotel development I am thrilled because it means our tourism product will have the space it needs to grow." Shadow Tourism Minister David Dodwell also welcomed the application by The Eden Group. "I think it's a positive move and will be good for Bermuda," said Mr. Dodwell. "It's been closed since 1998, nearly ten years, so it's good to see plans for an existing hotel to be upgraded and reopened. I also think it fits the type of hotel that will be successful. It's medium-sized and a mixed-use development, and that's the way the hotel business is going these days. I think this resort has real chances of getting up and running, and a marina is perfect for that location as it's a protected bay."
---
Mid Ocean Club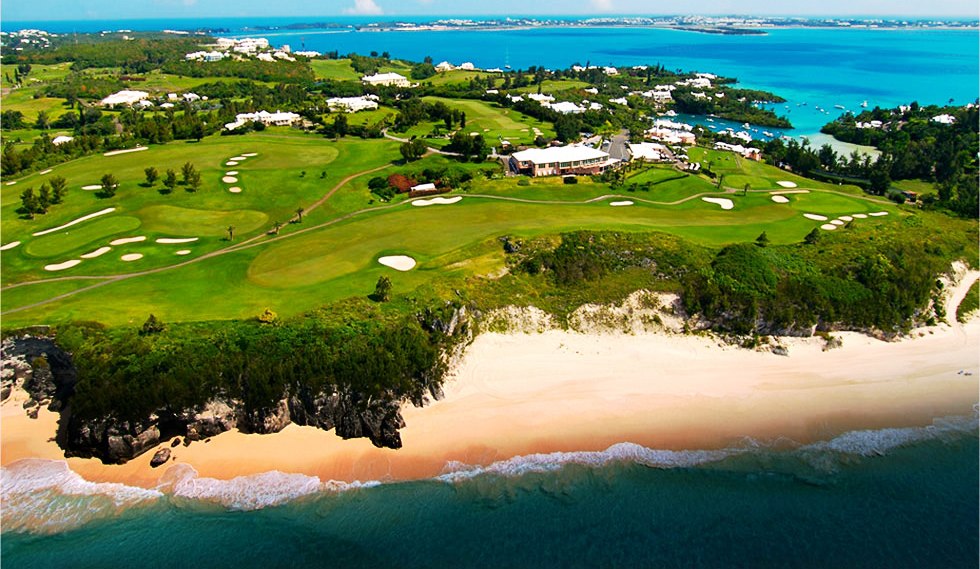 Mid Ocean Club, Golf Course and beach
1 Mid Ocean Drive, Tucker's Town, Hamilton Parish. Or by airmail at P. O. Box HM 1728, Hamilton HM GX. Telephone: (441) 293-0330. Fax: (441) 293-8837. 21 rooms and suites, with two beaches, one in the small harbour shown in the photo, the other south of the golf course. Must be a member or referred by one to stay. For the affluent. This property was one of those begun by the British shipping organization Furness Withy in the 1920s that really began Bermuda's climb in tourism. On a 640-acre estate in the most exclusive area of Bermuda, with numerous beautiful residences and 3 large private beach areas, unique features of which are natural arches, plus coves on the estate, accessible by a private road to the Tucker's Town peninsula usable only by Club members. The world-famous Mid Ocean 18-hole golf course was first laid out by Charles Blair MacDonald, who created what became the National Golf Course in the USA. It was once ranked as one of the 10 best golf curses in the world. There are also 2 tennis courts and a tennis pro. With fine dining in its own restaurant, plus a Beach Cafe. It has received the Bermuda Government's Tourism Longtail Merit Award. On bus route # 1.
---
Royal Bermuda Yacht Club
Private club. Albuoy's Point, city of Hamilton. Telephone 1 441 295 2214. Fax 1 441 295 6361. 3 comfortable guestrooms rooms, each with harbor views. Room prices are not mentioned on the club website but are believed to be over $150 per person per day plus service charge. Contact the front desk for reservations or for more information by phone. Features include king size bed, tub/shower units, phone, coffee machine, Cable TV, DVD, stereo, and radio alarm clock. With its own marina, restaurant and nearby access - within easy walking distance - to buses, ferries and shopping.
---
71 units (43 2-bedroom and 28 1-bedroom cottages).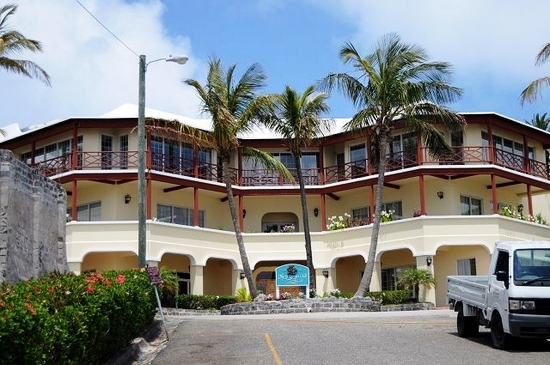 6 Rose Hill Street, a short interesting walk from the charming and historic Town of St. George. Phone (441) 297-1200. Some cottages (all 1 bedroom and above), have terra-cotta tiled kitchens, cedar bars and living rooms. The club, built in 1985, sits in 18 acres on the top of a hill overlooking the town an easy short walk away. Guests can also walk on the St. George's Golf Club course behind the club. A time-share property as well. Listed by RCI as a choice Bermuda time share property. Weeks can be exchanged for vacations in over 5,000 other RCI resorts around the world. Membership prices are based on the size of the cottage, the time of the year, and the location. Club facilities are open to members local and overseas each and every day of the year. Built on the site of the once-famous former St. George's Hotel (see below) which in a previous era had an illustrious career. It was once the choice place to stay for many artists who came to Bermuda to paint the Old Town in the early 20th century. (See Artists who Painted Bermuda).
2018. January 17. Peter Kyle has been appointed manager of The St George's Club, in the Town of St George. He has extensive experience in the hotel industry. He was executive housekeeper and Fairmont Gold Manager at the Fairmont Southampton, and also worked for the company in Boston. And he helped train Fairmont staff in Kenya. After his spell overseas, he returned to Bermuda as assistant general manager at Coral Beach Club, assisting the new ownership install systems. He then took on a similar role at Grotto Bay Resort and Spa. "Having fulfilled his agreed commitment at that resort when we asked him to assist us to move The St George's Club through the metamorphosis to a hotel, he quickly agreed," Sally-Ann Kyle, president and CEO of The St George Club, said of her son. "We are delighted that he did so because this is a family business, and he has worked here before many times. So, while he knows the business, Peter comes with a passion to make things work better and more efficiently. His knowledge of rooms and food and beverage is extensive and we feel having someone like Peter as part of the management team is key to moving ahead and creating a sustainable operation which includes both restaurants being successful, while maintaining the locally owned, family style hotel we are transitioning too. While change is sometimes resisted by individuals, we feel now is the time to make adjustments as we change to a hotel with the understanding that everything we do, also preserves the time-sharing right-to-use access for our 'members' agreements some of which will not expire for another 20 years." Mr Kyle achieved a BA (Hons) in Hospitality Management & Tourism from the University of Strathclyde, in Scotland, before entering the management internship programme at the Fairmont Southampton.
2017. December 18. The owners of St George's Club have come under fire from members after fees rocketed. One timeshare owner said the assessment of his annual maintenance fees had risen by more than 60 per cent. The source added the club had told members the increase was to get rid of the club's deficit. But he said he believed it was an effort to drive timeshare owners away as the property moves to a hotel model. The member said: "We love Bermuda and that is why we bought the timeshare. We have been coming to Bermuda for well over 20 years. I consider it my second home, but this action by the St George's Club cannot be supported or condoned." Sally Kyle, general manager at the club, said in an e-mail to members in November that the club needed to "eliminate the deficit that is sitting, and has been agreed is due from the members". The e-mail added that after consultation with the Ministry of Economic Development and Tourism, the club amended the declaration of club membership rights and obligations to require that members would be responsible for the "accumulated financial assessment" immediately rather than in the final year of their contract. The e-mail said the club had increased the estimated amount to be made by members next year to accomplish its goal. It was revealed last year that the owners wanted to change the club into a hotel, and a potential buyer was said to be interested in investing in the property. The proposed sale did not go ahead but the owners decided to continue the move to a hotel. The e-mail from the club said: "It is clear from the recent 'buy-out' that while many members did take the opportunity to exit from the time-sharing scheme at the St George's Club, nearly an equal number wished to continue, even understanding that the St George's Club was becoming more of a hotel operation." We are now at the point that we are more hotel than timeshare, and we need to address the deficit that is left after all funds from the 'buy-out' were used to reduce the large deficit and with it the accounts payable outstanding. Ms Kyle said that the club was aware it was a controversial move and that management expected be criticized. But she added: "Hopefully our commitment to change the way the club operates while maintaining your ability to visit each year when you want and stay in your allotted unit is some consolation, especially as we are also committed to ensure that this is the final time that we will be billing you an additional assessment. We want The St George's Club to succeed, and we want everyone to be satisfied with their experience when they visit. We are working to that end and will continue to do so." One timeshare owner told The Royal Gazette that his annual maintenance fee assessment had risen "significantly". He said: "They have increased the timeshare members' annual maintenance fees in excess of 60 per cent with the intent to drive the timeshare members out. Each of the members have paid a substantial upfront fee to guarantee a specific cottage, week and number of years as a timeshare owner that is willing to pay an annual maintenance fee to cover additional expenses to maintain said facility. This fee is usually pegged to inflationary increases. This latest assessment does not appear fair or reasonable. In my estimation it is not at all promoting Bermuda." Ms Kyle said last Friday that no one liked price increases but the hike was needed to meet the cost of running the resort. She added: "We have not had a significant rise for some time. Increases in utilities, payroll costs and of course taxes has required that we have had to pass this to the consumer. It should be noted that the fees are still less than renting a cottage with full kitchen at the club as a hotel guest so it is still excellent value." Ms Kyle said the timeshare model does not work in Bermuda and the club would move towards a hotel model but preserve the rights of membership to use their specific cottage in their week. She added: "The St George's Club has enjoyed a marked increase in hotel rentals from 2016 and we are busy updating the plant where we can to reflect our new status. We have a new hotel manager with vast experience joining us in the New Year to assist with this transition and we feel that with the development of the St Regis next door these are exciting times for the town of St George."
2017. March 10. A proposed sale of The St George's Club has not progressed, according to the club president. However, the property will continue to focus on its hotel business. While discussions were under way late last year about the potential sale of the East End property — a proposal that upset some club members — Sally Kyle confirmed this week that the sale has not yet gone ahead. "Nothing progressed from the initial discussions," she said. "We are totally focused on our change to a cottage hotel resort with some existing timeshare until expiration of leases. 2017 has started slowly but things are picking up starting in March, so we are looking forward to a new season, with a new vision for The St George's Club as a hotel." The Royal Gazette reported last November that a local hotelier — believed to be the group behind the Grotto Bay Beach Resort — had proposed "investing a significant sum" into refurbishing the club and taking over management of the resort. While the club assured its members that their rights would be protected in the proposed deal, some members expressed concerns that they would be left footing the bill.
2013. The resort joined the Interval International vacation exchange network. Current members are automatically enrolled for the first year in their basic exchange programme and with the opportunity to upgrade to Club Interval Gold Membership. All new purchasers at the St. George's Club will be enrolled as individual members of Interval International and will also become Club Interval Gold members, entitling them to a number of flexible exchange opportunities and upgraded benefits and services. These include discounts on Getaway vacation rentals; ShortStay Exchange; Interval Options; Hertz Gold Plus Rewards membership; Entertainment discounts; and VIP ConciergeSM for personal assistance, 24/7. Interval is a worldwide provider of vacation services and business of Nasdaq-listed Interval Leisure Group (NASDAQ: IILG). Sally-Ann Kyle, president and CEO of the St. George's Club, said "We are committed to providing our current and future members with exceptional vacation experiences and exchange opportunities. Our new affiliation with Interval represents an exciting and significant enhancement to ownership at The St. George's Club. We are delighted to be among the leading hospitality brands and resort developers who have also selected Interval's Quality Vacation Exchange Network." Based in Miami, Interval has an exchange network of approximately 2,800 resorts in more than 75 nations.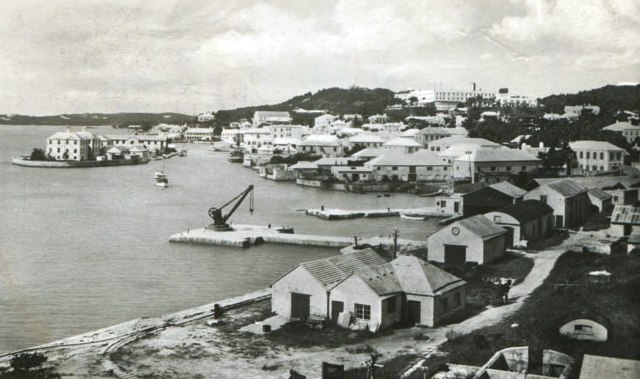 St. George's in the 1940s, showing the former St. George's Hotel at top middle right. The present St. George's Club now occupies the splendid site.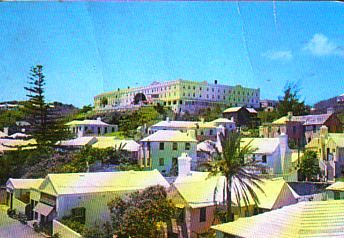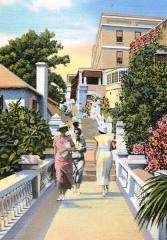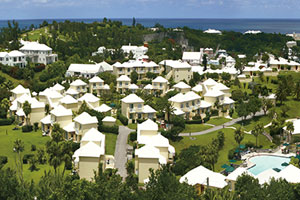 Photos of old St. George's Hotel. It was there until the 1960s, now replaced by this nice complex (see right)
---
The Ledgelets Cottage Colony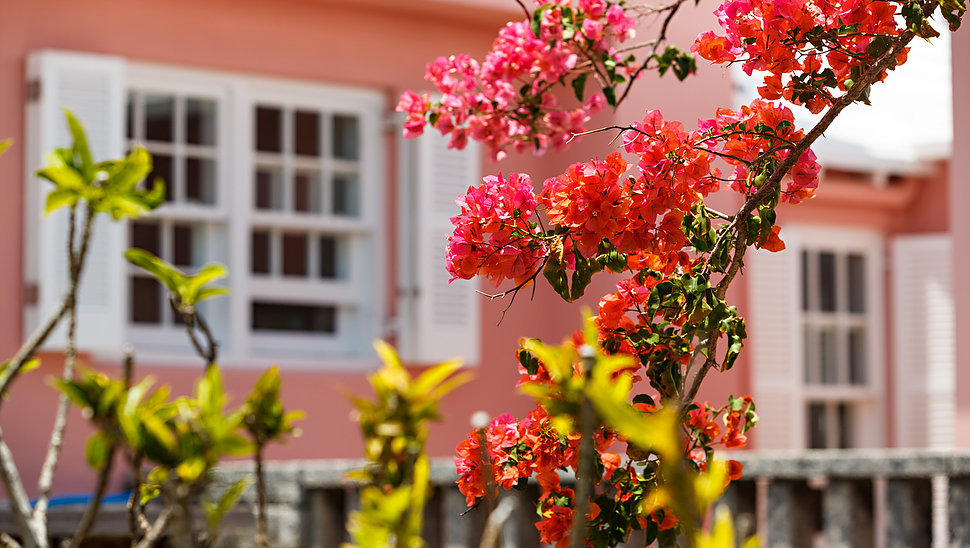 6 The Ledgelets Drive, Somerset, Sandys Parish MA 06. Phone (441) 504-6962. Cottages, some large, capable of hosting entire families, pool. Tranquil surroundings. Next to former gorgeous Lantana and owned by young descendants of the same family that founded Lantana. Lovely place for a magical garden wedding. Sunset cocktails and moonlight dancing. Whimsical tea parties and black tie dinners. A unique venue for a special occasion.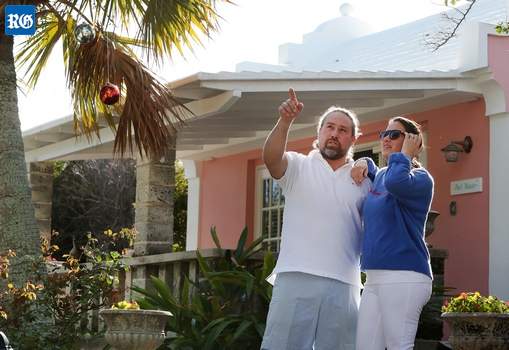 2018. December 31. John Young grew up surrounded by the tourism industry. Now, he and his wife, Alison, have fallen back in love with the business after they re-launched their guest cottage business The Ledgelets in Sandys. Mr Young said: "I have worked in tourism since I was 13 or 14. We are working so hard right now to make sure we deliver what we say we deliver. But when you look at the guest comments or what people write on the guest books in the rooms, it's all worth it." Mrs Young added: "They are all just so happy to be in Bermuda. They realize they can fly here with their family in 90 minutes." Mr Young said his grandparents, John Hinson Young and Nelga Young, started The Ledgelets in 1948 and welcomed guests into their cottages and their own home. The Lantana resort opened on the neighboring property a decade later and the Young family leased The Ledgelets to the operators. The arrangement continued until 1998, when Lantana shut its doors. Mr Young and his cousin inherited the property when his grandmother died in 2013. At the time he and his wife were working at Tucker's Point, but knew they wanted to turn their attention to restoring The Ledgelets to its former glory. Mr Young said: "I knew something had to happen with it. Ally and I thought about it and we realised that one of the things missing was that authentic, old-school Bermuda charm. It's something you can't really find in the hotels. It's hard to do in a hotel. It's about people arriving and feeling like they are coming home. It's home for them." Mr Young and his family live on the property and also invite guests into their living room for a cocktail or a conversation — the way his grandparents did. He said that one of the reasons vacation rentals had become popular was that such properties were more suited to larger families. Rather than renting several hotel rooms, guests can rent a home or apartment and save money. Ms Young added that many visitors wanted to meet Bermudians and absorb some island culture. She said: "I think the younger generation is art hungry and culture starved. They grew up with Marriots around the world. There has been a lot of talk about how we can do something new, but there's also the question about how we can make old Bermuda cool again." The couple added that said there needed to be a widespread commitment to tourism across the island. Mr Young said that problems with the bus system and the high cost of living annoyed guests as much as residents. He added: "When I worked at Tucker's Point, one of the things I always tried to press on my team is value. The key is really that if people are spending $1, they should feel they are getting $2 of service. People need to feel they are getting more for their dollar." Mr Young said that one of the reasons they wanted to reopen The Ledgelets as a tourism site was to help support businesses in the area, which include The Bridge Trading Post and fishermen who sell their catches near by. He said: "We want these people to succeed, so we tried to set our prices so our guests can go out and do these things."
---
The Loren at Pink Beach
116 South Shore Road, Tucker's Town, Smith's Parish HS01, Bermuda. Website thelorenhotel.com On 17 landscaped acres and with two of Bermuda's spectacular private pink sand beaches. A new $51.5 million 34 room boutique hotel with two restaurants and six guest condominiums, two guest suites, two swimming pools and a residential building. Bermuda's newest hotel and condominium complex, in a private beachfront area, built on land that until 2014 housed the once-iconic Pink B each Club and Cottages until their receivership in 2010 and subsequent demolition. Bus route 1 by day passes below.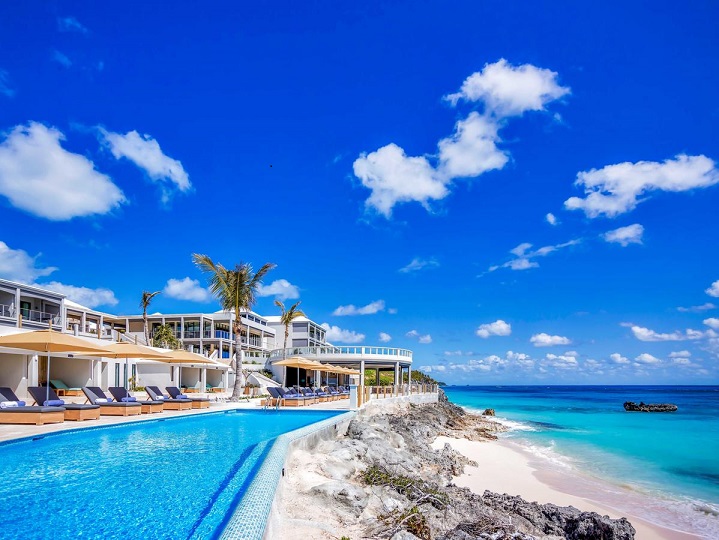 2018. February 13. The Loren has put up for sale four villas that are under construction with asking prices starting from $3.8 million. Two of the four-bedroom, 4½-bathroom units will be completed by the second quarter of this year, while the other two are scheduled to be ready by the first quarter of 2019. They range in price from $3.8 million to $3.975 million. The move comes as three smaller villas at the hotel and residences complex have been taken off the market and incorporated into the hotel's inventory. Penny MacIntyre, a partner with realtor Rego Sotheby's International Realty and exclusive agent for the residences at The Loren, said strong demand for the three-bedroom, 3½-bathroom units from hotel guests, meant they were no longer available to buyers. The Loren, the island's first new hotel in 45 years, is coming off a strong first year in business and has attracted positive press in publications such as Condé Nast Traveler, The Telegraph, New York Post, Forbes, CNN Travel and Vogue. Ms MacIntyre said the four-bedroom units offered a bit extra for buyers than the three-bedroom villas that were previously up for sale with a$4.2 million price tag. "These are the last four available and I think the price point is more compelling, because they have an additional bedroom and bathroom, and 238 square feet extra, or 3,793 square feet in total," she said. The villas come with a "lock-off" option that allows owners to put part or all of the property into the hotel inventory to generate income from hotel guests staying in one the en suite rooms. Each villa has a balcony, a private pool, an outdoor dining area on the pool deck, a garage, and a kitchen as well as resort amenities including restaurants, spa, gym and private beach.
2017 July. Grand opening.
2017. April 24. Local and international buyers have expressed interest in seven new villas at The Loren at Pink Beach development, the selling agent said. And Rego Sotheby's International Realty released more details on ownership of the three-bedroom properties. Penny MacIntyre, partner in RSIR, said: "Initial feedback from prospective local and international purchasers has been remarkable. "The market has been awaiting newly constructed product that has a contemporary feel reflective of today's luxury lifestyle." The villas, which cost $4.2 million completed and $3.8 million presale are part of The Loren's condominium ownership programme. Buyers get access to the hotel's private club, with a 10 per cent discount on food and beverage services, as well as access to all hotel amenities, including the spa, fitness centre and pools. The condominiums are designed with "lock-off" potential, so they can be subdivided into three separate units. All three units can be placed in the hotel inventory, or owners can opt to occupy one half of a villa, with hotel guests in the other to generate income, while owners can also opt to maintain the properties as private residences. The villas can be bought with The Loren's furniture package or unfurnished, although properties which go into the hotel inventory are required to use the in-house furniture. Built on the site of the former Pink Beach Club, the hotel and villas stand on the waterfront and near the Mid Ocean and Tucker's Point golf clubs.
2017. March 10. A new restaurant at the luxury Loren hotel is to open tonight. The Marée at the Tucker's Town resort is the fine dining option at the resort, backed by the more casual Pink Beach Club. A spokeswoman for the hotel said that the restaurant would offer a seasonal and locally sourced menu under the direction of executive chef Tim Sullivan of New York's Great Performances. The restaurant will bring in ingredients not available locally from Great Performance's 60-acre organic farm in New York state. Mr Sullivan said: "Among its many other attributes, the Loren Hotel is a destination for ambrosial dishes that tell a story — our story, one that is fuelled by passion and imbued with a desire to promote local agriculture and a sustainable food system. To the greatest extent possible, we source our ingredients from local farms and on-island partners that we know and trust. Our love for the changing seasons inspires us to craft menus that transform along with the weather. As a portion of these ingredients is sourced from the New England area of the United States, our menus reflect both the seasonality of their local produce as well as our own here on Island. By practising this local, sustainable mindset, we support our communities and create meaningful, lasting relationships, manifested in the food that we serve." The five-star boutique hotel opened last month and features 45 suites, as well as a spa, pool deck and corporate meeting rooms. The Loren, built on the site of the former Pink Beach Club, was created by developer Stephen King, who said he noticed a gap in the market for an upscale boutique hotel after visiting Bermuda.
2017. February 10. Bermuda's newest hotel, The Loren at Pink Beach, celebrated its opening in style with more than 400 attendees at the launch event last night. Hotel owner Stephen King hopes other hotel developers will be encouraged to come to Bermuda when they see what The Loren has achieved. The five-star boutique hotel features 45 suites, and its amenities include a spa, pool deck, corporate meeting rooms, and fine dining and casual dining restaurants. For Bermuda residents, the restaurants are expected to be a big draw. The Marée offers fine dining, while the Pink Beach Club has outdoor casual dining. Tim Sullivan, an executive chef with New York's Great Performances, said the menus at both restaurants will have a strong local flavour. As an advocate for using the highest quality local produce whenever possible, he has criss-crossed the island meeting farmers, fishermen and vendors to secure fresh ingredients that reflect "the full story" of Bermuda. The menus will change during the year to reflect seasonality. Any ingredients not available locally will be brought in from the US northeast, including Great Performance's 60-acre organic Katchkie Farm in upstate New York. Kingh Engelbrecht, general manager, said the hotel will bring the highest level of service, adding that the staff were "the heart of the project". The majority of the employees are Bermudians. Owner Mr King wants to nurture local talent in the hospitality sector and has plans to set up schemes with that goal. He also paid tribute to Simon Hodgson, a Bermudian architect, who worked on the project for three years. "I'm so grateful for his contribution," said Mr King. When he visited the island a few years ago, Mr King felt there was something missing. While speaking highly of other Bermudian hotels, he saw the opportunity for a boutique, first-class hotel at the former site of the Pink Beach Club. He believes overseas visitors and locals will appreciate the ambience of The Loren and want to come back again. Ryan Babcock, joint owner, said guests at the launch event had expressed pride that a hotel of The Loren's calibre was on the island.
2017. February 7. The island's newest five-star hotel is set to open its doors to its first paying guests next week, according to developer Stephen King. The Loren at Pink Beach, above, a boutique resort on the former site of the Pink Beach Club, will celebrate its launch with a party this week before the first guests arrive on February 16. "This is a great year for Bermuda," Mr King said. "We have a new hotel here, the first new hotel in a while and that's exciting in itself. And there's the America's Cup coming. There's a lot going on. Every time I used to come to the island, I thought this is what it needs. There are a lot of executives and 30 to 60-year-olds who want to travel and expect this when they go somewhere. This is what they want, and when they arrive on the island it just didn't exist." While the finishing touches were still being put in place at the property yesterday, Mr King said he was excited to welcome the hotel's first guests. While he said only 12 rooms will be available next week, many more are expected to come online in the following weeks. "We are experimenting at the moment," Mr King said. "We have various friends, family and workers trying out the rooms at the moment to make sure everything works, but the first fee-paying guests arrive on the 16th, which is really exciting. The inside restaurant we are opening on March 9, and we will be having a big party to celebrate the opening of the beach club in April. Then we're into the America's Cup, and there are going to be a series of events during that period." Mr King said one of the highlights of the new hotel's design are its views of South Shore, something he said was a focus from the project's conception. "It always bugged me that no matter where I went the views were so inaccessible," he said. "And it's not just the ocean view. For me, it's as much about the view down the coastline. Bermuda's coastline is gorgeous. The great thing is that literally all of the rooms face the ocean. Wherever you are, any room of the hotel, in reception, in the restaurant, everywhere you have the views of Bermuda, which is what you are supposed to have." Each of the rooms also feature a large balcony, which Mr King described as "a living room outside. Whether it's windy or rainy, it's still going to be 60 degrees out here on the worst day in Bermuda," he said. "You can sit out here with complete privacy from your neighbors and enjoy the view." Included in the project are a few small homages to the former resort at the site, including a collection of pictures on display at the hotel's main bar depicting the former Pink Beach Club, its demolition and the development of the new hotel. Meanwhile, the hotel's beach club is set to get a familiar name when it opens — the Pink Beach Club. While online bookings at the hotel have only begun, Mr King said the response had already been positive. "We have only recently been up on the various online travel agencies, but we have started to get bookings and we have been getting block bookings for the America's Cup, which is great," he said. "Every time we open up a block of rooms, we see the interest and prices go up. I think we are in good shape." Asked how he felt about the project finally becoming a reality, Mr King said: "It feels great. There have been cardboard models and sketches and little pieces of paper that showed what this was supposed to come to be like, and now we are here. It's really a great thing to see something come to fruition like this, because it is a lot of work. And now it exists. It's super exciting. I hope international travelers and locals alike enjoy it."
2016. March 31. A new hotel is to open in January 2017 on the site of the former Pink Beach Club. Known as the Loren, the development was toured yesterday by Michael Dunkley, with home affairs minister Michael Fahy and senator Jeff Baron. Senator Fahy said the construction had finished for the main hotel buildings, where doors and windows have been installed. "We could also see that significant progress has been made on the beach club with work on the cabanas and pool well under way. Additionally, the first condo is now fully finished and furnished, displaying the contemporary, clean design concept that will be continued throughout the hotel." Sylvan Richards, the MP for that area in Smith's, said the hotel's opening next year would stimulate the economy and provide jobs for "area residents who will now have a first-class hotel development and restaurant in their backyard". The Premier toured the development with its owner, Stephen King, who is putting up the new resort with Sardis Developments Ltd. Calling himself encouraged by the progress, Mr Dunkley thanked the developer for his "unwavering commitment" by investing in Bermuda and using local expertise. Mr King said he hoped for the resort to be running at full capacity by the start of the America's Cup in 2017. "It's hard to imagine that only two years ago we had just bought this property, and when you look at what has occurred here in that time on the site, it really is a tremendous achievement. What gives us confidence is that we are at the stage where we are ready for the finishing touches to go in. The tiling will start soon, and interior painting has already begun and the furniture has been ordered. The one thing I am most looking forward to is the landscaping — putting the soil down. We have tried to preserve the endemic plants on the site as much as possible and maintain the natural coastline. The hotel is, aesthetically, quite a non-invasive structure as the 'back of house' is all underground."
2016. January 23. The new Pink Beach Hotel is on course to open its doors before the end of the year, according to developer representative Stephen King. "We think we are well on schedule to open by Christmas 2016," Mr King told The Royal Gazette. "It's going to be ready well in advance of the America's Cup, and so we are looking forward to that. The hotel will be the first part of the development that will be open. There are seven residential units that will be marketed. One has been completed, two should be done this year and another four will come next year. The first thing we were focused on was getting the hotel ready." The Pink Beach Club, on South Shore in Hamilton Parish, was purchased by Sardis Developments in early 2014, four years after entering into receivership. It subsequently announced plans to raze the existing cottage colony and erect a boutique hotel on the property, along with a series of residential units whose sale would help cover the costs of the $51.4 million project. The residential units are designed so that they can be broken into multiple hotel rooms if needed, essentially creating a further 21 hotel rooms on the property. Less than two years later, most of the structural work on the hotel building has been completed. Mr King said that the building was designed to be "sympathetic" with the land, reducing the visual impact of the site while giving each room an ocean view. "We pushed a lot of the back-of-house stuff underground," he said. "Rather than having a large, open, expansive area, we decided to contain everything in a small area so we can be highly efficient and highly competitive." He added that the compact size of the hotel would allow elements such as the beach club to be open year round as they would share the same kitchen as the hotel's main restaurant. "At a lot of places when you get to January or February, the beach clubs close," he said. "We might not have a beautiful summer day every day, but we have days this time of year that are beautiful." Mr King accepted that the development had encountered some criticisms, particularly due to the plan to restrict one of the property's two beaches for a luxury home, set to be erected on the eastern side of the property in the future. Asked about the beach, he said: "As you can see walking around the property, that beach is a long way away from the hotel. It isn't accessible from the beach club. The number of staff to operate a hotel over there as well would have to increase significantly. Right now we have a capacity of around 60 or so full ocean-view rooms. I didn't want to build something bigger than 60ft, and we wanted to keep it very contained, so we thought this was the right way to do it. Also, the reality is we needed some of the residential product to help pay for the hotel. It's an expensive development, and that's how we did it. The hotel has a newly developed beach club with access to the beach. We have more than enough capacity for the hotel." He said that he is optimistic that the hotel and the Island will be able to attract the visitors necessary to be successful, although he said that more must be done to market Bermuda. "We are hopeful that we are going to be able to work with the tourism authority to help market the Island, and the America's Cup will be an opportunity for the Island to showcase itself," he said. "This, combined with the America's Cup, should be enough to show people what can be done. I think there needs to be more marketing, specifically in North America. It's surprising to me how many of my friends say their parents used to come here but they've never been."
2015. October 2. The decision to allow agricultural land to be built on as part of the Pink Beach redevelopment has been criticised by the Bermuda Environmental Sustainability Taskforce. Grant Gibbons, as the acting Minister of Home Affairs, granted Sardis Development Ltd planning approval on appeal citing "national interest", but BEST chairman Stuart Hayward called for a list of criteria by which national interest should be gauged. "It is an unhealthy state of affairs when, as in this case, national interest appears arbitrary and somewhat capricious," Mr Hayward said. Sardis Development Ltd had sought permission to erect ten residential units, a sewage treatment facility and parking spaces on agriculture reserve land on the Smith's property, stating the residential units were intended to "support the viability" of its $51.4 million hotel project on the Pink Beach site. The application led to renewed criticism from BEST and neighbors, who had previously expressed concerns about the developers subdividing the tourism-zoned property to create a 5.5 acre residential lot, preventing public access to the largest of the property's two beaches. The Development Applications Board rejected the application, citing the agricultural zoning, but Dr Gibbons upheld an approval. In his decision, he noted the concerns of BEST and neighbors, but said that there were "additional factors of national importance", such as efforts to rebuild the Island's tourism industry. Responding to the decision, Mr Hayward said: "BEST feels strongly that the term 'national interest' is becoming overused, and is often empty of any real meaning beyond what is convenient at the time. The minister missed a ready opportunity to look out for Bermuda's national interest when he permitted the new owners of the Pink Beach property to remove tourism-zoned property, including Bermuda's iconic Pink Beach, from Bermuda's stock of publicly accessible beaches. The plan is for this extraordinary beach to be used only by the new owners for their personal use and for their private guests. Not even the hotel guests will be able to trespass on to the owner's newly carved-off 5.5 acres to enjoy the beach. It has been transformed from a tourist amenity to a private enclave.. The blow to national interest was compounded by the loss of the agricultural reserve land, despite the developer's early promise to rehabilitate the farm land. It might have been different if the development now slated for the agricultural land was on a plot whose original boundaries limited its revenue potential. But in this case the limits were self-imposed by the owner who himself drew the boundaries when carving off the private 5.5 acres."
2014. March 29. Plans to raze the Pink Beach Club and erect a new boutique hotel and condominiums were submitted for in principle planning approval. The $51.5 million development is set to include a 34-room hotel with two restaurants, six guest condominiums, two guest suites gym and spa facilities, a new beach club, two swimming pools and a residential building. The Pink Beach Club was first opened in 1947 but harsh economic conditions and a declining number of visitors forced the club into receivership in 2010. But earlier this year, it was announced that Canada-based Sardis Development Ltd had purchased the property and were committed to redevelop the site into a world class tourism destination. The developer recently submitted applications to the Planning Department, one seeking final planning approval for civil works on the site and a second seeking in principle approval for the project. An environmental impact assessment and statement (EIS) included in the application stated that almost all of the buildings currently on the site are to be demolished with new buildings being erected largely in their footprints. A section of the EIS reads: "Following the demolition of almost all existing buildings on the entire site, the western lot will be dedicated to a 34-suite five star boutique hotel with a high quality gourmet restaurant and beach grill, fresh and salt water pools and access to the western beach and tennis courts. In addition, six luxury condominiums will be built, which will offer a form of low-density residential living that provides access to all hotel services and amenities. The development of the eastern 5.5 acres will include the construction of a detached residential building with groundskeepers cottage at the extreme eastern end of the proposed lot. Two existing buildings on this part of the site will also be renovated to create two luxury guest units. The construction of the hotel and beach club is listed as being in the second phase of development, following civil works, with the construction of the spa building and residential units listed as being in the third and fourth phases of development. According to the application, the hotel will be divided into two three-story buildings located on the south west of the property. The beach club will sit to the south of the hotel buildings, while a separate spa building and facilities building will be erected to the north. The condominium buildings to be built on the site are two story in height, and will reportedly be comparable in size to the existing cottages on the property. The project also includes a rehabilitation of the existing reverse osmosis plant, a new sewage treatment facility, parking for 54 cars and 52 bikes and new accesses to South Road. While the proposed hotel has significantly fewer rooms than the existing club, which had 94 rooms, the smaller scale is hoped to create an intimate and exclusive feeling while reclaiming a significant quantity of open space. The first stage of the project, consisting of the hotel and condominiums, is estimated to cost $44 million, while the residential and guest accommodations will cost a further $7.5 million. The EIS stated that the design details for the building have not been finalized, but the architecture of the buildings is intended to be Bermudian in character. The report also estimated that between 80 and 100 jobs will be created during the construction phase of the project, while around 56 people will be employed on the property once the hotel opens its doors. Tourism Minister Shawn Crockwell said the progress of the project was good news for Bermuda, adding that there are several other projects also in the works to reinvent and reinvigorate the tourism industry. "This Government was elected to revive our economy and create jobs, Mr Crockwell said. The planned renovation of the Pink Beach property will bring foreign investment to the island and create local jobs in both the construction sector as the property is upgraded and in the running of the hotel once renovations are complete." Bermuda Environmental Sustainability Taskforce (BEST) chairman Stuart Hayward said that the group is pleased to see the resurrection of the tourism site. "Our preliminary comments are mostly favorable. We particularly appreciate the inclusion of an EIS as part of the application. This process augurs well for the future as our Island becomes more densely built-up. We also applaud revisions to the original plans that indicate the new owners intent to protect and reactivate the agricultural land at the site. The development will likely be welcomed by the construction and hospitality sectors, but in some other hybrid hotel and residential projects the residential units were built but not the hotel. We trust there will be an irrevocable agreement to build the hotel and have it operating before any private residences are built."
2013. December 14. The Pink Beach Club has yet to be sold, despite Government concessions approved earlier this year to support the property's sale. However, Tourism Minister Shawn Crockwell said the Bank of Butterfield was in the "advanced stages" of negotiation with another party for the sale of the property. In July, Government passed $5.6 million in tax concessions to support the sale of the property to PBC Holding Ltd for $12.5 million. The company had said it planned to convert the Smith's property into a five-star resort with more than 200 employees by the end of 2015. But responding to questions by Shadow Tourism Minister Wayne Furbert, Mr Crockwell told the House of Assembly that despite the concessions PBC Holding Ltd had not signed an agreement with the bank to purchase the property. However, he added: "Our ministry has been informed by the Bank that they are in the advanced stages of negotiations with another developer for the purchase of the Pink Beach Club." Asked about the Government's role in carrying out due diligence prior to putting forward concession orders, Mr Crockwell said: "The bank chooses the preferred developer. We were advised that their preferred developer was the developer pursuant to the development order. We were asked in negotiations to support that development with a concession order. This Government will do all it can to facilitate hotel development in this country. Caveats are contained throughout the hotel concession order. No concessions are provided until certain conditions are met, particularly the commencement of development and the like."
2013. July 29. The Pink Beach Club is to be sold — and restored as a luxury hotel by 2015. The deal, approved by MPs during Friday's House of Assembly, comes three years after the Tucker's Town resort was placed in receivership. Sweeping concessions were offered for the $12.5 million sale, but Government defended its bargain as crucial for sealing the deal. The South Shore hotel has "long been synonymous with the storied success of Bermuda's tourism industry", Tourism Minister Shawn Crockwell told the House. PBC Holdings will purchase Pink Beach, which will be managed by the international chain Capella Hotel Group, in return for tax concessions totaling $6.5 million. The tax breaks add up to $1.3 million annually, spread across five years. Mr Crockwell said the Smith's property will be converted to a five-star resort with more than 200 employees by 2015, adding: "They will endeavor to open next May, 2014, with most of the hotel." The Minister called on MPs to act with "the urgency of now", saying that with the Island's hotels full but airlines coming in at 50 percent capacity, "something is wrong." Shadow Minister Wayne Furbert said the Opposition welcomed the deal — but other Progressive Labour Party MPs questioned some of the terms negotiated by Government. Calling the tax breaks "a serious giveaway", independent MP Terry Lister likened the arrangement to a "50 percent off sale", adding: "Where do I sign up? This sounds like something I want a piece of too." Mr Lister also queried how Pink Beach had obtained a more favorable deal than concessions offered to the Fairmont Group. However, the One Bermuda Alliance's Grant Gibbons countered that the deal represented "a match made in heaven", since Capella Group is known for high-end resorts. Dr Gibbons said the buyers would be acquiring a property currently in receivership and needed a "sweetener up front" — but that the new hotel would bring long-term revenue to Bermuda. "Even though we have had to provide more concessions, perhaps it's wrong to say 'concession' — really, it's financial stimulus." In response to charges that the deal could have been negotiated better, Dr Gibbons told MPs: "One hundred percent of nothing is nothing. From our perspective, if these concessions were not given, we would not be getting anything." PLP MP Michael Scott declared his support, telling the House that arguments over matters like entertainment spending should be left until later. "For heaven's sake, let's get the hotel up," Mr Scott said, noting that concession legislation passed by the PLP was concerned solely with driving development. In response to questions from Mr Furbert, Mr Crockwell revealed that Pink Beach currently employs 35 Bermudians and eight non-Bermudians. In two years, it is estimated that the hotel will employ 192 Bermudians and 23 foreign workers, to a total of 215 — about 173 new jobs. "We need to welcome this development with open arms," Mr Crockwell concluded. The order got unanimous approval by MPs. By press time last night, the Ministry of Tourism had declined to specify which investors made up PBC Holdings — but The Royal Gazette understands that the group isn't linked to the Florida-based company of the same name. Who are PBC Holdings? A Butterfield Bank spokesman last night confirmed the bank had received a letter of intent for the sale of Pink Beach Club. The spokesman called the buyers, PBC Holdings, "a holding company established by a private investor group. We cannot speak for the purchasers or Capella regarding their plans or timeline for renovations to the hotel." Capella Hotel Group has been appointed managers for Pink Beach, which is to undergo extensive renovations. Capella, founded in 2002, bills itself as a stickler for service. The company's website lists five hotels of its own, in Germany, Mexico, Singapore and Washington, DC. Capella also specialises in hotel and spa management. The group is headed by Horst Schulze, former president of The Ritz-Carlton Hotel Company. Government MP Grant Gibbons called Mr Schulze "an absolute perfectionist" when it came to training. Under a deal approved by Parliament, the company has committed to training Bermudian employees up to a yearly amount of $346,125 for five years. Useful website: www.capellahotelgroup.com.
Categories of all accommodation properties for visitors

Last Updated: September 6, 2019
Multi-national © 2019 by Bermuda Online. All Rights Reserved