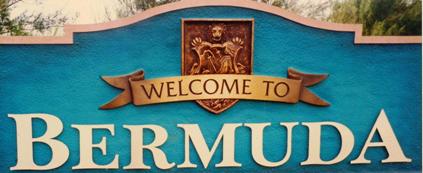 125+ web files in a constantly updated Gazetteer on Bermuda's accommodation, activities, airlines, apartments, areas, art, artists, attractions, airport, aviation pioneers, banks, banking, beaches, Bermuda Status and citizenship, British Army, businesses, calypso, Canadian military, causeway, churches, city of Hamilton, commerce, community, cruise ships, culture, cuisine, customs, Devonshire Parish, disability accessibility, districts, Dockyard, economy, education, employers, employment, entertainment, environment, executorships and estates, fauna, ferries, flora, food, forts, gardens, geography, getting around, golf, government, guest houses, history, Hamilton Parish, homes and housing, hotels, internet access, islands, laws and legal system, local groups and organizations, location, media, motor vehicle options, music, municipalities, Paget Parish, parishes, parks, Pembroke Parish, politics, postage stamps, public holidays, public transport, railway trail, religions, Royal Navy, Sandy's Parish, St. David's, St. George's Parish, shopping, Smith's Parish, Somerset, Southampton Parish, Spanish Point, Spittal Pond, sports, stores, telecommunications, traditions, time zone, town of St. George, United States armed forces, tourism, vacation planning, villages, vital statistics, water sports, weather, Warwick Parish, wildlife, work permits, etc. For tourists, business visitors, employers, employees, newcomers, researchers, retirees, scholars.

Bermuda's Apartments, Cottages and Villas for Visitors island-wide
Informal accommodation, self-catering efficiency units

By Keith Archibald Forbes (see About Us) at e-mail exclusively for Bermuda Online
To refer to this file use "bermuda-online.org/accomm7.htm" as your Subject.
Preface
Housekeeping units are their names in Bermuda. But in North America, where Bermuda gets 95 percent of its tourism business, they are efficiency units. British terminology they are self-catering units ("European Plan" in North America).
A few have their own private beach - like the units shown below - but none are far from lovely public beaches. See our list of Bermuda Beaches. Most have a pool and pleasant views but not usually a clubhouse. They don't serve breakfast unless they have their own restaurant (very few do), but there are many restaurants available in every Parish. See our list of Bermuda Restaurants. Otherwise, staying guests buy and prepare their own food, obtainable at local supermarkets or convenience stores. The Wednesday or Friday local daily newspaper will have details of weekly prices in the local food stores. Or see the Cost of Living Guide. With Bermuda's resident population of 61,400 in only 21 square miles, plus 550,000 visitors a year, pick a place that will give you peace and quiet. Most places shown below are commercial operations, licensed and inspected by the Bermuda Government's Department of Tourism and up to international standards. But a few are select private homes, not licensed or inspected - the main reason why only a few of them are here - taking paying guests, offering a limited number of bedrooms to visitors. Some owners of private homes may be employed during the day at other places so you may find it more productive to contact them at weekends or after 6 pm Bermuda time (one hour ahead of EST and 4 hours behind GMT). Some have lower rates from November to March.
Taxes
In addition to per-day hotel charges, visitors should expect to pay the following Bermuda Government Taxes (a) Occupancy Tax of 9.5% and (b) a Resort Levy of 17%. Ask any property at which you stay about any further extras.
Internet, WIFI, websites, linkage, pricing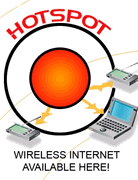 Bermuda Online

(BOL) at http://www.bermuda-online.org will gladly establish a free courtesy web link to the websites of Bermuda properties offering accommodation to our visitors, and show their property's email address in addition, when those properties reciprocate our web link. Via this exchange of links anyone from the world wide web who is interested in Bermuda and wants to stay at any place in particular will be see all the info they want to, about all aspects of accommodation such as room or suite pricing; history and other special features of the premises; location; transportation options; whether or not television and WIFI are available and if so whether the latter free or at cost; and all other services, directly from the websites of the properties at which they want to stay. But it's simply not practical to link to or give any pricing info about or show an email address, any place that won't reciprocate the link. We state all this in our Links at http://www.bermuda-online.org/links.htm.

Having Free WIFI or paid WIFI or wired ADSL (Broadband) available for their guests is more important now than ever before. Many clients assume they will have this same ability during their business visits or vacations as they now do in their homes and places of employment. Their guests or prospective guests who travel to Bermuda want to be able to email photos, including where they stay of course, back home to their families, friends and colleagues. If they cannot, it's a significant opportunity wasted for both clients and properties in terms of publicity and more clientele. Internet-reliant guests can bring a laptop or eBook such as a Kindle or Kobo or netbook or IPad or IPhone or playbook or notepad or tablet or ultrabook.


Disabled access

When space is available for the disabled - accompanied if in a wheelchair - this symbol indicates this. Always confirm this with the proprietor and note that properties in Bermuda do not conform to first class USA ADA or third class UK DDA standards at this time.
---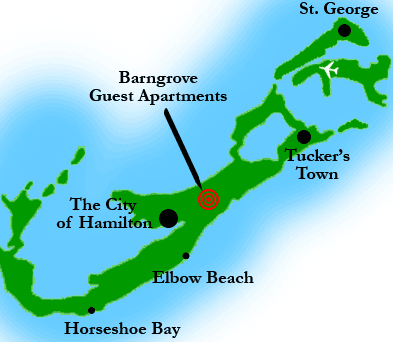 Devonshire Parish. Recommended. (441) 236-7410. Two Guest Apartments. Nestled in a beautiful garden in serene inland grounds not far from the City of Hamilton and South Shore beaches.
---
Blue Horizons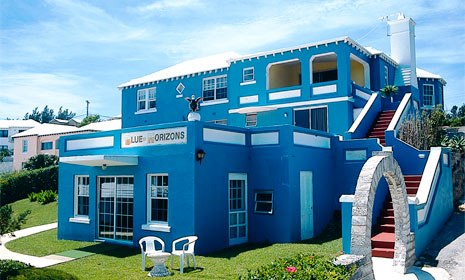 93 South Road, Warwick Parish WK 10. Phone (441) 236-6350. Fax (441) 236-9151. 15 units. Owned by Brenda Augustus-Spencer who also owns and runs Brenda's Poolside Diner at (441) 236-7807 - as an optional convenience for tourists who stay here. On bus route 7.
---
Brightside Guest Apartments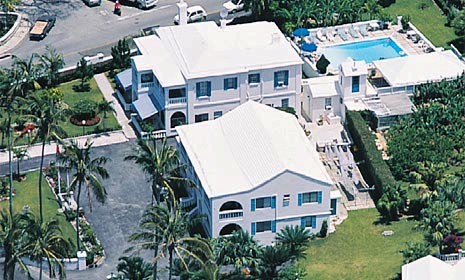 Phone (441) 292-8410. Flatt's Village, Smith's Parish. 12 units. Owned by Michael Willard Lightbourne and family. On bus routes 3, 10 and 11. Near the Bermuda Aquarium, Museum and Zoo.
---
Burch's Guest Apartments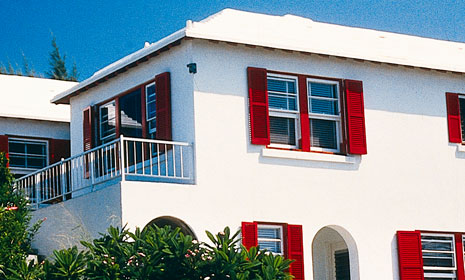 110 North Shore Road, Devonshire Parish. Telephone (441) 292-5746 or tall free (800) 637-4116. 10 units. On a major busy bus route running from early in the morning until nearly midnight.
---
Clairfont Apartments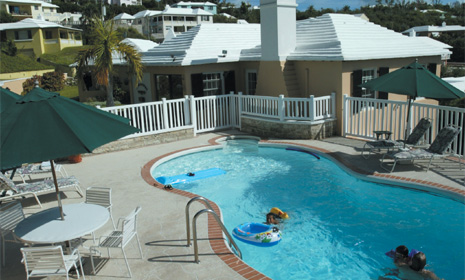 6 Warwickshire Road or P. O. Box WK 85, Warwick Parish WK 02. Phone (441) 238-0149. Fax (441) 238-3503. 8 units. Near bus route 7. Apartments include studios and 1 bedroom, with kitchenettes. Near South Shore beaches.
---
Dawkins Manor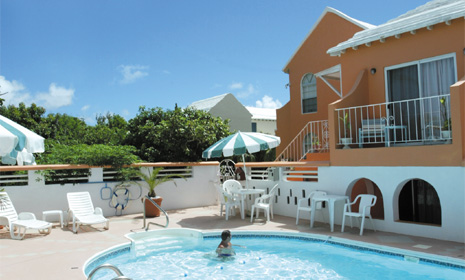 29 St. Michael's Road, Paget Parish PG 04. Phone in USA (800) 637-4116 or at (441) 236-7419 or cellular 234-8331 or fax 236-7088. For 24 guests. Celia Dawkins, owner. Off bus routes # 2 and 7. Near food store, Elbow Beach public beach not far away.
---
Garden House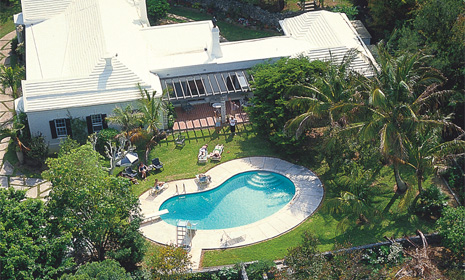 4 Middle Road, Somerset Bridge, Sandys Parish SB 01. Telephone (441) 234-1435. Fax (441) 234-3006. 5 units (three apartments and two cottages). On bus route # 8 and ferry service. On 3 acres. With a washer and local television, on-room safe, kitchen, refrigerator, DVD. No credit cards. Available almost year-round except for December through February. Not on a beach but not far from a bus stop on a major route.
---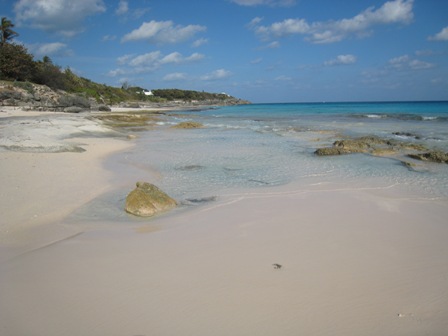 Recommended. Grape Bay Drive, Paget Parish. Telephone (441) 236-2515. Email Bermudian host Maria Frith at grapebaycottages@northrock.bm. 2 Beach cottages (guests can take one or both if they wish), both with free WIFI, both with two bedrooms, living/dining room, kitchen, 1 bath. Ideally situated on superb Grape Bay, a 5-star private beach, the nearest beach to the (2 miles away) City of Hamilton by over a mile and most central. Fabulous beach-side location for seeing all Bermuda has to offer.

---
Greenbank & Cottages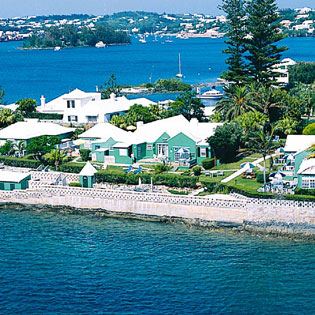 17 Salt Kettle Road, Paget Parish PG 01. Tel: 441 236 3615. Fax: 441 236 2427. Postal address P.O. Box PG 201, Paget Parish, PG BX. 2014 costs are from $145 to $410 per night.
---
La Casa del Masa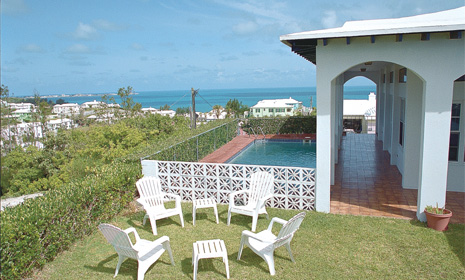 7 Eve's Hill Lane, Pembroke Park, Pembroke Parish HM 07. PO. Box HM 2494, Hamilton HM BX, Bermuda. Telephone (441) 292-8726. Fax: (441) 295-4447. 3 units. Mrs. Yvonne Joseph, owner.
---
Marula Guest Apartments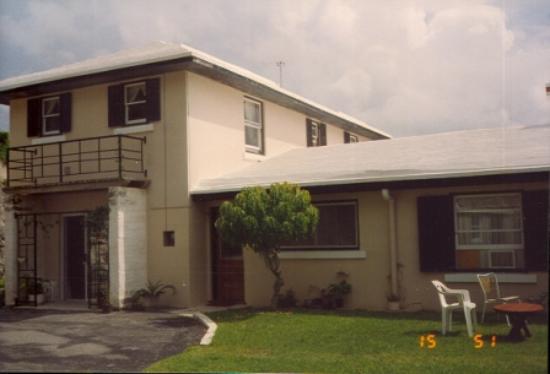 17 Mariners Lane, Pembroke Parish HM 02. Telephone (441) 295-2893. Fax: (441) 292-3985. Cellular: (441) 234-8261. 6 units. Water's edge at Mill's Creek. European Plan.
---
Ocean Terrace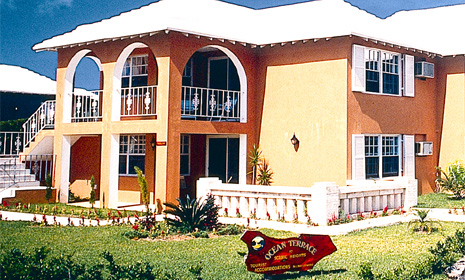 Phone (441) 238-0019. Fax (441) 238-4673. P. O. Box SN 501, 5 Scenic Heights Lane, Southampton Parish SN 03. 3 units. With air conditioning, full kitchen, washer, dryer available, satellite television and pool. European Plan.
---
Paraquet Guest Apartments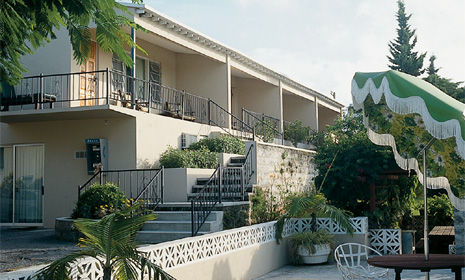 Telephone 1 441 236 5842. Fax 1 441 236 9742. South Road, Paget Parish. 11 units. Main house and apartments have large bedrooms and verandah. Casual, informal, in residential area. Near public South Shore beaches, food store and optional restaurant. Bus route 7 stops nearby. European Plan.
---
Robin's Nest Guest Apartments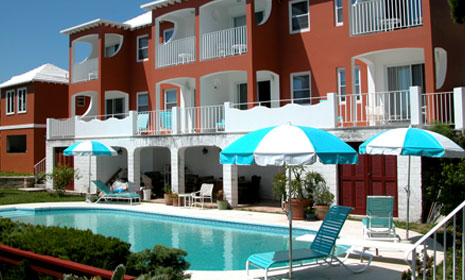 Telephone and fax (441) 292-4347. 10 Vale Close, Pembroke Parish HM 04. 3 units.
---
Rosemont Guest Apartments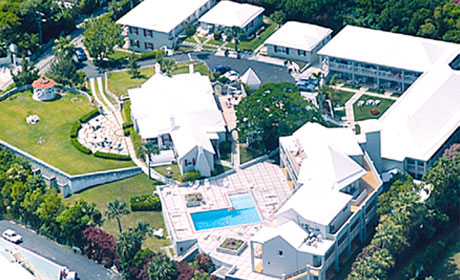 Telehone (441) 292-1055. Rosemont Avenue, Pembroke Parish. 47 units. Residential garden setting 15 minutes walk from city, not served by buses. Apartments have their own kitchenettes.
---
Sandpiper Apartments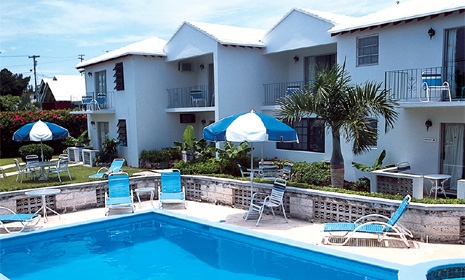 14 units. South Road, Warwick Parish. On bus route # 7. Phone (441) 236-7093 or (800) 441-7087. Fax (441) 236-3898.
---
Socatean Ledges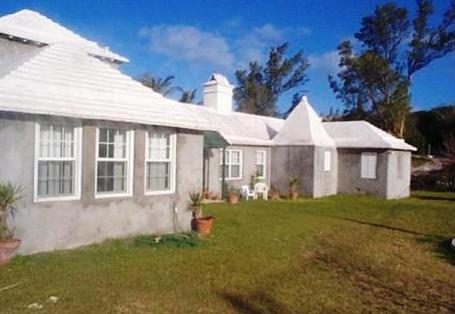 Somerset, Sandys Parish. See in phone book. Studio for up to 2 persons; One bedroom, 2 room suite, villa, B&B, 100 feet of private beachfront.
---
Sound View Cottage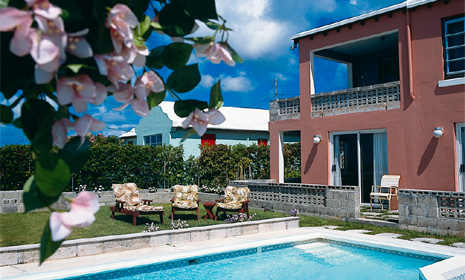 3 apartments. Telephone (441) 238-0064. 9 Bow Lane, Southampton Parish SN 04. Overlooking Great Sound, with pool, patio and barbecue.
---
Syl-Den Guest Apartments

5 units. Telephone (441) 238-1834. Fax (441) 238-1834. Warwickshire Estate, South Road, Warwick Parish WK 02. Near bus route # 7.
---
Valley Cottages & Apartments

9 units. Valley Road, Paget Parish. Phone (441) 236-0628. Fax (441) 236- 3895. Studio apartments and cottages, centrally located.
---
Wade's Garden Inn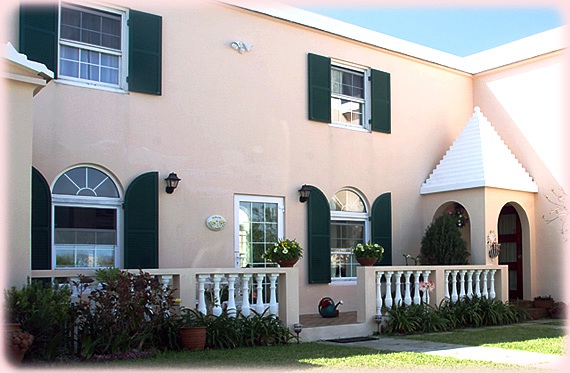 2 Hampton Head Court, Southampton Parish, Bermuda SN04. Phone (441) 599-2611 from Bermuda or (631) 479-2270 outside of Bermuda. Surrounded by mature gardens and spacious lawns with glimpses of Riddells Bay and Jews Bay.
---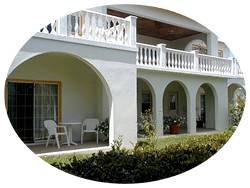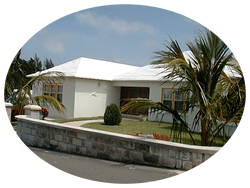 Recommended. 30 and 32 Princess Estate, North Shore, Pembroke Parish HM 04. Tel: (441) 295-7221. Fax (441) 295-4408. Email windsong@tbinet.bm. With one small and several larger self-contained apartments of 1 and 2 bedrooms.

---
Categories of all accommodation properties for visitors


Last Updated: September 13, 2014.
Multi-national © 2014 by Bermuda Online. All Rights Reserved. Contact Editor/writer and webmaster.