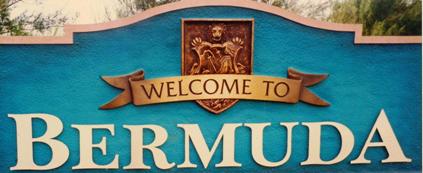 1165+ web files about Bermuda, regularly updated as a Gazetteer, focusing on this internally self-governing British Overseas Territory 900 miles north of the Caribbean, 600 miles east of North Carolina, USA. Accommodation options, aircraft & shipping registers, airlines, airport, America's Cup 2017, actors/actresses/musicians/singers/ performing artists, banks, beaches, Bermuda Dollar, Bermuda Government, Bermuda-incorporated international and local businesses and companies including insurers and reinsurers, Bermudians, books and publications, bridges and causeway, charities, churches, citizenship by Status, City of Hamilton, commerce, communities, credit cards, cruise ships, cuisine, currency, disability accessibility, Devonshire Parish, districts, Dockyard, economy, education, employers, employment, environment, executorships, fauna, ferries, flora, former military bases, forts, gardens, geography, getting around, golf, government, guest houses, history, historic homes, Hamilton, House of Assembly, housing, hotels, immigration, import duties, internet access, islands, laws, legal system and legislators, location, main roads, marriages, media, members of parliament, money, motor vehicles, municipalities, music, nearest mainland, newcomers, newspaper, organizations, parks, Paget Parish, Pembroke Parish, residents, pensions, political parties, postage stamps, public holidays, public transportation, railway trail, real estate, religions, Royal Naval Dockyard, Sandys Parish, Smith's Parish, Somerset Village, Southampton Parish, St. David's Island, St George's Parish, senior citizens, Somerset, Spanish Point, Spittal Pond, sports, taxes, telecommunications, time zone, traditions, tourism, Town of St. George, Tucker's Town, utilities, water sports, Warwick Parish, weather, wildlife, work permits.

Bermuda Calendar for October 2018 Business Conferences, Conventions & Community Events
Diary for the tenth month of this calendar year

By Keith Archibald Forbes (see About Us) exclusively for Bermuda Online
Many local business and community organizations have meetings this month. We show a free hyperlink to them when they reciprocate the courtesy. See our Links and Mentions policy at http://www.bermuda-online.org/links. For another listing of daily events see The Royal Gazette daily newspaper's http://www.royalgazette.com/pdf/twib/twib_calendar.pdf.

October 2018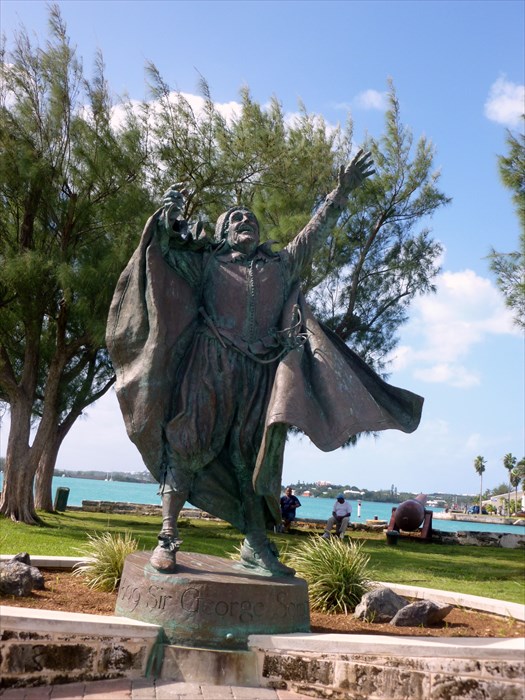 Admiral Sir George Somers, who founded Bermuda

2019, not 2018. The Bermuda Tourism Authority successfully bid to host the Annual Conference of the sport's governing body World Sailing. The World Sailing Annual Conference is the central meeting point where the strategy of sailing is reviewed, discussed and celebrated. A series of events will take place during the seven-day schedule, including the World Sailing Awards and the eSailing World Championships.

October 1-31. Breast Cancer Awareness Month. 19th annual charity drive at Bermuda Cancer and Health Centre (BCHC). After lung cancer, breast cancer accounts for the majority of deaths in women worldwide. It affects one in eight women, according to the Bermuda National Tumor Registry. Breast cancer continues to be the principal cause of cancer for women in Bermuda.

Some women are more at risk than others. Understanding these risks, such as family history, are important, in addition to the knowledge that early detection can save lives. BCHC is an American College of Radiology designated Breast Imaging Centre of Excellence that provides more than 9,000 mammograms per year. The registered charity is urging the community to take part in a series of events this month to raise funds and provide women and their families with information about breast health and breast cancer.

October 2. Insurance ERM 2018.

October 3-4. ILS Bermuda Convergence 2018. 6th to date.
Top technology journalist Kara Swisher will be one of the keynote speakers. Ms Swisher is executive editor of the Recode Decode podcast and co-executive producer of the Code Conference. Before co-founding Recode and Code, Ms Swisher co-produced and co-hosted The Wall Street Journal's technology conference, "D: All Things Digital," with Walt Mossberg. It was the major high-tech conference with interviewees such as Bill Gates, Steve Jobs and many other leading players in the tech and media industries. Ms Swisher and Mr Mossberg were also the co-executive editors of a tech and media website, AllThingsD.com. Swisher previously worked in The Wall Street Journal's San Francisco bureau and for many years wrote the column, "BoomTown", which appeared on the front page of the Marketplace section and also on at WSJ.com. Ms Swisher has worked as a reporter at The Washington Post and as an editor at the City Paper of Washington, DC. She received her undergraduate degree from Georgetown University's School of Foreign Service and her graduate degree at Columbia University's School of Journalism. Ms Swisher is the author of aol.com: How Steve Case Beat Bill Gates, Nailed the Netheads and Made Millions in the War for the Web, published in 1998. The sequel, There Must Be a Pony in Here Somewhere: The AOL Time Warner Debacle and the Quest for a Digital Future, was published in 2003. Greg Wojciechowski, CEO, Bermuda Stock Exchange, and ILS Bermuda chairman, said: "On behalf of ILS Bermuda, I am pleased to announce that we have opened registration for Convergence 2018. We are also fortunate to have Kara Swisher as our keynote speaker. The ILS Bermuda steering committee is focusing on continuing to enhance the Bermuda Convergence networking event and we have no shortage of great topics and speakers again this year." More than 300 delegates are expected to attend this year's event on October 3 and 4. Last year delegates from 13 countries attended the annual Bermuda Convergence event — a networking event covering the alternative reinsurance, insurance-linked securities (ILS) and collateralized reinsurance landscape. Mr Wojciechowski said: "2017 saw the BSX reinforce its position as the listing venue of choice for global ILS vehicles. Bermuda has been at the forefront of the global boom in this asset class and there is no place on earth with a greater concentration of expertise when it comes to ILS and alternative risk transfer. Bermuda has been in the risk industry for more than 70 years. Innovating products that work for our clients around the world is what we do best. The continued growth in this sector speaks volumes. I'm thrilled to welcome our returning and new guests to the island in October for Convergence 2018, the networking event you can't afford to miss." The Bermuda Stock Exchange (BSX) reported a record number of ILS listings in 2017, a 69 per cent increase in the number of new securities listed in the year and an 87 per cent increase in the nominal value. At year-end, the total number of ILS securities listed stood at 227 with a total nominal value of $25.99 billion. Bermuda's global market share reached record levels of over 80 per cent, cementing the Island's continued position as leader in the innovative asset class. This year's event promises an exciting line-up of speakers and 'Bermuda Shorts' topics including: confidence in the maturing asset class, bridging the protection gap, transparency in the market, technology shaping the industry, tax and regulation in focus, as well as the popular annual panel with leading investors. Kathleen Faries, deputy chairwoman of ILS Bermuda and head of Tokio Millennium Re's Bermuda branch, said: "With everything that's happened in the cat market, 2017 was an interesting and important year. There is no doubt Convergence 2018 attendees will have plenty to talk about and also learn from during our Bermuda Shorts informative talks. With continued support and participation from the across the industry, we are sure to provide another fantastic event in Bermuda.
October 4-7. Bermuda International Gombey Festival. Bermuda Botanical Gardens. The event is held to celebrate Bermuda's premier folk dancers, the Gombeys, whose dances celebrate a centuries-old Bermudian folk tradition that blends elements of African and Caribbean performance with North American native music and British military drumming. A tradition of dance passed down through the ages since Bermuda was first populated in part by those of African origin. Each year the festival honors an individual who has cultivated and strengthened the traditions of Gombey music and dance. The event was once known as the Gombey Competition, but has evolved into a celebration of a folk tradition that stretches back for centuries. Each troupe has its own distinct history, and the names of drummers and performers who had been influenced by Mr Warner were listed off to drumming, whistles and ecstatic cheers. 2018 is the first time Visitors get a special invitation to participate. It's the first time the Bermuda Tourism Authority and the Department of Community and Cultural Affairs have partnered to build a special visitor offering of this kind. The Gombey Festival package includes: reserved seating, refreshments, private photo opportunities with Gombeys and an exclusive cocktail hour in the Sensory Gardens. With the purchase of a ticket, visitors had access to reserved seating, a private tour of the State House and a garden party where they could meet local dignitaries. "A sizable segment of our target visitors wants to immerse in Bermuda's cultural experiences so wherever possible we try to build opportunities around what's available and make it easy to access for travelers online," said Bermuda Tourism Authority Chief Product & Experiences Development Officer Pat Phillip-Fairn. Tickets are available on Ptix.com. The Bermuda Tourism Authority released a new promotional video on Gombeys via social media.
Performance artists from Grenada and the US Virgin Islands are to join in the Bermuda International Gombey Festival this weekend. The bright-coloured Shortknee, from Grenada, wear a wire screen mask over a whitened face and perform rhythmic stomping with bells around their ankles. Moko Jumbies, from the US Virgin Islands, walk on stilts up to 15ft high. Both are viewed as symbols of history, culture, and heritage in their home countries. They will join Bermuda's Gombeys in performing at the Bermuda International Gombey Festival Showcase at the Botanical Gardens on Saturday, from 5pm to 9pm. Bermuda Donquili, a local group set up to perpetuate the traditional drum beats and dances of West Africa, will add to the multicultural angle at the four-day event which begins tomorrow. Michael Weeks, the social development minister, said: "I want to encourage the public to come out and enjoy this dazzling, energetic, cultural display. To have so many of the troupes gather together in celebration of our proud heritage is an opportunity not to be missed." The Gombey Festival is held every year to provide continued exposure to folk art traditions. The troupes are a blend of Bermuda's African, Caribbean, native American and British cultures. Mr Weeks said: "The traditions have been passed down orally from one generation to the next within families and the captains of each troupe determine the direction of the troupe and style that is taught. Thus within troupes there can be found subtle but distinct differences in beats, dances, costumes, headdresses, by which they can each be recognized. Freedom dance, junkanoo, cockfights, biblical stories, slow dance, fast dance, snake dance, and rushing back are all elements to watch for when observing a Gombey performance."
The festival will also include:
Made in Bermuda Nights: Gombey Festival Edition, at Fort Hamilton, tomorrow, from 7pm to 11pm
Dance of the Diaspora: Gombey Festival Film Showcase on Friday, at Specialty Cinema, on Friday, from 6pm
Gombeys and Traditions of the Diaspora: A Symposium, at CedarBridge Academy Cafeteria, on Sunday, from 2pm to 4pm
October 7-10. ASHRM Conference. Working in Harmony.
October 7-10. Family Travel Association 2018 Summit. Fairmont Southampton, Bermuda
October 8-23. Bermuda Innovation Sprint.
City Arts Festival. Queen Elizabeth Park. Six local artists show their works commissioned by the Corporation of Hamilton, also music and dance performers.
World Alternative Investment Summit. Fairmont Southampton.
Bermuda Kennel Club Open Dog Shows. Bermuda Botanical Gardens. Also Obedience Trials, Rally Trails.
Hacker's Cup. 2018 Annual. Autumn golfing tournament pitting celebrities against journalists. The Nike Golf PGA Team Championship of Canada will return to Bermuda for a second year of competition. Mid Ocean Golf Club will again host the tournament of 104 visiting golfers, who will qualify in events across Canada this summer. The championship forms part of a packed winter of golf for Bermuda, with the Hackers Cup, Gosling's Invitational, Bermuda Open and Goodwill tournament all scheduled to take place during what that Bermuda Tourism Authority called a "growth year for golf on the island." Before the Nike Golf event in October there will be a World Pro Sports Championship, an event which has grown out of the partnership between the BTA and the organizers of the Bermuda Golf Classic, NFL Invitational. "Our sales and marketing team is advancing Bermuda as a golf tourism destination," Bill Hanbury, the BTA chief executive officer, said. "Golf visitors are important because they have a positive impact across the Island's tourism economy, far beyond just golf courses." During the early part of this year, the BTA influenced several visitor golf events that improved travel numbers during the quieter months of the year for tourism. Those events include an Executive Women's Golf Association event, Chris Langford Pairs and the Grey Goose World Par 3 at Turtle Hill Golf Club. "More and more cruise vacationers are disembarking and heading to the golf course," said Andrew Brooks, the BTA's director of golf sales and marketing. "And last week I spoke with another college golf coach about the possibility of bringing teams to Bermuda next year for a spring tournament. Cruise golfers and college springtime golfers are two areas where strong growth is happening and we think it is sustainable growth."
Daylight Saving ends. Following US not UK methodology.
October 17-20. The fall edition of the 2018 City Food Festival. The four days of this annual culinary event will encompass head-to-head competitions featuring local chefs as well as bartenders. October 17th and 18th will feature Rounds One and Two, the preliminary rounds, of the Chef's Table Competition. October 17th will see the first set of chefs battle it out over Appetizers. On October 18th, the second tier of chefs takes on an entrée dish. All chefs must incorporate the five ingredients provided but are not limited to them. Each round will be a demonstration event in front of a live audience with a panel of judges sampling the final dishes and sending the winner through to the Round Three final event. The Festival has partnered with Goslings who will provide a welcome cocktail as well as complimentary red and white wines for Rounds One and Two. Tickets for Rounds One and Two are $60.00. On October 19th, it's the bartenders of Bermuda who take a turn for top bragging rights in the Bacardi Cocktail Competition. Up to eight bartenders will compete against each other, again, in front of a live crowd and will be judged by a panel of industry professionals based on the creativity, taste, use of sponsor brands, visual appeal, use of ingredients, amongst other criteria. The successful bartender that takes home top honours will receive the Grand Prize trip to the Bacardi Factory in Puerto Rico courtesy of Bacardi as well as a cash prize from the City of Hamilton. The Bacardi Cocktail Competition is an 'invitation only' event. Round Three, the final of the Chef's Table Competition, will take place on October 20th. The two winning chefs from the preliminary rounds will face off with a dessert challenge in front of a live audience of ticket holders who will be treated to a sumptuous Rum Dinner, presented by Fourways Catering and Bacardi Rum. Together they have created a fun evening featuring an exclusive menu paired with Bacardi rums. Some rums are mixed into cocktails, some are cooked into the dishes and others are served neat. The night will start with a welcome cocktail followed by a delicious 4-course meal. Guests will learn about rum and how it is made while sipping cocktails and enjoying dishes presented by Fourways. Once the entrées have been served the Chef Competition. Final, featuring desserts, will commence. Both finalists will be tasked to create samples of their hopeful winning dishes for the patrons which will be the final course for the guests. Ticket price for the Chef's Table Final Round inclusive of dinner and drinks is $149.00. The winner of the Chef's Table Competition will enjoy a trip to the South Beach Wine & Food Festival in Miami. All Chef's Table Competition rounds will take place in the lower level of Pier 6. Tickets are available for the Chef's Table Competition on ptix.bm For additional information, visit the City's website at www.cityofhamilton.bm.
World Alternative Investment Summit.
October 20 and 21. Bermuda International Championship Dog shows. Main Ring, Botanical Gardens. The four shows will be in the morning and afternoon of each day, with a Junior Handling Competition in between. No admission fee for residents and visitors. Food can be purchased on site.
Halloween 'Spooky Night in Ghost Town' event in St. George's.
October 31/November 1. Haunted History. Figures from centuries ago resurrected in St George's for a night of Halloween entertainment, offbeat education and fundraising for the Old Town. The event is hosted by the St George's Foundation. The World Heritage Centre at Penno's Wharf will be used for the party, complete with food, drink and live music, as well as historical re-enactments. The funds raised will go toward the management of the Centre, plus the replica of the ship Deliverance. The museum is to acquire new exhibits, while the wooden ship on Ordnance Island is to be developed as a performance platform for youth groups.
From now to November 30. Hurricane season.

November 201
8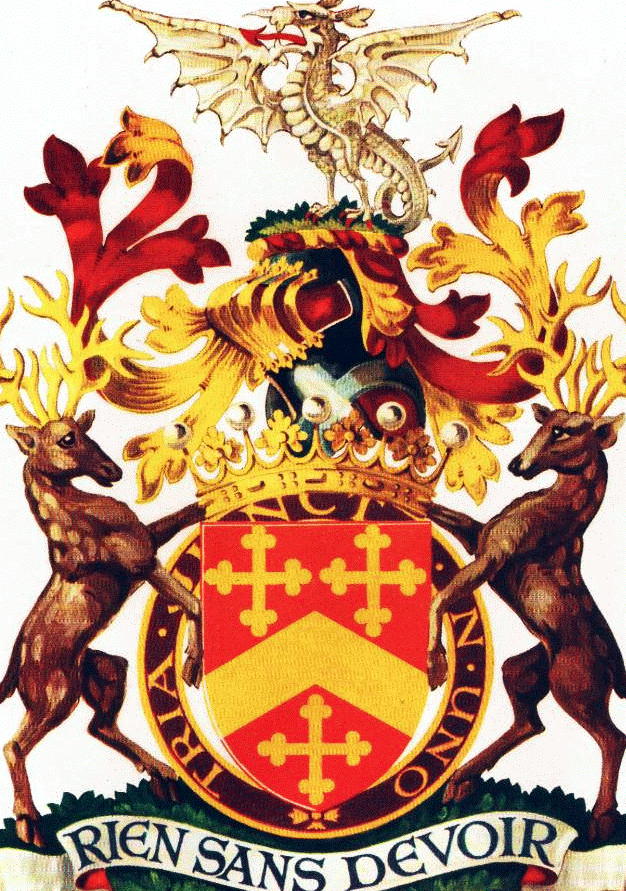 November 2. The Institute of Directors Bermuda Branch is partnering with Informa PLC to host a governance conference at the Hamilton Princess and Beach Club. The conference theme, "A New Era in Board Governance, Are You on Board", is expected to attract more than 200 company directors, business leaders, experts and professionals who will deliver thought leadership on topical issues impacting current and aspiring directors and boards. Rochelle Simons, chairwoman of IOD Bermuda, said: "We are delighted that Dr Roger Barker, head of corporate governance at the IOD London, will be a keynote conference speaker. Dr Barker is a respected governance professional who is engaged in key governance organisations in the UK and Europe. We look forward to hosting and introducing Dr Barker to the business community." Dr Barker is managing director of Barker and Associates, a corporate governance advisory firm. He previously served as the director of corporate governance and professional standards at the IOD for almost a decade. Dr Barker is a UK Member of the European Economic and Social Committee, senior adviser to the Board of the European Confederation of Directors Associations (ECODA) and chairman of the ecoDa Education Programme for European Directors. He is also a former investment banker, and spent almost 15 years in a variety of equity research and senior management roles at UBS and Bank Vontobel, both in the UK and Switzerland. Mrs Simons said: "The creation of a substantive signature event was part of the original vision for the Branch when we launched in 2013. However, first steps focused on providing value-added formal and informal professional development platforms and networking events to the membership. During the past five years, the IOD Bermuda Branch has successfully focused on bringing quality professional development to current and aspiring resident directors through the IOD Chartered Director programme. The training, led by chartered directors from the IOD London, has been delivered to more than 150 delegates in public courses and private trainings to company boards. The Bermuda cohort of certified directors include 46 certificate and 14 diploma in company direction holders, and three chartered directors. We are pleased with this result and the creation of the conference is an exciting next step." Sara Schroter Ross, a member of the Bermuda Branch executive committee, is chairwoman of the conference committee. She said: "We are excited to partner with Informa in the creation of this inaugural governance conference. Informa is a leading business intelligence, academic publishing, knowledge and events business operating in the knowledge and information economy. "The company is listed on the London Stock Exchange and is a member of the FTSE 100. The Informa team is experienced in producing quality events and they understand the Bermuda market having recently delivered the Transcontinental Trusts: International Forum at the Fairmont Hamilton." She said the IOD conference will provide "a global platform for Bermuda which is a leading jurisdiction with an internationally respected regulatory regime. The conference will offer attendees a dynamic and engaging format with a distinguished line-up of speakers". She added: "Conference content will be structured around topical issues that high performing boards must understand, assess for impact, apply for success and monitor for performance and compliance. Session topics will examine current governance trends; crisis management for boards; technology — are directors tech-savvy; the board's role in risk management oversight, innovation, creating corporate culture, sustainability and more. At its core, the goal of this event is to stand at the edge of the new era of business excellence in board governance and all this encompasses."
World Rugby Classic Schedule (annual). National Sports Centre, Devonshire. With former internationals representing their countries in Bermuda-based international competition. All the major Rugby team over 30s will be here including the All Blacks from New Zealand, Australia, Republic of South Africa, UK, Ireland, France, Argentina, etc 10 international matches played during the week but scheduled to allow plenty of time to enjoy Bermuda's beaches, golf courses and other many attractions. This year's World Rugby Classic looks set to be a star-studded affair with some of the sport's most decorated names lined up for the tournament.
13th (in 2018) annual PwC Bermuda/S&P Global Bermuda Reinsurance conference. Hamilton Princess. Disruption and the huge opportunities it's creating for re/insurers is expected to dominate discussions. The insurance industry forum takes place this year amid a fast-changing market dynamic. After the catastrophic events of 2016, including hurricanes Harvey, Irma and Maria, re/insurers are facing more than $100 billion of losses and many are predicting that the trend in soft reinsurance pricing is coming to an end. And, owing to the significance and magnitude of the third quarter catastrophes, insurance-linked securities are being tested in a way not yet seen by the ILS market The conference theme, "The Dynamics of Discipline, Diversification & Disruption," will examine the transformational trends and new threats impacting the industry. Some 200 industry leaders and professionals from Bermuda, the US and Europe are expected to attend the two-day event. Panels will look at opportunities to boost innovation and differentiation, ILS/alternative capital and the growing demand for new and innovative risk-transfer solutions, under insurance, emerging threats like climate, and cyber-risk, Wall Street perspectives, insurtech — as the new normal for re/insurers, and fit for growth strategies for re/insurers. Jeremy Cox, CEO of the Bermuda Monetary Authority, is the keynote speaker. The "View from the Top: Reinsurance CEOs" panel this year includes Marc Grandisson, COO of Arch Capital Group Ltd; Michael McGavick, CEO of XL Group Ltd, and Kevin O'Donnell, CEO of RenaissanceRe Holdings Ltd. Arthur Wightman, PwC Bermuda and Insurance leader, said: "The insurance industry is undergoing fundamental transformation as it comes up against the impact of new technologies, regulation, accelerating shifts in consumer demand and mounting competition from InsurTech players. But in the face of so many disruptive challenges, it's important not to lose sight of the huge opportunities they're creating for insurers. "As the most disrupted of any industry, based on PwC's 20th CEO Survey, the need for re/insurers to be fit enough to stay ahead has never been greater. Only through a strategic focus on cutting bad costs can scarce resources be freed up to invest, allowing re/insurers to grow and compete with new services, products or geographies." He added: "As we explore in our report, Insurtech: The new normal for (reinsurance, insurtech innovations are helping to strengthen reinsurers' capabilities in areas ranging from the use of drones for post-catastrophe loss assessments to artificial intelligence, robotics, big data and blockchain. Reinsurers also are providing technical and financial support for a variety of insurtech start-ups, many of them aimed at providing the speed and convenience demanded by millennials and other digital natives. We are pleased to welcome representatives from a number of Silicon Valley insurtech start-ups at Bermuda Reinsurance this year. PwC research shows that as many as 86 per cent of insurance CEOs believe that technology will either completely reshape or have a significant impact on their industry over the next five years." Matthew Britten, PwC Bermuda Insurance partner, who is moderating the panel Fit for Growth: Reinsurance CFO Perspectives, said: "Re/insurers must have a view of the landscape of tomorrow, a clear strategy and know their differentiating capabilities. The margin for error and opportunity to create returns has never been more compressed, so companies need to be agile in response to these forces. In our view, the ability to optimize cost through the utmost discipline, whether business-as-usual or initiative-driven, needs to be as much a core competency in successful reinsurers as risk selection or capital allocation. Fit for growth is just one framework or way of thinking which can help make the strategic focus on optimizing cost a core part of how a business chooses to play. Reinsurers are coming to see insurtech as a transformational rather than disruptive force and embracing the innovation potential within their businesses. But choosing the right partners and translating new technologies into tangible solutions are the real challenges. Our panel will look at whether insurtechs are really as disruptive as commonly claimed; and how should incumbents react?"
National Audubon Society of USA annual bird count (the Bermuda Audubon Society has participated for 29 years).
Bermuda Public Holiday (Remembrance Day).
Bermuda Convergence 2018. Hamilton's Pier 6. Major reinsurance conference. The conference attracts professionals from the booming insurance-linked securities (ILS) industry, including investors, fund managers, major insurance and reinsurance companies and professional services firms. Bermuda has carved out a niche as the top jurisdiction in the ILS sector, with 70 per cent of the world's total investment.
November 27. Bermuda Executive Forum. London.
Thanksgiving Day USA (celebrated in Bermuda at restaurants serving visitors and with Annual American Thanksgiving Day Interfaith Service with US patriotic songs, hymns and readings by the Governor. Organizers include the American Society of Bermuda).
Santa Claus Parade. (late November). Thousands of people line the streets of Hamilton, all hoping to catch a glimpse of Santa Claus. Crowds of adults and children fill the sidewalks as the annual Santa Claus Parade made it's way through the city. Dozens of floats and hundreds of people, including majorettes, dancers and Gombeys, take part in the festivities.
Old Town Market.
Late night shopping in St. George's. Saturdays from late November until Christmas Eve.

December 201
8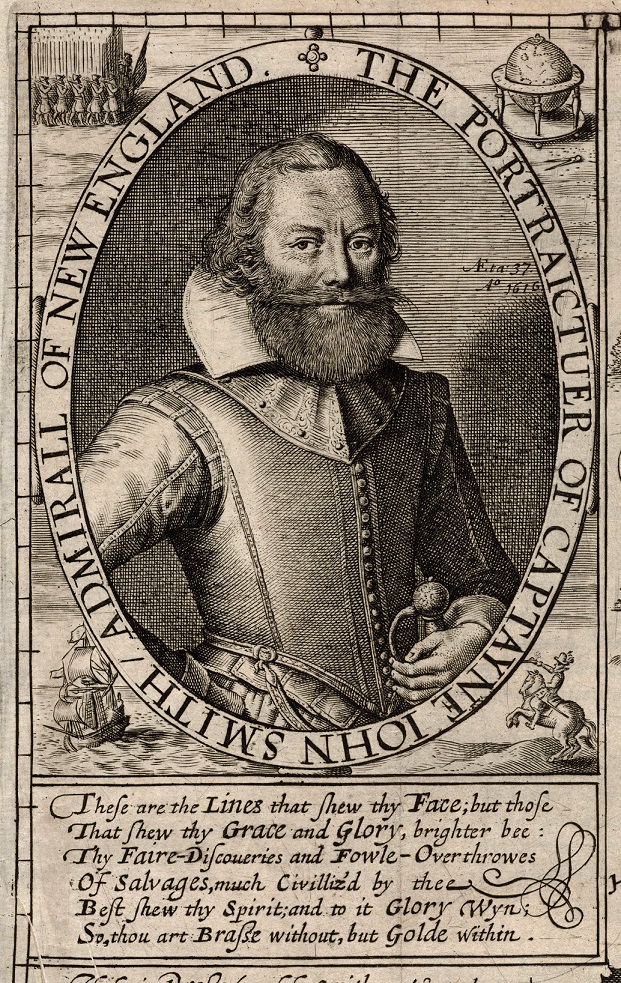 Captain John Smith, much involved with the earliest days of Virginia and Bermuda
December 6-7. International Cyber Risk Management Conference.
Bermuda National Trust Christmas Walkabout, 6-9 pm, St. George's. Explore the Old Town, traditionally decorated for Christmas. Wander the narrow streets, visit candlelit historic buildings and mingle with family and friends while enjoying live, festive entertainment and more. Old Rectory, Buckingham, Samaritans' Cottages, Reeve Court Apartment, Reeve Court Archaeology Lab, Bridge House, Bridge House Gallery (BNT membership area), Tucker House and the Globe Hotel will all be open and welcome you in. Parking is at Tiger Bay/Penno's Wharf, St. George's Preparatory School and East End Primary. The Bermuda Police Service will enforce parking only in designated areas. If you would prefer to go by ferry there is an option. Please visit www.bnt.bm to buy ferry tickets to avoid the traffic and hassle. Participating groups will include The Christ Church Warwick Bell Choir; Bermuda School of Music Youth Choir; The Christmas Crackers from BHS; Wine, Women and Song from BMDS; Menuhin Foundation Cello Ensemble; Menuhin Foundation Adult String Ensemble; Clearwater Middle School Choir and Strings; Bermuda School of Music String Orchestra; BSM Suzuki Strings; DanceSations; Jackson School of Performing Arts; In Motion School of Dance; Somerset School of Dance; Bermuda Islands Pipe Band; Leviticus Band; Ensemble "Flutes & Oboe & Clarinets & Sax"; St. George's Preparatory School Choir; Val Sherwood; Eliza Olander; The James Arnold Recorder Ensemble; Kassie Caines & Tony Brannon; Bermuda Guild of Stitchery; and Santa.
Bermuda's national daily newspaper The Royal Gazette annual, very popular, Christmas Short Story with a Christmas and Bermuda traditions theme. The annual Dr Stanley Ratteray Memorial Christmas Short Story Contest. For over 55 years, Bermuda's national daily newspaper The Royal Gazette has an annual, very popular, Christmas Short Story, now renamed The Dr Stanley Ratteray Memorial Short Story, in honour of Bermudian cultural icon the late Dr Stanley Ratteray, a dentist by profession and Bermuda's first Education Minister. Renowned for his passion for the arts and culture in Bermuda, he was one of the founders of the Bermuda Arts Council, the Bermuda National Trust and the Menuhin Foundation and served as chairman of the Bermuda Musical and Dramatic Society for several years. The annual writing, not digitized, competition is a longstanding seasonal tradition, one which dates back more than 50 years now. It has encouraged literally thousands of Bermuda residents to exercise their creativity, imagination and writing skills around the infinitely flexible subject of a Bermuda Christmas. Every year it produces some first-rate entries covering the widest imaginable range of styles, genres and themes. It is open to all Bermudians or current residents of Bermuda and stories may be fiction or non-fiction. The annual deadline is by the first week in December. Entries must be typed and should not exceed 1,500 words. Cash prizes are presented in three categories, under -13s, under-18s and adults. There is a first prize for winners, plus those with exceptional promise regardless of category and certificates for honorable mentions. Winning entries are published in the Royal Gazette's printed Christmas Eve Greetings Supplement. Each year the judges look for vivid local Christmas themes and local references, content, correct spelling, correct grammar and punctuation. Judges prefer entries from students to be free of violence as Christmas is a time of peace. Manuscripts must be submitted to The Royal Gazette clearly marked, "Christmas Short Story Contest". Manuscripts may be submitted by hand in the drop-off box in the lobby of The Royal Gazette, by mail to "Christmas Short Story Contest", The Royal Gazette, PO Box HM1025, Hamilton HM DX, or by e-mail to the specific email address given. If e-mailed, attach your contact details to the actual story; don't just put them in the body of the e-mail. The full name, address and telephone number of the author must always be given, irrespective of how sent. Teachers should make sure the name, age of the student and contact number of their parents is included on every entry. Judges may contact the winners during late evening when schools are closed. The e-mail address of parents would also be helpful. These details will be kept confidential. Pen names will not be accepted. Please, no poetry. Pen names will not be accepted. Stories received after the deadline are not considered. A panel of judges decide the winning entries. Due to the high volume of submissions, The Royal Gazette staff cannot respond to telephone or e-mail inquiries once an entry is submitted. The Royal Gazette reserves the right to publish any or all of the stories submitted.
Bermuda Festival tickets available
Christmas Boat Parade
2018
Last was in December 2015. The Island's top spectator event of the year, the Christmas Boat Parade, treats 20,000 viewers to a stunning illuminated boats and fireworks display. Some 50 boats participate in the biennial parade. It is amazing how creative they get, owners and crew go way out in decorating their boats. Front Street and Harbour Road teem with spectators. At 8.30pm, pyrotechnics launched from White's Island light up the skies. 19 categories of boats ensure everybody wins something for taking part. In top place are Best Commercial boat, Best Sailboat, Best Non-profit, Best Powerboat under 25ft and over 25 feet, Best Bermuda Themed, Best Community Message, Most Original, Cedar, Best Traditional Christmas, Best Contemporary, Best Crew Costumes, Most Confusing, Best Use of Lights, Best Music, Pink Category, Most Fun to be Aboard, Children's Choice.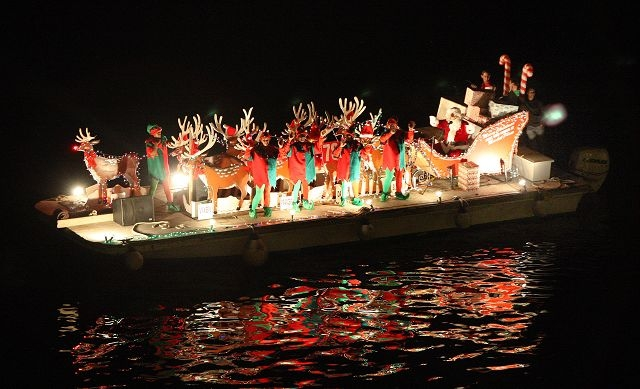 St. George's Santa Parade. 6 pm. Corporation of St. George.
Bermuda Fish Chowder Competition. Ordnance Island, (rain venue Penno's Wharf, St. George's.
Late Night Shopping. Many stores stay open until 9 pm.
British style Bermuda Musical and Dramatic Society Christmas pantomime, very much a part of the Christmas tradition. It is always a sell-out. Based on the UK pantomime tradition, it has a plot, jokes, political asides, costumes galore and fun.
December 25. Christmas Day in 2017. Public Holiday.
December 26. Boxing Day. Public Holiday. Bermuda's Gombey troupes take to the streets for their traditional Boxing Day celebrations. Today, the art form is instantly recognizable for its dance, rhythmic drumming, theatre and symbolically colorful dress — but those who took part were keen to educate about the true meaning of their culture, which harks back to the era of slavery.
December 31.
City of Hamilton. As the clock strikes midnight, the traditional Bermuda Big Onion drops at City Hall. It's a local tradition, just as New York has its Crystal Ball. Bermudians refer to themselves as Onions, from the days from the 1840s when real big luscious Bermuda Onions were exported all over the world until the 1920s.

Town of St. George. King's Square, St. George's. New Year's Eve Party. Until 1 am New Year's Day. The Old Town, Bermuda's capital until 1815 will take on an "artistic vibe," with Water Street becoming an "evolving gallery as photographers project images of their work onto some of Bermuda's oldest buildings. As the clock approaches midnight, fire-eaters and bagpiper David Frith will keep the energy high. After the onion drop, revelers will be treated to a 15-minute laser show.

January 2019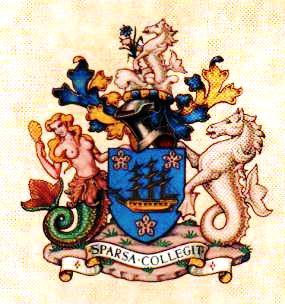 Public Holidays. New Year's Day in Bermuda.

Harness racing.

Bacardi National Par 3 Golf Tournament. Turtle Hill Golf Club. No entry fee for the tournament, but players are required to qualify in one of the following four categories – Professional; Men; Senior Men (55 years +) and Ladies. The top 10 gross scores plus ties in each category will be eligible to participate.

The Fairmont Hamilton Princess and the Mid Atlantic Athletic Club (MAAC) annual Fairmont to Fairmont Race. It takes runners on a 7.2-mile course between The Fairmont Hamilton Princess and The Fairmont Southampton and is considered the beginning of the running year, attracting competitors from across the globe. It is used by many runners as the final warm-up for International Race Weekend, which starts on Friday, January 16. The Fairmont to Fairmont Race also includes a competitive walking category, a three-member team relay, and a Junior 3K race. The course takes the competitors from The Fairmont Hamilton Princess Hotel, along Front Street, East Broadway, The Lane, Harbour Road, Burnt House Hill, Middle Road and up The Fairmont Southampton Driveway before finishing at The Fairmont Southampton's Private Beach Club. Harry Mulenga and Ashley Estwanik won last year's male and female categories. The main draw prize for this race will be a four-night stay at The Fairmont Mayakoba, Mexico, with round-trip JetBlue tickets. There are also prizes for the top male and female finishers of the Junior 3K. The Fairmont to Fairmont Relay Race will award prizes for the top finishers in the male, female, and mixed categories. The adult Fairmont to Fairmont race has prizes for the top male and female finishers in the 16-29, 30-39, 40-49, 50-59, 60 and over, and 70 and over categories. Also winning prizes will be the first male and female walkers as well as the first tourists, and the winning Fairmont employees.

Bermuda International Race and Marathon Weekend

2019. Front Street, City of Hamilton and the National Sports Centre, Frog Lane, Devonshire. Bermuda National Athletics Association. P O Box HM 2156, Hamilton HM JX. Includes Bermuda International Marathon and Bermuda International Half Marathon; Invitational Mile races and Bermuda Triangle Challenge Mile, Front Street; First race in Bermuda Triangle Challenge series; Beat Retreat ceremony performed by the Bermuda Regiment Band accompanied by the Bermuda Islands Drum Corps; Bermuda International 10K and 10K Walk start-National Sports Centre, Devonshire; Second race in Bermuda Triangle Challenge series; Bermuda International Marathon & Bermuda International Half Marathon start, Front Street, Hamilton; Third race in Bermuda Triangle Challenge series.
2018. January 13. Ethiopian runners produced a clean sweep of the men's podium in Saturday's Bermuda Marathon Weekend 10K. Birhanu Dare Kemal led the field across the line in 32min, with Abu Kebede Diriba taking second in 33:02 and Girma Bekele Gebre third in 34:17. The trio were among a group of four runners that included Bermuda's Dage Minors that went out hard from the start, completing the first mile in 4:50. Kemal and Gebre kept their foot on the gas and managed to separate themselves from Minors and Diriba before the uphill climb to the second mile mark. The race as a contest all but ended after Kemal broke away from his compatriot moments after passing the second mile mark in 9:48 and gradually extended his lead the rest of the way to win a maiden 10K title by a landslide. "I'm happy to win the race at my first attempt," said Kemal, whose average mile pace was 5:09. "For the first two miles I was running fast with Girma and after a few miles when I looked back nobody was with me and so I was happy. It was windy so the time is not fast and I can go faster. The course is very challenging but I like it. The start of the course was good, a little bit flat. But after I think two miles it's very challenging but not bad." Minors, who became the first Bermudian to win the elite men's race at the KPMG Front Street Mile the night before, momentarily stopped after passing the two-mile mark but was able to complete the race in eighth in 37:58. "My legs were not responding as I wanted," Minors said. "I was cramping up in my calfs and hamstrings and everything just took its toll. It is what it is but it's good to go out there with the crowd still cheering me on from last night." Minors's cousin Chayce Smith was the first local male runner across the line and fourth overall in 35:05. Sean Trott was the second top local in the men's field in 36:47 and Minors third. "I'm doing the Half Challenge for the first time and just having fun with running right now," Smith, the national cross country champion, said. "It felt like a hurricane out there. But at the end of the day it was a nice race and to be the first local men's runner is definitely a bonus." Kimarra McDonald won the women's title and was 13th overall. The Jamaican claimed her maiden 10K title after crossing the line in 40:07. Angel Piccirillo, the American who won the elite women's mile the night before, was second in 40:28 and Dara Filut, also from the United States, third in 43:19. "This is my first time on the podium in the whole event and it feels good," McDonald said. "There wasn't a real plan so I guess the general plan was to finish. Maybe go out conservatively and then just re-evaluate from there. The course is hard. But I've learnt that apparently I'm good at hills, and so I guess it's the islander in me." Martina Olcheski-Bell was the top local female and 34th overall in 43:26. Christine Dailey was the second local female in 43:32 and Kristen Palmer was third in 44:33. "I'm quite pleased with my performance," Olcheski-Bell said. "I tried not to go out too fast and just kept it steady and literally the last 300 metres I just went all out. It's a tough 10K with that hill at the end and fighting the wind. It was a struggle but it's done."
Bermuda Festival (evenings). From January through March.

January 11-February 4. Bermuda's Restaurant Weeks 2018. Exploring Bermuda's food culture. Featuring discount deals at restaurants in the hope of reeling in some business during the slow months of the year. Especially good for budget-minded tourists from the USA not used to regular far higher than in USA restaurant prices. In 2018 a record 53 restaurants took on the challenge to provide Bermuda-inspired dishes (see Bermuda Cuisine) in their Restaurants Weeks' menus.. Three-course menus are tiered in three price categories.. The People's Choice Award allows diners to vote for the restaurant they feel best incorporates local food culture in their menus.

Bermuda Regional Bridge Tournament. Bermuda Bridge Club, held at the Fairmont Southampton Princess Hotel, 101 South Road, Southampton. Seven days of bridge, panel shows and other entertainment. The Bermuda Regional is in a class of its own and introduced in 2013, repeated again in 2016, is Bermuda Gold, a 0-750 games offering gold points. If making offline reservations, ask for the Regional Bridge Rate.

Bermuda Festival

2019 (January-March). Earl Cameron Theatre in City Hall on January 31. The show begins at 7.30pm, with tickets available online at ptix.bermudafestival.org.

World Captive Forum (WCF) 2019. The WCF features delegates from all over the world, including Europe, North America and Latin America. Bermuda's business chiefs are out in force for this even, last held in Florida in 2016. It includes several speakers from Bermuda including lawyers, regulators and business leaders. They use the event to try and bring new business to Bermuda. The forum's 2016 location in Florida, plus its 26+ year history, attracted a large number of delegates from the potentially lucrative Latin American region. There has been exponential growth in business from Latin America since 2000 when Bermuda started negotiations to sign a tax information exchange agreement (TIEA) with Mexico — the first agreement between an offshore jurisdiction and a Latin American nation. The TIEA with Mexico had been followed by others with Colombia and Argentina. They do not consider Bermuda a preferential tax regime — a tax haven. Bermuda had made other inroads into the Latin America market. Once the TIEA signed with Brazil comes into effect Bermuda will enjoy the same advantages as Colombia, Mexico and Argentina. Latin America is seen as a region which presents growth opportunities for the Bermuda captive market. Overall, the WCF has served as a good base for Bermuda to showcase its expertise as the largest captive domicile in the world.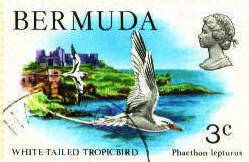 Feb
ruary 2019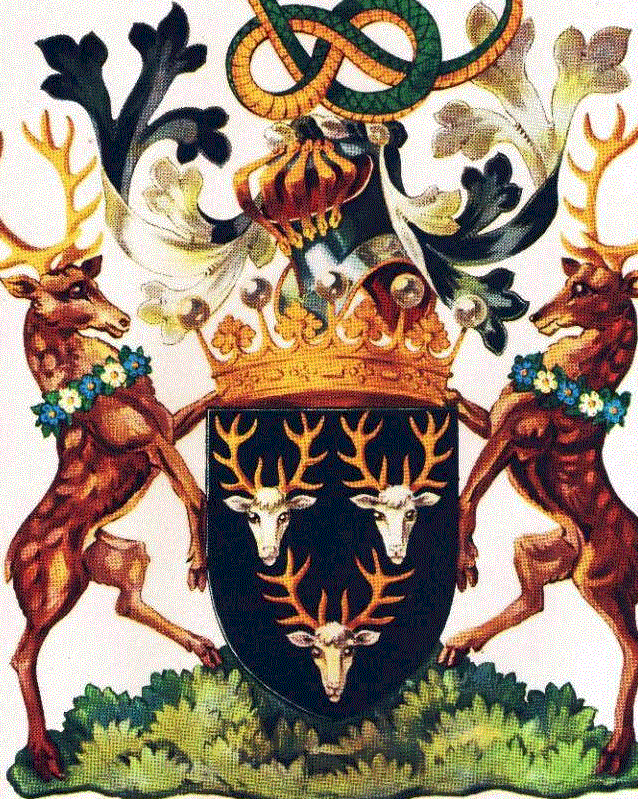 Coolest month.

Mid January to early February 2019. Bermuda's Restaurant Weeks 2019. Exploring Bermuda's food culture. Featuring discount deals at restaurants in the hope of reeling in some business during the slow months of the year. Especially good for budget-minded tourists from the USA not used to regular far higher than in USA restaurant prices. In 2018 a record 53 restaurants took on the challenge to provide Bermuda-inspired dishes (see Bermuda Cuisine) in their Restaurants Weeks' menus.. Three-course menus are tiered in three price categories. The People's Choice Award allows diners to vote for the restaurant they feel best incorporates local food culture in their menus.

Black History Education month.

February 1-28. Heart Disease Awareness Month. The City of Hamilton has partnered with the Bermuda Heart Foundation to promote heart health. The city will be hosting the 'My City Heart' Instagram contest. Through the contest, people can take a picture with a large heart cut-out that will be placed on the lawn of City Hall. They can then post the picture on Instagram, with the person who earns the most likes winning a prize. Sionna Barton, Marketing and Development Manager at the Bermuda Heart Foundation, said: "This February is Heart Disease Awareness month, and we are encouraging everyone on island to be proactive about their heart health. "A sedentary lifestyle may increase the risk of heart attack almost as much as smoking. We need Bermudians to adapt easy-to-embrace ways to significantly lower their risk of heart disease and improve their heart health. "Get active. You don't have to join a gym or run in a 5K. Start small by incorporating physical activity into your daily routine more and more: Take the stairs instead of the elevator, park at the farthest end of the parking lot or use your lunch break to take a quick walk." Meanwhile, mayor Charles Gosling said the corporation was excited to help raise awareness of heart disease, the leading cause of death for men and women in Bermuda. "We sincerely hope that everyone will participate and have some fun while educating themselves and making a difference," he added.

33rd Educational Travel Consortium Signature Conference. Expected to bring more than 400 travel planners and tour operators to Bermuda . The conference is expected to pump an estimated $830,000 into the local economy while highlighting the island as a destination. Christi Tucker, business development manager for the BTA, secured the ETC group with assistance from Fairmont Southampton — the event's host hotel. Ms Tucker said: "This conference is a double win. Not only is the ETC coming to a destination outside the United States for the first time, it's bringing very influential travel planners out here. These decision-makers are in critical positions to bring more conferences and group travel to Bermuda in the future." ETC members represent higher education alumni groups, museums, zoos and conservation and cultural organisations, focusing on "experiential travel". While on the island, attendees will experience Bermuda's culture first hand, allowing them to better promote Bermuda as a destination. The visit will also result in at least 2,000 room nights for local hotels during the slower shoulder season. This month, Ms Tucker hosted key officials from ETC on a site visit that included time at Carter House with Heritage Bermuda, a collection of historical and cultural organisations in Bermuda. Rick Spurling, chairman of Heritage Bermuda, said: "This extremely important conference will be a major catalyst for tourism in Bermuda. All heritage experience providers in Bermuda from the Gombeys to the museums are dedicated to Bermuda's fascinating culture and history and can't wait to tell it and show it — not only next February — but for many years to come."

PLP Founders Day.

Loquats ripen. Loquats can be found on many trees throughout Bermuda, often growing wild.

201

9 Bermuda Festival performances.

World Captive Forum (WCF) 201. The WCF features delegates from all over the world, including Europe, North America and Latin America. Bermuda's business chiefs are out in force for this event. It includes several speakers from Bermuda including lawyers, regulators and business leaders. They use the event to try and bring new business to Bermuda. The forum's location attracts a large number of delegates from the potentially lucrative Latin American region. There has been exponential growth in business from Latin America since 2000 when Bermuda started negotiations to sign a tax information exchange agreement (TIEA) with Mexico — the first agreement between an offshore jurisdiction and a Latin American nation. The TIEA with Mexico had been followed by others with Colombia and Argentina. They do not consider Bermuda a preferential tax regime — a tax haven. Bermuda had made other inroads into the Latin America market. Latin America is seen as a region which presents growth opportunities for the Bermuda captive market. Overall, the WCF has served as a good base for Bermuda to showcase its expertise as the largest captive domicile in the world.

February. Bermuda Four Ball Championship.

February 14. Valentine's Day.

January-February. Bermuda's Restaurant Weeks. Exploring Bermuda's food culture. Featuring discount deals at restaurants in the hope of reeling in some business during the slow months of the year. In 2016 45 restaurants took on the challenge to provide Bermuda-inspired dishes (see Bermuda Cuisine) in their Restaurants Weeks' menus. Those offering Bermuda-inspired dishes increased from 24 to 31. Three-course menus are tiered in three price categories -- $29, $39 or $49. Back this year is the People's Choice Award, allowing diners to vote for the restaurant they feel best incorporates local food culture in their menus. Individual restaurants show their pricing.

Second-last Friday in February. Bermuda National Budget Statement Day. Minister of Finance delivers his Annual Budget Speech on next financial year's government income, expenditure, taxes and more. The fiscal year ends on March 31. The Budget must be passed in Parliament prior to the end of the first quarter of the current financial year. Once MPs have approved the statement and passed the Appropriation Act, the Senate debates the Budget, with a maximum of 22 hours allowed for their detailed discussion on the different headings. Senators have no power to alter the Budget but need to have it approved so it can pass into law by March 31.

Saturday, late February. Midshipman Dale Ceremony –

St. Peter's Church, St. George's. On this day a new marble gravestone was unveiled at the annual commemorative service for Midshipman Richard Sutherland Dale. The ceremony marked the continuation, in 2016, of an 80-year tradition and the 201st anniversary of the death of Midshipman Dale — the last victim of the War of 1812. The original is preserved beneath the new stone. Retired United States Navy Captain John Rodgaard saw the deterioration of Midshipman Dale's tombstone on a recent visit to Bermuda. He enlisted the support of retired US Navy Captain Vance Morrison, and the US Naval Order, of which both men are members, made a generous donation to The Friends of St Peter's for a replica of the gravestone. TS Admiral Somers Sea Cadets played an integral part of the unveiling ceremony, having been instructed in the traditional manner of folding a ceremonial US flag. Wreaths were laid by Governor George Fergusson, Linda Rosalik, who represented the US Consul, and Reverend Erskine Simmons, the chairman of The Friends of St Peter's Church. A special wreath was also sent by Louise Hall Reider, descendant of Scarritt Adams, the originator of the ceremony. Midshipman Dale died in St George's from wounds incurred in a marine battle during the War of 1812 on February 23, 1815. Eighty-two years ago this month, US Navy Ensign Scarritt Adams arranged for flowers to be placed on the grave and for many years the US Military commemorated Midshipman Dale on the anniversary of his death. This ended when the US Marines left their Bermuda base. However, the tradition was adopted by The Friends of St Peter's Church, who now gather every year at Midshipman Dale's gravestone.

March 201
9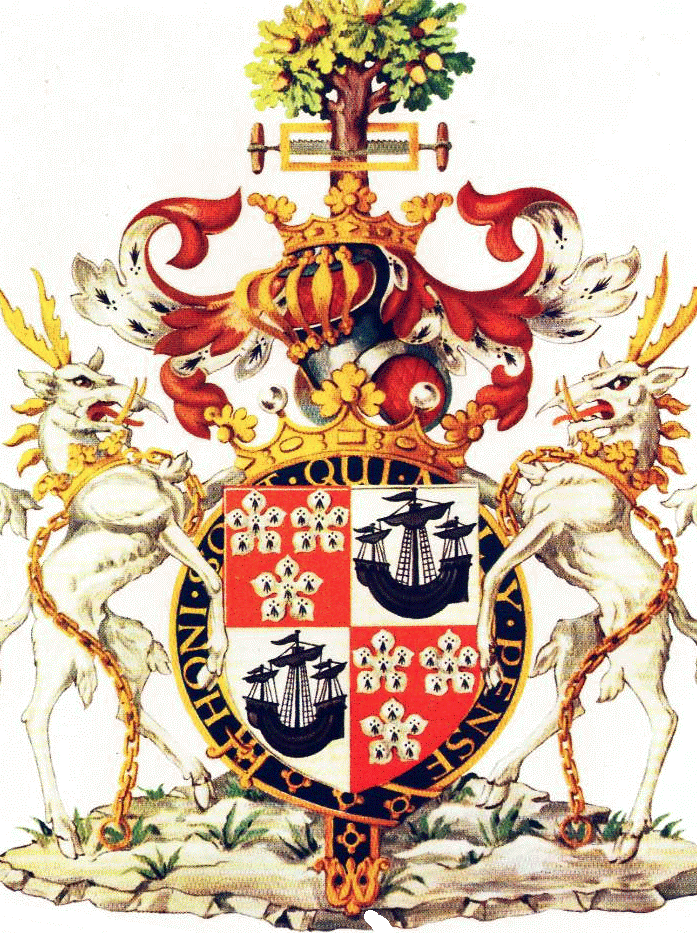 Actual dates, venues and more details will be shown when known.

March 1. St. David's Day. (A big day in Wales but not in Bermuda)..

Bermuda Festival

. Fnal performances on scheduled dates

Bermuda Match Play Championships. Mid Ocean Club.

Bermuda Lawn Tennis Association's Mixed Doubles League starts.

Grey Goose World Par 3 National Championship, Turtle Hill Golf Club.

Captive Insurance Companies Association (CICA) International Conference.

March 17. St. Patrick's Day. Celebrated in Bermuda. Emerald Isle Society Dinner Dance and imported Irish entertainment.

2

2nd Annual (in 2019) Bermuda International Film Festival. The event will take place at City Hall - a venue used by BIFF over the last two festivals. Hamilton mayor Charles Gosling said: "The City is delighted to support the 2018 Bermuda International Film Festival. The Bermuda Tourism Authority, the government's Department of Community and Cultural Affairs, and Bermuda College have been added to the board to reflect the community ownership of the festival and to help work on broadening its appeal. BIFF is hosting a volunteer soirée on Wednesday, November 15, from 5.30pm to 7pm. For more details, e-mail volunteer@biff.bm or call 293-3456.

March 26-29. International National Trust Organization (INTO) Conference. Hosted by the National Trust of Bermuda. (Board of Trustees will meet on Tuesday March 26th, Conference starts March 27. Attendees should plan to arrive on March 26th and to depart on or by March 31st.

Bermuda National Moth Championships

April 201
9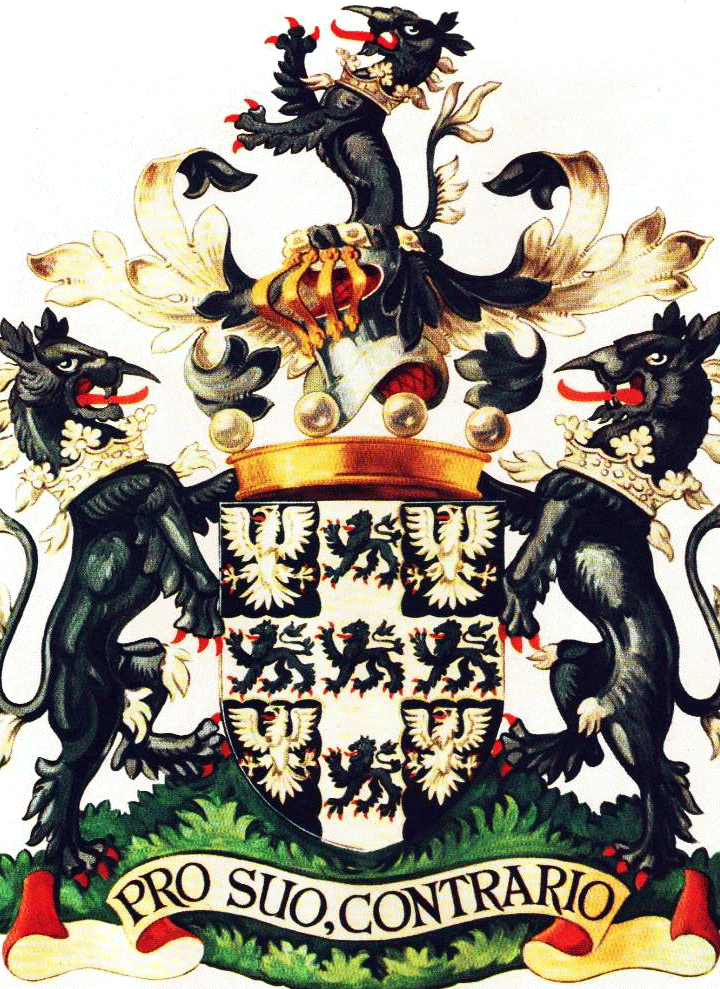 Actual dates, venues and more details will be shown when known.

Throughout April. Hospitality Month.

Bermuda Public Health Week.

88th (in 2018) Bermuda International Invitational Race Week.

City Food Festival. Food lovers are treated to a delightful array of desserts at the opening event.

Bermuda Lawn Tennis Association Langton Junior Tournament. Open tennis, spectators welcome.

Bermuda Open Volleyball Tournament .

Bermuda Lecture & Tours Guided Walks. Monday-Friday, 8 am to 5 pm.

Bermuda Bridge Club Games. Open to all. 7 Pomander Road, Paget. Phone 441 541 0551.

Bermuda Triple Challenge.

Cruise ships begin arriving for 201

9 season.

Harbour Nights festival begins weekly on Wednesday evenings (to October).

Bermuda Golf Classic, Port Royal Golf Course.

The Progressive Labour Party's 5

5th in 2019 Founders Day and Drum Majors Awards Celebration.

International Cyber Risk Management Conference.

City of Hamilton's f

ood festival 2019. Events over the weekend will include a chocolate and wine pairing, The Festival has worked closely with the Hamilton Princess and the chefs from Marcus' to create the Ultimate Absolut Elyx Experience for ticket holders — a tantalizing 5-course dinner with paired vodka cocktails. Tickets to the dinner are $149, inclusive of gratuities. The Chef's Table event will showcase local chefs and their culinary skills as they prepare meals in an intimate setting for their guests. Inspired by current and classic culinary trends from around the world, the Chef's Table menus are composed of seasonal ingredients and exciting culinary techniques. Professional chefs from island-wide restaurants will provide hands-on instruction and support as groups work together to craft delicious appetizers. Just Desserts is a fun-filled afternoon where you can sip wine, enjoy desserts, listen to music, and socialize with friends. It is a showcase of over-the-top desserts created by pastry artists from bakeries and restaurants throughout Bermuda. For more information, visit the City's website at cityofhamilton.bm.

Risk Management Society (RIMS) (Annual) 2018 Conference and Exhibition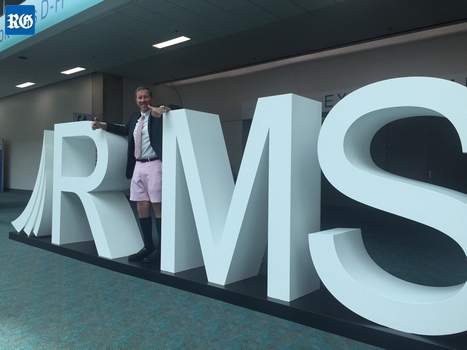 will a delegation of government, regulatory and industry leaders to this Risk and Insurance Management Society annual conference and exhibition. The Bermuda Business Development Agency coordinates the island's presence at the prestigious insurance event including an executive industry forum, media interviews, meetings with Rims, civic and business leaders, a Bermuda networking reception, and a trade-floor booth, all highlighting the island's leading global insurance market, and promoting June's Bermuda Captive Conference. Joining the government at Rims 2018 will be representatives of Bermuda's insurance industry, the BDA, and the Bermuda Monetary Authority.

April 19. Good Friday Public Holiday.

Harvard's Hasty Pudding Theatricals is set to return in April 2019, continuing a 54-year (in 2019) tradition. At Earl Cameron Theatre. This year's musical production will bring the all-male cast for comedy, singing and the HPT brand of chaos. Formed in 1844, HPT have put together 169 original productions, with Bermuda serving as the last stop on the tour since the 1963 then every year since. Oldest theatrical company in North America. First began as a secret society in 1795. Sponsored annually in the past by the Bermuda Government's Department of Tourism, now replaced by the Bermuda Tourism Authority. Tickets, prices, times and more at phone 295-1727.
Bermuda Agricultural Show. Bermuda Botanical Gardens. Paget. Annual exhibition that attracts tens of thousands of residents — both young and old — from across the island, and visitors. The Botanical Gardens becomes a hive of activity for three days. The Ag Show has been an institution in Bermuda for generations and almost all Bermudians have fond memories of it. It offers an opportunity for people of all ages and backgrounds to get together, share stories and experiences, and participate in friendly competition. The AG Show Ltd is now a registered charity, established in February 2015 for the purposes of holding the annual agricultural exhibition. The annual Ag Show, sponsored by all British counties in the UK where farming is still a major part of the local economies but is no longer the case in Bermuda, nevertheless welcomes as many as 25,000 attendees in Bermuda over three days and features up to 4,000 exhibitors. Participation in the event includes a large portion of the Island's population, from seniors who have been attending it since the show's early days, to schoolchildren and toddlers who get an introduction to things they might not see in their everyday lives. The show will celebrate agriculture, horticulture and animal husbandry. The show has a rich history. Its roots extend back as far as 1843, when then-Governor Major General Sir William Reid encouraged the adoption of agriculture on the island, where principal occupations included shipbuilding and seafaring. The Governor organized an agricultural exhibition with ploughing matches at Mount Langton and the whole colony became interested in farming.

April 21. Her Majesty the Queen's actual birthday, 9

4 in 2019. She is Britain's, Bermuda's and the rest of the British Commonwealth of Nations' longest-ever living sovereign.

April

21. Easter Sunday in 2019. Easter Sunday services island-wide.

April 23. St. George's Day. Peppercorn Ceremony. 203rd in 2019. Hundreds gather in King's Square to watch the annual event. The annual tradition in St George's is based around Freemasons paying their symbolic rent for the Old State House. Numerous civic leaders are present to watch the treasurer for the Freemasons officially pay the peppercorn rent which is unchanged in two centuries. Festivities include a parade by the Royal Bermuda Regiment. Freemasons represent lodges from several countries, Attended by the Governor and his wife, Premier, MPs from both sides of the House of Assembly, and the Mayor of St George's, After his speech, the Governor's council leave to conduct the annual meeting in the Old State House. Strains of bagpipes echoed through the streets of St George as the town marks one of the oldest traditions in the Island's history. The passing of a simple, symbolic peppercorn from the Freemasons Lodge to the Accountant General, and the accompanying pomp and ceremony, attracts hundreds of locals and visitors to King's Square. Bermuda Regiment soldiers stand to attention as the town's Mayor and Bermuda's Governor arrive in a horse-drawn carriage to continue a ritual that dates back to 1816. Within the town are 170 listed buildings, 10 historic monuments, six forts and one unfinished church. The town of St George is an original and in 2000 gained Unesco status. The event dates back to 1816, when the capital of the island was moved from St George's to Hamilton. The event is traditionally held on the Wednesday closest to St George's Day, April 23, but this year 2018 the event has been moved to St George's Day itself.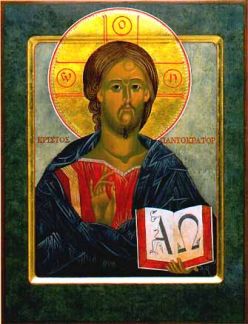 April 23. St. George's Day, the flag of England - see http://en.wikipedia.org/wiki/Flag_of_St_George - in the UK. One of Bermuda's Parishes, the Town of St. George and English Admiral Sir George Somers, who founded Bermuda, are named after the saint. St. Peter's Church flies the flag of St. George on this day. Also, today is the 450th anniversary of the birth of William Shakespeare - see http://www.shakespearesbirthday.org.uk/ whose 1610 "Tempest" was later proved to have been based on the 1609 discovery of Bermuda led by Admiral Sir George Somers.
Bermuda Healthcare Forum.

May 201
9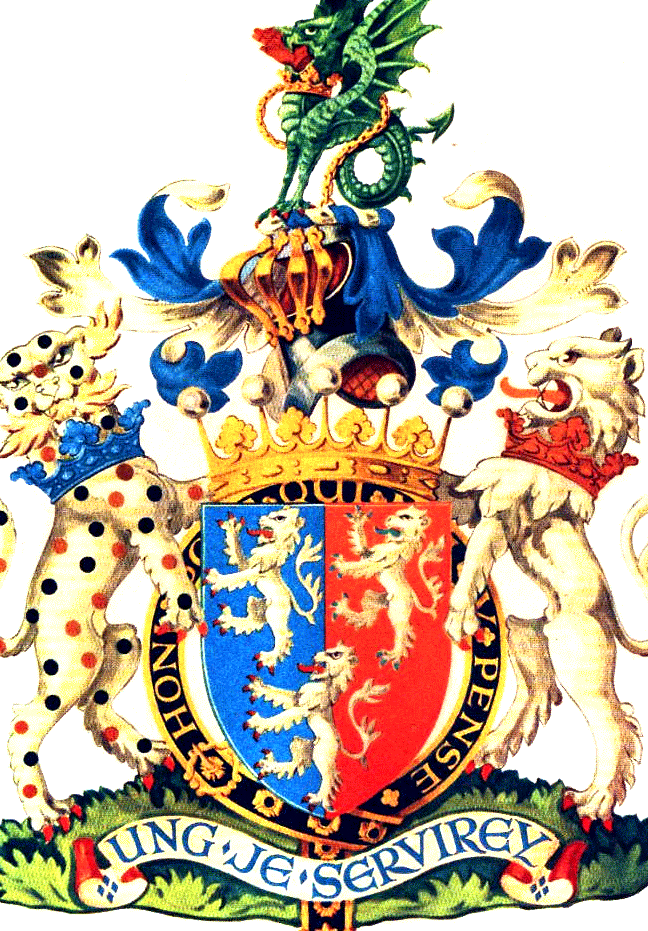 Bermuda Power Boat Race. Royal Naval Dockyard.

Harbour Nights in Hamilton, until August 31. Every Wednesday evening. Social event, also features chefs, musicians, Gombeys and more.

Atlantic Rally for Cruisers

Annual Reunion of Bermuda Volunteer Rifle Corps Overseas Association at Warwick Camp on first Saturday in May.

Argo Gold Cup. Hamilton Harbour, in front of Royal Bermuda Yacht Club. Over these days of competition as many as 16 sailing teams compete for the King Edward VII Gold Cup. It is the world's oldest match-sailing trophy for one-design 6 meter yachts.

Antigua to Bermuda Race. Royal Bermuda Yacht Club,

third edition in 2019. The 935-mile offshore race is organized in association with Antigua Sailing Week and is supported by the Bermuda Tourism Authority. Yachts of 40ft and over will be racing under the IRC Rating Rule, MOCRA and the CSA Racing Rule, with the latter amended to permit boats to use their engines, subject to a time penalty.

Relay for Life 201

9. From 6:30 pm, North Field, National Sports Center. A tribute to those who have had or will encounter cancer. Cancer survivors are invited the walk a Victory Lap.

Annual Devil's Isle Paddle Board Challenge. With the aim of helping highlight plastic pollution in the ocean. In a test of endurance, participants will paddleboard 40 miles around the island, launching from Snorkel Park. It is anticipated that the race could take between six and 13 hours. The event aims to raise funds for the educational component, the SUP'r Kids Paddling Programme, which is also making a return, giving schoolchildren the chance to learn the sport while gaining an understanding of the importance of ocean conservation. Christian Shaw and Gordon Middleton of Plastic Tides, which organizes the event, spoke about the hope of expanding paddleboarding to all public schoolchildren in Bermuda within the next five years. The Devil's Isle Challenge will attract local and overseas paddleboarders who can form teams of up to eight to paddle around Bermuda, vying for the top spot. Every paddleboarder is asked to raise a minimum of $500 which will go towards the children' programme

.

XL Catlin Bermuda End to End 2019. From 7 am. 31st anniversary in 2018. When it first began, it was a grassroots effort, three fellows challenging their friend to see if they could walk from one end of the island to the other, which at the time was quite unusual. Since its inception, the event has provided more than $5 million to charities through 190 grants. Participants collect pledges and pick which discipline they want to compete in — walking, cycling, swimming, rowing, or paddle boarding. Different course distances are also offered. "In the end, the great thing is that, because of all their endeavors, the charities get the benefit, Bermuda benefits, so all benefit. For more information, call 292-6992 or visit bermudaendtoend.bm. In 2017 there will be 20 water stops along the route from Kindley Field Road to Gray's Bay, with participants invited to vote for their favourite water stop.

Hurricane Preparedness Week

.

Bermuda Regiment Beats Retreat. City of Hamilton, 9 pm, with Bermuda Islands Pipe Band.

Gombey Competition.

Open Golf Tournament.

Seniors Golf Amateur Championships.

Saddle Club of Bermuda annual show.

Bermuda Guitar Festival (Annual).

May 31

, 2019 Public Holiday. Bermuda Day Parade. 1:30 pm through the streets of Hamilton. Led by the Band and Corps of Drums of the Bermuda Regiment. Half Marathon, an annual extravaganza, half marathon, first swim of the year for locals, dance groups, bands, majorettes, decorated floats, Gombey troupes. An annual celebration of Bermuda's culture and heritage on the last full weekend of May. Bermuda Fitted Dinghy Races.

June 201
9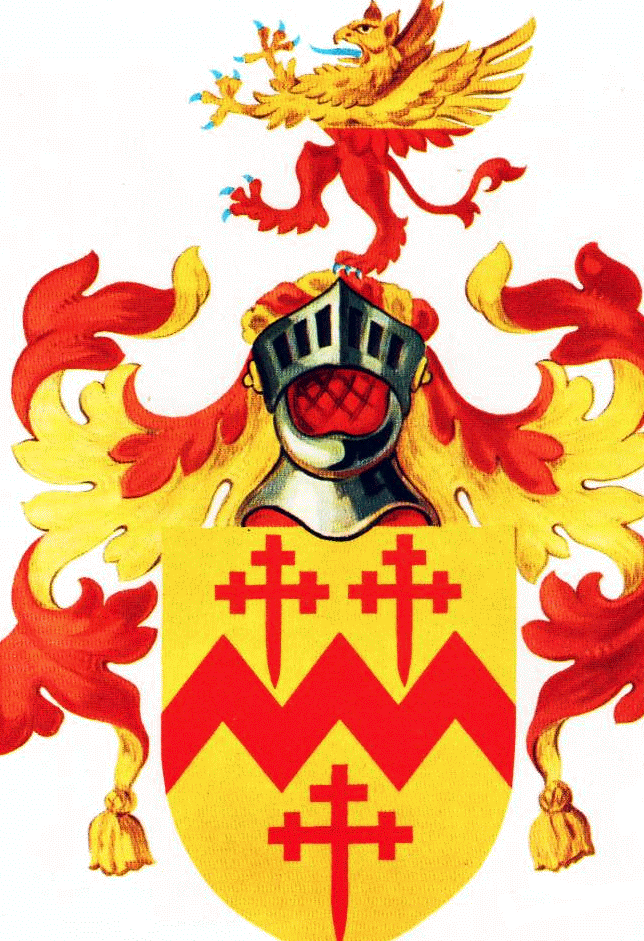 June 1. Hurricane Season starts. Lasts until November 30.
Annual Habour Nights in Hamilton, until August 31. Every Wednesday evening. Social event, also features chefs, musicians, Gombeys and more.
Queen's Birthday Parade, Front Street, Hamilton. Always an event for visitors to watch Bermuda's British militia salute Her Majesty for her Official Birthday, Traffic will be limited on Front Street. The annual parade is the Bermuda equivalent of the world famous annual event in London, Trooping of the Colour, held four hours earlier, with Her Majesty and other members of the Royal Family present, followed by a Royal Air Force fly-past over Buckingham Place. In Bermuda, The Governor, Premier, and other VIP guests will in attend. Begins at 10-1030 am Bermuda time. The public is encouraged to come out and view the event which will feature the pomp and pageantry of the marching units from The Royal Bermuda Regiment, The Royal Bermuda Regiment Band and Corps of Drums, Bermuda Police Service and Bermuda Police Reserves, Bermuda Fire and Rescue Service, Royal Bermuda Regiment Junior Leaders and the Bermuda Sea Cadet Corps.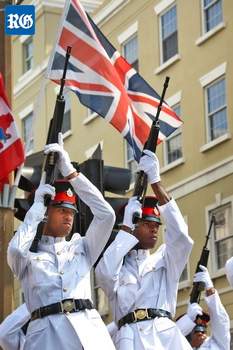 Trooping the Colour from London. From 10:30 am GMT, Horse Guards Parade. Trooping the Colour, see https://en.wikipedia.org/wiki/Trooping_the_Colour celebrates the Sovereign's, Her Majesty the Queen's, official birthday (her actual birthday is on 21 April). (It has traditionally been held in June, for better weather). Televised worldwide over three hours by the BBC London. See the full majesty, military precision, pomp and splendor of the London ceremony at http://www.householddivision.org.uk/trooping-the-colour and at http://www.trooping-the-colour.co.uk/index.htm. Invited guests include all adult members of the Royal Family, some on horseback and/or in military uniforms, British Commonwealth heads of state or their representatives. The ceremony dates back to at least the early 18th century when the colours (flags) of the battalion were carried (or 'trooped') down the ranks so that they could be seen and recognized by the soldiers. The Queen attends in a horse-drawn carriage and the regiments of the Household Division, her personal troops, parade in front of her. Over 1100 soldiers are on parade, plus 200 horses and over 400 musicians. A 41 Gun Royal Salute is fired by the King's Troop, Royal Horse Artillery in Green Park at 1252 hours GMT.
Bermuda Powwow 2019. 2pm to 6pm on the St David's Cricket Club grounds in St David's. Admission is $10 for adults and $5 for children and seniors.
14th in 2019 Bermuda Captive Conference. Fairmont Southampton. Hot topics at last year's event included cyber-risk, medical and healthcare, and innovations. Bermuda is the world's top jurisdiction for captives, with more than 780 on the island. The captives support mostly Fortune 500 companies in the US and generate more than $55 billion in annual gross written premiums. Captive activity remains high, with the size of existing captives growing and cell captives being added. Additionally, organizations including the Bermuda Insurance Management Association, and the Association of Bermuda Insurers and Reinsurers, will be at the conference. Details on the conference can be found at https://bermudacaptiveconference.com. It is expected to attract close to 800 delegates, including captive insurance owners, risk managers, captive managers, sponsors, and vendors from the US, Canada, Latin America, and the UK. Topics that will be featured include insurtech, cyber-risk, climate change and healthcare, as well as the industry's growing diversity around risk, products and talent. Bermuda is the top global captive jurisdiction, home to close to nearly 740 captive insurance companies supporting primarily Fortune 500 corporations in the US and generating over $55 billion in annual gross written premiums.
s professionally connected to Bermuda through partnership with Oyster Consulting Bermuda, a company that delivers compliance and other services to financial industry clients.
Cyber Risk Summit
Bermuda 1-2 Yacht Race. A famous every-other-year yacht race to Bermuda.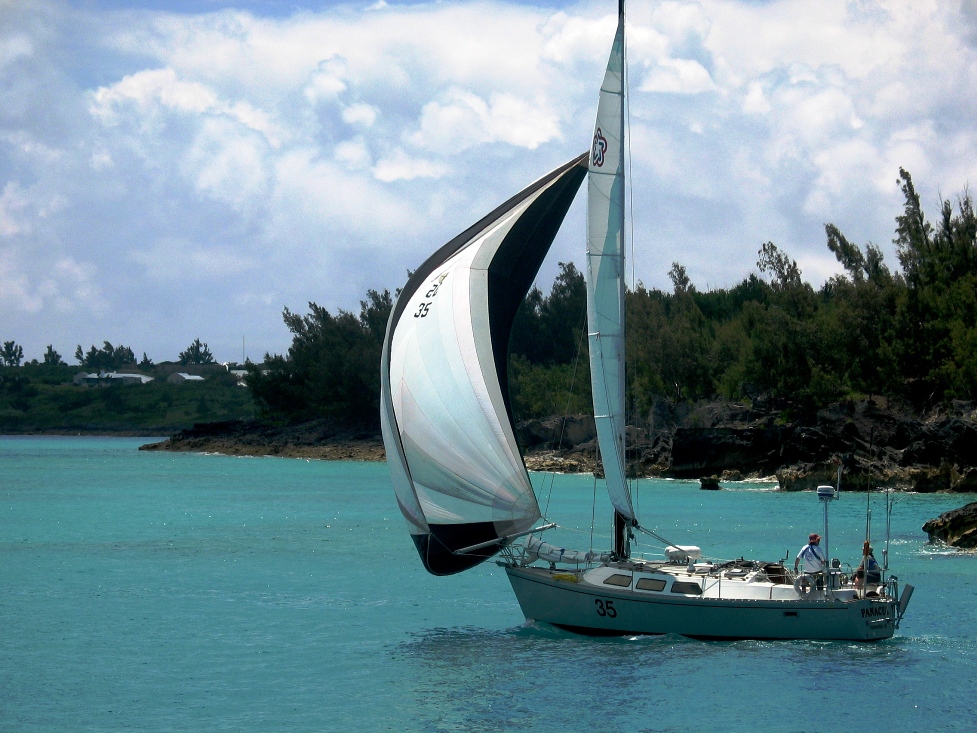 Bermuda Heroes Weekend and Carnival.
June 16. Father's Day (USA, UK, Bermuda).
Monday, June 17. Bermuda Public Holiday, National Heroes Day. Honors local heroes and heroines, pioneering men and women who were committed to selfless acts of public service and whose lives were spent devoted to improving the circumstances of our people. They have included Gladys Carlyon de Courcy Morrell, Sir Edward Trenton Richards, Dame Lois Browne-Evans, Dr Edgar Fitzgerald Gordon, Dr Pauulu Kamarakafego, Sir Henry James Tucker, Mary Prince and Sir John Swan in 2016.Sailing enthusiasts will want to watch, ideally from Fort St. Catherine as the best vantage point, the annual Edward Cross Long Distance Comet Race and also the J Class Regatta featuring the original 1930s America's Cup vessels. Various other activities occur on this day, including Bermuda Heroes weekend below. Official induction and proclamation ceremony, 4pm, King's Square, St George. Steel pan, Hamilton's Queen Elizabeth Park.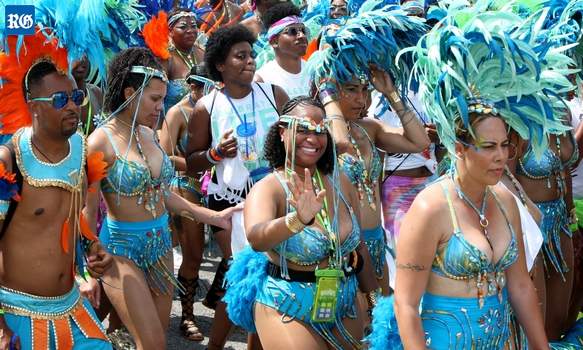 Beating Retreat. Royal Naval Dockyard and City of Hamilton. Bermuda Regiment Band. Always popular with visitors and locals alike, this highly entertaining event features military music, popular show tunes, contemporary composers and marching formations by the Bermuda Regiment Band and Corps of Drums and the Bermuda Islands Pipe Band and Dancers.

Glow worms begin shining in the ocean at night.

Annual Fish Chowder Festival, St. George's.

Bermuda Billfish Release Cup. Fishing Tournament.

Long Distance Comet Race (annual). Commences in St George's Harbour and concludes in the Great Sound.

Bermuda 201

9 Rubber Duck Derby. Largest fundraiser of the year for Agape House, our island's only inpatient hospice facility. Every year members of the community are invited to purchase ducks to enter into one of the three races that we hold on Derby Day. Many great prizes are to be won so come on down and cheer your duck on. Duck tickets are sold at Agape House, BELCO and at various grocery stores during the months of April and May as well as on Derby Day. Rubber ducks race between Ordnance Island and White Horse restaurant, Town of St. George. .

Bermuda Amateur Stroke Play Championship. Port Royal Golf Course, 5 Middle Road, Southampton. Men's Division (black tees) and Ladies' Division (white tees) play a 72-Hole Stroke Play event (gross and net). Spectator admission free. Enquiries: Bermuda Golf Association, 31 Victoria Street, Hamilton HM 10, tel 441 295 9972.

Round the Island Seagull Race. Sandys Boat Club, 8 Mangrove Bay Road, Somerset, Sandys. This all day event starts and finishes from the Sandys Boat Club and features small boats propelled by old 'British Seagull' engines that race each other around the island, circumnavigating in a counter-clockwise direction, to raise money for 'green' causes. There are many vantage points around the island from where you can watch them as they race by—your hotel guest services can assist with some suggestions, so come out and watch this annual race! You can also join the BBQ that takes place at Sandys Boat Club once the race has finished. Admission: Free for spectators. Participants of race: $65.00. BBQ dinner: $20.00. Rain date: June 22, 2013 at 8:30am. Enquiries: Martine Purssell, Round the Island Seagull Race, tel 441 298 1220.

Bermuda Fitted Dinghy Races. Island-wide. The Bermuda Fitted Dinghy is probably the only sailing class in the world that allows the skipper to finish a race with fewer crewmen than when he started! These races have provided Bermudians and visitors with many hours of entertainment since 1853. The race season is from May 24 to mid-September.

Bermuda Anglers Club 4-Day International Light Tackle Tournament. Barr's Bay Park, Pitts Bay Road, Pembroke (City of Hamilton). This is an invitational light tackle (12 lbs and 16 lbs) 4-day fishing tournament with three people on each team. Each day, fishing takes place on a boat rotation. Visitors can view the days' catch at the weigh-ins at Barr's Bay Park from 4:30pm – 6:30pm on the fishing days which are Monday, Tuesday, Thursday and Friday. Enquiries: Bermuda Anglers Club, tel 441 293 0875.

July 201
9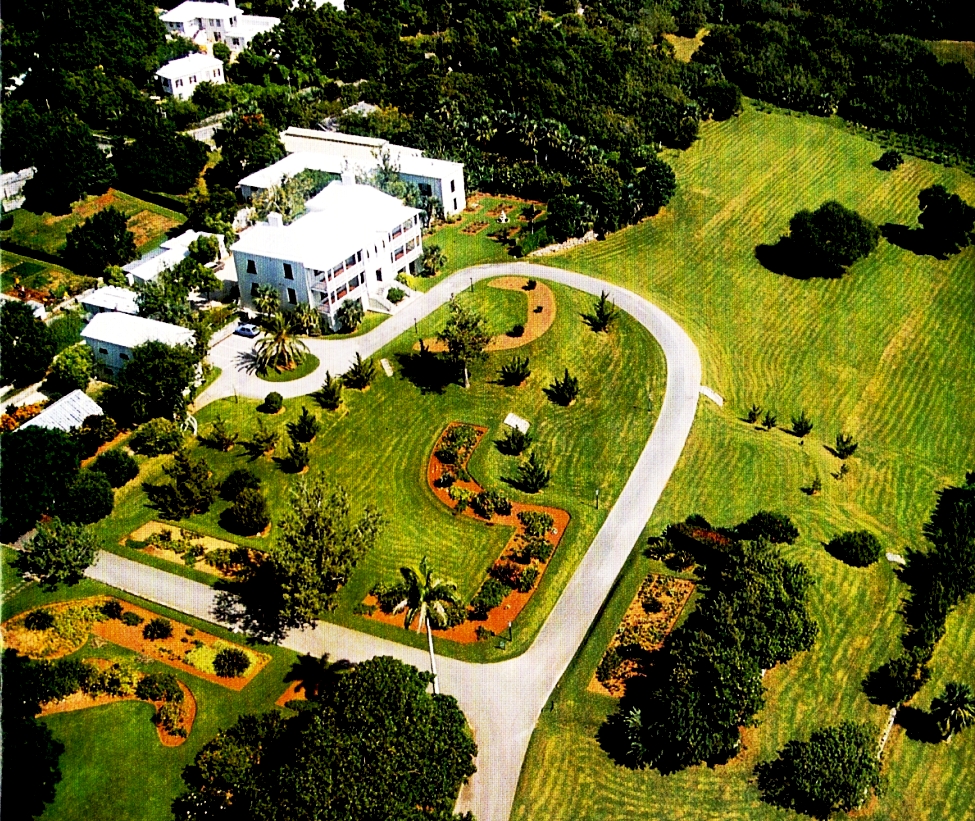 Camden, Paget Parish
July 1. Canada Day. Canada and Bermuda. See http://en.wikipedia.org/wiki/Canada_Day. A national holiday, Canada Day in 2017 150 years after that celebratory event, celebrates the anniversary of the July 1, 1867 enactment of the Constitution Act, which united the original three separate colonies of Canada. It was also the day the word Canada originated. Originally called Dominion Day, the holiday was renamed in 1982, the year the Canada Act was passed. Celebrations take place throughout Canada, and are also held throughout the world by Canadians living abroad.. Bermuda has many (about 5% of the total number of annual visitors) and a large number of residents from Canada, members of the Association of Canadians in Bermuda.. See our Bermuda's Links with Canada and information about Canada's former military base in Bermuda. Also, beach party.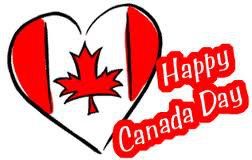 July 4. USA Independence Day National Holiday. Also celebrated in Bermuda among its 2400 or so Bermuda-resident American citizens. (About 80% of the total number of annual visitors are American). See Bermuda and the USA. US Consulate has a fireworks party. Until 1995 the USA had several significant military bases in Bermuda. Thousands of US military personnel were stationed here.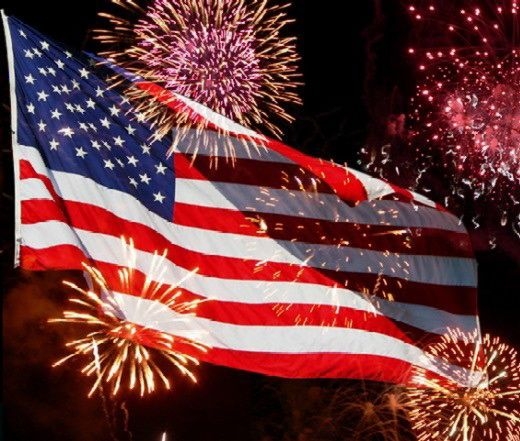 July.

Ninth (in 2019) annual Groundswell Lionfish Tournament. Raising awareness of the threat lionfish pose to our endemic species. Bermuda Institute of Ocean Sciences. Educates the public about the invasive Indo-Pacific fish as well as helping to reduce, via catches, their numbers in our waters. Organizer is advocacy group Groundswell, which hosts the tournament and helps to generate funds for scientific research and management methods. The idea is to show people that lionfish are a problem and to show them how to catch them, handle them, prepare them and cook them.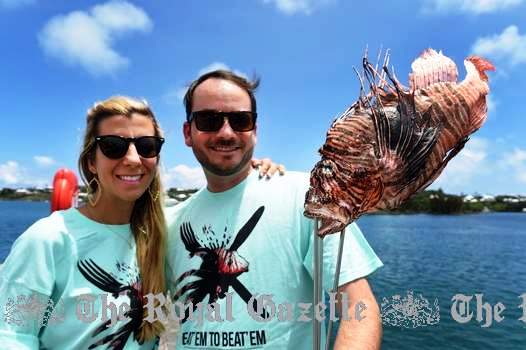 Lion fish hunting and eating.
10th (2019) Bermuda Fashion Festival. Back to its summer roots. Bermuda's premier fashion week event is organized by the City of Hamilton, funded mostly through corporate sponsors and partnerships. For models, retailers and salons. Fashion and high energy runway shows. The Festival will kick off with the Evolution Retail Show featuring fashion from local retailers on July 8. The Hair & Beauty Show will take place on July 9 and the International Designer Show will be on July 12, followed by the Local Designer Show on July 13. The Bermuda Fashion Expo, featuring all of the local designers in the Festival as well as other Bermuda designers, will be held on July 14. All runway shows will be held under canvas at No. 1 Car Park. The criteria for the design proposal can be found online at bermudafashionfestival.com. For more information, contact the event project manager on 279-5254 or e-mail bdafashionfest@cityhall.bm. General admission tickets cost $45 and VIP tickets $60. Tickets are available at ptix.bm
Harbour Nights in Hamilton, until August 31. Every Wednesday evening. Social event, also features chefs, musicians, Gombeys and more.
Bermuda Fitted Dinghy Races. These races have provided Bermudians and visitors with many hours of entertainment since 1853. The race season is from May 24 to mid-September. Contact Royal Hamilton Amateur Dinghy Club. Phone 236-4411.
Bermuda Triple Crown Billfish Championship. Annual.
King's Square, St. George's and Front Street, Hamilton. 9 pm. Beat Retreat. Always popular with visitors and locals alike, this highly entertaining event features military music, popular show tunes, contemporary composers and marching formations performed by the Bermuda Regiment Band and Corps of Drums and the Bermuda Island Pipe Band and Dancers.
July 14. Bastille Day. France and Bermuda. See http://en.wikipedia.org/wiki/Bastille_Day.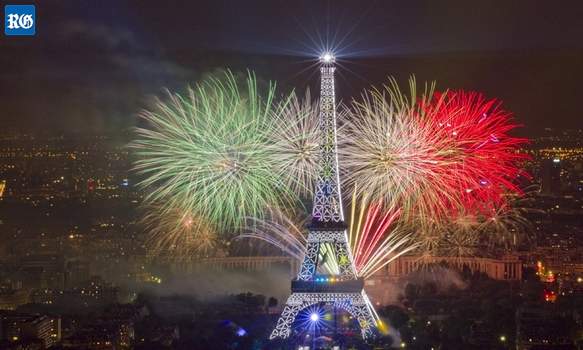 There is quite a sizable French population in Bermuda. See Bermuda's Ties with France. There is also an honorary French Consul and an active local French organization that meets regularly and arranges appropriate functions, the L'Alliance Français des Bermudes. It arranges an al fresco dinner, live French music, raffles and door prizes. Those attending are encouraged to wear white. The event starts at 6.30pm with a cash bar and dinner is at 8pm.

August 2019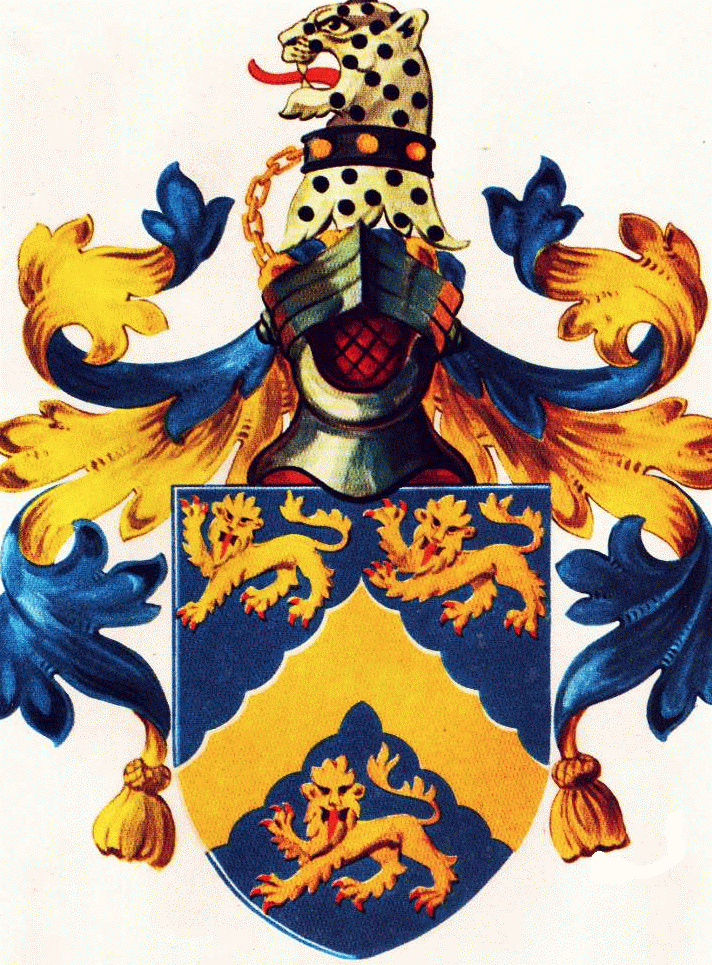 August 1 to November 30. Hurricane season.

August

1, 2019. 144th anniversary of Emancipation Day (First day of Cup Match Public Holiday). Two days of festive Cup Match cricket. In 2017 played in Somerset. Bermuda is believed to be the only place in the world where there is a 2-day public holiday for a cricket match. See Public Holidays. Somerset in dark blue and red, St. George's in light blue and dark blue. An annual favorite Bermuda event between these two teams, steeped in tradition and history (since 1902). Bermuda's leading attraction by far among locals, with plenty of food, music, an occasion for fashionable clothing, revelry and fun. Cricketers are officially the main attraction, with cash prizes for spectacular plays amid thunderous cheers from the crowd and much bravado from the players. The uniquely Bermudian gambling game of Crown and Anchor is much in evidence in the carnival-like atmosphere. Expect heavy road traffic to and from the event.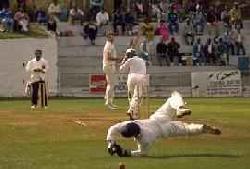 August

2. Somers Day. Second Day of Cup Match Holiday. See Public Holidays.

Harbour Nights in Hamilton, until August 31. Every Wednesday evening. Social event, also features chefs, musicians, Gombeys and more.

Bermuda Beach Tennis Tournament. Horseshoe Bay.

Concert in the Park - Victoria Park in City of Hamilton.

Around the Island Boat Race. From and to Ferry Reach.

Bermuda Billfish Tournament.

August 30-September 3. Made in Bermuda Festival. Multi-award winning singer Monica Brown says she "cannot wait to perform in Bermuda" as she gets ready to headline this year's Made in Bermuda Festival. The American singer, songwriter, producer, actress and entrepreneur has had a series of Number 1 albums including 'After the Storm', 'The Makings of Me' and 'Still Standing' and has appeared in TV series such as 'Living Single', 'Felicity' and 'American Dreams'. She has also received a Billboard Music Award, two BMI Pop Awards, one BET Award and a Grammy Award for Best R&B Performance by a Duo or Group with Vocals for 'The Boy Is Mine'. In a specially recorded video, she said: "I cannot tell you how excited I am. I am so looking forward to being there. Come rock out with me and the band!" It is the third annual Festival which kicks off on August 30 at venues including White's Island, the Hamilton Princess and the Royal Naval Dockyard with a host of acts including Live Wires; One SOULution; Olivia Hamilton; Sheila Smith; Brixx; Sinead the Flower; B.L.A.C.; Tyler Wilson, DJ Chubb and DJ iBreeze. The Wall Street Band, whose lead bassist is Eugene 'T' Tuzo, the father of Dainavon Tuzo – the lead keyboardist for Monica – is also appearing. It will be the debut performance for Bermudian Sinead the Flower, who says her music has an "island edge' to it. In this video, she says like she likes to mix elements of fantasy and reality with her work and that she chose her name because she loves flowers. The full schedule for the Made in Bermuda Festival is:
Thursday, August 30 – Made In Bermuda Nights Finale on Whites Island at 8:30pm
Friday August 31 – Made In Bermuda Panel on Developing Arts and Entertainment at HP's Trudeau Ballroom at 10.30am
Friday – Made In Bermuda Marina Nights at the Hamilton Princess marina at 5pm
Saturday September 1 – Made In Bermuda Festival Concert in Dockyard at 7pm
Monday September 3 – Float BDA at Tobacco Bay at 12.30pm

September 201
9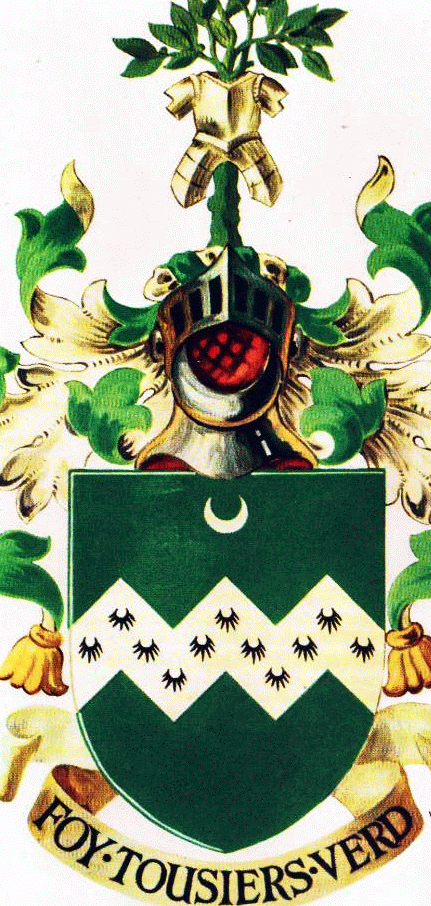 Public Holidays. Labor Day (USA and Bermuda). Notable days. Patriot Day (USA). Grandparents Day (USA). Rosh Hashanah). Citizenship Day (USA). Yom Kippur (USA). Swimming ends for many Bermudians until May 24. Soccer season begins, cricket ends.

Exact dates will be supplied when known.

Bermuda International Long Term Insurers and Reinsurers (BILTIR) hosts its fifth (2019) annual life and annuity conference at the Fairmont Southampton Princess Hotel. Industry chiefs from Europe and North America will join Bermuda-based executives for the meeting. This year's conference will focus on the EU Solvency II regulations, which will come in to force next year and Bermuda's ongoing work to comply with the new rules. Other highlights include a presentation by the president of the Society of Actuaries, which has more than 25,000 members in 78 countries. Special sessions will also look at "the future of living longer" and panel discussions featuring industry leaders. BILTIR was set up four years ago to serve as an advocate for the long-term insurance industry.

September. Bermuda's 24th (in 201

9) Sandcastle Competition.

Annual sand sculpture competition, Horseshoe Bay Beach with a menagerie of creations

. Judging and an awards presentation follows for the creators of the winning sculptures.

Participants of all ages t

ake to the sands. The eye-catching event, sponsored by the Hamilton Princess Hotel, is always a hit with locals and visitors alike - especially when the weather obliges with a sunny day

. The friendly competition, held at Horseshoe Bay, attracts a lot of repeat entrants. Cash prizes worth $3,000 were handed out in 2018 for first, second and third place in each category. Previous entries have included a mermaid and merman, a dragon wrapped around a lighthouse, a pair of feral chickens relaxing in the sun, a shark in a rubber ring with a gay pride flag with the slogan 'wading for rights'." An entry from Chewstick Foundation used coffee grinds to create black and white hands exchanging a fist bump with the word 'Respect' underneath. There were lots of other unusual entries, with themes or less serious. Event sponsors have included the Hamilton Princess Beach Club, jewelers Alexandra Mosher Studio, insurance firm OIL Group, and drinks company Barritt's.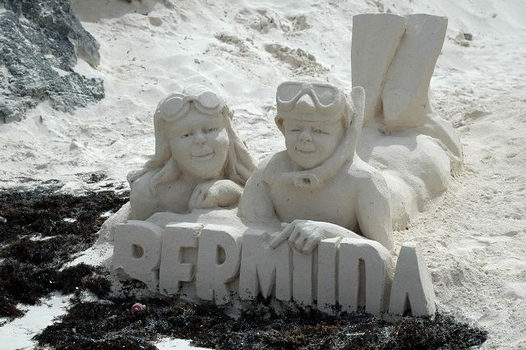 Sand Castle competition
STEP Global Congress.
RIMS
Bermuda Captive Conference 2019, expected to surpass last year's record-setter with 1,000 hotel-room nights booked to date by overseas delegates. 14th year of Bermuda's largest international business event, Bermuda is the top global captive jurisdiction, home to close to 800 captive insurance companies supporting primarily Fortune 500 corporations in the US and generating over $55 billion in annual gross written premiums. "As well as providing existing captive clients with the tools they need, this conference is a great platform for captive owners and prospective captive audiences to learn about the possibilities and trends.
Bermuda International Life and Annuity Conference. Annual conference exploring trends in the life and annuity industry, hosted by the Bermuda International Long Term Insurers and Reinsurers (Biltir) at the Southampton Princess Hotel.
September. Dive in Festival. Bermuda's re/insurance community will once again join Lloyd's of London and cities around the world to promote diversity in the workplace. It will highlight the business case for diverse and inclusive workplaces and for providing practical ideas and inspiration on how to bring about positive change. It will feature events in a record number of 31 locations across the globe. Bermuda, New York, Zurich, and London are among the returning locations where the event will be held. New cities such as Beijing, Glasgow, Johannesburg, San Francisco, Madrid, Perth, Rio de Janeiro, Rome and Miami will also be included. The Bermuda Dive In Festival Committee will welcome elite performance coach Dave Alfred MBE, a pioneer in performance psychology who has worked with some of the biggest names in sports, including the England rugby team in four world cups. Dr Alfred also worked with the British Lions on three tours, as well as the South African rugby team, the England cricket team, and English Premier League football teams Manchester City, Sunderland and Watford. During the festival, Dr Alfred will lead an interactive session, hosted by Argus, titled "No Limits". Session participants can expect to gain an understanding of his "no limits" philosophy where there is no thought of failure and everyone has the opportunity to reach their fullest potential. Events staged in Bermuda will include discussions on:
Preparing for the next-generation workplace.
Lip service: a frank discussion about race in the workplace.
Today's leadership is evolving: are you a mindful leader?
Racial diversity and inclusion: lessons from the classroom
Royal Gazette Wahoo Island fishing tournament. Back for the 5

3nd time in 2019. About 36 boats and 150 anglers are set to compete in the last big tournament of the season. It's probably the most popular fishing tournament on the island. It attracts a lot of participants because it is held at the same time every year, focuses on one species and is a Light Tackle Tournament, one of the oldest continuous running tournaments. It's completely open to residents and youngsters, who have to be under 16. The wahoo is a challenging" and great light tackle fish that helped put Bermuda on the map for salt water fishing. It's powerful — it's one of the fastest fish in the sea. The inaugural tournament was organized by Mid-Ocean News sports reporter Alan Harman, keen sportsman and former International Game Fish Association representative for Bermuda, Tom Smith, and captain Russell Young. When the Mid-Ocean News closed shop, The Royal Gazette took over sponsorship. The tournament allows anglers to use 12, 16, 20 and 30 pound test lines, with more points awarded per pound on a lighter test line. While the biggest prize goes to the biggest fish, there are also prizes for the different test classes and the boat with the high point score. And the junior angler with the high point fish also receives a prize. With fishing set to start at 7am, the fish have to be brought to the weigh station in Dockyard by 5.30pm.

Bermuda Jazz Festival at former Royal Naval Dockyard. Glow worms stop shining in the ocean. Last Fitted Dinghy Races until May. Lobster season starts. Annual Wahoo Tournament.

Bermuda Fitted Dingy Races. Granaway Deep, Warwick, 12:00noon, 1:30pm, 3:00pm.

Olde Towne Market, St. George's. Every Sunday (until late September), 2-6 pm.

Bermuda Regiment Beats Retreat at Dockyard.

Bacardi Cup: Bermuda National Match Racing Championship, Royal Bermuda Yacht Club, Hamilton Harbour, Bermuda. Sailed in International One Design sloops.

Annual CD&P Grand Prix cycle race, Front Street. Exhilarating competition between some of the world's best cyclists riding in Bermuda.

September. International Boarding School Fair. 4:30 t0 7:30 pm. Fairmont Hamilton Princess Hotel.

Beat Retreat. Clocktower Parade, Dockyard and Front Street, Hamilton. 9 pm. Always popular with visitors and locals alike, this highly entertaining event features military music, popular show tunes, contemporary composers and marching formations performed by the Bermuda Regiment Band and Corps of Drums and the Bermuda Island Pipe Band and Dancers.

Hurricane season. From June to November 30.



Last Updated: October 20, 2018
Multi-national © 2018 by Bermuda Online. All Rights Reserved