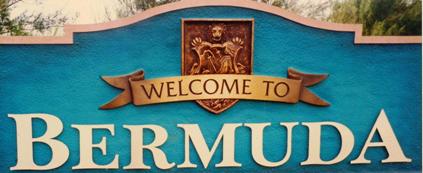 125+ web files in a constantly updated Gazetteer on Bermuda's accommodation, activities, airlines, apartments, areas, art, artists, attractions, airport, aviation pioneers, banks, banking, beaches, Bermuda Status and citizenship, books and publications, British Army, businesses, calypso, Canadian military, causeway, churches, city of Hamilton, commerce, community, cruise ships, culture, cuisine, customs, Devonshire Parish, disability accessibility, districts, Dockyard, economy, education, employers, employment, entertainment, environment, executorships and estates, fauna, ferries, flora, food, forts, gardens, geography, getting around, golf, government, guest houses, history, Hamilton Parish, homes and housing, hotels, internet access, islands, laws and legal system, local groups and organizations, location, media, motor vehicle options, music, municipalities, Paget Parish, parishes, parks, Pembroke Parish, politics, postage stamps, public holidays, public transport, railway trail, religions, Royal Navy, Sandy's Parish, St. David's, St. George's Parish, shopping, Smith's Parish, Somerset, Southampton Parish, Spanish Point, Spittal Pond, sports, stores, telecommunications, traditions, time zone, town of St. George, United States armed forces, tourism, vacation planning, villages, vital statistics, water sports, weather, Warwick Parish, wildlife, work permits, etc. For tourists, business visitors, employers, employees, newcomers, researchers, retirees, scholars.

Bermuda Online Conditions of Use and Disclaimer
World copyright protected under international laws, for personal, non-commercial purposes only

By Keith Archibald Forbes (see About Us) at e-mail exclusively for Bermuda Online
To refer to this file use "bermuda-online.org/disclaimer.htm" as your Subject.
Introduction
Personal and non-commercial use limitation
No unlawful or prohibited use. As a condition of your use of this web site, you warrant to the Royal Gazette Limited and Bermuda Online that you will not use this web site for any purpose that contravenes copyright protection (see below) or is in any other way unlawful or prohibited by these terms, conditions, and notices. You will further warrant that if/when you do apply for such permission in accordance with the provisions contained below you will supply your full name, proper email address, physical business home and employment address including postal code or zip code and other full contact details.
Any use by you of this site is subject to your acceptance of the terms and conditions set out in this legal notice. If you do not accept these terms and conditions please leave the site now. This site is made available by Bermuda Online - referred to in this notice as "we" or "us".
This web site is available at no charge to users of Bermuda Online, subject to certain very important provisos. They include:
This web site is for your personal, non-commercial, home use only. Under no circumstances are any of the information or photographs or graphics for any kind of business or research or book or magazine use or to pass to any third parties including your students or employees or friends.

British (United Kingdom) users should note the copyright notices available for inspection at any library.

You must not copy the information or text or graphics or photographs to show others or for any use in any violation of United States, or Bermuda, or Canadian, or British UK, or Bermuda, or European copyright laws. The entire contents of Bermuda Online has been copyrighted and legally protected under all these laws.

Therefore, you may not modify, copy, distribute, transmit, display, perform, reproduce, publish, license, create derivative works from, transfer, give or sell any information, software, products or services obtained from this web site. If you do so, you will be in violation of copyright law and will face the consequences.

No permission, under any circumstances, is given to reproduce any part - any information or text or graphics or photographs - of Bermuda Online on any Internet or Intranet or website or any other printed publication such as a book or magazine or blog any electronic or digital vehicle.

Permission cannot be given to you under any circumstances to use any information or text or graphics or photographs from any Bermuda Online file in any business or personal or commercial or educational web pages.

Permission is NOT and never will be given, sorry, to anyone to use any image or text in Bermuda Online but not to hyperlink to us. If you don't have a website and don't plan to have one and to hyperlink to us, legally, then don't ask us to let you use any of our internationally-copyrighted material, period.
However, any and all comers may freely, without reference to or permission from us, create a hyperlink (link) to us or one one our sub-sites.
When we at Bermuda Online go to the time, huge expense and trouble of giving and adding so much good information of the type other lesser sites don't have, we want all our information, graphics, photographs, text, etc. fully legally protected world-wide and we pay to have this done. Hyper-linking (linking) preserves this and provides a huge service by giving information the linked-to or linked-by site or email address does not have.
The author is a writer with 15 years of research in copyright and a past president of a national online computer user group. He gives all the web files he researches, writes and/or photographs locally and overseas the fullest multinational copyright protection.
Once you publish a web site, you become a publisher with all the accountabilities of a publisher under the laws of your country and any other reciprocal laws. A website should have either completely original material in text and graphics, copyrightable by the author and no one else, or contain links to other web sites that have the material, to honor and preserve the integrity and full copyright by others. The only exceptions to this are when someone does a short - a few lines - review for scholastic or other purposes of another published article or web site, but always in their own words for the review and never with illegally borrowed text or graphics.
So be wholly original and creative in your web page, as a way for you to see how this might benefit you in the future in any subject you wish, no matter how esoteric, in any language you prefer. Never copy text or graphics from other web sites not your own and in this way avoid all contingent liabilities that could arise from copyright contravention. Instead, create a hyperlink (link) to other sites, if they offer you complementary material your own site does not. This does not create a copyright infringement problem.
Changes to this legal notice
We may amend this legal notice from time to time without notice.
Commission free links
No commissions or kickbacks or any kind are earned by this author or website. When links on a reciprocal basis are made to other sites, it is on the clear understanding they will not earn secret commissions from their readers from the efforts Bermuda Online puts into this site but they do not. Nor will Bermuda Online earn any commissions from work they put into their sites.
Copyright protection
Unless shown differently in each web file, all contents of this web site are Copyright © 2010 Bermuda Online in Bermuda, in USA where this web site has its ftp base and worldwide. All rights are reserved, including the right to change the terms, conditions, and notices under which this web site and others allied to it are offered.
Copyright was invented to protect the creators of artistic works from their work being exploited by others. Copyright is there to prevent others from copying or reproducing your photos, displaying them in public or making derived works from them (e.g. using your photo in a collage, or making a painting from them). Most countries recognize copyright under local law in a broadly similar way. As the original author of the work, Bermuda Online (BOL) can in theory assign the copyright to someone else, but this must be done in writing. BOL will not assign the copyright to anyone else.
The US Library of Congress and its international equivalents now prohibit, for copyright law protection purposes, anybody - including students of any age - from stealing a site and using it as theirs. Bermuda Online at www.bermuda-online.org - as a website owned by an international newspaper belonging to the American Newspaper Association and (British) Commonwealth Press Union - is 100% copyrighted in full under USA, and foreign and Bermuda copyright laws.
Copyrighted material is marked and/or watermarked so that its legal owners can tell immediately if any part has been pirated, by whom and when. Plus, search engines are used to detect violations.
Errors & Omissions
The author makes every effort to be accurate and up-to-date but cannot be held responsible for errors or omissions. Companies and organizations mentioned by name in the many files of Bermuda Online are expected to let the author know of any changes in their addresses and contact details, for updating purposes. When they do, they will be shown.
Graphics
All our graphics are World Wide Web quality - low resolution and 75 dots per inch. They are fine for printing as they are from any of these web files. But they are NOT of fine print quality - they are not 250 or higher dots per square inch. The author cannot supply you with any custom or high resolution images.
Junk or obscene or unsolicited e-mail
Under no circumstances will Bermuda Online open or accept any responsibility for, and will promptly throw away unopened, any fraudulent or unsolicited or lewd or unwanted e-mail without a subject and/or with or without any attachment and without any valid return e-mail address. Under no circumstances will any requests for confidentiality be accepted by persons attempting to defraud or sell a service.
Laws applicable
This Bermuda Online portal website is governed not merely by the laws of Bermuda but also by the laws of the United States of America, United Kingdom, Canada and Europe. Full and unrestricted reciprocal international copyright also applies. These terms and conditions and any matter relating to this site shall be governed by American British and Bermuda laws and their courts shall have non-exclusive jurisdiction in respect of them.
Liability disclaimer
No liability - to the fullest extent permitted by law we (and all of our parent, subsidiary and partner companies) hereby exclude all liability for any loss or damage (including but not limited to direct, indirect, economic or consequential loss or damage) suffered by you as a result of your use of the site or of any materials provided on it or downloaded from it or your inability to use this site or any error in the provision of this site or any computer virus transmitted through this site whether such loss or damage arises from our negligence or otherwise and even if we are expressly informed of the possibility of such loss or damage. Every effort has been made by the author to ensure the correctness of information on material he writes. But he does not assume and hereby disclaims any liability to any party for any loss or damage caused by errors, omissions, misleading information, or any potential travel problem caused by information provided. If the information and services published on this web site include inaccuracies or typographical errors, it may be because the author has not been advised by electronic mail of the correct information.
All e-mailed requests to change or delete information will be dealt with gladly and appreciatively, usually on the same day, providing the subject is shown in the subject-line and if the URL is given of the file concerned. When there is no compliance with this, the author reserves the right to discontinue providing any information. The author also reserves the right to discontinue free courtesy links to any web site not reciprocating the courtesy hyper link or paying its way separately to the Royal Gazette.
The Royal Gazette and Bermuda Online, via its authors or agents or editors or systems, may make improvements and or changes in this web site at any time. No representations are made about the suitability of the information, software used and services contained on this web site for any purpose. All such information and services are provided "as is" without warranty of any kind. Bermuda Online and its owner disclaim all warranties and conditions with regard to this information including all implied warranties and conditions of merchandising fitness for a particular purpose and title.
In no event shall Bermuda Online or The Royal Gazette Limited or any of their online partners or associates or subsidiaries be liable for any direct, indirect, punitive, incidental, special, or consequential damages arising out of or in any way connected with the use of this web site or with the delay or inability to use this web site, or for any information obtained through this web site, or otherwise arising out of the use of this web site, whether based on contract, tort, strict liability or otherwise.
Note the policy. This portal web site contains links to web sites operated by parties other than Bermuda Online and its Royal Gazette parent. These links are provided for your reference only, as a service to you. Bermuda Online does not control such web sites and is not responsible for their contents. The inclusion of links to such web sites does not imply any endorsement of the material on such web sites or any association with their operators.
A link is an active hyperlink from one site to another site. A link in this context protects the integrity, authorship, photographs, graphics, ownership and legal copyright law protection of a website while giving the site which accesses it or the person who does so full access to it via the link.
No warranties
This site is provided "as is" and we give no warranties that you will be able to use this site or that it will continue to be made available in its current or any other form or that any material or information contained on it will be accurate or complete. Any warranties which would otherwise be implied by law including warranties as to satisfactory quality, fitness for purpose or skill and care are hereby excluded to the fullest extent permitted by law.
Rights
All rights in the text, images and other material at this site are owned by us, our parent, or by whom we state in the acknowledgements or credits.
Trade marks
Some of ours, or our parent's, subsidiary and partner companies', trade marks are used on this site. These trade marks are registered in many jurisdictions across the world. Save as provided in this legal notice any use or reproduction of these trade marks is prohibited.


Last Updated: May 17, 2013.
Multi-national © 2013 by Bermuda Online. All Rights Reserved. Contact Editor/writer and webmaster.