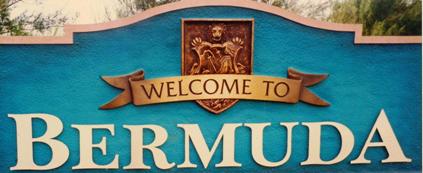 165+ web files, a regularly updated Gazetteer, overall an in-depth description of our island's internally self-governing British Overseas Territory 900 miles north of the Caribbean, 600 miles east of North Carolina, USA. With accommodation options, airlines, airport, actors, actresses, aviation, banks, beaches, Bermuda Dollar, Bermuda Government, Bermuda-incorporated businesses and companies including insurers and reinsurers, Bermudians, books and publications, bridges and causeway, charities, churches, citizenship by Status, City of Hamilton, commerce, communities, credit cards, cruise ships, cuisine, currency, disability accessibility, Devonshire Parish, districts, Dockyard, economy, education, employers, employment, environment, executorships, fauna, ferries, flora, former military bases, forts, gardens, geography, getting around, golf, guest houses, highways, history, historic properties, Hamilton, House of Assembly, housing, hotels, immigration, import duties, internet access, islands, laws, legal system and legislators, main roads, marriages, media, members of parliament, money, motor vehicles, municipalities, music and musicians, newcomers, newspaper, media, organizations, parks, parishes, Paget, Pembroke, performing artists, residents, pensions, political parties, postage stamps, public holidays, public transportation, railway trail, real estate, registries of aircraft and ships, religions, Royal Naval Dockyard, Sandys, senior citizens, Smith's, Somerset Village, Southampton, St. David's Island, St George's, Spanish Point, Spittal Pond, sports, taxes, telecommunications, time zone, traditions, tourism, Town of St. George, Tucker's Town, utilities, water sports, Warwick, weather, wildlife, work permits.

Bermuda Online E-mail Guest book 2001 & earlier
Your thoughts about our Islands in those years were most appreciated

By Keith Archibald Forbes (see About Us) exclusively for Bermuda Online




Your comments as newcomers or airline or cruise ship visitors to Bermuda are sought and valued. We publish them below with the flag of your country (where you live) and show by date of receipt. Send them in plain text please, using subject "Bermuda Online Guestbook" - to admin@bermuda-online.org. Please give your name, email address and name of town or city and its zip or postal code, with state or province or county and country where you live (a standard online request - all responsible and accountable media ask this, to establish your bona fides). We reserve the right to modify or shorten comments and not use any deemed offensive or inaccurate. Please limit your comments to no more than 10 lines and do not send photographs without asking us first as our system automatically blocks all unauthorized attachments. We pledge we will not show or retain your email address or pass it on to any third party.
Guest Book years
Comments for 2001 and earlier

Hello beautiful Bermuda, my gorgeous birthplace. Thank you for this wonderful Bermuda Online website that keeps me connected to the islands. For years, I have been an unofficial ambassador for Bermuda, recommending to friends places to stay or visit on the islands. Born in Bermuda in 1927, I was lucky enough to grow up in a clean environment near Tom Moore's jungle (Walsingham area), near Crystal and Castle Grotto Caves. I hope those in power will maintain the pristine beauty of the area. I wish I could take tourists to this area and relate some stories about it - especially WW II stories. I remember seeing many dignitaries riding by the causeway near Blue Hole Hill in horse-drawn buggies - with a special memory of Shirley Temple. Thank you! Most sincerely, Charles B. Correia, 9 Richfield Road, Burlington, Vermont 01803, USA, 27 December, 2001.


Hello, just a note to say thanks for a nice guide to Bermuda and keep up the constantly good work, always much appreciated. Edgar Danielyan. December 17, 2001. USA


NAS Bermuda memories. Sorry to read that Hubert Smith passed away. He will be greatly missed. I was stationed at the USNAS in the 70's and 80's and my wife worked at the US Consulate in the 80's. I still miss the island and our many friends there. Bill Higgins, December 5, 2001, USA.


Thank you for the wonderful Bermuda Online directory. I cannot tell you just how many hours I have spent here. I do have a question for you. I have been trying to tract down an artist in Bermuda. I know she used to have a studio on Burnaby Hill in Hamilton. However, I am unable to find any information on her on the Web. Her name is Georgiana Hill. I must tell you it has been many years since I have seen her. I was wondering if she is still painting in Bermuda. Thank you for your time. Kathy Darrell Stemphoski, December 5, 2001, USA.


I want to congratulate you to your excellent website! Bermuda-Online is definitely the most informative and accurate website I have ever visited. I became attentive to your website because I just applied for a new job at The Fairmont Southampton Princess Hotel and wanted to get further information about life in the Bermudas. I was amazed how plentiful and detailed the information on your website is. I found everything I wanted to know: from the procedures to get a work permit, over the costs of living, to the parking fees in Hamilton. Thank for doing all this research for me, I hope I will profit from it soon. Best regards from Austria, Matthias Mayer, Austria, November 29, 2001.



I found your site by accident and boy am I glad! I was stationed at the Naval Air Station from May 1970-Oct 1974.Some of my best memories are of my time in Bermuda. My job was to drive the Commanding Office of the base around. So needless to say I have seen and been all over the great island of Bermuda. It is by far the most beautiful place in the world. I was sad to see the base was closed in 1995. I wish I had known that as I would have taken my wife there before that to see where I was stationed. The island of Bermuda is in my heart and will always be. You can say it is maybe my second country. The only bad time I had in Bermuda was the day the Governor and his aide were shot and killed. In fact the commanding officer and myself had been there that night and left a few hours before. It is very early in the AM for me now but I hope you get this and maybe one day want to hear about some of my times in Bermuda. I have a strange request but do you have any other pictures of the base before it was closed down? If so, I would appreciate knowing how I could get a copy of them. Thanks for a great site, keep it going. Ed Falato, USA, 25 November 2001.

I am considering a job offer in Bermuda. The information provided on your web site is extremely useful and interesting especially with regards to cost of living. I note that you do not include sports and beach club membership fees in your estimate monthly budged in the cost of living section. Do hotels in Bermuda offer their beach, swimming, tennis, spa and exercise facilities to locals too ? How much would such a yearly membership cost? Alternately, how much would a local sports club membership cost which offers these same activities ? (Editor's note, it is hoped to include this information in the near future). Many thanks in advance for the information. Kind regards, M. Elmalki, London, UK, November 22, 2001



Your work on the Bermuda Online and American Military in Bermuda web sites is fantastic. I stumbled upon them in search for fellow classmates who attended Roger B. Chaffee elementary and junior/high school from 1972 through 1977. I was extremely overjoyed to see the notations from my former fourth grade teacher Miss Warnhoff. I have since contacted her and am looking forward to making more contacts with fellow teachers and students. What great memories! Thanks again for all your hard work. I am very interested in communicating and sharing contact information with anyone who went to school on the base from 1972 through 1977. Roy Vlaovich. USA, November 21, 2001
---

Congratulations on a first-class website on Bermuda! I hope it continues to evolve into an even better one. May I point out that you have not yet included any mention of the Canadian Forces in Bermuda (Editor's note, there is a link to the Canadian website - which stopped operating in Bermuda in 1993 - from the our American Military in Bermuda site). There is also an interesting offline history of the Canadian Forces in Bermuda, published by the Bermuda Maritime Museum just before the closure of Canadian Forces Station Bermuda and the closure of the office of the Canadian Forces Liaison Officer at USNAS. Again, congratulations on an excellent website. I look forward to visiting both your website and Bermuda again in the months ahead. Scott Fuller, Canada, November 19, 2001.
---

I'm writing this for my husband, Michael, as he had to leave for work and asked me to send this for him. He read the article with the insert of information he had related to you - re Portuguese in Bermuda who were employed by the Corporation and were housed for years at Fort Hamilton - and wants to THANK YOU so very much. It really made his day as he felt these are important facts and should be included in the articles, especially as they been omitted from all other histories and books on Bermuda's forts. Anyway, he appreciated it very much and thanks you again. Sincerely, Anne & Michael Pitts, Florida, November 8, 2001
---

I greatly enjoyed your site and treatment of convict labor in Bermuda. I am interested in knowing what shipments were sent to Bermuda (you mention about one to eight the number that went to Bermuda and Australia respectively), what ships were involved with dates and numbers of convicts, and also what hulks were kept at Bermuda to accommodate convicts. I am particularly interested in knowing if a ship Adelaide" might have taken convicts to Bermuda in the May 1863 time period (an ancestor was on the ship). If you can point me in the direction of any studies of this, or of persons in Bermuda who might be able to help me it would be much appreciated. (Editor's note, I replied suggesting he get in touch with the Bermuda Historical Society, shown under that name in City of Hamilton, Bermuda). Kenneth Scott, Dunedin, Florida, October 20, 2001.
---

I really like your excellent site on the City of Hamilton. We need to have you change the parking rates for City Car Parks (Editor's note, appreciated, changed) and there may be several other items we might suggest are slightly amended or up-dated when I have chance to read it in more detail. I wanted to mention one point to you with regard to your article on Governor Henry Hamilton. I had a call a few months ago from an historian in the USA (I think it was in Maine) who said she happened to be doing some research on an American or Canadian General who fought against Governor Henry Hamilton and she discovered quite a lot of fascinating information about how he was the first "Colonial" to take a real interest in Native Americans and their culture and language. He was said to have made a real effort to learn their languages and treated them very humanely - a far cry from his reputation as a scalper of Indians. I seem to remember that she was also aware of several paintings he did of Native Americans. By extension, she felt that his humanity would more than likely have extended to his stay in Bermuda and his treatment or understanding of blacks. I told her that Bermuda, and the City of Hamilton, would be very interested in hearing more of her research and I requested that she keep in touch and let us know the outcome of her research. I will try to locate her details, and if I hear from her will pass the information on to you. Sounded fascinating and it sure would be good to hear that the Governor who so strongly supported the practicality of a Town in the Central Parishes was also a nice guy"! Hope all is well with you. Roger Sherratt, City Hall, Hamilton, Bermuda, October 18, 2001.
---
| | |
| --- | --- |
| I note that our school does not have an active link on your Education in Bermuda site, even though it is listed by name. The URL is bethanyhills.on.ca. (Editor's note: I replied saying I will gladly include a courtesy active site link to schools in the above website when they reciprocate the courtesy with a link to Bermuda Online). Hamr Family, The Bethany Hills School. October 18, 2001, Ontario, Canada. | |
---

Congratulations on an excellent site! I spent many happy years in Bermuda and I have many fond memories of Bermuda. During the confinement of the Boer War prisoners some of the prisoners carved paperknives from Bermuda cedar. I have two Bermuda cedar paper knives (about twelve inches long) carved by two Boer War prisoners and signed E. Pieterse, POW Paperknife Bermuda 1902 and C.J.S. Bermuda 1902. This paperknife has more decorative carving. I remember picnics when we would travel by boat to Ports Island. We would walk around the island to see the gravestones where Boer War prisoners, many who died of yellow fever, were buried. Ida Bell Morin, Queensville, ON Canada, October 13, 2001
---

I just visited your web site on the British Army in Bermuda, it was great. The 3 pictures of Lt. Col. Cuthbert Brook Smith were very interesting. My father was in the King's Shropshire Light Infantry, stationed in Bermuda in 1939. He was Sgt. in charge of the Officers Mess. His name was Herbert Edward Gage. I would guess that Lt. Col. Smith must have been his commanding officer. My father had been up to New York City, visiting his sister and seeing the 1939 Worlds Fair. On the cruise ship back to Bermuda, he met my mother, Theresa Horwath. They later married and lived in Bermuda while he was stationed there. Sometime during the early fifties, he received a letter from his regiment asking if he knew what had happen to the Regimental silver and where it might be. He wrote back and told him where it was stored. I would love any more information I could get about his military record. I have lot of pictures of Bermuda and the church were they were married. My father always joked that all the officers must have felt very at home at his wedding, because they were eating off their own china and silverware. I have pictures of the house where they lived and a few of the regiment, but I'm not sure of the dates of those. If these are of any help please let me know. (Editor's note, this was responded to but with the information that no British Army records are kept in Bermuda, all are in the United Kingdom). Pam Gage Reed, October 7, 2001, Canada.
---

I have found your Bermuda Online site so very interesting. Thank you so much for all the information on the accommodation, I have made contact with several that you listed and have received several brochures. We are now having to decide which one would be best for us and also location is important to us. In your file on the Town of St. George, I also found your reference to Lyme Regis of great interest. My wife's mother lives in Seaton in Devon which is literally just around the corner from Lyme Regis, so as you can imagine we travel to that part of the county on a weekly basis. I had the privilege of working on the beautiful Islands of Bermuda way back in 1967/68/69/70 at the Princess Hotel in Hamilton. It has always been my dream to return to Bermuda one day and next year will be my 25th wedding anniversary. my wife and I are planning to spend it in Bermuda. It would be really special to make contact with and possibly meet again any one who worked with me at The Princess Hotel in the night club. In those years we had wonderful acts such as Roy Castle, The Three Degrees, The Five Bells and Lonnie Donagan, to name but a few. If any one remembers me they can make contact with me via e-mail. If they can offer any information on reasonably-priced information, it will be most appreciated. Christopher Capron, Exeter, Devon EX5 2AN, UK. October 5, 2001, England.
---
| | |
| --- | --- |
| Thank you for your site. I lived in Bermuda as a child. My step father was stationed at the Air Base around 1956 to 1960 and I went to school on base, but lived off base. What a WONDERFUL basket of child hood memories I have from that time. I have never been back and just was curious about some sites there, I wish you had tons more pictures. Again, thank you for your time. Gail, September 27, 2001, USA. | |
---

I blundered on to your Bermuda Online website and found it to be great to see some familiar scenes. I was based at the Naval Air Station - in Southampton Parish - from 1964 to 1966. A total of 29 months of the best duty a sailor could dream of! My wife and I intend to come back to Bermuda in the not to distant future. The old Bermuda song tells you to come to Bermuda very soon with the one you love. We will be there. You have a wonderful website. I'm so glad I found it! Jeff Linna, 12th Street, Cloquet MN, USA 55720, September 25, 2001.
---

May I first congratulate Bermuda Online on a magnificent website. It has been a great help to my family and I since we arrived in Bermuda. I do have one observation with reference to your page on the Bermuda Regiment. You mention that Officers and NCOs from the British Army's Royal Anglian Regiment were once seconded for local military training. That is correct, and we still are. There is one Major who performs the duties of the Regiments Staff Officer, and one Warrant Officer who is at present the Training Wing Warrant Officer. The Royal Anglian Regiment is enormously proud to serve with the Bermuda Regiment, and hopes that the special bond between the 2 Regiments continues long into the future. I Hope this helps and keep up the excellent work. Regards, Darren Marsh, TWWO, Bermuda Regiment, September 12, 2001, Bermuda.
---

Congratulations on one of the best websites in any country! I used to be Director of Immigrant and Non-immigrant programs for Citizenship and Immigration Canada. I was just browsing and found your site. I've sent the address to many of my friends who love the area and who are wishing to take a vacation there. Are you aware of web sites for other Caribbean countries as comprehensive and as well researched as yours? (Editor's note, no, not yet). Elda Paliga, August 21, 2001, Canada.
---

Greetings from Holland! I found your site when looking for info about the Bermuda. Very nice and informative. I have added a link on my site to it, so everybody can enjoy it. My site can be found at http://jkersten.topcities.com. J. Kersten, Holland, August 19, 2001.
---

I have been reviewing the information on Bermuda Online for a couple of weeks now. It is amazingly informative! I am interested in moving to Bermuda, on a temporary basis (a year or two) for work purposes. I am a Canadian citizen currently working as a commercial underwriter for an insurance company in Vancouver, B.C. Canada. I have been in this industry for ten years and have completed numerous invaluable educational programs: CAIB (Canadian Accredited Insurance Broker); CIP (Chartered Insurance Professional, formerly known as the AIIC program) and I currently completing the last course in the CRM (Certified Risk Manager) program. I feel that the experience gained by working in the Bermuda markets would be an invaluable step in my career. Julie Hill, Canada, 17 August, 2001
---
| | |
| --- | --- |
| | Your Bermuda Online website is a model of what a website should be! Philip Herlihy, Walthamstow, London E17 6RR. 16 August, 2001. |
---

I was delighted to view this online site. I live in Bermuda and have been frantically looking for cablevision's email address. In the process I stumbled on this site from Yahoo... and international yellow pages. Lovely. I do regret that we do live in a time warp in Bermuda...no offense.... but it seems characteristic for Bermudian businesses to not give all the details in their advertising.. although I didn't find the email address (it is there now) I was more than pleased with the information available. I will forward this to my American friends. Phyllis Correia, Aug 16, 2001, Bermuda
---

Keep up the good work on the Bermuda Online web site! Before going to Bermuda for the first time (in July/August of 2001), my wife and I used your site as our info base. It is incredibly informative. We decided on six nights at an all-inclusive hotel. It was the greatest vacation we have ever had. The weather, the food, the water, the beaches, the scooters, the lighthouse, the museums, the gardens, the people, the hotel -- everything was beyond our expectations. Each day we could explore the island on our rented scooter and come back for our meals and a dip in the pool. Every meal was top-notch. We had custom omelets in the morning; a hot island meal at lunch (or salads and sandwiches for my wife) served in the lounge; tea with sandwiches and cookies at Tea Time; hors d'oeuvres during cocktail hour, and dinners with great service, champagne if you want it, great variety of food, and deserts. Drinks include Bass Ale on tap, and Foster's by the pool. And of course, all those international rum drinks with local names. We never made it to the crystal caves, or Town of George, or the Botanical Gardens, or Palm Grove, so another visit is in order! Reid Smith, Marks Rd, Oreland, PA 19075 USA, August 9, 2001.
---

I love the www.bermuda-online.org web site. My wife and myself will be taking the Nordic Empress there on 8/19/01 and as a history buff I've found the web site very informative. One thing that I looked for and didn't find is if there any relationship going back however long ago in Scotland between Henry Hamilton and Alexander Hamilton? (Editor's note, I replied saying not to my knowledge). I realize that this is hardly important but I'm quite curious about it. Thank you in advance for any reply, Robert Dukeshire, July 25, 2001
---
| | |
| --- | --- |
| | Cost of living. Hi there - great site - I used it as an excellent reference to re-negotiate my job contract offer and to tell 2 friends about the realities of bermuda economics for expatriates considering job opportunities. In my year there from June 99 to June 00 I found your information and advice to be fair and accurate at all times. Berniece. June 2, 2001, USA. |
---

Castle Harbour Hotel. I came across your delightful and very informative website on Bermuda (truly, the best I've seen). My wife and I are taking a cruise (Royal Caribbean - Nordic Empress) to Bermuda next week, so I was doing some research. I used to fly for Pan American World Airways years ago and we'd stay at the Marriott Castle Harbor hotel. I see that your website mentioned the Castle Harbor Hotel is closed. Is this true? (Editor's note, I replied saying it is). I was wondering if you could tell me when it closed - and why. (The Marriott people are unhelpful). All the best, Vin Parker, June 02, 2001, USA.
Editor's note, I responded, with a reference to Open and Closed Hotels in Bermuda at www.bermuda-online.org/accomm2.htm).
---

I'm enjoying exploring your web site and want to compliment you on it. Just one little bit of constructive criticism -- I believe there is an error in your description of Verdmont in Smith's Parish at www.bermuda-online.org/seesmith.htm. It should be William Sayle, rather than Richard.Thanks for a very interesting web site! Peace, Becky Smith, USA, May 19, 2001.
---

Edward James. First, may I compliment you on a wonderful website. Bermuda Online is most informative and entertaining. I am particularly interested in Bermuda during the American Civil War and you have provided a great deal of excellent information regarding this period in Bermuda. I am hoping you can provide assistance to me. I have not found on your website any mention of Edward James (Editor's note, see "Artists Who Painted Bermuda" at www.bermuda-online.org/forart.htm now giving the details requested). He was an artist who painted Bermuda scenes as well as blockade runners during the Civil War. Can you tell me more about Edward James? When and where was he born, when did he die? Have you any suggestions as to where I might find out more about him? Best wishes and thank you in advance for your assistance. Kathleen Moore, Chicago, Illinois, USA, May 19, 2001
---

I thought you might like to know Bermuda Online is a great web site providing much appreciated information about beautiful Bermuda in many ways. My wife and I have been to Bermuda several times and anticipate returning in June, God willing. We were thinking of either Pompano Beach or Newstead but the latter seems a little difficult to get to as we do not want to do a lot of walking and we do not do mopeds. In any case we'll come up with something. Thanks again for the web site. Tom Gidley, Mt. Laurel NJ, USA, April 26, 2001
---

Kindley Air Force Base. I wanted to thank you for the information you provided about the history. I just found it today. My father, Larry Muller, was a young man stationed at Kindley during the mid 50s and was the air traffic controller in the tower during one of Eisenhower's visits. What a proud day! He has a few photos, including one of Eisenhower in his limousine. He still remembers his days there with much pride and joy. Dad doesn't "do" the Internet but I will print out your information for him to read. I know he will get much pleasure from reading it. Thanks again, Traci Muller, Editor/Writer, High Schools That Work, Southern Regional Education Board, April 18, 2001.
---

US Naval Air Station. My name is Debby (Warnhoff) Enterline. I taught fifth grade during the school year 1973-1974 at Roger B. Chaffee Elem. School. I still keep in touch with two other teachers who remained at USNAS longer than I did-Wanda Raper and Jan Barsness (married name). My only regret in life is that I only stayed one year on the most beautiful island in the world. I lived in the Gulfstream BOQ-no ac's. I fondly remember my Honda 150 that was my only means of transportation - come rain or come shine. The children that I taught were such a pleasure. I often wonder what they have done with their lives. Their parents were so very interested in their education. I remember dances at the officer's club - I believe it was called the Electric Dolphin. Pizza night was especially a treat. They actually had slot machines in the foyer. The picture on your website of the old movie theater brings back the memory of "Lady Sings the Blues". At some point, we woke up one morning and the base was deserted. We discovered that the patrol squadron had left to assist with a special overseas airlift, and the base was on alert. I have visited Bermuda twice since 1974, but I am still anxious to introduce my husband to the beauties of Bermuda and a good lobster at Tom Moore's tavern - guess it is still there. After returning to Dallas, I got an M.Ed.; taught a couple of more years; then became a social worker with the Texas Dept. of Human Services. I retire in March 2002. Anyone who wants to reminisce about those great times at USNAS can e-mail me. I am so glad there is a website for us to share our memories-swizzles, pink sands, P-3's, good friends. Thanks. Aloha. Debby (Warnhoff) Enterline, April 13, 2001.
---

This wonderful paradise of an island called Bermuda. Thank you for the opportunity to comment. I am proud to call Bermuda my birthplace. I am the oldest son of Mr and Mrs Elverton Mapp who reside at Friswell's Hill. My father is a retired taxi driver ( T1100 ). I attended Elliott School in Devonshire during my elementary school days. I think things have changed since then. Bermuda gave me the intestinal fortitude to become a well prepared individual to enter the world of the USA, where I now reside in Huntsville, Alabama as a police officer for a state university. I left Bermuda in 1966 to attend college in Alabama I finished and decided to enlist in the US Army in 1971 and retired in 1994. I'm probably one if not the only Bermudian who is a Vietnam veteran, as far as I know. My aunt is a retired dispatcher for Trott's Taxi Services, Ms Leoval Flood. My cousin, Lawson Mapp, is presently the Mayor of Hamilton. I believe in the philosophy that it takes an entire community to develop those British characteristics that stay with you for the rest of your life. They make you a cut above the rest. Thank you Bermuda for allowing me to be proud of my heritage. I hope to be home this year 2001. My last visit was 11 years ago, Elverton A Mapp, Jr, Huntsville, Alabama, USA, April 7, 2001
---

US Naval Air Station. Re Marines stationed at the annex, I was there from 4 Mar. 1972 to 25 Sept. 1972 with the Marine detachment. Major R. L. Johnson was the C.O. of both detachments at the US Naval Air Station and US Naval Operating Base Annex. Captain R. W. Waller was the C.O. at the annex. We were all moved from the annex to the USNAS on 25 Sept. Then were driven back and forth. We stood post at the main gate, NAVFAC, and Tudor Hill. I married a local girl, Margaret Lines, and have been back many times. The last time was to see the tall ships (June 2000). If you have any questions about the Marines at the annex I will try to answer them. Ronald Nesler, USA, April 1, 2001
---

I have been to Bermuda only once but am coming down for a second time, both times on business. I stayed at the Newstead Hotel and got your link from them. I have read your entire site and have been thoroughly entertained about all aspects of your island. I have nothing negative to say about Bermuda, I have rented the mopeds to travel to and from work. I found all residents to be the friendliest possible, there is no Caribbean flavor here, politeness is beyond expectations. In Toronto you would not find the same traffic tolerance as you have here. Three cheers to you and Bermuda! In my office I have a panoramic view captured on film from my room in the Newstead Hotel, with my feet resting on the balcony, the sun breaking through the clouds, my seat tilted back sipping a cup of morning java.....ah, paradise. Mike Chaplin, Compaq Computer Corporation, Toronto, Canada. March 29, 2001
---

Somehow I stumbled across your site and find it absolutely wonderful. Haven't been to Bermuda since our honeymoon of 1983. Stayed at Cambridge Beaches. Very expensive - even back then. Will be watching your site for updates. Thanks a lot!!! Tom Haas, Campton New Hampshire 03223 USA, March 19, 2001
---

Bermuda Online is definitely the BEST Bermuda web site I've seen. It's informative, the pictures are great, the pages load quickly - and it's very easy to navigate! Great Job! Thank you! Tracie Fediaczko, (Bermudian, living in the USA), March 17, 2001
---

Bermuda and the Sea Venture. I really enjoyed your piece about Admiral Sir George Somers who colonized Bermuda for Britain. I find it very accurate from what I have read about the Sea Venture. I became interested in the Third Supply several years ago by doing research on my immigrant parent to Virginia, William Capps. What I cannot find, and I might add there are about 11 of us working on this, is how he got to Virginia. We all think he was on the Sea Venture, and he even made a comment later about cleanliness on the Sea Venture, but no one can we find documentation that he was on the ship. Since it is obvious to me that you have done a large amount of research, I wondered if you knew of a passenger list of the Sea Venture or any of the other ships and would share this information. another note, I am coming to Bermuda on Tuesday March 20th for a week. It is my first trip to Bermuda and I am excited about it. Maybe you can give me some sources to look up while I am there. Many thanks for any assistance you can offer. And yes, I think I am related to Isaac Chaplain who came over in 1610. Stuart Chaplain, Ed D, Irvington, VA, March 15, 2001.
---

First allow me to tell you that your web page is one of the best travel-related sites I have viewed for any location. My husband & I will be coming to Bermuda this spring and have found your website very thorough and really appreciate the wealth of information you give in planning our trip. One passing comment of yours has caused me much worry, however. In the general information, you breezily mention giant cockroaches that fly. Unfortunately my husband & I secured our airline reservations the very day before I read this tidbit. Now I am in fear that my entire stay will be ruined by scary bugs. (I have a problem with insects, I admit, so the prospect of giant flying cockroaches is terrifying.) I need to know--are they all over the island? Do they prefer the city or the outskirts? Do they land on you? How prevalent are they in cottages? What time of year are they the worst? What can I do to protect myself? Help! Thank you in advance--Monica, March 14, 2001, USA
---
Enjoyed your site very much. Have worked extensively in the Central Pacific as a radio announcer, broadcasting consultant and would be keen to work in Bermuda if anyone has some thoughts or contacts. Kind regards, Gary Wayne Turner, Melbourne Australia, March 4, 2001
---
An extraordinary collection of information. My husband and I have just planned our fifth visit to Bermuda for May and used your web site extensively. A remarkable effort, you are to be commended. I have not bothered to purchase any additional books or guides since finding your site - truly an informative and entertaining read. The Greeleys, Ottawa, Canada, February 25, 2001.
---
First I would like to say a heartfelt thank you from my husband and myself for the extremely useful information we have been able to access on Bermuda Online. (Editor's note, all the information required is now on Bermuda Hospitals and Support Groups at www.bermuda-online.org/kemh.htm). We worked in Bermuda for a number of years and still enjoy catching up on what's current on the island. We were disappointed we couldn't find the mailing address for St.. Brendan's Hospital, Devonshire (now shown on the above website). We noted however, that King Edward's full mailing address is listed. As well, we were unable to find any information (in particular the mailing or email address) for Bermuda Health Services Department in Hamilton (phone 236-224). We would appreciate a response even if you are not able to assist. Thanks from the Woodward family, British Columbia, Canada. February 20, 2001.
---
Bermuda Online. It's great to see Bermuda again! My wife and I were married there on 31 March 1990 at the Glencoe (editor's note, no longer a guest property) in Paget and what a fantastic week we had. The locals were incredibly friendly, it was, with the wedding included, the best week of my life. We have not managed to return yet, but we are working on it and will get back there one day. This site helps us remember the wonderful sights we captured on film. John B Beresford, East Yorkshire, England. February 11, 2001.
---
Superb site. Much appreciated as I should be working in Bermuda come August. Many thanks. Steven. Canada, February 7, 2001.
---
I enjoyed reading through your excellent online Bermuda Online library. Thanks, Michael Kelly, Mount Saint Agnes Academy, Bermuda, February 6, 2001.
---
Just a note - (See www.bermuda-online.org/milquit.htm). I served as the Guard Officer and later Executive Officer of Marine Barracks Bermuda from 1981 - 1984. To my knowledge, there were never any US Marines stationed at the Naval Station in western Bermuda - they were all at the Naval Air Station on St. David's Island. Also, I think the aircraft which Mr. Zimmerman refers to when he says an aircraft was parked on the north-south aircraft parking area that juts into Castle Harbor could have been the TACAMO aircraft which was configured for long distance communications, but never carried weapons. This was parked at the eastern end of the runway. If I can be of any assistance, please don't hesitate to contact me. Sincerely, Charles Lowther, February 3, 2001, USA.
---
Bermuda and Disability. I can't tell you what a pleasure it is to see your site for the Bermuda and visiting or newcomer disabled on the web. Personally I feel partially to blame for the deplorable lack of disabled facilities in Bermuda. In 1984 I moved to Bermuda as your new Director of Tourism. At the time I was completely mobile and healthy. In 1985 I was diagnosed as having muscular dystrophy and was advised by my doctors to return home which of course I did. During the 18 months I was the Tourism Director I was in a position to take steps to make Bermuda more accessible. But like other able bodied persons I did not pay attention to the matter. If I had I might have been able to make the Front Street Shops more accessible to tourists, make attractions like Fort St. Catherine's and Dockyard accessible, and certainly use my influence to get hoteliers and restaurants to upgrade their accessibility. Since returning to the States I visited Bermuda once a few years ago when I was still able to walk. I did find unfortunately that it was very difficult for me to get around and so, now that I am in a wheelchair I have not returned at all. I feel bad about that too -- I love Bermuda and consider it my second home. I wish I could return and enjoy it. I am now a travel writer and specialize in writing about the cruise industry. I don't know if you are aware of the fact that the new modern cruise ships of lines like Royal Caribbean, Princess, Holland America, and Carnival all have between 15 and 25 disabled cabins. The cruise industry has found that this is a very profitable market segment that has not been tapped. Moreover with the aging population there is little difference between a person who cannot walk because they have arthritis and those who can't walk because of an inherited disability like me. Some destinations like the Bahamas have realized that their many cruise ships have visitors who do not or cannot get off the ship because of the problems of getting around. In Nassau for instance they made all of the shopping sidewalks accessible and then got the merchants to make their shops accessible. I understand these actions have resulted in increased shop revenues. I want you to know that I am behind all of your efforts to make Bermuda more accessible. If I can do anything to help you I would be pleased to offer my assistance. I will write for you, speak for you, lobby among the friends that I have for you, or do anything else you might consider useful. Please feel free to publish this letter or use excerpts if you wish. Good luck to you. Andrew Vladimir, Director of Tourism 1984-1985, USA, January 11, 2001.
---
Bermuda Regiment is a mostly conscripted military unit. I wish to point out a slight inaccuracy. Under the section "Band and music," at the bottom, you mention a Canadian Army Reserve military band. The correct appellation of this unit is the Lincoln and Welland Regiment Band and its hometown is St. Catharines, Ontario. Being from St. Catharines myself (and a former cadet with the Lincoln and Welland), I know how tricky the correct spelling of the town's name can be to all except those who live there. Otherwise, it's a nice website. Thanks for producing it. Brian Bertosa, Canada, January 8, 2001
---
USAF Kindley Air Force Base (See www.bermuda-online.org/milquit.htm). In 60/61 I was stationed at Kindley with the Strategic Air Command, also worked as a lifeguard at Clearwater and was one of a handful of single men who had a car licensed for off base use. Having this lifestyle, especially in Bermuda, a young man could not ask for more. Your pictures of the Kindley buildings and the commentary associated with the pictures are not only a part of Bermuda history, a part of the personal history of those who served there too. I have visited Bermuda a number of times in the past 40 years and reading your web pages and the Royal Gazette web pages I can keep up with the major goings on. Thanks for preserving the Kindley history so that it can be enjoyed by others.

Speaking of history, I recently acquired The Saturday Evening Post from May 26,1962 with an article titled Bermuda: Where the Girls Are. The five page article is a story on College Weeks and why Bermuda was so much different than Fort Lauderdale: Where the Boys Are. I had a copy in 1962 but it got lost somewhere along the way and after 20+ years of looking through old magazines in flea markets I found it on e-bay for $5.00. If you would like a copy, just e-mail your mailing address and I will send it.

In case you don't have it you may be interested in the following bit of Kindley history. In the early 50's MATS (Military Air Transport) took over control of Kindley and maintained control as long as it was a USAF base. The air force base commander was a MATS officer. Initially Kindley was a refueling stop for aircraft flying the "Southern Route" via the Azores to/from Europe, Middle East and Africa. In late 50's SAC deployed KC-97's to Kindley for air refueling of B-47's (USA based) over the Atlantic. In January 1960 the 303rd Air Refueling Squadron went to full operational status with KC-97's and crews on alert status at all times. In the 50's and 60's along with MATS, SAC and Air Sea Rescue there was a B-29 hurricane hunter squadron and a B-29 TAC air refueling squadron for refueling jet fighters, plus a few other temporary groups. The above all used prop driven aircraft and as they were phased out and replaced by jet aircraft the need for a refueling stop in Bermuda was eliminated. For the USAF Kindley became more of an "Emergency" base in case an aircraft needed to make an emergency landing or Air Sea Rescue was needed. When the cold war submarine threat became more of an issue it made more sense for the Navy to take over operations.

Regarding atomic or nuclear weapons stored on Bermuda, if there really was I would think it could only have been some small type. Having been involved with this type of weapons storage, transport and security I don't think there is an area secure or isolated enough to risk any appreciable weapons storage. I do know that every so often a large weapon was being transported and the aircraft had to make an unscheduled stop at Kindley. At all times the aircraft was parked out on the north/south aircraft parking area that juts out into Castle Harbour. The mechanism that makes the weapon atomic or nuclear was never on the same aircraft. About the same time SAC was setting up on Kindley the Russians started to listen in on Kindley from electronic surveillance vessels. The Russians said the vessels were for ocean research and would request permission to dock in St. George using medical or some other humanitarian reason. 3 or 4 times a year the Russians came snooping and being in dock at Wharf Street, St. George, they could not get much closer to Kindley. At this same time US nuclear subs were cruising around Bermuda so the Russians were busy in the area. Tom Zimmerman, 27 Treanor Crescent, Georgetown, Ontario, Canada L7G 5H8, December 15, 2000 9:13 PM.
Editor's comment. Such an interesting letter on unique aspects of Bermuda military history. I've also added to my file US Military History in Bermuda and acknowledged Mr. Zimmerman as the author of this excerpt.
---
Many thanks indeed for your most welcome and most helpful website. Your kind assistance is sincerely appreciated. Warm good wishes. Morris Fisher, December 5, 2000.
---
I came across your website on Kindley Air Force Base (www.bermuda-online.org/milquit.htm). From July 1964 to July 1966 I served a Chief of Surgery and only surgeon, at the Base Hospital. I had the pleasure of assisting Mr. Counsel and John Stubbs at the King Edward Hospital on occasion and look back fondly at those times. Our youngest son, Scot, was born at Kindley. I understand he does not have dual citizenship even though my wife and I still think of him as our most valuable Bermudian gift. I retired from the practice of surgery four years ago. We live in San Diego just a mile from the ocean. Barton R Spitz, M.D. 5360 Calle Vista, San Diego, CA 92109. December 1, 2000.
---
Former US Military Base, St. David's Island. (See www.bermuda-online.org/milquit.htm). I was stationed there from June 1970 to January 1973. I saw your website and one of the photographs, with the caption "More former American buildings," appears familiar. Is the building furthest back the former CPO barracks? If so, the building in the middle is where I was quartered. The Enlisted Dining Facility is just out of sight at that angle. There were no street dividers and lamp posts when I was there. Could someone help me confirm my recollection? (Unfortunately, the Bermuda Land Development Company, owned by the Bermuda Government, which owns and operates the former bases lands, is not willing to reciprocate links. So it should be telephoned directly, at (441) 293-5721, if anyone has any questions). Bob Roberts, November 25, 2000, USA.
---
I certainly enjoyed your Bermuda website. I write to ask if you have a section on job opportunities. I am a musician and vocal teacher and my fiancé is an astronomer, physics and English teacher. Yours sincerely, Lorna Kelly, Zimbabwe, November 23, 2000.
---
Stationed at Kindley AFB from July 1963 to July 1965. One of the most beautiful places on Earth. I met my future wife on Elbow Beach. Have been back three times, last was in 1995. Going back to Kindley (then a Naval Air Station) I found it to be in the process of closing, took a ride around the base on my moped and felt like I was going back in time. Hope to visit again in the near future "Great Place & Great People." James Dowling, November 2, 2000
---
About www.bermuda-online.org. I am a Canadian who lived and worked in Bermuda for 2 years. I like to check out your website periodically, and thought I should email to tell you that I think it's a thorough, informative, and user-friendly website. Congratulations. Jocelyn Wiley, Canada, October 30, 2000.
---
While researching information on the Sculptor, Byllee Lang, I discovered her name mentioned on your Bermuda Canadian Web site. (An excellent, very informative website!). "Re: Sculpted figures in the Bermuda Cathedral......In the late 1960's, two Canadian sculptors finished off the figures of Christ, His mother and the Saints, for the Cathedral's reredos, left unfinished by local artist Miss Byllee Lang on her death at the end of 1966." Byllee Lang was also a Canadian. Although she first arrived in Bermuda about 1946, she was a Canadian citizen. She was born in Alberta, Canada and raised on her father's ranch near Didsbury, Alberta. She graduated from the Ontario College of Arts. She was a recognized, accomplished and gifted Canadian Sculptor who also studied in Munich, Berlin and Paris before moving to Bermuda. Her work was twice selected to represent the Commonwealth abroad. She established a private school of Sculpture in Winnipeg in 1936. She was a member of the Manitoba Society of Artists; Sculptor's Society of Canada and the Federation of Canadian Artists. She was not only a devoted patron of the Arts in Bermuda, but also a prominent figure in Canada-Bermuda History. Sincerely, Gerald J. Lang, Canada, October 15, 2000.
---
I think you do a great service at Bermuda Online. Your information is extensive and photographs are gorgeous. I understand your wish to see more organizations get and use e-mail addresses. I was not able to get an e-mail address for either your Botanical Society or the Garden Club. Since Bermuda is only a 2 1/2 hour flight to Baltimore, there are many advantages to linking our horticultural groups. The contrast between the two areas is striking. Fortunately, airlines have sales on airfare, if you can anticipate your travel times. I mentioned that we would be spending part of our Christmas holidays in Bermuda, and I learned from your website that Daniel's Head is now open. I talked to a gentleman about available accommodations, and will get more details from him tomorrow. I was about to bow to family pressure and book at the Southampton Princess, which just isn't my cup of tea! Thanks again for your reply, and I was pleased that you know our area so well. Linda Smith, The Smith Family, Annapolis, Maryland, USA, October 9, 2000.
---
I found your web site fascinating especially the history of the British Army. My father, Charles Edwin Downton (army No. 37832), served in Bermuda from about October 1923 for 2 years. At the time he was a sergeant with the Royal Garrison Artillery and his (brief) army record shows him as 'instructor Bermuda Militia Artillery'. The only reminders of his stay are 12 postcards with several showing lily fields (E Worrall Outerbridge Co, Florists). Are lilies still grown commercially in Bermuda? Kind regards, Keith Downton, (East Calder, West Lothian, Scotland), October 9, 2000.
---
Thank you very much! I am writing an extensive term paper on Bermuda for my Global Issues course. The required subtopics of the paper include population, environment, health care, and human rights, among others. I have been researching the subject both online and off, but your articles have put a stop to my exhausting efforts! My professor will be extraordinarily impressed with the detail that I will be able to include. My sincere thanks! P.S. If you have any information on human rights issues, such as capital punishment or overall treatment of the citizens of Bermuda, please email me at your convenience. It would be very helpful. (Editor's note - sent). Valerie Goller, Erie, Pennsylvania, USA, October 4, 2000.
---
Between 1964 to 1967 and 1969 to 19'73 I worked at the Bermuda Hotel School. I loved Bermuda and her people and hope that when retire in about five years time I will revisit the lovely island where my wife and I began our married life together. My wife Josephine worked for the Bermuda Sun. This is a great site and has brought us much pleasure. Would love to get in touch with my former boss Neil Hansford-Smith if anyone has an e-mail for him. I think he still lives on Hinson's island. Sandy McCallum, United Kingdom, September 29, 2000.
---
Bermuda Regiment - Royal Anglian Regiment. I have just read your excellent web page on the Bermuda Regiment. I had the honor of being sent to Bermuda by the Depot The Queens Division as a Royal Anglian (a Poacher from the 2nd Bn) in either 1978 or 79 for 4 weeks to teach your conscript company. Your regimental wall plaque is on my wall in front of me as I type and I have the pleasure of seeing it every day and it brings back many, many happy memories. I still wear your regimental tie at military occasions throughout the year. I also have in my photo collection a photo of myself in full No 2's standing by the Bermuda Regiment board when I volunteered to be Battalion Orderly Sergeant to allow the local Sgt to visit his family. Unfortunately I can only remember one name from my time in Bermuda, that's CSM Gene Flood. Once again thanks for bringing back many happy memories. Michael Wilkins, ex 2nd Bn, a Poacher, now a reservist with 7006(VR) Intelligence Squadron, Royal Auxiliary Air Force, Royal Air Force Waddington, England, September 13, 2000.
---
I appreciated the article on the Costs of Internet Access in Bermuda on your web site because everything else (on the Government site) sound a bit too cheesy. I had looked all over for cost indications and then found yours. It is good to get a realistic perspective. I have tried to find out whether the e-commerce law and government's good intentions led to investment by e-business companies in Bermuda but it seems not. Best regards, Patricia Khan & Ramesh Chaitoo, Ottawa, Ontario, Canada K1G 3E4, August 30, 2000
---
Thanks. I particularly liked the page about government at http://bermuda-online.org/bdagovt.htm. One thing I would have welcomed a bit of clarification or elaboration on is a comment you make about restrictions on non-citizens owning real estate: "... nor can they ever own mid priced real estate by Bermuda's standards." Sean Furlong, August 24, 2000
---
Bermudian abroad for past 37 years. What an awakening for me after reading your web page on employment in Bermuda. Well written and most informative. I am a Bermudian abroad (continue to maintain my British citizenship). My father passed during my second year at Howard University, Washington, D.C. My mother followed in death two years later six weeks prior to my graduation. I did not graduate that year.(1967). I attended Howard University during Ewart Brown, Murray Brown, Gerald Tuzo, Winton King, Phyllis Richardson and a few other Bermudians days. I was on the internet seeking information regarding educational opportunities in Bermuda. During the past 20 plus years, my experiences have taken me from pre-head start to higher education... experiences that have taken me to unlimited levels and a journey of memories. I am currently in the process of working on a project. I have not visited Bermuda since the death of my sister in 1991... almost a decade! After reading your article on employment in Bermuda, I am considering an educational consultancy where I would spend 2-3 weeks on the island. What are your views or comments on such an endeavor? I realize you would need additional info consultancy wise. However, I would furnish upon request. Please let me know if you receive this e-mail. I look forward to hearing from you. Thank you in advance. Sincerely, Phyllis Dowling McCants (St. George's), August 16, 2000.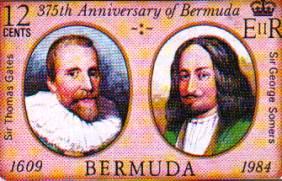 ---
Excellent site. Good morning, I have been having a quick look at the web page Bermuda Online. Just wanted to drop you a note to say excellent work. As a Bermudian I have learned so much so quickly just by reading. Keep up the great job you are doing, and to those that assist you. Best regards, Michelle Millett, Bermuda, August 15, 2000.
---
Wonderful site! I found your site and it has to be the best on the web. With it, all of our plans can be laid out way ahead of time. We aren't arriving until Sept. 16, 2001 but the excitement is mounting. Thanks so much. We visited Bermuda on a small cruise ship with another couple ten years ago. We had a wonderful time and it was so relaxing. We have since been to almost every island in the Caribbean and decided it was time to come back to Bermuda again to relax and enjoy your island, this time with 50 friends and family. Kathleen Wakeman, Banta Rd., Conklin, NY 13748, August 11, 2000.
---
We love Bermuda! My wife and I were afforded the opportunity 2 years ago to visit Bermuda. We cruised from Boston on the Norwegian Majesty and stayed in St. George. What a beautiful place! The people were extremely friendly and everything was so clean and pristine. We look forward to visiting again next year. Looking forward to seeing You soon! Brian and Kathleen McCue, Litchfield, NH USA, August 7, 2000.
---
Thanks for the memories! Just a quick note to thank you for this site. My father was stationed at Kindley AFB '59 thru '62 and was with the hurricane hunters. I was in the 3rd, 4th & 5th grade but I have vivid memories of those days. We lived in three different houses near the Harrington Hundreds area. I knew I was in a very special place at a special time. President Kennedy came to the island and we got to see him and he waved at me....never forgot it. I found this site by looking for a white pages look-up. I had a school friend, Harriet Larslier (not sure about spelling) whom I would like try to find. She went to school on base but I'm pretty sure she was a local or English. Her father must have been civil service or worked on base somehow. They lived on St. George's Island. If you can help me I would appreciate it so much. Once again, I enjoyed reading the information about the military bases. Donna Sakanich Benham, Decatur, Texas, August 4, 2000.
---
Thanks for such a great website on Bermuda! I am writing to ask for some further information on the Bermuda tree frog as I cannot find anything on the net. What is it's official name? Is it the same as the green tree frog? Or under some different name? Any information you could pass along (including further resources) would be greatly appreciated. Thanks so much! Trish. USA, July 26, 2000.
---
What a great web site - I lived in Bermuda in the late 1960's for about 18 months so have an interest. More recently I have used your site for education purposes - great! I am interested in passenger ships - I am well aware that a vast number have sailed in and out of Hamilton and St. George's. there a source of photos for early and later photos - like for example the Queen and Monarch of Bermuda? Regards, Philip Baxter, United Kingdom, June 15, 2000.
---
Thanks for your photos of Palm Grove in Devonshire. I was raised at Palm Grove in Devonshire and attended school at Mount St. Agnes and Saltus before my family moved to the States. My great grandfather built Palm Grove and it remained in the family until my grandfather's death in the late 1940's whereupon my grandmother sold it to the Gibbons. Our family's name at the time was Waterworth. Although an effort was made to contact the various and scattered members of the Waterworth family to buy into the estate, not enough were found, most being scattered throughout the States. The ones that were found either wanted no part of the plan or couldn't afford it. 18+ acres were a lot to not only buy but take care of. After she sold the estate my grandmother and the family moved to Glen Haven on the South Shore road near Tee Street. By family I mean my mother, her sister, husband and son. Gordon Groves was my uncle and became Director of Agriculture on the island in 1955 where he remained until 1975 when he retired. Palm Grove has not changed much since I was a boy there. At least on the outside. Inside is a different story. My wife and I were down on the island on June 2 for the funeral of my mother in Old Devonshire Church but just prior to that we had the opportunity to visit Louise Gibbons at the original house. Much has been changed, to my chagrin. Among the changes is the absence of the cedar staircase that went from downstairs up to the dining room. No one seemed to know what happened to it. Anyway, enough of the history of Palm Grove as I remember it from the '40's. It's a beautiful spot and we hope the Gibbons will maintain it much as it was. It holds special memories for me, not the least of which was the walk over Brighton Hill to Old Devonshire Church on a Sunday. I much rather would have been fishing off the rocks! Thanks for the great web site. Keep it up! Dick Murdock, USA, June 12, 2000.
---
I worked on the Furness Lines "Ocean Monarch" the last year she sailed to wonderful Bermuda in 1966. I loved everything about Bermuda, the people, beaches with clean pink sand, clean pastel colored houses, marvelous. Some people on the Island might remember the "Ocean Monarch" had a soccer team named The "Red Devils." I was the Manager and Coach of the team that won the Atlantic cup, with 8 games played, 8 won, 46 goals for and only 1 against. Most of our games were played in Bermuda and local fans came out to support us. They were great times, with many happy memories. I now live in Virginia and hope to get back to your wonderful Island in the sun one day. Anyone remember the Red Devil games? Please write to me. Ernest "Taffy" Barrow, 9116 Stumpy Road, Ashland, Virginia 23005, USA. May 30, 2000.
---
Having lived in Bermuda for 26 years it is nice to be able to check up on our old home and see what is happening. We now live in the beautiful British Virgin Islands but it is always nice to read about Bermuda and its people - our former community. My husband (Ken Morgan formally of Bank of Butterfield) met and married there and we had out first child there (Brittany) who is now six. I worked in both of the Montessori Schools and am currently Principal of my own Montessori school here in Tortola. We have 60 children in a new purpose built 6,000 square feet school. Life is very different here than in Bermuda but even more beautiful and rewarding. Your site is wonderful - thank you. Mrs. Patricia Morgan, Principal, Century House Montessori School, BVI. British Virgin Islands, Caribbean, May 30, 2000.
---
After 25 years of visiting and getting to know Bermuda, I can say that your site is certainly the best on the web. It answers every question a person can have! I finally convinced a cousin of mine to visit Bermuda this year. She is taking 17 people with her. Needless to say I referred all of them to your site. Thanks and keep on doing what you do so well!! Georgeanne Riddick, May 29, 2000.
---
Palm Grove Gardens, Devonshire Parish, Bermuda is where my husband and I married nearly 15 years ago. It was great to come across your pictures of Bermuda and this special spot on your web site! Beth Knapp, April 24, 2000.
---
Just a quick note to add my voice to the chorus that is singing the praises of Bermuda Online. What I appreciate most is the "warts and all" approach to describing Bermuda - it's refreshing to hear about the cons as well as the pros. Cheers, Paul McNamara, Cairns, Queensland, Australia, April 23, 2000.
---
I visited your web site for the first time today. I was looking for some information on an artist from Bermuda who painted water colors in 1951. He or she signs the watercolors as Sims. While looking for that information I came across your web page and really enjoyed it. I've book marked it now. My wife and I are planning a vacation to Bermuda next year, and I have been using the web to find information. If you know of anyone that might have any information on Sims I sure would appreciate knowing about him (her). Ray Reeves, April 23, 2000.
---
Outerbridge's Pepper Sauce. Suzanne and I know Quinton Edness as his wife is from Western Australia. Quinton and I play golf. End of connection. Suzanne and I have been to Bermuda and bought Outerbridge's Original Sherry Pepper Sauce; it was superb; right heat but with flavor. I have been unable to find it anywhere. Suzanne is from North Carolina and on our trips to the USA we have still not found it, can you help us contact the company? I would even act as distributor as the product is of the highest order and I have tasted a few. Thanks. Greg Ash, Australia, April 21, 2000.
---
That's a very nice site you have. I'm a supporter of Manchester City Football Club and I'd just like to say that Shaun Goater is rapidly becoming a living legend at the club. I don't know where we'd be without his goals! Anyway, keep up the good work. Mike, Manchester, England, March 28, 2000.
---
I was distressed but not surprised to read that 1999 saw the fewest number of tourists arriving by aircraft in 20 years. I lived and worked in Bermuda from March 1982 to March 1984. I returned for a two week vacation in July 1994, my first and only return since I left the Islands to return to the United States. I was appalled to see so many beach parks overrun with campers and people who were not refined in their etiquette. I never saw this when I lived there. Sadly, Bermuda looked to be degenerating into a Caribbean atmosphere and had lost its grace and sophistication. When I lived there, most restaurants required me to wear a jacket and tie for dinner; when I returned in 1994, almost none did. What made Bermuda the great place to visit 20 years ago was its dignified charm; I did not see that six years ago. Sadly, I wonder if I will ever return to the only foreign country that I have ever called home. I have all of the pictures of Bermuda that I will ever want, and I can go down to the Mississippi Gulf Coast and find the same atmosphere that I find in Bermuda. Living in St. Louis, the Mississippi Gulf Coast is much cheaper to visit. I believe that if I can see this unfavorable change in Bermuda, so can many other of your former regular visitors. Once a decline such as this has started, it is very difficult to reverse. I believe that, at least, Bermuda will have to return to its former dignified charm with its formal evening dress code if it wishes to rebuild its life-blood industry, tourism. It will probably be very difficult to get the campers and the bums out of the beach parks without civil unrest. Some personal data on me. I was 24 to 26 years of age when I lived in your Islands; I am 42 now. I worked as a chartered accountant when I was in Bermuda; I am now an accounting software trainer for a local software house. My father was stationed in Bermuda from February 1943 until November 1945 during World War II; hence my initial attraction to Bermuda. Rickard Tarzwell, USA, March 26, 2000.
---
I have read your articles and find Bermuda to be in a turmoil. I would love to see the Island settle for a more positive approach where Bermudians could capitalize on a moderate approach to economics. The Island is beautiful as my father always said "Beautiful Bermuda." He left the Island to gain whatever his dreams were and my brother who was born in Hamilton gave up his Bermuda status after serving in World War II for a chance to become an American. He died in Florida and his last request was how do I become a Bermudian again. I never thought he lost that right and according to Bermuda he didn't. Last summer I had the opportunity through a student here at the University of South Florida in Tampa to explore the island where my father was born and to see the beauty of the Island. Hopefully, more of the family will come together and visit. When I go to the Church in Hamilton, I see my uncle's name on the wall from World War I as he died in Belgium serving with the British Army. My dad served with the Canadian Army and his oldest brother served with the American Army during W.W.I. A legacy was left and I served with the United States Marines during Korea and Lebanon and as a Naval officer during Vietnam. Bermuda to me has the peace and quite that I as a person have fought for. People, no matter of creed, race or political agenda are people first. I shall return and hope to continue my search for family roots. Sincerely, Dr. Kenneth T. Smith, USA, March 16, 2000.
---
Hello. I have just read the Bermuda Online information. I found it well written, comprehensive, and to the point. You should consider publishing it and making a few dollars. It looks under the covers of what the hiring companies don't tell you about, and what the current published travel guides choose to ignore or gloss over. Thanks. Bill Gilhooly, CA. Project Leader, Auditor General of British Columbia. 8 Bastion Square, Victoria, BC, V8V 1X4. March 8, 2000.
---
Thanks for all your help on moongates! I also note your article on the high cost of internet usage in Bermuda. So I am doubly thankful that you took all that time and expense to help answer my questions! I have toned down my idea of an exact Bermuda moongate replica, and would be grateful to have a small polished rock from a Bermudian gift shop to glue to the keystone! Someday I will send you a picture. Thanks again, Sincerely, Suzanne, USA, March 3, 2000.
---
Your site is very informative and has been a great help in the last few weeks. Carol Watts, London, February 29, 2000.
---
Excellent site. The Millennium World Rugby Classic will be held November 12 to 18 with complete information on our Word Rugby Classic web site. Best wishes, John R. Kane, Bermuda, February 8, 2000.
---
What an absolutely first class web site you have created! Really outstanding, to see all the detail about the military history of Bermuda. A massive amount of little known info, text, and graphics. I shall certainly pass the word about your fine site. Best regards, Sidney Allinson. Victoria, British Columbia, Canada, February 1, 2000.
---
Thanks for your web site. I received the address from a friend who moved to Bermuda to work, and I am using it to read up before I visit there in March. The site has answered just about every question I had. The only thing I might recommend is a good map. Looking forward to visiting your country and reading a copy of the Royal Gazette over morning tea. Brad Horn, Edmonton, Alberta, Canada, January 13, 2000.
---
We are planning our fourth trip to Bermuda, and count on your site, as always, for great trip ideas and good information. It's better than any published guidebook going! Thanks for all your work. Ruth and Erik Schwendeman, Charlton, Massachusetts, January 2, 2000.
---
A very informative site. How wonderful that the world is able to see it via the internet. I am a former British soldier and now serve as the Regimental Sergeant Major of The Calgary Highlanders in Alberta, Canada. Regards, Russ Meades, November 18, 1999.
---
I congratulate you on the well written articles presented on the Bermuda Online web site. They have been most informative and superior to other sites on Bermuda tourism. Kenneth McKinlay. USA, November 2, 1999.
---
Employment in Bermuda. I wanted to thank you for you very concise and detailed information. It was a real eye opener for me. Your research and time is much appreciated. Yours truly, Todd Flick, Scotia Cassels Investment Counsel Limited. October 1, 1999.
---
This is a fantastic web site. I was born in Bermuda in 1956 and haven't been back since '71. I've got this web site book marked. Thank you. Makes me kind of home sick! B Woullard, August 26, 1999.
---
Excellent, bravo, well done! You have organized one of the best resources anyone could desire. Your photographs are the best. I have "read" many great descriptions of places, only to be disappointed upon seeing the location. The photos have been very useful to me. My family is going on a Norwegian Cruise Saturday August 14 to celebrate our 30th wedding anniversary. Thanks for all your work. I for one, really appreciate it. Tom Kerwin, August 12, 1999.
---
I've been researching my genealogy, which has recently taken me to Bermuda. My Great Great Uncle was the Reverend John Lough of St. George's Parish (1817 until his death in 1849). He and his wife Mary Forbes Hinson had 9 children. His father was also John Lough, my great great great grandfather was Vicar of St. Michael's in Sittingbourne, Kent , England. His son, John Francis Burnaby Lumley Lough, was also a clergyman there in Bermuda, and eventually, Archdeacon of Bermuda in 1894. Is Mary Forbes (Hinson) Lough any connection? By the way, I love your photos! I'd love to hear from you, looking forward to your response. Sincerely, Carole Forrest. July 1, 1999.
---
I enjoy your writing in Bermuda Online. Those on the Parishes and forts are the best I have seen on the Web or in guidebooks. My wife and I enjoyed our honeymoon on Bermuda last August. We went to many interesting and fascinating places. Our favorite activities were browsing and eating at the aquatic museum with its delightful cafe, Morning Prayers in the tiny chapel in the whitewashed old bungalow at the top of the hill in the park across from our hotel, and exploring Admiralty House Park, with its caves and the best cove and beach for swimming. We walked the Railroad Trail. Keep up the good writing. Jim Nix, Georgetown, Washington, DC, USA, June 24, 1999.
---
I think your article on the way Bermuda has influenced English and American history is a fabulous job. I am going to save it for future reference. I must tell you that my brother is one of those Americans who is married to a Bermudian! Keep up the good work of bringing Bermuda to the Web! Barbara Cart Macauley, Chapel Hill, NC, USA, 1999.
---
What a great vacation my husband and I had in Bermuda at the St. George Club. We love that end of the island and had 10 days of beautiful weather. We got around by moped and enjoyed the beauty of the entire island. It was prettier than ever. In St. George's we enjoyed two good restaurants, both warm, friendly, and with great food. It is my favorite island - close to Boston, beautiful people and beautiful island. Can't wait to return in 12 months. Nook20@aol.com, USA, 1999
---
I have just returned from my 6th trip to Bermuda, first time I've gone alone, best trip ever. Thank you Bermudians for being so warm and so friendly. Bermuda remains my favorite, absolute best. Looking forward to next year's JazzScape and I'm extremely pleased to see these URLs and links on the Internet! Jade0503@aol.com, USA, 1999.
---
Thanks for allowing us to relive Bermuda. My wife and I were both active duty Navy and were stationed there from 1984 to 1987. None of our other postings compare to yours. Randy & Betty, kitchens@mediaone.net. Jacksonville, FL, USA, 1999
---
Greetings from Pennsylvania. Your breathtaking islands are gorgeous! my husband and I sailed to Bermuda in April and fell in love with it! Michele Resuta, Elysburg, PA, USA, 1999.
---
My husband and I spent 1 week in Bermuda. This site has been a fabulous source of info. Cynthia from Ottawa Canada (PS Hello to Bishop's grads), 1999.
---
My father was stationed at Kindley from 1951-1955 and I attended the Lyceum School in Hamilton Parish. I started Kindergarten there and continued until third grade. Sydney C. Little was the Headmaster and my teacher. I have fond memories of the loquat tree nearby, dancing around the Maypole and being a Brownie. They were happy days for my childhood and these memories are ones I draw upon. I remember the oleanders and beautiful ocean where I first learned to swim. Marilyn (Sarchet) Guyote, USA, 1999
---
People who have never been to Bermuda cannot understand why we have no desire to visit other islands. We just can't help but feel that anyplace else would suffer by comparison. We only wish that it was a little less expensive so that we could make it a yearly trip. We've got it down to every two years now. Can't wait to return to Bermuda in '99! Don & Laura Kloehn, Sterling, VA, USA, 1999.
---
It was my third visit there and my husband's first. There could be no climate nicer or culture of people friendlier. What a lovely trip! I have old friends who live there and one of them opened up a wonderful restaurant on the South Road in Devonshire Parish. I will save my pennies until I can visit again, since it is my favorite place in the whole world. I hope the people never change. Molly and Peter McQuaid, Sterling, VA, USA, 1999.
---
I love the web site, very informative. I visited Bermuda from America. Thanks for your help and have a nice day. Phil Rickenbach, Avis Insurance, Lancaster, Pennsylvania, USA, 1999.
---
I write this note to say thank you for the internet service you have provided. Checking my email from Bermuda gets expensive and cumbersome. I want you to know that to those of us who depend on internet services, being cut off from the world is very tough. I can rest and relax in this beautiful place much easier when I am able to check my email at the end of the day. Stewart Levin, Los Angeles, California, USA. 1999.
---
We had a great time in Bermuda and I noticed that people were more friendly. Really enjoyed ourselves. We did notice that prices have gone up. Look for the deals, they are there. If Bermuda can hold down prices and offer hotel deals they will prosper. It is a great country and has been kept classy. By the way, be sure to exchange 60 Bermuda dollars for US dollars at a nominal or free rate at the Bermuda Airport bank before you go home, because if you do not and do it instead at Newark airport, they want 25 dollars commission! One dollar American is still one dollar in Bermuda denomination. Jeff Kinzbach, USA. 1999.
---
Yes, Bermuda has changed in all those years but not half as bad as some of the other entries here indicate. We were greeted everywhere by the friendly people of the island. I hope everyone else finds their trip as enjoyable and pleasant as ours. Enjoy this web site. There is lots of great information. Don't miss Fort Scaur. Take a camera and picnic lunch. Enjoy. Les Seyforth, USA. 1999.
---
I was a US Air Force Brat who lived in Bermuda for three years. Those were some of the best years I remember. My father was a Sgt. in the Air Sea Rescue (55 ARS) 1963 to 1966. I enjoyed reading your articles on Kindley and the Naval Station. My oldest brother graduated high school while we were at Kindley. His class is trying to get together for a re-union in Bermuda. (Kindley High Class of 1965). My mother did a painting for Kindley AFB's silver anniversary. It was of Field Kindley, an Army Corps pilot for whom the base was named. I contacted the US Air Force and was referred to another office, I haven't heard back from them and they don't have E-mail. The painting used to hang in the military air transit terminal, between the little exchange and cafeteria. Did the painting remain in Bermuda or was it returned to the U.S. with the military? Mom did many paintings while we were there and still digs out her photo album every now and then. (Some of my favorite places were Stone Hole Bay & John Smith's Beach). Though I would love to return and visit Bermuda I still carry a piece of it in my heart, it is such a beautiful place and I found almost all the people polite and friendly. Thanks for sharing your wonderful island with me. Bill Galloway, TX, USA. 1999.
---
Your website and information made it very easy for me to make up my mind on future vacation sites! Thank you, Melissa Tait. Ontario, CANADA. 1999.
---


Last Updated: February 7, 2019
Multi-national © 2019 by Bermuda Online. All Rights Reserved