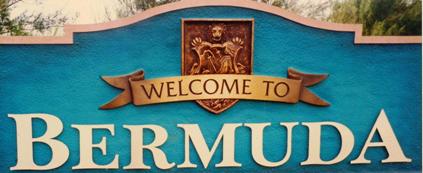 165+ web files, a regularly updated Gazetteer, overall an in-depth description of our island's internally self-governing British Overseas Territory 900 miles north of the Caribbean, 600 miles east of North Carolina, USA. With accommodation options, airlines, airport, actors, actresses, aviation, banks, beaches, Bermuda Dollar, Bermuda Government, Bermuda-incorporated businesses and companies including insurers and reinsurers, Bermudians, books and publications, bridges and causeway, charities, churches, citizenship by Status, City of Hamilton, commerce, communities, credit cards, cruise ships, cuisine, currency, disability accessibility, Devonshire Parish, districts, Dockyard, economy, education, employers, employment, environment, executorships, fauna, ferries, flora, former military bases, forts, gardens, geography, getting around, golf, guest houses, highways, history, historic properties, Hamilton, House of Assembly, housing, hotels, immigration, import duties, internet access, islands, laws, legal system and legislators, main roads, marriages, media, members of parliament, money, motor vehicles, municipalities, music and musicians, newcomers, newspaper, media, organizations, parks, parishes, Paget, Pembroke, performing artists, residents, pensions, political parties, postage stamps, public holidays, public transportation, railway trail, real estate, registries of aircraft and ships, religions, Royal Naval Dockyard, Sandys, senior citizens, Smith's, Somerset Village, Southampton, St. David's Island, St George's, Spanish Point, Spittal Pond, sports, taxes, telecommunications, time zone, traditions, tourism, Town of St. George, Tucker's Town, utilities, water sports, Warwick, weather, wildlife, work permits.

Bermuda Online E-Mail Guest book 2003
Your feedback about our Islands that year was most appreciated

By Keith Archibald Forbes (see About Us) exclusively for Bermuda Online




Your comments as newcomers or airline or cruise ship visitors to Bermuda are sought and valued. We publish them below with the flag of your country (where you live) and show by date of receipt. Send them in plain text please, using subject "Bermuda Online Guestbook" - to admin@bermuda-online.org. Please give your name, email address and name of town or city and its zip or postal code, with state or province or county and country where you live (a standard online request - all responsible and accountable media ask this, to establish your bona fides). We reserve the right to modify or shorten comments and not use any deemed offensive or inaccurate. Please limit your comments to no more than 10 lines and do not send photographs without asking us first as our system automatically blocks all unauthorized attachments. We pledge we will not show or retain your email address or pass it on to any third party.
Guest Book years
Comments for 2003

You have an excellent Bermuda Online site. I commend you on your thoroughness of all the topics you have researched. Thanks for helping me get to understand the complex methodology to find an employer and let it find or recommend a source for local housing for my wife and I who are looking to move to Bermuda and work locally for a firm that wants to sponsor me. Gene Lukomski, Calgary, AB, December 8, 2003.


This may be the only question your wonderful Bermuda Online website does not answer about Bermuda. I will be visiting Bermuda in a week or so and I do not know if the local dress code (for proper situations) permits the wearing of linen and white in the winter months. In Canada this is not done between Labour Day in September and Victoria Day in May. I have a couple of proper events to attend and want to be dressed appropriately. I hope you do not find this to be an odd question. Anything you can tell me would be very helpful. With thanks, Mary Jane Braide, Canada, December 5, 2003.


Bermuda Online is a superb site. We write together in saying we don't think there is anything in the world quite like it. What you don't have in glitz and commercialism you more than make up for in quantity and quality of good, reliable consumer information about Bermuda. With so much about so many things not found on any other Bermuda website, in depth and in great accuracy. Perhaps other sites will take a lesson from yours. We recommend they link to it. Keep up the excellent work. Richard and Mary Johnson, Buffalo, New York, November 18, 2003.


My wife and I really like the refreshing honesty of Bermuda Online. It is so nice it is written to international consumer standards. We had a reasonably good time overall in Bermuda in October but in terms of value for money it is not good. Several other things disturbed us very much. The prices for everything were appalling. As environmentalists, we really liked reading your Environmental Concerns website and the thoughts you expressed. We know what is referred to locally as the "Airport Dump" would not be allowed so close to airports in USA or Canada or Europe. Bermuda's lack of a bottle bill is another liability for tourists. It shows, alarmingly, along places such as the Railroad Trail. We recommend it be shut until cleaned up properly. We understand from friends here in the USA who were unfortunate enough to witness it for themselves in August when they visited that the sale of illegal narcotics at a place called Spittal Pond is rife. Isn't it your leading environmental site? If true, why, can't it be policed? We wanted to visit, to record and report it ourselves to our local friends in the newspapers, but the place was closed following a hurricane. We wish there was a forum in Bermuda where environmentalists from other countries could express their views and perhaps help to get far more effective legislation enacted, to make your island a better place to visit in the future. Can you use your influence? Hope so! Sincerely, James and Nancy Davis, Atlanta, Georgia, USA, November 6, 2003.


Your warnings in your disabled in Bermuda site about inadequate access for handicapped shoppers in the stores in Bermuda were certainly appropriate. My wife, in a wheelchair, and I recently spent several hours in Hamilton trying to shop along Front Street. Only two of the stores we entered had elevators to provide access for her to upper levels although most stores we entered had upper levels accessible only by stairs. Some stores didn't have ramps up to the front door so we couldn't even get into the ground level to shop. In several stores that we were able to enter the displays were spaced in such a way as to block wheelchair access through the aisles. Also, in several stores the mold and mildew odors were so strong that they resulted in immediate and severe asthma attacks in my wife. What we had hoped would be a full day of shopping for cashmere and other items turned into a great disappointment. It is sad that so few merchants see the virtue of providing full access to all of their merchandise to the handicapped shopper. I should also comment that the supermarket on Front Street where we shopped for a few food items to take back to our cruise ship and for the New York Times was readily accessible for the wheelchair. Thomas Broussard, New York, NY 10022, October 23, 2003.


Congratulations on a wonderful, accurate, honest and candid description of the Bermuda Airport at www.bermuda-online.org/airport.htm. I was also fascinated to read that it was your father whose radio direction finding expertise and hard work made it possible for the first commercial aircraft to fly into and out of Bermuda. I see how this got passed on to you in all your other superb articles on aviation and Bermuda, including those on your web portal. I agree with every one of your comments, especially about Customs and transportation. I and many others from the UK have noticed these, with increasing annoyance. You are so right in saying that when we leave the UK for a seven and a half hour Bermuda flight plus the time to get to Gatwick from say Inverness or Birmingham or Manchester or Europe, we fully expect on arrival in Bermuda in a state of exhaustion either Euro-type green zones as we have in the EC or efficient and fast Canadian or American systems and generous duty-free concessions instead of the double bureaucracy and poor duty-free concessions we have to endure in Bermuda - a miserably small amount (one eighth that of the USA, yet you are a far richer country!). It is making Bermuda less and less appealing to tourists and my ilk as business visitors. I believe IATA should see your website too, for its first-class honesty, total accuracy and candor, and compare it with what the Bermuda Government does not want to write about. Thank you also for mentioning my city of Inverness and nearby bridges. You've done your research! Certainly, our airport can teach yours a thing or two. Yours aye, ETF Gray, Station Square, Inverness IVI 1LD, Scotland, 19th October 2003.


I am scrolling through your Bermuda Online site and enjoying it very much. I and several others are coming on our second cruise to Bermuda next April and I do a newsletter up to give information to those who didn't come on the 1st cruise. My grandfather was James Clifton Astwood and I was born in Bermuda in Warwick on the South Road. I have been doing a lot of genealogical research which is why I am coming back for a second time. My mother came when she was 16 in 1946 -- stayed with my grandfather's cousin Freddy Frith and said she visited from one end of Bermuda to the other visiting "cousins." But my purpose of my e mail is not to ramble but to ask how Bermuda is recovering from Hurricane Fabian. I have tried to find out how badly damaged it was but basically the news reports mainly just told us that it was badly damaged. Again I am finding your site very exciting to read and hope things are getting back on track. Margaret Semple, September 30, 2003, USA.
Editor's note. What's New has been summarizing post-hurricane repairs and what still needs to be done after the September 5 hurricane.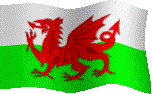 My name is Vanessa Henderson and I am a Bermudian student studying at the United World College of the Atlantic in Wales doing the International Baccalaureate. I enjoy your Bermuda Online Website with so much information and facts about Bermuda. I find it particularly helpful to refer to when writing papers about the economy and letting people know the little details about Bermuda. Currently, I am writing an extended essay titled: 'Bermuda: how can such a tiny island with little primary and secondary industry have one of the highest GDP per capita in the world?' Can you point me to where I can get data on the total amount of production or the total amount of income earned from each sector in the economy or direct me to the right people? I am trying to make a bar graph showing the total amount of money earned from each sector, to eventually show how much each sector contributes to the GDP. The GDP figure is the value of all goods and services produced in Bermuda. Thank you, Vanessa Henderson, Wales, UK, September 30, 2003.
Editor's note: She was referred to the Bermuda Government's Statistical Department, with the staff and research resources to answer her detailed questions, of which the above is a summary.


My wife and I have just returned from our 17th Bermuda cruise, the last one before Fabian paid you a visit, and just wanted to let you know that I review most of your Bermuda Online files, and read the Royal Gazette before coming to put us in the mood and to see what's going on and to read what's new, a practice I've been doing for the past number of years. I have to say after this past trip, you're the only source I have any faith in to have the newest information. I was surprised to read your file about the US increase of duty-free allowances from $400 to $800, a new fact that the Bermuda Department of Tourism didn't have on their web site, (and still don't) a source that is expected to have the newest and most accurate information available, especially considering who they represent and the abundance of their resources and budget. Several other less prominent sources also did not indicate the updated figures that were 10 months old, only you and the US government....well done. Your writing style says a lot more than the printed word and the thoughts they pass along are so much more accurate than what is found on other sites. Not that you're trying to mislead anyone, you're telling it like it is and combined with the facts, you say more about something as compared to, say the "official" web site. A style that I and others appreciate. I also like the listing of those caught with drugs. I also think a fine of $1000 is way too low. Considering all the information that is presented to the cruiser beforehand about the substances that are banned, it's impossible not to know what the consequences would be.....Bermuda is too lenient to those caught with any controlled substance. I just hope the effort you make is making a difference somewhere. It would also be nice to know that any fellow passengers aren't looking for the opportunity to help support their habit by seeing an open cabin door or anything left briefly unattended. Certainly the cruise experience is suffering from those few individuals who put the visitor in a bad light, both on the ship and on shore. Keep up the good work. I'll be reading your files and the Gazette in preparation for our next trip to your beautiful island. Paul E. Poleski, New York, USA, September 11, 2003.


Hurricane Fabian. I pray you and yours and all of your property came through Fabian intact. Words are insufficient to express my personal gratitude for the time and effort to which you have gone to produce Bermuda Online. Officials at Tourism and the Island, in general, should support your work enthusiastically, it is some of the best promotional work around. Lee L. Tedford, USA, September 10, 2003.
Editor's note: Lee was one of the pioneers of radio in Bermuda. See him under "1955" in US Military in Bermuda at www.bermuda-online.org/milquit.htm and under the same date, with more details, in History at www.bermuda-online.org/history.htm.


Hurricane Fabian. Hello Bermuda Online. How is everyone after it? My husband and I had a wonderful time, earlier, at the Sonesta Beach Hotel! We toured on the scooter every possible nook and cranny in six days. My husband thoroughly enjoyed swimming with the children at Clarence Cove, Admiralty House Park, Pembroke Parish. We have visited many Islands and Bermuda is certainly top of the list. We met several fine local people at different restaurants Salt Rock (Somerset) The pink house, Rustico's, and many others, we were particularly interested in Earl the Contractor. He must be very busy now trying to fix things from the Hurricane. God Bless all those who have suffered through the Hurricane and we are planning on coming back for the Jazz Festival. With much love and affection, April Marie Labanowski, April Marie Enterprises, Signature Jazz, Signature Style, Schenactady, New York, USA. September 9, 2003.


Hurricane Fabian. An American Visitor Sends Love and Support. Thank you for a wonderful Bermuda Online web site. I was on honeymoon there in 1996. I am so sorry to see what devastation Bermuda has just suffered! I have just read the articles in your Sunday Royal Gazette about Hurricane Fabian and seen the photos of the awful damage done to one of the most beautiful places in the world. I am deeply saddened to know that the wonderful people of Bermuda have had to suffer such horrible insults from Mother Nature. I have been to your lovely country several times and my parents used to go to Bermuda frequently in their youth. We know what a paradise your island is and how well you treat us American visitors. I have been to many of the gorgeous Caribbean Islands and I know personally why Bermuda still ranks at the top of the list of vacation destinations. Please accept the love and support from so many of us Americans who have enjoyed Bermuda's countless pleasures and beauty in the past and look forward to returning soon to experience her charms again. We know that rebuilding will take time and money and much devotion, but we also know what spirit the Bermudians have and how much love and pride they share for their unique home. Our thoughts and prayers are with you all. Our sympathy goes to all those who lost loved ones to the storm's fury. I know that Bermuda will fully recover and shine once again, and I look forward to seeing the restored Bermuda soon. May God be with you all. Sincerely yours, Penny Maroldo, RN, BSN, 48209 Route 511 West, Oberlin, OH 44074, USA, September 7, 2003.


Re: Former US bases. While the apparent lack of heritage interest on the BLDC's part is dispiriting - based on its unwillingness to date to respond to my enquiries - the content of your Bermuda Online website is a treasure trove. Your material has grown impressively since I accessed it a couple of years ago: doubly interesting for its expanded content and because it identifies you as the key contact person through whom US veterans' recollections are being gradually collected into a 'heritage portfolio' - maybe with the power to influence decisions on the preservation of those base (or pre-base) structures that still remain! Your photos also indicate the survival -or death, if no longer there - of some interesting structures. You are probably aware of the book ca.1988 by Fitzroy Baptiste of the University of the West Indies on the establishment of the US bases in Bermuda and the West Indies. If not I will send you the reference. I am finding that in most of the small ex-base territories with which I am dealing there is governmental diffidence about the colonial/base military history and it falls to an amateur enthusiast to take on the mantle and become the nationally-known authority, clearing house and/or conscience on the subject. Scanning your material suggests you fill this role for Bermuda. In Trinidad your 'opposite number' runs a military museum on the former naval base; in Malta he is president of the local heritage trust. I have their email addresses should you need them. Thanks again. I hope to be down in Bermuda next year to check out the ex-bases, and to pursue the points you gave me earlier on the Royal Naval Dockyard. Sincerely - Professor John Tunbridge, Canada, August 6, 2003.

I have been looking through your Bermuda Online website which is very interesting. It has helped us tremendously in trying to understand what the island is like so we would like to take this opportunity to say thank you. My wife and I will be moving out to Bermuda on 19th August as I have a job with BELCO. We'll be at 9 Lamas Close, Devonshire Drive, DV08. Thank you so much for your help. Kind regards, Dulcie and Robert Smith, USA, July 25, 2003, USA.


My family and I will be relocating to Bermuda this year for employment purposes and I'd just like to say that your website Bermuda Online has been an absolute life saver in finding information and links to things and people on the island. Your files are fabulous, full of candid, honest and valuable information on all the facts newcomers to your island need to know in advance of their arrival. Sincerely, Michael Murton, Boston, MA, USA, July 21, 2003.



Hello from South Carolina. As we are planning a visit to Bermuda in the fall, I am really enjoying your informative Bermuda Online website. I would like to make a request. There are about 5 or 6 of us who would like to purchase some real Bermuda Shorts to wear when there. The stores selling them are mentioned in your website but don't appear to have active websites so we can make contact with them. Any suggestions will be appreciated. Thanking you in advance for your assistance. Kay Lawrence, Volunteer Drive, Myrtle Beach, S.C. 29575, USA, July 18, 2003.
In our Bermuda Shorts file names and telephone numbers of stores are shown. Active links to websites are for locations that reciprocate the courtesy.


I am really impressed by your detailed work on Bermuda Online. I am a Bermudian living in San Diego, CA, but plan to come home in a few years, if I can find a reasonable (in price) place to stay. I am a psychotherapist, California state license, and would need to build a small practice to augment my retirement income. Any thoughts? I was born in Hamilton in 1935. My father was Rev. Victor Ford, pastor of St Andrews Presbyterian Church in Hamilton, for some 25 years or more. My mother is buried on the island. I attended Saltus Grammar School. School mates included Keith Davis, David Lines, Dr. Clarence Terceira. Dr. Victor McKenzie Ford, MFT, D.Min, NB. Not a medical doctor, a psychotherapist, a Marriage and Family Therapist. State license # CA 33843, Avena Place, suite 209, San Diego CA 92128. July 9, 2003.


My heart is still in Bermuda. You can imagine how pleased I was yesterday while browsing on the internet at, http://www.bermuda-online.org/milquit.htm to see the reference to 2nd Lt. Stanley A. Cohan. I was an unsophisticated youngster right out of Air Force flying school headed for my first posting which was the 29th Air Rescue Squadron, Kindley AFB, Bermuda. What a wonderful three years it was. The work was exciting, the island most beautiful and the Bermudians were ever so gracious! I loved the island to the point that I returned with my wife for ten Xmas's in a row. I have lost contact with just about all of my colleagues except one, Col. Ken Wilbur, who resides with his wife Lucy in Greenville, S.C. I would be thrilled to learn of any of my squadron mates with whom you may have established contact. Stan Cohan, Major, USAF, (ret.), USA, June 5, 2003.


Your Bermuda Online website is excellent and I have learnt more background knowledge from it than I would have thought possible. At present I am trying to find out about electricity costs and also where the fuel comes from to supply the Belco generators. What I couldn't work out was whether this was oil or gas. The reason for my interest is that I am studying at Imperial College, London where I am doing an M.Sc in Environmental Technology. At present, I am writing a thesis on the feasibility of offshore wind power for Bermuda. Belco have been looking into it for the past couple of years and initially seemed quite keen to cooperate with me. However now, they have told me that they will not be assisting in any way so I am trying to get information from any other source possible. Basically, in order to prove wind power viable, I need to show that offshore wind turbines can generate electricity for less than the price of fuel used in the other methods. This is because due to the intermittency of wind power, the gas/diesel generators would need to be maintained to take over when the wind fails to blow. Therefore, the only real savings would be fuel savings. Anyway, as someone who knows Bermuda extremely well, I thought you might have some comments or advice which would aid me in my endeavors. Benjamin Cobbledick, Imperial College, University of London, England, June 3, 2003.
Referred to the Electricity & Gas in Bermuda file at www.bermuda-online.org/electgas.htm. It has all the answers to the questions.


I just visited your page at http://www.bermuda-online.org/milquit.htm and noticed an error. Major R. D. Nordquist was also one of the last at Kindley Air Force Base before it closed as a USAF base on July 1, 1970 and became a US Naval Air Station. He was reported in the Bermudian magazine of April 1970 as a hone-in-one winner at the Belmont Golf Club. He received an Omega watch and trophy from Thomas Dickinson of Astwood-Dickinson Ltd. He was my father and I remember the event well. His name was Richard Harry Nordquist (R. H. Nordquist). He kept the golf ball for years in the trophy he received from that day. Cordially, Kenneth Nordquist, USA, May 18, 2003.
Error corrected, with thanks.


Nice Bermuda Online. My family -- wife and 2 1/2 year-old son -- will be visiting Bermuda from May 20-28. We will be staying at the Fairmont and I simply want to know where the closest beaches are to the hotel. Your assistance will be greatly appreciated. Regards, David J. Klug, St. Charles, IL, USA, May 11, 2003.
Referred to our Large Hotels page which gives details of the nearest beach to each.


We are temporarily booked on the Celebrity cruise ship Horizon. It will be docked in St. George's on June 16th. We would really like to see the celebration in Hamilton for the Queen's Birthday. Would you suggest we change boats and go on the Celebrity Zenith, which would be in port in Hamilton on the 16th or would it possible to get from St. George's Parish to Hamilton easily on the 16th. Would you happen to know what time the parade starts? We will be first time visitors to Bermuda....but definitely anglophiles! Your help would be greatly appreciated. Thanks. Susan and John, USA, May 5, USA.
Referred to the "Queen's Birthday" section - which has full details - of Public Holidays in Bermuda and Getting Around in Bermuda.


I came across your excellent Bermuda Online (BOL) while searching for a friend of mine who worked as the Retail Manager for the large retail supermarket at the former US Naval Air Station, Kindley, from 1987 onwards. I live in Scotland but have been thinking of returning to Bermuda to seek work and thought I would look up my friend for some help and assistance. Her name is Lauren Adair, from New York, USA. She bought a house on the island. From your website I note the base is no longer there. Looking forward to any help you can give me. Warm regards. Kelly Bredin, k.bredin@firstpress.dailyrecord.co.uk, Scotland, April 07, 2003.
Referred in particular to BOL's Employment in Bermuda for non-Bermudians.


My wife and I each have a Viza scooter. These are rather small scooters with 33cc two cycle engines. They are quite light, about 38lbs with folding handlebar and removable seat post. They are registered for road use in Massachusetts. We normally carry them in our airplane for local transportation at destinations. We would like to know if you think it might be permissible to use them on the roadways in Bermuda assuming, of course, that we wear approved helmets. Thank you, Tom Curl, Massachusetts, USA, April 4, 2003
He was told this is regretfully not possible and referred to the section on Mopeds and Scooters in Getting Around in Bermuda for the reasons.


Computer-less friends are going to Bermuda in a few weeks, so I accessed your Bermuda Online site and printed out several sections for them. My friend has found several points that made her wonder if Bermudans (sic, proper word is Bermudians) - are exquisitely honest, or if some files have been corrupted or "hacked" , because usually information from an official office tourist site are more bland, non salacious, skewed to the positive. She - and now me, noticed under Flora the near the bottom, the veggies are never identified ... and never really discussed in the text. Under "Beaches" - in addition to reasonable warnings about potential theft, a paragraph mentioning fecal balls occasionally on the beach seems somewhat excessively self-effacing. We felt we should say something ! Patricia Burke, Providence, RI, March 29, 2003.
In About Us, it stressed Bermuda Online is not an official tourist guide but something far more comprehensive - and much older than the official tourism website. All our information is original, researched carefully, not hacked from any other site. Vegetables are not noted because they are essentially the same as US vegetables. The beach info was a summary of what was reported by the daily newspaper.

Your Bermuda Online website is fantastic and up-to-date. Thanks also for responding to our restaurant enquiries and for saying the Half Way House restaurant in Flatts no longer exists, under another name now. (I had read about the Half Way House in " Insider's guide to Bermuda" of 1999). My husband and I will check out the places you mentioned. Karen Burke, New Brunswick, Canada, March 29, 2003

Many thanks.


A short note to let you know how much we appreciate your Bermuda Online website and its subsidiary Institute of North American & Atlantic Colonial History (INAACH) website. I also have your Municipal Item which you prepared on the design of The Hamilton City Hall. In short, we appreciate your input on the Bermudian milieu. As visitors to the Island, we have also developed a great esteem for the beauty and depth of Bermuda Architecture. We've discovered as well that many seem to miss its magic and its challenges - perhaps due to frequent descriptions elsewhere written in an anecdotal or typical tourist-like way. A large vote from us for those who continue to work hard to explain the depths of the Bermudian Architectural experience. Thanks again for all your input - I will continue to see you on your web site. With best regards, Robert O. DiSaia, Architect, Warren, RI, USA, 02885, March 27, 2003.

Dear Mr. Forbes, thank you for the help. You have a nice website. Keep up the good work with Bermuda Online. Sincerely, Greg Coxson in Moorestown, NJ, USA, 17 March, 2003.

Many thanks.


I love your Bermuda Online website - very well done. A question you may be able to answer - I'd appreciate it if you can settle this enigma. Where was the original Port Royal of the 1600's? My opinion it is another name for Somerset Village - another party says it is where the Port Royal Golf Course is today. HELP! Sincerely, Philip L. Mossman, M.D, USA, March 13, 2003.
He was referred to our Southampton Parish website.


I have enjoyed your Bermuda Online web site over the years. It certainly is the best site about Bermuda, bar none. My name is Patrick Brew and I taught at R. B. Chaffee High School from 1985 until the base closed in 1995. In 1987 I married an English girl, Susan Farnworth, who was working at Works and Engineering (then Publics Works Department, I think). Our three children were all born in Bermuda - Christopher (1989), Kathryn (1990), and Michael (1993). We lived at "Cedar Grove" on Manse Road in Paget from 1987 until 1990. We then moved to "Almurjan" on Loquat Lane, Smith's Parish, just behind Harrington Sound School. We currently live in North Yorkshire, England where I teach at an American base near Harrogate. We have been back to Bermuda three times to visit - in 1997, 2000, and 2002. We miss Bermuda very much and often dream that the base has reopened and they want me to teach there again! Oh well... Thank you again for your excellent web site - keep it up. It is appreciated. Do you know of any schools that need a good math teacher? Pat Brew, North Yorkshire, England, 10 March 2003.
His time in Bermuda was added in date order to our US Military in Bermuda file. As there have been many changes since he was here, he was referred to our updated file Employment in Bermuda for non-nationals.


I just looked at your extensive website on Education in Bermuda, and I wonder if you might be able to help me with a specific question. Can you possibly provide me with any information about educational provision for Deaf youngsters in Bermuda, particularly post 16? I have seen a job advert for a Teacher of the Deaf in Bermuda, and whilst this interests me (as a teacher) I need to research provision for my 16year old daughter who is profoundly deaf. I have made several searches on the Net, and found no reference as yet. If you could direct me to a source of information I would be very grateful. Maggie Loughran, United Kingdom, 10 March 2003.
She was referred to the Ministry of Education in Bermuda.


I've read with great interest the two Web articles you authored about Bermuda's aviation history pioneers and the Bermuda International Airport & its Atlantic location. However, I find very little about the war period from late 1939 to early 1945 and, specifically, the building of the US Air Corps airfield by the Bermuda Base Contractors between 1941 and 1943. I clearly remember that the airfield functioned as a vital ferry stop for US planes going to England via the Azores. I saw all sorts of new planes in the air while en route and water-based planes such as the Catalina flying out of the Somerset end of the island on submarine spotting duty. But enough of my personal views. Do you know of any articles, books, etc. that I might access about the building of the airfield, created out of coral pumped to form a land link between St. David's and Longbird Islands? Thanks in advance for any input you might be able to provide. Tom Kent, resident of Flatts, 1941-43. USA. 04 March 2003
He was referred to the large website on the US Bases in Bermuda 1941-95.


After reading your US Military in Bermuda 1941-95 website, I am shocked to hear that they have torn down my house. I had the great privilege of being a guest of Bermuda from 1993-1995 at USNAS Bermuda. I remember only the fondest memories. Is it correct that Longbird House was a danger to air traffic and was demolished? Do you happen to have any pictures of the house prior to it being torn down? I had such a great childhood there and am deeply saddened to learn that I will never be able to see it again. Frank Bryan, USA, 28 February 2003
Confirmed. No pictures, suggested he might wish to ask others who served there at the time.


I have read your recently updated website on the Dockyard's history, and learned a good deal that I had not picked up in three visits. I am giving a paper in Malta shortly on the possible significance of Dockyard for them, as they consider how to reuse their own former RN facilities, and need to update myself on what significant new developments have appeared in Dockyard since my last visit in April 2000. It occurs to me that you might be a good person to ask. Any thoughts would be gratefully received. I have contacted Wedco, but am mindful that they did not respond (for whatever reason) 2 years ago. It would in any case be useful to hear outside comments on how Dockyard is coming along. Sincerely, John Tunbridge (Professor of Geography), Carleton University, Canada. 26 February 2003.

Professor Tunbridge was told of the new fast catamaran ferry to Dockyard and the visit there in June 2003 of Jose Carerras for a concert.


Hello there, I am presently writing a training manual for Bermuda Tourism (aimed at their specialist agents) and have found your site to be most helpful. One things that did make me smile (and which you might want to change!) is the item on British Airways. Although a pioneering airline, your statement "...It began services to Bermuda on May 18, 1837 with a survey flight on May 25..." makes them a pioneer whose efforts put those of the Wright brothers well into the shade! In spite of this obvious typo, though, I have suggested to the readers of my work that they use your Bermuda Online site as one of their prime sources of information, since it is, in truth, probably the most comprehensive site on Bermuda that there is. Richard English, at www.retraining-uk.com, 9 Hilltop Road, Reigate, Surrey RH2 7HL, England. Telephone 44 (0)1737 245204. "The Travel Industry's preferred training services partner" We are proud to be a member of The Travel Training Alliance. 25 February 2003
Appreciated the compliment and with a thousand pardons for the typo, corrected immediately with gratitude to May 18, 1937 in the British Airways section of Airlines Serving Bermuda.


I have unsuccessfully searched your excellent Bermuda Online website for the Registrar's Office in Bermuda. We were married in Bermuda in 1965 and I require a copy of our mislaid wedding certificate for pension purposes! Can you assist me with the Office which would deal with this and any contact information? John McQuaid. United Kingdom, 24 February 2003.
Referred to the address of the Registrar in this website's Bermuda Marriages.


Thank you for such an incredibly informative and, frankly, entertaining Bermuda Online website. My husband and I visited Bermuda in late September last year. He had lived there as a child and insisted it was the most beautiful place on earth. He was right. Unfortunately, I'm now terribly depressed! Last night, during our Valentine's Day dinner, he admitted that it was his dream to move or retire there some day, but this would never occur as we could not afford it. I am less concerned now about the affordability, than I am that we would be "booted off" after six years. I am a registered nurse, he a Peugeot automobile mechanic. We had hoped that work might be a possibility, but I am not divorcing him so he can marry a Bermudian for ten years, get citizenship, divorce her and remarry me!! He lived in Quickswood as a child. Can you provide me with any information about that home? We saw it when we were there. Although the house looked the same, the surrounding land had been built on since he lived there in the 1960's. Still, I know he would be fascinated with any information I could give him.....when it was built, it's current worth, or any other items of interest. Thank you for your help and, again, it is a great website. Sincerely, Amie Brien-Slack, Bellflower Circle, Chattanooga, TN 37411, USA, 15 February 2003.
Referred to updates in this website's Work Permits for non-Bermudians and other useful data to help in her quest to relocate to Bermuda but regret was not able to help with Quickswood.


Re Honeymoon trip. Thanks for your very comprenensive Bermuda Online website it has helped me a great deal in many ways. My future wife and I are planning a cruise to Bermuda this May. Thanks too for answering my questions on all the quick facts that I should know to avoid common mistakes of first time visitors to Bermuda by way of a cruise ship; and also about taking a small boat to beaches, in your Cruise Ship website. Brandon Fleishour, USA, 11 February, 2003.


Employment. I am a professional broadcasting talent with a strong advertising background. I have written to Bermudan (sic) TV and radio stations, as well as advertising agencies seeking a full-time position. I have not received one reply -- not even a negative one -- which is unusual to say the least, particularly since I have done well in my career. Is it really so impossible for a foreigner (in this case, an American) to secure employment in Bermuda? Would it be a different story if I were to apply to start my own company? Even then it would be a sole proprietorship with little prospect of hiring a local for the immediate future, as I provide writing/producing/on-air services that involve only myself. Would purchasing a residential property help? I have read the government's position on employment contained in your fine web site, but wonder if you could translate that into a practical guide to what is and is not possible for someone in my position. If you have time to reply, I would be grateful for enlightenment! Dick Neiskens, USA, February 11, 2003.

Editor's note. Referred to Employment in Bermuda for non-Bermudians on this website. It gives all the answers to his questions.


Many thanks for your exclusive website on the Disabled of Bermuda on Bermuda Online. I use a motorized wheelchair for mobility, and have done so most of my life. I've traveled many places, but no place or people ever touched me as deeply as Bermuda. Last June I made my 14th visit to Bermuda, but my first since Margaret Carter passed on. Most of my visits were in the 70's & 80's, though the Bermuda Government brought me in 1991 to talk about the ADA at a conference there. Last year I came by boat for the first time. The good I saw was that there were, not only more curb ramps than before, but BETTER ones. I rolled my wheelchair from the boat immediately to the Princess Hotel with very few problems. I always stayed at the Princess before and made that walk in reverse many times, often illegally in the street but determined to get into Town! I was so happy to be there. However, the sidewalks are the ONLY good I found.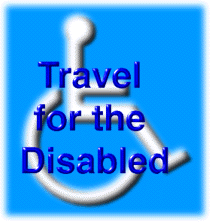 Places that used to be accessible no longer are because steps have been added. All of the new places were inaccessible. I had difficulty finding a store I could shop in, or restaurant to eat in (except the Princess). Streets and businesses I knew better than here in the States were now foreign to me. St George was even worse. I sat like a pathetic bad puppy outside shop doors while my friend brought items to the doorway for me to see to purchase. Often I encountered others in wheelchairs being treated the same way. I never felt so unwelcome in my life. This was especially disturbing to me because Bermuda is in my heart, it's more my home than Connecticut. I'm always bragging about it, sending tourists there, and my house is Bermuda from one end to the other. I remember when the mall in St George first opened and Margaret proudly showed me where the ramps were incorporated so that I could get into the shops and restaurants. Those ramps are gone. I couldn't even get into the Tourist Bureau or Town Hall in St George. I was ashamed of 'my home' and felt unwanted. Was all the good Margaret did buried with her? There are more disabled and seniors traveling now then ever. Are we not good enough for Bermuda? Our money is worth the same! Bermuda is the only place I know that's moving backward in terms of access for the disabled, whether tourist or resident. That arrogance does not make friends, and doesn't represent the people I've met there. I'm going to give it one more try because I still love my Island and have friends to visit there, But if there's no move toward improvement, I'll have to regrettably look elsewhere - as in a painful divorce. Sincerely, Phyllis Zlotnick, Manchester, CT, USA. 7 January 2003.
There are at least three restaurants in Bermuda equipped for the disabled in a wheelchair, as our Disabled of Bermuda website shows. But her other points are very valid.



Last Updated: February 7, 2019
Multi-national © 2019 by Bermuda Online. All Rights Reserved