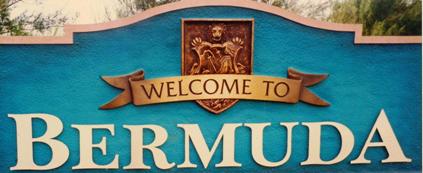 165+ web files, a regularly updated Gazetteer, overall an in-depth description of our island's internally self-governing British Overseas Territory 900 miles north of the Caribbean, 600 miles east of North Carolina, USA. With accommodation options, airlines, airport, actors, actresses, aviation, banks, beaches, Bermuda Dollar, Bermuda Government, Bermuda-incorporated businesses and companies including insurers and reinsurers, Bermudians, books and publications, bridges and causeway, charities, churches, citizenship by Status, City of Hamilton, commerce, communities, credit cards, cruise ships, cuisine, currency, disability accessibility, Devonshire Parish, districts, Dockyard, economy, education, employers, employment, environment, executorships, fauna, ferries, flora, former military bases, forts, gardens, geography, getting around, golf, guest houses, highways, history, historic properties, Hamilton, House of Assembly, housing, hotels, immigration, import duties, internet access, islands, laws, legal system and legislators, main roads, marriages, media, members of parliament, money, motor vehicles, municipalities, music and musicians, newcomers, newspaper, media, organizations, parks, parishes, Paget, Pembroke, performing artists, residents, pensions, political parties, postage stamps, public holidays, public transportation, railway trail, real estate, registries of aircraft and ships, religions, Royal Naval Dockyard, Sandys, senior citizens, Smith's, Somerset Village, Southampton, St. David's Island, St George's, Spanish Point, Spittal Pond, sports, taxes, telecommunications, time zone, traditions, tourism, Town of St. George, Tucker's Town, utilities, water sports, Warwick, weather, wildlife, work permits.

Bermuda Online E-Mail Guest Book 2004
Your feedback about our Islands that year was most appreciated

By Keith Archibald Forbes (see About Us) exclusively for Bermuda Online




Your comments as newcomers or airline or cruise ship visitors to Bermuda are sought and valued. We publish them below with the flag of your country (where you live) and show by date of receipt. Send them in plain text please, using subject "Bermuda Online Guestbook" - to admin@bermuda-online.org. Please give your name, email address and name of town or city and its zip or postal code, with state or province or county and country where you live (a standard online request - all responsible and accountable media ask this, to establish your bona fides). We reserve the right to modify or shorten comments and not use any deemed offensive or inaccurate. Please limit your comments to no more than 10 lines and do not send photographs without asking us first as our system automatically blocks all unauthorized attachments. We pledge we will not show or retain your email address or pass it on to any third party.
Guest Book years
Comments for 2004

I write as a fairly frequent winter visitor - in the style of Mark Twain - to say how much I enjoy your Bermuda Online website and in particular at this time of the year your detailed description of the Yuletide and Christmas British habits you show in your "Christmas Day" section of Bermuda Public Holidays. It is these that make Bermuda special at this time to American tourists. Sadly, it seems some locals don't feel British at all. It is the one aspect of Bermuda that makes it far more attractive to most Americans like me than the once-British Caribbean islands and those still French and Dutch. If you ever forsake the British aspect of Bermuda, you will lose hundreds of thousands of American tourists a year. Please don't ever go this foolish path, you are far too small. Merry Christmas and a Happy New Year! John Smart, Towson, Maryland, December 21, 2004.


I'm really impressed with the quality and quantity of your Bermuda Online website. It contains so much information not found on any other Bermuda website and your work to keep it up-to-date is amazing. As one with an interest in all things military, in a BBC news report today here in London I heard that Switzerland is one of the very few countries in the world still with National Service; that failure to serve will lead to imprisonment; and that Swiss Army members are allowed to take their guns and ammunition home with them. I gather from your information that your Bermuda Regiment also has selective National Service. Does failure to serve also lead to imprisonment? Are Bermuda soldiers allowed to take their guns and ammunition home with them, like the Swiss? Looking forward to your answers, John Woodward, Swiss Cottage, London, United Kingdom, 6th December 2004
Editor's note: "Yes" and "No" respectively.


Thank you for your Bermuda Online site and US Military Personnel in Bermuda file. They brought back many a good memories. My ex-husband Joseph and I met in Bermuda when we were both stationed there, Joseph Magiera as a UT2 from 1983 - 1988, I as an MS3 from 1984-1988. Our daughter Jessica was born in Hamilton in January 1988. My ex-husband and I fell in love in and with Bermuda. We have many fond memories of the island, especially the friends we made there. We'll never forget bartender Goodie, a Bermudian of whom we grew very fond, and Fire 1, in the slot room at the EM club. My ex-husband was a Seabee and I was a cook at the galley. We would love to revisit Bermuda one day to show our daughter the beautiful, mystical island on which she was born. Heather Magiera, Ten Mile, TN 37880, USA (with my ex-husband living in Sterling Heights, MI 48312), 20th November 2004.


Excellent site on Bermuda Homes. I find your web site to be an extremely good wealth of resources. If only other countries took a cue from your approach. Thank you, E. K. Torkornoo, BS, MS, CCP, Realtor / Licensed Real Estate Agent, Principal / Owner, E. K. Torkornoo & Associates Real Estate Investment, Acquisition and Sales, (Helping Real Estate Investors, Buyers and Sellers Worldwide). Member: National Association of Realtors, Maryland Association of Realtors, Greater Capital Area Association of Realtors, Metropolitan Regional Information System (Multiple Listing Service - Exclusive Database for Realtors with comprehensive data, photos, taxes, public records, statistics, etc., on Properties sold or for sale in Washington, DC, Maryland, Virginia, Pennsylvania, etc.). Long & Foster, Realtors, 14405 Laurel Place Laurel, MD 20707-9700. 17 November 2004.


I find it difficult to express, in appropriate terms to show my admiration, my appreciation for the sheer quality and quantity of your Bermuda Online site, the in-depth information you give that other Bermuda sites do not, research you undertake and the speed of your site management, obviously daily, holiday or weekend. You have a wonderful sense of what is meaningful and important to the discerning tourist, educator and professional newcomer. I wish other sites, in Bermuda and other countries, would follow your example. Bermuda Online is a model to the world of what a website should be in honesty, integrity, accuracy and reliability. It is truly the Bible of Bermuda as I know my own travel agent calls it. Dennis Simpson, Toronto, Canada, Thursday, 11th November 2004.
Editor's note: very grateful for these kind, unsolicited remarks.


Re your US Military in Bermuda, first off let me say "Thank you" for doing what you are in regards to
this Bermuda web site. I think it is great to keep in contact with buddies (local and military) from the past. From 1975 to 1978, I was at USNAS, Bermuda, as an ABH-3 / ABH-2. Divisions: Security and Transit Line. I remember the beautiful water and the most wonderful Bermudian people. Places like the Swizzle Inn, Black Horse, Grotto Bay disco in the caves and the St George Dingy Club all made my tour there the best. I'm still in search of local friends there such as Jimmy Furbert who worked at the EM Club, Jimmy O'Connor and Dennis Fox who played with the Happening BDA Band, Seal Lindo who tended bar at the Swizzle, and numerous others. I've been back once in the mid 80's on a cruise ship and look to return in the very near future. I listen to the islands "internet" radio station each day--just wish 106.1 would hurry back on line after the hurricane. I feel very proud to have been in the company of such gracious people such as the Bermudians. You taught me how to enjoy life-- and I thank you"! James (Bill) Byrd, Dallas, Texas, USA. October 29, 2004.

| | |
| --- | --- |
| | Congratulations on Bermuda Online - excellent. Am most appreciative of your suggestions for trying to research the background of my great grandfather who was born in Bermuda. John Archer, Northampton, England, 25 October 2004. |


Re your US Military in Bermuda, I was with the security police unit at Kindley Air Force Base from April 1969 to June 1970. I lived off-base, on Lighthouse Road approximately 200 yards under the lighthouse in St. David's. My neighbor was a family who last name was Minors. there were many families named Fox, Lambe, etc. I loved Bermuda. It was a very wonderful place for a black family with 3 sons. We enjoyed it very much. As a policeman, I got to know many Bermuda policemen who were from other places. I hope to visit Bermuda in the near future. I have now retired from the Air Force. Cornelius Brown, 3034 Carson St,. Aurora, CO 80011, USA, October 24, 2004.

| | |
| --- | --- |
| Re your US Military in Bermuda, from 1963 to 1965 I was stationed at Kindley AFB, as an Air Policeman. I worked with Jim Dowling who I have not heard from in all these years. I would like to get his address (not known here in Bermuda) or have him given my address. I also have a picture of myself and Colonel Jones in 1963. I had wonderful friends in the local community who made my tour a memorable experience. Pat Branigan, 3418 Frontier Street, Cheyenne Wyoming 82001, October 24, 2004. | |


Re your US Military in Bermuda and Aviation in Bermuda files, I was in Bermuda from early 1962 to 1963 on orders to VP-49, one of the two seaplane squadrons based at what is now Morgan's Point. A Lieutenant Commander at the time. My flying assignment was as Patrol Plane Commander of a P5M-2 aircraft known as Woodpecker 8. A photograph of my plane taken in February 1962 along with WP-9 is included on page 190 in the Colin A. Pomeroy book "The Flying Boats of Bermuda". I gave a copy of it to Neal Stephens of The Reefs while visiting there last week. The Reefs can be seen just below the hull break on WP-9. During my tour with VP-49, we experienced the Cuban Crises and I was the initial O-in-C of the detachment sent to Guantanamo Bay to operate surveillance flights around Cuba. My family thoroughly enjoyed their stay on your beautiful island. We lived at the Lantana Colony Club for several months upon arrival - regrettably we could not get into the area to see it or possibly John Young or Paul Leseur who were our wonderful hosts at the time. We look forward to seeing Bermuda again on our 55th anniversary (2007). Capt. Robert E. Jacob, USN (ret), 613 Willow Valley Lakes Drive, Willow Street, PA 17584-9647. October 12, 2004.


Re your US Military Personnel in Bermuda file, from 1955 - 1957 I served at Kindley Air Force Base with 1934th AACS/AFCS. I was a Teletype operator at the Base Communications Center and 1934th Air to Ground Radio Station. Teletype operations of the day required around 30 personnel to operate Air Force Communications around the clock. I hope to contact Herbert Schlecht and his wife Hazel. Herb was from Pennsylvania and his wife Hazel was from Cheltenham England. I enjoyed reading the exploits of others in your files. I have many memories of pleasant times I experienced while on the island. Thanks to TSgt Howard NCOIC base communications center and SSgt Bean, Shift supervisor at the comm center for helping with my development in early Air Force training. I also remember ZBM1 and 2 Radio stations which always played Wake-E-Wakey every morning. Some day I hope to return for a holiday. Fred L. Browne, 113 Clemwood Parkway, Hampton, Virginia 23669, 10 October 2004.

| | |
| --- | --- |
| | Re your US Military Personnel in Bermuda. I was stationed at the Naval Facility, Bermuda, from 82-85. I was in the generator shop LPO. My two oldest sons were both born over there. (See under "Citizenship" in Bermuda Laws). I wonder if anyone remembers old Mr. Zuill who was the groundskeeper then, he was in his 90's when I was there. Gary Wommack (ENC retired), USA, 26th September 2004. |


I have thoroughly enjoyed your Bermuda Online and US Armed Forces Personnel in Bermuda websites. You have done a fabulous job !!!! Thanks for asking about my father, Thomas Austin Morgan (who retired as a Master Sergeant in the US Air Force) was stationed in Bermuda at Kindley AFB from September, 1949 until April, 1952. He worked in the communications department. My mother's name is Helene Marie Morgan (maiden name Mueller). She was a German war bride. They met when my Dad was stationed in Germany after WWII. I was born July, 1950 while they were stationed at Kindley AFB. My mother said the islands were known as "The Isles of Rest", "The Isles of Beauty", "The Isles of Dreams". They first lived on Pond Hill, Pembroke East, highest house on the hill. Their neighbors, the Matthews, had kids and grandkids. My mother mentions the "Gombeys" at New Year's - enjoyed them. Also Guy Fawkes night on November 5 - firecrackers, etc. The landlord came back from the US and wanted the house to live in, so my parents moved in February 1950 to Cox's Hill, Pembroke West, to a house owned by Mr. Dunkley, a dairyman. At Kindley, Captain Calvert, Capt. Kenna, Lt. Lebherz and 2 nurses took care of my Mom at the time I was born. She mentioned the beautiful beaches, pink houses, wonderful people, etc. I am trying to get the family slides taken during their time in Bermuda from my sister - she thinks she has them stored somewhere. Shirley Kelley, USA, 13th September 2004.

| | |
| --- | --- |
| | Re Bermuda Insurers.. Many thanks for your timely response. Your Bermuda Online web-site is very informative and I used it to locate information about Rosedon, where my wife and I stayed during our visit this week to your fair island. Harbor Night was most enjoyable as well. Cheers! Regards, Pete Burness, USA, 11th September 2004. |


Many thanks for your wonderfully informative articles about Bermuda in your Bermuda Online. I am due to relocate to work in the King Edward VII Memorial Hospital in October, and I have a query that I wonder if you can answer. In the UK I have a Vodafone 3G data card that enables me to have mobile internet connection to my laptop. I pay a line rental of £20 per month, and call costs are on top of that, with monthly bills averaging a total of £80. Will it be possible from a legal point of view to continue with this service once in Bermuda, as it sounds far cheaper than any Bermudian alternative? Also, I have a cell phone that I am thinking of bringing with me. Again, is it possible to keep my UK provider? Regards, Amanda Shaw, United Kingdom, 10th September 2004
Editor's note: wrote saying UK telecommunications - and laws - do not extend to Bermuda and giving her other relevant information.


Re your memorable US Military Personnel in Bermuda, I was a S/SGT in Det. #10, 9th Weather Group at Kindley AFB under Col. Beatty, from November 1951 to November 1954. I had the privilege of seeing a newly crowned Queen Elizabeth and her husband as they made their first visit to Bermuda. While I was NCO in charge of the Rawinsonde Section of the weather group, Col. Beatty and I made the first weather balloon observation in the eye of a hurricane done by an Air Force station, I think in 1953. Elsewhere on your Bermuda Online website - in Aviation - you mention the crash of a Cubana plane in 1952. I was there. On that particular MORNING I was waiting for the plane to take off so I could release a weather balloon. The control tower always gave us a "GREEN LIGHT" after take-off so I was waiting for that. The plane took off almost directly over my head and I saw an engine on fire. I watched as the plane banked left around the point and then saw the bright light from the explosion. I immediately called the tower to report what I had seen. They were aware of the crash because they had lost contact with the plane. I would like to correspond with any one who was at KAFB during the time period I was there. Johnny L. Nolen, 904 Garden St, Rossville, GA 30741, USA, 6 September 2004.


Subject: www.bermuda-online.org/milquit1.htm. I was stationed at Naval Air Station Bermuda from 1985 to 1989. I was the original station manager and later the Officer-in-Charge of the U.S. Navy Broadcasting Service Detachment on the island. This was a closed-circuit radio and television station that operated aboard the air station in St. George's Parish and was micro-waved from there across the island to the Naval Annex in Southampton Parish, where it was again sent to US military homes and offices via cable. At the air station we had a satellite downlink from the Armed Forces Radio & Television Service in Los Angeles, CA. We operated three different channels: one that we programmed locally with video tape shipments from AFRTS, satellite downloads and locally produced news and information programs; one that was character generated messages about base news and activities with audio provided by taped AFRTS radio programs; and a satellite feed of all the AFRTS satellite fed programs broadcast around the world to other similar U.S. military facilities. The station came to exist at a time when the Bermuda Broadcasting Company was out on strike. The Naval Chief of Information was visiting the island and asked the base commanding officer if there was anything he could do for the base. The CO reportedly said, "Yes, build me a TV station here...my doctors at the base clinic are being overworked with too many pregnancies." Apparently with no television as a nightly diversion, attention was placed elsewhere. I don't know how much of that is accurate, but I do believe there is some truth to the story. My stay in Bermuda was wonderful and I hope to someday return. When I first moved there I lived just down the road from Crystal Caves across from an AME Church in a downstairs apartment of a home owned by the De Silva family. He was a commercial fisherman and she worked at the Perfume Factory. They were wonderful people and very gracious. During my time there, I saw the might of Hurricane Emily and my detachment provided the video footage of the Soviet Yankee Class Submarine that sank in the Atlantic Ocean north (I believe) of the island. That footage was seen worldwide on U.S. television networks. I was part of the press entourage that covered the meeting of U.S. Secretary of State George Shultz and Premier Swan and was fortunate to have met and interviewed Premier Swan on several occasions. I was also there when the U.S. Space Shuttle Challenger exploded on take-off. In fact, our news team was covering the launch at the NASA Tracking Station at the time of the unfortunate disaster. Bermuda is a beautiful island with a beautiful people. I hope to return again soon and visit some of my favorite places and rediscover the wonderful flavor of a "Dark and Stormy" at the "Swizzle Inn" if it's still there. Due to driving on the "other side of the road," my time there prepared me for my following Navy tour -- in London, England as the assistant public affairs officer for U.S. Naval Forces Europe. I supposed Bermuda is also where I developed the taste for fish 'n chips as well. I'd love to hear from anyone who was there during the time I was. I retired from the Navy in 1995. I now work for CBL & Associates Management as the Marketing Director for RiverGate Mall. Bob Jenkins, Nashville, TN, 6 September 2004.


THANK YOU! for all of the help you have given and also for the great Bermuda Online and The Royal Gazette sites. So far, I have downloaded and printed a lot of the information you have posted and I am really enjoying it as well as my wife. I have picked up on a lot of information I never dreamed was available on your site about Bermuda and a lot of it will help us when we visit there. Bill Satterwhite, USA, 6 September 2004.
Editor's note: Bill was once stationed at Kindley Air Force Base, Bermuda and his name is shown in US Military Personnel Stationed in Bermuda.


Have been reading your nice site on Bermuda. I was stationed with the 1934th AACS Squadron at Kindley from May, 1960 until May, 1962. Lived in the barracks across from the commissary. I was a radio operator on the base, providing support for military and commercial aircraft inbound and outbound. Had many good times there, on the beaches, at the hotels, etc. Lots of great memories. My wife and I went back to Bermuda for vacation in 1978 and stayed in St. George at the Holiday Inn there. I understand it was damaged badly later in a hurricane. We had a wonderful time. An employee of the hotel made arrangements for us to have a riding tour of the base with another couple. It was a U.S. Navy base by that time. Have been looking for people that were there at the same time, without much success though. It's been too many years I guess. Thanks. Peter Balk, 1270 Lavender Street, Monroe, Michigan 48162, USA. 2 September 2004.


Subject: Mid-air Collision Near Bermuda. I enjoyed visiting your Aviation in Bermuda website. I am trying to find the date and details of a mid-air collision between two U.S. Air Force airplanes "near Bermuda," apparently in June or perhaps July 1964. A Boeing HC-97 and a Douglas HC-54 (they may also be listed as SC-97 and SC-54) were photographed moments after colliding during a para-rescue drop as part of training associated with the newly formed NASA Gemini Recovery School. This photo appears in the August 1964 issue of Air Force Magazine. Aside from the date, I am trying to find the serial number of the C-97 involved in support of a book I am writing on behalf of Aerofax as a sequel to my earlier Boeing KC-135 book and a similar B-47 book to be published in late 2005. Robert Hopkins, Director, Strategic Development, Institute for Health Care Research and Improvement, Baylor Health Care System, 8080 N. Central Expressway, Suite 1050, Dallas, TX 75206, 27 August 2004.
Can any reader help? All USAF local records were transferred from Bermuda to USA in 1970 when the local US military bases switched from USAF to USN.


Congratulations! Your Bermuda Online web files are very informative and interesting. My spouse and I plan to visit Bermuda in the near future. As French nationals, will we need a visa to enter the country? We are currently residing in UK - Birmingham. Is there an embassy or consulate that we can contact to establish the visas if necessary? Yours sincerely, Heather D. Finn-David, Birmingham, UK. 26 August 2004.
Replied with the info sought.


Subject: www.bermuda-online.org/newcomers.htm. I was wondering if you'd be kind enough to read this & tell me if I understood your articles correctly. I read your Bermuda Online and was most impressed at how comprehensive they all were. I just spent 5 days in Bermuda (first time ever) at a business convention (Fairmont Southampton). Besides the rain (4 of the 5 days!) and the delicious fish soup (I brought home a bottle of sherry pepper - I love spices & fish & hate rum), I noticed several things during a tour of your Island. If I wanted to open a small business of any type (food or sale of mechanical goods), the way I understand it, I'd need to find a Bermudian willing to go partners; willing to put up 60% of the money needed to get the business going; willing to find a building to rent in his name? I'd put up the other 40%. Since my name is NOT Bill Gates, and I don't have that much money, putting up only 40% sounds good to me. We'd hire based on CURE and pay import tax on anything we brought into the country to sell. IS THAT CORRECT? I had some ideas about things that your country could use (not McD! No one "needs" that!). Do they have "ads" in your newspaper by folks like me looking for Bermudians with capital to invest as partners? I'm self employed, but a second business where I'm only a 40% owner would work (& give me an excuse to visit your island for golf & scuba vacations frequently). H. Richard Adelman, 526 Sinclair Ave Staten Island, NY 10312, 22 August 2004.
Replied, with the info sought.


First, I would like to compliment The Royal Gazette on their wonderful, helpful and informative web page "Bermuda OnLine." I have been visiting Bermuda since 1969, and I hold her in the highest regard and always close to my heart. I am very thankful that Bermuda does not allow tourists to rent autos. When I ride my rented moped I feel better knowing that the drivers are familiar with unskilled tourists on mopeds. I am sure it can be frustrating for the drivers. Tourists who want to rent autos are fools. They are only into themselves and having a good time. They do not care about what is best for Bermuda and her residents. I know that tourism is a tremendous financial boost for your island, but keep to your old rules - they will still keep visiting. Marie Tramontano, Middletown, NY, USA, August 18, 2004.


Subject: Bermuda and the EU. Today I visited your very informative Bermuda Online website. It contains all of the information on Bermuda that I was looking for, except for one small detail: Bermuda's status in relation to the European Union. I was wondering why Bermuda has chosen not to be treated as one of the Overseas Countries and Territories of the European Union. According to my information, Bermuda is an OCT because it is placed on Annex II of the EC Treaty (and will be on a similar annex to the EU Constitution), but does not fall under the scope of the OCT Decisions that the Council takes every 10 years, at its own request. Do you know why and when Bermuda has made this decision? Did the UK have anything to do with it? I am writing a PhD dissertation on the right to self-determination of the Netherlands Antilles and Aruba at the University of Leiden in the Netherlands. I am interested in Bermuda's choice because it could be seen as an exercise of the right to self-determination. I would be very grateful if you could direct me to some information on this subject or perhaps forward this mail to someone who might answer my question. Thank you in advance for your cooperation. Yours sincerely, Steven Hillebrink, The Netherlands. Website: http://www.publiekrecht.leidenuniv.nl/index.php3?c=219, 13th August 2004.
Most interesting question but as the only people qualified to answer this are the Bermuda Government, Deputy Governor's Office and Foreign & Commonwealth Office.


Very informative Bermuda Online website. I would be grateful for any help on this question; do you know of any Scandinavian/Nordic offshore banks in the Hamilton, Bermuda area? Thank you. Cordialement/ Met vriendelijke groet/ Best Regards. Viv Lee, BA (Hons) BSc (Hons) MA, Head of ERP Division, Contracts Development- International, Orion Group, 20 Berkeley Street, Mayfair, London W1J 8EE. Tel: ++44 (0) 20 7318 7700. Dir: +44 (0) 20 7318 7703. Mob: +44 (0) 7970 417889. Fax: +44 (0)20 7629 2465. 12th August 2004. London.
See Banks in Bermuda.


Subject: Wyndham Resort. The swiftness of your Bermuda Online site management is amazing - I wish we could work with more publishers like you. Many thanks. I very much enjoyed browsing your website. You have some great information. Have an amazing week. Best of luck. One quick question. Do you run placement ads on the online version of the Royal Gazette or is Bermuda-Online the only outlet. We are about to start pushing this particular property and if possible, I would love to run extended creative on your online newspaper. Price Glomski, Range Online Media, (817) 625-4157, USA, August 3, 2004.


I read your Bermuda Online site with great interest, foremost concerning the visitors' statistics. It was impressive to see a decrease in the number of visitor on one side and the increase of the total amount spent per year on the other, which is due in my opinion to the general increase of costs in the western countries. A question to which I still could not find an answer is where do Bermudian citizens travel to (for both business or leisure)? Maybe you can help me to find this information, I would really be thankful. Sincerely yours, Guendalina Rossi, Germany, 1 August 2004.
85% of all Bermudians go to the USA for vacations and shopping, or on cruises to USA and Caribbean (1,000 miles south).


Just read your comprehensive articles "Bermuda in Music and Dance" - and "Getting Married in Bermuda" - great information. My fiancée and I will be getting married soon in Bermuda and we'd love to have some friends of ours from here in the U.S. perform. I promised to do some advance work for them. Any recommendations as to who locally rents music equipment? Thanks in advance for your help. Ted Madara, USA, July 28, 2004.

Hello Keith, I've just re-visited the Bermuda Online site. Thanks once again for all the time, energy and effort you pour into this website. It's the greatest source of real information by far about things in Bermuda. I'm always referring this site to overseas friends, who want to know things. Kind regards, Carol-Anne Stines, Pembroke, Bermuda, July 24, 2004.



Many thanks for a wonderful web site. We appreciated the extensive amount of information and even more, your directness. Also was pleased to learn more about tourist do's and don'ts. Wish more travel sites followed your example. This was our second trip to Bermuda (the Norwegian Majesty); the first was our honeymoon at Castle Harbour Hotel in 1963. Hate to think what the cultural shock would have been like without your site. Did run into a couple of problems: a taxi strike and two boat excursion cancellations due to bad weather but still had a wonderful time as those problems were offset by great accommodations on the ship. My wife uses a folding wheelchair and we were able to catch a couple of rides from a cab that specialized in disabled riders. This may not be practical to do, but a list of those taxis that can accommodate both would be a helpful addition to your taxi dispatch list. Rick and Denise Donovan, July 16, 2004, USA.


Re Marriages in Bermuda and Bermuda Online generally. Dear Keith, many thanks for your responses to my enquiry on a Wedding in Bermuda and for your suggestions under Marriage Music. There is lots of good information here to work with...what a great website! Only wish there was more time available in order to really explore the list of wedding music you have suggested! Kindest regards, Denise Machado, Westfield, Massachusetts, USA, June 23, 2004.



Subject: www.bermuda-online.org/marriages.htm. Hi Keith, I was doing some research for my wedding in Bermuda on September 25, 2004 and came across your very informative Bermuda Online website. We are getting married at the Fairmount Southampton hotel. You have been very helpful with your suggestions and comments. Sorry to hear that each adult guest coming to the wedding is able to bring only 1 liter, not 2, of alcohol duty free into Bermuda. We have about 20-25 guests coming with us. Soon-to-be Mrs. Haub, Melissa DiCamillo, Executive Recruiter, ExecuPharm, Inc. 610-292-8382, USA, June 21, 2004.



Thank you for responding to my inquiry. Your Bermuda Online site is certainly interesting and uniquely comprehensive. The photos of the gardens and more are wonderful. I may have overlooked it, but I didn't find a mailing address for the Bermuda Historical Society. If you have it or can tell me where to find it, I'd be much obliged. I have a bit of memorabilia from 1926 I'd like to contribute to their collection, if they'd like to have it. They list their telephone number only, I believe, on your site. Thanks again for your trouble. Sincerely, Barbara Cole, USA, June 12, 2004

Hope this works. There is a reference to the Bermuda Historical Society in www.bermuda-online.org/seecity.htm. But it has no e-mail or fax, only phone or letter.


I am from the UK. I found your article on Employment in Bermuda very interesting, factual and honest. I really appreciate your help & advice. I'm glad I read it - it made me more aware of certain things, but did not put me off still looking. I was wondering if you have any ideas where I can find advertised vacancies? Any help would be much appreciated. Thanks, Ann Davies, United Kingdom, 24 May 2004.
We recommend a 3-month subscription to the daily newspaper, at www.royalgazette.com. Hope this works for her.


I believe Bermuda Online is the first site to ask whether the traveling public believes Bermuda should allow rental automobiles, and why. I believe strongly that it should. It is standard procedure now even in those very few countries smaller and more densely populated than Bermuda, such as Monaco. It provides much greater freedom of movement, to places buses don't go, by day and by night when buses stop operating. Bermuda markets itself as appealing most to the affluent. In North America, the affluent don't use buses. When Bermuda allows rental automobiles, I'll be back. I found the buses in Bermuda crowded, noisy, stopping at virtually every stop and uncomfortable. I think mopeds are too dangerous. Bermuda needs to open its doors more to tourists and take their traveling comfort into consideration. Hope this gives you the feedback you seek. Kevin Williams, Hackensack, NJ, USA, May 18, 2004.


I was just reading your Bermuda Online website. Fantastic job. But I need help. I'm seventeen and living in America. But I was born in Bermuda--and I have a Bermuda birth certificate. But then again, I also have a state department certificate from the United States. And I was wondering, since there's a law in the United States that said that if one was born here then one becomes a citizen, does Bermuda have that same piece of dogma? I was looking under the Bermuda laws and couldn't find the answer anywhere. I'm sorry if it was staring me in the face and I missed it, or if you don't know either. Thank you for your time. Sincerely, Caitlin Allen, USA, May 17, 2004
We understand that only persons born in Bermuda who have a Bermudian parent are Bermudian too. Bermuda does not follow the American or Canadian or British or European system of giving citizenship automatically to all persons born in Bermuda, unless a parent is Bermudian. It seems the US State Department routinely issues American parents of a child born in Bermuda with a form for US citizenship purposes.


Liked your website on Bermuda Disabled/handicapped. We are coming back to visit in 2004 - with a handicapped daughter. Please help me find the greatest taxi driver, Hadley Edwards! The address I have is P.O. Box SB 92, Somerset Bridge SB BX, B73 (Radio Cabs), Telephone (441) 234-2768. He made our trip so incredible because he was always available to us, ready to take his ramp out and wheel Sheryl into the cab so that we can all enjoy ourselves. I hope he will be willing to help me, my wife, and Sheryl once again. I really want to get in touch with him, but I do not know how. In August of 2001, my wife and daughter came to Bermuda via the Celebrity Zenith Cruise line. My daughter Sheryl is permanently in a wheelchair. We had such an incredibly wonderful experience that we are returning this July 17-24 2004 on the very same ship - this time, with all 5 of our children, old enough to get around on their own. One of the things that made our last trip so wonderful was that even though Bermuda is not the most handicapped accessible location - as you point out -, everyone helped us get around the island with minimal difficulties. Thank you, and we can't wait to see Bermuda again!!! Very sincerely, Ben Laskowitz, 3 Hartshorne Road, Ocean, New Jersey 07712, USA, 2 May 2004.


Hello, Keith. I want to thank you for listing my book, Excursions on Galer Way, in your Books of Bermuda. Also I want to take time to tell you your Bermuda Online site is wonderful. I used to live in Bermuda - 1956-1970 - and attended Kindley High (at one-time Kindley Air Force Base, Bermuda) and made many lifelong friends there. Consider yourself one. All the best, Oscar A Carrasquillo, Canada, 27 April 2004.


Thank you for the fine informative Bermuda Online web site you operate. We are from Canada and considering application with a Bank in Bermuda in response to an ad in the Globe and Mail of Toronto. Your site is extremely practical and has many useful links as well. Thanks again. June Furtney, Canada, April 17, 2004.



I look at websites a lot but none in Bermuda compare to the honesty, candor, comprehensiveness, overall quality and accuracy of Bermuda Online. It provides an example other country websites should follow. I rely on it completely and it never lets me down in all my visits to Bermuda on business or pleasure. It there was ever a competition in Bermuda for best website by a Bermuda organization, you would win hands-down. Congratulations and keep up the excellent work! Sincerely, Raymond Gabler, Dallas, Texas, April 12, 2004.


Hello, Bermuda Online! I had been in Bermuda for less than a day when I thought to myself what is a 7 letter word for paradise.....Bermuda!! My family and I have just returned from our first visit. We swam with the dolphins, drank swizzles at the Swizzle Inn, stayed and partied at The Reefs, listened too the group Tempo, walked the beaches, ate gourmet food and pub fare, went on the ferry to Hamilton, visited the Caves, Aquarium and Zoo and just thoroughly enjoyed the weather. Most of all, we loved Bermudians. You made our stay so outstandingly wonderful, all the staff at The Reefs, taxi drivers, waiters, waitress's, bar staff, tour guides, shop assistants and the Bermudian everywhere. Thank you for such a wonderful time! We will be back again and again. Best wishes to all we met and to all in general. Have a Bermudaful day (we will, even in our absence). Guy Christian, VP , Design Group Staffing Inc and DAD, 4104 Wheelwright Crescent, Mississauga, Ontario, Canada L5L, 2X5, 27 March 2004.


Re Bermuda Aviation. Is there a Aviation History museum in Bermuda? Your Bermuda Online website is excellent - we would like to see more. Thank you, Peggy Bowen, Margaret C. Bowen, Director, Database Management Centers for Disease Control and Prevention, National Health and Nutrition Survey, USA. March 25, 2004.

Sadly, no. The logical place for this would be at Darrell's Island, site of the flying boats from the late 1930s to late 1940s.


I love Bermuda and your Bermuda Online. I have been there many times but would like to see her change a bit as she has now become far too expensive. I'm hoping your Tourism Minister Renee Webb will take steps to put Bermuda into the value for money category once again. She is just too expensive now to visit, compared to the cost of getting to and staying in competing destinations much further away from Eastern USA.. Most of us now, even when affluent, won't travel to places any more that are no longer good value for money. Please Bermuda, wake up before it is too late! The declining dollar in the USA ought to make Bermuda as attractive to Europeans as the USA is, but your prices have risen far too much. Beverly Librizzi, Partridge Drive, Blairstown, NJ 07825, February 5, 2004.

My wife and I recently took a one-week vacation in Bermuda, and as a first time visitor from Canada I wanted to say that I found the information on your website to be extremely useful, up to date and accurate. It was particularly helpful in terms of assisting me to locate suitable accommodation and to plan activities to suit our requirements. We stayed at the Clearview Suites and Villas which was ideally situated on bus routes, close to a supermarket, and right on the Railway Trail. (The beaches are not so interesting at that time of year anyway.) We were particularly impressed with the very reliable bus service which, with its polite and friendly operators, seemed to serve all parts of the island on a frequent basis W. Keith Snelson, Canada, 29th January 2004.

| | |
| --- | --- |
| I'm from the United Kingdom and interested in finding out much more about Bermuda. Your Bermuda Online site has given me the information I've been looking for and is of great value. Thanks. Clare Hall. UK, January 19, 2004. | |


As a former serving member of the Royal Navy stationed at HMS Malabar (Signal Station in front of the Commissioner's House) I read your Bermuda Online Dockyard articles with some fascination. Had I known more about the Dockyard and the Base whilst I was there, I would have delved further into the passageways and tunnels which I used to just walk by. To say that I learned more from your article than when I was there, would be an understatement. I often wondered why acclimatization lectures were not more forthcoming, it wasn't as though we were overly busy in those days 1948-1951. Anyway my time there was most enjoyable, but the reason for this e-mail is that I have yet to see a reproduction of the 'Malabar' crest in any photograph from Bermuda, nor can I seem to find a copy in any of the books I peruse. If there is a painting of it on the 'crest' wall does anyone have a photograph of it, or would you know if there is a photograph of that crest available? The crest itself is of a flaming sun with " Our Guide" underneath in English. Sincerely, Rick Adams, ex. Signalman, HMS Malabar AWI Station Bermuda. Canada, 19th January 2004.


I found your Bermuda Online website very useful - especially the part on the Internet, which, as I feared, is difficult to connect to in Bermuda for anyone not a resident. I lived there with my husband - a Bermudian - for five years. Every time we return, to spend time with his mother, I have a problem. I'm hoping in future to find a Bermuda place with a WiFi connection visitors can use. It seems the Hamilton Princess has WiFi now, presumably for guests only. I'd appreciate any ideas you have on how a visitor staying in a private home or guest house or cottage colony or efficiency unit can get online in Bermuda, without inconveniencing friends with Internet access. Linda Williams, Ph. D, Director of Research, Stone Centre, Wellesley College, Wellesley, MA USA. January 7, 2004

Getting online in any country - not just Bermuda - can be a problem for visitors. Wireless connectivity or 56K or Broadband services are not cross-border unless you use a subscription system based in and are connecting from a particular country. It is not yet normal for most hotels or cottage colonies or guest houses or efficiency units in Bermuda and elsewhere to offer 2-way connectivity - if they have it at all - to their paying guests only, not the general public. But visitors can ask a local ISP if it is willing to make a temporary connection. Bermuda (like other countries) has a number of Internet Cafes that some visitors will find useful, when staying at places without Internet access. Bermuda does not follow the USA, Canadian, UK and European methodology of free Internet access at libraries, Tourist Board offices and Visitor Service Centers.



Last Updated: February 8, 2019
Multi-national © 2019 by Bermuda Online. All Rights Reserved