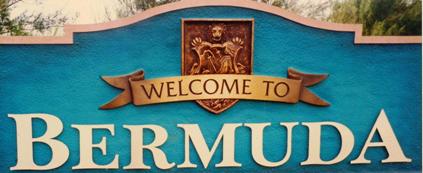 165+ web files, a regularly updated Gazetteer, overall an in-depth description of our island's internally self-governing British Overseas Territory 900 miles north of the Caribbean, 600 miles east of North Carolina, USA. With accommodation options, airlines, airport, actors, actresses, aviation, banks, beaches, Bermuda Dollar, Bermuda Government, Bermuda-incorporated businesses and companies including insurers and reinsurers, Bermudians, books and publications, bridges and causeway, charities, churches, citizenship by Status, City of Hamilton, commerce, communities, credit cards, cruise ships, cuisine, currency, disability accessibility, Devonshire Parish, districts, Dockyard, economy, education, employers, employment, environment, executorships, fauna, ferries, flora, former military bases, forts, gardens, geography, getting around, golf, guest houses, highways, history, historic properties, Hamilton, House of Assembly, housing, hotels, immigration, import duties, internet access, islands, laws, legal system and legislators, main roads, marriages, media, members of parliament, money, motor vehicles, municipalities, music and musicians, newcomers, newspaper, media, organizations, parks, parishes, Paget, Pembroke, performing artists, residents, pensions, political parties, postage stamps, public holidays, public transportation, railway trail, real estate, registries of aircraft and ships, religions, Royal Naval Dockyard, Sandys, senior citizens, Smith's, Somerset Village, Southampton, St. David's Island, St George's, Spanish Point, Spittal Pond, sports, taxes, telecommunications, time zone, traditions, tourism, Town of St. George, Tucker's Town, utilities, water sports, Warwick, weather, wildlife, work permits.

Bermuda Online E-Mail Guest Book 2005
Your feedback and comments about our Islands that year were most appreciated

By Keith Archibald Forbes (see About Us) exclusively for Bermuda Online




Your comments as newcomers or airline or cruise ship visitors to Bermuda are sought and valued. We publish them below with the flag of your country (where you live) and show by date of receipt. Send them in plain text please, using subject "Bermuda Online Guestbook" - to admin@bermuda-online.org. Please give your name, email address and name of town or city and its zip or postal code, with state or province or county and country where you live (a standard online request - all responsible and accountable media ask this, to establish your bona fides). We reserve the right to modify or shorten comments and not use any deemed offensive or inaccurate. Please limit your comments to no more than 10 lines and do not send photographs without asking us first as our system automatically blocks all unauthorized attachments. We pledge we will not show or retain your email address or pass it on to any third party.
Guest Book years
Comments for 2005

What a wonderful Bermuda Online website. Thank you!! Is there a reason why the Rosedon Hotel in City of Hamilton does not have a star rating. It sounds like a place where I may want to stay in August. Sincerely, Jane Gould, Toronto, Canada, 4th December 2005.


Thank you for adding me on your wonderful US Military Personnel in Bermuda to 1995 website. My next door neighbor, (actually directly across the street from me), is a Bermuda native. Carmen is her name, and she grew up in a Parish south of Hamilton, and she ended up marrying Woody, a Navy guy. They have Bermuda everything in their home, and just last week I had a ginger beer made in Bermuda while visiting with them. They traveled to Bermuda this past June and stocked up on stuff. They stay with her relatives though. I landed in Bermuda for my first time, for a 2 year hitch on 22 November 1982, which was 23 years ago today. I ended up staying for an extra year which made my full stay from 22 November 1982 through 5 December 1985. I was stationed as an Aviation Anti-Submarine Warfare Technician 2nd Class at NAS Bermuda's AIMD, Avionics Division. The island was beautiful and the diving was spectacular. I've been yearning to go back for a visit for the past couple of years. I would love to take my wife Nancy, and my son Bryan for a week long tour of the island and relive some of my past. After I left Bermuda, I was stationed at NAF Mayport, FL, and then NAS Cecil Field, and finally I retired from the Navy out of NAS Jacksonville back in November of 1997. I currently work as a Database Administrator for Fidelity National Financial. Bernie Beaulieu, Orange Park, Jacksonville, Florida, USA, 22 November 2005.


I write from Washington DC, with the active support of many other fellow Americans who are also being rapidly disillusioned with your Bermuda. Why? Because so many from Bermuda, from your Premier down, are engaging in so much anti-British rhetoric. Don't you guys know that the British cachet of your island is the main - if not the only - reason why we visit from the USA? It is the one thing that makes up for your hugely expensive cost of living. It just does not make any economic sense for senior politicians, columnists and more on a tiny, remote, island 700 miles from the nearest mainland, that cannot feed or clothe or sustain itself, has no substantial industries and is totally reliant on imported tourism, international business, imported oil and gas, to rant in so unseemly a public fashion about political independence. When far bigger and less vulnerable places like Puerto Rico, St. Thomas, St. Croix, Quebec, Scotland, Northern Ireland, Wales - to name but few - are not calling for independence, why are disaffected Bermudans (sic) doing so? This points to a serious defect in your national character and a tourism flaw that needs to be urgently addressed. Logically, if you don't want to be British anymore, petition for Bermuda to become American or Canadian. It is the only thing that makes economic and political sense. It would also bring your cost of living down hugely. You would no longer have 47 politicians in 20 square miles. You could afford to be a whole lot more generous to locals and visitors in fares, food, import duties and much else. Put your affluence to better use to benefit those who give you your bread, butter and jam. Larry Mansell, Connecticut Avenue, Washington DC, USA, November 6, 2005.


Great web pages on Bermuda Online. Just an update, Perot's Island (which was listed as for sale) on your Bermuda Islands page has been sold. Thanks. Kendra Mello, CRB, Corporate Services Manager, Coldwell Banker Bermuda Realty, Atlantic House, 11 Par-la-Ville Road P O Box HM 1886, Tel: (441) 292-1793 x 217. Fax: (441) 292-7918, Hamilton HM HX, Bermuda, 13 October 2005.
Editor's note: Updated, thanks.


Your web site for the Physically Handicapped and Disabled visiting or resident in Bermuda and concern for disabled individuals is commendable and greatly appreciated. I know personally how hard and discriminating it can be to have a disability, even in the USA. I know we have laws now about accessibility and non-discrimination of the disabled, but it is not always heeded, although I will say that we have come quite far. I believe the more the government and businesses of Bermuda see that assisting and catering to the disabled means money to their economy and in their pockets, the more reform may move ahead. If you can make the plight of the disabled relate to $$$$ money, they will listen. We are finally getting the cruise ships to listen and provide greater accessibility thanks to individuals who brought law suits against them and they did not want to lose the tourist trade or get a bad name in the US. It gets very political. If there is someone (government or association) you would like me to write to about my experience as a disabled individual/family visiting your island, I would be happy to do so. Forward info to me. One final question for you...PLEASE!! We have decided to hire a taxi to take us on a personal tour of the island and I would like to know if there are any in particular that you would recommend. I dislike hiring someone blindly and would appreciate your input! Thank you for everything and best of luck in your endeavors for greater access and empowerment of the disabled!! Stay strong! Peggy Neske, USA, October 8, 2005.


I write to commend you on your Bermuda Citizenship file. It does what no other Bermuda website does, it states the position for all professional newcomers in employment and retirees to see. My son from London went to live and work in Bermuda as a non-citizen and wished he had seen it earlier. He had no idea he would be so restricted. What really concerns me are that persons in Bermuda don't get citizenship after 3 years of marriage to a local girl, as they can in the UK or USA or Canada or beyond, but must wait for 10 years in Bermuda; that persons born there are not automatically citizens; and that some persons of good standing have been there for 20 to 40 years yet have not been given citizenship. I would have thought Great Britain, the United Nations, Americans, Canadians, Portuguese and more would have objected strongly to this. I think my son and others should go where they are more welcomed; can have security of tenure and can be given citizenship if they wish after 5 years residence. In Grenada, and I believe other Caribbean islands too - and in places such as Australia - I understand citizenship is after 3 years with no need to marry a local first. Regards, Kate Brown, Mayfair, London, England, 5 October 2005.


As long time visitors to Bermuda, my wife and I continue to return - and as an Architect, I continue to be fascinated by the Islands' Architecture. We expect in June 2006 to return once again for a week at The St. Georges Club. Complimentary to our trip down I am also attempting to find further information on The Island Theater in Hamilton (built in 1948, now long gone). Would you know of any individual who might know of this theater that I could contact relative to this? I do have some old photos from a US architectural book - but I remain interested in a little more. Thanks for your help on this. As always, looking forward already to next summer's visit. Bob & Ellie DiSaia, 41 Canario Drive, Warren, RI 02885, USA, September 29, 2005.
Editor: Referred to Bermuda Architecture Argus Insurance is now on the site, and other records.


"Engaged, but not married" - What about Common Law? I've read every section of your Bermuda Online website, and have found it most informative. It has answered most of my questions about Bermuda and about living in Bermuda. Would you please clarify the following section, with respect to Bermuda Immigration requirements for couples who are not married, but are spouses living in Canada under Common Law? "Engaged - but not married - men or women who are not Bermudian will be regarded as temporary stay visitors for three weeks only. They will not be able to move to Bermuda to live if they are merely engaged - not legally married in a respectable jurisdiction. Before they can stay longer, they must apply for and get, from overseas, not while they are in Bermuda purely for a visit - jobs ahead of time like all other expatriates." Would we need to be legally married in a respectable jurisdiction to be allowed entry into Bermuda with a work permit? Or, is married in Canada under Common Law for over 10 years accepted as legally married for Bermuda Immigration? Thank you in advance for your help and your time, and for your excellent website. Pauline Shaw, Canada, 28 September 2005
Editor's note: referred writer to Bermuda Immigration.


Subject: www.bermuda-online.org/bermudaparishes.htm. I have been studying your website with interest. I own a full set of crest prints of the nine parishes and one on them is signed by Bill Harrington the originator. Is there any interest in the coats of arms and in particular the signed copy (Pembroke)? I look forward to hearing from you in due course. Peter Lee, Wilcox and Cook - Overseas Office, Swanage, Dorset, UK, 22 September 2005
Editor: Copyright to all the crests of the parishes of Bermuda belongs to the ancient British families from which they originated.


Portuguese Consulate in Bermuda. I was looking on your website for a phone number/address to the Portuguese consulate in BDA and it wasn't posted. Is there any way you could give it to me via e-mail? I am a US Citizen, whose mother was born in Bermuda, of Portuguese parents, and I have a question for the consulate there. I have had a very difficult time finding their information and phone numbers I've taken from the internet in the past have been incorrect. Your Bermuda Online site is the most up-to-date of all those I've seen thus far. If you can help in any way I would be most grateful. Monica Abernathy, New York, USA, 5 September 2005.
Editor: replied with the information.


Fabulous Bermuda Online website! On the basis of this website alone, I was armed with all the information I needed to make the decision to accept a job offer before I even went for my interview. Everything I could possibly want to know and more is right here, exceptionally well organized and thorough - truly one of the best websites I can think of for its comprehensive nature and the interesting articles. The articles on work permits are far more informative than what can be found on the Bermuda government website and basic information like knowing that we will have to take our drivers test all over again was certainly nice to know in advance. My only suggestion would be with respect to purchasing vehicles and providing information on whether its acceptable to haggle over the sticker price or if the asking price what is paid. Not knowing the customs in this regard and knowing how polite and well mannered everyone is, we don't want to look crass by haggling if its not acceptable practice. Other than that I can't think of one thing that could be done to improve this site! Prices are certainly higher than in Canada for many things like rent and gas, although we are paying 1.10 CA a litre for gas these days, however on my exploratory visit to the island I found that basic groceries (not junk food) prices really are similar to what we pay in Calgary. ( with the exception of the twenty percent difference in foreign exchange, but seeing as how we will be paid in the local currency, I consider them to be pretty close.) Toiletries are outrageously expensive so we intend to stock up before we make our move, pay the 22% duty and still come in at less than half price on things like deodorant, shampoo and feminine hygiene products. Things like the telephone, cable and gas are cheaper than what we pay where I am from in Canada and cigarettes are about half the price in Bermuda that they are here. I have also used this site almost exclusively to help find reasonably priced (for Bermuda) accommodation and have determined that we will be at least as well off financially in Bermuda as we are here in Canada and we will be living in PARADISE. We are very well traveled and without a doubt Bermuda is hands down the most beautiful island I have ever seen with the friendliest people I have ever encountered. We are counting the days until my work permit is approved and we can stop looking at the pictures and enjoy the real deal. Bev & Clive Wilson, Canada, 31st August 2005.


I enjoy reading the messages in your Bermuda Online Guestbook. I had the greatest pleasure of visiting Bermuda in 1967 courtesy of Furness Withy on the QTEV Queen of Bermuda as a junior engineer, for 12 glorious months. I have not been back since but hope to do so before I pop my clogs. Is there an association for ex Queen of Bermuda engineers who stayed on the island after she went to be scrapped in 1966? If so, I'd love to have details or an introduction. Michael Bedrock, 15 Conston Way, Bewdley, Worcestershire, DY12 2QA, England, 31st August 2005.
Editor: There is an active ex-Queen of Bermuda group in Bermuda


I recently found your web pages on Bermuda and its aviation history. I enjoyed them immensely and thought them an excellent presentation. If you are interested in adding to the same, my brother, Geoff Osborn, was awarded the George Medal. A description of his activities can be found in the Mid-Ocean News of January 22, 1972. Another Bermudian, Eldon Williams, older brother of Billy and Charley Williams, served as a fighter pilot in the RCAF, was shot down by friendly fire during D-day operations. I saw him in hospital in New Westminster, BC in 1945. I served in Coastal Command of the RCAF in the North Atlantic and the North Pacific (post Jap invasion of the Aleutians). Geoff continued his career in aviation in ATC postwar in Dusseldorf, Germany, Lusaka, Northern Rhodesia (during the Comet runs to Capetown), then at Speke, Stanstead and Heathrow before returning to the Bermuda Airport. He now lives in Poole, in southern England. If you would like more details, let me know. Jack Osborn, Lumberton, NJ 08408, 28 August 2005, USA.


Thank you so much for your detailed report on Bermuda beaches! Members of my family dream of Mermaid Beach as it was long before the hurricanes mostly decimated it! What wonderful memories we have of that beach. We were in Bermuda 6 times...the last being about 1999. Even then we could see the changes in Bermuda in general, the economy, the constant political chatter about how disappointed the residents were with their leaders (it is the same world wide). We noticed the lack of cleanliness. And I am not talking about gum wrappers! It was at Church Bay where people had disposed of old furniture and other trash. We also saw trash in other places. There were other tell-tale signs that Bermuda was changing. Thank heaven for Johnny Barnes....he never changes! (Hope he is still with you, I know he is elderly now). Re the periodic sewage problem Bermuda has, reported here, it is crucial that there be no contamination of waters where people swim/play! I will grant you that I do not understand what problems the government might have in controlling this problem. However, I offer that it is imperative that they STOP the problem. I have alerted my extended family who vacation there. People can get very sick and could die from such contamination! How can the powers that be allow this to continue? I am so sad for Bermuda. There is no more beautiful place on earth! Nancy Bayko, Chambersburg, PA, USA, August 28, 2005.


Your Bermuda Online website has been very, very helpful - so many of the hotel websites read as though they were crafted by American sales executives. I am sitting at my home pc on a cold, wet Monday evening in Geneva (our summer has been unusually brief and grey) thinking about Bermuda - we plan to visit for a week starting 17 September. I don't know if you are allowed to give me a helpful nod but hope you can : I made online reservations at the 9 Beaches (I remember seeing a write-up in a glossy magazine) but may be able to stay at the Mid Ocean Club via a friend. Which one would you choose? My wife and I are in our mid 50's. I look forward to hearing from you if you can. Sincerely, Christopher Hart, 5 rue Toepffer, Geneva 1206, Switzerland, 22 August 2005.
Editor: replied with the information.


Thank you so much for your rich, compelling, and unique presentation of Bermuda in your Bermuda Online. Your Tourism people should employ you for the knowledge and honesty you have on your website that no other Bermuda website has. Years ago, I used to visit Bermuda every year as a travel agent but the cost of getting, staying and eating there is now, sadly, far too expensive for most who are not on travel agent invitations and free stays. In my Daily Telegraph a few weeks ago I saw a travel story on Bermuda, but written with little enthusiasm. Which brings me to my point. Once - but a long while ago - Bermuda was one of the top 10 destinations of British holiday makers. On 17th July 2005, in another story, the Daily Telegraph reported that their Top 10 on package trips are now # 1 Spain, # 2 Greece, # 3 France, # 4 USA, # 5 Cyprus, # 6 Italy, # 7, Portugal, Madeira, # 8 Turkey, # 9 Barbados or St. Lucia or Antigua and # 10 Other European countries. And Top 10 destinations for British holidaymakers on independent trips abroad were # 1 Spain, # 2 France, # 3 USA, # 4 Italy, # 5 Ireland, # 6 Greece, # 7 Other European countries, # 8 Australia and/or New Zealand/ #9 Portugal/Madeira and # 10 Cyprus. Bermuda, wake up to this and restore your once-unique popularity with price consciousness, competitiveness and value for money! Helen Grayston, Mayfair, London, 12 August 2005.


My memories of Bermuda were richly refreshed by your 128 websites portal Bermuda Online! They began in 1957 when I was then Ken Ludwig, 24 years old from Vancouver, Canada. MA Gibbons met me from my plane and I was then about to represent Manufacture's Life Insurance at his real estate office on Front street. I lasted but a month or so selling life insurance, I had been in radio in Vancouver and all I did was hang around the radio station ZBM and the guys there. During my first week or so I was on the beach of the Coral Beach Club where I met the beautiful young 18 year old Marcia McMartin and from that point on through her very wealthy & connected parents (Duncan McMartin was the owner of the Hollinger Gold Mines in Timmins, Ontario) I met many famous people and later got a job at ZBM, thanks to Jack Dodge and Walt Staskow and alongside Quinton Edness, who was just starting his role as a DJ with Willy Smith, Jack Dodge, Bruce Morrow, Jay Lloyd and other wonderful, ambitious young men. I was involved with the opening of ZBM TV with Walt Staskow and I believe I was the first to sing "live" on ZBM with the Don Wallace band from the Bermudiana Hotel, with Don Wallace's band, and then I was hooked on singing. I worked with Lance Hayward who helped me with my love of singing. I was proud to know Quinton Edness, Hubert Smith, Gandhi Burgess, Tootsy and so many others, Joe Wylie at the Hamilton Princess too where I sang in 1974. Thanks again, Bermuda. Hope anyone from Bermuda and ZBM who remembers me. Kenny Colman, Vancouver, Canada, 23 July 2005.


Re Bermuda Online. I have made four glorious trips to your Bermuda so far. On one of them, I met Stuart Outerbridge. He asked me what I thought of his island, and I told him I thought it was an island run by ladies and gentlemen for the pleasure of ladies and gentlemen. I haven't been back in years but I know I would describe it exactly the same way if I were to make the trip. I plan on doing so one day soon. Then I want to stay longer and bring my lady with me so she can catch the sweet scent of your oleander and other flowers, swoon in sheer pleasure and give me fair measure. In the meantime, thanks again. Dan K Loveland, Charleston, South Carolina, 23 July 2005.


I went through your Bermuda Online website last night and have found out so much. I currently have a job offer from a Bermudian company and I think that the recruitment agency in South Africa had no idea of what they were doing as you correct, complement and supplement them so effectively. Also. you have so much more information about Bermuda than your government tourism website has. It really ought to link to your site for that reason alone. For people like me, going from one country to another, the more information we can get about the new location the better. Your site alone in Bermuda provides it. Thanks for all the great info and again you have a superbly informative web site. Paul Miles, South Africa, 20 July 2005.


For love of Bermuda. First let me thank you for continuing to have such an informative Bermuda Online web site, a wealth of education and information. I have been visiting Bermuda since the late 1960's and rental of the "put-puts.". That Bermuda does not really exist anymore. As a tourist, and I believe I speak for many, it is such a delight to get away from the hustle and bustle of where we live. To come to another place where beauty and vista's feed the soul. Unfortunately, some of the changes in Bermuda have not been for the better. Bermudians were never known to be a violent people but some have brought this kind of change to your island. I shall never forget a radio announcer back in the 1960's asking people to please pick up any pieces of glass that could hurt the paws of your dogs and cats. That day will stay with me forever and a reminder of the Bermuda that I fell in love with way back then. I am hurt to the bottom of my soul to find that Bermuda dumps untreated waste & radio active material into the ocean. It is a very unconscionable act and is not only a crime towards the delicate ecosystem but a disgrace upon Bermudians. I am not a scientist or a biologist - just an everyday mom that cares. I do know that if Disney world can drink the water that comes out of the toilets after it is treated through a self contained system, there are answers to the problem. Yes, I still love Bermuda and will be visiting again within two weeks. I know I will enjoy my visit as I always do, but this time when I look out to sea I know I will cry. Marie Tramontano, New York State, 18 June, 2005.


Re your US Military in Bermuda 1941-95. I heard from a Navy buddy of mine the other day and we were both stationed in Bermuda at about the same time, so I thought I'd forward my information to you. It might be of interest to know how some of us in the service then have progressed. From 9 December 1948-1950, I, Dan Murr, YN3, arrived in Bermuda, attached to VP-45. I spent my 1st Christmas Eve and Christmas Day away from home. Dan Lynch and I played one-on-one basketball in the base gym. We threw our first liberty together in Hamilton. We loved it in Bermuda. I remained with the squadron until April 1951. Bermuda was my most favorite place. I left the service in 1952 and became a sportswriter for 40 years in the southeast and mid west. I retired to Florida in 1992. I was back there in Bermuda a few years ago, very disappointed to see that the Navy base has been dismantled and is no longer there. I'm an author and historian, with my books including "A Need to Know" (Military and Espionage/Romance adventure, FWA first place fiction award); "We Never Said Goodbye" (and other stories, a variety of 7 short stories); "The Medjugorje Encounter" (Nonfiction, about 4 pilgrimages to this Bosnia-Herzegovina city and apparitions of the Blessed Virgin Mary); "The Milk Wagon" (Military fiction adventure about a covert mission to Manchuria/North Korea in 1946). Dan Murr, Florida, USA, 16th June 2005/


Bermuda airport accessibility. First, let me thank you for the great stuff in Bermuda Online. Very helpful in planning trips. Your honest reporting, photos and complete information help counteract the hype and missing information on some web pages for Bermuda. My son and I will be vacationing in Bermuda July 8-17. His 1st trip to Bermuda and my 2nd. Matthew is 19 and multi-handicapped. Walks with lower leg braces and a helmet in case of falls. Uses an adaptive stroller for distances and rough ground. Nonverbal and functions at about the 2-year-old level. I have a few questions I hope you can help me with. We'll arrive Friday night after 10pm (US Airways 386). Our B & B is arranging our airport transfer from airport to The Old Rectory. Will we need to tell the airline and/or airport ahead of time that Matthew needs to leave the plane via the lift device instead of down the steps? Can I stay with Matthew in the lift? He can do steps (slowly) where someone can walk on one side of him and another person spots from below, but half asleep on strange steps I don't want to risk it. Better to put him in his adaptive stroller to disembark. Same thing for when we leave - I think it will be safer to have Matthew board the plane using the lift. Another question I have is about buses. I think Matthew will be able to step up to board a regular bus. However, it is still helpful if we can take his stroller along on outings. It folds lengthwise to about 5 feet long by about 1 foot in circumference. It will go under the seats of a standard US school bus here. Can we take Matthew's folded stroller on the bus? We'll be staying in St. George, so we will want to take the bus in addition to the ferry sometimes. One last question. Matthew has a gastrostomy tube for supplemental liquids. I know food is expensive in Bermuda. Can I bring in 18 cans of commercial feeding formula for Matthew's use when we come? If I do, will I need any special paperwork from Matthew's doctor? What about diapers? Bring or buy? Thanks again for the great web site, Susan Bianchi, Hershey PA, 14 June 2005.
Editor's note: complete answers given in reply.


Bermuda land development company. What a great Bermuda Online site. I recently applied for a VP facilities and engineering position with the BLDC. Waiting to see what, if anything, happens, but on the basis of 'be prepared' I wanted to find out, more than anything else, what it costs to live in Bermuda. I think you answered it very well - A hell of a lot ! If compared to Canada costs are 280% higher then I cannot see how BLDC can offer a commensurate package to someone in my position in the $100,000 p.a (Canadian) bracket. Thanks again. I don't feel so 'green' now if an interview comes along. John Wordley M.Sc., P.Eng, Little Britain, Ontario, Canada, 12 June 2005.


Import tax question/Newcomers section. Thank you for the excellent Bermuda Online website.
It has been very helpful to us in our plans to move to Bermuda for the next year.
I am wondering what to expect in my import taxes as I am mainly taking clothing and my basic toiletries. I have only my hairdryer for electronics.
Should I limit my clothing that I take? Is it subject to the same taxation or are clothes basic goods? Thank you again for your help! Lori Starodub & John Morris, Canada, 12 June 2005.


Congratulations on a most interesting article in Bermuda Online on the history of the Royal Navy in Bermuda. I maintain a database of Royal Navy warships which principally details the basic parameters of all vessels that have served (currently standing at over 13,000 records). In amongst them are the shore bases which have also borne those names. A book called 'Shore Establishments of the Royal Navy' provides some confusing (at least to me) information about HMS Malabar. So when I happened across your excellent papers on the RN Dockyard at Bermuda whilst searching the web, I thought my prayers would be answered. Unfortunately, it seems to have raised more questions than it answered. I am therefore hoping you can clarify some issues for me. If not, perhaps you know someone who can. As you state in part 2, the name MALABAR was not used until 1939 when part of the dockyard was transferred to the Fleet Air Arm (FAA) and named HMS MALABAR. Unfortunately, the previously mentioned book suggests, among other things, that the name MALABAR existed from 1919, was already in use at Jamaica in 1939 and that the name was transferred to Bermuda when the Jamaican base was re-named HMS BUZZARD. To confuse me further, you indicate HMS Malabar became the signal station in front of the Commissioner's house (was that after the FAA base closed?), and that in 1965 HMS MALABAR re-commissioned as MALABAR VII (what happened to IV, V and VI?) So, the bottom line is, can anyone provide a chronological list showing the dates when each variant of the establishment called "HMS MALABAR" (I through VII) commissioned and paid off and what was the location of each (e.g. Ireland Island, Boaz Island, Trinidad, Jamaica etc.). The text below is a copy of the listing for MALABAR taken from ' Shore Establishments of the Royal Navy' (i.e. that which I find confusing). MALABAR Bermuda / Palisadoes, Jamaica, Base Cd 09.02.1919-31.03.1951 Re Cd 01.06.1965 at Ireland Island, extant 1992 Included RAF Bermuda, tx to RN 24.05.1939, and Palisadoes, Jamaica 1940 (see BUZZARD) . Work Up Base SOMERS ISLES absorbed 04.1943 (qv) Nominal DS-Steam Pinnace 1921- - Steam Lch/Pinnace 211 1932- Steam Lch/Pinnace 211 12.10. 1945-26.01.1946 (no longer suitable) -MB 44781 26.01.1946- - Motor M/S 1723 06.1947-12.1947- ML 3510 1950 MALABAR II Bermuda Name used by pre-WW2 seaplane sta, discontinued 1940. MALABAR II Port of Spain, Base Cd 01.08.1940. RNAS at Trinidad became GOSHAWK vice MALABAR II 26.09.1940 (qv), ML Base Trinidad closed 24.07.1945 MALABAR III Bermuda Name used by pre-WW2 seaplane sta, discontinued 1940 MALABAR III Jamaica, RNAS New RNAS at Jamaica called BUZZARD in lieu of MALABAR III 09.1940(qv). Thank you in anticipation and once again, congratulations on a most interesting article. Mike Clarke, Editor@rn-warships.co.uk. United Kingdom, 3rd June 2005


You deserve much thanks for your comprehensive Bermuda Online web site -- the most amazing site I've ever seen for any part of the world, especially useful for a part of the world that is so distinctive, even idiosyncratic. I found it immensely useful when I was planning to be in Bermuda last fall to teach on behalf of your Centre on Philanthropy. My workshops are for civic leaders, board members and the leaders of "non-profit" organizations -- people who seek to make a difference in society. I see my coming to Bermuda as an investment in the future of the country since most of the participants live in Bermuda. Btw, I share your respect for Sir W. Churchill, once of Harrow School. One of Harrow's leaders attended my workshop at Cambridge U. years ago. At the risk of imposing on your good nature, I would like to pose a question. After a couple of hours on your site, I still wonder if there is a link or a direction that I might go to locate a possible venue for our workshops? I am seeking one that is a retreat centre (sometimes a faith-oriented venue) or even a camp that has lodging -- or even a school. Last time, I convened at the Fairmont, the one which has the beach. They provided an arrangement that was much less costly than their usual charges for meetings and lodgings. Still, to be able to return on a regular basis, I would like to locate a site that has a lower cost basis. It would have a small meeting room (for 8 persons), and could have just a few sleeping rooms -- on none if there are some nearby. I would like it to have a view of the water. And here's a real "killer" - to have a bit of fairly flat land around it so that I can ride my bicycle. Last time, I also stayed at "Drybrow," a cottage I found through one of your links, to write for a couple of weeks. The owners sold the property, and it was ideal. I think it was the rail tracks that were paved and provided a flat bike trail. I would consider any response from you to be a person favor. Sincerely, Jim Lord, Cleveland, Ohio. http://www.lord.org, May 19, 2005.


Could the Bermuda Government please say why there is such an archaic system at the airport? Plus a duty-free allowance for visitors and returning residents so low compared to Canada, USA, Europe and the entire Caribbean it is an insult? And why, to make matters even worse, do you in Bermuda now have bureaucracy gone mad in the Customs Declaration form that no other country in the world would dare issue passengers? Or are you, as an island, trying to discourage, not encourage visitors? The airline gave me and my friends an extra copy, we have circulated them around to our circle at home and our friends are angry. Already, your airfares are more expensive than to places twice or three times further away. You have got to compensate in other ways, such as reducing costs and bureaucracy and making theft against visitors a mandatory prison sentence, not making travel costs even more and putting Bermuda's reputation for safety even more at risk. When Bermuda does so, not before, my friends and I may consider returning. It is no longer a value-for-money destination. My friends were robbed and beaten and our newspapers have carried the stories. Kate Morgan, Sudbury, Ontario, Canada, May 10, 2005.


I truly enjoy your Bermuda Online website. I was in Bermuda briefly, and your lovely photos bring it back. We have a contact interested in knowing how one would obtain a list of the 788 heritage properties you mention. Can you help, or say from where one can be obtained? Thanks so much. Michelle D. Weaver, Reinsurance Marketing Coordinator & Case Manager, Chadbourne & Parke LLP, 1200 New Hampshire Ave NW, Washington, DC 20036, April 25, 2005.


I read with interest your article on the status of the hospitals in Bermuda. Do you know how many ventilators the ICU owns?
I was also wondering from your article you mentioned the lack of a cardio pulmonary rehab program.
Does the hospital do any Cardio Pulmonary testing for COPD? Cheers, Randy Clare, Area Sales Manager, VIASYS Healthcare, Canada, 62 Jarlan Terrace, Kanata, Ontario, Canada K2L 3L3, 25th April 2005.


I greatly appreciate the help and the Bermuda Online website is great!
I love your photos!! Hope to meet you in the future! Thanks for helping me find information regarding reasonably priced accommodations in the St George's Dinghy and Sports Club vicinity or not far away.
I am a school teacher in Massachusetts and a single mom with a son entering college in the fall. A friend is in the Caribe 1500 race that will dock at the St George's Dinghy club between June 28 and July 3. I would like to surprise him at the docks! Any help and suggestions you can offer in this regard would be most helpful. Diane Paradis, Massachusetts, USA, April 23, 2005.


I write to thank your Bermuda Online for its in-depth and carefully updated focus on Bermuda generally - and particularly for showing in your Airlines Serving Bermuda file that Detroit and Bermuda are now linked by Northwest Airlines. As at this date, you are the only Bermuda website to do so. Perhaps Bermuda Tourism and the Bermuda International Airport will catch up with you in due course. All of us here hope the service will be popular enough to go daily, instead of Saturdays only - and become all-year instead of April through August 20. Also, it is entirely sensible you stress all Americans traveling abroad to Bermuda should bring passports as official proof of citizenship. No other document does so. You are our nearest foreign country and your acknowledgement of the link now existing between us is much appreciated. Put please, let it be two-way! In return for the tourism business you will get from us here in Detroit, please come to Detroit to shop, do business, be educated and go on vacation. In all these respects and much more, we have at least as much to offer as New York and Massachusetts! I know our Chamber of Commerce wants this to be said. Sincerely, Jack Young, Detroit, MI, USA, April 13, 2005.


My fiancé and I were hoping to be able to afford a trip to Bermuda sometime, but the fares are outrageous, even for economy class. Obviously, it makes much more sense financially to go to USA instead, for far less. But we read in the Business section of our Daily Telegraph newspaper on 2nd April on page 23 that the only airline that flies to Bermuda directly from here in the UK is keeping as profit the airline passenger duty - about £40 - that need not be paid by airlines to the British Government if customers miss their flights. The newspaper claims airlines are not telling their passengers of this, the British Government is not requiring them to and British Airways will apply a £30 "administrative charge" following any such request for a refund. To make matters worse, we have friends in Philadelphia, USA, who will be flying to see us in May for the same price in US$ that we would pay in £ sterling to go see them by air. It is about half the price we would pay. And their airline tells them their airport departure tax is refundable if they don't fly. Is your Bermuda Government as indifferent to the plight of airline passengers as our British Government? Or as consumer-conscious as the American government in airline fares and passenger taxes? Are your airline passenger taxes refundable to passengers who miss their flights? Jayne Morris, Islington, London, April 4, 2005.


Your Bermuda Online is remarkable, thank you, a model surely for others to follow. You make Bermuda sound so alluring. My only criticism is that you Americanize too much. Isn't Bermuda still at least nominally a British Overseas Territory destination? For all your careful writing, it's such a shame going from UK to Bermuda has completely disappeared from all the Travel Guides in not just the UK newspapers of the calibre of the Daily Telegraph and Sunday Times but all the UK newspapers. It's far cheaper now for UK-based people to go to the Bahamas or Barbados or Australia or New Zealand or Thailand or Middle East or South Africa or USA than it is to go to Bermuda. A UK travel feature I read recently in an interesting independent UK newspaper by a hugely respected and knowledgeable travel writer said the combination of the Bermuda Government's hugely inflated costs by world cost-of-government standards and the whopping fees it imposes on its airport in only 21 square miles make Bermuda the single most expensive journey by far anywhere in the world, a 1 out of 12, and with its $100 travel allowance per returning resident compared to $800 in USA and £145 (about $275) now for UK residents returning from Europe and an almost blind eye at London airports for UK residents returning from the USA providing they don't have parcels galore. Soon, if our Chancellor of the Exchequer has his way, the allowance will be raised to £1,000 (about $1,900). All this creates an overall MINUS 5 for meanness in Bermuda. I wish your Bermuda Government would listen, take note and be proactive. Bermuda has virtually priced itself out of business and it has to take a major U-turn to recapture the interest and excitement it once had, such as when I was younger. Jeremy Saunders, Regent's Park, London, England, 17th March 2005.
Editor's note: Excellent e-mail. Yes, these files are more American than British, but there is a reason for it. More than 85% of American tourists visit annually, compared to less than 5% from the UK. So we tend to write more for the American market.


I am fascinated by your mention of the plight of OAPs - or, as you call them, senior citizens - in Bermuda. Bravo for going far beyond the typical tourist-type information on Bermuda and commenting on matters, such as Social Security pensions and benefits, and a comparison with other countries, other sites will not. I write as an Age Concern member here in England. We think our state pensions are too small and that they should be topped up to Pension Credit level automatically. In fact, some of us will be voting at the UK's forthcoming General Election expected in May 2005 very much in mind about what our political parties have promised all of us who are pensioners. But compared to what your Government's payouts are and Bermuda's huge cost of living compared to UK, ours in UK are positively generous in comparison! I urge your Government to at least bring all social security pensions up to the UK level, plus a compensatory cost-of-living increase. After all, Bermuda is rated as the richest country in the world! It should be something to be proud about, to reflect well on your government, not badly as it surely does now. Yours truly, Joyce Adams, Maidstone, Kent, England, March 8, 2005.


I really enjoy reading your Bermuda Online articles. I want to apply for a position now open in the government of Bermuda for a person from overseas. You have mentioned the Bermuda dollar is not exchangeable overseas. Does that mean that if I work for the Bermuda government and they pay me in Bermuda dollars, I can't exchange that money for other foreign currency such as Canadian or American dollars. That would mean that I can't make payments for a house that I have in Canada while I am working in Bermuda !!! I will greatly appreciate if you could clarify this for me. Thanks a lot in advance. Pierre Gionet, 23rd February 2005, Canada.
Editor's note: While the Bermuda Dollar is not a recognized international currency overseas and cannot be traded like recognized international foreign currencies, any non-Bermudian working legally in Bermuda and paid in Bermuda dollars can easily use them to buy US dollars, £ sterling and possibly Canadian dollars too, at prevailing rates of exchange, to send home.


Your Accommodation and other files on Bermuda Online are the most comprehensive yet impartial of any website on Bermuda. Congratulations! My family had been looking for advertising-free facts on Bermuda and we certainly found them shown galore on your site. You present your facts in a uniformly reader-friendly way. We came away clear in our minds that we infinitely prefer your emphasis on facts and information on so many aspects of Bermuda presented in such a nice, easy to sift through way, compared to the computer-nerd way so much less complete information is shown on other sites. You make Bermuda a wonderful place to want to visit when given all the facts and we look forward to our mini vacation over Easter 2005 and a longer stay in summer 2005. We are most grateful and are referring your site all over the place. John MacArthur and family, Wilmington, Delaware, USA , February 12, 2005.


Hello there, I'm hoping to ask you a couple specific questions about Bermuda because your Bermuda Online website is the most informative I've found yet on the beaches there. I will be living there for 2 months starting in March of this year for a university program at the Biological Station. I also happen to be a surfer and amateur fisherman and diver so I was wondering about the normal surfing conditions. Your site said only when the wind blows hard from the south is there any surf - I didn't know how often that might occur and if there are any spots on the north shore. I saw on a surfing forum that the person posting had only seen good surf on North Rock, I assume on the North side, but that it had only been once while they lived there. Anyway, I hope you have time to respond to this and I hope the outlook is good for a few waves at least. Otherwise I will simply be stuck enjoying the gorgeous water from underneath - what an terrible punishment, woe is me. Thank you for anything you can tell me. Sincerely, Trey Sherard III, Duke University, USA, January 30, 2005
Editor's note: There is much that is wonderful about Bermuda's beaches. But there very little good surfing usually, because of the reefs' calming influence on the waves. When gales and hurricanes occur, of the type that bring surfing conditions, surfing could be dangerous.


Re Seat Belt Law in the Automobiles section of your Bermuda Transportation for Residents. Your Bermuda Online site is just fantastic and I congratulate you. Small correction in the seat belt law section: Children from birth to one year and up to 20 lbs in weight must be in a rear facing seat. Children from 30 lbs to 40 lbs must be in a forward-facing child seat. Should read: Children from birth to one year and 20 lbs in weight must be in a rear facing seat. Children from one year and 20 lbs to 40 lbs must be in a forward-facing child seat. The wording "one year" and "20lbs" may sound awkward but is used in all jurisdictions to emphasize that the child must meet both the age and weight minimum to progress to the next seat. I don't think the seat belt offence is $2,100 any longer. Cheers, Dr. Joseph Froncioni, Pembroke Parish, Bermuda, January 29, 2005.
Editor's note: Correction much appreciated and now posted.

I have found your Bermuda Online web site to be particularly informative in bringing my knowledge of Bermuda up to date. It has been 20 years since I have visited and am planning a trip to Bermuda this summer. Your comments, including concerning accommodations, have been very helpful. Sincerely, John R. Hicks, North Carolina, USA, 20 January 2005.



I was amazed and pleased by your Bermuda Online mention in your Public Holidays file about Bermuda-based wartime pensioners of the British Army, Royal Navy and Royal Air Force - that if born on or before 2nd September 1929, they may also be eligible for a free ten-year passport from the UK Passport Service. You obviously keep well in touch with good consumer UK news. My husband and I are both in this category, did not know about this as it was not in our local newspaper nor on the BBC or ITN or Channel Four or Channel Five News. It was nice to know this information from your site, subsequently confirmed by the Passport Service. My husband and I have been helped a lot by this. We have also passed this on to friends of ours who are living in Bermuda and members of the Bermuda War Veterans Association. Violet Graham, York, England, January 20, 2005.


Firstly, may I say that Bermuda Online is fantastic! I have been busy reading it all afternoon. Although it is making me very depressed, as I sit here in wet and cold Ireland! Secondly, I was wondering if you could be of any assistance to me. I am an experienced Corporate Flight Attendant, who has flown many Private Jets ranging from GIV's to BBJ's. Presently I am looking for a new job, either with a company or a private owner. I know that a lot of Private Jets are registered in Bermuda and I was wondering would you know of any companies or owners I could contact in Bermuda regarding employment with them. If you are unable to assist me, I completely understand. Warmest wishes from cold Dublin. Susan Murray, Dublin, Ireland, 17th January 2005.


How very nice - but not surprising, given the unique quality, depth and accuracy of Bermuda Online - that it alone has been mentioned and linked to as a "Useful site" in the Travel Advice by Country file of the Foreign and Commonwealth Office. I note how the FCO rates Bermuda as a medium crime area and advises travelers to take sensible precautions. Years ago, Bermuda was a low-crime area. Can I assume that illegal drugs are mostly to blame? It is such a shame that the reputation of such a lovely little island should be blemished by crime. People deserve freedom from crime when they go thousands of miles for a holiday. I hope sincerely that the penalties are high. Doris Harris, Southgate, London N14, England, 4 January 2005.



Last Updated: February 8, 2019
Multi-national © 2019 by Bermuda Online. All Rights Reserved