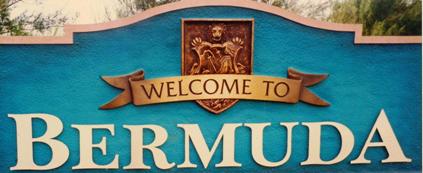 165+ web files, a regularly updated Gazetteer, overall an in-depth description of our island's internally self-governing British Overseas Territory 900 miles north of the Caribbean, 600 miles east of North Carolina, USA. With accommodation options, airlines, airport, actors, actresses, aviation, banks, beaches, Bermuda Dollar, Bermuda Government, Bermuda-incorporated businesses and companies including insurers and reinsurers, Bermudians, books and publications, bridges and causeway, charities, churches, citizenship by Status, City of Hamilton, commerce, communities, credit cards, cruise ships, cuisine, currency, disability accessibility, Devonshire Parish, districts, Dockyard, economy, education, employers, employment, environment, executorships, fauna, ferries, flora, former military bases, forts, gardens, geography, getting around, golf, guest houses, highways, history, historic properties, Hamilton, House of Assembly, housing, hotels, immigration, import duties, internet access, islands, laws, legal system and legislators, main roads, marriages, media, members of parliament, money, motor vehicles, municipalities, music and musicians, newcomers, newspaper, media, organizations, parks, parishes, Paget, Pembroke, performing artists, residents, pensions, political parties, postage stamps, public holidays, public transportation, railway trail, real estate, registries of aircraft and ships, religions, Royal Naval Dockyard, Sandys, senior citizens, Smith's, Somerset Village, Southampton, St. David's Island, St George's, Spanish Point, Spittal Pond, sports, taxes, telecommunications, time zone, traditions, tourism, Town of St. George, Tucker's Town, utilities, water sports, Warwick, weather, wildlife, work permits.

Bermuda Online E-Mail Guest Book 2006
Your feedback and comments about our Islands that year were most appreciated

By Keith Archibald Forbes (see About Us) exclusively for Bermuda Online




Your comments as newcomers or airline or cruise ship visitors to Bermuda are sought and valued. We publish them below with the flag of your country (where you live) and show by date of receipt. Send them in plain text please, using subject "Bermuda Online Guestbook" - to admin@bermuda-online.org. Please give your name, email address and name of town or city and its zip or postal code, with state or province or county and country where you live (a standard online request - all responsible and accountable media ask this, to establish your bona fides). We reserve the right to modify or shorten comments and not use any deemed offensive or inaccurate. Please limit your comments to no more than 10 lines and do not send photographs without asking us first as our system automatically blocks all unauthorized attachments. We pledge we will not show or retain your email address or pass it on to any third party.
Guest Book years
Comments for 2006

I am writing to request your advice about doing historical research in Bermuda. I am a professor of history at the University of Pennsylvania in Philadelphia, and have focused my research and writing on modern French history. I am beginning a book project that examines the islands of the French Caribbean, particularly Martinique, in the decades following the Second World War, after these islands voted to become regular Departments of France. In the course of my research it has become clear that this project would be enriched greatly by a comparative approach that would include perspectives from a former colony of Great Britain that is still an integral part of the United Kingdom. I have spent some time at the National Archives in Kew looking at files on Bermuda from the Colonial Office, and now would like to pursue my research in Bermuda itself. I have been very impressed with the Bermuda Online website you have created, and have profited from looking through your numerous entries on Bermuda's history, as well as other links to organizations and resources. I have telephoned and e-mailed the Bermuda Government Archives, but so far have not received a response as to their holdings, opening hours, or holidays. If you would be able to suggest any specific person for me to get in touch with there or could offer any advice on undertaking this project, I would greatly appreciate it. I imagine you get many requests, so I apologize in advance for this imposition. Thank you for your consideration. Sincerely, Kristen Stromberg Childers, Philadelphia, PA, December 27, 2006.


I wanted to write you a note to say thank you. Bermuda Online has been very helpful for me, even prior to moving to the island. What a great resource! Thanks again and perhaps we will run into each other at our favorite watering hole!. In fact it would be my pleasure to meet you in person! James Laitinen, Account Executive, CCS Group Ltd, Mintflower Place, 8 Par-La-Ville Road, HM 08, Bermuda, December 7, 2006.
Compliment appreciated, thank you.


I have read with great interest your amazing and detailed Bermuda Online website and I was wondering if you could advise me as to whether there is yet a committee or organization charged with celebrations of the 400th anniversary (in 2009) of the settlement of Bermuda ? Some colleagues and I are very interested in bringing a project to the island around that time and you appear to be the website who knows everything when it comes to Bermuda .

Best wishes,

John Dalston at Nick Brooke Ltd, 2nd Floor, 80-81 St. Martin's Lane, London WC2 7RH, England, 7 December 2006.

Replied to compliment saying no details have been released yet but undoubtedly will before too long.


As the widow of one of the former soldiers of the British Army who served in Bermuda for a specified time, I write to to thank you unreservedly for your superb and sensitively written web pages, which my granddaughter printed out for me, on the British Army in Bermuda, Bermuda War Veterans and history of Bermuda during the Great War and World War 2. They were particularly poignant reading during our Remembrance Day ceremonies in London and in every village, town and city in Britain. It's nice to know you take the time and trouble to acknowledge them and the roles they played in the British Army, Royal Navy, Merchant Navy and Royal Air Force in your article. In sincere appreciation, Mrs. Sally Turnbull, Palmer's Green, London, November 15, 2006.
Compliment appreciated, thank you.


As a US citizen I commend your Bermuda Online for allowing constructive criticism of Bermuda and encouraging far more interesting comments on your Guestbook than just the usual tourism hype. Congratulations for having a measured, responsible, independent and responsive website. I agree completely with the US Department of State and your own assertions that all Americans going to any foreign country, including Bermuda, by air or cruise ship, should have valid passports. It has always amazed me that some of my fellow citizens are dumb enough to believe that driver's licenses or certified copies of birth certificates should be sufficient. I have to say that some recent developments in Bermuda have discouraged me from coming back to Bermuda. One is the constant harping and carping about political independence in Bermuda by natives. The main reason we Americans come to Bermuda is because you are British. It makes you a class act compared to the Bahamas, Barbados, Jamaica, Mexico, etc. You are not being held back in any way by the United Kingdom. It may be a sadly flawed country in many ways - such as in the compulsory TV Licensing per household of $260, the same rate as for hotels and with a huge penalty for non-compliance - but overall it has far less flaws and more political, religious, work permit and other freedoms than most, including Bermuda itself. When far bigger places like Puerto Rico, the US Virgin Islands and Quebec in Canada, to name but a few, are not actively seeking independence, why is Bermuda? To add even more costs to residents and visitors? Bermuda is already hugely over-taxed by your government and this reflects greatly in the costs to visitors of goods and services. Another is the disclosure your government is so stingy in customs duty-free allowances to returning natives and visiting tourists, especially when compared to less wealthy jurisdictions that are far more generous. A third is the disclosure from US judicial sources Bermuda is the principal tax haven of concern and worry to the average American. I'm no bleeding liberal Democrat, normally a conservative Republican interested in the November House of Representatives election yet I firmly believe the US Bermuda Tax Act must be repealed by the USA. We Americans must immediately amend our tax laws to create far more tax incentives in the USA, far fewer anti-trust provisions and far less legal bureaucracy to attract back, make welcome and retain those companies that have established themselves in the tax havens. The time for corporate inversions in tax havens is over. It is an insult to all tax-paying Americans that we should allow ourselves to issue tax exemptions and tax freedoms to US corporations that want to have their conventions outside the USA in tax havens. We need to re-establish the industries we once had. I belong to the all-party group pressing for this. It is high time justice replaced injustice. I hope you will publish this comment. Simon Martino, East Providence, Rhode Island 02915, USA, November 1, 2006.


As a UK citizen who likes to travel as frequently as I can and write about it, I was extremely interested in your Bermuda Airport file and your cheerful disclosure on how much easier and less bureaucratic it is to enter the USA from Bermuda than from the UK or Europe. I believe it is a fact that the Bermuda Tourism authorities should use to good advantage here in the UK, where there is no travel promotion at all for Bermuda in any of the better newspapers I get. Not at all a compliment to Bermuda though is how mean your government is in Bermuda Customs duty-free allowances to visitors and residents compared to what is allowed here in the UK both from EU and non-EU countries. I understand the duty-free allowance, instead of increasing as it has in USA and Europe in recent years, has dropped from $400 when I was last in Bermuda in the 1980s to $100 now, with a 30% Customs Duty rate on any excess. In comparison, it is $800 in the USA, with a 10% duty rate on any excess! Yet Bermuda, according to the World Bank, not the USA, is the world's most affluent country in per-capita income! I also have to say that I think the USA is dead-wrong, highly discriminatory and actively pursuing an anti-tourism policy in allowing very small numbers of people from Bermuda, the Bahamas and Canada to enter the USA so easily from their countries but creating such monstrous mayhem, bureaucracy and huge queues for millions of visitors to the USA from the UK and European Union countries at US Immigration on their arrival in the USA. In my view and those of hundreds of thousands from the UK and European Union countries, the special pre-clearance facilities at Bermuda, Bahamas and Canada should cease unless the USA can provide the same in its best friend in the world, the UK and the USA's other NATO and European allies. Surely they are far more important to the USA's economy and well-being than the small tax havens of Bermuda and the Bahamas or the Canadians. Jonathan Smythe, Islington, London, England, October 22, 2006.


I often recommend your website Bermuda Online to tourists and students alike as it contains such great information! In my 'unofficial' opinion, as I am not writing on behalf of the Bermuda National Library but as a fellow researcher, it is a wonderful online resource. A small correction for the Public Service Commission (PSC) entry – the PSC legislation is found within the Bermuda Constitution Order 1968 – section 81. (Ref: information located within the Government Boards listing on your website). Thank you for helping promote Bermuda and to educate both our visitors and residents! Ellen Jane Hollis, Assistant Librarian, Technical Services, (Local Studies), Bermuda National Library, Hamilton, Bermuda, October 6, 2006.
Compliment appreciated and correction noted/updated.


Thank you so much for reporting in your excellent Bermuda Online web site and Airlines Serving Bermuda web file that British Airways charges tourists based in the UK and wishing to go to Bermuda double the fares of those living in Bermuda and wishing to come to the UK. I too have done a comparison of airfares on the BA web site and you are perfectly correct. Bermuda's Tourism Minister Dr. Brown performed a valuable public service in bringing this to the attention of the press. Unfortunately, British Airways has not corrected the situation. If corrected, it might help considerably to raise Bermuda's image as a nice place to go for Britons and Europeans instead of being perceived as far more expensive to go than anywhere much further away in the Caribbean. This may be the main reason why Bermuda is never mentioned as a travel destination in the UK newspapers. Let us hope that another UK-based airline will give BA come competition and cause fares to Bermuda for UK tourists to be reduced hugely. Kate Stanton, London SW1, England, August 15, 2006.


Your web file on Citizenship in Bermuda was most interesting and was duly confirmed by the Foreign and Commonwealth Office (FCO) in London. It may interest you to know that from the information I received from various people connected with the Island Games, the facts reported re citizenship and eligibility in Bermuda for participation as an athlete were the main reasons the Isle of Wight, not Bermuda, received the nod as an upcoming Games venue. But when Bermuda allows law-abiding Britons, Americans, Canadians, Europeans and others on Work Permits to obtain citizenship if they wish in 5 years, or 3 years if their spouses are local citizens, and allows them to qualify automatically as citizens if they are born there irrespective of nationality of parents, then many of us will be very happy to visit Bermuda as an Island Games host. In the meantime, we were shocked to discover that Bermuda no longer gives citizenship at all to anyone not born there unless they marry a local citizen, and then after 10 years (not 3 years as is the case in USA, Canada, UK, Europe, etc); or to anyone born there unless a parent is a citizen. John Thompson, Newport, Isle of Wight, England, July 15, 2006.


A quick note to introduce myself and to say thank you for your excellent Bermuda Online site. I've just taken up the role of e-Government director. We've moved here from the UK so your site has been a eye-opener in the best sense. It has helped us plan realistically for the move and the culture shock.

I wondered if you would like to meet up to discuss things online. Let me know if you are in Hamilton.

Cheers, Nick Jones, Director, Department of e-Government, Ministry of Telecommunications & e-Commerce, Bermuda Government, Bermuda, July 7, 2006.

I was looking at your Bermuda Music file listed on your fine Bermuda Online website. I just wanted to let you know it was really helpful and thank you for listing my father Jay Fox as one of the Bermuda 's local Singers. He is a very fine singer. If you want an update on what he is doing nowadays feel free to email me and I can forward you his email address and his recent music. Julie Peets, Flatts Village, Bermuda, July 5, 2006.



I sincerely appreciated your informative web pages on Bermuda Online and on "Bermuda's accessibility and services for handicapped and disabled." Last summer my husband and I celebrated our 20th anniversary on this lovely island. Next month we are taking our entire clan...2 sets of grandparents and my three children, the youngest of which is physically disabled. Joshua will be 11 years old next month. He was born with spina bifida and is restricted for the most part to a wheelchair. Although the voyage to Bermuda on Royal Carribean's Explorer, I suspect will be mostly accessible, I was disappointed to read that Bermuda has no formal accessibility standards such as the A.D.A. in the States. After reading your web page, it sounds as though the ferry and the taxicabs are the best modes of transportation around the island. We really wanted to visit Horseshoe Bay again. I remember them having lounge chairs & rafts to rent, but wasn't sure if they had beach wheelchairs. I tried doing a search on the net for such a rental and could not come up with anything. You mentioned Shelly Bay as a somewhat handicapped accessible beach, however, we loved the rock formations at Horseshoe Bay. Is Shelly Bay just as picturesque? I realize if there are not any beach wheelchairs, we will have to carry Josh and his wheelchair (hopefully only a few feet) down to the waters edge. (Thank goodness my older sons are going...15 & 17 years of age!) Is there any more you can tell me about the beaches and accessibility? Are you familiar with Snorkel Park at Kings Wharf-Dockyard. Is this somewhat accessible by wheelchair. Our older boys would like to go snorkeling and frankly, if its right off the beach, I can't imagine why Josh couldn't put on a floatation device and go snorkeling with us! Another issue is the glass bottom boat cruises. Do you know if they have a ramp to allow wheelchairs to go onboard? Josh, being 11, is only 65-70 lbs, so I guess he could also be lifted into the boat first, and then his chair. Again, any additional information you could tell me would be most sincerely appreciated as it's hard to find anything on the web (besides your wonderful web page!) on disability access. Thank you for advocating for the disabled. Sincerely, Kim Gladfelter, USA, June 26, 2006.

I write from Texas to say how amazed I am with and thankful for the caliber, quantity and quality of Bermuda Online. No other country in the world seems to have its equivalent. The depth and detail in it is phenomenal. It covers accurate aspects about Bermuda no other Bermuda website seems to have, in a truly honest portrayal. What gives it an additional panache is your extraordinary coverage from inception to conclusion of the former American military bases and comments from thousands of US Military Personnel once stationed there. On behalf of all Americans, thank you so very much, we all most grateful. I'm recommending your site for an international award. James D. Williams, Amarillo, Texas, USA, June 6, 2006.



I read with great interest the Royal Gazette stories on the visit of your Premier and his entourage to Washington DC. As one of the many who have long been dissuaded from wanting to visit Bermuda by many commonly known things about Bermuda, I sincerely hope they were included in the agenda for discussion and abolition in the Capitol, to help make Bermuda more savory to discerning American visitors. I will start with your citizenship system, wherein you allow individuals in to work on Work Permits, sometimes for decades, but won't allow them to have the basic human right of citizenship at all if they don't marry a local, and then only after 10 years. In complete contrast, lawful newcomers to the USA (and all the democratic countries worldwide, including in all the countries of the Caribbean, but excluding Bermuda) can obtain full citizenship in 5 years and 3 years if they marry an American or local in their country. In some other parts of the world, such as Grenada, Australia and New Zealand, full citizenship for lawful immigrants are granted in 3 years. Also, no wonder Bermuda is so hugely expensive to visitors, when you have 35 extremely well-paid by world standards legislators and 11 senators in only 21 square miles. And why is the Bermuda Government, when Bermuda has to import virtually everything, so dreadfully mean to its own returning locals and all visitors in allowing only $100 of merchandise Customs-duty-free, then a 30% duty on top of that, when we here in the USA allow $800 duty-free, then only a 5% duty? The World Bank here in DC says Bermuda is the richest country in the world in income per capita. It should show it, instead of its government acting as if it is one of the poorest and needs to bleed its citizens and visitors. Surely the State Department's US Consul General in Bermuda knows these things, or does he have chronic blinkered vision? As Britain is obviously so undemocratic too, and continues to allow such abuses, the only logical course left to your government is to plead with the USA to become American and more democratic, instead of considering political independence from Britain. I just hope you are democratic enough to publish this. Michael A. Thompson, Georgetown, Washington DC, USA, May 24, 2006.

Re Bermuda Books, and your fine inclusion of my comprehensive book on all aspects of fishing in " Fishing in Bermuda," many thanks for making the correction of my surname to FAIELLA. I find the Bermuda Online web site absolutely invaluable in every way, and of great interest, in researching information for the books I write/edit. Graham Faiella, 5 Newton Rd, Wimbledon, London SW19 3PJ, UK. May 10, 2006.


Is your Bermuda Online too fair on Bermuda? I lived in Bermuda for four years and a more corrupt regime I have not seen anywhere on the planet. I have lived in many countries and done business in most. I cannot think of a less regulated, more one sided business regime for Bermuda residences over all others than Bermuda! Charles D. Flynn, 405 Kings Road, Chelsea, London, SW10 0BB, UK. April 27, 2006.



Your incredibly impressive Bermuda Online sites are a veritable plethora of fascinating Bermuda-ilia are on the web. They are like a never ending succession of interlocking Aladdin's caves, each of them so jam-packed with goodies even more exciting than the last that one scarcely knows where to begin or end. From my standpoint I now realize that you are the one and only man for me to approach to ask if you would possibly be kind enough to try to help me with my enquiry. I do hope you will be able to. I have been commissioned to research and write the history of a Victorian Royal Navy officer, one William David Jeans, who from 1845 – 1853 was Secretary successively to Vice Admiral Sir Francis Austin, KCB, Vice Admiral Sir Thos. Cochrane, GCB and Vice Admiral Sir George F. Seymour, GCH, as Commanders-in-Chief the North American & West Indies Station. Amongst W.D. Jeans's effects we have come across the drawing of a building which, thus far, it has not been possible for us to identify. Originally we thought it might be the Royal Naval Hospital at Stonehouse (Plymouth ), but it is not. We then thought it might be some official building in Halifax, Nova Scotia — but it isn't. But it now seems just possible that it might be some official Bermudian edifice. What do you think? Would you possibly be able to give me some lead on it? Michael George, 49 Enys Road, Eastbourne, East Sussex, England, BN21 2DN, April 13, 2006.
It could be the 1850s Admiralty House building in Pembroke Parish, demolished decades ago.


This is an exceptional Bermuda website. I must have spent over an hour looking at the links yesterday, and went down all of the beaches listed as well as the senior information. Your site is incredibly comprehensive and is very matter-of -fact when it comes to issues confronting the citizens of Bermuda, and a comparison of those challenges to the benefits of, and obstacles to living in other countries. I was interested in the whole wastewater treatment issue too. I can see how no one wants this as a neighbor, but frankly, there are worse things, like a coal fired power plant. I have to figure that "grey-water" recycling is already in place and has gone to its maximum usage there to reduce municipal flow. As to the restaurant grease - well that sounds pretty heinous in the way it's described. Anyway, I also found, thanks to you, a website on "kindermusic" which is run by a local music teacher. Should be of great interest to my sister who teaches the same age groups, and I'm sure that I will be back to your site many more times to read all of those related links. Thanks for the courtesy of your prompt response. Skip Pearre, Gray & Associates, LLC, 410-539-7901. Baltimore, MD, 12th April 2006.


I am going to be one of the many cruise ship passengers in Bermuda in June, and I've had a lot of fun looking at your Bermuda Online website this morning. Here's my question - Are there any hotels that accept day visitors to use the beach, restaurant, and rest rooms? I'd gladly pay for it. I'm coming with older relatives in their late 70's and '80's, and beach access without these items is something that will deter them from leaving the ship. My only alternative is to book a hotel room for the two nights that we are in Hamilton, and I'm sure that any hotel limits the number of guests per room. Now, my parents may have friends there already as we are from Baltimore, but I am trying to be the good son here and come up with a plan B in case their plan A falls through. Our ship arrives in Hamilton for the 27th and 28th. Any suggestions would be greatly appreciated. Skip Pearre, Gray & Associates, LLC, 410-539-7901, Baltimore, MD, April 10, 2006.


Am much enjoying browsing in Bermuda Online - was born and brought up in Bermuda, in St George's. Brings it all back! John M Stow, Somerton, Somerset, England. April 7, 2006.


Thank you for Bermuda Online! My love affair with Bermuda began in April of 1938, when my Mother, Father and I arrived aboard the cruise ship 'Reina Del Pacifico.' My parents had a head caretakers' position on Tucker's Island. Those years were truly fantastic to a 9 year old girl, it didn't take me long to get over my homesickness for England, I was in a brand new world, and even though there were no other children on the Island, I was never lonesome, for companions I had a gorgeous Great Dane - Caesar - a dear Welsh Corgi - Millie - and a cantankerous small donkey, - Jack - complete with small cart, to me that was heaven on earth. We lived there until about six months after the War broke out, and when my Dad discovered the English Navy considered him to old the rejoin the Navy, he applied, and was accepted into the Police force on the Dockyard. We lived at first on Boaz Island, then moved to Victoria Row on Ireland Island. Dad advanced in the Police Force, in fact he ended up as Police Commissioner of the English section, maybe some one who reads this may remember him - his name was A.V. Curnock, or as his friends called him, 'Dick." My mother worked at the grocery store on Ireland Island, as cashier, then later in one of the offices up at HMS Malabar as a typist. Me, well I went to school, first at Sandy's Grammar school in Somerset, then HMS Dockyard school on Ireland Island, then Bermuda Commercial school near Southampton and finally The Bermuda High School outside Hamilton. Yes, I have a love affair with Bermuda, and always will, both my parents are buried at St James in Somerset, so I will always be connected to that lovely Island. My name then was Averil Curnock), I live in a small Oklahoma town and yes, I still get homesick, even as old as I am. Averil Cawthon, Enid, Oklahoma, USA, March 21, 2006.


What a great job you do with your Bermuda Online web pages, my only complaint is that one thing leads to another and I spend far too much time reading them! I have certainly learned things I didn't know. Could I ask you to make a few small changes to the 2006 references you make of the Garden Club. For your information the dates for the 2007 Open Houses and Gardens are April 25, May 2, 9 and 16. Kind regards, Janet L Owner, President, The Garden Club of Bermuda, 6th March 2006.
Changes made as requested,.


Your Bermuda Online web site is wonderful! It's everything we've always wanted to know about Bermuda, but were afraid to ask. We do have a question for you, though. We are going to be in Bermuda at the St. George's Club as of Saturday, March 4th. We would like to bring some dry foods with us, namely, cereal, coffee, pancake mix and such. Is there any restriction? Any help you can give us would be a great help. Thanks so much, Maria & Tom Felten, Long Island, NY, February 28, 2006.
Bermuda does not usually prohibit visitors from bringing in such dry foods for their vacation or charging them import duty on them.


My wife and I have visited Bermuda 5 times in our 25 years of marriage so far and plan on visiting as often as possible in the future. We used your Bermuda Online website this past year when planning our 25th Anniversary and found it very useful in searching for accommodation. We had cruised to Bermuda twice and stayed in hotels (Castle Harbour in 1978 and Sonesta in the late 1980s but I really believe that the rental property we found on your website fitted us like a glove. Situated in Southampton Parish we were able to visit all the beaches we so love in only a 5 or 10 minute drive on a moped. I'm not saying that there are no good hotels in Bermuda but for us we think this was our best stay. We visited Dockyard for the music festival and also travel to the Swizzle Inn for lunch one day. Bermuda is our favorite vacation spot and we have been to many isles of the Caribbean. The short flight from Boston left at 9:00 am and you can be on the beach by 1:00 pm. Thanks for the all the good information and history. I just read your article on Mark Twain. I think he might have been right when he joined in to try banning of the automobile in Bermuda, although they are not nearly as dangerous as the mopeds that seem to have a fatality every time we're there. We are very careful driving to the beaches on ours and rarely drive them at night. I still would suggest renting one to any visitors as it does afford some independence getting around even though the transit system is very good in my opinion, just a little confusing for first- time visitors and the taxis are expensive to take on a regular basis. Kevin & Mary Jo Richards, Massachusetts, USA, February 20, 2006.


We have gone into your Bermuda Online website and have found so much valuable information. My husband and I will be traveling to Bermuda for our first time in mid-June. The one thing we can't seem to find is the dress attire for most restaurants. We understand that the finer restaurants require Smart Casual but we don't really know what that means and if there is a more casual dress attire that is acceptable for the typical sandwich/pizza restaurant during the day while site-seeing. Can you help to clarify this for us? Thanks. We look forward to our trip. Becky Bouton, King, North Carolina, USA. January 23, 2006.


Your Bermuda Online is head-and-shoulders above any other Bermuda website for providing information for professional newcomers from Canada - where I am from - or USA or UK or Europe. So often, recruiters give you information to lure you, but don't give the whole picture. You do, in your Employment in Bermuda for Non-Nationals, Newcomers to Bermuda and other files. You give facts and figures galore and balance them well so that newcomers know and have a much more complete idea of what to expect. Through you, I'd like to suggest to your motor vehicle authority that because Bermuda is advertised as the world's premier international business jurisdiction, Bermuda scrap its present requirement that a newcomer get a local driving license. Why? Because in truly international business jurisdictions - Canada, the USA, the UK, Europe, Australia, etc among them - newcomers can drive cars with their current overseas-issued full driving licences for a year. There are already more restrictions against newcomers in Bermuda than anywhere else in the world. Relaxing some of them will create more incentives for non-nationals to work in Bermuda. As Bermuda-issued full current driving licenses are acceptable to Canadian authorities when renting or using a car here - and I guess in the USA, UK, Europe and elsewhere too - surely foreign-issued ones ought to be valid in Bermuda for professional newcomers? Sincerely, John Cooper, Toronto, Canada, 15th January 2006.
Good point!


First, I much appreciate your work on Bermuda Online. I write a series of mystery novels, each based on a different island. I'm currently at work on the third one, BERMUDA SCHWARTZ. And in doing my Internet research, virtually all searches eventually wind up with references to Bermuda Online. Thanks so much for providing a wonderful resource. Now, if I might burden you with a quick question: Is it possible to buy dynamite in Bermuda? I haven't been able to find the answer to that anywhere. I am working on a scene in the book that involves planting big palm trees in the backyard of a Bermudian estate and I am thinking that some sort of explosive might be necessary to make quick work of the limestone. And, of course, the dynamite might have other applications later on. In any event, if you might point me in the right direction for answering this question I'd greatly appreciate it. Many thanks, Bob Morris, author, "Bahamarama" and "Jamaica Me Dead " Caribbean mysteries. Winter Park, Florida, USA, January 7, 2006.



Last Updated: February 8, 2019
Multi-national © 2019 by Bermuda Online. All Rights Reserved