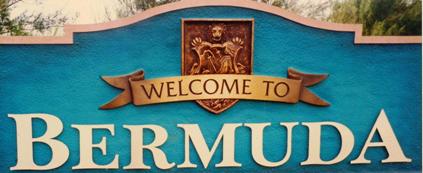 165+ web files, a regularly updated Gazetteer, overall an in-depth description of our island's internally self-governing British Overseas Territory 900 miles north of the Caribbean, 600 miles east of North Carolina, USA. With accommodation options, airlines, airport, actors, actresses, aviation, banks, beaches, Bermuda Dollar, Bermuda Government, Bermuda-incorporated businesses and companies including insurers and reinsurers, Bermudians, books and publications, bridges and causeway, charities, churches, citizenship by Status, City of Hamilton, commerce, communities, credit cards, cruise ships, cuisine, currency, disability accessibility, Devonshire Parish, districts, Dockyard, economy, education, employers, employment, environment, executorships, fauna, ferries, flora, former military bases, forts, gardens, geography, getting around, golf, guest houses, highways, history, historic properties, Hamilton, House of Assembly, housing, hotels, immigration, import duties, internet access, islands, laws, legal system and legislators, main roads, marriages, media, members of parliament, money, motor vehicles, municipalities, music and musicians, newcomers, newspaper, media, organizations, parks, parishes, Paget, Pembroke, performing artists, residents, pensions, political parties, postage stamps, public holidays, public transportation, railway trail, real estate, registries of aircraft and ships, religions, Royal Naval Dockyard, Sandys, senior citizens, Smith's, Somerset Village, Southampton, St. David's Island, St George's, Spanish Point, Spittal Pond, sports, taxes, telecommunications, time zone, traditions, tourism, Town of St. George, Tucker's Town, utilities, water sports, Warwick, weather, wildlife, work permits.

Bermuda Online E-Mail Guest Book 2007
Your feedback and comments about our Islands that year were welcomed

By Keith Archibald Forbes (see About Us) exclusively for Bermuda Online




Your comments as newcomers or airline or cruise ship visitors to Bermuda are sought and valued. We publish them below with the flag of your country (where you live) and show by date of receipt. Send them in plain text please, using subject "Bermuda Online Guestbook" - to admin@bermuda-online.org. Please give your name, email address and name of town or city and its zip or postal code, with state or province or county and country where you live (a standard online request - all responsible and accountable media ask this, to establish your bona fides). We reserve the right to modify or shorten comments and not use any deemed offensive or inaccurate. Please limit your comments to no more than 10 lines and do not send photographs without asking us first as our system automatically blocks all unauthorized attachments. We pledge we will not show or retain your email address or pass it on to any third party.
Guest Book years
Comments for 2007

Just wanted to thank you for your website on Bermuda Online and the former NAS bases. I was stationed there for 4 very formative years - married and had a child there. I lived on the base for 2 years and off base for 2 years Ė lived on Texas Road in St. Davidís, renting from a John DeSilva.

The pictures on your website bring back such memories of a time when I was so young. Arrived from the state of Oregon , US when I was 19 in 1982. So long ago! Seeing that the buildings are no more, that the base is no more, makes me very sad. But life goes on.

I salute you for your site and the nostalgia it brings!

Elizabeth Knapp, Nashville, TN, November 25, 2007.


It recently was brought to my attention that in your Bermuda History Part 1 the Susan Constant, one of the three ships that transported English colonists to Virginia in 1607 is spelled as Susan B. Constant. This should be with no middle initial. Also, I noticed that Jamestown is described as the "second permanent English settlement in the New World." As the chronology mentions, there was an attempt in the 1580s to establish an English settlement in Virginia, but Jamestown, founded in May 1607, is considered the first permanent English settlement in the Americas. The Popham colony in Maine was planted later in 1607 and was abandoned in 1608. Debby Padgett, Media Relations Manager, Marketing and Retail Operations, Jamestown-Yorktown Foundation, P.O. Box 1607, Williamsburg, VA 23187. November 16, 2007

Editor's note: Corrected, with thanks.


I only recently became aware of your excellent and very thorough Bermuda Online website. I had been seeking a resource that would provide information on what might have happened to Ft. Bell. Your site on US Bases in Bermuda provided an extremely complete answer. In 1943 a street at what was originally Ft. Bell was named for my father, Brig. Gen. Kenneth N. Walker, and I was curious to learn if any of the original streets still survived. I realize thatís very unlikely as the airport now occupies much of that area. In any event, Iíll ask you the question: do any of Ft. Bellís infrastructure and/or its streets survive to this day? Douglas P. Walker, P. O. Box CT 1655, New Canaan, CT, USA, November 12, 2007
Editor's note: Mr. Walker was referred to the Government-owned Bermuda Land Development Corporation, under the jurisdiction of which of all the land once held by the US Military bases in Bermuda is administered.


Your Bermuda Online pages generally and golf page particularly, especially with your history of the sport, have proved very popular with US golfers. Some of us, who in the past have always gone to Hawaii to combine it with an exotic vacation, are traveling down to Bermuda for a few days to see the PGA Grand Slam. We assume that for this event at least that part of Bermuda, the most magnificent part according to insiders, the South Shore coastline of Tucker's Town normally closed to all visitors and residents who don't live in that gated area, will be open to all golfing visitors as part of the hospitality of your government and Mid Ocean Club. Many of us want to enjoy the beaches and coastal views from there, in addition to watching the Grand Slam. Adrian D. Childs, Baltimore, Maryland, USA, October 14, 2007


Many of us in the financial arena with offices here in New York, plus London, Paris and beyond were saddened to read the news reports in our financial newspapers and in your Royal Gazette newspaper of what is now happening in Bermuda. Yes, many senior executives are so concerned about Bermuda's current political climate and work permit problems we are not just reviewing but planning our Island exit strategies. It is not pre-election "scaremongering" but a fact. We can relocate off Bermuda as quickly as we came aboard. Yes, we cite political turmoil and difficulties caused by work permit time limits and delays in getting applications processed. Also, the racial attitude of your government is dreadful. A new law to fine companies up to $50,000 if they block the progress of black Bermudians in the workplace is racial prejudice with a vengeance, planned by racists. If that Workforce Equity Act 2007 is legislated to give your Government powers to review and copy corporate records to investigate compliance, it will be the last straw. Bermuda already imposes restrictions and controls on our operations, our non-local imported staff, that no other international business center in the world does. The nasty catalog of concerns affecting every employee who is not Bermudian not only applies to work permits and their six-year maximum validity but potentially being denied the use of a personal automobile; not being able to buy a home at all; being charged grossly profiteering rents for offices and places to live; being denied citizenship at all unless non-nationals marry a Bermudian and then only after 10 years; and their children, if born there, not being citizens unless a parent is. None of these restrictions apply in the democratic countries. With its horrific costs and expenses compared to other jurisdictions on our offices and petty anti-democratic bureaucracy for imported employees on our payroll, Bermuda is no longer nearly as attractive for corporate inversions as it once was and we are actively seeking to go elsewhere. A pity, but necessary unless changes of policy, racist attitudes and petty restrictions are reversed and fast. It is a sad but true business fact of life, Bermuda is now rapidly becoming an unacceptable domicile of fast-diminishing returns. It needs far more than a change in government, it needs a wholesale change of attitude. Bermuda needs all of us who are internationals far more than we need Bermuda. Charles M. Taylor, Maiden Lane, New York, September 27, 2007


In your Bermuda Online and its well-used Guest Book, I agree with Mr. Lewis 100% re fine dining on cruise ships as the single most important reason for going on a cruise ship that merely crawls at about 23 miles an hour en route to Bermuda. There is no substitute for being able to go right into a local port where the stores and services are and other facilities and services are easy commutes. I also agree about Invergordon, in the UK. Only complete fools would pay US$100 a bottle for premium Scotch that in Nassau costs less than a third of that as we found out in a trip my husband and I took to Europe and Scotland including Invergordon last year. With the bus journey passengers have to take from that miserable 1950s excuse for a port to get anywhere, it was no surprise so many passengers stayed on board and had good lunches and dinners for free. Also, trying to rent an automobile there and paying $2 a liter for gasoline was a real rip-off in a country that is an oil producer! I would add other things re Bermuda, namely the importance of duty-free shopping of the type cruise ship passengers can easily get in ports such as Nassau, CuraÁao, Puerto Rico, etc. It would be a huge plus to Bermuda to have duty-free shopping there. Bermuda, when you make yourself more accessible to passengers in port services in Hamilton or St. George, shorter distances for passengers to take less-crowded buses, automobiles for rent and duty-free shopping, you'll have word-class facilities for cruise passengers. Christine M. Taylor, Buffalo, New York, September 15, 2007


I refer to your Cruise Ships in Bermuda files. Nice piece in your superb Bermuda Online, the bible of Bermuda surely! I write on behalf of a large group of like-minded potential and past cruise ship visitors to Bermuda. We want to be able to dock in Hamilton or St. George's (winds permitting) as before. It was one of the major attractions of your very nice city and attractive historic small town to compensate for Bermuda's high taxes included in cruise ship prices - already believed to be the highest in the world by far - to be able to stroll off the ship moored so conveniently close to the sights of Bermuda and walk just a few hundred yards into stores and sightseeing attractions near and regional, then unhurriedly make our way easily back to the ship for our breakfasts, lunches and nice dinners, all paid for in the cost of our cruises. With these incentives Bermuda had terrific advantages. We don't appreciate, don't want and won't go on cruises which will no longer go to those ports but to the Dockyard many miles and at least an hour away each way, journeys which will not enable us to eat leisurely eat our meals on board at times to suit us and during which we can plan our trips in comfort but instead make us put up with a standard of Bermuda cuisine probably not so high and certainly far more expensive, due to long journeys on crowded buses or expensive taxis or unsafe mopeds or relatively infrequent ferry boats. Being served elegant meals on board is a key part of the whole cruise ship experience! We don't accept the rationale that all cruise ships these days are too big to dock in Hamilton or St. George. Other cruise lines seem to have no difficulty in obtaining vessels that (a) go alongside cities or towns in the Caribbean, Central and South America and (b) charge far less than cruises to Bermuda. If this massive new costly inconvenience in Bermuda is part of the "contract-ship" deal the Bermuda Government has with major cruise lines favoring Bermuda then we need to tell the latter and Bermuda we'll go elsewhere. Bermuda Government Tourism - put Hamilton and St. George back on your cruise ship ports of call, please, and keep our business, or face the loss of your cruise ship business through greed. Have more respect for and appreciation of cruise passengers. Don't turn unique Bermuda into another unnecessarily expensive and inconvenient Invergordon, Scotland. Charles S. Lewis, Back Bay, Boston, MA USA, September 7, 2007


You have a great Bermuda Online site and I visit it often, also to check former American military stationed in Bermuda. I was stationed with the 1934th Communications Squadron in Bermuda from Aug 1960 to June 1963 as an air traffic controller. I was a single airman and lived in the pink barracks across from the commissary. My rank was A1C. This was the greatest place I have ever lived and I will never forget the time I spent in Bermuda. I sent you picture of the Tower /Rapcon/Center that I worked in and one of me in the tower (great view). I recognize several of the people who have written to you. I am retired. Robert Cress, PO BOX 246, Solomon, AZ 85551, July 28, 2007.


I am in the process of creating a website to market the Banana Dolls which I make. In the process of researching local websites I came across your Bermuda Online. I must tell you I was extremely impressed by the vast, up to date and accurate facts about Bermuda in it. I will have a page on my website called 'About Bermuda' and have decided to put a link to your website on there. I will let you know when this takes place. While browsing the site I found to my delight a reference to my doll-making. I hope you do not mind if I let you know that my name is spelled incorrectly. I spell it the old-fashioned way, i.e. DEIRDRE FURTADO. (As you know if the spelling is incorrect you loose search engines picking you up, Horrors!). Thank you and do keep up this great site. Deirdre Furtado, Hamilton, Bermuda, July 18, 2007.
Editor's note. Replied stating Bermuda Online will be glad to reciprocate the website link.


In your Bermuda Online you were nice enough to link the perfect vacation spot for my son and I. We just recently returned from our stay at Munro Beach Cottages and you could not have been more spot on so we would first of all wish to thank you for that. It is a lovely spot and I believe one of few resorts where you can enjoy the stunning beauty of the island without feeling like you are in a large hotel setting. Perfect!! Unfortunately I'm told the property was sold the day after we left so we can only hope the new owners will continue with the same unique charm, but we shall see. The other reason I'm contacting you again is because I was stung by a Portuguese Man of War. It actually wrapped it's tentacles around my ankle and I now have a scar that looks like an ankle bracelet : ) I actually was looking for a shirt that says "I survived the Portuguese Man of War" ha . . ha. . . but my question is that I'm not sure of the nature of this sting. I was stung two weeks ago this Friday and the pain subsided over the course of the day and I felt completely fine the next day. The only remnants were the scar. At the time I put vinegar on the sting and I was told to swipe it with a credit card to get the tentacles out which I did. I did not see any tentacles come out, but they said you will not always see them. So last night the site of the sting was itchy and I scratched it which caused the area to become raised and swollen right around the sting. Is this normal? I'm thinking maybe some tentacles are still in there. I resist going to a doctor here in the US because they are just not used to seeing this sort of thing and I'm not sure they could add much care or advice. So what do you think? Doreen Melillo, Two Gateway Center, 4th Floor, Newark, NJ 07102, July 18, 2007
Editor's note: recommended she see a doctor to help avoid any problems.


Thank you for this valuable service, publishing brief accounts of former American military who were stationed in Bermuda. It was through this site I was able to re-connect with my former Sgt at Kindley AFB. I was stationed at Kindley AFB from June 29, 1967 to June 29, 1969, assigned to the 55th ARRS as an airborne nav aids repairman. I worked on the C-130H's and the "base pig" the old WWII C-54 which was always broken and in need of repair. I was an E-4, married, and lived just outside gate 2 across the Severn Bridge on Stokes Point Road at Byway Lower. I just visited Bermuda June 1-4, 2007 for a nostalgic trip. Much has changed but my old Nav Aids shop building is still there at the base of the cliff upon which the Air traffic Control tower sits. The island is still very beautiful. Thank you for this opportunity to re-connect with former buddies. Fred Beyersdorfer, 16202 Kinrush Court, Houston Texas 77095, USA, June 28, 2007


I have noted with great interest your articles on Senior Citizens of Bermuda and how they compare with other countries. Why is it that only in Bermuda, not in the UK or in any other country either to the best of my knowledge and belief, persons aged between 65-74 years require a medical and competency certificate every third year and those 75 years or older require an annual medical and competency certificate. I believe this should be stopped immediately as chronic age discrimination. As Government has passed a bill to raise the mandatory retirement age for civil servants and also made provision for them to be re-employed by Government without losing their pension benefits, the same should surely apply to vehicle licensing benefits, to eliminate for the reasonably healthy over 65s and over 75s the highly discriminatory vehicle licensing restrictions that now apply to them only.
Why is it that despite the fact that the World Bank has rated Bermuda as the world's most affluent country by far since 2005 in gross national income and per capita income, they treat their seniors with far less respect than the far less affluent UK, countries of Europe, Australia, etc? I refer to two particular areas, Social Security and medical prescriptions. I can confirm that in the United Kingdom and elsewhere in Europe, anyone over the age of 60, not 65, qualifies for entirely free prescriptions and without any need for senior citizens to enroll in any government plan such as the Bermuda Government's Hospital Insurance Plan (HIP), to qualify. Even when they have HIP, it only allows for four visits a year, and only up to $1200 a year in prescriptions, unlike in the UK where the National Health Service offers seniors free and unlimited visits to their doctors. Most of the senior citizens can use this up in one month. Plus, there is no dental care offered on HIP, unlike in the UK where senior citizens who qualify for the National Health Service (NHS) Tax Exemption Certificate can also receive fee unlimited dental and many other supplemental health services. It must be said that by comparison, wealthy Bermuda is mean and uncaring to its seniors.
Re the Bermuda Government's Special Person's ID for both seniors and the disabled, to enable them to travel free on buses and ferries, there is an added humane factor now in effect in the UK and Europe, that Bermuda should copy. It is that persons under the age of 60, when travelling as a registered companion of an over 60 or disabled or an over 60 and disabled person, can also ride free. In many cases here in the UK, the elderly are so feeble or with greatly restricted mobility or effectively disabled that the only way they can go out at all on most buses, ferries and trains is with the active help and kindness of an able travel companion. They can register for a special ID card for both themselves and an under 60 companion. I gather none of the points above have been made public in Bermuda, I believe they ought to be, and that Age Concern Bermuda and the Bermuda Council on Aging should follow the example of Age Concern England, Age Concern Scotland, Age Concern Wales and Northern Ireland and the UK equivalents of the Bermuda Council on Aging who were the leading spokespeople here in the UK to get them legislated. Bertram Forbes, Inverness, Scotland, UK, June 25, 2007
Editor's comment: I can confirm that Both Age Concern in Bermuda and the Bermuda Council on Ageing were written to about these points. It is worth noting that both organizations show in their mission statements that they are in active partnership with Government to assist the elderly, whereas the UK organizations can operate more independently and act as activists too.


Much appreciate your Bermuda Online. Why is it that Bob Geldof and Bono are so ignorant of economic world affairs? At the G8 leaders conference in Heiligendamm, Bob Geldof called them "creeps" and denounced their work as a "total farce." "The richest countries in the world, trillions of dollars swirling around that table, smiling in that stupid tent chair with the candy stripes. Do me a favour: get serious. This wasn't serious, this was a farce, a total farce," he said. Bono, Geldof's fellow rock star and campaigner, accused the leaders of deliberate "obfuscation" and said the summit's final declaration masked their failure to reach a consensus on helping Africa. The pair singled out the Canadian and Italian prime ministers, Stephen Harper and Romano Prodi, for blocking pledges for more aid. Geldof and Bono and their pathetic ilk should get real, recognize that the world's richest nations are not the USA or Canada or UK but Bermuda, Luxembourg, Liechtenstein, Monaco, Cayman Islands, etc. When Bermuda goes politically independent, as many from Bermuda apparently hope, it will surely want to satisfy the likes of Geldof and Bono and other trouble-causing, carping, misguided activists. I really resent how those two, purely for their own cheap personal publicity reasons, have slammed Canada and the G8 in their own ignorance. They should realize how much in aid the G8 countries already give, despite many global concerns, to the developing world that the world's wealthiest countries in per capita income and the world's holding-to-ransom principal oil-producing countries like Saudi Arabia, Iran, Venezuela, Nigeria, etc. do not. Bob Martin, Toronto, Canada, June 9, 2007.


With your latest file, Bermuda's Executors, in your unique stable of Bermuda Online files, you've done yet another a huge service to all not only in Bermuda but elsewhere too. So many organizations omit this type of information yet it is often crucial for the elderly to plan properly where their assets will go. Organizations such as AARP (American Society for Retired People) and its counterparts in Britain such as Age Concern, Help the Elderly, etc. could and should do much more in this area. Sincerest congratulations for your considerable research and information. My only surprise is that you have to be Bermudian, but I guess I should not be given your island's very small size yet very large population per capita that necessitates stricter controls on home ownership. Roderick Jackson, Grand Junction, CO 81506, USA, May 20, 2007.


With the sheer quality as well as quantity of your hugely informative Bermuda Online, I hope that this wish, echoed I am sure by most visitors from the USA, will bear fruit. You so rightly point out that over 85% of all Bermuda's tourists come from the USA and Bermuda is deemed to be in the Western Hemisphere, with the USA, not Canada or Britain or Europe, its closest neighbor by a huge margin. Why then does your government not insist on showing the price of gasoline in gallons, not liters? It confuses all Americans on vacation, especially those who rent scooters. There seems to be a huge inconsistency in this, after all every one of your stores show their prices in pounds, not grams, liters or kilos. None of the locals I've met in Bermuda want anything to do with the metric system. Nor so we as tourists. John Martino, Rhode Island 02903, USA, May 8, 2007.


I just returned from a wonderful trip to Bermuda. Your Bermuda Online information was very helpful in preparation, and I'm enjoying rereading sections now that I have been there. Perhaps it is a part of the British Honours category that I missed, but where can I find about initials and titles which I found used frequently in publications and newspapers? Examples include JP, MP (which I assume is Member of Parliament although the legislative branch consists of the House of Assembly and Senate), OBE, MBE, and several others. Also, what is the ranking ("pecking order" to use a slang expression) and duties for persons called Sir, Lord, Worshipful, Lady, Dame, and others? Thanks for your assistance. I'm looking forward to my next visit to Bermuda. Frank Jonasson, USA, May 1, 2007.
Editor's comment: There is a mention of the initials and titles in "Bermuda Government" at www.bermuda-online.org/bdagovt.htm. Hope it helps.


Thanks for a great Bermuda Online site! I just did a web search for "Bermuda soil" and found your web site on Bermuda's gardens (http://bermuda-online.org/gardens.htm) and noticed that you describe Bermuda soil as being "limestone in origin." In fact, the majority of Bermuda's soil is derived from African dust which has been transported via the atmosphere and accumulated over long time scales of many 10's of thousands of years, particularly during periods of widespread glaciation (ice ages). There are minor inputs to the soil from the local geology and decaying plant matter. Regards, Dr. Andrew J. Peters, Bermuda Institute of Ocean Sciences (BIOS), Ferry Reach, St. George's GE01, Bermuda, April 25, 2007.


Macmillan Education are publishing the above new schools book for Bermuda and I have been trying to obtain hi-res images of the following for reproduction inside. I have tried several contacts at The Royal Gazette but am having difficulties obtaining even low- res images for selection purposes.

I wonder if you have any of the following image or any contacts who may have:

1. Any picture showing Bermudan (sic) children (or failing that, adults) cleaning up a marine environment.
2. Guy Fawkes fireworks display in Bermuda.
3. A house (or houses) in Bermuda decorated with Christmas (i.e. fairy) lights.
4. Some people carrying out the Bermudan (sic) New Year's Eve custom of onion dropping.
5. Some Bermudan people voting in an election
6. The interior of Sessions House, the Bermudan (sic) Parliament, showing some MPs debating.
7. Some people on a nature walk in Bermuda

Ginny Stroud-Lewis, Macmillan Education, UK, 17th April 2007
Editor's comment: I can help you with anything contained in the 125+ files of Bermuda Online at www.bermuda-online.org, but not, I regret with your enquiries. Suggest that for your new educational schools book on Bermuda you ask Bermuda's Ministry of Education. It would be the central clearing house for getting all the requested photos from government entities and consents from other organizations. There is not, and never has been, any word "Bermudan" (no matter what the Oxford Dictionary claims incorrectly) - the correct word is Bermudian, like Canadian, Floridian, Grenadian, etc. There are no Guy Fawkes fireworks in Bermuda and have not been for 50 years. I'm a Bermudian but have never heard of onion dropping. (Bermudians are referred to locally as onions). Good luck in your quest, hope the Ministry of Education can help.


When visiting Bermuda in March we shopped at Dockside Glass in St. George's and inadvertently left our credit card and a few other cards behind after we purchased a rum cake. We spoke with Ann Stewart, the manager, and she promptly airmailed our cards back to us. I had wanted to alert the Chamber of Commerce and the Tourism Board about this wonderful, honest citizen but could not find either site on your web page. So, please pass on the information to the powers that be that we were very grateful for Ann's honesty. The world would be a better place if there were more individuals like Ann Stewart. Linda Chapman, Rupert, Vermont USA, April 17, 2007.
Editor's comment: Bermuda Online (BOL) will gladly return the courtesy link to organizations that link to BOL.


I read in your superb Bermuda Online about how Zoom Airlines expect to start services between London Gatwick and Bermuda on 8th June. That's good. But it is not good that Zoom says on its website that "our toll free numbers are

North America: 1-866-359-9666;

United Kingdom 0870-240-0055

and France: 0800-213-266." North America and France may indeed have these toll-free numbers but here in the UK, 0870-240-0055 is definitely not a toll-free number nor even a geographical (standard number beginning with 01 or 02) but a premium rate number that costs consumers up to 8 pence (16 US cents) a minute. 0870 numbers are rip-offs, similar to British Airways 0870 number that once ended up costing me £3.20 (US$6.40) mostly in just waiting and waiting and waiting ad nauseam to be served. I for one will not be using it to call Zoom to make any booking to Bermuda. When it will accept reservations on its alternative geographical numbers of 0141 2040888 or 0141 2047249, I will consider it, not before. I'm one of those who Say No to 0870! Use this quoted website to find an alternative number - as I did here - and if it does not have one, my advice is don't bother to make the reservation. Sally Field, Islington, London, England, 16th April 2007.


I read in your excellent Bermuda Online site and so did my elderly friends originally from Bermuda who came to live here in Florida, how Bermuda driving licenses are so restrictive to senior citizens compared to Florida and I gather all other US states too, plus Britain, Canada and Europe. Please tell your authorities that they should not prejudice against seniors in the way they do by making them take a medical after they become 65 to continue their driving licenses, and also restricting the time of their renewals after the medicals. We are in the American Society of Retired People believe this attitude of your government is wrong, should be discontinued, is not an inducement to seniors to visit your island and if not corrected should form the basis of an AARP report. Helen C. Armstrong, Miami, Florida, April 5, 2007.


Your Bermuda Online website is the most detailed and organized site I have seen. Your updating daily for key topics was a big plus as well. I have physical limitations with walking, and your information regarding Bermuda and the handicapped was extremely helpful. Your cross references and subject names to refer to were absolutely marvelous. We will be first-time visitors to Bermuda, and traveling also for the first time by cruise, using Royal Caribbean. So far, we have not chosen a date, but are leaning towards going in May. This was a gift to us from my husband's parents for all our efforts in helping them, as well as our dealing with the physical difficulties of my elderly parents (91 and 95 years old), who now are in a nursing home and receiving good care that I was no longer capable of doing for them. With a sincere thank you and best wishes. Jean Baker, USA, March 25, 2007.


I recently (and happily) discovered your site re former Kindley personnel. My family was stationed there. An article about us appeared in the Royal Gazette around the last week of May 1961. Following is information re my fatherís assignment in Bermuda . From July 1958 to May 1961, Lt. Col. Thomas J. Connair, Jr., was stationed at HQ 1604th Air Base Wing. Initially, he was the Base Executive Officer, and later the Base Inspector General. He and his partner, Sgt. Leamon Keel, were Kindley doubles badminton champions 3 consecutive years (1959-61), and he was the runner-up to Sgt. Keel in singles competition during the same period. He also competed in tournaments on the Island . He couldnít resist taking up golf while in Bermuda and it became his favorite pastime. He was very involved in Kindley activities. He was on the Board of Governors for the Officerís Club, President of the Holy Name Society, Secretary of the Kindley Little League, President of the Kindley Boyís Club, and organized the youth basketball program. He and his wife Wilma, enjoyed attending various functions at the Governor Generalís residence to celebrate English & American holidays, etc. He retired from the Air Force in 1962 after 22+ years, including service in New Guinea & the Philippines during World War II. As a civilian, he was an editor for McGraw-Hill, Inc., and later worked as a volunteer teacher. He died on July 2, 1989, and was buried in the Dayton, OH, National Cemetery. Tom Connair (III), 116 Sotir Street, Ft. Walton Beach , FL 32548-4320. March 20, 2007.


I've noted with some dismay from reports in The Royal Gazette how many thefts have occured from hotels and other guest units in Bermuda in recent months and how the Bermuda Police won't identify them. In contrast, here in the USA, in all States, the State Police must reveal such details of who, what and where the premises and locations are and I believe the Mounties in Canada, the 47 Police services in Britain and those in the European Union are required to do so as well. I believe Bermuda should do the same in view of the importance of its main industries, international business and tourism. We need and have a right to know the information omitted. Please pass this on to your authorities in the hope they will bring Bermuda up to international standards in this respect. John Macdonald, Dorchester, Boston, MA, February 4, 2007.


I write to say how much I appreciate your year-round Bermuda Weather statistics in your outstanding Bermuda Online site. You provide a weather and information service that the United Kingdom's otherwise good Daily Telegraph service does not provide for Bermuda, and should. I recommend this be looked into by the UK people who promote Bermuda Tourism. I find it amazing that in its Holiday Weather, the Telegraph does not mention Bermuda at all but reports the weather in Algarve, Athens, Bahamas, Barbados, Cape Town, Corfu, Costa Blanca, Costa del Sol, Crete, Cyprus, Dordogne, Eilat, Hawaii, Jamaica, Los Angeles, Madeira, Majorca, Malta, Mauritius, Miami, New York, Paris, Rhodes, Rio de Janeiro, Rome, San Francisco, Sardinia, Seychelles, Sicily, Sydney, Tenerife, Venice and Wellington. James Robertson, York, England, January 28, 2006.


I'm hugely appreciative of and constantly amazed by your excellent and invariably accurate, up-to-date and uniquely comprehensive Bermuda Online site. Could you please suggest to Fare Compare that they copy your accuracy and use you as a source? When it's officials claim in their blurb on Bermuda that there are 10,966 flights a week from Bermuda, they are so way off base that it is laughable. Right now, I reckon there are only 16 to 18 flights of scheduled commercial aircraft a day coming and the equivalent number going. That makes 252 flights a week in total, not 10,966 a week. Sincerely, John T. Anderson, Philadelphia, PA, January 18, 2007.

Editor's comment: Many thanks for this. I had also pointed out the enormous inaccuracy to Fare Compare. It was acknowledged as wrong by its CEO, Rick Seaney who has pledged to correct it. He explained it is a brand-new site.


Enjoyed reading the Bermuda Online article on the US Military bases in Bermuda. I was stationed there with the 303rd Air Refueling Squadron from 1956 into 1959 (3 year tour). Our family was started with our two children being born in the new Kindly AFB Hospital Steven March 22 1957 and Sandra March 8 1959. Your article states that the 303rd formed there in 1960. I am not sure of the date of the activation of the unit but it was fully operational when my wife and I arrived in July 1956. We had a wonderful time living on your island and enjoying the Bermudians. We lived in Normar Cottage next to Captain Stan Burns the Harbor Master. The 303rd ARS is planning its final reunion in Colorado Springs September 22, 2007. I would like to post your article for all to read. Could I be of assistance in providing you with accurate dates of operation for my old unit? Again congratulations on a very interesting piece of research. I look forward to our future communications. Troy L. Hanson Lt.Col. USAF, Retired. Colorado Springs, CO, USA, January 12, 2007.


Your correspondent Mr. Watkinson is so right. I too read about this in your superb Bermuda Online, my bible on Bermuda. Normally from Aberdeen in Scotland but based for a while at Inverness, I have to fly from there to London Gatwick on 21 February. British Airways have issued me an e-ticket showing fare details of GBP 54.00 for the round-trip non-refundable INV LGW fare + Tax/Fee/Charge GBP 97.80 = GBP 151.80. Merely for this domestic journey, the taxes are now nearly three times the fare! It is outrageous! Because my oil company has an insurer based in Bermuda and I'm on standby to go there from Gatwick, I enquired what the least it would cost a day later. Fare Details: GBP 468.00 + Tax/Fee/Charge GBP 258.80 = GBP 726.80. I don't want to buy British Airways, I just want a decent and competitive fare, not a total British Government rip-off on the taxes over and above an already inflated fare compared to other destinations such as Barbados and Jamaica much further away than Bermuda but less expensive in overall fares and taxes to get to than Bermuda because there is only one airline going there, unlike in Barbados, Jamaica. etc. I hope the dammed Labour Government of Westminster but not Scotland disappears for good into the haar soon and that the next government will pledge to lower taxes hugely to consumers and travellers or they don't get my vote. Edgar Corbett, Aberdeen, Scotland, 12 January 2007.


I have been looking at your very comprehensive and impressive Bermuda Online website on all aspects of Bermuda. I would love to learn more about what went on in cable and postal censorship during World War II. The reason for this is that both my parents worked on this in Bermuda during this period (Reginald & Vera Buckley, nee Bidston, British) and while we have a few photos of their life there, very little else has survived. They are now both dead and my sisters and I would love to know more about what they actually did there and how they lived (It is possible one of my sisters may actually visit Bermuda later this year). If you know of a website, book or individual who could provide us with more background on their life in this time, I would be very grateful. Kind regards, Peter Fraser Buckley, London, England, 12th January 2007.


As a prospective UK visitor, I was really dismayed to read in your Bermuda Online how Chancellor Gordon Brown of the UK has now made it more expensive than ever to fly to Bermuda, by doubling - not just increasing it with the rate of inflation - the Air Passenger Duty (APD). I agree fully with William Walsh, CEO of British Airways that this just another UK Government rip-off, a UK Government revenue-raising measure with no direct environmental benefit, instead of being used in full on emissions-reducing renewable projects to offset airlines' emissions. I hope Mr. Walsh gets huge publicity internationally for noting that Chancellor Brown's latest rip-off tactics will now make BA passengers (those to Bermuda must now pay an additional £40 ($80) each way to Bermuda), cough up more than four times the cost of offsetting the CO2 emissions from the airline's entire world-wide fleet of aircraft. John Watkinson, London WC2 7RH, England, 8th January 2007.


I'm writing you at 1:15 am on Jan.2 because I had trouble sleeping so I decided to Google Summerhaven and managed to find the link for your report on Bermuda's accessibility and services for the handicapped and disabled. I'm 19 years old and did community service at Summerhaven in my senior year at Mount Saint Agnes Academy. Living close to John Smith's Bay, I've always been aware of Summerhaven's existence but was never exposed to any of the personalities who lived there. I befriended many residents while doing the mandatory year long service but felt as if my service there was unfinished. The facilities there were less than admirable and while noticing injustices, it became apparent to me that this issue of less than ideal conditions for the physically disabled was an island wide problem with no visible solution to it. It's embarrassing to think that an island that prides itself in economic and political advancement is capable of being satisfied with less than efficient facilities for the least of their own. Aren't we, as members of a community, responsible for ensuring equalities for those incapable of doing so? Is there a logical explanation to why the physically disabled are denied public transportation or the ability to enter a recently built building if necessary? In terms of feedback from you, Sir, I'm not looking for direct answers for these questions but would like to hear from you if you have any suggestions for me in terms of involvement with an organization, charity, or colleagues who have the same concerns as I do regarding this situation. Even if you are willing to do an interview or share some advice, I'd greatly appreciate it. I'm currently attending Brock University in St.Catherine's, Ontario, Canada and am due to fly back on Saturday, January 6 but I'm keen on being heavily involved during the summer if I can do enough research on topics concerning ideal physically handicapped conditions. Thanks again for your in-depth research posted online. It was informative, honest and useful. May this new year be prosperous for you. Sincerely, Tiago Garcia, 8 Talbot Lane, Smith's, HS01, Bermuda, 2nd January 2007.



Last Updated: February 8, 2019
Multi-national © 2019 by Bermuda Online. All Rights Reserved