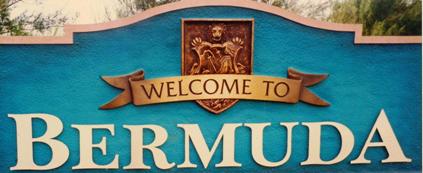 165+ web files, a regularly updated Gazetteer, overall an in-depth description of our island's internally self-governing British Overseas Territory 900 miles north of the Caribbean, 600 miles east of North Carolina, USA. With accommodation options, airlines, airport, actors, actresses, aviation, banks, beaches, Bermuda Dollar, Bermuda Government, Bermuda-incorporated businesses and companies including insurers and reinsurers, Bermudians, books and publications, bridges and causeway, charities, churches, citizenship by Status, City of Hamilton, commerce, communities, credit cards, cruise ships, cuisine, currency, disability accessibility, Devonshire Parish, districts, Dockyard, economy, education, employers, employment, environment, executorships, fauna, ferries, flora, former military bases, forts, gardens, geography, getting around, golf, guest houses, highways, history, historic properties, Hamilton, House of Assembly, housing, hotels, immigration, import duties, internet access, islands, laws, legal system and legislators, main roads, marriages, media, members of parliament, money, motor vehicles, municipalities, music and musicians, newcomers, newspaper, media, organizations, parks, parishes, Paget, Pembroke, performing artists, residents, pensions, political parties, postage stamps, public holidays, public transportation, railway trail, real estate, registries of aircraft and ships, religions, Royal Naval Dockyard, Sandys, senior citizens, Smith's, Somerset Village, Southampton, St. David's Island, St George's, Spanish Point, Spittal Pond, sports, taxes, telecommunications, time zone, traditions, tourism, Town of St. George, Tucker's Town, utilities, water sports, Warwick, weather, wildlife, work permits.

Bermuda Online E-Mail Guest Book 2009 and 2008
Your comments about our Islands were welcomed and appreciated

By Keith Archibald Forbes (see About Us) exclusively for Bermuda Online




Your comments as newcomers or airline or cruise ship visitors to Bermuda are sought and valued. We publish them below with the flag of your country (where you live) and show by date of receipt. Send them in plain text please, using subject "Bermuda Online Guestbook" - to admin@bermuda-online.org. Please give your name, email address and name of town or city and its zip or postal code, with state or province or county and country where you live (a standard online request - all responsible and accountable media ask this, to establish your bona fides). We reserve the right to modify or shorten comments and not use any deemed offensive or inaccurate. Please limit your comments to no more than 10 lines and do not send photographs without asking us first as our system automatically blocks all unauthorized attachments. We pledge we will not show or retain your email address or pass it on to any third party.
Guest Book years
Comments for this Guest Book 2009 and 2008

Thanks so much for the information on disabled access you posted on your Bermuda Online website. My husband and I have traveled through over 60 countries around the world, and 14 months ago we had our first child. Our real adventure has begun with the birth of Leo. He has severe cerebral palsy. He is now medically stable and we chose to take our first international trip to a wealthy, tame country because we thought (wrongly it turns out) that there would be adequate disabled access. We were saddened and angered to be lectured by a Bermuda bus driver who told us that he could reject us as passengers, even when Leo was accompanied by two able-bodied adults, because Leo's foldable stroller was large (it still fit in the container). The absence of sidewalks was also a problem. I just did a quick search and found your website. I am working with the Harvard Program on Disabilities and if you come to Boston one of these days, it would be great if you want to give a talk at Harvard Law School. If there is anything we can do to help advocate for access, please let us know. Of course, we are still fighting many battles in the US, too. Cora True-Frost, Climenko Fellow and Lecturer on Law, Harvard Law School, 1525 Massachusetts Ave., Griswold North 102, Cambridge, MA 02138, USA, December 28, 2009.
Unfortunately, Bermuda, world's wealthiest country, does not have any Bermuda equivalent of the Americans with Disabilities Act (ADA), and relevant State legislation, with all their ramifications and repercussions. Nor does Bermuda have any equivalent of the UK's far weaker Disability Discrimination Act (DDA) when compared to the ADA.


I read with great interest in your Royal Gazette newspaper linked on your always-fabulous Bermuda Online website how Bermuda's Premier Ewart Brown in Copenhagen joined leaders of the other British Overseas Territories in calling for urgent action to address climate change - and how a local environmentalist says Bermuda "must practice what it preaches." I gather Dr. Brown joined leaders from Anguilla, the British Virgin Islands, the Falkland Islands, Montserrat, the Pitcairn Islands, St Helena and Tristan de Cunha for the United Nations Climate Change Conference.

A press release issued stated they were "gravely concerned that climate change poses the most serious threat to the survival of peoples and the very existence of several countries around the globe, notably small island states, while undermining their efforts to achieve sustainable development goals - and alarmed that emerging scientific evidence shows that the effects of human-induced climate change are worse than previously projected and that the impacts of climate change such as sea level rise, more frequent and extreme weather events, ocean acidification, coral bleaching, coastal erosion, and changing precipitation patterns, will further intensify." Finally, the leaders said they were "profoundly disappointed by the slow pace and apparent lack of ambition within the international climate change negotiations to protect particularly vulnerable countries, their peoples, culture, land and ecosystems from the impacts of climate change." They called upon the international community, especially developed countries, to undertake urgent action to significantly reduce the emission of greenhouse gases and to support more vulnerable countries in adapting to the adverse impacts of climate change. As the World Bank has declared that Bermuda is the world's wealthiest nation - far more wealthy than the USA or UK, etc by a very wide margin - I call on both Bermuda's Premier and environmentalist Stuart Hayward of the Bermuda Environmental and Sustainability Taskforce (BEST) to publicly pledge and back respectively that Bermuda will give the lion's share. As Hayward quoted: "If Bermuda is to achieve legitimacy in our preaching to the rest of the world, we must set an example and practice here at home what we preach abroad." Bermuda can afford it, the rest of the world cannot. John B. DeSilva, America Street, Providence, RI 02903, December 15, 2009


I have been searching the web for sources and came across the Bermuda Online site. We (Dr. Robert Brownell, National Marine Fisheries Service and I) are trying to sort out strandings of whales that occurred in Bermuda. Two events that seem to be confused supposedly occurred on 15 January 1971 and 15 January 1981. Both are reported to have involved multiple individuals of goose beaked whales. Unfortunately there have been a number of other years proposed for the these events. Can you confirm for us if there were indeed two strandings each on 15 Jan, in years 1971 and 1981? If so, could you provide references (newspaper articles etc?).

Also, I see that the US Naval base had its own publication, "Tide-ings." Do know if copies of this publication are preserved anywhere? Does the library have a microfiche copy? Any other reports of marine mammal strandings in Bermuda would be greatly appreciated.

Sincerely, Charles W. Potter,

Marine Mammals, National Museum of Natural History,

Smithsonian Institution,

Washington, DC 20560, November 16, 2009.

Dr. Potter was referred to the Royal Gazette daily newspaper of Bermuda for any newspaper reports, also the Bermuda Institute of Ocean Sciences and, in the case of Tide-ings, to the US Consulate General in Bermuda which was required at that time to have copies.


I've noted from your excellent Bermuda Online files how Bermuda 80+% depends on American tourists compared to less than 20% from the entire rest of the world. I'm personally so sorry Bermuda, once a truly lovely place, is therefore still so badly affected by the USA's continuing depression compared to the end of the depression in Europe with the notable exception of the United Kingdom whose own ridiculous taxes most notably recently its new 150% Airport Passenger Duty excesses and 73% gasoline tax rip-offs, attempts to hike the price of liquor to unprecedented levels when the root causes are the enormous excesses and expenses of all its legislators and other government cost increases ad nauseam that are all now the major contributors by far to its own well-deserved decline from a one-time world leader to a 5th-rate undemocratic power. But it has to be said there are also some problems not outwith but within Bermuda that are adversely affecting both tourism and international business prospects. Unfortunately, the word has gotten out and has spread like wildfire that Bermuda is playing a race card at official levels. It has to stop before it ruins Bermuda. When Americans, mostly white by a huge margin, by overwhelming majority decision can peacefully elect on his merit at long last a hugely talented black man as our President without it causing any kind of horrific earthquake, it's high time for Bermuda to get rid of its monumental official government anti-white prejudices and both elect and trust people from Bermuda on merit irrespective of color. When this is done, Bermuda you'll once again be a truly unique place for all the right, not wrong, reasons. Henry B. White (my name not my color), Baltimore, Maryland 21212, November 15, 2009


Re your US Military Personnel assigned to Bermuda until 1995, I lived in Bermuda from 92 - 95. I was 11 the day I arrived, and 14 the day I left. I remember stepping off the plane when we first arrived, what I was wearing, and how HOT it was! (Moved there from Maine.) We were fortunate enough to live in one of the 3 houses which were located right on the beach, very close to Clearwater Beach. I have such fond memories of my time there - the island, the people I met, the things I did...It was just amazing. I talk about it often. Living on a small island certainly creates a bond between those who shared time there with you. I do keep in touch with many of my peers from my time there. I remember the Wharf Tavern, St. George's, Hamilton (shopping along the road by the ocean where the cruise ships docked), taking the bus around the island, the moped, snorkeling, the crystal clear ocean water, how warm it always was, etc. What a wonderful time! Emily Link, daughter of John R. Link, (CDR at the time), Callaway, MD 20620, November 2, 2009


I am trying to gain information regarding the state of waste water treatment in Bermuda. I have come across reference to secondary treatment facilities at West End Dockyard, but in other places have seen that "there are no wastewater treatment facilities in Bermuda." I am wondering if you have a reference web-site that would describe what, if any, facilities are available? Thank you in advance for your assistance. Jonathan Turvey, Senior Manager, Auditing, Training and ISO 14001 Certification, Holland America Line, 300 Elliot Ave, Seattle WA 98119, October 22, 2009
Referred Mr. Turvey of Holland America Line to Bermuda's Ministry of Tourism which is the regulatory agency for all cruise lines coming to Bermuda. It will have the authoritative answer to the information he seeks.


Have just come across your Bermuda Online website. The photographs of Bermuda, the Dockyard and the Ships crests certainly brought back some memories. I was stationed on the island at H.M.S. Malabar from May 1981 until August 1983, my rate was LRO (G), I left the island as a Radio Supervisor. My family and I had some wonderful times on the island. One of my daughters (Amy) was born on the island 13 March 1983. After I left the Royal Navy we went back in March 1989 for a holiday which also included Amy's 6th birthday, Sunday brunch at the Elbow Beach hotel (brilliant). If I could I would love to visit the islands once more, you never know, it could happen one day. If I don't make it memories of the islands will always remain with me. Ian Macfarlane, Chatham, Kent. ME5 8UX. England, 19 October 2009


I am writing an academic paper about naval hospital buildings, their staffs' contributions to medicine and surgery, and new uses for the buildings once they are no longer naval hospitals. I note your reference to the hospital in the British base in Bermuda. Could you let me know its date, who built it, and what it is used for now? A photograph would also be much appreciated. Best wishes, Celia Clark, University of Portsmouth, 8 Florence Road, Southsea, Portsmouth PO5 2NE, England, 8th October 2009.
Editor's note: Ms Clark was informed the British base in Bermuda ceased many decades ago and was referred to the Royal Navy for information on who built its Bermuda hospital, now a rest home for seniors.


As a Scottish avid web browser and mature student of aviation history I write to say how thrilled I was to find Bermuda's Aviation history and Pioneers on your brilliant and comprehensive Bermuda website. It deserves a special international award for the enthusiasm, time, patience, perseverance, photographs and energy that went into it and how well it is maintained and updated. How truly mean your Bermuda Government's Department of Civil Aviation is not to link or refer to it. Nor does the DCA show any of the facts or figures or accounts on its website that the author Forbes show on yours. Bravo for giving such a unique and factual account of how Bermuda, a tiny island of only 21 square miles, blazed such an an amazing aviation trail in the 1900s. Paul Watson, Aberdeen AB10 1SH, Scotland, UK, October 3, 2009


I write to compliment Bermuda for having a decent and equitable way of handling taxes on your homes. I have a nephew working in Bermuda. I gather from your excellent Homes in Bermuda web file that the taxes on Bermuda homes, whether single-family or flats or condominiums don't get arbitrarily jacked up when they change hands. But here in rip-off Britain they do. In my area of the UK, the Highland Council is the regional tax authority and levies the Council Tax - equivalent to your land tax. People who have been here since the 1990s pay their Council Taxes at the 1993 evaluations. But those who buy in say 2009 will pay a far higher rate. Their tax rate automatically goes up when a house is sold, even when no improvements have been done. Newcomers don't just pay higher taxes than 1990s residents on their homes, they also have to pay higher prices for their water (now averaging over £1 a day now just for water, supplied solely by Scottish Water, a government entity) and their waste water/sewage. This two-tier system, instead of one uniform system, ought to be illegal. It is discriminatory, unfair, not democratic but autocratic. But then no one can ever claim accurately that the UK is or ever has been a democracy. Plus, your house taxes in Bermuda are less than half ours here in Inverness. Richard Mackay, Inverness, Scotland.
Editor: I can confirm Mr. Mackay's remarks are correct.


Re your Bermuda Online, I am a radiologist constantly combing the web for information about internet speeds in foreign lands because I can do my work from afar that way. The information is rare and your web page was a welcome reprieve as you do such a nice job informing the world as to the capabilities of Bermuda in being 'wired." Thanks so much!! I would ask if you know of any hotels or resorts on the island that offer broadband with downloads speeds of anything approaching the 6Mbps that BTC offers. I could actually work with most speeds over 3MBS. Thanks again! James Fleckenstein MD, E Plus Cancer Care, Nashville, TN, September 9, 2009


Comment: I think the Bermuda Online website is brilliant! I was born in Bermuda on 19th November 1984 to Fiona Baxter and left around the age of 18 months old, I haven't been back since but Bermuda Online helps me learn about the little place that feels like home. Thank you! Tizzie-Elizabeth Baxter, Sevenoaks, Kent TN13 3NQ, England, August 19, 2009
Note: Hope you can come back soon to our island once your home.


I read with huge dismay in your excellent Bermuda Online files on the City of Hamilton and St. George's how your government wants to get rid of the Corporations of both Hamilton and town of St. George. Why! In both the UK and USA and I believe in Canada too, important cities and towns have always had their own mayor, councillors and aldermen or equivalent. St. George's had its own system of governance before the Bermuda Government itself was formed. For Bermuda to invite folk from Admiral Sir George Somer's historic town of Lyme Regis in Dorset, England, to the Town of St. George for its 400th anniversary only to be greeted by government-wanted abolition of the historic form of administration of the town, is an insult, not an invitation. If part of the reason was to make the town and city more transparent to the public, I suggest you start with your government which with its total lack of Freedom of Information and Right to Know makes a complete mockery of democracy in Bermuda. Cindy Marsden, Farnborough, Hampshire, England, 27 July 2009.


I came across your Bermuda Online site whilst I was researching information about Sir George Somers. The reason being is my daughter is a direct descendant of Sir George Somers. Unfortunately, my daughters father Benjamin Summers died some years ago. However, I am hoping to explore the Summers family tree with my daughter further. I intend to visit Bermuda with Talia my daughter and her Uncle Henry Summers and was curious to know if there are any special ocassions or events relating to the history of Sir George Somers that would be of interest. I look forward to hearing from you. Claire Dinmore, Poole, Dorset, England BH12 3LD. 21 July 2009
Note: Written to with information and links.


I am a Bermudian teacher working for the Ministry of Defence, in Northern Germany at one of their schools. I have been a regular visitor to your Bermuda Online web site over the years and I would like to take this opportunity to thank you for preserving and constantly adding to such a detailed history of the island. I am continually fascinated by the content and enjoy the photographic glimpses of the past. All the best with your endeavours. Sincerely, Russell David, Bishopspark School, BFPO 22, Germany. 18 July 2009


Thanks to the link from your terrific Bermuda Online I read in the Royal Gazette newspaper how visitor spending plunged more than 45 percent in the first three months of 2009.

The numbers for the first quarter reveal the brutal economic impact of the huge drop in visitor arrivals in the January to March period. The way things are going now, with that revolting news of how terrorist Guantanamo detainees have been allowed by your government to settle in Bermuda, that figure, not just from the economic decline but from your government's incredible stupidity will plunge even further in the second quarter of 2009 and become zero by the third and fourth quarters. How dumb can you get, Bermuda! It was a massive miscalculation, only someone determined to crucify your tourism industry would have allowed it. Is this what being British means? Who on earth wants to spend their hard-earned dollars in a location that welcomes terrorists! I did once, but no more! Your advertisements say "feel the love" but all I sense is "feel the hate" of a place that clearly would rather have non-paying terrorist rejects having far more enjoyment from Bermuda than honest hardworking, tax-paying visitors. Lorna Dixon, Englewood Cliffs, NJ 07632, June 22, 2009


I am taking this opportunity of dropping you a quick line to say what a pleasure it has been to relive my time spent as a resident of Bermuda by reading your Bermuda Online web site. From 1978 to 1982 I was the Supply Officer, Royal Navy, HMS Malabar, who had his office at the entrance to the dockyard. My home was at Prince Alfred Terrace, Ireland Island. The memories have come flooding back, as not only did I have the pleasure of representing the island at field Hockey, at various events, both at home and abroad, but I have a life long affinity with Bermuda, as it is the birth place of my son, Charles. I even still have the Royal Gazette sports match reports, edited by David Pethan, who at that time was part of the finance department of the paper. It is my intention to visit the island in the not to distant future. Maybe we could meet up? Again thank you for affording me the opportunity to reminisce. Kind regards, Barry James, Gosbecks, Colchester CO2 9PS, England, 22 June 2009.


Dear Bermudians, I have been to your wonderful island 5 times in the past and would like to visit again. However I was put off by the fact the local government has accepted these Guantanamo "detainees". I can't imagine what would possess you to do such a thing. To me its seems like a marketing blunder of epic proportions! Perhaps it's time to strongly express your opinion to your government. Until these people leave the island I will travel elsewhere I'm afraid… I'm sorry. Brian Kelly, Warwick, NY USA, June 15, 2009


My family and I used to be regular Bermuda visitors and were planning another vacation there. But I read in your daily newspaper that Bermuda's political leader had no authority or right to ask for or agree to accepting those released by the US from Guantanamo. Under no circumstances will any of us ever go again to a country or stay at its guest accommodations where known terrorists, now forbidden for cause to ever enter the USA again, are given official shelter by an arrogant and clearly greedy foreign entity looking for handouts in return for accepting, without proper authority, our nation's rejects who were trained as terrorists. Unfortunately, it reflects equally badly on our own President, Secretary of State and government for either not knowing as they should have, a huge and unforgivable oversight, or deliberately and maliciously overlooking the fact that Bermuda is not an independent country as the State Department well knows but a British Overseas Territory with Bermuda not able to make decisions like this, only Britain (in the same way as local politicians in Puerto Rico, St. Thomas and St. Croix do not make international decisions about their islands, only the USA does). Our State Department completely failed to comply with normal protocol and consult beforehand with the British Government in London, or with the British Ambassador in Washington DC or the British Governor in Bermuda who represents the British Government. It seems our Republican US Consul General in Bermuda must have played a leading role in this debacle, should accept the blame and be replaced for the international offense and concern caused. Kevin A. Jackson, Montview Place, Pittsburgh, PA 15218, June 14, 2009.


Greetings. I am researching certain aspects of Bermuda's maritime history from 1804 to 1811 for publication. I came across the following entry for 1810 May 4 in your "Bermuda's History from 1800 to 1899." 1810. "A Royal Navy Captain of H.M.S. Swiftsure jumped overboard, "in a fit of temporary derangement" and was drowned, off the Bermudas." This was Captain John Conn, I would very much appreciate knowing the source for this piece of information, if it was published in the local press, and if any further details are available. Professor Clive Caplan, 133 Guilford Avenue, Oakdale, NY USA, 11769-1915. June 12, 2009.
Britain's Royal Navy in the UK will have the complete information, what is now shown in the captioned website is an extract.


I found your story about a Luscombe airplane on Bermuda's Aviation History and Pioneers web page. The caption states "2008. June. Wing Commander E. M. Ware's old Luscombe 8a Silvaire(1946) in pieces in a Bermuda garden" and "Can somebody find it a home until it can be restored as an exhibit. Don't let go to the dump. Combining the parts from the Luscombe at Colin Plant's house with this fuselage would make a fabulous exhibit." I am restoring a 1947 Luscombe 8E and would like to find out what happened to that Bermuda Luscombe. Did it find a home or end up in the dump? If you are still looking for someone to restore it let me know. Thanks, Greg Murray, Napa, CA 94558, May 25, 2009.


We recently visited Bermuda and your beautiful Botanical Gardens. We were fascinated by the Garden for the Sightless. Can you please tell me something about the history of the garden - whose idea was it, when it was created, any background information? I am an ophthalmologist from Australia and think that there should be more of these gardens. Minas Coroneo, Professor & Chairman, Department of Ophthalmology, University of New South Wales, Sydney, Australia, May 24, 2009.


Re your Bermuda Online, relatives of mine who live in Bermuda (St Georges) celebrate their golden anniversary in August and I would like to give them a suitably special or exotic plant or shrub. Could you perhaps suggest something, and also let me have the name and web address of any nurseries you can recommend. Thank you for any help you can give. Tom Haddon, Uplands Road, Saltford, Bristol BS31 3JJ, United Kingdom, 20 May 2009.


I was reading your Bermuda Online post on the website titled " Bermuda 's Senior Citizens." I found the site to be very informative; however, regarding the topic on Future Care, which states that seniors are entitled to long-term skilled nursing in their homes. While this is partially true, seniors are entitled to skilled nursing care, but only 12 visits per policy year. Twelve visits per year would not be considered long-term to most seniors who would consider long-term to mean someone would come as often as they needed them, which could mean daily visits. Your statement while partially true, could be confusing for some seniors looking for information on Future Care. Joerether Chandler Simons, Senior's Program Director, Aerie Foundation, P. O. Box CR 330, Hamilton Parish RC BX, Bermuda, May 18, 2009.


I write as a UK parent with a son working in Bermuda for a multi-national insurance company. I have to say I hope he leaves soon. I'm appalled by the racial climate in Bermuda and the nastiness of your government to your hugely internationally respected and only daily newspaper. None of the present generation of white Bermuda natives or those who are not local but work there to contribute hugely to your local economy had any part in the racial injustices of the past. Is Bermuda really a British Overseas Territory international business centre or a sleazy tax haven run by an absolute dictator? You may have been reading of the horrible revelations in the UK's Daily Telegraph (see http://www.telegraph.co.uk) of how UK Cabinet Ministers and Members of Parliament have been milking the far-too-patient British public for far too long, complete with detailed facts and figures on cooked taxpayer-paid expense reports. That newspaper does what a free press in a democracy is supposed to do. No British Government, even when whipped by the free press, would ever dare take the action your Premier Ewart Brown has taken against the RG for not going nearly as far. Your government seems so spiteful, anti-newspaper, anti-business and anti-tourism in comparison, especially since the recent hits on Bermuda as a "grey" tax haven. The Daily Telegraph has not had its government advertising stopped and its access to government restricted or denied out of spiteful racial malice. It continues to have the same access as other media to all government sources of information. The UK pretends to be a democracy, it isn't and never has been, it's an autocracy compared to the USA, Canada, Australia, etc. But it is far more democratic than Bermuda which has become a dictatorship with a British Governor clearly too feeble and to unwilling to act, just as the US Consul General in Bermuda is too feeble and too unwilling to act. It's my guess the present Bermuda government would go crazy with rage, racial riots and vendettas if the Royal Gazette tried to find out in Bermuda what the Daily Telegraph has done in the UK, namely, expose some Cabinet members and Members of Parliament as corrupt thieves. But is is surely time this happened in Bermuda as well. Too much has been covered up for too long, you have no Freedom of Information or Right To Know rights as other countries do to act as checks and balances. It's about time you did, if you want Bermuda to be regarded as a decent place by the international community in business and tourism. Jane Simons, Great Russell Street, London WC1B 3DG, UK, 14 May 2009.


I read with great professional interest in your excellent Bermuda Online, in your aptly named Newcomers to Bermuda web file, that in 2009 Bermuda signed a series of similar Tax Information Exchange Agreements (TIEAs) with Australia, Denmark, Faroe Islands, Finland, Germany, Iceland, Greenland, New Zealand, Norway and Sweden. These supplement the TIEAs already signed with USA, UK, etc. More yet are planned. You stated that these TIEAs are part of a joint campaign by the parties to stop tax evasion and will enable the authorities to access information about anyone seeking to evade payment of tax on income and capital investment and help disclose assets that have not been reported in their home country. I'm curious to know how the Information to be exchanged, said to include information on beneficial ownership of companies in the whole ownership chain; settlers, trustees and beneficiaries of trusts, and information held by banks and financial institutions, will work in practice. I know you said the process will enable tax authorities in Bermuda and all the countries mentioned above to access information about tax evaders and disclose any assets not reported in their home country. Is it really going to be a two-way deal, with Bermuda volunteering the information to foreign tax authorities? If so, how will the Bermuda Government get that information? Or will it actually be a one-way deal, merely with the IRS in USA, etc. having the legal right to access all bank, trust, finance etc. corporate records in Bermuda for those deemed by the IRS to be suspected of tax evasion? Pray tell. Richard Johnson, Pittsburgh, Pennsylvania 15218, USA, April 16, 2009
Suggest these questions be put to Bermuda's Minister of Finance who negotiated and signed the TIEAs. Interesting questions! Good luck in your quest.


I write as a Briton hugely impressed with quality, quantity and variety of your astounding Bermuda Online. I've been considering a partnership with a friend from the USA in the prospective purchase of a home with some sea frontage in Bermuda and really like the way you've dealt with the matters of costs and systems in your Bermuda Homes report. I also noted how you dealt so adroitly with how Bermuda homes don't have mains water or waste water or sewage systems but have septic tanks. Speaking of sewage, you must be so truly thankful you there in Bermuda don't have the sewer-rat system we in once-Great Britain now have here, which is so disgusting. I refer to the fact that from 1 December 2008 every property in the UK must have a Home Report paid for by the person or family selling the property. A Home Report is a new document designed to provide buyers with more information about homes they are thinking of buying before they submit an offer. It is part of a series of measures said to be introduced across Europe reflected in legislation to help cut out carbons emissions and tackle climate change. The Home Report is reputed to provide a measure of the overall energy efficiency of the home and its environmental impact and is required whenever a building is built, sold or rented out. The property's performance is rated in terms of energy use per square metre of floor area; energy efficiency based on fuel costs and environmental impact based on CO2 emissions. You or more likely your selling solicitor will be required to have a copy before your home is advertised for sale and to make a copy available to interested buyers of your home. The Home Report includes three separate reports; the Property Questionnaire; the Single Survey; and an Energy Report. Bermuda, keep to the American way of doing things. They don't do things that way. Don't become as horrible and bureaucratic as our irresponsible government is here. Kind regards, T. H. Davis, Robertsbridge, East Sussex, TN32 5HP, England, April 4, 2009.


First I must compliment you on your incredible Bermuda Online website! What an amazing wealth of information—and clearly a trusted source of unbiased material.

I just wanted to let you know that on the page http://www.bermuda-online.org/kemh.htm there is an outdated link under "Referrals" for The Johns Hopkins Hospital.

It would be wonderful if you could update the link to www.hopkinsmedicine.org for the main site, but there is also a special site for international patients, with a page just for Bermuda: http://www.jhintl.org/for-patients/connect-with-your-regional-experts/bermuda. If there's anything further I can do to help, please don't hesitate to contact me.

Kind regards,

Lindsay Roylance Rothstein,

Marketing Manager,

Johns Hopkins Medicine International,

5801 Smith Avenue,

McAuley Hall, Suite 305,

Baltimore, MD 21209, April 1, 2009.


Question: Re your www.bermuda-online.org/wheels.htm I have relatives in Bermuda who own a car. I am Canadian with a valid driver's licence. Am I legal to drive their car during a visit? I know visitors are not allowed to rent cars but are we allowed to borrow a car and drive it? Thanks very much. Alexandra Eadie, Toronto, Ontario, Canada, March 29, 2009.
Bermuda's policy is to allow only Bermudians or residents with valid Bermuda Drivers' Licenses to drive automobiles in Bermuda, not visitors with non-local drivers' licenses. For further details visitors should check the Bermuda Government's Transport Control Department referred to at the top of the above-captioned website.


Re your website on St. George's Parish and the former Club Med, I have been looking for information as to why the Club Med actually closed. There is a great deal of information about attempts to reopen but no information about why it closed. I understand it was damaged by Hurricane Emily and then repaired but no details are given as to why it closed. I have heard number of rumors ranging from the property was trying to set up a nude beach, which was denied to the property, also it only wanted operate seasonally and the lease did not allow for that. Do you have any insight? Also do you know why it closed as a Holiday Inn or Loews? Or was the simply property (leasehold interest) sold? Christopher Cylke, REVPAR International, Inc. 4 West Las Olas Boulevard, Suite 504, Fort Lauderdale, Fl 33301, March 27, 2009
Christopher Cylke is Senior Vice President of this consulting group focusing on the hospitality, tourism and recreation industries. Replied and suggested only Club Med can give an authoritative reply.


Can Bermuda Online verify if the radio station ZFB 1230 am is currently on the air in Bermuda? Since Nov 1999, they have been airing The Salvation Army radio program, Wonderful Words of Life. However, we have not been successful in reaching the radio station. We would appreciate any status information you can provide. Thank you! Janet Kelly, The Salvation Army, Radio Ministries, 1424 Northeast Expressway, Atlanta GA 30329., Phone (404) 728-6700 ext. 485, Fax (404) 728-1398. March 27, 2009.


I remember checking the Bermuda Online site as far back as 1997 (I think). I just referred to this site again for government information and once again I am so pleased with the manner information is made available for all who wish to be informed. Thank you once again for being so consistent in the upkeep of relevant information. This is still one of the best reference sites for information on Bermuda. Carol-Anne Stines, Executive Assistant to the GM, Bermuda Housing Corporation, Hamilton, Bermuda, March 17, 2009.


My name is Kota Inoue, and I am a sales staff member at Sumitomo Corporation, Tokyo Japan. I am in charge of exporting Japanese car to Bermuda, and I would like to study the Bermudian market as much as possible. Your homepage Bermuda Online has been very helpful to deepen my understanding of the market. About the content in one of your other pages, Bermuda's Personal Transportation Options for Residents I would like to ask a question. From your information, I learned that the only one vehicle per household is allowed in Bermuda. Your information says there are 47,000 registered vehicle in Bermuda, and the break down for the number is 14,500 motorcycles, 22,600 private cars and 1,800 trucks. I suppose the regulation is for private cars only. Therefore, there are 22,600 households in Bermuda? Also, what is the grouping for the rest of 8100 vehicles? I would be very grateful if you could answer to my question. I will be waiting for your reply. Best regards, Kota Inoue, Sumitomo Corporation EHWHZ section, Tokyo, Japan, 13th March 2009.
Replied giving basic details and also suggesting he contact Bermuda's equivalent to the DMV in USA states, the Bermuda Government's Transport Control Department (TCD).


As a Scot - one of the many I gather who thinks your Bermuda Online is Bermuda's veritable Bible of reliable and always up-to-date information not covered by other sites - I congratulate you on such a comprehensive and rapidly evolving website that I consult often. I also have a question to ask. Why is it that British insurance companies that have or have transferred their domicile from the United Kingdom to Bermuda are authorised and regulated by the UK's Financial Services Authority (FSA), as they say on their websites? It was always my understanding that the FSA's remit covered only the operations conducted in the UK. See the websites of the excellent companies Catlin, Hardy Underwriters, Hiscox and Lancashire as cases in point. Bermuda is fortunate to host them but they all note they are authorized and regulated by the FSA, without any provisos re non-UK operations. Shouldn't this be made clear? As they are Bermuda-registered shouldn't the Bermuda Monetary Authority, not the FSA, be the relevant government authority and regulation agency? Any comments? Bertram Forbes, Inverness, Scotland, 8th March 2009.
Editor's note. Interesting question. Perhaps the best people to ask in the UK are the members of the Treasury Select Committee - and in Bermuda the Monetary Authority. Wikipedia and the FSA websites seem to indicate only UK operations, not those elsewhere in the world, are regulated by the FSA.


I am in the process of writing brief biographies of the war dead of the village where I was born, Norton Nr Evesham Worcestershire, England, with the intention of displaying them in the local church or library. I think it is also appropriate to include the crew of a Royal Canadian Air Force Wellington bomber which crashed onto the village 1st March 1945 shortly after taking off from nearby Honeybourne. Amongst the crew was Flying Officer J/43783 Frank Scott, the son of Arthur Havelock and Rena Scott, Tucker's Town, Bermuda. I would be very grateful if any of your Bermuda Online readers could provide me with any additional information or a photograph of him. Yours sincerely, A. W. Stephens, 22 Brookedale, Harvington, Near Evesham, Worcestershire, UK, 23 February 2009.


I write as a proud Canadian, with my own coterie of friends and fellow-travellers who feel the same way. I sincerely hope someone from Canada will want to fly our flag with both your truly excellent Bermuda Online and the government folks in Bermuda Tourism. Once, many Bermuda hotels and tourist properties used to have Canadian reps. I was one of those who answered their calls. I accept what you say, that only a very small number annually of all Bermuda's business and tourism visitors come from Canada but, as you also state, the plus factors, seemingly as yet unexploited, are many. Yes indeed, they include that because Canada's banking systems and economy generally are in much better shape overall than the USA (with over 90% of Bermuda's business visitors and tourists traditionally coming from there), there ought to be considerable scope, especially now, for far more potential from Canada. I believe Bermuda should be spending just as much, if not more, in Canada as it is in New York, Boston, Philadelphia and Washington. Also, as many Bermudians go to universities in Canada as they do in USA and more Bermudian cabinet ministers were born in Canada than in USA. Yes, in 1996 a teenager Canadian tourist visiting your island was raped, sodomized and murdered by Bermuda men in the most brutal way that has happened to any woman anywhere in the world and her parents received only a nominal sum by way of compensation from your government. But that was 13 years ago and hopefully Bermuda has paid the price and learnt in all ways from that. What can and should be done by Bermuda to attract and retain significantly more Canadian tourists to Bermuda, to have the same numbers from Canada as the governments of Antigua, Barbados, Grenada, St. Lucia etc., all so much further away from Canada than Bermuda, claim? They all say that somewhere between 15% to 25% of their visitors come from Canada, compared to Bermuda's mere 5% or so. I gather there were more tourists to Bermuda from Canada in 2008 but it seems they made little difference in actual percentages of Canadian visitors. I know we Canadians are known as TACs because we are careful with our money but I don't think it is solely because Bermuda is very expensive compared to the Caribbean. Elaine J. Mackay, Halifax, Nova Scotia, Canada, 18 February 2009.


I've enjoyed reading your expensive Bermuda Online articles on every aspect of Bermuda for quite some years now. My wife and I try to visit at least once a year and we've been doing this now since 1987. It's become an event before each visit to brush up on anything new and search around for something new to explore. We're coming back this June along with 6 others and the topic of Club Med has come up, we all remember the building from previous trips. We all watched the implosion last August and again as a one hour special on the Discovery channel a week or so ago. I've read your articles on Club Med and have one question.....when was the building constructed and when was it first opened for business? I have searched quite a few websites and unless I overlooked it, no article has mentioned a construction date. Can you give me a figure? Paul Poleski, Bayport, New York 11705-1315, February 17, 2009


Although I've just begun to explore your wonderful Bermuda Online site, a question arises you may be able to answer if you would be so kind. The second entry at Bermuda History 1900-1951 is about Sister Jean de Chantal Kennedy. One of the Bermuda books you cite her as having written is about one of my ancestors, Hezekiah Frith. Would you know what became of Sister Kennedy? Thank you so much for assisting me however you can. William Brewer, Owego, NY 13827, February 17, 2009.
Editor's Note: Mr. Brewer was informed that this wonderful lady who wrote such fascinating books on Bermuda's history is believed to have relocated some years ago to a Sisters of Charity retirement home for nuns of her order in Wellesley, MA.


FYI, I just checked with USA3000 (2/11/09) and they have cancelled their service entirely to BDA this season. The announcement is not on their website yet, but the agent I talked to said a memo just went out about it.You might want to update your own Bermuda Online website. Which, may I add, is an excellent product. I will soon be doing a post on Bermuda (we were there for the triangle challenge last month) and will be linking to your site. Congratulations on having created an extremely useful resource. Steve Blakely, Galesville, Maryland, USA, February 11, 2009.
Editor's note: Steve Blakely has been exploring the Chesapeake Bay for 30 years. He docks Bearboat, an Island Packet 26, in Galesville, MD


We would like more detailed information on whether Bermuda is handicapped accessible for my husband who uses a 3 wheel motorized scooter to get around. Will he be able to use the scooter while in Bermuda? Will we be able to get to a local beach during our stay? We have planned a cruise to Bermuda but are not sure that it will work with his physical limitations and the information we saw on another website. Any information you can give would be great as we want to be sure to have a safe, enjoyable vacation. Susan Romanoski, 1 Danube Dr. Niskayuna, NY 12309, USA, February 1, 2009
Editor's note: Referred to our Bermuda Facilities for Handicapped and Disabled which states imported motorized scooters for visiting handicapped must be licensed and insured in Bermuda if they are to be driven on public roads - and for more information, the Bermuda Government's National Office for Seniors and Physically Challenged (NOSPC).


I just found the Royal Navy Crests Walls at Dockyard part of Bermuda Online. Well done on creating a permanent record of Bermuda's history! I drove round the dockyard with my mother last July and was sorely disappointed at the state of the crests (and of the Malabar office building where my dad used to work). Your pictures have the crests in remarkably good order. I presume you took them a while ago or have they been recently fixed up again? I was in HMS Arethusa in 69 and thought we painted our crest too but I did not see it in your pictures and did not specifically look for it on my drive I must admit.

Thanks again for creating the site.

Yours aye,

Paul Barton,

605 Victoria Ave,

Victoria BC, V8S 4M9, Canada

, sometimes of

Widdecombe,

Seabright Avenue, Paget DV04, Bermuda

, 30 January 2009

Editor's note: This author took the Dockyard Ships Crests Walls photos in November 2008.


I wanted to say thank you for the information and photos about NAS Bermuda on your Bermuda Online website. They brought back wonderful memories. I was stationed there from 1989-1990 as a Navy Journalist at the base radio & television station (it was located directly behind the hospital and the two buildings were actually connected by a breeze way).

I retired from the Navy in 2006 and have to say Bermuda was one of the best places I was ever stationed. The people of Bermuda were wonderful while I was there. It was a great place to live and work. I hope someday to return for a visit and show my wife the places where I used to live and work.

Thanks again,

Mike Murdock,

Marketing and Events Coordinator,

Central Washington Homebuilders Assoc,

3301 W. Nob Hill Blvd, Yakima, WA 98902, January 26, 2009


Bermuda Online and its US Military Personnel Based in Bermuda to 1960s. Wonderful sites for a wonderful island. I would like to supply more info if you'd like on Kindley AFB during my two years there. I also have a "squadron history" book from my father (Capt. Russell A. VerNooy) on the 53rd Weather Squadron that flew the WB-29s during the early 1950s. I can add more names for you and a lot of information on our perceptions at the time. I attended both Cavendish School (still have photos of the Maypole events and students) and Lyceum in the 1951-1953 timeframe. What would you like from me? Russ VerNooy, Plymouth, MA 02360-7751, USA, January 22, 2009.


You have a terrific Bermuda Online, and great Guest Book. In yesterday's inauguration speech, President Obama said: "And those of us who manage the public's dollars will be held to account - to spend wisely, reform bad habits, and do our business in the light of day - because only then can we restore the vital trust between a people and their government." It is time to tell our politicians that this is the attitude we're looking for in our leaders." So why, then, in the UK, are MPs tomorrow going to vote to change the law to keep their expenses secret after all, just before publication was due and after spending nearly a million of UK taxpayer's pounds and seven months compiling the data. Is it because they want to keep autocracy not democracy in their government and opaqueness instead of transparency? And why does the Bermuda Government have to follow the UK's bad example, instead of the USA's? J. P. Waterman, Baltimore, MD, January 21, 2009


Thanks to your Bermuda Online and its link to The Royal Gazette newspaper, I read with huge interest that in the new Administration's report on tax havens it states the 100 largest US corporations have a combined total of 229 subsidiaries in Bermuda, with the GAO stating 83 of the 100 companies have at least one subsidiary in there. It was revealing to read Citigroup has 19; Wachovia 18; ConocoPhillips 17; Chevron 16; Merck 14; Caterpillar 13; PepsiCo 13; AIG 5; General Motors 3; Bank of America 2; AIG 5, Merrill Lynch 2; and Morgan Stanley 2. From my own quite extensive knowledge of US corporations which have practised corporate inversions in tax havens, many others are obviously not reported here. It is significant that senators have estimated abusive tax havens and offshore accounts cost the US government at least $100 billion a year in lost taxes and the US Treasury is quite rightly clearly dissatisfied by the GAO's methodology with the latter's Deputy Assistant Secretary for International Tax Affairs Michael Mundaca having expressed his concern. I bet the Obama Administration will shortly be preparing the legislation to effectively cancel or limit all Federal funding given to US corporations headquartered offshore. I hope the Bermuda public will not regard this as anti-Bermuda, merely to ensure the USA funds onshore corporations as a matter of priority and encourages corporate deserters to return, possibly with tax inducements, to stimulate our economy and help put our citizens back to work. Only with a healthy economy and long-term prospects for employment security will we be able as a nation to once again return to vacationing in Bermuda, to resume the statistics you quote of Americans being your best customers by a margin of over 85%. Arthur B. Anderson, Seattle, WA, USA, January 21, 2009


What a top website you are running. Bermuda Online contains such a wealth of information - one could hardly ask for more! I came upon your website as an Australian Chartered Accountant who is looking for a sea-change. I found an advertisement for an accounting job in Bermuda in a local Australian website. This caused me to research Bermuda. It will be much appreciated if you will forward me details of the website addresses of recruitment agencies servicing accounting and finance professionals. Sincerely, David Elliott FCA, Chartered Accountant, 45 Rembrandt Street, CARINA, Queensland, Australia 4152, January 20, 2009


With one of the many unique aspects of your superb Bermuda Online website being comparisons in costs of living and costs of homes, I thought it would interest you to compare Bermuda with various parts of the USA, your main tourism market by far - about 75% based on your findings. The median household income amounts for each city are based on my personal late 2008 estimates given the statistical data supplied by their states. Their median home values for the third quarter and annual prices are based on economic downturns estimates for January 6, 2009.
Boston. Median household income: $50,476. Median home value: $352,429
Chicago. Median household income: $45,505. Median home value: $234,643.
Cleveland. Median household income: $28,512. Median home value: $120,259
Dallas. Median household income $40,986. Median home value $123,248
Denver. Median household income: $44,444. Median home value: $206,669
Detroit. Median household income: $28,097. Median home value: $80,140
Las Vegas. Median household income: $55,996. Median home value: $195,825
Los Angeles. Median household income: $47,781. Median home value: $466,630
Miami. Median household income: $29,075. Median home value: $238,708
New Orleans. Median household income: $38,614. Median home value: $135,128
New York. Median household income: $48,631. Median home value: $584,761
Phoenix. Median household income: $48,061. Median home value: $176,176
San Diego. Median household income: $61,863. Median home value: $393,029
San Francisco. Median household income: $68,023. Median home value: $766,985
Seattle. Median household income: 57,849. Median home value: $416,028.
Washington, D.C. Median household income: $54,317. Median home value: $354,069
Again, thanks for your terrific Bermuda website, I believe the only one of its type in the world to date in its honesty, accuracy, objectivity and impartiality and intended to give pretty much all the information every visitor needs to know instead of just some. Anthony B. Foster, Greenwich, CT 06830, USA, January 7, 2009
Fascinating information, much appreciated, a lot of thought and time went into this I know, thanks very much.


I simply can't let December 2008 go by without thanking you unreservedly for Bermuda Online being the top Bermuda information website for both general and specific information. It is of huge benefit to every tourist, professional newcomer and business visitor. I know I've gained hugely from your always up-to-date information on every aspect. You cover Bermuda superbly and professionally from A to Z. If there are ever Bermuda Gold awards for being such a good ambassador in every way for Bermuda, you'd win them all, congratulations! Don Saunders, 21 Shaftsbury Avenue, Toronto, Ontario M3T 3B4, Canada, December 21, 2008


Congratulations Bermuda Online on being Bermuda's biggest asset by far as a constantly reliable and updated impartial and purely factual website information on Bermuda from A to Z. With websites like yours to set such a fine example, Bermuda's relationship with the new President Obama Administration here in the USA should be a smooth one. Yes, there are issues to work out and I expect in due course all those US entities that have undergone corporate inversions in Bermuda will no longer be eligible for any US defense contracts. I'm told there will also be some major changes in the US-Bermuda Tax Act 1986. Very likely too, American taxpayers will no longer have to bear the burden carried for so long of subsidizing insurance losses incurred by Bermuda-based but mostly American owned multinational insurance corporations. We here in the USA need every cent we can get to fund our new Administration almost bankrupted by failed economic policies of the past and we have to come up with new ways to create more employment with long-term prospects. But I hope that in other respects there will not be much pain and Bermuda will benefit from renewed healthy income from American visitors. I'm giving you my new address from January 20, 2009. Ron Perlman, Lachine Court, Upper Marlboro, Maryland, USA, November 21, 2008.


Thank you for providing this wonderful Bermuda Online source of information about Bermuda! I've been attempting to learn more about the Bermuda Building and Life Safety Codes. I looked through your files about homes, apartments, etc. but did not see any specific references. My immediate concern is learning what are the Bermuda requirements for smoke detectors in rental properties, and if this is a legal requirement, how it is enforced. Any assistance you could provide in learning more about this would certainly be appreciated! Ron Harelstad, Port Captain, R/V Atlantic Explorer, Bermuda Institute of Ocean Sciences, Inc. Ferry Reach, St. George's GE 01, Bermuda. October 18, 2008.


I read with some concern in your excellent and unique Bermuda Online that your Bermuda bank savings are not guaranteed at all by your Bermuda Government. To help protect and not hurt Bermuda as an international business jurisdiction in this time of world economic uncertainty and bank failures I recommend your government agree to do what the American, British, German, Irish and many other governments of world trade centers have done, namely guarantee the savings of your bank depositors. I believe in view of the World Bank's review of Bermuda as the wealthiest country on earth your government should at least match the new FDIC guarantees of US$250,000 per account, and not follow the unfortunate new UK-British guarantee of only £50,000 sterling per account, so paltry in comparison. Should the complete lack in Bermuda presently of any similar to the USA and UK , etc. bank deposits/depositor insurance guarantee/warranty worry international investors with Bermuda bank accounts and Bermudians/local residents, especially if Obama gets on the presidential toilet from 2009 and craps on Bermuda as an international business center/ tax haven? Hope this will be taken seriously. Anthony J. Johnson, Maiden Lane, New York, USA, October 6, 2008.


Many thanks for your insight into the Astor house at Ferry Reach, St. George's Parish. I think that you are most likely correct - local architects were selected because they understood indigenous building techniques - and besides, it would be hauling coals to Newcastle. A local firm would have also understood local ordinances and how to gather the requisite permits - besides, for all the building that went on between Vincent and Helen Astor over the course of their 25 year marriage, they rarely worked with an architect a second time. As per your suggestion, I will contact the Bermuda National Trust - I am very grateful for your attention to my questions and I do hope you will contact us when and if you come to New York City. If not for individuals like you, my work would be diminished a good deal, and a good deal lonelier. Kind regards and thanks, Derek Ostergard, New York City, USA, September 30, 2008
Mr. Ostergard very kindly contributed his knowledge as an art historian to add valuable new information to the former Astor estate mentioned in the captioned Bermuda Online separate website.


I have recently spent a fair amount of time with Bermuda Online. It is a well designed and comprehensive site. Very impressive. I am involved with a renewable energy company in Stamford, CT, USA and we are very interested in the Bermuda market. Through your site I've learned of Belco's interest in this area (large scale renewable energy projects) and the high cost of electricity on the island in general. I also found information on new business creation with regards to Bermudian ownership rules & regulations. At first glance, our business would not fit Belco's SOI for large projects nor does it fit the category for the small business. Do you have any suggestions for obtaining information on starting a medium sized, energy related business on Bermuda? Regardless, great site. Sincerely, Tony Eason, Tern LLC. P.O. Box 207, Westport, CT 06881, USA, September 29, 2008.


Thank you for offering and maintaining a thorough and professional Bermuda Online website. Lately, my wife and I have been wondering whether a trip to Bermuda would suit us. Thankfully, your site anticipated our initial questions and concerns about climate (especially humidity), and presented the information in a useful and informative manner. We will return to the site to further explore what Bermuda has to offer. Again, kudos for providing this service. Dennis Fitch, 734 Glenwood Drive, Ashland, Oregon USA, September 4, 2008.


Have been visiting your Bermuda Online (BOL) site for several years, and find it absolutely fabulous. My wife Margaret & I have visited Bermuda about a dozen times since 1972, and feel so "at home" with BOL. We even have a pen pal via e-mail, and are members of FOBA (Aquarium). BOL is a great credit to Bermuda, and is second to none in its informative capacity for Bermuda's past and present. We follow the news via The Royal Gazette website, and noted how you are right up to date with the demolition of the Club Med. Actually, we remember it from the time it was a Holiday Inn, although we never stayed there. We did stay at the old Belmont, back in 1972, however, thereafter found comfortable accommodations in various guest houses and apartments, and have met many real Bermudians, instead of expat hotel staff. Lately we have been gazing at the gorgeous photos on Google Earth and other websites. Eagerly looking forward to our next visit. Best regards, Margaret & Omar Jette, 4890 Cumberland Avenue, Montreal, Quebec, Canada H4V2N6. September 3, 2008.


I have been reading the Royal Gazette for about three years from the link on your Bermuda Online web site. Let me start by saying it was your site that brought me to the island (Bermuda) three times in the last three years in a row. Very good web site for information, job well done. I stayed at Munro Beach Cottages (behind Port Royal Gulf course) two times. Can you tell me what is going on with this property? I read some things in the Royal Gazette about improvements to the place and a bid for it. Kay and Dawn at Munro were so nice to me that I want to know what happen to their place and them. They told me before I left they were going to sell it. I saw a chain link fence up at entrance when I left and that is when they told me they were closing the day after I left. Anything you could share with me about this would be greatly appreciated. Can you recommend another place to stay on the island like Munro Beach cottages? Would love to stay again on the island. Derek Blackwell, East Palmetto Street, Florence, South Carolina 29506, August 27, 2008.
Comments about why the place closed and what it has become will be welcomed here. It had a truly unique place in Bermuda and everyone who stayed there loved it.


Thank you for such a great Bermuda Online resource, also with your British Army in Bermuda! My great-great grandfather Richard Brackey and family were in Bermuda with the 42nd Regiment (Black Watch) 1847-1851. They had a son Richard born Bermuda in 1850 but I think he must have died there as there is no further record of him. So it's possible that a distant relative of mine lies mingled with Bermuda's soil. Eva Berriman, 18 Bowtell Dve, Highfields, Toowomba, Qld 4352, Australia, August 25, 2008
All surviving members of the Black Watch in Bermuda, including their wives and children ( born in Bermuda or otherwise) were transported back to the UK. Suggest you contact the Black Watch HQ in UK, they will have a record.


Thank you for creating such a comprehensive data base about Bermuda! As someone who visits the island each year (I teach a course at BIOS). I was searching in the BOOKS section for a new book that I just published on Bermuda and did not see it listed. I wanted to let you know about it so you might include it in your book list. It is called Coastal Bermuda 10 Walks and 73 Plants...you'll see along the way, written by me. There was a review of the book in the July 18, 2008 issue of the Royal Gazette in the Lifestyle section. Copies are available at the Bermuda Bookstore, BIOS, BAMZ gift shop, Book Cellar, A.S. Cooper, and the Bookmart. If you have any questions I can be contacted at the address and phone below. Thanks very much for maintaining such a valuable online resource. Amy K. Pearson, BioQuill Publishing Co. PO Box 157, Princeton, MA 01541. Phone: 508 847-9910, August 6, 2008.


I have looked at your extensive online resource about working in Bermuda, and I wonder if you have any advice about this special circumstance. L.A.D. Reporting is a court reporting company (stenotype court reporters). One of our clients -- a law firm -- is considering asking us to send a stenographic reporter to Bermuda sometime in the near future to record and transcribe depositions of one or more persons who reside in Bermuda. The reporter will be performing work in Bermuda, but will be working for a U.S. firm (L.A.D. Reporting). I have not been able to find elsewhere whether any kind of special visa or work permit may be required for this circumstance. In addition, the Reporter would bring her stenographic machine (the "writer") with her and would not wish to encounter delays or penalties. If you have information about "doing business in Bermuda" where that business is for an American firm, I would greatly appreciate your insight. Richard Pedersen, Executive Assistant to Lisa A. DiMonte, L.A.D. Reporting & Digital Videography, A Merrill Communications Company, Worldwide Court Reporting, Videography, Videoconferencing and Document Management. One Church Street, Suite 601, Rockville, Maryland 20850, USA, August 4, 2008.
A Work Permit should always be applied for before anyone who is not Bermudian performs any work or service in Bermuda. (This is stated in our Employment in Bermuda of non-Bermudians).


Your Bermuda Online got it right - as usual - but Forbes Magazine from right here in the USA is so wrong in this particular matter! In the Bermuda Royal Gazette daily newspaper, Business Section, of yesterday Forbes Magazine was quoted as saying Bermuda was the business jurisdiction of choice as it had no income tax. Excuse me but it does, it's had it for many years. It does not call it an income Tax but it is a direct tax on income from employment for sure, the Bermuda Government tax on income called the Payroll Tax. See the Bermuda Government's own weblink. Has Forbes Magazine acknowledged its error? Not to my knowledge. Scott R. Harris, Lachine Court, Upper Marlboro, MD, USA, July 15, 2008.


I commend you for your wonderful Bermuda Online site. My husband and I dearly love your beautiful island and are blessed to come to Bermuda every August. Several years ago we purchased the Bermuda Heritage Pass...it was great as we could visit our favorite places with just a pass. The past two years we have had no luck …I have even contacted the Bermuda Office of Tourism. I have yet to hear from them. I would greatly appreciate any insight about the Heritage Pass. Date of visit August 8-16. Cottage 50, St. George's Club. Thanking you in advance, sincerely, Mrs. Michele L. Grangier-Webb, Powellville Road, Pittsville , MD 21850, USA, July 14, 2008
Replied with a website link to the Bermuda Heritage Passport, believed to be still in operation.


On reading your Bermuda Online pages, I came across the item about television licences. In the UK and Isle of Man, from 1st April 2008 the cost for a colour set will be £139.50 per year. I don't have a TV myself, but until recently got a threatening letter, in red ink usually, about every six weeks. With the aid of an MHK I think I've got those stopped. I know that one of the teams that go round catching people visited a sheltered housing complex covered by a blanket licence and intimidated a 90-year-old woman at 10pm. I have never visited Bermuda as yet; I have the aim to get away from the Manx winter, which is very dull and windy, to somewhere warmer but not too warm, maybe in the 60s. But Madeira and Malta sound likely, and cheaper, candidates! Thank you for providing the pages, they are excellent. John H Atkinson, Douglas, IM2 5LJ, Isle of Man, July 5, 2008.


I am an American sailor who has been lucky enough to sail to your wonderful Bermuda on more than a dozen occasions. While I was there on vacation last week (a little break after the Newport-Bermuda Race) I was amazed to come to find out that Bermuda has no plastic recycling facilities. How can this be? I spent some time touring the BIOS center as well as visiting a number of the nature preserves and I find it difficult to believe that an island that is so dedicated to the preservation of its natural resources could possibly have no way of recycling plastics. I'm sure that this is an issue that's been raised on more than one occasion, but as a sailor and nature lover I am wondering if there is anything that I could do to rectify this situation. I am not an "environmentalist" by training or trade, but I would be more than happy to do anything I could to help Bermuda retain its natural beauty. I can't accept the idea that one person cannot make a difference, so please let me know, if you're able, who I would need to be in contact with to bring this matter to the attention of those who might be able to do something about it. Thank you and I look forward to hearing from you. I am a resident of Newport, RI, USA, hence my deep interest in seeing what I might be able to do among the local sailing community to rally behind a way to keep Bermuda beautiful. Jay Sharkey, Newport, Rhode Island, USA, July 2, 2008.

Perhaps it is not so surprising what you consider Bermuda's tiny overall size, only 21 square miles, and huge population density per square mile. There's no manufacturing, except for electricity. With 3,400 people per square mile, where would such a facility go, who would run it, would there be space for it, would planners approve it and who would want to be near it? Anyway, I suggest you contact the Bermuda Government's Ministry of the Environment. It might want to discuss some thoughts with you if you have any suggestions that would or could suit the local environment.


Re Bermuda Online I write from Newfoundland in my capacity as a member of the organizing committee for the Winterset in Summer Literary Festival, which is held in Eastport, Newfoundland, on the second weekend in August each year. Details can be found at our website http://www.wintersetinsummer.ca/. For our 2009 festival we plan a program reflecting upon the 60th anniversary of Newfoundland becoming part of the Canada. As part of that exploration of writing, we plan to invite a writer from each of three other parts of the British Commonwealth (Scotland, Tasmania, Bermuda) to talk about the role that national identity and place has in their writing. We chose Bermuda because of its strong ties with Newfoundland: the Anglican Bishop of Newfoundland was Bishop of Newfoundland and Bermuda from 1839 until 1919; several Newfoundland families including the Harveys, the Outerbridges and the Goslings carried on business and had branches of their families in both places; the Atlantic fishery; J. B. Hand; Sir Francis Forbes. This, coupled with the hope of the part of your Keith A. Forbes as a Bermudian writer in 1975 and some Canadian and British politicians that Bermuda would one day become part of Canada, and its decision to retain separate status within the British Commonwealth, in effect a small island state going it alone, make Bermuda an ideal choice to be part of this literary festival. Can you suggest some writers, preferably fiction writers, whose work lends itself to our discussions and who might be interested in making the trek north next August? Any assistance will be greatly appreciated. Yours truly, Bert Riggs, Head, Archives and Manuscripts, Queen Elizabeth II Library, Memorial University, St. John's NL, AIB 3Y1, Canada, June 27, 2008.


I always turn to your Bermuda Online website first for Bermuda information. I read with great interest and increasing concern the Royal Gazette story of how a Mr. Palmer who died recently in Bermuda was found to have had his organs missing from his corpse before his planned burial in the United Kingdom. I'm distressed to learn that no satisfactory answers seem to have been given to date. Was it done by your hospital, as there is a standard policy at all hospitals to remove organs immediately at death or within minutes afterwards, to give them the best chance of being re-used? Or is there an illegal trade in body parts in Bermuda? Or has the Bermuda Government quietly both agreed with and implemented the 2007 plan backed by UK Prime Minister Gordon Brown to boost organ transplant donations by automatically taking organs from the dead, without the explicit consent of next of kin? If so, is this what folks from the USA can expect if their mothers or fathers or children die in Bermuda while visiting, to have remains shipped home minus organs? I gather the policy of "presumed consent" in Britain means that unless people opt out of the donor register or family members object ahead on time, hospitals would be allowed to take their organs. Sir Liam Donaldson, England's chief medical officer, has been quoted in the British press as saying he too will back the findings of the British Government's taskforce on organ donation, but wants to go further and introduce a new system of donation because the shortage of organs is so severe. Liberal Democrat MP Dr Evan Harris, chairman of the All-Party Kidney Group and a member of the British Medical Association's Medical Ethics Committee, described the Prime Minister's support as "good news" for patients, donors and relatives. He said: "I am delighted that Gordon Brown now backs this plan after the Government blocked my amendment to the 2004 Human Tissue Act, which would have introduced the scheme." Junior Health Minister Ben Bradshaw said the proposals could save thousands of lives and reduce medical costs in the future. He said he had "no problem" with presumed consent, but acknowledged that some people did, and that an inquiry was being undertaken into presumed consent by the Organ Donation Task force which would report back in the summer. He believes that around one thousand lives could be saved per year as a result of Government proposals into organ donation, which could also result in a reduction in medical costs as less people need services such as kidney dialysis. Hal Anderson, Boston, MA USA, June 20, 2008.


I have just found your Bermuda Online portal and US Military Bases in Bermuda web site while looking for information on Bermuda. My father, General Jack G. Merrell, commanded Kindley AFB in Bermuda from 1949-1951. I just wanted to have your correct his rank and the spelling of his last name. He retired as a 4-star general in September 1972 and the last name is spelled MERRELL. Thanks for updating this information. It is always interesting to find things like this. I recently found a photo of my Father that was taken from a flight tower in England during WWII. My husband and I will be visiting Bermuda this fall. It is my husband's first time there, but I have been back 4 times since we were stationed there. Thanks for making this correction. Suzanne Merrell Wright, USA, June 18, 2008.


Re your Bermuda Online, I was stationed at the old US NOB (later the US Naval Air Station) in Southampton between the spring of 1962 and the fall of 1964. My rank was ETN3 and I worked at the Tudor Hill, Underwater Sound Lab. Commanding officer was Com Pinning. Frank Morrison was a Master Chief I first worked with. This past week I returned to Bermuda on a cruise and revisited the base locations I remembered only to find them closed and barricaded, which was sad but things change. I have so many good memories and experiences of Bermuda that will always be with me. I hope someone I was stationed with will contact me at my email address shown in your US Military Personnel in Bermuda file. Gary P. Brown, USA, June 18, 2008.


As an American, thanks to your excellent Bermuda Online web pages and your sensitive profile of Bermuda's veterans, I now believe I understand the difference between our Memorial Day in May, a hugely emotional experience for many of us, and your Bermuda Remembrance Day in November. I'm sure most of my fellow Americans believed you also have a US-style Memorial Day. I also want to thank you for your tributes in your US Personnel Based in Bermuda to our gallant airman, soldiers, sailors, Marines and Coastguard, many of whom have now died and were commemorated yesterday, Memorial Day, with much sadness. How truly nice to see them recalled in Bermuda this way. Arthur Jackson, Augusta, Maine, USA, May 27, 2008.


Re your Bermuda Online I think it is appropriate that I link Bermuda and Memorial weekend together, for it all started with an account of my participation in a life saving mission flown out of Bermuda on July 21, 1952. The story appeared in the May 2008 issue of the Air Rescue newsletter. I was the navigator on an SB-29 which flew 1000 miles out of Bermuda and acted as the Bombardier to make a night drop of Blood Plasma on the deck of a Swedish freighter to save a seaman's life. At that time I was a Captain with the Air Rescue Flight based at Kindley Air Force Base in Bermuda. Because of the story I received two telephone calls this week from Tom McGrain (navigator) and George Welch (commander). It had been 57 years since I last spoke to them at Kindley where I was based from 1951 to 1954 with my wife Rae and my six month old son, Michael. Two months later we added a boxer pup to the family. Highlight of my tour in Bermuda was escorting President Eisenhower's aircraft to and from a Bermuda conference. My wife's highlights were sitting through several hurricanes with son, Michael., while we evacuated the aircraft to a safe place. The tour was exciting, the people and scenery were beautiful and friendly and I was promoted to Major as I was leaving. Now I'm 92 and with Rae, my wife of 60 years live at I retired as Lt. Col. in 1973 after 30 years chock full of excitement. We raised four children in Louisiana, South Carolina, Massachusetts, New Mexico, Virginia, Naples, Italy and Utah. I flew 44 missions in WW II and did a year in Vietnam. I served five years in the Pentagon and a year in the nuclear test series at Christmas and Fiji Islands. Our best wishes to the wonderful folks in Bermuda. Hal Susskind, 2602 Deerfoot Trail, Austin, Texas. May 23, 2008.


Your Bermuda Online website is such a gem! It ought to be copied for its honesty, accuracy, energy and integrity by both all island and mainland destinations, for giving the whole picture, not just the obvious sales points. As a UK potential visitor, one who goes regularly to the Chelsea Flower Show, I'm amazed that Bermuda has never had a garden there. This year, Jamaica is reaping the benefit with its lovely garden seen by hundreds of thousands of Chelsea Flower Show visitors as a captive and captivated audience. Barbados has also been a regular attraction, I believe St. Lucia and Grenada as well. No wonder they are favourite places for British tourists. Bermuda, perhaps a good dose of Chelsea Garden Show gardening will help make Bermuda one of the favourites too, instead of not being listed at all as a favourite place. Kate Anderson, Palmers Green, London, N13, England, 20th May 2008.


First, let me say I really appreciate your extensive, amazingly impressive Bermuda Online website. Wonderful work. Now to my question. I hope you can help me or at least aim me in the right direction. My wife and I are avid pedal-bikers/triathletes living in Los Angeles. For our anniversary this year we're vacationing for a week in Bermuda, coincidentally during the Tour de France. (My wife grew up spending every summer in Bermuda because her granddad was a resident.) Do you happen to know if there's a central location on the island where pedal bike fans will be gathering to watch the Tour de France? I've been trying to find our though the various Bermuda Cycling and Triathlon clubs, but haven't had much luck so far. Of course, we'll be able to watch the Tour at the house we're renting, but we figure it would be much more fun to watch it at a pub or restaurant with a bunch of fellow rabid enthusiasts. Peter "Stoney" Emshwiller, Silver Lake Boulevard, Los Angeles, California 90026, USA, May 18, 2008.


Having studied your particularly informative Bermuda Online very carefully I write as a prospective professional newcomer from the United Kingdom offered an opportunity to work in Bermuda, or Caymans, or Turks and Caicos, or USA in a middle-management capacity for a Lloyd's underwriter with international offices. I like the prospect of Bermuda but will not pay customs duties on arrival on my UK-bought laptop, digital camera, Ipod, mobile phone, clothing and more. I understand some new arrivals in Bermuda have had to pay more than £250 or $500 on arrival. I gather these costs would not apply in the Caymans, Turks and Caicos or USA. Are you able to throw any light on why Bermuda appears to be the only country that applies these duties on goods on which full UK taxes have already been paid? Lawrence Bates, Guildford, Surrey, UK, 14 May, 2008.


I appreciate your Bermuda Online website & consult it often! One of my books - (self-published) Pink Sand Poems - is listed in the book section. I published a second book in 2007 - Bermuda On My Mind - it is also a collection of poems about Bermuda & I would love to see it listed in the bermuda-online book section to complement the earlier one. These books are in the Bermuda National Library & also are carried by A.S. Cooper's, The Bermuda Art Centre at Dockyard & in Hamilton at Brown & Company BookMart. Jane Barcroft, Memphis, TN 38117. May 7, 2008.


Your website about Bermuda Online has been a wonderful discovery for us. We have linked your site to ours and want to be sure we have complied with any requirements you have for such. We have three photos on our site of unknown origin, showing an abandoned RR station in Bermuda. We would like a comment from someone familiar with that station to tell us its location and continued existence. We do not have a date for the photos. Since there is a request on your site for no attachments with emails, we would like to refer you to the website, listed below and ask that you go midway down the body of text to find the word Photos for the link. Thank you for any help you may offer. Mary M. Lehr, 1944 Marsh Oak Lane, Seabrook Island SC 29455, President, Charleston Chapter, National Railway Historical Society, April 18, 2008.


Dear Bermuda Online. I'm writing from a BBC TV series in the UK called Who Do You Think You Are?, which traces celebrities' family trees. I'm currently researching a tree which includes a British Army surgeon who was Principle Medical Officer to the army in Bermuda in the 1880s. I want to find out whether he left any trace in Bermuda, although he can only have been there for at most 5 years. But I believe there was a dengue fever epidemic in 1882 which might have made him more important - or you never know, he might have built a particularly impressive house! I wanted to run this past you in case you had heard of him, or could recommend other people/institutions who might have. I've had a look through your 'British Army in Bermuda' file. Here's some more information about him: John Ogilvy, born Aberdeen, Scotland 1831, died Frimley, Sussex, England 1899. Entered the army in 1853 as assistant surgeon, retired before 1885 with the honorary rank of Surgeon General. Listed in the Army List as Principal Medical Officer to Bermuda, 1882. Published 'An Account of Bermuda, Past and Present' 1883. I would be very interested to hear if you have any leads for me, or any further suggestions as to where else I should go in Bermuda with this question. Jo Foster, Researcher, BBC1 Who Do You Think You Are? Tel: + 44 20 7241 9322 * Fax: + 44 20 7267 5292, England, 27 March 2008.


I really admire what you write in your Bermuda Online about your island and its media and am so sorry to hear your legislators are so constantly hostile to your independent daily newspaper The Royal Gazette in its search for news. Even in Britain - not exactly any bastion of democracy despite what it claims to the contrary - politicians treat the media with respect, not hostility. Here in the USA, such hostility would be quickly dealt with, by enforceable laws to prevent that injustice to journalists and their newspapers or other media. Even when we don't agree with what a newspaper or magazine writes, we treat it with respect, not hostility. I understand Canada does the same, to be expected. Your government needs to be sharply reminded that it owes its bread, butter and jam to the goodwill of the tourists who visit your shores and the corporations from the USA, Canada and Britain who have used Bermuda for their corporate inversions. This is a warning to your politicians, to be circumspect and civilized to your media from now on or risk losing the goose that lays your golden eggs. In the jurisdictions actively competing with Bermuda such as the Cayman Islands, BVI, USVI, Luxembourg, Monaco, Andorra, Liechtenstein, Channel Islands etc. governments respect human rights and press freedom laws, have more class and exhibit no such crassness and frankly such blatantly racial unpleasantness. If Bermuda is to be seen as a civilized and internationally accepted international tourism and business center it has to abide by internationally accepted laws governing codes of conduct to the free press by all including legislators. David F. Jones, Maiden Lane, Manhattan, New York, USA, March 18, 2008.


Your Bermuda Online website is very well done and I find it very useful. Thank you for your efforts. I regularly visit Bermuda and will be there again this June, arriving on a yacht participating in Newport Bermuda Race. It will be my sixth Bermuda Race. I have been studying the history of Bermuda during The Second World War the last few years for a novel I'm writing, it will be my first. I'm looking for some local knowledge to help me get the facts right. Could you help me find a local historian or a person with good knowledge of those times, who could help me answer a few details and general questions, in order to help me more accurately understand those times and events. I would like to start an email dialog with them and hopefully talk with them in person when I arrive in June. I have made numerous attempts to contact others in Bermuda who I hoped would connect me with an eager local historian but all but one of my emails have gone unanswered over the last five months. I'm very concerned about getting Bermuda's history accurate for my novel. I continue to be impressed with the vast effort and sacrifices Bermudians contributed during the war, as I dive into the details of this part of your Island's history. Any and all help would be greatly appreciated. Dwight Jennings, Marblehead, MA, March 13, 2008.


I was most interested in your Bermuda Online comment that Bermuda is one of the nine smallest places in the world, in total land area. 21 square miles or 53 square kilometers, compared to the USA's 9.629 million square kilometers. Thanks also for giving, as your source, the Wikipedia reference of http://en.wikipedia.org/wiki/List_of_countries_and_outlying_territories_by_total_area. I was not sure whether to laugh or weep at your dry comment that on the basis of departure tax per square mileage of Bermuda, the cost of the Bermuda departure tax is now $1.66 per square mile. Calculated on the same basis, what do you suppose would be the reaction of visitors to the USA and citizens each having to pay $6.359 million dollars in departure taxes? There would be no more visitors or citizens vacationing beyond our shores. We'd have another revolution! Winifred Rogers, America Street, Providence RI 02903, USA, March 1, 2008.


I read with great interest on your superb Bermuda Online site and in your Bermuda's Links with Great Britain how you are expecting a delegation of British Members of Parliament in March. Also, you reported on the recent Bermuda Government Budget proposals. Perhaps not in all respects but certainly so in one major respect, the British MPs should take some lessons from Bermuda in basic integrity and democracy. I gather your House of Assembly will be debating its 2008-2009 Budget very shortly, over a week or two, which I'm told includes a continuing grant in a bigger amount for the local branch of Age Concern. In complete contrast, the Highland Council, our regional Scottish authority covering an area of well over 4,000 square miles, gave only six days notice of its intentions, to Highland Councillors only, not the general public. It then cut out completely its £98,000 (BD$196,000) budget to Age Concern Scotland and rushed all its budget into one day. Bermuda is generous in Age Concern grants to its senior citizens compared to the nastiness and lack of democracy, only arrogant, outrageous and unfair autocracy, of the Highland Council. Please help spread word of this around. Well done, Bermuda! I hope this truly shames those British MPs visiting Bermuda including Scots Sir Ming Campbell, MP of Edinburgh. Bertram Forbes, Inverness, Scotland, February 22, 2008.


I am writing to thank you for a wonderful Bermuda Online collection of information on the history, people and beauty of the island of Bermuda. Your historical files are treasures. On each of my four visits so far to your country I have never failed to find and enjoy some new adventure. St George's is my favorite destination (Hi, E Michael Jones) by far, but the other villages are quickly catching my favor as well. I plan on visiting again this year, maybe twice. Daryl Brown, Old Town, ME 04428, USA, January 29, 2008.


I write to congratulate you on your unique set of Bermuda Online files on the three American, three British (Army, Navy and graveyards) and Canadian military personnel or units once based in Bermuda. In posting them you uniquely show aspects of local history and military and social life, of much interest and value to those once stationed at the former Bermuda military bases and the friends or family who visited them (as we did). Your files and the memories and people they invoke give us many reasons to go back to Bermuda on vacation, either regularly or periodically. Sincerely, Robert A. Blake and family, Providence, Rhode Island, USA 02903, January 26, 2008.


A North London resident, I read with great interest in the prominent Daily Telegraph by columnist Nick Trend an October 20, 2007 article on why travelers who are already taxed simply for flying out of a British airport have to face more taxes when they return home. Even £290 (Editor's note, the British Government's Customs duty-free allowance from 1 January 2008 for residents returning from North America) won't buy much. Then I read with some horror in your excellent Bermuda Online how Bermuda's Customs duty-free allowance for returning residents is only US$100 (£50) and how so rigorously this is applied in Bermuda that there are customs duty payment machines at your airport. In case you did not already know this, there are an increasing number of organizations now world-wide rating tourist destinations on the quality of their governments based on two things, their customs duty exemptions for returning residents and the cost to motorists of petrol at the pumps. Sorry, Bermuda, but you get a failing mark to tourists for being so mean to your residents. Jonathan Snaith, Palmer's Green, London NI4, England, January 9, 2008.



Last Updated: February 8, 2019
Multi-national © 2019 by Bermuda Online. All Rights Reserved