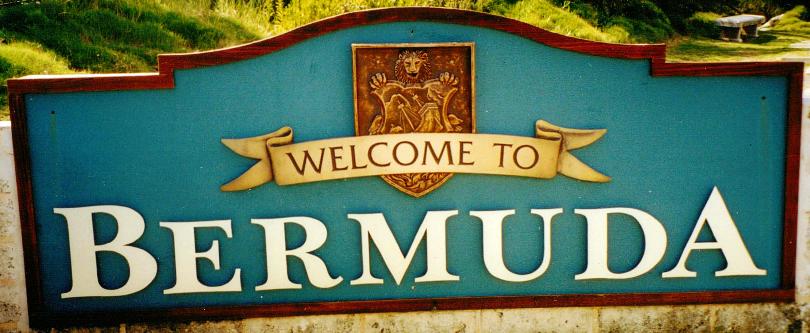 165+ web files, a regularly updated Gazetteer, overall an in-depth description of our island's internally self-governing British Overseas Territory 900 miles north of the Caribbean, 600 miles east of North Carolina, USA. With accommodation options, airlines, airport, actors, actresses, aviation, banks, beaches, Bermuda Dollar, Bermuda Government, Bermuda-incorporated businesses and companies including insurers and reinsurers, Bermudians, books and publications, bridges and causeway, charities, churches, citizenship by Status, City of Hamilton, commerce, communities, credit cards, cruise ships, cuisine, currency, disability accessibility, Devonshire Parish, districts, Dockyard, economy, education, employers, employment, environment, executorships, fauna, ferries, flora, former military bases, forts, gardens, geography, getting around, golf, guest houses, highways, history, historic properties, Hamilton, House of Assembly, housing, hotels, immigration, import duties, internet access, islands, laws, legal system and legislators, main roads, marriages, media, members of parliament, money, motor vehicles, municipalities, music and musicians, newcomers, newspaper, media, organizations, parks, parishes, Paget, Pembroke, performing artists, residents, pensions, political parties, postage stamps, public holidays, public transportation, railway trail, real estate, registries of aircraft and ships, religions, Royal Naval Dockyard, Sandys, senior citizens, Smith's, Somerset Village, Southampton, St. David's Island, St George's, Spanish Point, Spittal Pond, sports, taxes, telecommunications, time zone, traditions, tourism, Town of St. George, Tucker's Town, utilities, water sports, Warwick, weather, wildlife, work permits.

Bermuda Online E-Mail Guest Book for 2011 and 2010
Your feedback and comments about our Islands are welcomed and appreciated

By Keith Archibald Forbes (see About Us) exclusively for Bermuda Online




Your comments as newcomers or airline or cruise ship visitors to Bermuda are sought and valued. We publish them below with the flag of your country (where you live) and show by date of receipt. Send them in plain text please, using subject "Bermuda Online Guestbook" - to admin@bermuda-online.org. Please give your name, email address and name of town or city and its zip or postal code, with state or province or county and country where you live (a standard online request - all responsible and accountable media ask this, to establish your bona fides). We reserve the right to modify or shorten comments and not use any deemed offensive or inaccurate. Please limit your comments to no more than 10 lines and do not send photographs without asking us first as our system automatically blocks all unauthorized attachments. We pledge we will not show or retain your email address or pass it on to any third party.
Guest Book years
Comments for this 2011 and 2010 Guest Book

I write with three purposes. First, to compliment Bermuda Online (BOL) unreservedly for the often-unique, and sheer quantity and quality of your many files. Second, as you obviously have such a commanding role in supplying all the information about Bermuda any visitor or newcomer could possibly want to know, why is Bermuda Online is not included on the Media Council of Bermuda listing? Entities with less clout than you have been so recognized. Three, I note with both approval and satisfaction how you welcome links from and will gladly reciprocate links to other Bermuda-based organizations but don't link to hotels or other organizations that don't or won't link back. Good for you, there's no point at all in providing any link to or indeed any in formation at all about any entity that won't link back unless they are prepared to pay for an advertisement or presence on your excellent website. Let's hope you'll soon be deleting all those places that can but are not presently paying their way by either reciprocating the link to you or being charged for it. Raymond Challis, The Mall, Southgate, London N14, England, 14th December 2011.
Replied, saying BOL, written by a Bermudian, has enquired about inclusion in the Media Council of Bermuda, hopefully this will occur early in 2012.


Let me begin by thanking you for such a spectacular website about Bermuda! My wife and I have wanted to travel to Bermuda for years but always put it off for someplace else. FINALLY, 3 years ago we made it and have been back every year. In preparation, I've read many books on Bermuda, but your website has been invaluable. I do have a question that may be of interest to you. Just tonight, while looking at Bermuda related material, I came across a postcard for sale on Penny Mead and they had a postcard for sale labeled Abbotsford, Bermuda. I've attached the photo of the card from their website. I have not been able to find anything regarding this place in Bermuda. Are you familiar with this place? Thanks again. Sincerely, Gordon Sweinhart, Fredericksburg, PA 17026, USA, November 16, 2011.
Replied, not familiar with the house so referred Mr. Sweinhart to the Bermuda National Trust.


Found your Bermuda Online website when I was researching a trip to Bermuda. In 1966, at the age of 19, I was on a Royal Navy ship called HMS Dainty. I painted the ship's crest on the end of a large diesel tank on the jetty. In 1976, I returned to Bermuda on another warship, HMS ESKIMO, and discovered that the original crest had been removed. I then painted HMS Dainty's crest again on the side of a building in the dockyard. You can see both of these crests online. A colleague who visited recently, took a picture of the second crest, now in a worn and sun-bleached state. I am now fit and health at the age of 64, and I would like to return to Bermuda to repaint this crest - this shouldn't be a problem because, as a British citizen, I do not think I shall require a visa. I do not know who I should approach, to obtain permission to do this. I am hoping you may be able to help me with this? Philip Blagden, Germoe, Cornwall TR20 9AA, UK, 15th November 2011.
Referred Mr. Blagden to the West End Development Corporation.


Thanks very much for your impressive Bermuda Online narrative of Mark Twain's presence in Bermuda; it is a valuable resource on the web. I am a scholar of nineteenth-century American literature curious about Twain's archival materials from his Bermuda days. I wonder if you can describe for me (or, if you would kindly direct me for more information about) the materials related to Twain that are held in the Bermuda Archives? I'm grateful for any insight you are willing to offer. Emily E. VanDette, Ph.D. Assistant Professor, English SUNY Fredonia, 259 Fenton Hall, Fredonia, NY 14063, 17 October 2011.

Replied, referring Dr. VanDette to the Bermuda Archives.


It was interesting - but significant too, in a less flattering way - Bermuda has once again been named 'Best Island in the Caribbean/Atlantic' by readers of Condé Nast Traveler. It was noteworthy but not entirely true in all ways when Tourism Minister Patrice Minors was presented with the award for Bermuda at Condé Nast Traveler's annual Readers Choice Ceremony in New York by NBC Today Show host Jenna Wolfe. Condé Nast Traveler and NBC must surely be aware that Bermuda is now rated as not best island in the Caribbean/Atlantic but worst by far in one major respect - duty-free customs allowances for returning residents. I've made a point of verifying that without exception all the other islands, all much less affluent than Bermuda, are generous compared to Bermuda with their customs duty-free allowances for returning residents. Only in Bermuda are returning residents allowed only a paltry $100 per person until November 3, after which I've read it will be further reduced to a really stingy $100 not per person but per household. I understand it used to be $400 a person. Not an incentive to want to re-visit already very expensive Bermuda compared to elsewhere. Here in the USA, residents can claim up to $800 duty-free when they return home from Bermuda or elsewhere after a trip and friends of mine in Canada tell me they can claim up to CA$ 750 when away for more than 7 days or $450 for less. Even visitors from Britain, when they visit to York and then fly home, get a British customs duty concession similar to Canada's. New York-based electronics stores that sell a load of stuff to people who live in Bermuda are not pleased but angered that the goods they sell in and are taxed by New York are now going to be further taxed at the rate of 35% by Bermuda Customs. The Mayor of New York, whose salary is paid by New York taxpayers, should object. But he won't because he has a conflict of interest, he has a luxury home in Bermuda. Thomas B. Smith, Brooklyn, NY 11208, October 7, 2011.


I am about to take my fifth or sixth commercial cruise to Bermuda next month and I had the occasion to consult your Bermuda Online web site. It is just terrific....obviously a labor of love, full of relevant information about Bermuda.
I truly benefited from the information that you have assembled. Thanks a lot for providing this service. Larry Doff, living and cruising aboard Voyager, Virginia, USA, September 14, 2011.


Re Bermuda's proposed new National Tourism Plan, I agree 100% with the comments of Thomas J. Greene. I think it's important to get the feed-back and suggestions of those seeking to vacation or those who have vacationed in Bermuda. After all, they are the folks, not those who reside in Bermuda, who give Bermuda her tourism bread, butter and jam. Here's another comment. To me - and I'm sure to many other US visitors - open and transparent government, including the ability to contact local legislators by phone or email or text, has long been a democratic and political fact of life irrespective of political party affiliation in every state of the union and as such should be an integral part of any national tourism plan. See http://www.usa.gov/Contact/Elected.shtml. It's disconcerting that this is not the case in Bermuda. I urge your legislators to make it so. I'm glad you guys at Bermuda Online have noted this. Well done! Donald J. Jackson, Wayne, NJ 07470, USA, September 4, 2011.


I write to express my sincerest thanks for your constructive Bermuda Online contributions to Bermuda's proposed new National Tourism Plan. Yes, I'm an outsider looking in, not a Bermudian (thanks for the correct word, not the uncouth Bermudan) but an American, a frequent world traveler including to Bermuda. I too don't think it is primarily Bermuda's fault that the industry has suffered from the closure of hotels and guest houses as well as a decline in tourist numbers. Rather, I too believe Bermuda's tourism problems have been largely the result of severe economic problems here in the USA from where you in Bermuda get 85% of your tourism business. I believe you did a huge service in focusing on specific issues in the way you did. Yes, accentuated by the present great economic challenges in the USA especially, and because of the latter an increasing USA and worldwide emphasis on tourism value for money, to refine, re-develop and sustain Bermuda's tourism image as one of the pre-eminent and envied tourist destinations of the world. Your Tourism people should revise their tourism methodology and instead ask all the major Bermuda-based and if not Bermuda-based then Bermuda-focused/Bermuda-interested web sites to agree to hyperlink (link) to each other. I believe this would be a huge step forward and be in Bermuda's best interests. Presently, Bermuda is badly served, not well-served, by websites that don't look at the big picture, namely to project Bermuda uniformly and well. Instead, so many individual Bermuda websites refuse to link to each other, when by doing so they could hugely improve Bermuda's tourism prospects. For example, Bermuda's Tourism website does not link to the Royal Gazette newspaper (RG) or your Bermuda Online (BOL), despite the fact the RG and BOL have huge files Tourism and other Bermuda sites don't have. Who loses out from this unnecessary prejudice? Bermuda and your potential visitors. Your hotels and guest houses are not doing themselves any favors by not linking or linking only to inferior sites. Thanks for stating you at BOL will immediately and gladly link to Tourism, other Bermuda websites and all hotel sites when they link to BOL as your additional contributions to Bermuda's future tourism success. And yes, yes, yes! you highlight your concern over Bermuda's lack of free WIFI at any of Bermuda's ports terminals, for the benefit of cruise ship passengers, most of whom now bring with them their own laptops or notebooks. Yes indeed, Internet-savvy cruise passengers now routinely get free WIFI in Internet-enlightened ports, cities and towns in the Caribbean, Europe, Singapore, South Korea and beyond. Bermuda must offer at least the same level of service, to help justify the costs incurred by cruise ship operators and their passengers. Having free WIFI at Hamilton, Dockyard and St. George's, at their port terminals, would be terrific free tourism promotion plugs for Bermuda. I too very much doubt that gambling would be good for Bermuda. I believe Bermuda can earn an enviable cachet by being gambling-free. Bermuda's ports should certainly be duty-free, to compete with the likes of St. Thomas, USVI, etc. Well done and keep up the great work on your fabulous website. Thomas J. Greene, Philadelphia 19151, USA, August 25, 2011.
Much appreciate your very kind comments.


Re your Bermuda Online. I have been trying to locate Lone Palm Drive in Pembroke Parish and should be greatly obliged if you could help. I have a copy of the Dept of Tourism "Handy Reference Map" but Lone Palm Drive is clearly too small to feature. Could you tell me the nearest main road? (Or a Google Earth reference would be ideal). I have visited my sister on the island some 26 times over the years, even holding a Bermuda driving licence for a time, but I'm afraid age has caught up with us all and I don't think there will be another visit. Don Brealey, Guildford, Surrey, GU3 3LX, England. 23rd August 2011.
Replied, with an appropriate suggestion.


I write to express my regret if Bermuda, one of the places I've long wanted to vacation in, like the rest of the USA suffers negative financial implications following Standard and Poor's reduction of the US credit rating. But it had to be done, to fairly highlight at long last the mess the US economy is in due to the abject failure of US Senators, Congress and Treasury to address and correct the problems in timely fashion. Regretfully, in Bermuda's case it may well have repercussions for now in visitor arrivals due to the increased overheads of so many Americans already far less affluent than you guys. But it could be a silver lining in one way, to help stimulate creation of opportunities as never before to give US visitors and other visitors noticeable value for money, especially when compared to competing jurisdictions. I really believe this, more than any other incentive, will now be the key incentive driving both US visitors to places like Bermuda and folks from your island and elsewhere to the USA and elsewhere. Robert Adams, Water Street, New York, 10041, USA. August 6, 2011.


I read in your superb Bermuda Online and in the island's Royal Gazette newspaper how, once again, the Bermuda Government's failure to offer a timely death certificate is causing a huge problem for a widow. When I was in Bermuda in August 2007 - four years ago - I noted at that time with horror and subsequently wrote about it in a column I issue for elderly readers back home how delays in issuing death certificates were causing legal and financial problems for bereaved widows and widowers trying to claim on their spouses' pension and life insurance policies or get mortgages paid off. I reported at that time how " a massive backlog of case files has built up because the island does not have a specialist coroner's investigation unit. Instead, regular police officers investigate the circumstances of certain deaths on top of their regular duties. Only once an investigation has been completed to the satisfaction of Senior Coroner Archibald Warner can a death certificate be issued. Assistant to the Coroner Sergeant Adrian Cook said there were a number of factors causing a delay in death certificates being issued but that a manpower shortage was a key factor. Sgt. Cook said police officers "have to compete for time during their regular street duties to try and complete and assemble a relatively complex report. And I can tell you that writing and compiling the covering report is an intimidating task and takes a lot of time and concentration." Sgt. Cook pointed out that his office does not issue death certificates but reports to Mr. Warner, who is also Senior Magistrate, or one of three deputy coroners who in turn complete the necessary documentation required for a death certificate to be issued by the Registry General. Sgt. Cook said, adding that a form would then be sent to the Registry General which will issue a death certificate. When asked why it took so long for the report to be completed, Sgt. Cook said that, because of the two positions he holds, assistant to the Coroner and officer in charge of the Judicial Support Unit, there was simply never enough time. "Both jobs compete with time for each other," he said. He noted a death certificate is usually issued to a family within two to three weeks, but the more factors that press upon the case, the longer it will take. There may be a wait up to six weeks for toxicology tests, something required by law in cases in which the nature of death in unknown, or needs further investigation. Only then, he said, could he send a final report to the Coroner who would have to sign off on it. And even that, he said, could take a few months." All this is pure BS compared to the speed - days, not weeks or months - death certificates are issued in the USA and I believe in Canada and the UK as well. Lack of manpower and any closure or reduction in funding of any office for budgetary reasons are not acceptable excuses. As an American Society of Retired Persons (AARP) member for many years all this makes me very nervous about once again visiting Bermuda, knowing if I died there it could take many months for my family to get a Bermuda Death Certificate and with this problem not having been resolved in four years. Others I know in my age group will feel similarly apprehensive. And that's not good for your tourism promotion. Dorothy M. Smith, Newton, MA 02458, USA, August 3, 2011.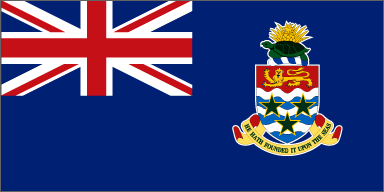 Cheeky this may be, but it is nonetheless sincere, coming from a territory competing in every way with Bermuda in international business and tourism. All of us here in Grand Cayman, Cayman Brac and Little Cayman are truly envious of the manner, expertise, extent, quality and quantity of the 125+ web business, commerce, tourism and everything-in-between files of Bermuda Online. We would really like to have something similar here if you feel so inclined to help us. We hope your site is getting the financial support it richly deserves from your government, principal media and Bermuda generally. If not, we'd love to meet with you. J. Bodden, Grand Cayman, July 17, 2011.
Much appreciated, thank you.


Thanks a million, Bermuda Online! I'm physically handicapped from New Jersey, hoping to go with my similarly physically handicapped wife to Bermuda for our wedding anniversary in September 2011. Together, we are firm believers that people with disabilities should not allow their disabilities to stop them from enjoying themselves on cruise ships and when visiting new places via cruise ships. I've read with great appreciation and interest your file on disability conditions in Bermuda. I'm dismayed to note it's the only one at this time with any really useful information of specific interest to the disabled. You've done some great research in this, both in your information and in your recommendations. Other local websites that claim to have disability-related information don't link to it. Thanks for replying to my gripe about this and saying you'll be happy to offer a free courtesy link to any Bermuda site that links back but that it just isn't practical to link to any site that won't reciprocate the link. Understood completely. Is it possible, please, to use your influence to get all Bermuda disability-informative websites to link to each other? It will be a huge service to disabled visitors if this can be done. As an earlier visitor to Bermuda noted, which you - thank you for doing so - did not omit to mention, it's just not affordable or practical for any disabled tourist to be limited to an expensive taxi to see Bermuda. Buses must be made more disabled-friendly. It's good ferries are, on their main floor. Thomas J. Graham, Jackson, NJ 08527, USA, July 16, 2011.


As a retired news editor who has visited Bermuda often I've many good reasons to be thankful for the quality and quantity of the material contained in your excellent Bermuda Online. With my background, I've been reading with some amusement and concern the hot topic of the media on both sides of the Atlantic, the press coverage given to the News Corp revelations both in London and New York. It's my considered view there never was any corporate policy condoning or encouraging phone hacking. Instead, it was most likely the efforts of individual journalists to be the first to have scoops. For politicians to act as witch-hunters, particularly in the UK, is disgraceful. They should first clean up their own excesses when it comes to ripping off taxpayers. Politicians are paid by taxpayers and the public surely has every right to know almost everything about them in the interests of political transparency. Thanks to the efforts of the News of the World and other Murdoch-owned newspapers and journals - including the All Street Journal - the world is a far better place, with corporate, political and other scandals properly aired. In Bermuda, your Media Code is admirable in many ways but under Privacy in addition to telephoning I respectfully suggest you ask your media representatives to add "phone hacking", not currently stated, as something specific to avoid at all costs; and to be more specific in regard to telephoning, such as by stating by line or cell or mobile phone. Kevin J. Morgan, Cambridge, MA 02139, USA, July 15, 2011.


I'm really grateful that Bermuda, which I plan to visit soon thanks to your website but not from the UK instead via Europe and USA, does not follow the UK habit of jacking up travel and other taxes by leaps and bounds but instead takes a more measured approach and puts them up in moderate amounts US-style to be more acceptable to consumers. It's totally outrageous how our British government taxes everyone to death, with over 300% increases in Air Passenger Duty in three years and so much more, and expects visitors to pay through the nose on passenger fares by tube and rail, especially when compared to fares in Europe. I hope Bermuda is a huge beneficiary of travel in 2012 especially by those who won't go to the Olympics in London to get further ripped off. The Americans had the right idea with their 1776 Revolution, so did the French with their Bastille Day. I'm not proud to be British but ashamed and hope Bermuda becomes American instead of staying British. David Mitchell, Palmer's Green, London N13, UK. 12 July 2011.


Hi Bermuda Online! I write to express my sincere thanks, and those of many others in the Philadelphia physically challenged community who have expressed interest in vacationing in Bermuda, for your thoughtful, in-depth, honest and frank portrayal of disability conditions in Bermuda. I agree 100% with your May 20, 2011 correspondent from Sarasota. It's great you publish all these facts in ways other websites and organizations in Bermuda don't. You've summarized the situation extremely well. Let's hope the Bermuda Government, prompted by it's National Office for Seniors and Physically Challenged, whom you refer to in your website but who unfortunately don't have their own website, will soon follow your recommendations that Bermuda enacts legislation similar to ADA laws instead of that UK garbage which so disappointed and disgusted us when a bunch of us went to the UK and Europe last year. You're spot-on in noticing that and so right in saying Bermuda should follow the USA, not Britain, in effective disability laws that help the disabled. When appropriate disability laws are enacted in Bermuda as we hope they soon will be we'll be very happy to arrive en masse or in groups or as singles or couples and enjoy Bermuda's facilities known to be so nice in so many ways for the non-disabled and agile. In the meantime, it is just not affordable or practical for any disabled tourist to be limited to an expensive taxi to see inland Bermuda. Thomas R. Brown, Philadelphia PA 19151, USA, June 30, 2011.


Thank the Lord you guys at Bermuda Online give such factual information about Bermuda not found elsewhere! I'm physically challenged, knew from a similarly-handicapped friend in Bermuda of the existence of the Bermuda Government-staffed and operated National Office for Seniors and Physically Challenged and hoped it would have its own website with good up-to-date info on Bermuda for people like me. Sadly, no, but it was great to find your Bermuda Physically Handicapped website with all the wealth of information it has, even if it confirms Bermuda does not yet have many services for the disabled. You are so right, Bermuda needs it's own version of the USA's Americans with Disabilities Act (ADA), with all its repercussions in so many related areas, plus effective policing to ensure physically handicapped conditions are protected. Bravo for for not hesitating to note (which did surprise me!) that the English Disability Discrimination Act (DDA) is a piece of totally useless crap (pardon my plain speaking, typical of many of us with limited or no mobility) compared to ADA. I can personally attest to that from having visited England and Scotland in 2010 and been disgusted by what the Brits don't have in their DDA that we have with our ADA both nationally and here in Sarasota. James A. Duncan, Sarasota, Florida 34238, USA, May 20, 2011.


Your Bermuda Online website is amazing! So packed with impartial, consumer-oriented, up-to-date and accurate information on so many unique aspects of Bermuda. I hope you are extremely well compensated for the quality, quantity and variety of information you provide on your website. It's no wonder so many people from all over the world regard you as a textbook example of a fine-tuned online encyclopedia. As a reasoned and seasoned IT specialist who prefers accuracy and reliability to flash I really like it that you go the reliable-information route rather than the fancy gismos one, using standard and not specialist online software. I've also noted with great interest and huge approval in your Links and Mentions sub-site how in your concise descriptions you've gotten the topic of the purpose and nature of websites, why they should always be managed from within instead of from without by non-management. You got the principals, practice, purpose and prudent application of electronic linkage exactly right. Clearly, you offer great expertise on these matters. I hope your advice is valued and followed. I for one - and I'm sure there are many others too - follow your links carefully, will stay at places you link to but not at places you don't. I hope your hotels, guest houses, B&Bs, apartments, businesses, civic groups and government offices will all take due note and that your government's Tourism agency will also make a point of linking to you for all the quality information you carry on Bermuda that their own websites does not. When it does so it will be a major milestone in its own credibility and impartiality. And it will acknowledge another service you provide that it does not, namely, it seems you invariably answer your emails the same day or day after at the latest, even on weekends and public holidays. David A. Morgan, Central Park S at 7th Avenue, New York NY 10019. May 19, 2011.


I really appreciated all the valuable information Bermuda Online (BOL) provided me with over the course of my research! Using BOL again today reminded me that I needed to send this to you! In late 2010, I was awarded my PhD for my study of maritime heritage in Bermuda, with my thesis approved by my examiners 'without corrections.' This followed my earlier M.Phil degree in 'Archaeological Heritage & Museum Studies' for which I received Cambridge's highest graduate mark of 'High Pass with Distinction.' Beyond my contact with all of you, I am also very privileged to have received the Bank of Bermuda Foundation Sir John W. Cox Scholarship for Postgraduate Studies; attended the University of Cambridge within the renowned Department of Archaeology there and studied Bermuda in-depth focusing on the personal and collective heritage uses that shape our lives and community. Considering all this support and opportunity, it is only right that I share my work. My PhD thesis is online at: http://www.dspace.cam.ac.uk/handle/1810/23618. Now based back in Bermuda, I am most fortunate to be working again with the National Museum of Bermuda and on an exciting new exhibit featuring Bermuda's early history, from discovery in 1505 to the wreck of the Sea Venture in 1609 and resulting settlement, to the lead up to the maritime revolution in 1684; earliest shipwrecks and the underwater archaeology and related community heritage and museum methods which explore, preserve and share them. Charlotte Andrews, PhD, Consultant-Researcher-Curator of Heritage-Museums-Culture, Consultant Curator to the National Museum of Bermuda, April 15, 2011.


I found Bermuda Online while looking for information on the Smith's Parish coat of arms for an article that I'm writing. I was very happy to see on this page http://www.bermuda-online.org/seesmith.htm the following text: "The Bermuda Government appoints a Parish Council for each Parish. The chairperson or members of each will give further information about the crest to students and others, including meaning of the motto." However, I couldn't find an e-mail address (or site address) for the Smith's Parish council. I did find a postal address elsewhere on the site. So my question is - do they have an e-mail address and/or a website? Any help will be appreciated. With my best wishes from Israel, Nahum Shereshevsky, English to Hebrew Translations, POB 3214, 31032 Haifa, Israel, April 14, 2011.
As parish councils don't seem to have email addresses or websites, Mr. Shereshevsky was referred to the Bermuda Government which appoints them.


I write to say how much I like the way you have updated and added more information on your nice Bermuda Beaches website. I'm glad you have accentuated the fact that Bermuda beaches are both public and private as it was clearly the case that many visitors were under the impression all Bermuda beaches are public. It's good you have made clear that not all of the public beaches are shown on various online maps. Well done on giving a decent mention of those off the tourist beaten track. Also finally, now, thanks to you, there's a decent and I believe accurate grading of Bermuda beaches! I chuckled over how you've revealed some facts about Bermuda beaches that some of us who have often been to Bermuda and sampled the Tucker's Town and Coral Beach, etc. private beaches in the past have long known - that some of them are in fact of a higher standard than the best Bermuda public beaches and their hotels have restaurants as good as and often better than the non-hotel restaurants. I'm sure that most if not all the private beach hotels will give a warm welcome to visitors not actually staying with them at the time of their visit but perhaps later. Keep up the good work! Kevin C. Doyle, Third Avenue, New York, NY 10158. April 7, 2011.


In your Royal Gazette newspaper and also reported in your excellent Bermuda Online I read with interest and concern how American Citizens Abroad (ACA), which claims to be "the voice of Americans overseas," recently sent a statement in response to President Barack Obama's editorial in the Wall Street Journal (WSJ), 18 January 2011, "Toward a 21st-Century Regulatory System." I'm an American citizen not abroad but in the USA, as are all the folks in my organization (affiliated with the AARP). None of us agree with ACA. All of us believe absolutely that the Foreign Account Tax Compliance Act (FATCA) is both much-needed and long overdue. There is no way they can be truthfully described, as ARA rants, as "discriminatory to American citizens living abroad." We further believe that those American citizens who live in Bermuda the world's wealthiest country or other tax havens should be keeping very quiet about this, not bleating their protests to further incite matters. We want to be able to visit you all in Bermuda one day, when we can afford it, not be alienated by the comments of a minority of Americans living abroad who avoid or evade the taxes the rest of us have to bear. FATCA finally rights wrongs. I'm one person, and I know there are millions more of us, who wholeheartedly support President Obama's efforts to streamline the nation's complex and often redundant regulatory system and believes serious reform must have measures including FATCA. Doris G. Edwards, Columbia, MO 75201, USA, March 11, 2011.


As a potential visitor, I've been following your Bermuda Online and Royal Gazette newspaper reports on Bermuda's economy with much interest. With most if not all who live in Bermuda having incurred quite severe economic problems of one type or another, just like us here in the USA, would it not make sense for you guys to drop your massive import duties that so inflate the cost of living in Bermuda for residents and visitors and instead seriously think of having a direct income tax? It isn't as if you all are tax-free, after all you have your payroll tax, in effect already a tax on employment income. If it was increased somewhat to compensate for the withdrawal of import duties (which you guys quaintly refer to as customs duties, I gather) wouldn't it serve as a much-needed stimulus, while at the same time make costs of living for residents less expensive and trips to Bermuda cheaper for tourists? Plus, introduction of a direct income tax could mean recognition of it in countries like the USA, Canada, UK, Europe, etc and possible avoidance of tax problems in these countries and here by Bermuda-based international insurance and other entities licensed to operate in various US states. Donald S. Talbot, Boston MA 02222, USA, February 25, 2011.


Your interesting and comprehensive Bermuda Online article about the RN base in Bermuda has been of great use to me researching one of my direct ancestors who was transported to Bermuda from UK in July 1840. I understand that convict records of the time are in the Kew National Archives, not in Bermuda, but I wonder if I could take a moment of your time with a general question. You state that the great majority of the convicts transported to work on the RN base either went to America or back to UK at the end of their sentence. In the case of those returning to UK, would the authorities have provided their passage or would perhaps they be required to work their passage home? My great-grandfather returned home (otherwise I might be writing this from Bermuda!) and I am trying to piece together as much as I can about his history. Max Double, Amesbury Wiltshire UK, 10th January 2011.
Editor: It is believed that on their release from Bermuda, the convicts were given a sum of money by the UK authorities to help pay for transportation back home or to where they wished to go. Mr. Double was referred to the Bermuda Archives and the UK's Colonial Times newspaper of that era as it reported extensively on the plight, conditions and terms of release of those involuntarily transported.


I write to say how glad I am that you alone on Bermuda Online - alas, not on other Bermuda or Bermuda Tourism websites - have been so alert to and pro-active in accentuating the need for all hotels, guest houses, bed and breakfast premises and apartments (I believe "self catering to the Brits) to let you and their guests know they are WIFI Internet-friendly. Yes indeed, properties must state if they offer Free WIFI or WIFI or other Internet services to their clients. Yes, it is hugely important to offer wireless (WIFI) Internet either as a standard or an optional extra in guest quarters, giving clients the ability to send and receive not only emails but ftp files and attachments including digital photographs they want to take during their Bermuda stay. Yes, many clients assume they will have this same ability during their business visits or vacations via laptops they bring, as they now mostly all do in their homes and places of employment. But some Bermuda properties may not routinely offer WIFI or other Internet-connectivity. Yes, their guests or prospective guests who travel to wonderful places like Bermuda want to be able to email photos, including where they stay of course, back home to their families, friends and colleagues. Yes, if they cannot, it's a significant opportunity wasted for both clients and properties in terms of publicity and more clientele. And oh-my-yes, it's noted that while some guests write nice web reviews of Bermuda overall they invariably also state whether or not they've had WIFI or other Internet access at where they stayed. This is hugely important to laptop or tablet-carrying guests and has often materially affected their reviews. Well done in stating all this so well on all your Bermuda Accommodation pages! Having these facilities are vital to people like me. Eugene B. Blake, Boston MA 02222, USA, January 10, 2011.

We were reading with great interest a part of your Bermuda Online website regarding Restaurant information. Noted you wrote expect to pay 17% service charge on top of your food bill in restaurants. Our question to you, does that apply to the tip, or the tip is on top of the 17% service charge? We are preparing our itinerary and choosing places to dine. Our first time vacationing in Bermuda Dec. 21-29 celebrating our 26th anniversary. Look forward to your reply. Mr. & Mrs. Aubrey Palsgraaf, Nanaimo, B.C. V9T6B5, Canada, 14 December 2010.

Editor: If this helps, expect to pay whatever is on the check plus tip (at 17% of check), unless this 17% has already been added into the check in which case you should not pay the 17% twice. Have a nice visit!

As a former Canadian teacher I've followed with concern the wanton destruction caused by British university students in London. Don't they know how lucky they are that their university education and staffing and upkeep of universities are mostly paid for by taxpayers? This is not the case on this side of the Atlantic. In your Education in Bermuda file at http://www.bermuda-online.org/educate.htm you noted that in November 2006 tuition fees were drastically cut for Bermudians studying at colleges and universities in the United Kingdom. Annual fees – then nearly $19,000 – were reduced to about $5,700 from the next academic year. Bill Rammell, then UK Minister for Higher Education, announced the move as part of a drive to encourage people from British Overseas Territories (BOTs) to study in England. Mr. Rammell said at that time that students from all BOTs, including Bermuda, would be charged home rate fees for further education and undergraduate degree courses in England from September 2007. Now that the UK's economic situation has required the UK Government to inflict huge cuts in students' financial privileges (not rights), are Bermudian students still getting UK home rates for their UK university courses? It seems wrong that they should. If so, does the UK government exempt them from the new contingent liabilities imposed on every student to pay back when they can? Or do they now have to pay in full? Mary Bradshaw, Toronto, Ontario, Canada, December 10, 2010.


All who work in or have business dealings in Bermuda or who visit there on vacation should note that Bermuda, uniquely in the economies of the international business centers, has a Foreign Currency Purchase Tax (FCPT). It applies to the purchase of all non-local currencies including the US Dollar. In theory the Bermuda Dollar is on a par with the US Dollar but in in fact it is worth less. Why? Mostly on account of the FCPT, also because of Bermuda bank currency processing charges, in addition to the FCPT applied on every transaction. On February 26, 2010 the Bermuda Government doubled this tax, from one half of 1% to a full 1% per transaction. This includes all purchases of foreign currencies for travel and business purposes and all telegraphic (wire) transfers of monies from Bermuda to individuals and businesses abroad. This means that in addition to bank charges built into the cost of wire transfers, government alone will now charge consumers $1,000 for every $100,000 taken or wired abroad. To the best of my knowledge and belief no Government Receipt is issued to the customer/consumer incurring this FCPT charge. The local-only Bermuda Dollar is not exportable. It is not used by traders world-wide. It is not cashable or exchangeable by any foreign banks. It is used only by local citizens and residents - not by international companies based in Bermuda (all of which use US dollars). I have several questions about this FCPT. As the US$ is Bermuda's only legitimate international currency, is it legal for the Bermuda Government to charge FCPT? Surely, as the owner of the US$, the USA, not Bermuda, should impose this tax, if payable? If legal for the Bermuda Government, not US Government, to impose it then surely the Bermuda Government should at least issue an official receipt for when the tax is paid? People living abroad like me, in a direct-tax jurisdiction thousands of miles from Bermuda, whose family lived, worked and died in Bermuda, may have to pay Capital Gains Tax (CGT) or other taxes to the UK Government when we receive our inheritances. If we have to pay an FCPT to the Bermuda Government we should surely be able to claim the cost of that FCPT as a tax-deductible expense? But we'd need an official receipt to do so. One should be issued. Any comments? Bertram Miles, Inverness, Scotland, November 30, 2010.
Editor: Interesting points. Respectfully suggest you ask Bermuda's Ministry of Finance - headed by our Premier - to comment, or the Bermuda Government's Bermuda Monetary Authority.


It's great you at your superb Bermuda Online encourage debate among tourists and others, past, present and future. I'd like to add my dime's worth, as a businessman who goes to Bermuda periodically on combined business and a short vacation, then proceeds directly to Amsterdam via London before flying back to the USA, New York, then home to Delaware. I write to suggest that Bermuda, with its World Bank ranking as the most affluent of all world countries, seriously consider creating its very own airline, say Bermuda Airways, initially serving Bermuda, J. F Kennedy in New York, Boston's Logan and if all goes well then Bermuda to Amsterdam, bypassing London completely. I mean no disrespect to British Airways but with the British Government's completely asinine and shamefully profiteering decision to further increase in just a year by another 50% the Air Passenger Duty taxes on all long-haul flights into and out of the UK, who wants to go to the UK any more? Especially on a British airline that has no option but to inflate its prices despite its recorded objections to its passengers being ripped of by a tax-greedy British government in every conceivable area of UK business and commerce. If one must go to London or wherever else in the UK, let it be via a short-haul flight from a major European city, which will attract a much lower UK tax. I believe the creation of Bermuda Airways that will avoid UK airports at all costs and instead go directly to western Europe could revolutionize your tourism and international business industry. I know that a few years ago a German airline was interested but to have a Bermuda Airline involved would add a unique must-have cachet. Bernard Matthews, Wilmington, Delaware 19801, USA, November 4, 2010.


Your Bermuda Online website was terrific and fabulous in getting my step-son a good deal in great employment in Bermuda as a senior IT specialist for the next few years. Thanks to your sensible information and advice on employment conditions there and cost of living, he succeeded in getting a far better employment contract than the one he was originally offered, plus a partly employer-subsidized housing allowance. I know he's going to thank you personally when he settles down but in the meantime I just wanted to say thanks, now his dad and I get to go to Bermuda too to visit him for a couple of weeks! Call me a grateful mom. Marylou Harris, Winchester, Virginia 22601, USA, October 18, 2010.


I am writing a biography of my great grandmother who was married to an English Army Surgeon Major. They spent 10 years in India and 5 in Nassau. Their last posting was to Bermuda in 1888-1891. I am finding it very difficult to get an impression of what Bermuda would have been like at that time. Could you point me at any literature or photographs? Anything to do with the army, where it would have been located, accommodation for wives and families, day to day life, social life, etc etc would be my focus. Eve Gillmon, JP, MA, FRSA, FSSAT, Woodriding, Hale, Hants, UK SP6 2QZ. 4th September 2010.


I'm really pleased and grateful that in your fine Bermuda Online encyclopedia on all things Bermudian (not "Bermudan" as the Oxford English Directory, Webster's, New York Times etc so wrongly say) you mention in your Executors file the appalling state of affairs relating to the huge - 4+ months - time delay in getting Certificates of Death in Bermuda. You are quite right when you state they are issued promptly here in the UK, you obviously have a good source of information on UK matters. I sincerely hope this wrong will be righted shortly. I have had long-term friends living in Bermuda before they died whose families have been much affected by this. I understand you have an Age Concern in Bermuda. This should surely be a matter for them to take up with your government. Or perhaps your Royal Gazette newspaper? Richard Prescott, Haymarket Yards, Edinburgh, Scotland, EH12 5BH, UK, August 5, 2010.


I am from the Chartered Institute of Environmental Health in the United Kingdom. Do you happen to have an email address for the Department of Environmental Protection in Bermuda? Paul Prior, Chartered Institute of Environmental Health, Chadwick Court, 15 Hatfields, London SE1 8DJ. Telephone 020 7827 9929. Fax 020 7827 5865. 7th July 2010
Editor: No email address seems to be published on the Government web site, only the postal address and phone number.


I have a question that I can't determine from your Bermuda Online map on the Railway Trail. We will be in Bermuda from the 11-16 of July and will be staying at Grotto Bay Resort. Is there a way (with out navigating thru to much traffic) to get from Grotto Bay Resort to part of the trail? It looks like it goes close, but I can't tell even from Google Earth what would be the best way. I would like to ride (peddle-bike) some of it while we are there. We have a similar type of trail here in Missouri that runs some 250 miles across the state. I enjoy riding parts of that and think this would be a fun way to explore the island. Thanks for your time and effort providing the information that you do have on the Railway Trail. I find things like this are what makes a trip more interesting getting to know a place from off the beaten path. Jim Lowary, 610 Wildrose Place, Columbia, MO 65201 USA, June 27, 2010.
Replied in hope it will help. Also mentioned the combined heat and humidity at the time for those not accustomed to them.


I was hugely intrigued by your Bermuda Online link to your daily newspaper report of June 18 2010 that trade relations between Bermuda and the US were worth $64 billion during the global economic crisis of 2008/09 and that in US-Bermuda relations since 2007 two-way trade and investment between the two countries has averaged at least $60 billion annually. For such a small island of only 21 square miles in total land area you guys have a lot of economic clout. It would be hugely interesting to have a comparison between the USA and Bermuda figures and those between UK and Bermuda. My guess is that the latter are only a tiny fraction of the former. I believe this has been the case for many generations. I wonder if any thought has been given to Bermuda relinquishing its UK links and becoming American so that it joins the likes of Hawaii, Puerto Rico, St. Thomas, St. Croix, etc? Could the overall impact of this mean huge potential economic and tourism benefits for both Bermuda and the USA and further enhance the incredible socio-economic benefits already enjoyed? Michael Dawson, Providence, Rhode Island 02903 USA, June 20, 2010.


I'm cruising in July and was reading all about the different beaches in Bermuda Online. I'm docking at Royal Naval Dockyard and was wondering if I should take the bus on Wednesday to Warwick Long Bay (you mentioned personal favorite and superb)? On Thursday, bus to Horseshoe Bay (I know it is popular and maybe crowded) but I'm with my two teens and I know they'll want a lot of people around them. On Friday, we will take a snorkeling excursion to one of the shipwrecks. I thought that would be a treat for them and the best snorkeling under supervision. Would you suggest taking a ferry to the beaches instead of buses? I only have 2 1/2 days in Bermuda and thought this would be a good start for a family that loves beaches and snorkeling. Joanne Botwina, Third Avenue, New York, NY 10158. June 10, 2010.


I just enjoyed a nice read of "Mark Twain and Bermuda" - http://www.bermuda-online.org/twain.htm which I found on Bermuda Online after doing a quick search on Twain and Bermuda. I was in Bermuda last week on a cruise holiday and happened to stray into the Fairmont Hamilton Princess where I bumped into Mr. Twain sitting on a bench in the lobby. I was born in Hartford, CT and grew up just north of there and have always been a big admirer of Twain. His Hartford home at Nook Farm is an amazing piece of architecture well worthy of a visit by anyone whether or not they appreciate Twain's work. I knew he had been to Bermuda but didn't realize that he'd spent that much time there. When I'm next back on the island I'll investigate some of the other Twain "sightings" as outlined in your piece. Thanks again for an interesting overview on Mr. Twain. Well done. Richard Rabbett, Boston, MA, USA, June 8, 2010.


I'm coming to Bermuda as a cruise ship passenger aboard NCL's Spirit. Although your Bermuda Online site says that there no free wifi sites in St. Georges, Hamilton or West End, I posted a request for info about free WiFi sites to one of the travel boards and somebody responded that they were able to find a free WiFi site that they could access from their stateroom's balcony facing shore. So I'm wondering if there are currently any free WiFi sites at the West End. The cruise ships get a huge amount of money to use their communication systems, so it would be very nice to be able to avoid using them at least while on shore. One thing that I did not see mentioned is availability/quality of cellular service. My prepaid includes international calling so I'd like to be able to at least text folks at home. Joyce Keay, 90 O'Donnell Avenue, E. Falmouth, MA 02536. April 28, 2010.
All cruise ship passengers and other visitors should note there are presently no free WIFI sites in Dockyard (West End), Hamilton or St. George's, although this has been recommended by this website. It's possible Joyce Keay might have been told about the Bermuda Maritime Museum WiFi network. If so, it is not free, available only to staff and museum visitors. it is recommended all visitors who bring their own laptops first use the services of a Bermuda museum or store or restaurant to qualify appropriately for WiFi use, if available.


As your excellent Bermuda Online is so clearly the definitive website on Bermuda as well as its only gazetteer, I write to ask some questions about your Bermuda about which I've heard and now read (thanks to your site) so much and would very much like to visit one day. Why is it that Bermuda is never mentioned in the travel sections of any of the principal UK newspapers, only on websites such as yours and British Airways? I've looked in vain in the Times, Daily Telegraph, Daily Express, Daily Mail, even the Observer. Surely your tourism authorities are interested in luring more people from the UK? Or is it because your people feel there's no point in doing any Bermuda advertising at all anywhere in the UK when this present rip-off UK Government taxes people to death for going to Bermuda? I'm sure you in Bermuda all know that the recent UK Budget for the period April 2010 to 31 March 2011 confirmed that a family of 4 leaving the UK for a holiday in Bermuda now incur Air Passenger Duty 325% higher than in 2006. Now, in Air Passenger Duty alone, this family of 4 can no longer realistically consider going to Bermuda. Instead, the beaches of Spain or Italy are more UK tax-friendly. And, frankly, for the same reason because the same taxes will apply for your nationals going back home from London or elsewhere in the UK, there's no longer any incentive for anyone from Bermuda - or anywhere else in the world - to visit the UK, the most heavily and viciously taxed country on earth. I'm so ashamed, not proud, to be British, wish I was American or Australian or Canadian. If ever any of you folk want to stop being British Overseas Territory citizens and become American instead, I'll applaud you. Gilbert Talbot, Grant Way, Isleworth, Middlesex TW7 5QD England, 6 April 2010.


I write to commend you for your hugely informative and fantastic Bermuda Online website. I understand from UK-based news-media authoritative sources that your daily Royal Gazette newspaper has been repeatedly and constantly denied any Bermuda Government advertising while a newspaper that is only twice-weekly gets it all, is the Official Government Gazette and has been so for years. Here in the UK, such discrimination and inequality would not be allowed, it would be deemed anti-democratic. Your people in Bermuda may not know that here in Scotland - and I believe in England, Wales and Northern Ireland too - local and national authorities have made a complete u-turn on plans to stop advertising in newspapers. Moreover, they are obliged to be fair to all, not to select some for favourable treatment but to discriminate against others. Public authorities are obliged to put all statutory notices in newspapers, specifically including daily as well as weekly and somewhat more frequently. It seems so daft and petty, not a good advertisement for Bermuda at all, that your government takes such a hostile line. Your tourism motto is "Feel the love" but isn't your government actually saying "Feel the hate" with this kind of vindictiveness against not only your national daily newspaper but also your visitors? This is what my business contacts in Bermuda say. It is hurting Bermuda's international business prospects and reputation, with actions more like a banana republic than a world-class business centre. By any standards, according to them, the Royal Gazette is a world-class newspaper, trusted everywhere outside Bermuda and provides a uniquely valuable service. Plus, of all the news-media and websites on Bermuda it has the biggest surfing readership by a huge margin. Even when UK newspapers are fiercely critical of the UK's national and local politicians, newspapers are not ignored and prejudiced against. Andrew Innes, Dunkeld Road, Perth PH1 3AA, Scotland, UK, 31 March 2010.


In my capacity at the Consulate General of Canada, New York, I'm writing a Canada-Bermuda brochure along the lines of the Canada-NY one I wrote, with similar pieces for Canada-CT and Canada-NJ). I'm eager for any Canadian-Bermuda information that addresses the kinds of things I touch on, i.e. Canada-Bermuda import/export, mutual tourism, academic info, case studies of Canadian businesses in Bermuda and vice versa, that kind of thing. I've read thru your entire Canada-Bermuda website and found some intriguing and very useful historical background on the relationship, but I'm wondering if there's any current info on hand that I might make use of in the brochure. Can you lead me to any sources? Thanks in advance for any advice. Jeff Breithaupt, Head, Communications & Culture, Political/Economic Relations and Public Affairs, Consulate General of Canada in New York, 1251 Avenue of the Americas, New York NY 10020-1175, USA, 8 March 2010.



I was surfing the Internet and came across your Web Sites on Bermuda, in particular the one on Bermuda's War Veterans. As an ex-Bermudian, I was really pleased to see this. I also checked out a few of the many other Bermuda Online sites. Just wanted to say "Well done. Take care. Kenneth G. Doe, Toxicology Laboratory Environment Canada, Science and Technology Branch, Environmental Science Centre, P.O. Box 23005, Moncton, New Brunswick E1A 6S8, Canada, 13th January 2010.

Last Updated: February 8, 2019
Multi-national © 2019 by Bermuda Online. All Rights Reserved