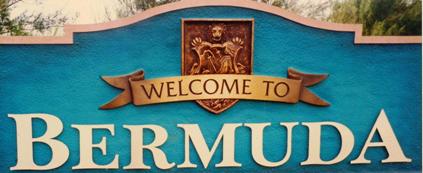 125+ web files in a constantly updated Gazetteer on Bermuda's accommodation, activities, airlines, apartments, areas, art, artists, attractions, airport, aviation pioneers, banks, banking, beaches, Bermuda Status and citizenship, books and publications, British Army, businesses, calypso, Canadian military, causeway, churches, city of Hamilton, commerce, community, cruise ships, culture, cuisine, customs, Devonshire Parish, disability accessibility, districts, Dockyard, economy, education and universities abroad, employers, employment, entertainment, environment, executorships and estates, fauna, ferries, flora, food, forts, gardens, geography, getting around, golf, government, guest houses, history, Hamilton Parish, homes and housing, hotels, internet access, islands, laws and legal system, local groups and organizations, location, media, motor vehicle options, music, municipalities, Paget Parish, parishes, parks, Pembroke Parish, politics, postage stamps, public holidays, public transport, railway trail, religions, Royal Navy, Sandy's Parish, St. David's, St. George's Parish, shopping, Smith's Parish, Somerset, Southampton Parish, Spanish Point, Spittal Pond, sports, stores, telecommunications, traditions, time zone, town of St. George, United States armed forces, tourism, vacation planning, villages, vital statistics, water sports, weather, Warwick Parish, wildlife, work permits, etc. For tourists, business visitors, employers, employees, newcomers, researchers, retirees, scholars.
Bermuda's Executors and estate settlement
If non-professional they should act promptly without conflict of interest and know their fiduciary responsibilities
By Keith Archibald Forbes (see About Us) at e-mail exclusively for Bermuda Online
To refer by e-mail to this web file use "bermuda-online.org/executors.htm" as your Subject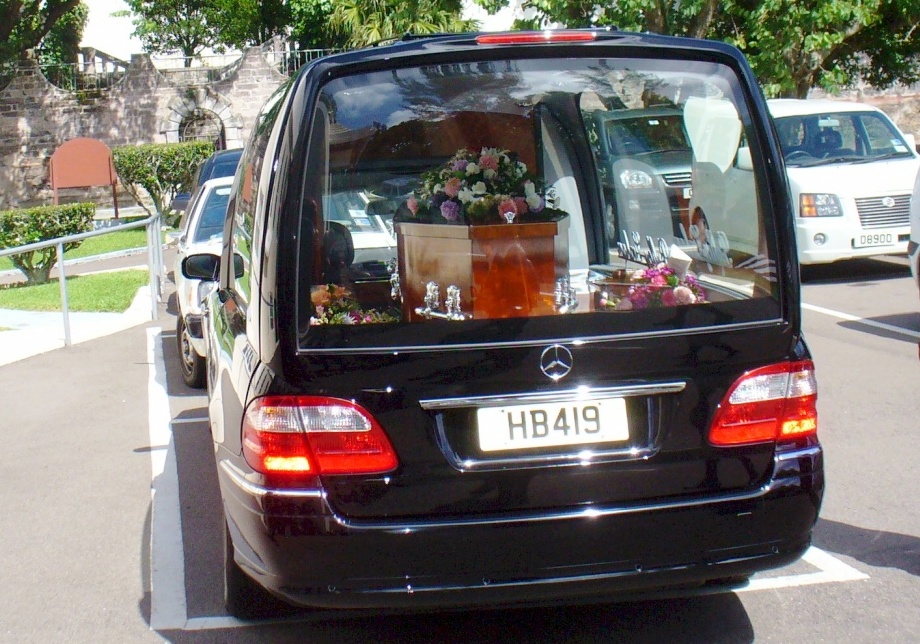 Death and funeral of a Bermuda testator. 2010 estate settlement photo copyright 2010 by Bermuda Online. The Law of Wills and Estates in Bermuda. 5th Edition. Mello, Michael J., QC, JP. 1993. For Bermuda law firm Mello Jones & Martin, by former partner Michael Mello. The 6th edition, issued 2008, includes new chapters on the rights of children born outside of wedlock and same-sex couples.
Who can be an executor in Bermuda and fiduciary duty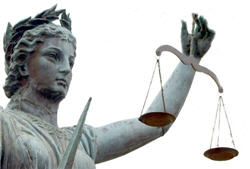 In most countries, including Bermuda, an executor or executrix is appointed in a will to administer the estate after the death of an individual. An executor will ensure that the instructions in the will, when not illegal in any way under any laws, are carried out to the letter.
There can be more than one executor or executrix but not more than four. This applies to all who are named in a parent's or relative's or friend's will as an executor, to wind up an estate after the funeral. When two people are appointed as executors they are known as co-executors.
The law does not require an executor to be a legal or financial expert, but it does require the highest degree of honesty, integrity, impartiality, and diligence.
The importance of these the last four must be noted. Collectively, they comprise what is called a "fiduciary duty" -- the duty to act with scrupulous good faith and honesty on behalf of someone else, in the same way and with the same speed as an executor, as a good business executive always conscious of the bottom line, would operate his or her corporate entity.
Duties of an executor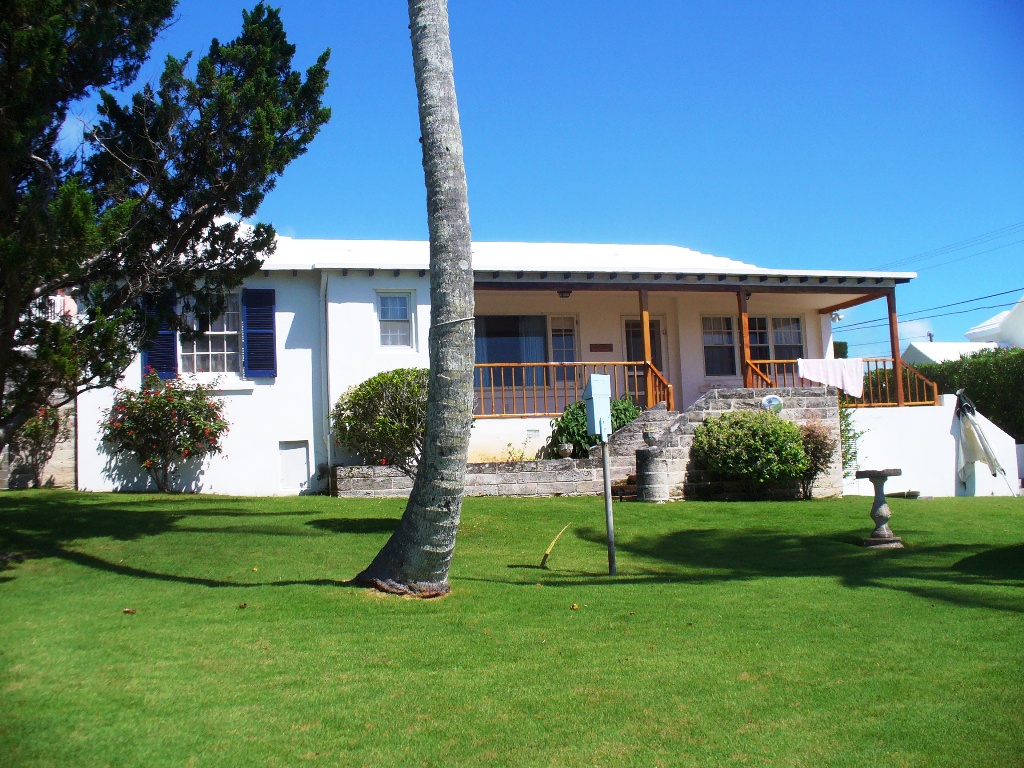 A typical Bermudian home that should be sold promptly after the death of the owner, priced to sell, not remain on the market.
Winding up an estate need not be a complex legal task. But it requires an orderly approach, a recognition an executor (also referred to in some quarters as a personal representative) has a specific fiduciary responsibility and accountability to act as promptly as possible - generally within six months to a year maximum for a will that does not require probate or letters of administration - and a willingness to deal promptly with an often inflexible bureaucracy.
What does it entail? An executor of an estate holds a very special position of trust. His or her first role, when the testator dies, is to promptly contact all utilities, banks, trust companies, etc. know of the death of the deceased. Within a few days of death the executor must give the date of death and ask each business entity if they require a copy of the death certificate. If they do, this should be supplied. If the deceased held any accounts in their sole names these will normally be frozen, but joint accounts with a surviving spouse will not. An executor should ask for the balance of the accounts at the date of death and if any money is due the estate. An executor must then promptly gather together all the assets of the deceased including all bank statements, other financial documents including stocks and shares certificates, all other investments, rental agreements if any, pensions, benefits, credit and debit cards, life insurance, other insurances, mortgages if any, debts if any, etc. An executor must promptly determine all the debts if any of the deceased and pay them; promptly obtain (when this is necessary) probate or letters of administration. An executor must promptly carry out an accurate as possible inventory of any valuable property such as family heirlooms, jewelry, paintings, furniture and arrange to have them valued. Last but not least, an executor must as promptly as possible distribute the remainder of the estate in the exact manner a will may specify.
For general information in the United Kingdom see http://www.willsandprobateservice.co.uk/will-executors.html. Other countries may have different methodologies depending on their laws.
To comply with Acts including all the Bermuda Immigration and Status Acts referred to above, plus:
Real Estate Assets Act 1787

Administration of Estates Act 1974

Succession Act 1974

Non-Contentious Probate Rules 1974

Trustee Act 1975

Stamp Duties Act 1976

Human Rights Act 1981

Wills Act 1988

Wills Amendment Act 1998
Great care must be taken to ensure executors and trustees who are some of the children of the person who has died do not also become
principal beneficiaries, with potential conflicts of interest as both executors and direct beneficiaries.

alone have the power to decide when or not to sell stocks and shares in the estate entirely at their discretion, in effect then becoming themselves the beneficial owners while other named shareholders who are not also executors and trustees are in effect only the nominal, not beneficial, shareholders. And that they know the difference and can exercise it to the advantage of all beneficiaries, not merely to themselves, of property held in joint tenancy and tenants in common. There is a huge legal difference between the two.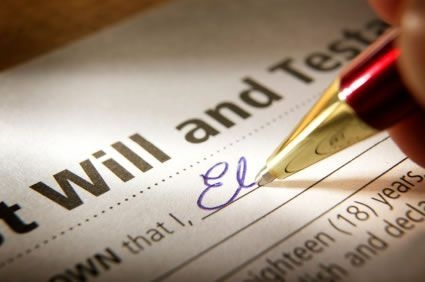 When a testator (the person making the will) has more than one child and especially when some or all live and are taxed abroad, it is not recommended that a son or daughter be appointed as an executor or financial trustee or both. A better alternative is to appoint an impartial executor and trustee such as a Bermuda bank or law firm. While this may cost more it will ensure that executor and trustee functions are carried out speedily and impartially. If this is not done, it can be many months or years before an estate is liquidated, even when no probate or letters of administration are involved. Why? Because of pressure of work of one of the executors when more than one that might well conflict with and delay by months or years the speedy winding-up of an estate, especially when the executor concerned may be the only one resident in Bermuda. There have been cases where, despite no need for probate or letters of administration because everything was covered in a will, two co-executors, also beneficiaries, in a family of four or more siblings have taken more than three and a half years - 45 months - to settle just the financial part a Bermudian estate, with final distribution or sharing of non-valued items such as photographs and slices, QSL cards and other memorabilia not yet undertaken despite repeated requests due in large measure to work loads delays or absences of the co-executors or depressions of the local economy which caused the value of some shares and real estate to dip so much the executors deemed it necessary to wait instead of settling promptly, or combinations of all three circumstances. This type of scenario should be avoided as a professional executor will always seek to settle estates promptly, not wait deliberately or by default. When a non-professional executor does not have the time to execute or co-execute or administer an estate in a timely way he or she should offer to step aside and instead ask a Bermuda bank or executor and trustee company or law firm or Bermudian Certified Financial Planner and/or Trust & Estate Practitioner Martha Myron to take over, to help ensure a smooth transition. It is neither right nor proper that a too-busy person who is an executor or beneficiary or both should also be the only administrator of estate funds, especially when those funds also legally belong to other beneficiaries. Time is of the essence and decisions cannot be put on the back burner.

If a Bermudian or Bermuda-based executor is not a resident of Bermuda but of the USA, Canada, United Kingdom, Europe or elsewhere, it will be his or her or their legal responsibility to make a disclosure of his/her/their appointment to his/her/their national and local tax authorities and whether or not he or she is a legatee as well, to the tax authorities of where he/she/they normally live.

On the death of the testator, if probate or letters of administration are required, to obtain them as promptly as possible including arranging any advertising required by law.

Pay promptly any taxes due from the estate, including Land Tax, or from its distribution. When not paid promptly, they may attract a penalty.

Make all the arrangements for a funeral. Note that unless previous arrangements have been made and paid for while the testator is still living, the executor may be personally liable for the funeral costs. If this occurs, he/she/they are usually entitled to be indemnified from the estate.

Obtain a certificate of death. In the UK, Europe, USA, Canada and elsewhere the dead cannot be buried until a death certificate is signed, issued and released to a funeral home. But in Bermuda, the situation is of a much lower standard. Obtaining death certificates can be a huge and unnecessary bureaucratic problem, due primarily to the shortcomings of the Coroner's office. It has happened time and time again. Funeral directors are expected to obtain death certificates and get them out promptly to executors and trustees or children or representatives as appropriate, and funeral directors include the cost and provision of death certificates in their billing. They always approach the authorities concerned quickly and unfairly get the blame for it when local authorities, not the funeral directors, are the problem. Until the Bermuda authorities right this wrong it usually takes many months in Bermuda for Death Certificates to be given out, especially but not exclusively when the person concerned is taken to KEMH from home and dies at KEMH, even with a KEMH doctor present when he or she dies. In July 2009, because a Coroner had to certify her death, the funeral of a lady was delayed by two days and her body had to be transported several times between the KEMH morgue and the funeral parlor which had no refrigeration. She was a widow in her 90s in a known poor state of health who could have died at any time from her health problems or from natural causes. But a Coroner's report had to be obtained when she died at KEMH which delayed the funeral and because of this a Coroner's Certificate was given to her children more than four months after her death. In another case, date of registration of death was shown as 24th November 2009 but date of death was 11th July 2009. This long delay of over four months between date of death and registration/issue of a certificate of death seems to be normal procedure, not the exception. Why! Lack of it held up trying to settle some aspects of her estate and caused inheritance problems with both local companies and tax authorities abroad who expected copies of death certificates to be issued reasonably promptly - as they now are routinely in the UK, USA, Canada, etc in days or weeks not months to satisfy requirements of national and regional tax authorities and others and must always submitted in timely fashion to satisfy inheritance claims and be submitted to utilities such as electricity, phone and internet service providers when names are changed from the deceased to the living, etc. Overseas, coroners are required by law to have back-up to avoid lengthy delays in supplying death certificates and be seen human assets not inhuman liabilities at times of such emotional stress. It does huge international discredit to Bermuda when issue of death certificates is delayed for months by unnecessary bureaucracy.

Take possession and maintain control of fiduciary assets.

Keep fiduciary assets separate and distinct from all other assets.

Act with reasonable speed. In Bermuda, it's normal for estates that don't involve probate or letters of administration to be settled within 12 months, or 18 months if they do. While in theory executors may have the power under the terms of the will to have some discretion as to whether or not to sell or delay the sale of stocks and bonds or real estate until market or economic conditions are more favorable, this has to be limited. However, once they allow the sale of certain assets they cannot then decide to withhold the sale of others. Under these circumstances they do not have the power to deliberately delay final distribution because they feel sale prices are too low, especially two years or more after the death of the parent concerned. There have been cases in the USA and elsewhere of legal action taken against executors or administrators of estates for failing to act promptly as required as part of their fiduciary duty. As merely one example see
http://www.nytimes.com/1986/08/06/nyregion/neglect-charged-in-delays-in-settling-of-estates-in-city.html.
Keep and post online or email clear, accurate and constantly up-to-date revolving records of expenses and disbursements. All beneficiaries have the right to see them in writing. While Skype may be good for verbal long-distance telecommunications it is not suitable as a way to send figures or accounts and a good executor should always insist that any Skyping always be accompanied by a set of good accounts as a constantly revolving Microsoft Works or pdf or better file. Failure to provide such timely information will justify making a formal complaint to the authorities from any of the named beneficiaries. Accounting and record-keeping of this type is not discretionary but mandatory. Be very wary of appointing any executor who is not prepared to undertake this part of the duty with the utmost seriousness and willingness to comply.

Provide information to beneficiaries in a timely manner. Any equal beneficiary, whether or not an executor, has the right to request and an expectation to receive any information relating to those expenses and disbursements not earlier disclosed.

When more than one executor is appointed, both or all should have equal control over all estate settlement matters. One person alone of the co-executors should not be solely responsible for financial matters, this should be shared.

Exercise the same care and skill in administering the trust, as a person of ordinary prudence would exercise in dealing with his or her own property, usually referred to as the "prudent man" or "prudent investor" rule (states, provinces and overseas countries have adopted various versions of this. It will be assumed that executor who is not a lawyer or banker or a qualified estate settlement professional runs a business in the same way as an estate is administered. In other words, well when all aspects of an estate settlement are handled efficiently, impartially and with due recognition that time is of the essence. Or badly, when the estate is administered sloppily, badly, with beneficiaries not informed properly and promptly.

Administer the estate or trust solely in the interest of the beneficiary or beneficiaries, often referred to as the duty of loyalty. This duty prevents the executors from putting themselves in a position where their personal interests conflict with those of the estate or trust they are representing.

Recognize that their appointments are to properly and fairly execute the will of the testator when dead, which does not give them and only them (not their other siblings) the legal right to know the financial status of the living testator, even when they may have a specific Power of Attorney to manage finances. They or the lawyer for the testator should know about the conditions attached to an Enduring Power of Attorney and Welfare of Attorney, or Bermuda equivalents, legal arrangements which allow a testator to appoint someone in advance, with due notice to other siblings, to look after money, stocks, bonds, shares, etc and make decisions about their care - but which can only be used if and when the testator loses the capacity to make his or her own decisions.

When it is known in advance by appointed executors that all members of a family or siblings as the case may be will share equally in the will, they the executors should ensure, in the interests of family unity, that all family members should have equal knowledge of and will share with them the financial circumstances of their surviving parent, the testator, so as to be on the same wave length in all relevant matters. No matter what a testator may wish in his or her desire to appoint favorite children only as Bermudian executors of a Bermudian estate, it does not give the latter the exclusive right to have more rights than other siblings. For executors who ignore this, to apply discrimination at a testator's wish among other siblings who are as law-abiding, may be deemed to be an actionable violation. How can one claim to be a member of a family when one does not act like one?

When death of the testator occurs, to immediately let all relevant banks, deposit, internet and local/long-distance telephone companies, house insurance companies etc. know the date of death. Why? Because accounts held with them will be in the name of the deceased. They are no longer able to give notice of termination of an account in the manner specified by the company concerned. Executors who fail to promptly notify all companies concerned of the death of a testator and fail to give adequate notice of the termination of the account concerned held in the name of the deceased person have a specific fiduciary duty in this respect and if not carried out promptly could possibly cost the estate a potentially significant sum of money if services have to be continued for longer than needed. This fiduciary duty applies even when any real estate concerned has already been assigned to particular beneficiaries including any executor. It is simply not an excuse for an executor to claim that because this function has not been specified in a will it is not an executor's duty. It is and is usually codified elsewhere under fiduciary responsibilities of executors, trustees, named financial advisors, etc. And if there is any slight gray area about this it's cleared up when people such as executors also state they were appointed financial advisors. That, by itself, puts the onus squarely on financial/advisors and/or executors to promptly inform banks, utilities, government entities, etc, whether or not this is specified in a will. In the case of any insurances, executors must know that the definitions of an "insurable person" and an "insurable interest" mean or strongly imply or include that an insured person who insures a domestic property must be living and capable of accepting his or her part of an insurance policy contract. In the UK, USA and probably most other countries too, executors are expected to disclose deaths to the insurance company as a matter of urgency so that the insurance contract may be put onto a proper basis. When a policyholder dies, insurers would not cancel the contract immediately but rather would continue to insure the property for a reasonable time in the name (interest) of the executors. The time period could be quite long, which wouldn't be of concern as long as the insurer had been advised of, and was comfortable with, the occupancy, security and maintenance arrangements. Plus, if a property becomes unoccupied after the policyholder has dies, this constitutes a very significant change in the risk, hence the need for the insurer to be made aware of the exact arrangements as soon as possible. If the insurer is not notified of the change in circumstance, in the worst case scenario, if the property were unoccupied for a long time and allowed to deteriorate, and something happened to that property which was affected by the fact that the property was unoccupied, the insurer may be entitled to repudiate a claim. In the event of any clarification needed on these points, please refer to the Bermuda Insurance Institute or Association of British Insurers or their equivalents in the USA and elsewhere.

Also when a property is involved and the testator dies, the Land Valuation Department of the Bermuda Government must be informed promptly. Why? For several reasons. An executor's duty is the estate, not to the public purse. Prompt notification to the authorities is a legal requirement. Executors have a fiduciary duty to promptly let public authorities know the name of the taxpayer or taxpayers who inherit the house. A new application form for this purpose must be requested and completed. Also, if the deceased homeowner was over 65 and qualified as a Bermudian for exemption of the land tax, this application form is relevant to anyone who inherits who is also over 65 and otherwise qualifies. Failure to make this claim on the relevant application form within a reasonable period of time could render the claim invalid. Further, when it comes to settling or selling any real estate any executor will be expected to know that selling the property as quickly as possible always takes precedence over allowing any individual beneficiary to stay there and thus delay matters. It should always be the aim of the executor to price property to sell, not to be deliberately aimed too high to be unrealistic. Further, in the event that time goes by without the property being sold, if a valuation was sought earlier but a property has not sold after one year, a lower evaluation and sale price should be applied.

Ascertain the value of the deceased's estate on the date of death, specifically including the value, from an accredited or certified valuer, of any real estate. Failure to do the latter could result in problems for any beneficiaries who live abroad, are taxed there and may incur foreign capital gains tax implications. It's essential that executors know that inheritances from wills are gifts to be apportioned promptly, not investments left in abeyance that may suit some to delay settling for their tax conveniences or in hope they will recover at some point in the future but adversely affect others. It's not fair or right that two years after a parent or other testator dies the remaining part of any bequest and individual beneficiary has a right to expect are not under his or her control but an executor's. In the case of some beneficiaries who, after two years have elapsed have still not received their full due, they may wish to sue, or complain publicly, particularly when some may be in deteriorating health. These are the general views of the AARP and Age Concern, who should be consulted more fully.

Re real estate, when executors or family members in Bermuda sell a Bermuda home note that if the purchaser was introduced to your property by the agent when the agent held the listing then The Bermuda Chamber of Commerce Real Estate Handbook advises that the time from introduction to renewed interest will be within 180 days. In other words, up to that period that agent will be able to claim commission, unlike in most other countries. Also, if/when executors have siblings or other relatives as beneficiaries who live abroad and thereby come under a foreign tax jurisdiction such as the USA, Canada and UK and they own or part-own any Bermuda real estate, they should in their best interests declare their Bermuda holdings to their tax authorities and state whether or not it is listed for sale, by whom it is listed and if/when withdrawn from sale but not sold, why. Be aware that tax authorities abroad can take an active interest in Bermuda properties put up for sale then withdrawn from the market instead of having their sales contract renewed. Properties put on the market by executors or family members for estate settlement should be listed promptly and priced to sell, not priced too high and to sit on the market for what could be construed as possible speculative purposes. To avoid any such complications, it is recommended that properties put up for sale in Bermuda and owned or part-owned by Bermudians who are resident abroad have their for-sale listings renewed, not stopped, even when the property concerned may have been on the market for several years. It is not the fault of the realtor if properties don't sell, often the fault of the seller for over-pricing. When a property is owned by say four people, the realtor requires consent by all owners to re-list the property. The realtor cannot sell a "portion" of the property, must sell the entire property. If a realtor lists the property without written authorization by all parties, there is a risk of legal action and without a doubt a failed sale. In order for a sale to be successful, the law requires that all owners sign the sales and purchase agreement. Failure to do so will involve a court order and expensive legal fees. It should be assumed from this legal requirement that the permission of all four owners, not just three out of four, must also instruct a realtor to withdraw the listing after the sales contract expires, to make the expiration legal.

Realize, for beneficiaries with their domiciles not in Bermuda but abroad that no one wants to take any risks with the USA or Canadian or UK or European or other world-wide tax authorities, especially those with present or past links or family or employers in tax havens/offshore jurisdictions such as Bermuda. Having one's name on any offshore shares, without that person properly declaring them, even when not at this time liable for tax, is actionable. UK, USA IRS, Canada etc. tax authorities, their provincial and state and regional tax authorities too now all stipulate they need to be informed by taxpayers. Income taxes levied by one or the other or both in all countries have changed over the years. Originally they taxed a person's world-wide income regardless of who was beneficially entitled to that income, but now a person normally only owes tax on world-wide income to which he or she is beneficially entitled. The consensus is that while you may not or probably will not (as the case may be) pay tax on shares to which you are not or not yet beneficially entitled you will be wrong, according to the authorities, in not declaring them in reasonable expectation one day you'll be entitled or partially entitled. This is the issue. This viewpoint from the tax authorities may seem onerous but it is designed in part to help avoid fraud. If you discover that shares are being held wholly or partly in your name without your knowledge, even when the dividends go solely to a surviving elderly parent, the executor or financial advisor is legally required to let you know about those shares so you can properly declare them. If this is refused, ask why, don't accept it or the potential tax liability. In your own interests, challenge it. It is not an acceptable excuse to the tax authority concerned. If, as someone domiciled abroad and therefore under that jurisdiction's tax authority you do not do any of the latter, you run the possibly substantial risk of being targeted for the reasons stated earlier. It could involve you in a serious criminal conviction, through no fault of your own, for tax evasion. Plus, you may or will be required, in your own defence, to give your tax authority or authorities the full names and addresses of all persons mentioned as shareholders, for referral by the tax authority that asks you to the tax authorities of the others mentioned. There could also be major problems if you are refused the information you seek to fulfill your tax obligation by any sibling or relative who combines being (a) an executor, (b) financial advisor and (c) principal beneficiary. This information too should be conveyed to the authorities. Financial affairs must be properly put in order for all concerned, particularly where there are multiple tax regimes and jurisdictions involved in family asset distribution planning. Hopefully, those words will be heeded, given that US IRS is cracking down even further with recent legislation, along with the UK, Canada, and Europe. It used to be said that no one will find out. The Luxembourg scandal caught so many global citizens in its loop that tax regimes realized that they can now force new access to banks literally anywhere in the world. Understand that if you live abroad, in any direct-tax jurisdiction, and are the beneficiary or one of the beneficiaries of a Bermuda estate you may well be asked to state your anticipated share of that estate with an approximate amount. Keep on the right side of your tax authority and state this accurately, with your share of any stocks, shares, house, etc. Realize that Bermuda banks and investment firms are are named as sources of info in the TIEAs (tax information exchange agreements) and/or their protocols and all report to the government's quango Bermuda Monetary Authority and/or the Ministry of Finance. It is known that tax authorities overseas are now routinely following up, as part of new tax policies re moneys and stocks/bonds, real estate, etc in Bermuda and other tax havens/offshore jurisdictions, their nationals who are their tax-residents. Plus, if you live in Canada there may be a limit on how much you can bring into the country as an inheritance without paying additional taxes. And if you live in the USA, you may be liable under the Foreign Account Tax Compliance Act (FATCA) 2009. See http://www.financialtaskforce.org/wp-content/uploads/2009/10/20091027-Legislative-Text-of-the-Foreign-Account-Tax-Compliance-Act.pdf. (No longer a Bill but since publication of it, an Act. (On March 18, 2010, the final version of the Foreign Account Tax Compliance Act of 2009 (FATCA) became law as part of the Hiring Incentives to Restore Employment (HIRE) Act). FATCA dramatically changes the current system of withholding on payments made to non-US persons. The final version of FATCA is generally similar to the original Bill introduced by the Chairman of the House Ways and Means Committee and the Senate Finance Committee on October 27, 2009, but was modified in response to numerous public comments. FATCA imposes additional information reporting and withholding requirements on alternative investment funds that are foreign entities by treating them as "foreign financial institutions" (FFIs). FATCA requirements could extend to every type of foreign investment entity used in an alternative fund structure, including foreign master trading entities, offshore feeder fund vehicles, foreign private equity investment funds, SPVs and securitization vehicles, if they invest in securities generating U.S. source income. Failure to comply with FATCA's requirements results in the withholding of 30% of the payment to the FFI of U.S. source investment income and the gross proceeds on disposition of a security that generates U.S. source interest or dividends. Prime brokers that service the alternative investments industry will also be subject to additional reporting and withholding requirements. These new reporting and withholding provisions generally are effective for payments made on or after January 1, 2013. Under a separate provision of FATCA, many investors who are U.S. individuals will be required to do increased reporting of their foreign investments or face penalties for failure to disclose this information. The additional reporting obligation will require the attachment of a list of foreign assets to the individual's U.S. tax return if the aggregate value of all the assets exceeds $50,000 (or such higher amount as the Secretary may prescribe). This requirement applies to taxable years beginning after the date of enactment. These added requirements on individual U.S. investors could become an added burden on the funds. The new Form 8938 "Statement of Foreign Financial Assets" will apply if you own foreign financial assets having an aggregate value of more than $50,000 in any reporting period. The form requires full details concerning any financial account maintained by a foreign financial institution, any stock or security issued by a non-US person, any financial instrument or contract held for investment that has an issuer or counter-party other than a US person, and/or any interest in a foreign entity. Note that while estate tax exemptions are being increased for U.S. citizens and residents, this is not the case for a foreigner. A foreigner is only exempt on the first $60,000 in U.S. sited property, such as Florida condos, stock in U.S. corporations and personal property located in the USA.

Act with total impartiality. Do not take sides in any disputes with individual beneficiaries, do not attempt to favor one over the other. An executor will lose his or her impartiality, credibility and legality, will be subject to an official complaint, censure and more if he or she communicates to any of the parties to a dispute that if they cannot sort out disputed matters for themselves then the executor will act and arbitrarily assign a disputed item to a person of the executor's choosing.

Avoid at all costs any possible impropriety, such as privately removing and exporting any part of the goods or valuables, even with the permission of the testator if still living and without prior knowledge to and permission of other beneficiaries, because it could legally invalidate executor or executrix status.

Discuss beforehand with family members who will be attending the funeral whether or not the estate will cover their travel expenses, if coming from abroad; will make it clear that all, not just some, family members coming from abroad will qualify, or that none will, to ensure uniform fairness; where they will stay in Bermuda for the funeral if not at the family home and whether this too will be paid or not; where they will sit at the church service, if in a family group; who will be offering family tributes at the service and in what order. If relatives come for the funeral and if their travel expenses are paid in whole or in part by the estate, an executor must ensure that all main beneficiaries, especially if they are equal beneficiaries, know and approve such costs.

Distribute to named beneficiaries what they have inherited, as quickly as possible. When the last surviving parent dies, with numerous personal effects such as china, gold, silver or other prized possessions amassed over a long period of time and has several children, some of whom live abroad, how can they be distributed equitably when the will decides they are each due an equal share? One way, which will cost the estate, is to have them valued by a third party, with a valuation given to each piece or set or pair as the case may be, a total valuation recorded. All equal beneficiaries concerned, who may live say in Bermuda, Canada and Britain respectively and are all online, can have computer-to-computer Skype calls. When agreement is reached both in who gets what and in how the total of the value of the personal effects is divvied up, they can ship their shares to their home addresses. When one of them gets so much less than the other, for example because he or she may live thousands of miles away, not just hundreds, or does not have the space in his or her home, or the cost of shipping is too unrealistic and the customs duty import charges on inherited goods is too high (as it is in say the UK), then at the same time those others concerned receive their share of the goods he or she should be compensated in cash for what he or she did not take in kind, to ensure that all who are entitled to receive an equal share actually do so in cash or kind. Costs of shipping the goods and chattels should be borne by the individuals concerned themselves instead of all such costs being charged to one household account to mean that all share the cost of shipping instead of this being done proportionately.

If the deceased left valuable property such as jewellery, paintings or furniture, including any antiques, they must be valued. A local dealer in antiques, or someone of equivalent status in knowledge, should be consulted and told the executors want a probate valuation, what the items might fetch at auction (not their possible market or replacement value).

Never, ever, decide among executors or co-executors which one of them will be the sole one to settle financial matters. All co-executors must have equal standing, have equal access to all accounts, irrespective of whether one of them lives abroad.

Establish and maintain a proper online or offline accounting and reporting procedure so that all equal beneficiaries can at any time see exactly what has been paid out, when and by whom.

Recognize that executors, when they act promptly, are usually entitled to have their proper expenses paid out of the estate so that the task will not be a financial burden to them. This is usually straightforward and non-contentious when an executor is a third party, not also a beneficiary. It is also assumed that the executors concerned, especially when there is no probate or letters of administration or anything similar involved, will settle estates in months, not years. But when an executor is also a beneficiary and/or a member of the family, it could well prove contentious - for example, when it is stated clearly in the will that all children will have an equal share of the estate. And when an executor who is also a principal beneficiary does not want a home sold quickly, but another sibling does.
A current Will is the definitive instrument for an executor
In this context, a will means the most recent properly signed and executed will, the only valid will. What is contained in a hand written or typed or printed red book or notebook of earlier date is irrelevant, immaterial and should be totally ignored by an executor unless provisions noted in the former are also mentioned in the will. Any arrangements that any child and/or other relative may claim the testator made but is not specifically mentioned in the will must be ignored.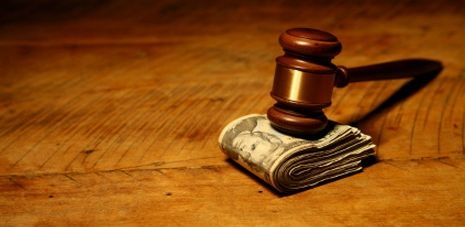 New ownership of real estate
When a testator dies, real property - houses and/or condominiums and/or land - is passed on by a parent or parents to their children or relatives. The children or relatives become owners and/or co-owners. There are two kinds of co-ownership, one known as "joint tenancy" and the other as "tenants in common." There are significant differences between the two. In a joint tenancy, each co-owner has an unspecified share which cannot be sold separately. Generally, when a co-owner dies his/her share goes to other co-owners regardless of the stipulations of any will. In a tenancy in common, see http://homeguides.sfgate.com/tenants-common-legal-rights-6824.html, each owner has a specific share, for example 25% each in a family of four children, or 50% each with two children, or by arrangement each co-owner can hold an agreed proportion of the property. This form of co-ownership also enables all the parties concerned to transfer their shares during their lifetime if they wish, without any legal requirement to notify any other party beforehand and bequeath their shares entirely as they wish in their will, a process which will ensure their shares continue to be protected. This means that on the death of any of the co-owners in a tenancy-in-common, their shares do not pass to other co-owners (as it does in a joint tenancy) but to a spouse or another or others designated in a will.
When a will does not specify that co-ownership of a property goes to specific individuals in joint tenancy or as tenants in common, a lawyer may suggest a Declaration of Trust be signed, to record the respective shares. If the property is sold in the future the amount of equity distributed to each owner will reflect the terms of the Declaration of Trust. A lawyer should be consulted for more details, terms and conditions, changing from joint tenants to tenants-in common, etc. and inform clients of any problems. Re tenants in-common and joint tenants, there are significant differences. There are others too but the main difference is that during the tenancy-in-common the holder can freely transfer it on his/her death to any person or beneficiary he/she names; can also invite any guest to stay there without the needing permission from other tenants-in-common; and can block any sale of that tenancy-in-common if he/she wishes. Whereas joint tenants can't do any of this, must agree re friends or colleagues staying there and household expenses, etc. And when one dies his/her tenancy ceases, reverts to other joint tenants, cannot go to any beneficiary.
Alphabetically, individuals.


Last Updated: May 20, 2013.
Multi-national © 2013 by Bermuda Online. All Rights Reserved. Contact Editor/writer and webmaster.