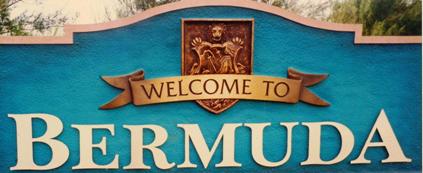 125+ web files in a constantly updated Gazetteer on Bermuda's accommodation, activities, airlines, apartments, areas, art, artists, attractions, airport, aviation pioneers, banks, banking, beaches, Bermuda Status and citizenship, books and publications, British Army, businesses, calypso, Canadian military, causeway, churches, city of Hamilton, commerce, community, cruise ships, culture, cuisine, customs, Devonshire Parish, disability accessibility, districts, Dockyard, economy, education and universities abroad, employers, employment, entertainment, environment, executorships and estates, fauna, ferries, flora, food, forts, gardens, geography, getting around, golf, government, guest houses, history, Hamilton Parish, homes and housing, hotels, internet access, islands, laws and legal system, local groups and organizations, location, media, motor vehicle options, music, municipalities, Paget Parish, parishes, parks, Pembroke Parish, politics, postage stamps, public holidays, public transport, railway trail, religions, Royal Navy, Sandy's Parish, St. David's, St. George's Parish, shopping, Smith's Parish, Somerset, Southampton Parish, Spanish Point, Spittal Pond, sports, stores, telecommunications, traditions, time zone, town of St. George, United States armed forces, tourism, vacation planning, villages, vital statistics, water sports, weather, Warwick Parish, wildlife, work permits, etc. For tourists, business visitors, employers, employees, newcomers, researchers, retirees, scholars.

Bermuda's Health Support Groups
A wide range for a small island of only 21 square miles

By Keith Archibald Forbes (see About Us) at e-mail exclusively for Bermuda Online
To refer by e-mail to this file use "bermuda-online.org/healthsupportgroups.htm" as your Subject
See also Bermuda's Hospitals by the same author.
For people who have to live with disabilities or problems or both, their immediate caregivers and too often for survivors, including family, friends, co-workers or classmates, a strong support network is an essential part of good physical, mental and spiritual health. Hospitals, professional care facilities, civic organizations, churches and now the Internet offer a wide array of support functions and kindred friendship. Website links and email addresses will be shown gladly once reriprocated.
RC means Registered Bermuda Charity.
Part 1
| | |
| --- | --- |
| Activities Center | KEMH Continuing Care Unit, 7 Point Finger Road, Paget DV 04. Phone 239-2020. Adult day care center for seniors. Transportation provided for participating residents living from Crawl Hill to Horseshoe Bay. |
| Admiralty House Community Center | 2 Admiralty Lane, Pembroke HM 01. Phone 295-9094. Fax 295-4695. For older adults. RC 089. |
| Age Concern | RC 137. Dunrossil House, St. John's Ambulance Building, 21 Point Finger Road, Paget. P. O. Box HM 2397, Hamilton HM JX, Bermuda. Telephone (441) 238-7525. Cellular (441) 505-7525. Fax (441) 238-7177.Not part of Age Concern/Help the Aged/Age UK (all merged into one entity now) in UK and not offering the services they do to seniors. Unlike the UK entities heavily funded by the Bermuda Government. |
| Agape House (Bermuda Hospice) | 7 Point Finger Road, Paget DV 04. P. O. Box HM 1023. Telephone (441) 239-2025 |
| Alzheimer's Family Support Group | Meets 2nd Tuesday each month, 5:30 pm at KEMH. Phone 238-2168. |
| Association for Mentally Handicapped | Registered charity 077. P. O. Box HM 1634, Hamilton HM GX. Phone 292-7206 |
| Bermuda Alzheimer's Family Support Association | P. O. Box DV 114, Devonshire DV BX. Meets second Tuesday of each month, Continuous Care Unit Activities room, King Edward VII Memorial Hospital, 5:30 pm. Call Julie Kay Darrell at 238-2168. |
| Bermuda Amputee Support Group | 80-100 known amputees, from 17-90 years old. Most are from diabetes. A few have bone tumors. They are in the Limb and Brace Unit of KEMH Physiotherapy. Established in 2002 by KEMH physiotherapist Carol Sawyer and social worker Paul Chan. |
| Bermuda Asthma & Allergy Support Group | Meets first Tuesday of each month in Conference Room, Floor 1, King Edward VII Memorial Hospital, 7:30 pm. Call Andrea Smith at 293-0652. |
| Bermuda Autism Support and Education Society (BASE) | Meets at 7:30 pm on the first Monday of each month at the Reading Clinic on Serpentine Road. Has applied for RC status |
| Bermuda Bereavement Association of Care Givers | P. O. Box DD 174, St. David's DD BX. Phone 297-0030 |
| Bermuda Counselors Association | P. O. Box DV 552, Devonshire. A registered charity formed on May 11, 1995.Meets every Tuesday at Angle Street Center from 6 to 8 pm. Free consultation to the general public. All questions are confidential. Registered charity # 467. |
| Bermuda Diabetes Association | 1 Cedar Avenue, Hamilton HM 09. Mailing Address: PO Box 506, Devonshire, DV BX. Telephone (441) 292- 1595 or fax 292- 6763.E-mail: bda@northrock.bm. RC 143. Promotes awareness about signs, symptoms, treatment of diabetes and serious complications which may result from poor control of the disease. Provides hope and support in the field of diabetes research and education about healthy lifestyles for the prevention and management of diabetes. More than nine thousand Bermudians, more per capita than anywhere else in the world, are afflicted with Type 2 Diabetes. Type 1 Diabetes, commonly referred to as Juvenile Diabetes, develops when the body becomes resistant to insulin. Type 2 Diabetes is usually caused by overweight and obesity. Diabetes is a disabling condition that could have fatal consequences if not treated: Associated problems include blindness, kidney failure, damage to circulation and nerves in the legs that can cause gangrene and lead to amputation, circulatory problems, heart disease and stroke. |
| Bermuda Gerontological Society | A senior citizens group. Meets second Tuesday of each month at Peace Lutheran Church Hall, 5:30 pm. |
| Bermuda Health Alliance | A cooperative venture of the Bermuda Diabetes Association, Bermuda Hospitals Board (a member), Bermuda Heart Foundation, Friends of Hospice, Resident's Family Council, Hospitals Auxiliary and Open Airways. Suite 200, 40 Par La Ville Road, Hamilton HM 11. Telephone (441) 292 9177. Administrator - Elizabeth Elliott. |
| Bermuda Health Council | A Bermuda Government appointed entity. Established as an official health watchdog. Responsible for regulating, coordinating and enhancing the delivery of health services in Bermuda. Made up of doctors, insurers, hospital officials and patients. Also responsible for regulating the price of drugs sold to the public and conducting research on the subject of public health. |
Part 2
Bermuda Health Insurance Association (BHIA)
P. O. Box HM 1007, Hamilton. Established in 1970 with the enactment of The Hospital Insurance Act 1970 and its Regulations. It requires every employer and every self employed person together with a non working spouse to be insured for at least minimum benefits. An employer may insure these legal obligations either through the Bermuda Government's Department of Social Insurance or with a private insurer if an approved and registered member of HIAB. Good employers have major medical coverage. Members meet regularly with the Hospital Insurance Commission (which enforces the Hospital Insurance Act) and Bermuda Medical Society on matters concerning insurance health care. The Bermuda Government has a Health Care Advisory Committee with members governing the administration of Bermuda's hospitals, Bermuda Medical Society, Health Insurance Association of Bermuda, Hospital Insurance Commission and Bermuda Chamber of Commerce.
Bermuda Heart Foundation
For coronary incidence, treatment and prevention. P. O. Box HM 1993, Hamilton, HM HX. Telephone (441) 295 3346. Fax: (441) 295-5371. A registered charity, 1996. The major player in arranging the funding for critically important life saving heart related equipment for the hospital, supported by health professionals. Board meetings are on the 3rd Thursday each month. Board of Directors include Dr. Shane Marshall, MD, FRCPC; Norma Smith, RN; Dr. Marion Watlington, MD; Jessica Wade. Goals are equipment, building, direct services, education.
Bermuda Hospitals Board Charitable Trust
P. O. Box HM 444, Hamilton HM BX. Has its own Executive Director but under management of the Bermuda Hospitals Board.
Bermuda Integrated Health Service Cooperative (BIHC)
Lotus, Victoria Street, Hamilton. Since 2012. BIHC, proponents of out-of-hospital childbirth have won Immigration approval to bring their own midwives to the Island. BIHC received permission after the Bermuda Medical Council confirmed it didn't need a full medical licence to do so. The victory follows eight years of struggle, said director Sophie Cannonier. "Midwives here in Bermuda function as obstetric nurses. They are not available to the public for birthing outside the hospital. So when I started to investigate through Immigration how I could bring in midwives, that's where the impasse came in. They said we were not able to do it. I was told we couldn't bring people in because I wasn't the holder of a medical licence. So we went back and forth trying to get the door open." Residents now have access to Bermuda-registered US midwives Susan Cassel, Makeda Kamara and Lisa Dalporto. The trio will work under the auspices of the BIHC, allowing residents to give birth "anywhere they want." The move could prove a breakthrough in changing Bermuda's medical culture, with costs far lower than typical hospital births. BIHC is trying to negotiate reasonable fees for insurance to cover BIHC services. Ms Cannonier serves as Cooperative director alongside her husband Michael Watson and Eugene Dean. With out-of-hospital midwifing "disappearing" across the US its emergence in Bermuda is a special victory. BIHC hopes to expand its services as more residents choose to explore their options.
Bermuda Islands Association for the Deaf (BIAD)
P. O. Box HM 1749, Hamilton HM GX. Phone Marie Binns at 297-0749 or email biad@therock.bm. It provides assistance to the hearing impaired and educates parents and population about deaf culture to help remove social barriers. RC 168
Bermuda Mental Health Foundation
3rd Floor, Richmond House, 12 Par-la-Ville Road, Hamilton HM 12. Phone 292-3434 extension 3476. Fax 292-0865. Founded 1944. A non-profit volunteer private enterprise working with St. Brendan's Hospital staff. Originally chaired by Lady Waddington when founded in 1994. One of the directors is Louie Grant. Registered charity 394.
Bermuda Paralympic Association (BPARAS)
Formed by Ann Lindroth, Vaughn Mosher, Leatrice Roman, Jennifer Southern, Paul Sullivan. RC 570. Jeni Southern, Secretary, phone (441) 238-1741, email southern@logic.bm or Ann Lindroth (441) 535 2832.

PO Box PG 73 PG BX Paget, Bermuda.

Bermuda Physically Handicapped Association (BPHA)
A registered charity. Base Gate, 1 South Side, St. David's Island, DD 03. Or the postal address at P.O. Box HM 8, Hamilton HM AX, Bermuda. For information, call Willard Fox, handicapped and wheelchair bound, at 293-5034 Monday to Friday from 9:00 a.m. to 5:00 p.m. or 293-8148 after 5:00 p.m. Or fax him at (441) 293-5036.
Bermuda Red Cross
8 Berry Hill Road, Paget. P. O. Box HM 772, Hamilton HM CX, Bermuda. Administrative Office telephone 236-8253 or fax 236 8267. Administrator is Ann Spencer-Arscott at 236 6768. It has monthly meetings. Blood Donor Center, hospital (441) 236 5067 (fax 236 2272). Hospital equipment rental (441) 236 2345 extension 1486. A volunteer organization, made up of public spirited individuals, many of them retired from regular jobs. They perform duties which in Bermuda are private sector. Community minded members help thousands of patients visit the hospital for diabetes, stroke or heart treatment by driving them free in their own private cars. Members pick up diabetes or kidney treatment or heart or stroke survivors by pre-arrangement. They pay for their own gasoline.
Part 3
| | |
| --- | --- |
| Bermuda Riding for the Disabled | For the disabled who can ride horses with assistance. At Windreach, 57 Spice Hill Road, Warwick WK 03. Telephone (441) 238-7433. Fax (441) 238-7434. |
| Bermuda Schizophrenia Society | Meets first Tuesday each month at St. Brendan's Hospital, 7 pm. Call Gina Davis at 292-5613. Registered charity 307 |
| Bermuda Society for the Blind | Beacon House, 3 Brunswick Street, Hamilton HM 12. Phone 292-3231, or 292-4177. Founded by Lady Gladys Hall. Monday to Friday, 9 am to 4 pm. 51 years old in 2002 and has been at Beacon House for 40 years. It promotes the welfare, education and employment of the sight-impaired or visually disabled, through a special day care program. Blind people make baskets, stools, trivets and hampers which the Society sells to the public. Registered charity 090. |
| Bermuda Special Olympics | 45 Church Street, Hamilton HM 12. P.O. Box HM 2233, Hamilton HM JX. Fax (441)-292-1269 |
| Bermuda Stroke & Family Support Association | Support, help, advice, encouragement, to assist Bermudian and Bermuda-based stroke survivors of all ages and backgrounds and families affected by stroke. Has no membership dues, takes no minutes, has no structured agenda or board of management. Strokes, more than any other medical problems, cause permanent chronic disabilities. Stroke identification - how to identify signs of a stroke - may be crucial. Getting a stroke recognized, diagnosed, and then having the patient medically cared for within 3 hours, which is tough, can make the difference between life and death. The stroke victim may suffer severe brain damage when people nearby fail to recognize the symptoms of a stroke. Now doctors say a bystander can recognize a stroke by asking simple questions, or looking carefully. Can the person smile? Is the face crooked or normal? Can he/she talk and speak a simple sentence coherently? (For example, it is sunny out, today). Speech is important. Can he/she raise both arms? Can he/she stick out their tongue? If the tongue is crooked or goes to one side or another, it's another cause for concern. If he/she has trouble with any one of these four questions, call the doctor or hospital or emergency service immediately and describe the symptoms. The Association meets on the third Wednesday night each month at 7 pm at King Edward VII Memorial Hospital. Telephone D. Mark Selley, Chairman, at 293-3121. Or write to him at "Seven Seas" #6 Rock Garden Lane, Harrington Hundreds Road, Smiths FL04, Bermuda. Phone 293-3121 or cell 334-8487. Or phone Hilary Soares 236-4187; Ann Selley 295-3764; Hazel Lowe 236-0407; Moira Lindo 294-7613. RC 361. |
| Bermuda Tuberculosis, Cancer & Health Association | 46 Point Finger Road, Paget. P. O. Box HM 1652, Hamilton HM FX. Phone 236-0949. Website tbcancer.bm. RC 070. Since 1945, founded to assist patients fighting TB. It educates the community about prevention and early detection of cancer. It conducts 75% of all mammograms. It educates and supports diabetic and ostomy patients. It provides storage of all X-ray and related health-condition films required from non-Bermudians by Immigration. Cancer is the second leading cause of death in Bermuda, and the island has a higher cancer mortality rate when compared to the United States, one of the disturbing findings of the 2004 Cancer in Bermuda Study. The co-author of the study, Dr. Frederic Dellaire, said the study compared the incidence of cancer in Bermuda and in the United States. Bermuda had a 45 percent higher mortality rate for all cancer "sites" than the US and the mortality for prostrate cancer was 2.65 times higher in Bermuda despite a comparable incidence rate. Dr. Dellaire cautioned: "The differences between the two countries must be viewed with caution. Nevertheless, it seemed likely that the mortality rate for prostrate cancer, pancreas cancer, ovarian cancer and breast cancer were higher in Bermuda." Some other key findings of the report were: 25 percent of all deaths in Bermuda were attributed to cancer in 2005. Cancer rates in white women were found to be higher in Bermuda. In whites, the specific cancer types that had a higher rate in Bermuda when compared to the United States included; oral cavity cancer, melanoma, colorectal cancer (in females) and breast cancer. In blacks, the specific cancer types that had a higher rate in Bermuda when compared to the United States included: oral cavity cancer (in males), and ovarian cancer. Lung and colorectal cancers had lower rates in blacks from Bermuda when compared to blacks from the US. Recognized risk factors for oral cavity cancer are tobacco use, alcohol consumption and a diet poor in fruits and vegetables. The most common types of cancer in Bermuda include (in descending order) prostate, breast, colon and rectum, lung and bronchus, and skin. On the positive side, Bermuda's women reported good screening practices. In 2006, 84 percent of women over 35 reported having had a mammogram, and 72 percent had had it in the previous year. Similarly, 96 percent of women reported having had a Pap test, and 74 percent confirmed they had a Pap test the previous year. Men, as the trend is globally, are slightly less proactive, but the 2006 self-reports are positive, with 75 percent of men over 40 saying they'd had a PSA test (56 percent in the previous year); and 77 percent of men over 40 said they'd had a digital rectal exam (DRE), with 60 percent in the previous year. |
| Bermuda War Veterans Association | Registered charity 140. All surviving members are senior citizens |
| Bermuda War Veterans Commissioners | The men whose interests they represent are all senior citizens. See Bermuda Government Boards |
Cardiac Resource Group (CRG)

Not a registered charity but active since 1995, open to the public most Monday nights from 7:00 pm to 8:45 pm at the Health Centre, Hamilton. Contact Reginald White at 236-4840 (e-mail rjwhite@ibl.bm) or Doris Bailey at 236-3521 after work (e-mail baileyd@northrock.bm). Formed by a group of recovering heart patients as a support group for anyone trying to learn about and benefit from a better medically recommended lifestyle, especially as one out of every two local residents is at high risk for heart disease. It helps in the prevention and treatment of risk factors such as high blood pressure (systolic should be 140 or below and diastolic should be 90 or below, with average being 122 over 80 to 180 over 80 at work and 114 over 80 to 140 over 80 at hard play); high blood cholesterol; stress; need to lose weight and more. CRG accepts contributions to defray expenses, about $2 per person per meeting. It does not give professional medical advice. Instead, it motivates, supports, encourages and helps members to follow the advice of relevant health professionals.
Part 4
| | |
| --- | --- |
| Celiac Support Group of Bermuda | RC 363 |
| Center for Alcohol & Drug Abuse Prevention | Stables Building, 91 Reid Street East, Hamilton HM 19. Telephone 295 5982. Fax 295 6016. |
| Center for Cognitive Therapy & Behavioral Medicine | A division of Bermuda Healthcare Services. Broadway House, 1 Crow Lane, Spurling Hill, Hamilton. Telephone 295-5544 or fax 295-4118 |
| Centre on Philanthropy | Russell Eve Building, Church Street, Hamilton or P. O. Box HM 3217, Hamilton HM NX. Telephone 295 1393. A partnership between volunteers, business and government. |
| Coalition for the Protection of Children | 24 hour hotline at 295-1150 to report cases of child abuse. |
| Communication for the Hearing Impaired | Telephone (441) 292-7703. |
| Committee of 25 for Handicapped Children | Midsea Lane, Pembroke HM 07. P.O. Box HM 927, Hamilton HM DX. Telephone (441) 292-4324 between 8:30 am and 12 noon. Fax (441) 296-0296. Voice Mail: 441-291-0025. |
| Community Rehabilitation Services | Helps clients with recognized enduring mental health problems. Teams of psychologists, occupational therapists, rehabilitation therapists, physiatrists and social workers work on cases. Call Chris Tuckett at 236-3770 ext 3309. |
| Community Nursing Service | Bermuda Health Department. P. O. Box HM 1195, Hamilton HM EX. |
| Council for Allied Health Professionals | Established in 2006, it promote patient interests and exercise discipline over practitioners. It has a Preliminary Proceedings Committee, set up to investigate complaints – with serious complaints referred to a Professional Conduct Committee which can hand out fines, suspend a person's registration for a year or even bar them from practising. |
| Cornerstone | Phone 234-4022. 4 Oriel Lane, Scott's Hill Road, Sandys MA 04. Adult day care center for seniors and independent residential care. |
| Emergency Medical Technicians Association | 27 Southcourt Avenue, Paget PG 06. Telephone 291 0850. Some are Bermuda Hospitals Board, others are Bermuda Fire Service. |
| Family Resource Network Charitable Trust | 38 Mount Hill, Pembroke HM 09. Phone 295-1150. Fax 295-2430. Registered charity 509. |
| The Family Support Group | For families of those in Bermuda who have a mental illness, clients of Somers Ward, Somers Annex and Devon Lodge. Mental Welfare Officers are co-facilitators. Meets at 5:30 pm on Wednesdays at St. Brendan's. |
| Friends of Lefroy House Association | Lefroy House, P. O. Box MA 118, Mangrove Bay, MA BX. Phone 234-0525 or 234-2152. Near Dockyard, a home for seniors. The association promotes the involvement of relatives and friends, to raise funds to improve the quality of life and rehabilitation process. Registered charity 393. |
| Gerontological Society | A senior citizens group. Meets second Tuesday each month at Peace Lutheran Church Hall, 5:30 pm |
| Guidance and Rehabilitation for Able Children's Enhancement (GRACE) | A support group for parents with special needs children. Meets second Tuesday of each month, Friendship Vale School, Warwick, 6:30 pm. Call Mrs. Furbert at 292-0543. |
Part 5
| | |
| --- | --- |
| Guide Dogs for the Blind | Caregivers or the blind should consult the airline concerned, then get the necessary documentation. For guidelines and requirements, write to the Director, Department of Conservation, Bermuda Government, P.O. Box HM 834, Hamilton HM CX, Bermuda. |
| Government Hamilton Health Center | Victoria Street Clinic, 67 Victoria Street, Hamilton HM 12. Phone 236-0224 |
| Government Smith's Parish Clinic | Phone 295-4942 |
| Government Somerset Health Center | 55 Mangrove Bay Road, Sandys MA 02. Phone 234-0202 or dental 234-0239 |
| Government Warwick Health Center | Middle Road. Warwick. Phone 236-0649 |
| Government St. George's Health Center | 1 Old Military Road, St. George's GE 03. Phone 297-8200 or dental 297-1932 |
| Health & Fitness Professionals in Bermuda | Phone Ann Mello at 292 5229 or e-mail amello@ibl.bm |
| Happy Seniors Club | Meets Tuesday, 11:30 to 3 pm, Hamilton Adventist Center. Call 292-0654 or 292-2160. |
| Health Insurance Association of Bermuda (HIAB) | P. O. Box HM 1007, Hamilton. Established with The Hospital Insurance Act 1970 and its Regulations. It requires every employer, self employed person and non working spouse to be insured for at least the minimum level of health care benefits. An employer may insure these legal obligations either through the Bermuda Government's Department of Social Insurance or with a private insurer (Bermudian) which is an approved and registered member of HIAB. The majority of good employers do so to include major medical coverage. As members of HIAB, insurance companies meet regularly with the Hospital Insurance Commission (the body with responsibility for enforcing the Hospital Insurance Act) and the Bermuda Medical Society. They discuss matters concerning the insurance industry and health care needs. |
| Herb Garden | 35 St. Anne's Road, Southampton SN 01. Phone 238-5430. Adult day care center for seniors. |
| Heydon Trust | "Quarry Cottage" Main Road, Somerset. Phone 234-1831 or fax 234-2367. Residences for seniors. Registered charity 079. It maintains the property and programs of the Trust for the promotion of the Gospel of Jesus Christ without emphasis on any denomination. |
| Hospitals Auxiliary of Bermuda (HAB) | A major public spirited volunteer organization. Its Pink Ladies, Candy Stripers and Pink Men supply constant volunteer service in the welfare of all patients, wearing an appropriate uniform. They also man "The Barn" and other facilities. Registered charity 014. |
| Institute for Child and Family Health | Treatment for psychologically traumatized children and their families. Call 295-1150 |
| Just Between Us | An informal self-help group of women who have had breast cancer surgery. Contact Marian Holland at 295-3051 or Daisy McMaster at 292-1522. Registered charity 399 |
| Lady Cubitt Compassionate Association (LCCA) | International Center, Suite 211, Bermudiana Road, Hamilton. Mailing address is P. O. Box HM 64, Hamilton HM AX. Phone 292-1132 or fax 295- 7147. It relieves poverty, suffering and distress, gives help and advice and lends - on a repayment program - funds for senior citizens and others to go overseas for medical and surgical treatment when local employment via employers or family has ceased or is inadequate. Registered charity 087. |
| La Leche League of Bermuda | Free information, encouragement and support of pregnant and breast feeding women. Call 236-1120 |
Part 6
| | |
| --- | --- |
| Lefroy House | See "Friends of Lefroy House." Ireland Island, Sandys. Phone 234-0525. Fax 234-2152. Adult day care center for seniors. Registered charity 393. Built by the Royal Navy in its Dockyard days as a shore-based hospital. |
| Lorraine Rest Home | 4 Lorraine Drive, Warwick WK 05. Phone 236-5152. Adult day care center and residential home for seniors. |
| Lupus Association of Bermuda | Call Gladys Dill at 293-0756 or Andrea at 292-2293 or Rose at 234-1867 after 6 pm. |
| Matilda Smith Williams Home for Seniors | 3 Kent Avenue, Devonshire DV 07. Phone 236-8264 or 236-2958. Fax 236-3552. Adult day care center. It assists individuals and families unable to cope with their older members. It provides accommodation and care for seniors without regard to race, creed or economic standing. Registered charity 145. |
| Meals on Wheels | 103 South Road, Paget, PG 03. P. O. Box PG 312, Paget PG BX. Phone 236-1815. Fax 232-2070. It supplies nourishing lunchtime cooked meals 4 days a week for persons who for reasons of health cannot prepare meals for themselves, whether on release from hospital or on a longer term. Also, transportation can be arranged to attend luncheon seniors or disabled luncheon clubs. Registered charity 109. |
| Mon Reve | 14 Sound View Road, Somerset MA 05. Phone 234-2242. Adult day care center for seniors. |
| Multiple Sclerosis Society of Bermuda | P. O. Box HM 1426, Hamilton HM FX, Bermuda. Telephone 297-0565 or 293-2649. RC 336. Meetings are held 1st Monday every month at St. Mark's Hall, Smith's Parish. Registered charity 336. |
| National Office for Seniors and the Physically Challenged (NOSPC) | Stonehall, 60 Victoria Street, Hamilton, next to St. Paul AME Church. Or by Airmail at P. O. Box HM 1195, Hamilton HM EX, Bermuda. The office is open 8:45 am to 5 pm Monday-Friday. The official opening by the Premier and Minister of Health and Family Services was on June 6, 2002. Corita Saunders, RN, BSN, MA, at e-mail chsaunders@gov.bm, is the Coordinator of Seniors, extension 224. The physically challenged office is at phone 292-7802. Fax 292-7681. Ann Lindroth, BA, CTRS, is the Coordinator for Physically Challenged Persons, extension 225. E-mail alindroth@gov.bm. |
| Nicotine Anonymous | Supports all addicts. Meets every Tuesday at Peace Lutheran Church, 6:30 to 7:30 pm. Call 297-2428 |
| Open Airways | It stresses the importance of air passages to those with asthma, suffered by about 10 percent of the local population, hence the name. It educates doctors, nurses, pharmacists, school teachers, the general public, and asthmatics and their families about the prevention and management of asthma. It provides asthmatics with basic equipment for effective symptom management, plus dust mite bedding, pillows, and beds for those without. Its aim is to change the lives of asthmatics through education and prevention. |
| Ostomy Association of Bermuda | Since 1977. P.O. Box HM 2281, Hamilton HM JX. Telephone 236-6272, 236-8429, 292-0180 or 293-0413. An Ostomy is a life-saving intestinal or urinary diversion surgery caused by illness, injury or birth defect. A core volunteer group of individuals dedicated to the provision of information, advocacy. Offers a visitor program for those who have had Ostomy surgery or contemplating having one. Registered Charity #28. |
| Overeaters Anonymous Group | Meets every Tuesday from 12 to 1 pm at Christian Science Church, Cedar Avenue. No fees. Call 295-2070. |
Part 7
| | |
| --- | --- |
| Packwood Home | 132 Somerset Road, Sandys MA 06. P. O. Box MA 75, Somerset MA BX. Phone 234-1459. Fax 234-2772. Adult day care center and home for seniors. Registered charity 010. |
| Patients Assistance League and Service (PALS) | Dunrossil House, 21 Point Finger Road, Paget DV 04. Phone 236-7257 or fax 236-7250. Registered charity 171. It provides cancer patients with quality care mostly at home to enhance quality of life and their families. It tries to meet the physical, social and emotional needs of patients. It promotes health, dignity and independence regardless of ability to pay. It welcomes volunteers. |
| Physical Abuse Center | 38 Mount Hill Road, Pembroke HM 09. Phone 292-4366. Fax 292-9280. 24 hour hotline at 297-8278. Provides a safe, secure shelter for abused women of any age and their children if minors. It educates the community on the signs and cycle of domestic violence. A part of the Family Resources Network Charitable Trust. Registered charity 146. |
| Private Nursing Agency | 1 Cedar Avenue, Pembroke HM 09. Phone 295 0680 |
| Project Action | Free transportation for local seniors. It got Special Persons Cards for qualified (disabled or senior citizens) Bermudians and residents, for free travel by bus and ferry in Bermuda. It has a specially-equipped (for wheelchair and ambulatory disabled) bus, as a service to seniors and disabled. Call volunteer Mrs. Robert Stewart at 295-1207 (Centre of Philanthropy) or write to P. O. Box FL 136, Flatts, FL BX, or e-mail projectaction@ibl.bm. Registered Charity 561. |
| Prostate Cancer Support Group | Second Wednesday of each month at 7 pm at TB Cancer & Health Association. Call Arthur Woods at 297-1037 |
| Public Health Charge Nurse | 67 Victoria Street, Hamilton HM 12. Lise Outerbridge, RN. Telephone (441) 292-6777. Fax (441) 296-4008. Provides pre and post HIV antibody test counseling, resource information and referrals. |
| Reach to Recovery | 24 hour support line for women in any stage of breast cancer. Call 236-4563. |
Part 8
| | |
| --- | --- |
| Senior Citizens in Bermuda | A private sector website comparing benefits, costs, pensions and services in Bermuda with those worldwide. |
| Senior Islanders Club | Meets Tuesdays. Craft classes and afternoon social at 1:30 pm. Bingo at 9 pm. Admiralty House, Spanish Point, Pembroke, call 295-9094 |
| Sickle Cell Foundation | Support group for all whose lives are affected by this disease. |
| STAR | Support for persons and their families who are HIV positive or have AIDS, call 292-5941 |
| The Center | Tuesdays. Consultation services from 5:30 to 7 pm to assist with improving emotional and mental well being. Professional counselors are available. Call 292-4441 between 5:30 and 7 pm. |
| The Residents' Family Council | Support for the residents of Continuing Care Unit (CCU) at the King Edward VII Hospital and their families. |
| Wee Kids Support Group | Support for parents of premature infants. |
| Westmeath Retirement Home for seniors | 28 Pitt's Bay Road, Pembroke HM 06. Phone 295-2451, fax 295-9881. Probably the nicest and most expensive such facility. The nursing wing gives quality nursing care to dependent seniors. Registered charity 206. |
| Women's Resource Center (formerly Rape Crisis Center) | Support for victims of rape or sexual assault. Phone 295-3882. Fax 295-9833. Hotline for abuse of women 295-7273 (6 pm-6 am). With an annual Bermuda Government grant to help meet expenses. Registered charity 267. |


Last Updated: May 20, 2013.
Multi-national © 2013 by Bermuda Online. All Rights Reserved. Contact Editor/writer and webmaster.