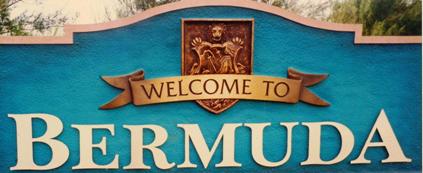 165+ web files about Bermuda, regularly updated as a Gazetteer, focusing on this internally self-governing British Overseas Territory 900 miles north of the Caribbean, 600 miles east of North Carolina, USA. Accommodation options, aircraft & shipping registers, airlines, airport, America's Cup 2017, actors/actresses/musicians/singers/ performing artists, banks, beaches, Bermuda Dollar, Bermuda Government, Bermuda-incorporated international and local businesses and companies including insurers and reinsurers, Bermudians, books and publications, bridges and causeway, charities, churches, citizenship by Status, City of Hamilton, commerce, communities, credit cards, cruise ships, cuisine, currency, disability accessibility, Devonshire Parish, districts, Dockyard, economy, education, employers, employment, environment, executorships, fauna, ferries, flora, former military bases, forts, gardens, geography, getting around, golf, government, guest houses, history, historic homes, Hamilton, House of Assembly, housing, hotels, immigration, import duties, internet access, islands, laws, legal system and legislators, location, main roads, marriages, media, members of parliament, money, motor vehicles, municipalities, music, nearest mainland, newcomers, newspaper, organizations, parks, Paget Parish, Pembroke Parish, residents, pensions, political parties, postage stamps, public holidays, public transportation, railway trail, real estate, religions, Royal Naval Dockyard, Sandys Parish, Smith's Parish, Somerset Village, Southampton Parish, St. David's Island, St George's Parish, senior citizens, Somerset, Spanish Point, Spittal Pond, sports, taxes, telecommunications, time zone, traditions, tourism, Town of St. George, Tucker's Town, utilities, water sports, Warwick Parish, weather, wildlife, work permits.

Bermuda's History for 2006 Part 1
Significant events and social consequences for this year through October

By Keith Archibald Forbes (see About Us) at e-mail exclusively for Bermuda Online
See end of this file for all of our many History files
2006
January 1. The Supreme Court of Bermuda set up The Commercial Court as a Division of the Supreme Court of Bermuda. It was born on this date when the Rules of the Supreme Court Amendment Rules 1985 enacted by Chief Justice Richard Ground came into force. Under section 62 of the Supreme Court Act 1905 the Chief Justice was empowered to make Rules regulating the practice of the Court, and Chief Justice Ground took the necessary steps to ensure that the Commercial Court became a reality. It has since enhanced the island's legal infrastructure and enabled Bermuda to become a leading offshore jurisdiction for the resolution of commercial disputes. Members of Bermuda's Commercial Bar had for many years called for a specialist commercial court. Official support for such an innovation came earlier, in March 2004 from the Justice Review Committee set up by then Attorney-General Larry Mussenden and chaired by Justice Norma Wade-Miller.

February. Belco signed an agreement with Current to Current Bermuda Limited to purchase up to 20 MW of power. The Massachusetts based corporation and Belco hope to sink the world's first underwater power generator off the south coast of the Island. The Current to Current scheme would capture ocean currents to initially provide nearly ten per cent of the Island's electricity needs.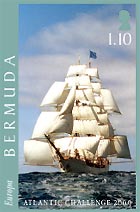 March. An ambitious scheme will de-clutter and beautify Hamilton's Front Street waterfront and create new land in the harbour. It was presented by Mayor Lawson Mapp and colleagues to the people of Bermuda at a packed public meeting. It radically does away with the cargo docks and the need for cruise ships to berth alongside Front Street blocking views of the harbour. And an underground car park for 800 cars and 800 motorcycles would both do away with unsightly parking lots spoiling the aesthetics of the scheme, while at the same time boosting the number of parking spaces in the heart of town. Luxury waterfront housing, a hotel, end of pier restaurant and marinas would transform the area, along with landscaped public parks that can be used for hosting open air events, including the potential for 1,000 people to enjoy musical events on a sloping lawn in a new "Parliament Park" opposite the Cabinet Building. The plan would entail building new land mass jutting out into the harbour on which to build a hotel, housing, offices and shops as well as marinas. Early concept artwork showing a signature public park surrounded by pavements and plazas, a new road taking traffic off Front Street half-way between Parliament Street and Burnaby Lane, and a new cruise ship pier angled out of Albuoy's Point. Among those who attended was Deputy Premier Ewart Brown, who spoke at the start of the meeting. It is estimated the plan will cost around $639 million and take between ten and 20 years to complete. Those involved in the five-month project to draw up the waterfront vision believe 80 percent of the development would be funded from the private sector with the remainder – estimated to be $122m – the responsibility of the Corporation of Hamilton. The reason for the meeting was to gauge public views and gather input. Further public consultation is planned. It is forecast that the new waterfront would create 860 permanent jobs and generate around $5.4m in property and office taxes. A new cruise ship pier would be able to cope with two small ships, as currently visit Hamilton, or one Panamax-sized cruise ship should the need arise. It is envisaged the development would be done in two phases, with the second phase replacing the cargo docks. It is also intended to break the scheme into development "parcels" allowing a number of developers the opportunity to participate. Tourism department transportation consultant Larry Jacobs indicated that Government was engaged in "generating thought and discussion" about the future of the Front Street docks. He said discussions were ongoing with the Corporation and various groups and authorities to consider the possibility of moving the docks to another location, with Morgan's Point and the area on North Shore near the incinerator amongst the possibilities. Former Premier Sir John Swan first proposed a Hamilton waterfront redevelopment a number of years ago.

March 2. The Bermuda Government needs its own television station to speak directly to the public "in an unmediated and unedited fashion", Premier Alex Scott claimed yesterday. But the Opposition labeled the proposed TV station – on which Government plans to spend $840,000 this year – a "wasteful propaganda exercise". Speaking in the House of Assemby, Mr. Scott likened his job to being CEO of a large, modern day corporation in an era of sound-bites and provocative headlines. However, a Premier came under the close, daily scrutiny of the media – and could be the victim of a "media feeding frenzy" – more than any CEO, he said. This was why the Cabinet Office – of which the Department of Communication and Information (DCI) was one of five Cabinet Departments – was needed, he said. Mr. Scott said during the Budget Debate on the Cabinet Office. A total of $840,000 had been allotted for the equipment purchase and installation for the proposed station which will be built by the Ministry of Works and Engineering and Housing. The Government Television Station will be the key pillar in the Government's intention to communicate more effectively and strategically with the people of this country. It will provide a medium for the leaders of Bermuda to detail what the Government is doing, the status of Government initiatives, and the level of progress in reaching important goals for Bermuda. The "long-overdue" station also gave Government a chance to showcase its relationship with businesses and community organizations. Other stations around the world were considered, including: the Caribbean Broadcasting Corporation, GOT, a local Government Access Channel in Albuquerque, New Mexico, the Cable-Satellite Public Affairs Network (C-SPAN), Public Broadcasting Service (PBS) and the British Broadcasting Corporation (BBC). However, Opposition Leader Wayne Furbert said he would pull the plug on a Government TV station if he was elected to power. "Don't get equipment that will last a long period of time," Mr. Furbert quipped. "It would only last a year. It would not last too much longer. That will be the first thing that will be going. While he said understood why Government wanted to get its message across, as it had not been successful in talking about the second senior school which had not offered promised public tours – he said a TV station was not the answer. "What you need to do is knock on doors and talk to people face to face," he said. "When was the last time MPs from that side went to their constituents and met face to face?" Mr. Furbert asked why Government did not use existing television stations. Minister of Telecommunications and E-Commerce Michael Scott said Government TV was a necessary and excellent idea. He predicted Government TV would be a "hit". "For the UBP to suggest that the civil service – who will be in charge of the content will somehow capture political messages is not credible," he said. Shadow Minister of Home Affairs Maxwell Burgess said if the PLP wanted to broadcast its message it should stay away from the public purse. "This is simply not what Government funds are meant for," he said. "Why not open your own newspaper. Or will that be next?" Mr. Burgess said he took knocks from the press too when he was Minister.
March 16. One of the world's most famous hotel brand names is coming to Bermuda to replace the Ariel Sands resort with a five-star vacation club. And it has the blessing of Bermuda's own Hollywood star Michael Douglas – a member of the Dill family dynasty that has owned and operated the South Shore resort for the past 50 years. The double Oscar winner has played a part in securing a partnership with the Hilton group that could see as many as 50,000 prospective vacation club owners visit the Island during the next four years. A scheme to create "one of the premier tourism products anywhere on the planet" is now in motion having attracted the backing of the Hilton Grand Vacation Club and Florida-based developer Bruce Sonneborn. Within two years the Ariel Sands hotel and cottage colony properties will be demolished and replaced by a $170m development featuring vacation villas, a world-class spa and fitness centre and restaurant and conference centre. It will allow Bermuda to tap into an expanding community of 100,000 vacation club owners who already holiday in Hilton clubs in Scotland, Florida, Hawaii, Las Vegas and elsewhere. "We have 18,000 club members in the geographical region around New York. I can see those people would want to travel to Bermuda for short vacations, which increases the tourism flow into that location. It's a group that likes to experience different things," said Kris Kreiger, senior vice-president and chief club officer of Hilton Grand Vacation Company, who was in Bermuda earlier in the week to discuss the plans. Mr. Kreiger was not at the press conference to announce the project yesterday, but Deputy Premier Ewart Brown was flanked by Mr. Douglas and Mr. Sonneborn. Mr. Douglas said: "As you know the cottage colony tourism business has been pretty rough for the last 20 years. I'm proud to announce a partnership that we have created with the Hilton Grand Vacation Club. We think we have presented to Cabinet a well thought-out plan, not only for tourism, but also what is best for Bermuda. It encompasses additional rooms and beyond that training for Bermudians, employer housing and a number of issues that I think will be very positive. I appreciate very much the response from Cabinet." The concept is presently at the design and planning stage although construction may begin before the end of 2006, according to Mr. Sonneborn, who is project director of Sunset Cove on Marco Island in Florida, another Hilton Grand Vacations Club affiliate. He was instrumental in bringing Hilton to Bermuda to consider the potential for a rebuilt Ariel Sands enticing vacation club owners to buy a fractional ownership and then, as a result, be able to not only holiday in Bermuda but also at other Hilton clubs and affiliated resorts world-wide. It is intended to de-construct Ariel Sands and build the new development in phases to ensure the resort remains open at all times. The number of holiday properties will increase from the present 48 rooms to 214, however there will be more green space and a reduction from 17 buildings to 11 on the site with a maximum height of three-storeys. Mr. Sonneborn said the resort would be at the top end of the scale, rated at a five-star level for hotel facilities, adding: "We would like a product like Four Seasons and Ritz Carlton and take it two steps above it." For Bermuda one big bonus is the transiency of the club-owning community who like to move around the world to sample different locations. Because they have already paid for their accommodation by buying into the club they will have up to 50 percent more "vacation dollars" to spend on the Island, said Mr. Sonneborn. The club is expected to attract 9,000 new visitors to Bermuda per year with all-year round occupancy the norm. Mr. Sonneborn explained: "One of the things we are talking about featuring is elements of the Sargasso sea and its endemic seaweed – unique biological product to use in the spa to bring people to Bermuda with a Hilton product and a world class spa. He added: "We plan to make this one of the premier tourism products anywhere on the planet." Jobs for up to 60 Bermudians will be created and it is intended to use Bermudian skills and resources wherever possibly to make the resort a 100 percent Bermudian experience. Paying tribute to Mr. Douglas, Dr. Brown said: "He has done more than a few things to help Bermuda. Obviously he is a mega star in his line of work and wherever he goes he says good things about Bermuda. This gentleman assisted us in getting JetBlue over the line. He always says positive things about Bermuda. When he called about this issue I was totally impressed." Bermuda is also set to reap the benefit of being featured in all Hilton group literature for the foreseeable future, including the Internet website which receives 1.5 million visitors every day. Hilton Grand Vacation Company senior vice-president Mr. Kreiger, told the Royal Gazette: "Ariel Sands is a great location! The plans are very positive – it meets our criteria for high quality destination." He said Dr. Brown had spoken of a clear vision for Bermuda and its tourism future and said he found Mr. Douglas to be an astute businessman whose personal attachment to Ariel Sands: "Will ensure the property turns out to be a top notch five star property." Six separate condominiums within the Ariel Sands location are expected to remain as their own entity.
March 24. Employers are being urged to submit occupations they consider to be "key" and therefore eligible for exemption from the work permit limits to the Department of Immigration before a final list is determined. That was one of the statements made by Assistant Chief immigration Officer Rozy Azhar during a seminar this week on work permit limits. Work permit limits come into effect on April 1, 2007 when non-Bermudians who have been working on the Island since before April 1, 2006 will have to leave if they have not been granted extensions. Mrs. Azhar is asking employers to start the process early in applying for exemptions for their key positions or make arrangements for the replacement of staff that will not remain after the expiration of their work permit in 2007. Changes to the work permit policy announced by the Minister of Immigration in early 2005 regarding key occupations has not been written into policy as the Minister is still receiving representations from various industries, she said. When he is satisfied that all have had an opportunity to be heard he will submit the list of occupations to Cabinet for approval as the final step before publishing any policy. These are some of the other questions that were raised during the seminar: What happens in the case where one work permit holder qualifies as a key employee and is exempt from term limits but his or her working spouse does not qualify for an extension? Will the spouse without the exemption be prevented from working? While the spouse will not be asked to leave Bermuda if he or she is in a position subject to term limits, any applications for renewal of work permits will be reviewed to ensure any further approvals will not be an impediment to the career paths of Bermudians. In addition, unlike spouses of Bermudians, spouses of Permanent Resident's Certificate (PRC) holders (who arrived before August 1989) do not accrue benefits from marrying the holder of a PRC. "When reviewing any work permit application one criterion is to ensure Bermudians are not stymied from achieving their career goals," Ms Azhar said. She added that if the spouse reaches the six-year limit, the Immigration Department will assess if there are Bermudians that may want to be promoted into the position. "The bottom line is that it is case by case basis. If it appears that there are Bermudians available to serve in that position then it is likely then their work permit will not be reviewed." What is the difference between a key position and a key person? It depends on the position, most times people are asking for the position rather than the person. Both persons and positions may independently be deemed key. An actuary, chief executive or chief financial officer is likely to be deemed key regardless of which individual fills the position as only highly skilled persons meet the requirements of that position. Alternatively, a person with a specialised skill set or experience unique to that person may meet the criteria of a key person even though the position he or she fills might not normally require that level of skill and experience. "You may have people who may not be in categories that are deemed key, at a lower level. For instance it could be an electrician who may have many years of experience, have trained Bermudians and may meet the criteria of a key person." What are the requirements for an extension and does and employee have to be key? Examples occur where an employee is needed to complete a specific project or where the employer needs more time to recruit another person or prepare a Bermudian for the role. "The Institutes of Architects had made an application for architects and architectural technologist to be extended because of the heated construction industry and they wanted them to be extended because of the outstanding projects." Mrs. Azhar said the reference to the worldwide shortage in a given industry or occupation (such as nurses or actuaries) is not merely a difficulty in recruiting. If an employer wants to apply to the Minister of Immigration for the category to be added to the list of categories where there is a worldwide shortage, he or she must get an agreement with other employers in the same industry. Also an application should include documentation from publications abroad substantiating the claim to a worldwide shortage in the industry such as nurses and other medical technicians. One person commented that a lot of people feel that good corporate citizen status discriminates against small companies and is only available to the very large corporations who are endowing large charitable donations. Companies granted Good Corporate Citizen status can apply for permission in principle to hire non-Bermudian staff in categories where there is a worldwide shortage or where the position or person is key. If the company is granted permission in principle then it does not necessarily have to advertise each individual application but if an employer chooses not to advertise each application, he or she will still be required to advertise the position on a periodic basis, such as every three months. Mrs. Azhar said small companies can apply for Good Corporate Citizen status and the requirement for advertising a position depends on the industry. "Banks, for example, who have a lot of accountants, can apply every three months but some positions you can advertise every six months because you don't have a lot of those positions." Phil Barnett chairperson of the restaurant division of the Chamber of Commerce said some people in the hospitality industry have concerns that employees without PhD's or specialised degrees will be treated differently. He also said some people think they know what certain positions entail such as servers without addressing their individual contribution or attitude or the relationship they have made with customers. "The criteria does not mention PhDs, although it does talk about people having qualified expertise. "If a person has crucial business contacts, that can be applied to very good waiter who people come in for and if they weren't there, the business would suffer greatly. You wouldn't be applying for the position but you can certainly make the application for the person."
April 4-6. One of Europe's most innovative figures in the low-price aviation, travel and leisure market arrived in Bermuda as a keynote speaker at the Caribbean Hotel and Tourism Investment Conference at the Fairmont Southampton Hotel. The conference was presented by the Caribbean Hotel Association, Caribbean Tourism Organization and Burba Hotel Network. It looks at the future of tourism in the Caribbean and ways to stimulate investment and visitor numbers. Greek-born Stelios Haji-Ioannou was only 28 when he set up the ground-breaking EasyJet airline company, which is generally credited with bringing low price airfares across Europe through its own services and those of imitators. The appearance of the EasyGroup owner is a major draw for the conference. The businessman has branched out from the aviation business in the past ten years to offer branded low cost car hire, hotels, cruises, financial and other services linked with the travel and leisure industry. It is expected 300 "top tier executives" representing investors, tourism and a number of governments will attend the three-day event starting next Tuesday. However, it is not expected the EasyGroup entrepreneur will be revealing plans to expand his European-centric airline and cruise ship business to the region. The tourism investment conference features experts in finance, development and tourism fields giving updates on changes and trends within the industry. Amongst the topics discussed are timeshare and fractional deals, development projects, condo hotels, private residence clubs and mixed-use projects.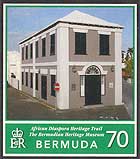 April. The Government is to appeal against a Supreme Court judge's ruling which branded its decision to ban Bermudians from selling homes to foreigners "unlawful". Randy Horton, Minister of Labour, Home Affairs and Public Safety, stated the Government had until Thursday to appeal in the GoldenEye case and would definitely do so. He said: "We are going to be filing an appeal. The Attorney General is reviewing the grounds. I have nothing more to say other than that the Attorney General is dealing with the legal aspect of this." Mr. Horton brought in a controversial policy change last year which prevented Islanders from selling homes to non-Bermudians. Previously, foreigners could buy homes from Bermudians so long as they had an annual rental value (ARV) of more than $126,000. Property developers Alan and Vera Rosa Marshall took the Government to court over the change as it prevented them from selling their $45 million Tucker's Town mansion GoldenEye, on which they had invested $37 million. They claimed no Bermudian would be able to afford the asking price for the plush home, which is on so-called Billionaires' Row and has the highest ARV on the Island at $1,182,000. Puisne Judge Geoffrey Bell ruled on March 3 that the Marshalls had a legitimate expectation to be able to sell GoldenEye and that the Government policy change was "unlawful and "an abuse of power". Mr. Marshall said yesterday he was not aware of the Government's plan to appeal. "I don't know what's happening with that right now," he said. He would not comment on whether he and his wife would respond to the appeal or on whether GoldenEye had been sold yet. The property, which Oprah Winfrey was once rumoured to have been interested in buying, was put on the global market soon after the outcome of the case. The Marshalls' QC in the case, Saul Froomkin, a former Attorney General, said he too was unaware of the Government's decision to appeal. "I didn't know they were planning that," he said. "I have not seen any Notice of Appeal so I have no idea what Government is doing." He added: "If they are going to appeal, they are going to appeal. I don't get surprised about anything." Attorney General Larry Mussenden could not be contacted for comment yesterday. Nor could Solicitor General Wilhelm Bourne, who acted for the Government in the case. Mr. Horton has defended his policy change in the past as a way of protecting the land stock for Bermudians and preventing "fronting" i.e. people using trusts to acquire homes for non-Bermudians. Mr. Bourne did not give the original court hearing the reasons for the Government's amended policy but said the Minister should be deemed to have acted in the public interest because that was his duty. Mr. Justice Bell said he did not infer that Mr. Horton acted in the public interest and found it highly doubtful that the policy change would cause any significant drop in the number of properties owned by non-Bermudians. The judge said a more effective way of achieving that aim would have been to increase the minimum applicable ARV on homes available for sale to foreigners. The case is unlikely to be heard in the Court of Appeals until later this year.
April. A grant of £44,680 ($89,300) received by the Trust from the Overseas Territories Environmental Programme (OTEP), a joint UK Foreign and Commonwealth and Department for International Development Programme enabled the Bermuda National Trust in late 2006 and early 2007 to carry out extensive nature conservation work including removal of many invasive trees that threatened the survival of native and endemic species and establishment of a habitat restoration project.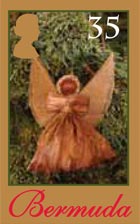 April 7. Opposition MPs Louise Jackson and John Barritt are launching a fresh crusade to help struggling seniors. And as part of the "Silver Revolution" the pair are calling on Government to fund a Seniors' Advocate to give practical help and legal advice to those in need. In a manifesto printed in this month's Mid-Ocean News lawyer Mr. Barritt, the United Bermuda Party whip, and Mrs. Jackson, the party's spokesman on Health and Seniors, called for "a radical rethink on how we can assist and provide for those seniors in need". Initiatives include the introduction of reverse mortgages to help seniors who are asset rich but cash poor, the building of assisted-living apartments and the introduction of a senior healthcare clinic. Yesterday Mrs. Jackson said she and her colleague were prompted into action after being "bombarded with calls" from seniors seeking help on a range of issues. She pointed out that Mr. Barritt has since devoted hundreds of hours of his spare time providing free legal advise to seniors in distress. "There's a crisis out there with our seniors and the whole thing is just so sad," she said. Mrs. Jackson also blasted one Government agency – the National Office for Seniors – for failing to take a hands-on approach to individual queries from seniors, accusing the organization of doing little more than referring clients to other Government departments. Both MPs believe the creation of a Seniors' Advocate would result in individual cases being tackled more effectively. And Mrs. Jackson also expressed concern over regulations on rest homes, claiming they failed to protect residents who were often given poor care. Rounding on her opposite number, Mrs. Jackson said the Ministry of Health needed a Minister "with know-how and heart" who would "acknowledge that we have this problem". "We don't need someone who's learning on the job," she said. And she also dismissed claims by Premier Alex Scott that Government was ushering in a new "age of empowerment". "I was stunned when the Premier gave his address earlier this week about empowerment and mentioned that seniors get a tea once a year and have been given some computers," she said. "Hello? Doesn't he realize that we've got seniors who are dying because they can't afford their medication, seniors going without food because they don't have money for electricity."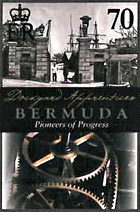 April 10. Booming car sales and a rebound in spending on building materials and hardware had cash registers ringing in February. The Retail Sales Index for the month jumped 9.1 percent after accounting for inflation, offsetting a poor January when the volume of sales slipped 0.6 percent year over year, according to the Government Department of Statistics. Before adjusting for the 2.8 percent inflation rate in February, sales rose 12.2 percent compared to February, 2005, with turnover rising from $41.1 million to $46.2 million. All sectors in the Retail Sales Index reported positive sales gains with the exception of apparel stores. The Department of Statistics said the 12.2 percent increase was the largest year over year increase for a month since June, 2005, when sales rose 16.4 percent. Much of the increase in February was driven by car sales, which soared 46 percent over February, 2005 and have been averaging year over year increases of 26.6 percent over the last 12 months. HWP chief operating officer Alan Brooks said on Friday: "We have seen a considerable rise in automotive sales in the past few months, particularly in two automotive classes, compact vehicles and SUVs. Mr. Brooks said HWP, which sells Hondas, Mazdas, Suzukis, Hyundais, Volkswagens and Nissan cars, has seen strong sales for Honda CRVs and Hyundai Tucsons "in keeping with the global trend towards sports utility vehicles". "Due to lower licensing fees for compact cars, vehicles such as the Suzuki Swift, Hyundai Getz and the Daihatsu Sirion and Caharad are also popular," he added. Gross receipts for food stores rose 9.2 percent in February 2006. Grocery stores retailers have made consistent monthly gains since September, 2002. Meanwhile, food prices registered registered a 0.3 percent decline for the month of February. Retailing activity in the building and hardware sector recorded double-digit gains for the second consecutive month, increasing 16.5 percent over February 2005. Higher levels of construction activity translated into higher sales for building and hardware vendors who supply construction related materials. The increase in sales marks a turnaround from the last seven months of 2005, when sales either fell or rose marginally. Residents returning to the Island from business and vacation tips declared overseas purchases of $3.4 million during the month of February 2006. This level of spending was roughly $0.4 million or 10.0 percent higher than the level of spending reached in February 2005. Combined local and overseas retail sales totalled $49.6 million in February 2006, $5.4 million more than February last year. Overseas spending represented 6.9 percent of total retail sales in February, a slight drop from the seven percent recorded last year. The apparel sector recorded a 21.6 percent year on year decline due to an inability to make up for the volume of sales previously experienced when Trimingham's-Smith's was still open, although past Retail Sales Index reports have said that individual stores have reported strong sales gains.
April 28. Jay Bluck clinched a knife-edge election victory to become the new Mayor of Hamilton. Mr. Bluck defeated Sonia Grant by just 21 votes, as former Mayor Lawson Mapp's six-year reign ended. Mr. Mapp – who had led the City since 2000 – failed to secure a controversial third term in office. He received just 22 votes as the electorate decided it was time for a change at the top. Mr. Bluck polled 115 votes, narrowly seeing off the challenge of Miss Grant on 94 votes. Mr. Bluck, 65, pledged to introduce constituency clinics and regular consultation sessions, particularly on the massive $630 million waterfront development. The Somerset resident stated that he would be "re-establishing contact" with developers interested in building a new hotel on Par-la-Ville Road. Retired merchant Mr. Bluck takes control of a $20 million budget, praised his successor Mr. Mapp and said he was sorry that he attracted such a small number of votes. "He has put in a huge amount of service for Hamilton and has given great service to the city." Mr. Mapp, who had served at City Hall since 1979, said his biggest achievement in office was the beautification of Hamilton's parks; while his biggest regret was not getting a developer to sign up for the Par-la-Ville hotel project.

May 2. Premier Alex Scott will head a Government delegation to Washington, DC for groundbreaking talks with a host of influential American politicians. Mr. Scott, who hailed this month's two-day trip to Capitol Hill an historic first for the Island, will meet Speaker of the US House of Representatives Dennis Hastert – third in line for presidential succession. Other key White House policy-shapers on the agenda during a whirlwind of diplomatic activity include Senate leader Bill Frist and Senator John McCain, defeated for the Republican nomination for President in 2000 and expected to run again for the presidency in 2008. US Consul General Gregory Slayton organized the whistle-stop visit he said should give Bermuda lawmakers "unprecedented" access to key movers and shakers in the US establishment. Concrete details of what will be discussed on the pioneering trip to the seat of US political power were not outlined yesterday. But the delegation will use it to boost relations between the two countries – and it is understood that trade, tourism, the war on drugs and homeland security issues will be on the table when Mr. Scott's team arrives. Another topic likely to be on the agenda will be international tax laws. And Mr. Scott will be seeking to issue assurances in the wake of comments made by Presidential hopeful John Kerry in the 2004 campaign, when the Democratic challenger said he would shut down tax loopholes that allowed "$40 billion" to go to Bermuda. Mr. Scott said he understood the tax topic had slipped off the "front burner" in the US after that election – and he said the trip to Capitol Hill would give him chance to hammer home the facts face-to-face with decision-makers, ensuring they speak from "first-hand knowledge" and not from a campaign speech. "Our tax policies have not changed in the last 100 years. We did not create a tax regime aimed at avoiding taxes," he told the press conference, adding that monetary authorities ensured the country met international finance rules. The Premier said that Bermuda's success in the international business arena had catapulted it into a worldwide leadership role – and given it a global reputation as a major player. "We guard jealously our reputation for fiscal prudence," Mr. Scott told reporters, stressing the "mutually beneficial relationship" between the superpower and the Island over the centuries. "But Bermuda did not get here alone. One of our noteworthy partners, the United States of America, has been on this journey with us almost from the year of our discovery in 1609." He added: "Bermuda has unique connections with the USA. In history, commerce, culture, education, tourism and trade. That connection has produced a business and diplomatic relationship that bodes well for our two countries. We are certainly proud to be a partner in this diplomatic effort." The Premier said that the "historic initiative" on May 17/18 was the first official bilateral visit of Bermuda Government officials to Washington, DC. Joining him on the visit to Washington will be Finance Minister Paula Cox and Home Affairs Minister Randy Horton, due to discuss drug enforcement, the role of the US Coast Guard and the impact of new immigration terms on key executives. Consul General Mr. Slayton said: "For the first time in diplomatic memory, the US Chief of Mission in Bermuda will escort a delegation from the Government of Bermuda to Washington DC to meet with key decision-makers." Outlining the itinerary, Mr. Slayton said House of Representatives speaker Dennis Hastert will host a diplomatic reception with other House leaders. And Senate leader Bill Frist has agreed to a private meeting with the Bermuda delegation. Elsewhere, private meetings on the Hill have been organized with members of the Senate Foreign Relations Committee, including Senators Norm Coleman, Mel Martinez and George Allen. Behind closed doors talks with Susan Collins, chairman of the Homeland Security and Governmental Affairs Committee, Sam Brownback, a member of the Committee on Appropriations and the Joint Economics Committee and John McCain – one of America's best-known Senators – have also been confirmed. Discussions will be held with the Congressional Black Caucus, including Congressman G.K. Butterfield, whose father emigrated to the US from St. George's in 1905 and fought for America in the First World War. The itinerary will take in meetings at the US Department of Commerce, the US Department of the Treasury, the National Security Council and the World Bank. Mr. Slayton said the trip was an "historic opportunity" for Bermuda's Government to build a rapport with Washington's major players, to which the Premier's team should have "unprecedented access". He added: "It is an extraordinary agenda and I'm grateful that I have been able to draw on my relationship with these public figures on behalf of Bermuda. "In my experience, the value of friendship is incalculable; there is no better time to establish an alliance with friends than before one is required to call upon them. "There is no doubt that constructive and positive dialogue is the most effective tool in the diplomatic arsenal. And that is what this bilateral visit is all about." Asked whether President George W. Bush would be meeting the Bermuda team, Mr. Slayton said the itinerary was still being finalized. "President Bush will be aware of our presence," added Mr. Scott, who hailed the work of the Consul General in setting up the meetings and said Governor Sir John Vereker had backed the plans. Also on the agenda is a breakfast and conferences at the White House.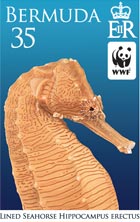 May 3. Reuben Christopher Alias, one of only four black Bermudians to serve in the Royal Air Force (RAF) during the Second World War, has died, aged 84. Mr. Alias, who was also the first black to be appointed a clerk to Magistrates Court and assistant to the secretary to the Cabinet, passed away at the King Edward VII Memorial Hospital on Monday. Mr. Alias, of Hill Top Drive, Southampton, was born on the Island on December 11, 1921, and was educated at Central, West End and Northlands schools and the Berkeley Institute. He studied at the business school of the Sir George Williams College in Montreal. During the Second World War, he was conscripted into the Bermuda Militia Infantry (BMI) and later served in Canada and England in the RAF, along with three black Bermudians from the Bermuda Militia Artillery (BMA). In 1957, aged 36, he volunteered for service in the BMA as a private soldier and earned a commission as a Second Lieutenant two years later. He eventually resigned his commission, with the rank of Captain, from what had become the Bermuda Regiment. Mr. Alias joined the Bermuda civil service in 1951 as a temporary clerk in Magistrates Court, eventually being promoted to senior clerk. He served as assistant to the secretary to the Cabinet, then became the first person, black or white, to be appointed civil administrative officer of the Bermuda Defence Board. His last civil service appointment was in 1976 as chief immigration officer, a post from which he retired in 1981. Mr. Alias, a freemason, was made an MBE in the Queen's New Year's Honours List in 1972 and was presented with the Bermuda Government's Special Achievement Award in 1985. Both awards were given for his contribution to association football on the Island. He participated as a player, referee, coach and administrator for the sport and served as vice-president of the Bermuda Football League and chairman of the Bermuda Football Association. His friend Dr. Gerard Bean, chairman of the National Sports Centre, paid tribute to him last night. He said: "He was a very articulate, very intelligent and very thorough person. He had many "firsts" and he was able to move from one sphere to another with relative ease. He was also a very loyal friend. Mr. Alias leaves behind his second wife, Elvira. The couple were married in 1961 and had no children. A private funeral and cremation will take place on Friday.

May. Who the Premier and Ministers met in Washington DC:
Susan Ralston: Assistant to White House Deputy Chief of Staff Karl Rove, senior adviser to George W Bush. Manages Rove's office. Her brief states she is in charge of presidential events and one of her biggest tasks was providing co-ordination between the White House and the victorious Bush-Cheney campaign in 2004. The highest-ranking Filipino American with close access to the President.
Ruben Barrales: Named among the most influential Hispanics in the US in the 90s, the son of Mexican immigrants is a financial whiz whose tax expertise has helped make a California state a debt-cutting pioneer.
Congressman Charles B Rangel: Serving his 17th term as a Harlem representative and founding member of the Congressional Black Caucus, the Democrat was the driving force behind a $5-billion Government empowerment zone reviving neighbourhoods across the States. He is also chair of the Select Committee on Narcotics Abuse and Control and leads the battle against drug abuse and trafficking. Member of the House Judiciary Committee during the Nixon impeachment hearings and fought in Korea from 1948-52, the Harlem resident was awarded the Purple Heart and Bronze star for wartime bravery.
Senator George Allen: Touted as a possible future Republican President in some Washington circles. Self-proclaimed "common sense Jeffersonian conservative", he pledges to cut the tax burden on families and small business bosses. As chairman of the Senate High-Tech Task Force the Virginian introduced broadband-friendly policies and helped curb Internet taxation. Tabled a Congress bill that raised the death payment to families of soldiers killed in service from $12,000 to $100,000. Political heroes: Ronald Reagan and Thomas Jefferson.
Senator John Ensign: Former veterinarian from Nevada, his gamble to open the first 24-hour animal hospital in Las Vegas paid off. Fights for smaller Government, strong national defence and an aggressive approach to terrorism. Also a keen environmentalist and was named legislator of the year by the Humane Society of the US for his commitment to fair treatment of animals.
Senator Norm Coleman: From anti-war and pro-civil rights student protestor in the 60s to Minnesota state prosecutor in the 70s, Senator Coleman has had a richly varied career.
The former mayor switched from Democrat to Republican in 1996, has lobbied hard on behalf of farmers and is a strong believer in renewable fuels. Chair of the Permanent Sub-Committee on Investigations that carried out the groundbreaking probe into allegations of abuse related to the UN oil for food programme – uncovering Saddam Hussein's role in the scandal.
Senator Melquiades Martinez: The Florida representative is the first Cuban-American to serve in the Senate. Came to the US as part of a humanitarian scheme to help Cuban children escape Castro's communist regime. Has helped promote home-ownership for low-income workers.
Senator Susan Collins: Maine Senator is chair of the Homeland Security and Governmental Affairs Committee, which has power over the Department of Homeland Security. Co-wrote the most sweeping intelligence reform for more than 50 years in the wake of 9/11.Her family runs a fifth-generation lumber business and seen as a tireless advocate for education. The LA Times called her a champion of good Government.
Dennis Hastert: Speaker of the House of Representatives. Third in line of presidential succession and is also a member of the Minor League Baseball Caucus. Time with the influential Republican was seen as a major coup by the Bermuda delegation.
Congressman GK Butterfield: His father, who hails from St. George's, Bermuda, was the first black elected official in east North Carolina in the 20th Century. His son served on the Supreme Court until 2002 and often returns to Bermuda where the Democrat has many relatives.
Senator David Vitter: Seen as an outspoken conservative reformer who puts his Louisiana state first. Focused on lowering prescription drug prices and saving the coastline.

May 18. Americans living in Bermuda will see their tax costs rise dramatically as a result of tax legislation US president George W. Bush is expected to sign tomorrow. The election year tax measure aims to cut US taxes by $70 billion over the next decade by extending low tax rates on dividends and most capital gains until 2010 and preventing 15 million households from being hit by the alternative minimum tax. However the 4.1 million Americans – excluding military personnel and foreign service officers – living outside the United States will bear a portion of those cuts via complicated tax rules which will result in them paying $2.1 billion more in taxes over the next decade. Currently, US expatriates are exempted from paying US taxes on the first $80,000 of foreign earned income. The new legislation would increase the exemption by $2,400 to $82,400 as of tax year 2006. However, US citizens will see the tax exemption on foreign housing expenses significantly reduced. Currently, American expatriates can deduct virtually all of their housing expenses which is a benefit that has helped attract Americans to live in high priced Bermuda. The new rules however cap the housing deduction at $11,536 although Treasury has the ability to adjust the housing deduction when countries have abnormally high costs of living relative to the US. Expatriates will also be subject to higher tax brackets so a single taxpayer or married filing jointly taxpayers who maximise the foreign earned income exclusion and housing deduction – approximately $93,000 – would see additional tax costs of $20,806 and $16,811 respectively, said PricewaterhouseCoopers Bermuda tax advisor Rick Irvine. Republican Senator Charles Grassley, chairman of the Senate Finance Committee, who was a key player in an unsuccessful bid to eliminate the foreign income and housing deduction for expatriates in 2003, helped move the last minute modifications to the 2006 tax legislation through Congress. In 2003, US business groups successfully lobbied against the plan to eliminate the deductions on the grounds it would make it prohibitively expensive to promote American products and ideas. This time around however the provision related to US workers abroad was added late last week with no warning and therefore little time for opposition. "This came out of nowhere, this was basically thrown in as a revenue raiser at the last minute without many people having opportunity to comment on it," said Mr. Irvine. While passage will drive up personal tax costs making it less attractive for American expatriates to work outside of the US, Mr. Irvine said that in Bermuda it is likely that the greatest impact will be on local or exempt companies who employ Americans. Since most Americans here are employed based upon some type of equalization packages – which means the tax costs are accounted for in their salaries – all or a portion of the cost will likely be passed onto the foreign employers driving up the cost of doing business. Given the increasing cost, Mr. Irvine said the tax changes could in fact make US workers less attractive to non-US companies and encourage them to look for employees who hail from jurisdictions where taxes are not an issue. The United States is the only developed country in the world that continues to impose worldwide income tax on its citizens working overseas. "It makes the US worker less attractive to a non-US company because it is a real cost of someone from America being here," said Mr. Irvine.
May 26. The Bermuda Post Office released this stamp to commemorate the 2006 World Philatelic Exhibition in Washington DC.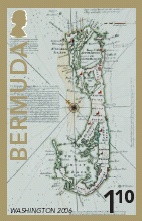 May 30. Bermuda, the world's largest captive domicile, is also the best one to do business in, according to the findings of a new survey. The Island was voted tops for tailored regulation, accessibility, cost efficiency, and for protected cell legislation, in the survey published in the May issue of Reactions magazine. The broad vote of confidence is heartening news for the hundreds who work in the Island's captive management sector. The plaudit affirms the Island's leading place, as it comes under increasing competition from a growing number of rival domiciles – particularly in the US. The praise could also serve to bolster interest in the Bermuda Captive Conference, to be held for the second consecutive year this September. The conference provides a broad range of captive-specific information, including tax and regulatory issues, to risk managers and corporations that own the self-insurance vehicles. Conference coordinator Mike Hardy said the 2006 Bermuda Captive conference was expecting in the region of 400 risk managers, chief finance officers and captive owners. Last year's inaugural conference attracted 300 people. The world's top captive domiciles – Bermuda, Cayman Islands, Vermont, the British Virgin Islands, Guernsey, Barbados, Luxembourg, Dublin, Turks and Caicos and Isle of Man – grew by less than four percent in 2005, according to a survey by Advisen, cited in the Reactions report. And a growing number of US states catering to captive insurers, led by Vermont, is proving strong competition for offshore domiciles, now that tax advantages for offshore captives have more or less faded. Philip Barnes, president of the Bermuda Insurance Management Association, cautioned that data, taken at face value, does not tell the whole story. Bermuda lost ground in 2005, according to the Reactions survey, and numbers compiled initially by trade publication Business Insurance. Last year, the Island's captives fell to 987 from 1,000 in 2004. The numbers take into account new captive formations, as well as ones crossed off the list of insurers holding licences. Bermuda's 2005 numbers still put it more than 250 captives ahead of number two rival, the Cayman Islands. However, once the captives formed by various US states are added together, the total outstrips Bermuda, at 1,098 captives. Mr. Barnes, who is also managing director of Aon Insurance Managers (Bermuda) Ltd., said while the Island appears to have seen a fall in captive incorporations, the full extent of captive activity isn't readily apparent. There are two reasons for this. The first is the increasing use of segregated, or protected, cell companies. These are in effect a mini-captive structure within a Segregated Account Company. A cell company provides insurance capacity but usually at a lower cost, and with less red tape, than a full-fledged captive. Mr. Barnes said many corporations already have established captive insurers. Rather than form a new vehicle, many will bump up the amount of insurance capacity their established entities can provide. "We are finding a lot of interest from captives to increase their limits," said Mr. Barnes, who can track the trends in the local market based on business he sees coming through Aon. Aon Insurance Managers is the second largest captive manager in Bermuda after Marsh Management Services (Bermuda) Ltd. "The outlook is still very buoyant, we are putting on a sizeable number of captives each year." And he said interest was strong amongst both existing and new clients. He said that the Island, which has long catered to Fortune 1000 companies, is also seeing more interest from smaller corporations.
June 6. A cruise ship that left Philadelphia on Sunday is stuck on a sand bar in Bermuda. The Norwegian Cruise Line ship, the Norwegian Crown, ran aground. At the time, it was being steered by and was therefore under the command of a Bermuda port pilot, not the ship's captain. Under Bermuda law, the Bermuda Government's liability for its pilots is very limited. The ship's passengers and crew were in no immediate danger, the cruise line said. The 34,00 ton vessel has 1,104 passengers and 500 crew, and it arrived in St. George's, Bermuda on Monday. It was on the way to Hamilton, another port, when it got stuck. Tug boats failed to get the ship free this morning and they will attempt to move the ship Tuesday night, when the tides are more favorable. "All guests and crew onboard are safe and no one was hurt," the cruise line said. "Initial inspection indicates that the integrity of the ship has not been affected. A full damage assessment will be conducted by a team of divers during the day." The company said it is currently tendering passengers to shore in Bermuda as planned. It is working with local authorities to determine what caused the ship to run aground.
June 7. Spanish Point Park was awash with binoculars and digital cameras as crowds turned up in droves and trained their sights on the dramatic Norwegian Crown rescue. Amazed bystanders unfolded beach chairs, weighed anchor and made themselves comfortable almost from the moment the news filtered through that the 34,000 ton cruise ship had run aground near Dockyard just before 8.30 a.m. By 7 p.m., she was finally free. An hour of frenetic high-tide activity involving at least three tugs and several circling speedboats ended the Norwegian nightmare. The rumor mill was in full swing, with speculation running wild. Some said the pilot made a misjudgment; or the wind was too strong; or torrential rain squalls and poor visibility sent the ship veering off course. The Norwegian Crown became the latest in a long line of ships to run aground on an Island renowned for its perilous reefs. Every Spanish Point spectator had a different story. But they all agreed that this was worth witnessing – and something Bermuda had rarely seen before.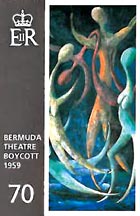 June 17. Shadow Health and Seniors Minister Louise Jackson has slammed Government for paying lip-service to the plight of seniors. And she identified four problem areas she said must be tackled if the welfare of the island's elderly is to be improved – but said Government showed no sign of facing up to the challenge. Mrs. Jackson spoke out after her opposite number, Health Minister Patrice Minors, reported on a joint "initiative". Speaking in the House of Assembly, Mrs. Minors said her Ministry was working with the National Office for Seniors and Age Concern "to collaboratively work towards addressing elder abuse in Bermuda". But the Minister gave few details about how the initiative would work, other than to say the partnership was formed "to better protect and reduce the risk of harm to seniors, increase awareness, prevention, and intervention effectors throughout the community and within responsible advocacy. The proposed measures are necessary to ensure that Bermuda's seniors are treated with respect," Mrs. Minors said. "We need our seniors more than ever to continue to serve as leaders, mentors, volunteers and active members of society. Accordingly abuse of seniors should not be tolerated by any society." Yesterday an angered Mrs. Jackson condemned Government's treatment of seniors as "window dressing". "Where are the solutions?" she demanded. "They have come forward with this but they aren't offering any solutions – they need a reality check." The four areas of concern Mrs. Jackson highlighted were: Homelessness. The need for legal advice. Poor medical care. Poor standards of care in nursing homes. "In the last three or four years homelessness has become an increasing problem and it does affect seniors – we have seniors out there living rough and everyone knows it," Mrs. Jackson said. "The Government knows about it and just expects the Salvation Army and Fern Wade to deal with it. We need a solution which is quite simple – to provide a temporary shelter to get these people out of the bushes." Mrs. Jackson said she receives dozens of calls from seniors looking for legal advice but cannot afford a lawyer. "They have problems such as a child trying to take their home away from them. But they can't afford a lawyer and getting legal aid is a lottery. The solution would be to have an ombudsman who can talk them through the process and Government should make sure people have a place to go for advice." Mrs. Jackson said she had been calling for a seniors medical clinic for a number of years, arguing that most ailments suffered by the elderly require specialist treatment. And she once more took aim at the island's nursing homes, saying standards of care were poor in many. "There needs to be a regulatory body that carries out inspections and makes sure certain standards in homes are maintained," she said. Referring to the Minister's statement, Mrs. Jackson said: "There's nothing in this that is going to make life better for these people – it's the most insipid and weak statement I have ever seen. People might think that seniors are well-off because they own their own homes but if you go in you find that they're having to cook with candles because they can't afford gas. So many of our seniors need basic food, clothing and shelter but all we seem to get out of this Government is the fact that they are fed up with the Salvation Army – there's absolutely nothing concrete in terms of solutions."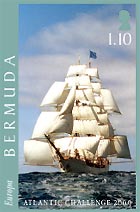 June 20. In 1999, 51 per cent of Bermudians stated they would take independence rather than have closer ties with the United Kingdom; today less than 30 per cent report they support statehood. While winning public support for independence seems to be a key objective of Government this year, the publication of the Bermuda Independence Commission report-along with its attendant silences and controversies-and the recent round of public forums have produced no discernible increase in public support for independence. Clearly, a great deal has transpired since 1999 to weaken Bermudian support for independence and Government would do well to understand why this shift has taken place if the quest for sovereignty is to be won. Many issues need to be understood in this respect: labour mobility, trade, investment, and security issues, for example. One salient issue which touches every Bermudian in a direct and intimate way is that of citizenship. Many Bermudians feel so strongly about citizenship not because of any symbolic value in what flag is raised or national anthem is played at key events, but rather they are concerned about the practical benefits of being a British Overseas Territories Citizen versus a British Citizen versus a Bermudian Citizen. When the British Government reinstated full British Citizenship for Bermudians and all other British Overseas Territories citizens in 2002 thousands began applying for British Passports. With this passport Bermudians are entitled to many of the rights and privileges of any other British Citizen, such as residency and employment rights within the European Union and travel benefits. Bermudians holding such a passport, however, do not have equal political rights and therefore cannot vote or stand for office in any UK election. Let's deal with the two main issues raised here: (1) the travel benefits of a British Passport versus that of a Bermuda Passport and (2) residency and employment rights in the European Union. Because of our propensity to travel (a product of our wealth), Bermudians cherish the visa-free restrictions currently enjoyed with many countries and attribute this to being under the British umbrella. Any discussion about independence has to confront this reality in a meaningful way if we are ever to push support for statehood beyond the 50 per cent threshold. Currently, those of us who have a British Overseas Territories Citizen (BOTC) Passport are able to travel to many countries visa-free, including the US, Canada, the Schengen group of European nations (currently 15), Caribbean states and most of Latin America. Clearly this is not the same as a British Passport, for as the British Government points out on its website, BOTCs "may need a visa that is not required by British Citizens" to visit certain countries. Thus British Citizens do not require a visa to enter Thailand while BOTCs do. Holding a British Passport, however, does not guarantee visa-free access to all countries. Many African countries require visas for British, and for the matter, US citizens. The point here is that all passports have some visa restrictions imposed on them. The concern expressed by a number of Bermudians is that a Bermuda Passport issued by an independent Bermuda will be worthless and they will be unable to travel so easily. This is an unfortunate misconception. There is every reason to believe Bermudians will enjoy the same visa-free travel privileges and will more than likely gain additional ones. To begin with we enjoy a privilege currently held only by Canadians and Bermudians: visa-free access to the United States. This privilege has been granted to Bermudians, by what many consider the most difficult country in the world to enter, because the United States Government knows and understands Bermuda. We obtained this privilege not because of our British link but solely because of the nature of our relationship with our American friends. The British do not currently enjoy this privilege. Those Bermudians who hold both the British and Bermuda Passports know well to conceal their British Passport when entering the United States lest they be subjected to fingerprinting and a photographic scan. The United States Government has made it clear they see no need to alter this relationship should Bermuda become a sovereign state. This relationship puts Bermuda in very strong negotiating position on visa matters with just about every other country in the world. The key to getting visa-free arrangements in place is dependent on a number of factors: (1) the number of asylum seekers from the requesting country (2) illegal immigration (3) patterns of criminal behaviour and (4) contentious political factors. Bermuda and Bermudians have not been party to any of these factors and we can reasonably expect to maintain visa-free excess to those countries we currently enjoy with our British Overseas Territories Passport. Regarding countries which currently require visas we should simply pick those most important to Bermuda's interest and begin bi-lateral discussions. There are alarmists who will retort that this is not guaranteed and that it is possible Bermuda will face isolation. This was unfortunately echoed by lawyer Wendell Hollis in a recent speech and later published in this newspaper. A more realistic approach is to examine what is likely. The practice globally is to impose a visa regime either for political purposes (such as the US-Cuba relationship) or because of problems with nationals from a country. It is the latter, as we all know, that resulted in the visa requirement two years ago for Jamaicans seeking to enter Bermuda. One way forward for Government is to begin discussions with countries-perhaps commencing with the Schengen group (the 15 member European group that allows free movement without having to show passports when crossing internal frontiers)-about the visa regime under an independent Bermuda in much the same way we did with the US. Whatever assurances could be obtained in this regard before any vote on independence would certainly calm fears Bermudians may have about the value of a Bermuda passport. Alongside this, it should first be noted that size does not matter when it comes to a country's passport being accepted or not, as some Bermudians seem to believe. The status of a passport and the rights and privileges extended to those holders by different states is always a consequence of information being shared between governments. Whether or not an immigration officer in Tajikistan is familiar with Bermuda is irrelevant if her government has agreements in place with Bermuda and that information is duly passed on to the frontlines. Secondly, the confusion that sometimes arises when immigration officers examine Bermuda passports has to do with the fact that our passports do not indicate which country of which we are citizens. There is no such thing as a Bermudian citizen, so the Government of Bermuda phrase on the cover means nothing. Having one's travel document identified as a British Passport is a problem when the inside says British Overseas Territories Citizen. These arcane British constructions – British Overseas Territories Citizen and "Bermuda Status Holder" – are not generally accepted globally and that is why we have confusion. Imagine an immigration officer in Bermuda having to confront someone carrying a passport saying Canadian Passport at the top, Government of the Great White North at the bottom and inside the words Canadian Overseas Special Citizenship? For those who don't want independence or don't care to be bothered, the answer is simple: get a full British Passport and pull out your Bermuda passport only to enter Bermuda and the United States. For those of us who do want to see Bermuda govern itself fully the answer is equally straightforward but requires a bit more effort: begin dialogue now to gain wide acceptance for a full Bermudian passport. Residency and Employment Rights Overseas The right to live and work in the European Union which all Bermudians now enjoy is seen by some as a tremendous prize which we should not want to throw away by becoming independent. What if we could achieve independence and still enjoy these rights? And what if we had these rights not just in the European Union but also, possibly, in wider Europe, Canada, the United States and the Caribbean? My company, Research Innovation's, recent Bermuda Poll showed that about one third of residents (33 per cent) are "very interested" in having the opportunity to live or work in Canada, the United States, the UK and Europe. Smaller numbers (22 per cent) are similarly interested in the Caribbean. Why not try to pursue opportunities for Bermudians as broadly as possible and not passively accept what has been handed to us because we are attached to Britain and Britain is part of the EU? The ability to live and work in Europe is a great opportunity, especially for young Bermudians; there are even more opportunities elsewhere and they too should be pursued. How might this be accomplished? Essentially, we should begin discussions with these countries and blocs with a view toward securing residency and work quotas for Bermudians in recognition of the thousands of jobs we are providing for Americans, Canadians, Europeans (including British) and Caribbean citizens. In the past there was an arrangement for Bermudian graduates of Canadian universities to be able to work for a period of time in Canada. If the Bermuda Government could secure 100 places for Bermudians in Canada, the United States and the EU annually, and do something similar for other countries whose citizens we hire to work here in large numbers, two remarkable things would be accomplished: opportunities for Bermudians worldwide would be expanded greatly and these arrangements would be in place whether we are independent or not. Skeptics may dismiss this idea but clearly all the countries under discussion have immigration quotas in place and have a range of criteria for deciding how to apply them to nationals of different countries. The Bermuda Government should take up this issue as a matter of priority and determine what part of those quotas and criteria can be extended to Bermudians. As the independence debate progresses there will be many issues subject to intense scrutiny and debate. Visas, opportunities abroad and the Bermudian passport will remain high in the public's mind as they deeply affect important aspects of our connection to the outside world. By taking away the uncertainty on some of the issues Government will be better positioned as it seeks to build popular support for a democratic and independent Bermuda.
June 23. Her Royal Highness, the Princess Royal (formerly, Princess Anne) is due to arrive in Bermuda today from London's Gatwick Airport for a weekend visit to take part in celebrations surrounding the 100th anniversary of the Newport-to-Bermuda yacht race. The Queen's only daughter, and eighth in line to the Throne, will be accompanied by Miss Amy Briggs and will be met by Governor Sir John Vereker and is expected to visit a number of locations around the Island, including going onboard the US Coast Guard tall ship Eagle while it is docked at Front Street. US Consul General Gregory Slayton said Her Royal Highness, The Princess Royal is to be a special guest at a reception on the Cutter to mark the 100th anniversary of the Newport–Bermuda race, which was held this week. Princess Anne is a sailing enthusiast and is president of the Royal Yachting Association. While on the Island, the Princess is also due to visit the Windreach Recreational Village, Riding for the Disabled, Bermuda Sailors Home and the Royal Bermuda Yacht Club tomorrow. On Sunday, The Princess Royal will lay a wreath at the Bermuda Royal Navy Cemetery at Dockyard and visit Matins at St. Anne's Church in Southampton. She is also expected to enjoy some private sailing during her stay and to view yachts that have taken part in this year's Newport to Bermuda race. The Princess Royal is the first Royal visitor to Bermuda since Prince Andrew, Duke of York, was on the Island last November to deliver the Throne Speech.
July. Bermuda Tourism offices in Halifax and Toronto were closed.

July 3. What price Becky's life? $2,840.63. Ten years ago today Cindy Bennett's teenage daughter was raped, tortured and stabbed and left to die in agony on a beachside road. Rebecca Middleton's brutal, lonely demise hundreds of miles from home sparked an international outcry. Two suspects were brought in within days yet Bermuda's legal system was unable to find either guilty of murdering the Canadian teen. While the Middleton family were enveloped in an outpouring of support from a shocked Bermudian public following the tragedy, Bermudian officialdom has piled on one insult after another, from day one. An inquiry launched partly to find out who was to blame for the legal fiasco failed to find who was responsible for the plea bargain at the heart of it. Meanwhile a senior Government figure publicly said Bermuda owed the Middleton family nothing. After years of campaigning by the family the Department of Public Prosecutions finally agreed to re-examine the case this year – only to rule out reopening it under fresh charges. A scholarship set up in Becky's memory at Bermuda College from funds raised by well-wishers was left to lie unused for years until prompting from the family finally got it going again. This summer a tree which had become a shrine to Becky's memory was removed without warning by the Parks Department. Government has yet to apologize. And then, just a few weeks ago, the Criminal Injuries Compensation Board put a figure on Becky's life after the family put in a claim for the maximum of $100,000 for pain and suffering. That figure? Just $2,840.63. After a decade of hurt all the Bermuda Government was prepared to pay for the cost of Becky's ticket, the cost of flying her corpse home and sundry expenses such as the flight ticket to watch the failed trial. A further $3,000 was awarded for the Middleton's legal costs, far short of what they had spent. Had not their lawyers agreed to wave the rest, the Middletons would have been seriously out of pocket. While other families of murder victims have been awarded tens of thousands of dollars The Criminal Injuries Compensation Board argued that larger payouts can only go to dependents of victims. Cindy is saddened but not surprised. For her it was never about the money but for Becky's memory with the cash bolstering Becky's Bermuda College scholarship fund. For her the paltry compensation sum is the same old story. "No one wants to be responsible. No one took responsibility for screwing up the investigation. No one took responsibility for making sure the right charges were laid, no one took responsibility in following through. It's ten years later and they want to sweep it under the carpet." All the application did was reopen old wounds as she pressed the case for a pain and suffering award - only to be told that pain and suffering comes with a caveat. She said: "I think the Board should have been clearer on the 'pain and suffering' – to me they have just picked cases to suit their purpose. It was very difficult to write the letter regarding 'pain and suffering'. I had actually started and then stopped and told my lawyer I couldn't do it and to forget the whole matter – but a few months later I buckled down and spilled my guts." That letter included the sharp sense of loss a mother feels when her child is taken away from her. She misses Becky's smile, her hugs and kisses, the voice on the end of her phone, her distinctive laugh. "When I see a blonde head, I catch myself looking – hoping to see a glimpse of Becky." Today Cindy is just left with her memories of the daughter she sent to Bermuda when she was just a few days shy of her 17th birthday. Asked how she will be marking today's sombre anniversary she said: "I will just have a quiet day, probably have some tears. Of course I would like to see justice but we don't always see justice in our lifetime sometimes but I believe every dog has its day." She is glad the case is being pursued by Becky's father and others. "I think of Becky everyday – not a day goes by when I don't think of her. Her picture is on the fridge right now, where it was before she went away, and it is never coming down. We have other family members so we have to keep Becky's memory alive and give them the love we can't physically give Becky and protect our family. As far as pursuing it I don't have any faith in Bermuda at all, literally no faith in the legal system."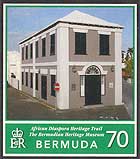 July 3. 10th anniversary of death in Bermuda of Canadian tourist Rebecca Middleton, 17 years old. She was raped, sodomized, brutally stabbed and cut 35 times, beaten, tortured, and then murdered, at Ferry Reach. It was the worst, most brutal and savage murder ever committed on a woman anywhere in the world. When contacted by The Royal Gazette for his comments on the Middleton case a decade after a murder that stunned the Island, the former Commissioner stressed he did not want to get involved in Bermuda affairs. In an interview marking the tenth anniversary of Rebecca's death, however, the UK-based former top cop briefly touched on some issues surrounding the saga – and spoke of his "terrible sadness" for the Middleton family. "Within a few days of arriving in Bermuda, Rebecca was forcibly kidnapped, terribly sexually assaulted – her underwear was cut from her body – violently raped and sodomised and clearly tortured before being stabbed to death," said Mr. Coxall. "She was stabbed nearly 40 times. "I find it outrageous that nobody has been held to account for those most serious offences." Asked about the severity of the murder, one source told The Royal Gazette: "On a scale of one to ten this is about as bad as you can get." Mr. Coxall said the chain of events – spanning from Rebecca's death to the murder case collapsing against one suspect, after another got five years for an accessory role – was the biggest injustice he had witnessed in a policing career covering four decades. "I can't recall a worse miscarriage of justice in my 40-year policing career, most of which was spent as a chief officer in London and elsewhere in the UK. "I truly believe, and I'm saddened to come to the conclusion, that this child and her parents have been poorly served by Bermuda's Government, judicial and prosecution systems and Police service. "They have all failed this family and this child." Mr. Coxall, said he was disappointed to hear that it appeared that Police had not reviewed the case on a regular basis – and claimed this amounted to "neglect". "In line with British and international best practice, cases of this seriousness that are outstanding are normally re-investigated on a regular basis, in line with developments in DNA testing and other improvements in forensic science. "I'm disappointed to hear from The Royal Gazette that this appeared not to have taken place. "I believe this is a neglect." And he added: "The way the entire judicial system of Bermuda dealt with the murder of that poor child was a travesty and Bermuda should be ashamed". Asked if he would have done anything differently, knowing what happened in the weeks after Rebecca's death when one suspect was charged with being an accessory before the murder case against another defendant spectacularly collapsed, he replied: "Definitely. I would have grabbed hold of the case from the start. "That's with hindsight. I could never have guessed it went that way. "Truly, I think we did the best we could. We threw all our resources at it and the highest-ranking officers. Then it went wrong after the arrest." At least 20 officers were assigned to the case, led by Senior Investigating Officer Vic Richmond. Head of Operations Harold Moniz oversaw resources, while Michael Mylod handled family liaisons. Asked about the quality of the original Police investigation, Mr. Coxall stated: "I believe that officers did their best in line with the level of experience and training that existed at that time. "They did their best." Mr. Coxall said that he hoped him speaking out on some aspects of the murder would help kick-start a debate about the case – and lead to new serious sexual assault charges being laid. "I hope this will stimulate a discussion to have this case thoroughly re-examined using the very best investigative skills off the Island," added the ex-Commissioner, now an expert on terrorism in the UK and working for a firm helping London bolster security ahead of the forthcoming Olympics. "The most modern methods of science are not there on the Island. Using them, I truly believe it (the Middleton investigation) could be rescued and new charges brought forward." He pointed to several long-standing rape cases in the UK – just as old as the Middleton case – that had been solved with minute DNA fragments thanks to technological advances. And he said there should be "masses of DNA" from the case still in cold storage at Police HQ that could be sent overseas for review. Now a tiny flake of skin can trace a killer, and sources say Rebecca's body would have been "littered" with the DNA of her killers. Sources contacted for the Middleton anniversary said the case started going downhill after the two suspects Justis Smith and Kirk Mundy were arrested. An accessory plea was accepted from Mundy, who claimed he had sex with Rebecca but later found Smith killing her, and the indictment was split. They said this broke the "golden rule" of charging two defendants accused of a violent offence together – so they can blame each other in front of the jury. "This was the fatal and fundamental error," said one source. The Royal Gazette understands Mr. Coxall was not consulted on the Attorney General's decision to accept what sources said was a "totally flawed" consensual sex alibi from the suspect later convicted of the accessory charge. This came at a stage when the investigation was far from complete, sources indicated, with results on DNA removed from Ferry Reach crime scene still to be confirmed. DNA evidence later showed only Mundy's semen inside the victim's body. After finding out about the accessory charge, sources said Mr. Coxall and some senior officers held a series of heated meetings with the Attorney General Elliott Mottley where the Police team strenuously argued that, based on the evidence available, both suspects should be charged with murder. A forensic expert told one of the meetings that she was prepared to go on oath and say the murder was almost certainly a double-hander. The Royal Gazette understands that the former Commissioner left Bermuda at the end of 1997 having been told by the AG that both men would be charged with murder and tried together. Both suspects were eventually charged with Rebecca's murder, although in March, 1998 a higher court blocked attempts to prosecute Mundy and said the decision to charge him with accessory was too hasty. The case against Smith was thrown out by a judge at his trial in November, 1998. Meanwhile, Mr. Coxall said that his stance on the evidence being re-tested was backed by a recent review of the case by DPP director Vinette Graham Allen. He said her report, outlining why fresh charges would not be filed, stated that the two suspects could have been prosecuted for murder in 1996 on the state of the evidence as it stood then. She added that no new evidence had emerged, and Mr. Coxall said that this was a effectively an admission that if new evidence came forward then fresh charges may have followed. The Commissioner of Police when Rebecca Middleton was murdered, Coxall has described her death as the worst miscarriage of justice of his 40-year career. But he said he remained confident the ten-year-old case could still be cracked – if the Middleton file was re-opened and investigated again by overseas experts. Speaking in detail publicly for the first time about the Canadian teenager's death, Mr. Coxall said he found it "outrageous" that nobody has been convicted for the savage killing. Bermuda should be "ashamed" of the way its judicial system handled the case, he stated. Responding to critics who say the case was botched from the start, he maintained that officers did the best job they could given resources available on the Island in 1996. Ground-breaking advances in forensic techniques meant the investigation could still be "rescued", he believes. And he said he was confident there was "masses" of DNA in the case that could be probed by experts as part of a new review by senior Police from Britain or America. Mr. Coxall told The Royal Gazette: "I believe it's still not too late. Cases of rape and serious sex assault are now regularly being solved in the UK many years later as a result of developments in DNA testing. "I believe that a sufficiently skilled investigation team of international standing – either from the FBI in the US or from British Police service – could re-investigate that case in its entirety and even now bring it to a successful conclusion."
July 5. There are four days and two presentations left before Bermuda's Island Games fate is decided. A delegation of eight – including "the world's most enthusiastic Sports Minister" Dale Butler – flew out last night bound for Rhodes for the Island Games Federation AGM and a head-to-head battle with the Isle of Wight to host the 2011 Games. And Jon Beard, chairman of Bermuda's Island Games Committee, is confident they can win the votes necessary to bring the $3 million Games to the Island. m"I'm feeling a lot more comfortable than I did a few months ago," said Beard, who revealed the bid package had already cost $20,000. "I know some of the islands have already made their minds up – because they have contacted us to say they are going with us – but there are still a few left to persuade. I think it will be very close but I have been rehearsing the presentation – I must have done it ten times now – and every time I go through it, I feel more and more confident. I think we are in a position to put on a very good Games – a once in a lifetime event for the other islands." The delegation, including Minister Butler, arrive on the Greek island of Rhodes today and will be staging a workshop/bid presentation tomorrow. Friday sees a site visit for venues for next year's Rhodes Games before the D-Day AGM on Saturday. There will be one final presentation before the vote, scheduled for some time in the afternoon. "The executive committee recommended the Isle of Wight bid," continued Beard. "The three main areas of concern were cost, Governmental support and how new we are to the Island Games movement. I am happy we have addressed all those concerns. We have spent a lot of time with Tourism and the hoteliers and we have been able to come up with some deals which will bring down costs. The introduction of the new airlines has also helped our cause. As for support of the Government, they are now very much behind us and the world's most enthusiastic sports minister is part of our presentation. The newness thing is really nothing – we will be as new to the movement then as Rhodes are staging this next Games." The decision on whether Bermuda will get the chance to host the best part of 3,000 athletes and officials in the 14 sport event will be voted for by members and the executive committee at the end of the AGM. "It's going to be very close," added Beard. "Very close."
July 6. Forensics – or the lack of them – were at the heart of the botched legal bid to nail the suspects accused of the Rebecca Middleton murder. Prosecutors and Police pinned their hopes on a confession by Kirk Mundy who claimed to have had consensual sex with the 17-year-old Canadian visitor on Ferry Reach beach – only to find his friend Justis Smith murdering her when he returned from washing himself in the sea. Police were influenced by false lab results which initially indicated semen in all three of Becky's orifices – suggesting more than one man must have been involved, particularly given the timeline which had the suspects at the scene for only a matter of minutes. Later it emerged faulty swab evidence had overstated the case and there was only semen in the vagina. By then the Crown had split the indictment as Mundy had already pleaded guilty to accessory after the fact while there were no forensics linking Smith, now solely charged with the murder, to the scene. Smith was later cleared by the Supreme Court who ruled he had no case to answer while efforts to recharge Mundy were also blocked by London's Privy Council. Yet alarm bells were ringing in all sorts of quarters in the early stages of the investigation. David Middleton, Rebecca's father, had arrived in Bermuda the day after his daughter's murder. Despite the emotional need to take Becky's body home both he and his estranged wife Cindy, who had joined him on that journey, recall explicitly offering the Police more time to examine the body. But doctors only took one day. Mr. Middleton said: "My take on it was they wanted it over and done with as quickly as possible. Yet three of the attending physicians suggested they get a further autopsy done by a pathologist from Dade County, Florida. That didn't happen. We said 'do it properly'." Mr. Middleton now believes authorities in Bermuda didn't know what properly was. "Did they do any fingernail scrapings? The answer was no they didn't. When you have a brutal murder like that would you not think to do that? That's 101. We just assumed that Bermuda being a hi-tech country, with all the banking facilities and tourism, that they have the same types of skills and procedures that we have here. But we came to find out they were in the dark ages. They didn't even cordon off the scene. They had people tromping around there." That view was backed up the Commission of Inquiry into Series Crimes report in 2000 which looked at the Middleton case. It said there was no doubt whatsoever that the crime scene was "not properly secured in the first instance and properly managed thereafter". The report went on to say the crime scene was not scoured for clues using the latest forensic methods to pick up trace material which could have pinned the murderers to the scene of the crime. Even when subjects confess, the hunt for DNA must not stop, said the Commissioners. DNA can convict the guilty and absolve the innocent and the report said undue reliance should never be placed on confessions. However former Superintendent Vic Richmond, who supervised the inquiry in the crucial early stages, said criticism of the Police has been overstated. He said: "The crime scene was completely secured and tented with a big marquee over it." And he said it was normal to use new recruits to do a thorough inch-by-inch search of the outer perimeter. "That's normal procedure here and everywhere else. They won't touch anything. They just mark it out if it is at all suspicious. Nothing of significance was found." Mark Pettingill, Mundy's lawyer, felt Police could have done better. "As the investigation progressed I began to think there were things that were questionable given my experience with the Police in the past. Many of the usual faces I had seen involved in a case of that level were for some reason not involved. I have no idea why. I am a big forensics buff and was pretty well versed in crime scene investigation – I certainly questioned some of the things I saw. A crime scene can tell a lot of stories about a case but it didn't seem that was the focus." He said questions were laid a year after Mundy had been convicted. Attorney General Elliott Mottley decided to seek the advice of US experts Dr. Michael Baden and Dr. Henry Lee on forensics. That is certainly something one would have thought would have been prudent to do at the outset. They had opinions about what the crime scene indicated that had not been put forward before. Nowadays the first thing you will see with a crime is you have your forensics experts in there – Michael Baden, Valerie Rao, Henry Lee – to support what is becoming a very good unit in Bermuda." He said greater professionalism in handling crime scenes was one of the positives to have emerged since the infamously mishandled case. "There hadn't been similar investigations before, that was part of the problem. There had been other murder cases but not where the forensic evidence would have been as significant as it potentially was in this case. I think there was habit in Police forces across the world, even as little as ten years ago, to try and obtain verbal evidence, statements and eyewitness reports. Forensics was seen almost as supporting evidence. But forensic evidence doesn't lie, witnesses do." However Mr. Richmond believes little was done wrong by his team who worked around the clock on the case, although he does acknowledge a few "hiccups". Asked what he would have done differently if he was doing it again he said: "The only thing I may have done differently is brought in a forensic pathologist from the very get-go rather than have the local pathologist perform the autopsy. Although the results of both Dr. Johnson and Valerie Rao were in the end the same saying that it was highly unlikely that one person alone committed these crimes, but they couldn't say for certain." He is still angry the failure to nab the murderer has been blamed on a botched Police inquiry. "Nothing could be further from the truth. This is not an unsolved murder case." He said the investigation was characterised by "dogged determination to identify suspects and build a strong case". The bungling commenced long before the tragic events of July 3, 1996, said Mr. Richmond. "Kirk Mundy should never have been free to have been in Ferry Reach, St. George's on that fateful night," he said. "Despite strenuous Police objections to bail at the time of Becky's murder he was on Magistrates' Court bail for a serious armed robbery of a Bank of Butterfield van at Mermaid Beach club." Police were stretched to the limits at the time of Becky's murder, added Mr. Richmond, but the force still deployed "all available resources to that inquiry" in what he said was an intensive investigation which led to the culprits being identified and arrested. Recalling the strain put on Police he said the murder took place in the early hours of Wednesday July 3. Two days later a tourist died in a parasailing accident which needed a Police probe to makes sure there was no criminal negligence. Then on Saturday Police were called to deal with the fatal shooting of James Caines. "Despite what Dr. Michael Baden said in the NBC news story on the Middleton case, within hours of the arrests of the two suspects we had recovered the murder weapon from the waters of St. George's Harbour near to the Swing Bridge." It was identified as belonging to a set kept at Smith's home which had one missing – after a hiccup in which the KEMH resident pathologist said the murder weapon was a double sided stiletto blade and the knife Mundy had led Police to had too much marine growth on it. A marine biologist then said the knife could very well be the murder weapon while another experiment showed the knife left the same tear marks as those on Becky's shirt. Police were also told there was semen only in the vagina, anus and mouth – only to discover it was only in the vagina, said Mr. Richmond. "These little hiccups influenced the direction of inquiry and the method of the interrogation of the suspects. Now when you discover there was semen in the mouth, anus and vagina you think, well how can an individual deposit semen in all three orifices. If there was only semen in the vagina, you think only one person did it." Police and prosecutors were under massive time pressure to charge the pair within 72 hours – the standard time charges must be laid before defendants are released. Mr. Richmond recalled the crucial meeting to discuss the charges. Present were Attorney General Elliott Mottley, Solicitor General Barry Meade, prosecutor Khamisi Tokunbo, Chief Inspector Carlton Adams and Detective Inspectors Leegay Farley and Stuart Crockwell. "To me it was very unfortunate that perhaps the most experienced and able member of the AG's staff with regard to criminal prosecution was on overseas leave – Brian Calhoun." Discussions mulled over a successful recent murder case which nabbed the killers of Vincello Johnny Peppers Richardson in St. George's. That prosecution, by Mr. Tokunbo, used one suspect as an accessory after the fact with his evidence helping secure the conviction against the main culprit, said Mr. Richmond. He said he had reservations and called the pathologist to ask if it was possible for one person alone to have sexually assaulted and stabbed Rebecca Middleton. The pathologist doubted it, but could not say for sure. But a consensus of having holding charges against Mundy as an accessory and Smith as the murder accused was garnered, according to Mr. Richmond. "I had reservations, but the normal thing was to charge them with something rather than release them." Asked why the Crown was moving that way Mr. Richmond said: "We had a statement from Mundy implicating Smith. We had nothing from Smith. The feeling was we can't release them. We have to decide on a holding charge. For some reason an event occurred and Mundy was allowed to plead to that holding charge. There was never a meeting between us to say 'do we continue with the holding charges?'" Asked if he requested one, he said he could not recall. "If at that time I had no further evidence I would probably have gone along with the process. Bearing in mind all the evidence was linking Smith more and more to the crime rather than Mundy. I think Mark (Pettingill) was pretty shrewd. He took care of the interests of his own client and got him a good deal." Mr. Richmond said normally a suspect who gave evidence against an accomplice would be liable for a sentence reduction. "But you have to be convicted before you can give evidence against your co-accused." However, by the time of Smith's trial Mundy had already been put away for 16 years for armed robbery which was added to his five years for accessory. There was little incentive to play ball although Mr. Richmond can't recall why Mundy was not called as witness. Mr. Richmond said plea bargaining was a calculated risk prosecuting authorities took. "But it happens all the time. Generally the person will come through." He believes if the case had gone to the jury, as the Privy Council said it should have done, the Middleton case would not still be such a running sore. "I think a jury would have come to the same conclusion as both the pathologist and myself – that they acted together." Mr. Richmond questioned why Smith's trial case was handled by newly-arrived Solicitor General William Pearce whose expertise was in civil litigation and not the Attorney General Elliott Mottley or top prosecutor Brian Calhoun. "I got the sense that if Brian wasn't there from the get-go, liasing with Police, he didn't want to be involved." He said a timeline, corroborated by security guards in the Ferry Reach area, cell, phone and Police radio records and statements, showed from the time the motorbike with three people entered Ferry Reach and the time it left, with two people and a rag covering the number plate, was a matter of minutes. "That was never used. Bill Pearce never introduced that. Say it was 12 minutes for people to go in there and commit a heinous crime, sexual assault and multiple stab wounds was strong evidence for a jury to say they must have been acting together to do all this in that short space of time. But it was never introduced as evidence." Becky's mother Cindy said she felt sorry for Mr. Pearce. "He had just arrived on the island and this had already happened and he gets this thing to work on. Why would not someone who had been there and knew the system take the case? One of the others. Bill did a fantastic job. I don't fault him at all. He did the best job he could with the hand he was dealt. Sandra Bacchus, his assistant was phenomenal too." By the time of Smith's trial the Middleton's had already had bitter experience of Bermuda's court rooms after seeing Mundy got a deal they knew nothing about. One time Dave Middleton and his son Mark flew down for an arraignment session but were cleared from the courtroom. Cindy Bennett said: "I thought – this is about our daughter. Why are they hiding - why can't they be in there? So the Smith trial was yet another ordeal for the family of the slain girl. Cindy said: "Some people were in court just because it was a high profile case. Smith's father slept in the back of the court. Smith was never called to the stand." She said hot-shot English QC John Perry seemed to control the court with presiding judge Vincent Meerabux enthralled – when he wasn't showboating himself. "It was like he was on TV, it was like a little stage up there, the way he acted." At the start she had every hope but towards the end of the three-week trial she felt it was slipping away. "I think if the judge had let it go to the jury they would have done the right thing. I felt sorry for the jury having to sit there and listen to everything, see everything and not given the chance to do the job they had to do." When Mr. Justice Meerabux aborted the trial Mrs Bennett felt "sick to my stomach". "To me he didn't let people give the evidence they wanted to. I don't think he had control of the court. I think the defence lawyer did. It was like a little show with bantering back and forth. Maybe Meerabux found it humorous. But you know it is a serious thing, somebody is dead and it happens to be my daughter. I didn't appreciate it. It was a serious thing but they would be laughing." She never saw "hide nor hare" of the Police she'd met who had done the investigation. "You would think they might come around. But at that point I didn't know how badly things were screwed up. I think some of them were embarrassed and they had a right to be embarrassed." She said she felt a lot better when Det. Sgt. Terry Maxwell got involved with the case but she said it was too late by then. Cindy Bennett said Attorney General Elliott Mottley, who along with Mr. Tokunbo has declined to be interviewed for this series, should take some responsibility for the fiasco. "I never met him but I think he played a part in the way the charges were laid out. The Police don't make deals. Maybe they rushed to get a conviction. Maybe they should have been more careful." And Mr. Pettingill, despite having a professional victory in the case, said it gave him no personal satisfaction. He said: "The obvious conclusion was that the whole matter was a complete debacle and in these types of instances the buck should stop with the man in charge - the Attorney General in my view should have resigned over it." In conclusion Cindy Bennett said: "My daughter was murdered and no one was convicted. Did she murder herself? No. I blame the Policing and blame the prosecution. I blame them all."
July 6. Canadians have hit out at the Bermuda Government's decision to award less then $3,000 to the family of murdered Rebecca Middleton. Ten years on from the Canadian teenager's brutal death in St. George's, The Royal Gazette revealed how the Criminal Injuries Compensation Board put a figure of $2,840.63 on Rebecca's life. The family had submitted a claim for the maximum $100,000 for pain and suffering. News of the compensation award yesterday hit the headlines in major Canadian newspapers. And the amount has been criticised by listeners on one of the biggest radio stations in the country, with a handful of callers reviving talk of a Bermuda boycott. Outraged Canadians had called for a boycott of the Island in 1998 in the wake of the fallout from the collapsed Middleton murder case. Ryan Doyle, executive producer at CFRB 1010, last night said that a 30-minute news phone-in session yesterday morning on the Middleton pay-out attracted about 20 callers. "The majority of people were of the opinion that it was not enough," he said. "Some people said that Canada is no better, but the majority were disgusted by it and said you might as well not offer any compensation at all." The senior producer said at least three of the callers mentioned a travel boycott. "One woman said she had been to Bermuda about 20 to 25 times and she would definitely think about not going back." News of the compensation payout also featured in the Toronto Star.
July 6. Famed forensic pathologist Dr. Michael Baden said hasty prosecutors and a poor decision by the trial judge were to blame for the failure to convict anyone for the murder of Rebecca Middleton. Dr. Baden and fellow US expert Henry Lee had been tracked down by Det. Sgt. Terry Maxwell after the legal case began to unravel and testified in the collapsed murder trial of Justis Smith. Dr. Baden, the Chief Forensic Pathologist for the New York State Police, recalled looking at the crime scene at Ferry Reach where Rebecca met her violent end. He saw the photos of the body in the roadway. He said: "The crime scene had been tampered with. When we came down and reviewed everything – the murder would have occurred on the beach and the body was moved up and put on the roadway with the idea, it appeared to Dr. Lee and myself, that someone coming along on that dark road would hit the body on the road and make it appear like it was a road accident. They were thinking about how to get out of it." He said they determined from blood spatters that the body had to be brought to the scene by two people carrying it. "A very serious mistake was made when the prosecutor provided immunity while having no idea who the perpetrator was. He gave it to the one who was more serious, who left DNA. It seemed to me they were acting in concert." He said the jury should have decided the matter. "Every time there is a sexual assault and a murder the defendant always says there was consensual sex. You have to rely on credibility. Is it possible that it happened that way? Anything is possible. Is it reasonable? No. Sure it's possible but it's bizarre and I don't believe it. It's lousy for the prosecutor to make a decision like that before you get all the evidence in. First get the facts – the autopsy, the scene, the DNA. Once you get all that in you know how better to interrogate witnesses and ask questions and get additional information. That's where detecting comes in." He said whenever there is a crime, information is given out first by the suspects and then Police go back and get more evidence and information and question them again to see if the story changes to accommodate the new facts. "If you give immunity before you can do that then you can never really test Mundy's statement," he said. Dr. Baden, who has dealt with cases all over the world, said it was premature to accept a deal without knowing whose DNA was found on the body. "It's a very basic mistake. The Police did the job properly as I recall, the prosecutor screwed up. Pearce, the new prosecutor then tried to make up for it. That's one of the reason he had Dr. Lee and myself come down. He tried very hard to undo the damage which had been done." He said he felt Puisne Judge Vincent Meerabux then made a serious error by saying there was no case for Smith to answer. "I think the jury was also shocked by that." Dr. Baden, like Rebecca's mum Cindy Bennett, felt the judge was intimidated by Smith's lawyer John Perry and yielded too much. He said he believed there was enough evidence to get proper convictions. "You have very good Police down in Bermuda and very well trained. Maybe it's the politics of how you choose prosecutors and judges." Dr. Baden has seen hundreds and hundreds of murder scenes in his time, some sadder than others. "If heroin addicts get in a fight and one gets killed, or spouses are always fighting and one gets killed – as sad as those are the victim has something to do with the murder. They are not totally innocent. It's drugs or alcohol or they stayed in abusive relationships. But this kind of death is more outrageous and upsetting. "Not because there was so much blood at the scene but because she was totally an innocent victim. It's very sad – a 17-year-old tourist."
July 7. Top British Policeman Bryan Bell was appointed Bermuda's new Assistant Police Commissioner. Mr. Bell arrived in Bermuda a few days earlier and will focus on crime, drugs and intelligence during his three-year stint. He will work closely with the National Drug Control ministry. With more than 30 years policing experience, Mr. Bell was the first national coordinator of Special Branch which oversees UK security matters. That post involved working with the British Government, intelligence agencies and 55 Police forces in the UK.
July 12. Bermuda's Small Island Games delegation may have failed in their bid to host the 2011 Games, but they've responded in the most positive way – by shooting for 2013. Bid leader John Beard said yesterday that the "enormously positive" reception their presentation to the Small Island Games congress had received convinced them almost immediately that a follow-up bid would be successful. He even claimed that the Faroe Islands had been "so impressed" by Bermuda's case that they had decided to abandon their original intention to bid for the 2013 Games "to give us the best shot of winning". The Isle of Wight were awarded the 2011 Games last Saturday at a meeting on the Greek island of Rhodes, beating Bermuda by the extremely narrow of margin of 30 votes to 25. "The feedback we received leads us to feel that we are a strong contender for 2013," Beard said. "We may have lost the last battle, but we did Bermuda's reputation a great service, and hopefully set ourselves to host one of the largest multi-sport events in the world in 2013." Another member of the nine-man Bermuda delegation, Bermuda's assistant national football coach Paul Scope, was equally optimistic and lavished praise on Sports Minister Dale Butler, who he claimed changed several countries minds with a typically electric final speech to the congress. "He was absolutely sensational," said Scope. "The passion of his speech at the end of our presentation made the hairs on the back of my neck stand up and everybody was enormously impressed both by him and our bid. We were always up against it given how much cheaper the Isle of Wight's cost estimate was, not to mention the recommendation from the Games' executive committee to back them and not us. But in the end we secured nine extra votes and were only three votes away from over-riding the executive committee's position – which was a pretty remarkable achievement in itself." Scope admitted, however, that no matter what cost-cutting measures they came up with, Bermuda would always be a more expensive island than any other. But he insisted that Bermuda was capable of putting on a Games "the likes of which has never been seen before" and that other countries would quickly stop moaning about the cost. "We worked hard for our 2011 bid to get the costs down," he said. "But even after we had negotiated some pretty decent deals with the hotels, the cost of accommodation that we can offer was almost three times more than is available on the Isle of Wight. But we were determined throughout the congress not to apologise for the cost factor, and our line was that you would get what you paid for. By 2013 as well, the Centre Core of the National Sports Centre should be complete, with the facilities on offer there unlike anything any other island can even dream of. But every person on the delegation worked extremely hard to pull it off for 2011 and though we were disappointed to miss out, it was strange because were also euphoric at the response to all our work. There's no doubt in my mind that we are favourites for 2013, and when the time comes to start bidding again, we will be even better prepared."
July 19. The voice for Bermuda's insurance and reinsurance companies is preparing to lobby the US Treasury over a new US law that significantly increases the tax burden for Americans living in places such as Bermuda. President Bush signed the Tax Increase Prevention and Reconciliation Act of 2005 into law in May. While the law increases the amount of foreign-earned income that can be exempted from US taxes to $82,400 from $80,000, it significantly caps housing allowances – a benefit that has helped attract Americans to live in high priced Bermuda. In the past, Americans could deduct virtually all of their housing expenses. Under the new law, their housing allowances are capped at just under $12,000 in 2006. While there are plenty of other concerns about the tax changes, the Association for Bermuda Insurers and Reinsurers is zeroing in on the housing allowance cap. That is because there is a provision in the new law that allows the US Treasury to change this cap in jurisdictions with a higher cost of living. ABIR plans to file a report detailing Bermuda's high cost of living with the US Treasury. "Congressional staff are interested in making sure that Treasury follows their intent and their intent clearly stated that they would recognise a greater housing allowance," said ABIR president Brad Kading. Last month, South Carolina Republican Senator Jim DeMint responded to the controversial law by proposing a bill to completely eliminate the cap on foreign earned income. Mr. Kading said it is unlikely that the legislation will move in the 2006 legislative session since the sponsor of the legislation is not on the key committee and it is an election year. Even after the election, however he sees the chance of overturning the law as "very remote." "The US budget runs a huge deficit that means they are always looking at ways to raise money so it is very hard to make a change," he said. Ironically, US Consul General Gregory Slayton, Premier Alex Scott and his contingent were in the White House on May 17, the very day President George W. Bush signed the tax changes into law. Mr. Slayton said he had a number of sidebar conversations on the issue with close friends in the White House that day. The discussions did not include the Premier and his team. Mr. Slayton, a Republican who was the co-chairman of the Silicon Valley Bush 2000 fundraising committee, said that as a former businessman and as a former American expatriate he totally understands the concerns of American individuals and companies. "There is a lot of heartburn about this recent tax as there are about all taxes, but this one has some really pernicious affects on America's ability to be effective overseas. I'm a Republican. Obviously I believe in small efficient government and low taxes. I believe people should keep as much as they earn as possible and so I am just philosophically opposed to big government and big taxes." Most of the 8,000 Americans living in Bermuda are dual nationals – generally Bermudian /Americans who are not necessarily expatriates. However they too will be hit in the pocketbook if their earnings exceed the foreign earned income cap. Not surprisingly, American employees and employers have been contacting Mr. Slayton on a daily basis since the law came into effect. "Anyone that represents the US overseas, ambassadors in every developed country where the US has significant business interests are concerned and getting lobbied by Americans and that is the way the process works. The majority are concerned about the fact that the tax is retroactive to January 1 this year so not enough tax has been withheld from their pay cheques for the first five months of the year. People are also concerned about the uncertainty surrounding the housing cap, about whether their employers will absorb the increases and what this will mean for future employment opportunities abroad." ABIR is not collecting information on how individual employers are dealing with the changes internally and recruiters at two local recruitment agencies said it was too soon to tell how the changes would impact employer's hiring practices. However employers have told Mr. Slayton that it has become virtually impossible now to hire Americans when other countries do not tax the foreign earned income of their citizens. "I know of number of employers who were on the verge of hiring Americans and who have turned to hire Canadian or English or Scots or whatever," he said. David Ezekiel, chairman of the Association of Bermuda International Companies, has also heard from members who are now trying to address the issue. "It is one of those things where not a whole lot one can do and each company has to take a position on how they want to deal with it," he said. He anticipates that companies will treat the increased taxation in the same way they currently approach payroll tax. While some will take on the whole burden, some will share it with their employees. "Everyone is all over the place on it. Clearly what it will do is radically change the compensation structure for some individuals and therefore each company is taking different approach depending on how they approach the whole the are of compensation but it is something that does impact a lot of the companies in our sector with US employees," he said. As for the future of American employees in Bermuda, he doubts the tax will end up causing the majority of companies to avoid hiring Americans. "One tries to find the best people and at the end of the day one tries to craft a compensation structure that you think will attract them so it certainly might mean that it will be more expensive for companies to hire people they want. Not only that, it might be more expensive for companies to retain people they have, but I don't see it leading to big change in hiring because a lot of the people we are talking about come with an expertise that is in short supply so at end of the day they will do what it takes to sort of make it work," he said.
July 21. Government ministers spent more than $630,000 of the taxpayers' money on travel in a single year, parliamentary questions revealed. Opposition Finance spokeswoman Pat Gordon-Pamplin hit out at the $77,000 racked up on daily expenses on top of meal, air ticket and hotel bills. She said: "What stands out is the apparent misuse of per diems, which total $73,355, which one would expect would be used for incidentals – but food, transport and miscellaneous costs of $36,000 have been charged to the travel account in addition to per diems. What seems painful for the public to swallow is the amount of extras that Ministers are receiving at the expense of the public purse, especially in the face of the mammoth salary increases they have just voted for themselves." The analysis shows a further $326,000 in airfare and $198,000 in hotels bills the public has been forced to paid for, said Mrs. Gordon-Pamplin. The questions revealed Premier Alex Scott took eight trips costing the taxpayer $132,180 while Home Affairs Minister Randy Horton is king of the jet-setting Ministers, racking up costs of $137,316 for his ten trips. Included on Mr. Horton's busy travel itinerary were three trips to the States meet Sgt. De Lacy Davis about anti-gang initiatives, visits to the UK to look at electronic tagging of inmates, a visit to Washington DC for an employment summit and to look at speed cameras and two trips to Geneva for International Labour Organisation (ILO) summits. He also attended a conference in Miami, a Bermuda regiment camp in Jamaica and talks with the US Government in Washington. However Mr. Horton's expenses were distorted by the fact that two trips to ILO conferences fell within the timeframe under the questions – June 1, 2005 to June 30, 2006. Government picked up the tab on both occasions for a entourage of union and business leaders. The Premier was also on the Jamaica and Washington trips with Mr. Horton and attended conferences in Antigua and the Caymans. Mr. Scott attended a CARICOM meeting in Miami and St. Lucia (which was classified as one trip), the World Economic Leaders Conference in New York, and the Risk and Insurance Management Society (RIMS) conference in Hawaii. Also adding up the air miles was Tourism and Transport Minister Ewart Brown who spent $125,118 on 21 trips – making him Government's most frequent flyer. Unsurprisingly many of the trips were for meetings with airlines and for tourism conferences. Finance Minister Paula Cox spent $82,255 on trips. They were to the Caribbean Postal Union Conference in Trinidad and Tobago, to Switzerland to meet tax officials, to Washington to sign a tax agreement with Australia, to the RIMS conference in Hawaii and to Washington to meet senior US politicians. Environment Minister Neletha Butterfield spent $71,872 on six trips, often travelling with a large entourage. Four were for agricultural shows in Jamaica, Trinidad and Tobago, Barbados and the Cayman Islands. She also went to a slave memorial ceremony in Virginia and to the swearing in ceremony for the Jamaican Prime Minister. Community Affairs and Sports Minister Dale Butler took three trips – one to Cuba on his own in October 2005 costing $4,192, one to New York in January this year with two staff costing $8,277 and one to Australia for the Commonwealth Games with one staff member costing $33,437. The total bill for the three trips, including staff, was $45,908. Telecommunications Minister Michael Scott took three unspecified trips, two of them unaccompanied, costing the taxpayer $15,043. Education Minister Terry Lister gave a full response about his three trips which cost $12,166. Two trips were for educational conferences in the Bahamas and Trinidad while the third was to Canada for the graduation of 18 Bermudian students from CompuCollege in Halifax. Health Minister Patrice Minors took just one trip – accompanied by her Permanent Secretary and the Chief Medical Officer – to an Avian 'flu conference at a total cost of $5,840. National Drug Control Minister Wayne Perinchief took one unspecified trip, with a staff member, costing a total of $5,616. Yet to be revealed are the trips undertaken by Government Ministers sitting in the Senate. Ms Gordon-Pamplin added: "Parliamentary questions are the only means by which Ministers are held accountable to Parliament for their spending and the responses to such questions allow the Opposition not only to scrutinise the expenditure, but also to share this information with the public." Earlier this year it was revealed Ministers spent $155,464 using Government credit cards over a 21-month period from April 1, 2004 to December 31, 2005 while another $77,610 was paid out in per diem travel expenses.
July 21. Bermudian homeowners are getting rich off the island's expatriate community, charging exorbitant rents for relatively moderate properties, according to a British daily. London's Financial Times said locals are taking advantage of stringent regulations which prevent foreigners from buying their own homes. In response, companies are forking out huge housing allowances to keep executives happy because they are intent on maintaining a presence in "one of the world's most important centres for reinsurance." The island was described as a known "tax haven", said to attract well-paid executives whose rental homes come with a monthly price tag of $24,000. According to Heather Botelli, a real estate agent with The Property Group, foreign workers typically receive a monthly allowance in the region of $5,000 and $10,000. "For the lower sum, you can get a two-bedroom, two-bathroom condo, but this would have no frills, probably no view, and the closer you get to Hamilton, the more you pay." She told the Financial Times that many foreigners come to the island with specific requirements. "They want views of the ocean, a swimming pool, an old traditional house or a modern place. And, more often than not, they want something with easy access to Hamilton, near schools for their children." A second agent, Gail Aruda of Coldwell Banker Bermuda Realty, agreed it is rare to find a place that matches every expectation. "Bermuda is sophisticated but it's small and what many people don't understand when they arrive is that means there is not a large choice and therefore they have to be flexible," she said. There is no doubt, however, that Bermudians are benefiting from the influx. The Financial Times spoke with one local who said many homeowners use their property today for additional income instead of investing in the stock market. "The pirate in Bermudians came out," the relocation specialist said. "These companies were so keen for a part of the reinsurance pie, so the locals saw they could make money by renting out their homes at pretty much whatever price they wanted. Now everyone is trying to build or buy something so they can get on this bandwagon of rentals. People used to trade in stocks. Now this is the way for Bermudians to make money." At least one expatriate appears mindful of that fact. The Financial Times spoke with Anna Smith, who moved to the island with her reinsurance executive husband and their children four years ago. "It was very hard when we first arrived," she said. "There was very little on the market and even though we knew the island, the house we went for was the only one on offer. I think the company was a little horrified that it was going to be $11,000 a month. (But) it's getting more and more difficult for the tenants. There are not enough properties and often Bermudians are taking advantage of the situation to inflate the prices. There are a lot of great things about moving here: it's a very beautiful place, you have great weather, the sea. And for the men (typically the ones working), it can be fantastic, with no commuting like in London but for the women it can be a big shock. Here they are in a strange, expensive place, on a small island and often immigration laws mean they cannot work. There is a serious lack of schooling for boys and then if they have trouble with their landlords that's an additional worry."
July 22. Death in Bermuda of former Deputy Premier John Irving Pearman, aged 79. Acting Opposition Leader Michael Dunkley described the retired politician as "one of the bedrocks of the United Bermuda Party" in the 1980s and 1990s. He said: "He contributed greatly to the success of the Island. "I think he came from pretty humble beginnings and rose through the ranks. He certainly had a lot of compassion and empathy with people and that's why he got involved in politics and did a fantastic job for the people of Bermuda." Mr. Pearman, of Warwick, became a Senator in 1982 and was elected an MP the following year. He served as Deputy Premier under Sir John Swan and held the Cabinet posts of Tourism Minister, Home Affairs and Labour Minister and Youth and Sports Minister. He is survived by his wife Erminie, son John, four grandchildren and six great grandchildren. His daughter Desiréee died in 1991. His son noted his father had lung cancer and died at the King Edward VII Memorial Hospital. "When I saw him at the hospital there was only one thing I came up with," he said. "He was a good man. He was a very dedicated family man." Gary Phillips, who served under Mr. Pearman as Director of Tourism and taught his daughter at Berkeley Institute, said: " We had an extraordinarily close relationship and developed a very, very strong friendship. I'm just overwhelmed by this loss." He said Mr. Pearman brought a "fresh, business approach" to the Ministry of Tourism and was Acting Premier on a number of occasions. Former UBP Education Minister Gerald Simons was Mr. Pearman's running mate in the old Warwick East constituency for four consecutive General Elections. He said: "He had the amazing ability to relate to people from all walks of life. He was 20 years my senior but the friendship developed. I have known him all my life and he was a well-known person in the parish." Shadow Home Affairs Minister Maxwell Burgess said: "He was certainly a guiding force in politics." Mr. Pearman was born on April 28, 1927. He worked at the naval annex in Southampton during the time the US Navy was positioned there. In 1950, he joined car distributor and service garage Holmes, Williams and Purvey. He worked his way up from panel beater to become managing director and chairman of the company, retiring in 1996. He served as director on a number of company boards, including the Bank of Bermuda and was a member of the Chamber of Commerce and former president of the Employers' Council. He served on the Royal Pitt Commission in the late 1970s with Premier Alex Scott.
July 23. Jason Lightbourne,18, was shot dead behind the wheel of a car in Ord Road, Paget. Despite the offer of a $50,000 reward, Police have been unable to solve the case.
July 27. One of America's most well-known theatre critics Henry Hewes, who married a Bermudian at the end of World War II, died aged 89. Amongst many achievements he is credited as being the man who encouraged writer Tennessee Williams to turn his short story 'Cat On A Hot Tin Roof' into a play, which went on to become a smash hit production and Oscar-nominated movie starring Paul Newman and Elizabeth Taylor. Mr. Hewes was a fellow classmate of future US President John F. Kennedy. It was going to a show that was backed by Mr. Kennedy's father, in honour of his son's 10th birthday, that sparked Mr. Hewes interest in theatre. The Boston-born writer served with the US military during the war and it was while stationed in Bermuda that he met his future wife Jane Fowle, of Somerset. The couple were married at St. James Church in Somerset Parish on August 21, 1945 and then moved to New York City but remained regular visitors to the Island. Mr. Hewes made a name for himself in the US where he became a long-time theatre critic for The Saturday Review magazine, serving as chief critic from 1955 to 1973, previously he had written for the Sunday arts pages of the New York Times. He also founded the American Theater Critics Association in 1974 and helped to establish the "Tony Award" for regional theatre groups. Mr. Hewes was a past president of the New York Drama Critics Circle and edited the "Best Plays" anthology from 1960 to 1964. Mr. Hewes is survived by his wife Jane, his sons Henry, Tucker and Havelock and six grandchildren.
July 29. A new fast ferry is due to reach Bermuda by the middle of August, a hill that causes a slight obstruction to pilots landing at Bermuda International Airport is being demolished and the excess material sold off, and a live exercise is being planned next week to show the benefits of the new GPS taxi equipment system. All three topics were discussed by Transport Minister Dr. Ewart Brown as he presented an update on transport matters affecting the Island. The Ministry of Transport is stepping up the number of options available to people seeking to find alternative ways to get around. That is why a new ferry will soon be in service on the Island. The vessel is expected to be launched at Bridgeport, Connecticut next Monday and will undergo final tests before its due departure in early August to sail to Bermuda. And reporting on ongoing progress at the Airport, Deputy Premier Dr. Brown said: "After Hurricane Fabian the Airport sustained massive flood damage. In order to help prevent this major amount of damage in future we have begun a three-phase project of reinforcing the foreshore of the Airport. This project began in September 2005. Phase one has been completed and phases two and three will be completed before the end of the year. It has been discovered that Long Bird Hill causes a slight obstruction in the landing visibility for aircraft. In June we began to level out the hill. This is a three-year project being carried out by Bermuda Construction Services. As they will be selling the materials from the demolition of the hill this project is being carried out at no cost to Government with Government actually receiving a percentage of the material sales." And, there is just over a week to go before it becomes the law for taxi operators to have installed and to be using new GPS equipment, said Dr. Brown. There has to date been a 75 percentage compliance rate with 440 of the Island's 600 taxis now having the equipment installed. The Transport Minister said reminder letters have been sent out to taxi owners to reinforce the fact that the use of the equipment is compulsory as from August 6. "Taxi owners have had ample time to comply. The few that do not comply are placing a greater burden to carry the load on those who are. Early next week I, along with technical officers, will conduct a specific media event on this crucial area of computerized dispatch." The Minister also announced that a night piloting simulation of Bermuda's cargo vessels undertaken at MITAGS in Baltimore earlier this month had been completed and was designed to develop electronic models for cargo ships serving Bermuda, identifying improvements and upgrades to channel entrances and maritime navigational aids and digitising nautical charts. During the past two months the Department of Maritime Administration has added a further six commercial vessels totalling 446,700 gross tons to the Island's register.
July 29. Almost a quarter of a million visitors came to Bermuda between April and June representing the highest number of tourists for any three-month period this millennium. As a result the Island has edged closer to full hotel occupancy and set an all-time record for the number of visitors to arrive during the second quarter of any year. But residents have been warned that all the efforts to put tourism back on track could be jeopardised by crimes against tourists and damage to the Island's reputation from violent incidents such as the gunshot murder and machete attack that occurred last weekend.,"We must recognise there can be clouds to the silver lining. Complacency, violence and inattention to detail. Each of these in their own way will detract from the tireless efforts of many Bermudians to grow tourism," said Deputy Premier Dr. Ewart Brown. "As a community we must resolve not to tolerate any of them and to combat any attempt to ruin our good name. Any violence or negative experience that is had by a visitor will make our job more difficult. Bermuda must first be safe for Bermudians and, if it is safe for us, it will be safe for everybody." Hotel reservations for August have jumped 39 percent on last year, an increase of close to 10,000 extra room nights sold, representing further proof of a revival in the tourism sector. And more dollars are being spent by visitors that ever before, according to the latest report by the Tourism Minister with air visitors injecting an estimated $115 million to $130 million into the economy during the past three months. Dr. Brown revealed second quarter visitor numbers for 2006 have eclipsed all previous figures for the same three months. Between April and June a total of 228,781 visitors came to Bermuda, a jump of 28.4 percent on the same months in 2005. There were around 9,000 more visitors landing at Bermuda International Airport, while the number of cruise ship visitors is now well above air passenger numbers with 122,560 disembarking during the past three months, just under 40,000 more than the same period last year. Dr. Brown mentioned a new initiative to encourage cruise ship guests to become repeat visitors and opt for hotel stays. He said: "We will shortly launch a tailor-made incentive programme designed to convert our one-day cruise passengers into return hotel guests." The concept is being worked out in partnership with the Bermuda Hotel Association, whose president John Harvey referred to it as the "Bounce Back Programme". He explained: "It is the putting together of a package that gives an incentive to cruise passengers giving them the opportunity to return to Bermuda as a regular visitor and giving them a good rate to do so." Mr. Harvey said he was also impressed with rising hotel occupancy rates, which for April and May rose by nine percent and 11 percent respectively and are forecast to jump 39 percent in August. Asked if this might push the Island's hotels close to full occupancy and what impact that would have, he said: "It is always good news. There was a time when Bermuda was always sold out. It has been a struggle getting back towards that day. "We continue to have late bookers and it is those people who may soon have a problem getting a room. At the moment we get late phone calls for rooms now we might start to see earlier and earlier calls." Increasing the number of available hotel rooms remains an objective for Dr. Brown. Questioned on the re-development of the former Club Med resort site at St. George's, he said: "Progress is being made. The developers are on the Island today and there will be meetings while they are here to continue to make progress. "I really want to see that pink building out of existence. It is a reminder of our inability to move forward and every time a Bermudian looks there, we get depressed. I'm committed to having that site developed." Dr. Brown announced the average amount of money spent by air visitors on the Island has increased to between $1,138 and $1,324 per person, while the average spend by all leisure visitors is now $1,169 compared to $910 last year. The decision to revamp the Bermuda Tourism website has shown impressive results with Internet visitors spending 60 percent more time browsing the site to check out the Island's attractions and booking possibilities. Newspaper and magazine articles and TV reports on Bermuda in the past three months have included USA Today, CBS News Sunday, The Tyra Banks Show and In Style magazine and reached an estimated audience of 71 million. Dr. Brown said the record turnout for the 100th Newport-Bermuda yacht race had swelled visitor numbers, and he reported that the Uptown Culture Fest (since closed), along with 19 other on-Island summer events were giving residents and tourists more to see and do. This August there will be a Movies on the Beach event with feature films being shown at Warwick Long Bay. Cup Match attendees are to be given the opportunity to experience a "misting station" to keep them cool. "It is the first structure of its kind to be introduced on the Island and cools the air by some 30 degrees in an inflatable air-conditioned facility," said Dr. Brown. 'Lethal Weapon' movie star Danny Glover is returning to the Island in September for the second Bermuda African Diaspora Heritage Trail Conference, of which he is chairman, and this will be immediately followed by the 11th annual Bermuda Music Festival with the likes of Gladys Knight, India Arie, The Trammps and host comedian Steve Harvey. At the same time as the music festival there will be the second annual Charity Golf Fest, promoting the Island's golf courses and raising money for a US charity and the Lupus Association of Bermuda. Looking further ahead the Culinary Arts Festival has been renamed as Gourmet Getaway and will be held from October 27 – 30 with a host of star chefs taking part, including celebrity chef Bobby Flay. Dr. Brown added: "For the first time in Bermuda's history we, in association with various churches in the community, are spearheading a major faith-based tourism initiative. "From August 10 to October 23 Bermuda will host half a dozen events including the Bermuda Super Soulfest, the Bermuda SonFest, the Bridge the Gap Convention and Taking it to the Streets." Amongst the guests will be Rev. Bernice King, the daughter of the late Dr. Martin Luther King Jr. There have already been 600 confirmed bookings from overseas visitors intending to travel to Bermuda for the faith-based events.
July 30. Employers and employees will pay more in the Contributory Pension Fund beginning next week. The Department of Social Insurance yesterday advised all employers that the weekly contributory rates will rise from $50.68 to $53.60 from Monday, August 7. Employers should deduct $26.80 which amounts to one half of the contribution rate from each employee's wage or salary. Employers' Social Insurance statements sent at the end of each month will show the new full weekly contribution rate. Employers will also receive the 2006/2007 Social Insurance contribution calendar to assist them in calculating the social insurance contributions they are required to pay during the 2006/2007 year. For further information, employers may contact the Contributions section of the Department by calling 295-5151, extension 1147, 1135, 1117 or 1134. The increase is in accordance with with the Contributory Pensions (Amendment of Contributions and Benefits) Order 2006.
August 2. With Bermuda churning out more garbage per person than the population of Manhattan it is not surprising to discover the man in charge of overseeing the removal and disposal of the Island's mountains of trash is "horrified" by the statistics. And with the ever-present worry that a major breakdown at the Tynes Bay incinerator could halt the entire waste disposal process Works and Engineering Minister David Burch has every reason to be concerned enough that he has a number of strategies on the go aimed at improving the situation. The ten-year-old incinerator has two input streams for carrying garbage into the furnace. It is intended to create a third stream, allowing more flexibility to shut down one of the other streams to allow for regular maintenance. Even with a more effective incineration process, it is finding ways of restricting the 67,000 tonnes of waste generated each year on the Island that is taxing Sen. Burch and his department the most. A mechanical breakdown at the North Shore plant used for cutting down and shredding larger items such as construction waste and wood pallets before they reach the Tynes Bay incinerator has resulted in a towering mountain of backlogged trash. If Sen. Burch has his way the amount of rubbish sent for cutting down will be reduced by shipping wood pallets back to the US on returning container vessels rather than have them piled up and burnt on the Island. "I am amazed at the endless stream of trucks that roll in with truckloads of wooden pallets that come off the container ships. I'm saying 'can't we put them back in the containers and when they open them back on the other side they have got a gift of their pallets back?'," explained the Minister. "We have started initial talks about the pallets because it does not make sense to incinerate them when they still have some useful life. I'm bold enough to say 'let's try it', stuff them back in the containers and see what they say when they get on the other side. The containers go back empty to be refilled. It is worth exploring." Sen. Burch is also concerned with dangerous items being placed in rubbish sacks, such as sharp, pointed items and other dangerous materials. One of the difficulties we are having with what people are putting in their garbage is the complete disrespect and danger that they are placing the collectors in. Most people appreciate that if we didn't have people doing this job we wouldn't want to do it. In having someone remove our garbage we should have some respect." While there are no legal sanctions that can be imposed at the moment against offending neighborhoods or houses who cause problems for the trash collectors, he is supportive of the garbage being left outside the offenders' homes as a lesson if they "continue to abuse the situation". W&E and the Keep Bermuda Beautiful group are discussing waste management issues. Sen. Burch expects legislation to be tabled in the next Parliamentary session making it easier to take enforcement action against those who abuse waste management rules. The promise of a third stream for the Tynes Bay incinerator was once thought likely to add 20 years of effective capacity to the facility. But Sen. Burch points out: "Well, a lot of those numbers and data are being thrown out of the window because the waste that we are generating is making a mockery of those projections. The time is going to be a lot less than that, which means that Tynes Bay's useful life is likely to come to an end a lot sooner than was originally planned for." The landfill dump at the Airport is moving closer and closer to Tucker's Town. However, pilot projects to ship old computers and air conditioning units to recycling centres overseas are underway. And a new automated recycling plant should be commissioned in January. It will deal with glass, aluminium, and tin and has capacity to recycle other materials. Sen. Burch said: "We used to recycle paper and there are some silly issues as to why we don't do so now. The complaint has been that we generate too much paper to sell it to mostly farmers for bedding. Sen. Burch concluded: "My view is that we make money from it, you are helping the environment and the fact that you may have to incinerate some the excess is a bonus because at the moment we are having to incinerate all of it. We might as well make an opportunity to use some of it and not have to put it all in the incinerator."
August 7. Images showing how the proposed new $170 million five-star Hilton Grand Vacation Club will look when built at the Ariel Sands resort on South Shore have been released. Hollywood star Michael Douglas, part of the Dill family dynasty that has owned and operated the resort for the past 50 years, played a part in securing the interest of the world famous hotel group to come to Bermuda earlier this year. The concept images and plans show ten buildings mostly three-storeys high, which will house 60 two- and three-bedroom vacation suites and will be sprinkled around the site with large glass frontages facing out onto the breaking waves of the South Shore. There will be a central hotel and clubhouse complex that will entice guests in with cascading water features running all the way through, past the reception area to a landscaped inner courtyard lined by boutique shops. This in turn turn leads to a hotel lounge area and on to an outdoor infinity pool looking out on to the beach and ocean. A restaurant that includes an outdoor patio for al fresco eating is adjacent to the main complex. Within the main building is a restaurant waiting area and bar, a health and beauty spa, and a conference facility. Upstairs there will be ten hotel guestrooms. Around the outdoor infinity pool are sun decks and wooden bridges across the pool. It will also be possible to swim from the infinity pool into a heated indoor swimming pool. The plans have been submitted as part of a planning application and a decision on whether the scheme can go ahead is expected within the coming months. Tourism Minister Dr. Ewart Brown has previously spoken in support of the development, which is expected to attract 9,000 new well-heeled visitors to the Island each year as well as bring one of the world's most prestigious hotel and resort names to Bermuda. Architecture and design company Terceira Quarterly Limited has submitted the plans for consideration. It is intended to phase the development in stages so that the resort remains open at all times. From start to finish the project is likely to take in the region of three to four years. "The unique thing for Bermuda is that this will be a complete demolition and rebuild. A lot of resorts get revamped, but here the entire hotel is being demolished," explained Glyn Quarterly, of TQ Limited. He explained the new vacation club suites would have their own kitchens and en suite bathrooms with spa facilities. There is also a fire place for use in the cooler months. The buildings are designed to incorporate Bermudian architectural features such as stepped gables, but also to be more contemporary in style. Peter Terceira, of TQ Limited, said the layout of the buildings was also designed around the topography of the site and to afford sea views to each of the suites. He added: "Hilton Vacation Clubs are all around the world and they have members who can afford to buy time in Bermuda." The new venture will allow Bermuda to tap into an expanding community of 100,000 vacation club owners who already holiday at Hilton clubs in Scotland, Hawaii, Las Vegas, Florida and other destinations. Members buy a fractional ownership and then can use their right to holiday in Bermuda or at other Hilton clubs and affiliated resorts around the world. Mr. Quarterly said: "It is going to bring tourists in all year round. Hilton are over the moon with the development."
August 7. The head civil servant at the Human Rights Commission (HRC) resigned weeks after the chairman of the Government board also stepped down. Mr. David Wilson's resignation came after Rod Attride-Stirling, then chairman of the HRC, called for jobs to be lost over the Commission's repeated failure to produce annual reports in compliance with the Human Rights Act. The last annual report for the HRC was filed in 2001 and a report for 2005, which should have been presented to the Minister for Community Affairs by June, had not been delivered.
August 16. A new private jet company will begin offering travel from Bermuda to North America and Europe from early September. Fly First Class Private Jets says it will offer significant time savings to those who opt to travel in its luxury aircraft – plus the chance to avoid the long queues associated with current heightened airport security. With a fleet of 14 aircraft ranging from the 11-passenger Gulfstream III to the eight-passenger Lear Jet 35, the company will not have an aircraft based in Bermuda permanently, but plans to have at least one of the fleet positioned on the Island on a regular basis. Prices will vary, with the typical per-hour rate to hire a large jet at around $5,500 and from $3,000 for one of the smaller aircraft. Gabrielle Griswold, executive vice president of the Fort Lauderdale-based Fly First Class said: "Private jet travel is often thought of as wildly expensive and extravagant. We disagree. Private jet travel is becoming more and more affordable and mainstream. When you consider the amount of time associated with commercial air travel, there are many savings involved when travelling by private jet." According to Tom Murray, corporate manager of C Holdings Ltd., most passengers are expected to be business travellers and celebrities who want to save valuable time when jetting to locations such as New York City. "This is becoming more affordable. If you are travelling first class (on a commercial plane) and you share one of our planes with other people, you are not paying a lot more," he said. C Holdings owns Contemporary Market Solutions, the company representing Fly First Class in Bermuda. Mr. Murray explained that C Travel, which also falls under the C Holdings umbrella, had previously received requests for private travel. However this meant that aircraft would first have to be brought to Bermuda to accomplish this – bumping up the cost. "Now we will have aircraft positioned here on a regular basis," he said. Although marketing is only just beginning, Mr. Murray anticipates that the recent terror alert which has caused chaos at UK airports and strict security for those travelling to the US will have fuelled the demand for the service. "If you charter an aircraft it's working to your schedule and you can arrive right up until five minutes before takeoff – although we would advise 15 minutes. There is a quick private security check and if you have pre-cleared US Customs in Bermuda you can get straight into the limo or car waiting for you at the other end," he said. Longtail Aviation Ltd. is believed to be the only private jet company with a permanent presence in Bermuda, although other companies visit. As The Royal Gazette has previously reported, Fly First Class is hoping to start running luxury 'boutique airline' commercial flights between Bermuda, London and Wilmington, North Carolina, in future. Although it had been hoped to start in the first quarter of 2006, Mr. Murray said that the processing of the application to fly is still in the hands of the UK's Civil Aviation Authority at present. It is now hoped that the service will begin in the third quarter of this year.
August 30. Police numbers on the Island could soon be boosted by 30 new officers from Barbados, according to overseas reports. With Bermuda's top cop George Jackson currently in the Caribbean country on a major recruitment drive, the Prime Minister and Police chief of Barbados have both spoken out amid speculation that their country's force is set to lose scores of officers. Barbados Police Commissioner Darwin Dottin called on PM Owen Arthur to urgently tackle the issue of salaries and working conditions for his officers. His comments came after media reports indicated that about 30 officers were planning to leave the force for Bermuda. A rookie constable in Barbados reportedly earns $1,029 a month ($2,061 Barbados dollars), compared to five-year contracts in Bermuda said to guarantee $5,400 ($11,000 Barbados dollars) per month. "Nobody expects Barbados to match these salaries," The Nation newspaper quoted Mr. Dottin as saying. "But there is certainly a case for improved pay and conditions." He was said to have described talks with Mr. Jackson last week as mutually beneficial. Reports suggested that some members of the Special Services Unit – which recently received specialised anti-terror training ahead of next year's Cricket World Cup – were among the group planning to quit. Mr. Dottin indicated to The Nation that this issue was discussed when he met his Bermuda counterpart. Shortages in manpower are not unique to Barbados, Mr. Dottin was also reported as saying. "All commissioners around the region, even (George) Jackson, even though his is relatively well off, he speaks about the bad conditions too and that his officers are worse off.He tells me that his buildings are bad and things like that." However, PM Owen Arthur, responding to his Police chief's comments, told The Nation that the number of officers leaving the Royal Barbados Police Force was so small there was no need to panic. Officers departing to work in Bermuda are nothing new, he was reported as saying, and added: "Barbados has always been a place where people have looked to for nurses, Police and so on." As part of the current recruitment drive, Bermuda Police Service is looking to hire 40 extra officers from Barbados, St. Lucia, St. Vincent, Trinidad and the UK. Commissioner Mr. Jackson has told the Sunday Sun newspaper in Barbados that the recruitment push was not aiming to deplete resources of other forces gearing up for the Cricket World Cup. Constables with up to four years' experience of general patrol work who show leadership were being targeted, he added. Governor Sir John Vereker has pledged to get the service up to its full strength of 469 officers by the end of October. A Bermuda Police spokesman said he had no comment yesterday when asked about the reported influx of 30 officers from Barbados. He confirmed Mr. Jackson was still in Barbados on Police business.
September 20. A senior has hit out over a four percent pension rise that reached bank accounts this month, complaining that it should have been backdated to its announcement in February. Madeline Watkins, 85, said she felt it was wrong that a recent salary hike for Parliamentarians was backdated to April when the four percent rise for seniors only kicked in seven months after it was announced in the budget. Mrs. Watkins, from Warwick, also complained that an almost eight percent rise in HIP (the Hospital Insurance Plan) from April 1 meant struggling pensioners were feeling the financial pinch. "HIP went up from April 1 but the seniors' pension rise did not go up until September 15," she said. "This means the seniors were paying the extra for HIP before they got their rise, which is most unfair. The politicians voted themselves a large rise retroactive to April 1. The way this Government treats the seniors is absolutely horrific. I'm going to be 86 soon, and I will keep battling for seniors. Quite a few have called the talk shows to talk about their disappointment and to ask why the rise can't be retroactive to April." Louise Jackson, Shadow Minister for Seniors, said she shared Mrs. Watkins' concerns. "Surely the health insurance should not outweigh their pensions. That's just an insult to seniors ... there are people who need every penny in order to live. It's a nightmare for seniors who only have their pensions to live on," she said. She pledged that her party would reform the pension plan and adjust HIP "when we become the Government." Asked for specifics, she said: "We have to sit down and figure out what's viable, and what the Government can afford." The monthly HIP premium for seniors rose from $161.14 in 2005/6 to $173.84 in 2006/7 – an increase of 7.9 percent. The monthly pension rate rose by four percent this year compared to last, with the new rate for the basic contributory pension being $826.07 and the approximate maximum pension standing at $1,069. A Ministry of Finance spokesperson said: "In keeping with established practice, pension increases are always effective on September 15, to coincide with the start of the fiscal year of the fund. The most recent increase is the sixth in eight years and, at four percent, represents an absolute increase of $31.77 in basic pension benefits. The approximate absolute dollar increase for the maximum pension paid from the Contributory Pension Fund is about $42, far higher than the increase in HIP premiums which also came into effect this year." He added: "It should also be noted that the most recent pension increase comes on the heels of a 3.5 percent increase in August, 2005, which followed a 9 percent increase in 2004 and a three percent increase in 2003. HIP premium increases are effective on April 1 of each year, to coincide with the start of the fiscal year of the HIP fund. Government decided to shelter seniors from a portion of the HIP increase and set up a specific premium for all seniors."
September 22. H2O Cafe owner/manager Holger Eiselt is drawing in locals and Hamilton workers to Buzz, a juice bar specializing in fresh fruit smoothies and tasty wraps. The take out venue operating at the former site of Caffe Latte on the upper level of the Washington Mall opened for business on September 4. Buzz combines elements of an expresso bar, a delicatessen and a juice bar offering a wide selection of coffee, wraps, paninis, milkshakes, health food drinks and other popular items. "We started to sell smoothies in H2O and saw that there was potential of offering a bigger and more healthier variety of food because we mainly use fresh ingredients. Buzz is a two-star coffee bar with a full salad bar selling, sandwiches, paninis." Mr. Eiselt said residents respond well to new concepts in the restaurant industry and are turning away from junk food and looking for healthier food delicacies. "I always try to do something new and by traveling to New York and going several lunch places we created the idea of Buzz." Some of the restaurant's more popular items include its jerk chicken wraps, turkey bacon wraps, chicken Fajita panini and barbecue chicken panini but products such as wheat grass, high in vitamin and mineral content, are also becoming popular selling items. "In my eyes everything that you either eat or drink that really tastes good will give you a 'buzz' but juice bars are becoming more popular everywhere due to the health benefits." Mr. Eiselt, a native of Austria, said he is always trying to respond to customer suggestions and look for unconventional ways to develop products that customers will respond to well. "I thrive on people appreciating what we have to offer and all my staff think the same way as I do and I have been lucky to find very good, skilled staff who believe in customer service." H2O, also based on the upper level of the Washington Mall, has been operating for two years and the restaurant continues to update its menu on a regular basis to offer a creative selection of cuisine. "H2O has the best hot food buffet and self service salad bar in town," Mr. Eiselt said.
September 27. Elbow Beach chef Vijayakumar Velayudhan was dubbed the 'cod father' in the first round of the Escoffier Cup cooking competition at International Imports in Hamilton. In the Foley Cod Fillets section of the competition, Mr. Velayudhan beat out Laurent Ajas from the Reefs, Dave Talling from the Barracuda Grill and Don Bombuwala from the new St. George's restaurant Indulgence. This is the competition's fourth year. There are three other rounds to come including Maple Leaf Duck, Certified Angus Beef Tri Tips and the Hormel Pork Tenderloin competition. The winners of all four rounds will go head-to-head in a final cook off to find Bermuda's best chef at the annual Culinary Arts Festival, renamed the 2006 Bermuda Gourmet Getaway. Mr. Velayudhan won the first bout with the heavyweight recipe 'Black Olive Crusted Cod, Truffle Honey Glazed Parsnips, Roasted Grillotes and Girolles, Fennel Scented Cream'. Veteran Bermudian chef, teacher and cookbook author Fred Ming refereed and co-judged the event along with Tredick Gorham and Anthony McMahon. He described Mr. Velayudhan's entry as "a long drawn out recipe". It was broken down into six different components with at least 26 different ingredients. During the Escoffier Cup, chefs have 25 minutes to prepare a meal. Most of the grunt work such as chopping and dicing is done during the competition, although some more complicated cooking procedures such as making stock can be done ahead of time. What distinguished Mr. Velayudhan's presentation was the speed at which he moved around the kitchen at International Imports. No motion was wasted. He didn't waste a lot of time chatting up the onlookers, he just went straight to work. To make the olive crusted cod, Mr. Velayudhan combined breadcrumbs in a small bowl, chopped black olives and capers and spread it in a tray slowly to dry and then added chopped tarragon. After frying the seasoned fish on both sides to make the skin crispy, he applied Dijon mustard to the skin, fried it a little longer and then spread the black olive crust over the fillets and roasted it for about four minutes. He finished to much clapping and cheering. During the Escoffier Cup, the chef prepares a dish for the judges to try, but each audience member also gets a sample that was made ahead of time. The chefs are scored on taste, presentation, hygiene, complexity and ingredient compatibility, among other things. A chef can earn a total of 40 points. Although the winner is determined by the judges, they take into account audience scoring. Usually the audience and the judges are in agreement. However, it is probably good that the judges take the audience's opinions with a grain of salt. By the time Mr. Velayudhan went to bat, the packed room was well-fuelled by Goslings wine, and a particularly potent cocktail called 'The Bermudian'. Some chefs practice making their dishes over and over again at home to make sure that everything is timed perfectly. The Escoffier Cup is rapidly become a symbol of prestige in the restaurant community. Many restaurant owners turn up at the event to watch their chefs perform. The Maple Leaf round will be held on September 28 at International Imports at 6 p.m. Certified Angus Beef Tri Tips will follow on October 5, and Hormel Pork Tenderloin on October 12. The final will be held on October 29 from 2 to 4 p.m. at the Viking Village, a specially constructed kitchen at the Bermuda National Sports Centre will host several cooking events for the 2006 Gourmet Getaway from October 27 to 30. For more information telephone 295-4558.
October 3. It was announced that French oil company Rubis SA has purchased Shell Oil's operations in Bermuda. It continues to be marketed under the Shell brand. Terms of the purchase were not disclosed. Rubis revealed that Shell, which in Bermuda owns two major fuel depots, one liquefied natural gas terminal and 12 gas stations, has sales of $45 million per year in Bermuda and net income of $3.6 million. The agreements signed with Shell provide for a licence to use the Shell brand in the service stations as well as finished goods supply contracts. Rubis already has an extensive network of energy businesses in the Caribbean and French Guiana. The deal was announced in July 2006 at when Phil Burton, country chairman of Royal Dutch/Shell Companies Bermuda said a final decision was subject to the approval of shareholders and the Bermuda regulatory authorities. Shell has had the Bermuda operation on the market since late 2005. Rubis is one of the largest bulk storage operators in France. Through Rubis Gaz, the company distributes liquefied petroleum gas (LPG) to retailers as well as propane and butane to residential and commercial customers.
October 6. A task force set up to secure better-paid jobs for Bermudians will put key recommendations to Government within the next two months. The news came as a new report revealed a growth in the earnings gap between Bermudians and non Bermudians. The Labour Market Indicators (LMI) survey also showed that the working week has got longer, the workforce has aged, and women still do not pack the same earning power as men. Overall, the report showed the median annual gross earnings – the mid-point of those surveyed before commissions and bonuses – rose from $46,772 in 2004 to $48,183 in 2005. However the contrast between Bermudians and non-Bermudians was marked. While the figure for Bermudians was $45,559 last year, the mid-range earning power of non-Bermudians stood at $58,315 – almost 22 percent more. In addition, the figures showed the gap had widened since 2004, when non-Bermudians earned just under 20 percent more than Bermudians. The report, which is based on the annual employment surveys conducted by Government between 2003 and 2004, notes: "The decision to provide indicators on the basis of Bermudian status reflects the increasing trend by employers of recruiting non-Bermudians to fill skilled and non-skilled positions." It also compared the earning power of men and women, with a gender divide becoming apparent. Women worked an average working week of 30.1 hours – six less than men – last year and their mid-point salaries were $4,283 per year less than their male counterparts. Government launched its Workforce Development Task Force in March, in partnership with organizations such as the Ace Foundation, to provide better opportunities for Bermudians to fill jobs currently held by expatriates and address other disparities in the workplace. Four committees have been working on the areas of education, employment transition and work preparation, training, and industry and commerce. Deputy Chairman Ralph Richardson, Executive Director of the Ace Foundation, said: "Each of these groups are going to make recommendations to the Task Force and the Task Force will present them within the next month or two to Government. "It has been given a strong commitment by the previous and current Ministers of Labour that they will take this seriously." Ed Ball Jr., General Secretary of the Bermuda Public Services Union which represents nurses, civil servants and administration and clerical staff among others, said if bonuses, commissions and relocation fees paid to foreign workers had been taken into account in the LMI report, the gap between the earning power of Bermudians and non-Bermudians would be even wider. "It may cause an issue of perception that expatriates are being treated better for whatever reason than Bermudians," he said. "That's something that has to be borne in mind. These are some of the matters that concern unions." He added that such surveys sparked "that continued discussion of who's first class and who's a second-class citizen in the country". Mr. Ball also questioned whether the apparent drop in unemployment shown in the survey – from three percent in 2000 to 2.1 percent in 2004 – was a true reflection of reality. He said he would like to see a system where those out of work must sign on to an unemployment register, as the figure at present may reflect those who go to the Labour Department rather than those who do not wish to work. However, he said although a gender gap is still apparent in the workplace "women have been closing in on the pay differential for a number of years''. He added: There has been a more significant gap and it is narrowing. Women are displaying their true worth in the work place." Shadow Minister of Race Relations and Economic Empowerment Jamahl Simmons said it was important to get already-qualified Bermudians into higher paying jobs, and train those who are not qualified. He cited examples of people with master's degrees driving taxis and working as waitresses because they could not find jobs matching their skill levels. And he added: "If you are working in a dead-end job, no matter what you do, you don't make enough money to progress. You can't make it in Bermuda working for $10 an hour."
October 8. Closure of the Wyndham Hotel in Southampton, that had earlier taken over the Sonesta Beach Hotel.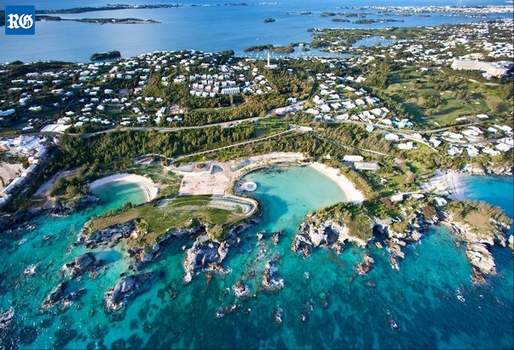 October 11. The Tax Increase Prevention and Reconciliation Act of 2005 limited the amount of foreign housing exclusion that can be elected by US citizens and resident aliens living outside the United States. Under the new tax law, foreign housing costs could be excluded to the extent that they exceed 16% of the foreign earned income exclusion or $13,184 (16% x $82,400). However, the maximum housing expenses that can be taken into account are limited to 30% of the foreign earned income exclusion or $24,720 (30% x $82,400). Thus, the maximum housing cost amount that could be excluded in 2006 was $11,536 ($24,720 less $13,184). The new law held out a thread of hope for relief by indicating that the Treasury Secretary could increase the upper limits of the formula where local housing costs were deemed to be high. This week, the Treasury Department released a table prepared by the Office of Allowances of the US Department of State that identifies locations within countries with high housing costs, and provides an adjusted limitation on qualified housing expenses for determining the foreign housing exclusion. The Treasury has found that housing costs in Bermuda are high, and has raised the upper limit from $24,720 to $26,200. This will have the effect of increasing the maximum housing exclusion for Bermuda based expatriates from $11,536 to $13,016. This is an increase of $1,480. The tax effect of this increase for most individuals will be a tax savings of about $375. The Treasury has indicated that if a taxpayer believes that the table amount for Bermuda is low, comments can be sent to Notice.commentsirscounsel.treas.gov.

October 11. For the first time ever in Bermuda, photographs were taken of rare French angelfish gliding elegantly through Bermuda's waters. The elusive but spectacular species were released in local seas more than 80 years ago. Since then there have been very occasional sightings, but nobody has caught them on camera in Bermuda – until now. The team that found them included avid diver and marine photographer Bob Steinhoff, who is also president of the Bermuda Zoological Society. He was with friends Russell Whayman and John Burville, director of Bermuda Biological Station, exploring a sunken wreck off the East End when they discovered the rare treasures. And the prized sighting meant years of patience finally paid off for Russell, who first saw the dazzling angelfish three years earlier and had been searching for them again ever since. Marine experts rate the find highly. They think these French angelfish have not yet established themselves in Bermuda's waters, despite the odd sighting of the black fish boasting vibrant yellow highlights. They are not native to Bermuda, but some were released in local waters in 1924 by the then-Aquarium curator, Louis L. Mowbray. Things went quiet on the French angelfish front until 1968 when Bailey's Bay fisherman Linwood Outerbridge brought one to the Aquarium that had been caught in a trap on the north reefs. No further sightings were reported until three years ago. Then, Russell and fellow diver Mark Bloomfield saw what they thought was a pair of the species at a wreck off the east end. They didn't have cameras, but returned to the site several times in the hope of catching another glimpse, without success. But that perseverance paid off when Russell, camera in hand and this time diving with Bob and John, spotted the pair again. Experts reckon it is impossible to tell whether these two French angelfish were relatives of those released here some eight decades ago. Patrick Talbot, acting curator at the Aquarium and Zoo, said: "It is highly unlikely that these fish are descendants of the original stock brought in by Mowbray, but (they are) probably recruits off the Gulf Stream. The latter is believed to be a major vector contributing to our fish stocks by depositing larval fish from the Gulf of Mexico and the Caribbean onto our shores. It is encouraging to see natural recruitment still taking place; it is also encouraging that people are taking notice." Experts said that unlike the red lionfish, recently introduced by man into the Atlantic from the western Pacific, the French angelfish would be a welcome addition to Bermuda's marine biodiversity. Divers who spot French angelfish should report their discoveries to Lisa Greene, collections officer at the Aquarium, on 293-2727.

October 26. Marcus Gibbings, 32, was found stabbed to death inside an apartment on Derwent Road, Devonshire, on October 26. Police have in the past hinted that there's more than one suspect - warning those responsible that they "should be looking over their shoulder". However, they are yet to charge anyone over the death of the popular Trinidadian, who worked in Bermuda for more than eight years.

October 27. The Hon. W. Alexander Scott, JP, MP was challenged for the leadership of the Progressive Labour Party and as Premier and defeated by Dr. the Hon. Ewart Brown JP, MP. Dr Brown was Deputy Premier, Minister of Tourism and Transport until October 2006, but resigned to contest the position of Premier with then- Premier Alex Scott. He has now resumed being Minister of Tourism and Transport as well. He is 60 in 2006, married, three children with a previous wife, a physician. Born in 1946, he is the son of the late Ewart and Helen Brown of Flatts. He represented Bermuda in the 400 and 1400 meter relays at the (British) Commonwealth Games in 1966. He graduated from Howard University with a B.Sc in Chemistry and an MD. He earned an MPH from the University of California, Los Angeles. He spent many years as a medical doctor at Vermont-Century Medical Clinic in Los Angeles. He became an American by residence years ago. He was first elected to the House of Assembly in 1993. He became Transport Minister in 1998 when the PLP was first elected to power. He was elected Deputy Premier in 2003 when Mr. Scott instead of himself became Premier in a keenly fought contest, He was appointed Tourism Minister in 2004 after Renee Webb resigned.

October 27. Bermuda moved a step closer to adopting a national policy on disability yesterday when a raft of recommendations on what it should include was presented to Health Minister Patrice Minors.

A committee formed in January 2005 to consider what the policy — aimed at ensuring inclusion and access for all — should encompass told Ms Minors that Bermuda was seriously behind when it comes to dealing with disability. The group discovered that the Island has insufficient data on the prevalence, impact and management of disability; that current legislation is inadequate in protecting disabled people from discrimination and giving them equal opportunity; that Bermuda is not in line with United Nations rules on equal opportunity and that disabled people are rarely consulted about most aspects of everyday life. Committee chairman Lisa M. Lister Currin, speaking after a press conference at the Cabinet Office, said that despite laws dictating that all new buildings have to provide adequate access for all, many don't. "There are still many facilities that are designed, built, that are not modified appropriately," she said. "More enforcement is needed." Committee member Jennifer Fahnbulleh said deaf people should be provided with a fulltime, qualified, professional translator. "Deaf people in Bermuda do not have access to closed-caption television on local news channels or relay services to make independent phone calls." Mrs. Minors acknowledged that a national policy was needed and said she set up the committee with that in mind. "The objective of the committee was to determine the guiding principles. Bermuda does not have a consistent approach to providing access to people with disability. I'm pleased that we now have the recommendations in hand. The next step is to put this forth to Cabinet and subsequently to be tabled in the House of Assembly." She added: "My intention and my desire is that this group does not now disband and that they continue for the purpose of being the voice that communicates to the Ministry of Health on this issue."

October 27. Cancer is the second leading cause of death in Bermuda, and the island has a higher cancer mortality rate when compared to the United States, one of the disturbing findings of the released in 2006 but commenced in 2004 Cancer in Bermuda Study. The co-author of the study, Dr. Frederic Dellaire, said the study compared the incidence of cancer in Bermuda and in the United States. Bermuda had a 45 percent higher mortality rate for all cancer "sites" than the US and the mortality for prostrate cancer was 2.65 times higher in Bermuda despite a comparable incidence rate. Dr. Dellaire cautioned: "The differences between the two countries must be viewed with caution. Nevertheless, it seemed likely that the mortality rate for prostrate cancer, pancreas cancer, ovarian cancer and breast cancer were higher in Bermuda." Some other key findings of the report were: 25 percent of all deaths in Bermuda were attributed to cancer in 2005. Cancer rates in white women were found to be higher in Bermuda. In whites, the specific cancer types that had a higher rate in Bermuda when compared to the United States included; oral cavity cancer, melanoma, colorectal cancer (in females) and breast cancer. In blacks, the specific cancer types that had a higher rate in Bermuda when compared to the United States included: oral cavity cancer (in males), and ovarian cancer. Lung and colorectal cancers had lower rates in blacks from Bermuda when compared to blacks from the US. Recognized risk factors for oral cavity cancer are tobacco use, alcohol consumption and a diet poor in fruits and vegetables. The most common types of cancer in Bermuda include (in descending order) prostate, breast, colon and rectum, lung and bronchus, and skin. On the positive side, Bermuda's women reported good screening practices. In 2006, 84 percent of women over 35 reported having had a mammogram, and 72 percent had had it in the previous year. Similarly, 96 percent of women reported having had a Pap test, and 74 percent confirmed they had a Pap test the previous year. Men, as the trend is globally, are slightly less proactive, but the 2006 self-reports are positive, with 75 percent of men over 40 saying they'd had a PSA test (56 percent in the previous year); and 77 percent of men over 40 said they'd had a digital rectal exam (DRE), with 60 percent in the previous year.

October 27. A mystery illness struck guests at the Fairmont Southampton Hotel. It appears to have been a strain of virus commonly known as the "winter vomiting disease" and can cause violent vomiting and be spread easily between people. The source of the illness, which may have affected more than 200 guests and staff including a number of international doctors and medical professionals attending a conference, has still to be found. Laboratory tests appeared to show the illness belongs to the norovirus family, the most well-known of those viruses is the Norwalk virus which has been known to close entire schools and quarantine hospitals in places like the UK and US, plus cruise ships, because of its contagious nature. Bermuda's Chief Medical Officer Dr. John Cann said: "We have results from a sample which leads us to believe it is a viral gastroenteritis – an irritation of the stomach – that can be spread by a number of routes. "It is a form of virus, the Norwalk-like group of virus. We would like to confirm its source. It can be passed on through hand and mouth contact, through water and food, person-to-person contact and respiratory." What is still eluding the investigation is the initial source of the illness that affected so many guests at the hotel with a number being taken to hospital by ambulance and given intravenous medication. Further tests, including some being undertaken overseas, are yet to be concluded. It is possible the vital clue that will pinpoint the source of the illness may not be found in the samples taken. According to Dr. Cann because some hotel staff were also taken ill it is unlikely a single food source was not to blame, however that cannot be ascertained for sure until all samples of water and food have been fully tested. The Chief Medical Officer praised the hotel for work it has done to reduce the virus from spreading further. One of the difficulties in calculating how many people were hit by the virus is the variable time it takes for symptoms to show up in some people. There were reports of people becoming ill during airplane flights back to North America, including the instance of one Air Canada flight being temporarily quarantined when it landed at Toronto after a number of passengers became violently ill returning from Bermuda. Doctors and medical professionals from various parts of the US have related their experiences in the wake of attending the Ninth International Conference on Mechanisms and Treatment of Neuropathic Pain at the hotel. A number of delegates at the doctors' conference were affected.

October 27. Meals on Wheels has been delivering healthy meals to the elderly and the infirm since 1975. It continues to do so under the direction of administrator Tannika Rodrigues and her staff, and a host of long-serving volunteers.

Doctors are contacted, asked to provide an assessment of a person's dietary needs, before they are accepted as a client. Volunteers usually average about 200 deliveries a day. The program is subsidized, enabling clients to receive the three-course meals at a cost of only $4. Approximately one-third of the people can't afford to pay but others who can chip in. Finding volunteers can be a problem for the charity. A drive is launched at different points throughout the year, to ensure that there are sufficient people to keep the programme running. Many have been involved for several years, their commitment led by a genuine need within the community. At 80, they are eased out of driving unless still capable and not going to go out there to make a lot of mistakes with people's diets. Their prime mission is to help the elderly and the infirm.

October 28. Bermuda's new Premier had no last-minute stage fright or pre-election jitters, according to the woman who knows him best.

Wanda Brown said last night that her husband was no different than normal as the couple prepared for what was to become the defining moment of his political career.
Also in 2006
Movie: A Royal Birthday - see http://www.imdb.com/title/tt0876013/ was filmed partly in Bermuda.
To commemorate the Bermuda Shipwrecks, the Royal Mint released a
very special Limited Issue Triangular Constellation Ship $3 Three Dollar Gold Proof Coin struck in solid fine .999 Gold Certified Slabbed and Graded by NGC as PF69 Ultra

Cameo,
and

a very special Limited Issue Triangular Mary Celestia Ship $3 Three Dollar Gold Proof Coin struck in solid fine .999 Gold and weighs one twentieth of an ounce of pure Gold Certified Slabbed and Graded by NGC as PF69 Ultra Cameo.


Last Updated: July 10, 2019
Multi-national © 2019 by Bermuda Online. All Rights Reserved