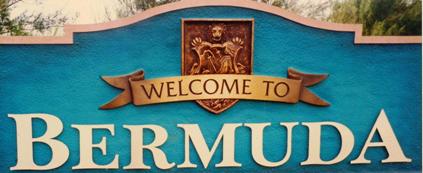 165+ web files, a regularly updated Gazetteer, overall an in-depth description of our island's internally self-governing British Overseas Territory 900 miles north of the Caribbean, 600 miles east of North Carolina, USA. With accommodation options, airlines, airport, actors, actresses, aviation, banks, beaches, Bermuda Dollar, Bermuda Government, Bermuda-incorporated businesses and companies including insurers and reinsurers, Bermudians, books and publications, bridges and causeway, charities, churches, citizenship by Status, City of Hamilton, commerce, communities, credit cards, cruise ships, cuisine, currency, disability accessibility, Devonshire Parish, districts, Dockyard, economy, education, employers, employment, environment, executorships, fauna, ferries, flora, former military bases, forts, gardens, geography, getting around, golf, guest houses, highways, history, historic properties, Hamilton, House of Assembly, housing, hotels, immigration, import duties, internet access, islands, laws, legal system and legislators, main roads, marriages, media, members of parliament, money, motor vehicles, municipalities, music and musicians, newcomers, newspaper, media, organizations, parks, parishes, Paget, Pembroke, performing artists, residents, pensions, political parties, postage stamps, public holidays, public transportation, railway trail, real estate, registries of aircraft and ships, religions, Royal Naval Dockyard, Sandys, senior citizens, Smith's, Somerset Village, Southampton, St. David's Island, St George's, Spanish Point, Spittal Pond, sports, taxes, telecommunications, time zone, traditions, tourism, Town of St. George, Tucker's Town, utilities, water sports, Warwick, weather, wildlife, work permits.

Bermuda's History for 2006 Part 2
Significant events and social consequences from November through December

By Keith Archibald Forbes (see About Us) at e-mail exclusively for Bermuda Online
See end of this file for all of our many History files
2006
November 4. The Bermuda Union of Teachers last night urged new Education Minister Randy Horton to tackle the Island's dismal graduation rate — and publish this year's results for the two public senior schools.

Union president Lisa Trott stated that increasing the number of graduates from CedarBridge Academy and the Berkeley Institute was critical for Bermuda's future. In 2005, just over half of the Island's public school students graduated with a Bermuda School Certificate (BSC). The Ministry of Education has not yet released the 2006 figure — four months after graduation ceremonies took place. Ms Trott said: "One of the things that we really hope he does is stop and have a look at the graduation rate and the graduation numbers and look at the improvements that need to be made. That's something that we have been talking about forever. Here we are in November and they are still telling us that they can't tell us how many students graduated in June. Every year it goes like this and before you know it we are into the next school year and talking about the next set of graduates. The public is paying for these public schools and they have a right to know what product they are getting. Last year we asked for this information and to this day we still don't have that information. How can you expect the public to be behind the changes that need to be made if you can't even show them where the deficiencies are." Freddie Evans, president of the Association of School Principals, added: "I think that we need to be very transparent in all that we do." The criticism from teachers came as the Shadow Education Minister questioned what effect having three different Education Ministers in the space of two months — the result of recent Cabinet reshuffles — could have on public schools. Neville Darrell said: "It really concerns me. I have been Shadow Education Minister for a little over three years. During that time the Honorable Paula Cox was Education Minister, then it went to Terry Lister. Then it was Neletha Butterfield and now its Randy Horton. Public education needs someone who will see it as a full-time challenge. We need to have a substantial commitment on the part of this Government that we have some continuity." He said the Government had the right to reshuffle the Cabinet but asked what message was being sent out by changing the leadership of the Ministry with the second largest budget so often. "It's very, very disconcerting," Mr. Darrell said, adding Ms Butterfield had assured him recently that this year's graduation rates would be made public shortly. "I'm trusting that Randy Horton will see that what we are simply asking for is information so we can really understand and support the public education system." Ms Trott said a true graduation rate would show how many students began school in Senior One and how many left with a BSC from Senior Four.

November 4. Government is to abolish duty on materials for affordable housing development and build 100 homes in Sandys.

The development in Ireland Island could start in the first quarter of next year said Housing Minister David Burch who said conceptual drawings had been done. These units will be offered first to tenants in Albert Row and Victoria Terrace which are in dire need of renovation. The remaining 76 units will be allocated to registered applicants of the Bermuda Housing Corporation. Rents for means-tested residents will be calculated at a quarter of total family income. The first project under this radical scheme to tie rents to earnings is Butterfield Lane in Somerset. The BHC is now establishing rules with four families while another eight will be dealt with soon but it will only apply to families not already on financial assistance. The programme will be expanded gradually to the 38-home Perimeter Lane project in Pembroke said Sen. Burch. To provide incentives for builders, Government is to amend the Customs Tariff Act to provide a zero rate of Duty on imported materials for all proposals approved by the Government as 'affordable housing developments'. Such materials often attract duty of 22.25 percent. The duty abolition was welcomed by Habitat for Humanity board member Sheelagh Cooper who said it would make a significant difference. And she welcomed a line in the Throne Speech which said every Bermudian should "reasonably expect to have a safe and adequate place in which to live". She said: "That's a shift from affordable and adequate housing being provided and affordable and adequate housing being a right. I will support that wholeheartedly." Government said it was racing ahead with its commitment to producing 330 units in 30 months made in last year's Throne Speech — with 286 units now under contract with more to come. The record includes:
Ten homes at Morgan's Point and Beacon Hill in Somerset have been completed and are now occupied.
Forty-three former Canadian Hotel residents have been housed at the recently renovated emergency facility at Southside.
Six of the 11 cottages at Southside have been purchased.
The 16 completely refurbished Anchorage Villas project will be completed by December 31.
The 110-unit Harbour View Village lottery-winner project is in progress and the 96-unit Loughlands project will break ground before Christmas.
Government said it will work with the private sector to generate progressive ways to finance new homes and encourage Bermudian landlords to get abandoned houses and empty apartments back into livable condition and on the market for sale or rent.

In addition to tackling the problems of building and financing new affordable housing, Government said it would assemble the best legal and financial minds to determine how to renovate derelict homes for rent or ownership by deserving families.

November 6. Consent to allow the leasehold sale of Government land to allow 54 affordable homes for first-time buyers to be built at Southside has been requested in Parliament. Giving his first parliamentary speech as the new Works and Engineering Minister, Dennis Lister sought a resolution for approval for the Bermuda Land Development Company to sell 2.52 acres of land at Southside for $3.8 million to Trinity Construction Limited. In turn the company will lease the new homes out for a maximum period of 120 years. Eighteen three-bedroom homes and 36 two-bedroom homes are planned and will sell for between $450,000 and $525,000. The scheme was revealed earlier this year by Housing Minister David Burch. It is anticipated the deal will enable young couples to buy their own property. And the sale of land money should assist with financing of other affordable housing projects at Southside, particularly the Harbour View development. Mr. Lister, echoing the words of Sen. Burch in July, said: "This project represents genuine economic empowerment. "Those young professionals who struggle to understand why they cannot afford a home need look no further. Making homes available to first-time buyers, at prices that are simply unavailable in the ordinary marketplace, represents the 'hand-up' that honest, hard-working young Bermudians need and expect."

November 7. Shadow Minister of Health, Louise Jackson claims the abuse of senior citizens in Bermuda is widespread and fears that plans by Government to establish an Elder Abuse Register will not go far enough.

Ms Jackson was reacting to news in the Throne Speech that Government plans to create a register, which would name people who have a record of abusing seniors. The Register would be allow organizations to scrutinize potential employees to determine whether or not they have a record involving the abuse of seniors. Ms Jackson said: "The abuse of our seniors is rampant. The idea of a register is ridiculous. What we need to have is legislation." She charged that seniors are not safe in some of Bermuda's rest homes. "Elder abuse is happening right in the rest homes. We need legislation to regulate what is happening in the homes. Government needs to clean up the rest homes and needs to make the health and safety of our seniors a priority," she added. The Executive Director of the Island's largest advocacy groups for seniors welcomed news of the Elder Abuse Register. Claudette Fleming of Age Concern said Bermuda's seniors need protection. She said some seniors are financially vulnerable because of the high cost of living in Bermuda. "A lot of a senior citizens own their own homes. They are property rich but cash poor and often times they have to barter and bargain with their family members or others in order get a cash flow from their assets. What happens in the process is that they barter away their homes, which is the only asset they have. As a medical social worker I have also come across cases where seniors have been neglected and not cared for properly. They are not fed and are physically abused as well." Ms Fleming said legislation to protect senior citizens is desperately needed. "When people think of elder abuse they tend to think it is just physical abuse, but it is more than that. We need legislation to protect our seniors' assets." Ms Fleming said Government has to decide if Bermuda is a place where seniors can live with a decent quality of life. "That is a serious question. I don't know if any administration to date has taken the concerns of the elderly seriously," she said.

November 8. Instances of woman being sexually assaulted after having their drinks spiked with a "date rape" drug are increasing on the Island, concerning Police and the Sexual Assault Response Team as the Christmas party season nears. A young American tourist had a near escape in October when the suspected date rape drug Rohypnol was slipped into her drink at a Hamilton city bar. She was saved by a concerned friend who witnessed the suspicious actions of two men who 'cornered' the woman as she showed the effects of having been drugged. The woman was taken to hospital where doctors confirmed she was exhibiting symptoms of having taken Rohypnol. In a period of one week SART was made aware of six sexual assaults that mostly involved some form of drug being used on the victim. Against those statistics, which point to 2006 being a worse year for sexual assaults than 2005 when more than 30 cases were reported, the multi-agency SART is issuing urgent advice. And it comes as the Rebecca Middleton Conscience Trust prepares to introduce easy-to-use detection strips to the Island to help women identify if their drink has been spiked. However, the new detection materials, bearing the name of the teenager murdered in a sexual attack in Bermuda in 1996, are not expected to arrive until the new year. SART chairperson Anne Mello said: "While all drug-facilitated sexual assaults, including those involving the use of alcohol, have been a concern for some time, the rising number of incidents involving date rape drugs is particularly disturbing. We believe the public should know this is occurring and these drugs are being used to incapacitate individuals for the purposes of committing a crime, usually sexual assault. I want the public to be aware of the existence of SART and to know we are always ready to provide whatever physical and emotional care and treatment is needed by victims of sexual assault and to gather the forensic evidence needed to obtain convictions of the perpetrators of these crimes." One of the problems faced by SART and the Police is the reluctance of victims to come forward and report assaults. Without evidence and information it is harder to track where and how date rape drugs are being used. The reluctance is normally because of a misplaced feeling of shame or embarrassment. Judith Brewster, SART programme co-ordinator said: "Victims are ashamed, because it is a small community they are embarrassed. I have had a couple say they are leaving the island and another lady say that she will not go out again. We have had an increase in sexual assaults in general. However, drug-facilitated sexual assault the individual is given a drug that renders them incapable of making consent to sexual assault. Common drugs used range from alcohol to powerful sedatives such as Rohypnol which, when mixed with alcohol, can be deadly and ten times more potent than valium. Another drug called GHV can be used in powder form. Women out at a bar or nightclub should look out for any discoloration of their drink, sediment in the bottom of the glass, a change in the drink's texture, or if the drink is foamy even though it is not a beer drink. The woman most often targeted are within the 18 to 36-year-old age range. It is not wise to accept a drink from a stranger. One young woman was saying that the bartender told her someone was sending her drinks but she did not know who it was. I say if you leave your drink and come back then throw it away, don't even touch it." If alcohol is a factor it can take the drugs less than 15 minutes to react, causing the victim to feel a variety of symptoms such as being drowsy, uninhibited, lose their gait, and vomit. A crucial thing for victims to remember is the need to preserve as much evidence as possible and be tested for date rape drug. Urine and blood samples are important and victims should not brush teeth, change their clothing, or go to the toilet if they can help it until they have been tested by a doctor. Penny Dill, of the Women's Resource Centre, said: "To get a grasp on the extent of the problem and leading up to festive season is to have these people report to the Police. We need concrete facts. We need people to go to hospital if they think they have had the drug to have themselves tested. They need to report to the Police. We need to find out if there are people targeting others and see if there is a pattern forming. We don't want to discourage women going out and enjoying themselves, we say have someone with you, a buddy system, so that if you are not feeling well or you're acting strange someone with you does not just assume it is the alcohol because it may be something else." And Police Supt. Sinclair White said if anyone witnesses a drink being tampered with: "They should report it immediately to the on-duty manager, bring it to the attention of the bartender and the security staff and have them call the Police." Anyone who believes they have been the victim of a date rape crime or been exposed to a date rape drug should call 911 immediately, this will activate a call out of a member of SART. The Women's Resource Centre crisis hotline is 295-7273.

November 9. A joint diplomatic trip to Washington with the new Ewart Brown Government is planned for the spring, said US Consul General Gregory Slayton. But he said it was too early to tell how the major changes in the US Congress will affect Bermuda. The Democrats gained about 30 seats to take control of the House of Representatives and picked up five of the six Republican seats they need for a Senate majority. In the last US Presidential elections, Democrat John Kerry pledged to close down "tax loopholes" that allowed billions of dollars to go to Bermuda. But Mr. Kerry was defeated by incumbent George Bush. Asked about the effect of the mid-term election results, Mr. Slayton said: "It's too early to tell. It really depends on what the leadership decides to do in the House. "If it decides to make off-shoring a big issue, Bermuda might end up in the crosshairs. But I seriously doubt it." Mr. Slayton, who was appointed by Republican President George W. Bush, said Bermuda had plenty of friends among the Democrats including GK Butterfield who has close family ties with Bermuda. Asked if there were plans to repeat May's diplomatic trip which saw former Premier Alex Scott and other senior Government figures enjoy high level talks with senior Washington figures, Mr. Slayton said: "Absolutely!" He added: "I was speaking to the new Premier at lunch today and the plan is to go forward with another trip in the spring." Dr. Brown's press secretary Scott Simmons, responding to the US election results, said: "The Premier does not see the Democrats assuming control of Congress as an immediate concern. He observes that there are many friends of Bermuda in Washington on both sides of the political divide who are well placed. Long serving member of the House of Representatives Mr Charles Rangel (Democrat) of New York's 15th District is personally known to the Premier and his wife and is expected to assume full responsibility of the powerful Ways and Means Committee as its chairman. Once the dust settles the Premier expects to have access to him." Mr. Simmons said the Premier's desire is to visit Washington to maintain existing relationships and create new ones and there has already been an invitation from one congressman to the Premier to visit the US capital. Dr. Brown foresees Bermuda taking full membership of CARICOM "once Bermuda becomes independent," according to Mr. Simmons, and on the issue of the Island's links with Cuba he said Government would follow the lead of the UK. International business chief David Ezekiel said Bermuda shouldn't be too concerned about the American elections which saw massive changes in Congress. Although the Republicans were seen as more business friendly he said Bermuda was less exposed as relations with America were much better than in previous years. Mr. Ezekiel, who is chairman of the Association of Bermuda International Companies, said: "I think Bermuda relationship with the US is working very, very well. "There might be someone who makes a bit of noise but when push comes to shove we are well placed." Some commentators are saying the new Democrat influx into Congress is fairly conservative which might lessen any concerns to Bermuda. Mr. Ezekiel agreed and said: "And anyway we are much better positioned given the strong dialogue that's been created between us and the US. Gregory Slayton has done a lot to open up the channels of communication." The next presidential election is in November 2008 and Bush is not eligible to run for re-election.

November 9. Bermuda's greying population will be one of the greatest challenges facing it this century, with the number of seniors set to double by 2030. That was the stark warning in a Government report which lifts the lid on the pitfalls of the "baby boom" generation getting old. Shadow Minister for Seniors Louise Jackson claimed last night that little is being done to tackle the demographic time bomb, and those growing old face a potential "horror show" in later life. The authors of the Bermuda Population Projections 2000-2030 report warned: "The decline in the young population and their ability or willingness to look after their parents someday will have consequences on the structure of our society and the economy. Finding care providers for seniors will become a more pressing challenge than finding baby-sitters as the population continues to age. More retirement facilities and senior citizen day-care facilities will also be required." According to the report, compiled by the Department of Statistics, the number of over-65s will rocket from 11 percent of the population in 2000 to 22 percent over the next 24 years. Fewer babies will be born in future – with the birth rate having already halved since 1950 – at the same time as people living longer. The life expectancy will be almost 82 years in 2030 compared to just under 78 in the year 2000. The combination of less children, an older workforce and more elderly people, it said, will put care facilities, housing, the pension pot and those of working age to the test. "Prolonged life of the elderly equates to increased responsibility for the Bermudian working population in general and their children in particular. A shrinking Bermudian workforce and ageing population also means a smaller tax base for government revenue at a time when the number of pension payments will increase," it stated. Among the options raised to boost the dwindling workforce are increasing the mandatory retirement age of 65 – a plan already mooted by Government and backed by Age Concern – abolishing it altogether, or bringing in additional foreign workers. It also warned of the "far reaching consequences" that the demographic shift could have on the Contributory Pension Fund (CPF). "The financial viability of this type of pension scheme can be problematic if the number of pensioners is rising at a faster rate than the number of workers," it said, quoting past Government green papers that highlighted the prospect of the CBF actually becoming insolvent. Measures to address the greying population were outlined by Minister of Finance Paula Cox in the the last budget statement, pledging to encourage work beyond the pensionable age. Expanding on this theme after last week's Throne Speech, Ms Cox said there would be changes to the public Superannuation Fund to take account of those people who wish to work beyond the normal retirement age but still require access to their pension. Employers and employees have been required to pay larger amounts to the CPF since August. The weekly contributory rates for employers went up from $50.68 to $53.60. Meanwhile, payouts increased by four percent. A new elderly care facility in St. George's will soon open, with a $12.5 million housing complex for seniors at Rockaway, Southampton, also in the pipeline. Mrs. Jackson gave credit to for these moves, but believes not enough is being done. "It will be a horror show. I don't even want to be around to see it," she said of her fears for those approaching old age. "It's hard to deal with it today. If Government is not taking care of the seniors now, just imagine the future." The 73-year-old Shadow Minister added: "The rest of the world has been preparing for the baby boomer era to burst into senior citizen territory, but Bermuda hasn't sorted out its present senior situation." She said half the senior population lives below the poverty line, with many struggling to live on the CPF. She expressed concern for the healthcare for the elderly - particularly with confusion surrounding future plans for the Island's new hospital - and repeated her long-standing concerns about widespread abuse and neglect of seniors. She agreed with the report's words about young people today being less willing to look after seniors, and expressed concern that Government would not step in to fill the void. "Parliamentarians are not looking any further down the line than where the next vote comes from," she said. Mrs. Jackson backed the idea of raising the retirement age from 65, as did Shadow Minister of Finance, Patricia Gordon Pamplin. "Historically, at 65, people have been ready to put their feet up. I'm not ready to go home and put my feet up," said the 56-year-old Mrs. Gordon Pamplin. She said with the population living longer, this would also help address the stresses and strains of their financial obligations. She added that a far greater infusion of funds would be needed in future to address the shrinking pool of those contributing to the CPF, "unless people start to have a whole lot more kids." Ms Cox, Minister of Nelson Bascome and Minister of Social Rehabilitation Dale Butler did not respond to invitations to comment by press time.

November 9. A change in UK law that could allow previous suspects in the unsolved murder case of Rebecca Middleton to be brought back before the courts is to be looked at by new Attorney General Philip Perinchief. A change in the double jeopardy rule under British law, which came into effect in 2005, allows suspects involved in serious crimes, including murder and rape, to face a second trial if there is fresh and compelling new evidence. Such a radical change may be considered by Bermuda as part of an assessment of the Island's judicial system. Canadian teenager Rebecca Middleton was brutally killed in 1996 at Ferry Reach, St. George's, but no-one has been convicted of her slaying. Justis Smith was acquitted in 1998 on the order of the judge who said there was no case to answer, while Kirk Mundy was convicted of being an accessory after the fact. A new legal move is being considered this week by Chief Justice Richard Ground that may re-open the case. In the meantime Attorney General Mr. Perinchief says the new administration of Premier Ewart Brown is pushing ahead with its own investigations into possible ways of strengthening and updating the Island's judicial legislation. He is aware of the change in the UK's double jeopardy rule that now allows suspects to be re-tried. "We will be looking at any innovations that bring justice to the country," said Mr. Perinchief, who added the current application for leave to issue judicial review proceedings against the Department of Public Prosecutions' decision last March not to review the Rebecca Middleton case, was being watched "without prejudice." Asked what he thought about how Bermuda is perceived overseas, such as in Canada, in relation to the unsolved murder case, he said: "Not withstanding the views of the world we have justice as a hallmark of the new administration. We will explore every avenue to see that justice is served." United Bermuda Party house leader John Barritt has had previous bids to consider a review of the double jeopardy rule rebuffed by Government. But is encouraged to hear the new AG hint that changes to UK law in relation to double jeopardy will be reviewed. He said Bermuda would not be "leaping into the wide blue yonder" because the new legal framework was working in the UK and added: "I'm pleased if the Attorney General says he is going to review the double jeopardy rule." And Mr. Barritt is to send Mr. Perinchief a letter detailing a proposed amendment to Bermudian law he says could be made in a very quick and straightforward manner giving prosecutors the same rights as defence lawyers to seek an appeal where a defendant has been acquitted on a matter of fact and law. Mr. Barritt's suggestion to amend the Court of Appeal Act was made to the previous AG Larry Mussenden but did not find favour. "I'm going to dust that letter down and send it to the new Attorney General. I understand from some of those on the Government benches that there might be reconsideration and support for something like this," said Mr. Barritt. "I really do think the time has come, not just with the Rebecca Middleton case but others, where we need to modernize our laws. There's so much that can be done with DNA evidence now that can lead to new prosecutions as well as acquittals."

November 10. "Let us take the lead in defusing Bermuda's looming baby boom time bomb."

That was the call from Age Concern last night, as the charity responded to news that the Island's graying population will be one of the greatest challenges it faces this century. A new Government report predicted that the number of seniors in Bermuda is set to double by 2030. Claudette Fleming, executive director at Age Concern, said whatever solution was drawn up to combat the problem, her charity would "love to take the lead." She added that the vast experience her organisation had in dealing with the elderly could only help when plans were outlined to combat the predicted pitfalls of the baby boom generation growing old. The report warned that finding care providers for seniors would become a more pressing challenge, and said that more retirement bases and senior citizen day-care facilities would be needed. Warnings were also sounded about the strain more seniors would place on the pension pot, as the birth date drops and the workforce dwindles. Ms Fleming yesterday said the situation could be seen either a "crisis or an opportunity". "That all depends on how prepared we are in Bermuda to answer some of those questions (in the report). "It's not so much of a challenge if we are prepared to be pro-active about it." She said that a conversation was already underway about raising the retirement age of 65 — an idea already raised by a Government clearly concerned about the prospect of a declining tax base coupled with spiraling pension costs. Ms Fleming also said more discussion would be needed on financial planning and investment, to ensure the rising number of seniors were more secure in old age. Reversible mortgages, talked about for years, would ensure property-rich elderly Bermudians were not cash-poor, she said. Other issues included whether there would be enough care professionals to deal with a growing number of frail elderly residents She said that a little more pro-activity was needed from Government on the issue, but that the final answer lay with companies, charities and health groups — and all organizations that liaised with seniors. "How can we create an environment where older people are empowered?" she asked. "We want people to age with dignity and do not want them dependent and relying on Government services more than they have to. There are older people out there that still have something to contribute to this community. They are willing to work". Shadow Minister for Seniors, Louise Jackson, has said those growing old faced a potential "horror show" in later life and claimed not enough was being done to tackle the problem. Asked if she agreed with that assessment, Ms Fleming yesterday said she did not want to scare people about the future. Sounding a more positive note, she added: "It does not have to be a horror show. There's momentum but there has to be a driving force that brings people together and moves forward." This could include a Government task force" she stated, but discussions would be needed before anything was set in stone.

November 10. A murder, an attempted murder and Molotov cocktails thrown at Police are amongst the incidents of personal and property violence between July and September that pushed reported crime figures higher than any quarter since at least 1999.

And against this backdrop of a seven-year high in violent crime is worrying evidence a tough law to persuade people not to carry bladed weapons is no longer working. People are increasingly arming themselves with machetes and knives, mostly for protection, despite facing an automatic three-year jail term for having such items in public without lawful excuse. Sobering statistics released by Bermuda Police Service show a jump in burglaries with 29 more during the three months compared with the same period in 2005. Since the beginning of the year there have been 2,079 reported crimes in the benchmark areas of violence, theft, burglary and taking vehicles without consent. That is 110 more than the same period in 2005 and 379 higher than 2004. Included in the latest quarter is the murder of Edward "Sleepy" Dill in September. "The offences that appear to contribute most are grievous bodily harm, wounding and sexual assault robbery burglary, removal off and stealing from unattended vehicles," said Carlton Adams, Assistant Commissioner of Police. "Our enforcement efforts continue to be tested by those persons who are recidivists; those career criminals who are arrested, charges, convicted, incarcerated, released and then commit similar behavior." He said there is evidence of increasing violence between people who with pre-existing relationships. These include partners, husbands and wives, boyfriends and girlfriends and people who are just friends. Police are concerned about the higher number of assaults resulting in serious injury and increasing sexual assaults, particularly evidence that many sexual assaults are not being reported to them. However, although the figures are the highest since the reporting period began in 1999 they may also reflect a growing trend for people to report offences that might not have been recorded in past years, according to Assistant Commissioner Adams. One disappointment is the increase in people carrying bladed weapons despite the introduction of a new provision in the Criminal Code Act in July 2005 to order a mandatory three-year jail term for anyone caught in public places with such items without lawful excuse. "After an initial decline the number of incidents began to rise again reaching a total of 17 incidents for the period. The number of wounding offences is proportionate to the level of bladed/sharply-pointed articles being carried and this too has risen," said Bermuda Police Service in a statement. Police say they have made a number of high profile arrests in relation to burglaries, of which there were 317 reported in the three month period, representing a 10 percent jump. The majority of e break-ins occurred in Pembroke and many residents have been making life easier for the criminals, explained Acting Commissioner Paul Wright. "Almost one in three burglaries were in Pembroke, outside the city limits, and three-quarter of those were private residences. The majority of those offences exploited poor security, open windows, air conditioners that weren't secured and even doors that were left unlocked," he said. Sexual crimes are also on the increase. Assistant Commissioner Adams said: "Some of the increases in sexual assault would appear to be those that involve inappropriate conduct by persons who are either care-givers or have charge of younger persons. And there continues to be a heightened awareness of that kind of behavior in the community. The good thing about that is it's becoming less tolerable in the community for individuals to be taking advantage of younger persons. The other side is due to the heightened awareness amongst adults who are less and less tolerable to inappropriate behavior from individuals." The Police have outlined their ongoing initiatives to tackle the increase in the crime, such as this summer's link-up with the Parks Department, hotels and the Corporation of Hamilton to protect tourists with beach patrols and high profile uniform duties in the City, a more intelligence-led approach to tracking vehicle thefts and the targeting of street-level drug dealing and anti-social behavior by the Public Support Unit.

November 10. A derelict former United States Air Force building in Southside is set to be transformed into a new air passenger terminal for private jet users.

Wealthy passengers arriving and departing the Island would use the former USAF facility once it is fitted out with a Customs and Immigration checkpoint and plush departure lounge. As they enter the terminal, on the north side of the airfield, they would walk down a central corridor fitted with a water fountain feature leading to a departure lounge that overlooks the main runway. Plans have been drawn up to turn the disused building, which is near to the Southside Cinema and Pizza House on Southside Road, into a exclusive air terminal for private plane travelers and planning officers have recommended approval. The final decision rests with the Development Applications Board which was meeting this week and will make its decision known next Wednesday. The building, known as "Carter House," is on the outer perimeter of Bermuda International Airport airfield and has its own 275,000 sq ft apron area where private jets can be parked. There will be space for 13 cars to be parked next to the new terminal and a entrance canvas canopy is envisaged above the frontage, which currently features a Moongate-surrounded mural of a longtail bird and a depiction of the Island. Technical opinion was sought from the Department of Civil Aviation, the Department of Airport Operations and the Bermuda Land Development Company and all three have expressed no objections to the current scheme for a private jet passenger terminal in the 8,747sq ft building, which is on the edge of the airfield's chain link security fence. The fence to the west of the building would be moved to allow the rear half of the terminal building direct access onto the apron area where private jets would park. The move to create a new private jet terminal comes at a time when the Fort Lauderdale-based Fly First Class company is set to introduce a luxury service using Gulfstream and Lear Jets to offer private flights from Bermuda to North America and Europe. Kenneth Burns Jr, for the developer The Sovereign Group, said greater detail and a time-scale for the work to turn the unused former USAF building into a new air passenger terminal for private jet users would be forthcoming once the plans have been given the official all-clear, and that confirmation is expected to come on November 15.

November 10. Bermuda was hit by one of the biggest crime waves in recent years this summer, according to police statistics. In the three months to September 30, a total of 749 crimes were reported to police — a rise of 55 on the same period last year. And one of the biggest increases was in violent crime, with police investigating 86 instances of violence — including one murder and one attempted murder — in the three-month period. There were also 20 reports of grievous bodily harm, 17 cases of wounding, 21 robberies and a 50 per cent increase in sexual assaults to 18. In the third quarter of last year 70 crimes of violence were reported. In 2004, 64 cases were reported while in 2003 police investigated 39 violent crimes A police spokesman said: "Of particular concern is the number of assaults involving serious injury and the number of sexual assaults. The Bermuda Police Service is concerned that not all sexual assaults are being reported to the police." There were also 316 burglaries in the three months, a rise of almost ten per cent on last year, while 70 thefts were investigated. Vehicle crime also rose on last year, albeit by just 13 to 277 incidents and well below 2002's peak when 395 cases were reported. The theft of cars almost doubled, however, from 12 cases in the third quarter of 2005 to 23 this year. Assistant Commissioner Carlton Adams later told a press conference that repeat offenders were responsible for a high proportion of the crimes. "Our enforcement efforts continue to be tasked by those persons who are part of the recidivist revolving door — that is those career criminals who are arrested, charged convicted, incarcerated and released only to repeat similar behavior." Commenting on an increase in the number of people arrested for carrying a bladed weapon — 17 people were arrested for the offence in the third quarter of the year compared to seven last year — Acting Superintendent Paul Wright acknowledged that the deterrent of tough new laws introduced last year had dwindled after an initial decline in arrests. "Almost immediately we saw a significant decline in the number of assaults involving wounding or GBH simply because when an assault took place a person didn't immediately have to hand the sharply pointed or bladed article," he said. "But we have seen those gains eroded in the last two quarters. We are urging people not to carry these weapons around. You need to be aware that there's a mandatory three-year prison sentence that can be imposed if you're found guilty of this offence. The more weapons that are carried by people, particularly young people, the more the remaining young people feel they need to carry a weapon to be safe or for their own defence. But the opposite is the case. The more weapons out there on the street being carried by people, the more likely you are to become a victim of a very serious assault."

November 14. The unsolved murder case of Rebecca Middleton is to be revisited after Bermuda's top judge today granted permission for a judicial review into a decision not to to consider fresh charges relating to the killing of the Canadian teenager in 1996. Lawyers working on behalf of Becky's father David Middleton are now preparing to argue in court for a sexual assault prosecution to be brought against two suspects in relation to the 17-year-old's brutal rape and murder. Chief Justice Richard Ground met privately with Mr. Middleton's team and announced today that he was satisfied they had the basis of a legal argument to question the Director of Public Prosecutions' decision earlier this year not to seek fresh prosecutions relating to the circumstances surrounding Becky's death. Attorney Jackie Stirling, one of the legal team working with Mr. Middleton, said it was anticipated papers would be filed with DPP director Vinette Graham Allen during the coming week with the expectation that a court hearing will take place in the early part of 2007. Mr. Middleton, who was on the Island when he heard the news, said: "I'm very pleased. We are looking at this as the first step. We have had setbacks before and when you get them you wonder if there is any way around them. Something of this nature should be a way to correct something that appears very wrong." No one has ever been convicted of Becky's murder, although Kirk Mundy was convicted of being an accessory after the fact. In 1998 another man Justis Smith was acquitted of a murder charge by a judge who ruled there was no case to answer. Lawyers at Appleby Hunter Bailhache have been working to re-open legal proceedings with a view to bringing new charges relating to the sexual assault of Becky that took place immediately before her murder at Ferry Reach, St. George's, in July 1996.

November 15. There were 17 reported burglaries over the Remembrance Day weekend holiday, with five each reported in Southampton, Devonshire and Pembroke, while more than a 100 vehicles parked illegally at the Rugby Classic Final were ticketed by Police on Saturday.

On Monday morning Police were called to a business premises at Industrial Park Road in Southampton, where it is thought that sometime between Saturday evening and Monday morning an unknown person gained entry and stole a Dell desktop computer, computer speakers and a printer/fax machine. On the same road Police also investigated another break-in at a business premises believed to have taken place over the weekend in which $500 in cash was stolen. Inquiries into both burglaries are ongoing. Over the holiday weekend Police arrested two people on suspicion of impaired driving. There were 22 reported damage-only traffic collisions and four road traffic collisions resulting in injury. More than 100 parking tickets were issued to vehicles parked illegally outside the final of the Rugby Classic in Devonshire on Saturday.

November 17. Government has launched a new digital mapping website called Bermuda Maps. The site will allow people to see Bermuda from the air and to interact with map data. "People in Bermuda might not realize it, but they are most probably using GIS (also called Digital Geography) already," said Designate Director of E-Government David Astwood in a press release on the launch. "Bermuda has one of the highest rates of IT usage in the world so, as a country, we are very switched on to technology. More of us are using computers, cell phones and electronic organizers at work and home. However, with the launch of Bermuda Maps, people can view the Island in a whole new way." The launch of the new site was timed to coincide with GIS Day on Wednesday — an international event to promote the importance and usage of GIS around the world. GIS' usefulness lies in its flexibility, said Senior Land Surveyor at the Ministry of Works and Engineering Peter Hopkin. "It is possible to customize your own personal map, leave out the elements you are not interested in, change the scale at will and plot your own map if you need it," he said. Bermuda Maps can be found at www.bermudamaps.bm but Government is also encouraging the public to visit the main Government portal at www.gov.bm to see the many other ways in which GIS is being utilized. Among the current uses for the technology are mapping of incidences of mosquito breeding (Department of Environmental Health), helping to assess land tax (Department of Land Valuation), arranging and recording Planning applications (Department of Planning), collecting and recording information on Bermuda's plants and animals (Department of Conservation Services Biodiversity Project) as well as its use for Emergency Services call outs and responses. Government schools are also this week having their computer networks connected to the same GIS technology used within Government. "The use of GIS in Bermuda addresses two key objectives of my Ministry," said Minister of Environment, Telecommunications and E-Commerce Neletha Butterfield.

November 20. A "severe" new law aimed at helping Government recoup $27 million in unpaid taxes will make company directors and officers personally liable for outstanding sums. The Taxes Management Amendment Act 2006 – which passed its third reading in the House of Assembly on Friday – will not only affect current directors and officers but will be retroactive, meaning court proceedings will be taken against people for taxes not paid in the past 20 years. Finance Minister Paula Cox told the House that it was "unjust, unfair and unacceptable" for companies to fail to honour their tax obligations. "This Government is determined that all companies must pay their fair share of the tax burden," she said. "This Government is committed to ensuring that those who are responsible for the governance and tidy operations of a company may not escape their obligations to pay taxes due to the public purse." The Deputy Premier said $27 million of outstanding taxes was owed to the Government – a figure which has attracted criticism from the Auditor General and the Public Accounts Committee. She said other countries have moved to hold directors and officers personally liable for unpaid taxes, including Jamaica where court action has recouped about $53 million. The new law will mean "directors and officers of a company or other body corporate which owes tax will be held jointly and severally liable for taxes which became due while they were directors or officers and proceedings may be started against all or any of them for recovery of that tax". The Minister said civil court action would be taken by the Tax Commissioner even where people were no longer directors or officers of a company owing tax. "This legislation is a bold step and some directors and officers may feel some unease. However, the legislation is not aimed at directors and officers who ensure that their companies' tax obligations are discharged in a timely fashion. Similarly, the legislation is not aimed at directors and officers of companies that are going through a rough financial period. It is our expectation that very few directors and officers will have to face civil proceedings for recovery of taxes owed by their companies." Shadow Finance Minister Patricia Gordon-Pamplin agreed that $27 million was an "inordinate amount" but added that she worried about piercing the corporate veil and making individuals liable. Opposition backbencher Grant Gibbons said his concern was the retroactivity aspect of the legislation. "There is no time limit as far as I can see," he said. Finance Permanent Secretary Donald Scott said at the weekend that the Limitation Act 1984 would restrict the retroactivity to 20 years. Ms Cox said on Friday: "We thought that in these circumstances it required that we take a very strong line. I appreciate it's certainly taking a very severe position. We are going to seek to be firm and fair."

November 22. Tuition fees are to be drastically cut for Bermudians studying at colleges and universities in England. Annual fees – currently nearly $19,000 – will be reduced to about $5,700 from the next academic year. Bill Rammell, the UK Minister for Higher Education, announced the move yesterday as part of a drive to encourage people from British Overseas Territories to study in England. Mr. Rammell said students from all such territories, including Bermuda, would be charged home rate fees for further education and undergraduate degree courses in England from September 2007. Teachers in Bermuda welcomed the move and said it would mean many more of their students could now afford a chance at further education. Yesterday's announcement came at the Overseas Territories Consultative Council meeting in London, which is being attended by Premier Ewart Brown and Governor Sir John Vereker. It comes following months of pressure on the British Government by Dr. Brown and his predecessor Alex Scott, as well as leaders of other overseas territories. Roy Napier, Head of School at Bermuda High School, said about four or five of his students fly out to study at universities and colleges in England each year. Jon Beard, head of graduation year at Saltus Grammar School, said about five Saltus students went to the UK to continue their studies last year. He predicted the figure would rise as soon as tuition fees have dropped. Mr. Beard said: "It's brilliant news. It opens up opportunities for students to go to UK universities to get their qualifications and make their mark in Europe. "The UK has always been a popular choice, but until now many people have not been able to go there from a financial point of view. Reducing the tuition fees will remove that barrier." Speaking from England, Dr. Brown said: "This is a major development for current and future students who choose to study in England. Any attempt to portray this as a result that came purely as a goodwill gesture from the British Government fails to recognize the hard work and persistence of the leaders of the overseas territories." Students from Bermuda who are already in England will also be eligible for reduced tuition fees from next September.

November 21. Bermuda is to be a host port for the Tall Ships Atlantic Challenge 2009, with the Island's participation in the international event linking Europe and North America also part of the 400th anniversary celebrations of Bermuda's permanent settlement.

At a gathering in Poland, the Island was given a standing ovation when representatives from the Bermuda Sloop Foundation gave a video-backed presentation of the work that had gone into creating the Spirit of Bermuda sloop and the youth programme that allows youngsters from the Island to learn about life on a tall ship. A delegation from Government and the Foundation attended the Sail Training International annual conference at Szczecin, Poland, alongside representatives from across the US, Canada, Europe and New Zealand to discuss international sail training for young people and plan the 2009 challenge. Bermuda has been named one of the host ports for the Tall Ships Atlantic Challenge along with Vigo on Spain, Tenerife in the Canary Islands, Halifax, Canada, and Belfast in Northern Ireland. The tall ships are expected to reach Bermuda between June 12-15 in 2009. It is anticipated that young Bermudians will be given the opportunity to be placed as trainees on some of the international ships as they sail from port to port. The Spirit of Bermuda is also expected to take part in some stages of the event. Some 360 delegates listened to a presentation by the Bermuda Sloop Foundation's education officer Leila Wadson, watch leader Melvin Martin and Captain Chris Blake. Also attending and spreading the word about Bermuda were Government Communications Assistant Director Beverley Morfitt and John Wadson, chairman of the Sail Training Association of Bermuda. "The conference has provided a terrific opportunity to work with and to learn from the best of the best in the global sailing world," said Mr. Wadson. "As a founding member of STI, Bermuda has a seat on the international council and strategic planning committee and has established itself not only as a serious contributor and participant in international sailing, but also as a friendly destination for sail training vessels." He added: "This event has also given us an opportunity to promote and to encourage sail training operators, in particular, the Spanish, the US, Canadian and Irish representatives to participate in the Tall Ships Atlantic Challenge in 2009."

November 24. Premier Ewart Brown has been charged with paying off political debts in hard cash following the creation of several high-profile Governmental posts. The allegation was made following the appointment of Rolfe Commissiong as Government's race relations advisor — a job which it is understood will earn Mr. Commissiong nearly $100,000 a year.

Last night United Bermuda Party deputy leader Michael Dunkley slammed the appointment, saying it was just another example of "jobs for the boys". Mr. Commissiong, who took up the post on Monday, has been directed to "conduct a full review of the Young Black Male Study, undertake in-depth research on the plight of young black males in Bermuda and provide recommendations with respect to implementing programmes and initiatives to address the current predicament of this targeted group". Prior to his appointment, the Progressive Labour Party member campaigned for Dr. Brown in his bid for the party leadership. When asked yesterday if rumors that he was now picking up a $98,000 pay packet, Mr. Commissiong would only say: "I can't speak to that." He dismissed UBP criticism, claiming the Opposition was "desperate". But Mr. Dunkley described it as "the latest example of PLP cronyism and another step toward a Presidential-style executive in the Cabinet Office. The Commissiong appointment is more about the Premier paying off political debts from his leadership coup than it is about race relations," Mr. Dunkley said. "This is nothing personal — I would say the same thing if it were my own brother who had been appointed. And we have no problem with the Premier appointing the people he needs to take care of policies. But I have yet to see a clear outline of what this gentleman is going to be doing and whether he will be providing value for money. For the Premier to say that he will be studying a study is ludicrous. We have suddenly got a flood of new people in Government which increases the tax burden on everyone — and Bermudians are paying too much as it is. The appointment ignores the fact that the Government of Bermuda has highly professional civil servants and a Cabinet Minister to deal with this vital issue. It also seems to continue the 'do-nothing' approach to government that Dr. Brown says he wants to avoid rather than the 'high gear' approach he promised last Friday. According to the Premier's press secretary, Mr. Commissiong's first order of business is to study the Young Black Male Study and to "recommend implementing programs and initiatives to address the current predicament of this targeted group. The fact that the Government is appointing Mr. Commissiong to study a study on an issue they have had full knowledge of since coming to power in 1998 says much about their continuing and chronic inability to meet the needs of the people. The Premier was right during the Throne Speech debate when he said his Government was in neutral gear. We're not sure of Mr. Commissiong's qualifications for the job, but believe that programs to help young black males can be put together fairly quickly through a team approach that brings to the table Bermudians of reputation and wide experience. There are plenty of role models who could draw on their diverse experiences to come up with the programmes and initiatives to help young black males. The Minister of Community and Cultural Affairs and civil servants can handle the job of soliciting their views and putting together a programme. As Dr. Brown said when forming his Cabinet at the end of October, the design of race relations programmes 'come out of the Ministry of Community and Cultural Affairs'. Mr. Commissiong is not necessary to the task. But Premier Brown appears to be more interested in turning the Cabinet Office into Bermuda's version of The West Wing, which he can use as a platform for presidential-style government that is fundamentally about him as the star of a one-man show."

November 24. The wheels have been set in motion to bring the unresolved murder case of teenager Rebecca Middleton back to the courtroom. Lawyers for the Middleton family hope they will eventually be able to bring fresh criminal charges against suspects in the ten-year-old case. Chief Justice Richard Ground listened to lawyers representing both the Department of Public Prosecutions and the family of the murdered teenager yesterday as a timeframe was drawn-up for the countdown to a full judicial review, which is now expected to take place in the early months of 2007. In March this year DPP director Vinette Graham Allen decided not to reinvestigate and consider fresh charges in the brutal rape and murder of Canadian visitor Becky, 17, at a remote spot at Ferry Reach, St. George's in July 1996. Lawyers for the Middleton family claim that decision was wrong and have been granted permission by the Island's top judge for a review of the matter. Attorney Kelvin Hastings-Smith, of Appleby Hunter Bailhache, has now served evidence to the DPP containing reasons as to why the case should be reinvestigated. At a Supreme Court hearing before Mr. Justice Ground, the Department of Public Prosecutions agreed to file its evidence as to why the director made her decision by January 19. The Chief Justice ordered that the judicial review should be set down for the earliest convenient date thereafter. "This issue needs to be resolved and I will not let it drift," said Mr. Justice Ground. He also warned against anyone speculating in public on what form of procedure the judicial review will take, specifically zeroing in on an unnamed lawyer. Mr. Justice Ground said such speculation verges on contempt of court and he considers it a serious matter.

November 24. The perception of a conflict of interests caused by the same person heading the Bermuda Hospitals Board and the watchdog Bermuda Health Council has been resolved with the appointment of a new BHB chairman.

Anthony Richardson has ended his three-and-a-half years tenure with the BHB to concentrate fully on his latest post as CEO of the regulatory health council. Back in July there was concern that Mr. Richardson would not be able to function in a truly impartial way if he was in charge of two organizations which might have, at times, different and competing objectives. Assurances were given this would not be the case and Mr. Richardson would take a part-time role at the BHB and excuse himself when conflicting issues arose. Now he has stepped aside from the BHB to make way for the new chairman, retired civil servant and former deputy principal of Sandy's secondary school Edwin Wilson. Making the announcement Health Minister Nelson Bascome said the appointment put to rest concerns for any conflict of interest between the two health bodies. Asked if it was purely the concerns raised about such a conflict of interest arising that had led to the new appointment, Mr. Bascome said: "Mr. Richardson comes with some very highly recommended positions. The media created this whole furor about him being chair of the board and CEO of the health council creating some conflict. We had some discussions about that. There was no real conflict. He has been tasked with getting the health council up and creating the structure." The Bermuda Health Council's stated aim is to regulate and improve health-related services on the Island, including aspects of how the King Edward VII Memorial Hospital and the Mid-Atlantic Wellness Institute are run. Introducing the new BHB chairman, Mr. Bascome was accompanied by the BHB's new chief executive officer David Hill, who has arrived from England and officially takes over in the role next Monday. Explaining what tasks are coming up in the months ahead, Mr. Bascome said: "We will be reviewing the health service utilization profile for Bermuda — this means they will be looking at the health services that Bermudians and residents use in Bermuda and those that they access overseas. This will allow us to determine which of our current services should be included in the new hospital and what new services should be added." The Minister also said work is continuing on bringing in a Charge Master project to modernize the way the King Edward VII Memorial Hospital bills for its services and how it generates its revenue. And a partnership with Kurron Shares of America has been formally made, three years after Kurron reviewed the set-up of the hospital and recommended 200 specific and detailed recommendations for improvements. Kurron is doing an audit on its earlier review to see which of the recommendations have been implemented and will work with the hospital to measure the improvements that have resulted.

November 25. Government is looking at setting up a Bermuda School of Nursing to help fill the increasing shortfall in local recruitment.

Announcing the plan to Parliament Health Minister Nelson Bascome said only 100 of the 430 registered nurses were Bermudian while demand for nurses will go up to 473 in the next decade to help care for increasing numbers of seniors. Qualification requirements might also be relaxed to encourage more Bermudian nurses. Mr. Bascome said the Bermuda Hospitals Board had proposed a partnership with the Bermuda College to open a Bermuda School of Nursing to offer associate degrees in nursing to graduates. "We are looking at qualification levels needed to provide the various services offered. Thus a review is being undertaken to determine whether it is necessary to require all of our nurses to be qualified to the bachelor degree level. Current international trends are to have a mix of associate degree and bachelor degree qualified nursing staff. This does not compromise the quality of care." He said the major difference between an associate degree and a bachelor degree in nursing are the components related to research, leadership and developments skills. "While these are useful they are not essential to good nursing care." Mr. Bascome said only three to six Bermudian nurses get Bachelor of Science degrees in nursing each year but there was much wider interest from people who couldn't afford to go overseas to study. "A Bermuda-based training programme for registered nurses and other healthcare professionals will enable Bermuda to provide its residents with direct access to healthcare education and become more responsible for developing its own talent." Mr. Bascome recently returned from a site visit to Maricopa Community College in Phoenix, Arizona with a delegation including representatives from Bermuda College, the Bermuda Nursing Association, The Bermuda Nursing Council and the Bermuda Hospitals Board. Options now include setting up an associate degree nursing programme which Mr. Bascome said would entail employing five full-time lecturers and "have the uncertainty of class numbers." Another option is to hook up with Maricopa Community College which would arrange on-line clinical nursing courses while general education courses and clinical training would be done here. "The potential benefits to Bermuda of providing nursing training locally are enormous. Bermudians would have access to a fully accredited nursing programme while living at home. The cost to families would be manageable. There the opportunity for persons who are not able to go abroad for studies to do so locally." He said worldwide shortage of nurses meant proactive organizations needed to develop their own pools of talent rather than be liable to the fragile nature of the market for nurses. "The Ministry believes that this would aid with controlling the hospital's operating costs. In addition should this venture be viable the BHB would have links with a training facility with the possibility of attracting non-Bermudian nurses. This could be a win-win for all." Mr. Bascome promised to give the House further updates.

November 25. Government has been criticised for providing scant details about a proposed $3.8 million land-for-homes deal in Southside.

The Opposition expressed mystification as to why Government deemed it appropriate to sum up the deal in less than 50 words in Parliament, yet another contract proposal for diaper changing rooms and restrooms at Bermuda International Airport stretched to a comprehensive 38-pages. It is intended 2.52 acres of land will be signed over to Trinity Construction on the understanding the company builds 54 affordable homes to be sold at set prices of $450,000 for a two-bedroom unit and $525,000 for three-bedrooms. The exchange of land is subject to a 120-year lease. But taxpayers have a right to know what the multi-million dollar deal entails and whether it is the best deal that could have been struck for the parcel of land at Southside, argued United Bermuda Party MPs as they took Government to task for giving such minimal information in Parliament. "Where is the detail? Where is the contract? We have only five lines," said former UBP leader Grant Gibbons. "We are talking about an important piece of tax-payers land. We know the difficulty this Government has got into in the past with contracts. Without seeing the contract we do not know if Government has got a good deal. We have a 38-page contract here for restrooms, diaper changing rooms and janitor room upgrades at the airport but we only get five lines on this." He went on: "If we do not have a contract then we are in trouble and if we do have a contract and it has not been tabled then what are they trying to hide? We want to know if this is the best deal. Was it the only bid? How long will it take to build the units? Is there a guaranteed profit and Government is afraid to show us how generous it is being?" Works and Engineering Minister Dennis Lister brought the resolution to the House of Assembly to approve the consideration of the sale of leasehold interest in the land and thereby allow a small neighbourhood of 54 condominium-style homes to be built next to the New Testament Church of God at Southside, St. David's. He said it was part of Government's 2005 pledge to create 330 housing units with 30 months, a pledge that now has 284 homes under contract, he told Parliamentarians. The Opposition benches took him to task on the number of homes that have actually been built, and when it was agreed that 24 would be occupied by the end of the year, some being at Anchorage Village in St. George's and others at Butterfield Lane in Somerset, UBP Leader Wayne Furbert shouted out: "That's eight percent." Explaining the land deal, Mr. Lister said it would entail the delivery of a minimum of 54 condo homes for affordable housing that would be sold at a fixed price. "This will increase the home ownership options for Bermudians. This is part of the package for providing homes for Bermudians," he added. And his PLP colleague Michael Scott gave support to the deal saying from his experience a deal that earns almost $4 million from a long lease of 2.52 acres in Bermuda sat well with the average price of $1m for an acre of land in Bermuda. "The price here is a good one and it is down to the 'three Ps' that's Public Private Partnership. We have selected partners who can provide the muscle to deliver the housing," he said. Earlier in the debate UBP Shadow Works and Engineering Minister Jon Brunson raised the point that the so-called poor and near-poor have annual household incomes of less than $36,000 and $45,000 a year and the average Bermudian household income was only $71,000. These figures were taken from the 2000 census, he said. "What is it going to take someone to afford a 30-year mortgage at 7.75 percent interest to pay for a $450,000 home? It would be $3,900 a month. For the average Bermudian to afford that and survive they would need to earn at least $90,000," he said. Mr. Brunson applauded Government for pledging to build 96 units at Loughlands and the 54 at Southside but added: "That's 150 homes that will not be available to those that need them most. They will be for sale not for rent." PLP backbencher Michael Scott said the homes were not intended for those on poor, near-poor and average annual incomes, but the buyers would move out of their old homes and thereby free up housing for others. A suggestion by UBP St. David's MP Suzanne Roberts-Holshouser that the homes be offered firstly to St. David's people was rebuked by Dennis Lister who was critical of any attempt to show favoritism to one section of the community. He said: "All those people who need housing will have the opportunity to participate in the process." Shadow Finance Minister Pat Gordon Pamplin questioned why the land for the development had been signed over to Trinity, which she estimated could make a profit of between $9 million and $11 million from the deal. She asked why Government had not contracted the firm to build the homes for a set amount per square foot - therefore allowing the profits from their sale to go toward more new homes.

November 25. He came to the Island hoping for a few days in the sun — but Richard Momiyama's holiday turned into a nightmare when he accidentally hit a taxi driver with his suitcase at Bermuda airport. Mr. Momiyama, from New York, spent virtually all his vacation in police stations and court rooms after being charged with assaulting driver Leon Smith on Wednesday at 4.15 p.m. The holiday-maker, 41, insisted he was attempting to put his luggage into the trunk of Mr. Smith's vehicle, and that he clipped the driver by mistake and scratched his arm. He was finally acquitted following a two-hour trial yesterday, when Senior Magistrate Archibald Warner said there was too little evidence to prove the incident was deliberate. It meant Mr. Momiyama was set to fly home a free man today — declaring the past few days "the worst vacation I've ever had." Mr. Momiyama had attempted to plead guilty to the charge at an earlier hearing on Thursday, in an effort to get the matter dealt with quickly so he could enjoy the rest of his trip. However, Mr. Warner insisted the matter went to trial, saying a guilty plea cannot be advanced when the accused has a defence. At yesterday's trial at Magistrates' Court, Mr. Smith, 73, said an argument and minor scuffle broke out after the tourist slammed his taxi door three times. Mr. Smith told the court: "It irritated me, so I took his luggage out of my car. I told him 'I'm not taking you anywhere'. He got out the car and he picked up a suitcase. He was aiming it at my head. He raised it above his head with both hands and appeared to be coming towards me with it. I put my arm up to block it and my arm was struck by the raised bag." Mr. Momiyama admitted he slammed the car door, but said it had been accidental. He said he overestimated how hard it needed to be shut because it was a sliding door. He said: "This must have alarmed Mr. Smith and he shouted at me in a very rude manner not to slam his door. Then he told me he was not going to permit me to ride in his car and I was to get out. He started removing the luggage from the rear. I told him he needed to do what his job was and take us to the hotel. I went to throw the bag into the car. It's got a hinge and that's what must have hit his arm." Police were called, and Mr. Momiyama, who was planning to travel to Southampton's Princess Hotel, was arrested at the airport. He was later bailed, but had to attend hearings at Magistrates' Court on Thursday and yesterday. Under cross examination from Crown counsel Nicole Smith, Mr. Momiyama denied the allegation that he lifted the suitcase above his head in order to attack Mr. Smith. Delivering a verdict of not guilty, Mr. Warner said: "It's for the prosecution to prove beyond reasonable doubt that it was not an accident. I am not satisfied that it was not an accident, therefore there's no liability on Mr. Momiyama. It was unacceptable by both people at the airport - an unfortunate misunderstanding." After the trial, Mr. Momiyama said he was glad it was all over. He said: "It's been unfortunate. I'm just relieved that justice has been done. It's been the worst vacation I've ever had. But I've been thinking about it and I think I will come back to Bermuda again anyway." Defence lawyer Larry Scott had been involved in a court room exchange with Mr. Warner when the guilty plea was rejected on Thursday. Mr. Warner had told Mr. Scott he was probably in breach of the Bar rules to advance a guilty plea "merely for convenience." Mr. Scott said after yesterday's verdict: "I am happy with the result. It's a shame that this guy came on a three-day holiday and spent most of the time in police stations or in court. So much for a holiday." Shadow Attorney General Trevor Moniz said he had no complaints the matter went to trial. Mr. Moniz said: "If his guilty plea had been accepted, it would have been alleged they were pursuing a miscarriage of justice. The magistrate did the right thing."

November 27. Government is planning to set up a 'hustle truck' to get the most out of those looking for casual work.

Announcing the plan, Labour and Immigration Minister Derrick Burgess said he was worried about those not fully participating in the economy because of addiction problems. "We have talked about a hustle truck. Government will pick people up and take them, whether they work for a day or two, pay them so much an hour. That's in the works. Those folks are still part of society, they should still be doing something. That will be a way to help. It won't eradicate the problem but it will make life easier for them if they can earn some money on their own." But he conceded addicted workers were not easy to handle. He said: "Sometimes you get these guys on a job and they want to be paid daily. "We have had guys taken on and people have tried to train them but they walk off the job. There are good employers out there trying to assist those type of guys but they can't spend all their time trying to find them because they walked off the job. It's not an easy task."

November 27. Bermudian actor Earl Cameron will be honored with a retrospective of his work at the tenth Bermuda International Film Festival next March. Mr. Cameron, 89, will travel to the festival from his home in Warwickshire, England. As well as a selection of his films, the festival will also host a sit-down chat with him about his life and career. Mr. Cameron followed an unlikely path to fame. Born in Pembroke in 1917, he joined the Merchant Navy and sailed mostly between New York and South America before the outbreak of World War Two resulted in the Royal Navy diverting his ship to the UK. Unable to get back to Bermuda without a passport, he took a job. Two years later, while working in the kitchen of a restaurant, he saw a play in the West End, Chu Chin Chow. A few weeks later, a walk-on part in the play opened up - and Mr. Cameron, who had friends in the production, stepped into the role. The play ran until 1946, becoming what at the time was the longest-running musical in the West End. His breakthrough film role was as the merchant seaman Johnny in Pool of London (1950). Set in post-war London, the film involved racial prejudice, romance, and a diamond robbery. Mr. Cameron won much critical acclaim for his performance. He also starred in Simba (1955) and low-budget crime drama The Heart Within (1957). His most famous early screen roles were in two melodramas that attempted to confront the issue of racism in Britain: Sapphire (1959) and Flame in the Streets (1961). He also appeared in the 1965 James Bond film, Thunderball. A member of the Baha'i faith, Mr. Cameron stepped away from his acting career in 1979 to move to the Solomon Islands, where he assisted the Baha'i community there. He returned to the UK in 1994 and came out of silver screen retirement in 2004 to play the role of African despot Edmund Zuwanie in Sydney Pollack's The Interpreter and can be seen in the current theatrical release, The Queen directed by Stephen Frears and starring Helen Mirren. He has also starred in numerous stage plays, television series and radio broadcasts. "We are delighted that we will be welcoming Mr. Cameron home on the occasion of the festival's tenth anniversary," said the festival's deputy director, Duncan Hall. "Having a 'son of the soil' as one of our featured guests will be one of the highlights of festival week." Among the accolades bestowed on Mr. Cameron during his long career include a Lifetime Achievement Award from the Bermuda Arts Council in 1999 and a retrospective by the prestigious National Film Theatre in London in 2002.

November 28. A political activist who intends to lobby politicians in the US to push for a tax law change that could severely impact Bermuda's booming international business sector has paid a return visit to the Island. Democrat John Lundin is seeking to have American laws changed to stop US businesses escaping domestic tax obligations by setting up in Bermuda and other offshore jurisdictions. He claims to be part of a groundswell of support at the grassroots level amongst US Democrats who want to bring a halt to the lucrative advantages offshore businesses, particularly insurance and reinsurance companies, enjoy by setting up headquarters in low tax locations such as Bermuda. The issue of tax benefits enjoyed by the offshore operations has been a contentious issue with Democrats over the years and was part of the 2004 election platform for former Presidential candidate John Kerry. The likelihood of the Democrats wielding enough political power to bring in such wide-reaching changes has been increased by the mid-term elections which saw the Democrats take overall control of both Congress and the US Senate. Mr. Lundin, who hails from Chicago, became a political activist when he moved to Florida where he was a member of the Broward County Florida Democratic Executive Committee. He then moved to Hawaii where he is on the Hawaii Democratic Party State Central Committee. Mr. Lundin sees himself as part of a grassroots movement to lobby Democrat politicians to make a change to the tax regulations to ensure billions of dollars that escape US tax regulations despite being generated by US-centric businesses is captured by the US Government. "There is a lot of debt in the US economy at the moment and there is a lot of talk about fixing this situation where billions of dollars are not going back to the US," said Mr. Lundin. He has visited Bermuda on a number of occasions and confesses to loving the place, but that has not deterred him from taking his patriotic stance. His intention is to have changes to offshore tax rules presented as a resolution at the Maui County Democrat convention in 2008 and from there to become a Hawaii Democrat Party platform and then to the national convention. "I'm just a little mouse doing this, but there are a lot of people lobbying all over the States," he said. Asked what was his motivation for pursuing such a change in tax regulations, Mr. Lundin said he had grown up in a tax-paying, blue-collar worker background and has an aversion to seeing the richer class and companies avoiding taxes. He said he was surprised to hear Congressman George K. Butterfield, whose father was Bermudian, was fighting the corner for Bermuda when he represents one of the poorest constituencies in the US and he said the people of North Carolina would be amongst the people who would benefit from more corporate taxes being secured by the US Government. And he also took issue with Finance Minister Paula Cox's assertion that Bermuda "would not presume to suggest to other countries what approach they should take to taxation and, similarly, we would not expect others to criticize our approach". Mr. Lundin said if that was the case then why was Bermuda intending to visit Washington D.C. to meet American politicians and discuss such matters?

November 28. Sustainable development may not have appeared in Premier Ewart Brown's first Throne Speech, but it was a mistake to think that meant it was off his Government's agenda, Bermudian students in London heard.

Speaking during an open question-and-answer forum at the fourth Annual Premier's Dinner for Bermudian students in the UK, Dr. Brown also reiterated his Government's reactionary policy regarding the sexual orientation amendment to the Human Rights Act. He also voiced concern about what he perceived as a "hostile media" in Bermuda, saying — to applause — that he looked forward to the day when another daily newspaper appeared on the Bermudian scene to offer some "balance". Noting that he had had a weekend to write the Throne Speech, Dr. Brown said his Government had rid itself of some of the labels of the previous Cabinet — such as the term "Social Agenda". "I always thought that was what a Government was for," he said. However he said the decision to take sustainable development out of the speech did not mean Government had ceased to make it a priority. Sustainable development is an "automatic issue that any progressive government must engage in. It means developing for the future," he said. "I see that as automatic. We have to do that." However he criticised members of the Government-appointed Sustainable Development Round Table for going to the press with disagreements they had with the Government. Saying that had taken the Government by surprise, he emphasized that disagreement itself was not a problem. But the Government had appointed the roundtable and the expectation was if there was disagreement it would be expressed internally not played out in the press, he added. There will be new sustainable development appointments, he said — "but I don't believe you should appoint people who don't understand the agenda". One student at the Friday night event, questioned Dr. Brown on a lack of debate in Parliament regarding the sexual orientation amendment to the Human Rights Act. To applause, the student said — in contradiction to Dr. Brown's clearly stated desire to bring young people back to Bermuda — many felt uncomfortable and unwelcome on the Island due to their sexual orientation. However Dr. Brown said he had seen many people including people in Government who have achieved success regardless of their sexual orientation. "I don't think there is a sufficiently demonstrated problem in that area," he said. Adding that he was "strongly opposed" to discrimination of any kind, he added there are currently avenues available regarding discrimination on the basis of sexual orientation, though he did not specify what those avenues were. "However, like any other issue, it's open," he said. As for the "non-debate" referred to by students, he claimed the PLP had been ready for a debate in Parliament. But he said: "The Opposition wanted the PLP to speak and be the entertainment for the evening. We spotted that. So there was no debate." When asked what his view of ideal Government-media relations were, Dr. Brown said Government should be accessible and responsive to the media. He said in Bermuda the Government was, for the most part, working in a "hostile media environment". Some of Bermuda's media was "not very concerned with objectivity, but with building an image that suits their political preference," he stated. "We will do the best we can with the media we have. I have told Ministers to be as open as they can — but if the media becomes destructive, they will stop talking to them for a while."

November 28. Girl Guiding Bermuda is set for a major revival, according to the organization's Island Commissioner Denise Woodhouse.

She hopes to see the image, scope and direction of the Guides leap forward with the introduction of a new programme entitled "GO FOR IT" — and that this energy and direction will draw many more leaders into the organization so that it can continue to be a shaping force in the lives Island girls well into the future. Many of the Island's most prominent women were once members of the Bermuda Girl Guide Association, Ms Woodhouse said. "Research has shown that over 40 percent of all Bermudian women have been either a Brownie, Guide, Ranger, Sea Ranger or Young Leader and, in fact, many well known women within our community have been involved. For instance Sonia Grant, Dr. Deborah Tuzo, Elizabeth Christopher, Cheryl Ann Mapp, Rachel Emery Ann Spurling-Maule and Terry Lyn Thompson are just a small sampling of the doctors, lawyers, teachers and Rhodes scholars who have shared in Guiding, with each gaining the highest award, Queen's Guide." Ms Woodhouse, who is better known as Woody, added: "Many are still involved in the movement, a fitting tribute to its power and influence on our impressionable youth. At its heart, the Guide movement is about developing mature, confident, capable and caring females in a supporting structure that is full of fun, friendship and adventure and underpinned by spiritual and moral values." Ms Woodhouse, also a Queen's Guide recipient in England, said that the skills learned in Guiding have helped her in many aspects of life. "It is fashionable in some quarters to look at the Guiding movement as passé, old fashioned, a relic of a past era. But I strongly disagree. Business, computer skills, teamwork, community spirit, adventure badges stand alongside the more traditional cook badges and camper badges. The 'GO FOR IT' team projects are on a variety of subjects, which will introduce the group/unit/patrol to a new skill or experience. But while there are exciting, new initiatives on the horizon, Guiding Bermuda is facing a number of pressing challenges that must be overcome. Firstly Asser Hut, the Island headquarters, is in dire need of renovation — these costs being in excess of $50,000. Instead of just appealing to the generosity of overseas companies registered in Bermuda, it was felt that we as a group needed to take up this challenge and raise all the funds dollar by dollar ourselves. Each girl, be they a Rainbow, Brownie, Guide, Ranger or Young Leader is contributing their time and effort to achieving success one cup cake or raffle ticket at a time. This fundraising movement began last month when Guiding Bermuda held the first Guide Fund Raising Fair, at St. Paul's Church Hall, in Paget. The event was opened by Lady Vereker, its Honorary President, and was supported by Hamilton Town Crier Ed Christopher. The event allowed the public to not only support our young people, but to also receive more information and see our girls in action. It was coupled with a car wash, which was set up by the Bermuda Boy Scouts who were raising funds to travel to the World Scouting Jamboree in England to celebrate 100 years of Scouting. Secondly, Guiding Bermuda will be undertaking a major recruitment drive to find leaders for its programmes and encourages all women over 25 to consider taking up this call. A shortage of leaders in Great Britain has led to a waiting list of 50,000 girls hoping to register with Guiding. Many parents there now register their children at birth. Bermuda too is suffering this malady with three units — St. George's, Trinity in Hamilton Parish and Southampton — recently having to close Brownies due to retirement. There are a further three (units) in jeopardy next year. Some areas of the Island, including Somerset, St. George's and Southampton, do not have a Guide Unit at all. So consequently those girls too old for Brownies have no choice but to leave (Guiding). Our once only thriving Ranger unit of over 30, all of whom received their Duke of Edinburgh Award through Guiding, has declined to single figures due to leadership issues. The lack of leaders is due to the fact that women are now so busy with careers and running homes — often as single parents. The perception of a 'compensation culture' may also put off some volunteers. But Bermudian women are trying to juggle a multitude of tasks in a minimum amount of time. I completely understand this dilemma because I too am a single mother, who has a full-time business career and I'm also involved in a variety of other organizations. At present our leaders include nurses, teachers, accountants, Police and Customs officers, retail and office staff, almost all are mothers with one Rainbow Leader having three children under six. However, it is not all gloom and doom, as a new Guide unit has opened in Hamilton and Rainbows are coming to Somerset. This coupled with our long-standing leaders with thriving units continue to offer Guiding principles Island-wide," Ms Woodhouse said. Having taught at the CedarBridge Academy in the past, Ms Woodhouse would also love to see a Ranger or Young Leader Unit developed in both senior schools. "Experience has shown that guiding is a great resource for girls trying to find themselves at this often difficult age. So we are now reaching out to the community for assistance and help and we hope that more women over 25 will come forward. You don't have to have any skills, after all if you are an adult, you already have a wealth of knowledge to pass on. We ask for a positive outlook, willingness to learn and to be prepared to have fun. It is hoped that all the present promotion will see more women with a couple of hours on their hands volunteer and assist. As our community grapples with its myriad of social problems, we should remember that these girls are the future mothers, employees and hopefully leaders of our Island. One of my favorite quotes that I used at a recent Guide meeting states, 'If the boat won't come into the Harbour, we shall just have to swim out to it.—' Well the tide has finally turned and we are swimming out one stroke at a time." Girls and young women who are interested in becoming involved with Girl Guiding Bermuda, either as a participant or as a leader, should contact Carol Hall in the office on 292-0675.

November 28. An elite group of economic experts is being formed to target issues such as affordable housing in Bermuda, Premier Ewart Brown has promised. The Council of Economic Advisers will be formed by the end of next month and will consist of people who understand Bermuda's "artificially different economy" and its impact on the average citizen. The Premier was speaking at the fourth Annual Premier's Dinner for Bermudian students in the UK was to convince them to return to Bermuda — preventing a brain drain of the Island's brightest young people. However, as many students attending the dinner at London's Mandarin Oriental Hyde Park hotel noted, much of the effort the Government made was redundant as almost every student wanted to return. But as they told the Premier — if some of the brightest people in Bermuda could not afford to buy then returning would difficult. And in response to the question of what Dr. Brown will do about affordable housing he said: "That is very much on the front burner. It has to be." Bermuda has what he termed an "artificially different economy" — an economy where, for example, taxi drivers have traveled more than the passengers they carry. "That indicates the nature of our economy and how different it is. "Housing has become ridiculously expensive," said Dr. Brown, adding "Most of you will find it difficult." Dr. Brown, said the Council, which will consist of some of Bermuda's best financial leaders, will tackle questions including "what kind of structural changes, in a bold fashion, do we have to make?". He added: "I intend to challenge them to use their brain power to recommend to this Government the changes that must be made. It is ridiculous for you to go out (into the world) and expand yourselves, and then go home and be unable to find yourselves a place to live."

November 30. International business leader David Ezekiel is to engage a team of top immigration lawyers to work out ways to stave off a threatened brain drain from six-year term limit policies. He will fly to London at the weekend and the mission has the blessing of Government who stressed it is keen not to discourage talent and harm international business. Under the term-limit policy, which will begin to bite in April, work permit holders who have not been granted key employee status and thus the chance of remaining for another three years or more will be turfed out.
Mr. Ezekiel said it might be possible to let work permit holders sign away any claim to permanent residency rights in return for a relaxation of the rules. He said: "That's one of the options we are looking at. But international law might protect people from signing away their rights." Some within the business community believe the matter is made more complicated with longstayers likely to have a claim to citizenship if Bermuda went independent – a situation Government is keen to avoid. Bermuda Employers Council executive director Martin Law said: "The need is for Government not to be in a position where people hold residency based on time continuously spent in Bermuda. If there is a legal way around this the Minister is prepared to listen." The matter was partly addressed by the Bermuda Immigration and Protection Act 2002 which granted limited residential rights to immigrants who arrived before 1989 while barring automatic rights for those who arrived after that date. But Mr. Law said: "My understanding is the Minister believes that isn't enough." Businesses have argued the term-limit policy is unsettling as experienced people will be lost only to be replaced, in most cases, by expatriates given the shortage of labour in Bermuda where more than 25 percent of jobs are held by foreigners. Recently Labour and Immigration Minister Derrick Burgess admitted Bermuda was always likely to need imported workers, with more than 8,000 needed on current standings – even if every Bermudian had their desired job. Mr. Ezekiel said: "I am going to London to meet with some people with no preconceptions to see what the options are. We are talking to the very top people in the field. One is hoping they have been there before in different circumstances and they might tell us something we absolutely didn't know about. It is the absolute start of the process. We don't think it is too late. It's a time when I think both sides realise the ramifications of this policy," said Mr. Ezekiel, who is the chairman of the Association of Bermuda International Business (ABIC). Junior Labour and Immigration Minister Wayne Caines said Government was keen to work with business on the issues. He said: "It is something we are committed to – the six-year term limits but it is something we are willing to discuss and investigate further." He said Government's relationship with ABIC was harmonious. "Their concerns have not fallen on deaf ears and are being investigated." He said Mr. Ezekiel was going to London to get a team of barristers and the barristers would report to Government their findings and see if a solution can be found. Senator Caines added: "Government is not saying to business you have to leave after six years. "A key employee can stay up to nine years. Even then the department of Labour and Immigration will look at things on a case by case basis, especially as it pertains to international business." He stressed Government understood the importance of international business. "We will do nothing to interfere with that relationship. We will build on the healthy dynamic that exists between the Government and international business. But the caveat is we have to establish a balance between the needs of international business and the needs of the Bermudian public housing, jobs and succession planning, traffic congestion. The six-year term limit will be in place but we are looking at a number of options to make it palatable and workable. The emphasis right now should be to training Bermudians to take their rightful place in the world." United Bermuda Party leader Wayne Furbert said the term limit policy as put forward by Government was not in the Island's best interest and was more for show. "We see it as counterproductive. Just to replace non-Bermudians with non-Bermudians does not make sense to us. It creates a revolving door for expatriate workers whereby we replace workers who have come to know Bermuda with those who don't. One could argue that those who know Bermuda better are better positioned to be good productive citizens while they are here." He said term limits were an anti-business measure creating unnecessary uncertainty in the international business sector which drove the Bermuda economy. Stressing the need for education reform to expand opportunities for Bermudians Mr. Furbert said: "We will review the term limit policy with a view to striking the right balance between the needs of the international business sector and the needs and capabilities of our people. Right now the policy is a blanket policy and arbitrary. We believe the situation is controllable enough to be handled on a case-by-case basis."

November 30. A new flight service connecting Bermuda with North Carolina and the UK is expected to be introduced in the new year. The airline Fly First Class has been hoping to set up a link from Wilmington International Airport to London Stansted, with a stop on the Island, for about two years. It is hoped the scheme would break British Airways' monopoly of the route from England to Bermuda and lead to cheaper fares for air passengers. According to a preliminary plan, a Boeing 767 – with 90 seats in three classes – would operate twice a week, on Fridays and Sundays. The proposal has been held up for a number of reasons, but officials are now hopeful the connection can be completed in the next few months. Darrel Richardson, chief executive officer of Fly First Class, which is based in Fort Lauderdale, Florida, said: "We have been planning this service for a couple of years. "We have been going through different scenarios with British airlines, and we are still in the same position as this time last year. But it is still something that we want to do. It's still a great market for us because there's only one carrier (British Airways)." It is thought companies in the UK would back the link-up because of Wilmington's good reputation for pharmaceutical products. Part of the delay has been because Fly First Class needs a contract with a UK operator in order to offer the service. Bosses were in talks with UK firm Flyjet, only for Flyjet to be taken over by a separate company, Silverjet, earlier this year. Officials are now hopeful Silverjet will back the plan. Tom Murray, of Contemporary Market Solutions – which represents Fly First Class in Bermuda – said the move would benefit the Island. Mr. Murray said: "As a travel agency, we try to see competition on a route instead. That would be good for consumers. You wouldn't just have BA as the only carrier, which would lead to more competitive pricing. "There would also be more option for consumers, who would be able to travel to and from Stansted instead of just Gatwick. "With Silverjet taking over from Flyjet, we have been given a new dynamic for this plan." I don't think anything will happen until the new year, but it would be really good if something could happen in the spring."

November 30. The Premier calls it a Bermuda-US programme that has "captivated the collective imaginations of our two countries."

Premier Dr. Ewart Brown, United States Consul General Gregory Slayton, and Social Rehabilitation Minister Dale Butler raved yesterday about an exchange programme which sends Bermudian social services workers to the US to learn strategies that improve families here at home. The programme which already sent one contingent overseas has now announced it will send another, and possibly a third. The initial trip went through four cities over ten days when participants studied 15 programs focused on juvenile justice, youth development, and parenting — particularly for fathers. A non-profit organization called the National Fatherhood Initiative showed the group how to better involve dads in the lives of their children, even taking steps to include fathers who are behind bars. "This focus is on the benefit of the child," said Granville Bennett who was on the trip. "This is not another dead beat dad programme." Mr. Bennett runs a project for The Family Centre. He thinks the Fatherhood Initiative can work in Bermuda and also hopes to convince local companies to become more "father friendly," allowing dads time off for child care and after school activities. Based on the lessons of the trip, the group believes a more involved father makes for a stronger family. Acting Director of Child and Family Services Kennette Robinson led Mr. Bennett and three others to the United States last month. She hopes ultimately to include a myriad of American social programmes into the Bermudian household under the umbrella of her department. So far though none of the US learned practices has been launched locally. "It's something that's going to take time," said Ms. Robinson. "It's a framework that we're building on in collaboration with all sectors of the Government and the community. It's nothing you're going to just see overnight, but it's definitely something that's in the works." The people who took part were Kennette Robinson, from the department Child & Family Services, Granville Bennett, from the Family Centre, Renee Brown from Cross Ministry Initiative Team, Jennifer Manders from the Ministry of Education and Gary Wilkinson from the department of Financial Assistance.

December 1. The Mayor of Hamilton has lost the support of all but one of the city's aldermen and councillors — with the rest demanding his immediate resignation over alleged election interference. Sutherland Madeiros would not comment last night on a letter sent to him by two aldermen and four councillors on Tuesday which claimed he had "brought disrepute to the Corporation of Hamilton" during the October mayoral election. But the one councilor still backing him, businessman Jim Butterfield said the Mayor, who is responsible for the city's $20 million annual budget, had no intention of stepping down and stood by the results of the vote. "I think Mr. Madeiros' position is: 'I worked hard for the election and I'm standing by my position'," said Councilor Butterfield. "I'm standing with him. As far as I know it was a fair election." The letter — signed by aldermen David Dunkley and William Black and councillors Carvel Van Putten, George Grundmuller, Courtland Boyle and Graeme Outerbridge — claims that election rules were changed at Mr. Madeiros' instigation, giving him an unfair advantage over mayoral opponent Sonia Grant. It was revealed last week that Miss Grant had launched a legal bid to have the election result declared void. She said yesterday that the allegation made in the letter over election rules formed part of her petition. The row centers on whether companies, associations and partnerships should have been allowed to change the name of the person or nominee registered to vote on their behalf after the election date was announced. Miss Grant said that a person could not be registered after notice of the election was published and that if they were they could not vote. Returning officer and lawyer John Cooper told the Bermuda Sun newspaper this week that the practice was perfectly legal but Miss Grant said: "The returning officer is not the registering officer and he has no right to meddle with the election register. It is totally out of order and it brings about a lot of confusion." According to Miss Grant, the registering officer is Corporation of Hamilton Secretary Kelly Miller. Miss Miller said last night that the Corporation's attorneys had verified the returning officer's opinion that the election was conducted properly. Miss Miller said she was given a copy of the aldermen and councillors' letter. "To my knowledge the Mayor has not resigned," she added. The letter says: "It is our belief that you interfered with the election process on October 26, 2006, for the mayoral election. On your initiative, the election rules were changed and the process was compromised since the other party was not informed in due course. This created a situation where one candidate had an undue advantage over the other and in turn compromised the integrity of the election. Your actions have brought disrepute to the Corporation of Hamilton and as a result we cannot support you any longer. We therefore ask that you resign from your position as Mayor of Hamilton effective immediately." Mr. Butterfield said he was not asked to sign the letter. "I think Mr. Madeiros followed the protocol and I think Mr. Madeiros did his homework," he said. "I think Mr. Madeiros took legal advice. When I saw that letter I thought of Caesar. I have not been aware of one person that said the election was anything but normal. It is most unfortunate that something like the Corporation of Hamilton has got into this difficult situation. It seems they are all saying: 'Mayor, you resign or we are stepping down." Mr. Butterfield said he wasn't sure if the Mayor could carry on if the majority of aldermen and councillors stepped down. The Corporation can operate as a quorum but, according to Miss Grant, that would require the Mayor to have the support of two aldermen and two councillors. At the moment, Mr. Madeiros, whose election win led to his alderman position falling vacant, is backed only by Mr. Butterfield. Mr. Madeiros beat former Deputy Mayor Miss Grant by 161 votes to 124 on election night. A friend of Jay Bluck, who died in September after four months as Mayor, he pledged to achieve their shared vision for the city. Alderman Black would not comment last night. Alderman Dunkley and the four councillors could not be contacted.

December 1. The Mayor of St. George's, Mariea Caisey, has thrown her support behind the idea of having mega yachts visit the East End town rather than cruise ships. Government announced the results of the Cruise Ports Study at a public meeting on Wednesday and revealed it was considering turning St. George's into a mega yacht port, while two huge cruise ships would visit the Dockyard area at the same time. Ms. Caisey said: "This idea wasn't something that was new to me. I agree with the concept and we are working with Government to see what other means of revenue we can get in our town." The study showed that Bermuda would face huge financial costs and significant environmental damage if attempts were made to enlarge the navigational channels at Town Cut in St. George's and Two Rock Passage near Hamilton to fit larger cruise ships. Ms Caisey reiterated her preference that Town Cut not be widened and said she did not believe businesses in St. George's would suffer financially if the town lost its dedicated cruise ships. "We are still going to have our docks available and we will never get rid of the access to the docks just in case a ship does want to come here. There are small cruise ships that go to Europe and they may be able to visit St. George's while the larger ships go to Dockyard." She believes the mega yacht port concept could potentially generate significant revenue and said mega yachts would be inclined to visit St. George's on a regular basis if Government relaxed the 21-day travel limit for visiting yachtsmen. "We do have mega yachts on our docks. Sometimes the owners leave the yachts in Bermuda and the crew members take care of it. So in the long-term it is revenue for our community because that is money that is being used in restaurants, grocery stores and transportation," she said. Ireland Island North's King's Port would be expanded to accommodate an extra berthing sport, which would enable two huge cruise ships to visit at the same time rather than just one as is the case today. The cruise ships would berth one in front of the other at the north spar at King's Port. The Shadow Minister for Tourism David Dodwell said he generally agreed with the idea of having two large ships berth in the West End at the same time, however he said he did not think St. George's should be left without a dedicated ship. "I think it is a good idea, however Government should not forget about the smaller cruise ships. I think St. George's can still be serviced by smaller ships," he said.

December 2. Tough new laws tabled by Government yesterday will see jail terms of up to five years and million dollar fines for foreigners or trustees who buy land without approval. The act is a bid to crack down on fronting trusts illegally buying land for non-Bermudians. Explaining the act Labour and Immigration Minister Derrick Burgess said: "Once we put the legislation in place people who have acquire land in Bermuda, via fronting, will have three years to bring it in accordance with the law. "If it's not done and it's found out there are consequences. It's quite severe. Bermuda is only 21 square miles and we have 6,000 acres of zoned residential land and almost 40 percent of it is owned by non-Bermudians. "So we don't have the luxury of land but we do have grandchildren and great grandchildren so we try to be fair to them – as any country would do this size." But he said in the past legal loopholes had let people get away with acquiring land they shouldn't have. Last year Government said there was financial evidence non-Bermudians were using fronts to buy property because annual revenue for licence fees for legitimate sales had fallen from $13 million in the late 1990s to just under $5 million, at a time when there was an unprecedented demand for real estate. In 2004 the Crown tried to prosecute an alleged sham trust which they claimed had helped buy a $3 million house in Paget but the case was dropped when Puisne Judge Ian Kawaley ruled the search warrants should be quashed. The Bermuda Immigration and Protection Amendment Act 2006 promises to thwart those trying to get around licensing requirements required for foreigners and to limit corporate land-holding.

December 6. United Bermuda Party Leader Wayne Furbert has hit out at the lack of response to a question tabled in Parliament about the salaries of the Premier's new senior staff.

Mr. Furbert asked for job descriptions, benefits and compensation associated with the posts of press secretary, chief of staff and consultant appointed by Ewart Brown in the past few weeks. However, Dr. Brown's response failed to reveal specific details about what any of the posts entailed, or what their salaries were. Last night, Mr. Furbert said the public had a right to know how the Government's money was being spent. He said: "We feel total anguish about the Government not being open about this. The Government is short-changing the people of Bermuda because the people have a right to know the answers to these questions. All we want to do is be informed when it comes to spending the Government's money. We understand the salary for the press secretary is $120,000 a year. We want to find out whether that is true or not. At least, they should tell the public. We as the opposition have the right to get a reasonable or decent answer to this. The public should not be exempt from knowing how the Government's purse is spent." Dr. Brown had earlier appointed Scott Simmons to a new publicly-funded press secretary post. Mr. Simmons previously served an executive role with the Progressive Labour Party. The role of press secretary to former Premier Alex Scott was held by Beverley Lottimore, who carried out the duty in addition to her role as the Government's director of communication and information, and was not paid any extra for it. Dr. Brown also appointed Sen. Wayne Caines as his chief of staff, to manage his personal and administrative staff. Sen. Caines resigned as a prosecutor and his commission as a Captain in the Bermuda Regiment to take the post. Meanwhile Rolfe Commissiong was appointed to the role of consultant to the Premier, to investigate race relations, particularly the plight of young black males in Bermuda. Mr. Furbert's question in Parliament on Friday stated: "Would the Honourable Premier Dr. Ewart Brown please inform this Honourable House as to the terms and conditions of the appointment of his press secretary / chief of staff / consultant, including job description and details of total compensation / benefits and use of a Government car?" Dr. Brown's response was: "The terms and conditions of the appointment of the press secretary / chief of staff / consultant are consistent with those offered to members of the civil service and employees in the private sector and pursuant to the provisions of the Employment Act 2000." When asked his salary, Mr. Simmons declined to answer. He said there would also be no comment on the criticisms made by Mr. Furbert. Opposition Deputy Leader Michael Dunkley echoed Mr. Furbert's sentiments. He said the UBP had not been given the "courtesy of a reply" to their question and described Dr. Brown's answer as "blasé". Mr. Dunkley claimed that "when the questioning gets tough", the Premier does not answer. UBP house leader John Barritt added: "He's obviously ducking and weaving and deciding not to say anything."

December 8. The Mayor of Hamilton and rebel aldermen and councilors have agreed to put their differences aside to continue with their duties — for now. Sutherland Madeiros received a letter signed by six members of the Corporation of Hamilton last week, alleging he was involved in electoral interference and urging him to resign. The letter, signed by two aldermen and four councilors, stated Mr. Madeiros compromised the Corporation's mayoral election in October by getting the election rules changed. Mr. Madeiros, who has responsibility for the city's $20 million budget, has since stated his intention to continue in his position. Last night, the Corporation released a statement saying they had met and come to an agreement to carry on working amicably for the time being. However, that position could change if a legal bid to have the vote declared void comes to fruition. The statement said: "The Corporation of Hamilton today announces that the Mayor, aldermen and councillors have met and agreed to continue the day to day business of the Corporation in an orderly fashion until the issues surrounding the last election are resolved. All parties remain committed to their positions as stated in previous releases." The rebels had claimed Mr. Madeiros' alleged interference had placed his opponent, former Deputy Mayor Sonia Grant, at a disadvantage. Last month, Miss Grant launched a petition to have the vote declared void and hold a new election. She said there was an "avalanche of irregularities" relating to the poll that saw Mr. Madeiros become Mayor. The rebels — aldermen David Dunkley and William Black, and councillors Carvel Van Putten, George Grundmuller, Courtland Boyle and Graeme Outerbridge — were supporters of Miss Grant. It is understood the accusation centers around the fact that businesses, associations and partnerships were allowed to change the name of the nominee registered to vote on their behalf after the October 26 election date was announced — a practice not normally carried out. Mr. Madeiros, who was an alderman at the time, said he did not ask for the election rules to be changed, nor had the power to get them changed.

December 8. Late night shoppers will be able to take advantage of an extended ferry service every Friday until Christmas from tonight. The service put on by the Department of Marine and Ports Services aims to give people from the West End and the East End a chance to make the most of Hamilton's late night shopping festivities. Bosses say the Rockaway-Hamilton route and the St. David's/St. George's-Hamilton route will run until 10 p.m. each Friday. As an extra offer, the Marine and Ports Service will be running a free ferry service on the St. David's/St. George's-Hamilton route from December 11 to 15. For more information about ferry schedules and times, contact the Hamilton Ferry Service on 295-4605.

December. The Bermuda Council on Aging (BCA) was formed, after four year's work, in response to a growing awareness that Bermuda's population is growing older – and this has social, health and economic implications for seniors as well as all other demographic groups on the island. A group of dedicated citizens are researching the needs of seniors in Bermuda and want to convert the results into a plan of action that looks to the future. The needs of seniors have attracted the attention of Government, employers, charities, and concerned citizens alike. A steering committee was formed under the co-chairmanship of Jonathan Brewin and Ralph Richardson and, in June 2006, Marian Sherratt, the local coordinator for the Fordham research project, was engaged as executive director. The purpose is to bring together Government, the private sector, the charitable sector, and the community at large, to identify and help develop appropriate policies and programmes; to research and report on key issues; and to build community awareness of its ageing population. According to the 2000 Census, 11 percent of Bermuda's population is already older than 65, and the Department of Statistics estimates that this will double to 22 percent by 2030. It is important that the image of older persons is projected in a positive manner so that their continuing contributions to society are recognized and fostered. For those less independent older persons, adequate care and protection becomes the responsibility of a caring and just society.

December. The Grand Slam of Golf is heading to Bermuda. The Department of Tourism has struck a deal with the PGA of America to play the prestigious 36-hole, $1.25 million event at the Mid Ocean Club from October 16-17, 2007, instead of in Hawaii. Bermuda taxpayers will foot the entire bill, expected to be considerably more than $1.5 million.

December 11. A massive breakdown in communication led Police to evacuate the West End on Saturday without first checking if a rumoured tidal wave was actually heading for the Island. Officers were deployed to Dockyard and Somerset village to urge people to head east or get to higher ground after a flurry of calls from worried members of the public about large waves breaking on the northern reef line. Bermuda Police Service was remaining tight-lipped last night about why the operation was launched without checks being made with experts at Bermuda Weather Service who could have explained that the dramatic horizon was simply the result of stormy weather last week and an exceptionally clear day. But a source within the service who asked to remain anonymous said: "There was a major breakdown in communication and there has to be a full investigation. They messed up. They didn't follow simple procedures. But the road to hell is paved with good intentions. They had to make critical decisions in what they viewed as minutes. The intentions of those individuals was pure and that was to safeguard the public." Another highly-placed source added: "The Police Service raised the alarm without first checking whether the threat was real in the belief that time was of the essence and that lives were at risk." Public Safety Minister David Burch issued a statement on Saturday promising an urgent investigation into "the circumstances surrounding the communication of this event to the general public". He told ZBM television news last night that any changes to the Police's emergency response procedures would have to be implemented by the Governor. Sen. Burch did not respond to an emailed request for comment from yesterday but a Government spokeswoman said he would not elaborate on his statement. A Police spokesman said: "At this point in time we will defer to the comments of the Minister and he has stated that there will be a full investigation into the incident and we will await the findings of that investigation." The Police source said 911 calls started to flood in about a "tidal wave or tsunami" at about 11.15 a.m. It is understood that the decision to immediately send officers to the west end to get those most at risk to safety was taken without the authority of a senior officer. Measures taken included a road blockade being set up at Barnes Corner to prevent motorists getting to the west end, buses being turned back and ferries to Dockyard being cancelled. They tried their best to warn the people that they thought were in dangerous areas," said the Police source. "When they contacted the appropriate agencies they recognized that this thing was safe but the rumor mill had done its part. Was it a comedy of errors? Yes. It's very clear where the breakdown was. All the information comes to one central point." Bermuda Maritime Operations Centre, also known as Harbour Radio, first received a call from the Police at 11.36 a.m. and another from Marine Police at 11.40 a.m. At that point a duty officer reported that there were waves breaking on the northern reef line but that it was nothing unusual for the time of year. The message that there was no cause for concern does not appear to have been relayed immediately to officers out in the field, who continued to try to clear the west end. Meanwhile, the rumor of a giant wave heading for land spread rapidly across the Island. Terrified Islanders - plus people as far away as New York and Miami - flooded the Maritime Operations Centre and Bermuda Weather Service with calls, while others were unable to use their telephones due to the system being swamped. Bermuda Maritime Operations Centre Chief Radio Officer Dennis Rowe said: "From about 12 o'clock local time until about 1.30 p.m. we had non-stop calls, about six or seven lines, with people all scared out of their wits. For about an hour and a half we were basically just speaking with members of the public and trying to calm them down. We had hundreds of calls." Lou McNally at the Weather Service claimed Police did not check with meteorologists as to whether there was a real threat. But he said the service's three phone lines did not stop ringing for 90 minutes until a message explaining that there was no emergency was put on its cable weather channels and website. He said the waves which people could see were "absolutely not out of the ordinary" and that their large appearance was caused by a number of weather conditions, including cold air acting like a lens and exaggerating their size and wind pushing the waves up over the reef.

December 15. Despite being one of six elected members who withdrew support for Mayor Sutherland Madeiros only a few weeks ago, Hamilton's new deputy mayor William Black does not foresee any problem working in partnership with the recently elected mayor. And with two years' experience serving on the Corporation as a councilor and latterly as an alderman, Mr. Black has a good idea about what projects are most urgently needed for the city. Finding solutions to traffic congestion and limited parking are key areas that need to be addressed, according to the new deputy, and keeping Hamilton an attractive place with a planned month-long clean-up drive next April is also on the agenda. The question of who would fill the city's deputy mayor role has been an issue since November's city hall election, which sparked a rebellion by two aldermen and four councilors over claims the election rules had been altered to favor the winner Mr. Madeiros. The new mayor denies he played any part in the rule changes. Following a letter signed by all but one of the city's councilors and aldermen withdrawing support for the mayor over the issue — which made front page news at the start of December — an agreement has been reached for all elected members to work together while the matter is looked into and resolved. Retired former detective sergeant Mr. Black, who as a businessman owned and operated Wide Security Services and Bermuda Central Station (now The Bermuda Security Group) for 33 years before retiring in 2002, sees no difficulty in working with the new mayor. Asked what projects are going to be high on the agenda, he said: "We have some major problems in the city. One is the huge traffic problem we have to come to terms with and deal with. There are these large cars on the Island and the parking bays are not big enough to accommodate them, so they end up using one and a half parking bays each." Mr. Black also mentioned an intended clean-up of the city in April when members of the public will be encouraged to join in and help give Hamilton a spring clean. The appointment of Mr. Black ends a second stint this year as acting deputy for David Dunkley, who also signed the letter critical of the mayor following the election. Announcing the deputy appointment, Mr. Madeiros said: "I am delighted to welcome Bill on board as deputy mayor. As a retired businessman, I know he will have the time to devote to this very busy and important position and I am looking forward to working more closely with him. At the same time I would like to thank David Dunkley who was acting deputy mayor for the city during the late Mayor Bluck's tenure and over the last six weeks since I have taken office. He made a valuable contribution to the city." Mr. Dunkley will remain as an alderman of the Corporation.

December 15. Civil Servants have reacted favorably to their pep talk with Premier Ewart Brown on Tuesday. Around 80 top civil servants attended the dinner at the Elbow Beach along with Cabinet members. One department head stated he had been apprehensive about the meeting after Premier Brown had said some civil servants were not buying in to this Government's programme while some were actively taking steps to retard it. Dr. Brown had said last month: "We are going to convince them to find employment elsewhere. I will be asking them to make it clear to us who wants to work and who doesn't." However, Tuesday's dinner took a much more amicable tone. Health Permanent Secretary Warren Jones said: "It was a great evening." He said it was frank but non-threatening. "It was good right after the Throne Speech." He added: "I think it was about being willing to take risks and recognize we serve the public. He's looking to push us to think outside the box.. One civil servant said: "Premier Brown said, if we are eager to make changes and do things differently and better, we have to look at problems differently and explore all the possible solutions and not always do things the same way — if people are in line with that vision they are in line with working with the civil service." Asked for reaction that worker said: "I think the tone was good. I think the meeting was a good thing." Another, who attended the meeting, agreed with that summary and said he had been apprehensive after Dr. Brown's threat to those he deemed not to be supporting the Government. He said: "That was a bit of a surprise. I think he implied some people are trying to thwart their objectives. I have never come across that." He said the basic tenant of the civil service was carrying out Government policies. "I never found anyone trying to actively undermine a minister." A third civil servant said civil servants were co-operating. "But some are being asked to do things which are inappropriate." And that source questioned why the meeting was necessary. "I would think the civil service was, by now, fully supportive." The source said there had been a useful meeting a Stonington when the PLP first took over. "It's fine when you have a change of Government but I don't know what this was about." Bermuda Public Services Union general secretary Ed Ball said it was the Cabinet Secretary who is supposed to talk about matters to do with the civil service. "The whole reason we have a separation from the running of political parties is to ensure there's no intimidation in any way shape or form. That's why Government appoints the impartial Public Services Commission to make appointments and meet out discipline. There are sufficient persons within Government advising the Premier on protocol." Opposition Finance spokeswoman Patricia Gordon-Pamplin said she had no problem with the dinner if it led to Government functioning better.

December 15. The Premier is "deeply and seriously" concerned about the state of education, he admitted to students, teachers and parents at a West End school yesterday.

Ewart Brown revealed to Sandys Secondary Middle School that within the next three months the Island would hear "some very significant statements" about what was planned to improve attainment levels. "I have told the Minister of Education that I'm deeply and seriously concerned with some of the trends and performances that I have seen in education," he told them, in response to a pupil who asked him what changes he wanted to make as leader of the country. "If we keep doing what we are doing, we will keep getting what we have been getting. We have to do some serious change. Education is in a serious situation." The frank admission by the Premier that the Island's public school system is in trouble echoes concerns already raised repeatedly by teachers, parents and politicians, including the Government's own Renée Webb. This year's graduation rates for the Island's two senior schools have still not been made public — almost six months after students graduated. Yesterday, a Government spokesman said: "We are expecting to release the graduation results in the middle of next week." In 2005, the overall failure rate was 47 percent — meaning almost half of the pupils at CedarBridge Academy and Berkeley Institute did not achieve Bermuda School Certificates. Dr. Brown told the school in Sandys: "I can tell you that I'm not happy and my colleagues are not happy that we don't seem to be moving forward as a collective. We don't seem to be getting better. We don't seem to be producing students out of our system who are guaranteed employment in Bermuda. "Our people are increasingly becoming spectators to what is going on inside our country. The education system has to be the first line of attack." The Premier said that one of the first changes to be made would be the introduction of textbooks in the first quarter of 2007 that "reflect the kids that read them. The good news is that there won't be a big period of explanation," he said. "We have gone through that already. In 2006, it's an embarrassment to me that our children can't open textbooks and see themselves." Dr. Brown was at the school, which has 227 students, for an assembly celebrating the youngsters with the highest grades. He presented certificates to 150 pupils; 19 had achieved an average grade between 90 and 100 percent, 82 had got between 80 and 89.9 percent and 49 had got between 75 and 79.9 percent. The Premier said a negative image of the Island's children was often portrayed but that the positives should be celebrated. And he spoke of his own upbringing and how his aunt's husband, a doctor, inspired him to achieve. He told the students to aim high — regardless of what others thought of their ability. Dr. Brown's admission about public education was made during a question-and-answer session with pupils. They asked him why he was a member of the Progressive Labour Party, why he wanted to be Premier and how he was finding his new role. In answer to the last question, he replied: "It feels good. It's such a challenge." And, in an apparent reference to his House of Assembly outburst at Opposition MP Grant Gibbons earlier this month, he added: "I speak not only for myself but for my party and the country. Sometimes the line is very thin and sometimes I will come close to that line in trying to make a point, as happened a couple of weeks ago." Sandys principal Melvyn Bassett later took to the stage and presented the Premier with two textbooks developed by the school containing photographs of its own pupils. He said that having books which reflected the racial makeup of the Island was "critical" so that students could relate to the content. "Otherwise, they don't see it as being meaningful and purposeful for their own lives," he said. Dr. Bassett echoed the Premier's criticism of public education. He said: "We all have concerns about education. But I think this morning represents the point that he made that we often get distracted by the negative and miss the opportunity to celebrate the very large and healthy number of students that are actually doing well."

December 19. The proposed new Ritz Carlton business hotel in Hamilton is shaping up to be the first development to break the city's seven-storey limit for buildings.

A special development order (SDO) approved by Government has given first stage planning approval for the concept of a nine-storey hotel, which would set a new standard for the most storeys within the city limits. By a matter of feet the proposed hotel will comply with a strict rule that no building challenge the overall dominance of the Anglican Cathedral in the city skyline. However, the classy hotel earmarked for the Par-La-Ville car park site is one of two currently proposed developments that would top the previous seven-storey limit for buildings in Hamilton. During the summer the late Mayor Jay Bluck spoke of his belief that, in view of the lack of space and the continuing requirement for office space and residential accommodation, the city needed to reconsider its strict building height and multi-storey regulations and look to allow structures of up to ten storeys. The Ritz Carlton would be push that boundary, as would Sir John Swan's planned nine-storey office block at the eastern end of Front Street near Spurling Hill on the fringe of the city. Sir John's scheme was submitted for planning department consideration at the end of July and is awaiting a decision. Environment Minister Neletha Butterfield granted a SDO for Unified Resorts' hotel project to allow it to move forward more quickly. In its planning application developers Unified Resorts Limited expressed a wish that a planning decision be made promptly as the company's period of exclusivity to develop the site, conferred by the Corporation of Hamilton, runs out at the end of December. She also states that, even though the regular planning application process has not applied to the hotel project, members of the public have not been denied the chance to comment on it as the proposed development was advertised by the planning department before the SDO was made. And the scheme must also return for final approval by the Development Applications Board. The idea of having buildings with more than seven storeys is something that is finding increasing favour within the corridors of City Hall. Deputy Mayor William Black said the idea of the hotel being nine storeys was something being discussed in ongoing talks between the Corporation, Ritz Carlton and Unified Resorts, but he does not see that having so many storeys would automatically present a problem in view of the new regards about changing the city's development rules. Ted Adams III, who heads Unified Resorts, said: "We are doing due diligence to see what works best for the city and what is the most appropriate configuration. The SDO has laid out the concept." Confidential talks between the company, the hotel group and the Corporation of Hamilton remain active as the final designs are drawn up. If all goes to plan Mr. Adams would expect the first stage of development work to begin in the middle of 2007. One consequence of using the car park on the corner of Par-La-Ville Road and Church Street for a new business hotel is a loss of parking slots in the short-term until the hotel project's three underground levels of parking for 500 cars is constructed. Deputy Mayor Mr. Black said spaces would be found elsewhere to make the temporary shortfall. It is envisaged the new hotel will have 150 guest rooms, 60 luxury residential apartments, a 20,000 sq ft conference hall and boutique shops and will create 330 jobs as it injects $200 million into the economy.

December 22. The Grand Atlantic Resort and Residences have been proposed on a 13.1 acre plot of land south of South Road that is bordered on its eastern side by Astwood Walk and the Warwick gas station and stretches westward just beyond the bend in South Road where it junctions with Dunscombe Road. The proposed new five-star beach hotel and spa resort, if approved and built will rise nine storeys and offer guests spectacular views across the South Shore. The landmark 220-suite hotel will not stand alone but be accompanied by some five- or six-storey buildings offering luxury fractional and residential apartments and a number of seafront luxury villas. Presently, the plot of land houses a derelict former beach bar - the old Bermudiana Hotel facility of the 1960s - and a number of old buildings has been earmarked for the project which has been put forward by Atlantic Development. One of the hurdles facing the proposal is the mixture of green space and open space that would need to be used in order to allow all the new luxury villas, fractional vacation ownership apartments and what is termed as "luxury affordable one- two- and three-bedroom condominiums" to be built. Without all the elements, Atlantic Development does not feel the project would be viable. In its Planning application it has indicated that some of the 57 residential units would need to be built on parts of the site that technically fall under tourism zoning. It is hoped that this difficulty may be by-passed if a special development order is granted. "Some (of the residential units) will be on open space and green space as well as woodland and open space. These units are an essential component to the project and cannot be sited elsewhere on the site due to the site size and physical constraints," states the developer's Planning brief. "Some must also be sited on lands zoned 'tourism'. Given that the planning statement may not offer the possibility of fully considering the merits of this project and the trade-off that will have to occur to bring this project to Bermuda, as well as the need of obtaining approvals in the most expedient manner, we are concurrently with this application seeking approval via a special development order." The project includes a community swimming pool and a jogging trail, as well as new staff accommodation. In the plans the hotel will rise nine storeys with 220 rooms offering a maximum total of 706 beds, including a six-bedroom penthouse suite. There will also be two five-storey high blocks of 20 two-bedroom fractional ownership apartments, five three-bedroom villas, 20 three-bedroom units in two-storey blocks and 22 two-bedroom and ten one-bedroom units. Also foreseen is a twin two-storey retail area on an approach road to the hotel and resort. The hotel is to feature terrace and dining room restaurants, a beach bar and grill terrace, lounge bar, ballroom, swimming pool, spa, fitness centre and roof top tennis courts.

December 22. The Premier has helped to christen a cruise ship as part of a star-studded ceremony in Miami.

Ewart Brown attended the official christening of the Norwegian Pearl, the Norwegian Cruise Line's (NCL) newest ship, on Saturday, December 16. The 93,530 ton Freestyle Cruising vessel, which has a four-lane ten-pin bowling alley and rock-climbing wall, was christened by popular talk show host and Emmy Award winner Rosie O'Donnell. Dr. Brown said he was delighted to participate in the event because Bermuda was an important destination for the cruise line. The Norwegian Dawn, Norwegian Spirit, Norwegian Majesty and Norwegian Crown all sail to the Island during the summer. The ceremony at the Port of Miami, which also marked NCL's 40th anniversary and launched the start of a year-long celebration, was attended by almost 2,500 guests. Colin Veitch, NCL's president and chief executive officer, said the bowling alley was an industry first. "Since initiating the first Caribbean cruise 40 years ago, NCL has blazed a trail of innovation in the cruise industry. Today, we continue that tradition by introducing our latest treasure, Norwegian Pearl. The first on-board bowling alley, coupled with the rest of the ship's irresistible amenities, make Norwegian Pearl one of the most exciting ships at sea."

December 22. A 37-acre, wildly overgrown historic and environmentally-sensitive estate with its old limestone-cutting quarries, woodland, own beach (pictured) owned by Southlands Ltd was earmarked for a two-phase five-star hotel resort. Five internationally recognized hotel operators were contacted to ask if they wanted to get involved, all said yes. But it was Jumeirah, which already runs some of the world's most opulent hotels including the famous "seven-star" sail-like Burj-al-Arab tower hotel in Dubai, which was chosen. This is despite objections including one from the Bermuda National Trust (BNT) on environmental grounds. The BNT states: "This application seeks to develop a large area of the woodland and open space that were protected by a Section 34 Agreement when original permission was given, in 1993, for a tourism development at this site." The BNT also feels the application "seeks excessive foreshore development not compatible with Bermuda Planning Policy, reportedly for the purposes of eliminating coastal erosion and associated development setbacks. If permitted, we are of the opinion that the foreshore will be eliminated and the natural quality of South shore severely impacted. The consequence of such an approach is the eventual transformation of Bermuda's South shore into a concrete promenade. This development is one of many pending large tourism/residential developments. Each of the recent cases has the potential to produce an enormous impact on the Island and the BNT believes that these projects, which could produce harms as great as the reported benefits, must be subject to the most rigorous and transparent scrutiny. As such, we feel that it is vital that independent Environmental Impact Assessments be carried out to determine their collective impact on Bermuda's environment and also evaluations undertaken to establish their burden on the Island's infrastructure and in doing so establish whether Bermuda can sustain their collective impact." Southlands was once a manicured botanical garden-style environment with unusual quarried gardens dating back to the late 1800s. It was bought for $175,000,000 by the Willowbank Foundation charitable trust in 1976 and went under the control of developers Southlands Limited in December 2005. The Jumeirah group, operators of some of the world's most opulent and spectacular hotels, is lined up to run the hotel once it is completed. Southlands Limited's four key figures are businessmen Craig Christensen, Nelson Hunt, Brian Duperreault and wife Nancy. They submitted artist's impressions and drawings of how the new hotel resort will look. One of the most unusual aspects is a request to 'bury' South Road beneath a large land bridge and divert all South Road (see below) traffic through a tunnel. Requests for two special development orders (SDOs) have been made, which would allow the scheme to proceed without fulfilling normal planning procedure considerations. The proposal seeks to build on woodland and open space protected from development and alter the coastal zone. Artist's impressions of the scheme are public documents and can be viewed at the Planning Department on request. The Bermuda Department of Tourism is understood to be very much in favor of the new hotel development. The developers have since announced some modifications to the plan, as pictured above.

December 27. Leading financial analysts Standard & Poor's (S&P) have upgraded Bermuda's outlook for 2007 from "stable" to "positive" – a major independent stamp of approval for the state of the Island's economy. And in a double dose of good news for the economy, the latest balance of payments figure show Bermuda boasted a current account surplus of $243 million in the third quarter of this year – up $92 million on the same period last year. Finance Minister Paula Cox hailed the news as evidence of the strength of the economy, as highlighted in a positive report by financial analysts Standard & Poor's (S&P). In broad terms, the balance of payments figures, released by the Government's Department of Statistics, mean that Bermuda sold $243 million more goods and services to the rest of the world than it bought from overseas during July, August and September. Income generated by the ever-expanding international business sector helped the Island to rake in $92 million more in foreign exchange earnings in the third quarter than it managed in the same period last year. Ms Cox predicted that Bermuda's calendar-year balance of payments surplus could be in the region of $835 million by the year's end. The Ministry of Finance is very encouraged by the good news on the balance of payments. This follows close on the heels of an excellent report issued by S&P about the strength of Bermuda's economy. S&P remarked about the vibrancy of Bermuda's external sector and the third-quarter balance of payments data released by the Department of Statistics demonstrates the dynamism of the sector that continues to be driven by robust advances for international business supplemented by the improving results for the tourism sector. On the strength of the first three quarters for 2006, it certainly appears that Bermuda is headed for a very strong balance of payments surplus for the full calendar year, perhaps in the region of $835 million. This showing would be consistent with the assessment of future prospects for Bermuda that underpin S&P's upgrade of Bermuda's outlook in 2007 from 'stable' to 'positive.' I think the hard data, such as the balance of payments statistics, tells the very bright and uplifting story about this Government's sound and effective economic management. The Ministry of Finance plans to sustain the positive trends as we finalise the preparations for the 2007/08 national Budget." During the third quarter, money that flowed overseas from Bermuda totalled $677 million, up $138 million on 2005, while $920 million flowed in to the Island, well up on the $690 million recorded last year. The trade deficit on goods was $251 million, reflecting the fact that most goods consumed on the Island are imported. That deficit was 9.6 greater than last year's figure of $229 million. Meanwhile the services surplus rocketed to $208 million, $85 million greater than during the same period last year. However this figure was $11 million less than in the previous quarter, a dip put down by the Department of Statistics to a fall in the government services balance. The services surplus was largely generated by business services, which recorded a surplus of $186 million for the quarter. The figures showed evidence of a growing salary bill for the international business sector, as employee compensation payments increased by 3.2 percent for the quarter. However the investment income surplus fell to $83 million – a drop of nearly 40 percent from the previous quarter – on increased payments and decreased receipts. The Island's financial account saw a net inflow of $1,035 million in the quarter, a $277 million increase over the second quarter.

December 28. A luxurious five star hotel complex creating hundreds of new jobs and a land bridge over South Road could soon be built in Bermuda – with the developers of the world's most opulent hotel lined up as its operators. Conceptual drawings show a two-phase resort on both sides of South Road at the 37-acre Southlands estate in Warwick. The first phase could be a reality before the end of 2008. Five internationally recognized hotel operators were contacted to ask if they wanted to get involved, all said yes. But it was Jumeirah, which already runs some of the world's most opulent hotels including the famous "seven-star" sail-like Burj-al-Arab tower hotel in Dubai, which was chosen. However, concern has been expressed about yet another hotel project seeking to by-pass normal planning application rules with Special Development Order status. In the past month a neighboring hotel scheme on South Shore, put forward by Atlantic Development has also asked for an SDO, and the proposed Ritz-Carlton for Hamilton has received an SDO. Plans have been submitted for the Southlands scheme and it is likely that a Section 34 – which gives protection to large swathes of land across Bermuda – will have to be rescinded to allow the scheme to go ahead. The developer is also seeking two SDOs, one for the hotel and one for a staff block as not all the land is zoned for tourism. The draft SDOs are included in the planning application awaiting a decision by Environment Minister Neletha Butterfield. The most unusual aspect of the scheme calls for the realigning of South Road and for it to be covered over by a land bridge – effectively creating a tunnel for traffic passing beneath. Up above will be a wide, landscaped garden and pedestrian street linking the resort's northern section with its southern section and the south shore beach. And two holes will be created in the land bridge allowing over-hanging vegetation to dangle through and for natural daylight to illuminate the road below. It is anticipated Bermudians will be trained up by Jumeirah in its luxury Dubai hotels before transferring back to staff the new five-star resort. Staff accommodation in a ten-level complex, that will be concealed in the Hunt's Quarry site will provide room for 375 people. A total of 400 staff are expected to be needed to run the resort. And a concrete sea wall and other permanent foreshore protection features have been designed to safeguard the resort and south shore cliffs overlooking the beach from further erosion. The on-Island developer has asked that a Section 34 agreement dating back 14 years that protects aspects of the site, including woodland and environmental features, be rescinded. It is believed only one Section 34, which currently protects 119 acres of Bermuda, has been rescinded before. Currently Southlands is a mostly vacant site and has a mixture of green space, agricultural, woodland and only some tourism zoning. It is unlikely the scheme would be given planning permission through a normal application. The developers are seeking SDOs as an alternative and on October 13 received support from the Cabinet Committee on Special Hotel Developments to apply for SDOs. The few buildings on the site will be demolished, although the historical Morgan's Tomb will remain a feature within the resort's extensive grounds. As well as three five-storey resort buildings close to the shore on the southern side of South Road and a further five five-storey blocks to the north, the resort will boast an exotic spa, numerous smaller residential buildings dotted around the grounds to the north. There will be three ballrooms, a nightclub, conference room and business centre, various cafes, bars and restaurants, dining terraces able to handle up to 400 people and swimming pools. The resort will have 296 guest suites with a total of 371 bedrooms giving it the potential to accommodate 800 people. In addition there will be 42 residential three-bedroom units. The prospect of hotel operator Jumeirah coming to Bermuda was made public by Premier Ewart Brown at a meeting in St. George's last month. The artists' impressions of the scheme are now public documents, and can be viewed at the Planning Department in the Government Administration Building. In details for the scheme it is proposed to re-align South Road and widen it from its current two ten foot wide lanes to three lanes 12 feet wide, one to be used for traffic turning in and out of the resort. There will also be two concrete sidewalks for pedestrians. An analysis of the new road configuration claims motorists can look forward to a one-second improvement in their journey times as a result of the slightly more direct routing of the road. The land bridge will be a minimum of 18 feet above the road and the hotel owner will pay for all the road alterations. Plans have been put forward by Southlands Limited.

December 29. Bermudian businessmen are behind a proposed five-star hotel at Southlands, a 37-acre property along the South Shore in Warwick. The application before the Department of Planning insists that the project will not become a reality unless permission is given to relocate a portion of South Road underground. The deal is also said to be contingent on the owners receiving a green light to "improve" the cliff face through a variety of coastal systems ranging from submerged boulder revetments to reinforced concrete armored facing. They are also seeking an included option to build permanent residences on the resort should they choose at a future date. Principals behind Southlands Resort Development, Southlands Resort Development Limited, have applied for a Special Development Order to fast-track the project. Should they succeed, the property will boast 269 guest suites and potentially, 42 three-bedroom residences. A separate application has been made to place 250 staff apartments on Quarry Lane in Warwick. Hotel operator Jumeirah has stated it will create an overseas training programme for Bermudians at its operations in Dubai, should the bid prove successful. The Southlands Resort would sit only a stone's throw away from another luxury resort now under Planning consideration, the Grand Atlantic Resort and Residences. A five-star beach hotel and spa, its plans include fractional and residential apartments as well as a number of seafront villas. The resort is earmarked for the old Ritz-Carlton site, a 13.1 acre plot bordering Astwood Walk, the Warwick Gas Station and Dunscombe Road. The project's backers, Atlantic Development, have also applied for a Special Development Order. Plans for the Southlands Resort allow accommodation for nearly 800 guests. Anticipated are 269 suites – 187 one-bedroom suites ranging from 600 to 1,100 square feet, 62 two-bedroom suites at 1,500 square feet and 20 three-bedroom suites ranging from 2,150 to 2,950 square feet. In addition, 42 residential, three-bedroom units ranging in size from 2,150 to 2,950 square feet, have been applied for. The 37-acre Southlands property is zoned a mix of tourism, woodland, agricultural and green space. Planning permission was first given to place a hotel at Southlands in 1993. The Development Applications Board gave the Willowbank Foundation the green light to build a self-catering tourist complex of 21 housekeeping units and also 40 housing units for the elderly. The complex was never completed. Southlands was owned by James Morgan who added to the main house and established intricate gardens in the quarries that existed prior to his purchasing the property. Morgan was an influential person and his activities in Bermuda are documented. The proposed Southlands Resort includes the Morgan homestead as a club and museum to highlight features of the property and its former owner. The long-neglected quarry gardens and water features will be reinstated and integrated into the resort as unique amenities. The Morgan tomb will be restored and preserved. Southlands Resort will enhance part of Bermuda's cultural heritage and make it more accessible. The Southlands property is a very special place with history, unique quarry gardens and vegetation and an ideal topography sloping down from a ridge line along the northern boundary to a combination of beach and rugged cliffs on South Shore. At approximately 37 acres, it is a prime site for a major resort. (However) South Road bisects the property in a manner that leaves too little land on the south side to develop as a viable resort and dislocates the larger, northern portion of the site from the waterfront. Both of these impediments are addressed by the proposed South Road diversion which moves the road further north and partially covers it with landscaped canopies. From above, the site will appear as a continuous piece of waterfront property. Eliminating the disruption of the road and permitting uninterrupted pedestrian access across the site is crucial for a comprehensive, viable, high-class development. The road diversion transforms the property and makes such a development possible. Work will be completed in two phases. The first will see the diversion and relocation of South Road, the construction of 63 suites, reception and banquet areas and meeting rooms, bars, restaurants and other amenities and shoreline protection. Phase two will involve completion of the road and conclusion of the resort – a further 262 suites, the main reception for the resort, a spa, additional banquet and ballrooms, an executive conference centre and further amenities. The plans involve relocating all of South Road which falls within the limits of the Southlands Resort Development property, underground. The existing road consists of two ten-foot lanes with a total width of 20 feet. The proposed road will consist of three 12-foot lanes with a total width of 36 feet. The third lane has been introduced to enable resort access. Bus lay-bys and shelters will also be incorporated. Shoreline erosion, particularly as it relates to the cliff face, is fairly extensive and significant (typical for the South Shore) and poses a potential structural integrity threat to the cliff face. The primary agent that leads to this erosion is storm wave action. If left unchecked, there is no reason to suppose that the level of erosion will not decrease.

December 31. Coupland Trust Associates Ltd. completed their 2002 to 2006 contract with the Government of Bermuda. It included

For the Bermuda Government Director of Marine and Ports
A full restructure of the Department of Marine and Ports Services.

Implemented a "Towards a Safe Maritime Environment" intended for all commercial and registered SOLAS vessels

Implemented the International Ship and Port Facility Security Code to maintain IMO security levels to interface with commercial and cruise shipping in Bermuda waters

Planned a training and academic programme for the Director designate under the auspices of the Government strategy of "Bermudianisation" and mentored the Director designate, to achieve the aims of the Government

Recruited and trained Bermudians for Director level appointments in the maritime sectors

Developed a database to enable ship simulation, pilot training, night pilotage and port development

Prepared a "Future Capital Plan" to meet the requirements of the ferry service, tug service, pilot service, night pilotage and search and rescue obligations through to 2010.
Bermuda Ferries Projects
Oversee the design, build and delivery of high speed passenger ferries, design specified and built to provide service for an increasing "mega" cruise ship market, tourist market and domestic commuter service
Two 25m passenger catamaran ferries ex Gladding and Hearn, Massachusetts, USA (Serenity and Resolute)
Two 23m passenger catamaran ferries ex North West Bay Ships, Hobart, Australia
One 38m passenger catamaran ferry ex Derecktor Shipyards, Bridgeport, Connecticut, USA (The two above yielded Warbaby Fox, Tempest and Venturilla)
Sourced the delivery of a third tug boat.
Last Updated: June 17, 2019
Multi-national © 2019 by Bermuda Online. All Rights Reserved