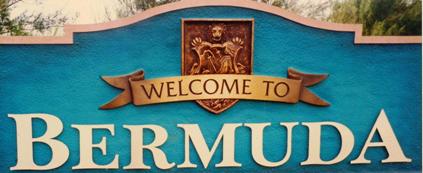 165+ web files, a regularly updated Gazetteer, overall an in-depth description of our island's internally self-governing British Overseas Territory 900 miles north of the Caribbean, 600 miles east of North Carolina, USA. With accommodation options, airlines, airport, actors, actresses, aviation, banks, beaches, Bermuda Dollar, Bermuda Government, Bermuda-incorporated businesses and companies including insurers and reinsurers, Bermudians, books and publications, bridges and causeway, charities, churches, citizenship by Status, City of Hamilton, commerce, communities, credit cards, cruise ships, cuisine, currency, disability accessibility, Devonshire Parish, districts, Dockyard, economy, education, employers, employment, environment, executorships, fauna, ferries, flora, former military bases, forts, gardens, geography, getting around, golf, guest houses, highways, history, historic properties, Hamilton, House of Assembly, housing, hotels, immigration, import duties, internet access, islands, laws, legal system and legislators, main roads, marriages, media, members of parliament, money, motor vehicles, municipalities, music and musicians, newcomers, newspaper, media, organizations, parks, parishes, Paget, Pembroke, performing artists, residents, pensions, political parties, postage stamps, public holidays, public transportation, railway trail, real estate, registries of aircraft and ships, religions, Royal Naval Dockyard, Sandys, senior citizens, Smith's, Somerset Village, Southampton, St. David's Island, St George's, Spanish Point, Spittal Pond, sports, taxes, telecommunications, time zone, traditions, tourism, Town of St. George, Tucker's Town, utilities, water sports, Warwick, weather, wildlife, work permits.
Bermuda's History for April 2007
News and events in the fourth month of this year

By Keith Archibald Forbes (see About Us) exclusively for Bermuda Online

See end of this file for all of our many History files

April 1. Bermuda's three fire departments are unified into a single national fire service. After 76 years of existence the volunteer St. George Fire Brigade became history, along with the Bermuda International Airport fire service. Both are absorbed into the Bermuda Fire Service to form a comprehensive emergency service that will span the Island. The 35 volunteers of the former St. George Fire Brigade have expanded training opportunities using such facilities as the smoke and heat chamber at the Hamilton fire headquarters. They will be trained up as emergency medical service providers, giving the East End a rapid response team able to administer immediate medical assistance to casualties awaiting the arrival of an ambulance. Likewise the full-time staff at the airport's fire department become part of the national fire service and receive cross-training. The current St. George fire station is also to be replaced with a new facility in the town, most likely in the Tiger Bay area. Volunteer fire-fighters in St. George may find themselves being called upon to deal with emergencies as far away as Dockyard if the need arises. They will also be given "Crash Fire Rescue" training needed to deal with airport incidents.

April 1. TCD began an island-wide deployment of an Electronic Vehicle Registration (EVR) system. Based on radio frequency identification (RFID) technology, EVR will be used to maintain an accurate registration of the island's 47,000 vehicles and motorcycles. RFID tags on each vehicle will interact with strategically placed readers around the island to ensure that all vehicles are properly registered, insured and inspected. The system operates similar to electronic tolling, popular in high volume traffic centers around the world and will address those vehicle owners who would prefer to break the law by driving around in an unlicensed or uninsured vehicle. TCD data indicates this number is approximately 8% of Bermuda's vehicle population.

April 3. During a dinner with Bermudian students in Canada, Premier Ewart Brown defended his position on closing the Medical Clinic and the gay and lesbian cruise planned by Rosie O'Donnell. On the topic of the Medical Clinic closure, the Premier said: "Health care should not be based on a person's financial status, but on a health situation." And he promised his new system would provide "a higher level of care" for those formerly served by the clinic with over 13 doctors, which have signed on, some of which will make house calls. He added: "Transportation will be provided when necessary and the needy will have prescription access." In defense of Rosie O'Donnell's Norwegian Dawn cruise from New York for gay and lesbian families, Dr. Brown cited Bermuda's anti-discrimination laws. He said: "If we discriminate against a cruise ship, then we would have to send a homosexual detection unit to the airport." The dinner, which was the last stop on the Premier's college tour, was sponsored by the Bermudian public, the private sector and the Nova Scotia Business Inc., the business development agency for the province. The event attracted 80 Bermudian students, attending Canadian universities such as Dalhousie, St. Mary's, Mount St. Vincent, St. Francis Xavier and Acadia University. Other questions asked by the students focused on topics such as the environment, the hospitality industry and affordable housing. However, the dinner, which was held at the World Trade Convention Centre in Halifax, Nova Scotia on Saturday, had a second goal, which was to help students network. Twenty recruiters representing Bermuda's public and private sector including Butterfield Bank, the Bermuda Hospitals Board and New Venture Holdings Ltd, the island's largest business sector employer, were seated among the students during dinner. As part of the evening, a networking game designed by the Bank of Butterfield gave recruiters the chance to rate students on their networking skills and those who achieved the highest score won prizes. At 18,600 points, Omar Lodge was by far the best at networking and received a lap top computer. While in the 10,000 point range, Anthony Effs won an Ipod, Omar Dill received a round trip to Bermuda and Jason Wade won a cell phone. Danielle Cross, a 21 year old psychology major at St. Mary's University, said: "As soon as I graduate I want to get a job in my field, which is social work. Being here will help me communicate with different representatives and pass my resume around. Hopefully I can keep in contact with these people when I look for a job later on."

April 3. TAG - that is the message for Bermuda as the country enters a new era of environmental care and responsibility. TAG stands for Tin, Aluminum and Glass and residents are being urged to TAG their waste following the official opening of the Island's Recycling Centre. Premier Dr. Ewart Brown yesterday opened the $8.35 million plant at Bailey's Bay Quarry. The completion of the three-year project also marks the start of a campaign to increase environmental awareness among the population. Government staff will this week start placing all recyclable materials in designated bags in their offices while a website (wastemanagement.gov.bm) will provide residents with more information on disposal of waste. The Government is also developing measures to deal with 'e-waste' - computers and information technology equipment. It recently emerged that Bermuda generates more rubbish per capita than most industrialized nations, including the U.S. The Recycling Centre will have a key role in helping Government to attain its goal of doubling recyclable processing from 25 to 50 tons a week by 2008. The facility is capable of processing 25 tons of tin, aluminum and glass in just one day. Premier Dr. Brown was joined on a tour of the centre yesterday by Cabinet colleagues, Shadow Minister for Works and Engineering, Jon Brunson, Shadow Minister for the Environment, Cole Simmons and Susan Harvey of Keep Bermuda Beautiful. Dr. Brown said: "I am very pleased today to officially open our new state-of-the-art recycling facility as it represents not only a fulfillment of a Throne Speech Initiative, but it reflects the Government's commitment to a cleaner and sustainable environment for everyone in Bermuda, and it provides a healthier and more efficient working environment for our employees. It is our aim to encourage recycling as a partnership between the Government, every organisation and each resident because we all have a stake in Bermuda's future. Living on an island in the middle of the Atlantic, recycling is an important part of our sustainability and our legacy to our future generations. Children live what they learn, so it is important that we commit to teaching our children about the importance of recycling in Bermuda. It is important that we as a community accept this responsibility for ourselves, for our children and for our children's children. Recycling the vast amounts of tin, aluminum and glass that we use as consumers is just one little thing that each of us can and should do to make a positive and very big difference in the immediate future and in the long term. I'm asking every resident of Bermuda to help us to make our recycling campaign a success and a model for the rest of the world." Dennis Lister, Minister of Works and Engineering, said: "This plant will process in one day the same volume that is currently being processed in one week. One of the goals of our integrated waste management plan is to encourage everyone to reduce the volume of non-combustible waste that goes to the Tynes Bay Waste Treatment Facility and the amount of waste that goes to the Airport Facility." The Recycling Centre uses conveyor belts and magnets to separate tin, aluminum and glass into three cages. Manual 'pickers' pick out the non-TAG items, such as bags and plastic. The waste is then crushed into bales with the tin and aluminum sold overseas and the glass used for asphalt mix and support for retaining walls. Dr. Derrick Binns, Permanent Secretary of Works and Engineering, said three or four staff would be needed to operate the plant. He said: "We will run one or two days a week until we increase the volume. It's tremendous efficiency - what we could do before in one week we can now do in one day." Dr Binns reassured the 11 workers at the Devon Springs recycling plant that they would not lose their jobs. He said: "We will offer them positions at this plant, and for other people we will offer them other positions within the ministry." He added: "Our plan is to use the Devon Springs site for e-waste, to dispose of computers in an environmentally-friendly manner." A spokesman for environmental group Greenrock said: "When Greenrock began in 2003, our primary focus was encouraging people to recycle. At that time though the small processing plant and outdated machinery was unable to handle the volume of material collected island-wide. This new centre has the capacity to process all of the island's glass and cans. All residents and businesses can now participate fully and be confident in Bermuda's recycling program." Anyone wanting to comment on recycling policy can email Greenrock at info@greenrock.org.

April 5. Since it was erected 23 years ago Cable & Wireless' enormous satellite dish, visible from Middle Road in Devonshire, has become something of a Bermuda landmark. For much of that time the earth station provided the Island with an essential telecommunications links with the world, via satellites orbiting the planet 24,000 miles above. But now the station's days are numbered. Fiber optic cables have made its technology obsolete and preparations will shortly get underway to dismantle the eye-catching structure. C&W announced the demise of the dish last week at the same time they revealed plans to install a $22-million fiber optic cable that will link Bermuda with the US. It's a classic case of out with the old and in with the new. C&W Bermuda chief executive officer Eddie Saints said the earth station's end was an inevitable consequence of rapidly advancing technology. "Back when it was built in April 1984, satellite technology was at the forefront of communications," Mr. Saints said. "It enabled us to communicate via 200 other facilities around the world. "Then fiber optics came in and high-speed data communications. Satellite technology became redundant. The satellite is 24,000 miles away and so by the time the signal has reached another earth station, it's already traveled 48,000 miles. That meant there was a delay, so the earth station became less used. The cost of using it was high, especially the Intelsat rentals, and the maintenance was expensive as metal corrodes fast in Bermuda's conditions. So it was decommissioned about 18 months ago." After exploring options for the station, C&W has finally decided to tear it down — and that is no small task. The colossal dish comprises 400 tons of aluminum and steel sitting on a pedestal. The building below houses banks of complex electronic circuitry. C&W plans to ship the metal overseas. Detailed plans for dismantling and demolition will be drawn up over the coming weeks to ensure the operation will be carried out safely. Only then will the heavy work start.

April 5. Bermuda's balance of payment surplus jumped an astonishing $347 million last year to reach $901m, with big rises in income from travel, business services investment income and employee salaries more than offsetting a near doubling of the deficit in the Island's transportation services sector.

Even though Bermuda imports goods and services to the tune of $2,482m, it ends up with the near billion-dollar current account surplus because of the $3,382m of goods and services it trades back to the rest of the world. For comparison the Island's largest trading partner the US has not enjoyed a surplus since 1991 and recorded a deficit of $856.7 billion last year. Bermuda's surplus in 2004 was $403m, in 2005 it was $554m, but last year it shot up to $901m. The biggest driver for the surplus was the exporting of labour and services to the international business sector, where receipts jumped to $3,382m from the $2,666m recorded in 2005. On the negative side of the equation the dependence on imported goods and services amounted to $2,482m, a year-on-year increase of $370m, creating the final surplus of $901m (the extra million apparently coming through 'rounding' up). The yearly picture was completed after the fourth-quarter figures for 2006 were released by the Department of Statistics, showing Bermuda made a current account surplus of $194m with the rest of the world during the final three months of the year, an $87m improvement over the same period in 2005. The goods trade deficit for the whole of 2006 went up $133m to $1,068m, the value of goods imported was $1,094m compared to goods exported from Bermuda which were almost half the 2005 total, at only $26m. The increasing demand for local businesses to service the needs of international business on the Island was evident in the $129m jump in the domestic services sector to $563m. Business services accounted for $557m to the current account surplus, with $846m in receipts for services to non-residents and a decline in payments for overseas services ($288m). Increased visitor numbers in 2006 helped the travel services portion of the balance of payments to a $41m boost to bring in a surplus of $231m. Local businesses sold goods and services valued at $508m. Bermudians also spent more overseas, rising $38m to $277m compared with 2005. There was an almost doubling of the cost of transportation services in the economy with the 2005 deficit of $140m jumping to $270m. Government services that were recorded as a deficit of $23m in 2005 ended up as a $44m surplus in 2006. Looking at the quarterly figures, during the final three months of 2006 the goods trade deficit went up $34m compared to the 2005 period to $266m. That was also a $17m jump from the third quarter of 2006. Imports to the Island far out-weighted exports with $271m worth of imports coming in between October and December compared with only $5m of exports. The value of Bermuda exports was down $2m on the previous quarter and down $6m year-on-year. Wages, salaries, investment income and other employee benefits paid to residents working in the international business sector formed a strong component of the positive current account. Total receipts from non-residents grew $171m to $814m. There was a $27m surplus in travel services, up $7m from the same period in 2005, with tourists to the Island spending $27m more in Bermuda than Bermudians spent during overseas trips. Transportation services presented a $75m deficit for the quarter, which was $10m higher than the previous quarter, but business services gave a $45m surplus increase to $143m compared to the last quarter of 2005.

April 5. People claiming medical assistance will have to visit a Government office to be means tested from next week. Acting Health Minister Philip Perinchief insisted the move was necessary to stop people from abusing the system — but conceded it would be unpopular with some. Mr. Perinchief revealed the plan yesterday while defending the controversial proposal to close the Government-funded Medical Clinic, which provides healthcare to vulnerable people including the elderly, homeless and mentally ill. From Monday, people who were previously assessed for indigent status at Bermuda Hospitals Board will have to visit the Department of Financial Assistance in Global House, Church Street. There, they will have to provide proof of ID, a letter of referral from a medical doctor, a list of medications and, where necessary, a verification via the Department of Immigration. People with savings of more than $5,000 will not be eligible for assistance. Explaining the new system, Mr. Perinchief said: "It's to prevent or reduce any likelihood of abuse of the system by those who claim to be indigent. We must have a balance somewhere regarding how we spend the taxpayers' money. A lot of people may feel somewhat disgruntled, but those who meet the criteria will continue to get assistance." Health Permanent Secretary Warren Jones added: "There will be people who say 'you are not going in my pocket', but if you are sitting there with $35,000 in the bank, we need to be aware." Government says the new system is related to the closure of the Medical Clinic, but that the centre's patients will not be affected at this stage. It is hoped the scheme will bring a standardised criteria for determining indigent status, meaning that people can apply in one venue for medical assistance, food vouchers, housing allowance or other financial assistance. Speaking about the Medical Clinic's closure, Mr. Perinchief said 13 GPs and three other specialists across the Island were now willing to take on its patients. He said an announcement on how the closure will be handled, including its time scale, would be made next week and volunteers from Red Cross and Meals on Wheels were lined up to provide transportation for patients, and that Government was standing by to provide a minibus service if necessary. "We will not close this clinic until we have every aspect of the healthcare of these patients in place," he stressed. Announcing the clinic's closure in his Throne Speech last year, Dr. Brown said patients' dignity was being undermined. Since then, more than 2,000 people have signed a petition calling for it to stay open. Defending the closure, Mr. Perinchief said: "The fact we would even have a clinic specialized to the indigent is to sectionalize them out of the main population, almost to make a spectacle of them. "It's this Minister's view that those who are less economically well-off ought to receive at least the same level of care in respect of their health." Asked why a service many patients claim to be happy with was now being changed, Mr. Perinchief said: "That's because they don't know of any even happier alternatives. We think they will be even happier once we roll out their plan. I was on a visit to the clinic a couple of weeks ago. The general view is of course that they want to know the details. There are one or two who are uncomfortable on the closure, and they expressed that. Once I'd spoken to them, I wouldn't say they were enamored with the idea, but they were far more comfortable." Mr. Perinchief said under the existing system Medical Clinic patients can only get treatment on four half-days a week. That will significantly increase when they are transferred to GPs across the Island, he said. He added that the idea to close the clinic had been around for years. "It's not a question of going to sleep one night, waking up and saying this sounds like a good idea," he said.

April 5. Five-star hotel operator St. Regis is understood to be the mystery group poised to run a re-developed hotel resort at the former Club Med site. The luxury brand operator is believed to be in the final stages of negotiations to put its name to a multi-million dollar project that will see the demolition of the derelict Club Med property and the creation of a 150-unit property with apartments and villas. Premier Ewart Brown revealed investment banking firm Bazarian International as the key player now favored by Government to pull together the hotel development scheme in the East End. Although Carl Bazarian, the founder of Bazarian International, said he could not name the luxurious hotel operator lined up to run the new hotel, an investigation points to St. Regis as being the mystery group. St. Regis is part of Star wood Hotels and Resorts Worldwide, a group which owns, operates, franchises and manages hospitality properties under eight brands, the others are Sheraton Hotels, Four Points by Sheraton, Westin, The Luxury Collection, Le Méridien, W Hotels, Element and aLoft. Clues to the identity of the top hotel operator were dropped during the press conference given by Dr. Brown and Mr. Bazarian in which Mr. Bazarian said the operator in question already had well-known resorts in Bora Bora and Anguilla. Bazarian International has also previously been involved in hotel developments in Bora Bora and Anguilla. St. Regis Hotels and Resorts is headquartered in White Plains, New York. On its web site St. Regis markets itself as being in the top tier of world's luxury hotels and notes the diverse range of creative, famous people who have chosen to stay at the New York St. Regis Hotel, including movie star Marlene Dietrich and painter Salvador Dali. The hotel in New York, "an original Beaux Arts classic landmark" was built by Colonel John Jacob Astor IV in 1904, and is consistently ranked one of the world's finest hotels. St. Regis hotels can now be found in Washington, Rome, Aspen, Florida and California, London, Beijing and Shanghai, as well as Bora Bora in French Polynesia and the Temenos Villas in Anguilla. According to St Regis' web site customers can expect: "An effortless arrival experience sets the tone of a spectacular visit - much like the welcome offered by a gracious friend at a fine private residence. Meticulous and discreet personal service is flawlessly delivered by carefully noting and recalling your preferences from preceding visits." The company states: "From New York to Beijing, each St. Regis is desirably located. We are honored to offer the extraordinary world of luxury awaiting you at St. Regis Hotels & Resorts."

April 5. Flags were flown at half mast across Bermuda in honour of Dr. Pauulu Kamarakafego (Roosevelt Brown), who died on Tuesday at the age of 75. Dr. Kamarakafego, of Middle Road, Southampton, died at a friend's home after receiving palliative care at Agape House following a short illness. Tributes have been pouring in from across Bermuda and the world for the civil rights campaigner, United Nations development officer and ecological engineer. Dr. Kamarakafego led the fight for 'one person, one vote' as chairman of the Committee for Universal Adult Suffrage in the early 1960s. Yesterday black activist and author of 'Second Class Citizens, First Class Men', Dr. Eva Hodgson paid tribute to her peer. She said: "I had a warm relationship with Roosevelt Brown. It was as a direct result that in 1968, when I published 'Second Class Citizens, First Class Men', it was the first time his contribution to the Committee for Universal Adult Suffrage was acknowledged in a public fashion. "The reason he appreciated it was at that time the environment in Bermuda was so hostile to him. He said he could not even find employment. However he did end up having a career through the UN." Dr. Hodgson, co-founder of the National Association of Reconciliation, said: "Roosevelt Brown was a very non-conformist person in a lot of ways and in a conservative environment that takes a lot of courage. In every country and society in which he lived, he challenged the authorities because of his own perceptions and approaches." Dr. Kamarakafego - full name Dr. Pauulu Roosevelt Osiris Nelson Brown Kamarakafego - fathered a rainbow family of children across the world. They are: Suzanne Darrell of Bermuda; Wendy Browne of Canada; Ghrandu, Moulbo and Flumo Kamarakafego of Liberia; Tchilumba Kamarakafego of Democratic Republic of Congo; Tchilumbo Kamarakafego of Zanzibar; Keibu and Ronniba Kamarakafego of Kenya; Baizum of Vanuatu; Carla Kamarakafego of Nicaragua; Catherine Mckinley of Costa Rica; and Mahatma Kamarakafego of Nicaragua. He was also brother to Irene Maybury, Egbert Brown, Dianne Gumbs, the late William 'Sonny' Brown, Virginia Hall and Genieve Gardner. Dr. Kamarakafego had recently been invited to become a Deputy Director General of the International Biographical Centre (IBC) in Cambridge, UK. The centre produces biographical directories about individuals of high prominence across the world. Among the tributes from around the world was a message from Enrique Roman Hernandez, Vice President of the Cuban Institute of Friendship with the Peoples. Dr. Kamarakafego founded the Bermuda Friends of Cuba in 2000. Mr. Hernandez said: "It is with utmost grief and consternation that we have come to learn of the death of our unforgettable friend, brother and comrade, Dr Pauulu Kamarakafego. "His loss is not only to his family and friends, but as well a loss to Bermuda - which he so outstandingly well represented in so many international events of which he took part; to the progressive movement in the Caribbean region; and particularly a loss to Cuba, too, which always found in Pauulu a true brother. "May Pauulu rest in peace, as his memory and solidarity deeds will forever be present among us, his Cuban brothers and sisters."

April 5. Bargain flights between London, Bermuda and New York will soon be on sale, the managing director of low-cost Zoom Airlines insisted yesterday. Jonathan Hinkles said he hoped to launch ticket sales for the twice-weekly flights in a fortnight. Yesterday, he admitted the Scottish company was not quite ready to start selling the flights but that it was "not far off". "It's all still moving forward," he said. "I don't think it will be long. We are fairly close to where we need to be." Zoom - which describes itself as the UK's first dedicated low-fares, long-haul airline - already has permission from Bermuda's Air Transport Licensing Board but still needs approval from the UK's Civil Aviation Authority. CAA spokesman Jonathan Nicholson said: "Zoom has applied and is being actioned. The timescales for processing will really be down to the speed the applicant can get everything in place and provide us with info." If Zoom is successful, it will give travelers their first alternative to British Airways on the direct London Gatwick to Bermuda route. It will also provide competitive fares for travelling from the Island to New York JFK. Meanwhile, another airline hoping to start flights from London to the Island said this week it was still in negotiations with UK operator Silverjet. Fly First Class executive vice president Gabrielle Griswold said she could not say any more until a deal was signed between the two companies. Fly First Class, a luxury "boutique airline", has been trying to get the five-times-a-week flights from London Stansted off the ground since November 2005. Its website www.flyfirstclass.biz says the service - which would continue to Wilmington, North Carolina - is due to start in the first quarter of 2007. But Mr. Nicholson said: "Fly First Class has not applied to the CAA for a licence.

April 6. Government is sending the message that non-Bermudian spouses are not welcome on the island — unless they agree to limit their participation in the housing market and keep their mouths shut on political issues. Such is the opinion of a Southampton couple who were in the process of buying a second home when confronted with the proposed Bermuda Immigration & Protection Amendment Act 2007.

If passed, the Bill will prevent Bermudians married to non-Bermudians from owning more than one property unless the non-Bermudian obtains status — a ten-year process. The law would not ban unmarried Bermudians or a Bermudian married to another Bermudian from owning multiple properties. Homeowners Lorraine and Ryan Lipschutz are now asking residents to contact their MPs "to voice their concerns over (the) blatantly discriminatory legislation". They say they have written confirmation from Chief Immigration Officer Martin Brewer that their understanding of the law is correct. "The laudable goal of this proposed legislation is to prevent fronting by non-Bermudians and the protection of Bermuda land," they say. However, as a result, this Act also discriminates against Bermudians who are married to non-Bermudians. I am a Bermudian woman married to a non-Bermudian. My husband and I purchased a condo shortly after our marriage in 2001. As a non-Bermudian, my husband obtained a licence from the Government to hold a property in his name. We are currently in the midst of closing the purchase of a second home to accommodate our growing family. Legal consul at CD&P informed me of the implications of the attached Act, namely, that even if a Bermudian purchases a home in her sole name and was able to obtain financing in her sole name, the transaction would still run afoul of this Act. This is because if the property being acquired is used as a family home, I would then be deemed to be holding it as a trustee as defined in section 72(1). My husband would then be required to obtain a licence, which would be acceptable if not for the fact that a non-Bermudian can only hold one license." Due for its second reading when Parliament reconvenes in May, the Bill has already come under heavy criticism from the Bermuda Bar Association for "unintentional consequences" it believes "will in turn give rise to inequities and discrimination". The Bermuda Chamber of Commerce added its voice to the fray this week, similarly cautioning the Government against creating a backdrop for discrimination. "The Real Estate Division of the Chamber of Commerce echoes the Bermuda Bar Association's position concerning The Bermuda Immigration and Protection Amendment Act 2007 Bill in the letter dated February 27, 2007," said division chairman Susan Thompson. "We applaud the Government's efforts in ending the practice of 'fronting' — however, we are very concerned of the negative impact and discrimination against Bermudians. Real estate sales and new housing starts are an important aspect to any healthy economy. If one reflects on the North American real estate market over the past two years, you can see the negative impact the distressed housing market has had on the economy. The passing of this Bill will potentially prevent many Bermudians from the ability to purchase property due to lack of funds that will no longer be acceptable from legitimate gifts or loans from non-Bermudian family or friends. This will only fuel the housing crisis that the media often refers to by causing additional strain on an already overheated rental market. We, the Real Estate Division of the Chamber of Commerce, would be more than happy to assist in any way possible to help the Government come up with a solution to the fronting issue to ensure that all Bermudians that wish to own property with the help of their non-Bermudian family and/or friends, could do so in a manner that is in keeping with the law of the land." Dr. Brewer is off the island and therefore could not comment on whether Government would consider redrafting the Bill. However, the idea was one also mooted by Mrs. Lipschutz. "It's been very frustrating for us," she said. "And I felt it was a situation where, if we didn't stand up and act, we'd lose our right to complain. "I decided I wasn't just going to moan to friends, I would speak out and say what I felt. I don't know if that was the intent or if any thought had been given to the impact it would have on a small group of people. Certainly several MPs are married to non-Bermudians, I would be surprised if they didn't think of the impact it would have on their lives. I hope there is time to redraft the legislation. My understanding is that it was drafted without consultation or limited consultation. With this type of thing, if they'd had input from the start, these mistakes could have been avoided." That opinion was echoed by a local real estate agent who suggested Government was failing thousands of potential homeowners." I think it's very ill-advised not to have spent a lot of time looking for input from people in the industry," they said. "Since when does anyone make sweeping changes without educating yourself on the potential impact?" The realtor added that the industry had expressed its concern when the Government initiated the first significant change to real estate laws which banned Bermudians from selling luxury properties to foreigners. "We tried to communicate with the Government and they were simply not interested." Combined, the two moves were an attack on all Bermudians, the realtor added. "The people they have purported to be helping are the very people who are hurting. Millions of potential dollars in purchase tax revenue has been lost. How many Bermudians could those millions of dollars housed? Who's kidding who? I don't see any housing for Bermudians. It makes me sick." Just as worrying to Mr. and Mrs. Lipschutz are the implications the legislation has for non-Bermudian spouses. "Since any other Bermudian, unmarried or married to a Bermudian can hold as many properties as he/she is capable and willing to own, this clearly discriminates against those Bermudians who chose to marry a non-Bermudian. "Not only are our non-Bermudian spouses expected to be neither seen nor heard on the political front, they are also now expected to be satisfied that they can have any home at all — and dare not try to purchase a family home and earn some rental income to pay for the exorbitant housing costs. This clearly discriminates against those Bermudians married to non-Bermudians, a fact of which this Government was made aware but does not concern them in the slightest. An amendment to allow non- Bermudian spouses of Bermudians to hold more than one license would alleviate this unfair law."

April 7. Curbs on single and childless foreigners owning cars are on the cards as Government clamps down on Bermuda's increasingly clogged roads. And a bill will be passed in the coming parliamentary session limiting the amount of cars available to expatriates in companies holding more than ten work permits. The measures were among a slew of initiatives announced by Premier Ewart Brown who hinted free public transport was on the way. Measures include:
A 12-month moratorium on truck permits starting from July 1.
A bill to require motorists to live at the same address at which their car is registered.
A bill to impound unlicensed and uninsured vehicles and also where a driver is disqualified or without insurance.
A demerit points system, likely to be ready by the summer, to ban motorists for too many infractions.

Premier Brown has ruled out, for now, a return to the law abolished in the mid-90s, where drivers who sold their used car had to agree they wouldn't purchase a new one for 12 months. He said that option wouldn't produce the results and go far enough. "We also took into account the economic impact on removing that option from the local population," he said. But Government is planning to move against the second-hand car market which it blames for increasing vehicles on the roads as people upgrade but happily cash in on their old one. A 2002 transport report showed that 52 percent of vehicles on the road were second-hand. New restrictions might allow motorists to offload cars overseas so there was no net gain of vehicles on the road. The Premier said many of the policies were still being worked on, including the curb on car numbers for foreign workers in larger firms. He could not say how many cars the employer would be expected to ration out. "The details are still being worked out. We are working with international business as we speak to work out the details. But it will be done by a formula that will give the business a certain number of cars and they will work out the distribution in-house. The measure would limit the expat from "buying a car at will" and also place the burden on employers to know their workers and assess their genuine needs. Additionally the Ministry of Tourism and Transport is actively formulating a policy on car ownership by our guest workers that will operate as a significant deterrent to the single or childless worker or couple owning a car. We don't think we are being punitive at all. We think Bermuda provides an environment for expatriate workers like no other. We think we are extremely friendly and extremely flexible to guest workers." Work is also being done to curb abuse of assessment numbers with landlords leaving apartments empty to allow their family to run more than one car. Another trick, soon to be outlawed, is where landlords nab an assessment number for their own family's use before renting out an apartment. It's thought at least 200 cars could be taken out of circulation via rigorous enforcement of the one car per assessment number rule. Premier Brown said the initiatives were just the beginning of a concerted effort to tackle congestion which will also look at changing traffic flow. "You will hear before the end of the summer another list of measures that will be taken by the Government. We are determined to reduce traffic congestion — both by vehicular ownership and also through traffic management." Bermuda has more than 1,000 cars per square mile. And Government is working on bringing in free transport to encourage motorists to switch. "I would like to see it as soon as possible," said Dr. Brown. "There is a significant reduction in revenue that would occur but we think in the long term it's a worthwhile investment for a country of this size which can't allow traffic congestion to spoil the quality of life." Lost public transport revenue could be recouped by a variety of methods including increased gasoline tax said the Premier. "But even if we didn't (recoup) sometimes the Government has to invest in the future. That's called sustainable development." He said it was very difficult to change Bermuda's pro-car culture. "What we are trying to do is close some of the doors that lead to abuse. We will chip away at that culture but I don't know we will ever rid the Island of the culture which makes people proud of their vehicles and anxious to use them. But it is our job to regulate the environment." He added: "The resolution of our traffic problems requires bold and decisive action from Government and a willingness on the part of the community to make personal sacrifices. "The response of the community to these proposals will assist me in making the case for this change." Government is doing everything it could to make public transport a better option said Dr. Brown with more buses starting on Monday on the 7, 8, 10 and 11 routes. And, by May 14, it should be possible to get a bus every 15 minutes even at non-peak times on those routes. Dr. Brown said mini-bus services were improving but he hoped more entrepreneurs would show interest in running water taxis — particularly between Hamilton, Paget and Warwick.

April 7. Top lawyer Cherie Booth — wife of British Prime Minister Tony Blair — arrives in Bermuda today ahead of a court hearing in the case of murdered teen Rebecca Middleton. Ms Booth, one of the UK's leading QCs, will represent the Middleton family at a Supreme Court judicial review on April 16 and 17. This will revolve around the brutal rape and murder of Canadian visitor Rebecca, 17, at a remote spot at Ferry Reach, St. George's in July 1996 — for which no one has ever been convicted. Two men were arrested in the case with Kirk Mundy, then 21, claiming to have had consensual sex with Rebecca and blaming co-accused Justis Smith, then 17, for the killing. Before Police completed forensic tests, prosecutors accepted Mundy's guilty plea of accessory after the fact and he was sentenced to five years behind bars. Smith was tried in 1998 for premeditated murder, but Judge Vincent Meerabux ordered jurors to acquit him part way through the trial, ruling there was no case to answer. Rebecca's family has campaigned ever since to have the case brought back to court. Director of Public Prosecutions Vinette Graham-Allen decided last March not to reinvestigate the murder or consider fresh charges of sexual assault against Smith and Mundy. The judicial review, expected to be heard by Chief Justice Richard Ground, will see Ms Booth deal with arguments as to whether there should be a re-examination of the evidence and pursuit of fresh charges. It is understood Ms Booth will stay with friend and fellow lawyer Justin Williams in Tucker's Town.

April 9. Premier Ewart Brown missed a golden opportunity to lead by example when he announced Government's plans to limit the numbers of vehicles on the roads last week.

That's because Dr. Brown and his Cabinet, through their use of GP cars, are the leading exemplars of the abuse of the one car per household rule in Bermuda. There would have been no better way of showing that the Government was serious about reducing the number of cars on the road than having all Ministers give up their most obvious perk. Not surprisingly, that was not among the Dr. Brown's proposals last week. Instead the package of changes primarily targets expatriates, who will cost the Government no votes. Some of the changes make sense. Government has made some good progress on making public transport more accessible, but must do more. The crackdown on abuse of assessment numbers is long overdue, and the move to impound vehicles of illegal drivers is also welcome as a safety measure, as is the long-awaited demerits system, although neither of the latter two policies will have a major effect on the amount of traffic. The moratorium on truck licenses will do something to reduce traffic, and should include a crackdown on licence holders. All Bermudians are tired of seeing trucks and vans being used as second cars. What is not clear is whether this is a total moratorium, with no licenses being granted at all, or a cap, in which existing licence holders can replace vehicles or new licence holders can get vehicles when businesses close or scale down. The most controversial aspect of Dr. Brown's proposals concerns expatriates owning cars. It would be naïve to think that the Transport Ministry believes this part of the community is solely responsible for the growth in traffic, but it is being made solely responsible for limiting its growth, while Bermudians are being given a free pass, unless and until restrictions on the secondhand car market come into effect. At the same time, employers are being given an unwanted and unwarranted responsibility, through a yet to be announced formula by which companies employing ten or more non-Bermudians will be given a certain number of car licenses and will dole them out to their non-Bermudian employees. Whether this policy will be enforceable remains to be seen, and it seems likely that it will be abused. One wonders too whether Government itself will be subject to the same policy. Clearly, the main goal of the policy is political, since expatriates cannot vote and there will always be Bermudians who support putting the boot in into expatriates whenever possible. A better policy on car ownership would be a points system, in which age, family, length of residence in Bermuda, physical needs and the like were all taken into account, and which applied to Bermudians and non-Bermudians alike. Thus, a 25-year-old single person would have less right to own a car than a couple in their 30s with two school-age children. Instead, Government has taken the easy way out by targeting non-Bermudians and abrogating its responsibility for granting car licenses to employers. Instead of taking the opportunity to lead by example by reducing the number of GP cars, and then inviting all residents to make a joint sacrifice, Dr. Brown has picked on voiceless — and voteless — expatriates.

April 9. The Marsh Folly community in Pembroke has little faith in Government promises — and it's hard to blame them. In 1987 residents were told their unsightly landfill would be transformed into a public park that would be the envy of the country. Months passed, then years, then decades and the park never became a reality. This year marks the 20th anniversary of that broken promise. "It's been like this so long I can't even hardly remember," said Muriel Roach standing just outside her home. She's on Perimeter Lane where she has lived with her husband for 40 years. In that time she has experienced Marsh Folly as a dump, an open air incinerator and now a horticultural waste plant. Mrs. Roach easily recalled when Harvard University researchers showed up on her doorstep in 1986 to talk about the Government's master plan to beautify her neighbourhood. She said: "I remember when they interviewed us and they were at Bishop Spencer and people all went to look at the plans." It was an exciting time on Perimeter Lane. So much so that Mrs. Roach politely excused herself, disappeared into her home for five minutes, and re-emerged with a copy of the actual plan Government gave to her family two decades ago. She held in her hands a comprehensive fully colour 30-plus-page promise of rolling fields, trees and walking trails. For all these years the immaculately cared for document sat on Mrs. Roach's bookshelf. She would never once think of throwing it away. She said: "Look it's so pretty. This is what we were looking forward to. Of course we would keep it." Perimeter Lane is a narrow road that hugs the north side of the Marsh Folly Horticultural Waste Site. The homes on this street are closer to the former landfill than any other neighbourhood, and as a result, the broken promise has perhaps affected people here more than anywhere else. This collection of mostly homeowners has lived through the noise and the stench, but neither is as offensive to them as the unfulfilled promise. Terry Yarde, who is a couple doors down from the Roaches, said flatly: "I know Government is long-winded but come on!" Ms Yarde has a 13-year-old daughter named Micala. She once believed her child would grow up with a backyard that resembled Central Park in New York. She doesn't believe that anymore. She said: "They've promised so many things and it has not come true. They can't say they ran out of money. This is one of the richest islands going. They have no excuse." The original 1987 promise was made by a United Bermuda Party government under the leadership of two Works and Engineering Ministers Quinton Edness and Clarence Terceira. It was 11 years from the time the pledge was put into writing until the UBP lost power to the Progressive Labour Party in 1998. Since the PLP took over, it has had nine years to either carry forward the UBP's promise or deliver on a new one. Neither has happened. However, there have been plenty of noticeable modern day improvements around Marsh Folly. There is a playground and basketball court along Parsons Road. Also a footpath is going in near the Pembroke Marsh Nature Reserve. But just one look at the 20-year-old master plan and it's clear the recent improvements fall well short of the original promise. On Perimeter Lane there is no singular scapegoat. When the long time inhabitants of this neighbourhood say the word 'Government' they seem to mean both political parties — neither has managed to champion their cause. And perhaps both are equally to blame for the community's neglect. But even though the people on Perimeter Lane, and in other parts of Pembroke East, have a compelling story, many are reluctant to tell it. They prefer not to ruffle any feathers. One man, who didn't offer his name, talked about that aspect. He said: "I think the neighbours down here are not aggressive enough to go at the Government. I noticed that when I first came. A lot of the neighbours are very passive, they don't go after them. They think they're going to be subject to harassment, land tax and everything else. Some people, like my wife, don't like controversy." The man's wife grew up in the area. He's been in the neighbourhood about six years. They have a beautifully designed house with a high-end kitchen, polished wood floors, and stylish windows. But the view through two of those windows is a stark contrast to the ambience the couple has created inside. While motioning at the windows the host said: "It's very frustrating. You sit here and you look at those bags. I tell my wife everyday, 'Those damn bags!' I can't get over that." From the family's dining room, it's easy to see a mountain of tree stumps at least six storeys high as well as what looks like torn pieces of blue garbage bags sticking out of the ground. The sight is unavoidable. The other homes on the street are painted nicely and landscaped beautifully, for the most part. There are recently planted rose bushes in one yard, an anti-litter sign in another. The natural perfume smell of a Bermuda breeze is replaced on Perimeter Lane with a different aroma — something close to the smell of fertilizer. Josette Brimmer built a 27-pupil pre-school on this street called Creative Touch. She is in the perfect position to benefit from parklands next door, but her expectations are understandably low. She said: "I just feel like they put priority where they want to put priority. You see the (affordable housing) units they're putting up down the back? "That's priority, so they're going up. The park didn't go up, but they'll put those up in a heartbeat. "They need homes for people and all of that, but with all of those people down there they need somewhere to play. You put the park out there, they can play out there." Affordable housing has become a front burner national issue because the cry for change was so loud no politician dare ignore it. But on Perimeter Lane where the cries aren't nearly as boisterous, or urgent, the 1987 plan has been on the back burner since about 1989 when it was approved by a UBP Cabinet. When asked who was to blame for the foot dragging, Ms Brimmer had a clear answer. She said: "Government — whether it's UBP or PLP. None of them have done it, they haven't done a thing." Killa Wolffe thinks the neglect experienced in this neighbourhood has done a lot more than just dampen spirits. He said: "It would damage you mentally, yes it would because they've built a dream and it never happened, it was never completed." Mr. Wolffe is in his late 50s. He doesn't live on Perimeter Lane, but lives in the general vicinity. And like so many who occupy the area historically referred to as Back of Town, the family history is long. Mrs. Roach said she and her husband thought about leaving after all those years of burning garbage, but in the end decided it was more important to preserve the family's geographic. She believes a lot of her neighbours feel the same way. Mrs. Roach said: "I wanted to leave, but financially could not afford to leave. At one point we could have left because the prices weren't sky high, but you know how families are — this is the homestead. Some families just like to stay in the homestead. My husband's father had built the house." Every resident who agreed to be interviewed believes the promise of a public park will never be kept — at least not like the one pledged in 1987. So even if there was a new master plan suddenly unveiled, the people on Perimeter Lane would probably just look the other way.

April 10. War veterans are celebrating after Government pledged to end six decades of inequality over pension benefits. Finance Minister Paula Cox yesterday pledged to "repay those who valiantly served their country" by removing vestiges within the Pensions and Gratuities Act which precluded some black war veterans from receiving benefits. Ms Cox said that, until now, Second World War veterans who served as part of the First Battalion, Caribbean Regiment, Bermuda contingent, had never been adequately compensated for their service to Bermuda. The Minister said benefits would be improved for those former soldiers, who were members of the black branch of the Island's armed forces, known locally as Bermuda Militia Artillery. Medical, dental and pension benefits will be extended, while pension benefit will be doubled from $400 to $800 per month, said Ms Cox. Yesterday, veterans and their families said they were relieved at the news — but expressed their regret it had taken more than 60 years to happen. Veteran Earl Darrell, 81, from Warwick, said: "It's about time something happened. This should have been done in 1946. It is 62 years since we came back from this extravaganza overseas. It's a hell of a story." William (Dougie) Roberts, 86, from Somerset, said: "It's a great day and it's about time. It won't make any difference to my life, except that it means we are at last being rewarded after all these years." Raymond H. DeShield, son of the oldest surviving veteran, 98-year-old John N. DeShield, from Pembroke, said: "It's something that's long overdue for veterans. "This will help my father, especially at his age — he requires medical treatment to maintain himself." Speaking at a press conference yesterday, Ms Cox said: "We are here today to signal how we as a Government propose to chart the way forward in redressing some of the longstanding vestiges of racism and inequality in our treatment of our war veterans. This is long overdue. We are seeking to repay and honour the contributions of those who valiantly served their country. They did it because it was the right thing to do — not because they were seeking handouts but out of duty, honour and sacrifice to their country. They made their sacrifice and their needs were not seen to have been properly met on their return. In the 62 years since the end of World War Two, veterans in Bermuda have endured mixed fortunes largely based on their race or the nature of their service. Indeed some black war veterans have never been adequately compensated for their service to their country." Senator David Burch, the Minister responsible for Defence and a former soldier, said: "Today's announcement ranks among the most gratifying of this job and serves as further motivation for many of us to continue to serve and effect real change. These amendments are significant steps forward to honour the service of so many of our sons of the soil who fought so bravely for democracy and freedom, more than six decades ago. The low priority previously ascribed to veterans' affairs in Bermuda has disheartened and discouraged many of us. Many have abandoned hope of seeing resolution of these long outstanding issues. These men are the heart and soul of Bermuda, and we believe that these new proposals are critical steps towards properly recognizing their service and sacrifice." Sen. Burch said members of the home-guard who defended Bermuda during the war would now be properly rewarded. "This home-guard provided invaluable, necessary full time service and as such must be recognized with the full benefits," he said.

April 10. Cabin staff battled in vain to save a 57-year-old Bermudian man who died during a flight from New York.

The man, who suffered a cardiac arrest part way through the journey, was pronounced dead by medics after the plane touched down yesterday. According to a woman travelling on Delta flight 652 from LaGuardia, the man was travelling with female family members when he collapsed coming out of the bathroom. "His daughter screamed 'can someone help?' but it was a really empty plane with only 25 to 30 people on it and no doctors on board," said the 24-year-old, who did not want her name printed. The captain announced there was a medical emergency, and around six members of the plane crew and the man's family took turns to administer CPR and use a defibrillator for about an hour. "It was a pretty shocking experience to watch but everyone on the plane was really calm and collected and doing what they could to help or stay out of the way," added the eyewitness. According to Aaron Adderley, general manager designate at Bermuda International Airport, the crew radioed air traffic control to advise of the situation when they were around 40 minutes away from the Island. All the emergency services were waiting when the plane landed 15 minutes ahead of schedule at 1.45 p.m, but efforts to revive the unconscious man were unsuccessful. Police confirmed the man was taken to King Edward VII Memorial Hospital where he was pronounced dead. His name had not been released by press time.

April 11. The Chamber of Commerce has warned that new transport laws could send the wrong message to International Businesses.

Last week Premier Dr. Ewart Brown announced that a slew of new transport initiatives to reduce congestion on the Island's roads. These included curbing the number of single and childless foreigners owning cars and limiting the amount of cars available to expatriates in companies holding more than ten work permits. Yesterday Chamber of Commerce executive vice president, Diane Gordon, said: "The membership is concerned at the proposals stated and in particular limiting car ownership by certain categories of workers as this appears to be sending the wrong message to our International Businesses, all of whom we support and any impact incurred on them will have very serious results on local businesses — a large percentage of those businesses being Chamber members. "International business remains the life blood of Bermuda and we need to work with our partners to ensure the continuing success of our Island. We do not wish to divide our guest workers who live here nor do we wish to present the wrong message for those recruiting to our Island. Mrs. Gordon said the Chamber recognized and supported the need to address congestion problems on the Island. "We look forward to working with the Government and all of our other industry partners in addressing the concerns expressed." The Chamber has more than 800 members. Last week when the Premier announced the raft of changes he said he was still in talks with businesses about the details. He added: "But it will be done by a formula that will give the business a certain number of cars and they will work out the distribution in-house. We don't think we are being punitive at all. We think Bermuda provides an environment for expatriate workers like no other. We think we are extremely friendly and extremely flexible to guest workers." Transportation figures for 2006 stated that there are 21,978 private cars and 19, 087 motorcycles in Bermuda.

April 12. Bargain flights between London, Bermuda and New York will be running from June 8, Premier Dr. Ewart Brown announced.

Zoom Airlines is offering one-way flights between the Island and London Gatwick from $249 including all taxes, fees and charges, a saving of up to 73 percent compared with British Airways. Flights will operate twice weekly and will be available in economy or premium economy seats. Prices between Bermuda and New York's JFK Airport will be revealed shortly. Zoom, which describes itself as the UK's first dedicated low-fares long-haul airline, has pledged the service will offer an excellent and affordable alternative to the established airlines. Passengers will be able to buy tickets from tomorrow.

April 14. A new transport schedule which would see a bus every 15 minutes on several routes will not be unrolled as expected because bus drivers were not consulted.

Visitors and locals were stranded across the Island yesterday because buses were out of operation from 10 a.m. to 3.30 p.m. while the drivers attended two Bermuda Industrial Union meetings. In the second meeting they decided that the new schedule would not roll out as expected this month. On April 6 Premier Dr. Ewart Brown announced Government was doing everything it could to make public transport a better option. He said more buses would be put on the 7, 8, 10 and 11 routes within days. And by May 14 it should be possible to get a bus every 15 minutes even at non-peak times on those routes, he said. But yesterday BIU president Chris Furbert said the drivers had yet to look at a hefty document which outlined the new roster system — or agree to it. Because they had not signed off on it the new schedule would not be in operation, as Dr. Brown announced. He pointed out that the bus drivers were not necessarily disagreeing with the new schedule but wanted to examine the document before signing off on it. He added that this was not the Premier's fault. He said: "The Premier did not drop the ball on this. He had announced that it was coming before this point. Joint collaboration meetings should have taken place but for various reasons did not. I know that the perusal committee is now looking at the new roster document." Mr. Furbert also apologized for the inconvenience caused by the meetings. A Government spokeswoman said: "In response to the decision of bus operators refusing to work the new and improved bus schedules that would have provided increased bus service until midnight, the Ministry of Tourism and Transport said it was extremely disappointed that it will not be able to deliver this new service as planned." Earlier in the day bus drivers joined hundreds of other Government workers to express their anger at the Government walking away from negotiations with the union over staffing issues at a new recycling plant. That meeting ended at 2 p.m., but bus drivers remained behind and held their own meeting for another hour. The buses were back in operation at 3.30 p.m.

April 16. The name of Bermuda International Airport was formally changed to and became the L.F. Wade International Airport. It was renamed to honour the late L. Frederick Wade, a Bermuda Member of Parliament and leader of the Opposition in the days before the Progressive Labour Party formed the Bermuda Government.

April 16. A court hearing aiming to get fresh charges against two men suspected in the rape and murder of Canadian teenager Rebecca Middleton began. James Guthrie QC, representing the Director of Public Prosecutions, acknowledged the family of the 17-year-old suffered "great injustice" through the failure of Bermuda's authorities to bring the alleged culprits to justice. But, he said, it would be legally wrong to re-open the case against Kirk Mundy and Justis Smith, the pair arrested for the crime in 1996 when Rebecca was stabbed, raped and left to die on a remote road at Ferry Reach. Cherie Booth QC, representing Becky's father Dave Middleton who has brought the judicial review, argued the Director of Public Prosecutions Vinette Graham-Allen was mistaken in saying the case cannot be re-opened. And Ms Booth, a top human rights lawyer who is married to British Prime Minister Tony Blair, listed reasons why Smith and Mundy should face fresh charges of sexual assault, kidnap and torture. She said the original murder trial against Smith was wrongly thrown out by a judge and Mundy should never have been permitted to plead guilty to a lesser charge of accessory to the crime. He got five years in jail. When fresh evidence came in against Mundy, attempts by the Crown to have him face a murder charge were blocked by the Privy Council appeal court in London. "Astonishingly, this is the only sentence either man has served for this hideous crime. They've expressed no remorse for the fact that Rebecca was abused, de-humanized and killed," said Ms Booth. She argued that the DPP erred in law in making her decision not to press charges, and did not consider Rebecca's human rights. The case continues this afternoon with Mr. Guthrie's arguments that the Director of Public Prosecutions was correct. Becky's father, Dave, and her mother Cindy Bennett have both traveled to Bermuda from their home town of Belleville, Ontario, to listen to the case.

April 16. The judicial review of the Rebecca Middleton case today is a precedent-setting event in Bermuda, according to one of the lawyers involved. It will see top human rights lawyer Cherie Booth QC argue that the decision last year of Director of Public Prosecutions not to reopen the 11-year-old case and press fresh charges against the suspects was wrong. According to Kelvin Hastings-Smith, also working on the case for the Middleton family, judicial reviews are common in Bermuda but he has never heard of one before attacking a decision not to prosecute. "If the court agrees it doesn't then mean there will be fresh charges. If the court is with us then the court can order that the decision be quashed and it goes back to the DPP, who will have to consider her position," he explained. Becky Middleton was tortured, raped and murdered at a remote spot at Ferry Reach, St. George's in July 1996 while on vacation from her home in Belleville, Ontario. Kirk Mundy and Justis Smith were arrested, with Mundy claiming to have had consensual sex with Becky. He said he found Smith killing her when he returned from washing himself in the sea. Before Police completed forensic tests, prosecutors accepted Mundy's guilty plea of accessory after the fact - meaning he knew a crime had been committed and assisted or sheltered the offender — while Smith was charged with premeditated murder. In October 1996, Mundy was sentenced to five years behind bars for the accessory charge. Although new forensic evidence later came in that led to him being charged with murder along with Smith, the Privy Council ruled in 1998 that this prosecution could not go ahead. Later that year, Smith went on trial for premeditated murder, but Judge Vincent Meerabux ordered jurors to acquit him part way through the trial, ruling there was no case to answer. The judge's decision was described as "surprising" by the Privy Council, but it said it was not possible to overturn the decision. Becky's family has campaigned ever since to have fresh charges laid against Smith — now 28 — and Mundy — now 31. The former is a free man while Mundy is serving time for an armed robbery he was on bail for at the time of Becky's death. He will be deported to his native Jamaica upon his release. Dave Middleton, Becky's father, requested in 2004 that Director of Public Prosecutions Vinette Graham-Allen review the case and consider fresh charges against the pair. It is not possible for them to be re-charged with murder under Bermuda's 'double jeopardy' legal principle — still in place despite being abolished in England and Wales in 2005 — that prevents the same person being tried twice for the same crime. Mr. Middleton therefore asked Mrs Graham-Allen to consider alternative charges of serious sexual assault, kidnap or torture. Deciding against this in March last year, she said it was not possible because the constitution also prevents someone being tried for a second time on a charge arising out of the same facts as the first. "The family was obviously devastated by the decision," said Mr. Hastings-Smith. His firm's suggestion that Mrs Graham-Allen's decision could be appealed to the Supreme Court prompted the two-day hearing kicking off today. Ms Booth, a human rights specialist, was approached by the Middleton family and agreed to take on the case. She will be lead counsel along with a team from Appleby, Bermuda. Another British QC, James Guthrie, has been enlisted by the DPP. Should Mr. Justice Ground decide that the DPP was correct not to re-open the case, there are still avenues open to the Middleton family. They could launch an appeal or pursue a private prosecution against the suspects in Bermuda or even the European courts. However, Mr. Hastings-Smith said: "Our focus at this time is in seeing the judicial review process through to its conclusion."

April 16. The UBP has accused the Government of bias in its naming of public places after national heroes.

The Opposition last night criticised the renaming of Bermuda International Airport, saying the choice was politically-motivated and undemocratic. An official dedication ceremony will today rename the facility L. F. Wade International Airport in honour of the late Progressive Labour Party leader Frederick (Freddie) Wade. Mr. Wade became leader in 1985 and is widely recognized as having laid the foundations for the party's first election victory in 1998. He died two years earlier, aged 57. The PLP Government says dedications of public buildings, sites and streets are a part of its 1998 election platform. Last year it named the Hamilton bus terminal after driver Hubert (Sparky) Lightbourne, and in 2002, honored Registrar General Valerie T. Scott at the Parliamentary Registry Building. However, the UBP says Government should be restricted to putting names forward, with the final decision resting with an independent committee. John Barritt, Shadow Minister for Legislative Reform and Justice, said: "While we have great respect for the late L. Frederick Wade and his political career, the announcement by the Progressive Labour Party last week that the airport is to be named after him, raises an important and vexing issue. Naming public sites after prominent Bermudians, as the PLP promised some time ago is a project being undertaken in the name of promoting national pride. We in the United Bermuda Party support that aim. What we do not support is the PLP's view that since it is the government of the day, it is the only game in town. The Government's involvement ought to be no greater than having the right to suggest names of those they believe ought to be honored. Other interested people and organizations in the community ought to have the same right, so that the results can truly be said to be rooted in the community, rich in diversity as it is." He added: "Members of the PLP seem to believe that being elected to Government has given them the sole right to decide what is good for Bermuda and for Bermudians. Bermudians should be alarmed at how quickly the PLP is prepared to cut the rest of us out of the picture if they think they can get away with it, and insulted by what that says about the their lack of respect for the people they are supposed to be leading." Mr Wade's widow Ianthia, who has campaigned for more public recognition of national heroes, last night said that her husband's contribution rose above politics. "There are so few people who have had places named after them, how can it be politically motivated? It is important for young people to be able to recognize the people who have made Bermuda what it is. My husband was PLP but his commitment was to making Bermuda a better place for all Bermudians. What he was trying to do was look at the system and make it better for everybody."

April 16. The old Holiday Inn/Club Med now-derelict site, instead of being without any human occupation, was, until today when they were finally ejected - the home of trespassers, more than 33 homeless folk who have took refuge in the formerly vacant staff dormitories of the once bustling hotel, despite the many "no trespassing" signs. They joined forces to form a 'People's Alliance' in a bid to make the derelict building a better place to live. Many of those concerned are skilled and have jobs but are unable to afford the Island's high rents and cost of buying a home. They have been dubbed Bermuda's 'working poor' – part of a growing segment of the population caught in the housing trap. They ranged in age from 14 to 56 and bonded together to pool skills and food under the People's Alliance banner. They included skilled laborers, carpenters, beauticians and even some Government workers. They ran the Alliance to ensure each resident has access to food and that their most basic needs were met. Some visited grocery stores to see if they would give food that would otherwise be thrown away. Their efforts were successful and they had a relatively good supply of nonperishable food. They had power and furniture, some found there, others scrapped, plus TVs and more, inside the rooms. The property looked like it had been battered by a strong hurricane. All escaped the exorbitantly high rents and costs of housing elsewhere. They were aware that they would be forced to leave if the property is leased, but were happy that they had a roof over their heads and were not forced to live in Bermuda's public parks and beaches. This is a side of life other Bermudians and tourists do not see, except when publicity results when the Police are called.

April 17. L. Freddie Wade's long-time friend Dame Lois Browne-Evans led a chorus of tributes yesterday as the Bermuda International Airport was renamed in honour of the former Opposition Leader.

Dame Lois was given three minutes to offer remarks and talked extemporaneously for almost 30, ignoring signals from organizers to wrap it up. She quipped from the podium: "No amount of signaling could get me to stop saying these good things about L. Freddie Wade." Mr. Wade succeeded Dame Lois as leader of the Progressive Labour Party in 1985. She said: "Bermudians have a way of forgetting the sacrifices that some have made. I'm so glad the PLP, under Premier Ewart Brown, has decided to name this airport in honour of Freddie Wade." Heartfelt tributes also came from Premier Ewart Brown, Mr. Wade's widow and his children. Daughter Michelle Wade fought back tears as she spoke before the standing room only crowd. She said: "The legacy that you speak about is not just about a politician, but a father who shared and sacrificed his life for a better Bermuda for all. And if I may say so, without support, patience and sacrifice from our mother, other family members and our friends, this legacy might have taken a different road." Hundreds of people, including countless Government Ministers, crowded into the departure ticketing area of the airport for the ceremony. At least four Opposition officials were also in attendance including Leader Michael Dunkley, despite a press release the night before raising concerns about the way Government renames public facilities. The timing of the Opposition statement partly stole the limelight from the Wade family, critics allege. Mr. Dunkley did not agree. He said: "We still think they can enjoy the spotlight. That's one of the reasons I'm here today because, as we said in our press release, we respect what the honorable Freddie Wade has done. We'd just like to see a better process in place that will benefit the community going forward." At yesterday's event Premier Brown told the audience he is "personally committed to the fulfillment of this Government's promise to do more than just pay lip service to our foremost sons and daughters." It was a strong suggestion that more public facilities will be named after national figures of the past. It's not clear if the Opposition's concerns will be taken into account.

April 18. A suspect who could face fresh charges over Rebecca Middleton's death cannot have a fair trial because the public has convicted him of murder in their own minds, his lawyer claimed. Charles Richardson was fighting a bid by the Middleton family to have his client Kirk Mundy and fellow suspect Justis Smith tried for sex assault, kidnap and torture since efforts to try them for murdering the Canadian teenager were bungled by the authorities. He argued in Supreme Court yesterday that huge international media interest in the fact no-one has been convicted for the killing would make it "impossible" to find an unbiased jury if fresh charges were laid. "Newspapers have spilled gallons of ink in pursuit of this story. As a result, the pulse of public opinion in this country already has my client convicted of murdering Rebecca," he said. He added later: "It's my firm belief that the feeling's so strong that any jury being asked to put that aside would be asked to perform mental gymnastics of Olympic proportions. They would not be able to put it aside." Cherie Booth QC is representing the Middleton family in the bid to have the case reopened. She has claimed it was right there has been an outcry over the "injustice" in the case, but a judge could direct a jury to ignore media coverage. Rebecca, 17, was on vacation from her home in Belleville, Ontario, when she was stabbed raped and sodomized before being dumped on a remote road in Ferry Reach on July 3 1996. Mundy and Smith were arrested days later. Ms Booth has zeroed-in on how Mundy told Police he had consensual sex with the teenager — which she says was a lie — and implicated Smith in the murder. Ms Booth said this never should have been accepted but an "inexperienced" prosecutor did so and allowed a plea bargain whereby Mundy pleaded guilty to being an accessory to the crime in exchange for a pledge to testify against Smith. He got five years in jail. Later attempts by prosecutors to charge Mundy with murder after fresh evidence came in allegedly linking him to the crime were blocked by the Privy Council. Smith's murder trial was thrown out by a judge, with attempts to re-try him also blocked by the Privy Council. During the course of a judicial review hearing this week, Ms Booth has argued that a decision by Director of Public Prosecutions Vinette Graham-Allen not to re-open the case was wrong. She told Chief Justice Richard Ground that Bermuda's top prosecutor placed too much emphasis on the rights of the suspects in coming to the decision, and not enough on the rights of Rebecca and her family. She pointed out the 'double jeopardy' rule preventing a person being tried twice for a crime dates back to a time when a defendant could face the death penalty for offences such as rape and murder. Now this is no longer so, she said, there must be more emphasis on the human rights of the victim than in past centuries. "Rebecca's life has gone. Her parents know that only too well. There's not the chance of the redemption Mr. Mundy has had by being allowed to take his exams in jail. There's no second chance for Rebecca," she said. She pointed out that England and Wales have already abolished double jeopardy to allow repeat trials in special circumstances. "This is not an ordinary case. In fact this is a unique case...we say that those special circumstances are sufficient to amount in today's world to justification for you to quash this decision (by the DPP)," she told the court. She added that a sex assault trial would not breach the double jeopardy rule on repeat prosecutions anyhow, because the original charge against Smith and Mundy was murder but a new case would focus on alleged acts before Rebecca's death. Ms Booth argued that Mundy should not be allowed to "hide" behind the plea deal struck in 1996 as it only extended to him not facing a murder trial. Mr. Richardson, however, said the agreement remained in place, and was a further reason new charges now would be wrong. He also stressed his position that the only crime Mundy is responsible for is the accessory charge he was jailed for. James Guthrie, QC, representing Mrs. Graham-Allen, said on Monday that she was right to rule out new proceedings. Mr. Justice Ground adjourned the matter after hearing all the arguments, and said it would take at least three weeks to make his ruling. Rebecca's parents, Cindy Bennett and her ex-husband Dave Middleton, attended the judicial review and are considering returning to the Island to hear the outcome. "I'm feeling very confident. I'm so glad I came to hear this," said Mrs. Bennett. Mr. Middleton commented: "I thought we got the point across. It is a special case."

April 18. Allegations were made that the Rebecca Middleton rape and murder case demonstrates weakness in prosecuting sex offences in Bermuda. Cherie Booth QC alleged in Supreme Court this week that evidence against suspects Kirk Mundy and Justis Smith meant it was wrong they never faced charges of sexually assaulting the Canadian holidaymaker. Representing the Middleton family in a bid to achieve this now — eleven years after the 17-year-old died — Ms Booth said the history of the case showed "what we say is a culture of impunity regarding sexual offences against women in Bermuda". However, lawyer Charles Richardson, representing Mundy, said recent tough sentences meted out to sex attackers by the Island's courts demonstrated the opposite. Mr. Richardson took exception to an affidavit submitted by Dr. Carol Shuman as part of the case for the Middleton family, which, he said, described "apathy and indifference towards sexual offences" by Bermuda's prosecuting authorities. The allegations from Dr. Shuman, a psychologist and supporter of the Middleton family, have not been read in full to the court during the case. They will, however, be considered by Chief Justice Richard Ground as part of his decision whether it is right or wrong to reopen the case against Mundy and Smith. Rejecting this stance, Mr. Richardson pointed to recent sentences of 25 and 30 years meted out to convicted sex attackers in Bermuda's courts. "These courts do take seriously the prosecution of sexual assaults in this country" he said. Mr. Richardson maintains his client's innocence of all accusations, except being an accessory to the crime against Rebecca for which he was jailed in the months after her death.

April 18. Drugs Control Minister Wayne Perinchief deserves credit for opening up the debate on whether Bermuda should adopt Britain's approach to drugs and punishment based on a classification system. In 2004, Britain adopted a classification system for drugs, with maximum penalties outlined for people convicted of either possession or supply of the drugs — all of which remain illegal. The most harmful Class A drugs like heroin, cocaine and ecstasy, carry maximum prison sentences for possession of seven years or a fine and life imprisonment and/or a fine for supply. Class B drugs like amphetamines and barbiturates carry a maximum five year sentence for possession and/or a fine and 14 years imprisonment and/or a fine for supply. Class C like cannabis or anabolic steroids are considered to be the least harmful and carry a two-year maximum sentence and/or a fine for possession and a 14-year maximum prison sentence and/or a fine for supply. Although possession of cannabis still carries the potential for a fine or imprisonment, Police officers have some discretion not to make an arrest, and there is a general sense in part of the UK (not Scotland) that possession of cannabis — but not supply — has been decriminalized. As with the Alternatives to Incarceration programme that has been operating in Bermuda for some years, there is a recognition in the legislation that the effect of punishment for "simple possession" for a small amount of cannabis can be worse than the supposed cure. It tends to make criminals of young people who are otherwise law-abiding, often with grievous effects on their lives and careers. And it can be argued that casual consumption of cannabis does little harm to the person's ability to work, raise a family and generally lead a successful life. Against that argument, many people feel that cannabis is a "gateway drug" that can lead to more extreme drug abuse of controlled substances like cocaine and heroin whose effects are very severe, both physically and mentally. There has also been recent evidence that cannabis does have physical and mental health effects that can do damage for life. Finally, there is a fear — as there was with ATI — that failure to punish will remove the deterrent effect of the law and lead to increased drug abuse. Last year, Britain's Advisory Council on the Misuse of Drugs was asked to review the law on Cannabis and to recommend whether or not it should be made a "Class B" drug in recognition of studies linking cannabis abuse to mental illness. The Council submitted its report, and recommended that the drug not be upgraded. But it did reconfirm that cannabis is harmful and that there were links between cannabis and mental illness, and in particular in the incidence of psychotic episodes. The Council was reluctant, based on the available evidence, to state that there was a causal link between cannabis and schizophrenia. The Council also reported that based on crime surveys, there had been a gradual reduction in the use of cannabis in the UK since 1998, suggesting that the new drugs policy had not caused an increase in cannabis use. In addition to recommending that cannabis remain a "Class C" drug, it called for greater public awareness campaigns and assurances that appropriate treatment programmes are in place. This is a debate that is worth having in Bermuda. This newspaper feels at this time that the current ATI programme is sufficient to ensure that people with drug problems receive treatment first, although there remain concerns that the treatment programmes need further support. But discussing different models and coming up with the best practice for Bermuda is important and should be continued.

April 18. International business expressed "great concern" about Government's controversial plan to restrict car use for expatriates. The Association of Bermuda International Companies (ABIC) said it had a meeting with Premier Ewart Brown on Friday and is keen to work with Government on alternatives. Earlier this month the Premier announced plans to curb the number of single and childless foreigners owning cars and to limit the amount of cars available to expatriates in companies holding more than ten work permits. In a statement released yesterday ABIC said it had held a productive meeting with Government to discuss the recent traffic proposals "some of which had caused great concern to its members and employees". ABIC said it had agreed to work with Government and other businesses to thrash out creative solutions for traffic throughout the Island and particular Hamilton in the rush hour. ABIC Chairman David Ezekiel said: "The transport reform proposals highlight the need for collective action from all sections of the community to help solve the problems of traffic congestion in the city. We will, along with other industry bodies, work with our members to find solutions, and will shortly be contacting our members with proposals as to how we move forward on this issue. Based on our meeting, we are confident that, by working in partnership with Government, we will identify solutions that will address this issue in a timely manner and avoid the creation of a long-term problem for the island." ABIC represents more than 130 international companies incorporated in Bermuda. Earlier this month Chamber of Commerce executive vice president Diane Gordon said new transport restrictions could send the wrong message to international businesses which was the life blood of Bermuda. "We do not wish to divide our guest workers who live here nor do we wish to present the wrong message for those recruiting to our Island."

April 19. The Ministry of Health has refuted suggestions that physicians will increase charges because they will be taking on indigent patients following the controversial closure of the Medical Clinic. Cash currently used to run the facility, formerly known as the Indigent Clinic, will in future be used to help fund their treatment at private GPs and specialists across the Island, a Ministry spokesman stressed yesterday. The Ministry was responding to a letter in the daily newspaper which suggested doctors would put up their charges from about $75 to $125 per visit to help accommodate former Medical Clinic patients, many of whom are homeless, elderly or mentally ill and unable to afford their own treatment. A Ministry spokesman said: "The Ministry of Health wishes to note that, contrary to suggestions by a letter to the editor in the newspaper, there is no evidence to suggest that physicians are going to raise their charges in direct response to the closure of the Medical Clinic. It was noted that the funding for this initiative will be supported by the indigent subsidy that presently supports the Clinic. The spokesman said some private physicians already provided free medical care to indigent patients "out of a personal belief to provide quality healthcare to all". Such physicians would now receive compensation for those patients and for any new indigent patients they treat in the future, the spokesman added. More than 3,000 people have signed a petition protesting against the closure of the King Edward VII Memorial Hospital facility, arguing that it gives vulnerable patients access to treatment, prescriptions and medical supplies under one roof. However, Government has stated it is likely to shut the clinic down in any case by the end of June.

April 19. School buses could be in the works if a pilot programme currently running works out. Premier Dr. Ewart Brown announced the new initiative yesterday and said it was part of his traffic decongestion plan. Students from Bermuda High School, Mount Saint Agnes and Saltus have been encouraged to take ferries into town and then hop on board a bus which will drop them off at their respective schools. The bus does one run in the morning and two in the afternoon, to cater to students who leave school immediately and those that stay for after school programmes. Headmaster of BHS, Roy Napier, said: "So far it has been great. It is a free service and started on Tuesday. "We have been in communication with parents letting them that this was coming and already there are about 20 kids from BHS using the bus. Parents seem happy with the efficiency and safety of the bus." Dr. Brown said: "This is another critical piece of our traffic decongestions plan which is aimed to deal particularly with the historic congestion from the west end into Hamilton." New legislation was drafted before Christmas to enable the Government to use the Bermuda Host buses - the airport limousines. In the House of Assembly in November Dr. Brown said: "Every Bermudian knows when the private schools are not in session the traffic is a lot better. So we looked at the schools and said why don't we find a way to provide you with private buses. That way you can pick up all your kids and you wouldn't have 50 or 60 vehicles on the road." A study by the Department of Transport a couple of years ago showed traffic was 16 percent worse when school was in. It is hoped that parents will use this new option instead of driving into town simply to drop their kids off.

April 20. Bermuda Hogges management yesterday announced the Island's first professional football outfit, ending weeks of speculation over the team's final composition. Stephen Astwood and Damon Ming were confirmed as the Hogges' two franchise players, while former English pros and team co-owners Shaun Goater and Kyle Lightbourne were was also included among a squad of 22 players that was released by team co-owner Paul Scope. The full squad is as follows: Timmy Figureido, Jason Williams, Darius Cox, Robert Wilson, Jelani Scott, Dennis Zuill, Jared Peniston, Damon Ming, Omar Shakir, Stephen Astwood, Shaki Crockwell, Lashun Dill, Ralph Bean Jr, Devaughn DeGraff, Raymond Beach, Kwame Steede (captain), Michael Parsons, Domico Coddington, Shaun Goater, Kyle Lightbourne, Seion Darrell, Clevon Hill. The Hogges host Harrisburg City Islanders in their season-opener a week today at the National Sports Centre. Said Scope: "We are very pleased with the squad we have. I think we more or less got who we wanted, and we are just glad to have got a lot of logistical things completed this week." Scope has already made plans to travel to the US this weekend to personally size up his team's first United Soccer League (USL) Division Two opponents. Hogges will be without team skipper Kwame Steede who is recovering from minor knee surgery, while striker Beach and midfielders Seion Darrell and Devaughn DeGraff will also miss next week's season opener at the NSC. Both Beach and Darrell have Regiment commitments while DeGraff will be sidelined through religious obligations. With the Hogges due to face Harrisburg twice in a 36-hour period, apart from the trio of Beach, Darrell and DeGraff, all those on the team roster are likely to get a game against the visitors, Scope said.

April 20. Increased tourist arrival numbers and improved hotel occupancy over the last three months have given hoteliers something to smile about.

Mike Winfield, co-chairman of Bermuda Alliance for Tourism (BAT), chairman of BAT's airline committee and chairman of Bermuda Hotel Association, said he was pleased with the first quarter results. On Wednesday Premier Dr. Ewart Brown announced that arrivals were up air arrivals for the first quarter were up 17.8 percent compared to last year, overall visitor arrivals were up 23 percent. He also announced that hotel occupancy was up 20.9 percent when compared to occupancy levels from January to March 2006. He said: "There is no question that the first quarter results show significant improvements on last year and for that hoteliers are pleased. The new airlines and the lower airfares are impacting the market significantly. We are beginning to get the image of Bermuda in to the minds of our target market." He said the arrival of Zoom's London to Bermuda service and the decision by British Airways' to slash their prices day's after the Zoom announcement could also positively impact arrivals numbers. Mr. Winfield said: "With the dollar so low Bermuda is now an attractive place to come for the European market. Now that it is almost $2 for the £ sterling it is quite attractive. I am looking forward to seeing business from these markets, particularly the German and Italian market." But he added that for 2007 to be seen as a success it was important to also get the September and October arrivals back up to levels seen before 2001. Prior to 9/11 and Hurricane Fabian those months were part of the Island's summer season and saw large numbers of tourists descend on the Island. Since then though numbers have dropped significantly in those months. Mr. Winfield said the arrival figures for January to March are great because they have traditionally been seen as the low season and hoped to see the Department of Tourism build on this momentum.

April 20. An outside company is being brought in to help run Bermuda's hospitals.

Hospitals chief David Hill says specialist assistance is needed to oversee the rebuilding of King Edward VII Memorial Hospital (KEMH) and a number of other imminent key projects. Shadow Health Minister Louise Jackson last night attacked the move, claiming too much cash and time had already been spent bringing in overseas teams to carry out a string of reviews of healthcare on the Island. Fears have also been raised that the new company would threaten existing positions — but Mr. Hill yesterday assured staff no redundancies were planned. Bermuda Hospitals Board (BHB) approached five potential firms earlier this month, with the preferred option to be unveiled in May following interviews from a selection panel. Officials yesterday said the decision to bring in external help came after recent reviews of the future of healthcare. They refused to name the companies in the running or the amount the move will cost. "Following a status review, it was felt external management support would help existing BHB management and staff in their goal to improve services, modernise patient care and move towards building a new hospital," said a statement. "This search reflects the significant projects currently being undertaken by BHB beyond its normal remit of delivering healthcare services to the Bermuda community. The additional managerial support will enable BHB to draw on a pool of highly experienced healthcare specialists during this demanding time." As well as rebuilding KEMH and the Mid Atlantic Wellness Institute (MAWI), ongoing projects include maintaining and improving ageing facilities and equipment. Mr. Hill said: "At this time, as we face a larger than normal agenda, it was felt our management would benefit from additional support." Acting Health Minister Dale Butler said: "The pressures on BHB at the moment are immense. We believe it is in Bermuda's best interests to provide additional, specialised healthcare management support to the hospitals now rather than waiting and hoping these multiple pressures to not impact the service provided to our people in the months and years to come." Mrs. Jackson pointed to a succession of outside assistance the hospital has called on in recent years. These include:
In 2003, Kurron Shares, of America, carried out a $450,000 review of Bermuda's hospitals, recommending 200 specific and detailed recommendations for improvements.
In 2005, Cannon Design, also of America, developed an estate master plan for the future of hospitals, concluding that KEMH and MAWI were approaching the end of their natural lives.
In November last year, Government announced a formal partnership had been formed with Kurron, which was commissioned to ensure its 2003 recommendations were being implemented.
Last month, Johns Hopkins Medicine International, of Baltimore, launched a $200,000 three-month review of the Island's healthcare needs ahead of the rebuilding of KEMH.
Mrs. Jackson said: "This country has been paying millions of dollars for consultants to come here. They have done report after report and we seldom see the results. Then we roll over a couple of years and they are back again to get another report.

Now they have to go and find another company to come in and help. I can't see the need. I would like to know what they are going to bring to the table and how much it is going to cost." Asked about the cost of the project and which companies were vying for the role — including speculation that Kurron Shares could be lined up — a BHB spokeswoman said: "BHB is extremely mindful of cost and each company's financial bid will be evaluated by the panel as part of the selection process. This will ensure the best value is achieved. Although there has been speculation on who is competing, it would be unfair and unprofessional to identify which companies are or are not involved. Once a company is selected that company will be announced. However, they are all highly qualified in their fields." In a letter to staff, Mr. Hill addressed fears over threats to jobs. "I would like to stress up front, following concerns raised, that there are no planned redundancies. You will know that our problem is actually recruiting people, not reducing numbers," he said. Bermuda Public Services Union leader Ed Ball said he was monitoring the situation.

April 22. Officially opened by Deputy Premier and Minister of Finance , the Hon Paula Cox, JP, MP was the Somerset Long Bay East Nature Reserve, including Pitman's Pond.

April 23. The number of tourists visiting Bermuda increased by almost a quarter in 2006 to more than 635,000, according to new figures released by Government.

The latest Quarterly Bulletin of Statistics revealed that 635,272 air and cruise passengers visited the Island last year — an increase of 22.9 percent on 2005. Despite the buoyant visitor figures, the number of jobs in the hotel industry fell by 178 to 2,936 from October 2005 to October 2006. The bulletin attributes the decline to "employment reductions within major resort hotels and... the imminent closure of a major hotel for renovations." The number of cruise ship visitors leapt to 336,299 in 2006, a rise of 36 percent. Air arrivals increased by almost 11 percent, reaching 298,973 last year — the highest number since 2000, when 328,305 air arrivals were recorded. Hotels benefited from the influx of visitors last year with revenue rising 4.5 percent to $275.8 million from $263.83 million the previous year. Small hotels and cottage colonies earned about 16 percent more and resort hotels three percent more in 2006. Revenue for other types of accommodation dropped by almost five percent. The bulletin describes the last three months of 2006 as "robust" in terms of air visitors. The number increased by more than 14 percent to 62,291. Cruise ship arrivals, meanwhile, dipped six percent in the fourth quarter to 48,847. American air passengers made up nearly three-quarters of all tourists visiting Bermuda, with 20 percent more of them coming to the Island in the fourth quarter of 2006 than during the same period in 2005. "Increased airline capacity was partially attributable to the 19.4 percent gain in the number of visitors from the UK," said the bulletin. "In addition, the number of air travelers from all other countries rose 11.6 percent. The year-over-year number of Canadian visitors fell 17.6 percent for the quarter." The extra air visitors boosted hotel occupancy, with resorts reaping the most rewards. They had 30,485 guests in the final quarter of 2006, compared to 26,638 in 2005. Housekeeping accommodation saw a rise in visitors of almost 27 percent, guest houses five percent and private homes 18 percent. Air visitors are estimated to have spent more than $80 million in Bermuda during the last three months of 2006 — an increase of more than 17 percent on 2005. The bulletin said: "This accounted for an injection of $11.9 million in foreign exchange earnings into the local economy." Their spending on shopping, entertainment and transport rose 17.8 percent or $2.7 million and spending on food and accommodation rose 17.1 percent to $62.9 million. Cruise ship visitors were estimated as spending $221 each, parting with some $10.8 million during the final quarter of 2006, a 4.4 percent decrease from 2005. The cruise ship tourists account for less than 12 percent of tourist spending. Cruise ship staff are estimated to have spent $1.3 million in the final quarter.

April 24. More than a third of families' spending in Bermuda is now going on housing — nearly double that of the US. Mainly due to rent increases, households spent more than $740 million on housing in 2005, a rise of seven percent on the previous year's figure of $694 million. Statistics show 34 percent of household consumption went on housing — dwarfing the amount spent on education (4 percent), clothing (3 percent), healthcare (5 percent) and food and drink (14 percent). The corresponding figure for housing in America is just 18 percent. Critics yesterday said the data, from Government's Quarterly Bulletin of Statistics, underlines claims that not enough has been done to provide affordable housing on the Island. Sheelagh Cooper, Coalition for Protection of Children chairman and Habitat for Humanity board member, said many families were struggling to cope with increasing rents. "This news doesn't surprise me at all," said Mrs. Cooper. "The proportion of people's income that is being spent on housing has been rising for the last ten years. It shows no sign of stopping. The rising rent is a reflection of Bermudians who are overcharging their own people. It hits the bottom third of society very hard. We have as many as one third of black Bermudian families living in small dwellings completely inadequate for their needs, unable to afford even the more basic rent. When people spend so much money on rent, they can't buy nutritious food. Many women go to prison because they fall so far behind in their rent they end up being taken to court by debt collection companies." Government has faced repeated criticism over the low number of affordable homes projects it has delivered. Schemes completed in recent months include Anchorage Villa and Butterfield Lane, which brought a total of 28 units, but United Bermuda Party MP Jon Brunson last night said more needed to be done. Reacting to the statistics in the absence of Shadow Housing Minister Kim Swan, who is off the Island, Mr. Brunson said: "It is not a surprising statistic. It has been building for years. The housing costs being borne by working class Bermudians are unacceptable and stand as an indictment of the PLP Government. It leaves no room for young Bermudians to get their piece of the rock. This is a fundamental problem that has only got worse since the PLP came to power. It is even more unacceptable when one considers that PLP policy was to limit housing costs to 25 percent of household income. They've given Bermudians no reason to believe they can ease the situation. They've never done it and, on the basis of what we've seen, they never will. The only real success that this Government can claim is that they've presided over a construction boom of high-end condominiums that are only in reach of high-end earners, not working class and young Bermudians." Schemes underway or in the pipeline include the delayed 100-unit Harbour View Village lottery-winner project at Southside, the 38-unit Perimeter Lane development, the 54-unit Westcott Road project at Southside, the 24-unit Ewing Street mixed use development and the 100-unit affordable housing complex at Ireland Island. The Government report shows that overall household spending was up 7 percent to $2.4 billion in 2005. Most major components increased with the notable exception of clothing, accessories and footwear, which declined by more than 10 percent. Factors contributing to the rise include growing employment earnings and prices, according to the report. Housing Minister David Burch was contacted in vain for a comment.

April 24. Premier Ewart Brown last night declared himself "excited" by the increased number of tourists who visited the Island in 2006.

The Government's latest Quarterly Bulletin of Statistics reveals that the amount of visitors rose by almost a quarter compared to 2005. Air arrivals in the final quarter of the year increased by 14 percent to 62,291 with those visitors spending $80 million on the Island. Dr. Brown said: "Perhaps most telling of our success as a tourism destination is the increase in air visitor expenditure. The 17.3 percent increase to some $80 million is phenomenal. The positive effect on all sectors of our economy is encouraging and validates our efforts to promote Bermuda as open 365 days a year." The bulletin showed that air arrivals spent $62.9 million on accommodation and food and $2.7 million on shopping, entertainment and transport.

April 25. Monday's front page confirmed news that has already been out for some time — the 2006 tourism year saw a strong upsurge in visitor arrivals, the first sign of real improvement since before 1998.

That's good news, and no one doubts that a strong and viable tourism industry is important for Bermuda for several reasons: it reduces the Island's dependence on international business; it provides jobs to Bermudians who are either not interested in or do not have the particular skills international business demands; and it makes for a healthier environment for the whole community. The amount visitors spend in Bermuda is more important than the raw arrivals figures. While overall arrivals were up by 22.9 percent, overall spending rose by an estimated 17.7 percent, a lesser but still substantial increase. Air visitors rose by 10.9 percent, the highest level since 2000, and their spending, which is more important to the island than cruise spending, was up by 14 percent at $389.2 million. This is significant, because it means that visitors individually spent more than they did in 2005. A large proportion of that spending was estimated to have gone on accommodation and food, which increased by 14.3 percent to $303.1 million (more on that below). Spending on shopping, entertainment and transport rose by $10.3 million or 13.6 percent, which was more or less on par with the overall figure for air arrivals. All of that is good news. Cruise arrivals jumped 36 percent for the year, and as has been noted previously, exceeded air arrivals for the first time in decades. Cruise spending also increased by 39 percent to $74.8 million, roughly on par with the increase in arrivals. Per capita passenger spending averaged $212 apiece, compared to $217 a year earlier. By comparison, air visitors spent an average of $1,300 each on their vacations. That means that it takes around six cruise passengers to equal the amount spent by one air visitor, and emphasizes why air visitors are more important then cruise passengers and must be nurtured. Curiously, the estimated rise in air visitor expenditures is not reflected in hotel revenues, which rose 4.5 percent overall, or hotel employment, which begs the question of how the spending estimates are determined. It is also notable that apart from a surge in bookings for housekeeping accommodation, the biggest increase in visitors came with people staying in private homes at 15 percent. There's nothing wrong with that, except it suggests paid accommodation remains expensive for potential visitors and houseguests put less money into the economy than paying guests. Houseguests now make up 24 percent of all air visitors to the Island, the second highest group after those staying in resort hotels. Government continues to refuse to break out how many visitors come to Bermuda on vacation as opposed to for business reasons. That makes it impossible to determine how many people are coming as a result of Bermuda's tourism initiatives and it is dishonest of Government not to make the figures known. So what does this all mean? First, Bermuda's tourism industry staged a recovery in 2006 and it appears to be continuing through 2007 and credit must be given to the Tourism Ministry and its industry partners for that, including the Premier. It is now nearly May, and the course of the year is already pretty well determined. With more air capacity coming on and all hotels (except Wyndham) up and running, it is likely the Island will have a good year, barring an unforeseen event or a severe downturn in the US economy. Having said that, the benefits of the recovery do not appear to be flowing fully through to the hotel sector, and there is a risk that cruise arrivals — which are projected to have another record year — may be making life uncomfortable for more economically valuable air visitors. The upsurge in arrivals also makes a strong case for the need for more hotel beds — regardless of where they are located, although it is encouraging is that arrivals increased strongly in the last quarter of 2006 and in the first quarter of this year — the so-called shoulder months when hotel vacancy levels tend to be higher. Now it is up to all Bermuda residents to ensure that our guests have safe and happy visits to the Island and tell their friends all about it when they get home.

April 25. Government needs to provide up to 75 affordable homes a year for the next decade to tackle rising housing costs which are crippling cash-strapped families, it was claimed yesterday. Salvation Army boss Major Doug Lewis said increasing numbers of people are turning to the charity for accommodation because they cannot keep up with Bermuda's spiraling housing prices. He said the only way to solve the problem would be for Government to dramatically step up the amount of lower-priced housing projects on its agenda. Yesterday, it was revealed how, as a result of rent rises, 34 percent of families' spending went on housing in 2005 — nearly double the US figure of 18 percent. Now it has emerged that the corresponding figure in the UK is around just 10 percent, according to a recent report. Although a UK National Statistics spokesman said its figures were calculated differently to those in Bermuda, he said it would be safe to assume British families were spending a much lower proportion of their cash on rent. Major Lewis called for Government to break the trend by increasing the supply of affordable homes to meet the growing demand. "For the amount spent on housing, anything above 25 percent is getting to be a stretch for people. When it gets as high as 34 percent, we have a lot of people who can't afford that. It's about supply and demand. If people pay the high prices, they will continue to keep the prices high. If you speak to Government, they will give you examples of places being built, but it's nowhere near enough and we need much more. If we could put up 50 to 75 homes a year over a period of time — maybe over a decade — then it would make a difference. I believe if we don't do something, the situation would get worse." Major Lewis estimated there were up to 300 homeless people in Bermuda and that emergency facilities such as the Salvation Army were full to capacity. "If people can't afford to pay the rent, what are they left with?" he said. "They turn to us or whatever else they can find — an empty building, an abandoned vehicle, a cave. It's horrible. We are constantly full, that's the problem. If someone comes to us, we have to try to refer them to someone else — but everyone is in the same boat." Bermuda College economist Craig Simmons said the large proportion being spent on housing would have a knock-on effect on the economy. "From a consumer's perspective, it means there's less to go on other goods and services. Spending on healthcare, health and beauty, food and everything — they have to take a bit of a punch. The other thing will be for people to have to work longer hours, and there are some social ramifications for that. Another possibility is for householders to economies on household space and have more people per square foot. This could lead to a divide being created between the well-off and the households headed by single parent families. Inequality is something that most societies try to avoid." According to Government's Quarterly Bulletin of Statistics, the 34 percent of household cash spent on housing dwarfs the amount spent on education (4 percent), clothing (3 percent), healthcare (5 percent) and food and drink (14 percent). New housing schemes completed in recent months include Anchorage Villa and Butterfield Lane, which brought a total of 28 units. Projects underway or in the pipeline include the delayed 100-unit Harbour View Village lottery-winner project at Southside, the 38-unit Perimeter Lane development, the 54-unit Westcott Road project at Southside, the 24-unit Ewing Street mixed use development and the 100-unit affordable housing complex at Ireland Island. This newspaper contacted Housing Minister David Burch for a comment twice yesterday — and also on Monday — but had not received any response by press time.

April 25. A Canadian national newspaper has run a damning editorial on the botched handling of the Rebecca Middleton rape and murder case. The Globe and Mail, which sells an average of 330,000 a day, said an ongoing judicial review represents "a final chance for the British territory to remove this stain on its reputation and to send a clear message that the days when sex assaults were treated lightly are over. " Rebecca, 17, from Ontario, was stabbed to death while on vacation in Bermuda in 1996. No-one has ever been convicted of the killing. Last week, top British human rights lawyer Cherie Booth QC represented Rebecca's family in pressing the Supreme Court for the case to be re-opened. She argued that suspects Kirk Mundy, 31, and Justis Smith, 28, should be charged with sexual assault, abduction and torture since earlier attempts to try them for murder were bungled. "We say the issue at the heart of this case is whether the court can put right a grave wrong in this case and ensure that finally justice is done, not just for Rebecca and her family but also for the integrity of the judicial process here in Bermuda," she said. Ms Booth claimed it was wrong the suspects did not face sexual assault charges from the outset and the history of the case showed "what we say is a culture of impunity regarding sexual offences against women in Bermuda". Ms Booth asked Chief Justice Richard Ground to overturn a previous ruling of Director of Public Prosecutions Vinette Graham-Allen that the case should not be re-opened. Mrs. Graham-Allen maintained that her decision was correct, but during the judicial review her lawyer James Guthrie QC said she regretted that the Middleton family had "suffered great injustice" due to a catalogue of errors before she was in her post. He listed these as starting with the Police investigation, and continuing with an error by the Crown in allowing Mundy to plead guilty to a lesser charge of accessory to the crime instead of facing a murder charge. In addition, said Mr. Guthrie, a Supreme Court judge should never have halted the murder trial of Smith, and "with the benefit of hindsight" it was wrong that neither man was charged with sexual assault. Chief Justice Richard Ground is set to deliver his ruling later this month. The Middleton case has been followed closely in Canada, and the Globe and Mail said in yesterday's editorial that a contributing factor in the botched prosecution "was a culture in which sex crimes have not been typically regarded as the heinous acts they are." The newspaper told its readers that the Supreme Court review offers the Middleton family "a glimmer of hope" amid "this travesty of justice". It drew a parallel with the high-profile case of US teenager Natalee Holloway, who disappeared while on holiday in Aruba in 2005. Her body has not been found. "Her parents ended up filing a civil suit in the United States against the two brothers the police believe were involved in her death. They have been charged but not brought to trial in Aruba. Bermuda can and should do better than that. It's time to correct past wrongs and finally bring some justice to the victim and her family," said the Globe and Mail. Responding to news of the editorial, Kelvin Hastings-Smith, a Bermuda attorney also representing the Middleton family, said despite the international interest in the Middleton case, the paper's strong stance was unexpected. "If this was an editorial leader I'm surprised, and it goes to show how seriously Canadians consider this matter and how Bermuda's got a bit of a blot on its reputation," he said. He pointed to sex offence statistics in relation to Ms Booth's claims about a culture of impunity regarding such crimes against women in Bermuda. "Between 2000 and 2004 we have 16 convictions for sexual assault out of 204 cases reported to the Police, which I think says it all," he said. Asked, however, whether the outcry is likely to have a bearing on the outcome of the judicial review, he replied: "No. I think the Chief Justice will divorce himself from all the media attention that there has been on this matter. I can't speak for him, but he will concern himself with the evidence that was filed and the evidence before him in respect of what is obviously a very difficult case."

April 27. The Island's second-largest taxi dispatch firm is gearing up for a legal battle to keep its licence to operate. Radio Cabs, which has around 200 vehicles, was served with a letter on April 13 stating that its permission to operate was suspended by the Director of Transport for failing to use the controversial GPS system. It became law last year that the high-tech satellite navigation systems must be fitted in all cabs. They are designed to track cars in order to send the nearest available vehicle to each job, and regular spot-checks have been carried out since the policy change. However, some drivers have branded the systems an expensive and unnecessary move. Radio Cabs is fighting the suspension of its licence over the GPS issue, and has engaged lawyer Delroy Duncan. In a letter to the Public Service Vehicle Licensing Board on Monday, Mr. Duncan said there was no legal obligation on Radio Cabs to use only a "mobile data terminal" — ie GPS — to assign jobs to drivers. He said it was unfair and unlawful to penalize the company for not using GPS "when the operators of the said motor vehicles refuse to receive, accept or turn on the mobile data terminals in their vehicles to receive the jobs assigned to them." And, he said, the letter suspending the licence was not valid, because it was not written in the correct form. Mr. Duncan accused the board of "flagrant breaches" of the Motor Car Act and "the rules of natural justice" and said Radio Cabs would seek damages. He asked for the matter to be heard by a Magistrate, although no court date has yet been fixed. In the wake of the news, Gilbert Trott, president of the Bermuda Taxi Association, reaffirmed his organization's position that members should follow the law. He said: "Certainly I've stated on more than one occasion that the Bermuda Taxi Association stands by the law. Radio Cabs is a private dispatch company. And as the association representing the industry there is nothing much that I can say. If the law requires them to use the systems the way the law says then they should abide by the law. The other two cab companies are abiding by the law." Radio Cabs owner Edward Darrell declined to comment on the situation yesterday, saying the matter was in the hands of his lawyer. However, he confirmed that his drivers were still working despite the suspension of the licence.

April 28. Leading foreign and local sailors take to the water on Sunday for the start of International Race Week in the Great Sound. And this year the competition will be boosted by the fact that the North American Snipe Championships will also be sailed in conjunction with the annual event. As in past years, the Snipe fleet will be based at the Spanish Point Boat Club which traditionally hosts the dinghy classes with the majority of the races being held off the club.

This year is also the 75th anniversary of SCIRA (the Snipe Class International Racing Association), and the sailors will be competing for Birney Mills Memorial Trophy. So far 23 two-person teams have registered for the North Americans — five locals including one junior team as well as 18 teams from the United States, Canada and the Bahamas. Those flying in for the North Americans include the current commodore of the Snipe class, several past commodores, the Snipe class treasurer as well as several former North American champions including the winner of the 2000 North American Championships, which were also held in Bermuda. Jerry Thompson from the US will aim to take the Race Week Snipe trophy again this year, while at the same time vying for the North Americans. Top Bermuda sailors like Malcolm Smith in the Lasers and Peter Bromby in the Etchells will again try and dominate even though they will not be in their preferred boats — the Sunfish for Smith and the Star for Bromby. In fact in the Laser class there will be three Bermuda sailors who will be travelling to Rio de Janeiro this summer to compete in the Pan American Games. Former World Sunfish Champion, Smith, will be joined by Sara Lane Adderley and Brett Wright in the Laser class next week as well as up and coming sailor Rockal Evans. Smith will be going for his third title in a row and will try to hold off foreign competition like North American Laser class president Tracy Usher. In competitions like the Olympics women and men generally do not sail against each other — the men sail the Lasers while the women sail in the Laser Radial which is a smaller rig. But Smith said this week: "Women can sail full rig Lasers although it can be a bit tough on them if they are not up to weight which is about 170 pounds — and ideally it is good if you are about six foot tall. Well I have the 170 pounds but not the six foot! A lot depends on your fitness as well. Personally I would like to see them bring in the Radial as a different class for International Race Week. But if the wind conditions are right, it can benefit a women. In fact a woman has won (the Laser class) once before — she was an American Olympic sailor. Those sailors who do not weigh much will have an advantage in light winds and the heavier sailors in big winds — it is just one of those things.' Of Rockal Evans, Smith said: "He is really a good up and coming junior sailor. He still has a way to go but he is one of the juniors who trains with us on the regular basis. He will also be going to the Island Games (in Rhodes) to represent Bermuda this summer. He trains hard. In fact we have a bunch of kids training with us but most are sailing Radials. Rockal is 190 pounds and six foot two so his size hurts him a bit in the light and medium air but helps him when there is a good breeze." Stuart Jardine from the UK will be returning to try for a repeat of his 2004 J24 class victory in this regatta. In the IOD class, the current World Champion Anthony Houston from Long Island Sound will be competing, as well as six-time World Champion Bill Widnall from Marblehead, Massachusetts along with 12 other skippers. Local sailors Peter Bromby and Jon Corless are defending their 2006 victories in the Etchells and J105 classes respectively. Bromby, who is currently in the midst of a campaign to qualify in the Star class for the 2008 Olympics in China, will be taking on among others veteran Bermuda Etchells sailor Tim Patton who has competed in numerous World Championships. Also sailing in the Etchell class will be Bromby's 2004 Olympic teammate Paula Lewin. Prize giving will be held on May 4. This year's IRW will see global competitors from Australia, Sweden, Norway, Canada, US and the UK. Inaugurated by the Royal Bermuda Yacht Club in 1927, Bermuda International Invitational Race Week has become an established international yachting fixture each spring — attracting top skippers from all over the world.

April 30. Hundreds of people participated in a weekend fundraising walk organized by an environmental lobby group. The Bermuda Environmental and Sustainability Taskforce (BEST) estimated that between 300 and 350 joined yesterday's stroll which took them from Warwick Long Bay to the Southlands property and back. Sales of T-shirts commemorating the day raised more than $11,000 for the taskforce, which will spend it on projects opposing the development of Southlands and promoting sustainable development. "It was a tremendous success. It was nice to see the solidarity and support," said BEST chairman Stuart Hayward. "The walk sent the message that there are a lot of people who are opposed not just to the development of Southlands. We are not opposed to hotel development, but to the concept of building on green space when there are already pre-developed spaces that would be better to build on." Developers behind a planned five-star resort at the Southlands site in Warwick have requested a special development order (SDO) from the Ministry of Environment to speed up its construction. If granted, the SDO would also allow part of the project to be built on environmentally protected land. Mr. Hayward said the funds raised during yesterday's walk would go into coffers earmarked for a Judicial Review if Minister Neletha Butterfield gives the green light to the SDO. Other projects will also benefit. BEST is producing a video of key speeches made at a lobby meeting held at West Pembroke Primary last month, including those from wildlife champion David Wingate and former Planning Director Rudolph Hollis. In addition, a forum on the topic of tourism development is planned. A panel of experts will be assembled, said Mr. Hayward, including economists, scientists and people pushing for the development of Southlands.


Last Updated: January 14, 2020
Multi-national © 2020 by Bermuda Online. All Rights Reserved