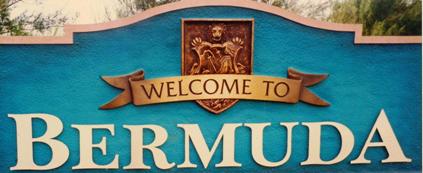 165+ web files, a regularly updated Gazetteer, overall an in-depth description of our island's internally self-governing British Overseas Territory 900 miles north of the Caribbean, 600 miles east of North Carolina, USA. With accommodation options, airlines, airport, actors, actresses, aviation, banks, beaches, Bermuda Dollar, Bermuda Government, Bermuda-incorporated businesses and companies including insurers and reinsurers, Bermudians, books and publications, bridges and causeway, charities, churches, citizenship by Status, City of Hamilton, commerce, communities, credit cards, cruise ships, cuisine, currency, disability accessibility, Devonshire Parish, districts, Dockyard, economy, education, employers, employment, environment, executorships, fauna, ferries, flora, former military bases, forts, gardens, geography, getting around, golf, guest houses, highways, history, historic properties, Hamilton, House of Assembly, housing, hotels, immigration, import duties, internet access, islands, laws, legal system and legislators, main roads, marriages, media, members of parliament, money, motor vehicles, municipalities, music and musicians, newcomers, newspaper, media, organizations, parks, parishes, Paget, Pembroke, performing artists, residents, pensions, political parties, postage stamps, public holidays, public transportation, railway trail, real estate, registries of aircraft and ships, religions, Royal Naval Dockyard, Sandys, senior citizens, Smith's, Somerset Village, Southampton, St. David's Island, St George's, Spanish Point, Spittal Pond, sports, taxes, telecommunications, time zone, traditions, tourism, Town of St. George, Tucker's Town, utilities, water sports, Warwick, weather, wildlife, work permits.

Bermuda's History 2007 from August 15 to 21
News and significant events in the third week of the eighth month of this year

By Keith Archibald Forbes (see About Us) exclusively for Bermuda Online

See end of this file for all of our many History files

August 15. Bermudians were urged today by Premier Ewart Brown to get behind the PGA Grand Slam of Golf, an event he described as the "biggest marketing stage ever assembled in our country's history."

Tiger Woods, one of the world's best known sportsmen, has qualified to take part in the showpiece event on the Island from October 15 to 17. Dr. Brown told a press conference that the Grand Slam would ensure huge exposure for Bermuda around the world and he said locals would have a chance to show that they are the Island's best attribute. In many ways this is Bermuda's equivalent of the Olympic Games. We are not marketing only our golf courses or our blue waters, we are marketing Bermudians, first and foremost. We want Bermudians to be fully involved in every aspect of the event. I hope all Bermudians will be unified in their support of the Grand Slam. Together we can make it a shining moment for our country." The press conference heard that up to 9,000 people were likely to attend the Mid Ocean Club in Tucker's Town to watch Woods and his three fellow Major winners Angel Cabrera, Padraig Harrington and Zach Johnson play the 36-hole contest. Television screens will also be installed around the Island for those not at the game. One-day tickets for October 16 and 17 have sold out but Islanders can still buy three-day passes from PGA.com.

August 15. Shaun Goater yesterday called for Bermuda to make the most of Tiger Woods' appearance in the Island's Grand Slam of Golf.

As many people as possible should head down to the Mid Ocean Club — even if they can't get a ticket to watch the world's number one golfer on the greens — according to the Bermuda Hogges' president. Describing Tiger Woods as one of the leading superstars on the planet, Mr. Goater vowed to go along and soak up the excitement for his expected arrival in mid-October. "Everyone, just go along," he said. "He's the best golfer in the world. That's as much as you can say. Even if you haven't got a ticket, you have got to go there. You have got to go and get a picture or something. This is tremendous. It's so exciting." Former Manchester City striker Mr. Goater said, despite not being a proficient golfer himself, he was still able to draw inspiration from Woods, who qualified for the contest by clinching victory in the PGA Championship in Oklahoma on Sunday. "I'm not a golfer," added Mr. Goater. "I have knocked the ball but I have to say I'm not good. If anyone asks, I have to tell them I don't play. But you don't even have to follow sport to respect what Tiger Woods has done. He knows he has to raise his game and play at his best and he's produced it." He said that Mr. Woods' visit to the Island would have a number of knock-on effects. "It will boost the young kids of Bermuda to get involved in golf and take up golf. The more positive things we can get kids on the better," he said. "We know this talk about the negatives, but this is something positive we can talk about. We have got a well-known star coming to our shores to display his talents. This is great for tourism as well." The showpiece event is for the winners of golf's four majors — the Masters, the US Open, the British Open and the PGA Championship. Mr. Woods' victory puts him on the invitation list along with Zach Johnson, Angel Cabrera and Padraig Harrington. It is not compulsory for Mr. Woods to play, but Premier Ewart Brown says the signs from PGA officials have been positive. The news has led to a buzz of excitement around the Island, with hotel bosses anticipating a boom, and Dr. Brown predicting Mr. Woods' involvement would guarantee millions more people tune in to watch the event on television. The Department of Tourism has invested $1.5 million in the project, but expects that to be money well spent as golf fans from more than 100 countries are expected to watch. Shirley James, president of the Mid Ocean Club, said volunteers were still needed to help with the Grand Slam and urged members of the public to get in touch. "I don't think they realize that anybody who wants to be a volunteer, they can," she said. "There are jobs for marshals, with the merchandising tent, all sorts of things. I think there are a lot of members of the general public who'd love to be involved but don't quite know how to go about it. Even though we are a private club, this is something for all of Bermuda." Mrs. James, the Mid Ocean's first female and first black president, also praised members of the club's Grand Slam committee for their efforts in organizing the event. "I am so pleased with the members of the committee and how hard they are working. In the next few weeks, they are really, really going to have to their work cut out. Volunteers would certainly help." Anyone interested in helping at the Grand Slam should call the club on 293-0330.

August 15. Faith-based tourism boss Andre Curtis yesterday came under attack once more after one of his proposed events was removed from Government's website amid suggestions it never existed. The CeCe Winans Gospel Concert at Fairmont Southampton was one of eight planned events posted on Bermudatourism.com as Mr. Curtis attempted to silence criticism over his handling of the initiative last week. However, it disappeared from the website after CeCe Winans' booking coordinator said the singer was already booked to perform in Georgia on that date, December 6-7. Critics claim Mr. Curtis had advertised the event without confirming it first because he wanted to justify the fact he is contracted to receive hundreds of thousands of taxpayers' dollars to run the scheme. Mr. Curtis argued the wrong date had been put up by mistake because with so many negotiations taking place things had got "a little dodgy". He said the event was in fact organized for November 24-25, and that it would go back on the website with the correct details today. But this claim was contradicted by CeCe Winans' booking coordinator Jada Gunn, who told The Royal Gazette yesterday that Bermuda was not currently on the singer's calendar. Mr. Curtis runs Premier Ewart Brown's constituency in Warwick South Central. Both deny faith-based tourism is being used as a method for Dr. Brown to get cash to Mr. Curtis as a thank you gesture. This newspaper contacted Mr. Curtis and Ms Gunn a number of times yesterday to try to determine why the event was removed from the website. Ms Gunn sent us an e-mail early in the day, stating: "CeCe Winans is not booked for December 7-8, 2007 in Bermuda. She is in Atlanta, GA, on December 7, 2007. I believe that there is a promoter that was trying to secure the dates and was unsuccessful due to CeCe's previous engagement." At about 1 p.m., she suggested there was no firm plan for CeCe Winans to come to Bermuda, stating: "Of course anything is possible. However, at this time I don't have anything on the calendar." Mr. Curtis said he was unavailable in the morning, but called back in the afternoon. Asked why the event was removed from the website, he replied: "They will be back up tomorrow. The date was wrong, it's November 24-25. I have to take responsibility for that. Somewhere in the translations, we gave them a whole host of paper. It's definitely going back up tomorrow. There were a few typos. I want to make sure it's full." Told that Ms Gunn had said there was no event on the calendar, he replied: "I don't know if she's wrong. I have called her. It's been confirmed, but the dates were wrong. We have been in the negotiations all the time, but trying to get a hotel, the entertainment, it gets a little dodgy. It was a mistake. We have a lot going on. I take responsibility for it. However, it's set. We had about seven dates coming from there, we had to keep changing, keep changing. The communication broke." He denied a suggestion he had "jumped the gun" by putting the event on the website before it was confirmed. He said he had spoken to Ms Gunn yesterday but declined to specify what time. According to a draft copy of Mr. Curtis' contract, he is due to receive $400,000 to set up ten faith-based events in 2007-08, bringing in a total of 2,200 tourists. Former Opposition Leader Wayne Furbert, who has repeatedly attacked Mr. Curtis over the scheme, said yesterday: "I'm not surprised this has happened because I thought it was a rush job to get some stuff on the website. "How about the other events? Are they real? Are they really real? Is he pulling the wool over everyone's eyes?" A Fairmont spokesperson said: "Fairmont Bermuda is working with Andre Curtis of faith-based tourism on a number of bookings, but our confidentiality policy prevents us from releasing any particulars. Inquiries should be directed to Andre Curtis with faith-based tourism or the Bermuda Department of Tourism for details on any upcoming events." Bermuda Department of Tourism failed to respond to a request for a comment by press time yesterday.

August 15. A half century from Dwayne (Sluggo) Leverock was not enough to prevent Bermuda from going down to an innings and 44 runs defeat by the Netherlands today.

Leverock scored a dogged 52, but received little in the way of support from his team-mates as Bermuda were bowled out for 183 in their second innings. The match ended less than an hour after lunch on the third day of the four-day Intercontinental Cup match. Overnight batsman James Celestine (31), skipper Irving Romaine (23), Lionel Cann (18) and Arthur Pitcher Jr. (16) all managed promising starts, but failed to turn them into potentially match-saving innings. Bermuda 183 & 183, Netherlands 410. Netherlands won by an innings and 44 runs.

August 15. Fearing for the safety of pedestrians and motorists, the Department of Public Transportation last night warned that Washington Street was off limits.

The warning comes three weeks after bus drivers decided to call off their work to rule because they felt their safety concerns were being addressed. Chris Furbert, Bermuda Industrial Union (BIU) President, last night commended the Department of Public Transportation saying it was a step in the right direction. "This is an ongoing campaign to ensure the public know about the workings of the Central Bus Terminal," he said. Pedestrians were warned by the Department to use the cross walk when travelling across Washington Street and to not sit on the kerbs of the bus bays at Central Terminal. Motorists were also reminded that Washington Street is a no-access road and is for buses only. Any vehicle using Washington Street as a "short cut" or parking on the street could be ticketed according to the Department of Public Transportation.

August 15. Hurricanes are an occupational hazard for staff and managers of Bermuda's Lido seafront restaurant. The dining complex, including the famous Mickey's bistro on the beach, suffered hefty damage in 2003's Hurricane Fabian.

It has taken around $12 million to rebuild a better and, hopefully, hurricane-resistant Lido complex. As he gazes through one of the dining area's panoramic window views at the calm blue ocean, Gioacchino Di Meglio wonders if a repeat of the devastation of four years ago - or from the other hurricanes that have cannoned through since he arrived at the Lido in 1992 - may at last be a thing of the past. With a degree of confidence the MEF Group director says: "I'm confident that we have done a good job with the rebuilding. There is a lot of iron in these walls." He adds the caveat: "But you never know. We are not risk-free." The MEF group operates the Lido restaurant, the Sea Breeze cafe bar, Mickey's Bistro and the Deep nightclub. At the moment the nightclub is closed and having improvements made that will turn it into a more relaxed, lounge/club venue. Looking at the place today it is hard to image the Lido complex was effectively ripped apart by Hurricane Fabian, a category three hurricane that was not only the most powerful of the 2003 season but the strongest to hit Bermuda in 50 years. The silver lining was the chance to reconstruct and redesign. For MEF that has entailed around $4m to fit-out the various dining interiors, kitchens and night club. A further $8m is thought to have been spent by Elbow Beach Hotel to rebuild what was wrecked by Fabian. In the past month a brand new conference room / private dining area at the far end of the Lido Restaurant has been completed. It can be isolated from the rest of the dining area and has its own access to a beach patio area where cocktails can be enjoyed. The room is also serviced by waiters through its own dedicated link to the kitchens. Remarkably, the new room, which boasts the most spectacular views of the beach and ocean, was previously part of the kitchen area and was used as the dish washing area. Today it can either be a conference room for up to 26 people, or turned into a dining area for as many as 46. A concealed flat-screen TV is soon to be installed to complete its conference-facility credentials. Mickey's Bistro has been wiped out three times since Hurricane Felix in 1995. But the restaurant refuses to be beat and has been rebuilt to a specification that should now protect it even from a maximum category five hurricane, according to Mr. Di Meglio who mentions that important utility lines are now buried underground.

August 15. A church wants to build a seven-storey office building next to its place of worship.

St. Paul's AME Church has submitted a Planning application for an office block at 59 Court Street, Hamilton. Over the past few months several office and apartment complexes have been proposed for Court Street, in what has been seen as a renaissance for the area. In June, chairman of the Sustainable Development Roundtable Arthur Hodgson was granted permission to build a six-storey office block, while Planning officials are also currently considering a five-storey office/apartment block at the corner of Angle Street. Court Street offers many advantages for new businesses moving into the area. Under the Economic Empowerment Zone Act for North East Hamilton, new companies can enjoy incentives such as payroll tax breaks, preferential borrowing rates from financial institutions plus other development 'carrots', all aimed at encouraging more commerce in this previously neglected area of the city. The Small Business Development Corporation, whose Government grant has doubled to $3 million, will also provide small grants to existing and new business owners in the zone, to assist with business strategies, financial statements, marketing and architectural plans. St. Paul AME Church has stated in its Planning application that the office building will be used for church administration. The Royal Gazette was unable to ascertain whether any surplus office space will be used for commercial purposes. A spokeswoman for the church said: "The Pastor is off the Island and will not be back until next week." The seven-storey block would cover 16,912 sq ft, at the corner of Victoria Street and Court Street. It has been designed by architects Entasis Architecture.

August 15. The Chief Fire Officer yesterday announced a new fleet and $1.5 million of investment to enable firefighters to reach the heights of Hamilton's growing skyline.

Vincent Hollinsid admitted that the boom in multi-storey buildings in the capital has forced a re-evaluation of Fire Service equipment. The Bermuda Fire and Rescue Service is now to purchase a $1.5 million pump which will enable large volumes of water to hose down fires on any part of the Island. The mobile pump system can cover a distance of two miles and is the same one as used by the UK emergency services in dealing with wide scale flooding. Mr. Hollinsid said the alternative was to dig up the roads of Hamilton and put in pipes to pump water from the harbour, at a cost of $17 million. He said: "The current water hydrant system in the city is totally inadequate and will not supply the water we need. We have to rely on putting pumps into the harbour to supply the water. That takes a long time. It's a long process to call people in who are off-duty, get hoses set up in the harbour and then lay the hoses. "We think this system will be a lot better. It's a two-man operation and the pump is capable of pumping large volumes of water over long distances. We don't have purpose-built fire hydrant systems outside Hamilton, but this mobile system will reach fires in the central area, the eastern end and the western end of the Island. We think it's a great option." He said: "Given the number of large buildings going up now, we had to look at a better hydrant system. The construction of buildings is going away from three storeys to six or seven storeys, and this causes us to look at our equipment design. We have to make sure our fleet can meet the demand of these multi-storey buildings." Mr. Hollinsid also announced that the Island is to get a new fleet, one that is lime green in colour. "The Service has decided to change the colour scheme to that of lime green and white," he said. "Research studies have identified that this colour scheme provides for a greater degree of visibility to other road users, especially in areas and times of the day where lighting has been reduced." The Fire Service currently operates 39 vehicles which are red and white. The new fleet will be "purpose built with an added weight load capacity". Mr. Hollinsid said a review over the past two years had found that the increased number of emergency calls and resulting extra weight had led to increasing maintenance costs and repair times. As a result the Fire Service has commissioned new "purpose built" fire trucks from a company in the US. They are four and a half inches wider with a bigger engine. "These new vehicles will not only be purpose built, but be built with an added weight load capacity," said Mr. Hollinsid. "The new design will assist the Service in reducing maintenance costs and vehicle repair times. It will also see improvements in audible warning and lighting systems." He added that all 16 drivers are to undergo a two-week Driver Recertification Training Course at Pearson International Airport Training School, Canada. Mr. Hollinsid admitted this was a result of the "recent roll-over of the Crash Firefighting Vehicle at the L.F. Wade International Airport", which resulted in $400,000 worth of damage.

August 15. Chief Fire Officer Vincent Hollinsid yesterday told The Royal Gazette that several bars and nightclubs have flouted fire regulations in recent years, putting the lives of their customers at risk. The Bermuda Fire and Rescue Service is now drawing up legislation to enforce more rigorous checks and procedures. The overhaul will also improve safety at hotels and guest houses, although Mr. Hollinsid admitted that hoteliers were already "very cooperative". The Chief Fire Officer was speaking at a meeting of the Hamilton Rotary Club yesterday. He said present standards posed "a major risk to life safety" because although the Fire Service could make recommendations to the owners of a commercial premises after their fire safety survey, officers then had no authority to enter the building to check they were in place. Mr. Hollinsid said: "The Service has no direct enforcement powers under any of the current 'fire related' legislation." Of even greater concern is that there is no 'fire safety' legislation for public entertainment, or nightclubs. At present, existing commercial or office buildings do not have to conform to current fire safety standards once the building owners receive their initial fire certificate. "That has resulted in fire safety systems not being maintained and in some instances, being shut off completely. This is a major risk to life safety." The proposed legislation will mitigate this threat and ensure that all building owners comply with present fire safety codes and standards on a regular basis. Recently the international news broadcasted several nightclub fires that resulted in loss of life due to overcrowding and the lack of fire safety measures in place. Some people are of the view that it can't happen in Bermuda. The proposed legislation will ensure that those risks are significantly reduced by giving the Fire Service direct enforcement on properties that do not meet the standards for means of escape and all other fire safety measures." The overhaul of fire safety legislation was recommended by the UK Home Office in a review of the Bermuda Fire Service in 2003. Mr. Hollinsid told The Royal Gazette that the reason why it had taken so long to implement change was that "we're consulting with a number of overseas agencies to determine the best and most suitable legislation for Bermuda". He said: "A number of the buildings in Bermuda don't meet the code standards today and we're looking to ensure the legislation is not going to cost the building owners exorbitant amounts of money to bring them up to the fire code standards." We're now doing the research to determine what is best for Bermuda." Mr. Hollinsid refused to disclose how many premises or which bars or nightclubs had been reprimanded, but said the Fire Service was usually tipped off by employees concerned about health and safety." In some cases we've found the fire alarm systems have been disconnected. In other cases it can be the emergency lighting or fire safety exits," he said." We've had occasion to visit nightclubs which have been overcrowded and once we've got inside we've found not only are they overcrowded but the emergency exits are not the way they should be. Once we've returned reports to the owners however, they have corrected the problem. Most of them are very cooperative." The Department of Management Services and Fire and Rescue Service is hoping the new legislation will equip fire officers with the authority "to issue certification, ensure compliance and enforcement for all buildings, other than private homes, Island-wide". They are currently preparing the legislation to present to Government," said Mr. Hollinsid." We are concerned about the fire safety in nightclubs. We're not suggesting it's at a critical stage but we do not know what is actually happening there. New legislation will enable us to visit these premises on a regular basis to make sure they are compliant with fire safety codes, at any time of the year."

August 15. Repair work is to be carried out on Flatts Bridge later this year. The eastern footpath is to be strengthened and guard rails will be replaced after Works and Engineering found they were in poor condition. A spokesman stressed there is no danger to pedestrians using the footpath, but said regular inspections will take place until work is finished. He said: "Earlier in the year it was observed that the footpath slab and beam appeared to be in poor condition. At that time screw jacks were erected to provide support to the footpath until a more detailed inspection was undertaken. A more recent detailed inspection was undertaken in June. The findings are that the bridge is, generally, in good condition. Noticeable exceptions include the eastern footpath slab and support beam and the guard rails." He said work should be completed by the end of the year.

August 15. Bermuda's Office of Consumer Affairs (OCA) has announced the recall of various Sesame Street, Dora the Explorer and other children's toys after they were recalled en masse in the US due to excessive levels of lead paint.

According to the US Environmental Protection Agency (EPA), lead may cause numerous health effects, from behavioral problems and learning disabilities, to seizures and death. The head of the Chinese manufacturer that's responsible for the potentially lethal toys, killed himself on Monday, authorities there have reported, fuelling growing speculation on the safety of Chinese-made products. The toys affected were manufactured between April 19, 2007 and July 6, 2007 and were sold alone or as part of sets. "Fisher Price" is the brand name of the toys. Bermuda's Consumer Protection Act 1999, empowers the OCA to demand the removal by retail outlets, of hazardous products from store shelves. The Act is in conjunction with the US Consumer Product Safety Commission (CPSC), with the OCA, falling under the Ministry of Community and Cultural Affairs. However, according to OCA officials, they have not had to flex its legislative muscle, as those few stores found with the affected toys, have been quick to remove them from their shelves. There are 81 toys and figures included in the recall and may have a date code between 109-7LF and 187-7LF marked on the product of packaging. This date code is not immediately noticeable and the number is imprinted on the bottom of the packaging that's located near the product code. OCA contacted the majority of toy retailers on the Island and advised them of the recall. The Annex Toys store on Reid Street, Hamilton, the largest in Bermuda, reportedly removed eight packages from its shelves either because they coincided with the alert or appeared suspicious. The company's marketing head, Tina Adderley, told The Royal Gazette: "We've had four toys that we've had to take back to the warehouse, we didn't have a whole lot of them. "Right now we've only found four toys that's suspected to have lead in it, but we're not sure. If it's stamped with the date then you can clearly check it. "Those items were removed from our shelves last week. Actually, we haven't received any complaints relating to the recall, we've had about three people today that have brought the toys in out of concern, but they checked out to be okay." OCA enforcement officer Rhonda Daniels said: "The main point is that the affected products contain lead paint, which can be quite poisonous, especially to children because of their metabolic rates." When asked how long it took stores, one the recall alert had manifested, to take action, Ms. Daniels added: "Our office got the alert then we checked with the toy stores to see who had them. I then personally went out to check and make sure that the products they had, that were stamped with the specific date code, were removed from the shelves. Even though there's 81 different products affected and listed, a lot of the products that we found in local toy stores did not have that particular date code on it, I want to stress that." The People's Pharmacy on Victoria Street, Hamilton, which recently enhanced its toy department, was also on the list of stores reported to have some of the black-listed items. It's understood that store voluntarily removed the items with the targeted date code from its shelves last week and but is continuing to sell similar Fisher Price Brands not affected, a store employee revealed. To see pictures of the toys in question, log onto the website service.mattel.com. Consumers should immediately take the recalled toys away from children and return them to the store from which they purchased them, along with proof of purchase. Consumers who purchased their products off the Island can contact Fisher Price at 1-800-916-4498. Additionally, tubes of complementary toothpaste that can be found in luxury hotels around in more than 13 countries, including Bermuda, are part of a voluntary recall, after the discovery it has a chemical found in antifreeze. Also manufactured in China, distributed under the brand name Gilchrist & Soames, the toothpaste comes in 18-millimeter or .65-ounce tubes, with the company name on it. The company said the some samples of the product contained diethylene glycol, a chemical that can lead to liver and kidney damage. The US Food and Drug Administration (FDA) the regulatory body, is specifically warning hotel guests that find the contaminated brand, to immediately and safely dispose of it. A series of Chinese-made products, from pet food to tires and children's toys, have been under the microscope in recent weeks, because of manufacturing methods that many say are shoddy or dangerous. China is also shutting down a chemical plant linked to dozens of deaths in Panama from tainted medicine and it closed two companies tied to pet deaths in North America. Fairmont Hotels and Resorts Bermuda, the Island's largest hotel and resort chain, confirmed yesterday, the poisoned brand of toothpaste was not found to be in any of its properties. It is unclear if any other hotels and resorts in Bermuda supply the affected brand to any of their guests and according to the OCA, a recall in Bermuda is not underway, unless it's coordinated by the US CSPS.

August 15. Acting Police Commissioner Roseanda Young last night hit back at criticism of Police response times made by Public Safety Minister David Burch earlier this week.

Ms Young pointed out in a statement that Government — not the Governor or the Police Commissioner — was responsible for the number of officers on the Island, as well as recruitment, training and equipment. She said policing remained a "partnership" between the Governor, Government and Commissioner George Jackson, adding that Mr. Jackson managed day-to-day operations within the resources available to him. Her comments come after Senator Burch revealed he was in discussions with Government House, the Governor's official residence, about changes to operational policing and that he was concerned it was taking Police too long to respond to calls from the public. Ms Young said response times had improved as a result of a recent realignment of resources within the service which has placed more emphasis on community policing. She said the changes, implemented three months ago after canvassing the public, included more patrol officers in several areas and a new shift system with staggered start times. "As a result of these changes we have received a number of positive comments on improved police times and greater visibility of police patrols," she said. The restructuring means St. George's now has six extra officers; community action teams have also been set up to improve problematic neighbourhoods. Constructive" meetings between the Commissioner, Government House and Ministers took place periodically to address concerns. The Bermuda Police Service is committed to serving the entire community in Bermuda equally," she said. "We take our responsibilities seriously and seek no political gain." Meanwhile, former Public Safety Minister Quinton Edness claimed yesterday Sen. Burch was wrong to say Government was powerless to boost policing in St. George's. Sen. Burch had claimed the Opposition would not be able to keep a promise to provide the town with a substantial Police presence if elected. Mr. Edness said the Public Safety Minister had delegated powers for recruitment, manpower equipment and the physical plant. He said: "He's building a brand new Police station in the middle of town — that's the Government." Government has already built a new $2.8 million Police station in St. David's which opened earlier this year while the old St. George's station will be re-opened as a satellite station after refurbishment. Mr. Edness said: "If the minister feels Police are not responding quickly enough the minister should take it up with the Commissioner and cause something to happen. We need to get back to having Police on the streets. The bottom line is Government has to be willing to do it and make funds available." Mr. Edness conceded recruitment was difficult given that traditional sources of manpower — UK, Barbados and Canada — were drying up. He also scotched reports that he is planning to stand against Premier Ewart Brown in Warwick South Central at the next General Election. He said many constituents had been in touch complaining about representation there. But the United Bermuda Party has already selected Roderick Simons to fight the seat which Dr. Brown won convincingly last time. Mr. Edness, 76, said: "I have had conversations with my family — they didn't think, and I tend to agree with them, that I should run again." He gave his full backing to Mr. Simons but said, if asked, he would consider a Cabinet post and Senate seat if the UBP came to power.

August 15. Showing it is progressive, committed to developing excellent standards of corporate governance within the corporate community and achieving significant membership growth has earned the Institute of Chartered Secretaries & Administrators (ICSA) Bermuda branch the 2006 "Outstanding Progress" award from ICSA Canada.

It is the second time in nine years that Bermuda has been awarded the international accolade. ICSA Bermuda was formed in 1993 and is active in the local corporate environment, providing training, networking opportunities and continued professional development for Chartered Secretaries in Bermuda. Members have been elected to the highest office at international level. In 2005/6 Michael Ashford was elected to the position of International president and this year Bruce Murray has been elected as president of ICSA Canada. The institute has developed the Corporate Practice 1 & 2 specifically for the Bermuda corporate environment. Successful completion of these courses are now considered the standard minimum requirement for employees in the field of corporate administration. August 16. Last night the Corporation of Hamilton sought to clarify the access status of Washington Street next to the Central Bus Terminal. Three weeks ago bus drivers dropped their work to rule believing concerns raised over the safety of backing up while cars and bikes used the street as a throughway were being addressed. In a press release on Tuesday, the Department of Public Transportation stated that all vehicular traffic would be banned from entering the terminal from either Church Street or Victoria Street. However, according to a statement received yesterday from the Corporation of Hamilton the road is not for buses only. A spokesperson for the Corporation said: "The Corporation of Hamilton wishes to advise the public that Washington Street is a "No Through Road"; however, it is not restricted to buses only." Clarifying the access issue further the Corporation revealed that the only vehicles allowed entry for the private car park, loading zones and 15 minute drop-off points, would be those servicing, dropping off or picking up from Washington Street businesses. Motorists should not enter Washington Street for any other reason. Hamilton Mayor, Sutherland J. Madeiros said: "The Corporation will continue to work to resolve traffic issues relating to the bus terminal. "We have always taken the view that enforcing the existing traffic regulations would substantially improve conditions for the Department of Public Transportation (DPT) staff and the general public while still allowing access to the private car park and deliveries for Washington Street businesses. Proper monitoring of access has greatly improved the situation and we extend our appreciation to the Bermuda Industrial Union (BIU), DPT and Police Commissioner for their cooperation".

August 16. Government MP Ashfield DeVent has called on Police to produce figures to back claims they have improved response times as he lashed out over drug-dealers operating around the clock in his Pembroke seat.

His comments come after Acting Police Commissioner Roseanda Young said response times had improved after shifting resources toward community policing. She said the changes, implemented three months ago after canvassing the public, included more patrols in several areas and a new shift system with staggered start times. But Mr. DeVent said: "A few months ago when Police made a bigger presence in my area I was the first to commend them." He said Police had been seen walking the beat and the pushers had briefly cleared out but now with drug dealing hitting a summer peak the Police presence had dwindled said Mr. DeVent. "Now I don't see the Police and the drug activity is 24/7 — it's in broad daylight. In regard to response times I would like to see the figures. There's a perception among many people that they are not all that quick. If they have improved their response times then gee, what was it before?" said Mr. DeVent who noted the Prospect Police HQ was a very short drive from the crime hot spots of his Pembroke South West seat. He said many residents didn't bother calling the Police because they felt nothing would happen. Earlier this summer Mr. DeVent had complained about the lack of Police which had led to Police Commissioner George Jackson firing back in the media. But he said the Police should address the problem instead of mounting endless PR exercises. "There is open drug dealing and drug use off Court Street, they are selling drugs in Middle Town, Curving Avenue and in Parson's Road. Everyone seems to know it exists — except for the Police. There seems to be a discussion of who's in charge — the Governor or the Government. I would encourage the Governor to take a drive around the area and speak to the people. People are afraid."

August 16. A white expert's analysis that Bermuda, like the US, is still a "white supremacist society" is not a new notion but resonates more when a white person expresses it.

So says Rolfe Commissiong, consultant to the Premier, who was responding to Professor Robert Jensen's critique of perceived white supremacy in Bermuda in an article this week. Mr. Commission went on to credit The Royal Gazette for publishing the story. He added: "Anytime you see the two words, 'white supremacist' appearing in any Bermudian newspaper, especially in The Royal Gazette, we've had a good day. If there was nothing else in the paper, just a headline saying 'white supremacy; alive and well in Bermuda', we have had a good day." In the story in The Royal Gazette, Prof. Jensen described the propensity of some white Bermudians as being committed to white supremacy. "What Prof. Jensen is telling people like myself is nothing new," Mr. Commissiong reacted. "It does resonate quite differently when it comes from a member of the privileged group — in this case a white male." Prof. Jensen also articulated that blacks, in his belief, couldn't be racist, as the term 'racism' has been historically connected to power, privilege and the ability to affect someone's life. A highly-regarded professor of journalism at the University of Texas at Austin, Prof. Jensen was contacted by Premier Ewart Brown in 2006, to take part in the Bermuda Race Relations Initiative (BRRI), after Dr. Brown read some of his publications online. Mr. Commissiong further explained: "While blacks do have the capacity to practice racism, historically, they have not done so. Even in those locations where blacks have taken on the mantle of power, internationally, where the society has been dominated by Europeans, blacks have not exercised racism. And, those that believe the mere discussion of race in Bermuda, is only used to 'stir up trouble' or for political gains, my response to that is, 'the worst racists are the ones that deny its existence, as someone once quipped." When asked what alternatives to the BRRI, being held monthly until November, Government had planned, legislation is on the table Mr. Commissiong said: "There are some legislative changes afoot coming out of the Commission for Unity and Racial Equality (CURE) and the Ministry of Community and Cultural Affairs, with respect to workplace equality. That will be tabled at the next Parliamentary session, I'm sure. The Empowerment initiatives coming via the Minister of Finance, Paula Cox and a host of other legislative proposals are coming. Right now, we are working on the platform for the next BRRI that will happen in September — it will focus on education and the panel discussion is 'Race in Education: Securing the Future' — more details will be released shortly."

August 16. Affordable airfares and abundant flights have helped increase tourism in Bermuda while other Caribbean countries struggle, according to an industry leader.

And at least one fledgling hotel, 9 Beaches, attributes their success this year to last minute reservations made possible by the price of travel to the Island. Earlier this week, Fairmont Hamilton Princess said their numbers had jumped 20 percent over last year and the travelers visiting were changing due to the introduction of budget airlines to North America and Europe. While the Reefs hotel has generally enjoyed high occupancy rates due to a niche it has carved out, according to the general manager Ben Tutt, Bermuda's tourism product as a whole has benefited from the new flights. "We have about the same numbers we have had for the last four years," he said, "In August I think our lowest occupancy was 95 percent at one time. But we consistently have 98 percent occupancy. I would say the airlines though have definitely attributed to a general upswing that seems to be contradictory to the Caribbean, which sees lower tourism numbers." While other countries may be struggling to bring in new visitors, 9 Beaches, which only opened in 2005 with a generally 'new' concept of 'soft-sided' cabanas has only seen their numbers grow. Robin Gilbert, general manager of 9 Beaches said for the past two years the hotel increased its occupancy from around 40 and 50 percent to 70 and 80 percent this summer. While projections were initially not positive for August, according to Mr. Gilbert, last minute reservations have boosted their numbers by almost 20 percent. "Our marketing department has worked really hard over the year and we are happy with the Trip Advisor website which lists us in position 8 out of 34 hotels in Bermuda," he said. "But we also have to share the limelight with affordable airfares. Because of the lower prices people can make the last minute decisions to come down." If it's $800 to come to Bermuda, that is going to be a long-term plan. We're very happy and optimistic about the future."

August 16. A rallying call was issued to Bermudians yesterday to support the PGA Grand Slam of Golf — with the Premier describing the showpiece event as the Island's equivalent of the Olympic Games.

Dr. Brown told a news conference that Bermuda — which is hosting the Masters' contest for the first time from October 15 to 17 — had been given a wonderful marketing opportunity. "The whole country stands to benefit, but in order to benefit we'll need every citizens' participation. The PGA Grand Slam of Golf will be televised in 112 countries, including the United States where it will be available to 89 million television households. This event is a marketing opportunity like none other. But we are not marketing only our golf courses or our blue waters; we are marketing Bermudians, first and foremost. We want Bermudians to be fully involved in every aspect of the event." The Premier, who is also Tourism Minister, said in a letter to Grand Slam visitors, to be published in October, he cites Bermuda's friendly people as "our country's number one offering — above our beaches, above our restaurants and above our golf courses". He added: "When those visitors are here I hope every Bermudian is prepared to prove me right. The Grand Slam of Golf is an event that literally reaches every single corner of the world. I hope all Bermudians will be unified in their support of the Grand Slam. Together we can make it a shining moment for our country." Tiger Woods, considered by many the world's number one sportsman, qualified for the 36-hole Grand Slam, which will take place at the exclusive Mid Ocean Club, after winning the PGA Championship at the weekend. Attendance is not compulsory and Dr. Brown admitted: "Although four talented golfers, including Tiger Woods, have qualified for this event, it is possible, though unlikely, that one could back out. I have been assured by PGA officials that they expect all four of the golfers who have won the Majors to be in Bermuda. In the meantime, the responsible thing for us to do is prepare for success. No matter which players come to Bermuda it does not change the fact that the Grand Slam is coming to Bermuda. It will still be the biggest marketing stage ever assembled in this country's history. In many ways this is Bermuda's equivalent of the Olympic Games. We must be ready." One-day tickets for October 16 and 17 have already sold out though locals can still buy $150 three-day passes and tickets for the golf clinic and pro-am exhibition on October 15 from the PGA website at www.PGA.com or by calling 1-800-PGA-Golf. Dr. Brown said: "The PGA is thrilled that sales have exceeded what they were at this point last year when the Grand Slam was played in Hawaii." He revealed that two dozen flat screen televisions will be placed around the Island to allow those not at the game to watch Woods and his three fellow Masters — Angel Cabrera, Padraig Harrington and Zach Johnson — tee off. Terry West, co vice-chairman of the Mid Ocean Club's Grand Slam Committee, said that about 7,500 tickets had been allocated for the event and about another 1,500 guests would attend. "We are looking at eight to nine thousand people on a single hole," he said. "It's not without its challenges." Carlton Adams, Assistant Commissioner of Police, said the Police service was working with officials at the Mid Ocean Club and the PGA to organize event security. "It will present some unique challenges for us," he said.

August 16. Opposition Leader Michael Dunkley last night demanded to know how Government's faith-based tourism initiative clocked up more than $27,000 expenses on business lunches in a year. Andre Curtis revealed the figure earlier this week as he attempted to justify why he is contracted to receive hundreds of thousands of taxpayers money to run the faith-based scheme. Explaining how $200,000 was spent on the project last year, Mr. Curtis presented reporters at a press conference with a print-out of answers to Parliamentary questions posed by Mr. Dunkley to Premier and Tourism Minister Ewart Brown in June. The document, which the Premier's Press Secretary says should not be considered official, stated that, in 2006-07, $27,483 was spent on business lunches, $2,976 on business trips, and a further $229,500 on five church-based projects. No explanation was offered for why the total figure exceeded $200,000 by nearly $60,000, and Mr. Curtis refused to entertain questions on the matter from journalists. Mr. Curtis told the press conference these answers had already been sent to the Opposition, but Mr. Dunkley insists he has never received anything. After being faxed a copy by The Royal Gazette, Mr. Dunkley said: "$27,000? It's a lot of lunches. We need to know why they spent that." The answer sheet also revealed that $200,000 was going on faith-based tourism salaries for 2007-08. On this point, Mr. Dunkley said: "That's higher than Cabinet Ministers get for that type of expenditure. Even if you put somebody else in there (as well as Mr. Curtis), it's expensive. What type of things are we getting for that? This is Government's faith-based tourism initiative. This is taxpayers' money. We haven't seen any programmes. When questioned, Mr. Curtis got very defensive. He still didn't come up with anything concrete to say." Mr. Dunkley's questions were sent to the Premier on June 27. However, because the Parliamentary session ended just two days later, the Premier was under no obligation to provide answers. The Premier has previously stated he will answer Mr. Dunkley's questions in accordance with the Parliamentary process. Mr. Dunkley says he has understood this to mean the questions will not be answered until after the summer, when the next Parliamentary session has reopened and they have been resubmitted. Appearing to cast doubt over the document presented by Mr. Curtis to the press, the Premier's Press Secretary Glenn Jones said last night: "It would be unwise to consider whatever document you have as the Premier's answers to Parliamentary questions. Unless the document came from an Opposition MP or the Clerk to the Legislature or the Premier himself, the document should not be considered official." Mr. Curtis is contracted to receive $400,000 for running faith-based tourism this year, on top of the $200,000 he was given for 2006-07. The money is paid directly to his company Harvest Investment Holdings. He runs Dr. Brown's constituency in Warwick South Central, but both deny faith-based tourism is being used as a means of getting cash to him as a thank you gesture. Calling for the Premier to speak on the subject, Mr. Dunkley, who is also Shadow Tourism Minister, continued: "It's time for the speculation to stop. I don't believe Mr. Curtis is taken very seriously by anyone in the community. This whole initiative is falling apart. "It started out in good faith. I think the only thing to be done is for the Premier to come out and a give a full explanation." Former Opposition Leader Wayne Furbert has repeatedly asked how the money is being spent, but Mr. Curtis has refused to answer questions. He held the press conference on Monday, but told reporters he would not be fielding questions because his statement would cover all the relevant points. He then gave a complicated explanation as to how the money was accounted for and produced a list of ten events he said he had lined up for 2007-08. He provided very brief details of the events. Mr. Curtis was unavailable for comment last night.

August 16. Gospel singer CeCe Winans will be coming to Bermuda as part of the controversial faith-based tourism initiative, it was confirmed yesterday.

Following days of confusion, the American singer's booking coordinator yesterday stated she would be appearing on the Island on November 24-25, when she is lined up to appear at Fairmont Southampton. The event was originally advertised on the Department of Tourism's website for December 6-7 — only to be wiped off after booking coordinator Jada Gunn pointed out Ms Winans was already scheduled to perform in Georgia on that date. Earlier this week, Ms Gunn and under-fire faith-based tourism boss Andre Curtis gave The Royal Gazette conflicting answers when asked whether Ms Winans would be appearing on the Island. Ms Gunn stated there was nothing in Bermuda on Ms Winans' calendar; Mr. Curtis claimed the event was set up for November 24-25 and the wrong date had accidentally been posted on the website. However, Ms Gunn told this newspaper yesterday: "Yes, there is a confirmed date for November 24-25, 2007, in Bermuda. It is our policy that we do not disclose the details of an event until it is approved by management. If you would like any other details about this date, please feel free to contact Andre Curtis, the promoter." When questioned on Tuesday, Mr. Curtis told this newspaper full details would be posted on Government's website, Bermudatourism.com, within a day. However, at 10.30 p.m. last night the website had not been updated. CeCe Winans has won numerous Grammy and Stellar awards, with Government's website previously describing her as an "awesome talent". Her tour over the next few months includes performances in Maryland, Georgia and Tennessee. Mr. Curtis, who runs Premier Ewart Brown's constituency in Warwick South Central, has repeatedly come under attack for his management of faith-based tourism, for which he is contracted to receive $400,000 taxpayers' money this financial year. Both deny the scheme is being used as a means of the Premier getting cash to Mr. Curtis as a thank you gesture. At a press conference last month, Mr. Curtis attempted to silence his critics by producing a list of ten events he claimed he was organizing, and handing the media documents he said showed how the money was being accounted for. However, he was criticised for refusing to entertain questions at the press conference, while he later conceded it had been a mistake to hand out one of the documents, the credibility of which was called into question by the Opposition United Bermuda Party. He was attacked again earlier this week by former Opposition Leader Wayne Furbert, who said the removal of the CeCe Winans concert from the website led him to wonder about the validity of other events listed on the site. Faith-based tourism has become a hot topic on blogs based on the Island, with Politics.bm and Bermudasucks.com featuring lengthy debates over the past few days. One reader on Politics.bm quoted a passage from Hebrews in the Bible: "Faith is the substance of things hoped for, the evidence of things not seen." The reader commented: "How apt for his programme of so-called faith-based tourism!" Site editor and political commentator Christian Dunleavy posted: "This requires more than faith, it needs blind faith. This is a total debacle. This has nothing to do with tourism. I think Wayne Furbert has it half right in pegging this as a taxpayer funded thank you to the Premier's campaign manager. He's missing the fact that it's also a misuse of the tourism budget to court the church vote."

August 16. Government says planning permission for a staff housing unit will remain a condition for Southlands, but under the criteria of a hotel operating licence.

Approval of staff housing was a prerequisite for a building permit for the South Shore resort in the draft Special Development Order but was omitted in the final SDO. The only housing mentioned was temporary facilities for construction workers - "arrangements to be made for the housing and transportation of any employee brought into Bermuda during the construction of the development". Stuart Hayward, chairman of Bermuda Environmental and Sustainability Taskforce, said: "The developers must not be allowed to shield a ten-storey hotel intended to house 400 immigrant workers from Planning and public scrutiny." However, Government this week said planning approval for staff housing will remain one of the conditions for Jumeirah Southlands. A spokesman said: "The condition regarding the staff housing was removed from the SDO and will be made a condition for the developers to receive a hotel operating licence. This was seen as a better solution than making the approval and construction of one development (staff housing) a condition for the approval of a different development (hotel and resort)." He added: "Legal advice indicated that this course was advisable and that the development of the staff housing remains a condition of the Government's support of this project and that the application to build the staff housing will be handled accordingly." Developers Southlands Ltd. applied for the ten-storey accommodation block last year. It is currently under review by planning officers. The building, in Hunt's Quarry, Warwick, will house 375 Jumeirah Southlands staff but could also accommodate other hotel workers. The proposed unit consists of 125 single rooms and 125 two-person suites, plus cafe, fitness centre, First Aid/health centre, laundry facilities and meeting rooms. There are also parking spaces for 65 cars and 256 motorbikes. Architects Botelho Wood say the housing block, off Khyber Pass, may even require its own SDO. However it will sit beneath the top of the quarry wall in height and does not encroach on any woodland or open space. Sustainable development campaigners Greenrock were yesterday critical of the Government's failure to mention the staff housing unit in its July 26 broadcast on Southlands, and the subsequent omission in the SDO. In a statement it said: "The exclusion of this detail is just symbolic of how things are being 'rifled' through without any consideration of the Sustainable Development Strategy Plan (SDSP). Greenrock is concerned how this current Government seems to be operating outside of its own guidelines stated in the SDSP and that it has jumped on pursuing this project as soon as Premier Dr. Ewart Brown took the reigns of control from Premier Alex Scott." Last week, The Royal Gazette reported that Craig Christensen - one of the three owners of Southlands Ltd. - had revealed it was the Ministry of Tourism which had "encouraged" the hotel project back in 2005. Greenrock said: "It would seem that the Ministry of Tourism, of which Ewart Brown was the Minister, was pursuing this project despite what his own Premier (Alex Scott) was doing in terms of the SDSP in 2005. Are we dealing with a Government that is saying 'Do as I say, not as I do'? Or maybe we are dealing with a Government where the Ministers can operate independently of their own leader, the Premier. Is this right? Is this the reason for this project to be 'fast-tracked'? Why haven't other projects that the Ministry of Tourism was pursuing been worked on so vigorously? Why haven't other brown site tourism projects been finalized, considering they would be more in line with the guidelines of the SDSP?"

August 16. Questions were put to the Government and developers Southlands Ltd. on the conditions of the SDO and obtained responses by the Department of the Environment on the following:
Q: : Does this imply that a sewage plant is to be built as part of the resort application?
A: No. This condition sets out a requirement for the developer to manage sewage from the resort in a manner satisfactory to the Ministry and Department of Planning.
Q: : What kind of measures could the following involve? How concerned is the Ministry re: the following matters?
Storm waters, hazards, coastal erosion, evacuation - I take it this means hurricanes?
A: Hurricanes in some instances, but also winter and other storms.
Construction traffic? How will the Government minimize the impact, bearing in mind that the neighboring Grand Atlantic Resort is also going up?
A: Government will work with all stakeholders, including the resort developers and Bermuda Police Service to minimize any traffic congestion as a result of these projects.
Q: When will construction start on this resort? Will the Government 'stage' the two resorts so congestion from construction traffic does not lead to huge tailbacks along South Shore?
A: Construction on the resort can only begin once a building permit has been issued. Government will work with all stakeholders, including the resort developers and Bermuda Police Service to minimize any traffic congestion as a result of these projects.
Q: What is this new agreement with the Minister and former owners Willowbank? It intends to restrict/regulate further development on protected land such as woodland - is the Government concerned the developers could add to their existing blocks of accommodation and develop more facilities on the land?
A: The current section 34 agreement is with the previous owners of the land (the Willowbank Foundation). A new agreement must be entered into with the new owners to amend the current agreement and to extend protection to other areas of the property.
Commenting on the details of the SDO, Stuart Hayward, chairman of Bermuda Environmental and Sustainability Taskforce (BEST), said: "Several requirements now have timetables - . This is an improvement over the original draft. However, one point that has not been addressed is on the proposed tunnel: who is going to cover the costs of diversion, construction, oversight and upkeep for the new roadway?

Also, as the overpass sections of the new roadway constitute newly created land area over the heads of travelers on the public road (underneath), what value has been placed on this newly created land? And what are the developers giving in exchange for this addition to their real estate?" Southlands Ltd. did not comment yesterday.

August 16. The Bermuda Environmental and Sustainability Taskforce (BEST) is holding a 'Picnic in the Park' festival next Saturday.

The free family event is being held "in support of Sustainable Development" and takes place at Astwood Park between 3 p.m. and 9 p.m. Several musicians will perform on a stage overlooking South Shore. The line-up includes Jahstice, Flookie, Olybhossh, Joy Barnum, 1Undread, Ras Georgis and Jackie Ayres. BEST and other organizations will provide information at the fundraiser about the Island and preservation of open spaces. T-shirts and bags will also be on sale, as well as refreshments such as hot dogs, beverages and ice cream. A spokeswoman said: "The 'Picnic in the Park' will be a great day for anyone who enjoys the outdoors, the ocean and listening to music. Bring your family and friends, pack a picnic, a blanket and bathing suit, and enjoy one of the most beautiful parks in Bermuda with some of the best local music on offer." BEST would like to thank the following sponsors: Bang Bang Hair, Goslings Limited, John Barritt & Son, and Mr. and Mrs. Michael Richold. 'Picnic in the Park': Saturday, August 25, 3 p.m. to 9 p.m., rain or shine. For more information log onto best.org.bm.

August 17. To mark the 70th anniversary of British Airways air service between Bermuda and Britain, the airline is offering low-cost airfares as well as hotel accommodation. Going on sale today through to August 23, British Airways World Traveller (economy) and World Traveller Plus (premium economy) fares will be available at 70 percent off the regular price with travel valid from August 17 through to December 18, 2007. World Traveller round trip fares during the peak season through September 5 will be $248, from September 6-October 24 they are $ 208, and during the period October 25-December 18 they drop to $160. World Traveller Plus (premium economy) fares are on offer for $210 during the sale period. Taxes and fuel surcharges start at approximately $280 depending on the choice of cabin and dates of travel. The following conditions may apply depending on the type of fare purchased. Weekend surcharges will apply for travel Thursday-Sunday in each direction. Minimum stay is one Saturday night and maximum stay is 11 months. In addition there are low cost hotel accommodations at anniversary sale prices from $70 per person per night based on double occupancy including continental breakfast. Three star properties included in the Bermuda Anniversary offer are: Central Park, Royal National, Jury's Inn Chelsea, Comfort Inn Kensington and Kensington International. The $70 hotel offer is open to residents of Bermuda paying in US dollars and is valid for new bookings only made between August 16-23, 2007. Hotel offers are subject to availability and prices may vary depending on dates and room types selected. All 70th anniversary airfares and hotel accommodation can be booked by local travel agents, by calling 1 800 AIRWAYS or by visiting the airline's website, www.ba.com.

August 17. Last night it was confirmed that 40 passengers on the Norwegian Crown cruise ship sought medical assistance after being struck down by a stomach flu.

On Wednesday afternoon a team from the Department of Health were sent to the cruise ship according to Chief Medical Officer Dr. John Cann. Dr. Cann, last night, said that 42 people reported symptoms including stomach cramps and nausea, and water samples were taken to be tested. A representative of the Norwegian Crown added: " A small number of guests on Norwegian Crown have reported to the medical centre with various symptoms of stomach flu. "Symptoms included nausea, stomach cramps and mild diarrhea generally lasting 24 hours. Norwegian Crown has been carrying out an extensive range of preventative measures on board to eradicate the virus." The cruise ship, which was carrying 1,245 passengers and 531 crew members, is still expected to depart Bermuda tomorrow afternoon.

August 17. Hamilton's leaders have moved a step closer to what could become an eventual ban on horse and carriage operators plying their trade in the city.

Members of the Corporation of Hamilton have passed a resolution giving them the power to restrict horses and carriages on the capital's streets. The move comes less than four months after 19 people were injured during the first Harbour Nights tourist event of the year when two horses ran amok along Front Street. The shocking stampede on April 25 — and a second incident three weeks later when an unmanned horse and carriage bolted along Front Street onto Bermudiana Road — led to calls for the animals to be banished from the city. But horse and carriage operators claimed that could destroy their livelihood. Hamilton Mayor Sutherland Madeiros explained last night that no ban had yet been imposed. But he said the resolution — which will be published as an official order or ordinance today — was a way of legislating the power do that." There is no change in what is happening now," he told The Royal Gazette. "I think we are trying to dot our i's and cross our t's. It gives us the legal right to make decisions that can be enforced. It makes it clear that we have the power." The Corporation is set to meet in the near future to decide whether there should be a ban on horse and carriages. Mr. Madeiros said the decision could not be taken until the Police report into the Harbour Nights incident was delivered. "It's an emotional issue for the public and I believe it's almost as equally emotional within the Corporation," he said. "There are people in the public who think it's the worst thing we could do, to ban horses, and there are people who think it's the worst thing we could do not to ban horses." Carriage rides are currently subject to a temporary ban from the fringes of the Harbour Nights tourist event every Wednesday. Carriage operator Dee Charles, of Shilo stables, told this newspaper last week that her business would not survive a ban. Mr. Madeiros said the Corporation had met with Ms Charles and was happy to do so again. He also urged the public to make their views on the subject known by visiting City Hall or calling the Corporation on 292-1234. "We are there for anyone who would like to come and talk to us about it, pro or con," he said.

August 17. Education fees in the United Kingdom will be slashed starting September 1 for Bermudians.

Earlier this year, the Foreign and Commonwealth Office announced that students from British Overseas Territories would be eligible for the lower fees previously reserved for British students seeking higher education in England. Now, not only will students studying in England be eligible, but also those in Scotland, Wales and Northern Ireland for the 2007 -2008 academic year. Currently Gibraltar is the only British Overseas Territory whose students qualify for the home fee rates. This proposed change will also mean that students in the overseas territories of European Union (EU) Member States will be treated equally. Bermudians who wish to qualify for the lower fees will be assessed by the educational institutions in the United Kingdom based on the published criteria. Under the Regulations for England, Northern Ireland and Wales a student must be a European Commission (EC) national on the first day of an academic year of the course, be undertaking the course in England, Wales or Northern Ireland, have been resident in the overseas territory for a three year period preceding the first day of the first academic year of the course and not have been a resident in the relevant territory for the purposes of receiving full time education. The criteria for Scotland are the same as that for England, Northern Ireland and Wales, however the student must be a British Overseas Territory Citizen (BOTC) and must be taking a course in Scotland. Students were warned that a BOTC passport is not proof of British nationality and failure to provide this information could result in higher overseas student fees. These changes were implemented through the Education Fees and Awards and the Education Qualifying Courses and Persons Regulations 2007 of England; The Student Fees Qualifying Courses and Persons Regulations 2007 of Northern Ireland; The Education Fees and Awards Regulations 2007 of Wales; and The Education Fees and Awards Regulations 2007 of Scotland. And in a move to help all university students, Premier Ewart Brown last night announced a link on Government's website for college students to input their information in a database.

August 17. The Sylvia Richardson Care Facility in St. George's opened at the start of the year at a cost of around $30 million. But although it has a capacity for up to 43 clients, the state-of-the-art facility currently cares for just 17 residents. It employs just four registered nurses and nine geriatric aides but needs a total of ten nurses and 26 geriatric aides to care for a full complement of clients.

Although construction was completed in January, the home could not take in any residents because nursing staff still needed to be recruited. As a result, Government announced the home would not be up and running until the summer. Government was later forced to reverse that decision following the enforced shutdown of the Pembroke Rest Home in February. Ten residents from that facility were moved to the new centre in March, along with a number of Pembroke Rest Home nursing staff and assistants. An additional seven clients have moved in over the last three months, but no more can be accommodated until staffing levels are boosted. In April the Mid-Ocean News revealed that residents were being fed a diet of hamburgers and pizza from a fast-food restaurant because the home had failed to recruit kitchen staff. And when contacted by this newspaper yesterday, officials confirmed that more nursing staff were also needed before any more clients could be taken on. Administrator Angela Brangman said the centre had launched an aggressive recruitment campaign overseas to hire additional staff , but so far had only managed to hire three more nurses, who are expected to arrive in October. She said that many UK nurses turned down offers of employment in Bermuda because they believed salaries were too low. A second recruitment drive has now been launched in the Caribbean and Canada. "A recruitment panel went over to the UK in January but we were very disappointed with the response Nurses were saying that it just didn't work out for them financially," Ms Brangman said. Asked why overseas nurses had to be recruited, Ms Brangman said: "Bermuda does produce nurses but we just don't have enough to meet demand." She said that Government's other nursing home, Lefroy House, was also suffering from staffing shortages, as was King Edward VII Memorial Hospital. "I spoke to someone from the Bermuda Hospitals Board and they assured me that they were having the same problem," Ms Brangman said. Ms Brangman claimed there was a world-wide shortage of nurses, who could afford to move around because they were in such high demand. "Basically, every country is robbing Peter to pay Paul," she said. "Nurses are continually moving around, they can find work in places like Saudi Arabia and Bermuda can't always compete with some larger countries." Health Minister Michael Scott and Chief Medical Officer John Cann failed to respond to questions by this newspaper. But news that the facility is still not fully operational prompted an angry response from Shadow Health Minister Louise Jackson, who claimed that Government had totally neglected seniors. Mrs. Jackson pointed out that only one Government care home, Lefroy House, was currently operating at full strength, and that had only recently got back to full capacity after being damaged by Hurricane Fabian in 2003. "What does this say about Government's management of this facility, they either don't care or don't know what they're doing," she said. "Nurses are not being paid enough and I can't accept that this brand-new facility, which went over budget by millions of dollars, is running at less than half capacity. Seniors are being turned away in large numbers. They have been paying their taxes for upwards of 60 years and now they're being told they can't be admitted into a new facility that's already been open for seven months? Seniors are now faced with having to be looked after by their families or go into a private nursing facility that they can't afford. I cannot think of a Minister of Health who has been as irresponsible or heartless as to the plight of seniors. Surely the Ministry is able to staff this facility at any cost? But it appears Government is more concerned on spending taxpayer dollars on importing soil for cricket pitches, world-wide travel, faith-based tourism events that don't materialize, or even on themselves. Under this Government seniors really have been put to the bottom of the barrel. I have spoken to many seniors and I am one myself and I know that this situation is affecting many families. It's a crisis." A spokeswoman for the Bermuda Hospitals Board acknowledged that the hospital continually faces recruitment challenges. "Bermuda Hospitals Board recognizes healthcare facilities world-wide are challenged by nursing shortages," the spokeswoman said. "BHB has a robust process in place through its Human Resources Department and actively seeks to maintain nursing levels through a variety of incentive programmes, as well as a variety of recruitment processes. Our target turnover rate for the last fiscal year was 12 per cent and we achieved our goal by coming in at 11.4 per cent turnover rate. This compares favourably with international rates, where hospitals of similar sizes often experience 13.4 per cent turnover according to PricewaterhouseCoopers - Saratoga Business Analytical Tool. The American Hospitals Association reported average vacancy rates of 8.5 per cent in December 2005. We continue to recruit and retain qualified nursing professionals by offering initiatives such as an expanded nursing salary scale and bonus schemes that provide financial compensation to nurses as they achieve further training and experience. These programmes aim to compensate nurses for tenure, education and experience. Additionally, a tuition reimbursement scheme helps make education more affordable for staff."

August 17. A new concept in international hotels is coming to Bermuda.

Plans have been submitted for a ten-storey condominium hotel which encapsulates "the next step in Bermuda's housing, evolution and maturity", according to developers. Similar to 'aparthotels' in cities around the world, the Hamilton complex will offer visiting business executives both short and long-term accommodation, but at a five-star standard. Yesterday the Chamber of Commerce offered its full support for the project. Executive director Diane Gordon said: "There needs to be more hotel development, but it has to be the right development in the right location. Certainly there is a demand for more executive accommodation and this is the right place for it. Our reaction is that this is a great thing for the City of Hamilton and we would certainly support it." The proposed development, at the corner of Court Street and Reid Street, will include a "world class restaurant, concierge and exceptional spa experience". It claims to introduce "a new form of tourism and residential use to Bermuda". Business consultants ARP say it will be managed "by a top tier international brand that will bring excellent exposure to the Island". In addition, the condominium hotel will "serve as a catalyst for further development and improvement in east and north-east Hamilton". In a letter accompanying the Planning application, ARP — on behalf of developers Stonehaven Development Co. Ltd — say the complex is needed to meet the growing demand for luxury business accommodation, a by-product of booming banking and reinsurance on the Island. "New company formation continues unabated in Bermuda (17,038 companies in 2005, up from 16,396 in 2003) which creates a demand for housing that can't continue to be met by the development of vacant land. City living is the next step in Bermuda's housing, evolution and maturity," say ARP. "The target population for the condominium hotel is the business person that is on Island, either for a brief stay, or for two to three years, and who desires an urban living option where work, shopping, dining and entertainment are all within walking distance. The aim is to provide five-star living accommodations with full hotel amenities. The hotel amenities include a world-class restaurant, concierge and exceptional spa experience." The complex, on the site of the New Canadian Hotel, will cover 23,522 sq ft and contain 81 one- and two-bedroom units. It has been designed by architects Botelho Wood. ARP say the development more than meets the regulations of the City of Hamilton Plan 2001, as it is lower than 138 ft and is set back further from the pavement than is needed. The floor at street level is 8ft from the back of the pavement; the second to ninth storeys, 15ft; and tenth, 25ft. ARP adds that the hotel "will not impact on the established view of the Cathedral" but will create "a new and striking addition to the City skyline. The proposed condominium hotel will result in the complete rejuvenation and upgrade of a part of the city — a 'brown field' site at that — which has suffered from neglect for a number of years," say the consultants. "Bermuda can no longer afford to continue to indiscriminatorily lose green space to development. Moreover, in line with the Bermuda Government's and the Corporation of Hamilton's wish to rejuvenate the Court Street and North Hamilton areas, the applicant's proposed five-star condominium hotel no doubt will be the catalyst for further investment in the area. New commercial office spaces are shifting to the east side of Hamilton, and ideally, residential spaces and associated amenities should follow along with this exciting project. Our research strongly indicates that both the proposed product and location are extremely suitable for this type of development." City mayor Sutherland Madeiros however, said the Corporation of Hamilton would have to consider the impact of the proposed hotel on the surrounding streets. "Reid Street is one of the busiest streets in Hamilton and so we will have to consider local traffic flow and other issues," he said. "We haven't discussed those issues at this point in time, but I am sure this planning application will be put on the table shortly."

August 17. The wife of former Bermuda prosecutor Lloyd Rayney has been murdered in Perth, Australia.

The body of mother-of-two Corryn Rayney was discovered by detectives early yesterday in a makeshift grave in a park in the western Australian city. She had been missing for nine days after failing to come home after an evening class. Members of Bermuda's legal community last night expressed their horror at the news. Lawyer Kulandra Ratneser was acting Director of Public Prosecutions (DPP) when Mr. Rayney worked here as a Senior Crown counsel from 2003 to 2004. "I knew his wife very well," Mr. Ratneser told The Royal Gazette. "She lived here for a short time. She was an extremely nice lady and a very, very popular lawyer. She had an enormous career in front of her and would have become a judge. She was likely to have become one of the first coloured judges that Australia has had." Mr. Ratneser, who also worked with Mr. Rayney in western Australia prior to both coming to the Island, said Mrs. Rayney, 44, was originally from Goa, India. "It's very sad news," he added. "I spoke to Mr. Rayney this morning and he was completely distraught. They were estranged but they were living together in the same house." Mr. Rayney, who worked at the Office of the DPP in Bermuda for just over a year, was mentor to former Crown counsel Graveney Bannister. "When he left Bermuda we had developed a close friendship," said Mr. Bannister. "His family came out here, his wife and children, and then we all went off to Disney World together. His wife was a perfect lady. Very quiet, very unassuming. She more or less befriended my wife when she came over." He added: "It's very sad and it was very shocking to hear the news. I can only have them in my prayers. I will be calling him." Mr. Bannister's wife Deeanda said: "My heart goes out so deeply to the children because her and I both have two girls around the same age and they did spend time together. I enjoyed my time with the family tremendously and it's really, really depressing to me to find out what has happened." The West Australian newspaper reported yesterday that Mrs. Rayney was identified by DNA analysis after detectives found a body buried beside a track in Perth's Kings Park, near to where her car had been discovered. Investigators followed an oil leak from the vehicle to the grave site, less than a kilometer away. Detective Senior Sergeant Jack Lee told the West Australian that it was too early to say how she was killed. "We don't know what injuries she has got, this is way too early," he said. "We haven't completed our examination of the scene yet, this is a very painstaking forensic procedure." Mrs. Rayney, a West Australian Supreme Court registrar, had two daughters, aged ten and 12, with her husband, who was described by the newspaper as a prominent Perth lawyer. Mr. Rayney came to Bermuda in May 2003 and left the following June. While here, he successfully prosecuted Justis Smith — the man accused but never convicted of murdering Canadian teen Rebecca Middleton in 1996 — for stabbing a girl at Dockyard.

August 17. A revolutionary new surface coating removal service looks set to make things plain sailing for boat owners in Bermuda.

Bermuda Marine Services are using the Farrow System, which is the first and only one of its kind on the Island, and can remove everything from paint from boats and rust on metal to road markings and even graffiti. And it has the advantage of being diverse in its application, mobile, low on mess, safe to use, environmentally friendly with no chemicals used and no toxic fumes released, and meeting EU safety standards. The system is a state of the art compact unit on wheels which sprays out a natural element combination of heat integrated with water and volcanic media to blast away any unwanted matter from surfaces. It can be used indoors or outdoors and adjustments in pressure and media mix allow it to tackle the largest of heavy industrial jobs right through to the most delicate fine antique. In fact, everything from sandstone, limestone, brick, masonry, concrete and granite to marble, ceramics, terracotta, aluminum, brass, stainless steel, glass fibre, plastic, wood and even paper can be cleaned using the system. William Thompson, who runs Bermuda Marine Services with business partner Tim Patton, first came up with the idea when he was flicking through a yachting magazine a couple of years ago. "I was looking into it then because I thought it was pretty cool and then recently I became a partner in Bermuda Marine Services," he said. "As a result it seemed like a good time to get these pieces of equipment and we are just getting up and running with the service now. We have done a couple of small jobs already and we have a couple of other things lined up, so it is starting to get moving." He has been using his two machines to strip the paint off the bottom of boats right back to the gel coat and then applying a barrier coat on top to lengthen the life of the boat. But it also has a lot of practical applications and is already being used in the UK to remove graffiti spray and clean the streets as well as stripping rust and paint from, and adding finish to, metal. Mr. Thompson said the real beauty of the machines is their diversity of application. "For example, you can turn it right down and take the paint of a Coke can without damaging the contents or, at the other extreme, if you have very rusty iron beams you can strip them right down to bare metal and they have four different grades for coarseness or smoothness," he said. Another benefit of the system is that only a damp residue is left after use because the water is absorbed by the cleaning media, with the largest machines only using under a liter of water per minute and less than 25 kilogrammes of media in 30 minutes, comparing favourably to other high pressure water blasting machines which can use up to 10 or 12 litres of water per minute and high pressure sand blasting machines which can use up to 650kg in half-an-hour. Bermuda Marine Services, which is in the marine contracting industry, working mainly on moorings and deck work, is planning to offer the service as an offshoot of their main business. "The business has been in existence for about 24 years and we are just trying to develop some new areas," said Mr.Thompson. "Although we have only used the system in the boating industry so far, I actually think it has a greater application to re-finish metal surfaces. We have two machines - one big one for removing paint and rust from large surfaces and a smaller one for stripping chairs and varnish work because it is much more manageable and suitable, so with these two we hope to cover all our bases." And he reckons there will be a big calling for this new service in Bermuda. "My hope is that big businesses will want to own these machines or lease them from us and if companies have big jobs I think there will be potential to do short term leases," he said. "It is easy to use and within a morning you can be competent in using it."

August 17. Drastic changes within the Bermuda Police Service (BPS) have reduced the narcotics and criminal investigations departments to half their size and removed community officers from its roster completely.

The move is said to have had a demoralizing effect on staff, with claims that the decision was made in the absence of an overall strategy for policing the island and in direct response to recruiting problems encountered as the BPS attempted to establish its new Community Action Team (CAT). According to insiders, officers were moved from several areas in order to make up the numbers needed to enforce the new initiative. And it is believed that the decision, together with operations issues, is causing talented Bermudians to leave for new opportunities and making it more difficult to recruit both locally and overseas. Former policemen spoke with this newspaper about a number of problems they believe are hindering officers from performing at optimum level. High on the list of criticisms was the recent realignment within the BPS. "The realignment has transformed the Service back to where it was when (former Police Commissioner from Britain, Colin) Coxall left," said one. "(The current Commissioner George Jackson has) stripped (the) Narcotics (Department) of half its officers and he stripped half the people in CID because he's having problems recruiting in the UK. (British officers) go back and word gets around about what it's like to work here and so now he has to go to the (Caribbean) islands to recruit." Added another: "There's no longer a street narcotics team or community beat officers. There is a Community Action Team (CAT) which was an experiment back in 2006 which took officers that were off duty and paid them extra to serve as additional units and deal with people in certain areas who were sitting in groups. The idea was to show a police presence to make them feel uncomfortable. It was decided to keep that. It's now a regular thing. But to get the manpower, the Service closed the street narcotics team and got rid of the community beat officers and the schools' resource officer." Police were yesterday unable to comment on the accusations by press time but a statement on the realignment was issued by Acting Police Commissioner Roseanda Young this week. She said that the changes were introduced after public consultation and that they placed greater emphasis on community policing - more patrol officers in several areas and a new shift system with staggered start times. "It's actually pulling officers away from the Bermuda public," said a former officer whose expectations for the scheme's success are low. "We no longer have a schools' resource officer. We no longer have a community beat officer, the person who would establish relationships within the community. What we have instead, is one civilian who is expected to co-ordinate Neighbourhood Watch meetings, for nine parishes and I don't know how many neighbourhoods. Policing is a dynamic, ongoing science that requires constant review and a clear picture of how you want to do the job and it appears there is no clear picture. I'm not just referring to the Commissioner but Bermuda as a society, we don't know how we want to be policed." According to the former officers, additional problems have arisen because not enough is being done to retain talented Bermudians. They claimed that although excellent instruction is offered through the training school, success is undermined as the teachers selected for their specialist skills are often required to leave the classroom to do police work. "There is a Continuation Course which is always run while other courses are going on so the staff at the training school is stretched," said one man. "They have to deal with all the courses and (the people being trained) quite often spend hours without supervision waiting for someone who may or may not show up because they may be called to teach another course. Also, most of the instructors are specialists so if there's a really bad accident or something that takes priority, they're pulled from the training school and told to go and deal so the Continuation Course is left in the lurch." An earlier incident this year, where seven Bermudians were fired after failing one aspect of training, highlighted the lack of commitment the BPS has to local officers, the men said. And they questioned why one of those who had their contract terminated received letters of commendation for his work only two months later. "They had worked in the Service coming up to three years. They failed an exam and were told to come back and re-sit. They failed again and were sent back to the Division to work until the Deputy Commissioner returned from leave. They were all Bermudians. You would think, with the hiring problems the Service is having and their public pleas to get locals to join, they would come up with some sort of plan to get them up to speed. I know one of the officers involved. Yes, he messed up on his exam, but he had been there for three years. The Service asks all sergeant supervisors to give an appraisal (of staff) every three months and I know he had excellent appraisals. Worse, he was fired in January and received letters of commendation in March, where's the sense in that? I don't understand the mentality. It's quite possible that the BPS secretly feels that Bermudians aren't good at policing themselves and Bermudians are getting discarded, discouraged or leaving the profession as such." He stated that the fired officer had failed in a relatively minor aspect of training, a step along the way to court prosecution that is always reviewed by a supervisor, an inspector, police prosecutors and representatives from the Department of Public Prosecutions (DPP). "Why fail someone for a file that's always critiqued?" he asked. "Why fire him? There are good people at the training school but they're locked into a bad system. The training school should be a place where you don't pull people out to test and fail, but to train in certain areas that supervisors have identified as weaknesses. It's one way to build the service." The solution lies in a complete overhaul of the Service, one former officer feels. "There is a colonial legacy in the Bermuda Police Service that has to be overcome," he said. "It is an extension of the remnants of the old type of Service, the Bermuda Police Force where the senior officer of a training says, 'I will cut you just as soon as keep you'. What does that say about the desire of the Service to have Bermudians working there? It's losing candidates right from the start because the system is not helping itself. There's a large number of talented Bermudian officers at the rank of Inspector who are leaving the Service. These are officers who can make it here, they can make it in Britain, anywhere. These are good officers the Service can't afford to lose. If the Service is trying to encourage people, it must have some organizational flexibility."

August 17. With a relatively quiet hurricane season so far and Hurricane Dean forecast to pass well to our south some time next week, Bermudians are drawing a collective sigh of relief.

Still, Dr. Mark Guishard, director of the Bermuda Weather Service, has warned residents to be wary of complacency and reminded the public that the island is not nearly out of the woods yet. "One really can't say anything about the activity of a season until at least August," he said this week. "In fact, historically September is the peak of hurricane season." Meanwhile, Bermudians have little to fear from Dean which yesterday strengthened into the 2007 Atlantic storm season's first hurricane as it raced towards the Caribbean. By early yesterday it had top sustained winds of 80 mph, was expected to strengthen further in the next few days and could pass to the south of Jamaica on its way Mexico's Yucatan peninsula as a dangerous Category 4 storm. Interestingly enough, another hurricane called Dean brushed past Bermuda in 1989, the first storm since Emily, two years before. Bermudians, however, need not prepare for another visit this year. Speaking to the Mid-Ocean News on Wednesday, Dr. Guishard said: "I think there is little chance of Dean turning north. Storms like this have to be further north by this point to be picked up by the southwesterly steering flow. None of the computer models have Dean re-curving towards the island." Yet, according to Dr. Guishard, that is not a licence for complacency. In addition to the standard hurricane preparation, he offered the following the advice: "The thing you should be prepared for after is power outages. The thing you should prepare for before the storm hits is the high winds, and if you're on the coast the high sea levels and battering waves. The things I advise for all property-owners is to have something to cover their windows, whether that's storm shutters or secure plywood. Having glass and other debris blowing through one's house is exceptionally dangerous. In Fabian, we had wind speeds here that started to rip the plywood we had attached to our windows off. Since then we have proper storm shutters. If you're on the coastline during the storm I would really suggest you go inland." In the event that a hurricane does threaten Bermuda this year, locals can take comfort that Dr. Guishard and his team will have it under close watch. "Our responsibilities are for Bermuda itself. Our job is to take the forecast the NHC (National Hurricane Centre) issues and add value to it by predicting what the effects on the local weather conditions are going to be. We are the only agency that has authority to issue watches and warnings concerning hurricanes. The NHC in Miami is in charge of forecasting the evolution, track and intensity of all tropical disturbances in the Atlantic. They are the experts, they have the equipment and knowledge to be able to specifically look at each storm and what it's doing. We even send our forecasters to the NHC as part of their training. We work very closely with them. We are on the phone at least four times a day if there is a hurricane threatening Bermuda." With the recently-installed Doppler Radar apparatus on Cooper's Island, the BWS has come a long way in the past 20 years. "Back in 1987 the US Navy was in charge of all forecasting in Bermuda. Since then BAS Serco has taken over all their previous responsibilities. The thing about Emily was that it hit Bermuda on a Friday. Thursday night it was a tropical storm and was southwest of Bermuda moving north. It took a very sharp right-hand turn and intensified into a hurricane. So people woke up to hurricane warnings and being advised that the storm was imminent. That's where that perception came from, the fact that the warnings were posted overnight but also that the track forecast wasn't great the day before. Contrast that with Florence, and a good 72 hours away we were already expecting that this storm was going to affect Bermuda. Hurricane Florence, a minimal Category 1 storm, brushed the island last September but caused very little damage. Yet, anyone who experienced Fabian in 2003 or even Emily 16 years earlier will know that, as hurricanes go, they come much worse. Usually by the time a tropical system gets to our latitude it starts to lose its tropical character, which is exactly what was happening to Fabian. The chances of (a Category Four or Five hurricane) striking Bermuda are very unlikely. That's not to say it could never happen. If it were to happen, well, you saw the damage from Fabian. Basically, you're looking at another order of magnitude after that. You could very well expect damage to the runway during Fabian, the runway down at the airport here was flooded. When crews went out to pick up debris from the runway, they had to remove fish as well. You can imagine if you have that level of water during a Category 3 storm, it's going to be far worse in a Category 4 or 5."

August 17. The Town of St. George's remains

a safe tourist destination despite allegations by the Canadian government to the contrary, Deputy Mayor Kenneth Bascome argued this week. His comments followed news that the country is warning its citizens not to visit the World Heritage Site or risk facing the criminal activity, physical and verbal abuse, and gang violence found there. Mr. Bascome, however, dismissed the validity of such claims, insisting that the advisory was really issued in response to Bermuda's botched prosecution of suspects in the brutal murder of 17-year-old Canadian Rebecca Middleton in 1996. Her family is continuing to pursue its legal options and there is the possibility that the case will go before the Court of Appeal at its next sitting. "It's very unfortunate the incidents that have happened," Mr. Bascome said. "I believe all of Bermuda sympathizes with the Middleton family but it's quite upsetting to members of the Corporation and, in particular, the Mayor (Mariea Caisey). And as the Deputy Mayor, someone who has a direct relationship with the young people deemed to carry out these acts of violence, I would like to highlight the fact that (Rebecca's murder) was an isolated incident." On its web site, the Canadian government advises travelers to Bermuda that: "Robbery, assault, rape, and petty crime occur. There have been a number of serious incidents of sexual assault and acquaintance rape. Do not accept food or drink from strangers or casual acquaintances, as these may be drugged. Use of Rohypnol and other 'date rape' drugs has been confirmed by authorities and reported in the local media. Crime occurs at St. George's World Heritage Site, where verbal and physical abuse has been reported, as well as gang activity." The Canadian Consulate offered no comment on whether the warning was linked to Rebecca's murder by press time. Mr. Bascome added that the closure of the St. George's police station had done little to give a sense of security and argued it was possible that any incidents of crime, physical and verbal abuse and gang activity had been experienced by visitors who had gone looking for trouble. "Do they have any proof that the verbal abuse is coming from Bermudians? I've seen people on vacation who are very abrasive to other visitors. And as a former operator of a restaurant/bar, I personally can attest to the fact that there are those persons who come looking for paraphernalia we deem not legal. I have been asked on numerous occasions if I know where they can purchase marijuana. I've also been asked by visiting yachtsmen if I could help them find a member of the opposite sex. Hopefully, with the discussions the members of the Corporation are having with the police, things will improve as far as the policing and safety of the town is concerned. We understand that the police station was not in the best of condition and support the police having surroundings which are conducive to them performing at their best. The police have attempted to put a police presence in the town but it is the opinion of the Corporation that we need a fully- functioning police station within the municipality. We have four cruise ships in the course of a week, each carrying approximately 1,500 passengers, combined with the land-based visitors that visit the town and the general residential population, it is our belief that we should have a fully functional police station." That need aside, Mr. Bascome insisted that the World Heritage Site remains one of the safest tourist destinations on the planet. "In the grand scheme of things, we believe that St. George's is very safe compared to major places throughout the world," he said. "I would challenge anyone to speak with the police. Statistics will prove that St. George's, on a whole, is a very safe place. As a resident of St. George's, I am personally offended that the Canadian government would see the need to inform Canadians not to visit the World Heritage Site. I am in contact with tourists on a daily basis and I'm able to tell which are Canadian by their accent. Most of the Canadians I've encountered are very happy with their experience in St. George's and Bermuda as a whole. In the grand scheme of things, even with the rise of antisocial behavioral problems which we Bermudians believe to be escalating, Bermuda is still a relatively safe country, although we will have crime no matter what we do, because some people live outside the realms of normalcy." As a member of the community, Mr. Bascome admitted to having "a bias" about St. George's but insisted it played an important part to the Bermuda vacation. "I personally believe that because of the manner in which the case was botched, (the Middleton family) has a bad taste in its mouth about Bermuda and St. George's. They feel what happened with her started in St. George's," he said referring to the fact that the teenager accepted a lift with strangers after a night out in the town. But I don't feel it's fair for them to single out St. George's as a place not to be visited. If a visitor comes and doesn't experience the hospitality, old world charm and individuality and uniqueness of the people there, they lose the opportunity of having a true Bermuda vacation."

August 17. It opened in 1972 as Bermuda's biggest hotel — and today the Fairmont Southampton retains that status as it celebrates its 35th anniversary. The famous pink landmark, which straddles South and Middle roads over a 100-acre site, is marking the occasion with a party for its 850-plus staff members later this month.

The last three-and-a-half decades have seen the hotel — originally called the Southampton Princess — play host to some of the world's best-known and wealthiest celebrities and dignitaries. Sous chef Herbie Bascome has cooked for most of them — but cites his greatest achievement as introducing Bermudian breakfasts to hotel guests more than a decade ago The traditional island fare quickly became hugely popular and hundreds of plates of codfish and potatoes are now served there to locals and hotel guests every Sunday. "When we first brought it in we just wanted to give the guests a taste of Bermuda," said the 67-year-old grandfather, who has worked at the hotel since 1976. We didn't expect it to go like it did. We can do 400 to 500 breakfasts some weeks." Nelda Simons, regional director of human resources for Fairmont Bermuda, started as an administrative assistant to the hotel manager in 1977. She remembers the Saudi royal family's stay in the late 1970s, which saw fresh lamb's milk flown onto the Island every day for more than week. "From an entertainment standpoint, one of the most regular guests was Bill Cosby and his wife; she used to celebrate her birthday here," said Ms Simons. "We've had US presidents, including George Bush senior. Tony Blair and Cherie have visited. The Queen and Prince Philip have visited, though they always stayed at Government House. Recently, we had James Belushi. Sometimes we'll have big name entertainers in the hotel who are performing at a convention and the public will never know. The list is endless. We have had some extraordinary guests." Ms Simons, from Somerset, says she was the first Bermudian to be hired as a secretary to a hotel manager in Bermuda. She left the hotel in 1986 but returned in 2002 and became regional HR director two years later. The 58-year-old says that back in the 1970s the hotel was completely self sufficient, housing a fresh flower shop, an upholstery shop, seamstresses and teams of carpenters, plumbers and other tradesmen. "You could live here for a week and never have to go outside," she said. The four-star hotel opened with 600 rooms but now has 593 — the missing seven having been transformed into a lounge on the exclusive Fairmont Gold sixth floor, a "hotel within a hotel" for the richest clients. Millions of dollars have been spent on renovations over the years and the hotel now features a state-of-the-art spa, though the footprint of the site remains the same as in 1972, when then-Governor Lord Martonmere performed the official opening. The Southampton Princess was the brainchild of American businessman and shipping magnate Daniel K. Ludwig, who also owned its sister property, the Princess Hotel in Hamilton. Canadian Pacific Hotels bought both properties in 1998 and took over Fairmont Hotels and Resorts the following year. The hotels were then renamed the Fairmont Southampton and the Fairmont Hamilton Princess. In September 2003, the Fairmont Southampton was damaged by Hurricane Fabian and closed for renovations until April 2004. August 17. Grieving families of people who have died in questionable circumstances are having to wait months to receive a death certificate. And the delays are causing legal and financial problems for bereaved widows and widowers trying to claim on their spouses' pension and life insurance policies or get mortgages paid off. A massive backlog of case files has built up because the island does not have a specialist coroner's investigation unit. Instead, regular police officers investigate the circumstances of certain deaths on top of their regular duties. Only once an investigation has been completed to the satisfaction of Senior Coroner Archibald Warner can a death certificate be issued. Assistant to the Coroner Sergeant Adrian Cook told the Mid-Ocean News there were a number of factors causing a delay in death certificates being issued but that a manpower shortage was a key factor. Sgt. Cook said police officers "have to compete for time during their regular street duties to try and complete and assemble a relatively complex report. And I can tell you that writing and compiling the covering report is an intimidating task and takes a lot of time and concentration." The delays and subsequent financial hurdles were highlighted by Scottish widow Beth Yates, whose husband Richard disappeared while working on a Bermuda-registered gas tanker about 100 miles off the coast of Senegal last year. Although her husband has been missing presumed dead for 12 months, Mrs. Yates has yet to receive a death certificate from the Bermuda authorities. Without it she cannot claim her husband's pension or get her mortgage paid off. It has now been put to the top of the list for the Coroner's Office after she filed a complaint this week. Sgt. Cook pointed out that his office does not issue death certificates but reports to Mr. Warner, who is also Senior Magistrate, or one of three deputy coroners who in turn complete the necessary documentation required for a death certificate to be issued by the Registry General. Sgt. Cook described Mr. Yates' death as an "anomaly" since he did not go missing anywhere near Bermuda. However, because the ship was registered in Bermuda, the island was obliged to deal with it. "When a death occurs on board a ship, an attempt is made by the vessel owners for the nearest port authorities to deal with it, Sgt. Cook said. "This time it didn't happen because the nearest port was Senegal and it had nothing to do with Senegal, except that once they finished the search and rescue they were ordered to port." An investigation was conducted in Senegal on behalf of Bermuda's Government by British Consulate authorities. Bermuda's Department of Marine Administration was notified of the matter and they in turn notified the police. "The Merchant Shipping Act requires an inquiry be carried out and sometimes these are carried out by paper exercise," Sgt. Cook, said. "When I was first notified of this I took it to the Coroner and we spent some time, several days in fact, going back and forth deciding whether it should be a Bermuda Coroner's case or not. In the end the Coroner decided that although the Merchant Shipping Act does give an option for the Coroner to take it on, there was no compelling reason for him to do so." Sgt. Cook said the case was to be dealt with via an inquiry by the Ministry of Transport. "But by that point I had gained so much involvement in the case that when the Department of Marine Administration made requests of the Commissioner of Police to carry out the inquiry, they already said they had been in consultation with me, so it became my case." Sgt. Cook said no case like this had been dealt with since 1998 when a local investigator traveled to the ship to conduct inquiries. He explained that because Royal Dutch Shell had already collected statements from the crew, along with numerous photographs that had been taken at the time, there was no need for him to do this. He added that Mr. Yates' widow had also since been interviewed by Scottish Police. "All that was left for me was to put the file in some semblance of order, write a report on what I had gathered and venture some opinions, conclusions and recommendations," he said. The report will be in the hands of Department of Marine Administration officials later today and they are expected to make recommendations to the Ministry of Transport. "Should they agree with my findings, they will then make a recommendation to the Coroner that he make a finding that Mr. Yates is missing, presumed drowned," Sgt. Cook said, adding that a form would then be sent to the Registry General which will issue a death certificate. When asked why it took so long for the report to be completed, Sgt. Cook said that, because of the two positions he holds, assistant to the Coroner and officer in charge of the Judicial Support Unit, there was simply never enough time. "Both jobs compete with time for each other," he said. "This was a big report and I wanted to be thorough and I didn't have the time to deal with it in that way, until the issue was forced and I was told, 'Sgt. Cook, don't do anything else except this Yates thing' and in the end it took me four full days to compile my report and send it on." He said a death certificate is usually issued to a family within two to three weeks, but the more factors that press upon the case, the longer it will take as in the Yates' case and that of Patricia Steinhoff, the 58 year old who died earlier this month after a day of diving. Sgt. Cook said he had her autopsy report, but would have to wait up to six weeks for toxicology tests, something required by law in cases in which the nature of death in unknown, or needs further investigation. Only then, he said, could he send a final report to the Coroner who would have to sign off on it. And even that, he said, could take a few months.

August 17. Five popular toy brands have been added to the growing list of potentially dangerous toys and accessories being sold in retail stores across the Island and the United States.

Bermuda's Office of Consumer Affairs (OCA) made the announcement yesterday, just days after announcing a recall of Fisher Price brand products that was found to contain poisonous levels of lead paint. That recall, like the latest, was announced by the US Consumer Product Safety Commission (CPSC) and affects roughly 9.5 million toys in the United States and 11 million in foreign countries. And, there have already been reports of children being seriously injured in the US, with a seven-year-old Indianapolis girl requiring surgery to repair abdominal damage, after swallowing magnets from the toys. 'Barbie and Tanner' play sets, made by Mattel, with the model numbers j9472 and j9560; include a scooper accessory with magnetic ends that easily detach. Recalled scoopers have a visible silver-coloured, disc-shaped magnet on the end of the scooper. Scoopers that have a white material covering the magnets and products manufactured after January 31, 2007 are not being recalled. The affected toys were distributed between May 2006 and August 2007. In addition, 'Doggie Day Care' play sets, various 'Polly Pocket' dolls and accessories, 'Batman and One Piece' magnetic action figures, are products that should be immediately taken away from children and returned to their place of purchase with the receipt. The recalls fall under the Consumer Protection Act 1999 in conjunction with the US CPSC. As with all of these recalled items, no reports of injuries have been reported locally, although there have been incidents where children have put these items in their mouths. The OCA contacted the majority of toy retailers in Bermuda and advised them of the recall. An enforcement officer visited the toy stores and the inventory was inspected. It was then discovered a total of 33 of the recalled 'Polly Pocket' toys have been removed from the shelves at the major toy stores and will be sent back to Mattel.

August 17. Millionaire technology guru and Tucker's Town home owner John J. Donovan Sr. was convicted today of falsely claiming to police that he was shot in an attack arranged by his son.

Judge Kenneth Fishman found Donovan, 65, guilty of filing a false police report, a misdemeanor, in the bench trial. Donovan was immediately sentenced to two years probation and a $625 fine. He also must complete 200 hours of community service. The judge at the Middlesex Superior Court, in Massachusetts, called Donovan's behavior bizarre and premeditated. Donovan showed no emotion when a clerk read the decision, but smiled during sentencing. He hugged and kissed a friend after the hearing ended. Donovan, who owns Winsor House, in Tucker's Town, claimed he was attacked and shot by two strangers in the parking lot of his Cambridge office on the night of December 16, 2005. He told a police dispatcher then that his son had laundered $180 million and had threatened to kill him. But prosecutors argued he made up the story to get revenge against his son and gain the upper hand in a bitter family battle over trusts that may be worth hundreds of millions of dollars. Donovan has battled his five children in court for years over the money. The judge ordered Donovan to stay away from his oldest son and three daughters, their spouses and their children. The four siblings said in a statement that they were grateful their father was found guilty. During the trial, prosecutors said a surveillance video showing Donovan adjusting the camera away from the parking lot days before the shooting proved premeditation. They also said they found a to-do list in the front pocket of Donovan's sports jacket that seemed to outline details for the shooting. But Donovan's defence attorney said prosecutors mistakenly read a normal chores list, and the state's investigation was incomplete. Donovan was a business professor at the Massachusetts Institute of Technology from 1969 to 1997. He commanded big fees as a sought-after speaker to Fortune 500 companies, started more than a dozen companies and published 11 books. He is a founder of Cambridge Technology Partners, a computer services consulting company that was once valued at more than $1 billion. He also was a clinical professor of pediatrics at Tufts University for 10 years, doing research to track birth defects.

August 18. A monument to slaves who died crossing the Middle Passage could be installed in Bermuda in time for the Grand Slam of Golf.

The move would give millions of people all over the world the chance to see how the Island is coming together to recognize the horrors of slavery past and present, according to organizers. The 15-foot statue, currently being stored in St. Croix, in the US Virgin Islands, will be shipped to Bermuda in September or October if all goes according to plan. It is designed to commemorate millions of slaves who died on ships crossing the ocean during the Transatlantic Slave Trade, serving as a permanent reminder of the mistakes of history while highlighting the need to fight against modern day slavery. Corin Smith, who has been helping lead the project, said he hoped the monument could be erected before the Island takes centre stage in the sporting world with October's Grand Slam at the Mid Ocean Club. Viewers from more than 100 countries are expected to tune in to watch Tiger Woods and three other top golfers compete at the showpiece event. Mr. Smith is planning to speak to Mid Ocean Club and PGA officials to see if the monument can be displayed somewhere that can capture the attention of media covering the contest. "The PGA momentum could be a useful showcase for the project. Bermuda is going to be in the spotlight and we can capitalize on this media frenzy," said Mr. Smith. "Everything we do is going to be seen by millions of people. So why not do something positive? Put our heritage on display. It gives us a chance to make this a global campaign. This is not a local, parochial campaign. We need it to cross borders." Plans for a Middle Passage monument in Bermuda have been in the pipeline since an identical statue was lowered to the bottom of the Atlantic in a ceremony which attracted international media coverage eight years ago. Organisers say this year's celebrations of the bicentenary of the Abolition of the Slave Trade Act, including a memorial service at the Cathedral, have helped paved the way for a lasting tribute to be brought to the Island. Mr. Smith said he was pleased with the public's reaction since the scheme was highlighted in a Royal Gazette article earlier this month. This newspaper reported how Premier Ewart Brown described the plan as "truly a success for our community". Responding yesterday, Mr. Smith said: "The feedback has been positive. Now we need to keep the momentum going." In September, he will be heading to St. Croix with other members of the Emperial Group of Companies, which is organizing the project from Bermuda. He has also been in discussions with international group Homeward Bound Foundation, which is overseeing the initiative from the US and plans to set up similar monuments in a host of other countries affected by slavery. Mr. Smith is also calling for businesses from across the Island to help raise $20,000 needed to ship the monument over. "Anything anyone can contribute to help this project would be much appreciated," he said. The Royal Gazette's Break The Chains campaign is fighting to help free more than 12 million slaves across the world. We are urging readers to sign Anti-Slavery International's on-line Fight For Freedom declaration demanding governments take action to end all forms of modern day slavery, including human trafficking, child labour, bonded labour and forced marriage. The campaign in Bermuda has been given extra impetus after Charlotte Wilberforce, a descendant of slave emancipator William Wilberforce, began organizing a Run For Freedom on the Island to raise awareness and cash in the fight against modern day slavery. It will take place in March to mark the anniversary of the Slave Trade Act.

August 18. Almost $1 million was given to 224 students hoping to study the trades both in Bermuda and overseas by Government.

In a news conference yesterday, Labour and Immigration Minister, Derrick Burgess and Premier Dr. Ewart Brown congratulated 28 of the award recipients. Mr. Burgess said their courses of study would provide Bermuda with a wealth of skilled workers to fill all industries on the Island. "As Labour and Immigration Minister, I am perhaps more aware then most of the large number of tradesmen and other skilled workers who have work permits because of the unavailability of suitably qualified Bermudians," he said. "By way of example, there are more than 500 work permit holders as masons in the construction industry. Whilst the booming economy makes it necessary for us to bring in workers in this area, we must do everything we can to prepare more Bermudians for jobs in these areas." One hundred and twenty-four of the 224 recipients who will be studying abroad have received $616,000 towards their education, while the 100 students attending Bermuda College received $350,000. Some of the technical colleges the NTB funded recipients will be attending include Atlanta Technical College, Compu College in Halifax, Nova Scotia, J.F. Drake State Technical College, Huntsville, Alabama, the New England Institute of Technology, Warwick, Rhode Island and the Samuel Jackson Prescod Polytechnic in Barbados. These 124 students will be studying subjects that range from Accounting and Auto body Repair to Computer Information Systems and Early Childhood Education. Another 38 students were awarded a total of $500,000 towards Technical and Vocational Education and Training (TVET) scholarships to attend both schools abroad and the Bermuda College. Mr. Burgess said this was four times more people who received such awards in 2006 and 2007 and will provide funding for Bermudians in acquiring job-entry technical and vocational skills and qualifications. A range of programmers including fashion design, facility management of golf courses operation and graphic artists will be pursued by students. Dr. Brown said the distribution of education awards represented the Government's commitment to its students. "I look in your faces and I see the future of Bermuda," he said. "I say that because Minister Burgess is getting older and we need someone to replace him. Sometimes the Government is said to do nothing for young people, but those standing behind me would counter that notion. I would like to commend you and your families, because don't forget you got support from them too, and I urge you to get involved in the major development that will be taking place in the country."

August 18. Families, friends and businesses in Bermuda watched Hurricane Dean closely yesterday.

The category three hurricane is racing across the eastern Caribbean and at press time had already claimed three lives. The National Hurricane Centre predicted that Dean could be upgraded to a category four by today. Over the weekend Jamaica, the Cayman Islands, Cuba and eventually Cancun, Mexico are expected to feel the impact of the hurricane. With winds up to 125 miles per hour Dean, the first hurricane of the season, is packing quite a punch. It has already blown past St. Lucia and Martinique causing worry for Matthew Henry, a banquet coordinator at the Hamilton Princess, who is a native of St. Lucia. "They knew of it at the last minute," he said speaking of his family. "They thought it was headed to Barbados but it came to St. Lucia. None of them have been evacuated. There is still a lot of rain and wind but it's better than it was on Thursday night, none of their homes were damaged." Meanwhile former Bermuda resident Daniel Moller, who now lives in the Cayman Islands, said people there are prepared for the worst. "Many businesses closed at noon and people have been boarding up their homes," he said. "I have a house guest and we are going to try and evacuate, possibly to Miami. Extra flights have been put on tomorrow so hopefully we will be on one of those. People are being really cautious because they remember Ivan [ a hurricane that devastated Cayman in 2004]. People are definitely getting ready for it but the funny thing is today is beautiful. There isn't even a cloud in the sky." Meanwhile Brad Kading, president of the Association of Bermuda Insurers and Reinsurers, said: "The Class 4 insurers in the ABIR membership are very well capitalized. They are well positioned to handle hurricane claims. That is what they are in business for. Storms such as this are expected." He added that any estimation of the financial impact of a hurricane this size would be purely speculative. And Flagstone Re, which just took over Island Heritage in the Cayman Islands, said the company was prepared for Dean. David Brown, CEO of Flagstone, said: "We and our colleagues at Island Heritage our monitoring this storm closely. Island Heritage is well prepared for such a storm given their experience in Hurricane Ivan in 2004. Operationally, they have a disaster management programme in place and will be ready to serve clients if needed. Financially they have significant catastrophic reinsurance in addition to their solid capital base." Some hurricane sites have predicted that Dean could become a category four hurricane by Thursday.

August 19. The Southampton Princess Hotel will host a British Commonwealth's judges and magistrates conference lasting to August 23. It will be a regional meeting of the Commonwealth Magistrates and Judges Association (CMJA) and entitled 'Equality and the Courts — Exploring the Commonwealth Experience.' Among the topics to be discussed will be family and gender-based violence, human rights and economic development, and perspectives on equality and the courts. Members of the Bermuda Bar Association who attend the conference will be able to meet and network with CMJA members from the UK, Channel Islands, Cayman Islands, the Caribbean and Africa. The event will be hosted by Chief Justice Richard Ground.

August 20, Monday. Four new Portuguese TV channels are coming to Bermuda.

Bermuda CableVision has struck a deal to add the extra complement to its existing Portuguese channel RTP and will air Portuguese language versions of Turner Network Television, Turner Classic Movies, The Cartoon Channel and Boomerang, which are currently only available in English in Bermuda. The expansion of the available programming for Bermuda's sizeable Portuguese community came about by a fortunate conversation between Bermuda CableVision general manager Terry Roberson and executives of the TimeWarner entertainment company Turner. He told the Royal Gazette: "We have such a melting pot of people and communities here (in Bermuda) and we are always looking for opportunities to expand what we can offer them. Turner came along and by accident we heard they had these extra feeds. I realised the demography for such programmes would be high in Bermuda with our Portuguese community and it brought a little bit more value to everything." The four new channels will be available to subscribers of the digital Variety Tier and, to add convenience, Bermuda CableVision has duplicated its current Portuguese channel 32 onto channel 164 so that Variety Tier subscribers will have all five channels next to each other for ease when switching between them. Portuguese is not the only non-English language the cable provider looks to deliver. Mr. Roberson said: "We are also always looking to have Spanish, Italian, French programmes to provide a better service to all the people we represent. The world is getting smaller and smaller and there are greater opportunities." Requests for programming to be made available on the Island often refer to sporting events beamed from Europe. While Bermuda CableVision works hard to access what it can, it is limited if a sporting event is being carried by a satellite with a 'beam-print' that does not stretch far enough to be picked up in Bermuda. The company is currently rolling out its Broadband Link system for faster Internet connectivity. The project started in St. George's and has gradually moved westwards, a parish at a time, and has now been completed in Paget. Ongoing work continues to link up Warwick now. Mr. Roberson said the uptake and interest in the broadband internet option was good. "We are very happy and pleased with how it is going," he said. And when asked if he thinks the Internet might one day supersede traditional television and video, replied: "The whole world will eventually be streaming videos and movies (via the Internet) and it will be important to be the person who can provide that. There are lots of opportunities to deliver to contact and at different speeds." The new Portuguese channels will be on channels 160 - 163 from September 1. Channel 160 will be TNT with serial drama and movies such as The Closer, Saving Grace, Heartland, The Company, Without a Trace, Law & Order, and ER. It will also feature sports including NASCAR racing and the NBA. Channel 161 will be 24-hour classic movies from the 1920 to the 1990s, all without commercials. It will also have original documentaries and specials relating to the movie industry. Channel 162 is The Cartoon Network and Channel 163 will be Boomerang with classic animated entertainment.

August 20, Monday. Workers in the disability field met Premier Ewart Brown on Thursday as part of the Brown Bag Lunch initiative.

Brown Bag Lunch is part of the Premier's Thursday open door policy. Members of the public are allowed to meet with him to discuss issues they feel are important. On Thursday, Dr. Brown hosted people whose work improves the way of life for the visually impaired, learning disabled and others with disabilities. The other group was Bermudians who utilize Government services in the area. Topics included wheelchair accessibility on public transportation and taxis. Dr. Brown said: "There is a lot to do in this area to make sure all people who need assistance have access to the information necessary to get assistance. Wheelchair accessibility is a challenging issue in public transport, but we can't tackle the problem until we fully understand what's required and what's possible. I can tell you I understand the issues facing this part of our community a lot more now having been a part of this lunch." Thea Furbert, of the Bermuda Autism Support and Education Society, said she enjoyed meeting the Premier and appreciated the support. Lisa Currin, chairperson of the Committee for a National Policy on Disabilities, also appreciated the support and awareness of Dr. Brown.

August 20, Monday. Young Senator Davida Morris was today unveiled as one of three Progressive Labour Party candidates in traditional United Bermuda Party strong-hold constituencies.

Sen. Morris, 26, is to battle for the Constituency 22 seat in Paget East, where she will be up against former Opposition Leader Grant Gibbons. It comes less than a year after she burst onto the political scene when Premier Ewart Brown appointed her as one of Bermuda's youngest ever Senators shortly after ousting former Premier Alex Scott. At an unveiling ceremony at the Botanical Gardens, Dr. Brown's race relations consultant Rolfe Commissiong was announced as the PLP's candidate for Constituency 23 in Paget West, where he faces the tough task of ousting Deputy Leader of the Opposition Patricia Gordon-Pamplin. PLP Secretary General Linda Merritt was put forward to fight the seat for Constituency 12 Devonshire South Central. She will be up against the UBP's House Leader John Barritt.

August 20. A carriage tour operator has repeated her call for city bosses not to pull the plug on her 40-year business by banishing horses from the city.

Dee Charles, who has operated from Front Street with her husband Hobby since the 1960s, hit out after the Corporation of Hamilton passed a resolution giving it the power to restrict horses and carriages on the capital's streets. She said accidents during her four decades of service have been minimal and her business faces being unfairly punished because of a stampede involving somebody else's runaway horses in April. That incident, which left 19 people injured during the first Harbour Nights tourist event of the year, led to calls for animals to be kept out of Hamilton. But Mrs. Charles, of Shilo stables, who has previously warned her 16 horses will have to be put down if a ban is introduced, said yesterday: "Oh goodness, this is nothing to do with my company. I just feel we are being very unfairly treated. "This step forward is to ensure if there's another accident on Front Street we are off completely. You don't know how much pressure that puts on our drivers. My husband is very hurt. It's a constant taunt to him and it's very stressful to him. This is what we built our business on. We spent $200,000 on a stable in Hamilton five years ago. We live in a rented apartment. Who is going to compensate us? Are we supposed to take this lot? I am hoping to speak to the Corporation but what good is that going to do? I feel they have already decided." She said the only accidents involving her horses in 40 years have been a small handful caused by cars crashing into them, while horses not being used are tethered to a bar by the stand to ensure they don't run amok. "Accidents happen, but nothing like the stampede has happened with our horses," she said. "This is silly; it is crazy. How many tourists do you see on bikes getting into accidents? They allow that to happen on Front Street. We have a couple of accidents, whoever it is, and it's a big thing." Mrs. Charles said she had received support from the public since a temporary ban was placed on horses on Wednesday evenings. "A heck of a lot of people call me up and ask about Wednesday nights. That's when most Bermudians go for a ride," she said. "I have had so many people stop and shout to me: 'Good luck, they can't do this to you! This is part of our heritage!' We have had so much support." Trouble erupted on April 25 when two horses owned by Dockyard-based operator Ray Bean broke loose and tore through a barrier and down Front Street with their carriage. Three weeks later, a second unmanned horse and carriage bolted along Front Street onto Bermudiana Road before a member of the public grabbed the carriage and brought it to a halt on Par-la-Ville Road. The owner of this vehicle was never made public. The Corporation of Hamilton said yesterday that the resolution was due to be published as an official order or ordinance on Wednesday next week. Its members are set to meet in the near future to decide whether there should be a ban on horses and carriages. Mayor Sutherland Madeiros said earlier this week: "There are people in the public who think it's the worst thing we could do, to ban horses, and there are people who think it's the worst thing we could do not to ban horses." Mr. Madeiros said the Corporation was hoping to meet Mrs. Charles on the issue and has urged the public to make their views known by visiting City Hall or calling the Corporation on 292-1234.

August 20. Families with loved ones in Jamaica could only hope and pray last night as Hurricane Dean ripped through the island leaving a trail of devastation in its wake.

As the Category Four storm raged across the western Caribbean with winds of 145 mph, there were reports of roofs being blown off houses in Kingston, felled trees, torrential rain, flooding and mudslides. Described by some meteorologists as one of the most destructive storms in recent history, Dean was expected to unleash 20 inches of rain on Jamaica with "potentially catastrophic" results. The National Hurricane Centre in Miami yesterday warned that a direct hit could bring flash floods and mudslides, to lethal effect. As Jamaica reels from the aftermath today, the low-lying Cayman Islands are next on Dean's hit list. The hurricane is expected to intensify into a Category Five storm, reaching the British Overseas Territory this evening before tearing across Mexico's Yucatan peninsula tomorrow. In Jamaica, the Bermuda national squash team were among those stranded in the darkness. Nick Kyme, Richard Van Liendon, Patrick Foster, Melrindo Caines and Michael Shrubb arrived on the Island nine days ago for the Senior CASA Squash Championships and had reached the semi-finals before nature vented her full fury. The team turned up at the courts on Friday to find their opponents Trinidad and Tobago had been flown home by their government the previous evening. The players headed to the airport where they spent the next two days trying to get a flight home. Last night they were holed up in the Liguanea Club hotel in New Kingston with four or five other guests and a cook. The team were reported to be in "good spirits" but have no money, due to ATM machines on the island being switched off to prevent looting. They are, however, in touch with British High Commissioner Gill Binnie, herself a member of the Jamaican squash team. One of the Jamaican players, Warren Burrowes, also helped them by picking them up at the airport when it closed up on Saturday. Mr. Kyme's mother Denise said last night: "The final flight was last (Saturday) night with Air Jamaica and then they closed down the airport. They were 59th on the standby list. "The important thing is they are sticking together and there are some very nice families keeping an eye on them. The Liguanea Club is also a very solid, old colonial building and is away from the water." Mrs. Kyme, 54, of North Shore, said the players' families and girlfriends were keeping each other updated whenever they received a text message. "If anyone gets a text message we contact each other and so try to prevent the boys from wasting their cell batteries," she said. Mr. Kyme, a 26-year-old trainee broker with Marsh, is Mrs. Kyme's only son. Last night she said the families were confident about their sons' safety but there were concerns about looting. "I don't think anyone is too worried as they are all sensible young men, but we are concerned about their safety afterwards, as Jamaica can be not a particularly safe place. We are concerned about looting, but hopefully they will stay together and be careful." She said the team had a confirmed flight home on Friday, but even that might not happen. "The airport is right on the water at the worst possible spot for the hurricane to hit so we just don't know whether there will be flooding and widespread damage," said Mrs. Kyme. Last night her son texted her to say that a window had blown in at the hotel and his teammates were preparing for the full onslaught of the hurricane, with heavy winds and rain. Dean is the second traumatic event of the last few days for Mrs. Kyme - on Friday a burglar broke into her home, stealing a camera and jumping out of a window to escape from Police. "It's not been a very good week," she admitted. "However we've all been through hurricanes so know what to expect. I'm certainly concerned, but I don't think they will put themselves in danger. They are in a safe building and when I last contacted Nick they were all in good spirits." Mr. Kyme's girlfriend Samantha Adams, a 29-year-old lawyer from Pembroke, added: "I'm a little worried, but Nick and the others have been through storms before so I am confident they will be alright." Eve Paterson, the fiancιe of Patrick Foster, said: "We were told yesterday that it could end up being a Category Five storm, which is terrifying, so it's been quite stressful the last few days." Miss Paterson, 27, of Warwick, said: "They have felt frustrated and abandoned at not being able to get a flight but now they just have to get through it. Patrick is worried because it's such a huge storm but he is philosophical about it all." Roger Sherratt, spokesman for the Bermuda Squash Raquets Association, said: "The team are having a few problems because all the power has been turned off, but we are confident they are in good hands. The Jamaican players are looking after them and the Liguanea Club is a very old, sturdy building. They are as safe as they can be, however they are going to have to bunker down and ride out the storm for a few days. "We wish them the very best."

August 20. Hurricane Dean skirted the Cayman Islands today and raced toward Mexico's resort-dotted Caribbean coast, where tens of thousands of tourists fled what could become a mammoth Category 5 storm. The airport at Mexico's biggest resort, Cancun, was packed with departing tourists today and the usually crowded hotel strip was nearly empty. Mexico's state oil company evacuated workers from rigs in the oil-rich Gulf of Campeche, in the storm's path. But there was relief in the Cayman Islands. The government announced the territory "has been spared the brunt of Hurricane Dean." Hours earlier, it looked like disaster was descending on the islands as the Category 4 storm with winds of 150 mph (240 kph) -- bore down late Sunday after battering Jamaica. Dean's eye passed some 100 miles (160 kilometers) south of the Caymans and the government said the strongest gusts here were measured at 57 mph (92 kph). The storm has killed at least eight people as it has moved across the Caribbean. The storm could reach the highest level, Category 5, with maximum winds greater than 155 mph (249 kph) later Monday, the U.S. National Hurricane Center in Miami said. Stuart Jack, governor of the British territory, said Cayman Islands authorities had evacuated all but 1,500 tourists and set up 19 storm shelters that housed some 2,200 people. Jamaica avoided a direct hit when the storm passed to the south Sunday night. There were no deaths reported in Jamaica, but the storm uprooted trees, flooded roads and tore the roofs off many homes, businesses and a prison block. No prisoners escaped. Police said officers got into a shootout with looters at a shopping center in the central parish of Clarendon, but nobody was hurt. Curfews were in effect until Monday evening. Authorities also cut power on the island to prevent damage to the power grid, leaving more than 125,000 customers without power. As of 8 a.m. EDT (1200 GMT) Monday, Dean was centered about 440 miles (710 kilometers) east of Belize City and traveling west at about 21 mph (33 kph), the U.S. National Hurricane Center said. Many tourists who did not get flights out took shelter at places like Sandals Whitehouse, a resort that has buildings capable of withstanding a powerful storm. Fishermen hauled their skiffs inland and cruise ships changed their course to avoid the storm on Sunday. The National Hurricane Center said the first hurricane of the Atlantic season was projected to have sustained winds of 160 mph (260 kph) before plowing into Mexico's Yucatan peninsula on Tuesday. The Mexican mainland or Texas could be hit later. There was also a hurricane warning in effect for Belize's coast. Twelve empty planes arrived Sunday to move travelers out, said airport spokesman Eduardo Rivadeneira. The state government also set up 530 shelters with a capacity of 73,000 people. The hurricane created massive waves and surges up to 20 feet (6 meters) high as it passed the Dominican Republic on Saturday, flooding roads and drowning a boy. At least two people were killed and about 150 homes were destroyed in Haiti, emergency officials said.

August 20. Government is on stand-by to assist our island neighbours in the event of wide scale death and destruction in the Caribbean.

Hurricane Dean pummeled Jamaica last night with winds of up to 145mph and is expected to intensify as it approaches the Cayman Islands later today. The Category Four storm has already claimed more than six lives and experts fear more extensive loss of life as it tears across the Caribbean into the Gulf of Mexico. Dean has been classed as one of the deadliest storms to hit the region in recent years and Bermuda's Government is now poised to offer humanitarian and commercial assistance. Over the weekend, Ministers have held a series of meetings to facilitate emergency action if needed. The Ministry of Finance also wants to extend a safe haven for business to ensure continuity in commerce and financial services Minister of Public Safety and Housing, Senator David Burch, has contacted the Jamaican authorities and said the Bermuda Regiment will assist in any recovery efforts in either Jamaica or the Cayman Islands. A Government spokeswoman said: "We are looking at pulling together whatever manpower resources we have in Bermuda, should these countries need assistance. In the past when we have had powerful storms, Jamaica and other islands have been great at coming to our assistance so we are trying to repay the favour." Sen. Burch, who is Bermuda's Emergency Measures Organisation (EMO) chairman, said: "Bermuda has strong ties with both these Island nations, particularly with Jamaica, as we have a strong Jamaican population in Bermuda and our Regiment has trained there for several decades. "I want to assure the people of Jamaica and the Cayman Islands that we stand ready to do whatever is requested of us to ensure that both our neighbours return to normal as soon as possible." He added that Bermuda's residents should also stay vigilant during this "critical time of the hurricane season" and ensure households are equipped with the necessary supplies. Deputy Premier and Minister of Finance, Paula Cox, said Government would help companies in the Cayman Islands wishing to transfer operations to Bermuda. Working with the Department of Immigration and the Bermuda Monetary Authority, the Ministry of Finance wants to ensure continuity in commerce and financial services. Ms Cox said: "Bermuda again stands ready to assist any Cayman Island-based entities seeking to relocate to Bermuda for the duration of any possible disruption." The Registrar of Companies will provide information on permits required under the Companies Act 1981 for organizations with no affiliation in Bermuda. Firms with affiliates already licensed by the BMA will be able to transfer staff and activities without further licensing, and the Department of Immigration will attempt to issue work permits efficiently. Ms Cox said: "The Bermuda Monetary Authority will aim to expedite the relevant licensing process. "The Department of Immigration I am informed has also alerted their officers at the L.F. Wade International Airport and will facilitate the expediting of work permits should the need arise. "Ms Rozy Azhar has alerted the airport of the possibility of persons arriving from Cayman Islands and that such persons should be allowed through the airport. Such persons needing temporary work permits will have their work permit applications processed on an expedited basis." Ms Cox said the authorities had already received "a few preliminary calls" from local firms, both law and audit companies. "It should be remembered that as in 2004, Bermuda seeks no gain from the possible misfortune of our neighbours and that companies and persons relocating under the above conditions will be expected to return to the Cayman Islands as soon as conditions allow," she said. LOM Asset Management has evacuated its employees with LOM Securities Ltd. from the Cayman Islands. Jon Heckscher, vice president and general manager, said: "LOM has made contingency plans in the event that Hurricane Dean causes a disruption to our operation in Cayman. In advance of the storm, all employees (and families), with the exception of one, have flown off the island. "In the event that the office needs to be closed for an extended period of time, these families will be temporarily moved to either our Bahamas office or here in Bermuda. We will continue to monitor the situation." Calls from clients are also being redirected to the company's Bermuda offices.

August 20. Budget airline Zoom has received permission to use a shorter route while crossing the Atlantic.

A Department of Tourism spokeswoman confirmed that the airline had been granted its ETOPS (extended-range twin operations) licence, which means it is no longer required to stay within an hour and half distance from land. Zoom began its service from Gatwick Airport in London, UK, in June. Though their tickets were often cheaper than those offered by the other UK carrier, British Airways, customers complained of the nine hour flight. Because Zoom did not have the ETOPS licence it was forced to fly to the US east coast, across Greenland, past Iceland and then down through Scotland in order to get from Bermuda to London. The twice weekly flight ended up being two hours longer than the British Airways flights. But now thanks to the licence it should only take six hours and 45 minutes to complete the flight.

August 20. Hamilton's construction boom shows no signs of letting up as another application for a multi-storey office block was last week submitted to Planning.

Developers have applied for Planning permission on behalf of In Motion School of Dance — owner of the existing building to be demolished. The new six-storey block, proposed for 71 Reid Street, will cover 5,735 sq ft and has been designed by Botelho Wood Architects. The building consists of four floors of office space with an upper storey allocated for residential use. The ground floor will contain a lobby and shops, while two underground levels offer space for maintenance and a garage. It is the latest multi-storey commercial premises proposed in Hamilton, which has seen an influx of Planning applications in recent months. Just this week, Stonehaven Development Co. Ltd. submitted plans to turn the former New Canadian Hotel at 79 Court Street into a ten-storey condominium hotel. St. Paul AME Church has also applied for permission to construct a seven-storey office building at 59 Court Street. In June, chairman of the Sustainable Development Roundtable Arthur Hodgson was given the go-ahead to build a six-storey office block in Court Street. Planning officials are also considering ZoCoLo Studios, a five-storey office and apartment building by Zoom Properties at the corner with Angle Street. While it seems developers and new businesses are eager to capitalize on the renaissance of the Court Street area, the construction boom is evidently having a knock-on effect on other parts of Hamilton. City Mayor Sutherland Madeiros said Bermuda's growing banking and reinsurance industries were creating more demand for office space. "There appears to be no let-up in business in Bermuda, provided we have a stable political environment," he said. "I suspect that all of the current and future developers have done their homework and are making a wise investment, and have clients to suit their needs."

August 20. Police know who the key drug lords are but are powerless to convict without evidence, Assistant Police Commissioner Bryan Bell has admitted.

But he said new laws to seize the dealers' assets without securing a criminal conviction could curb a trade which some estimate to be worth around $200 million per annum. Sources say there are around a dozen key players in Bermuda's booming drugs market controlling about 80 percent of the market but Mr. Bell would not be drawn. He told The Royal Gazette: "There is a significant problem which clearly outstrips the resources Police and other agencies have to combat it effectively. People I am convinced have no involvement with drug dealing but who have lived in Bermuda all their lives are able to identify names of people they know have made their livelihood from drug dealing over many years. One of the problems is people continue to see these people with the trappings of success created by the misery they have brought to other families. Every mother who sees their son coming home with a drug problem and stealing from their home has to deal with how these drug dealers manufacture that. A lot of the names passed to me are people I am satisfied have made their money and success from drugs as their main business. Many of those named were brought in by Police many times. But the reality is the criminal process requires you to have evidence. A lot of these people have become well organized. They will manipulate other people. One particular drug dealer quite clearly charms a number of women, makes them 'special' and then uses them. They will take money overseas, buy drugs, bring them back into the country." Asked if new technology couldn't help crack cases he said: "Still one of the most important aspects of evidence is having witnesses, people who are prepared to come forward." Probed on how people could hide their money in a tiny jurisdiction which boasts about its counter money-laundering measures Mr. Bell said: "Unfortunately there are many ways. We still have a cash-rich economy. A lot of drug dealers' activities are run on cash. They have numerous ways of developing their wealth and attempting to legitimize their assets. One of the areas of discussion we are having at the moment is looking at a change in the legislation to provide for what is known as civil forfeiture of criminal assets. It basically means you can go after someone who you can show to the courts of having gained their money from criminal means without having to necessarily convict them of a criminal offence. It's done in the UK at the moment with the asset confiscation agency." He said Police were in talks with Government on the issue. "It is early days yet but we have raised these as issues to perhaps assist us in tackling some of the people who are of most concern." There were a significant number of key players in the drug business said Mr. Bell. "Some of them find ways of opening businesses to assist them in giving them a degree of respectability but also as a front for their criminal enterprise. I think we have a very good intelligence picture of who the main criminals are." Mr. Bell painted a picture of outwardly 'respectable' figures able to order employees to carry out violent attacks in defence of drug turf. We certainly have intelligence in a number of cases which will say they have specifically given instructions for these activities to take place. But that is not evidence, unfortunately. We are clearly seeing an increase in machete attacks involving groups. Clearly a number of these are in support of drug dealing groups. Quite a number of them are involved in territory disputes involving drug dealers." He said there was often a rough demarcation of drug territory but the machetes came out when the carve-up broke down.

August 20. Bermuda is an island. Very little of the drugs are grown here. the vast majority is smuggled in." That statement, unprompted, from Assistant Police Commissioner Bryan Bell goes to the nub of what many people find so troubling about Bermuda's massive drug problem which has gone on seemingly unabated for decades.

Critics fail to fathom how with only two routes into a tiny land mass, sea and air, the island is unable to stem a ceaseless flow of deadly narcotics. It's not for lack of effort on behalf of Police and Customs said Mr. Bell who said interdiction teams at the airport and docks unearthed drugs on "almost daily basis". He said seizures went up at Cup Match as dealers cranked up imports to cope with increased demand. "There's been a number of significantly good seizures at the airport and others where one would almost suspect there's an element of desperation by some of the drug dealers to get hold of some of the drugs judging by some of their attempts to smuggle it in." People had been caught with crude attempts to smuggle in drugs in such things as suitcases said Mr. Bell. But those pondering the never-ending supply needed to look at the incessant demand. "One has to recognize just how far drugs have pervaded society." He said virtually everybody in Bermuda knew at least one or two people involved in drugs while hundreds of people were arrested every year, indicating the scale of the problem. Last year Police made 812 drug seizures and 526 people were arrested for drug related offences. In the first six months of this year there have been 265 seizures and 147 arrests. However Mr. Bell refused to reveal the street level worth of the drugs seized after indicating such figures are misleading. Sources within the drug counseling world have said heroin is now the hard drug of choice with users smoking it rather than shooting up. But Mr. Bell said crack was particularly prevalent. "The reality is the criminal will deal in any commodity they can smuggle in and sell for a profit. If you are a heroin addict and they have no heroin they will try to sell you crack cocaine. If you are a crack addict and there's no crack they will try to push you on to heroin. That is why a lot of drug users who end up in prison present themselves as poly-drug users. There's a ready acceptance here of the use of marijuana. But any involvement with marijuana is to encourage a serious organized criminality on the island. You cannot smoke weed on a Saturday night and turn a blind eye to the fact you are responsible for someone being chopped with a machete on a Sunday morning." He said it was wrong to say only hard drugs fuelled hardcore crime. "We can prove that those who are selling the hard drugs also sell marijuana. The reality is a lot of the violence going on is associated with trying to protect their territory for their drug dealing criminal enterprises." Mr. Bell said the vast majority of drugs came to Bermuda via the US with the original source often being further south although some drugs still came from the UK. "It is of concern there are particular links to the Southern New York and New Jersey area. And we know from colleagues in the US some of these are clearly extremely dangerous people." Once on Bermuda the drugs are often consumed at crack houses. Former National Drugs Control Minister Wayne Perinchief suggested copying Britain's ASBO laws to enable a speedy crackdown on homes used as drug hangouts. Government currently uses a housing act which allows it to close homes unfit for habitation. But that act has little use for tackling drug runners operating out of ordinary houses in respectable neighbourhoods Mr. Perinchief said Bermuda could follow the UK's Anti-Social Behavior Act 2003 which gave new powers to control properties or locations where drug sales were causing serious nuisance or disorder. Police in Britain can issue a closure notice which must be considered by magistrates within 48 hours regardless of weekends or bank holidays. But Mr. Bell said Police had suggested numerous law change proposals but the ASBO law is extremely bureaucratic and involved hours of work before they could be put in place. "The idea that you just wheel someone into the court and get an ASBO is not what happens in reality. Many councils have to employ lawyers just to maintain ASBOs and the actual number taken out are still relatively small. While politicians in the UK and elsewhere portray it as a panacea, the reality is from the Policing point of view is yes, it is an extra tool you can use sometimes but there are a lot of occasions it doesn't really give you much leverage." He said other civil remedies in planning law might prove just as effective in curbing problem houses. In the meantime he said Police had expanded their community action teams to tackle open street level drug dealing. He said a focus on St. Monica's and the north Hamilton area had netted a lot of abandoned drugs by dealers. "Clearly it's having an effect and making it more difficult for them to operate." He urged neighbourhoods to work with the Police. "There are people who have come forward and assisted the police without any repercussions. People have to make choices, they can't live in an area being run down by drug abuse and not want to be part of trying to make it better. We want to turn those communities around."–He said if neighbours did nothing their areas were bound to decline but if they tried to stop the rot most likely things would improve. Police would like to do more said Mr. Bell. "To do what needs to be done, we don't have the resources. You see on TV two detectives busting 'Mr. Big' and it's all over in 40 minutes but it is not the reality of Policing drug enforcement. It requires large numbers of dedicated officers who can work cases quite often for long periods of time with financial, forensic, surveillance and investigative expertise." But he said officers were doing a stalwart job in tackling the problem with what they had. But if you were to talk to them they would feel like Peter in the dike. They have one success and no sooner do they think they are making progress when somewhere else something similar pops up. It is a little bit like fighting fires, moving from one threat to another." He said Police and Customs want to upgrade detection technology to allow mass X-rays of containers to give quicker and more accurate data on what was stashed. Even with new high tech kit Police know they are in for a long haul to reverse the flood of drugs, with success often hinging on the support of the public. Mr. Bell said: "Those who people believe locally have been involved for a long time. Why are we not getting them before the courts? "We continue to work on all those cases and will do so and there will be no let up until hopefully they will be put behind bars. "In many cases that will require the public staying supportive to assist the Police and help take some of those people down."

August 20. Bermuda Under 19s will march triumphantly to their first ever Cricket World Cup next year after being crowned ICC Americas champions in Toronto.

The unprecedented success marks the second World Cup the Island has qualified in two years with the senior team competing in the 2007 Cricket World Cup in the Caribbean earlier this year. Canada, hosts of the regional qualifiers, had been hotly tipped to secure a coveted World Cup berth but a unbeaten half-century by Stefan Kelly saw Bermuda post 194 for eight wickets for their 50-overs. In reply the North Americans managed 181 for nine with star Malachi Jones, who starred for the senior team at the 2007 World Cup, picking up three wickets in yesterday's clash. As well as putting Bermuda back on the sporting map, the Bermuda Cricket Board (BCB) will reap financial rewards, receiving a cash windfall from the International Cricket Council (ICC). Minister of Sports and Cultural Affairs, Wayne Perinchief, who greeted the team back, said: "I thought it was a fantastic effort to win the tournament in Canada. This team will be the replacement for the national team in due course." He added the win justified investment in the team.

August 21. A senior Police officer said a Mid Ocean News article on the Bermuda Police Force failed to show the full picture of changes taking place in the force.

Superintendent Michael DeSilva, who was responsible for implementing the changes to the force, said: "The article is indeed a skewed account of what has otherwise been a positive change made by the Bermuda Police Service." The article, which appeared in last Friday's edition of the paper, stated that officers were demoralized by changes which have seen the narcotics and criminal investigations departments reduced to half their size and removed community officers from its roster completely. Supt. DeSilva said the changes started mid-June and the aim was to better use the limited resources the BPS has at its disposal. "In short, we are trying to do more with less in a way that does not compromise community safety, operational effectiveness or public confidence," he said. "We believe that we have found a formula that will work, in the form of the Service Realignment and the new uniform shift pattern." He said the new system has nearly 70 percent of the Island's officers working in the Community Policing Division and added that Community Action Teams (CAT) have been formed in each of the three Police stations. "CAT teams have responsibility for tackling long-term community issues including the street level drugs trade," he said. "By transferring the role of the former Narcotics Street Enforcement Team to CAT, the current Narcotics Unit, working with its Customs partners, is able to focus more sharply on significant drug importation, trafficking and the confiscation of illegal assets." Supt. DeSilva said the realignment of the service coincided with a new shift system which will allow there to be overlaps of two watches at various times of the day. This means more officers will be available at key locations and times such as in Hamilton on Friday and Saturday evenings when there is increased activities around bars and nightclubs. He added that he was discouraged by the article because it appeared to be the views of a minority of officers. "It is still early days, and the Commissioner and his command team recognize that there is more work to be done," he said. "Much of the feedback to date from our officers centres around operational logistical issues, including the need for more vehicles. The perennial staff shortage in the BPS is also an issue. Like most agencies, we are constantly balancing competing demands and priorities against a limited number of officers to deploy." Human Resources Manager Michael Trott also commented on the article which stated that the BPS was terminating good Bermudian officers because they failed an exam. He said: "The BPS is committed to attracting, training, and retaining suitably qualified Bermudian applicants against an ever expanding global employment market. However, given the shrinking resource pool, the BPS does not — and should not — deviate from its training standards. Where officers fall below the required standard, the BPS provides additional training support in the form of extra tuition and closer monitoring over a period of months." And he added that any termination is based on recommendations from Divisional Commanders and the Training Centre.

August 21. Bermuda's insurance and reinsurance market could be hit by bills of billions of dollars in payouts for the devastation wreaked in the Caribbean by Hurricane Dean.

The storm battered Jamaica with winds of up to 150mph tearing off roofs, uprooting trees and downing power lines on the island and it is expected to strike Mexico next, with hurricane warnings in the coast of Belize and the east coast of the Yucatan Peninsula, from Belize City to Cancun. Martinique and St Lucia also reported sever damage to their banana crop, on which they are heavily dependent, with Martinique losses in destroyed banana and sugar can plantations as well as damages to infrastructure, predicted to cost more than $270 million. Meanwhile the Cayman Islands have been spared the brunt of the hurricane. EQECAT Inc, a top authority on extreme risk modeling, said initial estimates for insured losses from Hurricane Dean from the Lesser Antilles islands to Jamaica could range between $1.5bn to $3bn, with the majority of losses in Jamaica. The losses include everything from wind damage to commercial and residential buildings such as offices, factories, warehouses and homes to business interruption as a result of destroyed property and a surge in demand for products and services to repair the initial damage outstripping supply locally and leading to higher costs of importing the resources from further afield. Excluded from the California-based company's estimates are losses related to flooding, private and commercial vehicles and marine assets including boats. But the true cost of the damage will not be known for some time. Insurers and reinsurers, such as Flagstone Re who are known to have a exposure risk to the Caribbean market having recently taken over Caymans' Island Heritage insurance operation, are bracing themselves for insured losses payouts.

August 21. Relief swept over Bermuda yesterday as Hurricane Dean crossed over Jamaica without extensive loss of life.

Families with relatives on the Caribbean island said their worst fears had now subsided with the passing of the Category Four storm. Dean has claimed six lives in the eastern Caribbean and last night pummeled Jamaica with 145 mph winds, tearing roofs from houses, uprooting trees and unleashing torrential rain. The eye of the storm passed just south of the island but Prime Minister Portia Simpson Miller has declared a month-long state of emergency. Bermuda's Government has offered humanitarian aid to the country and the Bermuda Regiment is also on stand-by to assist in any recovery efforts. Hazel Christopher of the Jamaican Association in Bermuda said last night: "We've had a few phone calls this afternoon from people on the island and most places seem to have the power coming back on. People are relieved but there's still a lot of damage with roofs gone from houses and landslides. Some roads are also cut off and there's one person missing. "Some families still haven't been in touch with people in Bermuda but those who have are relieved to know everyone is still alive so far. It was a really horrible storm but there's no loss of life so far that we know of." Eve Paterson, whose fiancι Patrick Foster was stranded on the island with the Bermuda national squash team, said: "I feel very relieved. We've heard that they're all fine and are just waiting for a flight home now." Miss Paterson, 27, of Warwick, said: "I'll just be glad when it's all over, but it is such a relief. I don't think it was as bad as they thought it was going to be so that's great news." The team had reached the semi-finals of the Senior CASA Squash Championships when the tournament was cancelled on Friday. They spent the next two days trying to get a flight home but were forced to bunker down in the Liguanea Club hotel after the airport closed on Saturday. Last night there was also relief among families with loved ones in the low-lying Cayman Islands, which also escaped a direct hit. LOM Asset Management had evacuated its Cayman employees to Miami but they will now be allowed to return. Vice president and general manager Jon Heckscher said yesterday: "It looks like Cayman will be spared a direct hit, hence those that are now in Miami will return at the earliest moment." Hurricane Dean is now bearing down on Mexico's Yucatan peninsula where it is expected to hit with the full force of a Category Five storm. Meteorologists said it should serve as a wake-up call against complacency in Bermuda. Geoffrey Saville, meteorological forecaster with the Bermuda Weather Service, said: "This was the first major hurricane of the season. Even though it's been a quiet season so far, there's still half a season left and the chance of a hurricane coming near Bermuda. We are really reaching the height of the season so it's a case of being on your toes. Dean has brought back the awareness that we do have to stay alert. This is the time of year to really be aware of these things."

August 21. Bermuda is making headlines across the world as the international sporting community takes note of preparations for the PGA Grand Slam of Golf.

The Mid Ocean Club is expected to play host to golfing supremo Tiger Woods when the showpiece contest comes to the Island for the first time in October. News, sports and travel websites have been building up hype over the past few days for what has been described as golf's most exclusive tournament. The Union Tribune, in San Diego, asks: "Think the folks in Bermuda are thrilled at Woods' victory? In October, they are hosting their first PGA Grand Slam of Golf . . . Zach Johnson, Angel Cabrera and Padraig Harrington are all nice to have, but Woods certainly takes it to another level." It reports Premier and Tourism Minister Ewart Brown as saying: "For our island, this will not be a country club tournament, it will be a country tournament." Alabama news site al.com states it will be the first time in the 25-year history of the event that it will be played outside of the US. "It will be an excellent opportunity to showcase Bermuda, which is witnessing substantial rebirth of tourism industry tied to Premier Brown's pursuit of lower airfares to the island paradise," says the report. Golf website cybergolf.com reports PGA of America president Brian Whitcomb as saying: "The PGA Grand Slam of Golf marks a new chapter in its history by visiting the beautiful island of Bermuda, which is no stranger to hosting the finest players in the game." It claims the Mid Ocean Club has previously hosted leading names such as George Bush Senior, Dwight Eisenhower, Winston Churchill, the Duke of Windsor and Babe Ruth. Meanwhile, English-based travel companies including Opodo and Easier Travel are both using the Grand Slam to encourage holiday-makers to plump for Bermuda. Easier Travel's website includes a comment from the Premier, who says: "Bermuda has long been known as a golfer's paradise, worthy of the best players in the world."

August 21. Legislation to outlaw discrimination against women is set to be tabled in the next session of Parliament, Attorney General Philip Perinchief has revealed.

He is working on Bermuda signing up to the principles of the Convention on the Elimination of All Forms of Discrimination against Women (CEDAW). Adopted in 1979 by the UN, it is described as an international bill of rights for women, defining what constitutes discrimination against them and setting up an agenda for national action to end it. Senator Perinchief announced the news at a prestigious conference of some of the Commonwealth's most distinguished judges and magistrates which opened at the Fairmont Southampton resort yesterday. "I believe that the world is at a critical crossroads for general equality and empowerment — 180 countries have ratified the convention against all forms of discrimination against women and 120 countries have a national gender action plan in place. This country is considering legislation, and I have been tasked with delivering such legislation on behalf of the Minister of Cultural Affairs," he said. CEDAW defines discrimination against women as encompassing the political, economic, social and cultural realms. By accepting the convention, states commit themselves to undertake a series of measures to end discrimination against women in all forms, including abolishing discriminatory laws and adopting new ones prohibiting discrimination against women. The convention also provides for tribunals to be established to ensure the effective protection of women against gender-based discrimination. Minister for Community and Cultural Affairs Wayne Perinchief told The Royal Gazette that adhering to the convention will mean changing the wording of many of Bermuda's laws — often simply by changing the word "he" to "he or she". Some of the issues the Attorney General will come up against while examining Bermuda's existing legislation could prove to be controversial ones, according to Mr. Perinchief. He highlighted the example of the Bermuda Defence Act — currently the focus of legal action by Bermudians Against the Draft. The campaign group claims the application of the act is discriminatory because only young men are selected through random ballot for compulsory service with the Regiment, not women. Mr. Perinchief said since it will be necessary to re-draft the legislation in the light of the convention, it would be for Cabinet to decide whether there should be a policy shift in relation to women and the draft. "It could have an impact on that — of course it could. Do we want to be drafting women into the Regiment? Or if we then change the wording to "males and females" for instance, should there be a caveat for women?" he remarked. Having already publicly signaled his support for adopting measures to protect gay people from discrimination on the basis of their sexual orientation, Mr. Perinchief added that the move to abolish gender discrimination is just one part of a wide-ranging review of the Human Rights Act to ensure no group is discriminated against in Bermuda. The news about CEDAW was welcomed by Kathy Harriott, executive director of the Women's Resource Centre. "I'm sure this is needed here in many ways, because it is around the world and Bermuda is no different," she said. "I hear from women that in business the 'glass ceiling' is still there in terms of promotion and pay, so they may have some recourse with this convention. I think that in general women are not equal citizens." Ms Harriott said at present, when women complain of harassment in the workplace the Women's Resource Centre would refer them to the Human Rights Commission. She explained that this, and discrimination in landlord-tenant disputes, is already outlawed in Bermuda but more general forms of discrimination are harder to address. She expressed hope that CEDAW may help in this respect. The Regional and Gender Conference of the Commonwealth Magistrates and Judges Association at which Senator Perinchief revealed the news has attracted 167 delegates from 33 Commonwealth nations. Among the topics on the agenda for the event, which concludes tomorrow, are equality and the courts, gender and human rights and family and gender-based violence. It has been organized by Bermuda's Puisne Judge Norma Wade-Miller who is Regional Vice-President of the CMJA..

August 21. Companies which refuse to change discriminatory hiring and promotion habits could be hit with fines as Government puts teeth in laws recording race in workplaces.

The move comes after years of statistics showing blacks are still a minority in executive positions, down from 29 percent to 27 percent last year. Community and Cultural Affairs Minister Wayne Perinchief said the legislation, which is likely in the next House of Assembly session, had been drawn up after consultation with major employer bodies. And racial quotas have been ruled out said Mr. Perinchief who explained Government wasn't trying to be punitive. In an exclusive interview with The Royal Gazette he said: "We recognize the dynamic make-up of the workforce. Quotas are unnecessary targets. They don't really work. We prefer other measures." But he added: "We can no longer leave the issue of imbalance and under-representation of blacks in the workplace to good will. The Government has now shifted to legislating those same principles of workforce empowerment." Currently employers of more than ten people fill out an annual survey on the racial, gender and nationality breakdown of their workforce, detailing the salary and promotion hierarchy. If companies were doing badly they might get interviewed by the Commission for Unity and Racial Equality (CURE) but only if the company agreed. But under the new law, affecting companies with 40 or more employees, bosses will have to root out areas which could have contributed to institutionalized racism and put forward programmes to iron out disparities. Companies will not be sanctioned if their demographics stay the same but failure to prove they have even changed their human resource policies could lead to fines or even a board of enquiry. CURE will make recommendations to companies having no success in changing their hiring and firing culture. The new policy will be policed by a team of compliance officers who will also educate companies on improving employment practice. "This gives CURE teeth," said Mr. Perinchief. "CURE has transitioned from being a policy making entity to one that includes enforcement." However he added: "By the time this legislation comes into force companies should be compliant. So this won't bite you at all." Asked about why the workplace demographics had not changed Mr. Perinchief said: "I believe there's an element of racism in the maintenance of the white male in middle and upper management." He said companies formed habits by hiring white males in their own jurisdictions. And when they moved to Bermuda it caused tension, particularly as companies often stayed for decades, despite the perception they were always on the move. "It is no more than correct that they should have an influx of employees from the local population." Government said a voluntary code of practice brought in ten years urged companies to have a diverse panel of recruiters but with no significant change in evidence, more needed to be done. Employers often blamed Bermuda's education system on why they didn't hire more local blacks, claiming they lacked the skills sets, said Mr. Perinchief. "That's partly true. We recognize our education system in the public school for the last 20 years has been somewhat deficient." But he said that didn't explain why more blacks weren't hired after graduating from private schools. There were more blacks entering accountancy said Mr. Perinchief but blacks also needed to think of international business as a career. The Minister also said firms were hiring blacks from abroad, which at least helped changed the mindset within companies. Human resources people were privately also complaining that there was residual racism in promotions, bonuses and pay for employees in similar jobs said Mr. Perinchief. "These occurrences will be documented and subject to redress once we put this employment legislation in place. At the moment all we can do is ask for redress." Sometimes unfairly treated employees were too frightened of possible sanctions to complain said Mr. Perinchief who said CURE could also help foreigners who were discriminated on the job. "At the end of the day we will just have a healthier workplace." Companies will be forced to communicate their plans to their employees but Government is not yet sure whether companies will be required to submit policies annually or upon request. Government is also helping companies by putting a graduate registry online to make them aware of qualified Bermudians about to enter the job market said Mr. Perinchief who added that next month CURE will run race in the workforce workshops.

August 21. Norwegian Cruise Line has been named the official cruise line of the PGA Tour which visits Bermuda in October.

The three-year agreement will also allow NCL the right to use the Tour marks in advertising, as well as promotional and tournament hospitality opportunities built around both the PGA Tour and the Champions Tour. The PGA Tour and NCL will promote the line's current Golf Hawaii and Golf Bermuda programs, as well as expanding the all round 'golf experience'. "The PGA Tour is a very well-respected organisation with more than 105 million fans and the demographic of these fans aligns well with NCL's target audience," said Scott Rogers, NCL's senior vice-president of sales and marketing. "In our continuing effort to embrace new and innovative marketing programmes, we expect that this partnership with the PGA Tour will let golfers around the world know that you can combine a great cruise vacation with top golf experiences at the best courses in the world on NCL." The Tour's chief marketing officer, Tom Wade said: "We are extremely pleased to welcome Norwegian Cruise Line as an official marketing partner of the PGA Tour. We look forward to working with NCL on developing unique platforms to drive awareness at the top courses around the world, especially in Hawaii and Bermuda."

August 21. An AME elder is to help run Government's faith-based tourism initiative from the Bermuda Department of Tourism's New York office.

Emily-Gail Dill has been transferred to the US from the Ruth Seaton James Centre for the Performing Arts for the scheme, because of her connections within the American religious community. She will also be working on projects including the Bermuda Music Festival and the PGA Grand Slam of Golf, which organizers hope will bring golf superstar Tiger Woods in the same month. It comes after Government has faced weeks of questioning over its faith-based tourism scheme, in which Andre Curtis is contracted to receive $400,000 taxpayers' money by bringing 2,200 tourists to the Island over a 12-month period. The Opposition United Bermuda Party has claimed Premier Ewart Brown has used the initiative as a means of getting cash to Mr. Curtis as a thank you gesture for being his political campaign manager in Warwick South Central — a suggestion both deny. Mr. Curtis hit back at his critics by advertising a list of ten events he has set up in The Royal Gazette last week, including a Gospel Concert with multi-award winning singer CeCe Winans at the Fairmont Southampton in November. A Department of Tourism spokeswoman said Mrs. Dill's appointment did not mean the budget for faith-based tourism would be increased. "Mrs. Dill will execute her many talents in this new role, not least of which is her ordained elder status within the AME Church," said the spokeswoman. "It is expected that she will bring to bear considerable experience and contacts in the US religious community and will no doubt assist in advancing the faith-based initiative. However, her duties will stretch far beyond faith-based tourism. There has been no increase in the budget for faith-based tourism, but the goal remains the same — increase the number of visitors to Bermuda." She insisted there were no plans to privatize the New York office, adding: "The Ministry is constantly seeking ways to improve the efficiency and effectiveness of the Department so that it can deliver on its mandate of driving visitors to Bermuda's shores." Former Opposition Leader Wayne Furbert, who has led the questioning of Mr. Curtis' handling of faith-based tourism, has also accused the Premier of using the initiative to gain political brownie points from the church community. Dr. Brown dismissed the claims when they were first aired last month, and has declined to comment further outside of the Parliamentary process.

August 21. Southlands was once described as "one of the loveliest places on the colorful island of Bermuda".

The woodland estate had "an air of ease and gracious living" and featured in American society magazine 'Country Life'. In the January 1936 edition, writer Marni Davis Wood depicts a charming era of days gone by, accompanied by the colorful sketches of Harrie Wood. Ms Wood writes: "The driveway to Southlands, on the south shore of Warwick, is so typically Bermudian that it could hardly be any other place in the world. It is moreover, exactly what the approach to one's house should be — a promise of charming things to come. From the moment that you turn in the great stone gates, you are in a tunnel of shade cast by cedars and the green bay trees on the hillside. At the top of the ridge the drive goes through a huge cut in the limestone, between great walls, green with ferns and mosses, and festooned with swags of the Heavenly-blue morning glories that grow wild and rampant in Bermuda. It goes over the hill and winds down through a perfect carpet of freesias to the house, so amazingly white through the dark of the enormous overhanging cedars." Dr. J. Douglas Morgan's father James, having bought the estate 25 years previously in 1911, apparently once overheard himself being described as "some Canadian with more money than sense", as Southlands was considered a "bedraggled old place". But Ms Wood praises the late Mr. Morgan's imaginative vision and transformation of the estate, saying "every native plant or shrub has been beautifully used". She describes the "beautiful arrangements of the sub-tropical plants" in the quarry gardens, and is delighted at the fresh water interconnecting pools. "In one of the pools there are water hyacinths, umbrella plants, and papyrus from the Nile growing luxuriantly, quite at home in the shade of an overhanging acacia tree laden with yellow flowers. In another, little gold and silver fish dart about among the water lilies, and maidenhair fern grow to giant size along the edge," she writes. Describing the "spacious and inviting country house" she says "all the Bermudian traditions have been maintained, the little butteries, the many white roofs, shuttered windows, a long one-story house rambling on and on. From the front terrace, bordered with geraniums, begonias, and red roses, where peacocks strut in vain rivalry with the colors of Bermuda waters, the view is perfectly superb — across rolling meadows where, most surprisingly, cows graze quietly, to a shining white beach and the ocean. In the summer, when the prevailing wind is from the south, the beach is ideal for long swimming parties and the superior picnics that are an integral part of Bermuda life. In what Bermudians are pleased to call winter the hill behind the house protects it from the winds that so often whip the north shore, and the high sides of the quarries shelter the gardens so that the most delicate things grow with amazing fecundity at Southlands. From the whippet and the wire-haired fox terrier who greet you at the terrace of the main house, and the monkey with his white bantam playmates, the peaceful cows, the many, many gardens, and the long rambling house, the little farmer's cottage tucked away behind one of the quarries, to the larger cottage The Periwinkle, with its garden stretching out to the gate like a friendly hand, the entire estate has an air of ease and gracious living which reflects a sensitive guiding hand."


Last Updated: September 11, 2019
Multi-national © 2019 by Bermuda Online. All Rights Reserved