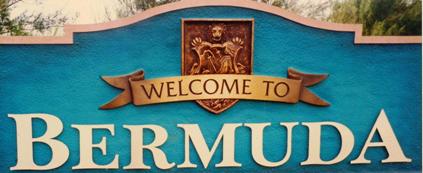 165+ web files, a regularly updated Gazetteer, overall an in-depth description of our island's internally self-governing British Overseas Territory 900 miles north of the Caribbean, 600 miles east of North Carolina, USA. With accommodation options, aircraft & shipping registers, airlines, airport, actors, actresses, banks, beaches, Bermuda Dollar, Bermuda Government, Bermuda-incorporated businesses and companies including insurers and reinsurers, Bermudians, books and publications, bridges and causeway, charities, churches, citizenship by Status, City of Hamilton, commerce, communities, credit cards, cruise ships, cuisine, currency, disability accessibility, Devonshire Parish, districts, Dockyard, economy, education, employers, employment, environment, executorships, fauna, ferries, flora, former military bases, forts, gardens, geography, getting around, golf, guest houses, history, historic homes, Hamilton, House of Assembly, housing, hotels, immigration, import duties, internet access, islands, laws, legal system, legislators, main roads, marriages, media, members of parliament, money, motor vehicles, municipalities, music and musicians, newcomers, newspaper, organizations, parks, parishes, Paget, Pembroke, performing artists, residents, pensions, political parties, postage stamps, public holidays, public transportation, railway trail, real estate, religions, Royal Naval Dockyard, Sandys, senior citizens, singers, Smith's, Somerset Village, Southampton, St. David's Island, St George's, Spanish Point, Spittal Pond, sports, taxes, telecommunications, time zone, traditions, tourism, Town of St. George, Tucker's Town, utilities, water sports, Warwick, weather, wildlife, work permits.

Bermuda's History 2007 August 1 to 7
News and significant events in the first week of this month
By Keith Archibald Forbes (see About Us) exclusively for Bermuda Online

See end of this file for all of our many History files

August 1. Rising demand for deluxe scotch whisky in China, Taiwan, Korea and other Asian countries has prompted Bacardi to invest more than $250 million to expand production of its Dewar's brand in Scotland.

The Bermuda-based company intends to add a new maturation warehouse and blend centre in the Scottish city of Glasgow, which will include new bottling lines and packing equipment. Bacardi is also finalizing options to buy a 100-acre site in central Scotland for a second maturation and blending facility. The Dewar's brand of whisky includes 12-year, 15-year and 18-year maturities and therefore any increase in production has to be planned with a significant lead-up time. It is anticipated the $250m investment will be spread out over the next 10 years. Bacardi is the largest privately-held spirits company in the world. It bought the Dewar's brand in 1998 and has five distilleries in Scotland, including one in Perthshire. The company has seen a surge in demand for quality brand whisky in the booming economies of Asia, where people now have greater purchasing power and are seeking the best whiskies they can buy. And with changes to spirit duty restrictions in India another massive market has become more accessible. Imports of scotch whisky to China jumped 27 percent last year to more than $110m, making the country one of the ten most valuable export markets in the world for scotch, according to the Scotch Whisky Association. "Demand for whisky is more favorable today," said Joaquin Bacardi, senior global brand director for Dewar's. He said conditions were now favorable for customers in Asia to go out and buy high quality whiskies, and Dewar's 12-year blend is one of those premier regarded products. Andreas Gembler, president and CEO of Bacardi Limited, said: "Demand for Dewar's premium whiskies has grown significantly, especially in Asia and other emerging markets where the brands were launched only in the past three years. "To support our growth, we will invest more than $250m in additional capacity to meet these needs, creating an entirely new infrastructure to support higher inventories of maturing whisky and increasing our blending, bottling and packing capabilities." He added: "Bacardi has a rich history of investing in our brands and their heritage, the backbone of our fine spirits. This substantial plan demonstrates our clear commitment to Scotland, known around the world for its quality whisky, and to our Dewar's brands, favorites among consumers." The redevelopment of the existing Dewar's site at Parkhead, Glasgow, together with a planned second maturation and blending facility in the central Scotland region will increase jobs and provide knock-on benefits for the Scottish economy including the sourcing of packaging and purchasing materials from suppliers within the country, according to Bacardi. As well as the increasing demand for the Dewar's whisky range in Asia, Dewar's is the number one selling blended scotch in the US.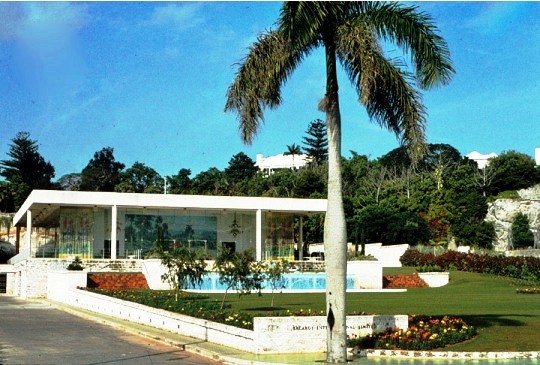 Bacardi World Headquarters, Bermuda

August 1. Extra ferries are being laid on to take spectators to this year's Cup Match festivities in St. George's.

A ferry will leave Dockyard at 8 a.m. tomorrow and Friday and travel to the slip road at St. George's. A boat will also leave Dockyard for St. George's at 4.30 p.m. both days. The return trip from St. George's to Dockyard will be at 7 p.m. tomorrow and 8 p.m. on Friday. For more information contact the Hamilton Ferry Terminal on 295-4506.

August 1. Police are again urging the public to leave the carving knives at home for their pitch-side picnics this Cup Match. Police and security guards will be strictly enforcing weapons legislation which forbids carrying blades more than three inches long in public. Chief Inspector Martin Weekes said: "We will be out in force and you will see a robust Police presence, not only at Cup Match but also at all the other events." Metal detectors will be at the turnstiles in St. George's and Chief Insp. Weekes said the public should view going to the cricket like going to the airport and leave sharp blades at home. He said there was plenty of parking available but drivers leaving their cars in the narrow St. George's streets risked having them towed. "We will not have another fire truck getting stuck in St. George's this year." Marine Police are also planning to increase patrols as they clampdown on drunks handling boats and jet skis going too near swimmers. Centre for Alcohol and Drug Abuse Prevention chairman Anthony Santucci urged the public not to drink and drive. And he said the free late night transport which ran to help revelers get home safely would be revived although he could not say when. He said the 1.45 a.m. service had few takers but the 3.45 a.m. service was often oversubscribed. CADA is still in talks with cab drivers, minibus drivers and sponsors over the revival of the 'Let us Drive' scheme, which took home 212 people in the eight-week trial run, will see runs staggered later.

August 1. More than 35,000 people have now signed a petition calling for action to end modern day slavery

. Anti-Slavery International's Fight For Freedom declaration calls for world leaders to end all forms of human captivity, including human trafficking, child labour, bonded labour and forced marriage. The number of signatures on the worldwide list was yesterday at 35,153 but campaigners stressed it remains vital for as many people as possible to add their names. All you have to do to sign it is log onto the Internet and follow a few simple instructions on your computer screen. At the end of the year, this newspaper will be submitting a final copy of the declaration to Government and Government House, to coincide with UK campaigners' presentation to their Parliament. It urges action on: increasing understanding of the Transatlantic Slave Trade; addressing its lasting legacies; and making the eradication of contemporary slavery in all its forms a priority. Campaign leaders say everyone's efforts so far have already made a difference. In recent months, the British Government has published proposals to make teaching the Transatlantic Slave Trade in schools compulsory, while discussions have been ongoing regarding an annual national slavery commemorative day. Former UK Prime Minister Tony Blair pledged that Government efforts would be stepped up this year to "tackle inequality for people of African and Caribbean heritage in the UK; the challenges facing the African continent; and the cruelty of modern day slavery". In Bermuda, hundreds of people attended a Cathedral service to mark the 200th anniversary of the Slave Trade Act in March, at which they remembered the history of slavery on the Island and acknowledged the plight of slaves today. Impetus is to be continued with Charlotte Wilberforce's proposed Run For Freedom, and a project to install a monument paying tribute to millions of victims who died while crossing the Atlantic in slave ships. Aidan McQuade, director of Anti-Slavery International, thanked people for their support so far but stressed the need for everyone who hasn't signed the petition to do so. "It's a crucial demonstration of support from the global public calling on governments to address the Transatlantic Slave Trade's legacies and end slavery once and for all," said Mr. McQuade. "Anti-Slavery International is grateful for the Bermuda public's support in this crucial campaign and participation in collecting signatures. Many thanks to all of you who have signed the Fight For Freedom declaration. The campaign continues and the declaration will remain open for signature throughout 2007. The need for signatures continues. If you haven't signed yet, take action today. Or see what else you can do to be a modern day abolitionist at www.antislavery.org." Social Rehabilitation Minister Dale Butler, who fought on a movement in Bermuda opposing apartheid in South Africa, pointed out the significance of issues beyond the Island's shores. "Bermuda plays a critical role," said Mr. Butler, as he encouraged people to sign the Anti-Slavery petition. "It has an international responsibility to say while we enjoy certain freedoms, we would like to fight any movements like slavery. "To be silent would mean we are like the people in Nazi Germany who said: 'They are not picking on me,' until there was nobody left to be picked on but them."

August 1. It was William Wilberforce who set the ball rolling in the face of fierce opposition by steering anti-slavery legislation through British Parliament 200 years ago. If he were still around today, the great emancipator would no doubt be horrified to see how, with millions of men, women and children suffering across the globe on a daily basis, slavery remains alive and well. But one thing would surely comfort him: it's clear the name Wilberforce will never give up the fight. Charlotte Wilberforce, William's great-great-great granddaughter, is now carrying the anti-slavery baton and, inspired by her ancestor, is determined to do her bit to help stamp out human captivity once and for all. Ms Wilberforce, 28, who arrived in Pembroke from the UK earlier this year, hopes her Run For Freedom can propel the anti-slavery message to the forefront in Bermuda. If all goes according to plan, hundreds of people will quite literally be running for freedom in and around the City of Hamilton on Sunday, March 23, next year, two days before the anniversary of the abolition of the Trans-Atlantic slave trade. They will be raising money for an anti-slavery charity and, just as importantly, generating awareness about the need for world leaders to take action to help release more than 12 million people whose lives are wrecked by modern day slavery. Ms Wilberforce began her own campaign by organizing a Run For Freedom in London last March to mark the bicentenary of the Slave Trade Act, which her ancestor fought for all those years ago. She got involved after meeting representatives from international anti-slavery coalition Stop The Traffik at a preview of Amazing Grace, the movie telling William Wilberforce's inspirational story. She was sickened at what they had to say. "Something like people trafficking is not something we readily think about. We know about guns and drugs. They are common factors. But people trafficking? It's a shocking realization to find out human beings are being either pushed into some kind of forced labour or taken hostage against their will. That's children, women and men. Whether it's sex trafficking or for men in the military, all kinds of things." Since arriving on the Island to work as an executive assistant for Bermuda Executive Services, she has been on a mission to emulate the London run here. So far, reaction has been positive. "There's been a lot of interest," she said. "Everyone has got so many ideas and they really want to push them forward. People are suggesting how they can provide entertainment during the day of the run and approaching schools to get more awareness about what we're trying to do. I have met all kinds of people: Imagine 2009; the Philanthropy Society. There's definitely a feeling of unity. It's easy for us to stand on a small island and say the rest of the world is still suffering. We have to recognize it, deal with it. There's so many things we can do." Anyone who assumes their individual efforts cannot make much difference to a worldwide cause should take note of how Ms Wilberforce's campaign has snowballed from the humblest of beginnings earlier this year. She began by raising $600 by getting people to sponsor her to quit smoking and then collected a similar amount through a dress down day at work. The support for those efforts from family, friends and colleagues encouraged her to set up the Run For Freedom around London's Square Mile. Forty people took part, raising about $2,400 between them. The event was such a success, boosted by media coverage attracted by the Wilberforce name, and Ms Wilberforce is now planning a bigger and better run, involving hundreds of participants, next year. Creating something similar in Bermuda was a natural step following her arrival here. But now begins the tough task of convincing as many Islanders as possible that they can make a difference just by joining in and showing they oppose modern day slavery. "We don't realize the strength of one voice," said Ms Wilberforce. "You can start at the beginning with one person and things get bigger. By using a voice, you put pressure on Governments, you put pressure on power to make a change. You don't give up until that happens. One name becomes a hundred, a hundred becomes a thousand. You have got a whole lot of people collectively saying you don't agree with what's happening and we want to help those that are suffering." While it's going to be tough to stir a huge response so soon after arriving in Bermuda, Ms Wilberforce only has to look to her ancestor to see how it's done. His achievements as a trailblazing politician were drummed into her from an early age. William Wilberforce campaigned against slavery from 1787 in the face of supporters who argued it was the lifeblood of the British economy. Thanks in no small part to his powerful speeches, his law, abolishing the slave trade but not freeing slaves in Britain's colonies, was finally passed in 1807. More protests and slave rebellions followed, before an act was passed in 1833, shortly before he died, abolishing slavery in the British Empire. "He is a huge inspiration," she said. "He was a great man and a very special individual, someone I can be very proud of. In any time of life, you hit hard times, things are a bit difficult, you think back and recognize he was someone who went through so many problems, so many issues, so many walls, and he overcame them. He inspired others and others inspired him. It's a very strong legacy to have. Having grown up knowing not only about William Wilberforce but those who worked with him, Thomas Clarkson, Olaudah Equiano, all these great amazing people. I was told about him from a very young age. It's all part of when you grow up, looking through photographs. We had his picture up on the wall. When we would talk about family, he was always part of the conversation. Thinking about him, I have always felt this drive. I felt like I was just one person - who am I to make a difference? I'm just an everyday English girl. What on earth can I do? But from starting something as small as giving up smoking for charity, it's got the momentum going. To get people interested, you tell them all they have to do is type in slavery in the Internet. They do, and so much comes up. It captures people. They are shocked and they want to do something about it. Already in six months, it's come from me, one person, to countless people. It's spread across the world. I've had support from friends and family in Australia, Cyprus, South Africa and France. It's very encouraging." Asked if her surname alone carries an impact, she replied: "For those who know the history of William Wilberforce, it does, definitely. When I say the name, it attracts their attention. I'm proud of my name and if it can be used to open doors and help people make a difference I hope what I'm trying to achieve will do just that." While it's easy to think of modern day slavery as something which doesn't affect Bermuda, Ms Wilberforce counters: "Bermuda is quite close to Cuba and Jamaica. There's two countries where people trafficking is a problem. It's an issue for somewhere like Bermuda that's contacted and assisted with these countries. It's something to care about, something to think about, it's a connection." Education will play a vital role in helping consign slavery to the world's past, according to Ms Wilberforce. "In Bermuda, we would like to think that education will make a huge difference," she said. "It not only helps the community and economy, but develops a stronger person. With education, it's not just about history, it's about here and now and raising awareness and showing that you care about what is happening across the world. That resonates across the world. We need to know about the history because from that we learn about the past. It's not just slavery, it's education as a whole."

August 1. A descendant of slave emancipator William Wilberforce today called for hundreds of people to sign up to a Run For Freedom in Bermuda to raise awareness of the fight against modern day slavery.

Charlotte Wilberforce, a great-great-great granddaughter of the trailblazing British politician, has set up the sponsored event to put pressure on global leaders to end the captivity of more than 12 million men, women and children across the world. It comes as campaigners press forward with plans to erect a Middle Passage monument in Dockyard as a tribute to millions of slaves who died crossing the Atlantic. A copy of the petition, signed by more than 35,000 people across the world so far, will be presented to Government and Government House later this year. Ms Wilberforce, who arrived in Pembroke from the UK earlier this year, says she has been inspired by her ancestor, who fought against the odds to push anti-slavery legislation through British Parliament two centuries ago. William Wilberforce's efforts culminated in the 1807 act outlawing the slave trade, which paved the way for another act abolishing slavery itself in 1833. Finally, Bermuda's 4,200 slaves - almost half the population - won immediate freedom on Emancipation Day, August 1, 1834. Ms Wilberforce, 28, who works for Bermuda Executive Services, has already organized one Run For Freedom, in London, on March 25 this year, the 200th anniversary of the passing of her ancestor's act. Its success has motivated her to set up a similar event here on March 23, next year, the nearest Sunday to the anniversary. She hopes hundreds of people will take part in a three or four mile sponsored run or walk in or around the City of Hamilton. Plans are being drawn up for a day of celebrations to take place on the same day. Funds are expected to go towards international anti-slavery coalition Stop The Traffik, but Ms Wilberforce says the awareness generated by the event will be just as important. "The Run For Freedom is to raise awareness that modern forms of slavery are the second largest growing criminal activity of our time, after drugs and alongside guns," said Ms Wilberforce. "We want to raise funds for Stop The Traffik, which concentrates on the prosecution of traffickers and rehabilitation of victims worldwide. We want as many runners and walkers as possible to join in the Run For Freedom to show a united stand against slavery around the world." Both the Run For Freedom and Break The Chains have received support from all corners of the Island. Signatures on the Fight For Freedom declaration, among many others, include Premier Ewart Brown, Opposition Leader Michael Dunkley, Social Rehabilitation Minister Dale Butler, Bishop of Bermuda Ewen Ratteray and Glenn Fubler of Imagine Bermuda 2009. The Premier said yesterday: "An unequivocal end to slavery everywhere is the only reasonable way forward. That's why I signed the petition and I hope every citizen does the same." On the plans for the Middle Passage monument, which it is hoped can be shipped to Bermuda from St. Croix for March next year, Dr. Brown said: "I'm also encouraged by this effort to pay tribute to the victims of the Atlantic Slave Trade with a Middle Passage monument in Bermuda. In my view, such a monument is truly a success for our community if it not only honours but also educates. That's the main objective of the Sally Bassett 'Spirit of Freedom' sculpture currently being created by Carlos Dowling. I hope it is also the objective of the Middle Passage monument. I think confronting our history and learning from it is an essential part of building a socially conscious society." Mr. Dunkley said: "The fact that slavery still exists in the world is an outrage. As Bermudians, we cannot sit back when the opportunity arises to take a stand against such a vile practice. Mobilizing our collective will is essential to the task, and so the United Bermuda Party fully supports the campaign to 'Break The Chains'. I look forward to participating in next year's Run For Freedom." Bishop Ratteray said he also planned to take part in the run - although he didn't expect to be running. "It's a great idea. It will keep the awareness going and that's very important," said the Bishop. "I hope that they will accept walkers because I would like to take part but I'm not sure I'm up to running!" Mr. Butler, a historian who has studied Bermuda's slavery history, said: "Modern day slavery is one of the most horrendous things that exists and the United Nations need to be more proactive and forceful in eradicating it." Mr. Fubler, co-chairman of Imagine 2009, a community initiative aiming to lay the foundations for the 400th anniversary of the settlement of Bermuda, said: "Modern day slavery shows we still have some way to go in human interaction. We all have a responsibility to do what we can to show we oppose it."

August 1. With the Cup Match holiday approaching, a number of tourists will be on the Island for the festivities.

Norwegian Majesty arrived at Ordnance Island yesterday and will set sail at noon on Friday. The Norwegian Crown, which arrived yesterday morning at Penno's Wharf in St. George's, will shift to Hamilton today and will set sail from there at noon on Friday. Empress of the Seas arrived in Hamilton on Monday, will shift to Penno's Wharf in St. George's this morning and will leave tomorrow morning. At the West End of the Island, Norwegian Dawn will arrive in Dockyard tomorrow at 6 a.m. and will sail at 6 p.m. The Crown Princess left the Island on Monday, but will return to Dockyard on Friday from 6.30 a.m. until 5 p.m. Explorer of the Seas arrived in Dockyard yesterday and will leave today at 5 p.m., before the festivities begin. The Azamara Journey arrived on Monday and passengers may get a small taste of the holiday before leaving tomorrow afternoon at 3 p.m.

August 1. Former Club Med squatters and residents of the Leopards Club face their second temporary move since May despite Government pledging to work towards a permanent solution. In a press conference held at the Cabinet Building yesterday, Senator David Burch said the Government would not rest until people who are in need of homes are properly housed. He announced there would be a new transitional/emergency housing complex at the Gulfstream, Southside, St. David's to house 83 displaced families - those currently at the Southampton Beach Resort, Wyndham, along with people on the Bermuda Housing Corporation (BHC) emergency housing list. The squatters at Club Med moved to Wyndham and the Leopards Club residents were placed in an old rest home in St. George's and then Wyndham making this the third move for both groups. Housing Minister Sen. Burch explained the building is three storeys and was previously used to house single US military personnel. The building has 83 suite-style rooms with a bathroom between two rooms. He said: "Asbestos abatement work began at the beginning of July to endure that health and safety concerns with regard to the building were addressed. Invited contractors will being the renovation works immediately [after] the asbestos contractor concludes his work". H.U.S.T.L.E. truck workers were involved with the initial clean-up removing trash and old furniture. Renovations include new windows, electrical and plumbing upgrades, installation of smoke detectors and a new roof being put on. The target date for the families to move in is mid-September when phone one of the renovations are complete. Sen. Burch said phase two includes "increased amenities such as purpose-built, centrally located kitchen and laundry facilities on each floor". He stressed that this was not permanent housing. "I must highlight that this shelter is not intended to be a place resplendent in comfort amenities for residents, but should be viewed as a pit-stop on the journey to better accommodation". I must also reiterate at this juncture that people who have registered with the Bermuda Housing Corporation will be afforded occupancy in first instance. Let me repeat my calls, as I have done so countless times before to encourage those in need of help to register with the BHC. There is little value in waiting until there is another announcement before doing so". Sen. Burch thanked the owners of the Southampton Beach Resort for coming to the aide of people in need by allowing the use of their dormitories for the displaced families.

August 1. In a career of many milestones, tonight marks a special one for Bermudian singer, songwriter and recording artist Wanda Ray Willis as she hosts the first local launch of her newly-minted album, 'Here I Am', during a special reception at Greg's Steak House (The G Spot) in Hamilton.

In fact, the event is a double CD release party, since she is sharing the occasion with singer/songwriter Marcus Dagan, on whose latest album, 'Bermuda Sessions', (previously covered in the June 16 edition of Lifestyle) Ms Willis sings back-up on the track, 'All My Dreams are Gathered Safely In'. Her 13-track album features 11 original songs written by Ms Willis, which she describes as "a compilation of songs written between 1990 and now". On one of them her brother, Eldon Raynor Jr., joins her, and another was inspired by watching the Bermuda/Bangladesh World Cup cricket match in Trinidad. The other two songs are covers: Willy Mitchell's 'Let's Stay Together' and 'Will You Love Me Tomorrow?' by Gerry Goffin and Carole King, the latter being one of her favorite composers, pianists and artists. "I wrote 'While We Are Waiting' while it was raining in Trinidad," the singer-songwriter relates. "Someone was handing out pocket Bermuda calendars and a friend handed me a copy saying, 'Here, use this'. I still have the map with the song written on two pages. When I arrived back in Los Angeles, I went straight to my keyboard. " With her track to the song completed, Ms Willis decided she needed "an energetic male vocalist from the islands to give it a Caribbean feel," but she could hardly have imagined that she would find Trinidadian Dakeye to fill the bill through a chance encounter with the dreadlocked stranger, whom she overheard talking very loudly on his cellphone in her local bank. Instinctively, she knew he was a singer, and she was certain he was the man for whom she was looking. She caught up Sakeye in the car park, where he said he was going on tour, but gave her the business card of his manager, and told her to check out his web site. Arrangements were duly made for the singer to record the song, on which Ms Willis also sings, and she is delighted with the result. "It came out great," she says. Regarding her cricket-themed song, the singer-songwriter believes she is "the first female Bermudian to write, publish, produce and release a song about Cup Match and cricket". 'Stuck on You, Baby' holds a special place in Ms Willis' affections because her brother, Eldon Raynor, Jr., a lead singer with the local band Jahstice, sings with her. "It is so exciting because he has a wonderful voice," she says. 'Why do the Children have to Cry?' is also dear to the Bermudian's heart, because she says children "should be smiling". Ms Willis describes 'Pain the Rain' the first track on the CD as a jazz ballad featuring Justin Whittaker on solo guitar, and she is very proud that all of the Bermuda songs were recorded at Just Platinum studios which is where she met Mr. Dagan, about which more presently. In fact, she is delighted with the whole album, which she says is about her life experiences, particularly the love songs, and also features well-known musicians who work extensively in the industry. Some have toured with Diana Ross, and others enjoy movie and television credits. "I love my CD. I just want to get it out there for as many people as possible to hear it and enjoy the music, especially the lyrics," she says. "Some of the songs are very inspiring to people, and very reflective. I hope people will want to hear it and either get close with someone, have fun listening in their cars or with their friends and take it to parties." Ms Willis' chance meeting with Marcus Dagan proved serendipitous for them both. She had arrived in Bermuda with a batch of her new CDs, only to discover that they were all scratched. Through a friend, she retrieved the master from her home in Los Angeles, and walked in to Platinum Studios to have some albums made from it. Mr. Dagan, who is an entertainer on the Norwegian Cruise Lines vessel, Norwegian Majesty, was at the same studio discussing his new CD, and was looking for a female singer to join him on 'All My Dreams are Gathered Safely In'. The deal was done and tonight marks the joint celebration of their respective albums. Born Wanda Raynor, the daughter of former Cup Match star Eldon Raynor, Sr., Ms Willis says she has been singing since she was "knee-high to a grasshopper" first at Tiny Tots Academy, then at Vernon Temple AME Church, where she often sang solos. Later she sang at weddings, funerals and other special events. As a student at Berkeley Institute, she was an active participant in concerts and plays, before going on to enjoy an active career here as a singer. Space does not permit listing all of the countless venues and bands at which and with whom she appeared. A sampling includes many performances at the then-Rosebank Theatre when she was the opening act for the Bill Paul Show, New Editions, Max Romeo and more, as well as Clay Smith's 'Bermuda Hollywood Revue' and Eddy DeMello's shows, and the national youth summit at which Jesse Jackson was the speaker. She was a member of the 'Essence of Love' group in the battle of the groups competition. Fame Expo honored her with an award, at which she was also the featured soloist, and she was the singer with the Ghandi Burgess trio. Singing in the Park for children at Christmastime as a fund-raiser for Hope Homes was one of her many charity-inspired contributions, charity events being something she particularly likes to do. Ms Willis holds two Bachelor of Arts degrees: one in Music (voice), and the other in Speech Communications/Radio and TV production, as well as a Master's degree in Education Administration the latter in preparation for opening her own arts school some day. "I really think the arts are necessary for a well-rounded education for children," she says of the concept. Marriage to an American led to living in the US, where Ms Willis now calls Los Angeles "home", although she will soon become "bicoastal" in furtherance of her now twin careers of singing and acting. She does, however, make several trips to Bermuda during the year, some for professional purposes. During the 2006 Bermuda Music Festival she opened for the Stylistics, and also performed at the Fairmont Southampton Princess resort on New Year's Eve. Immediately before that, she opened with Boney James, the famous saxophone, flute and horn player, at the Hollywood Roxy. On Sunday last, Ms Willis performed during Heritage Productions' Cup Match luncheon, at which legendary cricketers, including her father, were honored, together with the marking of the Cup Match link with emancipation. "When I tell people Bermuda is the only country that celebrates the emancipation from slavery with a two-day cricket match they say 'Wow'. I am very proud of that," the singer says. As to how 'Wanda Raynor' became 'Wanda Ray Willis', apparently so many people when introducing her mutilated 'Raynor' that she shortened it to the pronounceable, while her married surname has been retained, although she is now divorced. As for the future, her goal is to be the best at her craft. 'Here I Am' is available at the Music Box, Sound Stage and other outlets.

August 2 and 3. Public holidays, no newspaper

August 4. An annual report for 2006 for the Transport Control Department is to be distributed to schools and community groups.

Premier Ewart Brown told a press conference that TCD had not produced such a document in some time. "However, rather than dwell on that, I'd like to take this opportunity and extend my thanks and appreciation to the management and staff at TCD some who are here today for their hard work and dedication to seeing this project through," he said. The report reveals that TCD generated almost $27 million in revenue in 2006; that March was its busiest month in 2006, when it handled more than 14,800 transactions, and that as of last December, the Island had 47,074 licensed vehicles. Dr. Brown said: "This document is an extension of our goal to improve the services we offer, because at TCD, it's more than just inspecting vehicles and conducting driving tests." Every household is to receive a copy of a brochure explaining TCD's online service. The aim is to get more people booking appointments and re-licensing vehicles at website etcd.gov.bm to reduce queues (lines).

August 4. A pressure group formed to fight a new housing law which penalizes Bermudians married to foreigners will hold its first meeting later this month.

Two expert lawyers will speak at the event at 6 p.m. on Wednesday, August 22 at the Chamber of Commerce. The group was launched by Ronnie Viera in protest at the Bermuda Immigration and Protection Amendment Act 2007, which became law in June. It requires Bermudians and their expatriate spouses to obtain permission to buy property and restricts the number of homes they can own to one, so long as the foreign partner does not have Bermudian status. Mr. Viera, who is married to a Canadian, has set up a group dedicated to getting the law changed on the social networking internet site Facebook. It has attracted comments on its discussion board from Islanders angered by the legislation. Diane Bissell wrote: "This law is in direct contravention to the Human Rights Act as it discriminates based on marital status." The description for the group reads: "The effect of this law, is that BERMUDIANS and their families are disadvantaged when compared to the Bermudian married to another Bermudian. The law is unnecessarily harsh and discriminatory." Mr. Viera said this week that the two conveyancing lawyers would explain key aspects of the Act at the meeting and discuss guidelines being produced by the Department of Immigration. "Given the expected high turnout, they cannot give advice on specific situations," he said. Anyone interested in joining the group and/or being on its steering committee can email Mr. Viera at bermudian2007@hotmail.com.

August 4. St. George's Cricket Club retained the coveted Cup Match trophy at Wellington Oval yesterday by way of a tame draw.

But it was challengers Somerset who stole the show in the final session of play by producing an awesome fireworks display of batting to give those who braved the inclement weather value for their money. Chasing St. George's first innings total of 361 for nine declared, Somerset replied with 285 for six in 39 overs when stumps were drawn in fading light at 7.35 p.m. The challengers found themselves in early trouble at 88 for four with their hosts pushing for a third straight win. But a breathtaking 143-run fifth- wicket stand between Janeiro Tucker and Dean Stephens, the second highest of all-time, knocked St. George's off course and put paid to their victory plans. Tucker lead the way with a majestic 87 off 56 balls while Stephens contributed an equally robust 57 off 44 balls to record a maiden Cup Match half-century after being put down at long off just after the final drinks break. The pair came together at the crease in the 20th over with their team in a spot of bother after the champions had made early inroads with the new ball on a tamed pitch. But by the time the partnership had been broken, Somerset were firmly back on course and the inevitable draw all but etched in stone. Turning the clock back six years at the same venue where he produced the classic's highest individual score (186), a sense of deja-vu began to creep in as with each thrust of the bat Tucker put a wayward St. George's attack lacking the necessary penetration to bag the 20 wickets needed in the day's final session to the sword. With a pull to the square leg boundary off off spinner Rodney Trott, Tucker took his overall Cup Match run tally past the 900 run mark and three overs later completed a brisk of half century off only 35 balls in 60 minutes. Not to be outdone, Stephens achieved the milestone in the very next over as Somerset supporters enjoyed their finest moments in a match adversely affected by heavy rains on both days. But both batsmen would fall in the space of 12 runs as the champions continued to chip away, Stephens in the 34th over when he was caught backward of square attempting another boundary and Tucker two overs later attempting to lift seamer OJ Pitcher over long on. Stephens banged six fours and four sixes and Tucker ten fours and five sixes to set an overcast Wellington Oval ablaze. Number three bat Azeem Pitcher led the resistance at the top of Somerset's order with an attractive 43 off 55 balls during a stroke-filled innings containing six fours and a six. Wicketkeeper/batsman Jekon Edness added 25 off 37 balls before he virtually gifted his wicket away in the 16th over chasing after a loose Trott delivery pitched well outside the off stump. Pacer George O'Brien Jr gave St. George's the type of start they were looking for when he combined with wicketkeeper Chris Foggo to send Somerset opener Stephen Outerbridge (0) back in the hutch with the second delivery of the innings. Outerbridge slashed at a wide delivery and was superbly gloved by Foggo who dived low to his left to complete the dismissal and pocket the coveted Safe Hands Award for his efforts. O'Brien bowled three spells and bent his back to return hard earned figures of two for 84 toiling on a pitch that favored the batsmen. St. David's team-mate OJ Pitcher also made the most of the placid conditions and was rewarded with impressive figures of two for 35 off seven overs with one maiden. Middle order bats Jacobi Robinson (26) and Malachi Jones (15) remained unbeaten at the crease when stumps were drawn to pull the curtains down on another classic that had promised so much. The bat also dominated the ball during a rain shortened opening day's play which saw hosts St. George's placed in the comfortable position of 258 for six with last year's MVP OJ Pitcher (27) and skipper Lionel Cann (25) unbeaten at the crease when bad light halted proceedings at 5 p.m. Pitcher produced another marathon innings spanning six hours and 18 minutes and for the second straight year fell agonizingly shy of what would have been a deserved century. The St. David's Islander stroked 94 runs off 132 balls and proved to be the backbone of St. George's innings after the champions were sent in to bat after a one hour and 42 minute delay due to a waterlogged pitch. Pitcher hit 11 fours and two sixes and reached his half century in the 62nd over off 106 balls. He also featured in several fruitful partnerships that stopped the rot whenever Somerset made a breakthrough with the ball. Pitcher added 99-runs for the fourth-wicket with veteran batsman Clay Smith, 33 runs for the sixth-wicket with Charlie Marshall, 71 runs for the seventh-wicket with skipper Cann, 29 runs for the eighth-wicket along with Trott and another 32 runs for the ninth-wicket with cousin Arthur Pitcher jr. St. George's declared their innings at 4.10 p.m. after fast bowler Kevin Hurdle sent Pitcher's off stump cart wheeling in the 74th over after the batsman played loosely at an inswinger, leaving Somerset two hours and 20 overs to reply. Veteran bat Smith also left his mark on Cup Match 2007 by becoming only the third batsmen in the classic's history to score 1,000 runs. Smith hammered 62 runs off 57 balls to set the early tempo against a docile Somerset attack and in the 29th over achieved the 1,000 run milestone with an inside edge off Hurdle that raced to the vacant fine leg boundary for four. But Smith's enterprising innings came to a close in the 46th over when he spooned an easy offering to mid-on after being deceived by a slower Robinson delivery. Smith belted nine fours and two sixes. Earlier, openers Oronde Bascome (24) and Chris Foggo (59) virtually knocked the shine off the ball to carry St. George's to the commanding position of 89 without loss at lunch. Foggo was the dominant partner and he decorated the scoreboard with some immaculately timed shots on either side of the wicket and reached his half century off 51 balls as the Somerset bowlers struggled to find a good length. But shortly after play resumed the challengers claimed three quick wickets in the space of seven- runs as St. George's slipped to 96 for three. Foggo was the first to go in the third over following the luncheon interval after only adding another five -runs to his personal tally. The St. David's Islander hammered nine fours and faced 59 balls before he was bowled by a slower Malachi Jones' delivery. Seven runs later colt James Celestine realised every colt's worst nightmare when he was caught at second slip after getting a top edge playing across the line of a Dwayne Leverock delivery for a duck. Bascome, who curbed his aggressive instincts to play more of a supporting role, then departed in the next over when he edged one behind to wicketkeeper Edness to give teenaged seamer Jones his second-wicket. Bascome stroked 25 off 69 balls and hit one four and two sixes, including the first of the match in the 16th over, before he came unstuck. Smith and Delyone Borden (0) then departed, leaving Marshall (30) and Cann (39) to spread the field with some aggressive strokeplay to lift St. George's to 223 for five at tea. Marshall departed shortly after play resumed when he dragged a Robinson delivery onto his stumps just as he began to shift gears. Cup Match's all-time leading run-getter banged four fours and two sixes over the mid-wicket boundary. St. George's, however, quickly got back on top of the bowling with skipper Cann - who was dropped at gully before getting off the mark - and Pitcher steadying the ship by adding 29 runs to carry St. George's to a respectable 257 for six before bad light halted play at 5 p.m. Robinson seized three for 63 off 16 overs with three maidens to emerge as Somerset's best bowler while Jones and the larger than life Leverock had two for 69 and two for 78 respectively.

August 4. Bermuda-headquartered insurer Hiscox is to launch an TV and print media advertising campaign across the UK from this coming Monday.

Hiscox is one of the UK's leading insurers of higher value homes. The new campaign is entitled "Certainty", and seeks to drive home a message of confidence in the company and the assertion by Hiscox that half the claims it pays out every year would not have been paid by a standard insurer. Filmed in Toronto, Canada, the 60 second advert was directed by Brett Foraker of Ridley Scott Associates whose previous projects include directing ads for Sony and Virgin and Channel 4. Director of Photography was Bill Pope who has worked on The Matrix and Spiderman 3, while the voiceover artist was Bernard Hill, of Lord of the Rings and Titanic fame. The campaign will run for five weeks at prime time viewing on all major satellite channels, including Sky Sports, and terrestrial channels in key regions across the UK. The schedule features both 30 and 60 second versions of the ads. A second burst is currently planned for February 2008. The advertising is part of an integrated £10million ($20m) marketing campaign, supported by press advertising, digital marketing and public relations activity. According to Hiscox the new work targets the growing number of affluent homeowners in the UK and builds on the company's first TV campaign, "Superstitions", which first ran in May last year and featured a well dressed man confidently ignoring typical signs of bad luck, including a road full of black cats, because he is protected by Hiscox. Glenn Caton, Hiscox's group marketing director, said: "People need to be confident they have insurance cover that meets all their needs and to understand that not all insurance policies are the same. The majority of affluent homeowners still choose to buy standard insurance policies, unaware of the benefits of buying specialist higher value home insurance products. The "Superstitions" execution has been very successful in building brand awareness for Hiscox among wealthier homeowners and now is the right time to refresh our campaign to encourage more doubt at the point of purchase and emphasize the confidence that people can have in Hiscox policies."

August 6. Premier Dr. Ewart Brown has described the excitement of being in Bermuda for Cup Match on radio show The Urban Journal.

The XM Satellite Radio programme was broadcast on Thursday and Friday from the Fairmont Hamilton Princess and featured several contributors discussing their Cup Match experiences. Guests included Minister of Social Rehabilitation Dale Butler, US Consul Margaret Pride, performer Nadanja Bailey, Tobacco Bay representative Amelia Heath and Gosling's brand manager Andrew Holmes. The programme can be heard online at: website theurbanjournal.org. Today, the Premier takes to the airwaves once more as a guest on The Steve Harvey Show, which is broadcast across the US. He will discuss the upcoming attractions of the Bermuda Music Festival. Dr. Brown will also address US golf writers at the PGA Championship's media reception in Tulsa, Oklahoma, on Friday. He will discuss the Island's role as the host for the PGA Grand Slam of Golf. The winner of the PGA Championship will be the fourth professional golfer to take part in the tournament at the Mid Ocean Golf Club on October 15-17. The Premier said of the recent media buzz: "The attention being placed on Bermuda right now is no coincidence. It is the result of strong tourism numbers built by hard-working Bermudians. These media organizations are interested in Bermuda tourism because there is resurgence in the industry and the world is taking notice."

August 6. A record divorce battle could be played out in the courts of Bermuda after an appeal to UK Law Lords failed.

The BBC has reported that reinsurance tycoon John Charman is now "considering his options" after being told he cannot appeal to the House of Lords. His spokesman said: "There may be proceedings in the Bermuda court." Mr. Charman, 54, chief executive officer of Axis Capital Holdings Ltd, has been fighting to get a $96 million divorce bill to ex-wife Beverley, of Kent, reduced to $40 million. The settlement was upheld by the UK Court of Appeal in May - the largest divorce payment in British history. At the time, Mr. Charman branded it "grotesque and unfair". He said the $40 million offer reflected his ex-wife's role as "a housewife". Mrs. Charman, 53, however, claimed the $96 million "fairly" recognized her contribution to their 28-year marriage. The legal battle may now return to Bermuda after three Law Lords ruled there can be no further appeal. Mr. Charman's spokesman said: "It was deemed to be not in the public interest that the matter be debated further. He is now considering his options and there may be proceedings in the Bermuda court." Mr. Charman was ranked second in the list of executives' salaries at 18 of the Island's biggest insurance and reinsurance companies. Last year he picked up a compensation package of $10,875,051. His salary was $1,250,000 and he received a bonus of $1,989,700. The original divorce settlement ruling at London's High Court a year ago said Mrs. Charman was entitled to a large portion of the assets because when the marriage started the couple had little money and she took care of the home while Mr. Charman went out to work. At the time she estimated he was worth $320 million, but Mr. Charman said this included a $140 million trust in Bermuda for their two children, Nicholas and Michael, and future generations. His lawyer Barry Singleton QC, argued that Mr. Charman had made an "exceptional" contribution to the couple's wealth through his financial skills, and that it would be discriminatory for judges not to award him a higher percentage of the assets.

August 6. A special development order paving the way for a hotel at Southlands has been officially signed off by the Environment Minister.

Neletha Butterfield announced: "The SDO was signed on July 30." Last night she would not comment further, but during an earlier Government television broadcast Ms Butterfield summed up Jumeirah Southlands as "a facility that we will all be truly proud of". The Minister's approval has all but demolished the hopes of campaigners that she might reconsider the five-star resort. Stuart Hayward, chairman of Bermuda Environmental and Sustainability Taskforce (BEST), which collected more than 3,200 signatures to 'Save South Shore', said: "It's a real disappointment. This flies in the face of the best advice that is available to the Minister, as well as decades of wisdom in planning regulations and decisions." He said BEST would continue to try to preserve the land in its natural state, possibly through legal process. "A judicial review will remain on the cards," said Mr. Hayward. "But firstly we will look at all the details of the SDO to see if it is stringent enough and whether all the bases are covered and the conditions adequate. The question is then who is going to enforce them. At the moment Government's ability to enforce environmental violations is limited." Mr. Hayward said: "The SDO is not the end of this, all it is a milestone. We must now turn the corner on this milestone and proceed to the next phase of our activities." The 30-minute Government television broadcast confirmed Cabinet's approval of the SDO following weeks of rumors. Premier Ewart Brown, Works and Engineering Minister Dennis Lister and Labour and Immigration Minister Derrick Burgess all emphasized the resort's importance to the future of tourism. Ms Butterfield told viewers that she had yet to sign off the SDO: "I have to tell you that this has not been an easy process of decision for me. I have read the objections that were submitted. I have heard the voices of environmentalists and I share their love of Bermuda's open spaces." But she added: "This new hotel will show that we have balanced conservation with the future development needs of our tourism product." The SDO however, bypasses the need for an environmental impact assessment. Developers Southlands Ltd. only need building permits before the cranes move in. The first stage of Jumeirah Southlands is expected to be completed by next summer, with the 37-acre resort up and running by 2010. The 497-bed facility will offer tourist accommodation in 176 suites but 135 suites will be sold as fractional vacation units. The cliffside resort features five restaurants and bars, a nightclub, spa, swimming pools, equestrian facility and conference centre. Government says the hotel is needed to cater for the Island's booming tourist numbers. It will be the first 'luxury' resort constructed on the Island for 35 years and will offer 590 full-time positions. Environmental campaigners however, say the development will wipe out one of Bermuda's last areas of open space. They claim it will destroy wildlife habitats and increase traffic congestion along the South Shore. Yesterday, US tourist Christine Ming said she had spotted a rare bird at Southlands on a recent visit to Bermuda. Ms Ming said: "I'm a bird enthusiast and was walking through the Southlands beach area and saw a nesting Yellow-Crowned Night Heron there. I think this bird is rare in Bermuda and uncommon in many countries. I feel a resort in this area is a terrible use of such beautiful coastal land. I have also been grieved to find that the beaches I once believed to be the most beautiful in the world are now more trash-littered than ever. Bermuda is slowly losing her battle to keep this island the paradise that it was and it will lose much more in the end, as returning tourists like myself will no longer wish to witness the decline." The Yellow-Crowned Night Heron inhabits the eastern United States and is listed as endangered or threatened in several US states. It was introduced to these shores to replace the endemic Bermuda Night Heron which became extinct after human colonization of the Island. Yesterday Andrew Vaucrosson, vice president of environmental group Greenrock, said: "We feel that this decision of the Minister is systematic of this current Government, in that they appear to be ignoring all the hard work the previous administration put into place regarding the Sustainable Development Strategy Plan. "The current administration led by Premier Brown does not seem to be taking any guidance from the SDSP that his own Party put in place. Also this SDO for Southlands is being granted before the revision of the Planning Act. Is this coincidental or intentional? This SDO did not include an Environmental Impact Study which would have addressed the traffic congestion, the shore erosion, the loss of open space, the need to build infrastructure to support this new development, and other important factors. Greenrock is concerned by how this current Government seems to be operating outside of its own guidelines stated in the SDSP. The Southlands development appears to be receiving special treatment despite being contradictory to this Government's own guidelines. Greenrock hopes that the public realizes this hypocrisy." Shadow Environment Minister Cole Simons warned: "The SDO enabling the development of Southlands will change the face of Warwick forever." BEST is to hold a picnic and discussion of environmental issues at Astwood Park on August 25 from 3 p.m.-9 p.m.

August 6. Bermuda still has unfinished business in the journey towards a place where people of all races can live together in freedom. That is the view of United Bermuda Party leader Michael Dunkley who was speaking about Emancipation Day, which marked the first legal step to freeing people denied their human rights and dignity. Mr. Dunkley said one of the most important days for Bermudians to celebrate was Emancipation Day. "It is fitting that it has become an integral part of Cup Match, which I think everyone would agree is the pinnacle of all Bermuda holidays," he said. Mr. Dunkley said Emancipation Day, August 1, marked the first real step toward the promise of a better world where people of all races live together in freedom, equality and mutual respect. But he added: "It is a journey not yet complete. It has been more than 170 years since 'freedom day', but we still have a long way to go. There is plenty of unfinished business to take care of. You can see it in income disparities and corporate ladders; you can see it in social gatherings and hear it on radio talk shows,'' he added. Mr. Dunkley added: "The challenge in finishing the unfinished business is bringing people together to agree on what needs to be done. This, I think, is the big challenge facing us as Bermudians. If we can get to a point where we agree on the diagnosis, then we can probably agree on the prescription. That would be a start, but we have to work to get there. As a white Bermudian from a relatively privileged background, and as someone who deeply cares about our society, I make a conscious effort to understand other perspectives and other experiences rather than remain in the comfort zone of my upbringing. I also know that my belief in equality and justice for all Bermudians is the right place to start. I know my faith in people to be good and my faith in God to guide their actions gives me the optimism to work for that better world. Those are my starting points, but I'm realist enough to know that idealism and optimism are not enough. Emancipation Day, after all, was a beginning not an end. The battles here and elsewhere for voting rights, for desegregation and for economic opportunity can all be connected back to the system of slavery when one race used its social, legal and national resources to keep in place another race. It is a heavy legacy. Slavery lasted long enough to become part of the landscape of our history. The system was ingrained in our ancestors, black and white, and while diminishing over time it has not yet disappeared. So the struggle must continue. I believe one way to continue that struggle is to set a good example. Be the change you want to be. Live by doing unto others as you would have them do unto you. Live this way and we will bring that better world closer. It's about striving for something better. In that, I believe, lies the great meaning of Emancipation Day, a very important day for Bermudians to celebrate."

August 6. The Progressive Labour Party has come under attack for promoting party leader and Premier Ewart Brown's private stem cell research venture on its website.

Shadow Health Minister Louise Jackson says the PLP should not be seeking to gain political brownie points from Dr. Brown and wife Wanda's partnership with American company Stemedica Cell Technologies. The Premier announced the link-up in his role as president of Bermuda Healthcare Services at a press conference last month. Reacting to the news, an item on the party website's blog, submitted by "PLP", states: "Dr. Brown is creating hope. The ultimate hope. Hope for millions who suffer from debilitating (sic) illnesses." Mrs. Jackson likened the move to the United Bermuda Party advertising Leader Michael Dunkley's dairy, or her own dance school, on its website. "Suppose we started doing that?" she said. "It's something we would not do. If I were the Premier of the Country I would not go and start putting on the United Bermuda Party's website that the Jackson School of Dance is wonderful and everyone should go there. It's bad practice and inappropriate to put the Premier's business interests on the party website." The clinic, named Brown-Darrell after the Premier's parents, will be on the site of the former Winterhaven property in Smith's, which is owned by Dr. Brown and currently undergoing refurbishment. It will be staffed by physicians from Bermuda Healthcare and Stemedica and is expected to eventually treat one or two stem cell patients a week. Last month's press conference was told how the initiative could lead to scores of patients a year flying to Bermuda to receive revolutionary treatment for illnesses such as Alzheimer's, Parkinson's and spinal cord injuries. The Premier described it as one of the most exciting developments in healthcare on the Island in recent times. On this point, the PLP website article states: "Moving stem cell research forward is not only good for Bermudians, it's good for humankind. As the US National Institute of Health noted, 'Given the enormous promise of stem cells therapies for so many devastating diseases, NIH believes that it is important to simultaneously pursue all lines of research and search for the very best sources of these cells. This research holds the key to a cure to a number of diseases. Dr. Brown is making sure that Bermuda makes a contribution to this medical revolution." Last night in response, David Burt, the PLP's party chairman, said all the language refers to Dr. Brown, in reference to his role as a private citizen, not his role as Premier.

August 7. A Bermudian fishing boat was unable to start its engine and was adrift 21 miles offshore last night before two other vessels came to its rescue. Around 5.20 p.m. Harbour Radio received the distress call and the two fishing boats who were nearby responded. A spokesperson at Harbour Radio said the two people onboard the disabled vessel, Provider, were unable to get the engine to start and the first vessel to arrive was the visiting US fishing boat Great Escape. Provider had departed from Dockyard on Sunday and the two men had been fishing near Argus Bank, a point almost 21 miles Southwest of Gibbs Hill Lighthouse, before running into trouble. Though initiating the tow, the crew on Great Escape brought the disabled vessel closer to Bermuda where a local fishing boat, Bay Roots finished the tow into Ely's Harbour at 10 p.m. last night.

August 7. Developers Southlands Ltd. have pledged the preservation of the natural wonders and unique heritage of the 37-acre South Shore resort.

Craig Christensen, one of three partners, said Jumeriah Southlands would respect the history and beauty of the area, and that measures were already in place to restore the estate to its former grandeur. He said developers wanted to reassure environmental campaigners that the folly-esque quarry gardens, created by James Morgan on his purchase of the estate in 1910, will be preserved. Mr. Christensen said the Main House will be renovated into a museum detailing the history of Southlands, with a possible cafe. The estate's ghostly banyan trees and royal palms will also be retained. Southlands was a popular attraction for days out due to its botanical gardens-like setting. People marveled at the quarry gardens and the species of plants and trees cultivated over the decades. However, the estate fell into neglect during the 1970s. According to Southlands Ltd., only 16 percent of the 37-acre estate will be built upon during construction of the 497-bed resort. The land has 42 percent tourism zoning and a number of woodland reserve and open space areas. In a statement, the company said owners Brian Duperreault, Craig Christensen and Nelson Hunt "have the best interest for Southlands and Bermuda, with the vision of building exceptional tourist accommodations married with the lush beauty of the property. They understand the history and value of the site and will be returning the main house and quarry gardens to their former glory." Mr. Christensen said a greenhouse is already nurturing plants on site to be used in the landscaping of the grounds. "We've got an extensive plant nursery where work has been going on for over a year now, in order to propagate a lot of decorative plants and trees," he said. He added: "I think people misunderstand that we obviously want to save the Banyan trees, which are absolutely beautiful. The royal palms are also a central feature and will stay right where they are. We've designed the buildings around them. We will roll out even more interesting plans very shortly but we are starting to eliminate the invasive species on the property, which is a huge undertaking, particularly on the western side. We've had a horticulturalist with us, Malcolm Griffiths, who has been working with us for the past 18 months, and in the quarry gardens we've cleared the majority of invasive species, which include Mexican Pepper and Indian Laurel. There's still some work to do because they were completely overgrown, but now we can walk through those particular gardens." Mr. Christensen said that although some of the estate cottages may be pulled down, the mausoleum will remain intact. "The mausoleum will be a feature on the property and we intend to restore it back to the way it was when James Morgan (the estate's former owner) was buried there in 1932. If anyone has any pictures or articles on Southlands, particularly the quarry gardens, we would appreciate copies of those so we can see how things were done back over the years, particularly in the beautiful quarries." The developers envisage two main hotel buildings, one overlooking the South Shore and the other further back, north of South Road, situated in front of the Main House. "Most of the main resort will be near the beach but the core hotel will be in front of the Main House, so the back part of the property with all its fabulous features will be preserved," said Mr. Christensen. "In the quarry gardens all of that area will be preserved woodland." He added that the resort's 311 suites will be built in "a Bermudian style. The Main House will stay intact and become a museum," he said. "Previously it wasn't in the best condition but we've done some maintenance in order to start to bring it back. The final decision on a cafe hasn't been decided yet but one of the things which has been bandied around is perhaps a wine-tasting cafe, so that people can enjoy and feel the history of Southlands. The idea is to create the Main House as a centerpiece for all the history of Southlands. We've been collecting articles and memorabilia so we can showcase that, as well as a stone quarry museum." Regarding public access to the estate, Mr. Christensen said: "What we would want to do is to take specific groups on a tour, so the public can see it this way. The answer is 'yes', but we can't just have a free-for-all. People could take a tour in order to see the grounds, but the museum and cafe would be open to the general public."

August 7. Three area residents submitted preliminary papers to request a judicial review of the controversial two-storey parking lot for the First Church of God in Pembroke.

In May this year Environment Minister Neletha Butterfield approved the lot application from the church's leader, Bishop Vernon Lambe in the face of objection letters submitted by angry residents. Darrell Clarke of Darrell Clarke Barristers and Associates, represents the applicants who he says are questioning the approval on the basis of illegality, irrationality and procedural impropriety. "We have applied for a leave to file for a judicial review. Basically we are asking the court to consider filing a writ to examine the decision made by the Minister and the legality of it. At this time I believe it (the civil case) would be the only way to deal with it." In an application to file for a judicial review submitted on July 31 this year, the applicants, Lauretta Lorna Stoneham, Claudette Fleming and Janet Francis, named the Environment Minister, the Attorney General and the Development Application Board (DAB) as respondents. Mr. Clark said he has had an additional 70 objectors contact him over concern about the Minister's approval, but only three were named on the motion. The filing was not with the hope a review of the Minister's decision could be conducted, but also to halt any building that may have already started on the plot. Currently the church has about 100 parking spaces for its 1,000 seat house of worship and is looking for a considerable expansion. Overflow parking has been facilitated at Pig's Field, but since that recreation area is due to undergo an upgrade it would be off limit to cars. Public records had shown that the original parking lot application for this area went into the Department of Planning in March 2005 and was rejected in October 2005. However, earlier this year Bishop Lambe made changes to the application in an attempt to appease dissenting neighbours. A neighbourhood committee needed to meet in order to collectively decide if their concerns were properly addressed, however without consultation Ms. Butterfield approved the appeal. Apparently the reason she accepted the Bishop's appeal, which he was constitutionally allowed to do after being rejected by the DAB, was because she had reviewed it herself. Arguments for the request to file for a judicial review of the Minister's decision have already been made by Mr. Clarke to the Chief Justice. "We haven't gotten a leave for the motion yet. I expect the Chief Justice's decision will be made in the next couple of days," Mr. Clarke added.

August 7. Bermuda Aviation Services' (BAS) case against the Government for an alleged breach of its exclusive rights to provide private jet services at L.F. Wade International Airport is set to be decided by arbitration.

The case centres around a writ filed by BAS and its subsidiary Aircraft Services against Premier Ewart Brown, in his capacity as Minister of Transport, and Attorney General Phil Perinchief. BAS chief executive Kenneth Joaquin exclusively revealed yesterday that the matter was to be decided by arbitration. "We are going to arbitration," he said. "That was the ruling, so hopefully we'll get it under way as fast as possible. Again, it is something that we would hope for a speedy resolution." Mr. Joaquin said his company's exclusivity deal runs until 2014, but new competitor Sovereign Flight Support Ltd. was being allowed to offer a rival private jet service. BAS believes Sovereign has not had to compete for tender to offer the service and the Ministry would be going against the advice of its own technical advisors if it gave Sovereign permission to operate private jet services. "For us it is about a point of law," said Mr. Joaquin. "Obviously we believe we have that right to offer the exclusive service and we'd like to see that upheld."

August 7. Car sales have fallen by a double-digit percentage for a third month this year, with the unavailability of the popular Honda CR-V sports utility vehicle pinpointed as a primary cause for the poorer sales.

Bermuda car-buyers' love affair with the Honda CR-V has come to an abrupt halt through Honda's decision to cease production of the export version of the old model. Honda's new version of the CR-V is too long and too wide to legally be driven on Bermuda's roads and therefore will not be coming to the Island. At the moment no suitable replacement vehicle has been found to import in place of the CR-V. As a result, vehicle sales have plummeted this year and are now 25 percent below the 1995 level. Across all sectors of the retail economy there was a 1.6 percent decrease in the volume of sales during June. Although the retail sales index went up 0.8 percent year-on-year the volume of sales remained in negative territory in real terms once the 2.5 percent retail sales inflation rate is factored in. Motor vehicle dealership sales took the heftiest tumble, down 27.7 percent. Showroom sales fell 24.1 percent in February and 14 percent in April. "The weakness in sales can be directly attributed to lower stock levels as well as the fact that one of the most popular new vehicle models on the Island is no longer available," reported the Government's Department of Statistics in its monthly bulletin. That was confirmed by Alan Brooks, HWP general manager, who said the company had snapped up 90 CR-Vs last year after Honda announced it was ceasing production - the last of those 90 was sold in March. Since then it has been slim pickings for any potential car-buyer seeking a top of the market SUV. "As a distributor we are looking at alternatives within upmarket SUVs. The export model of the Honda CR-V was ceased production and the new model is longer and wider and would not fit on our roads," said Mr. Brooks. He hinted that two possible SUV alternatives for Bermuda are being investigated by HWP. This month's retail sales index summary for Bermuda showed improved sales growth in all other sectors, except the "other store types" sector. There was strong sales growth in food stores (7.6 percent), liquor stores (9.6 percent) and building materials (10.1 percent). The improvement in building material and hardware sales was put down to large contract sales, it represented the first month of higher sales since March. In the all other stores sector there was a 0.5 percent reduction in sales. Bermuda residents spent a total of $101.6 million during June, with $97m of that being spent on-Island. That represented a $0.9m (0.9 percent) combined rise year on year. The level of declared overseas purchases during June rose $0.1m to $4.6m, a two percent increase.

August 7. Fraudsters are targeting Bermuda residents looking for love on Internet dating sites in order to swindle them out of thousands of dollars.

Con artists posing as potential soul mates have persuaded victims to cash American Express travelers cheques for them and wire the funds. However, the cheques have turned out to be fakes, leaving their 'dates' badly out of pocket. According to Detective Sergeant David Geraghty of the Bermuda Police Fraud Unit, three men and two women from Bermuda have fallen victim so far this year, with losses approaching $10,000. The criminals spin various tales to get the cheques cashed and money wired back to them, such as that they don't have a bank account, they live in a country that doesn't accept travelers cheques or that it is a 'work from home' opportunity for the victim who can keep ten percent of the funds. "After contacting the person via the dating site they will send them a photograph of a reasonably attractive member of the opposite sex and purport to be that person and will often establish a relationship on the Internet," explained Det. Sgt. Geraghty. "In one incident, a man received contact on a dating site, and got sent a photo. A relationship got built, and she said she wanted to marry him and move to Bermuda. She said 'can you cash a cheque for me and send it back for my airfare as I don't have a bank?'" Once the victim cashed the cheque, his bank discovered it was fake but only after he sent the thousands of dollars it represented from his account to the woman posing as his potential fiancée. Describing the cheques as very good forgeries, Det. Sgt. Geraghty said they are tough to spot as fakes, and are only being picked up once they hit sophisticated screening systems within banking institutions. The Police have had some success in combating the con artists. One FedEx package recently intercepted by the Fraud Unit and Customs officers en-route to a Bermuda resident contained more than $119,000 in forged cheques, while other potential victims have become suspicious and reported their concerns to Police. However, detectives have been unable to nail the culprits, since the professionals behind the scheme are based overseas, with money from the scam being wired to accounts all over the world, in particular Japan, Nigeria and Singapore. "Official figures estimate that there are in excess of 4,000 persons in the United States who are employed on a full-time basis as scam artists or identity thieves. They often choose their victims carefully, preying on their vulnerability due to their age or emotional dependence. Victims of these fraudsters are often reluctant to report the crime as they are often embarrassed and humiliated by their loss. I suspect that there are many people out there who have lost money but have chosen not to report the matter," said Det. Sgt. Geraghty. He explained that while losses from the Internet dating scheme have been relatively small, other similar scams, many involving unsolicited emails, resulted in more than $3.5 million in losses to Bermuda residents last year. "As the general public becomes more educated, professional scam artists must constantly devise new and innovative ways of relieving unsuspecting victims of their money. This cheque scam is just the latest twist on a long-established method of doing just that," said Det. Sgt. Geraghty. "Although we are a relatively small community, as an affluent and trusting society Bermuda has always been a target for these professional scam artists and local residents lose millions of dollars each year. The Bermuda Police would like to take the opportunity to remind people not to send money to people whose identity they cannot establish. Further, do not allow someone to use your bank account for the deposit of any funds. If they are not using their own bank account, there is a very good chance that they are involved in illegal activity. If you are unsure as to the legitimacy of a transaction do not hesitate to contact the Fraud Unit on 295 0011".

August 7. The sister of Education Minister Randy Horton yesterday told of her commitment to improve school standards and to keep family ties separate from the workplace. Ellen-Kate Horton stressed there was no conflict of interest in her appointment as Acting Permanent Secretary for the Ministry of Education, Sports and Recreation.

Her brother's Ministry came under fire in the Hopkins Report, a damning review of Bermuda's public education system. As Acting Permanent Secretary, Ms Horton will help to implement reforms as recommended in the report. Ms Horton's appointment however, has resulted in feelings of mistrust among some teachers. She takes over from Alberta Dyer-Tucker, who was appointed Acting Permanent Secretary after Rosemary Tyrrell was reassigned to the Ministry of Justice in a Civil Service shake-up in May. Yesterday, Ms Horton attempted to reassure teaching unions of her impartiality at a press conference organized by the Bermuda Public Services Union. President Armell Thomas and General Secretary Ed Ball spoke out in Ms Horton's defence, following criticism by the Bermuda Union of Teachers in a television broadcast on Friday. Mr. Thomas said: "We are very disappointed at the BUT's response in reference to Ellen-Kate Horton being Permanent Secretary of the Ministry of Education. We have no jurisdiction over the permanent secretaries being moved around the civil service. But if the BUT wanted to fight the process they should have called the union and expressed their views. Then we would have spoken to Ms Horton, but instead they took it straight to the media, which was wrong. She has never acted as Permanent Secretary for Education before, so you're going to shoot someone down before they get the job." He pointed out that Ms Horton had extensive experience. Her teaching career began at Warwick Secondary School (now Spice Valley) in 1971 where she eventually headed up the maths department. She has helped to formulate public education standards and was also President and General Secretary of the BUT. Mr. Thomas said that as BUT President, Ms Horton had led the teaching strikes of 1981. The recent criticism had therefore left her feeling personally hurt. "Ms Horton needs the support of the BUT," said Mr. Thomas. "As Acting Permanent Secretary we're getting a good package. She's Bermudian and qualified, she's a woman and a leader, what more do we want? She really is committed towards improving the standards of our education system. If the BUT can't actually interpret that then something is wrong." Referring to accusations of a conflict of interest, Mr. Thomas said: "There's checks and balances in the civil service. I'm sure they have thought this through and gone through the proper decisions." BPSU General Secretary Mr. Ball said: "Miss Horton has worked underneath the Minister for a number of years so it's not unusual for her to be working at the same place of appointment as Mr. Randolph Horton. She will help to advise the Minister, and so no one can judge her. Ms Horton is stating to everyone that she is up to the task and is aware of the scrutiny and that she is going to be a professional, because if she fails I think we all fail." Ms Horton said: "I'm an educator first and foremost and have served in just about every position that one can think of. I was an acting deputy principal before I moved into the Ministry of Education, where I was an education officer. I have a good rapport with many, many teachers. This was evidenced by the telephone calls of support I received after the television news. I will work to my utmost to ensure that the children of Bermuda are serviced, and whether they are serviced by Bermudian teachers or foreign teachers, it's not an issue. I will fulfill this role to the best of my abilities. This is not the first time I have worked very closely with the Minister but we are both professionals. I remain optimistic with most of the teachers and look forward to working with them and ensuring that all of Bermuda's children are served. Each child deserves to be the best that they can be." Ms Horton will be employed as Acting Permanent Secretary to the Ministry of Education, Sports and Recreation for an initial period until December 1. The appointment will then be reviewed. Representatives of the Bermuda Union of Teachers were off Island last night and unavailable for comment.

August 7. A 58-year-old Bermudian woman died suddenly last night after being stranded two-miles off of Bermuda while scuba diving. At 4.15 p.m. yesterday afternoon, the woman, today named as Patricia Steinhoff, along with her husband and two of their friends, who were visiting the Island, anchored their boat and went diving. After diving to about 25 feet at Southwest Breakers, a popular diving spot, for over an hour, the four surfaced at 5.35 p.m. to find their boat had somehow broken from its anchoring and drifted away. With little other choice the stranded scuba divers began the two-mile swim back to the shore near Granaway Heights Road and Southampton Road, on South Shore. According to the Police, along the way, Mrs Steinhoff, a mother of three sons, ran into difficulties and was aided by her husband and their two friends. When all four finally reached the shore, the scuba divers walked to the nearest residence where the homeowner called Emergency Services. A Police spokesperson said they received a call at 6.03 p.m. and paramedics arrived soon afterwards, but Mrs Steinhoff was pronounced dead at the scene at 6.45 p.m.. A Police spokesman said: "We would like to express our sincere condolences to the family and friends of the deceased." The motorboat was later recovered off of Daniel's Head, in Somerset, and a Police spokesperson said it appeared to have broken off the mooring.


Last Updated: November 2, 2018
Multi-national © 2018 by Bermuda Online. All Rights Reserved