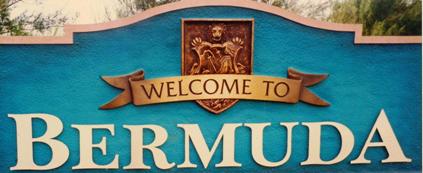 165+ web files, a regularly updated Gazetteer, overall an in-depth description of our island's internally self-governing British Overseas Territory 900 miles north of the Caribbean, 600 miles east of North Carolina, USA. With accommodation options, airlines, airport, actors, actresses, aviation, banks, beaches, Bermuda Dollar, Bermuda Government, Bermuda-incorporated businesses and companies including insurers and reinsurers, Bermudians, books and publications, bridges and causeway, charities, churches, citizenship by Status, City of Hamilton, commerce, communities, credit cards, cruise ships, cuisine, currency, disability accessibility, Devonshire Parish, districts, Dockyard, economy, education, employers, employment, environment, executorships, fauna, ferries, flora, former military bases, forts, gardens, geography, getting around, golf, guest houses, highways, history, historic properties, Hamilton, House of Assembly, housing, hotels, immigration, import duties, internet access, islands, laws, legal system and legislators, main roads, marriages, media, members of parliament, money, motor vehicles, municipalities, music and musicians, newcomers, newspaper, media, organizations, parks, parishes, Paget, Pembroke, performing artists, residents, pensions, political parties, postage stamps, public holidays, public transportation, railway trail, real estate, registries of aircraft and ships, religions, Royal Naval Dockyard, Sandys, senior citizens, Smith's, Somerset Village, Southampton, St. David's Island, St George's, Spanish Point, Spittal Pond, sports, taxes, telecommunications, time zone, traditions, tourism, Town of St. George, Tucker's Town, utilities, water sports, Warwick, weather, wildlife, work permits.

Bermuda's History 2007 August 8 to 14
News and significant events in the second week of this eighth month of the year
By Keith Archibald Forbes (see About Us) exclusively for Bermuda Online


See end of this file for all of our many History files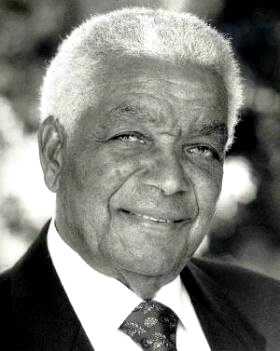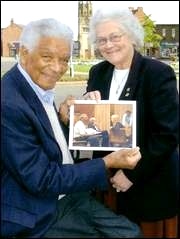 August 8. 90th Birthday of Bermudian actor Earl Cameron who lives in Warwickshire, UK. Born in Pembroke in 1917, he has had a career spanning appearances in over 60 films and TV programmes and recently also celebrated the 40th Anniversary of his appearance in the cult TV programme "The Prisoner".

When a youngster, he joined the British Merchant Navy, and sailed mostly between New York and South America. When war broke out he found himself stranded in London, arriving on 29th October 1939. As he himself put it: "I arrived in London on 29 October, 1939. I got involved with a young lady and you know the rest. The ship left without me, and the girl walked out too." His first acting role came in 1942 when he got a part in a West End production of Chu Chin Chow. He was good enough to act in a number of plays in London, including The Petrified Forest. He understudied with Amanda Ira Aldridge, an opera singer, singer, teacher and composer, daughter of the famed black American actor Ira Aldridge. His breakthrough acting role was in The Pool of London, a 1951 film set in postwar London involving racial prejudice, romance, and a diamond robbery. He then appeared in the 1955 film Simba, a drama about the Mau Mau uprising in Kenya in which Cameron played the role of Peter Karanja, a doctor trying to reconcile his admiration for Western civilization with his Kikuyu heritage. From the 1950s he had major parts in many films including: The Heart Within (1957) in which he played Victor Conway in a crime movie yet again set in the London docklands; Sapphire (1959) in which played Dr Robbins, the brother of a murdered girl; and The Message (1976) - the story of the Prophet Muhammad; Tarzan the Magnificent (1960) in which he played Tate; Flame in the Streets (1961) in which he played Gabriel Gomez; Tarzan's Three Challenges (1963) in which he played Mang; Guns at Batasi (1964) in which he played Captain Abraham; Battle Beneath the Earth (1967) in which he played Sergeant Seth Hawkins; Sandwich Man (1966) in which he played a bus conductor; and the James Bond movie Thunderball (1965) in which he played the role of James Bond's Caribbean assistant Pinder Romania. More recently, he was in The Interpreter (2005) in which he played the fictitious dictator Edmond Zuwanie. In 2006, not looking at all 89 years old at the time, he had a brief speaking part early in the film The Queen, playing the affable artist painting the Queen (Helen Mirren). He has appeared in a wide range of TV shows, one of the earliest of which was in the BBC 1960 TV drama The Dark Man in which he played a West Indian cab driver in the UK. The show examined the reactions and prejudices he faced in his work. In 1956 he had a smaller part in another BBC drama exploring racism in the workplace entitled Man From The Sun in which he appeared as a community leader called Joseph Brent. He was in five episodes of the TV series Dangerman alongside series star Patrick McGoohan. He worked with McGoohan again in 1967 when he appeared in the TV series The Prisoner as the Haitian Supervisor in the episode "The Schizoid Man". His other work on popular TV shows includes: Emergency Ward 10; The Zoo Gang; Crown Court; Jackanory in 1971; Dixon of Dock Green; Doctor Who; Neverwhere; Waking the Dead; Kavanagh QC, Babyfather; Eastenders (as Mr Lambert), Dalziel and Pascoe, and Lovejoy. He has also appeared in a number of other one off TV dramas including: Television Playhouse (1957); ITV Play of the Week (two stories - The Gentle Assassin (1962) and I Can Walk Where Like Can't I? (1964); the BBC's Wind Versus Polygamy (1968); ITV's A Fear of Strangers (1964); ITV Play of the Week - The Death of Bessie Smith (1965); The Great Kandinsky (1995); and two episodes of Thirty-Minute Theatre (1969 and 1971). Cameron is a member of the Baha'i Faith. He currently lives in Warwickshire in England. He is married to Barbara Cameron. His first wife, Audrey Cameron, died in 1994. He has five children. In Bermuda in 2007, accompanied by his wife, he was given the Prospero Award for lifetime achievement in his field by the Bermuda International Film Festival. In the Queen's New Year Honors List 2008/2009 he was awarded a CBE for services to drama after a movie, television and theatre career spanning seven decades.

August 8. A Tucker's Town home owner accused of concocting a bizarre fake murder attempt on his own life has gone on trial in the US.

John Donovan Sr, an IT guru worth $100 million who owns Winsor House in the enclave dubbed "Billionaire's Row," told Police he was shot by two masked men as he got into his car in the parking lot of his business in Massachusetts on the night of December 16, 2005. Donovan, who has been locked in a bitter legal fight with his children for years, claims the attempt on his life was orchestrated by his oldest son, James. However, prosecutors claim Donovan, 65, staged his own shooting to gain an advantage in the battle with his children for control of trusts that he claims are worth at least $180 million. According to the Bermuda Online database, while Donovan lives overseas and rents out Winsor House, he has a number of trust fund interests based in Bermuda. In the case that opened against him at Middlesex Superior Court in Massachusetts this week, he stands accused of filing a false police report, a misdemeanor carrying a maximum one-year sentence. Prosecutors claim in court documents: "John Donovan repeatedly provided false information to police about a crime that did not occur in order to 'frame' his son for a crime his son did not commit and had no part in." Prosecutors say Donovan made up the story to exact revenge, and that their evidence includes a cryptic "to-do list" written by him on the menu of the Algonquin Club, an elite business club in Boston, in the pocket of a jacket he wore on the night of the shooting. The notations included words such as "gloves," "tool," "rifle," and "shells," according to court documents. The case against Donovan also cites contradictions between his story to Police and the injuries he received. He told Police he had been shot twice in a large belt buckle he was wearing. However, the emergency room doctor who treated him said he did not see the type of injuries he would expect if the belt were on when the shots were fired. Donovan received a gunshot wound to his left abdomen. In hospital medical records, it was noted that Donovan "survived relatively unscathed," according to court documents filed by prosecutors. Donovan denies any role in his shooting and insists he was attacked by two strangers who approached him as he got into his car at his business, Cambridge Executive Enterprises. During the 911 call he made from his cell phone after the shooting, he told a state police dispatcher that James, now 40, "laundered $180 million" and had threatened to kill him. According to a report in the Boston Globe newspaper, defence lawyer Michael P. Doolin said in his opening statement on Monday: "There is no evidence that Mr. Donovan shot himself. There is no evidence that he procured someone to do it." However, prosecutor Adrienne Lynch told Superior Court Judge Kenneth Fishman that Donovan staged the shooting to "get revenge" against James. She played an 11-minute cellphone call to State Police on December 16, 2005 in which, she said, Donovan repeatedly asked police to protect his wife Linda at their US home and accused James of laundering millions in family money, but could not tell dispatchers where he was located, even though he was sitting in the parking lot where he worked. Donovan, a business professor at the Massachusetts Institute of Technology from 1969 to 1997, made a name for himself as a technology guru. He commanded big fees as a sought-after speaker to Fortune 500 companies, started more than a dozen companies and published 11 books. However, according to an Associated Press (AP) report detailing the court proceedings against him, he made a lot of enemies during his long and multi-faceted career. In 2005, he was involved in more than a dozen lawsuits with former business associates and relatives, including the a bitter fight with his five children over trust assets. Donovan's children were beneficiaries of just one trust that is worth far less than the amount claimed by their father, AP said, quoting a spokeswoman for four of the five children.

August 8. A husband last night paid tribute to his wife who died tragically after being stranded while scuba diving more than a mile from land.

Mr. Robert "Bob" Steinhoff spoke about Patricia, 58, who was not only a successful business woman, strong scuba diver, but also a loved mother. "She followed a career in insurance industry. She worked for Marsh as an accountant and most recently as a trainer," he said. "She made many friends in the business world both locally and internally, but she was also a very popular mother. For many of my sons friends she had become a surrogate mother. She was always such a happy outgoing person and this is just such a big loss." The pain over the sudden loss of his wife and the mother to his three sons, Robert 32, Thomas 30 and Brian 22 was palpable as he choked back tears. He tried to recount the terrible events that led up to the death of Patricia on Monday evening. He and Patricia were taking their two friends and houseguests, Silvard and Barbara Kool, who were visiting from Boston out diving. Bob said they chose the Southwest Breakers, a popular dive site, because the already secured dive buoys there usually provide a safer option to tie up their boat. After mooring the boat to the dive bridle, a second line off of the buoys, all four entered the water diving for a little over an hour. When Mr. Steinhoff, his wife and their friends surfaced the water their boat was out of sight leaving them only one option- discard all diving gear and start swimming for the shore. After dropping all of their lead weights and air tanks the four started for the shore which was a little over a mile from the dive site. Mrs. Steinhoff, however, ran into difficulties swimming and though Bob, Silvard and Barbara all helped giving mouth to mouth air every two minutes on the thirty-minute swim into shore, it sadly was not enough. Mrs. Steinhoff was pronounced dead at 6.45 p.m. by paramedics after the divers reached the shore. After almost 20 years as an experienced diver, the sudden death of Mrs. Steinhoff, said Mr. Steinhoff was shocking. "She was just an extraordinary woman who has been diving for close to 20 years. She also had advanced diving qualification." Last night her middle son, Thomas said the family had had a very emotional day and were overwhelmed by the support they received. "The phone calls have been overwhelming- positive support. She was a very loved woman and the response has just been tremendous," he said. Speaking to close friends of the family, yesterday, the memory of Mrs. Steinhoff will live on for years to come as the bubbly, friendly woman opened her arms to all those around her. Originally from Montreal, Canada, her parents and four siblings in June had a reunion at her family's cottage in Norway Bay near Ottawa. Mr. Steinhoff met his wife while they were both working in Montreal in 1970 and only a year later were married. The couple moved back to Bermuda where Deborah Burville met Mrs. Steinhoff 30 years ago when both worked at American International Group insurance company. A friendship quickly developed to the point where both Steinhoffs were present at Mrs. Burville's wedding to John Burville 32-years ago. It was Mrs. Steinhoff's affinity for the water, however, that Mrs. Burville said was so compelling it convinced her to overcome her fear of being underwater and to take-up scuba diving. "She was the one who quite a few years ago, loved diving so much she took me into her pool and worked with me until I felt comfortable. She loved diving and her boys. She was very, very competent under the water, which makes this so shocking. Were just in Indonesia diving where we were faced with awful currents, but she always kept her head about her." Barry and Pam Shailer who had spent the last ten New Years' Eves with both the Steinhoffs and the Burvilles said they were just shocked and saddened by the news. Mr. Shailer who was speaking from New Hampshire said the loss of such a hospitable and loving person was made all the more tragic because the couple had just moved into their dream house in Somerset. "We would like to express our great sadness and sympathies for Bob and the family. Initially we were just numb by the news," he said. Patricia was such an amazingly hospitable and loving person and organized such great parties. She will be sorely missed. A funeral service will be held at St. Andrew's Presbyterian next week and Mr. Steinhoff said an announcement will be made later on as to the date.

August 8. A Hamilton carriage tour operator claims her 16 horses will have to be put down if her business is banished from the city after the Harbour Nights stampede. The Corporation of Hamilton will publish an ordinance next week giving it the right to impose such a ban, if approved by its members. Responding to the news, Shilo stables operator Dee Charles said her business would not survive a ban. "I would have to put the horses down - how would I feed them? I could not operate anywhere else as there are already companies in St. George's and Somerset although when they hit one they will hit the others, they will not get away scot-free. They are going to ban them there, that's obvious," she speculated. She also claimed that her business has not been adequately consulted by the Corporation on the topic. "For them not to discuss it with us is very off-putting. I saw Mr. Madeiros when they were talking about having no carriages down Front Street originally and they were having a meeting with us and several other parties. They did have a meeting with the Government vet Dr. (Jonathan) Nisbett - he's on our side - but we were not invited to the meeting. It was supposed to be held the day Dame Lois Browne-Evans died and then they moved it to a different day, but never called us back. I think it shows a lack of respect for us and I think it shows a lack of knowledge of the tourist industry. This is a business that the tourists just love. Taking it away would be very detrimental." Carriage rides are currently subject to a temporary ban from the fringes of the Harbour Nights tourist event each Wednesday. It came after 19 people were injured on April 25 when two spooked horses owned by Dockyard-based operator Ray Bean broke loose and tore through a barrier and down Front Street with their carriage. Three weeks later, a second un-manned horse and carriage bolted along Front Street onto Bermudiana Road before a member of the public was able to grab the carriage and bring it to a halt on Par-la-Ville Road. The owner of this vehicle was never made public. While tours are operating as usual outside of Wednesday evenings, Mr. Madeiros revealed in his initial response to the stampede that the Corporation would work on gaining further control over the carriage operations as it waited for the formal Police report into what happened. Also responding to the incidents, the Society for the Prevention of Cruelty to Animals (SPCA) said alternative venues for the carriage tours, such as the Botanical Gardens, should be explored since the heat, noise and traffic of the city places the horses under stress. Mr. Madeiros has since received more than 30 letters to this effect from members of the SPCA. Yesterday, he said he was still waiting on the Police report into the stampede, and hoped to see this before the Corporation makes a final decision on the future of the tours. He plans to contact Minister of Community and Cultural Affairs Wayne Perinchief to see if he can provide information. Meanwhile, the ordinance will give the Corporation the legal right to impose a full or partial ban on carriage operations, should this be approved by members. Asked for his personal view, Mr. Madeiros said: " I would like to reserve judgment on that one because there are members of the public that feel strongly one way or the other and so do members of the Corporation. I may have to be in the middle of it." He refuted Mrs. Charles' claims that her business had not been adequately consulted. "We did in fact meet with she and her husband about horses in Hamilton. I would be delighted to meet with her again and with anyone who would like to make any representations," he said. However, SPCA chairman Andrew Madeiros also said his organisation had not been advised of the date of the re-arranged consultation meeting. "Obviously we are still keen to meet and discuss our issues and certainly if they are looking at changing anything we would love to at least be able to put in our input," he said. A Police spokesman was unable to provide details on the status of the investigation into the stampede, as the lead officer was not available.

August 8. After months of feverish election speculation the political parties could be forgiven for taking a breather after the realization Premier Ewart Brown has effectively foregone the chance to call a summer poll.

Pundits from both camps believe the next likely window is December with the Premier still keen to capitalize on his student following. United Bermuda Party chairman Shawn Crockwell said: "Obviously we don't know but it looks like a summer election is no longer on the cards. "We feel for various reasons it might even be next year." He said the poll results showing the Opposition ahead for the first time in years and the booing directed at Dr. Brown at a recent Collie Buddz concert in Snorkel Park would have forced a rethink. "If the Premier is holding true to including students in the election process then a December election could be a possibility when the kids are at home at Christmas break. Otherwise it's anyone's guess." Some pundits believed the Premier would want the election before the Privy Council gave a ruling on whether the press should continue to be gagged from revealing information from Police files probing corruption at the Bermuda Housing Corporation. The hearing is set to go ahead on October 29. But Progressive Labour Party candidate and political pundit Walton Brown said he didn't believe the Premier would want to rush the election before that hearing. "I don't think the Privy Council ruling will have any impact on any date the Premier selects for the election." He believes the media would have already picked the most damaging allegations from the BHC files while people should not assume because Bermuda courts had found against the Government then the British courts would do the same. He said: "I would be very surprised if the Privy Council ruled it appropriate for the contents of a Police file, as a matter of practice, to be released into the public domain." Mr. Brown said with the summer gone he believed December would be the most likely date. But Mr. Crockwell said if the Premier was really so confident of his boast that his party would increase its share of seats from 22 to 30 he should have called the election by now. And he said he couldn't work out why the Premier had not gone earlier this year when the UBP was struggling with leadership problems, claims of racism and messy resignations by senior party figures. "We were having our own struggles but for whatever reason he didn't call the election. Now we have a new leader and we have gone from strength to strength and we are in the best position we have been in the last three years. He might regret not calling an election back then." And he said the UBP, if elected, would do away with the Premier's prerogative to call an election when it suited him and move to fixed-term parliaments. At the moment the Premier (like the Prime Minister in the UK) can choose virtually any date as long as an election is held at least every five years and three months. However Mr. Brown said Bermuda's entire constitution would have to be re-written if the Premier's right to pick a date was abolished. He said such a move would then end the right of MPs to move a 'no confidence' motion against the Premier and dissolve parliament that way.

August 8. A Healthy Weight Action Plan" was today launched by Government to tackle an alarming rise in obesity and related illnesses among children and adults.

Physical activity will be promoted in schools, while people of all ages will be urged to do more exercise and eat healthier foods, under the scheme announced by Health Minister Michael Scott. The Minister said urgent action was needed to reverse a trend showing 63 percent of adults in Bermuda are overweight or obese, up from 57 percent in 1999. In the same period, adults with high blood pressure increased from seven percent to 25 percent; and high cholesterol from eight percent to 34 percent. Heart disease, which is linked to both conditions, remains the Island's number one killer. Announcing the action plan, which will also include tax cuts on healthy foods, at a press conference today, Mr. Scott said it would tackle the tremendous local problem of overweight and obesity in youth and adults. "Health authorities globally have concluded that obesity is reaching pandemic proportions" said Mr. Scott. The proportion of obese population has grown by 400 percent in the last 25 years in many high-income countries. In Bermuda, as in other places, this is a major public health concern."

August 8. Developers Southlands Ltd. have extended an olive branch to protestors by encouraging them to have a say on an Environmental Advisory Board for the South Shore resort. At a press conference yesterday, developers said they would set up a board to "provide positive input on environmental matters". Craig Christensen, who owns Southlands Ltd. with Nelson Hunt and Brian Duperreault, also revealed it was the Ministry of Tourism who had "encouraged" the project back in 2005. Mr. Christensen said: "The process started in early 2005 at meetings with the Ministry of Tourism who encouraged us to consider building a new hotel. We decided to pursue the tourism option, and retain the 37-acre lot as a whole rather than build individual houses on the existing sub-divided lots." Last night, the Bermuda National Trust called on Environment Minister Neletha Butterfield to use her powers to demand developers contribute towards creating another area of public open space as a trade-off. "Large-scale development on greenfield sites has been recognized to be an unsustainable practice and as we are all dependent on the Island's beauty and open spaces, we have to protect the remaining sites. If this is not possible, the National Trust feels that newly-protected inalienable lands must be secured as a compromise," it said in a statement. Yesterday, the developers were keen to emphasize respect for the environment. Mr. Christensen said: "We appreciate, and are sensitive to the natural beauty of Southlands and its importance to the surrounding area and Bermuda. To this end we are forming an Environmental Advisory Board and will be seeking members of the Bermuda public who have the ability to provide positive input on environmental matters." Appealing to campaigners to come on board, he said: "We would like to grab some of the Islanders concerned to be a part of what we are doing and to provide advice where they can." Stuart Hayward, chairman of Bermuda Environmental and Sustainability Taskforce, last night welcomed Mr. Christensen's comments. "I think it's a good gesture," he said. "I would need to know more about it, what they're looking for advice on and whether it's more than an Advisory Board in name, but we have always wanted to have input, and if we were invited we would certainly welcome that." Yesterday, Mr. Christensen said that Jumeirah Southlands would aim to meet the standards of "green conscious" tourists. "Our design, construction and on-going operations will address these important matters," he said. "We will have the board oversee the establishment of a LEED programme (Leadership in Energy and Environmental Design), which is a comprehensive global initiative relating to energy conservation, renewable energy sources, water management, sewage treatment, recycling programmes and other matters. Our horticultural programme will seek to eradicate invasive species and reintroduce endemic plants. Beyond this, we further intend to create Environmental Habitats that will reintroduce endemic animals such as Skinks (lizards) and Longtails. We will be seeking advice from the Aquarium, Audubon Society and others, to create an environment which will allow their reintroduction at Southlands." Commenting on the granting of the Special Development Order for the 37-acre resort, he said: "We know the conditions for approval are strict and demanding and we appreciate the Minister's need to balance conservation with development. We respect that process and will work diligently to satisfy each of the rigid conditions laid down in the SDO." Mr. Christensen said Jumeirah will shortly be recruiting Bermudian applicants, and those successful would receive training at the group's "overseas operations". A scholarship will also be available at The Emirates Academy of Hospitality Management in Dubai. "Our aim, together with our operator Jumeirah, is for Southlands to be one of the most luxurious resorts in the world," he said. Commenting on the resort's proximity to the new Grand Atlantic Resort also recently granted an SDO, Mr. Christensen said: "We feel we have addressed the traffic needs, we have done a traffic survey. I don't think anyone else on this Island has been put through the scrutiny which Southlands has for the SDO application. We have been put under the microscope. In terms of an environmental-impact statement that has to be part of the requirement submitted to the Department of Planning. We've already put those things for review under the SDO application, and there are some other applications we must comply with." The 590 full-time staff are to be housed in an accommodation block planned for Khyber Pass. This planning application is separate from the SDO, and was described as "still pending" by a Department of Planning spokesman yesterday. Mr. Christensen said: "We were going to house the staff at the Khyber Pass location. It's about a seven minute walk from here and that accommodation will be available to both Bermudian and non-Bermudians." He added that rumors of a casino were unfounded: "We're certainly not aware of any plans for a casino." Last night the Bermuda National Trust said in a statement: "The National Trust hopes, in light of the enormous environmental cost and the pressure that will be placed on Bermuda's infrastructure, that this development be made to facilitate the purchase of open space elsewhere on the Island. This type of trade-off agreement between development and conservation is standard practice in other jurisdictions. Bermuda already has the legislation in place in Section 33 of the Development and Planning Act, whereby Government funding can be generated to create and protect open space by providing the Minister of the Environment with the ability to charge developers of a building project, such as Southlands, for permission to develop outside the provisions and rules of the Island's Development Plan. This money can then be used for the creation of community areas, for instance open space for parks. The Bermuda National Trust also wishes to appeal again to the Minister to place a moratorium on issuing any further Special Development Orders, except in cases of National Emergency, until such a time when the impact of those Orders already granted can be adequately assessed to determine how their impact on the Island has been absorbed."

August 8. Bermuda's children face shorter life spans than their parents due to high levels of diabetes and obesity, according to a health expert. In a presentation at the Hamilton Rotary Club, Dr. Jennifer Attride-Stirling, Health Promotion Coordinator for the Department of Health, presented 'Well Bermuda', a national health promotion strategy. The strategy was launched in November. During the presentation, Dr. Attride-Stirling explained the health strategy was necessary because the main causes of death have changed in the past 50 years. She said today's health problems are strongly related to lifestyle factors and there is a shift from infectious diseases to chronic non-communicable diseases. The three themes she focused on were healthy people, healthy families and healthy communities. She spent the most time on the first theme with Rotarians learning that 63 percent of Bermudians were overweight or obese in comparison to 57 percent in 1999. Dr. Attride-Stirling said in the media there have been reports saying in leading Western countries, almost a quarter of the population are overweight. "A quarter of our people are overweight. We're already there", she said. The largest group of overweight or obese were black people with 73 per cent and people aged 55 to 64 at 69 per cent. "Everywhere in the world people underestimate their weight and overestimate their height. We're right up there with the country leaders," she said. She explained that child obesity and diabetes has reached a high in Bermuda with 24 percent of children being overweight or obese and 29 per cent of black children being overweight or obese. Dr. Attride-Stirling stressed the important of health saying: "Today's generation will have shorter life spans that their parents if this continues. A child that has diabetes at ten or 12 will have heart problems in their twenties and be dead in their thirties." She also said the leading cause of deaths in Bermuda was heart disease with 36 per cent of all deaths in 2005 caused by heart related problems. The statistics for high blood pressure and high cholesterol dramatically increased in the past eight years with 25 percent of Bermudians having high blood pressure compared to five percent in 1999. Thirty-four percent of Bermudians have high cholesterol compared to two percent in 1999. Dr. Attride-Stirling said an action plan is currently in the works for each of the goals.

August 8. Charities that fail to file annual accounts will be named and shamed for a second time later this year, Social Rehabilitation Minister Dale Butler warned yesterday. He told a press conference that almost a hundred of Bermuda's 408 registered charities have still failed to disclose their finances to Government despite a Senate report in June declaring them "delinquent". The Registrar-General sent letters to 145 non-profit organizations which were behind with their reporting in June and 46 have since responded. That leaves 99 non-reporting groups at risk of losing their registered charity status if they don't file accounts before September 30. Mr. Butler said: "The charities that have not reported by September 30 will have their name published in the newspaper with a final request to have their finances submitted." He said after that their details would be sent to the Charities Commission, which would determine whether they could retain their status and continue fundraising. "Charitable organizations in Bermuda collectively raise millions of dollars annually to enable them to fulfill their charitable purposes," said Mr. Butler. "My Ministry, and indeed the Government, does not intend to treat lightly the issue of registered charities whose financials are not up-to-date. Charities must be reminded that since they raise funds from the public, they have a responsibility under the law to report how those funds have been managed." Of the 99 delinquent organizations, 67 have not reported for more than one financial year and 32 have not reported for less than a year. Charities are required to submit a statement of accounts to the Registrar-General annually within six months of the end of each financial year. Mr. Butler said there was a high number of charities which were many years behind in reporting. He added that those struggling to file accounts could contact the Center on Philanthropy for help. The Social Rehabilitation Ministry which was newly formed last October when Premier Ewart Brown came to power is reviewing changes to the legislation which governs charities on the Island, with a new Act due in the autumn.

August 8. Bermuda Public Services Union head Ed Ball is warning civil servants not to break the rules on staying out of politics if they don't want to risk the sack. He said a PLP candidate had recently publicly named Government employees as being among his doorstep campaigners. But Mr. Ball said Bermuda still had strict rules on civil servants not getting politically involved. "There is a possibility they could jeopardize their job because of the current election regulations pertaining to civil servants." Head of the Civil Service Ken Dill said he had not heard complaints about anyone bending the rules although he said he had warned Melvin Dickinson, Director of the National Office for Seniors and the Physically Disabled, that he would have to choose between politics or his job after Dr. Dickinson won the nomination to stand for the PLP in Warwick West. Dr. Dickinson chose his job and withdrew his interest in the seat. Mr. Dill added: "On an ongoing basis I raise the matter at the civil service executive and urge people to be vigilant." One source said in the 1980s the Government had threatened several Government workers with the sack after accusing them of backing the Progressive Labour Party. But its claimed the move backfired when it was argued there were others in the civil service who were clearly aligned with the ruling United Bermuda Party. Guidelines published before the last election warned civil servants that they should maintain a low profile during general elections to avoid being tainted with political affiliation. It said: "Officers should not undertake any activity that could call into question their political impartiality." It warned that civil servants should not express opinions about any party in letters or articles, make political speeches or hold office in any party. Those ignoring the rules face disciplinary action or the sack said Mr. Ball. And if civil servants want to run for office they must first resign their job. Teachers and school admin. staff, however, can run for office without resigning. They must take a leave of absence during the campaign and if elected must choose between their teaching job or politics. Former school Principal Dale Butler, who is now a Cabinet Minister, called for the rule barring teachers from also serving as MPs to be abolished. He said: "You could be a lawyer or a doctor running. Why pick on teachers? "It is discouraging people at the moment, it's a really worry." Mr. Butler said the rule had been created as an anti-PLP move because of the party's support among teachers. Asked why it had not been changed since the party took power he said: "We cannot do every single thing. It would be seen as just taking care of our own interests. It is not in the top 50 things to do but it might come up next time around." Mr. Butler stood for the PLP in the early 1980s and resumed his job after his unsuccessful bid. In 1998 he tried again and took a ditch digging job during the campaign. "I had no salary for weeks." In Britain industrial and non-office grade civil servants can throw themselves into politics while top civil servants are completely barred. However those in the categories in between can campaign for political parties if they have permission from their department head. But every category of British civil servant must resign their job to run for parliament.

August 9. The Healthy Weight Action Plan, unveiled by Health Minister Michael Scott yesterday, lists the following recommendations for a less obese Bermuda:
Reformulate taxation structure to favour healthy foods over unhealthy foods
Schools to implement nutrition policy
Partner with Department of Transport to encourage decreased use of cars
Partner with Ministry of Education to promote schools physical activity policy
Vending machines in Government buildings to have only healthy options
Partner with Department of Parks to promote increased use of parks, beaches and railway trails
Partner with Corporation of Hamilton to promote a walking city
Campaign to educate food vendors on benefits of promoting healthier foods
Encourage use of stairs instead of elevators in Government and businesses
Social marketing campaign to educate the public on the dangers of obesity and the benefits of increased physical activity and healthy eating
Promote Wellness Clubs in schools
Train health workers in counseling obese patients
Partner with physicians to promote clinical preventative services
Develop stronger ties with editors, reporters and personalities in radio, TV and print media.
August 9. Taxes could be cut on healthy foods and increased on fatty ones as part of a drive to tackle an alarming rise in obesity and related illnesses.

The move, aimed at giving people an extra incentive to ditch junk food, is one of a raft of recommendations in a new Healthy Weight Action Plan announced by Health Minister Michael Scott yesterday. It is hoped Cabinet will approve a revising of Bermuda's taxation structure later this year, meaning it can be implemented by 2009. The action plan calls for 14 new health measures, including a nutrition policy and more physical activities at schools; promoting walking ahead of car usage; and ensuring Government vending machines are loaded only with healthy snacks. It comes after statistics at the end of last year showed 63 percent of adults in Bermuda are overweight or obese, up from 57 percent in 1999, while a quarter of the Island's children are overweight or obese. In the same period, the proportion of adults with high blood pressure has increased from seven percent to 25 percent; and high cholesterol from eight percent to 34 percent. Heart disease, which is linked to both conditions, remains the Island's number one killer by claiming more than a third of all deaths. Chief Medical Officer John Cann, who has been involved with the development of the plan, said taxing food depending on its health value could make a big difference. Dr. Cann said it was currently too tempting for people to buy 'empty calorie' snacks like potato chips, while shunning the relatively highly priced fresh fruit and vegetables. "The foods which are obesigenic, that increase our propensity to put on weight, tend to be the cheapest foods," said Dr. Cann. "With limited land mass in Bermuda, and decreasing farm acreage, the costs of fresh vegetables can be higher and some people may find them less attractive to buy. This is trying to look at how to redress some of that." Dr. Cann said the whole community had a responsibility to help fight obesity. "The rates are a result of our changing lifestyle. We are not as active as our grandparents, and we eat differently. The answers are very simple: increase physical activity and have a healthier diet. Too often, we blame individuals; we look at them and say their lifestyle must be wrong. We all have to look at trying to be healthy. We have to change norms. It's not just individuals. Restaurants and supermarkets can help by thinking about things like portion size." The action plan, put together by the Department of Health's Well Bermuda Partnership, has been developed after several years of research and short-term initiatives. Mr. Scott told a press conference the plan would tackle the tremendous local problem of overweight and obesity in youth and adults. "Health authorities globally have concluded that obesity is reaching pandemic proportions," said Mr. Scott. "The proportion of obese population has grown by 400 percent in the last 25 years in many high-income countries. In Bermuda, as in other places, this is a major public health concern." Earlier this week, health promoter Jennifer Attride-Stirling of the Department of Health warned Bermuda's children face shorter life spans than their parents due to high levels of diabetes and obesity. Dr. Attride-Stirling said 24 percent of children in Bermuda were overweight or obese, adding that youngsters who have diabetes before reaching their teens face heart problems in their twenties and death in their thirties. Yesterday, Mr. Scott said he was worried about the number of overweight children he saw as he went about his daily business. "It's a real concern," he said. "Government owes it to their citizens to ensure we turn these children around from this kind of journey. But this is not a place for pity, it is a place for action." He said education and influence from parents, siblings and other family members could all improve the situation. Jessica Wade, a dietician and diabetes expert at King Edward VII Memorial Hospital, backed the action plan yesterday. On changing tax rates in relation to a food's health value, Mrs. Wade said: "Some people do comment on the cost of fruit and vegetable. They are more expensive here than they would be in North America, for example. "We would encourage anything that reduces the costs of those foods to promote a healthy diet."

August 9. Premier Dr. Ewart Brown will have more than just a passing interest in the 89th PGA Championship, with the winner securing a place at the PGA Grand Slam to be held in Bermuda. And Dr. Brown, a self-confessed Tiger Woods admirer, has made the journey to the Southern Hills Country Club in Tulsa, Oklahoma, to cheer on the world number one, who could complete the elite foursome who will compete at the Mid-Ocean Club from October 16 to 17, the first time the tournament has been held outside the US. Woods has already won the PGA Championship, which runs from today until Sunday, on three occasions including last year's tournament. He was the highest paid professional athlete in 2006, having earned an estimated $100 million from winnings and endorsements. Last year at the age of 30, he won his eleventh and twelfth professional major championships and has more wins on the PGA Tour than any other active golfer. Padraig Harrington was the last player to book his place at the PGA Grand Slam of Golf following his triumph in The Open Championship at Carnoustie last month. Harrington, became the first Irish winner of The Open Championship since Fred Daly in 1947, clinching the title in a tense four-hole play-off with Sergio Garcia of Spain. The 31-year-old, who is ranked sixth in the world, also became the first European to win a major since Paul Lawrie won the same tournament in 1999. He has won tournaments on the European tour and PGA Tour and is the only player in the world to have been partnered with Woods in a tournament five or more times and to outscore him. Harrington has a 68.83 average in six rounds, compared with Woods' average score of 69.50. The rest of the world's top players averaged over 70. Angel Cabrera, became the second first-time qualifier into the PGA Grand Slam of Golf last month, joining fellow first-time qualifier Masters Champion Zach Johnson by winning his first major championship at the 2007 US Open at Oakmont near Pittsburgh. He finished the tournament at five-over, topping Woods and Jim Furyk by one stroke. A year ago all three of golf's most recent champions were not exactly stars or household names, and there is no doubt tournament organizers will have their fingers crossed Woods, one of the most famous sportsmen in the world, qualifies for the event. His presence would increase the already massive interest in the tournament and guarantee box office viewing figures and draw in the crowds. But while Johnson, Cabrera and Harrington, a self-proclaimed journeyman, do not have the same pull as Woods their unforeseen recent rise has certainly caught the imagination of the golfing world. "I know people back home, especially when they hear me announced as from Cedar Rapids, Iowa, 2007 Masters champion, they take it to heart. They take pride in it," said Johnson. "I'm not changing," he added. "I'm still in jeans and T-shirts and shorts, whatever. Just to be in that fraternity and have that title, more or less at least for this year, is very, very special." Cabrera's victory was considered a huge thing for Argentina, a country that had not celebrated a major golf champion in 40 years previous to his win at Oakmont. "It's very difficult for Argentinian golfers to achieve good things, to get to the PGA Tour or the European tour without the help of another professional golfer," said Cabrera, known as "El Pato" or "The Duck" because of his trademark waddles down the fairway, often with a cigarette in hand. "There's not much help other than what another golfer can provide." David Charles, director of the PGA Grand Slam of Golf, said he was pleased with the excitement and energy the PGA Grand Slam of Golf was creating in Bermuda. He added if ticket sales were any indication, it was clear there were many golf enthusiasts on the Island looking forward to experiencing the toughest tournament in the world to qualify for. In July, tickets had doubled from last year's sales, justifying the PGA's decision to hold the much-anticipated tournament in Bermuda.. The PGA Grand Slam of Golf is the world's most exclusive golf tournament. It is an annual off-season golf event contested by the year's winners of the four major championships of regular men's golf, which are The Masters, the US Open, The Open Championship and the PGA Championship. The tournament has been staged since 1979 with a couple of short breaks and is a two-day, 36-hole strokeplay competition.

August 10. The United Bermuda Party last night repeated calls for a National Development Plan to rein in the recent acceleration in hotel development. In a ten minute broadcast to the nation, Shadow Environment Minister Cole Simons; Jeff Sousa, party candidate for Warwick South East; and Roderick Simons, candidate for Warwick South Central, avoided direct criticism of the Government and instead called for measures to "discipline" any future resort plans. The programme featured the three men strolling along the South Shore, emphasizing the need to preserve Bermuda as a "garden paradise". It was broadcast in response to Government approval of the Special Development Order for Southlands and the recent SDO for Grand Atlantic Resort and Residences, on the neighboring Golden Hind Site. Shadow Environment Minister Mr. Simons said: "We as Bermudians live in a garden paradise, a garden paradise which has sustained us for centuries, and that is what we must retain for Bermuda. "We need to be more disciplined as to how we address development in this country. So many people forget that our island is smaller than Disney World, so we don't have the land mass other jurisdictions have." He said: "We must build on brownfield areas, areas which have already been built on. We must protect the green land we have now. "We do not have a National Development Plan but when we talk about developing Bermuda it makes sense to have a blueprint for the next decade. "It would tell us how our land is to be used and it would also address hotel development." Without a plan we can't move forward properly and efficiently. It would be like building a hotel here and one there, it would be chaos. What we're proposing is a disciplined approach to Bermuda's development. "Let's get the National Development Plan done, and ensure that all of Bermuda buys into this Plan. We want Bermuda to be successful as well (in tourism), but at the same time we must find the balance between the environment and economic sustainability." Roderick Simons added: "We don't have the luxury to make a mistake. When you drive up and down the South Shore Road it's a tranquil drive, and to destroy that green environment we are blessed with, it would be a shame." We believe the nature reserve at Southlands should be preserved for future generations." He also asked: "What is being done at Morgan's Point? It has beaches and it has parkland. Why not make that a public park, a place where people can go to enjoy themselves, and enjoy family time." Jeff Sousa commented on the opposition to the 497-bed resort among Warwick's residents." So many of the people who live in those neighboring homes do not want to see a hotel development. They're already looking at Warwick as the most densely populated area in Bermuda," he said. He added that in giving the 37-acre South Shore resort the green light, Government had shown a "total disrespect" of the neighboring residents. He said: "We need to listen to the people." Mr. Sousa said: "People come to Bermuda for its natural beauty. We must protect its natural beauty. People will stop coming here if it's going to be a concrete jungle." Shadow minister Mr. Simons told viewers: "The main message we want to convey is we need to protect our island paradise. We all as individuals all have a responsibility to do our bit in our neighbourhoods and we as government need to have a disciplined approach when developing this country and preserving Bermuda's beauty. We need to ensure it's beauty for the next generation. "We as custodians of this country must ensure that the beauty of Bermuda today is preserved for future generations." Mr. Simons said although the UBP wanted to encourage hotels and tourism, he wanted to see a more careful approach to development. "We need a robust economy but in so doing, as protectors, we need to ensure our land is used with discipline," he said.

August 10. Tonight almost 200 members of the golf media will hear about plans for the 2007 PGA Grand Slam of Golf in Bermuda from the Premier.

Yesterday, Premier Dr. Ewart F. Brown and his wife, Wanda Henton Brown, left for the PGA Championship in Tulsa, Oklahoma. Along with TNT sports, the television partner for the Bermuda tournament, Premier Dr. Brown will give an overview of the planning for the tournament tonight. Dr. Brown said: "I have been really looking forward to this tournament because, when it ends, the planning for the Grand Slam in Bermuda goes into overdrive. No matter who fills the final spot on the scorecard this PGA tournament will be a blockbuster for Bermuda, particularly for the tourism industry." Tomorrow afternoon the Premier is scheduled to meet with PGA president Brian Whitcomb and PGA chief executive officer Joe Steranka to discuss preparations for the Grand Slam at the Mid Ocean Club. Three golfers, Zach Johnson, Angel Cabrera, and Padraig Harrington, have already qualified for the October tournament and Premier Brown said he was hoping the fourth spot would be filled by Tiger Woods, who is playing in the PGA Championship this weekend. Premier Brown added: "I'll be pulling for Tiger again this time, but even if he doesn't win we'll still have a world class foursome to participate in a world class event and it will all happen right in our backyard."

August 10. For the first time in history a show jumper will represent Bermuda at an Olympic Games, it has been revealed today.

The Bermuda Equestrian Federation (BEF) has received official confirmation from the Federation Equestrian Internationale (FEI) that they will be eligible to send a rider to the 2008 Beijing Olympics. The unprecedented slot was secured through the impressive performances of Jill Terceira, riding Navantus, and Patrick Nisbett, on Antille 8, in the Pan-Am Games last month. Paul Pereech, was who Chef D'Equipe in Rio, said he was "ecstatic" about the news. "By qualifying we have made history as Bermuda has never had a show jumper compete at the Olympics before," said Pereech. "We have had representation in dressage and eventing but never show jumping. I'm ecstatic as that was one of our main objectives before Pan-Am and it's thanks to the performances of Patrick (Nisbett) and Jill (Terceira) we have achieved it. If they had not qualified for the final in Rio it's very doubtful we would have this slot - we would have had to have hoped for a wildcard." Both show jumpers, and their horses, have obtained the certificate of capability for the Olympic Games and have qualified - but only one spot at Beijing has been allocated. The decision on which rider heads to the Olympics next summer will rest with the (BEF) who will base their decision on their performances over the next 12-months. Pereech, chairman of the international committee of the BEF, said the door had also been left open to any other Bermudian show jumper to also stake a claim for the vacant spot. "The BEF will base our selection on certain criteria over the next year and although Jill and Patrick have already qualified other riders will have a chance to qualify if they perform at a high level," he added. Holland-based Terceira ended her Pan-Am Games in fine fashion with a near-perfect clear round finishing 25th with 91.49 penalty points. Her Games had been marred by a roguish ride on Navantus - a stallion - which ensured she was not able to threaten the top-ten placing after being dealt a hefty 21.78 penalty points. Nisbett also enjoyed an encouraging Games, finishing a respectable 17th with 52.99 penalty points. His final performance was handed 13 penalty points, with the rider making steady progress up the results table throughout the event. Jill Henselwood, from Canada scooped the gold medal in Rio with just four penalty points, while Brazilian Roderigo Pessora took silver with 5.74 penalty points. Canadian Eric Lamaze finished third with 6.43 penalties. The show jumping events in Beijing will be held in Hong Kong due to quarantine complications, but all performers will still be able to attend both the opening and closing ceremonies.

August 10. Four months on from the Harbour Nights stampede, the pain that victim Erin Wilson suffers every day is a constant reminder of her ordeal.

Ms Wilson had arrived on the Island from her Toronto home on April 24, and headed straight to the popular tourist event on Front Street. However, the evening descended into a nightmare for her when two runaway horses tore through a barrier and dragged their carriage into the crowd. Ms Wilson, 25, found herself trapped under its wheels, having suffered a deep head wound that penetrated to her skull and left her covered in blood. She was assisted by off-duty nurse Irene Walbaum, who bandaged her after she was pulled free. She later received ten stitches at the hospital. Speaking this week Ms Wilson, a youth worker, said the wound has healed well but she has since realised she was more badly hurt than originally thought. "I have whiplash and I'm supposed to be going for physiotherapy but I'm not able to go because I don't have insurance and it costs $400 for ten sessions. It's just constant pain every day," she explained. The accident has also left her with mental scars. "I went to a concert in Toronto recently and the big crowd took me back to what happened in Bermuda. It was a very scary experience. I still talk about what happened all the time because I live with the pain, which the doctor says could be long-term," she said. Of the Police report into the incident, which is yet to be completed, she said: "I would like to hear the outcome and I'd also like to hear what other people have done, whether they are experiencing the same things as me."

August 10. Police must unveil their report into the Harbour Nights horse stampede as a matter of urgency to provide much-needed answers, event organizers have said.

Nineteen people were injured at the popular tourist event on April 25, some seriously, when two spooked horses crashed through a barrier and dragged their unmanned carriage into the crowd on Front Street. Earlier this week, Mayor of Hamilton Sutherland Madeiros said the Corporation wished to view the official findings before making a decision on whether horses and carriages should be banned from the City. Adding her voice to the calls, Diane Gordon, executive vice president of Harbour Nights organizers the Chamber of Commerce, said: "We are still waiting to hear as well. Several months have gone by and there's a number of people who are waiting to get a report or an outcome as to the incident. "I would like to see closure to this and we are concerned for all of those people who were injured, just to ensure that they have closure." The stampede involved horses belonging to Ray Bean, a Dockyard-based carriage operator. Mr. Bean was said to have chased his runaway horses and calmed them down, despite suffering rib injuries when they first ran out of control. Speculation about the cause of the horses getting spooked has ranged from an exploding firecracker and noise from a children's train to a bridle plume sweeping one of the animals in the head. Mrs. Gordon said: "It's really sad we are stuck in this rumor mill but that's normal. Because people don't have a concrete report in front of them, we are guessing." The most seriously injured victim, Lucille Moniz who was visiting from the US, suffered two broken arms, a broken leg and a badly damaged ear. According to Mrs. Gordon she is out of hospital but has been unable to return home yet because of her injuries. "We're concerned about her. The victims must be feeling frustration and wondering," she said. However, she added: "I don't want to bash the Police at all. There were so many people they had to get reports from, they're really trying to get accurate assessments from everyone because there's been a lot of rumors. They are doing their due diligence, getting all the accurate information possible, before doing anything." Mr. Bean, from Somerset, did not wish to speak in detail, saying he had given a statement to the Police and met with his insurers, and been advised not to speak to the media. He confirmed he was insured in relation to the incident, and said of the pending Police report: "I want to follow up on that with them myself. I would have thought by now it would have been made public." A Police spokesman said: "The investigation is ongoing and in its advanced stages." He declined to comment on when the results would be revealed.

August 10. Bermuda's national heroes should be celebrated with a group of statutes in a park or walkway say the Opposition United Bermuda Party. And the UBP have called for the new law courts, being erected in Court Street, to be named after former Attorney General Dame Lois Browne Evans who died in May. UBP Leader Michael Dunkley told a press conference his party recognized the value in celebrating people who have helped shaped Bermuda's history. In May the Ministry of Community and Cultural Affairs invited people to submit ideas on how the Dame's memory could be commemorated. Mr. Dunkley said: "It seemed to us that the one common denominator throughout Dame Lois' life was that she was a champion for justice. It is therefore part of the submission of the United Bermuda Party that the new law court building, when it is completed, be named in her honour." And Senator Bob Richards said discussions on the Dame had led the UBP caucus to put forward the idea of a broader plan to celebrate national heroes. "After a lively and enthusiastic discussion, we settled on a Heroes Park or Walkway where we could erect over time statues and plaques commemorating the lives of great Bermudians. We think it would be a fascinating addition to one of our city parks, such as Par-la-Ville Park or Victoria Park." The UBP called for a non-partisan Heroes Committee to decide who should be honored.

August 10. A meteor shower will pass Bermuda this weekend lighting up the night sky.

August is traditionally known as 'shooting star month' but this weekend the sky will be brighter when the meteor shower Perseids passes the Island. The Perseidas shower has been documented since 35 AD and were originally called the tears of St. Lawrence, named after a Christian martyr. The bright lights that star gazers see on Earth is actually melted debris from an icy comet which was orbiting the Sun. The debris ends up becoming a stream, millions of miles long behind the comet. When the Earth comes into contact with these streams astronomers call it a meteor shower. The best time to catch this particular shower is 3 a.m. on Sunday. However the Astronomical Society of Bermuda believes that there will be some great sights as early as 9 p.m. on Saturday. Spokesman for the group, Eddie McGonagle, said: "It is always worthwhile to look a few days either side of the peak period as small unpredicted outbursts are possible. "The only instructions are to use the darkest site possible the moon even cooperates with its absence this year use a comfortable lounger, and have nice companions." He added that there was no need for optical aides with this particular shower.

August 10. The United Bermuda Party denied it is trying to turf people off the electoral register but said it is doing its job by making sure people don't vote in areas they no longer live.

It follows claims by the Premier's Press secretary Glenn Jones that the Opposition was behind all the names on a list of objections published by the Parliamentary Registrar this week. Those named have two weeks to say where they are living before the Parliamentary Registrar investigates and either removes their name or alters where their vote is registered. Yesterday UBP leader Michael Dunkley said his party was doing its job in unearthing discrepancies and reporting them for investigation. He said in Warwick North Central UBP candidate Wayne Scott had unearthed a case of ten people still registered to vote at a derelict home. That seat will be a key election battleground in what could be a very tight election. In 2003 the PLP won 22 seats to the UBP's 14 but if 80 people in five key seats had voted differently the UBP would have won power. But Mr. Jones said the UBP had been suspiciously active in objecting to voters. He said: "According to the people I have spoken to, the Opposition, as they are allowed to do, submitted a list of voters they object to. It was abnormal to me because I was told this list was far larger than one that's ever been filed before. Last time it was about ten people, this time it is about 290. It raises suspicions because the typical motive for someone who files a name is to have them removed from the voters' list. You have to assume that is their intention here. I am not accusing them of anything. I am suspicious, is all." Mr. Jones claimed the entire list published by the Parliamentary Registrar had been provided by the UBP although other sources said the PLP had also provided some names but Mr. Jones said he was unaware of it. Mr. Dunkley said he didn't know if most of the names had been provided by the UBP. "I haven't looked at that. But if that is the case that just goes to show that the PLP haven't been carrying out their responsibility with the parliamentary registry. "The over-riding point is that on election day we need to have a register which is exactly accurate. That way democracy will prevail." Otherwise abuse could creep in, either intentionally or unintentionally argued Mr. Dunkley. He said the Parliamentary Registrar had a difficult job and since the abolition of annual registration and the move to require people to re-register only when they move, many people did not inform the Registrar of their change of address. "We have made a concerted effort within the United Bermuda Party to do our best to inform the Parliamentary Registry of changes which are needed to keep constituencies as accurate as possible. That's our responsibility as a political party. I would assume the PLP has done the same thing and has made submissions to the Registry which have been incorporated in that list. I don't hear the Parliamentary Registry complaining in any way about what is happening in his communications on a regular basis with the UBP. So I assume he supports our efforts to help him conduct his job to the best of his ability." He said the UBP were not trying to bar people from voting only to help prevent people from voting in the wrong seat. "There is no way I, as Opposition leader, would try to stop people from their democratic right. "We are actually trying to help them get them out to the polls. But the process won't work effectively unless people vote where they live. Glenn Jones is saying people should be able to vote (in the same place) even after people have moved out of the constituency months and months ago and haven't taken the time and effort to re-register. That's wrong. I don't agree with him in any way." Mr. Jones had claimed most of the names had popped up in marginal constituencies. Asked if the UBP were only concentrating on the register in the see-saw seats Mr. Dunkley said the effort was island-wide. If Mr. Jones thinks that is wrong he needs to change the Act. I think he is spin-doctoring for whatever reason." Progressive Labour Party spokesman Wentworth Christopher said he didn't know if the PLP had formally objected to any voters but he said: "If our people are canvassing and there is a discrepancy they would inform the Registrar. "No one had told me if they have submitted something on this occasion but historically it is something we would do." Last night, Parliamentary Registrar Randy Scott issued a statement saying he wanted to take the opportunity to remind residents that it was 'imperative' that if there were any changes in registration particulars to notify the Parliamentary Registry office within 28 days. Registered voters could be challenged at the polls if they attempted to vote in a constituency they no longer lived in. Registers can be viewed at the Parliamentary Registry office, all Post Offices, Police stations, the Bermuda library and online at website elections.gov.bm.

August 10. The Premier's Press Secretary has been urged to stay out of politics after he launched a public attack on the United Bermuda Party. Glenn Jones, who was appointed to the $102,000 publicly-funded post earlier this year, had voiced concern about the Opposition raising objections to specific voters on the electoral roll. He did so at an impromptu press conference on Wednesday where he appeared to indicate he was speaking in a personal capacity. However Opposition leader Michael Dunkley said: "I don't buy that. Glenn Jones speaks as the Press secretary for the Premier. That conference was held at Cabinet Office grounds. If he was speaking as individual I would have thought it would be somewhere out on the street. Or if he was speaking on behalf of the PLP I would have thought it would be at their headquarters. Clearly this gentlemen has a hard time understanding the realm and scope of his responsibilities." Mr. Dunkley said the use of political appointments at the taxpayer's expense raised grave concerns. "We supported the appointment of Mr. Jones as press secretary to the Premier because he was someone who brought a wealth of knowledge and provided the resources and experience the Premier needed, that any Premier would need. However we have become concerned now with things like this. Clearly we see this as a political move and we don't, in any way, support the comments." Mr. Jones said he had gone public because most people wouldn't be aware of their names being published at the back of a newspaper notifying them they risked being booted off the electoral roll. He said: "I am trying to bring attention to it because if those folks don't deal with this they will be challenged on election day. No one should have to face that." Mr. Jones said if the UBP's true aim was to merely make sure people voted in the right place they would have made more noise about it. "I would have thought they would have done everything in their power to draw attention to their list." Mr. Jones conceded the final list published came from the Parliamentary Registrar, who was tasked to investigate, not the UBP. Mr. Jones stressed he was not a civil servant but a political appointment. It is thought Mr. Jones was appointed under a 1983 act allowing the Premier and Opposition leaders to appoint personal staff paid for out of the public purse but separate from the Civil Service. Asked if he would be making more political attacks he said: "I don't know, this was opportunistic. I didn't know it (the list) would be in the newspaper. I saw it in the newspaper on Wednesday morning. I was curious, did some research and I thought I should say something about it. It's not like a strategy change." Mr. Jones said he had volunteered to go out front because, although the Premier was on the island, he had a busy schedule. Asked yesterday if he was speaking on behalf of the Premier he said: "Yes, whenever I address the media on an issue of what we do I am the Premier's spokesperson but yesterday's words were my own. I guess I am asking to have it both ways."

August 10. Thrice-weekly direct flights to Baltimore from Bermuda will end on August 27 and resume next May.

USA 3000 Airlines said yesterday it was stopping the route between the Island and Baltimore/Washington International Airport (BWI) during autumn and winter to carry out heavy maintenance on its aircraft. BWI is the closest airport to Johns Hopkins Hospital in Baltimore, a facility used by many Bermudians. Patients from the Island will have to fly to Reagan National Airport instead which is about an hour away from the hospital on one of US Airways daily flights. USA 3000 spokeswoman Christy Ortiz said the route was popular with American tourists and Bermudians but the airline only had a small fleet which had to be maintained. "Over the fall and winter season we have to go through our... heavy maintenance on all of the aircraft," she said. "While most of the flights are being combined, it doesn't work for Bermuda. It has meant we have to cease Bermuda services for fall and winter. These heavy checks happen once every five years so it should not affect next year's operation." Aaron Adderley, general manager at L.F. Wade International Airport, said USA 3000 used to operate flights to Newark, New Jersey and Philadelphia from Bermuda but now only had the Baltimore route. "The USA 3000 flight is a favorite for Bermudians flying up to Johns Hopkins but we do have the US Airways service," he said. Meanwhile, budget British airline Zoom is hoping to get permission in the next few days to fly a shorter route across the Atlantic cutting its journey time from London to Bermuda by almost two hours. The low-cost carrier which began operating flights between Gatwick and the Island in June is still waiting to get its ETOPS (extended-range twin operations) licence from the UK Civil Aviation Authority (CAA). The certification for long over water flights will mean Zoom no longer has to keep within an hour-and-a-half of land a requirement which has caused journey times to be far longer than originally advertised. Premier Ewart Brown told a press conference last month that the CAA approval had been granted and shorter flights down to six hours and 45 minutes from eight hours and 30 minutes would begin today. But yesterday Zoom spokeswoman Lorna Inglis said: "I can definitely confirm they haven't got it yet but they are hoping to get it within the next day or two." She said the airline was taking the most direct route it could in the meantime. Mr. Adderley said: "The Premier, when he made his announcement, it was based on information we had received from Zoom at that time. Unfortunately, the UK authorities didn't complete that approval when we anticipated they would have so it's taking a bit longer than was first communicated. I know it must be a frustrating situation for the airline, not having this in place. This has dragged on." The CAA did not respond to a request for comment yesterday.

August 10. A blunt warning that Bermudian jobs could be lost as an unforeseen consequence of Government's six-year work term policy has been met with silence from Immigration Minister Derrick Burgess.

High profile business leader David Ezekiel has warned that international companies are starting to outsource jobs overseas that were previously filled in Bermuda by ex-pats on work permits. The next step will be for international companies to shift lower-level administration and processing jobs, traditionally done by Bermudians, to those outsourced locations because of economic dynamics, according Mr. Ezekiel, who is chairman of the Association of Bermuda International Companies. "Once you allow that outsourcing train to leave the station it will be difficult to get back. The changes will start with the outsourcing of the work permit jobs, but once that pipeline is on place, the cashier jobs and processing jobs will go too," he warned, adding that failing to generate jobs for Bermudians was "not ideal" but there would be a balancing act for international companies to perform to maintain benefits for their clients. Brad Kading, president of the Association of Bermuda Insurers and Reinsurers, agrees that "anything deters companies from having important operational functions here" detracts from the economic benefit they bring to Bermuda.

August 10. Mauritian-born L.J. Kersley Nanette opens an exhibition of model boats in the Rose Gallery at Masterworks in the Botanical Gardens this evening. The collection of 17th and 18th century vessels is entitled 'The Bounty: Handcrafted Scale Model Ships'.

The artist undertook an apprenticeship in Mauritius at age 12, and since 1979 has developed a passion for making model ships in teak and cedar in various sizes, ranging from five inches to six feet. His latest pride and joy was making five-foot models of 'The Sea Venture' and 'The Deliverance' in Bermuda cedar. The latter of which was depicted on the Bermuda to Jamestown postage stamp marking the 400th anniversary of Jamestown. The artist describes model ship making as a rare art to which he has devoted countless hours over many years to perfect. The owner of 'The Bounty' shop in St. George's, Mr. Nanette says it requires lots of knowledge, ability, determination, patience and love to become a model maker, and is really a labour of love.

August 11. A new law which effectively prevents Bermudians married to foreigners for less than a decade from buying more than one property will not be retrospective. The Department of Immigration confirmed yesterday that Islanders who already own additional properties which their expatriate spouses benefit from or contribute to can keep them — provided they apply for and obtain a licence from Government. But as of June 22 this year — when the Bermuda Immigration and Protection Amendment Act 2007 became law — mixed status couples are no longer allowed to purchase more than one property. Those that have bought extra property since June 22 — be it private residences or business property — will have to sell it before June 2010. Campaigners against the new Act gave a cautious welcome to the clarification last night — but Ronnie Viera, who has set up a group to protest against the law, said it was not good enough. "People are still restricted after June 22 and there are a lot of people who have complained about that to me," he said. Mr. Viera said the new law discriminated against Bermudians married to expats. "Although they have softened their stance there has been no indication that they are going to amend their Act. It means that they could always change it and decide to make it retrospective in the future." Shadow Immigration Minister Trevor Moniz said: "The new law is somewhat harsh towards Bermudians married to non-Bermudians. At least the Minister has recognized this to some degree and softened the law by grandfathering in those people who already own more than one property." He added: "I'm not sure it goes far enough, though it's a start. There is some recognition that it was unfair." Mr. Moniz said though the law was designed to outlaw fronting — where non-Bermudians gain an interest in land here by using a Bermudian "front" — he was not sure how this aspect of the legislation would help to do that. And he questioned whether the Department of Immigration would be capable of getting the processing time for a licence for properties down to four weeks, as pledged by Immigration Minister Derrick Burgess. "A lot of people are unconvinced by that promise," he said. "Immigration is overloaded. Can they actually achieve this? Will getting a licence be onerous?" The clarification on how to interpret the law regarding extra properties came from Labour and Immigration permanent secretary Robert Horton. He explained that when a non-Bermudian spouse contributes towards mortgage payments or benefits from rent received for a property, a constructive trust is created with their Bermudian partner. "Under the new legislation, the Bermudian is required to obtain a licence under section 77 of the 1956 (Bermuda Immigration and Protection) Act," he said. The limit of one licensed property to any given non-Bermudian is a matter of policy and is not built into the law. Bermudians and their non-Bermudian spouses now find themselves in the position of requiring licenses where these constructive trusts have been created. It would be unfair and probably unconstitutional to force Bermudians to sell their properties that are caught in this way." He said the Minister had decided that Bermudians who were constructive trustees for their non-Bermudian spouses' equitable interest in land in Bermuda would be granted a licence for each property acquired before June 22, 2007. The licenses have to be applied for in each case and applications must be made before June 22, 2010. Mr. Horton added: "From June 22, 2007, as has been, and still is, the general case, policy will continue to limit a non-Bermudian spouse to one property and may set conditions on the disposal of the property."

August 11. Environmental campaigners yesterday welcomed several recommendations in the SDO for Southlands which require developers to mitigate the impact of the 497-bed resort.

Details of the SDO for the 37-acre hotel complex on the South Shore were yesterday published in the Official Gazette. They require developers to "mitigate any adverse impacts" on sea birds and to create artificial longtail nests along the cliffs, among other environmental considerations. Stuart Hayward, chairman of Bermuda Environmental and Sustainability Taskforce (BEST), last night welcomed the measures but said Government had not taken into account the accumulative impact of the construction of a neighboring resort when finalizing the SDO. He was referring to the nine-storey, 220-room Grand Atlantic Resort and Residences which was recently also granted an SDO and which will be built 'next door' to Southlands on the former Golden Hind site. "The Bermuda Environmental and Sustainability Taskforce (BEST) are concerned more about what is omitted by the just-published SDO for Southlands than what it contains," said Mr. Hayward. "The most serious omission is that of the impact of this development when added to next door Atlantic Ltd. Development. The people depend on the Government to consider the combined effects of neighboring developments. It is totally unacceptable for the Government to treat these adjacent developments as though there is no interaction and no combined impacts on the cultural integrity of the neighborhood. The bottom line is that with the issuance of the final SDO, another hotel along with four or five dozen other multi-storey buildings, is going to be built right on the shoreline, right next door to another nine-storey hotel with additional multi-storey buildings. The conditions of the SDO do nothing to avert the loss of 37 acres of greenfield site being developed with concrete and glass, while already-developed brownfield acres around the island sit idle. The conditions of the SDO do nothing to soften the impact of two hotel developments, side-by-side, that will add perhaps thousands of new residents to an already congested area; add to traffic congestion; add to housing demands and shortages; swallow up hundreds of yards of beach; and exacerbate already tense social conditions." He said: "The SDO requires further study and we will have further comment in due course." Although conditions to minimize the impact of construction traffic are stipulated in the SDO planning requirements for Southlands, the impact of another hotel being built on adjacent land at a similar time is not mentioned. What the SDO does require developers Southlands Ltd. to do is submit plans and data within six months "as are necessary to examine and assess the potential environmental or other impacts on the matters described below, including the measures to be taken to mitigate any adverse impacts". They are listed as follows: the habitats of fauna and flight patterns of sea birds; storm waters; multi-storey buildings; arrangements for supply of electricity and water; impact of construction traffic; arrangements for the housing and transportation of construction employees. The developers must provide detailed research and scientific data on the effect of a hurricane on Jumeirah Southlands. The information is needed under "storm waters" and includes "an assessment of potential hazards, the impact on coastal erosion and evacuation procedures". Southlands Ltd. must also construct their multi-storey suites in such a way as to avoid "shading/and or intrusion of privacy" on "neighboring residential properties". In addition, the company must submit a "Landscape and Woodland Management Plan" and a foreshore protection scheme — including longtail nests — in liaison with the Department of Conservation Services. The SDO also appears to prohibit future development of the arable and woodland areas of the estate, by asking the developers to amend a section 34 agreement with Southlands' former owners. Southlands Ltd. must "amend the current agreement with the Trustees of the Willowbank Foundation to restrict or regulate the further development or use of land deemed to be worthy of preservation and protection, including significant areas of woodland and agricultural land". Yesterday, Environment Minister Neletha Butterfield refused to comment on the conditions of the SDO. Earlier this week BEST ran a full-page advertisement which said: "Southlands creates significant precedence for use of public lands by private developers." In a statement the organisation said: "A development priority, as put forward in the Government's own Sustainable Development Strategy, must be to redevelop derelict tourism properties rather than developing new ones."

August 11. A slavery historian is calling for the United Nations to be more aggressive in helping free millions of modern day slaves.

Franklin Knight said the problem was so widespread in today's society it could only be tackled by a body which represents all corners of the globe. Dr. Knight, a Professor of History at Johns Hopkins University, Baltimore, was in Bermuda to give a lecture on the abolition of the British slave trade. One of the main features of his talk was that it would be wrong to view the end of slavery as something which happened solely with the passing of anti-slavery legislation in the early 19th Century. He said it saddened him that different forms of human captivity, such as women being trafficked as prostitutes, took place today. "The UN has not been as aggressive in ending slavery as they should be," Dr. Knight said: "It's within the power of the UN to make it one of the responsibilities of international courts of justice to stop slavery. If you are going to attack an international problem, you need an international organization. Only global solutions can be successful to this global problem. How else do you stop human trafficking when there are so many countries involved, when people are bought in one country and taken to another? It's more than just sending out Policemen. You have to have leaders of countries ultimately responsible for what is carried out in their countries." He said leaders who fail to act against slavery in their own country should face punishment. Dr. Knight is the author of 'Slave Society in Cuba during the 19th Century' and 'The Caribbean: The Genesis of a Fragmented Nationalism'. He was invited to speak at Bermuda Underwater Exploration Institute for the second annual Dr. Kenneth Robinson/Cyril Packwood Memorial Lecture. His call for the UN to do more to help tackle modern day slavery comes after this newspaper relaunched its Break The Chains campaign to fight against more than 12 million slaves across the world. We are urging readers to sign Anti-Slavery International's on-line Fight For Freedom declaration demanding governments across the world take action to end all forms of modern day slavery, including human trafficking, child labour, bonded labour and forced marriage. The campaign in Bermuda has been given extra impetus after Charlotte Wilberforce, a descendant of slave emancipator William Wilberforce, began organizing a Run For Freedom on the Island to raise awareness and cash in the fight against modern day slavery. It will take place in March to mark the anniversary of the Abolition of the Slave Trade Act.

August 11. Dozens of students were given a helping hand towards their career goals after being named as recipients of scholarship awards.

Education Minister Randy Horton gave out Government scholarships, teacher training awards and mature student awards in a ceremony at Camden House in the Botanical Gardens yesterday. "Even though you may be returning to Bermuda upon completion of your studies, never lose sight of the fact that you will be competing with the rest of the world for positions in whatever is your chosen field," the Minister told the recipients. "To use the language of the young people, you must therefore represent and represent well. Show that this country, despite its size relative to other larger countries, is capable of producing individuals of the highest quality. The Ministry of Education, Sport and Recreation, as well as the Government and people of Bermuda, celebrate your success, and proudly consider you ambassadors of this country. Make us proud." Kristen Douglas, 17, who is heading off to La Sierra University in California to study math, psychology and actual science, said she screamed with joy when she found out she was going to receive a Government scholarship. She said: "It will take off the financial burden from my mom and it feels good that your country will invest in you." Government scholars: Alison Bolton, Kristina Crockwell, Kristen Douglas, Thomas Foster, Promila Gonsalves, Lisa-Jayne Metschnabel, Donita Stevens, Ciara Talbot. Teacher training award recipients: Maura Almeida, Tarick Bean-Darrell, Shawnette Brangman, Shantel DeShield, Vernon Lambe III, Jenny Palmer, Vernee Proctor. Mature student award recipients: Valerie Akinstall, Theresa Caines, Ugene Godfrey, Tammisha Francis-Wainwright, Alfreda Hughes, Thomas McKittrick, Danvers Seymour, Natasha Shabdeen, Keita Swan.

August 11. You can buy a piece of Southlands for just $265,000.

Southlands Ltd. say the price of a fractional suite, complete with butler, will range from $265,000 to $1.2 million. This buys you a one-sixth share in a 'Bermudian-style' villa, equating to eight weeks' holiday a year — or four fortnights. A total of 311 suites are planned, of which 135 will be sold as fractional vacation units. Developers are to build four blocks with 66 suites above the cliff face, overlooking the ocean. Two of the five-storey blocks will offer balcony suites for sale, with the remaining shared-ownership villas dotted around the perimeter of the Southlands estate. The remaining two cliff-top blocks will provide hotel suites, while the core guest accommodation will be set back on the estate. Four five-storey blocks are to be built in front of the main house, featuring balcony suites overlooking the ocean, and Belmont Hills Golf Club to the rear. Traffic along South Road will be diverted from the coastal road into a tunnel running beneath a land bridge which connects the north and south sections of the resort. The 17 two-storey beachfront suites — to be built into the cliff-face — will be reserved for hotel guests. In each hotel and fractional unit, architects Botelho Wood aim to combine traditional features such as Bermudian stonework with modern design. The extensive use of glass will provide scenic panoramas over the Atlantic Ocean. Guests of Jumeirah Southlands will be able to enjoy a 1,700 ft beachfront plus all the amenities of a five-star resort. An open air lobby is planned, while the spa will be subterranean in style, built underneath the ground at the rear of the main house. There will also be five restaurants and bars, a nightclub, equestrian centre, two swimming pools and a conference centre. Developers say they will retain the Quarry Gardens, Banyan trees and the main house in their natural state. The main house is an outstanding example of Bermudian architecture, dating back to 1745 and featuring three butteries. The mausoleum where former estate owner James Morgan (1846-1932) and his wife Anna E. Lyman Morgan (1847-1929) were buried will also remain intact. However, three of the seven farm cottages will be leveled. Southlands Ltd. plan to create walking trails through the maze-like Quarry Gardens, enabling visitors to ramble through a rich variety of flora and fauna, the two stone tunnels and ten ponds. The Special Development Order was approved by Cabinet and rubber-stamped by Environment Minister Neletha Butterfield after the original Planning application was rejected by Planning officials. The first phase of the resort — the beachfront suites and entertainment complex, is now expected to be completed by early 2009. Developers aim to open the completed Jumeirah Southlands resort by the end of 2011. Jens Maitland, vice president of sales for Southlands, said the fractional vacation units could go on sale in as little as three months. "We will have to start our marketing and advertising, setting up websites and DVDs, so it will take another 12 weeks before we go to market," he said.

August 11. A so-called "boutique" airline which planned to start running luxury flights between Bermuda and London appears to have folded.

Fly First Class first touted plans to operate a route linking the Island with London Stansted and Wilmington, North Carolina, in October 2005. Its then-chief executive officer Darrell Richardson said the three-star service would use a 90-seat Boeing 767 plane and passengers would enjoy free meals and drinks and personal videos. The Fort Lauderdale-based airline has said ever since that it has been awaiting government permission to launch the service and was in talks with UK operator Silverjet regarding the route. Attempts this week to contact Fly First Class for an update have been unsuccessful and one travel agent in the States said the firm was understood to no longer be operating. Mr. Richardson said he no longer worked for the company. The Florida telephone number listed on the airline's website is no longer in service and a man who answered its UK phone number said the company had shut up shop in Surrey several months ago. Fly First Class' Bermuda representative could not be contacted for comment. The UK Civil Aviation Authority said in May that Fly First Class had not applied for permission to launch its service. L.F. Wade International Airport general manager Aaron Adderley said yesterday he had received no recent updates from the company. Carl Paiva, chief executive officer at the Island's largest travel agency, C-Travel, which is listed as a travel partner on the website flyfirstclass.biz, said: "We were basically their appointed sales agent here when they were ready to sell. That was the extent of our relationship with them and we have heard nothing further from them."

August 11. Premier Ewart Brown last night said he was rooting for Tiger Woods to win the PGA Championship this weekend to earn a place in October's Grand Slam of Golf in Bermuda.

Dr. Brown was speaking from the Southern Hills Country Club course in Tulsa, Oklahoma, where he joined spectators following Tiger Woods around for the first ten holes of his outing in yesterday's second round. Asked if he thought Woods was going to win the last major of 2007, Dr. Brown said: "Yes, and I think that more so today (Friday) than yesterday (Thursday), as he's playing well and looking confident." Woods completed the round with a course record-equaling 63 to lead the tournament by two strokes. The winners of golf's four majors - the Masters, the US Open, the British Open and the PGA Championship - are the players who qualify for the PGA of America's Grand Slam of Golf, which will be held at the Mid Ocean Club over two days in October. The first three majors were won by Zach Johnson, Angel Cabrera and Padraig Harrington, but should in-form Woods triumph this weekend, it will give the Grand Slam the huge boost of featuring the biggest name in world golf. The Premier said he believed most Bermudians were pulling for Woods to win the final slot and he added: "They should be if they know what it could do for the Island." The Ministry of Tourism is backing the Grand Slam to the tune of $1.5 million, in the hope that the TV exposure of the tournament will attract more visitors. And Dr. Brown said the PGA was doing a "great job" of providing publicity for the Bermuda tournament. "I spent this morning with David Charles, the executive director for the Grand Slam," Dr. Brown said. "We talked about everything, the course itself, the merchandising, the catering, all of it. Norman Furtado, the superintendent of the Mid Ocean Club, is also here." Dr. Brown was enthused about what the Grand Slam could do for Bermuda. "We are hoping to turn Bermuda on," he said. "This tournament means so much to the whole Island and we are hoping to extend it beyond the boundaries of the Mid Ocean Club."

August 13. Premier Ewart Brown says the international media are sitting up and taking notice of Bermuda as the knock-on effects of the Island hosting the PGA Grand Slam of Golf start to show. The Premier also revealed his ambition to turn Bermuda's two-year deal with the PGA into a link-up which could stretch further into the future. Dr. Brown, who is also Tourism Minister, addressed more than 100 golf writers from a number of countries while in Tulsa, Oklahoma, to watch the PGA Championship. He said it gave him the opportunity to sell Bermuda as a golf destination and discuss the level of excitement building on the Island. "I told them (the golf writers) the PGA made an excellent choice when it decided to move the tournament to Bermuda," said the Premier. "The whole country will be tuned in. I wanted the reporters to know they should not be fooled by our size, there are a lot of golfers and a lot of golf courses in Bermuda. We want vacationing golfers to come and experience, at least once, what Bermudians get to enjoy every day of the year." At the same media event on Friday night, TNT Sports, the broadcast partner for the Grand Slam, presented newly recorded aerial footage of the Mid Ocean Club and its surrounding area. Dr. Brown said: "The room filled with 'oohs' and 'aahs'. The footage was very impressive. Bermuda will be showcased very well in this event. The Grand Slam stands to benefit our tourism product in a way we've never experienced before." On Saturday, the Premier met with PGA president Brian Whitcomb and PGA chief executive officer Joe Sternanka to discuss Grand Slam preparations. Yesterday, in an interview with the Golf Channel's Scott Rude, Dr. Brown said: "Bermuda is a unique mix of friendly people and natural beauty." When asked about Bermuda's deal with the PGA, the Premier said: "We have a two-year deal with the PGA, but we think we can turn it into a multi-two year deal." The Premier told Reuters international news agency: "There is high excitement! It's going to be a great event. There is no question that this will be the event of the year for us. It will be a wonderful launch to our golf and spa season."

August 13. Government's Hustle Truck has been suspended due to "behavioral challenges" with some of its workers.

The scheme, which involves bussing unemployed people around the Island to carry out manual labour, needs to be completely reviewed to deal with the problem, Housing Minister David Burch said in a statement released late last night. Sen. Burch said changes were needed to better manage the personnel, "who have a variety of issues not normally seen in the workplace. We have encountered some challenges with some of the workers," he continued, "and in order to guarantee the continued success of this initiative, I have ordered a complete review of the policies and procedures to ensure a smoother running of the programme." He said criteria were being put in place such as asking all workers to confirm pertinent information including their work history, skill set and desired occupations. Information will be passed to relevant agencies to help workers become more productive members of society. "A renewed and improved programme will return as soon as the new procedures are in place," he said. "This Government is fully committed to providing employment to those who, for a variety of reasons, had opted out of society, but it will be conducted in a professional and proper manner." The Hustle Truck was launched in April under the guidance of Bermuda Housing Corporation. Hustle stands for Help the Unemployed Sustain Themselves through Limited Employment. On a weekly basis, able bodied men and women arrived at 8 a.m. and worked a seven-hour work day. The programme began with the contracting of eight young men and women of Middletown to paint over graffiti and walls of BHC properties. "As the programme progressed, it grew to outstanding success with numbers of workers increasing week by week. The workers have been men and women, both young and old, from a cross section of the community," said Sen. Burch. "With the evolution of the programme, interesting facts were revealed. The numbers of unemployed Bermudians seeking work or payment for work in Bermuda is extraordinary." Speaking in the Senate in June, Sen. Burch said seven participants had already gone on to find permanent jobs.

August 13. Bermuda's distribution of wealth remains top-heavy in favour of whites and the attitudes of some white Bermudians reflect a commitment to white supremacy, a race expert has claimed. American Professor Robert Jensen, co-facilitator of Government's Bermuda Race Relations Initiative (BRRI), is no stranger to controversy — having authored numerous contentious publications on the subject of racial affairs in the United States since the 1980s. When asked about the state of race relations in modern Bermuda, Dr. Jensen, who is white, said the Island differs from the United States in its structures but still supports racial inequalities. A highly-regarded professor of journalism at the University of Texas at Austin, Dr. Jensen was contacted by Premier Ewart Brown in 2006, to take part in the BRRI after Dr. Brown read some of his publications online. "The United States has a white majority and the major institutions, political and economic, are in the hands of white people," he said. "When examining the distribution of wealth and power and the underlying racial ideology, it is clear to me that the US is still a white-supremacist society. This is even with the significant gains of the civil-rights movement in the last half of the 20th century. Is Bermuda a white-supremacist society? That's obviously a more complex question in a country with a black majority and a black-led government, the distribution of wealth remains racialized, however. And the attitudes of at least some white Bermudians reflect a commitment to white supremacy. As an outsider, I don't think my job is to answer that question but to raise questions that can help Bermudians understand their own society." Since the BRRI started in March, Dr. Jensen along with Dr. Bernestine Singley, a black American lawyer, also regarded as an expert on race issues, have been pounding Bermuda's pavement in search of solutions. Dr. Brown devised the BRRI, with the support of the Cabinet Office and the Community for Unity and Racial Equality (CURE), and its forums are held once a month and will run until November. However, it's too early to judge the effectiveness of the campaign, Dr. Jensen warned. And, he said, it is a process that should not be critiqued hastily. "In a sense, I think it's too early to judge the effectiveness, in the sense that we're in the middle of a process that began in March that goes through until November," he said. "Very consciously, Dr. Singley and I think of this as an ongoing process, not one that can be judged as an instance. Beyond that, the real success or failure of this initiative will be judged in the future in terms of what contribution is made to Bermuda's ability to achieve a more just society. Also, with race relations, you're also dealing with emotions and these are not purely abstract issues that people are arguing about, this is very much woven into the fabric of our lives."

August 13. American Professor Robert Jensen is not afraid of holding strong — and often unpopular — opinions. Nor is he afraid of voicing these opinions loudly — from his stance against white supremacy, to his support of radical feminism and his critiques of racism in the pornography industry.

His critics in America have labeled him as an extremist zealot, unpatriotic, a "critic of the American empire" and, according to US conservative activist David Horowitz, as a man "who rabidly hates the United States". If you haven't already noticed, Dr. Jensen, 49, is white. He first visited Bermuda in February of this year, coming to the Island as the co-facilitator of the Bermuda Race Relations Initiative (BRRI), along with American Dr. Bernestine Singley, a black lawyer, educator and popular author in her own right. The series of summits started in March and will run until November, with the next one planned for September 15-16. Some in the BRRI have found his lecturing methods to be rather "aggressive" and "impolite". But, according to his enthusiasts, they merely represent his trademark style of passionate edification — to the ninth degree. "Am I harsh?" he said. "Sure, I think sometimes speaking about injustice should be harsh and I don't mean abusive, but I mean honest and blunt. This is largely a matter of perception. I would say that Bernestine and I are aggressive in the sense that we would like to address the problems aggressively. But I don't think we do it with aggression in the sense that we are abusive. Our strategy and belief is that racial dialogue has to go to the core and that is often perceived as harsh and aggressive." Premier Ewart Brown's motivation for the BRRI has drawn skepticism from critics, who allege it's is nothing more than a political smokescreen and is only designed to stir-up racial tension with an election pending. Dr. Jensen strongly disagrees. "In his interaction with me, he has never once mentioned a political agenda for our work," he said. "I think Bernestine has had the same experience. When Dr. Brown first contacted me, he expressed his concern that there were unresolved racial tensions on the Island that he hoped I could help address. Since the formal initiation of the BRRI, he has never raised any political concerns. I'm not naive. Politicians are political, of course. But my sense is that Dr. Brown sees an opportunity to advance the discussion about race. He realizes the BRRI can't contribute to that if it is seen as merely a front for the PLP or his agenda. Bernestine and I have no stake in Bermudian politics and we've worked hard to make it clear that the BRRI is not a place for party politics." Dr. Jensen responded to the reaction of some whites in Bermuda that have retorted his brand of perpetual invoking of feelings of guilt, by posing, "what are white people supposed to do? The first thing that white people have to do is recognize that the 'race problem' is essentially a white problem," he countered. "In a white supremacist society, white people are the problem — we are the ones who created and maintained the system of white supremacy. The goals of my book ('The Heart of Whiteness') are to recognize that people and white supremacy are the source of the problem and that requires a different perspective. It means we have to rethink our history. We have to rethink contemporary society and our own role in that. One of the main messages of the book is to change the way that we think. But changing our thinking is not enough. There's many ways that white people can contribute to this. Such as, in progressive politics, more generally by making sure that a racial analysis is a part of the progressive strategies." However, as in the United States, in Bermuda one cannot bring up the issue of contemporary racism without asking that age-old question: Can blacks be racist too? The short form answer to that, according to Dr. Jensen, is no. "People of all races and ethnicities can harbour prejudice," he said. "And you see that often. But 'racism' as we've come to use the term is connected to power — to an ability to affect people's lives. In that sense, racism is a feature of white society. When we talk about 'can black people be racist?', I think it's a diversionary question. We're trying to create a more just world and that means focusing on the nature of institutions and the nature of systems. And so it's white supremacy that's the problem and that's where our focus should remain. It doesn't mean that people who are prejudiced or act inappropriately shouldn't be critiqued. For white people, I think it's too easy to say 'look at those black people, they hate us just as much as we hate them, therefore everything's equal and nothing can be done'. It's diversionary in the sense that it takes people away from the struggles to change the system." Dr. Jensen — or 'Bob' as he prefers to be called — joined the University of Texas at Austin, faculty, in 1992. Prior to that he completed his PhD in Media Law and Ethics at the School of Journalism and Mass Communication at the University of Minnesota. He was born and raised in the "mostly white state of North Dakota", as he puts it, and prior to his academic career, he worked as a professional journalist for a decade. At the University of Texas, he teaches courses in Media Law, Ethics and Politics. He is also director of the Senior Fellows Programme, the honours syllabus of the College of Communication. In his research, he draws on a variety of critical approaches to media and power. Much of his work has focused on pornography and the radical feminist critique of sexuality and men's violence. Such a combination of modern subjects will most certainly raise eyebrows at first glance — racism and pornography, feminism, sexuality and violence by men. His rationale for the context of such historically taboo topics is: "When you study contemporary pornography, you see that there is a whole of sub genre of overtly racist pornography, which uses very conventional racist stereotypes. For example; we see the image of a black male as a sexual predator," he added. "And the image of black women as sexually animalistic, the image of Latina women as hot-blooded and horny. All of these vary. I hate to even speak of it because it's so crude. But all of the racists stereotypes that exist in culture are used by the pornography industry. White men largely control the pornography industry and the consumer base is largely white male." His opinions on race and pornography are far from his only controversial ones. After the September 11, 2001 terrorist attacks in the US, in an article appearing in the Houston Chronicle newspaper, in Texas, Dr. Jensen declared that the United States was "just as guilty" as the hijackers in committing acts of violence. Dr. Jensen wrote that the attack, orchestrated by terrorist Osama bin Laden on the World Trade Center and The Pentagon in Washington DC, "was no more despicable than the massive acts of terrorism... that the US government has committed during my lifetime". The editor of that paper received more than 4,000 outraged letters, plus a heap of condemnation for even deciding to publish the op-ed piece. Dr. Jensen himself was denounced as insensitive and an extremist, especially as his piece came just three days after the attack. His boss, University of Texas President Larry Faulkner, also disavowed the article, saying Dr. Jensen is "a fountain of undiluted foolishness on issues of public policy". In addition to teaching and research, Dr. Jensen writes for popular US media, both alternative and mainstream. He is divorced and has a 15-year-old son who lives most of the year with his mother. "I'm very happy at the moment because he's coming for a visit soon. He spends a lot of time in his office working on his duties for the university and on his piles of research and writing. In addition, he travels extensively and does lots of organizational work in his community, mostly through a US-based group called 'Third Coast Activist Resource Center'. "When I have down time, I tend to spend it either alone, almost always reading or with friends, doing a lot of cooking for them," he said. "I relax by cooking." His opinion and analysis pieces on such subjects as foreign policy, politics and race have appeared in papers across the United States and around the world. And, he's also involved in a number of activist groups working against the perceived US military and economic domination of the rest of the world. In a highly controversial opinion piece published in 2002, he wrote: "I helped kill a Palestinian today. If you pay taxes to the US Government, so did you. And unless the policies of the US government change, tomorrow will be no different. It is easy for Americans to decry the 'cycle of violence' in Palestine, but until we acknowledge our own part in that violence, there is little hope for a just peace in Palestine or the Middle East." In his opinions on the US invasion of Iraq in 2003 and US president George Bush, he also pulls no punches. "We were originally told that the invasion of Iraq was for two reasons: one because they had weapons of mass destruction, and two, that they were linked to terrorists," he said. "We now know that both reasons were lies. Right now in Iraq, there's a lot of terrorism going on, but it's a product of the invasion not the reason for the invasion. In other words, the terrorism was produced by the invasion. So the Bush administration's reasons for invading Iraq were all fraudulent and all based on lies. The invasion itself was illegal and the occupation is illegal, the US owes the people of Iraq massive reparations. If we were going to apply international law honestly, President Bush would be called before an international tribunal for crimes against peace and war crimes." With Bermuda watching closely, with our own pending election, the notion of race and US politics inevitably floats to the surface. US Senator Barack Obama is currently a front-runner for President of the United States and America is asking itself whether a black man can ever be elected President in a 21st century America. Dr. Jensen sees Sen. Obama as a strong candidate — but as one who will not challenge white supremacy. "Barack Obama is seen as a viable Presidential candidate," Dr. Jensen said. "He plays a different profile, he's a Harvard-trained lawyer with some experience in community organizing. But the way you rise in electoral politics in the US, is to align yourself with that concentrated power and not by challenging it. Barack Obama does not offer a critique of white supremacy — you won't hear him talking about it. If there were a black Presidential candidate that were to call out the American public on white supremacy — that person would never be elected." Dr. Jensen's catalogue of books include: 'Getting Off: Pornography and the End of Masculinity' (2007); 'The Heart of Whiteness: Confronting Race, Racism and White Privilege' (2005); 'Citizens of the Empire: The Struggle to Claim Our Humanity' (2004) and 'Writing Dissent: Taking Radical Ideas from the Margins to the Mainstream' (Peter Lang, 2001). He also co-authored, with Gail Dines and Ann Russo, 'Pornography: The Production and Consumption of Inequality' (Routledge, 1998) and co-edited with David S. Allen, 'Freeing the First Amendment: Critical Perspectives on Freedom of Expression' (New York University Press, 1995).

August 13. Race activist Eva Hodgson has reissued a challenge to the United Bermuda Party to publicly acknowledge that whites were responsible for segregation and still benefit from its long-term effects.

The founder of the National Association for Reconciliation called on the Opposition more than a year ago to take out large-scale adverts and send letters to its members detailing the origins of slavery and segregation. Historian and author Dr. Hodgson says now that her challenge still stands — and claims such actions are the only way the party can prove it is committed to unity on the Island. But Gina Spence-Farmer, Shadow Minister for Community, Cultural Affairs and Race Relations, said yesterday she was more interested in the idea of a Truth and Reconciliation Commission, as called for last year by PLP backbencher Renee Webb and earlier this year by retiring Anglican Bishop Ewen Ratteray. Senator Spence-Farmer said: "There has to be forgiveness. It's a call to action for everyone. In order for it to work, everybody has to participate." Dr. Hodgson said she believed her suggestion would allow the UBP to move on in the wake of public accusations of racism within the party from former members such as Jamahl Simmons and Gwyneth Rawlins. "The UBP can, at this moment, make a difference by sending out a letter to all of their members reminding them of how and when segregation began," said Dr. Hodgson. "The UBP has never done what Ewart Brown has tried to do in terms of having people have a conversation about racism. Until the PLP came to power, white people pretty much ignored black people unless there was a riot or something. If the UBP really cared about black people's condition, they would be insisting that they constantly talked about the issue." She added: "The UBP has a responsibility to address the issue among their white constituency and it hasn't done it. All the rest it is saying about housing and education — it's irrelevant. Our housing and our bad schooling are aggravated by the racial divide." Sen. Spence-Farmer said it was wrong to suggest the UBP was not taking action to promote racial harmony. But she said a commission would be a much more positive step than letters and adverts attributing blame. "There is so much talk about the injustice, which I think is wonderful, but I think it's a lot harder to come up with a solution. I think most people would like to get to a place where there is an end result."

August 13. The sport of rowing looks set to take off as the next big thing if the Bermuda Rowing Association's latest regatta yesterday is anything to go by.

About 30 beginners and experienced rowers descended upon the Association's base at White Island early on Sunday morning to compete in the 500-metre sprint racing event. They braved the choppy waters and windy conditions to race head-to-head or against the clock around the square course of buoys with everything from boys and men's singles and doubles and girls and women's singles and doubles to mixed doubles and cox fours in competition. Club president Michael Swain started the Association three years ago because he wanted someone to race against and in that short space of time he has already seen the membership base grow to around 50 and the number of boats increase from two to 13. The Association members range from 10 to 60-years-old and it has already attracted trainers of the caliber of current rowing world champion Toby Medaris, who races in the Harvard 1st heavyweight crew and will take part in next year's Boat Race wearing the blue of Oxford, and current head coach and former Canadian national champion Jim Ganley, who is currently doing intensive training with members throughout the week. Swain said: "I went here 15 years ago and bought my own sculling boat, but I wanted someone to race against, so I started the Association, but with the emphasis of getting into the community. The values are teamwork and pulling your own weight in a crew and reliability." With boats setting off around the course and crossing the finishing line left right and centre all the time, Swain and his group of assistants cruising around in the umpire's boat were on hand to lend an encouraging word or two and fish out any unlucky rowers who had tipped over into the deep. Back on dry land, or the quay to be precise, rowers were preparing to go out on the water or drying themselves off and getting a much needed drink of water, or even discussing their performance and their plans for the next time round. Natalie Luthi and Will Porteous, who train together, were rowing as a pair and managed to clock an impressive time of three minutes and five seconds. Luthi first got into the sport because she always wanted to give it a try and is now in her third year. "I never rowed until three years ago and I saw the opportunity to do it and now I try to get out three times a week," she said. Meanwhile Porteous has been racing since he was 14 at school in England and at the age of 29 is currently enjoying the status of one of the more experienced members of the Association. "We are only three years old as a club and if you look at the number of people here compared with what we started with, with two boats, and now we have got many, many more and it is definitely a great sport," he said. "We only have these races initially, but the idea is to go away to compete in the States on the east coast and Canada where it is a pretty big sport. We can then go higher and go to Boston, so hopefully we will be doing that." Kat Carr only started rowing a month ago and is already experiencing the benefits of the sport such as getting fit and making new friends. "It is great - it is really fun," she said. "I think this is just a chance to practice our skills - it is more fun than competitive and it is just something different." But it is not just about the adult rowers, there is also a healthy contingent of youngsters, of whom 13-year-old Bermudian Marcus Nathan is tipped to be one of the up-and-coming stars of the future. Nathan has only been rowing for six months, but is already starting to make a big impression. "I saw somebody rowing across past my house and I just asked about it," he said, by way of explanation as to how he got into the sport. "I am going to keep up my rowing and would love to represent my country one day." Jasmine Rempel and Alshauntae Hollis are also aiming to go onto bigger and better things in the forthcoming years. Rempel, 16, got involved in the Association through a friend who recommended it to her and is still there two years later. "You meet a lot of new people and I enjoy the competition," she said. "I am planning to go to more regattas now." Among the more unusual stories surrounding the Association is that of Brian Motyer, who has been rowing for 26 years, competing in the Masters South East, the Masters Nationals and the Master World Championships. Bermudian Motyer comes back from his home in Florida to see his family on a regular basis, but what makes his tale so interesting is the fact that he trains in an alligator-infested lake back in the US. "It is certainly an incentive not to fall in the water," he admitted. "It can be a little bit unnerving - you tend to want to go out and catch the calm water. I have haven't had a real problem personally with an alligator, but I have had my boat damaged and picked up by an alligator. That was in May and that is the mating season and I was going around one section and there was one point where they all like to gather and I had just stopped there and was wiping my brow and I felt my boat go up and it came down hard in the water with a big thud - I was wondering what on earth had happened." Another phenomenon is Shane Antoniton, who, at the age of 13, is already making waves in the sport of rowing. Antoniton is not your typical young rower though - he has found his niche as a cox for the teams of four. "At the start of the Annual Exhibition Summer Camp they had the rowing machines there and the lady in charge of it said I had the technique and that is how I got into it," he said. "Coach Jim Ganley noticed that I had that ability as a cox and tried to put me in that position as much as possible. Being in a four-person as a cox there is a lot of responsibility being the leader of the boat, so you have to be alert all the time because the conditions can change in an instant and we have to warn the crew as early as possible. The most important thing is that you have to speak up and you have to be loud and clear." Swain and the Association, with the support of the Ministry of Sport, are planning to go one step further than just holding regular regattas like this though and actually install rowing machines in public schools to allow pupils to compete against each other and other schools both in Bermuda and abroad via the internet and so they can base their syllabus for biology, physics, mathematics, geography and IT around the machines and those who show the most promise will be invited to train on Olympic-standard racing and development boats. The Ministry is also backing the Association's proposals to put their Fitness Trails (circuit training) scheme on Government administered islands. "The Ministry of Sports have already said they will support the idea of rowing machines in schools," said Swain. "The children will be able to race other schools on the Internet and in England they have built a whole syllabus around these machines, so it will allow them to learn, get an education and get fit at the same time." The last word went to Ganley, who despite having endured an exhaustive day of instructing and timing all of the competitors, was still keen to promote the values of rowing as sport for all. Rowing is just a great sport for anyone to get into and I would thoroughly recommend it," he said. "I believe that rowing helps your long term goals, with teamwork and dedication and it's another great fitness opportunity for Bermudians." Rowing may still be in its relative infancy as a sporting Bermuda, but one thing is for sure - if the Bermuda Rowing Association get their way it may not be too long before we see the Island competing in the Commonwealth, World or even Olympic Games.

August 13. The widow of a man who fell overboard from a Bermuda boat claims she faces financial ruin because of delays in receiving his death certificate, according to a British newspaper.

Beth Yates, from Stirlingshire, Scotland, has hit out at the Island's authorities for taking too long to send the document about her husband Richard, 49, who died more than a year ago. The Sunday Mail reports that she has been unable to claim his pension or get her mortgage paid off without the death certificate. The article states merchant seaman Mr. Yates was working on a Bermuda-based Shell gas tanker on a voyage from France to Africa. It does not specify where or when the accident happened, or name the vessel. "I am being denied the circumstances surrounding my husband's death. Now I face the daily worry of finding money for the house, loan and car," Mrs. Yates is reported as saying. "I have begged the Police in Bermuda to send me his certificate and let me know how Richard died but they have so far refused." According to the Sunday Mail, Mr. Yates' shipmates only realised he was missing when they found his empty coffee cup and newspaper on a table. A spokesman for Shell is reported as saying: "A death certificate can only be released once the coroner has a report from the Bermuda Government." A Bermuda Government spokesman reportedly said: "We hope to get it resolved as soon as possible for the family."

August 13. The Island's young people can benefit immensely from Government's Summer Employment Programme (SEP) because of the versatility gained through real work experience, a Government Senator has stated.

Senator Davida Morris championed the scheme on Friday, at a lunch cruise and reception at Albouy's Point, for more than 250 pupils hosted by Minister of Labour and Immigration Derrick Burgess. "Government is so diverse, so try everything you're interested in," Sen. Morris advises to other young people. "Explore, network and throw yourself into the different departments, while learning as much as possible because it can lead to a job." Approximately 140 college-age students participated in the SEP from June 18 to August 10, with the rest coming from Secondary schools, and joining from July 9 to August 10. Bermudian Tre Houston, 17, about to enter his last year at CedarBridge Academy, said: "I'm here today because I heard it's mandatory and if you don't come, you don't get paid." Mr. Houston has been working as a golf caddy at the St. George's Golf Club for the summer and has enjoyed his introductory flavor of the workforce. "It's a good opportunity," he added about the programme, "because if you're interested in it, you might want to take it up further as a career or something. Right now I've got my mind on being a physical education teacher. I'm also a track runner and I would like to take part in the 2012 Olympic Games, I'm on the national squad. Before I started working this summer, I went to Europe to compete in the World Youth Championships, then to North Carolina in the US, to compete for the Bermuda Pacers Track Club — my team." Normally, a 40-hour workweek is required of pupils and they are paid accordingly. Also seen boarding the cruise boat with loud music pumping, was Acting Premier Paula Cox, Minister of the Environment, Telecommunications and E-commerce Neletha Butterfield.

August 13. Banks in Bermuda are refusing to hit the panic button despite the big fall in global stock markets at the end of last week. Billions of dollars were wiped off share values with the Dow Jones share index dropping by 60.89 points or 0.5 percent to 13,209.79 and the FTSE 100 share index experiencing its worst day in more than four years, losing 3.7 percent of its value. The Paris CAC index and Germany's main Dax followed suit, collapsing by 3.1 percent and 1.4 percent, while in Hong Kong the Hang Seng index ended the day down 2.88 percent at 21,799.96. But Wayne Chapman, head of HSBC private bank, who also works for the Bank of Bermuda, moved to reassure customers that their funds were in safe hands despite the stock market fall out. "At a time where there is volatility in the market you have to stay in touch with your clients," he said. "So, yes, it is a concern (about the stock market fall) and it is disconcerting, but it is not a new phenomenon. We have had a major run up in the market since 2003 and our concern is opposed to a market collapsing." And he reckons they need to be able to diversify in order to allow for any falls in the market. "You need to have well diversified portfolios - for example, if one segment of the equity market drops you could maybe get out of that market and take some profits and maybe move into the treasury market. And you need a rigid portfolio team so you are not just betting on one or two horses." Above all, Mr. Chapman believes the most important thing is to keep their clients up to date with the situation. "What is key when markets do fall out your priority is to maintain contact with your client base, so you are on the phone telling them what is happening. This not short term investment gains, this is long term investment that we tie clients up to." He does not believe the stock market collapse will have a significant effect on the Bank of Bermuda specifically. "It will have minimal impact. The idea is to talk to clients and reaffirm our long term strategy. As a result of the drop there is no great impact." Analysts predict the crisis could make it harder for banks and financial institutions to borrow or get money, a view not concurred with by Mr. Chapman. "I don't see that as being any harder next week as last week," he said. "We are an important part of the community and we will continue to make funds available because we have a balance sheet that we can lend out to clients and loans will go through subject to meeting the criteria in terms of risk and ability to repay." One area of contention in recent weeks has been fears raised over the financial institutions' exposure to bad credit in the US sub-prime market, but Mr. Chapman does not reckon that will have an effect on either Bermuda or the Bank of Bermuda. "We don't expect the sub-prime mortgage market to impact Bermuda or the Bank of Bermuda," he said. "In the US there will be higher borrowing costs that will impact some of the mergers and acquisitions." As a result of these problems with bad credit in the sub-prime mortgage market, a number of banks have started charging more for the money they lend in a bid to limit their risks, but that is not the case with the Bank of Bermuda, as Mr. Chapman explained. "We are very keen to grow our market share here in Bermuda and we have gone out of our way to do that over the last three or four years and we will continue to do that," he said. "We are looking to grow our mortgage book and we are very much open for business. I think there would be some sub-prime mortgage companies who were just solely in that business are suffering at the moment, so there will be some fall out of that. But there are positives when the equity market drops and the bond market rallies, for example." Central banks worldwide have moved to prop up markets by lending money to troubled banks, with the European Central Bank and numerous others injecting 61.05 euros into the eurozone money market for a second day running on Friday and Japan's central bank earlier pumping one trillion yen ($8.5 bn) into the financial system to boost liquidity. The Reserve Bank of Australia added more than twice the usual amount of money into the banking system, injecting AUS$4.95 bn in its regular morning money market operation, while central banks in Malaysia, Indonesia and the Philippines intervened to support their currencies and South Korea vowed to get involved if necessary to counter the international turmoil. Elsewhere, the US Federal Reserve also scrambled to avert a liquidity crunch, promising to provide whatever funding was needed to ensure that the banks were able to continue lending to each other at normal rates as it abandoned its 'business as usual' stance to ensure the dollar money markets continued to function. It pumped $38bn into the financial system on Friday via its money market operations and promised privately whatever additional funding was needed, while also starting to accept high-quality mortgage-backed securities as collateral for the entire amount of these funds - something it rarely considers acceptable.

August 13. Tiger Woods survived a few anxious moments on the back nine to clinch his fourth US PGA Championship and 13th major title with a two-shot victory yesterday.

Three strokes clear overnight, the world number one fired a one-under-par 69 for an eight-under total of 272, finishing ahead of fellow American Woody Austin (67) at a sun-baked Southern Hills Country Club. South African Ernie Els birdied four of the first 10 holes on his way to a six-birdie 66 and third place at five under. The victory means that Woods qualifies for the PGA of America's Grand Slam of Golf, to be held at Bermuda's Mid Ocean Club in October. Only the four winners of this year's majors are invited. Woods, who claimed his 59th PGA Tour title, became only the third player to win at least four PGA Championships. Fellow Americans Jack Nicklaus and Walter Hagen won five apiece. "Any time you win a major championship in the year it's always going to be a great year, and this certainly is," a smiling Woods told reporters, having gone on to win his 13th major after holding at least a share of the 54-hole lead. "And it's a feeling I've never had before, having Sam there and having Elin there," he added, referring to his wife and two-month-old daughter Sam Alexis who were waiting for him in the scorer's hut. "This one feels so much more special than the other majors." Woods, whose last major victory came in the 2006 PGA Championship at Medinah, said he gave himself a wake-up call after bogeying the ninth and 14th holes. "I felt like I gave all the momentum back to Ernie and to Woody," the 31-year-old said. "I made a mess of it there on 14 and I just did serious yelling at myself going up to the 15th tee, just to get back into what I do. When I made that putt there on 15, it felt great. I felt like I had the momentum again and I was back in control of the tournament." Overwhelming favorite at the start of another stifling day, Woods briefly stretched his lead to five when he rolled in a curling 25-footer from the fringe at the par-three eighth. As the ball dropped into the hole, he pumped his fist in celebration. However, he then bogeyed the uphill ninth to reach the turn in one-under 34 and also faltered at the par-three 14th, where he three-putted for bogey. At that point, his lead had been trimmed to one with Austin and Els his closest challengers. With typical timing, though, Woods hit back with a birdie at the par-four 15th, calmly rolling in a 12-footer to restore his two-stroke cushion. He safely pared the last three holes to ensure he ended another year with at least one major title. After his ball dropped into the cup, the game's leading player removed his cap and lifted both arms into the air to acknowledge the roars from the crowd packed around the green. Austin, who booked a place in the US Presidents Cup team with his first top-10 finish in a major, was delighted Woods was given a bit of a fight in the final round. "I think it's great that Ernie and I didn't let him just coast in," the 43-year-old former bank teller said. "I'm going to take this as far as I can take it and try to be as positive about it as I can and hopefully turn the corner." Three-times major winner Els rued a few missed putts after posting his fourth top-five finish in the PGA Championship. "I played really well today and got off to the start I needed," the 37-year-old said. "I made a lot of putts but I missed one on nine and one on 11, plus the drive on 16, and that probably cost me. f I could have those three back, it would have been a perfect round of golf. But I played really nice and at least I had half a go at it." Canadian Stephen Ames, who played with Woods in the final pairing after lying second overnight, fell back into a tie for 12th at two over after closing with a 76. Temperatures reached 102 degrees (39 degrees Celsius) in the final round, with a heat index of around 110 making it one of the hottest days in major championship history.

August 13. Bermuda was celebrating last night after Tiger Woods booked his place in the Island's Grand Slam of Golf. The superstar won a dramatic PGA Championship in Oklahoma yesterday, meaning he qualifies for the showpiece event at the Mid Ocean Club in October.

Premier and Tourism Minister Ewart Brown last night predicted Woods' participation in the contest would help lure millions of extra television viewers, ensuring Bermuda gets maximum exposure across the world throughout the two-day event. Dr. Brown said setting up the Grand Slam, which is expected to put Bermuda on the world golfing map and attract numerous tourists to the Island over the years, was now his most significant achievement in his three years as Tourism Minister. Yesterday, the Premier watched the action unfold at Southern Hills Country Club, where Woods, 31, fought off competition from Ernie Els and Woody Austin to clinch his 13th major title. Dr. Brown said: "This means a lot. We will be able to launch our golf and spa season with a great event, and the world's best will be there. Tiger Woods is considered the number one sports star in the world. He makes a big difference to an event. The experts tell me that, when he plays, there's a 45 to 50 percent increase in the TV audience. More people are interested." The PGA of America's Grand Slam of Golf is for the winners of golf's four majors — the Masters, the US Open, the British Open and the PGA Championship. Woods joins Zach Johnson, Angel Cabrera and Padraig Harrington on the invite list. Participation is not compulsory, but Dr. Brown said signs from the PGA were positive. Asked how a PGA Grand Slam featuring Tiger Woods compared with any other achievements during his spell as Tourism Minister, the Premier said: "This is at the top of the pile." He said the $1.5 million invested in the event by the Ministry of Tourism would turn out to be money well spent. "Long-term, we expose Bermuda and create an awareness," he said. "One hundred and twelve countries will see this event. Many of them will see Bermuda for the first time. Just think for a moment what this means for us in a global perspective. Golf fans in Korea or China who have never thought about coming to Bermuda for golf might consider it after they watch the Grand Slam on television. We have a golden opportunity here to create new interest in Bermuda tourism if we can capitalize on the marketing opportunities in front of us." The Mid Ocean Club is 400 yards shorter than the Tulsa course, but Dr. Brown said it would still pose a challenge to Woods. "Of course you have the winds from the ocean and sloping greens. They will make it a challenge for him," he said.

August 14. Bermuda's reinsurers feature highly in the world's top 35 reinsurance groups, according to AM Best's latest report. The ratings agency have listed three companies with a presence in Bermuda in the top 10 alone, including Hannover Re, Everest Re Group and Partner Re Group in fourth, seventh and 10th positions respectively. Meanwhile XL Capital are just outside the top 10, while Scottish Re, Renaissance Re, ACE, Endurance Specialty Insurance Ltd., Arch Reinsurance Ltd. and White Mountains Re make the 15 to 25 slots. Axis Capital Holdings Ltd., Platinum Underwriters Group, Aspen Insurance, Montpelier and Allied World also feature in the next 10. Hannover Re, despite having one small office on the Island, justify their standing with gross and net consolidated premiums of $12,265 and $9.361 respectively, which compare favourably to top dog Swiss Re Group, who have figures of $28,415 and $25,808. Their total shareholder fund amount to $4,629, with a combined ratio of 101.2 percent. Everest Re recorded their best ever position, climbing up three places from 10th, as they reported totals of $4,001 and $3,876 for gross and net premiums respectively. Partner Re also rose two positions with an impressive $10,131 in shareholders funds, while XL Capital slipped four places back to 11th, the first time they have been outside the top 10 for five years. Scottish Re continued to perform well in only their second year in the listing, with ACE maintaining a solid middle of the road placing of 21st, as did the likes of Endurance Specialty, Arch and White Mountains with consolidated premiums around the $1,250 to $2,000 range and total shareholders funds anywhere between $2,00 and $5,000 upwards. Combined ratios for these firms varied from around 80 percent to 102 per cent. Allied World also did well in their inaugural year in the rankings, making the top 35 in 35th place, coming in with consolidated premiums of $573 and $572 for gross and net respectively and total shareholder funds of $2,200, as their combined total peaked at 82.1 percent.

August 14. Delays in securing building permits has meant that ground-breaking for a new multi-million dollar desalination water plant at Tynes Bay has only just begun.

But an overall target completion and commissioning date for February next year remains on schedule for Consolidated Water (Bermuda), which will generate $10.5 million revenue through its contract with Government to build and operate the facility for its first year. Despite being held up by permit delays the Tynes Bay facility is underway for the water plant, which will have a capacity to create 600,000 US gallons of drinking water per day. The new plant, which will turn seawater into drinkable water, has been designed to allow a doubling of its production capacity in the future. Consolidated Water (Bermuda) is an affiliate of Cayman Islands-based Consolidated Water, which has just released its second quarter results showing a $100,000 rise in its profits to $2,621,537. "We are making good progress on the Bermuda project although we only recently broke ground on the site because of building permit delays. The overall schedule for the project remains on target. Much of the equipment is on order and we still expect to complete the plant in early 2008," said Consolidated Water president and CEO Frederick McTaggart. The building of the Tynes Bay plant, together with another project in Cayman, added a combined $626,131 of profit to Consolidated's balance sheet for the first six months of the year. Six month revenue of $3.7m was again mostly down to the Bermuda and Cayman plant projects adding $3.2m of revenue. Under a contract with the Bermuda Government, Consolidated Water (Bermuda) will receive approximately $10.5m under its contract to construct and operate for the first year the Tynes Bay desalination plant, the company has an agreement to receive up to $7.5m in loans from the Cayman's Consolidated Water to complete the project. Construction of the Tynes Bay plant has brought in six-month revenue of $1.5m for Consolidated Water (Bermuda), of which $739,539 came in the past three months. The Tynes Bay project includes providing a standby electrical power plant and 1.27 miles of pipelines for water delivery. Cayman Islands' Consolidated Water reported $12m in second quarter revenues, up 24 percent year-on-year.

August 14. Public Safety Minister David Burch says he has been in discussions with Government House over changes to operational policing which could be brought to the Island.

Sen. Burch revealed the move as he repeated his call for the Governor to do more to help address Bermuda's policing difficulties. He told a press conference that he had put forward his concerns that it takes too long for Police to respond to calls from the public. "We are fairly close to agreeing a way forward in terms of some changes to operational policing we have been discussing," said Sen. Burch. "It's clearly an initiative led by Government. We have been stepping outside the box." Sen. Burch called the press conference in response to claims by the Opposition United Bermuda Party about a lack of Police presence in the town of St. George. He said Opposition Leader Michael Dunkley had made a promise he would not be able to keep by pledging to provide the town with a permanent Police presence if elected into power. "When I asked for the responsibility to address precisely what the Opposition Leader raises it was called a constitutional crisis. It is dishonest to suggest that this Government does not want to police St. George's and Bermuda as a whole," said Sen. Burch. "Operational issues are a matter for the Commissioner of Police and the Governor and Mr. Dunkley was quite happy to see the Minister left out of the equation. To now criticize the Government on something over which we have no control demonstrates a complete lack of integrity in dealing with the serious issue of law and order in this country. The Governor is solely responsible for the operations of the Bermuda Police Service and try as they might, no amount of carping by the Opposition can change the nature of the relationship." Complaining the relationship rendered him "powerless" as Minister, Sen. Burch continued: "I can purchase vehicles but I can't tell them where to drive them to police our community. Bermuda has real problems and those problems are not insurmountable. However, they require bold steps to address them. We in Government are doing our part and I again call on Government House to do theirs." Earlier, Mr. Dunkley had issued a statement on St. George's saying: "Residents have been complaining about the lack of Police presence on the streets since the closure of the Police station was followed by unchecked rises in crime, particularly violent acts such as muggings that have targeted locals as well as visitors. St. George's is a vibrant, working town. As a Government, the United Bermuda Party will provide the town with a dedicated, permanent, year-round Police presence. It's what the Old Town needs, and it is what the Old Town will get."

August 14. A dozen Hustle Truck workers hurled abuse and vandalized Bermuda Housing Corporation property in a row over pay, Housing Minister David Burch revealed yesterday.

Sen. Burch said last Friday's incident had forced the temporary suspension of the scheme, in which unemployed people are bussed around the Island to carry out manual labour. "We have suspended the operation of the Hustle Truck on Friday after an incident at the Corporation," Sen. Burch told a press conference. "It didn't involve a threat of violence. It involved the national word of Bermuda uttered fairly loudly and fairly frequently. There was a little bit of vandalism, some pictures off the wall and bits and pieces." Asked whether the incident had anything to do with pay, Sen. Burch replied: "It had everything to do with pay and how much they were being paid." He said he had since been involved in discussions with BHC staff who have been managing the project. "We sat and figured out what's been going wrong and what their mechanisms have been for correcting the situation," he said. Stressing that the Hustle Truck was "not gone forever", he added: "We are fully supportive of the programme. It's been a resounding success. In a nutshell, even though we went into this with our eyes open, some of the challenges (with the clientele) have been greater than we anticipated. We are looking at how we can correct those challenges." Sen. Burch said 270 people had participated in the initiative since its launch in April, with 26 graduating to full-time employment. Workers arrived at 8 a.m. and worked a seven-hour day, returning consistently throughout the week. Regarding those people who were not involved in the BHC incident who would still lose their jobs, he said: "It's unfortunate that the innocent must suffer because of the guilty. All those people essentially fall into a broader category of opting out. It's a situation we regret but to get a handle and better manage, and not have a repeat, it warrants the decision I made." Sen. Burch had hinted at the incident on Sunday night when he released a statement referring to "behavioral challenges" with some Hustle Truck employees. He said changes were to be made to better manage the personnel, who have "a variety of issues not normally seen in the workplace." Workers are now expected to confirm information including their work history, skill set and desired occupation. Hustle stands for Help the Unemployed Sustain Themselves through Limited Employment. Reacting last night, Sen. Gina Spence-Farmer, Shadow Minister for Community and Cultural Affairs, said the Hustle Truck was a good idea, but had ran into problems because organizers had not made measures to work effectively with street people. "It is not strictly the fault of the workers that the programme was suspended because of what the Minister described as 'behavioral challenges' among them," said Sen. Spence-Farmer. "Despite the big public relations push by Minister Burch through the first months of the programme, the reality is that he did not have a realistic plan in place to manage the people they were putting to work. You can't just take people off the street and expect them to do spot work around the Island without proper supervision and support. It is just one more example where an idea to do some social good did not get the commitment and resources needed to succeed; where the programme fell short of the promised opportunity."

August 14. Leaders in the hotel community last night attributed increased occupancy to affordable airfares.

On one night this August the Fairmont Hamilton Princess' numbers jumped 20 percent from the same night a year ago. Last year on Friday, August 11 the hotel was only 77 percent full while this year on the same date Friday, August 10 the occupancy was 97 percent. Manager of Fairmont Hamilton Princess Allan Trew, last night said he believes his hotel is almost full because tourists can now afford to fly to Bermuda. "It has been this way all summer. There has been a noticeable increase of visitors coming in on Thursday until Monday or Tuesday. The visitors are coming specifically for the weekend. In my opinion it's because it is more affordable to get here now. People are doing more weekends because they can come for just three or four nights." Not only has he seen an increase in visitors for the Hamilton Princess, but also the customers have changed from business people who leave on the weekend to leisure travelers who visit only on the weekend. Jet Blue, in particular, has helped bring down airfares and has increased visitors for the Fairmont Southampton Princess, which has also seen a change in clientele, according to Shelley Meszoly the hotel's Regional Director of Sales and Marketing. "North American continues to be the majority of our visitors, but we have also seen an increase in our customers coming from the United Kingdom," Ms Meszoly said. "It is probably due to the introduction of Zoom airlines and the seven-day British Airways flight." The Southampton Princess was 99.9 percent full for August 9 through to the 11 this year, 90 percent on Sunday, August 12 and 88.5 percent full on Monday, August 13. The Sunday and Monday numbers have both increased almost 15 percent-from 75 percent last year to 90 and 88.5 percent, respectively- the same days last year. Glenn Jones, the Premier's Press Secretary provided numbers for the period of August 9 to the 13 this year only, which also reveal high occupancy for other hotel leaders on the Island. Elbow Beach reached an occupancy rate of 93 percent on August 9, 91 percent on August 10, 93 percent on August 11, 86 percent on August 12 and 91 percent on August 13 this year. For two days this past week, on August 9 and August 11, Grotto Bay was 100 percent full with 99 percent occupancy on August 10, 95 percent on August 12 and 96 percent last night. Surf Side hotel was 100 percent full every night from August 9 until last night and the Reefs Hotel only dipped from 100 percent occupancy over the same five-day period last night to 97 percent. From August 9 to August 11, Pink Beach was 99 percent full with two days, August 12 and 13 dipping down slightly to 98 percent. While Ariel Sands experienced varying degrees of occupancy for August 9 until last night with 94, 81, 88, 75 and 75 percent occupancy rates on the respective days. Grape Bay was 96 percent full on both Thursday, August 9 and last night with 92 percent occupancy for the three nights in between. Larry Lamb, a general manager of Pompano Beach Hotel last night said their occupancy has also been very high this summer much the same as last year. "It has certainly been a good summer. We are running virtually the same occupancy as last summer," he said. For Thursday, August 9 to Sunday August 12 Pompano was 100 percent full while dipping down to 97 percent full last night. "Thank goodness the numbers seem to be continuing," Mr. Lamb added, "Our challenge is the other eight months of the year, but I think the PGA Grand Slam will help that."

August 14. With seniors awaiting a 4.5 percent pension increase later this month, Finance Minister Paula Cox has announced a turnaround in the fortunes of the fund that will pay it out.

A report on the Contributory Pension Fund as at August 2005 was finalized in June 2007, and will be tabled when the House of Assembly reconvenes. Giving a preview of the contents, Ms Cox said: "The projected financial position of the fund at the current review is better in the longer term than at the previous review. The main reason for the improvement in the fund is that over the three years ended 31 July 2005, the real rate of return earned on the fund was about eight percent a year, as compared to the real rate of return of three-and-a-half percent a year assumed at the 2002 review. Thus the value of the fund as at 31 July 2005 is about 25 percent higher than projected at the 2002 review." Ms Cox also attributed the improved financial position of the fund to Government's policy shift in increasing contribution rates by 1.75 per cent rather than the previous level of 1.25 per cent above the rate of pension increases. She added: "As at July 31 2005, the market value of the fund was $996 million, approximately 12.25 times the outgo in the year ending July 31 2005. This is a relatively high level of funding when compared to national social security schemes of other countries. For instance, the US Social Security trust fund and Canada's national pension plan holds assets valued at four times benefits." Ms Cox said in the short-term the fund is in good financial shape and continuing to get stronger in the current market environment. The market valuation of assets in the Contributory Pension Fund as at June 30 2007 was approximately $1.27 billion compared to the $996 million as at July 31 2005, she said. However, the Minister conceded that Bermuda, like most of the developed world, is faced with the challenges associated with the growth of an ageing population. During the next 40 years the numbers over the pension age of 65 are expected to increase from 7,728 to 18,506 - an increase of more than 139 percent, which, she said, will place greater strain on the country's pension system. The 4.5 percent increase in the pension payment is the seventh in the eight years since the Progressive Labour Party was elected in 1998. Reacting to the news, Shadow Finance Minister Patricia Gordon-Pamplin said: "Any increase for seniors is welcomed, but with the high-end rate of benefit set at $1,150, what the Minister needed to say, to be honest, is that there are very few of our seniors receiving pensions at that rate. In addition, she should put the percentage in real number terms - at the top end, seniors will receive about $25 per week more money. A significant number of seniors are receiving closer to $500 and this equates to approximately $12 per week more money."–She also criticised Government for lack of action in curtailing healthcare costs. Many seniors are still in the position of making the choice between food and medicine or rent and electricity. The HIP premium increased with effect from April 1, but seniors have to wait until August to receive their pension increases. It is interesting that government Ministers voted their increases to be retroactive to April 1 last year," she commented.

August 14. Three lawyers have joined the Attorney General's chambers — meaning the office is now almost up to full strength. Bermudian Maryellen Goodwin, Canadian Gregory Howard and Brit Huw Shepheard were introduced at a press conference yesterday.

AG Philip Perinchief described the trio as the "newest, brightest, legal minds" and said their recruitment would "have an immediate and positive impact on the efficient progress of legislation, litigation and advice on behalf of the Government". Ms Goodwin, from Smith's, is a former Department of Environmental Protection compliance officer and reporter at The Royal Gazette. Mr. Howard, from Prince Edward Island, has some 17 years experience in public and private law and Welshman Mr. Shepheard has been a barrister for 25 years. The new appointments take the number of lawyers currently work in the AG's Chambers up to 12. There are two vacancies: Solicitor General and Senior Crown counsel. The AG has also employed three law students this summer who will have jobs waiting for them at his Chambers once they complete their studies overseas. The students are 23-year-old Paul Wilson, from Hamilton Parish; Lauren Francis, 33, from Devonshire, and Tawana Tannock, 32, from Devonshire. Senator Perinchief said: "The commitment of this Government to Bermudianization remains strong and this effort will go a long way in developing positive steps in that direction."

August 14. The Tiger Woods factor is beginning to hit Bermuda already as excitement builds around the superstar's qualification for the Island's Grand Slam of Golf.

Sports players, hotel bosses and politicians are all rubbing their hands at the prospects of the man dubbed the world's number one sports star gracing the Mid Ocean Club greens. They spoke out after Woods, 31, sealed his place in the contest with a dramatic victory in the PGA Championships in Oklahoma on Sunday. Brian Morris, Belmont Hills Golf Club head golf professional, said: "Everybody's really excited. On Sunday, everyone was sitting a round and watching the tournament — all watching to see if Tiger would come through and win so he can get here. "Our club has 350 members. With Tiger coming along I think there will be a lot more tickets sold I can tell you that. Golf, in my opinion, is just as popular as football or cricket — it just doesn't get the exposure. I'm anticipating our course to be empty during the week of the tournament, because any golfer here will not be playing golf that day and pass up the opportunity to see Tiger play because he's probably the greatest golfer of our era." Mr. Morris predicted Woods might not have it all his own way as he locks horns with Zach Johnson, Angel Cabrera and Padraig Harrington, the other three winners of golf's four majors who are invited to Bermuda. "I think Tiger's pretty much unbeatable but it's all unfamiliar territory for all four of the finalists because the Mid Ocean course is different; it's breezy," he said. "If that's the case, the guys from South America may be more familiar." David Ezekiel, general chairman of the PGA Grand Slam, which is organizing the event, said: "Tiger's likely visit to Bermuda is a huge plus for the tournament. Every club in the world wants to see how he does on their golf course and obviously Mid Ocean Club is no exception. The Mid Ocean course will be in fantastic shape for his arrival — the greens are in absolute tremendous shape and we are looking forward to it. Obviously with Tiger's presence, everything gets doubled up in volume in terms of crowd control. According to the PGA ticket sales are going off the charts and my guess is that they will be sold out within the week as well as the corporate hospitality. It's what everyone wanted and it's a big challenge." Mr. Ezekiel said 250 people were already working on the project — selling tickets and dealing with access, security, hospitality and computers. "We've been working on all of this since last November," he said. "It's really a mammoth undertaking when you think that it's just four guys coming to play golf, but that's the way it is in the world of golf nowadays. Tiger will be favored but it would be good to see some of the others challenging him strongly as I'm sure he will because no one that wins a major is a bad golfer. We've got four unbelievable golfers coming more than and even though Tiger's record is phenomenal." Tom Lambe, managing director at Pompano Beach Club Resort, who is setting up a couple's golf event to coincide with the Grand Slam, said: "The event is good for Bermuda and naturally all of us are thrilled that Tiger won Sunday's round. He's such a big draw — we were all praying that he would pull out and win. It's great for the whole Island because Bermuda will certainly get great exposure just by him being here. The advantage we have is that the entire event may help us promote our couple's tour a little bit more. We're saying to all those visitors coming to Bermuda to play in our tournament, 'hey come in a little bit earlier and go watch the PGA Grand Slam' because they're all golfers coming down anyway. Even though our hotel is not right next to Mid Ocean Club, I don't think that it's going to matter. I think that people are going to come down, take the time to watch the golf on their own and also take the time to go watch the event." Premier Ewart Brown, who watched Woods battle towards the winning line in Oklahoma, has already described teeing up the Grand Slam in Bermuda as being "at the top of the pile" of anything achieved in his tenure as Tourism Minister. Yesterday, Sports Minister Randy Horton added his voice to the growing wave of excitement. "We are thrilled that Tiger Woods joins an already impressive line-up of players that have qualified for the PGA Grand Slam of Champions. To have not only the young golfers of Bermuda, but young people overall witness first-hand the result of a commitment to excellence is a huge plus for our children. Tiger exemplifies courage under fire, determination and the fortitude that will always result in success. In addition, we would be hard pressed to surpass the worldwide exposure for our Island that Tiger will bring. It is a great coup." Acting United Bermuda Party Leader Patricia Gordon-Pamplin said the Opposition welcomed the move. "We are thrilled that Tiger Woods has qualified for the October Grand Slam event that will be held here in Bermuda. We sincerely hope that he will accept the invitation to participate. The international interest in Tiger's achievements is well documented, and his presence will create a spotlight for Bermuda which will bode well in the amount of media coverage that will show our island home at its international best. There will also be the possibility for Bermudians to have the opportunity to see Tiger, along with Zach Johnson, Angel Cabrera and Padraig Harrington perform up close — something which many of us will never experience otherwise. We hope that Bermuda throws its full support behind this event and extends welcoming arms to all visitors who may grace our shores as a consequence." A taxi driver, who would not be named, said: "It is going to be excellent business for the Island. It's going to be an excellent weekend for us because we're going to be making the long runs from Hamilton to the Mid Ocean Club, plus people are going to be taking tours."

August 14. The Southlands estate dates back to the eighteenth century.

The main house was built in 1745 and inhabited by the Ministers of Christ Church in Warwick. During the late 1700s, when Warwick Academy fell into disrepair, the ministers taught the pupils at Southlands. Towards the end of the eighteenth century, Southlands became a limestone quarry. Much of the stone was used to build the City of Hamilton, which became the Island's capital in 1815. During the nineteenth century however, little is known about the estate. The next known owner, James Morgan, a Glaswegian, bought the land in 1911. Morgan (1846-1932) also bought up the adjoining properties, extending the estate to cover more than 80 acres. As the co-owner of Morgan's of Montreal with his brother Henry, he built up a successful business and the Canadian department store was seen as the Harrod's of its day. It was eventually sold to the Hudson Bay Company in 1960. Under Morgan's artistic eye, Southlands blossomed. He developed the estate into a wonderland of quarry gardens, exotic plant life, ponds, peacocks, aviaries and horses. Morgan filled in the holes left by the quarrying of the nineteenth century, creating ten ponds and surrounding pathways. He also extended the main house in 1913. The businessman was also a benefactor of Warwick Academy. His generosity (1918-1928) made possible the extension of buildings around a quadrangle area, which still remains the heart of the school. He also contributed towards an assembly hall (now the gymnasium) and a science laboratory. Morgan was a friend of headmaster Dr. Francis Landy Patton and encouraged students' gardening skills by providing them with plots in which to plant vegetables and flowers. Annual prizes were given to the plots showing the most originality. Morgan also donated a large sum to build Morgan's Hall. The road next to Warwick Academy, Morgan's Road, is named after him. The businessman also contributed to Bermuda's heritage by lobbying for legislation for residents to paint their roofs white. He was later offered a knighthood for his civic contributions, which he declined. James Morgan died in 1932 and was buried in the same mausoleum as his late wife, Anna E. Lyman Morgan of Connecticut (1847-1929), on the Southlands estate. The next owner of Southlands was Brigadier Dunbar Maconochie. He leveled out the beachfront and used it as a training ground for US soldiers, called the Southlands Anti-Aircraft School. In 1977 the Willowbank Foundation then purchased the property. They planned to build a retirement complex but after this failed to materialize, plans were put forward for 130 residential units amid the natural beauty of the grounds. After this proposal also failed to come to fruition, the Trustees of the Willowbank Foundation sold the estate to Southlands Ltd. in 2005.

August 14. Government refused to comment yesterday on why planning permission for staff housing was removed as a condition of the Southlands Special Development Order.

Developers Southlands Ltd. applied for the ten-storey accommodation block last year, on the same date as the 497-bed resort application. The building, in Hunt's Quarry, Warwick, will contain 250 'dormitory-style' suites to house up to 500 Jumeirah Southlands staff. It is currently being considered by Planning officers. In a letter to the Department of Planning, architects Botelho Wood state that the building will also serve as accommodation for other hotel staff on the Island. The letter says it will house "both Bermudian and non-Bermudian staff at the proposed Southlands resort and at other hotels. There is a definite need for the proposed housing which will go a long way to satisfying an existing shortage and offers a vast improvement on the quality of currently available housing for hotel staff," it states. The proposed building, off Khyber Pass, will include a cafe, First Aid/health centre, laundry facilities, meeting rooms and a fitness centre. There will also be parking spaces for 65 cars and 256 motorbikes. Construction will involve the relocation of existing retail/warehouse facilities and industrial operations to the western side of the site. The planning application also mentions this land could be used "for further expansion of the hotel staff housing facilities". The building would cover 15,000 sq ft and consist of 250 suites of 133,000 sq ft accommodating 375 people in 125 single rooms and 125 staff in two-person suites. Nelson Hunt, one of the three owners of Southlands Ltd. together with Craig Christensen and Brian Duperreault, is the proprietor of Hunt's Food and Supplies. The planning application for the housing block includes "warehousing space for expansion of adjacent Hunt's Food and Supplies, or similar bulk grocery retail type use with offices". There is however, no mention of the ten-storey housing unit in the SDO for Southlands, the details of which were published in the Official Gazette on Friday. The only housing mentioned among the planning conditions for the South Shore resort is for the construction workers. Under section 3 (2) (k) vi of the SDO it states: "arrangements to be made for the housing and transportation of any employee brought into Bermuda during the construction of the development". In contrast, the original draft SDO for the Southlands resort contained the following clause, 3 (2) (c), which stated: "prior to the approval of a building permit the applicant shall obtain planning permission for staff housing". Stuart Hayward, chairman of Bermuda Environmental and Sustainability Taskforce, said: "That clause has been omitted in the final SDO, consequently there is no reference to the dormitory hotel slated for the Hunt industrial property off Khyber Pass which was previously linked to the Southlands development and must also be considered as part and parcel of the Southlands development. "The developers must not be allowed to shield a ten-storey hotel intended to house 400 immigrant workers from planning and public scrutiny. If an argument being made for Southlands' approval is that the developers are providing housing for the construction and/or operational workforce, then that housing unit must pass muster and receive approval before the Southlands development itself is approved." During the Government's television broadcast which presented the case for Southlands on July 26, neither was there any mention of the ten-storey housing unit. In a statement, BEST said: "This is linked to the Southlands application and should require a separate Environmental Impact Assessment to examine the effect the dormitory-styled housing unit will have on traffic, social safety and amenity value for the neighborhood." Architects Botelho Wood have even suggested it may need an SDO. In a letter to the Planning Department, they write: "Whilst this is an ideal site to accommodate the proposed use, it does require special planning considerations because of the number of storeys and setbacks, and the application of an SDO is most appropriate." There were six letters of objection to the planning application and although most of these addressed the resort itself, one Warwick resident claimed the staff housing unit would impact on local wildlife. Brigitte White Brauers wrote: "I object to the construction of the block of resort housing units in the application close to the southern boundary of my property". Her letter claims the building's proximity to a woodland reserve zone means "there will be destruction of native vegetation such as Bermudan cedars and the loss of habitat for wildlife which thrives in the area". The site of the proposed building is classed under Development Zoning 'open space' and 'residential 1' but also Conservation Zoning 'woodland reserve'. However, in a letter to the Department of Planning, Architects Botelho Wood said: "There is no building or site work proposed on woodland or open space, or any other conservation zoning in this application. The site is a former quarry and is currently used for construction-related industrial purposes." The architects add that the building will be lower than the top of the quarry wall and that the site is not 'green field' and the application is therefore "in keeping with the sustainable development strategy". The Ministry of the Environment, Telecommunications and E-Commerce did not comment on the housing application yesterday.


Last Updated: September 11, 2019
Multi-national © 2019 by Bermuda Online. All Rights Reserved