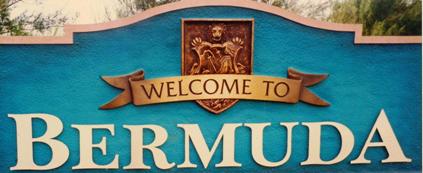 165+ web files, a regularly updated Gazetteer, overall an in-depth description of our island's internally self-governing British Overseas Territory 900 miles north of the Caribbean, 600 miles east of North Carolina, USA. With accommodation options, airlines, airport, actors, actresses, aviation, banks, beaches, Bermuda Dollar, Bermuda Government, Bermuda-incorporated businesses and companies including insurers and reinsurers, Bermudians, books and publications, bridges and causeway, charities, churches, citizenship by Status, City of Hamilton, commerce, communities, credit cards, cruise ships, cuisine, currency, disability accessibility, Devonshire Parish, districts, Dockyard, economy, education, employers, employment, environment, executorships, fauna, ferries, flora, former military bases, forts, gardens, geography, getting around, golf, guest houses, highways, history, historic properties, Hamilton, House of Assembly, housing, hotels, immigration, import duties, internet access, islands, laws, legal system and legislators, main roads, marriages, media, members of parliament, money, motor vehicles, municipalities, music and musicians, newcomers, newspaper, media, organizations, parks, parishes, Paget, Pembroke, performing artists, residents, pensions, political parties, postage stamps, public holidays, public transportation, railway trail, real estate, registries of aircraft and ships, religions, Royal Naval Dockyard, Sandys, senior citizens, Smith's, Somerset Village, Southampton, St. David's Island, St George's, Spanish Point, Spittal Pond, sports, taxes, telecommunications, time zone, traditions, tourism, Town of St. George, Tucker's Town, utilities, water sports, Warwick, weather, wildlife, work permits.

Bermuda's History for January and February 2007
Noteworthy and quoteworthy news and significant events in the first two months of this year

By Keith Archibald Forbes (see About Us) exclusively for Bermuda Online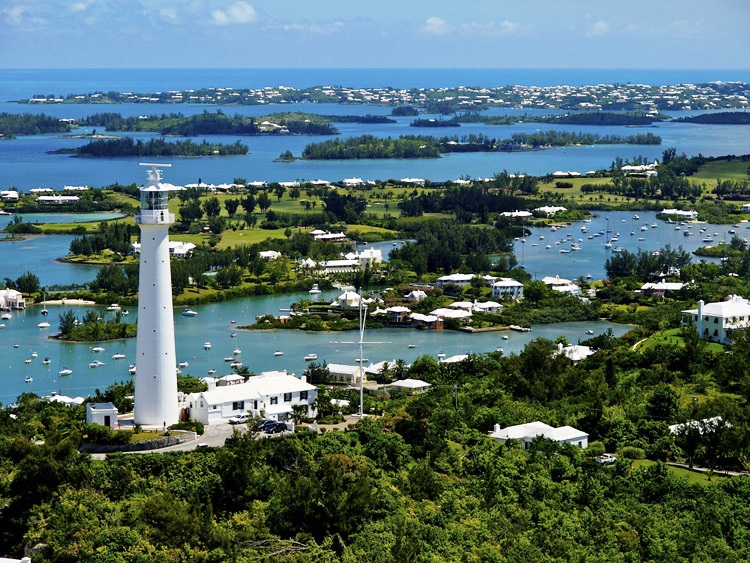 Gibb's Hill Lighthouse, Bermuda

See end of this file for all of our many History files

January 3. Four men and a woman have emerged as primary movers behind two ambitious hotel projects for the Island. The five are key figures in two separate development bids, one to bring a Ritz Carlton to the heart of Hamilton and the other for a five-star hotel resort on the overgrown Southlands estate in Warwick. Well-known and successful Bermuda businessman Brian Duperreault and Theodore A. Adams III – the son of a notable US Army officer and business leader who championed minority business development in the US – are two of the five aspiring hotel developers. Mr. Duperreault, 59, is one of the names behind the Southlands project, which became public knowledge last week when dramatic artist's impressions were lodged at the planning department. The non-executive chairman of ACE together with wife Nancy own Hall Limited, which holds one-third of the shares in Southlands Limited. Southlands has proposed a two-phase redevelopment of the 37-acre estate in Warwick to create a hotel resort that slopes down to the beach with South Road tucked out of view beneath a landscaped land bridge. Jumeirah, the operator of some of the world's most opulent hotels, including the stunning sail-like Harj-al-Arab hotel in Dubai, has signed an understanding to run the hotel. The plan is currently awaiting approval for two special development orders to proceed to the next stage. In 1976 the Southlands estate, which at the time resembled a botanical garden, was bought for $1,750,000 by the Willowbank Foundation charitable trust, which owns the Christian Willowbank Hotel. In August 2005 Southlands Limited – with all its shares held by the charitable trust – was incorporated as a company. At the end of the year it amalgamated with Brigadier Limited, a company incorporated in 2005 by businessman Nelson Hunt and Craig Christensen, 51. The amalgamated Southlands Limited now has no connection with the Willowbank Foundation, according to a spokeswoman. Its two shareholders are listed as Hall Limited (the Duperreaults) with the remaining 8,000 shares belonging to Continental Trust Corporation Limited acting as trustee for the Tamarind Trust on behalf of Mr. Hunt and the Ferdinand Trust on behalf of Mr. Christensen. Mr. Christensen is a partner of professional services company Arthur Morris, Christensen and Co, while Mr. Hunt operates a number of business on the Island including Hunt's Food and Supplies and Hunt's Sanitation. Meanwhile, the proposed Ritz-Carlton business hotel in Hamilton has been granted a special development order and is now on its way to finalizing its planning permission. The developer behind is Unified Resorts Limited, with the sole shareholder listed as Theodore A. Adams III of Virginia. Mr. Adams III, 42, is the son of the late Lt. Col. Dr. Theodore A. Adams Jr who formed Unified Industries Incorporated in 1970. The company, which is now headed by Mr. Adams III, has grown in size and employs hundreds of staff in offices across the US with a large diversity of interests and specialties. A graduate of Rice University, UCLA, a Yale University programme in Hong Kong, and Harvard Business School, Mr. Adams III runs the organization which he says has the expertise and knowledge to undertake large and complex developments as it employs former US Army generals and US Navy admirals who have previously been responsible for building military bases and complexes around the world. The corporation has done many projects for the US government during the past 35 years.

January 4. The crush of Bermudians rushing into the Office of Immigration over the past few months looking to get new stamps added to their passports has been so overwhelming senior Ministry officials are considering a permanent change to the way the official Register of Bermudians is kept. The plan under consideration would allow locals to be put on the Register at birth, instead of having to apply for it later in life. If more people's names were already in the Register the long lines witnessed day after day in recent weeks would never have happened. When asked about the influx of people into the Ministry Immigration Permanent Secretary Robert Horton said: "I don't think any of us could have imagined." The United States Department of Homeland Security announced new travel regulations last November, requiring Bermudian travelers to have a valid passport that contains an official Bermuda Status Stamp if travelling after midnight on January 8. Since that time more than 30,000 Bermudians have filed through the Ministry offices and been issued the new stamp. That's an especially staggering number because only about 40,000 people are believed to have a Bermuda passport. "It surprised me," said Chief Immigration Officer Dr. Martin Brewer. "I couldn't understand why people were coming. It was almost the entire Bermuda population coming in!" So far the response rate is somewhere in the neighborhood of 70 percent. "If only we could get this kind of response on other things. It's a mystery," said Dr. Brewer. "Once we recognized the huge demand this made," said his colleague Mr. Horton, "we offered the Saturday service." That service has been in place since late last year and will be available again this weekend (10 a.m. to 2 p.m.), but there have been so many people showing up every other day of the week – the extra day hasn't really shortened the lines. "This is redundant, ridiculous, and somebody's not doing their job - plain and simple." said Tiffany Swann who was into her fourth hour of waiting to get her passport stamped. She was one of hundreds at the Immigration Office yesterday trying to beat the Monday deadline. The process is fairly simple for those already listed on the Register of Bermudians. For them the stamp is basically automatic. Those passport holders got in and out as quickly as 15 minutes yesterday. But for everyone else, the experience can be excruciatingly long and frustrating, especially because people not on the Register have no idea why their name isn't there. "Why are we here?" asked Miss Swan, 24. "I have a Bermudian birth certificate, how do I not have Bermudian status? "What happened to the records. Why don't they have them?" For people in her situation, the rules require she fill out an application for status, produce a birth certificate which shows the name of a parent already on the Register, plus she has to pay $11 as an application fee. Over a 20-day period at the end of last year the Ministry processed about 2,000 such applications. In the 12 months previous to that they had only processed 1,000. Permanent Secretary Horton acknowledged a lot of people are shocked to learn they aren't on the Register of Bermudians. He said: "Until this matter with passports came up, we assumed we were all on the Register. This process revealed many people who thought they were on the list were not on the list." That's why Mr. Horton is among a group of senior Immigration officials looking at the possibility of allowing local parents to put their children on the Register the day their child is born. Currently that is not the Government's practice. Mr. Horton cautions however: "The parents will have to demonstrate they are Bermudians." That will go a long way to ease the anger of people like Tiffany Swann who spent nearly five hours at the Ministry yesterday. By about lunch time yesterday all ten seats in the Immigration waiting room were taken, there were 23 people standing, and 11 more waiting in the common area just outside the doors of the office. When stamp seekers arrive at the Immigration Office the first order of business should be a flip through the Register. But that can be an inexact process because the Register has been used so often, some of the pages are torn or separated or have fallen out of alphabetical order. "It's all jumbled!" exclaimed one frustrated page turner. "I have one word: ridiculous," said a woman who identified herself as Dawn. "I found my husband's and my daughter's name, but I couldn't find my name," she said. The Register is also available at any Post Office island-wide. It is not available online. Through all the frustration it's hard to remember that Monday's deadline really doesn't apply to everyone. People who aren't travelling over the next few weeks, or the next few months, really don't need to rush. The stamping services will be available long after Monday, probably available indefinitely. And even then US-bound Bermudian travelers without a stamp won't be denied access to America if the stamp is missing from their passports. But they will be required to fill out a visa waiver form. That means many of the people testing the limits of their patience were actually doing so needlessly.

January 4. Giving visitors a better, more vibrant experience when they seek out information about what is happening on the Island is the thinking behind a bid to inject new life and ideas into Bermuda's various tourist information bureaus.

It may be the bureaus will become more than simple offices, perhaps combining with a coffee shop setting, or an internet cafe, or into a business that sells other items and services. The potential is unrestricted. What is being sought is something new, fresh, innovative and in line with expectations of 21st Century visitors. An invitation has gone out to anyone who is interested in running one, some or all of the Island's main and satellite visitor bureaus to step forward with their proposals. There are three all-year round bureaus and four satellite offices open during the cruise ship season from April to the end of October. They provide a one-stop shop for visitors seeking information about attractions, services, maps, and to book sightseeing tours and buy transportation tickets and passes and such like during their vacation. Since the early 1930s the tourist information outlets have been owned and run by the Chamber of Commerce with financial assistance from the Department of Tourism, but the time has come for a new approach and that is why the Tourism Ministry is looking for new operators to run the bureaus. "The review is intended to evolve the offering and ultimately reduce the cost to the Bermuda Government. Ultimately, what we are looking for is the kind of innovation that will have a positive impact on the visitor experience," said Cherie Whitter, Director of Tourism. In its request for proposals, which runs until January 10, the department asks for ideas to combine the visitor information service with "other dynamic product and service offerings". The three all-year bureaus are at Front Street, King's Square in St. George's, and Dockyard, while the seasonal services are run at Penno's Wharf in St. George's, No.1 and No.6 Sheds, Hamilton, and King's Wharf, Dockyard. The Department of Tourism will help to negotiate lease terms with the landlords of the current bureaus if required. It is anticipated that, if found, new operators will take over the running of the visitor bureaus from the Chamber of Commerce from April 1.

January 5. Over the past six weeks the Register of Bermudians has been a hotly read document. Once on that list Bermudians are able to obtain the Bermuda Status Stamp required for travel to the United States beginning January 8, 2007. Of the 30,000-plus people to recently obtain the stamp, a sizeable portion have realized, to a great deal of frustration, that they aren't on the Register, even though they have a Bermudian birth certificate and have their name listed on the Parliamentary Registry. Officials say there's an explanation for that. The current Register of Bermudians came into effect in 1993. To create the Register officials used that year's Parliamentary Registry. So if you weren't a registered voter in 1993, or were born after 1993, or your name changed after marriage post-1993, then your name will not be on the current Register of Bermudians — unless of course, you already have submitted a properly completed application for status

January 8. Airport queues for returning Bermudians only - not non-Bermudians who are tourists or business visitors - are to be cut with a new Fast Pass. They - only - will be able to wait in a fast-tracked new line, separate from returning expatriates, to speed re-entry. Bermudians and visitors frequently complain about the length of time it takes them to be processed upon arrival at Bermuda international airport. Their complaints are often justified. Measures are being taken to address this. As one example, Bermudians with the Bermudian status stamp in their passports will no longer be required to be in the residents' line. Instead they will be in a dedicated line for Bermudians, provided that their passports contain the Bermudian status stamp. No longer will Bermudians have to stand in the same line as worker permit holders and other residents who undergo more scrutiny. It is not always easy to identify a Bermudian unless he or she has a stamp in his or her passport stating that the holder is a registered Bermudian. But that still means the Immigration officer must go through the passport to find the stamp, an occurrence that serves to lengthen the processing time. One may ask why this is necessary when the passport is a Bermuda passport. The 'Bermuda' passport was a version of the British passport, held by non-Bermudians who are British and British Overseas Territory citizens. But there have been cases of people arriving and purporting to be Bermudian but who do not have Bermudian status – only a British or Bermuda passport stating they were born in Bermuda. These persons try to gain unrestricted access to live and work in Bermuda when in fact some are illegal. As a result of this anomaly, Bermuda passports alone cannot be used to confirm that a person possesses Bermudian status. So from December 12 2006 the Bermuda Fast Pass card became available. Bermudians who currently hold a valid passport have to apply for the card at Immigration. Bermudian holders will not have to produce a passport on entering the arrivals hall. It is anticipated that the implementation of the Fast Card process will reduce waiting time significantly.

January 8. Bermuda-bound passengers ended up returning to London two hours after take-off when their British Airways flight had technical difficulties on Saturday.

The flight was expected to arrive in Bermuda at approximately 6.35 p.m., however shortly into the mid-Atlantic flight the pilots decided to turn back. BA's Bermuda spokesperson, Sally Singleton, said the problem was not serious but required engineers to fix it. She said the decision was made to return to Gatwick because there were no BA engineers in Bermuda. As the flight did not land in Bermuda passengers expecting to leave the Island on Saturday night were unable to do so. Mrs. Singleton said the majority of passengers found out about the problems early on and did not come to the Bermuda International Airport. She thanked the Island's broadcast media and taxi drivers for informing people about the cancelled flight. The diverted plane arrived in Bermuda at 2.35 p.m. yesterday and was expected to depart at 8.10 p.m. Unfortunately, the delay had a knock-on effect she said. The crew that arrived yesterday needed time to rest before departing again. Last night's BA flight to Gatwick was delayed until 7 a.m. today. British Airways apologized for the inconvenience caused by the delays.

January 10. The average price of a stand-alone Bermuda home soared to $1.6 million in 2006. That translates into a 30-year mortgage of more than $11,400 a month at current interest rates — assuming the buyer has paid out a five percent deposit of $80,000. The revelation came in end-of-year commentaries from two of the Island's leading realtors, Coldwell Banker Bermuda Realty and Rego Sotheby's International Realty. And the $1.6 million figure was based on completed transactions recorded through the first 11 months of last year. Better news for buyers is that the inventory of properties for sale is at an all-time high, giving home seekers a greater choice and shifting the market in the purchaser's favour. While the escalating price of free-standing homes is moving them further out of the reach of middle-income Bermudians, realtors say locals are showing increasing interest in condominiums as a more affordable option for a home. Coldwell Banker's "2006 Year End In Review", written by agency manager Susan Thompson, concludes that prices of all types of property remained little changed in 2006. "The average condo will cost you just under $900,000, about the same as 2005," Ms Thompson wrote. "To purchase a single family home you will need approximately $1,325,000, depending on location, acreage, condition, etc., with little to no change from the previous year. Approximately a quarter/third acre of land will command $525,000 and up, once again with little change from 2005." Becky Paris, a sales associate at Rego Sotheby's, writing in Island Property News, stated: "In the period of January to the end of November 2006, there were 291 (property) transactions recorded at the Registry General's office, with a figure of almost $344 million traded. "The average price of a free-standing home soared to $1.6 million and remains out of reach for many; consequently real estate was a hot topic at the sustainable development talks that dominated the media." St. George's had the highest average property price of $1,492,203, said Coldwell Banker, adding the inclusion of Tucker's Town — the Island's "Billionaire's Row" — skewed the figures for that parish. In fact, a Tucker's Town house known as Frick's Point was the highest-priced property to be sold in 2006, at around $20 million. Coldwell added that Sandys was by far the most affordable parish, with an average selling price for all properties of $728,333, while Hamilton Parish came a distant second at $902,110 and Warwick third at $952,370. Apart from a significant slowdown in transactions during the second quarter, and then a rise in activity over the following three months, 2006 had been very much "business as usual" Ms Thompson concluded. "The most noticeable change was more choices for the buying public and more flexibility by the sellers," she added. "Our forecast for 2007 would be an increased interest in real estate, particularly in the buoyant luxury market, continued purchase by multiple family members for investment and an ongoing trend towards buying condominiums, which Bermudians now seem to embrace." Ms Paris expressed Rego's outlook for the year ahead: "With money still to be made in property, we are likely to witness the Planning Department working at full steam to deal with more applications to subdivide, build, go up and go out. The market seems to have shifted in favour of the purchaser so expect a better value to price ratio." Although not all property transactions for 2006 have yet been recorded in the Government archives, Coldwell Banker estimated that the total of closed deals would be down by around ten percent.

January 10. Bermuda International Airport airport handled almost one million passengers in 2006 and had 258 airline flight arrivals and departures weekly during the peak June - August summer season.

January 11. A US talk show host has criticized the "politically correct" name change of a Bermudian museum. Pulitzer Prize-nominated Les Kinsolving, who hosts a daily radio show for WCBM in Baltimore, takes issue with Rogues and Runners, a Bermuda National Trust property in St. George's, known as the Confederate Museum until 1996. Mr. Kinsolving writes, in a column entitled 'Now Banned in Bermuda' and posted on the Internet,, that on a recent visit to the Island he spotted the name change and quizzed museum guide Judith Perry about it. He says she told him that the name was changed 11 years ago by the trust's executive committee after "a lot of fuss about Confederate flags". Mr. Kinsolving writes that Confederate blockade runners were strongly and widely supported by "Bermudians and their Royal Gazette" in the 1860s and that the name change by the "politically correct" Bermuda National Trust to Rogues and Runners is "incredibly disparaging." He quotes a National Trust pamphlet as explaining that the museum was restored in 1996 when a new exhibit telling "the story of these turbulent years from a distinctly Bermudian perspective" was installed. "Why on earth is it a Bermudian perspective to change the name of the Confederate Museum to Rogues and Runners?" asks Mr. Kinsolving. He questions who "rogues" refers to "since the blockade runners were Confederates (as well as a number of retired veterans of the Royal Navy)." However, the Bermuda National Trust defended the name change and said the old title was no longer relevant to the King's Square museum, which was once the Globe Hotel and the headquarters of the Confederate States' representation in Bermuda during the US Civil War. Laura Lyons, BNT's museum collections manager, said: "The Bermuda National Trust Museum at the Globe Hotel in St. George's was completely renovated in 1996, including the layout and historical exhibits. "Our exhibit about Bermuda's involvement in the American Civil War, now named Rogues and Runners, was completely changed at that time due to professional research and tutorial advice; hence the name change." She added: "Perhaps the 'new' name does not pleasingly encompass the exhibit for Mr. Kinsolving, but the point is that it had to change as the old one was no longer relevant to the museum. "The Rogues and Runners exhibit tells the experience of Bermudians and Bermuda as involved in the trans-shipment of supplies during the American Civil War, specifically centered around the fact that rooms in the Globe Hotel were used as offices by Confederate Agent Maj. Norman Walker. "The museum as a whole also offers a short video on general Bermuda history, information on the building itself and the Trustworthy Gift Shop. "We wholeheartedly recommend that everyone pay a visit to the museum as accurate history is most valuable when people are able to learn from it before coming to conclusions without first making an effort to gain a full understanding of events of our past."

January 11. Tourists spent over $55 million in 3rd quarter of 2006. Cruise passengers once criticised for not spending enough money onshore have increased their Island expenditures 50 percent, according to newly released figures from the Government's Department of Statistics. In the third quarter of 2006 cruisers spent $36.6 million versus $24.4 million over the same period in 2005. Air travelers also spent more – about $20 million more quarter over quarter, an increase of about 20 percent. All told it was a chest thumping quarter for the Ministry of Tourism and will probably turn out to be a record breaking year. Already, in just three quarters, 2006 air and cruise passenger numbers – at 524,135 – have exceeded the full year total figures for 2003, 2004, and 2005. The last time passengers numbers went above a half-million in just three quarters was 1987, according to Chief Statistician Valerie Robinson-James. The driving force appears to be cruise ship arrivals. There were 164,467 cruise passengers in the third quarter of 2006 – more than any quarter in history. The rise is a direct result of an increase in the number of ships coming to the Island. There were 82 landings in Q3, an increase of 13 over 2005. The air arrivals sector was similarly stellar. Numbers in the third quarter came in at 96,653 – an increase of about 16 percent or 13,000 passengers over the same period a year ago. Travel hungry Bermuda residents seem to have benefited as well during a period which includes the busy summer travel season. More than 50,000 overseas trips were taken in the third quarter – that is almost as many trips as there are residents. That is a four-and-a-half percentage point increase and the biggest quarterly number ever recorded in this category. "Residents took advantage of increased airline capacity and lower-priced airfares," said the Government's statistics report. The amount of overseas spending was also up for the third quarter to $16.9 million – almost half of which ($8 million) was spent on clothing. The hotel industry was not left out of the third quarter bonanza. It earned almost ten percent more in hotel receipts, a rise of about $7.6 million in revenue

January 12. The Bermuda Chamber of Commerce is backing plans for a slew of building projects on the island, saying that the economy is not in danger of overheating. The Planning Department is currently considering an application to transform the 37-acre Southlands property in Warwick into a luxury resort, along with plans to develop the neighboring 11-acre Ritz-Carlton property. There are also plans to build a new hotel in Hamilton and a number of Government capital projects are also in the pipeline. Environmentalists warn the raft of proposals will put a strain on the island's infrastructure and economy. They also claim that planning controls are being bypassed by developers through the use of Special Development Orders.

But Chamber of Commerce vice president Dennis Fagundo said the proposals showed that the economy was strong and will continue to be so. And he denied that a healthy construction industry would result in a flood of foreign workers to the island. "This is certainly good for Bermuda," Mr. Fagundo, who runs D&J Excavating and Landscaping, said. "It signals individuals and companies putting their money forward in the belief that the Bermuda economy is strong and, more importantly will continue to be strong. Further to this, construction is predominantly a Bermudian industry. The employment that these projects will bring will provide continued employment for Bermudians within the industry and opportunities for training and development for those wanting to enter the industry. Outside of the construction industry the increase in hotel employment once these projects are complete can only be good for an economy that is struggling to provide fulfilling employment to the lower income brackets. The indications at this time are that the industry will be well suited to manage these projects as they come online. While it is certain that there will be a level of expatriate employment within the construction industry this is not new and there is little indication at this time that the levels will be hugely affected. On the scale of the overall population it is unlikely that there will be an appreciable effect to the island's infrastructure. Mr. Fagundo also defended the use of SDOs saying that the process is in ways "more strenuous than the regular planning procedures". The decision to grant an SDO by Cabinet is not undertaken lightly and the process requires endorsement by a multitude of boards and committees," he said. The development of Bermuda has been continuous for many years, although the population is still at a very similar level to that of the 1940s. The question of the overdevelopment of Bermuda is related to what image one carries of the island. Compared to years past many would say that Bermuda is currently very overdeveloped, others may say it has a long way to go still." Alex DeCouto, president of the Construction Association of Bermuda, said it was too early to tell what impact any new developments will have on the environment. "I think it would be premature to make any predictions," he said. "Just because a Special Development Order (or planning permission) has been granted for a development, does not mean that it is a certainty. Proposals such as these go through a number of additional stages before reaching any degree of certainty. It is highly likely that all of these proposals have been formulated on the premise that they will be operating in today's market, not one in which there are a half dozen other new and substantial hotel properties to compete with. I would speculate that not all of the proposed developments will move forward at the same time, if at all. However, should any number of the more significant developments all move forward simultaneously, the industry would definitely need to import additional labour in order to service these projects. But on the issue of construction workers in particular, we do not have any evidence of a housing shortage for foreign construction workers in particular, any more than the housing shortage generally for those seeking 'affordable' housing. Certainly it is difficult to find suitable housing for our imported workers, but I would imagine that any of the other local industries would say the same. One of the developments stated specifically that they were including a very large employee housing component. Government has pushed for this, and it should go a long way towards minimizing the impact of that particular development on our housing situation. Speculating on which of these projects would start, and when, is a futile exercise, and the number of additional workers, if any, would depend largely on this information. Government is able to plan or time its own capital projects to suit acceptable market conditions, however, these projects have been put forth by private developers who own the properties they are speculating about. It would be difficult, if not impossible, and certainly not recommended, to attempt, plan, or control the free market economy in which we live. It is much more likely that the same free market will identify only those projects which will likely be successful, and it is those projects which will eventually move forward. But clearly there is a new found optimism in tourism investment on the island and this is critical and much needed to improve Bermuda as a tourist destination."

January 12. Bermudians Against the Draft (BAD) was formed, as campaigners fighting to end compulsory military service. Bermuda still has military conscription laws, unlike Britain, Canada, the USA etc and this inequity has been defended by Governor Sir John Vereker who has said, wrongly, that there is no opposition to it. Campaigners are fighting to end compulsory military service. They have issued a court summons against the Governor, Deputy Governor and Attorney General. This alleges that the ballot which chooses conscripts is gender-biased and a breach of human rights because only men are picked, not women. BAD believes Bermudian men are treated unfairly as citizens of a British Overseas Territory in being expected to serve, as Britain formally ended national service in 1960. The organisation has also made allegations of ill-treatment of conscripts at Warwick Camp. Members hope the outcome of their legal action will be a Supreme Court ruling outlawing the draft for good – but they have vowed to take the case all the way to the European Court of Justice if necessary.

January 12. The Premier has spoken publicly for the first time about the battle to outlaw conscription in Bermuda — and his comments have outraged campaigners.

Steering clear of expressing a direct view on the draft, Dr. Ewart Brown stressed the importance of giving "some form of national service" back to the Island. However, his remarks were taken as criticism by the lobby group Bermudians Against the Draft (BAD), with a spokesman launching a stinging attack on the "out of touch" Premier in response. As was revealed on Saturday, 13 men in their 20s are embarking on a test-case at the Supreme Court which aims to get compulsory Bermuda Regiment service declared illegal. The court documents, which will be served on Governor Sir John Vereker — the Commander in Chief of the Regiment — plus the Deputy Governor and Attorney General, alleges the ballot that chooses conscripts is gender-biased and a breach of human rights because only men are picked, not women. BAD has branded the policy "a form of 20th century slavery" and made allegations of ill-treatment of conscripts at Warwick Camp. Sir John hit out at the campaign earlier this week, telling this newspaper there was no public or political support for it. Minister for Public Safety and Housing, Senator David Burch, also criticised BAD, accusing it on TV news of trying to tarnish the Regiment's reputation. Adding his voice to the debate, Dr. Brown said in a speech to Sandys Rotary Club: "Much has been said about the service of young Bermudian males in the Bermuda Regiment and the Minister of Public Safety and Housing said it best when he wondered what those young men who have said they are against serving in the Regiment would do for their country." Referring to Larry Marshall, Sr., the man behind BAD, he added: "I was saddened to hear the comments of one of the elders in the movement that he thought that there was no requirement to give back to Bermuda by some form of national service. The price of living in paradise is that we as citizens must always contemplate how it is that we can give back to our country. I have chosen the realm of politics and many of you (the Rotarians) have served with distinction in other areas. I cannot predict the outcome of any matter before the courts but my hope is that these young men will serve their country in some way and do so recognising that duty takes many forms, Regiment service is but one." Responding to Dr. Brown's comments, Mr. Marshall, Sr. accused the Premier of being "out of touch with young Bermudian men who feel so passionately about the issue" and said criticism would not sway BAD members. "Dr. Brown has grossly underestimated the support for the movement and grossly overestimated the influence of the propaganda machine of the Bermuda Regiment. It's interesting that he refers to conscription as 'service'. It's not. It's forced labour. Dr. Brown should also be prepared to deal with the ramifications of this action once the truth emerges and the Bermuda Regiment is exposed for what it really is. All this from a man who constantly talks about plantation mentality. The closest thing to a plantation in Bermuda is Warwick Camp. Dr. Brown — your credibility just plummeted to an all-time low among young men in this country and especially among young black men." He accused the Premier of misquoting him, claiming he had not simply said national service was not required, but had gone on to say that the voluntary aspect should be included in the equation. "This would bring Bermuda into line with the rest of the civilised world," he said. Neither he nor Dr. Brown have served in the Regiment — the Premier because he was studying abroad and Mr. Marshall because he was never called up. According to information from Defence Administrator Larry Burchall on the Government website, around 30 percent of Bermudian men have served.

January 12. It was confirmed that Cherie Booth, the wife of British Prime Minister Tony Blair, is being lined up to represent the family of the 1996 vicious murder, rape and sodomy victim 17-year old Canadian visitor Rebecca Middleton at a judicial review to take place in Bermuda at the Supreme Court on April 16 and 17, 2007. Ms Booth is one of the UK's top QCs and has previously offered legal advice to the Middleton family. Legal steps were taken in late 2006 to seek a judicial review of DPP director Vinette Graham Allen's decision in March 2006 not to reinvestigate the matter or consider fresh charges. Chief Justice Richard Ground of Bermuda has allowed a judicial review. Applications have been made to allow Ms Booth to appear as legal counsel for the Middletons at the judicial review. The Bermuda Bar Council is considering the request to allow the famed lawyer to handle the case, and the matter will also be considered by the Department of Immigration. It is also believed that the DPP is also getting overseas lawyers.

January 12. Bermuda has the highest Gross Domestic Product (GDP) per capita in the world, following the release of Government figures. The Island's total GDP – the market value of all the goods and services produced – rose by 9.1 percent in 2005, driven upwards chiefly by the expansion of the international business sector. Bermuda's total GDP was estimated at $4.857 billion – or a remarkable $76,403 per head. According to the Central Intelligence Agency World Factbook web-site, that puts Bermuda at the top of the GDP per capita global league table, with second-placed Luxembourg more than $10,000 behind in 2005. In comparison, the US had a GDP per capita over the same year of $41,600, Canada $33,900 and the UK $30,100. The figures showed substantial rises in the output of construction, tourism, business services and real estate, as well as international business. But the output of the retail sector saw only a slight rise – a decline after inflation was taken into account. A loss of 218 retails jobs reflected the closure of Trimingham's and the sector was also hit by a 14 percent increase in overseas spending by residents. Inflation hit 3.1 percent for the year in terms of the Consumer Price Index, the rise in the price of a fixed "shopping basket" of goods. But in GDP calculations a different measure, known as economy-wide inflation, is used. This figure, which takes into account changing consumption patterns, rather than using the fixed-list method, hit 4.3 percent in 2005. A statement from Government's Economic Statistics and National Accounts Division said international business, the biggest employer on the Island, had contributed more than $1 billion directly to the GDP, as output increased by 13.9 percent. That figure was bolstered by a wave of start-up insurance companies, established here in the wake of hurricanes Katrina, Rita and Wilma. The storms caused billions of dollars worth of damage and boosted demand for reinsurance. The figures also reflect the wider importance of international business to the Island's economy. "This was reflected in the output of the business activities industry, including computer, accounting and legal services, which grew 12.7 percent," the Government release said. "The output of the financial services industry jumped 16.9 percent reflecting strong demand from international business and the local economy." Construction continued to boom in 2005, as its output increased by 21.3 percent, fuelled by demand for commercial office space from the international business and financial sectors. The industry contributed $330.9 million to the GDP and construction was also the biggest generator of new jobs, as it added 264 new employees, a rise in the payroll of eight percent. "Demand for construction services was also vibrant in the hotel industry for both fractional hotel units, such as condominium complexes, and standard hotel structures," the Government release added. "Steady building development of educational facilities, in both the private and public sector, also contributed to the buoyant construction activity in 2005." Rental commercial and residential property was the major contributor to real estate output which rose by 10.3 percent to $730.5 million. Output in the tourism sector rose 12.6 percent in 2005, helped by the first full year back in operation for some of the major hotels that were forced to close after the havoc wreaked by Hurricane Fabian in 2003. Visitor numbers increased by 8.3 percent, driven by a 20.1 percent rise in cruise ship arrivals. Landscaping was another boom industry, with nearly 600 people (almost one percent of the population) employed as gardeners. It helped the agricultural, forestry and fishing sector's output climb by 2.5 percent. The fire which temporarily closed down the Belco plant in the summer of 2005 was the main reason why the electricity and water supply sector was the only one to report a lower dollar output.

January 12. Reforms suggested to Bermuda's current Internet system, to get rid of current disadvantages. Under the current system the four categories of telecommunications companies are Class A providers. International service providers (TBI and Cable & Wireless. Also Brasil Telecom, which cannot sell to retail customers); Class B providers. Fixed and wireless domestic service providers, including BTC, Quantum, the cellular providers and the Cable TV providers; Class C providers. Internet service providers, including Logic, North Rock, Fort Knox and Transact; Cable TV providers - Bermuda-based Cable TV companies authorized to provide limited telecommunication services. They include Bermuda CableVision and World on Wireless. Companies would get one licence to cover all sectors under the Government's new proposal. The sweeping reform of the telecommunications industry aimed at generating more competition and lower prices for consumers is in the pipeline. Amid a raft of proposals contained in a consultation document, Government has suggested that restrictions on foreign ownership – known as the 60-40 rule – should be entirely dropped for telecommunications companies. And the industry's licensing system is also in line for a complete overhaul, which would allow companies to deliver an unrestricted range of services with one all-embracing licence. For example, this would mean that an internet service provider (ISP) like Logic could compete with a cellular phone company like CellularOne, or an international service provider like TeleBermuda International. The moves are mooted in a consultation document on regulatory reforms drawn up by the Ministry of Environment, Telecommunications and E-Commerce (METEC). It is hoped that the abandonment of foreign ownership restrictions will encourage investment in the latest technology and lead to "a level playing field." Currently, international service providers can be 100 percent foreign-owned, while all ISPs, for example, are subject to the 60-40 rule. METEC announced in mid-January 2007 that the public would be encouraged to have its say on the proposals and consultation would include a public meeting to be advertised in the print media. A statement from METEC said that the restrictions imposed by the licensing system were causing problems for companies now seeking to expand into new markets. There are four groups of providers under the current system and companies are prohibited from providing services outside its licensed area. The consultation document, entitled "Telecommunications Regulatory Reform in Bermuda" proposes that all current licensees should be offered a Unified Domestic Licence (UDL) which would eradicate the restrictions and allow providers to offer "a full service portfolio." "Tangible benefits to consumers from the proposed reform include one-stop-shopping – being able to purchase all telecommunications services from a single provider – and increased competition which frequently results in improved quality of service and reductions in prices for services," a statement from METEC said. "Additionally, from a consumer perspective, it is currently necessary for users of telecommunications services to contract with several providers (e.g. for the services provided by the Class A, B and C providers) and this means a more complex and less user-friendly telecommunications environment than is seen in many other countries around the world." The Ministry also proposes issuing no new domestic licenses for between one and three years "to enable current providers to adjust to the new market conditions before further competitors are allowed into the market". The regulatory changes would bring Bermuda "in line with international best practice and to ensure the continued investment in innovative services for telecommunications users in Bermuda", METEC added. METEC Minister Neletha Butterfield said: "Technology is changing rapidly and the structure of Bermuda's telecommunications industry does not lend itself easily to the new converged technology and service platforms emerging across the world." METEC this month invited applications from telecom companies to build and operate a new submarine telecom cable. The consultation document explains why the Island needs it. It says that Cable & Wireless operates and owns two submarine cables. "Both of these cables have been in use for a number of years and their capacity limits are inadequate for the future needs of the economy," the document states. Brasil Telecom also operates a cable to Bermuda but the company is restricted from doing business with retail customers and can only sell capacity to the other international providers, Cable & Wireless and TeleBermuda International. Anyone interested can download the documents via the Government portal (www.gov.bm) or pick them up in person from the Department of Telecommunications on the second floor of the F.B. Perry Building, 40 Church Street, Hamilton.

January 12. Members of the public have inundated the Department of Planning with more than 100 letters of objection to the proposed hotel plans for Southlands. The letters were written after members of the public learned Southlands Ltd was requesting two special development orders (SDOs). If approved, these would allow the builder to bypass planning regulations. Objectors believe the proposal violated the spirit of the Sustainable Development Strategy and Plan. The more stirring arguments came from people who considered themselves neighbours to Southlands. They believe the people most affected by this development should be considered in the planning process, including families that have lived in the area for generations.

January. Belco has started a public consultation about plant location and alternative energy sources in order to better plan for the future. People have been asked if they would support the construction of a new power plant or sub-plant and where they think a new plant should go, if built. Alternative energy sources were also featured prominently, with people being asked if they were open to developments such as wind turbines and solar panels. The company's aim is to gather information that would allow them to assess the interest in various energy options in order to gauge what the demand for them would be over the next 20 years, especially with Bermuda's demand for energy expected to rise 1.5 percent annually over the next 20 years. What are people are doing now to conserve energy? Are they are interested in becoming more energy efficient? Do people want solar panels on their house or is that not aesthetically pleasing?

January. Two mega-size cruise ships berthing one in front of the other at an expanded facility in Dockyard now appears the most likely way forward for Bermuda. And for St. George's a future vision of a Monaco-style destination with mega yachts visiting the harbour rather than cruise ships was put forward by Premier Ewart Brown as the future of the Island as a cruise ship destination was discussed. The results of Government's Cruise Ports Study were revealed and showed the high cost – in terms of money and to the environment – the Island would face if it attempts to enlarge the navigational channels at Town Cut in St. George's and Two Rocks Passage near Hamilton to fit larger cruise ships. There is now little doubt the smaller cruise ships currently able to access St. George's harbour and Hamilton harbour will be phased out by the major cruise line companies within the next two to three years. With the cruise ship market favoring Panamax and post-Panamax sized ships, which typically reach 950 feet in length and beyond, Bermuda's most workable answer appears to be to expand the Dockyard cruise port with an extra berthing spot enabling two of the giant ships to visit at the same time rather than just one as is the case today. Although Government has not concluded that there will be no alteration to Town Cut or Two Rocks Passage, it is the opinion of St. George's Corporation that Town Cut not be widened and alternatives be considered such as a cruise pier being developed at Murray's Anchorage for the large cruise ships with passengers then being ferried to town.

January 16. First-time home buyers can now buy a Bermuda property valued at up to $1 million without having to provide a deposit. The Bank of Bermuda said its new "Home Start Mortgage", launched yesterday, would also allow customers to opt to make interest-only payments for the first three years to help them get started. It is thought to be the only 100 percent mortgage offered on the Island and borrowers can take up to 30 years to pay it back. The deal applies to primary homes and investment properties alike. A spokesperson for the Bank, which is owned by HSBC, said yesterday that the lender does not believe the new product will carry any greater risk of borrowers defaulting than other mortgages. The move will throw down the gauntlet to other lenders on the Island, most of whom require at least a five percent deposit when financing a property purchase. "The new mortgage is designed to provide 100 percent financing for first-time home buyers, up to $1 million dollars, making it possible to borrow an amount equal to the entire value of a property," said the Bank of Bermuda in a statement yesterday. "A further benefit is that both legal and bank fees can be included in the mortgage financing. "In an effort to strengthen our commitment to meet customer needs, the Bank has developed this product for customers who until now might not have been able to afford the purchase of their first home." Richard Brown, head of Personal Financial Services at the Bank of Bermuda, described the new offer as "…a really unique opportunity to enter the Bermuda housing market for the first time". Realtors Coldwell Banker Bermuda Realty said in its end-of-year review last week that condominiums sold in 2006 averaged at around $900,000, while a family could expect to pay $1.3 million for a single family home. Middle-income Bermudians are increasingly resorting to pooling resources in order to purchase at least a share of a property. Bank of Bermuda chief executive officer Philip Butterfield said he aimed to make home buying more accessible to the wider public. "A home is a lifetime investment and our customers are looking to the Bank for creative ways to help them acquire 'a Piece of the Rock'," Mr. Butterfield said. "We believe by introducing more flexible and innovative mortgage products we can help people achieve the dream of home ownership." The heat of competition among lenders elsewhere in the world has prompted some to offer mortgages for 125 and even 130 percent of the value of the property being purchased, in order to help a buyer with related expenses such as furniture and fittings and legal expenses. For example, the UK's biggest mortgage lender HBOS launched a 125 percent mortgage last November. Critics have said this type of arrangement is risky as the mortgage holder is immediately plunged into negative equity. But the Bank of Bermuda said it did not anticipate additional incidence of defaulting on its 100 percent mortgages. "Our experience of loan default in respect of mortgages in Bermuda is very low," Bank of Bermuda spokesperson said. "We do not feel that our new mortgage products present any more risk of default. "Bank of Bermuda reviews every mortgage application and loan submission on a case-by-case basis. To be approved applicants must possess the earnings capacity to sustain the monthly payments and be able to provide good credit references. Bank of Bermuda is introducing a range of mortgage products that are more flexible and innovative in their approach, while our mortgage specialists will work with applicants to find the mortgage that meets their financial needs." The Bank has labeled the "Home Start Mortgage" the second in a series of new lending products being rolled out, following the launch of the "Flexi-Mortgage", which allows clients to borrow up to $2 million with interest-only payments for the first five to ten years.

January 18. A new law to make land squabbles a thing of the past is in the pipeline said Works and Engineering Minister Dennis Lister.

He said titles would have to be registered and open to all to see under new legislation likely this year. He told The Royal Gazette*p(0,12,0,11,0,0,g)> : "You will know who owns titles so the questions around that can be resolved." The mechanics are still being worked out but the objective was everybody will be registered — Government properties as well as private properties — said Mr. Lister. "As time go on the process will be compulsory — as transactions take place and properties change hands they will be automatically registered with the land title registry." He said the proposed legislation is nothing new. " It is something which is done in other jurisdictions and will help alleviate problems which exist with questions around ownership. You hear stories to this day with people saying their family had owned this whole plot of land and now it's been subdivided up and years later new generations can't understand how it got from the ownership of the family to where it is today.

January 18. Uncommon Results — the programme which will target at-risk youngsters on the verge of dropping out of society — will make a huge difference to Bermuda, predicted Social Rehabilitation Minister Dale Butler.

His ministry is now trying to get at least 100 Bermudian volunteers to help run the programme over the next two or three years. Set to start in April, Mr. Butler said of the scheme: "It will happen. It will make a big difference." Government is looking for private sponsorship and Mr. Butler said the costs of not intervening were far worse. "If you don't nip these issues in the bud, for a cent be prepared to pay a dollar. The challenging and intensive course has wayward youth examine the consequences of their choices and talk over problems. It ultimately leads them to discover why their lives are not working." The programme, which will be run by Mark Charley, involves a two-week residential process for about 30 youngsters at a guest house. They will undergo individual and group counseling and physical activity. "They go out around obstacle courses. They come back and discuss what went right and what went wrong. They are mini-Survivor type courses — why is it you can't interact with other people in your group?" The programme has been successfully used in eight countries and Mr. Butler said clients had found it made a lasting impact. Course graduates are then channeled to other youth programmes, mentors and other opportunities such as financial help for study. Mr. Butler hopes youngsters can be referred to the programme as an alternative sentencing option.

January 21. The Department of Tourism is taking a close look at its public relations agencies in both North America and the United Kingdom. Word of the reviews came from Director of Tourism Cherie Witter who said it was standard practice to ensure that Bermuda tourism is being effectively promoted overseas. The current PR agency in North America is Lou Hammond and Associates which has offices in New York City, Miami, and Charleston, South Carolina. The company has held the account since 1999. It's not certain whether or not Lou Hammond will be replaced, but Mrs. Whitter said, "The ideal agency partner is one that is immersed in the marketplace and that has established relationships with North American media, influences and celebrities that can be leveraged for the benefit of Bermuda Tourism." She also advised that the UK agency review began last year and is almost completed. The North American review has just started.

January 21. First stage approval has been given for Cherie Booth, the wife of British Prime Minister Tony Blair, to come to Bermuda to represent the family of teenage murder victim Rebecca Middleton this April. The Bermuda Bar Council has agreed to a request to have Ms Booth, one of the UK's leading QCs, as legal counsel at the judicial review scheduled to take place in Supreme Court on April 16 and 17. However, before Ms Booth is given the final green light to work as a legal representative on the Island she must also gain approval from the Department of Immigration and the Supreme Court. Applications to clear those hurdles have been made and will be dealt with in coming weeks. A brief review of how things are progressing with filing evidence documents for the case was held in the Supreme Court at the end of last week. The Department of Public Prosecutions had previously agreed that by January 19 it would file its evidence as to why the director Vinette Graham-Allen made her decision last March not to reinvestigate the murder or consider fresh charges. The brutal rape and murder of Canadian visitor Becky, 17, at a remote spot at Ferry Reach, St. George's in July 1996, remains unsolved. No-one has ever been convicted of the murder. The court hearing this April, expected to be heard by Chief Justice Richard Ground, will deal simply with the arguments as to whether there should or shouldn't be a re-examination of the evidence and pursuit of fresh charges against suspects. Ms Booth has previously offered legal advice to the Middletons. Attorney Kelvin Hastings-Smith, of Appleby Hunter Bailhache, served evidence to the DPP containing reasons as to why the case should be reinvestigated at the end of 2006. He said the short court hearing last Thursday was dealing with case management to ensure everything is in order for the April deadline. He said the DPP had co-operated in efforts for Ms Booth to be brought to the Island. The DPP is believed to be seeking overseas counsel of its own to appear in the two-day judicial review, which has been allowed by Mr. Justice Ground.

January 26. The Causeway was closed for four hours, nearly 500 people went without power and hundreds of schoolchildren and workers were sent home as hurricane force winds battered Bermuda. With gusting winds hitting 75 knots, flights from Bermuda International Airport and ferry services on the Island were also cancelled. Public Safety Minister David Burch shut the Causeway at 1.30 p.m. for safety reasons, with sustained winds at 45 knots. It remained shut until winds dropped at about 5.30 p.m., leading to scores of frustrated motorists in lengthy tailbacks. All Government schools were closed at lunchtime after power outages at five schools across the country, with a number of private schools following suit. Business leaders described it as a "crazy" day, as many staff left early amid confusion over the Causeway and to fetch their children from school. Four electricity circuits went down during the morning, with about 485 people without power, some for up to three hours. It is thought the problems happened when the wind blew branches onto electricity lines. In the afternoon, a Continental flight from Newark was delayed, while JetBlue and Delta's Atlanta flights were cancelled because the closure of the Causeway meant people could not reach the airport. Mr. Burch said people had called the Government to complain about the closure of the Causeway, but argued he acted in the interests of public safety. He said Government had set guidelines to shut it in strong winds in the light of Hurricane Fabian in 2003. "Following Fabian, the Government took the stance that when wind speeds rose above 45 knots the Causeway would be closed to vehicular traffic," he said. "We have to remember that while the sustained winds were 45 knots, the gusts were up to 70 knots. "We have had some criticism for closing the Causeway, but when it comes to a question of life and limb, we are not going to take a chance. If the experts say the winds are gusting at 70 knots, I am going to take action. "Bermuda has a lot of experts who think they know what to do. To some extent, people are a little bit cavalier because it doesn't occur to them how dangerous the winds can be." Declan O'Connell of the Bermuda Weather Service said the most severe winds were early afternoon in Dockyard. He said that area faced sustained winds of 55 knots and gusting winds of 75 knots. The airport area had sustained winds of about 38 knots, with gusting winds of about 52 knots at that time. Mr. O'Connell said the storm had been at a fairly steady level from about 9 a.m. until late afternoon, and suggested Government had made the right decision to take action. "A storm like this isn't totally rare – it happens maybe once or twice a winter," he said. "But I would think they were right to close the Causeway. You can never look back in hindsight – maybe somebody has been saved by not being able to go across the Causeway in those winds." The weatherman said the wind had formed north of Bermuda and was now heading towards Canada. Retail businesses maintained their stance all day, letting staff go home depending where they live, and whether they had children to collect. The most severe outage happened in the Main Road area of St. David's, when about 350 people were without power from about 10.40 a.m.. It is believed two circuits tripped at around the same time. One left 200 people without power for about an hour, the other affected 150 people for about 45 minutes. In The Lane, off Harbour Road, Paget, 86 customers were without power for about an hour and a half from noon. Meanwhile, about 50 customers were down for around three hours in the St. Monica's Road area of Devonshire. Bermuda Electric Light Company (Belco) spokeswoman Linda Smith said: "We have been able to stay on top of things and ensure we haven't had an excessive number of outages." Mr. Burch said all schoolchildren were sent home after five schools were shut due to outages. A wave of students from the Berkeley Institute could be seen walking into Hamilton around lunchtime. Many of the pupils are traditionally picked up from the Pembroke school campus by bus, but yesterday had to walk to the Central Bus Terminal to take their perspective rides. A few students locked arms with one another to brace themselves against the gusts as they walked. Private schools which closed for the afternoon include Bermuda High School and Warwick Academy.

January 27. A group of young men battling to get conscription outlawed suffered a blow yesterday when Chief Justice Richard Ground refused to grant them protection from arrest by the Regimental Police. At least six of the thirteen members of Bermudians Against the Draft are supposed to have joined the Regiment this year – opening up the possibility of them being detained for skipping duties. With a Supreme Court hearing pending against the Governor, Deputy Governor and Attorney General, which they hope will lead to mandatory military service being outlawed, the men asked the Chief Justice to grant them protection until it is heard. However, after three days of arguments from the group's lawyers Delroy Duncan and Allan Doughty in a behind-closed-doors hearing, Mr. Justice Ground declined the application. Larry Marshall Sr, who founded Bermudians Against the Draft and has sons Lamont and Larry Jr named in the legal action, was in court to hear the decision. Among the other interested parties present were Major Brian Gonsalves of the Bermuda Regiment, Regimental Sergeant Major Erron McKenzie, the Premier's Chief of Staff Wayne Caines and Defence Administrator Larry Burchall. Giving his reaction after the hearing, Mr. Marshall Sr. said: "It's wrong. It's a very troubling decision. These young Bermudian men have gone about this the right way and taken the legal channels. " Mr. Marshall Sr, a Minister at the Church of the Living God in Pembroke, has previously described the conscription policy as "20th century slavery" and made allegations of abuse at Warwick Camp. Mr. Marshall said he was upset the young men - all aged in their 20s - could be forced into the military and what he described as "unwholesome" environment at Warwick Camp before their case had been heard. "This ruling means their civil rights have been trampled on," he claimed. Mr. Justice Ground gave the group leave to appeal against his decision. He also called for the main anti-conscription case to be heard as quickly as possible - "the earlier the better." Bermudians Against the Draft has vowed to take the legal fight to the European Court of Justice if necessary. It remained unclear yesterday how real the threat of arrest is for the men. Referring to the Defence Act, which allows those absent from service to be arrested, Major Gonsalves said: "The law of the land still stands. It has not changed." He declined to comment on whether members of the Regimental Police would be going in search of members of Bermudians Against the Draft but said Regiment representatives would be meeting with the Attorney General to "discuss options." The defendants in the case were represented by Acting Solicitor General Melvin Douglas and Leighton Rochester. Mr. Rochester said after the judgment that the 13 men had been given an undertaking that they would not be arrested during Mr. Justice Ground's hearing of the case - but declined to comment on whether they face arrest now. No member of the group had been detained to date. Bermudians Against the Draft plan to fight the policy of mandatory military service with the arguments that the ballot which chooses conscripts is gender-biased and a breach of human rights because only men are picked, not women. The campaign has won the support of British Member of Parliament Andrew MacKinlay, of the ruling Labour Party, who has asked questions about the policy in the House of Parliament in London. Conscription has been backed publicly in recent weeks by Governor Sir John Vereker and Minister of Public Safety David Burch, who said there is widespread support in Bermuda for compulsory Regiment service.

January 30. Built at a public cost of $20 million, the Sylvia Richardson Care Facility, just opened, is the replacement for the St. George's Parish Rest Home, which closed five years ago due to health and safety concerns. It has a library, beauty salon and chapel and underlines the Government's commitment to take residential care to a better level. The government regards it as the future model for residential care, nursing homes and other care facilities. Health Minister Mr. Bascome said: "This is the first step in the Government's commitment to restructure and upgrade our senior residential care and nursing homes to ensure the provision of safe, comfortable and healthy living environments. It will provide needed long-term care, in the east parishes in particular, and help to address a pressing need for more intermediate and skilled nursing care across the Island. The intent of this facility is to provide care and services from assisted living to skilled nursing in an integrated fashion. It embraces the concept of ageing, making it possible for residents to experience dignity, care and individualism at all levels of physical and cognitive ability without having to relocate. The mission of the facility is to deliver effective resident centered care in a home-like environment through the involvement of residents, caregivers and the community. We recognize we must provide a continuum of services that supports seniors and assists them in maintaining their independence and involvement in their communities." The facility was named after Sylvia Richardson, a nurse who made a significant contribution to the St. George community and to the people of Bermuda. Premier Ewart Brown and former Premier Dame Jennifer Smith, local MP, were among the guests as the new home was unveiled. It was built after the Ministry of Health commissioned a report over long-term care facility needs in Bermuda. This involved consultation with the community.

January 31. World-leading hotel group Jumeirah expects to open the first stage of its planned Southlands hotel resort before the end of 2008 with the entire scheme up-and-running by the end of 2010. An assurance has been given that Southlands' woodland reserve hinterland and its folly-esque quarry gardens dating back to the 19th century will be mostly preserved and enhanced for guests and visitors to enjoy. The banyan trees with their impressive, ghostly aerial roots at the entrance to the Southlands estate from South Road will remain undisturbed, according to the developers. A greenhouse has been created on the estate to begin nurturing plants that will eventually be used in the landscaping of the Jumeirah Southlands resort grounds. The developers anticipate the southern portion of the resort campus featuring 66 suites looking out across South Shore will be completed before the end of 2008 and the rest of the project to be completed within 24 months. The north and south sections of the resort will be connected by a land bridge across South Road, effectively placing a realigned South Road into a tunnel below. According the developers the road works will be done in such a way that they do not affect motorists using South Road. The convening of a major press conference featuring a number of Jumeirah Group executives, including CEO Gerald Lawless, was the strongest hint yet that the Southlands resort project involving the hotel group that runs "the world's only seven-star hotel" the Burj al Arab in Dubai, is about to be green lighted by Government. A special development order (SDO) to allow the development to short-cut the normal planning process is currently under review by Environment Minister Neletha Butterfield. There was criticism a year ago when the then Deputy Premier Ewart Brown stood in front of the former Club Med resort to announce an ill-fated deal to develop that location with neither a developer nor a hotel operator willing to appear in public to add substance to the announcement. This time Premier Dr. Brown stood shoulder-to-shoulder not only with Jumeirah's CEO, who had flown in from Dubai, but also with developer Craig Christensen who has become the public face of the Southlands Limited, whose other owners are businessmen Nelson Hunt, Brian Duperreault and his wife Nancy. Mr. Lawless said he met Dr. Brown when he visited Dubai a year ago and had been impressed by the Tourism Minister's invitation to consider Bermuda a possible location for a future resort. He said the speed with which things had been arranged to facilitate such a development had impressed him further. "We feel Bermuda suits Jumeirah. We are looking for business and leisure visitors and we are committed to developing in the western hemisphere. Bermuda is one of the few places on earth that has been enhanced by human habitation," said Mr. Lawless, who previously has overseen the Forte Hotel Group in Bermuda and the Caribbean. For the developers Mr. Christensen said: "Our perceived timeline to open Jumeirah Southlands resort will commence with 66 suites in 2008, with half of those offered as fractional vacation residences. "As part of our plans a new road will be constructed on the Southlands site. Careful planning and design will ensure no disruption in the traffic flow to and from Hamilton." According to the developers only 16 percent of the 37 acre Southlands estate will be built upon. The estate has 42 percent tourism zoning and a number of woodland reserve and open space areas. The plans seek to mix-and-match the different zones to suit the overall design of the resort, something that would fall foul of normal planning regulations but can be overcome through the granting of an SDO. The arable farms and original farm house at Southlands are to remain intact, according to Mr. Christensen. And included in the plans is a ten-storey staff housing complex to be sited in Hunts Quarry. The intention is to take Bermudian staff to Jumeirah hotels overseas as part of their training programme so they can learn and match the high standards of the luxury hotel chain. When complete the new resort will boast 300 balcony suites, including 17 two-storey suites on the beach cliffs, five restaurants and bars, a night club and outdoor entertainment space, spa, 1,700 feet of beach, pools, conference centre and equestrian centre. Around half of the accommodation is to be offered for fractional vacation residence ownership. When Premier Dr. Brown was questioned about the danger of Bermuda's economy overheating with the anticipated construction of a number of hotel projects on the Island, he said it would be Government's job to moderate and control the economy to avoid such difficulties. He added: "I am very aware of the voices in the community that have been expressing concern about the creation of this property. We have heard and we have listened. However, as one of the most ambitious and creative tourism projects in Bermuda's history, Jumeirah Southlands represents a winning proposition for Bermuda, its people and the tourism industry. We are delighted to put our full support behind a partnership of Bermudians that include three of our own most respected business leaders as well as Jumeirah."

February 3. Wildlife campaigners are calling for measures to protect sea turtles, cahows and other creatures potentially at risk from long-line fishing vessels. The Ministry of Environment is currently considering bringing the commercial practice – which involves hanging hundreds of baited hooks from a huge line – to Bermuda. The American-based long-line fishing vessel Eagle Eye II is to spend the next two months in the Island's waterways as the Government assesses the economic viability of the practice. Fishermen have backed the move and claim it will boost the fishing industry. They say long-line fishing should have been brought to the Island years ago. However, environmentalists across the world campaign against it, stating that many animals fall victim to "by-catching" when they accidentally get caught on the line's hooks. In water surrounding Bermuda, it is feared sea turtles, cahows and even dolphins could be in danger of by-catching even if long-line fishing targets mainly tuna and swordfish. Environmentalists are calling for the Government to ensure methods to protect such species are in place if the practice is introduced. Andrew Dobson, former president of Bermuda Audubon Society, said more than 300,000 seabirds are killed across the world each year as a result of long-line fishing. Mr. Dobson said he would be get in touch with Environment Minister Neletha Butterfield over the issue. "I'm very concerned that the Government has done its homework on what effect long-line fishing can have on birdlife in particular. I shall be contacting Ms Butterfield to fully brief her on the problem as I see it. Birds can be protected by adding plastic streamers behind the boat to scare them away. Weights can also be added to the baits so that they sink quickly, before the bird gets a chance to swoop. Fishing trips can also be made at night, when it is too dark for the bird to see the bait. The practice in general is not a good one. Certainly it shouldn't be done unless these measures are put in place." Stuart Hayward, chairman of the environmental group ECO, said long-line fishing could be a threat to species including sea turtles and cahows. Mr. Hayward warned Government to avoid concentrating on expanding the economy at the expense of the environment. "I'm not ready to blanket oppose this, but it's something we want to have a full picture on before we embrace it as a local practice. To ignore the environment and concentrate on the economy is to act as though we don't depend on the environment. But everything we get is provided by the environment." A spokeswoman for the Bermuda National Trust also urged caution. "We welcome any endeavor that looks at sustainable uses of local resources for the benefit of Bermuda. However, we would hope that an independent observer be present to assess any impacts on non-target species (by catch). Of particular concern locally are endangered sea turtles, which reside both in our waters and have migratory routes off shore. A second species of concern are dolphins, which have also recently been recognized as occurring in Bermuda's waters and, in fact, within the 200-mile marine sanctuary."
Fisherman Danny Farias said the scheme would help people take advantage of a strong migration of yellow-fin tunas heading through the Island's water. "This would certainly be a good thing – it's something which should have been done years ago. However, measures needed to be taken to avoid threatening the livelihood of small fishermen who may not be able to compete with long-line vessels. "Ms Butterfield has said the Eagle Eye II mission will give Bermudian fishermen the chance to learn new techniques that can help expand the local fishing industry and get more young Bermudians involved in fishing.

February 5. A British MP has launched a stinging attack on the Bermuda Regiment in the House of Commons. Anti-conscription campaigner Andrew MacKinlay – a member of the ruling Labour Party – said the Regiment was in a "parlous state". Mr. MacKinlay is a supporter of Bermudians Against the Draft (B.A.D), a group of 13 conscripts preparing a Supreme Court bid to get the call-up outlawed. The group alleges that the ballot which chooses conscripts is gender-biased and a breach of human rights because only men are picked, not women. Members have also made allegations about abuse at Warwick Camp. During his speech to the House of Commons, Mr. MacKinlay cited passages from the report on a Bermuda Regiment Fitness for Role Inspection conducted by the British Defence Staff, Washington, in November 2005. The report – published on the Government House website – was critical of the Regiment's weapons handling, command structure, elderly equipment, and performance of its ceremonial role. Mr. MacKinlay quoted a passage that said: "Junior officers and NCOs are generally weak as commanders, displaying a lack of military leadership skills." And he pointed out how it was noted that at the 2005 Throne Speech, the Regiment turned up seven minutes late "largely thanks to poor time appreciation and a lack of urgency, both completely within its control. "This fundamental professional error was avoidable and should not have occurred". Mr. MacKinlay told the House of Commons: "We need to think more about the Bermuda Regiment. "Its twin, the Royal Gibraltar Regiment comprising all volunteers, with pay and rations comparable to the rest of UK forces and very much integrated within them, is highly regarded, but the Bermuda Regiment is not." Referring to information given by Foreign Office Minister Geoff Hoon recently to a question of his in Parliament, Mr. MacKinlay continued: "The Minister of State...had to confirm that if the conscripts want to go to the lavatory after 11 o'clock at night, they have to be escorted by their non-commissioned officers. That is demeaning and it is indicative of the parlous state of that Regiment, over which the British Government are presiding." Attacking the current policy, Mr. MacKinlay said: "There should not be conscription in a peacetime situation presided over and acquiesced in by Her Majesty's Government, who bear the ultimate responsibility for it." He called on Mr. Hoon to address: "What is a hidden, unspoken scandal in respect of the Bermuda Regiment, where we are conscripting people highly selectively by a ballot that is demonstrably unfair to those who win or lost that raffle." B.A.D suffered a setback on January 26 when Chief Justice Richard Ground refused members protection from arrest by the military Police while they wait for their Supreme Court case to be heard. Referring to this, Mr. MacKinlay told the Commons: "I am asking the British Government to use their power to have a stay of that conscription in respect of those men and women until the Supreme Court has exhausted that issue. That does not seem to me unreasonable."

February 7. Bermuda's tourism industry is in "secular decline", unrelated to the damage caused to it by Hurricane Fabian or the September 11, 2001 terror attacks in the US, according to global financial analysts Standard & Poor's (S&P). And the agency says the Island is coming under social pressure because of the limited opportunities for locals in the hospitality sector, combined with the presence of a high-earning economic elite. Although the latest tourism figures yesterday pointed to an upturn in arrivals, S&P's findings were related to the longer term, which has seen a downward overall trend in the industry since the late 1980s. S&P has predicted that the Island's Gross Domestic Product (GDP) per head, which it rates as third highest in the world, will continue to rise at an annual rate of 2.7 percent, in real terms, this year and next. And it estimates that inflation, as measured by the Consumer Price Index (CPI), will continue to rise at 3 percent through 2008. Standard & Poor's, which is based in New York, is an international provider of financial intelligence and analysis. Among its numerous lines of business, it issues sovereign creditworthiness ratings, for 113 countries. The S&P report, commissioned by the Bermuda Government, upgraded the outlook for the Island from "stable" to "positive", as was revealed last month. The Royal Gazette newspaper has now acquired the full 15-page report, which presents a largely positive assessment of the Island's economy, tempered by concerns over a lack of diversification. The report points out the vulnerability of the two mainstays of the economy, saying that a change in tax rules could undermine the international business sector, while a global economic downturn or a crisis of confidence would damage tourism. "Although the international business sector generates significant foreign exchange and, in S&P's opinion, will remain buoyant in the near to medium term, Bermuda's flagging leisure tourism sector leaves its economy increasingly reliant on the international business sector," the report, compiled by analyst Lisa Schineller, states. "The downturn in tourism reflects a secular decline, not just attributable to September 11, 2001 or due to the vagaries of hurricane damage, which also hit other island vacation destinations. As one of the highest-cost island destinations in the hemisphere, Bermuda is struggling to compete with cheaper, more-temperate Caribbean alternatives that, with more frequent airlifts from North America and Europe, are gaining market share. Similarly, with neither a pronounced attraction (like the Atlantis resort in the Bahamas), nor ecotourism (such as in the Republic of Costa Rica), Bermuda finds it increasingly difficult to differentiate itself in the large North American market. However, new luxury hotels including the Ritz Carlton and Mandarin Oriental highlight continued interest in Bermuda's extremely high-end destination. Supposedly six developers are interested in the former Club Med site." The analysts also point out the heavy influence of the US economy on Bermuda's. "Performance of the US economy is key for Bermuda, as more than 80 percent of air and 90 percent of cruise ship arrivals originate in the US," the report states. "The decline in tourism has led to the closure of one-third of Bermuda's hotel capacity since 1989 and has hurt the heavily protected retail sector." The report touched on the importance of tourism in providing employment for less-skilled workers, as well as the social tension resulting from the presence of wealthy executives of the international business world. "The limited international business jobs available to native Bermudians, coupled with little job growth in the hospitality sector and the fantastic wealth of a few economic elites is creating social pressure although this must be put in context," the S&P report states. "Bermudian unemployment is significantly lower than that in other off-shore jurisdictions like Barbados, the Bahamas, Malta, and Cyprus, and the Bermudian government is better positioned financially to address the problem than its peers. Premier (Ewart) Brown has prioritized the importance of redressing youth unemployment, as well as deficiencies in education and affordable housing. If unchecked, pressures in these areas could place increasing labor constraints on the international business sector." Government figures released last month showed the Island's GDP per capita for 2005 was $76,403 per head – the highest in the world according to the Central Intelligence Agency World Factbook. S&P has predicted that that figure will be just short of $90,000 by the end of 2008. The report says the Government's debt as a percentage of GDP, estimated at 3.6 percent in 2006, is one of the lowest among sovereign states it has analyzed. It also points out that a "broad public consensus against the establishment of an income tax" is a limiting factor on the revenue that Government can raise. The danger of inflation is limited by the Bermuda currency's 35-year-old fixed parity with the US dollar, S&P adds. "With the dominance of US dollar transactions in the international business and tourism sectors and Bermuda's dependence on imports (principally from the US), inflation has generally tracked US trends," the reports states. "Since a slight up-tick in 2004, owing to public sector wage increases, inflation has run at 3.1 percent per year, and is projected at 3 percent in 2007 and 2008."

February 12. Labour and Immigration Minister Derrick Burgess has reluctantly scrapped plans to create a register for land trusts after experts told him the move would cause serious damage to the Island's trust business. The scheme was to have been a major part of the Government's efforts to clamp down on "fronting" – when Bermudians illegally "front" trusts to buy and hold land on behalf of non-Bermudians. But Mr. Burgess announced in the House of Assembly on Friday that his Ministry was withdrawing the Trusts of Land in Bermuda (Registration) Act 2006, which was tabled on December 1 last year. Instead of the comprehensive trust register that was originally planned, Mr. Burgess on Friday tabled a replacement bill – the Bermuda Immigration and Protection Act 2007 – entailing a "less intrusive form of information-gathering". "I have withdrawn from the concept of having a comprehensive registration scheme for all land trusts in Bermuda, a scheme that was of major concern to stakeholders who felt that it would be most injurious to trust business in Bermuda," Mr. Burgess said in a ministerial statement. "It is with some trepidation that I have abandoned the compulsory registration scheme. However, should the passage of time reveal that the less intrusive form of information-gathering provided for in the new bill is ineffective, the Government will not hesitate to return to this Honorable House with stern measures along the lines of the Trusts of Land in Bermuda (Registration) Act that is to be withdrawn today." Mr. Burgess told MPs that some parties had raised concerns about the land trust register idea, prompting the Minister to invite them to air their views. "In response to my invitation, stakeholders including the Bank of Bermuda, the Bermuda Bar Association, the Bermuda Association of Licensed Trustees and the Society of Trust and Estate Practitioners (Bermuda) made submissions setting out their views on the proposed legislation and offering proposals whereby they might be modified," Mr. Burgess said. Labour and Immigration technical officers joined Mr. Burgess in a meeting with concerned parties on January 22, with UK trust legislation expert James Wadham providing support for the Government team. "After reflecting on the input received from these bodies and after much deliberation, I , supported by my Government colleagues, came to the conclusion that the public would be better served by a simplified regulatory regime," Mr. Burgess said. Key information-gathering powers proposed in the scrapped bill had been merged into the new bill, the Bermuda Immigration and Protection Act 2007, he added. Government would not waver on its policy to ensure "the preservation of Bermuda's land bank for future generations of Bermudians", Mr. Burgess said.

February 14. Better pay for nurses and the rebuilding of King Edward VII Memorial Hospital will help tackle the nursing shortage in Bermuda, according to new hospitals chief David Hill.

Improved training opportunities are also being considered as Bermuda Hospitals Board (BHB) steps up its drive to recruit and retain medical staff in response to the global shortage of health care workers, said Mr. Hill. The CEO said the new-look hospital would provide an attractive environment for nurses and healthcare professionals. Mr. Hill said: "Recruiting staff remains an issue now and will be an issue for many years to come, both for this hospital and hospitals internationally. We are working on various initiatives, particularly around the nursing shortage. We come up with as many initiatives as we can to recruit and retain staff. We are looking at salary and pay ladders this year to make it more financially rewarding to staff to work here. Schemes are also under consideration for local training. If there's good training packages available and then a good salary, once people have trained they would stay here, particularly if there is the prospect of a new hospital. Good clinical staff want to work in the best environment. That's what we want to provide for them." In November last year, Health Minister Nelson Bascome revealed demand for nurses on the Island will go up from 430 to 473 in the next decade to help care for increasing numbers of seniors. Mr. Hill was speaking around two months after taking up his five-year post at the BHB. One of his key tasks will be to oversee the rebuilding of the KEMH. He confirmed health bosses were continuing to plan the rebuilding project at the hospital's present site and stressed measures were being drawn up to ensure disruption to patients would be kept to a minimum. "There's a clear policy the new facility should be built on this site," he said. "We welcome that policy and direction. It brings clarity and focus to our planning. We have done a lot of background research into what new facilities we need. We are now translating that into how it would look on this site. At the hospital, we have got some new parts and some older parts. Some areas have got a higher priority in terms of needing work. Keeping disruption to a minimum is down to detailed planning and good project management. Internationally, most hospitals have got continuous building work going on to improve their facilities. When you look at this site, it's very large. We should be able to plan it." He added that the time-scale of the project was still being planned. Mr. Hill was chosen to lead the KEMH and the Mid Atlantic Wellness Institute on the strength of his past experience in the UK Since the 1990s, he headed the James Paget Healthcare Trust, in Norfolk, one of the best performing healthcare trusts in England. Under Mr. Hill's leadership, the trust was given a maximum three-star rating by the UK Healthcare Commission for its achievements in providing care to patients and overall hospital management. It also achieved University Hospital status, meaning it trained doctors. He said he came to Bermuda to embark on a new personal and professional challenge. "It wouldn't have been enough to go to a new hospital in the UK," he said. "I wanted something very different, and Bermuda gave me the opportunity to do that. In my interview, they were very open about Bermuda and both hospitals and what had been achieved and what remained to be achieved. It's been a whirlwind first two months and I've enjoyed every minute of it. I'm very impressed with the quality and commitment of staff that we have here, and the support of the community for both the KEMH and the Atlantic Institute. There's a very real feeling of belonging and ownership." He said he was looking forward to some tough challenges ahead. "There's some issues, including the new hospital which has to be completed," he said. "It needs leadership in that area. Medicine is moving very fast internationally. Every hospital has to move on a constant basis up to those international standards. In this hospital we are very keen to hit those international standards on a regular basis. It involves looking at all the various clinical outcomes that we achieve, particularly the patient experience in terms of comfort, dignity and privacy. There are areas that we are working on. I'm talking to doctors, physicians and the other professionals, and other stakeholders, to obtain all their views to priorities what order things need doing. The biggest challenge will be how to invest and improve services in the existing hospital while we are preparing for a brand new hospital. In my five years, I would like to make sure that the new hospital is well advanced. My job is to facilitate and harness all the commitment, energy and efforts in Bermuda into improving the services that are available to the local population."

February 14. About a dozen Bermudians who have worked with the US State Department are now part of a very exclusive alumni association — put together with the help of the American Consulate in Devonshire.

Friday was the new alumni group's first ever meeting to discuss what the programme has accomplished and what its future may hold. The State Department's Voluntary Visitor Exchange Programme recruits non-Americans to go to the United States to meet with and learn from American experts in various fields. For example, the first Bermudian group travelled to the United States in 2005 to pick up knowledge on youth development. The five-member team went to Washington, DC, New York, Boston, Atlanta, Jacksonville and Chicago in a fast-paced, ten-day stretch. Dr. Derrick Binns led the 2005 group while he was Permanent Secretary for the Ministry of Community and Cultural Affairs. Last year Kennette Robinson from the Department of Child and Family Services led a second team to Washington, New York and Florida on a mission to better understand strengthening families. Members from both of those trips make up the new Voluntary Visitor Alumni Association. Part of the inaugural meeting on Friday was spent discussing the 2007 trip to the United States. US Consul General Gregory Slayton said: "The VolVis Exchange Program is an important public diplomacy tool reflecting the co-operative nature of the relationship between the United States and Bermuda." He also said he would like to see a contingent off to the United States every year and the alumni association has moved them one important step closer to that goal. The Bermuda alumni group will have the opportunity to meet with other alumni around the world. There are an estimate 23,000 who meet occasionally and participate in discussion panels and on-line web chats with guest experts.

February 18. Death of the Hon. Gloria Juanita Darrell McPhee, OBE, JP, BS, MSc, born November 10, 1926, wife of Dr. Bert McPhee. She created her own unique niche in Bermuda's history as a trail-blazing humanitarian, politician, Cabinet member and educator (see more details below)..

February 19. Some of Bermuda's most influential people paid tribute to Gloria McPhee who died yesterday afternoon at the age of 80. She was instrumental in the racial integration of Bermuda's schools, helped create the Bermuda College, and was the country's first ever female Government Minister, representing the United Bermuda Party at the time. But those who honored Mrs. McPhee — aunt of Progressive Labour Party Premier Ewart Brown — were of all political stripes. Last night former Premier Sir John Swan heard the news for the first time from The Royal Gazette and said immediately: "What a tragedy." His wife, Lady Swan, was equally surprised to hear the news. Sir John said: "I'd like to extend to Dr. McPhee and the family our condolences on behalf of Lady Swan and our family. "She was a true Bermudian who believed in Bermuda as a true democracy. She worked in a bipartisan way and devoted herself to the political process. She helped to bring Bermuda through an evolving, difficult and maturing process which helped build the foundation of the Bermuda we know today. She left a considerable legacy in her commitment to the United Bermuda Party and the country as a whole. She'll be looked at as one of the most outstanding Ministers in our history. Bermuda owes her a debt of gratitude." Mrs. McPhee's husband, Dr. G.B. McPhee spoke lovingly of his wife when contacted at home last night: "She was my whole life — my great advisor, lover, and friend. She was everything to me. She's a great loss." Mrs. McPhee is survived by her husband and her two children Karen Juanita McPhee and Kevin Darrell McPhee. Dr. and Mrs. McPhee met at Howard University in Washington DC and were married there in 1948 right after Mrs. McPhee's graduation. She had thoughts originally of becoming a dentist, but instead decided to work in her husband's medical practice as a certified laboratory technician. She was there about a decade until she went into public service. In 1968 she won her first election as a member of the United Bermuda Party and summarily defeated the Opposition Leader. Gloria McPhee would never lose an election her entire political career. The family's lawyer, Julian Hall, often lamented his client wasn't elevated from O.B.E status to Dame. He said last night in an e-mail message: "The late Sir Henry Tucker described her as the UBP secret weapon and he was absolutely right. She was a formidable daughter of the Bermudian soil whose impact on the Bermuda education system and on our understanding of the need to protect and preserve our environment was monumental. She was an extremely diligent and hard working servant of the Bermudian people for many years." After the United Bermuda Party win of 1968, Mrs. McPhee became the first woman appointed to the Cabinet. Dr. McPhee said: "She was loved by the country, even as a member of the UBP she held the respect of both parties and the unions. She was the only full-time politician in her day — she was doing 60 hours a week." Current Opposition Leader Wayne Furbert said he had known and respected Mrs. McPhee for decades. He said: "I'm very sad to hear Gloria McPhee has passed. I entered politics at a very young age, when Gloria McPhee served the people of Hamilton West. I worked very closely with her at the time. She helped me get my first education scholarship when she was the Minister of Education. She encouraged me to apply for a teaching scholarship and I received it." "She was a lady's lady. She spoke well. She was everything that Hamilton Parish really wanted. I'm sure she has gone now from her labour to rest."

February 20. Despite no rise in general payroll tax in this year's Budget, companies face an ever-increasing payroll tax burden because of salary increases and the need to employ more staff, according to business leaders.

For some relief comes by taking a portion of their operation overseas, or even starting out with a percentage of staff located in places other than Bermuda. As welcome as the Island's booming economy might be, a drawback is the high cost of having locally-based staff. That's one of the reasons why some businesses have either out-sourced work overseas or set up business units in lower-cost jurisdictions. "Businesses are going to pay more in payroll tax. The amount they pay is going up even though the (tax) rate has not changed. That is because salaries have risen and the number of employees are going up," said Peter Everson, president of the Chamber of Commerce. "So international business looks to see where it makes the most sense to locate their people. Is it better to have new recruits in other countries?" he said. "The more it makes more sense to have them somewhere other than Bermuda the more Bermuda will suffer. And these young people (who are employed) end up not having any allegiance to Bermuda one way or the other." One company that saw economic sense in having some of its operations based outside Bermuda is Flagstone Re. Set up in December 2005 in the wake of the devastation of hurricanes Wilma, Rita and Katrina on the US, Flagstone employs 95 people globally, of which around one-third work at its Church Street offices. The others are spread out, mostly in Canada and India, but also at small offices in London and Switzerland. Flagstone made a deliberate decision at inception to have multiple operations in different countries. So it was not a case of it relocating staff overseas at a later date. Explaining why it had not brought all its people to Bermuda from day one, president and CEO David Brown said: "We realised, having worked in Bermuda for a long time, that certain jobs it is hard to get the locals to do the work because of limited availability, so rather than try to have those jobs in Bermuda where you have to get the people through immigration and there is the high costs, we decided to have them from the very beginning somewhere else. So what we have is access to lots of big talent pools and no immigration problems because they are working in their own country." Flagstone has accountancy, legal claims, and IT support and networking based in Halifax, Nova Scotia, while in Hyderabad, India, it has a catastrophe modeling team, development operation and research and development group. While Flagstone had its overseas teams from the outset, other Bermuda businesses have been branching overseas with Nova Scotia a particular favorite with Olympia Capital and Butterfield Bank opting to open operations there. Does Mr. Brown think others in Bermuda might follow suit? "I think they will. It's a global, competitive business. If you want to be competitive you have to look at those options, I think you will see it more and more," he observed. "We did not move the jobs abroad because the jobs were never in Bermuda in the first place. It's a little more difficult if you have people established in the job and you want to replace them with somebody in another country. "The cost of bringing someone in (to Bermuda) is very high. It's hard for them to make a career move because they can't stay here forever, so it's much easier to employ someone in their own country with lower cost base where there is no issue about them getting a job and they can stay with us as long as they want. Payroll tax does increase the cost of doing business here and is one of the factors that people look at when they are doing business. It costs a lot for lots of good reasons; it's a small Island with limited resources and limited labour pool and that tends to drive up prices. I'm not complaining about, it's just a fact. The higher those costs get the more people will start looking for alternatives like we chose." Chamber of Commerce president Mr. Everson views this year's Budget as "neutral" but warns there does not appear to be any setting aside of revenue during the current boom to tide the Island during leaner economic times.

February 20. Bermuda has lost another of its peaceful warriors from the sometimes turbulent political period of the 1960s and 1970s.

The late Gloria McPhee, who died this weekend, was an iconoclastic and independent-minded politician, who was part of the outstanding class of 1968 that revolutionized Bermuda politics as the Island entered the era of universal suffrage and political parties. Former MP Julian Hall rightly quoted a description by the late Sir Henry Tucker of Mrs. McPhee as the United Bermuda Party's "secret weapon", and that she was, defeating then-Progressive Labour Party Leader Walter Robinson in 1968 and then holding her seat in 1972 and 1976, when her running mate the late Dr. John Stubbs was defeated. Mrs. McPhee, Bermuda's first female Cabinet Minister, was subsequently a leading force in the UBP's Black Caucus, which was formed as UBP MPs became increasingly disturbed that the then-Government was lagging in its commitment to social reform and opening up opportunities for black Bermudians. So disillusioned did she become that in 1980, she nominated Opposition Leader Lois Browne Evans for her Devonshire North seat in a general election that the UBP only narrowly won. That signaled the end of Mrs. McPhee's participation in active politics, but she remained busy behind the scenes. Indeed, only a few months ago she raised her concerns about the impact of global warming and climate change on Bermuda, and it is ironic and unfortunate that our series on the issue should have been started just after her death. Mrs. McPhee was a courageous and independent politician, in much the same way that colleagues like Dr. Stubbs, the late Dr. Stanley Ratteray, Harry Viera, C.V. (Jim) Woolridge and Dr. Clarence James were and are. While it is fashionable today to claim that black Bermudians joined the UBP "for what they could get", this is deeply unfair. For many, it would have been easier to join the PLP and avoid the accusations of being Uncle Toms that followed. For the most part, these men and women were conservative, and that in large part motivated them to join the UBP and to force change from within the old establishment. Few were from what was then generally considered to be the "Forty Thieves", and they all had a fierce passion for Bermuda and an abiding belief that Bermuda could only progress if it did so as a truly integrated community in which the races worked together to eliminate their differences. This was the fundamental difference between the UBP and the PLP then and now, because the latter party has a regrettable tendency to look at politics via a prism in which race is the sole factor, and fails to recognize the differences and similarities that individuals have, regardless of the skin colour that they were born with. Despite the use of Mrs. McPhee's name as a UBP dissident, she never veered from her fundamental beliefs. She had a unshakeable commitment to building and maintaining the dignity and worth of the black Bermudian, but she never veered from her commitment to an integrated Bermuda, and she certainly had deep concerns about the direction in which Bermuda was going before her untimely passing. It is also fair to say that she probably would have looked at the quality of today's House of Assembly with some dismay. It is all too easy to look at the past with rose-tinted glasses and it is true that obituaries perennially gloss over the human weaknesses we all have in abundance, but it is undeniable that the members of today's House of Assembly are a far cry from the stellar statesmen and women who occupied seats in the House during Mrs. McPhee's era. That is as true for the PLP as it is for the UBP. Apart from those named above, the House today lacks leaders of the caliber of Dame Lois Browne-Evans and the late Eugene Cox and Frederick Wade, both of whom were part of the Class of 1968. Today, as too many of these great leaders pass on, having left a legacy of which all Bermuda should be proud, they leave the question: Will Bermuda see their like again?

February 22. US Presidential hopeful Barack Obama is one of three senators who have proposed legislation that seeks to recover an estimated $100 billion a year in tax revenue they say is lost each year because of overseas tax havens. The Stop Tax Haven Abuse Act will impact many offshore jurisdictions including Bermuda, which was mentioned directly by Democrat Sen. Obama when spoke on the proposal. "Under this bill, if you create a trust or corporation in a tax haven jurisdiction, send it assets, or benefit from its actions, the Federal Government will presume a civil judicial and administrative proceedings that you control the entity and that any income generated by it is your income for tax, securities, and money-laundering purposes," said Sen. Obama. "The burden of proof shifts to the corporation or the individual, who may rebut these presumptions by clear and convincing evidence. This bill provides an initial list of offshore secrecy jurisdictions where these evidentiary presumptions will apply. Taxpayers with foreign financial accounts in Anguilla, Bermuda, the Cayman Islands or Dominica, for example, should be prepared to report their accounts in the Internal Revenue Service." Senators Obama, Norm Coleman and Carl Levin have jointly presented the proposed legislation, which will in part force hedge funds to report their foreign investors to the Treasury Department. Also speaking to the proposal Sen. Levin referred to a 2004 report he had helped compile that revealed that two-thirds of the top 100 companies doing business with the US Government had one or more subsidiaries in a tax haven. One company, Bermuda-based Tyco International, had 155, he told Congress. The 68-page measures proposed will impose tougher requirements on US taxpayers using offshore secrecy jurisdictions, give the US Treasury the authority to take action against foreign jurisdictions that impede tax enforcement, stiffen penalties against abusers and close offshore trust loopholes, according to Michigan Democrat Sen. Levin. "The legislation would require hedge funds to establish anti-money-laundering programs under guidance from the Treasury Department to better track offshore investors. The measure would also prohibit the US Patent and Trademark Office from issuing patents for accounting strategies intended to "minimise, avoid, defer, or otherwise affect liability for federal, state, local, or foreign tax. We cannot tolerate tax cheats offloading their unpaid taxes onto the backs of honest taxpayers," Levin said. "Offshore tax havens have declared economic war on honest taxpayers by helping tax cheats hide income and assets that should be taxed in the same way as other Americans." Both the Treasury Department and top lawmakers in both houses of Congress have made a priority this year reducing the so-called tax gap, the difference between what individuals and companies owe and what they actually pay. The IRS said a study of 2001 tax returns shows the tax gap is about $345 billion a year, only $55 billion of which is recovered. The legislation is a "strengthened" version of a measure introduced in 2005 by the senators, said Sen. Levin. The legislation is the product of four years of investigation by the Senate Permanent Subcommittee on Investigations. "Our bill offers innovative ways to combat offshore secrecy," Levin said. "We can't let the offshore tax havens hide $100 billion in US tax revenues which are needed to protect our troops, fund health care and education, and meet the other needs of American families." The Senate committee's extended investigation culminated in a 370-page report in August that concluded companies and rich individuals, usually advised by lawyers and brokers, set up sham trusts and shell corporations to hide assets in countries such as Belize and the British Virgin Islands. The report said wealthy American individuals have $1.6 trillion in offshore assets which they use to illegally evade between $40 billion and $70 billion in annual taxes. US corporations evade about $30 billion a year through these shelters, it said, citing an IRS study. "It is simply unacceptable that some individuals are using offshore tax havens and secrecy jurisdictions to shelter trillions of dollars in assets from taxation," said Sen. Coleman. "We are introducing this bill to close these loopholes, shut down offshore tax schemes, and ensure that every American pays their fair share of taxes."

February 22. American television personality Rosie O'Donnell has chartered an entire cruise liner and that ship is headed for Bermuda. It's not the first time Ms. O'Donnell has booked a complete ship for gay and lesbian families, but this time she rocked a few boats because people who had previously made reservations on Norwegian were bumped. A spokesperson for "The View" co-host said: "It's not Rosie's fault. This happens every time someone charters a cruise, but because it's Rosie, people want to make an issue." New Yorker Carol Farina told the Daily News the cruise was a Sweet 16 celebration for her granddaughter who has lupus. Members of the family arranged their vacations around the trip. Now they've been bumped. "I don't blame Rosie O'Donnell," Ms Farina said. "I think it's up to the cruise line." Norwegian officials offered an apology and a $50 onboard credit to people who were inconvenienced. They also plan to rebook those displaced passengers on a different cruise. The Farina family may have to pass on the opportunity though because everyone in their group can't reschedule. The cruise of gay and lesbian families is due to leave New York on July 7. It will come to Bermuda, then go to the Bahamas, before returning to the U.S. East Coast on July 14. Rosie O'Donnell announced she was a lesbian in 2002. Two years later she married her long time girlfriend Kelli Carpenter in San Francisco. The couple has three adopted children and a fourth who was conceived through sperm donation. In 2006 Ms. O'Donnell's gay and lesbian family cruises became widely known through the release of a documentary on HBO called "All Aboard: Rosie's Family Cruise."

February23. Last night one of the owners of the controversial Southlands estate told concerned citizens at a meeting, "If you're not in the government or planning then you are not part of the process."

Nelson Hunt was responding to questions raised by a woman in the meeting how Bermudians will have a say in what happens at Southlands if the Special Development Order (SDO) wipes it out. SDOs would speed up the development process and prevent the public input during the construction phases, however, law permits the Environment Minister to grant SDOs if the project is of national importance. The Southlands estate, which Craig Christensen and Brian Duperreault also own, formed a partnership with Jumeirah and applied for an SDO to bring a resort hotel and fractional ownership vacation units to the sprawling Southlands estate in Warwick. The meeting, which drew close to 60 concerned citizens, was held at the Warwick Workman's Club to address questions raised, according to MP Alex Scott, when he was polling his constituents. A large portion of the meeting was spent debating the rights of those at the meeting to raise their concerns and their access to the plans for the project, and brought on Mr. Hunt's statement. However, Mr. Hunt added: "We have done impact studies and surveys and you're lucky we are Bermudian because any other property would go in there and tear this place up. We want to enhance the property and we will plant trees and restore all of the quarry gardens." The actual property is zoned into different lots, some for arable land and a zone for a hotel, which is where Mr. Hunt said the company plans to develop the hotel and they will not touch the undeveloped areas. Other concerns raised in the meeting were plans for the waste water, the number of staff needed for the proposed amount of guests and the access for Bermudians to the beaches on the lot of land. In a statement issued by Shadow Environment Minister, Cole Simmons, yesterday titled: 'Let's save Southlands' he said: "While the United Bermuda Party supports new hotel development, it needs to be directed to other number of sites that are easier to develop such as Morgan's Point and the old Club Med property in St. George's. The government should purchase the 37-acre Southlands property for conversion to a national park to benefit Bermudians. If Southlands development goes ahead, along with Atlantic Development's plans for the nearby former Golden Hind property, large woodland spaces in Warwick Parish will become a thing of the past."

February 23. Government leaders may turn to private partners to help pay for a second cruise ship pier in Dockyard.

Already $20m dollars has been set aside in the new budget for the project, but that represents only about 60 percent of the anticipated cost- another $15m will have to come from the next budget. When asked how the second budget allotment will be paid for, Premier Ewart Brown, who is also Tourism Minister, said: "It will either come out as a capital expenditure or we may engage in a public-private partnership with the cruise lines." Such a partnership would provide some relief to taxpayers, but the cruise lines will be expecting something in return. Dr. Brown added: "They form a closer relationship with the Government, I think it gives them a better chance at being considered when schedules are being formulated. If they're co-owners of something they expect to have a greater say." According to the Premier, these kinds of partnerships have been brokered in other jurisdictions and he predicted one could work well for Bermuda. The Dockyard port enhancement is needed, according to proponents, because the smaller traditional cruise liners are being phased out to make room for larger Panamax ships. The Panamax ships won't fit through Town Cut in St. George's or Two Rocks Passage near Hamilton, so the burden of the bigger cruise liners rests solely on Dockyard. Ultimately, the new project would allow two Panamax ships to dock simultaneously. Passengers could be ferried to various parts of the Island. The announcement of a new Dockyard port arrives after the numbers of 2007 cruise ship visits were released, which showed 180 visits this year, 11 more than in 2006 and 34 more visits then in 2004. Visitors arriving by cruise ship in 2006 were up by 36 percent with a total of 336,299 over the 247,258 in 2005 and the focus on cruise arrivals is part of Dr. Brown's objective to increase overall visitor numbers. A $35m expense, however, to further promote the cruise passenger product, is not going to make everyone happy, especially because the cruise visitor doesn't spend nearly as much on the Island as the air visitor. It's a point the Premier agreed with. "It's an established fact," he said. "But our position is that a cruise visitor is better than no visitor and that's what we used to have." So by those parameters, it's difficult to see what benefit the $35m project holds for local tourism businesses. The Premier responded: "No that's not quite true. While we're rebuilding our bed inventory, we decided we still wanted to have some tourists. A: because a cruise visitor is better than no visitor and B: because those cruise visitors represent potential land visitors in the future." The Premier has argued the race to rebuild tourism lies in a revitalized hotel industry. That's why he's been a strong advocate of the luxury hotel proposal at Southlands. But his affinity to allow commercial construction at that historic Warwick property is one of the reasons he is at odds with some sustainable development campaigners. Premier Brown is now apt to point those critics to the 2007/2008 budget where he set aside $236,000 for sustainable development. It's the first time in three years there's been a specific allocation for this purpose. The Premier said: "Let's talk about the fact that the press have implied that sustainable development has been dropped as an issue by this Government. I expect the line item in the budget scuttles that because we don't budget for things that are not important." When Premier Brown assumed the leadership from former Premier Alex Scott he was widely criticised for not including the words sustainable development in his Throne Speech. He also balked at the chance to broach the subject when he gave a national address earlier this month marking 100 Days in Office. Perhaps the Premier's harshest critic on this subject is environmentalist Stuart Hayward. The Premier refused to reappoint Mr. Hayward to the sustainable development roundtable. Ever since the two men have been on opposing sides of just about every environmental issue, particularly Southlands. After the Premier's 100 Day Address Mr. Hayward said: "There is no mention in the statement whatsoever of Sustainable Development. It would appear that former Premier Scott's initiative on sustainable development has been relegated beyond the back burner. When so many Bermudians were encouraged to take part in surveys, questionnaires and public meetings, it is extremely disappointing to have all that public goodwill disregarded." Erin Moran's group Greenrock also advocates for sustainable development. She said: "It clearly appears the focus of his PLP Government administration is heavily weighted towards economic development. Yet, four months ago, the former Premier, Alex Scott, stated his PLP Government administration stressed the importance of planning ahead with equal weight on the areas of economic, social and environmental issues. So which PLP Government is right?" Even though the phrase 'sustainable development' has been missing from major speeches, the Premier argued the topic is still in the forefront of his mind. He said: "Absolutely, what happened was we had a change of administration, a change of leadership and composition of the roundtable. And now we're ready to go." When pressed for an explanation on how the $236,000 would be spent in the next fiscal year, the Premier said: "I don't want to lock them (the roundtable members) in. I expect they will examine and comment on all major Government projects not just construction projects, but all major projects and initiatives. All of them."

February 23. Securing work permits, term limit exemptions and visitor permits from the Department of Labour and Immigration is the biggest challenge faced by international business in Bermuda.

And the leader of the Association of Bermuda International Companies (ABIC) is urging rapid improvements to be made to remedy that situation. There should also be extreme caution shown towards any move to increase the tax burden faced by international business in Bermuda because the Island already presents high costs to companies located on the Island. Those are two key points expressed by ABIC chairman David Ezekiel, who has generally welcomed the Budget unveiled by Finance Minister Paula Cox a week ago today. "We note the Minister's statement that much of the allocation provided to the Ministry of Labour & Immigration is to be used to deliver a long-promised improvement in the delivery of services to its customers," said Mr. Ezekiel. "We cannot stress strongly enough the importance of this being done and being done quickly. Our members continually advise us that dealing with the Department in relation to work permits, term limit exemptions, visitor permits and the like is the biggest challenge facing them as they try to operate efficiently in the Bermuda environment. Again, we are encouraged Minister Derrick Burgess has given us a commitment that we will see improvements in the approach and response time sooner rather than later." In its initial Budget response the ABIC repeated it is not supportive of any tax increases "during this time of a fast-expanding revenue base on the Island." The raising of the payroll tax cap from $235,000 to $350,000 will impact high level executives in the Island's international business sector but is not likely have an appreciable impact on most Island businesses according to Mr. Ezekiel. However, he warns that any addition to the cost of doing business in Bermuda should be viewed with caution. "Bermuda is already seen as a high-cost domicile, and any measures that put pressure on the cost for businesses or their employees should be avoided as far as possible," he said. On other aspects of the Budget, Mr. Ezekiel commented: "We consider the Budget Statement, as one would expect from Minister of Finance Paula Cox, to be a clear expression of Government's intent and plans for the future, and ABIC and its members are supportive of the underlying theme of the document, which is that 'doing good is more important than doing well'. Against this backdrop, however, we urge the Minister to continue with strong budgeting controls, so that we do not have costs simply rising to match the ever-increasing revenue from this healthy economy." ABIC noted the Budget provides a picture of a thriving economy, with revenue in 2007 expected to increase from $856 million to $917 million — well above the rate of inflation — to fund many programmes outlined by the Government. Payroll tax revenue, much of it from ABIC member companies, is expected to amount to just under $300 million in the year ahead. Mr. Ezekiel said ABIC, which represents more than 120 international companies incorporated in Bermuda, was encouraged by the Budget's focus on education. He said: "We firmly believe that many of the problems and frustrations being experienced within the community have their root in deficiencies in the education system, particularly in the public sector, so we continue to support a strong focus on education. We are encouraged by the commitment made by the Minister of Education Randy Horton, to put procedures in place which will hopefully lead to a widespread improvement in the quality of education provided on the Island. We also are extremely supportive of all initiatives directed at ensuring that Bermudians, and particularly black Bermudians, are provided with full opportunities to rise to the higher levels of management, both in the local and in the international business sectors."

February 27. There are more than 583 people on the housing waiting list, Government revealed yesterday, with 287 on the emergency list, 256 on the urgent list and 40 on the critical list.

Opposition MPs hit out at the figures, which were revealed during yesterday's budget debate on housing, claiming that the total had soared in the past few years. However, Works and Engineering Minister Dennis Lister said Government had more than doubled the amount of units available through Bermuda Housing Corporation (BHC). The Minister said there were 1,850 people in BHC managed housing, and that since 1999 the units under its control had increased from 350 units to 585. Mr. Lister, who read the brief because Housing Minister David Burch sits in the Senate, said: "We have doubled the stock of housing units available for the public to be housed in from what was there previously under BHC." The Opposition argued Government had merely doubled the amount of properties it managed without necessarily increasing the amount of housing available on the Island. Responding to the housing list figures, Shadow Works and Engineering MP Jon Brunson said: "That's 583 people that are in dire need. The people of Bermuda have been crying out for support." Mr. Brunson cited last year's closure of the Canadian Hotel as an example of Government's "reactionary" behavior to emergency housing needs. Most of the venue's 60 residents were moved into an emergency house facility at Southside about a month after it was announced the hotel would shut. "It's clear that this Government is reactionary to the issue," said Mr. Brunson. "We knew for some time that the issue of the Canadian Hotel was going to finally come to an end, yet only at the eleventh hour, when the rental agreement was going to be cancelled, did this Government act. The people knew they had to leave, and there was no assistance. The assistance came at the outcry from the people." Opposition Leader Wayne Furbert said Government had "failed the people of Bermuda when it comes to housing". They have failed the people for the last nine years and as soon as the PLP recognizes this, as they have in education, the country will be better for off." He said that eight or nine years ago, just 61 people were on the housing list. Mr. Lister had said the programme to handle apartments owned by seniors had sparked a great response with 20 units offered to BHC to manage and more inquiries flooding in. And he said BHC had an aggressive programme to renovate properties and that annual inspections had changed to twice-yearly visits to identify problems early. Mr. Lister listed a string of projects which should help the affordable homes crisis, including nearly 100 low-cost homes being built at Harbourside Village, available for $199,000 to members of the public who won a Government lottery last year. He pledged that work would start this year to convert affordable homes in a development in Ewing Street, Hamilton. Responding, Mr. Brunson complained these projects had been mentioned before and called for progress on them to be made quickly. He accused the Government of being "irresponsible" for not delivering affordable homes sooner. "We all know this issue of housing is a critical issue that's facing Bermuda," he said. "The sense that I got when I listened was: 'Play it again Sam. This Government has been in power for more than eight years ... I reflect back to eight years ago when people had hope that the Government was going to deliver on its promises. This issue of housing is not my issue, it's the people's issue, the people who are struggling and have nowhere else to go." PLP MP Glenn Blakeney praised Government for the projects underway and applauded Finance Minister Paula Cox for a "prudent and relevant" budget. "I think everyone in this country would agree we are challenged, but we are still ahead of the pack," he said. He described projects being worked on or completed - such as 38 homes in Perimeter Lane, and recently opened schemes at Anchorage Villas and Butterfield Lane - as "tangible, not just promises". He referred to schemes at Harbourside View and Ireland Island as "wonderful initiatives" that will "bring families together". Mr Brunson queried why just two posts in the Ministry of Public Safety and Housing required a combined salary level of $565,000. Mr. Lister explained that although there were two established posts — that of a Permanent Secretary and an administration assistant — the money also funded a further four posts, including people on boards such as the Parole Board and the Treatment of Offenders Board. And Opposition Legislative Reform spokesman John Barritt probed for answers on what $362,000 budgeted for professional services went on. Mr. Lister was not immediately able to answer which sparked frustration from the United Bermuda Party including Finance Spokeswoman Patricia Gordon-Pamplin who said the details were supposed to be available. "He should come here with the facts." Mr. Lister later explained that, of the professional services cash, $100,000 went to local services, $99,000 to overseas services and $163,000 was spent on board and committee fees. The Opposition also queried claims that Government was trying to get 90 percent of the post to people within four days. Mr. Barritt said it seemed those waiting for the other ten percent were constantly lodging complaints and he indicated the Post Office was falling behind with timely deliveries. "It's important we get to grips with it when you look at the amount of money that is spent on the Post Office." He said $57 million was spent and eight million came back in revenue but people were tired of waiting so long for their letters. The debate also touched on areas in the Public Safety portfolio. Progressive Labour Party backbencher George Scott commended Government for amalgamating the Island's three fire services. Mr. Scott, who has a background in that area, said with three services there was no clear point of command and control. And he called on the fire service to have more input in inspecting the many multilevel buildings springing up.


Last Updated: January 27, 2020
Multi-national © 2020 by Bermuda Online. All Rights Reserved