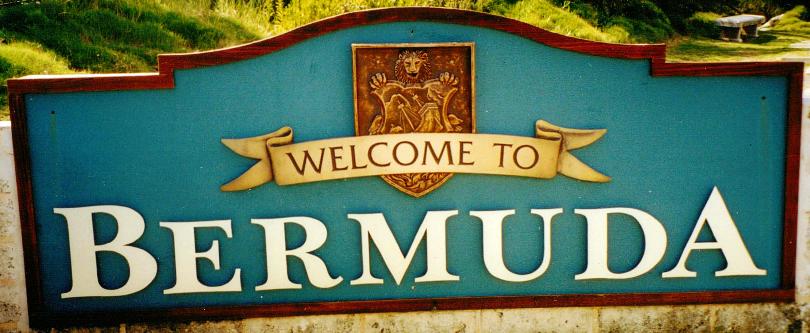 Click on graphic above to navigate the 165+ web files on this website, a regularly updated Gazetteer, an in-depth description of our island's internally self-governing British Overseas Territory 900 miles north of the Caribbean, 600 miles east of North Carolina, USA. With accommodation options, airlines, airport, actors, actresses, aviation, banks, beaches, Bermuda Dollar, Bermuda Government, Bermuda-incorporated businesses and companies including insurers and reinsurers, Bermudians, books and publications, bridges and causeway, charities, churches, citizenship by Status, City of Hamilton, commerce, communities, credit cards, cruise ships, cuisine, currency, disability accessibility, Devonshire Parish, districts, Dockyard, economy, education, employers, employment, environment, executorships, fauna, ferries, flora, former military bases, forts, gardens, geography, getting around, golf, guest houses, highways, history, historic properties, Hamilton, House of Assembly, housing, hotels, immigration, import duties, internet access, islands, laws, legal system and legislators, main roads, marriages, media, members of parliament, money, motor vehicles, municipalities, music and musicians, newcomers, newspaper, media, organizations, parks, parishes, Paget, Pembroke, performing artists, residents, pensions, political parties, postage stamps, public holidays, public transportation, railway trail, real estate, registries of aircraft and ships, religions, Royal Naval Dockyard, Sandys, senior citizens, Smith's, Somerset Village, Southampton, St. David's Island, St George's, Spanish Point, Spittal Pond, sports, taxes, telecommunications, time zone, traditions, tourism, Town of St. George, Tucker's Town, utilities, water sports, Warwick, weather, wildlife, work permits.

Bermuda's History 2007 January to April
Newsworthy and noteworthy events in the first four months of this year

By Keith Archibald Forbes (see About Us)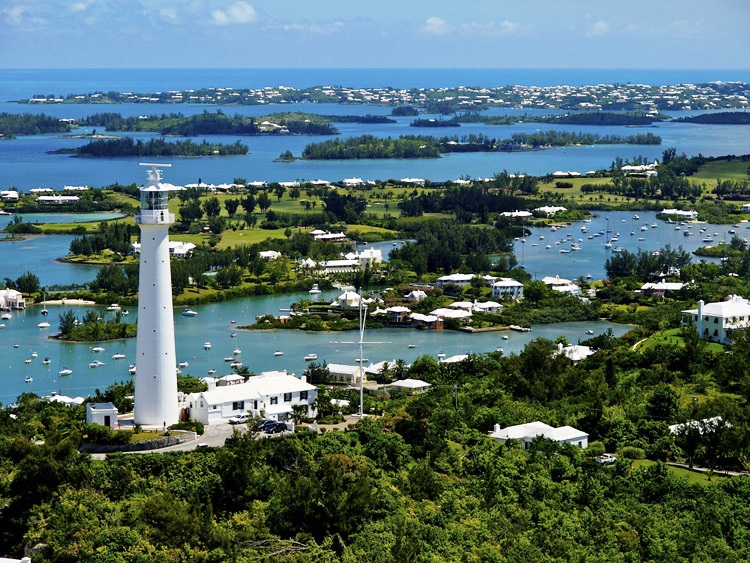 Gibb's Hill Lighthouse, Bermuda

See end of this file for all of our many History files

January 3. Four men and a woman have emerged as primary movers behind two ambitious hotel projects for the Island. The five are key figures in two separate development bids, one to bring a Ritz Carlton to the heart of Hamilton and the other for a five-star hotel resort on the overgrown Southlands estate in Warwick. Well-known and successful Bermuda businessman Brian Duperreault and Theodore A. Adams III – the son of a notable US Army officer and business leader who championed minority business development in the US – are two of the five aspiring hotel developers. Mr. Duperreault, 59, is one of the names behind the Southlands project, which became public knowledge last week when dramatic artist's impressions were lodged at the planning department. The non-executive chairman of ACE together with wife Nancy own Hall Limited, which holds one-third of the shares in Southlands Limited. Southlands has proposed a two-phase redevelopment of the 37-acre estate in Warwick to create a hotel resort that slopes down to the beach with South Road tucked out of view beneath a landscaped land bridge. Jumeirah, the operator of some of the world's most opulent hotels, including the stunning sail-like Harj-al-Arab hotel in Dubai, has signed an understanding to run the hotel. The plan is currently awaiting approval for two special development orders to proceed to the next stage. In 1976 the Southlands estate, which at the time resembled a botanical garden, was bought for $1,750,000 by the Willowbank Foundation charitable trust, which owns the Christian Willowbank Hotel. In August 2005 Southlands Limited – with all its shares held by the charitable trust – was incorporated as a company. At the end of the year it amalgamated with Brigadier Limited, a company incorporated in 2005 by businessman Nelson Hunt and Craig Christensen, 51. The amalgamated Southlands Limited now has no connection with the Willowbank Foundation, according to a spokeswoman. Its two shareholders are listed as Hall Limited (the Duperreaults) with the remaining 8,000 shares belonging to Continental Trust Corporation Limited acting as trustee for the Tamarind Trust on behalf of Mr. Hunt and the Ferdinand Trust on behalf of Mr. Christensen. Mr. Christensen is a partner of professional services company Arthur Morris, Christensen and Co, while Mr. Hunt operates a number of business on the Island including Hunt's Food and Supplies and Hunt's Sanitation. Meanwhile, the proposed Ritz-Carlton business hotel in Hamilton has been granted a special development order and is now on its way to finalizing its planning permission. The developer behind is Unified Resorts Limited, with the sole shareholder listed as Theodore A. Adams III of Virginia. Mr. Adams III, 42, is the son of the late Lt. Col. Dr. Theodore A. Adams Jr who formed Unified Industries Incorporated in 1970. The company, which is now headed by Mr. Adams III, has grown in size and employs hundreds of staff in offices across the US with a large diversity of interests and specialties. A graduate of Rice University, UCLA, a Yale University programme in Hong Kong, and Harvard Business School, Mr. Adams III runs the organization which he says has the expertise and knowledge to undertake large and complex developments as it employs former US Army generals and US Navy admirals who have previously been responsible for building military bases and complexes around the world. The corporation has done many projects for the US government during the past 35 years.

January 4. The crush of Bermudians rushing into the Office of Immigration over the past few months looking to get new stamps added to their passports has been so overwhelming senior Ministry officials are considering a permanent change to the way the official Register of Bermudians is kept. The plan under consideration would allow locals to be put on the Register at birth, instead of having to apply for it later in life. If more people's names were already in the Register the long lines witnessed day after day in recent weeks would never have happened. When asked about the influx of people into the Ministry Immigration Permanent Secretary Robert Horton said: "I don't think any of us could have imagined." The United States Department of Homeland Security announced new travel regulations last November, requiring Bermudian travelers to have a valid passport that contains an official Bermuda Status Stamp if travelling after midnight on January 8. Since that time more than 30,000 Bermudians have filed through the Ministry offices and been issued the new stamp. That's an especially staggering number because only about 40,000 people are believed to have a Bermuda passport. "It surprised me," said Chief Immigration Officer Dr. Martin Brewer. "I couldn't understand why people were coming. It was almost the entire Bermuda population coming in!" So far the response rate is somewhere in the neighborhood of 70 percent. "If only we could get this kind of response on other things. It's a mystery," said Dr. Brewer. "Once we recognized the huge demand this made," said his colleague Mr. Horton, "we offered the Saturday service." That service has been in place since late last year and will be available again this weekend (10 a.m. to 2 p.m.), but there have been so many people showing up every other day of the week – the extra day hasn't really shortened the lines. "This is redundant, ridiculous, and somebody's not doing their job - plain and simple." said Tiffany Swann who was into her fourth hour of waiting to get her passport stamped. She was one of hundreds at the Immigration Office yesterday trying to beat the Monday deadline. The process is fairly simple for those already listed on the Register of Bermudians. For them the stamp is basically automatic. Those passport holders got in and out as quickly as 15 minutes yesterday. But for everyone else, the experience can be excruciatingly long and frustrating, especially because people not on the Register have no idea why their name isn't there. "Why are we here?" asked Miss Swan, 24. "I have a Bermudian birth certificate, how do I not have Bermudian status? "What happened to the records. Why don't they have them?" For people in her situation, the rules require she fill out an application for status, produce a birth certificate which shows the name of a parent already on the Register, plus she has to pay $11 as an application fee. Over a 20-day period at the end of last year the Ministry processed about 2,000 such applications. In the 12 months previous to that they had only processed 1,000. Permanent Secretary Horton acknowledged a lot of people are shocked to learn they aren't on the Register of Bermudians. He said: "Until this matter with passports came up, we assumed we were all on the Register. This process revealed many people who thought they were on the list were not on the list." That's why Mr. Horton is among a group of senior Immigration officials looking at the possibility of allowing local parents to put their children on the Register the day their child is born. Currently that is not the Government's practice. Mr. Horton cautions however: "The parents will have to demonstrate they are Bermudians." That will go a long way to ease the anger of people like Tiffany Swann who spent nearly five hours at the Ministry yesterday. By about lunch time yesterday all ten seats in the Immigration waiting room were taken, there were 23 people standing, and 11 more waiting in the common area just outside the doors of the office. When stamp seekers arrive at the Immigration Office the first order of business should be a flip through the Register. But that can be an inexact process because the Register has been used so often, some of the pages are torn or separated or have fallen out of alphabetical order. "It's all jumbled!" exclaimed one frustrated page turner. "I have one word: ridiculous," said a woman who identified herself as Dawn. "I found my husband's and my daughter's name, but I couldn't find my name," she said. The Register is also available at any Post Office island-wide. It is not available online. Through all the frustration it's hard to remember that Monday's deadline really doesn't apply to everyone. People who aren't travelling over the next few weeks, or the next few months, really don't need to rush. The stamping services will be available long after Monday, probably available indefinitely. And even then US-bound Bermudian travelers without a stamp won't be denied access to America if the stamp is missing from their passports. But they will be required to fill out a visa waiver form. That means many of the people testing the limits of their patience were actually doing so needlessly.

January 4. Giving visitors a better, more vibrant experience when they seek out information about what is happening on the Island is the thinking behind a bid to inject new life and ideas into Bermuda's various tourist information bureaus.

It may be the bureaus will become more than simple offices, perhaps combining with a coffee shop setting, or an internet cafe, or into a business that sells other items and services. The potential is unrestricted. What is being sought is something new, fresh, innovative and in line with expectations of 21st Century visitors. An invitation has gone out to anyone who is interested in running one, some or all of the Island's main and satellite visitor bureaus to step forward with their proposals. There are three all-year round bureaus and four satellite offices open during the cruise ship season from April to the end of October. They provide a one-stop shop for visitors seeking information about attractions, services, maps, and to book sightseeing tours and buy transportation tickets and passes and such like during their vacation. Since the early 1930s the tourist information outlets have been owned and run by the Chamber of Commerce with financial assistance from the Department of Tourism, but the time has come for a new approach and that is why the Tourism Ministry is looking for new operators to run the bureaus. "The review is intended to evolve the offering and ultimately reduce the cost to the Bermuda Government. Ultimately, what we are looking for is the kind of innovation that will have a positive impact on the visitor experience," said Cherie Whitter, Director of Tourism. In its request for proposals, which runs until January 10, the department asks for ideas to combine the visitor information service with "other dynamic product and service offerings". The three all-year bureaus are at Front Street, King's Square in St. George's, and Dockyard, while the seasonal services are run at Penno's Wharf in St. George's, No.1 and No.6 Sheds, Hamilton, and King's Wharf, Dockyard. The Department of Tourism will help to negotiate lease terms with the landlords of the current bureaus if required. It is anticipated that, if found, new operators will take over the running of the visitor bureaus from the Chamber of Commerce from April 1.

January 5. Over the past six weeks the Register of Bermudians has been a hotly read document. Once on that list Bermudians are able to obtain the Bermuda Status Stamp required for travel to the United States beginning January 8, 2007. Of the 30,000-plus people to recently obtain the stamp, a sizeable portion have realized, to a great deal of frustration, that they aren't on the Register, even though they have a Bermudian birth certificate and have their name listed on the Parliamentary Registry. Officials say there's an explanation for that. The current Register of Bermudians came into effect in 1993. To create the Register officials used that year's Parliamentary Registry. So if you weren't a registered voter in 1993, or were born after 1993, or your name changed after marriage post-1993, then your name will not be on the current Register of Bermudians — unless of course, you already have submitted a properly completed application for status

January 8. Airport queues for returning Bermudians only - not non-Bermudians who are tourists or business visitors - are to be cut with a new Fast Pass. They - only - will be able to wait in a fast-tracked new line, separate from returning expatriates, to speed re-entry. Bermudians and visitors frequently complain about the length of time it takes them to be processed upon arrival at Bermuda international airport. Their complaints are often justified. Measures are being taken to address this. As one example, Bermudians with the Bermudian status stamp in their passports will no longer be required to be in the residents' line. Instead they will be in a dedicated line for Bermudians, provided that their passports contain the Bermudian status stamp. No longer will Bermudians have to stand in the same line as worker permit holders and other residents who undergo more scrutiny. It is not always easy to identify a Bermudian unless he or she has a stamp in his or her passport stating that the holder is a registered Bermudian. But that still means the Immigration officer must go through the passport to find the stamp, an occurrence that serves to lengthen the processing time. One may ask why this is necessary when the passport is a Bermuda passport. The 'Bermuda' passport was a version of the British passport, held by non-Bermudians who are British and British Overseas Territory citizens. But there have been cases of people arriving and purporting to be Bermudian but who do not have Bermudian status – only a British or Bermuda passport stating they were born in Bermuda. These persons try to gain unrestricted access to live and work in Bermuda when in fact some are illegal. As a result of this anomaly, Bermuda passports alone cannot be used to confirm that a person possesses Bermudian status. So from December 12 2006 the Bermuda Fast Pass card became available. Bermudians who currently hold a valid passport have to apply for the card at Immigration. Bermudian holders will not have to produce a passport on entering the arrivals hall. It is anticipated that the implementation of the Fast Card process will reduce waiting time significantly.

January 8. Bermuda-bound passengers ended up returning to London two hours after take-off when their British Airways flight had technical difficulties on Saturday.

The flight was expected to arrive in Bermuda at approximately 6.35 p.m., however shortly into the mid-Atlantic flight the pilots decided to turn back. BA's Bermuda spokesperson, Sally Singleton, said the problem was not serious but required engineers to fix it. She said the decision was made to return to Gatwick because there were no BA engineers in Bermuda. As the flight did not land in Bermuda passengers expecting to leave the Island on Saturday night were unable to do so. Mrs. Singleton said the majority of passengers found out about the problems early on and did not come to the Bermuda International Airport. She thanked the Island's broadcast media and taxi drivers for informing people about the cancelled flight. The diverted plane arrived in Bermuda at 2.35 p.m. yesterday and was expected to depart at 8.10 p.m. Unfortunately, the delay had a knock-on effect she said. The crew that arrived yesterday needed time to rest before departing again. Last night's BA flight to Gatwick was delayed until 7 a.m. today. British Airways apologized for the inconvenience caused by the delays.

January 10. The average price of a stand-alone Bermuda home soared to $1.6 million in 2006. That translates into a 30-year mortgage of more than $11,400 a month at current interest rates — assuming the buyer has paid out a five percent deposit of $80,000. The revelation came in end-of-year commentaries from two of the Island's leading realtors, Coldwell Banker Bermuda Realty and Rego Sotheby's International Realty. And the $1.6 million figure was based on completed transactions recorded through the first 11 months of last year. Better news for buyers is that the inventory of properties for sale is at an all-time high, giving home seekers a greater choice and shifting the market in the purchaser's favour. While the escalating price of free-standing homes is moving them further out of the reach of middle-income Bermudians, realtors say locals are showing increasing interest in condominiums as a more affordable option for a home. Coldwell Banker's "2006 Year End In Review", written by agency manager Susan Thompson, concludes that prices of all types of property remained little changed in 2006. "The average condo will cost you just under $900,000, about the same as 2005," Ms Thompson wrote. "To purchase a single family home you will need approximately $1,325,000, depending on location, acreage, condition, etc., with little to no change from the previous year. Approximately a quarter/third acre of land will command $525,000 and up, once again with little change from 2005." Becky Paris, a sales associate at Rego Sotheby's, writing in Island Property News, stated: "In the period of January to the end of November 2006, there were 291 (property) transactions recorded at the Registry General's office, with a figure of almost $344 million traded. "The average price of a free-standing home soared to $1.6 million and remains out of reach for many; consequently real estate was a hot topic at the sustainable development talks that dominated the media." St. George's had the highest average property price of $1,492,203, said Coldwell Banker, adding the inclusion of Tucker's Town — the Island's "Billionaire's Row" — skewed the figures for that parish. In fact, a Tucker's Town house known as Frick's Point was the highest-priced property to be sold in 2006, at around $20 million. Coldwell added that Sandys was by far the most affordable parish, with an average selling price for all properties of $728,333, while Hamilton Parish came a distant second at $902,110 and Warwick third at $952,370. Apart from a significant slowdown in transactions during the second quarter, and then a rise in activity over the following three months, 2006 had been very much "business as usual" Ms Thompson concluded. "The most noticeable change was more choices for the buying public and more flexibility by the sellers," she added. "Our forecast for 2007 would be an increased interest in real estate, particularly in the buoyant luxury market, continued purchase by multiple family members for investment and an ongoing trend towards buying condominiums, which Bermudians now seem to embrace." Ms Paris expressed Rego's outlook for the year ahead: "With money still to be made in property, we are likely to witness the Planning Department working at full steam to deal with more applications to subdivide, build, go up and go out. The market seems to have shifted in favour of the purchaser so expect a better value to price ratio." Although not all property transactions for 2006 have yet been recorded in the Government archives, Coldwell Banker estimated that the total of closed deals would be down by around ten percent.

January 10. Bermuda International Airport airport handled almost one million passengers in 2006 and had 258 airline flight arrivals and departures weekly during the peak June - August summer season.

January 11. A US talk show host has criticized the "politically correct" name change of a Bermudian museum. Pulitzer Prize-nominated Les Kinsolving, who hosts a daily radio show for WCBM in Baltimore, takes issue with Rogues and Runners, a Bermuda National Trust property in St. George's, known as the Confederate Museum until 1996. Mr. Kinsolving writes, in a column entitled 'Now Banned in Bermuda' and posted on the Internet,, that on a recent visit to the Island he spotted the name change and quizzed museum guide Judith Perry about it. He says she told him that the name was changed 11 years ago by the trust's executive committee after "a lot of fuss about Confederate flags". Mr. Kinsolving writes that Confederate blockade runners were strongly and widely supported by "Bermudians and their Royal Gazette" in the 1860s and that the name change by the "politically correct" Bermuda National Trust to Rogues and Runners is "incredibly disparaging." He quotes a National Trust pamphlet as explaining that the museum was restored in 1996 when a new exhibit telling "the story of these turbulent years from a distinctly Bermudian perspective" was installed. "Why on earth is it a Bermudian perspective to change the name of the Confederate Museum to Rogues and Runners?" asks Mr. Kinsolving. He questions who "rogues" refers to "since the blockade runners were Confederates (as well as a number of retired veterans of the Royal Navy)." However, the Bermuda National Trust defended the name change and said the old title was no longer relevant to the King's Square museum, which was once the Globe Hotel and the headquarters of the Confederate States' representation in Bermuda during the US Civil War. Laura Lyons, BNT's museum collections manager, said: "The Bermuda National Trust Museum at the Globe Hotel in St. George's was completely renovated in 1996, including the layout and historical exhibits. "Our exhibit about Bermuda's involvement in the American Civil War, now named Rogues and Runners, was completely changed at that time due to professional research and tutorial advice; hence the name change." She added: "Perhaps the 'new' name does not pleasingly encompass the exhibit for Mr. Kinsolving, but the point is that it had to change as the old one was no longer relevant to the museum. "The Rogues and Runners exhibit tells the experience of Bermudians and Bermuda as involved in the trans-shipment of supplies during the American Civil War, specifically centered around the fact that rooms in the Globe Hotel were used as offices by Confederate Agent Maj. Norman Walker. "The museum as a whole also offers a short video on general Bermuda history, information on the building itself and the Trustworthy Gift Shop. "We wholeheartedly recommend that everyone pay a visit to the museum as accurate history is most valuable when people are able to learn from it before coming to conclusions without first making an effort to gain a full understanding of events of our past."

January 11. Tourists spent over $55 million in 3rd quarter of 2006. Cruise passengers once criticised for not spending enough money onshore have increased their Island expenditures 50 percent, according to newly released figures from the Government's Department of Statistics. In the third quarter of 2006 cruisers spent $36.6 million versus $24.4 million over the same period in 2005. Air travelers also spent more – about $20 million more quarter over quarter, an increase of about 20 percent. All told it was a chest thumping quarter for the Ministry of Tourism and will probably turn out to be a record breaking year. Already, in just three quarters, 2006 air and cruise passenger numbers – at 524,135 – have exceeded the full year total figures for 2003, 2004, and 2005. The last time passengers numbers went above a half-million in just three quarters was 1987, according to Chief Statistician Valerie Robinson-James. The driving force appears to be cruise ship arrivals. There were 164,467 cruise passengers in the third quarter of 2006 – more than any quarter in history. The rise is a direct result of an increase in the number of ships coming to the Island. There were 82 landings in Q3, an increase of 13 over 2005. The air arrivals sector was similarly stellar. Numbers in the third quarter came in at 96,653 – an increase of about 16 percent or 13,000 passengers over the same period a year ago. Travel hungry Bermuda residents seem to have benefited as well during a period which includes the busy summer travel season. More than 50,000 overseas trips were taken in the third quarter – that is almost as many trips as there are residents. That is a four-and-a-half percentage point increase and the biggest quarterly number ever recorded in this category. "Residents took advantage of increased airline capacity and lower-priced airfares," said the Government's statistics report. The amount of overseas spending was also up for the third quarter to $16.9 million – almost half of which ($8 million) was spent on clothing. The hotel industry was not left out of the third quarter bonanza. It earned almost ten percent more in hotel receipts, a rise of about $7.6 million in revenue

January 12. The Bermuda Chamber of Commerce is backing plans for a slew of building projects on the island, saying that the economy is not in danger of overheating. The Planning Department is currently considering an application to transform the 37-acre Southlands property in Warwick into a luxury resort, along with plans to develop the neighboring 11-acre Ritz-Carlton property. There are also plans to build a new hotel in Hamilton and a number of Government capital projects are also in the pipeline. Environmentalists warn the raft of proposals will put a strain on the island's infrastructure and economy. They also claim that planning controls are being bypassed by developers through the use of Special Development Orders.

But Chamber of Commerce vice president Dennis Fagundo said the proposals showed that the economy was strong and will continue to be so. And he denied that a healthy construction industry would result in a flood of foreign workers to the island. "This is certainly good for Bermuda," Mr. Fagundo, who runs D&J Excavating and Landscaping, said. "It signals individuals and companies putting their money forward in the belief that the Bermuda economy is strong and, more importantly will continue to be strong. Further to this, construction is predominantly a Bermudian industry. The employment that these projects will bring will provide continued employment for Bermudians within the industry and opportunities for training and development for those wanting to enter the industry. Outside of the construction industry the increase in hotel employment once these projects are complete can only be good for an economy that is struggling to provide fulfilling employment to the lower income brackets. The indications at this time are that the industry will be well suited to manage these projects as they come online. While it is certain that there will be a level of expatriate employment within the construction industry this is not new and there is little indication at this time that the levels will be hugely affected. On the scale of the overall population it is unlikely that there will be an appreciable effect to the island's infrastructure. Mr. Fagundo also defended the use of SDOs saying that the process is in ways "more strenuous than the regular planning procedures". The decision to grant an SDO by Cabinet is not undertaken lightly and the process requires endorsement by a multitude of boards and committees," he said. The development of Bermuda has been continuous for many years, although the population is still at a very similar level to that of the 1940s. The question of the overdevelopment of Bermuda is related to what image one carries of the island. Compared to years past many would say that Bermuda is currently very overdeveloped, others may say it has a long way to go still." Alex DeCouto, president of the Construction Association of Bermuda, said it was too early to tell what impact any new developments will have on the environment. "I think it would be premature to make any predictions," he said. "Just because a Special Development Order (or planning permission) has been granted for a development, does not mean that it is a certainty. Proposals such as these go through a number of additional stages before reaching any degree of certainty. It is highly likely that all of these proposals have been formulated on the premise that they will be operating in today's market, not one in which there are a half dozen other new and substantial hotel properties to compete with. I would speculate that not all of the proposed developments will move forward at the same time, if at all. However, should any number of the more significant developments all move forward simultaneously, the industry would definitely need to import additional labour in order to service these projects. But on the issue of construction workers in particular, we do not have any evidence of a housing shortage for foreign construction workers in particular, any more than the housing shortage generally for those seeking 'affordable' housing. Certainly it is difficult to find suitable housing for our imported workers, but I would imagine that any of the other local industries would say the same. One of the developments stated specifically that they were including a very large employee housing component. Government has pushed for this, and it should go a long way towards minimizing the impact of that particular development on our housing situation. Speculating on which of these projects would start, and when, is a futile exercise, and the number of additional workers, if any, would depend largely on this information. Government is able to plan or time its own capital projects to suit acceptable market conditions, however, these projects have been put forth by private developers who own the properties they are speculating about. It would be difficult, if not impossible, and certainly not recommended, to attempt, plan, or control the free market economy in which we live. It is much more likely that the same free market will identify only those projects which will likely be successful, and it is those projects which will eventually move forward. But clearly there is a new found optimism in tourism investment on the island and this is critical and much needed to improve Bermuda as a tourist destination."

January 12. Bermudians Against the Draft (BAD) was formed, as campaigners fighting to end compulsory military service. Bermuda still has military conscription laws, unlike Britain, Canada, the USA etc and this inequity has been defended by Governor Sir John Vereker who has said, wrongly, that there is no opposition to it. Campaigners are fighting to end compulsory military service. They have issued a court summons against the Governor, Deputy Governor and Attorney General. This alleges that the ballot which chooses conscripts is gender-biased and a breach of human rights because only men are picked, not women. BAD believes Bermudian men are treated unfairly as citizens of a British Overseas Territory in being expected to serve, as Britain formally ended national service in 1960. The organisation has also made allegations of ill-treatment of conscripts at Warwick Camp. Members hope the outcome of their legal action will be a Supreme Court ruling outlawing the draft for good – but they have vowed to take the case all the way to the European Court of Justice if necessary.

January 12. The Premier has spoken publicly for the first time about the battle to outlaw conscription in Bermuda — and his comments have outraged campaigners.

Steering clear of expressing a direct view on the draft, Dr. Ewart Brown stressed the importance of giving "some form of national service" back to the Island. However, his remarks were taken as criticism by the lobby group Bermudians Against the Draft (BAD), with a spokesman launching a stinging attack on the "out of touch" Premier in response. As was revealed on Saturday, 13 men in their 20s are embarking on a test-case at the Supreme Court which aims to get compulsory Bermuda Regiment service declared illegal. The court documents, which will be served on Governor Sir John Vereker — the Commander in Chief of the Regiment — plus the Deputy Governor and Attorney General, alleges the ballot that chooses conscripts is gender-biased and a breach of human rights because only men are picked, not women. BAD has branded the policy "a form of 20th century slavery" and made allegations of ill-treatment of conscripts at Warwick Camp. Sir John hit out at the campaign earlier this week, telling this newspaper there was no public or political support for it. Minister for Public Safety and Housing, Senator David Burch, also criticised BAD, accusing it on TV news of trying to tarnish the Regiment's reputation. Adding his voice to the debate, Dr. Brown said in a speech to Sandys Rotary Club: "Much has been said about the service of young Bermudian males in the Bermuda Regiment and the Minister of Public Safety and Housing said it best when he wondered what those young men who have said they are against serving in the Regiment would do for their country." Referring to Larry Marshall, Sr., the man behind BAD, he added: "I was saddened to hear the comments of one of the elders in the movement that he thought that there was no requirement to give back to Bermuda by some form of national service. The price of living in paradise is that we as citizens must always contemplate how it is that we can give back to our country. I have chosen the realm of politics and many of you (the Rotarians) have served with distinction in other areas. I cannot predict the outcome of any matter before the courts but my hope is that these young men will serve their country in some way and do so recognising that duty takes many forms, Regiment service is but one." Responding to Dr. Brown's comments, Mr. Marshall, Sr. accused the Premier of being "out of touch with young Bermudian men who feel so passionately about the issue" and said criticism would not sway BAD members. "Dr. Brown has grossly underestimated the support for the movement and grossly overestimated the influence of the propaganda machine of the Bermuda Regiment. It's interesting that he refers to conscription as 'service'. It's not. It's forced labour. Dr. Brown should also be prepared to deal with the ramifications of this action once the truth emerges and the Bermuda Regiment is exposed for what it really is. All this from a man who constantly talks about plantation mentality. The closest thing to a plantation in Bermuda is Warwick Camp. Dr. Brown — your credibility just plummeted to an all-time low among young men in this country and especially among young black men." He accused the Premier of misquoting him, claiming he had not simply said national service was not required, but had gone on to say that the voluntary aspect should be included in the equation. "This would bring Bermuda into line with the rest of the civilised world," he said. Neither he nor Dr. Brown have served in the Regiment — the Premier because he was studying abroad and Mr. Marshall because he was never called up. According to information from Defence Administrator Larry Burchall on the Government website, around 30 percent of Bermudian men have served.

January 12. It was confirmed that Cherie Booth, the wife of British Prime Minister Tony Blair, is being lined up to represent the family of the 1996 vicious murder, rape and sodomy victim 17-year old Canadian visitor Rebecca Middleton at a judicial review to take place in Bermuda at the Supreme Court on April 16 and 17, 2007. Ms Booth is one of the UK's top QCs and has previously offered legal advice to the Middleton family. Legal steps were taken in late 2006 to seek a judicial review of DPP director Vinette Graham Allen's decision in March 2006 not to reinvestigate the matter or consider fresh charges. Chief Justice Richard Ground of Bermuda has allowed a judicial review. Applications have been made to allow Ms Booth to appear as legal counsel for the Middletons at the judicial review. The Bermuda Bar Council is considering the request to allow the famed lawyer to handle the case, and the matter will also be considered by the Department of Immigration. It is also believed that the DPP is also getting overseas lawyers.

January 12. Bermuda has the highest Gross Domestic Product (GDP) per capita in the world, following the release of Government figures. The Island's total GDP – the market value of all the goods and services produced – rose by 9.1 percent in 2005, driven upwards chiefly by the expansion of the international business sector. Bermuda's total GDP was estimated at $4.857 billion – or a remarkable $76,403 per head. According to the Central Intelligence Agency World Factbook web-site, that puts Bermuda at the top of the GDP per capita global league table, with second-placed Luxembourg more than $10,000 behind in 2005. In comparison, the US had a GDP per capita over the same year of $41,600, Canada $33,900 and the UK $30,100. The figures showed substantial rises in the output of construction, tourism, business services and real estate, as well as international business. But the output of the retail sector saw only a slight rise – a decline after inflation was taken into account. A loss of 218 retails jobs reflected the closure of Trimingham's and the sector was also hit by a 14 percent increase in overseas spending by residents. Inflation hit 3.1 percent for the year in terms of the Consumer Price Index, the rise in the price of a fixed "shopping basket" of goods. But in GDP calculations a different measure, known as economy-wide inflation, is used. This figure, which takes into account changing consumption patterns, rather than using the fixed-list method, hit 4.3 percent in 2005. A statement from Government's Economic Statistics and National Accounts Division said international business, the biggest employer on the Island, had contributed more than $1 billion directly to the GDP, as output increased by 13.9 percent. That figure was bolstered by a wave of start-up insurance companies, established here in the wake of hurricanes Katrina, Rita and Wilma. The storms caused billions of dollars worth of damage and boosted demand for reinsurance. The figures also reflect the wider importance of international business to the Island's economy. "This was reflected in the output of the business activities industry, including computer, accounting and legal services, which grew 12.7 percent," the Government release said. "The output of the financial services industry jumped 16.9 percent reflecting strong demand from international business and the local economy." Construction continued to boom in 2005, as its output increased by 21.3 percent, fuelled by demand for commercial office space from the international business and financial sectors. The industry contributed $330.9 million to the GDP and construction was also the biggest generator of new jobs, as it added 264 new employees, a rise in the payroll of eight percent. "Demand for construction services was also vibrant in the hotel industry for both fractional hotel units, such as condominium complexes, and standard hotel structures," the Government release added. "Steady building development of educational facilities, in both the private and public sector, also contributed to the buoyant construction activity in 2005." Rental commercial and residential property was the major contributor to real estate output which rose by 10.3 percent to $730.5 million. Output in the tourism sector rose 12.6 percent in 2005, helped by the first full year back in operation for some of the major hotels that were forced to close after the havoc wreaked by Hurricane Fabian in 2003. Visitor numbers increased by 8.3 percent, driven by a 20.1 percent rise in cruise ship arrivals. Landscaping was another boom industry, with nearly 600 people (almost one percent of the population) employed as gardeners. It helped the agricultural, forestry and fishing sector's output climb by 2.5 percent. The fire which temporarily closed down the Belco plant in the summer of 2005 was the main reason why the electricity and water supply sector was the only one to report a lower dollar output.

January 12. Reforms suggested to Bermuda's current Internet system, to get rid of current disadvantages. Under the current system the four categories of telecommunications companies are Class A providers. International service providers (TBI and Cable & Wireless. Also Brasil Telecom, which cannot sell to retail customers); Class B providers. Fixed and wireless domestic service providers, including BTC, Quantum, the cellular providers and the Cable TV providers; Class C providers. Internet service providers, including Logic, North Rock, Fort Knox and Transact; Cable TV providers - Bermuda-based Cable TV companies authorized to provide limited telecommunication services. They include Bermuda CableVision and World on Wireless. Companies would get one licence to cover all sectors under the Government's new proposal. The sweeping reform of the telecommunications industry aimed at generating more competition and lower prices for consumers is in the pipeline. Amid a raft of proposals contained in a consultation document, Government has suggested that restrictions on foreign ownership – known as the 60-40 rule – should be entirely dropped for telecommunications companies. And the industry's licensing system is also in line for a complete overhaul, which would allow companies to deliver an unrestricted range of services with one all-embracing licence. For example, this would mean that an internet service provider (ISP) like Logic could compete with a cellular phone company like CellularOne, or an international service provider like TeleBermuda International. The moves are mooted in a consultation document on regulatory reforms drawn up by the Ministry of Environment, Telecommunications and E-Commerce (METEC). It is hoped that the abandonment of foreign ownership restrictions will encourage investment in the latest technology and lead to "a level playing field." Currently, international service providers can be 100 percent foreign-owned, while all ISPs, for example, are subject to the 60-40 rule. METEC announced in mid-January 2007 that the public would be encouraged to have its say on the proposals and consultation would include a public meeting to be advertised in the print media. A statement from METEC said that the restrictions imposed by the licensing system were causing problems for companies now seeking to expand into new markets. There are four groups of providers under the current system and companies are prohibited from providing services outside its licensed area. The consultation document, entitled "Telecommunications Regulatory Reform in Bermuda" proposes that all current licensees should be offered a Unified Domestic Licence (UDL) which would eradicate the restrictions and allow providers to offer "a full service portfolio." "Tangible benefits to consumers from the proposed reform include one-stop-shopping – being able to purchase all telecommunications services from a single provider – and increased competition which frequently results in improved quality of service and reductions in prices for services," a statement from METEC said. "Additionally, from a consumer perspective, it is currently necessary for users of telecommunications services to contract with several providers (e.g. for the services provided by the Class A, B and C providers) and this means a more complex and less user-friendly telecommunications environment than is seen in many other countries around the world." The Ministry also proposes issuing no new domestic licenses for between one and three years "to enable current providers to adjust to the new market conditions before further competitors are allowed into the market". The regulatory changes would bring Bermuda "in line with international best practice and to ensure the continued investment in innovative services for telecommunications users in Bermuda", METEC added. METEC Minister Neletha Butterfield said: "Technology is changing rapidly and the structure of Bermuda's telecommunications industry does not lend itself easily to the new converged technology and service platforms emerging across the world." METEC this month invited applications from telecom companies to build and operate a new submarine telecom cable. The consultation document explains why the Island needs it. It says that Cable & Wireless operates and owns two submarine cables. "Both of these cables have been in use for a number of years and their capacity limits are inadequate for the future needs of the economy," the document states. Brasil Telecom also operates a cable to Bermuda but the company is restricted from doing business with retail customers and can only sell capacity to the other international providers, Cable & Wireless and TeleBermuda International. Anyone interested can download the documents via the Government portal (www.gov.bm) or pick them up in person from the Department of Telecommunications on the second floor of the F.B. Perry Building, 40 Church Street, Hamilton.

January 12. Members of the public have inundated the Department of Planning with more than 100 letters of objection to the proposed hotel plans for Southlands. The letters were written after members of the public learned Southlands Ltd was requesting two special development orders (SDOs). If approved, these would allow the builder to bypass planning regulations. Objectors believe the proposal violated the spirit of the Sustainable Development Strategy and Plan. The more stirring arguments came from people who considered themselves neighbours to Southlands. They believe the people most affected by this development should be considered in the planning process, including families that have lived in the area for generations.

January. Belco has started a public consultation about plant location and alternative energy sources in order to better plan for the future. People have been asked if they would support the construction of a new power plant or sub-plant and where they think a new plant should go, if built. Alternative energy sources were also featured prominently, with people being asked if they were open to developments such as wind turbines and solar panels. The company's aim is to gather information that would allow them to assess the interest in various energy options in order to gauge what the demand for them would be over the next 20 years, especially with Bermuda's demand for energy expected to rise 1.5 percent annually over the next 20 years. What are people are doing now to conserve energy? Are they are interested in becoming more energy efficient? Do people want solar panels on their house or is that not aesthetically pleasing?

January. Two mega-size cruise ships berthing one in front of the other at an expanded facility in Dockyard now appears the most likely way forward for Bermuda. And for St. George's a future vision of a Monaco-style destination with mega yachts visiting the harbour rather than cruise ships was put forward by Premier Ewart Brown as the future of the Island as a cruise ship destination was discussed. The results of Government's Cruise Ports Study were revealed and showed the high cost – in terms of money and to the environment – the Island would face if it attempts to enlarge the navigational channels at Town Cut in St. George's and Two Rocks Passage near Hamilton to fit larger cruise ships. There is now little doubt the smaller cruise ships currently able to access St. George's harbour and Hamilton harbour will be phased out by the major cruise line companies within the next two to three years. With the cruise ship market favoring Panamax and post-Panamax sized ships, which typically reach 950 feet in length and beyond, Bermuda's most workable answer appears to be to expand the Dockyard cruise port with an extra berthing spot enabling two of the giant ships to visit at the same time rather than just one as is the case today. Although Government has not concluded that there will be no alteration to Town Cut or Two Rocks Passage, it is the opinion of St. George's Corporation that Town Cut not be widened and alternatives be considered such as a cruise pier being developed at Murray's Anchorage for the large cruise ships with passengers then being ferried to town.

January 16. First-time home buyers can now buy a Bermuda property valued at up to $1 million without having to provide a deposit. The Bank of Bermuda said its new "Home Start Mortgage", launched yesterday, would also allow customers to opt to make interest-only payments for the first three years to help them get started. It is thought to be the only 100 percent mortgage offered on the Island and borrowers can take up to 30 years to pay it back. The deal applies to primary homes and investment properties alike. A spokesperson for the Bank, which is owned by HSBC, said yesterday that the lender does not believe the new product will carry any greater risk of borrowers defaulting than other mortgages. The move will throw down the gauntlet to other lenders on the Island, most of whom require at least a five percent deposit when financing a property purchase. "The new mortgage is designed to provide 100 percent financing for first-time home buyers, up to $1 million dollars, making it possible to borrow an amount equal to the entire value of a property," said the Bank of Bermuda in a statement yesterday. "A further benefit is that both legal and bank fees can be included in the mortgage financing. "In an effort to strengthen our commitment to meet customer needs, the Bank has developed this product for customers who until now might not have been able to afford the purchase of their first home." Richard Brown, head of Personal Financial Services at the Bank of Bermuda, described the new offer as "…a really unique opportunity to enter the Bermuda housing market for the first time". Realtors Coldwell Banker Bermuda Realty said in its end-of-year review last week that condominiums sold in 2006 averaged at around $900,000, while a family could expect to pay $1.3 million for a single family home. Middle-income Bermudians are increasingly resorting to pooling resources in order to purchase at least a share of a property. Bank of Bermuda chief executive officer Philip Butterfield said he aimed to make home buying more accessible to the wider public. "A home is a lifetime investment and our customers are looking to the Bank for creative ways to help them acquire 'a Piece of the Rock'," Mr. Butterfield said. "We believe by introducing more flexible and innovative mortgage products we can help people achieve the dream of home ownership." The heat of competition among lenders elsewhere in the world has prompted some to offer mortgages for 125 and even 130 percent of the value of the property being purchased, in order to help a buyer with related expenses such as furniture and fittings and legal expenses. For example, the UK's biggest mortgage lender HBOS launched a 125 percent mortgage last November. Critics have said this type of arrangement is risky as the mortgage holder is immediately plunged into negative equity. But the Bank of Bermuda said it did not anticipate additional incidence of defaulting on its 100 percent mortgages. "Our experience of loan default in respect of mortgages in Bermuda is very low," Bank of Bermuda spokesperson said. "We do not feel that our new mortgage products present any more risk of default. "Bank of Bermuda reviews every mortgage application and loan submission on a case-by-case basis. To be approved applicants must possess the earnings capacity to sustain the monthly payments and be able to provide good credit references. Bank of Bermuda is introducing a range of mortgage products that are more flexible and innovative in their approach, while our mortgage specialists will work with applicants to find the mortgage that meets their financial needs." The Bank has labeled the "Home Start Mortgage" the second in a series of new lending products being rolled out, following the launch of the "Flexi-Mortgage", which allows clients to borrow up to $2 million with interest-only payments for the first five to ten years.

January 18. A new law to make land squabbles a thing of the past is in the pipeline said Works and Engineering Minister Dennis Lister.

He said titles would have to be registered and open to all to see under new legislation likely this year. He told The Royal Gazette*p(0,12,0,11,0,0,g)> : "You will know who owns titles so the questions around that can be resolved." The mechanics are still being worked out but the objective was everybody will be registered — Government properties as well as private properties — said Mr. Lister. "As time go on the process will be compulsory — as transactions take place and properties change hands they will be automatically registered with the land title registry." He said the proposed legislation is nothing new. " It is something which is done in other jurisdictions and will help alleviate problems which exist with questions around ownership. You hear stories to this day with people saying their family had owned this whole plot of land and now it's been subdivided up and years later new generations can't understand how it got from the ownership of the family to where it is today.

January 18. Uncommon Results — the programme which will target at-risk youngsters on the verge of dropping out of society — will make a huge difference to Bermuda, predicted Social Rehabilitation Minister Dale Butler.

His ministry is now trying to get at least 100 Bermudian volunteers to help run the programme over the next two or three years. Set to start in April, Mr. Butler said of the scheme: "It will happen. It will make a big difference." Government is looking for private sponsorship and Mr. Butler said the costs of not intervening were far worse. "If you don't nip these issues in the bud, for a cent be prepared to pay a dollar. The challenging and intensive course has wayward youth examine the consequences of their choices and talk over problems. It ultimately leads them to discover why their lives are not working." The programme, which will be run by Mark Charley, involves a two-week residential process for about 30 youngsters at a guest house. They will undergo individual and group counseling and physical activity. "They go out around obstacle courses. They come back and discuss what went right and what went wrong. They are mini-Survivor type courses — why is it you can't interact with other people in your group?" The programme has been successfully used in eight countries and Mr. Butler said clients had found it made a lasting impact. Course graduates are then channeled to other youth programmes, mentors and other opportunities such as financial help for study. Mr. Butler hopes youngsters can be referred to the programme as an alternative sentencing option.

January 21. The Department of Tourism is taking a close look at its public relations agencies in both North America and the United Kingdom. Word of the reviews came from Director of Tourism Cherie Witter who said it was standard practice to ensure that Bermuda tourism is being effectively promoted overseas. The current PR agency in North America is Lou Hammond and Associates which has offices in New York City, Miami, and Charleston, South Carolina. The company has held the account since 1999. It's not certain whether or not Lou Hammond will be replaced, but Mrs. Whitter said, "The ideal agency partner is one that is immersed in the marketplace and that has established relationships with North American media, influences and celebrities that can be leveraged for the benefit of Bermuda Tourism." She also advised that the UK agency review began last year and is almost completed. The North American review has just started.

January 21. First stage approval has been given for Cherie Booth, the wife of British Prime Minister Tony Blair, to come to Bermuda to represent the family of teenage murder victim Rebecca Middleton this April. The Bermuda Bar Council has agreed to a request to have Ms Booth, one of the UK's leading QCs, as legal counsel at the judicial review scheduled to take place in Supreme Court on April 16 and 17. However, before Ms Booth is given the final green light to work as a legal representative on the Island she must also gain approval from the Department of Immigration and the Supreme Court. Applications to clear those hurdles have been made and will be dealt with in coming weeks. A brief review of how things are progressing with filing evidence documents for the case was held in the Supreme Court at the end of last week. The Department of Public Prosecutions had previously agreed that by January 19 it would file its evidence as to why the director Vinette Graham-Allen made her decision last March not to reinvestigate the murder or consider fresh charges. The brutal rape and murder of Canadian visitor Becky, 17, at a remote spot at Ferry Reach, St. George's in July 1996, remains unsolved. No-one has ever been convicted of the murder. The court hearing this April, expected to be heard by Chief Justice Richard Ground, will deal simply with the arguments as to whether there should or shouldn't be a re-examination of the evidence and pursuit of fresh charges against suspects. Ms Booth has previously offered legal advice to the Middletons. Attorney Kelvin Hastings-Smith, of Appleby Hunter Bailhache, served evidence to the DPP containing reasons as to why the case should be reinvestigated at the end of 2006. He said the short court hearing last Thursday was dealing with case management to ensure everything is in order for the April deadline. He said the DPP had co-operated in efforts for Ms Booth to be brought to the Island. The DPP is believed to be seeking overseas counsel of its own to appear in the two-day judicial review, which has been allowed by Mr. Justice Ground.

January 26. The Causeway was closed for four hours, nearly 500 people went without power and hundreds of schoolchildren and workers were sent home as hurricane force winds battered Bermuda. With gusting winds hitting 75 knots, flights from Bermuda International Airport and ferry services on the Island were also cancelled. Public Safety Minister David Burch shut the Causeway at 1.30 p.m. for safety reasons, with sustained winds at 45 knots. It remained shut until winds dropped at about 5.30 p.m., leading to scores of frustrated motorists in lengthy tailbacks. All Government schools were closed at lunchtime after power outages at five schools across the country, with a number of private schools following suit. Business leaders described it as a "crazy" day, as many staff left early amid confusion over the Causeway and to fetch their children from school. Four electricity circuits went down during the morning, with about 485 people without power, some for up to three hours. It is thought the problems happened when the wind blew branches onto electricity lines. In the afternoon, a Continental flight from Newark was delayed, while JetBlue and Delta's Atlanta flights were cancelled because the closure of the Causeway meant people could not reach the airport. Mr. Burch said people had called the Government to complain about the closure of the Causeway, but argued he acted in the interests of public safety. He said Government had set guidelines to shut it in strong winds in the light of Hurricane Fabian in 2003. "Following Fabian, the Government took the stance that when wind speeds rose above 45 knots the Causeway would be closed to vehicular traffic," he said. "We have to remember that while the sustained winds were 45 knots, the gusts were up to 70 knots. "We have had some criticism for closing the Causeway, but when it comes to a question of life and limb, we are not going to take a chance. If the experts say the winds are gusting at 70 knots, I am going to take action. "Bermuda has a lot of experts who think they know what to do. To some extent, people are a little bit cavalier because it doesn't occur to them how dangerous the winds can be." Declan O'Connell of the Bermuda Weather Service said the most severe winds were early afternoon in Dockyard. He said that area faced sustained winds of 55 knots and gusting winds of 75 knots. The airport area had sustained winds of about 38 knots, with gusting winds of about 52 knots at that time. Mr. O'Connell said the storm had been at a fairly steady level from about 9 a.m. until late afternoon, and suggested Government had made the right decision to take action. "A storm like this isn't totally rare – it happens maybe once or twice a winter," he said. "But I would think they were right to close the Causeway. You can never look back in hindsight – maybe somebody has been saved by not being able to go across the Causeway in those winds." The weatherman said the wind had formed north of Bermuda and was now heading towards Canada. Retail businesses maintained their stance all day, letting staff go home depending where they live, and whether they had children to collect. The most severe outage happened in the Main Road area of St. David's, when about 350 people were without power from about 10.40 a.m.. It is believed two circuits tripped at around the same time. One left 200 people without power for about an hour, the other affected 150 people for about 45 minutes. In The Lane, off Harbour Road, Paget, 86 customers were without power for about an hour and a half from noon. Meanwhile, about 50 customers were down for around three hours in the St. Monica's Road area of Devonshire. Bermuda Electric Light Company (Belco) spokeswoman Linda Smith said: "We have been able to stay on top of things and ensure we haven't had an excessive number of outages." Mr. Burch said all schoolchildren were sent home after five schools were shut due to outages. A wave of students from the Berkeley Institute could be seen walking into Hamilton around lunchtime. Many of the pupils are traditionally picked up from the Pembroke school campus by bus, but yesterday had to walk to the Central Bus Terminal to take their perspective rides. A few students locked arms with one another to brace themselves against the gusts as they walked. Private schools which closed for the afternoon include Bermuda High School and Warwick Academy.

January 27. A group of young men battling to get conscription outlawed suffered a blow yesterday when Chief Justice Richard Ground refused to grant them protection from arrest by the Regimental Police. At least six of the thirteen members of Bermudians Against the Draft are supposed to have joined the Regiment this year – opening up the possibility of them being detained for skipping duties. With a Supreme Court hearing pending against the Governor, Deputy Governor and Attorney General, which they hope will lead to mandatory military service being outlawed, the men asked the Chief Justice to grant them protection until it is heard. However, after three days of arguments from the group's lawyers Delroy Duncan and Allan Doughty in a behind-closed-doors hearing, Mr. Justice Ground declined the application. Larry Marshall Sr, who founded Bermudians Against the Draft and has sons Lamont and Larry Jr named in the legal action, was in court to hear the decision. Among the other interested parties present were Major Brian Gonsalves of the Bermuda Regiment, Regimental Sergeant Major Erron McKenzie, the Premier's Chief of Staff Wayne Caines and Defence Administrator Larry Burchall. Giving his reaction after the hearing, Mr. Marshall Sr. said: "It's wrong. It's a very troubling decision. These young Bermudian men have gone about this the right way and taken the legal channels. " Mr. Marshall Sr, a Minister at the Church of the Living God in Pembroke, has previously described the conscription policy as "20th century slavery" and made allegations of abuse at Warwick Camp. Mr. Marshall said he was upset the young men - all aged in their 20s - could be forced into the military and what he described as "unwholesome" environment at Warwick Camp before their case had been heard. "This ruling means their civil rights have been trampled on," he claimed. Mr. Justice Ground gave the group leave to appeal against his decision. He also called for the main anti-conscription case to be heard as quickly as possible - "the earlier the better." Bermudians Against the Draft has vowed to take the legal fight to the European Court of Justice if necessary. It remained unclear yesterday how real the threat of arrest is for the men. Referring to the Defence Act, which allows those absent from service to be arrested, Major Gonsalves said: "The law of the land still stands. It has not changed." He declined to comment on whether members of the Regimental Police would be going in search of members of Bermudians Against the Draft but said Regiment representatives would be meeting with the Attorney General to "discuss options." The defendants in the case were represented by Acting Solicitor General Melvin Douglas and Leighton Rochester. Mr. Rochester said after the judgment that the 13 men had been given an undertaking that they would not be arrested during Mr. Justice Ground's hearing of the case - but declined to comment on whether they face arrest now. No member of the group had been detained to date. Bermudians Against the Draft plan to fight the policy of mandatory military service with the arguments that the ballot which chooses conscripts is gender-biased and a breach of human rights because only men are picked, not women. The campaign has won the support of British Member of Parliament Andrew MacKinlay, of the ruling Labour Party, who has asked questions about the policy in the House of Parliament in London. Conscription has been backed publicly in recent weeks by Governor Sir John Vereker and Minister of Public Safety David Burch, who said there is widespread support in Bermuda for compulsory Regiment service.

January 30. Built at a public cost of $20 million, the Sylvia Richardson Care Facility, just opened, is the replacement for the St. George's Parish Rest Home, which closed five years ago due to health and safety concerns. It has a library, beauty salon and chapel and underlines the Government's commitment to take residential care to a better level. The government regards it as the future model for residential care, nursing homes and other care facilities. Health Minister Mr. Bascome said: "This is the first step in the Government's commitment to restructure and upgrade our senior residential care and nursing homes to ensure the provision of safe, comfortable and healthy living environments. It will provide needed long-term care, in the east parishes in particular, and help to address a pressing need for more intermediate and skilled nursing care across the Island. The intent of this facility is to provide care and services from assisted living to skilled nursing in an integrated fashion. It embraces the concept of ageing, making it possible for residents to experience dignity, care and individualism at all levels of physical and cognitive ability without having to relocate. The mission of the facility is to deliver effective resident centered care in a home-like environment through the involvement of residents, caregivers and the community. We recognize we must provide a continuum of services that supports seniors and assists them in maintaining their independence and involvement in their communities." The facility was named after Sylvia Richardson, a nurse who made a significant contribution to the St. George community and to the people of Bermuda. Premier Ewart Brown and former Premier Dame Jennifer Smith, local MP, were among the guests as the new home was unveiled. It was built after the Ministry of Health commissioned a report over long-term care facility needs in Bermuda. This involved consultation with the community.

January 31. World-leading hotel group Jumeirah expects to open the first stage of its planned Southlands hotel resort before the end of 2008 with the entire scheme up-and-running by the end of 2010. An assurance has been given that Southlands' woodland reserve hinterland and its folly-esque quarry gardens dating back to the 19th century will be mostly preserved and enhanced for guests and visitors to enjoy. The banyan trees with their impressive, ghostly aerial roots at the entrance to the Southlands estate from South Road will remain undisturbed, according to the developers. A greenhouse has been created on the estate to begin nurturing plants that will eventually be used in the landscaping of the Jumeirah Southlands resort grounds. The developers anticipate the southern portion of the resort campus featuring 66 suites looking out across South Shore will be completed before the end of 2008 and the rest of the project to be completed within 24 months. The north and south sections of the resort will be connected by a land bridge across South Road, effectively placing a realigned South Road into a tunnel below. According the developers the road works will be done in such a way that they do not affect motorists using South Road. The convening of a major press conference featuring a number of Jumeirah Group executives, including CEO Gerald Lawless, was the strongest hint yet that the Southlands resort project involving the hotel group that runs "the world's only seven-star hotel" the Burj al Arab in Dubai, is about to be green lighted by Government. A special development order (SDO) to allow the development to short-cut the normal planning process is currently under review by Environment Minister Neletha Butterfield. There was criticism a year ago when the then Deputy Premier Ewart Brown stood in front of the former Club Med resort to announce an ill-fated deal to develop that location with neither a developer nor a hotel operator willing to appear in public to add substance to the announcement. This time Premier Dr. Brown stood shoulder-to-shoulder not only with Jumeirah's CEO, who had flown in from Dubai, but also with developer Craig Christensen who has become the public face of the Southlands Limited, whose other owners are businessmen Nelson Hunt, Brian Duperreault and his wife Nancy. Mr. Lawless said he met Dr. Brown when he visited Dubai a year ago and had been impressed by the Tourism Minister's invitation to consider Bermuda a possible location for a future resort. He said the speed with which things had been arranged to facilitate such a development had impressed him further. "We feel Bermuda suits Jumeirah. We are looking for business and leisure visitors and we are committed to developing in the western hemisphere. Bermuda is one of the few places on earth that has been enhanced by human habitation," said Mr. Lawless, who previously has overseen the Forte Hotel Group in Bermuda and the Caribbean. For the developers Mr. Christensen said: "Our perceived timeline to open Jumeirah Southlands resort will commence with 66 suites in 2008, with half of those offered as fractional vacation residences. "As part of our plans a new road will be constructed on the Southlands site. Careful planning and design will ensure no disruption in the traffic flow to and from Hamilton." According to the developers only 16 percent of the 37 acre Southlands estate will be built upon. The estate has 42 percent tourism zoning and a number of woodland reserve and open space areas. The plans seek to mix-and-match the different zones to suit the overall design of the resort, something that would fall foul of normal planning regulations but can be overcome through the granting of an SDO. The arable farms and original farm house at Southlands are to remain intact, according to Mr. Christensen. And included in the plans is a ten-storey staff housing complex to be sited in Hunts Quarry. The intention is to take Bermudian staff to Jumeirah hotels overseas as part of their training programme so they can learn and match the high standards of the luxury hotel chain. When complete the new resort will boast 300 balcony suites, including 17 two-storey suites on the beach cliffs, five restaurants and bars, a night club and outdoor entertainment space, spa, 1,700 feet of beach, pools, conference centre and equestrian centre. Around half of the accommodation is to be offered for fractional vacation residence ownership. When Premier Dr. Brown was questioned about the danger of Bermuda's economy overheating with the anticipated construction of a number of hotel projects on the Island, he said it would be Government's job to moderate and control the economy to avoid such difficulties. He added: "I am very aware of the voices in the community that have been expressing concern about the creation of this property. We have heard and we have listened. However, as one of the most ambitious and creative tourism projects in Bermuda's history, Jumeirah Southlands represents a winning proposition for Bermuda, its people and the tourism industry. We are delighted to put our full support behind a partnership of Bermudians that include three of our own most respected business leaders as well as Jumeirah."

February 3. Wildlife campaigners are calling for measures to protect sea turtles, cahows and other creatures potentially at risk from long-line fishing vessels. The Ministry of Environment is currently considering bringing the commercial practice – which involves hanging hundreds of baited hooks from a huge line – to Bermuda. The American-based long-line fishing vessel Eagle Eye II is to spend the next two months in the Island's waterways as the Government assesses the economic viability of the practice. Fishermen have backed the move and claim it will boost the fishing industry. They say long-line fishing should have been brought to the Island years ago. However, environmentalists across the world campaign against it, stating that many animals fall victim to "by-catching" when they accidentally get caught on the line's hooks. In water surrounding Bermuda, it is feared sea turtles, cahows and even dolphins could be in danger of by-catching even if long-line fishing targets mainly tuna and swordfish. Environmentalists are calling for the Government to ensure methods to protect such species are in place if the practice is introduced. Andrew Dobson, former president of Bermuda Audubon Society, said more than 300,000 seabirds are killed across the world each year as a result of long-line fishing. Mr. Dobson said he would be get in touch with Environment Minister Neletha Butterfield over the issue. "I'm very concerned that the Government has done its homework on what effect long-line fishing can have on birdlife in particular. I shall be contacting Ms Butterfield to fully brief her on the problem as I see it. Birds can be protected by adding plastic streamers behind the boat to scare them away. Weights can also be added to the baits so that they sink quickly, before the bird gets a chance to swoop. Fishing trips can also be made at night, when it is too dark for the bird to see the bait. The practice in general is not a good one. Certainly it shouldn't be done unless these measures are put in place." Stuart Hayward, chairman of the environmental group ECO, said long-line fishing could be a threat to species including sea turtles and cahows. Mr. Hayward warned Government to avoid concentrating on expanding the economy at the expense of the environment. "I'm not ready to blanket oppose this, but it's something we want to have a full picture on before we embrace it as a local practice. To ignore the environment and concentrate on the economy is to act as though we don't depend on the environment. But everything we get is provided by the environment." A spokeswoman for the Bermuda National Trust also urged caution. "We welcome any endeavor that looks at sustainable uses of local resources for the benefit of Bermuda. However, we would hope that an independent observer be present to assess any impacts on non-target species (by catch). Of particular concern locally are endangered sea turtles, which reside both in our waters and have migratory routes off shore. A second species of concern are dolphins, which have also recently been recognized as occurring in Bermuda's waters and, in fact, within the 200-mile marine sanctuary."
Fisherman Danny Farias said the scheme would help people take advantage of a strong migration of yellow-fin tunas heading through the Island's water. "This would certainly be a good thing – it's something which should have been done years ago. However, measures needed to be taken to avoid threatening the livelihood of small fishermen who may not be able to compete with long-line vessels. "Ms Butterfield has said the Eagle Eye II mission will give Bermudian fishermen the chance to learn new techniques that can help expand the local fishing industry and get more young Bermudians involved in fishing.

February 5. A British MP has launched a stinging attack on the Bermuda Regiment in the House of Commons. Anti-conscription campaigner Andrew MacKinlay – a member of the ruling Labour Party – said the Regiment was in a "parlous state". Mr. MacKinlay is a supporter of Bermudians Against the Draft (B.A.D), a group of 13 conscripts preparing a Supreme Court bid to get the call-up outlawed. The group alleges that the ballot which chooses conscripts is gender-biased and a breach of human rights because only men are picked, not women. Members have also made allegations about abuse at Warwick Camp. During his speech to the House of Commons, Mr. MacKinlay cited passages from the report on a Bermuda Regiment Fitness for Role Inspection conducted by the British Defence Staff, Washington, in November 2005. The report – published on the Government House website – was critical of the Regiment's weapons handling, command structure, elderly equipment, and performance of its ceremonial role. Mr. MacKinlay quoted a passage that said: "Junior officers and NCOs are generally weak as commanders, displaying a lack of military leadership skills." And he pointed out how it was noted that at the 2005 Throne Speech, the Regiment turned up seven minutes late "largely thanks to poor time appreciation and a lack of urgency, both completely within its control. "This fundamental professional error was avoidable and should not have occurred". Mr. MacKinlay told the House of Commons: "We need to think more about the Bermuda Regiment. "Its twin, the Royal Gibraltar Regiment comprising all volunteers, with pay and rations comparable to the rest of UK forces and very much integrated within them, is highly regarded, but the Bermuda Regiment is not." Referring to information given by Foreign Office Minister Geoff Hoon recently to a question of his in Parliament, Mr. MacKinlay continued: "The Minister of State...had to confirm that if the conscripts want to go to the lavatory after 11 o'clock at night, they have to be escorted by their non-commissioned officers. That is demeaning and it is indicative of the parlous state of that Regiment, over which the British Government are presiding." Attacking the current policy, Mr. MacKinlay said: "There should not be conscription in a peacetime situation presided over and acquiesced in by Her Majesty's Government, who bear the ultimate responsibility for it." He called on Mr. Hoon to address: "What is a hidden, unspoken scandal in respect of the Bermuda Regiment, where we are conscripting people highly selectively by a ballot that is demonstrably unfair to those who win or lost that raffle." B.A.D suffered a setback on January 26 when Chief Justice Richard Ground refused members protection from arrest by the military Police while they wait for their Supreme Court case to be heard. Referring to this, Mr. MacKinlay told the Commons: "I am asking the British Government to use their power to have a stay of that conscription in respect of those men and women until the Supreme Court has exhausted that issue. That does not seem to me unreasonable."

February 7. Bermuda's tourism industry is in "secular decline", unrelated to the damage caused to it by Hurricane Fabian or the September 11, 2001 terror attacks in the US, according to global financial analysts Standard & Poor's (S&P). And the agency says the Island is coming under social pressure because of the limited opportunities for locals in the hospitality sector, combined with the presence of a high-earning economic elite. Although the latest tourism figures yesterday pointed to an upturn in arrivals, S&P's findings were related to the longer term, which has seen a downward overall trend in the industry since the late 1980s. S&P has predicted that the Island's Gross Domestic Product (GDP) per head, which it rates as third highest in the world, will continue to rise at an annual rate of 2.7 percent, in real terms, this year and next. And it estimates that inflation, as measured by the Consumer Price Index (CPI), will continue to rise at 3 percent through 2008. Standard & Poor's, which is based in New York, is an international provider of financial intelligence and analysis. Among its numerous lines of business, it issues sovereign creditworthiness ratings, for 113 countries. The S&P report, commissioned by the Bermuda Government, upgraded the outlook for the Island from "stable" to "positive", as was revealed last month. The Royal Gazette newspaper has now acquired the full 15-page report, which presents a largely positive assessment of the Island's economy, tempered by concerns over a lack of diversification. The report points out the vulnerability of the two mainstays of the economy, saying that a change in tax rules could undermine the international business sector, while a global economic downturn or a crisis of confidence would damage tourism. "Although the international business sector generates significant foreign exchange and, in S&P's opinion, will remain buoyant in the near to medium term, Bermuda's flagging leisure tourism sector leaves its economy increasingly reliant on the international business sector," the report, compiled by analyst Lisa Schineller, states. "The downturn in tourism reflects a secular decline, not just attributable to September 11, 2001 or due to the vagaries of hurricane damage, which also hit other island vacation destinations. As one of the highest-cost island destinations in the hemisphere, Bermuda is struggling to compete with cheaper, more-temperate Caribbean alternatives that, with more frequent airlifts from North America and Europe, are gaining market share. Similarly, with neither a pronounced attraction (like the Atlantis resort in the Bahamas), nor ecotourism (such as in the Republic of Costa Rica), Bermuda finds it increasingly difficult to differentiate itself in the large North American market. However, new luxury hotels including the Ritz Carlton and Mandarin Oriental highlight continued interest in Bermuda's extremely high-end destination. Supposedly six developers are interested in the former Club Med site." The analysts also point out the heavy influence of the US economy on Bermuda's. "Performance of the US economy is key for Bermuda, as more than 80 percent of air and 90 percent of cruise ship arrivals originate in the US," the report states. "The decline in tourism has led to the closure of one-third of Bermuda's hotel capacity since 1989 and has hurt the heavily protected retail sector." The report touched on the importance of tourism in providing employment for less-skilled workers, as well as the social tension resulting from the presence of wealthy executives of the international business world. "The limited international business jobs available to native Bermudians, coupled with little job growth in the hospitality sector and the fantastic wealth of a few economic elites is creating social pressure although this must be put in context," the S&P report states. "Bermudian unemployment is significantly lower than that in other off-shore jurisdictions like Barbados, the Bahamas, Malta, and Cyprus, and the Bermudian government is better positioned financially to address the problem than its peers. Premier (Ewart) Brown has prioritized the importance of redressing youth unemployment, as well as deficiencies in education and affordable housing. If unchecked, pressures in these areas could place increasing labor constraints on the international business sector." Government figures released last month showed the Island's GDP per capita for 2005 was $76,403 per head – the highest in the world according to the Central Intelligence Agency World Factbook. S&P has predicted that that figure will be just short of $90,000 by the end of 2008. The report says the Government's debt as a percentage of GDP, estimated at 3.6 percent in 2006, is one of the lowest among sovereign states it has analyzed. It also points out that a "broad public consensus against the establishment of an income tax" is a limiting factor on the revenue that Government can raise. The danger of inflation is limited by the Bermuda currency's 35-year-old fixed parity with the US dollar, S&P adds. "With the dominance of US dollar transactions in the international business and tourism sectors and Bermuda's dependence on imports (principally from the US), inflation has generally tracked US trends," the reports states. "Since a slight up-tick in 2004, owing to public sector wage increases, inflation has run at 3.1 percent per year, and is projected at 3 percent in 2007 and 2008."

February 12. Labour and Immigration Minister Derrick Burgess has reluctantly scrapped plans to create a register for land trusts after experts told him the move would cause serious damage to the Island's trust business. The scheme was to have been a major part of the Government's efforts to clamp down on "fronting" – when Bermudians illegally "front" trusts to buy and hold land on behalf of non-Bermudians. But Mr. Burgess announced in the House of Assembly on Friday that his Ministry was withdrawing the Trusts of Land in Bermuda (Registration) Act 2006, which was tabled on December 1 last year. Instead of the comprehensive trust register that was originally planned, Mr. Burgess on Friday tabled a replacement bill – the Bermuda Immigration and Protection Act 2007 – entailing a "less intrusive form of information-gathering". "I have withdrawn from the concept of having a comprehensive registration scheme for all land trusts in Bermuda, a scheme that was of major concern to stakeholders who felt that it would be most injurious to trust business in Bermuda," Mr. Burgess said in a ministerial statement. "It is with some trepidation that I have abandoned the compulsory registration scheme. However, should the passage of time reveal that the less intrusive form of information-gathering provided for in the new bill is ineffective, the Government will not hesitate to return to this Honorable House with stern measures along the lines of the Trusts of Land in Bermuda (Registration) Act that is to be withdrawn today." Mr. Burgess told MPs that some parties had raised concerns about the land trust register idea, prompting the Minister to invite them to air their views. "In response to my invitation, stakeholders including the Bank of Bermuda, the Bermuda Bar Association, the Bermuda Association of Licensed Trustees and the Society of Trust and Estate Practitioners (Bermuda) made submissions setting out their views on the proposed legislation and offering proposals whereby they might be modified," Mr. Burgess said. Labour and Immigration technical officers joined Mr. Burgess in a meeting with concerned parties on January 22, with UK trust legislation expert James Wadham providing support for the Government team. "After reflecting on the input received from these bodies and after much deliberation, I , supported by my Government colleagues, came to the conclusion that the public would be better served by a simplified regulatory regime," Mr. Burgess said. Key information-gathering powers proposed in the scrapped bill had been merged into the new bill, the Bermuda Immigration and Protection Act 2007, he added. Government would not waver on its policy to ensure "the preservation of Bermuda's land bank for future generations of Bermudians", Mr. Burgess said.

February 14. Better pay for nurses and the rebuilding of King Edward VII Memorial Hospital will help tackle the nursing shortage in Bermuda, according to new hospitals chief David Hill.

Improved training opportunities are also being considered as Bermuda Hospitals Board (BHB) steps up its drive to recruit and retain medical staff in response to the global shortage of health care workers, said Mr. Hill. The CEO said the new-look hospital would provide an attractive environment for nurses and healthcare professionals. Mr. Hill said: "Recruiting staff remains an issue now and will be an issue for many years to come, both for this hospital and hospitals internationally. We are working on various initiatives, particularly around the nursing shortage. We come up with as many initiatives as we can to recruit and retain staff. We are looking at salary and pay ladders this year to make it more financially rewarding to staff to work here. Schemes are also under consideration for local training. If there's good training packages available and then a good salary, once people have trained they would stay here, particularly if there is the prospect of a new hospital. Good clinical staff want to work in the best environment. That's what we want to provide for them." In November last year, Health Minister Nelson Bascome revealed demand for nurses on the Island will go up from 430 to 473 in the next decade to help care for increasing numbers of seniors. Mr. Hill was speaking around two months after taking up his five-year post at the BHB. One of his key tasks will be to oversee the rebuilding of the KEMH. He confirmed health bosses were continuing to plan the rebuilding project at the hospital's present site and stressed measures were being drawn up to ensure disruption to patients would be kept to a minimum. "There's a clear policy the new facility should be built on this site," he said. "We welcome that policy and direction. It brings clarity and focus to our planning. We have done a lot of background research into what new facilities we need. We are now translating that into how it would look on this site. At the hospital, we have got some new parts and some older parts. Some areas have got a higher priority in terms of needing work. Keeping disruption to a minimum is down to detailed planning and good project management. Internationally, most hospitals have got continuous building work going on to improve their facilities. When you look at this site, it's very large. We should be able to plan it." He added that the time-scale of the project was still being planned. Mr. Hill was chosen to lead the KEMH and the Mid Atlantic Wellness Institute on the strength of his past experience in the UK Since the 1990s, he headed the James Paget Healthcare Trust, in Norfolk, one of the best performing healthcare trusts in England. Under Mr. Hill's leadership, the trust was given a maximum three-star rating by the UK Healthcare Commission for its achievements in providing care to patients and overall hospital management. It also achieved University Hospital status, meaning it trained doctors. He said he came to Bermuda to embark on a new personal and professional challenge. "It wouldn't have been enough to go to a new hospital in the UK," he said. "I wanted something very different, and Bermuda gave me the opportunity to do that. In my interview, they were very open about Bermuda and both hospitals and what had been achieved and what remained to be achieved. It's been a whirlwind first two months and I've enjoyed every minute of it. I'm very impressed with the quality and commitment of staff that we have here, and the support of the community for both the KEMH and the Atlantic Institute. There's a very real feeling of belonging and ownership." He said he was looking forward to some tough challenges ahead. "There's some issues, including the new hospital which has to be completed," he said. "It needs leadership in that area. Medicine is moving very fast internationally. Every hospital has to move on a constant basis up to those international standards. In this hospital we are very keen to hit those international standards on a regular basis. It involves looking at all the various clinical outcomes that we achieve, particularly the patient experience in terms of comfort, dignity and privacy. There are areas that we are working on. I'm talking to doctors, physicians and the other professionals, and other stakeholders, to obtain all their views to priorities what order things need doing. The biggest challenge will be how to invest and improve services in the existing hospital while we are preparing for a brand new hospital. In my five years, I would like to make sure that the new hospital is well advanced. My job is to facilitate and harness all the commitment, energy and efforts in Bermuda into improving the services that are available to the local population."

February 14. About a dozen Bermudians who have worked with the US State Department are now part of a very exclusive alumni association — put together with the help of the American Consulate in Devonshire.

Friday was the new alumni group's first ever meeting to discuss what the programme has accomplished and what its future may hold. The State Department's Voluntary Visitor Exchange Programme recruits non-Americans to go to the United States to meet with and learn from American experts in various fields. For example, the first Bermudian group travelled to the United States in 2005 to pick up knowledge on youth development. The five-member team went to Washington, DC, New York, Boston, Atlanta, Jacksonville and Chicago in a fast-paced, ten-day stretch. Dr. Derrick Binns led the 2005 group while he was Permanent Secretary for the Ministry of Community and Cultural Affairs. Last year Kennette Robinson from the Department of Child and Family Services led a second team to Washington, New York and Florida on a mission to better understand strengthening families. Members from both of those trips make up the new Voluntary Visitor Alumni Association. Part of the inaugural meeting on Friday was spent discussing the 2007 trip to the United States. US Consul General Gregory Slayton said: "The VolVis Exchange Program is an important public diplomacy tool reflecting the co-operative nature of the relationship between the United States and Bermuda." He also said he would like to see a contingent off to the United States every year and the alumni association has moved them one important step closer to that goal. The Bermuda alumni group will have the opportunity to meet with other alumni around the world. There are an estimate 23,000 who meet occasionally and participate in discussion panels and on-line web chats with guest experts.

February 18. Death of the Hon. Gloria Juanita Darrell McPhee, OBE, JP, BS, MSc, born November 10, 1926, wife of Dr. Bert McPhee. She created her own unique niche in Bermuda's history as a trail-blazing humanitarian, politician, Cabinet member and educator (see more details below)..

February 19. Some of Bermuda's most influential people paid tribute to Gloria McPhee who died yesterday afternoon at the age of 80. She was instrumental in the racial integration of Bermuda's schools, helped create the Bermuda College, and was the country's first ever female Government Minister, representing the United Bermuda Party at the time. But those who honored Mrs. McPhee — aunt of Progressive Labour Party Premier Ewart Brown — were of all political stripes. Last night former Premier Sir John Swan heard the news for the first time from The Royal Gazette and said immediately: "What a tragedy." His wife, Lady Swan, was equally surprised to hear the news. Sir John said: "I'd like to extend to Dr. McPhee and the family our condolences on behalf of Lady Swan and our family. "She was a true Bermudian who believed in Bermuda as a true democracy. She worked in a bipartisan way and devoted herself to the political process. She helped to bring Bermuda through an evolving, difficult and maturing process which helped build the foundation of the Bermuda we know today. She left a considerable legacy in her commitment to the United Bermuda Party and the country as a whole. She'll be looked at as one of the most outstanding Ministers in our history. Bermuda owes her a debt of gratitude." Mrs. McPhee's husband, Dr. G.B. McPhee spoke lovingly of his wife when contacted at home last night: "She was my whole life — my great advisor, lover, and friend. She was everything to me. She's a great loss." Mrs. McPhee is survived by her husband and her two children Karen Juanita McPhee and Kevin Darrell McPhee. Dr. and Mrs. McPhee met at Howard University in Washington DC and were married there in 1948 right after Mrs. McPhee's graduation. She had thoughts originally of becoming a dentist, but instead decided to work in her husband's medical practice as a certified laboratory technician. She was there about a decade until she went into public service. In 1968 she won her first election as a member of the United Bermuda Party and summarily defeated the Opposition Leader. Gloria McPhee would never lose an election her entire political career. The family's lawyer, Julian Hall, often lamented his client wasn't elevated from O.B.E status to Dame. He said last night in an e-mail message: "The late Sir Henry Tucker described her as the UBP secret weapon and he was absolutely right. She was a formidable daughter of the Bermudian soil whose impact on the Bermuda education system and on our understanding of the need to protect and preserve our environment was monumental. She was an extremely diligent and hard working servant of the Bermudian people for many years." After the United Bermuda Party win of 1968, Mrs. McPhee became the first woman appointed to the Cabinet. Dr. McPhee said: "She was loved by the country, even as a member of the UBP she held the respect of both parties and the unions. She was the only full-time politician in her day — she was doing 60 hours a week." Current Opposition Leader Wayne Furbert said he had known and respected Mrs. McPhee for decades. He said: "I'm very sad to hear Gloria McPhee has passed. I entered politics at a very young age, when Gloria McPhee served the people of Hamilton West. I worked very closely with her at the time. She helped me get my first education scholarship when she was the Minister of Education. She encouraged me to apply for a teaching scholarship and I received it." "She was a lady's lady. She spoke well. She was everything that Hamilton Parish really wanted. I'm sure she has gone now from her labour to rest."

February 20. Despite no rise in general payroll tax in this year's Budget, companies face an ever-increasing payroll tax burden because of salary increases and the need to employ more staff, according to business leaders.

For some relief comes by taking a portion of their operation overseas, or even starting out with a percentage of staff located in places other than Bermuda. As welcome as the Island's booming economy might be, a drawback is the high cost of having locally-based staff. That's one of the reasons why some businesses have either out-sourced work overseas or set up business units in lower-cost jurisdictions. "Businesses are going to pay more in payroll tax. The amount they pay is going up even though the (tax) rate has not changed. That is because salaries have risen and the number of employees are going up," said Peter Everson, president of the Chamber of Commerce. "So international business looks to see where it makes the most sense to locate their people. Is it better to have new recruits in other countries?" he said. "The more it makes more sense to have them somewhere other than Bermuda the more Bermuda will suffer. And these young people (who are employed) end up not having any allegiance to Bermuda one way or the other." One company that saw economic sense in having some of its operations based outside Bermuda is Flagstone Re. Set up in December 2005 in the wake of the devastation of hurricanes Wilma, Rita and Katrina on the US, Flagstone employs 95 people globally, of which around one-third work at its Church Street offices. The others are spread out, mostly in Canada and India, but also at small offices in London and Switzerland. Flagstone made a deliberate decision at inception to have multiple operations in different countries. So it was not a case of it relocating staff overseas at a later date. Explaining why it had not brought all its people to Bermuda from day one, president and CEO David Brown said: "We realised, having worked in Bermuda for a long time, that certain jobs it is hard to get the locals to do the work because of limited availability, so rather than try to have those jobs in Bermuda where you have to get the people through immigration and there is the high costs, we decided to have them from the very beginning somewhere else. So what we have is access to lots of big talent pools and no immigration problems because they are working in their own country." Flagstone has accountancy, legal claims, and IT support and networking based in Halifax, Nova Scotia, while in Hyderabad, India, it has a catastrophe modeling team, development operation and research and development group. While Flagstone had its overseas teams from the outset, other Bermuda businesses have been branching overseas with Nova Scotia a particular favorite with Olympia Capital and Butterfield Bank opting to open operations there. Does Mr. Brown think others in Bermuda might follow suit? "I think they will. It's a global, competitive business. If you want to be competitive you have to look at those options, I think you will see it more and more," he observed. "We did not move the jobs abroad because the jobs were never in Bermuda in the first place. It's a little more difficult if you have people established in the job and you want to replace them with somebody in another country. "The cost of bringing someone in (to Bermuda) is very high. It's hard for them to make a career move because they can't stay here forever, so it's much easier to employ someone in their own country with lower cost base where there is no issue about them getting a job and they can stay with us as long as they want. Payroll tax does increase the cost of doing business here and is one of the factors that people look at when they are doing business. It costs a lot for lots of good reasons; it's a small Island with limited resources and limited labour pool and that tends to drive up prices. I'm not complaining about, it's just a fact. The higher those costs get the more people will start looking for alternatives like we chose." Chamber of Commerce president Mr. Everson views this year's Budget as "neutral" but warns there does not appear to be any setting aside of revenue during the current boom to tide the Island during leaner economic times.

February 20. Bermuda has lost another of its peaceful warriors from the sometimes turbulent political period of the 1960s and 1970s.

The late Gloria McPhee, who died this weekend, was an iconoclastic and independent-minded politician, who was part of the outstanding class of 1968 that revolutionized Bermuda politics as the Island entered the era of universal suffrage and political parties. Former MP Julian Hall rightly quoted a description by the late Sir Henry Tucker of Mrs. McPhee as the United Bermuda Party's "secret weapon", and that she was, defeating then-Progressive Labour Party Leader Walter Robinson in 1968 and then holding her seat in 1972 and 1976, when her running mate the late Dr. John Stubbs was defeated. Mrs. McPhee, Bermuda's first female Cabinet Minister, was subsequently a leading force in the UBP's Black Caucus, which was formed as UBP MPs became increasingly disturbed that the then-Government was lagging in its commitment to social reform and opening up opportunities for black Bermudians. So disillusioned did she become that in 1980, she nominated Opposition Leader Lois Browne Evans for her Devonshire North seat in a general election that the UBP only narrowly won. That signaled the end of Mrs. McPhee's participation in active politics, but she remained busy behind the scenes. Indeed, only a few months ago she raised her concerns about the impact of global warming and climate change on Bermuda, and it is ironic and unfortunate that our series on the issue should have been started just after her death. Mrs. McPhee was a courageous and independent politician, in much the same way that colleagues like Dr. Stubbs, the late Dr. Stanley Ratteray, Harry Viera, C.V. (Jim) Woolridge and Dr. Clarence James were and are. While it is fashionable today to claim that black Bermudians joined the UBP "for what they could get", this is deeply unfair. For many, it would have been easier to join the PLP and avoid the accusations of being Uncle Toms that followed. For the most part, these men and women were conservative, and that in large part motivated them to join the UBP and to force change from within the old establishment. Few were from what was then generally considered to be the "Forty Thieves", and they all had a fierce passion for Bermuda and an abiding belief that Bermuda could only progress if it did so as a truly integrated community in which the races worked together to eliminate their differences. This was the fundamental difference between the UBP and the PLP then and now, because the latter party has a regrettable tendency to look at politics via a prism in which race is the sole factor, and fails to recognize the differences and similarities that individuals have, regardless of the skin colour that they were born with. Despite the use of Mrs. McPhee's name as a UBP dissident, she never veered from her fundamental beliefs. She had a unshakeable commitment to building and maintaining the dignity and worth of the black Bermudian, but she never veered from her commitment to an integrated Bermuda, and she certainly had deep concerns about the direction in which Bermuda was going before her untimely passing. It is also fair to say that she probably would have looked at the quality of today's House of Assembly with some dismay. It is all too easy to look at the past with rose-tinted glasses and it is true that obituaries perennially gloss over the human weaknesses we all have in abundance, but it is undeniable that the members of today's House of Assembly are a far cry from the stellar statesmen and women who occupied seats in the House during Mrs. McPhee's era. That is as true for the PLP as it is for the UBP. Apart from those named above, the House today lacks leaders of the caliber of Dame Lois Browne-Evans and the late Eugene Cox and Frederick Wade, both of whom were part of the Class of 1968. Today, as too many of these great leaders pass on, having left a legacy of which all Bermuda should be proud, they leave the question: Will Bermuda see their like again?

February 22. US Presidential hopeful Barack Obama is one of three senators who have proposed legislation that seeks to recover an estimated $100 billion a year in tax revenue they say is lost each year because of overseas tax havens. The Stop Tax Haven Abuse Act will impact many offshore jurisdictions including Bermuda, which was mentioned directly by Democrat Sen. Obama when spoke on the proposal. "Under this bill, if you create a trust or corporation in a tax haven jurisdiction, send it assets, or benefit from its actions, the Federal Government will presume a civil judicial and administrative proceedings that you control the entity and that any income generated by it is your income for tax, securities, and money-laundering purposes," said Sen. Obama. "The burden of proof shifts to the corporation or the individual, who may rebut these presumptions by clear and convincing evidence. This bill provides an initial list of offshore secrecy jurisdictions where these evidentiary presumptions will apply. Taxpayers with foreign financial accounts in Anguilla, Bermuda, the Cayman Islands or Dominica, for example, should be prepared to report their accounts in the Internal Revenue Service." Senators Obama, Norm Coleman and Carl Levin have jointly presented the proposed legislation, which will in part force hedge funds to report their foreign investors to the Treasury Department. Also speaking to the proposal Sen. Levin referred to a 2004 report he had helped compile that revealed that two-thirds of the top 100 companies doing business with the US Government had one or more subsidiaries in a tax haven. One company, Bermuda-based Tyco International, had 155, he told Congress. The 68-page measures proposed will impose tougher requirements on US taxpayers using offshore secrecy jurisdictions, give the US Treasury the authority to take action against foreign jurisdictions that impede tax enforcement, stiffen penalties against abusers and close offshore trust loopholes, according to Michigan Democrat Sen. Levin. "The legislation would require hedge funds to establish anti-money-laundering programs under guidance from the Treasury Department to better track offshore investors. The measure would also prohibit the US Patent and Trademark Office from issuing patents for accounting strategies intended to "minimise, avoid, defer, or otherwise affect liability for federal, state, local, or foreign tax. We cannot tolerate tax cheats offloading their unpaid taxes onto the backs of honest taxpayers," Levin said. "Offshore tax havens have declared economic war on honest taxpayers by helping tax cheats hide income and assets that should be taxed in the same way as other Americans." Both the Treasury Department and top lawmakers in both houses of Congress have made a priority this year reducing the so-called tax gap, the difference between what individuals and companies owe and what they actually pay. The IRS said a study of 2001 tax returns shows the tax gap is about $345 billion a year, only $55 billion of which is recovered. The legislation is a "strengthened" version of a measure introduced in 2005 by the senators, said Sen. Levin. The legislation is the product of four years of investigation by the Senate Permanent Subcommittee on Investigations. "Our bill offers innovative ways to combat offshore secrecy," Levin said. "We can't let the offshore tax havens hide $100 billion in US tax revenues which are needed to protect our troops, fund health care and education, and meet the other needs of American families." The Senate committee's extended investigation culminated in a 370-page report in August that concluded companies and rich individuals, usually advised by lawyers and brokers, set up sham trusts and shell corporations to hide assets in countries such as Belize and the British Virgin Islands. The report said wealthy American individuals have $1.6 trillion in offshore assets which they use to illegally evade between $40 billion and $70 billion in annual taxes. US corporations evade about $30 billion a year through these shelters, it said, citing an IRS study. "It is simply unacceptable that some individuals are using offshore tax havens and secrecy jurisdictions to shelter trillions of dollars in assets from taxation," said Sen. Coleman. "We are introducing this bill to close these loopholes, shut down offshore tax schemes, and ensure that every American pays their fair share of taxes."

February 22. American television personality Rosie O'Donnell has chartered an entire cruise liner and that ship is headed for Bermuda. It's not the first time Ms. O'Donnell has booked a complete ship for gay and lesbian families, but this time she rocked a few boats because people who had previously made reservations on Norwegian were bumped. A spokesperson for "The View" co-host said: "It's not Rosie's fault. This happens every time someone charters a cruise, but because it's Rosie, people want to make an issue." New Yorker Carol Farina told the Daily News the cruise was a Sweet 16 celebration for her granddaughter who has lupus. Members of the family arranged their vacations around the trip. Now they've been bumped. "I don't blame Rosie O'Donnell," Ms Farina said. "I think it's up to the cruise line." Norwegian officials offered an apology and a $50 onboard credit to people who were inconvenienced. They also plan to rebook those displaced passengers on a different cruise. The Farina family may have to pass on the opportunity though because everyone in their group can't reschedule. The cruise of gay and lesbian families is due to leave New York on July 7. It will come to Bermuda, then go to the Bahamas, before returning to the U.S. East Coast on July 14. Rosie O'Donnell announced she was a lesbian in 2002. Two years later she married her long time girlfriend Kelli Carpenter in San Francisco. The couple has three adopted children and a fourth who was conceived through sperm donation. In 2006 Ms. O'Donnell's gay and lesbian family cruises became widely known through the release of a documentary on HBO called "All Aboard: Rosie's Family Cruise."

February23. Last night one of the owners of the controversial Southlands estate told concerned citizens at a meeting, "If you're not in the government or planning then you are not part of the process."

Nelson Hunt was responding to questions raised by a woman in the meeting how Bermudians will have a say in what happens at Southlands if the Special Development Order (SDO) wipes it out. SDOs would speed up the development process and prevent the public input during the construction phases, however, law permits the Environment Minister to grant SDOs if the project is of national importance. The Southlands estate, which Craig Christensen and Brian Duperreault also own, formed a partnership with Jumeirah and applied for an SDO to bring a resort hotel and fractional ownership vacation units to the sprawling Southlands estate in Warwick. The meeting, which drew close to 60 concerned citizens, was held at the Warwick Workman's Club to address questions raised, according to MP Alex Scott, when he was polling his constituents. A large portion of the meeting was spent debating the rights of those at the meeting to raise their concerns and their access to the plans for the project, and brought on Mr. Hunt's statement. However, Mr. Hunt added: "We have done impact studies and surveys and you're lucky we are Bermudian because any other property would go in there and tear this place up. We want to enhance the property and we will plant trees and restore all of the quarry gardens." The actual property is zoned into different lots, some for arable land and a zone for a hotel, which is where Mr. Hunt said the company plans to develop the hotel and they will not touch the undeveloped areas. Other concerns raised in the meeting were plans for the waste water, the number of staff needed for the proposed amount of guests and the access for Bermudians to the beaches on the lot of land. In a statement issued by Shadow Environment Minister, Cole Simmons, yesterday titled: 'Let's save Southlands' he said: "While the United Bermuda Party supports new hotel development, it needs to be directed to other number of sites that are easier to develop such as Morgan's Point and the old Club Med property in St. George's. The government should purchase the 37-acre Southlands property for conversion to a national park to benefit Bermudians. If Southlands development goes ahead, along with Atlantic Development's plans for the nearby former Golden Hind property, large woodland spaces in Warwick Parish will become a thing of the past."

February 23. Government leaders may turn to private partners to help pay for a second cruise ship pier in Dockyard.

Already $20m dollars has been set aside in the new budget for the project, but that represents only about 60 percent of the anticipated cost- another $15m will have to come from the next budget. When asked how the second budget allotment will be paid for, Premier Ewart Brown, who is also Tourism Minister, said: "It will either come out as a capital expenditure or we may engage in a public-private partnership with the cruise lines." Such a partnership would provide some relief to taxpayers, but the cruise lines will be expecting something in return. Dr. Brown added: "They form a closer relationship with the Government, I think it gives them a better chance at being considered when schedules are being formulated. If they're co-owners of something they expect to have a greater say." According to the Premier, these kinds of partnerships have been brokered in other jurisdictions and he predicted one could work well for Bermuda. The Dockyard port enhancement is needed, according to proponents, because the smaller traditional cruise liners are being phased out to make room for larger Panamax ships. The Panamax ships won't fit through Town Cut in St. George's or Two Rocks Passage near Hamilton, so the burden of the bigger cruise liners rests solely on Dockyard. Ultimately, the new project would allow two Panamax ships to dock simultaneously. Passengers could be ferried to various parts of the Island. The announcement of a new Dockyard port arrives after the numbers of 2007 cruise ship visits were released, which showed 180 visits this year, 11 more than in 2006 and 34 more visits then in 2004. Visitors arriving by cruise ship in 2006 were up by 36 percent with a total of 336,299 over the 247,258 in 2005 and the focus on cruise arrivals is part of Dr. Brown's objective to increase overall visitor numbers. A $35m expense, however, to further promote the cruise passenger product, is not going to make everyone happy, especially because the cruise visitor doesn't spend nearly as much on the Island as the air visitor. It's a point the Premier agreed with. "It's an established fact," he said. "But our position is that a cruise visitor is better than no visitor and that's what we used to have." So by those parameters, it's difficult to see what benefit the $35m project holds for local tourism businesses. The Premier responded: "No that's not quite true. While we're rebuilding our bed inventory, we decided we still wanted to have some tourists. A: because a cruise visitor is better than no visitor and B: because those cruise visitors represent potential land visitors in the future." The Premier has argued the race to rebuild tourism lies in a revitalized hotel industry. That's why he's been a strong advocate of the luxury hotel proposal at Southlands. But his affinity to allow commercial construction at that historic Warwick property is one of the reasons he is at odds with some sustainable development campaigners. Premier Brown is now apt to point those critics to the 2007/2008 budget where he set aside $236,000 for sustainable development. It's the first time in three years there's been a specific allocation for this purpose. The Premier said: "Let's talk about the fact that the press have implied that sustainable development has been dropped as an issue by this Government. I expect the line item in the budget scuttles that because we don't budget for things that are not important." When Premier Brown assumed the leadership from former Premier Alex Scott he was widely criticised for not including the words sustainable development in his Throne Speech. He also balked at the chance to broach the subject when he gave a national address earlier this month marking 100 Days in Office. Perhaps the Premier's harshest critic on this subject is environmentalist Stuart Hayward. The Premier refused to reappoint Mr. Hayward to the sustainable development roundtable. Ever since the two men have been on opposing sides of just about every environmental issue, particularly Southlands. After the Premier's 100 Day Address Mr. Hayward said: "There is no mention in the statement whatsoever of Sustainable Development. It would appear that former Premier Scott's initiative on sustainable development has been relegated beyond the back burner. When so many Bermudians were encouraged to take part in surveys, questionnaires and public meetings, it is extremely disappointing to have all that public goodwill disregarded." Erin Moran's group Greenrock also advocates for sustainable development. She said: "It clearly appears the focus of his PLP Government administration is heavily weighted towards economic development. Yet, four months ago, the former Premier, Alex Scott, stated his PLP Government administration stressed the importance of planning ahead with equal weight on the areas of economic, social and environmental issues. So which PLP Government is right?" Even though the phrase 'sustainable development' has been missing from major speeches, the Premier argued the topic is still in the forefront of his mind. He said: "Absolutely, what happened was we had a change of administration, a change of leadership and composition of the roundtable. And now we're ready to go." When pressed for an explanation on how the $236,000 would be spent in the next fiscal year, the Premier said: "I don't want to lock them (the roundtable members) in. I expect they will examine and comment on all major Government projects not just construction projects, but all major projects and initiatives. All of them."

February 23. Securing work permits, term limit exemptions and visitor permits from the Department of Labour and Immigration is the biggest challenge faced by international business in Bermuda.

And the leader of the Association of Bermuda International Companies (ABIC) is urging rapid improvements to be made to remedy that situation. There should also be extreme caution shown towards any move to increase the tax burden faced by international business in Bermuda because the Island already presents high costs to companies located on the Island. Those are two key points expressed by ABIC chairman David Ezekiel, who has generally welcomed the Budget unveiled by Finance Minister Paula Cox a week ago today. "We note the Minister's statement that much of the allocation provided to the Ministry of Labour & Immigration is to be used to deliver a long-promised improvement in the delivery of services to its customers," said Mr. Ezekiel. "We cannot stress strongly enough the importance of this being done and being done quickly. Our members continually advise us that dealing with the Department in relation to work permits, term limit exemptions, visitor permits and the like is the biggest challenge facing them as they try to operate efficiently in the Bermuda environment. Again, we are encouraged Minister Derrick Burgess has given us a commitment that we will see improvements in the approach and response time sooner rather than later." In its initial Budget response the ABIC repeated it is not supportive of any tax increases "during this time of a fast-expanding revenue base on the Island." The raising of the payroll tax cap from $235,000 to $350,000 will impact high level executives in the Island's international business sector but is not likely have an appreciable impact on most Island businesses according to Mr. Ezekiel. However, he warns that any addition to the cost of doing business in Bermuda should be viewed with caution. "Bermuda is already seen as a high-cost domicile, and any measures that put pressure on the cost for businesses or their employees should be avoided as far as possible," he said. On other aspects of the Budget, Mr. Ezekiel commented: "We consider the Budget Statement, as one would expect from Minister of Finance Paula Cox, to be a clear expression of Government's intent and plans for the future, and ABIC and its members are supportive of the underlying theme of the document, which is that 'doing good is more important than doing well'. Against this backdrop, however, we urge the Minister to continue with strong budgeting controls, so that we do not have costs simply rising to match the ever-increasing revenue from this healthy economy." ABIC noted the Budget provides a picture of a thriving economy, with revenue in 2007 expected to increase from $856 million to $917 million — well above the rate of inflation — to fund many programmes outlined by the Government. Payroll tax revenue, much of it from ABIC member companies, is expected to amount to just under $300 million in the year ahead. Mr. Ezekiel said ABIC, which represents more than 120 international companies incorporated in Bermuda, was encouraged by the Budget's focus on education. He said: "We firmly believe that many of the problems and frustrations being experienced within the community have their root in deficiencies in the education system, particularly in the public sector, so we continue to support a strong focus on education. We are encouraged by the commitment made by the Minister of Education Randy Horton, to put procedures in place which will hopefully lead to a widespread improvement in the quality of education provided on the Island. We also are extremely supportive of all initiatives directed at ensuring that Bermudians, and particularly black Bermudians, are provided with full opportunities to rise to the higher levels of management, both in the local and in the international business sectors."

February 27. There are more than 583 people on the housing waiting list, Government revealed yesterday, with 287 on the emergency list, 256 on the urgent list and 40 on the critical list.

Opposition MPs hit out at the figures, which were revealed during yesterday's budget debate on housing, claiming that the total had soared in the past few years. However, Works and Engineering Minister Dennis Lister said Government had more than doubled the amount of units available through Bermuda Housing Corporation (BHC). The Minister said there were 1,850 people in BHC managed housing, and that since 1999 the units under its control had increased from 350 units to 585. Mr. Lister, who read the brief because Housing Minister David Burch sits in the Senate, said: "We have doubled the stock of housing units available for the public to be housed in from what was there previously under BHC." The Opposition argued Government had merely doubled the amount of properties it managed without necessarily increasing the amount of housing available on the Island. Responding to the housing list figures, Shadow Works and Engineering MP Jon Brunson said: "That's 583 people that are in dire need. The people of Bermuda have been crying out for support." Mr. Brunson cited last year's closure of the Canadian Hotel as an example of Government's "reactionary" behavior to emergency housing needs. Most of the venue's 60 residents were moved into an emergency house facility at Southside about a month after it was announced the hotel would shut. "It's clear that this Government is reactionary to the issue," said Mr. Brunson. "We knew for some time that the issue of the Canadian Hotel was going to finally come to an end, yet only at the eleventh hour, when the rental agreement was going to be cancelled, did this Government act. The people knew they had to leave, and there was no assistance. The assistance came at the outcry from the people." Opposition Leader Wayne Furbert said Government had "failed the people of Bermuda when it comes to housing". They have failed the people for the last nine years and as soon as the PLP recognizes this, as they have in education, the country will be better for off." He said that eight or nine years ago, just 61 people were on the housing list. Mr. Lister had said the programme to handle apartments owned by seniors had sparked a great response with 20 units offered to BHC to manage and more inquiries flooding in. And he said BHC had an aggressive programme to renovate properties and that annual inspections had changed to twice-yearly visits to identify problems early. Mr. Lister listed a string of projects which should help the affordable homes crisis, including nearly 100 low-cost homes being built at Harbourside Village, available for $199,000 to members of the public who won a Government lottery last year. He pledged that work would start this year to convert affordable homes in a development in Ewing Street, Hamilton. Responding, Mr. Brunson complained these projects had been mentioned before and called for progress on them to be made quickly. He accused the Government of being "irresponsible" for not delivering affordable homes sooner. "We all know this issue of housing is a critical issue that's facing Bermuda," he said. "The sense that I got when I listened was: 'Play it again Sam. This Government has been in power for more than eight years ... I reflect back to eight years ago when people had hope that the Government was going to deliver on its promises. This issue of housing is not my issue, it's the people's issue, the people who are struggling and have nowhere else to go." PLP MP Glenn Blakeney praised Government for the projects underway and applauded Finance Minister Paula Cox for a "prudent and relevant" budget. "I think everyone in this country would agree we are challenged, but we are still ahead of the pack," he said. He described projects being worked on or completed - such as 38 homes in Perimeter Lane, and recently opened schemes at Anchorage Villas and Butterfield Lane - as "tangible, not just promises". He referred to schemes at Harbourside View and Ireland Island as "wonderful initiatives" that will "bring families together". Mr Brunson queried why just two posts in the Ministry of Public Safety and Housing required a combined salary level of $565,000. Mr. Lister explained that although there were two established posts — that of a Permanent Secretary and an administration assistant — the money also funded a further four posts, including people on boards such as the Parole Board and the Treatment of Offenders Board. And Opposition Legislative Reform spokesman John Barritt probed for answers on what $362,000 budgeted for professional services went on. Mr. Lister was not immediately able to answer which sparked frustration from the United Bermuda Party including Finance Spokeswoman Patricia Gordon-Pamplin who said the details were supposed to be available. "He should come here with the facts." Mr. Lister later explained that, of the professional services cash, $100,000 went to local services, $99,000 to overseas services and $163,000 was spent on board and committee fees. The Opposition also queried claims that Government was trying to get 90 percent of the post to people within four days. Mr. Barritt said it seemed those waiting for the other ten percent were constantly lodging complaints and he indicated the Post Office was falling behind with timely deliveries. "It's important we get to grips with it when you look at the amount of money that is spent on the Post Office." He said $57 million was spent and eight million came back in revenue but people were tired of waiting so long for their letters. The debate also touched on areas in the Public Safety portfolio. Progressive Labour Party backbencher George Scott commended Government for amalgamating the Island's three fire services. Mr. Scott, who has a background in that area, said with three services there was no clear point of command and control. And he called on the fire service to have more input in inspecting the many multilevel buildings springing up.

2007. March 2. "We know what we're up against — the only thing you can ask is the players put their best foot forward and do the country proud."

The wish of chairman of the Bermuda cricket selectors and former national team captain, Arnold Manders, ahead of this month's World Cup in the West Indies. Manders knows the magnitude of Bermuda's task as they take on Sri Lanka, India and Bangladesh in their group. Sri Lanka, formerly an Associate member, and India are both former World Cup champions, while Bangladesh are slowly starting to find their feet against the Test teams after a difficult step-up from Associate members to full Test status. Bermuda have much to do to suggest they'll be anything but 'easy beats' in the six-week-long tournament. Manders and another selector, Lionel Thomas, will be going to the West Indies to support the team along with a contingent of local spectators, although recent reports suggest the numbers are not as high as anticipated. Expectations remain high, however, even though Bermuda will be up against some of the best cricketers in the world. Qualifying for the World Cup has taken Bermuda's cricket to new heights and with major funding from Government and a new vision, the rebuilding of cricket from the youth level has already begun. Manders is working with his brother Andre and Clevie Wade in preparing the Under-19 team for the Sir Garfield Sobers Tournament and Youth World Cup qualifying this summer.

March 3. Union leader Mike Charles claimed last night that Government was failing to keep teachers informed of the results of air quality testing at the Island's largest public school.

Mr. Charles, general secretary of Bermuda Union of Teachers (BUT), told The Royal Gazette he had repeatedly asked the Ministry of Education whether tests had been carried out at CedarBridge Academy since it reopened in January after a two-month closure due to mould infestation. Mr. Charles said the lack of communication exacerbated a feeling among teachers that the Ministry was not concerned with their wellbeing. This week, the school's BUT representative reported to Mr. Charles that teachers were complaining that they were still becoming ill due to the environment there. He warned that the Ministry faced angering teachers by refusing to talk to them. The Ministry admitted this week that several teachers had reported health concerns since January but said none had confirmed that the problems were mould-related. Shadow Health Minister Louise Jackson raised the issue in the House of Assembly yesterday. The Ministry spokeswoman said no reports had been received of staff being sent home yesterday due to air quality concerns.

March 3. Government was yesterday attacked for spending a year "marking time" instead of pressing ahead with plans to rebuild King Edward VII Memorial Hospital.

Wards are dilapidated, conditions are cramped and the whole hospital is about to go "belly up", Shadow Health Minister Louise Jackson told the House of Assembly. Mrs. Jackson was speaking in the budget debate on hospitals, in response to a speech from Junior Health Minister Patrice Minors. Mrs. Minors had announced that by April next year Bermuda Hospitals Board (BHB) would have "solid designs" on the rebuilding of the institution. She said an independent review was to be carried out this year. However, Mrs. Jackson complained preparations ahead of work had already gone on for much too long. She said she had been hoping to hear Mrs. Minors reveal more advanced plans about the rebuilding work. "The hospital's useful life is just about over," Mrs. Jackson told the House. "Bermudians are voting with their feet and going overseas for care. The wards are dilapidated, staff are working in cramped conditions, the situation is bad. We have had an estate master plan. I am sure it cost many hundreds of thousands of dollars. We have had a whole year of marking time, nothing being done. What we want to know is when we are going to get a new hospital. I think she (Mrs. Minors) spent about five minutes on what we are going to do." Referring to the estate master plan consultants produced on the future of the hospital, Mrs. Jackson continued: "They say that the general conclusion is that the hospitals are at the very end of their useful life. We have study after study after study. Now after all this, we are going to get another report." It's just about to go belly up." Earlier, Mrs. Minors had stated plans would be taken forward in the next 12 months. "Advanced plans for the new hospital will remain a major project for the coming year and beyond," said the Junior Minister. "Naturally, the next step is to ensure we can go forward." Mrs. Minors said the review would ensure hospital services were planned within broader healthcare requirements of the Island. She said consultants would assess services currently provided and analyze future demand for Bermuda's healthcare services. A report with recommendations would then be produced, to be discussed with staff, the community and groups including Bermuda Health Council. "BHB will be rigorous in its review of existing facilities," she said. "BHB aims to have more solid designs by the end of the fiscal year." Mrs. Minors had faced a storm of controversy in her role as then Health Minister last year, when the public protested against plans to rebuild the hospital at the Botanical Gardens. On this subject, she confirmed to the House yesterday: "There was a very clear mandate by the end of 2006 from both Government and the community for the hospital to develop on its existing site. We have since been working on solutions feasible and affordable for Bermuda." She said BHB would be "reaching out to the community" with its plans in the near future.

March 6. Patients are being given the chance to have their say in improving their healthcare at hospital.

Bermuda Hospitals Board (BHB) has launched a "SpeakUp" campaign, which encourages people to ask questions, be involved in their own care and know their rights and responsibilities. Patients are also urged to take part in an independent patient satisfaction survey carried out by US firm Press Ganey. The announcement came as Patient Safety Week swung into action at the BHB yesterday. Director of quality and risk management, Judy Richardson, said: "Evidence shows that patients who are involved in their care and ask questions have better outcomes. People may not realize the power they have to make their own care a positive experience. Our goal with this campaign is to provide patients with information and advice on their rights so they feel equipped to be actively engaged in their care. We want everyone to know they have a right to understand their care plan, to ask questions of their healthcare team and to access information about their treatment." Brochures and information sheets on patients' rights and responsibilities will be provided to people receiving care as in or outpatients. SpeakUp includes lobby displays and literature about patient rights and responsibilities at the King Edward VII Memorial Hospital yesterday and at the Mid-Atlantic Wellness Institute today, from 11 a.m. to 2 p.m. Mrs. Richardson described the patient satisfaction survey as "a further step towards being a listening, responsive hospital, partnering with our patients to improve the quality of care". She said it would give patients a stronger voice in improving care at the hospital and allow BHB to compare its results against overseas hospitals. Surveys are being sent out daily to randomly chosen patients who have received care at the KEMH. Mrs. Richardson added: "Our purpose is to provide international quality care — this survey will provide critical data that can be measured against hospitals overseas. It will focus our efforts on areas seen by patients as needing improvement, while allowing us to recognize staff who are providing great care. It will help us improve standards of care for Bermuda." People receiving the survey are encouraged to return it using the enclosed, self-addressed, stamped envelope."

March 8. Government is to set up a register of those who have abused the elderly to stop them again working with seniors. Announcing the initiative yesterday, Community and Cultural Affairs Minister Wayne Perinchief said there was concern the problem could rise as the number of seniors grew. He said: "Government has been very concerned about the care of our elderly. We aim to better protect and reduce the risk of harm to seniors through increased awareness, prevention and intervention." Elder abuse is defined as behavior which caused neglect, physical harm, psychological harm or financial harm to an older person. He said the register, which is now being compiled, is similar to the child abuse register set out in the Children's Act 1998 which requires professionals working with children to report suspected cases of child abuse. Mr. Perinchief said Bermuda's Elder Abuse Register will allow organizations to scrutinize potential employees to determining whether or not they have a record of abusing pensioners. The register also requires increased scrutiny of the credentials and qualifications of people working with the elderly. Mr. Perinchief said any person will be able to flag up suspected abuse however reporting will be mandatory for healthcare practitioners, social workers, clergy and adult personal care workers. Employers in the caring services will be required to check prospective employees are not on the list and to sack anyone listed. Protection from harassment, dismissal or retaliation will be given to persons who make a report in good faith and the list will be managed by the National Office for Seniors and the Physically Challenged. Shadow Health Minister Louise Jackson said the elder abuse register was a long-awaited start to tackling the horrible problems of abuse of seniors. She said: "This will prevent offenders from working with seniors or being in any environment with pensioners but the largest problem is still not being addressed. Abusers need laws made to see to it they are punished by jail time. We need elder abuse legislation." Last year, then-Health Minister Patrice Minors said specific legislation was not needed because "any abuse against a person should be deemed a criminal offence". Mrs. Jackson said Government was equally indifferent to child abuse as the abuse register under the 1998 Children's Act was still not up and running in 2007.

March 8. A $170 million five-star hotel is to be built at the Ariel Sands resort after the scheme won approval from the Development Applications Board.

Work on the Hilton Grand Vacation Club is now expected to start within 12 months. It is hoped part of the new hotel will be opened within two years. It comes after Hollywood star Michael Douglas, part of the Dill family that has owned and operated the resort for the past 50 years, helped secure interest from the world famous hotel group last year. Ariel Sands executive director John O'Brien said last night: "We're very excited. We've waited a long time for this. A new broom sweeps clean and we are hoping we bring the resort up to five star quality." The scheme is for ten buildings, mostly three-storeys high, housing 60 two- and three-bedroom vacation suites. The buildings will be sprinkled around the site and will feature large glass frontages facing out onto the breaking waves of the South Shore. There will be a central hotel and clubhouse complex with cascading water features running all the way through, past the reception area to a landscaped inner courtyard lined by boutique shops. It will also boast a hotel lounge area and an outdoor infinity pool looking out on to the beach and ocean. A restaurant that includes an outdoor patio for al fresco eating will be next to the main complex. The main building will contain a restaurant waiting area and bar, a health and beauty spa, and a conference facility. Upstairs there will be ten hotel guestrooms. Around the outdoor infinity pool are sun decks and wooden bridges across the pool. It will also be possible to swim from the infinity pool into a heated indoor swimming pool. Mr. O'Brien said the hotel would retain its Ariel Sands name, and that Mr. Douglas' family would retain a percentage of their ownership in the hotel. "The Dill family will still be involved," he said. "That's nice. We wanted to keep that because it's been a long time in the family. It's good for the name of the hotel. Not just Michael and Catherine, but the Dill family in general are very well respected in the industry." Mr. O'Brien predicted people would like what they see at the hotel. "They are going to be surprised," he said. "It's going to fit in nicely with the neighbourhood. They're not high rise properties, but they're going to be new and modern. It's a winner for everyone." Premier and Tourism Minister Dr. Ewart Brown has previously spoken in support of the development. It is expected it will attract 9,000 new well-heeled visitors to the Island each year. It is intended to phase the development in stages so that the resort remains open at all times. The new venture will allow Bermuda to tap into an expanding community of 100,000 vacation club owners who already holiday at Hilton clubs in Scotland, Hawaii, Las Vegas, Florida and other destinations. Members buy a fractional ownership and then can use their right to holiday in Bermuda or at other Hilton clubs and affiliated resorts around the world. The scheme won approval from the Development Applications Board on February 28.

March 9. Due to the many worrying incidences of theft from visitors staying at hotels, guest houses, apartments, cottages and efficiency units - which are never named in press reports to the newspapers - unlike in the UK, USA, Canada and Europe - an early 2007 review of security is being carried out on all guest properties in Bermuda. The Bermuda Hotel Association (BHA) formed a security and safety committee, to coordinate and advise BHA members on all matters relating to the safety and security of the guests and hotel employees. News of the committee comes after reports of burglaries in Paget guest properties in February and March 2007 and attacks earlier in the year, with one visitor being held at knife point on the golf course at the Fairmont Southampton Princess. The BHA security and safety committee comprises directors of security and hotel managers whose main focus is to review the current security and safety measures already in place. The Committee will also help to establish a networking system allowing the different hotels to liaise and communicate security information which will heighten their awareness and improve securing our hotel properties. Heading the committee is retired senior Police officer and current Director of Security for the Fairmont Southampton Princess, Winston Esdaille. John Harvey, chief executive officer of the BHA said: "The committee has the support of the Ministry of Tourism and the Bermuda Police Service who have attached a senior officer to help us."

March 9. Hospital fee increases of 7.5 percent were approved by MPs in the House of Assembly. Junior Health Minister Patrice Minors, presenting the Bermuda Hospitals Board (Hospital Fees) Regulations 2007 said the rise would give King Edward VII Memorial Hospital greater financial stability and allow it to plan and develop strategies to improve patient care. Opposition House Leader John Barritt said the increase was "almost double what we anticipate the rate of inflation to be". "I don't think it's going to do the people of this country any good if every year we come along and we think we can do a 7.5 percent increase," he said. "Something has to be done. It impacts profoundly on our seniors." But former Health Minister Nelson Bascome described the new fees as "almost watershed". "The hospital has never really been able to ascertain a real cost of services," he said. "We have arrived today on this day, this evening, that we can say when an individual goes in for treatment, we can establish a cost." Regulations allowing for increases in hospital insurance deductions and an eight percent rise in standard premiums were also passed. Former Opposition Leader Grant Gibbon said there had been a 70 percent increase in standard premiums in the past five years. and that the Island's health council had been "toothless" in stemming the rise. All the changes will go before the Senate for approval.

March 9. Efforts by an Opposition Minister to persuade Government to provide absentee voting at the next general election - in the same way absentee voting is not only allowed but encouraged in the USA, Canada, United Kingdom and Europe has has been for some time - were defeated. Shadow Minister for Legislative Reform and Justice John Barritt moved a motion in the House asking for the facility, which, he said, would help the housebound, those on vacation, and also Bermudians studying and working abroad. He said former PLP Premiers Jennifer Smith and Alex Scott had both backed the idea of voting by post, with this getting as far as draft legislation drawn up in 2005 under Mr. Scott. He pointed out that an average of 20-25 percent of those eligible to vote have not turned out at recent elections, and argued that an absentee vote could encompass around 1,000 people unable to vote in person at any given time. "This evening, the only argument we have is 'when?' and 'how soon will we get this?' and 'can we get this done when we come back (to Parliament) in May?'" said Mr. Barritt. However, Premier Ewart Brown successfully got the wording of the motion changed to one that said the Government would take note of "the need to continue research into electronic voting and proxy voting" in a 21-11 vote along party lines. Dr. Brown said the Progressive Labour Party was committed to extending the franchise in any way that is fair and can be implemented. However, speaking after his bid was defeated, Mr. Barritt said: "I was disappointed, most disappointed actually, not for myself or the Opposition but for the people of Bermuda — the voters. "What's clear from the amended motion Premier Brown put forward is that they had and have no intention of proceeding with absentee balloting for the next general election." He speculated: "My suspicion is that the Premier and his political advisors have made a crude political calculation here. They don't need or want absentee balloting on the basis that they won the last two elections without it so they've decided not to risk its introduction now."

March 9. Legislation to speed up Customs checks and improve the detection of contraband has been passed by the House of Assembly.

The Revenue Amendment Act 2007 obliges ships and aircraft to provide the Collector of Customs with electronic lists of passengers and crew prior to arrival in Bermuda when required. Government anticipates that this will assist local security officers in pin-pointing high-risk individuals and cargo items. The information to be listed will include sex, date of birth, passport number and country of issue. The bill also obliges ships and aircraft to provide electronic data in advance on cargo including the marks, numbers and contents of every item of goods on board. Failure to comply with either requirement will lead to a $12,000 fine. Minister of Finance Paula Cox told the House: "In a climate of rapid social and commercial change, existing Customs controls of passengers and their baggage have been found to be insufficient both with respect to duty and with respect to prohibitions and restrictions." She said there was no existing requirement to deliver inward and outward passenger and crew manifests to the Collector of Customs and that the requirements in relation to goods are inadequate. There was also no power to specify that they must be delivered pre-arrival or in electronic form. She explained: "All of the measures are calculated to facilitate accelerated clearance of goods, passengers and their baggage by permitting advanced scrutiny and targeting of high-risk goods and persons in advance of their arrival in Bermuda. Such intelligence-driven or risk-based targeting translates into fewer and more directed searches of goods and persons with an enhanced likelihood of successful interdiction of offenders."

March 10. Government is to speed up airport queues, cut red tape and boost border security by forcing airlines to hand over lists of plane passengers. In the next Parliamentary session the Bermuda Immigration and Protection Act 1956 will be amended to require electronic manifests from the airlines for arriving and departing passengers. Labour and Immigration Minister Derrick Burgess said the information would alert authorities for people on the stop list or look out list before they arrive. "Second, by pre-clearing aircraft in this way, passengers can be cleared through the Immigration arrivals hall much more quickly and efficiently. "Third, a new border control system is being developed and implemented in the fall of this year to speed up processing of passengers while increasing the ability to identify high-risk passengers." He said airlines have been consulted and gave broad support. "However, because of various privacy statutes in other jurisdictions, they are unable to provide electronic manifests in the absence of a specific legal requirement, hence the tabling of an amendment to the Immigration Act." The electronic manifests will eliminate the requirement to collect landing cards on departure from Bermuda while the elimination of departure cards would bring Bermuda in line with countries such as the United States, United Kingdom, Canada and Australia, who receive electronic manifests and do not require travelers to complete a departure card. The Minister said it will also simplify the processing and storage of landing cards as there will only be a single card which will be collected on arrival into Bermuda. Once the new border control system is in place there will be no requirement for Bermudians who have the stamp: "Holder is registered as Bermudian" in their passport and/or possess a "Fast Pass" card to have to complete an arrival card. Therefore, the only document that a Bermudian will need to complete, when returning home, is a customs card. Mr Burgess said the Fast Pass card will be launched in a couple of weeks. The credit card sized identification will only be issued to Bermudians and it will allow them to get through the arrivals hall faster through a special line where they will not be required to present their passport.

March 10. Skippers Blythe Walker, Katrina Williams and Joshua Greenslade were the big winners during Bermuda Sailing Association's (BSA) inaugural awards ceremony hosted earlier this week by Bacardi Limited.

Walker was chosen by a BSA Board of Governors as 2006 Male Sailor of the Year for an outstanding performance during last October's King Edward VII Gold in which he became the first local skipper since Peter Bromby to win the Petite Final competing against top ranked match racing sailors from around the world. "2006 was actually supposed to be my year off from sailing with a house renovation and second child," Walker told those gathered at the awards ceremony. "Nevertheless, I couldn't hold back from competing in the match racing." The son of legendary IOD skipper Jordy Walker, Blythe appears to be doing a fine job carrying on the family's sailing legacy, winning both the Anna-Roed Bell IOD Match Racing and Bacardi Nationals prior to last October's superb run in the Gold Cup. Walker is also a former Olympian, having represented Bermuda in the 1982 Games in the 470 Class. Williams was named Female Sailor of the Year following a string of highly impressive finishes last summer competing on the international scene. The Old Dominion University student placed 15th last August in the 2006 Cork Regatta in Ontario competing in the Laser Radial in a fleet of 167 boats. She also placed sixth ICSA College Single Handed Championships last fall. Greenslade, one of the Island's top future sailing hopefuls, was a straightforward choice for the 2006 Youth Sailor of the Year Award following a dominant summer in the Optimist fleet. The promising young skipper won nearly every youth regatta he entered last summer and managed to hold his own competing abroad in larger regattas. The Saltus Grammar School student also became the Bermudian to win the XL Regatta competing against 42 local and international junior sailors, and placed in the top ten competing in regattas in Uruguay, Denmark and the USA to cap off a memorable summer of racing.

March 10. Government will be taking a hard line on immigration infractions, says Labour Minister Derrick Burgess who warned it will not be business as usual under his watch. Speaking during the Budget Debate yesterday, he said a new policy would be introduced, particularly in the construction industry, to ensure that there will be an apprentice hired for a specific number of work permits issued. And he said existing immigration policies will be strictly enforced. These include:
Ensuring that all jobs in categories where there are already suitably qualified or where young Bermudians are qualifying are advertised — whether they are three-month temporary work permits or one to five-year work permits
Ensuring when there are lay-offs or redundancies, Bermudians are the last to be laid off or made redundant
Ensuring that employers adhere to the rule that Bermudians are always hired first before other categories of resident, including spouses of Bermudians and Permanent Resident Certificate holders
Ensuring that employers when granted a work permit for one type of job, resist the urge to use that employee for additional jobs that could otherwise be filled by a Bermudian
Ensuring that employers are treating all their employees, Bermudian and non-Bermudian, fairly and according to the terms of the Employment Act 2000.Mr. Burgess said: "Unfortunately, a by-product of our thriving economy is the increase of employers who either do not know or choose to ignore Immigration policies and procedures and good employment practices."
But he said when employers do not adhere to good employment practices, Bermudians will not work for them. "We have heard all too frequently the stories of bad employers who will then hire non-Bermudians, treat them badly and threaten to have them removed from the Island if they complain." At that point Mr. Burgess's opposite number Trevor Moniz interjected: "That sounds like the Minister." Mr. Burgess reminded companies of the policy that infractions may result in work permits being revoked and the offending employees being required to settle their affairs and leave Bermuda. Employers who continue the offending behavior will not be granted any further work permits. And Mr. Burgess said this was already being carried out. "While much has been made of the treatment of certain non-Bermudians in the news media, what has been largely ignored is that persons are asked to leave when they ignore this very principle." And Mr. Burgess said Government will be introducing a policy requiring the employment of an apprentice or a student or prisoner on day-release for a set number of work permits granted — with that number yet to be determined. "I have been consulting with members of the construction industry to agree a reasonable ratio of work permits to Bermudian apprentices. Once I am satisfied we have determined a reasonable ratio of apprentices to work permit holders, the policy will be published in order to inform all stakeholders." Although the policy has not been finalized he said Government pressure was already reaping benefits for Bermudians. Mr. Moniz said the Budget speeches from both Finance Minister Paula Cox and Mr. Burgess showed Government was in an election mode. "There is a certain amount of bashing taking place on the international companies," he said. He said non-Bermudians generally were in the firing line in a calculated attempt to polarize the community in preparation for the election. "We have all seen it before and it continues now." He said work permits were increasing because of the economic upswing. Earlier it had been revealed there were 10,614 work permits in late 2006 compared to 8,362 in the last quarter of 2003. Mr. Moniz said: "Government has failed to take some of the heat out of the economy." And he said large construction jobs in the pipeline such as Southlands, the new Hamilton hotel and the new Hamilton Police Station would likely see demand for more construction work permits. Now there was a backlash and Government was ratcheting up the rhetoric, said Mr. Moniz, and promising a hard line. He said non-Bermudian spouses of Bermudians were now being targeted but that approach was wrong headed as Bermuda had over-employment. And he said Government had started to recognize this in another area — by scaling back the six-year term limit policy. He said former Immigration Minister Terry Lister had said only one or two employees in a company would get key person status to evade getting the chop. Now Government was recognizing many more could be exempted. He said the term limit policy had been about getting rid of foreigners before they could claim citizenship in the event that Bermuda went independent. "Overall I think it would be better for all of us to recognize if we want Bermudians to progress up the ladder they need to be trained and educated to do so. The figures show people with education generally speaking advance at a much higher rate." He said Government had been in power for nine years and needed to accept it had failed in education. "When it is your watch you take responsibility? If you cannot get it done get out of the way and let someone else do it." But instead the failure of Bermudians to advance was being blamed on the boogie man of international business said Mr. Moniz who labeled that stance cowardly. Government was demonstrating its anti-foreigner stance in a number of ways — even with its policy on adoptions, said Mr. Moniz. He said couples were adopting overseas children, going through the official channels here only for Immigration to say the child was non-Bermudian. And referring to his public spat with Mr. Burgess over the rights of non-Bermudians to speak out he reiterated human rights did not apply to only one sector of society. People needed to learn to disagree said Mr. Moniz. "If you don't agree you beg to differ, you can argue as much as you want."

March 10. New laws are on the way to crack down on people entering into sham marriages to cheat Immigration. Labour and Immigration Minister Derrick Burgess told the House of Assembly that phony matrimonial unions were a worldwide problem. He said: "On a daily basis, we pore through news clippings from countries including but not limited to: the United States, United Kingdom, Canada, the Caribbean and Europe." He said since an amendment to the Marriage Act, which requires couples to apply to the Registry General for a marriage licence and to publish their banns in the newspapers, it is thought there's been a reduction in sham marriages. "However more must be done. Later this year we will be tabling amendments to both the Marriage Act 1944 and the Bermuda Immigration and Protection Act 1956 to make it an offence for persons to enter into a sham marriage or to arrange such a marriage for personal gain. In addition, we intend to make it difficult for a non-Bermudian to derive any benefit from the Bermuda Immigration and Protection Act if we determine that they are in a sham marriage."

March 12. Government is to make businesses provide an employment profile to find out if their hiring practices are skewed against Bermudians. Labour and Immigration Minister Derrick Burgess said there had been a large amount of complaints from locals losing out to spouses of Bermudians or Permanent Resident Certificate holders. He noted some people mistakenly thought those groups were equivalent to Bermudians. He said: "This is not so! I must remind employers there is no category of residents that can be selected for a job over a suitably qualified Bermudian." Construction and landscaping companies, when applying for work permits, are already required to submit company profiles listing the number of Bermudians and non-Bermudians that are employed by them. Mr. Burgess said the procedure was introduced because of complaints from companies hiring mainly Bermudians that they were losing jobs to companies that hired mainly non-Bermudians on lower wages. "As a result, those companies with mainly Bermudians were frequently forced to lay off their employees because they were not getting the work. "To discourage these unfair business practices, we started to demand an equal ratio of Bermudians to non-Bermudians." He said many of those employers argued that Bermudians would not apply to their advertisements. "So they were instructed to look for Bermudian apprentices before they would be granted work permits. "You will be amazed at how motivated these employers became when told that the approval of their work permits depended on the recruitment of Bermudian apprentices. "There are very few who have not been able to recruit at least one or two Bermudians apprentices. One company has recently hired 12 Bermudians! This particular company has now added to the contracts of his non-Bermudian employees a requirement that they must train Bermudians. "When four of his work permit holders refused to do so, he sent them packing. While I must respect his privacy and not name him, I wish to assure him, and any other employer who adopts the same approach, that we will grant him work permits as long as he demonstrates such a positive attitude towards his Bermudian employees and cultivates that culture within his company." The Minister reminded employers the existing policy showed the hiring hierarchy should be: Bermudian; non-Bermudian spouse (including the widow or widower) of a Bermudian; divorced parent of a Bermudian; Working Resident's Certificate holder or permanent resident; non-Bermudian with a qualifying Bermudian connection; other non-Bermudians. Mr. Burgess continued: "Because of the number of complaints we have been receiving, we will soon be requiring employers to provide us with a company profile and organisation chart identifying the Bermudians, spouses of Bermudians, Permanent Resident Certificate (PRC) holders and work permit holders and their role in the company. "Where it appears the numbers are skewed towards spouses, PRCs and/or work permit holders rather than Bermudians, or we receive specific complaints about the hiring practices of a company, we will be asking that company to provide a report of their recruiting and development practices specifically as it relates to the hiring of Bermudians." And he said Immigration spent an inordinate amount of time investigating complaints about employers who lay off Bermudians or make them redundant while retaining work permit holders in the same job category. "Not acceptable! Bermudians in the same category are always the last to be laid off or made redundant," he said. "Alternatively, an employer cannot increase the job responsibilities of a work permit holder in a different job category to include the job of a Bermudian that he or she has laid off or made redundant." And Mr. Burgess re-iterated his intention to crack down on people working illegally or working outside the terms of their work permit. "We have found masons painting, (which by the way is a closed category); masons working as carpenters, carpenters tiling floor; gardeners building houses; steel erectors with a work permit with one employer on a specific job site working for another employer in a totally different location; persons claiming to be spouses of Bermudians who are not married at all. "It amazes me when we discover the offenders; their employers claim that they do not know the rules." He said a five-man task force had been set up this year to investigate immigration abuses in the construction industry. The group, said Mr. Burgess, had been "extremely successful in finding illegal aliens with no permission to work, many of whom were posing as spouses of Bermudians with no proof that they were married to anyone; persons who were working outside the terms of their work permits; and persons who have a work permit for one employer but working for another." He said those employees with a valid work permit who are working outside the terms of their work permit will be asked to stop work immediately and are likely to be asked to settle their affairs and leave Bermuda. Any work permit applications that have been submitted by the offending employer, whether they are asking for new employees or the renewal of an existing work permit, will be placed on hold or refused outright. He said companies would suffer work permit delays or even refusals if they didn't advertise jobs properly. "Let me cite one example that I have seen in recent advertisements that is sure to guarantee a refusal. "Employers will state in their advertisements that the person must possess a driver's licence or, on occasion, their own transportation. "Then these same employers will sometimes have the temerity to submit an application for a work permit holder who has never been to the Island so would have neither a Bermuda driver's licence, having never driven on our roads, nor their own transportation. "I would advise all employers to remove this requirement from their advertisements or they will be guaranteed an immediate refusal when they submit the applications." And he said another example of an advertisement doomed to failure is the requirement for a nanny to speak a second language. "While there are circumstances under which the knowledge of a second language may be necessary, the requirement to know a second language cannot be used to exclude an otherwise suitably qualified Bermudian nanny from a job." He said Bermuda had a number of language schools and tutors that can be used to teach children another language. "And, if it is the parents who cannot speak English, then our policy requiring work permit holders to speak English will apply."

March 12. A million dollars has been spent on a master plan for the development of Bermuda International Airport over the next 20 years.

The plan, which has been presented to Cabinet but not yet made public, contains recommendations on how facilities such as the runways and terminal buildings should be updated. According to Premier Ewart Brown, it needed an additional $450,000 to finance it on top of the original $625,000 budgeted. This overspend was listed as a "supplementary" amount by Government and discussed in Friday night's budget debate. Dr. Brown gave brief details about the work, explaining that the US company HNTB had been contracted to produce the plan. According to a press release on that company's website from June 2005: "Critical future investment decisions for Bermuda International Airport will be guided by a new airport master plan being undertaken by HNTB Corporation. "HNTB has received word that it has been retained by the Bermuda Government's Ministry of Transportation & Tourism to lead the development of the master plan, which will provide a long-term strategic vision for the Airport. A key area of focus in the year-long planning effort will be a dual-track terminal evaluation to recommend whether Bermuda should expand its passenger terminal on its existing site or construct a new terminal. Other areas of emphasis are airfield improvements, Airport access and on-Airport land use planning for lands vacated by the US Navy." During the debate in House, Leader of the Opposition Wayne Furbert asked the Premier if a contract had been drawn up for HNTB to do a certain amount of work for the $625,000 budget — and if so, what additional work was done for the $450,000 additional sum. Dr. Brown replied that the company had done "the initial project" but that Government then wanted to expand upon this "to the tune of the amount we are requesting to expand the master plan." He indicated there would be no further information available during the debate, telling the House: "That's all I have this evening". Asked for details on the plan, Airport General Manager James Howes said work began in 2005 and continued last year. However, he said that because the plan had gone to Cabinet, he was not at liberty to comment on what was suggested in terms of expanding the current terminal or building a new one. Asked about the overspend, Mr. Howes said funding had been budgeted for in 2005 but not 2006 and the plan "took a little bit longer than originally planned". It is anticipated the document will eventually be tabled in the House of Assembly.

March 12. A bid to introduce flights from Munich to Bermuda proved a "failure" despite Government spending more than $1.5 million on the scheme, the Premier has admitted.

Ewart Brown told the House of Assembly: "This was one of our unsuccessful ventures in an attempt to develop business out of Germany. The vast majority of our efforts to bring in flights has obviously been successful but it would be disingenuous of me to stand here and claim that the Munich flight was a success. It was, in fact, a failure. I think this is quite an admission for me to make here." The Premier, who is also the Minister for Transport and Tourism, was explaining to MPs on Friday night how Government managed to go $1,577,900 over-budget in the Airport Operations department in the last financial year. He said the deficit was directly related to the Munich to Bermuda flight, prompting Opposition Leader Wayne Furbert to ask what the cost benefit to the Island had been. Dr. Brown explained that the Government had lost money on the Munich venture but had not abandoned its efforts to bring in visitors from Europe. "We still believe that there is a successful formula that can work," he said. "Right now we are in negotiations for a flight out of Milan." The $1.5 million was a one-off payment to Munich Air and Eurofly made because of a "risk-share" agreement negotiated by Government with the airlines to persuade them to start running the Munich flights to the Island. Government has similar arrangements with other flight operators, including American Airlines, where it has to stump up an agreed sum of money if plane seats aren't filled. In 2005, it was reported that airlines received $529,000 out of a possible $820,000 the previous year in guarantees, largely to cover passenger shortfalls on US Airways' Bermuda to Fort Lauderdale flight. Last year, the Government set aside $1.4 million in its budget for such agreements but the $1.5 million for the Munich flight was in addition to that amount. Dr. Brown said: "We were convinced that Munich was the right city for us to fly from but all of the ingredients did not fall in place in time and we experienced this deficit. Bermuda Hotel Association partners took a hit." He added: "When 99 percent of the flights work and one doesn't we acknowledge it and go out and try again." Former Opposition Leader Grant Gibbons said the payment meant the department of Airport Operations had effectively blown the original $1.4 million and then had to spend almost $1.6 million in addition. "The total is therefore $3 million on air incentives," he said. But Dr. Brown replied: "I will not allow him to characterize it in that fashion. The air incentive budget was $1.4 million for all flights. Some of that is used and some of it is simply on the line because the proof positive has not yet occurred. That money is set aside. We may not have to pay it." Shadow Finance Minister Patricia Gordon-Pamplin asked why the department had not first used up the $1.4 million to pay the European airlines. Dr. Brown said the $1.4 million was mainly for American flights, such as the American Airlines one from Miami. "Even though we do not expect that we will have to pay on flights we still have to have that money available," he said. He attributed an overspend of $400,000 in the Tourism Department to initiatives aimed at boosting the Island's golf and spa season. One, involving a promotional charter flight from Boston, brought an extra 5,000 visitors to Bermuda. Government went more than $29 million over budget last year. MPs approved the supplementary spending on Friday.

March 12. Government announced that newly-arrived foreign workers will soon have to pass an English test or face being booted out, Labour and Immigration Minister Derrick Burgess has revealed. The test will apply to foreigners from non-English speaking countries. He told the House of Assembly on Friday: "You have heard the Bermudians in the news media, on talk radio and in this very House complaining of their experience, in restaurants in particular, when they have encountered a non-Bermudian waiter who cannot speak enough English to take their order and they end up getting a dish that they did not order. This does not bode well for our tourist industry. "Another downside to the language barrier is that persons cannot assimilate into our society and learn our culture when they cannot speak our language. This then causes conflict between Bermudians and non-Bermudians in the workplace." Mr. Burgess said he understood the challenges employers faced in recruiting from English-speaking countries. But he added: "It is unacceptable to have foreigners serving persons, whether it is in a restaurant, a hotel or a rest home, who cannot communicate effectively in English." And he said it was dangerous in a job where the employee has to also read prescriptions or the labels of dangerous chemicals. "Therefore I will be introducing a policy where work permits for persons from countries where English is not the primary language will only be approved subject to that person demonstrating to the Department of Immigration that he or she has a working knowledge of the English language." Once that person arrives they will be required to attend the Department to take a short test to demonstrate they understand English. "If he or she does not pass the test, the work permit will be withdrawn." The new policy could prove costly for employers who got it wrong, admitted Mr. Burgess. But he added: "I can assure employers we will work with their representative organizations to identify the job categories where speaking English is necessary and arrive at a mutually satisfactory solution. "But, ultimately, the onus is on the employer to ensure the persons they hire and bring to Bermuda can speak English."

March 13. Now that the Southlands proposal is open once again for public scrutiny, a new problem has emerged.

Environmentalist Stuart Hayward fears a lot of people who want to inspect the Southlands Planning file won't be able to get their hands on it because the rules require that only one person inspect the file at a time while inside the Planning Office. Mr. Hayward said in a letter to the Environment Minister: "Given its size and complexity, even the most experienced reviewers of such an application would require an hour or two to view and absorb the content of the application file. "Yet even if we were to assume the impossible, that individual members of the public spent no more than half an hour reading the file, in 10 business days only 160 people would be able to see the file." The deadline for comment is March 23 at 5 p.m. In a seemingly unprecedented move last week, the Environment Minister agreed to re-open the public comment period on the Southlands special development order request after people decried the comment phase was circumvented because the file was submitted so close to the holidays. The Ministry initially said the timing of the submission was beyond its control, but eventually officials bent to public pressure. Now Mr. Hayward, chairman of the Bermuda Environmental and Sustainability Taskforce (BEST), is applying more pressure, requesting that the Southlands documents be made available online. Mr. Hayward said: "Many more people would be able to view, analyze and comment on the proposal and the SDO if the information was available online." It would be very unusual for the Ministry to make such a provision. However, according to Mr. Hayward, it is allowed by the London Borough Councils. BEST is also asking to have relevant documents from seven agencies made public including the Ministry of Health, the Department of Environment of Protection and the Department of Highways. Mr. Hayward said: "This information is vital for the public to have if this re-consultation with the public is to be meaningful." Environment Minister Neletha Butterfield has said all along that public input is a critical part of the process. She said: "In following this course of action, my objective is to ensure that there has been adequate opportunity for public comment, and to consider all submissions that are made in respect to the published draft Special Development Order before a final decision is made." The Environmental Ministry did not respond to questions on this topic by news times.

March 14. A full-day conference on trust and estate business this Friday will take a close look at proposed new legislative changes in Bermuda. A plan to bring in tough rules of registration regarding land trusts in Bermuda was withdrawn by Government at the start of the year amidst concern at the damage it would cause to the trust business sector. Labour and Immigration Minister Derrick Burgess has now tabled a replacement bill, the Bermuda Immigration and Protection Amendment Act, which seeks to clamp down on the practice of "fronting", where a Bermudian illegally fronts a trust to buy and hold land on behalf of non-Bermudians. The new proposal is less intrusive than the original legislation, which was generally felt would cause great damage to the trust business in Bermuda. But whether it is workable or needs further "tweaking" in the eyes of the Island's trust operators has not been made public, but is expected to become so on Friday when the Society of Trust and Estate Practitioners (STEP) holds its 7th annual Trust and Estates Conference at the Fairmont Hamilton Princess Hotel. Robin Mayor, president of the Bermuda Bar Association, said the association had sent a submission to the Ministry with observations on the proposed legislative amendment and would decline comment until the Ministry had had a chance to respond. As part of the STEP conference Alec Anderson, who is partner and head of Conyers Dill and Pearman's trust and private client department, is due to talk on decisions affecting trustees and the proposed legislative changes. Lindsay McCann, vice chair of the Bermuda Association of Licensed Trustees will also look at the future of the Bermuda trust industry. The conference, which is themed "Cutting Edge Issues in Today's Trust Business", has been expanded from a half-day to a full-day event and has attracted overseas speakers and sponsorship. STEP chairwoman Carmen Lightbourne, told the Royal Gazette: "It should be a very good conference with some break-out sessions and we have a few more attendees from overseas who are tying in the conference with other business they are doing on the Island." Regarding the new trust legislation, she said: "We have slated information on the legislation and that will be talked about. Alec Anderson will be one of the speakers to address the shift." The conference is principally sponsored by GAM and will feature an update on anti-money laundering legislation from William Kattan, Bermuda Monetary Authority's director of legal and enforcement services.

March 14. Listed below are the 2007 work permit term limit categories that allow expatriate workers to stay beyond one, three or six-years. Non-Bermudian employees on Work Permits, in their best interests, should note these carefully and ask their employers how they, as employees, stand and in what category their employers are.
1. Waiver Approved. The work permit holder is exempt from term limits.
2. Extension Approved. The work permit holder granted a extension from one to three years beyond the six-year limit.
3.Continuous Bermuda Resident Before August 1989. A work permit holder who arrived before August 1, 1989 or one who is eligible to apply for a Permanent Resident Certificate or Bermudian status.
4. Spouse of Continuous Resident Before August 1989. A work permit holder who is married to a work permit holder who has arrived in Bermuda. The waiver will only apply as long as they remain with their spouse.
5. Conditional Extension for Specified Period on Condition of Spouse Obtaining One. A work permit holder who is dependant of a primary work permit holder and has been granted an extension only if the spouse has been granted a similar extension or a waiver from term limits.
6. Conditional Extension Provided the Employee Remains with Current Employer. A work permit holder who is a caregiver to an elderly or disabled person. If the work permit holder leaves that employer the six-year term limit has expired, he/she must leave Bermuda.
7. Conditional Waiver on Condition of Spouse Obtaining One. A work permit holder who is dependant of a primary work permit holder and has been granted a waiver only if their spouse has been granted a waiver from term limits.
8. Conditional Waiver for Spouse of Permanent Resident Certificate Holder. A work permit holders who are married to a Permanent Resident Certificate holder. The waiver will only apply as long as the work permit holder remains with the spouse. If the work permit holder separates from the spouse then the six-year term limit will apply.
9. Parent of Bermudian Children. Work permit holders who are parents of Bermudian children (that is, with one parent a Bermudian) and who have proven that they support their children both financially and emotionally. In such a case, term limits will not apply to them.
Source: Ministry of Labour & Immigration

March 15. More than a year after being shuffled out of the picture by Government, the St. George's Renaissance Consortium said this week that it had still not been given a reason why. The consortium, led by the Canada-based Quorum, had been heavily favored to acquire the former Club Med property in St. George's, but was dropped suddenly in favour of a US-based company, KJA, in December 2005. Up to that point, consortium leader Wanda Dorosz said they had spent more than $2 million on the project that would have brought a Four Seasons hotel to Bermuda. Speaking from Toronto this week, Mrs. Dorosz dispelled rumors that they were standing by for a possible return following the termination of US-based KJA company's agreement. "We just want to move into the future," she said. "If it wasn't meant to be, it wasn't meant to be." She said her contacts in Bermuda informed her there were some 17 developers interested in the property. When asked if she would ever consider investing money in Bermuda again, she replied: "We love Bermuda and I never say never when it comes to any future development, but I want people to know I took the high road, it's in my DNA. I respect the process and as we have said before, we have healed. "The Government in its wisdom did what it had to do," she added. The consortium's $220 million plan, unveiled in November 2003, included demolishing the old building and replacing it with a hotel of at least 90 bedrooms and a cottage complex of 90 condominiums, designed in a European style with public squares and fountains. An underground theatre, seating between 400 and 500 people, would be used for cultural events and the consortium had gathered support from several overseas cultural institutions which would have resulted in world-class theatre coming to the island. Despite its stunning setting for a top-class resort, the property has remained vacant for more than 18 years with several investors putting forward ambitious plans, backed by tens of millions of dollars, only to have them collapse. In December 1993, the United Bermuda Party's Jim Woolridge became the first in a string of Tourism Ministers from both major parties to claim that good news on Club Med was just around the corner. He announced that he had met with a group of businessmen from Massachusetts who had viewed the site and were interested in building a new hotel. But before anything could move forward, the Government had to deal with the fact that Club Med still held the lease to the land on which the hotel stood. In 1995, the French resort company proposed reopening 100 of the hotel's 340 rooms and simultaneously slashed its asking price for the building from $32 million to $13.5 million. Its argument was that it would be easier to sell the business as a going concern. But the Government rejected the proposal, as Works & Engineering Minister Leonard Gibbons pressed ahead in taking Club Med to court to reclaim the property, arguing that the company was in violation of the terms of its lease. When the matter went to Supreme Court in August 1995, Puisne Judge Vincent Meerabux reversed his decision on whether to send the matter to arbitration and legal proceedings began that were to continue, on and off, for more than two years. In February 1996, Club Med approached Government with a proposal to reopen the hotel by May of the following year. The Government set aside its legal action and compromise agreements were reached on re-licensing requirements relating to fire safety, sewage treatments and room standards. Club Med decided reopening would not be possible until the spring of 1998, but in March 1997 proposed to reopen as a timeshare property. Government responded by re-launching its legal action to take back the lease. The result? Club Med gave up the lease in September 1997. In 1998 the Atlanta-based Camberley Hotel Company was in the frame as the next potential developer. Talks between the company and Government progressed well over the subsequent months and by July the company had come to a labour agreement with the Bermuda Industrial Union and had set early 2000 as a target opening date. A month before the November 1998 General Election, Camberley president Ian Lloyd-Jones said his company's $32-million revamp plan for the hotel would be put on hold until after the poll. The Progressive Labour Party won the election and David Allen replaced David Dodwell as Tourism Minister. Talks continued, but by May 1999 the Camberley deal was close to collapse due to finances, or the lack thereof. By late 2000, Mr. Allen sparked some optimism by announcing that Malaysian development company Aman Capital wanted to redevelop the site. But by December 2001, the plans had effectively collapsed. In September 2002, after a short battle with cancer, Mr. Allen died. Three more bids to redevelop the hotel site were considered by Government, but one of the competing groups got fed up with waiting for a decision by late 2002. A year later the St. George's Renaissance Group, backed by the Quorum, got the nod for a limited-term exclusivity agreement. Costs were estimated at around $80 million and the group wanted to be in business by 2005. By March 2005, the plans remained on track, with a much-increased cost estimate of $210 million and the Four Seasons hotel chain set to manage the resort. However, by December 2005 the Renaissance group, with its $220 million worth of financing in place and primed to press ahead, was dealt a major blow when it appeared Government stopped talking to it. The next move was unveiled by Dr. Brown in January 2006 when he revealed that talks had started with US-based KJA Company and Jack Avedikian. Ten months later this agreement was terminated.

2007. Medical consultants Kurron Shares of America Inc won a five-year $13.5 million contract to help BHB develop a long-term health care strategy for the Island, beating a bid by world-renowned Johns Hopkins Medicine International. The decision prompted criticism from doctors, who claimed Kurron Shares was "minor league." Also terminated was physician support contract with Greeley, which was not renewed in 2011. A number of other smaller contracts have either been terminated, not renewed or reduced. In total, net savings per annum are expected to be in the order of $4 million. The goal is to improve efficiency and find appropriate operational cost savings, while continuing to improve health care services. The continuous review is part of BHB's commitment to consistently provide value to the community in the face of rising health care costs and the current economic challenges in Bermuda. It also reflects BHB's responsibility to be prepared to meet the financial obligations of the KEMH Redevelopment Project, which includes making repayments for the new hospital facility from 2014 and funding the revitalization of the existing KEMH facility. BHB's succession planning programme has identified Bermudians for senior leadership positions that were once held by consultants. With plans for the new hospital facility approved and a contract signed, the timing was right for a full review so that we only maintain those contracts whose role remains vital for us to meet the long-term health care needs of Bermuda. The Ministry of Health spent approximately $19.4 million on consultants between April 1, 2008 and January 31, 2010.

March 15. Princeton Nassoons return after long absence. This, Princeton University's oldest all-male a cappella group, will spend their Spring break performing at various venues here between Saturday and March 25. One of America's premier performance ensembles, the singers will be staying at the Fairmont Hamilton Princess and performing at venues throughout the Island. Founded in 1941, The Nassoons' repertoire spans more than six decades of hits, and runs the gamut from up-beat pop tunes to harmonically-complex barbershop melodies and jazz standards. The group performs many of their own arrangements, several of which date back to the founding of the group. Thirteen men-strong, they require no microphones, sound equipment, or stage, combining tight harmony with entertaining skits and playful comedy designed to please audiences of all ages. It has been many years since The Nassoons visited the Island, but group president Michael Scharff said they were very much looking forward to rekindling what they hoped would become a yearly tradition of sharing their music with Bermuda residents. Already, they have received a great deal of support from Princeton alumni and people here, and are eagerly looking forward to returning. The Nassoons have performed across the US and internationally for heads of state and other dignitaries, and in December performed at the White House.

March 15. Harvard University's Hasty Pudding Theatricals rise again. Laughs, excruciating puns and the infamous all-male kickline are just some of the ingredients in this year's Hasty Pudding Theatricals production, 'The Tent Commandments', which opens here later this month. Written by students Joshua Clay Phillips and Warland (Trey) Kollmer, the story unfolds around a circus and a sideshow in 1890s Europe. After a decree is passed that only one group can continue to perform, the two attractions are thrown into upheaval. As the circus and sideshow square off, a Japanese sword-swallower from the sideshow and the circus' prized Austrian acrobat fall desperately in love. Yet their relationship is forbidden under the most sacred grails, followed by circus and freak show alike: 'The Tent Commandments'. All the while, a newcomer to the circus, a French human cannonball, plots to steal the show away from the show's star elephant, Ella Fintzgerald. As the circus falls into disarray amid forbidden love and deception, the French cannonball, along with his hunchback henchman, Ivan Ump, work to bring down the proud pachyderm. Fresh from its successful Woman and Man of the Year awards ceremonies, which honored actors Scarlett Johansson and Ben Stiller with some good-natured ribbing and a Hasty Pudding Pot, the show arrives in Bermuda ripe with love, intrigue, and dangerous aerial maneuvers after a four-week run in Cambridge, Massachusetts, and a weekend of shows in New York City. Performances of 'The Tent Commandments' are from March 28 to 31 at City Hall theatre beginning at 8 p.m. For the third consecutive year, Hasty Pudding Theatricals will donate a portion of the proceeds from its four Bermuda shows to Big Brothers and Big Sisters of Bermuda. Tickets can be purchased online at www.boxoffice.bm New-look BSoA opening March 23After months of preparation and weeks of sawdust, paint fumes and clutter, the Bermuda Society of Arts will reopen its doors on Friday, March 23 with the Spring Members Show. The official opening celebration, however, will take place during the opening of the Summer Members Show on Friday, June 8.

March 16. The tenth anniversary of the Bermuda International Film Festival kicked off with a Launch party and jam-packed film schedule at four theaters. Over, the last decade the festival has grown exponentially and this year 85 films from 32 countries will be shown. The Royal Gazette had the opportunity to review 18 of the feature-length films that will be screened over the eight-day event. The reviews for these films will be run on the same day of their first screenings in the festival, with the exception of Sunday's films, which will be reviewed in tomorrow's paper. The Royal Gazette will also be running a daily 'What's on at BIFF today' information feature highlighting all the parties, events and films to be screened that day. Check the paper daily or the website daily to make sure you make the most of your BIFF 2007 experience.

March 23. Three of Harvard University's finest close-harmony singing groups will be doing their bit for a local charity in addition to furthering the bonds of friendship between the US and Bermuda, and giving talks to local school children during their visit to the Island next week. Next Tuesday the Harvard Krokodiloes, the Radcliffe Pitches, and the Din and Tonics, in association with the US Consulate, will present a lunchtime concert for all ages, including students, at the Anglican Cathedral between 12 noon and 1.30 p.m. While admission is free, the singers will be performing in aid of Habitat for Humanity Bermuda, so donations will be encouraged. "The programme has been arranged in an open house format, and the lunch time setting is designed to enable people to drop in during their lunch break. Come for 15 minutes or the whole show, all are welcome," US Consul General Gregory Slayton said. "If the music provokes a smile, and a feeling of good will, please consider offering a donation to Bermuda's own Habitat for Humanity on your way out." Paying tribute to Bermuda's tradition of generously supporting worthy causes, and the visiting singers' desire to be part of that, Mr. Slayton added, "There is no doubt that Bermuda is fortunate in having a thriving, not-for-profit culture that is sometimes called the 'third pillar' of the Island's economy. The people of Bermuda, whether Bermudian or expatriate, government or private sector, are incredibly generous in giving their time, energy and financial resources to help others. The Harvard Krokodiloes, Radcliffe Pitches and the Din and Tonics are happy to be part of this charitable tradition, giving back to Bermuda in the way they do best — with song." In addition, the visiting glee clubs will be giving additional performances at various venues around the Island, including The Bermuda National Gallery, The Reefs, Pompano Beach Club, the Fairmont Hamilton Princess, the Mid Ocean Club, Waterloo House, Coral Beach Club, and the St. George's Club, and Mr. Slayton is encouraging the public to "grab your whole family and take in one or more of the shows at venues across the Island". For a complete schedule of performances see the American Consulate website at http://hamilton.usconsulate.gov. On a personal level, Mr. Slayton said that, as a Harvard alumnus, it was "a great pleasure" for him to welcome his alma mater's glee clubs as they toured Bermuda, while as the US Consul General here he was "especially proud that these young men and women — goodwill ambassadors from the United States — were clear in their determination to incorporate a benefit performance into their schedule", and he announced that he hoped it would become an annual tradition when they visited Bermuda. Meanwhile, he urged everyone to "please come out to enjoy the fun, both at the wonderful venues where the groups will be singing all next week, and of course at the Anglican Cathedral on Tuesday in support of Habitat for Humanity". In addition to their many singing engagements, the Harvard singers will be talking to local students about the importance of hard work and dedication in high school, and how that will help them to prepare for a successful life no matter what they choose to do after they graduate. Also, the Ivy League university's Hasty Pudding Theatricals will also be raising money for local charity next week when they perform City Hall Theatre from March 28-31. This time the beneficiary will be Big Brothers and Big Sisters of Bermuda.

March 23. Doctors on Bermuda Hospitals Board (BHB) were last night urged to declare whether they will gain patients in their own practices through the closure of the Medical Clinic.

Bermuda Public Services Union leader Ed Ball alleged some health professionals on the BHB face "possible conflicts of interest" because their own clinics provide services which will be lost after the Government-funded centre is controversially shut down. He called for board members to either state publicly whether they would take Medical Clinic patients, or resign. Premier Ewart Brown has faced a backlash from the public since announcing the closure of the King Edward VII Memorial Hospital facility, which provides care to vulnerable patients including the elderly, homeless and mentally ill. Government has said patients will have access to the same services — including transportation, X-rays, eye exams, medication, and MRIs — via six private doctors across the Island. However those medics have not been identified. In a statement released yesterday, Mr. Ball said: "What is increasingly alarming from an historical perspective, and still appears to be continuing as we speak, is that some local physicians (and other professionals) who sit as members of the BHB, rarely declare possible conflicts of interests on planned medical services that the same doctor or professional is planning to offer at his private practice. "Some are of the view that this is capitalism at its best, even if their service competes directly with the board's planned initiatives, and they are taking advantage of the idea before the board. If these allegations are true, the doctors on the board need to state publicly if the Medical Clinic's patients will become theirs and/or resign." He added: "Or, if there is also any truth to the assertion that a board member is also the Acting Attending Physician working at the Medical Clinic and at a medical practice earmarked to receive patients from the Medical Clinic, he also needs to resign." The BHB could not be reached for comment last night. Announcing the closure of the facility, formerly known as the Indigent Clinic, in his Throne Speech last year, Dr. Brown said patients' dignity was being undermined. On this subject, Mr. Ball stressed care in the clinic was of the highest standard. He said: "The union was assured (in 2005-06) that there were no anecdotal records or statistical proof that any existing nursing staff or allied health professionals had offered inferior service to any of the clinic's patients or that some patients experienced inferior patient care. In fact, we are only aware of compliments to the staff by the clinic's patients. The union was also assured that the stigma of the Indigent Clinic did not insult any of the patients and that a patient would always be referred to the appropriate doctor and/or health professional when warranted." Earlier this month, Dr. Brown faced a protest from up to 50 campaigners outside the House of Assembly. They accused him of failing to consult the public over the closure of the clinic and demanded to know how the its patients will get treatment in the future.

March 23. Small construction firms could be forced out of business if a strict ratio of work-permits to apprentices policy becomes the rule in Bermuda.

That is the concern of the Construction Association of Bermuda, which is questioning the policy shift and has taken out a half-page advertisement in today's Royal Gazette to explain its own position. Alex DeCouto, president of CAOB, said the organisation supported the idea of encouraging Bermudians into the construction sector but the idea of a strict ratio of work permits apprentices will cause problems, particularly for the smaller companies and firms. The association points out that over-employment and the competition for skilled Bermudians has risen to such a high level that businesses at all levels are finding it difficult to keep hold of local staff and it views the ratio work permit/apprenticeship policy as flawed. "It is the specific mechanics of using the ratio. We have been working with the Immigration Department and they have been consulting with us," said Mr. DeCouto. "We would like to think that is ongoing. Our recommendations to them were not to use a strict ratio because of those mechanics, because it will end up trapping a lot of smaller guys. The association is very supportive of encouraging more companies to train Bermudian apprentices and more companies do need to do that. But I think doing it this way is going to be detrimental overall, especially for small business." As an example he asked what would happen if a small business with a couple of expats and a couple of locals and one apprentice lost its apprentice because that person went to work for another company offering a little more money. Would the company then be obliged to lose one of its expat workers as a consequence? If the answer is yes, then the possibility of some of Bermuda's smaller construction firms struggling to operate and possibly closing down becomes real, Mr. DeCouto warns. He has uncovered Government statistics that show there are more than 700 construction firms on the Island and of the 3,494 workforce, only 928 (26.5 percent) are non-Bermudian. A similar one-for-one work permit/apprentice ratio to apply in the international business sector also appears to be on the cards according to an interview given by Premier Ewart Brown in the latest issue of Risk and Insurance magazine. The Royal Gazette is currently seeking confirmation from the Premier's office about those comments. Mr. DeCouto said: "The idea that more needs to be done to encourage Bermudians into certain sectors is legitimate and there are ways to go about that. Looking at the Good Corporate Citizen programme; a company might be able, if they can't find a Bermudian for a particular position, to do other things to contribute and have that recognized, whether it is a contribution to a scholarship or maybe a career fair — some less tangible ways that indicates they are doing their part. You have to recognize at some point that despite all these best efforts there is just a shortage, there are more jobs than locals." Companies are searching for apprentices but they are not easy to come by, Mr. DeCouto said. "There are not a whole lot of people out there willing to start at the bottom of the tree. The infrastructure is there. If the Immigration Department says it is going to beef up this Good Corporate Citizen programme and you are going to see real benefits, if you qualify — by contributing to apprenticeship programmes or scholarships or whatever — there will be benefits to it. Companies will be lining up and saying 'I'll participate, I'll have an apprentice or I'll contribute to a scholarship programme or whatever'." That type of programme would be more feasible to create a real training process, he feels. Mr. DeCouto added that the CAOB appreciated being consulted by the Immigration Ministry on issues such as the permit/apprentice ratio matter and hopes to continue working together towards improving opportunities for Bermudians in the industry.

March 23. A record number of cruise ships are set to visit Bermuda this summer, including 11 post-Panamax, or mega ships, capable of carrying more than 4,000 passengers and crew. No fewer than 20 post-Panamax cruise ships are currently in service around the world, with at least a dozen contracted. But the increasing number of mega-ships putting to sea is causing increasing headaches for port authorities in major tourist destinations — including Bermuda — which are struggling to cope with the super-sized vessels. Some 300 ports around the globe are now faced with multi-million-dollar upgrades. Antigua has already invested $22 million to dredge St. John's Harbour, build a new pier at Nevis Street and extend Heritage Quay to handle the larger ships. St. Maarten had barely completed a new cruise terminal in 2000, when it had to go back to the drawing board to design a new port to accommodate the new floating giants. Industry experts gathered at the Seatrade Cruise Shipping conference in Miami last week, where St. Maarten Tourism Commissioner Theo Mayliger summed up the problem: "Mega ships for mega ports for mega bucks. That's what it costs." In St. Maarten, Mr. Mayliger pointed out that four mega ships simultaneously offloading 10,000 tourists — one fourth of the territory's population — would cause gridlock on the roads that would be "just too hard to handle". To put a local spin on that, an estimated 10,155 passengers and crew are expected in Bermuda on May 7 with the arrival of four cruise ships, including two post-Panamax vessels, the Norwegian Spirit *p(0,10,0,10, and Costa Magica. Former Tourism Minister Jim Woolridge has warned that Bermuda's transport facilities, with its 600-plus taxis, will be severely taxed. For the past decade, Mr. Woolridge has been warning of the dangers of mega-ships to Bermuda's economy, environment and infrastructure. Quoting an expression used in the Caribbean — "Greedy kill piggy" — Mr. Woolridge added: "We must not outstrip our ability to give quality service. "If you have your hotels full to capacity and you have all these cruise ships coming in . . . what will they find, but standing about at beaches waiting for transport all day?" He added that cruise ship passengers did not spend the kind of money that hotel guests did, and local businesses suffered because of this. "With their on-board duty-free shopping, casinos and night clubs, their contribution to the local economy is negligible," he said. "They even eat all their meals onboard, so even our restaurants don't benefit." When asked how he felt Bermuda would cope with an estimated 10,000 people coming ashore on one day, Mr. Woolridge was horrified. "That's an awful lot of extra people to be on the island at one time," he said. "I had a policy whereby I never allowed more than 120,000 cruise passengers a year to Bermuda. "People in the Caribbean said Bermuda was unbelievable because we said no to them, but the Bahamas were destroyed because of this." Mr. Woolridge said Bermuda's infrastructure and resources were already stretched to the bone. He questioned how Bermuda's limited amount of taxis could be "everywhere at once" when a mega-ship was moored in Dockyard and flights landing all day at the airport. "We need more cabs to service all these people, not to mention international business which demands the type of service they were promised when they settled here," he said. Instead of trying to accommodate more cruise ships, Mr. Woolridge felt Bermuda should continue to lure "paying" hotel guests from the US eastern seaboard who support the island's industry. "We don't need to be running all over the US and Europe to find these numbers. The eastern seaboard is our target audience and, yes, Bermuda is not for everyone: it's expensive, but if they are willing to pay then we need to deliver the goods and give them value for money," he said. Recalling his time in office in the 1970s and '80s, Mr. Woolridge said the off-season was boosted by offering visitors an incentive they could not refuse — 20 per cent off their hotel bill and store bought purchases for any day that the temperature fell below 68 degrees. "We were lucky, there were very few days where the temperature did not reach 68 degrees in the off-season," he said with a chuckle. As for the potential environment impact of mega-ships, Mr. Woolridge recalled when the North Channel was dredged by the US Navy to allow large vessels access to Morgan's Point. "It's on record that during that period, large parts of our marine life was destroyed. Our lobster supplies were affected for a long, long time," he said. He felt Bermudians were becoming more conscious of their environment and this point alone was something that would ultimately affect everyone. Meanwhile, experts at the Seatrade Cruise Shipping conference warned that with demand for larger ships showing no sign of flagging, investing money to upgrade ports is crucial if cruise ship destinations want to remain competitive and keep cashing in on the lucrative business — a point made by Royal Caribbean, which is on the verge of breaking a record it set for the world's largest cruise ship when it launched Freedom of the Seas last year. The new 5,400-passenger Genesis expected to take to the seas in 2009.

March 23. Premier Ewart Brown unveiled his Sustainable Development Roundtable (SDR) yesterday, but also revealed that he won't ask the group to weigh in on the controversial Southlands Special Development Order (SDO). The Premier suggested it was too late for the SDR to formulate a recommendation without interrupting the Environment Ministry process, already underway. He said: "This development is in the hands of the Minister of the Environment — and that's where it is right now. And we will have to wait and see what the Minister's decision is. I think to do anything else would be to preclude the necessity for the Minister to speak." The new panel has met once so far and the Southlands issue did not come up, according to the recently appointed chairman Arthur Hodgson. Mr. Hodgson further explained that he has not personally made a judgment about whether the project is right for Bermuda. He said: "I'm very sorry to say that I have not arrived at a decision where I can give you a definitive opinion. And I certainly haven't reached the point where the Roundtable has discussed it. And we certainly haven't reached the point where I've been able to give the Premier any advice." Both men reminded the press that the work of the SDR is much wider in scope than just Southlands, nonetheless the proposed hotel resort dominated a news conference yesterday where the Premier's new appointees were formally introduced to the public. Dr. Brown's panel is 13 members, five fewer than the panel of his predecessor Alex Scott. The Premier said: "In this administration we try to move from big and bulky to lean and efficient." Seven of the members are new and six are from the previous Roundtable. Among those not invited back is environmentalist Stuart Hayward, who, since leaving the Government advisory committee, has become an outspoken opponent of the Southlands bid for an SDO. When asked how he'll handle competing opinions between his administration and the SDR, the Premier said: "We can agree to disagree. One thing we made sure with this group is that we went looking for adults. And we think we found them, we know we found them. And when there's disagreement there will be disagreement, but we will handle our disagreements in the view of their relationship with Government as advisors. We think that our advisors should speak to us first." It was a clear reference by the Premier that disagreement should be hammered out between the two bodies privately, not publicly. However he also said: "If we think a disagreement is of significance, we will share it. There are insignificant disagreements and there are significant ones. This is not going to be a secret society, but we also challenge the media to go deeper than the surface." Mr. Hodgson similarly placed a burden on the media. He said: "We're all familiar with the fact that there's nothing like getting an audience if you have a fight. However on the question of sustainable development, what I'm hoping is that the press, in addition to pursuing their interests, will take on board the long- term interests of the country. I think that without the co-operation of the press, and all aspects of the press in this community, the roundtable will be a flop, it will be of no value." The SDR is a fairly new addition to the Government process, first introduced in April 2005. Its primary role is to advise the Cabinet on a sustainable future for the country in areas of economics, the environment and culture.

March 23. A spokesman for the environmental group Bermuda Environmental and Sustainability Taskforce said they would consider appealing the Minster's decision if a Special Development Order was granted for the Southlands development.

Former Director of the Department of Planning, Rudolph Hollis, said he was concerned about final approval being granted in an SDO before certain issues were dealt with. Ultimately, the developers, Southlands Ltd., hope to turn the 37-acre property in Warwick into a five-star resort with condominiums and living quarters for the staff, while a new tunnel would put part of South Road underground. If granted an SDO by Minister of Environment, Neletha Butterfield, the whole project is anticipated to be completed by 2010. So far, she has not published her decision on the fate of Southlands, but earlier this month she took an unprecedented step when she reopened the public comment phase on the property's SDO request and issued a draft SDO. BEST Chairman Stuart Hayward told a crowd of more than two hundred people who attended a meeting at West Pembroke Primary School last night that the group has already considered its next move if the SDO is granted. He said: "We are looking at the legal route. And a judicial review is a possibility. We could apply to the court to look at the Minister's decision to see if it was correct. We have asked a lawyer to look into it." Former senior civil servant, Mr. Hollis, addressed the crowd about the Planning Department procedures. He raised concerns about several aspects of the draft order, specifically that final approval would be granted before several issues were hammered out. He said that from his understanding the draft stated that final approval would be granted before issues such as waste management, staff housing, energy supply, landscape and an environmental impact study were fully explored. He said: "I am concerned because this is not approval in principle, which means go back and sort some of these issues out before final approval is granted. When final approval on an SDO is granted it becomes a legal document and we have made a deal with the developers. What happens if the study comes back and says it is not good for the environment? Approval will already have been granted by then." David Wingate, former Government Conservation Officer said he was concerned about losing open space in Bermuda, of which there was already very little, and pointed out the impact on Bermuda's endemic bird population. He too asked why approval was being granted before many issues were addressed: "It's putting the cart before the horse. He also said it did not make much sense to cut up one of the last large segments of open land when there were a handful of vacant hotel sites that could be redeveloped. The crowd burst into spirited applause when he said: "I would like to think we could purchase back Southlands as the public of Bermuda and the Government could then ask the developers to reinvest in other abandoned hotels." Two Bermuda High School students, Caitlin O'Doherty and Jessica Rego, also took to the stage and said the issue was one that struck a cord in the youth of Bermuda. Jessica pointed out that over 500 students have joined her group protesting the development on a popular web community Facebook. She read a posting that one student left on the page: "I think the Government of Bermuda should listen to the youth of Bermuda as we are going to be the ones who have to put up with the hotel in the future." Caitlin asked: "What is the point of sustainable development if no one enforces it on the big companies?" The Bermuda Environmental and Sustainability Taskforce will present Minister Butterfield with its petition objecting to the SDO today at the Cabinet Office at 3 p.m. Mr. Hayward said: "These signatures have been collected in response to the Minister's request for public input on this important issue. We see our role in this as providing a vehicle for members of the public to make their opinions known."

March 24. Anti-Southlands petitioners presented the Environment Minister with almost 3,200 signatures yesterday just two hours before the proposal was officially closed to public comment. Seventy-five percent of the signatures are said to belong to Bermudians. The Bermuda Environmental Sustainability Taskforce (BEST) was behind the petition which rallied support to halt developers seeking a special development order (SDO). Most of the signatures were submitted online. The group's chairman Stuart Hayward gave the petition to Minster Neletha Butterfield on the steps of the Cabinet Building. The two environmental stewards exchanged complimentary words about each other to the media. Mr. Hayward said: "I speak for many Bermudians in expressing our appreciation for the unprecedented step you took to issue a draft SDO for the application to build a hotel at Southlands in Warwick. By inviting the public to comment, you have watered the seeds of consultative democracy that many of us yearn to have take full root in Bermuda." Minister Butterfield said: "Let me first say to you, Mr. Hayward, thank you for your outstanding work as an environmentalist — helping to protect and preserve the environment. Your work has not gone unnoticed." Minister Butterfield has made very few public comments about the Southlands proposal to maintain impartiality, but her Government's Leader has strongly supported the luxury resort project which is seen as a step towards revitalizing the country's tourism product. BEST argues the project is too damaging to the environment and the SDO request is setting a dangerous precedent. Either way, with the public comment phase closed now, for a second time, the final decision rests with the Minister. Mr. Hayward said: "Yours is a difficult job. You are charged with protecting the environment, for all the people who reside and visit here, against a virtual onslaught. "There are individuals and agents who may speak the word 'sustainability', but whose aspirations and actions are more for narrow political or financial interest." The Minister was asked if she views the job ahead of her as a difficult one. She said: "I think we all have difficult jobs, whether its in politics, whether its in an office, or whether its in your home. And through difficulties, we can get through with consultation. And as we continue to talk about it, we continue to debate, and we continue to consult there are all kinds of ways to work out things to come to some kind of solution. "The Minister acknowledged she has already thought about the decision she's facing, but said she couldn't put forward a timetable. Every petitioner who signed-on also had the opportunity to leave a comment, so the volume of the petition filled two large binders which the Minister carried away with the help of a Ministry employee. BEST plans to continue collecting signatures on its website until the Minister rules. It's not clear yet how many other people took advantage of the reopened public comment phase, but Mr. Hayward estimated there will be hundreds of objection letters.

March 24. The newly rebuilt King Edward VII Memorial Hospital will be up and running by 2012, Acting Health Minister Philip Perinchief insisted yesterday.

Mr. Perinchief said that was the time it had been established the current hospital's life would come to an end. The Minister also suggested for the first time that work would almost certainly involve several phases of reconstruction at the existing institution, rather than the creation of one completely new hospital. He was speaking after announcing that experts from Johns Hopkins Medicine International had arrived in Bermuda to launch a $200,000 three-month review of the Island's healthcare needs. When their investigation is completed, Bermuda Hospitals Board (BHB) will formulate detailed plans for the rebuilding scheme. "Our commitment is for the end of this year to have design drawings done. I would say before 2012 we will have completion. That's when the life of this hospital comes to an end," he said. Mr. Perinchief said he hoped certain elements of the institution, such as the recently modernized Intensive Care Unit (ICU), would form part of the new-look hospital. "This isn't a cavalier attempt to knock down the hospital and start again," he explained. "A lot of things have been renovated. It would be a shame to knock them down. We have to try to get use out of those parts of the building as well as considering how to rebuild the rest." Appearing to confirm this assertion, William Ward, an associate professor at Johns Hopkins, said he had already seen the ICU and had been impressed with the facility. The Johns Hopkins investigation follows the completion two years ago of the Estate Master Plan, a long-term strategic plan for the hospital developed by overseas consultants. This has brought criticism from Opposition politicians, who complain that too much time and money has been spent on reviews, and not enough on actual work. However, announcing the start of the review, Mr. Perinchief said: "Today represents the beginning of an important process to build upon the work of the Bermuda Hospitals Board Estate Master Plan. This review will create a service profile and provide clear direction for design options for the new hospital. While the Estate Master Plan was a top level report, this review will ensure that the services provided in a new hospital are planned within Bermuda's overall healthcare structure." BHB Chief Executive Officer David Hill said: "The importance of advancing the new hospital project is dear to the heart of every staff member, patient, volunteer and visitor to King Edward VII Memorial Hospital. We do our very best to provide Bermuda with an international standard of care in both our current hospital buildings. This means we will continue to invest in modernizing patient care areas and in new, cutting edge equipment. I know I speak for all of our dedicated staff at BHB that we will ensure the people of Bermuda have a healthcare service they can rely on while we remain in our current buildings. However, for us to continue caring for the community in the long-term, we need a new acute care hospital facility." Philip Butterfield, chairman of Bermuda Hospitals Charitable Trust, said: "Part of the process of building a new hospital involves understanding how we all use healthcare services in Bermuda, so that we can better determine the right mix of local and overseas healthcare services to meet the needs of our unique Island nation. And it's important that we get this right."

March 26. Bermuda Hospitals Board (BHB) has hit back at claims its members have a conflict of interests over the controversial closure of the Medical Clinic. Bermuda Public Services Union leader Ed Ball had alleged some health professionals on the BHB stood to gain patients in their own practices as a result of the demise of the Government-funded centre. However, the BHB insisted it had not been involved in the decision-making process which led to the closure — meaning no conflict of interests was possible. "The board would like to state that the decision to close the Medical Clinic has never been an issue decided at board level," said a spokesman on Friday. "The decision was made by Government and was announced in the Throne Speech. As the clinic is fully Government-funded, Government's decision to fund an alternative healthcare delivery model for patients means that the closure is an operational issue at King Edward VII Memorial Hospital and not one for which board approval was required. The board would also reassure that it has by-laws in place that require any board member to excuse him or herself from any issue for which there is a potential conflict of interest. The person in question leaves the room for any discussion and does not vote on the decision. However, in the instance of the Medical Clinic, this was not necessary as the policy decision was not discussed by the board." The spokesman added that the BHB would help patients make the switch from the Medical Clinic to private doctors across the Island. "BHB is sensitive to the concerns of its Medical Clinic patients as they transfer to a new delivery of healthcare with participating physicians in the community. We will do all we can to ensure that this is a smooth transition and the clinic will remain open until all patients are under the care of their new physician." Premier Ewart Brown has previously said six doctors have agreed to take on patients from the Medical Clinic after it closes. Acting Health Minister Philip Perinchief on Friday declined to name those medics — but said it was likely more doctors would be added to the list in due course. The Medical Clinic, formerly known as the Indigent Clinic, provides services including transportation, X-rays, eye exams, medication and MRIs to vulnerable patients including the elderly, homeless and mentally ill. Earlier this month, up to 50 people staged a protest outside the House of Assembly and accused Dr. Brown of failing to consult the public over its closure.

March 26. Air travelers between Bermuda and London are one large step closer to a consumer-friendly airfare price war. The Ministry of Tourism and Transport announced last night that Zoom Airlines Ltd. was issued a Bermuda air transport license, paving the way for British Airways to face competition on its London route for the first time ever. Officials at Zoom have one last hurdle to clear — obtaining operating licenses from the United Kingdom Civil Aviation Authority. If all goes well there, as expected, flights could begin to and from Bermuda as early as June. Following the announcement, Bermuda's director of civil aviation Ian MacIntyre said: "Zoom is now moving forward with its plans to launch year-round, low-fare services between London-Gatwick and Bermuda." The Zoom route will be exactly the same route flown by British Airways. Zoom's managing director told The Royal Gazette earlier this month that his airline's fares will be lower than BA's and will be offered twice a week. Zoom Airlines — which describes itself as the UK's first dedicated low-fares, long-haul airline — announced its application for a licence in Bermuda on March 2. Over the past few weeks members of the public were invited to submit their comments of support or opposition. The plan is for aircraft to leave JFK in New York for Bermuda on Mondays and Saturdays at 5.30 p.m. before taking off for London from here at 9.25 p.m. and arriving at 8 a.m. The returning flights would depart Gatwick for Bermuda on Wednesdays at 1 p.m. and Sundays at 11 a.m., leaving the Island for JFK at 5.10 p.m. on Wednesdays and 3.10 p.m. on Sundays (all local times). Final schedules should roll out within the next two weeks on the company's website, according to a Government spokesperson.

March 27. Budget air tickets for twice-weekly flights between the UK, Bermuda and New York could go on sale in a fortnight's time. Jonathan Hinkles, managing director of Zoom Airlines, told this newspaper yesterday that his company hoped to launch ticket sales "within the next two weeks" after gaining the approval of the Island's Air Transport Licensing Board (ATLB). The flights will give consumers their first alternative to British Airways on the direct Bermuda to London Gatwick route — and BA said yesterday it welcomed the competition. Zoom, a Scottish sister company to the Canadian airline of the same name, still needs an operating licence from the UK Civil Aviation Authority (CAA) to begin running the route. But Mr. Hinkles said he was confident that the low-fare Boeing 767-300ER flights could start as early as June. "We are working in the final stages now of getting one more bit of approval from the CAA here which would enable us to start ticket sales before we have our operating licence," he said. "As soon as we have done that we can start selling tickets." The news was welcomed by tourism and business leaders yesterday. Mike Winfield, co-chairman of Bermuda Alliance for Tourism (BAT), chairman of BAT's airline committee and chairman of Bermuda Hotel Association, said: "We welcome the competitive environment. We are also very loyal and supportive of BA. The only thing we would have liked to have seen from BA is a more competitive airfare so maybe this will result in that. It's a longstanding policy of this Government to introduce competitive air services and that's certainly a position that the hotels support." David Dodwell, Shadow Tourism Minister and owner of The Reefs resort, said: "It's good. Competition is good. I don't think it's going to impact British Airways. There will be enough traffic and enough loyalty so that in my view it won't impact them. My hope is that we can see it. This looks like a more economical airline. I don't think it's about BA charging too much, it's about what customers can afford and what customers are looking for." Diane Gordon, executive director of the Chamber of Commerce, said: "I'm sure that our members are going to be delighted with it if it's approved. It's going to offer the business traveler plus the community here certainly another option other than just BA. "It could open up a lot of additional doors. I'm sure without a doubt that this is going to be good news for our members and it's going to benefit Bermuda definitely." BA spokeswoman Sallie Singleton said: "As we are a world-wide airline we compete in almost every destination in the world so we are quite used to competition and we welcome competition. Over the years we have competed on this route with many different carriers through North America and right now we compete with all the strong American carriers. We hope that this new competition will mean an expansion to the UK market and that can only be of benefit to Bermuda." She added that BA had served the Island for 70 years, offered four classes of services - compared to Zoom's two - and would continue to be the only airline offering a direct daily service to London. Austin Thomas, chairman of the ATLB, said feedback from the public to the Zoom proposal had been positive. "Clearly we did not have anything to cause us great concern with regard to negative reports. The Premier has been working very hard over a long time to bring diversity into this aspect of the industry and we are pleased with that. We are very pleased when there is competition provided here in Bermuda. When we get quality applicants that are reputable it makes our job easier." Zoom's plan is for aircraft to leave JFK for the Island on Mondays and Saturdays at 5.30 p.m. before taking off for London from here at 9.25 p.m. and arriving at 8 a.m. The returning flights would depart Gatwick for Bermuda on Wednesdays at 1 p.m. and Sundays at 11 a.m., leaving the Island for JFK at 5.10 p.m. on Wednesdays and 3.10 p.m. on Sundays (all local times). Mr. Hinkles said that tickets for the New York leg of the journey would also be cheaper than the airline's rivals on that route. "Initially we will be launching the service twice a week through to New York," he said. "I do understand that there are other carriers offering daily services. But on the days we have them available we will have lower prices. We are hoping that will tempt customers, even if it doesn't quite fit with their travel plans." He added: "We are very happy with the responses that we have received to the plans. The news of our application became public about a month ago. Since that happened we have had a very, very strong response to the application which has encouraged us to press ahead with our plans." Zoom's website is at www.flyzoom.com.

March 27. Bermuda has lost out to the likes of Guernsey and Ireland when it comes to attracting captives linked to UK companies. A survey by risk and insurance services firm Marsh shows that between 1995 and 2006 Bermuda's share of the UK-generated captive market declined from 19 percent to 15 percent, while Guernsey and Ireland increased their share of the market significantly. The reason for the changing fortunes appears to be down to the ability to secure the same benefits in offshore jurisdictions much closer to mainland UK. "The increased benefits and proximity to the UK of offshore domiciles, such as Guernsey and the Isle of Man, have detracted from formations in Bermuda; we believe this trend will continue. We also expect Malta to increase its number of captive formations as it benefits from its membership of the European Union," said Jonathan Groves, head of captive consulting at Marsh. The report on the growing popularity of captives with UK companies surveyed 94 of 350 identifiable captives owned by UK companies. In the 11-year period used for comparison Guernsey's share of the market increased from 42 percent to 50 percent and the Republic of Ireland's from two percent to eight, by contrast Bermuda's decreased by four percent, the Isle of Man's share dropped from 31 to 21 percent and Jersey and Gibraltar remained on one percent. The two other significant jurisdictions of Vermont and Cayman both dropped from two percent to one percent in the survey. Commenting on Bermuda, the report states: "Bermuda's attraction has remained for its existing client base although new captive owners have opted not to establish there primarily because the same captive benefits are available much closer to home." Information from AM Best and the London Stock Exchange was used to supplement the Marsh report, which is entitled "Fit for Purpose? Benchmarking the continuing contribution of captives." The growth of protected cell companies appears to be the reason for the growth in the number domiciled in Guernsey. And the survey also reveals UK companies are increasingly considering captive formation to implement sophisticated risk management regimes and address the total cost of risk, and that more mid-sized companies are now making use of captives, which in the past have been dominated by larger companies. Financial services, manufacturing and service supply industries are the three sectors owning the most number of captives. Mr. Groves said: "The high level of captive use in certain industries is in part historic. Many financial institutions established captives to address mortgage indemnity guarantee risks during the 1990s and the majority of utilities at privatization formed captives to manage historic liability exposures. "Other industries, such as energy, have made significant utilization of captives over the past 30 years given their exposure profile and variation in the capacity available in the insurance market. This aside, it is clear the three industries making most use of captives — financial services, manufacturing and service supply — represent less 'risky' industries, reflecting the need for captives for everyday property and casualty risks." The survey also highlighted the 'spikes' in the formation of captives that occurred in 1994 and 2002 at the height of the 'hard' market cycles. In its report Marsh notes this pattern and comments: "Given the many strategic and financial benefits that forming a captive can bring to a company's risk and insurance programme, a reactionary approach should not be necessary." It also concludes: "The proximity to the UK of offshore domiciles such as Guernsey and the Isle of Man have detracted from formations in Bermuda and at Marsh we see this as a trend that will continue."

March 27. Government's Alternatives to Incarceration conference, which ended yesterday, shows what can be achieved by changing the emphasis of the criminal justice system from punishment to rehabilitation.

As the new Prisons Commissioner, John Prescod, noted on Monday, this has been a long time coming. When Westgate Correctional Facility was opened in the early 1990s and Casemates Prison was closed, one of the primary reasons was to give inmates more rehabilitation in a better setting than Casemates could possibly provide. That has not happened, and the new process aims, to avoid sending minor offenders to prison at all. That should guarantee that the recidivism rate, at least for people getting prison sentences, will fall. But the success of ATI will not be demonstrated by how many people go to prison, but how many people return to court. It is hard to argue with the basic principles of ATI. People who commit minor offences, whether for petty theft or minor drugs possession charges, should be able to turn their lives around with the support of the system. And there is little doubt that much of the crime problem is rooted in drugs. ATI follows the logic that reducing drug abuse and demand for drugs will also reduce crime. But it must be clear that drugs rehab and community service cannot achieve this on their own. People turn to crime for any number of reasons, but the way to move them from crime to the straight and narrow is to ensure that they have the tools to hold down a job and recognize that this is a better way to live. That will require an immense education and training effort, and the community also needs to be prepared to take on "risky" employees and neighbours. All the rehabilitation in the world will be wasted if the "graduates" cannot get a job or a roof over their heads. However, this is an immense gamble for employers and landlords who are being asked to accept on faith an unproven system, at least for now. That is why the tracking and supervision of the programmes must be first class. People who enter the programmes must be held accountable and must obey the rules that are laid down. There will be times when heart-rending cases come before the courts. But individual needs have to be balanced against the credibility of the programme and in the end, the people who successfully complete the programme will lose if backsliding is allowed. This is a brave effort to solve the Island's crime and drugs problem. It needs the support of the whole community and rigorous keeping of standards by its administrators if it is to succeed.

March 28. The Attorney General told a meeting that Bermuda's public education system needed dramatically restructuring from pre-school to the senior level. Local educators claim Bermuda's public, or government, school students lag two years behind public school students of the USA in English and Mathematics. Senator Philip Perinchief, a former teacher, said at least three public high schools were needed on the Island in the east, west and central parishes, as opposed to the two central senior schools Bermuda has now. He also called for an institution offering vocational education to replace the long-closed Technical Institute and a community college awarding four-year degrees. "Too long in my experience we continue to be satisfied with mediocrity," he said. The Minister was speaking at Cathedral Hall in Hamilton where a team of education experts from the UK who were carrying out a review of Bermuda's public schools invited comments from the public. Premier Ewart Brown and Education Minister Randy Horton also attended but did not speak. Two simultaneous meetings were held in St. George's and Sandys as part of the wide-reaching inquiry, which is aimed, in part, at pinpointing why less than half of the Island's public senior school students are graduating with a Bermuda School Certificate. Professor David Hopkins, from the Institute of Education at the University of London, led the review. He told the Hamilton meeting: "The purpose of these meetings is to give you an opportunity to talk directly to myself and my colleagues so that we can be certain we are feeding authentic views into our report." His team is visited every one of the Island's public schools and will present a report to Mr. Horton by April 30, 2007. The recommendations for change will take effect from September 2007. Professor Hopkins said he wanted the contents of the report to be "as public as possible". "One of the recommendations is that the implementation is monitored," he said. "I have a feeling from the Minister that he feels likewise." Scores of people attended the Hamilton meeting and gave their views on why the public education system is failing. One female teacher questioned whether public schools should be abolished altogether. Suggestions made by members of the public included that retired teachers be used as mentors in the classroom, that Afro-centric learning be introduced and that the curriculum be made more flexible to meet different children's needs.

March 28. The story of the Club Med squatter who went to the World Cup in Trinidad is now widely known — but people spoken to by The Royal Gazette claimed not to know of anyone who had made the trip. And at least one resident at the derelict St. George's hotel did not know what all the fuss was about. She said: "If I wanted to get on a flight and go to Trinidad for the cricket, why can't I? What's the big deal about it? I can't see what the point is." The woman did not want to be identified. In a speech on Monday, Premier Ewart Brown said some people, including some residents at Club Med, claimed to be impoverished yet were still spending their money on lavish things — like a trip to an international cricket event. In a brief interview yesterday, the Premier pointed out, as he did on Monday, that the country-hopping squatter was a rare and individual case. But he also provided further perspective. He said: "That story probably represents an aberration, but it tells me that in Bermuda, sometimes poverty is relative. And sometimes Bermudians who consider themselves poor have a different order of priorities." At the Progressive Labour Party forum in Hamilton Parish on Monday the Premier gave a talk on what he perceived to be a worrying trend among members of the public who want Government handouts. He remarked that some at Club Med were in genuine need of assistance, but others seemed to be taking advantage of the situation. The Premier said at the meeting: "Minister Burch told me that while we were in Trinidad I should look for a certain individual — a fellow who was living at Club Med. This is a true story. Minister Burch said 'the guy locked his door at Club Med, left a note saying when he would be back and told his mother to look out for his two sons because he was on his way to cricket. That's a Bermudian squatter? When it gets like that, we need to stop and take stock. There's something wrong with squatting at Club Med and going to cricket. We cannot tolerate that." The Premier followed up yesterday by saying: "It's an individual case. And his situation, I'm sure, is not representative of the people there. And my telling of the story was not meant to say that. It did not say that. And any distortion of that would be most unfair." Three Club Med residents agreed to talk with The Royal Gazette during a visit to the property yesterday. All three claimed not to know anyone living in the complex who recently left for Trinidad. One woman who was pushing a toddler in a stroller said: "I don't know who would do that and I know everybody down here." Another woman questioned the Premier's motive for telling the story in the first place. She said: "He's trying to get the public to think that we down here at Club Med aren't responsible — that we don't want to have any participation in our lives. That may be some people, but for this woman, that's not my issue. My issue is I just need a house, a roof over my head, somewhere to rest comfortably at night. I'm not looking for no fight with the Government. I'm just looking for a place to stay." The Minister of Housing announced last week that Club Med squatters properly registered with the Bermuda Housing Corporation will be moved to either the Wyndham Resort property or to the Pembroke Rest Home. Moving day is this Friday and everyone must go. Last Friday Minister Burch, Dr. Brown and Housing Minister Dennis Lister visited Club Med and officials delivered official notices to vacate the premises. The notices say if people do not leave they face Supreme Court prosecution. On the visit to Club Med last week the Premier said: "It was what I expected. The Minister had reported to Cabinet exactly what I saw when I got there. And I just wanted to see it for myself and let the people see me there to let them know that I was aware of their situation and concerned about it." A woman who encountered the Premier on the visit said: "I want to leave as peacefully as I came. I told the Premier that when I talked to him face to face off the veranda. And he said: 'Do you work?' He's not even saying: 'Ma'am are you okay?' It wasn't personal contact, it was business. If we really mattered they would have come talk to us. That's what's offensive to me." Yesterday people could be seen packing boxes and emptying closets in preparation for the move.

March 31. Support for Bermuda's buoyant economy is now at its highest point in more than two years, according to a new poll.

Nearly two thirds of people — 65.6 percent — described the economy as either good or excellent in a Royal Gazette survey earlier this month. It represents an increase from 63 percent in January, and is the third consecutive rise from our polls. Statistics dating back to November 2004 show the figure had remained consistently in the 50s until the past few months. The latest survey was carried out about a month after Finance Minister Paula Cox stated that for the fifth Budget in succession Government was raking in far more revenue than projected thanks to the booming economy. However, some people have argued the economy is overheating, and that extra spending could lead to rising inflation rates. Asked their opinion on economic conditions in Bermuda, 13.1 percent described it as excellent, slightly down from 14.6 percent in January, and 52.5 percent said it was good, up from 47.9 percent two months ago. Meanwhile, 29.5 percent said the economy was only fair, up from 26.8 percent, and 5.0 percent said it was poor, down from 10.7 percent. Reflecting on the results, Chamber of Commerce vice president and restaurateur Philip Barnett said many businesses were thriving thanks to international visitors attracted to the Island by the economy. "The economy is certainly giving a lot of opportunity to individuals," he said. "It's definitely a better environment than in the past, especially with the growth of international business. In the heyday of tourism, you knew you would make your money in the summer and lose money in the winter. Now, with international business the way it is, you get people coming here for a week all through the year, buying goods and services. It helps companies flourish." Questioned on their views of the way the economy is heading, 55.2 percent said it was moving in the right direction, 28.5 percent said it was going in the wrong direction, and 16.3 percent were unsure. In January, 50.1 percent had said it was moving in the right direction, with 27.7 percent holding the opposite view and 22.1 percent not sure. It was announced earlier this year that Bermuda's residents had the highest Gross Domestic Product (GDP) per capita in the world. Bermuda's total GDP — the market value of all the goods and services produced — rose by 9.1 percent in 2005, mainly due to the expansion of the international business sector. The Island's total GDP was estimated at $4.857 billion, or $76,403 per head, more than $10,000 more than second-placed Luxembourg. This compares with the US figure of $41,600, Canada's $33,900 and the UK's $30,100. However, earlier this month Opposition Senator E.T. (Bob) Richards, an economist, blasted Government for allowing the economy to overheat. Mr. Richards said credit — which had grown 161 percent since 1998 — was vastly outstripping inflation. He said the construction boom was doing nothing to help house ordinary Bermudians. A breakdown of the poll shows overwhelming support for the economy among the richer section of society. Among people with a household income of more than $100,000, 83.6 percent described it as good or excellent, with just 1.6 percent saying it was poor. Of those bringing in less than $50,000, 50.1 percent said it was good or excellent, with 17.5 percent saying it was poor. Men had a more favorable view than women, with 74.0 percent saying good or excellent, compared with 57.7 percent of women.

April 1. Bermuda's three fire departments are unified into a single national fire service. After 76 years of existence the volunteer St. George Fire Brigade became history, along with the Bermuda International Airport fire service. Both are absorbed into the Bermuda Fire Service to form a comprehensive emergency service that will span the Island. The 35 volunteers of the former St. George Fire Brigade have expanded training opportunities using such facilities as the smoke and heat chamber at the Hamilton fire headquarters. They will be trained up as emergency medical service providers, giving the East End a rapid response team able to administer immediate medical assistance to casualties awaiting the arrival of an ambulance. Likewise the full-time staff at the airport's fire department become part of the national fire service and receive cross-training. The current St. George fire station is also to be replaced with a new facility in the town, most likely in the Tiger Bay area. Volunteer fire-fighters in St. George may find themselves being called upon to deal with emergencies as far away as Dockyard if the need arises. They will also be given "Crash Fire Rescue" training needed to deal with airport incidents.

April 1. TCD began an island-wide deployment of an Electronic Vehicle Registration (EVR) system. Based on radio frequency identification (RFID) technology, EVR will be used to maintain an accurate registration of the island's 47,000 vehicles and motorcycles. RFID tags on each vehicle will interact with strategically placed readers around the island to ensure that all vehicles are properly registered, insured and inspected. The system operates similar to electronic tolling, popular in high volume traffic centers around the world and will address those vehicle owners who would prefer to break the law by driving around in an unlicensed or uninsured vehicle. TCD data indicates this number is approximately 8% of Bermuda's vehicle population.

April 3. During a dinner with Bermudian students in Canada, Premier Ewart Brown defended his position on closing the Medical Clinic and the gay and lesbian cruise planned by Rosie O'Donnell. On the topic of the Medical Clinic closure, the Premier said: "Health care should not be based on a person's financial status, but on a health situation." And he promised his new system would provide "a higher level of care" for those formerly served by the clinic with over 13 doctors, which have signed on, some of which will make house calls. He added: "Transportation will be provided when necessary and the needy will have prescription access." In defense of Rosie O'Donnell's Norwegian Dawn cruise from New York for gay and lesbian families, Dr. Brown cited Bermuda's anti-discrimination laws. He said: "If we discriminate against a cruise ship, then we would have to send a homosexual detection unit to the airport." The dinner, which was the last stop on the Premier's college tour, was sponsored by the Bermudian public, the private sector and the Nova Scotia Business Inc., the business development agency for the province. The event attracted 80 Bermudian students, attending Canadian universities such as Dalhousie, St. Mary's, Mount St. Vincent, St. Francis Xavier and Acadia University. Other questions asked by the students focused on topics such as the environment, the hospitality industry and affordable housing. However, the dinner, which was held at the World Trade Convention Centre in Halifax, Nova Scotia on Saturday, had a second goal, which was to help students network. Twenty recruiters representing Bermuda's public and private sector including Butterfield Bank, the Bermuda Hospitals Board and New Venture Holdings Ltd, the island's largest business sector employer, were seated among the students during dinner. As part of the evening, a networking game designed by the Bank of Butterfield gave recruiters the chance to rate students on their networking skills and those who achieved the highest score won prizes. At 18,600 points, Omar Lodge was by far the best at networking and received a lap top computer. While in the 10,000 point range, Anthony Effs won an Ipod, Omar Dill received a round trip to Bermuda and Jason Wade won a cell phone. Danielle Cross, a 21 year old psychology major at St. Mary's University, said: "As soon as I graduate I want to get a job in my field, which is social work. Being here will help me communicate with different representatives and pass my resume around. Hopefully I can keep in contact with these people when I look for a job later on."

April 3. TAG - that is the message for Bermuda as the country enters a new era of environmental care and responsibility. TAG stands for Tin, Aluminum and Glass and residents are being urged to TAG their waste following the official opening of the Island's Recycling Centre. Premier Dr. Ewart Brown yesterday opened the $8.35 million plant at Bailey's Bay Quarry. The completion of the three-year project also marks the start of a campaign to increase environmental awareness among the population. Government staff will this week start placing all recyclable materials in designated bags in their offices while a website (wastemanagement.gov.bm) will provide residents with more information on disposal of waste. The Government is also developing measures to deal with 'e-waste' - computers and information technology equipment. It recently emerged that Bermuda generates more rubbish per capita than most industrialized nations, including the U.S. The Recycling Centre will have a key role in helping Government to attain its goal of doubling recyclable processing from 25 to 50 tons a week by 2008. The facility is capable of processing 25 tons of tin, aluminum and glass in just one day. Premier Dr. Brown was joined on a tour of the centre yesterday by Cabinet colleagues, Shadow Minister for Works and Engineering, Jon Brunson, Shadow Minister for the Environment, Cole Simmons and Susan Harvey of Keep Bermuda Beautiful. Dr. Brown said: "I am very pleased today to officially open our new state-of-the-art recycling facility as it represents not only a fulfillment of a Throne Speech Initiative, but it reflects the Government's commitment to a cleaner and sustainable environment for everyone in Bermuda, and it provides a healthier and more efficient working environment for our employees. It is our aim to encourage recycling as a partnership between the Government, every organisation and each resident because we all have a stake in Bermuda's future. Living on an island in the middle of the Atlantic, recycling is an important part of our sustainability and our legacy to our future generations. Children live what they learn, so it is important that we commit to teaching our children about the importance of recycling in Bermuda. It is important that we as a community accept this responsibility for ourselves, for our children and for our children's children. Recycling the vast amounts of tin, aluminum and glass that we use as consumers is just one little thing that each of us can and should do to make a positive and very big difference in the immediate future and in the long term. I'm asking every resident of Bermuda to help us to make our recycling campaign a success and a model for the rest of the world." Dennis Lister, Minister of Works and Engineering, said: "This plant will process in one day the same volume that is currently being processed in one week. One of the goals of our integrated waste management plan is to encourage everyone to reduce the volume of non-combustible waste that goes to the Tynes Bay Waste Treatment Facility and the amount of waste that goes to the Airport Facility." The Recycling Centre uses conveyor belts and magnets to separate tin, aluminum and glass into three cages. Manual 'pickers' pick out the non-TAG items, such as bags and plastic. The waste is then crushed into bales with the tin and aluminum sold overseas and the glass used for asphalt mix and support for retaining walls. Dr. Derrick Binns, Permanent Secretary of Works and Engineering, said three or four staff would be needed to operate the plant. He said: "We will run one or two days a week until we increase the volume. It's tremendous efficiency - what we could do before in one week we can now do in one day." Dr Binns reassured the 11 workers at the Devon Springs recycling plant that they would not lose their jobs. He said: "We will offer them positions at this plant, and for other people we will offer them other positions within the ministry." He added: "Our plan is to use the Devon Springs site for e-waste, to dispose of computers in an environmentally-friendly manner." A spokesman for environmental group Greenrock said: "When Greenrock began in 2003, our primary focus was encouraging people to recycle. At that time though the small processing plant and outdated machinery was unable to handle the volume of material collected island-wide. This new centre has the capacity to process all of the island's glass and cans. All residents and businesses can now participate fully and be confident in Bermuda's recycling program." Anyone wanting to comment on recycling policy can email Greenrock at info@greenrock.org.

April 5. Since it was erected 23 years ago Cable & Wireless' enormous satellite dish, visible from Middle Road in Devonshire, has become something of a Bermuda landmark. For much of that time the earth station provided the Island with an essential telecommunications links with the world, via satellites orbiting the planet 24,000 miles above. But now the station's days are numbered. Fiber optic cables have made its technology obsolete and preparations will shortly get underway to dismantle the eye-catching structure. C&W announced the demise of the dish last week at the same time they revealed plans to install a $22-million fiber optic cable that will link Bermuda with the US. It's a classic case of out with the old and in with the new. C&W Bermuda chief executive officer Eddie Saints said the earth station's end was an inevitable consequence of rapidly advancing technology. "Back when it was built in April 1984, satellite technology was at the forefront of communications," Mr. Saints said. "It enabled us to communicate via 200 other facilities around the world. "Then fiber optics came in and high-speed data communications. Satellite technology became redundant. The satellite is 24,000 miles away and so by the time the signal has reached another earth station, it's already traveled 48,000 miles. That meant there was a delay, so the earth station became less used. The cost of using it was high, especially the Intelsat rentals, and the maintenance was expensive as metal corrodes fast in Bermuda's conditions. So it was decommissioned about 18 months ago." After exploring options for the station, C&W has finally decided to tear it down — and that is no small task. The colossal dish comprises 400 tons of aluminum and steel sitting on a pedestal. The building below houses banks of complex electronic circuitry. C&W plans to ship the metal overseas. Detailed plans for dismantling and demolition will be drawn up over the coming weeks to ensure the operation will be carried out safely. Only then will the heavy work start.

April 5. Bermuda's balance of payment surplus jumped an astonishing $347 million last year to reach $901m, with big rises in income from travel, business services investment income and employee salaries more than offsetting a near doubling of the deficit in the Island's transportation services sector.

Even though Bermuda imports goods and services to the tune of $2,482m, it ends up with the near billion-dollar current account surplus because of the $3,382m of goods and services it trades back to the rest of the world. For comparison the Island's largest trading partner the US has not enjoyed a surplus since 1991 and recorded a deficit of $856.7 billion last year. Bermuda's surplus in 2004 was $403m, in 2005 it was $554m, but last year it shot up to $901m. The biggest driver for the surplus was the exporting of labour and services to the international business sector, where receipts jumped to $3,382m from the $2,666m recorded in 2005. On the negative side of the equation the dependence on imported goods and services amounted to $2,482m, a year-on-year increase of $370m, creating the final surplus of $901m (the extra million apparently coming through 'rounding' up). The yearly picture was completed after the fourth-quarter figures for 2006 were released by the Department of Statistics, showing Bermuda made a current account surplus of $194m with the rest of the world during the final three months of the year, an $87m improvement over the same period in 2005. The goods trade deficit for the whole of 2006 went up $133m to $1,068m, the value of goods imported was $1,094m compared to goods exported from Bermuda which were almost half the 2005 total, at only $26m. The increasing demand for local businesses to service the needs of international business on the Island was evident in the $129m jump in the domestic services sector to $563m. Business services accounted for $557m to the current account surplus, with $846m in receipts for services to non-residents and a decline in payments for overseas services ($288m). Increased visitor numbers in 2006 helped the travel services portion of the balance of payments to a $41m boost to bring in a surplus of $231m. Local businesses sold goods and services valued at $508m. Bermudians also spent more overseas, rising $38m to $277m compared with 2005. There was an almost doubling of the cost of transportation services in the economy with the 2005 deficit of $140m jumping to $270m. Government services that were recorded as a deficit of $23m in 2005 ended up as a $44m surplus in 2006. Looking at the quarterly figures, during the final three months of 2006 the goods trade deficit went up $34m compared to the 2005 period to $266m. That was also a $17m jump from the third quarter of 2006. Imports to the Island far out-weighted exports with $271m worth of imports coming in between October and December compared with only $5m of exports. The value of Bermuda exports was down $2m on the previous quarter and down $6m year-on-year. Wages, salaries, investment income and other employee benefits paid to residents working in the international business sector formed a strong component of the positive current account. Total receipts from non-residents grew $171m to $814m. There was a $27m surplus in travel services, up $7m from the same period in 2005, with tourists to the Island spending $27m more in Bermuda than Bermudians spent during overseas trips. Transportation services presented a $75m deficit for the quarter, which was $10m higher than the previous quarter, but business services gave a $45m surplus increase to $143m compared to the last quarter of 2005.

April 5. People claiming medical assistance will have to visit a Government office to be means tested from next week. Acting Health Minister Philip Perinchief insisted the move was necessary to stop people from abusing the system — but conceded it would be unpopular with some. Mr. Perinchief revealed the plan yesterday while defending the controversial proposal to close the Government-funded Medical Clinic, which provides healthcare to vulnerable people including the elderly, homeless and mentally ill. From Monday, people who were previously assessed for indigent status at Bermuda Hospitals Board will have to visit the Department of Financial Assistance in Global House, Church Street. There, they will have to provide proof of ID, a letter of referral from a medical doctor, a list of medications and, where necessary, a verification via the Department of Immigration. People with savings of more than $5,000 will not be eligible for assistance. Explaining the new system, Mr. Perinchief said: "It's to prevent or reduce any likelihood of abuse of the system by those who claim to be indigent. We must have a balance somewhere regarding how we spend the taxpayers' money. A lot of people may feel somewhat disgruntled, but those who meet the criteria will continue to get assistance." Health Permanent Secretary Warren Jones added: "There will be people who say 'you are not going in my pocket', but if you are sitting there with $35,000 in the bank, we need to be aware." Government says the new system is related to the closure of the Medical Clinic, but that the centre's patients will not be affected at this stage. It is hoped the scheme will bring a standardised criteria for determining indigent status, meaning that people can apply in one venue for medical assistance, food vouchers, housing allowance or other financial assistance. Speaking about the Medical Clinic's closure, Mr. Perinchief said 13 GPs and three other specialists across the Island were now willing to take on its patients. He said an announcement on how the closure will be handled, including its time scale, would be made next week and volunteers from Red Cross and Meals on Wheels were lined up to provide transportation for patients, and that Government was standing by to provide a minibus service if necessary. "We will not close this clinic until we have every aspect of the healthcare of these patients in place," he stressed. Announcing the clinic's closure in his Throne Speech last year, Dr. Brown said patients' dignity was being undermined. Since then, more than 2,000 people have signed a petition calling for it to stay open. Defending the closure, Mr. Perinchief said: "The fact we would even have a clinic specialized to the indigent is to sectionalize them out of the main population, almost to make a spectacle of them. "It's this Minister's view that those who are less economically well-off ought to receive at least the same level of care in respect of their health." Asked why a service many patients claim to be happy with was now being changed, Mr. Perinchief said: "That's because they don't know of any even happier alternatives. We think they will be even happier once we roll out their plan. I was on a visit to the clinic a couple of weeks ago. The general view is of course that they want to know the details. There are one or two who are uncomfortable on the closure, and they expressed that. Once I'd spoken to them, I wouldn't say they were enamored with the idea, but they were far more comfortable." Mr. Perinchief said under the existing system Medical Clinic patients can only get treatment on four half-days a week. That will significantly increase when they are transferred to GPs across the Island, he said. He added that the idea to close the clinic had been around for years. "It's not a question of going to sleep one night, waking up and saying this sounds like a good idea," he said.

April 5. Five-star hotel operator St. Regis is understood to be the mystery group poised to run a re-developed hotel resort at the former Club Med site. The luxury brand operator is believed to be in the final stages of negotiations to put its name to a multi-million dollar project that will see the demolition of the derelict Club Med property and the creation of a 150-unit property with apartments and villas. Premier Ewart Brown revealed investment banking firm Bazarian International as the key player now favored by Government to pull together the hotel development scheme in the East End. Although Carl Bazarian, the founder of Bazarian International, said he could not name the luxurious hotel operator lined up to run the new hotel, an investigation points to St. Regis as being the mystery group. St. Regis is part of Star wood Hotels and Resorts Worldwide, a group which owns, operates, franchises and manages hospitality properties under eight brands, the others are Sheraton Hotels, Four Points by Sheraton, Westin, The Luxury Collection, Le Méridien, W Hotels, Element and aLoft. Clues to the identity of the top hotel operator were dropped during the press conference given by Dr. Brown and Mr. Bazarian in which Mr. Bazarian said the operator in question already had well-known resorts in Bora Bora and Anguilla. Bazarian International has also previously been involved in hotel developments in Bora Bora and Anguilla. St. Regis Hotels and Resorts is headquartered in White Plains, New York. On its web site St. Regis markets itself as being in the top tier of world's luxury hotels and notes the diverse range of creative, famous people who have chosen to stay at the New York St. Regis Hotel, including movie star Marlene Dietrich and painter Salvador Dali. The hotel in New York, "an original Beaux Arts classic landmark" was built by Colonel John Jacob Astor IV in 1904, and is consistently ranked one of the world's finest hotels. St. Regis hotels can now be found in Washington, Rome, Aspen, Florida and California, London, Beijing and Shanghai, as well as Bora Bora in French Polynesia and the Temenos Villas in Anguilla. According to St Regis' web site customers can expect: "An effortless arrival experience sets the tone of a spectacular visit - much like the welcome offered by a gracious friend at a fine private residence. Meticulous and discreet personal service is flawlessly delivered by carefully noting and recalling your preferences from preceding visits." The company states: "From New York to Beijing, each St. Regis is desirably located. We are honored to offer the extraordinary world of luxury awaiting you at St. Regis Hotels & Resorts."

April 5. Flags were flown at half mast across Bermuda in honour of Dr. Pauulu Kamarakafego (Roosevelt Brown), who died on Tuesday at the age of 75. Dr. Kamarakafego, of Middle Road, Southampton, died at a friend's home after receiving palliative care at Agape House following a short illness. Tributes have been pouring in from across Bermuda and the world for the civil rights campaigner, United Nations development officer and ecological engineer. Dr. Kamarakafego led the fight for 'one person, one vote' as chairman of the Committee for Universal Adult Suffrage in the early 1960s. Yesterday black activist and author of 'Second Class Citizens, First Class Men', Dr. Eva Hodgson paid tribute to her peer. She said: "I had a warm relationship with Roosevelt Brown. It was as a direct result that in 1968, when I published 'Second Class Citizens, First Class Men', it was the first time his contribution to the Committee for Universal Adult Suffrage was acknowledged in a public fashion. "The reason he appreciated it was at that time the environment in Bermuda was so hostile to him. He said he could not even find employment. However he did end up having a career through the UN." Dr. Hodgson, co-founder of the National Association of Reconciliation, said: "Roosevelt Brown was a very non-conformist person in a lot of ways and in a conservative environment that takes a lot of courage. In every country and society in which he lived, he challenged the authorities because of his own perceptions and approaches." Dr. Kamarakafego - full name Dr. Pauulu Roosevelt Osiris Nelson Brown Kamarakafego - fathered a rainbow family of children across the world. They are: Suzanne Darrell of Bermuda; Wendy Browne of Canada; Ghrandu, Moulbo and Flumo Kamarakafego of Liberia; Tchilumba Kamarakafego of Democratic Republic of Congo; Tchilumbo Kamarakafego of Zanzibar; Keibu and Ronniba Kamarakafego of Kenya; Baizum of Vanuatu; Carla Kamarakafego of Nicaragua; Catherine Mckinley of Costa Rica; and Mahatma Kamarakafego of Nicaragua. He was also brother to Irene Maybury, Egbert Brown, Dianne Gumbs, the late William 'Sonny' Brown, Virginia Hall and Genieve Gardner. Dr. Kamarakafego had recently been invited to become a Deputy Director General of the International Biographical Centre (IBC) in Cambridge, UK. The centre produces biographical directories about individuals of high prominence across the world. Among the tributes from around the world was a message from Enrique Roman Hernandez, Vice President of the Cuban Institute of Friendship with the Peoples. Dr. Kamarakafego founded the Bermuda Friends of Cuba in 2000. Mr. Hernandez said: "It is with utmost grief and consternation that we have come to learn of the death of our unforgettable friend, brother and comrade, Dr Pauulu Kamarakafego. "His loss is not only to his family and friends, but as well a loss to Bermuda - which he so outstandingly well represented in so many international events of which he took part; to the progressive movement in the Caribbean region; and particularly a loss to Cuba, too, which always found in Pauulu a true brother. "May Pauulu rest in peace, as his memory and solidarity deeds will forever be present among us, his Cuban brothers and sisters."

April 5. Bargain flights between London, Bermuda and New York will soon be on sale, the managing director of low-cost Zoom Airlines insisted yesterday. Jonathan Hinkles said he hoped to launch ticket sales for the twice-weekly flights in a fortnight. Yesterday, he admitted the Scottish company was not quite ready to start selling the flights but that it was "not far off". "It's all still moving forward," he said. "I don't think it will be long. We are fairly close to where we need to be." Zoom - which describes itself as the UK's first dedicated low-fares, long-haul airline - already has permission from Bermuda's Air Transport Licensing Board but still needs approval from the UK's Civil Aviation Authority. CAA spokesman Jonathan Nicholson said: "Zoom has applied and is being actioned. The timescales for processing will really be down to the speed the applicant can get everything in place and provide us with info." If Zoom is successful, it will give travelers their first alternative to British Airways on the direct London Gatwick to Bermuda route. It will also provide competitive fares for travelling from the Island to New York JFK. Meanwhile, another airline hoping to start flights from London to the Island said this week it was still in negotiations with UK operator Silverjet. Fly First Class executive vice president Gabrielle Griswold said she could not say any more until a deal was signed between the two companies. Fly First Class, a luxury "boutique airline", has been trying to get the five-times-a-week flights from London Stansted off the ground since November 2005. Its website www.flyfirstclass.biz says the service - which would continue to Wilmington, North Carolina - is due to start in the first quarter of 2007. But Mr. Nicholson said: "Fly First Class has not applied to the CAA for a licence.

April 6. Government is sending the message that non-Bermudian spouses are not welcome on the island — unless they agree to limit their participation in the housing market and keep their mouths shut on political issues. Such is the opinion of a Southampton couple who were in the process of buying a second home when confronted with the proposed Bermuda Immigration & Protection Amendment Act 2007.

If passed, the Bill will prevent Bermudians married to non-Bermudians from owning more than one property unless the non-Bermudian obtains status — a ten-year process. The law would not ban unmarried Bermudians or a Bermudian married to another Bermudian from owning multiple properties. Homeowners Lorraine and Ryan Lipschutz are now asking residents to contact their MPs "to voice their concerns over (the) blatantly discriminatory legislation". They say they have written confirmation from Chief Immigration Officer Martin Brewer that their understanding of the law is correct. "The laudable goal of this proposed legislation is to prevent fronting by non-Bermudians and the protection of Bermuda land," they say. However, as a result, this Act also discriminates against Bermudians who are married to non-Bermudians. I am a Bermudian woman married to a non-Bermudian. My husband and I purchased a condo shortly after our marriage in 2001. As a non-Bermudian, my husband obtained a licence from the Government to hold a property in his name. We are currently in the midst of closing the purchase of a second home to accommodate our growing family. Legal consul at CD&P informed me of the implications of the attached Act, namely, that even if a Bermudian purchases a home in her sole name and was able to obtain financing in her sole name, the transaction would still run afoul of this Act. This is because if the property being acquired is used as a family home, I would then be deemed to be holding it as a trustee as defined in section 72(1). My husband would then be required to obtain a licence, which would be acceptable if not for the fact that a non-Bermudian can only hold one license." Due for its second reading when Parliament reconvenes in May, the Bill has already come under heavy criticism from the Bermuda Bar Association for "unintentional consequences" it believes "will in turn give rise to inequities and discrimination". The Bermuda Chamber of Commerce added its voice to the fray this week, similarly cautioning the Government against creating a backdrop for discrimination. "The Real Estate Division of the Chamber of Commerce echoes the Bermuda Bar Association's position concerning The Bermuda Immigration and Protection Amendment Act 2007 Bill in the letter dated February 27, 2007," said division chairman Susan Thompson. "We applaud the Government's efforts in ending the practice of 'fronting' — however, we are very concerned of the negative impact and discrimination against Bermudians. Real estate sales and new housing starts are an important aspect to any healthy economy. If one reflects on the North American real estate market over the past two years, you can see the negative impact the distressed housing market has had on the economy. The passing of this Bill will potentially prevent many Bermudians from the ability to purchase property due to lack of funds that will no longer be acceptable from legitimate gifts or loans from non-Bermudian family or friends. This will only fuel the housing crisis that the media often refers to by causing additional strain on an already overheated rental market. We, the Real Estate Division of the Chamber of Commerce, would be more than happy to assist in any way possible to help the Government come up with a solution to the fronting issue to ensure that all Bermudians that wish to own property with the help of their non-Bermudian family and/or friends, could do so in a manner that is in keeping with the law of the land." Dr. Brewer is off the island and therefore could not comment on whether Government would consider redrafting the Bill. However, the idea was one also mooted by Mrs. Lipschutz. "It's been very frustrating for us," she said. "And I felt it was a situation where, if we didn't stand up and act, we'd lose our right to complain. "I decided I wasn't just going to moan to friends, I would speak out and say what I felt. I don't know if that was the intent or if any thought had been given to the impact it would have on a small group of people. Certainly several MPs are married to non-Bermudians, I would be surprised if they didn't think of the impact it would have on their lives. I hope there is time to redraft the legislation. My understanding is that it was drafted without consultation or limited consultation. With this type of thing, if they'd had input from the start, these mistakes could have been avoided." That opinion was echoed by a local real estate agent who suggested Government was failing thousands of potential homeowners." I think it's very ill-advised not to have spent a lot of time looking for input from people in the industry," they said. "Since when does anyone make sweeping changes without educating yourself on the potential impact?" The realtor added that the industry had expressed its concern when the Government initiated the first significant change to real estate laws which banned Bermudians from selling luxury properties to foreigners. "We tried to communicate with the Government and they were simply not interested." Combined, the two moves were an attack on all Bermudians, the realtor added. "The people they have purported to be helping are the very people who are hurting. Millions of potential dollars in purchase tax revenue has been lost. How many Bermudians could those millions of dollars housed? Who's kidding who? I don't see any housing for Bermudians. It makes me sick." Just as worrying to Mr. and Mrs. Lipschutz are the implications the legislation has for non-Bermudian spouses. "Since any other Bermudian, unmarried or married to a Bermudian can hold as many properties as he/she is capable and willing to own, this clearly discriminates against those Bermudians who chose to marry a non-Bermudian. "Not only are our non-Bermudian spouses expected to be neither seen nor heard on the political front, they are also now expected to be satisfied that they can have any home at all — and dare not try to purchase a family home and earn some rental income to pay for the exorbitant housing costs. This clearly discriminates against those Bermudians married to non-Bermudians, a fact of which this Government was made aware but does not concern them in the slightest. An amendment to allow non- Bermudian spouses of Bermudians to hold more than one license would alleviate this unfair law."

April 7. Curbs on single and childless foreigners owning cars are on the cards as Government clamps down on Bermuda's increasingly clogged roads. And a bill will be passed in the coming parliamentary session limiting the amount of cars available to expatriates in companies holding more than ten work permits. The measures were among a slew of initiatives announced by Premier Ewart Brown who hinted free public transport was on the way. Measures include:
A 12-month moratorium on truck permits starting from July 1.
A bill to require motorists to live at the same address at which their car is registered.
A bill to impound unlicensed and uninsured vehicles and also where a driver is disqualified or without insurance.
A demerit points system, likely to be ready by the summer, to ban motorists for too many infractions.

Premier Brown has ruled out, for now, a return to the law abolished in the mid-90s, where drivers who sold their used car had to agree they wouldn't purchase a new one for 12 months. He said that option wouldn't produce the results and go far enough. "We also took into account the economic impact on removing that option from the local population," he said. But Government is planning to move against the second-hand car market which it blames for increasing vehicles on the roads as people upgrade but happily cash in on their old one. A 2002 transport report showed that 52 percent of vehicles on the road were second-hand. New restrictions might allow motorists to offload cars overseas so there was no net gain of vehicles on the road. The Premier said many of the policies were still being worked on, including the curb on car numbers for foreign workers in larger firms. He could not say how many cars the employer would be expected to ration out. "The details are still being worked out. We are working with international business as we speak to work out the details. But it will be done by a formula that will give the business a certain number of cars and they will work out the distribution in-house. The measure would limit the expat from "buying a car at will" and also place the burden on employers to know their workers and assess their genuine needs. Additionally the Ministry of Tourism and Transport is actively formulating a policy on car ownership by our guest workers that will operate as a significant deterrent to the single or childless worker or couple owning a car. We don't think we are being punitive at all. We think Bermuda provides an environment for expatriate workers like no other. We think we are extremely friendly and extremely flexible to guest workers." Work is also being done to curb abuse of assessment numbers with landlords leaving apartments empty to allow their family to run more than one car. Another trick, soon to be outlawed, is where landlords nab an assessment number for their own family's use before renting out an apartment. It's thought at least 200 cars could be taken out of circulation via rigorous enforcement of the one car per assessment number rule. Premier Brown said the initiatives were just the beginning of a concerted effort to tackle congestion which will also look at changing traffic flow. "You will hear before the end of the summer another list of measures that will be taken by the Government. We are determined to reduce traffic congestion — both by vehicular ownership and also through traffic management." Bermuda has more than 1,000 cars per square mile. And Government is working on bringing in free transport to encourage motorists to switch. "I would like to see it as soon as possible," said Dr. Brown. "There is a significant reduction in revenue that would occur but we think in the long term it's a worthwhile investment for a country of this size which can't allow traffic congestion to spoil the quality of life." Lost public transport revenue could be recouped by a variety of methods including increased gasoline tax said the Premier. "But even if we didn't (recoup) sometimes the Government has to invest in the future. That's called sustainable development." He said it was very difficult to change Bermuda's pro-car culture. "What we are trying to do is close some of the doors that lead to abuse. We will chip away at that culture but I don't know we will ever rid the Island of the culture which makes people proud of their vehicles and anxious to use them. But it is our job to regulate the environment." He added: "The resolution of our traffic problems requires bold and decisive action from Government and a willingness on the part of the community to make personal sacrifices. "The response of the community to these proposals will assist me in making the case for this change." Government is doing everything it could to make public transport a better option said Dr. Brown with more buses starting on Monday on the 7, 8, 10 and 11 routes. And, by May 14, it should be possible to get a bus every 15 minutes even at non-peak times on those routes. Dr. Brown said mini-bus services were improving but he hoped more entrepreneurs would show interest in running water taxis — particularly between Hamilton, Paget and Warwick.

April 7. Top lawyer Cherie Booth — wife of British Prime Minister Tony Blair — arrives in Bermuda today ahead of a court hearing in the case of murdered teen Rebecca Middleton. Ms Booth, one of the UK's leading QCs, will represent the Middleton family at a Supreme Court judicial review on April 16 and 17. This will revolve around the brutal rape and murder of Canadian visitor Rebecca, 17, at a remote spot at Ferry Reach, St. George's in July 1996 — for which no one has ever been convicted. Two men were arrested in the case with Kirk Mundy, then 21, claiming to have had consensual sex with Rebecca and blaming co-accused Justis Smith, then 17, for the killing. Before Police completed forensic tests, prosecutors accepted Mundy's guilty plea of accessory after the fact and he was sentenced to five years behind bars. Smith was tried in 1998 for premeditated murder, but Judge Vincent Meerabux ordered jurors to acquit him part way through the trial, ruling there was no case to answer. Rebecca's family has campaigned ever since to have the case brought back to court. Director of Public Prosecutions Vinette Graham-Allen decided last March not to reinvestigate the murder or consider fresh charges of sexual assault against Smith and Mundy. The judicial review, expected to be heard by Chief Justice Richard Ground, will see Ms Booth deal with arguments as to whether there should be a re-examination of the evidence and pursuit of fresh charges. It is understood Ms Booth will stay with friend and fellow lawyer Justin Williams in Tucker's Town.

April 9. Premier Ewart Brown missed a golden opportunity to lead by example when he announced Government's plans to limit the numbers of vehicles on the roads last week.

That's because Dr. Brown and his Cabinet, through their use of GP cars, are the leading exemplars of the abuse of the one car per household rule in Bermuda. There would have been no better way of showing that the Government was serious about reducing the number of cars on the road than having all Ministers give up their most obvious perk. Not surprisingly, that was not among the Dr. Brown's proposals last week. Instead the package of changes primarily targets expatriates, who will cost the Government no votes. Some of the changes make sense. Government has made some good progress on making public transport more accessible, but must do more. The crackdown on abuse of assessment numbers is long overdue, and the move to impound vehicles of illegal drivers is also welcome as a safety measure, as is the long-awaited demerits system, although neither of the latter two policies will have a major effect on the amount of traffic. The moratorium on truck licenses will do something to reduce traffic, and should include a crackdown on licence holders. All Bermudians are tired of seeing trucks and vans being used as second cars. What is not clear is whether this is a total moratorium, with no licenses being granted at all, or a cap, in which existing licence holders can replace vehicles or new licence holders can get vehicles when businesses close or scale down. The most controversial aspect of Dr. Brown's proposals concerns expatriates owning cars. It would be naïve to think that the Transport Ministry believes this part of the community is solely responsible for the growth in traffic, but it is being made solely responsible for limiting its growth, while Bermudians are being given a free pass, unless and until restrictions on the secondhand car market come into effect. At the same time, employers are being given an unwanted and unwarranted responsibility, through a yet to be announced formula by which companies employing ten or more non-Bermudians will be given a certain number of car licenses and will dole them out to their non-Bermudian employees. Whether this policy will be enforceable remains to be seen, and it seems likely that it will be abused. One wonders too whether Government itself will be subject to the same policy. Clearly, the main goal of the policy is political, since expatriates cannot vote and there will always be Bermudians who support putting the boot in into expatriates whenever possible. A better policy on car ownership would be a points system, in which age, family, length of residence in Bermuda, physical needs and the like were all taken into account, and which applied to Bermudians and non-Bermudians alike. Thus, a 25-year-old single person would have less right to own a car than a couple in their 30s with two school-age children. Instead, Government has taken the easy way out by targeting non-Bermudians and abrogating its responsibility for granting car licenses to employers. Instead of taking the opportunity to lead by example by reducing the number of GP cars, and then inviting all residents to make a joint sacrifice, Dr. Brown has picked on voiceless — and voteless — expatriates.

April 9. The Marsh Folly community in Pembroke has little faith in Government promises — and it's hard to blame them. In 1987 residents were told their unsightly landfill would be transformed into a public park that would be the envy of the country. Months passed, then years, then decades and the park never became a reality. This year marks the 20th anniversary of that broken promise. "It's been like this so long I can't even hardly remember," said Muriel Roach standing just outside her home. She's on Perimeter Lane where she has lived with her husband for 40 years. In that time she has experienced Marsh Folly as a dump, an open air incinerator and now a horticultural waste plant. Mrs. Roach easily recalled when Harvard University researchers showed up on her doorstep in 1986 to talk about the Government's master plan to beautify her neighbourhood. She said: "I remember when they interviewed us and they were at Bishop Spencer and people all went to look at the plans." It was an exciting time on Perimeter Lane. So much so that Mrs. Roach politely excused herself, disappeared into her home for five minutes, and re-emerged with a copy of the actual plan Government gave to her family two decades ago. She held in her hands a comprehensive fully colour 30-plus-page promise of rolling fields, trees and walking trails. For all these years the immaculately cared for document sat on Mrs. Roach's bookshelf. She would never once think of throwing it away. She said: "Look it's so pretty. This is what we were looking forward to. Of course we would keep it." Perimeter Lane is a narrow road that hugs the north side of the Marsh Folly Horticultural Waste Site. The homes on this street are closer to the former landfill than any other neighbourhood, and as a result, the broken promise has perhaps affected people here more than anywhere else. This collection of mostly homeowners has lived through the noise and the stench, but neither is as offensive to them as the unfulfilled promise. Terry Yarde, who is a couple doors down from the Roaches, said flatly: "I know Government is long-winded but come on!" Ms Yarde has a 13-year-old daughter named Micala. She once believed her child would grow up with a backyard that resembled Central Park in New York. She doesn't believe that anymore. She said: "They've promised so many things and it has not come true. They can't say they ran out of money. This is one of the richest islands going. They have no excuse." The original 1987 promise was made by a United Bermuda Party government under the leadership of two Works and Engineering Ministers Quinton Edness and Clarence Terceira. It was 11 years from the time the pledge was put into writing until the UBP lost power to the Progressive Labour Party in 1998. Since the PLP took over, it has had nine years to either carry forward the UBP's promise or deliver on a new one. Neither has happened. However, there have been plenty of noticeable modern day improvements around Marsh Folly. There is a playground and basketball court along Parsons Road. Also a footpath is going in near the Pembroke Marsh Nature Reserve. But just one look at the 20-year-old master plan and it's clear the recent improvements fall well short of the original promise. On Perimeter Lane there is no singular scapegoat. When the long time inhabitants of this neighbourhood say the word 'Government' they seem to mean both political parties — neither has managed to champion their cause. And perhaps both are equally to blame for the community's neglect. But even though the people on Perimeter Lane, and in other parts of Pembroke East, have a compelling story, many are reluctant to tell it. They prefer not to ruffle any feathers. One man, who didn't offer his name, talked about that aspect. He said: "I think the neighbours down here are not aggressive enough to go at the Government. I noticed that when I first came. A lot of the neighbours are very passive, they don't go after them. They think they're going to be subject to harassment, land tax and everything else. Some people, like my wife, don't like controversy." The man's wife grew up in the area. He's been in the neighbourhood about six years. They have a beautifully designed house with a high-end kitchen, polished wood floors, and stylish windows. But the view through two of those windows is a stark contrast to the ambience the couple has created inside. While motioning at the windows the host said: "It's very frustrating. You sit here and you look at those bags. I tell my wife everyday, 'Those damn bags!' I can't get over that." From the family's dining room, it's easy to see a mountain of tree stumps at least six storeys high as well as what looks like torn pieces of blue garbage bags sticking out of the ground. The sight is unavoidable. The other homes on the street are painted nicely and landscaped beautifully, for the most part. There are recently planted rose bushes in one yard, an anti-litter sign in another. The natural perfume smell of a Bermuda breeze is replaced on Perimeter Lane with a different aroma — something close to the smell of fertilizer. Josette Brimmer built a 27-pupil pre-school on this street called Creative Touch. She is in the perfect position to benefit from parklands next door, but her expectations are understandably low. She said: "I just feel like they put priority where they want to put priority. You see the (affordable housing) units they're putting up down the back? "That's priority, so they're going up. The park didn't go up, but they'll put those up in a heartbeat. "They need homes for people and all of that, but with all of those people down there they need somewhere to play. You put the park out there, they can play out there." Affordable housing has become a front burner national issue because the cry for change was so loud no politician dare ignore it. But on Perimeter Lane where the cries aren't nearly as boisterous, or urgent, the 1987 plan has been on the back burner since about 1989 when it was approved by a UBP Cabinet. When asked who was to blame for the foot dragging, Ms Brimmer had a clear answer. She said: "Government — whether it's UBP or PLP. None of them have done it, they haven't done a thing." Killa Wolffe thinks the neglect experienced in this neighbourhood has done a lot more than just dampen spirits. He said: "It would damage you mentally, yes it would because they've built a dream and it never happened, it was never completed." Mr. Wolffe is in his late 50s. He doesn't live on Perimeter Lane, but lives in the general vicinity. And like so many who occupy the area historically referred to as Back of Town, the family history is long. Mrs. Roach said she and her husband thought about leaving after all those years of burning garbage, but in the end decided it was more important to preserve the family's geographic. She believes a lot of her neighbours feel the same way. Mrs. Roach said: "I wanted to leave, but financially could not afford to leave. At one point we could have left because the prices weren't sky high, but you know how families are — this is the homestead. Some families just like to stay in the homestead. My husband's father had built the house." Every resident who agreed to be interviewed believes the promise of a public park will never be kept — at least not like the one pledged in 1987. So even if there was a new master plan suddenly unveiled, the people on Perimeter Lane would probably just look the other way.

April 10. War veterans are celebrating after Government pledged to end six decades of inequality over pension benefits. Finance Minister Paula Cox yesterday pledged to "repay those who valiantly served their country" by removing vestiges within the Pensions and Gratuities Act which precluded some black war veterans from receiving benefits. Ms Cox said that, until now, Second World War veterans who served as part of the First Battalion, Caribbean Regiment, Bermuda contingent, had never been adequately compensated for their service to Bermuda. The Minister said benefits would be improved for those former soldiers, who were members of the black branch of the Island's armed forces, known locally as Bermuda Militia Artillery. Medical, dental and pension benefits will be extended, while pension benefit will be doubled from $400 to $800 per month, said Ms Cox. Yesterday, veterans and their families said they were relieved at the news — but expressed their regret it had taken more than 60 years to happen. Veteran Earl Darrell, 81, from Warwick, said: "It's about time something happened. This should have been done in 1946. It is 62 years since we came back from this extravaganza overseas. It's a hell of a story." William (Dougie) Roberts, 86, from Somerset, said: "It's a great day and it's about time. It won't make any difference to my life, except that it means we are at last being rewarded after all these years." Raymond H. DeShield, son of the oldest surviving veteran, 98-year-old John N. DeShield, from Pembroke, said: "It's something that's long overdue for veterans. "This will help my father, especially at his age — he requires medical treatment to maintain himself." Speaking at a press conference yesterday, Ms Cox said: "We are here today to signal how we as a Government propose to chart the way forward in redressing some of the longstanding vestiges of racism and inequality in our treatment of our war veterans. This is long overdue. We are seeking to repay and honour the contributions of those who valiantly served their country. They did it because it was the right thing to do — not because they were seeking handouts but out of duty, honour and sacrifice to their country. They made their sacrifice and their needs were not seen to have been properly met on their return. In the 62 years since the end of World War Two, veterans in Bermuda have endured mixed fortunes largely based on their race or the nature of their service. Indeed some black war veterans have never been adequately compensated for their service to their country." Senator David Burch, the Minister responsible for Defence and a former soldier, said: "Today's announcement ranks among the most gratifying of this job and serves as further motivation for many of us to continue to serve and effect real change. These amendments are significant steps forward to honour the service of so many of our sons of the soil who fought so bravely for democracy and freedom, more than six decades ago. The low priority previously ascribed to veterans' affairs in Bermuda has disheartened and discouraged many of us. Many have abandoned hope of seeing resolution of these long outstanding issues. These men are the heart and soul of Bermuda, and we believe that these new proposals are critical steps towards properly recognizing their service and sacrifice." Sen. Burch said members of the home-guard who defended Bermuda during the war would now be properly rewarded. "This home-guard provided invaluable, necessary full time service and as such must be recognized with the full benefits," he said.

April 10. Cabin staff battled in vain to save a 57-year-old Bermudian man who died during a flight from New York.

The man, who suffered a cardiac arrest part way through the journey, was pronounced dead by medics after the plane touched down yesterday. According to a woman travelling on Delta flight 652 from LaGuardia, the man was travelling with female family members when he collapsed coming out of the bathroom. "His daughter screamed 'can someone help?' but it was a really empty plane with only 25 to 30 people on it and no doctors on board," said the 24-year-old, who did not want her name printed. The captain announced there was a medical emergency, and around six members of the plane crew and the man's family took turns to administer CPR and use a defibrillator for about an hour. "It was a pretty shocking experience to watch but everyone on the plane was really calm and collected and doing what they could to help or stay out of the way," added the eyewitness. According to Aaron Adderley, general manager designate at Bermuda International Airport, the crew radioed air traffic control to advise of the situation when they were around 40 minutes away from the Island. All the emergency services were waiting when the plane landed 15 minutes ahead of schedule at 1.45 p.m, but efforts to revive the unconscious man were unsuccessful. Police confirmed the man was taken to King Edward VII Memorial Hospital where he was pronounced dead. His name had not been released by press time.

April 11. The Chamber of Commerce has warned that new transport laws could send the wrong message to International Businesses.

Last week Premier Dr. Ewart Brown announced that a slew of new transport initiatives to reduce congestion on the Island's roads. These included curbing the number of single and childless foreigners owning cars and limiting the amount of cars available to expatriates in companies holding more than ten work permits. Yesterday Chamber of Commerce executive vice president, Diane Gordon, said: "The membership is concerned at the proposals stated and in particular limiting car ownership by certain categories of workers as this appears to be sending the wrong message to our International Businesses, all of whom we support and any impact incurred on them will have very serious results on local businesses — a large percentage of those businesses being Chamber members. "International business remains the life blood of Bermuda and we need to work with our partners to ensure the continuing success of our Island. We do not wish to divide our guest workers who live here nor do we wish to present the wrong message for those recruiting to our Island. Mrs. Gordon said the Chamber recognized and supported the need to address congestion problems on the Island. "We look forward to working with the Government and all of our other industry partners in addressing the concerns expressed." The Chamber has more than 800 members. Last week when the Premier announced the raft of changes he said he was still in talks with businesses about the details. He added: "But it will be done by a formula that will give the business a certain number of cars and they will work out the distribution in-house. We don't think we are being punitive at all. We think Bermuda provides an environment for expatriate workers like no other. We think we are extremely friendly and extremely flexible to guest workers." Transportation figures for 2006 stated that there are 21,978 private cars and 19, 087 motorcycles in Bermuda.

April 12. Bargain flights between London, Bermuda and New York will be running from June 8, Premier Dr. Ewart Brown announced.

Zoom Airlines is offering one-way flights between the Island and London Gatwick from $249 including all taxes, fees and charges, a saving of up to 73 percent compared with British Airways. Flights will operate twice weekly and will be available in economy or premium economy seats. Prices between Bermuda and New York's JFK Airport will be revealed shortly. Zoom, which describes itself as the UK's first dedicated low-fares long-haul airline, has pledged the service will offer an excellent and affordable alternative to the established airlines. Passengers will be able to buy tickets from tomorrow.

April 14. A new transport schedule which would see a bus every 15 minutes on several routes will not be unrolled as expected because bus drivers were not consulted.

Visitors and locals were stranded across the Island yesterday because buses were out of operation from 10 a.m. to 3.30 p.m. while the drivers attended two Bermuda Industrial Union meetings. In the second meeting they decided that the new schedule would not roll out as expected this month. On April 6 Premier Dr. Ewart Brown announced Government was doing everything it could to make public transport a better option. He said more buses would be put on the 7, 8, 10 and 11 routes within days. And by May 14 it should be possible to get a bus every 15 minutes even at non-peak times on those routes, he said. But yesterday BIU president Chris Furbert said the drivers had yet to look at a hefty document which outlined the new roster system — or agree to it. Because they had not signed off on it the new schedule would not be in operation, as Dr. Brown announced. He pointed out that the bus drivers were not necessarily disagreeing with the new schedule but wanted to examine the document before signing off on it. He added that this was not the Premier's fault. He said: "The Premier did not drop the ball on this. He had announced that it was coming before this point. Joint collaboration meetings should have taken place but for various reasons did not. I know that the perusal committee is now looking at the new roster document." Mr. Furbert also apologized for the inconvenience caused by the meetings. A Government spokeswoman said: "In response to the decision of bus operators refusing to work the new and improved bus schedules that would have provided increased bus service until midnight, the Ministry of Tourism and Transport said it was extremely disappointed that it will not be able to deliver this new service as planned." Earlier in the day bus drivers joined hundreds of other Government workers to express their anger at the Government walking away from negotiations with the union over staffing issues at a new recycling plant. That meeting ended at 2 p.m., but bus drivers remained behind and held their own meeting for another hour. The buses were back in operation at 3.30 p.m.

April 16. The name of Bermuda International Airport was formally changed to and became the L.F. Wade International Airport. It was renamed to honour the late L. Frederick Wade, a Bermuda Member of Parliament and leader of the Opposition in the days before the Progressive Labour Party formed the Bermuda Government.

April 16. A court hearing aiming to get fresh charges against two men suspected in the rape and murder of Canadian teenager Rebecca Middleton began. James Guthrie QC, representing the Director of Public Prosecutions, acknowledged the family of the 17-year-old suffered "great injustice" through the failure of Bermuda's authorities to bring the alleged culprits to justice. But, he said, it would be legally wrong to re-open the case against Kirk Mundy and Justis Smith, the pair arrested for the crime in 1996 when Rebecca was stabbed, raped and left to die on a remote road at Ferry Reach. Cherie Booth QC, representing Becky's father Dave Middleton who has brought the judicial review, argued the Director of Public Prosecutions Vinette Graham-Allen was mistaken in saying the case cannot be re-opened. And Ms Booth, a top human rights lawyer who is married to British Prime Minister Tony Blair, listed reasons why Smith and Mundy should face fresh charges of sexual assault, kidnap and torture. She said the original murder trial against Smith was wrongly thrown out by a judge and Mundy should never have been permitted to plead guilty to a lesser charge of accessory to the crime. He got five years in jail. When fresh evidence came in against Mundy, attempts by the Crown to have him face a murder charge were blocked by the Privy Council appeal court in London. "Astonishingly, this is the only sentence either man has served for this hideous crime. They've expressed no remorse for the fact that Rebecca was abused, de-humanized and killed," said Ms Booth. She argued that the DPP erred in law in making her decision not to press charges, and did not consider Rebecca's human rights. The case continues this afternoon with Mr. Guthrie's arguments that the Director of Public Prosecutions was correct. Becky's father, Dave, and her mother Cindy Bennett have both traveled to Bermuda from their home town of Belleville, Ontario, to listen to the case.

April 16. The judicial review of the Rebecca Middleton case today is a precedent-setting event in Bermuda, according to one of the lawyers involved. It will see top human rights lawyer Cherie Booth QC argue that the decision last year of Director of Public Prosecutions not to reopen the 11-year-old case and press fresh charges against the suspects was wrong. According to Kelvin Hastings-Smith, also working on the case for the Middleton family, judicial reviews are common in Bermuda but he has never heard of one before attacking a decision not to prosecute. "If the court agrees it doesn't then mean there will be fresh charges. If the court is with us then the court can order that the decision be quashed and it goes back to the DPP, who will have to consider her position," he explained. Becky Middleton was tortured, raped and murdered at a remote spot at Ferry Reach, St. George's in July 1996 while on vacation from her home in Belleville, Ontario. Kirk Mundy and Justis Smith were arrested, with Mundy claiming to have had consensual sex with Becky. He said he found Smith killing her when he returned from washing himself in the sea. Before Police completed forensic tests, prosecutors accepted Mundy's guilty plea of accessory after the fact - meaning he knew a crime had been committed and assisted or sheltered the offender — while Smith was charged with premeditated murder. In October 1996, Mundy was sentenced to five years behind bars for the accessory charge. Although new forensic evidence later came in that led to him being charged with murder along with Smith, the Privy Council ruled in 1998 that this prosecution could not go ahead. Later that year, Smith went on trial for premeditated murder, but Judge Vincent Meerabux ordered jurors to acquit him part way through the trial, ruling there was no case to answer. The judge's decision was described as "surprising" by the Privy Council, but it said it was not possible to overturn the decision. Becky's family has campaigned ever since to have fresh charges laid against Smith — now 28 — and Mundy — now 31. The former is a free man while Mundy is serving time for an armed robbery he was on bail for at the time of Becky's death. He will be deported to his native Jamaica upon his release. Dave Middleton, Becky's father, requested in 2004 that Director of Public Prosecutions Vinette Graham-Allen review the case and consider fresh charges against the pair. It is not possible for them to be re-charged with murder under Bermuda's 'double jeopardy' legal principle — still in place despite being abolished in England and Wales in 2005 — that prevents the same person being tried twice for the same crime. Mr. Middleton therefore asked Mrs Graham-Allen to consider alternative charges of serious sexual assault, kidnap or torture. Deciding against this in March last year, she said it was not possible because the constitution also prevents someone being tried for a second time on a charge arising out of the same facts as the first. "The family was obviously devastated by the decision," said Mr. Hastings-Smith. His firm's suggestion that Mrs Graham-Allen's decision could be appealed to the Supreme Court prompted the two-day hearing kicking off today. Ms Booth, a human rights specialist, was approached by the Middleton family and agreed to take on the case. She will be lead counsel along with a team from Appleby, Bermuda. Another British QC, James Guthrie, has been enlisted by the DPP. Should Mr. Justice Ground decide that the DPP was correct not to re-open the case, there are still avenues open to the Middleton family. They could launch an appeal or pursue a private prosecution against the suspects in Bermuda or even the European courts. However, Mr. Hastings-Smith said: "Our focus at this time is in seeing the judicial review process through to its conclusion."

April 16. The UBP has accused the Government of bias in its naming of public places after national heroes.

The Opposition last night criticised the renaming of Bermuda International Airport, saying the choice was politically-motivated and undemocratic. An official dedication ceremony will today rename the facility L. F. Wade International Airport in honour of the late Progressive Labour Party leader Frederick (Freddie) Wade. Mr. Wade became leader in 1985 and is widely recognized as having laid the foundations for the party's first election victory in 1998. He died two years earlier, aged 57. The PLP Government says dedications of public buildings, sites and streets are a part of its 1998 election platform. Last year it named the Hamilton bus terminal after driver Hubert (Sparky) Lightbourne, and in 2002, honored Registrar General Valerie T. Scott at the Parliamentary Registry Building. However, the UBP says Government should be restricted to putting names forward, with the final decision resting with an independent committee. John Barritt, Shadow Minister for Legislative Reform and Justice, said: "While we have great respect for the late L. Frederick Wade and his political career, the announcement by the Progressive Labour Party last week that the airport is to be named after him, raises an important and vexing issue. Naming public sites after prominent Bermudians, as the PLP promised some time ago is a project being undertaken in the name of promoting national pride. We in the United Bermuda Party support that aim. What we do not support is the PLP's view that since it is the government of the day, it is the only game in town. The Government's involvement ought to be no greater than having the right to suggest names of those they believe ought to be honored. Other interested people and organizations in the community ought to have the same right, so that the results can truly be said to be rooted in the community, rich in diversity as it is." He added: "Members of the PLP seem to believe that being elected to Government has given them the sole right to decide what is good for Bermuda and for Bermudians. Bermudians should be alarmed at how quickly the PLP is prepared to cut the rest of us out of the picture if they think they can get away with it, and insulted by what that says about the their lack of respect for the people they are supposed to be leading." Mr Wade's widow Ianthia, who has campaigned for more public recognition of national heroes, last night said that her husband's contribution rose above politics. "There are so few people who have had places named after them, how can it be politically motivated? It is important for young people to be able to recognize the people who have made Bermuda what it is. My husband was PLP but his commitment was to making Bermuda a better place for all Bermudians. What he was trying to do was look at the system and make it better for everybody."

April 16. The old Holiday Inn/Club Med now-derelict site, instead of being without any human occupation, was, until today when they were finally ejected - the home of trespassers, more than 33 homeless folk who have took refuge in the formerly vacant staff dormitories of the once bustling hotel, despite the many "no trespassing" signs. They joined forces to form a 'People's Alliance' in a bid to make the derelict building a better place to live. Many of those concerned are skilled and have jobs but are unable to afford the Island's high rents and cost of buying a home. They have been dubbed Bermuda's 'working poor' – part of a growing segment of the population caught in the housing trap. They ranged in age from 14 to 56 and bonded together to pool skills and food under the People's Alliance banner. They included skilled laborers, carpenters, beauticians and even some Government workers. They ran the Alliance to ensure each resident has access to food and that their most basic needs were met. Some visited grocery stores to see if they would give food that would otherwise be thrown away. Their efforts were successful and they had a relatively good supply of nonperishable food. They had power and furniture, some found there, others scrapped, plus TVs and more, inside the rooms. The property looked like it had been battered by a strong hurricane. All escaped the exorbitantly high rents and costs of housing elsewhere. They were aware that they would be forced to leave if the property is leased, but were happy that they had a roof over their heads and were not forced to live in Bermuda's public parks and beaches. This is a side of life other Bermudians and tourists do not see, except when publicity results when the Police are called.

April 17. L. Freddie Wade's long-time friend Dame Lois Browne-Evans led a chorus of tributes yesterday as the Bermuda International Airport was renamed in honour of the former Opposition Leader.

Dame Lois was given three minutes to offer remarks and talked extemporaneously for almost 30, ignoring signals from organizers to wrap it up. She quipped from the podium: "No amount of signaling could get me to stop saying these good things about L. Freddie Wade." Mr. Wade succeeded Dame Lois as leader of the Progressive Labour Party in 1985. She said: "Bermudians have a way of forgetting the sacrifices that some have made. I'm so glad the PLP, under Premier Ewart Brown, has decided to name this airport in honour of Freddie Wade." Heartfelt tributes also came from Premier Ewart Brown, Mr. Wade's widow and his children. Daughter Michelle Wade fought back tears as she spoke before the standing room only crowd. She said: "The legacy that you speak about is not just about a politician, but a father who shared and sacrificed his life for a better Bermuda for all. And if I may say so, without support, patience and sacrifice from our mother, other family members and our friends, this legacy might have taken a different road." Hundreds of people, including countless Government Ministers, crowded into the departure ticketing area of the airport for the ceremony. At least four Opposition officials were also in attendance including Leader Michael Dunkley, despite a press release the night before raising concerns about the way Government renames public facilities. The timing of the Opposition statement partly stole the limelight from the Wade family, critics allege. Mr. Dunkley did not agree. He said: "We still think they can enjoy the spotlight. That's one of the reasons I'm here today because, as we said in our press release, we respect what the honorable Freddie Wade has done. We'd just like to see a better process in place that will benefit the community going forward." At yesterday's event Premier Brown told the audience he is "personally committed to the fulfillment of this Government's promise to do more than just pay lip service to our foremost sons and daughters." It was a strong suggestion that more public facilities will be named after national figures of the past. It's not clear if the Opposition's concerns will be taken into account.

April 18. A suspect who could face fresh charges over Rebecca Middleton's death cannot have a fair trial because the public has convicted him of murder in their own minds, his lawyer claimed. Charles Richardson was fighting a bid by the Middleton family to have his client Kirk Mundy and fellow suspect Justis Smith tried for sex assault, kidnap and torture since efforts to try them for murdering the Canadian teenager were bungled by the authorities. He argued in Supreme Court yesterday that huge international media interest in the fact no-one has been convicted for the killing would make it "impossible" to find an unbiased jury if fresh charges were laid. "Newspapers have spilled gallons of ink in pursuit of this story. As a result, the pulse of public opinion in this country already has my client convicted of murdering Rebecca," he said. He added later: "It's my firm belief that the feeling's so strong that any jury being asked to put that aside would be asked to perform mental gymnastics of Olympic proportions. They would not be able to put it aside." Cherie Booth QC is representing the Middleton family in the bid to have the case reopened. She has claimed it was right there has been an outcry over the "injustice" in the case, but a judge could direct a jury to ignore media coverage. Rebecca, 17, was on vacation from her home in Belleville, Ontario, when she was stabbed raped and sodomized before being dumped on a remote road in Ferry Reach on July 3 1996. Mundy and Smith were arrested days later. Ms Booth has zeroed-in on how Mundy told Police he had consensual sex with the teenager — which she says was a lie — and implicated Smith in the murder. Ms Booth said this never should have been accepted but an "inexperienced" prosecutor did so and allowed a plea bargain whereby Mundy pleaded guilty to being an accessory to the crime in exchange for a pledge to testify against Smith. He got five years in jail. Later attempts by prosecutors to charge Mundy with murder after fresh evidence came in allegedly linking him to the crime were blocked by the Privy Council. Smith's murder trial was thrown out by a judge, with attempts to re-try him also blocked by the Privy Council. During the course of a judicial review hearing this week, Ms Booth has argued that a decision by Director of Public Prosecutions Vinette Graham-Allen not to re-open the case was wrong. She told Chief Justice Richard Ground that Bermuda's top prosecutor placed too much emphasis on the rights of the suspects in coming to the decision, and not enough on the rights of Rebecca and her family. She pointed out the 'double jeopardy' rule preventing a person being tried twice for a crime dates back to a time when a defendant could face the death penalty for offences such as rape and murder. Now this is no longer so, she said, there must be more emphasis on the human rights of the victim than in past centuries. "Rebecca's life has gone. Her parents know that only too well. There's not the chance of the redemption Mr. Mundy has had by being allowed to take his exams in jail. There's no second chance for Rebecca," she said. She pointed out that England and Wales have already abolished double jeopardy to allow repeat trials in special circumstances. "This is not an ordinary case. In fact this is a unique case...we say that those special circumstances are sufficient to amount in today's world to justification for you to quash this decision (by the DPP)," she told the court. She added that a sex assault trial would not breach the double jeopardy rule on repeat prosecutions anyhow, because the original charge against Smith and Mundy was murder but a new case would focus on alleged acts before Rebecca's death. Ms Booth argued that Mundy should not be allowed to "hide" behind the plea deal struck in 1996 as it only extended to him not facing a murder trial. Mr. Richardson, however, said the agreement remained in place, and was a further reason new charges now would be wrong. He also stressed his position that the only crime Mundy is responsible for is the accessory charge he was jailed for. James Guthrie, QC, representing Mrs. Graham-Allen, said on Monday that she was right to rule out new proceedings. Mr. Justice Ground adjourned the matter after hearing all the arguments, and said it would take at least three weeks to make his ruling. Rebecca's parents, Cindy Bennett and her ex-husband Dave Middleton, attended the judicial review and are considering returning to the Island to hear the outcome. "I'm feeling very confident. I'm so glad I came to hear this," said Mrs. Bennett. Mr. Middleton commented: "I thought we got the point across. It is a special case."

April 18. Allegations were made that the Rebecca Middleton rape and murder case demonstrates weakness in prosecuting sex offences in Bermuda. Cherie Booth QC alleged in Supreme Court this week that evidence against suspects Kirk Mundy and Justis Smith meant it was wrong they never faced charges of sexually assaulting the Canadian holidaymaker. Representing the Middleton family in a bid to achieve this now — eleven years after the 17-year-old died — Ms Booth said the history of the case showed "what we say is a culture of impunity regarding sexual offences against women in Bermuda". However, lawyer Charles Richardson, representing Mundy, said recent tough sentences meted out to sex attackers by the Island's courts demonstrated the opposite. Mr. Richardson took exception to an affidavit submitted by Dr. Carol Shuman as part of the case for the Middleton family, which, he said, described "apathy and indifference towards sexual offences" by Bermuda's prosecuting authorities. The allegations from Dr. Shuman, a psychologist and supporter of the Middleton family, have not been read in full to the court during the case. They will, however, be considered by Chief Justice Richard Ground as part of his decision whether it is right or wrong to reopen the case against Mundy and Smith. Rejecting this stance, Mr. Richardson pointed to recent sentences of 25 and 30 years meted out to convicted sex attackers in Bermuda's courts. "These courts do take seriously the prosecution of sexual assaults in this country" he said. Mr. Richardson maintains his client's innocence of all accusations, except being an accessory to the crime against Rebecca for which he was jailed in the months after her death.

April 18. Drugs Control Minister Wayne Perinchief deserves credit for opening up the debate on whether Bermuda should adopt Britain's approach to drugs and punishment based on a classification system. In 2004, Britain adopted a classification system for drugs, with maximum penalties outlined for people convicted of either possession or supply of the drugs — all of which remain illegal. The most harmful Class A drugs like heroin, cocaine and ecstasy, carry maximum prison sentences for possession of seven years or a fine and life imprisonment and/or a fine for supply. Class B drugs like amphetamines and barbiturates carry a maximum five year sentence for possession and/or a fine and 14 years imprisonment and/or a fine for supply. Class C like cannabis or anabolic steroids are considered to be the least harmful and carry a two-year maximum sentence and/or a fine for possession and a 14-year maximum prison sentence and/or a fine for supply. Although possession of cannabis still carries the potential for a fine or imprisonment, Police officers have some discretion not to make an arrest, and there is a general sense in part of the UK (not Scotland) that possession of cannabis — but not supply — has been decriminalized. As with the Alternatives to Incarceration programme that has been operating in Bermuda for some years, there is a recognition in the legislation that the effect of punishment for "simple possession" for a small amount of cannabis can be worse than the supposed cure. It tends to make criminals of young people who are otherwise law-abiding, often with grievous effects on their lives and careers. And it can be argued that casual consumption of cannabis does little harm to the person's ability to work, raise a family and generally lead a successful life. Against that argument, many people feel that cannabis is a "gateway drug" that can lead to more extreme drug abuse of controlled substances like cocaine and heroin whose effects are very severe, both physically and mentally. There has also been recent evidence that cannabis does have physical and mental health effects that can do damage for life. Finally, there is a fear — as there was with ATI — that failure to punish will remove the deterrent effect of the law and lead to increased drug abuse. Last year, Britain's Advisory Council on the Misuse of Drugs was asked to review the law on Cannabis and to recommend whether or not it should be made a "Class B" drug in recognition of studies linking cannabis abuse to mental illness. The Council submitted its report, and recommended that the drug not be upgraded. But it did reconfirm that cannabis is harmful and that there were links between cannabis and mental illness, and in particular in the incidence of psychotic episodes. The Council was reluctant, based on the available evidence, to state that there was a causal link between cannabis and schizophrenia. The Council also reported that based on crime surveys, there had been a gradual reduction in the use of cannabis in the UK since 1998, suggesting that the new drugs policy had not caused an increase in cannabis use. In addition to recommending that cannabis remain a "Class C" drug, it called for greater public awareness campaigns and assurances that appropriate treatment programmes are in place. This is a debate that is worth having in Bermuda. This newspaper feels at this time that the current ATI programme is sufficient to ensure that people with drug problems receive treatment first, although there remain concerns that the treatment programmes need further support. But discussing different models and coming up with the best practice for Bermuda is important and should be continued.

April 18. International business expressed "great concern" about Government's controversial plan to restrict car use for expatriates. The Association of Bermuda International Companies (ABIC) said it had a meeting with Premier Ewart Brown on Friday and is keen to work with Government on alternatives. Earlier this month the Premier announced plans to curb the number of single and childless foreigners owning cars and to limit the amount of cars available to expatriates in companies holding more than ten work permits. In a statement released yesterday ABIC said it had held a productive meeting with Government to discuss the recent traffic proposals "some of which had caused great concern to its members and employees". ABIC said it had agreed to work with Government and other businesses to thrash out creative solutions for traffic throughout the Island and particular Hamilton in the rush hour. ABIC Chairman David Ezekiel said: "The transport reform proposals highlight the need for collective action from all sections of the community to help solve the problems of traffic congestion in the city. We will, along with other industry bodies, work with our members to find solutions, and will shortly be contacting our members with proposals as to how we move forward on this issue. Based on our meeting, we are confident that, by working in partnership with Government, we will identify solutions that will address this issue in a timely manner and avoid the creation of a long-term problem for the island." ABIC represents more than 130 international companies incorporated in Bermuda. Earlier this month Chamber of Commerce executive vice president Diane Gordon said new transport restrictions could send the wrong message to international businesses which was the life blood of Bermuda. "We do not wish to divide our guest workers who live here nor do we wish to present the wrong message for those recruiting to our Island."

April 19. The Ministry of Health has refuted suggestions that physicians will increase charges because they will be taking on indigent patients following the controversial closure of the Medical Clinic. Cash currently used to run the facility, formerly known as the Indigent Clinic, will in future be used to help fund their treatment at private GPs and specialists across the Island, a Ministry spokesman stressed yesterday. The Ministry was responding to a letter in the daily newspaper which suggested doctors would put up their charges from about $75 to $125 per visit to help accommodate former Medical Clinic patients, many of whom are homeless, elderly or mentally ill and unable to afford their own treatment. A Ministry spokesman said: "The Ministry of Health wishes to note that, contrary to suggestions by a letter to the editor in the newspaper, there is no evidence to suggest that physicians are going to raise their charges in direct response to the closure of the Medical Clinic. It was noted that the funding for this initiative will be supported by the indigent subsidy that presently supports the Clinic. The spokesman said some private physicians already provided free medical care to indigent patients "out of a personal belief to provide quality healthcare to all". Such physicians would now receive compensation for those patients and for any new indigent patients they treat in the future, the spokesman added. More than 3,000 people have signed a petition protesting against the closure of the King Edward VII Memorial Hospital facility, arguing that it gives vulnerable patients access to treatment, prescriptions and medical supplies under one roof. However, Government has stated it is likely to shut the clinic down in any case by the end of June.

April 19. School buses could be in the works if a pilot programme currently running works out. Premier Dr. Ewart Brown announced the new initiative yesterday and said it was part of his traffic decongestion plan. Students from Bermuda High School, Mount Saint Agnes and Saltus have been encouraged to take ferries into town and then hop on board a bus which will drop them off at their respective schools. The bus does one run in the morning and two in the afternoon, to cater to students who leave school immediately and those that stay for after school programmes. Headmaster of BHS, Roy Napier, said: "So far it has been great. It is a free service and started on Tuesday. "We have been in communication with parents letting them that this was coming and already there are about 20 kids from BHS using the bus. Parents seem happy with the efficiency and safety of the bus." Dr. Brown said: "This is another critical piece of our traffic decongestions plan which is aimed to deal particularly with the historic congestion from the west end into Hamilton." New legislation was drafted before Christmas to enable the Government to use the Bermuda Host buses - the airport limousines. In the House of Assembly in November Dr. Brown said: "Every Bermudian knows when the private schools are not in session the traffic is a lot better. So we looked at the schools and said why don't we find a way to provide you with private buses. That way you can pick up all your kids and you wouldn't have 50 or 60 vehicles on the road." A study by the Department of Transport a couple of years ago showed traffic was 16 percent worse when school was in. It is hoped that parents will use this new option instead of driving into town simply to drop their kids off.

April 20. Bermuda Hogges management yesterday announced the Island's first professional football outfit, ending weeks of speculation over the team's final composition. Stephen Astwood and Damon Ming were confirmed as the Hogges' two franchise players, while former English pros and team co-owners Shaun Goater and Kyle Lightbourne were was also included among a squad of 22 players that was released by team co-owner Paul Scope. The full squad is as follows: Timmy Figureido, Jason Williams, Darius Cox, Robert Wilson, Jelani Scott, Dennis Zuill, Jared Peniston, Damon Ming, Omar Shakir, Stephen Astwood, Shaki Crockwell, Lashun Dill, Ralph Bean Jr, Devaughn DeGraff, Raymond Beach, Kwame Steede (captain), Michael Parsons, Domico Coddington, Shaun Goater, Kyle Lightbourne, Seion Darrell, Clevon Hill. The Hogges host Harrisburg City Islanders in their season-opener a week today at the National Sports Centre. Said Scope: "We are very pleased with the squad we have. I think we more or less got who we wanted, and we are just glad to have got a lot of logistical things completed this week." Scope has already made plans to travel to the US this weekend to personally size up his team's first United Soccer League (USL) Division Two opponents. Hogges will be without team skipper Kwame Steede who is recovering from minor knee surgery, while striker Beach and midfielders Seion Darrell and Devaughn DeGraff will also miss next week's season opener at the NSC. Both Beach and Darrell have Regiment commitments while DeGraff will be sidelined through religious obligations. With the Hogges due to face Harrisburg twice in a 36-hour period, apart from the trio of Beach, Darrell and DeGraff, all those on the team roster are likely to get a game against the visitors, Scope said.

April 20. Increased tourist arrival numbers and improved hotel occupancy over the last three months have given hoteliers something to smile about.

Mike Winfield, co-chairman of Bermuda Alliance for Tourism (BAT), chairman of BAT's airline committee and chairman of Bermuda Hotel Association, said he was pleased with the first quarter results. On Wednesday Premier Dr. Ewart Brown announced that arrivals were up air arrivals for the first quarter were up 17.8 percent compared to last year, overall visitor arrivals were up 23 percent. He also announced that hotel occupancy was up 20.9 percent when compared to occupancy levels from January to March 2006. He said: "There is no question that the first quarter results show significant improvements on last year and for that hoteliers are pleased. The new airlines and the lower airfares are impacting the market significantly. We are beginning to get the image of Bermuda in to the minds of our target market." He said the arrival of Zoom's London to Bermuda service and the decision by British Airways' to slash their prices day's after the Zoom announcement could also positively impact arrivals numbers. Mr. Winfield said: "With the dollar so low Bermuda is now an attractive place to come for the European market. Now that it is almost $2 for the £ sterling it is quite attractive. I am looking forward to seeing business from these markets, particularly the German and Italian market." But he added that for 2007 to be seen as a success it was important to also get the September and October arrivals back up to levels seen before 2001. Prior to 9/11 and Hurricane Fabian those months were part of the Island's summer season and saw large numbers of tourists descend on the Island. Since then though numbers have dropped significantly in those months. Mr. Winfield said the arrival figures for January to March are great because they have traditionally been seen as the low season and hoped to see the Department of Tourism build on this momentum.

April 20. An outside company is being brought in to help run Bermuda's hospitals.

Hospitals chief David Hill says specialist assistance is needed to oversee the rebuilding of King Edward VII Memorial Hospital (KEMH) and a number of other imminent key projects. Shadow Health Minister Louise Jackson last night attacked the move, claiming too much cash and time had already been spent bringing in overseas teams to carry out a string of reviews of healthcare on the Island. Fears have also been raised that the new company would threaten existing positions — but Mr. Hill yesterday assured staff no redundancies were planned. Bermuda Hospitals Board (BHB) approached five potential firms earlier this month, with the preferred option to be unveiled in May following interviews from a selection panel. Officials yesterday said the decision to bring in external help came after recent reviews of the future of healthcare. They refused to name the companies in the running or the amount the move will cost. "Following a status review, it was felt external management support would help existing BHB management and staff in their goal to improve services, modernise patient care and move towards building a new hospital," said a statement. "This search reflects the significant projects currently being undertaken by BHB beyond its normal remit of delivering healthcare services to the Bermuda community. The additional managerial support will enable BHB to draw on a pool of highly experienced healthcare specialists during this demanding time." As well as rebuilding KEMH and the Mid Atlantic Wellness Institute (MAWI), ongoing projects include maintaining and improving ageing facilities and equipment. Mr. Hill said: "At this time, as we face a larger than normal agenda, it was felt our management would benefit from additional support." Acting Health Minister Dale Butler said: "The pressures on BHB at the moment are immense. We believe it is in Bermuda's best interests to provide additional, specialised healthcare management support to the hospitals now rather than waiting and hoping these multiple pressures to not impact the service provided to our people in the months and years to come." Mrs. Jackson pointed to a succession of outside assistance the hospital has called on in recent years. These include:
In 2003, Kurron Shares, of America, carried out a $450,000 review of Bermuda's hospitals, recommending 200 specific and detailed recommendations for improvements.
In 2005, Cannon Design, also of America, developed an estate master plan for the future of hospitals, concluding that KEMH and MAWI were approaching the end of their natural lives.
In November last year, Government announced a formal partnership had been formed with Kurron, which was commissioned to ensure its 2003 recommendations were being implemented.
Last month, Johns Hopkins Medicine International, of Baltimore, launched a $200,000 three-month review of the Island's healthcare needs ahead of the rebuilding of KEMH.
Mrs. Jackson said: "This country has been paying millions of dollars for consultants to come here. They have done report after report and we seldom see the results. Then we roll over a couple of years and they are back again to get another report.

Now they have to go and find another company to come in and help. I can't see the need. I would like to know what they are going to bring to the table and how much it is going to cost." Asked about the cost of the project and which companies were vying for the role — including speculation that Kurron Shares could be lined up — a BHB spokeswoman said: "BHB is extremely mindful of cost and each company's financial bid will be evaluated by the panel as part of the selection process. This will ensure the best value is achieved. Although there has been speculation on who is competing, it would be unfair and unprofessional to identify which companies are or are not involved. Once a company is selected that company will be announced. However, they are all highly qualified in their fields." In a letter to staff, Mr. Hill addressed fears over threats to jobs. "I would like to stress up front, following concerns raised, that there are no planned redundancies. You will know that our problem is actually recruiting people, not reducing numbers," he said. Bermuda Public Services Union leader Ed Ball said he was monitoring the situation.

April 22. Officially opened by Deputy Premier and Minister of Finance , the Hon Paula Cox, JP, MP was the Somerset Long Bay East Nature Reserve, including Pitman's Pond.

April 23. The number of tourists visiting Bermuda increased by almost a quarter in 2006 to more than 635,000, according to new figures released by Government.

The latest Quarterly Bulletin of Statistics revealed that 635,272 air and cruise passengers visited the Island last year — an increase of 22.9 percent on 2005. Despite the buoyant visitor figures, the number of jobs in the hotel industry fell by 178 to 2,936 from October 2005 to October 2006. The bulletin attributes the decline to "employment reductions within major resort hotels and... the imminent closure of a major hotel for renovations." The number of cruise ship visitors leapt to 336,299 in 2006, a rise of 36 percent. Air arrivals increased by almost 11 percent, reaching 298,973 last year — the highest number since 2000, when 328,305 air arrivals were recorded. Hotels benefited from the influx of visitors last year with revenue rising 4.5 percent to $275.8 million from $263.83 million the previous year. Small hotels and cottage colonies earned about 16 percent more and resort hotels three percent more in 2006. Revenue for other types of accommodation dropped by almost five percent. The bulletin describes the last three months of 2006 as "robust" in terms of air visitors. The number increased by more than 14 percent to 62,291. Cruise ship arrivals, meanwhile, dipped six percent in the fourth quarter to 48,847. American air passengers made up nearly three-quarters of all tourists visiting Bermuda, with 20 percent more of them coming to the Island in the fourth quarter of 2006 than during the same period in 2005. "Increased airline capacity was partially attributable to the 19.4 percent gain in the number of visitors from the UK," said the bulletin. "In addition, the number of air travelers from all other countries rose 11.6 percent. The year-over-year number of Canadian visitors fell 17.6 percent for the quarter." The extra air visitors boosted hotel occupancy, with resorts reaping the most rewards. They had 30,485 guests in the final quarter of 2006, compared to 26,638 in 2005. Housekeeping accommodation saw a rise in visitors of almost 27 percent, guest houses five percent and private homes 18 percent. Air visitors are estimated to have spent more than $80 million in Bermuda during the last three months of 2006 — an increase of more than 17 percent on 2005. The bulletin said: "This accounted for an injection of $11.9 million in foreign exchange earnings into the local economy." Their spending on shopping, entertainment and transport rose 17.8 percent or $2.7 million and spending on food and accommodation rose 17.1 percent to $62.9 million. Cruise ship visitors were estimated as spending $221 each, parting with some $10.8 million during the final quarter of 2006, a 4.4 percent decrease from 2005. The cruise ship tourists account for less than 12 percent of tourist spending. Cruise ship staff are estimated to have spent $1.3 million in the final quarter.

April 24. More than a third of families' spending in Bermuda is now going on housing — nearly double that of the US. Mainly due to rent increases, households spent more than $740 million on housing in 2005, a rise of seven percent on the previous year's figure of $694 million. Statistics show 34 percent of household consumption went on housing — dwarfing the amount spent on education (4 percent), clothing (3 percent), healthcare (5 percent) and food and drink (14 percent). The corresponding figure for housing in America is just 18 percent. Critics yesterday said the data, from Government's Quarterly Bulletin of Statistics, underlines claims that not enough has been done to provide affordable housing on the Island. Sheelagh Cooper, Coalition for Protection of Children chairman and Habitat for Humanity board member, said many families were struggling to cope with increasing rents. "This news doesn't surprise me at all," said Mrs. Cooper. "The proportion of people's income that is being spent on housing has been rising for the last ten years. It shows no sign of stopping. The rising rent is a reflection of Bermudians who are overcharging their own people. It hits the bottom third of society very hard. We have as many as one third of black Bermudian families living in small dwellings completely inadequate for their needs, unable to afford even the more basic rent. When people spend so much money on rent, they can't buy nutritious food. Many women go to prison because they fall so far behind in their rent they end up being taken to court by debt collection companies." Government has faced repeated criticism over the low number of affordable homes projects it has delivered. Schemes completed in recent months include Anchorage Villa and Butterfield Lane, which brought a total of 28 units, but United Bermuda Party MP Jon Brunson last night said more needed to be done. Reacting to the statistics in the absence of Shadow Housing Minister Kim Swan, who is off the Island, Mr. Brunson said: "It is not a surprising statistic. It has been building for years. The housing costs being borne by working class Bermudians are unacceptable and stand as an indictment of the PLP Government. It leaves no room for young Bermudians to get their piece of the rock. This is a fundamental problem that has only got worse since the PLP came to power. It is even more unacceptable when one considers that PLP policy was to limit housing costs to 25 percent of household income. They've given Bermudians no reason to believe they can ease the situation. They've never done it and, on the basis of what we've seen, they never will. The only real success that this Government can claim is that they've presided over a construction boom of high-end condominiums that are only in reach of high-end earners, not working class and young Bermudians." Schemes underway or in the pipeline include the delayed 100-unit Harbour View Village lottery-winner project at Southside, the 38-unit Perimeter Lane development, the 54-unit Westcott Road project at Southside, the 24-unit Ewing Street mixed use development and the 100-unit affordable housing complex at Ireland Island. The Government report shows that overall household spending was up 7 percent to $2.4 billion in 2005. Most major components increased with the notable exception of clothing, accessories and footwear, which declined by more than 10 percent. Factors contributing to the rise include growing employment earnings and prices, according to the report. Housing Minister David Burch was contacted in vain for a comment.

April 24. Premier Ewart Brown last night declared himself "excited" by the increased number of tourists who visited the Island in 2006.

The Government's latest Quarterly Bulletin of Statistics reveals that the amount of visitors rose by almost a quarter compared to 2005. Air arrivals in the final quarter of the year increased by 14 percent to 62,291 with those visitors spending $80 million on the Island. Dr. Brown said: "Perhaps most telling of our success as a tourism destination is the increase in air visitor expenditure. The 17.3 percent increase to some $80 million is phenomenal. The positive effect on all sectors of our economy is encouraging and validates our efforts to promote Bermuda as open 365 days a year." The bulletin showed that air arrivals spent $62.9 million on accommodation and food and $2.7 million on shopping, entertainment and transport.

April 25. Monday's front page confirmed news that has already been out for some time — the 2006 tourism year saw a strong upsurge in visitor arrivals, the first sign of real improvement since before 1998.

That's good news, and no one doubts that a strong and viable tourism industry is important for Bermuda for several reasons: it reduces the Island's dependence on international business; it provides jobs to Bermudians who are either not interested in or do not have the particular skills international business demands; and it makes for a healthier environment for the whole community. The amount visitors spend in Bermuda is more important than the raw arrivals figures. While overall arrivals were up by 22.9 percent, overall spending rose by an estimated 17.7 percent, a lesser but still substantial increase. Air visitors rose by 10.9 percent, the highest level since 2000, and their spending, which is more important to the island than cruise spending, was up by 14 percent at $389.2 million. This is significant, because it means that visitors individually spent more than they did in 2005. A large proportion of that spending was estimated to have gone on accommodation and food, which increased by 14.3 percent to $303.1 million (more on that below). Spending on shopping, entertainment and transport rose by $10.3 million or 13.6 percent, which was more or less on par with the overall figure for air arrivals. All of that is good news. Cruise arrivals jumped 36 percent for the year, and as has been noted previously, exceeded air arrivals for the first time in decades. Cruise spending also increased by 39 percent to $74.8 million, roughly on par with the increase in arrivals. Per capita passenger spending averaged $212 apiece, compared to $217 a year earlier. By comparison, air visitors spent an average of $1,300 each on their vacations. That means that it takes around six cruise passengers to equal the amount spent by one air visitor, and emphasizes why air visitors are more important then cruise passengers and must be nurtured. Curiously, the estimated rise in air visitor expenditures is not reflected in hotel revenues, which rose 4.5 percent overall, or hotel employment, which begs the question of how the spending estimates are determined. It is also notable that apart from a surge in bookings for housekeeping accommodation, the biggest increase in visitors came with people staying in private homes at 15 percent. There's nothing wrong with that, except it suggests paid accommodation remains expensive for potential visitors and houseguests put less money into the economy than paying guests. Houseguests now make up 24 percent of all air visitors to the Island, the second highest group after those staying in resort hotels. Government continues to refuse to break out how many visitors come to Bermuda on vacation as opposed to for business reasons. That makes it impossible to determine how many people are coming as a result of Bermuda's tourism initiatives and it is dishonest of Government not to make the figures known. So what does this all mean? First, Bermuda's tourism industry staged a recovery in 2006 and it appears to be continuing through 2007 and credit must be given to the Tourism Ministry and its industry partners for that, including the Premier. It is now nearly May, and the course of the year is already pretty well determined. With more air capacity coming on and all hotels (except Wyndham) up and running, it is likely the Island will have a good year, barring an unforeseen event or a severe downturn in the US economy. Having said that, the benefits of the recovery do not appear to be flowing fully through to the hotel sector, and there is a risk that cruise arrivals — which are projected to have another record year — may be making life uncomfortable for more economically valuable air visitors. The upsurge in arrivals also makes a strong case for the need for more hotel beds — regardless of where they are located, although it is encouraging is that arrivals increased strongly in the last quarter of 2006 and in the first quarter of this year — the so-called shoulder months when hotel vacancy levels tend to be higher. Now it is up to all Bermuda residents to ensure that our guests have safe and happy visits to the Island and tell their friends all about it when they get home.

April 25. Government needs to provide up to 75 affordable homes a year for the next decade to tackle rising housing costs which are crippling cash-strapped families, it was claimed yesterday. Salvation Army boss Major Doug Lewis said increasing numbers of people are turning to the charity for accommodation because they cannot keep up with Bermuda's spiraling housing prices. He said the only way to solve the problem would be for Government to dramatically step up the amount of lower-priced housing projects on its agenda. Yesterday, it was revealed how, as a result of rent rises, 34 percent of families' spending went on housing in 2005 — nearly double the US figure of 18 percent. Now it has emerged that the corresponding figure in the UK is around just 10 percent, according to a recent report. Although a UK National Statistics spokesman said its figures were calculated differently to those in Bermuda, he said it would be safe to assume British families were spending a much lower proportion of their cash on rent. Major Lewis called for Government to break the trend by increasing the supply of affordable homes to meet the growing demand. "For the amount spent on housing, anything above 25 percent is getting to be a stretch for people. When it gets as high as 34 percent, we have a lot of people who can't afford that. It's about supply and demand. If people pay the high prices, they will continue to keep the prices high. If you speak to Government, they will give you examples of places being built, but it's nowhere near enough and we need much more. If we could put up 50 to 75 homes a year over a period of time — maybe over a decade — then it would make a difference. I believe if we don't do something, the situation would get worse." Major Lewis estimated there were up to 300 homeless people in Bermuda and that emergency facilities such as the Salvation Army were full to capacity. "If people can't afford to pay the rent, what are they left with?" he said. "They turn to us or whatever else they can find — an empty building, an abandoned vehicle, a cave. It's horrible. We are constantly full, that's the problem. If someone comes to us, we have to try to refer them to someone else — but everyone is in the same boat." Bermuda College economist Craig Simmons said the large proportion being spent on housing would have a knock-on effect on the economy. "From a consumer's perspective, it means there's less to go on other goods and services. Spending on healthcare, health and beauty, food and everything — they have to take a bit of a punch. The other thing will be for people to have to work longer hours, and there are some social ramifications for that. Another possibility is for householders to economies on household space and have more people per square foot. This could lead to a divide being created between the well-off and the households headed by single parent families. Inequality is something that most societies try to avoid." According to Government's Quarterly Bulletin of Statistics, the 34 percent of household cash spent on housing dwarfs the amount spent on education (4 percent), clothing (3 percent), healthcare (5 percent) and food and drink (14 percent). New housing schemes completed in recent months include Anchorage Villa and Butterfield Lane, which brought a total of 28 units. Projects underway or in the pipeline include the delayed 100-unit Harbour View Village lottery-winner project at Southside, the 38-unit Perimeter Lane development, the 54-unit Westcott Road project at Southside, the 24-unit Ewing Street mixed use development and the 100-unit affordable housing complex at Ireland Island. This newspaper contacted Housing Minister David Burch for a comment twice yesterday — and also on Monday — but had not received any response by press time.

April 25. A Canadian national newspaper has run a damning editorial on the botched handling of the Rebecca Middleton rape and murder case. The Globe and Mail, which sells an average of 330,000 a day, said an ongoing judicial review represents "a final chance for the British territory to remove this stain on its reputation and to send a clear message that the days when sex assaults were treated lightly are over. " Rebecca, 17, from Ontario, was stabbed to death while on vacation in Bermuda in 1996. No-one has ever been convicted of the killing. Last week, top British human rights lawyer Cherie Booth QC represented Rebecca's family in pressing the Supreme Court for the case to be re-opened. She argued that suspects Kirk Mundy, 31, and Justis Smith, 28, should be charged with sexual assault, abduction and torture since earlier attempts to try them for murder were bungled. "We say the issue at the heart of this case is whether the court can put right a grave wrong in this case and ensure that finally justice is done, not just for Rebecca and her family but also for the integrity of the judicial process here in Bermuda," she said. Ms Booth claimed it was wrong the suspects did not face sexual assault charges from the outset and the history of the case showed "what we say is a culture of impunity regarding sexual offences against women in Bermuda". Ms Booth asked Chief Justice Richard Ground to overturn a previous ruling of Director of Public Prosecutions Vinette Graham-Allen that the case should not be re-opened. Mrs. Graham-Allen maintained that her decision was correct, but during the judicial review her lawyer James Guthrie QC said she regretted that the Middleton family had "suffered great injustice" due to a catalogue of errors before she was in her post. He listed these as starting with the Police investigation, and continuing with an error by the Crown in allowing Mundy to plead guilty to a lesser charge of accessory to the crime instead of facing a murder charge. In addition, said Mr. Guthrie, a Supreme Court judge should never have halted the murder trial of Smith, and "with the benefit of hindsight" it was wrong that neither man was charged with sexual assault. Chief Justice Richard Ground is set to deliver his ruling later this month. The Middleton case has been followed closely in Canada, and the Globe and Mail said in yesterday's editorial that a contributing factor in the botched prosecution "was a culture in which sex crimes have not been typically regarded as the heinous acts they are." The newspaper told its readers that the Supreme Court review offers the Middleton family "a glimmer of hope" amid "this travesty of justice". It drew a parallel with the high-profile case of US teenager Natalee Holloway, who disappeared while on holiday in Aruba in 2005. Her body has not been found. "Her parents ended up filing a civil suit in the United States against the two brothers the police believe were involved in her death. They have been charged but not brought to trial in Aruba. Bermuda can and should do better than that. It's time to correct past wrongs and finally bring some justice to the victim and her family," said the Globe and Mail. Responding to news of the editorial, Kelvin Hastings-Smith, a Bermuda attorney also representing the Middleton family, said despite the international interest in the Middleton case, the paper's strong stance was unexpected. "If this was an editorial leader I'm surprised, and it goes to show how seriously Canadians consider this matter and how Bermuda's got a bit of a blot on its reputation," he said. He pointed to sex offence statistics in relation to Ms Booth's claims about a culture of impunity regarding such crimes against women in Bermuda. "Between 2000 and 2004 we have 16 convictions for sexual assault out of 204 cases reported to the Police, which I think says it all," he said. Asked, however, whether the outcry is likely to have a bearing on the outcome of the judicial review, he replied: "No. I think the Chief Justice will divorce himself from all the media attention that there has been on this matter. I can't speak for him, but he will concern himself with the evidence that was filed and the evidence before him in respect of what is obviously a very difficult case."

April 27. The Island's second-largest taxi dispatch firm is gearing up for a legal battle to keep its licence to operate. Radio Cabs, which has around 200 vehicles, was served with a letter on April 13 stating that its permission to operate was suspended by the Director of Transport for failing to use the controversial GPS system. It became law last year that the high-tech satellite navigation systems must be fitted in all cabs. They are designed to track cars in order to send the nearest available vehicle to each job, and regular spot-checks have been carried out since the policy change. However, some drivers have branded the systems an expensive and unnecessary move. Radio Cabs is fighting the suspension of its licence over the GPS issue, and has engaged lawyer Delroy Duncan. In a letter to the Public Service Vehicle Licensing Board on Monday, Mr. Duncan said there was no legal obligation on Radio Cabs to use only a "mobile data terminal" — ie GPS — to assign jobs to drivers. He said it was unfair and unlawful to penalize the company for not using GPS "when the operators of the said motor vehicles refuse to receive, accept or turn on the mobile data terminals in their vehicles to receive the jobs assigned to them." And, he said, the letter suspending the licence was not valid, because it was not written in the correct form. Mr. Duncan accused the board of "flagrant breaches" of the Motor Car Act and "the rules of natural justice" and said Radio Cabs would seek damages. He asked for the matter to be heard by a Magistrate, although no court date has yet been fixed. In the wake of the news, Gilbert Trott, president of the Bermuda Taxi Association, reaffirmed his organization's position that members should follow the law. He said: "Certainly I've stated on more than one occasion that the Bermuda Taxi Association stands by the law. Radio Cabs is a private dispatch company. And as the association representing the industry there is nothing much that I can say. If the law requires them to use the systems the way the law says then they should abide by the law. The other two cab companies are abiding by the law." Radio Cabs owner Edward Darrell declined to comment on the situation yesterday, saying the matter was in the hands of his lawyer. However, he confirmed that his drivers were still working despite the suspension of the licence.

April 28. Leading foreign and local sailors take to the water on Sunday for the start of International Race Week in the Great Sound. And this year the competition will be boosted by the fact that the North American Snipe Championships will also be sailed in conjunction with the annual event. As in past years, the Snipe fleet will be based at the Spanish Point Boat Club which traditionally hosts the dinghy classes with the majority of the races being held off the club.

This year is also the 75th anniversary of SCIRA (the Snipe Class International Racing Association), and the sailors will be competing for Birney Mills Memorial Trophy. So far 23 two-person teams have registered for the North Americans — five locals including one junior team as well as 18 teams from the United States, Canada and the Bahamas. Those flying in for the North Americans include the current commodore of the Snipe class, several past commodores, the Snipe class treasurer as well as several former North American champions including the winner of the 2000 North American Championships, which were also held in Bermuda. Jerry Thompson from the US will aim to take the Race Week Snipe trophy again this year, while at the same time vying for the North Americans. Top Bermuda sailors like Malcolm Smith in the Lasers and Peter Bromby in the Etchells will again try and dominate even though they will not be in their preferred boats — the Sunfish for Smith and the Star for Bromby. In fact in the Laser class there will be three Bermuda sailors who will be travelling to Rio de Janeiro this summer to compete in the Pan American Games. Former World Sunfish Champion, Smith, will be joined by Sara Lane Adderley and Brett Wright in the Laser class next week as well as up and coming sailor Rockal Evans. Smith will be going for his third title in a row and will try to hold off foreign competition like North American Laser class president Tracy Usher. In competitions like the Olympics women and men generally do not sail against each other — the men sail the Lasers while the women sail in the Laser Radial which is a smaller rig. But Smith said this week: "Women can sail full rig Lasers although it can be a bit tough on them if they are not up to weight which is about 170 pounds — and ideally it is good if you are about six foot tall. Well I have the 170 pounds but not the six foot! A lot depends on your fitness as well. Personally I would like to see them bring in the Radial as a different class for International Race Week. But if the wind conditions are right, it can benefit a women. In fact a woman has won (the Laser class) once before — she was an American Olympic sailor. Those sailors who do not weigh much will have an advantage in light winds and the heavier sailors in big winds — it is just one of those things.' Of Rockal Evans, Smith said: "He is really a good up and coming junior sailor. He still has a way to go but he is one of the juniors who trains with us on the regular basis. He will also be going to the Island Games (in Rhodes) to represent Bermuda this summer. He trains hard. In fact we have a bunch of kids training with us but most are sailing Radials. Rockal is 190 pounds and six foot two so his size hurts him a bit in the light and medium air but helps him when there is a good breeze." Stuart Jardine from the UK will be returning to try for a repeat of his 2004 J24 class victory in this regatta. In the IOD class, the current World Champion Anthony Houston from Long Island Sound will be competing, as well as six-time World Champion Bill Widnall from Marblehead, Massachusetts along with 12 other skippers. Local sailors Peter Bromby and Jon Corless are defending their 2006 victories in the Etchells and J105 classes respectively. Bromby, who is currently in the midst of a campaign to qualify in the Star class for the 2008 Olympics in China, will be taking on among others veteran Bermuda Etchells sailor Tim Patton who has competed in numerous World Championships. Also sailing in the Etchell class will be Bromby's 2004 Olympic teammate Paula Lewin. Prize giving will be held on May 4. This year's IRW will see global competitors from Australia, Sweden, Norway, Canada, US and the UK. Inaugurated by the Royal Bermuda Yacht Club in 1927, Bermuda International Invitational Race Week has become an established international yachting fixture each spring — attracting top skippers from all over the world.

April 30. Hundreds of people participated in a weekend fundraising walk organized by an environmental lobby group. The Bermuda Environmental and Sustainability Taskforce (BEST) estimated that between 300 and 350 joined yesterday's stroll which took them from Warwick Long Bay to the Southlands property and back. Sales of T-shirts commemorating the day raised more than $11,000 for the taskforce, which will spend it on projects opposing the development of Southlands and promoting sustainable development. "It was a tremendous success. It was nice to see the solidarity and support," said BEST chairman Stuart Hayward. "The walk sent the message that there are a lot of people who are opposed not just to the development of Southlands. We are not opposed to hotel development, but to the concept of building on green space when there are already pre-developed spaces that would be better to build on." Developers behind a planned five-star resort at the Southlands site in Warwick have requested a special development order (SDO) from the Ministry of Environment to speed up its construction. If granted, the SDO would also allow part of the project to be built on environmentally protected land. Mr. Hayward said the funds raised during yesterday's walk would go into coffers earmarked for a Judicial Review if Minister Neletha Butterfield gives the green light to the SDO. Other projects will also benefit. BEST is producing a video of key speeches made at a lobby meeting held at West Pembroke Primary last month, including those from wildlife champion David Wingate and former Planning Director Rudolph Hollis. In addition, a forum on the topic of tourism development is planned. A panel of experts will be assembled, said Mr. Hayward, including economists, scientists and people pushing for the development of Southlands.


Authored, researched, compiled and website-managed by Keith A. Forbes. Last Updated: August 4, 2020
Multi-national © 2020. All Rights Reserved