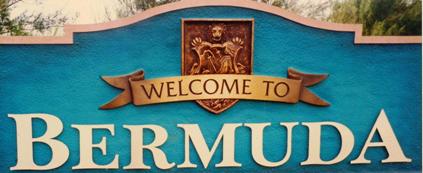 165+ web files about Bermuda, regularly updated as a Gazetteer, focusing on this internally self-governing British Overseas Territory 900 miles north of the Caribbean, 600 miles east of North Carolina, USA. Accommodation options, aircraft & shipping registers, airlines, airport, America's Cup 2017, actors/actresses/musicians/singers/ performing artists, banks, beaches, Bermuda Dollar, Bermuda Government, Bermuda-incorporated international and local businesses and companies including insurers and reinsurers, Bermudians, books and publications, bridges and causeway, charities, churches, citizenship by Status, City of Hamilton, commerce, communities, credit cards, cruise ships, cuisine, currency, disability accessibility, Devonshire Parish, districts, Dockyard, economy, education, employers, employment, environment, executorships, fauna, ferries, flora, former military bases, forts, gardens, geography, getting around, golf, government, guest houses, history, historic homes, Hamilton, House of Assembly, housing, hotels, immigration, import duties, internet access, islands, laws, legal system and legislators, location, main roads, marriages, media, members of parliament, money, motor vehicles, municipalities, music, nearest mainland, newcomers, newspaper, organizations, parks, Paget Parish, Pembroke Parish, residents, pensions, political parties, postage stamps, public holidays, public transportation, railway trail, real estate, religions, Royal Naval Dockyard, Sandys Parish, Smith's Parish, Somerset Village, Southampton Parish, St. David's Island, St George's Parish, senior citizens, Somerset, Spanish Point, Spittal Pond, sports, taxes, telecommunications, time zone, traditions, tourism, Town of St. George, Tucker's Town, utilities, water sports, Warwick Parish, weather, wildlife, work permits.

Bermuda's 2007 History from June 1 to 15th
News and significant events for the first half of the sixth month of that year

By Keith Archibald Forbes (see About Us) exclusively for Bermuda Online

See end of this file for all of our many History files

June 1. After watching Bermuda develop a reputation as a homophobic Island over the Rosie O'Donnell gay cruise row, one group of friends did their bit to redress the balance. Teenager Freya Lawrence and her pals dragged themselves out of bed early on Sunday morning, armed themselves with brightly coloured placards and staged an "anti-protest protest" against what they describe as ignorant bigots in Bermuda.

They stood at Dockyard to welcome passengers aboard the Explorer of the Seas — a gay cruise organized in spite of the cancellation of the Rosie O'Donnell trip amid much-publicized opposition from church groups in April. According to Freya's mother, gays and lesbians at first assumed the teenager's group were showing their disgust at the trip. But on seeing their banners with messages such as "Come and stay, we don't care if you're gay" and "We are not all ignorant bigots", the demonstration received a hearty response. Freya, 16, a Bermuda High School student, said: "We saw what people were saying about the Rosie O'Donnell gay cruise, and we didn't want people to think all of Bermuda thought like that. "It's a big issue and it's about human rights. We don't always take rights too seriously in Bermuda. People might think we're homophobic in Bermuda and that's really bad for tourism." The protest, which took place for about two hours from 8 a.m., featured Freya, her friends, Carrol Wilson, 15, Natasha Kneeland, 15, and Mrs. Lawrence. Mrs. Lawrence, from Pembroke, said she had heard a man in a shop talking about the Rosie O'Donnell cruise. "There was all this hatred and venom pouring out of him. I remember feeling sorry for him," said Mrs. Lawrence. "I thought why waste your life and energy hating a group of people who have never done anything to you and never will do? Instead of all this protesting, why don't we welcome this cruise. I talked about it with my daughter, then forgot about it. But she brought it back up again before the cruise came and we decided to do it." On the reaction from passengers, Mrs. Lawrence said: "There were a few mysterious looks at first and I think they thought we were protesting against them. But once they saw why we were there they thought it was great." Mrs. Lawrence sent photographs of the demonstration to gay website PinkNews.co.uk, which has previously been inundated with comments criticizing Bermuda over the Rosie O'Donnell cruise.

June 1. Premier Ewart Brown was one of the subjects of a two-year police investigation into allegations of corruption at the Bermuda Housing Corporation. And a host of other Government MPs — including former Premier Jennifer Smith and former Ministers Renée Webb, Nelson Bascome and Arthur Hodgson — were also investigated in the probe by fraud squad officers. But, following the conclusion of the inquiry in the summer of 2004, then-Police Commissioner Jonathan Smith conceded that many of those named in the probe could be accused of nothing but bad ethics. At the same time, then-Acting Director of Public Prosecutions Kulandra Ratneser revealed that some of those under investigation only escaped prosecution because of the island's antiquated corruption laws. However, the Police files indicate that detectives were hoping to prosecute several key suspects under existing criminal legislation. One document, titled 'Action Plan', reveals that officers considered bringing Conspiracy to Defraud and Official Corruption charges against Dr. Brown contrary to Sections 393 and 111 of the Criminal Code. The investigation was launched in March 2002 after this newspaper exposed evidence of massive corruption at the BHC, the Government-funded quango set up to build affordable housing. The scandal is believed to have cost the taxpayer more than $8 million through backhanders, questionable accounting practices, fraudulent deals and inflated invoices with building contractors. The findings of the inquiry have remained largely top-secret since its conclusion in 2004. One junior BHC officer, Terence Smith, was jailed last year after being found guilty of 41 counts of fraud, but otherwise authorities have - until now - been able to keep a tight lid on the extent of the police findings and no charges have ever been brought against any MPs. However, after reviewing extensive Police files detailing the investigation the Mid-Ocean News can today reveal that several senior Government MPs were at the centre of the inquiry. The documents show that detectives believed there were "reasonable grounds to suspect" that offences involving Government Ministers occurred. The damaging dossier — consisting of thousands of pages of confidential interviews, progress reports, internal e-mails and other incriminating documents such as bank statements, many stamped 'Confidential' or 'Secret' — reveals how Fraud Squad officers, assisted by Scotland Yard detectives and US law enforcement agencies, the FBI and Department of Homeland Security, uncovered a paper trail of what were thought to be under-the-table deals and backhanders leading them through the corridors of power to the highest political offices on the island. The inquiry unearthed evidence which suggested that top-ranking Government MPs, including Dr. Brown, employed tactics of manipulation and abuses of power for their own financial gain — all at the expense of the taxpayer. It also exposed close-knit personal relationships between a number of Cabinet Ministers and construction bosses who were awarded both BHC and Government contracts. Officers obtained evidence which suggested that Premier Brown, who was Transport Minister at the time of the inquiry:

Cajoled BHC boss Raymonde Dill into buying his Flatts property at an inflated price.

Did not pay a $150,000 bill for renovation work carried out by BHC on the Flatts property before it was sold.

Was in line to receive financial rewards from a business associate and construction boss Zane DeSilva who was planning to broker a deal with Government involving the shipment of asbestos to Cuba.

The documents reveal that Police also followed up rumors that Dr. Brown awarded a Government contract to Mr. DeSilva in return for "financial considerations". And the documents reveal that they also probed allegations that Mr. DeSilva buried costs incurred in the building of Dr. Brown's luxury mansion on A.P. Owen Road, Smith's in a BHC housing project that he was working on at the same time. "It is unclear if Dr. Brown has direct knowledge of this, but what is clear is the house was built and paid for under FMV [Fair Market Value]," one document contained in the police files claims. Police also received reports alleging that antique cedar beams removed from the St. George's post office were installed in Dr. Brown's newly-built A.P. Owen Road home. Other lines of inquiry pursued by the Police that are outlined in the documents include:
The relationship between former Premier Dame Jennifer Smith and Dale Young — the wife of painter and decorator Paul Young, who was paid more than $800,000 through BHC contracts. Mrs. Young was also involved in the sale of Dr. Brown's Flatts property to the BHC.

Dame Jennifer's use of a multi-million-dollar Tucker's Point condo that she could allegedly not afford on her salary as Premier.

Allegations that then-Housing Minister Nelson Bascome applied for a mortgage with BHC, and furthermore abused his position by ordering BHC boss Raymonde Dill to award BHC contracts to certain builders, one of whom provided the Minister a Fairylands apartment free of charge to house his lover and illegitimate child.

Allegations that Telecommunications Minister Renée Webb had renovations to her Ferry Reach home carried out by Parliamentary colleague and builder Dennis Pitcher, allegedly paid for by the BHC.

The awarding of BHC contracts to former Government backbencher and builder Arthur Pitcher.

The awarding of BHC contracts to former Government backbencher El James.
The documents also list a number of allegations against a number of BHC staff, including how:
One contractor was offered a $4 million contract provided they gave a $100,000 'kick back'.

One property manager purchased a 'derelict' house and sold it on to the BHC on the same day — netting him an $80,000 profit.

A property manager employed to manage a $5 million low income housing project had a $28,000 Jacuzzi installed at his private home. The Jacuzzi was allegedly installed by a company awarded a BHC contract.

One contractor earned $500,000 cleaning water tanks.

Contracts were awarded "well above the market value".
Police records show that a second arm of the inquiry focused on nine contractors alleged to have gained financially by their association with Government and the BHC. Labeled 'The Magnificent Nine' by detectives, the contractors include Island Construction owner Mr. DeSilva, a friend of the Premier's who last week was tipped to run as a Progressive Labour Party candidate in a safe Government seat at the next General Election. The selection of Mr. DeSilva has been roundly condemned by grassroots party workers who accuse the Premier of hand picking personal friends ahead of dedicated and long-serving PLP members.

Detectives seized hand-written documents from Mr. DeSilva's offices revealing that the businessman was in line to earn millions of dollars by acting as a middle man between Government and the Cuban authorities — and planned to palm off a $200,000 slice of those profits to both Dr. Brown and Mr. Bascome. The deals, involving the shipment of harmful Bermuda asbestos and other building site waste to the isolated Caribbean dictatorship, were hatched at around the time that Dr. Brown visited Cuba in an apparent drive to forge "cultural links" with the Caribbean oligarchy. Mr. DeSilva was also the contractor at the centre of allegations that "monies were mixed" from the BHC Southside project and Dr. Brown's new A.P. Owen Road home. Mr. DeSilva was involved in both projects. In an August 2002 report summing up the allegations against Dr. Brown and Nelson Bascome, Assistant Commissioner Carlton Adams wrote: "The allegations contained in this report are serious in that they are leveled against two sitting members of Cabinet. Despite the source of the allegations (Mr. Dill, whose credibility is suspect), the allegations require clarification. This will mean broadening the investigation to examine in detail the activities of both men and others with respect to their involvement in questionable real estate transactions which were financed by quango BHC. The consequences of broadening the investigation (and there are sufficient grounds for doing so) are that Police activity will come to the notice of the public and with it potentially damaging revelations to the Government. For the present, I recommend that this information be shared with the office of the Deputy Governor alone."

Despite the extensive investigation, former Police Commissioner Jonathan Smith, speaking after the inquiry wrapped up in June 2004, said he believed those under investigation had acted unethically rather than illegally and no charges have ever been brought against any public official. That view was backed by then-Acting Director of Public Prosecutions Kulandra Ratneser, who, while naming no names, implied that those mentioned in the inquiry had only escaped justice because of Bermuda's outmoded fraud legislation which needed a serious upgrade. "There was no evidence in this case of any crime as we know it in Bermuda," he said at the time. When asked by reporters if the outcome of the investigation may have been different had that legislation been updated, Mr. Ratneser replied: "Yes, the outcome could have been different." Governor Sir John Vereker was also fully briefed on the police findings, as were his superiors in Westminster. "I have been kept fully informed about the investigation throughout," Sir John told The Royal Gazette in August 2004 after the investigation had been wound up. "The Commissioner's statement was made with my knowledge and approval and I think there's very little I can usefully add. London are already aware of the outcome of the investigation. In terms of anything else going to happen, I note that the Commissioner of Police has referred the issue of the Criminal Code to the responsible Minister and I note that the Auditor General has been invited to take a further look at those behaviors which do not amount to criminality — and I hope that lessons are being learned in the appropriate places." Despite subsequent promises by the current PLP administration, the necessary upgrades to that archaic legislation have yet to be implemented.

June 1. Finance Minister Paula Cox has pledged Government will boost efforts to share out its small contracts as she mounted a defence of the untendered award of a $1 million-a-year contract to a relative of the Premier.

Controversy has raged after Bermuda Emissions Control — run by a cousin of Ewart Brown — won the sole contract for vehicle pollution testing on the Island. In an interview with The Royal Gazette, Ms Cox was asked why the public couldn't be told what the general policy was on why a sole bid could accepted instead of inviting multiple tenders. She said: "I think the general policy would have been articulated in the answer to the parliamentary questions, but generally contracts over $50,000, usually it's a Cabinet policy that we tend to advocate them going out to tender. If you are going to abrogate that rule there has to be for good reason — either because you are talking about specialist expertise or because there is a limited pool or only one provider for those services. Generally the rule is over $50,000 you go to tender but there is a rationale if the case is made and it's defensible by the Cabinet to have an exception." Asked why that emissions contract couldn't have at least been opened up to multiple bids she said the rule could be modified on occasion because of time constraints or issues of expertise. The Finance Minister was challenged on why Financial Instructions, the rules which govern the awarding of contracts could not be made public. But she stuck to the line that it was internal Government business. "I don't think it is appropriate that they are put out into the public domain. What is seen as important is when you have contracts and RFP's (requests for proposals), that they go out and people have the opportunity to bid and they know what is being advertised. There is a move by Government to let people know in a timely fashion about a number of Government contracts so you have more people subscribing for them." Ms Cox said more "relatively small contracts" of $10-$30,000 would be widely publicized, perhaps via a directory or notices in newspapers. "We are trying to compile a listing so people are aware to make things more open and transparent." But she was unable to say when the policy would materialize. "People sometimes don't realize they could bid on things which we think are not sophisticated or glamorous but they are necessary — whether it's toilet paper, soap or coffee. Things of that nature. We are looking at the tools in our remit to expand opportunities. The Minister said mortgage subsidies from the Ministry of Finance for people to buy houses might also be a tool used by Government for helping the economically disadvantaged in innovative ways. "We don't need to reinvent the wheel. You can look at models done elsewhere. We in Finance aren't in the business of providing housing but we are in the business of helping manage the economy and suggesting to other ministries what they might do in bringing down the costs of issues like housing. It may be by subsidies or by providing lower interest rate mortgage help." Concerns about the price of housing, which could fuel a brain drain or social unrest, were also being tackled by the Housing Ministry's moves on geared-to-income housing, said Ms Cox. She said the economic empowerment zone, debuted in North Hamilton, to help developing businesses with tax breaks might be copied in the east and west of the island. But expansion to the Island's extremities is not expected for at least six months as the starter project beds down. She said: "There is a mountain of work that remains to be done — the leveling of the playing field and creating greater opportunity. We have to look at how we can include more — the economic empowerment is just the tip of the iceberg. "We have to also look at how we can encourage greater equity ownership so we don't just talk about the fact we want more businesses." In their Budget Reply the Opposition put forward a policy of eliminating payroll tax for those earning less than $36,000. Asked if the PLP had anything similar she said: "No, I thought that was a good policy for an Opposition party. Our budget and policies are always sensitive to the needs and I don't expect that will change." But she refused to divulge if the PLP were thinking about anything similar. Ms Cox also said international businesses wanted more inclusion in policy and planning. "We want to make sure they have the opportunity to have a greater degree of dialogue and partnership." Ms Cox said this applied not only to lobbying the US but also being available as a resource locally. "We have to not be shy to build on that." Asked about the Premier's plans to have a Council of Economic Advisors made up of industry leaders, local businesses and Cabinet members she said: "That is being driven by the Premier, as far as I know that is still on track. But I believe he has been busy with a number of other roles but there's been no lessening of commitment to that." Ms Cox was critical of Ewart Brown when he mounted his ultimately successful leadership challenge saying she couldn't see what was new in his platform. Asked what was new now about the Dr. Brown agenda she said: "I think it's a different style of leadership. He has ushered in a wave of change. I think he is more action orientated and impatient to see results sooner rather than later." Asked for examples she said: "The Ministry of Finance has always been productive."

June 1. An historic moment in the development of a global community that investigates money laundering and suspicious financial transactions has been reached in Bermuda.

The Egmont Group, an informal international gathering of financial intelligence units, has come of age and become a fully-fledged formal body after an agreement was made on the Island by delegates from 92 countries and 12 international organizations. Governor Sir John Vereker, opening the 15th Plenary Session of the Egmont Group at the Fairmont Hamilton Princess Hotel, said: "The work of the group is paramount in the continuing international effort to ensure that financial investigations are carried out effectively. "It is not often that one can be sure of being present at a truly historic moment, but this really does seem to be such an occasion. After years of hard and effective work, and after the careful deliberations of the heads of financial investigation units here in Bermuda over the last few days, the Egmont Group is now about to embark on its new role as a fully-fledged international organisation with a permanent secretariat. No one could be prouder than we in Bermuda that this agreement is being reached here, and perhaps I will be permitted to say that I hope it will be called the Bermuda Charter." Because of the nature of the work and the inherent threat of danger connected with rooting out big money criminal activity, members of the various financial investigation units from 104 countries and organizations such as the World Bank were given special security during their May 28-June 1 gathering. Sir John said global capital markets and financial services had led to great prosperity for Bermuda and others, but it had also brought global threats from organized crime, money launderers, counterfeiters, drug smugglers and terrorists. "Underlying many of these threats are financial transactions, and our collective capacity to identify and investigate such transactions is one of the main instruments we can deploy to keep our communities safe and to enable them to become prosperous," he said. More than 100 countries, including Bermuda, have created national financial investigation units since 1990 to collect information on suspicious or unusual financial activity from the financial industry and other entities or professions required to report transactions suspicious of being money laundering. In 1995 the Egmont Group was formed in Brussels and one of its most important achievements was to identify essential features needed to ensure that financial investigation units (FIUs) work as they are intended. Outlining the three basic features, Sir John said: "First, their staffing and resourcing must be adequate to the task. The FIUs or agencies established under the Egmont umbrella must have the capacity to receive, collate, analyze and disseminate information in a timely manner. They are entitled to expect the support of their financial communities but they must be able to display their muscle on occasion. Second, the institutions must be established in accordance with Egmont Group best practice, that is, on a statutory basis, with a ring fenced budget and independent of political control. This basic standard will ensure that they are operationally independent, within a framework of accountability that ensures there can be no interference in their role, whether directly or through budgetary pressure." The Governor said the third requirement was for all the individual institutions to work collectively, and that sharing of information was something the Egmont Group helped to do. "The principles set out in your meeting in The Hague in 2001 are standing the test of time very well. Two weeks ago, Bermuda hosted an equally successful Customs Law Enforcement Conference, and in that context too it was recognized that only a fully joined up response to cross border threats would be fully effective," he said. "International standards are not set in concrete. They evolve with the evolution of the financial service industry, and with the evolution of threats to the stability and probity of that industry. I am pleased that the recent IMF financial sector mission to visit Bermuda, a few weeks ago, applied the latest methodology of the Financial Action Task Force. All of us, and all of our FIUs, now have to measure up to stricter standards." Sir John said that, while he is responsible for matters effecting external affairs, internal security, and therefore international co-operation on investigations of suspicious financial transactions, he needed to work side-by-side with Government ministers to ensure necessary legislation is put in place to match the standards set by the International Monetary Fund, the OCED, the Financial Action Task Force, and the Financial Services Authority in London. "I am happy to say that we are working closely together in this area, as in many others, to ensure that Bermuda will be able to take its place with confidence among the signatories to the Bermuda Charter," said Sir John. June 1. Support for the Government is becoming polarized on racial lines under Premier Dr. Ewart Brown, according to the latest opinion polls, which show backing among black voters is up by 36 percent. An independent survey for The Royal Gazette reveals that Government is picking up 62.9 percent of the black vote, with only 9.5 percent supporting the Opposition United Bermuda Party. In contrast, among white voters only 1.6 percent favour the Progressive Labour Party, with 64.1 percent pro-UBP. The last voter survey in March revealed the Government had 46.1 percent of black voters' confidence, and the UBP 10.5 percent. Eight percent of white voters supported the PLP and 53.6 percent the UBP. The latest opinion poll therefore suggests that Government policies are isolating white voters but appealing to the black population. Last night, former PLP Senator Calvin Smith said it would be wrong to read much into the results. Mr. Smith suggested they showed more people were simply stating their support for their own party with an election expected soon. "Ewart has probably helped to stimulate blacks, but somebody has helped to stimulate whites in the UBP as well," he said. Mr. Smith predicted black support for the PLP would increase following the passing away of Dame Lois Browne Evans. He explained: "There will be a lot of information about what she did, through the media and talk shows, but mainly because black people are visiting relatives and friends." The figures also reveal the PLP is widening its lead over the UBP, despite statistics which suggest the Premier's popularity is slipping — in January, nearly 48 percent approved of him as Premier, a figure which has now fallen to 45.4 percent. If there was an election tomorrow, 38.7 percent of the population would vote for the Government and 28.3 percent the UBP. PLP support has risen another 8.6 per cent, from 30.1 percent in March, while the UBP is trailing with a gain of only 4.1 percent since its 24.2 percent rating two months ago. UBP support is now at 28.3 percent. The PLP also has the youth vote, with 45.9 percent — almost half — of 18-35-year-olds supporting the Government. In contrast, the UBP only attracts 8.1 percent of their support. A year ago this stood at 39.7 percent pro-PLP and 24.4 percent favoring the UBP. Opinion polls in March, 2007, showed 42.2 percent of under-35s backing the Government and 14.1 percent favoring the Opposition. Among 36-54-year-olds, 44.4 percent support the PLP with UBP leanings more steady at 30.5 percent. The over-55s are more supportive of the UBP, at 37.7 percent, and only 21.7 percent willing to vote PLP. Two months ago, 31.9 percent of the middle-aged favored the Government and 19.3 percent the Opposition, while 33.8 percent of the over-55s were pro-UBP and 22.8 percent pro-UBP. The figures therefore reveal that support for the UBP since Michael Dunkley became Party leader is falling. There are also signs that the population is becoming more passionate about politics — perhaps a result of the growing split along racial lines. A disturbing 18.9 percent of the younger generation are apathetic when it comes to politics, with a fifth saying they would abstain from the ballot box. That figure among the general population is a tenth, at 9.9 percent — slightly less than the 13.4 percent reported in March, suggesting the population as a whole is becoming less apathetic. Both parties declined to comment last night. The Research Innovations Poll surveyed 405 people between May 20-22 and has a margin of error of 4.9 percent.

June 1. Nomination day for the vacant Alderman and Common Councillor positions with the Corporation of Hamilton will be Thursday, June 14.

Mayor of Hamilton Sutherland Madeiros called for people to put their names forward for the roles after the Corporation announced the date yesterday. The Alderman position became vacant following Mr. Madeiros' election as Mayor last October, while the new councilor will replace Jim Butterfield, who resigned earlier this month. Nominations should be made between 11 a.m. to 1 p.m. on June 14. Should more than one nominee for each position be received, an election will be held on Thursday, June 21, from 11 a.m. to 8 p.m. If there is only one nominee for either post, that nominee will be appointed automatically. To be eligible to run, candidates must be a registered voter or the nominee of a registered voter within the City of Hamilton. Nomination forms and information regarding eligibility for the vacant positions are available from Corporation secretary Kelly Miller on 292-0916 or e-mail kmiller@cityhall.bm

June 1. Auditor General Larry Dennis is now in possession of police documents relating to the BHC scandal. Yesterday, the Government financial watchdog declined to say if he was now re-examining the case or if he will be making any recommendations in relation to the evidence obtained by detectives.

But he did confirm to the Mid-Ocean News that he has received copies of thousands of pages of case notes and documents that the police compiled during the 2002-2004 probe.

June 2. A new executive officer has been appointed to the Human Rights Commission - after almost a year without anyone in the post.

Ayo Johnson, public affairs officer at the Department of Communication and Information and a former journalist at The Royal Gazette, will take on the role on June 12. The position has been vacant since David Wilson handed his notice in last summer following a disciplinary hearing. He stepped down after Rod Attride-Stirling, then chairman of the HRC, called for jobs to be lost over its repeated failure to produce annual reports in compliance with the Human Rights Act. Mr. Johnson, who was born in Sierra Leone to a Bermudian mother, worked for six years as a print journalist before becoming a civil servant two years ago. In the past he has produced a youth television series, served as a member of the board of directors of Amnesty International Bermuda and led human rights advocacy campaigns on the Island and in the UK. Mr. Johnson, a member of the International Association of Business Communicators and the International Documentary Association, has an entrepreneurial background, having owned and managed a restaurant and a small tour operator in Sierra Leone, West Africa, and worked in independent film in New York City. He completed a Georgetown University/University of Oxford joint programme in international human rights law, holds a diploma in computer technology from New York University and is currently pursuing studies in strategic communication management with the International Association of Business Communicators and graduate studies in sustainable development with Imperial College, London. "I'm excited about the opportunity to serve in such an important institution in Bermuda," he said. "I have met the commissioners briefly and some staff members. I know there is a lot of potential to do great things." Four outstanding HRC annual reports were finally tabled in the House of Assembly at the end of last year.

June 4. The Premier's warning that Government could "suspend further business" with the Governor was not an idle threat, a source close to the country's leader claimed last night.

Ewart Brown said in a television and radio broadcast that his Government would lose confidence in Sir John Vereker if the Governor did not take swift action to discover who leaked a highly confidential Police file containing allegations about Dr. Brown and other Government MPs to the media. "In that event, we will have no choice but to suspend further business with him," warned Dr. Brown, in what is believed to be an unprecedented threat from a Bermudian Premier. His statement on Friday evening was dismissed as "posturing" and "nonsense" by two constitutional law experts at the weekend. But the insider — himself a legal expert and former parliamentarian — told The Royal Gazette yesterday: "The Ewart Brown I know does not posture. You find one instance in the entirety of his political career, particularly as Cabinet Minister, where he has threatened something or promised something that he hasn't done. He does not cock a gun unless he is willing to pull a trigger." The broadcast followed publication on Friday in the Mid-Ocean News — The Royal Gazette's sister paper — of the contents of a secret Police file on an investigation into alleged corruption at Bermuda Housing Corporation (BHC). The newspaper claimed Dr. Brown, former Premier Dame Jennifer Smith, Government backbenchers Renee Webb and Nelson Bascome, former PLP MPs Arthur Hodgson, Arthur Pitcher and El James and construction boss Zane DeSilva were investigated during the probe by fraud squad officers. None have ever been charged with any offence concerning BHC. Mr. James, former Bermuda Cricket Board president and national team manager, said he had never been contacted by the Police concerning BHC and described the Mid-Ocean stories as "malicious". He said he did help some out-of-work men form a group which was awarded two BHC contracts when he was a backbencher. But he added: "I did not receive any money from it. The money went to the boys. It looks like it's a lot of mess being stirred up pre-election to try to sway the voters. "It was a shock to see my name. I have never been contacted by the Police or by anyone. This maliciousness is really out of control. I stand on my integrity and feel maligned by such garbage." Dr. Brown said publication of material purported to be extracted from confidential official files of a criminal investigation showed blatant malice in intent and raised profoundly serious questions about how the newspaper came into possession of documents to which only a limited number of officials had access. He said he had previously raised directly with the Governor the security of the BHC files but alleged that Sir John "did nothing to protect" him and his MPs from "character assassination". The source said that Dr. Brown would take his dissatisfaction with the Governor "to the bridge". "We have got a leader in the PLP who is just not going to put up with it," he said. "He will take it to the absolute nth degree of where it needs to be taken." He said that could mean Cabinet asking the British Government to recall Sir John or the British Government instructing the Governor to dissolve Parliament and call an election. "You can be pretty well assured that there won't be some kind of heavy colonial hand," he said. "I certainly don't see the British gunboats coming up here and forcing the Premier to meet with the Governor. That's like the 1940s. There would be diplomatic discussions." The source said that if the public voted the Government back in after the promise of such a "showdown" it would give the PLP a clear mandate to act. Sir John said last night that Government House would not be adding to a statement made on Friday by Acting Police Commissioner Roseanda Young. She said the leak of the file appeared to be an attempt to discredit the Police and embarrass Government. A Police spokesman said yesterday that the investigation into the leak was ongoing. Mr. Bascome would not comment. Mr. Hodgson said: "There is nothing to respond to." Dame Jennifer, Ms Webb, Mr. Pitcher and Mr. DeSilva could not be contacted. Opposition Leader Michael Dunkley will make a televised statement on the BHC issue on Wednesday evening at a time to be announced.

June 7. Concerns have been expressed over the impact of a gunpoint robbery against two US visitors, as Police remained tight-lipped about the investigation. Two masked men broke into an East End guest house in the early hours of Tuesday, threatening and beating a man and his wife before making off with cash, jewellery and a digital camera. The husband suffered fractured ribs and his wife suffered bruising to her face. Both were treated at King Edward VII Memorial Hospital and flew home later that day. Police have not named or identified the guest house beyond saying it is not in St. George's. They have put more than a dozen officers on the case and stepped up patrols, but a spokesman said yesterday no update on the manhunt was available. None of the east end guest properties contacted by this newspaper identified themselves as the target or would give the name of the venue affected. St. George's Mayor Mariea Caisey has described herself as "speechless" over the violent attack, speculating that the likely culprits are "sick people who will do anything for their habit". Yesterday, former Mayor and Chairman of the Department of Tourism E. Michael Jones echoed her shock, saying: "This is an absolutely horrifying and terrible incident." He said it came at a bad time with Bermuda being in the midst of an upswing in tourist numbers, and added: "Something like this does so much harm. The tourism industry as a whole is really aghast." Deputy Opposition Leader Patricia Gordon-Pamplin said incidents of crime on the Island are "getting worse and worse," which could only be bad for tourism. Highlighting the importance of neighbourhoods pulling together to combat crime, she said it was unfortunate Police are not identifying the venue targeted so people can take extra security steps. US Consul Margaret Pride said the US Department of State would not issue additional safety warnings to US travelers to Bermuda at this point as the gunpoint robbery is viewed as a "one off" incident. Gun crime is not mentioned on the travel section of the department's website at travel.state.gov although it does note that Bermuda has a "moderate but growing" crime rate.

June 7. Bermuda last night edged closer towards a constitutional crisis after Public Safety Minister David Burch called on the Governor to relinquish control of the Police.

Senator Burch — speaking less than a week after Premier Ewart Brown threatened to "suspend further business" with Sir John Vereker — said the Governor should hand over his constitutional responsibility for the Police "in the interests of what is best for Bermuda". His prepared speech to the Senate marked a clear escalation in what is thought to be an unprecedented row between the elected leaders of the country and Government House. The rift was sparked last Friday by a Mid-Ocean News story which claimed that a leaked Police dossier revealed that the Premier and a handful of former Ministers were investigated by detectives probing allegations of corruption at Bermuda Housing Corporation (BHC). Pro-Independence Dr. Brown claimed in a television and radio address that evening that Sir John had not done enough to secure the Police file and warned him to get to the bottom of the leak or face a revolt by Cabinet. Last night, former Premier Alex Scott warned that the situation could spiral into "a local version of what happened in then southern Rhodesia; a Unilateral Declaration of Independence". Former Home Affairs Minister Quinton Edness claimed that giving the Government total control of the Police would create "a tremendous conflict and lead us more and more towards a dictatorship". The Opposition last night called for a Royal Commission to investigate the handling of the BHC probe. Dr. Brown yesterday refused to answer questions about his stand-off with the Governor. The Premier also declined to go into detail about when and why he asked Sir John to secure the Police file. One legal expert said the timing of his request to the Governor was key. "We do not know when the offending papers were removed or copied from the Police files," he said. "If that removal or copying took place prior to the Premier's request of the Governor to secure those papers, then this fiasco has all the hallmarks of a contrived constitutional crisis." Sen. Burch yesterday claimed Sir John was "solely responsible" for the Police. The Constitution does afford the Governor special responsibility for the Police but the Police Act 1974 states that the service is under the command of the Police Commissioner. Last night, Government House sought to clarify the position. It said in a statement that though the Governor was ultimately in charge of all business relating to the Police, many responsibilities had been delegated to the relevant Minister for the last three decades. "That arrangement and the resulting close collaboration on law and order issues between elected Ministers and the Governor has stood Bermuda in good stead for some thirty years," said the statement. Mr. Edness said giving the Minister sole control of the Police would create "serious problems" for the country. "The Police are supposed to be independent," he said. The former United Bermuda Party Minister added that when he held the Home Affairs portfolio he had delegated powers for much of the day-to-day running of the service, with the Commissioner being responsible for handling investigations. The Governor took more of a distant overview of the service, he added. In all of the 14 British Overseas Territories, operational responsibility for the Police rests with the Governor. One former senior Police officer said yesterday: "The last thing you want is a Minister controlling operations and making decisions because the next step will be Ministers...controlling investigations. The Constitution and Police Act have been written the way they are for good reason." Mr. Scott told The Royal Gazette he was surprised by the Premier's warning salvo to the Governor and by Sen. Burch's remarks yesterday. "You can press the case in many different ways before you suspend relations," he said. "I don't know what might have transpired to cause the Premier to take that step but from my experience when we had difficulties with the Governor we elected to take our view and position to Whitehall (i.e. the British Government). Maybe the Premier went that route and did not get the satisfaction. Knowing the constitutional order, I was surprised that the Premier chose that but he may have good reason." Asked what could happen next, Mr. Scott, who is also pro-Independence, said: "As close as I can come is that we would have a local version of what happened in, I think, southern Rhodesia; a Unilateral Declaration of Independence." The African country declared independence from the United Kingdom in 1965 in a move condemned as illegal by the British government, the Commonwealth and the United Nations. Mr. Edness said Dr. Brown's threat to the Governor suggested he could be using the row to divert attention from the BHC probe or using the BHC issue as an opportunity to put the Island on "a course to Independence". "I don't think that that's going to be acceptable to the people of Bermuda," he said. "I don't think people wish to be coerced into Independence that way. I think it will very much backfire because Bermudians aren't stupid." The Mid-Ocean News story claimed that Dr. Brown, former Premier Jennifer Smith and former Ministers Nelson Bascome, Renée Webb and Arthur Hodgson were all investigated by fraud squad officers. None have ever been charged with any offence connected to BHC. Former Acting Director of Public Prosecutions Kulandra Ratneser said many of those investigated could only be accused of bad ethics and that some escaped prosecution due to Bermuda's antiquated corruption laws. The BHC investigation is believed to have cost the taxpayer $8m and led to one person being jailed. Terrence Smith, a junior BHC officer, was found guilty and jailed last year on 41 counts of fraud. A spokeswoman for the Foreign and Commonwealth Office in London said: "We are confident that business will continue to be conducted as usual."

June 7. A column by Marian Sherratt, Executive Director, Bermuda Council on Ageing. Government has just passed a bill to raise the mandatory retirement age for civil servants, and also made provision for them to be re-employed by Government without losing their pension benefits. What is behind this push to extend our eligible working years? Why would anyone want to work past the earliest possible retirement date?

It is interesting to note that a fixed retirement age is legislated only in the Government sector. Within the private sector, retirement age is based on corporate or private pension fund policies. The standard retirement age of 65 is actually based on a myth. The idea came out of Europe's heavy industrial era, and it Otto von Bismarck of Germany who proposed the world's first old-age social insurance at age 70, beginning in 1889. It was not until 1916 that the retirement age in Germany was lowered to 65, and other countries followed suit. The myth of this retirement age is that Bismarck wasn't giving very much away. Life expectancy in the early 1900s was approximately 46 years, depending on your class, gender, race, geographical location, and type of work. If we were to apply Bismarck's idea now, it would be like Government and employers saying, "We promise you a pension — when you turn 100". The German plan was based on the idea that "— those who are disabled from work by age and invalidity have a well-grounded claim to care from the state". The key word here is disabled, and herein lies the rub. Never before have so many lived so long, and never have so many lived with so many chronic diseases (such as heart disease, diabetes, etc.). But, also, never have there been so many healthy, educated, older adults who are perfectly capable of working past the age of 65. The average life expectancy is now approximately 77, and you need only read the inside back page of this newspaper to know that we are living into our 80s, 90s, and even 100s. In fact, the population of those over 80 is the fastest growing segment of our population. This is why we call it an ageing population, and we're not alone. Ageing populations affect every man, woman and child in Bermuda, Japan, Canada, UK, the USA, and many more countries around the world. What does this mean for you and me, and the civil servants who may be able to stay in their jobs until age 70, or those who may now be eligible to return to work for Government and not lose their pensions. I recently spoke with a gentleman in Hamilton about retirement and the high cost of living in Bermuda. "If you are having trouble paying your bills now, while you are working" I asked, "how are you going to manage on a pension?" He replied that he hadn't thought of it that way. Hmmm— perhaps we should all start thinking about it — and soon. The baby boom generation (born 1946-1964) is just getting ready to retire. The oldest of them turn 65 in 2011. This will increase the brain drain out of our workplaces. The baby boomers carry with them knowledge, skills, experience, a strong work ethic and, very often, a strong desire to stay in employment. With the baby boom generation beginning its exodus from the workforce, where will Bermuda turn to find replacement employees? We have a "less than replacement" birth rate. Our population is only growing through immigration, most of which is on temporary work permit, and this is straining our infrastructure. At the same time, our sub-standard public education system is failing too many young people just when their skills are most needed to fill all the jobs that will soon be left vacant by retiring baby boomers. Government is beginning to take progressive steps to address the challenges ahead. Now all employers and employees must realize that business cannot, and will not, be 'as usual'. Employers can maintain their workforces by retaining, retraining, and recruiting older workers. Employees can continue to work and pay into the system, and their savings accounts, in preparation for a lengthy retirement. This is crucial because, with longer life expectancies, if we continue to enforce retirement at 65 or even younger it can last for 30 or more very expensive years. This is reality, not myth. Marian Sherratt is Executive Director, Bermuda Council on Ageing. She writes on issues concerning ageing each fortnight in The Royal Gazette. Send email responses to info@bdaca.org.

June 8. An apparent truce between the Premier and Governor may have averted a looming constitutional crisis — but Government remained on the attack last night over the Bermuda Housing Corporation scandal.

Attorney General Philip Perinchief and the Police last night sought to stop the media from publishing or airing further revelations from the Police investigation into the BHC scandal, just hours after Sen. Perinchief pledged to "protect the reputations of your public officials from further unfair attack" at a hastily called press conference just after 4 p.m. A closed hearing on the injunction application held before Chief Justice Richard Ground last night was adjourned until next week for further argument. Sen. Perinchief spoke out just a few hours after the Foreign Office in London issued a joint statement from Sir John Vereker and Dr. Ewart Brown which appeared to be aimed at defusing public concern about an escalating row between the pair. Dr. Brown warned the Governor in a televised address last Friday that Government would "suspend further business" with him if he did not ensure the source of a leaked Police dossier on a corruption probe into BHC was tracked down. Yesterday's statement said Scotland Yard was being brought in to investigate the leak and that the Premier had assured Sir John, who retires in October, his Government would continue to work with him. Attempts to uncover the mole have already led to a raid by Police at Bermuda Broadcasting Company and a visit by senior officers to the offices of the Mid-Ocean News, sister paper of The Royal Gazette. Justice Minister Sen. Perinchief told the media yesterday: "My chambers will employ all legal means to stop the Mid-Ocean News and any other publication from printing or speaking additional content from the stolen investigative documents. It is clearly dangerous to allow exonerated persons to have their names unfairly soiled and sullied." He added: "I am hopeful our means to stop irresponsible reporting will be successful." The Attorney General, who would not answer questions from reporters after giving his statement, said Government planned to complain to the Broadcasting Commission about a television address made by Opposition Leader Michael Dunkley on the BHC stories on Wednesday evening, which he said was too long and included "prohibited" words. Mr. Dunkley had said the public had a right to know the full extent to which senior Government members were involved in the scandal and whether the BHC investigation was properly handled. Sen. Perinchief said: "The Opposition Leader characterized our system of law and order as inept, staffed by people who he thinks are incompetent. Why else would he say he questions the effectiveness of our criminal justice system? Why else would he ask questions investigators have already answered? Why else would he call for a Royal Commission to re-investigate a five year-old case? I am offended and I expect hundreds of our country's police officers, prosecutors, and judges are likewise offended." The statement from the Governor and Premier said the two men met on Wednesday evening, at Sir John's request, to share their concerns about the possible damage to the Island arising from the leak. "The Governor assured the Premier, as he had done in a letter at the beginning of the week, that he deplored any unauthorized disclosure of correspondence between the Police Service and the Director of Public Prosecutions, and that an investigation would be pursued diligently. The Governor has advised the Commissioner of Police to seek outside assistance from Scotland Yard. The Premier assured the Governor that he and his Government intended to continue to collaborate with Government House, in the best interests of Bermuda, in accordance with their oaths of Ministerial office. The Governor and the Premier took the opportunity to reaffirm their joint commitment to working with the Bermuda Police Service in accordance with their respective responsibilities." Earlier in the day, the Premier attempted to dampen down claims of a looming constitutional crisis with a promise that his row with the Governor would soon be settled. He told reporters in Hamilton - including a journalist from The Times in London — that the problems were "growing pains in a colonial environment". He said: "It won't be long before this will be resolved and it won't be all that exciting." Asked to address specific allegations relating to BHC, Dr. Brown replied: "No. This matter is being handled for the Government by the Attorney General." He described Mr. Dunkley's comments on TV as "ridiculous and absurd". Dr. Brown was asked what he thought of international press interest in his stand-off with the Governor. "I think that to a certain extent it's sensationalized," he replied. "But, you know, Bermuda is a popular place and people, they hear of things happening here, (they) react to it."

June 8. An archaeological dig kicks off tomorrow with the aim of discovering more about life in bygone Bermuda. The National Trust's Archaeology Committee is heading the project at the Verdmont historic house in Smith's. A number of Bermudian students and volunteers will work on the dig, which is the second to be carried out at Verdmont.

Richard Lowry of the committee said: "As archaeologists we are interested in the social as well as architectural history of Verdmont, using artifacts to tell the story of all the people who lived and worked at the site, not just the people in history books. Last year we were astonished at the wealth of archaeology we uncovered from a small number of test pits. These included intact 19th century bottles, 18th century ceramics, a wide variety of animal bones and even an iron cauldron. These finds are very helpful in piecing together what people ate and how they lived. Based on the artifacts recovered from these test pits we are now able to target specific areas, which we hope will further our knowledge about the people who lived and worked at Verdmont." Members of the public are invited to visit the dig, which runs until the end of the month. Anyone wishing to volunteer can contact the National Trust on 236-6483 or palmetto@bnt.bm. Daily updates on the dig will be posted at the website verdmontarchaeology.blogspot.com.

June 8. Bermuda sailor and official Peter Shrubb has just been named an umpire for the finals of the America's Cup due to start later this month off Valencia, Spain. Shrubb, who has been putting in a lot of time officiating international regattas around the world including being the chief umpire last year for the Women's World Championships in Denmark, has so far worked numerous series in the Louis Vuitton Cup. And then this week he was named as an umpire for the America's Cup final series pitting Team New Zealand against Alinghi from the Swiss syndicate. Team New Zealand thrashed Luna Rossa 5-0 on Wednesday to win the Louis Vuitton Cup to get the opportunity to try to grab the America's Cup back from the Swiss. Shrubb said yesterday from his apartment in Spain: ''It's not bad is it? I was named (as an umpire) a couple days ago." When he started his international career as an official, Shrubb said: "I would have never have thought about getting to this point. You know that it out there but you never think that you will make it to the finals of the America's Cup." Shrubb has been in Valencia since March umpiring the numerous races which all lead up to this moment. "I have been here for two months. We have had the fleet race, round robins, semi-finals and then the finals which finished this week. Now we have two weeks before the finals match starts. During that time we will do in-house training h Team New Zealand and Alinghi. They each have two boats of their own. They will sail against each other and we will umpire those races and then get debriefed each day. We get into the finer points of the rules — it all gets a bit more technical when we get to this level." And during the America's Cup, like other huge world sporting events, there are cameras everywhere. "They have helicopters up filming and cameras all over the place. Everyone is watching. At the end of the day you can't hide from a mistake." After becoming an international umpire Shrubb began working his way up the America's Cup ladder. "There are about 100 (international umpires) in the world. Then out of that 100 they select 35 for the America's Cup team. After that it gets narrowed down as boats are eliminated so it was narrowed down to 24 on March 23. After the semi-finals it was reduced to 11 umpires and now it is down to five umpires plus the chief umpire," he said. And Shrubb is one of those five. "We will be on separate boats — 28-foot inflatables. We have three umpires in one boat and two in the other. Between us we will officiate the match," he said. The weather and wind off of Valencia "is not too bad". He said: "I suppose it is a bit like off the north shore (of Bermuda). Each race lasts for about one and half hours — about 10 miles long." After Shrubb decided to put his heart into umpiring, he worked his way through the ranks. "You get rated by fellow umpires — we all have different strengths and weaknesses. In the end they put the best umpires together for the America's Cup." Bermuda Olympic sailor Peter Bromby said yesterday of Shrubb's appointment as an umpire for the America's Cup finals: "To help explain the magnitude of what Peter has achieved, it is the equivalent of him being asked to officiate in the World (football) Cup final. It is a big feather in his cap and it is great that this son of our soil is being recognized like this." He has been through years of training and going to different umpiring seminars and also been officiating at different events for a while now. To be chosen to do the America's Cup final must be the greatest honour he can have from an umpiring point of view. It speaks volumes for him — he obviously earned the respect of the sailing world in terms of umpiring." Shrubb is the Rear Commodore of the Royal Bermuda Yacht Club with responsibility for sailing. He is also presently the Bermuda J24 Match Racing champion and is an active J105 and Laser sailor. Andy Cox, commodore of the RBYC, said yesterday: "It is a very high honour for him. We have been following Peter in this (officiating) role for some time now and he obviously has been on the radar with ISAF and the America's Cup management for some time now. "We at the RBYC are just thrilled about it. Peter was always a very good sailor. He did step back from the Committee of Management for the club to concentrate on business for a while and then he picked up the challenge of umpiring and he has got better and better. It is fabulous news." Cox, who said he will be flying out for the duel between the Kiwis and Swiss off of Valencia starting on June 23, said: "To make it to the final is really something — Peter is obviously really well regarded now." Only one other Bermudian has been involved with officiating in an America's Cup. Veteran sailor Kirk Cooper was on the jury for the 1983 America's Cup when Australia beat the Americans and finally took the cup away from Newport. Cooper was very happy by the news yesterday that Shrubb had been chosen as an umpire for the finals. "Peter has worked very hard for it and he deserves it. He is good at it and likes it. I am delighted to hear he has been appointed as an umpire. It is great for Bermuda and great for Peter." Remembering back to those exciting times in 1983 off Newport, Rhode Island, Cooper said: "I was on the jury and I was one of five members. It was the first time they (the Americans) got defeated but it was very, very close. The American skipper of Liberty) Dennis Conner was leading on the last leg of the last race and lost it." In the end Australia II beat Liberty 4-3 in the series. Cooper said that this was the first time that the New York Yacht Club (who held the cup) allowed a jury to take over as an international body. "And there were no Americans on that committee," he said adding that the NYYC were persuaded that they would be better off having "us as an independent jury where we will listen to the protests and rule on it accordingly". When Australia II won the final contest in the seven-race series, it had achieved the impossible and ended 132 years of American domination of the America's Cup. Australian skipper John Bertrand sailed his Ben Lexcen design, featuring a radical winged keel, to victory over Conner's Liberty, ending what had been called the longest winning streak in sport. The Cup left New York for a new home in Perth, Australia. Cooper added: "The boats they use now are giants by comparison to the old 12-metres. They are totally different." There were scenes of jubilation on Wednesday in Valencia and New Zealand when Team New Zealand won the Louis Vuitton Cup and set up a showdown with Swiss syndicate Alinghi. The usually reserved Kiwi crew jumped into each other's arms, whooping and cheering. The Kiwis lost the America's Cup off Auckland in 2003 after a group of their best sailors defected to Swiss syndicate Alinghi, who brought the Cup to Europe for the first time since the original race in 1851. In New Zealand itself there was much celebrating — and a wish to get some payback. "One cup down, one to go," said the Dominion Post newspaper, while the New Zealand Herald said "Team NZ gets chance for revenge". The mayor of New Zealand's largest city, Auckland, Dick Hubbard, said it was ready to show its support for the America's Cup, with screens likely to be set up for public viewing of the final series. "We hope Aucklanders show their support as it comes down to crunch time," Hubbard said. The finals will be a best of nine races affair.

June 8. Over the next few decades Bermuda's temperature will steadily drop, with shorter, cooler summers and colder winters. Why? Because the Gulf Stream, which brings warm water up from the south, is changing — as a result of global warming. That's according to renowned marine engineering geophysicist and Bermuda Underwater Exploration Institute (BUEI) adviser Steve Blasco who, in an exclusive interview with the Mid-Ocean News, highlighted the impact global warming and the melting glaciers and sea-ice canopy will have on the planet and Bermuda — unless each and every one of us do something now. Over the years, Mr. Blasco's research has focused on environmental problems in the Arctic, Great Lakes and Bermuda where he is part of a team researching a rise in local sea levels. Mr. Blasco said Bermuda's coastline will change over the next two decades as glaciers continue to melt, causing global sea levels to rise by between 20 and 25 feet. The melting sea-ice canopy and glaciers will also affect the ocean circulation by adding large volumes of fresh water, forming a "canopy" of fresh water which does not mix easily with salt water. This, he warned, will impact the Gulf Stream and ultimately impact weather on a world-wide basis. "We're talking about this now so that we don't wait for that to happen, but come up with ways to defeat the effects of green-house gas and slow down this process of melting and warming of the planet," he said. Mr. Blasco said scientists were still arguing about how the change in ocean circulation will impact the planet. But what is known is that it will affect the warm Gulf Stream going north: "So the circulation system will weaken and northern Europe will cool because they won't get all the heat (currently provided by the Gulf Stream)." Using the 2004 movie environmental disaster movie The Day After Tomorrow to illustrate what will happen, Mr. Blasco said the theory is warm water will no longer move north — allowing cold temperatures to assert themselves on the northern parts of the planet. "The scenario was sped up in the movie, of course, when in actual fact it would take quite some time," he said. "But the movie was based on scientific theory and simply elevated the current thinking to the level of science fiction. But it gives you the idea . . . it's not good." So what can Bermudians do to help slow down the process of global warming? Mr. Blasco said they could support any type of initiative through environmental groups and politics. But, he warned, it also meant reducing green-house gases/emissions by reducing the use of motorized transport, including cars. "The biggest thing people can do is drive much more efficient vehicles in terms of emission control, meaning less horsepower, to make a difference because we need to reduce green-house gases," he said. The biggest problem when it comes to arresting current trends, he said, lies with the G-8 industrialized countries: "They are not being very proactive about the environment and are trying to convince all the other countries in the world that they need to do something sooner than later." But there is hope. Mr. Blasco pointed out that there are various tools which can be used to remove CO2 (carbon dioxide) from the atmosphere but, unfortunately, they are hugely expensive. "I read about these instruments they came up all over the world that remove CO2 from the air, but these cost money and who will pay for them? However, I would assume that we will get to the point where everyone will want one in their backyard," he said with a chuckle. "We have two ways to go about it . . . reduce green-house gases and develop techniques that will remove them from the air." Since he first visited the Arctic in 1972, Mr. Blasco has noticed significant changes in that environment, mostly in terms of the temperatures which have steadily risen in the last few years. "Normally when I go up in February it's 45 to 60 below, but on my most recent trip it was only 30 below and it wasn't too bad at all. It's getting warmer and in the summer we seem to be getting more rain. Normally it's a very arid climate, but now we're getting more precipitation." He added that there was scientific proof that there has been a 40 per cent reduction in the Arctic sea-ice canopy in the last 50 years. "So who cares? I do because it affects the Arctic but I realize it also affects Bermuda," he said. Mr. Blasco pointed out that the sea level in Bermuda is already rising thanks to climate change. "Sea level has been rising at a rate of 20 centimeters a century," he stated. As the water warms, it expands: "So you take the surface of the ocean, warm it and it expands and goes up. We're talking about the end effects of what happens when you take the canopy of ice and you melt it and you melt the glaciers. They become compounding effects." He contradicted the idea that the melting of five million square miles of ice caps covering the earth would necessarily cause water levels to rise. "When you put an ice cube in a glass of water it displaces the water and when it melts, it doesn't overflow your glass. Because the ice is already there, it's already displaced. Melting the ice doesn't displace the sea level because it doesn't add anything — but it's the fact the glaciers are melting now that is adding new water and causing sea levels to rise." Mr. Blasco said it was important to find the ways and means to reduce green-house gases on a national, international, local and personal scale. And Bermudians could do their part by becoming more aware of the issues and making the necessary sacrifices to ensure the future of Bermuda for generations to come.

June 8. Hamilton will be closed to cruise ships next year. The dramatic change will see all vessels routed to Dockyard for the 2008 season, the consequence of an industry trend towards watercraft too large for the city to support. A Government spokesperson yesterday declared the change was unavoidable: "As a result of internal scheduling and corporate decisions made by certain cruise lines serving Bermuda, Hamilton will not have a regularly calling ship for 2008. "However, this is an unintended consequence of the very real situation that the Ministry of Tourism & Transport has been emphasizing for some time. The smaller, niche ships are becoming fewer and fewer. And as the number of small ships is decreasing the level of competition is increasing — in the end it's very difficult to attract smaller, niche cruise ships." The announcement was met with skepticism in some circles. Both the Corporation of Hamilton and the Chamber of Commerce insisted that smaller liners could be found to fill the void. "The Corporation is of the opinion that we wish to have a cruise ship and, even if they're not building ships the size of the ones that are on Front Street right now, there are smaller niche ships where people have a fair amount of disposable income that we would like to see enter Hamilton," said Hamilton mayor Sutherland Madeiros. "It's important to us. We have to disagree with Government on this point. The fact is that there aren't any ships of the size that now come into Hamilton being built in the foreseeable future but we can look for something else. Government doesn't think we need any cruise ships and we believe we do." He added that the move could cause big changes to the popular Harbour Nights, held throughout the cruise season each Wednesday. "It could mean the end of Harbour Nights. It all depends on the scheduling of the cruise ships at Dockyard. At the moment a lot of the cruise ships coming in are day ships. People aren't coming into Hamilton to shop because they want to see the island. But next year, as I understand it, there will be ships staying overnight. If necessary we will change Harbour Nights to accommodate that. Hopefully, people will be ferried into Hamilton. In which case we will have to (construct) a transportation hub to accommodate those ferries. It could be a real problem for Harbour Nights and for retailers. At the moment, you get off the ship in Hamilton and you walk across the street. You get back on when you feel like it. "If you want to use the bathroom, the ship is right there. A lot of cruise passengers tend to be older people. I've seen a number of wheelchairs. With (the new plan) they would have to get off the ship, on a ferry, off the ferry, back on the ferry, back on the ship. It's not easy. It's not convenient. I suspect passengers would like to get off in Hamilton." Chamber of Commerce president Philip Barnett said his organisation had yet to receive official notification on plans for the 2008 season but his members were well aware that the Panamax ships now in vogue are unable to fit into Hamilton and St. George. "Not having any cruise ship in Hamilton would be a concern for the retailers and they've stated that fact," he said yesterday. "It is a concern that the threat is there and for some retailers, the loss could be catastrophic." He agreed with Mr. Madeiros that smaller vessels — especially those with a wealthy clientele — are a viable option for Hamilton. "Silversea Cruises is one. I certainly hope it's a target company for the Government. The Chamber has always thought that niche ships that appeal to more affluent travelers are much more fitting with the overall image of Bermuda," he said, adding that such tourists typically supported retailers through purchases of china, crystal and leather goods. According to the head of the Chamber's Retail Division Kristi Grayston, merchants are "somewhat divided" in opinion on the financial implications of the move. "Government has made no bones about the fact that Dockyard will be the cruise ship destination for Bermuda," she said. "I do believe that the retail community is somewhat divided. "The financial impact will be bigger for stores on Front Street, but even now cruise ships dock in Dockyard and people get on the fast ferry and travel to Hamilton. "I think it will be great for Dockyard, which has its challenges at the moment. It could create a vibrant community there with the shops and the restaurants."

June 9. Zoom Airlines inaugural flight from London to Bermuda arrived at the L. F. Wade International Airport 11 minutes late yesterday. The airline carrying 149 passengers was scheduled to arrive at 4.15 p.m. but did not land until 4.26 p.m. because of a late passenger. The owners of Zoom Airlines, brothers Hugh and John Boyle and passengers were met by Junior Tourism Minister, Senator Wayne Caines; Airport general manager Aaron Adderley; Director of Civil Aviation, Ian MacIntyre; and designate Director of Civil Aviation Thomas Dunstan. Premier Ewart Brown was unable to attend because the House of Assembly was sitting. The plane was met with a double spray of water from the airport fire truck hoses about ten minutes after landing. In a statement earlier yesterday in the House of Assembly, Dr. Brown expressed his enthusiasm about the new flight. "For the first time in 40 years, travelers with have a choice in carrier when they fly direct between Bermuda and London. As Minister of Tourism and Transport, it has been my long standing commitment to the public that increased competition on air traffic routes will lead to lower fares. This has proven true with New York routes, with the Boston route, and now will also be the case for the critical link between our country and Europe." Dr. Brown went on to explain that the tourism numbers will rise as a result of this new flight. He also said that since European visitors tended to stay longer than North Americans, hotels would benefit also. Mr. Adderley also expressed his excitement about the new venture. He said more available seats meant more visitors and more business for Bermuda. Sen. Caines said this new flight was opening up the European market. Hugh and John Boyle said they were absolutely delighted to be in Bermuda. "Today is important for Bermuda's aviation history," John said. Zoom Airlines Ltd. is a UK-based sister company to Zoom Airlines Inc., the existing Canadian low-fares full-service airline which launched operations in 2002. Zoom flies Boeing 767-300ER aircraft, with space for 270 passengers, on transatlantic services and has two on-board travel classes, premium economy and economy. The current schedule has Zoom flights departing Bermuda on Tuesday evenings at 7.30 p.m. and arriving into London Gatwick at 6 a.m. on Wednesday while the Saturday evening flight from Bermuda will leave at 9.30 p.m. and arrive in London at 7.55 a.m. Sunday. Flights to Bermuda will depart London at 1 p.m. on Wednesdays and arrive in Bermuda at 4.15 p.m. while the Sunday flight leaves at 11 a.m. and arrives in Bermuda at 2.15 p.m. Tickets can be bought for as low as $149 each way.

June 9. A replacement structure is to be erected alongside Longbird Bridge to ease traffic chaos while a five-year programme of maintenance work is carried out.

Longbird Bridge has been restricted to one lane in recent weeks because its infrastructure has been deemed unsafe following damage from storms and the environment. Motorists have complained the lane closure has led to lengthy tailbacks, while the queues have also been blamed for flight delays at the nearby L. F. Wade International Airport. In a Ministerial statement in the House of Assembly yesterday, Works and Engineering Minister Dennis Lister explained why work would be carried out. "In order to continue to allow the use of the bridge by commercial, public and emergency vehicles, and so to minimize the effect of the deterioration of this bridge on the people of Bermuda, the Ministry has elected at this time to restrict the traffic over Longbird Bridge to one lane," said Mr. Lister. "The restriction that has been put in place is a temporary measure. The Ministry has already moved on a course of action that will ensure that unrestricted two-way traffic will be active on the causeway as soon as is possible. The solution that is being pursued by the Ministry involves the erection of a replacement structure alongside Longbird Bridge that will ensure that there will be no further restrictions necessary between its erection and the completion of the Ministry's long-term management strategy for the replacement of the existing crossing within the next five years." Mr. Lister described the bridge, which was constructed in 1953 by the US Army Corps of Engineers, as being in a "very poor state of repair". He said rust had caused some structural sections to lose 75 percent of their steel and that there were multiple deficiencies in the electrical system used to operate the movement of the bridge. "It is clear that due to the age of the bridge, the severely corrosive environment and storm damage, the bridge could not be maintained at full strength indefinitely," he said. Responding last night, Shadow Works and Engineering Minister Jon Brunson said Mr. Lister had failed to mention a number of key points about the bridge. Mr. Brunson said the US Navy — which was previously responsible for the bridge — and Works and Engineering were both aware of its deterioration in 2001 or before. "Why has it taken this Government more than five years to finally begin addressing what has now become a seriously critical situation?" asked Mr. Brunson in a statement. "The fact that this Government knew about the state of the bridge since the late 1990s and has done nothing can only be described as serious negligence and a disservice to the people." Describing the Longbird and Causeway as a "lifeline to the airport and east end of the Island", Mr. Brunson predicted that inconvenience would be magnified when Cup Match takes place in St. George's later this summer.

June 12. A visitor suffered facial injuries when he was assaulted by three robbers who stole his cash, jewellery and other belongings.

In the latest in a string of attacks on visitors to Bermuda, the 24-year-old American was set upon by the gang as he walked along Penno's Drive, St. George's on Sunday, at 12.30 a.m. Police say the men initially attempted to befriend the victim, but he ran away when he grew suspicious of their behavior. They then chased after him before assaulting him and stealing his Discman, gold chain with a cross pendant and wallet containing cash and personal items. The American suffered a bruised right cheek and abrasion to his right elbow in the incident. Officers are hunting the offenders, who escaped immediately afterwards. Reacting last night, St. George's Mayor Mariea Caisey called for Police to be stationed in the town 24 hours a day. "It's unfortunate. This is what I've been saying all along. Something terrible is going to happen. We have got to get Police patrols in the Town of St. George 24 hours," said Mayor Caisey. "We are a town. We are not just a parish, we are a living and breathing town. We have got nightclubs and restaurants. We are going to have people walking the streets at night. Our visitors have to feel as if they are safe. Anybody should be able to stroll around and feel safe." Earlier this month, an American husband and wife needed hospital treatment after they were attacked and robbed at gunpoint by thieves who broke into their guesthouse. The man suffered broken ribs while the woman's face was severely bruised. Police described the location of that incident as the East End but refused to be more specific — although last night Mayor Caisey insisted it did not happen in St. George's. "This incident (Sunday morning's) is our first for the summer. I hope it's going to be the last," she said. Last night, Shadow Tourism Minister David Dodwell repeated his previous call for tougher penalties against people who offend against tourists. "Clearly, I'm upset for the people who have been attacked," said Mr. Dodwell. "You can get all the marketing in the world to bring people here, but if this sort of thing happens it just sends a horrible message back about the areas we are promoting. We need to make a crime against a visitor a crime against the economy. If you attack a visitor or burgle a visitor's room, the penalties should be higher. It is a crime which penalizes everyone on the Island." Crimes against tourists in recent weeks include a raid on a Southampton guesthouse and the mugging of a woman attempting to get on a bus outside the Fairmont Southampton Princess, both last month. Witnesses to the Penno's Drive incident are urged to contact Police. One suspect is described as light-brown skinned, of medium build, with a round face and short dark hair, wearing a red shirt. Another was light skinned, slim and riding a black auxiliary cycle or motorcycle. The third was dark skinned and slim. Call Southside Police Station on 293-2222.

June 12. A bill to ensure all war veterans get pensions and benefits, regardless of race, received its second reading in the House of Assembly.

The Pensions and Gratuities (War Service) Amendment Act 2007 removes the clauses which precluded some black veterans from receiving benefits after serving their country. In amending the original Pensions and Gratuities Act of 1947 it extends medical, dental and pension benefits, and doubles pensions from $400 to $800 per month. Veterans of the Second World War who served as part of the First Battalion, Caribbean Regiment and Bermuda contingent are among those who have never been adequately compensated. Local veterans who defended Bermuda during the World Wars were denied pensions and benefits as the law only provided for those veterans who served overseas. Many of these former soldiers were members of the black branch of the Island's armed forces, known locally as Bermuda Militia Artillery. Making the second reading of the Act yesterday, Finance Minister Paula Cox said how saddened she was to read the initial reports surrounding the Bill. "I thought of Paradise Lost, and I think what we're seeking to do today is Paradise gained," said Ms Cox. She told the story of Drummer Joe Lemon — so named due to the colour of his skin — who served in both World Wars but who could not find employment on his return. He eventually contracted bronchial pneumonia and died after a fire broke out in the place where he was sleeping rough. The soldier was burned to death, unaware that he had been eligible for medical treatment. Ms Cox said: "His body was not recovered for several days because nobody knew he was sleeping there. He died without knowing he and his family had this opportunity." Mr. Lemon had said: "When we came back it was like nobody appreciated what we had done. I was knocking on all the doors looking for work but nobody was interested. They just turned us away. I drove heavy trucks during the war in Italy and asked for a job as a bus driver, but nothing happened. No one was interested. Me and the guys ended up breaking rocks in the quarry instead — just like convicts, and we started drinking, things got so bad." Ms Cox said that soldiers in the Bermuda Militia Artillery served as support staff in Italy and Egypt, once guarding 26,000 German POWs being transported to Alexandria. She said that not only did veterans play an important role in Europe but they were also crucial in the Home Guard. US President Franklin D. Roosevelt once said that "if Bermuda were to fall to the enemy, we could expect the arrival of Nazi aircraft over US shores within three hours." Referring to the passing of Dame Lois Browne Evans, Ms Cox said: "I feel very proud and privileged to bring this Bill, especially this week because if we're talking about campaigning for justice, this is something our fallen member, a hero and a shero, (SIC) would be proud of." Ms Cox said the Bill meant medical costs could now be extended to both men and women, legitimate and illegitimate children. "It asks to signal how we as a Government propose to chart the way forward in doing away with the last vestiges of racism and inequality in the treatment of our war veterans," she said. "In the sixty-two years since the end of the Second World War, veterans in Bermuda have enjoyed mixed fortunes, largely based on their race and years of service." Praising the sacrifice to their country during the two World Wars, Ms Cox said: "They did it because it was the right thing to do — not because they were seeking hand-outs but out of duty, honour and sacrifice to their country. They made their sacrifice and their needs were not seen to have been properly met on their return. Now by action pledged by this Government, we are seeking to redress this." A string of MPs gave their backing to the legislation before it was passed with support from both sides of the House. Progressive Labour Party MP Nelson Bascome said people would be speaking in German if it was not for the heroics of war veterans, while the Opposition's Louise Jackson said the law would help end a "sad period in our history". Premier Ewart Brown said that there had been an injustice in that some veterans had benefited while others had not. United Bermuda Party MP Neville Darrell said the law would help tackle the "atrocities" of what had happened to war veterans. Social Rehabilitation Minister Dale Butler said veterans had returned home from the war only to find they had to fight another battle for justice in Bermuda. The PLP's Ottiwell Simmons, who was instrumental in bringing the law about, said he could remember when "the boys came home" at the end of the Second World War. He spoke of the bravery and courage of people who volunteered to serve for their country. "They can tell some scary stories," said Mr. Simmons. UBP MP Trevor Moniz agreed that black veterans had suffered injustice, but said that so had other veterans who should not be forgotten. Cultural Affairs Minister Wayne Perinchief said pride had prevented veterans from begging for what should have rightly been theirs. Mr. Perinchief praised his party colleague Mr. Simmons, for working "quietly and diligently" on the legislation. Former Opposition Leader Wayne Furbert asked what the world would have been if people had not served for their countries.

June 12. MPs have approved a $2.4 million scheme to electronically tag cars, in a bid to crack down on the eight percent that are currently unlicensed.

Unveiling the plans in the House of Assembly on Friday, Premier and Transport Minister Ewart Brown said the Transport Control Department loses $1.8 million a year in uncollected revenue. The new law will make it compulsory for drivers to have tiny electronic tags mounted on their windshields. These will be scanned by devices attached to utility poles and also handheld versions that will flag up untagged and therefore unlicensed cars. A court summons will be automatically issued, and any motorist removing or destroying the tag will be subject to a maximum fine of $10,000. The Opposition United Bermuda Party questioned whether the plans would turn Bermuda into a "Big Brother" state and asked how Government intends to employ the new technology on a long-term basis. Shadow Tourism Minister David Dodwell asked: "Is this an invasion of privacy? Is it Big Brother? Is that the next stage? What's the cost? Is it a Government cost or is it going to be passed on to the consumer? How is this going to solve Bermuda's traffic problems? There are literally no facts and figures that say this is the right thing to do." Dismissing the criticism, Dr. Brown said the technology would help the Police fight crime and was supported by the insurance sector. "There will be a public education effort that will quite likely show Bermudians this is not Big Brother. The technology does not allow any snooping on the part of Government," he added, comparing the critics to "the people who favored typewriters over computers — and we all know how history unfolded there." Dr. Brown said the law would initially affect only cars, but motor bikes and auxiliary cycles would be phased in at a later date. The legislation will now go to the Senate, with the issuance of tags to Bermuda's 22,400 cars slated to begin on July 1.

June 13. The public had a right to know the contents of a leaked Police dossier on the Bermuda Housing Corporation scandal which makes serious allegations about public figures, it was argued in Supreme Court this afternoon.

Saul Froomkin, QC, is defending Bermuda Press Holdings, the publishers of The Royal Gazette and its sister paper the Mid-Ocean news against attempts by the Police Commissioner and Attorney General to gag the media from airing further revelations from the secret file. Mr. Froomkin rejected allegations made by Commissioner George Jackson and Attorney General Philip Perinchief that the report was stolen and a breach of confidence was committed when ZBM news and the Mid-Ocean News reported on it recently. However, he said, even if the file were deemed to be confidential: "There is confidential information which the public may have a right to receive and others, in particular the press, may have a right and even a duty to publish even if the information has been unlawfully obtained in flagrant breach of confidence and irrespective of the motive of the informer." The Royal Gazette has been advised not to carry details of the reports for legal reasons. This morning in court it was revealed that the dossier in question has gone missing. In an affidavit, Mr. Jackson said although copies of the top-secret documents have been recovered, the whereabouts of the original is unknown. An international investigation into the leak has been launched. In addition to Bermuda Press Holdings, the Bermuda Broadcasting Company, DeFontes Television Centre and the Bermuda Sun are also named as defendants in the court case and are contesting the injunction. Asking Chief Justice Richard Ground to gag the organizations from publishing further information from the dossier not already in the public domain, Delroy Duncan, lawyer for the Commissioner and Attorney General, argued this could undermine public confidence in the Police. He further argued that those figures put in the spotlight by the media reports have not had chance to respond to comments made about them in the Police file, it is alleged that at least two of the defendants have handled stolen goods in receiving the documents, and publication cannot be justified with the reason that it is in the public interest. "Making money is not a good enough reason. Selling papers is not good enough reason. Sensationalizing is not a good enough reason" argued Mr. Duncan.

June 13. Proposed changes to US tax laws put forward by senior members of the Democratic Party are likely to feature high on the agenda of Premier Ewart Brown and Finance Minister Paula Cox when they meet US lawmakers in Washington this week.

At a Cabinet Office press conference yesterday, neither politician was giving much away when it came to likely topics of conversation. But the threat of new tax legislation that could impact on the Island's international business sector has become more real since the Democratic Party seized control of both the House of Representatives and the US Senate in mid-term elections. US Presidential hopeful Barack Obama, for example was one of three Senators who proposed legislation that seeks to recover an estimated $100 billion a year in tax revenue claimed to have been lost to overseas tax havens. Sen. Obama mentioned Bermuda when he spoke on the Stop Tax Haven Abuse Act in February this year. The bill proposed that income from a trust or corporation set up by Americans in a low-tax jurisdiction should be taxed as US income. "This bill provides an initial list of offshore secrecy jurisdictions where these evidentiary presumptions will apply," Sen. Obama said. "Taxpayers with foreign financial accounts in Anguilla, Bermuda, the Cayman Islands or Dominica, for example, should be prepared to report their accounts to the Internal Revenue Service." In April, more senior Democrats were proposing a severe clampdown on what they see as tax avoidance. Senator Byron Dorgan, a North Dakota Democrat, wants to raise $15 billion over the next decade by defining US business operations in more than 30 foreign tax havens as domestic operations. "We ought to shut that scam down," said Dorgan, 64. That message echoes the tone of John Kerry, who used Bermuda as a watchword for offshore tax havens during the last US presidential campaign. The Bermuda Government has stepped up its lobbying efforts on Capitol Hill since Mr. Kerry's "Bermuda bashing", with Minister Cox determined to differentiate Bermuda from more loosely-regulated jurisdictions. "Bermuda is not a brass-plate jurisdiction" is a phrase she has repeatedly used this year. Most of Bermuda's insurance and reinsurance companies do the majority of their business in the US and uncertainty over how any changes in US tax laws would affect them has been spreading since the Democrats' election victory. The question was raised by institutional investors in several companies' first-quarter earnings conference calls. Without mentioning the word "tax", Dr. Brown and Minister Cox yesterday hinted that they would be touching on the issue when they meet the likes of House Ways and Mean Committee chairman and New York Democratic Congressman Charles Rangel. "We are very fortunate to have friends like Congressman Rangel, who will do everything to make sure that our economy is not adversely affected by decisions made by the United States," the Premier said. "We'll be talking about our legislative framework and Bermuda's reputation for being a pristine regulatory environment for international business." Dr. Brown added that it was important that Bermuda did not get "lumped in" with other jurisdictions. Minister Cox said: "There are a number of issues on the burner at the moment and it's our job to make sure we do everything we can to make sure that Bermuda's position is not unduly prejudiced." The Bermuda delegation leaves today and their whirlwind 48-hour trip will entail 25 meetings with influential figures, including Secretary of State Condoleeza Rice. The trip is the second such visit, facilitated by US Consul General Gregory Slayton. Mr. Slayton pointed out that the Bermuda insurance market had paid out more than $23 billion in claims since the 9-11 terror attacks and not all US lawmakers realised the importance of the Island to the US as an provider of insurance. "This is why it is so important that meetings like this take place," Mr. Slayton said. "The purpose of the trip is to provide better information to decision-makers. "We'll be meeting very important members of both parties and it will help everyone to understand the facts."

June 14. Chief Justice Richard Ground will rule on Monday on whether the media should be gagged from reporting further revelations from a leaked Police dossier on the Bermuda Housing Corporation scandal. Police Commissioner George Jackson and Attorney General Philip Perinchief launched a Supreme Court action after ZBM and the Mid-Ocean news published extracts of the documents. Their lawyer, Delroy Duncan, has argued that the report was stolen and therefore a breach of confidence committed when the reports were aired and published. He said the court action was launched because the Police fear further disclosure of "sensitive" material from the documents. The court has already heard that the whereabouts of the original documents is unknown, although copies have been recovered. The leaked dossier reportedly revealed that Premier Ewart Brown, former Premier Jennifer Smith and former Ministers Renee Webb and Arthur Hodgson were all investigated by Police looking into the BHC allegations. Construction boss Zane DeSilva was another prominent person investigated as part of the probe into allegations of corruption at the BHC, the documents reportedly showed. When the investigation finished in 2004, then acting Director of Public Prosecutions Kulandra Ratneser said many of those investigated could only be accused of bad ethics. Mr. Ratneser also said some of the people investigated escaped prosecution due to Bermuda's antiquated corruption laws. Since the BHC scandal - which is believed to have cost the taxpayer $8 million - one person has been convicted. Terrence Smith, a BHC officer, was found guilty and jailed last year on 41 counts of fraud. Mr. Duncan has argued that the media should be gagged from publishing further information from the dossier not already in the public domain as this could undermine public confidence in the Police. He further argued that those figures put in the spotlight by the media reports have not had chance to respond to comments made about them in the Police file, it is alleged that at least two of the defendants have handled stolen goods in receiving the documents, and publication cannot be justified with the reason that it is in the public interest. Saul Froomkin QC, acting for the publishers of this newspaper and its sister paper the Mid-Ocean News, said there is no evidence the report was stolen, and that even if the file was confidential the public have a right to know its contents under the Bermuda Constitution which protects freedom of expression. In addition to Bermuda Press Holdings, the Bermuda Broadcasting Company, DeFontes Broadcasting and the Bermuda Sun are also named as defendants in the court case and are contesting the injunction.

June 14. Marcus Dagan has travelled the world entertaining people with his smoky voice, seductive piano stylings, and endless repertoire of original and classic songs, but home is where the heart is, and there is no doubt that his heart is firmly in Bermuda — which is why he is so proud of the fact that his newest CD, now available in local stores, is what he calls "a real Bermuda product" — right down to the 'Buy Bermuda' logo on the back cover. Entitled 'Bermuda Sessions' and recorded at Platinum Studios, it was produced by himself, Randy Lambert and Steve and Shondell Easton. It features Mr. Lambert on guitars, and John Woolridge on keyboards.

Mr. Lambert also collaborated on Mr. Dagan's original arrangement of his song, 'My Dreams Are Gathered Safely In' — in the composer's opinion, taking it to another level. The cover design features a beautiful colour photo of a Warwick beach. In one of those fortuitous, unplanned moments during a recording session, Bermudian singer Wanda Ray Willis, who was visiting from the US to perform in the Music Festival at Dockyard, happened to turn up at the studio and immediately offered to sing back-up on 'All My Dreams Are Gathered Safely In' in place of another backing singer who failed to show. "I knew instantly she was the one. It was like Hollywood walking into the studio — a moment of pure serendipity," Mr. Dagan says. The idea of cutting a new CD had been in the entertainer's mind for some time, and he wanted it to reflect his association with Bermuda, since wherever he goes he talks up the Island, as well as performing songs he has written about here. 'All My Dreams Are Gathered Safely In' is something Mr. Dagan has included in his repertoire for quite some time, and in talking with him it is obvious that it is particularly meaningful, so there was never any doubt that it would be included on the new album. It was when he found Just Platinum, however, and got chatting with owner/producer Steve Easton, that the decision was made to record the song. "As we began recording 'Dreams' the song began to change, and my website creator, Rene Ambrusch, suggested I contact Randy Lambert, who is absolutely brilliant, just amazing. As the song began to develop with the guitar, Randy suggested a little change in the chorus which added a whole new dimension to it, so now he is the co-writer of the music and the song," Mr. Dagan says. Earlier, Mr. Easton had mentioned keyboard player John Woolridge, and when the latter returned to the Island he too became involved in recording the CD. "In 1976, when I did a concert at City Hall, my bass player was a 19-year-old kid called Wency Woolridge, who was even then one of the best bass players I have ever heard, and now I am working with his brother John, who is an absolute genius, an incredible musician," Mr. Dagan says. So, with Mr. Woolridge on board it was decided to record three more songs, which is how the late jazz musician Bobby Scott's song, 'This is My Country', came to be included on the CD. "Scott wrote 'Taste of Honey' and 'He Ain't Heavy, He's My Brother', and he was my mentor, who always told me, 'You can do better'," Mr. Dagan says. "'This is My Country' was the last song he wrote before he died. I have always wanted to record it, and with Randy and John involved we took it to another level from its original ballad form. Now there is a very good chance that this new version may receive major radio/TV exposure in the US." Interestingly, for as long as it has taken to arrive at the final version of 'All My Dreams are Gathered Safely In', another Dagan original, 'Keys', was written in just ten minutes. "It is a very unusual song featuring Alice Pratley on violin, who also plays and sings on 'Those Were the Days' — another song in my repertoire which has been a favorite with audiences everywhere. Alice is in London, England, but thanks to the wonders of technology we e-mailed her the music, she played the violin and sang, and sent it back. She is part of a wonderful quartet called Graffiti Classics, and was on the Norwegian Majesty, and also played in our concert on the Square in St. George's last year," Mr. Dagan says. While 'Bermuda Sessions' only has four songs on it — plus a bonus of 12 screensaver photographs of the Island taken by Mr. Dagan — it has taken quite a while to complete the CD, not least because the entertainer spends only a few days a week here, and also because he says, "Steve Easton is a perfectionist — a rare quality these days". Despite this, and various hiccups, it has been a labour of love. I really believe in the magic of music and, when it is ready, it is ready," Mr. Dagan says philosophically. "The coming together of all these diverse talents is amazing to me. I am so pleased that I met these people. From this pool of talent I already have a project in mind for next year." 'Bermuda Sessions' will be sold at the Music Box, Sound Stage and Kathy's Kaffee in Hamilton, and at the Cafe Latte, the Carriage House and other outlets in St. George's. The price is $15. Meanwhile, listeners will hear it being played on VSB AM and FM from time to time, as well as on DJ Mark Puckerin's Sunday evening smooth jazz show on at KJAZZ 98.1. In fact, Mr. Dagan's music is well known to VSB listeners as both Shirley Dill and Nell Bassett are avid fans, and receive many requests for his previous CDs. Mr. Dagan credits his first gig in Bermuda in 1976, as an entertainer at the then-Rum Runner restaurant on Front Street (now Café Cairo), with launching what has become an international career. "In 'All My Dreams are Gathered Safely In' I acknowledge my start at Rum Runners with the line, 'Here I am back in the Island where first my voice was heard." In fact, he has been coming "home" to Bermuda for many seasons on one or another of the Norwegian Cruise Lines ships, and was responsible for organizing several concerts on the Town Square in St. George's featuring fellow entertainers from both the Norwegian Majesty and the Norwegian Crown as a thank-you to the Island, which the crews all love, and St. George's in particular. Mr. Dagan is currently on the Norwegian Majesty travelling between New York and the Island until September 16.

June 15. The island's public school system could be on the brink of meltdown where teachers operate in a climate of fear, according to a damning report by overseas experts. And the findings also hinted at wider problems in the island, including allegations of cronyism within the Civil Service and "a fear of speaking up in the Bermudian community" which "may not be restricted to the education system". The report also charged that the Ministry of Education "seeks to implement Cabinet or Ministerial initiatives not through brokerage but either by diktat or stealth", and that the education system has, if anything, deteriorated in the past decade. A summary of the Hopkins Review of Public Education in Bermuda was released by Government last month, along with a list of recommendations that the experts made. At the time, Premier Ewart Brown described the report as "the most meaningful and comprehensive" review of the education system ever conducted, while Education Minister Randy Horton said his Ministry would examine ways in which the recommendations could be enforced. The Mid-Ocean News has now received a complete copy of the report, which describes the Ministry's leadership as "dysfunctional", adding that "there is no sense of corporate leadership, of there being a senior leadership team approach to running the affairs of the Ministry". The report, compiled by a team of six experts following an inspection of schools in March, did single out some teachers for poor performance, but added that "overbearing" civil servants, rather than classroom staff, were largely responsible for the system's failure. Acknowledging that the findings "present a fairly bleak picture" of the school system, the report said: "The culture at senior level is properly focused on discharging Cabinet and Ministerial decisions, but this is not balanced by a sense of providing a service to the wider range of clientele — notably schools — on behalf of Government. "A major problem with this culture is that it suppresses initiative and constructive criticism alike. Some staff in the Ministry and some schools are afraid to speak up or express independent views. There are perceptions that one's career is in jeopardy if one does not share the prevailing view. Members of the review team witnessed the overbearing approach of senior Ministry staff at a meeting with all the island's principals, and the perceptions described above are aired by educators across the system. From the evidence of members of the public, however, fear of speaking up in the Bermudian community may not be restricted to the education system. One of Bermuda's strengths, the cohesion of the Bermudian community, also presents a challenge when people working in the education community know and are often related to each other. Assertions of it being necessary to be black, Bermudian and from Berkeley to achieve a top job, or that senior posts in the Ministry are filled by patronage, nepotism or cronyism, indicate — whether justified or not — some disenchantment with the system. We have encountered layers of assertion and counter-assertion, but it is not clear who is professionally accountable for the quality of education in Bermuda. During the time most principals have been in post, there have been many changes of the Minister and changes in most senior posts in the Education Ministry. Professional responsibility has evaporated. The issues of responsibility and accountability must be faced if the system is to move forward. There are indications that the public education system in Bermuda, especially at post-Primary level, is on the brink of meltdown. The adverse findings of the 1996 independent Curriculum Management Audit largely apply today, and the quality of many parts of the system has declined since then. The findings of subsequent studies and consultancies have, in the main, not been revealed. Radical steps are needed if the Government is to establish the sort of purpose, direction and sense of urgency that are needed to reverse this decline." Following a review of the report, Mr. Horton announced plans to "radically reform" the Ministry with the appointment of an interim Executive Board to address "strategic management weaknesses". However, last night Shadow Education Minister Grant Gibbons said the focus of any reform needed to be more widespread than one single Ministry. "I think there is a much greater climate of fear and intimidation which has increased in recent years — people are generally more scared of speaking out," he said. "Government has actively contributed to this problem — I think it all began when then-Premier Jennifer Smith used the phrase 'at your peril' More recently we have become familiar with cases of individuals being targeted, for example the doctor who lost her job for speaking out over the closure of the Medical Centre, and the construction manager who was drummed off the island. It seems people are being targeted more and more. We need a mechanism to allow people to address wrongdoing, whether it's in the Civil Service or the Ministry of Education. We have talked about bringing in whistleblower legislation to protect those who are aware of any wrongdoing and that's something that the Auditor General has also recommended. While fear can be a motivator it is certainly not the best way to get the best out of people. Fear and intimidation are clearly very destructive. We need to work in a climate of co-operation and Government should be encouraging inclusion rather than exclusion. It doesn't matter if that's in schools, of the Ministry of Education or the Civil Service as a whole." Dr. Gibbons also echoed concerns that civil servants were being promoted because of their political sympathies rather than abilities. "I am very concerned that the Civil Service is becoming much more politicized," he said. "It is clearly the job of the Civil Service to serve whichever political party is in power and should be neutral. I certainly think that has changed in the last few years and that has made life much more difficult for our civil servants."


Last Updated: March 16, 2018
Multi-national © 2018 by Bermuda Online. All Rights Reserved.