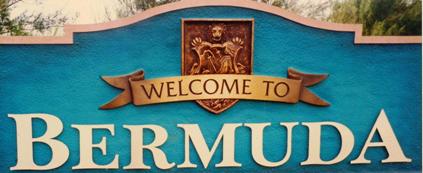 165+ web files, a regularly updated Gazetteer, overall an in-depth description of our island's internally self-governing British Overseas Territory 900 miles north of the Caribbean, 600 miles east of North Carolina, USA. With accommodation options, airlines, airport, actors, actresses, aviation, banks, beaches, Bermuda Dollar, Bermuda Government, Bermuda-incorporated businesses and companies including insurers and reinsurers, Bermudians, books and publications, bridges and causeway, charities, churches, citizenship by Status, City of Hamilton, commerce, communities, credit cards, cruise ships, cuisine, currency, disability accessibility, Devonshire Parish, districts, Dockyard, economy, education, employers, employment, environment, executorships, fauna, ferries, flora, former military bases, forts, gardens, geography, getting around, golf, guest houses, highways, history, historic properties, Hamilton, House of Assembly, housing, hotels, immigration, import duties, internet access, islands, laws, legal system and legislators, main roads, marriages, media, members of parliament, money, motor vehicles, municipalities, music and musicians, newcomers, newspaper, media, organizations, parks, parishes, Paget, Pembroke, performing artists, residents, pensions, political parties, postage stamps, public holidays, public transportation, railway trail, real estate, registries of aircraft and ships, religions, Royal Naval Dockyard, Sandys, senior citizens, Smith's, Somerset Village, Southampton, St. David's Island, St George's, Spanish Point, Spittal Pond, sports, taxes, telecommunications, time zone, traditions, tourism, Town of St. George, Tucker's Town, utilities, water sports, Warwick, weather, wildlife, work permits.

Bermuda's 2007 March History
News and significant events in the third month of this year

By Keith Archibald Forbes (see About Us) exclusively for Bermuda Online

See end of this file for all of our many History files

2007. March 2. "We know what we're up against — the only thing you can ask is the players put their best foot forward and do the country proud."

The wish of chairman of the Bermuda cricket selectors and former national team captain, Arnold Manders, ahead of this month's World Cup in the West Indies. Manders knows the magnitude of Bermuda's task as they take on Sri Lanka, India and Bangladesh in their group. Sri Lanka, formerly an Associate member, and India are both former World Cup champions, while Bangladesh are slowly starting to find their feet against the Test teams after a difficult step-up from Associate members to full Test status. Bermuda have much to do to suggest they'll be anything but 'easy beats' in the six-week-long tournament. Manders and another selector, Lionel Thomas, will be going to the West Indies to support the team along with a contingent of local spectators, although recent reports suggest the numbers are not as high as anticipated. Expectations remain high, however, even though Bermuda will be up against some of the best cricketers in the world. Qualifying for the World Cup has taken Bermuda's cricket to new heights and with major funding from Government and a new vision, the rebuilding of cricket from the youth level has already begun. Manders is working with his brother Andre and Clevie Wade in preparing the Under-19 team for the Sir Garfield Sobers Tournament and Youth World Cup qualifying this summer.

March 3. Union leader Mike Charles claimed last night that Government was failing to keep teachers informed of the results of air quality testing at the Island's largest public school.

Mr. Charles, general secretary of Bermuda Union of Teachers (BUT), told The Royal Gazette he had repeatedly asked the Ministry of Education whether tests had been carried out at CedarBridge Academy since it reopened in January after a two-month closure due to mould infestation. Mr. Charles said the lack of communication exacerbated a feeling among teachers that the Ministry was not concerned with their wellbeing. This week, the school's BUT representative reported to Mr. Charles that teachers were complaining that they were still becoming ill due to the environment there. He warned that the Ministry faced angering teachers by refusing to talk to them. The Ministry admitted this week that several teachers had reported health concerns since January but said none had confirmed that the problems were mould-related. Shadow Health Minister Louise Jackson raised the issue in the House of Assembly yesterday. The Ministry spokeswoman said no reports had been received of staff being sent home yesterday due to air quality concerns.

March 3. Government was yesterday attacked for spending a year "marking time" instead of pressing ahead with plans to rebuild King Edward VII Memorial Hospital.

Wards are dilapidated, conditions are cramped and the whole hospital is about to go "belly up", Shadow Health Minister Louise Jackson told the House of Assembly. Mrs. Jackson was speaking in the budget debate on hospitals, in response to a speech from Junior Health Minister Patrice Minors. Mrs. Minors had announced that by April next year Bermuda Hospitals Board (BHB) would have "solid designs" on the rebuilding of the institution. She said an independent review was to be carried out this year. However, Mrs. Jackson complained preparations ahead of work had already gone on for much too long. She said she had been hoping to hear Mrs. Minors reveal more advanced plans about the rebuilding work. "The hospital's useful life is just about over," Mrs. Jackson told the House. "Bermudians are voting with their feet and going overseas for care. The wards are dilapidated, staff are working in cramped conditions, the situation is bad. We have had an estate master plan. I am sure it cost many hundreds of thousands of dollars. We have had a whole year of marking time, nothing being done. What we want to know is when we are going to get a new hospital. I think she (Mrs. Minors) spent about five minutes on what we are going to do." Referring to the estate master plan consultants produced on the future of the hospital, Mrs. Jackson continued: "They say that the general conclusion is that the hospitals are at the very end of their useful life. We have study after study after study. Now after all this, we are going to get another report." It's just about to go belly up." Earlier, Mrs. Minors had stated plans would be taken forward in the next 12 months. "Advanced plans for the new hospital will remain a major project for the coming year and beyond," said the Junior Minister. "Naturally, the next step is to ensure we can go forward." Mrs. Minors said the review would ensure hospital services were planned within broader healthcare requirements of the Island. She said consultants would assess services currently provided and analyze future demand for Bermuda's healthcare services. A report with recommendations would then be produced, to be discussed with staff, the community and groups including Bermuda Health Council. "BHB will be rigorous in its review of existing facilities," she said. "BHB aims to have more solid designs by the end of the fiscal year." Mrs. Minors had faced a storm of controversy in her role as then Health Minister last year, when the public protested against plans to rebuild the hospital at the Botanical Gardens. On this subject, she confirmed to the House yesterday: "There was a very clear mandate by the end of 2006 from both Government and the community for the hospital to develop on its existing site. We have since been working on solutions feasible and affordable for Bermuda." She said BHB would be "reaching out to the community" with its plans in the near future.

March 6. Patients are being given the chance to have their say in improving their healthcare at hospital.

Bermuda Hospitals Board (BHB) has launched a "SpeakUp" campaign, which encourages people to ask questions, be involved in their own care and know their rights and responsibilities. Patients are also urged to take part in an independent patient satisfaction survey carried out by US firm Press Ganey. The announcement came as Patient Safety Week swung into action at the BHB yesterday. Director of quality and risk management, Judy Richardson, said: "Evidence shows that patients who are involved in their care and ask questions have better outcomes. People may not realize the power they have to make their own care a positive experience. Our goal with this campaign is to provide patients with information and advice on their rights so they feel equipped to be actively engaged in their care. We want everyone to know they have a right to understand their care plan, to ask questions of their healthcare team and to access information about their treatment." Brochures and information sheets on patients' rights and responsibilities will be provided to people receiving care as in or outpatients. SpeakUp includes lobby displays and literature about patient rights and responsibilities at the King Edward VII Memorial Hospital yesterday and at the Mid-Atlantic Wellness Institute today, from 11 a.m. to 2 p.m. Mrs. Richardson described the patient satisfaction survey as "a further step towards being a listening, responsive hospital, partnering with our patients to improve the quality of care". She said it would give patients a stronger voice in improving care at the hospital and allow BHB to compare its results against overseas hospitals. Surveys are being sent out daily to randomly chosen patients who have received care at the KEMH. Mrs. Richardson added: "Our purpose is to provide international quality care — this survey will provide critical data that can be measured against hospitals overseas. It will focus our efforts on areas seen by patients as needing improvement, while allowing us to recognize staff who are providing great care. It will help us improve standards of care for Bermuda." People receiving the survey are encouraged to return it using the enclosed, self-addressed, stamped envelope."

March 8. Government is to set up a register of those who have abused the elderly to stop them again working with seniors. Announcing the initiative yesterday, Community and Cultural Affairs Minister Wayne Perinchief said there was concern the problem could rise as the number of seniors grew. He said: "Government has been very concerned about the care of our elderly. We aim to better protect and reduce the risk of harm to seniors through increased awareness, prevention and intervention." Elder abuse is defined as behavior which caused neglect, physical harm, psychological harm or financial harm to an older person. He said the register, which is now being compiled, is similar to the child abuse register set out in the Children's Act 1998 which requires professionals working with children to report suspected cases of child abuse. Mr. Perinchief said Bermuda's Elder Abuse Register will allow organizations to scrutinize potential employees to determining whether or not they have a record of abusing pensioners. The register also requires increased scrutiny of the credentials and qualifications of people working with the elderly. Mr. Perinchief said any person will be able to flag up suspected abuse however reporting will be mandatory for healthcare practitioners, social workers, clergy and adult personal care workers. Employers in the caring services will be required to check prospective employees are not on the list and to sack anyone listed. Protection from harassment, dismissal or retaliation will be given to persons who make a report in good faith and the list will be managed by the National Office for Seniors and the Physically Challenged. Shadow Health Minister Louise Jackson said the elder abuse register was a long-awaited start to tackling the horrible problems of abuse of seniors. She said: "This will prevent offenders from working with seniors or being in any environment with pensioners but the largest problem is still not being addressed. Abusers need laws made to see to it they are punished by jail time. We need elder abuse legislation." Last year, then-Health Minister Patrice Minors said specific legislation was not needed because "any abuse against a person should be deemed a criminal offence". Mrs. Jackson said Government was equally indifferent to child abuse as the abuse register under the 1998 Children's Act was still not up and running in 2007.

March 8. A $170 million five-star hotel is to be built at the Ariel Sands resort after the scheme won approval from the Development Applications Board.

Work on the Hilton Grand Vacation Club is now expected to start within 12 months. It is hoped part of the new hotel will be opened within two years. It comes after Hollywood star Michael Douglas, part of the Dill family that has owned and operated the resort for the past 50 years, helped secure interest from the world famous hotel group last year. Ariel Sands executive director John O'Brien said last night: "We're very excited. We've waited a long time for this. A new broom sweeps clean and we are hoping we bring the resort up to five star quality." The scheme is for ten buildings, mostly three-storeys high, housing 60 two- and three-bedroom vacation suites. The buildings will be sprinkled around the site and will feature large glass frontages facing out onto the breaking waves of the South Shore. There will be a central hotel and clubhouse complex with cascading water features running all the way through, past the reception area to a landscaped inner courtyard lined by boutique shops. It will also boast a hotel lounge area and an outdoor infinity pool looking out on to the beach and ocean. A restaurant that includes an outdoor patio for al fresco eating will be next to the main complex. The main building will contain a restaurant waiting area and bar, a health and beauty spa, and a conference facility. Upstairs there will be ten hotel guestrooms. Around the outdoor infinity pool are sun decks and wooden bridges across the pool. It will also be possible to swim from the infinity pool into a heated indoor swimming pool. Mr. O'Brien said the hotel would retain its Ariel Sands name, and that Mr. Douglas' family would retain a percentage of their ownership in the hotel. "The Dill family will still be involved," he said. "That's nice. We wanted to keep that because it's been a long time in the family. It's good for the name of the hotel. Not just Michael and Catherine, but the Dill family in general are very well respected in the industry." Mr. O'Brien predicted people would like what they see at the hotel. "They are going to be surprised," he said. "It's going to fit in nicely with the neighbourhood. They're not high rise properties, but they're going to be new and modern. It's a winner for everyone." Premier and Tourism Minister Dr. Ewart Brown has previously spoken in support of the development. It is expected it will attract 9,000 new well-heeled visitors to the Island each year. It is intended to phase the development in stages so that the resort remains open at all times. The new venture will allow Bermuda to tap into an expanding community of 100,000 vacation club owners who already holiday at Hilton clubs in Scotland, Hawaii, Las Vegas, Florida and other destinations. Members buy a fractional ownership and then can use their right to holiday in Bermuda or at other Hilton clubs and affiliated resorts around the world. The scheme won approval from the Development Applications Board on February 28.

March 9. Due to the many worrying incidences of theft from visitors staying at hotels, guest houses, apartments, cottages and efficiency units - which are never named in press reports to the newspapers - unlike in the UK, USA, Canada and Europe - an early 2007 review of security is being carried out on all guest properties in Bermuda. The Bermuda Hotel Association (BHA) formed a security and safety committee, to coordinate and advise BHA members on all matters relating to the safety and security of the guests and hotel employees. News of the committee comes after reports of burglaries in Paget guest properties in February and March 2007 and attacks earlier in the year, with one visitor being held at knife point on the golf course at the Fairmont Southampton Princess. The BHA security and safety committee comprises directors of security and hotel managers whose main focus is to review the current security and safety measures already in place. The Committee will also help to establish a networking system allowing the different hotels to liaise and communicate security information which will heighten their awareness and improve securing our hotel properties. Heading the committee is retired senior Police officer and current Director of Security for the Fairmont Southampton Princess, Winston Esdaille. John Harvey, chief executive officer of the BHA said: "The committee has the support of the Ministry of Tourism and the Bermuda Police Service who have attached a senior officer to help us."

March 9. Hospital fee increases of 7.5 percent were approved by MPs in the House of Assembly. Junior Health Minister Patrice Minors, presenting the Bermuda Hospitals Board (Hospital Fees) Regulations 2007 said the rise would give King Edward VII Memorial Hospital greater financial stability and allow it to plan and develop strategies to improve patient care. Opposition House Leader John Barritt said the increase was "almost double what we anticipate the rate of inflation to be". "I don't think it's going to do the people of this country any good if every year we come along and we think we can do a 7.5 percent increase," he said. "Something has to be done. It impacts profoundly on our seniors." But former Health Minister Nelson Bascome described the new fees as "almost watershed". "The hospital has never really been able to ascertain a real cost of services," he said. "We have arrived today on this day, this evening, that we can say when an individual goes in for treatment, we can establish a cost." Regulations allowing for increases in hospital insurance deductions and an eight percent rise in standard premiums were also passed. Former Opposition Leader Grant Gibbon said there had been a 70 percent increase in standard premiums in the past five years. and that the Island's health council had been "toothless" in stemming the rise. All the changes will go before the Senate for approval.

March 9. Efforts by an Opposition Minister to persuade Government to provide absentee voting at the next general election - in the same way absentee voting is not only allowed but encouraged in the USA, Canada, United Kingdom and Europe has has been for some time - were defeated. Shadow Minister for Legislative Reform and Justice John Barritt moved a motion in the House asking for the facility, which, he said, would help the housebound, those on vacation, and also Bermudians studying and working abroad. He said former PLP Premiers Jennifer Smith and Alex Scott had both backed the idea of voting by post, with this getting as far as draft legislation drawn up in 2005 under Mr. Scott. He pointed out that an average of 20-25 percent of those eligible to vote have not turned out at recent elections, and argued that an absentee vote could encompass around 1,000 people unable to vote in person at any given time. "This evening, the only argument we have is 'when?' and 'how soon will we get this?' and 'can we get this done when we come back (to Parliament) in May?'" said Mr. Barritt. However, Premier Ewart Brown successfully got the wording of the motion changed to one that said the Government would take note of "the need to continue research into electronic voting and proxy voting" in a 21-11 vote along party lines. Dr. Brown said the Progressive Labour Party was committed to extending the franchise in any way that is fair and can be implemented. However, speaking after his bid was defeated, Mr. Barritt said: "I was disappointed, most disappointed actually, not for myself or the Opposition but for the people of Bermuda — the voters. "What's clear from the amended motion Premier Brown put forward is that they had and have no intention of proceeding with absentee balloting for the next general election." He speculated: "My suspicion is that the Premier and his political advisors have made a crude political calculation here. They don't need or want absentee balloting on the basis that they won the last two elections without it so they've decided not to risk its introduction now."

March 9. Legislation to speed up Customs checks and improve the detection of contraband has been passed by the House of Assembly.

The Revenue Amendment Act 2007 obliges ships and aircraft to provide the Collector of Customs with electronic lists of passengers and crew prior to arrival in Bermuda when required. Government anticipates that this will assist local security officers in pin-pointing high-risk individuals and cargo items. The information to be listed will include sex, date of birth, passport number and country of issue. The bill also obliges ships and aircraft to provide electronic data in advance on cargo including the marks, numbers and contents of every item of goods on board. Failure to comply with either requirement will lead to a $12,000 fine. Minister of Finance Paula Cox told the House: "In a climate of rapid social and commercial change, existing Customs controls of passengers and their baggage have been found to be insufficient both with respect to duty and with respect to prohibitions and restrictions." She said there was no existing requirement to deliver inward and outward passenger and crew manifests to the Collector of Customs and that the requirements in relation to goods are inadequate. There was also no power to specify that they must be delivered pre-arrival or in electronic form. She explained: "All of the measures are calculated to facilitate accelerated clearance of goods, passengers and their baggage by permitting advanced scrutiny and targeting of high-risk goods and persons in advance of their arrival in Bermuda. Such intelligence-driven or risk-based targeting translates into fewer and more directed searches of goods and persons with an enhanced likelihood of successful interdiction of offenders."

March 10. Government is to speed up airport queues, cut red tape and boost border security by forcing airlines to hand over lists of plane passengers. In the next Parliamentary session the Bermuda Immigration and Protection Act 1956 will be amended to require electronic manifests from the airlines for arriving and departing passengers. Labour and Immigration Minister Derrick Burgess said the information would alert authorities for people on the stop list or look out list before they arrive. "Second, by pre-clearing aircraft in this way, passengers can be cleared through the Immigration arrivals hall much more quickly and efficiently. "Third, a new border control system is being developed and implemented in the fall of this year to speed up processing of passengers while increasing the ability to identify high-risk passengers." He said airlines have been consulted and gave broad support. "However, because of various privacy statutes in other jurisdictions, they are unable to provide electronic manifests in the absence of a specific legal requirement, hence the tabling of an amendment to the Immigration Act." The electronic manifests will eliminate the requirement to collect landing cards on departure from Bermuda while the elimination of departure cards would bring Bermuda in line with countries such as the United States, United Kingdom, Canada and Australia, who receive electronic manifests and do not require travelers to complete a departure card. The Minister said it will also simplify the processing and storage of landing cards as there will only be a single card which will be collected on arrival into Bermuda. Once the new border control system is in place there will be no requirement for Bermudians who have the stamp: "Holder is registered as Bermudian" in their passport and/or possess a "Fast Pass" card to have to complete an arrival card. Therefore, the only document that a Bermudian will need to complete, when returning home, is a customs card. Mr Burgess said the Fast Pass card will be launched in a couple of weeks. The credit card sized identification will only be issued to Bermudians and it will allow them to get through the arrivals hall faster through a special line where they will not be required to present their passport.

March 10. Skippers Blythe Walker, Katrina Williams and Joshua Greenslade were the big winners during Bermuda Sailing Association's (BSA) inaugural awards ceremony hosted earlier this week by Bacardi Limited.

Walker was chosen by a BSA Board of Governors as 2006 Male Sailor of the Year for an outstanding performance during last October's King Edward VII Gold in which he became the first local skipper since Peter Bromby to win the Petite Final competing against top ranked match racing sailors from around the world. "2006 was actually supposed to be my year off from sailing with a house renovation and second child," Walker told those gathered at the awards ceremony. "Nevertheless, I couldn't hold back from competing in the match racing." The son of legendary IOD skipper Jordy Walker, Blythe appears to be doing a fine job carrying on the family's sailing legacy, winning both the Anna-Roed Bell IOD Match Racing and Bacardi Nationals prior to last October's superb run in the Gold Cup. Walker is also a former Olympian, having represented Bermuda in the 1982 Games in the 470 Class. Williams was named Female Sailor of the Year following a string of highly impressive finishes last summer competing on the international scene. The Old Dominion University student placed 15th last August in the 2006 Cork Regatta in Ontario competing in the Laser Radial in a fleet of 167 boats. She also placed sixth ICSA College Single Handed Championships last fall. Greenslade, one of the Island's top future sailing hopefuls, was a straightforward choice for the 2006 Youth Sailor of the Year Award following a dominant summer in the Optimist fleet. The promising young skipper won nearly every youth regatta he entered last summer and managed to hold his own competing abroad in larger regattas. The Saltus Grammar School student also became the Bermudian to win the XL Regatta competing against 42 local and international junior sailors, and placed in the top ten competing in regattas in Uruguay, Denmark and the USA to cap off a memorable summer of racing.

March 10. Government will be taking a hard line on immigration infractions, says Labour Minister Derrick Burgess who warned it will not be business as usual under his watch.

Speaking during the Budget Debate yesterday, he said a new policy would be introduced, particularly in the construction industry, to ensure that there will be an apprentice hired for a specific number of work permits issued. And he said existing immigration policies will be strictly enforced. These include:
Ensuring that all jobs in categories where there are already suitably qualified or where young Bermudians are qualifying are advertised — whether they are three-month temporary work permits or one to five-year work permits
Ensuring when there are lay-offs or redundancies, Bermudians are the last to be laid off or made redundant
Ensuring that employers adhere to the rule that Bermudians are always hired first before other categories of resident, including spouses of Bermudians and Permanent Resident Certificate holders
Ensuring that employers when granted a work permit for one type of job, resist the urge to use that employee for additional jobs that could otherwise be filled by a Bermudian
Ensuring that employers are treating all their employees, Bermudian and non-Bermudian, fairly and according to the terms of the Employment Act 2000.Mr. Burgess said: "Unfortunately, a by-product of our thriving economy is the increase of employers who either do not know or choose to ignore Immigration policies and procedures and good employment practices."
But he said when employers do not adhere to good employment practices, Bermudians will not work for them.

"We have heard all too frequently the stories of bad employers who will then hire non-Bermudians, treat them badly and threaten to have them removed from the Island if they complain." At that point Mr. Burgess's opposite number Trevor Moniz interjected: "That sounds like the Minister." Mr. Burgess reminded companies of the policy that infractions may result in work permits being revoked and the offending employees being required to settle their affairs and leave Bermuda. Employers who continue the offending behavior will not be granted any further work permits. And Mr. Burgess said this was already being carried out. "While much has been made of the treatment of certain non-Bermudians in the news media, what has been largely ignored is that persons are asked to leave when they ignore this very principle." And Mr. Burgess said Government will be introducing a policy requiring the employment of an apprentice or a student or prisoner on day-release for a set number of work permits granted — with that number yet to be determined. "I have been consulting with members of the construction industry to agree a reasonable ratio of work permits to Bermudian apprentices. Once I am satisfied we have determined a reasonable ratio of apprentices to work permit holders, the policy will be published in order to inform all stakeholders." Although the policy has not been finalized he said Government pressure was already reaping benefits for Bermudians. Mr. Moniz said the Budget speeches from both Finance Minister Paula Cox and Mr. Burgess showed Government was in an election mode. "There is a certain amount of bashing taking place on the international companies," he said. He said non-Bermudians generally were in the firing line in a calculated attempt to polarize the community in preparation for the election. "We have all seen it before and it continues now." He said work permits were increasing because of the economic upswing. Earlier it had been revealed there were 10,614 work permits in late 2006 compared to 8,362 in the last quarter of 2003. Mr. Moniz said: "Government has failed to take some of the heat out of the economy." And he said large construction jobs in the pipeline such as Southlands, the new Hamilton hotel and the new Hamilton Police Station would likely see demand for more construction work permits. Now there was a backlash and Government was ratcheting up the rhetoric, said Mr. Moniz, and promising a hard line. He said non-Bermudian spouses of Bermudians were now being targeted but that approach was wrong headed as Bermuda had over-employment. And he said Government had started to recognize this in another area — by scaling back the six-year term limit policy. He said former Immigration Minister Terry Lister had said only one or two employees in a company would get key person status to evade getting the chop. Now Government was recognizing many more could be exempted. He said the term limit policy had been about getting rid of foreigners before they could claim citizenship in the event that Bermuda went independent. "Overall I think it would be better for all of us to recognize if we want Bermudians to progress up the ladder they need to be trained and educated to do so. The figures show people with education generally speaking advance at a much higher rate." He said Government had been in power for nine years and needed to accept it had failed in education. "When it is your watch you take responsibility? If you cannot get it done get out of the way and let someone else do it." But instead the failure of Bermudians to advance was being blamed on the boogie man of international business said Mr. Moniz who labeled that stance cowardly. Government was demonstrating its anti-foreigner stance in a number of ways — even with its policy on adoptions, said Mr. Moniz. He said couples were adopting overseas children, going through the official channels here only for Immigration to say the child was non-Bermudian. And referring to his public spat with Mr. Burgess over the rights of non-Bermudians to speak out he reiterated human rights did not apply to only one sector of society. People needed to learn to disagree said Mr. Moniz. "If you don't agree you beg to differ, you can argue as much as you want."

March 10. New laws are on the way to crack down on people entering into sham marriages to cheat Immigration. Labour and Immigration Minister Derrick Burgess told the House of Assembly that phony matrimonial unions were a worldwide problem. He said: "On a daily basis, we pore through news clippings from countries including but not limited to: the United States, United Kingdom, Canada, the Caribbean and Europe." He said since an amendment to the Marriage Act, which requires couples to apply to the Registry General for a marriage licence and to publish their banns in the newspapers, it is thought there's been a reduction in sham marriages. "However more must be done. Later this year we will be tabling amendments to both the Marriage Act 1944 and the Bermuda Immigration and Protection Act 1956 to make it an offence for persons to enter into a sham marriage or to arrange such a marriage for personal gain. In addition, we intend to make it difficult for a non-Bermudian to derive any benefit from the Bermuda Immigration and Protection Act if we determine that they are in a sham marriage."

March 12. Government is to make businesses provide an employment profile to find out if their hiring practices are skewed against Bermudians. Labour and Immigration Minister Derrick Burgess said there had been a large amount of complaints from locals losing out to spouses of Bermudians or Permanent Resident Certificate holders. He noted some people mistakenly thought those groups were equivalent to Bermudians. He said: "This is not so! I must remind employers there is no category of residents that can be selected for a job over a suitably qualified Bermudian." Construction and landscaping companies, when applying for work permits, are already required to submit company profiles listing the number of Bermudians and non-Bermudians that are employed by them. Mr. Burgess said the procedure was introduced because of complaints from companies hiring mainly Bermudians that they were losing jobs to companies that hired mainly non-Bermudians on lower wages. "As a result, those companies with mainly Bermudians were frequently forced to lay off their employees because they were not getting the work. "To discourage these unfair business practices, we started to demand an equal ratio of Bermudians to non-Bermudians." He said many of those employers argued that Bermudians would not apply to their advertisements. "So they were instructed to look for Bermudian apprentices before they would be granted work permits. "You will be amazed at how motivated these employers became when told that the approval of their work permits depended on the recruitment of Bermudian apprentices. "There are very few who have not been able to recruit at least one or two Bermudians apprentices. One company has recently hired 12 Bermudians! This particular company has now added to the contracts of his non-Bermudian employees a requirement that they must train Bermudians. "When four of his work permit holders refused to do so, he sent them packing. While I must respect his privacy and not name him, I wish to assure him, and any other employer who adopts the same approach, that we will grant him work permits as long as he demonstrates such a positive attitude towards his Bermudian employees and cultivates that culture within his company." The Minister reminded employers the existing policy showed the hiring hierarchy should be: Bermudian; non-Bermudian spouse (including the widow or widower) of a Bermudian; divorced parent of a Bermudian; Working Resident's Certificate holder or permanent resident; non-Bermudian with a qualifying Bermudian connection; other non-Bermudians. Mr. Burgess continued: "Because of the number of complaints we have been receiving, we will soon be requiring employers to provide us with a company profile and organisation chart identifying the Bermudians, spouses of Bermudians, Permanent Resident Certificate (PRC) holders and work permit holders and their role in the company. "Where it appears the numbers are skewed towards spouses, PRCs and/or work permit holders rather than Bermudians, or we receive specific complaints about the hiring practices of a company, we will be asking that company to provide a report of their recruiting and development practices specifically as it relates to the hiring of Bermudians." And he said Immigration spent an inordinate amount of time investigating complaints about employers who lay off Bermudians or make them redundant while retaining work permit holders in the same job category. "Not acceptable! Bermudians in the same category are always the last to be laid off or made redundant," he said. "Alternatively, an employer cannot increase the job responsibilities of a work permit holder in a different job category to include the job of a Bermudian that he or she has laid off or made redundant." And Mr. Burgess re-iterated his intention to crack down on people working illegally or working outside the terms of their work permit. "We have found masons painting, (which by the way is a closed category); masons working as carpenters, carpenters tiling floor; gardeners building houses; steel erectors with a work permit with one employer on a specific job site working for another employer in a totally different location; persons claiming to be spouses of Bermudians who are not married at all. "It amazes me when we discover the offenders; their employers claim that they do not know the rules." He said a five-man task force had been set up this year to investigate immigration abuses in the construction industry. The group, said Mr. Burgess, had been "extremely successful in finding illegal aliens with no permission to work, many of whom were posing as spouses of Bermudians with no proof that they were married to anyone; persons who were working outside the terms of their work permits; and persons who have a work permit for one employer but working for another." He said those employees with a valid work permit who are working outside the terms of their work permit will be asked to stop work immediately and are likely to be asked to settle their affairs and leave Bermuda. Any work permit applications that have been submitted by the offending employer, whether they are asking for new employees or the renewal of an existing work permit, will be placed on hold or refused outright. He said companies would suffer work permit delays or even refusals if they didn't advertise jobs properly. "Let me cite one example that I have seen in recent advertisements that is sure to guarantee a refusal. "Employers will state in their advertisements that the person must possess a driver's licence or, on occasion, their own transportation. "Then these same employers will sometimes have the temerity to submit an application for a work permit holder who has never been to the Island so would have neither a Bermuda driver's licence, having never driven on our roads, nor their own transportation. "I would advise all employers to remove this requirement from their advertisements or they will be guaranteed an immediate refusal when they submit the applications." And he said another example of an advertisement doomed to failure is the requirement for a nanny to speak a second language. "While there are circumstances under which the knowledge of a second language may be necessary, the requirement to know a second language cannot be used to exclude an otherwise suitably qualified Bermudian nanny from a job." He said Bermuda had a number of language schools and tutors that can be used to teach children another language. "And, if it is the parents who cannot speak English, then our policy requiring work permit holders to speak English will apply."

March 12. A million dollars has been spent on a master plan for the development of Bermuda International Airport over the next 20 years.

The plan, which has been presented to Cabinet but not yet made public, contains recommendations on how facilities such as the runways and terminal buildings should be updated. According to Premier Ewart Brown, it needed an additional $450,000 to finance it on top of the original $625,000 budgeted. This overspend was listed as a "supplementary" amount by Government and discussed in Friday night's budget debate. Dr. Brown gave brief details about the work, explaining that the US company HNTB had been contracted to produce the plan. According to a press release on that company's website from June 2005: "Critical future investment decisions for Bermuda International Airport will be guided by a new airport master plan being undertaken by HNTB Corporation. "HNTB has received word that it has been retained by the Bermuda Government's Ministry of Transportation & Tourism to lead the development of the master plan, which will provide a long-term strategic vision for the Airport. A key area of focus in the year-long planning effort will be a dual-track terminal evaluation to recommend whether Bermuda should expand its passenger terminal on its existing site or construct a new terminal. Other areas of emphasis are airfield improvements, Airport access and on-Airport land use planning for lands vacated by the US Navy." During the debate in House, Leader of the Opposition Wayne Furbert asked the Premier if a contract had been drawn up for HNTB to do a certain amount of work for the $625,000 budget — and if so, what additional work was done for the $450,000 additional sum. Dr. Brown replied that the company had done "the initial project" but that Government then wanted to expand upon this "to the tune of the amount we are requesting to expand the master plan." He indicated there would be no further information available during the debate, telling the House: "That's all I have this evening". Asked for details on the plan, Airport General Manager James Howes said work began in 2005 and continued last year. However, he said that because the plan had gone to Cabinet, he was not at liberty to comment on what was suggested in terms of expanding the current terminal or building a new one. Asked about the overspend, Mr. Howes said funding had been budgeted for in 2005 but not 2006 and the plan "took a little bit longer than originally planned". It is anticipated the document will eventually be tabled in the House of Assembly.

March 12. A bid to introduce flights from Munich to Bermuda proved a "failure" despite Government spending more than $1.5 million on the scheme, the Premier has admitted.

Ewart Brown told the House of Assembly: "This was one of our unsuccessful ventures in an attempt to develop business out of Germany. The vast majority of our efforts to bring in flights has obviously been successful but it would be disingenuous of me to stand here and claim that the Munich flight was a success. It was, in fact, a failure. I think this is quite an admission for me to make here." The Premier, who is also the Minister for Transport and Tourism, was explaining to MPs on Friday night how Government managed to go $1,577,900 over-budget in the Airport Operations department in the last financial year. He said the deficit was directly related to the Munich to Bermuda flight, prompting Opposition Leader Wayne Furbert to ask what the cost benefit to the Island had been. Dr. Brown explained that the Government had lost money on the Munich venture but had not abandoned its efforts to bring in visitors from Europe. "We still believe that there is a successful formula that can work," he said. "Right now we are in negotiations for a flight out of Milan." The $1.5 million was a one-off payment to Munich Air and Eurofly made because of a "risk-share" agreement negotiated by Government with the airlines to persuade them to start running the Munich flights to the Island. Government has similar arrangements with other flight operators, including American Airlines, where it has to stump up an agreed sum of money if plane seats aren't filled. In 2005, it was reported that airlines received $529,000 out of a possible $820,000 the previous year in guarantees, largely to cover passenger shortfalls on US Airways' Bermuda to Fort Lauderdale flight. Last year, the Government set aside $1.4 million in its budget for such agreements but the $1.5 million for the Munich flight was in addition to that amount. Dr. Brown said: "We were convinced that Munich was the right city for us to fly from but all of the ingredients did not fall in place in time and we experienced this deficit. Bermuda Hotel Association partners took a hit." He added: "When 99 percent of the flights work and one doesn't we acknowledge it and go out and try again." Former Opposition Leader Grant Gibbons said the payment meant the department of Airport Operations had effectively blown the original $1.4 million and then had to spend almost $1.6 million in addition. "The total is therefore $3 million on air incentives," he said. But Dr. Brown replied: "I will not allow him to characterize it in that fashion. The air incentive budget was $1.4 million for all flights. Some of that is used and some of it is simply on the line because the proof positive has not yet occurred. That money is set aside. We may not have to pay it." Shadow Finance Minister Patricia Gordon-Pamplin asked why the department had not first used up the $1.4 million to pay the European airlines. Dr. Brown said the $1.4 million was mainly for American flights, such as the American Airlines one from Miami. "Even though we do not expect that we will have to pay on flights we still have to have that money available," he said. He attributed an overspend of $400,000 in the Tourism Department to initiatives aimed at boosting the Island's golf and spa season. One, involving a promotional charter flight from Boston, brought an extra 5,000 visitors to Bermuda. Government went more than $29 million over budget last year. MPs approved the supplementary spending on Friday.

March 12. Government announced that newly-arrived foreign workers will soon have to pass an English test or face being booted out, Labour and Immigration Minister Derrick Burgess has revealed. The test will apply to foreigners from non-English speaking countries. He told the House of Assembly on Friday: "You have heard the Bermudians in the news media, on talk radio and in this very House complaining of their experience, in restaurants in particular, when they have encountered a non-Bermudian waiter who cannot speak enough English to take their order and they end up getting a dish that they did not order. This does not bode well for our tourist industry. "Another downside to the language barrier is that persons cannot assimilate into our society and learn our culture when they cannot speak our language. This then causes conflict between Bermudians and non-Bermudians in the workplace." Mr. Burgess said he understood the challenges employers faced in recruiting from English-speaking countries. But he added: "It is unacceptable to have foreigners serving persons, whether it is in a restaurant, a hotel or a rest home, who cannot communicate effectively in English." And he said it was dangerous in a job where the employee has to also read prescriptions or the labels of dangerous chemicals. "Therefore I will be introducing a policy where work permits for persons from countries where English is not the primary language will only be approved subject to that person demonstrating to the Department of Immigration that he or she has a working knowledge of the English language." Once that person arrives they will be required to attend the Department to take a short test to demonstrate they understand English. "If he or she does not pass the test, the work permit will be withdrawn." The new policy could prove costly for employers who got it wrong, admitted Mr. Burgess. But he added: "I can assure employers we will work with their representative organizations to identify the job categories where speaking English is necessary and arrive at a mutually satisfactory solution. "But, ultimately, the onus is on the employer to ensure the persons they hire and bring to Bermuda can speak English."

March 13. Now that the Southlands proposal is open once again for public scrutiny, a new problem has emerged.

Environmentalist Stuart Hayward fears a lot of people who want to inspect the Southlands Planning file won't be able to get their hands on it because the rules require that only one person inspect the file at a time while inside the Planning Office. Mr. Hayward said in a letter to the Environment Minister: "Given its size and complexity, even the most experienced reviewers of such an application would require an hour or two to view and absorb the content of the application file. "Yet even if we were to assume the impossible, that individual members of the public spent no more than half an hour reading the file, in 10 business days only 160 people would be able to see the file." The deadline for comment is March 23 at 5 p.m. In a seemingly unprecedented move last week, the Environment Minister agreed to re-open the public comment period on the Southlands special development order request after people decried the comment phase was circumvented because the file was submitted so close to the holidays. The Ministry initially said the timing of the submission was beyond its control, but eventually officials bent to public pressure. Now Mr. Hayward, chairman of the Bermuda Environmental and Sustainability Taskforce (BEST), is applying more pressure, requesting that the Southlands documents be made available online. Mr. Hayward said: "Many more people would be able to view, analyze and comment on the proposal and the SDO if the information was available online." It would be very unusual for the Ministry to make such a provision. However, according to Mr. Hayward, it is allowed by the London Borough Councils. BEST is also asking to have relevant documents from seven agencies made public including the Ministry of Health, the Department of Environment of Protection and the Department of Highways. Mr. Hayward said: "This information is vital for the public to have if this re-consultation with the public is to be meaningful." Environment Minister Neletha Butterfield has said all along that public input is a critical part of the process. She said: "In following this course of action, my objective is to ensure that there has been adequate opportunity for public comment, and to consider all submissions that are made in respect to the published draft Special Development Order before a final decision is made." The Environmental Ministry did not respond to questions on this topic by news times.

March 14. A full-day conference on trust and estate business this Friday will take a close look at proposed new legislative changes in Bermuda. A plan to bring in tough rules of registration regarding land trusts in Bermuda was withdrawn by Government at the start of the year amidst concern at the damage it would cause to the trust business sector. Labour and Immigration Minister Derrick Burgess has now tabled a replacement bill, the Bermuda Immigration and Protection Amendment Act, which seeks to clamp down on the practice of "fronting", where a Bermudian illegally fronts a trust to buy and hold land on behalf of non-Bermudians. The new proposal is less intrusive than the original legislation, which was generally felt would cause great damage to the trust business in Bermuda. But whether it is workable or needs further "tweaking" in the eyes of the Island's trust operators has not been made public, but is expected to become so on Friday when the Society of Trust and Estate Practitioners (STEP) holds its 7th annual Trust and Estates Conference at the Fairmont Hamilton Princess Hotel. Robin Mayor, president of the Bermuda Bar Association, said the association had sent a submission to the Ministry with observations on the proposed legislative amendment and would decline comment until the Ministry had had a chance to respond. As part of the STEP conference Alec Anderson, who is partner and head of Conyers Dill and Pearman's trust and private client department, is due to talk on decisions affecting trustees and the proposed legislative changes. Lindsay McCann, vice chair of the Bermuda Association of Licensed Trustees will also look at the future of the Bermuda trust industry. The conference, which is themed "Cutting Edge Issues in Today's Trust Business", has been expanded from a half-day to a full-day event and has attracted overseas speakers and sponsorship. STEP chairwoman Carmen Lightbourne, told the Royal Gazette: "It should be a very good conference with some break-out sessions and we have a few more attendees from overseas who are tying in the conference with other business they are doing on the Island." Regarding the new trust legislation, she said: "We have slated information on the legislation and that will be talked about. Alec Anderson will be one of the speakers to address the shift." The conference is principally sponsored by GAM and will feature an update on anti-money laundering legislation from William Kattan, Bermuda Monetary Authority's director of legal and enforcement services.

March 14. Listed below are the 2007 work permit term limit categories that allow expatriate workers to stay beyond one, three or six-years. Non-Bermudian employees on Work Permits, in their best interests, should note these carefully and ask their employers how they, as employees, stand and in what category their employers are.
1. Waiver Approved. The work permit holder is exempt from term limits.
2. Extension Approved. The work permit holder granted a extension from one to three years beyond the six-year limit.
3.Continuous Bermuda Resident Before August 1989. A work permit holder who arrived before August 1, 1989 or one who is eligible to apply for a Permanent Resident Certificate or Bermudian status.
4. Spouse of Continuous Resident Before August 1989. A work permit holder who is married to a work permit holder who has arrived in Bermuda. The waiver will only apply as long as they remain with their spouse.
5. Conditional Extension for Specified Period on Condition of Spouse Obtaining One. A work permit holder who is dependant of a primary work permit holder and has been granted an extension only if the spouse has been granted a similar extension or a waiver from term limits.
6. Conditional Extension Provided the Employee Remains with Current Employer. A work permit holder who is a caregiver to an elderly or disabled person. If the work permit holder leaves that employer the six-year term limit has expired, he/she must leave Bermuda.
7. Conditional Waiver on Condition of Spouse Obtaining One. A work permit holder who is dependant of a primary work permit holder and has been granted a waiver only if their spouse has been granted a waiver from term limits.
8. Conditional Waiver for Spouse of Permanent Resident Certificate Holder. A work permit holders who are married to a Permanent Resident Certificate holder. The waiver will only apply as long as the work permit holder remains with the spouse. If the work permit holder separates from the spouse then the six-year term limit will apply.
9. Parent of Bermudian Children. Work permit holders who are parents of Bermudian children (that is, with one parent a Bermudian) and who have proven that they support their children both financially and emotionally. In such a case, term limits will not apply to them.
Source: Ministry of Labour & Immigration

March 15. More than a year after being shuffled out of the picture by Government, the St. George's Renaissance Consortium said this week that it had still not been given a reason why. The consortium, led by the Canada-based Quorum, had been heavily favored to acquire the former Club Med property in St. George's, but was dropped suddenly in favour of a US-based company, KJA, in December 2005. Up to that point, consortium leader Wanda Dorosz said they had spent more than $2 million on the project that would have brought a Four Seasons hotel to Bermuda. Speaking from Toronto this week, Mrs. Dorosz dispelled rumors that they were standing by for a possible return following the termination of US-based KJA company's agreement. "We just want to move into the future," she said. "If it wasn't meant to be, it wasn't meant to be." She said her contacts in Bermuda informed her there were some 17 developers interested in the property. When asked if she would ever consider investing money in Bermuda again, she replied: "We love Bermuda and I never say never when it comes to any future development, but I want people to know I took the high road, it's in my DNA. I respect the process and as we have said before, we have healed. "The Government in its wisdom did what it had to do," she added. The consortium's $220 million plan, unveiled in November 2003, included demolishing the old building and replacing it with a hotel of at least 90 bedrooms and a cottage complex of 90 condominiums, designed in a European style with public squares and fountains. An underground theatre, seating between 400 and 500 people, would be used for cultural events and the consortium had gathered support from several overseas cultural institutions which would have resulted in world-class theatre coming to the island. Despite its stunning setting for a top-class resort, the property has remained vacant for more than 18 years with several investors putting forward ambitious plans, backed by tens of millions of dollars, only to have them collapse. In December 1993, the United Bermuda Party's Jim Woolridge became the first in a string of Tourism Ministers from both major parties to claim that good news on Club Med was just around the corner. He announced that he had met with a group of businessmen from Massachusetts who had viewed the site and were interested in building a new hotel. But before anything could move forward, the Government had to deal with the fact that Club Med still held the lease to the land on which the hotel stood. In 1995, the French resort company proposed reopening 100 of the hotel's 340 rooms and simultaneously slashed its asking price for the building from $32 million to $13.5 million. Its argument was that it would be easier to sell the business as a going concern. But the Government rejected the proposal, as Works & Engineering Minister Leonard Gibbons pressed ahead in taking Club Med to court to reclaim the property, arguing that the company was in violation of the terms of its lease. When the matter went to Supreme Court in August 1995, Puisne Judge Vincent Meerabux reversed his decision on whether to send the matter to arbitration and legal proceedings began that were to continue, on and off, for more than two years. In February 1996, Club Med approached Government with a proposal to reopen the hotel by May of the following year. The Government set aside its legal action and compromise agreements were reached on re-licensing requirements relating to fire safety, sewage treatments and room standards. Club Med decided reopening would not be possible until the spring of 1998, but in March 1997 proposed to reopen as a timeshare property. Government responded by re-launching its legal action to take back the lease. The result? Club Med gave up the lease in September 1997. In 1998 the Atlanta-based Camberley Hotel Company was in the frame as the next potential developer. Talks between the company and Government progressed well over the subsequent months and by July the company had come to a labour agreement with the Bermuda Industrial Union and had set early 2000 as a target opening date. A month before the November 1998 General Election, Camberley president Ian Lloyd-Jones said his company's $32-million revamp plan for the hotel would be put on hold until after the poll. The Progressive Labour Party won the election and David Allen replaced David Dodwell as Tourism Minister. Talks continued, but by May 1999 the Camberley deal was close to collapse due to finances, or the lack thereof. By late 2000, Mr. Allen sparked some optimism by announcing that Malaysian development company Aman Capital wanted to redevelop the site. But by December 2001, the plans had effectively collapsed. In September 2002, after a short battle with cancer, Mr. Allen died. Three more bids to redevelop the hotel site were considered by Government, but one of the competing groups got fed up with waiting for a decision by late 2002. A year later the St. George's Renaissance Group, backed by the Quorum, got the nod for a limited-term exclusivity agreement. Costs were estimated at around $80 million and the group wanted to be in business by 2005. By March 2005, the plans remained on track, with a much-increased cost estimate of $210 million and the Four Seasons hotel chain set to manage the resort. However, by December 2005 the Renaissance group, with its $220 million worth of financing in place and primed to press ahead, was dealt a major blow when it appeared Government stopped talking to it. The next move was unveiled by Dr. Brown in January 2006 when he revealed that talks had started with US-based KJA Company and Jack Avedikian. Ten months later this agreement was terminated.

2007. Medical consultants Kurron Shares of America Inc won a five-year $13.5 million contract to help BHB develop a long-term health care strategy for the Island, beating a bid by world-renowned Johns Hopkins Medicine International. The decision prompted criticism from doctors, who claimed Kurron Shares was "minor league." Also terminated was physician support contract with Greeley, which was not renewed in 2011. A number of other smaller contracts have either been terminated, not renewed or reduced. In total, net savings per annum are expected to be in the order of $4 million. The goal is to improve efficiency and find appropriate operational cost savings, while continuing to improve health care services. The continuous review is part of BHB's commitment to consistently provide value to the community in the face of rising health care costs and the current economic challenges in Bermuda. It also reflects BHB's responsibility to be prepared to meet the financial obligations of the KEMH Redevelopment Project, which includes making repayments for the new hospital facility from 2014 and funding the revitalization of the existing KEMH facility. BHB's succession planning programme has identified Bermudians for senior leadership positions that were once held by consultants. With plans for the new hospital facility approved and a contract signed, the timing was right for a full review so that we only maintain those contracts whose role remains vital for us to meet the long-term health care needs of Bermuda. The Ministry of Health spent approximately $19.4 million on consultants between April 1, 2008 and January 31, 2010.

March 15. Princeton Nassoons return after long absence. This, Princeton University's oldest all-male a cappella group, will spend their Spring break performing at various venues here between Saturday and March 25. One of America's premier performance ensembles, the singers will be staying at the Fairmont Hamilton Princess and performing at venues throughout the Island. Founded in 1941, The Nassoons' repertoire spans more than six decades of hits, and runs the gamut from up-beat pop tunes to harmonically-complex barbershop melodies and jazz standards. The group performs many of their own arrangements, several of which date back to the founding of the group. Thirteen men-strong, they require no microphones, sound equipment, or stage, combining tight harmony with entertaining skits and playful comedy designed to please audiences of all ages. It has been many years since The Nassoons visited the Island, but group president Michael Scharff said they were very much looking forward to rekindling what they hoped would become a yearly tradition of sharing their music with Bermuda residents. Already, they have received a great deal of support from Princeton alumni and people here, and are eagerly looking forward to returning. The Nassoons have performed across the US and internationally for heads of state and other dignitaries, and in December performed at the White House.

March 15. Harvard University's Hasty Pudding Theatricals rise again. Laughs, excruciating puns and the infamous all-male kickline are just some of the ingredients in this year's Hasty Pudding Theatricals production, 'The Tent Commandments', which opens here later this month. Written by students Joshua Clay Phillips and Warland (Trey) Kollmer, the story unfolds around a circus and a sideshow in 1890s Europe. After a decree is passed that only one group can continue to perform, the two attractions are thrown into upheaval. As the circus and sideshow square off, a Japanese sword-swallower from the sideshow and the circus' prized Austrian acrobat fall desperately in love. Yet their relationship is forbidden under the most sacred grails, followed by circus and freak show alike: 'The Tent Commandments'. All the while, a newcomer to the circus, a French human cannonball, plots to steal the show away from the show's star elephant, Ella Fintzgerald. As the circus falls into disarray amid forbidden love and deception, the French cannonball, along with his hunchback henchman, Ivan Ump, work to bring down the proud pachyderm. Fresh from its successful Woman and Man of the Year awards ceremonies, which honored actors Scarlett Johansson and Ben Stiller with some good-natured ribbing and a Hasty Pudding Pot, the show arrives in Bermuda ripe with love, intrigue, and dangerous aerial maneuvers after a four-week run in Cambridge, Massachusetts, and a weekend of shows in New York City. Performances of 'The Tent Commandments' are from March 28 to 31 at City Hall theatre beginning at 8 p.m. For the third consecutive year, Hasty Pudding Theatricals will donate a portion of the proceeds from its four Bermuda shows to Big Brothers and Big Sisters of Bermuda. Tickets can be purchased online at www.boxoffice.bm New-look BSoA opening March 23After months of preparation and weeks of sawdust, paint fumes and clutter, the Bermuda Society of Arts will reopen its doors on Friday, March 23 with the Spring Members Show. The official opening celebration, however, will take place during the opening of the Summer Members Show on Friday, June 8.

March 16. The tenth anniversary of the Bermuda International Film Festival kicked off with a Launch party and jam-packed film schedule at four theaters. Over, the last decade the festival has grown exponentially and this year 85 films from 32 countries will be shown. The Royal Gazette had the opportunity to review 18 of the feature-length films that will be screened over the eight-day event. The reviews for these films will be run on the same day of their first screenings in the festival, with the exception of Sunday's films, which will be reviewed in tomorrow's paper. The Royal Gazette will also be running a daily 'What's on at BIFF today' information feature highlighting all the parties, events and films to be screened that day. Check the paper daily or the website daily to make sure you make the most of your BIFF 2007 experience.

March 23. Three of Harvard University's finest close-harmony singing groups will be doing their bit for a local charity in addition to furthering the bonds of friendship between the US and Bermuda, and giving talks to local school children during their visit to the Island next week. Next Tuesday the Harvard Krokodiloes, the Radcliffe Pitches, and the Din and Tonics, in association with the US Consulate, will present a lunchtime concert for all ages, including students, at the Anglican Cathedral between 12 noon and 1.30 p.m. While admission is free, the singers will be performing in aid of Habitat for Humanity Bermuda, so donations will be encouraged. "The programme has been arranged in an open house format, and the lunch time setting is designed to enable people to drop in during their lunch break. Come for 15 minutes or the whole show, all are welcome," US Consul General Gregory Slayton said. "If the music provokes a smile, and a feeling of good will, please consider offering a donation to Bermuda's own Habitat for Humanity on your way out." Paying tribute to Bermuda's tradition of generously supporting worthy causes, and the visiting singers' desire to be part of that, Mr. Slayton added, "There is no doubt that Bermuda is fortunate in having a thriving, not-for-profit culture that is sometimes called the 'third pillar' of the Island's economy. The people of Bermuda, whether Bermudian or expatriate, government or private sector, are incredibly generous in giving their time, energy and financial resources to help others. The Harvard Krokodiloes, Radcliffe Pitches and the Din and Tonics are happy to be part of this charitable tradition, giving back to Bermuda in the way they do best — with song." In addition, the visiting glee clubs will be giving additional performances at various venues around the Island, including The Bermuda National Gallery, The Reefs, Pompano Beach Club, the Fairmont Hamilton Princess, the Mid Ocean Club, Waterloo House, Coral Beach Club, and the St. George's Club, and Mr. Slayton is encouraging the public to "grab your whole family and take in one or more of the shows at venues across the Island". For a complete schedule of performances see the American Consulate website at http://hamilton.usconsulate.gov. On a personal level, Mr. Slayton said that, as a Harvard alumnus, it was "a great pleasure" for him to welcome his alma mater's glee clubs as they toured Bermuda, while as the US Consul General here he was "especially proud that these young men and women — goodwill ambassadors from the United States — were clear in their determination to incorporate a benefit performance into their schedule", and he announced that he hoped it would become an annual tradition when they visited Bermuda. Meanwhile, he urged everyone to "please come out to enjoy the fun, both at the wonderful venues where the groups will be singing all next week, and of course at the Anglican Cathedral on Tuesday in support of Habitat for Humanity". In addition to their many singing engagements, the Harvard singers will be talking to local students about the importance of hard work and dedication in high school, and how that will help them to prepare for a successful life no matter what they choose to do after they graduate. Also, the Ivy League university's Hasty Pudding Theatricals will also be raising money for local charity next week when they perform City Hall Theatre from March 28-31. This time the beneficiary will be Big Brothers and Big Sisters of Bermuda.

March 23. Doctors on Bermuda Hospitals Board (BHB) were last night urged to declare whether they will gain patients in their own practices through the closure of the Medical Clinic.

Bermuda Public Services Union leader Ed Ball alleged some health professionals on the BHB face "possible conflicts of interest" because their own clinics provide services which will be lost after the Government-funded centre is controversially shut down. He called for board members to either state publicly whether they would take Medical Clinic patients, or resign. Premier Ewart Brown has faced a backlash from the public since announcing the closure of the King Edward VII Memorial Hospital facility, which provides care to vulnerable patients including the elderly, homeless and mentally ill. Government has said patients will have access to the same services — including transportation, X-rays, eye exams, medication, and MRIs — via six private doctors across the Island. However those medics have not been identified. In a statement released yesterday, Mr. Ball said: "What is increasingly alarming from an historical perspective, and still appears to be continuing as we speak, is that some local physicians (and other professionals) who sit as members of the BHB, rarely declare possible conflicts of interests on planned medical services that the same doctor or professional is planning to offer at his private practice. "Some are of the view that this is capitalism at its best, even if their service competes directly with the board's planned initiatives, and they are taking advantage of the idea before the board. If these allegations are true, the doctors on the board need to state publicly if the Medical Clinic's patients will become theirs and/or resign." He added: "Or, if there is also any truth to the assertion that a board member is also the Acting Attending Physician working at the Medical Clinic and at a medical practice earmarked to receive patients from the Medical Clinic, he also needs to resign." The BHB could not be reached for comment last night. Announcing the closure of the facility, formerly known as the Indigent Clinic, in his Throne Speech last year, Dr. Brown said patients' dignity was being undermined. On this subject, Mr. Ball stressed care in the clinic was of the highest standard. He said: "The union was assured (in 2005-06) that there were no anecdotal records or statistical proof that any existing nursing staff or allied health professionals had offered inferior service to any of the clinic's patients or that some patients experienced inferior patient care. In fact, we are only aware of compliments to the staff by the clinic's patients. The union was also assured that the stigma of the Indigent Clinic did not insult any of the patients and that a patient would always be referred to the appropriate doctor and/or health professional when warranted." Earlier this month, Dr. Brown faced a protest from up to 50 campaigners outside the House of Assembly. They accused him of failing to consult the public over the closure of the clinic and demanded to know how the its patients will get treatment in the future.

March 23. Small construction firms could be forced out of business if a strict ratio of work-permits to apprentices policy becomes the rule in Bermuda.

That is the concern of the Construction Association of Bermuda, which is questioning the policy shift and has taken out a half-page advertisement in today's Royal Gazette to explain its own position. Alex DeCouto, president of CAOB, said the organisation supported the idea of encouraging Bermudians into the construction sector but the idea of a strict ratio of work permits apprentices will cause problems, particularly for the smaller companies and firms. The association points out that over-employment and the competition for skilled Bermudians has risen to such a high level that businesses at all levels are finding it difficult to keep hold of local staff and it views the ratio work permit/apprenticeship policy as flawed. "It is the specific mechanics of using the ratio. We have been working with the Immigration Department and they have been consulting with us," said Mr. DeCouto. "We would like to think that is ongoing. Our recommendations to them were not to use a strict ratio because of those mechanics, because it will end up trapping a lot of smaller guys. The association is very supportive of encouraging more companies to train Bermudian apprentices and more companies do need to do that. But I think doing it this way is going to be detrimental overall, especially for small business." As an example he asked what would happen if a small business with a couple of expats and a couple of locals and one apprentice lost its apprentice because that person went to work for another company offering a little more money. Would the company then be obliged to lose one of its expat workers as a consequence? If the answer is yes, then the possibility of some of Bermuda's smaller construction firms struggling to operate and possibly closing down becomes real, Mr. DeCouto warns. He has uncovered Government statistics that show there are more than 700 construction firms on the Island and of the 3,494 workforce, only 928 (26.5 percent) are non-Bermudian. A similar one-for-one work permit/apprentice ratio to apply in the international business sector also appears to be on the cards according to an interview given by Premier Ewart Brown in the latest issue of Risk and Insurance magazine. The Royal Gazette is currently seeking confirmation from the Premier's office about those comments. Mr. DeCouto said: "The idea that more needs to be done to encourage Bermudians into certain sectors is legitimate and there are ways to go about that. Looking at the Good Corporate Citizen programme; a company might be able, if they can't find a Bermudian for a particular position, to do other things to contribute and have that recognized, whether it is a contribution to a scholarship or maybe a career fair — some less tangible ways that indicates they are doing their part. You have to recognize at some point that despite all these best efforts there is just a shortage, there are more jobs than locals." Companies are searching for apprentices but they are not easy to come by, Mr. DeCouto said. "There are not a whole lot of people out there willing to start at the bottom of the tree. The infrastructure is there. If the Immigration Department says it is going to beef up this Good Corporate Citizen programme and you are going to see real benefits, if you qualify — by contributing to apprenticeship programmes or scholarships or whatever — there will be benefits to it. Companies will be lining up and saying 'I'll participate, I'll have an apprentice or I'll contribute to a scholarship programme or whatever'." That type of programme would be more feasible to create a real training process, he feels. Mr. DeCouto added that the CAOB appreciated being consulted by the Immigration Ministry on issues such as the permit/apprentice ratio matter and hopes to continue working together towards improving opportunities for Bermudians in the industry.

March 23. A record number of cruise ships are set to visit Bermuda this summer, including 11 post-Panamax, or mega ships, capable of carrying more than 4,000 passengers and crew. No fewer than 20 post-Panamax cruise ships are currently in service around the world, with at least a dozen contracted. But the increasing number of mega-ships putting to sea is causing increasing headaches for port authorities in major tourist destinations — including Bermuda — which are struggling to cope with the super-sized vessels. Some 300 ports around the globe are now faced with multi-million-dollar upgrades. Antigua has already invested $22 million to dredge St. John's Harbour, build a new pier at Nevis Street and extend Heritage Quay to handle the larger ships. St. Maarten had barely completed a new cruise terminal in 2000, when it had to go back to the drawing board to design a new port to accommodate the new floating giants. Industry experts gathered at the Seatrade Cruise Shipping conference in Miami last week, where St. Maarten Tourism Commissioner Theo Mayliger summed up the problem: "Mega ships for mega ports for mega bucks. That's what it costs." In St. Maarten, Mr. Mayliger pointed out that four mega ships simultaneously offloading 10,000 tourists — one fourth of the territory's population — would cause gridlock on the roads that would be "just too hard to handle". To put a local spin on that, an estimated 10,155 passengers and crew are expected in Bermuda on May 7 with the arrival of four cruise ships, including two post-Panamax vessels, the Norwegian Spirit *p(0,10,0,10, and Costa Magica. Former Tourism Minister Jim Woolridge has warned that Bermuda's transport facilities, with its 600-plus taxis, will be severely taxed. For the past decade, Mr. Woolridge has been warning of the dangers of mega-ships to Bermuda's economy, environment and infrastructure. Quoting an expression used in the Caribbean — "Greedy kill piggy" — Mr. Woolridge added: "We must not outstrip our ability to give quality service. "If you have your hotels full to capacity and you have all these cruise ships coming in . . . what will they find, but standing about at beaches waiting for transport all day?" He added that cruise ship passengers did not spend the kind of money that hotel guests did, and local businesses suffered because of this. "With their on-board duty-free shopping, casinos and night clubs, their contribution to the local economy is negligible," he said. "They even eat all their meals onboard, so even our restaurants don't benefit." When asked how he felt Bermuda would cope with an estimated 10,000 people coming ashore on one day, Mr. Woolridge was horrified. "That's an awful lot of extra people to be on the island at one time," he said. "I had a policy whereby I never allowed more than 120,000 cruise passengers a year to Bermuda. "People in the Caribbean said Bermuda was unbelievable because we said no to them, but the Bahamas were destroyed because of this." Mr. Woolridge said Bermuda's infrastructure and resources were already stretched to the bone. He questioned how Bermuda's limited amount of taxis could be "everywhere at once" when a mega-ship was moored in Dockyard and flights landing all day at the airport. "We need more cabs to service all these people, not to mention international business which demands the type of service they were promised when they settled here," he said. Instead of trying to accommodate more cruise ships, Mr. Woolridge felt Bermuda should continue to lure "paying" hotel guests from the US eastern seaboard who support the island's industry. "We don't need to be running all over the US and Europe to find these numbers. The eastern seaboard is our target audience and, yes, Bermuda is not for everyone: it's expensive, but if they are willing to pay then we need to deliver the goods and give them value for money," he said. Recalling his time in office in the 1970s and '80s, Mr. Woolridge said the off-season was boosted by offering visitors an incentive they could not refuse — 20 per cent off their hotel bill and store bought purchases for any day that the temperature fell below 68 degrees. "We were lucky, there were very few days where the temperature did not reach 68 degrees in the off-season," he said with a chuckle. As for the potential environment impact of mega-ships, Mr. Woolridge recalled when the North Channel was dredged by the US Navy to allow large vessels access to Morgan's Point. "It's on record that during that period, large parts of our marine life was destroyed. Our lobster supplies were affected for a long, long time," he said. He felt Bermudians were becoming more conscious of their environment and this point alone was something that would ultimately affect everyone. Meanwhile, experts at the Seatrade Cruise Shipping conference warned that with demand for larger ships showing no sign of flagging, investing money to upgrade ports is crucial if cruise ship destinations want to remain competitive and keep cashing in on the lucrative business — a point made by Royal Caribbean, which is on the verge of breaking a record it set for the world's largest cruise ship when it launched Freedom of the Seas last year. The new 5,400-passenger Genesis expected to take to the seas in 2009.

March 23. Premier Ewart Brown unveiled his Sustainable Development Roundtable (SDR) yesterday, but also revealed that he won't ask the group to weigh in on the controversial Southlands Special Development Order (SDO). The Premier suggested it was too late for the SDR to formulate a recommendation without interrupting the Environment Ministry process, already underway. He said: "This development is in the hands of the Minister of the Environment — and that's where it is right now. And we will have to wait and see what the Minister's decision is. I think to do anything else would be to preclude the necessity for the Minister to speak." The new panel has met once so far and the Southlands issue did not come up, according to the recently appointed chairman Arthur Hodgson. Mr. Hodgson further explained that he has not personally made a judgment about whether the project is right for Bermuda. He said: "I'm very sorry to say that I have not arrived at a decision where I can give you a definitive opinion. And I certainly haven't reached the point where the Roundtable has discussed it. And we certainly haven't reached the point where I've been able to give the Premier any advice." Both men reminded the press that the work of the SDR is much wider in scope than just Southlands, nonetheless the proposed hotel resort dominated a news conference yesterday where the Premier's new appointees were formally introduced to the public. Dr. Brown's panel is 13 members, five fewer than the panel of his predecessor Alex Scott. The Premier said: "In this administration we try to move from big and bulky to lean and efficient." Seven of the members are new and six are from the previous Roundtable. Among those not invited back is environmentalist Stuart Hayward, who, since leaving the Government advisory committee, has become an outspoken opponent of the Southlands bid for an SDO. When asked how he'll handle competing opinions between his administration and the SDR, the Premier said: "We can agree to disagree. One thing we made sure with this group is that we went looking for adults. And we think we found them, we know we found them. And when there's disagreement there will be disagreement, but we will handle our disagreements in the view of their relationship with Government as advisors. We think that our advisors should speak to us first." It was a clear reference by the Premier that disagreement should be hammered out between the two bodies privately, not publicly. However he also said: "If we think a disagreement is of significance, we will share it. There are insignificant disagreements and there are significant ones. This is not going to be a secret society, but we also challenge the media to go deeper than the surface." Mr. Hodgson similarly placed a burden on the media. He said: "We're all familiar with the fact that there's nothing like getting an audience if you have a fight. However on the question of sustainable development, what I'm hoping is that the press, in addition to pursuing their interests, will take on board the long- term interests of the country. I think that without the co-operation of the press, and all aspects of the press in this community, the roundtable will be a flop, it will be of no value." The SDR is a fairly new addition to the Government process, first introduced in April 2005. Its primary role is to advise the Cabinet on a sustainable future for the country in areas of economics, the environment and culture.

March 23. A spokesman for the environmental group Bermuda Environmental and Sustainability Taskforce said they would consider appealing the Minster's decision if a Special Development Order was granted for the Southlands development.

Former Director of the Department of Planning, Rudolph Hollis, said he was concerned about final approval being granted in an SDO before certain issues were dealt with. Ultimately, the developers, Southlands Ltd., hope to turn the 37-acre property in Warwick into a five-star resort with condominiums and living quarters for the staff, while a new tunnel would put part of South Road underground. If granted an SDO by Minister of Environment, Neletha Butterfield, the whole project is anticipated to be completed by 2010. So far, she has not published her decision on the fate of Southlands, but earlier this month she took an unprecedented step when she reopened the public comment phase on the property's SDO request and issued a draft SDO. BEST Chairman Stuart Hayward told a crowd of more than two hundred people who attended a meeting at West Pembroke Primary School last night that the group has already considered its next move if the SDO is granted. He said: "We are looking at the legal route. And a judicial review is a possibility. We could apply to the court to look at the Minister's decision to see if it was correct. We have asked a lawyer to look into it." Former senior civil servant, Mr. Hollis, addressed the crowd about the Planning Department procedures. He raised concerns about several aspects of the draft order, specifically that final approval would be granted before several issues were hammered out. He said that from his understanding the draft stated that final approval would be granted before issues such as waste management, staff housing, energy supply, landscape and an environmental impact study were fully explored. He said: "I am concerned because this is not approval in principle, which means go back and sort some of these issues out before final approval is granted. When final approval on an SDO is granted it becomes a legal document and we have made a deal with the developers. What happens if the study comes back and says it is not good for the environment? Approval will already have been granted by then." David Wingate, former Government Conservation Officer said he was concerned about losing open space in Bermuda, of which there was already very little, and pointed out the impact on Bermuda's endemic bird population. He too asked why approval was being granted before many issues were addressed: "It's putting the cart before the horse. He also said it did not make much sense to cut up one of the last large segments of open land when there were a handful of vacant hotel sites that could be redeveloped. The crowd burst into spirited applause when he said: "I would like to think we could purchase back Southlands as the public of Bermuda and the Government could then ask the developers to reinvest in other abandoned hotels." Two Bermuda High School students, Caitlin O'Doherty and Jessica Rego, also took to the stage and said the issue was one that struck a cord in the youth of Bermuda. Jessica pointed out that over 500 students have joined her group protesting the development on a popular web community Facebook. She read a posting that one student left on the page: "I think the Government of Bermuda should listen to the youth of Bermuda as we are going to be the ones who have to put up with the hotel in the future." Caitlin asked: "What is the point of sustainable development if no one enforces it on the big companies?" The Bermuda Environmental and Sustainability Taskforce will present Minister Butterfield with its petition objecting to the SDO today at the Cabinet Office at 3 p.m. Mr. Hayward said: "These signatures have been collected in response to the Minister's request for public input on this important issue. We see our role in this as providing a vehicle for members of the public to make their opinions known."

March 24. Anti-Southlands petitioners presented the Environment Minister with almost 3,200 signatures yesterday just two hours before the proposal was officially closed to public comment. Seventy-five percent of the signatures are said to belong to Bermudians. The Bermuda Environmental Sustainability Taskforce (BEST) was behind the petition which rallied support to halt developers seeking a special development order (SDO). Most of the signatures were submitted online. The group's chairman Stuart Hayward gave the petition to Minster Neletha Butterfield on the steps of the Cabinet Building. The two environmental stewards exchanged complimentary words about each other to the media. Mr. Hayward said: "I speak for many Bermudians in expressing our appreciation for the unprecedented step you took to issue a draft SDO for the application to build a hotel at Southlands in Warwick. By inviting the public to comment, you have watered the seeds of consultative democracy that many of us yearn to have take full root in Bermuda." Minister Butterfield said: "Let me first say to you, Mr. Hayward, thank you for your outstanding work as an environmentalist — helping to protect and preserve the environment. Your work has not gone unnoticed." Minister Butterfield has made very few public comments about the Southlands proposal to maintain impartiality, but her Government's Leader has strongly supported the luxury resort project which is seen as a step towards revitalizing the country's tourism product. BEST argues the project is too damaging to the environment and the SDO request is setting a dangerous precedent. Either way, with the public comment phase closed now, for a second time, the final decision rests with the Minister. Mr. Hayward said: "Yours is a difficult job. You are charged with protecting the environment, for all the people who reside and visit here, against a virtual onslaught. "There are individuals and agents who may speak the word 'sustainability', but whose aspirations and actions are more for narrow political or financial interest." The Minister was asked if she views the job ahead of her as a difficult one. She said: "I think we all have difficult jobs, whether its in politics, whether its in an office, or whether its in your home. And through difficulties, we can get through with consultation. And as we continue to talk about it, we continue to debate, and we continue to consult there are all kinds of ways to work out things to come to some kind of solution. "The Minister acknowledged she has already thought about the decision she's facing, but said she couldn't put forward a timetable. Every petitioner who signed-on also had the opportunity to leave a comment, so the volume of the petition filled two large binders which the Minister carried away with the help of a Ministry employee. BEST plans to continue collecting signatures on its website until the Minister rules. It's not clear yet how many other people took advantage of the reopened public comment phase, but Mr. Hayward estimated there will be hundreds of objection letters.

March 24. The newly rebuilt King Edward VII Memorial Hospital will be up and running by 2012, Acting Health Minister Philip Perinchief insisted yesterday.

Mr. Perinchief said that was the time it had been established the current hospital's life would come to an end. The Minister also suggested for the first time that work would almost certainly involve several phases of reconstruction at the existing institution, rather than the creation of one completely new hospital. He was speaking after announcing that experts from Johns Hopkins Medicine International had arrived in Bermuda to launch a $200,000 three-month review of the Island's healthcare needs. When their investigation is completed, Bermuda Hospitals Board (BHB) will formulate detailed plans for the rebuilding scheme. "Our commitment is for the end of this year to have design drawings done. I would say before 2012 we will have completion. That's when the life of this hospital comes to an end," he said. Mr. Perinchief said he hoped certain elements of the institution, such as the recently modernized Intensive Care Unit (ICU), would form part of the new-look hospital. "This isn't a cavalier attempt to knock down the hospital and start again," he explained. "A lot of things have been renovated. It would be a shame to knock them down. We have to try to get use out of those parts of the building as well as considering how to rebuild the rest." Appearing to confirm this assertion, William Ward, an associate professor at Johns Hopkins, said he had already seen the ICU and had been impressed with the facility. The Johns Hopkins investigation follows the completion two years ago of the Estate Master Plan, a long-term strategic plan for the hospital developed by overseas consultants. This has brought criticism from Opposition politicians, who complain that too much time and money has been spent on reviews, and not enough on actual work. However, announcing the start of the review, Mr. Perinchief said: "Today represents the beginning of an important process to build upon the work of the Bermuda Hospitals Board Estate Master Plan. This review will create a service profile and provide clear direction for design options for the new hospital. While the Estate Master Plan was a top level report, this review will ensure that the services provided in a new hospital are planned within Bermuda's overall healthcare structure." BHB Chief Executive Officer David Hill said: "The importance of advancing the new hospital project is dear to the heart of every staff member, patient, volunteer and visitor to King Edward VII Memorial Hospital. We do our very best to provide Bermuda with an international standard of care in both our current hospital buildings. This means we will continue to invest in modernizing patient care areas and in new, cutting edge equipment. I know I speak for all of our dedicated staff at BHB that we will ensure the people of Bermuda have a healthcare service they can rely on while we remain in our current buildings. However, for us to continue caring for the community in the long-term, we need a new acute care hospital facility." Philip Butterfield, chairman of Bermuda Hospitals Charitable Trust, said: "Part of the process of building a new hospital involves understanding how we all use healthcare services in Bermuda, so that we can better determine the right mix of local and overseas healthcare services to meet the needs of our unique Island nation. And it's important that we get this right."

March 26. Bermuda Hospitals Board (BHB) has hit back at claims its members have a conflict of interests over the controversial closure of the Medical Clinic.

Bermuda Public Services Union leader Ed Ball had alleged some health professionals on the BHB stood to gain patients in their own practices as a result of the demise of the Government-funded centre. However, the BHB insisted it had not been involved in the decision-making process which led to the closure — meaning no conflict of interests was possible. "The board would like to state that the decision to close the Medical Clinic has never been an issue decided at board level," said a spokesman on Friday. "The decision was made by Government and was announced in the Throne Speech. As the clinic is fully Government-funded, Government's decision to fund an alternative healthcare delivery model for patients means that the closure is an operational issue at King Edward VII Memorial Hospital and not one for which board approval was required. The board would also reassure that it has by-laws in place that require any board member to excuse him or herself from any issue for which there is a potential conflict of interest. The person in question leaves the room for any discussion and does not vote on the decision. However, in the instance of the Medical Clinic, this was not necessary as the policy decision was not discussed by the board." The spokesman added that the BHB would help patients make the switch from the Medical Clinic to private doctors across the Island. "BHB is sensitive to the concerns of its Medical Clinic patients as they transfer to a new delivery of healthcare with participating physicians in the community. We will do all we can to ensure that this is a smooth transition and the clinic will remain open until all patients are under the care of their new physician." Premier Ewart Brown has previously said six doctors have agreed to take on patients from the Medical Clinic after it closes. Acting Health Minister Philip Perinchief on Friday declined to name those medics — but said it was likely more doctors would be added to the list in due course. The Medical Clinic, formerly known as the Indigent Clinic, provides services including transportation, X-rays, eye exams, medication and MRIs to vulnerable patients including the elderly, homeless and mentally ill. Earlier this month, up to 50 people staged a protest outside the House of Assembly and accused Dr. Brown of failing to consult the public over its closure.

March 26. Air travelers between Bermuda and London are one large step closer to a consumer-friendly airfare price war. The Ministry of Tourism and Transport announced last night that Zoom Airlines Ltd. was issued a Bermuda air transport license, paving the way for British Airways to face competition on its London route for the first time ever. Officials at Zoom have one last hurdle to clear — obtaining operating licenses from the United Kingdom Civil Aviation Authority. If all goes well there, as expected, flights could begin to and from Bermuda as early as June. Following the announcement, Bermuda's director of civil aviation Ian MacIntyre said: "Zoom is now moving forward with its plans to launch year-round, low-fare services between London-Gatwick and Bermuda." The Zoom route will be exactly the same route flown by British Airways. Zoom's managing director told The Royal Gazette earlier this month that his airline's fares will be lower than BA's and will be offered twice a week. Zoom Airlines — which describes itself as the UK's first dedicated low-fares, long-haul airline — announced its application for a licence in Bermuda on March 2. Over the past few weeks members of the public were invited to submit their comments of support or opposition. The plan is for aircraft to leave JFK in New York for Bermuda on Mondays and Saturdays at 5.30 p.m. before taking off for London from here at 9.25 p.m. and arriving at 8 a.m. The returning flights would depart Gatwick for Bermuda on Wednesdays at 1 p.m. and Sundays at 11 a.m., leaving the Island for JFK at 5.10 p.m. on Wednesdays and 3.10 p.m. on Sundays (all local times). Final schedules should roll out within the next two weeks on the company's website, according to a Government spokesperson.

March 27. Budget air tickets for twice-weekly flights between the UK, Bermuda and New York could go on sale in a fortnight's time. Jonathan Hinkles, managing director of Zoom Airlines, told this newspaper yesterday that his company hoped to launch ticket sales "within the next two weeks" after gaining the approval of the Island's Air Transport Licensing Board (ATLB). The flights will give consumers their first alternative to British Airways on the direct Bermuda to London Gatwick route — and BA said yesterday it welcomed the competition. Zoom, a Scottish sister company to the Canadian airline of the same name, still needs an operating licence from the UK Civil Aviation Authority (CAA) to begin running the route. But Mr. Hinkles said he was confident that the low-fare Boeing 767-300ER flights could start as early as June. "We are working in the final stages now of getting one more bit of approval from the CAA here which would enable us to start ticket sales before we have our operating licence," he said. "As soon as we have done that we can start selling tickets." The news was welcomed by tourism and business leaders yesterday. Mike Winfield, co-chairman of Bermuda Alliance for Tourism (BAT), chairman of BAT's airline committee and chairman of Bermuda Hotel Association, said: "We welcome the competitive environment. We are also very loyal and supportive of BA. The only thing we would have liked to have seen from BA is a more competitive airfare so maybe this will result in that. It's a longstanding policy of this Government to introduce competitive air services and that's certainly a position that the hotels support." David Dodwell, Shadow Tourism Minister and owner of The Reefs resort, said: "It's good. Competition is good. I don't think it's going to impact British Airways. There will be enough traffic and enough loyalty so that in my view it won't impact them. My hope is that we can see it. This looks like a more economical airline. I don't think it's about BA charging too much, it's about what customers can afford and what customers are looking for." Diane Gordon, executive director of the Chamber of Commerce, said: "I'm sure that our members are going to be delighted with it if it's approved. It's going to offer the business traveler plus the community here certainly another option other than just BA. "It could open up a lot of additional doors. I'm sure without a doubt that this is going to be good news for our members and it's going to benefit Bermuda definitely." BA spokeswoman Sallie Singleton said: "As we are a world-wide airline we compete in almost every destination in the world so we are quite used to competition and we welcome competition. Over the years we have competed on this route with many different carriers through North America and right now we compete with all the strong American carriers. We hope that this new competition will mean an expansion to the UK market and that can only be of benefit to Bermuda." She added that BA had served the Island for 70 years, offered four classes of services - compared to Zoom's two - and would continue to be the only airline offering a direct daily service to London. Austin Thomas, chairman of the ATLB, said feedback from the public to the Zoom proposal had been positive. "Clearly we did not have anything to cause us great concern with regard to negative reports. The Premier has been working very hard over a long time to bring diversity into this aspect of the industry and we are pleased with that. We are very pleased when there is competition provided here in Bermuda. When we get quality applicants that are reputable it makes our job easier." Zoom's plan is for aircraft to leave JFK for the Island on Mondays and Saturdays at 5.30 p.m. before taking off for London from here at 9.25 p.m. and arriving at 8 a.m. The returning flights would depart Gatwick for Bermuda on Wednesdays at 1 p.m. and Sundays at 11 a.m., leaving the Island for JFK at 5.10 p.m. on Wednesdays and 3.10 p.m. on Sundays (all local times). Mr. Hinkles said that tickets for the New York leg of the journey would also be cheaper than the airline's rivals on that route. "Initially we will be launching the service twice a week through to New York," he said. "I do understand that there are other carriers offering daily services. But on the days we have them available we will have lower prices. We are hoping that will tempt customers, even if it doesn't quite fit with their travel plans." He added: "We are very happy with the responses that we have received to the plans. The news of our application became public about a month ago. Since that happened we have had a very, very strong response to the application which has encouraged us to press ahead with our plans." Zoom's website is at www.flyzoom.com.

March 27. Bermuda has lost out to the likes of Guernsey and Ireland when it comes to attracting captives linked to UK companies. A survey by risk and insurance services firm Marsh shows that between 1995 and 2006 Bermuda's share of the UK-generated captive market declined from 19 percent to 15 percent, while Guernsey and Ireland increased their share of the market significantly. The reason for the changing fortunes appears to be down to the ability to secure the same benefits in offshore jurisdictions much closer to mainland UK. "The increased benefits and proximity to the UK of offshore domiciles, such as Guernsey and the Isle of Man, have detracted from formations in Bermuda; we believe this trend will continue. We also expect Malta to increase its number of captive formations as it benefits from its membership of the European Union," said Jonathan Groves, head of captive consulting at Marsh. The report on the growing popularity of captives with UK companies surveyed 94 of 350 identifiable captives owned by UK companies. In the 11-year period used for comparison Guernsey's share of the market increased from 42 percent to 50 percent and the Republic of Ireland's from two percent to eight, by contrast Bermuda's decreased by four percent, the Isle of Man's share dropped from 31 to 21 percent and Jersey and Gibraltar remained on one percent. The two other significant jurisdictions of Vermont and Cayman both dropped from two percent to one percent in the survey. Commenting on Bermuda, the report states: "Bermuda's attraction has remained for its existing client base although new captive owners have opted not to establish there primarily because the same captive benefits are available much closer to home." Information from AM Best and the London Stock Exchange was used to supplement the Marsh report, which is entitled "Fit for Purpose? Benchmarking the continuing contribution of captives." The growth of protected cell companies appears to be the reason for the growth in the number domiciled in Guernsey. And the survey also reveals UK companies are increasingly considering captive formation to implement sophisticated risk management regimes and address the total cost of risk, and that more mid-sized companies are now making use of captives, which in the past have been dominated by larger companies. Financial services, manufacturing and service supply industries are the three sectors owning the most number of captives. Mr. Groves said: "The high level of captive use in certain industries is in part historic. Many financial institutions established captives to address mortgage indemnity guarantee risks during the 1990s and the majority of utilities at privatization formed captives to manage historic liability exposures. "Other industries, such as energy, have made significant utilization of captives over the past 30 years given their exposure profile and variation in the capacity available in the insurance market. This aside, it is clear the three industries making most use of captives — financial services, manufacturing and service supply — represent less 'risky' industries, reflecting the need for captives for everyday property and casualty risks." The survey also highlighted the 'spikes' in the formation of captives that occurred in 1994 and 2002 at the height of the 'hard' market cycles. In its report Marsh notes this pattern and comments: "Given the many strategic and financial benefits that forming a captive can bring to a company's risk and insurance programme, a reactionary approach should not be necessary." It also concludes: "The proximity to the UK of offshore domiciles such as Guernsey and the Isle of Man have detracted from formations in Bermuda and at Marsh we see this as a trend that will continue."

March 27. Government's Alternatives to Incarceration conference, which ended yesterday, shows what can be achieved by changing the emphasis of the criminal justice system from punishment to rehabilitation.

As the new Prisons Commissioner, John Prescod, noted on Monday, this has been a long time coming. When Westgate Correctional Facility was opened in the early 1990s and Casemates Prison was closed, one of the primary reasons was to give inmates more rehabilitation in a better setting than Casemates could possibly provide. That has not happened, and the new process aims, to avoid sending minor offenders to prison at all. That should guarantee that the recidivism rate, at least for people getting prison sentences, will fall. But the success of ATI will not be demonstrated by how many people go to prison, but how many people return to court. It is hard to argue with the basic principles of ATI. People who commit minor offences, whether for petty theft or minor drugs possession charges, should be able to turn their lives around with the support of the system. And there is little doubt that much of the crime problem is rooted in drugs. ATI follows the logic that reducing drug abuse and demand for drugs will also reduce crime. But it must be clear that drugs rehab and community service cannot achieve this on their own. People turn to crime for any number of reasons, but the way to move them from crime to the straight and narrow is to ensure that they have the tools to hold down a job and recognize that this is a better way to live. That will require an immense education and training effort, and the community also needs to be prepared to take on "risky" employees and neighbours. All the rehabilitation in the world will be wasted if the "graduates" cannot get a job or a roof over their heads. However, this is an immense gamble for employers and landlords who are being asked to accept on faith an unproven system, at least for now. That is why the tracking and supervision of the programmes must be first class. People who enter the programmes must be held accountable and must obey the rules that are laid down. There will be times when heart-rending cases come before the courts. But individual needs have to be balanced against the credibility of the programme and in the end, the people who successfully complete the programme will lose if backsliding is allowed. This is a brave effort to solve the Island's crime and drugs problem. It needs the support of the whole community and rigorous keeping of standards by its administrators if it is to succeed.

March 28. The Attorney General told a meeting that Bermuda's public education system needed dramatically restructuring from pre-school to the senior level. Local educators claim Bermuda's public, or government, school students lag two years behind public school students of the USA in English and Mathematics. Senator Philip Perinchief, a former teacher, said at least three public high schools were needed on the Island in the east, west and central parishes, as opposed to the two central senior schools Bermuda has now. He also called for an institution offering vocational education to replace the long-closed Technical Institute and a community college awarding four-year degrees. "Too long in my experience we continue to be satisfied with mediocrity," he said. The Minister was speaking at Cathedral Hall in Hamilton where a team of education experts from the UK who were carrying out a review of Bermuda's public schools invited comments from the public. Premier Ewart Brown and Education Minister Randy Horton also attended but did not speak. Two simultaneous meetings were held in St. George's and Sandys as part of the wide-reaching inquiry, which is aimed, in part, at pinpointing why less than half of the Island's public senior school students are graduating with a Bermuda School Certificate. Professor David Hopkins, from the Institute of Education at the University of London, led the review. He told the Hamilton meeting: "The purpose of these meetings is to give you an opportunity to talk directly to myself and my colleagues so that we can be certain we are feeding authentic views into our report." His team is visited every one of the Island's public schools and will present a report to Mr. Horton by April 30, 2007. The recommendations for change will take effect from September 2007. Professor Hopkins said he wanted the contents of the report to be "as public as possible". "One of the recommendations is that the implementation is monitored," he said. "I have a feeling from the Minister that he feels likewise." Scores of people attended the Hamilton meeting and gave their views on why the public education system is failing. One female teacher questioned whether public schools should be abolished altogether. Suggestions made by members of the public included that retired teachers be used as mentors in the classroom, that Afro-centric learning be introduced and that the curriculum be made more flexible to meet different children's needs.

March 28. The story of the Club Med squatter who went to the World Cup in Trinidad is now widely known — but people spoken to by The Royal Gazette claimed not to know of anyone who had made the trip. And at least one resident at the derelict St. George's hotel did not know what all the fuss was about. She said: "If I wanted to get on a flight and go to Trinidad for the cricket, why can't I? What's the big deal about it? I can't see what the point is." The woman did not want to be identified. In a speech on Monday, Premier Ewart Brown said some people, including some residents at Club Med, claimed to be impoverished yet were still spending their money on lavish things — like a trip to an international cricket event. In a brief interview yesterday, the Premier pointed out, as he did on Monday, that the country-hopping squatter was a rare and individual case. But he also provided further perspective. He said: "That story probably represents an aberration, but it tells me that in Bermuda, sometimes poverty is relative. And sometimes Bermudians who consider themselves poor have a different order of priorities." At the Progressive Labour Party forum in Hamilton Parish on Monday the Premier gave a talk on what he perceived to be a worrying trend among members of the public who want Government handouts. He remarked that some at Club Med were in genuine need of assistance, but others seemed to be taking advantage of the situation. The Premier said at the meeting: "Minister Burch told me that while we were in Trinidad I should look for a certain individual — a fellow who was living at Club Med. This is a true story. Minister Burch said 'the guy locked his door at Club Med, left a note saying when he would be back and told his mother to look out for his two sons because he was on his way to cricket. That's a Bermudian squatter? When it gets like that, we need to stop and take stock. There's something wrong with squatting at Club Med and going to cricket. We cannot tolerate that." The Premier followed up yesterday by saying: "It's an individual case. And his situation, I'm sure, is not representative of the people there. And my telling of the story was not meant to say that. It did not say that. And any distortion of that would be most unfair." Three Club Med residents agreed to talk with The Royal Gazette during a visit to the property yesterday. All three claimed not to know anyone living in the complex who recently left for Trinidad. One woman who was pushing a toddler in a stroller said: "I don't know who would do that and I know everybody down here." Another woman questioned the Premier's motive for telling the story in the first place. She said: "He's trying to get the public to think that we down here at Club Med aren't responsible — that we don't want to have any participation in our lives. That may be some people, but for this woman, that's not my issue. My issue is I just need a house, a roof over my head, somewhere to rest comfortably at night. I'm not looking for no fight with the Government. I'm just looking for a place to stay." The Minister of Housing announced last week that Club Med squatters properly registered with the Bermuda Housing Corporation will be moved to either the Wyndham Resort property or to the Pembroke Rest Home. Moving day is this Friday and everyone must go. Last Friday Minister Burch, Dr. Brown and Housing Minister Dennis Lister visited Club Med and officials delivered official notices to vacate the premises. The notices say if people do not leave they face Supreme Court prosecution. On the visit to Club Med last week the Premier said: "It was what I expected. The Minister had reported to Cabinet exactly what I saw when I got there. And I just wanted to see it for myself and let the people see me there to let them know that I was aware of their situation and concerned about it." A woman who encountered the Premier on the visit said: "I want to leave as peacefully as I came. I told the Premier that when I talked to him face to face off the veranda. And he said: 'Do you work?' He's not even saying: 'Ma'am are you okay?' It wasn't personal contact, it was business. If we really mattered they would have come talk to us. That's what's offensive to me." Yesterday people could be seen packing boxes and emptying closets in preparation for the move.

March 31. Support for Bermuda's buoyant economy is now at its highest point in more than two years, according to a new poll.

Nearly two thirds of people — 65.6 percent — described the economy as either good or excellent in a Royal Gazette survey earlier this month. It represents an increase from 63 percent in January, and is the third consecutive rise from our polls. Statistics dating back to November 2004 show the figure had remained consistently in the 50s until the past few months. The latest survey was carried out about a month after Finance Minister Paula Cox stated that for the fifth Budget in succession Government was raking in far more revenue than projected thanks to the booming economy. However, some people have argued the economy is overheating, and that extra spending could lead to rising inflation rates. Asked their opinion on economic conditions in Bermuda, 13.1 percent described it as excellent, slightly down from 14.6 percent in January, and 52.5 percent said it was good, up from 47.9 percent two months ago. Meanwhile, 29.5 percent said the economy was only fair, up from 26.8 percent, and 5.0 percent said it was poor, down from 10.7 percent. Reflecting on the results, Chamber of Commerce vice president and restaurateur Philip Barnett said many businesses were thriving thanks to international visitors attracted to the Island by the economy. "The economy is certainly giving a lot of opportunity to individuals," he said. "It's definitely a better environment than in the past, especially with the growth of international business. In the heyday of tourism, you knew you would make your money in the summer and lose money in the winter. Now, with international business the way it is, you get people coming here for a week all through the year, buying goods and services. It helps companies flourish." Questioned on their views of the way the economy is heading, 55.2 percent said it was moving in the right direction, 28.5 percent said it was going in the wrong direction, and 16.3 percent were unsure. In January, 50.1 percent had said it was moving in the right direction, with 27.7 percent holding the opposite view and 22.1 percent not sure. It was announced earlier this year that Bermuda's residents had the highest Gross Domestic Product (GDP) per capita in the world. Bermuda's total GDP — the market value of all the goods and services produced — rose by 9.1 percent in 2005, mainly due to the expansion of the international business sector. The Island's total GDP was estimated at $4.857 billion, or $76,403 per head, more than $10,000 more than second-placed Luxembourg. This compares with the US figure of $41,600, Canada's $33,900 and the UK's $30,100. However, earlier this month Opposition Senator E.T. (Bob) Richards, an economist, blasted Government for allowing the economy to overheat. Mr. Richards said credit — which had grown 161 percent since 1998 — was vastly outstripping inflation. He said the construction boom was doing nothing to help house ordinary Bermudians. A breakdown of the poll shows overwhelming support for the economy among the richer section of society. Among people with a household income of more than $100,000, 83.6 percent described it as good or excellent, with just 1.6 percent saying it was poor. Of those bringing in less than $50,000, 50.1 percent said it was good or excellent, with 17.5 percent saying it was poor. Men had a more favorable view than women, with 74.0 percent saying good or excellent, compared with 57.7 percent of women.


Last Updated: January 14, 2020
Multi-national © 2020 by Bermuda Online. All Rights Reserved