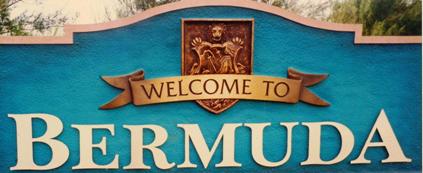 165+ web files, a regularly updated Gazetteer, overall an in-depth description of our island's internally self-governing British Overseas Territory 900 miles north of the Caribbean, 600 miles east of North Carolina, USA. With accommodation options, airlines, airport, actors, actresses, aviation, banks, beaches, Bermuda Dollar, Bermuda Government, Bermuda-incorporated businesses and companies including insurers and reinsurers, Bermudians, books and publications, bridges and causeway, charities, churches, citizenship by Status, City of Hamilton, commerce, communities, credit cards, cruise ships, cuisine, currency, disability accessibility, Devonshire Parish, districts, Dockyard, economy, education, employers, employment, environment, executorships, fauna, ferries, flora, former military bases, forts, gardens, geography, getting around, golf, guest houses, highways, history, historic properties, Hamilton, House of Assembly, housing, hotels, immigration, import duties, internet access, islands, laws, legal system and legislators, main roads, marriages, media, members of parliament, money, motor vehicles, municipalities, music and musicians, newcomers, newspaper, media, organizations, parks, parishes, Paget, Pembroke, performing artists, residents, pensions, political parties, postage stamps, public holidays, public transportation, railway trail, real estate, registries of aircraft and ships, religions, Royal Naval Dockyard, Sandys, senior citizens, Smith's, Somerset Village, Southampton, St. David's Island, St George's, Spanish Point, Spittal Pond, sports, taxes, telecommunications, time zone, traditions, tourism, Town of St. George, Tucker's Town, utilities, water sports, Warwick, weather, wildlife, work permits.

Bermuda's 2007 September 11 to December 31 History
News and significant events in the last three-plus months of this year

By Keith Archibald Forbes (see About Us) exclusively for Bermuda Online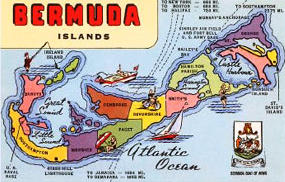 See end of this file for all of our many History files

2007. September 11. The Opposition is crying foul after it emerged a builder chosen for a multi-million dollar Government contract is a major shareholder in the company which made the selection.

As revealed in The Royal Gazette Dennis Correia has 30 percent of the shares of Bermuda Emissions Control (BEC) which picked his firm Correia Construction to build three emissions testing centres. Correia will pick up the bulk of the $8.6 million contract but the process was not put out to open tender by BEC instead a couple of project management firms each put a price on the building work to see how it compared with Correia's. Last night Opposition deputy leader Patricia Gordon-Pamplin said: "The United Bermuda Party thinks the deal stinks, for a lot of reasons. "The deal says to us that the government is not interested in spending taxpayer dollars in a cost-effective manner. The fact that the $8.6 million contract did not go to tender means that no effort was made to find the lowest bid." She questioned why BEC tendered the contract and not Government considering it was public money and she wondered why Works and Engineering wasn't involved, which is normally the case when government disperses tax dollars for capital works. And she said the fact that the Cabinet Secretary did not appear to know the Department of Works and Engineering was not involved gave cause for further concern about oversight. Mrs. Gordon-Pamplin continued: "We are also left wondering how to square the Cabinet Secretary's comment that the contract was sole sourced because of its 'specialized' nature with the contractor's comment that the buildings he is to build are very, very simple. We have to ask what was so exceptional about this contract that the government bypassed its own policy to tender contracts valued at more than $50,000?" Mr. Correia is a friend of Premier Ewart Brown and his wife is running for the Progressive Labour Party at the next election. Mr. Correia and his BEC partner Donal Smith had defended the deal saying it was a culmination of a plan begun under the UBP. But Mrs Gordon-Pamplin said to suggest the contract award was somehow connected to her party was laughable. She agreed emissions testing was explored in the final years of the UBP Government with Donal Smith. "We encouraged his work. But that was a long time ago and to suggest some sort of connection between that early relationship and this $8.6 million contract award is grossly misleading. We would have put the contract out to tender. That was our policy. That public money is being spent without Government giving the public a chance to bid for it is outrageous. Under the PLP government, rules appear to have been rewritten or ignored to enhance relationships that exist between the government and party stalwarts. The lines of demarcation have been terribly blurred and the taxpayer will never know if there has been value for money in this process. That's a shame. Bermuda needs a more open, transparent and accountable government." Bermuda Emissions Control was formed by Donal Smith and Joel Maderios in 1996 and Mr. Correia bought into the firm in 2003. Work began in January for the satellite testing stations in Rockaway and Southside and in the middle of last month for the main site at the Transport Control Department's North Street HQ. Cabinet Secretary Marc Telemaque told Monday's Royal Gazette that it had been a sole source contract based on the experience of the contractor in the building method, specialized form of construction and equipment installation. Asked about what controls were in place to stop Correia Construction from naming its own price for the work Mr. Telemaque said all contracts were vetted, costed out and signed off by the Ministry of Works and Engineering. However Works and Engineering said they were not involved. Mr. Telemaque then said Transport was the contracting department and any such a job would have been approved by Cabinet. And he said the taxpayer would not risk losing out because the budget would not be exceeded. Correia Construction is putting up the buildings, BEC is providing the equipment and TCD will handle the outfitting of the offices, said Mr. Correia, who estimated the satellites would cost around $500,000 while North Street will cost around $3.5 million.

September 11. More than 100 housekeeping staff responsible for keeping King Edward VII Memorial Hospital (KEMH) clean and infection free have been honored by Government, after an announcement marking Housekeeping Appreciation Week.

The Bermuda Hospitals Board (BHB) along with Minister of Health Michael Scott, made the proclamation yesterday, marking the second year the BHB has joined a world-wide campaign by countries to recognize the contributions of housekeepers. The BHB says rates for hospital-acquired infections are considered low at KEMH compared to some hospitals overseas, which report that 60 percent of blood stream infections in intensive care units are caused by the potentially deadly MRSA bug. Methicillin-resistant Staphylococcus aureus (MRSA) is an isolate of the bacterium Staphylococcus aureus that has acquired genes encoding antibiotic resistance to all penicillins, including methicillin and other narrow-spectrum b-lactamase-resistant penicillin antibiotics. MRSA was discovered for the first time in 1961 in the UK, but it is now widespread in hospitals, with some deaths being attributed to the bug. At KEMH, however, the rate of MRSA infection in the Island's ICU is only 15 percent, the BHB added. Executive Housekeeper, Rosa Simons said: "Our staff play a vital role in preventing the spread of infection by adhering to strict policies and procedures. We work closely with BHB's Infection Control Committee and keep current with international standards. We use almost 900 gallons of hospital grade disinfectant cleaner annually." The Housekeeping Team cleans more than 800 birthing rooms a year and sterilizes approximately 600 isolation rooms. They also wash more than 5,000 beds each year. Events for yesterday's launch began with the Minister being escorted on a tour of the housekeeping department, before meeting with housekeeping staff during a special coffee morning reception. Deputy chief executive officer, Venetta Symonds, presented staff with a framed poster thanking them for the important role they play in the hospital and for their contribution to patient care. "Day and night, seven days a week," she told them, "You are the team who maintains a clean, healthy, infection-free environment for patients, staff and visitors. You are the lifeblood of the organisation, keeping patient areas, corridors, bathrooms, surgical rooms and offices hygienic and sanitary." Mrs. Simons announced that Kyle Outerbridge was being honored as Housekeeper of the Year. "Mr. Outerbridge exemplifies service excellence, professionalism and dedication to duty. He is a model employee, a team player and an asset to the hospital." A variety of activities are planned to commemorate Housekeeping Appreciation Week, including a lobby display, skits performed by staff members and a luncheon on Friday for housekeeping employees.

September 11. Cabinet could soon agree to push ahead with plans to build a new shelter for homeless people, according to the Minister for Social Rehabilitation. A scheme for a new Salvation Army shelter was first announced under former Premier Alex Scott in 2005 but has foundered amid discussions over the timetable for building as well as whether other social programmes, such as counseling, should be included. But now Minister Dale Butler is hopeful the scheme could soon press ahead and said: "I am hoping in the next couple of weeks we will have a Cabinet paper about the next steps, such as planning approval. Some big decisions should be made in the next couple of weeks." It comes after a severely decomposed body was discovered across from Victor Scott Primary School on Glebe Road, Pembroke, on Saturday. The Royal Gazette understands the deceased was an elderly person, of no fixed abode. Mr. Butler said the discovery of the body underscored the need for a facility with a programme in place to assist people who fall through the cracks. "It seems to happen every two to three years," he said speaking of the discovery. "We have a number of people who are well known, you see them walking around town asking for a dollar. When you don't see them for a while you normally read in the paper that they were locked up. But every few years you hear about an incident like this. Some people just drop out of society, they don't want any help and many of them are estranged from their families." He said preliminary designs on a new emergency housing complex have been completed. Original plans predicted that the construction would not be finished until 2011, something the Government was not happy about, Mr. Butler said. "They asked us to go back and see if we could finish it earlier," he said. "But the Ministry of Works and Engineering could not find a way to do it faster, especially because it is on marsh land. And he hopes that a new Salvation Army emergency housing complex would include a programme to provide counseling and make the transition easier for homeless people looking to rejoin society. "The Permanent Secretary has just been to Calgary looking at their facilities," he said. "We want to have a programme with the shelter to help people instead of just house them so the Permanent Secretary looked at the programme provided in Calgary." A Cabinet Paper will be presented to the Government in the next few weeks before any decisions are made about the next step in the process, and Mr. Butler said the Government would be funding the construction of the new facility. The current facility houses approximately 60 people and is 30 years old. Salvation Army boss Major Doug Lewis said he was excited about the project moving forward. "We have had on going dialogue with the Minister about the facility," he said. "We are in a difficult situation with the current facility being very run down. We've been in a rock and a hard place when it comes to how much to spend on repairs when it could be ripped down at some point. We know that it is in the planning stages and it's great news that it is moving forward." He added: "We provide a service that the community needs. They may not know they need it, because out of sight out of mind, but they need it. The discovery of the body brings the issue back to the forefront of people's minds. There are more people who are homeless and require our help than people think. But we want to do more than just house them, we want to help them change their lives. It's important to have a programme in place that will assist them." Forensic tests on the body discovered at 2 p.m. on Saturday ruled out foul play as the cause of death. Police are not revealing any more details, such as the length of time the body lay in the bamboo patch next to Glebe Road, until more tests have been done and the next of kin have been notified. The Salvation Army emergency housing complex was built 30 years ago as a temporary measure to deal with housing issues. It was not expected to last more than 15 years. Plans to revamp the existing building were first mooted in December 2000. In 2005 former Premier Alex Scott set aside $28 million toward the project in 2005 and said: "The Bermuda Government continues to support the Salvation Army by providing substantial funding for the Life Skills Programme, Harbour Light and Emergency Housing Complex. During the 2005/06 financial year, Government is providing $747,170 to fund these programmes.

September 11. The taboo surrounding elder abuse in Bermuda must be eradicated if the issue is to be properly tackled, according to the executive director of Age Concern.

Claudette Fleming told The Royal Gazette that the shocking case of "Auntie Em" — the 95-year-old near-blind widow whose plight was revealed by this newspaper last Friday — highlighted the need for discussion and debate on the topic. "We have to get to a place where it's not taboo anymore and we get it out into the open," she said. Auntie Em was allegedly mentally abused by her adopted daughter and forced to live in filthy, rodent and roach-infested conditions until nursing assistant Yvonne Dawson took her into her own home last year. Ms Fleming said laws to deal with elder abuse were definitely needed but added that it was hard to estimate the scale of the problem in Bermuda due to a lack of information. "We definitely need the legislation; that's why it's being worked on and it's probably overdue," she said. "What we need more so is to be more proactive so we hear less about these types of cases." The charity boss is appealing to Auntie Em's nephew — who hired Ms Dawson to care for his elderly relative when he realised the scale of the neglect — to contact Age Concern, whose mission is to determine the needs of seniors and link them with the right services. "I want to see where the system has failed and why," said Ms Fleming. "How did this family fall through the cracks? People have to know who to turn to so that the ball doesn't keep getting passed. I think the main thing is: who is ultimately responsible, how does the process work and does the information on individual cases get communicated to family members and other individuals?" Auntie Em's situation was reported to the National Office for Seniors and the Physically Challenged, which investigated and held a meeting with Ms Dawson and family members. Ms Dawson offered, at that meeting, to care for the nonagenarian as she did not want to go into a rest home. Auntie Em was later admitted to the King Edward VII Memorial Hospital, where she remains, having had part of one leg amputated after gangrene set in. "In this case, maybe she would have benefited from being placed somewhere against her will," said Ms Fleming. "I hate saying that but if it was so dire. Are there things in place that can prevent a person from being further harmed?" Ms Fleming said more information on elder abuse — which is defined by the National Center on Elder Abuse in the US as exploitation, neglect, abandonment or physical, emotional or sexual abuse of a senior — was needed on the Island. A forthcoming joint Age Concern/government survey on seniors' issues will ask questions on the subject. But Ms Fleming added: "It's not easily self-described and if anything family members are going to try and hide it. Anywhere in the world it is difficult to track and pinpoint." Elder abuse should be reported to the National Office for Seniors on 292-7802. Age Concern can be contacted on 238-7525.

September 11. Hundreds of students streamed through school doors yesterday, marking the end of summer vacation and the start of a new academic year.

But some students walked out the same doors just as quickly, when they were informed that they did not meet the uniform code. One mother of a Berkeley Institute student called The Royal Gazette and expressed anger after her daughter was sent home because her navy blue skirt had a pleat. She said the pleated skirts were sold in shops in Hamilton and she had assumed she was following the school's instructions. But Berkeley Institute principal Michelle Simmons said students and parents had been made aware of the rules. She said: "We have had a very positive start to the term, but unfortunately, in spite of clearly circulated information on school uniform, several students were sent home as they were not correctly attired. The main infractions were inappropriate shoes, multi-coloured hair, skirts with pleats, and pants too long and worn inappropriately. Our school is committed to excellence. We require our students to be committed to the highest standards of learning, deportment, behavior, and attendance. We have started on the first day of school in our efforts to uphold those standards. We simply ask that all our students and parents uphold and obey the school rules." A Government spokesman said that although several students returned later "in proper attire", the Government was concerned at the slip in standards. "The Ministry of Education, Sports and Recreation is concerned that the students did not adhere to a known policy of the school and it is our expectation that the school administration will meet with the parents to clarify the school standards," he said. "As we move to improve our schools overall, we would expect our parents to work with the school to ensure that standards are met." Meanwhile, Education Minister Randy Horton visited several public schools in the West End, accompanied by the newly-appointed Permanent Secretary Ellen-Kate Horton, who is his sister. Mr. Horton addressed the pupils and parents of Southampton Glebe Primary School and went on to visit T. N. Tatem Middle School, Purvis Primary School, Warwick Pre-school, Paget Primary School and Gilbert Institute. Mr. Horton talked with head teachers, staff and parents. He also spoke to students in their classrooms. The Minister said yesterday: "As a former teacher and principal, words cannot express how gratified I feel today having visited with our Island's young students. I remember how it felt for me as a new teacher waiting for my class to arrive on that first day of school. I can assure the parents of these students that we are ready for this school year in every way. They should know that we are hard at work, through the Interim Education Board and our new CEO Dr. Johnson, to meet the expectation of our parents and students. We are committed at the Ministry of Education, Sports and Recreation to providing a first class education to our young people that we all can be proud of. I want to also thank the Island's principals and teachers for preparing to meet their individual students with the smiles and colorful, inviting classrooms I saw today. We are off to a tremendous start."

September 11. Retail sales in Bermuda are on the up, according to the latest figures released by Government.

Sales rose across the board 6.6 percent to an estimated $99.1 million in July, representing the third largest growth of the year, with the biggest increase of 10.1 percent coming in March. The spending level was $6.1m above the retail sales recorded for July last year. The July 2007 index stood at 110.8 index points following a modest 0.8 percent gain for the month of June. Among the biggest gainers were car sales, construction activity, gas sales and overseas spending, but, on the flipside, liquor sales fell 0.2 percent, going into reverse for only the second time this year. After adjusting for the annual retail sales rate of inflation, measured at 2.7 percent in July, the volume of retail sales edged up 3.8 percent, reflecting an overall increase in the total quantity of goods sold in the retail sector for the month. Car salesmen experienced double-digit gains in sales in July, reporting an 11.9 percent rise compared with figures at the same time last year. Overall, July has been the strongest month for vehicle sales since January, due primarily to higher demand for popular models in stock. Retailers in the building material and hardware sector, meanwhile, reported a 9.9 percent sales increase for July as higher levels of construction activity in the economy resulted in strong sales for building and hardware vendors, the key suppliers to the construction industry. Another encouraging sign was gross revenue flows for the sector regaining their strength following a poor start to the year. Service stations also reported a 10.5 percent gain in gas sales, with part of the rise being attributed to the 2.2 percent increase in the cost of premium and mixed fuel. Similarly, service stations with extended opening hours saw a boost in their sales revenue. Elsewhere, retailers in the furniture, appliance, electronic, pharmaceutical and personal care supplies sectors experienced growth in aggregate sales after a weak sales performance during the previous month. Gross revenue flows for all of these sectors advanced 8.6 percent over July, due mostly to strong consumer demand for household furniture and furnishings. Residents returning to the Island from business trips and holidays declared overseas purchases of about $5.1m in July, with the level of spending estimated at $300,000, 6.1 percent higher than that reached for the period in 2006. Combined local and overseas retail sales totaled $104.2m in July, $6.4m higher than the previous year and accounting for 4.9 percent of total retail sales, the same as for July 2006.

September 11. The Mid Ocean Club is helping one of its Bermudian employees realize a long-held ambition — to obtain an associate degree in turf management at Edison College in Florida, which will take two years.

Karim Francis, 37, is a recipient of the company's GE Wardman Memorial Scholarship and his schooling is partly being funded by the company. He currently works there as a foreman at the Mid Ocean golf course. Upon completion of this programme, Mr. Francis has promised to return to the Mid Ocean Club, where he hopes to apply for the position of assistant superintendent and will intern there each summer until. Current superintendent, Norman Furtado, is pleased with Karim's ambition. He said: "Karim's a great guy. He was promoted to foreman within three years of starting at the Mid Ocean and is a first-class employee. "We all wish Karim will be required to undertake internships and has promised to come back to Mid Ocean for those, of which will be next summer." The scholarship provides financial assistance to suitable applicants undertaking courses in turf management or turf equipment management.

September 11. The husband of Deputy Opposition Leader Patricia Gordon-Pamplin was released from custody late Friday night but is due to appear in court tomorrow.

Dennis Pamplin, 57, was released on Friday after he posted $75,000 bail. The charges still stand and he and his co-accused, Ronald Ellis, a 38-year old Bermudian, and Mark Small, 40, of New York, will appear in Morris County Court in New Jersey tomorrow. According to reports from the Daily Record in Chatham, New Jersey, Pamplin, Ellis and Small were arrested on the suspicion of money laundering and conspiracy on August 28. Police seized more than $98,000 in cash in what they call "a possible drug deal gone wrong". Two Chevrolet sport vehicles were involved in a high-speed chase heading west along Route 24 and may have been involved in an accident at 12.45 p.m. When Chatham Police arrived, two men ran from the vehicles into the woods and turned out to be Small and Ellis. The men accused each other of robbery when Officer Larry Dillon approached them. Small and Ellis both had in their possession white envelopes, one with cash coming out. The envelopes were taken from them as the third man, Pamplin, stayed with the vehicles. Police searched the vehicles and found more white envelopes containing money. They were also confiscated and all three men were taken in for questioning after the money was sniffed by a narcotics dog revealing there was drug residue.

September 12. Tiger Woods will not be coming to Bermuda for next month's Grand Slam of Golf. The superstar told tournament Organisers the PGA of America that he will not compete again for the rest of this year after September's Presidents Cup. PGA bosses released a statement this afternoon saying Jim Furyk, winner of the 2003 US Open, will take Wood's place at the Mid Ocean Club. "I am sorry that I will not be able to spend some time with my friends at The PGA of America and experience the beauty of Bermuda this year at the PGA Grand Slam of Golf" said Tiger Woods. "It's been a long year. And, given some new, personal obligations, it is very important that I take some extended time off and spend it with my family. Furyk will be joined by Masters Champion Zach Johnson, U.S. Open Champion Angel Cabrera of Argentina and British Open Champion Padraig Harrington of Ireland. While we are disappointed that the world's number one player will not be able to join us this year in Bermuda, we certainly understand and respect his decision to be with his family" said PGA of America President Brian Whitcomb. "Tiger has a long and successful history with the PGA Grand Slam of Golf and as a seven-time winner of this event, we are confident that we will see his participation in the future. We also are pleased that PGA Grand Slam of Golf Major Champions Points List leader Jim Furyk will be able to join Zach Johnson, Angel Cabrera and Padraig Harrington for the 25th edition of this great event in one of the most beautiful places in the world." Furyk was runner-up in the 2006 PGA Grand Slam of Golf and won the 2003 title. This season, Furyk finished first in the Major Champions Points List with 214.5 points. He is currently number three in the World Golf Rankings, and winner of this season's Bell Canadian Open. He finished tied for 13th in the Masters, shared second in the US Open, tied for 12th in the British Open and missed the cut in the PGA Championship. The PGA Grand Slam of Golf is a 36-hole event televised by TNT, which will be broadcast to a worldwide audience of 89 million U.S. homes and an international audience of more than 100 countries in a prime-time telecast. Tiger wrote to Premier Ewart Brown earlier today to inform him he will not participate in the Grand Slam. Premier Brown said: "I was naturally disappointed to hear Tiger will not appear at the Grand Slam, but I completely understand considering the exhausting year he has had on the golf course and his new commitments as a father. I hope he can qualify again next year and join us in 2008." Tiger thanked Premier Brown for his thoughtfulness in a one-page letter. He wrote: " I want to express my personal gratitude for your understating of my situation this year." The Premier added: "With Jim Furyk added to the scorecard we still have a stunning cast of golfers coming to Bermuda for a spectacular event. Make no mistake - the Grand Slam will still be Bermuda's biggest ever international sporting event and every Bermudian is prepared to show the world why our country is an unmatched travel destination and golfer's paradise."

September 12. Those bemused by Bermuda's planning regulations can today breathe a sigh of relief, the information they need is right at their fingertips.

Minister of the Environment Neletha Butterfield and the Department of Planning have launched a website enabling people to download an application; discover the different development zones on the Island; and track an application's progress. The Department's new website: planning.gov.bm includes a digital zoning map as well as a feature to search the status of current applications. Residents can download planning forms, legislation, guidance notes and policy documents, and then view the Minutes of the Development Applications Board. Minister Ms Butterfield said the website would allow the community "unprecedented access to the Department of Planning's activities". "Bermuda has one of the highest rates of IT usage in the world and so as a country we are very in tune with technology. We hope people make full use of this exciting tool," she said. Trevor Leach, Director of Planning, said: "The Planning Department is pleased to be improving access for the public. Being able to trace the progress of planning applications online, and see first-hand how applications have been determined will not only be useful for the public, but we hope it will improve the understanding of our work in the community. It will also make the planning process easier for people, and offer information about zoning across Bermuda which has never been available online before."

September 12. People are today being given the chance to discuss plans to revitalize an area of the City of Hamilton. This evening will be the first round of public consultation over the North East Hamilton Economic Empowerment Zone, organized by the Bermuda Small Business Development Corporation (BSBDC). The scheme is intended to reawaken the entrepreneurial spirit which once thrived in the area. People are encouraged to attend New Testament Church of God, on the corner of Union Street and Dundonald Street, from 6 p.m. to 8 p.m., when they will be able to discuss draft guidelines which have been drawn up. "We would like to invite all property and business owners, as well as residents of North East Hamilton, to attend this session," said BSBDC general manager Michelle Khaldun. "It is vital to the success of this initiative that all stakeholders be involved in the process of developing the Economic Empowerment Zone. The latter is about providing opportunity for Bermudians to prosper. This is a joint initiative that will include both the public and private sectors."

September 12. A piece of New York's fallen Twin Towers now has a lasting home in Bermuda as part of a permanent memorial to those killed in the world's worst terrorist attack.

The Island yesterday paid tribute to those who lost their lives on 9/11 with the unveiling of a statue incorporating part of a steel girder from the World Trade Center. The families of Boyd Gatton and Rhondelle Cherie Tankard — Islanders who perished when two aircraft flew into the Twin Towers — were at the Botanical Gardens for a ceremony marking the sixth anniversary of the atrocity. Footage of the event can be seen at www.theroyalgazette.com. Those gathered were able to view the one ton steel and concrete structure built to remind Bermuda of the thousands of lives taken when 19 al Qaeda terrorists hijacked four passenger jets on the morning of September 11, 2001. The structure was the brainchild of US Consul Gregory Slayton and his wife Marina and was built at Bermuda College. It features two towers — one representing the US and the other Bermuda and the UK. The piece of steel — featured in a diamond at the centre — was donated by New York Mayor Michael Bloomberg, who has a home on the Island. Mr. Slayton told those gathered yesterday, including several former Premiers and Police Commissioner George Jackson, that the five-sided base represented the Pentagon and that the grass around it represented the field in Pennsylvania where one of the planes crashed. He said the statue featured a cross which "represents to me and so many that even in the worst possible circumstances there is hope, there is light and there is life". "We want to honour the memories of every single one of the victims," he added. Acting Premier Paula Cox and Environment Minister Neletha Butterfield also spoke at the ceremony before a moment's silence was held. Ms Tankard, an employee with Bermuda-based insurance company AON, started work at the World Trade Center just two days before 9/11. Aon has helped to fund the statue. Mr. Gatton was working for Fiduciary Trust International. His former school, Saltus Grammar, marked yesterday's anniversary by laying a wreath at a tree planted in his memory. Another former student Robert D. Higley II, who lived on the Island for three years in the 1980s, also perished in the Twin Towers on 9/11 while working for AON. School officials were not aware of his death when the memorial tree was planted. Headmaster Nigel Kermode said the school intended to change the plaque to feature both men's names.

September 12. Police investigating the shooting of national footballer Shaki Crockwell believe drugs or revenge could have been the murderer's motive. Mr. Crockwell, 25, was killed with a bullet in the back of neck on the evening of Friday, August 24 as he walked along on the Railway Trail near Loyal Hill in Devonshire. One Police source close to the case told The Royal Gazette: "There are two prime lines — a drug connection or it could have been a domestic thing but we are not sure yet." A hired assassin has not been ruled out after Mr. Crockwell was killed with a single shot fired in the dark." It could have been a lucky shot or a professional hit. We are looking at all the various possibilities." Police have yet to work out how far away the murderer was when the shot was fired. The father of two, who played for the Boulevard, the Bermuda Hogges and the national side, was wearing a protective vest when he was hit suggesting he knew someone was out to attack him. He died sometime between 9 p.m. and 10 p.m. The Royal Gazette was told: "Right now because there so many different lines of inquiry it could be anybody. He was involved in a number of fights — at least six different people." Obviously two were in court but there are a number of others we are looking at. Right now it is still really, really broad. We cannot narrow it down. He had at least five different girls - we are looking at boyfriends and husbands." Around 20 officers from CID and narcotics are working on the case. Police have been under pressure after failing to nab the killers of Shaundae Jones — shot dead outside Club Malabar in Dockyard in 2003 - and Stephen Lightbourne who was gunned down in Ord Road, Paget last year. The Police source said: "There has been lots of assistance — people who spoke to him during the day. "There is lots of positive support for this one." The chances of solving this are better than recent ones but it will come down to not just forensics but someone giving us a true account of what occurred — there are a lot of rumors out there."

Earlier this month the victim's father ruled out a drug motive. Asked why he thought anyone would want to kill his son, Danny Crockwell had said: "Your guess is as good as mine. All I want to know is why? I know it's not drug-related, it's got to be over a woman." In 2003 Shaki Crockwell pleaded guilty to causing grievous bodily harm to a prison officer and he was due in court to answer charges of possession of a blade and wounding days after he died. However the victim's family said he had changed his ways recently. Anyone with any information into the death of Mr. Crockwell is urged to telephone Police on 299 4239 or the anonymous Crimestoppers hotline on 1 800 623 8477.

September 12. Former Premier Dame Jennifer Smith has objected to plans for the new cruise ship terminal at Dockyard, saying an underwater "obstruction" has proved to be a "historic wreck".

In a letter to the Ministry of Tourism and Transport, Dame Jennifer says although she does not wish to "impede" a development "in the national interest", the berth will lie directly above the shipwreck. As board chairman of the Historical Wrecks Authority, she insists developers carry out an archaeological survey. Plans for Phase One of the New Cruise Ship Pier are currently under review by the Planning Department, Submitted by Andrew Dias of Sandys, they will enable Panamax and Post-Panamax size megaships to berth at the Royal Naval Dockyard. Construction requires stabilizing 300 circular steel piles into the seabed in a year-long operation. But test piling has already started in order to calculate the building materials needed and to monitor noise levels through the water - so as not to harm the dolphins at Dolphin Quest. Dolphins' auditory senses are 100 times more sensitive than humans', and marine mammal experts say construction noise can lead to "immediate behavioral changes". This not only has the potential to disturb feeding patterns but could threaten the survival of the three newborn calves. In an Environmental Impact Statement, they recommend a 'temporary sound attenuation structure, a boulder breakwater consisting of a16ft wide, 4ft high baffle of pitch pine wood and 4in Styrofoam, in order to reduce noise levels. This was one of several technical reports obtained by agents Entech for the Environmental Impact Statement, submitted August 16. Also of concern to marine scientists is the impact of the pile driving and subsequent movement of cruise ships on local marine ecology. "The near shore waters contain numerous coral reefs, sea grasses, local fishes and other marine life," says a report. "In proximity to the new pier the nearest corals are located some 500 yards to the east and south of the development site. However, as is presently the case, all vessels make their approach to the Dockyard winding through either the North or South channels through an intricate reef system. In most instances the reef systems come within tens of yards of the ship's passage." Although the berth, pier and visitor terminal have been deemed of 'national importance' by Government, former Premier Dame Jennifer says they could wipe out significant maritime treasures. In a letter to the Ministry of Tourism and Transport, she says: "We believe that the actual construction of the terminal and parking area will bury historic artifacts, although it may not damage them. Of concern is the plan to dredge an area of the seafloor below the projected berth of the cruise ship. The Custodian has surveyed this area and discovered that what has been termed an obstruction is in fact an historic wreck." The discovered iron vessel is 65ft long and 19ft wide, and encrusted with hard corals. Dame Jennifer says it could be one of the original tugs used to build the (nineteenth century) Dockyard". "Thus an area scheduled for dredging is in fact the site of a Historic Wreck and will required a specific permit from the Historic Wrecks Authority," she writes. The Government MP adds that dredging other areas of the seafloor will also have "a serious impact on any potential artifacts or shipwrecks that may lie on, or be hidden under, the seafloor substrate". She points to the presence of remnants of Prison Hulks and The Woodside, a 200ft iron and wooden ship, which lies just 10ft from the surface. "We note that the project (cruise ship pier) is being put forward as in the national interest and is functioning as if it is an SDO in principle. In order for us to meet the expectations of the Act in terms of our management of Bermuda's Underwater Heritage Assets, we recommend a condition that while not impeding the development will allow us to monitor the work and implement procedures to record shipwrecks and if required, rescue important artifacts exposed by either the work, or cruise ship movements," writes Dame Jennifer. She says the developer must conduct an archaeological survey. There are also implications for serious impact on significant parts of the reef platform adjacent to the north shipping channel that will need to be dredged and or destroyed in order to accommodate larger ships," she states. "These reefs have not been surveyed and may contain historical wrecks. We would need greater consultation if there is a plan to remove part of this reef." Yesterday Christine Rickards, assistant planning director, stressed the report was a draft and that officers are this week revising it in order to recommend additional testing. "We're in the process of getting a final one together," she said. "The developers have already installed some mitigation measures to make sure the dolphins are safe, and they have some other test piling to do for their construction methods."

September 12. A green roadshow is touring the Island's schools to teach young people the 'three R's', not reading, writing and arithmetic, but 'reduce, reuse and recycle'.

Sustainable development group Greenrock yesterday extended their goal of 'changing the mindset' into Bermuda College. showing young people the consequences of global warming. Interspersing clips of Al Gore's environmental film 'An Inconvenient Truth' with talks on the local impact of climate change in Bermuda, the visit was one of a series of presentations to schools on the Island. Students were told how to reduce their carbon footprint, by taking greener means of transport (car pooling, walking and public transport) and by cutting down their power consumption at home. They were urged to set an example among their families by recycling and composting, and taking reusable cloth bags to the shops. Eugene Dean, a member of Greenrock's project team, said: "Today we produce things for convenience without taking the environmental impact into consideration. We are so focused on forging ahead we forget the things we've lost along the way." Mr. Dean, who is also part of Emperial Group, which produced BEST's recent Picnic in the Park festival, said: "We're now moving into a period of consequences so we don't really have the luxury of time. Huge environmental changes are unfolding in our lifetime, so whether we like it or not we're having to live with them. A lot of times the environment isn't discussed around the family table so we're going into the community and raising the profile of this issue with people. We're looking to shock people but also empower them into making changes. We want people to live with a sense of purpose and with some real tangible steps they can take to reduce global warming." The students were all given an assignment aimed at cutting down their fuel and electricity use over the next month. Alexandra Schweizer, 17, of Somerset, said: "We don't really recycle at home but we do compost. I thought the movie presentation was inspiring, and yes, I think I could do a lot of the things on the assignment." Janeal Parson, 21, of Sandys, said: "I learned a lot today, particularly how fast the world's population is growing and how climate change makes hurricanes worse, leading to more erosion. I hope to reuse more things. We don't recycle so I guess I could start that at home." Yesterday's presentation also included a talk by Dr. Mark Guishard, Director of the Bermuda Weather Service. It follows similar talks on climate change at Berkeley College and CedarBridge Academy. Greenrock aims to continue the roadshow at other schools on the Island and also, evening screenings for adults, but it all takes funding.

September 12. Six fresh cases of suspected elder abuse have been reported to the authorities since The Royal Gazette revealed the horrifying plight of 95-year-old Auntie Em last Friday.

And Ministers announced yesterday that the case of the near-blind widow, who was allegedly mentally abused and physically neglected by her adopted daughter, would be taken into account in drafting new laws on the mistreatment of seniors. Community and Cultural Affairs Minister Wayne Perinchief told a press conference that the story of Auntie Em — who was forced to live in a filthy home infested with rodents and roaches and who had to have part of her leg amputated after infection set in — evoked "public revulsion". The great grandmother refused a place at a Government rest home and was only rescued when private caregiver Yvonne Dawson took the nonagenarian into her own home for five months. Auntie Em is now at King Edward VII Memorial Hospital. Mr. Perinchief revealed yesterday that since June 14 this year — the United Nations Elder Abuse Awareness Day — 56 cases of suspected mistreatment have been reported to the National Office for Seniors, resulting in 24 active cases being investigated. Since 1994, there have been 210 documented cases of suspected elder abuse in Bermuda. The Minister said victims of elder abuse had to agree in order for Government to intervene in their situation. But that could change in the future. Mr. Perinchief suggested that an elder abuse bill currently being drafted by the Attorney General's Chambers would give officials powers of intervention. "I can tell you that the draft of the elder abuse bill will have certain requirements to follow in cases such as Auntie Em," he said. "We are on top of this issue and will be putting in place specific strategies to deal with it in the future." Health Minister Michael Scott said a proposal to set up an elder abuse register — which would list perpetrators of elder abuse and prevent them working with pensioners — would be included in the next parliamentary session. "Issues arising from this case will be taken into account to refine the bill so that it is even more responsive to the community's needs," he said. "The aim of the bill is such that it will make it mandatory for all persons to be an advocate for the welfare of our seniors and to report elder abuse to the proper authorities." Mr. Scott defended Government's handling of Auntie Em's case and said it was working to find suitable accommodation for her at "the earliest possible opportunity". "Government agencies responded professionally and urgently to Auntie Em's tragic circumstances," he said. "Auntie Em was removed from the unsafe and unsanitary conditions in her home at the first opportunity." The elderly woman's nephew told this newspaper last night he did not agree with that statement. He added that any accommodation for his aged relative would have to be temporary as he was determined to get her back into her own home. The property was considered unfit for human habitation by environmental health officers earlier this year. They ordered Auntie Em's daughter, who is understood to still live there with her husband, two children and grandchild, to clean it up. The nephew said: "The reason why she fights a home and I fight it for her is because that's not where she wants to go. If she knows she's going in a home permanently she will pass on very quickly, I'm convinced of that." He added he was pleased that speaking out about Auntie Em appeared to have prompted others to come forward. Mr. Perinchief told the press conference that six reports of suspected elder abuse had been made to the National Office for Seniors in just three working days. "Other families are going through this," said the nephew. Ms Dawson, who gave up her own bed for Auntie Em, said Government had been shamed into calling the press conference. "I think what it is, the Government is embarrassed because I took it out of their hands. Embarrassment is not what they like." She said she had contacted every politician she could think of regarding Auntie Em but only two — Shadow Health Minister Louise Jackson and Cabinet Minister Dennis Lister — got back to her. "I called the Premier's office before the funeral of Dame Lois," she claimed. "They should have called a press conference then." Mrs. Jackson, the Opposition's spokeswoman on seniors, said Government's proposals for new legislation were not enough. "Social services, the National Office for Seniors, the Police and environmental health department — they are all dedicated professionals. They did all they could but they are stymied by a lack of legislation. They had to turn around and leave the lady in that sorry situation. We need laws that could take abusers to court and have them fined or incarcerated. The kind of legislation that this Government is talking about — a list for abusers — is fine but it's just far from enough." Health Minister Michael Scott claimed yesterday that Government was not given the chance to comment on Auntie Em, although The Royal Gazette has emails proving it did ask specific questions on the case on August 21. Gazette editor Bill Zuill said he regretted that the Ministers had taken issue with this newspaper's stories on her. "I would point out that Mr. Perinchief was interviewed extensively prior to our learning about the Auntie Em case on the overall question of elderly abuse and was quoted at length in our coverage," he said. "In addition, Mr. Perinchief was copied into email correspondence between ourselves and Myra Virgil, the Acting Permanent Secretary of Community and Cultural Affairs, regarding this issue and was therefore free to add any comments at that time. To suggest that either he or the Government generally were unaware of what we were doing is misleading. It is also unfair to suggest that we 'buried' the date on which the neglect was uncovered. The extreme nature of the neglect made it extremely topical, and the fact that six cases of alleged abuse have been reported to Government since our story was published proves both the public interest in this issue and the service that this newspaper has provided to the community. Finally, I wish to state that at no time has our coverage suggested that Government officials did not do their jobs. The point is that public officials are restricted in what they can do because of the lack of legislation concerning elderly abuse and it is to be hoped that there will be a real debate on this question." Former Health Minister Patrice Minors told the House of Assembly in June 2006 that local studies suggested between four and six percent of elderly people on the Island had experienced some form of abuse in their home.

September 12. Police have interviewed more than 100 people in connection with the murder of national footballer Shaki Crockwell, 25, who was shot in the back of neck on the evening of Friday, August 24, as he walked along on the Railway Trail near Loyal Hill in Devonshire. At a press conference today Chief Inspector Tracey Adams said a team of 20 detectives were focusing on six persons of interest. "We have taken over a 100 statements and interviewed just as many persons. We have interviewed and forensically processed six persons of interest - they are people we believe have relevant information to the inquiry." Supt. Randy Liverpool said Police were very pleased with the response from the public. But he said even details the public might think insignificant might be a vital clue to help the case. And he urged the public to come forward with information about people or vehicles entering or leaving the area on the night of the murder. "Police also want to hear more from friends and associates of the murdered man. We believe that he was meeting someone at that location when he was found. We believe some friends or associates might be able to assist us with that information. We appeal for them to come forward." Anyone with any information into the death of Mr. Crockwell is urged to telephone Police on 299 4239 or the anonymous Crimestoppers hotline on 1 800 623 8477.

September 13. Bermuda was last night reeling from Tiger Woods' withdrawal from next month's PGA Grand Slam of Golf.

Woods — regarded by many as the world's number one sports star — announced yesterday he would skip the Mid Ocean Club event to spend more time with his wife and baby daughter. Premier and Tourism Minister Ewart Brown, who had claimed Woods' appearance would give Bermuda maximum global exposure by luring millions of extra television viewers, was the first to express his disappointment at yesterday's news. His sentiments were echoed by Grand Slam organizers, hotel bosses, golfers and numerous Tiger fans across the Island — although most claimed the tournament would still be a success. Dr. Brown insisted it remained the Island's biggest ever international sporting event. Organisers said Woods' replacement, former US Open winner Jim Furyk, still completed an exciting line-up, alongside Zach Johnson, Angel Cabrera and Padraig Harrington for October 15 to 17. Woods said in a statement: "I am sorry that I will not be able to spend some time with my friends at the PGA of America and experience the beauty of Bermuda this year at the PGA Grand Slam of Golf. "It's been a long year. And, given some new, personal obligations, it is very important that I take some extended time off and spend it with my family." He added on his website: "As much as I would enjoy going to Bermuda, I have played a lot of golf late in the year and need to shut it down for a while. Hopefully, I'll qualify again and I look forward to competing again in the future." Bermuda will also be hosting the event in 2008, when people will once again be crossing their fingers that Woods qualifies by winning one of golf's four majors. In a statement released immediately after Woods' announcement yesterday afternoon, Dr. Brown said: "I was naturally disappointed to hear Tiger will not appear at the Grand Slam, but I completely understand considering the exhausting year he has had on the golf course and his new commitments as a father. I hope he can qualify again next year and join us in 2008. With Jim Furyk added to the scorecard we still have a stunning cast of golfers coming to Bermuda for a spectacular event. Make no mistake: the Grand Slam will still be Bermuda's biggest ever international sporting event and every Bermudian is prepared to show the world why our country is an unmatched travel destination and golfers' paradise. Even the most discriminating of golf fans is guaranteed a great show and a good time at Mid Ocean because only winners of major championships are permitted to play in this tournament. This is the creme de la creme in the golfing world and they're coming to Bermuda. My excitement has not diminished." Dr. Brown had flown to Oklahoma last month to watch Woods qualify for the Grand Slam by winning the PGA Championship. The Premier said at the time the signs from the PGA were positive that Woods would play. Earlier yesterday Woods, 31, wrote to the Premier to inform him he would not be taking part. In his one-page letter, Woods said: "I want to express my personal gratitude for your understanding of my situation this year." David Ezekiel, general chairman of the PGA Grand Slam, which is organizing the event from Bermuda, spoke to The Royal Gazette from England late last night. "We're disappointed of course. When the number one crowd-puller in the world doesn't make it, it's disappointing," said Mr. Ezekiel. A lot of us kept commenting that it wasn't in the bank, but certainly this wasn't what we hoped for. But we have got the tournament for two years. If we take a look at what he says, he may be back here next year." Mr. Ezekiel said Woods has dominated the Grand Slam in recent years, meaning that replacing him with American Furyk could create "the best show Bermuda has ever seen". But he acknowledged Woods would have been able to attract people without any interest in golf. "If Tiger is really a cross-sport hero, he will remain that way to all of us. We fully understand his position," he added. Mid Ocean Club president Shirley James said: "It's most unfortunate for us, but he does have a personal life. We are naturally very disappointed, but we feel the event is going to be special. Mrs. James said broadcast media reports that Tiger had confirmed he was coming to Bermuda had got her hopes up earlier yesterday. "Spirits dampened later in the day, but that's life," she said. Golf professional Alex Madeiros said some Bermudians had been optimistic after Woods smiled at the crowd when someone shouted "Bermuda?" during the Oklahoma contest. "I'm disappointed because I wanted to see the number one player in Bermuda," he said. "Overall, from a golfer's perspective, it's a great event for Bermuda. We have to still keep our heads up and be proud we are hosting the Grand Slam of Golf." John Harvey, CEO of Bermuda Hotel Association, said: "It's very disappointing that Mr. Woods has found himself unable to visit. But, you know what, it's an event that in my view will be successful nevertheless. "With the caliber of people who will be playing, Bermuda will receive the recognition from TV coverage."

September 13. Jim Furyk is the man tasked to fill the gigantic void left by Tiger Woods who confirmed he will not headlining Bermuda's first-ever PGA Grand Slam of Golf.

The world number one's shock decision not to compete marks the first time in his career he has pulled out of the showpiece tournament, to be staged at Mid-Ocean Club next month. Woods yesterday informed the PGA of America he will not compete the remainder of the year, paving the way for Furyk to join Zach Johnson, Angel Cabrera and Padraig Harrington as the elite foursome. "It's been a long year. And, given some new, personal obligations, it is very important that I take some extended time off and spend it with my family," said Woods, whose first child Sam Alexis Woods was born less than 24 hours after he finished second at the US Open in June. All three of golf's other champions this year are not exactly stars or household names. And although Furyk is a former world number two, he is unable to command the same box-office draw as Woods, who qualified by winning the 89th PGA Championship last month. He is no stranger to Bermuda though, having competed in the Gillette Tour Challenge back in the 1990s against players such as Phil Mickelson for the $2 million prize money. President of Bermuda Golf Association Bob Legere described the announcement as a "real blow" for Bermuda, but insisted he was still looking forward to the tournament. "It's a real blow as Tiger Woods transcends the sport and attracts a non-golf playing audience," he said. "His absence creates a void that can't be filled by any golfer I'm afraid, but I'm still excited about the event. Jim Furyk doesn't have the same glamour as Tiger, but he is an exceptional player. He has a very unorthodox, ugly swing but he makes it work for him. I still think he is a draw. I feel the PGA is trying to extend the golf calendar so they continue making money, which puts pressure on top guys to keep playing. The Grand Slam is an example of one of those events. I suppose there comes a point when guys like Tiger have to make a stand and take a rest." Padraig Harrington won his place at the PGA Grand Slam of Golf following his triumph in The Open Championship at Carnoustie in July. Angel Cabrera became the second first-time qualifier into the Grand Slam in June, joining fellow first-time qualifier Masters champion Zach Johnson by winning his first major championship at the 2007 US Open. The PGA Grand Slam of Golf is a 36-hole event televised by TNT, which will be broadcast to a worldwide audience of 89 million US homes and an international audience of more than 100 countries in a prime-time telecast. This year's major champions will compete for a new purse of $1.35 million, with the winner receiving a record $600,000, second place $300,000, third place $250,000 and fourth place $200,000.

September 13. Divers have backed former Premier Dame Jennifer Smith's concerns for a new cruise ship terminal at Dockyard.

Dame Jennifer has written to the Department of Tourism and Transport, urging more research and consultation due to the presence of a "historic wreck" directly underneath the planned berth for the Panamax megaships. As reported in yesterday's The Royal Gazette, she also requested developers undertake an archaeological survey to ensure that Bermuda's maritime treasures will not be destroyed through dredging, piling work and subsequent ship movement. Dame Jennifer, who is chairman of the Historic Wrecks Authority, said that although she did not wish to "impede" a development deemed in the 'national interest' by Government, any dredging of the seafloor could have "a serious impact on any potential artifacts or shipwrecks that may lie on, or be hidden under, the seafloor substrate". The discovery of an iron vessel — originally thought to be an "obstruction" — underneath the proposed berth is now thought to be one of the original tug boats used to build Royal Naval Dockyard. It is 65ft long, 19ft wide and encrusted with hard corals. There are also remnants of Prison Hulks and a 200ft ship, The Woodside, in the vicinity. In her letter, Dame Jennifer writes: "An area scheduled for dredging is in fact the site of a Historic Wreck." The new pier is currently being reviewed by Planning officers but could ultimately require a Special Development Order. Construction involves the installation of 300 steel piles in the seabed, raising additional concerns about the impact on marine life and coral reefs. Bermuda is claimed in the global diving community as being 'the shipwreck capital of the North Atlantic' and yesterday Coral Dakin, Assistant Diving Officer of the Bermuda Sub Aqua Club, welcomed Dame Jennifer's objections. Mrs. Dakin, a trust manager/lawyer from Warwick, said: "I was very pleased to read that Dame Jennifer had objected to plans for the new cruise ship terminal. The diving alongside the existing ferry terminal is fabulous and members of the club quite often use that as a night dive, obviously when the cruise ships are not there. There are numerous wrecks around Bermuda — we are famous for them, and Bermuda is recognizing its wonderful underwater heritage, which can be evidenced by the numbers of protected sites. These are visited by local divers and visitors alike, and must be preserved. The construction needed for this terminal may result in the destruction of significant portions of the reef. Once destroyed, that's it - gone forever. These reefs protect Bermuda from the storms so it's in the country's best interests to protect them, not destroy them."

September 13. A 37,000 ton container ship was forced to stop in Bermuda on its way across the Atlantic last night to save the life of one of its crew.

A 23-year-old Ukrainian was rescued off Marshall Island after suffering from suspected appendicitis. The CMA CGM Seine was transporting general cargo from Miami to Malta when it was forced to make the detour yesterday. Bermuda Maritime Operations was informed of the incident at noon and arranged for the Government's pilot boat to pick up the crew member offshore, east of St. David's. He was transferred to an awaiting ambulance at Ordnance Island in St. George's at around 11 p.m. A Bermuda Maritime Operations spokesman said the CMA CGM "will continue to Malta" while the man receives medical attention.

September 13. Staff at the SPCA are having kittens at the number of felines to arrive at the shelter.

During April and May, an influx of more than 50 kittens swelled the cat population to more than 100. Dozens have since been rehomed but staff say the sheer numbers have been a catastrophe for their laundry department. They are now appealing to residents and businesses for help. Apart from donations of cat litter and food, what is most needed is an industrial-sized drier and a washing machine to expand the facilities and assist in ensuring the animals have clean bedding. Kennel administrator Jodi Corbett said: "We keep a clean cage and the cats' linen is changed every day. They are all well looked after. But it's been non-stop, we're rushed off our feet at the moment." She said: "It's been a particularly heavy kitten season for us, more so than other years." The shelter currently has 40 adult cats and 25 kittens looking for a loving home. Mrs. Corbett said: "The kittens are all different colours and range from about six to 12 weeks old. We make sure they have a health check and have been tested for feline leukemia and feline AIDS, and that they are dewormed and vaccinated. "Cats are good companions and easy to maintain. They are also good therapy as they help people relax, and they all have their individual characters." She urged people to "take responsibility" in ensuring their pets were spayed or neutered, so as to reduce the number of unwanted kittens on the Island. "These cats have come from domestic litters so people are not spaying and neutering," said Mrs. Corbett. "We would encourage people to take responsibility for the animals they own, and by that we mean taking the animals to the vet and getting them either spayed (females) or neutered (males)." She added: 'Sometimes we may be able to help people with the costs, particularly the elderly, if they have a cat that needs helping." If you would like to assist the centre or adopt a cat, please contact: 236 7333.

September 13. The Premier's consultant Rolfe Commissiong has defended a controversial deal which saw a Progressive Labour Party-connected builder snare a multi-million dollar Government contract awarded to him by his business partners.

The Royal Gazette revealed this week how Dennis Correia, of Correia Construction, has 30 percent of the shares of Bermuda Emissions Control (BEC) which picked Correia Construction to build three emissions testing centres. That contract was not put out to open tender. Correia Construction will pick up the bulk of the $8.6 million contract in a deal approved by The Transport Control Department and by the other two BEC business partners, Donal Smith who owns 40 percent of the company and Joel Madeiros who owns 30 percent. Mr Commissiong said: "I am disappointed that when the Premier and the Government are working so hard to improve race relations that the UBP can express their raw opposition to a Portuguese man and a black partner." Asked if the deal, which has been branded highly unusual, was a race issue he said: "It's more the nuances. The UBP has a track record of insensitivity to the economic empowerment of black Bermudians and to some degree Portuguese Bermudians. They give lip service to empowerment but every time a black or Portuguese gets a legitimate contract they are up in arms over it." He said the PLP was not, despite the accusations, a black party but was there to help those disadvantaged politically or economically. Asked if he wanted more deals to be structured like the BEC deal he said Mr. Correia and Mr. Smith had done a good job in defending their position. And he added: "Equal opportunity is something that in and of itself will not correct the disparities which exist with race and/or ethnicity, I speak of those elements within the black and Portuguese communities who have been disadvantaged." To correct this disadvantage he said Government and other agencies could not afford to do things in a way that protects the status quo. But he said checks and balances needed to be there to ensure taxpayers didn't lose out. "I believe Government has been judicious in accommodating that idea." Asked why the tender hadn't been opened to more bidders in the black and Portuguese community rather than just two specific individuals Mr. Commissiong said he didn't want to get into the details. Mr. Correia is a friend of Premier and Transport Minister Ewart Brown and his wife is running for the Progressive Labour Party at the next election. Opposition deputy leader Patricia Gordon-Pamplin said if everyone had been given the opportunity to bid there could have been no perception of favoritism. "The UBP has no difficulty in empowering people, either black, Portuguese or white." It could very well be that BEC and Correia were the best people for the job, said Mrs. Gordon-Pamplin, but because of the sole source tender the public would never know. "But it is closed off and the Permanent Secretary says the reason why was that the building was so specialized and then the contractor said it was a very simple building. We don't have any difficulty in giving favorable consideration to those who may have previously been disadvantaged in the bidding for contracts. We put forward the idea of the economic empowerment zone. But we have an issue when it looks like jobs for the boys. This is what it would seem to be. Let's put the large contracts out to tender. This is a six million dollar contract." She said sweetheart deals were becoming a theme under the PLP. "This isn't the first one - we saw the Coco Reef deal. We are not talking about this establishing a precedent. We are talking about it becoming policy." PLP-linked contractors had been picked for Berkeley and the school was three years late and $60 million over budget, said Mrs Gordon-Pamplin. Bermuda Emissions Control was formed by Donal Smith and Joel Maderios in 1996 and Mr. Correia bought into the firm in 2003. Work began in January for the satellite testing stations in Rockaway and Southside and in the middle of last month for the main site at the Transport Control Department's North Street HQ. Correia Construction is putting up the buildings, BEC is providing the equipment and TCD will handle the outfitting of the offices, said Mr. Correia, who estimated the satellites would cost around $500,000 while North Street will cost around $3.5 million.

September 13. A pioneer in speculative property investment and one of Bermuda's richest men, Freddie Yearwood, has died aged 96.

Mr. Yearwood left the Island two years ago and passed away in Trinidad on September 8 and will be buried this Sunday. He built his multi-million dollar fortune through real estate deals and owned property across the Island, including several buildings in Hamilton. Originally from St. Kitts he moved to Bermuda in the 1930s and worked as a beach boy at the Elbow Beach Hotel. He went on to become maitre d' at the former Belmont Hotel. During his time in the hospitality field he took on extra shifts whenever co-workers called in sick or went on vacation. Over time he saved his money and started buying small residential units. These investments grew and he then became involved in commercial real estate. He was also the first black chairman of the Bermuda Monetary Authority from 1979 to 1982. Sir John Swan, another property magnate on the Island and good friend of Mr. Yearwood, said he was saddened to hear of his passing. He spoke of his friend's determination and dedication to improving his economic position. "He went from being a bus boy to a significant real estate developer," Sir John said. "It says a lot about him but also for Bermuda, where these type of opportunities were available and still are available. He is an example to others that if you are determined to do something and put your mind to it, even at a time when it was difficult, you could succeed. He leaves a legacy of encouragement, of being able to quietly advise people who showed an interest in the things he knew something about." Premier Ewart Brown said: "Freddie Yearwood was a friend of my family for many years. He and my father worked together in the hotel industry. Over the years I sought his advice on numerous issues and he was always willing to offer his guidance. Bermuda has lost an icon who stood for economic empowerment long before the term became politically correct. We will miss him and wish to convey to his family our sincere condolences." Speaking on behalf of Mr. Yearwood's relatives Senator Bob Richards, whose parents were good friends with Mr. Yearwood, said he was a pioneer in real estate development. "He saw the need for large business buildings in Hamilton during the 1970s before anybody else did," Sen. Richards said. "He was one of the black trail blazers and young people need to know about the achievements of the former generation. He was a giant in real estate development but he was almost invisible. He did things without fanfare, that was one of his secrets. People often underestimated him and his financial worth because he was so quiet. He was an extraordinarily low key man, despite his fortune he remained humble and lived a frugal life." Among the buildings that Mr. Yearwood owned was the Imperial Hotel, the largest hotel for black people during segregation. Mathew Elderfield, Chief Executive Officer at the Bermuda Monetary Authority, expressed his condolences on behalf of the BMA. He added: In his capacity as Chairman of the BMA board he also contributed to the on going development of the Authority in its evolving role as the regulator of Bermuda's financial services sector. "We join the people of Bermuda in expressing our lasting appreciation of his contributions and leadership as the Chairman of the Authority. We also extend our sincere condolences to Mr. Yearwood's family and loved ones." Former Mayor of Hamilton Lawson Mapp, a close friend of Freddie Yearwood, said: "He was short in stature but a giant in his philanthropic ways. He made a great contribution to Bermuda and will be sadly missed."

September 14. An exciting new vision for the future of North East Hamilton has been unveiled that will help revitalize the area.

Gombey Square and Princess Gates could soon become as famous as Front Street for shopping and entertainment in the capital. These are the names of two of 13 districts outlined in a blueprint for the regeneration for the district. Residents took their first look at the physical plans for the North East Hamilton Economic Empowerment Zone at a meeting on Wednesday night. The forum, at the New Testament Church of God, was the first of a series of public consultations on plans to regenerate the area. Architects, landscape designers and planners joined Finance Minister Paula Cox and members of the Bermuda Small Business Development Corporation (BSBDC) in presenting the blueprint. Residents and businesses are now encouraged to help shape the Draft Land Use Strategy and Design Guidelines. BSBDC general manager Michelle Khaldun said: "Everything starts with a vision. The next, very critical stage, is to ensure that our North East Hamilton stakeholders fully understand the vision, have the opportunity to provide feedback and most importantly, get involved. The Economic Empowerment Zone initiative is about providing the opportunity for Bermudians to prosper." More than 100 people packed the church hall on Wednesday, including real estate agents and developers. Michael Emery of 'The Design Roundtable', the group of architects, landscape designers and urban planners who aim to bring the BSBDC's socio-economic policies to life, stressed that any gentrification of the area would not "disenfranchise" locals. "The purpose of this is not to disenfranchise the residents and land owners of properties in the area. We are hoping you will benefit before anyone else does," he told those present. Finance Minister Paula Cox said afterwards: "It was an excellent meeting. There are issues that we need to continue to refine and flesh out to incorporate where thought-fit issues and concerns. I was very pleased with the level of interest and attendance, and we must live up to the expectations, a high bar has been set and we must deliver." City of Hamilton Mayor Sutherland Madeiros said: "I think any development in any part of Hamilton which enhances the city is a positive step. There is an enthusiastic group working to improve the area and I think if all the parties work together and keep each other informed we can make this happen. The Corporation has some concerns in terms of infrastructure, such as sewage and lighting, and there were also concerns raised by the public about trash collection. But the city is quite capable of meeting these demands. We are going to work together as closely as possible, and make the city better." The Design Roundtable has split North East Hamilton into 13 districts on a grid pattern, with each chosen for its individual character and architectural merits. The team plans to further 'beautify' the area with street art, lighting, trees and seating. They aim to attract visitors from the city centre through gateways at the junction of Court Street with Front Street and Victoria Street. Another suggestion is to divert the St. George's bus route through North East Hamilton along Angle Street. The public meeting also heard from real estate, banking and investment experts. Quinton Stovell and Larry Sticca discussed property valuation, development options and land surveying; BSBDC Board Member Barbara Tannock spoke on creating financial wealth and legacy; and Neville Grant of the Bank of Bermuda talked about the financial products available for commercial development within the EEZ. The BSBDC, a partnership between Government and banks to provide assistance to small businesses, was mandated with establishing the Economic Empowerment Zone in March 2005. Government recently doubled its funding to $3 million to boost efforts to revitalize black entrepreneurship in the area. There are more than 100 businesses and 20 civic establishments including churches and Government offices within North East Hamilton. The area has a population of about 900 people within 350 households. In May, Parliament passed the Economic Empowerment Act with cross-party support. It aims to attract new investment and business into the area through preferential borrowing rates at financial institutions, the lowest rate of payroll tax, and other incentives. The BSBDC is also offering grants and loans of up to $10,000 to Bermudian entrepreneurs. Small Business Loans of Working Capital with no annual interest are available to fledgling businesses more than a year old. For start-ups, Small Business Grants of Technical Assistance and Advice can assist in planning, renovation or development, marketing, accounting and legal advice.

September 14. The aim of the Economic Empowerment Zone is to "create a zone that is accessible, vibrant, dynamic, comfortable, enjoyable and safe". To this end it will be divided into 13 'micro-neighbourhoods', each with a unique character or architectural heritage. The neighbourhoods are: Court Street Market; Gombey Square; Princess Gates; Ewing Gates; Angle Gates; Union Gates; North East Gardens West; North East Gardens East; Cedar Avenue; Brunswick Square; Victoria Parkway; E.F. Gordon Square; and North Street Commons. They cover the area north of Victoria Street to Marsh Lane, stretching to King Street in the east and Cedar Avenue in the west. At the centre is Gombey Square, described as 'the historical, social and geographical heart' of North East Hamilton. Henry Ming unveiled the vision of the architects, urban planners and landscape designers at a public meeting on Wednesday. The Design Roundtable's Draft Plan, 'Bringing North East Hamilton to Life', says: "The character of North East Hamilton varies dramatically from one block to the next, seemingly in a collection of micro-neighbourhoods. "Each district plays a specific, dynamic but complimentary component of a successful renewal process for the whole area." The team's vision has already been approved by Cabinet and will now undergo public consultation before a revised version is presented before the House of Assembly. At the public meeting, Mr. Ming said: "North East Hamilton for quite some time has been in many ways neglected. But because of that there are also 'pluses'. Because there hasn't been much development, it has retained much of its character and identity. It is unique and is quite probably the only area of Hamilton which is heavily populated by residents. "And you don't have a city if you don't have residents," he said. Mr. Ming added he was "very proud to say I'm from North Hamilton", and said the 13 districts were "easily identifiable" due to "features that were unique to those areas". Describing Gombey Square, he said: "Its low rise buildings and amount of open space make this district ripe to become the pulsating dynamic and exciting heart of North East Hamilton." Another central community area is E.F. Gordon Square, named after labour and emancipation hero Dr. E.F. Gordon. The Draft Plan describes the area as having "a rich history revolving around labour and union movements". Mr. Ming said: "E.F. Gordon Square will house one of the largest complexes in all of the city of Hamilton, a regional community centre and civic centre". He added that Angle Gates could become the hub of North East Hamilton's nightlife. Noting the popularity of Hubie's Jazz Bar, he said: "As work stops on Friday afternoon, the street fills with people who would not have parked their cars there four or five years ago. Most people are heading for Hubies Bar, and we are talking great music here." In contrast, Princess Gates was notable for its Victorian-inspired residential architecture. The Design Roundtable say its two-storey buildings "are one of the most impressive remaining examples of the gentrification that took place before the dawn of the 20th century". Mr. Ming commented: "Princess Street is unique in its character and is one of my favorite streets in Hamilton". Perhaps the greenest area of North East Hamilton is Cedar Avenue, characterized as being "lined with trees, grass, boulevards and institutional uses in low-rise buildings scattered amongst attractive parkland and extensive open spaces". Following the public meeting on Wednesday, the vision of a new dawn for the 'back of town' gained an enthusiastic response. Malcolm Butterfield, a former resident of Hamilton who now lives in Smith's, said: "I thought it was thought-provoking. The names for the zones are very heritage-driven." Norris Thomas, 36, a property owner from Ewing Street, said: "I thought the plans were pretty good and well thought-out, but I would like to know a little bit more about each district." The Bermuda Small Business Development Corporation has scheduled a series of meetings next week to discuss the districts in more detail. Telephone 292 5570 or log onto bsbdc.bm for more information.

September 14. Bermuda's code of silence surrounding violent crime helped contribute to the shooting murder of Shaki Crockwell, Assistant Commissioner Carlton Adams suggested yesterday.

Mr. Adams became the latest in a string of public figures to condemn victims' and witnesses' reluctance to inform on offenders as he unveiled statistics showing an increase in violent crime this year. The silence culture has also been partially blamed for the failure to convict anyone for Bermuda's previous two shooting murders, Jason Lightbourne last year and Shaundae Jones in 2003. "Our personnel continue to confront a negative trend of non-cooperation with the Police increasingly prevalent among victims of serious assault," Mr. Adams told a press conference. "Specifically, following initial attendance to the scene of these events, victims decline to assist Police by providing details of assailants and, when challenged by us, request no further action. Witnesses to the commission of these offences in the majority of instances are equally unhelpful until, as is sometimes the case, they are victims themselves. There is on occasion genuine fear on the part of some witnesses to become involved, but in general there is a tendency on the part of most to simply avoid any involvement. This behavior on the part of both victim and witnesses suggests that some segments of the community are prepared to tolerate violent behavior. This seeming tolerance has in the past and again, most recently, contributed to further extremes of violence which have ended in loss of life. I would therefore urge the public, whether they are witnesses or victims, to assist the Police when required in the investigation into acts of violence." Mr. Adams' comments echo Public Safety Minister David Burch's warning last month that the code of silence risked plunging Bermuda into anarchy. Governor Sir John Vereker, Premier Ewart Brown, Deputy Premier Paula Cox and Opposition Leader Michael Dunkley, as well as Mr. Crockwell's devastated family, are among those who have called for anyone with information to help Police with their investigation. Calls have also been widely repeated to set up a witness protection programme on the Island, an initiative suggested by Attorney General Philip Perinchief in May. Officers have interviewed more than 100 people in connection with the murder of 25-year-old Mr. Crockwell, who was shot in the back of the neck on the evening of Friday, August 24, as he walked along the Railway Trail near Loyal Hill, Devonshire. At yesterday's press conference, Mr. Adams announced 71 violent crimes took place in April, May and June — a rise of nine percent on the same period last year. A full breakdown of the statistics was not available yesterday, but Mr. Adams revealed some details in his statement. He said grievous bodily harm offences fell by 66 percent and sexual assaults by 47 percent; wounding increased by 53 percent and robbery and attempted robbery by 93 percent; and there were two firearm offences. Mr. Adams said 55 percent of robberies were in Pembroke, mainly in the City of Hamilton, with offenders taking cash, jewellery, cell phones and motorcycles. He also pointed to a general failure to recover stolen goods, suggesting that many were being sold on. Asked about progress on the investigation into leaked documents which sparked the Bermuda Housing Corporation affair, Mr. Adams said: "It is an ongoing investigation." Anybody with information about Mr. Crockwell's murder should call Police on 299-4239 or the anonymous Crime Stoppers hotline on 1-800-623-8477.

September 14. A community group is preparing for a trip to St. Croix to see the Middle Passage monument which will hopefully be brought to Bermuda next month. The visit comes as Cultural Affairs Minister Wayne Perinchief gives his backing to the statue, which will commemorate the millions of slaves who died crossing the ocean during the Transatlantic Slave Trade. It will serve as a reminder of how the world, past and present, has been blighted by slavery. The 15-foot stainless steel structure is a replica of one which was lowered to the bottom of the Atlantic eight years ago, in a ceremony which attracted international attention. For years, it has been stored in St. Croix, in the US Virgin Islands, while organizers have waited for the appropriate moment to bring it to the Island. They feel the time has finally arrived after Bermuda took part in this year's celebrations of the bicentenary of the Abolition of the Slave Trade Act, and slave emancipator William Wilberforce's descendant Charlotte Wilberforce announced plans for the Island's first Run For Freedom next March. At least four people are expected to visit St. Croix later this month, when they will speak to children at the school which has taken care of the monument later. During the trip, they will also finalize arrangements to ship it across the ocean, ideally so it can be here in time for next month's Grand Slam of Golf. Corin Smith, of the Emperial Group of Companies, which has been leading the project from Bermuda, said: "The St. Croix community has built an attachment to the monument; they have had it for five or six years. This is a chance for them to absorb what Bermuda is doing and see what we are tying to portray with the monument." Fellow group member Glenn Doers explained why Bermuda was the perfect location. "We are in the middle of the Atlantic," he said, "irrespective of the fact that our involvement in the Middle Passage is minimal as far as the slave trade went, with a minute percentage coming straight from the west coast of Africa to Bermuda. You can't see the other monument unless you go scuba diving. The next best thing, we feel, is Bermuda in the middle of the Atlantic." Its exact location on the Island is undecided. Suggestions have been made to move it from spot to spot, beginning with the Mid Ocean Club, which hosts the Grand Slam of Golf, an event expected to attract millions of television viewers across the globe. Mr. Perinchief set up a meeting with group members yesterday after overseas contacts expressed an interest in the Middle Passage monument. The Minister was impressed with what he found out, and said the initiative would help educate people so they could accept or reject the horrors of history. "It's very important, a monument of this sort," he told The Royal Gazette. "It's a tangible monument, an example or reminder of that Middle Passage and the impact of slavery on the western world, not just blacks." On the way Bermuda has historically confronted its slavery past, Mr. Perinchief said: "It's been a process of denial — abject, outright denial. Sometimes the worst form of slavery is mental baggage, when we don't accept that something happened." He said he was happy for Government to take a back seat, allowing community members to push it forward at grass roots level, adding: "It should be that individuals are concerned about this and are prepared to take the initiative and do it themselves." This newspaper has been marking the Slave Trade Act bicentenary by running its Break The Chains campaign, which calls for an end to modern day slavery. Yesterday, Mr. Perinchief said he backs the campaign and joined more than 37,000 names on Anti-Slavery International's on-line petition demanding governments take action to free more than 12 million slaves across the world. To add your name to the list, go to www.antislavery.org/2007/actionsign and fill in your details. To comment on Break The Chains or help sponsor the shipping of the Middle Passage monument, which will cost $20,000, call 278-8358 or e-mail tsmith@ royalgazette.bm.

September 14. Clifton, the swanky Devonshire home recently upgraded at a price of more than $1.5 million for the use of Premiers, has yet to find a tenant in the open market. Ewart Brown decided to stay in his Smith's home when he became leader late last year so the 200-year-old official residence on Middle Road has been empty since ousted Premier Alex Scott finally left in February. Earlier this year Government decided to recoup some of its investment and rent out the sumptuous four-bedroom property which has a dining room, study and office and a separate two-bedroom apartment elsewhere on the plot. Further renovations were then done but Civil Service Head Major Kenneth Dill said there had been plenty of interest but no takers since it had been put on the market in July. He said Crisson realtors had been given the sole rights to finding a tenant. Earlier this year figures of $25-30,000 a month were being bandied about but Mr. Dill said now the price was $15-20,000 per month. He said: "We have had seven viewings but no firm offers. We have noted other properties not as good as Clifton have been rented out, one went for $19,000." Meanwhile the Dockyard property known as The Cottage could finally be getting a tenant after being empty for eight years after former Governor Thorold Masefield used it as a temporary base while Government House was being renovated. West End Development Corporation General Manager Andrew Dias said talks with Works and Engineering were in the final stages with the National Drug Commission likely to want the property. Various plans to turn the waterfront home into tourist accommodation, residential units or a culinary institute all fell through because of leasing restrictions. But Mr. Dias said that problem had been ironed out by Government late last year allowing leases beyond 21 years, a stumbling block which had put off many from setting up in Dockyard.

September 14. Premier Ewart Brown congratulated the new Jamaican Prime Minister. Bruce Golding was sworn in on Tuesday after his party, the Jamaica Labour Party, won a slim victory, 33-27, over the People's National Party on September 3. Former Prime Minister Portia Simpson-Miller's conceded defeat two days later. Her party had ruled the Island for 18 years. Dr. Brown sent a letter to the new Prime Minster on Wednesday. He wrote: "The people of Jamaica have entrusted you with an awesome responsibility and I have no doubt that you and your Party will respond with prudence, dedication and commitment. Although separated by geography, our two countries have many commonalities; and we enjoy a long-standing and significant cooperative relationship; particularly with our Jamaican residents and the relationship between the Bermuda Regiment and the Jamaican Defence Force; which spans some forty years. It is my hope that this relationship will be further developed and strengthened."

September 14. The next Bermuda Race Relations Initiative panel discussion is to take place today. Margaret Beale Spencer, a professor at the University of Pennsylvania's Graduate School of Education, will be the keynote speaker for the subject of race in education. It will start at Bermuda College's North Lecture Hall, from 6.30 p.m. Ms Spencer is a specialist in child and development psychology, and has studied how adolescents form their identities and sense of competence in a multi-ethnic world. She has a long-standing interest in the development of African-American children and youths who grow up in low economic resource families. Previous discussions under the Bermuda Race Relations Initiative include The Colour of Money, which looked at how race affects opportunities in business; and the impact of the media on race relations on the Island.

September 14. A group of young women yesterday donated $1,000 to alleged elder abuse victim "Auntie Em" — and now they want others to dig deep in their pockets for the 95-year-old great grandmother. The Phenomenal Women Association — a recently-formed group of 11 professional females — decided to donate half the proceeds of a recent fundraising tea party to the near-blind widow after The Royal Gazette exposed her horrifying situation a week ago. The other $1,000 has been given to the Matilda Smith Williams Seniors' Residence in Devonshire. The association, founded by HOTT 1075 DJ Miss Thang (aka Kristy Burgess), has also set up a Bank of Bermuda account for Auntie Em and is encouraging big businesses and individuals to give what they can. Auntie Em is on a general ward at King Edward VII Memorial Hospital but is desperate to return to her own home. Her caregiver Yvonne Dawson and her nephew are hoping to get her adopted daughter — who is accused of mentally abusing and physically neglecting the senior — evicted from the property. Environmental health officials declared it unfit for human habitation last November and the daughter was ordered to clean it up. Auntie Em was rescued from the premises at the end of last year by Ms Dawson, who cared for her in her own home for five months. Penny Ingram, the Phenomenal Women Association's public relations officer, said: "It really hit home to all of us. My mom was a geriatric nurse so I'm fully aware of the cases that are out there. I'm just surprised that her story took so long to be heard. What we want is the Government to see that charities are pulling together to do this. They should quadruple our efforts." She added: "My dream for Auntie Em is that funds come pouring in and construction companies or even better Bermuda Housing (Corporation) comes forward and renovates her house for free." Ms Burgess visited Auntie Em this week and interviewed Ms Dawson on her radio show. She said: "When I read the article on Friday, I couldn't understand how someone could treat an elderly person like this. She needs to get back in her home and she's going to need a caregiver." Ms Burgess said she was angry that charges had not been brought against the daughter. "This woman should not be walking around in Bermuda and working in a reputable company. This would not happen in any other jurisdiction. Why is it happening here? The daughter needs not to be allowed to visit her. I called a lawyer and we are working on a restraining order." Police have so far given no comment to this newspaper on the case but it is understood that charges were not brought against the daughter or her husband because Auntie Em did not wish to give evidence. Auntie Em's nephew described the $1,000 donation as excellent. "As women they can identify with her," he said. "The money will go straight into Auntie Em's bank account. I'm pleased with it and I'm very pleased that as a result of the story other families have come forward." Government reported on Wednesday that six fresh cases of suspected abuse have been reported in the wake of Auntie Em's story. The nephew said lawyers were working on getting the daughter out of the dilapidated, roach and rodent-infested property. Auntie Em's late husband left the house to his wife with it to pass to the daughter upon her death. "My plan is to have the family that is there now out legally," he said. "When she's out I can then get people in, like a contractor, to assess it, see what's necessary and how quickly it can be done. When she goes in, I want her to feel like she's in a palace." Helping to pay for Auntie Em's care has crippled her nephew financially. Ms Dawson is still out of pocket for the care she has given.

September 14. An independent audit into the National Dance Foundation found that money spent on salaries was not over the top. Earlier in the year a row erupted when five prominent members of the dance community resigned from the NDF Board amid concerns over financial and budgetary practices. Among those who resigned were Louise Jackson, Barbara Frith and Conchita Ming — founders of the NDFs predecessor, the National Dance Theatre. The group disagreed with staff salaries totaling $190,000 for the three administrators and argued that more money should be given to the children. But yesterday NDF Chairman Don Kramer revealed that an independent audit found that the positions were necessary and the salaries fair. He added that while the Board has always considered the current staff and salary levels were necessary and appropriate to support the long-term development of the organisation they decided to ask the Human Resources Advisory Division of PricewaterhouseCoopers (PWC) to conduct an independent audit for the Foundation "We also asked PWC to recommend salary ranges for staff positions that are consistent with employment packages in the nonprofit sector," he said. "A thorough examination of the Foundation's mission and business plan was conducted by PWC. As a result, the need for three full-time staff members to implement our business plan was validated." Mr. Kramer added that the Centre of Philanthropy was researching compensation and benefits packages at charities across the Island at the same time PWC was looking at the NDF's finances. The findings of this research showed that the salaries and benefits NDF previously paid to staff was consistent with what employees received at other nonprofit organizations. The Board of the National Dance Foundation supports the view held by The Centre on Philanthropy that if positions in the Third Sector require professional expertise, equitable salaries and benefits should be paid in order to attract and retain that expertise." Mr. Kramer thanked Alistair McNeish of PWC and his staff for donating their services to the charity and added that the Board would be advertising the three positions, executive director, development officer and programme coordinator, in the coming weeks. The NDF is a charity that aims to promote excellence in dance and partners with the American Ballet Theatre to hold intensive summer programmes and master classes throughout the year. Mr. Kramer added that the controversy did not take away from the good work NDF have done: ""Perhaps our most worthy achievement has been to bring students and teachers from across the Island together and, regardless of race, gender or financial status, offer them training opportunities of a world-class standard, right here at home."

September 14. Government last night remained tight-lipped over plans concerning its long-awaited TV station originally due to go live in June. Last year, it allotted $840,000 for the project and in this year's budget, set aside $690,000 and five full time staff to man the channel, which is to be hosted by Bermuda CableVision. Attempts by The Royal Gazette to obtain information on the channel have proved fruitless after a wall of silence from Government's Department of Communication and information (DCI). However it is understood that Government has ruled out another launch date beyond September because of upcoming national events. The Bermuda Jazz Festival falls in October and the Escape to Bermuda Triathlon, also starts on October 21. The USPGA Grand Slam of golf is also taking place next month. The Opposition United Bermuda Party has on at least two occasions called for Government to reveal the programming schedule and other details. In August, Opposition spokesperson for Telecommunications, Senator E.T. (Bob) Richards told this paper: "Government has proposed that the station will be something like the BBC in the UK, which is government owned. But the BBC has total editorial independence from the Government there and has flogged past Governments and the current one, royally, and have taken delight in doing so. It does not appear that this TV station will be of that nature. Then they (Government) gave the example of Barbados, where they have the Caribbean Broadcasting Corporation (CBC), which is government owned as well. I shot that down because that particular TV station was put in place when there was no TV stations at all in Barbados, in other words, the CBC brought TV to Barbados, there were no private sector TV stations at all when that came.'' In the House of Assembly, former Premier Alex Scott, described the project in this way: "The Government feels it prudent and necessary to speak on a regular basis directly to the people of this country, in an unmediated and unedited fashion."

September 14. Belco's half-year profits have soared by almost $1.5 million to $9,789,242. The Island's energy supplier has reported a big jump in net income for the first six months of 2007, up from the $8,355,586 it made during the same period last year. Belco's half-year report also provides a snapshot of new households being created on the Island, with news that electricity is now being supplied to 715 more homes, according to the latest figures. Residential electricity usage increased 2.8 percent, mainly due to a 2.3 percent rise in the average number of metered connections. Bermuda Gas & Utility Company also experienced a significant 68.5 percent increase in net earnings for the first half of 2007 at $758,118, up from $450,012 for the same time the previous year. This was largely down to a 44.7 percent rise in appliance sales attributed to the relocation of its showroom to Church Street allowing easier customer access. Gas sales were 3.4 percent ahead of last year as a result of increases in both volume and prices, but, in contrast, service and parts sales decreased 2.7 percent. The company's share price of $22.50 at the end of June as appreciated to the 2006 market price of $38.75, which, after considering the 100 percent stock dividend issued on August 31 last year, would have been $19.38. Furthermore Belco's results revealed total kilowatt hours sold for the first six months of 2007 were 2.8 percent ahead of last year, while residential customer average consumption was slightly higher than 2006, but less than 2005, as people made the move conserved more energy in response to increased fuel adjustment charges brought about by the high cost of fuel. Usage by high demand customers rose 3.3 percent compared to the same period last year, as did small commercial usage, by 1.6 percent. Elsewhere, electric revenue climbed 3.7 percent from the corresponding period in 2006, largely due to a 2.8 percent increase in overall kilowatt hour sales, a 1.5 percent increase in tariff rates granted by the Price Control Commission effective from the start of this year and a rise in fuel adjustment revenue from $21,036,626 in 2006 to $21,160,476 this year. But the fuel adjustment revenue was offset by an identical increase in fuel cost. Overall operating expenses for the period were up 2.8 percent above the first half of 2006, much of which was attributed to energy supply and delivery expenses relating to consultancy fees incurred in the drawing up of plans for a future power plant. Depreciation expenses were similarly higher this year compared to 2006, primarily due to capitalization of costs of a switchboard and disaster back-up facility in the company's east control room at the end of last year. Belco president and CEO Garry Madeiros said results were in line with what he expected. "Overall the company is satisfied with the first six months of 2007," he said. "Results for the second half of this year are anticipated to be on target with expectations."

September 14. The world of insurance will descend upon Bermuda at a three-day conference next week which has attracted around 400 delegates. Bermuda Captive 07, the Island's own captive conference, will host global insurers and reinsurers at the Fairmont Southampton Hotel from Monday to Wednesday. Jill Husbands, managing director of Marsh, who will be moderating at the event, declared herself pleased with the expected turnout. "It is a very good turnout," she said. "Each year the event shows steady growth, which is what we will be hoping to achieve this year. We have lots of interesting topics including those leading edge subjects that captive clients are interested in hearing about - there will be talks on employee benefits in captives, which is certainly a hot topic. This year we have a special healthcare talk sponsored by ASHRM, which they have done for the third year running." The third annual Bermuda Captive Conference will kick-off with the Bermuda Captive Owners Association (BCOA) breakfast and annual meeting first thing on Monday morning, followed directly after by a special session for BCOA members and prospective members to discuss the "Role of the Softening Marketplace". The meeting will be moderated by J Heyliger, managing director of Willis Management (Bermuda), with industry experts, senior vice-president of Guy Carpenter & Co., Daniel Meyer, Marsh USA's managing director, Arthur Koritzinsky, and Dale Creech, chief legal officer from Premier Health Partners, sitting on the panel. Finance Minister Paula Cox will address delegates, before an in depth "Current Issues and Regulatory Update", where moderator Philip Barnes, president of the Bermuda Insurance Management Association, and panelists Shanna Lespere, deputy director of the Insurance Licensing and Authorizations Monetary Authority, Tim Farries, group head of Trusts and insurance group leader and partner at Appleby, along with KPMG Bermuda partner Jason Carne, will debate the recent changes to the Insurance Act and Companies Act and how they impact Bermuda captives. Attendees will also have the chance to hear from the regulator about the current areas of focus for captive regulation as well as an overview on how the increased attention being paid to Corporate Governance worldwide is affecting the management and regulation of captives. The day continues in the same vein, with speaker Dennis Mahoney, chairman of AON Global, talking about the "Convergence of Capital and Insurance via Securitization" before lunch and "Captive 201" leading the series of afternoon seminars, looking at what makes up a successful captive. In particular, the session, moderated by Kilian Whelan, president of JLT Insurance Management (Bermuda), and made of a panel of William Noonan, corporate risk manager of Structure Tone, McDermott International's senior manager Christopher Ryan, Marcelo Ramella, assistant director of research at the Bermuda Monetary Authority, and A Backstrom, director of tax and insurance at Bunge, will touch on the current state of captives in Bermuda, how to build the right captive team, captive operations, monitoring effectiveness, the causes of failure and how to avoid it, retention setting and negotiating with the market. Collecting reinsurance claims, handling multiple captives and exit strategies will also be up for debate. Two further lectures, both sponsored by the American Society for Healthcare Risk Management, will give an overview of the "Brokers role in Developing Captive Management Practices" and "Everything Old is New Again" - focused on identifying, evaluating and underwriting emerging enterprise risks in a healthcare captive that has been in existence in Bermuda since 1990. The second talk will also centre on third party liability, Pandemic Flu and managed care Errors & Omissions as demonstrations of using SIR and the fronting captive for the reinsurance market. A busy first day is then concluded with concurrent sessions on "Segregated Account Companies (SAC) - The Real Benefits and the Considerations of Structuring an SAC Program" and "The Final Pieces of the Puzzle: providing the Impact Management Results." Tuesday will aim to bring the regulation of the captive markets up to date with "The Latest on US Captive Taxation" and "Measuring Captive Value and Performance" alongside "Audit Hot Topics" in the morning. US Consul General Gregory Slayton is the lunchtime keynote speaker. Delegates then have the opportunity to grill the investment specialists, including such banks and financial institutions as Butterfield Bank and Bank of Bermuda at the "Speed Dating with Investment Managers" event, which is on at the same time as "Meet the Front", where Ace and Arch Insurance Company will be among the names present. A trade show including the likes of ACE, AIG, and LOM Asset Management will also be running concurrently with the main conference at the hotel. For further information call 295-1596, email info@bermudacaptive.bm or visit the website at bermudacaptive.bm

September 15. An abandoned German sailing boat which may have drifted as far as 1,000 miles across the Atlantic was towed into Bermuda by marine Police last night.

The 40-foot long vessel — called Corrina Frederika — was spotted by the bulk carrier UBC Saiki about 30 miles west-north-west of the Island. Crew from the carrier boarded the boat and found nobody on it. They alerted Bermuda Maritime Operations Centre (BMOC), which contacted marine authorities in Bremen, Germany and discovered that the vessel was abandoned in the mid-Atlantic in July. A duty officer at BMOC said the boat must have drifted towards Bermuda and could have travelled as many as 1,000 miles. He said the marine Police boat Guardian towed it into Soncy Bay in Fairylands just before 7 p.m. last night. The spokesman said he did not know what would happen to the boat now. "As far as we know the parties in Germany are not interested in it. I believe marine Police are going to contact the owners." He said it was not an offence to abandon a boat if those on board were in distress. "It looks like this boat had capsized a lot of times," he added. "It was in very, very bad condition. For us to leave it out there would be a danger to any other yachts or ships coming this way."

September 15. Young children tipping the scales at 300 pounds are risking death from diabetes in their early adult years, a leading nurse has warned. Between 20 and 25 children aged ten to 20 have been diagnosed with Type Two diabetes as a result of too much junk food and not enough exercise, according to Bermuda's Diabetes Centre Coordinator Debbie Jones. Mrs. Jones fears the true number of sufferers could be much higher because many youngsters are likely to be living with the condition without realizing. She said one Bermudian who had Type Two diabetes at 14 died in his 20s from complications brought on by the illness some years ago. The nurse — who says she treats ten- to 12-year-old patients weighing 300 pounds, about four times their ideal weight — warned that unless lifestyle attitudes change more youngsters risk the same fate. It comes after Bermuda's first survey of children's health revealed one in three children aged five to ten is obese or overweight. Speaking about young diabetes patients, Mrs. Jones told The Royal Gazette: "They are big kids with a big family history. They eat junk food all the time, and that's all the parents really know. Nobody wants to do without. They want soda, they like French fries. It tastes good, smells good. "We started recognizing there was a problem with diabetes and children 20 years ago. We have seen probably 20 to 25 children, but we know there's a lot more than that. They don't want to come here; they don't want to go to the diabetes centre. There was one who ended up dying at 26 a few years ago. He had diabetes at 14. It was a tragic story." Mrs. Jones said serious complications can surface after somebody has had Type Two diabetes for ten to 15 years. The pancreas can wear out because it has been under too much pressure to produce insulin, and the patient's blood sugar level will then rise. The sufferer is then put on insulin, which some are unable to handle. "When you are only 22 years old it's kind of a freaky thing," she said. Calling for youngsters and their families to learn from the young man who died, she said: "The complications started and eventually he died. That kind of threat means nothing to these kids. If it did, we could threaten about riding the bike too fast, or taking drugs, or smoking. You can't say to them: 'You are going to have a heart attack.' That means nothing to a 12- or 14-year-old. They are eating junk food and so are all their friends. They don't want to start doing things that their friends aren't doing. The whole family has to be involved. Everybody has got to decide they are going to make some changes. Everybody has got to get active and it's got to be done in a fun and exciting way. If nothing is done, the human race is going to self destruct." Mrs. Jones applauded Government's Healthy Weight Action Plan, launched last month, which proposes cutting tax on healthy food and increasing it on junk food among a string of health measures. "It's fantastic that the Government is really committed," she said. "Now we have a very energetic Health Minister (Michael Scott) who is committed to making changes. It's got to be a whole community effort. It's good to see there's so much community effort now. Maybe things will change." She said she would also like to see the school day extended to 5 p.m., ensuring exercise can be made compulsory for all children. "They can't have enough physical activities in their day if it finishes at three," she said. "Finishing at five is one way I can see of fitting it in and not disturbing the academic side of things." When the obesity figures were revealed earlier this month, Bermuda's Health Promotion Coordinator Jennifer Attride-Stirling described them as "disastrous" and revealed that talks were ongoing between Government and supermarkets, restaurants, vendors and schools to promote healthier options for people of all ages. Symptoms of Type Two diabetes include excessive thirst, frequent trips to the toilet to pass urine and weight loss.

September 15. Burglaries on homes are more rife than at any point this century, new crime figures show. Police recorded 213 residential burglaries in April, May and June, a rise of six percent on the same period in 2006 — the fourth consecutive year in which the number has increased. Between 2000 and 2004, the statistic had consistently hovered around the 100 mark. The quarterly report also shows attempted burglaries have shot up to 43, compared with a corresponding figure of just seven in 2006. Store burglaries have doubled from 19 to 38; although school burglaries fell from 20 to five; and office burglaries from 40 to ten. The total burglary offences for the quarter was 322, down marginally from last year's 325, but significantly higher than at any other point since 2000. Three years ago, it was just 183. Police say serial offenders are a major issue with burglaries, with many selling stolen goods to feed their drug addictions. Assistant Commissioner Carlton Adams told a press conference on Thursday that, of 14 people arrested for burglary between April and June, 12 had previous convictions for burglary and other acts of dishonesty. He said four of those were jailed for 12 months, one received a suspended 18-month sentence, while another was fined $500. Cases involving the other offenders are due before the courts. "It is once again apparent recidivists individuals are again responsible for a significant amount of crime in this category," said Mr. Adams. "While it is well recognized that drugs are a contributing factor to the commission of these offences, what is not as well known is that much of the property stolen during burglary offences goes unrecovered, which suggests that segments of the community are contributing to the problem through the purchase of stolen goods at lesser prices than those which would be paid in the shops. I would strongly advise those persons who persist in purchasing stolen goods that they too are committing an offence for which they can be prosecuted." Earlier this month, Police issued a warning about thieves breaking into homes through air conditioning units. They reminded residents to ensure their units are securely fitted, and to always ask for identification from anyone who calls at door claiming to be from Police, Fire, Belco or other organizations. A Bermuda Police Service spokesman issued further advice yesterday, saying: "Police would like to advise homeowners and residents that, in the light of the recent increase in burglaries, they should always make sure that they leave their homes secure before leaving the premises unattended. "In particular, they should check to make sure that all windows and doors are locked and that their air conditioning units are securely fitted to the house. For more information on how to secure your home, please visit Bermuda Police Service's website at.bermudapolice.bm." The Royal Gazette reported yesterday how there were 71 incidents of violent crime for the quarter, an increase of nine percent on the same period in 2006. Officers have now released a full report showing how the figure is roughly in line with previous years, with 87 recorded in the second quarter of 2005; and totals between 57 and 72 recorded each year since 2000. There were 23 incidents of wounding, the highest number since 2001; while there were eight sexual assaults, down from 15 last year and 12 in 2005. Witnesses to crimes should telephone Police on 299-4239, or the anonymous Crime Stoppers hotline on 1-800-623-8477.

September 15. The shocking story of the alleged abuse of Auntie Em — as revealed in The Royal Gazette a week ago — sickened Capri Smith. But she knows that not all of Bermuda's seniors are being mistreated. As activities coordinator at the King Edward VII Memorial Hospital's Continuing Care Unit (CCU), Capri ensures that well over 100 elderly people on the Island have something to look forward to every day. The unit houses about 130 people, the majority of them above the age of 65 and all no longer able to live independently. The oldest patient is 107. Day patients also attend. Capri's job is to give each resident the best quality of life possible with a packed programme of events. "There's so much negative stuff going on with the elderly in terms of poverty, in terms of abuse, in terms of the way they are being treated," she told The Royal Gazette. "Everybody has this negative image but there are positive things being done too. We have the utmost respect for seniors here." Capri, who has a master's degree in gerontology (the study of ageing), says the physical and mental health of her clients can vary hugely. But all are assessed on arrival at CCU and a personalized activities programme worked out for them. That means a cricket fan like Edwin McGowan, 81, will get taken to as many games as possible by Capri and her team of four staff. Residents also go to concerts and visit tourist attractions such as Dolphin Quest or the Aquarium, which a group attended yesterday . "I assess the person and then I decide that whatever quality of life they have, that's what I'm going to give them for whatever time they have left," says Capri. "It doesn't matter who it is or what their condition is. One way or another they will have some form of recreational activity. There isn't nothing we don't do and nowhere we don't go. We participate in it all." Capri hands over a colorful printed sheet listing the activities planned for a single month — there are more than 40 and they range from kite flying and ferry boat rides to barbecues, music therapy and bible studies. A typical day for residents can include a massage session to start the morning, followed by a discussion on current affairs and an afternoon trip out. Later, staff might hold a bingo session or a quiz. "The idea is to always keep them busy, keep them active" says Capri. Her passion for her patients is clear. "I love, love, love my job," she laughs, when I ask what challenges she faces. "We don't have no real big challenges. They are not always going to do what you want them to do. You have to have a whole lot of respect for their wishes and needs. If they tell me 'no', then 'no' it is." Her enthusiasm means that a Christmas dinner becomes "a black and white ballroom" party and a Mother's Day lunch sees three elderly ladies crowned Mothers of the Year. "We make them feel and look good," says Capri. "We make sure we put that really important caring aspect in. That's what makes the difference." A recent barbecue for residents and their families attracted more than 90 relatives. "People told me I needed to talk more about what we are doing here," says Capri. "I just want everybody to know the positive things we are doing for our seniors here. The Continuing Care Unit is a very caring unit for the seniors." Mr. McGowan, a retired construction worker, says he's been at the unit for more than two years and loves the trips out. "They give us nice food and other things," he says. Former diving instructor Kevin Burke, 74, is also enthusiastic after five years in CCU. "They do a very good job for us," he says. "We go on bus rides and have barbecues like the one last Saturday. I have got a roof over my head and three meals a day. A lot of people in Bermuda don't have that."

September 15. Forty permanent substitute teachers have lost their jobs and public schools will now have to rely on on-call subs to cover staff absences after a scheme costing $3.4 million-a-year was axed. The Ministry of Education has been criticised for pulling the plug on the programme, which saw substitute teachers assigned to specific schools and paid a salary regardless of whether or not they provided coverage. Bermuda Union of Teachers (BUT) claims the decision was taken without consultation and could disrupt lessons. But Ellen-Kate Horton, acting permanent secretary at the Ministry, said last night that students would not be inconvenienced. The assigned substitute programme has run for several years, giving four permanent subs each to the two senior schools, one each to the middle schools and shared subs for primary schools. The 40 subs were all employed on one-year contracts and had to report to their school every day. They were paid even when there were no teacher absences to cover. The scheme cost Government $3.4 million in the last academic year in addition to the salaries it paid for long-term substitutes covering maternity leave and extended staff absences. Ms Horton said that from the start of this academic year there would be no full-time substitute teachers assigned to any of the public schools. "A decision was made to discontinue the services of full-time substitute teachers and only have on-call substitute teachers for the new school year beginning in September," she said. "It is the intent of this Ministry to ensure that on-call substitute teachers are placed in schools when needed." One substitute teacher, who found out she had lost her job just days before the new term started, told The Royal Gazette: "We have been thrown in the garbage. If I had known earlier, I would have said: 'let me apply for a job', (I would have) begged for a job or something." The teacher said she expected to sign her yearly contract as normal this summer but was told by Ministry staff: "Your jobs have been made obsolete." She claimed none of the laid-off subs had been offered any other employment or financial recompense. "I'm in my early 50s and I was in education for 25 years," said the teacher. "Now I'm unemployed with no warning, nothing." BUT president Lisa Trott said the assigned substitute programme was introduced several years ago at the suggestion of the union when the Ministry went over its budget for on-call subs. She claimed the union was only informed of the decision to call time on the scheme on September 6. "This is another decision which is being made without consultation." Ms Trott said having assigned subs was crucial to ensure classes were covered. "On any given day you are going to have at least one person out. As far as we were concerned that programme was working well for us. That was very helpful to the principals and to the Ministry because the alternative was to get a call at 7 a.m. and be told a teacher wasn't coming and you have to call all the names on the (on-call) list to see if you can get someone." She said on-call teachers used to be paid on a pro-rata basis reflecting what they were paid when they gave up full-time teaching — so a retired principal who did 'filling in' work could be on a higher fee than a full-time teacher. But Ms Trott said when the assigned subs system was set up a flat rate was instigated. "We took flak from our members who were getting paid the higher rate — they didn't think that was fair." Ms Trott said for the good of the system a compromise was worked out with teachers promised cover from a sub if they wanted to go to an overseas workshop. "The Ministry came to us when we had a problem. We offered a solution, they accepted, now they are going back on the agreement so what about the things we gave up in order to get that?"

September 15. Fed-up Berkeley students say stringent dress codes are barring them from lessons. Three school girls, aged between 15 and 16, told The Royal Gazette they had been sent home several times this week as the school sought to impose illogical uniform rules. They said one student had been sent away for having hair that was 'too black' while another, who was naturally blonde, had been barred as she switched from a dye job back to her normal colour. While the school hands out clear dress guidelines, two of the students said they had not been around to get the booklet because they had already been spurned. And the rules appeared to have become more stringent since last year. One girl said: "Last year pleated skirts were OK, they didn't send an email or put something in the paper, who reads the rule book?" She said pleated skirts were actually encouraged at some private schools and were less revealing as the present skirts had a tendency to ride up. The girl added: "I was sent home for two-tone hair — but I had two-tone hair last year." Infractions by the three girls who visited this newspaper include lip gloss, nail varnish and flat shoes. Flat shoes are not tolerated but nor are heels above two inches The trio said girls now have to troop in with tongues out and nails displayed for inspection. "It's degrading. What does any of this have to do with our education?" The girls said the rigorous dress inspections took more than half an hour with one student told not to move her ear stud from its present location to a hole just millimeters away on the same lobe. However, Berkeley principal Michele Gabisi said: "We have had a very positive start to the term, but unfortunately, in spite of clearly circulated information on school uniform, several students were sent home as they were not correctly attired. The main infractions were — inappropriate shoes, multi-coloured hair, skirts with pleats and pants too long and worn inappropriately." She said Berkeley was committed to excellence. "We require our students to be committed to the highest standards of learning, deportment, behavior and attendance. "We have started on the first day of school in our efforts to uphold those standards. We simply ask that all our students and parents uphold and obey the school rules."

September 15. The motorcycle and karting track at Southside will be closed this weekend after a corner was deemed unsafe by the Karting Association. It comes just months after Marvin "Skinny" Robinson died when his 600cc motorbike collided into a fence while negotiating a corner at the raceway during a practice lap. Robinson, 34, was a champion rider winning last season's superbike class. Back in May 2005 Shadow Minister of Sport Jon Brunson branded the, then, new motorsport track at Southside as unsafe and urged Government to resolve safety issues before someone was serious injured or killed. He cited a lack of protective barriers at the venue. A spokesman for the Ministry of Education, Sports and Recreation said: "We would like to notify the public that the motorcycle and karting track at Southside will be closed for the weekend. "There's a corner of the track which the Karting Association deems to be unsafe. This decision has been taken in order for the Ministry to address safety concerns. It is intended that the concerns will be addressed early next week. Once completed, ministry officials will carry out further inspections of the track and if satisfied, the track will be reopened."

September 15. Teenagers are pairing up with senior citizens to mentor them on how to use computers and the Internet. Senior students spent a month training in February and then met with their paired senior once a week to help them navigate new technology. Minister of Telecommunications Neletha Butterfield thanked everyone involved in the pilot programme 'Seniors to Seniors' earlier this week. She said: "When the seniors here today were children in school, terms such as e-mail and the Internet, were yet to be invented. If you had told someone you were going to go home and "go online" or "surf the web" you would have gotten some peculiar looks. However, today's children are learning an entirely new language and set of skills based on technology and online communications. But these new technologies and tools should be available for everyone to use — young and old alike. Technology and its uses should not be the sole domain of the youth — seniors can utilize technology in ways they perhaps can't even fathom. The success of this pilot programme will ensure that more seniors are given the opportunity to expand their horizons and embrace technology. It will also enable more school seniors to help their elders navigate the world of computers and help them to become more empathetic to those who grew up before computers were invented." The students taught seniors how to work a PC, common computer terms, how to create an e-mail and add attachments to emails. They also showed them how to search for things on the Internet, save favorite sites and purchase things online.

September 15. The discovery of a wreck last month on the very site where the proposed new West End cruise ship pier is being constructed has raised concern as to the lack of importance placed on Bermuda's underwater heritage. There are currently more than 400 documented wrecks in Bermuda's waters, documenting more than 500 years of maritime history and yet only one site has been designated a closed Marine Heritage Site under previous legislation. That wreck lies within Dockyard in an area where marine archaeologist Chris Addams did his work on artifacts from the 19th-century prison hulks. Just a stone's throw away is the newly-discovered wreck which Dr. Philippe Rouja, one of Bermuda's leading marine archaeologists and Custodian of Wrecks, found. It is believed to be one of the original tugs used to build the Dockyard. The wreck is about 65 feet in length, 19 feet wide and constructed of iron and wood and currently sits in approximately 45 feet of water. However, unless it is moved, Phase Two of construction of the new cruise ship pier, which includes the new Ground Transportation Area something that requires the reclaiming of some 58,735 square feet of land cannot go ahead. At the end of the cruise season Government plans to proceed with surveys of the wreck. According to Bermuda's Historic Wrecks Act 2001, the wreck cannot be removed without a permit from the Historic Wrecks Authority (HWA) and a permit will not be issued until a complete survey of the area has been conducted. Meanwhile, construction at the site goes ahead as the latest draft of the Environmental Impact Survey (EIS), submitted to the Planning Department on September 5, states that the wreck did not affect Phase One construction. As to what to do about the wreck, the report states that arrangements are currently being made to conduct the appropriate surveys based on requirements of the Historic Wrecks Authority (HWA), results of which, together with the appropriate permit, will be submitted as part of the Phase Two construction application. This could take the form of either a mapping survey to determine the exact size or dimensions of the wreck, a photo survey or a survey to catalogue various artifacts a matter which is apparently still under discussion with the HWA. In an e-mail to assistant planning director, Christine Rickards, Dr. Kent Simmons from Bermuda Water Consultants Ltd. (who together with Entech Limited conducted the Environmental Impact Study) stated: "We assume that once the HWA are provided with the appropriate survey reports, they will provide some guidance as to how they expect for the wreck to be removed in order to preserve any structure or items as per their discretion. This may, or may not involve dredging, however, the project is prepared to take guidance from the HWA on removal methodology." Permanent Secretary for Ministry of Tourism & Transport Marc Telemaque yesterday said Bermuda Water Consultants and Entech Limited had been requested to contact the Custodian of Wrecks, Dr. Rouja, to fully assess the impact of the pier project on the wreck and to outline a programme of monitoring once work commences. "It has been confirmed that the driving of the piles will not impact the wreck," he confirmed. "Consequently, an application to receive Planning approval for the pile driving phase only has been submitted." Besides the wreck in question and prison hulks in Dockyard, there is also The Woodside, a 200-foot iron and wooden ship that lies just ten feet from the surface and some 15 feet from the inside eastern wall. The Director of Conservation Services, Jack Ward, said so far the Historic Wrecks Authority had been primarily occupied with the review of known wrecks and the classification of those sites. And there are hundreds. "I would envision that unless there are requests for archaeological studies of specific areas and the groups expressing such interest request to have the site protected during their work, any systematic consideration of areas for Marine Heritage Site designation will follow the conclusion of this current activity," he said. To date no new applications have been sent to the HWA. As for Bermuda's only closed Marine Heritage Site, Mr. Ward said: "This site was designated as such as it contained very significant artifacts that told an amazing story about the lives of the convicts imprisoned in Bermuda. It is clearly true that historic artifacts litter the sea floor adjacent to Dockyard and that this may actually warrant consideration as a Marine Heritage Site. However, the same can be said of many areas around Bermuda. Should all of these areas be declared Marine Heritage Sites and what would that mean from a practical perspective? For instance, establishing (such a site) may mean that diving, anchoring, building a dock or establishing moorings may not be permitted." He warned that such limitations on activities should clearly be defendable as threatening the integrity of the site from a historical study site perspective. What defines a particular site as a Marine Heritage Site? Mr. Ward said basically just that the site either contains or may contain historical artifacts. However, he believed the HWA was unlikely to propose that the Minister declare such a site unless there are indications that the site contains sufficiently significant artifacts that warrants systematic archaeological research. As for moving the wreck, Mr. Ward said he felt they would have to, adding that relocating the 65-foot wreck was not "beyond the realm of possibility". These sentiments were echoed by avid diver and former Premier Dr. David Saul, who felt covering the wreck in concrete should be avoided at all costs and that it should instead by towed to another site to preserve its historic significance. Meanwhile, Dr. Rouja, who is working on a remote location in the Windward Islands, could not be reached for comment this week.

September 16. The controversial closure of the Medical Clinic appears to have had little impact on the welfare of patients, initial reports suggest. The clinic, which provided free healthcare to the poor and elderly, was shut down by Government in July. The surprise decision was announced in the Throne Speech last November, when Premier Ewart Brown declared that the specialist centre, housed at King Edward VII Memorial Hospital, undermined the dignity of patients. Instead, Government said it would ensure that clinic users were assigned a private physician of their choice. But the announcement sparked uproar, with protesters marching on Parliament to demand that Government backtrack. Critics pointed out that the clinic was a convenient one-stop shop which provided excellent services for the poor. They also claimed patients had not been consulted about the closure and many would simply not bother to seek treatment from the private sector. And they expressed concern that the hospital's Emergency Department could become flooded with clinic patients who found it too difficult to arrange an appointment with a private surgery. Dr. Brown later said the switch would be more cost-effective, although patients would have to pay a $5 fee for each appointment. This week officials claimed that, two months after the closure, early indications were that the transition was going ahead smoothly. One hospital source pointed out that the majority of regular clinic patients had been assigned a private physician and initial reports suggested that patients were now using that option. The source also pointed out that a hospital staff member had been tasked with ensuring that any new clinic patients arriving at the hospital for treatment were designated a private doctor. A statement released yesterday by Government and the Bermuda Hospitals Board said: "A joint committee comprised of BHB staff members, representatives from the Ministry of Health and professionals from a variety of agencies within the community continue to assess the situation. The committee is pleased at this time with how the plan has progressed and continues to determine the effectiveness of initiatives that have been implemented. Further evaluation will be made at the end of the first six-month period. It is too early to assess the impact, if any, that former clinic patients are having on the Emergency Department. We will continue to monitor this situation, as well."

September 16. Government's latest attempt to cure addicts of drug abuse is certain to fail because it is far too expensive for most sufferers, it has been claimed.

And former alcoholic Bruce Gibbons hopes to set up a long-term residential care unit on the island to make treatment programmes accessible to those who need it most, the poor. Mr. Gibbons went public with his proposal after the US-based Caron Group set up a centre on the island in the summer. However, the internationally renowned programme only provides initial consultation services on the island. Addicts seeking to enter a long-term residential programme have to travel to the charity's headquarters outside Philadelphia - at a cost of around $23,000 a month. Announcing the setting up of Caron Bermuda earlier this year, Social Rehabilitation Minister Dale Butler described the scheme as "the only way to rid our community of drug and alcohol addiction". But yesterday Mr. Gibbons said many addicts would never be able to afford to enter the programme, and that an island-based residential centre would make treatment more accessible. Mr. Gibbons, who underwent a Salvation Army addiction course in the US more than ten years ago, has devised an "alternative lifestyle" programme to help addicts kick the habit over a two-year period. He said it was essential for addicts to exist in a "separate community structure" and be given spiritual and emotional guidance in order for them to become productive members of society. He approached Government with his proposal last year, claiming that, with an initial grant of $1 million, his scheme could house and treat up to 50 addicts at a time. The project would also eventually become self-funding, recovering addicts could eventually find work and pay for their living expenses and treatment costs. He suggested that prisoners approaching the end of their sentences would be ideal candidates to qualify for the programme. Although initial feedback was positive, Mr. Gibbons said he heard nothing more about his concept until the announcement that Caron Bermuda had been formed. "I have nothing against Caron, they do a very good job and are very highly regarded," Mr. Gibbons told the Mid-Ocean News. But the fact is, nine out of ten crack users currently incarcerated come from a lower economic background. What inmate has the ability to pay $23,000 for a four-week programme? They will then come back seeking after care only to relapse because they don't have any family support. Really this is a designer programme for the affluent. It will work if you have the wealth, the family support and the educational background, but how many of our addicts in Bermuda have that? That's why they resort to crime." You can't cure addiction in just four weeks, it has to be done over a lengthy period of time because the initial addiction has been adopted and practiced over a long period of time." Mr. Gibbons said that Caron Bermuda would become nothing more than a clearing house for wealthy addicts and that Government was paying lip service to the problem. However, yesterday Caron Bermuda chairman Rory Gorman pointed out that attempts to set up residential clinics on the island had repeatedly failed because of staffing and other difficulties. He said it had proved impossible to provide a wide-ranging programme for addicts simply because the island lacked the necessary resources. Instead, he said, Bermudian addicts could benefit from well established and internationally recognized treatment facilities in the US. And he added that the Bermuda branch of the non-profit organisation was already meeting its target of sending two clients overseas for treatment every month. Mr. Gorman, who was involved in the Fair Havens residential drug treatment programme before it shut down, said: "The reason why we set up Caron Bermuda is because for years various entities have tried to establish residential facilities on the island and it has proven just too difficult. "You may say that it is costly to send people overseas but is more cost-effective than them not getting any treatment at all. Caron has hundreds of staff and provides such a depth and breadth of services in purpose-built facilities. The prior attempt to have a residential model on the island, Fair Havens struggled because of staffing problems. It's a 24/7 operation and they had difficulty recruiting staff.. Clients were willing to foot the bill for treatment overseas but funds were also available from Government and both private and corporate donations. The parent company in the US was also providing financial assistance. We are finding that the clients are funding it, or their employer is funding it or its funded by insurance. We have sent several people away to the centre just outside Philadelphia and in fact before we opened on July 1 we managed to send seven or eight people away. That's indicative of the support we have. Caron is a highly respected charity." September 16. Golf star Tiger Woods has pledged he will pull out all the stops to qualify for next year's Grand Slam of Golf tournament in Bermuda. On Wednesday the world number one confirmed that he will not be attending this year's event, to be held at the Mid Ocean Club next month because of fatigue and a need to spend time with his wife and baby daughter. But before going public with his decision, the world's most famous sportsman confided in politician Michael Dunkley and revealed how disappointed he was not to make the event. And the golfing hero vowed to make up for the disappointment by winning a major next season and book his berth in the 2008 Grand Slam, which will also be held on the island. Mr. Dunkley, who was a spectator at the FedEx Cup Playoff Tour Championship tournament in Atlanta, Georgia, had a five-minute, one-on-one conversation with the superstar after the golfing great had completed his practice round on Wednesday. While dozens of media photographers looked on, Woods took time out to explain to the Opposition United Bermuda Party leader why he would not be coming to the island. Woods revealed he was "absolutely beat" after a tough year on the professional tour, and that October was his only opportunity to relax with his young family out of the public eye, before "having to turn it on again". Mr. Dunkley said: "Tiger came right out and told me clearly that he had had just such a very busy season and was so very tired. He said he was really disappointed that he couldn't come to Bermuda and that he felt badly about it. His decision was nothing against Bermuda or any personalities here, but this was his only window to take some time out with his family. But he did also say he would do everything he could to make sure that he will be participating next year, he said he was really looking forward to an opportunity to qualify so that he could come here. I can understand there's a great deal of disappointment, I'm disappointed, but you also have to understand that people like Tiger Woods are in the spotlight every waking moment of their lives . . . they have a great many demands on them all the time." Woods later posted a statement on his own web site which read: "It's been a long year. And, given some new, personal obligations, it is very important that I take some extended time off and spend it with my family. "As much as I would enjoy going to Bermuda, I have played a lot of golf late in the year and need to shut it down for a while. Hopefully, I'll qualify again and look forward to competing again in the future." Mr. Dunkley, a keen golfer who was in Atlanta as a guest of the Professional Golfers' Association, also managed to speak to three of the four golfers who will be taking part in the Grand Slam, Masters winner Zach Johnson, British Open winner Padraig Harrington and Jim Furyk, the world number three selected to replace Woods following his withdrawal. And the politician insists that the event will still be a huge success, despite Woods' absence. "While there is a great deal of disappointment we should remember that we have four quality golfers coming to Bermuda," he said. These guys are hitting the ball as well as anyone at the moment and they are all really excited about coming down. They're talking about bringing their families down and all the things they'll get to do while down here, such as fishing. They're talking very positively about the whole thing which is exactly what we want. This is going to be a win-win situation which is what Government is trying to achieve and something that we support." The PGA Grand Slam of Golf, in which the winners of the four major tournaments of the season compete for more than $1 million in prize money will be held at the Mid Ocean Club between October 15 and 17 and is expected to attract a world-wide television audience of millions. Angel Cabrera, who won this year's US Open, is the fourth competitor alongside Johnson, Harrington and Furyk.

September 17. A JetBlue flight travelling from Boston to Bermuda had to return to the US mid-flight on Saturday morning.

Airline spokesman Bryan Baldwin said the plane departed Boston at 10.36 p.m. and was due to arrive on the Island around 2 p.m. "After the aircraft got in the air the pilots had an indication that the landing gear may not have retracted all the way. We would have been unable to fly all the way to Bermuda if that was the case. After ensuring that the landing gear was down, they returned to Boston." Passengers were put on a different aircraft which touched down in Bermuda at 3.27 p.m.

September 17. A budget airline revealed last night that it had boosted passenger numbers travelling between Bermuda and the UK by almost 20 percent by offering an alternative to British Airways.

Zoom Airlines, which launched its service to the Island from London Gatwick in June, said that statistics for July 2007 showed that overall passenger numbers between the English capital and Bermuda had dramatically increased. The Scottish no-frills airline said passengers using the new Zoom service accounted for "all of the growth". It said Zoom carried 2,195 passengers and British Airways carried 9,844 passengers during July 2007, according to UK Civil Aviation Authority figures. The combined total of passengers for the two airlines for the month is 12,039 — an increase of 1,801 or 17.5 percent from July 2006 when there were 10,238 passengers flying on BA alone. "It's clear that our arrival is bringing great benefits for consumers and Bermuda's tourism industry," said Zoom's managing director Jonathan Hinkles. He said Zoom now intended to "gear up" its operations to Bermuda after being granted permission to fly a shorter route across the Atlantic, making its journey time from Gatwick about six-and-a-half hours. "Having obtained the shorter routings, we're now ready to gear up our operations to Bermuda and provide the true competition for which Bermudian customers have waited so long." The airline has added extra Christmas flights to its schedule. It will fly from London on December 20 and 27 and January 4 and from Bermuda on December 18, January 1 and 8. Zoom's website — flyzoom.com — had a return flight leaving Bermuda on December 18 and returning on January 7 for $518 last night. A BA flight from Bermuda to London on December 19 and returning on January 5 was priced at $1,078.53 on ba.com. Zoom is also offering return fares of $399 including taxes and fees to London this month and next.

September 17. The Progressive Labour Party will roll out its complete roster of candidates later this month but insiders are playing down the likelihood of an early election. So far the PLP has announced all of its candidates for UBP-held seats and the ceremony will likely see no surprise as sitting MPs, bar George Scott who was moved, stand again in their current seats. Nelson Bascome, who stood down as Health Minister to face court charges is set to carry on as PLP candidate in Pembroke East Central. And PLP insiders have shot down TV speculation that Premier Ewart Brown was likely to switch seats to take on Michael Dunkley in Smith's North which is currently held by the PLP's Patrice Minors. Both parties claim to be ahead there with the UBP confident Michael Dunkley's constant work on the doorstep can flip the seat and help the party back into power. Meanwhile the PLP is pouring resources into Smith's North to ensure Mr. Dunkley loses and has to step down as UBP leader. Opposition sources still think an October election likely with the Premier wanting to cash in on reflected popularity from the star-studded music festival and the PGA Grand Slam and before a possible lifting of the press gag by the Privy Council. Government is hoping to reverse decisions made in two Bermuda courts that it could not stop reporting on the leaked Police dossier into the BHC investigation which names several Cabinet Ministers including the Premier. The Attorney General and the Commissioner of Police have appealed to the Privy Council which will hear the case on October 29. In the meantime a temporary injunction remains in place. But one PLP candidate doubted an early poll would be held and said even if Tiger Woods had come it still wasn't a likely option. The source said: "Do people really think anyone votes for a party based on whether Tiger Woods comes to Bermuda?" An election must be held by January, 2009.

September 17. Bermuda Captive 07, which starts today, is the chance for the Island's captive industry to shine.

That is the view of Jon Heckscher, vice-president and general manager of LOM Asset Management, who will be exhibiting at the conference running at the Southampton Fairmont resort until Wednesday. Everyone worth knowing in the sector will be there from service providers to regulators and insurance and reinsurance companies, according to Mr. Heckscher. "I think that the conference is an opportunity for Bermuda as a whole including the service providers as well as the regulators and insurance companies that are here to show their value. Bermuda has a unique position in the captive industry and due to the large reinsurers a lot of the clients that would normally get a captive are also clients that would need reinsurance. Some large companies here would have their own captive and most of those would also have reinsurance behind their regular plan of insurance, so a lot of those companies will have insurance and reinsurance needs that Bermuda already handles." Among some of the big players in attendance will be the likes of AIG and ACE and with a turnout of 400 delegates expected, the conference, which is now in its third year, provides the perfect opportunity for businesses and clients to meet up and discuss their issues, according to Mr. Heckscher. "What Bermuda's advantage is that, as a captive, once a year you are going to meet people that service your captive. If you already know that you have to do that and you can also set up a captive here, Bermuda is the only insurance jurisdiction that has favorable captives as well. It is the only true insurance jurisdiction when you look at the big ones such as New York and London that is an insurance Mecca that also has favorable captive regulations, so it is truly a one-stop shop to take care of all your needs." Investment specialists, like LOM, captive managers, including AON and Quest, and representatives from law firms and banks will be on hand throughout the three days to address customer queries, but it is equally the pink beaches and fine golf courses which attract business to the country. "It is our chance to show what Bermuda has to offer as a jurisdiction and funnily enough the pink beaches and golf clubs are other things that lure the captives here," he said. Mr. Heckscher said, on a personal level, he was looking forward to keeping abreast of and finding out more about the latest developments in the captive market. "For me personally I look at it as a chance to see what is new in the industry and top see how it is now through regulation because it is always an evolving market, so it is important for me to be clear and see what is new in the market and then that gives me a chance to adapt the way we look at asset management to better serve the newly-formed captives that may be better than the other ones out there," he said. "Half the time is often spent exhibiting and the other half in individual sessions as a delegate, finding out what other people have to say and usually you get some good two-way instruction - people maybe say 'We are doing it this way' and you might say "We are doing it that way' and you pick up new ideas along the way. We take part in this as well as the down at a conference in the Cayman Islands because that is another jurisdiction where we have offices, so we need to make sure we are on top of that as well and we try and stay jurisdiction neutral and then there are also two events that are happening in the US that are jurisdiction neutral conferences." The highlights of the conference include the Current Issues and Regulatory Update, the Captive 201 (a basic handhold through the whole captive process to learn about how they work), the Brokers role in Developing Captive Management Best Practices, the Segregated Account Companies (SAC) -the Real Benefits and the Considerations of Structuring an SAC Program, Measuring Captive Value and Performance, said Mr. Heckscher. "In particular the Segregated Account Companies should be very interesting - they have been around for a while, but are more of a buzzword now, so that should be a good session on that. Captive Value and Performance can be an interesting one for everyone because, once you have formed one, how do you value how it is truly doing and it is all about risk retention and the case studies are always interesting too." From an investment point of view, though the current trend from total retention style accounts to current yield ones, will be one thing that Mr. Heckscher will be keeping his eye on. "Within investment management you are looking at a lot of accounts that have been the total retention type, and you might want to look at being a current yield type, and that is just the product of a very shaky investment universe at the moment. Although there is a lot of competition out there in the captive market, it is an industry that relies heavily on its competitors. But, mainly Bermuda and its businesses as a whole, need to get a little bit more attention because it has so much going for it and hopefully the conference can really grab some of that attention.

September 17. The nephew of alleged elder abuse victim Auntie Em is calling for on-the-spot checks by social workers in cases where the mistreatment of seniors is suspected.

The father-of-three — whose elderly relative was forced to live in filthy conditions and allegedly suffered mental abuse from her adopted daughter — told The Royal Gazette: "I would like to see things put in place where victims or a neighbour can call a hotline and the relevant authority goes there without any warning. "They just appear and assess the situation." The nephew alleged his 95-year-old near-blind aunt was effectively placed under house arrest by her family because they listened in on her telephone calls and dissuaded friends and other relatives from visiting her. "She couldn't speak on the phone freely," he said. He said her church tried to help but she told them to back off because she feared reprisals from her daughter. Her case was eventually reported to the authorities by the nephew and caregiver Yvonne Dawson but social workers and other officials would announce their visits to the home, where Auntie Em lived with her daughter, son-in-law and two grandchildren. "In their case, they got the chance to clean up and tidy up and give you all smiles," he said. He hopes his idea will be adopted by Government, which is drafting legislation to protect elders from abuse and has said it will take Auntie Em's case into account. The nephew also wants to see cameras installed in seniors' rest homes to protect residents from abuse. "That way, staff know they are being monitored," he said. The 56-year-old said his aunt, who is on a general ward at King Edward VII Memorial Hospital but longs to return to her home, was aware of the recent headlines about her case. "She's still trying to register everything," he said. He said lawyers for his aunt were working on getting the case before the courts to get the daughter and her family evicted. "Hopefully the court will look at the circumstances and then they could be given x amount of time to get out. If not they will send a bailiff in and they will have to get out. But the legal side has to be gone through first." He said the adopted daughter's 21-year-old son had "a very good rapport" with Auntie Em. "He goes to visit her and to watch them you can feel the love that's coming from him. He is torn." But the nephew hopes he will be able to get a restraining order to stop the adopted daughter visiting her mother, as he claims the visits leave Auntie Em visibly upset. "Lawyers are looking at that," he said. "Unfortunately, no matter how bad situations are, you still have to go through the legal process." The nephew said he was heartened that six fresh cases of suspected elder abuse have been reported since he went public with his aunt's story and that Bermudians are still discussing elder abuse more than a week-and-a-half later. "I'm pleased that folks are paying attention and that at the very least they are going to take care of their own families. At some point in time, they will be getting older," he said. "If you don't get it sorted out now, you may know what Auntie Em has been going through." He added: "God has preserved her for a special, special reason and that special, special reason is to go into her home and to live with dignity, honour and respect and also let other families know you can go through stuff like this but in the end they will be vindicated." To report suspected elder abuse call the National Office for Seniors on 292-7802. To make a donation to a fund set up to help Auntie Em visit the Bank of Bermuda and quote account number 010-758381-012 and account name The Phenomenal Women Charity Account for Auntie Em.

September 17. Bermuda's newest catamaran ferry, Cecil Smith, arrived in local waters last week.

The vessel pulled into St. George's Harbour in the early hours of Friday morning after a 30-hour journey from Bridgeport, Connecticut. It is currently berthed at the Department of Marine and Ports Services' East Broadway Depot. The 350-seat vessel recently underwent a series of water trials to test its seaworthiness and performed extremely well, according to Marine and Ports Services Director Francis Richardson. Following its official christening, Cecil Smith will join sister vessels Resolute, Tempest, Venturilla, Serenity and Warbaby Fox in commuter service. Cecil Smith, full name John Lumbrey Cecil Smith, who died in 1983, was considered one of the Department of Marine and Ports Services' foremost pilots for 59 years.

September 17. The Royal Gazette's Newspapers in Education programme kicks off the new school year with a series of short stories featuring 'Kiesha the Mermaid', adapted from the screen plays written by Bermudian author Daron Lowe. The Royal Gazette is joined in this literacy initiative by sponsors Keep Bermuda Beautiful and the Bermuda Electric Light Company.

Although The Royal Gazette has been running serialized stories for several years as part of efforts to support literacy in schools and the wider community, this is the first time the stories have been written by a Bermudian and set in Bermuda. The series will consist of six stories run in the newspaper on every Thursday beginning September 20 and will bring an environmental message to primary students. Tomorrow, The Royal Gazette will publish a workbook-cum-scrapbook so that young readers can collate the stories. Parents are encouraged to pull out and save the workbook which provides space for pasting in each story, coloring in the line drawings and even exploring story lines so that young authors can write their own series of adventures. There are also questions that will help parents discuss the stories with their young readers. In addition to the six stories they clip from the newspaper, children can paste in the scrapbook souvenirs of explorations of Bermuda's natural environment and other similar writing prompts. The author statement by Mr. Lowe offers inspiration and practical advice for the next generation of Bermudian writers. NIE coordinator Jennifer Hind first met Kiesha and her creator when she made her debut at the Bermuda Aquarium Museum and Zoo in 2006. With the permission of Mr. Lowe to adapt the screenplays to short stories, Mrs. Hind has created a series she hopes will entertain young readers and inspire them to Keep Bermuda Beautiful. She has also developed materials for teachers that address Public School System Performance Standards, and these can be obtained by emailing her at nie@royalgazette.bm or telephoning 278-0136.

September 17. Police are appealing for witnesses after 20 people were taken to hospital following a ferry crash at Dockyard on Saturday. The accident occurred around 12.40 p.m. as the ferry Serenity attempted to dock, with around 47 passengers aboard. The boat slammed up against the dock, sending passengers flying. Police said none of the injuries were life-threatening. Some victims suffered multiple injuries. Paul O'Reilly told The Royal Gazette: "I did not witness the impact but I heard it. I've been working in Dockyard for seven years and I was in West End Yachts with a power tool and I heard an almighty bang. I heard this from the other side of Dockyard, about 500 yards away. I said 'what the hell was that?' and I heard some screaming. I came out, looked toward the other side and the noise was that of a big heavy sheet of steel hitting the ground. I couldn't see much happening so I went back to what I was doing and about ten to 15 minutes later the sirens of the emergency vehicles turned up. Obviously, something serious had happened, I realised." The accident was witnessed by dozens of patrons at the nearby Bone Fish restaurant and bar. Philip Johnson, who works at Bone Fish as a waiter, witnessed the aftermath of the impact, just 100 feet from him. "I remember seeing the ferry approaching the dock and I thought nothing and continued to do my work. Seconds later, I heard this loud slam against the dock. I would describe it as very loud. "Minutes later I saw a Police boat arrive, followed by the Fire personnel and then the ambulance and Police cars. I even went on board the boat to see if I could help. When I went on board, it was not a chaotic scene, it was actually very calm. I saw a majority of people who were passengers, attending to a handful of injured people, who were had been knocked or fallen down." I saw one lady and a big guy that looked seriously injured... lots of blood on them and in a lot of pain." Another person, who witnessed the aftermath but did not wish to be named remembered seeing at least two people being loaded into stretchers when the ambulances arrived. The restaurant staff assisted some of the injured as well as emergency personnel by handing out ice and water and by administering first aid to a few passengers with scrapes and cuts. A source close to the ferry investigation told The Royal Gazette that the accident, unfortunate as it was, had been predicted by some Marine and Port officials. It is understood that many of the injured passengers had been standing moments before the vessel failed to properly halt, scattering them about the boat on impact, despite warning signs posted on the ferries asking passengers to remain seated until the boat comes to a full stop. The Royal Gazette spoke to at least four people that observed the vessel approach the dock with "dozens" of people standing, waiting to disembark. The Department of Marine and Ports, on Saturday, confirmed that there was a "mishap" with the Serenity, which Police say is being secured at the Marine and Ports dock until a full investigation can be conducted. Francis Richardson, Director of Marine and Ports, said Serenity "made hard contact with the Dockyard ferry berth upon its approach." This is a most unfortunate accident," he added, "and we are hoping for the full and swift recovery of those who were injured." I want to thank those Marine and Ports workers who were on the scene to ensure immediate action. "We have a team of dedicated professionals looking into this regrettable situation and we are hopeful that the causes will be brought to light soon." Any witnesses to the incident should call the Marine Police at 299-4585.

September 17. When Claudette Fleming first started work at Age Concern seven years ago, it was, she says, "me and the telephone. The Royal Gazette did a story and the phone started ringing," she recalls. "Somebody had a health care issue, someone needed the car fixed. All of a sudden I realised that this thing is all over the place. It was hard to focus. How do you address the issues going from everything from finances to health? How do you pull them in and do something productive?" The 37-year-old executive director of the charity is still trying to answer those questions on an Island she claims lacks a proper "infrastructure" for its 7,000 citizens aged 65 and above. A myriad of services undoubtedly exist for pensioners; one only has to flick through Government's Directory of Services for Seniors and Persons with Disabilities to see that. But Ms Fleming says that no single entity has yet pulled all the information together to provide older people and their caregivers with an easy, fast way to get help when it's needed. There is no machinery that kind of brings all of the pieces in; there's no portal," she says. "It's all there, but it's not connected. We want to be that interconnecting force." Age Concern is now working to solve that problem and, perhaps even more importantly, discover as much as possible about Bermuda's seniors. It's a vital task since experts predict that by 2030, seniors will make up 22 percent of the Island's population (they currently account for 11 percent). Next month, Age Concern will, in partnership with Government, launch its STATS (Seniors' Test for Ageing Trends and Services) initiative, a mammoth study aimed at surveying every single pensioner living here. A test group of 1,000 will be interviewed throughout October. "We are embarking on a very ambitious project that hasn't been undertaken anywhere else in the world," says Ms Fleming. The survey is about 200 questions long; it's about a two hour survey. It asks everything from income to where do you eat, what cars do you drive, anything that we could think of." The hope is to piece together a comprehensive picture of the lives and needs of elderly people to help service providers — both state and private sector — plug any gaps which exist. We hope to be able to get the information back to every senior and for those that are interested send them information on services. The second thing is, we want to go back to industry so they can see 'what can we do to increase what we are doing to better meet the needs of seniors' and what can Age Concern do. The third thing is we want to take it back to Government and say: 'here's what seniors have said'." The mother-of-four believes Bermuda's seniors have been a neglected sector of the population for too long. She claims the National Office for Seniors and the Physically Challenged only helps those "most vulnerable" seniors who "have to interface with Government or are at risk". She says: "Everybody has needs. They are just different. Our goal is to see that where it's possible we can facilitate getting people's needs met so that they can have a better quality of life while living in Bermuda." She is glad that Government is working on legislation to tackle elder abuse, which is thought to have been experienced by some four to six percent of elderly people in Bermuda. "Laws are also urgently needed to ensure that seniors' rest homes adhere to a certain standard and that caregivers are properly qualified. In terms of home care, anybody could set up," she says. "There are some very basic requirements that are there for rest homes but it's limited." Age Concern is about to launch its own seal of approval to give seniors and their families a reassurance of quality when buying products and accessing services. "It will come with a quality assurance check where we will check with seniors who are using the products and services," says Ms Fleming. "We ran that idea by the service providers. I think it was eight out of ten said: 'we'd welcome it'. Best practice is what we will be promoting." The former social worker knows that tackling the worldwide problem of an ageing population will require more than a quick fix. "I don't know that people know where to begin," says Ms Fleming. "The problem is it's complex and we kind of don't want to admit that." Age Concern, which has a staff of five and a $½ million-a-year budget, sees itself as a big part of the solution — as an advocate for old people, a policy advisor for Government and a conduit between seniors and the private sector. Issues she says Islanders need to collectively consider is the provision of long-term care and whether more assisted-living facilities are needed for those not requiring 24-hour care but unable to live independently. At the moment, she says, there are not enough rest home beds due to a nursing shortage and she describes King Edward VII Memorial Hospital as a "catch-all" because "the hospital can't turn anyone away. Something else that's missing is long-term care insurance as a way that long-term care can be paid for. It's only going to work if people start getting it in their 20s and 30s and start paying into it. It's also about educating the working class population about investing in home ownership and all the things that will build a more solid foundation for you when you are an older person." She says family and friend caregivers also need more support. Age Concern plans to include a feature on its website where users can input all their requirements and get immediate feedback on services will help. "It's going to support the caregiver," says Ms Fleming. She wants the public to utilize Age Concern as much as possible. "Although we may not be able to deal with it (your problem) directly, it can be helpful for us to know. My other call to action is with regard to the STATS programme. It will be volunteer-driven and we still need volunteers. Get in touch and get involved with the lives of seniors. Here is an opportunity to learn how to ask those sensitive questions. We want to open this up to the community." She adds that many of us will become seniors in Bermuda at some stage. "People are living longer. If we can get people living healthier and happier, it's a much better environment for everyone."

September 18. Ground staff at one of the Island's premier golf courses are now in a frantic race against the clock to repair a malicious act of vandalism weeks before hosting the PGA Grand Slam of Golf.

It is understood Police are continuing their investigation into the defacing of the 13th green at the Mid Ocean Club that occurred last Wednesday night in what could be interpreted as an apparent attempt to sabotage next month's golf spectacle at the plush Smith's parish golf course. According to Mid Ocean superintendent Norman Furtado, careless vandals poured an unidentified substance on the green. And he now fears large letters that were singed into the turf may still be visible when some of the world's top golfers tee off at Mid Ocean Club on October 15. We will try our best to camouflage it and it could be green before the tournament starts. But from my experience I have a feeling you may still see the letters (qlq) because the grass coming up will be younger and darker than the existing green. So unfortunately it may be still visible," Mr. Furtado told The Royal Gazette "It's very disappointing someone would do something like this knowing fully well we are going to be hosting a major event in Bermuda that is going to benefit Bermuda. It's totally beyond my comprehension." Mr. Furtado is among those baffled as to the why anyone would want to commit such an act, but acknowledges the fact things could've been far worse. "Had it been herbicide, it could've killed the grass completely. But it appears to be some sort of aerosol spray that has singed the top of the grass but not necessarily killed the whole plant because there's still a lot of green growth below," he said, "What we have done is applied a product (charcoal) which will neutralize any chemical that was in there. This is definitely a deliberate act but I am bit happier that it hasn't killed all of the grass and that we should have a smooth putting surface although you may still see the letters. There is some green growth there that will hopefully take over in due time which, unfortunately, we don't have much of." Mid Ocean Club is set to host this year's PGA Grand Slam of Golf event October 15 to 17, which will see Masters champion Zach Johnson, US Open winner Angel Cabrera, British Open champion Padraig Harrington as well as the world's third-ranked player Jim Furyk. The latter was a late replacement for PGA Champion Tiger Woods who withdrew last week from next month's event. In the aftermath of the vandalism, Mid Ocean Club vice president David Ezekiel said security at the facility has been beefed up and nearby residents urged to report any suspicious activity. "Security-wise we have had to step it up in terms of people patrolling. It is very difficult to police every green on a course so easily accessible. "But we now have people doing the rounds and have asked others to alert us if they see any suspicious happening around the grounds," Mr. Ezekiel added. "We have a team here that have worked very hard to get the course ready for this event and we are hopeful that we can bring it back in time. They (ground staff) got to it early and diluted it and in a couple of days the reaction of the grass will tell them what type of remedial action to take from there. At the moment the green is unsightly but still playable. It really doesn't impact the playing ability of the green as much as the ball actually rolls pretty much the way it would anyway. But we will do whatever we can cosmetically do get it right and if we have to colour it then that is certainly something we will have to look at." Senior local golfer Kim Swan, meanwhile, scolded those responsible for defacing one of the Island's top golf courses. "There's no motivation in my opinion that can justify malicious damage of one of Bermuda most celebrated facilities and I think it's intolerable and deplorable. Bermudians right across the board need to appreciate the fact that any malicious damage to a facility that is going to host a world televised event is damaging and certainly not the right thing to do. And we hope persons will detract from defacing properties as such. This is certainly very disturbing and what I am now appealing for is for common sense to prevail because it is very important that we appreciate this event and other events of this magnitude that will showcase Bermuda under the world microscope in a positive light."

September 18. The current issues and an update on regulations affecting captive insurance were some of the topics up for debate at Bermuda Captive 07 yesterday.

A panel made up of Tim Faries, group head of Trusts and insurance group leader and partner of Appleby, Shanna Lespere, deputy director of insurance licensing and authorizations at Bermuda Monetary Authority (BMA), and Jason Carne, partner at KPMG Bermuda, were all on hand to discuss the latest legislative, regulatory and accounting developments and their impact on captives and to address any concerns raised by delegates at the conference held at the Southampton Fairmont resort. Mr. Faries talked about the Insurance Act 2006 - the latest in a raft of regulatory measures launched in response to the International Monetary Fund (IMF) and the International Association of Insurance Supervisors and as a result of a consultation within the industry and produced by the Association of Bermuda Insurers and Reinsurers, Bermuda Insurance Management Association, BRBA and the Insurance Advisory Committee. "We have worked very hard in Bermuda to ensure our regulatory framework remains current. With the history of being in the business of managing captives that stretches over 40 years, I think we can say we know one thing well, and that is that we have the capacity for ensuring standards and the regulation appropriate for the level of risk that captives represent. I think that captives and captive owners can take away that Bermuda does captives and we know the appropriate level of regulation that is needed. These provisions had the benefits of being tested and tried in a very practical way and they work." He explained how the Insurance Act 2006 works in a captive market context by establishing the minimum criteria for a "registered person", formalizing the BMA's supervisory functions, enhancing the investigative and interventionary powers of the BMA, the requirement for notification of the approval process for changes to a "controller" (managing director, CEO or board of shareholders) and establishing an appeal tribunal process for initial formal reviews of certain BMA decisions. Mr. Faries went on to outline the Companies Amendment Act 2006 undertaken by the Legislative Change Committee of Bermuda International Business Association with the Ministry of Finance and its modernization, including unrestricted objects and powers, shareholder written resolutions, electronic delivery of documents, execution of instruments and secondary names to list but a few of the key amendments. Ms. Lespere gave delegates an insight into the latest regulatory procedures in place that captives in Bermuda have to adhere to. She talked about the captive manager on-site programme and its various components such as ensuring the filing of required documentation and meetings with senior management, as well as keeping up with international standards or risk assessment and management, claiming that it has already been well received by the industry and in the recent IMF review of Bermuda. Best practice for captives included an increased use of independent directors by larger companies, adequate and regular reviews of financial information prepared by insurance managers and the frequent meeting of boards with auditors and/or forming audited committees, according to Ms. Lespere. Finally, Mr. Carne touched on the main differences between US GAAP policies and Bermuda Statutory Accounting to bring delegates up to date with the primary changes in the way captives accounts are run. Earlier in the day a special session for BCOA members and prospective members on The Role of Captives in a Softening Marketplace was discussed by moderator J Heyliger, managing director of Willis Management (Bermuda ), panelists Daniel Meyer, senior vice-president of Guy Carpenter & Company, Marsh USA's managing director, Arthur Koritzinsky, and Dale Creech, chief legal officer at Premier Health Partners. Today offers a range of useful seminars focused on the Latest on US Captive Taxation, Measuring Captive Value and Performance and Audit Hot Topics, before lunch with the keynote speaker, US Consul General Gregory Slayton. The day will conclude with a series of case studies about US Liability Programs, Using an Alternative Risk Solution for International Benefits and More than benefits to the Story (focused on what Nisource, who acquired Columbia Energy, have done with their Bermuda captive).

September 18. Finance Minister Paula Cox called on Bermuda's captive insurance market to keep up the good work in the face of stiff global competition and to maintain its place as the world's leader in that field.

Opening the Bermuda Captive 07 at the Southampton Fairmont resort, Ms. Cox told delegates to make the most of the conference and to help boost the profile of the Island as a domicile centre of excellence for captives. But she warned that Bermuda has to keep on its toes to avoid being caught up by other world markets. Ms. Cox said that when she thought of Bermuda's captive market, the phrase "growing from strength to strength" comes to mind. "This conference is certainly very much an opportunity for Bermuda and anybody who is anybody is at this conference," she said. "We constantly assess and reassess what we need to do to reinvent our model to make it sharper and more nimble and Bermuda as a commercial centre has a solid infrastructure and enviable our infrastructure is especially conducive to international business, however we would be foolish and rash to even consider that we could rest on our laurels and to rely on our existing reputation. This not withstanding that Bermuda's growth rate in the insurance and reinsurance sector has completely outstripped some major global markets at times." However, she sounded a note of caution to beware of the threat posed by competitors in the global marketplace and to stay one step ahead of the game. "Complacency is not an option and we keep where we are and we must continue to be productive and keep building on what we have as a jurisdiction so that we can earn favour with our various constituents," she said. "Our focus is to strike the right balance as a jurisdiction and our strategy has been protected and Bermuda has the staying power and the complete model that is going to be efficient and effective. Ms. Cox went on to explain why Bermuda is leading the way in captive insurance. "We are ranked as the world's leader in captive insurance and we have one of the largest reinsurance markets in the world," she said. "Captives are a key component of this financial services industry, not withstanding the breadth and depth of our insurance and reinsurance sector, and the statistics will bear this out - Bermuda is still the domicile choice, but we clearly face competition from other jurisdictions, and we achieve this status and recognition through following a strategy that places a high emphasis on quality and, as a result, most of the 4,100 countries in the world have a presence in Bermuda. Our insurance market has greater depth and has become a focal point for insurance managers, brokers and underwriters. The volume of premium has increased and certainly the significant levels of premium that come to Bermuda is another acid test of our credibility as a jurisdiction. It signifies that the buyers of insurance and the consumers have extreme confidence in the Bermuda market. We are the largest captive domicile and, I daresay, the most competent - our share of the world captive market is approximately 30 percent of the world's captive." And she outlined her vision for the future of captives on the Island. "We are known as the risk capital of the world and, as such, this footprint requires us to quickly respond to an ever-changing competitive environment," she said. "We want to continue to grow the captive business and we want to continue to be thought of as thought leaders in this industry and we want to continue to ensure that our supervisory and complete oversight is risk-based and in order ensure that Bermuda's infrastructure remains conducive to captive business, including the legal framework, the company's infrastructure, the level of supervision and the quality and standard of service provided. Our pluses, among other factors, are that we have regulatory regime that facilitates the speed to market, proximity to the US, strong local expertise and good distribution and this combines to create a winning formula. Innovative domiciles can make a big difference in a complex market and in today's market its is even more important to choose the more experienced domiciles - Bermuda has a mature and fully integrated infrastructure of insurance and reinsurance and is a capital market leader force with one of world's largest banks."

September 18. A tourist last night told how passengers screamed as they were thrown off their seats and banged their heads against metal railings when their ferry crashed at Dockyard. American mother-of-two Jackie Musto said she saw one man lose his teeth while others were left lying on the floor in shock after the accident on Saturday afternoon. Her family members suffered a number of injuries, including her 13-year-old son, who suffered a blow to the head. Fourteen people were released after treatment in the emergency room, although reports over the weekend had suggested 20 were taken to hospital. "It was scary of course," said Mrs. Musto, of Long Island, New York. "You didn't know what happened because we were getting very close to the shore. And then everybody screamed. It was like a delayed reaction; it felt like slow motion. It was a really loud bang then silence for like two seconds, although it felt like an eternity. People were thrown from their seats. I was sitting down facing my husband and I got pushed out of my seat. The next thing I remember I was on the floor kneeling next to him." Mrs. Musto suffered a scraped knee, her son and father-in-law both had minor head injuries, her mother-in-law was left "black and blue" after smashing her arm against a railing, while her husband Frank hurt his shoulder. They returned to the US. Mrs. Musto insisted: "We were very fortunate. It could have been a lot worse. The crew was wonderful, as were the passengers. People who were not injured were going to people who were injured." The accident happened at about 12.40 p.m., as the Serenity attempted to dock with about 47 passengers on board. It was witnessed by dozens of people. Asked about the safety of its other fast ferries, Government released a brief statement last night, saying: "The Department of Marine and Ports Services assured the travelling public that Bermuda's catamaran ferries continue to be one of the safest modes of public transportation." A spokeswoman confirmed an investigation was ongoing and would involve written and verbal reports, but declined to reveal any information as to how the accident happened. She said she was unable to confirm a suggestion, from Mrs. Musto, that there was a problem with the gear as the vessel attempted to reverse. Both Serenity and the Dockyard berth escaped damage in the incident, she added. Serenity is expected to resume full commuter service in due course. Witnesses to the incident should telephone the Marine Police on 299-4585.

September 18. A distributor in Bermuda is bringing to the Island a new household appliance that dehumidifies and turns the captured moisture into drinkable water.

The WaterPure Atmospheric Water Generator takes moisture from the atmosphere and through a condensation process transforms it into "absolutely pure, healthy drinking water," according to the Florida-based company. The device runs on domestic household electricity supply and, depending on the local electricity costs can create a gallon of drinkable water for around eight cents. The unit requires no plumbing, water lines, pipes and is easy to install, according to WaterPure. Distributors of the atmospheric water generators have been approved in Bermuda as well as Greece, Nigeria and the Cayman Islands. There is also a tri-state regional distributor for the US states of Ohio, Kentucky and Indiana. At present the identity of the Bermuda distributor is not known. A spokesperson for WaterPure said the distributor of the unit in Bermuda had asked for their identity to remain undisclosed at this time.

September 18. Government is now assessing tenders to build the new Police station and Magistrates' Court in Hamilton.

The open envelope process went ahead on Friday but Government is staying tightlipped on the details. Works and Engineering Permanent Secretary Derrick Binns said his ministry would make a recommendation to Cabinet but there was no word on the timetable. The project, at the junction of Court Street and Victoria Street, has been in the pipeline since 2002 and in 2006 Finance Minister Paula Cox said work would begin that year. Cabinet finally approved the plan last December. The building will total 106,000 square feet on five floors including one underground level. At one stage a plan to expand the project to include new Supreme Court's had been mooted, with an additional storey, but that has now been ruled out. One industry source said five companies had been invited to put in bids but only two or three actually submitted full papers for a project which could be worth $70 million. Dr. Binns would not be drawn on the total cost of the project.

September 18. A fat-fighting campaigner from England has flown into Bermuda to help tackle alarming obesity rates.

Jane DeVille-Almond, a director of the UK's National Obesity Forum, is on the Island for a series of workshops launched yesterday as part of Government's Healthy Weight Action Plan. She will be swapping ideas with Bermuda's health professionals aimed at reversing a trend which has led to 61 percent of people being classed as obese or overweight, compared with 40 percent in the UK. Bermuda's levels of childhood obesity have also sparked concern, with a recent survey revealing one in three five- to ten-year-olds is obese or overweight; and nurses saying they have dealt with ten to 12-year-old diabetics weighing 300 pounds. "Bermuda has got one of the highest obesity problems," Ms DeVille-Almond told The Royal Gazette. "You have got a real problem with your children. From what I can see there are not enough footpaths or space, and too many high-fat diets. It's a society that enjoys eating — barbecues, high-fat food. Being an Island, healthy products are more expensive. More kids are watching TV. There's a high proportion of people who drink too much. It's about changing the whole culture." The nurse consultant's efforts in the UK have included working closely with traditionally obese groups, such as long-distance truck drivers, while she has operated from the back of barber shops so that people can get weight advice when they go for a haircut. She said similar approaches could be adopted in Bermuda, particularly taking advantage of the large number of beauty parlors. "We try to take health out to the general public," she said. "Women go and get their hair done, their feet done. Why not have weight management while they're there? Get them on the scales." She also suggested making use of modern technology by encouraging children to air their thoughts on obesity on popular websites such as YouTube and MySpace. Asked for advice on losing weight, Ms DeVille-Almond said: "Exercise is really good for maintenance, but not particularly for weight loss. You have to understand the simple principles. If you take in more calories than your body needs, you will get fat; and if you take in less calories, you will lose weight." As an example, she warned that one extra chocolate biscuit a day would cause you to put on six pounds in a year. Ms DeVille-Almond's visit was organized by the Ministry of Health in conjunction with Bermuda Diabetes Association and Bermuda Heart Foundation. Introducing her at a press conference yesterday, Health Minister Michael Scott said: "For many of us, the first port of call when we have a health problem is a health professional. The activity we are launching today is aimed at assisting health and associated professionals to be better equipped to help individuals who are overweight or obese. "In addition to her expertise and status, I have to mention the energy and passion with which Ms DeVille-Almond attacks the challenge of obesity. Her approach is to think outside the box, and that is exactly what this problem needs today." Calling for people to face up to the obesity survey findings, he said: "There is an elephant in the room and we tend to dance around the fact of the elephant's presence by using language like he or she is 'big-boned'," said the Minister. "Or it's just 'baby fat'. These particular euphemisms are attempts to say that it's OK for an adult or child to weigh more than in healthy."

September 18. When it comes to your kids — or in the case of business owners, your employees — would you want to know whether they're using drugs?

According to Chris Backeberg, programme director and licensed addiction counselor at Benedict Associates, often times drug use can be very subtle. This is when the benefits of the long standing and oh-so-controversial practice of random drug testing come into effect — but results have to mean more than just a pass or fail. "It's all about assessment," he says. "The truth is, if someone fails a drug test. What does that really tell you about them? You know they're using an illegal drug but you don't know to what extent, you don't know anything about the extent the drug is impacting their ability to function professionally or personally. They just failed a drug test. Substance use is on a continuum — from substance use to substance abuse and then chemical dependency. Chemical dependency is a mental health disorder. People who are chemically dependent are considered vulnerable adults until they get treatment in the United States. Most 16 year olds who test positive for marijuana aren't even going to be close to that. They're using or abusing, depending on how you want to label that, and I think that's the big picture." There's a lot of controversy surrounding random drug testing — many people might want to cite how it impinges on civil liberties and what they do in their own time is their business and no one else's, but that neglects to take into account certain factors, like how the correlation between drug use and criminal behavior, violent behavior and deteriorating levels of mental health have begun to climb. And if that isn't scary enough to start your thought process, Mr. Backeberg avers: "What I can tell you is that if you have 100 students, the data says that 10 of them are going to be having problems by the time they're 16, with substance and chemical dependency." It starts with the children. It starts at home and at school. "Random drug testing in schools is seen as a modern day, very realistic approach to the whole issue of drug and alcohol prevention for obvious reasons," he says. "Sometimes even parents require drug testing — we've got a number of families who are saying to their kids we're not paying for you to go to college if you fail a drug screen. Random drug testing is a good indicator of what's going on but what has to follow is assessment." Obviously, a huge deterrent. An example he cites — airline pilots: "They're less likely to smoke a joint because they're exposed to random drug testing. So you've got a deterrent and therefore people are using less." Another advantage of drug testing — it can be a validation process. "This one guy had lied to his family so many times, they didn't believe him anymore. If they ask are you drinking, and he says, no, they don't know," Mr. Backeberg notes. "So what he's really come to rely on, and what he loves getting is clean drug scans, because he can hold them up and say 'I'm clean'. It helps families build back trust." Another nugget of information he picked up while at a conference last year was that 10th graders across the United States were reporting that one of the reasons they liked the drug testing was because it gave them an out. "They'll be at a party and someone would say, 'Here, have a toke,' and they could say, 'I can't do that because my school random drug tests'. It gives them a viable, valid way to stand up and hold their head high without being labeled or picked on — because you know peer pressure at that age group is through the roof," he says. "It's all about being cool and fitting in — you remember what that felt like. The pressure to be one of the crowd can be overwhelming and can override the morals you hope you instilled in your child. Fitting in means more to most kids than passing grades or even not getting arrested. That old fear just isn't getting through anymore. So when we're doing assessments with young people in particular, we're starting to look at their relationships with people around them because substance abuse early on leads to relationship difficulties," Mr. Backeberg explains. "They're less likely to get picked up by the police and more likely to run into social problems at school or at home and so we look for that. The problem of drug use in society is a cultural thing. From kids getting kicked out of boarding schools to our not-so-new and definitely not flattering reputation, "Bermudians love to drink", we struggle with it. I think the big challenge for kids is that it's so acceptable in their circles, and it always has been in our country. If you asked a Bermudian about drug testing, many of them will comment about civil liberties and the right to do what they want to do, and they won't hear or think about the big picture — they're feeding into the denial of the monster of the drug trade, and the drug trade, as you know, is brutal," he says. "The argument for drug free workplaces is a simple one and to the average person it makes a lot of sense. It's not what you do it's how you do it and that's what they're interested in, the mechanics of it. But for schools, you're messing with people's kids and I think there is a soft spot in our culture when you start talking about people's kids. There's a reflection on the parents, there's a lot of stigma and shame by parents living vicariously through their kids. And I don't know that you're going to get an argument from parents that they're going to be drug tested for illegal drugs. I know you'll get an argument for some but I would imagine most parents would be more than happy to see that. Press back would be with the kids. And understand the press back goes against their culture, and their culture is our culture." Drug testing becomes not just a deterrent, but also a useful tool to figure out what's going on. But as a culture and a community we need to decide what are we going to do with that information. "All drug testing does is really help us assess risk, we're assessing risk and we're trying to minimize it," he says. "It's not what you do but how you do it. As long as it's done consistently and fairly. And the reason you have policy is because the policy identifies exactly the ground rules because if you don't have exact ground rules you're going to treat people different each time and if you treat people differently each time you'll be discriminating, it's human nature. It's the same with our drugs in the workplace and it's very specific with how it works. And what happens when you fail a test. That's probably the most important piece of information for most people, what happens if I fail. Does it go on my record and who gets to see that?" Back to your impressionable kids. "Kids need to feel like they're in control, you can't take it from them because if you do they're going to take it back surreptitiously," he admits. This is exactly what he tries to do with his patients, putting the onus back on themselves by getting them to realize they're breaking their own, internal rules, rather those than everyone around them. "Start talking about drugs and alcohol real matter of fact, as if they already exist in your house. "Talk about them like you do about mowing the lawn. You should be doing the same with sex but certainly drugs and alcohol. You end up with a much more realistic view of what's going on."

September 18. Public Safety and Housing Minister David Burch will be representing Bermuda in St. Lucia today at the state funeral of the late Sir John Compton, the island nation's former Prime Minister and an elder statesman within CARICOM.

Sir John was first to lead St. Lucia when it gained independence from Britain in 1979. He died on Friday, September 7, at the age of 82 from a reported series of strokes and severe pneumonia. Premier Ewart Brown has expressed his condolences to current Prime Minister Stephenson King on behalf of Government, in a letter dated last Wednesday. "On behalf of the Government and people of Bermuda," the letter said, "please accept my condolences on the death of Sir John Compton. You have lost a monumental leader."

September 18. Three of Bermuda's largest telecommunications firms, KeyTech, North Rock Communications, and Transact, have today jointly submitted an application for a New International Class A Telecommunications Licenc

e. The licence will allow the consortium to build and operate an International telecommunications submarine cable facility between Bermuda and the USA, and the application is in response to an invitation by the Ministry of Environment, Telecommunications and E-Commerce. With more than 25 years of combined telecommunications expertise in Bermuda, the group said it is ideally suited to undertake this cabling project. Combined, KeyTech, North Rock Communications, and Transact, account for more than 90 percent of all internet accounts on the Island. A new cable operation is thought likely to result in faster Internet speeds and possibly lower cost to the consumer.

September 18. The new combined court and Police building is to be named after Dame Lois Browne Evans, Government announced today.

And a bronze statue or bust in the likeness of Dame Lois will also be erected at the new building, according to the Minister of Community and Cultural Affairs, Wayne Perinchief. In addition the May 24 holiday is to be renamed National Heroes Day and Dame Lois will be the first person officially designated as a national hero. The decisions were made at a Cabinet meeting today. In a press release today, Premier Ewart Brown said: "Dame Lois long believed there was a need to instill national pride in our people. I share that belief, and in a very strong way this Government has made Dame Lois' wish come true. She would have never chosen herself for this sort of adulation. I'm proud we could do it for her because she did so much for all of Bermuda." Dame Lois was Bermuda's first female barrister, Bermuda's first female Attorney General, and the first woman to become Opposition Leader in a British Commonwealth country when she became leader of the PLP in 1968. She served as leader until 1972 and again from 1976 to 1985. Dame Lois died on May 29 and was laid to rest at the Anglican Cathedral during a national holiday on June 6. More than 1,000 attended the church service. Mr. Perinchief asked the public for their suggestions on how best to commemorate the life of Dame Lois and her contributions to Bermuda back in July. By August 17, 101 submissions had arrived at the Ministry of Community and Cultural Affairs. Among the most popular was a national public holiday in honour of Dame Lois and naming the new court and Police Building after Dame Lois. Both of those recommendations were accepted by Cabinet. Other suggestions included erecting a bust or monument, and changing the name of Bermuda's Heritage Day to National Heroes Day. Both of those recommendations were accepted as well. Mr. Perinchief said: "The public response has been highly gratifying in recognizing the achievements of this national hero and reflects the profound respect for a Bermudian trailblazer who fought for honour and justice."

September 18. Delta Air Lines has added a daily non-stop service between Bermuda and New York's LaGuardia International Airport, to commence on April 5, 2008.

The company said the new flight will complement Delta's non-stop service between Bermuda and Boston as well as its Atlanta route to the Island. The flight will leave LaGuardia at 10.59 a.m. and arrive in Bermuda at 2.19 p.m. and turnaround for LaGuardia at 4.45 p.m., arriving there at 5.59 p.m. Fares for the flights were not released in the press statement, but an online booking for a round trip from LaGuardia to Bermuda on Delta from April 7 to April 10 gave a price of $428. The same round trip from Bermuda to LaGuardia gave a price of $434, the cheapest available for those dates using those airports. American Airlines, however, is offering the same dates for $393 from John F. Kennedy Airport.

September 18. Eighty-year-old Dr. Juanita Guishard has seen it all — from the introduction of integration in the workplace — to the introduction of illicit drugs to the Island more than 25 years ago.

To some, she embodies the struggles for equal opportunity for blacks as well as women's rights. And after 50 years as a professional nurse, her contributions remain robust. After celebrating her 80th birthday on Sunday, Dr. Guishard plans to retire from nursing, but will continue her work in the community and doing what she loves most — making people happy. Her early education started at Temperance Hall School in Hamilton Parish, where she has always lived. Then onto the Berkeley Institute, where she completed her secondary education. In 1947, she was awarded a Government scholarship to study nursing in England, where she earned a diploma as a state registered nurse; completed her first part midwifery and later became a registered mental health nurse. Some years later while working in Bermuda, she completed her Bachelor of Arts degree in Psychology through the extension programme of Queens University, then studied for her diploma in Supervisory Management from Bermuda College. Dr. Guishard earned her Master of Science degree in Counselling through the extension programme of Indiana University. Finally, she earned her Doctoral degree in Mental Health Counselling Administration from Columbia Pacific University in California. During the past 50 years she has worked mainly as a nurse in a variety of settings in Bermuda; public health, private duty at King Edward VII Memorial Hospital (KEMH), Prospect Geriatric and St. Brendan's Hospital, now known as Mid Atlantic Wellness Institute. At one point she even taught Premier Ewart Brown at the Berkeley Institute, where she taught Religious Knowledge and Health Science for five years. She described Dr. Brown as "very serious and very intelligent". Now, Dr. Guishard works as a nurse at the Devonshire Elder Home Care, where she has a full daily schedule. From liaising with patients' families whenever there is a problem, to ensuring medication is properly distributed, she does it all. And, if you are lucky, you'll find her playing the piano — her way of uplifting others as well as herself, with music. Dr. Guishard has authored two books; 'The Legend of St. Brendan's' and 'Getting Back to Christian Basics', which she co-authored with Dr. Edna Vivian Fordbey-Smith. In 'The Legend of St. Brendan's' she chronicles the historical focus on mental illness in Bermuda from its discovery and early forms of treatment, up until 1987. In addition, the publication focuses on individuals who sought to establish guidelines and a solid foundation in mental health care and on those who sought to introduce beneficial changes in patient care in treatment centres and society. In 'Getting back to Christian Basics', a humanistic philosophy is presented as well as spiritual obstacles Dr. Guishard had to overcome. Speaking on her first job at KEMH as a private duty nurse, Dr. Guishard said: "I think I need to clarify that. "Based on one research that was conducted earlier, this is published in the book 'The Legend of St. Brendan's', I was the first black nurse at KEMH — based on that. However, subsequently there was another study conducted by Mr. Randolph Williams in the publication 'Care: 100 years of hospital care in Bermuda'. And based on that study, there appears to have been another black nurse before me at KEMH, who had done private duty nursing, a couple of years before I went there, which I didn't know about. "When I first started I remember dealing with a white patient and I was never told about the dining room. I knew that I had to bring my lunch to work though. I was told this by the sister of that ward. She told me on the first day I was there that I could eat my sandwich in a little room not far from her office, that's where I ate my lunch. I did not mingle with any of the staff as I didn't believe we were allowed to. I just didn't see coloured nurses there and I guess I was looked at as a stranger. But I believe my presence there was an indicator that barriers were being broken down. It was through the late Dr. Henry Wilkinson, a white doctor, who was the one that suggested I work at KEMH. I had previously worked under him at the health department during my summer break and he initiated me going to KEMH. It was difficult because I went there with trepidation and a bit of fear. However I just went about my duties. I got involved in dealing with the business of nursing and the cases of patients. The patient was very nice to me. All of the doctors at the time seemed to be white." One practice she came upon in that environment left her somewhat bemused and depressed and for her, highlighted the reality of racism in Bermuda. "Whenever the doctor would come into the patient's room," she added, "while I was there, he never seemed to take note of me even though I was standing there. He would walk in with the sister of the ward who was also white and I stood there because I was her private duty nurse. I just stood there and that's it, until the doctor came and he dealt with only the sister of the ward before leaving. I would write my report on the patient inside a book and there was very little verbal communication with anybody. It was a rather lonely experience but the patients were always nice and that is what I will always remember." Things have changed over the years but there is always room for more progress and Dr. Guishard wishes more people would consider the nursing profession. "I am delighted to see the advancement at KEMH," she explained, "and the opportunities nurses have, they make good money now and they get to eat anywhere they want to eat. I don't think that there's discrimination there like it was in the past, although I've heard some things about discrimination recently from certain people. But in general I think that those early barriers have been broken down and I am happy about that. Older people like myself realize that there are many opportunities present for people of colour now to what it was years ago. There are still are areas where prejudices should have broken down but I believe in general, Government has seen that we come a long way — both previous Governments and current. I think that in our community today, too many people complain so much without realizing that they are blessed in this Island. I encourage more Bermudians to enter nursing — we need them — it's a rewarding career. And we need more men to enter the field too." Dr. Guishard is also well known for the 15 years she spent at St. Brendan's, where she worked as a Psychiatric Counselor. She remembers when cocaine was introduced to Bermuda around the late 1970s to the early 1980s. At that time, Dr. Guishard said, there were only six people on the Island that were known to be addicted to the substance. Since then, she continued, the problem has spiraled out of control as its use is widespread, which has destroyed many lives and families. "Mental illness is definitely a serious condition that's present in Bermuda — there's no doubt about it. I remember when the smoking of marijuana became popular — those that smoked it were sent to us at St. Brendan's and they came talking gibberish. Our understanding of the substance at the time was somewhat in its infancy, so we had to treat marijuana addicts the same as we would for those suffering from schizophrenia." Dr. Guishard was the first Psychiatric nurse to represent Bermuda Counselling and has served as a member of the Bermuda Mental Health Tribunal. As a nurse, she is required to maintain her certifications yearly, which she has done without a hitch. More than anything, she credits God for blessing her with all of her successes and for serving as her ultimate savior.

September 18. The Island desperately needs more transitional living centres for addicts, particularly because the Island is filled with enablers, according to experts at a National Drug Control conference.

And members of the community dealing with addiction in their family, or curious to know more about addiction, were urged to attend today's conference at the Bermuda Underwater Exploration Institute. "We all have an addict in our family," said Curtis Mitchell of Turning Point rehabilitation programme. "The community needs to be involved in relapse prevention, don't make it so easy to relapse. Bermuda enables these addicts. The community needs education on how they are enabling the problem and how that is causing the drug problem to get worse. It's not getting better, it is getting worse. By letting the problem continue the community is getting invested from the inside out. Relapse prevention is all of our problems." The conference, "Saving lives, Saving dollars", involved people from all areas of the addiction profession, including those who refer addicts to various services, those who run rehab centres, provide counseling and groups which run transitional residences. Transitional housing provides a structured environment for people who have left rehabilitation but still need help in returning to society. Clients in transitional housing are expected to do chores, take money management classes and continue attending addiction meetings, among other things. Sandy Butterfield, of Focus Counselling Services, said: "Providing homes for former addicts to go to once they have completed a rehabilitation programme has been a struggle in Bermuda due to the "NIMBY" (not in my back yard) syndrome. When we formed our first supportive residence we had people complaining they would have to buy pit bulls and lock their homes because it was no longer safe. But then we moved in to the community, despite the protestations against the home, and it was fine. We currently have four homes in various areas of the community and we received planning permission in May for a 12 person home in St. George's. It has been difficult brining supportive housing to Bermuda but we are getting there." And recovering addicts also spoke, urging society to support the organizations trying to tackle the Island's drug problem. Alan, who spent years "living in the elements", said he could not imagine what his life would be like if he had not gone to Camp Spirit, an intensive rehabilitation programme on Darrell's Island. "I was like a trash can. If there wasn't any coke, fine I would do crack. If there was no crack, then I would take some heroin. It got so bad I went out for one hit and didn't come home for a year. I just moved from place to place and lived out in the elements. After a year I strolled back into the house and didn't think anything was wrong. My wife told me my clothes were outside and they had been there for eight months. But I didn't see that there was anything wrong with not coming home for a year. At one point I was earning $1,700 a week and didn't have any money for food [because he was using it for drugs]."–It was only through the intervention of a cousin who housed Alan before setting him up with the Camp Spirit organizers that Alan began on his road to recovery. But even then times were hard. I used to stand on a hill at Darrell's Island and think 'yea I could make that swim'. Like what was I going to do when I got to Harbour Road soaking wet, ask for a lift to town so I could get a hit?" Today addiction professionals will continue discussing the issues surrounding the drug problem on the Island, in particular what to do with adolescent addicts. The public is urged to attend the free public conference which is being held at the BUEI starting nine this morning and continuing to four p.m., lunch and snacks are provided.

September 19. The owners of the former Bermuda Bakery have found a new way to make dough, and it has nothing to do with bread.

It has everything to do with real estate. The last significant chunk of prime development land in Hamilton's financial neighbourhood is to become a mixture of offices, shops, restaurants, landscaped inner court yards and penthouse apartments. An underground car park to hold 215 cars will also serve the new complex on the site of the former Bermuda Bakery on Pitts Bay Road after Planning permission was granted. The phased $100 million project will wrap itself around the Belvedere Building and bring a new kind of serviced-facility for international businesses seeking to take up residence in a sought after corner of the city's financial district. One of the first changes will occur with the demolition of the properties to the side and rear of the Belvedere Building, including West Hamilton Holdings' office and Oliver's deli cafe opposite Waterloo House. West Hamilton Holding's is the parent company of West Hamilton Limited which, in turn, was formerly known as Bermuda Bakery Limited. The razing to the ground of the properties is earmarked to start in January, allowing excavation work to start on the underground, two-level car park. It is anticipated the first phase of the four-phase, five-year project, will be completed within 18 months. Despite the construction boom across the city, West Hamilton Holdings has received assurances from contractors that the equipment and personnel will be available to start the project as 2008 begins. Sited close to the new Waterfront development and just down the street from headquarters of Ace and XL and the Fairmont Hamilton Princess Hotel, the complex fills what West Hamilton Holdings says is arguably "the largest consolidated commercial property ripe for development". The public will be able to enjoy new shaded courtyards at the heart of the development, with pedestrianised walkways, outdoor cafe and restaurant eating, water features and landscaping all outlined in artists' impressions of the finished complex. Five new buildings will be linked with skywalks and built around landscaped pedestrian courtyards, with the "state-of-the-art" offices being fully serviced with an underground concierge facility.

September 19. A multi-phase re-development project in probably the last sizeable tract of real estate within the heart of Hamilton's financial district is likely to raise the fortunes of West Hamilton Holdings far above its current estimated market value of $24 million.

At the same time the five-year, $100m development of offices, shops, restaurants, cafes and penthouse apartments is set to be an attractive lure for current or future international business looking to expand in the prestigious neighbourhood. With the likes of Ace and XL as near neighbours, the recently built Waterfront business enclave across the road and the Fairmont Hamilton Princess Hotel less than a minute's walk away, everything is in place for the former bakery site that wraps around the Belvedere Building to become a highly sought-after business base. With planning hurdles now overcome the next concern for bosses of West Hamilton Holdings, the parent company of West Hamilton Limited which was formerly the Bermuda Bakery, is securing the cranes, cement and construction equipment needed to progress with the plan. A start date for demolition of the former bakery building has been set for early 2008, with a large excavation required to house two levels of underground parking for 215 cars. West Hamilton Holding's chief financial officer Harrichand Sukdeo said: "All the contractors we have spoken with assure us they can mobilize within the time we have asked. "We were granted planning permission last Thursday and we have moved to the selection phase for contractors and sub-contractors and the people who will do the demolition work which we plan to start in January." The bakery building is now mostly used for warehousing. The associated buildings have a variety of uses, such as Oliver's deli cafe which faces onto Pitts Bay Road The new designs show five office buildings at the side and to the rear of the Belvedere Building connected by skywalks with landscaped inner court yards accessible to the public, including water features, walkways and restaurants, cafes and shops. The ground floor will be a mixture or retail, including restaurants and cafes. Above will be three floors of offices topped with penthouse apartments in the roof space. At the moment the project is scheduled to take five years from start to finish, with phase one taking an expected 18 months, which includes the underground parking and all the infrastructure that will be needed for the entire complex. West Hamilton Holdings is also prepared for a likely possibility that clients seeking to move into the new development will request that phase one and two be constructed concurrently. "Our plan is to roll out sequential phases, but if there is demand for the second phase we are prepared to do it at the same time as phase one," said Mr. Sukdeo. Both he and chairman of the board David White are excited at the chance to replace the dilapidated former bakery buildings with offices, retail, restaurants, apartments and more than 40 percent of green/open areas. Interest is already coming in from clients looking to populate the new complex. "The business community is aware of the complex and we have had interest from several areas and have negotiated pre-leasing for 50 percent of phase one, said Mr. Sukdeo. "This area is insurance alley. We are offering Grade A buildings with the infrastructure required by the clients." This includes a concierge service in the underground section, which will perform many roles including securing taxis for clients. Further general servicing is to be available for company offices. The inner courtyards are anticipated to include at least one high-end restaurant and space for entertaining corporate guests and clients. The phased project will wrap itself around the Belvedere Building, which is to remain in place although it too will eventually see some modification. Chairman Mr. White said: "We think we are going to create an environment that international business will want to be in." The site totals 2.09 acres, and is to be split into roughly 105,000 square feet of cutting-edge office space, 40,000 sq ft of "first class residential space" and 8,000 sq ft of retail. Cars will enter and exit the underground parking from Pitts Bay Road and a side road between the Belvedere Building and the Bacardi property. Mr. White said: "The goal of the project is to create a business centre of the highest quality with state-of-the-art office, retail and residential floor space that meet the needs of Bermuda's international business sector. The key to success is the ability to carefully phase the development of the buildings to meet the growing demands for commercial space that compliments the high standards of a highly competitive international business market. We will provide premium space bundled with discretionary but complimentary services."

September 19.
Agency welcomes Delta's NY flight. One of the Island's largest travel agencies has welcomed the news of a new Delta Airlines route between Bermuda and New York's LaGuardia International Airport.
The daily non-stop service will commence on April 5, 2008 and will complement the airline's existing Atlanta and Boston service. Cheryl Hayward-Chew, Vice President of Corporate Development and Travel, for Meyer-Franklin Travel said the announcement is very positive news for both leisure and business travelers. The flight will leave LaGuardia at 10.59 a.m. and arrive in Bermuda at 2.19 p.m. and turnaround for LaGuardia at 4.45 p.m., arriving there at 5.59 p.m. "For leisure travelers, the 10.59 a.m. departure time from LaGuardia is late enough to offer passengers coming from outer New York or Connecticut more time to get to the airport and still have a full day upon arrival in Bermuda. "A 4.45 p.m. departure time from Bermuda arriving into LaGuardia at 6 p.m. makes it possible to get an early start the next morning, or even make a late dinner." Fares for the flights were not released in the press statement, but an online booking for a round trip from LaGuardia to Bermuda on Delta from April 7 to April 10 gave a price of $428. The same round trip from Bermuda to LaGuardia gave a price of $434 — the cheapest available for those dates using those airports. American Airlines, however, is offering the same dates for $393 from John F. Kennedy Airport.
Civil service retirement law comes into effect.
A law allowing civil servants to work until they are 70 and uniformed police and prison officers to retire at 60 rather than 55 came into force on Monday. Deputy Premier Paula Cox said the Public Service Superannuation Amendment Act 2007 was aimed at dealing with the Island's ageing population. "It is no secret that Bermuda like most of the developed world is faced with the challenges associated with the growth of an ageing population," she said. "This legislation illustrates Government's early commitment in starting to address what is clearly one of the most important demographic issues of the 21st century by encouraging and allowing those employees who want to continue in employment to remain employed up until age 70, subject to annual review of conduct and performance." She said the mandatory retirement age for uniformed officers was raised to tackle recruitment problems and because Bermuda Police Service and the Department of Corrections were losing invaluable staff when they turned 55. The Act also allows retired Government employees to be re-employed but still receive their pension in an effort to encourage seniors to stay in the workforce.
Workman still recovering.
A man who fell from the roof of a building is continuing his recovery in a general ward in hospital. The 54-year-old, from St. George's, was in intensive care for several days after plunging from the top of Fort Hill Water Treatment Facility, Devonshire, on Friday, September 7. Police say he had been repairing cracks on the roof. He was taken to King Edward VII Memorial Hospital with suspected internal injuries, fractured ribs and a fractured pelvis. Nurses said on Monday he was in a stable condition.
Tourism to host travel execs.
Global players in the travel industry will visit the Island in September to get a feel for what a holiday here is like. Representatives from travel companies such as Expedia, Travelocity and Orbitz will come to the island along with representatives from British Airways, Delta Airlines and US Airways and Zoom. The Department of Tourism will welcome representatives from the US this week while their European counterparts will visit the Island on September 23 to September 26. Tour operators such as Travel Impressions and TNT Vacations will also attend the summits. They will be visiting a variety golf courses, beaches, hotels and restaurants in order to better understand the Bermuda product.
Warwick home burgled.
A Longford Road, Warwick, home has been targeted by a burglar. Police received the report at 11.30 a.m. on Monday, with the victim stating that sometime between 11.30 p.m. on Thursday and 7.30 a.m. on Friday, an unknown culprit gained entry into his home. Cash and a Blackberry cellular phone were stolen, and inquiries are underway.
The department of National Drug Control is in talks to set up a residential drug rehab centre for 40 patients at the empty Dockyard property known as The Cottage.
The building could finally be getting a tenant after laying empty for eight years after former Governor Thorold Masefield used it as a temporary base while Government House was being renovated. However, NDC head Caron Assan said it could take another two years to convert the waterside property. She said: "We are still in very preliminary talks at the moment over whether or not we can have that property for a co-ed facility for substance abuse — there would be residential treatment for men on one side and women on the other." Currently the Government has a site for ten women in Pembroke and 15 men at Camp Spirit on Darrell's Island which only operates for nine months of the year. However, there are also around 44 beds at the Salvation Army's Harbour Lights programme but drug workers have long said there is a need for more on the Island. Ms Assan said The Cottage, a building also known as Captain's in Charge, could be ready by the summer of 2009 with 20 beds for women and 20 beds for men.

The United Bermuda Party believes longer school days and an independent school inspector could help the flagging education system.

Speaking at a United Bermuda Party public meeting on education Dr. Grant Gibbons recommended that Bermuda look to charter schools in the US as an example. According to the US Charter School Organisation charter schools are "innovative public schools providing choices for families and greater accountability for results". The website states the aim of a charter school is "a radical educational innovation that is moving states beyond reforming existing schools to creating something entirely new". Typically they can be found in lower-income areas, Dr. GIbbons said, and often have longer school days to ensure students can pursue a variety of classes. He added: "We have to properly look at lengthening the school day. This would allow for sports, more extra curricular activities, remedial study and homework supervision. It would also help what many societies call 'latch key kids' (children who are home alone after school until their parents return from work). Many charter schools in the US have much longer school days than other school because they are addressing this." Dr. Gibbons also recommended that an independent body be set up to decide if schools met standards — instead of leaving the decision to the Ministry of Education. The UK and New Zealand have independent professionals inspect their schools. And he said that teachers should be paid more to compete against other industries on the Island which offer higher salaries. The education system would also benefit from more time being allotted to teacher training. Dr. Gibbons pointed to Singapore which requires teachers to go through 100 hours of training a year and has 'master teachers' who help others. Dr. Gibbons also recommended streamlining current technical training and increasing technical education in middle and high schools. The UBP would also move to publish school results. The second UBP education meeting will be held at St. Mary's Church in Warwick on Thursday from 7 to 9 p.m.
Premier Ewart Brown condemned the people responsible for vandalizing the Mid Ocean Golf Course shortly before Bermuda hosts the PGA Grand Slam of Golf.
Large letters, QLQ, were singed into the grass on the 13th green at the Mid Ocean Club last week — the same day it was announced that golf super star Tiger Woods withdrew from the tournament. Meanwhile more than a dozen tickets have popped up for sale on a Bermuda online classifieds website since the announcement about Mr. Woods. At a news conference today Dr. Brown, who is also Minister of Transport, said: "I am disappointed that a few Bermudians did not get the message that this is an all Bermuda effort. We have to be putting our best foot forward. This is a huge investment the country is making through the Department of Tourism. I am not sure what the letters were, I have heard QLQ, PLP. I do not give this any political weight whatsoever. It should not have been committed." One theory doing the rounds was the 'qlq' was 'plp' in reverse which the vandal thought would be seen the right way around through a camera lens. Opposition Leader Michael Dunkley, a past president of the Mid Ocean Club, said: "I think people are trying to read too much into it — but some idiot vandalized the green. A world class event is coming our way so we need to give our support and rectify it and not give them any more publicity." He said the Opposition had fully supported the event from the beginning. The vandal is trying to pull us apart. They have got a problem with society." According to Mid Ocean superintendent Norman Furtado, careless vandals poured an unidentified substance on the green. And he now fears large letters that were singed into the turf may still be visible when some of the world's top golfers tee off at Mid Ocean Club on October 15. Mid Ocean Club is set to host this year's PGA Grand Slam of Golf event October 15 to 17, which will see Masters champion Zach Johnson, US Open winner Angel Cabrera, British Open champion Padraig Harrington as well as the world's third-ranked player Jim Furyk. Furyk was a late replacement for PGA Champion Tiger Woods who withdrew last week from next month's event. Since last weeks announcement that Mr. Woods would not be coming tickets to the event have popped up on E-Moo selling for approximately $150. Most of the sellers are trying to offload their three day pass, though some are trying to sell just Monday and Tuesday's passes for $45 a piece. One international business executive said he was selling his tickets because he realised that he was just too busy to attend the three day event. But he admitted: "Now if Tiger was coming maybe I could have found time in my schedule, but at the moment I am just too busy."
Bermuda Day has been renamed National Heroes Day, with Dame Lois Browne Evans the first figure to be honored.
The renaming of the May 24 national holiday was officially announced by Government last night, following a pledge by Premier Dr. Ewart Brown to a PLP rally in July to dedicate a public holiday to the trailblazing politician. As reported in The Royal Gazette on July 21, Dr. Brown told the rally at West Pembroke School Field: "We don't want leaders who will not acknowledge that we need a holiday to memorialize the passing of Dame Lois, because she mattered so much to us as a leader. "What we want is a leader who can say yes, there should be a permanent recognition of Dame Lois's life. "Under the next PLP Government there will be a permanent recognition of Dame Lois's life. She deserves nothing less." Dame Lois will be celebrated as Bermuda's first 'national hero' on May 24, 2008. Dr. Brown said last night: "This is a great day for our country. Our country's matriarch is getting her just due. We collectively mourned when Dame Lois passed and now we can truly begin the process of celebrating her life." Announcing the tribute last night, Minister of Community and Cultural Affairs Wayne Perinchief said the new Court and Police building at Court and Victoria Street will also be named after Dame Lois, while a bronze statue or bust will depict her. Dame Lois died on May 29 aged 79. She was Bermuda's first female barrister, first female Attorney General and the first woman Opposition Leader in a British Commonwealth country, serving as PLP Leader from 1968-1972, and again from 1976-1985. In July, the public was asked to suggest ways of commemorating Dame Lois's life — an appeal which generated 101 submissions, the most popular tribute being a national public holiday. A Government spokesman said: "More tributes, through Government and civic organizations, are in the offing and may become reality." Senator Perinchief said: "The public response has been highly gratifying in recognizing the achievements of this national hero and reflects the profound respect for a Bermudian trailblazer who fought for honour and justice." He will now set out the criteria as to how other national heroes will be designated for commemoration, with the measures to be approved by Cabinet. Premier Dr. Brown said setting an official standard for 'national heroes' would instill pride among the people of Bermuda. "Dame Lois long believed there was a need to instill national pride in our people. I share that belief, and in a very strong way this Government has made Dame Lois' wish come true. She would have never chosen herself for this sort of adulation — I'm proud we could do it for her because she did so much for all of Bermuda. By establishing a publicly known standard for heroes we can create a culture of national pride where young people know Bermudian legends by name and are aware of their historical significance."
A 65-year-old man died suddenly at the Sylvia Richardson Care Facility yesterday. Police were called to the St. George's elderly care home at 7.55 a.m.
A Police spokesman said: "It appears that a 65-year-old St. George's man living at the facility somehow fell from a balcony, sustaining serious head and spinal injuries. "He was rushed to King Edward Memorial Hospital via ambulance but later succumbed to his injuries and was pronounced dead by an on call physician at 9:05 a.m. at the hospital." The man had been a resident at the facility since June 2007. Minister of Health, Michael Scott, offered his condolences to the family on behalf of the Government, the Ministry of Health, and the staff and clients of the Sylvia Richardson Care Facility.
A new Government study into young black males will be spearheaded by a Ivy League Professor. And the Premier hopes the $400,000 study will help the Government implement policies, programmes and legislation that will help bridge the gap between this segment of the population and other young adults in Bermuda.
A previous study commissioned by former Premier Alex Scott in 2005 was not completed and its findings will not be released because it was decided a more comprehensive one was needed, Premier Ewart Brown said yesterday. The research project, entitled A Study of Employment, Earnings and Educational Attainment Gaps Between Young Black and White Men in Bermuda, is being headed by Professor Ronald Mincy from Columbia University's School of Social Work. The Government will be paying $200,000 while U.S.-based Atlantic Philanthropies will underwrite the other half of the cost. Dr. Brown said: "We concede and celebrate that many black men, young and otherwise, are doing relatively well, getting their education, working hard, supporting their families, starting businesses and contributing to the well-being of their respective communities, despite the perceived odds. But we do acknowledge that more needs to be done to identify those areas of Bermudian society which may be fuelling the rise and growing prevalence of behaviors which inhibit the life chances of growing number from this very valued sub-group. For longer than most would care to remember, some amongst us were ignored, disadvantaged and viewed as having little or no value. But this Government recognizes that in a country with limited human resources we can no longer afford to squander precious human potential." The findings will be tabled in the House of Assembly and used to make recommendations for policy, programmes and legislation to close the achievement gap between young black males and other young adults in Bermuda. The last study on young black males was commissioned in May 2005 by then Premier Alex Scott. Sociologist Roy Wright was called out of retirement to conduct the study, proposed to Government by the Committee on Black Men, which included Government backbencher Wayne Perinchief, who is now Minister of Cultural Affairs, former Government Sen. Walter Roban and political activist Rolfe Commissiong, who is now the Premier's adviser. Prof. Mincy who is heading the new study, said the previous one did not go far enough. In particular it failed to take in the family background of many of the young men it studied. He added that this study would be using more statistical data than the previous one and would interoperate the data individually, to see what earnings and standard of living the young men have, but will also look at their families. This study will rely heavily on statistical data and then in the second phase interview people. It will start on October first and be completed in April, 2009. Professor Mincy, who has worked with both the Carter and Clinton administrations, will be assisted by Daltonelle Minors, a Bermudian educator who will serve as a Bermuda-based research assistant.
An extra 1,000 jobs are being created each year in Bermuda and will result in the Island having 44,000 jobs by the year 2010. Of concern is the proportion of jobs that are being filled by non-Bermudians rather than Islanders. In 2006, 75 percent of new jobs were filled by non-Bermudians and that trend looks likely to continue. These statistics were presented at an employment seminar in Hamilton given by Profiles of Bermuda.
Managing director Cordell Riley said the figures were "sobering" and something Government and Bermuda needed to be aware in terms of its economy and society. Surprisingly it is not international business that is creating the largest portion of the new jobs, but the booming construction industry. At the seminar, held at the Fairmont Hamilton Princess Hotel and attended by representatives of corporations and companies as well as Government, Mr. Riley also provided an insight into the demographics of Bermuda's population and the remarkable fact that in contrast to the rest of the developed world, the Island's average age is decreasing and now stands at 36 because of the influence of the continuously replenishing expatriate workforce.
---
October 15-17. This year's Grand Slam of Golf will be staged at the Mid Ocean Club and televised by TNT to an audience of 89 million US homes, along with an international audience of more than 100 countries in a prime-time telecast. The PGA Grand Slam of Golf purse is $1.35 million, with the winner receiving $600,000; second place $300,000; third place $250,000; and fourth place $200,000. Tickets for the 25th PGA Grand Slam of Golf may be purchased by calling either 800-PGA-GOLF (800-742-4653) or (561) 624-7601 as well as by visiting www.PGA.com. A limited amount of tickets are available to witness golf's major champions compete for the title Champion of Champions. PGA Grand Slam Week begins Monday, October 15 with the Champions Clinic and Pro-Am. The Champions Clinic features the major champions demonstrating various golf skills and insight on how they execute their shots. The clinic will be televised by the Golf Channel — on Bermuda cable channel 51. The Pro-Am features amateur groups composed of officials, VIPs and guests of the PGA of America, TNT and Bermuda, who play alongside the major champions. Cameras and autographs are only allowed on Monday. Tuesday and Wednesday — October 16-17 — are the competition days, where the limited gallery will experience the major champions up close, as inside-the-fairway access will be enjoyed by all spectators. Season tickets for Monday, Tuesday and Wednesday, October 15-17, are available for $150, and come in the form of three individual day tickets. Daily tickets for individual attendance are available for $50 on Monday for the Champions Clinic and Pro-Am; and $75 each day for the Tuesday and Wednesday competition days.

October. The capitalization of Bermuda's reinsurance industry rose more than 20 percent to reach $129 billion by the end of the third quarter of 2007. That was greater than the 2006 gross domestic product of many countries, including Pakistan and New Zealand and oil-producing Nigeria, according to International Monetary Fund (IMF) figures. In 2007 lack of catastrophes enabled the Island's reinsurers to pay out less in claims and retain more of their earnings. Reinsurers managed to return $9.4 billion to shareholders in 2007, a 200 percent increase over 2006. In addition, more than $2 billion in share repurchases were executed. Reinsurance rates for January contract renewals had fallen by nine percent world-wide, driven by excess supply and fuelled by a combination of strong profits and low losses.

October 30. Death in Bermuda of Keith Aubrey, born on January 27, 1923, the son of Stuart and Eva Aubrey of Bermuda. He was an overseas army veteran of the Second World War. He served abroad in the United Kingdom and Europe as a member of the Second Contingent of the Bermuda Volunteer Rifle Corps to join the Royal Lincolnshire Regiment. Prior to going overseas, he had served with the home-based BVRC, having enlisted in the Corps in 1941 at the age of 18. Keith and his older brother, Elliott (Keith's senior by six years) served together in the BVRC. Keith and Elliott wanted to try to remain together for the entire War. When Bermuda Command Headquarters in 1943 invited all those wishing to volunteer for overseas service, they handed in their names simultaneously. A year later, the 86-strong 2nd contingent left Bermuda for New York to board a troopship bound for the United Kingdom to join the Lincolnshire Regiment. After a short period of orientation in England, they were sent to the Lincolns' 2nd Battalion of the 3rd British Infantry Division in Europe. More Bermudians in the Lincolns served in the 2nd Battalion than in any other Battalion. Sadly, more Bermudians lost their lives fighting in the Second Battalion than any other unit.Later, the Aubrey brothers were destined to be separated. Following a period in hospital Keith was discharged but not to the 2nd Battalion, he went directly to the 4th Battalion in Germany, which had been sent there to deal with the hordes of prisoners-of-war that were filling the POW camps beyond capacity. While still with the Lincolns, Keith answered a call for volunteers for the Paratroopers. Though most of the Bermudian volunteers applying were successful, to his disappointment, Keith was not accepted. During his way back from London to Germany, Keith was subject to numerous V-1 and V-2 rocket attacks (flying bombs launched by the Germans from France). London and the South-East of England sustained most of the damage. In 1946, Keith and Elliott returned home to Bermuda. Both immediately became members of the Bermuda War Veterans Association and the BVRC Overseas Association. The Associations had been founded in 1919 by returning veterans, chiefly those serving overseas from the BVRC. During the more than 50 years the Aubrey brothers were members of these organizations, they seldom, if ever, missed an annual reunion. Shortly after returning to Bermuda, Elliott was invited to be one of five Bermudians to take part in the Victory Parade in London. Arthur (Sonny) Flood also was invited. Sonny had served throughout the Italian Campaign with the Lincolns. Initially, his Battalion had to overcome a withering attack by the enemy from the cliff tops overlooking the landings at the Salerno Beach in Sicily. Keith and his late wife, Joyce Aubrey, were married in Bermuda on June 13, 1960. They were survived by daughters, Trudy and Donna, and son Bruce. Trudy's father-in-law, the late Frank Corday, was a prominent Bermudian cricketer. Stuart Aubrey, also was a leading sportsman. He was perennial Bermuda Harness Racing Champion. Joyce Aubrey's brother Richard White, former BVRC and Second Contingent volunteer, was killed in action late in the War in Europe. Keith spent nearly all of his working life with the Bermuda Telephone Company. At the time of his retirement in 1986 at the age of 65, he was employed in the Exchange Department.

November 2. Premier Brown announced that a General Election would be held on December 18.

November 8. The discovery of asbestos halted plans to demolish the former Club Med and prompted squatters to move back in after being evicted in April this year by the Government. The now-derelict site, instead of being without any human occupation, was, until April 2007 when they were finally ejected - the home of trespassers, more than 33 homeless folk who have took refuge in the formerly vacant staff dormitories of the once bustling hotel, despite the many "no trespassing" signs. They joined forces to form a 'People's Alliance' in a bid to make the derelict building a better place to live. Many of the people are skilled and have jobs but are unable to to afford the Island's high rents and cost of buying a home. They have been dubbed Bermuda's 'working poor' – part of a growing segment of the population caught in the housing trap. They ranged in age from 14 to 56 and bonded together to pool skills and food under the People's Alliance banner. They included skilled laborers, carpenters, beauticians and even some Government workers. They ran the Alliance to ensure each resident has access to food and that their most basic needs were met. Some visited grocery stores to see if they would give food that would otherwise be thrown away. Their efforts were successful and they had a relatively good supply of nonperishable food. They had power and furniture, some found there, others scrapped, plus TVs and more, inside the rooms. The property looked like it had been battered by a strong hurricane. All escaped the exorbitantly high rents and costs of housing elsewhere. They were aware that they would be forced to leave if the property is leased, but were happy that they had a roof over their heads and were not forced to live in Bermuda's public parks and beaches. This is a side of life other Bermudians and tourists do not see, except when publicity results when the Police are called.

November 4-8. Crime Stoppers will stage the Island's first crime fighting conference. Delegates from around the world will descend on Bermuda to discuss 'Global issues, community solutions'. There will be a 500-strong international delegation. The 28th Annual Crime Stoppers International Training Conference will feature notable delegates such as Lord Michael Ashcroft, KCMG — the man who founded Crime Stoppers UK in 1988, and Sir Ronnie Flanagan, GBE MA — the former Chief Constable of the Royal Ulster Constabulary (now the Police Service of Northern Ireland). Also in attendance at the Southampton Fairmont event will be representatives from Interpol, the United Nations and New Scotland Yard. The only other country to ever host this prestigious event outside of the US and Canada was Australia. Four days of training scheduled, but time has also been set aside time for guests to enjoy all the beauty and hospitality our Island home has to offer. Bermuda will host some of the world's most pre-eminent authorities on crime detection and prevention. Crime is a huge social issue affecting all of us, and aptly enough our conference theme is Global issues, community solutions. US retail giant Target is one of the sponsors, together with the Bermuda Police Service. Target is also sending three representatives from its Assets Protection team, while director Tony Heredia will be a Fraud and Theft panelist. The committee has invited Bermuda-born motivational speaker Dennis Rahiim Watson as a guest speaker. Mr. Watson is much sought after in the US and was recently commended by Senators Hillary Clinton and Barack Obama for winning the Youth Leadership Award' from the Caribbean American Chamber of Commerce and Industry. Mr. Watson's presentation will be 'Winning strategies for combating crime in our community'.

November 25 to December 1. The top ten squash players in the world — barring injured Australian Anthony Ricketts — have already signed up for the sport's world championships which will come to Bermuda for the first time during these dates.

The Endurance World Open is being billed as the biggest tournament on the squash calendar and will take place in a specially constructed glass court to be placed at the Fairmont Southampton, offering spectacular South Shore views. Among the favorites to win will be world number one Amr Shabana of Egypt and the current World Open champion, third-ranked David Palmer, an Australian who lives in Bermuda. Shabana won an epic final at last year's PSA Masters in Bermuda against one of the greatest names in squash, Peter Nicol. And the brilliant young Egyptian has held the coveted number one ranking every month since his last appearance in Bermuda. Palmer is considered by many to be one of the fittest players on the pro circuit and he has a strong local following and will no doubt be keen to impress his fans. Gregory Gaultier, currently ranked fourth in the world, has confirmed his entry and is excited about returning to Bermuda.

2007. The Grand Atlantic Resort and Residences (Warwick Parish) Special Development Order 2007, specified that the site was to contain a nine storey, 220 room 'five star' hotel, 20 luxury fractional suites, five luxury villas and 52 luxury condominiums.

2007. The Bermuda Monetary Authority opened a new Note and Coin exhibit. It is an informative display for both locals and tourists. The exhibit demonstrates how notes and coins are made and provides the history of Bermuda notes and coins. The Exhibit also has a retail store where various numismatic products can be purchased.

2007, December. Sir Richard Gozney, KCMG, a career diplomat, was sworn in as Bermuda's Governor, replacing Sir John Vereker who served five years here. He was a former British High Commissioner in Nigeria and Her Majesty's Non-Resident Ambassador to the Republic of Benin and the Republic of Equatorial Guinea. Sir Richard has worked in Argentina, Indonesia and Swaziland and at the Foreign Commonwealth Office as Head of Section for NATO nuclear arms control, Principal Private Secretary to the Foreign Secretary and Head of Security Policy Department. He was awarded the Knight Commander of the Order of St Michael and St George in 2006. He graduated from St Edmund Hall at the University of Oxford in 1973 with a Bachelors in Geology. His wife is Lady Diana Gozney. He served as Governor until May 2012.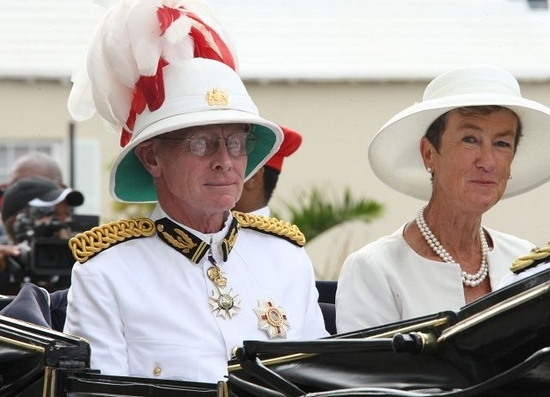 December 18. A General Election was held in Bermuda. Both main parties, the United Bermuda Party (UBP) and Progressive Labour Party (PLP) put up 36 candidates and there were two independent candidates. Altogether 42,337 people were registered to vote with each constituency having about 1,100 voters. An opinion poll in the summer had put the UBP on 40%, the PLP on 34% and 26% undecided. Analysts saw 7 of the 36 seats as likely to be close. The incumbent PLP campaigned on the basis of their record where they said they had increased tourism and attracted development to Bermuda. They pledged that they would introduce free day care, bus and ferry transportation if they were re-elected. With Bermuda having a population that was 60% of African descent, the PLP said that votes for the UBP were a vote for white people. They used the example of two black people who had left the UBP earlier in the year after saying that the white elite was still in control of the party. The election was seen as being partly contested on the performance of Premier Ewart Brown. The UBP described him as a polarizing figure and accused him of being involved in corruption.] A police dossier had alleged there was corruption in the public housing corporation, but prosecutors said they could not find any evidence of illegality. The PLP, however, described their leader as "the man who gets things done". The UBP criticized the PLP for having failed to create enough affordable housing and for their plans for enforcing racial equality in the workplace. A former UBP premier said that the PLP's plan to fine companies if they did not promote black people to senior posts could drive away many expatriates and companies from Bermuda] The UBP said that, if they were elected, they would give Bermudian status to everyone who had lived in Bermuda for more than 20 years, which the PLP said would be a mistake which could lead to 8,000 more Bermudians. Also at issue in the election was both parties' policies over political independence for Bermuda. Premier Brown made it clear he wanted independence but his party said that this was just a long-term goal and that they would not use the election as the basis for a push for independence. The UBP said that they would hold a referendum if they won the election and said that Bermuda should not become independent unless there was clear support in a referendum. An opinion poll in 2007 had shown that around two-thirds of Bermudians who responded were opposed to independence. The campaign lasted six weeks, the longest ever in Bermuda, and was seen as being very bitter. Polls showed the election was tight with analysts saying that they expected the result to be close. During the campaign there was an incident when someone attempted to mail a bullet to Premier Brown, but it was intercepted by a postal worker, which led both parties to try to calm the campaign down. The results of the election saw no change from the 2003 election with the Progressive Labour Party still winning 22 seats and the United Bermuda Party 14 seats. The leader of the United Bermuda Party, Michael Dunkley, failed to win election in Smith's North losing by 444 votes to 536. He had given up his safe seat of Devonshire East to try to overturn the United Bermuda Party's deficit by winning a marginal seat.
December 21. A fascinating footnote has emerged to last week's Mid-Ocean News report on Bermudian film producer Arthur Rankin's animated classic Rudolph the Red-Nosed Reindeer. The television special, seen by tens of millions of viewers around the world every year, has become synonymous with Christmas for generations. Yet, it might surprise some to learn that unlike Mr. Rankin, whose involvement in the film has earned him fame both here in Bermuda and around the world, the two "stars" of this perennial hit were long considered lost to time. "You make a film and you don't know whether it's going to work or not, whether it will have an audience," Mr. Rankin told the Associated Press last week after it was reported that the puppets of Rudolph and Santa Claus used in the 1964 production had been discovered and refurbished. "In the case of Rudolph the Red-Nosed Reindeer, it went beyond any expectations." In fact, if it had not been for the intervention of Mr. Rankin's secretary, the original Santa and Rudolph puppets would simply have been thrown out. Instead, she took them home after the production wrapped up and gave them to family. Their location remained unknown for the next 40 years, until they came into the possession of the current owner, American memorabilia collector Kevin Kriess. Mr. Kriess then sent them to a Los Angeles production studio, which agreed to restore the puppets as a "labour of love." The eight-inch red-suited Santa had his white moustache repaired, and the four-inch Rudolph had his nose rewired to shine again. Since then, Mr. Kriess has toured various stores and conventions in the United States, much to the delight of the film's many fans. One of them was historian Rick Goldschmidt. This gentleman, an expert on the programme and a chronicler of the Rankin/Bass film studio which produced it, met the two "stars" at a comic book convention last month. "It's like meeting a celebrity, like meeting Clint Eastwood. These are icons," said Mr. Goldschmidt, whose books include The Making of the Rankin/Bass Holiday Classic: Rudolph the Red-Nosed Reindeer. Although several replicas of the puppets were made during production, Mr. Rankin believes that the others would almost certainly have been discarded many years ago

Last Updated: November 24, 2019
Multi-national © 2019 by Bermuda Online. All Rights Reserved