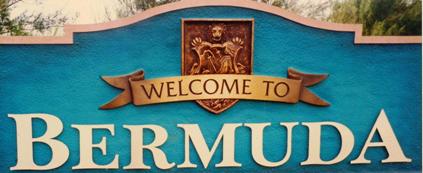 165+ web files, a regularly updated Gazetteer, overall an in-depth description of our island's internally self-governing British Overseas Territory 900 miles north of the Caribbean, 600 miles east of North Carolina, USA. With accommodation options, airlines, airport, actors, actresses, aviation, banks, beaches, Bermuda Dollar, Bermuda Government, Bermuda-incorporated businesses and companies including insurers and reinsurers, Bermudians, books and publications, bridges and causeway, charities, churches, citizenship by Status, City of Hamilton, commerce, communities, credit cards, cruise ships, cuisine, currency, disability accessibility, Devonshire Parish, districts, Dockyard, economy, education, employers, employment, environment, executorships, fauna, ferries, flora, former military bases, forts, gardens, geography, getting around, golf, guest houses, highways, history, historic properties, Hamilton, House of Assembly, housing, hotels, immigration, import duties, internet access, islands, laws, legal system and legislators, main roads, marriages, media, members of parliament, money, motor vehicles, municipalities, music and musicians, newcomers, newspaper, media, organizations, parks, parishes, Paget, Pembroke, performing artists, residents, pensions, political parties, postage stamps, public holidays, public transportation, railway trail, real estate, registries of aircraft and ships, religions, Royal Naval Dockyard, Sandys, senior citizens, Smith's, Somerset Village, Southampton, St. David's Island, St George's, Spanish Point, Spittal Pond, sports, taxes, telecommunications, time zone, traditions, tourism, Town of St. George, Tucker's Town, utilities, water sports, Warwick, weather, wildlife, work permits.

Bermuda's 2007 September 1-10 History
News and significant events in the first third of the ninth month of this year

By Keith Archibald Forbes (see About Us) exclusively for Bermuda Online

See end of this file for all of our many History files

September 1. The weather should improve for the holiday weekend, say forecasters.

Labour Day is expected to see a mixture of sun and clouds. It would be a welcome break from the rain of the last few days. Showers and thunderstorms were predicted to hit the Island last night, according to the Bermuda Weather Service. Today showers will continue throughout most of the day and a thunderstorm watch is also in effect for parts of the day. High wind is predicted, but will ease up in the evening. Chance of rain is 30 percent. Nicole Hannon, of the weather service, said the total inches or rainfall at press time last night was 1.41 inches. She also said there were no reports of flooding. For more information or to follow the weather, visit weather.bm.

September 1. US Congressman Bennie Thompson last night said his own country could learn much from the way unions and bosses co-operate in Bermuda.

Congressman Thompson, the keynote speaker at Bermuda Industrial Union's 26th annual Labour Day Banquet at the Fairmont Southampton, said the only way forward was for workers and their employers to work together to tackle issues which affect them. He said this was something which was done well on the Island, but not in America. "United we stand, divided we fall," he told The Royal Gazette. "I happen to be a pro labour union person in the States. I have seen workers when they stick together. I have seen the horrors when we don't stick together in terms of benefits, salaries or retirements, a lot of things, a lot. For me to come and speak to the union in Bermuda is tremendous. Workers and employers for the most part get along here. We are not quite as agreeable in the States. Many times, labour and management are at war with each other. Now I can perhaps learn from people here what their secret is and I can take it back." Congressman Thompson is serving his eighth term as the Democratic Congressman for Mississippi's Second District and is currently chairman of the Homeland Security Committee. He has dedicated the past four decades of his life to continuous public service, and is the longest serving African-American elected official in the state of Mississippi. In his role as chairman, he recently introduced and engineered House passage of the 9/11 Commission Recommendations Act, the most comprehensive homeland security package since September 11, 2001. The Congressman said he was proud to be invited to speak at last night's event, which attracted a large collection of leading politicians and well-known faces from across Bermuda's community among a crowd of hundreds. Those present included Premier Ewart Brown, Deputy Premier Paula Cox, Ministers Randy Horton, Michael Scott and Dale Butler, Opposition Leader Michael Dunkley and one of his predecessors Grant Gibbons, Senators Davida Morris and Kim Swan, US Consul General Gregory Slayton, well-known lawyer Rick Woolridge and Bermuda Public Services Union leader Ed Ball. Premier Brown said: "Politics in Bermuda — life in Bermuda — benefits greatly from the labour movement. My uncle was one of the founders of Bermuda Workers Association (the fore-runner to BIU), W.G. Brown. He always talked about the importance of labour movement and trade unions. Bermuda owes a great debt of gratitude to the labour movement and the unions." BIU president Chris Furbert said: "We see this banquet as a way of starting the weekend of celebrations for Labour Day, showing our appreciation not just for workers, but for everybody."

September 1. A leading substance abuse specialist from the US is to give a speech on how to help drug addicts.

Westley Clark, director of the Center for Substance Abuse Treatment for the US Department of Health and Human Services, will be speaking at a banquet at the Fairmont Hamilton on September 15. He is at the forefront of his country's efforts to provide effective and accessible treatment to all Americans with addictive disorders. His areas of expertise include substance abuse treatment, pain management, anger management and legal issues. The Ministry of Social Rehabilitation announced the move as part of a series of events to mark National Alcohol and Drug Addiction Recovery month. Minister Dale Butler kicked off the month by reading a proclamation on the steps of the City Hall yesterday. "Alcohol and drug addictions continue to challenge our community with ravaging effects on the family, the community and the individual," said Mr. Butler. "Alcohol and drug addictions impact every facet of the individual and the family life, destroying ambitions, moral convictions and friendships. Alcohol and drug addictions create a single focus on the destruction of life and bring about devastating consequences." Also as part of the month, speeches will be made by Caron Treatment Centers' family educational coordinator Michael Otey and Social Rehabilitation Permanent Secretary Wayne Carey. Other events include a church service for treatment professionals, clients and their families at Beulah Tabernacle, Somerset, tomorrow, at 11 a.m., and a presentation on substance abuse at the Mid Atlantic Wellness Institute on September 13. A Women's Treatment Centre recovery walk will take place from the centre to Shelly Bay Beach on September 29, followed by a supper in the evening.

September 1. Campaigners for sustainable development have welcomed a trial by Belco into domestic wind and solar power but say they should be included in the process.

This week Belco applied for planning permission to install a wind turbine and solar panels at a house in Warwick. The company aims to use the property as a 'beta site' - an experiment into the feasibility of introducing micro-renewable energy sources into homes in Bermuda. A company-owned cottage in Middle Road will trial the costs, practicality and aesthetic value of alternative forms of power. A Belco employee will live at the property, testing combinations of traditional energy with solar panels to heat water and a micro wind turbine to generate electricity. At the end of the year, Belco will then take members of the public on tours of the house to gauge their reactions. Andrew Vaucrosson, vice president of Greenrock, said the initiative was a move in the right direction, but that there needed to be more cooperation with the sustainable development group. "Some of Greenrock's members, and those entrepreneurs that Greenrock has been working with, have been pleading with Belco for several years to look at alternative energy forms," said Mr. Vaucrosson. "The Government's Sustainable Development Strategy and Implementation Plan makes a strong case for a comprehensive Energy Plan. Greenrock supports this initiative but feels that an independent group supported by Government and Belco should be given the responsibility, rather than leaving it to a utility company that has a monopoly. Greenrock would encourage Government and Belco to collaborate with our organisation to help develop the standards to ensure that home wind generators are properly installed and can be easily available to any homeowner. Greenrock would also encourage further discussions with Belco to look at ways where residential homes could possibly sell 'excess' power back to Belco as a means to minimize the power output that Belco requires in 2010." The non-profit organisation is also trying to introduce wind turbine technologies to the Island. Wind power was showcased to the public at Greenrock's Festival of Music in June, together with solar panels, BioDiesel and electric scooters. "We are currently working on many more applications," said Mr. Vaucrosson. "Greenrock has always advocated the importance of sustainability and this truly starts at home. We are currently trying to get two existing wind turbine technologies into Bermuda that are working in other countries very successfully. They can generate up to 4 to 8 kilowatts of power. These units are also designed to provide power to commercial energy users or large estates requiring 15 kilowatts or higher." He urged more action by consumers to kick start installation of renewable energy sources. "The general public needs to get involved now, not later," said Mr. Vaucrosson. "Bermuda needs to start thinking in micro ways in order to provide macro solutions. We encourage people to visit our site and sign up, so that you can be involved in a movement whose goal is to 'change the mindset' when it comes to sustainable lifestyles."

September 2 & 3. Public holidays.

September 4. A private tutoring service that helps students who have fallen behind their classmates or push brighter children to the next level, will now be offered in both Hamilton and St. George's a year after the business was set up by former Whitney Institute mathematics teacher Sergio Pitcher.

With the standard of education in Bermuda a hot topic, Mr. Pitcher's enterprise has coincidently tapped into a potentially strong market where parents keen to give their children the best start in life are willing to pay a little extra for after-school individual tutoring with a certified teacher. At present By The Numbers - the name of the business - has a number of teachers on its roll offering tutoring in maths, English and reading at primary, middle and high school levels. It can offer 23 hours of additional one-hour session tutoring each week during term-time with a maximum of three children to one tutor, although the ratio can be two students to a teacher or even a one-on-one tutoring. Explaining the concept Mr. Pitcher said: "We offer one hour sessions with a certified teacher and we keep in touch with the child's school teacher and parents so we are in line with their classroom teaching or even slightly ahead. What we do is fill in the gaps, help them to catch up if they are being left behind, or if they are brighter than average we push them forward." Having formerly taught classroom maths for five years, Mr. Pitcher is aware of where weaknesses can occur in a child's education, regardless of how good their schoolteacher might be. "Some kids are timid and do not ask questions in class. Most teachers do a good job but they can't get to all the kids, and sometimes a kid who is ahead of the others is not being challenged enough in the classroom to progress." He added: "We are helping the ones who are falling behind or who need to push ahead." The tutoring offered through By The Numbers involves one hour sessions with a certified teacher and either one, two or three students. Each student has their own desk and computer and regular update reports are sent to the child's parents. Mr. Pitcher set up the business last October. He said: "I decided last summer I was going to do this. I found that in the classroom I was not able to give the personal attention needed for some students, so I decided I would work towards building a tutoring company." The 30-year-old took a pay cut to do so, but he does not regret his decision and he is seeing results in the youngsters who have so far used the private tutoring. "I have seen them grow in confidence, showing a lot more confidence in the classroom. Parents have told me that they love the service and that they have seen the difference in their kid." And for Mr. Pitcher himself the enterprise has been beneficial, he said: "I get a lot of personal satisfaction, a better relationship with the children and I get to see the individual children's progress, that is satisfying." The By The Numbers tutoring service is located in Union Street, Hamilton and at Town Square, St. George's. Further details are available by calling 336-6284, emailing tutor@home.bm or visiting the web site btntutors.com.

September 4. The husband of United Bermuda Party deputy leader Patricia Gordon-Pamplin has been arrested in America on suspicion of money laundering and conspiracy.

According to reports from the Daily Record in Chatham, New Jersey, Dennis Pamplin, 57, was arrested with two other men, Ronald Ellis, a 38-year old Bermudian, and Mark Small, 40, of New York, last Tuesday. Police seized more than $98,000 in cash in what they call "a possible drug deal gone wrong". However, Mrs. Gordon-Pamplin said in an email to the UBP and the media her "worthless husband" was caught in a mix-up. Reports from New Jersey say two Chevrolet sport vehicles were involved in a high-speed chase heading west along Route 24 and may have been involved in an accident on August 28. The vehicles were seen pulling over by the Passaic Avenue overpass, according to reports. When Chatham Police arrived, two men ran from the vehicles into the woods. According to the Daily Record officer Larry Dillon caught up with the men who were later identified as Small and Ellis. The men accused each other of robbery when Officer Dillon approached them. Small and Ellis both had in their possession white envelopes, one with cash coming out. The envelopes were taken from them as the third man, Pamplin, stayed with the vehicles. Police searched the vehicles and found more white envelopes, the Daily Record reported. They were also confiscated and all three men were taken in for questioning. The money, totaling more than $98,000, was sniffed by a narcotics dog revealing the alleged presence of drug residue. Reports said the money was seized because of the alleged presence of drug residue. Officers searched the vehicles and the surrounding area but found no drugs. Mrs. Gordon-Pamplin said in the email she was notified of her husband's arrest by her step-daughter on Friday afternoon. She had left Bermuda on Thursday and hadn't spoken to Pamplin since Tuesday morning. She said she visited him in a detention centre on Saturday and heard a different story from him. Pamplin told her that Ellis asked Small to get him a mixing board for a band he was bringing into Bermuda. He runs Cottonmouth Entertainment. Ellis had to pay for the mixer and the band in cash. He drove with Small while Pamplin followed to drive Ellis back. According to Mrs. Gordon-Pamplin, the trio stopped at KFC to eat. Once they left the restaurant, Small noticed Ellis had left his money in his car and he drove off. When Ellis realized his money was being stolen, he got into Pamplin's car and a high-speed chase began. Small got out his vehicle when the tire blew and ran off with Ellis following him on foot. She said her husband stayed in his vehicle because the situation had nothing to do with him. The men were given $75,000 bail each with no ten per cent option. They were unable to post the amount and were sent to the Morris County jail. Mrs. Gordon-Pamplin explained the bail was set high because of the amount of cash the men were found with. Pamplin was found with $47,000 but said only $24 was his and the rest belonged to Ellis. She added in the email: "That is as much as I know. Dennis will meet bail on Tuesday through his own sources and will then be able to advise me further. His concern is that there may be embarrassment for me and for the party. You can trust me that I am not embarrassed as I do not take responsibility for other people's actions. Once he has a court appearance, I guess the whole story will be told. I am fine - my husband knows that I do not do bail, neither do I do jail, so in this matter he is on his own. I just don't know if I can take any more drama from Mr. Drama King Pamplin! I will keep everybody posted once I have more information, but in the meantime, I am going to watch the US Open tennis and will return home on Tuesday a.m. as scheduled. You may share this information with anyone who is concerned and I apologize if there is negativity attached to the party emanating from my worthless husband. I will send a copy of this to the press as I have no problem explaining what I know." In a statement yesterday Opposition Leader Michael Dunkley said: "I have been made aware of the incident involving Mr. Dennis Pamplin, husband of our Deputy Leader Mrs. Pat Gordon-Pamplin. I have been in communication with Pat who was off the Island on business when she learned of the incident." This is a matter Mr. Pamplin will have to resolve himself. But in my conversation with Pat, I told her of our support for her during what must be a very difficult time. Mrs. Gordon-Pamplin is due back on Tuesday, and I am sure she will be available to answer any question from the press at that time."

September 4. Following two weeks of soul-searching in the wake of a shooting murder which has rocked the Island, yesterday's Labour Day celebrations gave Bermuda's people the chance to show their solidarity remains unbroken. Hundreds of workers paraded through town as families stood at the roadside to cheer them on, before a series of rousing speeches — calling for Islanders to stand together — drew loud applause from the crowd at Pembroke's Bernard Park. The march along Hamilton's streets from Union Square to the park brought the surprising sight of United Bermuda Party politicians mingling amid a sea of Progressive Labour Party green, with political differences seemingly cast aside for the day. Opposition Leader Michael Dunkley opened his speech by explaining that he — along with his predecessor Wayne Furbert, Shadow Sports Minister Jon Brunson and party chairman Shawn Crockwell — had decided to walk alongside PLP marchers to show support for Acting Premier Paula Cox. "We marched together. I quite enjoyed that march," Mr. Dunkley told the crowd. "All of us in the United Bermuda Party are trying to join hands with the Government to stop the madness in the community. It will only continue if we allow it to continue." Calling for "right-thinking people" to stand up and be counted, he said: "Ladies and gentlemen, it's time to stop the talk and walk the walk." Mr. Dunkley also spoke of the "proud history" of the labour movement in Bermuda. "It is a history that has helped to roll back barriers and to break down prejudice. It is a history that has helped broaden understandings and recognition among people. It is a history that has contributed to the strength and economic prosperity of the Island," he said. The killing of 25-year-old national team footballer Shaki Crockwell — whose body was found at the Railway Trail, Devonshire, late on Friday, August 24 — was a common theme throughout the afternoon's speeches, with Ms Cox issuing a rallying call for Bermuda to wipe out the criminal element. Using the significance of Labour Day, with this year's theme of the family, to hammer home her message, Ms Cox declared: "This Labour Day is not about image or pretty speeches or even gentle electioneering, but it is about whether we have the strength, the judgment, the weight and idea to decide that as a people's labour movement we are ready to hold up our hands and say enough already." Ms Cox was speaking in the absence of Premier Ewart Brown, who was off the Island on a break. Bermuda Industrial Union leader Chris Furbert said: "You have some people who can't go from one parish to another; can't come to the City of Hamilton. That's against their constitutional right. "You have people saying to young men and women: 'You can't come to the City of Hamilton because, if you do, someone is going to get you.' "It's time for us to involve Government, the Opposition and come together and sit down with a plan and talk to those individuals about a way forward." Mr. Furbert also spoke of the importance of mutual respect between bosses and workers. "Whether the employer has a point of view, of the union has a point of view, each of our points of view has to be respected," he said. With Labour and Immigration Minister Derrick Burgess away on personal business, former Labour Minister Randolph Horton took his place to deliver a speech, stating: "Labour Day is, and must be, an expression of pride. Pride in the tremendous contributions working men and women have made, and continue to make, to the health and wealth of our cherished Island home. Pride in the dignity of labour. Pride in our jobs. Pride in our skills." The Minister singled out PLP MP Ottiwell Simmons for praise for his many years service as BIU leader, ushering Mr. Simmons briefly to his feet to accept a generous round of applause. Earlier, hundreds of people had lined the streets in the sun to show their support for the parade. Members of a host of union branches waved placards with messages like "United We Stand, Divided We Fall", while majorettes and Gombeys provided their usual sparkle, colour and noise. Elaine Mouchette, a taxi driver from Devonshire who joined in the march, said: "It's a very good turnout. I'm here to show my support. I've been a big union person in all the jobs I've had. All workers should stick together. Solidarity is the way to go." Earl Bailey, from Sandys, who watched the parade pass through Front Street, said: "It's the workers' day. Workers have rights." Tourists Joe Houck and his wife Linda Bowman, from Colorado, America, were unsure what time the parade would start, so they arrived in Front Street at 9 a.m., three hours early. "It was worth getting up for. In the States, we don't have Labour Day parades," said Mr. Houck. Pointing to the Gombey dancers, Ms Bowman said: "I don't know who they are, but those guys are great." Rupert and Gaynell Smith brought their deck chairs with them from St. George's so they could watch the parade in comfort in Church Street. "It's all right but there's not as many people as previous years," said Mrs. Smith. Entertainment at Bernard Park included Hott radio presenter Thaao Dill, a choir and a man using a leaf to blow A Whole New World by Elton John.

September 4. Acting Premier Paula Cox yesterday called for Bermuda's community to stamp out the criminal element and demanded to know: "Why are some of us killing each other?"

In a passionate Labour Day speech before hundreds of people at Bernard Park, Ms Cox urged the Island to "get mad as hell" in response to the shooting murder of Shaki Crockwell. Speaking in the absence of Premier Ewart Brown, Ms Cox, the Deputy Premier and Finance Minister, told the crowd she feared images of a beautiful Bermuda could become a distant memory unless people can unite and heal. She vowed to "take back control of our families", while stressing the public should not accept poor education results or mediocre leadership as it makes its way forward. "We do not all look alike, sound alike, act alike, but we have a common tie that binds us: Bermuda," said Ms Cox. "So why are some of us killing each other? What has gone wrong? What do we do to correct it? Clearly we still have a way to go in terms of our national maturity. As Nelson Mandela said, sometimes it falls upon a generation to be great. It is our time, our responsibility and our shoulders to up the ante. We as a community need to stand up and say that we have had enough. We can't just be a community with the most number of churches per capita, or a community with the highest per capita income, or a community that claims to be a model for the world. We need to stand up and say to each other that we will do all that we can to make this a 'Bermudaful Bermuda'. We will help our families; we will assist our neighbours; we won't accept the criminal element; we won't accept failure in our students; we won't accept mediocrity from our leaders; we won't accept poor results from our students and the education system. We won't accept less than a fair share of opportunities for Bermudians. We need to get mad as hell and say that we aren't going to accept it any more and then we need to put our hands together and start changing things. This is an island of fashion and trend setters. Well, fashion isn't what's important now. Our children need us; our elderly need us; our community needs us to pull together and to heal, because we need to heal as a united team and country, or what we know as 'beautiful Bermuda' will become only just a memory of the past, of times gone by." Pointing to the urgency for Government to act, Ms Cox added: "We cannot have an ostrich mentality. We cannot retreat to the sidelines. We know what needs to be done. We will stay future-oriented." She said this could be done by creating more affordable homes, a better education system, focusing on sports, maintaining a strong economy and fostering a healthy attitude toward the family. This afternoon, Mr. Crockwell's devastated family will be at his funeral at the Seventh Day Adventist Church, King Street, Hamilton. The 25-year-old national team footballer's body was found in a pool of blood at the Railway Trail, Devonshire, on the evening of Friday, August 24. He had been shot in the neck. After making her speech yesterday, Ms Cox told The Royal Gazette how she reacted to the news. "There was a collective shock, a ripple of horror that went through the community. I don't think I was unique," she said. "We have had murders before. It just seems we are losing our young men. We keep saying it, but this has to be a tipping point." The Minister added her voice to those urging for anybody with information to come forward and help detectives solve the crime, and said she hoped the proposed witness protection programme could help break the Island's code of silence which has blighted murder investigations in recent years. Witnesses' reluctance to speak has been partly blamed for the failure to convict anybody for either of Bermuda's previous two shooting murders, Shaundae Jones in 2003 and Jason Lightbourne last year. "Unfortunately, people have always found it easier to be quiet. This just seems to be part of a worldwide problem," she said. "A witness protection programme — that's what we have heard the Attorney General talk about. That will help. We have seen centuries ingrained where it's not done to squeal. We have got to break out of that. But we have to give them a sense of comfort that they will be protected." In May, Attorney General Philip Perinchief said Government was considering sending witnesses abroad before trial, with continued protection after they have given evidence in court. Since then, a committee has been meeting regularly to discuss the initiative. Anyone with information on the death of Mr. Crockwell should telephone Police on 299-4239 or the anonymous Crimestoppers hotline on 1-800-623-8477.

September 4. Government is building a specialized press room but is staying tight-lipped about the details. The Royal Gazette understands press conferences will no longer be held in the Cabinet Office as the Premier seeks to create a media room similar to the one used by the US President. Questions to the Department of Communications and Information Director Beverley Lottimore sent on Wednesday afternoon about what was planned were still unanswered by 5 p.m. yesterday while The Premier's Press Secretary Glenn Jones said he was unable to shed any light on the situation. Work has already started in the bowels of Global House in Reid Street with the photography studio being demolished to make way for the new structure. One Government source said the work could run into six figures. It was unclear whether the room will be the H.Q. for the new Government TV station due to start this month. In last year's budget the television project was allotted $840,000. This year's budget set aside $690,000 and five full-time staff.

September 4. "I ought to write a book." How many people with tales of interesting lives to tell have said that and done nothing? More than there are books in a bookstore, no doubt. Singer-songwriter Marcus Dagan had been toying with the idea for decades, but as a freelance entertainer he was always on the move, and somehow it was never the right time or place. Until December, 2006 that is, when he was invited to perform, first at the wedding of Diana Darrid, mother of Hollywood actor Michael Douglas, and then through the New Year at Ariel Sands, which provided the impetus to begin, so he bought himself a laptop and set to work, writing for two hours a day. By February of this year he had completed about two-thirds of the text and submitted it to a publisher, where it was promptly accepted, and by the late summer the presses were rolling. Tomorrow evening there will be a book signing at the Bermuda Bookstore in Hamilton from 5 p.m. to 7 p.m., followed by another on September 11 at the Book Cellar in St. George's from 6 p.m. to 7 p.m. Mr. Dagan has written countless songs during the course of his 30-year career, some of which are available on CDs, but as the title of his book, 'Songs and Their Stories', makes clear, the paperback is not an autobiography in the purest sense, but rather a snapshot of what inspired him to write some of the many songs in his collection — his travels, the people he has met, events and other snippets — , along with extra chapters on his CSs and more. One song in particular is special to the smoky-voiced entertainer, and its inclusion is serendipitous. Written in 1979, the lyrics of 'Heroes of the Universe' were seemingly lost forever until recently, when he decided to sort an old pile of papers and the lyrics fell out. Three songs — 'I Need All The Sunshine', 'All My Dreams Are Gathered Safely In', and 'Child of the Ocean' — reflect his connections with, and deep love of, Bermuda. He devotes a number of pages to the Island, and the many people he has met and worked with one way or another over the years. Mr. Dagan first came to the Island in 1976 to entertain at the then-Rum Runners restaurant on Front Street. In fact, the gig launched his international career. Since 2002 he has been coming to Bermuda as an entertainer on the Norwegian Cruise Lines (NCL) vessels, principally the Norwegian Majesty, and he was also responsible for arranging four concerts on the Square in St. George's featuring fellow NCL artists and entertainers who were also sailing the US-Bermuda route. The first, post-Fabian in 2003, raised $20,000 in four hours for the St. George's Preparatory School and families of those lost during the hurricane. The author's newest CD, 'Bermuda Sessions', was recorded at Steve Easton's Platinum Studios in Hamilton with producer/arranger John Woolridge, Randy Lambert of Tempo, and singer Wanda Ray Willis, on back-up. "Thanks to them, I have the best CD of my career," he writes. An easy read, the flowing style of 'Songs and their Stories' is like a conversation with an old friend, into which just enough names, adventures and interesting snippets are dropped to keep the reader interested. Future plans include Mr. Dagan recording an audio version of his book, and making another CD in Bermuda covering all of the remaining songs in his repertoire which he considers to be a legacy of his work. "That is the end of being a live entertainer," he says. "Next year I am going to have a T-shirt made which says on the back, 'Marcus Dagan will tour", and list every city I have ever played in since the beginning of my career. Underneath that it will say, 'Too scared to quit'." For further information see website marcusdagan.com.

September 4. What would you do if a hurricane hit Bermuda and how would you ensure the safety of your business and its staff?

Those are just some of the issues Humanitarian Operations (HOPE) has been set up to deal with. For the evacuation specialist, which is part funded by 12 governments from across the world, handles the effects of natural disasters, such as hurricanes, at a time when globally we are more susceptible than ever. "There have been more Category 3, 4 and 5 storms than ever in recorded history during the last few years," said Jake Dubbing from HOPE. "That renders islands, like Bermuda, more probable in terms of vulnerability because in the south states of the US you can drive north, but when you have a Category 5 storm that is when it becomes rather dangerous to stay." Mr. Dubbing said Bermuda has a lot going for it in the event of a hurricane, in terms of building costs and elevation, but there are a number of weak points on the Island, including the airport, which is at sea level, and if its only runway is put out of action by the storm then aircraft, such as Boeing 747 passenger jets, necessary for evacuation cannot be brought in. Additionally, if the Causeway is rendered unusable that blocks off access to the airport, while Bermuda only has one power source, and if that shuts down businesses would be in trouble. "To do business you have to have power source," he said. "If there was a problem with that power source then businesses would be in trouble." He said that should a hurricane strike, company owners and managers will always want to protect the most important part of a business, namely employees first followed by data. "With Category 4 or 5 storms, the principle is that if you remove people from the operation you protect their lives and business," he said. "If you are a business and you stay you are really have a business recovery plan that can fail. You have any clients abroad and you can't communicate with them that client is going to become slightly nervous. The way that we work is to encourage people to leave before the storm. Some business sign up all of their staff to the evacuation scheme, while others only include their 'business critical' members and immediate family and offer the rest of their employees the chance to join if they want. Often companies put some of their more peripheral workers on the early evacuation flights and ship out their key backroom staff such as IT specialists later. Our job is to get you back here as soon as possible," said Mr Dubbing. "We will bring you back as soon as the facilities are there to do so. We effectively ask for companies to contribute financially to ensure their safety and to continue their business without a hiccup. The two most important things for a business are people first and then data and it is a case of them thinking about what they would do now instead of when the storm hits." There a seven simple steps to the HOPE evacuation process.
Issuing of boarding passes and additional information needed - HOPE require client contact details, hotel room requirements and pet certification.
Commencement of evacuation - HOPE issue a disaster rating of 7 or more (a Category 4 or 5 hurricane, or if the Island is expected to be hit by the north east quadrant of a Category 3, 4 or 5) and therefore recommend evacuating.
Confirmation of flight - when HOPE issue a disaster rating of 7 or higher evacuation commences and the client must confirm the flight they will be travelling on 24 hours prior to departure by phone or email.
Reservation of hotel accommodation - HOPE offer three flight destinations including Atlanta, Memphis and Nassau in The Bahamas and when your flight is conformed your destination and accommodation requirements are finalized. They also reserve your accommodation at your chosen destination, providing your credit card details to pay for the reservation.
Transportation - HOPE will organize for the collection of corporate clients with 20 people or more travelling together from one location and their representatives will be on hand to help with car parking. If the roads become blocked they will facilitate alternative transport to the airport.
Check in - HOPE do not allocate seats prior to boarding in order to reduce time to administer the evacuation process and when checking in they confirm the client has not exceeded the ticket allocation.
At the destination - HOPE's representatives will arrange all of the necessary ground transportation to your hotel on arrival at your destination.
Standard membership costs $400 upwards and evacuation service tickets range from $1,000 per person and HOPE are planning to run a series of seminars for companies on the Island to educate them about the risks posed by natural disasters to their businesses, explain how they can get them out in the event of an emergency and give them some practical tips and advice on what they can do about it.

"Businesses are very interested in what we do because if you need to have an effective disaster recovery plan in place and you want to eliminate everything that cannot work," said Mr. Dubbing. "All of this has been borne out of the devastation that hit the Cayman Islands and with Hurricane Katrina. Businesses have to wake up to the reality that natural disasters are going to happen and if there are facilities to protect yourself then you should protect yourself."

September 4. The funeral of murdered Bermuda Hogges and national team footballer, Shaki Eugene Crockwell, will take place this afternoon.

Mr. Crockwell was found dead on Friday, August 24 at 10.22 p.m. on the railway tracks near Loyal Hill, Devonshire. He was shot in the back of the neck and was wearing a bullet proof vest at the time. Officers found Mr. Crockwell in an unresponsive state after receiving a phone call from an unknown person. The caller failed to provide their name and no one was in the area when Police arrived. Mr. Crockwell was well known in the sports world and has been described as an "incredible" striker. He was the captain for Boulevard Blazers and was a member of the Bermuda Hogges and national team. He played only a brief stint with Hogges. He left the team when he realised he would not be able to travel with them due to being on the US stop list. In 2003, Mr. Crockwell pleaded guilty to causing grievous bodily harm to an off-duty prison officer. The conviction prevented him from travelling to or through the US. No one has been arrested so far in connection with his murder. His father, Danny Crockwell and mother, Sandra Lambert, have both pleaded for witnesses to contact Police. The funeral will take place at the Hamilton Seventh-day Adventist Church at 2 p.m. The burial will follow at the Seventh-day Adventist Cemetery in St. George's.

September 4. Computer giant Microsoft will provide Government with materials designed to educate people about online safety free of charge.

The Department of E-Commerce recently signed an agreement with Microsoft, the first the company has signed with a country in the Caribbean region. The materials include security videos and documents which promote online safety and security awareness. Minister of Telecommunications and E-Commerce Neletha Butterfield said: "We are thrilled to be able to use these tools and materials from the world's leading software manufacturer, Microsoft. "Through initiatives such as this agreement with Microsoft, we will continue to keep online safety in the forefront of our efforts to ensure a safe online experience for all Bermuda residents, especially our children." Nancy Volesky, Director of E-Commerce, said the department had been working closely with Microsoft since Bermuda co-hosted the 8th annual Microsoft West Indian Government Conference earlier this year.

September 5. Of all the numerous tributes at Shaki Crockwell's funeral yesterday, one more than any other hammered home the devastation his tragic shooting has caused to his family. Written on behalf of the murder victim's youngest son Santiago Trott-Crockwell — just about six months old — it said: "Hey Daddy. I didn't know that God would take you away from me so soon. "I will always remember those few precious moments we spent together. I'm happy that my first word was 'Daddy'. When I score my first goal, I know you will be saying: 'That's my son, Santiago.'" The message, read to a silent congregation at King Street's Seventh Day Adventist Church, was just one of many moments which left friends and family members lost for words yesterday. From early afternoon, as mourners started to filter into the church long before the ceremony began, a quiet, depressed air hung over proceedings as people continued to struggle to come to terms with the shock killing of one of the football community's most popular players. Mr. Crockwell's Bermuda Hogges and Boulevard Blazers teammates arrived in small groups, nodding solemnly to each other as they shook hands and touched fists. Nobody needed to say anything — the statements on their shirts said it all. "Friend, funny, football star, kind", read one T-shirt. "How do you want it? Shaki you will be greatly missed," said another. Others simply said: "RIP Shaki". Everybody seemed to have their own way of paying tribute, from the photographs of the father-of-two adorned across their tops to the tags around their necks carrying a picture of his face; from their black and white captain's armbands to their green, red and yellow kits, the colours of Mr. Crockwell's beloved Boulevard. Leading the way was Mr. Crockwell's devastated father Danny Crockwell, who donned a white outfit with a green, red and yellow number ten on one leg and a big picture of his son on the other. He walked into the church flanked by the victim's many siblings before the church quickly filled, with many having to stand at the back and in the foyer. Christy "Ms Thang" Burgess, of Hott 107.5, a friend of Mr. Crockwell, read out tributes from the family, including young Santiago's. "You were more than a brother to me," read one from a sister. Another sister said she was waiting for him to come home on his bike and say: "Hey, you've got the wrong person." One tribute said: "He had a laugh that would make you laugh. He was so funny that the joke could be on you and you would be laughing." Offering an insight into the anger which has descended on the community, another said: "How dare you come and take away my Shaq? You are the person who will never be forgotten; the one with no face. You are the person tossing in your sleep; the one who will never have any peace." Sister Chianne then read an obituary, revealing how as youngsters her mischievous brother locked her in a chicken coop and when he was older he thought of himself as the Dance Hall King. She also explained how in recent times he had been passing his football skills onto younger players as a coach. Singer Damika "Tiny T" Tacklin performed some songs she had written herself, before pastor Damon Hendrickson, Mr. Crockwell's cousin, took to the stage to deliver an impassioned speech urging Bermuda to break its circle of violence. As the 90-minute service came to an end, the coffin, with a pair of blue football boots on top, was carried out through a guard of honour made up of footballers. The pallbearers placed it in the hearse before joining Mr. Crockwell Sr. in a group hug. The father then made his way in a car towards the burial at the Seventh Day Adventist Cemetery in St. George's, pausing briefly to say: "It's been beautiful." At the back of the church, scores of people wrote messages on a giant poster of Mr. Crockwell. One said: "M-Town's President, aka Superman, can never be killed. Forever living and timeless." The funeral programme contained a message from Mr. Crockwell's mother Sandra Lambert, saying: "I know that you are gone, but you live on in my grandson Qwezi. He is a constant reminder of what you were like as a child. Every time I see him, I see you." It also contained a dedication submitted by eight-year-old Qwezi, written in June, titled: "Why my father should be father of the year. He is special to me and he works to put the clothes on my back," said Qwezi's note. "My father is special to me because God created him for me and my brother. My father has always been there for me because I always get hurt."

September 5. World football boss Sepp Blatter has passed the condolences of the sport's global community to the reeling family of slain Shaki Crockwell.

Mr. Blatter, the president of football governing body FIFA, personally wrote a letter to Bermuda Football Association to express his sadness at the murder of former national team star Mr. Crockwell. Describing Boulevard Blazers and Bermuda Hogges striker Mr. Crockwell as a talented player, Mr. Blatter said he had penned his letter with a heavy heart. "On behalf of FIFA and the worldwide family of football, I wish to extend our deepest condolences to the Bermuda FA, to everyone in the Bermudian football community and, most importantly, to Shaki Crockwell's family, his girlfriend and two sons, friends, loved ones and club team-mates," wrote Mr. Blatter. "Please let them know that today the worldwide football community stands by their side. We would hope that in some way our words of support may help bring a little bit of peace and solace to you all." BFA president Larry Mussenden told The Royal Gazette FIFA officials had called him after reading local media reports on the Internet, explaining how 25-year-old Mr. Crockwell's body had been discovered on the Railway Trail, Devonshire, after he had been shot in the neck on Friday, August 24. Shortly afterwards, Mr. Blatter e-mailed his letter to BFA, before sending a hard copy by courier. Mr. Mussenden will present that to Boulevard Blazers. Making a brief speech at Mr. Crockwell's funeral yesterday, Mr. Mussenden read out Mr. Blatter's letter in full before saying he hoped football could help bring peace to the Island. He pointed to the example of war-torn Iraq, where people were temporarily united as the nation's football team battled against the odds to win the Asian Cup last month. Afterwards, he told this newspaper: "Football is a game that has caused people to stop fighting wars, and also caused people to pursue peace. We have seen it in Iraq and the former Yugoslavia. Football has been used for people to put down their weapons and come together. I thought that in memory of Shaki here in Bermuda we could use football for peace. When you think of football games, when there's rivalry on the field, people can think of peace."

September 5. Too often, Bermuda's politicians of all stripes seem more intent on scoring points than on finding solutions together.

So it was refreshing to see Acting Premier Paula Cox call for the whole community to come together to deal not only with violent crime, but with a plethora of other issues that bedevil this small community. Ms Cox's impassioned call was welcome, not least because it did not assign blame but instead acknowledged problems the whole community faces and which only the whole community can solve. To be sure, Ms Cox did not prescribe much in the way of detailed solutions, but if acknowledging the problem in crime, education and housing, is the first step to finding answers, then this was a start. It is tempting to suggest that Ms Cox was laying the groundwork for a leadership challenge through this speech, but perhaps the greater mystery is why Premier Dr. Ewart Brown, along with Labour Minister Derrick Burgess, was absent for a holiday dedicated to the labour movement, from which the Progressive Labour Party was born and still draws much of its strength. Dr. Brown took some criticism for skipping the Queen's Birthday Parade earlier this year, but at least one could surmise then that he was making some sort of political statement given his well-publicized dislike of Bermuda's colonial status. Skipping Labour Day seems more akin to Opposition Leader Michael Dunkley's absence from Dame Lois Browne Evans' funeral, a politically inept snub. Be that as it may, it gave Ms Cox the opportunity to give what was in effect the keynote speech on Monday, and there will be many in the community who will welcome both her tone and approach. She is sometimes criticised for not saying enough or for failing to show passion. Ms Cox said plenty and did so with passion on Monday. Whether she did so with the intention of reminding the community that Dr. Brown is not the only person capable of leading the PLP and the Country is neither here nor there. She showed some leadership and offered a tantalizing vision of what a "Cox Government" might do. For his part, Mr. Dunkley offered some vision, delivering a reasoned speech on labour relations which emphasized the need for communication between employers and employees, and made it clear all workers are important. He too called for a community approach to the problems of crime, thus making up for an ill-advised attempt to tie the Shaki Crockwell murder to past PLP Government in action on issues like the Bermuda Housing Corporation scandal. With such a meeting of the minds, one has to think that there is hope for more reasoned and solution-oriented debates when the House of Assembly returns - with an election now looking less likely - at the end of October. We can but hope.

September 5. Inflation continued above four percent for the third month running, according to the latest statistics released by Government.

The rate of inflation hit 4.3 percent in July, following figures of 4.5 percent and four percent for May and June respectively as inflation peaked at a 16-year high. Overall inflation has increased by more than half from 2.8 percent at the start of 2007, compared to July's second highest total of the year. Finance Minister Paula Cox attributed this to price pressures in the overseas energy markets and the weakness of the US dollar, allied to the fact that the Ministry of Finance indicated in its 2007/08 national Budget statement that the outlook for inflation would depend very much upon oil prices. Ms Cox said: "The Ministry of Finance continues to monitor Bermuda's rate of inflation. Sustained pressures in world oil markets and the continued weakness of the US dollar against most currencies, including source countries for many of Bermuda's imports, have combined to keep the headline inflation rate above four per cent. However, the underlying 12-month trend rate in July was 3.6 per cent. If this trend rate holds through the balance of the year, then the average inflation rate could remain under 4 per cent for 2007. The average inflation rate in 2004 was 3.6 per cent and it fell back to 3.1 per cent in 2005 and 2006." And she pointed out that the UK has experienced similar inflationary problems. "I note that the UK is experiencing similar pressures in its rate of inflation with the headline rate moving up to 3.8 per cent in July 2007 from an average of 3.2 per cent in 2006." The all-items index rose from 104.6 index points in June to 104.9 points in July, meaning that the basket of goods and services that cost $100 in April 2006 now cost $104.90. The transport and vehicles sector was the main contributor to the 12-month increase in the Consumer Price Index, while the rent and health and personal care sectors also impacted strongly on the annual rate of inflation. Upward pressure in the world oil markets resulted in a 2.2 percent rise in premium and mixed blend gasoline prices in July, with overseas travel costs leading to gains in the transport and vehicle sector. Meanwhile the rate of price increase for the health and personal care and rent sectors were 6.8 percent and 2.6 percent respectively. Looked at on a month-to-month basis, the rent sector climbed 0.2 percent due to a 0.4 percent rise in rent-controlled properties, while rental units not subject to rent control moved ahead 0.1 percent for the month. Elsewhere, higher gasoline prices contributed to an increase in the transport and vehicles sector, as foreign travel costs of 2.2 percent including airfares and hotel accommodation helping to push up the sector in July. On average, food prices declined 0.2 percent in July, with the decrease being largely attributed to a drop in the cost of frozen lamb chops (-4.7 percent), fresh and frozen turkey (-2.7 percent) and bananas (-2.3 percent). Moving in the other direction, the clothing and footwear section rose 2.3 percent in July, with an upward movement in the average cost for women's (1.3 percent) and men's (0.4 percent) clothing the main contributor to the increase. Household goods, services and communications were also on the move, edging up 0.1 percent in line with a 0.8 percent increase in household supplies, with the cost of funeral services also significantly effecting the overall rise by advancing four percent. The fuel and power sector, similarly enjoyed a rise of 1.9 percent, due to higher electricity costs as the fuel adjustment clause climbed by four percent. Of the sectors to remain unaffected, were tobacco and liquor, the education, recreation and reading and health and personal care.

September 5. Bermuda's financial and economic strength has been re-affirmed as amongst the best in the world by rating agency Fitch.

It has given the Island a AA+ for its long-term foreign currency Issuer Default Rating (IDR) at 'AA+' and an 'AAA' for its long-term local currency IDR and 'F1+' for its short-term IDR. The country ceiling is 'AAA' and all the ratings are viewed as stable. According to Fitch: "The ratings reflect Bermuda's credible commitment to high standards of fiscal prudence, a strong off-shore international financial centre, and a proven track record of managing the economy and business environment. Bermuda is one of the most prosperous economies in the world, with an estimated gross domestic product per capita of $77,710 (nominal terms) in 2006, among the highest for all sovereigns rated by Fitch. Inflation is consistently in the low single digits and the current account balance has been in surplus since 1991. Additionally, Bermuda's public finances are solid and the scope for fiscal flexibility is high relative to peers in light of low public debt-to-GDP and -revenue ratios. Fitch expects these trends to continue over our forecast horizon." The agency notes that international business is now the largest contributor to growth in Bermuda's economy and the Island's success at maintaining its reputation as the domicile of choice for insurance and financial services companies "should provide the basis for sustainable growth going forward."

September 5. The Norwegian Cruise Line plans to offer cruises to Bermuda from five East Coast cities in 2008. It is the largest deployment in the company's history. The Norwegian Dream will depart from Boston. And the Norwegian Majesty, will cruise to Bermuda from Philadelphia, Baltimore and Charleston. While the Norwegian Dawn will cruise from New York, The Norwegian Dream begins its inaugural season out of Boston, offering a series of seven-day cruises to Bermuda departing on Sundays from May 11 through August 24, and again from September 28 to October 26. The ship will be replacing the Norwegian Majesty which has cruised from Boston to the Island since 1998. Meanwhile the Norwegian Majesty has been reassigned to the Charleston to Bermuda route which will begin on April 19, 2008, followed by a five-day Bermuda cruise on June 14, 2008. On June 21, 2008, the ship will return to Baltimore and offer a series of nine seven-day cruises from Baltimore to Bermuda. After that the ship will head to Philadelphia where it will offer five seven-day cruises starting on August 30, 2008. Beginning in mid-April, 2008, the Norwegian Dawn will embark on a series of seven-day cruises until August 24 and then again from September 28 through October 26.

September 5. Bermuda is included in the roll out of a new global personal banking system by HSBC for affluent customers with investable income of $100,000 or more.

The bank claims its new HSBC Premier is "the first truly global personal banking service for the world's 200 million mass affluent and internationally mobile consumers." It is being rolled out simultaneously across 35 countries and territories, including Bermuda. A recent survey conducted by MSI International for HSBC Premier showed that 51 percent of mass affluent Americans have considered living or taking an extended vacation abroad but view one the biggest challenges to living abroad as "setting up my finances." Kevin Newman, senior executive vice president, Personal Financial Services, HSBC Bank USA, said: "The number of mass affluent consumers in the world today is growing rapidly and these customers are highly mobile, sophisticated and knowledgeable. With operations in 83 markets, HSBC is the only bank in the world that could provide them with the seamless international service they need." HSBC Premier is said to offer seamless cross-border banking and providing customers the ability - for the first time - to take their accounts, credit history and banking relationships with them wherever they choose to live and work. Premier customers have access to 250 international Premier Centres, cited in major cities around the world, and more than 6,000 branches with Premier service points. Each location will have access to all the information needed to serve customers and provide local advisory services. To support Premier customers, HSBC has built a Global Training Academy, providing over 5,000 HSBC Premier relationship managers around the world, plus another 3,000 support staff with the necessary training and accreditation so that they are fully ready to provide the new services. The new services include a globally accessible number 1-908-PREMIER for emergency assistance, the ability to pre-open overseas accounts in home country and transfer credit history, free fund transfers between accounts via online service made easier and pre-approved mortgages (up to 60 per cent loan-to-value) on up to three properties, home or abroad.

September 5. General enrolment in the Bermuda College rose seven percent while the number of men entering the college was up 30 percent. This year general enrolment rose from 913 in 2006 to 977 this year.

And while graduation statistics show far more girls completing Bermuda's public school than boys, the Bermuda College enrolled 311 men this year, compared to 235 last year. However the number of women enrolled at the facility has dropped by two percent with 666 enrolled this year compared to 678 last year. The enrolment figures include people who started credit and non-credit classes. Non-credit courses are typically those courses offered through the Centre for Professional and Career Education for workplace training and development that lead to professional qualifications or credentials, as opposed to academic credit. Credit courses are gained for those attempting to complete associate degree, certificate or diploma programme requirements. New President Dr. Duranda Greene said the figures were encouraging: "It's a trend that I expect to see continue with the new initiatives the College has planned. "The increase can be attributed to a number of factors, including our increased focus on technical education, the Bermuda Regiment Soldier programme and our initiatives with the uniformed services and other government agencies through our Centre for Professional and Career Education (workforce development) arm." The college academic year officially started on August 30th.

September 5. When Hurricane Fabian roared ashore on September 5 2003 it was the strongest storm to hit Bermuda's coast in four decades.

Four people were killed and there was $300m in property damage. Over the 2007 Labour Day holiday members of the Bermuda Police Service and the Bermuda Long Riders Motorcycle Club participated in the fourth annual Remembrance Ride on Sunday 2nd September, 2007. The annual ride was in remembrance of Stephen Symons, Nicole O'Connor, Gladys Saunders and Manuel Pacheco who all died when they were swept from the Causeway during the hurricane. The September 5th Foundation, a registered charity, erected a memorial bench in Kindley Field Park, near to the scene of the tragedy. The foundation has raised in excess of $175,000 to create a scholarship fund for the Fabian victim's children. Remembrance Ride lapel pins are being sold by the Foundation with all proceeds going to the investments to provide scholarships. Anyone interested in purchasing a commemorative pin at $10 each can contact the Foundation's Vice-President, Craig Morfitt, on 299-4343.

September 5. A proposed partnership between Bermuda and the US Coast Guard is one step closer to reality.

The benefits of a relationship have been mentioned before but Premier Ewart Brown met with two US Congressmen this weekend to discuss it again and plans to meet with them again later this month. Dr. Brown, along with Deputy Premier Paula Cox met with U.S. Congressman Bennie Thompson and US Congressman G.K. Butterfield and discussed a variety of topics including a potential partnership between Bermuda and the US Coast Guard. The Premier said: "This is a vitally important issue because we have a lot of room for improvement in this area. I think improving the way we patrol the waterways will help better protect our neighbourhoods from the illegal importation of drugs and guns." The Premier's comments come in the wake of 25-year-old Shaki Crockwell's murder on August 23. The Bermuda Hogges player was shot once in his neck at a secluded spot along the railway trail on Loyal Hill in Devonshire. Investigations into the murder are ongoing. The Premier's meeting with the two Congressmen was critical as Mr. Thompson is Chairman of the Homeland Security Committee, which the US Coast Guard falls under, and Mr. Butterfield is the Congressional representative for North Carolina which has the closest Coast Guard station to Bermuda. The four leaders plan to meet in Washington later this month when the Premier and Deputy Premier visit the US for Congressional Black Caucus Congressmen Thompson and Butterfield are both members of the Congressional Black Caucus. The Deputy Premier said: "It was a very fruitful discussion in more than one way. Clearly there was an identity of interest on a myriad of topics and there are many issues that we can work collaboratively on — Bermuda and her people can only be the beneficiaries. I look forward to the dialogue as we continue to build on our strategic partnership to our joint mutual benefit." Dr. Brown added that the "consistent willingness" from American lawmakers to partner with Bermuda is proof of a mutually beneficial relationship between the two countries. This is not the first time a visit to Washington has included talks about extending the US Coast Guard's activity in Bermuda. Former Premier Alex Scott brought it up in meetings in 2006.

September 5. Teenaged boys making the transition from middle to high school experienced a five-day voyage aboard the Spirit of Bermuda to build teamwork, leadership and character.

The boys, who took part in the voyage last week, were chosen because they demonstrated leadership in the classroom, sports field or in their communities. Dwayshum Santucci, Zeeko Johnstone, Shaquille Bean, Courtney Dublin, Kleche Burgess, Cory Bean, TiaeVince Douglas, Daquan Pitcher, Quadra Lowe, Jaquan Evans, Maurico Simmons, Dominicio Fuhrtz, Jameko Harvey-Outerbridge and Davante Johnson spent the week aboard the vessel learning to introduce, guide and model teamwork among strangers. The boys were from Sandys, Clearwater, Spice Valley, Dellwood and home school. It was the idea of Sandys teacher Jennifer Brookes and educational therapist Kevin Grigsby. The Coalition for the Protection of Children partnered with Darrin Lewis, Health and PE Education Officer, and Keith Smith, senior Youth Development Officer, to make the idea a reality. According to a press release, putting the 14-year old boys from different areas of Bermuda in such a small space was "physically and emotionally powerful" for the boys and the group. "The boys experienced personal growth in the five days that will prepare them for high school and life", the release said. Cpt. Chris Blake said at an awards ceremony on Friday: "You had the chance to create real team work. Some of you knew what you had to do and did it. Some of you didn't but you know now what you will need to do in the future to succeed in life whether it be in school or on the athletic field." The volunteer crew included Bill Trott, Adam Goodwin, Stuart Kriendler, Everton Dawes, Eric Bean and Edmiko Butterfield.

September 5. Family and friends gathered at the Fairmont Hamilton Princess to remember former bellman Corey Lowe.

Mr. Lowe died on August 6 at the age of 35 after years of treatment for kidney complications. Staff at the hotel had raised funds to assist in the education of Mr. Lowe's ten-year-old son Jahkari Tucker. They presented the Bermuda Institute student with a cheque for $2,500 yesterday. Mr. Lowe had worked at the Hamilton Princess Hotel for five years and was described as "the life of the hotel" by Director of Front Office Operations, Roydell Neverson. She said: "He was all about life. He had the gift of the gab and was loved by staff and visitors. He was always telling a joke and making people laugh. You would never know if he was in pain — he wouldn't let people know. He just kept on laughing. He was the life and soul of the lobby, the essence of life." Mr. Lowe first noticed something was wrong with his health in 1994, when he was only 22, because he had excruciating headaches. Initial tests showed he had extremely high blood pressure (250/175). Additional tests found that he had a high percentage of protein in his urine and he was diagnosed with end stage renal failure (ESRF). In 2004 thanks to an anonymous living donor he underwent a kidney transplant in the US on Valentine's Day. He returned to work at the Hamilton Princess soon after the operation and told The Royal Gazette in an interview that he was happy to be back at work and able to play with his son. But Mr. Lowe passed away in August, his mother Christine Lowe-Simons said they were waiting for an autopsy to find out the official reason for his death — though it was believed to be medically related. Mrs. Lowe-Simons said: "He was a jovial person and got along with everybody and he was a hard worker too. It's been very hard on everybody especially his son. They had a close bond." Raquel Tucker, the mother of ten-year-old Jahkari, said the two both loved cricket. "They were very close and he was a good father," she said as she teared up. "It's been very sad for everyone. I just want to say thank you to the Fairmont for helping us and being very good to him. He loved his job here and the people he worked with." Head Bellman, Eddie Benjamin, said coworkers at the hotel decided to collect funds for Jahkari soon after Mr. Lowe's death. They collected $1,300 and General Manager Jonathan Crellin decided to contribute $1,200 on behalf of the hotel to bring the total to $2,500 Mr. Benjamin added that Mr. Lowe often spoke of his son and was well liked in the hotel. "He was just a great guy," Mr. Benjamin said. "He always gave a hundred percent, even when he was sick he would never complain. He would just smile and make people laugh."

September 5. More than $20 million is to be invested in renovating the Fairmont Hamilton Princess after it was bought by a private real estate company, it was announced today.

The iconic pink hotel on Hamilton Harbour has been bought by Goodman Hospitality Investments, based in Seattle, Washington, although it will still be managed by Fairmont Hotels & Resorts. It is a further investment in hotels in Bermuda following plans to build a Ritz Carlton hotel in Hamilton and the on-going plans to build a hotel at Southlands. Today Laurent Poole, President and Chief Executive Officer of Goodman Hospitality Investments, said: "We are delighted to partner with Fairmont Hotels & Resorts on the acquisition of the Fairmont Hamilton Princess. We are committed to preserving the historic charm of this island landmark while making enhancements to the property, beginning with a $20 million renovation project. Bermuda is experiencing a strong growth in tourism and we look forward to becoming part of the island community." The renovation, which is expected to last 18 to 24 months, will include changes to the guestrooms in the Bay Wing, Gazebo, Pool and Fairmont Gold wings. There will also be refurbishments to the hotel's public spaces, including the lobby, fitness centre, spa, pool and restaurants. Jon Crellin, general manager, said: "The Fairmont Hamilton Princess is a true icon of the island and with the new capital investment, we look forward to continuing our historic tradition for many years to come. We expect this to be a seamless transition for guests and staff alike." The Fairmont will be working with a local architect and contractor on the renovations. While the project will begin immediately, the majority of the renovation work will take place during the winter months to ensure that there is little disruption to guests.

September 5. Hundreds of public school teachers will head to Berkeley after school today to hear details of an increased compensation proposal from Government. Bermuda Union of Teachers president Lisa Trott told The Royal Gazette she was cautiously optimistic teachers will like the increased offer although she declined to discuss details. She said: "I think they will be pleased with it." An arbitration hearing granted teachers 4.5 percent in 2006-2007 and 4.0 percent in 2007-08. The award was rejected by the Bermuda Union of Teachers during long-running talks with the Ministry of Education. The final figures were agreed by an arbitration panel after those talks broke down and are binding as both parties agreed to arbitration. The Royal Gazette understands the extra component to the package is for year three and arose after teachers requested clarification of the arbitration decision. Ms Trott said teachers were frustrated with a number of other issues including having to buy their own supplies and do their own maintenance. And there is lingering unhappiness with the way the review into the public education is being handled. A damning study of Bermuda's public school system by British professor David Hopkins and a team of experts called for a "major restructuring" of the Ministry of Education and a temporary external executive board to oversee changes throughout the education system. The Interim Executive Board includes business leaders and meets once a week to draw up measures to meet the report's recommendations. Teachers and school staff however have accused the Board of operating secretively and leaving them out of the process. It led to Education Minister Randy Horton admitting in July that communication between Government and teachers could be better as strike rumors swirled. However Ms Trott said problems remained: "In general they are very much feeling in the dark with regard to what is going on with the review, what their position will be, what their role will be — that is the sentiment given to me. We still continue to hear we will be an integral part of the review, however the evidence is that is still lacking." Ms Trott said teachers had come back to the usual start-of-term chaos. "Classrooms are not ready, they have all this craziness in their schedule. Teachers call — they can't get into their classrooms, painting is going on, the floor is not ready." Some had to do the painting or defumigating themselves said Ms Trott who added that teachers had been deluging the supply stores buying materials out of their own pockets without any chance of reimbursement. In June teachers went on a work to rule in anger over their pay offer. Asked whether the members were again in a militant mood Ms Trott said: "I am just not sure, you can never predict human behavior."

September 5. The daughter of Dennis Pamplin's claims her father is innocent and says she doesn't appreciate her step-mother calling him 'worthless.'

Tanzania Pamplin said she wanted people to know the truth about the situation. According to reports from the Daily Record in Chatham, New Jersey, Pamplin, 57, husband of Deputy Opposition Leader Patricia Gordon-Pamplin, was arrested with two other men, Ronald Ellis, a 38-year old Bermudian, and Mark Small, 40, of New York, last Tuesday on suspicion of money laundering and conspiracy. Police seized more than $98,000 in cash in what they call "a possible drug deal gone wrong". Reports from New Jersey say two Chevrolet sport vehicles were involved in a high-speed chase heading west along Route 24 and may have been involved in an accident at on August 28. When Chatham Police arrived, two men ran from the vehicles into the woods. Officer Larry Dillon caught up with the men who were later identified as Small and Ellis. The men accused each other of robbery when Officer Dillon approached them. Small and Ellis both had in their possession white envelopes, one with cash coming out, according to reports. The envelopes were taken from them as the third man, Pamplin, stayed with the vehicles. Police searched the vehicles and found more white envelopes which were also confiscated and all three men were taken in for questioning. The money, totaling more than $98,000, was sniffed by a narcotics dog revealing the alleged presence of drugs. Ms Pamplin said: "I want people to know that my daddy was not caught on suspicion of money laundering and conspiracy. He has proof of where his money comes from. He works very hard for his money with all his businesses in the States and Bermuda. He was not caught with $98,000." She also expressed her upset at Mrs. Gordon-Pamplin's attitude toward her father. "The statement with Pat calling my father worthless, I just don't appreciate it because she chooses to be with somebody that's so called worthless. Because of their personal life, she decided for political reasons to bring it up. She hasn't done anything to defend him knowing that he hasn't done anything wrong." Ms Pamplin said it is her step-mother's choice to stay with her father. She added: "If she chooses to stay with a worthless man, that's her problem." Ms Pamplin continued: "The truth needs to be said. I want everybody to let him come back on the Island and defend himself. He doesn't ask anybody for a dollar, so he can't be called worthless. He takes care of everything." Mrs. Gordon-Pamplin said in response to her step-daughter's comments that she regretted calling her husband worthless. "Tanzania's obviously going to get upset. I called him my worthless husband not meaning it in a derogatory sense. I can tell you that I have never done anything for political gain so please leave my politics out of that." She continued: ""I don't mean he's worthless from that point of view. People know me and they know how I speak." Mrs. Gordon-Pamplin said she has driven miles and miles to go and visit Pamplin at the Morris County Jail. She said she has spoken to him several times by phone since she was notified of his arrest. However, she explained that she will not be getting involved in her husband's charges and has done everything she could have done. Mrs. Gordon-Pamplin added: "It's too bad that she had to call you. It's what I said and it's the way I speak. If I had to retract a statement, worthless would be the one I would retract. I regret making the statement that way. It's just my figure of speech. When I'm frustrated I might say someone is useless or worthless." Pamplin, Ellis and Small were taken to the Morris County Jail when they couldn't post the $75,000 bail each. It is expected they will be released today.

September 6. A $20 million refurbishment to iconic Fairmont Hamilton Princess, bought by Goodman Investment Group, is already underway it emerged yesterday.

The Goodman Investment Group bought the hotel for an undisclosed amount, though it will still be run by the Fairmont management. And rooms were already being cleared and wall paper ripped down as leaders of the tourism industry heralded the news yesterday. The Goodman group plans to update 113 rooms in the Bay wing as well as the public facilities such as the lobby, fitness facilities and pool in a refurbishment which has already started and is expected to take between 18-24 months. The $20 million upgrade comes on the heels of a $30 million investment in the property by Fairmont Hotels & Resorts. Laurent Poole, President and Chief Executive Officer of Goodman Hospitality Investments, said: "We are committed to preserving the historic charm of this Island landmark while making enhancements to the property, beginning with a $20 million renovation project. Bermuda is experiencing a strong growth in tourism and we look forward to becoming part of the island community." And Tourism Board Chairman E. Michael Jones echoed Mr. Poole sentiment. "I think this it is an exciting opportunity for investors, hoteliers and people in the industry to confirm with their money that they see Bermuda as a viable tourism destination," he said. "The time is perfect for us to revive tourism, I think the announcement today is a valuable stamp of approval. It shows that investors are putting their money where the gold is. We have seen a lot of investment in Bermuda recently and people are saying this is where they want to do business." Premier Dr. Ewart Brown, who is also the Minister of Tourism said: "Its multi-million dollar investment in the future of Bermuda's hospitality industry is yet another strong endorsement - not only for the vision we have at the Ministry of Tourism and Transport, but for the way this Government will handle Bermuda's economy in the future. The Goodman Group believes the future of Bermuda tourism is bright, and so do I. That's why I'm pleased to welcome this new partner in our effort to make Bermuda the premier travel destination in the world." Meanwhile John Harvey, president of the Bermuda Hotel Association, said any investment in upgrading facilities in Bermuda's hotels was welcome news. While the project will begin immediately, the majority of the renovation work will take place during the winter months to ensure that there is little disruption to guests, General Manager John Crellin said. He added: "The Fairmont Hamilton Princess is a true icon of the island and with the new capital investment, we look forward to continuing our historic tradition for many years to come. We expect this to be a seamless transition for guests and staff alike."

September 6. The United States Consul General has added his support for a US Coast Guard facility on the Island.

Gregory Slayton said a seaborne partnership between the two countries would help to deter drug smuggling and terrorist activity, as well as saving lives in the Atlantic. At present the US Coast Guard assists Bermuda Maritime Operations out of the East Coast, and must fly hundreds of miles to assist vessels in trouble. Former Premier Alex Scott first outlined the idea of a permanent Coast Guard base on a visit to Washington DC in May 2006. Premier Dr. Ewart Brown is now pursuing the concept and met with Congressmen Bennie Thompson and GK Butterfield to discuss it at the weekend. Mr. Thompson is Chairman of the Homeland Security Committee, which oversees the Coast Guard, and Mr. Butterfield represents North Carolina, the state with the closest Coast Guard station to Bermuda. Talks are set to resume later this month at the Congressional Black Caucus. Yesterday, US Consul General Mr. Slayton said: "I personally think it's an excellent idea." Asked about the practicality of a US Coast Guard station on the Island, he said: "Why not? The US military used to have large stations here, so a small Coast Guard station would seem to make a lot of sense. "Out there in the vast wilderness of the Atlantic Ocean, the US Coast Guard frequently comes here to refuel and do search and rescue out of Bermuda. It seems a small and permanent base would be very useful, particularly to the US in terms of drug smuggling and terrorism, but also for Bermuda because of vessels in trouble. Having a base here will make some of those rescues less risky." Mr. Slayton said it was too early to say how the base would be funded, but added: "These things are making progress and the Premier is doing exactly what he needs to do to push things forward."

September 6. An organization set up by an Act of Parliament more than 60 years ago to fight tuberculosis is to change its name.

The Bermuda TB Cancer and Health Association was created in 1945 to address the tuberculosis epidemic that was at that time rapidly spreading across the globe. But at a special general meeting on August 30, the Association was renamed Bermuda Cancer and Health Centre to more accurately reflect the role provided to the community and the needs of the community. The logo too will change, the double red cross will be replaced by a lavender ribbon symbolizing general cancer awareness. It was also decided to incorporate a company limited by guarantee, which will be run by a voluntary Board of Directors, to replace the Association which has been run by a voluntary Council. Pauline Girling, Marketing and PR officer, said "The new name represents more accurately our role in the community and the expectations of the community, but our service continues to focus on reducing the incidence of late diagnosis of cancer through education and preventative measures.'' Judy Simons, President, said: "The goal of the Bermuda Cancer and Health Centre highlights the importance of early detection as the best form of prevention. Our immediate aim is to replace the conventional mammography film equipment currently used for breast screening with state of the art digital screening technology. All fund raising activities are focused on this goal in order to provide the highest quality screening technology available to the Bermudian population by mid-2008." The Centre, at 46 Point Finger Road, Paget, has been fully accredited through the Canadian Association of Radiologists since 2001. Along with mammography screening, other services include ultrasound and bone densitometry.

September 6. Agent Orange test results on soil samples from Kindley Air Force Base have been delayed.

Government shipped batches abroad in its investigation into claims the lethal defoliant was dumped and burned when the base was occupied by the US military during the 1960s. Two months ago, Works and Engineering Minister Dennis Lister said samples were being sent overseas, thought to be Canada, with results expected in Bermuda two days ago. That date has now passed, but the Ministry says it has not received the results, and is unable to provide a revised date for their arrival. "Once we have received and analyzed the results, the Minister will provide an update to the public," said Permanent Secretary Derrick Binns. US Army veteran Ronald Slater alleges Agent Orange, now said to cause horrific disfigurements and serious illness to those exposed to it, was disposed at Kindley in the 1960s. Mr. Slater said numerous barrels of the toxic substance were poured into deep pits and set on fire, sending thick smoke over nearby St. David's homes. He said he was then instructed to bulldoze the remaining waste into the sea. During the 1960s, millions of gallons of Agent Orange were sprayed across parts of Vietnam by the US military. Many war veterans who have suffered ill health after being exposed to its chemical clouds have since claimed compensation from the US Government. Mr. Slater believes his poor health, including Type Two diabetes, was brought on by exposure to Agent Orange and has been lobbying the US Government for compensation without success for months. In July, Mr. Lister said a representative of the firm which undertook environmental testing at Kindley 12 years ago had confirmed that it had "aggressively sought" to determine whether Agent Orange was present, but that no measurable levels were found. "I fully expect that the results of the current testing will be similar to the tests taken at the time of the US departure from the Baselands. As indicated, those extensive tests did not reveal any measurable levels of contaminants," he said.

September 6. A former lawyer on the Island was seriously injured while hiking in Spain. Simon Farmer, who lived on the Island for 22 years before leaving in 2003, was doing research for a travel book on the Pyrenees Mountains in July when he fell down a deep ravine and severely injured his spine. Since then he has been treated at the Zaragosa University Hospital in the northeast of Spain. Currently he does not have any feeling in his arms or legs and is waiting to be transferred to Stoke Mandeville hospital in UK, which specializes in spinal injuries. Mr. Farmer worked at Marshall Diel & Meyers law chambers while he was on the Island. Four years ago he was acquitted on charges of prowling and an indecent act. A magistrate found he had no case to answer for a variety of reasons, including the fact his DNA did not match that found at the scene. His demands for an apology and expenses from Police have gone un-answered. Another man was later charged and convicted of the offences. Yesterday his sister Karen Mitchell, who also lived on the Island for two decades, said her brother had a long road to recovery ahead of him. "He has already had one surgery," she said from her home in Devon, England. "The doctors have said it could take 12 to18 months of physical therapy but even then the prognosis is not good. From what he has told us he was hiking along a trial in the Pyrenees when he stopped to look at something. He then moved his foot a fraction and part of the ground fell away, and because of the weight of his rucksack he somersaulted down the ravine. He told me that he thinks he yelled for help for an hour-and-a-half before people came to help. He was then taken by helicopter to the Zaragosa University Hospital." The accident happened on July 26, but Mr. Farmer's family did not hear about it until July 31 after Mr. Farmer recuperated from an operation and was well enough to call them. Since then he has been treated at the hospital but his family is working to bring him to the UK, though Mrs. Mitchell said the process is more complicated than they first thought. She added that a number of his Bermudian friends have been in contact sending cards, calling or visiting Mr. Farmer and she thanked everyone for their support.

September 6. Television viewers will today get the chance to see what went on during Premier Ewart Brown's recent trip to Washington, DC. A 26-minute documentary, Our Friends in Washington: The Bermuda-US Relationship, will be aired on ZBM from 8 p.m. Deputy Premier Paula Cox and US Consul Gregory Slayton, who accompanied Dr. Brown on his trip, will also be featured. "There's no doubt that we have strong allies in Washington and that the number of allies, particularly in Congress, is growing," said the Premier. "That's because the movers and shakers in Washington have been briefed on Bermuda or have come to see it for themselves and they know we are a country of good governance with a flourishing economy supported by a sound international business reputation and a rejuvenated tourism product. "Those credentials garner a great deal of respect in Washington." Mr. Slayton says in the film: "From a US Government perspective, I don't think it (the visit) could have gone any better." The Premier's Press Secretary Glenn Jones, a former Royal Gazette reporter, will introduce the documentary.

September 6. A haven of natural beauty and regeneration is to become home to a memorial to the victims of the world's worst terrorist attack.

On Tuesday, the world will remember the fallen of September 11, and in Bermuda the nation will pay its own silent tribute. In the midst of the Botanical Gardens, church leaders, politicians and the public will come together to reflect on the tragedy at the unveiling of the Island's first permanent memorial to 9/11. More than 2,974 people were killed when 19 al Qaeda terrorists hijacked four passenger jets on the morning of September 11, 2001. Two aircraft flew into the World Trade Center in New York while another hit the Pentagon and a fourth crashed into a field in Pennsylvania. Among the dead were Boyd Gatton and Rhondelle Cherie Tankard of Bermuda. Mr. Gatton, 38, was working on the 97th floor of the World Trade Center with the Fiduciary Trust Company when the attacks took place. Ms Tankard, an employee with Bermuda-based insurance company AON, had started work there just two days earlier. Six years on, a one ton steel and concrete structure will serve to remind us of those lives lost. The memorial depicts the Pentagon and Twin Towers, and features a piece of the World Trade Center. It was initiated and funded by US Consul General Gregory Slayton and his wife Marina, in partnership with AON, and built at Bermuda College. Mr. Slayton did not wish to disclose how much the memorial cost yesterday, and said the US designer also wished to stay "anonymous". He said: "It's our personal thing and we're thrilled to do it. We think this memorial is very important. This was by far the worst terrorist attack in American history, and not only did Americans die, but British and Bermudians. My wife and I felt it would be a way of honoring all the victims of the tragedy and reminding all of us that freedom isn't free, as in the words of Winston Churchill. Also, we hope the memorial will serve as a reminder of all the things that bind out countries together, the eternal bonds that link us — friendship, family, faith, respect for rule of law, democracy and civilization. Hopefully even in the worst tragedies we can come together and move forward. It's my job while I'm here to help build those bonds, and I hope that they will continue to grow in strength so no matter what changes we face, we will face them together." New York Mayor Michael Bloomberg, who also has a home on Bermuda, helped to facilitate the memorial's centerpiece. "Mayor Mike Bloomberg is a very gracious friend of ours and has provided for us a piece of the Twin Towers that will serve as a centerpiece of the memorial itself," said Mr. Slayton. "In representing both the Pentagon, Twin Towers and our countries, it will remind people of the fact that freedom isn't free, and will draw our prayers for families of the victims. It will be a reminder that the partnership between Bermuda, Britain and the US is a long-standing one that will survive the worst blows." Mr. Slayton said the anniversary of September 11 held its own personal resonance. "On the evening of September 10, I flew on a United Airlines red eye. I got off in New York on the morning of September 11 and walked right by the same gate where the terrorists were boarding, unbeknown to me at the time. The next day I was scheduled to have lunch at the top of the World Trade Center and then the day after that, breakfast at the White House. If it had been a day earlier I would have been there. As it happened I was in Boston for a business meeting that day." He said: "The world changed that day, more than any other single incident in our lifetime. I think it's a painful memory for all of us." On Tuesday, Deputy Premier Paula Cox and Roman Catholic Bishop, the Most Reverend Robert Kurtz, will pay tribute to the fallen. Among those attending the 15-20 minute ceremony will be the families of Mr. Gatton and Ms Tankard. "I never knew them but those two Bermudians were young, successful, doing great and then it all ended," said Mr. Slayton. "The whole point of the service is to keep it short and respectful to the memory of those who perished." Privately Mr. Slayton said he and his family will then "pray for the victims and families of all the victims. We will certainly have a time of family devotion where we just sit and maybe read some scriptures and pray together, as it is a time that deserves to be remembered," he said. "More than 2,000 innocent civilians lost their lives in the blink of an eye." The public is invited to the unveiling of the memorial and remembrance ceremony at 5 p.m. on Tuesday. Those attending should use the South Road entrance to the Botanical Gardens. Mr. Slayton would like to thank the following for their assistance: Joe Rego of AON; Minister of the Environment Neletha Butterfield; Tom Butterfield, head of Masterworks; Dr. Larita Alford and Llewellyn Trott of Bermuda College; and D and J Construction.

September 6. Public school teachers will be paid in line with public service workers, Bermuda Union of Teachers president Lisa Trott revealed last night.

From 2008-09, their pay will be linked "as close as mathematically possible" to Bermuda Public Service Union. The move — welcomed by teachers last night — follows a long-running dispute between BUT and the Ministry of Education. Teachers will also receive a rise of 4.5 percent in 2006-07 and 4 percent in 2007-08 — an offer they had previously rejected in talks with the Ministry. Ms Trott said the new deal — granted by an arbitration panel — would likely mean another increase in 2008-09, with teachers also reaping the rewards every time BPSU negotiates a pay rise in future years. "During the arbitration, the Ministry's team tried to say that we were given parity (with BPSU) in 2004. But that was only for that period of time. Now this says they will give us that parity forever," Ms Trott told The Royal Gazette. She said teachers had responded well after being told of the agreement in a meeting at Berkeley Institute. People applauded and people were very pleased," she said. "Going through an arbitration like this you really get a sense as to how hard the Government's team works to ensure that you don't get a pay rise. Some things were said about us, for example that teachers are part-time workers. We even had people comparing us to garbage truck workers. Once the facts are given, people will understand we are not asking for anything exorbitant over and above anything everyone else is getting. We just want our fair share. We didn't ask for more than BPSU." Ms Trott pointed out that the new deal means teachers lose the right to negotiate their own salaries. She said it was impossible to say what kind of increase they could expect in 2008-09 because BPSU negotiations are ongoing. Most teachers leaving the building yesterday said they were pleased with the deal. "I'm very happy, very happy," said one. "I'm not too sure how much we got, I can't remember, but I'm glad about it," said another. One man suggested he had not received the news he was hoping for, saying: "They never give you the answer. They never give you the answer that you want."

September 6. Three Bermudian lifeguards who risked treacherous conditions to rescue scores of people in one day are to be honored with bravery awards.

Prince Michael of Kent will present Certificate of Merit Awards to the lifeguards who rescued 40 swimmers from the water at Horseshoe Bay in just eight hours during September last year. The awards will be presented at the Commonwealth Council Meeting at South Africa House in Trafalgar Square on September 17. The three Bermudians will be joined by just one other recipient from all Commonwealth nations around the world in receiving the award. The prestigious awards are presented to those who go above and beyond the call of duty. In granting the awards, the Commonwealth Council recognized the extraordinary efforts of the lifeguards. On Wednesday, September 20, 2006, the lifeguards stationed at Horseshoe Bay faced dangerous high surf conditions and moving flash rip currents caused by Hurricane Helene. Lifeguards Alistair Jack, Jay Rewalt and Richard Collis saved the swimmers over an eight hour period starting at 10 a.m., including five in the space of 20 minutes. A large number of swimmers were caught in the strong riptides which dragged them out to sea and all were unable to reach the shore without being rescued by the lifeguards. Because of certain strips of sand on Horseshoe Bay, riptides were created with some being more than 100 metres long. Alistair said: "It was chaos for 20 minutes and when we got the people back on the shore those on the beach gave us a spontaneous round of applause and were cheering loudly, it was quite surreal. I felt exhausted, as if I'd been in a fight and I was sore from the waves that were continually hitting me. I had bruises all over my body." Lifeguard Rangers Supervisor Craig Burt said: "Forty is the most rescues that have ever been carried out in one day in my 20 years service in Bermuda. Some of those who were caught out were strong swimmers but could not cope with the riptides." The day following the rescues, the same three lifeguards saved a further 15 people from the sea at Horseshoe Bay. The lifeguard service comes under the Department of Parks within the Ministry of the Environment, Telecommunications and E-Commerce. Neletha Butterfield, Minister of the Environment, Telecommunications and E-Commerce, said: "It makes me very proud when I hear about the outstanding service provided by our lifeguards to local residents and visitors to Bermuda's beaches. I was thrilled to hear that the efforts of these three lifeguards are to be recognized by Prince Michael of Kent. These three young men are true Bermudian heroes."

September 6.

A former education secretary in US president George Bush's administration was unveiled yesterday as the man Government hopes will transform Bermuda's failing public schools. Henry L. Johnson was named as the Island's new consultant executive officer for education at a news conference at Cabinet. Dr. Johnson will serve in the post for two years. He was previously assistant secretary for elementary and secondary education in the States, where he was charged with improving student attainment across the country after President Bush nominated him in June 2005. The former principal and math and science teacher has also served as state superintendent of education in Mississippi and associate state superintendent of the North Carolina department of public instruction. Dr. Johnson's latest role will see him implement recommendations from a damning independent study conducted earlier this year by experts who concluded that Bermuda's public education system was "on the brink of meltdown". The Hopkins report called for a massive overhaul of the Ministry of Education and the introduction of a proper curriculum followed by all schools and upon which children were consistently assessed. Dr. Johnson, from Alabama, told reporters yesterday that there was "no mystery" about why schools here were failing. "The research is really, really clear," he said. "When teachers know, understand and teach the curriculum and assessments are based on that curriculum that teachers are supposed to teach, student learning goes up." He told the press conference his role was to "aggressively" implement the policies of the interim executive board set up in the wake of the Hopkins report and chaired by Bank of Bermuda chief executive officer Philip Butterfield. "No society is better than its schools," Dr. Johnson said. "The schools help determine what future the society will have." He added: "One of the main things I'm going to do is to do a lot of listening." Asked by one journalist why the Island should welcome his appointment considering the desultory state of public education in the US, he shot back: "You are welcome to check my history." Eight applicants applied for the consultant executive officer post, including six from overseas. The job advert stipulated that the successful applicant would need a proven performance in reforming educational systems, experience working in union environments and more than ten years above the rank of principal. Bermuda Public Services Union has criticised the fact that the appointment was made by the interim executive board. Mr. Butterfield said yesterday that Dr. Johnson's "experience and accomplishments" made him the best person for the job. Education Minister Randy Horton said he had been impressed with Dr. Johnson's personable nature and wealth of experience. "Dr. Johnson has reached the highest levels of education administration in the United States and has had particular success in leading reform in other jurisdictions." He added: "We cannot ignore that public education is one of the core elements of our society. If we fail in our mission to improve student achievement, the very viability of our public education system is in jeopardy. We continue today to move to satisfy the mandate given to the Ministry by the Government specifically and the overall goals and aspirations of the parents and students in general." Dr. Johnson was a public school teacher in America for seven years, a principal for three and spent two years as the director of middle schools programmes in North Carolina. His career in education has spanned more than 30 years and he has a Master's degree in science education and a doctorate in school administration.

September 7. His name is synonymous with music in Bermuda - now it will act as a beacon to attract musicians and would-be musicians to a new kind of music store and instrument workshop in Pembroke. Wendell (Shine) Hayward is this week working late into the night to get things in place for tomorrow's opening of Shine's Music Store at 97 St. John's Road, Pembroke West. The founder of the National Youth Jazz Ensemble and an award-winning well-known international saxophonist in his own right, who has played with the likes of Frankie Avalon, Melba Moore and The Drifters, Mr. Hayward has been considering the possibility of opening his own style of music store for a number of years. What he has created is a shop together with a satellite workshop and teaching and practice venue nearby. The newly painted gold-coloured store in St. John's Road is very close to its roundabout junction with Woodlands Road and almost directly opposite St. John's pocket park. The new store will sell, rent and repair instruments with a particular emphasis on woodwind and brass, and also be a supplier of musical instrument accessories and a place where local artists can promote their CDs. The instrument workshop is sited nearby at the old Berkeley School, where meticulous work to fix and maintain the delicate workings of everything from tubas and trombones to trumpets, flutes and saxophones, will be carried out. That space will also include a small recording studio and a practice and teaching area for musical lessons. Explaining the concept, Mr. Hayward said: "It is going to embrace my life. The big thing is being able to provide a service for young aspiring professionals through sales, rentals and repairs of instruments. "It is much needed and we are happy to fill that void. There is nowhere in Bermuda where you can hire instruments and there is no 'known' place where you can take an instrument to be repaired." There are musical instrument technicians on the Island who can repair and maintain instruments, but you have to know where you can find them. Now there will be a single location. Mr. Hayward has a number of technicians lined up and is a member of National Association of Professional Band Instrument Repair Technicians, giving him access to a further 1300 qualified technicians. He would like to see some young Bermudians trained in the skill of musical instrument repair, possibly through assistance from the National Training Board. An interesting facility being installed at the work shop is a 'tub' - literally a bath where larger wind instruments can be completely submerged in a cleaning solution. "When an instrument needs to be cleaned with a chemical solution we dip and soak it in a sink to take off any contamination. But a sink is not big enough for the likes of a tuba or trombone. With the building of a bathtub we can have those instruments fully submerged and cleaned," explained Mr. Hayward. Private music lessons for woodwind and brass instruments will be offered and there will be a piano lab with nine digital pianos, each with 'weighted' keys that replicate the feel and response of a genuine piano. Up to eight pupils will have their own piano keyboard and be linked via microphone and headset to the teacher who will be able to switch to one-on-one tuition through the headsets without disturbing other students. The area will also be available for pianists to use for practice away from the restrictions of their home. A small recording studio can be used for making jingles, voice-overs and other small productions. Helping local artists is another goal of Mr. Hayward and his new enterprise. "There will be a heavy emphasis on local recording artists who are not getting attention or airplay. We will sell local artists' CDs if they can supply quality, finished product that is well packaged. We want to help local artists get their music heard and give assistance for them to have their work copyrighted internationally." An open house with music from artists including Joy Barnum, Kelvin Simons, and Wayne Furbert is planned for 2 p.m. this Saturday at St. John's Park and the adjacent side road. Deputy Premier Paula Cox and Deputy Opposition leader Pat Gordon-Pamplin are expected to attend. Mr. Hayward, who is also an arts/education officer with the Education Ministry, is optimistic for the future of local music in Bermuda. He said: "Music is changing, but I feel musicians are going to find creative ways to fit in with the changes and be successful. Hopefully we will have musicians back playing in the hotels again, but there are lots of other venues around that are doing well." He added that he was grateful for the assistance of a team of friends and helpers who have been working almost around the clock to get everything ready for the grand opening.

September 7. Nearly half of smokers have kicked the habit since 1999, a new health survey shows.

Thirteen percent of people smoke, down from 22 percent eight years ago — a decrease of about 40 percent — according to the 2006 Health Survey of Adults and Children in Bermuda, released yesterday. Men (ten percent) are more likely to smoke than women (six percent), and whites (11 percent) more than blacks (six percent). The statistics, which come nearly a year after smoking was banned in public places, were one of a string of findings in the report by the Health Promotion Office and the Department of Statistics. It also reveals numbers of asthma sufferers have plummeted, with nine percent in 2006 compared with 17 percent in 1999. However, the amount of people with high blood pressure has shot up from seven percent in 1999 to 25 percent last year. The most at-risk age group is the over 65s, of whom 46 percent have high blood pressure. Diabetes has also increased, from nine percent in 1999 to 13 percent. Nearly a quarter (23 percent) of people over 65 suffer the condition, with blacks (16 percent) twice as susceptible as whites (eight percent). Three in ten (30 percent) people take part in vigorous exercise at least three times a week, with 18 percent saying they do less than ten minutes moderate exercise per day. A quarter (24 percent) report that they binge drink — five or more drinks in one session — hardly changed from 1999 when the figure was 23 percent. The vast majority of people get their health regularly checked out, with 89 percent having their blood pressure assessed in the previous year and 82 percent their cholesterol; 96 percent of women having had a pap test and 92 percent a mammogram. Just under half (49 percent) of adults have been tested for HIV in their lifetime. Nearly three quarters (72 percent) of adults watch television for more than two hours a day. Among children, the four most common medical problems are asthma (22 percent affected), eczema (17 percent), ear infections (16 percent) and respiratory allergies (nine percent). One in five people (20 percent) aged 18 to 34 sometimes fails to wear a seat belt while driving or the front seat passenger in a car.

September 7. The stench was the first thing Yvonne Dawson noticed when she stepped into the bedroom of 95-year-old "Auntie Em".

The second was the cockroaches scuttling across her chair and bed. Later, the nurse made the horrifying discovery of roaches crawling across the desperately frail woman's skin and over her food. The partially-blind widow, whose identity is not being disclosed by The Royal Gazette was sharing the property she once lived in with her loving husband with roaches, bed bugs, rats, mice and termites and an adopted daughter suspected of psychologically and emotionally abusing her." It was what I call a human disgrace," Ms Dawson told this newspaper, her voice rising in anger as she recalled the deplorable, debris-cluttered living conditions of the woman she eventually rescued and took into her own home. "It was unlivable," said the professional caregiver, who was recruited by the woman's nephew to care for her. "Very unhygienic. There were rats running on the floor. It seemed as if she had not been in her bath tub for ten years. Her skin was pulling off and roaches were on her. I found baby roaches in the creases in her wrists. "Her water was contaminated with human faeces while the rest of the family drank bottled water. She had bedsores where the daughter was leaving her overnight in wet diapers. They had a bedside commode. That was another thing that was filthy." The great grandmother's physical condition had been allowed to deteriorate so badly that she eventually had to have one of her legs amputated below the knee when her foot became gangrenous. Still mentally alert but suffering from high blood pressure and in need of 24-hour care, Auntie Em is now on a general medical ward at the King Edward VII Memorial Hospital. To see the still-proud and articulate lady lying in a hospital bed, bewildered by what happened to her and frightened for her future, is deeply disturbing. What is worse is that no one knows where to put her next and she is not the only one. Her case has prompted Ms Dawson and the nephew to press Government to pass legislation to protect and help others like her, something Shadow Health Minister Louise Jackson has long been calling for. "There are others in this situation," said the nurse. Auntie Em's case came to light during research on seniors' issues for an RG Magazine article. Wayne Perinchief, the Minister responsible for seniors, acknowledged during an interview for that piece that adequate laws to protect seniors do not exist in Bermuda. He has tasked civil servants with investigating the possibility of elder abuse legislation. An elder abuse registry is also being drafted. Mr. Perinchief believes any new law should not be punitive, since family and friend caregivers perpetrating elder abuse may themselves be in need of support. Marian Sherratt, executive director of Bermuda Council on Ageing, agrees and says alternatives to the "punitive legislative approach" could be the answer. "We as a society have to find a way of providing support to the caregivers and the family members in these situations," she said. Though the physical neglect and mental abuse of Auntie Em was reported to the Police by Ms Dawson, the case may never get to court because the woman does not wish to press charges against her adopted daughter, whom social workers are understood to believe could be mentally ill. The woman still visits her mother in hospital and leaves her shaken and upset, according to Ms Dawson. Official documents from a Government investigation into the case, which have been passed to this newspaper, also reveal that psychological and emotional abuse of Auntie Em was suspected when she was still in her own home. The daughter has refused to allow her mother to return to her home a property which environmental health officers believed should be condemned for human habitation unless substantial work was carried out. The daughter, her husband, their two children and Auntie Em's great grandchild may still be there. Auntie Em does not want to go into a rest home. Even if she did, there would not necessarily be a place for her. Melvin Dickinson, manager of the National Office for Seniors and the Physically Challenged (NOSPC), revealed during an interview for the RG Magazine piece, that in a single week in July 19 geriatrics needed to be placed in residential care. "There was nowhere to place them," he admitted. "There are a number of seniors who are taking up sick beds in hospital." Louise Jackson, the Opposition's spokeswoman on seniors, visited Auntie Em when she was still in her home. "I have never ever walked into a situation as distressing as this situation," said the MP. "This dear lady was living in a filthy, rat-ridden, roach-ridden house. There was gross infestation. It was just horrible. There was debris and old furniture. You couldn't walk through it. There was hardly a pathway." She claimed the woman was failed by the authorities "every step of the way" and that the case was a damning indictment of Government and its inability to cope with the Island's elderly, who make up 11 percent of the population. "What it shows is that we do not have any legislation to protect seniors from abuse," she said. "The only protection that they have under the law is if they are actually beaten or harmed in some way." Mrs. Jackson wants legislation to make it easier to charge and convict those guilty of elder abuse and ensure those providing care are doing so properly. She says the lack of care home places is due to a nursing shortage caused by the poor pay on offer. Ms Dawson reported her client's predicament to the NOSPC and says the agency did try to assist but had inadequate powers to intervene. At a meeting attended by social workers and Auntie Em's family, the 40-year-old nurse agreed to take her into her own Somerset home. She cared for her there for five months before Auntie Em moved in with a family from her church. She was later admitted to hospital. "I was her only rescue and savior," said Ms Dawson. "I could not allow her to be put in any more devastating situations." Ms Dawson is still awaiting payment for some of her services as the nephew is struggling to fund his aunt's care. Auntie Em's savings have been spent on nursing care and she survives on a Government pension. Government is funding her hospital stay. The home was left to Auntie Em by her husband, who died in 1978. He willed the property to eventually pass to their daughter but insisted that his wife live there until her death. That now seems inconceivable. But mother-of-two Ms Dawson, who is originally from Jamaica and trained as a nurse in the US, is determined to fight on. She visits her client each day and has called every politician, civil servant and agency she can think of her to press the woman's case. "I want to know if we really have laws in this country to protect anyone," she said. "This is core abuse of a human being. Animals get better treatment. "The agencies fail because the agencies only have policies and not legislation. A bill is needed to protect senior citizens from their children or anyone that they have willed their estate to. It is a country's moral duty to see to it that there are laws in place to protect human beings. I think the Police should have pursued charges themselves. And I want (the victim) to be able to get her home fixed and for her to return home because she has that right. Justice must be served for this woman." September 7. Confidential documents handed to The Royal Gazette reveal the fears of Government officials about the alleged abuse of "Auntie Em". An official investigation into her plight led to recommendations that her infested and filthy home be cleaned up and surveillance equipment installed to prevent further mistreatment. The documents obtained by this newspaper date back to November 27 last year, when chief environmental health officer Estlyn Harvey wrote to the National Office for Seniors and the Physically Challenged (NOSPC) to say that the elderly lady was "living in undesirable conditions" and should be rehoused immediately. In a letter to the NOSPC dated December 8, Ms Harvey, who retired earlier this year, reiterated her concerns and described Auntie Em's home as "unfit for human habitation". "The conditions under which (Auntie Em) is living are undesirable and detrimental to her health," she wrote. "The premises are filthy, cluttered, infested with cockroaches and evidence of rodents." On February 13 this year, after Auntie Em had moved out of the house and in with her private nurse, Ms Harvey wrote to her 56-year-old nephew, who has power-of-attorney over her affairs. She told him some improvements had been made to the 95-year-old's house by her daughter, who is suspected of subjecting her to forms of elder abuse. The officer wrote: "It would be remiss of me if I did not draw your attention to the fact that (Auntie Em), as a senior, is not capable of addressing the conditions under which she was forced to live. This constitutes a form of 'elder abuse' and I strongly suggest that appropriate steps are taken to ensure that (she) is not verbally or physically abused." Ms Harvey's letter reveals that when the adopted daughter was questioned by Government officials about her mother she displayed a "negative attitude" and gave an abrupt answer of "no" when asked if she had visited her. "The abrupt NO was a warning that must not be ignored," wrote Ms Harvey. She added: "I strongly suggest that you take steps to put into place a monitoring system; whether it is a technical device or a 24-hour care service for assurance against abuse." Dennika Williams, NOSPC case manager, wrote to the daughter on January 9 this year to inform her of what social workers and environmental health officers discovered at her house. The letter listed the following: cluttered premises, roach and rodent infestation; unsanitary water system; inadequate room cleaning; worn, filthy carpet littered with roach droppings; cluttered kitchen with roach droppings; sludge in water tank; black fungus on roof; termite-infested furniture in the victim's bedroom and bed bugs in her bed. "The above conditions became a detriment to her health," wrote Mrs. Williams, adding that a raft of measures needed to be carried out to make the house suitable for human habitation. On February 20 this year she wrote to the daughter again to acknowledge that work had been done but further improvements were needed. "There has been much concern over (Auntie Em) returning to her home to endure both psychological and emotional abuse and also the reoccurrence of the residence returning to an uninhabitable state after renovations," her letter said. "These concerns constitute a form of elder abuse. During the time (Auntie Em) has been away from her home, no members of her household have visited her. This demonstrates that the family does not have her best interest at heart and are not supportive." Myra Virgil, Acting Permanent Secretary at the Ministry of Community and Cultural Affairs, under which the NOSPC falls, said she could not comment on Auntie Em as cases are confidential. She explained that one of the NOSPC's roles is to intervene in high-risk situations involving seniors, conduct an assessment and make referrals. "NOSPC coordinates the delivery of service and, as a body that would assist in the recommendations for policy or service, considers service gaps and how to address them. The National Office team is quite diligent in seeking all possible resources and services for clients and extending themselves to service family needs when there are gaps in service, particularly in terms of conducting basic family counseling and ensuring that clients are connected and serviced by both public and private service providers." Ms Virgil said Police were called in cases of abuse or neglect. "The Police would be the best body to respond as to how or why a case is not processed and what sorts of evidence are required for a case to proceed," she added. Police did not respond to a request for comment.

September 7. "My aunt is a very Godly lady," says Auntie Em's nephew. The 56-year-old father-of-three is deeply religious himself. The first thing he does when asked about the alleged abuse and neglect of his aged relative by her adopted daughter is to quote the Bible. "Honour thy mother and father," he recites to The Royal Gazette. "Honour widows who are truly widows." The nephew does not feel his 95-year-old aunt has been honored. The son of her late husband's niece, he was brought up by and lived in the same house as Auntie Em from the age of five to 22 and remembers her kindness and proud housekeeping. "My aunt kept her house immaculate," he says. "You could eat off the floor." The appalling state of that house meant environmental health officers considered it unfit for human habitation earlier this year, unless substantial improvements were made. Auntie Em is now in hospital but wants to return home. Her nephew is determined to help her do that. He is going through legal channels to try to get her adopted daughter out of the property which has been allowed to fall into disrepair. He is also seeking to have a restraining order placed on her in relation to Auntie Em. "My goal is to get the adopted daughter's family out and get my aunt in with 24-hour nursing care so that she can enjoy her home and so she can live out her life in dignity and comfort," he explains. "I will fix the home up." The self-employed electrician said he typically visited his aunt a couple of times a month prior to last autumn and constantly crossed swords with her daughter about the state of the home. Last October, Auntie Em went into hospital due to uncontrollable shaking. "It was thought that a spider may have bitten her because her left hand and the left side of her face were swollen very much," says her nephew. The nonagenarian was discharged from hospital and, while her daughter and family were away on vacation, the nephew's mother stayed with her. "It was during this period while they were away that the true nature, the appalling conditions of the house, was revealed to myself," he says. "I had seen the house before but only from the kitchen to the dining room." The filth wasn't the only hazard. Auntie Em, who has cataracts causing partial blindness, was barely able to move about because of the clutter and dangerous wires on the floor. The nephew asked Auntie Em to give him power-of-attorney over her affairs and employed a nurse, Yvonne Dawson, to provide care. Ms Dawson's recruitment was the catalyst which saw the National Office for Seniors and other agencies become involved. Ms Dawson eventually took Auntie Em into her home and she later stayed with a family from her church before going back into hospital. Once safely out of the home, the nephew says his aunt confided in him about the abuse she had suffered. He won't go into details but alleges: "It was mental abuse. It had been going on for years." The cost of nursing care for his aunt is financially crippling him. Before she went into hospital he was paying for it with his own money plus her state pension. "I am fighting with the family trying to get reimbursed for the money I have spent," he says. "What I'm trying to do is honour my late uncle's will in which he said he wanted her to finish out the rest of her days in her own home. It makes me feel very sad that she is moved from pillar to post." He hopes that by revealing his aunt's story to the public he can prevent other seniors suffering as she has. "We need to look after our seniors who have built up this country," says the nephew. "Let's give them the honour that they so deserve. Let's respect them as mothers, fathers, grandmothers and grandfathers." He has a final message for his aunt: "I love you Auntie Em, I have your back and I will continue to fight for your welfare."

September 7. Vulnerable seniors being abused by their own family are falling through cracks in the system — as the harrowing case of "Auntie Em" reveals.

The neglect and torment suffered by the partially-blind 95-year-old widow was investigated and documented by Government officials but there was little they could do to help. The great grandmother refused to be moved from her filthy rat and cockroach-infested home into residential care and was only rescued when her private nurse stepped in to save her. The Royal Gazette is publishing the details of her ordeal to highlight the apparent lack of legislation to protect elders in such cases. We have opted not to reveal Auntie Em's identity. Her nephew, along with nurse Yvonne Dawson and Shadow Health Minister Louise Jackson, is calling for laws to protect elders who are abused by their own families and forced from their homes. Government is investigating the possibility of such legislation and is already in the process of drafting an elder abuse registry. Auntie Em's alleged abuser is her adopted daughter, with whom she lived in squalor in the family's home until December. At that point, Ms Dawson took her into her own home for five months. The nurse also reported the matter to Police but Auntie Em refused to press charges. The elderly lady was eventually admitted to King Edward VII Memorial Hospital earlier this year to have part of her leg amputated due to gangrene and remains on a general medical ward. She is desperate to return home but all involved in her welfare are concerned about her moving back in with her daughter. Auntie Em's nephew said tough laws to target those who prey on seniors unable to protect themselves were urgently needed. "There are laws protecting animals but no laws protecting senior citizens." He said there was a danger of family members seeking to oust old people from their homes in order to gain the property for themselves. In Auntie Em's case, the house belongs to her but her late husband stipulated in his will that it pass to their daughter upon her death. Marian Sherratt, executive director of Bermuda Council on Ageing, explained that such occurrences of "delayed capital transfer" were on the increase because seniors are living longer. "Inheritances are taking a much longer time," she said. "Some people get impatient." Ms Sherratt said she was not aware of any laws specific to elder abuse in Bermuda, adding that Auntie Em's case "does speak to the fact that there needs to be laws in place. There needs to be an Ombudsman that an elder can reach out to." She likened elder abuse to child abuse and said legislation could be passed to place the onus for reporting suspicions onto medical professionals, neighbours and family members. But she added that some human behavior cannot be legislated for and pointed out that family and friend caregivers are often under immense stress. Civil servants have been tasked by Community and Cultural Affairs Minister Wayne Perinchief with investigating possible elder protection legislation. Acting Permanent Secretary Myra Virgil, in an interview given for an RG Magazine article before Auntie Em's case came to light, said elder abuse needed to be defined in legal terms. "What are we unwilling to tolerate and when does it become an actual offence?" she said. Mr. Perinchief, speaking during the same interview, said he did not think elder abuse was widespread in Bermuda. "We don't have a high rate of reporting. Bermudians are pretty nosy people and they will report. "I'm not saying that we don't have individual cases but there again we need to identify what compromises abuse. Does it mean neglect, leaving a person at home (alone) for a long time, not having care?" He said the Government was more interested in preventing abuse by educating family and friend caregivers than in imposing tough penalties. "We are much more concerned with alleviating the problem and avoiding the problem than punishing after the fact." The elder abuse registry is aimed at preventing caregivers guilty of abuse from working in the field again. Ms Virgil said one of the considerations in creating it was the extent to which people caring in a private capacity could be held accountable for their actions "outside of, and in addition to, that which is already protected under statute". Police did not respond to a request for comment on Auntie Em's case. Her adopted daughter has been given the opportunity to respond to allegations but has not done so.

September 7. The medical centre being developed by Premier Ewart Brown on the old Winterhaven site has come under severe criticism by a Bermudian responsible for regulating stem cell research in the United Kingdom. Arthur Tucker voiced "extreme concerns" about the clinic, which he described as a "type of questionable medical tourism" that "Bermuda must guard herself against" and expressed doubt over the level of expertise on offer. According to Dr. Tucker, specific claims made by the American firm in partnership with Dr. Brown, Stemedica Cell Technologies Incorporated, have not been proved as truth. And he expressed surprise over an absence of peer-reviewed papers associating Stemedica Inc., its board of advisers, or Dr. Brown, with stem cell research. A common practice used to determine credibility, peer review is a process where scholarly work, research or ideas are scrutinized by other experts in the field. "I wish to voice my extreme concerns in relation to this proposed development as attempts by Bermudians to raise questions and concerns on this issue have apparently gone unanswered by Dr. Brown," said Dr. Tucker. "As the chairman of a national research ethics committee, I am intimately familiar with the issues related to stem cell clinical research as my committee is responsible for the permissions in the United Kingdom to experimentally treat coronary heart disease with stem cells. I am very concerned that there is insufficient infrastructure in Bermuda to ensure the compliance of this proposed clinic with internationally agreed standards." Dr. Brown yesterday refused to answer questions about the clinic named Brown-Darrell after his parents, as did Government's Chief Medical Officer, John Cann. The Premier held a press conference earlier this summer in his role as president of Bermuda Healthcare Services, to announce his intention to open the clinic on the site of what was formerly a private dwelling in Smith's. His wife, Wanda, is also a partner in the venture along with Stemedica Inc. Dr. Brown described the clinic as "one of the most exciting" developments "in healthcare in the private sector in Bermuda in quite some time", saying he expected it would bring scores of patients to the island for cutting-edge treatment of Alzheimer's and Parkinson's diseases and spinal cord injuries. He stressed the company would use only adult stem cells technology. Churches around the world have opposed embryonic stem cell research, which involves the destruction of embryos. Dr. Tucker, however, was adamant in his view that the decision to allow Brown-Darrell to operate here is a bad one, an opinion based on years of experience as chairman of the East London & The City Research Ethics Committee, a senior lecturer at Bart's & The Royal London School of Medicine and Dentistry and principal clinical scientist at St. Bartholomew's Hospital. "The company seeks to gain credibility by linking to a National Institute of Health (NIH) web site which outlines stem cell developments and NIH information sites, together with groups like websites michaeljfox.org, alz.org and strokecentre.org," he stated. "It is unknown if Stemedica Inc. is acknowledged or supported by these organizations. A search of these linked sites provides no reference to Stemedica Inc., thereby suggesting an opportunist association. Claims for 'successful outcomes' of stem cell therapy in every category by Stemedica Inc. are not defined or reported. A search of the NIH Clinical Trials web site identifies 773 currently registered stem cell studies associated with the USA. I was unable to find reference to Stemedica in any of these clinical research studies." He said he conducted a scientific investigation using the online search engine Medline, but was unable to identify any peer-reviewed papers associated with Stemedica Inc. (or its senior management) to support their claims of breakthrough technologies. "After performing a search on the Board of Advisors, I note a surprising lack of peer-reviewed scientific publications and a complete absence of such publications related to the stem cell keywords. Finally, a similar search on Dr. Ewart Brown was hampered by the commonality of the name 'Brown, E', but there was complete absence of such publications related to the stem cell keywords. Neither was I able to identify any intellectual property linked to Stemedica Inc. registered with the US Patent & Trademark Office or the European Patent Agency. However, the IP (Intellectual Property) position may be pending at this time, prior to publication or held within shell or parent companies." The scientist stressed the importance of stem cells to the body and their potential as the basis of treatment but insisted there is much more research to be done before such methods are commonly accepted. And he said Bermuda, especially, is far removed from that point because it lacks the necessary legislation to ensure practices meet international standards, thereby placing patients at risk. "Central to this proposal is a clear comprehension that the medical and scientific community does not possess the knowledge base or experience at this time to manipulate stem cells for therapeutic purposes," Dr. Tucker maintained. "In the interest of public safety, the (Medicines and Healthcare products Regulatory Agency) MHRA in the United Kingdom as well as the (Food and Drug Administration) FDA in the United States of America (have) jurisdiction over the production and marketing of any stem cell-based therapy involving the transplantation of human cells into patients. What oversight or regulatory framework is present or proposed in Bermuda? Research Ethics Committees (RECs) are the committees convened to provide independent advice to participants, researchers, funders, sponsors, employers, care organizations and professionals on the extent to which proposals for research studies comply with recognized ethical standards. RECs are responsible for acting primarily in the interest of potential research participants and concerned communities, but they should also take into account the interests, needs and safety of researchers who are trying to undertake research of good quality. However, the goals of research and researchers, while important, should always be secondary to the dignity, rights, safety and wellbeing of the research participants." Bermuda could face legal wrangles if Brown-Darrell was allowed to move forward without proper legislation in place, he added. "I am very concerned that there is insufficient infrastructure in Bermuda to ensure the compliance of this proposed clinic with internationally-agreed standards." Dr. Tucker argued that the following questions should have been answered before Brown-Darrell was given permission to operate and urged legislators to address them in advance of the clinic's opening:
Would the Bermuda Government, and by extension the people of Bermuda be liable for any resulting litigation be it civil or criminal due to failure to establish and enforce international standards of conduct?
Will stem cells be imported or exported from Bermuda?
What regulations and oversight exists in Bermuda?
For donor to recipient treatments, what facilities and safeguards have been established to manage the risk of transmitting infectious or genetic diseases?
Does cell or tissue processing pose a risk of contamination?
How will this be managed in the absence of GLP (Good Laboratory Practice) and GMP (Good Manufacturing Practice) accreditation?
What types of cells are in the product and what are the purity and the potency?
How will this be managed in the absence of GLP and GMP accreditation?
Will the product be safe and effective?
What are the potential patients being told to ensure legal and medical informed consent?
These patients, by definition, are desperate and suffering from debilitating and/or life threatening illnesses, what safeguards will be established to ensure against malpractice and false claims of safety and benefit?
Although the declared focus of the clinic will be adult stem cells, who is able to independently verify their origin or type or the quality or safety of the materials?
And he pointed out that Brown-Darrell could have a negative impact on the healthcare system if its clients required emergency care at King Edward VII Memorial Hospital. "In this context, a converted private dwelling is unlikely to provide the required infrastructure for compliance," Dr. Tucker said. "The very limited and restricted acute emergency provision currently available in Bermuda must be considered. In relation to the very invasive and potentially life-threatening procedures proposed by Stemedica Inc. there is an absolute requirement to clearly delineate the provision of emergency care. Transfer of patients from the proposed clinic would place an immediate burden upon the intensive care facilities of the Bermudian healthcare system with the potential to critically disadvantage the health and welfare of Bermudians. Critical/Intensive Care beds are allocated on clinical need and a first-come basis. Who would be responsible for the incurred costs of such transfers and care? Would the Bermudian Government, the hospital system and by extension, the people of Bermuda, be liable for any resulting litigation, be it civil or criminal due to failure to provide professional standards of care? Again, a converted private dwelling is unlikely to provide the required infrastructure for emergency care." It was up to the Government to ensure that safety procedures are met in all respects, he added. "The apparent attempt to avoid and circumvent mature and established governance via bodies such as the FDA (in the States) or the European Medicines Evaluation Agency brings discredit to Bermuda. Bermuda must guard herself against this type of questionable medical tourism where a substantive objective is financial. In summary, there is an apparent absence of applicable legislation and there is a moral, legal and financial duty of care to ensure the most stringent oversight and monitoring of this proposed clinic."

September 7. Doctors this week spoke out against a stem cell research centre Premier Ewart Brown intends to open this autumn. None would speak on the record about Brown-Darrell, the clinic Dr. Brown, his wife Wanda and an American firm Stemedica Cell Technologies Incorporated are planning for the old Winterhaven site in Smith's Parish, but they were united in the opinion that such procedures should not be taking place on island. "Bermuda's not set up for this sort of thing," said one. "What they're talking about needs highly-specialized physicians, a specialized Intensive Care Unit for transplants - we're not set up for that here. What arrangements are in place for someone who becomes seriously septic? Do they have insurance? Would the insurance be accepted in Bermuda? What they're doing is experimental so it's highly unlikely that insurance companies would pay for this." Yesterday, Dr. Brown refused to comment on the criticisms made against his clinic. In July, he said its initial focus would be research with the ultimate hope "to be able to treat one or two stem cell patients per week". Doctors expressed grave concern that desperate persons would clutch at any hope for cure of a life-threatening illnesses. "My feeling is it's a great money laundering scam," a professional asserted. "You want to move money out of a country. You bring it here and it's clean. I'm highly suspicious of anything that's experimental, particularly something like this, here. Bermuda's not exactly the centre of major medical research. Stem cell transplant research is in its infancy. They're only just beginning to do experimentation on animals." The doctors who spoke with this newspaper agreed that Brown-Darrell would need the support of King Edward VII Memorial Hospital (KEMH) in order to offer therapeutic care to patients. Said a hospital spokesperson: "Bermuda Hospitals Board is mandated to provide intensive care services to all the community and is available for any person in Bermuda who experiences a medical emergency situation." A doctor insisted the clinic would need a formal agreement: "Unless it's all prearranged with KEMH, the whole thing is a fiction, a pie in the sky. None of it smells right to me. It's highly suspicious. They're not going through the right channels." The physicians questioned the medical expertise of those behind Stemedica Inc. Like Arthur Tucker, a Bermudian based in the United Kingdom who is responsible for regulating stem cell research there, they were skeptical of the fact that the company's principals had no peer-reviewed papers associated with stem cell studies attached to their names. Equally dubious, they insisted, are the company's ties with Russia. Its founders Maynard and David Howe are American and Stemedica's headquarters are in San Diego, California with research operations cited in other parts of the US, Mexico, France, Italy, Switzerland, Korea and Russia. "It's supposed to be an American company, they're all Russian," a doctor said, referring to the company's president and chief medical officer Nikolai I. Tankovich, vice- president of medical research Alex Kharazi and vice-president of global research Eugene Baranov. "You've got to wonder who's funding it." The fact that stem cell research is in its infancy in major medical centres also raised eyebrows among the medical fraternity. If they're operating on humans, that's tantamount to experimenting on humans which is unethical. This is the sort of thing that's now being done in tertiary care centres connected with major university medical centres. I'm talking about Harvard, Yale, the University of California, Oxford, Cambridge, not Hamilton Parish, Bermuda." Stemedica has stated Bermuda was chosen because of its location to the United States and its peaceful surroundings which make it an idyllic recovery spot, and that the island boasts physicians experienced in dealing with head trauma and quadriplegia.

September 7. Police officers have been barred from attending overseas training programmes, according to unconfirmed reports.

And the rumor has prompted an angry response from the Opposition United Bermuda Party, which has accused Public Safety Minister David Burch of "gross interference" in the Service. The Mid-Ocean News first heard reports of the block last week, although a police spokesman refused to either confirm or deny the claim. However, yesterday, UBP leader Michael Dunkley urged the Minister to clarify the situation and demanded to know the reason behind the policy if it was true. Mr. Dunkley said: "We want to register our grave concern at reports that the Minister for Public Safety has cancelled overseas training for police officers. We understand that police training courses beyond those already scheduled and paid for in September will now not be allowed without the Minister's personal approval. This is an unprecedented and gross interference in the operations of the Police Service. We believe it will damage morale and effectiveness. We see it is an extraordinary and counter-productive step at a time when the police are battling unprecedented increases in violent crime, the fourth quarter of 2006 was the most violent on record and the deeply troubling emergence of gangs in our midst. Instead of constricting training opportunities, the Police Service should be given the resources and support to expand opportunities for officers to develop the special skills that this community sorely needs. In particular, we believe this move by Col. Burch will make police counter-narcotics work more difficult, given that the overseas training budget provides funding for counter-narcotics training with law enforcement agencies in the USA and Jamaica. The police training budget is typically less than one per cent of the entire police budget. But it supports ongoing training for about 50 officers annually - training that is essential for ensuring that individual officers possess the most up-to-date skills and knowledge. Much of the budget is devoted to highly specialized training to help Police combat narcotics, serious and organized crime and anti-gang training. It takes years of advanced, highly technical training to develop officer skills to optimum levels. In some cases, that training is not just necessary to maintain their specialist skills but also to maintain their accreditation. Would-be officers need the assurance that they are going to be involved in a professional environment - one that provides them with merit-based opportunities for advancement. The knowledge that there may be political interference in their career development will make local and overseas recruitment much more difficult than it already is. The knowledge that a government minister personally vets their career training needs introduces an unnecessary element of uncertainty into the idea of a police career in Bermuda. We consider the Minister's intervention to be nothing short of meddling. It calls into question the Police Commissioner's authority, his decision-making powers and his mandate to develop the most highly motivated, dedicated and skilled officer corps possible. It also threatens the integrity of a system in which the selection of officers for overseas training is a ground-up, performance-based process with recommendations coming from supervisors. We also are concerned about the Minister's apparent ambition to shape the Police Service without any apparent guidelines. What grounds will he use to determine who gets further training and who does not? What considerations is he bringing to bear beyond what the Commissioner needs to meet Service objectives and what his supervisors recommend to meet those objectives? We urge members of the press and the public to push the minister to explain himself. This is too serious a matter for the Government to say 'no comment'. On another level, we believe that Col. Burch's interference in police training contradicts his own Government's policy of hiring overseas specialist officers. These officers are brought in for specific reasons, and with the understanding that they require ongoing training to maintain their proficiency and skills. Interfering with these established needs can do no good." In June, Sen. Burch said Government lacked the ability to tackle crime because the Police Service came under the authority of the Governor, rather than the Minister. That argument was later dismissed by Deputy Police Commissioner Roseanda Young, who said crime fighting was a team effort between the Governor, Government and the police. Sen. Burch did not respond to e-mailed questions from the Mid-Ocean News by press time last night.

September 7. At least one charity seems to have responded to Government's call for non-profit

organizations to show greater accountability in their day-to-day operations. The Bermuda Hospitals Charitable Trust (BHCT) this week announced its executive director, Wendy Augustus, has achieved a first for the island - an executive certificate in non-profit management from the Centre for Public & Non-Profit Leadership, at Georgetown University in Washington D.C. The announcement follows an expressed desire by the Ministry of Social Rehabilitation to change the Charities Act in order to improve degrees of accountability, registration and transparency. The importance of such change was echoed by Ms Augustus, who spoke with the Mid-Ocean News about why she undertook the Georgetown programme earlier this summer. "What it does is make the position more professional, it's almost like a graduate certificate," she explained. "One thing that I think we've always struggled with in non-profit is our image. I think people see us as mom and pop stores, (organizations) that come in with a good vision saying let's execute (this or that). We're now being held now to much higher technical and ethical standards. And so, in order to have credibility, in order to let donors know that we're worthwhile in who we are and what we do, I think we need to actually continue to look at this industry becoming more professional." More and more respected institutions are offering programmes similar to the one she took, as world wide, non-profit organizations are run as professional entities, Ms Augustus added. Completed over a ten-day period, her course examined advocacy and the public interest, financial management and problem-solving skills, governance, negotiation strategies for non-profit leaders, private and non-profit partnerships, resource and fund development, strategic planning and volunteer management. "The caliber of the course was both extensive and challenging," she said. "The global trend in the non-profit sector is towards the professionalisation of the field. Through course work, industry best-practices and case studies, we explored the specific topics and skills necessary for work in this area, and how they can be applied to a real-life, non-profit setting. This isn't just a certificate of achievement, but my testament to the commitment and professionalism of this industry. I am excited to use this expertise to expand my role at the BHCT and to introduce new ideas in non-profit management in Bermuda. From what I understand, more and more universities are offering graduate certificate programmes and also graduate degrees. It's evolving to a point where the standards are being set and we have to meet those challenges. In meeting those challenges we have to be skilled. And in order to become skilled, it becomes a point of saying, 'Let's look at a university'." BHCT chairman Philip Butterfield applauded her effort. The executive certificate in non-profit management forges an important link between non-profit theory and its application in a real world setting, and achieving this designation is another feather in Wendy's cap," he said. "I offer my congratulations to Wendy and wish her continued success with the BHCT." The BHCT was founded in 2003 as a fundraising arm for the Bermuda Hospitals Board. "I think right now, the challenge for charitable organizations is (in explaining how they're) governed, their leadership. I think donors are now looking (at the inside operations of an) organisation as opposed to looking at the programmes they put out. They want to know how charities are managed. Ethics is a big thing within this industry. And I think that when you bring in people that are capable and reliable, the strength of the organisation is raised much higher. The area of fundraising has changed so much and our challenges are pretty much the same as any other non-profit. The only difference, when you look at some non-profit organizations, their goal is to educate, to bring awareness and sometimes their goal is about advocacy. The Charitable Trust's role is more specific. Our goal is to fundraise and to assist the hospital in any way possible. Our focus is very clear-cut." As such, the BHCT is subject to a different form of scrutiny, she added. "I think what people are really looking - they want to know what are we doing, what we intend on doing and how well are we going to execute that. (My) immediate goal is to get direction from the hospital on what it intends on doing. The second goal is to actually help them fundraise, in order to visualize and make that goal a reality. The third goal is to make sure that the donor community supports all of those." Plans to replace King Edward VII Memorial Hospital with a new facility are still under consideration, the executive director said. "That's still a work in progress. It's evolved and it's been a great time for us to make sure we have our ducks in a row - to make sure that when we actually do go to the donor community, that we help them to understand what will the future for healthcare look like and how can it support those efforts." Her recent certification should prove a great assistance in moving forward with those plans, Ms Augustus stated. "As executive directors we wear a lot of hats, especially in non-profits. I have so many hats to wear because it's only two of us, and so many responsibilities to my trustees and also to the board of the hospital. The certification gave me three things - the ability to professionalize what I do and how I do it, to get some of the technical skills in order to make my business and also my non-profit arms much more stronger and basically, to let people know that the leadership in the organisation is competent and trained. My biggest goal is to ensure that this organisation is strong, that it does what it's supposed to do and does it in an ethical manner - we want it to speak volumes on how well we run the business, how well the community trusts us and how well we support healthcare for the future." She expressed hope that others would take advantage of the career opportunities on offer in her field. "Sometimes I think non-profit arena is one you fall into. When you're going through schools and universities, no one suggests (consider it as a career). I think that we have to change that dynamic. I was reading an interview yesterday with Michelle Obama (wife of US presidential candidate and Illinois Senator Barack), where she said we've got to change the conversation. And we do have to change the conversation. Non-profit is a sector that is growing. It's growing in the way in which we deal with certain entities and we must help to educate people that this is a career. I think we look at non-profit more from a volunteer aspect than a career aspect - we're held to the same level that any business is." World wide, approximately 19 million people are employed in the non-profit industry, she added. "That's a huge population that you're talking about but I don't think we're given the same esteem that other organizations are. I'd like to change the conversation. I'd like it so people recognize that we are professionals, that there are professional programmes out there that are directly related to non-profit, that (such organizations) actually have good governance, that we can be competitive like anyone else. The same skill sets that are required anywhere else, are generally required (for professional positions) in non-profit. When you really, really think about it, people who enter the non-profit arena are often driven, they're committed to make the organisation authentic, to change their community. But I think the strength of a non-profit is its leadership. And that leadership has to be meaningful and it definitely has to become very salient in what it does. That's one of the reasons why I'm here and I think there are quite a number of opportunities for others."

September 7. Bringing a greater degree of professionalism to the non-profit sector is what Wendy Augustus, executive director of The Bermuda Hospitals Charitable Trust, is all about. For Mrs. Augustus, who runs the independent organisation set up to formalize the hospitals' charitable relationship with the community, was awarded an executive certificate in non-profit management from the Centre for Public and Non-Public Leadership at Georgetown University in Washington DC.

And now she is calling on the sector as a whole to raise its standards by getting fully qualified. Mrs. Augustus completed the course work during a 10-day period in late June at the university, with her research project called "Leadership Requirements for Effective Organizational Change" to be completed over a duration of four weeks. On the course she covered everything from advocacy and public interest, financial management and problem-solving skills, governance and negotiation strategies for non-profit partnerships to resource and fund development, strategic planning and volunteer management. "The certification really dealt with leadership and executive management tools and skill sets and how they could be either refined, fine tuned or enhanced," said Mrs. Augustus. "We had professors who were tough and they challenged us and we did case studies and a lot of course work and it pushed us to levels that we needed to be pushed to." She said that the course was particularly relevant to Bermuda in general and the work her and her colleagues do at the BHCT. "What it means to the Bermuda Hospitals Charitable Trust is that we will always make sure that we have a professional team which has the skill sets and abilities to manage the business and administrative sides of what we do and to make sure that we can execute that at a very high level," she said. Mrs. Augustus also realised a number of areas and ways in which the skills she learnt can be applied to everyday situations at the BHCT. "We did a lot of the ordinary stuff such as fund raising and strategic planning, but I think some of the more interesting things that I did was understanding what are some of the management skills needed for non-profit organizations and we talked about partnerships with all community entities as well," she said. "The other things that we don't do a whole lot in Bermuda, but which was interesting was to get me to understand what advocacy means, but we talked about things pertinent to non-profit organizations. So those were really good skills to learn because I may not use them now, but I will use them in the future." She said one of the most important applications was how it works in partnership with other organizations." I think, especially for the Bermuda Hospitals Charitable Trust, when we first started out, our role was very clear and focused and it had everything to do with fundraising, but some of the skills I have taken from the course at Georgetown University was how to partner up with other entities. Doing those initiatives, i knew there were some things that I could do better and I could hopefully utilize during my time here at the Trust." And Mrs. Augustus, who also boasts a certificate in corporate community relations from Boston College, which she attained three years ago, reckons there is a trend, not only in Bermuda, but also globally, towards more professionalism in the non-profit sector. From what I understand, in the last 10 years, there have been over 200 universities which have brought in professional courses for non-profit professions and I think the trend is changing to make this profession more professional because I think we want people to look at this sector as a viable career choice, and not just as most of us have done, by falling into this kind of career," she said. "It is not just to do good and about volunteering - you can actually make a career out of it." The same skill sets that the business industry uses can be applied to the non-profit sector and I think right now everyone is holding the non-profit sector accountable for what they do and we have to execute on these standards, so we need those tools and the ability to network and certification in order to make it a viable industry." The course also gave her the opportunity to network and learn more about how non-profit organizations work in other countries. I think you have to look at the non-profit sector in Bermuda and it is slightly different to the US," she said." On the course we had people from Mexico, Nicaragua and Dubai, so it was really interesting to learn how they operate within their countries. But, with the US being such a regulated country it was interesting to see what financial management means there, and I know that we can bring some of those regulated skills to what we do here in Bermuda on a regular basis. But one of the most valuable lessons she learnt was how to run the business side of things in an ethical manner." I think one of the things that I took away from the certification was that you have to make sure that you run this business in an ethical manner and run it so it is credible as well," she said. "Training only helps you to develop your skills, it is making sure that it is applied in the right areas that it is important. Now, Mrs. Augustus is keen to get the message out there that the non-profit sector should be making strides to become more professional and attract a high caliber of employee to the industry." Not many people have a clear understanding about what goes on in the non-profit industry and I think it is really important that people get to know who we are and our relationship with other industries," she said. "The leadership within the non-profit organizations are just as strong as with any other industry and I think that we will go from being great to even greater as a result."

September 7. Banks' deficits of Bermuda dollars are at their highest for two years according to the latest figures released by the Bermuda Monetary Authority.

The total amount of $3.9 billion they are loaning out is $494 million, more than the $3.4bn they hold in deposits. Meanwhile the number of new insurers registering on the Island has declined to 13 for the first quarter of 2007 after 34 set up in business for the final quarter of last year. A worrying trend of banks lending out more than they collect in savings deposits has continued since the third quarter of 2005, when banks had a surplus of $230m, with the deficit gap widening quarter-on-quarter from minus (-) $6m in the fourth quarter 2005 to minus (-) $311m in the final quarter of last year. In accordance, the percentage of deposit liabilities lent soared from 93.5 percent in the third quarter of 2005 to 114.5 percent in the first quarter this year. The situation has been created by a rising demand for mortgages and loans allied to a construction boom, which, in turn has resulted in increased competition between lenders and the introduction of 100 percent mortgages requiring no down-payment. The amount being borrowed has subsequently increased due to Bermudians buying properties as long term investments and taking out home equity loans against the rising value of their homes. Previously the BMA, the country's financial regulator, claimed the statistics reflected the strength of the Island's economy and low interest rates, with loan growth outstripping the growth of Bermuda dollar deposits following the firming up of US rates due to the US Federal Reserve's action on interest rates. As a result the surplus stock of Bermuda dollars held in the banks has been reduced, resulting in the use of their excess liquidity held in US dollars to support the growth of Bermuda dollar lending. They said banks are pursuing lending and reserve management policies which do not place undue risk on their overall capital positions.

September 7. Opposition Deputy Leader Patricia Gordon-Pamplin's husband was released from custody last night and said all the charges against him had been dropped.

Dennis Pamplin, 57, was arrested along with Ronald Ellis, a 38-year old Bermudian, and Mark Small, 40, of New York in Chatham, New Jersey on suspicion of money laundering and conspiracy on August 28. Pamplin's daughter, Tanzania Pamplin, explained her father had the money for his bail, but there was a 72-hour process he had to go through first. "It's not like Bermuda. He has to stay in there until all the paperwork is done. This is what I was trying to tell people. My daddy posted bail on Tuesday morning because he couldn't do anything over the holiday," she said. Ms Pamplin spoke to her father last night after he was released and added: "He said 'to all the haters that are out there I am out and all the charges have been dropped'.'' According to reports from the Daily Record in Chatham, New Jersey, the men were arrested last week Tuesday on suspicion of money laundering and conspiracy. Police seized more than $98,000 in cash in what they call "a possible drug deal gone wrong". Reports from New Jersey say two Chevrolet sport vehicles were involved in a high-speed chase heading west along Route 24 and may have been involved in an accident at 12.45 p.m. on August 28. When Chatham Police arrived, two men ran from the vehicles into the woods. Officer Larry Dillon caught up with the men who were later identified as Small and Ellis. The men accused each other of robbery when Officer Dillon approached them. Small and Ellis both had in their possession white envelopes, one with cash coming out. The envelopes were taken from them as the third man, Pamplin, stayed with the vehicles. Police searched the vehicles and found more white envelopes. They were also confiscated and all three men were taken in for questioning. The money, totaling more than $98,000, was sniffed by a narcotics dog revealing there was drug residue. Mrs. Gordon-Pamplin sent an e-mail to the UBP and the press calling her husband "worthless". She later said to this reporter that she regretted that statement and didn't mean it in a derogatory way. She has also said she will have nothing to do with her husband's charges and has done everything she feels necessary.

September 8. Macaroni cheese and hamburgers could soon be kicked off the school lunch menu after vendors are given lessons in how to prepare healthy meals.

Health bosses — frustrated at an overwhelming trend to serve up fatty food to youngsters — are setting up cooking workshops for school meal providers. They say vendors claim children are junk food fans who turn their noses up at the healthier option. But Health Promotion Coordinator Jennifer Attride-Stirling and Health Minister Michael Scott argue it is easy to create a healthy and cheap meal which children can enjoy. It comes after a new survey this week revealed one in three youngsters aged five to ten is overweight or obese. Dr. Attride-Stirling said school meal providers had a social responsibility to promote healthy options. Asked whether unhealthy foods dominate school menus, she said: "There's an overwhelming pattern in that respect. They want to provide meals that the students will enjoy and say if they provide healthy meals the students will shun them. But you can provide healthy meals that children will eat. Health doesn't have to affect their profit. "We have to teach them. We are preparing and delivering a workshop to which all the meal providers for schools will be invited. It will involve information on environmental health requirements, nutritional policies, and training on preparation of balanced, appealing, tasty meals for children; cooking demonstrations." The workshop is to take place in the new school term. On the importance of choosing the right diet, Dr. Attride-Stirling said: "A healthy diet doesn't have to be a boring diet, or expensive. Eating healthy can be tasty, and eating a KFC bucket costs a lot more." Mr. Scott said: "Whether our children bring their lunches from home, or eat lunches in their school cafeterias, I would urge all those responsible for providing our children's lunches to make healthy food choices. Healthy does not mean boring or tasteless and so I encourage the schools' cafeteria providers to collaborate with their colleagues in the business as well as chefs at local restaurants and hotels in order that healthy menu ideas may be shared." Mr. Scott added that the Department of Health works closely with school cafeterias in planning nutritious healthy meals for students. The healthy message was backed up yesterday by Brad Clease, an executive chef for a string of restaurants across Bermuda including Ten in Dundonald Street and Bistro J in Chancery Lane. Mr. Clease demonstrated for The Royal Gazette how to prepare a budget-friendly wahoo salad in just a few minutes. He says the meal is a hit with his two young sons and that all children should be encouraged to eat more healthily, in schools and at home. "For parents, there's no such thing as eating a home-cooked meal any more," he said. "The kids will eat chicken nuggets and burgers if that's what you give them; if you don't give them another option they aren't going to know any different. There's a rule in our house that you have to say you'll try everything. Eating healthily can be a really exciting way to eat. It can become more of a lifestyle thing instead of just dieting. You eat well, you feel good." Government responded to figures showing more than 60 percent of adults are overweight or obese by launching a Healthy Weight Action Plan last month. It calls for a number of measures, including tax to be cut on healthy food and increased on unhealthy food; schools to implement a nutrition policy; and promoting the City of Hamilton as a walking city. For ideas on how to prepare healthier meals, parents can telephone the Ministry of Health on 278-4900 and ask for the Nutrition or Health Schools' coordinators.

September 8. Travel to the Caribbean; check. Speaking engagements across the Island; check. Hanging out with the Premier; check. The experience of being Bermuda's Youth Tourism Minister; priceless.

Fourteen-year-old Blake Sonnenfield was the Island's first Youth Tourism Minister (YTM) and this month he will pass the mantle on to another lucky teenager. Casting calls for the new YTM begin this weekend. "It's been an amazing year," Blake said. "I've learned so much about tourism. I didn't realize how much time goes into the ensuring that our product is properly marketed, to ensure the message gets to the right people." Blake won last year's competition and has spent the last 12 months learning about the industry and representing the country. On top of speaking engagements at tourism events and shadowing the Premier, Blake also travelled to Barbados to attend the annual Tourism Youth Congress, held as part of the Caribbean Tourism Conference. While there he competed against and beat 16 YTMs from across the Caribbean. Despite being the youngest YTM at the event Blake walked away with first place and the title Chairman of the CTO Youth Congress. He said: "I really enjoyed it, because not only was it sharing our views, but it was also showcasing our countries and saying 'this is my country, come and see my country'." As well as winning the title, Blake also won prizes including a laptop for himself and $1,000 for his school. But it wasn't all prizes and glory. Blake said he spent a lot of time researching the tourism industry and learning about what the Island offers. He spoke with leaders in the industry such as, former Director of Tourism Cheri Whitter, entertainer Shine Hayward and top chefs. He also had a two week internship with the Department of Tourism. "I really think people should come out this weekend and try out," he said. "You don't have to have a speech prepared or bring anything. The judges just want to see that you're confident and interested in tourism. Just show up and be yourself. They are looking for style, substance and general delivery." The casting call for the new YTM begins this morning at 9 a.m. and continues till noon at the Department of Tourism on the first floor of Global House on Church Street. The casting call will also take place tomorrow morning at the same time and same place. Students will be asked their views on if Bermuda's a good place to visit for health and wellness tourism, such as spas to de-stress. They will also be asked if travel between Caribbean countries should be encouraged.

September 8. Ombudsman Arlene Brock has met health chiefs to discuss her recommendations following allegations of racism at King Edward VII Memorial Hospital.

In a statement, Ms Brock referred to the "depth and urgency of the matters" in her probe into three complaints, thought to be from doctors, alleging racism involving medical professionals at the hospital. She has now completed her report, but is not able to submit it to the House of Assembly until the next Parliamentary session opens on November 2. Referring to Parliament's summer break, she said in her statement: "In view of this delay, and given the depth and urgency of the matters canvassed in the report, the Ombudsman met during the summer with the Minister of Health (Michael Scott), chairman of Bermuda Hospitals Board (Herman Tucker), Permanent Secretary of Health (Warren Jones) and Chief Executive Officer of BHB (David Hill) to advise them of the salient themes and recommendations." Ms Brock also made a presentation to BHB members and the hospital's management team. Earlier this year, Ms Brock released an update on her progress, revealing that relationships among medics at KEMH were widely perceived as "rife with discrimination". She said that findings from her preliminary inquiries into the claims — lodged between January and June last year — led her to believe a full-scale review was needed. Her report, said to have cost nearly $300,000, was due to be published at the end of March, but was initially delayed because the interviewing process took longer than expected. Ms Brock, whose job is independent from Government, was supported in her investigation by a team of experts from the UK, US, Canada and Barbados. They met with senior figures at the hospital, carried out in-depth interviews with more than 100 staff members, more than half of whom were black, and trawled through more than 1,000 pages of documents on the hospital's policies and previous reports. Government has also been carrying out its own inquiry into the claims, in conjunction with the Ombudsman. News of the allegations broke in March last year when the Mid-Ocean News revealed that two medics had written to the health authorities claiming doctors were treated differently according to their skin colour. Former Bermuda Medical Association president Cindy Morris later said she had been the victim of institutional racism while at the hospital. BHB and Mr. Scott declined to comment until the report is tabled in November.

September 8. Harrowing details of the abuse allegedly suffered by a 95-year-old widow at the hands of her family can be revealed.

The nephew of "Auntie Em", whose shocking story was published yesterday, has now disclosed the contents of an emotional letter he sent to the National Office for Seniors and the Physically Challenged (NOSPC) last December. The document details abuse he claims his near-blind aunt was subjected to for more than 20 years by her adopted daughter. Disturbing footage of the filthy conditions Auntie Em lived in can be seen in a video diary filmed by the nephew. Environmental health officers visited Auntie Em's cluttered, cockroach and mouse-infested home last November and declared that it should be "condemned for human habitation". The elderly lady was rescued from the property by nurse Yvonne Dawson, who took her into her own Somerset home for five months. In February this year, the NOSPC wrote to Auntie Em's daughter to outline its concerns about suspected elder abuse. The nephew wrote on December 12 last year: "Now that my aunt is out of the home, in a more secure and happy environment, she is talking about how she has been treated for more than 20 years, without any prompting from anyone. She has for many years been afraid to speak out about the way she was treated in her own house." The 56-year-old nephew alleged in his letter that:
Auntie Em was left home alone for hours as late as 11.30 p.m. "Please note that my aunt is near-blind and has been for many years," wrote the nephew.
Auntie Em had to drink tap water declared unfit for consumption while the rest of the family drank bottled water. This newspaper has Department of Health documents supporting that claim.
The daughter's husband banned Auntie Em from using the bath. "He said it was for his family only. Therefore my aunt was forced to wash down the best way she could."
Auntie Em fell out of her bed and had to wait hours for help, despite calling out repeatedly.
The plight of Auntie Em dominated radio talk shows yesterday — and the nephew went on the air to support The Royal Gazette's coverage of the story and explain his own motives in speaking out.

"I have no political affiliations," he told this newspaper. "I did it for two reasons. I don't want any senior to have to go through the same and I want to make everybody aware that this does happen and to make everybody aware that it has to be addressed legislatively." Social Rehabilitation Minister Dale Butler, who was involved in trying to help Auntie Em, said yesterday that government agencies reacted immediately when they became aware of Auntie Em's situation and "resolved the basic issue in less than a week" after a meeting of all involved was called.

September 8. A new 350-seat catamaran ferry will arrive on the Island later this month, and according to Government will enter commuter service soon after.

The fast ferry, which is similar in design to the Warbaby Fox, will be Bermuda's sixth and newest catamaran ferry, brought in by the Department of Marine and Ports. Right now the catamaran is at Long Island Sound in Bridgeport, Connecticut undergoing a series of mandatory maneuvers and speed testing, which have gone "extremely well" according to Francis Richardson, Director of the Department of Marine and Port Services. Once testing is complete, the vessel will embark on its almost 30-hour journey to Bermuda.

September 8. Cheering teachers pledged to bring about change in the classroom yesterday after a morning of motivational speeches aimed at inspiring them to help students achieve.

Hundreds of public school teachers and other education workers attended the Fairmont Southampton for the Preparing to Change event, where author Keith Harrell — known in the States as Dr. Attitude — had them stomping in the aisles and high-fiving one another after a rousing talk on how to succeed. Henry Johnson, the Government's new consultant executive officer for education, also received a warm response after a speech detailing his plans for the Island's failing education system. "If we are not adding value to the learning experience then we need to reassess," the American told the audience. Although the mood was upbeat in the hotel's Poinciana Room, Bermuda Union of Teachers (BUT) president Lisa Trott told The Royal Gazette that the new academic term — which begins on Monday — was not starting on a positive note. She revealed that teachers still have serious concerns about how the recommendations from an independent report conducted earlier this year by UK professor David Hopkins would be implemented. "I would like to see the Ministry (of Education) and the BUT working together for the betterment of the education of our children," she said. "I think we have a way to go to get there. At this point in time we are starting with major issues." She said the Ministry and the interim executive board set up at the suggestion of Professor Hopkins and his team was still acting secretly and leaving teachers out of the loop — despite a key recommendation of the report being to improve communication. "People just wonder what is going on," she said. Ms Trott added that Dr. Johnson's role was still unclear to the union. "We have adopted a real 'wait and see' attitude with regard to him and his position. I don't think that we are exactly clear what role he will be serving in or what capacity he will be serving in. It's a bit fuzzy." Dr. Johnson, former assistant secretary for elementary and secondary education in US president George Bush's government, told those gathered at the Fairmont Southampton he knew they wanted to bring about change. "More and more educators are beginning to realize that it's okay to have problems and identify those problems and work with colleagues inside and outside the immediate environment to resolve those problems." He added: "What's our core mission in education? What's the purpose of our business? It's about teaching and learning. That's why we exist." Dr. Johnson said the key to improvement was curriculum-based and normative — or peer comparison — assessments. "When we teach what we are supposed to teach and measure against that teaching, students are going to learn. It's absolutely shown in every place that it's been tried." Earlier, Bank of Bermuda chief Philip Butterfield, chairman of the interim executive board on education, outlined the six committees working on restructuring public education. They are looking at topics including principal leadership, teaching and learning, Ministry reform, accountability, parenting and business partnerships and organizational structure. "Everything I am is a by-product of my experience in public education in Bermuda," he told the audience. "If I can sit where I sit, you can sit wherever you choose to sit." Education Minister Randy Horton thanked educators for their commitment to the island's youngsters, adding: "I heartily salute you upon the beginning of this new school year." But it was Mr. Harrell who received the most rapturous applause. He told the crowd they were "super-fantastic", adding: "There is nothing that can stop us from being the school system that we need to be."

September 8. Surf Side Beach Club is expanding its resort to cater for the Island's booming tourism numbers.

The cliffside resort plans to add ten more suites and enlarge five existing cottages. It has received planning permission to demolish three suites and replace them with two three-storey buildings containing 13 accommodations. The 36,866 square foot redevelopment is on land zoned as 'Tourism Development' and has been designed by architects Linberg and Simmons. Two neighbours objected to the "two massive three-storey buildings", saying "the natural environment of this area does not allow for such a high-scale construction project". In a letter, Pierre and Lori Samson said their view would be "significantly altered". They were also concerned about the noise level and disturbance during construction. However there has been no objection from Environmental Protection. The application however, has been altered in order to gain planning consent from neighboring residents in terms of the excavation of the hillside. The Department of Planning stipulates that excavation of the rock face must not exceed a height of four feet within ten feet of the lot line. In granting planning permission, the Development Applications Board said: "The three-storey buildings on the west of the site represent a considerable increase in the scale, height and massing of the buildings at this location and will be visible from South Road. "Notwithstanding this, the application is considered to be in keeping with tourism development throughout the Island. The three-storey buildings also sit on separate land parcel to the east of the site. The application is considered to be reasonable." No one was available to comment at Surf Side Beach Club yesterday. The resort must now obtain a building permit ahead of construction.

September 10. A builder chosen for a multi-million dollar Government contract is a major shareholder in the company which made the selection.

Dennis Correia has 30 percent of the shares of Bermuda Emissions Control which picked his firm Correia Construction to build three emissions testing centres. And The Royal Gazette can also reveal that the bidding process was not put out to open tender by Bermuda Emissions Control Limited. It's understood the deal is highly unusual with Government contracts of more than $50,000 normally being subject to competitive tendering. However Mr. Correia defended the decision and said the deal had been scrutinized by two private firms as well as by Government. Mr. Correia, whose wife Jane is a Progressive Labour Party candidate in the coming election, said it was not a sweetheart deal based on a friendship with Premier and Transport Minister Ewart Brown but was the culmination of a plan started under the United Bermuda Party. Bermuda Emissions Control was formed by Donal Smith and Joel Maderios in 1996 and Mr. Correia bought into the firm in 2003. Cabinet Secretary Marc Telemaque said the contract was worth $8.6 million and had been delayed "owing to the intense scrutiny by technical officers in the circumstances." Work began in January for the satellite testing stations in Rockaway and Southside and in the middle of last month for the main site at the Transport Control Department's North Street HQ. Mr. Telemaque added: "This was a sole source contract based on the experience of the contractor in the building method and specialized form of construction and equipment installation and as such no other bids were sought." Asked about the potential conflict of interest he said: "The way in which specialized contracts work, particularly for the provision of a significant technological components, is that you would engage a company like Bermuda Emissions Control (BEC) who bring to the table an entire package, that's not unusual. "And part of that, if it involves construction or the importation of technology, would be the responsibility of the main contractor. That's not unusual at all." Asked about what controls were in place to stop Correia naming their own price for the work Mr. Telemaque said all contracts were vetted, costed out and signed off by the Ministry of Works and Engineering. However Works and Engineering said they were not involved. Mr. Telemaque then said Transport was the contracting department and any such a job would have been approved by Cabinet. And he said the taxpayer would not risk losing out because the budget would not be exceeded. Mr. Smith said he and partner Joel Maderios had wanted to bring in another partner with an understanding of warehouse style construction and had chosen Mr. Correia as the best in the field. "Making him a director was crucial to this type of work. It was always a decision of the Government to award the contract to a single contractor." Mr. Correia said an understanding that BEC would build and manage the facility had dated back to 1996. "We were working with TCD and the directors of the day — once the PLP came into power they continued the process of research and development. There was a signed consultancy agreement back in 1996/1997 — it was ongoing for us to develop the entire emissions and testing procedure." Mr. Correia said he stepped back when TCD asked for prices on buildings so BEC hired two project management companies -Trent and Entech, to put each a price on the building and see how it compared with Correia's. "Everything was done through the Accountant General and the Attorney General," he said. Asked why Works and Engineering weren't involved in overseeing the bids Mr. Correia said: "Works and Engineering were not used in this project," it was a direct mandate from the Transport Department." Mr. Correia said he did not vote on the choice but his other partners in BEC, along with the Department of Transport picked Correia because it was the lowest bid. A document briefly shown to The Royal Gazette showed Correia offering a bid of up to 17 percent below Entech's estimate for the Rockaway project and up to 31 percent cheaper for the Southside project. However Trent came in three percent under Correia's price for the Rockaway project. This paper did not see the estimates for the main project in North Street but Mr. Correia said the same pricings applied. Correia Construction is putting up the buildings, BEC is providing the equipment and TCD will handle the outfitting of the offices, said Mr. Correia who estimated the satellites would cost around $500,000 while North Street will cost around $3.5 million. He said: "All the numbers go through the Accountant General's and the contracts go through the Attorney General. So BEC sign an agreement with Correia to build and that's it — it's not an open pocket book. "Correia doesn't do overruns — that's our reputation — we finish jobs on time and on budget — usually before time. If there are overruns it's because the client requested it. These are very, very simple buildings." Asked if the arrangement was unusual Mr. Correia said BEC did nothing without approval from either TCD or Works and Engineering. "I don't think the public will have any problem with it — everyone in the construction industry that knows Correia's reputation would not even question that BEC chose Correia to do it." He said the firm had done warehouses all over Bermuda and the two satellites would be up and running by the end of October and North Street would ready by next July. "The Premier had nothing to do with any of this. This started under the UBP days — it's just like the fast ferries — the PLP continued the momentum. This started long before I knew the Premier." And Mr. Smith, who is a cousin of the Premier, said: "When we started this the Premier was in Los Angeles — he hadn't even entered politics. This is 18 years of painstaking research and development." Mr. Smith, who describes himself as an entrepreneur, said he began researching emissions back in 1989 after noticing tourists choking from vehicle fumes. The pair said the company had poured money into the project — probably up to $600,000 on research and development with countless trips to countries to look at their equipment and emissions standards. Mr. Corriea said Government in 1996 had hired the company to train TCD examiners to do emissions testing. "We randomly tested 4,000 vehicles at TCD with their examiners."

September 10. A nine-storey hotel was granted a Special Development Order without the approval of architectural and technical officers, Shadow Environment Minister Cole Simons claimed last night.

He accused the Government of being "cavalier" in issuing an SDO for the 220-room Grand Atlantic Resort and Residences on the South Shore, claiming there was no Environmental Impact Study. Mr. Simons said that because of insufficient information, Planning officers could not complete a review and so make a "proper assessment". Yet there were concerns about coastal erosion, the scale of the resort, as well as traffic congestion. "Yet three months later, in mid-June, Environment Minister Neletha Butterfield issued the SDO without any reference to these valid concerns," said Mr. Simons. Referring to recent controversy over the SDO for the neighboring Jumeirah Southlands resort, Mr. Simons said: "There is now an indisputable record showing that the Premier and his Government believe the Island's planning laws and processes do not apply to them. It has become one set of rules for the people and something else for the Government. The Special Development Order issued in June for the Grand Atlantic Resort and Residences at the former Golden Hind property is the latest proof of this unacceptable behavior. It has been brought to my attention that the SDO was issued without the support of the Department of Planning's technical officers. In addition, the SDO went ahead without the support of the Ministry's advisory panel of architects." The record shows that Planning officials and architects could not complete their review of the application for Grand Atlantic Resort and Residences because it did not contain sufficient information. The lack of detail was such that it prevented technical officers from 'addressing the matter further'. Architects were equally stymied. Planning documents shows they were 'reluctant to comment' because details were lacking. The Highway Engineer for the Department of Works and Engineering also voiced concern. In his review, he cited the strong possibility of traffic congestion at three proposed South Shore Road entrances. In concluding their review of Grand Atlantic's application, planners said: 'Insufficient information has been submitted to enable a proper assessment of the proposal'. The SDO, in effect, thumbed its nose at the concerns of Planning officials and advisors. It contains no reference to the need for an Environmental Impact Statement, no reference to coastal erosion issues nor anything about the height, scale and massing of the proposed hotel building." Accusing the Government of "arrogance", the Opposition MP said: "The Brown Government must explain how and why it came to its decision to issue the SDO given the serious concerns registered by Planning officials. The people most impacted by this development should have their say. Environmentalists should have their say. Representatives from the transportation industry should have their say. But most importantly, the people of Warwick should have their say. On this and the Southlands SDO they have been ignored." He called for an immediate moratorium on SDOs, echoing recent comments by the National Trust, and urged the implementation of a new Land Development Plan. "Bermuda should note that this high risk, cavalier approach to Bermuda's planning rules is driven by the Premier's ambition to have a new hotel built on his watch. And, as the Premier goes, so goes his Government. Consequently, we call for a moratorium on the issuance of all pending and future Special Development Orders until Bermuda's Land Development Plan is revised and approved by the people of this country." The Government was unavailable for comment last night.

September 10. Police are investigating the discovery of human remains just yards from a primary school.

They have already ruled out foul play but are not revealing any other information, including the sex, age or length of time the body lay in the bamboo patch. A school worker, who did not want to be named, said she was busy preparing for the first week of school when she saw Police vehicles congregate across the road on Saturday afternoon. Students will return to the school today after their summer break. A Police spokesman said they received a call at 2 p.m. that human skeletal remains were discovered by a resident of the area. The person remained at the scene till Police arrived. Freshly cut bamboo appears to reveal that the body was discovered within a meter of the sidewalk. An autopsy was performed on Saturday but Police say due to the "advanced state of decomposition" it will require forensics to identify the deceased. They added that no further information would be released until the next of kin could be notified.

September 10. Bermuda's future Governor paid the Island a flying visit at the end of last week.

The low-key trip was career diplomat Sir Richard Gozney's first trip here ahead of his appointment at the end of the year. Sir Richard, who is British High Commissioner in Nigeria, came in late Thursday and flew out early Saturday after squeezing in a chat with Acting Premier Paula Cox. Keen to point out Sir John Vereker was still Governor, Sir Richard said: "This is a non-visit and I said to her this is a non-call. I am not Governor and won't be until I arrive in December. But I wanted to pay her a courtesy call — we had 20 minutes — she was very welcoming." Asked for his initial impressions of Bermuda he told The Royal Gazette: "I don't want to pass judgment after only 24 hours but I was struck, as most people are, by the very striking physical attractiveness of the Island. I have never seen anything quite like it." He said the narrow lanes reminded him of parts of Cornwall in south west England while the pastel-shaded building reminded him of St. Petersburg, Russia. "Secondly there is a genuine courtesy and politeness amongst the people I have met which the rest of the world has probably lost." A diplomat for 34 years Sir Richard has never lived in an overseas territory but he spent a lot of time in the Falkland Islands in the 1970s when he was liaison man based in Argentina. And in the mid 1980s he was head of the political section in Madrid working closely with Gibraltar at a sensitive time when Spain was joining the European Union while still at odds with Britain over ownership of the colony. Asked what he had learned from small British islands he said: "It taught me not to underestimate people's natural caution and conservatism." Asked about his likely approach here he said: "I want to spend a few months listening to everybody and visiting as many of the major institutions in the public and private sector as I can. There is nothing like seeing people in their own settings — their own place of work to get more of a feel of how the public sector operates here." He stressed his role was not to get involved in domestic issues but it was still important to understand them to be able to reflect the mood back to London. Sir Richard also plans to get acquainted with the insurance and tourism industries but he declined to discuss the major issues he faced as Governor. He expressed his regrets over the recent murder of Shaki Crockwell and said his duties including working with the Police Commissioner. Born, raised and educated in Oxford where he studied geology Sir Richard joined the Foreign Office in 1973 after a stint teaching in post independence Kenya in 1970. "It was great fun. I was way out in the bush. Whenever anything went wrong it was all blamed on the previous colonial power." In his youth he also had a spell in South East Asia which put him in good stead when he returned 23 years later as British Ambassador to Indonesia and was the only western diplomat to speak the language. He was there when a suicide bomber blew up a nightclub in Bali in 2002 which killed 202 people including 25 young Britons. "Parents came out looking for bodies." He said Bali was Hindu and the bombing showed fundamentalists could strike where it was least expected. Recently he observed elections in Nigeria where ballot box stuffing was rife. "But the person who was declared the winner is an honest and principled man. People there are mostly saying it wasn't a very good election but now let's press on — it's quite likely he would have won anyway." Mr. Gozney said it was the first time a civilian government had got to the end of its term rather than being turfed out early in a coup. "By the standards of their own political history this is quite an improvement." Married with two children, who are looking forward to visiting and getting stuck into the sports and nightlife, Sir Richard, who is in his mid-50s, will arrive in December with Deputy Governor Mark Capes filling in during the interim after Governor Sir John Vereker steps down next month after five years in the job.

September 10. Commuters disembarking at Hamilton Ferry Terminal this morning will be greeted by a gaping hole.

The former Harbourfront Restaurant, The Perfume Shop, ER Aubrey Jewelers and Wadson's opposite are no more. They have been razed to the ground to make way for a six-storey office block. Over the weekend workmen demolished the lemon-coloured Front Street building, which was built in the mid-1900s and was owned by the Bermuda Church Society. However, those worried about preserving Hamilton's signature waterfront architecture need not worry. A spokesman for project managers Somers Construction said: "The building will be in keeping with the original facade as much as possible, and the upper floors will have a set-back tiered effect so as to avoid a looming effect over the street." The demolition crew were busy at work yesterday, using two excavators to pick up the rubble and salvage any cedar beams from the roof. Manny Furtado, operations manager of sub-contractors D and J Construction, said: "It's been a two week process of stripping and prep work. On Friday night we started demolishing the porch facade and worked our way in. It's taken us two days to demolish the building and salvage as much cedar for the owner as possible. The roof beams were 85 per cent all cedar so the owner wanted to keep them." The five-man crew will now clear the rubble, taking concrete to a landfill site near the airport and lumber to an incinerator. "It's a big void, and it will be a three day process now cleaning up before the actual excavation work and the digging of the hole takes place," said Mr. Furtado. The new office block will be occupied by financial company Orbis Mutual Funds and will consist of a basement level with five upper storeys. Construction is expected to take 12 months.

September 10. El James has returned to the political arena to fight for the Warwick North Central Parliamentary seat. Mr. James was the former PLP MP for Warwick West between 1998 and 2003. After stepping down four years ago due to what he refers to as "pressing issues", Mr. James is now keen to pursue 'unfinished business' and put the "community spirit" back in the community.

The former national cricket team manager and MP for Warwick West is not only ready to win Warwick North Central at the next election, but is prepared to aim higher. Mr. James, who considers himself a 'Warwick man' through and through, says: "Warwick has always been one of the great parishes and I feel it needs great representation. If you look at all the parishes, Warwick has probably produced more Premiers than anywhere else on the Island. I would be elated to win this seat, and if there is something available more than just a Parliamentary representative then I would be delighted to take it. Anyone going into politics should go in with the view that they're not only material to represent a constituency but also to go for a ministerial post and maybe even the top post. One should go into politics with that thought in mind, with the confidence that you're not just capable of tending to your parish and being a regular backbencher, but also being a minister and possibly the Premier, the leader of the country." Mr. James was one of six siblings born to parents Arthur, a stonecutter mason, and Arlene, a member of Warwick Parish Council. He attended Purvis Primary School and Howard Academy before graduating with a Bachelors degree in education and psychology from Atlantic Union College in Massachusetts. He then taught for four years at the Bermuda Institute and Elliot Primary before working in the Prison Service as a vocational education officer. Before his retirement in 1996 he was the personnel manager and a sales manager at Shell. Mr. James's son Xavier now teaches at Gilbert Institute while daughter Zonique teaches at Port Royal Primary School. Education is obviously a priority for him and over the next year, he is to hold an education forum in Warwick to address parents' concerns about middle and senior school standards.


Last Updated: November 13, 2019
Multi-national © 2019 by Bermuda Online. All Rights Reserved