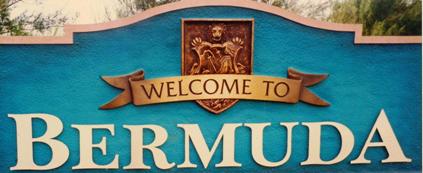 125+ web files in a constantly updated Gazetteer on Bermuda's accommodation, activities, airlines, apartments, areas, art, artists, attractions, airport, aviation pioneers, banks, banking, beaches, Bermuda as an international business centre, Bermuda citizenship by Status, Bermuda-incorporated international businesses, books and publications, Bermuda Customs Duties and taxes, British Army, calypso, Canadian military, causeway, charities, churches, City and Corporation of Hamilton, commerce, community, cruise ships, culture, cuisine, customs, Devonshire Parish, disability accessibility, districts, Dockyard, economy, education and universities abroad, employers, employment, entertainment, environment, executorships and estates, fauna, ferries, flora, food, forts, gardens, geography, getting around, golf, government, guest houses, Hamilton Parish, history, homes, housing, hotels, internet access, islands, laws, legal system, legislators, local businesses and organizations, location, media, motor vehicles, music, municipalities, open spaces, organizations, Paget Parish, parishes, parks, Pembroke Parish, politics and political administration, postage stamps, public holidays, public transport, railway trail, religions, Royal Navy, Sandy's Parish, St. David's, St. George's Parish, shopping, Smith's Parish, Somerset village, Southampton Parish, Spanish Point, Spittal Pond, sports, stores, telecommunications, time zone, transportation, Town and Corporation of St. George, traditions, tourism, United States armed forces, vacation planning, villages, vital statistics, water sports, weather, Warwick Parish, wildlife, work permits, etc. For tourists, business visitors, employers, employees, newcomers, researchers, retirees, scholars.

Bermuda's many International Non-Insurance Businesses, Part 1, A to C
Huge range and variety of offshore corporations in this initial listing

By Keith Archibald Forbes (see About Us) at e-mail exclusively for Bermuda Online
To refer by email to this file, please use "bermuda-online.org/intcoys" as your Subject
Introduction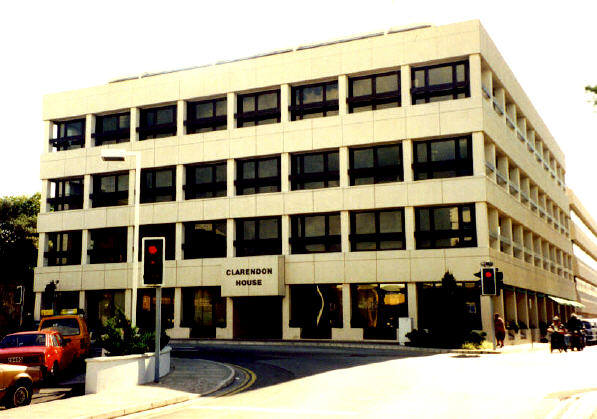 Clarendon House, by the author, solely for Bermuda Online
As a measure of where Bermuda stands in the International Business World as a jurisdiction where major businesses are incorporated, see the Forbes January 2012 List of the World's Biggest Companies - see http://www.forbes.com/global2000/#p_1_s_arank_All_All_All. From this list, the following Bermuda-incorporated companies were mentioned by name and ranking:
Bunge, 373

XL Group, 736

Seadrill, 746

Partner Re, 877

Invesco, 951

Everest Re, 1105

Marvell Technology, 1199

Axis Capital Holdings, 1264

Arch Capital, 1323

Assured Guaranty, 1372

Nabors Industries, 1530

Renaissance Re Holdings, 1681

Catlin Group, 1710
Note that Bermuda is an International Business Centre for administering, controlling and directing companies but is not and never has been a manufacturing centre, due to its very small size (21 square miles in total land area), tiny resident population (only 64,500) and remoteness (600 miles from the nearest mainland. While many of the world's biggest companies shown on the Forbes list above are not incorporated in Bermuda, they nevertheless have offices or some other kind of active presence in Bermuda, mostly for tax avoidance reasons. As an international business centre, Bermuda offers a number of tax advantages to international businesses seeking to lessen their operating and taxation costs providing they operate abroad or with each other and are not competing in the Bermuda market place with Bermudian businesses.

Bermuda's main advantage is that it has enjoyed a long tradition - since 1947 - of no Bermuda income or profits taxes, withholding tax, capital gains tax, capital transfer tax, estate duty or inheritance tax payable by a non-Bermudian-owned but Bermuda-based international or exempted company or its non-Bermudian shareholders.

Bermuda has Tax Information Exchange Agreements (TIEAs) with many countries. These supplement the TIEAs already signed with USA, UK, etc. The tax information exchange agreements are part of a joint campaign by the parties to stop tax evasion and will enable the authorities to access information about anyone seeking to evade payment of tax on income and capital investment and help disclose assets that have not been reported in their home country. Information to be exchanged includes information on beneficial ownership of companies in the whole ownership chain; settlers, trustees and beneficiaries of trusts, and information held by banks and financial institutions. The process will enable tax authorities in Bermuda and all the countries mentioned above to access information about tax evaders and disclose any assets not reported in their home country. Bermuda has received recognition from the Internal Revenue Service (IRS) and British Prime Minister Gordon Brown for its efforts to get onto the Organization of Economic Cooperation and Development (OECD) "white list."

In November 2012 Government announced the removal of the requirement to file prospectuses for listed companies. Then-Minister of Business Development and Tourism Wayne Furbert approved an amendment to the Companies Act 1981 to remove the current requirement that certain companies file a prospectus with the Bermuda Registrar of Companies. This is applicable to companies whose shares are listed on an exchange deemed an appointed stock exchange by the Minister of Business Development and Tourism; or the prospectus is otherwise accepted by a competent regulatory authority appointed by the Minister. This amendment to the Companies Act was proposed by a consortium of Bermuda stakeholders working through the Business Bermuda Legislative Change Committee who provided a wide range of recommended amendments in 2011. The proposed amendments are intended to respond to changed economic circumstances with the international business environment with the specific intent of removing inefficiency. This is very welcome news for the international business sector. The Legislative Change Committee was instrumental as a stakeholder in bringing about this amendment. This removal of an unnecessary step makes the process of doing business in Bermuda even more attractive and that is good for the industry as a whole. The Government began adopting many of the recommendations of the Legislative Change Committee in late 2011 with the passing of the Companies Amendment (No. 2) Act 2011 and this decision is an extension of that reformation process. This proposed amendment is consistent with the Ministry of Business Development and Tourism's mandate to expand the economy, create jobs, and increase revenue through continued promotion and development of Bermuda as a first-tier international financial centre.

In January 2009 Bermuda was in the American political spotlight once again with the publication of a report on "tax havens" which shows that the 100 largest US corporations have a combined total of 229 subsidiaries on the Island.

The USA's Government Accountability Office (GAO), which includes the Island on its list of tax havens, showed that 83 of the 100 companies had at least one subsidiary in what it defined as a tax haven. Citigroup, the recipient of some $45 billion in US Government aid during the market turmoil since 2008, topped the list of companies with Bermuda subsidiaries, with 19. Another banking group, Wachovia, was second on the Bermuda list with 18 subsidiaries here. Wachovia was taken over last year by Wells Fargo, which received $25 billion in US bailout money in 2008-2009. Citigroup is one of several corporations with Bermuda units to have received government bailouts, including General Motors (three subsidiaries on the Island), Bank of America (two), American International Group (five), Merrill Lynch (two) and Morgan Stanley (two). Two oil company giants, ConocoPhillips and Chevron, who achieved a combined full-year net income of more than $30 billion in 2007, take third and fourth places on the Bermuda list, with 17 and 16 subsidiaries respectively. Pharmaceutical giant Merck is fifth with 14, while Caterpillar, the machinery manufacturer that stands to cash in on incoming President Obama's economic stimulus and its focus on infrastructure spending, is equal sixth with 13. Drinks giant PepsiCo also has 13 subsidiaries in Bermuda. AIG, an insurer which employs around 200 people on the Island and which has received some $150 billion of federal support to enable it to survive, has five subsidiaries based on the Island of its 18 in "tax havens" the GAO report showed. The report was requested by US Senators Carl Levin, a Democrat from Michigan, and Byron Dorgan, a Democrat from North Dakota, who have pushed for tougher laws to fight offshore tax havens around the globe. Sen. Levin, who leads the Senate Permanent Subcommittee on Investigations, has estimated abusive tax havens and offshore accounts cost the US government at least $100 billion a year in lost taxes.

In 2009 Bermuda ranked 28th in the world rankings for financial centres, according to the Global Financial Centres Index, published by the City of London and written by Z/Yen Group. It ranks financial centres based on external benchmarking data and current perceptions of competitiveness.

The report, the third of its kind produced, shows that London and New York are the top financial centres in the world, the former due mainly to the good access to the markets, skilled staff and a proportionate regulatory regime. Bermuda declined slightly a result of new entries to the index from offshore and other centres, while the Channel Islands' two main financial centres, Jersey and Guernsey were on the up from joint 23rd to 16th and 19th respectively. Bermuda was to be found in the volatile category of financial centre, defined as one that "was not rated as highly, but might be able to move upwards rapidly if they could improve in some respects". Meanwhile, the Island fell between unpredictable and stable in terms of variance of assessments versus sensitivity to instrumental factors.

As far as the value and volume of shares traded on the stock exchange, Bermuda (Hamilton) comes bottom of the pile with $12 million worth of shares, lagging far behind the likes of New York and London with $4.6 trillion and $627 million respectively, while it also secures last place for capitalization of firms listed on the stock exchange at $2.8 billion, but the number of companies trading on each exchange has to be taken into account.

The newly-introduced e-readiness index, which calculates the technological, economic, political and social assets of 69 countries and the cumulative impact of these assets on their respective information economies, shows Hamilton to be middle to lower ranking out of 20 centres with a score of 8.59 out of 10, comparing favourably to such leading financial centres as London and the Cayman Islands with the same score, and not too far behind Copenhagen on 8.88. Elsewhere, the global competitiveness index, the rankings of which are drawn from a combination of publicly available hard data and the results of the Executive Opinion Survey, a comprehensive annual study carried out by the World Economic Forum, together with its network of partner institutes, has Hamilton joint last with Edinburgh, London, the Cayman Islands and Jersey out of 20 centres, with a points total of 5.41.

Nevertheless, Bermuda is the business jurisdiction for many international or exempted limited liability companies or corporations. See Bermuda's International Business industry, a profile. Bermuda is also a popular location for registering hedge funds as its legislation allows the flexibility needed by this type of fund. Most are aimed at either high net worth individual investors or institutional investors.

For those planning to incorporate in Bermuda, some preliminary information will be helpful.
If you wish to have a client or clients in the Bermuda market place, a Bermuda local company, not an international one, will apply. It will have to be by law at least 60% beneficially Bermudian (not just someone living in Bermuda but someone who has local nationality, ie Bermudian in addition to being nominally
British) owned and managed.

If you wish to form an international company (corporation) which will not have clients in the Bermuda market but will sell from Bermuda to clients beyond
Bermuda, then an international or exempted company is possible. It does not have to have any Bermudian ownership or management.

But in either case, if management and/or staff are not Bermudian, a Work Permit for each non-Bermudian employee will have to be applied for, at some
cost. See http://www.bermuda-online.org/employwp.htm.

As Bermuda does not have a direct tax on individual non-employment-rated personal income but has one on employment, it is not possible for any Bermuda-based corporate entity to claim any Bermuda tax deductibles on any Bermuda or foreign expenses incurred in setting up or running the Bermuda entity.

In Bermuda all applications for incorporation for either type of corporate entity must be made through a Bermudian law firm - attorney's office - in
Bermuda. There are quite a few bigger and smaller law firms from which to select. They all have websites and a variety of information for new and existing clients.

Bermuda costs of staffing are appreciably more than in the USA. Cost-of-living is about 380% more than in the USA overall. Economies of scale are not possible in a tiny 21 square mile but hugely affluent island - the wealthiest and most affluent per capita in the world according to the World Bank - with 3,470 people per square mile.
There is a huge amount of money from overseas invested in Bermuda. Investing through what's known as a blocker corporation in Bermuda protects tax-exempt American institutions, such as pension plans, hospitals and university endowments, from paying a 35% tax on what the Internal Revenue Service calls "unrelated business income" from domestic hedge funds that invest in debt..

According to a 2011 International Monetary Fund report on the Island, there were about 2,200 registered mutual (investment) funds in Bermuda. These comprised some 2,161 investment portfolios with net asset values totaling in excess of $310 billion.

Bermuda has a staggering total of just under $110 billion invested in just hedge funds according to the latest issue of Tax Notes.

The article revealed that investors have put in a total of $262.8 billion in Caribbean region hedge funds, which include those domiciled in Bermuda. The article forms part of the Tax Analysts Offshore Project, which works out the assets that non-resident individuals are investing in financial sectors around the world, and, potentially avoiding taxes in their home country. It states that more than half of the world's hedge funds are legally domiciled offshore, and the four offshore leaders are the Cayman Islands, the British Virgin Islands, the Bahamas and Bermuda. Estimates for the year ended 2006 showed that Bermuda then had $107 billion in hedge fund assets under management, representing 7.7 percent of the world total and 11 percent globally not including the US, which itself accounts for 30.1 percent of the world total. This is a sizeable amount when compared with the world total which grew from $456.4 billion at the end of 1996 to $1.43 trillion at the end of 2006 as the total number of hedge funds expanded from 3,616 to 9,462 over the same period. It falls short of the totals invested in the Cayman Islands, Bahamas and the British Virgin Islands, which represent $470.5 billion, $212.24 billion (in September 2007) and $129.4 billion respectively. All of the 'big five' Caribbean or near jurisdictions make up 52.3 percent of the world total and 74.9 percent of the hedge funds domiciled outside the US.

Please note that the Bermuda-registered investment and related vehicles and services shown below by name or generally have not been registered or licensed under any United States securities legislation and are not being offered, directly or indirectly, in the United States or in any of its territories or possessions or areas subject to its jurisdiction or to its citizens or persons thereof. "United States" is herein defined meaning the United States of America (including the States and the District of Columbia), its territories, its possessions and other areas subject to its jurisdiction including the Commonwealth of Puerto Rico and "U.S. person" means any national, citizen or resident of the United States, a corporation, partnership or other entity created or organized in and under the laws of the United States or any political subdivision thereof, and any estate or trust which is subject to United States federal income taxation regardless of the source of its income.

Entrepreneurs hoping to set up a Bermuda-registered exempted or international company - one that may not trade or offer any of their services in Bermuda with Bermudians, only with other international or exempted companies - use Bermuda as a base for their international operations. But before doing so, they have to give the Bermuda Monetary Authority detailed questions about their identities and business. They mist list all ultimate, direct and intermediate owners of their proposed company and every individual intending to own at least 5 percent of a company must complete a Personal Declaration (PD) form with their full name, spouse's name, residential address, country of citizenship, passport number and date of issue, date of birth, place of birth, occupation and present employer. They are also asked about their interests in other Bermuda companies, any involvement here or abroad in any bankruptcy proceedings, any criminal offences here or abroad involving fraud or dishonesty. In Bermuda and in any other location where they may be represented as well, their service providers - accountants, lawyers, management consultants, Internet Service Providers, their directors, managements and company secretaries - must also be covered by the "know your client" rule. If they don't get honest answers, they must refuse to act for questionable clients.

In Bermuda, directors owe their fiduciary duty to the company rather than to its shareholders. Shareholders are not required to vote to approve certain fundamental changes, such as a sale of substantially all of the assets of the company. Bermuda law lacks restrictions on corporate dealings with interested directors of the corporation and severely limits the availability of class actions and derivative lawsuits

Some US-based multinational corporations have found that the effective tax rate on income earned from foreign sources can be reduced if they are incorporated in countries that either do not tax corporate income at all or tax the income at a lower rate than the US corporate tax rate. Consequently, some US-based companies incorporate from the outset in so-called 'tax haven' countries. Bermuda is one of the main places for corporate inversion, the term used to describe the process whereby a company moves its headquarters -- which may be nothing more than a post office box -- to a low-tax "enclave" such as Bermuda or the Cayman Islands while leaving its operations and employees in the United States. Even though the U.S. Senate has twice passed legislation designed to prohibit the Department of Homeland Security from doing business with offshore corporations, the provision was removed both times by Republican leadership in the House of Representatives from the final legislation. In addition, some companies that were incorporated in the United States have reincorporated in tax haven countries through "corporate inversion transactions". The US Department of the Treasury states "inversion" describes a broad category of transactions through which a US-based multinational company restructures its corporate group so that after the transaction the ultimate parent of the corporate group is a foreign corporation. There are thousands of them in Bermuda. In the USA, the Multistate Tax Commission, an organization of state governments, says that states are losing billions because of corporate tax inversions in Bermuda and other tax shelters.

In 2007, then-Senator (now US President) Barack Obama vowed to punish Bermuda by vigorously promoting the Stop Tax Haven Abuse Act, (see these references http://www.taxjustice-usa.org/index.php?option=com_content&task=view&id=113&Itemid=79 and http://levin.senate.gov/newsroom/release.cfm?id=269479 which specifically mention Bermuda. On September 23, 2008, hitting on economic and pocketbook themes, then-Senator Barack Obama came out out with a new ad that day accusing John McCain of supporting tax breaks for businesses that operate in the shelter of Bermuda.

In February 2009 it was reported that several companies have decided to leave the Island over the past two months to redomicile in either Switzerland or Ireland, including industrial conglomerate Tyco International, engineering company Foster Wheeler, health care products maker Covidien and oil company Weatherford International. Some hinted that potential imminent changes in US tax laws are behind their decisions.

In the week ending February 20, 2009, the US Congress added a "Buy American" clause to the $787 billion economic stimulus package that President Obama signed. It is not yet known what effect, if any, this will have on Bermuda-based insurance and investment companies.

In early March 2009 US Senator Carl Levin introduced a beefed-up version the Stop Tax Haven Abuse Act, a bill which he originally co-sponsored with Barack Obama last year before he became President, with Bermuda on the list of "secretive jurisdictions" targeted by the Act. Sen. Levin's bill was co-sponsored by fellow Democrats Sheldon Whitehouse of Rhode Island, Claire McCaskill of Missouri and Bill Nelson of Florida, was introduced late on Monday night in the US Senate. The bill goes much further" than Sen. Levin's previous Stop Tax Haven Abuse Act. Sen. Levin believes rich Americans use tax havens to avoid paying around $100 billion in US taxes and the bill is aimed at claiming some of that revenue for the cash-strapped US Government. Bermuda is on the list of "secretive jurisdictions" named in the bill despite the fact that it has had a tax information exchange agreement with the US for more than two decades. New provisions contained in the revamped version of the bill include legislation to force foreign companies that are managed and controlled in the US to pay tax as a domestic company. It also would make it harder to hide assets in an offshore financial centre using a tax structure known as a passive foreign investment corporation, or PFIC. Sen. Levin, chairman of the Permanent Subcommittee on Investigations, said: "Offshore tax haven and tax shelter abuses are undermining the integrity of our tax system and increasing the tax burden on middle income families. We can fight back against secrecy jurisdictions and shut down offshore tax abuses if we have the political will."

In March 2009 it was reported that as UK Prime Minister Gordon Brown and his fellow European leaders prepare for the April 2009 G20 summit in London, where Bermuda and other 'tax havens' will be debated, the island's business sector is being targeted from another direction: the state of New York.

New York Governor David Paterson has thrown his weight behind state insurance commissioner Eric Dinallo's plan to bring reinsurance business back from Bermuda to the US by establishing a New York Insurance Exchange (NYIE). Mr. Dinallo intends to have the NYIE up and running by 2010 and plans to narrow the tax gap in order to compete with Bermuda in its most lucrative sector. Mr. Dinallo believes his plan will see insurance jobs move back to New York, which he recently described as a reinsurance "vacuum." While the last incarnation of the NYIE folded in 1987 after losses mounted, those working on the 2010 version believe the current state of the economy will work in New York's favour. "The US currently gets none of the tax revenue from this activity because all of this is in Bermuda, so if we can capture some tax revenue from the business that comes to NYIE, that would be a big benefit," the New York State Insurance Department's Mr. Mais said. "This is particularly important, given the hits that employment in the financial markets has taken recently. The NYIE itself would be a new employer and presumably numerous insurance companies, capital providers, syndicates and brokers would have to hire more people here in New York to work on the exchange. We hope to get favorable tax treatment and a relatively small amount of initial capital committed and the exchange set up, so that as the economy begins to turn around, the facility is available and New York will enjoy the benefits of drawing new sources of capital to our financial markets. There is also the probability that there will be a shortage of reinsurance capital, particularly catastrophe coverage, over the next few years, which will create an opportunity for the NYIE."
Applicable Bermuda laws enacted by the Bermuda legislature
Anti-Terrorism (Financial and Other Measures) Amendment Act 2009. Following dialogue between the UK and Overseas Territories with the declared aim of ensuring that countries like Bermuda cannot be used as a backdoor for certain types of undesirable and illegal activities.
Banks and Deposit Companies Act 1999
Bermuda Commodities Exchange Act 1996
Bermuda Commodities Exchange Clearing House Act 1996
Bermuda Monetary Authority (Collective Investment Scheme Classification) Regulations 1998
Bermuda Monetary Authority (Financial Institutions) (Control) Regulations 1994
Bermuda Monetary Authority Act 1969
Bermuda Stock Exchange Company Act 1992
BIU Members Credit Union Co Op Society Act 1983
Commission on Racial Equality (CURE). See Bermuda Government Boards. Melbourne House, Suite 202. 11 Parliament Street, Hamilton HM KX. Telephone (441) 296-0613 or fax (441) 296-9142. In other countries, these racial guidelines and regulations apply only in the public sector. But the Bermuda Government has made them apply in the private sector as well.
Companies Act 1981
Credit Unions Act 1982
Electronic Transactions Act 1999
Exchange Control Act 1972
Exchange Control Regulations 1973
Exempted Partnerships Act 1992
Insurance Act 1978
Interest and Credit Charges (Regulation) Act 1975
Investment Business Act 1998
Investment Business Regulations 1999
Limited Partnership Act 1883
Proceeds of Crime Act 1997
Proceeds of Crime (Money Laundering) Regulations 1998
Trusts (Regulation of Trust Business) Act 2001
All Bermuda-registered or Bermuda-based or both, or permit companies. Their areas of business activity are hugely diversified. They include the companies mentioned below. For phone numbers, dial area code 441 first. The author cannot provide any private information or e-mail address on any company, corporation or individual either shown here or not. Please consult the Bermuda Government's Registrar of Companies directly to find out more about a particular company.
A
| | |
| --- | --- |
| 139 Holdings | C/o Codan Services Ltd |
| Aberdeen Holdings | C/o Lines Overseas Management |
| Accenture | Formerly Anderson Consulting, spun off from Chicago-based accounting firm Arthur Anderson. Bermuda headquartered for tax reasons on July 1, 2001. It is a multi-national company with $ multi-million US Defense and Homeland Security contracts. World's second-largest consulting firm, with more than 140,000 employees in countries including Bermuda, China and Brazil. When Accenture does business with state and local government in the USA, it does so through its US-based subsidiary, Accenture LLP. It operates in the US and employs US workers. |
| ACG 2004-1 Bermuda | Aircraft holding company for Bermuda-registered aircraft |
| ACG Acquisition (Bermuda) | As above |
| ACG Acquisition (Bermuda) II | As above |
| ACG Acquisition (Bermuda) III | As above |
| Acquisition Bermuda Leasing | As above |
| Acquisitor Holdings | Incorporated in 2002. A subsidiary of Acquisitor PLC, a UK investment company. |
| Adecco Financial Services | |
| ADT | Owned by Tyco International |
| AFL Investments | Maxwell R. Roberts Building, 1 Church Street, Third Floor, P.O. Box HM 1064, Hamilton HM11. Phone 294-5715. Fax 292-5761. |
| Aircastle | Listed on the New York Stock Exchange, it leases 42 jets to passenger and cargo airlines, benefits from the trend of more companies outsourcing rather than owning their fleets. Demand for leased planes is tied to the fortunes of the airline industry, which is highly cyclical and can be affected by everything from economic concerns to terrorism. Formed by Fortress Investment Group in 2004. |
| ALAS (Bermuda) | Cumberland House, 1 Victoria Street, Hamilton HM 11. Phone 292-9989. |
| Albourne Atlantic | |
| Alcan Bermuda) | Capital G Building, 25 Reid Street, Hamilton HM 11. Phone 295-3550. |
| Alco Holdings | Codan Services Ltd |
| Alpha General Holdings Ltd | Codan Services Ltd. |
| Allan International Holdings Ltd | Codan Services Ltd. |
| Alloy Aircraft Company Ltd | Owned by the Turkish Uzan family, one of that nation's wealthiest. Had a Bombardier Challenger $15 million aircraft until it was seized in Paris in August 2003 by order of a Bermuda court and awarded to Motorola. |
| Alpha Corporate Services (Bermuda) | |
| Aluminium Investors Ltd | |
| Amaranth Fund LP | |
| Amber Partners | |
| American Overseas Group | Formerly RAM Holdings |
| Amil | |
| Andrew Barile Consulting Corp | |
| Anex International Holdings | Codan Services Ltd |
| APP China Group | |
| AQ Asian Absolute Return Fund | Mutual fund, formed July 2003 by Olympia Capital (Bermuda) Ltd |
| A-Max Holdings | Conyers Dill & Pearman. |
| AMS | Continental Building, 25 Church Street, Hamilton HM 12. Phone 295-1078. Fax 292-5116. |
| AMX Wireless | Conyers Dill & Pearman. |
| A. P. Moller (Bermuda) | |
| APW | Bermuda company of American organization, under Chapter 11 bankruptcy since July 2002. |
| Apex Fund Services | Began in Bermuda in 2003. Now has about 280 employees in 28 places including Toronto, with $22 billion in assets under management in 2012. |
| Apollo Enterprise Solutions | A US-based provider of advanced technology to banks, listed on the Bermuda Stock Exchange. |
| Aquarius Platinum | Digs for platinum, palladium and other metals in South Africa and Zimbabwe. Metal is sold for dollars while most costs are met in local currency. |
| Aramark Corporation | |
| Arche Master Fund LP | Owned by Arche GP LLC, Delaware, USA. C/o AS&K |
| Arethusa | Its two largest shareholders are based in Stockholm, Sweden. Arethusa owns and or operates a fleet of 13 offshore oil drilling rigs, including eight semi-submersibles and five jack-ups. It is the second-largest semi-submersible operator in the Gulf of Mexico. Its other rigs are deployed in the offshore waters of Brazil, Egypt, India, Indonesia and the Netherlands. |
| Argent Financial Group (Bermuda) | |
| Arlington Tankers | Deep sea petroleum transportation company, owned by London-based shipbroker Galbraith's. |
| ASA | South African investments, in 2003, prompted by 2003 South African laws |
| A. S. E. Holding | C/o Appleby Spurling & Hunter |
| ASX Settlement PTY | Formerly known as ASX Settlement and Transfer Corporation PTY |
| Asia Global Crossing | An undersea cable company. Its parent was Global Crossing, shown below. |
| Asia Aluminum Holdings | Codan Services Ltd |
| Asia Netcom | Formed in 2003 to buy for Asia the distressed assets for a Chinese state-owned company, China Netcom, from Global Crossing. |
| Asia Satellite Telecommunications Holdings | Butterfield Fund Services (Bermuda) |
| Atlantic Corporate Management | Warner Building, 85 Reid Street, Hamilton HM 12. P. O. Box HM 1008, Hamilton HM DX. Phone 296-4297. Fax 296-4306. |
| Atlantic Central Enterprises | |
| Atlantic Investment & Development Co (Bermuda) | Front Street, Hamilton. Phone 292-2246. Fax 295-5129 |
| Atlantic Medical International | 7 Pitts Bay Road, Pembroke HM 07. Phone 298-8023. Fax 296-6021 |
| Atlantic Philanthropies (Bermuda) | A group of Bermuda-based international philanthropic and charitable foundations. The Bermuda office provides group financial control, management reporting, middle office support for a complex investment portfolio, treasury, administration and corporate secretarial duties. The website does not show its Bermuda office or staff. In 2004, it employed Fordham University to undertake a survey of Bermuda's senior citizens and their needs. It also takes a stand in Human Rights. |
| Atlantic Marine Limited Partnership | P. O. Box HM 2089, Hamilton HM HX. Fax 292-2541. Long established, provides ship management, accounting and shipping. A member of the Schulte Group. |
| Atrax Medical Group | 33 Reid Street, Hamilton HM 12. Phone 296-4120 or 296-0845 or fax 296-4130 |
| Australia-Japan Cable Management) | P. O. Box HM 2936, Hamilton HM MX. Phone 296-1007. Fax 296-3519 |
| Axis Capital Holdings | |
B
Bacardi International

World headquarters in Bermuda since 1972. Pitt's Bay Road, Pembroke. P. O. Box HM 720, Hamilton HM CX. Phone 298-1060. Fax 296-2468. World's largest rum maker and privately held spirits company. Founded in Cuba in 1862 by Don Facundo Bacardi y Maso. It prospered for years with its secret rum recipe. After the Spanish-American War of 1898, Bacardi gave the world the Cuba Libre and the Daiquiri. But Fidel Castro took control in 1959 and nationalized the plant and assets without compensation. The founder's descendents exiled themselves and began afresh. The Bermuda building was designed by Mies van der Rohe. Major businesses are Bacardi International Limited and Bacardi Capital Limited. Between them, they oversee the worldwide (outside USA) marketing of much of the group's international financial affairs and bulk transportation. They also market Martini and Rossi vermouth; Asti sparkling wine - which they bought in 1993; Bombay Sapphire Gin from England, Dewars Whisky from Scotland and New Zealand vodka and gin producer 42 Below. The private Bacardi companies do not disclose financial results. There is also a large office in Miami, Florida. In 2007, Rising demand for deluxe scotch whisky in China, Taiwan, Korea and other Asian countries prompted Bacardi to invest more than $250 million over 10 years to expand production of its Dewar's brand in Scotland. The Dewar's brand of whisky includes 12-year, 15-year and 18-year maturities. Dewar's is the number one selling blended scotch in the US. Employs more than 6,000 people, operating 27 manufacturing facilities in 16 countries on four continents, and selling in more than 100 markets globally. Bacardi employs 75 people in Bermuda.

Bacardi Holdings
As above, c/o Conyers Dill & Pearman
Bank of America
The USA's Government Accountability Office (GAO) said in 2009 there were 2 subsidiaries in Bermuda.
Bank of New York Mellon Alternative Investment Services

Bermuda Office, Front Street, Hamilton. A hedge fund administrator. In January 2012 laid off 20 accounting positions, with 39 employees remaining in Bermuda. According to a bank spokesperson, Bank of New York Mellon acquired PNC Bank's global investment services business in July of 2010 and as a result "accounting functions have been consolidated" to their Orlando, Florida office."

Bata Shoes
Bermuda-based but currently Lausanne-headquartered huge multinational family-owned shoe operation. Operates 3 business units worldwide – Bata Metro Markets, Bata Emerging Markets and Bata Branded Business. It has a retail presence in over 50 countries and production facilities in 26 countries. In its history the company has sold more than 14 billion pairs of shoes. Founded in 1894 in Zlin, now in Czech Republic, by

Tomáš Bata and his brother

Jan Antonín Bata.
BBHF Emerald
c/o Fairfield Greenwich (Bermuda). Hit by the Madoff fraud
Beacon Hill Corporation
P. O. Box HM 1179, Hamilton HM EX. Arranges leases and sales of US manufactured property to be used predominantly outside USA.
Beacon Management
Penthouse Suite, 129 Front Street, Hamilton HM 12. Phone 295-9939. Fax 292-2865.
Becher & Carlson Management
Wessex House, 45 Reid Street, Hamilton HM 12. Phone 295-0519. Fax 295-0933.
Befico Ltd
Merged with Novartis Capital Ltd
Belize Orient Corporation
Sterling House, Wesley Street, Hamilton. Phone 295-5254
Beltship Management
P. O. Box HM 723, Hamilton HM CX. Part of an international shipping group specializing in ship management and self-unloading bulk carriers.
Beluga
Hamilton-based, owned by John Outerbridge. Owns the luxury yacht "Bermudiana" worth $2.8 million which in late 2007 was seized by US authorities in Florida because of a dispute over the alleged non-payment by its owners for $73,000 of service costs. The 27.36-metre Versilcraft Motor Yacht was built in 1991 and underwent a thorough mechanical & cosmetic refit in 2004, including rebuilt main engines, a new generator, fresh paint and a new decor. The spacious layout of the vessel provides four owner/guest staterooms plus accommodation for up to five crew in three cabins, and, with her low maintenance fiberglass construction, unique layout and attractive price, the Bermudiana represents a chartering opportunity for a yachtsman with a large family, lots of friends or the desire to get away with a special someone."
Berco
Pembroke Hall, 42 Crow Lane, Pembroke HM 19. Phone 295-4537. Fax 295-1232. International Investment company, part of Berco Ltd, of the Mitchell empire, owned by billionaire Bermuda resident Peter Green, long-time contributor to the UK's Labour Party.
Bergesen
Major shipping company
Berkshire Hathaway
Investments. CEO is Warren E. Buffett
Bermuda National (BNL)
19 Par-la-Ville Road Hamilton HM 11. Bermuda international (exempt) investment holding company specializing in the financial services sector. BNL's primary investment is a 100% interest in Bermuda Commercial Bank, one of Bermuda's four licensed banks which focuses on corporate and private wealth. Its shares are traded on the Bermuda Stock Exchange under the ticker code, BNL.BH.
Bernhard Schulte Shipmanagement (Bermuda) LP.
Richmond House, 12 Par-la-Ville Road, Hamilton HM 08. Phone 295-0614 or fax 292-1549 or cell 505 2657. Operates chemical tankers. Vessels include the Bahamas Spirit and the Cap Bon.
Bestway International Holdings
C/o Codan Services Ltd
BI
Owned by and controlling the worldwide business interests of the British twins of Sir David & Sir Frederick Barclay, among Britain's 500 richest people. Their property includes the Scotsman and Daily Telegraph newspapers (the latter bought on 22nd June 2004 for £650 million - and Ritz Hotel in London.
Billing Services Group

Manx Financial Group plc (MFG) holds 1.7 million shares in London-listed Billing Services, a provider of clearing and settlement, payment services and financial risk management solutions.

Birketu Pty
Private investment company of Bermuda-based Australian billionaire Bruce Gordon
BISYS Hedge Fund Services
Formerly Hemisphere Management Limited. Hemisphere House, P. O. Box HM 951, Hamilton HM DX. Phone 295-9166. Fax 292-6145. One of the leading fund administration groups in the world, with assets exceeding $45 billion and third-largest administrator of hedge funds. Established in Bermuda in 1981, with 142 out of the total of more than 276 staff and subsidiaries in Dublin and Boston. A wholly-owned subsidiary of Mutual Risk Management Ltd. Hit by the Madoff fraud.
Blad Foundation
BNY Alternative Investment Services. (Formerly International Fund Administration, or IFA)
Suite 464, 48 Par La Ville Road, Hamilton HM 11. Hedge fund administrator and International financial services, providing comprehensive fund administration services for offshore and US investment companies. Bank of New York acquired IFA in late 2002.
Boston Company Advisors (Bermuda)
Trenwick House, Church Street, Hamilton. Phone 295-4107.
Brazilian Renewable Energy Company (Brenco)
Since 2007. An ethanol company with prominent foreign investors. Founding shareholders included venture capitalist Vinod Khosla, American supermarket magnate Ron Burkle, America Online founder Steve Case, former World Bank President James Wolfensohn and film producer Steven Bing. Brenco sells ethanol to the huge domestic market, and exports it amid rising international demand. It is expected to produce 3.8 billion liters (1 billion gallons) annually within the next ten years. Brazilian ethanol makers produced 17 billion litres (4.5 billion gallons) last year, and exported 3.4 billion litres (900 million gallons). The company has its headquarters in Brazil's largest city of Sao Paulo, near the sugarcane fields where most Brazilian ethanol is produced.
Bright International Group
C/o Codan Services Ltd
Brilliance China Automotive Holdings
Established in 1992 to own a 51% interest in Shenyang JinBei Passenger Vehicle Manufacturing Company Ltd., of China. It manufactures and distributes mini-buses in China. It was the first company with operations solely in China to list on the New York Stock Exchange. A subsidiary, Brilliance China Trucks Holdings Ltd., changed its name in late 1996 to China Automotive Co. Ltd.
British Airways E-Jets Leasing
Since June 2009
British Airways Investments (Bermuda)
Since 1969
British Airways PLC
Since 1974
Brookfield Infrastructure Partners LP
Bermuda-based. Established by Toronto-based Brookfield Asset Management Inc. to operate long-life assets with stable cash flows. Its current focus is utilities and energy, which serve local communities, as well as transportation, and timber assets in North and South America, Australia, Asia and Europe. Merged with Prime Infrastructure in December 2010. Earned $416 million or $3.48 per unit in the three months ended December 31 compared with a loss of $45 million or 58 cents per unit in the same quarter during 2009. For the full year, net earnings were $467 million or $4.25 per unit versus $25 million or 52 cents per unit in 2009.
The large rise in net income was primarily by the revaluation gain associated with the Prime merger. Brookfield Asset Management Inc. owns about a 30 percent interest in Brookfield Infrastructure.
Brookfield Renewable Energy Partners LP

Bermuda-based. Owns 16 percent of Western Wind Energy Corp in Vancouver.

Brunswick Russian Directional Fund
Brunswick Russian Growth Fund
Bunge
Founded in 1818. Bermuda's leading international company in the Forbes listings, 2011 world rankings of 162 in sales, 235 in profit, 731 in assets, 921 in market value. 2011 CEO: Alberto Weisser. World's top soybean exporter and oilseed processor with over 33,000 employees and 2011 sales of $45.71 billion. A global agribusiness and food company operating in the farm-to-consumer food chain, engaged in oilseed processing, producing and supplying of fertilizer to farmers in South America and selling of packaged vegetable oils worldwide. Conducts its operations in three divisions: agribusiness, fertilizer and food and ingredients. These divisions include

four reportable business segments: agribusiness, fertilizer, edible oil products and milling products. Its agribusiness division is an integrated business principally involved in the purchase, storage, transport, processing and sale of agricultural commodities and commodity products. Its agribusiness operations and assets are primarily located in North and South America, Europe and Asia, and it has marketing and distribution offices worldwide.

In late 2002 it formed a venture, Solae LLC, with Dupont Co. to make soy ingredients.

In November 2010, it acquired Morristown Grain Co., Inc., which included elevators in Morristown, Ind. and Rushville, Ind.

Butterfield Fulcrum Group (BFG)
Hedge fund. In January 2011 stated it was hiring 12 new employees after having signed up 36 new clients. But in August 2011 axed ten staff from its Bermuda office after reviewing distribution of work at its operational centres.
BW Gas
World's largest operator of liquefied natural gas tankers.
C
CACEIS Investor Services (Bermuda)
In 2011 moved the majority of its staff out of Bermuda.
CalciTech
Owns technical centers in Switzerland, etc.
Calson (Bermuda)
C/o Conyers Dill and Pearman
Canada Trust (Bermuda)
31 Church Street, Hamilton HM 12. Phone 292-1020.
Canadian Pacific
World ranking is about 446. The largest hotel chain in Canada, it owns the Fairmont Hamilton Princess and Fairmont Southampton Princess hotels in Bermuda and has an office here.
Canadian Petroleum Ecuador
And other Canadian Petroleum Companies. P. O. Box HM 1736, Hamilton HM GX. Phone 295-2949.
Caritas Royalties Fund II Bermuda)

In April 2008 it changed lawyers and managers of its fund in a cost-efficiency drive. It switched legal responsibilities from Cox Hallett Wilkinson to Conyers Dill and Pearman. The manager to the fund changed from Argent Financial Group (Bermuda) Ltd. to Centaur Performance Group (Bermuda) Ltd.

Carry Wealth Holdings
C/o Codan Services Ltd
Cash Financial Services Group
Conyers Dill & Pearman
CastlePoint Bermuda Holdings
Castlewood
P. O. Box HM 2267, Hamilton HM JX. With a subsidiary in Surrey, England.
Cartesian Capital Group
Founded in 2006 by Mr. Peter Yu and other former members of the senior management team of AIG Capital Partners Inc. It manages more than $1.1 billion in private equity investments worldwide with offices in New York, Eastern Europe, Sao Paolo and Shanghai.
Catco Investment Management (CatCo)
Second floor, SE Pearman Building, Par-la-Ville Road, Hamilton. Manages a range of diversified Bermuda insurance and reinsurance-based investments. Listed on the London Stock Exchange's Specialist Fund Market. It raised $80 million from investors, before its shares started trading three weeks ago. Its institutional investors include Henderson Global Investors ($16.1 million), Co-operative Insurance Society ($16.1 million), Baillie Gifford ($8 million) and JP Morgan Asset Management ($6.5 million). CatCo also has substantial financial backing from the Qatari Insurance Company.
Fund
Second floor, SE Pearman Building, Par-la-Ville Road, Hamilton.
Cathay Overseas
Caterpillar
Giant machinery manufacturer that stands to cash in on President Obama's economic stimulus and its focus on infrastructure spending, has 13 subsidiaries in Bermuda
Caterpillar Asia Pacific LP
Owned by Caterpillar Overseas Credit Corporation SA, Geneva
Celtic Pharma
In May 2007 it received approval in the US to conduct a large, randomized study to track the effectiveness of a vaccine being developed to help smokers break their addiction to nicotine and been given clearance for a Investigational New Drug application (IND) for its vaccine TA-NIC.
Centaur Performance Group (Bermuda)
Central European Media Enterprises
It owns and operates national and regional private commercial TV stations in Europe and elsewhere. It is owned by US cosmetics empire heir Ronald Lauder.
CEC International Holdings
CCT Technology Holdings
Owned by Standard Chartered Bank of Hong Kong.
CDG Holdings
For Carpe Diem Group. Formed in February 2006 by a team of City of London bankers and hedge fund executives, as a Bermuda-registered bank to lend to hedge funds.
Cha Chi Ming
c/o Conyers Dill & Pearman
ChevronTexaco International
P. O. Box HM 2082, Hamilton HM HX. Responsible for the corporate secretarial requirements of about 150 ChevronTexaco companies in Bermuda. (In 2009 the USA's Government Accountability Office (GAO) stated there were 17 subsidiaries in Bermuda).
China Elegance International Fashion
Codan Services Ltd
China Green (Holdings)
Leading Chinese food company, based in Hong Kong, Bermuda incorporated by Conyers Dill and Pearman
China Online (Bermuda)
Appleby Spurling & Hunter
China Silver Dragon Group
Conyers Dill & Pearman
ChipMos Technologies (Bermuda)
Citco Fund Services
With 5,000 employees in offices around the world including one in Bermuda.
Citigroup
The USA's Government Accountability Office (GAO) said in 2009 it had 19 subsidiary companies in Bermuda.
Chuang's China Investments
Codan Services Ltd
Churchill Capital
10 Cavendish Road, Pembroke. Phone 296-3696. Patrick Churchill a founding partner. Hedge fund advisor and brokerage. Churchill has offices in US, UK, Australia, Monaco, Bermuda and Singapore.
Chiquita International
7 Reid Street, Hamilton HM 12. Phone 292-7387. Fax 292-0982.
Citadel Solutions Bermuda
Hedge fund service group owned by Citadel Solutions LLC a subsidiary of hedge fund giant Citadel Investment Group launched in 2007). The Bermuda Monetary Authority approved its license for this Bermuda subsidiary. It thus became the first company licensed by the BMA to provide administration services to hedge funds. It operates as the headquarters for the firm's offshore administration platform, servicing the needs of clients domiciled across Europe, Asia and other non US locations.
Chow Sang Sang Holdings International
Codan Services Ltd
Cigarette Exporting Company of America
9 Church Street, Hamilton. Phone 292-2887.
CIL Holdings
Bank of Bermuda Ltd, registrar & transfer agent.
Citgo Fund Services
Wessex House, 45 Reid Street, P. O. Box HM 2487, Hamilton HM GX. In October 2011 cut 15 to 20 jobs in what the company said was a "reorganization" of its Bermuda office. See below.
Citygroup Fund Services (Bermuda)
Address as above. The Bermuda division of the USA Citco Group of Companies with offices also in Amsterdam, Australia. Bahamas, British Virgin Islands, Cayman Islands, Curacao, Dublin, Geneva, Hong Kong, Luxembourg, New York, San Francisco, Toronto. Bermuda unit of giant US bank. Until November 2008 when it had a major financial crisis, it employed over 240 staff in Bermuda. Citigroup, the recipient of some $45 billion in US Government aid during the market turmoil of 2008-2009, tops the list of US corporations with Bermuda subsidiaries, with 19, according to the USA's General Accountability Office (GAO).
Citi Hedge Fund Services
Address as above. In September 2011 relocated 105 jobs from Bermuda to North America in the biggest publicly revealed jobs blow of 2011. Like Citygroup above, and Citco Fund Services (Bermuda), part of Citycroup's Global Transaction Services Group. Was administrator for the Kingate funds, which put all their money in Madoff's Ponzi scheme. Citi Hedge was bought by Citigroup in 2007. Kingate Global paid the firm or its predecessor $4.2 million from 2000 to 2007, and Kingate Euro Fund Ltd paid a smaller amount.
Citigroup Forum FD Services Bermuda
Address as above.
Cofiam
Codan Services Ltd
Colony Investments
Paget. Fax 236-0800. Cell 235-6093
Columbia Laboratories (Bermuda)
A subsidiary of US-based pharmaceutical company Columbia Laboratories Inc. which researches hormonal treatments and has patented bio-adhesive technology.
Commex Management
Swan Building, 26 Victoria Street, Hamilton HM 12. Phone 295-1785. Fax 295-6270.
Commodities Fund Administrator
Washington Mall, Hamilton HM 11. Phone 295-5517.
Compagnie D'Escomptes Financiers
5 Park Road, Hamilton. Phone 292-7979.
Compass
53 Par-la-Ville Road, Hamilton HM 11. Phone 295-6349. Fax 292-4862.
Concordia Advisors (Bermuda)
10 Cavendish Road, Pembroke, HM 19. Phone 292-1962. Resume to alex@concordiafunds.com.
Concordia Distressed Debt Offshore Management
Represented by Mello Jones and Martin
Concordia Distressed Debt Fund
Represented by Mello Jones and Martin
Concordia Maritime Shipping Group
69 Pitts Bay Road, Pembroke HM 08. Phone 295-0040. Fax 296-2686.
Concordia Municipal Opportunities Master Fund LP
Represented by Mello Jones and Martin
ConocoPhillips
In 2009 the USA's Government Accountability Office (GAO) stated there were 17 subsidiaries in Bermuda.
Consensus Investments Ltd.
c/o Lines Overseas Management
Consolidated Management
14 Par-la-Ville Road, Hamilton HM 08. Phone 295-8313. Fax 292-1373.
Consolidated Services
As above
Consortium Capital
Formerly Human Therapeutics Ltd. C/o Christopher Frances Forrest.
Cooper Industries
A global manufacturer of electrical products, tools and hardware, with current-year revenue of US$4.2 billion. Formerly based in Houston, Texas. Bermuda headquartered for tax reasons on May 21, 2002, for huge tax savings. It has $ multi-million US Defense and Homeland Security contracts.
Continental Asset Management Bermuda
19 Queen Street, Hamilton. Phone 296-0000. Fax 295-8802
Continental Bulk Carriers SA
Happy Valley Road, Pembroke. Phone 292-8727
Continental Gold

A private gold exploration company with seven projects in Colombia. Its flagship project is Buritica in the Antioquia department. In 2009 it acquired Canadian mineral explorer Cronus Resources Ltd, which

focuses on projects in Latin America.
Corange International
Washington Mall, Phase 2, 22 Church Street, Hamilton HM 11. Phone 295-3812. Curt Engelhorn, from Germany, one of Bermuda's wealthiest residents, a billionaire several times over, used to own it. Since 1997 it belongs to Swiss drug manufacturer Roche Holdings.
Cosan SA
Brazilian-owned and based, controls the world's second-largest sugar-cane processor, a holding company that controls Priacicaba. It is the world's largest producer of ethanol from sugar cane.
Coutts (Bermuda)
Swan Building, 26 Victoria Street, Hamilton. P. O. Box HM 1436, Hamilton HM FX. Phone 295-4700. Fax 295-4706.
Covidien
Second Floor, 90 Pitts Bay Road, Pembroke HM 08. Telephone: (441) 292-8674. Spun off from Tyco International. Global healthcare products giant Bermuda-domiciled. Formed June 2007. 7,000-square-foot offices. In January 2008 had four full-time staff at its Bermuda base, out of a global workforce of 43,000 in 57 countries. Its products, which range from medical devices and supplies, to imaging products and pharmaceuticals, generated sales of more than $10 billion in 2007. A public company listed on both the New York and Bermuda stock exchanges.
Cremorne County
P. O. Box HM 1179, Hamilton HM EX. Arranges leases and sales of US manufactured property to be used predominantly outside USA.
CreditWatch
CRM Holdings (CRMH)
Crosos Shipping
For all listed international non-insurance companies see


Last Updated: May 20, 2013.
Multi-national © 2013 by Bermuda Online. All Rights Reserved. Contact Editor/writer and webmaster.