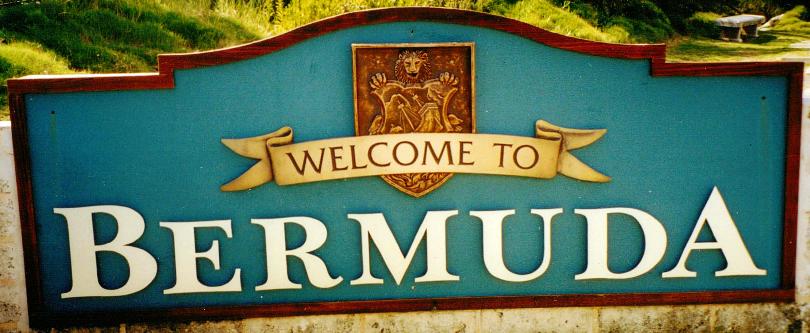 Click on graphic above to navigate the 165+ web files on this website, a regularly updated Gazetteer, an in-depth description of our island's internally self-governing British Overseas Territory 900 miles north of the Caribbean, 600 miles east of North Carolina, USA. With accommodation options, airlines, airport, actors, actresses, aviation, banks, beaches, Bermuda Dollar, Bermuda Government, Bermuda-incorporated businesses and companies including insurers and reinsurers, Bermudians, books and publications, bridges and causeway, charities, churches, citizenship by Status, City of Hamilton, commerce, communities, credit cards, cruise ships, cuisine, currency, disability accessibility, Devonshire Parish, districts, Dockyard, economy, education, employers, employment, environment, executorships, fauna, ferries, flora, former military bases, forts, gardens, geography, getting around, golf, guest houses, highways, history, historic properties, Hamilton, House of Assembly, housing, hotels, immigration, import duties, internet access, islands, laws, legal system and legislators, main roads, marriages, media, members of parliament, money, motor vehicles, municipalities, music and musicians, newcomers, newspaper, media, organizations, parks, parishes, Paget, Pembroke, performing artists, residents, pensions, political parties, postage stamps, public holidays, public transportation, railway trail, real estate, registries of aircraft and ships, religions, Royal Naval Dockyard, Sandys, senior citizens, Smith's, Somerset Village, Southampton, St. David's Island, St George's, Spanish Point, Spittal Pond, sports, taxes, telecommunications, time zone, traditions, tourism, Town of St. George, Tucker's Town, utilities, water sports, Warwick, weather, wildlife, work permits.

Bermuda News Media
One daily newspaper, cable, magazines, media, radio, television

By Keith Archibald Forbes (see About Us) exclusively for Bermuda Online
2019. March 12. Members of the media have been asked to tell the Government about how they can help highlight its work. The Cabinet Office issued a request for information as it sought "new avenues" for sharing news with the public. A notice published on the Government of Bermuda's website said its Department of Communications wanted creative ideas on how policies, initiatives and statements can be highlighted. It said the RFI aimed to gather information from interested parties about the market to help determine "future purchasing options or requirements". The notice explained: "The Department of Communications is looking to work with local media outlets to create new avenues to share news and information with the public. The department wants to hear creative and diverse suggestions on how your organisation can help us to reach your audiences. The objective of this request for information is to get the right information to the right people at the right time. The department will determine which mix of opportunities will be used for each message or campaign based on the communications requirements and the options provided by media outlets." Organisations were asked: "What services can your company provide that will highlight ministerial statements that are read in the House of Assembly on Fridays? What services can your company provide that will highlight new government policies? What services can your company provide that will showcase new and existing initiatives? How can you work with the Department of Communications to create new programmes to highlight the Government's messages? What social-media opportunities and skills exist in your company that will help to connect the Government's programmes and messages with your audiences?" The RFI, which can be viewed on the procurement notice page of the government website, was issued on March 1 with a deadline of March 29. A Cabinet Office spokeswoman said yesterday the communications department was "looking at new ways to partner with local media outlets". She said target audiences would also be considered when decisions were made about which "mix of opportunities" was needed for each message. The RFI came after the Department of Workforce Development confirmed this year it abandoned plans to hire a PR firm to spread its message. Businesses were asked to submit tenders last October for a "public education and awareness campaign" designed to generate a better image for the service. Targets for the scheme included roadshows, career fairs and "at least one positive story" a week in news outlets and social media. The request for quotations said the department wanted to "demonstrate to the community that the department was making positive steps to ensure people were employed, trained and certified". A government spokeswoman said in January that the department had decided not to go ahead with the contract and would instead "look to utilize internal resources to promote" its work.
Chief source and originator of daily local news and world affairs
Both in print (offline) and online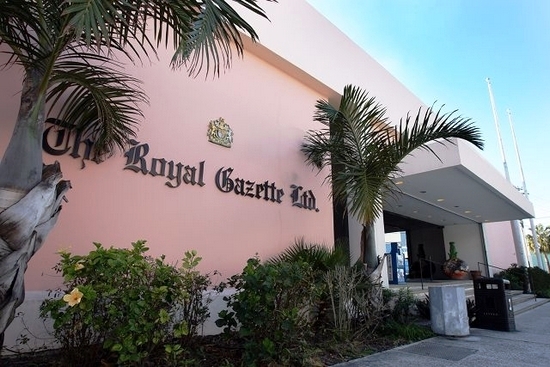 Costs $1.50 per issue news-stand or 99 cents per issue home delivery. 2 Par-la-Ville Road, Hamilton HM-02, Bermuda. Mailing address: PO Box HM1025, Hamilton HMDX, Bermuda. Phone: 441-295-5881. Royal Gazette Editorial Fax: 441-292-2498. With a full-content electronic Edition. Island's only fully staffed newspaper with working journalists, photographers and more. It is Bermuda's only media where, in strict accordance with international media regulations, journalists who write the articles are mentioned by name to identify them as the originators of the articles published - see Contact Us by name, role, telephone number and email in http://www.royalgazette.com/section/?template=18. It complies internationally with every local and international definition of a newspaper and news source. It is Internationally praised and respected. Founded in 1828, it is Bermuda's only daily newspaper, publishing every day except Sunday and public holidays and complies in every respect with Bermuda's Printed Publications Act 1971.
It started publishing an Internet edition in 1997 and upgrades its comprehensive website regularly. It is owned by The Bermuda Press (Holdings) Ltd., which in addition to owning the Island's leading media group, also owns Bermuda Press Ltd., the leading commercial printer in Bermuda, office supplies companies and real estate.
Letters to the Editor: letters@royalgazette.bm
Local news: news@royalgazette.bm
News Desk: rgnewsdesk@royalgazette.bm
Business: business@royalgazette.bm
Sport: sport@royalgazette.bm
Lifestyle/Calendar: lifestyle@royalgazette.bm
For more information about contacting different Royal Gazette departments or individual members of staff, see Contact Us.
Because they are fully independent of the Bermuda Government, Royal Gazette reporters have in the past been verbally attacked and belittled by politicians at press conferences and public events. It is the only developed country in the free world where government hostility towards the free press goes unchallenged.
With daily circulation of more than 16,000 copies, the newspaper reaches more than 90 percent of the adult market. It aims to cover the whole community fairly and accurately ands to act as an independent voice. It is not affiliated with any political party. Each day, it produces the following sections: Local news, Overseas news, Sport, Business, Lifestyle and Opinion. In addition, the newspaper produces weekly sections on Body and Soul (Tuesday), Personal Technology and Shipping (Wednesday) Youth (Thursday), Personal Finance, Religion and Weekender (Saturday). It also publishes two magazines: RG Magazine, a general interest colour printed supplement, and Bottom Line, a business print magazine. These award-winning magazines come out in alternative months through the year.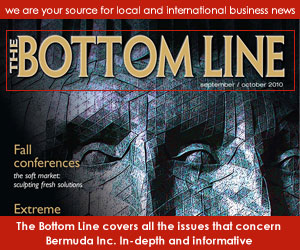 History of print media in order of date of first publication
| | | |
| --- | --- | --- |
| Newspaper | First Editor | Dates operated |
| Bermuda Gazette | J. Stockdale | 1784-1831+ |
| Royal Gazette (Weekly Gazette) | Edmund Ward | 1810-1816 |
| The Gleaner | Edmund Ward | 1812-1813 |
| Ladies Library | C. R. Beach | 1817-1818 |
| The Bermudian | Alex Holmes | 1819-1823 |
| The Royal Gazette | D. R. & D. M. Lee | 1828-present, in print and online. Island's chief source and originator of Bermuda news |
| The Bermudian | Benjamin Jenkins | 1834-1878 |
| Bermuda Herald | William Martin | 1844-1857 |
| The Record | Fisher & Dover | 1849-1850 |
| Advertiser | Samuel Nelmes, Jr | 1851-1854 |
| Bermuda Mirror | George A. Lee | 1861-1872? |
| Bermuda Advocate | W. J. S. Scobell | 1863-1864? |
| Bermuda Chronicle | W. J. S. Scobell. Another editor, briefly, was the English artist Edward K. James | 1865-1871 |
| Colonist & Daily News | Samuel S. Toddings, founder, then Charles Brady | 1866-1920 |
| Bermuda Times & Advocate | Sam Parker, Jr. & Sons | 1871-1883 |
| Spirit of the Times | George E. Lee | 1872? |
| New Era or Home Journal | A. L. Spedon (Editor and owner from 1881 to 1884, later owned from 1901 to 1905 by Rev. Charles Monk), weekly | 1881-1905 |
| Home & People's Journal | John J. Parker | 1882-1883 |
| Bermuda Times or People's Journal | John J. Parker & Sam Parker, Jr | 1883-1890? |
| The People's Journal | John J. Parker | 1884-1902? |
| Bermuda Advertiser | J. D and F. R. Bell | 1894-1900? |
| Mid Ocean (later, Mid Ocean News) | Samuel S Toddings, founder and editor, then W. L. Toddings & W. K. Morrison | 1899-1900, then see Bermuda Mid Ocean News below |
| Bermuda Recorder | J. Bushell | 1899-1900 |
| New Era (Rev. Monk bought out Mr Spedon's version of 1881-1884). | Rev. Charles V. Monk | 1901-1905 |
| Knight Errant | M. Sheldon-Williams | 1904-1906 |
| Mid Ocean News | Seaward S. Toddings | 1911 - October 2009. Bought in 1960s by the Royal Gazette. Was a weekly (Friday) and sister newspaper of daily The Royal Gazette. |
| The Recorder | Rev. C. A. Stewart | 1925-1975. Bought by Sir John Swan in the early 1970s for 2 years. Then Ira Philip bought it, found it unprofitable and ended it |
| The Echo | | 1928-1934 |
| The Islander | Margaret R. Seon | 1929? |
| Bermudian Magazine | | From February 15, 1930 to present date, in print and online |
| Bermuda High School Chronicle | | Published from 1933 to 1948. |
| Bermuda Historical Quarterlies | Volumes 1-38, each with 4 editions. Out of print, some available from Bermuda Historical Society. All can be seen in Reference Library, Bermuda National Library, Hamilton. | Quarterly, 1944 to 1981, printed. . |
| The Skyliner | Military weekly, published in Bermuda for the USAF's Kindley Air Force Base (KAFB) by the KAFB Information Division | 1955-1972 |
| Tide-ings | US Navy newspaper that covered the US naval bases in Bermuda | 1955-1995. Copies were always sent to the US Consulate General |
| Fame | June Augustus, mostly about local black business and cultural achievements and personalities | 1962-1976 |
| Bermuda Sun | Martin Dier | 1964 to July 30, 2014, when acquired by the Bermuda Press Ltd, owner of the Royal Gazette |
| Workers Voice | Reid Simmons | 1971-present, monthly and for special occasions, published by the Bermuda Industrial Union. |
| Bermuda Now | Bryan Darby | 1980-1981 |
| Bermuda Times | K. Murray Brown | 1987-1994 |
Electronic media
Not in print format, via the Internet only.
Currently, they include:
Bermuda Insurance Journal. Covering Bermuda's most important industry.

Bermuda Official Gazette. Bermuda Government operated since December 2018.

Bermuda Online. Owned by Bermuda's Royal Gazette newspaper but authored, administered and published independently. Electronic format only. With its detailed and accurate 165+ web files on Bermuda, many of which are updated daily including all Public Holidays and weekends.


RG Magazine. Published by The Royal Gazette daily newspaper. A news and features oriented monthly, for locals and visitors. Free with daily newspaper.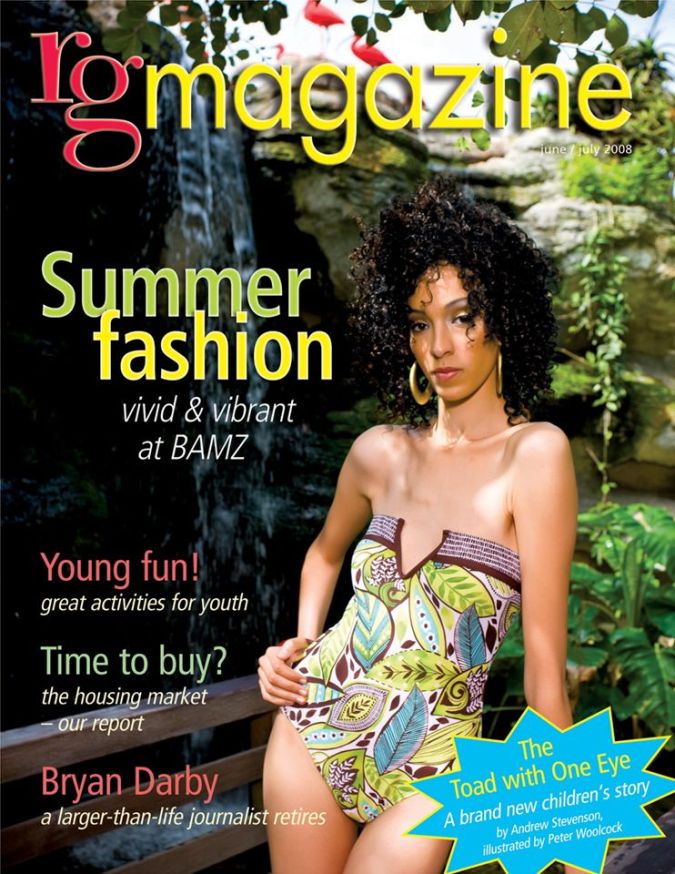 Today in Bermuda. Website todayinbermuda.com.
Radio and Television Stations
Radio broadcasting in Bermuda began in 1946, long before TV in 1956. Radio talk shows are popular in Bermuda. In music, there is a "local content" requirement of at least two locally sung or locally orchestrated songs or pieces of music per hour.
Broadcasting regulations and stations. All commercial, no PBS or BBC equivalent. Broadcasting content on cable, radio and local television and political broadcasting are controlled by the Bermuda Government appointed Broadcasting Commissioners set up under the Broadcasting Commissioners Act 1953. Broadcasting Commissioners. Appointed by the Bermuda Government annually or as appropriate under the Broadcasting Commissioners Act 1953. See in alphabetical order under "Bermuda Government Boards." E-mail gtelecom@bdagov.bm. They are answerable to a cabinet minister. They act as the Film Control Authority, under the Film/Control of Exhibition Act 1959. They also advise the Minister on matters concerning the Obscene Publications Act 1973. The only periodic exception to the all-commercial content is when the Government Emergency Broadcasting Facility operates, during a storm or hurricane or when no commercial station can broadcast because power lines are down. The Bermuda Government does not hold an equity position in any of the broadcasting companies but awards contracts to them for certain programming.On January 14, 1994 in Bermuda, new regulations were officially introduced affecting local radio and television stations. Enacted by the House of Assembly six months earlier, they required callers to identify themselves; stations to put into effect a seven-second delay in broadcasting such calls; as well as a ban on tobacco advertising; a ban on alcohol advertising (except beer and wine) between 6 am and 9 pm; the requirement for all such advertising to include the message "Excessive alcohol may be harmful to your health;" stations to produce a daily record of programs; regular publication of time schedules for programming; and the requirement that local television stations not broadcast any program which solicits funds from the public except by an approved and registered charity.
AM Radio
1230. Bermuda Spirit, formerly ZFB-AM. Local. Transmitter power 1 kW. Local, religious, adult contemporary mix.
1340. ZBM-2. Since 1953.Transmitter power 1 kW, mostly news/talk format with some music programming.
FM Radio
Ocean 89.
89.1. FM 89 (ZBM-FM). Since 1962. ERP 15 kW. Mostly adult contemporary format.
94.9. Power 95 (ZFB-FM). Since 1971. Adult contemporary format. Transmitter power 1 kW.
98.3. Irie FM 98.3.LTT Broadcasting Ltd.
98.1. KJAZ. Since 2005. Jazz, blues.
Government 101 FM emergency.
Vibe 103. Owned by Collie Buddz, one of Bermuda's most successful musicians. His real name is Colin Harper. He was born in New Orleans, but moved to Bermuda as a child after his father passed away. He was soon influenced by reggae music and when he was 19 attended Full Sail Academy in Orlando to pursue an audio engineering degree. Since then he has toured the world with his music supporting artists. He continues to record new music.
Inspire 105.
107.5.Hott. Since 2004.
The Full 100.
Short Wave Radio
For shipping and yachts, Bermuda Harbour Radio, Bermuda Government.
TV stations
Unlike in the United Kingdom, no annual TV license fee is payable by individuals or households. Bermuda uses the North American NTSC television broadcasting standard. Reception is island wide but much better in some areas than in others, when only using rabbit-ears as an aerial.
Fresh TV. Fresh Creations, Vision House, 44 Court Street, Hamilton, Bermuda HM12. Tel. (441) 295 9922, Fax (441) 295 4031.
CITV (Community Information Television). Government TV channel. Global House, 43 Church Street, Hamilton, HM 12. Phone (441) 292-5998 or email info@dci.gov.bm.
LookTV.
OnionTV. Phone (441) 292-2688 or 292-20TV. P.O. Box 1585, Hamilton, Bermuda.
ZFB TV. Bermuda Broadcasting Company Ltd. Channel 7. Affiliate of ABC, USA
ZBM TV. Bermuda Broadcasting Company Ltd. Channel 9. Affiliate of CBS, USA.
Also available
Netflix. Began service to Bermuda and the Caribbean in September 2011, for movies.
Satellite. Many local residents have this instead of Cable TV. Systems include Direct TV, DISH satellite TV and C-Band, mostly American.
Media Council of Bermuda
2019. October 3. Thaao Dill has been appointed the new chief executive officer for the Media Council of Bermuda. He succeeds Don Burgess, whose three-year term ended on October 1. He will remain part of the Working Group as an ex office member. Mr Dill said, "I'm excited and grateful for the opportunity to participate in the ongoing growth and development of Bermuda's media industry and the talented journalists, producers and personalities that do great work therein. The Media Council's fundamental role is to ensure that the content delivered to our community via print, radio, television and the web is accurate, accessible, entertaining and informative. A vibrant, active, responsible press corps is a non-negotiable necessity for a country to be truly free – the Media Council understands this fact and is committed to its further propagation. I'm looking forward to being part of the process by continuing the marvelous work of the outgoing CEO, Don Burgess, in improving the relationship between the professionals that populate the industry specifically and our collective audience(s) generally." Mr Dill was one of the five original people who helped shape the formation of the Media Council in 2011. He has had stints at both the Bermuda Broadcasting Company and Inter-Island Communications at HOTT 107.5. He currently serves as the recruitment officer at Bermuda College. Mr Burgess said, "Thaao has an outstanding vision to help progress the Media Council forward in this age. He brings a measured, reasoned voice to help lead Bermuda's media."
To find out more about the Media Council of Bermuda, please go to website mediacouncilofbermuda.org
2018. September 10. Bermemes and SheHub.tv have joined the Media Council of Bermuda. Veteran journalist Carla Zuill, who previously ran the news site Today in Bermuda, is the founder of SheHub.tv, a website dedicated to women. Dejon Simmons founded Bermemes, which won The Bermudian magazine's Best of Bermuda Award and had won numerous other Best of Bermuda awards. Don Burgess, the CEO for the Media Council of Bermuda, said: "We are proud to have these two excellent digital outlets join us. The media landscape is quickly changing as more people continue to get their news from online sources. "Bermemes has branched out from its humble beginnings and regular post interviews with politicians, artists, and cultural pacesetters in Bermuda." Mr Burgess added: "Shehub.tv is exploring a road less travelled by other media in Bermuda and focusing solely on women's issues, which I think is innovative." Mr Simmons said: "I am more than humbled to have Bermemes a part of Bermuda's Media Council. I look forward to working with the experienced members of the Media Council and offering my expertise where possible." Ms Zuill added: "I am pleased that SheHub.tv has been accepted into the Media Council and I am hoping that women in Bermuda and beyond will benefit from its content. I am looking forward to growing this brand in the years to come."
2018. July 12. Qian Dickinson and Carla Zuill have accepted positions to the Media Council of Bermuda. Both are joining the Media Council's Working Group. Executive officer Don Burgess said it is essential to diversify the people who are part of the Working Group, that not only includes colour, but age, sex and non-traditional media. "When the Media Council Working Group was formed 11 years ago, it was the bastion of traditional media. Time has quickly changed the media landscape since then, and it is essential that the Working Group reflect that. Both Qian and Carla have a wide variety of experience in both old and new mass communication forms and will provide valuable input to the Council." Mr Dickinson's appointment started in April, and Ms Zuill's began in June. Mr Dickinson is an eChannel specialist at Clarien Bank, a radio personality on Hott 107.5 and a partner of Bermemes who is well known for his video interviews for the social media group. He has more than 15 years of web and social media experience. Mr Dickinson said: "As an active member of various media outlets, I am happy to be a resource to help protect Bermuda's freedom of expression and to resolve complaints against the media." Ms Zuill has been a journalist in Bermuda since 2002. A graduate of the Grady School of Journalism at the University of Georgia, she initially started working as an assistant video editor in 1998, under the guidance of respected local filmmaker, the late Errol Williams. After joining The Royal Gazette, she became its first special sections editor. She then went on to work as a public affairs officer for the Bermuda Government for several years before joining Bermuda Broadcasting News as its assistant news director. In 2014, she founded todayinbrmuda.com but closed the site in 2017 before launching women's lifestyle website, sheHub.tv in May 2018. She is also a social media strategist. "It's an honour to be asked to be a part of this committee," Ms Zuill said. "I am committed to ensuring that journalism is carried out with professionalism and integrity in Bermuda." Mr Burgess added that several other people had also been approached about joining the Working Group over the past three months.
2017. May 19. Dr. Grant Gibbons, then Minister of Economic Development, outlined plans this morning in Parliament for broadcasting and audiovisual media. Dr Gibbons said he was in the process of evaluating policy options for the creation of "a new regulatory framework for broadcasting and, more generally, for the provision of audiovisual media services in Bermuda". Issues raised over the existing framework include the current regime being updated and not reflecting digital convergence; the fragmented state of the current regulatory regime governing services; the "uncertain" future of over-the-air television in Bermuda; the limited availability of local television, especially for locals unable to subscribe to Cable, and the allocation of valuable radio spectra to broadcasting that "does not appear to be used efficiently", Dr Gibbons said. A round table was convened this week with "a cross section of the industry CEOs", and will be televised on CITV. A draft policy statement will be put out to public consultation, Dr Gibbons added.
2016. October 6. The Media Council of Bermuda's new executive officer has been named as Don Burgess. Mr Burgess, the former deputy editor of The Bermuda Sun, will handle unresolved disputes with media outlets in his new post. He succeeds Jeremy Deacon, who took on the role after the council's first executive officer, Meredith Ebbin, stepped down two years ago. Mr Burgess said: "I am humbled to be entrusted with this responsibility and I look forward to extending the legacy of my predecessors with an even-handed approach. The Media Council of Bermuda helps inspire the highest ethical standards of journalism and where mistakes have been made, a reasonable approach from both parties can often bring swift resolution." A social media and softball enthusiast, Mr. Burgess, 54, is also active in his church and community. Tony McWilliam, who chairs the Media Working Group that oversees the running of the council, welcomed Mr Burgess on board. He said: "Having worked alongside Don at The Bermuda Sun for many years, I know that he is a man of integrity, fairness and good judgment." Mr Deacon, who stepped down because of work commitments, said: "The Media Council has an important role to play in the community and I am sure Don will do a superb job. I wish him well." The Media Council was set up in 2011 with two main goals: to protect freedom of expression (in response to government moves to regulate the press), and to help resolve complaints, at no cost, when direct contact with a media outlet proves unsatisfactory. See www.mediacouncilofbermuda.org, which contains the media's Code of Conduct, on which all complaints must be based, and also explains the complaints procedure.
Agreed on June 9, 2010 and began on October 14, 2010 as an eight-person council. It has two main goals — to help resolve complaints against the media and to protect freedom of expression. The council was chosen by an independent selection committee. It is the first time Bermuda had an independent media council. It was promoted after then-Premier Ewart Brown, who wanted the press tamed, tabled legislation to form a Government appointed anti-press council. Local journalists and global press freedom campaigners claimed it would be politically biased and could infringe freedom of expression and volunteered to form an independent council. As a result Dr. Brown decided to take the proposed legislation off the table before Members of Parliament voted on it. At that time, some local politicians were opposed to true democracy and fundamental press freedoms. They were not aware, or omitted to mention, that voluntary press codes - not legislation made by and on behalf of their governments - apply in all the world's democracies. Unlike them, Bermuda does not have a "gutter" or "yellow" press so responsible Bermuda media saw no need to have a voluntary press code.
Unlike Canada, USA, etc where freedom of the press is built to their constitutions or elsewhere into their constitutional rights, Bermuda has no such guaranteed press freedoms. The International Press Institute (IPI) warned the Government that its "deeply flawed" planned Media Council Act 2010 bill could damage Bermuda's reputation around the world. The global network of editors, media executives and journalists, based in Vienna, issued a statement in May 2010 arguing that the proposed council would be inherently biased, would infringe press freedom and could prevent the free flow of information. It urged the Government to withdraw the draft legislation and talk again to the Island's media industry about how it should be regulated. The warning followed opposition to the bill from other global press freedom organizations, including US-based Reporters Committee for Freedom of the Press and the CPU (Commonwealth Press Union) Media Trust. The IPI said the Media Council Act 2010 could have a "detrimental impact" on the reputation of the Bermuda Government. The bill was tabled in Bermuda's House of Assembly on May 7, 2010 by then-Premier Ewart Brown but managed to avoid enactment after the Media Council of Bermuda was approved as a compromise. Had this not been done, six persons would have been appointed by the Governor on the recommendation of the Premier, with just five further media representatives. The media restraints the then-Premier wanted would have had a bias that jeopardizes not only the council's decision-making process but also any future code of practice for the media. Most worryingly, section 15 (3) (d) of the proposed act contained a powerful prior restraint clause that enabled the council to prevent the publication and broadcasting of 'any news, or comment on the news, that is the subject of the complaint. Due to the bias inherent within the council, this power could have been abused to prevent the free flow of information within Bermuda and might be used by complainants to prevent investigative journalism. The IPI, which works to safeguard press freedom, said the "controversial" media bill appeared to have "more in common with the media legislation of some of the repressive governments in Latin America, than with the First Amendment tradition of one of its close trading partners, the United States.
Bermuda's British Governor and the USA's Consul General were then both silent. Yet both have complete freedom of the press in their respective countries, endorsed by the the British Government and President Obama.
See this dateline:
February 3, 1993: Progressive Labour Party MP Julian Hall calls for a press council to be formed to ensure journalistic responsibility, during a speech in the House of Assembly.

June 25, 1993: United Bermuda Party Cabinet Minister Ann Cartwright DeCouto tells the House of Assembly during a debate on the Broadcasting Commissioners Amendment Act that she favours a press council to handle complaints about unfair treatment by newspapers. National Liberal Party leader Gilbert Darrell asks why television and radio are singled out for regulation, when the press is "getting away with murder."

July 21, 1993: PLP leader Frederick Wade urges the creation of an "independent and non-partisan press council". He claims "most unpardonable attacks" are being aimed at MPs and public office candidates.

February 24, 1999: UBP Senator Maxwell Burgess suggests that a media council "which spoke to some sense of fair reporting" could be set up. PLP Senator Calvin Smith disagrees, arguing that freedom of the press is part of the democratic process. "The last thing we would look to see is increased control," says Sen. Smith. Independent senator Walwyn Hughes states: "We might have our disagreements and views on the media. But the last thing we need is to have our troubles and concerns addressed by the Government."

August 1999: PLP Telecommunications Minister Renee Webb floats the idea of a press council to investigate alleged abuses. UBP MPs pour scorn on the idea because it wouldn't cover TV and radio but would have representatives from "fringe" publications such as Bermuda Industrial Union's Workers' Voice.

July 2003: Ms Webb reiterates her call for a press council. She says that in 1999 she "met with the various editors of the newspapers and they all agreed it was a good idea but I don't think they really wanted it. If they were serious they would have done it."

February 1, 2008: Government announces plans for a media council in its Throne Speech and promises to begin consultation with the media later in the year. Premier Ewart Brown asserts that the "atmosphere in the recent [general] election probably made people think about it more.".

The February 2008 edition of the PLP newsletter The Party Line states: "As the demand for transparency and fairness is apparently increasing, one would hope that the daily, which a large portion of a specific section of the community considers unfair, will advocate with similar vigor for a press council."
(Opposition leader Kim Swan says that if the press needs a code of conduct, there should be one for legislators too.)

March 2008: Sixty-four percent of people responding to a poll commissioned by The Royal Gazette support the introduction of a press council to regulate newspapers.

July 9, 2008: The Premier says his plans for a media council are behind schedule but promises: "Our recommended press council model will be available for stakeholder consultation soon."

December 12, 2008: A letter from the media to Dr. Brown states: "We do not believe that a legislated media council along the lines proposed in the [Cabinet] paper before you is appropriate or necessary." The letter suggests a "self-regulating body without the interference, perceived or otherwise, of the Government, which legislation would inevitably suggest". It is signed by: Bill Craig, then CEO of Bermuda Broadcasting Company; PLP senator and radio host Thaao Dill, programme director of Inter-Island Communications; Chris Lodge, news director at DeFontes Broadcasting Company; Tony McWilliam, editor of the Bermuda Sun; and Bill Zuill, editor of The Royal Gazette.

March 8, 2010: Dr. Brown tells the House of Assembly that legislation "developed to create an independent media council, which will promote fairness, accuracy, accountability and journalistic integrity in the content and presentation of media coverage, including news reports, comment, articles and pictures" will soon be tabled.

May 6, 2010: The Premier calls a press conference to tell the media that a bill has been drawn up to create a media council to oversee a code of practice and complaints procedure for print and broadcast operations.

May 7, 2010: The Media Council Act 2010 is tabled in the House of Assembly.
Media Code of Practice
Suggested and approved in June 2010 by Bermuda's media shown below instead of a government-run entity.
Preamble
Members of the media have a duty to maintain the highest professional standards. The Code of Practice, which includes this preamble and the public interest exceptions in Section 1, sets the benchmark for ethical standards, protecting both the rights of the individual and the public's right to know. It is the cornerstone of the system of self-regulation to which the industry in Bermuda has made a binding commitment. Freedom of the press is indivisible from, and subject to, the same rights and duties as that of the individual and rests on the public's fundamental right to be informed and freely to receive and to disseminate opinions. The primary purpose of gathering and distributing news and opinion is to serve Bermuda by informing citizens and enabling them to make informed judgments on the issues of the time. The Code serves as a reference point for the public and also as an essential guide for journalists in Bermuda. It is vital that this Code be honored not only by the letter but also in spirit. It should not be interpreted so narrowly as to compromise its commitment to respect the rights of the individual, nor so broadly that it constitutes an unnecessary interference with freedom of expression or prevents publication in the public interest.
It is the responsibility of editors, publishers and managers to apply the Code to editorial material. They should ensure it is observed rigorously by all editorial staff and external contributors, including non-journalists.
Public enlightenment, as defined by the Society of Professional Journalists, is the forerunner of justice and the foundation of democracy. This is the guiding principle of this Code.
1. The Public Interest
There may be exceptions to the clauses below marked ** where they can be demonstrated to be in the public interest. The public interest includes, but is not confined to:
Detecting or exposing crime or serious impropriety.
Protecting public health and safety.
Preventing the public from being misled by an action or statement by an individual or organization.
Where there is a public interest in freedom of expression itself.
Whenever the public interest is invoked, the Bermuda Media Council shall require editors/news directors to demonstrate fully how the public interest was served.
The Bermuda Media Council will consider the extent to which material is already in the public domain, or will become so.
In cases involving children under the age of 16, editors/news directors must demonstrate an exceptional public interest to over-ride the normally paramount interest of the child.
2. Accuracy
The media shall take care not to publish inaccurate, misleading or distorted information, including photographs, video and voice recordings.
A significant inaccuracy, misleading statement or distortion once recognized shall be corrected, promptly and with due prominence, and where appropriate the media outlet should make amends by printing/broadcasting/posting, promptly and with appropriate prominence, a retraction, correction or explanation and/or an apology.
The media, whilst free to be partisan, shall distinguish clearly between comment, conjecture and fact. Facts are not always clear-cut and often open to interpretation but the media shall present factual information fairly and with due regard to context and importance. Where a report is not based on facts or is founded on opinions, allegation, rumor or supposition, it shall be presented in such manner as to indicate this clearly.
A media outlet is entitled to adopt a forthright stance and advocate a position on any issue.
A media outlet shall report fairly and accurately the outcome of an action for defamation to which it has been a party, unless an agreed settlement states otherwise, or an agreed statement is published.
Journalists should use corroboration to verify the accuracy of information from their sources.
Media outlets must clearly distinguish for the audience the difference between advertising, advertorial and news.
3. Opportunity to Reply
Journalists shall ensure that stories are fair and balanced and routinely seek the views of the subject of serious critical reportage in advance of publication. This need not be done where the media outlet has reasonable grounds for believing that by doing so it would be prevented from publishing the report or where evidence might be destroyed or witnesses intimidated.
A fair opportunity for reply to inaccuracies must be given when reasonably called for.
4. Privacy
Everyone is entitled to respect for his or her private and family life, home, health and correspondence, including digital communications. Editors/news directors shall be expected to justify intrusions into any individual's private life without consent.
People in public life are entitled to privacy.

Where a person holds public office, deals with public affairs, follows a public career, or has sought or obtained publicity for his/her activities, publication/broadcast of relevant details of his/her private life and circumstances may be justifiable where the information revealed relates to the validity of the person's conduct, the credibility of his/her public statements, the value of his/her publicly expressed views or is otherwise in the public interest.

It is unacceptable to photograph or film or record individuals in a private place without their consent. Note: private places are public or private property where there is a reasonable expectation of privacy.
5. Harassment
Journalists shall not engage in intimidation, harassment or persistent pursuit.
Journalists shall not persist in questioning, telephoning, emailing/texting, pursuing or photographing or filming individuals once asked to desist; nor remain on their property when asked to leave and must not follow them. Exceptions arise in relation to the movement of accused or convicted criminals (usually under escort and in public places), where the public interest is paramount.
Editors/news directors should ensure these principles are observed by those working for them and take care not to use non-compliant material from other sources.
6. Intrusion into grief or shock
In cases involving personal grief or shock, enquiries and approaches must be made with sympathy and discretion and the information garnered shall be handled sensitively. This does not restrict the right to report legal proceedings, such as inquests.
When reporting suicide, care shall be taken to avoid excessive detail about the method used.
7. Children
Young people should be free to complete their time at school without unnecessary intrusion.

Journalists/editors/

news directors

should have regard for the vulnerability of children and in all dealings with children should bear in mind the age of the child, whether parental or other adult consent has been obtained for such dealings, the sensitivity of the subject-matter, and what circumstances, if any, make the story one of public interest.

A child under 16 years of age shall not be interviewed or photographed or recorded, especially on issues involving their own or another child's welfare unless a custodial parent or similarly responsible adult consents.
Pupils shall not be approached or photographed at school without the permission of the school authorities.
Editors/news directors shall not use the fame, notoriety or position of a parent or guardian as sole justification for publishing/broadcasting details of a child's private life.
8. Hospitals
Journalists shall identify themselves and obtain permission from a responsible executive before entering non-public areas of hospitals or similar institutions to pursue enquiries, unless they have been invited to see a patient by the patient personally or by his/her immediate family or partner.
The restrictions on intruding into privacy are particularly relevant to enquiries about individuals in hospitals or similar institutions.
9. Reporting of Crime
Relatives or friends of persons convicted or accused of crime should not generally be identified without their consent, unless they are genuinely relevant to the story.
Particular regard should be paid to the potentially vulnerable position of children who witness, or are victims of, crime. This should not restrict the right to report legal proceedings.
Due care and responsibility shall be exercised by the media with regard to the presentation of brutality, violence and atrocities.
10. Clandestine devices and subterfuge
The media shall not seek to obtain material by intercepting private or cell phone calls, messages or emails or by accessing digitally held private information without consent.
Journalists should clearly identify themselves immediately in a conversation that might contain information used in reporting.
The use of hidden cameras and listening devices in public places and/or engaging in misrepresentation or subterfuge, including by agents or intermediaries, can generally be justified only in the public interest and then only when the material cannot be obtained by other means.
11. Discrimination
The media shall avoid prejudicial or pejorative reference to an individual's skin colour, race, nationality (including citizenship), ethnic or national origin, religion, gender, sexual orientation, marital status, disability, illness or age.
Details of an individual's skin colour, race, nationality (including citizenship), ethnic or national origin, religion, gender, sexual orientation, marital status, disability, illness or age shall be avoided unless genuinely relevant to the story.
Media reports shall not place gratuitous emphasis on, skin colour, race, nationality (including citizenship), ethnic or national origin, religion, gender, sexual orientation, marital status, disability, illness or age. Journalists should also avoid stereotyping based on the above.
Nevertheless, where it is relevant and in the public interest, the media may report and express opinions in these areas.
12. Incitement to Hatred
The media has the right and the duty to report and comment on all matters of legitimate public interest. This right and duty shall, however, be balanced against the obligation not to publish/broadcast/post material that amounts to hate speech.

Editors/news directors shall take care in deciding how to report incidences of hate speech without widening the dissemination of its content.

Hate speech is defined for the purpose of this Code as hateful, threatening, abusive or insulting language

intended or likely to cause grave offence or stir up hatred against an individual or group on the basis of skin colour, race, nationality (including citizenship), ethnic or national origin, religion, gender, sexual orientation, marital status, disability, illness, or age

.
13. Financial/business journalism
Even where the law does not prohibit it, journalists shall not use for their own profit financial information they receive in advance of its general dissemination, nor should they pass such information to others.
Journalists shall not write about shares or securities in whose performance they know that they or their close families have a significant financial interest without disclosing the interest to their editor/news director.
They shall not buy or sell, either directly or through nominees or agents, shares or securities about which they have written recently or about which they intend to write in the near future.
When a media outlet is reporting on a company to which it has substantial links (it might be a parent or sister company), the relationship shall be made clear in the story.
14. Confidential sources
Journalists have a moral obligation to protect confidential sources of information.
They also have a duty to take reasonable steps to satisfy themselves that such sources are well informed, have sound motives and that the information they provide is accurate.
Conditions attached to any promise made in exchange for information should be clarified, and promises kept.
Sources shall be identified whenever feasible and when anonymity is granted, an explanation shall be provided. The public is entitled to as much information as possible on source's reliability, short of compromising promised anonymity.
15. Witness payments in criminal trials and payment to criminals
The media shall not, under any circumstances, offer any payment for any story. (This does not preclude payments to freelance writers, photographers etc).
16. Headlines and captions
Headlines, sub-headings and captions, across all media, should accurately and fairly convey the substance or tone of the report or photo or footage to which they are related.
17. Photos & video footage
Editors/news directors shall not publish/broadcast/post photographs or footage or audio content which has been manipulated without informing readers/viewers of the fact and, where significant, of the nature and purpose of the manipulation.
Situations of grief and shock shall be handled with special consideration for the sensibilities of those affected.

Taking photographs, filming or recording individuals in private places without their consent is not acceptable, unless justified by the public interest.
18. Public feedback
Selection and treatment of letters, and the choice of and air time given to talk show guests, are the prerogative of editors/news directors who are to be guided by fairness, balance, and public interest in the contributors' views.
19. Conflict of Interest
Journalists should be free of obligation to any interest other than the public's right to know. Participation in political/community groups and the like should be declared to the editor/manager.
Readers are entitled to expect that content reflects the best judgment of editors/news directors, journalists, and has not been inappropriately influenced by undisclosed interests. Where relevant, any significant financial or political interest of a media outlet or journalist should be disclosed. Writers should disclose significant potential conflicts of interest to their editor/news director.
20. Editorial matters
The free expression of ideas and viewpoints is a fundamental and unassailable function of the media.
Opinion columns and editorials carry the same commitment to factual accuracy (see Section 2) as reportage.
21. Plagiarism, copyright & embargoes
Media outlets shall not use words, images or footage generated by fellow media professionals without full attribution and/or prior consent.
Copyright on articles/photographs/footage shall be respected. Inadvertent breaches of copyright should be looked upon more sympathetically than deliberate or careless breaches.
Embargoes on information shall be adhered to.
22. User-generated online content
This Code primarily covers editorial material, ie. that which could reasonably be expected to be under the control of the editor/news director.
Editors/news directors must ensure that all submitted words/photographs/footage complies with this Code. If content is modified, it should be clearly indicated.
Media outlets should identify an easy way in which people can raise concerns about user-generated content.
23. Social Networking Sites
Material from social networking sites, published without consent, can raise privacy issues.
As soon as an editor/news director makes a decision to publish/broadcast/post material from a social networking site, he/she is assuming responsibility for its content and the manner in which it was obtained.
Journalists/editors/news directors must consider prior to publication/broadcast/posting how private the material is; how accessible it is to third parties (including whether the person concerned had restricted public access to the information); and whether or not the subject matter concerns a child.
24. Miscellaneous
Journalists should examine their own cultural values and beliefs and, in reporting the news, avoid imposing those values on others. Exceptions arise when writing opinion-based commentary and/or if the media outlet targets a specific market.
Journalists should be especially sensitive when dealing with inexperienced sources/interviewees eg. if a child or elderly person is encountering the media for the first time, the journalist, if asked, should be willing to outline what information he/she intends to make public.
25. Note
This Code of Practice is a living document and will be subject to change once it has been put into practice and its effectiveness evaluated. It will thereafter be revised annually, as circumstances demand. Changes can only be made with the collective authorization of its five original co-signatories or their successors


Last Updated: May 23, 2020
Multi-national © 2020 by Bermuda Online. All Rights Reserved