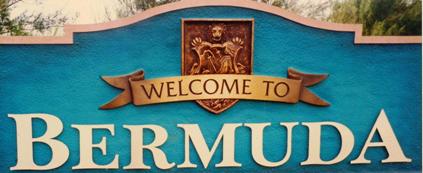 111165+ web files, a regularly updated Gazetteer, overall an in-depth description of our island's internally self-governing British Overseas Territory 900 miles north of the Caribbean, 600 miles east of North Carolina, USA. With accommodation options, airlines, airport, actors, actresses, aviation, banks, beaches, Bermuda Dollar, Bermuda Government, Bermuda-incorporated businesses and companies including insurers and reinsurers, Bermudians, books and publications, bridges and causeway, charities, churches, citizenship by Status, City of Hamilton, commerce, communities, credit cards, cruise ships, cuisine, currency, disability accessibility, Devonshire Parish, districts, Dockyard, economy, education, employers, employment, environment, executorships, fauna, ferries, flora, former military bases, forts, gardens, geography, getting around, golf, guest houses, highways, history, historic properties, Hamilton, House of Assembly, housing, hotels, immigration, import duties, internet access, islands, laws, legal system and legislators, main roads, marriages, media, members of parliament, money, motor vehicles, municipalities, music and musicians, newcomers, newspaper, media, organizations, parks, parishes, Paget, Pembroke, performing artists, residents, pensions, political parties, postage stamps, public holidays, public transportation, railway trail, real estate, registries of aircraft and ships, religions, Royal Naval Dockyard, Sandys, senior citizens, Smith's, Somerset Village, Southampton, St. David's Island, St George's, Spanish Point, Spittal Pond, sports, taxes, telecommunications, time zone, traditions, tourism, Town of St. George, Tucker's Town, utilities, water sports, Warwick, weather, wildlife, work permits.

American Military Personnel based in Bermuda from 1965 to 1995
Their postings and what they thought of local life
By Editor/Author Keith Archibald Forbes (see About Us) exclusively for Bermuda Online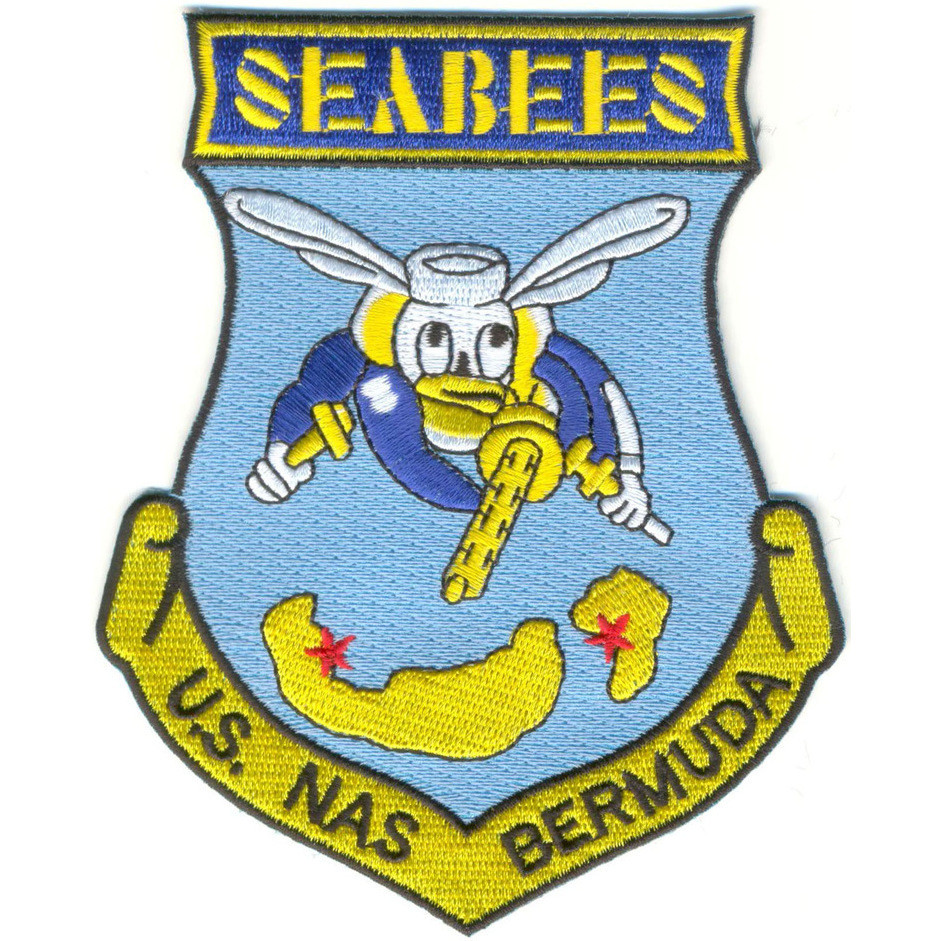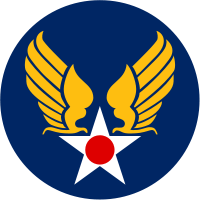 His other files on Bermuda relating to military matters and civil aviation include Airlines serving Bermuda - American Bases in Bermuda from 1941 to 1995 - US Military Personnel based in Bermuda from 1941 to 1964 - Bermuda Aviation History Pioneers Civilian and Military - Bermuda International Airport and Canadian Forces Station in Bermuda.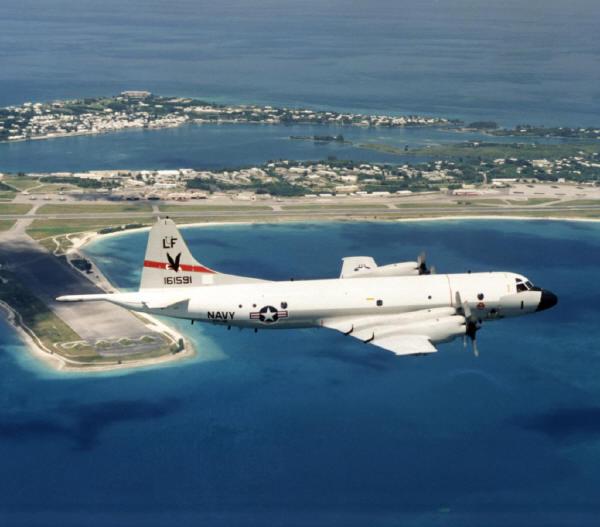 US Navy P3 Orion passing over the Bermuda US base at Kindley

See the earlier file US Military Personnel based in Bermuda from 1941 to 1964

Note: This is a unique Bermuda Online tribute to US military personnel - officers, NCOs and others - once based in Bermuda who served in the USAAF, USAF, USMC or USCG, by themselves or with their spouses or children. If you or a spouse or child have not already done so and wish to be shown please contact this Editor/author by email (showing Bermuda Online as your subject) with the name of the-then military personnel concerned posted to Bermuda; rank and name and number if applicable of their military unit when they were based in Bermuda; dates - in months if possible and the year or years when posted to Bermuda - and current postal mail contact address. All this information must be included to qualify for an entry. Email with up to 8 lines of plain text (no block capitals or handwriting. Comments should be about Bermuda on-base and off-base recollections, not any posting thereafter. Do not send photographs without asking first. Please note that to comply with international data regulations we cannot hold or show or retain or use your email address ourselves or show it for use by any third party including anyone shown by name on this website. Please note all official US military records were taken back to the USA.. None exist in Bermuda, because at no time did any of these units fall under civilian Bermuda Government jurisdiction.

Part

2 - US Air Force (USAF), US Coastguard (USCG), US Navy (USN), US Marine Corps (USMC)

From 1965, graduates at Kindley Air Force Base (KAFB) High School included, in alphabetical and date order, Robert V. Burke (65); Jon Dorrough (65); Ken Glanister (65); Nora Glover (65); Bill Smales (65); Bebe Steelman (65); Paul Collom (67); and Rick Eastman (69). In 1970, the school in Bermuda was renamed Roger Chaffee HS when the-then Kindley Air Force Base became a US Navy base). Kindley HS became a USAF USA-based school. By 1995, when all US military bases in Bermuda were withdrawn, the US Navy's Bermuda-based Roger Chaffee HS school returned to the USA while its buildings became the civilianized Bermudian Clearwater School.

September 10, 1965 to August 19, 1968, Jerry D. Cooper was based at KAFB Bermuda, as a 55th Air Rescue airborne navigation equipment technician with the rank of Staff Sergeant. " I was NCOIC of the Nav. shop for the 55 ARRS maintaining the HC-97 aircraft and later the HC-130 when we received them. My wife Wilma and my twin sons Robert and Mike and I lived on the north shore near Shelly Bay. We were active in the First Baptist Church and had a part in the construction of the new building for the church. I am now at 549 Heathmoor Drive, McDonough GA 30252."

December 1965 to August 1967, Thomas V. Siver, now of Voorheesville, NY, was at USNAS, Bermuda. He writes: I was made aware of your website and was interested to see what has become of Kindley Air Force Base and the Naval Station in Southampton. I was assigned public works department where I was in charge of maintenance of heavy equipment. I was CMH3 in the Seabees. I was back to Bermuda in 1999 and was disappointed at the condition of the former USNAS at St. David's base and could not get onto the former USN base at Southampton The time that I spent in Bermuda was a very special and happy time for me, interested in hearing from anyone who served during this time period."

June 1965 to October 67, Millard J. Driscoll USN was stationed at the Station Hospital, NOB Bermuda.

1965 to 1968, Raymond W. Noe was a radioman stationed at the Naval Station (Annex) Bermuda and now lives in Virginia Beach, VA. His family includes Raymond A. Noe, Brittney Noe, Lea Ann Noe and Paul and Bobbie Noe. He can still picture many of the places mentioned in the experiences. He wrote a wonderful long E-mail of memories of people, places and treasures aspects of Bermuda. See it in full in the Bermuda Online Guestbook for 4 September 2002..

1965 to 1971, Louis W. Reilly (Bill), was stationed at Kindley Air Force Base, at the NASA Bermuda Tracking Station, from AS-203 thru Apollo 15 (and was transferred from Bermuda to Wallops Island in Maryland). He was accompanied to Bermuda by his wife Sheila and son Mike who writes: "My father worked for Bendix as a field engineer, Bendix was subcontracted by NASA. My Dad was a fighter pilot in Korea and retired as a captain so we had Base privileges. He worked with the computers that tracked the Apollo Missions at the time. He died 2 days after the 9-11 bombing of the World Trade Center. In Bermuda, we lived at Glen Haven off Ferrar's Lane in Pembroke and at Sunswept in Warwick Parish. I went to Whitney Institute then graduated to Warwick Academy. When I see pictures or hear stories of Bermuda makes me reminisce. Guy Fawkes Day, cricket, soccer, St. Theresa's Church, Rosebank and Island Theatres, loquats, Mobylette and of course Horseshoe Beach are just some of the things I loved about Bermuda and will never forget as long as I live."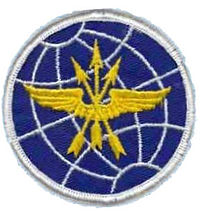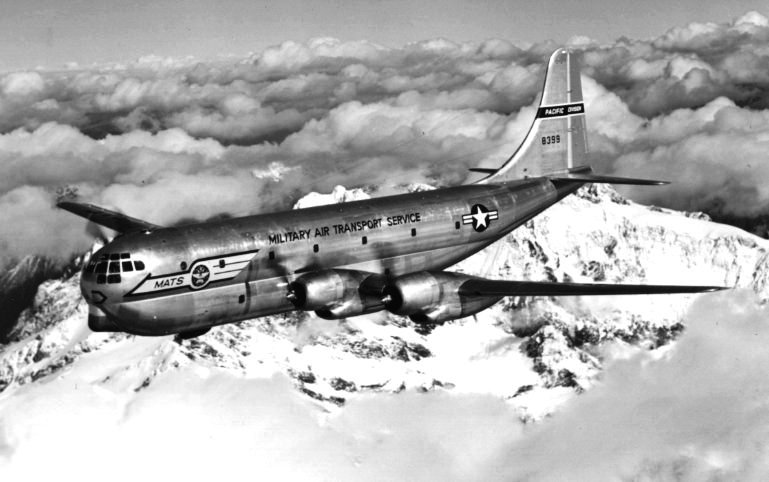 At Kindley AFB Bermuda and elsewhere, MATS (Military Air Transport Service) ended on January 1, 1966.

January 1966 - January 1968 Don M (Mike) Dell, MR1 (E6), was stationed at Naval Aircraft Support Detachment, Kindley AFB, Bermuda. His present address in 103 Rockwell Ave. Apt C-30, Port Orchard, WA 98366, "I enjoyed life in Bermuda, I lived in the duplex, with my first wife Rita and daughter Kimberly, behind the Swizzle Inn, just across the causeway to St David's."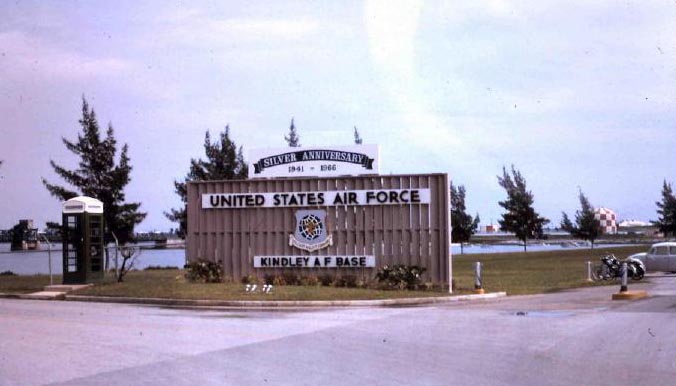 1966 photo of entrance to Kindley Air Force Base, Bermuda.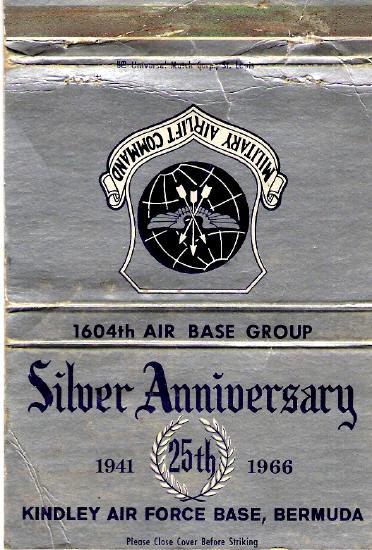 March 1966 - March 68, Kenneth W. Westcott was stationed at Kindley AFB at the 1604th Hospital (downgraded to a dispensary during his tour). Rank was A2C, promoted to SGT prior to DEROS. Currently residing at 2495 CR 302, Durango, CO 81303. He retired from USPHS as a Commander. He had a great time during his two years there.

1966-68, Arthur Meconi was stationed at Naval Station Bermuda. He writes: "I'm planning on visiting Bermuda in July 2004. I would like to donate some items that I've saved from my military tour to the US Naval Museum at the Bermuda Dockyard."

1966-1968, Ken B. Klotz, E1-E4, was at Kindley AFB, Bermuda. "This duty had to be the best 2 years of my life, the island was amazing, the base was like a resort, golf, fishing, scuba, snorkeling. Pink Beach, Elbow Beach, Gunpowder Tavern, St George, Hamilton. I could go on on on. I rented a 2 story house Im Hamilton with 4 others. (Lanreath House), You could see the cruise ships and the Royal Bermuda Yacht Club from the Balcony on the top floor. I pray that some day I can go back and re-live my experience."

July 1966 through August 1967. David Borman, Lt, MC, USN served as Medical Officer at the Naval Station, Bermuda. " I and another physician held a morning clinic each day for the 1,000 naval folk on and off base, about half active duty sailors and Marines, and half their families and civil servants. I've not returned to the island, but its lure remains. My tour in Bermuda was sandwiched between Vietnam tours and was a most remarkable respite. I bought a Triumph Spitfire at Pearman Watlington and rented a home ("Gale Force") on the Southampton south shore. As a single naval officer, I enjoyed many invitations to be the eighth or the twelfth at a dinner party given by some matron in honor of her visiting Canadian or English niece. My best memory was the drive from the airfield to the Naval Station on the night I arrived: 15 miles per hour across a darkened land with the sensual splendor of mixed floral scents. The highlight of the year was being among the island notables at the Queen's Birthday celebration during Spring 1967. My time away from the base was spent in the water between "Gale Force" and a reef a couple hundred meters offshore, and with BOAC stewardesses or the nubile nieces -some respite from the war, as nearly perfect a military life as can be imagined. I am now at home in southern California and would be delighted to meet again some of the fellows who served with me."

September 1966 to March 1970, SSgt Patton Valentour was attached to the 1604th Civil Engineering Squadron, working in the Power Production shop and the Base Power Plant. "My wife came over in November of 1966. We lived in in By-Way lower on Stokes Point, St Georges, Angles Grotto on Harrington Sound and in an apartment directly behind St Peters Church, St Georges. My oldest son, Vic, was born in the Base Hospital, KAFB in October 1967. My second son, Jeff, was born 6 weeks after returning stateside. Sue and I returned to Bermuda on a cruse in September 1996 to celebrate our 25th anniversary. December 2016 we returned again, rented an apartment in St. George's to celebrate where we spent our first Christmas together, 50 years ago. Enjoyed our stay, visiting old sites and thinking of old friends. Retired from the Air Force after 20 years in September 1984 as a SMSgt. Currently live in Alabaster, Al.

October 1966 to October 1969, SSgt. John H. (Moon) Mullins was stationed at Kindley AFB with Det. 18, 15th Weather Squadron. "I went back to Bermuda on a cruise in 2001, and was amazed at how little the island had changed in 32 years. I was able to take a tour of the old base and recognized several buildings that were still standing, but a lot had been torn down. It was still one of the most beautiful places that I have ever seen." Received 26 March 2012.

1967. Fred Pearson, then at Kindley AFB, started the Mid-Ocean Promenaders at the on-base Service Club every weekend. His daughter Nancy L. Pearson wrote in October 2003: "My father was provided calling tapes from a Mr. Jim Mayo from Manchester, NH (from where we moved). Mr. Mayo was then working with the Mill Yard in Manchester, NH starting an archive room on square dancing in Manchester. Unfortunately, my Dad passed away back in 1988 and I am not able to get information on the Mid Ocean Promenaders. When we left Bermuda I was only 10 years old. Most who attended the square dances back then were American but I know some Bermudians came as well."

July 1967 to the 7/1970 change of command and hand off to the US Navy, Captain L C Davis USAF was at Kindley AFB Bermuda. "I was in the accounting and finance office where I made friends from the USAF, US base employees, and Bermudians working on base. We lived in St. George's on a narrow road between Fort St. Catherine and Gate' Fort. Both of my children were born there: one in Kindley AFB hospital and one at King Edward VII Memorial Hospital. Dr. Manderson was the doctor. I would like to hear from anyone from this time.."

June 29, 1967 to June 29, 1969, Fred Beyersdorfer was stationed at Kindley AFB. He was assigned to the 55th ARRS as an airborne nav aids repairman. "I worked on the C-130H's and the "base pig" the old WWII C-54 which was always broken and in need of repair. I was an E-4, married, and lived just outside # 2 gate across the Severn Bridge on Stokes Point Road at Byway Lower. I visited Bermuda June 1-4, 2007 for a nostalgic trip. Much has changed but my old Nav Aids shop building is still there at the base of the cliff upon which the Air traffic Control tower sits. The island is still very beautiful. My former buddies can contact me @ 16202 Kinrush Court, Houston Texas 77095.".

1967-1970, MSgt Maurice J. Thibeault was stationed at Kindley AFB with the 1604th Hospital Unit. He was accompanied by his British-born wife Shirley and their three children. Their son Greg wrote this on March 1, 2019: "My parents loved being stationed in Bermuda. They have said it was their favorite assignment together. We lived on a hill next door to the NCO club. My father retired from the USAF in 1982 after serving for 30 years. Unfortunately, he passed away in 2001. My mother resides in Fitchburg, MA. She and I plan to visit Bermuda in a few weeks. The highlight of the trip will be going to see the former base area and reminisce. "

1967 to 1969 Michael Frawley was stationed at Kindley AFB with the 55th ARRS. " I loved Bermuda but have never been back. I was an instrument repairman and worked on the C-130 and other USAF planes that stopped in Bermuda, a memory I will never forget."

September 30, 1968 to September 30, 1970, Joe Volpi was stationed in Bermuda at the NAVFAC at Tudor Hill, Southampton, at an OT2. "I lived with my wife on Overplus Lane in Sandys Parish. My daughter was born at King Edward VII Memorial Hospital in March 1970. I really enjoyed the posting and never realized how many family members I had until I moved there. People came out of the closet to visit us! I went from the USA to the Pacific."

1968-70, David Brandau was stationed at USNOB, Bermuda. "I want to thank you for such a wonderful web site. I was not aware of this until a friend recently sent along a link to the Military Bases history. My wife, children, and I have returned several times, most recently in late March, 2006. Each time we go my wife and I learn something new."

1968-70, Gregory M. Bremus was at US NavFac, Bermuda. " I lived in the married Officer quarters, was married on base, at the civilian center & chapel. E-mail me, maxbdad at aol.com, now at 57 Sleepy Hollow Dr, Brick, NJ, 08724."

May, 1969 to August 1970, Emil Kackos was stationed in Bermuda at the NAVFAC at Tudor Hill, Southampton, as an OT3. "I remember the parties at Bob Smith's house and the fun we had at the Horse and Buggy pub (no more) in the city of Hamilton! We lived off base in Somerset, Sandy's Parish, near the World's Smallest Drawbridge with the chickens next door! Now I live at 710 Limecrest Road, Newton, NJ 07860."

1969 to 1970, SSgt Roy C. Lewis Jr and his wife Joanna Lewis - now living in Garland, TX - were stationed at Kindley Air Force Base and had a son born in the King Edward VII hospital on September 21, 1969 named Robert Christopher. Roy was a Ground Support Equipment Repairman for the 55th Rescue and Recovery Squadron (AARS) - which moved relocated to Orlando, Florida in 1970.

1969-1971, Kerry Welch was stationed at Kindley Air Force Base, Bermuda, with the 55 AARS, in the MA shop as an E-5. He got to return to Bermuda on vacation during the September 11 attack on NYC

February 1969 to May 30, 1970, Dennis Jonas - now living in Boise, Idaho - served with the Security Police Sq. at Kindley. He has some great memories from Bermuda. He hopes to return to Bermuda some day.

April 1969 to June 1970, Cornelius Brown was with the security police unit at Kindley AFB. He writes: "I lived off-base, on Lighthouse Road, St. David's, approximately 200 yards from and under the lighthouse. My neighbor was a family whose last name was Minors. There were many families named Fox or Lambe, etc. I loved Bermuda. it was a very wonderful place. As a black family with 3 sons, my wife and I enjoyed it very much. As a military policeman, I got to know many Bermuda policemen who were from other places. I hope to visit Bermuda in the near future. I am now retired from the Air Force and live at 3034 Carson St, Aurora CO 80011, USA".

May 69 to June 70, William C. Covington was stationed at KAFB as a MSGT with the Communications Squadron and served as the Chief of Maintenance just prior to turning over the facilities to the USN. His fondest memory was running in the 1970 Bermuda Marathon and finishing eighth overall. He was written up in the Base Naval newspaper Bermuda Skyliner, June 5, 1970. On 23 July 2002 he e-mailed to say he has many fond memories of Bermuda and has been there several times visiting some of his friends. He now lives in Scottsdale, AZ.

1969 to 1970, Sgt Roy C. Lewis Jr - now of Garland, Texas - and his wife Joanna Lewis were stationed at Kindley Air Force Base from 1969 to1970 and had a son born in the King Edward VII Memorial hospital in September 21, 1969 named Robert Christopher. Roy was a Ground Support Equipment Repairman for the 55th Rescue and Recovery Squadron. (The 55th ARRS moved out to Orlando, Florida in 1970).

1970. July 1. Major R. H. (Richard Harry) Nordquist was also one of the last at Kindley Air Force Base before it closed as a USAF base on this day and became a US Naval Air Station. He was reported in the Bermudian magazine of April 1970 as a hone-in-one winner at the Belmont Golf Club. He received an Omega watch and trophy from Thomas Dickinson of Astwood-Dickinson Ltd. He kept the golf ball for years in the trophy he received from that day. His son is Kenneth Nordquist who remembers the event well.
US Naval Air Station July 1, 1970 to 1995

1970 to 1972, James Kreider was Operations Officer at the Annex - US Naval Operating Base. He recalled that the Marine Captain in charge of the Marine detachment at that time was Captain Robert Waller.

February 1970 to March 1972, Rick Cary was at USNAS, Bermuda. He writes: "I arrived as an E-3 airman AC (air controller) and departed AC2 petty officer. I was 19 We played basketball at the gym that was roughly across the street from the old commissary and near the bowling lanes. I lived on base for the first year, then a few of us rented a house in Flatts, overlooking the Aquarium and Harrington Sound. Many good times at the beaches on the South Shore and night clubs in Hamilton. The best known then was the '40 Thieves'. ZBM and ZFB were only radio AND television stations. We played golf about three times a week at military rates. Bermudians seemed to really like country music. A group of guys on base organized a band and played to large crowd both on and off base."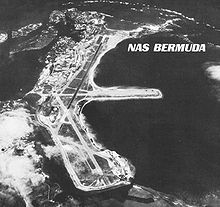 USNAS Bermuda 1970

1970 to 1972, Terry L. Bartman was at USNAS.

May 1970 to May 1972, Ben Kruzinski was stationed at the US Naval Annex in Southampton, Bermuda as a US Marine, "one of the last of the Marines that did a two year stay, after us I believe it was lowered to one year or 13 months."

January 1970 to April 1972, Bob Lippian was stationed at USNAS Bermuda. ""I worked with the AMD section flying around in the Hueys and planes. When I first arrived there I worked with the Air Force staff on the flight line, it was a bit unusual coming from a carrier. The Air Force life was much better than ship board living, those guys spoiled me. I found this web address and it is great! I have so many found memories of the island, and friends I made there. Still recall loading up the Honda 90 at the beverage store and heading to the beach for the weekend. Currently living in Florida."

May 1970 to October 1974, Ed Falato was stationed at the USNAS. On 25 November 2001, he e-mailed: "Some of my best memories are of my time in Bermuda. My job was to drive the Commanding Office of the base around. So needless to say I have seen and been all over the great island of Bermuda. It is by far the most beautiful place in the world. I was sad to see the base was closed in 1995. I wish I had known that as I would have taken my wife there before that to see where I was stationed. The island of Bermuda is in my heart and will always be. You can say it is maybe my second country. The only bad time I had in Bermuda was the day the Governor and his aide were shot and killed. In fact the commanding officer and myself had been there that night and left a few hours before. It is very early in the AM for me now but I hope you get this and maybe one day want to hear about some of my times in Bermuda."

1970 to July 1972 Chuck Ringling was stationed at USNAS Bermuda. "We were the first Navy guys assigned to work with the AF Crash Crew / Fire Dept on the base. I had just finished training at Lakehurst NAS after spending 1 year in the Crash Crew on Midway Island."

February 1970 to May 1974, AC1 Clem "Kip" Willett was an Air Traffic Controller. His son e-mailed on 20 January 2002 to say" My family was lucky enough to be stationed at St. David's. We could see the tower from our house on the hill. I attended Kindley elementary and was there when they renamed and dedicated the high school to Roger Chaffee. Before we lived on the base, we were in a great big house just west of Bailey's Bay, and there was a small island about 250 yards offshore. My parents had lots of parties with their friends from the base. My Dad really loved his job there and he must have been pretty good - he got a couple of awards. It must have seemed like heaven after having been to sea on those carriers! The pictures you show of the buildings just killed me! The theater, the old post office, I walked past those a million times. My one goal in life is to make it back to Bermuda and live there for the rest of my life if possible."

April 1970 to February 1975 Edward Sanderson served at Kindley AFB as an AMHAA, initially in barracks then in Smith's Parish and St. David's, at Piccadilly on Cocoa Bay, right behind the dental building. He extended his tour there. He was deeply involved in music.

June 1970 to January 1973, Bob Roberts was stationed there. He said that one of the photographs, with the caption "More former American buildings" appears familiar. He asks if the building furthest back is the former CPO barracks? If so, the building in the middle is where he was quartered. The Enlisted Dining Facility is just out of sight at that angle. There were no street dividers and lamp posts when he was there. Could someone help him confirm his recollection?

June 1970 to October 1971, Ronald Moore EM3, was stationed at USNAVFACBDA, Southampton and lived on Base in Barracks 966. He worked at the Naval Facility on Tudor Hill in the Generator Shop. His first return visit was in June 1999. He has been back four times since then. His mailing address is 184 Wheeler Road, Monroe, CT 06468.

Early 1971 to late 1972, Jackie Penner joined NAS Bermuda in the Crash Crew and Fire dept. "I came to Bermuda from the U.S.S. John F. Kennedy. I came and left at the same rank, E-4. I had the time of my young life during my time on Bermuda."

September 1970 to November 1971. Bob Schlappi served at NAS Bermuda with the Seebees as builder 3rd class in Public Works Dept. Maintained base housing, base barracks, and most of the buildings on the base. "Wife and I have been back twice. Still awesome place. Did a lot of snorkeling and scuba diving. We lived on the Biological Station for 10 months. .And then down on Tobacco Bay for 6months. Many fond memories."

April 1971 to May 1972, Dale Kauffman SN was stationed at USNAVFACBDA, Southampton and lived on Base in Barracks 966. He worked at the Naval Facility on Tudor Hill in the Builder Shop, with Seabees maintaining compound and driving vehicles making chow hall/barracks runs and supply runs NAS BDA for supplies. Also helped build the command plaque hung along the road just before you reached the compound gate. His mailing address is 609 Robinold Ct. Chesapeake, VA. 23322.

1971 to 1975, James I Wilhelm, a communications specialist, was stationed at USNAS Bermuda, St. David's, accompanied by his wife and family. They lived initially at Building Bay in St. George's, then Crawl Hill in Hamilton Parish, then on-base on the hill overlooking the airport next door to the EM/Officers Club. Daughter Michelle (Wilhelm) Dorbert, now at Odenton, MD, says Bermuda was her real home, at least in her heart....

September 1971 to January 1973, Dennis R. Conrad - who later relocated to 280 Sweatt Road Suffolk, VA 23438, phone 757-986-2306 - was stationed at the U. S. Naval Facility (NAVFAC Bermuda) on Tudor Hill in Southampton Parish. He writes: "As a first class Ocean Systems Technician (OT1), I was responsible for maintenance and operation of the equipment used for ocean surveillance during the cold war. I lived in a room in one of the wings of the old Navy Dispensary on top of the hill on the Naval Annex (former NOB) until I rented a house owned by Dr. Roderick Pearman named "Pano Vista" on Sound View Road near Somerset. I met my wife, a British subject. We returned to Bermuda for a vacation aboard MV Meridian in 1993 and were booked to return again on May 1, 2004 aboard the MV Horizon. We eagerly awaited the passage of the next six months to once again spend time enjoying the fabulous island and terrific people of Bermuda. Thank you for a wonderful web site."

Fall 1971 to summer 1976, T. Dean Brown - father of Deena (Brown) Barrett - was the elementary school principal at Roger B. Chaffee. This site brought back many warm memories of his daughter's childhood and adolescence. (When the US Military quit Bermuda in 1995, the school was handed over to the Bermuda Government, complete with 65 computers. It is now Clearwater Middle School, St. David's Road, St. David's Island DD 01).

January 1971 through January 1974, Joseph Mazur, YNCS (SS), USN (RET) at Buffalo State College, 878-4811 - was stationed at USNAS Bermuda. He writes: "Many fond memories especially being on the dart leagues throughout the islands. Was neighbor to T. Dean Brown (principal of Roger B. Chaffee school). Got married and my wife enjoyed a two year honeymoon on the islands! Would love to visit them again."

March 4 to September 25, 1972. Ronald Nesler was one of the US Marines stationed in Bermuda with the Marine detachment. He added: "Major R. L. Johnson was the C.O. of both detachments at the US Naval Air Station and US Naval Operating Base Annex. Captain R. W. Waller was the C.O. at the Annex. We were all moved from the Annex to the USNAS on 25 Sept. Then were driven back and forth. We stood post at the main gate, NAVFAC, and Tudor Hill. I married a local girl, Margaret Lines, and have been back many times. The last time was to see the tall ships (June 2000).2

May 1972 to May 1973, Ben Kruzinski was stationed at NOB Bermuda as a US Marine. " Was one of the best places I have had the opportunity to go to while in the Marines. Reading some of the posts reminded me of a few names that were also there at the same time as myself, Dewy McCarthy, Steven Alyhouse, Ed Leahy and a guy named Frenchy, can't remember his name, was something like Lavoy. I remember the lady outside the gate that would sew on the stripes, Mrs. White, story was she was as fast taking them off as putting them on. I recall the barracks that we were in, was right across from the Marine club, then we moved down across the causeway and shared a barracks with the Navy across from the Bermadoo club and the PX. Also recall doing a military shoot with the Bermudian military that were stationed on South Shore Road. Most of my free time was spent at Horseshoe beach. Was wondering if they still have the posts that were up on the hill, Tudor hill and believe it was NASVFAC, posts 6 & 8. thanks for the memories on this great website."

May 1972 to November 1973, Gordon Rusk, now at 2082 Swift Ave, Clovis, Ca 93611, served as a Corporal in the US Marines in Bermuda. (He was with Ron Nesler, mentioned above). He wrote: "I dated a local girl during the last year I was there. Her sister was Miss Portuguese Bermuda in 1973. Hope to re-visit Bermuda in the next few years. "

1972-73, Michael Butler served in the US Marine Barracks at US NAS, Bermuda. "I actually married a lady who lived on the island. There were many pictures kept at the barracks, I don't know what happened to them. I served under a Colonel Johnson. He and his wife stood in for my parents at my wedding."

1972-74, Tim Shea was with the US Navy as an AC2 air traffic controller at NAS Bermuda. He writes: "I served with ACI Kip Willett and was delighted to see his name on the site. One of Kip's hobbies was digging for old glass bottles. He had several that were very old and valuable. I even went with him on a couple of occasions to dig in and around old homesteads and refuse piles for those bottles. Several of us single controllers rented a house during our tour of duty. It was "Scottland House" on Harrington Sound Road, Smith's. A beautiful place. I believe it was owned by Mr. Hilton Burgess who lived a few doors away down the road. I haven't been back to the island since leaving in 1974, but it is one of my dreams to visit for a vacation and see some of my old "haunts". I now live in Orlando, Florida, where I am an airport administrator with the Greater Orlando Aviation Authority."

1973 to 1974. Debby (Warnhoff) Enterline taught fifth grade during the school year at Roger B. Chaffee Elementary School. She still keeps in touch with two other teachers who remained at USNAS longer than she did - Wanda Raper and Jan Barsness (married name). Debby's only regret in life is that she only stayed one year on the most beautiful island in the world. She lived in the Gulfstream BOQ. " I remember my Honda 150, that was my only means of transportation come rain or shine. The children I taught were such a pleasure. I often wonder what they have done with their lives. I remember dances at the officer's club I believe was called the Electric Dolphin. Pizza night was especially a treat. They actually had slot machines in the foyer. The photo of the old movie theater (in this website) brings back the memory of "Lady Sings the Blues." At some point, I and my colleagues woke up one morning and the base was deserted. We discovered the patrol squadron had left to assist with a special overseas airlift, and the base was on alert. I have visited Bermuda twice since 1974, but am still anxious to introduce my husband to the beauties of Bermuda and a good lobster at Tom Moore's tavern. After returning to Dallas, Texas, I got an M.Ed.; taught a couple of more years; then became a social worker with the Texas Dept. of Human Services. I retired in March 2002. I am so glad there is a website for me to share our memories-swizzles, pink sands, P-3's, good friends."

May 5, 1973 to November 4, 1974, Dwight Hall served as a Marine stationed in Bermuda. "At the time I was one of 6 guys from Cleveland, it was like being home. I recall an incident in which our guard officer Lt John Smyth could not drive a geared motorized vehicle for 9 months, he could only drive only a moped. Lt. Smyth stopped me one day and asked if I would take his bike out along 19 the runway straight-away and blow it out because it was just sitting in the shed behind the barracks. I jumped on it and proceeded to get around the straight away and ran it around at 60 – 70 mph (speed limit on base is 15 mph). The ATC told Navy patrol who were timing me from the other side of the runway between the plane markers. They drove around the runway and confiscated the bike right there. When I told them who it belonged to they were really happy to hear that, they had no love for Lt. Smyth. Of course, they gave me up to Lt Smyth who proceeded to chew a hole in me and made my last 9 months a living hell. I came away with Marine of the month and Marine of the Quarter during that time."

1973 to 1977, Jean Parsons - (now Pimental) - attended Roger B. Chaffee High School when she left due to her fathers' military orders (USN). She loved Bermuda and definitely missed it once she returned stateside. She only understood the special atmosphere at Roger B. Chaffee once she attended a stateside high school. They were afforded a very low teacher student ratio which made learning much different. Chaffee teachers cared about the students individually rather than as numbers in a class room.

September 1974 to January 1978, Joseph H. DeCosta, USN, CPO was stationed at USNAS Bermuda. "He was my father. We lived in St. David's, Devonshire and then on the Navy Base. My name is Theresa DeCosta Keener. I attended Roger B. Chaffee from 2nd grade to the 5th grade. I now live in Millington, TN. My father passed away in Jun of 92. Bermuda was the BEST placed we were ever stationed and consider myself very lucky to have lived there. I miss the wonderful people, beautiful beaches and many places to visit."

1974 to 1975, Gary Tate was stationed at USNAS Bermuda as an AC1. "My sponsor upon arrival was AC1 Kip Willet. Joe Palmer was my first section leader. Great tour, too much partying. St George's white horse was great. Never have had fish sandwiches that good."

Mid-70's, AWCS Donald Driggers, USN Retired, was at NAS Bermuda. He and his family have many fond memories. The youngest member of the family - of six children - was born there. "Our family attended church services, off base. My parents are still friends with Father Charles, who remains on the island to this day. One child, Krys Smith, attended both kindergarten and first grade, at the base school and wrote: "I am trying to put together a family reunion for next year, in Bermuda. I hope while we are there we will be able to see some of the old base."

1974 to 1977 Jerry L. Fortenberry AWCS/CWO-2 - now of 1508 Rush Creek Ct, Keller, Texas 76248 served with the Tactical Support Center NAS Bermuda. Daughter, Terri and son, Jerry Jr attended Roger B. Chaffee School. Transferred from Iceland to Bermuda. "What a nice reward for a hardship tour in Iceland."

January 1975 to December 1977 Staff Sergeant Llewellyn (Lew) Thomas IV was stationed at the Marine Barracks, USNAS Bermuda. Phone 941-907-4174, home address 7006 Vilamoura Pl, Lakewood Ranch FL 34202

From January 1975 to December 1978, Ken Sheehan, OT-1, was stationed at Nav Fac Bermuda, with his wife Sherry and daughter Andria. They lived at the Naval Annex. "We made many local friends, some of which sadly have passed to the great fishing grounds in the sky. I had a new 1975 Toyota SR-5 which we had to paint our last year due to rust. I retired in 1987. Now we live in Colorado Springs, Colorado."

January 1975 to October 1978 F. B. Rebman, ABH2 and ABH1, was at USNAS, Bermuda. His stepson Ronnie Sabol graduated in 1977 from Roger B. Chaffee. He writes: "I currently live in Va. Beach, VA with my wife and 2 daughters (8, and 4). I would love to hear from anyone who was present there between 1975 and 1978. With my stepfather, mother, brother, and sisters, I lived on St. David's."

December 1975 to June 1977 James Campbell was a L/Cpl stationed at Marine Barracks, USNAS Bermuda. "I spent a lot of my free time there snorkeling and diving in some of the most beautiful waters in the world. There was a small island off the NASA tracking station that had a lagoon in the middle of it. You could only get there via an underwater cave! The colors of the Island's homes, beaches, waters and sky remain a vivid and powerful memory. I explored areas that were far from the tourist track and shared some great times with fellow Marines. I now live in Florida with my wife and 2 children."

1975 to 1977 Steven Ledbetter served at USNAS Bermuda. "I maintained the Captains Gig. I have very fond memories while stationed at both Bermuda Navy bases. If any of my fellow comrades would like to contact me, I live in Tampa, Florida. "

From 1975 to 1977 Curt Stiles, 9000 Macsvega Court,

Lorton, VA 22079 - was an Electronic Technician at NAS Bermuda. "I remember Bermuda as my first duty station my stay there represented some of the best experiences and few of the worst of my life, of course the later fade with time and I'm left with only the good. I remember my little apartment under "Sons" house, snorkeling off of the NASA station, riding my motorcycle in a hurricane and to this day whenever I smell tropical flowers and jet or diesel exhaust, I remember bermuda. I would like to hear from anyone via email or snail mail who was stationed there about the same time."

1975 to 1978 James (Bill) Byrd - now at 19007 Tupelo Lane, Dallas Texas, 75287 - was at USNAS, Bermuda, as an ABH-3 / ABH-2. Divisions: Security and Transit Line. "I remember the beautiful water and wonderful Bermudian people. Places like the Swizzle Inn, Black Horse, Grotto Bay disco in the caves and the St George Dingy Club all made my tour there the best. I'm still in search of local friends there such as Jimmy Furbert who worked at the EM Club, Jimmy O'Connor and Dennis Fox who played with the Happening BDA Band, Seal Lindo who tended bar at the Swizzle, and numerous others. I listen to the islands "internet" radio station each day."

1975 to 1980, Master Chief Petty Officer James R. Peavyhouse, E-9 was based in Bermuda. He and his wife lived on the other side of the air field, in the same little housing area as the guest houses (which was at one time were carriage houses). A huge water tank was at the back of their house and at the end of the drive was a wall with a huge water tank about fifty feet below a wall. Two sons were born in Bermuda. James M. Peavyhouse at michaelpeavyhouse@yahoo.com hoped to re-visit in 2004, was unable too, now planned to do so in 2010. Much has changed.

May 1976 to May 1979 George Caddy, now at 236 Fayette Street, Johnstown, PA 15905 - was stationed at NAS Bermuda. I am now retired (1993), Navy Senior Chief Petty Office (ATCS). "I worked in the OMD as the electronics technical and Flight Attendant/Loadmaster/Part Time Flight Engineer on the Station's C-131 (Buno 141006). We would bring everything from radar equipment to kayaks to motorcycles to Big Mac's and an occasional Christmas Tree back to Bermuda. On April 14, 1979 our son Jacob was born at King Edward Hospital. We have wonderful memories of Bermuda and the friends we made."

1976-1977. LCPL Alvaro S Jackson. Stationed at Marine Barracks, USNAS, Bermuda. Awarded: Marine of the Month, and Marine of the Quarter. Now retired and living in California. Phone (951) 319 – 8434

May 1976 to October 1978 Mark Steven Brantley, Airman 2nd Class (E-2), was stationed at US Naval Air Station Bermuda, and worked with the Naval Weather Service Environmental Detachment group (NWSED), releasing and tracking weather balloons from the balloon shack. I rode my 100cc Kawasaki motorcycle over 8,000 miles on an island no longer than 22 miles in length. I ate fresh fish sandwiches from the White Horse restaurant, and drank St. Pauli Girl European beer on the pink beaches, eating fresh conch at the Black Horse restaurant. I snorkeled every day at Tobacco Bay and the NASA tracking site beaches, camped with NAS Bermuda's Boy Scout troop at Castle Island - and met a crew member of the Calypso, then visiting and studying whirlpools in the area. I saw the "Alvin" mini-submersible on the Woods Hole Oceanographic ship the Knorr. I met David Wingate from Nonsuch Island, taunted the Russians when they started visiting St. Georges on their spy ship with the listening devices pointed toward the base. I routinely trespassed on private Elbow Beach, trying to meet college girls at that cave disco during the spring break. I enjoyed beers with the crew of the British anti-submarine warfare ship "Juneau", launching weather balloons during hurricanes, watching the British troops from Belize who landed to restore order during the riots. And much more. I now reside at 121 Cobblestone Drive, Chapel Hill, NC 27516.

1976-1978 Steve DeCeuster was at NAS Bermuda as an AC 2. "Real close to the best two years of my life. Had a ball. Hung out at the Swizzle Inn and Pub on the Square. Wine, Women, Woppie. Still friends with shipmates from BDA. Many friends were chefs on the island. After Bermuda, two years on the USS Saratoga CV-60. After Navy, worked 4 yrs on Trading desk of Kidder, Peabody, Wall St, NYC. For the last 28 yrs I've been a professional Firefighter and am now a Battalion Chief for the Newark, NJ Fire Dept."

1977 to 1979 Jerry Fallin ET3, was stationed at the ET shop at Kindley Air Force Base, Bermuda. "I had visited my brother while he was stationed there and exactly one year later, I was stepping off of the plane for my duty there. Had a lot of friends, brother duty and my brother Steve was on the Capt's Gig, so I have been diving and fishing all over the island and seen many things others never got the chance to see. I also was fortunate to get TAD (temp additional duty) to spend 3 days on Castle Island in Castle Harbour to attend and conduct Boy Scout training with my Chief. That was the luckiest time of my life! I also had a run-about boat and went everywhere by motorcycle or boat. I still have a friend who lives there and my wife and I returned several years back for her to see where I spent my Navy days.Rough life! I now live in Baytown, Texas and retired from the insurance business back in 1998.."

April 1978 to April 1980 Tim Moloney, RM1(SS), now of PO Box 400, Carbondale, IL 62903, ran the radio transmitter site at the US Naval Annex, Southampton. "The Annex was unreal. Just thinking about it makes me smile. It was my favorite tour of duty; never was anything more like McHale's Navy. Years later I'd would occasionally run into sailors who had been on ships that visited Bermuda. They would talk about walking up to the transmitter site "in the dark of night" to buy beer after the "Bermadoo" closed. It was a great little money maker! My daughter Jill was born at King Edward and I had my commissioning ceremony at Rockaway when I made LDO. They threw me off the pier. My wife April and I still go back to Bermuda. The Annex is sealed off. Rockaway is now a ferry landing. But Bermuda still makes us smile."

1979-1980. Lieutenant (later, Capt and Commanding Officer of the US Naval Station Bermuda). Joseph F. Phelan, a 1966 graduate of the US Naval Academy. He was a pilot with one of the PC-3 Orion squadrons.

1979 to 1980 Joseph LaBrake was stationed at USNAS Bermuda at the Marine Barracks.

May 1979 to November 1981 James Rodriguez (now of Redlands, California was a photographer's mate stationed at the Naval Air Station Bermuda from May, 1979 to November, 1981. "I look upon the time I spent in Bermuda as some of the happiest years of my life. I am married now, live in California, and have finally decided to make a return visit to Bermuda in September, 2006. I am really looking forward to the trip as is my wife. I like to keep in touch with people and there are three with whom I was stationed in Bermuda who hear from me. As a matter of fact, my wife and I had dinner with one of them a few months ago."

1979 to 1982 Robert Brian Tinsen, originally from Minneapolis, Minnesota USA - now living at 1 Upper Green Hill, Breach Lane, Wootton Bassett, Wilts, SN4 7QR, England - was an Aviation Electronics Technician, 2nd Class Petty Officer, stationed at the US Naval Annex, Bermuda, for 6 months, then assigned to the Advanced Intermediated Maintenance Dept. at NAS Bermuda until August 1982. "I and colleagues were based in portable lab vans positioned at the eastern end of the row of hangers. I lived on the base for a short time, and then moved into a house in St. George's and later to a house in St. David's. I met my English wife in Hamilton and we are still married after 22 years. We wanted to visit Bermuda in 2005."

1979 to 1982 Tim Murry was stationed at US Marine Barracks Bermuda. "It was a great place to be a U.S. Marine. I thoroughly enjoyed the tour which included spending Christmas 1981 with a local family."

In the early 1980s In the early 1980s, Commander Louis Sherfesee, USN, Retired was commanding Officer of the U.S. Naval Oceanography Command Facility at NAS Bermuda. In October 2001, he visited Bermuda for the first time since then. He once met Sir William Stephenson, "A Man Called Intrepid," at a Canada Day celebration at the Canadian base in Bermuda. He had read the book and was interested in the World War II activities at the Hamilton Princess Hotel and the intelligence staff that worked there.

1980 -1982 Terry Smith served at USNAS Bda as a Sup Tech. He now resides at 76 Quail Ridge Road Winnipeg Manitoba R2Y 2E9.

Feb 1980 – July 1982. Mark R DeFrees. Electronics' Tech second class. "I worked Ground Electronics in the radar and Nav-Aids dept. Now living in Oregon. PO Box 223 Oakland, OR. NAS Bermuda was BY FAR the best duty. For about two years there I lived off base in St. David's Island. I lived in the House called "Cliff View" located south of St. David's Battery and just North East of St David's Light house. It was good to see Clearwater beach is now public. Thank you to all I knew there for a great time!"

1980-1983 Matthew T. Stemmer was stationed at the US Naval Facility in Southampton and lived at the US Naval Annex on base. He was a Radioman 2nd class assisting the OT's with message traffic. His contact details are 419 Main Street 247, Huntington Beach, Ca 92648 Ph: 714-536-0487. Fax: 714-536-1083.

March 1981 to December 1983 and again from July 1986 to July 1994, Dennis Lewin was a civilian engineer with the U.S. Navy in Bermuda. "My last visit to Bermuda was in 1995 to represent his command (Atlantic Division, Naval Facilities Engineering Command) at the De-commissioning ceremonies held in the new NATO-funded hangar for which I was the resident engineer in charge of construction. I was the President of the Youth Athletic Organization (YAO) from 1989 until his departure in 1994. They were times I will cherish forever working with all of the kids and volunteers. Another reason for writing in July 2002 was to hope that baseball in Bermuda is alive and well."

1981 to 1984 Charles Lowther served as the Guard Officer and later Executive Officer of Marine Barracks Bermuda from 1981 - 1984. To his knowledge, there were never any US Marines stationed at the Naval Station in western Bermuda - they were all at the Naval Air Station on St. David's Island. Also, he believes the aircraft which Mr. Zimmerman refers to when he says an aircraft was parked on the north-south aircraft parking area that juts into Castle Harbor could have been the TACAMO aircraft configured for long distance communications, but never carried weapons. This was parked at the eastern end of the runway.

October 1981 to October 1984 William (Bill) Pitard served at NAS Bermuda in the Security Department as an MA2, USN, but retired a LT, USN. "I met, fell in love with, and married MS2 Louise Gaizick (Pitard) 21 years ago. I am a physical security professional; Louise is a certified pre-school teacher. We have four children. I lived off-base on St. Georges island at "The Glenville House, Upper East" located next to a church and across the street from a beverage store. My landlord was Mr. Howard Dowling. His brother owned the local moped cycle livery shop on the main road into town. Bermuda was a wonderful experience. The highlights of my tour of duty were the clear blue skies, the pastel colored housing with the whitest roof tops, and challenges of training on the local roadways. Kite flying, cruise ships, college week, the beaches, and the fishing were all very memorable experiences. I kindled some very fond relationships with special people. Especially noteworthy were the up-beat and happiness of the island residents."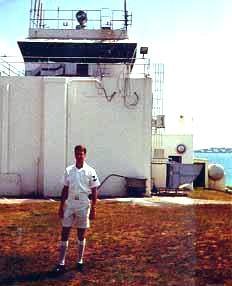 January 1982-1984 Dr. Kyle Langley, now of Hollywood, Florida, was stationed in Bermuda as a Navy Air Traffic Controller, a control tower supervisor and radar controller. On 08 June 2002 he wrote: "Besides great memories of Bermuda (I was an escort in the Miss Bermuda Pageant!), I do have some clear military memories. One was when we began to receive a lot of secret messages about gathering ships and coordination around the island including the arrival of new aircraft. We knew it was big, but at the time had no clue. It was the invasion of Granada. Another memory was one my longest days. A C-130, I believe Colombian (of which I have a picture somewhere on a previous visit to the island), lost its navigation equipment while heading east toward Bermuda. Once the navigational equipment was gone the plane just headed what they thought was east hoping to run into the mainland of the US. We had Navy P-3s in the air trying to get a fix on the plane but to no avail. It crashed off the east coast in heavy seas and everyone perished. From the time we learned of the emergency, it must have been 12 hours until we had word they had crashed. Other memories were the US/Canadian air exercises that were a blast for Air Traffic Controllers (ATCs) because there could be up to 25 planes incoming at once. And having civilian and military traffic all at once was a thrill. I also flew some mock missions with the Canadians in old S-2s. Vice President George Bush also visited the island in Air Force Two. On the way in we told an Air Force Reserve F4 Phantom pilot he needed to change course because he was too close to AF2. He told us to "tell the other guy to move!" Air Force 2 politely told him otherwise. I have a million stories and some great photos of the island bases including one incredible air show in 1983. Thanks for the trip down memory lane. I attach a photo of a 19-year-old kid in front of the control tower. Now 20 years later, he is a research doctor."

September 1982 to September 1984 Ed Henderson was stationed at NAS Bermuda. "I had an accompanied tour there, and my first son was born on the Island. I was attached to the Ground Electronics division, and supervised the Navigational Aids work center. We maintained the Tacan, ILS, and VOR systems. It was an awesome job. The Tacan and VOR were located on the far side of the runway, feet from the beach on Castle Harbor. Since this was part of the runway, access was restricted, so we basically had a private beach on the island to wander, pick up shells, or just enjoy the sunshine. I had 2 motorcycles and I am pretty sure I drove every single road on that island, because I toured a lot. Two members of the GE division bought sailboats. One was a trimaran, and we had some serous fun with that, sailing and diving. The other was a catamaran made for racing, and we did a lot of that in the harbor too. Some friends rented a part of the old mansion on St. Georges Island. They rented the old "bar", and there were some pretty great parties there, especially the pig roast we had one year. We golfed, we scuba dived, and we just enjoyed the scenery. I fell in love with that island, and the people. I sure hope to go back someday."

1982-1985 Gary Wommack (ENC retired) was stationed at the Naval Facility Bermuda. He was in the generator shop LPO. His two oldest sons were born in Bermuda (but see under "citizenship" in Bermuda Laws) . He wonders if anyone remembers old Mr. Zuill who was the groundskeeper then, in his 90's at the time.

22 November 1982 through 5 December 1985 Bernie Beaulieu was stationed at NAS Bermuda's AIMD, Avionics Division, as an Aviation Anti-Submarine Warfare Technician 2nd Class, initially on a 2-year hitch but extended by an extra year. "There were times that I loved being stationed in Bermuda, and other times that I didn't like it so much. I was young and missed the conveniences (Rock Fever they called it) of living stateside, however the island was beautiful and the diving was spectacular. I've been yearning to go back for a visit for the past couple of years. I would love to take my wife Nancy, and my son Bryan for a week long tour of island and relive some of my past. I currently live in Orange Park, a suburb of Jacksonville, FL. I've been living in this area ever since I left Bermuda back in 1985. After I left Bermuda I was stationed at NAF Mayport, FL, and then NAS Cecil Field, and finally I retired from the Navy out of NAS Jacksonville in November 1997. I currently work as a Database Administrator for Fidelity National Financial in downtown Jacksonville. "

1982 to 1985 Linda Tibensky was at the U.S. Naval Facility, Bermuda. "My husband Rick and I lived on the Annex in 400 Housing. I worked as an OT, first in Duty Section 1, then as a 'day-worker' in Current Operations, then in Duty Section 2. What a blast to live in Bermuda. We played softball in the summer on the bases, then in the winter in the Co-Ed league with our games at Bernard Park behind Hamilton. We are going back to Bermuda for vacation in three weeks (May 2005) and will be staying at the Harmony Club. Home address is 118 Ritter Lane, Leechburg, PA 15656"

1982 to 1986, AK2 Elizabeth Knapp and DP2 Kevin R. Knapp (1984-1986 in Bermuda), both now of 1005 Wemberton Place, Nashville TN 37214, were both stationed at NAS Bermuda. Elizabeth Knapp writes: "I arrived from the state of Oregon, US when I was 19. My husband and I were married at Palm Grove Gardens, Devonshire and had a child there. We lived on the base for 2 years and off base for 2 years – on Texas Road in St. David's, renting from a John DeSilva.

The pictures on your website bring back such memories of a time when I was so young. So long ago! Seeing that the buildings are no more, that the base is no more, makes me very sad. But life goes on.

I salute you for your site and the nostalgia it brings!" They planned to vacation in Bermuda later in 2009, ideally at Salt Kettle House.

March 1983 to September 1984, Vance Moore of Meridian, Mississippi, was stationed at NAS Bermuda. He wrote on March 3, 2001 to say this website dredged up some long forgotten and pleasant memories. He fell in love with Bermuda.

September 1983 to October 1985, Christian L. Wilson, now of 38620 Pleasant Ave #B, Sandy OR 97055, was stationed at NAS Bermuda as the leading electronics chief for Ground Electronics Maintenance Division, GEMD.

1983-86 SK3 Theresa (Terry) Flanagan, now SKC(SW) Reineke, USN (Ret), - now at 5079 Holbrook Dr. Columbus, Ohio 43232 - was at USNAS, Bermuda, where she worked for the most part at the Supply Building, P-19, next to the Marina. "Bermuda was my first life experience away from home, and I will always cherish the beautiful memories I came away with. I met people from all over the world there, drove on the left side of the road, was directed off the road so Princess Ann's motorcade could drive by, and watched God flick his paint brush across the sky each night. I love Bermuda."

1983-1986. Renee Nunn, last heard of as living in Miami, Florida, then 20 years old, was posted at NAS Bermuda, helping to service Lockheed P-3 Orion aircraft. The four-engine turboprop anti-submarine and maritime surveillance aircraft were developed for the United States Navy and introduced in the 1960s. Ms Nunn was 20 years old when she first came to Bermuda. "I worked in the avionics shops. It was in the pink air craft hangar that sat on the runway. It was across from what later became McDonald's. It had a series of white trailers attached and that is where we had the repair shop set up. When an avionics system malfunctioned, the aircrew and ground crew isolated the component. That component of the system came to me and I repaired damaged circuits in the component. My friends and I frequently visited NAS Bermuda Annex for picnics and parades. We liked it up there because it was closer to the beaches. We were younger then and liked the beaches with the waves, like Horseshoe Bay Beach."

February 1983 to February 1986, Thomas Stone was at USNAS Bermuda, As an ET in Ground Electronics on the aircraft navigation equipment (TACAN, VOR, ILS). "I made many friends in communications and air traffic control. The beaches were beautiful, the golf was great, and the base was fun. Our great commander in GE was Lieutenant Tom Sears. It was the best time of my short (6 year) Navy career. I followed up Bermuda with 1-1/2 years in NMCB 62 out of Gulfport, MS doing duty there and in Rota, Spain and Guam."

March 1983 through March 1986 Rick Geoffrion was stationed in Bermuda with the USNAS. "There I met and married my lovely bride of 31 years, Kay Geoffrion and had our two children. I was an Aviation Ordnanceman Second Class, and my wife a Personelman third class. We lived above Dubb City Market on Abbots Crescent in Hamilton Parish. We are planning our first return trip June of 2016. The photo below was taken at our wedding reception on Clearwater beach, April 1984"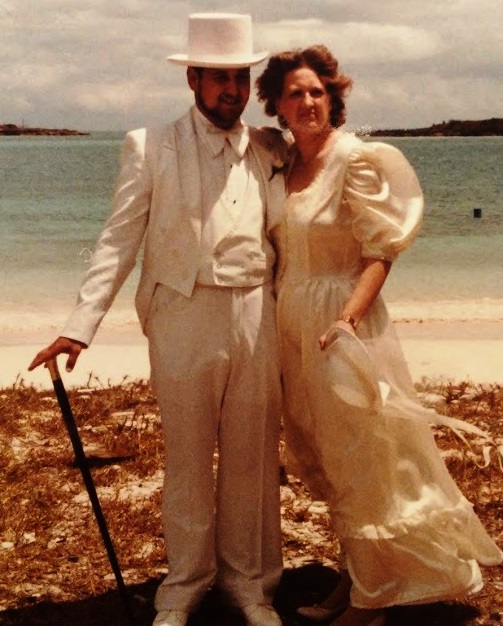 1983 to 1987, David Endress was at USNAS, Bermuda, as an Lt attached to AIMD, with his wife Barbara and twin daughters Lynette and Angelina who went to Chaffee. Their address is now 517 leatherwood, Greenville Texas, phone 903-450-4960. "We are interested in hearing from and meeting other navy personnel who were there during that time. We lived on base, Barbara worked as a I. D. checker at the exchange, then worked at the commissary.. We liked it there, the base had every thing we needed. Our daughters now live in Brunswick, Maine. We live in Greenville Texas, where David works at L-3. He retired as a Lt. Commander. Sure would be nice to hear from people that were there during that time.

1983 to 1988, Joseph Magiera (UT2) was stationed in Bermuda, as a Seabee. He met his ex-wife Heather Magiera (MS3) there, when she too was stationed there, as a cook in the galley, from 1984 to 1988. Their daughter, Jessica, was born in Hamilton in January 1988. They fell in love in Bermuda and have many fond memories of the island, especially the friends they made. They would love to revisit Bermuda one day with their daughter. Today, Joseph Magiera is at 11620 Fury Court, Sterling Heights, MI 48312, and Heather Magiera is at 310 State Highway 305, Ten Mile, TN 37880.

4/1/1984 to 4/1/1988, ET1 Nancy Gwinn (Hoobing) was the ET Calibration Technician at the Naval Facility Bermuda. "It was the best time of my life. I took up jogging while I was there and of course I loved the beaches. I sat through Hurricane Emily in an apartment overlooking the Great Sound. I hope to visit soon and see how it has changed.
1035 Montour Dr,
Houston, TX 77062-2722.

1984 to 1987, Michael J. Dunphy was assigned to NAS Bermuda - right out of AD "A" School when he was 20 years old. "I can honestly say that those 3 years of a 21 year Navy career were my most enjoyable and the ones that I reflect upon most! I was first attached to AIMD as a Jet Mechanic and then in the fall of 1985 I transferred to the Security Department. I lived on base for my first year and then during the next 2 years I lived off base in three locations with the last being on a cliff at St. Georges Cut. One of my fondest memories is when the Bermuda Chief Police Inspector Mr. James would take myself and two friends (Marty & Ken) to Bermuda Boxing events throughout the year...that was truly an honor for all of us as this guy was just as popular to the Bermudians as any celebrity today! USN CPO (Retired) EOD/SW, 4610 South Whooping Crane Lane, Bloomington, IN 47403."

1984 to early 1986, Maribeth (Bell) Sakulich was stationed at USNAS Bda. She is currently at 18 Maricrest Drive, Rochester, NY 14616. "I arrived on the island in October...not the best weather-wise. The following summer was beautiful but for me, it was just too small. I had a bad case of island fever and couldn't wait to get back to the US. I don't hold too many fond memories of Bermuda...I think it was the giant flying roaches - YUCK! I do have fond memories of the Robin Hood restaurant, there was some good pizza there! Best on the island. Rum Runners also holds some fun memories. I guess it wasn't ALL bad. However, I've never been back...and doubt I ever will go back. I did make some good friends and wonder where they are now. If any of you happen to see this, or remember me, drop me a line."

January 1984 to July 1987 CPO J. D. Goodwin USN (RET) was stationed at NAS Bermuda, with his family. His son Jonathan Goodwin is currently living at 403 Richneck Rd, Newport News, VA 23608, email jonlg55@yahoo.com. He wrote: "When I left Bermuda in 1987 I didn't realize what a unique opportunity I had by living there, of course I was only eight at the time but wish I could have cherished the time more. Fortunately I was able to return to Bermuda on my honeymoon in 2005 and saw how much it had changed. My wife was amazed though, how much I could remember about living there and where things used to be on the base and throughout the rest of the island. I hope my parents and sister can have the chance to get back there someday."

April 1984 thru October 1985 Scott R. Hartzler was stationed at the United States Marine Barracks (Green Section) at the US NAS Bermuda. "I was a private when I arrived and I left as a Lance Corporal. My assigned duties were perimeter and physical security for the base. I served with a lot of wonderful young Marines and Sailors and looking back, it was one of the best times of my life. My addresses is 19 Moniz Way

, Teaticket, Massachusetts

02536 "

1985 to 1995, Patrick Brew taught at R. B. Chaffee High School. He writes: "In 1987 I married an English girl, Susan Farnworth, who was working at Works and Engineering (then Publics Works Department, I think). Our three children were all born in Bermuda - Christopher (1989), Kathryn (1990), and Michael (1993). We lived at "Cedar Grove" on Manse Road in Paget from 1987 until 1990. We then moved to "Almurjan" on Loquat Lane, Smith's Parish, just behind Harrington Sound School. We currently live in North Yorkshire, England where I teach at an American base near Harrogate. We have been back to Bermuda three times to visit - in 1997, 2000, and 2002. We miss Bermuda very much and often dream that the base has reopened and they want me to teach there again!"

1985-1989, Bob Jenkins, now of Nashville, TN, was stationed at Naval Air Station Bermuda from 1985 to 1989. He writes thus: "I was the original station manager and later the Officer-in-Charge of the U.S. Navy Broadcasting Service Detachment on the island. This was a closed-circuit radio and television station that operated aboard the air station in St. George's Parish and was micro-waved from there across the island to the Naval Annex in Southampton Parish, where it was again sent to US military homes and offices via cable. At the air station we had a satellite downlink from the Armed Forces Radio & Television Service in Los Angeles, CA. We operated three different channels: one that we programmed locally with video tape shipments from AFRTS, satellite downloads and locally produced news and information programs; one that was character generated messages about base news and activities with audio provided by taped AFRTS radio programs; and a satellite feed of all the AFRTS satellite fed programs broadcast around the world to other similar U.S. military facilities. The station came to exist at a time when the Bermuda Broadcasting Company was out on strike. The Naval Chief of Information was visiting the island and asked the base commanding officer if there was anything he could do for the base. The CO reportedly said, "Yes, build me a TV station here...my doctors at the base clinic are being overworked with too many pregnancies." Apparently with no television as a nightly diversion, attention was placed elsewhere. I don't know how much of that is accurate, but I do believe there is some truth to the story. My stay in Bermuda was wonderful and I hope to someday return. When I first moved there I lived just down the road from Crystal Caves across from an AME Church in a downstairs apartment of a home owned by the De Silva family. He was a commercial fisherman and she worked at the Perfume Factory. They were wonderful people and very gracious. During my time there, I saw the might of Hurricane Emily and my detachment provided the video footage of the Soviet Yankee Class Submarine that sank in the Atlantic Ocean north (I believe) of the island. That footage was seen worldwide on U.S. television networks. I was part of the press entourage that covered the meeting of U.S. Secretary of State George Shultz and Premier Swan and was fortunate to have met and interviewed Premier Swan on several occasions. I was also there when the U.S. Space Shuttle Challenger exploded on take-off. In fact, our news team was covering the launch at the NASA Tracking Station at the time of the unfortunate disaster. Bermuda is a beautiful island with a beautiful people. I hope to return again soon and visit some of my favorite places and rediscover the wonderful flavor of a "Dark and Stormy" at the "Swizzle Inn" if it's still there. Due to driving on the "other side of the road," my time there prepared me for my following Navy tour -- in London, England as the assistant public affairs officer for U.S. Naval Forces Europe. I supposed Bermuda is also where I developed the taste for fish 'n chips as well. I'd love to hear from anyone who was there during the time I was. I retired from the Navy in 1995. I now work for CBL & Associates Management as the Marketing Director for RiverGate Mall."

25 July 1986 to 26 July 1989, William R Bohnow, FCC (SW), USN (RET), was at NAS Bermuda, and wrote: "As a surface sailor and First Class Petty Officer, I began my service there as a Navy Policeman, and then shortly was transferred to the Weapons Department where I was placed in charge of maintaining a complete inventory of the complete stockpile of ordnance. I also served a short stint as the main Small Arms Range Master where I had the privilege of overseeing the training of over 200 military and civilian police officers. It was with a sad and heavy heart that I left some of the best of friends, civilian and military. Many hours was spent by my wife and I making friends with many of the Bermudian civilians that worked on base."

July 1986 to July 1989, Art Galpin was stationed at NAS Bermuda. He was assigned as one of the station's UH-1N Search and Rescue (SAR) pilots. Reported in from flight school as a Lieutenant Junior Grade and was assigned as the station Public Affairs Officer as well as Library Officer, Print Shop Officer and Command Security Manager. Ended his assignment as the Billeting Officer. Still on active duty, now assigned to Headquarters' Pacific Command in Hawaii. His current address is 99-721 Hoio St, Aiea, HI 96701.

December 1986 to December 1989 AD3 Angel(a) S. Shaw was at AIMD NAS Bermuda. "Prior to my daughters' birth at King Edwards, I lived off base (St. Luke's Lane) St. Davids. My landlords Cora & Harry were so wonderful! Everyone looked out after me & just couldn't wait till I had the baby. I miss Cora telling me it's time to wake up (quite often I'd fall asleep watching tv after having eaten dinner upstairs) & the Flatts Village cheeseburger runs :) Hi EVERYONE! I MISS YOU! I'm at 1769 S. Riverview Rd, Peru, IN 46970."

1987 to 1989, Jerry Scruggs was a military brat at USNAS Bermuda. "My Mother was SKCS Scruggs, OIC Commissary. She and Lauren O'Dea were good friends. Lauren has since retired."

July 1987 to July 1989, Captain Thomas Hall was Commander of the USNAS Bermuda . Then he was posted to the Naval War College in Newport, RI. He retired from the USN as a 2-star admiral. He has been the Executive Director and Chief Operating Officer of the Naval Reserve Association since 1996. In March, 2002, President George W. Bush nominated him as the Assistant Secretary of Defence for Reserve Affairs.

1987-1990 Timmy J. Pierson and his wife were stationed at USNAS Bermuda. It was definitely a favorite duty station. They are hoping to return for a visit with their two eldest children born in Bermuda. In the meantime, they are having difficulty getting birth certificates and have appealed - in vain so far - to the Bermuda Government's Registry General, the US Consulate in Bermuda, US Department of State and their Representative in the US Congress. (Under Bermuda law, despite having been born in Bermuda, their children are not Bermudian).

April 1987 to October 1991, Paul King - now of 2808 Stone Drive, Modesto, CA 95355 - was at USNAS Bermuda, as an electronics Technician. With other technicians, he maintained all of the Air traffic Control communications equipment. His wife, whom he met there, was also an Electronics technician in the USN. Their youngest daughter Mattie was born at King Edward VII Memorial Hospital. The Island was a great place to live. While the King's were there, they lived in Flatts, then outside St Georges, then St David's next to the mayor of St Georges in a beautiful house right on the water, finally on the base in the closest apartment to the radar tower overlooking the runway. "We would like to visit Bermuda again and I am sure one of these days we will."

September 1988 to June 1990 David Bansavage was stationed at NAS Bermuda in the Security Detachment. On July 15, 2010 he wrote: " I went there an E3 and left an E5. I remained in the reserves for several years. My wife and I still reminisce about all the good times there. I loved being on patrol overnight and watching the sun rise over that clear, blue water. That's a view I never grew tired of. If you look closely you may still see my wife's claw marks on the tarmac from when I had to drag her to the plane. We plan to cruise there for our 25tth in 2013. I'm now at 554 Valley View Rd , Eighty Four, PA 15330. Email David.Bansavage@meppi.com. "

1988-92, Joey Ineichen was stationed in Bermuda, on both bases NAS and the Annex as a Radioman third class. He writes: "Was one of the greatest times in my life. Memories that I will never forget. A Bermudian landlord named Mr. Harvey in Sandy Plains who was one of the nicest people I have ever came across. His wife took singing lessons and ever now and then you could hear her beautiful voice sing, welcoming in another beautiful day. I was a young man just learning what life was really about. We had a bar on base there called the Bermadoo that we would often meet at a have a good time. Though the Annex base was small, my friends there were great. Ronnie Falcone, Pat Maonie, Michael Bennett, Johnny Drake, Doug, Mark Shumate, Lori Marshal, Rolland Menendez, and Mike Cobble were just a few Americans who served and made my life more comfortable. I believe that Bermuda is the most beautiful place on Earth. And as I have traveled I have never came across people that are as nice as the Bermudian locals are. They as well as my friends made my stay in Bermuda a great moment in my life. I also met my wife of 15 years while I lived in Bermuda who moved there with me in 1990. Her name is Amy Ineichen and attended Chaffee High School there in Bermuda and graduated with a great bunch of people. If anyone who reads this may remember me or some of my great friends feel free to write me at 16 Charleston Dr. Rome Ga. 30165. Would love to hear from anyone who loved it as I did."

May 1989-May 1991, Mike Peters, now of 201 N. Hanover St Apt 3, Carlisle, PA 17013, served at the Naval Air Station, Bermuda This website brings back positive memories for him.

1989 to 1990, Mike Murdoch was stationed at NAS Bermuda as a Navy Journalist at the base radio & television station (it was located directly behind the hospital and the two buildings were actually connected by a breeze way).

"I retired from the Navy in 2006 and have to say Bermuda was one of the best places I was ever stationed. The people of Bermuda were wonderful while I was there. It was a great place to live and work. I hope someday to return for a visit and show my wife the places where I used to live and work. Thank you for the information and photos about NAS Bermuda on your website. They brought back wonderful memories. " At the time of writing on 26 January 2009

Mike is the Marketing and Events Coordinator

, Central Washington Homebuilders Assoc.

3301 W. Nob Hill Blvd.

Yakima, WA 98902.

(509) 454-4006. (509) 454-4008 fax.

1989. Commander Steve Hilley, USN, was on assignment in Bermuda. During it he reported that surveillance teams had another assignment, a new ballgame out here, thanks to President Bush's stepped-up war against drugs. "Planes from his squadron are flying patrols throughout the Caribbean looking for and photographing evidence of transportation of drugs at sea. We are providing any and all intelligence of this activity to the Drug Enforcement Agency."

1989-1993, William Kluss was a chief at the weather office. He and his wife Joy loved every minute of it. Their son was three when they moved there. Their daughter was born at King Edward VII Memorial Hospital. Joy worked in the club on base with many locals. She misses them and thinks of them often. It's a beautiful Island, a great place for family, and will always be their favorite "duty" station. It was great! They would have stayed longer if possible.

1990 to 1992, Roland Menendez was stationed at NAS Bermuda Annex, as a U.S. Navy Radioman. He wrote: "This site reminded me of all the good times I had in Bermuda. The people I worked with as well as the people of Bermuda that I met during my time have remained in my heart and on my mind during the past 10 years. I was really sad to hear they closed the bases in Bermuda but I know I will come back to visit so I can enjoy your beautiful island once again. The only question I have is what became of the NAS Bermuda Annex Base? What is there now?" (Editor's note; nothing yet, see the entry for Morgan's Point in Southampton Parish).

September 1991 to August 31 1995, AK1 Sheila Lewis - now Sheila Dodge - at 106 Madlyn Drive, Florence MS 39073, was stationed at USNAS Bermuda. "A single parent, I lived in St David's within walking distance of the lighthouse. Had a brand new beautiful home. Bermuda was definitely by far, my most favorite duty station. I still cannot believe I got paid for living there. I was also stationed in Hawaii and people always want to know which is better and of course I always say Bermuda!! I want to return desperately to have precious memories wash over me. Thanks for the website. "

1991 until 1992, Mack Williams, now of Melbourne, Florida, was stationed at the Anti-Submarine Warfare Center (ASWOC) in Bermuda from 1991 until 1992 "as part of my continuing career path. I was then transferred to the ASWOC at NAS Roosevelt Roads, Puerto Rico when the focus of our unit shifted to drug interdiction duties as a result of the end of the Cold War with the Soviet Union. As I recall, a U.S. news broadcast "Dateline", by Peter Jennings labeled NAS Bermuda as a playground resort for Admirals to bring their wives on government paid vacations. The reality of the matter is, while that may have been true, your base provided essential coverage of Soviet "hunting grounds" conducting ICBM patrols within the range of the United States. I flew into NAS Bermuda many times on P-3 Orion's, and was also deployed to the ASWOC twice during my tenure as a U.S. Navy Air crewman during the period of 1980 to 1994."

November 1991 to November 1993, Jesse Medford served at NAS Bermuda, at the Annex PSD, as a PSNR. He writes: I was there almost a year until they closed my office and moved me to NAS PSD until I left as a PN3. Does anyone have a picture of PSD? It was that odd shaped building near the runway with a loft. I would like to add it to the Bermuda memories pages of my website. Bermuda is the source of a lot of great memories. I wish I was still in contact with old friends. I can be reached at 37 Cane St. Fitchburg, MA 01420."

December 1991 to the end of August 1995, Patrick McKenna was posted at NAS Bermuda. "During this tour of duty, I was also affiliated with the local music scene as the bassist for the Back Alley Band. We performed on base and off-base as well, usually at the Wharf Tavern. It (now the Waterside) held some great Jam nights. Among the fantastic musicians with whom it was my privilege to be associated were Mr.& Mrs. Rick Hawke (an outstanding guitarist and his lovely vocalist wife); Fitzy (I don't know his last name); Ed Fox, and others. A prominent star of the local scene was a New Yorker name Mike Barry. I'd sure like to know how they're doing and wish them success in their endeavors. I would love to know what has become of the Naval Air Station and the Annex. I left a few days before the entire base closed down entirely. I did, however manage to claim the distinction of being the last occupant of the old BEQ (enlisted barracks by the Chow Hall). God bless Bermuda and the wonderful folks who were our good friends and neighbors."

1992 to 1995 John R Link (CDR at the time) was posted to NAS Bermuda. His daughter Emily Link writes: "I was 11 the day I arrived, and 14 the day I left. I remember stepping off the plane when we first arrived, what I was wearing, and how HOT it was! (Moved there from Maine.) We were fortunate enough to live in one of the 3 houses which were located right on the beach, very close to Clearwater Beach. I have such fond memories of my time there - the island, the people I met, the things I did...It was just amazing. I talk about it often. Living on a small island certainly creates a bond between those who shared time there with you. I do keep in touch with many of my peers from my time there. I remember the Wharf Tavern, St. George's, Hamilton (shopping along the road by the ocean where the cruise ships docked), taking the bus around the island, the moped, snorkeling, the crystal clear ocean water, how warm it always was, etc. What a wonderful time!" Emily Link, 21014 Hunting Quarter Drive, Callaway, MD 20620.

July 1992 until Base closure in 1995, Gary Cole was a PN1 Stationed at PSD NAS Bermuda. "I was one of the last military personnel to leave the Island. My wife and I spent many wonderful hours walking and exploring Bermuda from St George & St David's to the Royal Naval Dockyard. When we didn't have time to walk (using the railway trail) we used the bus. We spent more time in Bermuda proper then we did on station. We found everything about Bermuda to be exceptional, from the people we met to the places we visited. It is and will always be the most beautiful place we have ever been."

December 1992 to 1995, K. Reid Barbee and his wife, Darlene were stationed at NAS Bermuda, with their two children, Sarah and Kelly. I was the civil service locksmith and Darlene, fresh out of college with her education degree, taught at Roger B. Chaffee School. "We knew the base was closing and wouldn't get to spend a full tour but decided to take the job anyway because we had been told the island was so beautiful. People of Bermuda were actually nicer to me than my fellow Americans when I first arrived. My dream is to somehow live in Bermuda when I finally get ready to fully retire. We met so many nice and memorable people that I cannot begin to name them all; the Dumont Family, Sidney and Gloria Fox and Charlie Fox and the Burgesses and of course Henry Adams (53 years civil service); I could go on and on. We now live in Richlands, NC."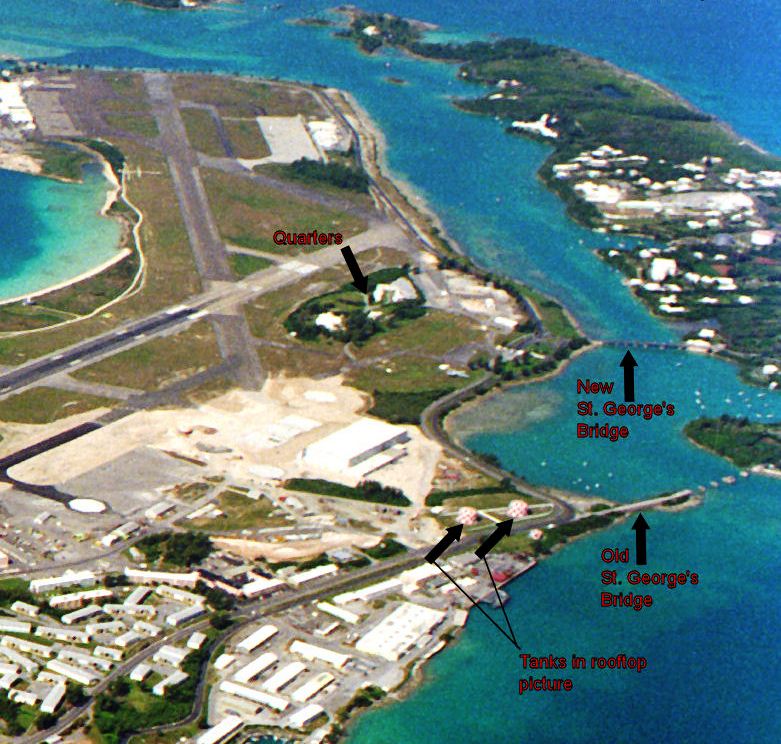 1993-1995, Frank Bryan (no email or mailing address given) was at USNAS Bermuda. He was shocked to hear Long Bird House had been torn down, as a danger to post-base civilian air traffic. He hopes someone took photos of the house prior to it demolition. He had a great childhood there and is deeply saddened to learn he will never see it again.

1993-1995, Timothy Fishkin was at USNAS Bermuda. He writes: "I greatly miss the place. It was one of my most memorable duty stations."

1993 to 1995, Kevin M. Matzke was at NAS Bermuda. "Patrick McKenna was there with me and I remember how he played at the club every once in a while. He was great on the base. I was supposed to be the Lab Tech assigned to the Annex clinic but it was closed down just as I arrived so my orders were modified for the main Naval Clinic (at the former US hospital at USNAS St. David's Bermuda) where I served many diverse roles. As there were two lab techs, myself and a fellow second class I took on other assignments. I was the boat corpsman, special forces corpsman, Pathology Tech, field corpsman, Financial Counselor, EMT, marine Corps Corpsman and clinic safety officer. I tried to occupy myself as much as possible with outside activities because being outside in Bermuda was great. I remember the Naval Clinic being located on the hill, just above the enlisted barracks and chow-hall. I was assigned to the laboratory on the first floor next to immunizations and the ER. The view from the clinic was awesome, especially in the morning just as the sun rose. I used to jog nightly from the barracks, I was on the second floor of the barracks closest to the clinic, at the end. My neighbors were pretty cool too. I had an RP2 across from me and a BM3 next to me. We hung in each other's rooms and drank and played cards on the weekends. During the week I had a part time job at the base club. The CPO and Officers clubs had been closed down and all three combined into one, the enlisted club. I worked as a pizza delivery guy and waiter while the club was in operation. The beaches were great and we had a lot of fun on them. But best of all was going out into town. I loved eating at the restaurants. The hotel beaches were great and the night clubs even better. I will always have a special place in my heart for Bermuda and if I ever have the chance to return I will."

November 1993 to May 1995, Joseph Rodriguez was stationed at USNAS Bermuda. " I was attached to OMD (Organizational Maintenance Dept) and worked on our P-3 and three H-1's. I was 19 when I arrived there and it was the best time of my life. I truly miss the island and look forward to returning one day with my wife, who visited me quite frequently. Anyway, it was very interesting to see how the area around our old barracks has changed, and my favorite McDonalds is no longer there. Thanks for the trip down memory lane, I truly appreciate it. I now reside on Long Island, New York."

From December 1993 - August 1995, Dan Hible, ABHC (AW) ret, currently living in Thief River Falls, Minnesota, was at NAS Bermuda. "When I departed on August 31, 1995 I believe the were about 30 personnel remaining. I was assigned to the transient line and ADP. This assignment was very memorable and fun. My kids still talk about the island to this day. For about the last six months of the base existence I drove the MWR bus for grocery runs off base and did island tours on the weekends for the base personnel. The favorite tour was of the forts. "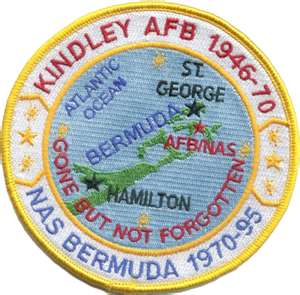 Associated sites links
Namely, sites that have an active hyperlink to this site and vice-versa. Others will be welcome if they too reciprocate the link and either relate directly to the former US military bases in Bermuda or are by persons who once served there, or their children.


Last Updated: October 10, 2019
Multi-national © 2019 by Bermuda Online. All Rights Reserved