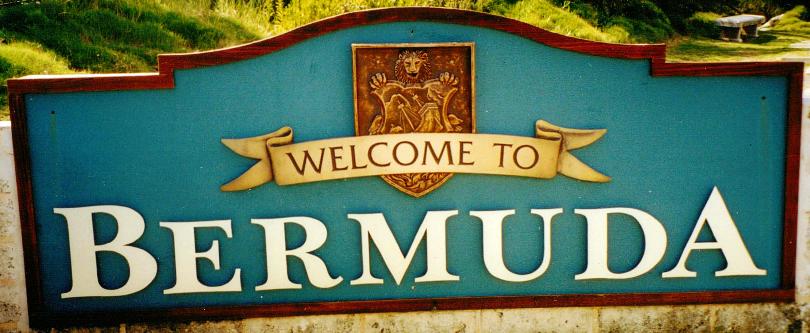 11145 web files about the internally self-governing British Overseas Territory of Bermuda in a comprehensive, constantly updated Gazetteer. Accommodation, aircraft registry, airlines, airport, America's Cup 2017, apartments, art, banks, beaches, Bermuda citizenship by Status, Bermuda Dollar, Bermuda Government, Bermuda-incorporated international and local companies, Bermudians, books and publications, causeway, charities, churches, City of Hamilton, commerce, communities, credit cards, cruise ships, culture, cuisine, currency, disability accessibility, Devonshire, districts, Dockyard, economy, education, employers, employment, entertainment, environment, executorships and estates, fauna, ferries, flora, former military bases, forts, gardens, geography, getting around, golf, government, guest houses, history, homes, Hamilton, House of Assembly, housing, hotels, immigration, import duties, insurers and reinsurers, international business, internet access, islands, laws, legal system, legislation, legislators, location, main roads, magazines, marriages, media, members of parliament, motor vehicles, municipalities, music, nearest mainland, newcomers, newspapers, organizations, parishes, parks, Paget, Pembroke, permanent residents, pensions, political parties, postage stamps, public holidays, public transportation, railway trail, religions, retailers, Royal Naval Dockyard, Sandys, Smith's, Somerset, Southampton, St. David's Island, St George's, senior citizens, shipping registry, Somerset, Spanish Point, Spittal Pond, sports, taxes, telecommunications, time zone, traditions, tourism, Town of St. George, Tucker's Town, utilities, water sports, Warwick, weather, wildlife, work permits.

What's New in Bermuda Online for Saturday, May 27, 2017
Pre-arrival information for airline, cruise ship and international business visitors with America's Cup Challenge Races happening today
By Keith A. Forbes (see About Us), exclusively for Bermuda Online.

One of the many spectacular Bermuda beaches.

Location: W064 44, N3219. Time zone: Atlantic Standard Time, one hour ahead of the USA and Canada's EST and four hours behind GMT.

Bermuda, 900-1100 miles north of the Caribbean, gets no snow in winter. A 21 square mile (56 kilometers) in total land area cluster of mostly-interconnected small islands in the north west Atlantic Ocean. One of the nine smallest places in the world in total land area. Bermuda (Somer's Isles) has 6 main islands and 120 others. With nine parishes (counties), each 2.3055 square miles (3.68 square kilometers. Bermuda has about 68,600 residents and about 500,000 visitors mostly from cruise ships. It is located about 600 miles due east of the nearest mainland, the USA's North Carolina. It is not in the Caribbean but 900 miles north of it. There are no regular airline or shipping services between the Caribbean and Bermuda, only with the USA, Canada and Britain. Bermuda is Britain's oldest British Overseas Territory, self-governing, with its own laws including those on citizenship, commerce, companies, corporations, customs duties, employment, government administration, finance, health, hospitalization, insurance, investments, immigration, marriages, medical, pensions, social security, taxation, trade, welfare, etc. It is not part of the European Community, unlike Britain. Despite its small size, an important offshore business jurisdiction, with a significant number of Bermuda-incorporated but mostly non-Bermuda-based multinational business entities, especially in aviation, insurance and reinsurance, investment holding, mutual funds, shipping and other companies.

Today, May 27. The long-awaited day has finally arrived with as many as 10,000 people on land and on the water ready to witness the greatest sporting event hosted by the island. A forecast of high winds and rain delayed proceedings yesterday, scuppering the first races and Opening Ceremony, but today it's all systems go — providing Mother Nature obliges. Early yesterday it was confirmed that every ticket had been sold for today's activities, which include a ribbon cutting, roof wetting, a concert featuring Wyclef Jean and the belated Opening Ceremony — and, not least, a display of the fastest and most spectacular races in the history of sailing. Bermudians celebrated in December 2014 when the America's Cup was awarded to the island, marking the first time that the Cup holders selected a venue outside their own country to defend the title, sparking an outcry from the likes of San Diego who had been favorites to host the event. Yet in the three years since, Bermuda has been slowly but surely endorsed as the perfect venue, the Great Sound providing a natural and picturesque amphitheatre. It has also boosted the construction business, increased tourism, lifted hotel and guesthouse bookings and left restaurant owners rubbing their hands in anticipation of a bumper summer. Sir Russell Coutts, America's Cup Event Authority chief executive officer, has predicted the 35th edition of the spectacle will be the most successful of any previous America's Cup. And should he be right, and defenders Oracle repeat what they achieved in 2013 in San Francisco, Bermuda could again be picked as hosts. Certainly the superstar sailors who will be on show over the next four weeks agree Bermuda has all ingredients to put on another showstopper. With thousands flocking to the America's Cup Village this evening, the same scene is expected as the event progresses. America's Cup Bermuda, the chief organisers, are expecting an unprecedented 2,000 boats surrounding the racecourse, among them the most expensive megayachts in the world. Those on board will include the likes of tycoon Sir Richard Branson and Larry Ellison, the billionaire owner of Oracle. Michael Douglas, the island's celebrated ambassador, will also be out and about. And there's speculation the Duke and Duchess of Cambridge could make an appearance, given their interest in the World Series racing in Portsmouth last year. While the opening races today will serve as the main course, the day will begin with ribbon cutting at 11.30am, followed by a traditional Bermuda roof-wetting ceremony at 1pm. Sir Russell said yesterday: "It is great that Saturday is sold out, and the weather is looking very good for Sunday and beyond, where a full schedule of races is planned. "It is shaping up to be incredibly competitive on the water, with the best sailors in the world going head to head, and the America's Cup Village also looking magnificent. "For the people that have missed out on securing tickets for Saturday, there should be opportunities to attend one of the days next week." People have been advised there will be no chance of buying tickets at the door if any one of the race days is sold out — and that's more than likely. On days where the event is not sold out, this option will be available, although online sales can happen quickly so it is always recommended to pre-purchase," said an ACBDA statement.

Tomorrow, May 27, 2017. Delayed by 24 hours due to weather conditions. Bermuda hosts a key race to determine the final qualifiers of the 35th America's Cup. The America's Cup Village will open for business at 3pm tomorrow (not today as intended) and will close at 10.30pm, half an hour after the opening ceremony and party ends. The eyes of the world will turn to the iconic Great Sound where the best sailors on the fastest boats will battle for the oldest trophy in international sport. Musical legend Gene Steede will star at the opening ceremony. A host of other local entertainers will join Mr Steede to set the scene on the first night of the month-long event that brings the eyes of the world on Bermuda. The band of the Royal Bermuda Regiment, H&H Gombeys and Gombey Evolution and the cast of Proud to be Bermudian will provide entertainment. Comedian and entertainer Nadanja Bailey and Bermuda Tourism spokesman Glenn Jones have been named the two emcees for the night, as well as for every day that the America's Cup Village is open between May 27 and June 27. From 7pm until the opening ceremony starts at 8.30pm, a range of Bermudian musical talent will perform, including Cindy Smith, John Seymour, Liv MisLu, Desmond "Rivah" Smith, Live Wire, John Seymour and Aimee Bento and Quinn Outerbridge. The official band of the 35th America's Cup, 4-Forty-1, will take to the stage to continue the party until 10pm with a spectacular firework display. Red Bull skydivers will also make an appearance, dropping in from the skies to join the party. Tickets for the first day of racing and the official opening ceremony are available from www.americascup.com/tickets for as little as $10 for general admission tickets at local pricing. The Louis Vuitton America's Cup Qualifiers begin at 5pm with Jimmy Spithill and Oracle Team USA taking on Franck Cammas and Groupama Team France in race one, with the on-water action scheduled to end at 7pm. More local Bermudian musical acts will be announced in due course and will play on the main stage until the opening ceremony itself starts at 8.30pm. Racing starts with the Louis Vuitton America's Cup Qualifiers and the top Challenger will meet Defending Champions ORACLE TEAM USA in the 35th America's Cup Match presented by Louis Vuitton (beginning on 17th June, 2017) .In today's spectacle, Live performers, fireworks and Red Bull skydivers will help generate excitement in the America's Cup Village when the sailing showpiece's opening races take place. Racing will start at 5pm, with America's Cup defender Oracle Team USA taking on Groupama Team France in the first match race. That battle will set the stage for races two, three and four of the Louis Vuitton America's Cup Qualifiers, when all six teams will take each other on the water on the first day of racing. Artemis Racing will race against SoftBank Team Japan in race two; Groupama Team France against Emirates Team New Zealand in race three; and Land Rover BAR against Artemis Racing in race four. With each match race scheduled to last approximately 20 minutes, day one of the race schedule is provisionally due to conclude at 7pm. Then, all eyes will turn to the main stage in the America's Cup Village where the official Opening Ceremony of the 35th America's Cup will begin. Russell Coutts, CEO of the America's Cup, said in a press release: "This is the perfect way to start what I believe is going to be the best America's Cup yet. " Existing ticket holders for the America's Cup race village or any other purchased spectator experiences today will be able to access the Opening Ceremony at no additional cost. The America's Cup Village, from $20 per person, for entertainment, sailor autograph sessions, a kids zone and the best of Bermuda's food and beverage. will open to all ticket holders from 3pm. To book your place for any of the following, visit www.americascup.com/tickets. Grandstand seating within the America's Cup Village from $70 per person, dedicated big screens and unrivaled views of the finish line from the comfort of a grandstand seat. Gosling's Dark & Stormy Bar, from $150. Enjoy the lively atmosphere at the go-to bar in the America's Cup Village, includes a delicious lunch and official America's Cup merchandise. Official Spectator Boats, from $150 per person. Spectacular views of the action from a front row position on the Great Sound America's Cup racecourse. Longtail Lounge, from $700 per person. The place to go in the America's Cup Village for a full VIP experience including complimentary food and beverage.

Friday, May 26. Race fans will have to wait a little longer for the start of the 35th America's Cup, which has been delayed 24 hours because of a forecast for strong winds. The America's Cup Event Authority and America's Cup Race Management made the call late yesterday afternoon to postpone today's opening day of the Louis Vuitton America's Cup Qualifiers and the Official Opening Ceremony because of an approaching cold front, accompanied by strong gales and the risk of thunderstorms. "We are obviously disappointed that the strong winds mean we have had to postpone day one of the 35th America's Cup," Sir Russell Coutts, the ACEA chief executive, said. "This is clearly a decision we have not taken lightly and appreciate the inconvenience caused to the sell-out crowd. Our primary concern, however, is always safety for everyone involved in the America's Cup." The opening ceremony and start of the qualifying regatta will now take place tomorrow instead. "We are adding an hour to the race window on both Saturday and Sunday to run extra races, with the aim of getting back on schedule," said Sir Russell, the five-times America's Cup winner. There are still tickets available at the weekend, although not in all categories, so we are hoping Friday's ticket holders will still get the chance to enjoy what should be an incredible opening weekend." Six races will be held tomorrow, with defender Oracle Team USA facing off against Groupama Team France in the opening match race, starting at 2pm in the Great Sound. Racing will continue until 5pm both tomorrow and Sunday. The opening ceremony will start at 8.30pm, following on the heels of a performance by three-times Grammy Award-winning entertainer Wyclef Jean on the main stage in the America's Cup Village, which commences at 5.15pm. Gates open at the Village at 11.30am tomorrow and will close at 9.30pm. Because of today's postponement, all ticket holders for the Village, grandstand seats, Gosling's Dark 'n Stormy Island Bar and Longtail Lounge, and Official Spectator Boat ticket holders will automatically receive a refund within the next ten days. Should those ticket holders wish to attend another day, tickets will need to be purchased separately via www.americascup.com/tickets. Ticket-holders for today's ferry will also receive a full refund, while those who have tickets for tomorrow can rebook their ticket to a new time, should they wish. Direct ferry runs to the village before and after racing have been added to tomorrow's schedule to increase capacity, and there are some updates in the existing timetable owing to the changes in the America's Cup schedule, which will be communicated directly to those existing ticket holders, or can be found at www.acbda.bm. Additional ferry runs will also be added to the regular public schedule from Hamilton to the Dockyard ferry terminal tomorrow. From Dockyard, the public can either catch a free shuttle train from in front of the Clocktower Mall, or walk over to the America's Cup Village. Mike Winfield, CEO of the ACBDA, thanked Marine & Ports for their flexibility and teamwork in accommodating event changes. "We recognise this is a late change due to weather, and it likely won't be the last," he added. Motorcycles and private cars are also available to spectators, but with Saturday a possible sell-out, guests are encouraged to take two-wheeled transport to reduce congestion. Motorbikes can also park for free, with spaces available at the Transportation Hub, near the village entrance. Meanwhile, the America's Cup Park n Ride programme must be pre-booked at the Boaz Island sports field: $25 is charged per car for all passengers when booked in advance, and $30 if booked with 12 hours of use. Bookings can be made at www.americascup.com/tickets. Once parking is full at Boaz Island, additional spaces will be available at Warren Simmons Field near Somerset MarketPlace and Somerset Primary School. All locations will be serviced by minibus shuttles to deliver spectators to the Transportation Hub at the America's Cup Event Village. For event updates, visit www.americascup.com, Twitter and Facebook @americascup. Transportation information and updates are available at www.acbda.bm/transport, with real-time updates accessible through the America's Cup Bermuda Twitter feed @AC2017BDA.V

Today. Friday, May 26. Competition was due to start today but delayed by 24 hours. An increased ferry service will be implemented throughout the America's Cup as thousands flock to Dockyard. The event gets under way with the first races followed by the official opening ceremony, for which tickets have already sold out. Government announced that additional ferries had been scheduled between May 26 and June 27 to manage the increased passenger traffic to Dockyard that is anticipated for the races. "Tickets for the dedicated ferry from Hamilton to the America's Cup Village have sold quickly, and on some days, are sold out to and from the event," said a Government statement. Transportation and America's Cup tickets can be booked online at www.americascup.com/tickets where more information is also available. Travel by dedicated America's Cup Village ferry is $5 each way per adult and $2.50 per child. In addition to the dedicated event ferries, the public ferry service has extra routes between Hamilton and Dockyard and between St George's and Dockyard. The ferry times can be seen on www.acbda.bm/transport. For those who are not booked on the dedicated ferry on Friday, the public ferry will be available. The usual schedule applies with runs on the hour until 7pm, then hourly from 7.30pm going to Dockyard. Extra public ferry services will be available leaving Dockyard to Hamilton at 10.00pm and 11.00pm on Friday. On weekends, extra ferries will run at 12.00 noon from Hamilton and at 7.00pm and 8.00pm, and leaving Dockyard at 12.30pm, 7.30pm and 8.30pm. On Saturdays June 17 and 24, additional routes are scheduled to leave Hamilton at 8.00pm, 9.00pm and 10.00pm and leaving Dockyard at 8.30pm, 9.30pm and 10.30pm. On Tuesday and Friday nights an extra ferry will leave Dockyard to St George's at 6.00pm. Those arriving at the Dockyard Ferry Terminal by public ferry will have the option to ride a free shuttle train from in front of the Clocktower Mall to the America's Cup Village or to walk to the America's Cup Village. "While these extra routes will increase capacity, the public is reminded of other transportation options for the America's Cup, such as free motorbike parking and the Park n Ride programme," added the statement. Motorists who drive their car will have to book their Park n Ride ticket online for $25 per car. The cost is $30 when booked within 24 hours of use. The online system will automatically book the closest available parking area. This includes all passengers and the return shuttle service to America's Cup Village. Shuttle service is available from each area and runs on a 15-minute loop, either by ferry or minibus (includes accessibility). Park n Ride can be booked online at www.americascup.com/tickets. Additional parking lots are available once Boaz Island Sports Field is fully booked. These are:
Warren Simmons Field near Somerset Marketplace
Somerset Primary
Sandys Secondary School and
West End Primary
Organisers anticipate that not all parking areas will be required and will only be opened as needed. Boaz Island Sports Field will be the primary parking area and on high traffic days the other fields will be opened as needed. People booked on spectator boats leaving from Dockyard are advised to travel by public ferry, bus, taxi or pre-arranged transport to Dockyard. They can also use the Park n Ride facility for the Village and take a free shuttle train to the Clocktower Mall in Dockyard. Spectator boat passengers are advised to be at their assigned dock 30 minutes before their scheduled departure time. The America's Cup Village is open daily from May 26 to June 27 except for the following days when it will be closed: June 1, June 5, June 9, June 14, June 15, June 16, June 19, June 22 and June 23. Ongoing transportation information and updates are available at: www.acbda.bm/transport
2 Par La Ville Road, Hamilton HM 08, Bermuda, P. O. Box HM 1025, Hamilton HM DX, Bermuda. Established in 1828, incorporates The Colonist and Daily News (established in 1866). A subsidiary company of the Bermuda Press (Holdings) Ltd. Telephone (441) 295-5881. Editorial fax (441) 292-2498.. Printed and published daily except Sundays and public holidays. New-stand price $1.50.
How Bermuda compares in Gross National Income per capita
According to the World Bank:
The correct word is Bermudian, like Bahamian, Bostonian, Canadian and Floridian. "Bermudan" NO! Despite what otherwise-respected American and British dictionaries say. (You'd never say Bostonan or Canadan or Floridan or Bahaman). Ships have always been named Bermudian - never Bermudan.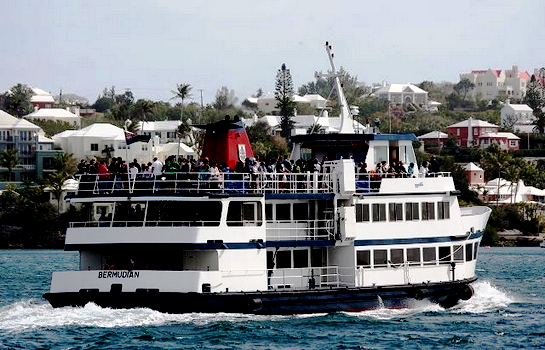 Bermuda Government ferry "Bermudian" - not Bermudan - used by many locals, business visitors and tourists.
Accommodation
The average nightly rate for a Bermuda hotel this summer is $378.26, according to Trip Advisor.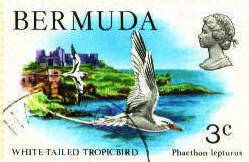 Bermuda Longtail
Enhanced security and hand baggage restrictions affect all flights between Bermuda, UK, Europe, USA and Canada.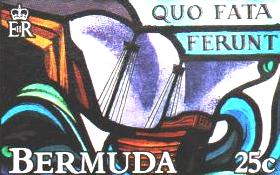 Bermuda is not part of the USA but a foreign country with its own laws different from those in the UK. Bermuda requires valid passports for every visitor or newcomer from all countries including USA, Canada and United Kingdom, plus valid visas when applicable. (Non-citizens of the USA, Britain and Canada must also carry a Green Card or equivalent, showing them to be legal registered aliens there and have a valid US or UK or Canadian re-entry permit and visa if required if entering Bermuda from the USA or UK or Canada and not a citizen of that country).
Arrival, hotel occupancy and departure taxes

A summary:
Total taxes excluding departure tax can easily amount to well over US$75 a day, depending on where tourists stay. Collectively, Bermuda charges the highest tourism taxes in the world by a very wide margin.
Occupancy and Tourism tax. Since 2015 now between 9.25 and 9.50 percent, on top of which hotels and other guest properties charge further taxes of their own, making the overall tax total easily more than 20% of the billing rate for guests. Some guests can pay as much as $50 a day per room just in Bermuda Government and other hotel or guest property taxes. There is a Bermuda Government Hotel Occupancy tax page showing how much government charges the hotels, but it may not include what the hotels charge guests.
Energy surcharge, imposed by some hotels or guest houses.
Service charge. In addition to the compulsory 17% service charge added to your food and beverage bills.
Yacht arrival tax $50 per person since April 1, 2015.
Departure Tax: $75 per person, was $30 before March 31, 2015, raised again in August 2015.
Bermuda's 36 legislators in our 21 square miles recently approved many substantially increased taxes affecting all Bermudians, residents, companies, tourists and corporate visitors, to help offset huge government debts. The airport departure tax per passenger for visitors and locals increased by $15 from $35 to $50 and by a further $25 per person from August 2015 and then a further increase of $3 per person in early 2016, to a total of $78 per person, highest in the world, to help finance a planned new airport. The tax on fuel, already hugely more than in the Caribbean, Canada, USA, about the same as in the UK, rose by five cents a litre in 2015 and a further 5.5 cents a litre from April 1 2016 even though the price of oil has decreased hugely. Tourists and business visitors now pay one of the highest Departure Taxes in the world plus in other local Bermuda Government taxes relevant to their hotel or related tourism accommodations costs over and above their actual room billing, the highest charges in the world per destination.
Questionnaire forms are distributed by airlines and cruise ships to passengers to present on arrival. All visitors and residents arriving or returning by air or cruise ship or yacht are given a detailed questionnaire form by airlines, cruise ships and yacht clubs and are required by the Bermuda Government to complete them on both sides before they arrive at Bermuda Customs and Immigration.
Very high. Bermuda has the world's highest tourism-visitor accommodation/hotel charges, customs (import duty), departure, motoring and other taxes and costs per square mile.
Currency
See under Money.
An American gallon - same as in Bermuda - is 3.785 liters, and local gasoline prices - fixed and heavily taxed by the Bermuda Government, are about three times higher than the average USA-wide price and significantly higher than in Canada or anywhere in the Caribbean 900 miles to the south. Bermuda, isolated and tiny island of only 21 square miles, with no oil or natural gas resources of its own and with a total population of about 69,000, has gasoline prices about the same as London.
All visitors are urged to get medical and travel insurance for their Bermuda stay. British National Health Service (NHS) provisions don't apply. There are no reciprocal health insurance arrangements with Britain, USA or Canada or Europe or any other country. The European Health Insurance Card is not recognized. For senior citizens living in Bermuda, whether Bermudians or other citizens, medical services are more expensive than in USA, with medical services not as extensive. Hotels, guest houses, apartments, efficiency units and tourist-rented private homes will gerally not allow cancellations at no charge in the event of a sudden illness, death or tragedy of a person or couple or family. Airlines, travel agents and tour operators are under no obligation to cancel in the event of such tragedies. Travel and medical insurance can cover these unhappy circumstances, to help ensure a holiday or vacation is not spoilt financially.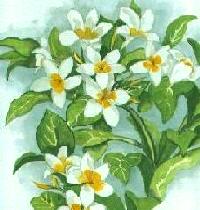 Bermuda's official currency in the Bermuda Dollar which is fixed to the US Dollar. Because of the latter, the US dollar is accepted everywhere at par. British Pounds sterling, Canadian dollars, Euros and other currencies cannot be used, if brought. Major international credit cards are accepted from visitors, but non-local debit cards cannot be used in Bermuda. Traveler's checks should not be ordered for your Bermuda visit because they are no longer accepted.
Visiting senior citizens (over 65) are not eligible for discounts at any stores or for any public transportation (buses and ferries), unlike in other tourism parts of the world.


Last Updated: May 27, 2017.
Multi-national © 2017 by Bermuda Online. All Rights Reserved.