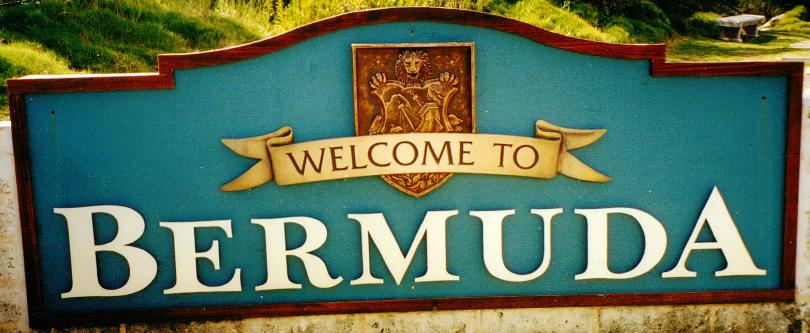 Click on graphic above to navigate the 165+ web files on this website, a regularly updated Gazetteer, an in-depth description of our island's internally self-governing British Overseas Territory 900 miles north of the Caribbean, 600 miles east of North Carolina, USA. With accommodation options, airlines, airport, actors, actresses, aviation, banks, beaches, Bermuda Dollar, Bermuda Government, Bermuda-incorporated businesses and companies including insurers and reinsurers, Bermudians, books and publications, bridges and causeway, charities, churches, citizenship by Status, City of Hamilton, commerce, communities, credit cards, cruise ships, cuisine, currency, disability accessibility, Devonshire Parish, districts, Dockyard, economy, education, employers, employment, environment, executorships, fauna, ferries, flora, former military bases, forts, gardens, geography, getting around, golf, guest houses, highways, history, historic properties, Hamilton, House of Assembly, housing, hotels, immigration, import duties, internet access, islands, laws, legal system and legislators, main roads, marriages, media, members of parliament, money, motor vehicles, municipalities, music and musicians, newcomers, newspaper, media, organizations, parks, parishes, Paget, Pembroke, performing artists, residents, pensions, political parties, postage stamps, public holidays, public transportation, railway trail, real estate, registries of aircraft and ships, religions, Royal Naval Dockyard, Sandys, senior citizens, Smith's, Somerset Village, Southampton, St. David's Island, St George's, Spanish Point, Spittal Pond, sports, taxes, telecommunications, time zone, traditions, tourism, Town of St. George, Tucker's Town, utilities, water sports, Warwick, weather, wildlife, work permits.

Bermuda's Island-wide Apartments, cottages and more for Visitors
Alphabetically shown by location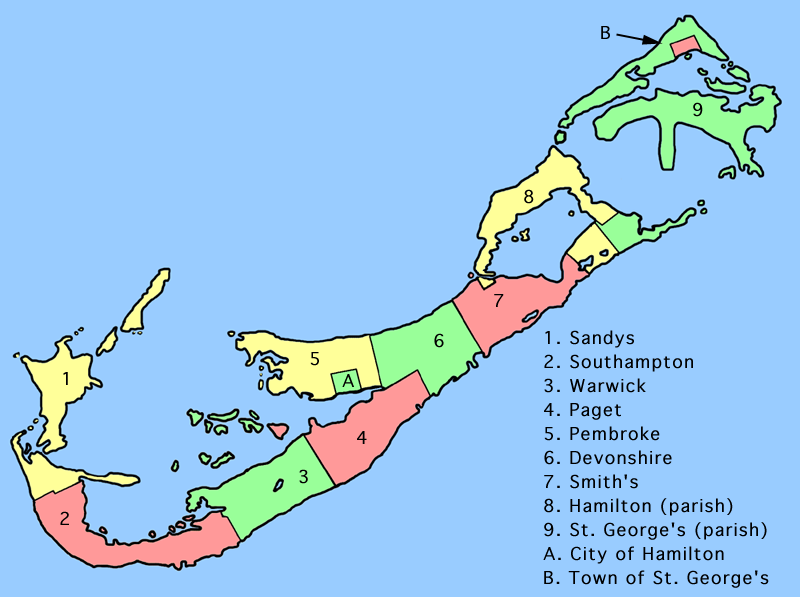 By Keith Archibald Forbes (see About Us)
---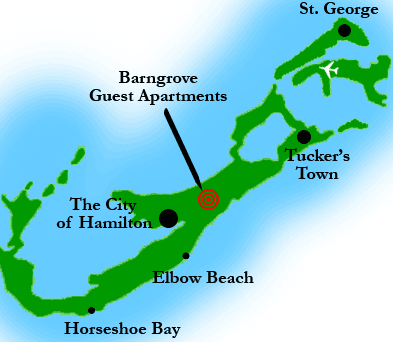 Tee Street, Devonshire Parish. (441) 236-7410. Two Guest Apartments in a wing of the Barngrove property. House has a beautiful and serene rose garden on the property not far from the City of Hamilton and South Shore beaches. Bus public transportation is available on both Middle Road and South Shore Road nearby. Tee Street joins both.
---
Blue Horizons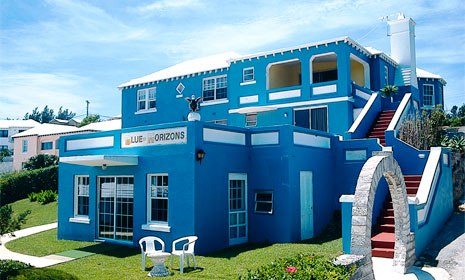 93 South Road, Warwick Parish WK 10. Phone (441) 236-6350. Fax (441) 236-9151. 15 units. On bus route 7.
---
Brightside Guest Apartments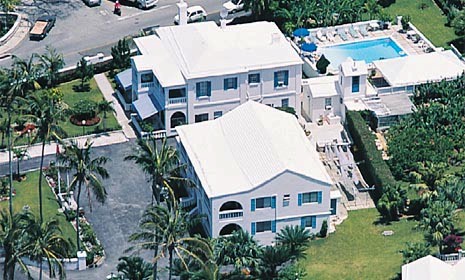 Flatt's Village, Smith's Parish. Phone (441) 292-8410. 12 units. Owned by Michael Willard Lightbourne and family. On bus routes 3, 10 and 11.
---
Clairfont Apartments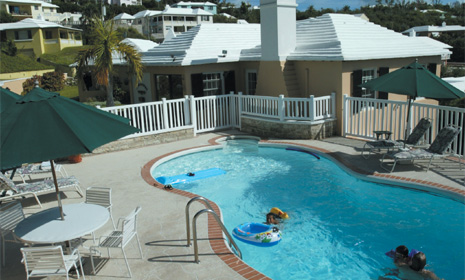 6 Warwickshire Road. P. O. Box WK 85, Warwick Parish WK 02. Phone (441) 238-0149. Fax (441) 238-3503. 8 units. Near bus route 7. Apartments include studios and 1 bedroom, with kitchenettes.
---
Dawkins Manor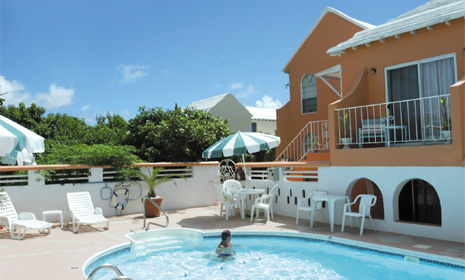 29 St. Michael's Road, Paget Parish PG 04. Phone in USA (800) 637-4116 or at (441) 236-7419 or cellular 234-8331 or fax 236-7088. For 24 guests. Celia Dawkins, owner. Off bus routes # 2 and 7. Near food store, Elbow Beach public beach not far away.
---
Garden House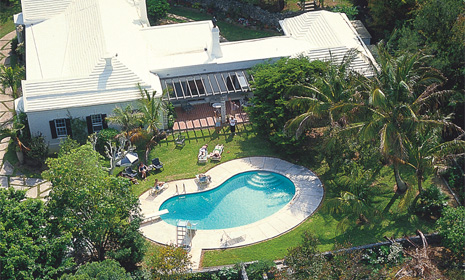 4 Middle Road, Somerset Bridge, Sandys Parish SB 01. Telephone (441) 234-1435. Fax (441) 234-3006. 5 units (three apartments and two cottages). On bus route # 8 and ferry service. On 3 acres. With a washer and local television, on-room safe, kitchen, refrigerator, DVD. No credit cards. Available almost year-round except for December through February. Not on a beach but not far from a bus stop on a major route.
---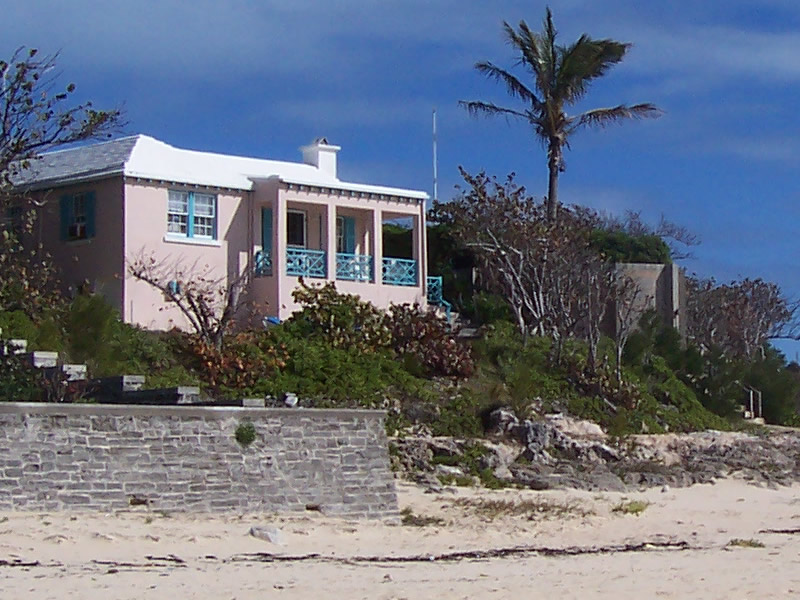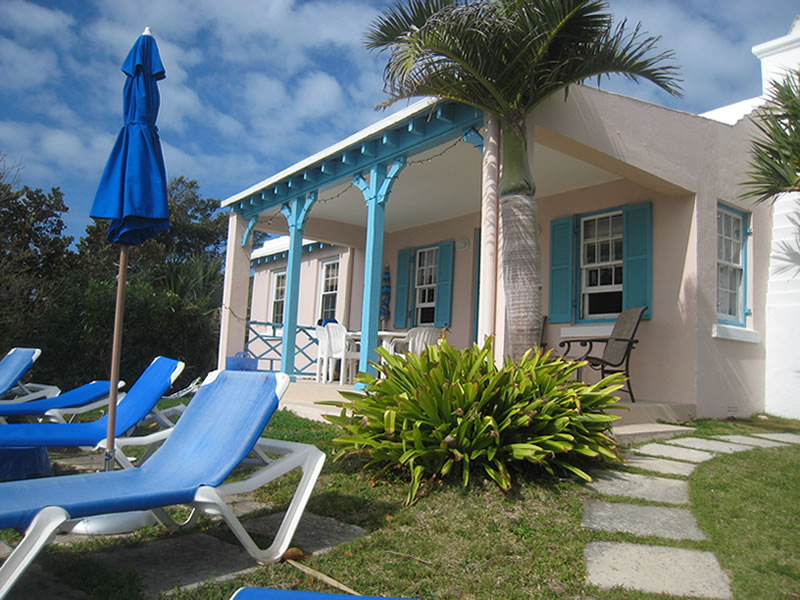 Grape Bay Cottages by the beach
Grape Bay Drive, Paget Parish. Telephone (441) 236-2515. Email host Maria Frith at Maria@gbcbermuda.com. Fabulous beach-side location. central (City of Hamilton is just over one mile away (to get there by public transportation bus walk to bus stop at junction of Grape Bay Drive and main South Shore Road) Two separate beach cottages, each with two bedrooms, living/dining room, fully-equipped kitchen, bathroom. At peak times April through October there may be a minimum rental period of 5-7 days. Rented scooters or mopeds can be parked outside. Ideally situated on superb Grape Bay, a 5-star private beach, best in all Bermuda. Minimum stay of 5 days, see sections of website above for precise terms.
---
Greenbank & Cottages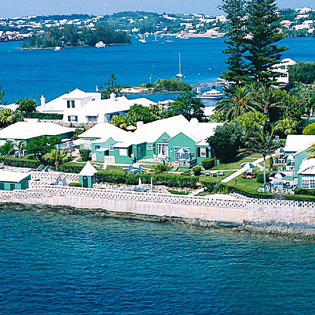 17 Salt Kettle Road, Paget Parish PG 01. Tel: 441 236 3615. Fax: 441 236 2427. Postal address P.O. Box PG 201, Paget Parish, PG BX. 2014 costs are from $145 to $410 per night. Herend China is a favored serving item at this place.
---
Kingston House B&B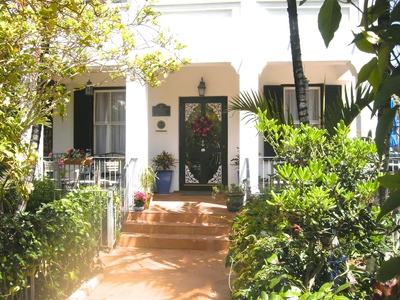 5 Turnstile Lane, Pembroke. Phone 441-295-6597. Inland, near City of Hamilton. Built in the 1920ís, Kingston House. an architectural charmer with high ceilings, large sash windows, wide plank wood floors, and furnished verandas. There is also a well-equipped guest galley for storing and preparing food. Guest rooms are comfortable with all the modern conveniences for holiday and business travelers. Swimming pool heated in winter months.
---
Marula Guest Apartments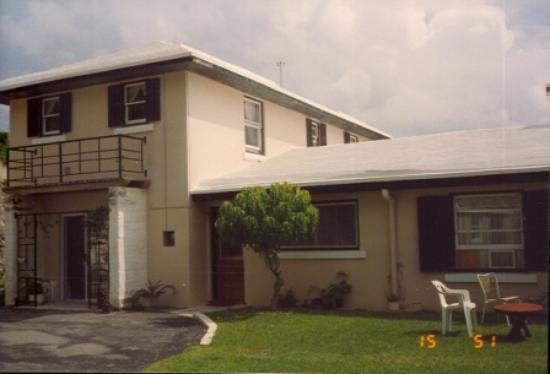 17 Mariners Lane, Pembroke Parish HM 02. Telephone (441) 295-2893. Fax: (441) 292-3985. Cellular: (441) 234-8261. 6 units. Water's edge at Mill's Creek. European Plan.
---
Paraquet Guest Apartments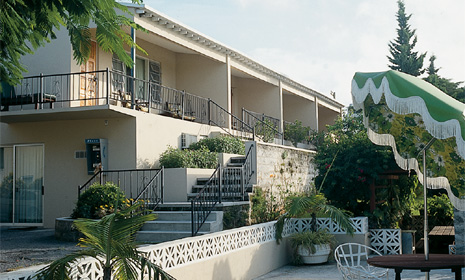 South Road, Paget Parish. Telephone 1 441 236 5842. Fax 1 441 236 9742. 11 units. Main house and apartments have large bedrooms and verandah. Casual, informal, in residential area. Near public South Shore beaches, food store and optional restaurant. Bus route 7 stops nearby. European Plan.
---
Robin's Nest Guest Apartments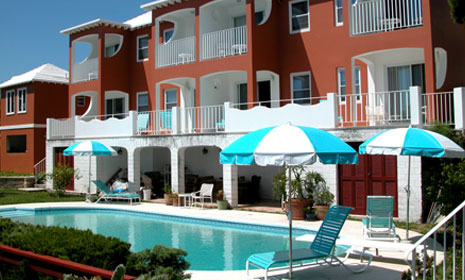 10 Vale Close, Pembroke Parish HM 04. Telephone and fax (441) 292-4347. 3 units.
---
Rosemont Guest Apartments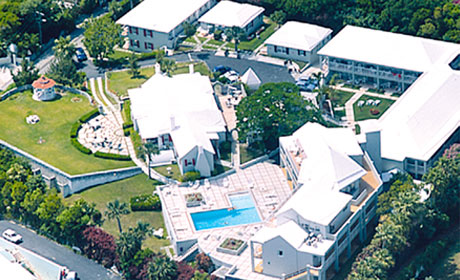 Rosemont Avenue, Pembroke Parish. Telephone (441) 292-1055. 47 units. Residential garden setting 15 minutes walk from city, not served by buses. Apartments have their own kitchenettes.
---
Sandpiper Apartments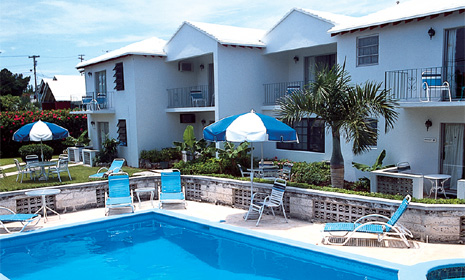 South Road, Warwick Parish. On bus route # 7. Phone (441) 236-7093 or (800) 441-7087. Fax (441) 236-3898. 14 units.
---
Sound View Cottage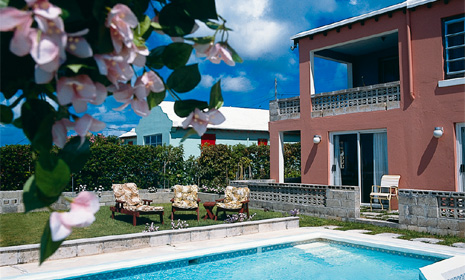 9 Bow Lane, Southampton Parish SN 04. Telephone (441) 238-0064. Overlooking Great Sound, with pool, patio and barbecue. .3 apartments.
---
Valley Cottages & Apartments

Valley Road, Paget Parish. Phone (441) 236-0628. Fax (441) 236- 3895. Studio apartments and cottages, centrally located.9 units.
---
Windsong Guest Apartments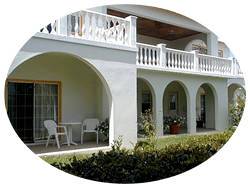 30-32 Princess Estate, North Shore, Pembroke Parish HM 04. Tel: (441) 295-7221. Fax (441) 295-4408. With one small and several larger self-contained apartments of 1 and 2 bedrooms.
---
Categories of all accommodation properties for visitors


Authored, researched, compiled and website-managed by Keith A. Forbes.
Multi-national © 2020. All Rights Reserved