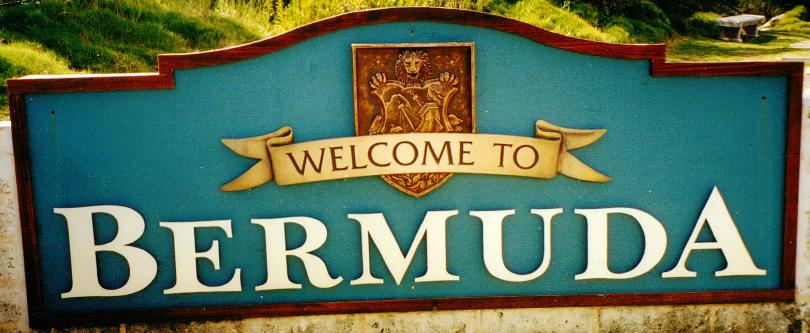 Click on graphic above to navigate the 165+ web files on this website, a regularly updated Gazetteer, an in-depth description of our island's internally self-governing British Overseas Territory 900 miles north of the Caribbean, 600 miles east of North Carolina, USA. With accommodation options, airlines, airport, actors, actresses, aviation, banks, beaches, Bermuda Dollar, Bermuda Government, Bermuda-incorporated businesses and companies including insurers and reinsurers, Bermudians, books and publications, bridges and causeway, charities, churches, citizenship by Status, City of Hamilton, commerce, communities, credit cards, cruise ships, cuisine, currency, disability accessibility, Devonshire Parish, districts, Dockyard, economy, education, employers, employment, environment, executorships, fauna, ferries, flora, former military bases, forts, gardens, geography, getting around, golf, guest houses, highways, history, historic properties, Hamilton, House of Assembly, housing, hotels, immigration, import duties, internet access, islands, laws, legal system and legislators, main roads, marriages, media, members of parliament, money, motor vehicles, municipalities, music and musicians, newcomers, newspaper, media, organizations, parks, parishes, Paget, Pembroke, performing artists, residents, pensions, political parties, postage stamps, public holidays, public transportation, railway trail, real estate, registries of aircraft and ships, religions, Royal Naval Dockyard, Sandys, senior citizens, Smith's, Somerset Village, Southampton, St. David's Island, St George's, Spanish Point, Spittal Pond, sports, taxes, telecommunications, time zone, traditions, tourism, Town of St. George, Tucker's Town, utilities, water sports, Warwick, weather, wildlife, work permits.

Bermuda's History 2007 August
News and significant events in this calendar month
By Keith Archibald Forbes (see About Us).


See end of this file for all of our many History files

August 1. Rising demand for deluxe scotch whisky in China, Taiwan, Korea and other Asian countries has prompted Bacardi to invest more than $250 million to expand production of its Dewar's brand in Scotland.

The Bermuda-based company intends to add a new maturation warehouse and blend centre in the Scottish city of Glasgow, which will include new bottling lines and packing equipment. Bacardi is also finalizing options to buy a 100-acre site in central Scotland for a second maturation and blending facility. The Dewar's brand of whisky includes 12-year, 15-year and 18-year maturities and therefore any increase in production has to be planned with a significant lead-up time. It is anticipated the $250m investment will be spread out over the next 10 years. Bacardi is the largest privately-held spirits company in the world. It bought the Dewar's brand in 1998 and has five distilleries in Scotland, including one in Perthshire. The company has seen a surge in demand for quality brand whisky in the booming economies of Asia, where people now have greater purchasing power and are seeking the best whiskies they can buy. And with changes to spirit duty restrictions in India another massive market has become more accessible. Imports of scotch whisky to China jumped 27 percent last year to more than $110m, making the country one of the ten most valuable export markets in the world for scotch, according to the Scotch Whisky Association. "Demand for whisky is more favorable today," said Joaquin Bacardi, senior global brand director for Dewar's. He said conditions were now favorable for customers in Asia to go out and buy high quality whiskies, and Dewar's 12-year blend is one of those premier regarded products. Andreas Gembler, president and CEO of Bacardi Limited, said: "Demand for Dewar's premium whiskies has grown significantly, especially in Asia and other emerging markets where the brands were launched only in the past three years. "To support our growth, we will invest more than $250m in additional capacity to meet these needs, creating an entirely new infrastructure to support higher inventories of maturing whisky and increasing our blending, bottling and packing capabilities." He added: "Bacardi has a rich history of investing in our brands and their heritage, the backbone of our fine spirits. This substantial plan demonstrates our clear commitment to Scotland, known around the world for its quality whisky, and to our Dewar's brands, favorites among consumers."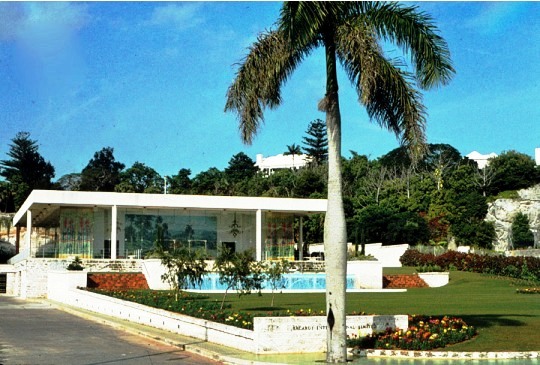 Bacardi World Headquarters, Bermuda

August 1. Extra ferries are being laid on to take spectators to this year's Cup Match festivities in St. George's.

A ferry will leave Dockyard at 8 a.m. tomorrow and Friday and travel to the slip road at St. George's. A boat will also leave Dockyard for St. George's at 4.30 p.m. both days. The return trip from St. George's to Dockyard will be at 7 p.m. tomorrow and 8 p.m. on Friday. For more information contact the Hamilton Ferry Terminal on 295-4506.

August 1. Police are again urging the public to leave the carving knives at home for their pitch-side picnics this Cup Match. Police and security guards will be strictly enforcing weapons legislation which forbids carrying blades more than three inches long in public. CADA is still in talks with cab drivers, minibus drivers and sponsors over the revival of the 'Let us Drive' scheme, which took home 212 people in the eight-week trial run, will see runs staggered later.

August 1. A descendant of slave emancipator William Wilberforce today called for hundreds of people to sign up to a Run For Freedom in Bermuda to raise awareness of the fight against modern day slavery.

Charlotte Wilberforce, a great-great-great granddaughter of the trailblazing British politician, has set up the sponsored event to put pressure on global leaders to end the captivity of more than 12 million men, women and children across the world. It comes as campaigners press forward with plans to erect a Middle Passage monument in Dockyard as a tribute to millions of slaves who died crossing the Atlantic. A copy of the petition, signed by more than 35,000 people across the world so far, will be presented to Government and Government House later this year

August 1. Former Club Med squatters and residents of the Leopards Club face their second temporary move since May despite Government pledging to work towards a permanent solution. In a press conference held at the Cabinet Building yesterday, Senator David Burch said the Government would not rest until people who are in need of homes are properly housed. He announced there would be a new transitional/emergency housing complex at the Gulfstream, Southside, St. David's to house 83 displaced families - those currently at the Southampton Beach Resort, Wyndham, along with people on the Bermuda Housing Corporation (BHC) emergency housing list. The squatters at Club Med moved to Wyndham and the Leopards Club residents were placed in an old rest home in St. George's and then Wyndham making this the third move for both groups.

August 1. In a career of many milestones, tonight marks a special one for Bermudian singer, songwriter and recording artist Wanda Ray Willis as she hosts the first local launch of her newly-minted album, 'Here I Am', during a special reception at Greg's Steak House (The G Spot) in Hamilton.

August 2 and 3. Public Holidays.

August 4. An annual report for 2006 for the Transport Control Department is to be distributed to schools and community groups.

Premier Ewart Brown told a press conference that TCD had not produced such a document in some time. "However, rather than dwell on that, I'd like to take this opportunity and extend my thanks and appreciation to the management and staff at TCD some who are here today for their hard work and dedication to seeing this project through," he said. The report reveals that TCD generated almost $27 million in revenue in 2006; that March was its busiest month in 2006, when it handled more than 14,800 transactions, and that as of last December, the Island had 47,074 licensed vehicles.

August 4. A pressure group formed to fight a new housing law which penalizes Bermudians married to foreigners will hold its first meeting later this month.

Two expert lawyers will speak at the event at 6 p.m. on Wednesday, August 22 at the Chamber of Commerce. The group was launched by Ronnie Viera in protest at the Bermuda Immigration and Protection Amendment Act 2007, which became law in June. It requires Bermudians and their expatriate spouses to obtain permission to buy property and restricts the number of homes they can own to one, so long as the foreign partner does not have Bermudian status. Mr. Viera, who is married to a Canadian, has set up a group dedicated to getting the law changed on the social networking internet site Facebook. It has attracted comments on its discussion board from Islanders angered by the legislation.

August 4. St. George's Cricket Club retained the coveted Cup Match trophy at Wellington Oval yesterday by way of a tame draw.

But it was challengers Somerset who stole the show in the final session of play by producing an awesome fireworks display of batting to give those who braved the inclement weather value for their money. Chasing St. George's first innings total of 361 for nine declared, Somerset replied with 285 for six in 39 overs when stumps were drawn in fading light at 7.35 p.m. The challengers found themselves in early trouble at 88 for four with their hosts pushing for a third straight win. But a breathtaking 143-run fifth- wicket stand between Janeiro Tucker and Dean Stephens, the second highest of all-time, knocked St. George's off course and put paid to their victory plans.

August 6. Premier Dr. Ewart Brown has described the excitement of being in Bermuda for Cup Match on radio show The Urban Journal.

The XM Satellite Radio programme was broadcast on Thursday and Friday from the Fairmont Hamilton Princess and featured several contributors discussing their Cup Match experiences. Guests included Minister of Social Rehabilitation Dale Butler, US Consul Margaret Pride, performer Nadanja Bailey, Tobacco Bay representative Amelia Heath and Gosling's brand manager Andrew Holmes. The programme can be heard online at: website theurbanjournal.org. Today, the Premier takes to the airwaves once more as a guest on The Steve Harvey Show, which is broadcast across the US. He will discuss the upcoming attractions of the Bermuda Music Festival. Dr. Brown will also address US golf writers at the PGA Championship's media reception in Tulsa, Oklahoma, on Friday. He will discuss the Island's role as the host for the PGA Grand Slam of Golf. The winner of the PGA Championship will be the fourth professional golfer to take part in the tournament at the Mid Ocean Golf Club on October 15-17.

August 6. A record divorce battle could be played out in the courts of Bermuda after an appeal to UK Law Lords failed.

The BBC has reported that reinsurance tycoon John Charman is now "considering his options" after being told he cannot appeal to the House of Lords. His spokesman said: "There may be proceedings in the Bermuda court." Mr. Charman, 54, chief executive officer of Axis Capital Holdings Ltd, has been fighting to get a $96 million divorce bill to ex-wife Beverley, of Kent, reduced to $40 million. The settlement was upheld by the UK Court of Appeal in May - the largest divorce payment in British history. At the time, Mr. Charman branded it "grotesque and unfair". He said the $40 million offer reflected his ex-wife's role as "a housewife". Mrs. Charman, 53, however, claimed the $96 million "fairly" recognized her contribution to their 28-year marriage. The legal battle may now return to Bermuda after three Law Lords ruled there can be no further appeal. Mr. Charman's spokesman said: "It was deemed to be not in the public interest that the matter be debated further. He is now considering his options and there may be proceedings in the Bermuda court."

August 6. A special development order paving the way for a hotel at Southlands has been officially signed off by the Environment Minister.

Neletha Butterfield announced: "The SDO was signed on July 30." Last night she would not comment further, but during an earlier Government television broadcast Ms Butterfield summed up Jumeirah Southlands as "a facility that we will all be truly proud of". The Minister's approval has all but demolished the hopes of campaigners that she might reconsider the five-star resort. Stuart Hayward, chairman of Bermuda Environmental and Sustainability Taskforce (BEST), which collected more than 3,200 signatures to 'Save South Shore', said: "It's a real disappointment. This flies in the face of the best advice that is available to the Minister, as well as decades of wisdom in planning regulations and decisions." He said BEST would continue to try to preserve the land in its natural state, possibly through legal process.

August 6. Bermuda still has unfinished business in the journey towards a place where people of all races can live together in freedom. That is the view of United Bermuda Party leader Michael Dunkley who was speaking about Emancipation Day, which marked the first legal step to freeing people denied their human rights and dignity. Mr. Dunkley said one of the most important days for Bermudians to celebrate was Emancipation Day.

August 6. The Progressive Labour Party has come under attack for promoting party leader and Premier Ewart Brown's private stem cell research venture on its website.

Shadow Health Minister Louise Jackson says the PLP should not be seeking to gain political brownie points from Dr. Brown and wife Wanda's partnership with American company Stemedica Cell Technologies. The Premier announced the link-up in his role as president of Bermuda Healthcare Services at a press conference last month. Reacting to the news, an item on the party website's blog, submitted by "PLP", states: "Dr. Brown is creating hope. The ultimate hope. Hope for millions who suffer from debilitating (sic) illnesses." Mrs. Jackson likened the move to the United Bermuda Party advertising Leader Michael Dunkley's dairy, or her own dance school, on its website. "Suppose we started doing that?" she said. "It's something we would not do. If I were the Premier of the Country I would not go and start putting on the United Bermuda Party's website that the Jackson School of Dance is wonderful and everyone should go there. It's bad practice and inappropriate to put the Premier's business interests on the party website." The clinic, named Brown-Darrell after the Premier's parents, will be on the site of the former Winterhaven property in Smith's, which is owned by Dr. Brown and currently undergoing refurbishment. It will be staffed by physicians from Bermuda Healthcare and Stemedica and is expected to eventually treat one or two stem cell patients a week.

August 7. A Bermudian fishing boat was unable to start its engine and was adrift 21 miles offshore last night before two other vessels came to its rescue. Around 5.20 p.m. Harbour Radio received the distress call and the two fishing boats who were nearby responded. A spokesperson at Harbour Radio said the two people onboard the disabled vessel, Provider, were unable to get the engine to start and the first vessel to arrive was the visiting US fishing boat Great Escape. Provider had departed from Dockyard on Sunday and the two men had been fishing near Argus Bank, a point almost 21 miles Southwest of Gibbs Hill Lighthouse, before running into trouble. Though initiating the tow, the crew on Great Escape brought the disabled vessel closer to Bermuda where a local fishing boat, Bay Roots finished the tow into Ely's Harbour at 10 p.m. last night.

August 7. Developers Southlands Ltd. have pledged the preservation of the natural wonders and unique heritage of the 37-acre South Shore resort.

Craig Christensen, one of three partners, said Jumeriah Southlands would respect the history and beauty of the area, and that measures were already in place to restore the estate to its former grandeur. He said developers wanted to reassure environmental campaigners that the folly-esque quarry gardens, created by James Morgan on his purchase of the estate in 1910, will be preserved. Mr. Christensen said the Main House will be renovated into a museum detailing the history of Southlands, with a possible cafe. The estate's ghostly banyan trees and royal palms will also be retained. Southlands was a popular attraction for days out due to its botanical gardens-like setting. People marveled at the quarry gardens and the species of plants and trees cultivated over the decades. However, the estate fell into neglect during the 1970s. According to Southlands Ltd., only 16 percent of the 37-acre estate will be built upon during construction of the 497-bed resort. The land has 42 percent tourism zoning and a number of woodland reserve and open space areas.

August 7. Three area residents submitted preliminary papers to request a judicial review of the controversial two-storey parking lot for the First Church of God in Pembroke.

In May this year Environment Minister Neletha Butterfield approved the lot application from the church's leader, Bishop Vernon Lambe in the face of objection letters submitted by angry residents. Darrell Clarke of Darrell Clarke Barristers and Associates, represents the applicants who he says are questioning the approval on the basis of illegality, irrationality and procedural impropriety. "We have applied for a leave to file for a judicial review. Basically we are asking the court to consider filing a writ to examine the decision made by the Minister and the legality of it. At this time I believe it (the civil case) would be the only way to deal with it."

August 7. Bermuda Aviation Services' (BAS) case against the Government for an alleged breach of its exclusive rights to provide private jet services at L.F. Wade International Airport is set to be decided by arbitration.

The case centres around a writ filed by BAS and its subsidiary Aircraft Services against Premier Ewart Brown, in his capacity as Minister of Transport, and Attorney General Phil Perinchief. BAS chief executive Kenneth Joaquin exclusively revealed yesterday that the matter was to be decided by arbitration. "We are going to arbitration," he said. "That was the ruling, so hopefully we'll get it under way as fast as possible. Again, it is something that we would hope for a speedy resolution." Mr. Joaquin said his company's exclusivity deal runs until 2014, but new competitor Sovereign Flight Support Ltd. was being allowed to offer a rival private jet service. BAS believes Sovereign has not had to compete for tender to offer the service and the Ministry would be going against the advice of its own technical advisors if it gave Sovereign permission to operate private jet services. "For us it is about a point of law," said Mr. Joaquin. "Obviously we believe we have that right to offer the exclusive service and we'd like to see that upheld."

August 7. Car sales have fallen by a double-digit percentage for a third month this year, with the unavailability of the popular Honda CR-V sports utility vehicle pinpointed as a primary cause for the poorer sales.

Bermuda car-buyers' love affair with the Honda CR-V has come to an abrupt halt through Honda's decision to cease production of the export version of the old model. Honda's new version of the CR-V is too long and too wide to legally be driven on Bermuda's roads and therefore will not be coming to the Island. At the moment no suitable replacement vehicle has been found to import in place of the CR-V. As a result, vehicle sales have plummeted this year and are now 25 percent below the 1995 level. Across all sectors of the retail economy there was a 1.6 percent decrease in the volume of sales during June.

August 7. The sister of Education Minister Randy Horton yesterday told of her commitment to improve school standards and to keep family ties separate from the workplace. Ellen-Kate Horton stressed there was no conflict of interest in her appointment as Acting Permanent Secretary for the Ministry of Education, Sports and Recreation.

Her brother's Ministry came under fire in the Hopkins Report, a damning review of Bermuda's public education system. As Acting Permanent Secretary, Ms Horton will help to implement reforms as recommended in the report. Ms Horton's appointment however, has resulted in feelings of mistrust among some teachers. She takes over from Alberta Dyer-Tucker, who was appointed Acting Permanent Secretary after Rosemary Tyrrell was reassigned to the Ministry of Justice in a Civil Service shake-up in May. Yesterday, Ms Horton attempted to reassure teaching unions of her impartiality at a press conference organized by the Bermuda Public Services Union. President Armell Thomas and General Secretary Ed Ball spoke out in Ms Horton's defence, following criticism by the Bermuda Union of Teachers in a television broadcast on Friday. Mr. Thomas said: "We are very disappointed at the BUT's response in reference to Ellen-Kate Horton being Permanent Secretary of the Ministry of Education. We have no jurisdiction over the permanent secretaries being moved around the civil service. But if the BUT wanted to fight the process they should have called the union and expressed their views. Then we would have spoken to Ms Horton, but instead they took it straight to the media, which was wrong. She has never acted as Permanent Secretary for Education before, so you're going to shoot someone down before they get the job." He pointed out that Ms Horton had extensive experience. Her teaching career began at Warwick Secondary School (now Spice Valley) in 1971 where she eventually headed up the maths department. She has helped to formulate public education standards and was also President and General Secretary of the BUT.

August 7. A 58-year-old Bermudian woman died suddenly last night after being stranded two-miles off of Bermuda while scuba diving. At 4.15 p.m. yesterday afternoon, the woman, today named as Patricia Steinhoff, along with her husband and two of their friends, who were visiting the Island, anchored their boat and went diving. After diving to about 25 feet at Southwest Breakers, a popular diving spot, for over an hour, the four surfaced at 5.35 p.m. to find their boat had somehow broken from its anchoring and drifted away. With little other choice the stranded scuba divers began the two-mile swim back to the shore near Granaway Heights Road and Southampton Road, on South Shore. According to the Police, along the way, Mrs Steinhoff, a mother of three sons, ran into difficulties and was aided by her husband and their two friends. When all four finally reached the shore, the scuba divers walked to the nearest residence where the homeowner called Emergency Services. A Police spokesperson said they received a call at 6.03 p.m. and paramedics arrived soon afterwards, but Mrs Steinhoff was pronounced dead at the scene at 6.45 p.m.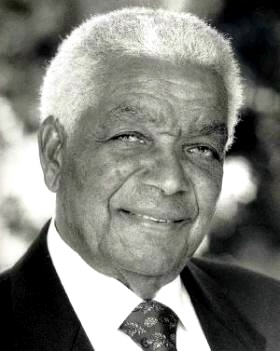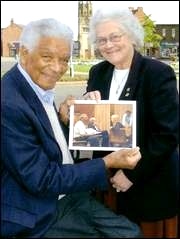 August 8. 90th Birthday of Bermudian actor Earl Cameron who lives in Warwickshire, UK. Born in Pembroke in 1917, he has had a career spanning appearances in over 60 films and TV programmes and recently also celebrated the 40th Anniversary of his appearance in the cult TV programme "The Prisoner".

When a youngster, he joined the British Merchant Navy, and sailed mostly between New York and South America. When war broke out he found himself stranded in London, arriving on 29th October 1939. As he himself put it: "I arrived in London on 29 October, 1939. I got involved with a young lady and you know the rest. The ship left without me, and the girl walked out too." His first acting role came in 1942 when he got a part in a West End production of Chu Chin Chow. He was good enough to act in a number of plays in London, including The Petrified Forest. He understudied with Amanda Ira Aldridge, an opera singer, singer, teacher and composer, daughter of the famed black American actor Ira Aldridge. His breakthrough acting role was in The Pool of London, a 1951 film set in postwar London involving racial prejudice, romance, and a diamond robbery. He then appeared in the 1955 film Simba, a drama about the Mau Mau uprising in Kenya in which Cameron played the role of Peter Karanja, a doctor trying to reconcile his admiration for Western civilization with his Kikuyu heritage. From the 1950s he had major parts in many films including: The Heart Within (1957) in which he played Victor Conway in a crime movie yet again set in the London docklands; Sapphire (1959) in which played Dr Robbins, the brother of a murdered girl; and The Message (1976) - the story of the Prophet Muhammad; Tarzan the Magnificent (1960) in which he played Tate; Flame in the Streets (1961) in which he played Gabriel Gomez; Tarzan's Three Challenges (1963) in which he played Mang; Guns at Batasi (1964) in which he played Captain Abraham; Battle Beneath the Earth (1967) in which he played Sergeant Seth Hawkins; Sandwich Man (1966) in which he played a bus conductor; and the James Bond movie Thunderball (1965) in which he played the role of James Bond's Caribbean assistant Pinder Romania. More recently, he was in The Interpreter (2005) in which he played the fictitious dictator Edmond Zuwanie. In 2006, not looking at all 89 years old at the time, he had a brief speaking part early in the film The Queen, playing the affable artist painting the Queen (Helen Mirren). He has appeared in a wide range of TV shows, one of the earliest of which was in the BBC 1960 TV drama The Dark Man in which he played a West Indian cab driver in the UK. The show examined the reactions and prejudices he faced in his work. In 1956 he had a smaller part in another BBC drama exploring racism in the workplace entitled Man From The Sun in which he appeared as a community leader called Joseph Brent. He was in five episodes of the TV series Dangerman alongside series star Patrick McGoohan. He worked with McGoohan again in 1967 when he appeared in the TV series The Prisoner as the Haitian Supervisor in the episode "The Schizoid Man". His other work on popular TV shows includes: Emergency Ward 10; The Zoo Gang; Crown Court; Jackanory in 1971; Dixon of Dock Green; Doctor Who; Neverwhere; Waking the Dead; Kavanagh QC, Babyfather; Eastenders (as Mr Lambert), Dalziel and Pascoe, and Lovejoy. He has also appeared in a number of other one off TV dramas including: Television Playhouse (1957); ITV Play of the Week (two stories - The Gentle Assassin (1962) and I Can Walk Where Like Can't I? (1964); the BBC's Wind Versus Polygamy (1968); ITV's A Fear of Strangers (1964); ITV Play of the Week - The Death of Bessie Smith (1965); The Great Kandinsky (1995); and two episodes of Thirty-Minute Theatre (1969 and 1971). Cameron is a member of the Baha'i Faith. He currently lives in Warwickshire in England. He is married to Barbara Cameron. His first wife, Audrey Cameron, died in 1994. He has five children. In Bermuda in 2007, accompanied by his wife, he was given the Prospero Award for lifetime achievement in his field by the Bermuda International Film Festival. In the Queen's New Year Honors List 2008/2009 he was awarded a CBE for services to drama after a movie, television and theatre career spanning seven decades.

August 8. A Tucker's Town home owner accused of concocting a bizarre fake murder attempt on his own life has gone on trial in the US.

John Donovan Sr, an IT guru worth $100 million who owns Winsor House in the enclave dubbed "Billionaire's Row," told Police he was shot by two masked men as he got into his car in the parking lot of his business in Massachusetts on the night of December 16, 2005. Donovan, who has been locked in a bitter legal fight with his children for years, claims the attempt on his life was orchestrated by his oldest son, James. However, prosecutors claim Donovan, 65, staged his own shooting to gain an advantage in the battle with his children for control of trusts that he claims are worth at least $180 million. According to the Bermuda Online database, while Donovan lives overseas and rents out Winsor House, he has a number of trust fund interests based in Bermuda. In the case that opened against him at Middlesex Superior Court in Massachusetts this week, he stands accused of filing a false police report, a misdemeanor carrying a maximum one-year sentence. Prosecutors claim in court documents: "John Donovan repeatedly provided false information to police about a crime that did not occur in order to 'frame' his son for a crime his son did not commit and had no part in." Prosecutors say Donovan made up the story to exact revenge, and that their evidence includes a cryptic "to-do list" written by him on the menu of the Algonquin Club, an elite business club in Boston, in the pocket of a jacket he wore on the night of the shooting. The notations included words such as "gloves," "tool," "rifle," and "shells," according to court documents. The case against Donovan also cites contradictions between his story to Police and the injuries he received. He told Police he had been shot twice in a large belt buckle he was wearing. However, the emergency room doctor who treated him said he did not see the type of injuries he would expect if the belt were on when the shots were fired. Donovan received a gunshot wound to his left abdomen.

August 8. A husband last night paid tribute to his wife who died tragically after being stranded while scuba diving more than a mile from land.

Mr. Robert "Bob" Steinhoff spoke about Patricia, 58, who was not only a successful business woman, strong scuba diver, but also a loved mother. "She followed a career in insurance industry. She worked for Marsh as an accountant and most recently as a trainer," he said. "She made many friends in the business world both locally and internally, but she was also a very popular mother. For many of my sons friends she had become a surrogate mother. She was always such a happy outgoing person and this is just such a big loss." The pain over the sudden loss of his wife and the mother to his three sons, Robert 32, Thomas 30 and Brian 22 was palpable as he choked back tears. He tried to recount the terrible events that led up to the death of Patricia on Monday evening. He and Patricia were taking their two friends and houseguests, Silvard and Barbara Kool, who were visiting from Boston out diving. Bob said they chose the Southwest Breakers, a popular dive site, because the already secured dive buoys there usually provide a safer option to tie up their boat. After mooring the boat to the dive bridle, a second line off of the buoys, all four entered the water diving for a little over an hour. When Mr. Steinhoff, his wife and their friends surfaced the water their boat was out of sight leaving them only one option- discard all diving gear and start swimming for the shore. After dropping all of their lead weights and air tanks the four started for the shore which was a little over a mile from the dive site. Mrs. Steinhoff, however, ran into difficulties swimming and though Bob, Silvard and Barbara all helped giving mouth to mouth air every two minutes on the thirty-minute swim into shore, it sadly was not enough. Mrs. Steinhoff was pronounced dead at 6.45 p.m. by paramedics after the divers reached the shore. After almost 20 years as an experienced diver, the sudden death of Mrs. Steinhoff, said Mr. Steinhoff was shocking.

August 8. A Hamilton carriage tour operator claims her 16 horses will have to be put down if her business is banished from the city after the Harbour Nights stampede. The Corporation of Hamilton will publish an ordinance next week giving it the right to impose such a ban, if approved by its members. Responding to the news, Shilo stables operator Dee Charles said her business would not survive a ban. "I would have to put the horses down - how would I feed them? I could not operate anywhere else as there are already companies in St. George's and Somerset although when they hit one they will hit the others, they will not get away scot-free. They are going to ban them there, that's obvious," she speculated. She also claimed that her business has not been adequately consulted by the Corporation on the topic.

August 8. A Healthy Weight Action Plan" was today launched by Government to tackle an alarming rise in obesity and related illnesses among children and adults.

Physical activity will be promoted in schools, while people of all ages will be urged to do more exercise and eat healthier foods, under the scheme announced by Health Minister Michael Scott. The Minister said urgent action was needed to reverse a trend showing 63 percent of adults in Bermuda are overweight or obese, up from 57 percent in 1999. In the same period, adults with high blood pressure increased from seven percent to 25 percent; and high cholesterol from eight percent to 34 percent. Heart disease, which is linked to both conditions, remains the Island's number one killer. Announcing the action plan, which will also include tax cuts on healthy foods, at a press conference today, Mr. Scott said it would tackle the tremendous local problem of overweight and obesity in youth and adults. "Health authorities globally have concluded that obesity is reaching pandemic proportions" said Mr. Scott. The proportion of obese population has grown by 400 percent in the last 25 years in many high-income countries. In Bermuda, as in other places, this is a major public health concern."

August 8. Developers Southlands Ltd. have extended an olive branch to protestors by encouraging them to have a say on an Environmental Advisory Board for the South Shore resort. At a press conference yesterday, developers said they would set up a board to "provide positive input on environmental matters". Craig Christensen, who owns Southlands Ltd. with Nelson Hunt and Brian Duperreault, also revealed it was the Ministry of Tourism who had "encouraged" the project back in 2005. Mr. Christensen said: "The process started in early 2005 at meetings with the Ministry of Tourism who encouraged us to consider building a new hotel. We decided to pursue the tourism option, and retain the 37-acre lot as a whole rather than build individual houses on the existing sub-divided lots." Last night, the Bermuda National Trust called on Environment Minister Neletha Butterfield to use her powers to demand developers contribute towards creating another area of public open space as a trade-off. "Large-scale development on greenfield sites has been recognized to be an unsustainable practice and as we are all dependent on the Island's beauty and open spaces, we have to protect the remaining sites. If this is not possible, the National Trust feels that newly-protected inalienable lands must be secured as a compromise," it said in a statement. Yesterday, the developers were keen to emphasize respect for the environment.

August 8. Bermuda's children face shorter life spans than their parents due to high levels of diabetes and obesity, according to a health expert. In a presentation at the Hamilton Rotary Club, Dr. Jennifer Attride-Stirling, Health Promotion Coordinator for the Department of Health, presented 'Well Bermuda', a national health promotion strategy. The strategy was launched in November. During the presentation, Dr. Attride-Stirling explained the health strategy was necessary because the main causes of death have changed in the past 50 years. She said today's health problems are strongly related to lifestyle factors and there is a shift from infectious diseases to chronic non-communicable diseases. The three themes she focused on were healthy people, healthy families and healthy communities. She spent the most time on the first theme with Rotarians learning that 63 percent of Bermudians were overweight or obese in comparison to 57 percent in 1999. Dr. Attride-Stirling said in the media there have been reports saying in leading Western countries, almost a quarter of the population are overweight. "A quarter of our people are overweight. We're already there", she said. The largest group of overweight or obese were black people with 73 per cent and people aged 55 to 64 at 69 per cent. "Everywhere in the world people underestimate their weight and overestimate their height. We're right up there with the country leaders," she said. She explained that child obesity and diabetes has reached a high in Bermuda with 24 percent of children being overweight or obese and 29 per cent of black children being overweight or obese. Dr. Attride-Stirling stressed the important of health saying: "Today's generation will have shorter life spans that their parents if this continues. A child that has diabetes at ten or 12 will have heart problems in their twenties and be dead in their thirties." She also said the leading cause of deaths in Bermuda was heart disease with 36 per cent of all deaths in 2005 caused by heart related problems. The statistics for high blood pressure and high cholesterol dramatically increased in the past eight years with 25 percent of Bermudians having high blood pressure compared to five percent in 1999. Thirty-four percent of Bermudians have high cholesterol compared to two percent in 1999. Dr. Attride-Stirling said an action plan is currently in the works for each of the goals.

August 8. Charities that fail to file annual accounts will be named and shamed for a second time later this year, Social Rehabilitation Minister Dale Butler warned yesterday. He told a press conference that almost a hundred of Bermuda's 408 registered charities have still failed to disclose their finances to Government despite a Senate report in June declaring them "delinquent". The Registrar-General sent letters to 145 non-profit organizations which were behind with their reporting in June and 46 have since responded. That leaves 99 non-reporting groups at risk of losing their registered charity status if they don't file accounts before September 30. Mr. Butler said: "The charities that have not reported by September 30 will have their name published in the newspaper with a final request to have their finances submitted." He said after that their details would be sent to the Charities Commission, which would determine whether they could retain their status and continue fundraising. "Charitable organizations in Bermuda collectively raise millions of dollars annually to enable them to fulfill their charitable purposes," said Mr. Butler. "My Ministry, and indeed the Government, does not intend to treat lightly the issue of registered charities whose financials are not up-to-date. Charities must be reminded that since they raise funds from the public, they have a responsibility under the law to report how those funds have been managed." Of the 99 delinquent organizations, 67 have not reported for more than one financial year and 32 have not reported for less than a year. Charities are required to submit a statement of accounts to the Registrar-General annually within six months of the end of each financial year. Mr. Butler said there was a high number of charities which were many years behind in reporting. He added that those struggling to file accounts could contact the Center on Philanthropy for help. The Social Rehabilitation Ministry which was newly formed last October when Premier Ewart Brown came to power is reviewing changes to the legislation which governs charities on the Island, with a new Act due in the autumn.

August 8. Bermuda Public Services Union head Ed Ball is warning civil servants not to break the rules on staying out of politics if they don't want to risk the sack. He said a PLP candidate had recently publicly named Government employees as being among his doorstep campaigners. But Mr. Ball said Bermuda still had strict rules on civil servants not getting politically involved. "There is a possibility they could jeopardize their job because of the current election regulations pertaining to civil servants." Head of the Civil Service Ken Dill said he had not heard complaints about anyone bending the rules although he said he had warned Melvin Dickinson, Director of the National Office for Seniors and the Physically Disabled, that he would have to choose between politics or his job after Dr. Dickinson won the nomination to stand for the PLP in Warwick West. Dr. Dickinson chose his job and withdrew his interest in the seat.

August 9. The Healthy Weight Action Plan, unveiled by Health Minister Michael Scott yesterday, lists the following recommendations for a less obese Bermuda:
Reformulate taxation structure to favour healthy foods over unhealthy foods
Schools to implement nutrition policy
Partner with Department of Transport to encourage decreased use of cars
Partner with Ministry of Education to promote schools physical activity policy
Vending machines in Government buildings to have only healthy options
Partner with Department of Parks to promote increased use of parks, beaches and railway trails
Partner with Corporation of Hamilton to promote a walking city
Campaign to educate food vendors on benefits of promoting healthier foods
Encourage use of stairs instead of elevators in Government and businesses
Social marketing campaign to educate the public on the dangers of obesity and the benefits of increased physical activity and healthy eating
Promote Wellness Clubs in schools
Train health workers in counseling obese patients
Partner with physicians to promote clinical preventative services
Develop stronger ties with editors, reporters and personalities in radio, TV and print media.
August 9. Taxes could be cut on healthy foods and increased on fatty ones as part of a drive to tackle an alarming rise in obesity and related illnesses.

The move, aimed at giving people an extra incentive to ditch junk food, is one of a raft of recommendations in a new Healthy Weight Action Plan announced by Health Minister Michael Scott yesterday. It is hoped Cabinet will approve a revising of Bermuda's taxation structure later this year, meaning it can be implemented by 2009. The action plan calls for 14 new health measures, including a nutrition policy and more physical activities at schools; promoting walking ahead of car usage; and ensuring Government vending machines are loaded only with healthy snacks. It comes after statistics at the end of last year showed 63 percent of adults in Bermuda are overweight or obese, up from 57 percent in 1999, while a quarter of the Island's children are overweight or obese. In the same period, the proportion of adults with high blood pressure has increased from seven percent to 25 percent; and high cholesterol from eight percent to 34 percent. Heart disease, which is linked to both conditions, remains the Island's number one killer by claiming more than a third of all deaths.

August 9. Premier Dr. Ewart Brown will have more than just a passing interest in the 89th PGA Championship, with the winner securing a place at the PGA Grand Slam to be held in Bermuda. And Dr. Brown, a self-confessed Tiger Woods admirer, has made the journey to the Southern Hills Country Club in Tulsa, Oklahoma, to cheer on the world number one, who could complete the elite foursome who will compete at the Mid-Ocean Club from October 16 to 17, the first time the tournament has been held outside the US. Woods has already won the PGA Championship, which runs from today until Sunday, on three occasions including last year's tournament. He was the highest paid professional athlete in 2006, having earned an estimated $100 million from winnings and endorsements. Last year at the age of 30, he won his eleventh and twelfth professional major championships and has more wins on the PGA Tour than any other active golfer. Padraig Harrington was the last player to book his place at the PGA Grand Slam of Golf following his triumph in The Open Championship at Carnoustie last month. Harrington, became the first Irish winner of The Open Championship since Fred Daly in 1947, clinching the title in a tense four-hole play-off with Sergio Garcia of Spain. The 31-year-old, who is ranked sixth in the world, also became the first European to win a major since Paul Lawrie won the same tournament in 1999. He has won tournaments on the European tour and PGA Tour and is the only player in the world to have been partnered with Woods in a tournament five or more times and to outscore him. Harrington has a 68.83 average in six rounds, compared with Woods' average score of 69.50. The rest of the world's top players averaged over 70. Angel Cabrera, became the second first-time qualifier into the PGA Grand Slam of Golf last month, joining fellow first-time qualifier Masters Champion Zach Johnson by winning his first major championship at the 2007 US Open at Oakmont near Pittsburgh. He finished the tournament at five-over, topping Woods and Jim Furyk by one stroke.

August 10. The United Bermuda Party last night repeated calls for a National Development Plan to rein in the recent acceleration in hotel development. In a ten minute broadcast to the nation, Shadow Environment Minister Cole Simons; Jeff Sousa, party candidate for Warwick South East; and Roderick Simons, candidate for Warwick South Central, avoided direct criticism of the Government and instead called for measures to "discipline" any future resort plans. The programme featured the three men strolling along the South Shore, emphasizing the need to preserve Bermuda as a "garden paradise". It was broadcast in response to Government approval of the Special Development Order for Southlands and the recent SDO for Grand Atlantic Resort and Residences, on the neighboring Golden Hind Site.

August 10. Tonight almost 200 members of the golf media will hear about plans for the 2007 PGA Grand Slam of Golf in Bermuda from the Premier.

Yesterday, Premier Dr. Ewart F. Brown and his wife, Wanda Henton Brown, left for the PGA Championship in Tulsa, Oklahoma. Along with TNT sports, the television partner for the Bermuda tournament, Premier Dr. Brown will give an overview of the planning for the tournament tonight. Dr. Brown said: "I have been really looking forward to this tournament because, when it ends, the planning for the Grand Slam in Bermuda goes into overdrive. No matter who fills the final spot on the scorecard this PGA tournament will be a blockbuster for Bermuda, particularly for the tourism industry." Tomorrow afternoon the Premier is scheduled to meet with PGA president Brian Whitcomb and PGA chief executive officer Joe Steranka to discuss preparations for the Grand Slam at the Mid Ocean Club. Three golfers, Zach Johnson, Angel Cabrera, and Padraig Harrington, have already qualified for the October tournament and Premier Brown said he was hoping the fourth spot would be filled by Tiger Woods, who is playing in the PGA Championship this weekend. Premier Brown added: "I'll be pulling for Tiger again this time, but even if he doesn't win we'll still have a world class foursome to participate in a world class event and it will all happen right in our backyard."

August 10. For the first time in history a show jumper will represent Bermuda at an Olympic Games, it has been revealed today.

The Bermuda Equestrian Federation (BEF) has received official confirmation from the Federation Equestrian Internationale (FEI) that they will be eligible to send a rider to the 2008 Beijing Olympics. The unprecedented slot was secured through the impressive performances of Jill Terceira, riding Navantus, and Patrick Nisbett, on Antille 8, in the Pan-Am Games last month.

August 10. Four months on from the Harbour Nights stampede, the pain that victim Erin Wilson suffers every day is a constant reminder of her ordeal.

Ms Wilson had arrived on the Island from her Toronto home on April 24, and headed straight to the popular tourist event on Front Street. However, the evening descended into a nightmare for her when two runaway horses tore through a barrier and dragged their carriage into the crowd. Ms Wilson, 25, found herself trapped under its wheels, having suffered a deep head wound that penetrated to her skull and left her covered in blood. She was assisted by off-duty nurse Irene Walbaum, who bandaged her after she was pulled free. She later received ten stitches at the hospital. Speaking this week Ms Wilson, a youth worker, said the wound has healed well but she has since realised she was more badly hurt than originally thought. "I have whiplash and I'm supposed to be going for physiotherapy but I'm not able to go because I don't have insurance and it costs $400 for ten sessions. It's just constant pain every day," she explained. The accident has also left her with mental scars. "I went to a concert in Toronto recently and the big crowd took me back to what happened in Bermuda. It was a very scary experience. I still talk about what happened all the time because I live with the pain, which the doctor says could be long-term," she said. Of the Police report into the incident, which is yet to be completed, she said: "I would like to hear the outcome and I'd also like to hear what other people have done, whether they are experiencing the same things as me."

August 10. Police must unveil their report into the Harbour Nights horse stampede as a matter of urgency to provide much-needed answers, event organizers have said.

Nineteen people were injured at the popular tourist event on April 25, some seriously, when two spooked horses crashed through a barrier and dragged their unmanned carriage into the crowd on Front Street. Earlier this week, Mayor of Hamilton Sutherland Madeiros said the Corporation wished to view the official findings before making a decision on whether horses and carriages should be banned from the City. Adding her voice to the calls, Diane Gordon, executive vice president of Harbour Nights organizers the Chamber of Commerce, said: "We are still waiting to hear as well. Several months have gone by and there's a number of people who are waiting to get a report or an outcome as to the incident. "I would like to see closure to this and we are concerned for all of those people who were injured, just to ensure that they have closure." The stampede involved horses belonging to Ray Bean, a Dockyard-based carriage operator. Mr. Bean was said to have chased his runaway horses and calmed them down, despite suffering rib injuries when they first ran out of control. Speculation about the cause of the horses getting spooked has ranged from an exploding firecracker and noise from a children's train to a bridle plume sweeping one of the animals in the head. Mrs. Gordon said: "It's really sad we are stuck in this rumor mill but that's normal. Because people don't have a concrete report in front of them, we are guessing." The most seriously injured victim, Lucille Moniz who was visiting from the US, suffered two broken arms, a broken leg and a badly damaged ear. According to Mrs. Gordon she is out of hospital but has been unable to return home yet because of her injuries.

August 10. Bermuda's national heroes should be celebrated with a group of statutes in a park or walkway say the Opposition United Bermuda Party. And the UBP have called for the new law courts, being erected in Court Street, to be named after former Attorney General Dame Lois Browne Evans who died in May. UBP Leader Michael Dunkley told a press conference his party recognized the value in celebrating people who have helped shaped Bermuda's history. In May the Ministry of Community and Cultural Affairs invited people to submit ideas on how the Dame's memory could be commemorated. Mr. Dunkley said: "It seemed to us that the one common denominator throughout Dame Lois' life was that she was a champion for justice. It is therefore part of the submission of the United Bermuda Party that the new law court building, when it is completed, be named in her honour." And Senator Bob Richards said discussions on the Dame had led the UBP caucus to put forward the idea of a broader plan to celebrate national heroes. "After a lively and enthusiastic discussion, we settled on a Heroes Park or Walkway where we could erect over time statues and plaques commemorating the lives of great Bermudians. We think it would be a fascinating addition to one of our city parks, such as Par-la-Ville Park or Victoria Park." The UBP called for a non-partisan Heroes Committee to decide who should be honored.

August 10. The United Bermuda Party denied it is trying to turf people off the electoral register but said it is doing its job by making sure people don't vote in areas they no longer live.

It follows claims by the Premier's Press secretary Glenn Jones that the Opposition was behind all the names on a list of objections published by the Parliamentary Registrar this week. Those named have two weeks to say where they are living before the Parliamentary Registrar investigates and either removes their name or alters where their vote is registered. Yesterday UBP leader Michael Dunkley said his party was doing its job in unearthing discrepancies and reporting them for investigation. He said in Warwick North Central UBP candidate Wayne Scott had unearthed a case of ten people still registered to vote at a derelict home. That seat will be a key election battleground in what could be a very tight election. In 2003 the PLP won 22 seats to the UBP's 14 but if 80 people in five key seats had voted differently the UBP would have won power.

August 10. The Premier's Press Secretary has been urged to stay out of politics after he launched a public attack on the United Bermuda Party. Glenn Jones, who was appointed to the $102,000 publicly-funded post earlier this year, had voiced concern about the Opposition raising objections to specific voters on the electoral roll. He did so at an impromptu press conference on Wednesday where he appeared to indicate he was speaking in a personal capacity. However Opposition leader Michael Dunkley said: "I don't buy that. Glenn Jones speaks as the Press secretary for the Premier. That conference was held at Cabinet Office grounds. If he was speaking as individual I would have thought it would be somewhere out on the street. Or if he was speaking on behalf of the PLP I would have thought it would be at their headquarters. Clearly this gentlemen has a hard time understanding the realm and scope of his responsibilities." Mr. Dunkley said the use of political appointments at the taxpayer's expense raised grave concerns.

August 10. A blunt warning that Bermudian jobs could be lost as an unforeseen consequence of Government's six-year work term policy has been met with silence from Immigration Minister Derrick Burgess.

High profile business leader David Ezekiel has warned that international companies are starting to outsource jobs overseas that were previously filled in Bermuda by ex-pats on work permits. The next step will be for international companies to shift lower-level administration and processing jobs, traditionally done by Bermudians, to those outsourced locations because of economic dynamics, according Mr. Ezekiel, who is chairman of the Association of Bermuda International Companies. "Once you allow that outsourcing train to leave the station it will be difficult to get back. The changes will start with the outsourcing of the work permit jobs, but once that pipeline is on place, the cashier jobs and processing jobs will go too," he warned, adding that failing to generate jobs for Bermudians was "not ideal" but there would be a balancing act for international companies to perform to maintain benefits for their clients. Brad Kading, president of the Association of Bermuda Insurers and Reinsurers, agrees that "anything deters companies from having important operational functions here" detracts from the economic benefit they bring to Bermuda.

August 10. Mauritian-born L.J. Kersley Nanette opens an exhibition of model boats in the Rose Gallery at Masterworks in the Botanical Gardens this evening. The collection of 17th and 18th century vessels is entitled 'The Bounty: Handcrafted Scale Model Ships'.

The artist undertook an apprenticeship in Mauritius at age 12, and since 1979 has developed a passion for making model ships in teak and cedar in various sizes, ranging from five inches to six feet. His latest pride and joy was making five-foot models of 'The Sea Venture' and 'The Deliverance' in Bermuda cedar. The latter of which was depicted on the Bermuda to Jamestown postage stamp marking the 400th anniversary of Jamestown. The artist describes model ship making as a rare art to which he has devoted countless hours over many years to perfect. The owner of 'The Bounty' shop in St. George's, Mr. Nanette says it requires lots of knowledge, ability, determination, patience and love to become a model maker, and is really a labour of love.

August 11. A new law which effectively prevents Bermudians married to foreigners for less than a decade from buying more than one property will not be retrospective. The Department of Immigration confirmed yesterday that Islanders who already own additional properties which their expatriate spouses benefit from or contribute to can keep them — provided they apply for and obtain a licence from Government. But as of June 22 this year — when the Bermuda Immigration and Protection Amendment Act 2007 became law — mixed status couples are no longer allowed to purchase more than one property. Those that have bought extra property since June 22 — be it private residences or business property — will have to sell it before June 2010. Campaigners against the new Act gave a cautious welcome to the clarification last night — but Ronnie Viera, who has set up a group to protest against the law, said it was not good enough. "People are still restricted after June 22 and there are a lot of people who have complained about that to me," he said. Mr. Viera said the new law discriminated against Bermudians married to expats. "Although they have softened their stance there has been no indication that they are going to amend their Act. It means that they could always change it and decide to make it retrospective in the future." Shadow Immigration Minister Trevor Moniz said: "The new law is somewhat harsh towards Bermudians married to non-Bermudians. At least the Minister has recognized this to some degree and softened the law by grandfathering in those people who already own more than one property." He added: "I'm not sure it goes far enough, though it's a start. There is some recognition that it was unfair." Mr. Moniz said though the law was designed to outlaw fronting — where non-Bermudians gain an interest in land here by using a Bermudian "front" — he was not sure how this aspect of the legislation would help to do that. And he questioned whether the Department of Immigration would be capable of getting the processing time for a licence for properties down to four weeks, as pledged by Immigration Minister Derrick Burgess. "A lot of people are unconvinced by that promise," he said. "Immigration is overloaded. Can they actually achieve this? Will getting a licence be onerous?" The clarification on how to interpret the law regarding extra properties came from Labour and Immigration permanent secretary Robert Horton. He explained that when a non-Bermudian spouse contributes towards mortgage payments or benefits from rent received for a property, a constructive trust is created with their Bermudian partner. "Under the new legislation, the Bermudian is required to obtain a licence under section 77 of the 1956 (Bermuda Immigration and Protection) Act," he said. The limit of one licensed property to any given non-Bermudian is a matter of policy and is not built into the law. Bermudians and their non-Bermudian spouses now find themselves in the position of requiring licenses where these constructive trusts have been created. It would be unfair and probably unconstitutional to force Bermudians to sell their properties that are caught in this way." He said the Minister had decided that Bermudians who were constructive trustees for their non-Bermudian spouses' equitable interest in land in Bermuda would be granted a licence for each property acquired before June 22, 2007. The licenses have to be applied for in each case and applications must be made before June 22, 2010. Mr. Horton added: "From June 22, 2007, as has been, and still is, the general case, policy will continue to limit a non-Bermudian spouse to one property and may set conditions on the disposal of the property."

August 11. Environmental campaigners yesterday welcomed several recommendations in the SDO for Southlands which require developers to mitigate the impact of the 497-bed resort.

Details of the SDO for the 37-acre hotel complex on the South Shore were yesterday published in the Official Gazette. They require developers to "mitigate any adverse impacts" on sea birds and to create artificial longtail nests along the cliffs, among other environmental considerations. Stuart Hayward, chairman of Bermuda Environmental and Sustainability Taskforce (BEST), last night welcomed the measures but said Government had not taken into account the accumulative impact of the construction of a neighboring resort when finalizing the SDO. He was referring to the nine-storey, 220-room Grand Atlantic Resort and Residences which was recently also granted an SDO and which will be built 'next door' to Southlands on the former Golden Hind site. "The Bermuda Environmental and Sustainability Taskforce (BEST) are concerned more about what is omitted by the just-published SDO for Southlands than what it contains," said Mr. Hayward. "The most serious omission is that of the impact of this development when added to next door Atlantic Ltd. Development. The people depend on the Government to consider the combined effects of neighboring developments. It is totally unacceptable for the Government to treat these adjacent developments as though there is no interaction and no combined impacts on the cultural integrity of the neighborhood. The bottom line is that with the issuance of the final SDO, another hotel along with four or five dozen other multi-storey buildings, is going to be built right on the shoreline, right next door to another nine-storey hotel with additional multi-storey buildings."

August 11. Dozens of students were given a helping hand towards their career goals after being named as recipients of scholarship awards.

Education Minister Randy Horton gave out Government scholarships, teacher training awards and mature student awards in a ceremony at Camden House in the Botanical Gardens yesterday.

August 11. A so-called "boutique" airline which planned to start running luxury flights between Bermuda and London appears to have folded.

Fly First Class first touted plans to operate a route linking the Island with London Stansted and Wilmington, North Carolina, in October 2005. Its then-chief executive officer Darrell Richardson said the three-star service would use a 90-seat Boeing 767 plane and passengers would enjoy free meals and drinks and personal videos. The Fort Lauderdale-based airline has said ever since that it has been awaiting government permission to launch the service and was in talks with UK operator Silverjet regarding the route. Attempts this week to contact Fly First Class for an update have been unsuccessful and one travel agent in the States said the firm was understood to no longer be operating. Mr. Richardson said he no longer worked for the company. The Florida telephone number listed on the airline's website is no longer in service and a man who answered its UK phone number said the company had shut up shop in Surrey several months ago. Fly First Class' Bermuda representative could not be contacted for comment. The UK Civil Aviation Authority said in May that Fly First Class had not applied for permission to launch its service. L.F. Wade International Airport general manager Aaron Adderley said yesterday he had received no recent updates from the company. Carl Paiva, chief executive officer at the Island's largest travel agency, C-Travel, which is listed as a travel partner on the website flyfirstclass.biz, said: "We were basically their appointed sales agent here when they were ready to sell. That was the extent of our relationship with them and we have heard nothing further from them."

August 11. Premier Ewart Brown last night said he was rooting for Tiger Woods to win the PGA Championship this weekend to earn a place in October's Grand Slam of Golf in Bermuda.

Dr. Brown was speaking from the Southern Hills Country Club course in Tulsa, Oklahoma, where he joined spectators following Tiger Woods around for the first ten holes of his outing in yesterday's second round. Asked if he thought Woods was going to win the last major of 2007, Dr. Brown said: "Yes, and I think that more so today (Friday) than yesterday (Thursday), as he's playing well and looking confident." Woods completed the round with a course record-equaling 63 to lead the tournament by two strokes. The winners of golf's four majors - the Masters, the US Open, the British Open and the PGA Championship - are the players who qualify for the PGA of America's Grand Slam of Golf, which will be held at the Mid Ocean Club over two days in October. The first three majors were won by Zach Johnson, Angel Cabrera and Padraig Harrington, but should in-form Woods triumph this weekend, it will give the Grand Slam the huge boost of featuring the biggest name in world golf. The Premier said he believed most Bermudians were pulling for Woods to win the final slot and he added: "They should be if they know what it could do for the Island." The Ministry of Tourism is backing the Grand Slam to the tune of $1.5 million, in the hope that the TV exposure of the tournament will attract more visitors. And Dr. Brown said the PGA was doing a "great job" of providing publicity for the Bermuda tournament. "I spent this morning with David Charles, the executive director for the Grand Slam," Dr. Brown said. "We talked about everything, the course itself, the merchandising, the catering, all of it. Norman Furtado, the superintendent of the Mid Ocean Club, is also here." Dr. Brown was enthused about what the Grand Slam could do for Bermuda. "We are hoping to turn Bermuda on," he said. "This tournament means so much to the whole Island and we are hoping to extend it beyond the boundaries of the Mid Ocean Club."

August 13. Premier Ewart Brown says the international media are sitting up and taking notice of Bermuda as the knock-on effects of the Island hosting the PGA Grand Slam of Golf start to show. The Premier also revealed his ambition to turn Bermuda's two-year deal with the PGA into a link-up which could stretch further into the future. Dr. Brown, who is also Tourism Minister, addressed more than 100 golf writers from a number of countries while in Tulsa, Oklahoma, to watch the PGA Championship. He said it gave him the opportunity to sell Bermuda as a golf destination and discuss the level of excitement building on the Island. "I told them (the golf writers) the PGA made an excellent choice when it decided to move the tournament to Bermuda," said the Premier. "The whole country will be tuned in. I wanted the reporters to know they should not be fooled by our size, there are a lot of golfers and a lot of golf courses in Bermuda. We want vacationing golfers to come and experience, at least once, what Bermudians get to enjoy every day of the year." At the same media event on Friday night, TNT Sports, the broadcast partner for the Grand Slam, presented newly recorded aerial footage of the Mid Ocean Club and its surrounding area. Dr. Brown said: "The room filled with 'oohs' and 'aahs'. The footage was very impressive. Bermuda will be showcased very well in this event. The Grand Slam stands to benefit our tourism product in a way we've never experienced before." On Saturday, the Premier met with PGA president Brian Whitcomb and PGA chief executive officer Joe Sternanka to discuss Grand Slam preparations. Yesterday, in an interview with the Golf Channel's Scott Rude, Dr. Brown said: "Bermuda is a unique mix of friendly people and natural beauty." When asked about Bermuda's deal with the PGA, the Premier said: "We have a two-year deal with the PGA, but we think we can turn it into a multi-two year deal." The Premier told Reuters international news agency: "There is high excitement! It's going to be a great event. There is no question that this will be the event of the year for us. It will be a wonderful launch to our golf and spa season."

August 13. Bermuda's distribution of wealth remains top-heavy in favour of whites and the attitudes of some white Bermudians reflect a commitment to white supremacy, a race expert has claimed. American Professor Robert Jensen, co-facilitator of Government's Bermuda Race Relations Initiative (BRRI), is no stranger to controversy — having authored numerous contentious publications on the subject of racial affairs in the United States since the 1980s. When asked about the state of race relations in modern Bermuda, Dr. Jensen, who is white, said the Island differs from the United States in its structures but still supports racial inequalities. A highly-regarded professor of journalism at the University of Texas at Austin, Dr. Jensen was contacted by Premier Ewart Brown in 2006, to take part in the BRRI after Dr. Brown read some of his publications online. "The United States has a white majority and the major institutions, political and economic, are in the hands of white people," he said. "When examining the distribution of wealth and power and the underlying racial ideology, it is clear to me that the US is still a white-supremacist society. This is even with the significant gains of the civil-rights movement in the last half of the 20th century. Is Bermuda a white-supremacist society? That's obviously a more complex question in a country with a black majority and a black-led government, the distribution of wealth remains racialized, however. And the attitudes of at least some white Bermudians reflect a commitment to white supremacy. As an outsider, I don't think my job is to answer that question but to raise questions that can help Bermudians understand their own society." Since the BRRI started in March, Dr. Jensen along with Dr. Bernestine Singley, a black American lawyer, also regarded as an expert on race issues, have been pounding Bermuda's pavement in search of solutions. Dr. Brown devised the BRRI, with the support of the Cabinet Office and the Community for Unity and Racial Equality (CURE), and its forums are held once a month and will run until November. However, it's too early to judge the effectiveness of the campaign, Dr. Jensen warned. And, he said, it is a process that should not be critiqued hastily. "In a sense, I think it's too early to judge the effectiveness, in the sense that we're in the middle of a process that began in March that goes through until November," he said. "Very consciously, Dr. Singley and I think of this as an ongoing process, not one that can be judged as an instance. Beyond that, the real success or failure of this initiative will be judged in the future in terms of what contribution is made to Bermuda's ability to achieve a more just society. Also, with race relations, you're also dealing with emotions and these are not purely abstract issues that people are arguing about, this is very much woven into the fabric of our lives."

August 13. Race activist Eva Hodgson has reissued a challenge to the United Bermuda Party to publicly acknowledge that whites were responsible for segregation and still benefit from its long-term effects. The founder of the National Association for Reconciliation called on the Opposition more than a year ago to take out large-scale adverts and send letters to its members detailing the origins of slavery and segregation. Historian and author Dr. Hodgson says now that her challenge still stands — and claims such actions are the only way the party can prove it is committed to unity on the Island. But Gina Spence-Farmer, Shadow Minister for Community, Cultural Affairs and Race Relations, said yesterday she was more interested in the idea of a Truth and Reconciliation Commission, as called for last year by PLP backbencher Renee Webb and earlier this year by retiring Anglican Bishop Ewen Ratteray. Senator Spence-Farmer said: "There has to be forgiveness. It's a call to action for everyone. In order for it to work, everybody has to participate." Dr. Hodgson said she believed her suggestion would allow the UBP to move on in the wake of public accusations of racism within the party from former members such as Jamahl Simmons and Gwyneth Rawlins. "The UBP can, at this moment, make a difference by sending out a letter to all of their members reminding them of how and when segregation began," said Dr. Hodgson. "The UBP has never done what Ewart Brown has tried to do in terms of having people have a conversation about racism. Until the PLP came to power, white people pretty much ignored black people unless there was a riot or something. If the UBP really cared about black people's condition, they would be insisting that they constantly talked about the issue." She added: "The UBP has a responsibility to address the issue among their white constituency and it hasn't done it. All the rest it is saying about housing and education — it's irrelevant. Our housing and our bad schooling are aggravated by the racial divide." Sen. Spence-Farmer said it was wrong to suggest the UBP was not taking action to promote racial harmony. But she said a commission would be a much more positive step than letters and adverts attributing blame. "There is so much talk about the injustice, which I think is wonderful, but I think it's a lot harder to come up with a solution. I think most people would like to get to a place where there is an end result."

August 13. The widow of a man who fell overboard from a Bermuda boat claims she faces financial ruin because of delays in receiving his death certificate, according to a British newspaper.

Beth Yates, from Stirlingshire, Scotland, has hit out at the Island's authorities for taking too long to send the document about her husband Richard, 49, who died more than a year ago. The Sunday Mail reports that she has been unable to claim his pension or get her mortgage paid off without the death certificate. The article states merchant seaman Mr. Yates was working on a Bermuda-based Shell gas tanker on a voyage from France to Africa. It does not specify where or when the accident happened, or name the vessel. "I am being denied the circumstances surrounding my husband's death. Now I face the daily worry of finding money for the house, loan and car," Mrs. Yates is reported as saying. "I have begged the Police in Bermuda to send me his certificate and let me know how Richard died but they have so far refused." According to the Sunday Mail, Mr. Yates' shipmates only realised he was missing when they found his empty coffee cup and newspaper on a table. A spokesman for Shell is reported as saying: "A death certificate can only be released once the coroner has a report from the Bermuda Government." A Bermuda Government spokesman reportedly said: "We hope to get it resolved as soon as possible for the family."

August 13. The Island's young people can benefit immensely from Government's Summer Employment Programme (SEP) because of the versatility gained through real work experience, a Government Senator has stated.

Senator Davida Morris championed the scheme on Friday, at a lunch cruise and reception at Albouy's Point, for more than 250 pupils hosted by Minister of Labour and Immigration Derrick Burgess. "Government is so diverse, so try everything you're interested in," Sen. Morris advises to other young people. "Explore, network and throw yourself into the different departments, while learning as much as possible because it can lead to a job." Approximately 140 college-age students participated in the SEP from June 18 to August 10, with the rest coming from Secondary schools, and joining from July 9 to August 10. Bermudian Tre Houston, 17, about to enter his last year at CedarBridge Academy, said: "I'm here today because I heard it's mandatory and if you don't come, you don't get paid." Mr. Houston has been working as a golf caddy at the St. George's Golf Club for the summer and has enjoyed his introductory flavor of the workforce. "It's a good opportunity," he added about the programme, "because if you're interested in it, you might want to take it up further as a career or something. Right now I've got my mind on being a physical education teacher. I'm also a track runner and I would like to take part in the 2012 Olympic Games, I'm on the national squad. Before I started working this summer, I went to Europe to compete in the World Youth Championships, then to North Carolina in the US, to compete for the Bermuda Pacers Track Club — my team." Normally, a 40-hour workweek is required of pupils and they are paid accordingly. Also seen boarding the cruise boat with loud music pumping, was Acting Premier Paula Cox, Minister of the Environment, Telecommunications and E-commerce Neletha Butterfield.

August 13. Banks in Bermuda are refusing to hit the panic button despite the big fall in global stock markets at the end of last week. Billions of dollars were wiped off share values with the Dow Jones share index dropping by 60.89 points or 0.5 percent to 13,209.79 and the FTSE 100 share index experiencing its worst day in more than four years, losing 3.7 percent of its value. The Paris CAC index and Germany's main Dax followed suit, collapsing by 3.1 percent and 1.4 percent, while in Hong Kong the Hang Seng index ended the day down 2.88 percent at 21,799.96. But Wayne Chapman, head of HSBC private bank, who also works for the Bank of Bermuda, moved to reassure customers that their funds were in safe hands despite the stock market fall out.

August 13. Bermuda was celebrating last night after Tiger Woods booked his place in the Island's Grand Slam of Golf. The superstar won a dramatic PGA Championship in Oklahoma yesterday, meaning he qualifies for the showpiece event at the Mid Ocean Club in October. Premier and Tourism Minister Ewart Brown last night predicted Woods' participation in the contest would help lure millions of extra television viewers, ensuring Bermuda gets maximum exposure across the world throughout the two-day event. Dr. Brown said setting up the Grand Slam, which is expected to put Bermuda on the world golfing map and attract numerous tourists to the Island over the years, was now his most significant achievement in his three years as Tourism Minister. Yesterday, the Premier watched the action unfold at Southern Hills Country Club, where Woods, 31, fought off competition from Ernie Els and Woody Austin to clinch his 13th major title.

August 13. Tiger Woods survived a few anxious moments on the back nine to clinch his fourth US PGA Championship and 13th major title with a two-shot victory yesterday. Three strokes clear overnight, the world number one fired a one-under-par 69 for an eight-under total of 272, finishing ahead of fellow American Woody Austin (67) at a sun-baked Southern Hills Country Club. South African Ernie Els birdied four of the first 10 holes on his way to a six-birdie 66 and third place at five under. The victory means that Woods qualifies for the PGA of America's Grand Slam of Golf, to be held at Bermuda's Mid Ocean Club in October. Only the four winners of this year's majors are invited. Woods, who claimed his 59th PGA Tour title, became only the third player to win at least four PGA Championships. Fellow Americans Jack Nicklaus and Walter Hagen won five apiece.

August 14. Delays in securing building permits has meant that ground-breaking for a new multi-million dollar desalination water plant at Tynes Bay has only just begun.

But an overall target completion and commissioning date for February next year remains on schedule for Consolidated Water (Bermuda), which will generate $10.5 million revenue through its contract with Government to build and operate the facility for its first year. Despite being held up by permit delays the Tynes Bay facility is underway for the water plant, which will have a capacity to create 600,000 US gallons of drinking water per day. The new plant, which will turn seawater into drinkable water, has been designed to allow a doubling of its production capacity in the future. Consolidated Water (Bermuda) is an affiliate of Cayman Islands-based Consolidated Water, which has just released its second quarter results showing a $100,000 rise in its profits to $2,621,537. "We are making good progress on the Bermuda project although we only recently broke ground on the site because of building permit delays. The overall schedule for the project remains on target. Much of the equipment is on order and we still expect to complete the plant in early 2008," said Consolidated Water president and CEO Frederick McTaggart. The building of the Tynes Bay plant, together with another project in Cayman, added a combined $626,131 of profit to Consolidated's balance sheet for the first six months of the year. Six month revenue of $3.7m was again mostly down to the Bermuda and Cayman plant projects adding $3.2m of revenue. Under a contract with the Bermuda Government, Consolidated Water (Bermuda) will receive approximately $10.5m under its contract to construct and operate for the first year the Tynes Bay desalination plant, the company has an agreement to receive up to $7.5m in loans from the Cayman's Consolidated Water to complete the project. Construction of the Tynes Bay plant has brought in six-month revenue of $1.5m for Consolidated Water (Bermuda), of which $739,539 came in the past three months. The Tynes Bay project includes providing a standby electrical power plant and 1.27 miles of pipelines for water delivery. Cayman Islands' Consolidated Water reported $12m in second quarter revenues, up 24 percent year-on-year.

August 14. Public Safety Minister David Burch says he has been in discussions with Government House over changes to operational policing which could be brought to the Island.

Sen. Burch revealed the move as he repeated his call for the Governor to do more to help address Bermuda's policing difficulties. He told a press conference that he had put forward his concerns that it takes too long for Police to respond to calls from the public. "We are fairly close to agreeing a way forward in terms of some changes to operational policing we have been discussing," said Sen. Burch. "It's clearly an initiative led by Government. We have been stepping outside the box." Sen. Burch called the press conference in response to claims by the Opposition United Bermuda Party about a lack of Police presence in the town of St. George. He said Opposition Leader Michael Dunkley had made a promise he would not be able to keep by pledging to provide the town with a permanent Police presence if elected into power.

August 14. A dozen Hustle Truck workers hurled abuse and vandalized Bermuda Housing Corporation property in a row over pay, Housing Minister David Burch revealed yesterday.

Sen. Burch said last Friday's incident had forced the temporary suspension of the scheme, in which unemployed people are bussed around the Island to carry out manual labour. "We have suspended the operation of the Hustle Truck on Friday after an incident at the Corporation," Sen. Burch told a press conference. "It didn't involve a threat of violence. It involved the national word of Bermuda uttered fairly loudly and fairly frequently. There was a little bit of vandalism, some pictures off the wall and bits and pieces." Asked whether the incident had anything to do with pay, Sen. Burch replied: "It had everything to do with pay and how much they were being paid." He said he had since been involved in discussions with BHC staff who have been managing the project. "We sat and figured out what's been going wrong and what their mechanisms have been for correcting the situation," he said.

August 14. Leaders in the hotel community last night attributed increased occupancy to affordable airfares.

On one night this August the Fairmont Hamilton Princess' numbers jumped 20 percent from the same night a year ago. Last year on Friday, August 11 the hotel was only 77 percent full while this year on the same date Friday, August 10 the occupancy was 97 percent. Manager of Fairmont Hamilton Princess Allan Trew, last night said he believes his hotel is almost full because tourists can now afford to fly to Bermuda. "It has been this way all summer. There has been a noticeable increase of visitors coming in on Thursday until Monday or Tuesday. The visitors are coming specifically for the weekend. In my opinion it's because it is more affordable to get here now. People are doing more weekends because they can come for just three or four nights." Not only has he seen an increase in visitors for the Hamilton Princess, but also the customers have changed from business people who leave on the weekend to leisure travelers who visit only on the weekend. Jet Blue, in particular, has helped bring down airfares and has increased visitors for the Fairmont Southampton Princess, which has also seen a change in clientele, according to Shelley Meszoly the hotel's Regional Director of Sales and Marketing.

August 14. With seniors awaiting a 4.5 percent pension increase later this month, Finance Minister Paula Cox has announced a turnaround in the fortunes of the fund that will pay it out.

A report on the Contributory Pension Fund as at August 2005 was finalized in June 2007, and will be tabled when the House of Assembly reconvenes. Giving a preview of the contents, Ms Cox said: "The projected financial position of the fund at the current review is better in the longer term than at the previous review. The main reason for the improvement in the fund is that over the three years ended 31 July 2005, the real rate of return earned on the fund was about eight percent a year, as compared to the real rate of return of three-and-a-half percent a year assumed at the 2002 review. Thus the value of the fund as at 31 July 2005 is about 25 percent higher than projected at the 2002 review." Ms Cox also attributed the improved financial position of the fund to Government's policy shift in increasing contribution rates by 1.75 per cent rather than the previous level of 1.25 per cent above the rate of pension increases.

August 14. Three lawyers have joined the Attorney General's chambers — meaning the office is now almost up to full strength. Bermudian Maryellen Goodwin, Canadian Gregory Howard and Brit Huw Shepheard were introduced at a press conference yesterday.

AG Philip Perinchief described the trio as the "newest, brightest, legal minds" and said their recruitment would "have an immediate and positive impact on the efficient progress of legislation, litigation and advice on behalf of the Government". Ms Goodwin, from Smith's, is a former Department of Environmental Protection compliance officer and reporter at The Royal Gazette. Mr. Howard, from Prince Edward Island, has some 17 years experience in public and private law and Welshman Mr. Shepheard has been a barrister for 25 years. The new appointments take the number of lawyers currently work in the AG's Chambers up to 12. There are two vacancies: Solicitor General and Senior Crown counsel. The AG has also employed three law students this summer who will have jobs waiting for them at his Chambers once they complete their studies overseas. The students are 23-year-old Paul Wilson, from Hamilton Parish; Lauren Francis, 33, from Devonshire, and Tawana Tannock, 32, from Devonshire. Senator Perinchief said: "The commitment of this Government to Bermudianization remains strong and this effort will go a long way in developing positive steps in that direction."

August 14. The Tiger Woods factor is beginning to hit Bermuda already as excitement builds around the superstar's qualification for the Island's Grand Slam of Golf.

Sports players, hotel bosses and politicians are all rubbing their hands at the prospects of the man dubbed the world's number one sports star gracing the Mid Ocean Club greens. They spoke out after Woods, 31, sealed his place in the contest with a dramatic victory in the PGA Championships in Oklahoma on Sunday. Brian Morris, Belmont Hills Golf Club head golf professional, said: "Everybody's really excited. On Sunday, everyone was sitting a round and watching the tournament — all watching to see if Tiger would come through and win so he can get here. "Our club has 350 members. With Tiger coming along I think there will be a lot more tickets sold I can tell you that. Golf, in my opinion, is just as popular as football or cricket — it just doesn't get the exposure. I'm anticipating our course to be empty during the week of the tournament, because any golfer here will not be playing golf that day and pass up the opportunity to see Tiger play because he's probably the greatest golfer of our era." Mr. Morris predicted Woods might not have it all his own way as he locks horns with Zach Johnson, Angel Cabrera and Padraig Harrington, the other three winners of golf's four majors who are invited to Bermuda. "I think Tiger's pretty much unbeatable but it's all unfamiliar territory for all four of the finalists because the Mid Ocean course is different; it's breezy," he said. "If that's the case, the guys from South America may be more familiar." David Ezekiel, general chairman of the PGA Grand Slam, which is organizing the event, said: "Tiger's likely visit to Bermuda is a huge plus for the tournament. Every club in the world wants to see how he does on their golf course and obviously Mid Ocean Club is no exception. The Mid Ocean course will be in fantastic shape for his arrival — the greens are in absolute tremendous shape and we are looking forward to it. Obviously with Tiger's presence, everything gets doubled up in volume in terms of crowd control. According to the PGA ticket sales are going off the charts and my guess is that they will be sold out within the week as well as the corporate hospitality. It's what everyone wanted and it's a big challenge." Mr. Ezekiel said 250 people were already working on the project — selling tickets and dealing with access, security, hospitality and computers. "We've been working on all of this since last November," he said. "It's really a mammoth undertaking when you think that it's just four guys coming to play golf, but that's the way it is in the world of golf nowadays. Tiger will be favored but it would be good to see some of the others challenging him strongly as I'm sure he will because no one that wins a major is a bad golfer. We've got four unbelievable golfers coming more than and even though Tiger's record is phenomenal."

August 14. The Southlands estate dates back to the eighteenth century.

The main house was built in 1745 and inhabited by the Ministers of Christ Church in Warwick. During the late 1700s, when Warwick Academy fell into disrepair, the ministers taught the pupils at Southlands. Towards the end of the eighteenth century, Southlands became a limestone quarry. Much of the stone was used to build the City of Hamilton, which became the Island's capital in 1815. During the nineteenth century however, little is known about the estate. The next known owner, James Morgan, a Glaswegian, bought the land in 1911. Morgan (1846-1932) also bought up the adjoining properties, extending the estate to cover more than 80 acres. As the co-owner of Morgan's of Montreal with his brother Henry, he built up a successful business and the Canadian department store was seen as the Harrod's of its day. It was eventually sold to the Hudson Bay Company in 1960. Under Morgan's artistic eye, Southlands blossomed. He developed the estate into a wonderland of quarry gardens, exotic plant life, ponds, peacocks, aviaries and horses. Morgan filled in the holes left by the quarrying of the nineteenth century, creating ten ponds and surrounding pathways. He also extended the main house in 1913. The businessman was also a benefactor of Warwick Academy. His generosity (1918-1928) made possible the extension of buildings around a quadrangle area, which still remains the heart of the school. He also contributed towards an assembly hall (now the gymnasium) and a science laboratory. Morgan was a friend of headmaster Dr. Francis Landy Patton and encouraged students' gardening skills by providing them with plots in which to plant vegetables and flowers. Annual prizes were given to the plots showing the most originality. Morgan also donated a large sum to build Morgan's Hall. The road next to Warwick Academy, Morgan's Road, is named after him. The businessman also contributed to Bermuda's heritage by lobbying for legislation for residents to paint their roofs white. He was later offered a knighthood for his civic contributions, which he declined. James Morgan died in 1932 and was buried in the same mausoleum as his late wife, Anna E. Lyman Morgan of Connecticut (1847-1929), on the Southlands estate. The next owner of Southlands was Brigadier Dunbar Maconochie. He leveled out the beachfront and used it as a training ground for US soldiers, called the Southlands Anti-Aircraft School. In 1977 the Willowbank Foundation then purchased the property. They planned to build a retirement complex but after this failed to materialize, plans were put forward for 130 residential units amid the natural beauty of the grounds. After this proposal also failed to come to fruition, the Trustees of the Willowbank Foundation sold the estate to Southlands Ltd. in 2005.

August 14. Government refused to comment yesterday on why planning permission for staff housing was removed as a condition of the Southlands Special Development Order.

Developers Southlands Ltd. applied for the ten-storey accommodation block last year, on the same date as the 497-bed resort application. The building, in Hunt's Quarry, Warwick, will contain 250 'dormitory-style' suites to house up to 500 Jumeirah Southlands staff. It is currently being considered by Planning officers. In a letter to the Department of Planning, architects Botelho Wood state that the building will also serve as accommodation for other hotel staff on the Island. The letter says it will house "both Bermudian and non-Bermudian staff at the proposed Southlands resort and at other hotels. There is a definite need for the proposed housing which will go a long way to satisfying an existing shortage and offers a vast improvement on the quality of currently available housing for hotel staff," it states. The proposed building, off Khyber Pass, will include a cafe, First Aid/health centre, laundry facilities, meeting rooms and a fitness centre. There will also be parking spaces for 65 cars and 256 motorbikes. Construction will involve the relocation of existing retail/warehouse facilities and industrial operations to the western side of the site. The planning application also mentions this land could be used "for further expansion of the hotel staff housing facilities". The building would cover 15,000 sq ft and consist of 250 suites of 133,000 sq ft accommodating 375 people in 125 single rooms and 125 staff in two-person suites.

August 15. Bermudians were urged today by Premier Ewart Brown to get behind the PGA Grand Slam of Golf, an event he described as the "biggest marketing stage ever assembled in our country's history."

Tiger Woods, one of the world's best known sportsmen, has qualified to take part in the showpiece event on the Island from October 15 to 17. Dr. Brown told a press conference that the Grand Slam would ensure huge exposure for Bermuda around the world and he said locals would have a chance to show that they are the Island's best attribute. In many ways this is Bermuda's equivalent of the Olympic Games. We are not marketing only our golf courses or our blue waters, we are marketing Bermudians, first and foremost. We want Bermudians to be fully involved in every aspect of the event. I hope all Bermudians will be unified in their support of the Grand Slam. Together we can make it a shining moment for our country." The press conference heard that up to 9,000 people were likely to attend the Mid Ocean Club in Tucker's Town to watch Woods and his three fellow Major winners Angel Cabrera, Padraig Harrington and Zach Johnson play the 36-hole contest. Television screens will also be installed around the Island for those not at the game. One-day tickets for October 16 and 17 have sold out but Islanders can still buy three-day passes from PGA.com.

August 15. Fearing for the safety of pedestrians and motorists, the Department of Public Transportation last night warned that Washington Street was off limits.

The warning comes three weeks after bus drivers decided to call off their work to rule because they felt their safety concerns were being addressed. Chris Furbert, Bermuda Industrial Union (BIU) President, last night commended the Department of Public Transportation saying it was a step in the right direction. "This is an ongoing campaign to ensure the public know about the workings of the Central Bus Terminal," he said. Pedestrians were warned by the Department to use the cross walk when travelling across Washington Street and to not sit on the kerbs of the bus bays at Central Terminal. Motorists were also reminded that Washington Street is a no-access road and is for buses only. Any vehicle using Washington Street as a "short cut" or parking on the street could be ticketed according to the Department of Public Transportation.

August 15. A church wants to build a seven-storey office building next to its place of worship.

St. Paul's AME Church has submitted a Planning application for an office block at 59 Court Street, Hamilton. Over the past few months several office and apartment complexes have been proposed for Court Street, in what has been seen as a renaissance for the area. In June, chairman of the Sustainable Development Roundtable Arthur Hodgson was granted permission to build a six-storey office block, while Planning officials are also currently considering a five-storey office/apartment block at the corner of Angle Street. Court Street offers many advantages for new businesses moving into the area. Under the Economic Empowerment Zone Act for North East Hamilton, new companies can enjoy incentives such as payroll tax breaks, preferential borrowing rates from financial institutions plus other development 'carrots', all aimed at encouraging more commerce in this previously neglected area of the city. The Small Business Development Corporation, whose Government grant has doubled to $3 million, will also provide small grants to existing and new business owners in the zone, to assist with business strategies, financial statements, marketing and architectural plans. St. Paul AME Church has stated in its Planning application that the office building will be used for church administration. The Royal Gazette was unable to ascertain whether any surplus office space will be used for commercial purposes.

August 15. The Chief Fire Officer yesterday announced a new fleet and $1.5 million of investment to enable firefighters to reach the heights of Hamilton's growing skyline.

Vincent Hollinsid admitted that the boom in multi-storey buildings in the capital has forced a re-evaluation of Fire Service equipment. The Bermuda Fire and Rescue Service is now to purchase a $1.5 million pump which will enable large volumes of water to hose down fires on any part of the Island. The mobile pump system can cover a distance of two miles and is the same one as used by the UK emergency services in dealing with wide scale flooding. Mr. Hollinsid said the alternative was to dig up the roads of Hamilton and put in pipes to pump water from the harbour, at a cost of $17 million. He said: "The current water hydrant system in the city is totally inadequate and will not supply the water we need. We have to rely on putting pumps into the harbour to supply the water. That takes a long time. It's a long process to call people in who are off-duty, get hoses set up in the harbour and then lay the hoses. "We think this system will be a lot better. It's a two-man operation and the pump is capable of pumping large volumes of water over long distances. We don't have purpose-built fire hydrant systems outside Hamilton, but this mobile system will reach fires in the central area, the eastern end and the western end of the Island. We think it's a great option." He said: "Given the number of large buildings going up now, we had to look at a better hydrant system. The construction of buildings is going away from three storeys to six or seven storeys, and this causes us to look at our equipment design. We have to make sure our fleet can meet the demand of these multi-storey buildings." Mr. Hollinsid also announced that the Island is to get a new fleet, one that is lime green in colour.

August 15. Chief Fire Officer Vincent Hollinsid yesterday told The Royal Gazette that several bars and nightclubs have flouted fire regulations in recent years, putting the lives of their customers at risk. The Bermuda Fire and Rescue Service is now drawing up legislation to enforce more rigorous checks and procedures. The overhaul will also improve safety at hotels and guest houses, although Mr. Hollinsid admitted that hoteliers were already "very cooperative". The Chief Fire Officer was speaking at a meeting of the Hamilton Rotary Club yesterday. He said present standards posed "a major risk to life safety" because although the Fire Service could make recommendations to the owners of a commercial premises after their fire safety survey, officers then had no authority to enter the building to check they were in place.

August 15. Repair work is to be carried out on Flatts Bridge later this year. The eastern footpath is to be strengthened and guard rails will be replaced after Works and Engineering found they were in poor condition. A spokesman stressed there is no danger to pedestrians using the footpath, but said regular inspections will take place until work is finished. He said: "Earlier in the year it was observed that the footpath slab and beam appeared to be in poor condition. At that time screw jacks were erected to provide support to the footpath until a more detailed inspection was undertaken. A more recent detailed inspection was undertaken in June. The findings are that the bridge is, generally, in good condition. Noticeable exceptions include the eastern footpath slab and support beam and the guard rails." He said work should be completed by the end of the year.

August 15. Bermuda's Office of Consumer Affairs (OCA) has announced the recall of various Sesame Street, Dora the Explorer and other children's toys after they were recalled en masse in the US due to excessive levels of lead paint.

According to the US Environmental Protection Agency (EPA), lead may cause numerous health effects, from behavioral problems and learning disabilities, to seizures and death. The head of the Chinese manufacturer that's responsible for the potentially lethal toys, killed himself on Monday, authorities there have reported, fuelling growing speculation on the safety of Chinese-made products. The toys affected were manufactured between April 19, 2007 and July 6, 2007 and were sold alone or as part of sets. "Fisher Price" is the brand name of the toys. Bermuda's Consumer Protection Act 1999, empowers the OCA to demand the removal by retail outlets, of hazardous products from store shelves. The Act is in conjunction with the US Consumer Product Safety Commission (CPSC), with the OCA, falling under the Ministry of Community and Cultural Affairs. However, according to OCA officials, they have not had to flex its legislative muscle, as those few stores found with the affected toys, have been quick to remove them from their shelves. There are 81 toys and figures included in the recall and may have a date code between 109-7LF and 187-7LF marked on the product of packaging. This date code is not immediately noticeable and the number is imprinted on the bottom of the packaging that's located near the product code. OCA contacted the majority of toy retailers on the Island and advised them of the recall. The Annex Toys store on Reid Street, Hamilton, the largest in Bermuda, reportedly removed eight packages from its shelves either because they coincided with the alert or appeared suspicious.

August 15. Acting Police Commissioner Roseanda Young last night hit back at criticism of Police response times made by Public Safety Minister David Burch earlier this week.

Ms Young pointed out in a statement that Government — not the Governor or the Police Commissioner — was responsible for the number of officers on the Island, as well as recruitment, training and equipment. She said policing remained a "partnership" between the Governor, Government and Commissioner George Jackson, adding that Mr. Jackson managed day-to-day operations within the resources available to him. Her comments come after Senator Burch revealed he was in discussions with Government House, the Governor's official residence, about changes to operational policing and that he was concerned it was taking Police too long to respond to calls from the public. Ms Young said response times had improved as a result of a recent realignment of resources within the service which has placed more emphasis on community policing. She said the changes, implemented three months ago after canvassing the public, included more patrol officers in several areas and a new shift system with staggered start times. "As a result of these changes we have received a number of positive comments on improved police times and greater visibility of police patrols," she said. The restructuring means St. George's now has six extra officers; community action teams have also been set up to improve problematic neighborhoods. Constructive" meetings between the Commissioner, Government House and Ministers took place periodically to address concerns. The Bermuda Police Service is committed to serving the entire community in Bermuda equally," she said. "We take our responsibilities seriously and seek no political gain."

August 15. Showing it is progressive, committed to developing excellent standards of corporate governance within the corporate community and achieving significant membership growth has earned the Institute of Chartered Secretaries & Administrators (ICSA) Bermuda branch the 2006 "Outstanding Progress" award from ICSA Canada.

It is the second time in nine years that Bermuda has been awarded the international accolade. ICSA Bermuda was formed in 1993 and is active in the local corporate environment, providing training, networking opportunities and continued professional development for Chartered Secretaries in Bermuda. Members have been elected to the highest office at international level. In 2005/6 Michael Ashford was elected to the position of International president and this year Bruce Murray has been elected as president of ICSA Canada. The institute has developed the Corporate Practice 1 & 2 specifically for the Bermuda corporate environment. Successful completion of these courses are now considered the standard minimum requirement for employees in the field of corporate administration. August 16. Last night the Corporation of Hamilton sought to clarify the access status of Washington Street next to the Central Bus Terminal. Three weeks ago bus drivers dropped their work to rule believing concerns raised over the safety of backing up while cars and bikes used the street as a throughway were being addressed. In a press release on Tuesday, the Department of Public Transportation stated that all vehicular traffic would be banned from entering the terminal from either Church Street or Victoria Street. However, according to a statement received yesterday from the Corporation of Hamilton the road is not for buses only.

August 16. Government MP Ashfield DeVent has called on Police to produce figures to back claims they have improved response times as he lashed out over drug-dealers operating around the clock in his Pembroke seat.

His comments come after Acting Police Commissioner Roseanda Young said response times had improved after shifting resources toward community policing. She said the changes, implemented three months ago after canvassing the public, included more patrols in several areas and a new shift system with staggered start times. But Mr. DeVent said: "A few months ago when Police made a bigger presence in my area I was the first to commend them." He said Police had been seen walking the beat and the pushers had briefly cleared out but now with drug dealing hitting a summer peak the Police presence had dwindled said Mr. DeVent. "Now I don't see the Police and the drug activity is 24/7 — it's in broad daylight. In regard to response times I would like to see the figures. There's a perception among many people that they are not all that quick. If they have improved their response times then gee, what was it before?" said Mr. DeVent who noted the Prospect Police HQ was a very short drive from the crime hot spots of his Pembroke South West seat. He said many residents didn't bother calling the Police because they felt nothing would happen. Earlier this summer Mr. DeVent had complained about the lack of Police which had led to Police Commissioner George Jackson firing back in the media. But he said the Police should address the problem instead of mounting endless PR exercises.

August 16. Affordable airfares and abundant flights have helped increase tourism in Bermuda while other Caribbean countries struggle, according to an industry leader.

And at least one fledgling hotel, 9 Beaches, attributes their success this year to last minute reservations made possible by the price of travel to the Island. Earlier this week, Fairmont Hamilton Princess said their numbers had jumped 20 percent over last year and the travelers visiting were changing due to the introduction of budget airlines to North America and Europe. While the Reefs hotel has generally enjoyed high occupancy rates due to a niche it has carved out, according to the general manager Ben Tutt, Bermuda's tourism product as a whole has benefited from the new flights. "We have about the same numbers we have had for the last four years," he said, "In August I think our lowest occupancy was 95 percent at one time. But we consistently have 98 percent occupancy. I would say the airlines though have definitely attributed to a general upswing that seems to be contradictory to the Caribbean, which sees lower tourism numbers." While other countries may be struggling to bring in new visitors, 9 Beaches, which only opened in 2005 with a generally 'new' concept of 'soft-sided' cabanas has only seen their numbers grow. Robin Gilbert, general manager of 9 Beaches said for the past two years the hotel increased its occupancy from around 40 and 50 percent to 70 and 80 percent this summer. While projections were initially not positive for August, according to Mr. Gilbert, last minute reservations have boosted their numbers by almost 20 percent.

August 16. A rallying call was issued to Bermudians yesterday to support the PGA Grand Slam of Golf — with the Premier describing the showpiece event as the Island's equivalent of the Olympic Games.

Dr. Brown told a news conference that Bermuda — which is hosting the Masters' contest for the first time from October 15 to 17 — had been given a wonderful marketing opportunity. "The whole country stands to benefit, but in order to benefit we'll need every citizens' participation. The PGA Grand Slam of Golf will be televised in 112 countries, including the United States where it will be available to 89 million television households. This event is a marketing opportunity like none other. But we are not marketing only our golf courses or our blue waters; we are marketing Bermudians, first and foremost. We want Bermudians to be fully involved in every aspect of the event." The Premier, who is also Tourism Minister, said in a letter to Grand Slam visitors, to be published in October, he cites Bermuda's friendly people as "our country's number one offering — above our beaches, above our restaurants and above our golf courses". He added: "When those visitors are here I hope every Bermudian is prepared to prove me right. The Grand Slam of Golf is an event that literally reaches every single corner of the world. I hope all Bermudians will be unified in their support of the Grand Slam. Together we can make it a shining moment for our country." Tiger Woods, considered by many the world's number one sportsman, qualified for the 36-hole Grand Slam, which will take place at the exclusive Mid Ocean Club, after winning the PGA Championship at the weekend. Attendance is not compulsory and Dr. Brown admitted: "Although four talented golfers, including Tiger Woods, have qualified for this event, it is possible, though unlikely, that one could back out. I have been assured by PGA officials that they expect all four of the golfers who have won the Majors to be in Bermuda. In the meantime, the responsible thing for us to do is prepare for success. No matter which players come to Bermuda it does not change the fact that the Grand Slam is coming to Bermuda. It will still be the biggest marketing stage ever assembled in this country's history. In many ways this is Bermuda's equivalent of the Olympic Games. We must be ready." One-day tickets for October 16 and 17 have already sold out though locals can still buy $150 three-day passes and tickets for the golf clinic and pro-am exhibition on October 15 from the PGA website at www.PGA.com or by calling 1-800-PGA-Golf.

August 16. Opposition Leader Michael Dunkley last night demanded to know how Government's faith-based tourism initiative clocked up more than $27,000 expenses on business lunches in a year. Andre Curtis revealed the figure earlier this week as he attempted to justify why he is contracted to receive hundreds of thousands of taxpayers money to run the faith-based scheme. Explaining how $200,000 was spent on the project last year, Mr. Curtis presented reporters at a press conference with a print-out of answers to Parliamentary questions posed by Mr. Dunkley to Premier and Tourism Minister Ewart Brown in June. The document, which the Premier's Press Secretary says should not be considered official, stated that, in 2006-07, $27,483 was spent on business lunches, $2,976 on business trips, and a further $229,500 on five church-based projects. No explanation was offered for why the total figure exceeded $200,000 by nearly $60,000, and Mr. Curtis refused to entertain questions on the matter from journalists. Mr. Curtis told the press conference these answers had already been sent to the Opposition, but Mr. Dunkley insists he has never received anything.

August 16. Government says planning permission for a staff housing unit will remain a condition for Southlands, but under the criteria of a hotel operating licence.

Approval of staff housing was a prerequisite for a building permit for the South Shore resort in the draft Special Development Order but was omitted in the final SDO. The only housing mentioned was temporary facilities for construction workers - "arrangements to be made for the housing and transportation of any employee brought into Bermuda during the construction of the development". Stuart Hayward, chairman of Bermuda Environmental and Sustainability Taskforce, said: "The developers must not be allowed to shield a ten-storey hotel intended to house 400 immigrant workers from Planning and public scrutiny." However, Government this week said planning approval for staff housing will remain one of the conditions for Jumeirah Southlands.

August 16. Questions were put to the Government and developers Southlands Ltd. on the conditions of the SDO and obtained responses by the Department of the Environment on the following:
Q: : Does this imply that a sewage plant is to be built as part of the resort application?
A: No. This condition sets out a requirement for the developer to manage sewage from the resort in a manner satisfactory to the Ministry and Department of Planning.
Q: : What kind of measures could the following involve? How concerned is the Ministry re: the following matters?
Storm waters, hazards, coastal erosion, evacuation - I take it this means hurricanes?
A: Hurricanes in some instances, but also winter and other storms.
Construction traffic? How will the Government minimize the impact, bearing in mind that the neighboring Grand Atlantic Resort is also going up?
A: Government will work with all stakeholders, including the resort developers and Bermuda Police Service to minimize any traffic congestion as a result of these projects.
Q: When will construction start on this resort? Will the Government 'stage' the two resorts so congestion from construction traffic does not lead to huge tailbacks along South Shore?
A: Construction on the resort can only begin once a building permit has been issued. Government will work with all stakeholders, including the resort developers and Bermuda Police Service to minimize any traffic congestion as a result of these projects.
Q: What is this new agreement with the Minister and former owners Willowbank? It intends to restrict/regulate further development on protected land such as woodland - is the Government concerned the developers could add to their existing blocks of accommodation and develop more facilities on the land?
A: The current section 34 agreement is with the previous owners of the land (the Willowbank Foundation). A new agreement must be entered into with the new owners to amend the current agreement and to extend protection to other areas of the property.
August 16. The Bermuda Environmental and Sustainability Taskforce (BEST) is holding a 'Picnic in the Park' festival next Saturday.

The free family event is being held "in support of Sustainable Development" and takes place at Astwood Park between 3 p.m. and 9 p.m. Several musicians will perform on a stage overlooking South Shore. The line-up includes Jahstice, Flookie, Olybhossh, Joy Barnum, 1Undread, Ras Georgis and Jackie Ayres. BEST and other organizations will provide information at the fundraiser about the Island and preservation of open spaces. T-shirts and bags will also be on sale, as well as refreshments such as hot dogs, beverages and ice cream. A spokeswoman said: "The 'Picnic in the Park' will be a great day for anyone who enjoys the outdoors, the ocean and listening to music. Bring your family and friends, pack a picnic, a blanket and bathing suit, and enjoy one of the most beautiful parks in Bermuda with some of the best local music on offer." BEST would like to thank the following sponsors: Bang Bang Hair, Goslings Limited, John Barritt & Son, and Mr. and Mrs. Michael Richold. 'Picnic in the Park': Saturday, August 25, 3 p.m. to 9 p.m., rain or shine. For more information log onto best.org.bm.

August 17. To mark the 70th anniversary of British Airways air service between Bermuda and Britain, the airline is offering low-cost airfares as well as hotel accommodation. Going on sale today through to August 23, British Airways World Traveler (economy) and World Traveler Plus (premium economy) fares will be available at 70 percent off the regular price with travel valid from August 17 through to December 18, 2007. World Traveler round trip fares during the peak season through September 5 will be $248, from September 6-October 24 they are $ 208, and during the period October 25-December 18 they drop to $160. World Traveler Plus (premium economy) fares are on offer for $210 during the sale period. Taxes and fuel surcharges start at approximately $280 depending on the choice of cabin and dates of travel. The following conditions may apply depending on the type of fare purchased. Weekend surcharges will apply for travel Thursday-Sunday in each direction. Minimum stay is one Saturday night and maximum stay is 11 months. In addition there are low cost hotel accommodations at anniversary sale prices from $70 per person per night based on double occupancy including continental breakfast. Three star properties included in the Bermuda Anniversary offer are: Central Park, Royal National, Jury's Inn Chelsea, Comfort Inn Kensington and Kensington International. The $70 hotel offer is open to residents of Bermuda paying in US dollars and is valid for new bookings only made between August 16-23, 2007.

August 17. Last night it was confirmed that 40 passengers on the Norwegian Crown cruise ship sought medical assistance after being struck down by a stomach flu. On Wednesday afternoon a team from the Department of Health were sent to the cruise ship according to Chief Medical Officer Dr. John Cann. Dr. Cann, last night, said that 42 people reported symptoms including stomach cramps and nausea, and water samples were taken to be tested. A representative of the Norwegian Crown added: " A small number of guests on Norwegian Crown have reported to the medical centre with various symptoms of stomach flu. "Symptoms included nausea, stomach cramps and mild diarrhea generally lasting 24 hours. Norwegian Crown has been carrying out an extensive range of preventative measures on board to eradicate the virus." The cruise ship, which was carrying 1,245 passengers and 531 crew members, is still expected to depart Bermuda tomorrow afternoon.

August 17. Hamilton's leaders have moved a step closer to what could become an eventual ban on horse and carriage operators plying their trade in the city.

Members of the Corporation of Hamilton have passed a resolution giving them the power to restrict horses and carriages on the capital's streets. The move comes less than four months after 19 people were injured during the first Harbour Nights tourist event of the year when two horses ran amok along Front Street. The shocking stampede on April 25 — and a second incident three weeks later when an unmanned horse and carriage bolted along Front Street onto Bermudiana Road — led to calls for the animals to be banished from the city. But horse and carriage operators claimed that could destroy their livelihood. Hamilton Mayor Sutherland Madeiros explained last night that no ban had yet been imposed. But he said the resolution — which will be published as an official order or ordinance today — was a way of legislating the power do that." There is no change in what is happening now," he told The Royal Gazette. "I think we are trying to dot our i's and cross our t's. It gives us the legal right to make decisions that can be enforced. It makes it clear that we have the power." The Corporation is set to meet in the near future to decide whether there should be a ban on horse and carriages. Mr. Madeiros said the decision could not be taken until the Police report into the Harbour Nights incident was delivered.

August 17. Education fees in the United Kingdom will be slashed starting September 1 for Bermudians.

Earlier this year, the Foreign and Commonwealth Office announced that students from British Overseas Territories would be eligible for the lower fees previously reserved for British students seeking higher education in England. Now, not only will students studying in England be eligible, but also those in Scotland, Wales and Northern Ireland for the 2007 -2008 academic year. Currently Gibraltar is the only British Overseas Territory whose students qualify for the home fee rates. This proposed change will also mean that students in the overseas territories of European Union (EU) Member States will be treated equally. Bermudians who wish to qualify for the lower fees will be assessed by the educational institutions in the United Kingdom based on the published criteria. Under the Regulations for England, Northern Ireland and Wales a student must be a European Commission (EC) national on the first day of an academic year of the course, be undertaking the course in England, Wales or Northern Ireland, have been resident in the overseas territory for a three year period preceding the first day of the first academic year of the course and not have been a resident in the relevant territory for the purposes of receiving full time education.

August 17. The Sylvia Richardson Care Facility in St. George's opened at the start of the year at a cost of around $30 million. But although it has a capacity for up to 43 clients, the state-of-the-art facility currently cares for just 17 residents. It employs just four registered nurses and nine geriatric aides but needs a total of ten nurses and 26 geriatric aides to care for a full complement of clients.

Although construction was completed in January, the home could not take in any residents because nursing staff still needed to be recruited. As a result, Government announced the home would not be up and running until the summer. Government was later forced to reverse that decision following the enforced shutdown of the Pembroke Rest Home in February. Ten residents from that facility were moved to the new centre in March, along with a number of Pembroke Rest Home nursing staff and assistants. An additional seven clients have moved in over the last three months, but no more can be accommodated until staffing levels are boosted. In April the Mid-Ocean News revealed that residents were being fed a diet of hamburgers and pizza from a fast-food restaurant because the home had failed to recruit kitchen staff. And when contacted by this newspaper yesterday, officials confirmed that more nursing staff were also needed before any more clients could be taken on. Administrator Angela Brangman said the centre had launched an aggressive recruitment campaign overseas to hire additional staff , but so far had only managed to hire three more nurses, who are expected to arrive in October. She said that many UK nurses turned down offers of employment in Bermuda because they believed salaries were too low. A second recruitment drive has now been launched in the Caribbean and Canada.

August 17. The wife of former Bermuda prosecutor Lloyd Rayney has been murdered in Perth, Australia.

The body of mother-of-two Corryn Rayney was discovered by detectives early yesterday in a makeshift grave in a park in the western Australian city. She had been missing for nine days after failing to come home after an evening class. Members of Bermuda's legal community last night expressed their horror at the news. Lawyer Kulandra Ratneser was acting Director of Public Prosecutions (DPP) when Mr. Rayney worked here as a Senior Crown counsel from 2003 to 2004. "I knew his wife very well," Mr. Ratneser told The Royal Gazette. "She lived here for a short time. She was an extremely nice lady and a very, very popular lawyer. She had an enormous career in front of her and would have become a judge. She was likely to have become one of the first coloured judges that Australia has had." Mr. Ratneser, who also worked with Mr. Rayney in western Australia prior to both coming to the Island, said Mrs. Rayney, 44, was originally from Goa, India. "It's very sad news," he added. "I spoke to Mr. Rayney this morning and he was completely distraught. They were estranged but they were living together in the same house." Mr. Rayney, who worked at the Office of the DPP in Bermuda for just over a year, was mentor to former Crown counsel Graveney Bannister. "When he left Bermuda we had developed a close friendship," said Mr. Bannister. "His family came out here, his wife and children, and then we all went off to Disney World together. His wife was a perfect lady. Very quiet, very unassuming. She more or less befriended my wife when she came over." He added: "It's very sad and it was very shocking to hear the news. I can only have them in my prayers. I will be calling him." Mr. Bannister's wife Deeanda said: "My heart goes out so deeply to the children because her and I both have two girls around the same age and they did spend time together. I enjoyed my time with the family tremendously and it's really, really depressing to me to find out what has happened." The West Australian newspaper reported yesterday that Mrs. Rayney was identified by DNA analysis after detectives found a body buried beside a track in Perth's Kings Park, near to where her car had been discovered. Investigators followed an oil leak from the vehicle to the grave site, less than a kilometer away. Detective Senior Sergeant Jack Lee told the West Australian that it was too early to say how she was killed.

August 17. A revolutionary new surface coating removal service looks set to make things plain sailing for boat owners in Bermuda.

Bermuda Marine Services are using the Farrow System, which is the first and only one of its kind on the Island, and can remove everything from paint from boats and rust on metal to road markings and even graffiti. And it has the advantage of being diverse in its application, mobile, low on mess, safe to use, environmentally friendly with no chemicals used and no toxic fumes released, and meeting EU safety standards. The system is a state of the art compact unit on wheels which sprays out a natural element combination of heat integrated with water and volcanic media to blast away any unwanted matter from surfaces. It can be used indoors or outdoors and adjustments in pressure and media mix allow it to tackle the largest of heavy industrial jobs right through to the most delicate fine antique. In fact, everything from sandstone, limestone, brick, masonry, concrete and granite to marble, ceramics, terracotta, aluminum, brass, stainless steel, glass fibre, plastic, wood and even paper can be cleaned using the system. William Thompson, who runs Bermuda Marine Services with business partner Tim Patton, first came up with the idea when he was flicking through a yachting magazine a couple of years ago.

August 17. Drastic changes within the Bermuda Police Service (BPS) have reduced the narcotics and criminal investigations departments to half their size and removed community officers from its roster completely.

The move is said to have had a demoralizing effect on staff, with claims that the decision was made in the absence of an overall strategy for policing the island and in direct response to recruiting problems encountered as the BPS attempted to establish its new Community Action Team (CAT). According to insiders, officers were moved from several areas in order to make up the numbers needed to enforce the new initiative. And it is believed that the decision, together with operations issues, is causing talented Bermudians to leave for new opportunities and making it more difficult to recruit both locally and overseas. Former policemen spoke with this newspaper about a number of problems they believe are hindering officers from performing at optimum level. High on the list of criticisms was the recent realignment within the BPS. "The realignment has transformed the Service back to where it was when (former Police Commissioner from Britain, Colin) Coxall left," said one. "(The current Commissioner George Jackson has) stripped (the) Narcotics (Department) of half its officers and he stripped half the people in CID because he's having problems recruiting in the UK. (British officers) go back and word gets around about what it's like to work here and so now he has to go to the (Caribbean) islands to recruit." Added another: "There's no longer a street narcotics team or community beat officers. There is a Community Action Team (CAT) which was an experiment back in 2006 which took officers that were off duty and paid them extra to serve as additional units and deal with people in certain areas who were sitting in groups. The idea was to show a police presence to make them feel uncomfortable. It was decided to keep that. It's now a regular thing. But to get the manpower, the Service closed the street narcotics team and got rid of the community beat officers and the schools' resource officer." Police were yesterday unable to comment on the accusations by press time but a statement on the realignment was issued by Acting Police Commissioner Roseanda Young this week. She said that the changes were introduced after public consultation and that they placed greater emphasis on community policing - more patrol officers in several areas and a new shift system with staggered start times. "It's actually pulling officers away from the Bermuda public," said a former officer whose expectations for the scheme's success are low. "We no longer have a schools' resource officer. We no longer have a community beat officer, the person who would establish relationships within the community. What we have instead, is one civilian who is expected to co-ordinate Neighbourhood Watch meetings, for nine parishes and I don't know how many neighbourhoods. Policing is a dynamic, ongoing science that requires constant review and a clear picture of how you want to do the job and it appears there is no clear picture. I'm not just referring to the Commissioner but Bermuda as a society, we don't know how we want to be policed."

August 17. The Town of St. George's remains

a safe tourist destination despite allegations by the Canadian government to the contrary, Deputy Mayor Kenneth Bascome argued this week. His comments followed news that the country is warning its citizens not to visit the World Heritage Site or risk facing the criminal activity, physical and verbal abuse, and gang violence found there. Mr. Bascome, however, dismissed the validity of such claims, insisting that the advisory was really issued in response to Bermuda's botched prosecution of suspects in the brutal murder of 17-year-old Canadian Rebecca Middleton in 1996. Her family is continuing to pursue its legal options and there is the possibility that the case will go before the Court of Appeal at its next sitting. "It's very unfortunate the incidents that have happened," Mr. Bascome said. "I believe all of Bermuda sympathizes with the Middleton family but it's quite upsetting to members of the Corporation and, in particular, the Mayor (Mariea Caisey). And as the Deputy Mayor, someone who has a direct relationship with the young people deemed to carry out these acts of violence, I would like to highlight the fact that (Rebecca's murder) was an isolated incident." On its web site, the Canadian government advises travelers to Bermuda that: "Robbery, assault, rape, and petty crime occur. There have been a number of serious incidents of sexual assault and acquaintance rape. Do not accept food or drink from strangers or casual acquaintances, as these may be drugged. Use of Rohypnol and other 'date rape' drugs has been confirmed by authorities and reported in the local media. Crime occurs at St. George's World Heritage Site, where verbal and physical abuse has been reported, as well as gang activity." The Canadian Consulate offered no comment on whether the warning was linked to Rebecca's murder by press time. Mr. Bascome added that the closure of the St. George's police station had done little to give a sense of security and argued it was possible that any incidents of crime, physical and verbal abuse and gang activity had been experienced by visitors who had gone looking for trouble.

August 17. It opened in 1972 as Bermuda's biggest hotel — and today the Fairmont Southampton retains that status as it celebrates its 35th anniversary. The famous pink landmark, which straddles South and Middle roads over a 100-acre site, is marking the occasion with a party for its 850-plus staff members later this month.

The last three-and-a-half decades have seen the hotel — originally called the Southampton Princess — play host to some of the world's best-known and wealthiest celebrities and dignitaries. Sous chef Herbie Bascome has cooked for most of them — but cites his greatest achievement as introducing Bermudian breakfasts to hotel guests more than a decade ago The traditional island fare quickly became hugely popular and hundreds of plates of codfish and potatoes are now served there to locals and hotel guests every Sunday. "When we first brought it in we just wanted to give the guests a taste of Bermuda," said the 67-year-old grandfather, who has worked at the hotel since 1976. We didn't expect it to go like it did. We can do 400 to 500 breakfasts some weeks." Nelda Simons, regional director of human resources for Fairmont Bermuda, started as an administrative assistant to the hotel manager in 1977. She remembers the Saudi royal family's stay in the late 1970s, which saw fresh lamb's milk flown onto the Island every day for more than week. "From an entertainment standpoint, one of the most regular guests was Bill Cosby and his wife; she used to celebrate her birthday here," said Ms Simons. "We've had US presidents, including George Bush senior. Tony Blair and Cherie have visited. The Queen and Prince Philip have visited, though they always stayed at Government House. Recently, we had James Belushi. Sometimes we'll have big name entertainers in the hotel who are performing at a convention and the public will never know. The list is endless. We have had some extraordinary guests." Ms Simons, from Somerset, says she was the first Bermudian to be hired as a secretary to a hotel manager in Bermuda. She left the hotel in 1986 but returned in 2002 and became regional HR director two years later. The 58-year-old says that back in the 1970s the hotel was completely self sufficient, housing a fresh flower shop, an upholstery shop, seamstresses and teams of carpenters, plumbers and other tradesmen. "You could live here for a week and never have to go outside," she said. The four-star hotel opened with 600 rooms but now has 593 — the missing seven having been transformed into a lounge on the exclusive Fairmont Gold sixth floor, a "hotel within a hotel" for the richest clients. Millions of dollars have been spent on renovations over the years and the hotel now features a state-of-the-art spa, though the footprint of the site remains the same as in 1972, when then-Governor Lord Martonmere performed the official opening. The Southampton Princess was the brainchild of American businessman and shipping magnate Daniel K. Ludwig, who also owned its sister property, the Princess Hotel in Hamilton. Canadian Pacific Hotels bought both properties in 1998 and took over Fairmont Hotels and Resorts the following year. The hotels were then renamed the Fairmont Southampton and the Fairmont Hamilton Princess. In September 2003, the Fairmont Southampton was damaged by Hurricane Fabian and closed for renovations until April 2004. August 17. Grieving families of people who have died in questionable circumstances are having to wait months to receive a death certificate. And the delays are causing legal and financial problems for bereaved widows and widowers trying to claim on their spouses' pension and life insurance policies or get mortgages paid off. A massive backlog of case files has built up because the island does not have a specialist coroner's investigation unit. Instead, regular police officers investigate the circumstances of certain deaths on top of their regular duties. Only once an investigation has been completed to the satisfaction of Senior Coroner Archibald Warner can a death certificate be issued. Assistant to the Coroner Sergeant Adrian Cook told the Mid-Ocean News there were a number of factors causing a delay in death certificates being issued but that a manpower shortage was a key factor. Sgt. Cook said police officers "have to compete for time during their regular street duties to try and complete and assemble a relatively complex report. And I can tell you that writing and compiling the covering report is an intimidating task and takes a lot of time and concentration." The delays and subsequent financial hurdles were highlighted by Scottish widow Beth Yates, whose husband Richard disappeared while working on a Bermuda-registered gas tanker about 100 miles off the coast of Senegal last year. Although her husband has been missing presumed dead for 12 months, Mrs. Yates has yet to receive a death certificate from the Bermuda authorities. Without it she cannot claim her husband's pension or get her mortgage paid off. It has now been put to the top of the list for the Coroner's Office after she filed a complaint this week. Sgt. Cook pointed out that his office does not issue death certificates but reports to Mr. Warner, who is also Senior Magistrate, or one of three deputy coroners who in turn complete the necessary documentation required for a death certificate to be issued by the Registry General.

August 17. Five popular toy brands have been added to the growing list of potentially dangerous toys and accessories being sold in retail stores across the Island and the United States.

Bermuda's Office of Consumer Affairs (OCA) made the announcement yesterday, just days after announcing a recall of Fisher Price brand products that was found to contain poisonous levels of lead paint. That recall, like the latest, was announced by the US Consumer Product Safety Commission (CPSC) and affects roughly 9.5 million toys in the United States and 11 million in foreign countries. And, there have already been reports of children being seriously injured in the US, with a seven-year-old Indianapolis girl requiring surgery to repair abdominal damage, after swallowing magnets from the toys. 'Barbie and Tanner' play sets, made by Mattel, with the model numbers j9472 and j9560; include a scooper accessory with magnetic ends that easily detach. Recalled scoopers have a visible silver-coloured, disc-shaped magnet on the end of the scooper. Scoopers that have a white material covering the magnets and products manufactured after January 31, 2007 are not being recalled. The affected toys were distributed between May 2006 and August 2007. In addition, 'Doggie Day Care' play sets, various 'Polly Pocket' dolls and accessories, 'Batman and One Piece' magnetic action figures, are products that should be immediately taken away from children and returned to their place of purchase with the receipt. The recalls fall under the Consumer Protection Act 1999 in conjunction with the US CPSC. As with all of these recalled items, no reports of injuries have been reported locally, although there have been incidents where children have put these items in their mouths. The OCA contacted the majority of toy retailers in Bermuda and advised them of the recall. An enforcement officer visited the toy stores and the inventory was inspected. It was then discovered a total of 33 of the recalled 'Polly Pocket' toys have been removed from the shelves at the major toy stores and will be sent back to Mattel.

August 17. Millionaire technology guru and Tucker's Town home owner John J. Donovan Sr. was convicted today of falsely claiming to police that he was shot in an attack arranged by his son.

Judge Kenneth Fishman found Donovan, 65, guilty of filing a false police report, a misdemeanor, in the bench trial. Donovan was immediately sentenced to two years probation and a $625 fine. He also must complete 200 hours of community service. The judge at the Middlesex Superior Court, in Massachusetts, called Donovan's behavior bizarre and premeditated. Donovan showed no emotion when a clerk read the decision, but smiled during sentencing. He hugged and kissed a friend after the hearing ended. Donovan, who owns Winsor House, in Tucker's Town, claimed he was attacked and shot by two strangers in the parking lot of his Cambridge office on the night of December 16, 2005. He told a police dispatcher then that his son had laundered $180 million and had threatened to kill him. But prosecutors argued he made up the story to get revenge against his son and gain the upper hand in a bitter family battle over trusts that may be worth hundreds of millions of dollars. Donovan has battled his five children in court for years over the money. The judge ordered Donovan to stay away from his oldest son and three daughters, their spouses and their children. The four siblings said in a statement that they were grateful their father was found guilty. During the trial, prosecutors said a surveillance video showing Donovan adjusting the camera away from the parking lot days before the shooting proved premeditation. They also said they found a to-do list in the front pocket of Donovan's sports jacket that seemed to outline details for the shooting. But Donovan's defence attorney said prosecutors mistakenly read a normal chores list, and the state's investigation was incomplete. Donovan was a business professor at the Massachusetts Institute of Technology from 1969 to 1997. He commanded big fees as a sought-after speaker to Fortune 500 companies, started more than a dozen companies and published 11 books. He is a founder of Cambridge Technology Partners, a computer services consulting company that was once valued at more than $1 billion. He also was a clinical professor of pediatrics at Tufts University for 10 years, doing research to track birth defects.

August 18. Almost $1 million was given to 224 students hoping to study the trades both in Bermuda and overseas by Government.

In a news conference yesterday, Labour and Immigration Minister, Derrick Burgess and Premier Dr. Ewart Brown congratulated 28 of the award recipients. Mr. Burgess said their courses of study would provide Bermuda with a wealth of skilled workers to fill all industries on the Island. "As Labour and Immigration Minister, I am perhaps more aware then most of the large number of tradesmen and other skilled workers who have work permits because of the unavailability of suitably qualified Bermudians," he said. "By way of example, there are more than 500 work permit holders as masons in the construction industry. Whilst the booming economy makes it necessary for us to bring in workers in this area, we must do everything we can to prepare more Bermudians for jobs in these areas." One hundred and twenty-four of the 224 recipients who will be studying abroad have received $616,000 towards their education, while the 100 students attending Bermuda College received $350,000. Some of the technical colleges the NTB funded recipients will be attending include Atlanta Technical College, Compu College in Halifax, Nova Scotia, J.F. Drake State Technical College, Huntsville, Alabama, the New England Institute of Technology, Warwick, Rhode Island and the Samuel Jackson Prescod Polytechnic in Barbados. These 124 students will be studying subjects that range from Accounting and Auto body Repair to Computer Information Systems and Early Childhood Education. Another 38 students were awarded a total of $500,000 towards Technical and Vocational Education and Training (TVET) scholarships to attend both schools abroad and the Bermuda College. Mr. Burgess said this was four times more people who received such awards in 2006 and 2007 and will provide funding for Bermudians in acquiring job-entry technical and vocational skills and qualifications. A range of programmers including fashion design, facility management of golf courses operation and graphic artists will be pursued by students. Dr. Brown said the distribution of education awards represented the Government's commitment to its students. "I look in your faces and I see the future of Bermuda," he said. "I say that because Minister Burgess is getting older and we need someone to replace him. Sometimes the Government is said to do nothing for young people, but those standing behind me would counter that notion. I would like to commend you and your families, because don't forget you got support from them too, and I urge you to get involved in the major development that will be taking place in the country."

August 18. Families, friends and businesses in Bermuda watched Hurricane Dean closely yesterday.

The category three hurricane is racing across the eastern Caribbean and at press time had already claimed three lives. The National Hurricane Centre predicted that Dean could be upgraded to a category four by today. Over the weekend Jamaica, the Cayman Islands, Cuba and eventually Cancun, Mexico are expected to feel the impact of the hurricane. With winds up to 125 miles per hour Dean, the first hurricane of the season, is packing quite a punch. It has already blown past St. Lucia and Martinique causing worry for Matthew Henry, a banquet coordinator at the Hamilton Princess, who is a native of St. Lucia. "They knew of it at the last minute," he said speaking of his family. "They thought it was headed to Barbados but it came to St. Lucia. None of them have been evacuated. There is still a lot of rain and wind but it's better than it was on Thursday night, none of their homes were damaged." Meanwhile former Bermuda resident Daniel Moller, who now lives in the Cayman Islands, said people there are prepared for the worst. "Many businesses closed at noon and people have been boarding up their homes," he said. "I have a house guest and we are going to try and evacuate, possibly to Miami. Extra flights have been put on tomorrow so hopefully we will be on one of those. People are being really cautious because they remember Ivan [ a hurricane that devastated Cayman in 2004]. People are definitely getting ready for it but the funny thing is today is beautiful. There isn't even a cloud in the sky." Meanwhile Brad Kading, president of the Association of Bermuda Insurers and Reinsurers, said: "The Class 4 insurers in the ABIR membership are very well capitalized. They are well positioned to handle hurricane claims. That is what they are in business for. Storms such as this are expected." He added that any estimation of the financial impact of a hurricane this size would be purely speculative. And Flagstone Re, which just took over Island Heritage in the Cayman Islands, said the company was prepared for Dean. David Brown, CEO of Flagstone, said: "We and our colleagues at Island Heritage our monitoring this storm closely. Island Heritage is well prepared for such a storm given their experience in Hurricane Ivan in 2004. Operationally, they have a disaster management programme in place and will be ready to serve clients if needed. Financially they have significant catastrophic reinsurance in addition to their solid capital base." Some hurricane sites have predicted that Dean could become a category four hurricane by Thursday.

August 19. The Southampton Princess Hotel will host a British Commonwealth's judges and magistrates conference lasting to August 23. It will be a regional meeting of the Commonwealth Magistrates and Judges Association (CMJA) and entitled 'Equality and the Courts — Exploring the Commonwealth Experience.' Among the topics to be discussed will be family and gender-based violence, human rights and economic development, and perspectives on equality and the courts. Members of the Bermuda Bar Association who attend the conference will be able to meet and network with CMJA members from the UK, Channel Islands, Cayman Islands, the Caribbean and Africa. The event will be hosted by Chief Justice Richard Ground.

August 20, Monday. Four new Portuguese TV channels are coming to Bermuda.

Bermuda CableVision has struck a deal to add the extra complement to its existing Portuguese channel RTP and will air Portuguese language versions of Turner Network Television, Turner Classic Movies, The Cartoon Channel and Boomerang, which are currently only available in English in Bermuda. The expansion of the available programming for Bermuda's sizeable Portuguese community came about by a fortunate conversation between Bermuda CableVision general manager Terry Roberson and executives of the TimeWarner entertainment company Turner. He told the Royal Gazette: "We have such a melting pot of people and communities here (in Bermuda) and we are always looking for opportunities to expand what we can offer them. Turner came along and by accident we heard they had these extra feeds. I realised the demography for such programmes would be high in Bermuda with our Portuguese community and it brought a little bit more value to everything." The four new channels will be available to subscribers of the digital Variety Tier and, to add convenience, Bermuda CableVision has duplicated its current Portuguese channel 32 onto channel 164 so that Variety Tier subscribers will have all five channels next to each other for ease when switching between them. Portuguese is not the only non-English language the cable provider looks to deliver. Mr. Roberson said: "We are also always looking to have Spanish, Italian, French programmes to provide a better service to all the people we represent. The world is getting smaller and smaller and there are greater opportunities." Requests for programming to be made available on the Island often refer to sporting events beamed from Europe. While Bermuda CableVision works hard to access what it can, it is limited if a sporting event is being carried by a satellite with a 'beam-print' that does not stretch far enough to be picked up in Bermuda. The company is currently rolling out its Broadband Link system for faster Internet connectivity. The project started in St. George's and has gradually moved westwards, a parish at a time, and has now been completed in Paget.

August 20, Monday. Young Senator Davida Morris was today unveiled as one of three Progressive Labour Party candidates in traditional United Bermuda Party strong-hold constituencies.

Sen. Morris, 26, is to battle for the Constituency 22 seat in Paget East, where she will be up against former Opposition Leader Grant Gibbons. It comes less than a year after she burst onto the political scene when Premier Ewart Brown appointed her as one of Bermuda's youngest ever Senators shortly after ousting former Premier Alex Scott. At an unveiling ceremony at the Botanical Gardens, Dr. Brown's race relations consultant Rolfe Commissiong was announced as the PLP's candidate for Constituency 23 in Paget West, where he faces the tough task of ousting Deputy Leader of the Opposition Patricia Gordon-Pamplin. PLP Secretary General Linda Merritt was put forward to fight the seat for Constituency 12 Devonshire South Central. She will be up against the UBP's House Leader John Barritt.

August 20. A carriage tour operator has repeated her call for city bosses not to pull the plug on her 40-year business by banishing horses from the city.

Dee Charles, who has operated from Front Street with her husband Hobby since the 1960s, hit out after the Corporation of Hamilton passed a resolution giving it the power to restrict horses and carriages on the capital's streets. She said accidents during her four decades of service have been minimal and her business faces being unfairly punished because of a stampede involving somebody else's runaway horses in April. That incident, which left 19 people injured during the first Harbour Nights tourist event of the year, led to calls for animals to be kept out of Hamilton.

August 20. Families with loved ones in Jamaica could only hope and pray last night as Hurricane Dean ripped through the island leaving a trail of devastation in its wake.

As the Category Four storm raged across the western Caribbean with winds of 145 mph, there were reports of roofs being blown off houses in Kingston, felled trees, torrential rain, flooding and mudslides. Described by some meteorologists as one of the most destructive storms in recent history, Dean was expected to unleash 20 inches of rain on Jamaica with "potentially catastrophic" results. The National Hurricane Centre in Miami yesterday warned that a direct hit could bring flash floods and mudslides, to lethal effect. As Jamaica reels from the aftermath today, the low-lying Cayman Islands are next on Dean's hit list. The hurricane is expected to intensify into a Category Five storm, reaching the British Overseas Territory this evening before tearing across Mexico's Yucatan peninsula tomorrow. In Jamaica, the Bermuda national squash team were among those stranded in the darkness. Nick Kyme, Richard Van Liendon, Patrick Foster, Melrindo Caines and Michael Shrubb arrived on the Island nine days ago for the Senior CASA Squash Championships and had reached the semi-finals before nature vented her full fury. The team turned up at the courts on Friday to find their opponents Trinidad and Tobago had been flown home by their government the previous evening. The players headed to the airport where they spent the next two days trying to get a flight home. Last night they were holed up in the Liguanea Club hotel in New Kingston with four or five other guests and a cook. The team were reported to be in "good spirits" but have no money, due to ATM machines on the island being switched off to prevent looting. They are, however, in touch with British High Commissioner Gill Binnie, herself a member of the Jamaican squash team. One of the Jamaican players, Warren Burrowes, also helped them by picking them up at the airport when it closed up on Saturday. Mr. Kyme's mother Denise said last night: "The final flight was last (Saturday) night with Air Jamaica and then they closed down the airport. They were 59th on the standby list. "The important thing is they are sticking together and there are some very nice families keeping an eye on them. The Liguanea Club is also a very solid, old colonial building and is away from the water."

August 20. Hurricane Dean skirted the Cayman Islands today and raced toward Mexico's resort-dotted Caribbean coast, where tens of thousands of tourists fled what could become a mammoth Category 5 storm. The airport at Mexico's biggest resort, Cancun, was packed with departing tourists today and the usually crowded hotel strip was nearly empty. Mexico's state oil company evacuated workers from rigs in the oil-rich Gulf of Campeche, in the storm's path. But there was relief in the Cayman Islands. The government announced the territory "has been spared the brunt of Hurricane Dean." Hours earlier, it looked like disaster was descending on the islands as the Category 4 storm with winds of 150 mph (240 kph) -- bore down late Sunday after battering Jamaica. Dean's eye passed some 100 miles (160 kilometers) south of the Caymans and the government said the strongest gusts here were measured at 57 mph (92 kph). The storm has killed at least eight people as it has moved across the Caribbean. The storm could reach the highest level, Category 5, with maximum winds greater than 155 mph (249 kph) later Monday, the U.S. National Hurricane Center in Miami said. Stuart Jack, governor of the British territory, said Cayman Islands authorities had evacuated all but 1,500 tourists and set up 19 storm shelters that housed some 2,200 people. Jamaica avoided a direct hit when the storm passed to the south Sunday night. There were no deaths reported in Jamaica, but the storm uprooted trees, flooded roads and tore the roofs off many homes, businesses and a prison block. No prisoners escaped. Police said officers got into a shootout with looters at a shopping center in the central parish of Clarendon, but nobody was hurt. Curfews were in effect until Monday evening. Authorities also cut power on the island to prevent damage to the power grid, leaving more than 125,000 customers without power. As of 8 a.m. EDT (1200 GMT) Monday, Dean was centered about 440 miles (710 kilometers) east of Belize City and traveling west at about 21 mph (33 kph), the U.S. National Hurricane Center said. Many tourists who did not get flights out took shelter at places like Sandals Whitehouse, a resort that has buildings capable of withstanding a powerful storm. Fishermen hauled their skiffs inland and cruise ships changed their course to avoid the storm on Sunday. The National Hurricane Center said the first hurricane of the Atlantic season was projected to have sustained winds of 160 mph (260 kph) before plowing into Mexico's Yucatan peninsula on Tuesday. The Mexican mainland or Texas could be hit later. There was also a hurricane warning in effect for Belize's coast. Twelve empty planes arrived Sunday to move travelers out, said airport spokesman Eduardo Rivadeneira. The state government also set up 530 shelters with a capacity of 73,000 people. The hurricane created massive waves and surges up to 20 feet (6 meters) high as it passed the Dominican Republic on Saturday, flooding roads and drowning a boy. At least two people were killed and about 150 homes were destroyed in Haiti, emergency officials said.

August 20. Government is on stand-by to assist our island neighbours in the event of wide scale death and destruction in the Caribbean.

Hurricane Dean pummeled Jamaica last night with winds of up to 145mph and is expected to intensify as it approaches the Cayman Islands later today. The Category Four storm has already claimed more than six lives and experts fear more extensive loss of life as it tears across the Caribbean into the Gulf of Mexico. Dean has been classed as one of the deadliest storms to hit the region in recent years and Bermuda's Government is now poised to offer humanitarian and commercial assistance. Over the weekend, Ministers have held a series of meetings to facilitate emergency action if needed. The Ministry of Finance also wants to extend a safe haven for business to ensure continuity in commerce and financial services Minister of Public Safety and Housing, Senator David Burch, has contacted the Jamaican authorities and said the Bermuda Regiment will assist in any recovery efforts in either Jamaica or the Cayman Islands. A Government spokeswoman said: "We are looking at pulling together whatever manpower resources we have in Bermuda, should these countries need assistance. In the past when we have had powerful storms, Jamaica and other islands have been great at coming to our assistance so we are trying to repay the favour." Sen. Burch, who is Bermuda's Emergency Measures Organisation (EMO) chairman, said: "Bermuda has strong ties with both these Island nations, particularly with Jamaica, as we have a strong Jamaican population in Bermuda and our Regiment has trained there for several decades. "I want to assure the people of Jamaica and the Cayman Islands that we stand ready to do whatever is requested of us to ensure that both our neighbours return to normal as soon as possible." He added that Bermuda's residents should also stay vigilant during this "critical time of the hurricane season" and ensure households are equipped with the necessary supplies. Deputy Premier and Minister of Finance, Paula Cox, said Government would help companies in the Cayman Islands wishing to transfer operations to Bermuda. Working with the Department of Immigration and the Bermuda Monetary Authority, the Ministry of Finance wants to ensure continuity in commerce and financial services. Ms Cox said: "Bermuda again stands ready to assist any Cayman Island-based entities seeking to relocate to Bermuda for the duration of any possible disruption." The Registrar of Companies will provide information on permits required under the Companies Act 1981 for organizations with no affiliation in Bermuda. Firms with affiliates already licensed by the BMA will be able to transfer staff and activities without further licensing, and the Department of Immigration will attempt to issue work permits efficiently.

August 20. Budget airline Zoom has received permission to use a shorter route while crossing the Atlantic.

A Department of Tourism spokeswoman confirmed that the airline had been granted its ETOPS (extended-range twin operations) licence, which means it is no longer required to stay within an hour and half distance from land. Zoom began its service from Gatwick Airport in London, UK, in June. Though their tickets were often cheaper than those offered by the other UK carrier, British Airways, customers complained of the nine hour flight. Because Zoom did not have the ETOPS licence it was forced to fly to the US east coast, across Greenland, past Iceland and then down through Scotland in order to get from Bermuda to London. The twice weekly flight ended up being two hours longer than the British Airways flights. But now thanks to the licence it should only take six hours and 45 minutes to complete the flight.

August 20. Hamilton's construction boom shows no signs of letting up as another application for a multi-storey office block was last week submitted to Planning.

Developers have applied for Planning permission on behalf of In Motion School of Dance — owner of the existing building to be demolished. The new six-storey block, proposed for 71 Reid Street, will cover 5,735 sq ft and has been designed by Botelho Wood Architects. The building consists of four floors of office space with an upper storey allocated for residential use. The ground floor will contain a lobby and shops, while two underground levels offer space for maintenance and a garage. It is the latest multi-storey commercial premises proposed in Hamilton, which has seen an influx of Planning applications in recent months. Just this week, Stonehaven Development Co. Ltd. submitted plans to turn the former New Canadian Hotel at 79 Court Street into a ten-storey condominium hotel. St. Paul AME Church has also applied for permission to construct a seven-storey office building at 59 Court Street. In June, chairman of the Sustainable Development Roundtable Arthur Hodgson was given the go-ahead to build a six-storey office block in Court Street. Planning officials are also considering ZoCoLo Studios, a five-storey office and apartment building by Zoom Properties at the corner with Angle Street. While it seems developers and new businesses are eager to capitalize on the renaissance of the Court Street area, the construction boom is evidently having a knock-on effect on other parts of Hamilton. City Mayor Sutherland Madeiros said Bermuda's growing banking and reinsurance industries were creating more demand for office space. "There appears to be no let-up in business in Bermuda, provided we have a stable political environment," he said. "I suspect that all of the current and future developers have done their homework and are making a wise investment, and have clients to suit their needs."

August 20. Police know who the key drug lords are but are powerless to convict without evidence, Assistant Police Commissioner Bryan Bell has admitted.

But he said new laws to seize the dealers' assets without securing a criminal conviction could curb a trade which some estimate to be worth around $200 million per annum. Sources say there are around a dozen key players in Bermuda's booming drugs market controlling about 80 percent of the market but Mr. Bell would not be drawn. He told The Royal Gazette: "There is a significant problem which clearly outstrips the resources Police and other agencies have to combat it effectively. People I am convinced have no involvement with drug dealing but who have lived in Bermuda all their lives are able to identify names of people they know have made their livelihood from drug dealing over many years. One of the problems is people continue to see these people with the trappings of success created by the misery they have brought to other families. Every mother who sees their son coming home with a drug problem and stealing from their home has to deal with how these drug dealers manufacture that. A lot of the names passed to me are people I am satisfied have made their money and success from drugs as their main business. Many of those named were brought in by Police many times. But the reality is the criminal process requires you to have evidence. A lot of these people have become well organized. They will manipulate other people. One particular drug dealer quite clearly charms a number of women, makes them 'special' and then uses them. They will take money overseas, buy drugs, bring them back into the country." Asked if new technology couldn't help crack cases he said: "Still one of the most important aspects of evidence is having witnesses, people who are prepared to come forward." Probed on how people could hide their money in a tiny jurisdiction which boasts about its counter money-laundering measures Mr. Bell said: "Unfortunately there are many ways. We still have a cash-rich economy. A lot of drug dealers' activities are run on cash. They have numerous ways of developing their wealth and attempting to legitimize their assets. One of the areas of discussion we are having at the moment is looking at a change in the legislation to provide for what is known as civil forfeiture of criminal assets. It basically means you can go after someone who you can show to the courts of having gained their money from criminal means without having to necessarily convict them of a criminal offence. It's done in the UK at the moment with the asset confiscation agency."

August 20. Bermuda is an island. Very little of the drugs are grown here. the vast majority is smuggled in." That statement, unprompted, from Assistant Police Commissioner Bryan Bell goes to the nub of what many people find so troubling about Bermuda's massive drug problem which has gone on seemingly unabated for decades.

Critics fail to fathom how with only two routes into a tiny land mass, sea and air, the island is unable to stem a ceaseless flow of deadly narcotics. It's not for lack of effort on behalf of Police and Customs said Mr. Bell who said interdiction teams at the airport and docks unearthed drugs on "almost daily basis". He said seizures went up at Cup Match as dealers cranked up imports to cope with increased demand. "There's been a number of significantly good seizures at the airport and others where one would almost suspect there's an element of desperation by some of the drug dealers to get hold of some of the drugs judging by some of their attempts to smuggle it in." People had been caught with crude attempts to smuggle in drugs in such things as suitcases said Mr. Bell. But those pondering the never-ending supply needed to look at the incessant demand. "One has to recognize just how far drugs have pervaded society." He said virtually everybody in Bermuda knew at least one or two people involved in drugs while hundreds of people were arrested every year, indicating the scale of the problem. Last year Police made 812 drug seizures and 526 people were arrested for drug related offences. In the first six months of this year there have been 265 seizures and 147 arrests. However Mr. Bell refused to reveal the street level worth of the drugs seized after indicating such figures are misleading. Sources within the drug counseling world have said heroin is now the hard drug of choice with users smoking it rather than shooting up. But Mr. Bell said crack was particularly prevalent. "The reality is the criminal will deal in any commodity they can smuggle in and sell for a profit. If you are a heroin addict and they have no heroin they will try to sell you crack cocaine. If you are a crack addict and there's no crack they will try to push you on to heroin. That is why a lot of drug users who end up in prison present themselves as poly-drug users. There's a ready acceptance here of the use of marijuana. But any involvement with marijuana is to encourage a serious organized criminality on the island. You cannot smoke weed on a Saturday night and turn a blind eye to the fact you are responsible for someone being chopped with a machete on a Sunday morning." He said it was wrong to say only hard drugs fuelled hardcore crime. "We can prove that those who are selling the hard drugs also sell marijuana. The reality is a lot of the violence going on is associated with trying to protect their territory for their drug dealing criminal enterprises." Mr. Bell said the vast majority of drugs came to Bermuda via the US with the original source often being further south although some drugs still came from the UK. "It is of concern there are particular links to the Southern New York and New Jersey area. And we know from colleagues in the US some of these are clearly extremely dangerous people." Once on Bermuda the drugs are often consumed at crack houses. Former National Drugs Control Minister Wayne Perinchief suggested copying Britain's ASBO laws to enable a speedy crackdown on homes used as drug hangouts. Government currently uses a housing act which allows it to close homes unfit for habitation. But that act has little use for tackling drug runners operating out of ordinary houses in respectable neighborhoods.

August 20. Bermuda Under 19s will march triumphantly to their first ever Cricket World Cup next year after being crowned ICC Americas champions in Toronto.

The unprecedented success marks the second World Cup the Island has qualified in two years with the senior team competing in the 2007 Cricket World Cup in the Caribbean earlier this year. Canada, hosts of the regional qualifiers, had been hotly tipped to secure a coveted World Cup berth but a unbeaten half-century by Stefan Kelly saw Bermuda post 194 for eight wickets for their 50-overs. In reply the North Americans managed 181 for nine with star Malachi Jones, who starred for the senior team at the 2007 World Cup, picking up three wickets in yesterday's clash. As well as putting Bermuda back on the sporting map, the Bermuda Cricket Board (BCB) will reap financial rewards, receiving a cash windfall from the International Cricket Council (ICC). Minister of Sports and Cultural Affairs, Wayne Perinchief, who greeted the team back, said: "I thought it was a fantastic effort to win the tournament in Canada. This team will be the replacement for the national team in due course." He added the win justified investment in the team.

August 21. A senior Police officer said a Mid Ocean News article on the Bermuda Police Force failed to show the full picture of changes taking place in the force.

Superintendent Michael DeSilva, who was responsible for implementing the changes to the force, said: "The article is indeed a skewed account of what has otherwise been a positive change made by the Bermuda Police Service." The article, which appeared in last Friday's edition of the paper, stated that officers were demoralized by changes which have seen the narcotics and criminal investigations departments reduced to half their size and removed community officers from its roster completely. Supt. DeSilva said the changes started mid-June and the aim was to better use the limited resources the BPS has at its disposal. "In short, we are trying to do more with less in a way that does not compromise community safety, operational effectiveness or public confidence," he said. "We believe that we have found a formula that will work, in the form of the Service Realignment and the new uniform shift pattern." He said the new system has nearly 70 percent of the Island's officers working in the Community Policing Division and added that Community Action Teams (CAT) have been formed in each of the three Police stations. "CAT teams have responsibility for tackling long-term community issues including the street level drugs trade," he said. "By transferring the role of the former Narcotics Street Enforcement Team to CAT, the current Narcotics Unit, working with its Customs partners, is able to focus more sharply on significant drug importation, trafficking and the confiscation of illegal assets." Supt. DeSilva said the realignment of the service coincided with a new shift system which will allow there to be overlaps of two watches at various times of the day. This means more officers will be available at key locations and times such as in Hamilton on Friday and Saturday evenings when there is increased activities around bars and nightclubs. He added that he was discouraged by the article because it appeared to be the views of a minority of officers.

August 21. Bermuda's insurance and reinsurance market could be hit by bills of billions of dollars in payouts for the devastation wreaked in the Caribbean by Hurricane Dean.

The storm battered Jamaica with winds of up to 150mph tearing off roofs, uprooting trees and downing power lines on the island and it is expected to strike Mexico next, with hurricane warnings in the coast of Belize and the east coast of the Yucatan Peninsula, from Belize City to Cancun. Martinique and St Lucia also reported sever damage to their banana crop, on which they are heavily dependent, with Martinique losses in destroyed banana and sugar can plantations as well as damages to infrastructure, predicted to cost more than $270 million. Meanwhile the Cayman Islands have been spared the brunt of the hurricane. EQECAT Inc, a top authority on extreme risk modeling, said initial estimates for insured losses from Hurricane Dean from the Lesser Antilles islands to Jamaica could range between $1.5bn to $3bn, with the majority of losses in Jamaica. The losses include everything from wind damage to commercial and residential buildings such as offices, factories, warehouses and homes to business interruption as a result of destroyed property and a surge in demand for products and services to repair the initial damage outstripping supply locally and leading to higher costs of importing the resources from further afield. Excluded from the California-based company's estimates are losses related to flooding, private and commercial vehicles and marine assets including boats. But the true cost of the damage will not be known for some time. Insurers and reinsurers, such as Flagstone Re who are known to have a exposure risk to the Caribbean market having recently taken over Caymans' Island Heritage insurance operation, are bracing themselves for insured losses payouts.

August 21. Relief swept over Bermuda yesterday as Hurricane Dean crossed over Jamaica without extensive loss of life.

Families with relatives on the Caribbean island said their worst fears had now subsided with the passing of the Category Four storm. Dean has claimed six lives in the eastern Caribbean and last night pummeled Jamaica with 145 mph winds, tearing roofs from houses, uprooting trees and unleashing torrential rain. The eye of the storm passed just south of the island but Prime Minister Portia Simpson Miller has declared a month-long state of emergency. Bermuda's Government has offered humanitarian aid to the country and the Bermuda Regiment is also on stand-by to assist in any recovery efforts.

August 21. Bermuda is making headlines across the world as the international sporting community takes note of preparations for the PGA Grand Slam of Golf.

The Mid Ocean Club is expected to play host to golfing supremo Tiger Woods when the showpiece contest comes to the Island for the first time in October. News, sports and travel websites have been building up hype over the past few days for what has been described as golf's most exclusive tournament. The Union Tribune, in San Diego, asks: "Think the folks in Bermuda are thrilled at Woods' victory? In October, they are hosting their first PGA Grand Slam of Golf . . . Zach Johnson, Angel Cabrera and Padraig Harrington are all nice to have, but Woods certainly takes it to another level." It reports Premier and Tourism Minister Ewart Brown as saying: "For our island, this will not be a country club tournament, it will be a country tournament." Alabama news site al.com states it will be the first time in the 25-year history of the event that it will be played outside of the US. "It will be an excellent opportunity to showcase Bermuda, which is witnessing substantial rebirth of tourism industry tied to Premier Brown's pursuit of lower airfares to the island paradise," says the report. Golf website cybergolf.com reports PGA of America president Brian Whitcomb as saying: "The PGA Grand Slam of Golf marks a new chapter in its history by visiting the beautiful island of Bermuda, which is no stranger to hosting the finest players in the game." It claims the Mid Ocean Club has previously hosted leading names such as George Bush Senior, Dwight Eisenhower, Winston Churchill, the Duke of Windsor and Babe Ruth. Meanwhile, English-based travel companies including Opodo and Easier Travel are both using the Grand Slam to encourage holiday-makers to plump for Bermuda. Easier Travel's website includes a comment from the Premier, who says: "Bermuda has long been known as a golfer's paradise, worthy of the best players in the world."

August 21. Legislation to outlaw discrimination against women is set to be tabled in the next session of Parliament, Attorney General Philip Perinchief has revealed.

He is working on Bermuda signing up to the principles of the Convention on the Elimination of All Forms of Discrimination against Women (CEDAW). Adopted in 1979 by the UN, it is described as an international bill of rights for women, defining what constitutes discrimination against them and setting up an agenda for national action to end it. Senator Perinchief announced the news at a prestigious conference of some of the Commonwealth's most distinguished judges and magistrates which opened at the Fairmont Southampton resort yesterday. "I believe that the world is at a critical crossroads for general equality and empowerment — 180 countries have ratified the convention against all forms of discrimination against women and 120 countries have a national gender action plan in place. This country is considering legislation, and I have been tasked with delivering such legislation on behalf of the Minister of Cultural Affairs," he said. CEDAW defines discrimination against women as encompassing the political, economic, social and cultural realms. By accepting the convention, states commit themselves to undertake a series of measures to end discrimination against women in all forms, including abolishing discriminatory laws and adopting new ones prohibiting discrimination against women. The convention also provides for tribunals to be established to ensure the effective protection of women against gender-based discrimination.

August 21. Companies which refuse to change discriminatory hiring and promotion habits could be hit with fines as Government puts teeth in laws recording race in workplaces.

The move comes after years of statistics showing blacks are still a minority in executive positions, down from 29 percent to 27 percent last year. Community and Cultural Affairs Minister Wayne Perinchief said the legislation, which is likely in the next House of Assembly session, had been drawn up after consultation with major employer bodies. And racial quotas have been ruled out said Mr. Perinchief who explained Government wasn't trying to be punitive. In an exclusive interview with The Royal Gazette he said: "We recognize the dynamic make-up of the workforce. Quotas are unnecessary targets. They don't really work. We prefer other measures." But he added: "We can no longer leave the issue of imbalance and under-representation of blacks in the workplace to good will. The Government has now shifted to legislating those same principles of workforce empowerment." Currently employers of more than ten people fill out an annual survey on the racial, gender and nationality breakdown of their workforce, detailing the salary and promotion hierarchy. If companies were doing badly they might get interviewed by the Commission for Unity and Racial Equality (CURE) but only if the company agreed. But under the new law, affecting companies with 40 or more employees, bosses will have to root out areas which could have contributed to institutionalized racism and put forward programmes to iron out disparities. Companies will not be sanctioned if their demographics stay the same but failure to prove they have even changed their human resource policies could lead to fines or even a board of enquiry. CURE will make recommendations to companies having no success in changing their hiring and firing culture. The new policy will be policed by a team of compliance officers who will also educate companies on improving employment practice. "This gives CURE teeth," said Mr. Perinchief. "CURE has transitioned from being a policy making entity to one that includes enforcement." However he added: "By the time this legislation comes into force companies should be compliant. So this won't bite you at all." Asked about why the workplace demographics had not changed Mr. Perinchief said: "I believe there's an element of racism in the maintenance of the white male in middle and upper management." He said companies formed habits by hiring white males in their own jurisdictions. And when they moved to Bermuda it caused tension, particularly as companies often stayed for decades, despite the perception they were always on the move. "It is no more than correct that they should have an influx of employees from the local population."

August 21. Norwegian Cruise Line has been named the official cruise line of the PGA Tour which visits Bermuda in October.

The three-year agreement will also allow NCL the right to use the Tour marks in advertising, as well as promotional and tournament hospitality opportunities built around both the PGA Tour and the Champions Tour. The PGA Tour and NCL will promote the line's current Golf Hawaii and Golf Bermuda programs, as well as expanding the all round 'golf experience'. "The PGA Tour is a very well-respected organisation with more than 105 million fans and the demographic of these fans aligns well with NCL's target audience," said Scott Rogers, NCL's senior vice-president of sales and marketing. "In our continuing effort to embrace new and innovative marketing programmes, we expect that this partnership with the PGA Tour will let golfers around the world know that you can combine a great cruise vacation with top golf experiences at the best courses in the world on NCL." The Tour's chief marketing officer, Tom Wade said: "We are extremely pleased to welcome Norwegian Cruise Line as an official marketing partner of the PGA Tour. We look forward to working with NCL on developing unique platforms to drive awareness at the top courses around the world, especially in Hawaii and Bermuda."

August 21. Southlands was once described as "one of the loveliest places on the colorful island of Bermuda".

The woodland estate had "an air of ease and gracious living" and featured in American society magazine 'Country Life'. In the January 1936 edition, writer Marni Davis Wood depicts a charming era of days gone by, accompanied by the colorful sketches of Harrie Wood. Ms Wood writes: "The driveway to Southlands, on the south shore of Warwick, is so typically Bermudian that it could hardly be any other place in the world. It is moreover, exactly what the approach to one's house should be — a promise of charming things to come. From the moment that you turn in the great stone gates, you are in a tunnel of shade cast by cedars and the green bay trees on the hillside. At the top of the ridge the drive goes through a huge cut in the limestone, between great walls, green with ferns and mosses, and festooned with swags of the Heavenly-blue morning glories that grow wild and rampant in Bermuda. It goes over the hill and winds down through a perfect carpet of freesias to the house, so amazingly white through the dark of the enormous overhanging cedars." Dr. J. Douglas Morgan's father James, having bought the estate 25 years previously in 1911, apparently once overheard himself being described as "some Canadian with more money than sense", as Southlands was considered a "bedraggled old place". But Ms Wood praises the late Mr. Morgan's imaginative vision and transformation of the estate, saying "every native plant or shrub has been beautifully used". She describes the "beautiful arrangements of the sub-tropical plants" in the quarry gardens, and is delighted at the fresh water interconnecting pools. "In one of the pools there are water hyacinths, umbrella plants, and papyrus from the Nile growing luxuriantly, quite at home in the shade of an overhanging acacia tree laden with yellow flowers. In another, little gold and silver fish dart about among the water lilies, and maidenhair fern grow to giant size along the edge," she writes. Describing the "spacious and inviting country house" she says "all the Bermudian traditions have been maintained, the little butteries, the many white roofs, shuttered windows, a long one-story house rambling on and on. From the front terrace, bordered with geraniums, begonias, and red roses, where peacocks strut in vain rivalry with the colors of Bermuda waters, the view is perfectly superb — across rolling meadows where, most surprisingly, cows graze quietly, to a shining white beach and the ocean. In the summer, when the prevailing wind is from the south, the beach is ideal for long swimming parties and the superior picnics that are an integral part of Bermuda life. In what Bermudians are pleased to call winter the hill behind the house protects it from the winds that so often whip the north shore, and the high sides of the quarries shelter the gardens so that the most delicate things grow with amazing fecundity at Southlands. From the whippet and the wire-haired fox terrier who greet you at the terrace of the main house, and the monkey with his white bantam playmates, the peaceful cows, the many, many gardens, and the long rambling house, the little farmer's cottage tucked away behind one of the quarries, to the larger cottage The Periwinkle, with its garden stretching out to the gate like a friendly hand, the entire estate has an air of ease and gracious living which reflects a sensitive guiding hand."

August 22. A new, purpose-built museum, the 1000-strong Bermudiana Collection of repatriated Bermuda art by such internationally artists as Winslow Homer, Georgia O'Keefe, Albert Gleizes and George Ault; the Eliot O'Hara Collection; established programmes such as 'Artists in the Gardens' and artist-in-residence; calendars; the hogge and onion projects, a CD; the beautiful 'The Masterworks Bermudiana Collection' book by Patricia Calnan; special edition china; capital projects and imaginative fund-raisers, and even a commemorative wine label.

These are just some of the many highlights in the proud, 20-year history of the Masterworks Foundation — and certainly cause for celebration, for what started out as nothing more than a concept in director Tom Butterfield's head has now become a Royally-recognized entity which has successfully raised millions of dollars to repatriate and acquire its still-growing collection of Bermuda-related art for the enjoyment of present and future generations. Public appreciation of the Foundation's aims and objectives, however, took time, as Mr. Butterfield admits.

August 22. Insurance companies are likely to face claims of between $750 million and $1.5 billion as a result of damage caused by Hurricane Dean in the Caribbean and Mexico.

As the storm moved across the Yucatan Peninsula of Mexico and quickly lost power, being downgraded from a category 5 hurricane to a category 2 within 12 hours of striking land, analysts were beginning to predict lower insured loss figures than had at first been proposed. A slight shift in the direction of the powerful storm meant it avoided a direct hit on Jamaica and spared the Cayman Islands. It then hit the Yucatan Peninsula in a less densely populated area, steering away from the tourist destinations of Cancun and Cozumel. On Sunday, California-based extreme risk modeler EQECAT estimated damage in the Lesser Antilles islands and Jamaica to be between $1.5bn and $3bn. However, more recent estimates reflecting the fact the hurricane missed directly hitting heavily populated places, are lower. Boston-based catastrophe modeler AIR Worldwide said it did not expect insured losses for Jamaica to be any more than $1.5m as the most destructive part of the storm, the eye of the hurricane, had spared Jamaica's capital Kingston. Late yesterday AIR estimated that insured losses in Mexico would not exceed $400m. According to catastrophe risk management company Risk Management Solutions, the likely range of insured losses is between $750m and $1.5bn. Of this, only up to $300m is expected to be from damage to the Mexican coast, with most of the remainder resulting from the storm's destruction in Jamaica, according to a PR Newswire report.

August 22. Parliamentary Registry staff have seen an upsurge of older people signing up to vote for the first time, leading to probes on whether they are genuine new cases or Bermudians living abroad wanting to cheat the system.

Strict voting laws bar people from voting if they have lived away for more than six months. Parliamentary Registrar Randy Scott said staff had dealt with more than 100 people of all races in their 50s and beyond wanting to register for the first time in the last year. He said: "Our antennae go up when we see a first-time application to register from a person in their twilight years. We wonder whether this person has been away for a long time and has decided to come home to vote. "However, it's hard — it's nice if people are getting excited who have never participated before. We are seeing quite a bit of it. We are hoping it's because they are reconnecting with the process." Mr. Scott said checks were made to see voters were still resident or just flying in. "We receive emails from people who want to come home and vote and they have lived abroad for 20 years. We try to correct the register as much as we are able to where people no longer live here but they have a Bermudian connection but they are no longer entitled to vote. We have seen things like that up 100 percent. It's hard to prove unless a person just walks and then we would ask them questions. Over the past year, there's numerous cases like that. It's nothing unmanageable." Shadow Attorney General John Barritt said Bermuda's strict laws barring votes from those who had spent a relatively short time away needed to be changed. British voters can be gone for up to 15 years before they lose the right to vote back home in UK national elections and European Union elections. Mr. Barritt said the six month limit was far too short and was one of several aspects of electoral law which needs to modernized. "What about people on work secondment — why should they be deprived of their right to vote because work requires they have to be away for longer than six months a year?" The United Bermuda Party want to introduce absentee ballots to allow all registered voters to vote if they are off the Island at the time of an election or the day of the advance poll — which is just a week or so before the election.

August 22. An American doctor has been appointed chief of staff to Bermuda Hospitals Board.

Donald Thomas III will be chief medical advisor to the board and will be responsible for physician relations, reporting to CEO David Hill. He arrives on an initial one-year contract and will be expected to pave the way for a Bermudian to take over the position in the long-term. The role has been performed in recent months by local physicians on a rotation basis. His appointment is in keeping with the trend of BHB recruiting from overseas as it tackles challenges including the rebuilding of King Edward VII Memorial Hospital. Englishman Mr. Hill was brought in last year from the James Paget Healthcare Trust in Norfolk, UK; American consultants Kurron were drafted as support for management three months ago; Johns Hopkins Medicine International, of Baltimore, was asked to carry out a review of the Island's healthcare needs earlier this year; and specialist overseas doctors are due in Bermuda as part of a link-up with three American hospitals. Dr. Thomas, who has more than three decades' experience as a healthcare practitioner, was picked with the backing of Bermuda's physician community, according to BHB chairman Herman Tucker. "The board is extremely pleased to appoint Dr. Thomas to this critical medical leadership position," said Mr. Tucker. "Dr. Thomas will be responsible for BHB and private physicians who work at the hospitals, and therefore have a vital role in the quality of patient care in both hospitals. He will be a valued medical leader and an extremely well qualified mentor for a Bermudian to train under." A statement from BHB said Dr. Thomas would be required to establish fair and consistent policies and processes. His 12-month contract contains a clause to extend his tenure, if required. Dr. Thomas joins BHB from Greeley Company, a consulting, training and education company advising healthcare organizations. BHB says he will have the backing of the company's international resources in his new job. He was previously CEO and chief medical officer for Mentat Systems Inc. and also worked with Wellspring Partners, the Los Angeles County Health Department among other health organizations. Mr. Hill said: "We welcome Dr. Thomas to BHB. This is a critical position for the hospital in its drive to deliver consistent, quality patient care to the Bermuda community." Wesley Miller, chairman of the Active Staff Committee, a group of leading physicians at the hospitals, said: "We believe Dr. Thomas' appointment will provide us with strong and consistent leadership within the physician group." Health Minister Michael Scott said: "Dr. Thomas brings a wealth of experience from highly respected healthcare institutions and this bodes well for the patients and staff of our hospitals."

August 22. A cruise ship headed for Bermuda played the good Samaritan by offering assistance to a stranded vessel on the weekend. The Empress of the Seas, departing from Philadelphia, was 200 miles east of Cape Henry, Virginia, exactly halfway to Bermuda, when a boat came into sight around 10.30 a.m. on Sunday morning. The vessel, Cindy, had just one person on board who refused assistance. The man was headed to the Azores and had nothing on board to alert anyone that he was in danger. The cruise ship put an alert on the boat just in case he ran into more trouble and continued to Bermuda early that afternoon.

August 22. A man originally accused of the manslaughter of the two sons of a retired Bermuda Police officer and teacher will now stand trial on a double murder charge.

Yuri Fidel Agard is accused of deliberately slaughtering Justin and William Greene outside a Barbados nightclub in March last year after prosecutors decided to upgrade the charges against him. A preliminary hearing on the case will be heard on Monday, September 3 in District A Magistrates' Court in Bridgetown, followed by a trial before a Supreme Court jury. The Greene brothers — whose parents are former Bermuda Police narcotics officer Detective Constable Ronald Greene and CedarBridge Academy teacher Margo Greene — died from stab wounds after a dispute with a group of men in the early hours of March 26, 2006. Agard, of Hutson Alley, Reed Street, St. Michael, Barbados, was charged with the manslaughter of Justin, 21, and William, 25, two days later. The accused was 18 at the time. Five other men — Jody Omar Farnum, Kelvin A. Squires, Chad Carlton Worrell, Jason Stevenson Hurley and Jamal Marlow Mayers — were charged with violent disorder in connection with the incident and are understood to be awaiting trial. The Greene brothers lived in St. Joseph's parish in Barbados and are believed to have spent some of their childhood in Bermuda. Det. Con. Greene and Ms Greene divorced in 1992. Station Sergeant David Welch, from the Royal Barbados Police Force, told The Royal Gazette: "Yuri Agard's charges for the deaths of brothers Justin and William Greene have been upgraded...(to) one count of murder for each of the victims." He said the decision to amend the charges was taken by the office of the director of public prosecutions.

August 22. Customers are set to enjoy a whole new experience and level of service when Esso City, in the centre of Hamilton's financial district, reopens its doors to the public next Monday.

There will be wireless Internet access for laptop computer users, a mighty selection of 30 types of coffees, an expanded ready to eat food selection, additional seating and fuel discounts for Taxi Association members. The gas station at the junction of Par-La-Ville Road, Church Street and Richmond Road, closed about seven weeks ago after Esso decided not to renew the former dealer's contract. But now the Tigermarket store and station under its new dealers Craig and Antoinette Cannonier is looking forward to a bright future. Mr. and Mrs. Cannonier were approached by Esso a month ago to take over the station and get it back up and running. The Cannoniers are also the business owners of the Esso gas station on South Road near Collector's Hill, where they have been in charge for the past four and a half years. Esso are also putting an emphasis on training and retraining new and existing staff in the day-to-day running of the station, including food preparation and cooking.

August 22. Premier Ewart Brown yesterday personally congratulated scores of volunteers who are the driving force behind a scheme to transform Bermudian lives.

Making the statement at yesterday's open house event for the Mirrors Programme, which centres on youth intervention for at risk young people, Dr. Brown spotlighted how it can procure change on Bermudian lives. And Dr. Brown said that the only way the current adversities affecting those youth between the ages of 18 to 24, is to change perceptions. Dr. Brown stated: "Many years ago while in the United States, I witnessed something called Uncommon Results. I watched dedicated people, much like ourselves, transform misguided lives into hopeful vessels of opportunities. From the first moment I saw Uncommon Results in action I knew it was exactly the tonic needed for the ills affecting Bermuda's youth. It took a decade, but today, Uncommon Results is here. There's a new name for it. Mirrors, as we've titled it, will transform Bermudian lives so that all of our citizens can enjoy an unimpeded pursuit of success and happiness." Speaking to The Royal Gazette, Dr. Brown said that some young people are simply not able to manage their circumstances effectively. He elaborated: "What some youngsters are able to swim through, others get stuck in. And when they get off-track, there must be forthcoming help from the community. And, this programme is an example of the community coming to the aid of its least able members." During the past few weeks, the media, this paper included, has reported on the widely perceived disconnect the Island's youth has with the ruling PLP Government, especially since Dr. Brown came to power. Not so, responded the Premier, who described the recent coverage by the media, as merely someone's attempt at swaying public opinion on his personality.

August 22. Crime Stoppers is pulling out all the stops in preparation for the Island's first crime fighting conference.

Delegates from around the world will descend on Bermuda from November 4 to 8 to discuss 'Global issues, community solutions'. Organisers on the Island have now moved into high gear ready to welcome the 500-strong international delegation. The 28th Annual Crime Stoppers International Training Conference will feature notable delegates such as Lord Michael Ashcroft, KCMG — the man who founded Crime Stoppers UK in 1988, and Sir Ronnie Flanagan, GBE MA — the former Chief Constable of the Royal Ulster Constabulary (now the Police Service of Northern Ireland). Also in attendance at the Southampton Fairmont event will be representatives from Interpol, the United Nations and New Scotland Yard. Joanne MacPhee, Crime Stoppers chairwoman and deputy conference chair, said: "The only other country to ever host this prestigious event outside of the US and Canada was Australia, so we have very big shoes to fill. "We have four days of training scheduled, but in true Bermuda fashion we have also set aside time for our guests to enjoy all the beauty and hospitality our Island home has to offer. Residents should be very proud of the fact that this tiny Island is going to host some of the world's most pre-eminent authorities on crime detection and prevention. Crime is a huge social issue affecting all of us, and aptly enough our conference theme is Global issues, community solutions." Organisers are now hoping to bring the Department of Tourism on board to assist in funding for the event. US retail giant Target is one of the sponsors, together with the Bermuda Police Service. Target is also sending three representatives from its Assets Protection team, while director Tony Heredia will be a Fraud and Theft panelist. The committee has invited Bermuda-born motivational speaker Dennis Rahiim Watson as a guest speaker. Mr. Watson is much sought after in the US and was recently commended by Senators Hillary Clinton and Barack Obama for winning the 'Youth Leadership Award' from the Caribbean American Chamber of Commerce and Industry. Mr. Watson's presentation will be 'Winning strategies for combating crime in our community'.

August 22. Guests will be able to stay at the $70 million dollar Tucker's Point Hotel next year.

The resort plans to have a "soft opening" with guest rooms available as soon as October 2008, however the official opening will not be until April 2009. Yesterday, the Premier, Minister of Works and Engineering and Minister of Environment got a sneak peak of the luxury on offer when a model guest room was unveiled. The president of Tucker's Point Club, Ed Trippe, said: "The hotel will recreate the romance of early 20th century travel for the 21st century through its inspired design, superior services and distinctive amenities. "It brings back a time when guests did not check in, rather, they arrived, by horse-drawn carriage from the ferry dock, accompanied by steamer trunks filled with formal gowns and white dinner jackets. At the same time, today's guests will find every modern comfort here, including the most sophisticated technology, which will be discreetly tucked away to preserve the ambience." At a cost of more than $800,000 per room Tucker's Point Hotel is Bermuda's first luxury hotel to be built in more than 35 years. Situated on 200 acres of waterfront land the high end resort will boast a spa, croquet lawn, two pools with private pool side cabanas and a variety of dining options. The 88 guestrooms range in size from 520-square-foot to 1,800-square-foot, while the Governor's Suite is 2,300-square-foot. The resort will be decorated in a classic British style and General Manager Alan Paris said he wanted guests to feel as though they were staying at a manor house. Each room has a spacious balcony with a view of Castle Harbour, a flat screen panel TV, Wi-fi, fireplace, wet bar and walk in closets. They also have a luxury five-fixture bathroom with a stand alone deep bathtub. The rooms also come with amenities such as portable phones and I-pod/Mp3 docks and 24-hour room service. Premier Ewart Brown, who is also the Tourism Minister, took a tour of the model room and commended the group on the plush interior and added that they were the first to realize that Bermuda needs a high-end hotel to offer tourists. Along with the amenities at the hotel guests will be able to use the facilities at the Tucker's Point Golf, Beach and Tennis Club. The Tucker's Point Club which includes the golf and tennis facilities, fractional residential units and hotel have been popular with customers. Its Ship's Hill Town Homes, Estate Homes and Waterfront Homes, which range in price from $1.98 million to $4.6 million, have already sold out. While 95 percent of its Golf Villas have also been sold. The hotel will be affiliated with the Preferred Hotel Group, an exclusive marketer of independently owned and operated hotels around the world. To view the model guest room go to the Gazette Video link at www.theroyalgazette.com.

August 22. A Republican candidate for the 2008 US Presidential election met with Premier Ewart Brown during a visit to Bermuda yesterday.

Arizona Senator John McCain is on vacation and staying with friend Gregory Slayton, the US Consul. According to Mr. Slayton, the politician's interest in Bermuda was sparked by his meeting with former Premier Alex Scott during his official visit to Washington DC in 2006. "Senator McCain is fascinated by the growth of Bermuda. He and his wife Cindy are meeting with the Premier and the Governor and leaders of business. It's very much a vacation for them, a few days of rest. Bermuda is a very, very successful country and leaders from the US are very interested in finding out more about the country. I'm honored to have them," said Mr. Slayton. Senator McCain suffered a setback in his campaign to reach the White House earlier this summer when two top aides on his team quit. "He has been trailing in polls to former New York Mayor Rudy Giuliani and former Massachusetts Governor Mitt Romney. The son and grandson of US Navy admirals, John McCain spent six years as a prisoner of war in North Vietnam and retired as a Captain before first being elected to Congress in 1982.

August 22. A Bermudian drug trafficker who was given a probation order here five years ago after admitting importing $1.7 million worth of cocaine, heroin and ecstasy could be facing a life sentence in the States.

Anthony Quinton Beach pleaded guilty last Friday in Georgia to three counts of conspiracy to possess drugs with intent to supply. He can expect to get at least ten years in prison when he is sentenced in November but may be jailed for life for the most serious offence involving crack cocaine. He is understood to be in custody in Union City, Georgia. Beach, from Devonshire, walked out of Supreme Court in Bermuda in September 2002 with a two-year probation order despite pleading guilty to importing $1.7 million of drugs to the Island the previous March. A change in the law here meant he could not be sentenced for the entire stash of drugs because they were intercepted and substituted for smaller amounts before they got here by US Drug Enforcement Administration (DEA) agents in New York. The 45-year-old, himself a crack cocaine and heroin addict, was also given an 18-month jail term already served on remand. He took an overdose the day after the sentence, was found in an incoherent state in his car and later returned to court for breaching his probation order and taking illegal drugs. The charges he admitted in the US last week relate to at least 500 grams of cocaine, 100 grams of heroin and 50 grams of crack which he intended to distribute in the northern district of Georgia and elsewhere between November 1997 and March 2001. The latter charge carries a minimum ten-year jail term and a maximum sentence of life. Eight other allegations will be dismissed when he is sentenced by Judge Richard Story in the US District Court in Atlanta in the autumn. DEA agents arrested Beach, 45, last September as he tried to return to Bermuda from Jamaica via Miami. He had been thrown out of Jamaica for overstaying his visa and was wanted in the US for drugs offences. The Jamaica Observer reported that he was originally indicted in America in February 2003 but fled to the Caribbean island in July 2006 after failing to attend a court hearing. The newspaper said he was wanted by the US for allegedly operating a drug smuggling ring between Atlanta, Georgia, Bermuda and Jamaica. Beach, previously of Ariel View Road, Devonshire, gave Jamaican Police his address as Alexandra Road in the same parish and told them he was a painter and decorator. Back in 2001, the father-of-five was accused by Bermudian prosecutors of 20 counts of importing, handling and possessing heroin. He eventually pleaded guilty to importation of cocaine, heroin and ecstasy. Puisne Judge Charles-Etta Simmons said he could not be sentenced for bringing $1.7 million worth of drugs to the Island, since it was DEA agents who brought most of the narcotics in after a sting operation. They intercepted the drugs Beach intended to be sent here in golf bags and replaced them with smaller controlled samples. Ms Justice Simmons sentenced Beach for importing just 6.95 grams of cocaine. A bid by the Crown to seize almost $350,000 worth of his assets had earlier failed in the Supreme Court. The same judge said prosecutors failed to prove his assets were derived from drug trafficking. The court heard that Beach had been sending money out of the country to the mothers of his children in the US and Jamaica and that he had given around $10,000 to his father to take care of bills.

August 23. Auditor General Larry Dennis was interviewed again by Police yesterday in connection with their probe into missing Police documents relating to the Bermuda Housing Corporation corruption investigation.

Mr. Dennis had his Police bail extended and will return to Hamilton Police Station on October 12. He refused to comment about the matter yesterday. He was arrested in June for alleged possession of stolen documents and not revealing his source but was released uncharged after officers had raided both his home and office. Media reports based on the missing documents had claimed Premier Ewart Brown and members of the Government had been investigated over alleged corruption at the Bermuda Housing Corporation (BHC). Sources later claimed Mr. Dennis had been authorised by former Police Commissioner Jonathan Smith to hold those documents and that a member of the Auditor General's staff worked side-by-side with Police for most of the inquiry in what was labeled as the largest ever investigation into the disappearance of public funds. Two other men were also arrested in the early stages of the Police probe into the missing BHC documents but neither were charged. Mr. Dennis — who heads the Government's fiscal watchdog — has continually called for more legislative protection for whistleblowers as he has hit out at the number of frauds and misappropriations that were detected in recent years in Government entities. In the legal wrangle over the media's publication of the file's contents, Chief Justice Richard Ground said it was unclear whether the documents had been stolen or whether they had simply been copied and distributed to the media. In October the Privy Council will decide whether to uphold or overturn a press gag preventing further revelations from the files.

August 23. Police uncovered a stash of Molotov cocktails, swords, machetes as well as black clothing and bandanas in two incidents, it emerged today. The discoveries were made in the central parishes - the Police declined to say where - two Sundays ago but were made public today as officers warned of a rise in the number of bladed weapons being used in violent incidents. They were stashed in two locations and were found after a member of the public told Police they had seen two armed men. It is not clear if the armed men sightings are related to the uncovering of the weapons stash. Officers say one person has been arrested in connection with the incidents - where machetes, swords, metal pipes, petrol bombs and metal rebars were found - and inquiries are continuing. The findings were revealed at a news conference today where Police put on show some of the bladed weapons they have seized in the past. Officers say the use of bladed weapons is on the rise in Bermuda. Sergeant Alex Rollin also said that often Police arriving at the scene are finding suspects still carrying weapons or discovering that suspects have tried to hide them nearby. Sgt. Rollin said: "The public are reminded that recent amendments to section 315 of the Criminal Code now give the Police and the courts new powers when it comes to dealing with weapons offences. The public were also reminded, especially those travelling, for while certain items may be legal and easily acquired in other countries, many are prohibited in Bermuda. These include flick knives, brass knuckles, crossbows, slingshots and blowguns."

August 23. An opposing claim about the impact of Government's work-permit policy, its effect on international companies and knock-on consequences for Bermudian jobs, has been made by Labour Minister Derrick Burgess.

He refutes a suggestion by business leader David Ezekiel that companies are looking to set up offices overseas to outsource work because of difficulties related to the six-year work term limit for ex-pats which, as an unforeseen consequence, will lead to administrative and processing jobs normally done by Bermudians also shifting to these new locations. Minister Burgess yesterday said he has no evidence of that happening and no-one has approached him or his Ministry with such concerns. Bizarrely the Labour Minister and Mr. Ezekiel, who is chairman of the Association of Bermuda International Companies (ABIC), have not spoken to one another since The Royal Gazette broke the original story on August 9. Using unequivocal language, Mr. Burgess dismissed the ABIC leader's concerns as being without evidence but also revealed he had not felt it necessary to call Mr. Ezekiel during the past two weeks to speak about the matter. "I feel that people will be confused due to misinformation, as subjective and uninformed statements lead to anxiety and uncertainty in the minds of those affected by the term limits policy," said Mr. Burgess. "I am not aware of any company that has experienced significant difficulty since the term limits policy was introduced." He said Government recognized that nothing must be done to jeopardize the continuing success of business in Bermuda.

August 23. Bermuda's six-year work permit term policy can be altered if it starts to cause a problem for domestic and international companies, but there is no evidence at present that it needs to be changed. That was Labour and Immigration Minister Derrick Burgess' message to the business community as he responded to a story in the Royal Gazette two weeks ago in which David Ezekiel, chairman of the Association of Bermuda International Companies, warned of unforeseen consequences of the policy that would impact Bermudian jobs. Mr. Ezekiel said his own company, International Advisory Services, which is the largest captive management firm in Bermuda, was already looking at outsourcing jobs overseas that were previously done by ex-pats because of difficulties caused by having to find new staff when an ex-pat's work permit expired. "We are not the only ones. Everyone is," said Mr. Ezekiel. He said a consequence would be that as work permit jobs relocate overseas so would administrative, cashier and processing jobs normally done by Bermudians, because of economics. "Industry jobs that would be filled by locals will be exported in the future," he warned. But Mr. Burgess said yesterday he had seen no evidence of this and had heard nothing from companies or individuals to substantiate what the ABIC chairman claimed. Mr. Burgess also said that he and Mr. Ezekiel have not been in contact since the story was published on August 9, but that if Mr. Ezekiel had some genuine concerns he would have expected him to call. He said: "This policy has not caused anyone any problems. If you manage it right you will succeed. No-one who has come to the Ministry for extensions has been denied. There is no way this Government will tell a company that if they can't find a Bermudian, but so-and-so has to go, that's not common sense." Mr. Ezekiel said his company was looking to outsource, but Mr. Burgess responded: "No evidence is provided to support this claim." He went on: "Just last week I met with the heads of two reinsurance companies based in Bermuda. They shared with me the tremendous successes that they have enjoyed since setting up shop in Bermuda, one making the observation that his company's growth in terms of employee numbers and revenue greatly exceeded expectations. Neither questioned the term limits policy, although they emphasized the need for quicker and more efficient processing of work permits." The Labour Minister said the delays in work permits being processed was being sorted out. "We have made ourselves available, we have told companies and the head of ABIC, if you are experiencing any undue delay call me directly, call the permanent secretary directly. We won't allow a company to have a person on standby, and they may lose them because of us not processing the work permit fast enough. We realize we have some problems with efficiency and we are working on that." He added: "No one has been penalized because of the delay. We have made the necessary ad Because you did not get your exemptions or your waiver say by June and your seven years is up in July, we are not saying that you've got to go. We have made the allowances for that." Mr. Burgess said Government had worked with the business community to identify "key persons" within organizations that would qualify for exemptions to the term limits, and these went beyond chief executive officers and other senior managers. "They can be technical, professional, clerical or service as well as managerial staff. It is up to the employer to make the case to the Minister," he said. The work permit limits regime is policy, not law. Therefore, the Government is able to modify the policy as required in order to ensure there is no negative outcomes for any principal segment of the community." Mr. Burgess said it was accepted that, on occasion, some businesses would decide to outsource beyond Bermuda's shores, but he added: "It is our submission that decisions to outsource to locations outside of Bermuda - on the rare occasions that they occur - are based upon fiscal prudence and the wish for improved organizational and operational efficiency, not Government's work permit term limits policy." Asked about apparent anecdotal evidence of companies outsourcing as a result of term limit difficulties, the Labour Minister said he had no evidence and therefore no reason to investigate such claims. Mr. Ezekiel was in the UK this week. A representative of ABIC said the organisation, which represents more than 400 international businesses with a physical presence in Bermuda, would be considering Mr. Burgess' statement and expected to make a reply next week.

August 23. The sub prime mortgage crisis could trigger more claims on Directors and Officers policies, according to one of the world's largest insurance brokers.

D&O policies protect executives and members of a company's board from liability in the event of a lawsuit against them claiming wrongdoing connected to their business, with the coverage usually paying for the cost of defending lawsuits after a deductible and a portion of any settlement. Insurers including Bermuda's XL Capital, offer such policies and slightly different coverage known as errors and omissions (E&O). Marsh & McLennan warned that higher interest rates and falling property prices contributing to rising delinquencies on sub prime mortgages offered to less creditworthy borrowers allied with an increased relaxation of underwriting standards has resulted in bankruptcy of more than 50 mortgage lenders, the collapse of hedge funds, increased regulatory scrutiny and ratings downgrades. The problems have also increased fears about the potentially large exposure insurance companies and pension funds may have to large securities backed by sub prime mortgages, such as collateralized debt obligations (CDOs) and collaterised loan obligations (CLOs), the insurance broker added. And they reckon a raft of litigation could arise from these issues with mortgage lenders able to file lawsuits against banks after being forced into bankruptcy when they were asked to buy back loans. These suits could claim that the banks imposed improper margin calls and valued the lender's underlying collateral incorrectly, said Marsh. Equally shareholders may sue sub prime lenders that have gone bankrupt, claiming that the companies, their accountants, trustees and underwriters, misrepresented or omitted details when accounting for residuals, while large insurance claims on failed sub prime collateral could spark lawsuits from bond insurers claiming the originators of the mortgages underwrote the loans poorly, they went on to say. "Although the D&O and E&O insurance market has been largely stable, if there are a high number of costly claims under these insurance policies, this trend may reverse and costs may begin to rise," said Jill Sulkes, a managing director in Marsh's Financial Institutions Practice. XL declined to comment on the subject.

August 23. Former Progressive Labour Party MP El James will run again in the coming election in Warwick North Central after being praised as "Cabinet material" by Premier Ewart Brown.

Mr. James, 58, did one term as Dr. Brown's running mate in Warwick West and then retired in 2003. Amid rumors that Mr. James would be fast tracked to the top upon his return, Premier Brown told The Royal Gazette: "I don't have a job in mind — we will cross that bridge when we come to it. But of course I consider him Cabinet material. He has the ability, the time, the energy and the experience." The seat is currently held by George Scott who has been moved by party bosses to the neighboring virtually no-hope UBP seat of Warwick West. Premier Brown denied the PLP's Warwick North Central seat was now vulnerable and said Mr. Scott had been moved from the seat because "we thought he could win a seat somewhere else". But he declined to explain why late PLP leader Fredrick Wade's widow Ianthia had been dumped by party bosses after originally getting the backing of Warwick West branch members in the opening round of the selection merry-go-round. Mr. James was elected alongside Dr. Brown in Warwick West at the 1998 election which was fought under the old dual-MP system. But he languished on the backbenches and was a vocal critic of then Premier Jennifer Smith. Mr. James was also known to be opposed to the Register of Interests which lists MPs financial assets and he stood down after just one term four years ago. Yesterday he told a press conference he had never stopped working for the area since retiring from Parliament.

August 23. More than 100 people last night packed out the first meeting of a pressure group fighting a new housing law which penalizes Bermudians married to foreigners.

Couples of a variety of ages, politicians and lawyers were among those formulating a plan to protest at the Bermuda Immigration and Protection Amendment Act 2007, which became law in June. They are angry that the law means Islanders and their expatriate spouses must obtain permission to buy property and can only own one home if the foreign partner does not have Bermudian status. A committee was formed last night, with group leaders proposing a meeting with Labour and Immigration Minister Derrick Burgess to air their concerns. Those present also discussed how they could go about challenging the law. Ronnie Viera, who is married to a Canadian, organized last night's get-together at the Chamber of Commerce. "Most people didn't even know that this law had passed," Mr. Viera told the meeting. "Those that knew they were affected — nobody was doing anything about it. Not being one of those people who could afford to do that, I wanted to get a group together. There was no public consultation with this. It was slipped through the House and it affects a broad cross-section of the community." After Mr. Viera threw the floor open to questions and discussions, numerous people told how the law affected them and offered their own suggestions for the way forward. Lawyer Saul Froomkin said Government could not be criticised for attempting to crack down on the practice of fronting, in which non-Bermudians gain property or land, using Bermudians as a front. However, he argued: "They have taken a nuclear bomb to destroy an outhouse." One woman drew laughs from the crowd by observing: "It looks as if Bermudians should not get married. Have children out of wedlock and go and buy as many homes as you want." Another woman, who said she was getting married soon, said: "If I get married, I lose my house." One woman suggested: "Can we not look at this from a human rights perspective?" But a quick reply was called out from the back of the room: "No, because we don't have any human rights in Bermuda." When the hour-long meeting finished, Mr. Viera said he was delighted with the way it had gone. "It was very, very good," he told The Royal Gazette. "It shows how much it's affecting people by the various questions that were asked. "The suggestion to approach the Ministry is a good one. It's one I always had in mind anyway. It's not in our interest to butt heads."

August 23. The Ministry of Education last night dismissed claims new appointments could push its media team's combined salary to around $250,000 taxpayers' money. Acting Permanent Secretary Ellen-Kate Horton said new Communications Consultant Scott Simmons would only be in the job until December 31, during which time he would be paid about $30,000.Ms Horton also rejected media reports which suggested Mr. Simmons and Communications Officer Carla Zuill would soon be joined full-time on the Ministry's press desk by a third PR officer. She said Mr. Simmons was merely "filling an immediate gap" caused by the resignation of PR officer Gary Moreno earlier this month. On Tuesday night, Mr. Moreno now a ZBM news reporter filed a report saying the combined salaries of Ms Zuill, Mr. Simmons and his own replacement, currently being recruited, would be around $225,000 to $250,000. Ms Horton replied in a statement last night: "Mr. Simmons is working on a contractual basis for the Ministry from the period August 20 to December 31, 2007. The cost of his services will be around $30,000, not between $80,000 and $102,000 as speculated by the media." Mr. Simmons is being paid at that same rate which a communications officer who serves and ministry is paid. Thus, claims that this Ministry is paying between $225,000 and $250,000 for its communications are erroneous and mischievous." Last night, Bermuda Union of Teachers general secretary Mike Charles questioned why more than one press officer was needed in the Ministry in any case, saying the money would be better spent on increasing the number of teachers. Mr. Charles said: "If you are looking to spend on education, I would like it spent on education." I feel if you are going to spend the money, it could be spent on the students, on getting resources for the students in the form of teachers or supplies. It could be money that could be spent on something much more important for Bermuda's children. We need lots of music teachers." Regarding Mr. Simmons, Mr. Charles said: "It doesn't affect education in any way. He's come in as a PR person. I thought they already had one in Carla Zuill. It begs the question: why another one? Maybe the Ministry is using them for different purposes." I know Ms Zuill works closely in the Ministry itself. I don't know what Mr. Simmons is going to add. "Responding, Ms Horton said Mr. Simmons would be primarily responsible for handling all communications pertaining to the Hopkins Report." In light of the staff shortages at the Department of Communication and Information with the recent resignation of public affairs officer Gary Moreno, it would be extremely difficult for Ms Zuill to properly service the Ministry's over 10,000 stakeholders," she said." As a result of DCI currently undergoing a staff shortage, resources are stretched in light of existing officers already managing several ministries each under their portfolios." Education Minister Randolph Horton also responded to claims from the Opposition that three people in the communications team seemed to be excessive and that former Progressive Labour Party spokesman Mr. Simmons was a political appointment." We are not being excessive at all," said Mr. Horton. "The Department of Communications and Information is stretched and our existing officer cannot do it all by herself. Mr. Simmons' appointment is not a political one."

August 23. Former Bermuda prosecutor Lloyd Rayney is not a suspect in the murder of his estranged wife, according to reports in Australia.

Newspapers in Perth — where mother-of-two Corryn Rayney was slaughtered earlier this month after failing to return home from a line dancing class — say detectives hunting her killer have ruled out her husband. Detective Senior Sergeant Jack Lee told media gathered outside the property that the search was a "process of elimination" and a normal line of inquiry. "Mr. Rayney has fully cooperated with the Police in this investigation," he said. "I wish to emphasize Mr. Rayney is not a suspect and any further speculation regarding his involvement in this offence may be detrimental to this investigation." Mr. Rayney worked as a senior crown counsel in Bermuda's Office of the Director of Public Prosecutions for just over a year from 2003 to 2004. His wife, a registrar in the West Australian Supreme Court with whom he has two young daughters, was here for part of his stay. Her body was found in a grave in Perth's Kings Park on August 16, nine days after she went missing. Mr. Rayney told reporters in the city yesterday he "welcomed" the Police search. "All I really want is to put out the same message that the police and Corryn's family have been for a long time, that is, if anyone has any information, could they please come forward, anything that might be helpful," he said. Press reports down under say the couple were estranged but still lived together. Mr. Rayney, described as a top Perth lawyer, is said to have been minding the children while his wife was at the dance class. Perth Police Commissioner Karl told a press conference that the killer was "probably some sort of person who's known to Mrs. Rayney, but that's all I am prepared to say at this time".

August 23. US Republican Presidential candidate John McCain has pledged to protect Bermuda's international businesses if he is successful in his White House bid. The Arizona Senator, who spent three days on the Island this week meeting business and political leaders, said he understood the concerns of the insurance and reinsurance sectors about draft legislation proposing a clampdown on US business operations in so-called tax havens.

He told The Royal Gazette: "The industry, the re-insurance that's had such phenomenal success has been good for both nations. I would oppose any measures that would upset that." He also pledged to back Bermuda as a tourist destination, describing the warm welcome the Island extends to thousands of US visitors each year as "frankly, the greatest aspect of Bermuda-US relations." Earlier this year, Premier Ewart Brown and Premier Paula Cox discussed the tax haven legislation in Washington with influential Democrat politician, Congressman Charles Rangel, chairman of the powerful financial House Ways and Means Committee. He told the Government delegation that Bermuda was not on the list of jurisdictions that could suffer from the proposed clampdown on offshore US business operations. The views of Republican presidential candidate Senator McCain are sure to provide further re-assurance to Bermuda's business leaders. Senator McCain arrived on the Island on Monday, having had his interest in Bermuda sparked by talks with former Premier Alex Scott during the latter's official visit to Washington DC in 2006. He and wife Cindy stayed with family friend Gregory Slayton, US Consul to Bermuda, at Mr. Slayton's official residence.

August 23. Public school teachers will today learn what pay rise they are to get after two years without an increase.

The decision by an arbitration panel called in to resolve a long-running dispute between Bermuda Union of Teachers (BUT) and the Ministry of Education will be revealed this morning. Teachers are asked to attend the Berkeley Institute at 11 a.m. to find out if they will receive the 4.5 percent rise for two years that union leaders claim they were promised. Pay talks broke down earlier this year when the BUT rejected a final offer from government for 4.5 percent for the first year and four percent for the second. Union president Lisa Trott told The Royal Gazette last night: "We have received our (pay) award and teachers will be told what it is tomorrow." She said the meeting would be closed but the union would release the panel's decision immediately afterwards. Lawyer Larry Scott, who chaired the tribunal panel, said: "I have submitted my report to the Minister and it is now up to the Minister to do with the report as he wishes. I wouldn't comment on the contents of it. My panel has signed off and the Minister has the document in his possession." Mr. Scott said the panel's decision was binding as both parties had agreed to the arbitration. The Ministry of Education did not respond to a request for information by press time last night.

August 23. The imposing black vessel in the harbour just finished an 11,500 mile voyage to save marine wildlife around the world.

The Farley Mowat's voyage began in Melbourne with stops at Pitcairn Island and the Galapagos before travelling through the Panama Canal before arriving in Bermuda on August 18. The ship is owned by the Sea Shepherd Conservation Society (SSCS) and run by a dedicated and friendly crew of environmentalists. The SSCS was started in 1979 by Paul Watson, who was one of the co-founders of Greenpeace, and now holds the position of Captain on the Society's vessels. This month it is celebrating its 30th anniversary. Since then it has completed 160 voyages and sunk eight whaling ships. And they have managed to do all this without harming anyone. The SSCS is known for its stance of taking action against people breaking international conservation laws, instead of bearing witness to animal slaughters like other environmental groups. It has made international headlines for ramming into whaling vessels in the Antarctic, blocking ships from harming seals off of Canada and destroying long line fishing equipment off of Galapagos Islands — among other things. And the ship itself means business. Painted an intimidating black and flying a flag which looks eerily like the Jolly Roger the Farley Mowat has a steel reinforced hull and water cannons pointing off its bow and the aft helicopter pad. While at sea the ship's crew has also been known to erect a seven-foot long "can opener" off its bow out of steal beams. Capt. Watson said: "I know that Sea Shepherd is sometimes called radical although we are actually a very conservative organisation. We are not a protest group. We intervene against illegal activities. Presently we are in a working partnership with the Ecuadorian National Police and the Galapagos National Park. Last month we arrested a dozen shark fin smugglers, exposed the names and connections of the shark fin mafia in Ecuador and seized more than 40,000 illegal shark fins." The Farley Mowat is currently berthed in Hamilton Harbour while it awaits a place in Dockyard. While it is here it will prepare for campaigns in the North Atlantic to oppose illegal bottom trawling in the Grand Banks and the Flemish Cap and to intervene against the Canadian seal hunt. Capt. Watson said he was glad to be back on the Island: " We have been visiting Bermuda since March 1979 when our first ship Sea Shepherd departed from Bermuda to hunt down the pirate whaling ship Sierra. Our ship Whales Forever stopped in Bermuda in 1994 and this ship the Farley Mowat was last in Bermuda in December 2004 and again in May and June 2005." The organisation is based in Washington and does not spend any money on fundraising, instead it relies on donations. Some of its celebrity supporters include Pierce Brosnan and Christian Bale. The ship will be in Bermuda until February, anyone interested in donating money, time or equipment to the Farley Mowat should visit the website seashepherd.org.

August 24. National footballer Shaki Crockwell, 25, was shot in the back of the neck on the Railway Trail in Devonshire. He was wearing a protective vest at the time. He left behind two young children.

August 24. A prestigious conference of senior legal figures hosted in Bermuda provided food for thought as the Island strives to improve its justice system, said the local judge who organized it.

The Regional and Gender Conference of the Commonwealth Magistrates and Judges Association (CMJA) attracted 167 delegates from 33 Commonwealth nations. Among the topics on the agenda for the three-day event were equality and the courts, gender and human rights and family and gender-based violence. It was organized by Bermuda's Puisne Judge Norma Wade-Miller, who is Regional Vice-President of the CMJA, and hosted by Chief Justice Richard Ground.

August 24. The Governor says he provides a "steady heartbeat" for our Constitution, but it must have been racing when he saw the state of his car this week.

This was the scene after Sir John Vereker's Rover 75 collided with a wall after heavy rain on Wednesday. If the Governor has been accused of stonewalling on certain controversial issues, then this picture would certainly seem to provide evidence. The crash happened at 11.30 a.m. as the Governor's driver was travelling with Kevin De Silva, aide-de-camp to Sir John. He said: "The car slid out on the wet surface on the corner nearing Devonshire Dock. Responding to the slide, the driver corrected the spin, yet was unable to keep the car from hitting the wall." The Rover is a four-year-old "runabout" — one of two official cars belonging to Government House. "We are still awaiting estimates of the damage from the insurance company," said Capt. De Silva. He added that no one was hurt and there were no other vehicles involved. The Governor has spoken of his role in ensuring stability in Bermuda. At the Queen's Birthday Parade in June, Sir John said he aimed to provide "a steady heartbeat for the Constitution, a heartbeat unperturbed by short-term politics, a heartbeat that provides an assurance of stability and integrity in an uncertain world". Unfortunately this Bermuda Stone wall proved not so stable.

August 24. Only one of four beaches that are usually monitored by lifeguards will have coverage from Monday due to staff shortages.

The Department of Parks only has seven staff available at present, compared to the 20 ideally needed to provide coverage at Horseshoe Bay, John Smith's Bay, Clearwater Beach and Turtle Bay. According to a spokesman, the key problem is that many of the guards have started returning to school. There had been 13 available earlier in the summer. The shortage was compounded yesterday by the fact that two of the lifeguards were out sick, meaning Clearwater Beach and Turtle Bay were without cover. "With reserves available to work this weekend the towers at Clearwater Beach and Turtle Bay will be opened this Saturday, August 25, and Sunday, August 26," said the spokesman. "Starting Monday August 27 only the lifeguard tower at Horseshoe Bay will be opened for duty. In addition, the surf on the South Shore has been a bit rough during the last few days so the Department of Parks has erected surf warning signs at the south beaches to alert the general public to use caution when swimming or snorkeling."

August 24. Slave Sally Bassett has proved the inspiration for one of Dolphin Quest's newborn calves.

The baby dolphin born on June 6 has been named Bermudiana after the tiny purple iris found growing in the ashes of the slave girl. Sally was sentenced to death on June 6, 1730, and then burned at the stake. She always maintained her innocence and said God would send a sign to prove it. People then found the Bermudiana flowering out of her ashes and Sally became a focus of the anti-slavery movement. Katie Page submitted the winning name for Bermudiana, who is Caliban's calf. From May 23 to June 6, dolphins Cirrus, Bailey and Caliban gave birth to three female calves, and last month Dolphin Quest ran a competition to name the newborns. The contest attracted more than 550 entries, presenting the crew with the difficult task of choosing the winners. Cirrus's calf is now to be called Luna, from a suggestion by Alex Jenkins. Luna is the name of the Bermuda Moongate — a national symbol. Legend has it that people who walk through a Moongate are blessed with good luck, especially young lovers and honeymooners. Bailey's baby has been named Nea. Jane Downing chose the winning entry, which was inspired by a Bermuda-designed and built racing yacht in the late nineteenth century, christened after a member of the Gosling family. Katie, Alex and Jane will each receive photographs of their named dolphins and will also get to meet the mothers and calves at the Bermuda Maritime Museum facility. A spokeswoman for Dolphin Quest said: "We would like to thank the public for helping to name the three dolphin babies. We invite everyone to stop by and say hello to the new babies at Dolphin Quest Bermuda." For more information, telephone 234 4464.

August 24. Government has began an initiative to tear down dangerous walls across the Island. Speaking at a press conference at Loyal Hill Pass, Devonshire, Minister of Works and Engineering, Dennis Lister, addressed concerns residents had about a wall so decayed, the road was forced to shut down more than three years ago. As a result of the road closing, the top road has been used for traffic and is suffering from wear and tear. Along with Mr. Lister, Junior Minister of Health, Patrice Minors, spoke on behalf of the residents. Mr. Lister explained that along with the usual wear and tear, the decay of the wall was exacerbated by Hurricane Fabian in 2003. Works and Engineering employees starting tearing it down on Wednesday. Mr. Lister said: "We're here to highlight Government's initiative in areas where there are dangerous walls. This is a situation that has been out of hand for a long time." He said thanks to assistance from Ms Minors, his ministry stayed on top of the situation in order to find a solution. Ms Minors explained while she was on the canvassing trail, Loyal Hill Pass was a common complaint. "The residents are truly excited that a new wall will be erected and the road re-opened. With the road closed, it has become a nuisance to the residents," she said. A few of the residents thanked the Government for starting the project. Mrs. Kathleen Trott said: 'I'm thankful the wall is getting fixed. It's been a nuisance. We have so much traffic which is unbearable sometimes. I'm just thankful and happy." Mrs. Ida Spenser said she was also thankful the wall was being fixed because children would use it as a shortcut to get to school instead of going the long way around. Another resident, Shirley Richardson said: "We still have a number of issues to be worked out but I think we're on our way to getting some improvement." Mr. Lister also said there are many other areas Island-wide with dangerous walls but was unable to give a number or specific examples. He said they could fall down at any moment as a result of rain, winds and hurricanes. The Minister couldn't say when the walls would be fixed, but said the most important thing was to tear them down to avoid any accidents.

August 24. Poor staffing, pay and conditions are causing morale within the Bermuda Police Service to plummet and Government must shoulder responsibility, according to the Opposition United Bermuda Party. Party leader Michael Dunkley spoke out in response to recent claims by Public Safety Minister David Burch that, because the Governor is the head of the Police Service, Government should not be blamed for poor performance within the service. The claim was later rubbished by Deputy Police Commissioner Roseanda Young, who said that policing was "a shared partnership" between the Governor, Government and the Police Commissioner. Yesterday, Mr. Dunkley also went on the attack, accusing Government of "passing the buck" after neglecting the service for years. "It is about time that Minister Burch and his Cabinet colleagues, instead of sitting on their hands, pretending it's nothing to do with them, get on with helping the police and people make our island home a better and safer place for all," Mr. Dunkley said. "We have serious problems in our Police Service that are preventing them from doing the good job they're capable of doing. I have suggested before that a good deal of their frustration stems from Government's failure to take their deteriorating conditions of service seriously. Minister Burch has contradicted me, saying, in effect, that the Government is powerless to do much more than provide funding for their equipment. Blame for any failings belongs, he says, up at Government House. I don't think many people are taken in by that sort of passing the buck. Under the Constitution the Governor retains the formal power to control the police operationally. What that means is that he oversees the way they carry out their policing, and has control of them in emergencies. It doesn't mean that he and the Police Commissioner aren't prepared to work closely with the Government to address the problems at hand as has taken place in the past with former United Bermuda Party Governments. Nor does it mean that he has a magic wand that he can wave and solve problems caused by years of Government neglect of the administration of their working conditions."

August 24. Planning officers have turned down a seven-storey office and apartment block on the outskirts of Hamilton. They ruled the height excessive and its appearance at odds with the 'Bermuda Image', but another reason against the building was its windows would have disorientated migratory birds.

In a report to the Assistant Director of Planning Anna Eatherley, assistant enforcement officer Claudette Baisden said: "Bermuda is a well known destination to our visiting migratory birds, however a seven-storey building will be a danger to these species. "The lighting from the offices will blind and redirect the birds from their intended course." Yesterday, conservationist Dr. David Wingate said: "I'm glad that they're thinking about these kinds of issues. The height is not a threat but the reflection of glass can be a hazard with birds flying into it. We get reports every year of birds hitting windows in Hamilton or getting trapped in them during their migration." Plans for the building, at 5 Crow Lane, were submitted by Villa Development Co. Ltd. The application included two underground parking levels, three storeys of office space, and three upper floors of apartments and penthouses. Ms Baisden however, said in her report: "A seven-storey building at the above stated location does not amalgamate with the surrounding architectural design." The Development Applications Board rejected the application because it conflicted with the Bermuda Plan 1992. The board report said the mixed-use building "does not exhibit a massing, scale and appearance of development compatible with the Bermuda Image when viewed from public roads". Members said it exceeded the number of permitted storeys (three above the level of a public road) and that they were "not satisfied" with "the overall appearance and visual impact of the development". It was also ruled that "the infrastructure at this site can not accommodate a seven-storey building". Planning officers said there were only two rights of way for the 6,619 sq. ft development, proposed for the Cavendish Road side of Crow Lane.

August 24. Bermuda is already seeing a return on its $1.5-million investment into the PGA Grand Slam of Golf, which is scheduled for the Mid Ocean Club in October. Hoteliers yesterday spoke enthusiastically of increased bookings over that period, which they claimed was due in no small part, to the fact that legendary golfer Tiger Woods is now eligible to compete. The world's number one ranked player won the final spot in the 25th annual competition open to the winners of golf's four majors the Masters, the US Open, the British Open and the PGA Championship. He joins fellow American Zach Johnson, Argentina's Angel Cabrera and Irishman Padraig Harrington on the Bermuda invite list. Participation is not compulsory but Transport and Tourism Minister, Premier Ewart Brown (pictured), has said that signs are positive that the 31-year-old superstar will take part. Bermuda Hotel Association president Michael Winfield, who is also president of Cambridge Beaches, described the event as a "win-win" situation for the island. "It's a bit difficult to quantify specific reservations, but certainly the major hotels are reporting a surge in business," he said. "And the fact that Tiger is hopefully going to play. I'm not a golfer, but the name that everybody knows is Tiger Woods. " All signs indicate that October 15-17 will be a wonderful time for Bermuda, he stated. "Ticket sales have gone extremely well. I think there are very few left. I think it's a very successful idea and will do a lot of good for Bermuda. We have it for two years which is very important and all the after-play coverage is going to be tremendous. It's going to be brilliant. It's all good news."

August 24. Government's healthy eating message is being extended to October's Bermuda Music Festival.

The Department of Tourism yesterday called for the Island's health food providers to set up shop at the event which is bringing Lionel Richie, Smokey Robinson and other music icons to Bermuda. They want the festival's 17,000-plus visitors to eat snacks like salads instead of munching their way through fatty hot dogs and burgers. It comes after Health Minister Michael Scott announced a new Healthy Weight Action Plan aiming to cut Bermuda's growing obesity problem. Premier and Tourism Minister Ewart Brown said in a statement yesterday: "The Ministry of Health has just embarked on an extensive awareness campaign encouraging Bermudians to make healthier lifestyle changes. The potential attendance at this year's festival is upwards of 17,000 people, and we saw the Bermuda Music Festival as an excellent way to assist in promoting this initiative; so we are encouraging all health food vendors to join us this year." The Tourism Department says it expects the twelfth Bermuda Music Festival to be the biggest and best to date and says ticket sales have been brisk so far. People are urged to buy them quickly to avoid disappointment. It takes place from October 3 to October 7 at the Fairmont Southampton Beach Club and the National Stadium. All vendors interested in operating at this year's Bermuda Music Festival can contact 292-0282.

August 24. Residents who spoke out against a multi-storey car park have been granted a judicial review of the Government's planning approval. More than 70 people objected to plans by First Church of God to construct a two-storey car park off North Shore Road in Pembroke. The parking lot was refused by the Development Applications Board but then approved by the Minister of the Environment on appeal in February. Despite letters of opposition and the formation of a neighbourhood committee, angry residents say Minister Neletha Butterfield approved church leader Bishop Vernon Lambe's appeal without any consultation. They are now questioning the legality of her decision through a judicial review. Residents Lauretta Lorna Stoneham, Claudette Fleming and Janet Francis named the Environment Minister, the Attorney General and the Development Applications Board as respondents in their application for leave to file for judicial review on July 31. Yesterday this was approved by the Supreme Court. It means any building work must now be suspended. Legal representative Darrell Clarke said last night he was "very pleased" by the decision. He said residents had questioned the planning approval on the basis of illegality, irrationality and procedural impropriety. Despite only three residents being named on the appeal, Mr. Clarke says he has been contacted by more than 70 people protesting Ms Butterfield's decision. Mr. Clarke, of Darrell Clarke Barristers and Associates confirmed the judicial review of the parking lot and added: "In addition to this, the church has in effect been prohibited from taking any further steps towards development of the parking lot. The order was granted in favour of the 70 objectors to the application which was made by the church. I can also confirm that there are somewhere in the region of ten grounds of objection filed in our Notice of Motion and that we intend to vigorously oppose the Minister's decision." The First Church of God says it only has 100 parking spaces to cater for up to 1,000 worshippers. Overflow parking has been provided at Pig's Field but the recreation area is now due to undergo a revamp. Last night a Government spokesman said Ms Butterfield could not comment on the planning decision. "It would not be proper for the Minister to make any comment as this is an outstanding court case that is being addressed by the Attorney General's chambers," he said.

August 24. Public school teachers were handed pay rises yesterday after two years without an increase. The award they got — 4.5 percent for last year, which will be paid in back pay, and four percent for the forthcoming academic year — was rejected by the Bermuda Union of Teachers during long-running talks with the Ministry of Education. The final figures were agreed by an arbitration panel after those talks broke down, and are binding as both parties agreed to arbitration. No one from the union was available for comment yesterday. However, the news sparked mixed reaction from teachers. One who works at CedarBridge Academy told The Royal Gazette: "It's not like the money isn't there. We've already seen evidence of money that really has been squandered in less useful ways such as the top-heavy management and the top-heavy Government organisation right now." The woman, who asked that her name not be printed, claimed many teachers dig into their own pockets to help out students whose families cannot afford to buy them basic equipment, and also to supplement classroom supplies such as text books. "I challenge anyone who is on the other side of the table, who's making the decision, to walk in our shoes even for a week and truly understand what we deal with and how we earn every dime of that money," she said. She added that she could not rule out the possibility of a strike, although she was not in a position to gauge the wider mood within the profession. Another teacher said of the pay settlement: "I don't think it's bad at all. Think about it — we are getting four percent on top of that 4.5 percent. The Government is not a bank. I don't have a problem with it. I would rather see them improve working conditions and the educational system itself than for teachers to be fighting over blasted money." Permanent Secretary at the Ministry of Education, Ellen-Kate Horton, said: "We are happy that the decision has been made and that we can enter the classroom in September with an agreement."

August 24. People who continue to litter the streets with cigarette butts could soon end up before the courts. But the Corporation of Hamilton (COH) hopes it does not get to that stage — and has bought new cigarette receptacles to place around the city in the hope smokers will use them instead of the street to get rid of their butts.

Deputy Mayor William Black said: "We have had a real problem with people throwing their cigarettes on the streets and sidewalks in the city. During the May in Bloom campaign we put out new plant holders which are now full of cigarette butts. The problem has become worse since smoking was banned from restaurants, bars and offices because people congregate in one area and then drop their cigarettes." However, the Corporation has already started exploring its legal options. Officials are working with the Attorney General's chambers and Police so that people can be ticketed for throwing butts on the streets. Mr. Black added: "Instead of a fine, though, we want them to be sentenced to community service, to clean up the city streets." In the meantime the COH hopes the public will take advantage of the new cigarette receptacles that will be placed around the city. It is also hoped that businesses who have customers or employees who frequently smoke will purchase one too to place outside the offices. A receptacle costs $500 and companies that buy the bins will not be responsible for maintaining or emptying them. Staff from the Corporation will be in charge of the maintenance and the bins can be purchased by contacting the Corporation at 292-1234.

August 25. Bermuda already has the highest Gross Domestic Product (GDP) in the world, but a team of explorers and scientists say there is evidence of a treasure trove beneath us capable of enriching the lives of everyone.

Exploration of the seabed has unearthed evidence of rare metals which could challenge China's monopoly in the high technology market. These REEs (Rare Earth Elements) are needed for 21st century products such as cell phones, computers, navigation systems and hydrogen storage. There is also the possibility of diamonds, gold, platinum, uranium and other precious minerals beneath our waters. Nick Hutchings, chairman of Ocean Projects Ltd., says research has revealed lava deposits in the seamount of Bermuda's volcano which point to their presence. One of the lavas - 'Bermudite', was originally discovered in the 'Deep Drill' experiments of 1972 when scientists drilled 800m into Bermuda's earth. In May 2006 however, Ocean Projects Ltd. and a team of scientists also discovered the rare lava carbonatite 3,600 ft down on the ocean floor. Scientists Dr. Wolfgang Sterrer, a research associate at the Bermuda Natural History Museum, and Dr. Fabrizio Aumento, a marine environmental scientist from La Tuscia University, Italy, teamed up with Mr. Hutchings to explore the seabed aided by a Global Marine Systems ROV (Remotely Operated Vehicle). They retrieved samples of Bermudites, unique alkaline intrusive sheets similar to the Meimechites found in Siberia, South Africa, and China. Dr. Aumento, speaking at a BUEI lecture this week, said: "There are indications that on the north west slope of Bermuda there are very bright gold seams in the rock. Whenever we find these Bermudite rocks they are often associated with very rich mineral deposits." Mr. Hutchings, 54, told The Royal Gazette: "The geology is promising because we have this important sequence of lavas - we have the basalt, the Bermudites and now the carbonatites." He said that one carbonatite plate in South Africa - the Palabora copper mine, had proven reserves (an estimated value) of $25 billion. In Siberia, at Meimecha, the presence of Bermudites (called Meimechites) and carbonatites have yielded a wealth of platinum. Mr. Hutchings said: "Our geology warrants further investigation as we have a particular combination of three lavas which make it very interesting. I must stress at this point we have not discovered any mineral deposits, only the potential for them. This is just the first step in a very long investigation." In 1996 Bermuda gained sovereignty over its Exclusive Economic Zone, extending the country's borders from 21 square miles to 256,000 square miles. Mr. Hutchings said: "Our country now stretches 200 miles in all directions, although 99.9 per cent of it is underwater. We know very little about it at present but there are signs there may be valuable natural resources." He told the audience at the BUEI lecture: "The resources belong to the people of Bermuda and at the end of the day that is going to decide what is going to happen to them. Impartial accurate scientific data will ensure that when the time comes, an informed decision will be made." Mr. Hutchings said yesterday that the Government would be responsible for managing these resources. "The people of Bermuda could benefit in several ways," he said. "The first is through Government-funded infrastructure such as schools, roads and hospitals, which are paid for by the royalties and taxes. The second is the direct benefits to shareholders, through dividends, and thirdly, the benefit to the economy in Bermuda." The challenge now is to conduct a comprehensive survey of our waters, drawing up a detailed map, and then to sit down with geologists to identify any interesting topographical features. The next step would be further exploration with an ROV, running video footage and collecting samples to identify what the rock is made from. Mr. Hutchings, of Paget, said: "We have an exploration licence with the Bermuda Government and that means we have exclusive rights to negotiate with the Government for mining lease should we discover a mineral deposit. We could be lucky and find one on the next dive or it could take many years of exploration."

August 25. A hotel set on Hamilton Harbour served as headquarters for intense intelligence operations for the British Government during the Second World War. Fairmont Hamilton Princess housed twelve hundred secret agents, experts, scientists and linguist in the former Adam Lounge, dubbed Room 99, from 1940 to 1945. It was chosen because of because of it's strategic geographic location. The story says because Bermuda had a stable Government, a long shipping tradition, first class harbours, a British Naval base and a base for flying boats at Darrell's Island, it was the best place to operate out of. Working out of a two-storey wooden building, the Gazebo Lounge and the Adam Lounge, the Gold Lounge today, the men intercepted all postal, telegraph and radio traffic between the Western Hemisphere and Europe. Flying boats to Darrell's island would drop off packages which were delivered by launch to the Princess dock. The mail was sorted in the present-day Gazebo Lounge area before being sent over to the Adam Lounge to check all the details. The parcels were then searched by the Imperial Censorship staff for microdot messages that could have been sent by German spies. The men would decode the secret correspondence, extract the letters from the tightly sealed envelopes and put them back without anyone knowing. They were led by Senior Representative of British Intelligence, Sir William Stephenson or code name "Intrepid", who helped to trap German spies and agents in the US. Stephenson was the wartime British security coordinator for the Western Hemisphere. He received the Medal for Merit, highest honour the United States can grant a non-citizen, in a New York ceremony on November 30, 1946. Major-General William J. Donovan presented the medal, with Col. G. Edward Buxton, wartime assistant OSS director, background, Mary Simmons, or Lady Stephenson as she became later. Sir William eventually settled in Bermuda. Sir William retired in 1964 and moved into a suite at The Princess with his wife. They eventually moved into a home in Paget were he lived until he died at the age of 93 in 1989. The hotel was closed at the start of the war. It was re-opened by the British Government with the nickname, "Bletchley in the Tropics" after Bletchley Park, the English country house where the "Enigma" code was broken.

August 25. The Jamaican Association of Bermuda (JAB) is appealing for cash donations and other items after the country suffered a pounding by Hurricane Dean last Sunday, which brought around 145 mile-per-hour wind gusts. JAB, responding directly to the tremendous outpouring of concerns for Jamaicans back at home, held an emergency meeting on Tuesday to help co-ordinate relief efforts. And, JAB's annual picnic planned for the Labor Day weekend at the Shelly Bay Field has been cancelled in order to focus attention on the current relief efforts. The association has set up a special relief fund account to facilitate urgent needs. Monetary donations may be made as follows: cheques and money orders may be made payable to The Jamaican Association (Bermuda) and either deposited directly to Relief — Fund account number: 010-407146-012, HSBC Bank of Bermuda or mail to: Jamaican Association (Bermuda) P.O. Box HM 2890 Hamilton HM LX. Cash deposits can also be made directly to this account. The collection of items is also encouraged. However, the problem of storing, sorting and shipping items to Jamaica in a timely manner remains an issue, according to JAB. Anyone interested in coordinating a shipping effort should contact: Ralston Wright, President, at 537-2511; Traddie Simpson, Vice President, at 505-6882; Lisa Bailey, Treasurer, at 524-1049; Dave Medley, Secretary, at 524-1288; Joan Richardson, Assistant Secretary, at 238-1933. It's understood the Jamaican Government and all relevant agencies are in the process of making a final assessment of the full damage sustained to the island. According to the Jamaica Observer, a local paper there, 107 public schools were damaged, in varying degrees, by Hurricane Dean on Sunday, according to the latest estimate from the Ministry of Education. The United Nations Children's Fund (UNICEF) office in Jamaica has mobilized US$100,000 from the agency's national committee in France and was expecting another £50,000 from the counterpart committee in the United Kingdom. And according to the US National Hurricane Center in Miami, Florida, Hurricane Dean was the third most intense Atlantic hurricane to make landfall since record-keeping began in the 1850s, based on its central atmospheric pressure.

August 25. Police are investigating what is believed to have been the shooting and killing of a 25-year-old Hamilton Parish man in Devonshire last night. He was named yesterday as Shaki Crockwell, a former Bermuda Hogges player. It is understood the popular footballer was shot once in the neck on the Railway Trail near Loyal Hill after 10 p.m on Friday. Police arrived on the scene around 10.22 p.m. to find him unresponsive and a doctor later pronounced him dead. A Police spokesman has confirmed that foul play is suspected. Detectives from the Serious and Organized Crime Division have launched a probe and would like to speak to the person who placed an emergency call to 911 to report the incident. Anyone with information into the death of the man is asked to call 295-0011 or they can call the confidential Crimestoppers hotline of 1 800 623 8477. See Monday's edition of The Royal Gazette for the full story and photos.

August 25. Questions were raised about the daunting task of applying for Financial Assistance now that former Medical Clinic patients must apply to be placed on the Government's Health Insurance Plan (HIP).

For those who take the step to apply for financial assistance the decision is no laughing matter as a box of tissues sitting on the pre-screening desk will attest. Chantel Smith, a manager in the Department of Financial Assistance said the process can be quite humiliating and distressing for many. However, the staff try as hard as possible to be helpful — filling out applications for those who cannot read or write, even visiting seniors and the disabled in their homes for ease. "Family members can apply for them or we can even go to them to do the assessment," Ms Smith said, "We are very sensitive to the needs of seniors and disabled. We try to assist as much as possible." Concerns about applying for Financial Assistance were raised by former medical clinic patients who expressed their dismay over how intrusive the process can be. One patient even said she may not bother with applying because she is so distraught at the form which requires a signature from her landlord therefore letting him know she may be on financial assistance. While Dianna Taylor, the Director of Financial Assistance, is sympathetic to these concerns she is also a realist and makes no excuse for delving into people's personal affairs.

August 27. A local drama group was able to give back to their community in a big way, after writing and acting in a Christian production. Drama group Mosaic Too raised $2,000 from ticket sales and used a majority of the money to provide five needy families with grocery vouchers from the Market Place. In addition, the group donated books to the Bermuda Institute (BI) Library and gave $500 to help a student in need pay for their education. The members of Mosaic Too have found that giving back to the less fortunate has also been rewarding for them. Group member, Lalisha Simmons, 24, said: "We get absolutely nothing tentatively, but we get everything mentally. It has helped me a lot, made me not be so materialistic and able to recognize other people's needs and not my wants. " Mosaic Too are a drama group comprised of fifteen people, ranging in age from 15 to over 30, coming from different religious denominations throughout the Island. Though all of the members have their different talents, personalities and backgrounds they are united in their goals to give back to the community and share the gospel, explained Miss Simmons. The group was started in 2004 by Miss Simmons, 24, and Kyron Hill, 23, who were inspired after getting involved with the 'Apocalypse' drama group at Atlantic Union College. Mr. Hill said: "I had a desire to start my own drama group to put together plays on the Island. I thought it would be a good idea to get young people involved with positive activities and give back to the community." This year's play, Justice, took place on July 21 at the City Hall, and was as a "thought-provoking" play about a young man being tried for various "unethical and illegal" offences against the community. It forced the audience to ask the question: 'What is justice?' Is it up for other people to judge our mistakes or only for Jesus Christ to decide. In the past, Mosaic Too have put on three other local productions as well as one in Massachusetts, which raised money for non-perishable foods for flood victims in Haiti.

August 27. Budget Carrier Zoom Airlines cancelled its London Gatwick to Bermuda flight yesterday due to mechanical problems.

Last night, The Royal Gazette received a tip saying the weekly flight was hours late. It was due to arrive in Bermuda around 2.15 p.m. yesterday. A check with airport officials revealed that the plane's mechanical problems caused the company to scrap the flight after trying to repair it. Instead, Zoom is expected to arrive at the same time tomorrow afternoon, before a 3.15 p.m. turnaround, when it will then head to New York's JFK Airport. Airport officials were unable to specify the exact cause of the mechanical setback. Zoom launched its twice-weekly service between London and Bermuda in mid-April, before later adding a route between Bermuda and New York's JFK airport. The carrier broke a long-held monopoly by British Airways when it unveiled its ultra-cheap ticket prices between the Island and London, with some round-trip tickets costing just under $500, depending on date of travel and seating. The Boeing 767-300ER aircraft it uses has 266 seats, of which 84 are premium economy and 182 economy.

August 27. Six postal stamps have been unveiled by the Bermuda Philatelic Bureau to commemorate 100 years of Scouting as well as the one-hundred-and-fiftieth birthday of Lord Baden Powell, the founder of Scouting.

It was officially announced on Thursday, as the 'Scouting 2007 commemorative stamps,' and represents the fourth commemorative stamp issue for the year. This collection continues the Bermuda Post Office's efforts to portray all facets of Bermuda's heritage, culture and history, Government said. The stamps represent the following: 35c stamp, Bishop's Own Cubs at Government House; 70c stamp, Lord Baden Powell inspecting Cubs, Front Street Hamilton; 85c stamp, Scouts on parade, Front Street Hamilton; $1.10 stamp, Dance of Kaa, Government House Souvenir Sheet; $1.25 stamp, Bermuda Scout Badge; $2.00 stamp, Lord Baden Powell inspecting Cubs, Front Street Hamilton. Orders may be prepaid for collection or mailing on the day of issue at the General Post Office in Hamilton or any sub-Post Office.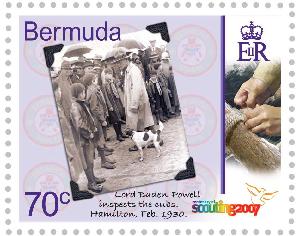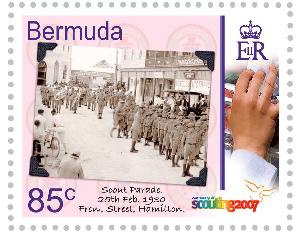 August 27. Consumer Affairs is to hire extra staff as it struggles to cope with a soaring caseload.

Complaints rose seven percent in 2006 to just under 1,000 and are already on the up this year. Gripes against the auto industry again topped the list in 2006 with a 19 percent hike while complaints also poured in over other trades. Recurring themes were:
Sub-standard workmanship
Misappropriation of funds
Workers showing up high or drunk or not turning up at all
Billing irregularities
Workers breaking health and safety codes
Violent confrontations and willful damage to consumer property
Unreasonable time delays and a lack of parts. However Bermuda lacks laws requiring motor firms to provide spare parts.
Consumer Affairs Executive Officer Karen Marshall said the main areas behind the 985 complaints were over automotive, construction, retail and landlord/tenant disputes.

Currently Consumer Affairs has three staff but is now hiring another enforcement officer and an education officer. "Statistics clearly show there's a need," said Mrs. Marshall who said there were hours of work behind sorting out each complaint. And Government is also planning to beef up the law although some of the legislation has been a long time in the works. In Bermuda any individuals can declare themselves to be a tradesperson without taking the time to learn all the necessary skills. Community and Cultural Affairs Minister Wayne Perinchief said a task force would licence all types of trades with new entrants needing courses while long-serving reputable trades people would be grandfathered or given an oral test. Measures to tighten up procedures on quotes are still at the Attorney General chambers as Government lawyers assessed what piece of legislation to put it under. People often chose an estimate at the middle or lower end, said Ms Marshall. "But by the time the work is over the bill is triple the cost of what the estimate was - causing a debt for the consumer which is un-planned for. It caused havoc in building work They are in the middle of the construction and the money runs out." Full disclosure measures are also in the pipeline so people would know if they were buying a 'new' car which had sat on a lot for five years or had been returned by a previous customer and was not sold as second-hand but as new. Ms Marshall said the Transport Control Department had tightened up that loophole. Consumer Affairs report that two in five car windshields are shattered en route to Bermuda. Disclosure is about if an item gets dropped on the docks and is repaired before it gets sold - those sort of things the consumer is entitled to know."

August 27. Listening to people complain all day — it's not a job for the faint-hearted.

The better they do, the more people complain. That's the odd reality for the hard-pressed staff of Consumer Affairs who have to traverse a potential minefield of angry customers and resentful retailers on a daily basis. Executive Director Karen Marshall said: "Sometimes it can be overwhelming in the end. There are days I have to tell my staff to talk a walk — people are becoming violent. Sometimes you can take it really personally. But if we weren't doing a good job we wouldn't be growing and people would stop ringing." And the work doesn't cease when staff are on a break. "We get stopped in the street. You could be having dinner and they come up to your table and tell you their problems. I have even had people figure out where I live and come to my home." Enforcement Officer Rhonda Daniels pointed out that Consumer Affairs wasn't there to beat up retailers but to ensure both buyers and sellers behaved properly. "You can have unethical business practices but also unethical consumers as well." People in the middle of a dispute have impersonated Consumer Affairs in a bid to hoodwink businesses into refunding money. Switching is another scourge practiced by shameless shoppers. "With ladies our tops don't always match our bottoms so they switch the pants from a size eight to go with the top of a size ten." Some have taken price labels from cheaper goods and put them on more expensive items. Some deliberately tamper with a faulty product and say it is faulty or defective. But for everyone who lies there's 20 who really need our help." Ms Marshall added: "Consumers are very lazy. They don't like to do their homework. They see something and buy it. They see it cheaper somewhere else and automatically think they are entitled to get their money back from the other store. People don't compare pricing or products." In the US shoppers who habitually demand refunds end up on a blacklist said Ms Daniels. The 'serial returners' phenomenon has yet to hit Bermuda. "But we do have the problem where consumers repeatedly make the same mistake." Consumer Affairs said householders needed to find out if a tradesmen was going to charge for travelling time, or the extra person who comes with them, or to dispose of the old item they were replacing — before they got a nasty shock when the bill came. Consumers are urged to get their terminology right as it could save them cash. An estimate is a rough ball-park figure on what something might cost. A quote is where some serious consideration of costs and time scales has been done. A law currently being worked on will stipulate how much a vendor can reasonably exceed their quote by. Another consumer-generated problem is young people signing up for cell phones without reading their contracts. When they defaulted on payment their name was sent to a collection agency who took an additional cut, pushing the debt up further.

August 27. Bermuda could have its own celebrity chef soon. Island resident Ian Friedman, who was an executive chef at Cafe Cairo and Barracuda Grill, is currently in the final stage of interviews for Gordon Ramsay's FOX TV reality show "Hell's Kitchen". But he is also working on his own cooking show aimed at men. He has already shot the pilot of "Bachelor Pad" with business partner Scott Krol and they are shopping it to TV channels such as Bravo, Fox, Food Network and Spike TV.

August 27. Police urged the community to come forward with any information about the murder of national footballer Shaki Crockwell.

Mr. Crockwell was found dead at 10.22 p.m. on the railway tracks near Loyal Hill, Devonshire, on Friday. He was shot in the neck. Police were tipped off by a mysterious phone call from an individual who did not leave his or her name. Police are urging that person to contact them and they are also asking anyone who spoke with the Mr. Crockwell in the days leading up to his death to contact them. Opposition Leader Michael Dunkley echoed the Police's call and urged the community to pull together and provide the police force with any information they have about the shooting. Mr. Crockwell worked at Dunkley's Dairy for a few years as a merchandising salesperson and Mr. Dunkley extended his condolences to the Crockwell family and his friends. "It has been a shock, the tragic way that he died," Mr. Dunkley said. "It is disappointing that we have lost another young person to violence. "I am appealing for people to work with the Police. It seems young people don't go to the Police with information in these circumstances. But we need to, as a community, work with the police. It does not benefit anybody if justice does not take the proper course. We have seen a rise in violent crime on this Island and its not good for tourism or international business but it is also bad for our young people who are growing up in a society where this is going on."

August 27. Detectives have today urged witnesses to break their silence and come forward to help after a 25-year-old man was shot dead on Friday.

Shaki Crockwell was found lying in a pool of blood along the Railway Trail near Loyal Hill in Devonshire. He had received a single bullet wound to the neck. It emerged today that Mr. Crockwell, who was wearing a bullet proof vest when he died, was due to appear in Magistrates' Court this morning on charges of grievous bodily harm and having a bladed weapon. Police say they were alerted to his body by a 911 call from a member of the public but officers have been unable to trace the caller. They are appealing for witnesses to come forward with information. At a press conference today Det. Supt. Randy Liverpool said: It is important for members of the community to take an active role in assisting the Police, bearing in mind we can only act on matters with their assistance. Witnesses need to do their civic duty and come forward so this level of violence in our community can be arrested. Mr. Crockwell, who lived in Hamilton Parish, was wearing jeans, a green hooded top and a protective vest, when he was gunned down at 10.23 p.m. The father-of-two was a former striker with the National football team and the Bermuda Hogges, and also played for the Boulevard Blazers. Anyone with information is urged to call the Police on 299 4239 or the anonymous Crimestoppers hotline on 1 800 623 8477.

August 27. Police arrested six people in the early hours of Saturday morning for swimming naked and trespassing on the property of the Bacardi International headquarters on Pitts Bay Road. At around 4 a.m., officers arrived on scene only to discover a group of 20 people swimming in the company's landmark fountains — some only had on underwear while others were nude. The suspects' charges will include indecent exposure. Officers were not able to apprehend the other 14 people, as they managed to escape. Inquiries are ongoing.

August 27. Guns have been around in Bermuda for many years. According to the Bermuda Police Service, from 2003 to the present, there have been 37 incidents of firearms offences.

But there have also been two gun-related murders on the Island during the past three years. Jason Lightbourne, 18, was the last victim of a gun shooting, on July 23 last year. He was shot and killed while behind the wheel of a car on Ord Road, in Paget. To date his killers have never been brought to justice, two people were arrested in connection with the crime, but they were eventually released. Police have poured many resources into the investigation, but claim to be road blocked by a lack of participation from potential witnesses. Chief Inspector Tracey Adams said at the time: "We are significantly hindered from progressing as a result of information that is being withheld, despite our persistence to seek the truth." It's been speculated that Mr. Lightbourne's murder was gang related. In another case, on April 27, 2003, college student Shaundae Jones, 20, was shot in the chest at point blank range in Dockyard. The motive behind his killing is unclear, but Mr. Jones was a witness in the murder trial of Tekle Zion Mallory and his best friend. At the time of the shooting Mr. Jones and his friends had just left Club Malabar when someone rushed up to the car he was in and shot. Mr. Jones' mother, Marsha Jones had stated previously: "I just can't see any more children die. "I feel like all of these children are mine, and I'm not talking about children from Warwick, Southampton or Somerset. I'm talking about everywhere." In June this year, an American couple, staying at a guest property, was robbed and beaten by gun-touting masked men. Police have since remained tight-lipped about that investigation. It is understood they were staying at an east end guesthouse, though Police refuse to say where exactly. In the early hours of the morning, the thugs struck, threatening and beating the man and his wife before making off with cash, jewellery and a digital camera. The husband suffered fractured ribs and his wife suffered bruising to her face. Both were treated at King Edward VII Memorial Hospital and flew home later that day. In a special report a year ago, this paper had reported the going rate for guns on the streets was around $3,000 in what was described a seller's market with owners more keen to rent them out than permanently lose valuable protection. One well-placed source told The Royal Gazette: "Some people have guns and won't let them go but some who have them see it as a business. The guns usually come in with drug shipments. There are 101 different ways. "People monitor, if they see a lot of Police activity at the Airport they use the ports, if they see a lot of activity on the docks they use the Airport. A lot of them use it for protection," the source added, "not necessarily to have gun fights. The thinking is if the other guy has got one, I want one."

August 28. Amid the red and black graffiti paying tribute to slain Shaki Crockwell, one word said it all - why?

The 25-year-old was gunned down on Friday with a single bullet wound to the back of the neck. Police discovered his body in a pool of blood on a remote stretch of the Railway Trail. At the time of his death Mr. Crockwell was unarmed but wore a bulletproof vest, suggesting that in his final days he feared a violent attempt on his life. Yesterday, detectives could not rule on a motive and refused to comment whether his murder was related to an alleged assault with a machete earlier this month. Mr. Crockwell was due to appear in Magistrates' Court yesterday on charges of grievous bodily harm and possession of a bladed weapon. His father Danny Crockwell last night hit out at the machete allegations, saying his son was putting his difficult times behind him. His lawyer Charles Richardson said he had denied the charges. Speaking at a press conference, Detective Superintendent Randy Liverpool said: "At this point in this inquiry we cannot connect his death to any appearance in court." Police added that rumors of gang or drug-related activity were "speculation". "We do not have information to that effect. We cannot speculate and will pursue all lines of inquiry," said Police Commissioner George Jackson. As a former striker for the national team, the Bermuda Hogges, and captain of the Boulevard Blazers, Mr. Crockwell was renowned for his talents on the football pitch. Yesterday the Crockwell family home in Middletown was surrounded by graffiti emblazoned on the roads and walls of buildings.

August 28. He is the man in charge of the biggest Bermuda-owned life insurance company in the domestic market, which also happens to be the second largest local company in terms of capitalization on the Bermuda Stock Exchange.

Argus Group chief Gerald Simons has headed the organisation since 1998. Although he did not join the ever-growing life insurance, pensions and investments company until 1971, the Bermudian's route to the top started back in 1966. At that time he was the first black teller to work for Butterfield Bank in St. George's. The bank even took the unusual step of providing him with a Mobylette scooter so he could make his daily commute from Warwick to the East End. His grandmother one day took a call from someone called Stewart who asked if Mr. Simons would get in touch with him at his office. "I did not have a friend called Stewart who worked in an office, but I called and it turned out to be JEP Stewart, who was founder and managing director of Argus Group," recalled Mr. Simons. The Argus boss had been alerted to the young Mr. Simons by a mutual friend, Colonel Tucker at Bermuda Regiment. The Colonel had been asked if he knew of any bright Bermudian recruits with potential to reach management level in the local company. Mr. Simons had not only secured the runner-up best Regiment Recruit award of 1966, but had notably required leave of service to take his A-level Chemistry and Maths exams. He was already heading for the University of Manitoba on a Government teacher-training scholarship, but Mr. Stewart made a counter offer of a scholarship on the proviso that he would return to Bermuda to work with Argus. "He said if I came back to Bermuda and passed the relevant insurance exams I could become a manager and possibly CEO," said Mr. Simons. He studied economics at the University of Western Ontario and worked at Argus as a summer student, moving around the health, life and general insurance areas, this was to prove useful in later years as it meant he was one of the few managers with experience across the board at Argus. While a student he was involved in the university's campus newspaper, where he pursued one of his life-long hobbies photography, and he was also a member of the debating group and the choir. In 1971 Mr. Simons became a full-time employee with Argus, working as a clerk and then as a salesman and supervisor. His photographic skills came in useful when a re-shoot of pictures for the 1973 company report was needed. When Peter Parker, who had acted as Mr. Simons' mentor at the company, resigned in 1977, it was Mr. Simons who moved up to the role of manager of Bermuda Life Insurance Company. He had by this stage completed the Life Office Management Association (LOMA) programme and been made a Fellow. Life became very busy for Mr. Simons from 1982 onwards as he assumed the role of group sales manager and chaired a number of internal committees. At the same time he entered politics, first as an appointed senator and later elected as a MP in 1985. He returned to the Senate in 1993 and finally retired from politics in 1995 when Premier John Swan stepped down. During his years in Government he had been, amongst other responsibilities, Education Minister, Minister for Community and Cultural Affairs and Minister for the Environment. Juggling a leading company position with a political life seems a tall order, but it was one Mr. Simons was willing to fulfill - and with the blessing of Argus, which had, and continues to have, a supportive culture towards it and its staff serving the community.

August 28. Two incidents caused Gerald Simons to take his health and fitness seriously as he reached his 40s. Keen to take his two young sons out on the water Gerald Simons bought an outboard motor to fit to his boat but, unlike the character on the publicity material for the motor who seemed capable of carrying it with ease, Mr. Simons struggled to lift the thing. Around the same time, aged 40, he had set out to play tennis with a friend and within 10 minutes was sitting on a bench trying to catch his breath. "I wondered what I would be like at 50 - if I made it. So I joined a gym and started working on my fitness," he said. The health drive eventually led him to compete in the May 24 Marathon Derby race, not once, but four times during the 1990s. Healthy living is something that Argus Group promotes for its employers and its customers. CEO Mr. Simons lives that philosophy. "Nowadays I do a walking and I have taken up golf in anticipation of my retirement. We are going to defend our TB & Cancer tournament trophy at Belmont Hills next month. Over the past eight years (as CEO) I have received these invitations to play golf and I'd look around to see who could make a team, then it occurred to me that they really like it when the head of the company shows up. So I took it up, my wife plays it much more seriously however." His other main pastimes are photography and choral singing. In the early 1970s he worked closely with the National Trust taking pictures of the early Palm Sunday walks and promoting its work. His choral singing has been a lifelong pursuit, including the church chorus at St. Mary's Church, Berkeley Institute choir, president of the choir of University of Western Ontario and today as a member of the Wesleyan Methodists' Ambassadors of Harmony. He also enjoys snorkeling, gardening and cooking and is married to Sheilagh Robertson. The couple have two sons, Duncan and Andrew, both of whom are now in their 20s.

August 28. The murder of Shaki Crockwell has pushed the lack of a witness protection programme on the Island back to the forefront.

Yesterday detectives appealed for witnesses to break their silence, reminding them of their "civic duty" to report information. A culture of silence envelopes Bermuda, and for the families of those murdered, they can spend years waiting for justice. The parents of Shaundae Jones, 20, and Jason Lightbourne, 18, are still waiting for witnesses to come forward. Mr. Jones was shot in the chest leaving a nightclub at Dockyard on April 27, 2003. Mr. Lightbourne was gunned down in Ord Road, Paget, just over a year ago, on July 23, 2006. Despite a $50,000 reward and guarantee of anonymity, no one has yet come forward with information leading to Mr. Lightbourne's killer. Detectives in Bermuda say they are constantly frustrated at the community's silence towards violent crime. Yesterday Detective Superintendent Randy Liverpool encouraged the Government to further their efforts towards establishing a witness protection scheme. Det. Supt. Liverpool said: "It is well known that we have been having difficulties with witnesses wanting to come forward in an inquiry. The Police Service would love to find a way to change that and a lot of consultation is being looked at the moment. A witness protection scheme is one of the things being considered and that is something we would welcome if it would encourage people to come forward." Shawn Crockwell, United Bermuda Party chairman and a second cousin of Shaki Crockwell, said: "In a small community it's always difficult and people can't be relocated so easily on Bermuda. "If the Government does have a proposal that could provide better protection, I would certainly welcome it, but it has to be protection that is tangible and real." In May, the Ministry of Justice organized a conference aimed at 'Modernizing the Criminal Justice system in Bermuda'. It discussed implementing a 'No Witness, No Justice' victim and witness care programme on the Island, following a similar initiative in the UK in 2003. At the time Justice Minister and Attorney General Philip Perinchief said vulnerable witnesses and victims of crime could be moved abroad prior to trials to prevent intimidation. Continued protection may also be considered under legislative measures to improve the Island's criminal justice system. A Government spokeswoman said last night that a national victim and witness care programme was under review. She said: "A committee has been formed to look at establishing a 'No Witness, No Justice' programme and a victim and witness care unit."

August 28. The lawyer of slain national footballer Shaki Crockwell has hit out at the reprisal culture which has led to a recent spate of gun killings which he said often had the marks of planned executions. And Charles Richardson said pressure was on the Police to crack the latest case after failing to solve the last two shooting murders — the slaying of 18-year-old Jason Lightbourne in Paget last July and the murder of college student Shaundae Jones in Dockyard in 2003. Mr. Richardson appeared in court yesterday as the Department of Public Prosecutions went through the formality of dropping charges against Mr. Crockwell for possessing a bladed article and wounding. Charges which he had denied, and which the victim's father last night also denied. Mr. Richardson said he only knew Mr. Crockwell briefly and added: "I didn't get the impression from him anyone was out to get him." But he warned Bermuda was on the slide into a culture of gun violence and revenge. He told The Royal Gazette: "There seems to be a propensity to carry out what appears to be planned executions with impunity. That should be of real concern to all people. "This island is way too small for this type of — and I use the word reservedly — psychotic mindset. "This gangsterism is not uniquely American or uniquely Caribbean but it is reminiscent of the type of things you see regularly in those jurisdictions. It concerns me a culture appears to be developing in Bermuda's underworld with planned executions — a standard operating procedure where people among us consider it proper to carry out these executions." He urged people not to allow such violent bloodlust to flourish and take root. While such incidents had nothing to do with the vast majority of the country everyone felt less safe as a result. A failure to tackle serious social issues such as single parenthood, the disenfranchisement and disillusionment of young black men was partly to blame said Mr. Richardson and the problem would go on unless society got a grip. But he said young black men both here and abroad were taking the attitude that if they were disrespected in any way then they would retaliate extremely violently. Getting rid of the reprisal mentality was difficult said Mr. Richardson who said he was once of the same mindset. Mr. Richardson was given a 15-year jail sentence in 1995 for his part in the infamous Spinning Wheel nightclub shooting before earning a law degree while in prison. He said he realised some would brand him a hypocrite for speaking out against guns in the light of his violent past. "Every time something like this happens I feel a sense of responsibility and guilt. I cannot help but question whether or not the incident I was responsible for back in 1994 in any way contributed to anybody at anytime every considering doing something like this. The possibility is yes. It causes me to reflect." He said no person should have the power to decide whether another lived or died.

August 28. The mother of 2003 shooting victim Shaundae Jones today urged Shaki Crockwell's devastated family to fight for justice for their slain loved one.

Marsha Jones is dismayed that nobody has ever been convicted of gunning down her own 20-year-old son at point blank range in Dockyard four years ago. Today she passed a message of support to Mr. Crockwell's grief stricken family and urged them never to give up until his murderer is held to account for Friday night's fatal shooting. Ms Jones, who has worked tirelessly to try to get to the bottom of her son's killing, told The Royal Gazette: "Right away, I start thinking about the pain the family go through. It's a long, drawn out, painful process. I hope they have some kind of satisfaction and they get the culprits. I'm so, so sorry, but they have to keep on top of things. They have to keep fighting. Until I get my justice, I will continue to speak out. You can't bring him back, but at least find who was responsible and let him stand in a court of law. Get up, open your eyes and fight for your children. They are not here to fight for themselves, so you have to do their fighting for them. Somebody does. They need to try to get the information they can because not everyone talks to the Police. See what they can find out and pass on to the authorities. Don't give up. Don't sit around and do nothing." Mr. Crockwell, a 25-year-old national footballer, was shot in the neck and killed on the Railway Trail, Devonshire, before 10.20 p.m. Detectives, who say the victim was unarmed but was wearing a bulletproof vest, have not yet revealed a motive. Police said they had received a very encouraging response to calls for help from the public with their murder investigation, but declined to reveal information about any fresh leads. Ms Jones was off the Island when news spread over the weekend and learned of the killing on her return. "I just feel so bad for the family. When I heard, I just cried," she said. "They have got to look at his clothes and belongings. One day you are here, the next you are gone and you don't understand why. I will pray for them, they really need it." Bermuda College student Mr. Jones was shot after he left Club Malabar with friends in a car on April 27, 2003. The Island suffered one more shooting murder since then, when 18-year-old Jason Lightbourne was killed in Paget last July.

August 28. Muscle-flexing and empire building rather than imminent attack was the motive behind the stockpile of weapons unearthed in the central parishes recently, a street source has said.

Police uncovered a stash of Molotov cocktails, swords, machetes and metal pipes as well as black clothing and bandanas in two locations after a tip-off about two armed men. One person has been arrested in connection with the caches but Police have stayed tight-lipped where they were found this month but warned of a rise in bladed weapon violence. However one person with a knowledge of Bermuda's underworld said the stash had been acquired as a show of strength as two central gangs pooled their resources to control more drug turf. "It is a case of individual making themselves more important within their own turf. It has nothing to do with the average citizen." Asked how the secret stash could build a gang leader's image the source said: "Within these groups nothing is secret in Bermuda. People are boasting." And as the gangs got a bigger slice of the drug action they needed more weaponry said the source. "It's like any business - the stronger it becomes, the more they want to protect it. Guns put the gang members further ahead in the race to get street kudos. They will do anything to get one - whether they have bullets is another thing. Gang members who had lived in the States were copying those lifestyles when they returned. These weapons are the easiest to make - the Molotov cocktail is some gas in a bottle with a chord - rap videos show them regularly."

August 28. An opposition Senator called on Government to reveal the programming schedule and content for its new TV service due to be launched within a few days. Despite The Royal Gazette consistently asking questions on the nature of the content, programme scheduling, exact budget and staffing of the new TV station details are unknown. Last year, Government allotted $840,000 for the project and in this year's Budget set aside $690,000 and five full-time staff. In the past Government has hinted that Bermudian history and other public educational initiatives would be included in the station's programming lineup. Opposition spokesperson for Telecommunications, Senator E.T. (Bob) Richards, said that since the Island already has a functioning media, which is privately owned, with the purpose of being independent and objective, the TV station proposal was "unheard of". Sen. Richards was particularly interested to know the exact content of the station, the number of staff it has now and the amount of staff the channel will require in future. Also, the terms of governance of the channel and a clearly defined purpose. He also questioned the exact motivation for the station and said the UBP was interested to know the level of access the Opposition would have to it, as well as alternative viewpoints, once it goes live.

August 28. Work has begun on the new Safety and Emissions Testing Station in North Street, Transport Control Department (TCD) announced yesterday. Traffic and parking restrictions will be in place while construction takes place at the property. These include:
TCD has a new entrance for all traffic, via the North Street/Dutton Avenue junction.
The old entrance, near Till's Hill, is now for exiting vehicles only
Parking by unauthorized vehicles in the TCD yard is prohibited and any vehicle caught will be clamped.
TCD says ongoing construction is not expected to disrupt normal day to day operations and apologizes to any inconvenience caused by the restrictions.

August 29. C Travel CEO Carl Paiva defended Zoom from the criticism it has received in recent weeks. The low cost airline has come under fire for delays and a cancelled flight this week due to mechanical problems. But Mr. Paiva believes Zoom has turned the corner and is backing it to deliver a reliable service in the future. He pointed to the fact that the flights are 90 percent full as an indicator that things are going in the right direction. "I talk to them almost daily via email and I am most impressed with the way they have dealt with these issues," he said. "They have exceeded my expectation and I think they have exceeded their own expectations and that is reflected in the numbers of passengers they have had." Although Zoom has been operating for less than three months, it has already flown 3,000 customers, but only received 70 complaints, according to Mr. Paiva. "Seventy complaints may not seem high, but when you look at the ratio it is not low," he said. "But, equally, I think they have had bad press when they had delays in the past because a new product such as Zoom is always going to be focused on closely as opposed to the legacy carriers who have been around for a long time and have similar problems, because it is the norm." And he reckons that people should focus on the positives rather than dwell on the previous problems. "I have been concerned about that, but we need to focus on what they have done for Bermuda," he said. "And this is in terms of people coming to Bermuda, eating in our restaurants and staying in our hotels." Most importantly, Mr. Paiva said, Zoom are now sitting up and taking notice of what their customers and travel agents such as C Travel are saying. "They really do listen to us," he said. "We had about 25 people that have travelled on Zoom from here and they have been most impressed with the carriers. People have got to realize that this is a carrier that is focused on leisure travel - what costs you, maybe, $7,000 for premium class on another carrier may cost $1,000 on Zoom - you have got to keep in mind that they are a low cost carrier. They have only been around since 2002 and they have been most successful in that short space of time and we have had some good feedback from our customers about them."

August 29. Proposed legislative changes to the way charities are governed will be the subject of a public meeting tonight.

According to Minister of Social Rehabilitation Dale Butler, a "full and frank discussion of the impact of the proposed changes" will take place at the event, which kicks off at 6 p.m at the Cathedral Hall in Hamilton. The discussion is the final round of public consultation on proposed changes to administration of charities. Mr. Butler said: "I encourage everyone with an interest in charities in Bermuda to attend this important meeting. Whether members of a charity, contributors to charity or beneficiaries of charity, this discussion is part of the public consultation the Ministry of Social Rehabilitation is committed to in our desire to ensure Bermuda is well served by the more than 400 charities currently registered on the Island." Earlier this month, Mr. Butler warned charities about failing to file their annual accounts. He told a press conference that almost a hundred of Bermuda's 408 registered charities have failed to disclose their finances to Government - despite a Senate report in June declaring them delinquent, and the risk of losing their registered status. The Minister said he is keen to get feedback before he makes recommendations to Cabinet on topics including financial reporting and reporting methods.

August 29. Rude retailers are a constant source of complaints say Consumer Affairs staff but they also say customers need to know their rights and not be so willing to be trampled on.

The watchdog body spoke out after statistics show complaints across the board are on the rise, jumping seven percent to 985 last year. Enforcement officer Rhonda Daniels said: "We get a lot of calls about customer service retailers being rude. But the majority want to work it out." She said complaining customers thought they had addressed their problem just by taking it up with the sales person but dealing with the manager was vital. "The salesperson probably doesn't have the authority to resolve a complaint. They will just tell you what the store policy is. We feel customers want us to do the work for them." Her colleague Karen Marshall said: "Bermudians don't like confrontation, we don't like to deal with issues. If we can get someone else to deal with them that's great. We see a little bit more aggression but we don't speak up for what's right. If they get shot down a couple of times then that's the end." However, sometimes customers go too far the other way which is equally unhelpful. "Instead of going in a calm but forceful manner they yell and scream and throw something at people. That's not doing it right." But the pair agree some stores need to brush up on their understanding of how shoppers might feel if they are sold an unsatisfactory item.

August 29. Governor Sir John Vereker today called for murder victim Shaki Crockwell's family and friends to do everything they can to help Police find his killer.

Sir John spoke of his shock at Mr. Crockwell's shooting and pledged Government House's willingness to provide outside assistance in the murder investigation. However, he stressed the only way to crack the case was for people with information about the death to come forward. Mr. Crockwell's body was found by Police on the Railway Trail, Devonshire, on Friday night. He had been shot in the neck. Witnesses' reluctance to speak has been partly blamed for the failure to convict anyone for Bermuda's two previous shooting murders, Shaundae Jones in 2003 and Jason Lightbourne last year. Speaking at the swearing in of new Director of Public Prosecutions Rory Field at Government House yesterday, Sir John said: "The Police cannot bring to justice those responsible for this and other violent crimes without help from the public. Successful prosecutions require more than well-founded suspicion; they require hard evidence. The assistance the Commissioner needs most at this time is not assistance from outside Bermuda; it is assistance from those within the circle of family, friends and associates surrounding those such as Shaundae Jones, Jason Lightbourne and now Shaki Crockwell, who have met tragically early deaths."

August 29. The Telecommunications Ministry is investigating CableVision after complaints from viewers over the continual loss of channels. Fed-up TV fans have become sick of flicking to their favorite channel only to be greeted by a notice saying there is a service interruption. Consumer Affairs reported this week that the problem had been raised for years by frustrated viewers. And Acting Telecommunications Director Patricia DeShields said: "Yes, we have got complaints and we are investigating." But she denied rumors that CableVision didn't have the rights to some channels. She said: "CableVision does have the licence to operate as they do." However she said she was unable to reveal how many complaints had been relieved and she added that only CableVision and not satellite channel company WOW was being investigated. Bermuda CableVision general manager Terry Roberson said: "We experience reception difficulties with certain channels from time to time because of Bermuda's remote location. However, we address these concerns immediately as they happen." He said following the first part of CableVision's satellite refurbishment earlier this year the company was about to begin phase two. Satellite specialists will be brought in to assist local technicians to fine tune satellite dishes for higher quality signals. Mr. Roberson added: "Our goal continues to be to improve channel availability for our customers, and we apologies to our customers for any inconvenience." However there was no word on when the work would be completed. Consumer Affairs staff said CableVision viewers are unable to claim a refund unless all the channels are out for at least 24 hours.

August 29. Cheeky youngsters who hit the headlines after skinny dipping in the Bacardi fountains have posted pictures of their escapade on an internet forum.

According to the Police, six people were arrested for indecent exposure in the early hours of Saturday for swimming naked and trespassing on the property of the Bacardi International headquarters on Pitts Bay Road. They said around 20 people were seen swimming in the company's landmark fountains - some only had on underwear while others were nude. The other 14 managed to escape. Now the group has posted pictures of the daring mass dip on the popular internet social site Facebook, calling their group "I have swam/been arrested in the Bacardi fountain!" and claiming far more people were involved than the Police said. Boasting 31 members as of yesterday, the page is listed as being for those with a common interest in "sexuality," appears to be mainly comprised of college-age locals, and greets members with the words: "Welcome fellow criminals and swimmers of the fountain!" It explains: "Around 40 people attended the pool party at the fountain on Friday 24th August, many escaped the clutches of the popo, an unlucky six got booked." It describes the mischievous episode as: "Running full speed to the Bacardi fountain after a complete mash up in town with a brigade of troops following you." Along with pictures of the young people reveling in the water dressed in very little, messages paying tribute to the skinny dippers are popping up on the site. "Congrats. You all made it to the second page of The Royal Gazette. They tried to tone down your numbers to 20 though. Too bad I showed up 10 minutes late...just in time to catch you being taken away in the back of the cruisers," said one, in reference to our original story on Monday. Another simply comments: "We're celebrities!" It was unclear yesterday whether the young people involved will find themselves in hot water over their cold water adventure - with a Police spokesman saying charges may be pressed, depending on how seriously Bacardi views the incident. A spokeswoman for the company said: "Bacardi Limited has not made up its mind. They are just now assessing any damage that may have occurred during the incident. Once we assess the situation, we will determine the next steps."

August 29. Herbert Tatem was just 16 years old when he found himself manning a machine gun at St. David's, guarding Bermuda against the Nazis. Now 85, he is still waiting for the benefits to which he is entitled for six years of service on the home front during World War Two.

For decades, veterans who defended the Island rather than serving overseas were not recognized for their efforts, a situation addressed earlier this year when Government announced they would be entitled to newly-increased pension payments along with those who served abroad. The announcement placed heavy emphasis on the fact that black war veterans, some of whom were denied payments because of their race and others because they served at home, would finally be paid what they are due. Mr. Tatem, from Paget, said that as a white veteran who served with the Bermuda Volunteer Rifle Corps, the Bermuda Volunteer Engineers, the Royal Navy at HMS Malabar and at Admiralty House, he did not initially realize that he too was now entitled to a veteran's pension. When he finally became aware of his rights, he submitted a claim "a few months ago" but has heard nothing since. He continues to hope he will get his money soon. "It's a big deal as far as I'm concerned. All I wanted was to be recognized as a volunteer in my six years. We've not had anything. We weren't recognized. One of the chaps who went overseas was a good buddy of mine. He's an overseas volunteer and I'm a landlubber but I think we probably did as much good as he did," he said. "We've not had anything all these years and I'm reaching a point now where I might not be needing it much longer. I'm gone 85 and it's a bit annoying mainly because we've not been recognized. It's been a bit of an annoying undercurrent for me." Mr. Tatem explained that the pension payment doubled in the same announcement by Government to $800 would make a difference. "If I got payments of $800 per month that would do me quite well. I have savings but four years ago I had a stroke and an aneurysm and the medical bill was $118,000. That left a great hole, and every month my savings are down a bit further. Every month the little savings I have reduce. All I need is some other sickness and it will be gone," he said.

August 29. Bermuda's resources on the history of slavery have received some welcome additions from the new International Slavery Museum in the UK.

Social Rehabilitation Minister Dale Butler bought a series of books and documents on the subject on his visit to the venue for its official opening last week. He donated them to Bermuda National Library and the Ministry of Community and Cultural Affairs so that they can be used to help educate people of all ages about how the scars of slavery have blighted the world. Publications include the Atlas of Slavery, by James Walvin; Slavery, Atlantic Trade and the British Economy 1660 to 1800, by Kenneth Morgan; The African Slave Trade, by Basil Davidson; and The Great Slave Emporium, by Williams St. Clair. They will complement the library's existing stock, which has been depleted in recent years after books on slavery were loaned out but not returned. Mr. Butler, a historian and former school teacher, said hard copies stored in the library would give people a better chance of carrying out their own research. "While there's a tremendous amount of information on the Internet, sometimes you can only find one chapter of the book that you are trying to research, such as Basil Davidson's. Now, people can go to the library, and they can take out the book and read it all," he said. Mr. Butler said Community and Cultural Affairs Minister Wayne Perinchief was organizing promotions ahead of the 400th anniversary of the beginning of habitation in Bermuda in 2009. "The Ministry encouraged me to do as much as I could to help them and their planning for 2009 when I went on this trip," said Mr. Butler. For two centuries from the early 1600s, slavery was an integral part of the Bermudian way of life, with generations of slaves forced to work on the land, aboard ships and in homes. The Island's 4,200 slaves — almost half the population — were finally freed on Emancipation Day, August 1, 1834, 27 years after the Abolition of the Slave Trade Act banned Britain's part in the Transatlantic Slave Trade. Joanne Brangman, head librarian at Bermuda National Library and Acting Permanent Secretary for the Ministry of Community and Cultural Affairs, said Mr. Butler's contribution to the library was vital. She said: "It's very important to get literature like this into our library. Many people think that because Bermuda didn't have plantations we didn't have slavery. But we had our own form of slavery. It's very important that people have a look and learn about our history. These books will make a very nice addition to our stock." Mr. Butler was invited to the opening of the new museum, in Liverpool, through links he established during his time as Cultural Affairs Minister. He paid for his own accommodation and transport because the four-day trip fell outside his Ministry. It is thought he was the only Minister from the Caribbean region at the event.

August 29. The Railway Trail offers a peaceful retreat for walkers, cyclists and horse riders a world away from the hustle and bustle of Hamilton.

Running the length of the Island, it provides 22 miles of serenity. With its rural views and seascapes, many consider it one of Bermuda's hidden gems and the Department of Tourism is keen to develop its eco-tourism potential. That solitary nature however, was used to screen fatal violence on Friday when a 25-year-old man was shot dead on its pathway. Yesterday, the trail from Loyal Hill to Palmetto House in Devonshire looked no different as it bathed peacefully in the sunshine among the birdsong and occasional butterfly. The only sign of something unusual taking place was the yellow Police cordon. Further down, just out of sight, detectives searched for clues in the hunt for Shaki Crockwell's killer. Mr. Crockwell, a father-of-two and footballer for the Boulevard Blazers, Bermuda Hogges and national team, was gunned down with a single bullet to the back of the neck at 10.23 p.m. Such is the secluded nature of the trail, neighbors in the surrounding houses did not hear a thing. Dorothy Williams, 68, of Northridge Close, said: "It was a shock. It is so quiet and peaceful around here, it's beautiful. I used to take my grandchildren along the tracks to the playground but it's kind of scary that this has happened. I don't think I would even go there now. It is awful, very sad, to think of this happening to such a young man still in his prime. I just thank God it wasn't one of my children or grandchildren." Another neighbor however, said the remoteness of the trail made it an ideal place to commit crime. "We have been broken into about five times since last August, so nothing really shocks me," she said. The 50-year-old, who did not wish to be named, said: "It is quite secluded here, there's not many houses and very few people around. There's no lights on the trail so I really wouldn't walk up there by myself at night."

August 29. Former Senator Walter Roban was unveiled as the Progressive Labour Party candidate for Pembroke East today.

Mr. Roban, 41, a trust review officer for the Bank of Bermuda, has been a member of the party for 20 years and helped mastermind the PLP's 1998 election victory. He takes over from PLP stalwart Ottiwell Simmons who took 82 percent of the votes in the 2003 election. Mr. Roban will face the United Bermuda Party's Sean Pitcher in an election which must be called by January 2009. Mr. Roban told a press conference there was a need to identify more green space in the densely-populated seat and he called for a greater Police presence because of worries over drug crime. Premier Ewart Brown said: "Walter Roban arrived at this point in his political life the old fashioned way - he earned it."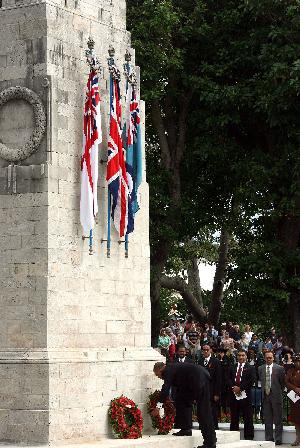 August 29. War veterans entitled to benefits for their service have still not received them despite new legislation passed earlier this year, Government has admitted.

Many of those who served during the World Wars have never been paid a veteran's pension. Some who served overseas were never informed by the Bermuda War Veterans Association or Government of the day that they were entitled to payments. This situation mainly affected black soldiers who served in the black branch of Bermuda's armed forces, the Bermuda Militia Artillery (BMA), Bermuda Militia Infantry, Bermuda Militia Engineers and the Caribbean Contingent of the BMA. Others of both races who defended Bermuda on the home front during World War Two were never recognized for their service. An announcement by Government and subsequent legislation passed earlier this summer was supposed to redress the balance. The news that six decades of inequality was at an end was warmly welcomed at the time by veterans and their families. However, according to Shadow Minister for Seniors Louise Jackson the benefits have not been forthcoming. "They've not received a penny. It seems unconscionable to my mind," she told The Royal Gazette. In response to inquiries about her claim, Calvin White Sr. Assistant Director, Pensions, in the Department of Social Insurance, said the newly-entitled veterans have not been paid due to challenges with verifying who is qualified, but they should be forthcoming within weeks. In April, Minister of Finance and Deputy Premier Paula Cox announced that amendments to the Pensions and Gratuities Act would mean that soldiers who served both at home and overseas but did not receive assistance would now be eligible to receive veteran's benefits. In addition, these benefits were doubled from $400 to $800 per month and means-testing as a method for determining qualification would be eliminated, she said. She also announced that medical and dental benefits would be enhanced for veterans. The legislation was approved by MPs and the Senate between June and July. One of those still awaiting benefits is John DeShield, 99. Having served in Africa and Italy with the Caribbean Contingent (BMA), gaining five medals in World War Two, he is the oldest surviving war veteran in Bermuda. Currently in poor health and bedridden, Mr. DeShield has recently spent time in the Continuing Care Unit at King Edward VII Memorial Hospital which has cost $121 a day. "He is in his hundredth year and he still hasn't been remunerated for his contribution to his country," said his daughter Elizabeth Isaac, 75, from Pembroke, who said her father was never informed of his right to benefits. She hoped the recent moves by Government would lead to him getting them at last along with help with his medical bills, but this has not been forthcoming. "It's a known fact that not only my father but others too in that Regiment are entitled, but as far as I know and understand they have not been informed how to go about getting it," said Mrs. Isaac. "So many of them have died, but their widows and families should even at this late stage get something. We care for him at home but right at the moment he's in the Continuing Care Unit, and we've had no help with the medical expenses. I don't feel he should have to pay, being a war veteran. I get very upset. All of them served and they should be recognized." Another veteran, aged 83, who served abroad with a British force during World War Two told The Royal Gazette he has not received benefits either. The man did not know he was entitled to benefits but the publicity prompted him to inquire about this. "I think it would make a big difference to me (although) I'm not pushed the way I was. One time I didn't have any money to buy a bag of cement to renovate my house. I'd never heard anything from Government until this past Friday when they said they wanted a record of my service and they copied it this morning," said the man on Monday. Mr. White said: "No, the newly-entitled veterans have not received their payments but we anticipate that they will begin to receive the payments within the next two weeks and all payments will be made retroactive to April 1, 2007. One of the challenges we have experienced is being able to independently verify persons as members of the qualifying units. We have not been able to obtain a comprehensive list from the Bermuda Regiment or other sources and some of those applying as veterans may not have produced a discharge certificate, a service record or other proof of service such as a photograph but we are working with those who do not have the required documentation to expedite payment to those who are legitimate war veterans. We are also considering assisting war veterans without proper documentation by having them to sign an affidavit that can be attested to by a third party to prove their identity as war veterans." Veterans can apply for benefits through the Department of Social Services.

August 30. Opposition MP Maxwell Burgess walked out of court yesterday a free man. The United Bermuda Party MP denied that he assaulted William Sinclair Smith at Bailey's Bay Cricket Club on July 20 last year.

And yesterday the Crown offered no evidence against him. Mr. Burgess did not respond to a request for comment yesterday. However, Mr. Burgess claimed in this newspaper days after the alleged incident that he hit Mr. Smith in self defence. He said: "What happened was he said to me that I was 'f**ked up'. I asked him what he meant by that and the next thing I knew he was firing a blow at me and I indeed fired one back. I acted in self defence, without question." But Mr. Smith alleged at the time that the MP launched an unprovoked attack, telling The Royal Gazette: "He grabbed me and said I f**king well got you' and then he struck me from behind. I don't know why he did it. We didn't have a verbal dispute or anything. I don't know if he was drunk or what." Mr. Smith alleged he suffered swelling around his eye and had to go to hospital to get a cut 'taped up'.

August 30. Boxing champion Teresa Perozzi has declared her title bout against "Swedish Sensation" Asa Sandell as the most consequential of her career — with victory set to lead to big prize purse fights in Europe.

Perozzi returned home from a grueling training regime in New York yesterday ahead of her clash with highly rated and highly funded middleweight champion Asa Sandell in Sweden. Next month's sell-out will be screened live on Swedish TV with former heavyweight champion of the world Riddick Bowe's battle with Daniil Peretyatko scheduled as the main event at the Lofberg Arenais, Karlstad. Perozzi, the North American Boxing Council world champion, needs no reminding of the career-defining opportunities on the horizon with a duel against undefeated Russian boxer Natascha Ragosina in the pipeline should she prevail. "I know this fight is my big chance to make serious bucks by breaking into the European market. Boxing is huge in Europe and although I'll never be full-time, that's where the money and exposure is," she said. "When I beat Sandell people will stand up and take notice of me and say 'Who's this Bermudian girl?' I've already been lined up to fight Natascha Ragosina who is undefeated - that's the direction I want to take my career. With all the possibilities which could arise, there's no doubt this fight is the biggest of my career." An intense ten-day training programme in Albany, New York, with trainer Rick Sweeney has seen Perozzi achieve the best condition of her career with the 42-year-old just a few pounds over the weigh-in limit. Costs of the trip were covered by Ministry of Sport funding, with Perozzi able to completely devote herself to training and take two weeks off work as a masseuse. "It was so much more intense than I've experienced before as I could devote all my time to training — it's taken me to a whole new level," said Perozzi, who is ranked sixth in the world. I trained for eight hours every day and I feel in the best shape of my career. I've never had that kind of one-on-one attention before. I've gone through the pain barrier and I'm ready to go the full six rounds." Professional boxing had been forbidden in Sweden until last year with Sandell, a trained journalist, having had to fight many of her fights, including a defeat to Laila Ali, in the US. But the 6ft tall boxer has built up an extensive and loyal support and has been described by Perozzi as the female version of Vitali Klitschko. "She (Sandell) is very popular fighter in Sweden but I like going into someone else's backyard and beating them," said Perozzi. "No one can say you've won because of home advantage then. I've had that a lot in Bermuda and I'm sick and tired of the girls I beat using that as an excuse. She stands tall and I suppose she's a female Vitali Klitchko as she adopts a very European style of fighting. But I know how to beat her and will try and get inside her so she can't extend her reach. I'm a southpaw whereas as she is orthodox and I'm not sure how many unorthodox fighters she has fought. She doesn't intimidate me and to be honest I think she has been built up to be more than she actually is." In her last fight Perozzi beat Yvonne Reis in a non-title bout at Berkeley school gymnasium in June.

August 30. A $1.4 billion-valued Bermuda-registered mining company could soon be combined with Central African Mining and Exploration Company to form a company with the potential to be the world's largest cobalt producer and one of the largest copper producers in the Democratic Republic of Congo.

An offer has been made by the Central African Mining and Exploration Company (CAMEC) to buy all the shares of Katanga Mining Limited. Katanga is a Bermuda company which trades on the Toronto Stock Exchange. The share buying offer would be made on the basis of 17 common shares of CAMEC for one of Katanga. Last Monday the closing trading price of Katanga shares on the TSX was C$22.50, while the following day the closing trading price on the UK's AIM exchange of CAMEC shares was 52p (C$1.05), implying a value for the CAMEC Offer of C$17.80 per Katanga share at that date and giving Katanga an offer value of C$1.518bn ($1.43bn). The average Katanga share price for the 30 days prior to CAMEC's announcement on May 4 that it had acquired a 22 percent stake in Katanga was $13.30. Based on publicly announced production targets for both CAMEC and Katanga, the combined entity will have a targeted production capacity of approximately 250,000 tonnes of copper and 20,000 tonnes of cobalt per year. At full production, CAMEC would produce approximately 60 percent of the cobalt and Katanga 60 percent of the copper for the combined entity Upon completion of the proposed deal CAMEC will maintain its current listing on AIM and will apply for a listing on a Canadian Stock Exchange. CAMEC management intends to meet with as many Katanga shareholders as possible in the coming weeks, the company said. Phil Edmonds, chairman of CAMEC, said: "We believe that the combination of CAMEC with Katanga will benefit both sets of shareholders and position the enlarged business to take an active role in any further consolidation of the sector in the DRC. Together with the shares we hold, the offer has the support of shareholders representing approximately 54 percent of Katanga's shares. I encourage the remaining Katanga shareholders to accept our offer and participate in the creation of a leading international copper and cobalt company." Katanga is engaged in the acquisition and development of mineral properties and is currently focused on the refurbishment and rehabilitation of the Kamoto/Dima mining complex in the DRC. The first copper from this property is due to be shipped in December 2007, with full production to be reached in 2011 following completion of the four-phase rehabilitation of the brownfield site. In February 2004, Katanga entered into a joint venture agreement with Gecamines, a state-owned and operated mining enterprise of the DRC, to rehabilitate certain assets which include exploration and mining properties, the Kamoto concentrator, the Luilu metallurgical plant, the Kamoto underground mine and various oxide open pit resources in the Kolwezi district of the DRC.

August 30. Investigators looking into the sale of two oil tankers by Indonesia's state-owned oil company Pertamina, which resulted in a claimed $50 million loss for the country, are to visit Bermuda to speak with company bosses of Frontline Shipping.

Their visit will be part of a worldwide investigation that will also include carrying out inquiries at South Korea's Hyundai Heavy Industry, Goldman Sachs in the US and partially Indonesia-owned Equinox Sailing. Bermuda's exempted company Frontline Shipping bought two tankers for $184m while they were under construction at Hyundai in South Korea, but the sale was allegedly not endorsed by Indonesia's finance minister. The Attorney General's Office in Indonesia announced the wide-reaching investigation on Tuesday, according to a report in The Jakarta Post, newspaper. A team of Indonesian prosecutors will travel to question companies allegedly involved in the sale after three of the four ignored a summons from the AGO, said the newspaper, which stated that Equinox Sailing was the only one of the companies to send a representative for questioning. The schedule for the prosecution team's visit to Bermuda, the US and South Korea, has not been finalized. The team is to be headed by prosecutor Slamet Wahyudi. According to the Jakarta Post report: "Pertamina sold two of its tankers for $184 million while they were still under construction at Hyundai in South Korea. The tender-winner was Bermuda-based Frontline Shipping Ltd. "AGO investigators found the sale had been made without endorsement from Indonesia's finance minister. The sale price was allegedly below the standard price for this type of tanker, which ranges between $204 million and $240 million each." Hyundai built the tankers, Frontline bought them, Goldman Sachs acted as a financial consultant for the sale and Equinox Sailing as a mediator for Frontline. Criminal law expert from the University of Indonesia, Indriyanto Seno Aji said the AGO should conduct the investigation with legal assistance and cooperation from the countries involved. The Jakarta Post newspaper said: "Indonesia's Corruption Eradication Commission started its investigation into the alleged graft case in 2004, but could find no proof the tanker sales had inflicted state losses. The AGO has continued to pursue the case regardless."

August 30. An appeal has been launched to raise almost $2.5 million to help pay off outstanding debts surrounding the Spirit of Bermuda.

The Bermuda Sloop Foundation wants $2.25 million to pay off the outstanding debt from the building of the ship after costs overran. But it also wants another $3 million in a longer-term project to set up an endowment fund to help pay for future programmes. The vessel sailed into Bermuda on September 30 last year and so far 270 Bermudians have experienced at least a five-day voyage on board. The Foundation has plans to raise $2.6 million to pay for the mortgage of the ship and grow an endowment fund to $3 million over the next five years. The endowment fund will pay for future programmers. According to the chairman's report, the final cost of the boat was $6 million, an increase of $300,000 from March 2006 and $1.9 million since 2003. The increases were due to the complex electronic, technical and safety mechanical systems. The final $2.6 million will pay the $1.7 million mortgage, the $260,000 private loan on the renovations and $600,000 for the endowment fund to reach $1 million. Speaking on behalf of the foundation, executive director Malcolm Kirkland said the price for the boat skyrocketed 40 per cent from when they saw it in 2003 until it arrived in Bermuda. "Our whole business model didn't contemplate that. We didn't plan on still having to do capital fundraising", he said. He said the current interest payments were $9,000 a month. Mr. Kirkland said the opening income was "pretty good" with half the operating expenses being produced by the operating revenue. They have raised about $900,000 from donations. He said the Foundation would like to be self-sufficient in three years and said they know there is proof in the concept they have been working with. Mr. Kirkland said they have collaborated with Wedco for a long term facility at number seven and eight Dockyard Terrace, but costly renovations had to take place first. "This project is definitely Bermudian led. Ninety-six percent of the donors are local with 85 percent of the dollars being Bermudian", he added. He said the Foundation was very appreciative for all its donors over the years. "We are pleased the role of the ship has taken. There are kids who graduated from Adult Education when the public system failed them who exchanged onto German and Dutch naval ships and we had the Germans and Dutch on the Spirit", he said smiling. The Spirit has conducted 13 coastal five day voyages including nine schools teams with Sandys Middle School, Spice Valley Middle School, Dellwood Middle School, Bermuda Institute, CedarBridge Academy and Adult Education School. She also has participated in the ASTA Tall Ships Challenge in the US and Canada. For more information about the foundation or to give donations, contact 737-5667 or e-mail info@ bermudasloop.org.

August 30. British Airways (BA) is celebrating the 70th anniversary of the first flight to Bermuda in 1937 with a limited-time special club class airfare of $1,937. Following hot on the heels of the '70 percent off' World Traveller and World Traveller Plus airfare deals, BA has announced a seat sale for passengers looking for additional space and comfort in Club World, which features the 180-degree flatbed seat, on their way to London. The price marks 1937, the year when BA started flights to Bermuda, and the sale lasts until September 3. It can be used on trips between August 30 and December 18. Coupled with the Club World offer are the four-star London hotels at $99 per person per night based on double occupancy. The hotels include the Shaftesbury Kensington, Kensington Park and Hilton Olympia and the offer must be booked with a round-trip flight originating in Bermuda and is open to Bermudian residents paying in Bermuda dollars or US dollars. Meanwhile, the 70 percent off seat sale for World Traveller and World Traveller Plus which was extended, will close at the end of today. To book visit the website at ba.com.

August 30. Witnesses need to "stand up and be counted" in the absence of a witness protection programme on the Island, Governor Sir John Vereker insisted yesterday.

Talks have been ongoing for months regarding setting up a witness initiative which could see vulnerable individuals sent abroad to prevent intimidation. It is hoped the move will help reverse the trend of people not speaking out after serious crimes, which has been partly blamed for the failure to convict anybody for the shooting murders of Shaundae Jones in 2003 and Jason Lightbourne last year. Friday night's murder of 25-year-old Shaki Crockwell, at the Railway Trail, Devonshire, has brought the subject back to the forefront. Yesterday, Sir John said it would be very difficult to set up an effective witness protection system on a small island like Bermuda, although he confirmed the plan was still under consideration. He said the immediate need was for people to have the courage to share crucial information with the authorities, or to take advantage of the anonymous Crimestoppers hotline, manned by staff in Miami. "A witness protection programme is difficult in a small island," said Sir John. "The witnesses we need are witnesses who are prepared to stand up and give evidence in court. If anybody isn't prepared to do that, it's already possible for them to call the private line (Crimestoppers) so they don't have to reveal their identity. We are looking at it (a witness protection programme) but frankly we want people to come forward and stand up and be counted." In May, Attorney General Philip Perinchief said Government was looking at sending witnesses abroad before trial, with continued protection provided after they have given evidence in court. Mr. Perinchief also pointed to witnesses' reluctance to tell tales on offenders who may be their friend. "In a small country such as Bermuda there arises, I suppose, a culture of protectionism for the accused who very often is somebody's ace boy," he said three months ago. It is understood a taskforce has been discussing the issue at a series of meetings since May. Former United Bermuda Party Minister Quinton Edness yesterday added his voice to those calling for witnesses to come forward, but said a protection programme would be a big help in serious cases. "I would urge people who may have information about this murder to come forward and either call Crimestoppers or call the Police. It is people's duty to help the Police and help solve this murder," said Mr. Edness. "It affects us all in Bermuda. It is almost like a watershed. If this is not solved we could be looking at retaliatory actions taking place. We should have had a witness protection programme years ago. We need to have witness protection. The Government needs to put up some funds to protect people, even if this means being sent to another jurisdiction. But there are some very courageous people in Bermuda and they must be courageous to come forward with information."

August 30. New Director of Public Prosecutions Rory Field hopes Bermudians can be given specialist training to help tackle sophisticated crime.

Speaking after being sworn in by Governor Sir John Vereker yesterday, Mr. Field said in a previous role in Serbia he arranged for the UK's Crown Prosecution Service technology-based crime experts to pass on tips to local lawyers. He told The Royal Gazette he hopes to do something similar in Bermuda. "The crime in Bermuda has a potential to be much more sophisticated," said Mr. Field. "I have some background in dealing with money-related crime and highly-skilled crime. I instigated looking at high-technology crime in Serbia. I set up training programmes with the CPS, bringing their experts to Serbia and taking people from Serbia to the UK. I would like to give Bermudians the same kind of opportunity to get some skills." Earlier, Mr. Field had given a brief speech at the swearing in ceremony at Government House, describing his new role as very serious and important. "I'm going to be taking over and benefiting from the good work which has been done before me," he said. His previous experience includes serving as DPP in Belize from 1999 to 2001, and working as legal adviser on organized crime for the Organisation for Security and Co-operation in Europe, with a focus on reforming the criminal justice system in Serbia. He contrasted his role in Belize to his new task in Bermuda, saying: "Belize had a very high percentage of murders per capita. There were serious problems with violent crime, including murder. Although there's been tragic cases here in the last few years, the murders were much lower. Bermuda is a much safer place." Performing the swearing in, Sir John said: "The Department of Public Prosecutions is an important part of the effort to keep Bermuda lawful. And they have been successful, both in eliminating the backlog of cases that had built up over the years, and in securing convictions. I am delighted to be welcoming Mr. Rory Field as substantive director. He has a distinguished track record and valuable experience." Sir John also paid tribute to Juan Wolffe, who served as Acting DPP following the departure of Vinette Graham-Allen earlier this year. Members of the legal community have warned Mr. Field faces a tough job due to a history of discontent within the Public Prosecutions department and the need to reform the justice system. Premier Ewart Brown and Attorney General Philip Perinchief were both absent from the ceremony due to other commitments. The Premier's Press Secretary Glenn Jones said Dr. Brown expects to meet with Mr. Field and wish him well in his new role very soon. Mr. Perinchief, who has already met Mr. Field in both official and social capacities earlier this year, said: "We intend to see a great deal of each other over the coming months."

August 30. The Mid-Atlantic Wellness Institute should not be viewed as a "lunatic asylum", but rather the well-respected mental health service organization. Chief operating officer Patrice Dill told members of the Hamilton Rotary Club this week about the need to break stigmas surrounding mental illness. "I believe that one's mental health is just as important as one's physical health and must not be taken for granted," she explained. "Your brain is a very important organ in your body and if it is not functioning properly it will affect the way the other organs function." Many people who lack knowledge believe the myths surrounding mental health, but in reality anyone can become vulnerable to illnesses, including: depression, anxiety, schizophrenia, bi-polar disorder and dementia. "Mental health can affect anybody no matter what their religious, ethnic or racial background. It doesn't just happen to the poor, it can happen if you have a lot of money, it can happen to anybody," said Ms Dill. MWI has been in existence since 1875 - in it's original name - and is "well-respected" both locally and internationally for it's work in areas, such as mental health, learning disabilities, substance abuse and child and adolescent services. The institution has maintained its accreditation from the Canadian Council of Accreditation since 1970 and has also been accredited by The Royal College of Psychiatrists in the United Kingdom, to serve as a teaching hospital for junior doctors training to become Consultant Psychiatrists. "Bermuda is way ahead of the game in terms of service delivery. We are not behind at all, we are very much in the cutting edge when it comes to our service," she said. According to Ms Dill, the institution changed its name from St. Brendan's Hospital to Mid-Atlantic Wellness Institute in 2005 for several reasons, namely "to truly represent the services (they) do". She said: "We are not just a hospital we do a lot of community programmes, we run group homes and clinics, do a lot of outreach and educational presentations. We are not just an in-patient treatment centre." "We needed to offer a new beginning to help destigmatise the issues surrounding mental illness for the Island of Bermuda. "We no longer wanted to be considered the asylum or a lunatic asylum." Instead Ms Dill describes MWI as a "therapeutic institution that has clinical programmes to address different specialties of mental health services". Though the institution has come a long way, Ms Dill admitted they still face challenges, for instance, trying to get Bermudians to work in fields like psychiatry or nursing. Currently at MWI, there are four psychiatrists on staff, all of whom are non-Bermudian, in addition 70 percent of the in-patient nursing staff are also foreigners. Right now, there are two Bermudians who have finished their schooling and plan to go into psychiatry, and it is expected there will be another four graduates by 2010 or 2011, but there is still a need. She urged Rotarians to "become mental health advocates" and asked them to advocate not only for their own health, but also for the mental health of others, "to ensure that Bermuda can remain the paradise that we have come to know".

August 30. Bermuda insurance and pensions company BF&M Limited today announced record profits of just over $12 million for the first six months of the year.

The total of $12,068,828 compares to $9,611,932 for the same period a year ago, and for shareholders represents a 20 percent return on equity. Group contributions from general insurance, health and life insurance, real estate, asset management, pension administration, and BF&M's interest in the operations of the Insurance Corporation of Barbados Limited were strong. In addition, our life and health reinsurance activities in the Caribbean and Latin America have commenced which over time we anticipate contributing to our earnings. Mr. Wight added that while underwriting results were very positive investment performance was poor due to the weak US bond markets in the second quarter. This had a negative effect on half year earnings.

August 30. International businesses should not be expected to pick up the slack when the Government cuts funding to charitable organizations, according to a leading donor. A member of The XL Foundation, one of Bermuda's largest charitable donors, said many international business were already heavily investing in the Island and should not be expected to fund everything at a packed public meeting on the administration of charities last night. The XL Foundation member said that although 90 percent of the company's workforce lived elsewhere in the world The XL Foundation gives two-thirds of its charitable budget to organizations in Bermuda. He added that the Island needed to prioritize pointing to the $11 million earmarked by Government to be spent on cricket in the next few years. "I am all for supporting development in sports but when you take it away from the charities, many that provide basic services that make the Government look good, and assume that international business will pick up the slack, I think it is an unfair burden to put on businesses already being charitable. He added that the Foundation has already earmarked most of the funds and would not be able to help many charities left in the cold this financial year after the Government cut or did not renew grants usually received. And he said that the Island's charities could benefit from streamlining instead of duplicating services because an Island of 65,000 people did not need 400 charities. The meeting was organized by the Ministry of Social Rehabilitation to allow charities and donors to discuss proposed changes to the Charities Act. Some of the changes include greater accountability, better registration, a definition of what a charitable organisation is and more transparency of charities' goals and mission statement. Minister of Social Rehabilitation Dale Butler said: " Almost 90 percent of households donate to charity with the average household donating more than $1,200 in a year. This is more than the average household donates in the US and far more than in the UK. Together we can ensure that 'Giving in Partnership' is more than just a slogan — it is our modus operandi and our best avenue in securing a brighter future for all people in Bermuda."

August 30. An election for the post of Common Councillor is set to be held by the City of Hamilton on October 11 — if more than one candidate is nominated.

The vacancy has arisen due to former occupant Courtland Boyle being appointed Alderman earlier this year. Announcing the election, Mayor Sutherland Madeiros said: "Candidates interested in running in the election and eligible voters must be registered before September 19. It is anticipated that Nomination Day will be on October 4 and that the election will be on October 11 if more than one candidate is nominated. "I welcome and support participation in the management of this dynamic City. Anyone who is interested in helping to run the City of Hamilton should consider standing for election as a Councillor. Prospective candidates must be on the Municipal Register and have some flexibility in their schedule to attend meetings. I would be happy to discuss any questions that a prospective candidate may have."

August 31. The Hustle Truck was yesterday re-launched two weeks after it was suspended due to anti-social behavior from its workers.

Earlier this month, Housing Minister David Burch called off the scheme when staff hurled abuse and vandalized Bermuda Housing Corporation (BHC) property in a row over pay. Yesterday, the Minister announced the return of a "new and improved" version of the project, which involves bussing unemployed people around the Island to carry out manual labour. The 87 workers previously employed on the Hustle Truck is being whittled down to 63, so that each of the three supervisors only has to take care of about 20 individuals when it officially resumes on Monday, September 10. "You will be aware that as a result of disruptive behavior three weeks ago, the programme was suspended so that a complete review could be carried out and an improved management plan implemented," Sen. Burch told a press conference. "I am pleased to announce that over the past few weeks that process was concluded." Since the initiative's launch in April, 270 people have participated by carrying out tasks such as landscaping, general cleaning or painting, with 26 graduating to full-time employment. They arrive at work at 8 a.m. and undergo a seven-hour day, returning consistently throughout the week. However, it was suspended after the incident at BHC, which Sen. Burch said involved employees repeatedly shouting abuse and damaging pictures on the wall. Yesterday, he suggested critics of the Hustle Truck had hoped the incident would lead to its permanent demise. "The openness of the programme was specifically designed to decrease bureaucracy and allow persons to have an opportunity at employment despite past problems," he said. "There are some who wished for the programme to die a natural death and others who criticize the absence of a plan in initiating this programme. I am not moved by either of these views as the positive impact of the Hustle Truck, in spite of the challenges, has been impressive. To date, 26 Hustle Truck workers have graduated to full-time employment. I believe they would not have done so were it not for the existence of this initiative." In an attempt to prevent any repeats of the BHC incident, the Hustle Truck team has also been boosted by the appointment of Shane Watson as an alcohol and drugs counselor. "We recognize the need for this type of support at Bermuda Housing Corporation, not just Hustle Truck workers but also for some of our tenants," said Sen. Burch. He said the 87 people workers would be cut to 63 following an interview process. As each person graduates to full-time employment, others will be invited to participate in the programme. Sen. Burch also paid tribute to Major Barrett Dill, BHC's deputy general manager who has overseen the programme.

August 31. Berkeley Institute kicked off its annual family week with Chairman of the Berkeley Institute Board of Governors, Calvin White Sr., addressing students and parents on the history of the school.

The event is an orientation for incoming senior one(S1) students and their parents. Mr. White spoke about the school's "illustrious history" saying: "The Berkeley Institute had enjoyed more than 100 years of educational excellence and it was amongst the first of Bermuda's schools to offer academic programmes irrespective of gender or race." He said the alumni of the school are part of Bermuda's academic, business and Government leaders. Mr. White explained teachers are " the key component in the delivery of quality education". He went on to discuss the controversial graduation rate at the end of last school year. The chairman said: "The Berkeley Institute has always calculated its graduation rate in the same way. The administration divides the number of students who meet the requirements by the number of students in S4, in the BSC programme, at the start of the S4 year. This method has been consistently used at the school." Mr. White added a student will not graduate if he or she hasn't met the required credits. If a student has not met those requirement, he or she will have to attend summer school. He added: "Within the framework of the School's Core Values, The Board of Governors remains steadfast in its mission to provide a standard of excellence in education at our school. This can only be achieved with the professional and committed efforts of strong teachers who are devoted to the total development of the students at The Berkeley Institute."

August 31. Two female tourists were robbed of a digital camera and personal belongings on Wednesday.

Police attended the scene on Malabar Road, Sandy's. The victims told officers they were riding rental cycles east on Malabar Road when three unknown men rode up next to them. One of the men grabbed a pink plastic bag that was in the rental cycle's basket containing the camera and personal items. A struggle between one of the suspects and victim began with the suspect punching her in the face before escaping. Officers located the suspects on Scott's Hill Road. A short chase began with one of the men being arrested. Police are appealing for witnesses or anyone with information to contact the Somerset Criminal Investigation Unit of 234-1010.

August 31. A cruise ship worker was robbed and attacked yesterday morning.

Police attended the robbery on Front Street where the 38-year old Azamara Journey employee said he left the ship at 3.45 a.m. and was walking along Front Street. He said he was approached by a man who called over four other men. The men attacked the victim and stole money from him before making their escape. The victim sustained a head injury but refused local medical treatment. He was treated on board the ship. The main suspect is described as a 6ft dark skin male in his 30s with a bald head. Police are appealing for witnesses or anyone with information to contact 295-0011 as they are investigating the matter.

August 31. A law passed three years ago to hit counterfeiters with huge fines and prison sentences is still not in effect because of red tape.

Instead of being able to impose jail terms of up to ten years and dole out penalties of $250,000 courts can only fine the fakers $240 under laws dating back to the early part of the last century. The Copyrights and Designs Act 2004, which is actually featured on the Government's laws website, was signed off by the Governor in March of that year. But it is still not operational as the regulations which go with it have yet to be drafted by Government. The only pieces of legislation Police and Consumer Affairs have to work off are the Patents and Designs Act 1930 which has a maximum fine of $240 and The Merchandise Marks Act 1889 which is even softer. Last October Police raided a Hamilton shop and netted $1,000 of fake DVDs while they warned supermarkets were in contravention of the Act for selling fake designer handbags, clothing and perfume but no prosecution was launched. The law delay was raised in the Consumer Affairs Report of 2006. And this week Inspector Charlene Thompson, of the Fraud Squad, said: "Our only hope is that it is gazetted soon because the legislation which has been passed would give us, the Police, the power to go on and do what we have to do in terms of enforcing the law. But we want to put out the warning to people doing this that once the legislation is in place they run the risks of complaints." Pirating operations have been linked to gangsters and even al Qaeda say authorities. We want to let people know who are purchasing these counterfeit goods that ever since 9/11 you are looking at possibly helping fund terrorism," said Inspector Thompson. The old Act lacks punch on punishment, seizure and search powers but the new act legislates the Consumer Affairs department to be the investigative body for such offences. Labour and Immigration Permanent Secretary Robert Horton said: "The delay in bringing the Copyright and Design Act 2004 into operation is regrettable, but has been caused by the unanticipated amount of time that it has taken to draft the 21 copyright Regulations that will supplement the Act. However, I am pleased to advise that most of the work on the Regulations has been completed and we very much hope that the Act and the Regulations will be brought into force by the end of the year."

August 31. Entrepreneurs chewed over commerce with the Premier yesterday at his 'Brown Bag Lunch on the Lawn'. Dr. Ewart Brown welcomed small business owners to the Cabinet Office grounds to discuss issues and opportunities. Representatives of 15 companies attended, joined by the Bermuda Small Business Development Corporation and the Ministry of Finance. The Premier said: "I can really relate to this group because I am a small business owner. I know the challenges they face first-hand, but I also know the self-fulfillment that comes with owning your own business." Leroy Turini, owner of Winky Dinky Dog, said the Brown Bag Lunch had been the perfect opportunity to network. "It helps to know there are other people going through the same struggle," he said. Ivan Outerbridge, of technology company Eye Designz, proposed a smart card idea to Dr. Brown, who is Minister of Transport. "I've presented it before to PTB, but it was ahead of its time back then. Now might be a better time," he said. "I've been trying to meet with the Premier face to face for a while. So this was a good opportunity for me." And it seemed the entrepreneurs' ideas were welcomed. Dr. Brown said: "A few of the people here today had some very good ideas about strengthening small businesses in Bermuda. I wouldn't be surprised if their ideas became legislation."

August 31. Opposition Leader Michael Dunkley last night reiterated the need for witnesses to the murder of Shaki Crockwell to come forward.

Mr. Dunkley, who is Shadow Public Safety Minister, said in a press statement: "I would like to endorse the comments by the Governor, the Premier and Colonel Burch urging the public to pass on to the Police any useful information they might have about the murder of Shaki Crockwell, and about other serious crimes committed recently. "We in the United Bermuda Party have also warned of the threat posed to this fragile community by members of the public who sign on to a code of silence about criminals and their behavior." However, he added: "But in a small community like Bermuda, leadership plays an important role. It must come from the top and right now we do not have it. How credible is a government that on the one hand imposes a code of silence on their involvement in the Bermuda Housing Corporation scandal and a gag order on the Press and then endorses the arrest of whistleblowers, while on the other hand admonishes members of the public for not coming forward with information about the tragic murder of Mr. Crockwell and other crimes. I am concerned that this Government's behavior contributes to the very code of silence they are now urging people to step away from. People nowadays are less willing to speak freely on public issues because of the level of intimidation stirred up by this Government. The Government itself has always been reluctant to come forward with information about issues of public concern, always reluctant to stand in the sunshine of public scrutiny as it once pledged to do. Our political leaders can't have it both ways. It's not good enough anymore to talk the talk and not walk the walk. You can't say: 'Do what I say, not what I do'. We have serious trust issues at play in Bermuda. One way to make progress on them is to make sure we have a government that practices what it preaches." The Government chose not to comment on Mr. Dunkley's views last night.

August 31. Public Safety Minister David Burch has been blocked after calling for Police to farm out guard duties to the Regiment to help free up more officers for active patrols. The news comes as it emerged Police are 33 officers short of the full complement of 469 while Bermuda Reserve Police, which has around 100 officers and puts at least 30 on the street each week, have had operations suspended. A brief Police press release yesterday said anomalies over insurance coverage had meant reserve duties are limited to training only while Government, insurers and Police hammer out a solution. Several Police sources said the Reserve Police played a full part in keeping law and order. One said: "At the weekend they are putting out quite a number of people. They are very, very useful." The Reserve officers also police Harbour Nights on Front Street on Wednesdays. Asked if next week's festivities were in jeopardy Acting Mayor Bill Black said: "If they are not going to be there it is going to have an effect on us. I am hoping the regular Police will step in and assist." This week Public Safety Minister David Burch told The Royal Gazette that his suggestion to claw back Policemen occupied in non-Policing duties - such as court duty and guard duty - had been shot down. "That would help us greatly. I don't know what the numbers are but they are significant. "If we were able claw them back and deploy them in operational policing then perhaps we would not hear the cry that the Police are undermanned.. If one employed the Regiment in some of those roles which are traditionally carried out by militaries in most civilized countries you would release policemen from those sorts of duties. But from where I sit there is no real appetite on the part of the Police or the Governor to do that. I am extremely frustrated about that - all I can do about that, because it is operational policing, is talk about it. As much as people calling it whining, it's a reality of life. I asked I said to people 'I can fix this, let me' and we had a constitutional crisis just for asking. You cannot have it both ways." A Government House spokesman said last night: "We consider it would not be appropriate to change the current arrangement." Recently Sen. Burch called for Government to have operational control of Policing but that was rejected by the Governor - to whom the Police Commissioner reports directly. But Government controls the purse strings. Sen. Burch said training was "frozen" temporarily three months ago but has now been freed up. He said "I had concerns about overspending last year." He said the budget had been overspent by 40 to 50 percent and he added: "Now they are under-budget as far as they have indicated." Opposition Leader Michael Dunkley agreed with Sen. Burch's call to get Police off static guard duties and back into active Policing. But he criticised Government for not doing more to keep force numbers up, after claiming the force had lost 40 officers between January and July this year. And he said Government's excuse that the traditional recruiting grounds in Britain and the Caribbean weren't so receptive was no reason for letting numbers dwindle as he urged Government to look at other countries for experienced officers and to reassess the benefits package being offered. Mr. Dunkley said officers were becoming disillusioned partly due to the fact Police had not had a pay rise for two years and were working out of contract. A source close to the Police told The Royal Gazette: "It is two years now and people wonder why morale is an issue - this is not a way to recruit Bermudians to an organisation, I can tell you." However this paper understands from a variety of sources that foot-dragging on the part of the Bermuda Police Association could be to blame for the stalled pay talks. Mr. Dunkley also questioned how the axing of Community Beat Officers would help the Police build bridges at a time when they were finding it difficult to get witnesses to come forward for gun murders. He said the Community Beat Officers had been employed to get to know communities at a grass roots level and had been very successful in the Prospect area in particular. "They had a number of challenges but cleaned it up before it got out of hand." But he said the move to Community Action Teams would see Police reacting to incidents rather than preventing them as they go along.

August 31. Tourism's Pop and Sizzle ambassadors, left without pay for weeks, have been reimbursed. On Wednesday, nine students employed as meeters and greeters at tourism hot-spots had not been paid since late July leaving them fearing they would not get their money before college started. One angry parent said thousands of dollars was owing - with employees getting around $900 every two weeks - but promises to get it sorted had not been honored as the problem was passed from one person to another. She said the whole operation seemed haphazard with one manager turning up at her home to pay her daughter $900 in cash after a previous delay in payment. Then money stopped coming altogether. But hours after this a Tourism spokesperson said the delay in salary payment to the Pop and Sizzle Ambassadors has been rectified. An internal administrative matter was the cause of the delay. The Bermuda Department of Tourism apologized for any inconvenience caused to the Pop and Sizzle Ambassadors and thanked all nine dedicated workers for their stellar service on behalf of the Tourism Department.

August 31. Controversial education chief Ellen-Kate Horton slammed the public school system as chaotic and "a disaster in the making", according to documents obtained by the Mid-Ocean News.

In a politically-laced, racially-charged memorandum to members of the Cabinet, the top civil servant, sister of Education Minister Randy Horton, warned that poor decisions "will undoubtedly assist in handing the government back to the UBP". And Ms Horton also argued that, by adopting a school curriculum devised in the US, "it is as if we are buying ourselves back into slavery" and implied that Government was spending taxpayer dollars unwisely. Her missive also took a swipe at education professionals, accusing school principals of meddling in the curriculum rather than focusing on what goes on in the classroom, while individual teachers were too busy "doing his or her own thing because no one is accountable to do the right thing". Former Education Minister Terry Lister came under fire for failing to meet with education officers while one public school head was attacked for sending his child to a private school. And Ms Horton also declared that Bermudians were still living under the yoke of colonialism which instilled an inferiority complex among islanders. The three-page e-mail, written in 2005 when Ms Horton was a member of the Curriculum and Instructional Leadership team (CIL), provoked an angry response from head teachers, who claimed they would "find it impossible to work with a group of people or a single person who can pen such vitriolic remarks". Chief Education Officer Joseph Christopher later confirmed that the Ministry had "dealt with Ms Horton with respect to the matter of this inappropriate e-mail". Ms Horton's e-mail reads in part: "Dear Sirs and Madams: How can the Government justify spending approximately $1.2 million of the taxpayers' money each year employing 13 education officers of the CIL team if there has obviously been a vote of no confidence? Shouldn't the Minister of Education ensure that the Government spends money allotted to education wisely? Recently we learned, quite by accident, that the middle school programme for Mathematics and English Language Arts will be the programme written in Plano, Texas, for THEIR students. Plano is a rich, majority white suburb of Dallas. We will spend megabucks for this online curriculum without seeing if the pilot (in place at Whitney Institute) is working. At no point has the Minister met with the five officers of the core areas to discuss this situation. We have asked for an audience with the Minister but have been denied. In an attempt to ameliorate these circumstances, the current Minister should seek assistance from those Ministers who successfully led our schools in the past (Horton, Butler). Do we really want independence? This must be some kind of JOKE, a country that cannot (or will not) adequately educate its people is not worthy of becoming independent. If we truly wish independence, one of the most important aspects en route to that destination is definitely a solid ability to educate the populace. The decision has been made to use a programme brought to Bermuda (and bought BY Bermuda) by an American principal of the Whitney Institute. Principals are not curriculum experts; a good number of them are not even good instructional leaders! While we 'try' the programme on Bermuda's public school system, the very principal of whom I have spoken, sends his son to private school. What is wrong with this picture? The Plano curriculum is clearly not good enough for his child!!! The decision to use the Plano curriculum has been made by five school principals who themselves (the majority of them anyway) were put into place using yet another imported tool (an interviewing tool). Fifty per cent of Bermuda's children are enrolled in private schools. This demonstrates an utter lack of confidence in public education. This has happened since the introduction of the American Middle School system, which occurred under the UBP watch. Was this by design?" Ms Horton went on to point out that the CIL team had spent a year reviewing the Middle School curriculum with teacher leaders, had written quarterly planners, had set standards and had taken teachers out of the classroom for "professional development" yet the CIL team had essentially been ignored by the Ministry. "The entire year of COSTLY work, preparation and research has gone to waste!"

August 31. Ellen-Kate Horton was appointed Acting Education Permanent Secretary earlier this month, three months after the sacking of predecessor Rosemary Tyrell. Ms Tyrell's dismissal came about following an assessment by an independent team of UK inspectors which concluded that the public school system needed a complete overhaul. Ms Horton's position is probationary until it comes under review in December. The appointment sparked outrage among teacher representatives, who claimed that Ms Horton lacked experience and, as the sister of Education Minister Randy Horton, would be continually confronted with a conflict of interest. Although those allegations were later denied by the Bermuda Public Service Union, which staged a press conference to defend Ms Horton, the Mid-Ocean News has obtained documents which show the Education chief was reprimanded for her correspondence to Cabinet. Although she signed the letter 'Ellen-Kate Horton for the CIL team', she later acknowledged that she acted independently. When school leaders saw the memo, they demanded that Ms Horton face disciplinary action.

August 31. The Bermuda Public Services Union (BPSU) is investigating a string of complaints that career civil servants are being overlooked while plum posts are allegedly given to political appointees. Secretary Ed Ball yesterday confirmed the Union is addressing "a number of concerns" expressed by Government workers who believe traditional hiring and promotion practices have been bypassed. Although he refused to state what specific placements are under question, Mr. Ball said the issue was compounded by an anxiety that senior civil servants would have to report to persons with less experience. "A number of concerns have been voiced to the Union which are being investigated," he said. "And if there are violations, someone will have to answer. The Bermuda Public Services Commission is there to stop political interference. It checks to see if the proper steps have been followed. I can state that no contract worker can give direction to a civil servant, period. A consultant is hired for a specific job and has no vested powers greater than a civil servant especially a senior civil servant." The hiring of Premier Ewart Brown's former press secretary Scott Simmons as a consultant to the Ministry of Education was criticised as a political appointment earlier this month as was the decision to make Education Minister Randy's Horton's sister Ellen-Kate his permanent secretary. Teacher representatives were particularly outraged by Ms Horton's appointment, claiming she lacked experience and, as Mr. Horton's sister, would likely continually be confronted with a conflict of interest. Questions have also been raised over posts within the Department of Tourism, Government was interrogated over its faith-based tourism scheme headed by Dr. Brown's political campaign manager Andre Curtis. As part of that initiative, Mr. Curtis was paid $400,000 and brought 2,200 tourists to the island over a 12-month period. Although the assertion has been denied the Opposition has claimed the scheme is a way of getting cash to Mr. Curtis as a thank you for his campaign assistance. More recently, Emily-Gail Dill was transferred from the Ruth Seaton James Centre for the Performing Arts to help run the faith-based initiative out of the Department of Tourism's New York office and assist with the Bermuda Music Festival and the PGA Grand Slam of Golf. While he did not comment directly on any of the mentioned appointments, Mr. Ball said: "There are issues the Union will be addressing shortly. There is a process in place for secondments, contract officers and the like. We like to operate with transparency. One of the biggest criticisms I have is of people who only tell one side of the story, people who are not open enough to tell the truth. This is a principled matter and there are certain principles we like to work to. If (an appointment) doesn't satisfy that criteria, then something is wrong. The Bermuda Government is supposed to be the employer of choice. It must do things above board and follow (standards set by) the Bermuda Public Services Commission."

August 31. Electricity costs are set to soar after the Fuel Adjustment Rate peaked above ten cents for the first time today. Residents face a two percent increase in their bills for September after the Fuel Adjustment Charge reached 30 percent - up from 28 percent in August. But alternative energy sources are now on their way, according to Belco. The company has applied for planning permission to install a wind turbine and solar panels at a house in Warwick in an experiment into the feasibility of introducing renewable energy into homes on the Island. Belco says in order to make Bermuda more sustainable, traditional energy must be combined with large and smaller renewable energy sources. In terms of large sources, the Current to Current project, which aims to harness the power of the ocean, is still in the pipeline, with work on an underwater power generator scheduled for 2009. Research into currents around the Island last year concluded there were too many eddies to generate power successfully. As a consistent current is needed, the Gulf Coast is now being looked at as a possible location. A cable on the seabed would run power to Bermuda. Belco spokeswoman Linda Smith said: "Our agreement is in place with Current to Current to purchase power from them when it's available. The agreement is to purchase between ten and 20 mega watts in the initial stages." She said: "We need to add 40 mega watts of new capacity by 2010 to meet increased demand and to replace older plant. We have been taking a look at how we will meet these needs and we envisage a combination of small scale renewable power for individual homes, and large scale renewable (ie. Current to Current). The capacity needs to be a combination of small scale, large scale and traditional plant." Belco this week made advances towards renewable energy sources in the home with its planning application for a 'micro windmill' and solar/thermal panels at a company-owned property in Middle Road, Warwick. While wind turbines generate power, solar panels transfer heat and can be used to warm water. Ms Smith said a Belco employee will volunteer to live at the cottage to assess their practicality and the costs involved. The company hopes to have its 'beta site' - experiment, in place by the end of the year and then take the public on tours to gauge their reaction. "We are looking to showcase a 'beta site' at the end of year to provide examples of various kinds of small scale renewables. We aim to assess the value of them to the consumer," said Ms Smith. "Until there is a large scale renewable (ie. Current to Current) we feel the community should be looking to incorporate some level of small scale energy in new construction and larger renovations. We want to work with the community to find a comfort level and so find ways to incorporate these new strategies to meet Bermuda's overall energy needs." Ms Smith said: "At the moment Belco is paying between $89.17 and $109.85 per barrel and as a result, the Fuel Adjustment Charge is at its highest level ever of 10.2 cents per kilowatt hour, which currently accounts for approximately 30 percent of the total bill." She added that this charge is used by utility companies around the world to adjust bills according to fluctuations in fuel prices, and that Belco does not profit from it. The charge is reviewed by the Price Control Commission. Since June 2005, it has almost doubled, from 5.3 cents per kilowatt hour. Ms Smith urged residents to stamp out "phantom power" loses by unplugging their computers and electrical goods when not in use. "Just make sure you're not paying for something you're not getting any benefit from, for example when your television is turned off but still plugged in," she said. For more energy saving tips, visit the company's website at: belco.bm.

August 31. It's the newest eatery on the Island at Collectors Hill.

When Mr Chicken decided to relocate to Queen's Street in Hamilton, ready and waiting to take over the vacated premises on South Road were Mr. Simmons, his wife Emma and his brother Wilmont. Their latest business venture the Rotisserie Grill is now up and running. From March to July the restaurant was redesigned and fitted out with equipment and fittings from the US and Italy. Although there are a few final fittings to be added, and the complement of staff is not quite full, the rotisserie opened four weeks ago and so far has been building up its customer base through word of mouth. There are already regulars who visit a number of times each week to enjoy the wholesome comfort foods on offer.

August 31. A former officer has rejected claims that the recent restructuring of the Police Service will improve its operation or effectiveness.

And he contends that the Community Action Teams (CAT) developed under the realignment will have little impact on major problems facing the island such as drugs and gang violence. His comments followed a report by this newspaper that officers were left demoralized by a decision to reduce the Narcotics and Criminal Investigations Departments by half, and get rid of community officers. That staff was drafted to the CAT initiative, with a team established in each of the island's three police stations. The Police Service issued a press release in response to the story in which Superintendent Michael DeSilva insisted the realignment would not compromise "community safety, operational effectiveness or public confidence". He argued that the CAT initiative, combined with a new shift system, would place more officers in places such as Hamilton, at times when bars and nightclubs are busy. And he dismissed the comments of officers interviewed by the Mid-Ocean News account, saying their views were in the minority. Countered a former officer in a letter to the editor this week: "I think it is fair to say that the major problems facing the police today are drugs, burglary/theft, gang violence (and) anti-social behavior, all of which are drug related, major disregard for the rules of the road by certain road users and the list goes on. I cannot see what impact the CAT patrols will have on the crime/drug problems. Will groups of police officers patrolling in vans be in a position to solve burglaries or thefts or the cutting down of on major drug importation through our ports and open shoreline? Supt. DeSilva goes at length to say the low morale issue is from a minority of officers. I would suggest that if a properly conducted survey were to be carried out within the Police Department on the problems which affect morale, Supt. DeSilva would be in for a shock." The man agreed that officers should be on hand to make arrests for "possession of minor amounts of drugs, drinking in public places, etc.," in Hamilton, but questioned how the Service intended to efficiently police the rest of the island. "I am sure all the victims of crime in Bermuda, from Somerset to St. George's, who have been burgled, robbed or assaulted, most of the culprits are drug users, will be happy to know that the pool of detectives, both CID and Narcotics, has been reduced in order to help fill CAT patrols to make things safe around bars and nightclubs. I would say it is ridiculous to reduce the manpower of two of the most important departments in the Police Service. These are officers who carry out all the major investigations, inquiries and interviews, complete the files and normally end up with their case in Supreme Court. Most of them have received overseas training and have many years of experience behind them. To stick this type of officer in a van for 12 hours whilst the crime rate soars is farcical." A police spokesman yesterday gave this response: "As you know the realignment took place on June 16, 2007 and is designed to shape the organisation so that it best develops community-focused partnership policing. On September 16 it will have undergone a three-month initial trial period where the Bermuda Police Service can fully ascertain the effectiveness of the new realignment. It is much too early to deal with specifics as levied by a former police officer, particularly when the criticisms are out of context with the overall purpose of the realignment. We remain focused and committed to ensuring that we provide the best policing strategies for Bermuda."

August 31. A collection of artifacts found in Bermuda's waters is now on exhibit at Sydney's Hyde Park Barracks Museum, one of the convict heritage sites.

The display is the culmination of decades of research by local divers Michael Davis and Chris Addams, who together retrieved more than 2,500 convict-related items from waters off Dockyard including military buttons, badges, regimental pieces and items carved by hand out of Bermuda flowstone. Australia's Historic Houses Trust (HHT), which operates the Hyde Park Barracks Museum, offered to hold a two-year exhibit of the collection after Mr. Addams' daughter Rhiannon gave a presentation hosted by the University of Tasmania and the International Centre for Convict Studies a few years ago. A Bermudian living in Perth, she spoke before representatives of historical and archaeological institutions around the world. Convict Hulks: Life on the Prison Ships had its official opening early in August. A few snags along the way might have prevented that, however, were it not for the intervention of Premier Ewart Brown. "I have to give big thanks to the Premier," said Mr. Addams. "Back in January I applied directly to him and his secretary came back to me within two weeks, saying it was okay for the exhibit to go ahead." Although protected by the Dromedary Trust, its name taken from one of the "vermin-ridden, rat-infested" hulks that housed hordes of convicts here, Mr. Addams said he felt it appropriate official sanction was given before the artifacts were moved off the island as they belong to all of Bermuda. The troubles didn't end once he received the go-ahead, however. Less than a week before the exhibit's planned opening in Australia, the artifacts remained in Bermuda, mired in bureaucratic red tape. "The customs people in Australia are probably the strictest in the world," Mr. Addams said. "And when it comes to items made of wood, of bone, etc., they (really) go over them. We wanted to go early in anticipation that everything would have to be quarantined." The diver postponed two flights waiting to see the collection ready for travel. "We were in utter panic," he recalled. "But again I have to thank Carla Hayward in Government Archives and Dr. Brown. He gave the okay for the exhibition to go to Sydney on a Wednesday. It went straight on a freight plane to London and from there, on an express freight to Sydney, where it arrived Friday evening." Passage went equally smoothly at the other end.

August 31. Hundreds are expected to participate in the Labour Day celebrations. The joint Labour Day planning committee (JLPC) representing all the registered trade unions in Bermuda have revamped the agenda that will climax at Bernard Park, following the traditional march from Union Square outside the BIU Headquarters building. It will get under way at 11.30 a.m. on Monday In the past many people who did not march tended to gather at the park, some as early as 8.30 a.m. They had little or nothing in particular to engage their attention until the marchers reached there and the speech-making began. The programme has been revamped to cater to those early birds. It should be interesting, according to a JLPC spokesman who urged churches, workers' groups and other organizations to support the Labour Day events. The social highlight of the weekend will be the 26th annual banquet of the Bermuda Industrial Union. It will be a gala event, as usual, at the Fairmont Southampton Resort. Nearly all 600 seats have been sold out. As we reported last week, guest speaker will be US Congressman Bennie G. Thompson, who is serving his eighth term as the Democratic Congressman for Mississippi's Second District and is currently chairman of the Homeland Security Committee. He is the longest-serving African-American elected official in the state of Mississippi. He served as alderman and mayor in his hometown for years. His reputation as a no-nonsense problem solver has earned him the trust of his constituents and the respect of his colleagues in Washington. Another US Congressman will be among the local and visiting dignitaries the BIU will be hosting. He is Rep. George Kenneth Butterfield, Jr. known to have no hesitation in claiming Bermuda as his ancestral home. Born in Wilson, North Carolina and commonly known as G.K. Butterfield, he is an American Democratic Party politician who currently represents North Carolina's 1st congressional district in Congress Rep. Butterfield's father was a Bermudian, Dr. G.K. Butterfield, who migrated to the US to further his education. He became a dentist, married an American and practiced in Wilson for 50 years. Dr. Butterfield became engrossed in politics and was elected to the Wilson City Council in 1953, making him one of the first African- American elected officials in North Carolina since Reconstruction (1862-77). Rep. Butterfield obtained his higher education at North Carolina Central University, earning an undergraduate degree in Political Science and a Juris Doctor law degree. Before his election to Congress, he was an attorney and an elected judge. He serves on the House committee on Energy and Commerce. He also serves as one of the nine chief deputy whips on the Democratic side. He is an active member of the Congressional Black Caucus. Rep. Butterfield's closest kin in Bermuda are members of the Pearman clan who own and operate the People's Pharmacy in Hamilton. Among the other dignitaries at the BIU gala will be Premier Ewart Brown and US Consul General Gregory Slayton.

History & daily newspaper reports

Authored, researched, compiled and website-managed by Keith A. Forbes.
Multi-national © 2020. All Rights Reserved