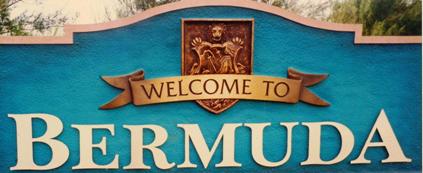 145 web files about the internally self-governing British Overseas Territory of Bermuda in a comprehensive and constantly updated Gazetteer. Accommodation, airlines, airport, apartments, art, aviation, banks, beaches, Bermuda citizenship by Status, Bermuda Dollar, Bermuda Government, Bermuda-incorporated international and local companies, Bermudians, books and publications, causeway, charities, churches, City of Hamilton, commerce, communities, credit cards, cruise ships, culture, cuisine, currency, customs, disability accessibility, districts, Dockyard, economy, education, employers, employment, entertainment, environment, executorships and estates, fauna, ferries, flora, former military bases, forts, gardens, geography, getting around, guest houses, golf, government, guest houses, history, homes, House of Assembly, housing, hotels, immigration, import duties, insurers and reinsurers, international business, internet access, islands, laws, legal system, legislation, legislators, location, main roads, magazines, marriages, media, members of parliament, motor vehicles, municipalities, music, newspapers, organizations, parishes of Devonshire, Hamilton, Paget, Pembroke, Sandys, Smith's, Southampton, St George's, Warwick, parks, permanent residents, political parties, postage stamps, public holidays, public transportation, railway trail, religions, retailers, Royal Naval Dockyard, St. David's Island, Somerset, Spanish Point, Spittal Pond, sports, taxes, telecommunications, time zone, traditions, tourism, Town of St. George, Tucker's Town, utilities, water sports, weather, wildlife, work permits.
Bermuda forbids all narcotics, weapons, ammunition, pornography and more
Huge penalties, prison and travel restrictions will result from ignoring this warning and importing them

By Keith Archibald Forbes (see About Us) exclusively for Bermuda Online
Illegal Imports
2016. December 29. The Bermuda Police Service has said officers have discovered the controlled drug Fentanyl on the island. The drug — a synthetic opioid — is associated with the misuse of heroin and has been linked to multiple fatal overdoses. According to the Drug Enforcement Administration (DEA), Fentanyl is a dangerous, powerful Schedule II narcotic responsible for an epidemic of overdose deaths within the United States. Detective Superintendent Sean Field-Lament said: "The BPS Drug Unit is conducting an investigation and we have informed our public safety and healthcare partners of the associated risks. We will work with our partners to formulate a more detailed response in the coming days, but in the meantime we would like to draw the DEA's safety precautions regarding Fentanyl to the public's attention: exercise extreme caution, be aware of any signs of exposure and seek immediate medical attention."
2016. May 25. In the UK. so-called legal highs were banned. Visitors from the UK and elsewhere should note that all these drugs have never been legal in Bermuda. They include Methylphenidates which are promoted as cocaine alternatives which are also known as the following: Ritalin, propylphenidate, Posh, Opaline, Gogaine, Fake Cocaine, Evoke, ethylphenidate, Ching, Burst, Banshee Dust. Synthetic cannabinoids which are also known as the following: X, Tai High, Hawaiian Haze, Spice, Mary Joy, Exodus Damnation, Devil's Weed, Clockwork Orange, Bombay Blue Extreme, Blue Cheese, Black Mamba, Annihilation, Amsterdam Gold, are also banned in Bermuda.
2016. April 25. A Cannabis Reform Collaborative was formed in 2014 to determine if legislative changes are needed but the changes it recommended to reduce the illegality remain on the shelf two years after they were presented to the Bermuda Government. Until then, it remains illegal and persons in Bermuda and all visitors discovered to be importing any narcotic face huge fines, imprisonment and being banned indefinitely from visiting or residing in the USA and other countries.
2015, November 20. Marijuana, heroin and cocaine remain the most commonly used illegal drugs in Bermuda, according to the annual report from the Bermuda Drug Information Network. The study by the Department of National Drug Control, provides analysis of trends in drug use in 2013 and 2014 according to a press release from the Ministry of National Security, it presents national data on the nature and magnitude of use and misuse of legal and illegal substances in Bermuda and represents the work of a broad spectrum of agencies and departments engaged in drug prevention, intervention, treatment, counseling, rehabilitation, enforcement, interdiction, and health. The release states: "Drug use is a difficult and complex phenomenon to monitor. This report serves the purpose of providing a comprehensive overview of the current drug situation in Bermuda using multiple sources and indicators, with the intent of providing insight into the different aspects of the drug problem." The report monitors and accounts for local drug-related information from about 30 data providers, covering some 45 drug control areas, and providing measures for more than 150 indicators. Since last year, it has expanded to include four new measures and one new survey. Drug use prevalence has remained constant among Bermuda's residents over the past ten years, with alcohol, tobacco and marijuana the most commonly used substances among the general adult population and youths, while the heroin and cocaine remain drugs of choice for problem drug users. Since 2014, drug-related crime has declined and there were no cases where drug use contributed to the underlying cause of death. Michael Dunkley, the Premier and Minister of National Security, stated: "The Government is committed to a healthier and safer Bermuda and an interconnected balancing of drug control efforts in both supply and demand reduction. Drugs continue to jeopardize the health, safety and welfare of people throughout the world; and Bermuda is no exception, as substance abuse continues to negatively impact our island extensively. Drug use prevention cannot occur unless there is change in our social attitudes toward alcohol and drug misuse." The report can be found at www.dndc.gov.bm.
To avoid arrest for any type of illegal narcotics, such as but not limited to cannabis, liquid ecstasy, magic mushrooms, marijuana, cocaine, heroin, etc. don't import them. Bermuda laws do not permit the sale of marijuana or any other narcotic drugs for any reason, not even for any alleged medical purposes. Even so-called "legal highs" of the type sold in some places in the UK are illegal here. It applies to those who arrive by any means - air or cruise ship or yacht. Locals, tourists and visitors are not given any breaks. UK European, USA and Canadian laws don't apply in Bermuda. Excuses that the drugs are needed for medical reasons are deemed spurious, irrelevant, immaterial and not accepted.
If you live in Colorado or Washington State or anywhere else that has legalized marijuana or any other narcotic drug in any way, don't bring it to Bermuda. It isn't allowed here under any circumstances. Your home-state policies don't apply and are not recognized in Bermuda and you'll be prosecuted to the fullest extent of Bermuda law, regardless of whether you are cruise-ship visitor or airline passenger visitor or working newcomer or Bermudian or non-Bermudian resident.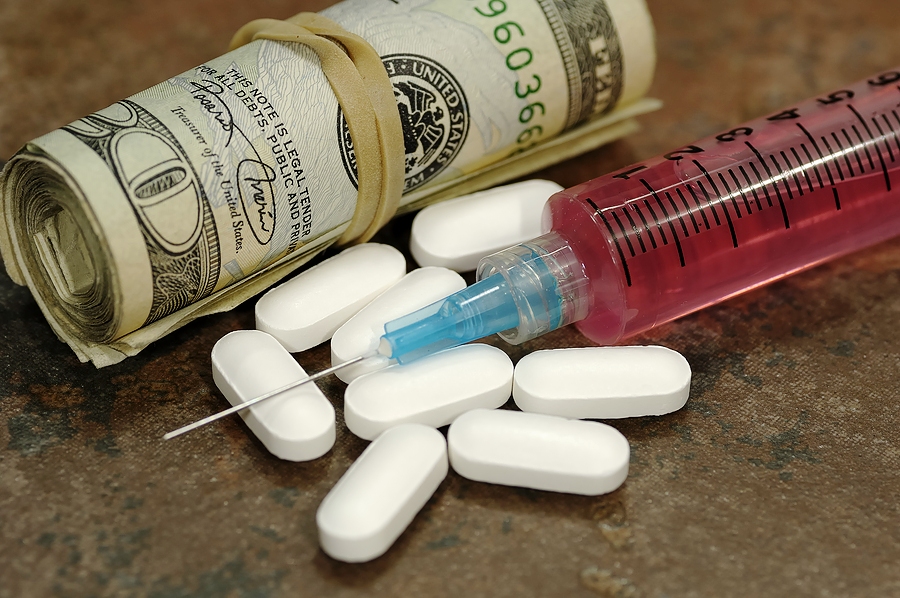 Do not bring them to Bermuda! Yet despite this warning, Bermuda-bound cruise ship passengers galore are caught and convicted, spoiling their vacation and earning a permanent Bermuda and worldwide criminal record.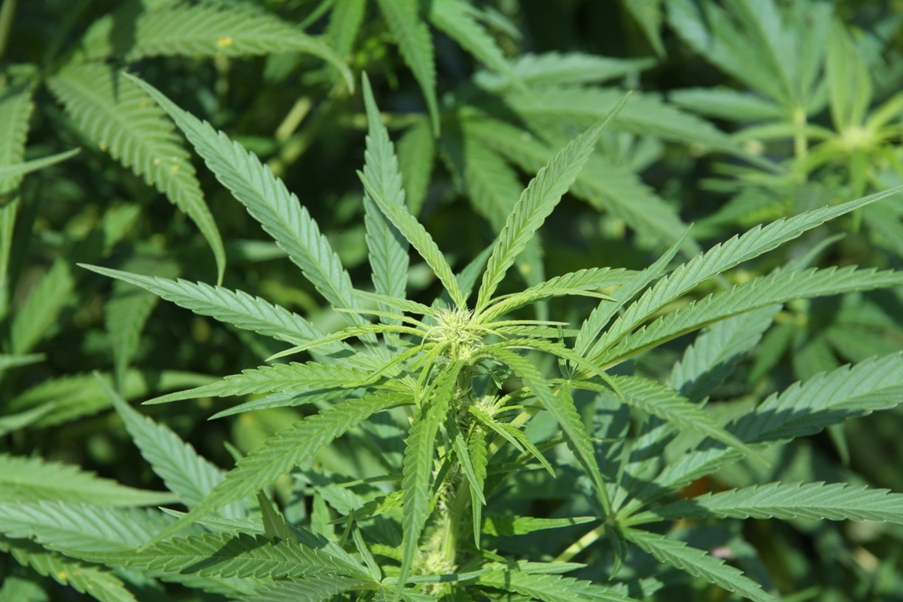 Cannabis sativa. Marijuana. One of the many narcotics for which there is zero tolerance on Bermuda, not even for medical use.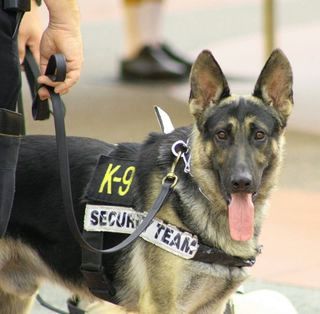 There is a total zero tolerance policy and crews of cruise ships and drug couriers are known as major importers. Bermuda Police and Customs Officers work very closely with their drug enforcement counterparts in the USA and elsewhere. Narcotics officers travel on every Bermuda-bound cruise ship, with drug-sniffing dogs and more and are given complete freedom by every cruise line whether in American, international or Bermuda waters to enter cabins of suspects at any time of the day or night, whether the cabins are occupied or not, when passengers are awake or sleeping, without a warrant, to make detailed searches and arrest suspects. They can routinely search and often act, either for no specific reason or on tips from passengers and crew who detect smells and unusual behavior. They work closely with staff on all the cruise ship lines serving Bermuda and when necessary call on the services of their Cruise Ship Enforcement Team. Detection systems are now very sophisticated and include drug-sniffing dogs employed for the task at the airport and on cruise ships. Despite warnings, arrests and convictions happen every day. Penalties for not complying are very harsh in Bermuda for even the smallest amount, with separate criminal charges for importation, possession, intent to supply and more - and with substantial repercussions elsewhere as well, as their names, passport numbers, social security numbers, and more are circulated to overseas authorities.
There have been many cruise ship and other visitors, crew members and others caught with drugs. Those arrested are charged, remanded in custody and possibly face several serious charges including importation with intent to supply. When visitors are caught and convicted of having illegal narcotics, they may lose their scheduled airline or cruise ship departure dates because they will have to remain in Bermuda until their court cases are scheduled, 5 days or more later; will not be able to apply for refunds; will be officially deported; and will have files on them given to police forces in other countries. Some complain, thinking their constitutional or other rights have been ignored, which is complete rubbish. They are expected to obey the laws of the land or pay the price.
Cruise ship passengers are strongly recommended to read, learn, inwardly digest and pay strict heed. The full list of the hundreds of banned narcotics are in the Bermuda Government's Misuse of Drugs Amendment Act 2005. It is not an excuse if you fail to make yourself familiar with the contents of the full list. Claims they invariably offer that they do not have the money to pay the fines are routinely ignored. They are remanded in custody or are put on bail with their transportation tickets impounded until they do. One reason officials in Bermuda are so tough is because fines are revenue to the Bermuda Government and the Customs Department is the source of the biggest of all revenue departments of the Government. So, unlike many other countries where Customs procedures appear to be relaxed and tolerant, the Bermuda system is neither. The discovery rate is over 70%. Cruise ships, their crews and passengers are automatically suspected now, especially since a huge stash of over 15 kilos of cocaine - valued locally at over US$4 million - were seized from a cruise ship recently.
Also illegal
Under no circumstances - except for specific, limited duration sporting occasions which include competitive shooting - are visitors and new residents allowed to import or own unlicensed (under Bermuda laws) guns of any kind, not even BB or pellet guns or slingshots. Penalties for doing so are severe. Only when such sporting events occur can participating athletes and/or their sports organizations apply well in advance to be allowed to import their firearms under a temporary Bermuda Government-issued Firearms License. Only they or the Bermuda Police or Bermuda Regiment or some other Bermuda-recognized entity or their registered members authorized to do so may hold Bermuda Firearms Licenses to possess and use Bermuda-licensed firearms in Bermuda.
Offensive and defensive weapons of any kind, like real or fake or toy firearms (guns) of any type, including flare guns and any ammunition; any kind of weapon to deter thieves or intruders; catapults (slingshots); BB guns; cutlasses; crossbows; mace in canisters; pornographic material; throwing knives; flick knives; martial arts weaponry; nightsticks; nunchakus; spiked wristbands; swords; spear guns, all pistols, all rifles, all ammunition for them, signal guns, all other weapons and all live marine animals (including lobsters) by any private individuals. Residents, visitors, and businesspeople who ignore the above will have their weapons seized permanently by the Bermuda Police Service and those convicted will be prosecuted to the fullest extent of the law. They will get a minimum ten year jail sentence for illegally importing the weapons into Bermuda and will be publicized and reported to Federal or provincial or state authorities for illegally carrying firearms on ships or aircraft. It is not an acceptable excuse to say you were not asked by airport staff if you packed your bags yourself, because you were. Nor is it acceptable to say that you forgot an illegal item was in your luggage, or was put there by mistake.
Snakes. It is illegal to bring snakes into Bermuda either as a business or a private citizen.
Bermuda Immigration and Customs inspection
Bermuda Customs Officers took over from Bermuda Immigration the procedure for arrivals in early 2002. Be prepared for lines (queues) at the Immigration desk, then Customs duty counter, then Customs inspection queue. There is now a "green light" or "nothing to declare" system as in North American, Irish and European airports. After claiming luggage from the carousels, go through Bermuda Customs. Declare a medically prescribed drug.
If at a hotel and a Customs Officer notes you are bringing nothing illegal and have no items to declare, you may be waved through. If not staying at an hotel, you and your luggage will probably be inspected, possibly thoroughly.
Allowed in Bermuda
85% of all visitors are from the USA and assume, incorrectly, that in Customs exemption of duties for visitors - from wherever they may be - and returning residents, Bermuda has the same very generous laws as the USA. Unfortunately, this is not the case. By comparison with the USA, Britain and Europe, Bermuda greets its visitors with tiny personal allowances, almost no customs-duty free allowances for gifts. (Visitors may bring in, duty free for personal use only while they are here, their clothes and articles like cameras, golf bags, 50 cigars or 200 cigarettes or 0.454 kilos (1 pound weight) tobacco; 1 liter of liquor or wine and a token $30 gift allowance). To avoid being arrested and having goods confiscated, do not try to import goods into Bermuda without paying the duty. And for returning residents there are extremely strict laws, regulations, controls and miniscule allowances compared to the generous procedures allowed in the USA, Canada, United Kingdom, etc. for their returning residents. Items brought in by visitors and residents that are not within their duty free category incur a stand import duty rate of 22.25% of purchase cost. Produce receipts from a retail store satisfactory to the Customs Department of actual purchase price of the items or be prepared for the Customs Department to assess items for your payment of duty at much higher Bermuda prices. This is applied vigorously.
Compare the following:
Normally, in the USA, for visitors or returning residents, the duty-free allowance or exemption from Customs Duty is $400 per trip, but from November 4, 2002, it was raised from November 4, 2002 to $800 (from $400) for those who have not used the exemption in 30 days.
In Bermuda, returning residents are allowed an allowance of only US$ 200 (until 1989 it was US$400 a person, reduced in 1990/91 to US$250 a person and subsequently reduced yet again to US$100 per person, now back since 2015 to $200 a person after severe international criticism) before they pay duty on items they bring but visitors are not entitled to such an allowance.
All visitors and residents arriving by air or cruise ship are now being given the following form by airlines and cruise ships and are required by the Bermuda Government to complete them on both sides before they clear Bermuda Immigration. No other country requires this form.
Front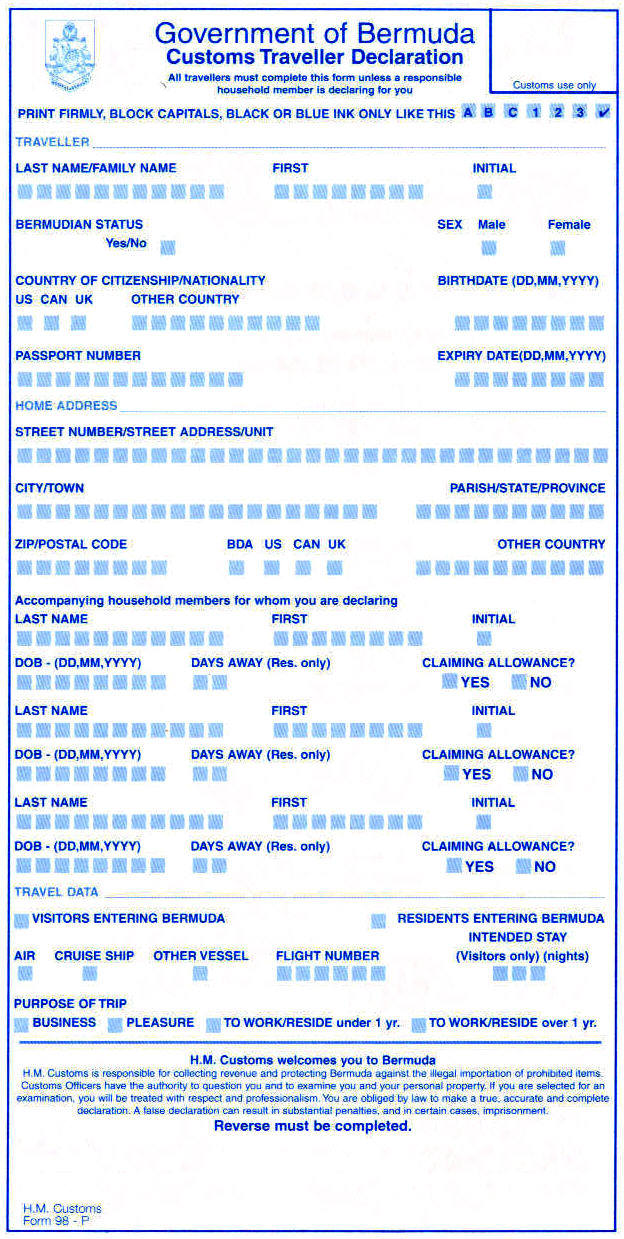 Reverse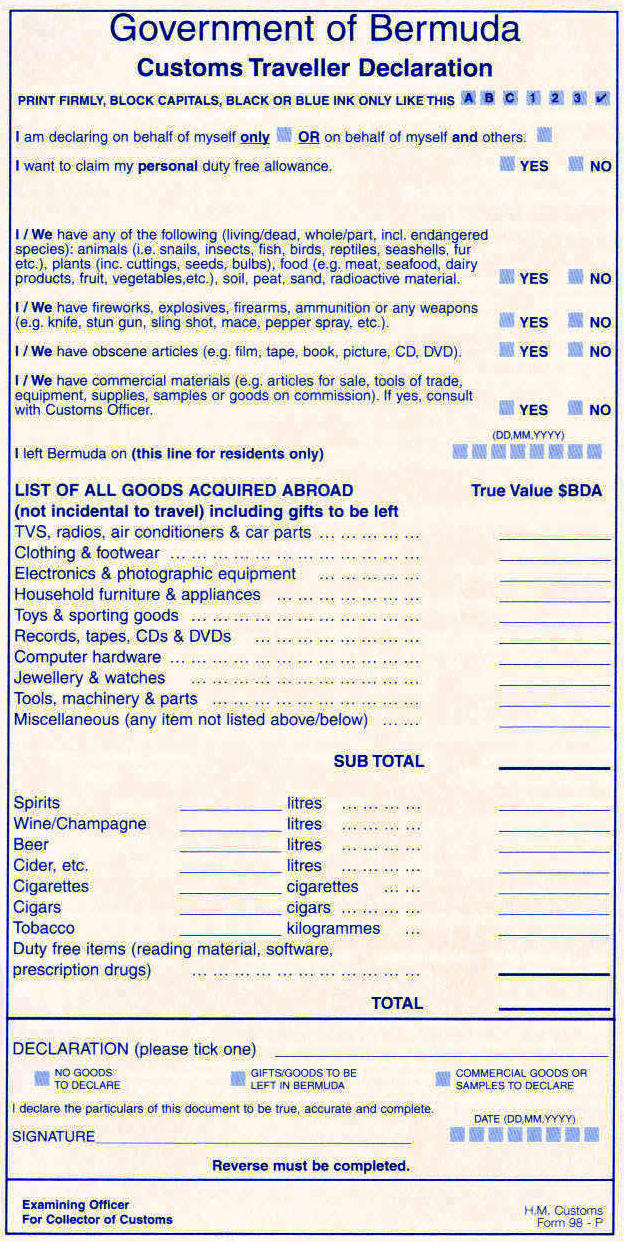 Bermuda Customs are now very, very tough on the rising number of duty evaders with more court cases plus on-the-spot fines at the airport. Failure to comply with customs regulations result in penalties for false declarations and prosecution of more cases involving serious commercial fraud. Duty cheats can also get a criminal record. Individuals who evade duty are liable for penalties of up to $12,000 or five times the duty payable while commercial duty cheats are subject to fines of up to $100,000. Customs officers make on-the-spot penalty assessments at the Airport Baggage Hall with officers given discretion about the levels of fines.
If you bring any foodstuffs with you, check with Bermuda Customs to know what is legal and dutiable as the case may be. Only Bermuda Customs can be the definitive source of information in this regard. Write in advance to Bermuda Customs at Hamilton Hall, 40 Front Street, Hamilton HM 11, P. O. Box HM 2084, Hamilton HM HX, Bermuda. Some fresh, frozen or cooked fish can be brought in providing the packaging is free of algae or seaweed.
Most Consumer and electronic goods can be imported if determined to be free of narcotics, subject to import duty.
Owners of arriving animals, plants, flowers, fruits, shellfish and products and vegetables must have proper documentation approved earlier by the Bermuda Government's Department of the Environment. All plants brought in by residents and visitors by air or via the Post Office must have documentation approved in advance by the Plant Protection Laboratory or they will be confiscated and referred to that facility for extensive plant inspection for any pests or problems. Residents and visitors should note that under the Fisheries (Protected Species) Order 1978, the Queen Conch (Strombus Gigas) and the Harbour Conch (Strombus Costatus) are illegal to import, an offence to purchase and possess and illegal to take from Bermuda waters.
To ensure that persons do not pay duty again on goods they export temporarily for their personal use, they should register duty paid articles, via Customs Form 52a, before their departure. They can do so before a Customs Officer at HM Customs Main Office; or General Post Office - Parcel Post; or Airport Customs Passenger Arrivals Hall prior to check-in for an airline flight; or Airport Customs Long Room Freight Shed; or HM Customs Yacht Reporting Facility, St. George's.


Last Updated: January 15, 2017.
Multi-national © 2017 by Bermuda Online. All Rights Reserved.