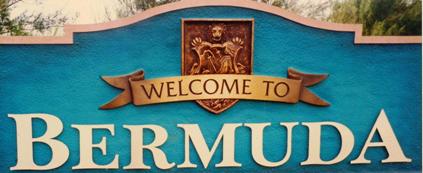 165+ web files, a regularly updated Gazetteer, overall an in-depth description of our island's internally self-governing British Overseas Territory 900 miles north of the Caribbean, 600 miles east of North Carolina, USA. With accommodation options, airlines, airport, actors, actresses, aviation, banks, beaches, Bermuda Dollar, Bermuda Government, Bermuda-incorporated businesses and companies including insurers and reinsurers, Bermudians, books and publications, bridges and causeway, charities, churches, citizenship by Status, City of Hamilton, commerce, communities, credit cards, cruise ships, cuisine, currency, disability accessibility, Devonshire Parish, districts, Dockyard, economy, education, employers, employment, environment, executorships, fauna, ferries, flora, former military bases, forts, gardens, geography, getting around, golf, guest houses, highways, history, historic properties, Hamilton, House of Assembly, housing, hotels, immigration, import duties, internet access, islands, laws, legal system and legislators, main roads, marriages, media, members of parliament, money, motor vehicles, municipalities, music and musicians, newcomers, newspaper, media, organizations, parks, parishes, Paget, Pembroke, performing artists, residents, pensions, political parties, postage stamps, public holidays, public transportation, railway trail, real estate, registries of aircraft and ships, religions, Royal Naval Dockyard, Sandys, senior citizens, Smith's, Somerset Village, Southampton, St. David's Island, St George's, Spanish Point, Spittal Pond, sports, taxes, telecommunications, time zone, traditions, tourism, Town of St. George, Tucker's Town, utilities, water sports, Warwick, weather, wildlife, work permits.

About Bermuda Online
Who, on this Atlantic island, writes, updates, owns and publishes this website

By Editor/Author Keith Archibald Forbes (see About Us) exclusively for Bermuda Online
About the editor/author, administrator, publisher, updater, webmaster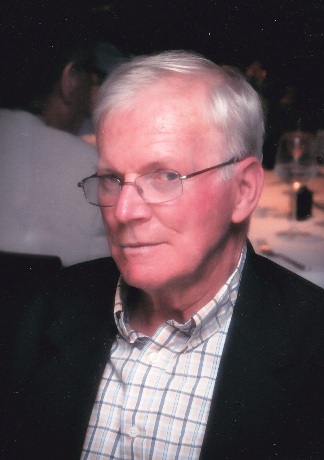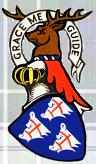 Some websites do not show who owns and operates them. We do so, in full compliance with the ethics, codes of conduct and methodologies of the Society of Authors and American Society of Authors and Writers. Author Keith Forbes is shown above with his Forbes family clan's coat of arms.
All the 165+ web files of Bermuda Online (BOL) are authored, written and updated solely by Bermudian-British author and BOL Editor Keith Archibald Forbes (pictured, top). Email him at keithforbes01@btinternet.com showing BOL as your subject. (It was a different email address until recently but the volume of junk mail became so bad a change became necessary). With his wife Lois also disabled and Bermudian, he is a Member of the Society of Authors, see http://www.societyofauthors.org. He began Bermuda Online (BOL) in 1990. It was purchased in 1991 from Keith by The Royal Gazette daily newspaper in Bermuda. BOL is still the only major website about Bermuda with everything done in-house including website administration and web-mastering. Keith is a former member of Bermuda's Broadcasting Commission, Consumer Affairs Board, Board of Education, Junior Chamber International, Reserve Constabulary, Bermuda Regiment, Kiwanis and more. He spends more than 28 hours a week in administering, maintaining, updating and web-mastering BOL files and replying promptly to relevant emails. BOL has grown hugely. (On October 1, 2005 BOL's size was 35.4 MB. But on July 6, 2019, under the same author for the last 27 years, BOL's size was exactly 10 times bigger, at 354 MB, now comprising 3318 items including 165+ sub-sites on Bermuda, copyrighted photos and graphics - and still growing).
About the Bermuda newspaper owner
Bermuda Online (BOL), still published independently, was acquired by The Royal Gazette Ltd (RG) from the above author . The RG is the only daily newspaper of Bermuda, see http://www.royalgazette.com/section/?template=6. Its present cost per issue is $1.50. BOL provides numerous web files on Bermuda of the type not covered on the RG's website. The RG is independent of any political party and is the principal (more than 85%) independent and impartial source of all offline and online news about Bermuda. The RG, Bermuda Business Directory and more are owned by Bermuda Press (Holdings) Ltd (BPHL), see http://investing.businessweek.com/research/stocks/private/people.asp?privcapId=20458943 and http://www.bsx.com/CompanyDisplay.asp?CompanyID=127, of 13 Addendum Lane, Pembroke HM 07, Bermuda. Jonathan Howes is the CEO of BPHL. In July 2014 when the Bermuda Sun bi-weekly newspaper folded after 50 years, BPHL also acquired the Island Press and Bermuda.com websites.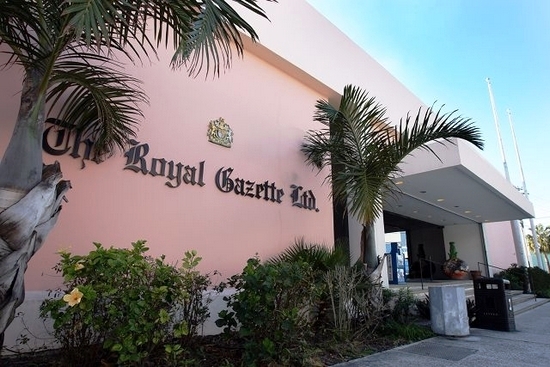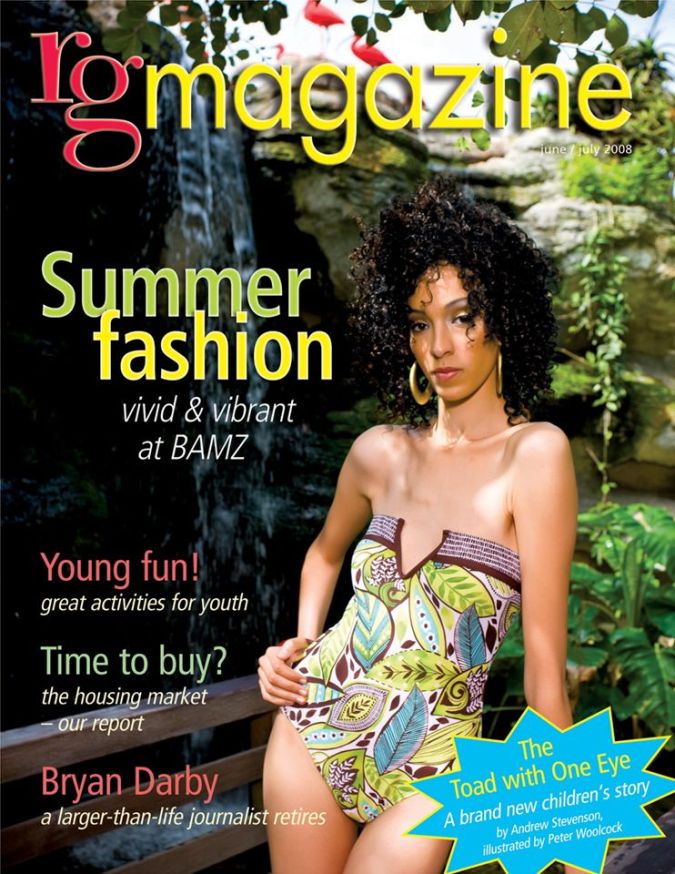 To link to and thereby get a mention on BOL with reciprocal linkage, if you are a Bermudian business or civic or corporate entity, or one dealing regularly with Bermuda and would like to create a non-exclusive courtesy link to Bermuda Online (BOL), we'll gladly reciprocate with a similar free courtesy link to your website. Our Links &Mentions page gives further details. Reciprocal non-exclusive linkage ensures that when you link to us as one of your Bermuda information resources and services we return the courtesy by showing your website as one of the Bermuda information resources and services.

If you or your entity are not Bermudian or Bermuda-based or Bermuda-focused, and/or your Bermuda-based website does not link to us, we cannot link to or mention you unless there is a strategic reason to do so. However, you are welcome to buy advertising. Please deal directly with the Advertising Department of the Royal Gazette (RG), Bermuda's only daily newspaper, at http://www.royalgazette.com. See under "Advertising" in http://www.royalgazette.com/static/contact.html. The RG alone handles all paid advertising on BOL, the editor of which not employed by the RG (he handles the editorial side including all updates, new material and unpaid reciprocal links). The RG, not BOL, has the employees, credit and debit card, Pay Pal and related facilities and will quote you the relevant advertising rates. Thereafter, BOL will gladly work with the RG to place your ad in the way, size and duration you want.
Bermuda Online (BOL), published since 1991, focuses solely on Bermuda, in all the ways described. Only for comparative purposes are other countries or islands mentioned. Visitors to or residents in Bermuda are welcome to comment about their visit or experiences in our Guest book about Bermuda.
We reply quickly to comments or questions about anything shown on our website when you give your name and basic (city or town) contact details (no telephone numbers necessary). Please indicate to which one of our 145+ web files you refer.
.All BOL files comply 100% with Bermudian, American, Canadian, European and other international e-commerce and data protection laws, rules, regulations and etiquette. It is a deliberate policy to have BOL's website jurisdiction beyond Bermuda, to have multinational registered copyright protection..
BOL is non-commercial, does not favor one product over another, unlike other sites that may focus on a specific service or product that pay to be advertised.
BOL files are available 24 hours a day, 7 days a week, 365 days a year (24/7/365) via File Transfer Protocol (FTP) accessible at any time from anywhere in the world. Most other Bermuda websites operate on a 5-day week but BOL operates 7 days a week including public holidays.
BOL files not require fancy or specialized software to access. Anyone with any PC or Mac computer can do so, via any web browser.
BOL will gladly refer any non-BOL matters to another website, government or private sector, when that website reciprocates the favor by linking to us. But please note:
BOL is a private sector website, the most comprehensive of all portal websites on Bermuda. BOL files provide information about Bermuda not found on The Royal Gazette's own website or that of the Bermuda Tourism Authority. The files are written in American English because more than 80% of Bermuda's visitors come from the USA and while Bermuda is a (self-governing) British Overseas Territory its nearest neighbor is the USA, from where 80% of all business and tourism economic activities come.
Before sending us any photograph of your Bermuda stay or Bermuda image, please contact us with subject-matter and size of image (no more than 800 pixels by 400). Our website security system automatically blocks any attachment including any photograph from anyone who has not pre-advised us.
BOL will not reply to any email soliciting any kind of business or service from or employment with BOL We do not buy or sell any goods or services or offer any employment. We junk and/or pass on to relevant investigative agencies all irrelevant, unsolicited or nuisance or attempted fraud emails received that are unrelated to any of our files.
This website is not paid for or part of or subsidized by the Bermuda Government or any government quango or Bermuda Tourism Authority or Bermuda Chamber of Commerce or any accommodation, advisory, business, property, real estate or other service.
BOL does not receive any commission or kickback from any Bermuda or other entity.
BOL cannot refer any non-BOL matters to any other website or entity when it does not have a reciprocal electronic link to us.
BOL will not answer any questions or comments about any aspects of Bermuda not in any of our files, not part of our remit and for which we are not funded, or when enquiries do not show a valid contact email address with the city or town from where the enquiry is located We are unable to provide any information about anyone in Bermuda living or dead beyond what we show in our files.
We are unable to assist any individuals who seek private information or research. We are are not equipped or funded or staffed to provide any genealogical or family history or personal research.
BOL cannot accept any article from or link to any overseas author when the submission not relate specifically to Bermuda and there is no hyperlink to us.
BOL cannot give interpretations or any advice on any aspect of Bermuda law.
BOL cannot supply any high-resolution photographs of items shown on any of our websites. We operate on a WYSIWYG basis.
We do not retain email addresses from those who contact us for a legitimate purpose, nor do we pass them on to any person or entity.
Describes to which other business or civic or corporate or group we link to and mention and why.
Shows our methodology for helping to promote on our site the business and activity or calendar event of a business when it links to us (not otherwise).


Last Updated: July 19, 2019
Multi-national © 2019 by Bermuda Online. All Rights Reserved