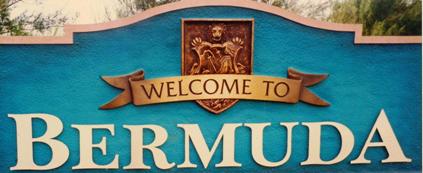 125+ web files in a constantly updated Gazetteer on Bermuda's accommodation, activities, airlines, apartments, areas, art, artists, attractions, airport, aviation pioneers, banks, banking, beaches, Bermuda as an international business centre, Bermuda books and publications, Bermuda citizenship by Status, Bermuda Government Customs Duties and taxes, Bermuda Government, Bermuda-incorporated international and local companies, British Army, British Overseas Territory, calypso, Canadian military, causeway, charities, churches, City of Hamilton, commerce, community, corporate entities, credit cards, cruise ships, culture, cuisine, currency, customs, Devonshire Parish, disability accessibility, districts, Dockyard, economy, education and universities abroad, employers, employment, entertainment, environment, executorships and estates, fauna, ferries, flora, food, forts, gardens, geography, getting around, golf, government, guest houses, Hamilton Parish, history, homes, housing, hotels, insurers and reinsurers, internet access, islands, laws, legal system, legislators, local businesses and organizations, location, main roads, media, money, motor vehicles, music, municipalities, open spaces, organizations, Paget Parish, parks, Pembroke Parish, politics and political administration, postage stamps, public holidays, public transportation, quangos, railway trail, religions, Royal Navy, Sandy's Parish, St. David's Island, St. George's Parish, Smith's Parish, Somerset, Southampton Parish, Spanish Point, Spittal Pond, sports, stores, telecommunications, time zone, transportation, Town of St. George, traditions, tribe roads, tourism, Tucker's Town, utilities, villages, vital statistics, water sports, weather, Warwick, wildlife, work permits, etc. For tourists, business visitors, employers, employees, newcomers, researchers, retirees, scholars.

About Bermuda Online
Who, on this Atlantic island, writes, updates, owns and publishes this website

To refer to this web file, please use "bermuda-online.org/aboutus.htm" as your Subject.
By Keith Archibald Forbes (see About Us) at e-mail exclusively for Bermuda Online
About the author
All the 125+ web files of Bermuda Online (BOL) are authored, written and updated solely by independent Bermudian author and internationally accredited socio-economic and travel writer/editor Keith Archibald Forbes (pictured, top). Email him directly at admin@bermuda-online.org or keithforbes01@btinternet.com. He is this website's initiator, administrator and webmaster. Long married, with his wife Lois also Bermudian, he is a Member of the Society of Authors, see http://www.societyofauthors.org/node/67581. He began Bermuda Online (BOL) in 1991. It is one of the very few major websites about Bermuda with everything including website administration and web-mastering done in-house, in full compliance with the high ethics, codes of conduct and methodologies of the Society of Authors and American Society of Authors and Writers. Keith is a former member of Bermuda's Broadcasting Commission, Consumer Affairs Board, Board of Education, Junior Chamber International, Reserve Constabulary, Bermuda Regiment, Kiwanis and, when it was operating in the 1990s, the Bermuda Macintosh Users Group. Keith spends more than 28 hours a week, 7 days a week including public holidays (to ensure they are as factually correct as possible), administering, maintaining, updating and web-mastering BOL files and promptly replying to emails about them. In September 2005 BOL's size was 35.4 Mb. On June 1 2015, BOL's size was 269 Mb, with more than 150 sub-sites on Bermuda, 2672 photos and graphics and still growing.
About the owner
Bermuda Online (BOL), still published independently, was acquired by The Royal Gazette Ltd (RG) from the above author. The RG is the only daily newspaper of Bermuda, see http://www.royalgazette.com/section/?template=6. BOL provides numerous web files on Bermuda of the type not covered on the RG's website. The RG is independent of any political party and is the principal (more than 85%) independent and impartial source of all offline and online news about Bermuda. The RG, Bermuda Business Directory and more are owned by Bermuda Press (Holdings) Ltd (BPHL), see http://investing.businessweek.com/research/stocks/private/people.asp?privcapId=20458943 and http://www.bsx.com/CompanyDisplay.asp?CompanyID=127, of 13 Addendum Lane, Pembroke HM 07, Bermuda. Jonathan Howes is the CEO of BPHL. In July 2014 when the Bermuda Sun bi-weekly newspaper folded after 50 years, BPHL also acquired the Island Press and Bermuda.com websites.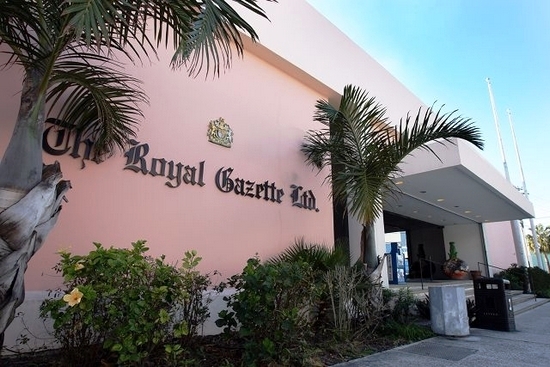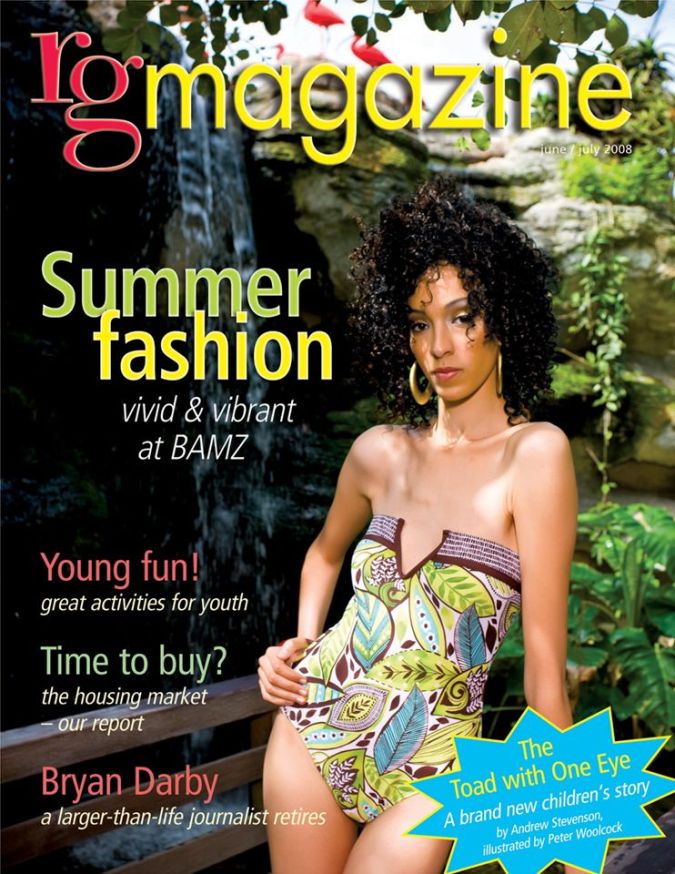 To link to and thereby get a mention on BOL with reciprocal linkage, if you are a Bermudian business or civic or corporate entity, or one dealing regularly with Bermuda and would like to create a non-exclusive courtesy link to Bermuda Online (BOL), we'll gladly and promptly create a similar free courtesy link to your website. In which case our Links describes how we will be glad to mention your Bermuda upcoming or continuing special civic or business or community event on our Calendar pages and on our Links pages. Reciprocal linkage in this way ensures that when you mention us as one of your linked-to Bermuda information resources and services we will show you similarly as one of our linked-to Bermuda information resources and services.

If you or your entity are not Bermudian or Bermuda-based or Bermuda-focused, and/or your Bermuda-based website does not link to us, you are welcome to buy advertising. Please deal directly with the Advertising Department of the Royal Gazette (RG), Bermuda's only daily newspaper, at http://www.royalgazette.com. See under "Advertising" in http://www.royalgazette.com/static/contact.html. The RG alone handles all paid advertising on BOL, the editor of which not employed by the RG (he handles the editorial side including all updates, new material and unpaid reciprocal links). The RG, not BOL, has the employees, credit and debit card, Pay Pal and related facilities and will quote you the relevant advertising rates. Thereafter, BOL will gladly work with the RG to place your ad in the way, size and duration you want.
Bermuda Online (BOL), as a private sector not public sector website, presents the numerous aspects of Bermuda accurately, with up-to-date information, fairly and well. It is the most comprehensive of all portal websites on Bermuda, with more than 125 in-depth separate but inter-linked websites in many different headings and topics. They are written and updated at least weekly if not more frequently on an as-needed basis to give all its readers accurate, honest, impartial and completely truthful portrayals of Bermuda, not solely for tourists and business visitors but for consumers, educators, retirees and working professional newcomers who need to know key salient facts important to the majority of local and international readers. They are presented in American English, with American spelling except in capitalized place names, because more than 80% of Bermuda's visitors come from the USA and while Bermuda is a (self-governing) British Overseas Territory its nearest neighbor is the USA and most Bermudians and residents went to the USA, not Britain, for their higher education. All measure up fully both to the USA's and UK's high ethical standards in responsibility and accountability and comply with its truth-in-advertising and other consumer laws. BOL files help visitors to budget adequately for their visit, with information most other websites don't carry. Bermuda is an expensive destination and visitors deserve to know this and why. The files give them accurate information in advance before they come to help them come prepared. BOL is strictly informational, to ensure impartiality. It does not favor one product over another, unlike most other sites which focus on a specific service or product that pay to be advertised. In the few cases where recommendations are made by BOL for good reason, there are no "kickbacks" or commissions of any type.
BOL files are available via reliable 24 hours a day, 7 days a week, 365 days a year (24/7/365) via File Transfer Protocol (FTP). They can be accessed at any time from anywhere in the world. Most other Bermuda websites operate on a 5-day week but BOL operates 7 days a week including public holidays.
They comply 100% with Bermudian, American, Canadian, European and other international e-commerce laws, rules, regulations and etiquette.. It is a deliberate policy to have BOL's website jurisdiction beyond Bermuda, to have multinational registered copyright protection far beyond Bermuda, to comply with multinational consumer law requirements and publishing standards.
BOL files not require fancy or specialized software to access. Anyone with any PC or Mac computer can do so, via any web browser.
BOL files provide information solely about the Atlantic Islands of Bermuda, not anywhere else with a similar name. We will gladly answer at our email address of admin@bermuda-online.org any questions of comments about anything written in BOL
All BOL files are original and exclusive to us and internationally copyrighted.
It is linked to and by the independent The Royal Gazette daily newspaper, Bermuda's ONLY daily, which publishes more than 75% of all Bermuda's business, community, financial, international, real estate and tourism news.

Updated in part at least once daily and in operation since 1991, Bermuda Online provides comprehensive information about Bermuda not found on The Royal Gazette's own website or official Bermuda Government's Tourism website run by the Bermuda Tourism Authority.

We invite all websites in Bermuda to exchange free courtesy hyperlinks with us. When they do so, we will gladly both refer to them via linkage and mention/show them as a Bermuda resource.
Since October 1, 2005:
BOL is not publicly funded to take or respond to any telephone calls. Please enquire by email only. This website and its author are not paid or subsidized by the Bermuda Government or any government quango or Bermuda Tourism Authority or Bermuda Chamber of Commerce or any accommodation, advisory or property or any other service so we cannot answer for them. When those organizations are linked to us, we will refer you, not otherwise.
BOL does not buy or sell any goods or services from overseas, is not interested in doing so and promptly junks and/or refers all annoying, unwanted and unsolicited nuisance and/or possibly fraudulent emails. It routinely refers the latter to Interpol or FBI or IRS, etc.
BOL's email address admin@bermuda-online.org is BOL-specific, is not for any personal use and is answered for BOL solely by our Editor Keith A. Forbes. Our email address has only one function and this is strictly monitored on a daily basis. It is to reply to email relating to what is is any of our many files about Bermuda. Emails sent to us not about any of them are junked. Junk mail is annoying and trashed immediately.
BOL is unable to answer any questions or comments about any aspects of Bermuda not contained in any of our files, not part of our remit and for which we are not funded. BOL cannot answer enquiries from persons who don't give their own email and at least their town or city addresses as reasonable bona fide confirmation their messages are genuine. To make a genuine enquiry based on the contents of this website, see the top of each of our 125+ separate web files. On each, you will see the comment "to refer to this web file please use bermuda-online.org/......htm as your subject. If not used, it is assumed the comment or enquiry or question is not directed to this website and may junked.
BOL cannot supply names and home or business e-mail addresses or telephone numbers of anyone, or refer or forward any e-mail, or send any messages on your behalf, or act as an intermediary, for data protection reasons. Most people to whom you might wish to send e-mail will give you their e-mail address beforehand. If you do not know their telephone number, use Directory Enquiries. (Sorry, but when the local telephone company does not publish its white pages numbers on the world wide web (as telephone companies in the USA, Canada, UK, etc. do), we are unable to do so.
We cannot give interpretations or any advice on any aspect of Bermuda law or make any representations for any prospective employee. If a potential non-Bermudian employee of a Bermuda-based entity has any problem with salary or wages or any employee-related matter, it should first be referred directly to that employer and/or the Bermuda-based consulate of that employee's country.
It cannot supply, as it does not have or retain them, any high-resolution photographs of items it shows or describes on any of its sub-websites. All we have available is what is shown on our website or sub-site concerned. We operate on a WYSIWYG basis.
Before sending us any photograph of your Bermuda stay or Bermuda image, please contact us at email admin@bermuda-online.org with details of your email address, subject-matter and size of image (no more than 800 pixels by 400). This will help to avoid our website security system from automatically blocking any attachment including a photograph from anyone who has not pre-advised us.
BOL is not funded or staffed to undertake or provide any genealogical or family history search beyond what is already shown on this website. But we will point you in the right direction if/when a relevant website is linked to us.
Describes to which other business or civic or corporate or group we link to and mention and why.
Shows our methodology for helping to promote on our site the business and activity or calendar event of a business when it links to us (not otherwise).


Last Updated: July 30, 2015.
Multi-national © 2015 by Bermuda Online. All Rights Reserved.