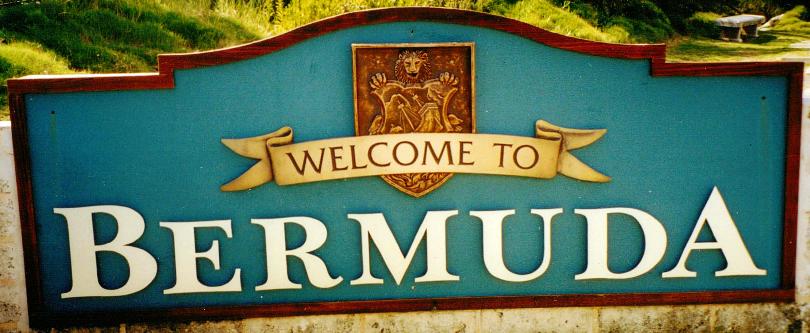 125+ web files in a constantly updated Gazetteer on Bermuda's accommodation, activities, airlines, apartments, areas, art, artists, attractions, airport, aviation pioneers, banks, banking, beaches, Bermuda Status and citizenship, books and publications, British Army, businesses, calypso, Canadian military, causeway, churches, city of Hamilton, commerce, community, cruise ships, culture, cuisine, customs, Devonshire Parish, disability accessibility, districts, Dockyard, economy, education and universities abroad, employers, employment, entertainment, environment, executorships and estates, fauna, ferries, flora, food, forts, gardens, geography, getting around, golf, government, guest houses, history, Hamilton Parish, homes and housing, hotels, internet access, islands, laws and legal system, local groups and organizations, location, media, motor vehicle options, music, municipalities, Paget Parish, parishes, parks, Pembroke Parish, politics, postage stamps, public holidays, public transport, railway trail, religions, Royal Navy, Sandy's Parish, St. David's, St. George's Parish, shopping, Smith's Parish, Somerset, Southampton Parish, Spanish Point, Spittal Pond, sports, stores, telecommunications, traditions, time zone, town of St. George, United States armed forces, tourism, vacation planning, villages, vital statistics, water sports, weather, Warwick Parish, wildlife, work permits, etc. For tourists, business visitors, employers, employees, newcomers, researchers, retirees, scholars.

Bermuda Online Guest Book for this year 2013 and 2012
Your feedback and comments from what your read in our files or ask about our Islands are welcomed

By Keith Archibald Forbes (see About Us) at e-mail exclusively for Bermuda Online
To add your comments to this Guest Book, quote "bermuda-online.org/email.htm" as your Subject.
| | |
| --- | --- |
| | Your comments on what you have read in any of the 125+ web files of Bermuda Online or wish to ask about Bermuda or have experienced recently in Bermuda will be welcomed and when appropriate and relevant published. Your feedback is important. We update our information from it, publish it below with the flag of your country (where you live, not where you are nationals, if different), appreciate your comments and show your e-mail by date of receipt. Send comments in plain text please, no html, no attachments - with subject "Bermuda Online Guestbook" - to this author at admin@bermuda-online.org. |
| | To show your authenticity please give your personal names (first and last) and at least the name of town or city and zip or postal code, state or province or county, country and your own (not someone else's) home or employment e-mail address (which we won't ordinarily include unless you particularly want us to). We'll be glad to include your comments in our Guest Book entries when you supply this information - sorry, we can't do so otherwise. |
| | Please understand that once published it cannot later be withdrawn. We reserve the right to publish your comments when the requested contact details are submitted unless we deem them to be offensive or known to be incorrect. Under no circumstances can any comments be published anonymously. Please limit your comments to no more than 10 lines unless are they are of significant economic or socio-economic importance to Bermuda. |
| | The methodology is not instant e-mail - may take a day or two to post - because we try to ensure the messages are genuine, accurate and avoid allegations or accusations, racial or libelous or slanderous attacks on anyone. Please note that if you were formerly based in Bermuda with the USA or Canadian or British military but have not visited recently, your comments if you have not already made them will be welcomed in our appropriate military files (as an example, see US Military Personnel in Bermuda file, with information on how to post and what information is needed). |
Guest Book years
Comments for this Guest Book

I have a painting of my two brothers and myself on the beach in front the house where we lived in Somerset when I was a child. It is signed by F. Kenwood Giles and dated 1956. I think this artist deserves mention in your list of Bermuda's Foreign Artists of Yesteryear. The internet only tells of commercial art and war and tropical disease posters he did (for which he was made a Fellow of the Royal Geographical Society). When I visited two years ago, I found a short reference in a book on Bermuda artists in the Bermuda archives which says that he exhibited with the Society of Artists in 1952 Ė 1956 and was on their exhibition selection committee in 1954. It also says he did Howdy Doody cartoons for the Royal Gazette in the 1950ís, advertising for the Bank of Bermuda, as well as maps of Hamilton and St. Georgeís, brochure and magazine covers, depictions of scenes from Bermuda history, etc. I recently found several of his paintings listed at $1500 despite the fact that the gallery owners in the USA profess ignorance of the artist. Susan M Thomas, Charlottesville, VA 22903, USA, April 26, 2013.


It seems obvious from the quality of your website that you guys at Bermuda Online keep your finger on the Bermuda pulse. You seem to have a keen interest in Bermuda Industrial and other Bermuda union news. So it may be of considerable local interest to know how one British UK public service union, UNISON - see www.joinunison.org - makes a point of publicly advertising in certain national newspapers its charges for union membership. Monthly cost starts at £1.30 sterling for lowest paid public service employees and rises in stages to the top rate of 22.50 sterling for employees and management staff. Do any of the Bermuda unions similarly publicly announce their membership dues? If not, shouldn't they? I recommend it as a valuable exercise in continuing public relations and union transparency. Bertram H. C. Forbes, Blairgowrie, Scotland PH10 7AW, UK. 15 April 2013.


I email as a resident of Saxony, Germany, formerly in East Germany. How very nice it was on 7 April 2013 to meet your Bermuda Online's Editor, Herr Keith Forbes, and his charming wife who were writing a travel feature about a Viking River Cruises visit from Prague in the Czech Republic via Dresden, Saxony, to Berlin. They told me and many fascinated others wonderful things about your islands that we did not know. We were amazed to hear about Bermuda's part in the Bermuda Triangle; how Bermuda is not in the Caribbean as we had all thought but 900 miles north of it; and how in the early 1900s or thereabouts a certain Herr Weiss originally from Saxony but living in Bermuda as a photographer was getting his postcards of Bermuda printed in Saxony and having them sold in Bermuda. Mr. Forbes's comments and comprehensive photographs and writings about Bermuda that he showed us on his laptop on board the Viking Schumann made us all want to visit the beautiful islands of Bermuda as soon as possible. Vaclav Schmitt, Dresden, Germany, April 12, 2013.


I write as a British resident of the Isle of Wight. I'm one of those with relatives taking part in the Natwest Island Games to be held in Bermuda in late July. I really like how in your superb Bermuda Online you have highlighted the Games in both your Calendar and Sports sections and have provided such detailed information about Bermuda in your many other files that other web files about Bermuda don't show at all, or to the same extent, yet are not linked to in the Bermuda Island Games Association (BIGA) website. I hope they will soon do what the official Island Games website does, namely link both to you and to your Royal Gazette newspaper in its "Useful Links" area for the information you not only show now but have shown - and in your case still show - about Bermuda's past Island Games performances. I'm sure your daily newspaper will be carrying daily results of the Bermuda Games, to contribute meaningfully to publicity of deserved winners of events in ways other websites won't. It just seems wrong that neither your website nor that of the Royal Gazette, the two most deserving, are yet linked to in the BIGA website. By the way, I note your website even shows how much your hotels and schools will charge for accommodation. I see you show that at one hotel, the Southampton Princess, the price is for two beds, two to a bed, ahem, unusual without further explanation. Anyway, thanks again. John Williams, Newport, Isle of White, England, United Kingdom, 26th February 2013.


I have been looking through your Bermuda Online website and have found some facts there that worry me at present, and I was hoping that you could clarify them for me. I am due to take part in the Island Games in July this year in Bermuda, but I saw on both your site and another site, the matter of customs and import duty/tax. From what I can gather, it appears that all visitors to the country are required to pay an import tax on any items being brought into the country valued at over $100? I will be bringing with me equipment and sporting equipment to the value of around $12,000 (Bermuda Dollars). Would I have to pay any form of tax on these items? Don Cowan, Avalon Web Enterprises, United Kingdom. Dom Cowen, Coventry, West Midlands, CV1 2FL, England, United Kingdom, 25 February, 2013.
Any visitor who brings in expensive equipment worth far more than most visitors bring to photograph and record their visit, which may make their goods dutiable or subject to certain conditions re their use in Bermuda should, to avoid any problems that might arise on arrival, make a point of contacting Bermuda Customs with questions. Also, note limits on what visitors and residents can import duty-free, etc and be informed about import duties on other items imported. It is recommended they do so well in advance of their arrival, supply appropriate full information re purpose of the equipment they bring, provide their full contact details and give any sports or other relevant credentials requested. For more information on the Island Games including schools' dormitory pricing and hotels pricing, see our Calendar for July 2013.


As a possible first-time visitor to Bermuda and follower of your excellent Bermuda Online, I was dismayed to read of the triple-whammy tourist transportation disadvantages when arriving at your Bermuda airport. Not being able to rent a car is one serious disadvantage. Not being able to use public transportation either is a killer, especially when in all other major tourism resorts in the world you can easily do this via tourist-friendly luggage-rack equipped buses, hotel airport limousines and/or trains. And compared to such places abroad, in Bermuda you can't even yet get a water taxi when your airport is next to the ocean and likely your hotel is too. All this means you have a very serious problem that must be addressed if you hope to attract the many times more tourists mentioned in your new tourism authority plans. You guys in Bermuda need to get major improvements in buses, courtesy hotel limousines and water taxis in real soon if you want to be seen as both tourist-friendly and tourism-capable to pump up your tourist numbers from the stagnant or falling visitors by air you've been experiencing in past years, especially but not exclusively if you want to see world-wide-media-exposure events like PGA golf tournaments continue in your jurisdiction. Mike Carter, Florida 33410, USA, February 7, 2013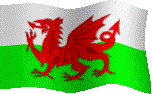 You folks at Bermuda Online seem to be well attuned to goings-on in Bermuda, an island group I'd like to visit one day, especially with the incentive of my comments being appropriately addressed. As a regular reader of the UK's Daily Telegraph newspaper and with friends living in both Bermuda and the Caribbean, particularly in the case of the latter Barbados and St. Lucia, can I please ask you to publish my request that Bermuda's Ministry of Tourism go to the same time, expense and trouble of promoting Bermuda in the principal UK print media as Barbados and St. Lucia do? In last Saturday's (19th January 2013) Daily Telegraph there was a superb fact-packed 20-page feature on Barbados as a must-see island and the merits of St. Lucia are also featured regularly. But nothing of equivalent noteworthy, quote-worthy and newsworthy travel status ever seems to appear about Bermuda. I understand it's from January each year that most tourists plan their holidays abroad. Please, Bermuda, don't be left out by default. John Williams, Cardiff, Wales, 25 January 2013.


Greetings from New Zealand! I am writing to you at Bermuda Online to enquire if you know what work my great-grandfather John Joseph Crellin (1850-1937) could possibly have been engaged in from circa May 1902 to May/ Jun 1904 at Hamilton, Bermuda. He was a deep-sea diver from the Isle of Man in the UK and had previously worked on Northwest breakwater jetties etc in Colombo, Ceylon in 1890s. A fellow passenger John Rice on board the ship with my grandfather was a diver, presumably engaged on the same project as J J Crellin. I have searched your historical timeline webfiles but was unable to find anything that I thought looked relevant during that period. I look forward to your reply and any info you can send will be most appreciated. Marsha Donaldson, 12 Ngarara Road, Waikanae 5036, New Zealand, 24 January 2013.
There are no online or offline civilian employment records available for public inspection in Bermuda. It's (perhaps remotely) possible your g-grandfather might have been employed at that time in Bermuda by Britain's Royal Navy (RN), as it is believed to have been managing or undertaking dredging or surveying of local ships' channels or working on breakwater jetties then. The Royal Navy left Bermuda decades ago and took all its records back to the UK. There might be a reference there. Hope this helps............


I read with astonishment the Royal Gazette of Bermuda news item "Why strip our seniors of their dignity" in which your new Government's commitment to reinstating the medical clinic for vulnerable patients is a step backwards, according to former Health Minister Zane DeSilva. Its closure was cited as a mistake by your new government ó and new Health Minister Patricia Gordon Pamplin wasted little time pledging to make good on frequent vows to open the facility again. Indeed, it covered all the bases that it should, and served people who needed its services in an excellent way. It was well placed. Transport was provided for seniors and the physically challenged, through the Red Cross and other charities, so they had ways of getting there. Once there, they could be seen by any of the specialists if they were needed. They had all the testing right there at the hospital, and a pharmacy there for them. It was comfortable, and going there was an enjoyable event for many of them. And, of course, you had to be assessed before you were admitted. It provided free medical attention, free consultations, free testing and free medication. Because of the clinicís location at King Edward VII Memorial, it had everything under the same roof, with quick and easy access. Transport was right outside the door with the bus stops 100 yards away for people who didnít have their own cars. It's just a universally-unjust shame that for a country as wealthy as Bermuda, with the World Bank accreditation Bermuda has as the world's most affluent nation, Bermuda Governments past and present have not yet considered doing what less affluent nations including the so-called tax havens of Liechtenstein, Luxembourg, Monaco, etc. have long done and the British Government here in the UK certainly does, namely give free hospitalization and free medical prescriptions to all seniors and medically vulnerable. Why doesn't the British Government here in London insist that its British Overseas Territories do the same! It's monstrous that it doesn't. Margaret Moore, Fulham Broadway, London SW6 1BG, England, 16 January 2013.


As a citizen of Great Britain and with a relative working in Bermuda I write to ask if the National Westminster Bank (NatWest)-sponsored Island Games are still planned for Bermuda in 2013? And if so, are they still going to be funded by that bank, which I gather is a wholly-owned subsidiary of the Royal Bank of Scotland (RBS)? If so, while I had no problem with that bank hosting the Island Games when that bank was privately owned, I just don't think it is right or fair for a bank which is now majority British Government taxpayer-owned to be still forking out huge sums for offshore Island Games. Instead, it should be using those funds to pay off its debt to British taxpayers. David Graham, Westminster, London SW1, England, January 15, 2013.
Checked and at http://www.investors.rbs.com/equity_statistics it is stated the RBS is 65% UK Government-owned. Also, see ownership of NatWest at http://en.wikipedia.org/wiki/County_NatWest.


I've been reading bermuda-online.org recently because you have some really useful information on Bermuda that could be valuable for the vacationers who use FlipKey.com, TripAdvisor's vacation rental website. I'm reaching out today because I thought of your site when I was researching travel trends in the Caribbean. We pulled all the travel data we collect here at FlipKey and put together some interesting statistics about how, where, and when people travel to the Caribbean. I would love to share that info with you to use on bermuda-online.org. You can check out this research here: http://www.flipkey.com/blog/2012/10/01/travel-trends-a-week-in-the-caribbean/. If you find that info interesting, please feel free to re-post the full infographic or cite specific bits of information. Thanks for considering! Claire Fischer, FlipKey, Boston MA 02110, January 14, 2013.
Replied saying that Bermuda is often confused with the Caribbean but in fact is over 900 miles north of it, with no airlines or ships flying regular services between Bermuda and the Caribbean.


I'm a researcher at the University of Pennsylvania in Philadelphia. I'm trying to get more information about a 1758 land granting episode sponsored by Governor William Popple that effectively turned St. David's public land into privately held shares. Would you know where I can get more information about this, such as: Which families lived there at the time? Who bought up the shares in 1958? Any information you can provide, or direction you can point me would be very helpful. Jill Gaieski, University of Pennsylvania, Philadelphia, PA 19104. January 14, 2013, USA.
Referred Ms Gaieski to St. David's Historical Society as they may be able to help with this enquiry.


Iím a reporter for the Wall Street Journal at WSJ.com. Iím looking at the five best/easiest places to benefit from low taxes and to get citizenship. Itís a story on the back of Gerard Depardieuís defection from France to Russia and the hike in taxes for Americans earning over $400,000. I picked Bermuda as one place, as it has no income tax, but Iím trying to give U.S. readers an idea of how they might apply for citizenship, and what the requirements are. Could you help? Quentin Fottrell, Consumer Reporter, MarketWatch.com, Wall Street Journal Digital Network, New York, NY, January 7, 2013.
Referred Mr Fottrell to Citizenship in Bermuda at http://www.bermuda-online.org/citizenship.htm. Please note you can't buy or otherwise quickly obtain citizenship in Bermuda as Monsieur Depardieu did in Russia, you need (a) to have been a law-abiding resident for a minimum period of 10 years and (b) to be married to and living with a Bermudian. Other factors apply uniquely in Bermuda, as the captioned website mentions.
---

I write to say I liked how Bermuda's Royal Gazette daily newspaper commented about Bermuda's depressed economy in http://www.royalgazette.com/ article/20121204/COMMENT01/ 712049960. As a past Bermuda visitor with current Bermuda connections and an economist visiting friends in Washington DC, I feel qualified to offer my opinion to supplement the comment. In my view, for Bermuda to begin to prosper again it has to become in every meaningful way a competitive international business administration instead of continuing as one with more petty restrictions and controls than any other international business jurisdiction. Nowhere else in the world are there such controls. They completely deny citizenship to all newcomers from foreign lands unless they wait 10 years and marry Bermudians. Non-Bermudians who have resided in Bermuda crime-free for generations and have contributed significantly to the local economy are not allowed to vote or own any real estate except in the top 5% of taxable value of their residential category. Nor are their children allowed citizenship, even after being born in Bermuda, unless one of the married-to-each-other parents is Bermudian. Here in the USA, I believe elsewhere too except with the notorious exception of Bermuda, children born here, including to parents neither of whom are American, immediately become US citizens at birth. The Bermuda Government limits most non-nationals to a maximum of 6 years of Work Permit approval. Here in the USA, as legal immigrants, there are no similar limits on residence or employment and they may if they wish apply for and obtain US citizenship after five years, or three years if they marry an American. Hotel properties cannot be bought freehold by non-Bermudians, they can only be leased. This is the principal reason why Bermuda hotel redevelopment, wrongly assumed by your local politicians in 2009 to be so promising, has failed so miserably. International-standard hotels must be offered freehold not leasehold, it's the only way to make them realistic in their business planning and marketing. Free up your hotel potentials instead of freezing them by souring their potential value to investors, only with international financing and international-standard concessions in every respect will they ever get built. The cost of living in Bermuda is outrageously high, fuelled by the ridiculous system of customs duties that is Bermuda's biggest single source of government revenue. Bermuda already suffers dreadfully from lack of economies of scale caused by its isolation and tiny resident and visitor population by world standards. It makes matters infinitely worse by levying a rip-off up-front customs-duty methodology on your people instead of applying a moderate income tax and thereby allowing goods and services to be much more competitively priced. The system you have now not only affects all residents Bermudian and non-Bermudian, it also impacts hugely on visitors. Only 2% report their Bermuda vacation as good value for money, 80% of air arrivals and cruise ship visitors complain of 5-star prices for 2-star service. Conde Nast's tourists' blurb about Bermuda is very different to the real story. International business, which in recent years climbed to earning 95% of Bermuda's net government revenue, has been shrinking fast, and tourism, which since 2001 has shrunk from 60% to 5% of net revenue, offers less value to visitors than ever before. If you are a senior citizen and not earning $150,000 a year per person, you simply cannot afford to live in Bermuda, not with no Canadian or European system of free hospitalization and prescriptions for senior citizens or American-style Medicaid or Medicare for qualifying applicants. In short, if there is a change of government in Bermuda resulting from the general election on December 17, 2012 it will not result in any economic improvements in Bermuda until the massive changes in Bermuda's government, political and economic systems are made and Bermuda can at last compete with other international business jurisdictions in what they offer in short, intermediate and long-term security and quality of life for citizens, residents and business or employee newcomers. Unfortunately, you guys follow the British pattern of government by autocracy, only selective democracy and excessive taxation instead of the American democratic system irrespective of party politics. David C. Cameron, Wisconsin Avenue NW, Georgetown, Washington DC 20007, December 6, 2012.


Congratulations, Bermuda Online, on your both constant and constantly updated, comprehensive files on a vast array of matters relating to Bermuda. I'm especially glad you make a point of featuring Bermuda's unique cave system in your Hamilton Parish files. Thanks to that file I became aware of them and passed that information on to my friends and business colleagues who are also cavers. I recommend Your Department of Tourism link to your files as they do what Tourism's files do not, namely show unique aspects of Bermuda. I was so sure, when today I found Yahoo's Ten Best Places in the World to Explore Underground - see http://travel.yahoo.com/ideas/10-best-places-to-explore-the-underworld.html?page=all - that Bermuda's Caves would be included. They certainly should have been. Yves Lambert, Montmartre, Paris, France, 28th October, 2012.


I have just seen and read your most excellent article about the dockyard and wonder if you know of any records that might provide further details of my family. I am engaged in compiling an extended family tree of my Bermudian roots and bought home with me a copy of Halletts book of births, deaths and marriages as a starting point. Things I would like to know about include the deaths that occurred in and around the dockyard. I have at least 3 relatives who were shipwrights and simply disappeared from Bermuda records. I can now trace a direct line from my first ancestor on the island to my parents. All were involved in the dockyard from the first, Richard Parker a stonemason from London, through James William Parker a writer in the steam factory. John Andrew Feild, who married his daughter Constance Gertrude, was a blacksmith from Wales; Albert Longhurst Blackmore married their daughter MIldred Ellen Feild and was a shipwright also from Wales, and he ended up running the floating dock; finally my father (Leslie Harold Blackman)who came from England after the war storing ammunition and met my mother Elizabeth Constance Blackmore who worked as a clerk in the northern storeroom next to the clocktower. I saw my great great grandfather's grave in the Royal Navy cemetery (James William Parker) and also that of his young sister Eliza Ann who died age 12 in 1856. Finally I saw my mum's house, 4 Victoria Row. My mother and father married in June 1950 and left Bermuda 2 months later. My mum's sister, mother, father and grandmother, Megan Dawn Blackmore, Albert & Mildred Balckmore & Constance Gertrude Feild, left later in 1950 as the dockyard closed. I have visited the dockyard and trod in my ancestor's footsteps and I remain fascinated by the intertwined nature of my family history and that of the dockyard. Are there any personnel records showing where people worked in more detail and what they did. James William Parker for instance was a writer in the steam factory. I assume this means he was a clerk but what did a clerk in the steam factory do? This was his sole employment for 30 years so there must have been something to keep him occupied! I have managed to expand my Bermuda family tree quite widely and it will not be long before I have exhausted Halletts and will have to move on to the records held by the Registry General. BTW I spent a day in the Archives plus a day in the RG during my visit. My aim is to gather enough information to create a book showing my family history. It will not be a conventional text based book; instead I want to have a timeline running along the bottom of each page with notations of world history, dockyard history and my family history so it can be seen how they are linked. I would be very grateful if you can point me towards any further records that will help me in my quest or indeed if you have any information you would be willing to share with me. Peter Blackman, London, England, 19th October 2012.
Replied to the email above, saying that when the British Army and Royal Navy at the Bermuda Dockyard left Bermuda in the 1950s (except for a token presence until later in the case of the RN) they took most if not all their civilian and military personnel records re their once-active and subsequently de-activated Bermuda military bases with them back to the UK. Only (a) Bermudian and (b) locally-employed apprentices with got some personnel records. British Army and RN military and civilian personnel units then stationed in Bermuda were at designated sovereign military bases areas outside of local government and reported directly via their COs to the UK and were not in any way (except for contravention of local laws for speeding and other minor legal infringements) recorded by Bermuda's local civilian government. This may explain why certain sought-after information never appeared in local (i.e. civilian) records. In the UK, It may necessitate a search of British Army or RN records at Kew in London. It is not known if there is a particular place or office in the MOD or Kew that handles any records from the British Army units once stationed in Bermuda or the Bermuda Dockyard.


I was wondering if you could direct me to a person or organization that might have records for the Royal Naval Cemetery in Sandys Parish. My great-great-grandparents James Bone and Ellen (Miller) Lutman (military records consistently referred to them as 'Luffman') were based on Boaz Island in November 1871, with the 69th Regiment of Foot and according to a record they kept in their family register their second child was born on Boaz and died aged ĺ of an hour. I presume they would have buried their child at the Royal Naval Cemetery. Your help would be greatly appreciated. Greg Stott, PhD, Faculty of Arts and Science, University College of the North,Thompson, Manitoba R8N 0A5, Canada, 11th October 2012.
Replied saying it would have been unusual for a Royal Navy Bermuda grave to have been used for a British Army dependant, referred the writer to the Bermuda National Trust as it looks after British Army in Bermuda graves.


By way of introduction, my name is John Cook. I served in the U.S. Air Force Force for 22 years, including four years at Kindley Field (1956 Ė 1960). My wife of 54 years (who passed away late last year) was the daughter of E.T. Sayer, long time editor of the RG and General Manager of the Bermuda Press. Though I havenít been to Bermuda since before 9/11, I still am interested in the Islands, especially historical artifacts, photos and collectables. Of late, I have been assembling a collection of airline badges, buttons and wing of the airlines that once served, or are still serving Bermuda. Did United serve Bermuda before itís merger with Continental in 2010? Any help would be appreciated. John W. Cook, PO Box 288, Rose Kill, KS 67133-0288. September 27, 2012.


I was totally shocked to hear on the British television stations that an Italian gossip magazine owned by former Italian Premier Silvio Berlusconi (who I understand from a reliable source owns a luxurious home in Bermuda) published a 26-page spread of topless photos of Prince William's wife Kate today despite legal action in France against the French magazine that published them first. I understand Chi hit newsstands on Monday, featuring a montage of photos taken while the Duke and Duchess of Cambridge were on vacation at a relative's home in the south of France last month. They included the 14 pictures published by the popular French magazine Closer, which like Chi is owned by Berlusconi's Mondadori publishing house. But the Chi spread ran the whole sequence of photos as the couple sunbathed on a terrace. I'm glad the Royal couple is hitting back hard against the publication of the images, which William's St. James's Palace called a "grotesque" invasion of their privacy. Later today, lawyers for the royal couple went to court in Nanterre, France, to seek an injunction against Mondadori to prevent further dissemination of the images, which were also reproduced over the weekend by an Irish tabloid. The palace said it would seek damages from Mondadori. I believe the Bermuda Government of the British Overseas Territory of Bermuda should also take immediate action against Berlusconi. They should declare him as no longer welcome in Bermuda. He should be booted out for allowing those pictures to be published in his magazine. And who of us who are royalists would ever now want to go to France or Italy or the republic of Ireland after their insults to our Royal Family. BTW, please show a Union flag, not a Scottish one one if you publish this email. Bertram Forbes, Perth and Kinross, Scotland, United Kingdom, 17th September 2012.


I write to express my sincere thanks to you at Bermuda Online for the forthright, honest and comprehensive summary of Bermuda's Disability and Physically Handicapped conditions. They told me what I needed to know when, as a severely handicapped wheelchair bound cruise ship visitor, I went to Bermuda recently via the USA. Thanks to your good advice I avoided having to take a super-expensive private taxi van as my only option and was able, using the wheelchair accessible ferryboats to and from Hamilton, Dockyard and St. George's, to see a fair bit of your island. Much appreciated! David M. Black, Toronto, Canada, September 12, 2012.
---

I was shocked and appalled to read in the Canadian press of how a Canadian family who had spent over eighteen continuous years as unblemished Bermuda residents and whose daughter was born in Bermuda were unable to obtain Bermuda citizenship. In Canada, well within five years of obtaining permanent residence, which you need to live and work in Canada, you can apply for and get citizenship. I firmly believe that those of us who are Canadians or Canadiennes or Canadians-in-waiting should by all means spend our hard-earned dollars in foreign places where we are welcomed as tourists or visitors and newcomers then citizens within say five years. But we should not go at all as tourists or visitors or as professionally or casually employed persons to those places such as Bermuda that refuse to let us become citizens and vote, even with 18 years of law-abiding residence. Emily Etienne, Montreal, Canada, September 12, 2012.
Note: See the citizenship laws in Canada at http://www.cic.gc.ca/english/citizenship/become-eligibility.asp#status.


A relative worked in Dockyard in the late 20's I believe in the victualling yard. He was there with his wife and four children. Following the death of his wife Daisy Fitzgerald on 4th December 1929 he returned with his children to England/Gibraltar and remained in the Admiralty until the late 50's. I have found online an image of Daisy's headstone in the Royal Dockyard Cemetery. I would like to obtain a copy of her death certificate. Could you offer any guidance on from where to request this? I have been unsuccessful using the usual search engines. I am visiting Bermuda in early October and would wish to pay my respects and visit any other relevant locations while I am there. Thank you for any assistance you are able to offer. Peter Kent, Kent, south east England, UK, September 6th, 2012.

Suggested to Mr Kent that before his Bermuda visit he locate the Bermuda Government's Registrar General on the government's website http://www.gov.bm. Email to ask if it can issue him with a death certificate and if so how much will it cost and can he go there to collect it? This should be obtainable if (a) his relative's wife died in Bermuda and (b) his relative and his wife were civilians, not serving members or a dependent spouse of a Royal Navy member. If the latter, he may have to go via the Royal Navy, MOD, UK, which left Bermuda decades ago with all its records.


My name is Priscilla and I work for Global LT, a language training company. Our company provides expatriates and their families with foreign language and English as a second language instruction around the world. I found your Bermuda Online information on Google and I hope you do not mind that I'm contacting you. We are currently looking for an English Second Language tutor in Paget, Bermuda and I was wondering if you would know a professional that would be interested. Our client and her daughter would like lessons on Tuesdays and Thursdays at 10-11am and 7-8pm, respectively. So if you know anyone who might be, I would greatly appreciate the referral. We often employ graduate assistants, teaching assistants and instructors seeking to supplement their current income. Please feel free to let me know if you have any questions. Thank you so much for your time and consideration! Priscilla Gambino, Woodslee Drive Troy, MI, USA, August 28, 2012.
Referred Ms Gambino to Ministry of Education and Bermuda College in hope they might help.


How nice it is, via a relative working there on contract, to read via your oh-so-informative and proactive Bermuda Online that your government has not allowed your monopoly Bermuda electricity supplier to raise prices arbitrarily and unfairly. I wish we had the same calibre of government here in the UK where there is no such compassion for our people already hit by massive recent household energy prices. Our government should take lessons from your Bermuda Government. Consumer groups here in the UK have reacted with fury after a nationwide energy firm confirmed plans to once again - after huge increases in 2011 - raise its gas and electricity bills by an average of 9% from October 15. SSE said the 9% rises would add the equivalent of $13 a month on to the typical monthly billing done by direct debit. Last winter, over eight in 10 households rationed their energy use because of cost - a round of British price hikes this winter will condemn many more to this misery too due to our rip-off British Government and its indifference to the plight of so many people, especially those on low or fixed incomes. I'll gladly recommend your Premier who is also your Minister of Finance exchange posts with our Prime Minister and Chancellor of the Exchequer. I bet the latter two would not last a day in Bermuda. Elizabeth Mills, Cheltenham, Gloucestershire, GL52, England, 22 August 2012.



Your Bermuda Online prompted me to write this about my memories of Bermuda. Momma was born and raised by a large Portuguese family who were almost completely wiped out by the TB epidemic. Daddy was a marine marooned on Bermuda so his ship could be repaired. They met in a small perfume shop downtown. If only we could have stayed on those pearly pink shores. If only the turquoise waters could have been our salve for all the losses and hurts that came later. If only I'd married my childhood sweetheart from Dellwood School. If only we hadn't left for the bigger so-called greener fields of North America. In my dreams I fly over the beaches. I walk in the lilies and eat Bermuda cherries. My old man worked for ZBM when Quinton Edness was there. My dad was known as Uncle Dave and worked as a DJ on Radio and hosted a children's program on TV. I got my start in the singing world on his show and in the cedar scented Evangelical Church in Paget. We lived on Dudley Hill and my days were soft and filled with perfumes of mint and fennel. God, how I miss those hills and white roofs. I've had an interesting ride in my life. But in my darkest hours I have wandered in my virtual life down the narrow roads of walls and hibiscus wishing I could have two lives at once. I would have loved to have stayed in the arms of my family of Onions. Debra Kaye, Seattle, Washington, USA, August 14, 2012.


I found your name while researching Bermuda stamp issues on your Bermuda Online website. I realize that you make no claim of being a stamp dealer or expert, however the information on the history of Bermuda Philately on your web site certainly makes you someone that I need to at the very least contact in my quest. I am writing in hopes of your possible assistance. I have a customer who is seeking a Mint Never Hinged Block of 4, pristine condition, Bermuda issue Scott number 109. This is the yacht "Lucie" issue, brown black & turquoise blue. This is proving to be an exceptionally difficult item to find. With your knowledge of Bermuda philatelic issues I am hoping that you may possibly know of someone who can direct me to such an item. I am a motivated buyer. I will appreciate any assistance you may be able to offer. David M. Chamberlain, Owner, Midwest Philatelic, Marshall, Michigan, USA, August 14, 2012.


I write to express a particular hope for the new Citizens Uprooting Racism in Bermuda (CURB) website. It was my clear understanding that the legislated mandate of the entity was to promote equal opportunity and good relations between persons of different racial groups and to work towards the elimination of racial discrimination and institutionalized racial discrimination. I hope it will note that you at Bermuda Online (BOL) via your very detailed history files and elsewhere have consistently taken a non-racial line and done probably more than any other Bermuda website to help observe and promote equal opportunity and good relations between persons of different racial groups in Bermuda. Well done, keep up the excellent work! I hope CURB will want to provide a link to you on its website, to do its bit to promote fairness and racial harmony. I'm sure that if it does so you will reciprocate. John Walters, Wood Green, London N22, August 1, 2012


I write as the mother of a daughter who had been planning to get married in Bermuda, so nicely covered by your comprehensive Bermuda Online website. But both she and her husband-to-be are concerned over what has been happening in Bermuda re the possibility of same-sex marriages. A friend from Bermuda has been forwarding me your Royal Gazette daily newspaper stories and their email threads. I'm totally appalled by some of their comments; how some are allowed to get away with pseudonyms instead of real names; and how, when others who use their real names make sensible points, they get ridiculed. My own attitude, which I know is shared by my husband, is that we had favored Bermuda as a wedding destination for our daughter and would have recommended Bermuda as a wedding destination for our friends and business associates for their daughters, for one very simple but important reason. It is because it has long been the only place within reasonable distance where local laws sensibly, rationally and with good taste require a man to marry a women and a women to marry a man. I gather there's been considerable controversy in Bermuda, with homosexuals and lesbians bleating they should be allowed to get "married" to follow-homosexuals or fellow-lesbians to have "equality" under your laws and some legislators supporting them. My faith believes in equality under the law when it involves both a man and a women. By what twisted imagination can it now be perceived that instead of a man and a women being deemed to be equal under the law to be eligible for marriage, equality now means two men or two women? In my view they should not even qualify for a civil partnership, only an uncivil one. I believe with all my heart and soul that marriages should always be only between a man and a women and that civil partnerships, which are not marriages and never should be and I believe are many, should be only between men and women. If Bermuda wants to take the same route of places where sham "marriages" and uncivil partnerships apply, then I believe you'll lose a lot of future tourism business, including mine. So please don't, please maintain your high standards. Tracy Andrews, Buffalo, NY, 14201, USA. July 15, 2012.


Greetings, Bermuda Online (BOL)! I am the author of more than 30 books on ghosts and haunted places in the NE United States, a morning radio announcer on station WEEU in Reading, Pa., and also a travel writer for the Reading Eagle newspaper in Reading. I will be escorting 40 folks from my area on a Royal Caribbean cruise in late August. I am hoping to guide some of them to any haunted places that may be accessible to the public. Do you have any leads? I have read John Cox's and Terry Tucker's books on the paranormal in Bermuda, but can use all the help I can get. I'd love to write about our experiences in my travel column sometime around Halloween. Thanks in advance for any help you can provide. Charles J. Adams III, Reading, PA USA, July 13, 2012.

---

First of all, please know what an incredible resource your Bermuda Online (BOL) website is - I refer to it frequently. What an amazing amount of work you've put into it. We are in the process of trying to make sure that information regarding St Peter's on various websites is correct and up-to-date. I wonder if you would be able to add an update to your article on St Peter's? 1. Correct Heading: "St Peter's, Their Majesties Chappell. " 2. In 2012, its 400th anniversary year, Queen Elizabeth II honoured St Peter's with the title: 'Their Majesties Chappell', a term first used in the late 1600's during the reign of King William and Queen Mary. 3. If possible, could you replace the existing photo of the church interior with the attached? Thank you and I look forward to hearing from you. Linell Greet, Parish Administrator, St Peter's, Their Majesties Chappell, St George's, Bermuda, July 13, 2012.
Happy to have complied immediately with and responded swiftly to this request re http://www.bermuda-online.org/seetown2.htm.


Sincerest thanks and congratulations to you folks at Bermuda Online (BOL) for your clear, concise, detailed, logical and well-presented piece on Links and Mentions and how they fit into your methodology. Also, I like your comments on things not Bermudan but Bermudian (thanks also for that correction). As a Floridian myself, I particularly understand your comment that only non-Bermudians refer to Bermudians as Bermudans. I'm sure Canadians feel miffed when ignoramuses refer to them as Canadans not Canadians. Shame on you, Webster's, Oxford University Press, Encyclopedia Britannica (EB) and others for being so ignorant. Speaking of EB I note much of the information about Bermuda is way out of date, pity they don't rely on you. For example, EB states your City of Hamilton is a free port but surely not based on prices business associates and friends of mine found when there recently and confirmed by your piece about how Customs Duties, which reflect in all Bermuda retail prices, are the major form of Bermuda Government revenue (as demonstrated rather shockingly by how your residents, who traveled on the same flight to Bermuda as my friends, had to pay up on arrival in Bermuda for items that in the USA are routinely duty-free). It's my understanding free ports are duty-free places and attract tourists en masse for their low retail prices. Given that Bermuda is revising its tourism policies and trying to revive and rev up its tourism industry, it would seem logical for Hamilton to become at last a true duty-free port. It would help to lower the hugely higher cost of a Bermuda business visit or vacation when compared to anywhere in the Caribbean. Jose Gonzalez, Clearwater, Florida 33756, June 30, 2012.


I am writing a book about the 1944 captivity of the U-505 crew, from their capture off West Africa, their internment in Bermuda as prisoners-of-war, then their relocation to the USA and post-war return to Germany. I live a few miles from Camp Ruston, Louisiana, where the crew was held after departing Bermuda. Your Bermuda Online website has been extremely helpful in determining where the crew and the U-boat were kept in Bermuda. The multiple American bases had me confused until I found your site. Do you know if any photographs exist of the Naval Operating Base (Annex) dispensary where Captain Lange was treated or the stockade where the crew was interned? I'm also looking for anyone who might can describe these facilities to me, or if either is still standing. Thank you for any help or suggestions you can provide. Wesley Harris, Ruston, LA 71273-0030, June 24, 2012.
Replied saying "Regret don't know if any photographs exist of the NOB's dispensary or stockade. If any exist they would not be in civilian Bermuda but might be in the archives of the US Navy in USA. When it left Bermuda in 1995 it took all its military Bermuda-related records with it. Those facilities were available only to qualified US staff who most likely all returned to the USA after their Bermuda visit or posting."


To supplement those of the Scottish lady from Fife I'd like to add my own comments about Her Majesty the Queen to your always-informative and proactive Bermuda Online website. I too have a relative living and working in Bermuda with whom I keep in close touch. He refers me to your website. With the Queen having now served for 60 years and still carrying on wonderfully serving your country, mine and many others despite her advanced age of the late 80s, why is it that her civil servants including the Police are allowed to retire on fat government pensions and golden handshakes when in their late 50s? I'm one of those who believes firmly that especially now in these lean times economically for most of us in any British or British Commonwealth or British Overseas territory it should be mandated that occupational contributory and non-contributory government and private sector pensions should not start until they are at least 68 years old, not far younger. And that, again in deference to Her Majesty, God Bless her, all domestic properties in the UK, as the Fife lady has implied, should be re-rated by their local authorities and taxed at a national, not provincial, level based on their re-assessed market value fairly proportionate to the current market value of Buckingham Palace. One way of doing this would be to raise the number of tax bands significantly. Elsbeth Gibson, Edinburgh, Scotland EH28 8AU, 3 June 2012.


I write as a Scot with a nephew working in Bermuda, hence my interest in your Island and your website as the most informative by far on Bermuda according to my nephew. I'm not an anti-royalist by any means, just a tax-paying realist. As a Scottish taxpayer, I wish folks in Scotland, England, Wales, Northern Ireland, British Overseas Territories like Bermuda and British Commonwealth of Nations countries like Australia, Canada, etc. and royalist adherents in America would know how over-taxed British-UK taxpayers are in Council Taxes or US-style property or real estate taxes compared to the Queen. Where I live, in a modest 3 small bedroom bungalow on 0.25 of an acre with a present market value of about £179,000 (about Bermuda $250,000) I pay as more in annual Band E 2012-2013 Council Tax (UK property tax) than higher-banded Buckingham Palace, London, the Queen's official London residence estimated to be worth £935 million, with 775 rooms, including 19 State rooms, 52 Royal and guest bedrooms, 188 staff bedrooms, 92 offices and 78 bathrooms, a cinema, swimming pool, on 40 acres of land. It's just not right that I, with so little compared to the Queen, should pay more in annual tax on my house than the Queen does on hers. You're most welcome to check my figures if you wish. I'm told your Bermuda system of calculating your property taxes are much fairer, are updated more frequently and are much more democratic than ours (last updated in 1991 but still grossly unfair). My sister who lives in Connecticut, USA, pays only a fraction of the property tax of that state's most expensive home, which is how it should be but not in the UK where autocracy not democracy still rules despite the lessons of 1776. Sarah Jones, Cupar, Fife, Scotland KY15 UK, 30 May, 2012.
It was appropriate to check, before publishing this astonishing email. The Queen is not involved in setting real estate tax rates, her government is. But in other ways this writer is correct. According to its last (1991) tax valuation, Buckingham Palace is in Band H, which covers all properties valued at £320,000 or more, in Westminster City Council in London, where Buckingham Place is located. Thus the Queen's annual real estate tax for the palace with all its opulence is less than for a small Band E 3-bedoom house in Cupar. Council Taxes in the UK vary so hugely by local authority jurisdiction that many affluent homeowners such as the Queen actually pay less than or the same in land/property taxes as homeowners whose properties are valued at far less.


I really like how you guys at Bermuda Online have such a comprehensive website on each one of Bermuda's parishes. As a long-time frequent visitor to Bermuda and with Paget Parish one of my favorite places to stay there, your write-up on Paget is easily the finest and most comprehensive of any Bermuda website. You mention aspects of Paget other websites don't cover, clearly from the point of view of a Paget insider. You even mentioned Elba Beach, where my grandparents and parents used to swim in the 1950s long before that beach became fashionable as a Bermuda College facility and later a Bermuda Government-owned hotel. With the sheer quality of your Paget website I hope the folks at the Bermuda Government-appointed Paget Parish Council have asked if they can link to your site because of the information you show that its own website does not. James D. Egan, Brooklyn, New York 11208, USA, May 17, 2012


I write to thank you unreservedly for your very practical and sensible Links and Mentions web file and policy relating to them. I've long thought there's no point at all in linking to and/or mentioning any entity that won't reciprocate the link and mention unless for strong strategic reasons and you've kindly reinforced my opinion. Thank you for making it clear that if entities want to show their message on your website they should either agree to reciprocate the link or be prepared to pay for it in the manner you indicate if they don't wish to link. I'm going to follow that methodology on my own website. I'm also very grateful to you for being the only Bermuda website to state, to help American, British and Canadian visitors who will be in Bermuda during the 2012 Olympic Games - as I will - and want to cheer on the athletes from their home countries, what Olympic websites they should use. Great stuff! Thomas M Malloy, South Attleboro, MA, 02703, USA, May 13, 2012.


In your excellent Bermuda Online you noted that "since September 2011 Publicasity - see www.publicasity.co.uk - vowed to come up with innovative ways to encourage Brits to fall in love with Bermuda. It was selected to carry out a massive marketing blitz in a bid to lure more tourists to Bermuda from the UK. The company, based in Covent Garden, London, selected a ĎBermuda Teamí of staff to draw up its marketing campaign. Staff are said to dedicated to reawaken Britainís love affair with Bermuda. The company aims to showcase the Island as never seen before through print, broadcast and digital mediums. They want to make sure Bermuda is read and talked about, watched, listened to and engaged with in all of the right places. The aim is to boost arrival numbers and length of stay of visitors stay by specifically targeting the urbane over-35 traveler market. Rooster Inc previously represented Bermuda for four years and it is understood they bid for the contract again. From April to June 3011 there were just 6,371 visitors from the UK compared to 61,232 visitors from the US. But Publicasity believes Bermuda offers ďan unparalleled island experienceĒ because of its secluded location, pink beaches and quaint ports. Publicasity also handles the UK publicity for Orlando and South Africa, plus Bacardi, Heinz, Kia Motors, McVitieís, Jack Danielís. With Bermuda considering whether to legalize gambling, the company also has Grosvenor Casinos as one of its clients." While Orlando and South Africa are clearly shown as Clients on its website, Bermuda is, sadly, omitted. I find this a deplorable omission from a company that has publicly stated its Bermuda ambitions and efforts. If indeed it includes Bermuda as a client then can it please earn its money by being active on Bermuda's behalf with appropriate publicity including, surely, taking the time and trouble to ensure all its clients are included on its website. J. H. Mackay, Palmer's Green, London N14, England, 28th April 2012.


As a UK pensioner who has been hoping to go to Bermuda soon to see English expatriate relatives living and working there, I'm intrigued and concerned by your reports in your Senior Citizens of Bermuda sub-sites and those in recent articles of your Royal Gazette newspaper on the plight of the elderly generally in Bermuda. I note there is an Age Concern in Bermuda. I'm distressed to see it does not appear to be doing anything similar to what Age UK - formerly Age Concern and Help the Aged - is doing to counter age-related pain by insurers and your government. I'm one of those who welcomes Age UK's campaign to put a stop to UK insurers discriminating against older drivers being forced to pay sky-high motor insurance premiums. Age UK believes that insurers should judge drivers on ability not age and should offer drivers in later life appropriate motor insurance products. I was appalled to hear from my Bermuda-based relatives that 65-year old people, even with a maximum 75% no claims bonus have to pay so much for their motor insurance. I'm also advised that only in Bermuda do drivers over 65 have to get re-licensed for a maximum of three-years at a time subject to a satisfactory medical and eye sight test. In comparison, in the UK this does not happen until a pensioner is over 70. I understand pretty much the same policy applies in the USA and Canada. I believe Age Concern Bermuda should be pressing your government to remove the over 65 restriction and replace it with the over 70 methodology. Also, with the UK, all of Europe, Canada and USA via Medicaid now offering substantial concessions to the elderly in either free or nearly-free prescriptions, medical and health services, why is Bermuda so mean to its seniors? Age Concern Bermuda, if it really does have Bermuda's seniors' welfare in mind, should be advocating vigorously that there's no way many of your nationals can afford the Bermuda Government's hideously expensive FutureCare and that Bermuda should instead copy what the elderly but not very affluent get, free, in prescriptions and other healthcare services from their governments in the UK, Holland, Norway, Denmark, Luxembourg, Monaco, Canada, etc. Free healthcare services are are largely considered a universal right in Europe. They so hugely more important, impactive, significant, less stressful and contribute far more to a better quality of later life than the scant considerations given in Bermuda to citizens in free annual registration of cars and free annual property tax that only car owners and some pensioners who own their own homes in Bermuda get. I know Age UK and my friends in the USA who are members of the AARP agree. Jean Smith, Lyme Regis, Dorset DT7, UK. 3rd April 2012.


In your excellent Bermuda Online and particularly in your remarkable and grandly-titled Royal Gazette daily newspaper, there has been a fascinating focus on Bermuda hotels and alarm as to why Bermuda's hotel bed count has fallen so significantly compared to two decades ago. As a retired former hotelier - and former Bermuda visitor - I believe I am qualified to offer some relevant views, which I hope you'll publish, on why there is likely to be some serious reluctance, under present circumstances particularly, for foreign investors to finance and build any new hotels. I personally will be very surprised if that much-hoped-for new hotel in St. George's and one in your city of Hamilton will ever get built under Bermuda's presently not-very-hospitable conditions. Unfortunately, the Marriott experience, as told all over the USA, made an enormous negative impact. But if conditions and restrictions can be loosened; if future new hotel sites in Bermuda can be purchased and not just leased on land belonging to your government; if long-term work permits can be given to imported staff; if the horrendous cost of building a hotel in Bermuda - said to be in the vicinity of a million bucks a room - can be lessened with economies of scale and freedom from huge customs duties granted new hoteliers; if local employees can be had for minimum wages and not the $60,000 a year average paid to Bermuda Industrial Union workers; and if the overall new hotel outlook is ever made to be as welcoming in Bermuda and as well financially-supported by your government and others, then, yes, the outlook could be considerably brighter for new hotel prospects. Let's hope this will be the case. Peter M. McMahon, Boston, MA 02101, USA, March 21, 2012.


Your Bermuda Online website clearly has quite a following here in Edinburgh! Everyone I know quotes from it as the definitive guide to Bermuda! I write as one of a trio of close friends from Scotland, all of us retired but still active sports women, interested in renting a cottage for a month in Bermuda in August this year, to be well away from the madding crowds expected to pour in to England for the London 2012 Olympics, and to see some close friends from the USA whom we know will be visiting Bermuda then by cruise ship. To avoid the rapacious new Air Passenger Duty (APD) hike imposed by our rip-off UK government we will be flying from the UK to Amsterdam to New York, then New York to Bermuda three days later and returning the same way instead of using that crowded British Airways from and to Gatwick. As Silver Surfers we particularly want to be able to follow the Olympic action and results from Bermuda. We've paid close attention to your encyclopedic website, have read and printed out or linked to much of Bermuda of prime interest to us. Ideally, we'd like to find a cottage, not a flat (I think you call them apartments?) in a scenic area out of your city and town areas but not too far from where cruise ships berth (to help our friends from America who will arriving from New York by cruise ship). We'd like to stay at a nice two or three bedroom 2 bathroom cottage equipped with free WIFI if we can rent for a month for under £2,300 sterling a month, payable by telegraphic transfer or credit card. By the way it's a huge point in your website's favour that you've listed precisely by website URLs in your Bermuda Accommodation files how visitors from UK or USA or Canada who bring their own laptops or netbooks (as we will) can log on from their WIFI-equipped Bermuda holiday location directly to their country's Olympic sites. Well done! Elizabeth Grant, Edinburgh, Scotland, UK, 10 March, 2011.


As a retired newspaper executive and with a relative working in Bermuda, I've been fascinated by apparent differences in press standards and behaviour in the UK including Scotland and Bermuda, with particular regard to the Leveson Inquiry - see http://www.levesoninquiry.org.uk/ - still going on in London. There have clearly been some major press abuses here in the UK, most noticeably in phone hacking, while in Bermuda your press appear to have acted constantly conscious of both responsibility and accountability. I've read Bermuda's Media Code with great interest. But I'm puzzled by some references and possible omissions, for example with reference to press treatment of Bermuda government ministers, members of parliament and civil servants. Here in the UK, when MPs and cabinet ministers break the law such as when speeding or being ticketed for other traffic offenses or in misuse of public funds, newspaper headlines trumpet this. But I've been told that in Bermuda newspapers never report them. Is this because your MPs never break the law and if so should be commended for their exemplary conduct especially when compared to ours here in the UK? Or, lest it risk the displeasure of MPs and others, is it simply not recorded and reported under the terms of your very generous to MPs and civil servants Media Code? Oh, and one other thing about Bermuda intrigues me greatly. I've learnt that when his referendum for possible political independence for Bermuda from the UK failed, your then-Premier, Sir John Swan, whom I'm told was Bermuda's best Premier by far, did the honourable thing and promptly resigned. I just hope that Scotland's First Minister, Alex Salmon MSP, if his planned referendum for Scottish independence fails, will be as honourable as Sir John was and will resign as well, to end the Salmondella-created divisiveness. James McPherson, Glasgow G3 6BY, Scotland, UK. 27 February 2012.


What a treasure-trove of 50 year-old information in the Kindley AFB and US Navy sections of your Bermuda Online website! Who would have thought such a specific and narrow data base would be captured on the internet? - US military personnel based in Bermuda from the 1940s to the 1990s! My father, also Joseph J. Narciso, served there in the 55th Air Rescue Squadron from April 1960 to June 1962. We lived on St. George, across the harbor from Kindley, where for years there was a large rusty old shipwreck right off the dock behind our home on Cut Road. I am the oldest of his six children and was aged 10-12 while there, yet my memories are still quite vivid - a visit by President Kennedy; walking to Stella Maris Catholic Church to serve early Mass under Fr. Vallimont; receiving the New York Daily News every day - but always a day late - to follow baseball and the Roger Maris & Mickey Mantle pursuits of Babe Ruth's home run record in 1961; seeing the Ocean Monarch and Queen of Bermuda spill tourists onto St. George; watching construction of the uniquely-shaped and -positioned Sonesta Beach Hotel on Southampton's South Shore; taking visiting relatives from the US on a one-day taxi tour of the islands (Gibbs Hill Lighthouse, Somerset Bridge, Devil's Hole, Fort St. Catherine, etc.). Thank you. Joseph J. Narciso, Atlanta, Georgia, USA, January 21, 2012.


A bunch of us from various parts of the USA are friends and committed NBC-watchers and sports fans. We are planning a trip to Bermuda to coincide with the 2012 Summer Olympics from London, staying in various places you link to and recommend. We note from your excellent Bermuda Online (BOL) there's an NBC affiliate TV station in Bermuda, VSB, with it's own website. That's great, can we assume it will be linking directly to the NBC Olympics coverage? We really appreciate how you guys at BOL have been suggesting to all potential internet-savvy visitors while in Bermuda how to link up with the NBC Olympics events to help support our athletes from the USA, what to bring in suitable WIFI-ready equipment and urging places to stay in Bermuda that they have WIFI. David L. Jones, W. Burke Ave, Towson, Maryland 21204, USA, January 12, 2012.
Referred this enquiry by email to VSB Radio/TV. Mike Bishop, Station Manager, replied promptly, saying VSB will be announcing what will be happening this summer in due course. If Mr. Jones or anyone else wishes to call VSB re this topic, the phone number is (441) 292-0050. Suggest all from USA interested in following the NBC-broadcast Olympics while in Bermuda first contact either www.nbcolympics.com, or www.olympic.org to determine for sure who will be broadcasting from Bermuda.


You chaps at Bermuda Online are on the ball with your astute observations in your Bermuda Government file. I was distressed to note that your general election and bye-election procedures are so restrictive and unfair to Bermuda voters compared to the methodology long in effect here in the United Kingdom, and I believe in many democratic places elsewhere too. Yes, I can confirm - as one who used this provision not long ago when I returned home from a longish spell overseas - that voters are given up to 15 years before they lose basic voting rights, not merely 6 months as is the case in Bermuda. If individual Bermuda Members of Parliament are unwilling to legislate appropriate changes in time for your next General Election which I'm told could be in 2012, perhaps the UK Parliament or the European Court of Human Rights or folks at the UN can assist in helping Bermuda bring its standards up to acceptable world levels so that Bermuda students, elder people, your other citizens who own homes there, etc. can go home to vote without being penalised. Donald McKey, Ludlow, Shropshire, SW8 1AY, UK, 12th January 2012.

Guest Book years


Last Updated: May 18, 2013.
Multi-national © 2013 by Bermuda Online. All Rights Reserved. Contact Editor/writer and webmaster.