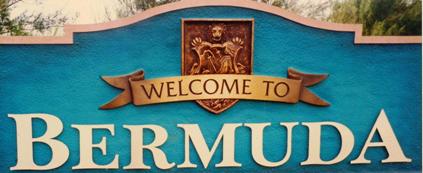 11125+ web files in a constantly updated Gazetteer on Bermuda's accommodation, activities, airlines, apartments, areas, art, artists, attractions, airport, aviation pioneers, banks, banking, beaches, Bermuda as an international business centre, Bermuda books and publications, Bermuda citizenship by Status, Bermuda Government Customs Duties and taxes, Bermuda Government, Bermuda-incorporated international and local companies, British Army, British Overseas Territory, calypso, Canadian military, causeway, charities, churches, City of Hamilton, commerce, community, corporate entities, credit cards, cruise ships, culture, cuisine, currency, customs, Devonshire Parish, disability accessibility, districts, Dockyard, economy, education and universities abroad, employers, employment, entertainment, environment, executorships and estates, fauna, ferries, flora, food, forts, gardens, geography, getting around, golf, government, guest houses, Hamilton Parish, history, homes, housing, hotels, insurers and reinsurers, internet access, islands, laws, legal system, legislators, local businesses and organizations, location, main roads, media, money, motor vehicles, music, municipalities, open spaces, organizations, Paget Parish, parks, Pembroke Parish, politics and political administration, postage stamps, public holidays, public transportation, quangos, railway trail, religions, Royal Navy, Sandy's Parish, St. David's Island, St. George's Parish, Smith's Parish, Somerset, Southampton Parish, Spanish Point, Spittal Pond, sports, stores, telecommunications, time zone, transportation, Town of St. George, traditions, tribe roads, tourism, Tucker's Town, utilities, villages, vital statistics, water sports, weather, Warwick, wildlife, work permits, etc. For tourists, business visitors, employers, employees, newcomers, researchers, retirees, scholars.

Bermuda's Senior Citizens
Despite the world's third-highest GNI per capita, elderly don't fare well compared to less wealthy countries

By Keith Archibald Forbes (see About Us) at e-mail exclusively for Bermuda Online
When referring to this particular web file, please use "bermuda-online.org/seniorcitizens.htm" as your Subject.
2015: January 5. Bermuda's seniors are receiving "deplorable" care in residential facilities and private homes across the Island yet the authorities are failing to act, it has been alleged. An investigation by Bermuda's Royal Gazette newspaper has uncovered a number of cases where elderly people are distressed by the level of care provided to them or appear to have been failed by their professional caregivers or relatives. Yet the National Office for Seniors and the Physically Challenged (NOSPC) has not properly responded to the complaints or helped the individuals find more suitable accommodation, according to those interviewed by this newspaper. Our inquiry suggests the NOSPC, which is responsible both for inspecting residential facilities and handling complaints about elder abuse and neglect, is struggling to carry out its duties, leading to some complainants never hearing back from the office and others feeling their concerns are not being taken seriously. One man told us: "I have been trying to get help for my sister from the National Office. I was there four, five, six times. I left my name and number for a case worker to call me and it seems like nobody cares. Nobody gives me a call." Although 34 complaints of elder abuse were made to the office between January and October last year, none led to prosecutions under the Senior Abuse Register Act 2008, a law introduced specifically to protect the elderly and to penalize those who mistreat them. We discovered: an 81-year-old man who developed severe bedsores in Sunny Vale Nursing Home in Paget was removed from the facility by concerned members of the public because the NOSPC did not feel a move was necessary; another man, aged 69, refused to return to Sunny Vale, after having his leg amputated in hospital, because he was so unhappy at the rest home; a third man died while a resident at Sunny Vale in 2012 and one of the causes of his death was severe malnutrition; the family of an 89-year-old woman was told that she could not move from Packwood Nursing Home in Somerset, despite repeated requests from relatives, because there was nowhere suitable to send her; and a man who tried to make a complaint of senior neglect after finding his 76-year-old sister lying in her own urine in bed at the home she shared with her son and daughter-in-law was ignored by staff at the NOSPC and never had his calls returned. Age Concern executive director Claudette Fleming said: "These are stories that must be told." The charity boss, referring to Health Minister Jeanne Atherden's recent pledge to restructure the NOSPC in 2015 and increase care home inspections, added: "Promises can be made but they are not always kept. It's important that these stories be put in the forefront of the public's mind." Derrick Burgess, the Shadow Minister for Seniors, said: "Bermuda is in desperate need of a review of its facilities for seniors. The care provided to the elderly in our rest and nursing homes needs to be scrutinized. The oversight provided by Government is ineffective when dealing with abuse, negligence and infringements of the Residential Care Homes and Nursing Homes Act 1999 and the Residential Care Homes and Nursing Homes Regulations 2001." Ms Atherden said in a statement last September: "As far as our Island's rest homes are concerned, the Ministry continues to actively monitor and ensure that rest homes meet the required standards. Accusations by the Opposition that this Government has somehow abandoned its seniors couldn't be farther from the truth." But she admitted two months later that she had concerns about the NOSPC being responsible for the licensing and inspecting of care homes, and also being the recipient of complaints for those same homes. She said the roles should be separated and that she had asked Ministry of Health staff how a separation could be accomplished. The Minister told Members of Parliament: "We have implemented a process of the monthly reporting of complaints to have an ongoing complaints register. Further, in terms of visits and inspections, changes have been made to the residential care facilities visiting process so they now occur three times per year: two scheduled and one unscheduled. This process will assist with ensuring that all homes comply with the requirements of the legislation." Elizabeth Stewart, from the charity Action on Alzheimer's and Dementia, said that was "still inadequate. You shouldn't have scheduled inspections at all. It gives ample time for somebody to prepare and make everything look fine. You should have more than one unscheduled visit a year." Mr Burgess said that change cannot come soon enough and he repeated his call for an independent body to have oversight of residential homes. The Progressive Labour Party politician claimed the NOSPC, which is being run by a civil servant seconded from another department until the end of March, was not properly looking into "numerous complaints of deplorable care of seniors and was not ensuring that those guilty of providing inadequate or neglectful care were penalized." But the Ministry of Health told this newspaper that the NOSPC was working hard to improve its services and should still be the first port of call for anyone with a complaint of elder abuse or neglect. "The intent was never to have NOSPC as the primary source for investigating claims of senior abuse but, rather, for NOSPC to utilize other resources in order to do that, in particular, the Police. For example, NOSPC does not have the ability to look into one's financial history if it is a case of financial abuse. In that instance, we forward the case to the Police (CID) for investigation. The Senior Abuse Registrar regularly undertakes actions to ensure the welfare and safety of seniors who may be the victim of senior abuse. All reports of senior abuse should be reported using a senior risk referral form, which is available at the National Office at the Continental Building, on the corner of Church Street and Cedar Avenue [in Hamilton]." This newspaper is not aware of any homes being prosecuted for breaching the Residential Care Homes and Nursing Homes Regulations. And none of the cases we uncovered have led to action being taken under the Senior Abuse Register Act. The law, which was heralded at the time of its passage through Parliament as a way to protect the Island's growing elderly population from physical, sexual and psychological abuse, financial exploitation and long-term neglect, has barely been used since it came into effect in March 2008. This newspaper has reported on only one successful prosecution, that of Lorraine Smith and Audra-Ann Bean in April 2012 for stealing almost half a million dollars from their grandmother. Their names are now on the confidential Senior Abuse Register, along with one other unidentified individual. Our inquiry highlights both how little the existing laws to protect seniors are being used and how difficult it can be for elderly people and their families to find appropriate long-term care on the Island. The owner of Sunny Vale, for example, insists she told the NOSPC that her facility could not provide the nursing care needed by the 81-year-old man who developed bedsores but got no assistance. Staff at Packwood say the NOSPC is badly understaffed and a task force for the elderly should be set up immediately to ensure that seniors' needs are understood and met, wherever they are spending their final years. Ms Atherden said in November last year: "Going forward, we at the Ministry will be focusing on improving the quality of care being provided at residential care homes. We have to be concerned about the physical environment of facilities but, at the same time, we need to ensure the quality of care is of the highest standard. Our legislation speaks mostly to staffing levels, environmental conditions and the physical environment provided at homes, but the quality of care provisions are not sufficiently strong.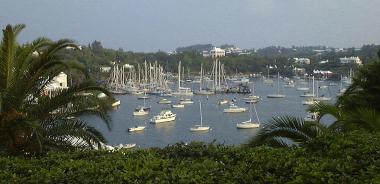 In Bermuda, the Ministry of Health and Family Services is The Bermuda Government ministry with responsibility for health and welfare for all including seniors and disabled. Its mission is to promote and maintain the physical, mental and social well-being of the 64,300 permanent residents of Bermuda in its 21 square miles of land area. Bermuda may be only 21 square miles in total land area, an extremely small part of the world in geographic measurement. But it is so affluent that the World Bank has reported Bermuda as the third most affluent country in the world in Gross National Income (GNI) per capita. Bermuda is third only to Monaco and Liechtenstein, exceeding other offshore centres like Norway, Switzerland and Luxembourg, and by far higher than the USA, Canada, UK, etc.
Bermuda seniors get merely a small fraction of the social security pensions and other benefits and services of the tax havens and other countries listed below. Those countries spend heavily on their senior citizens to give them an adequate comfort zone in later life. Bermuda spends far more on its government than it does on its senior citizens. Bermuda's seniors who are not rich, not earning an average income of over $60,000 a year or a decent pension, and don't own their own homes (more than 43%) are appallingly badly off compared to seniors in less affluent countries who are looked after far better by their governments.
How they compare, according to the World Bank:
Statistics for Bermuda senior citizens indicate:
35 percent of seniors in Bermuda make less than $28,000 a year, according to the Seniors Test for Ageing and Trends (STATS) survey. These 35% live below the poverty line, at least $2,000 less than the Bermuda poverty line (incomes of $27,000 or less for one-person income households by Government). (In the UK, the poverty line is £151 a week, according to the UK's National Pensioners Convention).

Only 25 percent have incomes between $25,000 and $50,000
. Many Bermudian seniors depend solely on their local Social Security (locally, referred to as Social Insurance), unless they, as retired government or private-sector employees, also receive a (much more generous) pension.

78 percent of the seniors population have a medical condition, 80 percent are on medication because of that condition and yet only 44 percent are satisfied or very satisfied with the health care system

When is a senior not a senior? In Europe - including UK, Ireland and all other EEC countries, it is 60. In Bermuda, it is 65 for both women and men and unless one is disabled, one cannot get a Special Persons ID card (the local equivalent of a Senior Citizens Card or Old Age Pensioners' Card) until you are 65.
There is no equivalent in Bermuda, in types of services offered to senior citizens and the disabled, of Age UK - see http://www.ageuk.org.uk/ in the United Kingdom or AARP (American Association of Retired Persons) in the USA or Canadian Association of Retired Persons (see http://www.carp.ca). (There is a local Age Concern entity, concerned about the plight of seniors, but not fighting for their betterment in ways the AARP in USA and Age UK do and operating on a different basis.
What local senior citizens get free or at a discount from the Bermuda Government
If over 65 and resident in Bermuda

Exemption from Land Tax (introduced by the former - since December 17, 2012 - Progressive Labour Party (PLP) government on January 1, 2005) for Bermudian senior citizen owners of real estate who apply for it, with no means testing. (Generous compared to the UK, where homeowners over 60 do not get the same tax benefit). In February 2012 this benefit was withdrawn by the PLP for the more affluent who have homes at a higher rate of Annual Rentable Value (ARV) than $50,000, meaning effectively worth over £1 million. Since 2013, seniors with properties with ARVs above $50,000 now pay the assessed tax on the portion above the $50,000 threshold.

Free local bus and local ferry travel, if locals have a Special Persons ID. For Senior Citizens/Disabled who can use a bus, free passes are available to Local Residents only with a Special Persons Card. Seniors from abroad without such a card must pay full price. Unlike in the UK, there are no similar concessionary fares for a companion, who may be younger, of someone elderly or disabled/physically handicapped.

50% discount from annual motor vehicle licensing. Since March 2013. Before then seniors were 100% exempted. For those who own their own cars, with no means testing. A far better system than in the UK where only those who qualify through severe disability or as war pensioners get this. However, even with the 50% reduction, those Bermuda seniors who are not disabled pay hugely more than seniors in the UK. Government said there had been abuse of the system, further worsening the issue. Government had considered re-instituting licence fees for only for larger vehicles, but there were concerns that the results could be viewed as discriminatory. As a result, they decided to re-institute fees for all groups of vehicles, but at a discounted rate.

Seniors Learning Centre (see bottom of this sub-site). Discount from Bermuda College costs.

Social Security. Persons on the basic contributory pension plan, more than one in six of the population, receive an average of $1,000 per month. Pensioners with maximum coverage saw their monthly payments increase from $1,385 a month. 74% of the persons currently receiving benefits under the Act receive the basic contributory pension. Approximately 47 percent of the 9,611 seniors covered by the Contributory Pension Fund receive the maximum pension benefit. Those who retired before they achieved the maximum amount do not get this. Those who did not earn enough, even after 19 years, Social Insurance contributions to qualify for a minimum Social Insurance pension get no Social Insurance pension at all, merely a one-time refund of their contributions.
What they have to pay heavily for, from the Bermuda Government
Hospital Insurance Plan (HIP) or FutureCare (see below) at a very significant cost per month per senior. Please refer directly to the Bermuda Government for details of costs, exclusions and inclusions.
What they don't get from the Bermuda Government
O

nly in

Bermuda, not in the UK or in any other country overseas, persons aged between 65-74 years who drive and have Bermuda Driver's Lisences require a medical and competency certificate every

third year

and those 75 years or older require an

annual

medical and competency certificate.

Although

the World Bank has rated Bermuda as the world's 3rd most affluent country in per capita income, Bermuda's seniors don't get any free hospitalization, free major medical or free medical prescriptions.

Affordable Care
To date, in Bermuda there is not yet any equivalent to the USA's Affordable Care Act 2013 - see https://www.healthcare.gov/where-can-i-read-the-affordable-care-act/. None of the provisions apply. Nor are there any Patient's Protections of the types listed in the Act.
On application and with appropriate verification such as a Special Persons ID, Bermuda-resident seniors get special banking services and discounts - mentioned as such in the Seniors Handbook issued by the National Office for Seniors and the Physically Challenged (NOSPC). Contact Bank of Bermuda, Head Office, Front Street, Hamilton HM 11, phone 295-4000, fax 295-7093) for seniors over 65 and Bank of N. T. Butterfield, Head Office, 65 Front Street, Hamilton HM 12, phone 295-1111, fax 295-0656, for seniors over 60. Benefits, depending on bank, may include:
a discount on checking account fees.
Accounts with $50 or more do not receive a monthly fee
ten (10) free checks in Bermuda or US$
a discount on draft fees
no fees for foreign check clearing
senior bank officers to help with banking needs
direct deposit of pensions into an account.
Caregivers (carers in the UK)
Unlike the United Kingdom, caregivers currently have no protection under any legislation in Bermuda. Nor are they paid anything by the Bermuda Government, unlike in the UK. England and Wales have the Carers and Disabled Children Act (2000). No study has ever been done to date in Bermuda

on the hidden cost of caregiving (caring). It is estimated that perhaps 8% of locals, or 5,120, provide the care so vital to helping the approximately 15% of the people of Bermuda who are senior citizens or disabled remain in their homes and community settings. One reason may be that because of the huge prices of local housing and services, space for inactive seniors who cannot pay their way is at a premium in a particularly materialistic society of only 21 square miles where demand is vastly more than supply and rents to non-family members can bring in enough income to more than pay a monthly mortgage or provide much-needed income to a senior citizen. Another reason may be that unlike in the USA, Canada, United Kingdom, Ireland and much of Europe, where senior citizen mothers, mothers, brothers and sisters who live full-time with their children or siblings may be deemed to be dependants for personal income tax purposes of their children and can be claimed in certain circumstances as tax exemptions or tax allowances by their immediate children, no such benefits exist in Bermuda. Nor do any tax benefits exist in Bermuda for senior citizens who need to modify their homes to cater to the needs of ambulatory-disabled feeble or wheelchair-bound disabled.

Overall, as can be seen in the website and listing above and below, the cost of living in Bermuda for seniors is 380% higher than in the USA and 280% higher than in Canada and the UK. For many local seniors, fresh meats, fruits and vegetables are completely unaffordable.
Customs exemption for returning residents
Nominal in Bermuda, see http://www.bermuda-online.org/Bermudadutyfree.htm.
Discounts for some shopping
Bermudian and Bermuda-resident retirees over the age of 65 and disabled/physically challenged persons who are younger, can sometimes obtain a discount on a purchase, on production of a Special Persons Permit.
Driver's licenses renewals for senior citizens (over 65)
Unlike in UK, Canada and USA where this is not a requirement, all seniors over 65 should note the following:
At 65 years of age, your driver's licence is renewed every 5 years. After the age of 75, the licence has to be renewed every 2 years.
To renew your licence you must:
• Have a medical examination by a locally registered medical practitioner. The medical form is found in Section C of the Drivers Licence Application. This from can be obtained from the information desk at the Transport Control Department, at your doctor's office, or downloaded from the TCD website.

• Once completed and signed, the medical form is only valid for 3 months.

• You may come in any morning by 8:30 AM with your completed medical form to be tested for licence renewal. Note: Senior testing at 8:30 AM is available without appointment.

• You will be required to take a driving examination to demonstrate your driving competency. (When arranging a driving test please notify the examination clerk whether you wish to do a zigzag/reversing test or a road test).

• If 8:30 AM is not a convenient time for you, or if you would prefer to test on the road instead of the parking lot, you will need to schedule an appointment with the receptionist.
Electricity
Hugely expensive for seniors, especially if they live in a house with a family. Some seniors pay more than $320 a month.
Employment Equality (Age) Regulations
No equivalent in Bermuda to the UK's regulations which from October 1, 2006 made it illegal for employers to discriminate against employees, trainees or job seekers because of their age. (They ensure that all workers, regardless of age, have the same rights in terms of training and promotion).
Financial assistance
At this time, the Bermuda Financial Assistance Act does not apply to the majority of seniors and the permanently disabled who own property or part of a property or have some form of income. If you own or co-own or are a part-owner of a car, any property, any insurance, any monetary asset, you are deemed ineligible. Other countries - like the USA, Canada and UK - are far more generous to their seniors.
Government Health Care Financing for seniors
Presently, there is no equivalent at all in Bermuda of the UK's National Health Service or equivalents in Canada, USA such as Medicare or Medicaid, etc. In the USA, what used to be called the Health Care Financing Administration has changed its name to Centers for Medicare and Medicaid Services at http://www.cms.gov.
Healthcare for seniors

Hugely expensive in Bermuda, especially for seniors. Newcomers and residents who are either unemployed retirees and/or no longer covered by any employers under Bermuda Healthcare employment provisions have very few options, only three choices, namely:
Bermuda Government's basic Hospital Insurance Plan which is not adequate in many respects. Operated under the Hospital Insurance Act 1970, it is funded by the government's Health Insurance Fund (HIF) and government's Mutual Reinsurance Fund (MRF), overseen by the Hospital Insurance Commission and administered by the Social Insurance Department, Government Administration Building, 30 Parliament Street, Hamilton HM 12. Phone 295-5151 extension 1146, 1130 or 1137. You'll need to visit that office and ask about current standard premium rate for this coverage and what it covers and does not cover. It is a basic plan, without any major medical benefits. In the past it has covered many Bermudians and others over the age of 65 and otherwise uninsured because of newcomer non-working status or termination of local employer/employee insurance coverage owing to retirement, or through unemployment. No longer being offered to most seniors.
FutureCare, the Bermuda Government operated healthcare plan for seniors who can afford it, at a significantly higher cost than HIP. Offers appreciably more coverage than the more basic Government Health Insurance Plan (HIP). For more details of costs and coverage ask the Bermuda Government at http://www.gov.bm., but in 2014 the premiums for FutureCare went up by $10 a month (2.3 percent) to $450 a month. Among Bermuda's 16,000+ seniors only approximately 3,000 have been financially able and willing to join FutureCare, while others prefer the cheaper and more basic Government Health Insurance Plan (HIP) if they have not remained after retirement on on their private major medical employer-provided coverage shown in Bermuda Healthcare employment provisions
Going on an individual basis to a registered private Bermuda Health Care insurance provider.
For a comparison of costs in USA see under Medicare at http://www.medicare.gov. Or Medicare Plans by State at http://www.ehealthmedicare.com/medicare-plans.
Homes and Ageing problems
More than 90% of all Bermuda private homes do not yet have all these features, yet about 15% of all Bermuda residents are seniors, some very frail and liable to fall.
Bathroom safety aids
Emergency alert systems
Entrance without steps
Non-slip floors
Long Term Health Care Insurance
None. Some retired seniors have spent thousands of dollars out of their own funds for heart surgery in the USA. If/when they had major medical benefits through their employers when they were employed, it stopped when they retired. There is no local equivalent to what non-affluent citizens in the USA receive as Medicare or Medicaid. In comparison, in Canada, generous provisions apply to seniors for health services, with very little wait time. In the UK and Ireland, seniors who need general medical, hospital and prescription services are included in the National Health Service at no additional cost, as part of the taxes they pay. They don't need to have supplementary private-sector (BUPA etc) hospital and medical insurance, although some have, mostly to avoid operation wait-times and/or to have elective, non-emergency surgery.
National Office for Seniors and Physically Challenged (NOSPC)
Continental Building, on the corner of Church Street and Cedar Avenue, Hamilton. Phone 292-7802. Established by the Bermuda Government in 2002. It was allotted almost $1 million in the most recent (2014-2015) Budget, with $529,000 of that for seniors. Its roles, responsibilities and organizational structure are under review and its three most senior staff positions are vacant but are being covered in an "acting capacity" until the review is complete. The NOSPC's manager is also appointed Senior Abuse Registrar under the Senior Abuse Register Act 2008. John Payne, the former manager and Registrar, retired on October 31, 2014, and administrator Keeona Belboda has been seconded to fill the role until the end of March. Social worker Katherina Gibbons is the office's co-ordinator for seniors. The Ministry of Health has said the NOSPC would be restructured in 2015 and "posts may be recruited." Under the Act, it is the duty of the Registrar to cause an investigation to be carried out if a complaint of elder abuse is made. According to the Ministry of Health, 34 complaints of elder abuse were made between January and October 2014, resulting in 22 investigations. The ministry will not share the outcomes but none are believed to have led to prosecutions under the Senior Abuse Register Act. According to the most recent Government Budget Book, there were 205 cases of elder abuse managed in the fiscal year 2012-13, resulting in six investigations, and 170 cases managed the subsequent financial year, resulting in ten investigations. Outcomes are not provided. The Senior Abuse Registrar has successfully applied for two protection orders under the Domestic Violence (Protection Orders) Act, according to the Ministry of Health. The Department for Public Prosecutions did not respond to a request for the number of prosecutions and convictions under the Senior Abuse Register Act since it came into effect in March 2008. The Senior Abuse Register is confidential and not available for public inspection or publication. Three people are listed on it. Bermuda has at least 20 residential facilities for the elderly, ranging in cost from $1,395 (Lefroy House) to $13,800 (Continuing Care Unit) a month, according to figures provided on December 30, 2014, by the Ministry of Health. The average monthly fee is about $5,000. The NOSPC conducted 25 elder care facility inspections in both 2012-13 and 2013-14, according to the Budget Book, with the aim to increase that to 35 in the fiscal year 2014-15. Health Minister Jeanne Atherden said in November 2014 that changes had been made to the "residential care facilities visiting process" so inspections now happen three times a year: two scheduled and one unscheduled. The Residential Care Homes and Nursing Homes Regulations 2001 set out the requirements for homes and those convicted of breaching the regulations can be fined $10,000. The public can request the Chief Medical Officer make the register of residential homes available to view during normal business hours. According to the 2010 Census, Bermuda had a senior population (aged 65 and above) of 8,683. The authorities say that figure is rising rapidly.
National Pension Scheme Act and corporate Pension plans
See the Bermuda Government's The Pension Commission, at http://www.pensioncommission.bm/. Not Social Security (see separately), but private pension plans. The National Pension Scheme Act 1999 became effective on 1st January 2000. All employers, whether local or international or exempted must comply, for every employee whether Bermudian or a non-Bermudian spouse of a Bermudian of from 23 years of age who works a minimum of 720 hours per calendar year. Employers may, however, offer more generous eligibility provisions to employees by allowing them to become members of their pension plan at an earlier age and with fewer numbers of hours worked. While 65 for men and women is when those eligible in Bermuda will get Social Security, private pension plans can be more generous and in lesser age as well. Note that the Act specifies private pensions only for Bermudian and international or exempted company employers employing Bermudians or non-Bermudian spouses of Bermudians. There is no requirement to establish pension plans for guest workers, which may come as a shock to the latter. Non-Bermudian employees should ask local and international companies and or the Bermuda Government employing them what, if anything, they offer as private pension plans or equivalent, so they know where they stand and what they can expect to take with them when they leave Bermuda.
For those who qualify under the Act for pension eligibility, the pension scheme (plan) can be offered only by approved local insurance companies, not the "exempted" or "international" variety registered in Bermuda but not "corporate citizens" as they are often referred to, inaccurately.
The Act removed many of the anomalies and restrictions that since the 1970s for "approved private pension plans" had existed in some with 15 or more years service but had severely restricted or totally excluded others, for example all those with say 12 years service with the same employer by retirement age. The current Act creates some portability for plans of all employers and employees. But for some people close to retirement age when it came into effect, it was far too late to ensure that once they become senior citizens and retire from working, they will have an adequate income without hardship.
Minimum contribution rates are based on pensionable earnings per year. At January 14, 2012 Approved Pension Plan Administrators under the Act were:
BF&M Life Insurance Company Ltd.

Bermuda Life Insurance Company Ltd (Argus).

Bermuda Investment Advisory Services Ltd.

Colonial Pension Services Ltd.

Freisenbruch-Meyer Insurance Services Ltd.

Cooper Young & Associates Ltd.
Pensions
See under "National Pension Scheme" and "Social Security."
Many elderly Bermudians and some non-Bermudian residents need to sell their homes to fund living in a purpose-built retirement facility for senior citizens. They have no other options such as reverse mortgages in the USA and their UK or Canadian equivalents. A reverse mortgage in the USA is a way to get money out of your home without having to leave it. It is a loan against the equity built up in the home that is repaid with interest when the owner dies or leaves or sells the property. In the USA, homeowners must be 62 or older and on the main residence only. There is no equivalent of a reverse mortgage in Bermuda.
There is a chronic shortage of affordable integrated-care premises for seniors who do not but can live independently without assistance and those who need assisted living arrangements. Costs are hugely expensive. Many locals cannot afford them and may live in very inadequate conditions. Most seniors prefer to be independent for as long as possible. The concept of an extended family having live-in matriarchs and patriarchs being honored in their declining years has disappeared in Bermuda. Some spouses, unable to look after their husbands or wives, have put them into care or retirement homes if they can afford it.
Residential and day-care homes and nursing homes for the elderly
Under the Residential Care Homes and Nursing Homes Act 1999 and the Residential Care Homes and Nursing Homes Regulations 2001.
There are three categories of residential care available for seniors, many of whom are also fragile and vulnerable, with skins like tissue paper and bones like porcelain. An evaluation is normally required to determine which type of home is appropriate. A family member or caregiver may wish to ask the family physician about this, or refer it to the National Office for Seniors and Physically Challenged or to the King Edward VII Memorial Hospital's Geriatric Assessment and Planning (GAP) team.
Skilled Care (S). These facilities provide the highest level of care needed when a senior is chronically ill, has a functional disability and limited potential for rehabilitation. These facilities provide long-term/short-term personal and nursing care on a 24-hour basis, as well as nursing assessment, intervention and evaluation. Medical support is usually provided by a house physician.
Intermediate Care (Int). For Seniors with a relatively stabilized chronic disease (physical or mental) or functional disability. They may require personal care on a 24-hour basis as well as supervision or assistance with activities of daily living. These facilities also provide nursing assessment, intervention and evaluation. The resident's personal physician will usually provide medical support.
Independent Care (Ind). These provide long-term and/or short-term care for seniors who are ambulant or independently mobile, or many have minor decreased mobility or decreased functional disabilities (physical or mental) and require minimum supervision or assistance with the activities of daily living. Medical support when necessary is provided by the resident's physician when necessary.
They include:
Agape House (Bermuda Hospice). 7 Point Finger Road, Paget DV 04. P. O. Box HM 1023. Telephone (441) 239-2025.
Bendicion. (Ind). 2 Spire View Lane, Sandys MA 05. Tel: 234-2767. 8 beds.
Best Days Elder Care Rest Home. 3 North Ridge Crescent, Devonshire DV 05. Tel: 296-0887 Fax: 292-2684.
Devonshire Rest Home. 3 Long Range Hill, Devonshire DV 05. Phone 292-1378. Fax 296-1182.
Elder Home Care (Ind). 3 North Ridge Crescent, Devonshire DV 05, Tel: 296-0887 • Fax: 292-2684.
Easter Lily Residential Home (Int). Callen Glen, 194 North Shore Rd, Hamilton Parish CR 04. Tel: 293-5818, 505-0979 or 504-8889.
Herb Garden Seniors Residence (Ind). 35 St. Anne's Road, Southampton SN 01. P. O. Box SN 192, SN BX. Phone 238-5430.
House of Esther Rest Home. 5 Rushy Lane (Upper), Sandys MA 04. Rest Home #234-0195 Office #735-2529.
King Edward VII Memorial Hospital's (S) (a) Alzheimer and Related Disease Unit; (b) Continuing Care Unit (CCU). Tel: 236- 2345. Upper Ext. 1435, Lower Ext. 1487. Day Care, Daily Residential, Respite Care. Call for terms.
Lefroy House (S). 7 Lagoon Toad, Ireland Island, Sandys MA 01. Phone 234-0525. Fax 234-2152. Registered charity 393. On the site of the former Royal Navy Dockyard shore-based hospital. 56 beds, the least expensive but means-tested.
Matilda Smith Williams Nursing Home (Int). 3 Kent Avenue, Devonshire DV 07. Phone 236-2958. Fax 236-3552. Adult day care center for seniors and retirement home.
Packwood Home (Int). 132 Somerset (Main) Road, Sandys MA 06. P. O. Box MA 75, Somerset MA BX. Phone 234-1459. Fax 234-2772.
Pleasantville. 32 Point Finger Rd, Paget DV 04. Tel: 232-5468 • Fax: 293-8129.
Roses (Ind). 11 Cove Valley, St. David's DD 01. Tel: 297-2966.
Sandys Rest Home. With a $1.2 million renovation in 2008, for elderly for mentally challenged adults. Houses residents cared for by Mid-Atlantic Wellness Institute (MAWI) staff. Preference given to Sandys residents over 55.
St. Moritz.

4 St. Anne's Close, off St. Anne's Road, Southampton SN 01.Phone: 542-1985.

Sunny Vale (Ind). 9 St. Michaels Rd, Paget DV 04. Tel: 236-1080.

Serenity Gardens Nursing Home, Glenwood Park Lane, Warwick.

Sunset View Rest Home (Ind). 5 Lighthouse Rd, Southampton SN 03. Tel: 238-8656.
Sunny Vale Rest Home. 9 St. Michael's Road, Paget PG 04. Phone 236-1080.
Sylvia Richardson Care Facility (S). 4 Old Military Rd., St. George's GE 03. Tel: 298-8700 • Fax: 298-8701. A Bermuda Government facility. Built in 2006 and opened in January 2007 at taxpayers' cost of $20 million to replace the St. George's Parish Rest Home, after the Ministry of Health commissioned a report over long-term care facility needs in Bermuda. 43 beds, assisted living apartments, chapel, library with computer, dental care, more. The cost will depend upon the required category of care.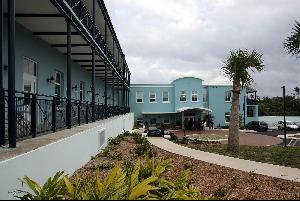 Sylvia Richardson Care Facility January 2007. Photo by Chris Burville copyright The Royal Gazette
Francis Telford Nursing Home (Int), 32 Point Finger Rd, Paget DV 04 Tel: 232-5468 • Fax: 232-6959.
Tranquility Rest Home. 12 Hook N Ladder Lane, Sandy's MA 04. Phone 238-0863.
Twilight (Ind). Monkey Hole Lane, Evans Bay Rd. Southampton SB 02. Tel: 234-5202
Warwick Rest Home (Ind). 4 Lorraine Dr, Warwick WK 05. Tel: 236-5152 • Fax: 238-6038.
Westmeath Rest and Nursing Care Home (S) and (Int). 28 Pitt's Bay Road, Pembroke HM 06. Phone 296-7432, fax 295-9881.
Yellow Roses Rest Home. 11 Cove Valley, St. David's, DD 01. Tel: 297-2966.
Senior Abuse Register
Instituted to help stop abuse to seniors/
Social security
In Bermuda, this means solely a senior citizens' pension from the Bermuda Government in direct proportion to the premiums paid in by an employee and employer, not the multitude of other provisions included in the Social Security provisions of the USA. In Bermuda, there is a compulsory contributory pensions plan administered by the Government for all employees of private sector employers, with employers and individual employees employed for more than four (4) hours a week each paying 50% of the premium. It pays benefits to qualifying retirees. The Contributory Pensions plan, its proper name, enacted only in 1970 (in contrast, in the United Kingdom the Old Age Pensions Act was enacted on August 1, 1908, more than 100 years ago) is exactly what it implies - a pension plan for people who contribute to it. As such, it is their entitlement, not a charity. Nor is it confined to only Bermudian employees. Non Bermudian employees are eligible and required to be covered as well and are fully entitled to whatever benefits they accrue under the plan's provisions. The Contributory Pensions plan maximum payout per month to fully eligible beneficiaries is at a far lower rate than in the USA or Canada even though the cost of living overall in Bermuda is over 300% higher.

Social Insurance Department, Government Administration Building, 30 Parliament Street, Hamilton HM 12. Phone 295-5151 extension 1129 or 1131. In Bermuda, the maximum Social Security benefit obtainable is $980 a month for those who qualify, about 22% of all local pensioners.

Current deductions from wages or salaries apply under section 4 of the Contributory Pensions Act 1970.

Effective August 1, 2012. The new weekly rate is $64.14 - Employer portion $32.07 and Employee portion $32.07.

There is a Contributory Pensions Appeal Tribunal. See Bermuda Government Boards

When private corporate pensions are offered, they are in addition to the Government administered Contributory Pensions plan shown above.

The table above compares badly to Social Security in the USA which averages $1,550 in USA for persons have not worked for 50 years and, for those with a more modern and sustained employment history can quite easily be US$1,844 a month, or $2,180 a month at age 67 or $2,697 a month if a pensioner is healthy enough to wait until age 70 before drawing benefits. See the USA's Social Security Administration. There is no standard rates file as pensions can vary appreciably. Over 60s men do not get a Social Security pension until they are 65, if they qualify. At Age Concern In the United Kingdom, some offices will supply immediately on request or within 24 hours by e-mail a 5-page "Benefit rates for the Over 60s" guide showing a variety of rates for which individuals will be eligible depending on if and how they qualify - including men over 60. There is no standard "Benefit rates for the Over 60s" guide as there is in the United Kingdom, Canada and USA.

In Canada, each senior is paid an OAP/CCP by the Government. For those without any other source of income, Social Security monthly can be as high as Ca $2600. For those with a substantial income from a private or teacher's pension or other sources, the OAP/CCP can be as low as Ca $400. Canadians are so lucky with their Health plan; and in Ontario seniors get free prescription drugs for over 1500 prescribed things! Their GST tax and other taxes cover much of it. The plan gives peace of mind to Canadians.

In comparison to social security benefits for its citizens who have paid taxes all their working life and beyond, Bermuda Government pensions for its employees or Members of Parliament are for far shorter periods of time, offer much bigger pensions and get regular cost of living increases. Seniors over the age of 65 and employed no longer have to pay Social Insurance contributions but employers must do so. Many pensioners exist solely on their Social Security because they do not qualify at all for any corporate pension, or their corporate pension benefits ceased when a spouse died. The cost in Bermuda for a private Senior Citizens home for the elderly is more than 7 times the average social security pension and can easily be as high as $95,000 a year.
Special Persons Card (SPC)
An ID card. Bermudian or Bermuda-resident women and men must be at least 65 years old to qualify, except for the registered disabled under the age of 65. For local travel by bus and ferry, free for seniors and disabled on production. Not valid abroad.
Veterans
In Bermuda, there are no retirement homes or hospitals specifically for World War veterans. Some Bermuda veterans have had to pay more than $100,000 out of their own money if they have it to overseas hospitals for operations, owing to a lack of affordable medical insurance. If they don't have the funds and can't strike a deal with the LCCA to borrow the money, they don't get treated overseas.
Senior citizens related groups and services include
Part 1
Activities Association of Bermuda (AAB)
Promoters of quality care for Bermuda's seniors. Has periodic workshops in Bermuda in partnership with the US National Association of Activity Professionals (NAAP).
Activities Center
KEMH Continuing Care Unit, 7 Point Finger Road, Paget DV 04. Phone 239-2020. Adult day care center for seniors. Transportation provided for participating residents living from Crawl Hill to Horseshoe Bay.
Admiralty House Community Center
2 Admiralty Lane, Pembroke HM 01. Phone 295-9094. Fax 295-4695. For older adults. Registered charity 089.
Age Concern
Bermuda-registered charity # 137. Charities House, 25 Point Finger Road, Paget DV 04, Bermuda. P. O. Box HM 2397, Hamilton HM JX, Bermuda. Telephone (441) 238-7525. Fax (441) 238-7177. Open to the public 9 am-4 pm Monday-Friday. Not part of Age Concern in UK. Annual membership fee to individuals.
Amigos De Terciera Idade - Friends of Senior Citizens
Registered charity 577
Bermuda Alzheimer's Family Support Association
P. O. Box DV 114, Devonshire DV BX. Meets second Tuesday of each month, Continuous Care Unit Activities room, King Edward VII Memorial Hospital, 5:30 pm. Call Julie Kay Darrell at 238-2168.
Bermuda Amputee Support Group
80-100 known amputees, from 17-90 years old. Most are from diabetes. A few have bone tumors. They are in the Limb and Brace Unit of KEMH Physiotherapy. Established in 2002 by KEMH physiotherapist Carol Sawyer and social worker Paul Chan.
Bermuda Bereavement Association of Care Givers
P. O. Box DD 174, St. David's DD BX. Phone 297-0030
Bermuda Council on Aging (BCA)
Formed in late 2006 in response to a growing awareness that Bermuda's population is growing older,

with a mission to f

oster dialogue and collaborative action regarding Bermuda 's ageing population and its impact on our social and economic wellbeing. It is an association of key stakeholders that is representative of Government, the private sector, and the non-profit third sector. Marian Sherratt, executive director, email info@bdaca.com. Tries to bring together Government, private sector, the charities and community at large, to identify and help develop appropriate policies and programmes; research and report on key issues; and build community awareness of its ageing population. According to the 2000 Census, 11 percent of Bermuda's population is already older than 65, and the Department of Statistics estimates that this will double to 22 percent by 2030.
Bermuda Gerontological Society
A senior citizens group. Meets second Tuesday of each month at Peace Lutheran Church Hall, 5:30 pm.
Bermuda Red Cross
8 Berry Hill Road, Paget. P. O. Box HM 772, Hamilton HM CX, Bermuda. Administrative Office telephone 236-8253 or fax 236 8267. Since 1950. Blood Donor Center, hospital (441) 236 5067 (fax 236 2272). A volunteer organization, made up of public spirited individuals, many of them retired from regular jobs. Services to seniors and the disabled include hospital equipment rental, to help customers recuperate in their own homes.
Bermuda War Veterans Association
Registered charity 140. All surviving members are senior citizens
Communication for the Hearing Impaired
Telephone 292-7703.
Community Nursing Service
Bermuda Health Department. P. O. Box HM 1195, Hamilton HM EX.
Cornerstone
Phone 234-4022. 4 Oriel Lane, Scott's Hill Road, Sandys MA 04. Adult day care center for seniors and independent residential care.
Department of Health & Social Services
A Bermuda Government agency, in the Ministry of Health and Family Services. 7 Point Finger Road, Paget DV 04. Telephone (441) 236-0224 or fax (441) 236-3971
Friends of Lefroy House Association
Lefroy House, P. O. Box MA 118, Mangrove Bay, MA BX. Phone 234-0525 or 234-2152. Lefroy House near Dockyard is a home for seniors. Promotes the involvement of relatives and friends. Registered charity 393.
Golden Hour Club
For seniors, at Bermuda Red Cross, meetings twice a month, phone 236-8253.
Happy Seniors Club
A senior citizens group. Meets Tuesday, 11:30 to 3 pm, Hamilton Adventist Center. Call 292-0654 or 292-2160.
Island-wide Social Committee
A seniors group
King Edward VII Memorial Hospital (KEMH)
An associate member of the American Hospital Association. It is accredited every three years by the Canadian Council on Health Services Accreditation at FLR 4-1730, St. Laurent Boulevard, Ottawa, Ontario, Canada K1G 5LI, telephone (613) 738 3800.

For seniors, in the Continuing Care Unit, phone 236-2345 x 1377 or 1708, there is

Activities & day care
Dementia & Respite Care
Long Term and Young Disabled care
Palliative Care

Lady Cubitt Compassionate Association (LCCA)
International Center, Suite 211, Bermudiana Road, Hamilton. P. O. Box HM 64, Hamilton HM AX. Phone 292-1132 or fax 295- 7147. It relieves poverty, suffering and distress, gives help and advice and lends - on a repayment program - funds for senior citizens and others to go overseas for medical and surgical treatment when local employment via employers or family has ceased or is inadequate. Registered charity 087.
Meals on Wheels
103 South Road, Paget, PG 03. P. O. Box PG 312, Paget PG BX. Phone 236-1815. Fax 232-2070. It supplies nourishing lunchtime cooked meals 4 days a week for persons who for reasons of health cannot prepare meals for themselves, whether on release from hospital or on a longer term. Registered charity 109.
National Office for Seniors and Physically Challenged.
Since 1992. Stonehall, 60 Victoria Street, Hamilton, next to St. Paul AME Church. Or by Airmail at P. O. Box HM 1195, Hamilton HM EX, Bermuda. Phone 292-7802. Fax 292-9135 (Seniors) or 292-7681 (Disabled).
Project Action
Registered Charity 561. In Bermuda, free bus service for seniors in private and government-run homes. Also has a specially-equipped (for wheelchair and ambulatory disabled) bus, as a service to seniors and disabled - residents only, not visitors. P. O. Box FL 136, Flatts, FL BX.
The Residents' Family Council
Support for seniors who are residents of the Continuing Care Unit (CCU) at the King Edward VII Hospital and their families.
St. George's Joy Club
For senior citizens. First and third Wednesdays of each month. Meets at St. George's Community Centre, Old Military Road, near bus terminal, 1-3:30 pm. Call 297-1765 or 297-0913.
Seniors Active Club
A senior citizens group. Homestead Lane, Southampton SB 04.
Senior Islanders Club
A senior citizens group. Meets Tuesdays. Craft classes and afternoon social at 1:30 pm. Bingo at 9 pm. Admiralty House, Spanish Point, Pembroke, call 295-9094
Senior Learners Club
A senior citizens group. P. O. Box PG 297, Paget PG BX
Seniors Learning Centre (SLC)
Held at the Bermuda College for many years now. Offers an extensive variety of daily classes for seniors, well-attended. Seniors can even audit classes at the College for $50 a semester. The SLC can be contacted at 239-4029 Mondays through Fridays between 9.30 a.m. and 2.00 p.m., or at 236-9000. The Co-ordinator is Dr. Janet Ferguson. See present course schedule at: http://www.bercol.bm/programmes/special/slc.aspx. Also, Seniors pay only $10 for classes offered by the Adult Community Centres.
Standing Medical Board
Pension and Gratuities (War Service) Act 1947. All surviving beneficiaries of such pensions are senior citizens.
Also


Last Updated: January 26, 2015.
Multi-national © 2015 by Bermuda Online. All Rights Reserved. Contact Editor/writer and webmaster.