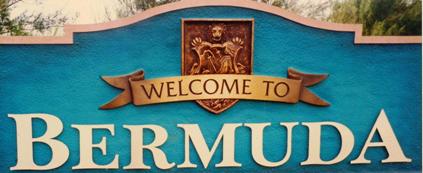 165+ web files about Bermuda, regularly updated as a Gazetteer, focusing on this internally self-governing British Overseas Territory 900 miles north of the Caribbean, 600 miles east of North Carolina, USA. Accommodation options, aircraft & shipping registers, airlines, airport, America's Cup 2017, actors/actresses/musicians/singers/ performing artists, banks, beaches, Bermuda Dollar, Bermuda Government, Bermuda-incorporated international and local businesses and companies including insurers and reinsurers, Bermudians, books and publications, bridges and causeway, charities, churches, citizenship by Status, City of Hamilton, commerce, communities, credit cards, cruise ships, cuisine, currency, disability accessibility, Devonshire Parish, districts, Dockyard, economy, education, employers, employment, environment, executorships, fauna, ferries, flora, former military bases, forts, gardens, geography, getting around, golf, government, guest houses, history, historic homes, Hamilton, House of Assembly, housing, hotels, immigration, import duties, internet access, islands, laws, legal system and legislators, location, main roads, marriages, media, members of parliament, money, motor vehicles, municipalities, music, nearest mainland, newcomers, newspaper, organizations, parks, Paget Parish, Pembroke Parish, residents, pensions, political parties, postage stamps, public holidays, public transportation, railway trail, real estate, religions, Royal Naval Dockyard, Sandys Parish, Smith's Parish, Somerset Village, Southampton Parish, St. David's Island, St George's Parish, senior citizens, Somerset, Spanish Point, Spittal Pond, sports, taxes, telecommunications, time zone, traditions, tourism, Town of St. George, Tucker's Town, utilities, water sports, Warwick Parish, weather, wildlife, work permits.

Bermuda Healthcare requirements
Employers on the island must provide insurance coverage and pay half the costs, from day one of employment
By Keith Archibald Forbes (see About Us) at e-mail exclusively for Bermuda Online
To refer to this web file, please use "bermuda-online.org/healthcare" as your Subject.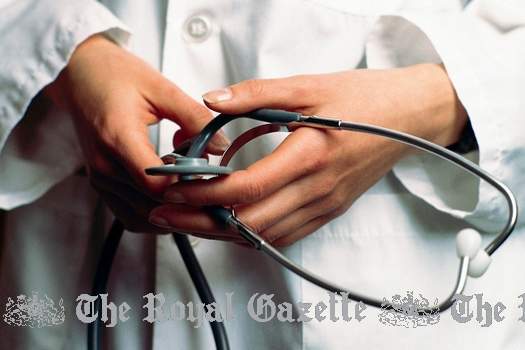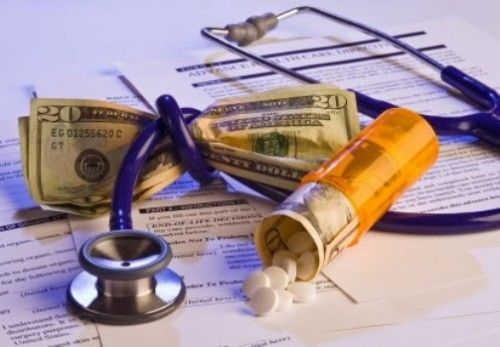 Introduction
Annual spending on health in Bermuda is more than $11,952, the highest in the world. See Bermuda Health Council release of its its National Health Accounts Report 2014, showing an increase in per capita health spending of almost 60 per cent over the six-year period. The document reveals that health expenditure on the Island does not compare well in terms of affordability to the 34 countries in the Organization for Economic Co-operation and Development (OECD). Health spending in Bermuda reached 13 percent of the country's gross domestic product (GDP) — compared with the OECD average elsewhere of 9.3 per cent.
Newcomers to Bermuda, including those from the United Kingdom, should note there is no equivalent in Bermuda to the UK's National Health Service (NHS), the publicly funded healthcare system, the largest and the oldest such system in the world, able to function in the way it does because it is primarily funded through the general taxation system. The system provides healthcare to anyone legally resident in the United Kingdom, with most services free at the point of use. Canada has a broadly similar system for all its residents. Bermuda has no reciprocal healthcare arrangements with the USA, Canada, United Kingdom or any other country. Bermuda does not have any government or private health service offering free healthcare, medical, hospital, surgical or medical prescription services in return for taxes paid. Bermuda is not on the list of countries with reciprocal health care agreements either inside or outside the European Economic Area, as mentioned in the UK Department of Health's booklet "Health Advice for Travellers." Although Bermuda is a British Overseas Territory, it does not qualify for reciprocal health services for travelers, as happens between the United Kingdom and countries in the European Economic Community
Healthcare in Bermuda is mandatory and very expensive, more than in the USA.
All visitors to Bermuda from all countries, whether on holiday (vacation) or business, or coming to see family or friends, should protect themselves in their home countries against any medical contingency they may incur while they are in Bermuda. In their own best interests, to help protect themselves against any unforeseen medical emergencies or unexpected death while in Bermuda, they should take out adequate health and major medical insurance coverage before they arrive. They are not eligible for any type of Bermuda health insurance benefit or coverage as they are not covered by the local health insurance plans required by law to be offered by Bermuda-based employers to their Bermuda-based employees and their Bermuda-based non-working dependents and and paid for by Bermuda-based employers and their employees. .
All visitors from all countries should note that if while in Bermuda they need any hospital or medical attention or services they must be paid for in cash or by credit card (no personal checks or cheques) in accordance with the scale of charges in effect from King Edward VII Memorial Hospital and local medical practitioners. If you have health insurance in your own country but it does not cover you for medical expenses abroad, consider supplemental insurance. Find out in advance if your insurance plan will make payments directly to providers or reimburse you later for overseas health expenditures.
Bermuda has one Accident and Emergency hospital as above which charges prices higher than those in the USA. There are also a number of locally-registered private medical doctors (general practitioners, or GPs) several clinics and pharmacies. If you as a visitor are vulnerable to any health problem, ask at where you say if they can contact an on-call doctor if needed and bring a plentiful supply of your own medically-prescribed non-narcotic prescriptions. Bermuda's medical facilities are good for a 21-square mile island but not equipped for very serious conditions. If you require extensive and/or intensive treatment you will likely be air-lifted elsewhere, at your expense. It is strongly recommended that before you arrive in Bermuda by air or cruise ship you take out appropriate travel and healthcare insurance.
All Bermuda-based corporate or charitable entities must provide health coverage insurance for their employees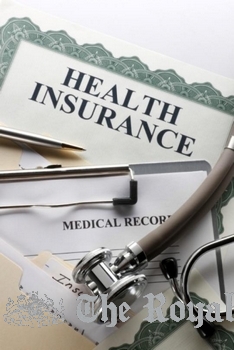 In 1970, via the Hospital (later rettitled Health) Insurance Act - see http://www.bermudalaws.bm/Laws/Consolidated%20Laws/Health%20Insurance%20Act%201970.pdf - it has been a legal requirement for employers based or operating in Bermuda to provide and pay for a health plan specific to that employer and for that employer's Bermuda employees at all levels and whether local or expatriate, Bermudian or non-Bermudian, to accept and help pay for up to 50% of the cost for that employee and qualified Bermuda-resident members of his or her family. All such health plans must be offered by majority-Bermudian owned and operated, not non-Bermudian, companies licensed by the Bermuda Government to provide such services.
Approved Bermudian health/medical private sector insurance companies are
BF&M Life Insurance Company Ltd.
Colonial Medical Insurance Company Ltd.
Freisenbruch-Meyer Insurance Ltd.
Somers Isles Insurance Company Ltd.
They are shown below under "Licensing."
Employers are entirely free to select their own health insurance plan, as long as they comply with certain minimum requirements imposed by the government. Employees are required to accept and sign up for the plans offered by their employers. There is no standard health plan, nor any plans offered by associations which include those employers as members. Consequently, burdened by the individuality of all plans offering no combined economies of scale and other conditions, the cost of health insurance to employers and their employees can be extremely high (in some cases nearly $12,000 a year).
If you arrive as a non-Bermudian employee or official or member of management of and work with any Bermuda-based local or international company, you will need good local insurance coverage from day 1 in Bermuda. Surgical, medical and dental rates are extra and are covered in the Bermuda Hospitals Board (Medical and Dental Charges) Amendment Orders. Bermuda employers are required by law to provide at least HIP immediately, with Major Medical after the probationary period. The better employers will be more generous, with Major Medical applying immediately. Be aware that there are no standard plans or standard premiums, each employer's plan is different, plans cover employees and when applicable an employee's non-working spouse and any children only, not partners or relatives or friends. Your employer's plan applies only in Bermuda and increasingly in recent years, cease when you quit employment or retire or reach the age of 65, whichever comes first.
Employees' share can be 50% of the employers' private Health Care Insurance Plan often (but not always) including Major Medical and Dental. If an employee has an unemployed spouse, the employer concerned must bear part of this cost and may share the cost of insuring the spouse with the employee. The same cost responsibility and cost split applies in the case of dependent children of the employee.
Working newcomers to Bermuda are not given a choice by their employers of local healthcare plans but must accept the plan and its insurer offered by their employer. They will not be allowed to opt out of the local plan if they belong to any non-local healthcare plan. Newcomers from Britain should not try to buy medical insurance coverage from a UK-based not Bermuda-based and licensed insurance company or broker.
Non-working retirees who come to live in Bermuda must also take out health insurance, either through one of the local companies mentioned earlier or through the Bermuda Government's HIP or better.
Unlike Affordable Healthcare (Obamacare) which began in the USA on October 2013 and has an average price of under $400 a month in all 50 states - in Bermuda there has never been any open enrollment - meaning a window during which eligible individuals can enroll in a group health insurance plan or change their existing coverage. Employers, not employees, choose health insurance for the employer and its employees initiating or dropping coverage, or picking among such options as monthly premium costs, co-payments, annual deductibles and prescription drug coverage and what the latter includes or excludes. But it has meant that the employer's participating insurance companies cannot turn employees away or charge them more because they have an illness or medical condition. However, if an employee has a qualifying "event" (such as getting married or divorced or having or adopting a child, or if a hitherto-unemployed spouse or child becomes employed, as two examples), he or she can change the insurance coverage.

Bermuda has a hugely more expensive health care system than all 25 countries in the Organization for Economic Cooperation and Development. The UK, Canada, Germany, Portugal and Spain all pay significantly less. Figures released in July 2016 show Bermuda's average annual per capita health expenditure is over $11,000 compared to $5,687 in the USA; $2012 in the UK (nothing in prescriptions for those over 65 or with proven low income); $1,713 in Portugal; $2,892 in Canada; $2,761 in France; $1,800 in Spain; and $980 in Hungary. In the late 1960s Bermuda picked a health care model based on private insurance, like those in the US and Switzerland. It may be hugely more expensive than the state-provided national health service systems in Canada, USA, etc but one advantage is no or much shorter waiting times when going to doctors' offices or awaiting operations.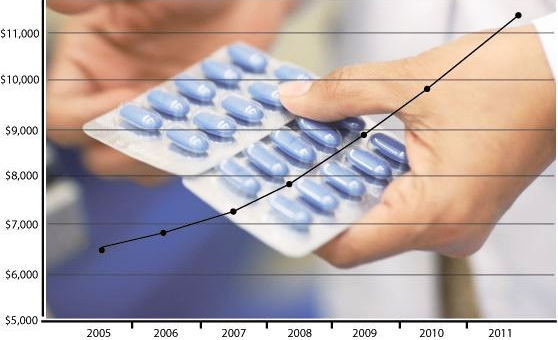 Bermuda's Members of Parliament have approved a succession of significant rises in hospital fees in recent years. The Bermuda Hospitals Board (Hospital Fees) Regulations state what they are currently.
Hospital Insurance Plan (HIP)/FutureCare and their costs/premiums
There is no Long Term Health Care Insurance offered at all by local insurance companies and those international insurance companies incorporated in Bermuda offering it in other countries even when their home offices are, for example, in the USA, are not allowed by law to offer it in Bermuda. Many residents, whose major medical insurance through their employers stops, if they had it at all, when they reach 65, have had to spend many thousands of dollars of their own money overseas, with no insurance.
Licensing in Bermuda of Healthcare Professionals and Healthcare insurers
See http://www.bhec.bm/for-professionals/licensing/.
Health Care Statistics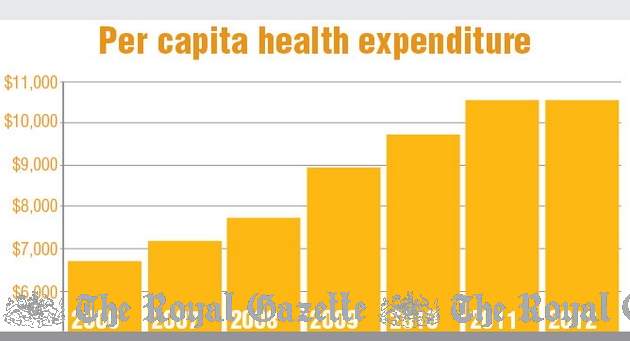 It is believed Bermuda spent $10,562 per capita on health care about 12.2 percent of the Gross Domestic Product (GDP) in 2012.

These statistics place Bermuda significantly ahead of virtually all other countries in the Organization for Cooperation and Development (OECD) on health care spending, more so than in the USA.

The Bermuda Health Council cites the following as a comparison in the number of health care providers here and in OECD countries

for every 10,000 residents:
Bermuda and the US each have 24 physicians; Canada has 22, the UK 25 and Singapore, 15

Bermuda has 72 nurses, the US 84, Canada 90, the UK 65 and Singapore 45

Bermuda has 7 dentists, the US has eight, Canada 12, the UK five and Singapore three

Bermuda has 13 pharmacists, while the US has nine, Canada eight, the UK six and Singapore three.
Health report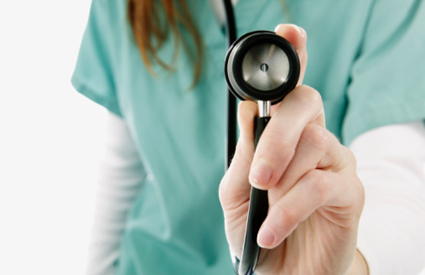 A recent health report - the Bermuda Government's Adult Wellness Report - showed that
One in three islanders are obese, caused in part by unsatisfactory working conditions - bad air, excessive heat or cold, poor work space, long periods of standing or sitting - cause stress which leads to drink and drug abuse, heart disease and obesity.

12 percent abuse alcohol

The six most frequent health problems are allergies, asthma, migraine headaches, tension headaches, depression and anemia. (But all this is contradicted by reports showing heart attacks and strokes as leading causes of death)

Top health concern is AIDS and sexual diseases, with 52 percent tested for HIV. 55 percent say they receive no education or information from their doctor on sexual practices or family planning.

30 percent of adults use prescription medicines every day

90 percent of women 40 and over have had a mammogram

95 percent of women 40 and over have had a pap smear

60 percent of men 40 and over have had a prostate exam
Referrals
Patients who need tests or treatments at bigger facilities beyond Bermuda are first referred by doctors then go by commercial air or air ambulance to hospitals overseas. If patients are not covered by Major Medical insurance when they are referred to an overseas hospital, they have to bear the costs themselves. It will be very expensive. Such services are not provided under HIP in Bermuda. One overseas hospital is the world famous Johns Hopkins Hospital at 600 N. Wolfe Street, Baltimore, Maryland. Its superb, comprehensive Rehabilitation Center is available six to seven hours a DAY including Saturdays. Others include the Lahey Clinic, Massachusetts General, Brigham and Women's, all in MA; and for cardiovascular, the Washington Medical Center in Washington DC.

For people who have to live with disabilities or problems or both, their immediate caregivers and too often for survivors, including family, friends, co-workers or classmates, a strong support network is an essential part of good physical, mental and spiritual health.
Hospital Fees 2017
See http://www.bermudahospitals.bm/bhb/patient-visitor-info/fees-regulations.asp.
Medical doctors
All medical doctors in Bermuda must be licensed locally before they qualify and - with the exception of those working at the two hospitals - all are private.
Personal partners who are not spouses
Healthcare provisions apply only to employers and their employees and the latter's family (spouse and children) when the employee's spouse is not working with another employer. In Bermuda, an unmarried personal partner or parent or sibling of a Bermudian or non-Bermudian is not a spouse and has no legal standing or spousal rights or any right to have health insurance with that other person. Any non-Bermudian personal partner but not a spouse and all other non-Bermudian visitors including tourists are not permitted by Bermuda Immigration to stay in Bermuda beyond their specified vacation or holiday unless there are very special and compelling circumstances reported in advance to Bermuda Immigration.
Proposed but now postponed new National Health Care Plan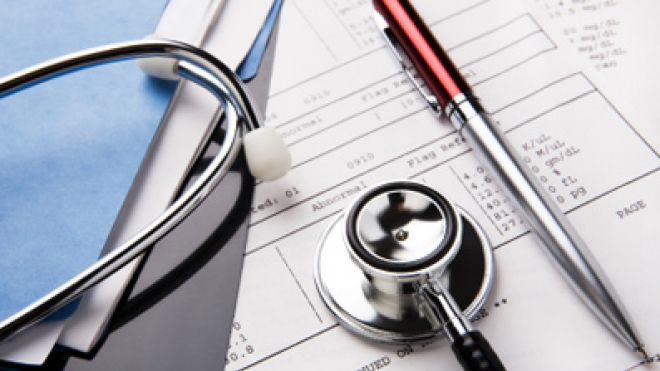 Not yet put into effect. Basics were unveiled in February 2011 by the former Government, which aims to ensure all residents have quality, affordable healthcare. Then-Health Minister Zane DeSilva said the plan would introduce "wide-ranging and profound" reforms to the Island's health care system. It aims to make health care more affordable and improve access and quality care. Mr DeSilva said the reforms "address the long-standing concerns with the escalating costs of health care, and the inequitable burden placed on too many individuals and families. It pledges to ensure basic and essential care is provided for every Bermuda resident in 2013. The plan states universal access is "necessary" for the Island to achieve better health outcomes, such as improving life expectancy and reducing disparity. Eligibility will be determined on the basis of residence and will be defined by law. The package of services covered will also be defined in law. Another goal is to ensure that basic coverage includes urgent physical and mental health care, hospitalization, primary care, preventative care and maintenance. It will also include clinical preventative services like screening, counseling and treatment. The National Health Plan will also ensure health coverage contributions are based on ability to pay. This will allow health care costs to be affordable to all members of the community. It also changes the way health care is defined as treatment will no longer be considered a consumer good or commodity, but a "public good" that is accessible by need. Currently the Island compares well with other countries in the Organization for Economic Cooperation and Development (OECD) in terms of life expectancy, infant mortality rates and access to health care. But it fares poorly in terms of ensuring all residents have affordable health insurance coverage which provides a core set of services. Other goals include ensuring smarter use of overseas care, introducing an integrated health IT system, health promotion, and re-engineering the way health care is financed so it can be more cost-effective and ensure better value for money. When asked how the universal coverage would affect rates people currently pay, Mr DeSilva said: "Those who can pay will pay, and now those that are struggling to pay, we want to make sure they don't pay or pay very little. The system we have right now is very unfair."

The plan sets out 11 health sector goals to improve access, quality and efficiency, which will be implemented over the next two to six years, with specific goals.
Universal access to basic health coverage shall be assured for all residents of Bermuda.
Basic health coverage shall include urgent physical and mental health care, hospitalisation, primary care, preventive care and health maintenance.
Health coverage contributions shall be based on ability to pay.
Streamlining use of overseas care to get the best value for money for the population.
Mechanisms to pay healthcare providers and ensure optimal quality to patients and maximum efficiency to the healthcare system.
An integrated health IT system including a range of information about demographics, medical history and billing. This shall be established throughout the health sector to improve efficiency and quality.
Implement strategies to meet the healthcare needs of people with chronic illnesses, and physical, cognitive and mental disabilities.
The quality of healthcare provisions shall be monitored and regulated.
Introduction of health technology shall be regulated to ensure proper level and mix of resources to efficiently meet the healthcare needs of the population.
Health professionals and organizations shall promote healthy lifestyles and maintenance of health conditions to curb the amount of chronic non-communicable diseases like heart disease, cancer and diabetes.
Spouses
Spouses of the opposite sex (not personal partners who are not legally recognized as such and have no legal rights in Bermuda) of incoming non-Bermudian working newcomers who are non-Bermudian and not working must be covered for health insurance by the other spouse's employer.
Timeline of healthcare announcements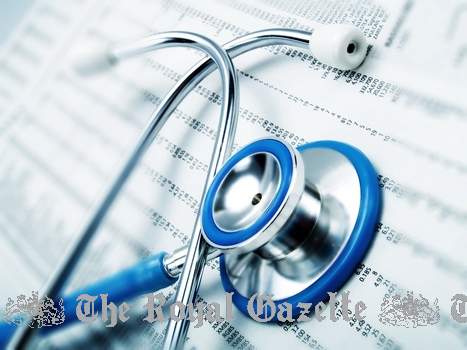 2018. January 20. Specialists in heart and lung problems are to visit the island this month. Ofer Sagiv, an expert in heart medicine, will be at Northshore Medical & Aesthetics Centre from January 27 to 29, and Maciej Walczyszyn, who specializes in lung and critical care medicine, will be at the practice from January 26 to 29. Dr Sagiv is a vascular cardiologist in Connecticut, and is affiliated with multiple hospitals in the area, including the University of Connecticut Health Centre, John Dempsey Hospital and Yale-New Haven Hospital. He received his medical degree from Ben-Gurion University of the Negev. Dr Walczyszyn is a pulmonary and critical care medicine board-certified physician. He received his degree from Poznan University of Medical Science in Poland and is director of the pulmonary and critical care medicine division at Flushing Hospital Medical Centre. Dr Sagiv will see patients with shortness of breath, oedema, chest pain, palpitations, history of heart failure, heart attack or stoke, peripheral arterial disease and non-healing wounds of the lower extremities. Dr Walczyszyn will see patients with asthma, chronic obstructive pulmonary disease, emphysema, bronchitis or bronchiectasis, chronic cough, interstitial lung disease, pulmonary fibrosis, pulmonary hypertension, pulmonary embolism, sleep apnoea and lung cancer. Both doctors will only see patients by referral. For more information, contact Northshore Medical & Aesthetics Centre on 293-5476.
2018. January 20. A total of 15 cases of cervical cancer were reported in Bermuda last year, a Department of Health spokeswoman revealed last night. The news came as the Bermuda Cancer and Health Centre asked women to get screened for the disease and reminded parents to make sure their children are vaccinated against the Human Papilloma Virus, which can cause cervical cancer. The health department spokeswoman said: "There were 15 reported cases of cervical cancer in Bermuda last year and six reported cases of mouth, throat, oesophagus and nasal cancer related to the HPV virus. Cervical cancer screening by way of a Pap smear is a way to prevent cervical cancer. Women should be aware of this and understand the difference between screening for cervical cancer and screening for sexually transmitted infections." Azuree Williams, BCHC education co-ordinator, added: "We are really looking at women taking better care of their health because cervical cancer is preventable, based on women getting regular screenings. When we are looking at cervical cancers, it is definitely one of the most common cancers. Most cervical cancers are caused by HPV, which is why the screenings are encouraged so that women get Pap-tested every three years." She also recommended that women get regular Pap and HPV tests at the age of 30 and that parents get their sons and daughters vaccinated against HPV at ages 11 and 12. The spokeswoman for the Department of Health added that vaccinations are available through doctors' offices or free at government health centres. She said: "The vaccine is part of the routine childhood schedule for immunization. HPV vaccination is important because once full immunity is reached, it can protect against the HPV viruses most likely to cause cervical cancer." Because HPV is sexually transmitted, Ms Williams also urged people to use condoms to avoid contracting the virus, which is also linked to vaginal cancer in women and mouth, throat and penis cancers in men. Bermuda Cancer and Health Centre will highlight the disease and its prevention at a public meeting next week organized with the Ministry of Health as the island marks Cervical Cancer Awareness Month. Ms Williams said cervical cancer is the fourth most common cancer in women but added that there are no accurate figures for Bermuda because reporting is not mandatory. She added: "We've had several survivors. Looking at the death rate, it is highest in black women. "A lot of this is attributed to optimal healthcare. If women who are in lower income families or they don't have adequate health insurance, they are not getting regularly checked and that's when you tend to find cervical cancer, a lot of the times it's advanced and it's too late." She added that all women are at risk, irrespective of race or ethnicity. Ms Williams said major symptoms, including abnormal vaginal bleeding, unusual vaginal discharge and pain during sex usually occur when the cancer is advanced. "If they catch it early, they have a higher survival rate, as is the case with any cancer. "Pap tests are so quick. There may be a little discomfort but it's over and done with pretty quickly." Ms Williams said other preventive measures include regular exercise, a healthy diet, quitting smoking and a reduction in alcohol consumption.
2018. January 18. Dr. Ewart Brown, owner of a clinic that is to discontinue its high-tech computerized X-ray service, turned up the heat yesterday on the Bermuda Health Council, which he blames for the closure of the service. Dr Brown, the former premier, said the end of CT scanning at the Brown-Darrell clinic could mean the loss of four jobs. He added the service at the Smith's clinic would close at the end of the month because of a BHeC decision to cut fees. Dr Brown said the council, set up to monitor and improve island healthcare services, had been "functioning as a collection agency for the insurance companies". He added that the decision was part of a sustained "political attack". Dr Brown said the Brown-Darrell service complemented CT scanning available at the King Edward VII Memorial Hospital. "It's been a very good arrangement, and for the same fee that the hospital has paid," said Dr Brown. Dr Brown was flanked by Progressive Labour Party MPs and Jerome Lynch QC as he addressed a group of supporters outside the clinic. Mr Lynch said that there appeared to have been "some sort of targeting by the council". He added that BHeC had cut diagnostic imaging fees "without any consultation". Mr Lynch said: "Having come up with a figure, they decided to slash that even more." New charges that came into effect last year has had a major effect on fees for CT imaging. Prices for one type of scan fell from $1,441 to $383, while another dropped from $1,543 to $542. Dr Brown said the BHeC had been put in place under a PLP government but that he had warned colleagues that "unless it is very carefully crafted, it's going to be a problem". He added: "Just as lawyers would not like it if a non-legal person were in charge of regulating them, doctors feel that those that regulate us should be doctors." Dr Brown said several of BHeC's proposals over the years had been "rejected by the public". He highlighted a push for medical pre-certification, as well as tighter insurance regulations for mammograms, a proposal which was dropped after protests in June 2015. Dr Brown claimed BHeC had found the former One Bermuda Alliance administration to be one that "loved the idea of putting Dr Brown out of business". He added his next steps were "a moving target" and that, while he hoped the Progressive Labour Party government would be able to work with him, he was "not here to try to tell them what to do". The Ministry of Health said yesterday that a grant had been approved for service providers "in order to help ensure CT and MRI services are readily available to the public". The grant was assigned to the Brown-Darrell Clinic, Bermuda Healthcare Services, also owned by Dr Brown, and the Bermuda Hospitals Board. The ministry said that the previous OBA administration's cut in fees was "significantly" larger than the technical recommendation. A later statement from the ministry said: "The actual payments will be based on services provided, therefore the exact amounts for the period of operation will not be known until the end of the fiscal year. If the level of services remained the same as last year, Brown-Darrell and Bermuda Healthcare Services would receive approximately $778,000 and BHB $1.8 million. Bermuda currently has three CT scanners, placing us above the OECD average and among the highest in the world for CT scans per person."
2017. December 26. Flu shots designed for babies and toddlers are expected to be available this week. Supplies of Trivalent — for children aged from six months to 35 months — could be in clinics by Friday, depending on clearance. Quadrivalent influenza vaccine, suitable for adults and children aged three and up, is already available and the Department of Health said the shots can be had at Government clinics and at some private doctors' surgeries. The cost of the vaccine is $10 for adults and children. Seniors, those aged over 65, get the shots free. Flu shots are available on the ground floor of Hamilton Health Centre between 8.30am and 11.30am and on Wednesdays only between 2pm and 4pm. Warwick Health Centre will provide shots between 2pm and 4pm on Tuesdays throughout January. St George's Health Centre will make the shots available every Thursday in January between 2pm and 4pm. A spokesman for the health department said: "Flu vaccine can keep you from getting flu, make flu less severe if you do get it and keep you from spreading flu to your family and other people, especially newborns and young infants, children, seniors and persons at risk of complications from the flu. It can help reduce absenteeism from work or school due to influenza." He added: "By protecting yourself against influenza, you are also protecting your family, your household, your workplace and ultimately your community." People under doctor's care for chronic medical conditions and children aged under three should get a prescription for flu immunization from their private physician. For more information on influenza visit https://www.gov.bm/health-data-and-monitoring under disease fact sheets or call 278-6460.
2017. December 15. Amendments increasing fees for health insurers have been approved by the Senate. According to the Government, insurers did not object to the increases, which will help to fund the work of the Bermuda Health Council. The Health Insurance Amendment 2017, establishes a tiered fee structure for the renewal of approved health insurance schemes and the renewal of insurance licences. Both fees had previously been set at $1,000, the amendments set out a range of significantly higher rates based on gross premiums. The new fees will range from $12,500 in the lowest band, when annual gross revenue falls below $25 million, to $187,500 when annual gross premiums exceed $175 million. Crystal Caesar, starting the debate in the Senate, said the increase would go towards the BHC. She called the $1,000 fee "insufficient. Health insurance currently finances 62 per cent of all health system expenditure. The need to provide adequate and affordable health insurance coverage to all residents in Bermuda becomes more pronounced as the population ages and the incidence of chronic diseases increases. Within this context, the Bermuda Health Council has increased oversight focusing on areas of non-compliance and risks to the health system resulting from the business activities of health insurers and approved schemes. Regulatory oversight is especially important in the context of employers' and public demand for more affordable health insurance premiums." Ms Caesar added that the island's health insurers were consulted about the increase and understood the reasoning for the change. She said: "The Bermuda Health Council held individual consultation meetings with all four insurers, two out of three approved schemes, the Association of Bermuda Insurers and Reinsurers, and the Association of Bermuda International Companies. Stakeholders do not object to the proposed fee increases; they found the level and the logic of the fee increase acceptable assuming corresponding health insurance premium decreases, sustainable health system savings, and care delivery improvements. This amendment provides for licensing fees for health insurers and approved schemes to be aligned to the total premiums collected, with more rigorous scrutiny and onerous requirements applied where material amounts of business are transacted with respect to health insurance claims." The legislation also expanded Mutual Reinsurance Fund Coverage by changing "haemodialysis" to "dialysis", in a bid to fix what Ms Caesar said was an error. She told the Senate: "Covering all dialysis is crucial as research confirms that people with end-stage renal disease live longer and have more productive lives if they are able to access peritoneal dialysis before transplantation or starting haemodialysis. All dialysis was priced out of the Standard Health Benefit and into Mutual Reinsurance Fund. Therefore the premium to pay for both haemodialysis and peritoneal dialysis is being collected by the MRF, with no such funds in the SHB premium making it unaffordable for any insurance group with dialysis patients and, in particular, for HIP and FutureCare, which cover 80 per cent of all dialysis patients in Bermuda." The Bermuda Health Council said it was "elated" by the passing of the amendment, saying that allowing MRF to cover dialysis will help to increase efficiency and reduce health costs. The BHC added the increase in licensing fees would help to improve regulatory oversight. Ricky Brathwaite, director of health economics, said the legislation as a "win" for the island's healthcare system. Dr Brathwaite said: "The increased funds will be put towards improving quality care, standards and transparency in Bermuda's health system."
2017. December 14. Health insurance has come a long way from the traditional role of paying out when individuals are ill to a more proactive role in managing patients' own healthcare cost. And not only in Bermuda is the role of the health insurer changing. This was one of the topics discussed by Shakira Warner, population health specialist at Argus, at the Hamilton Rotary Club this week. "Improving population health is not something that we can do alone," Ms Warner said. "We do not have all of the skills and resources necessary. Strategic partnerships with community-based services, such as the Diabetes Reversal Programme, can improve the co-ordination and experience of care for patients by leveraging the infrastructure and expertise that exists out in the community." For some patients and providers, who deal with insurance companies in their traditional role, there is some frustration, Ms Warner believes. Therefore health insurers must be open to partnering with providers to research and test new payment models that create alignment and promote value in care delivery. Ms Warner thanked Premier Health for being a pioneer in this regards. The speech came a day after Argus reported a loss of $2.3 million, driven by rising health insurance claims. "At Argus, we are not ashamed to say that we do not have all the answers and there are some challenges that we've identified," Ms Warner said. "For example, there are limitations to our claims data — sometimes it may be incomplete, it's a retroactive way of looking at experience of care, and it does not capture the distribution of healthcare factors, like smoking and undiagnosed hypertension, in the population." Other factors that can impact the cost of care and the health of individuals include ageing and technology, employment status, family support and education level. The Argus Thrive Programme is still relatively a siloed effort, although we are involved in community initiatives such as Healthy Schools and the Well Bermuda Partnership — alignment that extends beyond health insurance and healthcare delivery is helpful," Ms Warner added.
2017. December 4. A local kidney transplant service would save lives and offer patients with chronic kidney disease a better quality of life, according to the Global Transplant Initiative (GTI). The Norwegian company has proposed setting up a live-donor transplantation programme in Bermuda, which it said would also save millions of dollars in healthcare costs. Transplant surgeon Tim Scholz told The Royal Gazette: "We feel it is time for the politicians to act. "A steadily increasing number of patients with chronic kidney disease are suffering unnecessarily and they are a huge burden to the health budgets. If Bermuda is willing, we can deliver a cost-effective live- donor kidney transplant programme in Bermuda that will save many lives and millions from the health budgets in the years to come." It comes after the Bermuda Health Council announced it did not support on-island live-donor kidney transplantation "at this time" because of risks to patient safety and high costs. Bermuda Hospitals Board also said it does not have the infrastructure to "safely develop or deliver this service at this time" but is open to revisiting the idea if the situation changes. Christian Thjømøe, a chartered accountant with a masters in business administration, said: "A lot of people's lives could be saved and they could get a better life". He added: "That is the main benefit, because if you have a local transplant programme with live donors in Bermuda that would be offered to patients who would never get the chance to get transplants in the US." Dr Scholz, who cofounded GTI with fellow surgeons Aksel Foss and Pål Foyn Jørgensen, said it would be impossible to start a live-donor kidney transplant programme in Bermuda tomorrow. However, he felt the programme would be "perfectly feasible" as long as safety requirements are met. He said: "Wherever in the world you would like to implement a new treatment modality, you have to start working on safety issues and establishing those facility needs at the hospital." After visiting the hospital and studying the infrastructure, Dr Scholz said they believe this could be done in less than a year. He added: "There are lots of issues here that need to be discussed and solved before we can start, but to build the infrastructure in Bermuda is perfectly feasible and that is the important point." Dr Scholz said this would need to be done in conjunction with local kidney specialists and other professionals. He added: "That's where we would start working if Bermuda wants to see a transplant programme in one or two years from now." According to Dr Scholz, a transplant in Bermuda would cost around $250,000 once the programme is fully established. This would include work and six-month follow-up with GTI. He added this would be paid back within "at least" two years because dialysis costs more than $200,000 per patient per year in Bermuda. Mr Thjømøe, who co-owns GTI, said the net value of a transplant to Bermuda would be between $2½ and $3 million dollars because patients would be taken off the dialysis budget and could return to a normal working life and thereby contribute to society. Dr Scholz said a local programme would also improve the island's healthcare system because the procedures and tests could also be used for other diseases. He added patients would also not have to pay for overseas travel, accommodation and other costs. According to the Bermuda Health Council, there are 165 patients on dialysis and 971 patients with chronic kidney disease (prevalence). The Council said the cost of related claims for dialysis was $24.9 million and there were four to five transplants annually, with typical waiting times of two to three years. Mr Thjømøe said GTI believed about half of Bermuda's dialysis patients could be transplanted locally, along with about 50 per cent of those who start dialysis every year. He added at least 20 surgeries would be needed per year "just to reduce the current need". However, Dr Scholz said it would take several years to reach this volume. Dr Scholz added that although it would be "quite easy" to find live donors in Bermuda, more public education would be needed on the possibility and benefits of a local service. He explained that GTI proposes to start a pilot programme once the necessary requirements have been met and a list of donors and recipients has been created. Dr Scholz said they would start with one or two transplants that would be evaluated before the programme is fully implemented. He said surgeons would then take turns to come to Bermuda and perform four to six transplants over a two-week period. The Bermuda Health Council published an opinion on creating a local transplant programme last month, with CEO Tawanna Wedderburn stating it was "too risky" at this time. The opinion read: "In the meantime, more effort should be placed on preventing chronic kidney disease and ensuring better co-ordination when transplants are appropriate." The document outlined the local and global context, potential benefits, risks and concerns. Ms Wedderburn said the Health Council was willing to explore on-island live-donor kidney transplantation in collaboration with local nephrologists, the health ministry, BHB, and patient advocates. She added: "As stated in the Opinion, should new information become available, we can review and reissue our opinion accordingly." A BHB spokeswoman said the benefit of renal transplantation was well identified and would always be a goal in place of long-term dialysis. But she added: "There is a well-developed pathway established between our local specialists and US partners to deliver this service currently. We do not have an infrastructure to safely develop or deliver this service at this time. New models of care are always being described and as such we are open to revisiting this issue if the situation or guidance changes." The full guidance document from the Health Council can be found at bhec.bm.
2017. December 4. Nearly 150 complaints and queries have been made this year about employers failing to provide health insurance coverage. The Bermuda Health Council named a host of companies who have failed to comply with the Health Insurance Act. It said 147 complaints and queries have been made by the public this year, with the most common complaints including:
employers not obtaining health insurance for employees;
employers deducting money from employees and not using it to purchase health insurance;
employers deducting more money than they should from employees;
employees incurring large medical bills during periods of not having health insurance.
According to the Health Insurance Act, employers must provide health insurance coverage for all employees working more than 15 hours per week and beyond two months out of the year. Employers must provide the same coverage to an employee's non-employed spouse. Employers may deduct no more than half of the monthly premium from an employee's salary or wages towards the enacted health insurance policy. Employees should ensure that they receive health insurance as soon as they start employment, as well as an employment contract outlining their wages and required deductions and itemized pay stubs for their personal records. It is the employee's responsibility to notify their employer of any changes to their non-employed spouse's employment status. If an employee seeks medical attention and learns their health insurance policy is not active, they should submit the medical bills to their employer immediately for payment. A spokesman said: "Know your right to health insurance coverage and speak with your employer if there is an issue. The Bermuda Health Council wishes to remind employers about their obligations to obtain health insurance coverage for all employees. If an employer is non-compliant with the law and an employee incurs medical bills during a period of non-coverage, under the Act the employer is responsible for paying those medical bills, which are often more expensive than monthly premiums. Employers are encouraged to shop around and purchase a policy that is affordable so that payments can be made on time, thereby avoiding any disruptions in coverage. It is the employer's responsibility to notify employees if a contract of health insurance is not in effect or if there are any changes to the health insurance policy." For a full list of non-complaint employers, visit http://www.bhec.bm/non-compliant.
They include:
AMS Limited
Amicus Law Chambers
Aptech Granite and Marble
Araujo Construction Ltd
Astwood Tiling and Maintenance
Bermuda Tag and Salvage Ltd
BTA (Dispatching) Ltd
CEO Transport Ltd
Dale Fox Contracting
Diversified Holdings Ltd
Gardens Unlimited
Generosa's Cuisine Co
Heavenly Blessings Nursery
Herb Garden Seniors' Residence
Home Design and Development Construction
Hunts Food Supplies
Island Electric
Just Cleaners
Landmark Construction
R&M Ltd
Richardson's Trucking Service
Sean's Telecommunication Services
Smith Bean and Co
Spring Garden
Stonewood Ltd
TES Limited
Zippy Lube.
2017. November 25. The morning-after pill is to be available in pharmacies without a prescription, the Minister of Health told Parliament yesterday. Kim Wilson, who outlined updates to pharmacy and misuse of drugs legislation, revealed that cannabidiol-containing products with less than 1 per cent tetrahydrocannabinol would also be reclassified as an over-the-counter medicine. She said: "The drug commonly known as the morning-after pill will be made available over-the-counter. Currently, the substance is available only through a prescription, which limits women's access to emergency birth control. This reclassification aligns with other jurisdictions like the US, Canada and the UK." Ms Wilson said the amendments, designed "to bring about important and overdue updates to Bermuda's pharmaceutical drugs", would also permit importation of CBD-containing products for medicinal purposes. She added that this would allow for more treatment options. Ms Wilson explained: "Currently, persons with a physician referral have been able to import CBD products by obtaining an authorization from the Office of the Chief Medical Officer and the minister responsible for drug control. These requests have come, in particular, from persons suffering with terminal illnesses. After some years handling the requests and doing further research and consultation, it was determined that CBD-containing products with less than 1 per cent tetrahydrocannabinol could be safely reclassified as an over-the-counter medicine rather than a controlled substance." Ms Wilson said this would end the burden of processing applications and remove barriers to access, based on the low level of risk attributed to the substance. She added: "This approach is consistent with that of other jurisdictions. For example, the UK has recently classified CBD oil as a medicine. Accordingly, CBD with less than 1 per cent THC content will also be available over-the-counter, by a registered pharmacist in a pharmacy." According to Ms Wilson, more than 260 drugs were recommended for addition to the schedules during the update as well as the removal of obsolete drugs. Ms Wilson said: "These updates include the addition of several controlled drugs that were previously unregulated and challenged the Ministry's public health oversight." She added that the Ministry of Health and the Pharmacy Council had also implemented administrative practices to assist "in capturing drugs more readily and identifying needed updates going forward". Ms Wilson said: "The Pharmacy and Poisons Order 2017, the Misuse of Drugs Order 2017, and the Misuse of Drugs Amendment Regulations 2017 were published today and are therefore in effect."
2017. November 20. The Bermuda Health Council has spoken out against on-island kidney transplants due to safety and cost concerns. In a statement, the BHC said that it does not support proposed live donor kidney transplant on the island "at this time". Tawanna Wedderburn, BHC CEO, said: "For the 165 patients receiving dialysis treatment and 971 patients with chronic kidney disease, we can never compromise on delivering safe quality cost-effective care. "Doing live donor kidney transplantation on the island at this time is too risky. In the meantime, more effort should be placed on preventing chronic kidney disease, and ensuring better coordination when transplants are appropriate." Ms Wedderburn said that kidney transplants are the best option for patients with kidney failure, and that the BHC will continue to support kidney transplantation. "This is why on June 1, 2017, we facilitated an increase in insurance coverage for kidney transplants from $30,000 to $100,000. Anti-rejection drugs associated with the transplant are fully covered. If you have chronic kidney disease or are on dialysis, talk to your doctor as soon as possible about the options, as we work together to envision Bermuda as the healthiest in the world." The BHC said it consulted with local nephrologists before issuing it's guidance, who said patients are better served at a facility "specialised to provide that service". The Ministry of Health announced in May that it was looking into the possibility of on-island transplants. At that time, a Ministry spokeswoman said: "The ministry and other stakeholders have had discussions with a Norwegian group's Global Transplant Initiative, seeking to do kidney transplants locally. The GTI team presented a proposal that they believe to be viable. It is being considered to determine if it would be viable and safe to do this complex procedure locally, and if it is financially viable." The full guidance document from the BHC can be accessed on the council's website, www.bhec.bm.
2017. November 13. Discussions on the "difficult issue" of end-of-life care are needed now more than ever, the health minister said this morning. Kim Wilson said a proper debate was "vital to ensure our last days are comfortable, meaningful and affordable". Ms Wilson added: "We have a lot of fear and discomfort with talking about death. However not talking about it doesn't prevent it." Ms Wilson, speaking in the House of Assembly, said conversations must "question and address" gaps in both quality and quantity in the island's healthcare system. She said the average Bermudian life expectancy of 81 was a "great achievement" — but brought problems in its wake. The minister explained: "Greater longevity means, for example, that we now require care for longer periods of time, and that we are more likely to have decreased quality of life during our final years. Accordingly, the default response in healthcare is for aggressive intervention unless the patient, or their responsible person, states otherwise. The question we must ask ourselves is this — are such interventions wanted by the individual in question?" Ms Wilson said her ministry wanted to support discussions and help educate members of the public on their options. She added: "The recent inclusion of the palliative home care benefit under the standard health benefit is one step in this direction, as well as the personal home care benefit offered through HIP and FutureCare." She said the benefits would allow those nearing the end of their lives to stay in their homes longer, and to be cared for in a "more humane manner". Ms Wilson praised Friends of Hospice for multiple events held last month regarding palliative care, and two events held this year specifically addressing end-of-life conversations. The minister said: "This work from the community is vital to begin to shift the understanding, expectations and culture around death and end-of-life care." She encouraged everyone to visit at the Ageing and Disability Services' resource page on the Government's website for information on how to start end-of-life discussions. Mr Wilson added: "We also encourage people to get involved in these discussions with their loved ones and their doctors. It is never too soon to start."
2017. November 13. Free diabetes and lung disease screenings will be offered to island residents next week. Jane Hope, clinical manager at the Diabetes Respiratory Endocrine and Metabolism Centre, said: "Bermuda has one of the highest rates of diabetes in the world. "It is the leading cause of blindness and heart disease on the island." Ms Hope said that the side effects of the disease could be avoided through prevention, early detection and proper management. She added: "Good education has been shown to be as effective at lowering blood sugar levels as many diabetes medications and regular monitoring and appropriate interventions help individuals to avoid the complications of diabetes." The screenings — for lung function, blood sugar and blood pressure — are being offered as part of Diabetes and Chronic Lung Disease Awareness Month. Debbie Barboza, asthma educator at Bermuda Hospitals Board, said: "Anyone over 40 who smokes or has a history of smoking and who finds it difficult to breathe should come in and take the free lung function test." She added: "Chronic obstructive pulmonary disease is a serious lung disease which over time makes it harder to breathe." Venetta Symonds, CEO at BHB, said the organisation was pleased to be able to offer the free screenings. Ms Symonds added: "As healthcare professionals we recognize the importance of early detection and prevention in chronic conditions such as diabetes, asthma and COPD. I encourage you to come in and meet our DREAM Centre professionals. They can help your wellness path." The screenings will take place at King Edward VII Memorial Hospital on Wednesday November 15 from 11am to 3pm.
2017. November 6. Bermuda is "bleeding itself to death" from the cost of treating chronic diseases. The warning came from Hans Diehl, a US expert in preventive medicine and founder of a programme designed to cut the impact of preventable diseases. Dr Diehl, who started the Complete Health Improvement Programme, said education, motivation and inspiration, along with strong public health policies are needed to help to tackle the chronic disease problem in Bermuda. He added: "We're in danger of losing a geographic jewel of beauty in that the westernization and the excesses of westernization are creating an excess in western diseases. We're talking about heart disease, stroke, type 2 diabetes, high blood pressure, obesity, depression and arthritis — these are all largely self-made, self-promoted diseases." Dr Diehl said these diseases did not exist "to any extent" 100 years ago in America and were a result of modern lifestyle factors including diet, lack of exercise, smoking, stress levels and the environment. He added: "We need to begin to realize that there is an epidemiological gradient that says the more you imbibe, the more you move western products into your society, these processed foods and the high cholesterol foods and then you have less exercise and smoking, the more you have to be concerned about these western diseases." Bermuda is among the countries with the highest healthcare expenditure and Dr Diehl said he was shocked by the island's figures. The clinical professor of preventive medicine at Loma Linda University School of Medicine in California, warned: "You are bleeding yourself to death as a society with the healthcare costs and these are healthcare costs related to diseases, because in western society, we basically don't have a healthcare system, we have a disease-care system." He said it was usual to wait until people got sick before a bid to solve the problem using hi-tech approaches was made. Dr Diehl highlighted the results of the 2014 Steps to a Well Bermuda survey, which showed that 42 per cent of those questioned had three or more risk factors for non-communicable diseases, 75 per cent were overweight or obese, and 33 per cent reported high blood pressure. He said he realized during his doctoral studies that the answer to "modern killer diseases" was not more surgery or medication but an attack on root causes. Dr Diehl added that new ideas in lifestyle medicine meant type 2 diabetes could be reversed and a large percentage of people with the disease could stop taking medicine if they made simple lifestyle changes like changing to a basic diet and taking daily exercise. He said: "These are the kind of things that would dramatically change the financial topography that is related and driven by medical expenses." And he added: "We need to educate, inspire and motivate people and then have the back-up of the Government to have wise policies that fit into that country and that culture." Dr Diehl pointed to tougher legislation and taxes on tobacco as an example of social legislation that has worked elsewhere. And he said higher taxes on foods that contribute to high rates of disease have also been an effective strategy. But Dr Diehl said other agencies also needed to get involved and that churches, insurance companies and the medical profession could all help. He added: "These are all very difficult things to do but we need to make a beginning and it will take a commitment by a government that recognizes this situation you are in right now is no longer sustainable." The author and motivational speaker will take part in a series of events in Bermuda this week based on the theme "Healthy By Choice Not Chance". The events were organized by nurse and radio personality Beverley Howell, who has facilitated the Chip programme, which aims to reduce disease risk factors through the adoption of better health habits and appropriate lifestyle modifications, in Bermuda for ten years. The Choose Life and Health Symposium at the Sweeting Ball Hall in the Bermuda Industrial Union on Friday will kick-start the series. The series will end with a banquet and commencement of this year's graduates of the Bright Temple AME Church Community Chip programme at the Fairmont Southampton on November 13 from 5.30pm.
2017. October 20. Obesity and diabetes could cost Bermuda $26 million in health insurance claims over the next decade, Kim Wilson warned today. The Minister of Health told the House of Assembly that this figure does not include indirect costs, such as the impact on other conditions, out of pocket payments, wages and work hours lost. She said: "Obesity, and the lifestyle choices that cause it, also lead to the early onset of preventable diseases like diabetes, kidney disease and heart disease. These conditions bear a terrible burden on those afflicted, on their families, and they are expensive to treat. Estimates by the Bermuda Health Council indicate that, based in health insurance claims alone, obesity and diabetes will add over $26 million to our Island's health costs over the next ten years. This is just the direct cost of medical care and does not include indirect costs, like the impact on other conditions, out of pocket payments, subsidies, wages and work hours lost. Those indirect costs are part of the larger health economic impact. Bermuda just can't afford this." Ms Wilson repeated that three in four island residents are overweight and obese — among the highest in the world. "Look in the mirror. Are you a woman with a waist measuring more than 35 inches or a man with a waist larger than 40 inches? If the answer is 'yes', then include yourself in the statistic. Bermuda today is suffering from epidemic levels of obesity and chronic non-communicable diseases like diabetes and kidney disease." Ms Wilson highlighted initiatives to tackle the problem, including the community health drive Taking it to the Streets. She said the Department of Health screened 350 people and referred 126 for extra medial assessment because they had high blood sugar and blood pressure readings. "This means one in three persons screened were at risk and in need of medical attention. How many other people are walking among us today in a similar state?" Ms Wilson said that last month's Celebrating Wellness event provided a supportive forum and targeted information to help get the word out and make health the easier choice. Meanwhile, the 50 Million Steps Challenge aimed to get people moving. Bermuda's walkers showed that what they are made of, and more than doubled the original goal to 100 million steps taken." She added that the Enhanced Care Pilot targeting underinsured and uninsured persons with chronic non-communicable diseases also showed encouraging initial feedback. "In addition, we are hard at work to develop proposals for Bermuda's Sugar Tax, which we intend to begin consultation on in the coming months. And I am personally committed to reintroducing the Vending Machine Policy in Government Buildings to ensure healthier options are available on Government properties. We must not continue to promote the very choices that make us sick and cost us so dearly." And she revealed that work was under way to establish a National Register of Chronic Diseases, which she said should help the country manage chronic diseases better. "Accurate national health statistics are a basic requirement to address the chronic disease problem in Bermuda. We must be able to know the population's health status and accurately track our progress following interventions."
2017. October 12. The Ministry of Health is offering the community both an electronic and printed version of the new Directory of Helping Services. This is the first time a searchable, online version of the directory has been available. It can be found at www.helpingservices.bm. The Health Promotion Office of the Department of Health produces the printed directory, which lists non-profit organisations, registered charities, and Government agencies in Bermuda that offer support services to families and children, seniors and persons with disabilities. The online directory will provide an expanded version of the print directory and will include private businesses that assist families and children, seniors and persons with disabilities. The electronic directory can be searched in three ways:
search by a key term — enter a word or phrase that is of interest to you and press enter to produce a list of organisations related to your search;
filter by population and/or category — the filters will apply immediately and show you the list on the right side of the screen;
browse the directory — scroll through the alphabetical listing of featured organisations.
The online directory is part of the Ministry of Health's Long-term Care Action Plan, which committed to increasing community and professional's knowledge of available resources to assist persons with long term care needs. This resource will make it easier to find the help needed by seniors, persons with disabilities and families. Minister of Health Kim Wilson said: "I hope the public will find the directory helpful in identifying appropriate services and support programmes. The searchable database should make it easy and convenient to find multiple organisations that can offer the support needed." Previous recipients of the printed directory will receive those in the mail in the next week or they are available for collection at the Ministry of Health, Ground Floor, Continental House, corner of Church Street and Cedar Avenue. To be included in the online directory or to update information, use the online submission form which is available here: http://helpingservices.bm/submissions/ or contact the Health Promotion Office on 278-4900.
2017. August 29. More than 1,900 employees got their health insurance back last year after employers were investigated by the Bermuda Health Council. This resulted in more than $660,000 being collected in health premiums, according to the health watchdog's annual report on employer compliance with the Health Insurance Act. "This is a welcome decrease from the previous year when the Health Council aided 3,039 employees," the Council stated. Compliance policy analyst Ian Cameron added that the decrease "is indicative of the positive work being done by the Health Council, insurers and businesses to ensure compliance and coverage for employees". And he said: "At a time when the health system is seeing an increase in the prevalence of chronic disease with patients using health services, health insurance is vitally important to allow patients access to quality and affordable healthcare." According to the report, 458 employers representing 2,581 employees were investigated last year and five inspections were made. Of those investigated, 393 employers settled their debts and re-established their policies, which led to 1,962 employers getting their health insurance back. The report added that this resulted in a minimum of $663,293.34 being recovered in Standard Health Benefit Premium on behalf of employees. The report attributed the decrease in non-compliance to more awareness of legislation through the naming of non-compliant employers on the Council's website and increased communication online and in print. It added that the public and affected employees also continue to report inactive insurance coverage and employers are "generally" responsive to the Council's investigations. But the report also pointed out that the ratio of uninsured employees to non-compliant employers increased during 2016. In January, there were 88 employers reported without health insurance coverage for 345 employees and in December there were 46 employers without health insurance coverage for 352 employees. And while no legal action was pursued in criminal court last year, 24 non-compliant employers were published on the Council's website. Five of these became compliant. The report concluded that employees have also highlighted a number of employers who have never obtained health insurance policy for employees. "In the upcoming months we anticipate targeted inspections in specific industry areas to address these concerns. We invite employers to contact local insurers to obtain a policy." According to the Council, every employee working more than 15 hours a week and more than two months a year is entitled to coverage by their employer. It added: "The employer is responsible for activating and maintaining the health insurance policy, and may deduct half the premium amount from employees' wages."
For clarification of employee rights and employer obligations under the Health Insurance Act 1970, contact the Health Council by e-mailing healthcouncil@bhec.bm
2017. July 26. A total of 75 seniors took advantage of the second health clinic hosted by Age Concern this year. The event took place at the Lamb Foggo Urgent Care Centre in the East End and included vitals, eye and dental screenings. According to Age Concern's executive director Claudette Fleming, the event aimed to reach out to seniors in their own communities and make access more availably, particularly to those who cannot afford the services because of costly co-pays or because they have no insurance. Education co-ordinator Anita Furbert, a registered nurse, added: "Age Concern and its health partners are working very hard to meet the needs of seniors in the provision of our quarterly Health Check events in various areas of the island. We were pleased to see more men show up in the East End clinic and to have so many participants coming specifically to have access to the eye screening conducted by Dr Leonard Teye-Botchway and the Bermuda International Eye Institute team. The clinics are becoming the largest-attended Age Concern event outside of our annual MJM legal clinics." Cathy Stovell thanked the charity and its partners for the event that helped her mother access dental and eye screenings. "My mom has never had an eye pressure test and she was very relieved that she had an opportunity to do so at the east-end Health Check event," she said. "She was impressed with the care and attention each provider afforded her and quickly heeded the dental advice given." The initiative to improve healthcare access for seniors was launched in March this year in partnership with the Department of Health, the Bermuda International Eye Institute and the Chubb Charitable Foundation. Allied World Bermuda also supported the health check event in the East End earlier this month. Mike McCrimmon, head of Allied World Bermuda, said: "It is our pleasure to join the Health Check initiative in partnership with other notable sponsors such as the Bank of Bermuda Foundation, the Chubb Foundation, and the Department of Health. Clearly, the issue of ageing is an issue for us all. Allied World's Charitable Committee is committed to support initiatives that address the social fabric of Bermuda. We are pleased to support Age Concern in its effort to promote successful ageing throughout the island." Dr Fleming also credited the Bermuda Hospitals Board and the staff of the UCC for the ability to host the event in the "state-of-the art" facility. BHB's chief operating officer Scott Pearman said: "It was not a difficult decision for us to host the event. The clinical amenities of the venue lend themselves well for a clinic of this nature. We were pleased that the location of St David's saw a good response from seniors taking advantage of the free services. We look forward to working with Age Concern and others to maximize the use of the facility in the best interest of meeting the needs of our community." The next health check event is being planned for the West End in November. For more information on the initiative or Age Concern call 238-7525.
2017. July 25. Benefits for preventive care for mental health are expected to be added to the Standard Health Benefit by early next year, according to Tawanna Wedderburn. The CEO of the Bermuda Health Council made the announcement at the You Are Not Alone forum hosted by the Bermuda Mental Health Foundation yesterday evening. "The Bermuda Health Council is actually reviewing the Standard Health Benefit, which is the basic package that every person has to have by law if you have insurance coverage, and we are expecting by early next year to introduce benefits for preventive care for mental health," Ms Wedderburn told the audience at the Bermuda Underwater Exploration Institute. Ms Wedderburn's comments came after questions were raised about insurance coverage options on the island for individuals with mental health problems, as well as the high cost of health insurance. She said there were treatment options available that are covered by insurance, but added: "I can also say that we are working on a plan to ensure that everyone in Bermuda does have access to insurance coverage. That work has been going on since September of last year, so we hope to be able to release some information to the public soon." Ms Wedderburn spoke after a presentation by keynote speaker Chanelle Lawson that highlighted the importance of family support when it comes to mental illness. "The purpose of family support is to educate, inform and involve family members in the care of their loved one," Dr Lawson, who owns Offer A Hand Up Counseling in Greenwood, Indiana, said. "Family is usually the first line of support. Families are often the first to know if something has gone wrong in the life of a child or adult with mental health conditions. Families often take on the role of daily care giver with little or no support or training." She added that learning about a family member's mental illness leads to improved recognition of early symptoms and helps avoid crises. "Show interest in your family member's treatment plan, encourage a family member to be active in their treatment plan, provide spoken encouragement, provide a safe environment and plan for a crises. Become familiar with the process to access treatment for your family members, know your insurance benefits coverage, know your Government's policies regarding access to treatment and healthcare." She said family members can also become involved and support their loved ones by using supportive language, identifying triggers to a crises and ways to avoid a relapse or crises. They can also identify ways to respond to a relapse or crises, as well as additional support or resources in the community, she said. "Be informed. Ask questions, listen to ideas — be responsive when the topic of mental health problems comes up. Educate other people so they'll understand the facts about mental health problems and don't discriminate. Treat people with mental health problems with respect, compassion and empathy. Learn and identify local resources, become knowledgeable about treatment options." But she also emphasized that advocacy is key to enhancing and strengthening families in Bermuda, adding: "Advocate for your client, advocate for your family member, advocate for your loved one. Family members, law enforcement, Bermuda Government, policymakers, community leaders, clergy members, healthcare providers and other stakeholders can identify and promote collaborative initiatives. So it takes a community — it takes us all working together to advocate. Family members and mental health healthcare providers can work with law makers to change healthcare policies and insurance coverage." Dr Lawson also outlined the role of support groups, adding "even the support needs support and that's the whole premise of support groups — to know that you are not alone". The presentation was followed by a question-and-answer session featuring Dr Lawson, Susan Thomas, who spoke about her own experience with mental health, Winston Rogers, the clinical manager of the rehab team at Mid-Atlantic Wellness Institute. and Chris Gibbons, who formed the support group Losing Someone by Suicide after his 25-year-old daughter's suicide.
2017. July 11. The One Bermuda Alliance pledged to prioritize seniors as part of an election campaign that will work to drive down health costs while incentivising the creation of care facilities and home care provision. Health and seniors minister Jeanne Atherden was joined by OBA senator Andrew Simons and OBA candidate Simone Barton yesterday morning as they rolled out details of the plan. The issue of the pension fund caused some controversy with Ms Atherden taking a direct swipe at the Opposition Progressive Labour Party saying it was not the OBA's intention to "invest in high risk ventures" using the government's pension fund. Home affairs Minister Pat Gordon-Pamplin recently referred to PLP plans outlined in the PLP's Reply to the Budget and its Vision 2025 — released prior to its 2017 platform — to create a Bermuda Fund. Ms Gordon-Pamplin said the plan would see the Opposition "invest more than $70 million of seniors' pension money in high-risk start-up companies". Opposition leader David Burt said in his most recent Budget Reply in reference to Vision 2025: "There is a high level of investment expertise in Bermuda and the next PLP government will take advantage of this expertise by creating a 'Bermuda Fund'. This fund, which will be seeded with a small portion of the pension funds that are under the control of the government, will allow Bermuda to tap into the investment expertise on the island, while providing an additional outlet for our large pension funds to invest more of their monies in Bermuda-based equity investments." However, the PLP issued a statement after today's press conference saying the OBA's claim was "based on lies". Neville Tyrrell, PLP candidate for constituency 26, said: "The PLP will again say that there is no plan to invest pension money in start-ups. The pension funds are invested by the Public Funds Investment Committee which has strict regulations and does not invest in start-ups." Mr Simons said that according to the advice of actuaries, the only way to protect the fund is to ensure that it has adequate money to grow and be able to make those payments when people reach retirement age. Ms Atherden added: "With respect to pension protection — we will not be investing in high-risk ventures as proposed by the PLP. We understand that the funds are there to be accumulated so that they can produce the benefit and be available to pay pension benefits out to seniors." One major issue raised at the press conference on seniors was the creation of an advocacy office that would have the capacity to investigate and intervene on behalf of seniors. Ms Barton, who is chair of the Bermuda Health Council, said the office would "ensure that our seniors are taken care of and that their interests are protected, and help them to address the specific challenges that result in ageing, diminished capacity and from abuse. We also want to look at developing the capacity to investigate and intervene on their behalves. For us it is very vital for us to protect and help our seniors to move forward." The OBA spoke on these measures back in 2015 when the National Office for Seniors and the Physically Challenged was formally renamed Ageing and Disability Services. Care and home care facilities was presented as a major issue for the ruling party as the hospital buckles under the pressure due to long term patients who should be cared for in the home or at an alternative facility. Incentives were proposed for construction companies looking to build new care facilities, those looking to create homes in existing facilities, and for caregivers who are willing to care for seniors in their home. Ms Barton added: "We also are going to look and ensure that if hospice care is needed then it can be provided at home. One of the biggest challenges that we have is that the hospital is inundated with people needing hospice care. If that hospice care can be provided in a home setting it would be much better for not only the patient but the family. Most people do not want to go into a hospital and with the OBA we are making sure that [our seniors] are safe and protected and when the time calls for it that they can be loved and cared for at home." Ms Atherden said a long term care group has been formed to assess the demand for care facilities in Bermuda outside of the general hospital. Ms Barton spoke on the creation of caregivers' resource centre that would provide an allowance as well as practical help and advice for caregivers. Mr Simons highlighted members of the community who make "great personal sacrifice" to care for loved ones. Ms Atherden spoke of a crackdown on employers not paying social insurance which is required and pays towards the government pension fund. "We will put more resources into making sure that employers out there do what they are required to do by law." She has also proposed to increase the age at which a senior is required to renew their drivers' licence from 65 to 70 while tying social insurance pension benefits to the cost of living to ensure that they "don't lose ground". In terms of health are costs, Mr Simons outlined the implementation of the Relative Value Unit methodology. "As I discussed in the senate, the fees for Standard Health Benefit services particularly for diagnostic imaging services . . . are set by the Relative Value Unit methodology. The prices all move together and that is the crucial aspect of it. For the past four years I have been a member of the board of the Bermuda Health Council, chaired the Regulation Sub-Committee, chaired the Finance and Economics committee — the technical staff will always say the fees for some diagnostic imagine services are just out of whack. The RVU methodology allows those fees to move together in a way that is appropriate and it is a methodology that is less susceptible to lobbying for individual price tweaks to services. If someone came in and said I know the fees for X-rays are $100 but I think the fees for sonograms should be $600 when normally the ratio would suggest that they would only be $150m, it is not possible to give those tweaks because we have committed to setting prices in a more rigorous way. Reduction in imaging rates as a result of using the RVU methodology gave us $23 breathing room. We were able to expand coverage for at home care for seniors which has been life changing for so many people."
2017. July 10. Healthcare costs will be the next government's number-one challenge, according to economist Peter Everson. He warned that because of the island's ageing population, costs will continue to rise if there is no policy intervention. "Demographic challenge makes healthcare costs the number one challenge for the Government on July 19, 2017," Mr Everson, who is also chairman of the Bermuda Hospitals Board, told The Royal Gazette. "Without policy intervention, healthcare costs will rise quickly because of the imbalance between younger healthy Bermudians and the elderly, who have increasing healthcare challenges." According to Mr Everson, care solutions for the elderly have been neglected for more than a generation. Although "great work has been done in the last 12 months mapping out the current needs", the former president of the Bermuda Chamber of Commerce added that "the political will to implement lasting and funded solutions is required within the coming 12 months. In the meantime, stopgaps and workarounds must be funded," said Mr Everson, who was speaking ahead of the General Election, which has seen the One Bermuda Alliance pledge to push ahead with programmes that have resulted in the "first declines in Standard Health Premium charges in more than two decades". The Progressive Labour Party, meanwhile, said it would manage "unsustainable" healthcare costs by implementing a national health plan, allowing small businesses to join others to obtain group insurance, increasing competition in the local insurance market and using technology to make healthcare delivery more efficient. But according to Mr Everson, the Standard Premium Rate — the actual cost of the minimum health benefits package that must be included in every health insurance policy sold in Bermuda — will only come down when appropriate controls are placed on the private sector providers. Bermuda should be able to achieve a 10 per cent reduction in premium rates within 18 months. The goal would then be to achieve a further 10 per cent reduction in the following three years," he added. "This is a tough target to achieve but it is what Bermuda and all Bermudians need." But Mr Everson said the Bermuda Health Council also needs "to be empowered to regulate the private sector". The Bermuda Health Council Amendment Act 2016 "was a casualty of the early election", he said, "and thus remains the first order of business for the new House and Senate". The legislation, which was drawn up to monitor health providers and the importation of "high-risk" medical technology, was withdrawn last year after doctors claimed it targeted private physicians. Long-term care is another key issue, Mr Everson said, adding that "collectively, the total number of beds is less than Bermuda requires today and less than it will need in the future." Noting the increased demand at King Edward VII Memorial Hospital, he added that solutions that "provide all of the facilities that the community needs in the appropriate settings and at a cost which is affordable" are needed. The lack of adequate infrastructure to support various types of care in the community was also highlighted by John Wight, speaking in his capacity as CEO of BF&M. "We have been aware of our troubling population trajectory for many years and the continuation of social admissions at the KEMH yet have not planned and provided sufficiently for the required infrastructure within the community to support various types of medical and psychological care outside of the hospital," he said. Mr Wight listed several of the "many achievements in the past five years in the medical and health sector", including the licensure and registration of physicians, passing privacy legislation, the Premier's Youth Fitness Programme, and the addition of oral chemotherapy within the Standard Health Benefits. But he added that he would have liked to have seen the Standard Health Benefit package modified and more transparency around Mutual Reinsurance Fund taxation and its uses and goals. Mr Wight said they would like to see the SHB modernized to create "a more holistic package of benefits" that also addresses inappropriate use of the emergency department. "We are also supportive of private provider fee regulation, the creation of a national drug formulary, and the implementation of a universal electronic health record," he added, while also recommending an assessment of government health clinics to optimize access, accountability and quality. For Age Concern's executive director Claudette Fleming, more emphasis is needed on disease prevention early in life and more resources for public health initiatives for young children. "I would also like to see more public health initiatives that help seniors and their families manage wellness; more creative and portable ways of making use of community nursing, supporting those with chronic illness in particular to make informed decisions about maintaining their health as best they can and/or to improve wherever possible." And more taxpayer dollars should be considered to support those needing financial support for healthcare costs, especially prescription drugs and long-term care, she said. But Dr Fleming added that the Bermuda Health Strategy Action Plan, the Long-Term Care Plan, the further development of the Well Bermuda Plan "and some work around an eventual national ageing plan" stood out as achievements, along with the introduction of the home care benefit to FutureCare, which was "as ground-breaking as the introduction of FutureCare itself. This initiative represents an important paradigm shift towards community-based care and provides the critical financing piece to make it happen." Reducing the cost of healthcare costs is also a priority for the Bermuda Healthcare Advocacy Group, who called for Government to continue reducing the SHB further "which will help reduce the skyrocketing costs". Reducing high insurance premiums is another critical issue, a spokeswoman said. The Royal Gazette also approached the Bermuda Medical Doctors Association for comment on Friday, but was told that it would not be possible to receive a response that did the request justice in less than 36 hours. The Bermuda Health Council declined to comment. As part of its platform, the OBA has also pledged to continue the Enhanced Care Pilot Programme and evaluate its success. And the PLP has said it would conduct a comprehensive review of mental health services and "make progressive reforms to adequately address mental health challenges", as well as creating a continuum of services "that will increase access to services and improve long-term outcomes for people suffering with addiction". It would also increase community health education, require restaurants to publish nutritional information, implement a sugar tax and install fitness equipment in public parks to promote healthy living.
2017. July 10. Rising healthcare costs have been highlighted repeatedly during the past five years, with the health and seniors minister warning last year that they had risen to "unsustainable levels". During the Health Action Plan launch in January 2016, Jeanne Atherden reiterated that curbing healthcare costs was a priority along with reducing rates of chronic, non-communicable diseases. Earlier this year, she revealed that the latest National Health Accounts report, showed that health spending began to level off in 2011 and went down by 1.1 per cent in 2015 "for the first time on record". She made the announcement as the Health (Miscellaneous) Amendment Bill 2017 was debated in the House of Assembly. The bill, which was later passed by the Senate, lowered the Standard Premium Rate by $4.07 per month, while also increasing coverage for kidney transplants and decreasing the cost of dialysis. It also introduced a change requiring the Health Council to recommend fees to the minister for all standard health benefits. And the Bermuda Health Council's new fee schedule, which saw cuts to diagnostic imaging service reimbursements, came into effect on June 1. These cuts were decried by private physicians, with Ewart Brown, the former premier, saying the move was politically motivated and aimed at crippling his clinics. And J.J. Soares, of Hamilton Medical Centre, revealed in an advertisement in this paper that open MRI and CT scanning at his planned walk-in centre would likely have to be scrapped because of the "unreasonable" cuts. Meanwhile, 2016 featured the Bermuda Health Council Amendment Act, which was met with concern by the Opposition as well as some local doctors, deferred for clarification. Doctors later branded the reworked legislative proposals aimed at regulating private healthcare providers as "heavy handed", saying the reform measures unfairly targeted their profession. The year before, the Health Insurance Amendment Bill 2015, which provided for the naming of employers who had allowed their workers' health insurance to lapse, was passed with support from both parties. And on July 31, 2015, new laws governing the sale and advertisement of tobacco products came into force despite pushback from retailers, who deemed them "draconian". After repeated calls, ambulance services were also instated at both ends of the island in 2015. Government, however, was forced to do a U-turn on a proposal for more stringent coverage of mammography following a public outcry, which saw protesters hang bras outside Cabinet in June 2015. That same day saw Opposition MPs Kim Wilson, then the shadow health minister, and former PLP leader Marc Bean criticize the 12 per cent increase to the Standard Health Benefit, at a time when the cost of living was continually rising and healthcare costs were already "exorbitant". In 2014, legislation allowing the use of cannabis-derived medicines won approval in the House although the Opposition criticizing the new law as not going far enough. Meanwhile, the proposed closure of the Lamb Foggo Urgent Care Centre in 2013 was also met with protest, leading to the Government overruling the decision by hospital bosses. That year also featured the launch of the Steps to a Well Bermuda survey, which assessed more than 2,600 households to gauge health issues and help develop a chronic disease management strategy.
2017. May 29. A Bill that will reduce the cost of standard healthcare, HIP and FutureCare premiums has been passed in the Senate. The Health (Miscellaneous) Amendment Bill 2017 will also adjust benefits and move dialysis and kidney transplants to the mutual reinsurance fund and remove the ten-month maternity cover exclusion. The reduction amounts to $4.07 per month, down to $334 per month. One Bermuda Alliance Senate leader Lynne Woolridge in reading the bill said: "We have been making every effort to reduce healthcare costs and, at last, are starting to see green shoots. "The most important indicator telling us we're on the right track is the National Health Accounts report. This report monitors annual total health spending and the latest report shows that in 2011 health spending began to level off, and in 2015 total health spending actually went down by 1.1 per cent for the first time on record. We finally bent the cost-curve — and we're the first country to do so, compared to the OECD." The Bill was approved with no objections.
2017. May 29. Dr Ewart Brown, the former premier, has alleged unfair treatment over impending new charges for diagnostic imaging. In a statement sent out today, Dr Brown accused the Government of producing "a step to cripple our clinics" after "years of misdirected efforts to close down Bermuda Healthcare Services and Brown-Darrell Clinic". Dr Brown said both clinics had been informed in an e-mail dated May 16, 2017, that, "effective June 1, 2017, payments for MRI and CT scans will be reduced? by as much as 87 per cent. "Meanwhile, we see increases to all other diagnostic imaging services in Bermuda," the statement continued. "It is of note and importance that, outside of KEMH, only BHCS and BD offer CTs and MRIs, and that the Government has a myriad number of ways in which they can make up the difference to KEMH. Only BHCS and BD are isolated in receiving such severe cuts with no possible way the difference can be absorbed. Neither of our clinics received advance notice or consultation, although the BHeC has claimed that their being in a meeting with two members of our management team talking about general cuts was 'consultation'. Of course there are very few businesses in Bermuda or elsewhere which could withstand such a sudden and drastic reduction in revenue. There are few people, including the BHeC executives who are championing these cuts, who could take a reduction in salary by up to 87 per cent with just two weeks' notice. It is uncivil and inhumane. It is treatment undeserved by our clinics, our staff and our patients. Of course we will continue to fight this most recent attack on our very existence." The Royal Gazette has gone to both the Bermuda Health Council and the Ministry of Health and Seniors for their responses.
2017. May 16. A Bill that will reduce the cost of standard healthcare, HIP and FutureCare premiums has been passed in the House of Assembly with amendments from the Opposition. The Health (Miscellaneous) Amendment Bill 2017 will also adjust benefits and move dialysis and kidney transplants to the mutual reinsurance fund and remove the ten-month maternity cover exclusion. Health and seniors minister Jeanne Atherden told the House that it was the first time she was aware of a reduction in rates — the reduction amounts to $4.07 per month, down to $334 per month. Ms Atherden said: "We have been making every effort to reduce healthcare costs and, at last, are starting to see green shoots. The most important indicator telling us we're on the right track is the National Health Accounts report. This report monitors annual total health spending and the latest report shows that in 2011 health spending began to level off, and in 2015 total health spending actually went down by 1.1 per cent for the first time on record. We finally bent the cost-curve — and we're the first country to do so, compared to the OECD." Two benefits will be added to the standard health benefit helping to reduce healthcare costs and premiums: palliative care in the home setting and coverage for select oral chemotherapies which are more cost effective. There will also be an increase to the artificial limbs and appliances benefits from $30,000 to $100,000 adding $0.67 to the premium. The benefit limit for kidney transplants will increase from $30,000 to $100,000 — claims for kidney transplants up to $100,000 will be covered by the MRF. It is hoped that the $100,000 coverage will enable more people to afford transplants, thereby reducing the need for dialysis (which currently costs $200,000 per year). The transfer to MRF and benefit limit increase will result in a MRF increase of $2.74. HIP will receive an additional $6.53 per month from the MRF, and FutureCare will receive an additional $2.50 transfer from the MRF. Ms Atherden also highlighted the need to remove the exclusion for maternity care owing to the risk this exclusion presents to unborn children and expectant mothers. The kidney transplant benefit for HIP and FutureCare will be set at $50,000 so that, together with the MRF coverage, clients have a maximum of $150,000 coverage for transplants that will enable coming off dialysis. Shadow health minister Kim Wilson expressed concerns with the adjustments in dialysis. Describing Bermuda as a "sophisticated jurisdiction", Ms Wilson said that the island should have a "redundancy plan" for the one dialysis facility on the island, at the hospital, in the event that it fails. "It is particularly alarming. We need to be able to offer a choice," she said. The amendment included the provision for other facilities, should they arise, to fall under the legislation. The Bill was approved with the amendment.
2017. May 15. Accidents resulted in $2.65 million spent on health insurance claims last year, according to a new report. But the Bermuda Health Council said the costs outlined in the Road Traffic Crashes: An Analysis of Health Insurance Claims 2014-16 report do not include the full impact on the health system. "These costs exclude considerable psychological and economic losses from lost productivity and income, long-term disability and costs associated with caring for those disabled by their injuries," it stated. According to the Council, there were 1,400 crashes recorded by the Bermuda Police Service in 2016. Despite an increase of 90 crashes compared to the previous year, the Council noted that the long-term trend is downwards. "Generally we are spending less year-over-year for care received locally, and more for care received overseas. Claims paid for overseas care are for services, like head trauma, that we are unable to treat on island because of the severity and specialized nature of the care required." Ricky Brathwaite, director of Health Economics, said avoiding "these incidents and resulting injury involves a community effort and adjustments in each of our routines, habits, expectations, and outcomes. The more information we have regarding the current set of crashes, the better we can make decisions about how we treat and prevent them going forward." And Dr Braithwaite added: "One mortality or disability caused by RTCs is one too many. It is important that we arrive to our destinations safely. The fabric of our communities and our reputation around the world demands it." According to the report, "understanding the epidemiology of road traffic injuries in Bermuda is critical to informing sustainable research and policy initiatives aimed at reducing this health crisis". The document, which provides the total healthcare claims recorded by local and overseas providers based on a defined set of road traffic crash descriptions, is intended to shed light on the impact of crashes, to prioritize road safety and sustain this priority for the future, ultimately leading to the reduction of risk factors and crashes.
2017. May 13. Growing pressures on an unsustainable healthcare system have caused serious financial difficulties for the Bermuda Hospitals Board, the Public Accounts Committee has heard. BHB bosses appeared before the PAC to explain the increasing financial challenges they face on the back of government funding cuts, including a $25 million reduction in its 2017-18 budget subsidy. CEO Venetta Symonds told the committee "we did not expect the revenue constraints we are having now. For the year 2017-18 we do not expect any impact to our clinical service at all," Mrs Symonds said at the meeting on Thursday. "But the situation is unsustainable and we know that and it is important for us to come forward with a plan and provide that care. We are constrained with how we can operate. What we have to work out is how we are going to affect care; we can not fix this problem." Despite amassing a surplus of $113 million at the end of the 2016-17 financial year, BHB faces a minimum $40 million deficit for 2017-18 owing to the Government's $25 million cut — announced in February's Budget — as well as $16 million shortfall on the 2016-17 government subsidy. The quango has also been hit by a reduction in the fees for diagnostic imaging, dialysis and long-term care. Chief financial officer Bill Shields told the PAC: "The fees are set so we can generate a surplus; internationally you would expect that to be between 5 and 7 per cent. We generate a surplus because there is no other way we can fund infrastructure projects; we don't borrow from Government." Mr Fields, however, warned that if the deficit was not paid back to BHB then they could run out of money by 2019-20. "We will continue to generate bills and send them to insurance companies and Government. We will not run out of the ability to deliver, but if we did not see an increase in the subsidy level, what with all the other pressures, we would estimate that we would physically run out of cash in 2019-20. This year we know we will write off $40 million. We know that we will not make a surplus this year. The surplus will go to a deficit and there will be $25 million to be made good. We need to have further conversations about the level of reasonable surplus to invest in critical infrastructure programmes. The BHB Act makes it very clear that we have to break even; if we have a deficit in the current year which we will do, we have to generate a surplus that is equal to that deficit. Once we get to $50 million we start to get in real trouble. When we get below that we are getting to a position where we are not as liquid as we need to be." The PAC heard that the current workforce at BHB was 1,800, of which 70 per cent were Bermudian. However, 70 per cent of the professional qualified staff are non-Bermudian. This prompted PAC member Jeff Sousa of the One Bermuda Alliance to urge Bermudians to consider looking to healthcare as a profession, adding: "There is a dire need in this country." Mrs Symonds ended the presentation by saying that "improving the health of our community is what is important to us".
2017. May 9. Kidney transplant funding for HIP and FutureCare patients is to increase by 50 per cent to up to $150,000 under new legislation. "A health Bill has been tabled to expand coverage from June 1 so that more patients can come off dialysis," a government spokeswoman said. According to Irena Ashton, owner of Bermuda Home Dialysis Services, this is a move in the right direction but travel expenses, which can be significant, remain to be addressed. She also stressed that more focus should be placed on living donors because this can lead to better patient outcomes, shorter wait times and therefore less time spent on dialysis. "Money is everything when it comes to transplants," the dialysis nurse told The Royal Gazette. "I would like things to be moving a little faster but this is a good start. HIP is really trying, they are moving it forward in a much faster way. Now we just have to wait and see — hopefully it is going to get passed." While Ms Ashton pointed out that "HIP actually covers a lot of things", she added that "travel is sort of an outstanding thing. Patients often had to spend up to six weeks abroad and also had to travel back to the transplant centre for follow-up appointments. Extra help is available for those receiving financial assistance and others can apply to the Lady Cubitt Compassionate Association for loans, but travel costs can still make transplants prohibitive. Most dialysis patients in Bermuda, I'd say 60 per cent, have HIP — they cannot afford it," Ms Ashton said, adding that they "are forced to remain on the much more expensive dialysis treatment. Performing the procedure locally, if this were a possibility, could be a positive development." [see separate story]. Ms Ashton also stressed that more focus on living donors, which she said are not currently financially reimbursed for HIP and FutureCare patients, would be a "big step. If there is another progression, it would really be to explore living donors. This would speed things up more". There are about 170 people in Bermuda who are on dialysis and Ms Ashton also emphasized the need for patients to start the transplant process sooner, ideally before starting dialysis. "A lot of them are walking around with chronic kidney disease and don't even know it. Ideally we would like to get these folks to get the proper education and part of that education is transplants." She added that "they don't get transplanted overnight," noting that patients on dialysis have to wait between three and seven years — depending on their blood type — for a suitable match. According to the health ministry spokeswoman, the Mutual Reinsurance Fund covers $30,000 towards a kidney transplant, with HIP and FutureCare providing an additional $70,000. "The ministry has tabled legislation seeking to increase the MRF coverage to $100,000 from June 1, 2017. HIP and FutureCare benefits are also being updated accordingly to cover up to $150,000 altogether, including the MRF portion, in order to ensure their policyholders can have access to transplants. The intent of the change is precisely to pay for transplants so that more persons can come off dialysis, which will be more cost-effective in the long run." The spokeswoman added that coverage of pre-transplant costs was dependent on the case rates at the different facilities, which vary in what they include. "Pre-surgical evaluations can extend from several years to immediately before the surgery. HIP is currently in negotiations to improve the coverage." She also said that some overseas facilities had offered case rates that cover some of the costs of the live donor. "When costs are not covered in the case rates for the transplant recipient, the facilities charge the live donors' insurance separately." The legislation was tabled on March 20 as part of the Health (Miscellaneous) Amendment Act 2017.
Bermuda has reverted to receiving mainly deceased donor organs for kidney transplant patients despite a rise in living donors between 2003 and 2009. According to transplant co-ordinator Marianne Herbert, this could potentially be attributed to the high rate of contraindicated diseases in the local population. "Living donors are selected very carefully and have to meet strict psychological and physiological criteria before being accepted as donors," Ms Herbert, of Bermuda Home Dialysis Services, said. "For a healthy individual, donating a kidney is safe and recovery is rapid. Having one kidney should not affect the donor's health in any adverse way and the physical examination and testing involved in the preoperative work up will probably be the most comprehensive health evaluation that the person has ever undergone. But she said it was not always possible for transplant recipients to have a living donor "because of the very high incidence of contraindicated diseases such as diabetes and hypertension in the community. Obesity, as we know, is a huge contributing cause of many diseases and this automatically rules out many potential donors." According to Ms Herbert, 106 people have received kidney transplants through programmes in Bermuda since 1972 and 32 of these were from living donors. "Although recently we have had mainly cadaver donors for our clients, there was a period between 2003 and 2009 when we had as many living donors as cadaver donors. This mirrored a worldwide trend at the time, which could partly be attributed to the advent of laproscopic or keyhole surgery to remove the donated kidney. It is a far less invasive surgery than the old traditional surgery where a rib was removed and the donor was exposed to major, painful, open surgery, which required a lengthy hospital stay and recovery period." She added that living donations were also opened up to friends and spouses, having at one time been reserved for blood relatives alone. Other strategies to increase living transplants include "paired exchange programmes, 'relay' kidney transplantation programmes and other beneficial strategies such as moving a potential recipient to the top of the list if a donor who is unable to donate to that person is able to donate to someone else", she added. "Good Samaritan" donor programmes have even been set up for anonymous donations, she said, with one Bermudian the recipient of such a donated kidney and one altruistic donation by a Bermudian.
2017. May 9. The possibility of conducting kidney transplants in Bermuda is being reviewed by the Ministry of Health and other stakeholders. It comes after a team of Norwegian surgeons visited the island in March and submitted a proposal that is now being assessed for clinical and financial viability. "The ministry and other stakeholders have had discussions with a Norwegian group's Global Transplant Initiative, seeking to do kidney transplants locally," a spokeswoman told The Royal Gazette. "The GTI team presented a proposal that they believe to be viable. It is being considered to determine if it would be viable and safe to do this complex procedure locally, and if it is financially viable. The process is ongoing. An important point of feedback is that there may be scope to enhance education to seek more live donors locally, which would increase the number of transplants annually." According to the spokeswoman, the assessment includes a review by the ministry, the Bermuda Health Council, local nephrologists and insurance companies. The team of surgeons asked to tour King Edward VII Memorial Hospital and met with the Chief of Staff, according to a spokeswoman for Bermuda Hospitals Board. "It is important to note that Bermuda Hospitals Board did not initiate this meeting. The decision of whether or not or where to do kidney transplants does not lie with BHB. This is a matter for the Ministry of Health and Seniors, the Bermuda Health Council, local nephrologists and the insurance companies that pay for the procedures." But the spokeswoman added that if it was decided to perform transplants in Bermuda utilizing the Norwegian team, BHB would merely provide the facilities and support services. "These requirements were reviewed with the Norwegian team in detail and it was determined that BHB would be able to support their transplant team."
2017. April 28. Haemodialysis prices will drop by $353 per session on June 1, reducing yearly spending by an average of $55,000.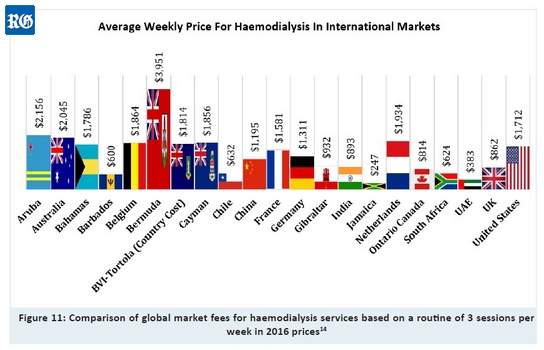 It comes as the Ministry of Health seeks to ensure transparency and consistency in healthcare costs by basing more pricing on the relative value unit methodology. "The new dialysis fee is progressing towards RVU's with a Bermuda conversion factor and ensures pricing that more accurately reflects the cost of providing a service," a spokeswoman said. "This has resulted in a proposed change in haemodialysis fee from $1,317 per session to $964 per session, reducing the spend by an average $55,068 per year." The spokeswoman said the Bermuda Health Council started using the RVU method in 2013 to price diagnostic imaging services in the community, and that it is now being applied to more services. She added: "The ministry is seeking to have more healthcare pricing based on the RVU methodology to ensure transparency and consistent pricing." According to the Health Council's Overseas Care: A Synopsis of Trends for the Islands of Bermuda report, 2016 haemodialysis fees for three sessions in Bermuda were more than double that of the United States and more than four-and-a-half times that of the United Kingdom. A spokeswoman for the Health Council told The Royal Gazette: "In the US, providers receive an average of $230 per session for haemodialysis, peritoneal dialysis, and in-centre in Bermuda the per-session cost of haemodialysis is $1,317. The average person requires about three sessions of haemodialysis weekly." While she calculated that supply costs should total $126.50 per session, this does not include costs based on the supplier used, cost of the drugs, cost of shipping, duty, relevant surcharges, and costs associated with care delivery including staffing and overheads for location. She also noted that dialysis pricing on the island was historical, with no major review conducted until recently. A Bermuda Hospitals Board spokeswoman told this newspaper that the hospital's dialysis fees also cover the purchase, upgrading and maintenance of equipment, as well as staffing and on-call coverage costs. "The fee also covers the cost of hospital space and maintenance, utilities, housekeeping, etc. Additionally, these fees help cover other services and costs associated with keeping the community's hospital running around the clock, including the cost of providing services to those people who are uninsured and cannot pay their bills, and whom Government cannot afford to pay for through subsidy." She stressed that any surplus was "entirely reinvested in care" and said this is increasingly being used to "cover the growing shortfall from bills charged to Government for vulnerable populations covered by subsidy (seniors, indigent populations and youth), as well as subsidizing other services for which fees are set well below the true cost, but are needed by the community. The additional cuts to the Government subsidy and fee schedule BHB faces this fiscal year will only intensify the pressure." She added that BHB does not set or add new fees and that it cannot charge co-pays to supplement the fees covered by insurance and subsidy. In providing an update on the Bermuda Health Strategy and Action Plan to the Association of Bermuda International Companies, health minister Jeanne Atherden said strides had been made to reorganize payment systems to focus on value and outcomes, improve benefit design to reduce unnecessary trips to hospital, and to develop a healthcare workforce plan to address the needs of 21st -century Bermuda. For the "first time on record", health spending went down by 1.1 per cent in 2015, she said. "We finally bent the cost-curve — and we're the first country to do so, compared to the OECD." However, she added that spending $11,102 per capita on health is still too much and there is "some way to go to achieve sustainability. Currently, there are approximately 170 patients on dialysis at the cost of $200,000 a year, each — this $34 million expenditure has been targeted in our reforms. For example, coverage is to be increased for kidney transplants, which can cost $130,000, thus helping more patients to come off dialysis. Such measures, combined with a drop in diagnostic imaging fees and the cost of long-stay hospital beds, are expected to deliver more than $20 million in savings in one year. This would represent the single, largest reduction in health costs our system has ever seen", Ms Atherden said. Other ongoing programmes include a review of the Mental Health Act, with more details on caregivers given on the government website — while the personal home care benefit has been taken up by one private insurer, with others hoped to follow suit. With a "crisis" in bed capacity affecting the hospital, the private sector is now being courted for long-term care investment, from facilities to workforce. And while the minister said there had been "headway" in the regulation of healthcare professionals, legislation overseeing healthcare businesses had yet to be approved. "However, I remain committed to introducing the necessary regulatory controls, and hopeful that the Bermuda Health Council Amendment Act will ultimately be passed," Ms Atherden said.
2017. April 28. Universal, unique numbers for anyone who enters the health system will be trialed this year. A Unique Patient Identifier database is being created to reduce concerns of patient confidentiality, mistaken identity and unnecessary duplication, a Bermuda Health Council spokeswoman said. "The UPI is an alphanumeric identifier that will be assigned to each individual resident and will identify a person when they utilise healthcare services in Bermuda," she told The Royal Gazette. "This number will only be accessed by healthcare professionals, insurers and the Bermuda Health Council and will not contain any health-related information." The spokeswoman added that the Health Council, through partnerships with health-system stakeholders, is always looking at ways to make the health system more efficient and enhance the quality of care. "The Unique Patient Identifier database is being created to alleviate concerns of patient confidentiality, mistaken identity and unnecessary duplication." She added that the project was a collaborative effort between the Health Council and numerous stakeholders. "The Health Council is in the process of completing the database; thereafter, there will be a period of piloting and testing. We anticipate engaging the public in early summer." According to health minister Jeanne Atherden, this will enable providers to better co-ordinate care as part of the push to improve the island's "poorly integrated" health-information system. Addressing the Association of Bermuda International Companies last week, she said: "For example, a Unique Patient Identifier can assist in prescribing and managing medications, monitoring and using diagnostic tests, which can help prevent hospitalization. Importantly, this Unique Patient Identifier is a necessary foundation for an integrated electronic health system, so it is a fundamental step towards this larger health-reform goal."
2017. April 24. A quick conversation about organ donation can save lives while reducing healthcare costs for everyone. Speaking at the launch of Organ Donor Week, the health minister Jeanne Atherden urged all residents to take the time to make their wishes known to their loved ones. "Organ donation is something that many people feel uncomfortable talking about but it's a conversation that everyone should have," Ms Atherden said. "When a tragedy happens, it's the wrong time to decide what a loved one might want. Have the conversation before the event occurs. Take five minutes and ask the person you love if they want to be an organ donor and also tell someone what your wishes are." According to the Ms Atherden, in the "past several years", six Bermudians have received organs through the New England Organ Bank, but there have been no donors from Bermuda. Some people have questions about the cost to their family, Ms Atherden said, adding that there is none. Others are concerned it will cause their relatives stress. Bermuda Organ Donor Association president Jean Van der Merwe added: "Some people are scared that they are going to be left to die, that if they are an organ donor the medical teams are not going to work to save them and this is entirely untrue." And Kerry Brislane, the group's treasurer, said often family members have not considered the possibility of their loved one dying, especially if they are a young person. "They're already trying to come to terms that they are losing their dear child. These circumstances are always out of the blue — donation in Bermuda is only in the context of brain death and that's a sudden and catastrophic brain event, whether it be a large stroke or an accident. Given some time, you will find that people think that was just the shock and they regret not doing it at the time." Dr Brislane added: "But when we have approached people that have had the conversation, they are immediately very enthusiastic that something good can come out of this." Ms Atherden also stressed that organ donation is important locally because Bermuda has a very high rate of non-communicable diseases that can lead to organ failure, such as diabetes and kidney disease. "There are over 150 people on dialysis. A donated kidney can get a person off hundreds of hours of dialysis and get them back to a normal life." But she also pointed out that "organ transplants can not only save a life but also reduce the cost of insurance premiums for all of us. We have high insurance premium costs. Dialysis costs $200,000 per year per person. A kidney transplant costs $130,000 and the person is off dialysis forever." Ms Atherden furthermore noted that people in good health can be living donors. "Organ donation is really the gift that keeps on giving — one organ donation can help multiple people. I urge everyone to consider becoming an organ donor. You can have it written on your driver's licence, you can tell people your wishes. Just have the conversation." Ms Van der Merwe added that because there is no official donor registry in Bermuda, "all you can do is have it on your licence. But the most important thing is to have the conversation with your family because if you're gone and they say no, it is no. Then your wishes would not be carried out. So we really urge people to have the conversation. That really is the most important thing going forward." As part of Organ Donor Week, the BODA organised two talks for healthcare professionals and more events are being planned for later in the year.
2017. April 24. Universal, unique numbers for anyone who touches the health system will be introduced by the Ministry of Health. This Unique Patient Identifier will enable providers to better coordinate care as part of the ministry's push to improve the island's "poorly integrated" health information system, Jeanne Atherden said. The health minister, who was providing an update on the Bermuda Health Strategy and Action Plan, also revealed that the cost of dialysis will be reduced on June 1 and that, combined with a reduction in the cost of diagnostic imaging fees and long-stay beds at the hospital, this is estimated to result in savings of more than $20 million in one year. "If successful, it will represent the single, largest reduction in health costs our system has ever seen," Ms Atherden told the Association of Bermuda International Companies. "In addition, we have been working to improve our health information system, which is currently poorly integrated. This prevents the communication necessary to reduce health costs and improve outcomes. We are on the cusp of introducing a Unique Patient Identifier to be used across all healthcare settings," she said. "This will be a universal, unique number assigned to anyone who touches the health system and will enable providers to better coordinate care. For example, a Unique Patient Identifier can assist in prescribing and managing medications, monitoring and using diagnostic tests, which can help prevent hospitalization. Importantly, this Unique Patient Identifier is a necessary foundation for an integrated electronic health system, so it is a fundamental step towards this larger health reform goal." The Bermuda Health Strategy was launched in January last year to present a vision for health system reform over a five-year period. This is supported by the Bermuda Health Action Plan, which details specific actions to achieve this vision. A further Action Plan has also been put in place to also address key long-term care issues. According to Ms Atherden, strides have been made to reorganize payment systems to focus on value and outcomes, improve benefit design to reduce unnecessary hospitalization, and to develop a healthcare workforce plan to address the needs of 21st century Bermuda. "What is clear to Bermuda is that we could not afford the trajectory it had been on for 20 years." But she added that for the "first time on record" health spending went down by 1.1 per cent in 2015, adding: "We finally bent the cost-curve — and we're the first country to do so, compared to the OECD." However, she said that spending $11,102 per capita on health is still too much and there is "some way to go to achieve sustainability. Currently there are approximately 170 patients on dialysis at the cost of $200,000 a year, each. This $34 million expenditure has been targeted in our reforms". Coverage for kidney transplants, which can cost $130,000 a year, will increase, she said, making transplant more accessible so that patients can come off dialysis. In addition to reducing the cost of dialysis treatment, Ms Atherden said the price of diagnostic imaging fees at the hospital will be brought down to the level charged in the community, and the price of long-stay beds at the hospital will be reduced for eligible patients. Ms Atherden also revealed that more than 100 people are enrolled in the Patient-centred Medical Home and the Enhanced Care pilot programme for under and uninsured patients with chronic conditions. Legislation is also being drafted to improve care quality in residential and nursing homes as part of the Long Term Care Strategy introduced last year, she said. Furthermore, the mental health act is under review and more information for care givers and developers is available on the Government website. "And we introduced a 'Personal Home Care' benefit that has enabled persons to be cared for at home safely and more cost-effectively. This new benefit has been especially successful and one private insurer has already incorporated it to its own policies. We are working with other insurers to follow suit as it is great for patients and much less costly." The Ministry has also started a project to simulate private sector investment in long term care, saying the need for additional capacity is great. She added that this was evidenced by the "current bed crisis affection the hospital", with about 120 long-stay patients who do not need hospitalization, but have no other place to be cared for. "The Government cannot build this capacity, so we are looking to the private sector and are in active discussions with developers and potential financiers to mobilize this sector." But long term care is not just about bricks and mortar. It's also about support for caregivers and workforce capacity. As such, health workforce planning has been a key initiative and is under active consultation at present. Better regulation of the health sector has also been a priority to improve quality and reduce costs." Ms Atherden noted that headway has been made in the regulation of healthcare professionals. However, she added that legislation for the regulation of healthcare businesses has not yet been passed. "This is naturally frustrating as this regulation is paramount to control the unrestrained utilization of healthcare resources which has contributed so much to the increase in health spending. However, I remain committed to introducing the necessary regulatory controls, and hopeful that the Bermuda Health Council Amendment Act will ultimately be passed." Ms Atherden also reiterated that the standard premium rate and HIP and FutureCare premiums will go down "for the first time ever" by $4.07 per month as of June 1.
2017. April 24. Fewer than 30 deceased organ donations have been orchestrated in Bermuda in the past 16 years, according to a hospital anesthesiologist. Kerry Brislane said demand for replacement organs in Bermuda was rising at a "frightening" rate and appealed for more people to sign up as organ donors. As the island prepares to mark Organ Donor Week, the Bermuda Organ Donor Association is urging people to have that conversation with their families so that, if it comes to the worst, next of kin can find solace in knowing what their loved ones wanted. "Less than half of families approached about donation agree to donate a relative's organs if they are unaware of their relative's decision to be a donor," Dr Brislane, the group's treasurer, told The Royal Gazette. "Many people believe that all you need is to have it marked on their driver's licence. However, if a person dies in circumstances where they could become an organ donor the family would be approached by specialist nurses and asked to support the decision to donate." Dr Brislane said there had been 25 deceased organ donations in Bermuda in the past 16 years with their organs given to 82 recipients, "whose lives were changed for ever. I've seen the difference that it's made in the recipient's life — it really is the gift of life," she said. But she added that only about six patients in Bermuda receive transplants every year. I think people underestimate the need," Dr Brislane said. "We've got over 150 patients on dialysis now. That number will be double in five years, I can guarantee it. It's frightening." Many people on the waiting list for an organ in Bermuda could die before they get them, Dr Brislane warned. She explained that organ donations are carried out with the assistance of the New England Organ Bank and Bermudian patients are placed on the United States waiting list. A number of factors determine who is at the top of the waiting list, although she said children were more likely to be first in line. Dr Brislane was speaking as Bermuda prepares to mark Organ Donor Week, which will be launched at King Edward VII Memorial Hospital today. This will be followed by two talks aimed largely at health professionals but Dr Brislane said the BODA would also be launching an education programme later this year. The group is trying to get the younger generations in particular to talk about organ donation so that they can then hopefully take that home to their families. They have also reached out to the churches. "It's getting that conversation out there. Organ transplantation is a real and necessary part of even this small community. What we are trying to do is get the population talking about the general concept of organ donation so that it's not something that's new." There are two main types of organ donation: live donations, where the donor is still living, and deceased donations. The latter, in Bermuda, is only conducted when the patient is brain-dead. "It's always upsetting and usually in these instances quite traumatic," Dr Brislane said. "That is always going to be unexpected and a shock and a very stressful situation and you are not going to have any say because you are going to be dead. It's going to be your family that have that voice." She said it can be a big burden for families to make such an important decision at such a difficult time. If the family are going to gain some solace in the whole thing by being confident about the concept of organ donation, that would be great. In a time of great stress, that can be at least some positive outcome from that." But Dr Brislane said an official register was not a high priority in Bermuda and the only way to sign up is through the Transport Control Department. However, she said that if applicants forget to tick the box on the form or are not sure, staff tick "no" by default. "What we really want is that if the person is unsure, it is left blank. If it's a yes, it's a yes. We want them to really think about it rather than just say 'nah, I don't feel like it'." The group have also approached insurance companies about including the question, but "again, it's on their priority list which is a shame because they are the ones paying out for high insurance costs. Without an official organ donor register where people can actively express a definite 'yes' or a definite 'no', and because we have this thing with TCD where we are not really sure if they said 'no' or whether they just didn't tick the box, it just comes down to the next of kin." Organ donation — How it works. While some organs can be donated by live donors, others are taken from patients who are brain-dead. Their age and the extent of injuries determines which organs are viable. "When a patient comes they would generally be in the intensive care and we know that they've got a catastrophic brain injury, whether it is a severe stroke or an accident, a trauma," Kerry Brislane, treasurer of the Bermuda Organ Donor Association, explained. While the aim is always to save them, if there is no improvement or a deterioration, a test to check for any response from the brain can be done 24 to 48 hours after the injury. Dr Brislane, who works as an anesthesiologist at the hospital, added: "At that point we usually inform the family whether we are doing the testing to determine whether they are brain-dead because obviously continuing on then would be futile. "It's usually at that time that I open up the conversation about donation so they have some time to think about it because they still have to wait for the test." The New England Organ Bank is informed when the testing is going to be done. They send specialist nurses to talk to the family "because they know it is a difficult decision and they might have a lot of questions". If the patient is brain-dead, the family are asked for consent and if the family agree, then the surgeons will fly out from America to collect the organs. The organs are then flown back to the US and are given to those who are at the top of the organ donor registry. "Usually children will get to the top of the list sooner but it also depends on your other illnesses," Dr Brislane said. The New England Organ Bank can then provide general information about who the organs went to, if the family wishes. "Obviously nothing specific," Dr Brislane added. "And then it's up to the donor family and the recipient as to whether there is any formal contact made."
2017. April 22. A simple eye test can help diagnose Alzheimer's Disease years before memory problems start, according to a visiting ophthalmologist. Clement Trempe, who spoke at Bermuda's first Alzheimer's and Dementia summit, revealed that the eye and the brain are affected by the same neurodegenerative diseases. "People think the eye is not part of the brain but they are wrong," Dr Trempe told a packed audience at the Earl Cameron Theatre. "The eye is an integral part of the brain and is affected by the same neurodegenerative diseases but much sooner." Dr Trempe said that by looking at the eyes of his patients he was able to detect warning signs up to 15 years before their memory problems start. He explained that the same abnormal protein that accumulates in the brains of Alzheimer's patients also accumulates in the eye. "Ageing is when you start to accumulate misfolded protein," he explained. "The plaques that form in the brain also form in the eye. There is no question that cortical cataract is Alzheimer's of the eye." But he stressed that these can be detected by an eye doctor before they fully form and he urged people to go for regular exams and ask their opticians to check for signs of early neurodegenerative change. "Any eye doctor in any country, any eye doctor in Bermuda, has a slit lamp. You don't need a brain biopsy, you don't need an MRI, you don't need expensive stuff," he said at the seminar on Thursday night. "Just look in the eye. And the resolution we have is a thousand times better than any MRI. If patients have early indicators of neurodegenerative diseases they should go see their GP, who should then check for inflammation because diseases of the eye do not happen in isolation." Medical scientist Thomas Lewis, who also presented at the summit, added: "Alzheimer's is not a brain-only disease. It's a multifactorial inflammatory disease we see in the eye. The brain governs everything but neurons in the brain are fixed. The blood carries everything, the circulatory system, so really most of these diseases precipitate through the circulatory system. Your neurologist has to go beyond the brain. If they're just testing the brain, they will never figure out why you are sick and they'll never be able to come up with a solution." But Dr Lewis also stressed that there would never be a pill developed to cure Alzheimer's disease. "We're all waiting for that one pill, waiting and waiting and in the meantime five million people, 25 million worldwide have Alzheimer's Disease. What I'm here to tell you is that one silver bullet pill will never come. It's a multifactorial disease," he said, adding that no one pill would ever be able to address all the factors involved. He pointed to one study that concluded that heart disease is Alzheimer's disease of the heart. "Glaucoma is Alzheimer's disease of the eye and Alzheimer's is glaucoma of the brain. They are all interconnected." He said the question is why the disease happens in one place in one person and in another place in the next person. "That's the conundrum we may never solve. But organically it's all happening, it's just a question of where it expresses first and the brain is actually much more resilient than the eye and the eye is obviously transparent so we see it in the eye first but it is happening in the brain too and its happening in the vasculature." For people worried about Alzheimer's, Dr Lewis recommended five steps: a baseline memory test, a living profile, blood tests, eye tests and advanced tests. Dr Lewis, who also spoke about some of the changes that have taken place in areas such as farming that impact people's health, furthermore outlined preventive measures, including taking supplements such as cod liver oil or vitamin D, eating organic food and exercising. Dr Lewis and Dr Trempe, who co-authored the book The End of Alzheimer's: A Differential Diagnosis Toward a Cure and work together at the RealHealth Clinics, were invited to speak at the summit by local physician Jo-Ann Cousins-Simpson. Dr Cousins-Simpson has teamed up with Maxine Simmons, clinical nurse co-ordinator at the hospital, to found the Bermuda Alzheimer's and Memory Services. This new company aims to provide educational and medical services, as well as a specialized dementia care facility. As part of their services, they also plan to introduce routine cognitive assessment to seniors over the age of 65.
2017. April 17. The Government's Health Insurance Department (HID) has announced changes to the Personal Home Care Benefit which will make it easier to process claims. Providers will now only need to register with Ageing and Disability Services (ADS) in order to be registered with both ADS and HID, and the revised Personal Home Care Claim form is now the only requirement needed to claim for Personal Home Care Benefits for home care agencies and caregiving providers. The Personal Home Care Benefit (PHC) was introduced in 2015 as a HIP and FutureCare benefit under the Health Insurance Act 1970, said a Department statement. The Benefit assists FutureCare and HIP policyholders with the costs of personal care services in their home. Information on the Government website has been changed to make it easier for individuals to obtain information on the Personal Homecare Benefit. The website link is: https://www.gov.bm/personal-home-care-benefit In addition, several internal processes have been changed to ensure that HID can better service Personal Homecare Benefit applicants as well as adjudicate and pay claims on timely basis, added the statement. "The old processes required providers to register at both ADS and HID separately," explained Director of the Health Insurance Department Laquita Burrows. "This caused delay in the provider being set up for payment. The provider also was required to complete two separate claim forms each time they were claiming on the benefit. Information required from the two forms has been combined into one form for providers to complete." HID has recently created The Personal Homecare Guide which contains information on individual needs in regards to the Personal Homecare Benefit, whether they are a policyholder, family member and/or provider. "HID felt that due to the number of inquiries on this product, it would be best to have one guide that contained as much of the information as possible," said Ms Burrows. "Many providers were submitting incorrect information which was resulting in claim payment delays so HID was looking to reduce providers' discontent and frustration by putting all they need to know in one place."
2017. April 4. Government healthcare premiums are set for a modest drop for "the first time in many years", health minister Jeanne Atherden has announced. Opening Public Health Week yesterday, Ms Atherden said that the decline in premiums, just over $4, would come into effect on June 1. She attributed it to an overall drop in health costs per person. The Standard Premium, mandated for all insurance packages, is to drop by $4.07 — as will Hip and FutureCare, which at present stand at $433.31 and $504.21 each month. Premiums did not rise last year, Ms Atherden added. Running until Friday, which marks World Health Day, the week includes pop-up stands at the Shelly Bay and Somerset MarketPlace, with free fruit given out for finishing a short survey. A variety of exercise classes will run from 10am to 2pm at City Hall on Friday to add to the Billion Steps Bermuda Campaign, where Bermuda ranks 75 out of 600 international teams. In addition, stickers promoting simple health awareness steps will appear around the island for "This is Public Health", highlighting issues such as avoiding smoking to mosquito trapping and clean water. The initiative can be followed online at #healthbermuda, while the acronym Heal, signifying "healthy eating and active living", is being promoted — with a particular aim at reducing the chronic, non-communicable diseases emerging from poor lifestyle choices. "As pleased as I am to announce the drop in the standard premium rate, it would be very beneficial to all of us if we could work on our population's levels of non-communicable diseases to drop our premiums even further," Ms Atherden said. The minister's full statement follows: "Public health is everything a community does to ensure the population can be healthy. This includes not only immunization, prevention, and healthy environments that are free of disease-spreading animals; but also ensuring access to healthcare. April 3 to 7 is public health week. Too often, all the services that government provides quietly behind the scenes are not recognized, and I wish to shine a spotlight on the people who provide travel shots, test seawater, approve plumbing designs, place rat bait, provide documentation to import prescription drugs, monitor communicable and non communicable diseases, check the health of schoolchildren, and many other important services. These people get on with what keeps our community healthy and safe. All this week there will be events celebrating Public Health, including pop-up stands at Shelley Bay and Somerset MarketPlace, where those who complete a short survey will get free fruit, and, on World Health Day this Friday, a Move-a-thon that will have a variety of people leading exercise classes from 10am to 2pm at City Hall. The Move-a-thon will be a great chance for anyone to participate. We are hoping many people will come for anywhere from 20 minutes to four hours, so we can get many more steps in our Billion Steps Bermuda campaign. The Move More Bermuda team is part of an international competition to clock our steps and we are currently ranked an impressive 75th out of 600 international teams, and we really would like to move up in the ranks, so come out and join us. There are 20 minute sessions back to back so there is something for everyone from kick-boxing to old style aerobics. In addition, we've launched a new campaign called 'This is Public Health'. You will soon see stickers like this popping up all over the island highlighting the many actions Bermuda takes to keep our community safe and healthy. The campaign will highlight the broad range of things that public health is, such as:
no-smoking signs, to remind us that Bermuda limits where people can smoke to reduce take-up and prevent second-hand smoking;
safe restaurants, to remind everyone that regulation is in place to assure hygiene standards and prevent the spread of disease;
mosquito traps, which have been so important with the recent Zika outbreak throughout the regions;
clean water, which we all need to stay well hydrated and healthy;
walking trails, to ensure open, free access to places where we can enjoy physical activity and family time;
as well as other basics like community nurses and immunization.
Follow us on #healthbermuda for photos of 'This is Public Health' stickers in position, so you can see public health in action. Prevention and wellness are, as we all know, essential to ensure the public's health. A helpful acronym to remind us all of this during public health week is 'HEAL' which stands for: Healthy Eating and Active Living. This is what will reduce our incidence of obesity and overweight and the chronic non-communicable diseases that can result from poor diet and lack of exercise: things like diabetes, kidney disease and heart disease. The more fit we are as a population, the less we will need to spend on healthcare, and that means lower healthcare premiums. Insurance coverage is an important part of securing our population's health. We are starting to see an improvement there, and we need to keep going. This year, I'm very pleased to announce that the mandated, basic package of insurance is intended to decrease by $4.07. This Standard Premium Rate pays for the basic standard health benefits, and is embedded in every package of insurance by law. Last year, we did not increase premiums, and thanks to the collective efforts of everyone involved in providing healthcare, we have been able to reduce the premium for the first time in many years. In addition, the HIP and FutureCare premiums will be reduced by the same amount, in an effort to make these low-cost health insurance options more accessible. The new premiums have been tabled in the House of Assembly and are intended to take effect on June 1. There are other Public Health initiatives that are focusing on the health and fitness of our young people so that we end up with a more fit and healthy population that will have health habits learnt at school. In particular, the Premier's Youth Fitness Programme and also the healthy schools competition are improving our schoolchildren's overall nutrition and activity. In fact, the Ministry of Health and Seniors does a tremendous amount to ensure the population is healthy. Our team works daily behind the scenes and at the front line to make sure Bermuda thrives. I'm pleased to share with you the Ministry's "Roadmap", which gives an easy-to-read snapshot of everything we do, and the things we're working on. It is also available on our Government web portal at: https://www.gov.bm/headquarters, under Resources. I'd like to leave you with this thought. We are working quietly and consistently behind the scenes to ensure 'Healthy People in Healthy Communities", but we cannot do it alone. Consider your own diet and exercise programme. Again the healthier we are as a population, the less we need to spend on insurance premiums. As pleased as I am pleased to announce the drop in the standard premium rate, it would be very beneficial to all of us if we could work on our population's levels of non-communicable diseases to drop our premiums even further. But this week is a time to celebrate! We are excited about Friday's Move-a-thon and we hope to see as many people as possible using the opportunity to try out new exercise options in celebration of public health week and World Health Day."
2017. March 29. The Bermuda Health Council has outlined its priorities in the year ahead which includes improving road safety and driving down healthcare costs. Improving health facilities through inspections, improving access to health insurance and developing policies to regulate the price of drugs while improving patient identity are among the aims outlined in BHC's Corporate Plan for 2017 to 2018. Tawanna Wedderburn, CEO, said: "The Corporate Plan helps the Health Council continue to work towards building a sustainable and equitable health system. This plan enhances transparency about what the Health Council does and why we do it. It holds us accountable to Bermuda's residents, ensuring that we all have access to safe, affordable, quality care. This is especially important at a time when healthcare costs are high and the focus is on chronic, non-communicable diseases." Specific priorities outlined in the plan are to: promote Bermuda's health system as a safe and trusted system; encourage constructive dialogue about healthcare that fuels better health outcomes; and mobilize collaboration among all who have a vested interest in the success of Bermuda's health system. Objectives by priority include improving road safety by collaborating eyesight standards, assessing gaps in end-of-life care by reporting on services and costs while publishing professional registers so that the public knows who is trained to deliver care, according to the Plan. It also aims to encourage statutory boards to develop practice guidelines and standards and to publish an annual report on the performance of statutory boards. In terms of financing and economics, the council will develop and implement policy to regulate the price of drugs for chronic physical and mental conditions, advise the public on appropriate healthcare costs and expanding options for care by approving private facilities to receive reimbursement for Standard Health Benefits. It aims to generate revenue through new or increased duties and taxes on unhealthy food items and collaborate to produce a report comparing Bermuda with other health systems in small islands. There are also priorities in the area of accountability and regulation including improving access to health insurance by removing pre-existing conditions requirements and inspecting health facilities to encourage quality care.
2017. March 28. Spending on overseas healthcare has more than doubled since 2004, topping $84.5 million for the 2015-16 fiscal year, the Bermuda Health Council reported. At nearly $40 million, almost half the spending went to Massachusetts, primarily in the Boston metropolitan region. Maryland came second. Most trips were for specialized care unavailable in Bermuda, such as the 32 patients seeking treatment for "complex, brain related injuries", the report said — often as a result of traffic accidents. Local patients travelled to more than 5,000 services overseas, with claims averaging $345 more than to local providers, Overall, services spanned 41 states and 29 countries, with 28 of the locations seeing revenue of more than $100,000 from Bermuda residents. The report's publication was occasion for local providers, and specialists in particular, to "take the lead" in referring residents to cost-effective facilities, according to Tawanna Wedderburn, CEO of the Bermuda Health Council. The synopsis concluded that it could serve the island to examine becoming a "centre of excellence" for the Caribbean region, which has some 40 million residents. With the East Coast of the United States close by, a potential 112 million people lie within reach of the island. "There may be opportunities for Bermuda to become an overseas preferred location for strategic quality health services," the report continued. "This has the added benefit of enhancing care quality and access for local residents to be cared for on island." Overseas spending peaked at $101 million in 2013, meaning the latest figures represented a significant decrease — but the island still spends a larger portion abroad than similar small jurisdictions. Outside of hospital care, the most common services used overseas were pediatric care, spinal care, dermatology, radiology, pharmacy, pathology, psychology, ophthalmology and orthopedic medicine. Ricky Brathwaite, the BHeC's director of health economics, said residents should "ask more questions about costs and quality", and "insist that health professionals, policymakers and insurers make the best decisions about treating and paying for our physical, mental and dental health".
See above story
2017. February 9. A total of 44 businesses have failed to keep up with health insurance coverage for their employees, according to Bermuda Health Council figures. The BHeC said that more than 200 employees and non-working spouses were affected by firms' failure to pay up. BHeC compliance officer Ian Cameron said: "The increase in non-compliant employers is concerning because health insurance provides access to healthcare. At a time when Bermuda is seeing an increase in chronic disease in patients, this access becomes vitally important. These employees are having to pay out of pocket or are not receiving adequate and necessary healthcare because they cannot afford it." And Mr Cameron warned: "It is also illegal to deduct money from an employees' pay check for health insurance and not use that money to purchase health insurance for that employee." A BHeC report said that between April last year and December this year, May was the peak for health insurance dodging, with 48 companies defaulting and 436 people affected. Figures have fallen since then, but since August 2016, where there were 26 employers in arrears, the numbers of companies with inactive health insurance policies rose steadily to the 46 listed in December of last year. Two firms wrongly included on the list issued by BHeC today have since been removed. The BHeC monitors and enforces compliance with health insurance law and insurance companies have to provide monthly updates on companies that have failed to comply with the law. The only exemptions for health insurance are when workers are employed for 15 hours or less a week, for two months or less or are students working weekends, public holidays or half-term holidays. The latest list of defaulters is:
AC Management
First Friends Nursery & Preschool
Paint N Stuff Limited
Aneesah's Nursery & Preschool
GET Security
Pie Factory Holdings Ltd.
Anna Melotti
Precious Kargo
B&B Fibre Tech
RC Maintenance Limited
Bluegreen Re
Happy Moments Nursery and Preschool
Recon
BTA (Dispatching) Ltd
Heavenly Blessings Nursery
Richardson's Trucking Service
Carreiro Enterprise
Herb Garden Seniors Residence
Simmons Upholstery
Catcon Enterprises
Inner Harbour Limited (Hunts)
Snorkel Park Company
Cleancut Landscaping
Island Cleaning
Talbot Enterprises
Clifford Simmons Fishing
KC Plumbing
Tamerry Dental Healthcare Centre
Collingwood Holdings
LG Drywall
TECS Limited
CPR Plumbing
Little Sprouts Nursery
The Foot & Ankle Clinic
Crocodile Contracting
MRL Limited
Topley Services
CW Construction & Landscaping
New Genesis
VIP Auto Service
ECM Services Limited
Filter Queen BDA
Ocean Sails
Waterwood.
2016. November 28. Opinion. By Dr. Ewart F. Brown, MD, who served as Premier of Bermuda from 2006 to 2010, executive chairman of Bermuda Healthcare Services. "After months of feigned neutrality, two leading Bermudian insurance companies, Argus and BF&M, have finally taken a predictable, self-serving stance in the present healthcare debate. They have come out in support of the Bermuda Health Council's deeply flawed legislation against private doctors. What is surprising is not that Argus and BF&M have sided with their economic interests; the surprise is that they have ignored the facts regarding purportedly unnecessary diagnostic testing and are trumpeting the health council's vacuous "patient safety" argument. I would have thought that these companies would have at hand, at the very least, evidence of unnecessary testing before taking such an unjustifiable public stance on the issue. There has never been any proof that doctors in Bermuda are engaged in ordering diagnostic examinations for any reason other than the well-being of their patients. Nor has anyone established that Bermudians are unsafe in the medical environment. Contrary to the health council's disingenuous public relations scheme, this legislation has very little to do with patient safety. Scare mongering, unfortunately, has become the standard operating procedure for the Health Council, as it empire-builds and hires new staff and consultants. This is not the first time we have seen fear tactics employed as a strategy to sway public opinion. Henry Dowling, the president of the Bermuda Medical Doctors Association, has repeatedly and eloquently expressed concern on behalf of his membership. He is disturbed that his working group, which toiled in good faith after the Bill was initially withdrawn, has had to watch in shock as most of its suggestions were rejected by the health council. Dr Dowling's position is that he and his fellow physicians are being deprived of the opportunity to have a say in the regulation of their profession. That the work is being driven by folks who are, at best, on the periphery of healthcare makes matters worse. Imagine the outcry if massive reform of the legal profession was initiated by a politician and executed by a group that excluded lawyers. So, if safety is not the true focus of this hopelessly flawed and unnecessary legislation, what is? Could it be about the money? One need only trace the history of this debate back to comments made in the House of Assembly in July by the finance minister, Bob Richards, ignoring his own party history. The finance minister railed against the idea of physicians who "are about to cut me with a knife" being entrepreneurs or businessmen. Aside from his ambivalence as to whether, or how much, doctors should be paid for their services, the finance minister ignored a huge slice of United Bermuda Party/One Bermuda Alliance history. In the 1980s, James King, an outstanding Bermudian surgeon, was chairman of Somers Isle (now Argus) Insurance Company. Dr King, who later became chairman of the UBP, routinely submitted bills to the very same insurance company he chaired for operations that he decided to perform. In addition, Dr King, to his credit, held numerous high-level positions in major businesses, including the chairmanship of the Bank of Butterfield. I applaud Dr King's accomplishments and never considered him a charlatan or a cheat because he was an ambitious businessman who also billed for his work. I trusted that he would uphold the Hippocratic oath while he conducted his business. Who is the "unseen hand" behind this Health Council Bill? Why is passing this legislation so urgent at this time? What are its true objectives? If the health council is so concerned about patient safety, why doesn't it focus attention on King Edward VII Memorial Hospital, where the need for reform is more acute? Why is the Government not directing its energy towards cost and quality-of-care issues at KEMH, when we all know that KEMH represents the lion's share of our healthcare costs? Answers to these questions are more important than the draconian contents of the proposed legislation. So, folks, it is not about you after all. Punishing doctors will not make you any safer."
2016. November 28. A workforce strategy for Bermuda's medical future is to be drawn up by early next summer as healthcare stakeholders prepare for a changing population. "We're at the beginning of assessing the community's human resources needs for health," said Cheryl Peek-Ball, the chief medical officer, in the wake of a planning seminar with input from the Pan-American Health Organisation. Some of the issues are nothing new: the shortage of nurses is a longstanding global problem, and the island has historically faced challenges in retaining its medical professionals. The island-wide consultation now under way will include the Department of Immigration in drafting Bermuda's blueprint. Among seminar participants was Noreen Jack, the Paho and World Health Organisation representative to Jamaica. "It's not unique to Bermuda; it's everywhere," said Dr Jack. Influencing factors include the training and retention of personnel for the field — or the attraction of higher salaries or better chances for advancement that make some areas more enticing than others. "That said, we heard that Bermuda is not really worse off. You have a fair number of personnel, particularly specialists." Lifestyle-related illnesses such as diabetes, termed as chronic non-communicable disease, exact a heavy toll on the healthcare system. Planning for the future is likely to include "more generalists, to engage with the community for them to take care of themselves," Dr Jack said. "There is a need for personnel from the beginning, so that each point is an opportunity for intervention — not waiting for people to get sick." In 2013, the worldwide shortfall of healthcare personnel was estimated at 17 million. "It's expected to increase into the future," Dr Jack added. Dr Peek-Ball said the planning exercise confronted "complexities that make this not such an easy exercise — there are subtle details that have to be worked out. We've been gathering information over the last five months. Now we are going to paint a clear picture of where we are."
2016. November 12. Doctors have branded a raft of reworked legislative proposals aimed at regulating healthcare providers as "heavy handed" and say that the reform measures unfairly target their profession. The Bermuda Health Council recently published the proposed changes to the Bermuda Health Council Amendment Act 2016 on its website after what it described as "unprecedented consultation". The council's chief executive, Tawanna Wedderburn, told The Royal Gazette that the council had listened and acted on concerns raised by physicians in formulating the amended legislation that goes before MPs on Monday. "There have been several changes to the original Act as a result of feedback from physicians, specifically removing the need for doctors to get permission from the council to self refer. The Health Council has engaged in extensive consultation over the years incorporating feedback into the proposed legislation. It met with all statutory bodies and professional associations between 2010 and 2014. It met with physicians four times between July and October 2015. In July 2016 it hosted meeting with physicians where over 50 attended. Between July and September 2016 the council held seven working group meetings and met with Bermuda Medical Council, Bermuda Dental Board, and Council for Allied Health Professionals." But physicians have written to MPs and Cabinet questioning whether the council has listened to their recommendations and reinforcing their opposition to the changes. They have also raised concerns about the severe punishments, including imprisonment, proposed in the legislation and accused the council of using a "sledgehammer approach" to limit the advanced technologies that can be made available on the island by prohibiting their importation. One doctor, who spoke on condition of anonymity, said: "The Bermuda Health Council has not addressed the issues surrounding healthcare in Bermuda in a systematic and analytical process but has instead undertaken a piecemeal approach that is a hindrance to the overall system. "The tone and content of the proposed document is clearly one directed specifically towards physicians in spite of the statement BHC saying otherwise. The largest expenditure to the health system is the hospital and this entity is not addressed. When administrative personnel make rules and regulations to the healthcare system then there is chaos." The 2016 Act enables the Health Council to grant permission to health service providers to make financially vested referrals, license health service providers and grant permission for entry of high-risk medical technology. It was initially withdrawn from the House of Assembly in July to allow for further consultation that culminated in the changes being publicized on October 31. In a letter that has been sent to Cabinet, a group of six physicians who formed a working group during the consultation process, maintain that the Health Council has ignored their recommendations and formed policies off poorly collected data. A further letter from one doctor states: "The Act, if passed, will influence counter to its positive intentions and be a long-term detriment to healthcare delivery in Bermuda. It will limit access to healthcare technology, drive the cost of investigations higher and virtually eliminate competition — resulting in mediocre service. Most of us feel that this legislation targets, and is overly oppressive, to private healthcare facilities." But Ms Wedderburn maintained that the Health Council had done everything it could to consult widely and ensure that patients' interests were protected. She further stated that the proposed legislation did cover the hospital. "There are a lot of physicians that support this legislation, We keep hearing from a select few who are against it. Others in the medical community support it and the public has also been supportive. I would challenge anyone who is objecting to enhancing patient protection to be very clear why."
2016. November 1. A series of free health screenings are being offered by the Bermuda Hospitals Board in recognition of Diabetes and Chronic Lung Disease Awareness Month. The Diabetes Respiratory Endocrine and Metabolism (DREAM) Centre, which provides diabetes, asthma and lung disease education and awareness, will be offering free screenings for lung function, blood sugar and blood pressure next week. The first free screening will take place on Monday at the KEMH General Wing lobby between 2pm and 5pm. The next day, a screening will be held at the Mid Atlantic Wellness Institute's first floor conference room between 2pm and 4pm. The Dream team will return to KEMH next Wednesday, holding another free screening in the Acute Care Wing main lobby from 2pm to 4pm. Debbie Barbosa, BHB Asthma educator, said: "Anyone over 40 who smokes or has a history of smoking and who finds it difficult to breathe sometimes or all the time, should come in and take the free lung function test during the screenings. If that is not possible they should contact me on 239-1652 or e-mail asthma.centre@bhb.bm. "Chronic obstructive pulmonary disease (COPD) is a serious lung disease which over time makes it harder to breathe." Meanwhile, Annabel Fountain, endocrinologist, said the Bermuda Hospitals Board Dream Centre is committed to educating the public about diabetes and seeks to lead the way in prevention locally. "We have one of the highest rates of diabetes in the world," Dr Fountain said. "It is the leading cause of blindness and heart disease on the island, but these side effects are preventable with prevention, early detection and proper management. At the Dream Centre we want to help people to control their sugar levels. Good education has been shown to be as effective at lowering blood sugar levels as many diabetes medications and regular monitoring and appropriate interventions help individuals to avoid the complications of diabetes." Venetta Symonds, BHB CEO, encouraged members of the public to take advantage of the free screenings, saying: "As healthcare professionals we recognise the importance of early detection and prevention in chronic conditions such as diabetes, asthma and COPD. I encourage you to come in and meet our Dream Centre professionals. They can help you on your wellness path."
2016. October 29. Dementia is becoming a heavy burden on Bermuda's growing elderly population, and does not spare veterans and their families who face limited options for care. A case in point is veteran Herbert Tatem, 94, whose wife, Dorothy, finds herself too old to look after him. "All I know is that he needs help now," Mrs Tatem told The Royal Gazette. "For all these years, I took care of him, and now I can't do it any more. I'm 92. I need to help myself." November, leading up to Remembrance Day on the 11th, is the time to celebrate local veterans and their families — and the poppy appeal, a key fundraiser for their help, is more urgent than ever. "Our goal is to fund a nursing home specifically for people with dementia," said Carol Everson, a welfare case worker with the Bermuda Legion. "There's a very uncertain future ahead." Mr Tatem, a Bermuda Volunteer Rifle Corps veteran, was having "a good day" when The Royal Gazette visited, according to his wife. But the housebound Mr Tatem was frank when it came to the severity of his condition, saying: "Sometimes I can't call her name." With arthritis and a heart condition, Mrs Tatem treasures the assistance of a caretaker, but is increasingly troubled when she thinks of the future. "My muscles are worn out," she said. "And Herbert can't help me with anything." The island has almost 200 war veterans and widows, according to Ms Everson, with dementia and Alzheimer's becoming an unfortunate reality for growing numbers. "There are only three facilities on the island that can adequately care for people with high levels of dementia. Two have been full for months. The third, Westmeath, has a high cost, which is a deterrent to many. The Tatems are better off than a lot of others, but their lives are nonetheless on a downward slope." The legion provides a broad range of assistance to veterans, with the ultimate dream of raising sufficient funds to offer a badly needed nursing home and assisted-living facility — something Ms Everson concedes is "a very, very big endeavour — it's very much blue-sky thinking". However, from November 1 to 11, the poppy appeal is the most visible public face of that effort. "Any chance for people to help during the poppy appeal, by distributing poppies for donations, is very gratefully received," Ms Everson said. Poppy wreaths are provided to the legion by the Royal Bermuda Regiment for distribution in schools, churches, or for any other organisation that wishes. To get involved, to donate, or to pitch in for the legion's tag day in Hamilton on November 7, call 703-1020, 293-3975 or email nosoldierleftbehind@hotmail.com.
2016. October 19. St George's South MP Suzann Roberts-Holshouser is encouraging medical professionals to take advantage of "a golden opportunity" in the East End. It comes after the Bermuda Hospitals Board announced that it was seeking ideas about how to optimize the "underutilised" Lamb Foggo Urgent Care Centre and improve community health. According to Ms Roberts-Holshouser, the facility would be an ideal business location that could help fill healthcare gaps in St David's and St George's. However, Lovitta Foggo, the Progressive Labour Party MP for St David's, said that while she was keeping an open mind about the development, any attempt to reduce "what little services" the facility still offers would be met with opposition. Ms Roberts-Holshouser said: "I would certainly encourage anyone within the medical industry to take a serious look at the opportunity that is now being offered to them of having maybe a secondary location or perhaps their one and only location. I think it's a golden opportunity. St David's will continue to always grow. It's not stagnant whatsoever and its an ideal location for a business to establish itself." She added: "Clearly we need to keep the clinic open, that is not even a question." She said this is directly based on the needs and wishes of the St David's and St George's communities. But she also stressed the need to "utilise to our best ability what we have". Ms Roberts-Holshouser suggested that a dialysis unit in the East End would be "extremely beneficial". She added: "While one would use it on a regular basis, it's also there in case of an emergency. I do know that there are individuals in St David's that would love to have an opportunity to have their dialysis at the clinic. If we are shut off for any unknown reason, it just means that there is one more safeguard, one more thing we don't have to think about." A presence by asthma charity Open Airways could also be beneficial, she said, as well as a private pharmacy. "Although there is a pharmacy in St George's, the pharmacy that we had at White and Sons was, as far as I am aware, well utilised." The BHB announced on Monday that it had started a request for information process to improve the UCC's use. The facility had been earmarked for closure in 2013, with BHB stating at the time that it was servicing only a small handful of patients and losing money every year. About 100 protesters marched on the House of Assembly in a bid to save the centre, and the Government ordered the BHB to keep the facility open for the next six months while an arrangement for an alternative facility were worked out. However, in November 2014, Michael Dunkley, the Premier, indicated in Parliament that it would remain running for at least another year. Scott Pearman, the chief operating officer at King Edward VII Memorial Hospital, this week described the facility as "a prime yet under-utilized healthcare facility". "There is a clear opportunity for primary care, specialist physicians or allied health providers to make recommendations that would add value and improve the health and well-being of the East End and the community in general." Mr Pearman said that making the facility's spare capacity available to entrepreneurs would increase "the productivity of existing healthcare resources". And he added that the RFI process would help BHB develop an effective and focused request for proposal because it will have a much clearer idea of potential market solutions. The BHB also stated that it was committed to maintaining the present remit of the UCC, including the out-of-hours urgent care service, the opening of the facility when the Causeway is closed, and the use of the facility in the event of a disaster in the East End or at the airport. And while it is open to all responses and ideas, provided they are consistent with its corporate strategic plan and healthcare mandate, the BHB will not consider proposals that compromise the existing standard of out-of-hours services available to residents. Ms Foggo told this newspaper that she would be "watching carefully" how the situation unfolds, with some members in her community having already raised concerns that they would lose "what little services" the facility still offers. "At this point in time, we are standing back and observing with a watchful eye, with hopes that whatever develops is going to be a win-win situation both for the community of St David's and for the BHB. We're hoping that at the very least, the urgent care centre can return to operating from 8am to midnight as it used to do. But anything that will look towards reduction in services provided to the public by the urgent care facility will be met with opposition." The RFI document can be obtained from Anthony Hunter, director of commercial procurement, by e-mailing Anthony.Hunter@bhb.bm by October 21. The closing date for respondents is November 1.
2016. October 9. Hamilton is set to receive its first walk-in urgent care treatment centre next year in the heart of the city. The Hamilton Medical Centre is expanding to offer blood testing and diagnostic imaging under one roof at a new location, according to a press release. Its facility, which will be located on Burnaby Street, will boast state-of-the art technology including the world's most powerful truly open MRI, CT scanning, X-rays, ultrasound, mammography, bone density scanning and blood testing. "As well as being a walk-in urgent care facility providing diagnosis and more immediate treatment, we also hope to provide a more convenient place for patients to have their MRI, CT, X-ray, ultrasound or other tests done as ordered by their own doctor," J .J. Soares, director of Hamilton Medical Centre Ltd, said. "This means that people will not have to leave Hamilton to have their investigations. The opening of this facility will serve as a 'win-win' by delivering state-of-the-art service for patients while helping to keep costs low." Dr Soares added that while it is anticipated that the centre, which is presently located on Victoria Street, will move completely, this is not yet set in stone. The new centre, intended to make medical treatment more accessible to the public, will also include services such as a free minibus designed to shuttle the physically challenged and seniors without transport to the facility. Walk-in patient care and diagnostic imaging will be available until 10pm, seven days a week. An on-site radiologist will be available to interpret X-rays, MRIs and other images for faster diagnosis and the facility will also have an on-site pharmacy. According to Dr Soares, the centre will help reduce healthcare costs by offering the likes of videoconferencing technology, which will enable consultations with specialists without patients having to go overseas. Dr Soares said: "We have heard much of late about the burden that high-cost medical care is placing on the system. As healthcare providers, we must meet the challenge of finding innovative solutions to keep costs down while keeping patient care at the forefront. I firmly believe that the private sector is the best vehicle by which to achieve this. The testing done at our centre will be achieved at a much lower cost than if a patient were seen in the hospital emergency department and if the same testing were done there." Dr Soares added that the plans for the clinic had been shared with the Minister of Health, Jeanne Atherden, who was quite supportive of the concept. We are aware of general concerns surrounding the over-utilization of equipment, and will be working with the Bermuda Health Council to ensure that best medical practices are strictly adhered to. We see the new centre as providing a supportive role to the hospital by allowing it to do its job even better in what can be considered an example of the public and private sectors working together to improve patient outcomes while simultaneously reducing costs." The planning phase is complete, with construction to begin immediately, and the new centre is expected to open in the middle of next year. For more information, contact Dr Soares at info@hmc.bm.
2016. September 27. Contentious legislation aimed at regulating private healthcare providers and the equipment they use is due to be re-tabled in Parliament in November but some doctors fear they still won't be happy with the re-worked Bill. The Royal Gazette understands that after a number of meetings between Bermuda Health Council and a physicians' working group over the summer, the Bermuda Health Council Amendment Act 2016 has been altered to alleviate some of the concerns which led to the bill being withdrawn from the House of Assembly in July. But the council is said to have dug its heels in on various sections of the bill and doctors still aren't clear which pieces of equipment will fall under the Act. The legislation originally tabled in the House referred to "high-risk technology" and listed CT scanners, MRI machines, X-ray machines, radiation-emitting equipment, diagnostic imaging machines, laser or surgical equipment, medical imaging equipment, nuclear medical instruments or devices, dialysis machines, and equipment that uses sound waves. But a source, who spoke to this newspaper on condition of anonymity, said a clear enough definition of what high risk meant was missing from the Bill and still hadn't been shared with physicians. "There are some points they have agreed with but there's a few in there which they simply won't change," said the doctor. "[For example], the jail sentence for a doctor who imports a piece of medical equipment without permission. It's heavy-handed and the definition of what constitutes 'high-risk' technology has still not been decided upon. The medical community is being asked to approve of something for which critical definitions have not yet been finalized. An MRI machine is simply not an example of high-risk equipment. It may be expensive and hi-tech but not any more dangerous than an ultrasound. The examples [the health council] gave weren't high risk at all. They want to try to limit technology. It's medieval. They are rushing this through and it needs far more input and time to get it right than a few months of consultation. There's a consensus out there that this is heavily biased and is very oppressive to private medical institutions in Bermuda." The Act and two accompanying sets of regulations are aimed at giving the health council powers to control the entry of high-risk technology and monitor "self-referrals", ie instances where doctors making referrals for tests financially benefit from the tests. Ricky Brathwaite, programme manager for health economics at Bermuda Health Council, said earlier this month that current checks being conducted on medical equipment were inadequate and did not guarantee public safety. But Ewart Brown, the former Premier and owner of two clinics which have MRI and CT scanners, said the proposed new regulations were unnecessary and an attempt to hurt black-owned businesses, including his — a charge vehemently denied by Dr Brathwaite. The source who spoke to this newspaper said the health council stood to make a great deal of money from the 2.5 per cent fee it was proposing to charge medical facilities each time they applied to import a piece of "high-risk" medical equipment, with no guarantee that their application would be approved. He said MRI scanners would typically cost about $2 million, meaning the council would get $50,000 apiece. That extra cost could deter doctors from making the investment, claimed the source, arguing that more scanners would surely drive down the cost of an MRI scan. King Edward VII Memorial gets about $1,600 from insurers for every scan it conducts and private practitioners get $1,300. Dr Brathwaite has said the regulations are aimed in part at tackling rising healthcare costs but the source said that didn't make sense since local physicians only made up six per cent of total health expenditure on the island, according to the health council's own figures. "I ask myself what's driving this legislation," said the doctor. "It just doesn't make sense to go for the thing that is not your biggest cost." Tawanna Wedderburn, the health council's chief executive officer, was offered the opportunity to comment on Thursday. She said an update on the changes to the Bill and regulations would be provided in the next few weeks. "The health council is still making changes to the legislation and it would be premature to comment on the changes at this time."
2016 September 14. Bermuda Cancer and Health Centre will benefit from a half-a-million-dollar donation from two local companies as it prepares for the installation of new radiation therapy equipment. BF&M Limited and the Argus Group are each giving $250,000 to support the new BCHC building, which will house Bermuda's first radiation facility. Patients who require radiation can presently only get the treatment overseas. John Wight, president and CEO of BF&M Limited, said: "As leading healthcare providers on the island, we have a responsibility to make a difference in the quality of treatment offered locally to our community. "We commend Tara Curtis and her team at Bermuda Cancer and Health Centre for leading the radiation therapy initiative and extend our wholehearted support, as this will now facilitate treatment being available to more residents, and provide relief to families who will be able to support their loved ones right here at home." Alison Hill, chief executive officer of the Argus Group, added: "We are proud to support Bermuda Cancer and Health Centre in their initiative to house Bermuda's first radiation facility. "Providing this cutting-edge treatment in Bermuda delivers compelling treatment options for those dealing with cancer and as major healthcare insurers we are committed to improving the quality and access of care for our community." Tara Curtis, executive director of BCHC, said: "Bermuda Cancer and Health Centre truly appreciate the financial support received from BF&M and Argus in helping us to achieve this important Radiation Therapy Initiative. Over the past ten months, BCHC has worked closely with the Dana Farber/Brigham and Women's Cancer Centre, which is ranked fourth in the USA for cancer care, for the design and construction of the facility and recently BCHC signed a contract for the Truebeam treatment system, the latest technology available for radiation therapy treatment."
2016. September 10. The island's supplies of OxyNorm, a powerful painkiller used by patients with conditions ranging from cancer to severe migraines, have run short. As an opioid, the pharmaceutical is a controlled drug and therefore requires special clearance to be imported. "My husband has spoken with several pharmacists because as each pharmacy ran out, they would send you to another one," the wife of a man with chronic back pain. "They were quite frustrated and concerned, so it's not just the patients." She said a friend with cancer depended on the easy-to-swallow gel caps and struggled with alternative pills. Long-term patients are also subject to withdrawal symptoms if their regimen is interrupted. According to John Turner, the pharmacy manager for Bermuda General Agency Limited, the shortage emanated from a delay with the preparation of clearance documents in the UK. "Unfortunately, it's out of our control, but we are working with the vendor to have the product expedited to us," he said. While the island had a supply of the controlled release product, Mr Turner said everything was being done to resume supplies. "There are many facets in the supply that are outside of our direct control, and it can be easy for a problem to occur."
2016. September 9. A health watchdog has warned that checks being carried out on "high risk" medical equipment in Bermuda are inadequate and do not guarantee public safety. Ricky Brathwaite, programme manager for health economics at Bermuda Health Council, likened a proposed new system for inspecting such machinery to the health and safety checks carried out on restaurants. "No one complains about the inspections and the regulations that restaurants have and that's just for the food you eat," he said. "This is the same thing that we are looking to do with this regulation of the healthcare system and we think healthcare is even more important than the restaurant industry. We are talking about healthcare as a life-and-death thing and the tests that are received and given, how are you going to ensure that there are some kind of standards in place so everyone can trust the system?" Dr Brathwaite told The Royal Gazette that though the Department of Health was responsible for inspecting equipment which emits ionizing radiation, such as X-ray machines, it was "not enough" and other machinery, such as imaging equipment like MRI and CT scanners, did not have to be regularly checked under legislation. Proposed new regulations, which have drawn criticism from some doctors and are now under review, would require the island's 300 or so healthcare providers to pay an annual fee, based on their workload and regardless or not of whether they have any high-risk equipment, to the health council. The fees would go into a pot used to pay for a formal inspection system for high-risk health technology and other regulation of the healthcare industry, such as reviewing complaints about quality. The proposed annual budget for such a regulatory system is $250,000. "The cost would be spread across the facilities on an annual basis, so some people would pay $500, some would pay $1,000," said Dr Brathwaite. "They are putting into a pool that would add up to $250,000. These are proposed [fees]. The idea is that everyone would contribute." King Edward VII Memorial Hospital, as the island's largest healthcare provider, would be the biggest contributor to the pot and Dr Brathwaite said there had been "no pushback" from the hospital regarding the proposals. Some physicians have "pushed back", however, and the regulations and associated draft legislation were temporarily withdrawn from the House of Assembly in July by health minister Jeanne Atherden to allow for further consultation. One vocal critic was Ewart Brown, the former Premier, who claimed aspects of the bill were specifically aimed at undermining his businesses, Bermuda Healthcare Services and the Brown-Darrell Clinic, the only medical facilities other than the hospital to have MRI and CT scanners. Dr Brown told this newspaper the system already in place for checking machinery such as X-ray and ultrasound machines was enough. "Long before the health council came into being, the health minister will not issue a certificate of safety to anyone who operates radiation equipment without a physicist coming to check," he said. He said all his equipment was regularly checked for safety and described the proposed regulations as "unnecessary". "On the one hand, you want to save money, but you want to shift a cost to the operators — that's unfair." But Dr Brathwaite said: "The current system is inadequate in that it does not cover all the types of equipment that need to be maintained to ensure high levels of accuracy and safety in their function. There are inspections that are done by the Department of Health. Typically, if a concern is raised, there is someone who can go out and check. There may not be the resources in place for them to do regular inspections." He added: "The system right now is not adequate . . . it's not enough. I don't think it's enough to ensure public safety 100 per cent. We do need some additional resources, we do need some additional expertise, by which we can have regular checks. There are technologies that, if you don't maintain them properly and you are using them for diagnostic reasons or treatment reasons, they can cause harm to a patient. It's any piece of equipment that if you don't maintain or calibrate properly, can pose a risk to a patient or public safety. We are not talking about scalpels, we are not talking about stethoscopes. We are talking about things that, if you don't maintain them right, may cause issues." He said there had been "stories about X-ray machines [that] have leaked radiation in the past into public settings", adding: "It's not that these things happen on a regular basis, but we do need to put standards in place." Dr Brathwaite said the healthcare system in Bermuda needed "resetting" and it was recognized globally that certain equipment should be closely monitored by regulators. "The Department of Health does have an inspector that they use. He is a person that is used now. Whether he has the capacity or has had the capacity in the past to fully cover all the different areas, that is a very good question, [as is] whether the structure is in place to ensure that if a complaint or a red flag is seen that he is prioritizing or guiding in the right direction and whether we do need additional resources. I know fees have been an issue with the legislation. [But] unless you have some funding to bring in the proper people and to ensure public safety, then you are just grabbing at straws. The council is continuing to collaborate with physicians to review components of the legislation. This review does include, specifically, parts related to health technology. As the discussions for review are ongoing with physicians, we are all working collaboratively towards a system that is best for Bermuda." The US Food & Drug Administration classifies medical devices based on the risks associated with the device as either class I, II or III, with class I being low risk and class III being the highest risk. The health council is proposing to regulate class II and III devices and term them "high risk". The Department of Health is responsible under the Radiation Act 1972 for annually inspecting and licensing equipment that emits ionizing radiation. A spokeswoman said the last inspections were in March and April this year and the next were due in spring 2017.
2016. August 26. The Bermuda Health Council has dismissed claims that new healthcare legislation designed to ensure all service providers on the island are properly licensed is targeted against private physicians. Ricky Brathwaite, the council's programme manager, maintained that the Bermuda Health Council Amendment Act 2016 was designed to establish a set of standards for healthcare providers to boost public trust in the system. Mr Brathwaite told The Royal Gazette that all service providers would have to be licensed under the new Act, including the hospital. His comments came after a public meeting earlier this week in which some physicians criticised the proposed Act for creating an uneven playing field for private GPs. "There is no targeting in this legislation," said Mr Brathwaite. "We do not target anyone; we advocate for everyone whether it be patients, physicians or insurers. Some of the criticism deflects from the ideals we are putting forward in this legislation. This is about public feedback and acting on what the public has been asking for a long time. This has been years in the making, it is not something that has come up overnight." The proposed Act enables the Health Council to grant permission to health service providers to make financially vested referrals, to license health service providers and to grant permission for entry of high-risk medical technology. "Our goal is to increase trust in the system by having standards," said Mr Brathwaite. "The legislation is designed to provide information to everyone and hopefully part of the $100 million that is sent abroad every year on healthcare costs can be brought back home. The concept of change can be hard, but we are trying to establish a comprehensive system that everyone can trust. This Bill has never just been a doctor's Bill about local GPs and their facilities, it runs the gamut of healthcare providers from pharmacists to the hospital. No one is exempted. The Act says if you have a financially vested interest in part of your business, you should tell your patient so they can make an informed decision. It has been said that we are taking away the choice from the patient, but we see it as the other way around. People have complained to us about a "Wild, Wild West" system operating in Bermuda. Regulation so far has been voluntary. The Act requires the regulation and licensing of all healthcare providers and there are fees for this." At Monday's Health Council forum former Premier, Ewart Brown, executive chairman of Bermuda Healthcare Services, questioned provisions in the legislation that he said imposed an annual fee of 2.5 per cent of the cost of imported equipment on healthcare providers. Mr Brathwaite said: "This has been proposed as a one-off payment. I'm not sure where the idea has come from that this is an annual fee. The purpose of the fee is to ensure that there is the proper standard of expertise in place to fit and then maintain this machinery. No one is trying to make money from this, it's about patient safety." Mr Brathwaite told The Royal Gazette that many of the proposed changes enjoyed widespread support in the community. "Many people have been fighting them for a long time," he said. "But it is not surprising that people have voiced concerns; people should be shouting about this. It is very important. We are talking about healthcare and people's lives. It is also worth remembering that this is not the biggest part of the work we do. We are working on so many other areas too with the same ultimate goal: a healthy Bermuda. We should not be scared of change that will lead to a more effective and progressive healthcare system."
2016. August 23. The Bermuda Health Council has invited members of the public to submit questions to help them better understand the island's healthcare system. The council held a town hall information event this week but said it realized the opportunity for questions was limited. A spokesperson said: "We appreciate the acknowledgement from the physicians who brought their questions and comments to the town hall. More opportunity must be given to the public to hear their concerns and provide them with the information they need to better understand Bermuda's healthcare system. The Health Council would like to invite people to share their questions, comments and concerns with us at any time, as the public's input is integral in strengthening our health system." The Health Council can be reached by phone on 292-6420 or by e-mailing healthcouncil@bhec.bm. Their office is based at Sterling House, 3rd Floor, 16 Wesley Street, Hamilton.
2016. August 23. Physicians have criticised proposed healthcare legislation for unfairly targeting the private sector. The Bermuda Health Council Amendment Act 2016, which is due to be debated in the House of Assembly later this year, came under fire during a public meeting held by the council last night in Hamilton. But Bermuda Health Council CEO Tawanna Wedderburn told the audience that the council was continuing to meet with stakeholders and working groups to discuss the proposed reforms. "We have been pouring over the legislation and one thing under review is likely to change," she said. "Many other things are likely to change. We have not finished the work" More than 60 people attended the meeting at the Wesley Methodist Church on Church Street including Jeanne Atherden, the Minister of Health, Michael Weeks, the Shadow Minister of Health and former Premier, Ewart Brown, executive chairman of Bermuda Healthcare Services. Three members of the council provided a broad outline of the role played by the quango before questions from the audience began to focus on the proposed legislation. In July Ms Atherden deferred the Bermuda Health Council Amendment Act "to clarify several detailed and specific aspects". The proposed Act enables the Health Council to grant permission to health service providers to make financially vested referrals, to license health service providers and to grant permission for entry of high-risk medical technology. "The proposed amendments unfairly target the private sector," Dr Jay Soares said. "We feel it is skewed against the private enterprise. We see the hospital having everything waived through. At the hospital a blood count test costs twice as much as it does in the private sector, sometimes even more, and that is not right. It is not a level playing field. This legislation, while in theory it applies to the hospital, it will not." Several physicians claimed that the focus of the legislation should not be on private practice, which represents 6 per cent of healthcare costs, but the hospital, which represents 40 per cent. Dr Brown said: "I believe to a certain extent the focus is misdirected. Your real focus should be on the largest area of wastage at the hospital and not the 6 per cent You have incurred the wrath of people who believe this is a targeted exercise. If you want to regulate, you can regulate, but it has to make sense otherwise it will suffer the same consequences as the first two attempts of this oppressive legislation." Ms Wedderburn insisted the reforms were a response to concerns raised by the public and said there would be further meetings where residents would be able to have their say on the amendment legislation. Meanwhile, Ms Atherden added: "This is not targeted towards any individual. We are pleased to have this conversation. As we go forward there will be more opportunities to talk about the healthcare system."
2016. August 10. The public is invited to share comments, concerns and questions about the island's health system at a town hall meeting. The event is being organized by the Bermuda Health Council, which will also answer questions and clarify misconceptions. The meeting will be held at the Wesley Methodist Church Hall, Pembroke, from 5.30pm to 7.30pm on August 22.
2016. August 10. A general consent form has been introduced for Bermuda Hospitals Board patients receiving routine medical care and non-invasive procedures. The form is an addition to the list of required consents presently in place for patients and will become mandatory for all patients "over time", according to a BHB statement. "In our mission to provide exceptional care and a healthy community, we want to ensure that you are informed about your needs and that we have your permission to provide the best options available for healthcare diagnostics and intervention at the earliest possible opportunity," BHB CEO Venetta Symonds said. "In fulfilling this mission we also need to know that every person that has been afforded our medical services or treatment, has given their permission to receive it and been apprised of their right to refuse it. We understand that no one wants to feel forced into healthcare decisions especially as these are often needed at times when we are most fragile and vulnerable." The statement added that while it had traditionally been "assumed that anyone attending the hospital wanted treatment", the form now formalizes this relationship. The general consent form covers routine medical care and non-invasive procedures. Simply put it is your consent to care." BHB has always required consent forms for invasive procedures such as surgery and blood transfusions, and use of these will continue. At present, patients of the Diabetes Respiratory Endocrine and Metabolism Centre, Fracture Clinic and Allied Health Services are asked to complete it if they want treatment or services. Members of the public do not have to sign the form but failure to sign it means no treatment or services will be given. Processes are in place for those who are vulnerable and unable to sign on their own behalf. These will be extended and used with this additional consent form.
2016. July 27. The Bermuda Health Council is looking at alternative payment models amid concerns that patients are not always getting "bang for their buck". According to health economist Ricky Brathwaite, life expectancy is not on par with the amount of money being spent and affordability is still a growing problem. Speaking at the Summer Leadership Conference this morning, he told healthcare leaders at The Fairmont Southampton: "If you're going to spend a lot of money, you expect your life expectancy to increase or it to be top-notch. What we're seeing is that our life expectancy here in Bermuda is not on par with the amount of money that we are spending in the same way that is going on in the US. We're spending a lot of money, but we're not getting the bang necessarily for the buck that we're spending, which has led to this whole idea of moving from this fee-for-service to more interesting or alternative payment models that really reward performance and value for payment." He added that affordability is "becoming a bigger and bigger issue", with segments of the population unable to afford the cost despite the Bermuda Government putting a lot of money into healthcare. According to Dr Brathwaite, the average annual healthcare expenditure in 2013 was $11,000 per person, which is "probably three or four times what an average island nation would have. It's an unsustainable thing that we are looking to reverse." Dr Brathwaite, who explained the role of the health council and gave an overview of Bermuda's healthcare system, said 35 per cent of the population has a chronic condition and 13 per cent has diabetes, compared with the global average of 8.9 per cent. He also noted Bermuda's ageing population, adding that by 2050, an estimated 25 per cent of the population would be over 65 and more than 50 per cent would be over 40. "Our expenditure really starts ramping up around 40 to 45 years old and it goes up exponentially. As the curve shifts to the right, as we age as a population, what we're going to see is a lot more expense and so we need to figure out now how we are going to deal with that proactively rather than wait and say 'we should have done that ten years' ago." With long-term care costs also a burden, he welcomed input on how the model could be changed from one that says "the healthcare system should take care of an individual versus ageing at home in a more convenient, familiar place. We're looking at models on how to do that. It is a struggle to figure out the sweet spots of how to engage the public, get everyone involved and reduce cost at the same time, while maintaining the quality of care that is needed for some of these individuals who may have complex needs." The Summer Leadership Conference runs until Friday and is co-ordinated by the New York chapter of the American College of Health Care Administrators and the New York State Health Facilities Organisation/New York State Centre for Assisted Living.
2016. July 27. Long-term care in Bermuda is still in a "crisis" situation, according to Age Concern director Claudette Fleming. Speaking at the annual Summer Leadership Conference at The Fairmont Southampton yesterday, Dr Fleming said that while progress had been made since the Sixties, more co-ordination was needed. "Since 1978, we still haven't sufficiently resolved this issue of long-term care," she said after giving healthcare leaders an overview of its history on the island. "I don't think we need to add anything else. What we need to do is stop, look at what we have and co-ordinate. We've made all this progress, had all these studies, looked at things over and over again but we're not working. You have to question whether or not we've actually improved the lives of seniors, which is what we are attempting to do in the first place." Noting our ageing population, Dr Fleming spoke about the different approaches that had been taken, from rehabilitation, institutionalization and decentralization to integration, and highlighted recommendations made in many studies concerning the elderly since the Sixties. She also provided a snapshot of the situation now, highlighting some of the progress made. She pointed to the more than 20 care homes and nursing homes, 19 daycare programmes, ten registered home care agencies and about 100 home-care professionals and two assisted-living programmes, as well as community nursing, social clubs, volunteer services and housing units for the elderly. But she also highlighted the high demand for places in care homes, the elderly taking up hospital beds for long durations, and a lack of respite beds. Of the latter, Dr Fleming said she could not believe there were only three. "We had many more but, as you can see, we lack capacity and unity. So those who went to homes for respite stayed there and they've taken up the beds. We are in a crisis situation. However, a lesson had been learnt. We can do the best, we can study something, we can understand it, we can create programmes and systems, but if we don't take time to stop and look at what we've achieved and how we can marry all of those things together, we're still going to find ourselves where we find ourselves in Bermuda, in a crisis situation because we are really not working effectively together." Dr Fleming stressed that the way the elderly population was perceived was key in moving forward. "Our perspective on ageing shapes the policy that we create and we saw that in the history of Bermuda, when the elderly were considered to be sick and that they needed to be healed, she said. "When we saw a move towards it being a more formal reaction to what was happening in the community, we then moved them into institutions. When we felt as though there wasn't enough money to maintain the institutions, then we looked at communities. As providers, we have to remember that the policy we put in place is actually going to influence the outcome and the practices of what we do." She urged healthcare leaders to see the glass half-full instead of getting frustrated by recommendations and reports coming and going. "We may not see the completion of the entire system or the perfection that someone has desired but we can successfully pass the baton so that the work continues," she said. The Summer Leadership Conference runs until Friday and is co-ordinated by the New York chapter of the American College of Health Care Administrators and the New York State Health Facilities Organisation/New York State Centre for Assisted Living. Two Bermudian speakers have been invited to present, with health economist Ricky Brathwaite set to speak today.
2016. July 7. Upcoming legislation that will boost the monitoring and credibility of healthcare providers has been welcomed by the Bermuda Health Council. Tawana Wedderburn, council CEO, said the Bermuda Health Council Amendment Act 2016 would improve quality of care and enhance public trust in the island's health services. If passed by legislators, the Act "will require a licence to operate for health service providers, and permission to import high-risk health technology" such as nuclear scanners, Ms Wedderburn said. It will also prohibit "financially vested referrals and self-referrals", she said — although in certain cases self-referrals remain appropriate, such as in specialist care. "Part of why we are looking at financial referrals is about protecting the public from unnecessary testing, and in cases with financially vested self referral has to be made, it is done with transparency." Ms Wedderburn cautioned that the council "does not want to interfere with patient choice. What we're saying is that when you choose, you should do so based on information that is accurate, you should choose care that is safe, and that care should be delivered in facilities that have met basic standards. One of the things that the legislation proposes is that the council will issue a code of practices, which will guide providers in making appropriate referrals." Improving efficiencies in healthcare stands to decrease costs, Ms Wedderburn added, while boosting transparency will increase trust. Some facilities will not be governed by the legislation: yoga and fitness instructors will get a pass, for example, while wholesale importers of pharmaceutical and medical equipment, and tattoo and body piercing facilities, will also be exempted. The council issued an invitation in 2015 for healthcare providers to get registered: so far, 245 have signed on, and are listed on the Bermuda Health Council's website.
2016. June 15. The spiraling cost of Bermuda's healthcare could be cut using lessons learnt in America, an expert said yesterday. Joe Flower, an international authority on healthcare, said that the US, like Bermuda, was being forced to tackle the huge cost of healthcare — in the US, a $3 trillion year doctors' bill. He added that employers should act more like customers to help cut the cost of healthcare. Mr Flower said that the cost of healthcare in the US spiked in the 1980s after diagnostic related groups — a system of codes and charges for services — was introduced, a system which was intended to control healthcare costs. He added: "Somehow, it was exactly the opposite. One thing that would do, it would encourage physicians in hospitals to do things that weren't strictly necessary." Mr Flower added that around $1 trillion of the $3 trillion healthcare spend in the US was wasted on unneeded procedures — which inflated costs. He said: "I don't mean waste by using too many Band Aids in ER. I mean doing things that we don't need to do." And he added countries like France and Germany, which proportionately spend around half the US healthcare budget — had better health outcomes than the US. Mr Flower said: "In the United States healthcare system, even reformed as it now is, it's still possible to not really have access to healthcare at all. And it's still possible for even people who are well insured to go bankrupt because they have fallen foul of the manically complex healthcare system we have in the United States." Mr Flower said that cost of an MRI on an ankle in Washington DC varied from $400 to $2,183, while the cost of a hospital room also varied massively across the country, with prices ranging from $1,500 a day to $12,500 a day, with no difference in quality. He added: "We have to reinvent medicine and people have to reinvent the relationship to medicine. Medicine has to drop this code-driven, fee-based model." He said that groups of employers getting together to fund GP clinics for employees on site was one way of reducing costs. And bundled pricing — payment of healthcare providers on the basis of expected costs for clinically defined episodes of care — could also reduce costs for employers and employees, rewarding healthcare providers for the best results at the lowest cost. Mr Flower added that reference pricing, a form of defined contribution health benefits, where plan sponsors pay a fixed amount or limit their contributions towards the cost of a specific healthcare service, and health plan members must pay the difference in price if a more costly healthcare provider or service is selected, also cut costs dramatically. He said: "You change the inputs to a system, the system will change. It doesn't matter if people inside the system think that's the way to go. It will change." He added: "If employers in Bermuda are paying for healthcare, they could try these strategies. I don't know, but I think employers could find some of these resources available to employers, consulting companies and such, that can tell them how to do it. I would be surprised if some of these weren't willing to give the same advice to Bermuda employers." Mr Flower was speaking after he delivered the keynote speech at the annual Bermuda Captive Conference at the Fairmont Southampton yesterday. "The measure of the urgency is how much it's impacting people. The shift in that line, the drop in the relative costs, did not happen under Obamacare, it happened before it. The things that are pushing costs down, or keeping them flat, are largely not government-generated ones. It's generated through shifts in the way employers and pension plans are paying." Costs had gotten too high for employers. It was impacting their bottom line. It's also because they began to see it was becoming a national conversation. This sped up the private sector's activity with these kinds of engagements."
2016. May 13. Michael Weeks, the Shadow Minister of Health, delivered profound personal thanks to healthcare professionals for this year's celebration of Nurses Day. The Pembroke East Central MP told The Royal Gazette he had "just collapsed for no reason" while out with his wife about a month ago. Mr Weeks got a battery of tests at King Edward VII Memorial Hospital and is waiting on the results of an extensive exam from Johns Hopkins Hospital. At a gathering yesterday on the steps of City Hall, Mr Weeks gave health workers, and nurses in particular, his profound thanks for "exceptional" care home and abroad. "The attentiveness, the fortitude and consistency of effort given by these individuals was something to behold," he said, singling out the Bermuda staff. "They made me feel comfortable despite my ailment. I must take a moment to salute all those nurses who attended to me and to tell them that their hard work did not go unnoticed." Jeanne Atherden, the Minister of Health, also took to the podium to deliver the official Nurses Day proclamation saying: "The Bermuda Nurses Association, as the voice of the registered nurses of this country, and the Ministry of Health, continue to work together to chart a new course for a healthy nation that relies on increased delivery of high-quality evidence-based primary and preventive healthcare." Reminding nurses that their passion remained key to the success of their profession, Chief Nurses Officer for the Department of Health Gaynell Hayward-Caesar added: "Happy Nurses Month. You are the winds beneath the wings of our healthcare system. You rock — you are it!" The National Nurses Day proclamation event was hosted by Beverley Howell, who was this month named Nurse of the Year 2016.
2016. May 4. Identified as having one of the highest rates of asthma in the world, Bermuda needs to take action to help and bring down the number of sufferers. Launching World Asthma Day on the steps of City Hall today, Minister of Health Jeanne Atherden said: "We should all be very concerned about the high prevalence of asthma in our community and we should commit to doing all that we can to ensure adequate care for sufferers and to minimize their numbers." The event was organized by the charity Open Airways, which strives to help those who suffer the condition. "The theme of World Asthma Day 2016 is: 'Do you have an Asthma Action Plan?'", added the minister. "A vital part of managing asthma is having an action plan. If you suffer from asthma, you, your family, caregiver and your doctor should develop a plan — it makes a difference. Your asthma plan will help you to effectively take control of your asthma and to reduce your suffering. Your plan should help to reduce your absences from work, reduce frequent doctor's visits and trips to the emergency room and your plan should help you to increase your lung function. If you suffer from asthma, start today on your written action plan with the help of your healthcare providers. Visit your doctor and make an appointment with an asthma nurse so that you can create an Asthma Action Plan that suits your individual needs and help to keep your asthma from getting worse. Bermuda, we have one of the highest rates of asthma in the world and poorly controlled asthma is a huge burden on healthcare costs. If you have asthma, learn how to manage your asthma and take control of it. Have an asthma action plan so that you can breathe better and live a full and active life."
2016. April 26. The cost of Bermuda's basic health premium (a small part of the usual healthcare package) has been kept unchanged through better healthcare coordination, a reduction in duplicated services and a decrease in utilization, according to the Bermuda Health Council. And to better manage patient care and improve service access, four new benefits will be added to the Standard Health Benefit for the fiscal year 2016 to 2017. "As we reflect on the past year's utilization of Standard Health Benefit, this is an important time to embrace insurance coverage for care that contributes to 'complete physical, mental and social well-being'," BHeC CEO Tawanna Wedderburn said. "In the future, greater emphasis will be placed on preventive care and home care benefits, and enhancing access to affordable insurance coverage for all residents." BHeC prepares an actuarial review annually to review the cost of the Standard Health Benefit that must be included in every health insurance policy. By collaborating with the Ministry of Health, Seniors and Environment, the Bermuda Hospitals Board and BHeC, it was determined that the calculated premium for these set benefits and programs will remain at $338.07 this year. According to the BHeC, this was possible because of greater coordination of care, reductions in the utilization of hospital services, and lower rates of overseas care. BHeC health economist Ricky Brathwaite said: "It is very important that we as a society collaborate to create healthy environments and access to appropriate services for all. The priority this year was to ensure that we did not make it more difficult for members of our community to manage their health. Although progress has been made, there is much work to do to create stability within our system and to work collaboratively to earn the trust of all who demand high levels of quality in their care. The conversations that have taken place over the last six months in preparation for setting the SPR should give us all that assurance that we are moving in the right collaborative direction," Dr Brathwaite added. The new benefits include the Zio Patch, a device attached to the chest for more accurate diagnosis of heart conditions, as well as peripheral artery disease screening; developing screening and diagnostic services for vascular disease. The new benefits also include plasma exchange, which cleans the blood by extracting and replacing plasma to treat patients with long-term immune conditions, and high-risk foot podiatry, which involves providing care for patients at risk for lower limb amputations due to peripheral disease and non-healing wounds.
2016. April 4. The Bermuda Cancer and Health Centre has signed an agreement with a Boston-based counterpart to improve its radiotherapy services. The deal will see the Dana-Farber/Brigham and Women's Cancer Center provide input into the development of the BCHC's on-island radiotherapy treatment facility and its corresponding programme. The agreement will also see clinical oncologist Dr Chris Fosker working at both facilities. A BCHC spokeswoman said: "This collaboration will bring together the local cancer care experience in Bermuda and the expertise of one of the world's leading cancer centres to tailor the radiation programme to best suit the needs of Bermudian patients. "This will enable them to receive the highest standard of radiotherapy here on the island." For more information, see the website cancer.bm.
2016. March 30. The Bermuda Health Council has released its Corporate Plan for fiscal year 2016-2017 with care quality, regulation, finance and economics and accountability set out as priorities. Among the objectives are protecting employees' rights to have health insurance through their employer and enhance quality care, safety, and appropriate business practices for health service providers. The BHeC also aims to reduce patients' exposure to potentially medically unnecessary tests, protect insured patients from being charged upfront for health services and ensure health professionals receive prompt reimbursement of electronic claims. It hopes to further improve electronic information exchange across the health system and manage and monitor health system complaints and queries. For the full list of the objectives and for further information visit www.bhec.bm.
2016. March 14. Changes to the standard health insurance providing additional benefits without increased costs have been approved by the House of Assembly. Opening debate on the Health Insurance Amendment Act 2016, health minister Jeanne Atherden said she was pleased to announce that the cost of the standard insurance would remain untouched at $338.07. "This is the first time in many years we are able to bring a Bill that doesn't raise health insurance premiums," she said. Additional benefits will include expanded duplex ultrasound screening for peripheral artery disease, therapeutic plasma exchange for immune mediated diseases and extended period ambulatory cardiac rhythm monitoring devices. Rates for the HIP and FutureCare programmes will also remain unchanged, she added. The amendments also change the definition of "child" in the legislation, removing the term "school-leaving age" and replacing it with "under the age of 19". Shadow health minister Michael Weeks supported the legislation, but questioned why some of it specifies that some of the new benefits must be provided by the Bermuda Hospitals Board, saying it could be considered anti-competition. The House also approved the Contracts (Rights of Third Parties) Act 2016, which allows the parties to allow a third party to legally enforce a contract. Contracts in Bermuda have been regulated by the common law "doctrine of privity", which does not allow rights or impose obligations arising under it to be conferred on to a third party. The Progressive Labour Party expressed their support for the legislation, which they said would help the island remain competitive.
2016. March 8. Healthcare in Bermuda has historically focused on curing patients and treating problems once they have happened. However, with changing eating habits and a fast-paced society setting the stage for chronic conditions, medical practitioners at the Bermuda Wellness and Outreach Centre argue it is time for a new philosophy. "We need to see more emphasis on the preventive side and funding for lifestyle approaches, programmes," said Leonard Gibbons, a lifestyle intervention specialist with a doctorate in preventive care. Dr Gibbons explained that Bermuda's acute care model, which works well for acute care conditions, becomes a problem when trying to address chronic conditions. Caren Griffith-Fadlin, a medical practitioner and preventive healthcare provider, added: "It's the premise that you're waiting for people to get sick and then you jump in to try and save them instead of helping people to remain well. We need a new system now that is going to address the new challenges that we have." Dr Griffith-Fadlin said focus had in the past been placed on tackling communicable diseases. However, as eating habits have changed and people are moving less, "the set-up for non-communicable diseases has arisen." More than 75 per cent of the island's population is overweight or obese, according to the Steps to a Well Bermuda 2014 survey, and a third of all adults reported a diagnosis of raised blood pressure or hypertension. Furthermore, the Well Bermuda health promotion strategy in 2008 highlighted that the leading cause of deaths in Bermuda was now circulatory diseases. "You're living in a society where the environment doesn't encourage wellness and this is a big problem," Dr Griffith-Fadlin said. "Everywhere you go there is something unhelpful in front of you." She drew on the example of grocery stores where it is commonplace to see unhealthy snacks lining the checkouts and fruit and vegetables were strategically located on the periphery. The Bermuda Wellness and Outreach Centre was set up a year ago to promote wellness and to prevent medical problems from happening in the first place. It offers healthy living and diet advice programmes, as well as weight loss and management services. It also has an antigravity treadmill and spinal decompression machine that are unique on the island. It is part of a global trend towards preventive care, Dr Griffith-Fadlin told The Royal Gazette. But both doctors stressed that making this shift happen in Bermuda would take a concerted effort of all involved, from policymakers to insurance companies. "In terms of helping people to change, you need to create that environment, that support system. We also need to make sure that people have accurate information," Dr Gibbons said. "How can we require people to be healthy if they don't have the accurate information that they need? We need to be supplying them with that." Dr Griffith-Fadlin added: "One aspect is making sure that people are responsible for their behavior but the other aspect is that the powers that be need to create that environment for people to live healthily more easily. Bermuda Wellness is only a piece in the puzzle and we don't stand alone — there is no way that on our own we can make the changes that we want to, even with the outreach aspects. The Ministry of Health and the Government need to get really involved in the process of changing the way we do things to create an environment that makes it easier for people to be healthy." But she stressed that insurance companies also needed to play a part, adding that the practice had had trouble with claims being returned. If their insurance company is going to cover them to get some medication and not cover them to get wellness services, then what are they going to end up doing? They're going to get medication and the medication is not a cure in a bottle, it's a kind of Band-Aid over what is going on. If the underlying cause of a condition is not treated you're just going to end up back in the same position you were in before". And with many chronic conditions costing a lot of money, Dr Gibbons also stressed the important role preventive care could play in reducing healthcare costs. He said flying heart attack patients overseas for treatment, for example, could routinely cost more than $100,000. But by focusing on wellness, such events could be avoided and the money could be put towards preventing chronic conditions from happening, he said.
2016. March 4. Bermuda's list of reportable diseases will be updated to include recent threats such as the Zika virus, under legislation passed by Parliament. The Public Health Amendment Act, brought by health minister Jeanne Atherden, also provides a mechanism to keep the list regularly updated. Titles of officers were also brought up to date by the Bill, approved on Wednesday, and fines and penalties were modernized. Progressive Labour Party MP Walter Roban queried what facility the island had in place if quarantining should become necessary due to an outbreak. Ms Atherden said the Department of Health met regularly with the hospital board to discuss various situations that might arise, and kept an area designated for such a purpose.
2016. March 1. A new radiation therapy initiative will allow cancer patients to receive comprehensive treatment on the island. Bermuda Cancer and Health Centre and the Bermuda Hospitals Board have teamed up to offer the service, which was announced at a press conference this morning. "Between Bermuda Cancer and Health Centre and the Bermuda Hospitals Board our patients will be able to have complete and comprehensive cancer treatment through the two facilities," Tara Curtis, the executive director of BCHC, said. "Part of the agreement is the sharing of Dr Christopher Fosker. He is trained in radiation oncology and also medical oncology." According to Dr Fosker, a BHB oncologist, there are about 300 new cases of cancer on the island per year and an estimated 120 to 160 patients will need radiation therapy. "This is a wonderful opportunity for the cancer patients of Bermuda and their families to be able to receive a comprehensive cancer pathway here on island once the radiation is up and running. At the hospital we are seeing all these patients to go through the diagnostic pathway to start their oncology consults but they're having to go overseas for radiation. The radiation will increase that package so that everything can be done here. Some patients undergoing radiation therapy can continue working while others will be able to "carry on living a normal life and just have their treatment as part of their daily routine", surrounded by their loved ones. The collaboration between the Bermuda Hospitals Board and the Bermuda Cancer and Health Centre is a really important example of working together to improve the healthcare for everyone on the island." The programme is expected to save "millions" in terms of what is presently being spent on overseas care, according to Ms Curtis. She said that while health insurance covers a lot of the cost associated with going abroad to receive treatment, the new initiative will "immediately" result in savings in terms of accommodation, flights and travel companions. She added that the programme is expected to be up and running within a year. "We're very excited that we should be operational within a year. We're working with a team of experts in making sure that what we are designing and what we are looking to build will meet industry standards regarding safety."
2016. February 22. A cut in the budget for the Bermuda Health Council means it will have to juggle priorities, the new CEO said at the weekend. Tawanna Wedderburn said "creative solutions" were needed so the BHeC can continue to manage growing demands with tighter resources. The BHeC budget has been cut by $42,000 to $800,000 for the new financial year. "The Health Council's budget has been cut by 5 per cent like other entities funded by Government," said Ms Wedderburn. "However, health spending continues to grow, now representing 12 per cent of gross domestic product. The Health Council's ability to meet demands that a growing health system requires is now impacted by a reduction in the resources needed to adequately address these issues. This demands more creative solutions while protecting each resident's right to health." The BHeC, which is funded by a Ministry of Health grant and a Mutual Reinsurance Fund Transfer, has seen its government funding cut by $42,000. Ms Wedderburn said: "In spite of the 5 per cent expense reduction and the increasing demand for healthcare, the Health Council will continue to make the best of the limited resources allocated to it. We are committed to our goal of supporting Bermuda's residents by ensuring that the right care is delivered by trained professionals in safe facilities in the most cost-effective way." According to Ms Wedderburn, Bermuda's population is ageing, social pressures are growing, mental health is not prioritized and health charities are not adequately supported. She said: "The Budget reflects consideration of many variables involved in economic recovery. However, the Budget does not contemplate the complex interplay between health, productivity and limited resources within an improving economy. The economic stimulus proposed in the Budget relies on infrastructure planning, and encouraging companies to invest in Bermuda. For us to see success in these areas, we cannot ignore the companies and businesses within the tourist industry who have expressed concerns about growing healthcare costs and their influence on their ability to do business in Bermuda. The Health Council is working towards addressing these concerns in collaboration with the Government and other stakeholders." Meanwhile, funding for the island's hospitals was cut by $1,161,000. Hospitals will get $145.67 million in this year's Budget, compared with $147.86 million last year. In response, a Bermuda Hospitals Board spokeswoman urged residents to take an active role in their health and wellness. She said: "Bermuda Hospitals Board has to accept Government's budget allocation. While it is less than previous years we will continue our work to provide safe, high-quality, people-centred care to our entire community. We encourage the people of Bermuda to take an active role in their own health and wellness to reduce the incidence of chronic diseases and the burden this places on the healthcare system."
2016. February 18. The demand for mental health services in Bermuda has spiraled in recent months, while the Mid-Atlantic Wellness Institute continues to face inflationary rises and government funding cuts. In 2015 711 patients were seen by the MWI Acute Care Clinic; a rise of more than 100 from 2014 and more than 400 from 2000. In the last five years the facility's government grant has been cut twice and reduced by more than $2 million. Kelly Madeiros, a manager for Court Services who helps coordinate Mental Health Court, told The Royal Gazette that investment in mental healthcare "was needed to save lives. The combination of the rise in unemployment and the cost of living, the inability to meet basic needs such as food, shelter and healthcare as well as challenges in obtaining financial assistance have a great impact on people's mental health. On top of these challenges are what people face individually when they are faced with unemployment which contributes to different mental health conditions like anxiety, depression and substance abuse which is rejection, low self-esteem, defeated pride and strain on family relationships." Ms Madeiros said the rise in MWI referrals highlighted the need for a robust social safety net as well as early intervention programmes to reach young people showing signs of mental illness. She added: "This doesn't represent the people seeking assistance through their GP's which I would guess would at least double the numbers of people seeking help for mental health issues. If the numbers seeking assistance is rapidly increasing and the funding decreases, the services are only going to be able to put out fires and not provide the care that is required in assisting people to long term wellness." Ms Madeiros called for large investment in modern practices that offer mental healthcare in the homes and the communities of the people who need help. "This would include intensive rehabilitation for recovering from acute and chronic episodes of mental illness. There is a great mental healthcare plan that was written a few years ago, it should be implemented. We need to ensure that every General Practitioner has current mental health training to screen for mental illness." Since 2010/11, when the grant to MWI was $39,578,000, the funding has dropped twice in 2011/12 and 2013/14 and is presently $37,344,000. A Bermuda Hospitals Board spokeswoman told The Royal Gazette that BHB was working closely with Government to look at resourcing in mental healthcare and had started a "strategic planning process" to find ways to strengthen mental health services and build on the 2010 Mental Health Plan. "MWI has reshaped its services to become more community focused following the launch of the plan, but this is certainly an area that can be strengthened. Many service users have a dual diagnosis of mental illness and substance abuse/misuse. In such cases, the concurrent use of drugs or alcohol can be associated with an exacerbation of psychiatric symptoms or with decreased medication compliance. Another factor leading to increased referrals is the increased exposure to violence in our community which may lead to an acute stress reaction. People may also be more likely to use MWI services rather than access a private psychiatrist or psychologist if they are experiencing financial hardships. It is hard to extrapolate MWI figures to the country as we don't see everyone and there are other private practices and organisations who provide counseling and consultations."
2016. February 17. Approximately 9,000 people (12 per cent) living in Bermuda have asthma. It is the number one reason children take medication whilst at school, and the number one reason they miss school. It's also the leading reason adults miss days from work. Respiratory disease is repeatedly one of the top causes of admission to King Edward VII Memorial Hospital. People suffering from asthma were the most frequent visitors to the Emergency Department and Urgent Care Centre last year. Chronic Obstructive Pulmonary Disease is strongly associated with smoking, factory work and mining. It is a smaller problem in Bermuda than elsewhere, as these factors are less common. Approximately one in seven adults (14 per cent) of people in Bermuda are smokers, according to the STEPS survey 2014. In 2012 we started to collect COPD inpatient and outpatient statistics at KEMH. I am finding it is underreported and under diagnosed — as it is around the world — but even after taking this into account we still have a lower percentage of people with COPD in comparison to most other countries. Why are action plans important? Education is very important for patients, carers and family members. Asthma and COPD affect the dynamics of a family as a whole, however the greater the education of the family, the more they can help and offer support. It is important that education strategies are also geared to enable patients to self-manage. In the past year alone, there were 1,888 asthma visits to the Emergency Department yet only a small percentage of these patients have come to get asthma education. Every asthma visit to the Emergency Department and Urgent Care Centre is a failure of treatment. Healthcare professionals can empower their clients and help give them the tools they need to control their asthma by providing their patients with an asthma action plan! American, British, Australian, Canadian and Global Initiative for Asthma guidelines suggest that all clients are offered self-management education, including a written, individualized asthma action plan. The National Review of Asthma Deaths in May 2014 by the Royal College of Physicians in England showed that of the 195 asthma deaths from February 2012 until January 2013, less than a quarter (23 per cent), of those had ever been given an asthma action plan. As a certified asthma/COPD educator I set up the Asthma Centre in KEMH in April 2000. The goal was to create a centre that works to improve the lives of people in Bermuda living with long-term lung conditions. Today this education continues as part of Bermuda Hospitals Board's Diabetes Respiratory Endocrine and Metabolism Centre. Located at Fairview Court on the grounds of the Mid-Atlantic Wellness Institute, I provide clients one-on-one asthma and COPD education. The service is covered by insurance. I work in close partnership with the Government Health Department, the Ministry of Education's school asthma nurse and Bermuda's asthma charity Open Airways. Everybody who has asthma should have an action plan from their doctor. The physician gives advice specific to the patient providing the patient with a written agreement that helps them stay in control of their asthma. It includes specific daily asthma medications and what to do when the asthma gets worse, or if they have asthma attack. An action plan can help reduce the number of visits to the Emergency Department and the doctor's office, which in turn can improve quality of life and reduce the number of days that people have off work and school due to asthma. An action plan should be updated yearly by your doctor or asthma nurse for most adults, and more frequently if more severe. Contact asthma.centre@bhb.bm or 239-1652 for more information or an appointment. By Debbie Barboza.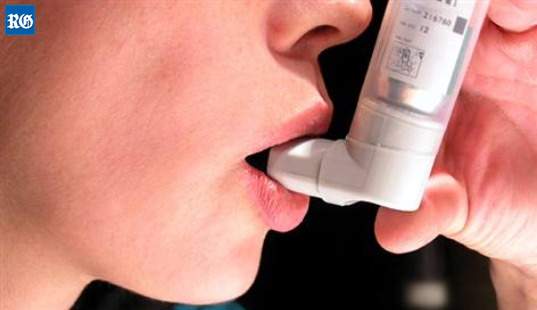 Asthma relief
2016. February 17. Tawanna Wedderburn wants to put general practitioners at the centre of care as she works to improve the island's health. As the new chief executive officer of the Bermuda Health Council, Ms Wedderburn outlined her vision for the future of healthcare in Bermuda to The Royal Gazette. "We have to promote the GP, or the primary care physician, as the centre of care," she said. "The primary care physician has a lot of information about the patients that they see and most patients, the vast majority of patients, have good relationships with their primary care physician. "It's really within the context of the office that good changes can be made towards improving health outcomes, ensuring the population's health. It comes from that one-on-one contact." But this is only one part of Ms Wedderburn's vision, which also includes educating people about making wise choices regarding their health. "We are at a time when we cannot have everything, so we have to make some decisions about what is important to health and what's important to the population's health," she said. According to Ms Wedderburn, total health expenditure in Bermuda has dropped from $705 million in 2014 to $693 million in 2015 and the level of compliance for employers obtaining health insurance has increased, although there were still gaps for the uninsured. According to the Steps Survey 2014 and the Department of Statistics, about 8 per cent of the population are uninsured, Ms Wedderburn said. And since 2012, the number of people insured through the Standard Health Benefit has declined from 50,129 in 2012 to 47,854 in 2015. But she stressed that Bermuda's population is also ageing, with estimates suggesting that 20 per cent of the population will be over 65 by 2020, up from 14 per cent in 2012. To help promote health, Ms Wedderburn wants insurers to offer more "innovative" coverage and benefits focusing on prevention and enhancing the dignity of care towards the end of life. While some are already doing so, she said this would help the island move away from a focus on acute care and catastrophic conditions and events. Determining which services are being offered locally that are not affordable and discussing whether they are needed for the population at this time is also important, she said. Her vision also includes improving the standards of charities providing clinical care and consolidating their efforts to avoid duplication, in line with work already being done by the Bermuda National Standards Committee. In terms of the Health Council itself, Ms Wedderburn will continue working towards making healthcare more affordable, as well as focusing on the uninsured and on mental health. "We have a commitment to sharing data and various guidelines and we will be doing that in the months ahead," she said, adding that BHeC would also be looking at how the financing of the health system can be improved. But Ms Wedderburn stressed that the Bermuda Government also had a "very important" part to play. "Governments around the world, not just in Bermuda, are struggling with the cost of healthcare and as Bermuda also begins to have discussions, we really have a responsibility as government to encourage health because healthy people are productive people. Productive people positively influence the economy of your system. A healthy economy means healthy people, means productive people." But she said every resident is part of government and "has a responsibility to promote the health of each other. There are six different components here and my vision in going forward is to ensure that each of those components are able to interact in a way that promotes better health outcomes and promotes a healthy population." Ms Wedderburn officially took up her new post on January 13, having worked with BHeC since 2007 as a project manager, then director of health regulation and acting CEO. Her responsibilities as CEO include overseeing the implementation of the Bermuda Health Action Plan, reporting on health expenditures and financing, setting drug prices, licensing health insurers, monitoring employers' compliance with the Health Insurance Act and co-ordinating health system reforms. Jeanne Atherden, the Minister of Health, Seniors and Environment, said: "The Bermuda Health Council has an important role to play in supporting the Ministry's stewardship of the island's health system to improve quality and reduce health costs." She added that Ms Wedderburn's "prior knowledge would ensure seamless continuity as we bring forward important reforms" and wished her every success in her new role.
2016. February 16. New legislation designed to improve healthcare standards and protect patients has been passed by the House of Assembly. Jeanne Atherden, the Minister of Health, said the Medical Practitioner's Amendment Bill would "strengthen and regularize" the governance of the physician sector, registration standards and the complaints-handling procedures. Ms Atherden described the 1950 Medical Practitioners Act as "outdated" saying: "It requires substantial amendment to ensure it is relevant to the current practice of medicine in Bermuda." The new Bill requires members of the Bermuda Medical Council to declare conflicts of interest, while practitioners must make up over half of the council's membership. Members can serve for two consecutive terms of three years, and may only be reappointed after a break. The legislation requires that the BMC establishes a code of conduct for medical practitioners. Under the new Bill physicians have to be "actively practising" to register and possess malpractice insurance so patients can seek redress for medical errors or misconduct. The amendment removes disparities in registration fees and exam requirements that arose depending on where a physician worked. At present fees are waived for practitioners employed at the hospital and in the Bermuda Government, and the exam is waived for those employed in Government. Ms Atherden said: "The removal of the fee and the exam waiver by place of employment provides equity of registration requirements and formally establishes a single standard across Bermuda." The new legislation amends the definition of misconduct to include failing to discharge a duty prescribed under any other statute such as the Public Health Act 1949 that requires physicians to report communicable diseases. It also provides that all reports of impaired practitioners end up with the Chief Medical Officer who then informs the Professional Conduct Committee. Previously reports against hospital medical practitioners were just referred to the Chief of Staff, who must now inform the Chief Medical Officer. Furthermore members on the adjudicating body; the council, cannot be on the investigation body; the committee. The Chief Medical Officer has also been removed from the investigation process with all complaints going to the committee to investigate, while appeals concerning registration will be to the Supreme Court instead of Cabinet. The amendment gives the council power to impose an immediate suspension of practice on a practitioner, if there is significant and demonstrable risk to the public, pending an investigation. During Friday's debate in the House of Assembly Opposition MPs Kim Wilson and Michael Weeks questioned Ms Atherden on the level of consultation that had taken place with medical practitioners over the changes. While PLP Michael Scott queried whether the legislation was a reaction to recent Supreme Court cases involving the Bermuda Hospitals Board and claimed the Bill simply created barriers within the profession. But Ms Atherden maintained that consultation within the profession had taken place and the legislation had "nothing to do" with any recent court case. "This is designed to improve the standards of the physician community and increase the level of expertise," she said.
2016. February 5. Treating patients at home rather than in hospital has saved the island's healthcare system almost half-a-million dollars, according to the Bermuda Health Council (BHeC). Home Medical Services coverage is also benefiting Bermuda Hospitals Board (BHB) patients and freeing up emergency department services, a BHB spokeswoman said. Ricky Brathwaite, health economist at BHeC, told The Royal Gazette that $437,520 had been saved through the Home Medical Services benefit between April 2014 and March 2015. "What we do to calculate cost savings, is take the amount it would have cost in the hospital minus the amount of money it actually cost through the units of service done in the community," he said. "When we've looked at the numbers over the full year, the full fiscal year from the time it started in April 2014 through the end of March 2015, we have estimated savings of $437,520." However, Dr Brathwaite added that this figure did not include peritoneal dialysis, which was added in October last year, and is expected to save the system $255,000 per five patients on a yearly basis. The Home Medical Services benefit was launched in October 2013 by BHeC and its stakeholders as part of the Standard Health Benefit; the basic package of care that every employed person and their non-employed spouse is required to have. It was made permanent after a successful six-month pilot programme that saved an estimated $100,000. The benefit allows patients to receive specific medical procedures such as IV antibiotic therapy, wound care, catheter changes, infusion therapy and peritoneal dialysis at home. Health insurers cover the full cost as long as patients are insured and BHeC determines the procedures and fees. "A lot of it is improving outcomes and the hope of individuals," Dr Brathwaite said. "We're trying to improve the ability of people to be comfortable and get the care they need, and at the same time allow for some of the resources that are being spent to be diverted to some things like prevention and other ways that we can spend our money more efficiently." According to Dr Brathwaite, dialysis in the hospital costs $15,801 per month, per person. At home, the cost falls to $11,545. "That's over $4,000 in difference," he said. "When you talk about peritoneal dialysis, it represents really what home medical services across the board have been able to do: provide convenience within the home, within a more convenient setting and provide the same quality of care." According to the BHB spokeswoman, their patients now "regularly benefit from Home Medical Services coverage, which is provided by community nurses and now extends access to home IV medication therapy. This means that stable patients can receive their therapy at home and do not necessarily utilise costly acute inpatient beds," she said. "It also dramatically reduces the burden on the emergency department services, where patients would regularly come into the ED several times a day while receiving these medications." In some cases patients can avoid the inpatient or emergency setting altogether by having their IV medications co-ordinated in the outpatient setting, she added. For more information on the Home Medical Services benefit visit www.bhec.bm or call BHeC on 292-6420
2016. January 27. Age Concern has teamed up with a local physician to help seniors with medical expenses. Dr. JJ Soares, who runs Hamilton Medical Centre, is offering free consultations to uninsured or underinsured seniors referred to him by the charity. "We've believed for a long time that the elderly need assistance; they've worked very hard all their lives and have formed the backbone of this society," Dr Soares told The Royal Gazette . "We wanted to give something back and thought that Age Concern was the obvious partner for that." Dr Soares said the elderly strike him as being in particular need because they pay into their insurance premium all their working lives, yet risk ending up with inadequate coverage once they retire because they have to shop for an individual policy, which can be "prohibitively expensive". In order to assist, he has arranged to see a few patients per week for a free consultation. According to Age Concern's executive director, Claudette Fleming, the organization will be vetting who it sends to Dr Soares through its call centre. "There is nothing worse than getting a call from a senior and going to the trouble of listening to their concerns and not being able to help them," she said. "This offers an opportunity to provide some concrete assistance for people in this category. We will check to see that it is a legitimate hardship and then we will refer the patient on." According to Ms Fleming, some people are refusing to go to their doctor because of the cost involved. "What ends up happening is — if they go without the services they require — it tends to be more expensive when they finally do access medical treatment. It's in our best interests, it's in the best interest of the country quite frankly, the taxpayer, that we pursue avenues that will get them the help that they need as soon as possible." While the charity works with other partners such as law firms and insurance companies using the same framework, this is the first partnership of its kind it has entered. And in a time of rising medical costs and more people seeking specialist treatment, Ms Fleming said it provides an opportunity to use local resources and help those who may not be able to take advantage of them without cost being an issue. "We don't want to discourage people from using the system that we have because cost is a barrier," she added. "We do have a medical community that cares, that wants to see a shift in the way that we're doing things now and hopefully that will be better for Bermuda overall." Dr Soares said most doctors in Bermuda see patients suffering hardships and will help them financially. "All the doctors' training is such that you have to look out for your fellow man, that's what being a doctor is all about," he said. "The advantage of this [partnership] is that Age Concern will vet the most needy cases, those people who are falling through the cracks." And Dr Soares has already seen his first referral. "That man was so grateful it made me feel wonderful about being a doctor," he said. "It was so rewarding." But Ms Fleming stressed that they are still encouraging people to get medical insurance. "When you reach an age like that there's really no substitute for that, so we will work with those individuals at the very least to get financial assistance, or whatever other means are possible through their own assets, to pay for their health insurance premiums," she said. Ms Fleming added that Age Concern also has a hardship fund and will work with other organisations if there is a dire need for medical assistance."
2016. January 27. The Well Bermuda health promotion strategy will be reviewed and updated today. Community partners will meet to report their progress in tackling the Island's health problems and to revise their action plans. "We met officially in 2013 and did a review of objectives," said Virloy Lewin, the Department of Health's health promotion co-ordinator. "We want to update them again and look toward 2020. "We want to make sure our objectives are relevant and that they are achievable. The overall goals will be the same because they are very relevant to what is happening now. We're all working in different areas but we all have the same message of a well Bermuda and that's the overall wish as the vision for the Department of Health is healthy people and healthy communities." Well Bermuda is a national health promotion strategy that co-ordinates lead agencies to use resources effectively as they work together to tackle health issues in the community. It is themed around healthy people, healthy families and healthy communities, and aims to achieve these through 18 goals. These include improving awareness of and reducing chronic diseases, promoting positive parenting and better quality of life for seniors and the disabled, managing food and vector-borne diseases, increasing road safety and stopping violence before it begins. Through the Health Promotion Office, Dr Lewin has been encouraging maintenance of a healthy body weight for height. She has been promoting physical activity through the Move More Bermuda campaign, the annual Celebrating Wellness event, FitnessGram in schools and Know Your Numbers screenings. She has also been promoting healthy eating through the dietary guidelines and EatWell Plate, the annual school lunch competition and a partnership with grocery stores and wholesalers. "We want people to know that there is a strategy; there are people working towards a healthier Bermuda," Dr Lewin said. "There is action happening and it's quite a bit of action." Each of the strategy's goals are assigned to a lead agency, which are split into five action groups. At the meeting, each action group will report on the progress towards their objectives, to what extent they have achieved these and whether they are still relevant or need updating. Dr Lewin said: "The action plans will detail the objectives and what initiatives and key deliverables that they would have to accomplish in their goal. In a time of very limited resources, we need to tackle what we can and sometimes we can't tackle everything but at least if we're able to do one of two and do them very well, then that's a success. We're still trying to build some of these as well. We see some gains but we'd like to see more in terms of chronic diseases. Dr Lewin said the annual partnership meeting was also geared towards establishing Well Bermuda 2020, a document that looks "towards an achievable goal" and that falls in line with the Bermuda Health Action Plan, which was presented by Jeanne Atherden, the Minister of Health, at the Bermuda Health Strategy Symposium this month. The Steps to a Well Bermuda 2014 survey results will also be presented. "This is an opportunity now for us, now that we have those results, to make plans and come up with strategies to tackle them," Dr Lewin said.
2016. January 26. The first voluntary registration of Bermuda's health service providers is complete, the Bermuda Health Council has announced. There are about 320 health service providers on the Island and 2,470 registered health professionals. Jeanne Atherden, the Minister of Health, said: "This undertaking by the Bermuda Health Council is an important next step to improve the regulation of healthcare on-Island. "The providers who came on board at this early stage on a voluntary basis are to be commended. This gives an excellent start to the process of registering all healthcare businesses to give stronger assurance to the public that measures are in place to assure safety and improve patient experience." Professionals are registered through their boards, which focus on whether they are competent to practice their profession rather than if they are practicing in a safe and accredited facility that promotes evidence-based care. But registering health service providers allows the BHeC to improve patient protection by sharing more information about services. Registration also assists with better planning for Bermuda's health system by knowing what care is available and working well. The process will also potentially assist the BHeC with managing financially vested self-referrals, and monitoring the entry of high-risk health technology, specifically medical equipment. Last September, 245 health service providers — 76 per cent of the total number — voluntarily registered with the BHeC for the first time. Registration involves submitting information such as demographic facility information, declaration of financial interests, identifying information for the business owner, a list of medical equipment and maintenance dates, a description of services performed, and the names and qualifications of staff. The BHeC checks for complaints about the provider, reviews the application and provides a compliance report. The details are then published on the BHeC website. Tawanna Wedderburn, acting chief executive of the BHeC, said: "Over the years, the health council has been monitoring the public's concerns about Bermuda's health services. We recognise there are some opportunities for improvement. In collaboration with providers and with the support of many health agencies, we are working towards empowering patients to be more involved in the care they receive as we enhance health system planning and accountability." BHeC policy analyst Robyn Skinner added: "We are pleased with the number of providers who have voluntarily registered with the Bermuda Health Council. It is clear that Bermuda's providers care about patients and want to promote safe environments where they can provide quality service. The registration of health service providers will enhance the health system by facilitating health system planning, promoting safe and ethical clinical practice environments, and advancing patient rights and care. The names and compliance reports of the providers who have registered with the BHeC can be found on our website, www.bhec.bm."
2016. January 14. A five-year plan for reforming Bermuda's healthcare is to be presented tomorrow at a health symposium. Jeanne Atherden, the Minister of Health, Seniors and Environment, said the Bermuda Health Strategy lays out 14 goals to be achieved by 2019. "Moving that forward, we have an action plan that talks about the actual initiatives that we are working on right now, for better health, better spending and more access. It's not just about spending money. We are trying to change the emphasis from care to prevention." Ms Atherden will open a forum at the Bermuda Underwater Exploration Institute to speak about the plans, which follow from the National Health Plan that came out in 2011. The minister said the plan had been "tweaked" and changed from "a conceptual plan to an action plan." The symposium, a joint effort between the ministry and the Bermuda Health Council, follows the priority given by the World Health Organisation to chronic non-communicable diseases. Asthma, diabetes, chronic kidney disease, hypertension and heart disease can be headed off in many cases by a healthier lifestyle, she said. Healthcare quality, insurance access and premiums will also be discussed at the gathering of more than 100 health stakeholders, which will be held at no cost. Asked if Bermudians were showing signs of a turnaround in health, Tawanna Wedderburn, acting CEO of the Bermuda Health Council, said there were some improvements evident, such as a reduction in smoking. The council is also able to analyze the financial cost of specific chronic conditions on the healthcare system. "Prevention is definitely the way we have to go, because the care is becoming very expensive for us," Ms Atherden said. Ms Wedderburn will make a presentation tomorrow, as well as the chief medical officer, Cheryl Peek-Ball; Calvin White, the acting director of the Health Insurance Department, and chief of staff of Bermuda Hospitals Board Michael Weitekamp. A panel discussion will follow.
2016. January 14. Health professionals have spoken out about the benefits of planning ahead for pregnancy. According to the nurses at the Hamilton Health Centre, unplanned pregnancies can be stressful and family planning can assist the health and well-being of parents and their children. "We're not saying 'don't have children' but rather pick an optimum time so that children, who are one of our greatest future resources and blessings, have the best options available to them," Gloria Burgess said. "Family planning allows parents to choose the best time psychologically, physically and financially to have a family." Ms Burgess is the family planning and maternal health co-ordinator at the clinic. She is assisted by a team, including public health nurses Rachel Card and Debora Oriol. As the clinic continues to see a high rate of unplanned pregnancies, they are urging women to plan ahead and chose a secure time to have children so they can benefit from the best head start possible. "Family planning is always about empowering women and their partners to choose the optimum time for having a child or children," Ms Burgess said. "We realize that mistakes can happen and we don't judge but we want the public to know that knowledge and planning are powerful tools in life." Ms Card added: "Give your child the best head start possible, is what we're saying." According to Ms Burgess, the Hamilton Health Centre last year saw 109 unplanned pregnancies out of 120 total pregnancies. This is a slight decrease from 2012 and 2013, which both saw 113 unplanned pregnancies out of a total of 124 and 120 respectively. While the numbers are not representative of the Island, the nurses said the highest rate of unplanned pregnancies they see is among women in their twenties, many of whom have either limited insurance or no insurance. According to the nurses, unplanned pregnancies can be very stressful for parents, which can impact a mother's psychological, physical, social and financial health, as well as the health of the child. It can lead to social health issues, with pregnant women finding it harder to get work and sometimes not being supported by their partners or families. Unplanned pregnancies can also result in "low self-esteem and general frustration from not being able to meet personal goals including educational goals. Often the frustration can be passed on to the children and partners in the form of abuse," Ms Burgess added. "There may be food insecurities — unhealthy food choices and insufficient food for families because finances are often challenged. We can assist by offering free non-judgmental counseling. Our staff are experienced and skilled. We have an excellent rapport with other healthcare agencies to assist clients who have additional challenges." While unplanned pregnancies can be the result of incorrect contraception usage, or not using it in the first place, the nurses stressed that the cost of birth control is much lower than pregnancy. According to Ms Oriol, the clinic sees a high demand for the morning-after pill, which is only 84 per cent effective. This not only puts women at risk of falling pregnant, she said, but also susceptible to contracting sexually transmitted diseases. The nurses are therefore encouraging women to choose more reliable forms of contraception to look after their health and to empower them to make a conscious decision about when to have children. "We really try to work with people and help find what suits them best," Ms Card said. "Our visits are free and our medications and birth control prices are very affordable," Ms Burgess added. "We will never refuse birth control to anyone who cannot afford it." According to Ms Burgess, the cost of a natural birth without insurance amounts to about $6,000. For a pre-term delivery this can run into the hundreds of thousands. But aside from childbirth expenses and the long-term cost bringing up a child, the nurses said psychological and physical health also needs to be considered. Questions about how being pregnant and having a child will affect parents need to be asked, Ms Burgess said. Physical health should be considered in terms of preparing the body for pregnancy, and keeping other health risks, such as high blood pressure, diabetes, overweight or obesity, and poor dental health, which can lead to pregnancy complications, in check. Care should also be taken with medications, other drugs and alcohol consumption, she said. For more information call 278-6441 or visit www.gov.bm.knowledgebase.co/category/health/maternal-health-family-planning-information/.
2016. January 13. Bermudians and work permit holders are not getting value for money when it comes to healthcare, according to Tawanna Wedderburn. Addressing Hamilton Rotary's weekly meeting, the chief executive of the Bermuda Health Council gave a presentation illustrating the Island's annual health expenditure. Seeking to explain the "health insurance puzzle", Ms Wedderburn produced figures that outlined how the costs were distributed within health services, an effort to answer the questions, "What is that used for? Where does it go? We are not receiving value for money," she said. "This is something the Bermuda Health Council will have to address in addition to our partners and stakeholders." Bermuda's total yearly health expenditure is $693 million. She compared the Island with Japan, where residents have the highest life expectancy, of close to 87 years, and are spending less than $3,500 per capita annually. While the United States marks the extreme at almost $8,500 per capita, "Bermuda is not in very good company", she said. Our life expectancy is just below 80 and we are spending a little less than $7,000 per capita. The Organisation for Economic Co-operation and Development average shows that 8.9 per cent of a country's GDP is spent on health expenditure — in Bermuda we are just below the US, spending 12.7 per cent of our GDP on health," Ms Wedderburn showed. "It is imperative that we bring life expectancy up and the cost of healthcare down, an outcome I believe is achievable." She also announced that the BHC has a number of new initiatives in place. She said they had investigated complaints and employed a strategy of publishing the names of "non-compliants" on their website. "Of the employers that have been published on our website, 72 per cent have successfully reinstated their coverage, so we know that publication is working," she said. "We have an obligation at the Health Council to ensure that those employed persons do actually have access to health insurance and the way we do that is through compliance." While she maintained that excellent care was available in Bermuda, "we have to look at contributing factors to poor health and a lower life expectancy. Part of the perception people have is that we don't have good local care, when indeed we do. We have some well-trained practitioners," she said. She said there was "no question of the connectedness between mental and physical health" and that the BHC was working towards regulating other professions within the health industry. Ms Wedderburn told The Royal Gazette: "One of the primary reasons has to do with lifestyle choices. We have to acknowledge that we do not make some good lifestyle choices. Those lifestyle choices are primarily related to our exercise and our diet. If we're not making good lifestyle choices it invariably influences the degree to which we get sick and the degree to which we are able to manage that sickness. We are clearly seeing that if people are more stressed and if people have mental health issues then that obviously contributes as well to the extent to which they require care and whether or not they can access care." Ms Wedderburn also suggested that patients "shop around." The prices set by healthcare professionals are not regulated and making important decisions means knowing how much it will cost, she said.
2015. December 22. The Government should prioritize tackling Bermuda's sky-high obesity rates over curbing its tobacco use, according to former Minister of Health Zane DeSilva. However, the Ministry of Health, Seniors and Environment responded by insisting that it was committed to tackling all lifestyle-related chronic conditions on the Island. Mr DeSilva raised the issue at last week's House of Assembly, as the controversial Tobacco Control Act passed following a series of amendments. The Progressive Labour Party MP claimed that the Island's population struggles far more with weight problems than tobacco use. This view was backed up by fellow PLP member Derrick Burgess, who argued that sugar caused more sickness worldwide than smoking, and should also face strict controls. "Bermuda has one of the lowest smoking rates in the OECD (Organisation for Economic Co-operation and Development), but one of the highest rates of obesity, diabetes and related amputations," Mr DeSilva told The Royal Gazette. The Southampton representative, a former smoker himself, added: "I don't have any issues trying to eliminate smoking altogether. You can double or triple the price of cigarettes as far as I'm concerned. But it seems to me that the One Bermuda Alliance is putting a lot of time and effort into the wrong area." Mr DeSilva suggested directing more money into advertising, awareness and education campaigns for nutrition, particularly in the fight against childhood obesity. "We need to start early in the schools," he said. "If we can get our kids eating correctly from a young age, then obviously it's going to help them as they move into adulthood." He also suggested that Bermuda's adult population could benefit from a few lessons in healthy eating as well. "We put mayonnaise on everything," said Mr DeSilva. "We eat more macaroni and cheese than anybody, and you go to KFC any day of the week and that place is packed." Mr DeSilva urged the Government to encourage healthy eating not just to benefit the public's waistlines, but their wallets as well. "A lot of people will tell you that organic foods are a lot more expensive, and that's why they consume the fast food," he said. "Let's drop the duties on healthy foods and increase the duties on the foods that are doing our bodies all this harm." A spokesperson for the Ministry of Health, Seniors and Environment hit back by claiming that last year, 206 deaths in Bermuda (43 per cent of total deaths) were classed as tobacco-related. She said: "The Ministry reminds the public that smoking is the most significant cause of preventable, premature death. It is true that compared to the OECD, smoking rates in Bermuda are relatively low, but our lung cancer rates are among the highest compared to the OECD. Furthermore, it's important to remember smoking is associated with many other chronic conditions. The pain, suffering, loss of productivity and health costs that result from these preventable diseases is staggering and avoidable. Nevertheless, the Ministry is committed to tacking all causes of chronic non-communicable diseases that plague Bermuda. Obesity is among the preventable causes of disease, and the Ministry has its Move More Bermuda, School Nutrition Policy, EatWell Plate, Bermuda Dietary Guidelines and Healthy Schools campaigns to promote education and reduce obesity. The Ministry is working on tackling multiple lifestyle behaviors that led to chronic conditions in order to reduce illness and control healthcare costs."."ifestyle behaviors that lead to chronic conditions in order to reduce illness and control healthcare costs."
2015. December 14. More than 1,500 people were given a shot of the flu vaccine in just one week. The Flu Express hit the streets in October, offering injections of flu vaccine at sites across the Island. Now organizers have urged anyone who has not received their shot to make it part of their Christmas preparations. "It was an overwhelming success," Roxanne Kipps-Jackson, a health visitor and nurse with the Department of Health, told The Royal Gazette. "It's gone from strength to strength," added Lynn Jackson, the child health co-ordinator and expanded programme on immunizations manager. "The community participation since 2007 has increased significantly." The programme started in 2007. It offers people who pass a screening process the flu vaccine at designated sites across the Island from the comfort of their car. It has been so successful that the team is now looking for other locations that offer greater capacity, Ms Kipps-Jackson said. According to Ms Jackson, 1,647 people were vaccinated during the Flu Express this year, with more people attending various clinics and doctors' offices that also offer the vaccine. "Most people were very appreciative of the service," said Ms Kipps-Jackson, who helped to co-ordinate the programme. She added that people were particularly grateful to get the vaccine in a timely and convenient manner. The flu shot protects against three strains of the influenza virus based on recommendations by the World Health Organisation and takes about two weeks to become fully effective. Influenza is a highly contagious infection that is generally spread from person to person by coughs and sneezes. Outbreaks are most common in the winter and occur each year. According to Ms Jackson and Ms Kipps-Jackson, the flu shot is especially important around the holidays when people travel. "Travelling will certainly increase your chances of catching the flu," Ms Kipps-Jackson said. Ms Jackson said the vaccine was an effective way to prevent flu among children, adults, and the wider community. "Take the opportunity to get your vaccine," she urged. "Make it part of your Christmas preparation. The person who receives the vaccine is not the only beneficiary." It also protects family, friends, colleagues and the community because people are less likely to get ill and transmit the virus to others, she said. Ms Kipps-Jackson also stressed the importance for infants, young children, the elderly and those with chronic medical conditions to get vaccinated because they are at a higher risk of developing complications if they catch the virus. She said that in the case of children, immunization could reduce the risk of them falling ill, as well as transmitting it to other children or bringing the virus home. It also reduces the likelihood of having to take children out of school and adults having to miss work, she added. Both women stressed the importance of not sending sick children to school and taking simple steps to avoid contracting the flu in the first place or spreading it. Ms Kipps-Jackson said frequent hand-washing, "covering" coughs and sneezes, disposing of soiled tissues and avoiding crowded places could help to reduce the chances of contracting the virus.
2015. November 25. Bermudians need a "business plan" to combat diabetes, according to the chairman of the Bermuda Diabetes Association. The rising costs of treating the disease will escalate to be unsustainable, David Hills told Rotarians at their weekly meeting, in a bid to raise awareness of the disease. He said the healthcare system stood to be left bankrupt by diabetes alone. But it is the cost to the individual that he was most concerned about. The business coach and accountant said a business-minded plan of action could be the key to getting Bermudians engaged in their own care and prevention. In his presentation, he laid out some "scary" statistics: one person dies every seven seconds with diabetes, a total of 4.9 million a year, and the estimated prevalence of diabetes on the Island is at least 15 per cent. In a system that offers "a drug for everything" and no cure, what, he asked, were the real options? He alluded to the benefits of sitting at the top of a pharmaceutical racket and questioned the incentive to find a cure. "If you owned a drug company and you get a drug that earns $3 billion a year, do you think you're interested in a cure?" A strong signifier, he said, were the trends in global medicine use. We are witnessing frequent drug mergers, most notably Monday's joining of pharmaceutical giants Pfizer and Allergan, valued at $160 billion. Mr Hills said that even though the primary drivers were now the "BRIC" nations — the developing group of countries, Brazil, Russia, India and China — developed countries will still account for 63 per cent of use. That, coupled with the high margin on original brand drugs, means that global drug sales in 2014 exceeded $1 trillion. Mr Hills said Bermuda had the highest rate of lower limb amputation in the world, per capita. "What are the cost of all these complications? The first cost is the human cost. Then there's the social cost as a community. The family cost. And I haven't talked about dollars yet." He said that a diagnosis would cost the healthcare system $200,000 per person a lifetime. Given the number of Bermudians who have diabetes diagnosed, "do the math", he said. "The total amounts to billions," he added. His call for questions from Rotarians was met with silence. "I hope that instead of shocking people into silence, I've shocked people into action," he said. He told the Royal Gazette that the medical message was clear. "I'm trying to create a business plan that allows us to get the message across," he said. "The biggest challenge is how to motivate people." Mr Hills suggested a new motto: "Diabetes — a life sentence to a healthy life."
2015. November 20. Healthcare reforms proposed by the Opposition include opening the Island's market to international insurers to drive down costs through competition. The Progressive Labour Party's Reply to the Throne Speech proposes removing the Bermuda Health Council, and banning the importation of genetically modified organisms, or GMOs. According to Marc Bean, the PLP would bring in "an integrative system that combines the best of allopathic and naturopathic medicine". Naturopathic treatments would include clinical nutrition, botanical medicine, homeopathy, acupuncture, physical therapies and counseling, Mr Bean, the party leader, told MPs. "We will also promote the distribution and use of CBD oil, a powerful healing extract derived from the cannabis plant," Mr Bean said. "More senior facilities would be created through a combined effort of the private sector and government. There would also be a Charter of Rights to protect seniors from all forms of abuse. Another step the PLP government will take is to provide seniors with an independent living subsidy to support families who prefer their seniors to stay and be cared for at home," Mr Bean said. During the subsequent debate, Opposition MP Kim Wilson stressed that a PLP government would emphasize "educating as opposed to medicating", with firm health education from preschool. An alternative therapies, Ms Wilson said such treatments were widely accepted and "one of the fastest-growing segments in the healthcare industry", as an alternative to conventional medicine or in tandem with it. She recalled her own successful treatment of sciatic pain through acupuncture. "Complementary and alternative therapies do have a place in our modern society, and I'm pleased that the PLP as a government would provide for a mandatory requirement that health insurers extend coverage to cover established complementary and alternative medical services," Ms Wilson added. She also called for a ban on GMOs, indicating their links to sterility and cancer.
2015. November 20. Hundreds of men lined up at the Seventh Day Adventist Church yesterday as Bermuda Cancer and Health Centre hosted their fourth annual men's health free screening. The free event on King Street was open to all men, particularly the uninsured and underinsured, providing them access to screenings for blood pressure, blood glucose, cholesterol, foot exams, lung function, body composition, kidney function, prostate exam and consultations, dental exams, HIV testing and skin analysis. Minister of Health Jeanne Atherden opened the event, applauding the temporary facility. She said: "This is so good because we have all of these partners under one roof. This is an extension of the rising health issues. By working together they create that synergy and you get the wonderful result that you have here — people taking charge of their numbers. Men have a tendency to think they can grin and bear it and here's an opportunity to get it all in one place. It's not just for the uninsured and underinsured, it's for everybody." The initiative was introduced by the charity five years ago. Executive director of BCHC, Tara Soares said: "We recognized that there was certainly a gap in providing men's health services on the Island. What makes this truly a successful event is all of the agencies that come together. Not just the charitable agencies but the department of health, and we also have a number of physicians, general practitioners, family practitioners that will be here throughout the day and actually seeing men. We realize that in lots of cases they're just not getting to see their GP and they're not having that conversation on what their personal risk factors might be. What diseases they should screened for. We try to maximize what we can actually do assessments on here during the day." Visiting practitioner Michael O'Leary is a professor of surgery at Harvard Medical School and the Senior urological surgeon at Brigham and Women's Hospital. He was present for consultations and examinations at the event and gave a free public presentation at the BUEI where men could talk about anything from prostate health to sexual health. Dr O'Leary runs a men's health clinic in Boston. He said: "There's not a female in the room. They kick them all out. There's something about a crowd that is more conducive to open discussions than one on one. Sometimes when I'm seeing a patient in consultation, one on one the guy's a little nervous, but when there's another group around they're more likely to open up. It's an interesting phenomenon. Guys will be very upfront and say, hey, I'm 65 years old and I can't perform the way I used to. Is that normal. What can I do about it? The presentation I give is very layman directed. It's not a lot of fancy jargon. It's stuff that the average guy can understand about what he should be doing to be as healthy as he can be and to be as functional he can be as long as he wants." Dr O'Leary told The Royal Gazette he hoped that the session would foster dialogue between attendees and their peers as well as provide valuable information. He said: "A lot of men worry that when they have urinary symptoms that that's a sign of prostate cancer. That's rarely the case. Most prostate cancers are silent. The only way they find out they have them is because they get a PSA [prostate-specific antigen test] and they see their doc. He added: "It's particularly important for the population here because so many men have African heritage and the disease is more common in black men than it is in whites. The charity also provided $150 vouchers for men to visit their GPs. Close to 20 per cent of the population has basic health insurance or no insurance. Ms Soares said: "Oftentimes these are the people that will develop chronic diseases and they're just not getting the care that they need and without the care, these chronic diseases become very severe. She cited diabetes as an example and the danger of finding late stage cancers. She said: "Men who should have been diagnosed years ago, but because they couldn't get access or couldn't afford to get the screening. We're trying to get in front of that, particularly with events like this today. The November campaign funds the event. To date BCHC has raised $400,000 through the mustachioed movement.
2015. November 18. Healthcare and technology futurist Joe Flower will be the keynote speaker at the Bermuda Captive Conference in 2016. The author of multiple books, he has explored the future of healthcare with clients including the World Health Organisation, the National Health Service in Britain, and state and provisional hospital associations in the US and Canada. Mr Flower has also been a consultant for change with the US Department of Defence, Airbus and ArianneSpace. The 12th annual three-day captive insurance conference, running June 13-15 at the Fairmont Southampton Resort, is expected to attract more than 650 delegates from Bermuda and overseas. Captive insurance management firms and support industries are sponsoring the event, and healthcare risk management is expected to be one of the hot topics. Bermuda-based captives support and estimated 25 per cent of the US medical insurance and reinsurance market, and a growing number have originated from Canada and Latin America. "Bermuda is a leading domicile for healthcare captives and medical malpractice cover, and with so many developments in this space in the US over the last few years, I am very happy to have such a distinguished speaker as Joe here to provide context on what has happened so far and what we should be expecting in this space in the near future," said David Gibbons, conference chairman. "We have already had considerable interest from risk managers who plan to come to the conference to hear his perspectives." Mr Flower's 2012 book Healthcare Beyond Reform: Doing it Right for Half the Cost examined the politics and cost of healthcare systems. A contributing editor and regular columnist at the Healthcare Forum Journal for two decades, he has also written a regular column for Physician Executive, the Journal of the American College of Physician Executives, is the author of articles for the Healthy Cities/Healthy Communities movement, and was a contributing writer for Wired Magazine and a columnist for health websites DNA.com and HealthCentral.com.
2015. November 17. A reconfiguration of services is being carried out by the Oral Health Section of the Department of Health. Clients will be prioritized based on current ongoing treatment and overall clinical need under the new system, which is intended to ensure available resources are appropriately invested and utilized. The Ministry of Health, Seniors and Environment said every effort will be made to ensure that clients in the midst of an ongoing procedure are seen through to completion. All clients who are referred on will be provided with a list of private dentists who are accepting new patients, while staff of the Oral Health Section will collaborate with the private sector to make patient transition as smooth as possible.
2015. November 14. Access to medication for chronic illnesses is a vital component of quality healthcare, according to the Bermuda Health Council. While less expensive drugs would not end the suffering, they would make a difference and enable an environment where adherence is less complicated and patients are more empowered, acting CEO Tawanna Wedderburn told The Royal Gazette. But Ms Wedderburn also urged for more focus on preventing the "debilitating" chronic diseases in the first place. It comes after the Bermuda Government announced that a pilot programme will increase access to key medications. "It is a vital component of quality healthcare that prescription drugs are accessible and affordable to everyone in need," Ms Wedderburn said. "The issues of chronic illnesses are multidimensional and we cannot assume that procuring less expensive drugs alone will stop the suffering. Yes, it makes a difference and enables an environment where medication adherence is less complicated and the patients are more empowered. However, in general we have to focus on preventing these debilitating diseases in the first place. That way we can limit the suffering and have more resources to deal with the cases that do occur." Delivering the Throne Speech on behalf of the Government, Governor George Fergusson said: "When people cannot afford to buy the medications required to treat their chronic conditions, their ability to manage diseases such as diabetes, hypertension and heart disease is compromised. "To address the situation, Government will pilot a programme to increase access to key medications," Mr Fergusson said. The programme is based on joining the Pan American Health Organization's Strategic Fund to procure selected drugs for Government programmes at favorable rates. Mr Fergusson said: "The fund allows for pooled procurement with other countries in the region so that chronic disease medications can be obtained at significant savings. The savings will help Government programmes provide affordable, appropriate treatment that people with lifelong conditions need." Ms Wedderburn said that Bermuda should do whatever it takes to ensure individuals with chronic illnesses can manage their condition or control their symptoms. "Many of our seniors and people with disabilities are reliant upon prescription drugs which are now a critical part of healthcare. Access to these drugs are a necessity and out of pocket costs for these drugs can result in individuals having to make tough decisions. Basic access to health should not be a hard decision for individuals. The Throne Speech also announced the modernization of the legislation guiding medical professionals in Bermuda, the Medical Practitioners Act 1950, "to provide a regulatory framework that ensures Bermuda continues to be served by well-trained, competent medical practitioners." Amendments to the Act will improve the efficiency and effectiveness of the Bermuda Medical Council in regulating medical practitioners regarding professional competence and conduct. Ms Wedderburn said that based on reports from the Medical Council, "existing legislation is outdated and inadequate for up-to-date credential vetting and review. As education and training are key investment tools within the health system; modernization will change current practice by establishing the highest qualification standards aligned with professional skills." According to Ms Wedderburn, enhancements to the existing regulatory infrastructure will ensure that the health system continues to utilise available resources to perform at an optimal level. "The public will continue to be assured that they are receiving quality care from health practitioners who meet a rigorous registration process." Ms Wedderburn added that updating the legislation is a continuation of the work that began with the development of the Standards of Practice for physicians, undertaken by the Bermuda Medical Council in collaboration with the Bermuda Health Council in 2013.
2015. October 31. Age Concern remains "deeply concerned" that seniors in Bermuda will not be able to afford health insurance in the future due to the rising cost of premiums. The charity hosted a second public meeting this week, following on from its Annual General Meeting, to allow seniors to question Jeanne Atherden, the Minister of Health, about healthcare in Bermuda. Dozens attended the emotive forum at the Evangelical Church Hall in Paget during which one senior broke down as she explained that she could not cover the cost of her insurance payments. Claudette Fleming, executive director of Age Concern, said she was pleased the Minister had attended the meeting, but maintained the present situation was "deeply troubling" to the charity. "We remain deeply concerned for those persons whose health insurance premiums exceed their pensions. One of our members who spoke of the frustration and humiliation of not being able to make insurance payments became overwhelmed with emotion and left the meeting. While others indicated that due to the rise in health insurance premiums they cannot afford to be insured. This is deeply troubling to us at Age Concern, we want to help these people right now and we will continue to engage the ministry and the Government until something is done for them." Ms Atherden, who answered questions for over an hour, said: "I was extremely pleased to join the 50 or so seniors at the Age Concern event to hear their concerns and respond to their questions directly. I took several technical officers with me to provide answers on more detailed aspects of HIP and FutureCare; and they provided a further Q&A session to answer individual questions. We do this because we are here to help seniors get the most out of their coverage and get the healthcare they need. I understand fully that the premiums are a considerable challenge for some; and for those on a fixed income the increases are especially difficult. We are extremely conscious of this and doing all we can to contain health costs so that premiums can stabilize and gradually reduce. I want to feel optimistic because the recent National Health Accounts reported that health costs went down, which provides some green shoots indicating that we may be getting a hold on how much healthcare we use. This is great news because if we use health resources prudently and appropriately, this will reduce costs and we will gradually be able to reduce premiums. We remind the public that the Government does all it can to keep seniors' premiums as low as possible, committing in excess of $100 million annually so that the premiums are not higher. We will continue to do everything in our power with the funds available to ensure coverage can be affordable." Ms Fleming said she believed that the Minister would act on the concerns raised during the meeting. She added: "Overall our members got to see a softer more empathetic side of the Minister this time around and I believe that she heard what they said and will do something about their concerns. We look forward to finding out exactly what will be done about expensive insurance premium costs, in particular."
2015. October 7. Health spending dropped 1.7 per cent over the previous year for the fiscal year ending March 31, 2014, the Bermuda Health Council has reported. That decline coincided with a 0.7 per cent drop in the Island's population, and an 8.5 per cent rise in healthcare administration expenses. Announcing the release of the National Health Accounts Report 2015, the BHeC said total spending for that year had dropped marginally to $693 million, or 12.4 per cent of gross domestic product. Financing was 70 per cent private and 29 per cent public, with health insurance representing 60 per cent of financing sources — and individual out-of-pocket payments representing 10 per cent. Health spending between the private sector and public sector was split at about half each. However, jurisdictions ranging from Canada, Britain and Portugal still show a higher life expectancy, despite spending less per capita on health than Bermuda. Responding in a statement today, the Ministry of Health, Seniors and Environment said it welcomes the report. "The finding that costs declined slightly from the previous year provides encouragement that some of the control measures implemented are having a positive impact," stated the ministry. "Nevertheless, there is still more work to be done and the ministry is working with the Health Council, the Bermuda Hospitals Board and with private and public insurers and providers to continue to find ways to control health costs. In 2015, the Standard Health Benefit (SHB) premium was adjusted to modernize the basic benefits package and improve the health of some of the most vulnerable. The goal is to create better access to quality care by ensuring people can get the right care, in the right setting, at the right time. Evidence from health systems of other advanced economies has shown that quality, timely care is the most cost effective healthcare and focusing on quality will lead to a more affordable health system. This year, several programmes were introduced under the Standard Health Benefit (SHB) premium that should yield further reductions in health expenditure in future years."
These are:
• an enhanced care pilot to better manage select chronic non-communicable diseases in uninsured and underinsured patients, as a result decreasing the probability of preventable, costly visits to the hospital;
• diversification of Health Insurance Department programmes for HIP and FutureCare that will allow more critical benefits that improve health and reduce costs (such as home healthcare, smoking cessation);
• progression of a modernization plan of services at the hospital;
Health minister Jeanne Atherden stated: "The green shoots demonstrated in the 2015 National Health Accounts indicate that measures to control utilization and right-size our health system may be yielding positive results. We continue to work hard to identify every possible measure that will control health costs for individuals, families and employers, and we are grateful for the collaboration of private and public healthcare providers, insurers and the public to realize this. For now, I believe we are on a better track and many stakeholders are working hard to control costs. We continue to encourage the public to do their part by practicing healthy lifestyles, eating a balanced diet, doing regular physical activity and avoiding smoking, as these simple steps help to keep health costs down for everyone. Unhealthy populations create greater costs for the economy, so it's more important than ever that Bermuda become as healthy as possible." A full copy of the report is available via the BHeC website, www.bhec.bm.
2015. October 1. Breast Cancer Awareness Month was yesterday officially proclaimed by Senator Lynne Woolridge, the Junior Minister of Health, Seniors and Environment. "After lung cancer, breast cancer accounts for the majority of deaths in women worldwide," Sen Woolridge said at the launch of the 19th annual charity drive at Bermuda Cancer and Health Centre (BCHC). "Today we stand in solidarity with those fighting for their lives, and remember those who have lost their lives to this disease. It affects one in eight women and that 58 cases of breast cancer were reported in 2014, according to the Bermuda National Tumor Registry. "Breast cancer continues to be the principal cause of cancer for women in Bermuda. While the causes of breast cancer are still unknown, we do know that some women are more at risk than others. Understanding these risks, such as family history, are important, in addition to the knowledge that early detection can save lives. As we observe Breast Cancer Awareness Month, I urge all mothers, sisters, aunts, wives and friends to protect their health and longevity from breast cancer." BCHC is an American College of Radiology designated Breast Imaging Centre of Excellence that provides more than 9,000 mammograms per year. The registered charity is urging the community to take part in a series of events this month to raise funds and provide women and their families with information about breast health and breast cancer. Each day, Bermuda Cancer and Health Centre is a leading advocate, and partner in the battle against cancer. The Bermuda Cancer and Health Centre is committed to equal opportunity and access, and therefore provides free mammograms, for women who do not have health insurance, not only during the month of October but throughout the year, as part of their Equal Access Fund. The organization continues its commitment to education and the early detection of breast cancer through state-of-the-art digital mammography. Digital mammography is one of the best available methods of detecting most breast cancers long before physical symptoms can be seen or felt. " The proclamation was also attended by Margaret Fergusson, wife of Governor George Fergusson and patron of Breast Cancer Awareness Month, BF&M CEO John Wight and BCHC executive director Tara Soares. Mr Wight said: "BF&M is pleased to be supporting Breast Cancer Awareness month and sponsoring the Breast Cancer Awareness Walk for the 19th year. In addition to the walk, BF&M will once again be hosting a preventive health event which will feature health professionals and vendors, providing education about wellness in our community." He added that residents can sign up for the walk by visiting the BF&M tent at the Louis Vuitton America's Cup World Series event village on October 16, 17 or 18.
2015. September 24. Bermuda's treatment of stroke patients has improved but much more still needs to be done, according to Mark Selley of the Bermuda Stroke and Family Support Association. Mr Selley said that while they had been fighting to improve insurance coverage and local treatment options, progress had been slow, leaving patients and their families dealing with a heavy burden. "It was worse 20 years ago," Mr Selley said. "It's a little better now but we are still way behind where we should be. Much can be done." A major issue faced by those who have suffered strokes is the cost of rehabilitation, which Mr Selley said was generally not covered by insurance. "The insurance situation around the world is under review right now by everybody. I'm not sure what the answer is going to be, but people need to be assisted in every way possible. Chemotherapy to cancer is what rehabilitation is to stroke, but insurers don't recognise the medical response. They think we're going off to the spa for several months. I've spent my last 23 years since the stroke on the phone, lobbying, having meetings back and forwards and going to bat for people who cannot go to bat for themselves. Right now we are gunning for insurance parties and it's no secret that it's our intention to lobby Government to try and legislate an act which will allow foreign insurance companies located and doing business in Bermuda as an exempt company to compete with the local insurance companies. You would see the sharpening of the pencil like never before. Insurance prices would come right down, but the companies will come kicking and screaming." Mr Selley said that while King Edward VII Memorial Hospital had improved somewhat over the years, progress had been painfully slow with setback after setback. "It's like watching paint dry," he said. "If you break your arm or break your back or anything, they can handle that, but neurological physiotherapy is a different thing. Sometimes a stroke patient has nothing broken and it's just about trying to retrain the parts of the body that it used to once take for granted. The hospital just doesn't have the facilities, it doesn't have the staff." He said that for 20 years, he had tried to open a neurological rehabilitation unit within the hospital for those who had suffered a stroke or had other neurological issues. "It would have had 26 beds and gone up in Perry Ward. It was all geared to go twice, then I had to go and find people to run it. All of a sudden, out of nowhere they decided they needed a new wing and our requests got pushed further down the line. When that new building came up we had those two hurricanes and the extended care unit caved in, so they put those people into the general wards, including the one that was supposed to go to us. Now we've been fundraising for years. We have more than $500,000, which was supposed to help with physical construction requirements to put things in place, but none of that looks like it's going to happen now. What we do have, which is more than we had before, is four rooms in the new Acute Care Wing and we have eight rooms which are assigned to stroke patients after the acute stage, but they are not getting the rehab that they need while they're here."
2015. September 22. The introduction of affordable healthcare in the US is a shot in the arm for captive insurance in Bermuda. Now the Bermuda Business Development Agency (BDA) is to hold a special webinar to highlight the Island's expanding healthcare insurance market. The introduction of the 2010 Affordable Care Act in the US — known as ObamaCare as it was driven by President Barack Obama — has lead to the amalgamation of American hospitals and expanded Medicaid coverage to millions more US citizens. The BDA said: "That trend has created demand for healthcare captives to offset the upsurge in potential risks. Indeed, the Island has seen substantial growth in the sector over the past five years, according to Bermuda industry experts, many of whom will be part of a BDA delegation to next month's annual American Society for Healthcare Risk Management conference in Indianapolis." Oceana Yates, vice-president in captives for R & Q Quest Management Services, said Bermuda had more captives than anywhere else in the world and is on track to meet strict EU Solvency II financial standards. She added: "Much investment has been made in providing truly innovative and relevant solutions healthcare-related entities. ObamaCare had meant hospitals employing more doctors directly, rather than being self-employed, buying physician groups and starting joint ventures with other entities to help manage healthcare costs. The expansion of the reach of hospitals and other healthcare facilities is driving this captive growth in Bermuda." Bermuda has around 40 specialists writing healthcare insurance and reinsurance, a solid track record in payouts and local capacity to write up to $400 million for any single risk. The hour-long webinar, to be broadcast at noon on Wednesday, September 30, will feature Ms Yates as one of the expert panelists. People who register for the event will get online access to the webinar and a post-event download of the entire presentation. Ms Yates said: "The webinar affords an excellent opportunity for those interested in the captive idea to interact directly with experts who have significant healthcare experience. The session will help to clarify how captives can add value in terms of enhanced risk strategy and tangible bottom-line results." Questions during the webinar can be e-mailed to info@bda.com or tweeted to @investBermuda#BDAcaptive.
2015. September 17. The Bermuda Cancer and Health Centre has signed a memorandum of understanding with a top cancer facility in the United States to collaborate on a radiotherapy programme. Dana Farber/Brigham and Women's Hospital, ranked by US News Best Hospitals Rankings for 2015 as the fourth best hospital for adult cancer care in the US, will share its expertise with the BCHC as part of the next phase in developing radiation plans for the treatment of cancer patients locally. Cancer patients in Bermuda will next year have radiation treatment available to them on the Island for the first time thanks to an ambitious multimillion dollar project. BCHC executive director, Tara Soares said: "BCHC recognizes how crucial it is to establish collaborative clinical affiliations with overseas cancer centres so that we will safely and effectively provide the highest quality level of cancer care locally." Experts from the overseas organisations will advise Bermuda's health professionals on issues related to the design of a facility, the creation of clinical radiation oncology policies, procedures and safety protocols and the development of a training and education programme. Brigham and Women's Hospital will work with BCHC to explore research opportunities along with a telemedicine programme. Daphne Haas-Kogan, managing director and chair for the Department of Radiation Oncology, Dana-Farber/Brigham and Women's Cancer Center, and professor at Harvard Medical School, said: "We are excited to partner with BCHC to expand the radiation oncology services available to patients in Bermuda. We share a commitment to providing patient and family-centred care, and through this partnership, most patients who require radiation therapy will no longer need to travel off the Island to receive high quality care." Chairman of BCHC's board of directors, Glen Gibbons added: "We are proud to partner with Dana Farber/Brigham and Women's Hospital to provide our patients in Bermuda access to the latest therapies at a comprehensive radiation treatment facility with a mission of providing cancer treatment to everyone who needs it, regardless of their ability to pay."
2015. September 16. A renowned US cancer specialist will travel to Bermuda this week to speak with residents about radiation therapy. Tatiana Lingos, director of network development at Brigham and Women's Hospital's radiation oncology department, will provide a presentation tomorrow evening at BUEI. Dr Lingos's visit comes as the Bermuda Cancer and Health Centre continues to prepare to bring in the Island's first radiation therapy equipment to tackle cancer. The charity's executive director, Tara Soares, told The Royal Gazette that she hoped the multimillion dollar linear accelerator would arrive in the third quarter of next year. "We hope that after its installation at the Bermuda Cancer and Health Centre patients will begin having treatment with the new machine before the end of the year," she said. "The new equipment will be brought in from the US and housed in a new room that will be specially constructed in our building. The equipment is very much like an X-ray machine in appearance. It is a single unit and will probably take around two months before we are fully commissioned. There are international standards and regulations that we will have to fulfill before patients can be treated." Radiation Therapy is a critical tool in the treatment of cancer for up to 67 per cent of people diagnosed with the disease. Typical treatment is carried out over the course of six weeks with the aim of delivering a total dose of radiation to the tumor sites to kill the cancerous cells. Ms Soares added: "Radiation therapy is currently not available in Bermuda and therefore people can only receive this type of treatment if they go to an overseas facility. Being overseas, for an extended period of time, can be very complicated for many people. Long absences from home and loved ones, leave of absences from work and additional costs and out-of-pocket expenses can be some of the hardships people may face. Many of the residents in Bermuda do not have health insurance or have only very basic health insurance coverage. Last year, we donated $180,000 to uninsured or under-insured patients towards cancer treatment. That commitment to help those who can not afford this vital treatment will continue even after the radiation therapy equipment arrives." Dr Lingos's presentation will begin at 6.30pm tomorrow at BUEI. It will be followed by a panel discussion and question-and-answer session with Ms Soares, Christopher Fosker, the clinical oncologist for Bermuda Hospitals Board and Mark Davis, the executive director of strategic initiatives and business development at Brigham and Women's Health Centre. Anyone interested in attending the event should contact Robyn Dickinson-Baras by e-mailing marketing@chc.bm
2015. September 10. Bermuda Hospitals Board has unveiled a new machine to vastly improve its service for sickle-cell patients. The Spectra Optia therapeutic apheresis machine, which extracts and filters blood, was bought with financial help from the Bermuda Sickle Cell Association. Association treasurer Adrian Warner said: "We recognise that this machine will significantly improve the lives of those of us living with sickle-cell anemia, so we are very happy to pledge our support with a $25,000 donation. "We were desperate to have the hospital offer this service and are still actively fundraising to meet our goal." The machine, which acts as a sort of cell exchange, can extract red blood cells, white blood cells, platelets or plasma and simultaneously replace the removed components with the required product when necessary. BHB consultant haematologist Eyitayo Fakunle expressed his gratitude to the Hospitals Board. Dr Fakunle described the equipment as "simple", adding: "It's very efficient in extracting red blood cells and is the only equipment that can perform the full exchange." Mr Warner, who is one of about 80 people diagnosed with sickle cell in Bermuda, has already benefited from the machine. He said: "It drastically reduces the amount of time a patient has to undergo transfusion. Usually it took four to six hours for a manual partial red cell exchange treatment, but with the new machine a full red cell exchange is finished in 90 minutes. This means a larger volume of my blood is being processed and so the number of treatments I require has been reduced. I used to come in once a month, but now it's every six to eight weeks." Mr Warner has undergone treatment three times this year. His red cell exchange was previously done manually and since its introduction in January he has seen a significant reduction in his need for treatment. "I am elated that the machine is here," he said. He told The Royal Gazette: "The great thing about it is I haven't noticed any physical changes at all. The treatment before was so effective." Mr Warner said the real difference has been a financial one as his previous medications were "extremely expensive". Sufferers undergoing manual treatment typically require an iron chelation medication administered alongside transfusion protocol to cut down on iron overload. "This machine negates the need for that drug," Mr Warner said. "We have patients that have built up such a high iron overload that even when they start on this machine they're going to have to remain on the medication for the next two to three years and just can't be on it because of the expense." Also present at King Edward VII Memorial Hospital yesterday was Salintae Tuzo, fellow founding board member and "sickler" who suffers from "small crises": a common symptom characterized by intense physical pain. She has found coping mechanisms to keep these instances "under control." Ms Tuzo said she pays attention to her body and says "no to stress", adding: "So that's water, rest, and paying attention to the signs in my body and knowing my body inside out." As September is Sickle Cell Awareness Month, the committee has given awareness packages to the Gosling Ward, sponsored by Argus. It has information about the association and acts as a guide for parents whose children have been diagnosed. It includes an illustrated book written by Brenda Miles, a doctor Mr Warner met while undergoing treatment in Canada. Shakira Warner, Mr Warner's sister, explained: "It's just a book to help children deal with pain, whether that be the everyday bumps and bruises or a more chronic pain that sicklers get," . Jeanne Atherden, the Minister of Health, said to Mr Warner: "I applaud your efforts and those of your committee" adding "Keeping abreast of the latest technology is essential."
2015. August 31. Four new benefits and one improved benefit will be introduced for HIP and FutureCare policyholders tomorrow — but premiums will also go up for 2015-16. The Health Insurance Department today issued a reminder about the changes, stating that these "mark a strategic shift in our delivery of health services which is designed to provide better patient outcomes and population wellness in relation to the significant investment made by Government into the health of our citizens. "Ultimately, our aim is to return the health system to a sustainable level with the appropriate level of accountability." The changes include a new personal home care service aimed at reducing the length and number of hospital stays by enabling the elderly to age at home. To improve chronic disease management, an increased number of specialist visits will be offered and health and wellness benefits will be introduced for preventive care management. And through a new youth coverage benefit, children up to the age of 21 will also be covered for specialist, dental and overseas care, when medically necessary and unavailable in Bermuda. The HIP premium will be raised from $390 to $433.31 and the FutureCare premium will increase from $450 to $504.21, whereas a new HIP Youth premium will be $190. Addressing the House of Assembly on July 17, Jeanne Atherden, the Minister of Health, Seniors and Environment, said that premiums have had to increase because of escalating healthcare costs, a significant rise in claims and an increase in the Standard Health benefit rate. The Health Insurance Department has also made changes to an existing benefit for policyholders by introducing a new overseas preferred provider network. "HID has developed an Overseas Preferred Provider Network in response to the escalating cost of overseas treatment," Ms Atherden said. Within the network, HIP will continue to pay 60 per cent of usual and customary charges and FutureCare pays 75 per cent. However, 10 per cent less will be paid for HIP and FutureCare claims that are out of the preferred provider network and elective treatments, second opinions and experimental treatments are not covered." Ms Atherden told the House that "substantial savings will result from this policy with no degradation in quality of care and patient outcomes."
2015. August 20. Several employers have been removed from a list of companies suspected by the Bermuda Health Council of operating without health insurance. Options Electrical, Serenity Gardens Nursing Home and Byrdies Ltd are no longer listed as having inactive health insurance policies as of this month, while Zippy Lube 2 is no longer listed as having a terminated policy. However, one company, Hunts Food and Supplies Ltd, has been added to the list, with the website saying the company's policy had been terminated. The status of several other employers remains unchanged, with eight employers remaining on the list. The Health Insurance Act 1970 requires employers to maintain an active health insurance policy for all employees and their non-employed spouse — something monitored by the BHeC. The BHeC officially began publishing the names of employers with "unverified health" insurance policies on its website last month. Since then, the list has seen several changes, with various employers being added and removed. Under the scheme, employers are contacted by a variety of means and, failing to give a response, they are issued with a warning giving seven days to provide proof of an active policy. The employers' names will remain on the website until proof of an active policy is provided by the employer and verified by the insurer. The companies labeled as having inactive policies as of yesterday afternoon were AJW Construction, Bull's Head Car Care Centre, DeSilva Real Estate and Rentals and Gourmand Ltd. Meanwhile, Impact Mentoring, Inner Harbour Ltd and Tamerry Dental Healthcare Centre have been listed as having terminated policies. The BHeC list can be viewed at www.bhec.bm.
2015. August 19. The Island's first home dialysis service is up and running — and could save Bermuda's healthcare system up to $2 million a year. Bermuda Home Dialysis Service (BHDS) has been a dream four years in the making for local nurse Irena Ashton. "Dialysis has never been done outside of the hospital in Bermuda," Mrs Ashton said, showing off her new premises on Woodbourne Avenue in Hamilton where up to 40 patients could ultimately be treated. BHDS stands to alleviate the pressure at King Edward VII Memorial Hospital's unit in the acute care wing, where about 170 patients receive dialysis. Dialysis is the only recourse for people who have lost kidney function, and chronic kidney disease is on the rise in Bermuda. In traditional haemodialysis, a patient's blood is filtered through a machine. BHDS offers peritoneal dialysis, a procedure that patients can perform on themselves and at home — often scheduling the daily procedure to run while they are asleep. "It's a good option for new dialysis patients — it's gentler and more natural," Mrs Ashton explained. "Haemodialysis is now traditionally looked at as the last resort. Controlling their own treatment empowers patients, while they continue to receive one-on-one time with healthcare staff. They will come here for training at the beginning, which is usually anywhere from a month to a month and a half," Mrs Ashton said. "Then they start dialysis at home and come here for check-ups once a month." The 27lb device that administers the treatment, known as a Cycler, "fits into a suitcase", meaning local patients can take theirs with them when they travel. "The same applies to people coming to Bermuda — we will finally have a service that we didn't have before," Mrs Ashton said. As healthcare costs climb year over year internationally as well as in Bermuda, she said peritoneal dialysis has become "mainstream." Mrs Ashton estimates that the service could cost $50,000 less each year per patient, and that as many as 40 per cent of patients could be eligible for it. Moves to introduce peritoneal dialysis to Bermuda caught some political flak earlier in the year. Mrs Ashton's service had been approved by the Bermuda Health Council. She subsequently liaised with the hospital, which sought ultimately to offer its own peritoneal dialysis service. Ms Ashton was taken on as a consultant by the hospital, but the contract was dropped after it came under fire in the House of Assembly. Several Opposition Members of Parliament objected to the consultancy, suggesting a conflict of interest because Mrs Ashton's husband Michael Ashton is head of infectious disease and hospital epidemiology at Bermuda Hospitals Board. Mrs Ashton said her husband's responsibilities and line of work had no bearing on her consultancy with BHB. Confident that the new service will prove beneficial for Bermuda, Mrs Ashton called for existing dialysis patients or persons about to start on dialysis to contact her at 295-8999. BHDS cannot self-refer, and the service is offered in conjunction with patients' nephrologists and primary care physicians.
2015. August 19. A fee increase for hospital medical and dental procedures has gone before legislators. Jeanne Atherden, the Minister of Health, stressed that physicians have not seen the annual fees order change in the last two years, even after the sector fell by 13 per cent in 2013. Meanwhile, the Bermuda Dental Association sets its fees in accordance with Ontario Dental Association guidelines. This 2015 Order, brought before the House of Assembly, sets a 3 per cent increase for medical procedures and sets dental rates at the Ontario standard.
2015. August 19. Reporting issues have rendered recent financial statements for the Health Insurance Department "unauditable" by the Auditor-General. However, Jeanne Atherden, the Minister of Health, said that "better days are ahead", as the department has advanced greatly in its claims administration and other procedures. Restoring confidence in the department's accounting has been "a long and arduous process, spanning almost six years." Modernizing the department exposed "serious deficiencies in intra-Government reporting", and it was agreed in a May 2014 consultation with the Auditor-General that there would be a denial of opinion on the records. However, Ms Atherden told the House of Assembly that regular audits of the department are to resume with the 2014-15 fiscal year. The minister tabled financials for the fiscal periods ending March 31 2011, 2012, 2013 and 2014, representing "the last major legacy issue faced by the department."
2015. August 17. The Bermuda Health Council investigated complaints representing more than 4,200 employees in 2014, according to Minister of Health Jeanne Atherden. Last year the BHeC, in its capacity of enforcing employer compliance, saw that more than 60 per cent of the workers regained active insurance compliance as a result. More than $80,000 was received in Standard Health Benefits owed, and there were three criminal convictions prosecuted through the courts, Ms Atherden told the House of Assembly.
2015. August 6. Government dental services have been scaled back temporarily due to financial constraints, the Department of Health said yesterday. The Oral Health section of the Department provides dental health services for school-age children, special patients, prisoners and seniors. But, as revealed in The Royal Gazette yesterday, the service is only available for existing clients and emergencies. There are usually four dentists working out of the Hamilton Health Centre, Somerset Health Centre and St George's Health Centre. The service to new patients was cut off 11 days ago and three dentists are trying to cover a large backlog of work before two of them end their tenure, leaving just one. A department spokesman said the Bermuda Government was "actively seeking" a locum to help to ease the strain on the remaining dentist. The recruitment process to fill the vacancies had been approved but it could take up to a year to get staffing levels back up to full capacity. The spokesman said: "Avoiding gaps between employment of all clinical staff has been the continuous goal, but the reality of hiring freezes, due process involved in recruitment and approvals, and the career choices of incumbents, means gaps are sometimes unavoidable. This is compounded when overseas recruitment is required which prolongs the process further. We are conscious of the impact on patients and every individual at the front line and behind the scenes is working tirelessly to remedy the situation within the constraints of the existing economic environment. The Department of Health is actively seeking a locum and anticipates to have one full-time locum and one part-time. The department is restricted in its ability to fill all the positions but has worked tirelessly to meet patients' needs with limited resources. In the interim, urgent cases will take priority. There is no guarantee that immediate replacements will be available to take over the work". Some 8,000 people use the government-funded dental service although active use varies. Last year there were 4,434 visits to the dental clinics and 2,358 screenings, not including health fairs. At the last count, there were 504 patients on the waiting list. Most of these were children — 37 were special patients and 87 were seniors. The service has been taking patients off the waiting list to see the new dentist, when possible. The spokesman said: "There are people who come to the clinic but are ineligible for the service. However, for some time, of those who are eligible we have been encouraging some to go to private practice when they have insurance coverage. The Hamilton Health Clinic does not have access to any kind of financial assessment. Every effort has been made to meet the most pressing patient needs with limited resources, and we believe the public can appreciate Bermuda's economic reality and the impact of the fiscal space on service provision. With respect to the dental services, the ministry is seeking to put in place a service complement within the reality of recruitment and approval processes." The waiting period for routine oral health services could be as long as six to eight months. The department advises: "In patients' best interests, where the family has insurance, it is advisable to seek services through a private practice rather than the government clinic at this time. This would alleviate pressure on stretched services. The public is reminded that from September 1, 2015, parents on HIP will be able to put their children on HIP at a lower premium designed for dependents. Priority is being given to eligible patients who, upon triage, are determined as requiring urgent or emergency care. If an emergency should arise notify the dental clinic or contact a private practitioner."
2015. August 5. The three Government-funded dental clinics that subsidies services for children, seniors, prisoners and those with special needs has stopped taking on new patients amid staffing shortages. The Hamilton Health Centre told The Royal Gazette that its services, used by some of the most vulnerable members of society, are only available on an emergency basis for the foreseeable future until more dentists are recruited. At full capacity, there are four Government dentists working from the Hamilton Health Centre, Somerset Health Centre and St George's Health Centre. Three dentists are now trying to cover a large backlog of work before two of them end their tenure, leaving just one. It is unclear whether the Department of Health is planning to bring in locums to help to ease the strain. Single mother Susan Simons told how she was "blown away" after discovering that she could not get her five-year-old son a routine check-up — mandatory for him to transfer from preschool to primary school next month. She said she was advised by the Hamilton Health Centre to take out insurance and use a private dental practice. Ms Simons told The Royal Gazette: "My son attends Warwick Pre-School, who told me their screenings were done in February. I am a first-time mom here, I didn't know. I called up Hamilton Health Centre and I was asked whether I had insurance. I am on HIP, which doesn't cover children. I was told there are no dentists available now and, at the moment, there wasn't a time frame they could give me for my son to be seen. I am going to pay out of my own pocket because I recognise the fact that it is so important. It is disheartening — I am a single mom doing everything by myself. I am going to have to break the bank and get private insurance so he can be fully covered." Martha Dismont, executive director of Family Centre, which cares for vulnerable families, said the move would add another financial burden on those already struggling. "This is part of a larger picture that we are really concerned about, which is affordable healthcare," she said. "When we have higher costs on top of reduced services, that is a double whammy." Mrs Dismont said she was also concerned about a lack of consultation by the Bermuda Government concerning the service issues. "Government should advise the public well in advance so people can figure out what to do rather than suddenly being met with limited services and higher costs. It seems like there is a continued barrage of increased cost to the consumer." Charles Jeffers, of Age Concern, said the move "appeared to be a backdoor measure for Government to save expenditure. We realize that Government has a wide variety of things to do, but certainly there must be somebody in charge of this very vital service? They must have been aware of what was happening. Are they using stalling tactics to save costs? If they can delay the appointments by three or four or six months, then they can make a significant saving. How long has Government been aware that this was happening, and what concrete steps are being taken to rectify it immediately? Seniors are getting hit all around — the lack of increase of pensions, increases in medical insurance, prescription costs, food prices are not stable, and at the same time the Government has not moved through the Human Rights Commission to stop discrimination in the workplace against seniors. Where do we go from here? Seniors are negatively affected once again." Asked what he thought about the advice given to take out insurance and use private practice, Mr Jeffers said: "That is an insult and another blow for seniors who are facing financial problems in just trying to get the basic health coverage. Now you want to add dental on to it?" The Royal Gazette tried to contact the Prison Fellowship Bermuda for their take on the issue but could not get through by press time. The Government was approached for comment but a response had not yet been received by press time last night.
2015. July 30. Health bosses are exploring ways to tackle crippling healthcare bills as a new study shows Bermuda costs twice as much as other islands. The Island's healthcare figure of more than $10,000 per capita per year dwarfs that of all other 14 islands, including nine countries in the Caribbean, in new research by KPMG. The survey, "Key Issues In Healthcare, An Island Perspective", reveals Gibraltar comes second with about $5,000 per capita, with every other Island about $4,000 or less. Jennifer Attride-Stirling, the new permanent secretary for the Ministry of Health, pointed to a large amount of services being used on the Island — sometimes, she said, without any health benefit. High levels of poorly controlled diseases like diabetes and the ageing population were further reasons for Bermuda's soaring costs, according to Dr Attride-Stirling. Bermuda Health Council acknowledged Bermuda has a long way to go before patients get value for money, and said it is pursuing initiatives to bring down costs. The survey from KPMG was based on healthcare costs per capita rather than the international standard of using purchasing power parity which eliminates the difference in price levels when comparing the same goods. According to the most recent figures from the World Bank, it requires $1.60 USD to purchase medical goods and services, including hospitalization, operations and prescription drugs in Bermuda compared to the $1 USD that would be required to purchase the same goods in the US. As well as Bermuda and Gibraltar, it gives estimated costs of about $4,000 for Isle of Man, Guernsey and Jersey; about $2,000 for the Bahamas, British Virgin Islands, Cayman Islands, Malta, Turks and Caicos; and lower still for Barbados, Jamaica, Sint Maarten, Suriname and Trinidad and Tobago. Bermuda and Gibraltar do have the highest hospital bed capacity at seven per 1,000 people with Malta trailing in third place with 4.45 beds. And with a life expectancy of about 81, Bermuda is among the six countries higher than 80. Tawanna Wedderburn, acting chief executive officer for the Bermuda Health Council, said that Bermuda's healthcare system is complex and that the Island has a long way to go to achieving value for money in relation to life expectancy. "The Health Council is analyzing data to see how the health system can achieve greater efficiencies in areas such as overseas care which represents $100 million or 14 per cent of total health expenditure," she said. "The Health Council is pursuing a number of initiatives in collaboration with stakeholders to address key drivers of costs. In addition, we continue to examine ways that yield long-term cost savings and can improve the health of the population by reviewing the Standard Health Benefit (SHB); the basic package of care that every employed person and their non-employed spouse is required to have. For all SHB services, there are no co-payments for patients. A very good example is the Home Medical Services Benefit which saved the health system an estimated $100,000 in the first six months. This benefit allows patients to receive specific medical procedures in their home as part of their insurance policy. It is natural to want to blame others but, in a system where total health expenditure is $705 million, we all have a role to play in improving our health spending. We can begin by choosing the types of services that are truly proven to enhance our health and longevity." Dr Attride-Stirling said several BHC reports had highlighted health cost trends. She said: "From these trends we can see the main drivers are the amount of services being used, at times with no health benefit; high levels of chronic non-communicable diseases (NCDs) that are poorly controlled, such as diabetes; and the fact that our population is getting older which naturally comes with more need for healthcare. In addition there are efficiencies to be gained with respect to healthcare delivery and financing in our health system. There are many initiatives under way to reduce costs and, in fact, we are seeing some green shoots already. We know diagnostic test ordering has gone down, the Standard Health Benefit includes more coverages to drive care to more appropriate, cost-effective settings, for example Home Medical Services, and various initiatives to better manage NCDs will also improve care quality and reduce costs." Steve Woodward, managing director at KPMG in Bermuda, said: "The survey findings show that island healthcare systems are experiencing the combined challenge of rising costs, increasing demand and greater patient expectations. Island governments have the added challenge of finding the optimal balance between providing care locally or abroad." The BHC provides advice to help mitigate high costs while avoiding unnecessary testing or inappropriate use of emergency services. Information is available online at bhec.bm including the Guide to Bermuda's Health Costs which details how to use services correctly, understand prices and reduce the need for care. There is also a healthcare directory which allows patients to choose among the options available for care.
2015. July 14. Physicians are being asked for their ideas on changes to the benefits under the Standard Hospital Benefit, Bermuda's basic health insurance package. Alterations to the SHB caught widespread public attention after the health ministry proposed switching mammography coverage over to more stringent guidelines. The move was dropped after widespread criticism. Further changes to the SHB are planned to take effect in April 2016, and the Bermuda Health Council has asked for eligible healthcare providers to give their proposals. An SHB review committee has been tasked with prioritizing the treatment of specific non-communicable chronic illness, end-of-life care and secondary prevention, which is the treatment of a disease or injury that has already occurred, in order to improve patient outcomes, contain insurance premiums and reduce healthcare costs. Proposals have been requested in the following categories:
• Foot care for diabetic patients at risk for amputation;
• Evidence-based steps for chronic kidney disease to prevent or at least delay dialysis;
• Similar processes for cardiovascular disease, to prevent or delay heart attacks and stroke;
• Post-acute care after neurological events or injuries;
• Palliative and end-of-life care in home or hospice settings;
• Non-invasive vascular screening to reduce potentially damaging scans;
• Evidence-based implantation of cardiac defibrillators on the Island, to cut down on referrals overseas.
Details, including eligibility and assessment criteria, are available on the Bermuda Health Council's website. Completed applications are due by August 23. Final decisions on benefit changes will be made once the impact on premiums has been determined. Successful candidates should be notified by September 23, and approvals in principal will be made by March of next year. The Council is to hold an information session for prospective applicants on July 20, at 5.15pm, at its main office on Wesley Street, Hamilton.
2015. September 2. The rising cost of health insurance premiums is unsustainable and unaffordable for the Island's seniors, according to Age Concern. Claudette Fleming, the charity's executive director, said that "across the board" hikes including new increases to HIP and FutureCare that take effect today could produce a sicker older population. The charity's concerns about the rise in premiums prompted it to hold a public information session yesterday that was attended by more than 100 seniors. "The rising cost of health insurance premiums are a growing concern for us," said Ms Fleming. "Furthermore they come at a time when the employment environment is fierce and the economy is struggling. There is a trend of offering people packages before they would normally retire and there are no laws to protect people in their jobs passed retirement age. More retirees have reverted to FutureCare where the responsibility is on the individual to pay for their own medical insurance. The average Bermudian is 42 to 44 according to the last census so in approximately 20 years from now the majority of the population will be 65 so we clearly have to do something different. Government may feel they are making real changes by shared sacrifice but if we continue this there will be more people under insured or with no insurance. We will have a sicker, older population." In July, the Minister of Health, Jeanne Atherden, announced that four new benefits and one improved benefit would be introduced for HIP and FutureCare policyholders, but also revealed that premiums would go up for 2015-16. From September 1, the HIP premium will be raised from $390 to $433.31 and the FutureCare premium will increase from $450 to $504.21. Ms Atherden previously said that premiums had to increase because of escalating healthcare costs, a significant rise in claims and an increase in the Standard Health Benefit rate. She told MPs: "Please know that we have gone through a comprehensive and exhaustive process to come up with these recommendations." However, Ms Fleming told The Royal Gazette: "We need something more affordable and more proactive. We need agreement on what the Standard Health Benefits should be, whether they should be financed by the public funds and they should be accessible to all. It seems we are avoiding how this standard health benefit is paid for and we need to address that. We need a solution that everyone is happy with and we need more consultation. On the other side there have been benefits added to health insurance policies giving people support in their homes and day care. That is important. But if people can not afford to pay their premium then that is going to be a big problem. Age Concern will continue to stay at the table and ensure that our seniors understand the changes and what the potential implications are." A spokesman for the Ministry of Health, Seniors and Environment maintained the department had engaged in dialogue with "many of the parties who would benefit from the additional benefits. Numerous meetings have been held with the Department of Financial Assistance, National Office of Seniors and Physically Challenged and the Department of Social Insurance on behalf of the war veterans, and the hospital. In addition we have met with a collective group including Age Concern representatives to go through their concerns and answer questions and offer clarification of the various additional benefits. It should be noted that the changes under the Standard Health Benefit and Mutual Reinsurance Fund — for example expanded coverage for certain hospital and ambulance services, increased artificial limb coverage, a pilot programme to manage chronic conditions — are also captured within FutureCare and HIP. It should also be noted that the SHB and MRF benefits constitute a significant part of the claims expenditure under both FutureCare and HIP." He acknowledged that the changes to the supplemental benefits represent a "fundamental shift in the way healthcare is viewed and provided within the system. The intent of these changes is to move the system towards sustainability by providing the appropriate care in the appropriate setting at an appropriate cost. Experience has shown that over the long term this strategy lowers system costs. Currently, system financing drives care to an acute care delivery setting, however, the main driver of system costs is chronic illness, much of which can be effectively managed and, in some cases prevented, by funding a different care delivery model. The increased reimbursement rates for GP visits, additional specialists visits, the enhanced care pilot are all designed to provide for better management of chronic disease, thereby reducing the substantial costs of hospitalization due to complication from poorly managed chronic illnesses. The new wellness benefit is directed at encouraging individuals to take responsibility for their health and by so doing enjoy a better quality of health. In addition to chronic illness, Bermuda is faced with the challenge of providing for the needs of an ageing population. The personal home healthcare services is designed to promote ageing in place. The availability of personal care taking, assisted living, nurse's aides and nurse visits to the home will allow our seniors to maintain dignity and continue to be engaged with the community as long as possible."
2015. July 11. Jennifer Attride-Stirling has been appointed to permanent secretary for Health, Seniors and Environment. "This is a really exciting opportunity and I'm deeply honored to have been selected — I'm looking forward to bringing my energy and expertise to the new position," Dr Attride-Stirling, the former CEO of the Bermuda Health Council, told The Royal Gazette. "Public service is a calling and I have every confidence that, together, we will make a positive difference. There is a lot of work to do, but there's a fantastic team at the ministry and I feel well placed to hit the ground running." Dr Attride-Stirling has worked in a number of roles in the public health arena over the past decade: she was responsible for moving the Health Council from a start-up in 2009 to a highly respected and trusted watchdog. She was also responsible for corporate, statutory and financial performance and provided advice to the Ministry of Health. In a statement yesterday, Derrick Binns, Cabinet Secretary and head of the civil service, gave his congratulations. "Dr Attride-Stirling's experience, academic achievements and skills together with an extensive background in health administration make her the ideal candidate for the position of permanent secretary. She will bring to the post a focus on policy and regulation development, with an overview for change management, communications, analysis, governance and strategic planning."
2015. July 8. Early detection and prevention is the key to tackling chronic kidney disease in Bermuda. Nephrologist Raphael Loutoby said that while chronic kidney disease (CKD) is on the rise both locally and internationally, efforts could be made to address the issue. Speaking to the Hamilton Rotary Club yesterday, Dr Loutoby said: "Early detection and prevention helped to reduce the burden of chronic diseases such as lung cancer and cardiovascular disease. The same can be done for chronic kidney disease." He said that CKD is becoming more common throughout the world, with end stage renal disease rising locally by around 15 per cent per year. "CKD has been growing steadily because of multiple reasons," Dr Loutoby explained. "The ageing population by increased life expectancy, epidemic of type two diabetes, epidemic of worldwide obesity. The westernization of the lifestyle and people's eating habits have made some populations more vulnerable to these things. This is now a global issue and some populations are affected more than others. When I was a medical student they used to tell us that you can get type one diabetes when you are about 10 years old or even younger and type two diabetes when you are in your late 40s or mid 50s if you are a little bit obese. All of that has changed now, with the way people eat and their lifestyles its very common to see youngsters of 15 to 18 years old with type two diabetes. This is a major health concern. Type two diabetes and hypertension is fuelling kidney disease. This is a problem the planet is facing." He also noted the financial cost of CKD, saying that around $30 million a year is spend on dialysis locally. Despite the growing threat of the ailment, Dr Loutoby said medical experts are using their experience tackling other chronic ailments to address the issue. One important element is early screening, which he said could make a major difference if cost effective. Another element in the battle is preventive care, encouraging healthy lifestyles so that patients never develop CKD. "A healthy lifestyle is very important, exercise on a regular basis, not eating too much salt or sugar and working with doctors to keep diabetes under control if you have it," he said. "If you know that you have high blood pressure you should work with your physician to keep it under control because it can help decrease CKD. Sometimes in Bermuda you may find it difficult to eat fresh food. The concept of an urban garden can help this. We can also learn from the initiative of First Lady Obama and the White House Garden which she has shared to different high schools and communities to encourage them to eat better and exercise more." He also called for the launch of a national renal registry to help give information to the medical community and policymakers about the causes of CKD, and antismoking campaigns and rules limiting smoking could also have a positive impact as smoking has been linked to kidney damage.
2015. June 29. The Bermuda Health Council will this week begin publishing the identities of employers who do not have an active health insurance policy. Starting on Friday, companies who are not verified as possessing a policy will be listed on their website. Jennifer Attride-Stirling, BHC chief executive, said that the council had been investigating an average of 80 employers a month as a result of reports received. "We follow up on all cases and most employers are very co-operative in resolving the problem, however, about a quarter don't respond to follow-up and require more intensive investigation," Dr Attride-Stirling said. "This is resource-intensive and leaves employees uninsured, often despite having premiums deducted from their pay. We hope the numerous efforts to reach employers to advise them of their status and the potential consequences will help to stress the importance of maintaining their insurance cover in line with the law. We believe this is an important deterrent measure, and hope never to see a name published." Since the amendments to the Health Insurance Act came into effect, the BHC has reportedly written to 15 employers. A BHC statement said: "The Health Insurance Act 1970 (HIA) requires employers to maintain an active health insurance policy for all employees and their non-employed spouse. The BHC is tasked with ensuring that employers comply with the law. To do this, we monitor employers' insurance through reports from the public, insurers and healthcare providers. Many employees are unaware of changes to their health insurance policy status. An individual may find out that their policy is inactive only when they go to receive medical attention. To ensure employees can be aware of their policy status, the Health Insurance Amendment Act 2015 authorizes the Health Council to post on its website the names of businesses that do not have an active health insurance policy in place. The list will be updated in real time based on information confirmed with local health insurers. Employers are contacted by a variety of means and, failing a response, they are issued a warning giving seven days to provide proof of an active policy. Their names will remain on the website until proof of an active policy is provided by the employer and verified by the insurer." Those wishing to query the listings can call the BHC on 292-6420 or e-mail healthcouncil@bhec.bm
2015. June 25. An increase of nearly 10 per cent in health insurance premiums was the main driver of the cost of living rise in April. According to figure released by the Department of Statistics, the annual rate of inflation jumped to 1.8 per cent — the highest rate recorded so far this year and up from 1.2 per cent in March. The basket of goods and services on which the Consumer Price Index is based cost $126, compared to $100 in April 2006. In the health and personal care sector, prices rose 8.5 per cent year over year, mainly as a result of a 9.8 per cent increase in health insurance premiums.
2015. June 24. Health insurance alterations have gone before the Senate — minus changes to governmental cover for mammograms. One Bermuda Alliance Senator Lynne Woolridge said the mammography amendment had been dropped in the face of "significant public misgivings." Opposition Senator Renee Ming said the Progressive Labour Party supported the Health Insurance (Miscellaneous) Amendment Act 2015, which is largely aimed at cost savings. On mammography, Sen Ming told the Upper House she was thankful the minister had listened "not just to the people of Bermuda, but physicians". Although it had the backing of the Bermuda Health Council, it was rigorously opposed in the House by the PLP and dropped after "bras for a cause" protesters turned out in force outside the Cabinet Building. Bermuda spends $11,252 per capita on healthcare costs — the highest in the world, Independent Senator Joan Dillas-Wright said. Hospital costs are a significant contributor, she said, voicing her support for the "care in the community" component of the Act aimed at reducing reliance on the hospital. Sen Dillas-Wright commended changing the name of the Standard Hospital Benefit to the Standard Health Benefit, as it is "not just hospital-based — there is funding for care and services that can be provided in the community, and that is the way to go". She also recommended that the shelved National Healthcare Plan be "resuscitated." The Act includes a 12 per cent increase in the Standard Premium Rate. Independent Senator James Jardine voiced concern over the cost of health insurance, telling the Senate that while a healthy lifestyle was crucial, it was "extremely important that we get to grips with the costs of running our hospital — much of the cost of our insurance is located there." Diallo Rabain, the Opposition Leader in the Senate said the Act increased premiums, modified benefits and cut costs, but failed to address the impact of rising health costs on ordinary Bermudians. On the topic of a National Health Plan, Sen Woolridge said a Bermuda Health Plan was at present being worked upon. The Act was subsequently approved.
2015. June 10. The Argus Group has entered a strategic partnership with Cancer Treatment Centers of America (CTCA). The arrangement offers Argus Health clients preferred access to CTCA services for cancer treatment or a second opinion for those who wish to gather further information on alternative treatment plans. The CTCA network includes hospitals in Pennsylvania, Georgia, Illinois, Oklahoma and Arizona. The second opinion consultation is offered at the Tulsa, Oklahoma location. The preferred access programme will give a patient and companion access to complimentary airfare and ground transportation, on-site accommodations and two meals per day during their visit. There is no co-payment requirement and no need to file reimbursement for out-of-pocket expenses. "We know a cancer diagnosis can be incredibly upsetting so we are pleased to cover the cost of travel for both the patient and a loved one," said Alison Hill, CEO of the Argus Group. "Dealing with cancer is exactly when you need the support of your family. We hope that this arrangement with CTCA will allow our clients to focus attention on their health while we take care of the rest." Further details are available by visiting www.cancercenter.com.
2015. June 9. A group of charities has joined forces to call for a healthcare safety net, motivated by their concern about Government's lack of consultation with the community on how to best address the medical needs of Bermudians. Speaking on the group's behalf, Charles Jeffers, the chairman of Age Concern, said: "We call on the Premier, [and the ministers of] finance and health, seniors and environment, to work swiftly towards ensuring that there is a healthcare safety net for Bermudians of all ages. "We are asking for a freeze on all legislative changes to healthcare provision and coverage until there has been substantive community input on what constitutes basic and affordable healthcare coverage for Bermudians. We are asking for the institution of a task force that can effectively implement a national healthcare policy that addresses the provision of health care in a manner that Bermudians of all ages can access and afford; that best meets the needs of the people, as determined in consultation with the people, as a matter of urgency. We are asking the Government not to dismiss the call of its community." Mr Jeffers said the group was preparing a letter to Michael Dunkley, asking for his assistance in immediately addressing community concerns. The charity groups included representatives from Age Concern Bermuda, the Interagency Committee for Children and Families, the Centre on Philanthropy, and Bermuda Cancer and Health Centre. They gathered at Charities House, where they were supported by other helping agencies such as Family Centre, Pride Bermuda and the patients and consumers affected by recent changes. Mr Jeffers said: "With regard to impact to senior citizens, tremendous strain was being felt with respect to the costs of Government Employee Health Insurance scheme (GEHI) to a non-employed spouse — typically a widow or widower — has risen to $494.02 per month or $114 per week, and is set to rise again by almost $100 more in January 2016. FutureCare premiums are also set to rise by July 1, 2015. As it stands, FutureCare premiums are $450 per month. According to the 2010 Census, the median pension is $1,283 per month or $296 per week in social insurance income, which leaves an average of about $200 per week left for the average pensioner subscribing to FutureCare or GEHI to live on after health insurance coverage alone. For some pensioners, health insurance coverage consumes their entire pension." One GEHI holder, Kathleen Brangman, has found that changes in coverage have left her with $68 a month after health insurance coverage deductions. The Inter-Agency Committee for Children and Families finds that meeting the cost of health care can be bleak. "We have been made aware that as of July 1, there will be an increase in private sector insurance premiums," Nadine Lapsley Dyer, programme co-ordinator, said. "The Mutual Reinsurance Fund (MRF) tax has increased from $29.18 per insured per month in 2014-15 to $63.74 per insured per month in 2015-16. The MRF is a mandatory tax that is collected on health insurance premiums and paid to Government. The SHB (Standard Hospital Benefit) premium has increased from $301.85 in 2014-15 to $338.07 in 2015-16 — an overall increase of 12 per cent inclusive of the government tax." She described the situation as "very concerning, given the impact of our current economic climate on families", and adding that, according to the 2013 Household Expenditure Survey, the average annual household expenditure increased by 18 per cent from 2004 to 2013, including utility costs, health care and housing. In 2013, the average family spent $10,300 a year on health care, and health insurance accounted for $7,644, or 74 per cent, of this expenditure. She also pointed out that, notwithstanding government insurance premiums, which do not always provide adequate upfront coverage, the average single parent will pay private insurers up to $1,800 per month for health insurance. Next to housing, healthcare costs continue to be the second highest increased cost for families in household expenditure. "These increases will ultimately result in unfairly asking families to choose between putting food on the table and taking care of the health and well-being of themselves and their children," Ms Dyer said. Shirlene White, of the Centre on Philanthropy, described how many of the Island's charities were in danger of reducing staff or closing their doors because of a range of increased fees and taxes being introduced this year. Health insurance rises this year owing to government taxes are among the largest of all increases. "Our membership of local charities have indicated that some of them may have to choose between letting staff go or paying insurance for the few staff that remain, all at a time when the demand for service is much greater," Ms White said. "According to a recent survey of our membership, 65 per cent of non-profits are experiencing an increase in demand for their programmes and services in spite of the need to downsize." The Bermuda Cancer and Health Centre emphasized its commitment to working in partnership with the Bermuda Health Council, the Ministry of Health, Seniors and Environment, and other charitable agencies to find solutions for affordable and quality health care. According to clinical educator Rhonda Lewis, "the Bermuda Cancer and Health Centre provides over $200,000 a year to cover the cost of diagnostic imaging and early cancer detection for those who may not have health insurance or whose health insurance does not cover certain procedures. The Bermuda Cancer and Health Centre supports early cancer detection as the best current option for catching diseases such as cancer as early as possible, as it provides us with the best possible chance of curing cancer. We believe that health screenings such as mammograms and ultrasound should be available to everyone regardless of insurance coverage or ability to pay."
2015. June 9. Jeanne Atherden, the Minister of Health, Seniors and Environment, and the Bermuda Health Council have defended the decision to increase health premiums after groups expressed a series of concerns. While a group of organizations have called for the Bermuda Government to halt the proposed rate increase, Ms Atherden said the move was necessary to curb the impact on the consolidated fund. "We try to strike a balance between keeping the Government's insurance plans sustainable in the long term and working with seniors or those most affected by premium increases," she said. "The message from Age Concern and our other community partners is one we take very seriously. My aim will be to meet with them as they have requested and as soon as possible." The statement also noted that the Government subsidizes health coverage for seniors and HIP (Health Insurance Plan) in excess of $100 million annually, but that sum still does not cover the cost of providing services. Meanwhile, the health council said that the Standard Health Benefit (SHB) — the basic health insurance package — is determined through an independent analysis of services used. "The SHB ensures that most hospital services and some other benefits are covered for every insured person in Bermuda," the statement said. "The premium for the SHB is determined through an independent actuarial analysis of all health insurance claims made by Bermuda's adult and senior population. The analysis looks at the amount of services used, their fees, any new services added and transfers to access programmes. This total cost is divided by Bermuda's insured adult and senior population, which produces the premium amount." The statement noted that the annual review is published online every year on the health council's website (www.bhec.bm), along with a brief explanation of the premium and standard health benefit changes every year. "Premium changes are derived with careful consideration of the cost of paying for the services used, and the impact to policy holders," the statement continued. "Every action is taken to minimize the premium adjustments each year. For example, coverage of the professional fees that some people, particularly seniors, had to pay out of pocket was added to the premium to protect persons on the lowest-cost plans. In the context of increased use of services, essential benefit additions and a smaller population size, it was not possible to sustain the premium at current levels." The statement urged interested members of the public to read the National Health Accounts reports, adding: "These reports show that the Government subsidizes health coverage for seniors and indigent in excess of $100 million per year. "Providing services for these populations exceeds this amount, so it is necessary to supplement it with premium contributions. This is in an effort to share the cost with the beneficiaries and curtail the impact on the consolidated fund." A host of charities, including Age Concern Bermuda, the Interagency Committee for Children and Families, the Centre on Philanthropy and Bermuda Cancer and Health Centre, voiced complaints on Monday about a series of healthcare changes, calling on the Government to halt changes to healthcare provisions and coverage until there has been "substantive community input". Nadine Lapsley Dyer, programme co-ordinator at the Interagency Committee for Children and Families, said the changes were particularly concerning because of the economic climate, noting the average annual household expenditure increased by 18 per cent from 2004 to 2013. "We have been made aware that as of July 1, there will be an increase in private sector insurance premiums," she said on Monday. "The Mutual Reinsurance Fund (MRF) tax has increased from $29.18 per insured per month in 2014-15 to $63.74 per insured per month in 2015-16. The MRF is a mandatory tax that is collected on health insurance premiums and paid to Government. The SHB premium has increased from $301.85 in 2014-15 to $338.07 in 2015-16 — an overall increase of 12 per cent inclusive of the government tax."
2015. June 6. The Opposition applauded Government last night for removing a controversial provision related to mammograms in a new health bill. Health Minister Jeanne Atherden made good on a promise to protesters at the Cabinet Building on Thursday during the second reading of the new Health Insurance (Miscellaneous) Amendment Act. But there was criticism of the Act's increase of 12 per cent in the Standard Health Benefit at a time when the cost of living is rising. Regarding mammography, Opposition leader Marc Bean said he was pleasantly surprised to see the about-turn and that the women of Bermuda have "given a collective sigh of relief". Shadow Health Minister Kim Wilson thanked Government for listening to the people, the Opposition and health professionals. Government faced criticism after it was announced last week that under the new Act, coverage for cancer-detecting mammograms would be switched to the more stringent clinical practices of the United States. Bermuda's health system follows guidelines from the American College of Radiology, which recommends annual screenings for women aged 40 and older. While the Opposition said they agreed with some of the measures brought forward in the Act, Mr Bean and Ms Wilson both said that they could not support the 12 per cent increase in the Standard Health Benefit at a time when the cost of living is continually rising and healthcare costs are already "exorbitant." Several Progressive Labour Party MPs chastised the Government for not doing more to involve the public in the discussion. Mr Bean called for a holistic approach to healthcare reform, stating that the greatest impact of a "piecemeal approach" would be on the already vulnerable population. He also called for a greater emphasis on preventive and alternative medicine, adding that education was key because the "path to good health is knowledge of self." Ms Wilson also brought up several measures that could be utilized to cut healthcare costs, including the decentralization of outpatient surgical care to community centres, charging patients who stay in hospital after they have been discharged, and reassessing the mandatory retirement age of nurses. She also called for an improved utilization of complementary and alternative care. PLP MPs Lawrence Scott and Derrick Burgess both protested raising premiums, which Mr Scott pointed out came at a time when Belco was proposing price hikes of a similar magnitude. "Withdraw this Bill and let's sit down," Mr Burgess said. "It's not about politics. It's about getting it right for this country."
2015. June 5. Protesters cheered outside the Cabinet Building last night after an unpopular proposal to adopt more stringent insurance coverage for mammography was dropped. It was an abrupt about-face for Jeanne Atherden, the Minister of Health, who told about 200 women and men that she would not include the policy in the health legislation going up for debate today. "Part of the development of policy involves creating an understanding around why we institute changes and how they will benefit the people," Ms Atherden told a largely peaceful crowd. Saying she intended to do so, the minister assured demonstrators at the "Bras for a Cause" gathering that the breast cancer screening policy would be left off from plans to use United States guidelines. "This has always been about clinical guidelines and adopting an approach that empowers women to make choices based on their individual needs and in consultation with their physicians to improve their health outcomes and reduce their risks." Fielding questions from protesters as she stood on the steps of Cabinet, Ms Atherden conceded that the medical guidelines had not been put to public consultation, but stressed that the move had arisen from talks with physicians and local medical bodies, including the Bermuda Health Council, which endorses the plan. The issue provoked widespread protest after it emerged from the Health Insurance (Miscellaneous) Amendment Act 2015, tabled by Ms Atherden two weeks ago. Kim Wilson, Shadow Minister of Health, registered her objections almost instantly. "This is the power of the people, that's all I can say — the people spoke, and I commend the Government for listening," an elated Ms Wilson said after the announcement. The fact is that everybody in their own individual ways, by petitions and broadcasts and social media, all came together for a common cause that transcends race, class, politics and even sex, because men can get breast cancer. This is a great example of what we can all do when we work together." Last night's demonstration, in which lawns and railings around the Cabinet building were festooned with bras, gained traction quickly this week via social media. One of the organizers, Kimberley Hines, said her idea started as a playful suggestion just a few nights ago. "It was a joke, mostly, but the others said, 'let's do it'," Ms Hines said, alongside friends Coral Welles and Rachael Burrows. Ms Welles told the protest that she had been given 34 bags of bras collected by Secrets Boutique on behalf of people who could not attend. To applause, she added: "I am not ready to pick up anything from off this yard until it gets passed tomorrow." It was a peaceful protest with little heckling of the minister, but Ms Atherden faced some heated questions, with one man accusing her of changing the script without heeding "the needs, wants and demands of the people". Another protester interrupted her, asking to know why she was telling people to see their doctors first before being screened A few people booed as Ms Atherden, flanked by Attorney-General Trevor Moniz; Cole Simons, the One Bermuda Alliance whip; and Patricia Gordon-Pamplin, Minister of Community, Culture and Sport, left the steps of Cabinet. "I feel personally that they put the cart before the horse — more research needed to be done," protester Cindy Swan said afterwards. "They keep saying that we have to go to our doctor but there are a lot of unemployed women in Bermuda that don't have health insurance." In a PLP statement issued later last night, Ms Wilson said there needed to be wider consultation — that the OBA Government "needs to stop trying to force legislation through without consulting the stakeholders and the experts. "We are very pleased with this outcome," she added. "However, it did not have to go this route had the Government acted collaboratively and in the public's best interest."
2015. June 1. The cost of the hospital's new acute care wing is about to be passed on to consumers through higher premiums, as the price of the Standard Hospital Benefit goes up by more than ten per cent this month. The Standard Health Premium (SPR) is set to rise from $301.85 a month to $338.07 — roughly two thirds of which will go to the Bermuda Hospitals Board (BHB). The cost for this mandatory minimum benefits package, which is being renamed the Standard Health Benefit, is borne equally by employers and their staff, meaning the hike of $36.22 will be split each month. Announcing new health insurance amendments at the last sitting of Parliament, Jeanne Atherden, the Minister of Health, said that $23.64 of that increase would go towards addressing the "crisis of funding" confronting the BHB. The transfer, which will generate an estimated $13.7 million, will spare the hospital from increasing its fees — although a 1 per cent increase in BHB fees also lies ahead. The premium is set by Parliament rather than the BHB, and is based on annual actuarial recommendations. The SPR has risen steadily over the years, although it dropped substantially last year from $325.84 — a first, according to Ms Atherden. The premium was set for $271.61 in the 2013 fiscal year, and $252.27 in the 2012 fiscal year. The latest increase, which is a 12 per cent rise, is the sharpest in recent years: the SPR went up by a little less than 8 per cent in the 2012-13 increase — although actuaries at the time had recommended a 19 per cent increase — and rose by 6.8 per cent in 2011. Although hospital costs constitute the bulk of the SPR increase, other factors contribute: $6.17 is expected to be added by a pilot programme offering primary care to uninsured indigent patients and persons on Financial Assistance who receive the Bermuda Government's Health Insurance Plan (HIP), in cases of chronic disease such as diabetes and high blood pressure. An extra transfer to HIP, which the minister described as "severely compromised" as the insurance plan of last resort, will add $4.40 to the SPR, while a transfer to cover regulation costs for the Bermuda Health Council will add 33 cents. Other changes to standard benefits have taken a little more than a dollar off the SPR — including a switch in mammogram screening to United States guidelines, a move that has come under fire from the Progressive Labour Party.
2015. May 30. New proposals affecting insurance coverage for mammograms were again defended by Health Minister Jeanne Atherden yesterday. Coverage is to be switched over to the more stringent clinical practices of the United States, according to a new Bill. In addition, the government insurance package known as the Standard Hospital Benefit (SHB) will be renamed the Standard Health Benefit. Ms Atherden told the House of Assembly yesterday that the health system in Bermuda informally followed the American College of Radiology's guidelines for mammography, which recommend annual screenings for women over the age of 40. "A clinical review of various international guidelines from several countries has proposed changing the Bermuda standard to follow the United States Preventive Services task force guidelines, which recommend that healthy, asymptomatic women aged 50 to 74 years be screened every two years," she said. "The guidelines are recommendations which review, analyze, interpret and then report the evidence from a multitude of studies conducted by international subject experts. Regrettably, a health screening recommendation intended to improve the health of women by reducing their exposure to the risks of over diagnosis has been misinterpreted. This Government is not introducing legislation telling Bermudian women they can only have a mammogram once every two years and it is misleading to suggest that having mammograms once every two years will cause death by delay." Ms Atherden told MPs that if a doctor ordered a mammogram more frequently, it would be covered by insurance. "Women with a family history or other risk factors will still be covered for testing with a physician referral at any age," she said. "This amendment seeks to ensure that women obtain their physician's input in the decision to use this technology in young ages where the science indicates that the benefits do not outweigh the risks." Responding to questions posed by Shadow Health Minister Kim Wilson — who was dressed in pink yesterday to demonstrate her concerns about Government's position — Ms Atherden said: "The real concern is that in trying to save lives, you're actually doing more harm." Answering questions from Progressive Labour Party MP Derrick Burgess, Ms Atherden confirmed that Bermuda had experienced an increase in breast cancer in the past three years. There was some debate about which age groups the rise in cancer had occurred in. Ms Atherden said: "If a woman has a consultation with her doctor, she will be able to determine what is appropriate for her. If a doctor refers an individual every year, that person will have a mammogram every year." Ms Wilson asked Ms Atherden if not giving asymptomatic women between the ages of 40 and 49 a mammogram as a standard policy meant that the new legislation was discriminatory against women in that age group. Ms Atherden said that if a woman in that age group was able to convince her doctor to order a mammogram, then she would receive one. "We want women to have a discussion with their doctor. There are risks associated with mammograms. We believe in healthy people in healthy communities."
2015. May 29. The Bermuda Hospitals Board (BHB) has thrown its support behind new and tighter guidelines for clinical practice, including government healthcare cover for the mammogram, which screens for breast cancer. Although Minister of Health Jeanne Atherden has stressed that patients at risk of breast cancer will be covered for regular mammograms, the new guidelines have alarmed many with a shift away from early detection. Proponents argue that overly rigorous screening detects conditions that pose little risk. Mammograms are at present covered annually after the age of 40 but coverage under the new legislation would start at the age of 50. Michael Weitekamp, chief of staff for the Bermuda Hospitals Board, yesterday issued a statement in support of the guidelines, adopted from the United States. The guidelines, he said, are based on evidence from "voluminous research involving many hundreds of thousands of women from multiple countries and sponsored by neutral public authorities". Dr Weitekamp also said the guidelines would not obstruct the decisions of women and their physicians. Patients will be covered for mammograms before the age of 50 if their physicians refer them. Women or men showing symptoms would be screened regardless of age, he said. Dr Weitekamp also said the practice of screening every two years from the age of 50 was similar to Canada, Australia and Britain. "We all want to do the best we can to catch cancer earlier, when it is often more treatable. This can make us fearful and want screening earlier. Annual screening from the age of 40 did not eliminate risk. Some women with very high risks should be screened earlier, and even the most frequent screening programmes do not catch all breast cancers. National screening guidelines, therefore, must rely on the best data and research; this tells us that there is no one size fits all solution, and that risk factors or symptoms should drive decisions for early testing." The tests were said by the minister to account for nearly one third of the total cost for diagnostic testing on the Island.
2015. May 27. Health minister Jeanne Atherden has responded to allegations by Kim Wilson that changes in mammograms services could cause "death by delay." In the statement, Ms Atherden said the suggestion by the shadow minister was "misleading", and that the Bermuda Government is not introducing legislation telling women they can have a mammogram only once every two years. "The said amendment in the Health Insurance (Miscellaneous) Amendment Act 2015 seeks to ensure the coverage for Bermuda's minimum health insurance package — the Standard Hospital Benefit (SHB) is grounded on evidence-based medicine, and in line with international best practice, with respect to screening mammography," she said. "Women with a family history or other risk factors will still be covered for testing with a physician referral at any age. This amendment seeks to assure that women obtain physician input in the decision to use this technology in young ages where the science indicates that the benefits do not outweigh the risks. The health system right now informally follows the American College of Radiology guidelines for mammography, which recommends annual screenings for women aged 40 and over. A clinical review of various international guidelines from several countries has proposed changing the Bermuda standard to follow the United States Preventive Services Task Force (USPSTF) guidelines which recommend that healthy, asymptomatic women aged 50 to 74 years be screened every two years. The USPSTF guidelines are recommendations which review, analyze, interpret and then report the evidence from a multitude of studies conducted by international subject experts. The recommendations are agreed upon using a robust methodology by a panel of esteemed physicians and researchers representing a variety of fields. The task group has a rigorous screening process to assure the members have no substantial conflicts of interest which would bias their opinions. Although the members represent multiple disciplines, all scientific fields cannot be represented on the task force for practical purposes. The Task Force is comprised of scientists and medical experts on prevention. The decisions are made purely on scientific analysis of the harms of over-diagnosis and the benefits of early detection. As in all aspects of science, there is never perfect consensus on any topic among even the experts; likewise there is variation in the opinions around screening mammography Locally, physician leaders from the Bermuda Medical Doctors Association, the Bermuda Medical Council, and the Bermuda Hospitals Board, support the recommendation in addition to the Bermuda Health Council. The USPSTF was identified as a reasonable set of guidelines for our health system as they are moderate in nature, falling somewhere between the recommendations of individual speciality groups in the USA (such as American College of Radiology) and the UK's National Institute for Heath and Care Excellence guidelines. It is important to note again that unanimous agreement on a standard is not a realistic expectation, but the standard of evidence provided by international studies has produced international consensus on the benefits of starting screening at age 50. Any woman with an immediate family member with the disease, dense breasts or who have used hormones after menopause for five years, plus other risk factors known to the patient and her physician, will have full access to all mammography coverage necessary, as they do now. The decision of when to screen or not with mammography should be made by a woman and her physician, after consultation together. Starting screening mammography at 50 is recommended by international leading agencies and experts. Bermuda considered clinical guidelines from the US, the UK and Canada which ranged from annually from age 40 to every three years from age 50. The decision to use the USPSTF guidelines was based on the fact that international studies have found that annual screening for women with no symptoms and no risk factors leads to over-diagnosis, which results in repeated exposure to low levels of radiation and unnecessary treatment. The guidelines are highly credible and based on extensive meta-analyses of international studies. There is no local study to support the notion that Bermudians of African descent might benefit from earlier detection, and neither of our guest prevention experts (Dr Welch or Dr LeFevre), nor the physician representatives collaborating in support of adherence to USPSTF Guidelines, are aware of any study data that support improved outcome and less harm from "over-diagnosis" in such a subpopulation who are systematically screened earlier. It's imperative to remember that these are screening procedures for women with no symptoms, no family history and no risk factors. Black women in Bermuda who do have a family history or specific risk factors will be referred for mammography by their physician and it will be covered under the standard health benefit. The legislative change clearly states that it is covered outside the guideline if there is a physician referral. Any insured woman at any age with a family history or other risk factors known to the patient and her physician will have full access to all mammography coverage necessary, as they do now."
2015. May 23. Insurance coverage for cancer-detecting mammograms is to be switched over to the more stringent clinical practices of the United States, according to a new health bill tabled yesterday in Parliament. In addition, the government insurance package known as the Standard Hospital Benefit (SHB) will be renamed the Standard Health Benefit in the process. The adjustment is part of a raft of SHB changes proposed by the Bermuda Health Council after a review of benefits. Local health authorities recently decided to follow the clinical practices of the United States Preventive Services Task Force (USPSTF), and the switch was the subject of a conference earlier this month. Mammography accounts for 30 per cent of all diagnostic imaging costs in Bermuda, Health Minister Jeanne Atherden said in Parliament. Under the present regime, Bermuda's health system follows the American College of Radiology guidelines for mammography which recommend annual screenings for all women aged over 40 years. The USPSTF guidelines call for "biennial screening for healthy, asymptomatic women aged 50 to 74 years", Ms Atherden said. "Women with a family history or other risk factors will still be covered for testing with a physician referral. This will result in better use of scarce healthcare resources, while following best-practice international guidelines on screening." As a result, SHB coverage for screening mammograms will be "required to adhere to the USPSTF guidelines". Ms Atherden told the House that new standard benefits will be introduced under the Act to protect underinsured patients and promote cost-efficiency. The second set of changes will concern the allowance for fees and utilization and will add $2.73 to the Standard Premium Rate (SPR), while the third set of changes relate to the Mutual Reinsurance Fund and represent the largest increase to the SPR that amounts to $63.74. "These changes will help us direct healthcare to more appropriate, cost-effective settings, and protect the subsidy budgets."
2015. May 9. A medical seminar aims to render the Island's health system more effective by "unifying us around the philosophy and practice of evidence based medicine", according to chief medical officer Cheryl Peek-Ball. The symposium for healthcare professionals, held that weekend, was called by a round table of the Island's leading healthcare organizations, and had been a year in the making. "It was clear that among the things we would need in place for a quality healthcare system would be a system of clinical guidelines, particularly for chronic disease, to ensure best practices," Dr Peek-Ball said. Guidelines used by the United States Preventive Service Taskforce have been widely agreed upon as "reasonable for the Island", she said, although they are not to be imposed as law. "Enforcement is not something I can envisage," she said. "This is for the encouragement and education of practitioners as well as the public." Asked if the guidelines had any link to the contentious move to introduce medical pre-certification — aimed at cutting down on excessive diagnostic testing — Dr Peek-Ball said: "No, this isn't related to that or any other particular policy. It's about improving medical practices and quality of care." Overseas speakers Michael Lefevre and Gilbert Welch will address Saturday's seminar, which convenes at the Bermuda Underwater Exploration Institute. Dr Lefevre, medical director at the University of Missouri's department of family medicine, is the immediate past chairman of the US Preventive Service Taskforce. Explaining the guidelines, Dr Lefevre said: "I think that first and foremost it's about changing the culture — it is about accepting that screening can be good but that it is not always good; it can always do harm, and we should screen when we have evidence that says, across the population we screen, that we can do more good than harm." He will speak on screening for breast, cervical and colorectal cancer, as well as vitamin D deficiency, chronic kidney disease, osteoporosis, abdominal aortic aneurysm, HIV and Hepatitis C. "Screening is when you take somebody who has no symptoms or signs of disease, and you go looking for it," Dr Lefevre explained. "Abdominal aortic aneurysm is a good example; there is a recommendation of screening and to not screen." Men aged 65 to 75 who have been smokers constitute the highest risk group and are recommended for screening. Women who have never smoked are at low risk. "The limited data we have does not show benefit for them," he said. "Screening would do more harm than good." Turning to diabetes, a chronic disease rampant in Bermuda, Dr Lefevre said: "The Task Force does have draft recommendations on the table that support screening for diabetes, but interestingly enough the evidence we have found really more strongly supports finding people who are at risk and getting some behavioral change that would prevent the development of diabetes — as opposed to finding evidence that if we detect it early that may change outcomes." Screening for chronic illness is a question of "who and how often", he said. Overuse of screening arises from "a strong belief in technology — that doing more can only do more good". There is also a profit motive in the US for companies supplying services, and a fear of litigation on the part of physicians. Evidence-based guidelines focus on "reviewing the literature to see what the science tells us about the benefits and harms", Dr Lefevre explained. The other speaker coming to the Island, Dr Welch, is a general internist at White River Junction, Vermont, and professor of medicine at the Dartmouth Institute for Health Policy and Clinical Research. Over-diagnosis refers to "making diagnoses in people never destined to develop symptoms", Dr Welch said — identifying diseases that don't matter to the patient. "South Korea, in the last 15 years, has experienced a 15-fold increase in thyroid cancer diagnoses," Dr Welch said. "It's not an epidemic of the disease but an epidemic of diagnosis." While all technically have the disease, the death rate from thyroid cancer "has not budged", he said: not all types of thyroid cancer represent a serious threat to the patient. Citing another example, he said: "Most men die with prostate cancer, but not from it — which is not to say there aren't aggressive forms." "There's an idea that earlier is always better, and a failure to understand that we all harbour abnormalities," said Dr Welch. He added: "Physicians also feel we are punished for under-diagnosis and never punished for over-diagnosis."
2015. March 30. Representatives from the Caribbean Public Health Agency have been in Bermuda to help conduct data analysis from a survey with the purpose of tackling chronic diseases in Bermuda. The Ministry for Health, Seniors and the Environment initiated the STEPS to a Well Bermuda survey in November 2013 to gather critical information on the population's health. Almost 1,200 people were surveyed using a combination of self-reported data and objective measurements to identify certain local risk factors for chronic diseases including diabetes, heart disease and cancer. Data gathered from the survey will now be analyzed and will help to inform new health programmes and initiatives while helping to inform future legislation. The survey is one of 12 national surveys conducted in the region as part of the Pan-American Health Organization's STEPwise approach to chronic disease — "a simple, standardized method for collecting, analyzing and disseminating data for chronic disease risk factors." A "risk factor" is anything that increases the likelihood of developing a chronic non-communicable disease. The study builds on previous studies conducted here which were based on self-reported data only. When it is released Bermuda's data can be compared to all other countries as the results will feed into a regional Caricom survey as well as global surveys. Glennis Andall-Brereton, epidemiologist and senior technical officer for non communicable diseases and life course at the Caribbean Public Health Agency, said: "This survey is being done as a means of identifying the risk factors for chronic diseases because what we are aware of is that many of the chronic diseases that we see — heart disease, diabetes, cancer and chronic respiratory diseases — have the same risk factors. If we could impact the risk factors we would in fact be impacting those diseases themselves in the long term. "That is why we are doing the surveys so we can have that information on the risk factors in their specific population so that they will be able to develop interventions to target those risk factors within the populations." There are three parts to the STEPS programme. The first gathers data on key risk factors, the second takes in simple physical measurements and the third collects more complex clinical samples for biochemical analysis. Ms Andall-Brereton said that there had been positive results in the other countries surveyed. "The history of risk factor surveys for our region dates back to 2007. It is still a relatively short period but people have been able to develop policies to impact problems at the national level. Smoking is a major risk factor for health and persons have been able to put in policies that restrict smoking in public places as a direct result of this survey. We were able to identify what sectors of the population are affected by both second hand smoking, and primary smoking. Countries have implemented policies which would impact on smoking as a direct result of the data they saw. Other countries have initiatives to do with restricting use of some foods in schools." The results will be fed into the Well Bermuda Health Promotion Strategy and will assist public health partners and the Ministry of Health in developing programmes and initiatives to combat anything alarming found in the results. Ms Andall-Brereton added: "We hope Bermuda will press ahead and finalize their results, prepare the survey report and then move to the phase where they use the results to develop some intervention for implementation in Bermuda."
2015. March 28. An impending $40 million to be paid for the new wing of King Edward VII Memorial Hospital in the coming fiscal year has many in the community wondering who will be called upon to pay. However, even though the Bermuda Hospitals Board (BHB) is out of cash, and the Bermuda Government is on an austerity budget, hospital charges are not set to rise. Jennifer Attride-Stirling, CEO of the Bermuda Health Council, said there had been encouraging signs that the imperative to cut costs had a positive impact in 2014-15. "For example, the Home Medical Services Benefit, which was implemented with great cooperation from BHB to redirect patients from acute care to the community, resulted in health system savings. Revisions to the standard benefit package for 2015-16 are being targeted to reduce unnecessary hospital stays, which should bring down claims and health spending." In the wake of ominous revelations this month by Jeanne Atherden, the Minister of Health, Ms Attride-Stirling said her council was collaborating with the minister, BHB and others to roll out the new benefits later this year. Giving a grim appraisal of the hospital's financial straits, Ms Atherden said it would be "unfair" for the public to benefit from new health facilities without expecting any additional charges. A BHB spokeswoman pointed out that the hospital's predicament was nothing new. "The financial shortfall that was commented on in the minister's budget brief and has been discussed publicly by BHB for two years. BHB's plans to address this shortfall do not include significant fee rises, but focus on improved efficiency and effectiveness internally and supporting improved public health to reduce the need for all healthcare services. BHB is committed to do all it can to make the necessary changes to meet its obligations." BHB does not set its own fees or add new ones without Parliament's approval, and the spokeswoman affirmed that there had been a consensus that the Island "cannot afford significant fee increases." The BHB chairman, Jonathan Brewin, announced in February that the organization had launched a formal Modernization Project — not merely to cover its monthly payments for the new acute care wing. BHB will continue to invest in its services, along with maintaining the ageing facilities at the Mid-Atlantic Wellness Institute and the general wing of KEMH, even as the costs of drugs and equipment continue to rise. "Achieving financial sustainability requires change in how we operate and work, and could reshape our service profile, but our focus will be on protecting the safety and quality of front line services and maximizing our effectiveness and efficiency," the spokeswoman added. "It is important to note that hospital fee increases alone do not drive premium increases. Cutting BHB costs alone does not resolve the hospital or the country's challenges around healthcare premiums. Premiums pay for all healthcare costs — and 56 per cent of costs are not hospital related. "The biggest driver is utilization across all local and overseas services. For the country to address premium costs, we need to look at public health, better prevention and management of chronic diseases, as well as better coordination and collaboration throughout the healthcare system. Even when there has been no increase in hospital fees, such as in 20013/14, healthcare premiums have still gone up."
2015. March 19. The number of patients receiving dialysis treatment at King Edward VII Memorial Hospital has risen by 207 per cent in a little more than decade — and is expected to increase further. The facility is treating 166 patients, compared with 54 patients in 2002 and 2003. The annual cost of dialysis treatment is about $200,000, which does not include the medication, consultations and cost of other complications an unwell patient might have. A hospital spokeswoman, who gave the figures, confirmed that the number of patients had risen during the building of the new Acute Care Wing, where the stations are housed. "In 2009 [when the specifications for the new building were developed] the year-end census was 103, although it was anticipated this number would rise," said the spokeswoman. According to the National Kidney Foundation in the US, dialysis is needed when a person has lost about 85 to 90 per cent of their kidney function. It removes waste, salt and extra water, keeps a safe level of certain necessary chemicals in the blood, and helps to control blood pressure. "We had 19 stations in the old unit, which were much closer than in the new unit," the spokeswoman said. "We now have 22 stations and can do 16 more treatments per day than in the old unit." She said they operated for longer hours, from 4am to 9pm, Monday to Saturday. According to medical professionals, about half of Bermuda's dialysis patients suffer from uncontrolled hypertension and a significant proportion of the remainder have diabetes. The high cost of healthcare arose in the House of Assembly during debate on the Budget focusing on the Ministry of Health, Seniors and Environment, which finished in the early hours of last Tuesday morning. Health Minister Jeanne Atherden told MPs: "The issues surrounding chronic disease management, in particular diabetes, continue to put enormous strain on the Bermuda Hospitals Board. "Dialysis services are projected to grow and, on the hospital's current best estimates, at a rate of 9 per cent by the end of the current fiscal year and by up to a further 10 per cent in the year 2015. The Bermuda Hospitals Board is entitled to be paid fairly for all the services which it properly provides, but it has continued to provide care even when payment has not been possible and this impacts its revenues. On many occasions during the last year, the Bermuda Hospitals Board has also provided skills and experience, facilities and equipment, to assist with national issues at no charge, and it will continue to fulfill this public commitment. But to do so, the Bermuda Hospitals Board has to carefully manage its resources to ensure that its core mandate of providing acute care services is not endangered. In short, choices have to be made and if the funds are not there, these additional "free of charge" services will no longer be able to be provided." Dietitian and diabetes educator Sara McKittrick, of the Bermuda Diabetes Association, said: "We estimate there are a minimum of 8,000 to 9,000 people living with type two diabetes, which is linked to genetics, lifestyle and obesity. There are also fewer than 150 patients with type one diabetes, which is not linked to obesity or lifestyle. As many as 18 to 20 per cent of the population are affected by diabetes if we include those with pre-diabetes. Type two diabetes rates in Bermuda are huge and that dealing with the issue is an uphill battle. It's to do with poor dietary habits, sedentary lifestyles and the genetic predisposition. To reduce the burden of diabetes, intervention is critical for those at risk to delay or prevent the development of the disease. Any programme you put into place to prevent diabetes will help that." In a speech to the Hamilton Rotary Club last September, Dr Michael Weitekamp, the chief of staff of the Bermuda Hospitals Board, said that the Island had one of the highest healthcare costs per capita at $10,562, according to the National Accounts in 2012. But he said there was little to be proud of in the health outcomes, noting that Bermuda has one of the highest global rates in obesity, diabetes, dialysis and limb amputation, as well as a high incidence of road traffic accident deaths and life-altering injuries. He said that socioeconomic, environmental and behavioral determinants of health took a back seat to acute interventions, and added that under investment in socioeconomic, environmental and behavioral spheres comes back to haunt Bermuda in the form of higher spending on acute care interventions.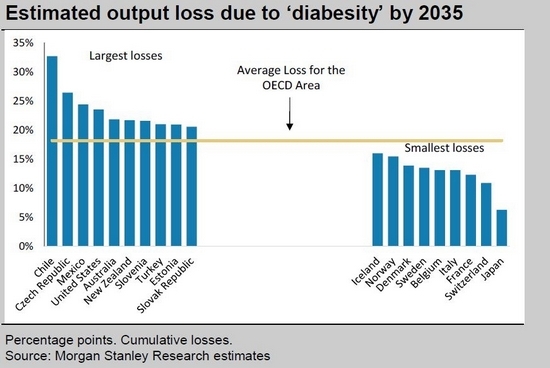 See above story
2015. March 11. The Bermuda Hospitals Board is expected to run out of cash "in the near future" — and must find $40 million to pay for additional costs owing to the new acute care wing during the coming fiscal year. Minister of Health, Seniors and Environment Jeanne Atherden told the House of Assembly on Monday evening that the BHB has major financial challenges. Speaking during the budget debate, she said: "Last year the minister reported on the dire financial situation being faced by Bermuda Hospitals Board. It was, at that time, predicted that Bermuda Hospitals Board would run out of money in the current fiscal year. This clearly was not an acceptable position so it worked hard to manage its cash and prolong, as far as possible, the time when it would become cash delinquent. The minister said that measures were put in place rapidly. A ten per cent reduction in operating expenses was successfully implemented in the last fiscal year, and a 15 per cent cut was put in place for this fiscal year. The Bermuda Hospitals Board is well on its way to achieving this. However, financial pressures are increasing. On top of monthly payments of over $2 million per month for the new acute care wing, Bermuda Hospitals Board has responded to the national financial crisis the Government is dealing with, even though this has significantly reduced its revenues. Last year, the Bermuda Hospitals Board forecast it was going to run out of money at the end of 2014. It has taken all the steps it can, and while it has been able to postpone this day, at some point in the near future cash will be exhausted. The BHB faces further problems. In the coming year there are some uncertainties which will have to be managed. The coming on stream of the new acute care wing is a very welcome event for the country as a whole, but as we all know the facility will have to be paid for. The additional costs per annum of the new acute care Wing to the Bermuda Hospitals Board will be in the order of $40 million. This amount is too great to be absorbed by the Bermuda Hospitals Board and it's unfair for the public to expect to benefit from the new facilities without any additional charges. The Bermuda Hospitals Board, the Bermuda Health Council and my ministry are carefully examining the options with a view to bringing forward proposals shortly." Ms Atherden said that hospitals around the world face the same difficulties that the BHB is facing. "What is different is that the Bermuda Hospitals Board delivers Bermuda's only medical and mental health hospital services. It has to provide a wider range of services to the community than most other hospitals as there are no other options, and it is the place of last resort for people who cannot get access to healthcare anywhere else."
2015. February 12. A pilot health benefit has provided medical care for patients in their homes, while saving the Island's health system an estimated $100,000. The Home Medical Services (HMS) pilot benefit was launched by the Bermuda Health Council in collaboration with stakeholders in October 2013. According to a statement issued by the BHeC, feedback on the pilot benefit from patients has been positive and an evaluation of the services provided during this period found "significant savings" to the health system. As a result, the benefit will be available on a permanent basis. The HMS benefit allows patients to receive specific medical procedures in their home as part of their insurance policy. It was introduced under the Health Insurance (Standard Hospital Benefit) Regulations and the covered procedures and their fees are set and regulated by the BHeC. In order to qualify for the benefit, a patient must be referred by a physician to a BHeC-approved HMS agency, for an approved medical treatment. The care must be provided by a registered nurse, and it must be needed for a limited period of time. Claims for HMS benefits are covered by all health insurers, including the Government's plans HIP and FutureCare, without additional charges to the patient. Some of the services and procedures that are offered include: IV antibiotic therapy, pain management, wound care, catheter changes, infusion therapy, nutrition therapy and patient education and training. The full list of benefits are found on the HMS Fee Schedule, which is available on the BHeC website: www.bhec.bm/for-professionals/fee-schedules/ The HMS benefit does not include services performed by a non-medical person, such as home support for daily activities, meal preparation, personal care services and home maker services. Tawanna Wedderburn, the BHeC director of health regulation, thanked participating physicians and the Bermuda Hospitals Board for their collaboration. Jennifer Attride-Stirling, CEO of the BHeC, said: "The HMS benefit has been an important addition to the Standard Benefit mandated in all insurance policies. We are pleased that it realized cost savings as anticipated, and are confident that continued appropriate use will generate more material benefits in terms of costs and patient experience" Simone Barton, chairman of the BHeC, added: "I am extremely pleased that this service is now available for patients and covered by insurance. We need to see more changes in local healthcare delivery that truly drive care to the most appropriate setting to derive the best outcomes for patients and the health system. The Health Council is here to ensure this for Bermuda's public."
2014. December 19. Cancer patients are to be offered radiation treatment on Island for the first time thanks to an ambitious $6.5 to $7 million project by the Bermuda Cancer & Health Centre. BCHC executive director Tara E Soares said the centre plans to bring the radiation equipment to the Island through community fundraising and corporate sponsorship while a specialized team will be hired to carry out treatment. It is hoped the project, which includes building a high density, underground vault at the centre to contain the high levels of radiation, will be completed by the end of 2015. Staff-wise, the hospital is to hire an oncologist in 2015 who is trained to deliver radiation therapy to patients. BHCB will work much more closely with the hospital as a result. There will also be two new nurses who will work with the patients and a medical physicist to operate the machine. Having radiation treatment locally means that patients will no longer need to travel off the Island for extended periods while incurring significant out of pocket expenses. Local treatment would cost around half of what a patient would have to pay to go overseas, according to the centre. An estimated 18 per cent of Bermuda residents or fewer than 12,000 residents have only basic health insurance or no health insurance at all. The centre says it already has some reserve funding available. The major fundraiser is the annual Relay for Life event which takes place on May 29 and 30 next year. Thanks to the new facility, patients will be able to be treated in Bermuda surrounded by loved ones and caregivers, including PALS nurses. According to the centre, most people receiving radiation treatment will cope well with the treatment and therefore will be able to continue working. Ms Soares said: "In addition to existing cancer treatment services available on the Island, the introduction of radiation therapy will close a significant gap and will result in local comprehensive cancer care services at the BCHC. Our vision is to serve the community building lives free of cancer and disease. By working together, with other not-for-profit charity partners, we will help reduce care costs, provide a much needed service for cancer treatment and also ensure that the most vulnerable members of our community have the access to treatment available locally. According to the American Cancer Society, men have slightly less than a one in two lifetime risk of developing cancer. For women, the risk is a little more than one in three. Based on the current Bermuda population, BCHC said it expected that nearly 27,000 people will be diagnosed with cancer during their lifetime. Ms Soares said the recommendation is one machine for a 100,000 population so the machine will be operating at about 65 per cent capacity. The centre says the savings to healthcare costs will be between $6 to $7 million per year. Judy White, vice-chairwoman of the board at BCHB, said: "I want to add that in addition to financial cost savings to Bermuda, one of the reasons I am so committed to this programme is the emotional cost which you can't put a price tag on. If someone goes away for radiation therapy they are going for at least four to six weeks sitting in a hotel room, they are only required to go to hospital for half an hour or an hour every day for radiation and often they don't have family support. We now know, through medical science, that half the cure is mental well-being and being here in Bermuda with your loved ones, your family, your spouse, children, family, friends to support you. You can't put a price tag on that."
2014. November 7. Government may have scrapped the National Health Plan that was expected, but a Bermuda Health Plan has been proposed for the fresh sitting of Parliament. Health Minister Jeanne Atherden had made brief reference to the plan in September. In today's Throne Speech, Governor George Fergusson said that it would go ahead. The Bermuda Health Council has warned repeatedly of "unsustainable" year-on-year increases in the Island's health costs. Mr Fergusson said the Plan would put prior healthcare proposals "in the context of today's economic climate and re-prioritise health system goals. The purpose of the Bermuda Health Plan is to provide a strategic approach to improve equity, quality and sustainability of our health system." The speech echoed the National Health Plan that was proposed under the former Progressive Labour Party Government, with the motto of "Healthy People in Healthy Communities." The Bermuda Health Plan will entail a review of Government's hospital subsidy to give universal access to healthcare, Mr Fergusson said, as well as expanding the Standard Hospital Benefit. The Standard Hospital Benefit package covers most of the Island's population. At present, it covers all hospitalization costs and about one third of medically necessary services. Strategies addressing the health needs of seniors and the disabled were promised, plus health promotion programmes aimed at bringing about healthier lifestyles. The NHP was put on hold pending a review in March of last year. It had been billed as delivering universal healthcare by this year.
2014. October 28. Annual spending on health in Bermuda rose from about $7,000 per person in 2007 to more than $11,000 in 2013, according to newly released figures. Bermuda Health Council released its National Health Accounts Report 2014, showing an increase in per capita health spending of almost 60 per cent over the six-year period. The document reveals that health expenditure on the Island does not compare well in terms of affordability to the 34 countries in the Organization for Economic Co-operation and Development (OECD). It states that in the fiscal year ending in March 2013 (FYE 2013), health spending in Bermuda reached 12.7 percent of the country's gross domestic product (GDP) — compared with the OECD average of 9.3 per cent. Other key findings in the report include that Bermuda's total health spending for FYE 2013 was $705 million; Local hospital use accounted for 44 per cent of total health spending; Overseas care accounted for 14 per cent of total health expenditure ($101.1 million); Private, local health providers accounted for 21 per cent of total health expenditure; Total health spending increased 5.2 per cent from FYE 2012, when expenditure had remained flat from 2011 at less than $700 million in total or about $10,500 per person; The rise in total health costs and Bermuda's declining population combined to produce an overall per capita health spending growth rate of 8.2 per cent from FYE 2012 to FYE 2013; and Life expectancy in Bermuda is lower than in many OECD countries, such as Canada, Australia, Luxembourg, the United Kingdom and Portugal, despite them spending less per capita on health. The report says: "Health costs have been increasing in many countries and Bermuda has exhibited the same general trend. The persistently high expenditure on health, despite the decline in nominal GDP, indicates the relative resilience of health expenditure to changes in economic conditions. In particular, given that Bermuda's share of health expenditure to GDP is high compared to OECD countries and that Bermuda's health expenditure per person is high relative to life expectancy, it will be an important challenge for the country to control this trend while maintaining quality of care and quality of life." Jennifer Attride-Stirling, chief executive officer of Bermuda Health Council, said the report enabled the Island to track trends in health spending across time and to benchmark Bermuda to other countries. "We are unique among many small island states in being able to produce such accounts. This year's findings show that health costs continue to rise and highlight that recent declines in population have had a negative impact on per capita health costs. The report also indicates that over one in seven Bermuda healthcare dollars are exported overseas annually, while spending on local private providers declines. The Health Accounts findings provide a significant evidence base to inform policy initiatives to control health costs in Bermuda."
2014. October 7. Opposition leader Marc Bean has called on Government to abandon plans to introduce pre-certification for medical testing. In a statement this morning, Mr Bean said: "The news that the Bermuda Medical Doctors' Association (BMDA) opposes the OBA's pre-certification scheme should come as no surprise to most Bermudians. The facts are that pre-certification has been discredited and dismissed as a viable tool to lower healthcare costs because it has proven to delay patient access to needed medical treatment and drive up medical costs. Doctors are concerned that their patients may find their conditions worsening or even losing their lives while a clerk second guesses their physician. Of particular concern in the Bermudian context is that with mounting job losses and stagnating wages, the Bermudians who can least afford it will be forced to pay more for the OBA's pre-certification scheme, through increased government expenses, increased expenses for insurance companies and increased expenses for medical practitioners. The "death by delay" system would target services offered by the Brown-Darrell Clinic, operated by former PLP Premier Ewart Brown. In some instances, Bermuda Healthcare Services (BHCS) and Brown-Darrell are the only providers of the diagnostic tests outside the hospital. In their apparent haste to target the business of a former PLP leader and Premier of Bermuda, the OBA have attacked the entire medical fraternity and put patients potentially at risk. The OBA must drop this ill thought out scheme and embrace a true consultative approach with the stakeholders that approaches healthcare cost containment in an holistic manner, that will not compromise patient safety or compromise service delivery." Last month, Government announced it was putting out a Request for Information (RFI) seeking health experts to create a pre-certification system for medical testing. According to the statement issued by the Ministry of Health, Seniors and Environment, it was looking for "information and creative ideas for solutions to implement, manage and operate a system to provide pre-certification of diagnostic medical testing for Bermuda's healthcare system." The statement said pre-certification is intended for select medical imaging procedures, specific clinical laboratory test orders and orders with a cumulative value above $300. Orders by specialists and diagnostic testing for emergencies would not have to be pre-certified but self-referrals would be subject to pre-certification. The statement quickly came under fire by both the Opposition and the BMDA, who expressed concerns that such an initiative would lead to delays in medical treatment and suggested other strategies be taken to tackle the high cost of healthcare.
2014. June 13. The Bermuda Hospitals Board (BHB) officially received the key to the new Acute Care Wing yesterday in a ceremony at King Edward VII Memorial Hospital. Final building work at the site is still ongoing but BHB CEO Venetta Symonds said the event marked a key point in preparing the facility for its grand opening in September. "Having the key allows our engineers to now come in and do connecting work and it allows contractors to fine tune everything in the building," she said. "Staff also need to get oriented and training so that we have a smooth move over in September when we open to the public. The 90 beds in the new building will replace beds in the old building and will be used for everyone in need of medical or surgical care." In addition to the new acute care beds, the new wing will house emergency, diagnostic imaging — specifically the x-ray, ultrasound, MRI and CT scanning equipment — day surgery, dialysis and oncology. Around $300 million have been spent on the project to date, between the construction and design costs paid by Paget Health Services and the sum BHB has paid for equipment. BHB Chairman Jonathan Brewin said the project has remained on budget, as the payments and costs were set out when the contract was signed. The Bermuda Hospitals Charitable Trust, who set out in April 2011 to raise $40 million through the Why It Matters campaign, has so far raised around $31 million of its goal. Alan Burland of BCM McAlpine said he was very proud of the project, calling it both a key pillar for Bermuda and a demonstration of the potential of public-private partnerships on the Island. "This has been a huge achievement," he said. "This is the largest project ever done in Bermuda. This has truly been a massive and effective team effort, and I have to stress team. It's a rich blend of locals and expatriates that brought this to fruition. We couldn't have done it without the combined team, and you should all be justly proud. It demonstrates world class infrastructure, and is really unrivalled on any other Island." Premier Michael Dunkley described the handover as a milestone for Bermuda, saying: "It's a day which marks a pivotal moment in the history of healthcare on the Island." He thanked all of those who have worked to make the new facility a reality, saying that the project took a lot of planning, preparation and skilled labour to bring to fruition. And newly named Minister of Health, Seniors and the Environment Jeanne Atherden said: "It was just a few weeks ago that I was a member of the board and so I'm well informed of the need for this facility and it's importance for the healthcare of Bermuda. This is an important milestone but I must remind you that this is not the end of the journey. There is still serious work to be done and in the next three months we have to ensure that there's a safe and seamless transition of patients and services and we have to prepare the staff for the new standards of care that the BHB will be able to give to patients at this new facility."
2014. June 13. Islanders are being urged to be tested for HIV with free screenings being offered at the end of this month. The initiative is to mark HIV Awareness Month, Health Minister Jeanne Atherden told the House of Assembly this morning. The free, confidential and quick tests will be on offer at Hamilton Health Centre on Friday, June 27. Minister Atherden said: "In many countries, HIV/AIDS awareness is the focus of an entire month and in Bermuda, June has been designated as HIV Awareness Month. The month presented an opportunity to promote the vision of the United Nations AIDS campaign, Getting down to Zero: Zero New Infections, Zero Discrimination, Zero Aids-related Deaths." Given the preventable nature of HIV and advances in HIV/AIDS care, the Ministry believes that this vision is possible and encourages all persons to get tested, know their status and have the conversation talk about HIV/AIDS and other sexual health matters. Minister Atherden told the House that more than 300 people live with or are affected by HIV in Bermuda. "Since the emergence of HIV infection in Bermuda in the early 1980s, it is only in the last three years that there have been less than ten cases diagnosed annually. The last three years have also seen declines in the overall number of reported sexually transmitted infections. These trends need to continue. Last year, the Epidemiology and Surveillance Unit recorded seven new HIV diagnoses, three AIDS diagnoses and ten deaths among persons with HIV/AIDS. While the number of deaths may seem high, over half of these persons had been living with HIV for more than 20 years, which is a testament to improvements in treatment and the high standard of care available in Bermuda." But the Minister insisted that the Island could not risk becoming complacent about sexual health and highlighted that there was no cure for HIV but it was preventable. The Centres for Disease Control and Prevention and the World Health Organization have recommended that screening for HIV infection should be performed routinely for all persons engaging in sexual behaviors. Over 90 percent of those diagnosed with HIV in Bermuda over the past five years were infected through sexual contact. On HIV Testing Day, the public is encouraged to get tested and to discuss the importance of HIV testing with their friends, family members, colleagues, healthcare providers. The Ministry is encouraging residents to show their support for the Getting to Zero vision by wearing red clothing and posting photos to social media using the hash tag RockRedBDA throughout this month. Minister Atherden also revealed that funds for the STAR AIDS charity, which supports families affected by HIV and AIDS, were being raised by Bermudas bakeries and cafes. Crow Lane Bakery, Tribe Road Kitchen and Dockyard Pastry Shop are among the venues selling red-themed treats this month with part of the proceeds going to the non-profit. A public forum on HIV and AIDS will be held on June 24 from 5.30pm to 7.30pm at the Bermuda Society of Arts at City Hall. Panelists will include experts in patient care and a representative from STAR. The guest speaker will be inspirational Marvelyn Brown, who will share her experiences of living with HIV. Ms Brown, 30, author of memoir The Naked Truth: Young, Beautiful and HIV Positive, contracted HIV from her boyfriend at the age of 19. Minister Atherden said the young American will discuss how she manages to stay upbeat, inspired and more positive about life than ever. Ms Brown will also be present for the second hour of Not Just Another Book Club at the Bermuda National Library on Thursday, June 26, from 6pm to 8pm to discuss her memoir. Minister Atherden said: "As we press toward the vision of Getting to Zero, we encourage the community to support the awareness activities and to have conversations with their healthcare providers about sexual health so that we continue the progress made in HIV prevention."
2014. June 13. Prostate cancer patients could face delays in getting diagnosed and treated when one of only two urologists leaves Bermuda at the end of this month. Dr Suren de Zylva joined Dr Charles Dyer's urology practice last September, but will return to the UK after less than ten months on the Island. And a source at the practice said the departure will create a backlog of patients getting screened and treated for prostate cancer and a host of urological conditions. Dr Dyer, who is believed to be in his mid-70s, is said to have gone into semi-retirement after recruiting Dr de Zylva and now works just three days a week. Yesterday The Royal Gazette revealed that oncologist Dr Paul Coty, brought in by the Bermuda Hospitals Board two years ago to lead its cancer services, was currently on sick leave and is also preparing to quit the Island, leaving only part-time doctors to cover his absence. Last night the source at Dr Dyer's practice said the office was swamped with patients, and that Dr de Zylva had managed to reduce waiting lists during his short stint. "My concern is that there's such a high demand for urologists here. It's not just prostate patients that are seen, there are people with bladder and kidney and renal issues. For example, so many Bermudians seem to suffer from kidney stones." The source, who asked not to be named, said that patients had had to wait for up to six weeks before Dr de Zylva was appointed, but that figure had since been reduced. "Dr Dyer is now semi-retired. he's slowed down a lot since Dr de Zylva arrived. When Dr de Zylva leaves it's going to be a case of waiting list-plus. We're going to go right back to how it was before." Dr Dyer and Dr de Zylva could not be contacted for comment last night.
2014. June 10. The cost of healthcare insurance dropped this year, new Health Minister Jeanne Atherden said yesterday. "This year, for the first time I can remember, the standard premium rate, which is the basic premium included in every insurance policy to cover in-patient and out-patient services at the hospital, went down." She added that the premium fell from more than $325 to $301.85 a drop of $23.99 or 7.4 percent. But the premiums for FutureCare the health plan for seniors went up by $10 a month (2.3 percent) to $450 a month, although the HIP scheme, the Government health insurance plan, remained the same at $390 a month. Ms Atherden added: This was achieved despite the Ministry having to reduce its budget by $17 million for the current fiscal year and cuts in subsidies to all insurance plans, including HIP and FutureCare. The Government recognizes that rising healthcare costs are a major concern for Bermuda as well as other countries. But last year Bermuda saw a leveling off of total health spending for the first time in over a decade. Despite this, the actual cost of services has continued to rise, so the Ministry remains focused on solutions that will contain costs and improve Bermudas health system by encouraging healthier lifestyles and reducing the utilization of, and the need for, expensive medical services. She added: "The HIP and FutureCare insurance plans continue to provide affordable and accessible healthcare coverage to Bermuda residents and include not only in-patient and outpatient hospitals benefits, but also doctor visits specialists and physicians as well as basic dental benefits." HIP coverage is available to all Bermuda residents above school-leaving age, while FutureCare covers people aged 65 or over.
2014. June 5. Health insurance premiums continue to rise well above the rate of inflation, according to the latest figures. The Consumer Price Index for April shows that, while prices across all sectors rose by just 1.9 percent since April 2013, the cost of health insurance surged by a massive 8.2 percent. The vast majority of insurance policies are renewed each April, and The Royal Gazette understands that insurance firms were looking to increase contracts by around ten percent this year. Last year some companies were asked to up their payments by as much as 20 percent. According to a statement provided by Government's Department of Statistics, the Health and Personal Care sector remained the largest contributor to the 12-month rate of price increase. The annual increase in April 2014 measured 6.6 percent year over year, led by increased costs for health insurance premiums, the statement said. The Health and personal Care sector had the largest impact on the CPI increase in April. The average cost of health insurance premiums surged 8.2 percent, leading to a 5.3 percent increase in the Health and Personal Care sector. The index also shows that, since 2006 the average price of goods and services has risen by 23.8 percent but health costs including insurance have shot up by almost 75 percent. Bermuda Hospitals Board maintains that it has always strived to keep healthcare bills down, with the cost of medical procedures rising just one percent in the past year. A BHB spokesman pointed out that, while the cost of a single procedure may remain fairly constant, increased usage could lead to an increase in insurance claims. Nevertheless, Island insurance companies have reported strong profits recently. BF&M Ltd recorded a net income of $25.2 million for 2013 and noted that life and health policy benefits cash paid out by the firm to cover claims decreased by 21.7 percent to $83.8 million. BF&M president and CEO John Wight last night defended the increases, saying that rates were adjusted in the first quarter of each financial year following BHB increases in addition to new services offered, and changes in the frequency and severity of services provided locally and overseas. Mr Wight suggested that health services were not always delivered in the most cost-efficient way, while Government subsidies or certain treatments had been cut back, forcing premiums to rise. And he also pointed out that hundreds of healthy, younger guest workers had let the Island in recent years whose contributions had helped offset the higher healthcare costs of Bermuda's ageing population. While most of the trending for healthcare has been upwards, there are many employer groups in Bermuda who do receive minimal, no increase, or even a drop in rates annually if claims in a particular year or years are lower than the insurance company priced them to be, Mr Wight said. Many employer groups are taking wellness programmes very seriously as premiums are generally lower for groups that are healthy and whose claims experience is good. "The picture is not as doom and gloom as it might appear though. Local health insurers are working collaboratively together and with important stakeholders such as the Ministry of Health and the Environment, The Bermuda Health Council, and the Bermuda Hospitals Board, to make progress on what are very complicated issues with no easy answers. There are goals that we believe the Island can work towards. The broader conversation needs to be around how to reduce the cost of delivering care while improving the health outcomes of our community. Additionally, defining at the outset our goals for Bermuda's healthcare sector and the measurable metrics indicating failure or success is critical. Bermuda is not unique to the rising cost of healthcare. Virtually every country in the world, albeit to differing levels, is grappling with the issue of medical costs being a major driver in the cost of living. In addition to the cost of healthcare, the larger question is one of value for money. What is the proper balance between accessibility and affordability?"
2014. June 3. A health watchdog is backing calls for improved standards in nursing homes, claiming that the Island is failing to care for its weakest members. The Bermuda Healthcare Advocacy Group (BHAG) said it supports claims by Shadow Seniors Minister Derrick Burgess that some nursing homes do not provide adequate standards of care for the elderly. Last week Mr Burgess said he had heard numerous reports of maltreatment at a number of nursing homes, with patients left unattended for long periods, and some homes having below-standard facilities. He also questioned why Government was failing to build more rest homes, which are needed to cater to an ageing population. Government responded by saying the private sector was better equipped to provide more nursing home beds. Yesterday a BHAG spokesman said it welcomed Mr Burgess's comments, adding: "BHAG has been a long-time advocate of improving residential care for the elderly as a means of decreasing dependence on the continuing care wards at King Edward VII Memorial Hospital. As a result, BHAG has become aware that while some senior care residences provide an excellent service, others do not meet the standard of care that families and the wider public would expect, or that is required under the 2001 legislation. However, BHAG also notes that no Government in the last 20 years has met this challenge adequately and while the Sylvia Richardson facility was built in 2007, it is our understanding that the former government did not proceed with its plans for other facilities for budgetary reasons. It is obvious that the current Government faces the same or worse financial constraints and it is highly unlikely that the taxpayer will be able to fund the three additional facilities called for by Mr Burgess. Instead, BHAG believes that the private sector can fill the gap through residential care, assisted living and in home care giving. BHAG is aware of at least one extensive proposal for graduated senior care that is awaiting Government approval and it also believes that home-based care giving is often preferable to taking individuals out of their homes and placing them in a more institutional setting. However, BHAG fully supports Mr Burgess's call to ensure that residential care facilities must meet the standards called for under the 2001 regulations and should be subject to regular inspections. In return, Government can and should help with financial support for senior citizens who need care but are unable to afford it. Mahatma Gandhi said that a nation's greatness is measured by how it treats its weakest members. By that measure, we are failing."
2014. May 6. The contract on Bermuda's new hospital wing has resulted in substantial losses for a major UK construction firm, according to The (Daily & Sunday) Telegraph, one of the UK's most prestigious newspapers. However, the Bermuda Hospitals Board (BHB) last night responded to that the project remained squarely on budget. The British newspaper yesterday reported that Sir Robert McAlpine Holdings has reported a pre-tax loss of 37.7m for the financial year ending October 31, 2013 versus a 19.2m profit reported for the previous year. The company, which was behind the London 2012 Olympic Stadium, has been left deep in the red on the £ sterling 176 million contract for the acute care wing at King Edward VII Memorial Hospital (KEMH). McAlpine Holdings is described as the umbrella company for the family's construction portfolio. Operating profits declined from 17.4m in 2012 to a loss of 40.2m. Company directors ascribed the fall in takings to the company's support for the Bermuda-registered BCM McAlpine Limited, which is the main contractor for the project. Severe problems with design and performance caused losses that were covered by a 50m stipend fronted by Sir Robert McAlpine Holdings. The Telegraph quotes company director Ian McAlpine as saying business was severely impacted by the difficulties encountered on the King Edward VII redevelopment. The construction of the new acute care wing is the Islands first public-private partnership, between BHB and Paget Health Services. Paget Health is a consortium of local and international companies, charged with building, financing and maintaining the new hospital wing over the next 30 years. Under the arrangement, cost overruns are to be carried by the contractor, and not by BHB. According to the UK newspaper, BCM McAlpine has significant claims outstanding from the project and owed the holding company 18.8m as of October 31 last year. The new acute care wing, originally slated for completion in March, is currently projected to be completed by mid-September of this year. A BHB spokeswoman said the organization had no comment on The Telegraph's story, adding: "The new wing is on track to be completed on budget and to the contracted quality standards and specifications. We look forward to opening our doors to the public this September."
May 3. Bermuda's children suffer from higher rates of asthma and urinary infections, a top US doctor said yesterday. Dr Stuart Bauer, of Boston Children's Hospital, added that urinary tract infections including reflux, where urine backs up into the kidneys and can cause kidney failure and asthma are more common on the Island than in the US. He was speaking as a team of pediatric specialists from the hospital prepared to hold a two-day seminar for Island doctors and nurses to promote better links and childcare. Dr Bauer, a 37-year-veteran of the Harvard University teaching hospital, said: "The pulmonary specialist said that asthma is much more common in Bermuda than what he generally sees. From my point of view as a urologist, given the size of the population and the number of patients I see with urological problems, urinary tract infections and reflux are probably more common than in an across-the-board area with 60-odd thousand people elsewhere. Perhaps its more prevalent because they are much better clinical observers. Urinary reflux was seen in about one percent of the population in the US. It seems to be a bit higher in Bermuda,. If you detect it and manage it carefully the children don't get repeated infections or damage to the kidneys damage to the point where they need transplantation. It's generally due to an anatomical problem they're born that way. They often present with urinary infections or show swelling of the kidneys on a prenatal ultrasound scan. And Dr Bauer said that the standard of child healthcare on the Island was high. "It's a very stable population, all the pediatricians are very good and I know a number of them come to Boston's Children's Hospital to learn some new things when we have postgraduate courses so they remain up-to-date in their abilities. If we can train more people to do various kinds of testing that are relatively easy to do on the Island, it would help reduce the need to send children up for relatively simple things. I think the care of the pediatricians here is great in general, they are very good. The quality of care in Bermuda could be judged by the timing of referrals. I have always been impressed they send the patients for further investigation at the right time, Dr Bauer said. The pediatricians here are all exceptional. I can't say the same for other places we also see people from." Dr Bauer is in Bermuda with seven other specialists covering various specialties and paediatric nurses for the seminar, to be held today and Saturday at the Hamilton Princess. "The purpose of the visit is to help improve our relationship with our doctors and primary care practitioners in Bermuda. With Children's Hospital, we have a great resource in Boston with all the specialists and everything and were trying to improve efficiency in patient care and help the doctors here who see children. At the same time, we want to help them manage children in a better way so they don't have to go off Island until we have exhausted all the resources there are in Bermuda. If this is successful, we have other specialists, so we can have somebody with diabetes experience talk about it if that's what the pediatricians want.
2014. April 17. The healing power of natural light played a major role in the architectural design of King Edward VII Hospitals new Acute Care Wing. Offering an update on the construction of the Wing yesterday, a hospital spokesperson said large windows were featured throughout the building. And while that allows light into areas facing outdoors it doesn't address areas in the middle of the new facility. Yet natural light pours as readily into these areas as those on the perimeter of the building. "This is because a central atrium with skylights has been created in the middle of the facility," said the spokesperson. Bermuda Hospitals Board president and CEO Venetta Symonds added: "The design in this section of the building uplifts your spirit. I'm sure members of the public will especially appreciate having this feeling in a hospital setting." The functionality of making it a waiting area speaks to the expertise of the architectural and design team of Paget Health Services. The atrium is 2,738 square feet on the second floor. It houses a waiting area, check-in desk and discharge lounge for surgical patients. The waiting area seats 18 people while the discharge lounge seats eight. According to the spokesperson, scientific studies have proven the importance of lighting levels on mood and emotion and more recently on the body's circadian rhythms and in turn, its physiology. The Bermuda Hospitals Board is proud that the new Acute Care Wing provides both its staff and the public with healthy amounts of natural light. The Acute Care Wing will open to the public in September. Those willing to support new Wing with a donation to the Why It Matters campaign can visit www.bhct.bm for more information.
2014. March 8. "Bermuda's healthcare system needs to change its focus and cut its costs," Health Minister Trevor Moniz told healthcare professionals. "Despite Bermuda's small size, our health system is incredibly complex, fragmented and, at times, difficult for patients and healthcare providers to navigate. But we are too small to afford or justify the fragmentation in our system. This year's Budget has been an extraordinarily difficult one. Given the state of Government finances and the fiscal space were constrained by, we had to make some very tough decisions. Cuts had had a knock on effect on the standard hospital benefit, its coverage and premium. But in my view this must be seen as a temporary fix while we find longer-term solutions to our systemic challenges." Mr Moniz was speaking to an audience of more that 100 healthcare professionals at a recent summit on healthcare for doctors, held at the Southampton Princess. He told delegates that Bermuda had to change its approach to chronic non-communicable disease and concentrate on management and prevention outside the hospital system. He added: "We're stuck in a 1970s model built around acute care but 21st century population health needs and medical knowledge demand that we place much more focus on primary care, health maintenance and primary and secondary prevention. This requires reforming our basic health package. 2012 spending figures showed the Island spent $678 million on health $10,562 per person, which made Bermudas health system the second most expensive in the world. The Island had to right-size the new hospital, due to open later this year, and that the smaller emergency department would need to be used appropriately. The health system would need to change to ensure those in need of continuing care and alternative levels of care had options outside the hospital. We have to ensure that the healthcare dollars we do spend on hospitalization are spent locally wherever possible and that healthcare providers and the public have confidence in local services so that overseas transfers are focused on cases that need care which is genuinely not available here."
2014. March 4. Cuts in health spending totaling $17.6 million will cause some to "suffer distress," Health Minister Trevor Moniz told MPs. Mr Moniz was speaking as he announced that subsidies for Standard Hospital Benefit (SHB) — the minimum cover in any health insurance policy sold in Bermuda — would be reduced. Now the SHB portability — overseas coverage — will be abolished, which includes portability of subsidy, in order to save around $9.6 million. And special age subsidies for seniors will also be cut. For those aged 65-74, the subsidy will be cut by ten percent to 70 percent and for those aged 75 and over by ten percent to 80 percent. Mr Moniz told MPs yesterday after being questioned by PLP MPs on the changes: "The whole community is going to suffer distress as a result of the situation we found when we came into office ... that's situation we are stuck with. No one wants to see public benefits reduced and I, in particular, would prefer to see no reductions in health benefits as I'm too aware of the potential impact on patients and the public." But Mr Moniz added that the Ministry had to reduce its budget by seven percent — which meant a choice between cuts in public health services or reduced spending on subsidies and grants. Mr Moniz added that SHB covers most local hospital services and some diagnostic imaging procedures outside the hospital, as well as some overseas hospital treatment. "Through a separate fund, the Mutual Reinsurance Fund (MRF), the coverage also includes kidney-related claims and long-stay costs," he said. Mr Moniz explained the premium for the SHB and MRF package was priced annually by actuaries — but as Government paid for the subsidized population, including a 100 percent subsidy for children, part of the cost of SHB came out of the Consolidated Fund. And he said that bill had amounted to around $115 million in recent years for local and overseas claims. "However, if the overseas subsidy is removed, but SHB remained portable, the Standard Premium Rate would increase significantly as the cost of this coverage would be transferred from the Government to the insured population. This was not deemed affordable for employers or employees at this time so to abolish the portability of subsidy, we also had to abolish the portability of SHB. All health insurance policies sold in Bermuda have benefits which included overseas costs, while SHB-only policies are sold only as an exception when supplemental benefits are covered elsewhere. HIP and FutureCare certainly have overseas coverage and this will be maintained regardless of the changes to SHB portability. So, while SHB will cease to be portable overseas, the majority of the population will continue to have overseas coverage and this will be managed as it is now by individual insurers.. The impact of reductions in subsidies to seniors was "two fold." The move would transfer more of SHB costs from the Consolidated Fund to the insured population. Insurance plans with a high concentration of seniors such as GEHI and FutureCare will be impacted more by this change as they will no longer benefit from the subsidy. However, the impact on seniors is minimized because the premium continues to be community rated, so the cost of claims is spread across the population. Second, the reduction in subsidy levels result in significant budget savings for the Government amounting to $8 million. Given the current financial space, this has been a necessary measure. Transferring MRF coverage of dialysis, anti-rejection drugs, kidney transplants and long-stay hospital treatment from the MRF to the SHB would mean insurers would retain the premium to cover these claims. Insurers would also play the claims directly, as with any other SHB claim, rather than the Health Insurance Department adjudicating the claims and paying them from the Mutual Reinsurance Fund. The MRF transfer to the FutureCare and HIP plans would increase from $28 a month from $7 to offset the reduction in subsidy and the other changes taking place." And Mr Moniz said the MRF would also transfer 67c a month for every insured pension to the health service watchdog the Bermuda Health Council to help offset its $1.3 million budget.
2014. January 27. Local physicians are "overwhelmingly" opposed to a health plan imposed by Government to rein in unnecessary and expensive diagnostic testing. The initiative, known as pre-certification, will force doctors to consult with insurance companies or other third party to obtain permission for tests on their patients. It has been criticized as time-wasting, expensive and liable to cause "death by delay." The Ministry of Health did not respond to repeated questions on the proposal — but pre-certification was yesterday blasted by the Bermuda Medical Doctors' Association (BMDA) as putting patients' safety at risk. In a statement sent to this newspaper by BMDA head Joanna Sherratt-Wyer, the group called on Government to rethink the scheme. "It is with huge disappointment that we note the current plan to implement pre-certification as a method of cost containment. This decision was taken in the complete absence of consultation with physicians, and as such puts the safety and care of our patients at risk. We have been shown no definitive evidence to determine that this will cut costs as it is being stated — indeed, we have significant concerns that costs will instead be passed onto our patients either in the form of higher insurance premiums, or the costs of doctors' visits will increase in order to reflect the increased administrative burden placed upon the doctors." The BMDA functions as the representative body for the Island's physicians. "Pre-certification forces doctors to ask permission to order tests that they feel are clinically necessary," Dr Sherratt-Wyer explained. "We have canvassed opinions from physicians working with pre-certification in other jurisdictions, such as the Cayman and the US. Time and again, we hear stories of the hours spent trying to obtain tests that are necessary — something which can put patient safety at huge risk whilst they await permission to have necessary diagnostic testing. We also hear that costs have risen, as physicians have had to employ more staff just to deal with the necessary paperwork, make endless phone calls, deal with complicated appeals processes, etc. These costs will, of course, be passed onto the individual patients, but may appear on the surface as if overall spending on healthcare has decreased." Calling for "open, frank and honest dialogue", the BMDA statement also suggested the implementation of the National Electronic Health Record to cut down on unnecessary duplications of tests. "In addition, we are keen to ensure that we provide more guideline driven care, with standards of care agreed and adopted among physicians. This would allow for physicians to be guided in best practice, whilst still allowing for the 'art' of medicine to be practised — something that is utterly lost in the type of care that pre-certification demands." Dr Sherratt-Wyer called on Health and Environment Minister Trevor Moniz to "carefully re-examine the process by which they decided to implement pre-certification. By not involving physicians in the decision to implement pre-certification, we believe patient safety has been put at risk." Doctors who spoke with The Royal Gazette over pre-certification for procedures such as X-rays and CT scans were reluctant to be named — but physician Ewart Brown confirmed that opposition to the idea was widespread. "Since I returned to Bermuda to practice medicine in 1990, I have never seen local doctors so universally united on any issue. Doctors are united against any policy which allows anyone to intervene in the care of their patients. Forcing us to call an 800 number to ask a nurse to approve a diagnostic study is a dangerous policy which could result in death by delay." One physician who contacted the newspaper said doctors were "overwhelmingly against" pre-certification, and another who attended recent meeting with the Ministry accused one insurance company in particular of seeking to implement a scheme already used in the Cayman Islands. "Our patients have told us they don't want this," the doctor said. "They have not been consulted. Why is the Government forcing this on us, instead of working with us? The real issue is this: who will be liable if the nurse we speak with at the 800 number makes an error and the patient dies because of a denial?" Aside from the alleged lack of consultation, the top complaint cited was that Government hadn't shown conclusively that over-utilization was a serious problem. A Bermuda Health Council spokesperson confirmed that the organization had been directed last year by Cabinet to implement pre-certification. According to the BHeC, a public document will be released "shortly" giving more detail on the proposal. "The focus is on diagnostic testing, which includes medical imaging and clinical laboratory tests. These currently represent 40 percent of all standard benefit claims and 8.5 percent of total health costs in Bermuda. The mechanism would be similar to what happens with overseas care at present: the provider identifies the care needed and submits for pre-approval, a utilization review specialist confirms that a procedure is medically necessary and meets clinical standards and criteria, and approval is granted before the procedure takes place. This process has been in place for overseas care for many years in Bermuda, so providers and the public are familiar with it. The requirement would apply to all eligible procedures regardless of who orders them or where. The emphasis is on protecting medically necessary care to improve overall outcomes for patients. Bermuda residents spent more than $58 million on diagnostic tests in the fiscal year ending 2012. We are confident that pre-certification will reduce these costs by more than 10 percent." Asked about the level of opposition in the medical community, the BHeC spokesperson said the council was "aware of the position of some physicians on the Island. However, there are a number of physicians, particularly those who have worked in systems that used pre-certification, who appreciate the need and its value. There is broad agreement that we need to manage utilization better in Bermuda, though we recognize that opinions vary on the best way to do this. The Health Council has been charged with implementing pre-certification to manage utilization of these costly procedures, as Bermuda has to take an assertive approach to reducing costs." Both the Council and the Ministry "continue to listen to the concerns voiced by the medical community", the spokesperson added. "We look forward to working with them to ensure the programme we will put forth protects quality of care and builds confidence in the medical community. It is imperative that we all work together to improve healthcare in Bermuda as the current system is simply not sustainable. Diagnostic testing increased 25 percent last year and health costs have increased over nine percent annually for nearly a decade. We have to focus on improving quality of care and investing our healthcare dollars in medically appropriate care."
2013. December 9. Expert Opinion. The November 19, 2013 article in The Royal Gazette by Nathan Kowalski entitled "Make Bermuda healthcare a free-market product" highlights one of the key flaws in health insurance design. That flaw is that rather than "insurance" — ie a financial product designed and purchased to cover largely unpredictable and hopefully rare catastrophic events — many healthcare policies resemble more closely a prepaid healthcare debit card, incenting the user to perhaps spend too freely, especially when the "card" is largely paid for by someone else. Health insurance companies and employers in the US are moving rapidly to embrace so-called "consumer-directed plans" which feature a large deductible to be met before insurance kicks in and are usually linked to a "health savings account" or "health reimbursement account" where pre-tax dollars may be used to pay down the deductible amount and where unspent dollars roll over and accumulate tax-free each year. Such plans were in existence well before the passage of the Affordable Care Act (ObamaCare) but will increasingly be offered consequent to that legislation and the individual mandate to either obtain insurance or pay a penalty. When first introduced by this author's employer in 2006, such plans held healthcare expenditure annual growth to less than two percent on average over the next four years with no demonstrable adverse effects on access or outcomes. However, none of us should expect the free-market to address all of the issues driving unsustainable growth in healthcare cost. Market failures in healthcare will always demand government intervention and a taxation-based general revenue stream for funding. Markets may fail for many reasons, but let's explore the top five reasons why they are destined to fail in healthcare.
According to the most recent 2012 National Health Account, Bermuda spent a little over 678 million dollars on healthcare that year. Of that amount, only 13 percent — about 91 million dollars — was collective "out-of-pocket" expense. If efficient markets require discriminating and value-conscious consumers and yet the aggregate consumer dollar at risk is only 13% their "own money", there is a market failure waiting to happen.
Related to the above is a well accepted risk that insurance may create "moral hazard." That hazard may manifest when individuals do not take care of an insured item as compulsively as they may a non-insured item. Or, when an insured item is damaged, the individual spends more freely on the repair or replacement since the full cost is no longer their responsibility. When this happens, markets fail.
Ideal markets require open competition with many buyers and sellers, reliable information, uniform products and freedom of entry and exit from the market. Healthcare "markets" never come close to this ideal. The unequal or asymmetric nature of information between providers of healthcare services and consumers of healthcare service is profound and increasingly so with each advance in technology. So in healthcare, market control by informed consumers is quite frankly replaced by a promise of professional ethics of beneficence, non-malfeasance and justice, which while necessary, are too often insufficient. Providers are in a position to induce demand for services and consumers are at a disadvantage by being unable to assess the actual value of those services. These facts underpin the rationale of such "managed care" tools as pre-certification, utilization review, certificates of need for new technology, public reporting of quality metrics and prohibitions against self-referral in many jurisdictions.
Even the market for insurance products is flawed by the ability to segregate risk, deny insurance to those most in need and otherwise avoid adverse selection.
And finally, in all populations, the cost of healthcare is highly and consistently concentrated. Five percent of a population accounts for approximately 50 percent of cost and 10 percent account for nearly 70 percent. What this means is that even with consumer-directed plans and high deductibles, the small percentage of individuals who account for most of the cost will blow past the deductibles each year in short order and be onto insurance coverage so quickly that the impact on total healthcare spending is modest at best.
Please do not misinterpret the above as an indictment of leveraging market principles to lower healthcare costs. Price transparency, valid information regarding outcomes and redesigned insurance products that put more accountability for choices made in the hands of consumers can help moderate the cost curve. However, the safety net backing up this flawed market will never be "free" and government and regulation will always have a role.
2014. February 10. Government has kept quiet on plans to curtail high-cost diagnostic imaging but the hospital has defended itself against claims by local physicians that it has been the main culprit for spiraling healthcare costs. Pre-certification, which requires doctors to get a second opinion, is aimed at cutting down on the frivolous use of procedures such as MRIs and CT scans. The imaging tests cost thousands of dollars and come with their own health risks: CT scans deliver significant doses of radiation. A Health Ministry spokeswoman said Government was working in tandem with the Bermuda Health Council to realize a public information paper on the rationale and workings of pre-certification. The focus will be on diagnostic testing, which includes medical imaging and clinical labs, and the intent is that before such procedures can be carried out, they would have to be pre-approved by an authorized entity, based on standardized medical guidelines, she said, adding that more information would be released in due course. Details on how the scheme would be implemented in Bermuda, such as whether pre-certification would take place by phone or online, have yet to be revealed. Pre-certification is common in the US managed healthcare system and similar procedures are employed under the UK's National Health Service as the soaring cost of healthcare leads to rising insurance premiums. Bermudas healthcare system is second only to the US for year-on-year increases that were branded unsustainable by Government three years ago. Physicians have attacked Governments rationale for introducing the system to the Island. Pre-certification has been denounced as an onerous extra expense that will put patients at risk and doctors who spoke anonymously with The Royal Gazette maintained that unnecessary testing was more the fault of the hospital than the local medical community. However, according to the Bermuda Hospitals Board (BHB), close to 60 percent of the MRIs and CT scans carried out on the Island come from the community itself. Bermuda residents receive more of the tests than fellow Organization for Economic Cooperation and Development (OECD) states, MRI exams in particular and conservative estimates show overuse costing our healthcare system well over $4 million annually. A BHB spokeswoman said the hospital was mandated under law to offer essential equipment, which hospital-based doctors used in the community's best interests. BHB does not receive additional revenue for tests performed on in-patients or emergency patients who are ultimately admitted to hospital, as all hospital services are covered under a fixed diagnostic related group charge for their inpatient care, she added. BHB also provides services to outpatients who are referred to the hospital for tests by community physicians. These referrals often include diagnostic imaging or laboratory tests. BHB performs these tests and bills the patients insurers accordingly. She acknowledged that the hospital has come under fire in the debate over the Islands increasingly precarious healthcare system. Blame is frequently assigned to BHB for running up health costs when the reality is that a substantial portion of BHB's annual revenues arise from community physicians referring patients for outpatient diagnostic imaging and laboratory work, she said. According to a December 2012 survey of MRI and CT tests performed at BHB, 56 percent of the tests were on behalf of community physicians. A further 28 percent were ordered by BHB emergency physicians, and 16 percent by other BHB physicians. If we assume all tests ordered by community physicians are medically necessary and appropriate, they would be a cost to the health system regardless of whether they are performed at the hospital or another diagnostic centre, the spokeswoman added. And Bermudas high usage of both tests was established by the same survey. Collectively, local doctors order 138 CT exams per 1,000 residents to be performed at BHB compared to the OECD average of 131. Seventy-nine MRI exams per 1,000 residents are performed at BHB compared to the OECD average of 46. Using this data and the price per test, the cost of Bermudas excess utilization can be extrapolated as $4.2 million per annum, she said. It is key to note that these figures exclude MRI and CT tests performed at other local diagnostic facilities and tests performed overseas, so the potential overspend is likely understated. Any initiative to manage healthcare would have to consider both BHB and community physicians in order to rein in medically unnecessary testing and costs, she said.
2014. January 2. Two dentists have had their extraordinary and lengthy legal battles with the Bermuda Dental Board highlighted in an international report and it doesn't cast the Island in a favorable light, according to one of them. James Fay, of Paget Dental Group, said the fact that his story and another matter involving David Thompson were used as case studies in the Dental Protection Annual Review 2013 wasn't a positive thing, but did show the need for urgent review of the legislation governing Bermudas dental industry. The Review, in an article entitled One country two journeys, claims there was a disproportionate level of activity in relation to actions taken by the Bermuda Dental Board in this relatively small jurisdiction between 2000 and 2010. Two cases in particular involved complex legal challenges in the one case by way of judicial review...and in the other case by a long and convoluted route all the way to the Privy Council, the article says. Dental Protection Ltd (DPL) is a malpractice insurer with 50 members in Bermuda, including Dr Fay, and it funded his legal case. It has 62,000 members around the world who each receive a copy of its Annual Review. The article says the same legal firm represented Dr Fay and Dr Thompson, sharing these extraordinary journeys with them and with DPL. The two cases serve to illustrate the tenacity and endurance of the members involved, as well as DPL's willingness to fight important points of principle that involved fair treatment of our members and the determination of our legal representatives to help us achieve this, the article continues. The case involving Dr Fay saw him and his former hygienist Keri Payne found guilty of serious misconduct, and inefficiency, by the Dental Board following a complaint made in 2003 about Ms Payne carrying out tooth filling work she was not licensed to do. Dr Fay obtained special leave to have the decision reviewed in the Supreme Court and Puisne Judge Ian Kawaley quashed the convictions in 2006, after ruling that they had not been given a fair hearing. Mr Justice Kawaley, who is now the Chief Justice, said changes were needed to the law to ensure a fairer process for dental professionals, and a right of appeal in court for Dental Board decisions, rather than an appeal to the Governor. Dr Fay told The Royal Gazette this week that the laws governing dentists were still outdated and in need of amendment. In particular, he said, members of the Dental Board ought to be voted for by members of the dental profession, rather than appointed by the Governor on the recommendation of the Government. He said of the article in the Dental Protection Annual Review 2013: "It isn't a positive thing. We had a huge amount of litigation per capita because of our Dental Board, Dr Fay said. Dental Protection Ltd had to support us in lots of litigation, which was way and above what's normal. DPL would pay local lawyers to take our side and the Government of the day would have to pay lawyers. I would estimate it cost the taxpayer of Bermuda hundreds of thousands of dollars in lawyers fees in actions that they lost." The article describes Dr Thompson's extraordinary case as running for the best part of ten years. The Dental Board had sought through a succession of ill-motivated and unreasonable actions to block the registration of a dentist taking the registration exam and, in doing so, acted with bias and violated his human rights and natural justice in the fair and proper conduct of the functions of a statutory regulatory body, the article says. The Privy Council, in a landmark June 2008 ruling, found that Dr Thompson was unlawfully discriminated against by the Dental Board, which had refused to let him resit his practical registration exam because he wasn't Bermudian. It wasn't possible to reach Bermuda Dental Board president Ronda James for comment on Tuesday, and the Ministry of Health did not respond to a request for information about whether there were plans to amend the laws governing the dental industry.
2013. December 7. The use of generic drugs could cut the cost of healthcare in Bermuda, an insurance company said. Naz Farrow, chief operating officer for health with the Colonial insurance group, said: "Overall, the generics are less expensive than the brand. In order to be considered a generic, the drug must be able to perform the same function of the brand and the [US] Food and Drug Administration regulates how much variability is acceptable for a drug to be approved as a generic medication to the brand medication. Some doctors may not want to use generics for some medications for medical reasons. However, for the majority of people a generic medicine, once you are stabilized on it, is very effective. The cost of prescription drugs was a significant component of the overall spending on the healthcare system around eight percent of claims costs in Bermuda in 2012." Ms Farrow pointed out that the Government's Throne Speech last month had committed to mandating the use of generic drugs unless a doctor specifically orders a brand name in a bid to cut costs. Government said it would introduce amendments to legislation to increase the use of generics over more expensive brand names. Ms Farrow said: "At a time when healthcare costs are escalating, this is an initiative to be welcomed. By itself, it will not bring premiums down but it will go a long way towards helping to stabilize them. We are very supportive of the efforts being made by Government to control spiraling healthcare costs by looking at various factors, such as a greater use of generic drugs. And we are committed to working with Government and providing them with support needed to tackle the challenges that are ahead of them." Colonial highlighted the price difference between some drugs. For example, brand-name medicine for treating high cholesterol was $77.75, while the generic equivalent cost $41. And a platelet inhibitor medicine which helps prevent the formation of potentially deadly blood clots costs $112.50 for a brand name and less than half that for its generic equivalent.
2013. December 2. Government is considering rules which would require pre-certification before medical diagnostic procedures are performed in an effort to reduce unnecessary tests. Health Minister Patricia Gordon-Pamplin said Government was currently in the consultation phase and stressed that only elective procedures would require certification, but Shadow Health Minister Zane DeSilva said such an initiative would amount to death by delay. The pre-certification is a move by the Minister of Health and the OBA Government to introduce management mechanisms for diagnostic testing and who knows how many tests, whether its X-rays, whether its ultrasounds. MRIs, CT scans. "That has yet to be seen," the Progressive Labour Party MP said. "Word is, and it's good word, is that if this legislation is passed, what it will mean is before any test can take place that your doctor may prescribe you, you have to get permission from someone else. Diagnostic tests account for only a small fraction of health costs and that Government should instead aim for bigger targets such as health insurance. With diagnostic imaging not even being two percent of the healthcare cost in this country, why are you going this way? he asked. It puts everybody at risk. Everybody. Bermudians are at risk." He also alleged that Cabinet had overruled recommendations of the Bermuda Hospitals Board and Health Council, suggestions that Ms Gordon-Pamplin said were patent nonsense. "The Health Council was tasked by me to advise me what does pre-certification look like and what do guidelines look like. When the Health Council brought me the report regarding pre-certification versus guidelines, I weighed up the pros and cons of each and chose the situation regarding pre-certification for approval. The Cabinet overruled nothing. The Cabinet supported me. I put a position forward and the position was accepted. Government was currently engaged in the consultative process, saying: I don't make decisions or look at information in isolation. I consult with people who are in the field, hence the consultation process. I'm meeting with the doctors so I can hear first hand. There are some decisions that are too big to make in isolation and I don't want to go on that path." Ms Gordon Pamplin said, based on the information she received, that pre-certification would not apply to emergency procedures, only elective diagnostic tests, and said the system would be minimally restrictive and minimally time consuming. She also said that she was not ignoring health insurance as a major factor in the cost of healthcare on the Island, saying: "There is no stone that will be left unturned. When I hear that certain doctors are being incentivised when diagnostic testing is done, and these are comments that are coming from the staff that work with certain doctors, that gives me grave cause for concern because we have significant healthcare costs in this country, and we have to get a handle on it." PLP MP Lovitta Foggo expressed some concern that adding a certification process could increase the cost of healthcare, along with the potential impact on doctor-patient confidentiality.
2013. November 28. A major factor in local inflation was said to be a 9.8 percent rise in health insurance premiums and a nine percent hike in dental costs in 2013.
2013. November 19. Royal Gazette financial columnist Nathan Kowalski wrote this: "Bermuda's national health care issues are indeed numerous (eg, access, pricing, coverage, funding etc) and one of the Island's biggest fiscal drains. Rapidly rising healthcare costs undermine the all-important confidence of small and medium-sized businesses, costing jobs and ultimately economic growth.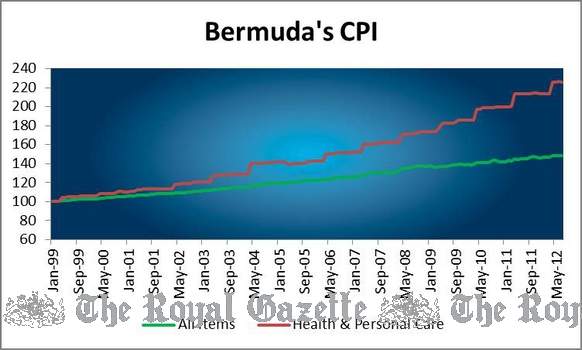 The debate has recently focused on who is without and who pays for what, and not the more important aspect of actually lowering overall healthcare costs. The free market, however, could go a long way to solving some of the major flaws in the system. Game Theory and Rent Seeking. Two of the major problems associated with most healthcare systems, not just Bermuda's, involves non-cooperative game situations (game theory) and manipulation of economic activities to the detriment of the majority (rent seeking). A couple of simple examples should help clarify these concepts. You and most consumers of healthcare are currently incented to consume and use as many services as possible regardless of the true economic merit. It is in your best economic interest to max out on more elective services to get the full benefit of the services you pay for in premiums. Unfortunately, if we all maximize utilization levels, costs escalate. It would be great for all of us to use as little as possible in the form of healthcare for the benefit of the whole but since we have no idea what everyone else is doing, you maximize your own usage. The socially optimal equilibrium is a system where we all know we all use only the health care services that we actually require. Unfortunately at the moment we feel someone else is milking the system and using more services than they require and we individually feel that we should too. This leads to a socially sub-optimal equilibrium where participants use as many services as they can to get the most benefit from their premium, and the total amount of health care services used is far greater than what is optimal. So in this case, in order to reduce the total amount spent on health care, the solution would be having a health care system that incentivises individuals to be conscious of consumption and use. The other example is when a small group of service providers benefits from inclusion in insurance packages at the expense of the wider group of premium payers. So as to not discriminate on any particular service provider lets use the example of a mythical toe-tapping. Lets assume toe-tapping is great for fixing injuries caused by running. Ten treatments are provided in a standard health care package per year. Now this is great for competitive runners but for the 90 percent of the rest of healthcare premium payers this added service offers no incremental value. In fact 90 percent of premium payers are now subsiding ten percent of the populations competitive runners. Clearly this minor but additional cost is not efficient but the toe-tappers will lobby hard to ensure this service is a standard benefit even if it is not in the best interest of the majority. The solution, again, is tying the cost to the benefit. Crank Up the Co-Pay and/or Deductibles. First we need to simply define what insurance actually should be. Generally, insurance in its various forms exists to protect against catastrophic events, life insurance for death, fire insurance for fires, etc. Unfortunately, Bermudas health insurance system has evolved from insurance into a service that both protects against catastrophic events AND includes additional maintenance benefits. Imagine, for example, if Bermuda car insurance policies were similar to health care policies. In this case not only would car insurance insure against catastrophes such as auto-collisions but would also include maintenance features such as car washes and mechanical visits. What do you think would happen? Policy holders would be incented to get their car washed and engine serviced as often as was permitted. The size of the car wash and mechanic business would increase far beyond what it would be otherwise. Because each policy holder paid a hefty premium for this extended coverage they would feel highly incented to use as much as they possibly could. In order to compensate for these escalating costs to the insurers (due to increased or over-usage) insurers would need to charge higher and higher premiums. Unfortunately this is what is happening in Bermudas health care market. Policy holders who pay huge premiums feel that they better use as much as they can even if some of the maintenance claims aren't necessary. If we want to bend the curve of escalating cost this incentive system needs to change. We need to reform health insurance towards a true insurance programme (ie, mainly coverage for catastrophic health events). Free market costs accruing to patients, particularly on maintenance issues should be allowed to rise. Insurance co-pays, and deductibles should increase significantly forcing each insured to discriminate between health issues which are actually maintenance (and less costly to address outside of insurance) and those which require official professional intervention (and insurance). This would lead to overall insurance premiums coming DOWN as health insurers will have reduced costs of paying for maintenance events. The chart above shows health care prices relative to overall consumer prices. They have risen steadily for years. This is because the demand for health care services has been so strong (and supply has not come in with greater competitive pricing). As long as insurance covers any and all health issues, why not go to the doctor (or the emergency room where you pay nothing) for a scratch or a gash? Indeed, how much would window washing cost if it was fully covered under the homeowners policy? As more of the cost of maintenance health care issues gets passed to policy holders, the demand for overall health care services should slow overtime and diminish healthcare inflation. If we let the invisible hand and free market pricing convert our health care insurance to a real insurance programme (one which really insures only against catastrophes), it will help to improve one of the biggest problems in Bermuda rapidly rising health care prices. Undoubtedly, many of the Islands other health care issues still need to be addressed in future years. This is simply one aspect to consider. Our system still focuses on coverage and payment. It does not focus on the more important longer-term solutions to why Bermuda faces unaffordable costs or how to prevent health problems. The ultimate solution will revolve around a push to promoting overall health and well-being, especially focusing on reducing chronic, and in most cases preventable, conditions such as diabetes, heart disease, and obesity. Ultimately, individual responsibility for health, lifestyle and well-being needs to be encouraged. One of the best ways to do this, of course, is to have people incur a cost for non-compliance. If we can let free-market forces incent individuals to be more conscious of cost and use insurance mainly for catastrophic events we can slow the upward spiral in health care prices."
2013. November 13. A Government move to regulate the importation of expensive new healthcare gadgetry to the Island has been welcomed as a step toward reducing Bermuda's escalating healthcare costs. The latest Throne Speech declared upcoming changes to the law would introduce controls on medical technology that has "contributed significantly" to rising costs. Unnecessary and expensive diagnostic testing has come under fire for fuelling the Island's rampant growth in expenditure. "The Health Technology Reviews have been developed as part of the wider discussion on healthcare costs," said Bermuda Health Council (BHeC) CEO Jennifer Attride-Stirling. "This particular initiative will introduce controls over what technology is allowed to come into our health system and what is not Bear in mind, the issue of appropriate capacity levels is not something particular to Bermuda — we are special in a lot of ways but not necessarily in this. It's a worldwide pattern. When you have a lot of medical technology in the system, it's going to get used. Who would invest in equipment and have it sit idly by and not generate a return on that investment?" Rather than lowering costs through increased competition, Dr Attride-Stirling said greater availability in healthcare inevitably translated into "increasing utilization — and, therefore, increasing costs." "The per unit costs may vary with competition, but the amount used increases and the system as a whole spends more on healthcare," she said. Changes to the law won't cut down on overuse, Dr Attride-Stirling added — but will introduce limits when the Island's technological capacity becomes too great. "In Bermuda, we have this issue, alongside other small island states: we are in the middle of the ocean and we're isolated, and this can create diseconomies of scale. Our level of need is not going to vary much year on year, but what happens if equipment fails? We have to have some level of redundancy when it comes to some medical equipment. But in this context, we have to be especially mindful in how we manage our capacity. Anywhere in the world where you have excess capacity, it will be used. And as my friend and colleague Marc Roberts of the Harvard School of Public Health says, the only thing worse than unused, unnecessary capacity, is used, unnecessary capacity." Residents and their insurers won't see a quick drop in medical costs once the changes go into effect, Dr Attride-Stirling pointed out. "It's not an initiative that can reduce existing capacity — what's here is here, and addressing its utilization requires other measures," she said. "What this will do is control what comes in from the time the legislation goes through. After that point, equipment will have to go through this review process, to make an assessment about whether the health system needs that extra capacity."
October 10, 2013. The Island's healthcare spending held steady last year, after several years of sharp increases. According to the Bermuda Health Council, Bermudians spent $678.4 million on healthcare the same as they did in 2011. The organization's latest National Health Accounts, for the fiscal year ending 2012, showed the Island's health expenditure amounting to 12.2 percent of Gross Domestic Product. That portion increased from the previous years 11.8 percent, due to the contraction of the Island's economy. The report attributed the level spending to an interplay of multiple factors including the reduced insured headcount, cuts in Governments health spending, claims management by payers, and the effects of a Memorandum of Understanding that capped the revenue of King Edward VII Memorial Hospital. The Island continues to spend more per person than comparable Organization for Economic Cooperation and Development (OECD) countries, with a lower life expectancy. The report shows countries such as Israel, Korea, Greece, Slovenia and Portugal spending less than half the amount paid out by Bermuda residents, but with a higher life expectancy. However, the trend remains worse for the US which leads the OECD in terms of spending. Bermuda's healthcare expenditure was split equally between the private and public sectors. Private sector funding rose by three percent from 2011, which public sector funding dropped six percent. Overall, Bermuda Hospitals Board accounted for 44 percent of the Island's expenditure, while 13 percent went into overseas care a drop of seven percent from the 2011 figures. Health spending per person added up to $10,562, the BHeC said.
2013. October 3. Efforts to curb the prevalence of non-communicable diseases will begin in earnest next month with the commencement of Bermuda's first standardized national health survey. Chronic, preventable diseases contribute the greatest proportion of the total burden of disease in Latin America and the Caribbean, including Bermuda, said Health and Seniors Minister Patricia Gordon-Pamplin yesterday, announcing the start of the STEPs to a Well Bermuda survey. By implementing a simple, standardized method for collecting, analyzing and disseminating data for chronic disease risk factors, healthcare providers will have access to information on the prevalence of various health conditions and physical and biochemical characteristics of a population. The survey will also provide data on the relationship between the risk factors and selected conditions, and social determinants of health, said the Health and Seniors Minister. "Effective action to prevent and control these diseases depends on timely access to accurate and reliable information about the prevalence of these diseases and their associated risk factors. This information is vital to both informing where resources should best be targeted and also for monitoring and evaluating the impact of any actions taken. The objective of the STEPs survey the Pan American Health Organisations standardized methodology is to control epidemics of chronic diseases and avert these epidemics wherever possible and to control them as quickly as possible where they are already present," said Minister Gordon-Pamplin. The Minister added: "The basis of chronic disease prevention is the identification of the major common risk factors as the risk factors of today are the diseases of tomorrow." A total of 2,656 households have been selected using simple random sampling, while interviews will be conducted from October through December.
2013. September 11. The Bermuda Hospitals Board could be in debt by $200 million within five years if nothing is done to curb healthcare costs, according to the board's chairman. Speaking at a meeting of the Hamilton Rotary Club, Jonathan Brewin issued fresh warnings that the scale of the financial problem facing the board "should concern us all" and that changes to the healthcare system are "necessary and unavoidable." Mr Brewin began his presentation by outlining a series of increased costs that the BHB was facing, including the withdrawal of a Government subsidy to pay for the $14 million-a-year Continuing Care Unit, construction costs for a soon-to-be-completed acute care wing, an increased cost base because of higher patient demand for services, and a new $650,000-a-year administrative bill to pay for work permit applications. "More money will be going out and, as the Board discovered in the month it was appointed, even less money was going to be coming in. Accepting the status quo is like sitting down in a leaky boat and not realizing that we don't have long before we go under. We will sink if we do not swim." Painting a grim picture of the state of health funding on the Island, Mr Brewin acknowledged that "the road ahead looks hard, steep and painful", and that "we have a tough challenge." But he also stressed that solutions could be found, and that the BHB was working in partnership with the wider community "to assist in developing a financial sustainability plan. We certainly are standing at a moment in history. Change is necessary and unavoidable, and our challenge is to ensure we work with community and overseas providers, the Ministry, insurers and the people who use and pay for our services to make healthcare more affordable and effective. We have a tough challenge, but it is widely recognised that the rising cost of healthcare is unsustainable and liable to damage our country, our businesses and residents if we do not address it. This brings many more people to the table, looking for solutions and seeking to cooperate and coexist, rather than compete, in order to ensure people in Bermuda can continue to access the right services at the right time at a price they can afford." Mr Brewin added that a Financial Sustainability Steering Committee, comprising board members, community members and hospital leadership is already meeting, and subcommittees focusing on strategic, operational and structural sustainability are being established. "We are working hard to establish a new dialogue with all our partners in healthcare — community physicians, overseas affiliates, patients, insurers, the Ministry of Health and Seniors and the Bermuda Health Council — to ensure collaboration as we proceed to address urgently needed change in the overall healthcare system. Our aspiration is to build a safe, high quality healthcare system that always puts the patient, those who are less fortunate than ourselves, at its heart. If we want new hotels, new tourism services and new international business partners to regard Bermuda as a good place to conduct business, we need to address healthcare." Mr Brewin was joined by BHB chief executive officer Venetta Symonds, who reiterated the need for reform, but pointed out that patients and doctors could help bring down costs. "The chairman has spoken about involvement in BHB governance and strategic planning, but this must also take place at the bedside, and in the doctor's office. People in the community also need to get more involved in their care and educate themselves on healthcare practices that are high quality and safe. However, we are absolutely clear on one thing — even though our most pressing challenge is financial, our most important and non-negotiable focus is on the integrity, safety and quality of healthcare services, and we will work with all our stakeholders, all the community, to achieve this."
2013. June 14. Bermuda faces a healthcare "disaster" if the Island doesn't rein in its diabetes epidemic, a leading healthcare speaker has warned. Controversial US medical expert Robert Lustig said at least a quarter of the Island's population has the disease. However, Bermuda's reliance on imported food makes us unique in the battle to turn around our unhealthy diet, Dr Lustig told The Royal Gazette. "You have got a diabetes pandemic on your hands here," Dr Lustig told audiences this week courtesy of the Bermuda Diabetes Association. As healthcare costs keep rising, the surge in expensive treatment for metabolic disease risks derailing Bermuda's health financing. "I went into your supermarkets; and found large bags of potato chips for $1.69, while a mango cost $2.99," the endocrinologist said. "This is exactly the pricing structure that foments diabetes." Dr Lustig has drawn flak for insisting that the food industry has deliberately "spiked" 80 percent of US food products with toxic levels of sugar. "The best way to avoid diabetes is to eat real food," he said, speculating that Bermuda's disease level is "even worse" than that of the US. Obesity in Bermuda is similar to US levels, despite the Island's relative affluence — very likely because of our "specific food environment that is generated from everything being imported", he said — especially the importing of processed foods. Even so, you don't have to be obese to get diabetes, he said. "My job in coming here is to debunk the last 30 years of propaganda that you've been fed. Twenty-five percent of Bermuda has diabetes — this is a disaster, and the sad part is that you're all at risk." But the Island could be a "demonstration project to the world" because food importation is potentially subject to control. "If distribution can be controlled through societal interventions, then availability of healthy, natural, appropriate foods can be increased, while processed foods can be decreased," he said. However, Dr Lustig added that since Bermuda's food goes through distributors, unhealthy food is promoted because it's cheaper and easier to sell. "Where food goes from supplier straight to consumer, you see a standard supply-demand paradigm. But where there is a middleman controlling distribution, that middleman is going to chokehold that distribution to maximize profit. That means inflation of prices, and maximization of those foods which bring the most profit — processed foods, because there is no depreciation." He called it "urgent" that Bermuda's public get educated on the hidden sugar content of common foodstuffs like salad dressing or crackers. "Education of the populace about the role of nutrition in disease is a primary goal; this is what I was doing in Bermuda this week. Education includes alteration of the food label, and alteration of marketing practices, especially to children, who are a target of the food industry." He also suggested a tax on processed food and a subsidy on healthy food, plus restricting access to soda and fruit juice at public venues. Government could also set "dietary guidelines and limits on nutrient content that companies have to respect." Consumers crippled by diabetes could even explore the lawsuit option, Dr Lustig said, adding: "But not around obesity. Obesity is a loser. Diabetes is the issue, because that's where the money goes. There are several legal theories that could be pursued. "However, I can't say whether legal challenges could or would work in Bermuda, as I am not as familiar with your legal system." An audience of hundreds turned up for Dr Lustig's public talk on Tuesday — but his visit also included a private lecture to an audience including Health Minister Pat Gordon-Pamplin and Deputy Premier Michael Dunkley. Useful website: www.bermudadiabetes.org.
2013. June 11. Bermuda's health financing is a staggeringly complex arrangement — especially for a comparatively small jurisdiction. "The input we've had from our advisers, who have experience of different health systems around the world, is that this is more complicated than what exists in other jurisdictions. In particular, for a population of our size, it's highly complicated," said Jennifer Attride-Stirling, CEO of the Bermuda Health Council. As part of our ongoing series on the Island's rising healthcare costs, The Royal Gazette explores the structure of Bermuda's financing. The Island's Standard Hospital Benefit (SHB) package serves as the base of the system — covering much of the population, plus a substantial range of hospital services. The SHB deals with most of the local spending, plus a third of what we spend overseas. Currently, residents pay a $326 monthly premium for the basic SHB package — but a breakdown of who pays for what shows Government picking up a hefty portion of the bill, for seniors in particular. 1. Dimensions of health coverage. "In order to understand how health insurance coverage is organized on the Island, we can represent it as a cube — an illustration scheme developed by the World Health Organization," said Dr Attride-Stirling. "A health system with universal coverage for everybody would fill the whole cube: all of the population, all of the costs, all medically necessary services. Each country fills the cube in different ways. For Bermuda, at the base of the cube is the Standard Hospital Benefit (SHB), which covers most of the population. It includes Government's subsidies. The SHB covers all hospitalization costs — but out of medically necessary services, it covers about a third. Government's Health Insurance Plan (HIP) covers a little bit more of the population and a few more services. FutureCare covers a sliver of the population because it's designed for seniors, and it's more generous than HIP. Then, under Supplemental Benefits, we have the standard medical cover that most employers provide. There are other systems such as the Canadian, UK and French systems that cover significantly more. This illustration shows how the SHB plays a role in relation to the whole of Bermuda's coverage." 2 and 3: The Standard Hospital Benefit — and how much Government pays. "The breakdown of Standard Health Benefit (SHB) claims by age graphically illustrates how we incur more health costs as we get older," Dr Attride-Stirling said. "In bar-charts, the red portion of the bars covers the long hospital stays, or the Continuing Care Unit costs. We can see that red proportion growing sharply as the population gets older. There's a spike in the zero to four years category. There are birth costs and neonatal care, which then drops off. It's around the age 50 to 54 that the costs start to go up." A comparison of the two charts reveals how "Government subsidies cover a huge amount of the bill," she added. "You can also see how the subsidies are designed for youth and the aged. It also covers the indigent. When you look at the difference between the two charts, you can really see how Government is taking the hit for those claims, under our current system. People naturally complain about their premiums being high, but you can imagine what they'd be without the subsidies. It's easier to understand when you see just how much the Government actually spends." Useful website: www.bhec.bm.
2013. May 18. Bermuda's healthcare system is "well above average" for the size of the community it serves, according to an independent team of inspectors. But the consultants also listed a number of areas that needed to be improved at King Edward VII Memorial, including poor facilities, staffing, and a failure by officials to deal with staff and patient complaints. And the Corporate and Clinical Governance Review by Canadian company Howard Associates came under fire from Ombudsman Arlene Brock, who said the company's report "breezes over the key concerns that led to the report in the first place". (See separate story.) The company spent five months carrying out an assessment of healthcare services on the Island before submitting its findings to the Bermuda Hospitals Board last month. "We do not know of any other jurisdiction that provides this high level of quality, quantity and spectrum of healthcare services for a comparable small population," the report concluded. "For those who were expecting a very 'damning' report against the BHB, they will be disappointed. Hospitals, as we stated earlier in the report, are difficult to manage. There is much to be grateful for BHB including the new hospital wing currently being built. Having said that, the huge if not enormous challenges voiced by some leading figures in Bermuda of how to pay for this going forward, are also valid." The report added that the range of services provided at KEMH was "strong and impressive" and added: "In our benchmark comparative, the BHB stands up well under most metrics to other small hospitals that we know well." But the inspectors went on to list a slew of concerns over standards of care — and also took a swipe at the former board, which was replaced earlier this year by the new Government, for its management of the hospital. Criticizing the facilities at KEMH, the report said the hospital "is out of date." It went on: "There are too many ward rooms. Modern hospitals have mainly private rooms. The rooms are far too small to handle modern equipment. Every room should have a ceiling hoist. We saw very few. Corridors are too small. There is a total lack of storage space for practically everything. Bathrooms are too small. Door openings were made for a different era. There is a lack of space for infection control." Staff moral at KEMH was "lower than it ought to be", and the hospital was not "providing adequate staff recognition and staff rewards. The stress on staff ... is very high", according to the review. The report noted the "lack of clinical, medical and healthcare expertise of the previous Board members", adding: "Most stakeholders told us the Board has had problems in the past with transparency." And it highlighted concerns over front line healthcare, with problems in medical and surgical units. It said there was an over-reliance on junior house officers for patient care and "a striking lack of peer review for physicians. Over the past five years, BHB did not devote enough time, resources or effort to measuring quality or to patient safety. Over the past year there has been a significant improvement in this important function. Despite the above successes, we believe that more work needs to be done and some revised modalities should be implemented. We believe all hospitals must continually strive to improve quality and patient safety and the BHB is no exception." The report said that "patient and staff complaints are not properly addressed by the current BHB system" adding: "To say that patient complaints fall on deaf ears would be an understatement." And it concluded by putting forward ten recommendations for improving services, including the need to become more transparent, the introduction of a coordinated clinical service plan, more efficient and effective methods of funding and the better use of middle managers and front line staff.
2013. March 19. Bermuda's National Health Plan (NHP) has been put "on hold" pending a review of the ambitious programme. It had been expected that the plan would provide universal healthcare for residents by next year. However, a Health Ministry spokeswoman yesterday said that the NHP was under review because parts of it "do not fit in with the Government's views.". Meanwhile Shadow Health Minister Zane DeSilva insisted that the plan had "been scrapped." A search by this newspaper found the NHP's website, Facebook page and e-mail address had been discontinued. Sources close to the plan told The Royal Gazette they doubted Government intended to pursue it. Mr DeSilva described the decision to get rid of the plan as "a social injustice to the people of this Country. Legislation has been tabled for an increase in hospital fees and the Standard Health Benefit. We're looking at an increase across-the-board, of about 20 percent on the Standard Health Benefit. You know the insurance companies will put five to ten percent for administration on top of that; our people are going to be hit hard come April 1. I'm not saying the same thing wouldn't have happened under the Progressive Labour Party but it shows what's really at stake if they do away with the NHP. There were 72 people who devoted thousands of hours of their time to this. I don't mind if they rename it, rework it or make it better. I'd be the first to stand up and give congratulations for any improvement whatsoever. I can't believe they are dropping it when health costs in this Country are soaring." Government last night insisted the plan hadn't been scrapped. "Contrary to Opposition suggestions that the National Health Plan has been set aside, the Minister of Health and Seniors reiterated as she has said in previous public statements that the National Health Plan is on hold. "There are certain aspects of the plan that do not fit in with the Government's views, but the full plan is still under review. The team who worked on the National Health Plan will, in the coming days, make a full presentation on the plan and the reports from the Benefit Design Task Group and the Finance and Reimbursement Task Group. From there, the Government can begin to make decisions on which parts of the plan will be retained and which parts will be used as a foundation for other solutions." Age Concern executive director Claudette Fleming was one of those who helped draft the NHP. "Tremendous amount of stakeholder hours were undertaken by credible local and international professionals with respect to the background work" for its eventual development, she said. "I sincerely hope that this information can be used in some meaningful way to improve the significant challenges of containing healthcare costs and providing quality healthcare services for the benefit of the Island's residents." In her Budget brief earlier this month, Health Minister Patricia Gordon-Pamplin told MPs that there were "many facets of healthcare that needed to be addressed as a precursor to implementing anything that resembled a cogent and equitable plan." She said universal coverage "could not be implemented against the backdrop of a fundamentally dysfunctional system" and that the system would have to be fixed before "sugar-coating our needs with an overarching plan that could become unwieldy and expensive".
2013. January. Bermuda Health Disparities Report published by Bermuda Health Council. See http://www.bhec.bm/wp-content/uploads/2013/01/Health-Disparities-Report-2013-Final1.pdf.
2012. August 14. Obstetricians in Bermuda have faced some of the highest malpractice insurance premiums in order to offer their services. In fact obstetric care was in jeopardy of becoming exorbitantly expensive had the Bermuda Hospitals Board (BHB) not come to the rescue. Premiums for private obstetricians have steadily increased from about $28,000 12 years ago to about $200,000 today. While we tend not to consider ourselves a litigious community, medical professionals do face lawsuits in Bermuda. Malpractice insurance is therefore a must and all practicing local physicians do have at least one policy to cover them in this area. Many use the Medical Protection Society (MPS) in the UK for this purpose. MPS is not an insurance company. It is described on its website as "a discretionary, mutual, non-profit organization". It has no shareholders, which it says enables it to make decisions which support good practice in the medical and dental professions, and are not simply made for "financial expediency". About four years ago, malpractice insurance with MPS rose significantly for local obstetricians causing them to actively seek alternatives. MPS was charging over $100,000 a year for a premium with plans to increase that premium over four or five years to a whopping $350,000 to $400,000 a year. That's significantly higher than most other medical professionals have to pay (although cosmetic surgeons pay a premium of $110,420 a year). The MPS rates for 2012 reveal physicians in "super-high risk" categories of neurosurgery, plastic and reconstructive surgery and spinal surgery, pay a yearly premium of $44,180. Doctors in the "very high risk category" which includes bariatric surgery, gynaecology, hand surgery, trauma and orthopedic surgery, pay a yearly premium of $31,960. Part of the reason premiums are so high for obstetricians is that people can sue up to the age of 21 for problems that may have happened during pregnancy and/or delivery. This long-time period increases the risk of a suit happening. On average 800 babies are delivered on Island each year. But local obstetricians have said this volume is not enough for them to have been able to absorb the increased cost. "Local obstetricians were seriously having to consider ceasing their local service," said Dale Wilmot chief of obstetrics for the BHB. "The only other alternative would have been to increase fees to a level that would be prohibitive for most people." Practitioners said they contacted insurance companies locally and overseas in a bid to find a new provider, but this was not fruitful. Talks with Government and former Health Minister Nelson Bascome were undertaken in an effort to satisfy MPS on a reduction of risk. Local practitioners said they encouraged Government to amend some laws in an effort to meet demands of MPS. In the end, King Edward VII Memorial Hospital's chief of staff, Donald Thomas, offered the best solution. Local obstetricians became employees of KEMH and received malpractice insurance under their umbrella through local insurer, Kitson & Company. Dr Wilmot explained further: "Local obstetricians joined BHB as employees so that we could maintain an obstetric service in Bermuda. Although this development was driven by the malpractice insurance, there are benefits to service consistency and patient safety possible with local obstetricians working as an employed team."
2012. August 2. Royal Gazette editorial. "Healthcare is expensive and getting more so, according to a report issued last week. According to the national health accounts issued by the Bermuda Health Council, we spend $678 million on healthcare each year. That's 10.8 percent of gross domestic product, which means that we spend one out of every ten dollars we earn on health. That compares to 8.8 percent of GDP in 2005, so the increase is substantial. To put it another way, each person in Bermuda spends an average of $10,750 on healthcare each year. In 2005, we spent around $6,200 each on healthcare, so we now spend 73 percent more on healthcare than we did seven years ago. That means the cost of healthcare has risen much faster than almost anything else. In a masterful understatement, the report concludes: "Against the backdrop of a decline in nominal GDP, a decline in government revenues, and an average change in the Consumer Price Index during 2011 of 2.7 percent; the pace of growth in healthcare financing and expenditure may present challenges with respect to sustainability and affordability." What the report does not explain is why healthcare costs rise faster than seemingly anything else. The first step in controlling costs increases is to understand what's causing them. There are several obvious causes. One is the increasing size of the elderly population. People are living longer as a result of medical advances, and as they age, they need more medical care. A second cause is the increasing availability of high-tech equipment, much of it diagnostic, such as MRIs. There is a trend in medicine for this kind of equipment to be used heavily, and sometimes unnecessarily, when it is available. Patients demand it. Physicians order it, "just to be sure." And the owners of the equipment encourage its use, in order to recover their investment. The account also reveal some other trends. A peculiarity of Bermuda healthcare is the need for overseas healthcare for treatments that cannot be done in Bermuda. That is compounded by a lack of confidence in local healthcare providers (often based on sometimes horrendous anecdotal evidence) which means patients opt to be treated abroad for ailments which could and should be dealt with in Bermuda. Traditionally, these treatments are more expensive abroad, especially in the US. The accounts reveal that the cost of overseas healthcare surged by around 50 percent in 2009 from $62 million a year to $90 million and has risen somewhat by then. This is largely a result of funding for FutureCare. Similarly, in 2010, the cost of administration in the Department of Health almost doubled. This may have been an accounting change, but it needs explanation. Expenditure on the Bermuda Hospitals Board has risen by 85 percent between 2005 and 2011. Insurers say this has largely been due to the change in the way the BHB bills, which has seen charges for individual procedures soar. As a result premiums surged as well. What is disturbing about the latter point is that the BHB billing change should have resulted in a decline in spending elsewhere, for example in the taxpayer-funded subsidies to the hospitals. But this did not happen. Physicians and prescriptions drug costs are often blamed for the rise in healthcare costs, perhaps because this is where patients find themselves paying out of their own pockets. But the accounts show that this is not the case. Payments to physicians, dentists and for prescription drugs are the three areas where spending has increased the least. The top three areas where healthcare costs have risen the most between 2005 and 2011 in percentage terms are administration of the Ministry of Health (186 percent), overseas care (128 percent) and health insurance administration (93 percent). In dollar terms, the expenditure by the Hospitals Board was the highest, rising almost $150 million to almost $300 million in just seven years. With the exception of overseas care, that suggests Bermuda does not have a healthcare cost problem; it has an administration problem."
2012. July 31. Anxieties linger in the healthcare industry, over tomorrow's deadline for the end of upfront charges on the insured portion of a doctor or dentist's service. Bermuda Dental Association head Chris Allington told The Royal Gazette: "I think there is a lot of trepidation still. People are concerned because of the uncertainty." His own dental practice dropped the upfront payment practice back in April, Dr Allington said, and a number of practices have been content with receiving payment from insurers all along. But as of August 1, according to the legislation technically known as the Health Insurance (Health Service Providers and Insurers) (Claims) Regulations 2012, the practice will no longer be allowed. "We are going to have some confusion," he charged. For Dr Allington, the uncertainty lies principally with the new regulations' stipulation that insurers pay up on electronically-submitted claims within 30 days of receipt. "Providers are not required to file their claims electronically. From the providers' perspective, all along, we have been asking for insurers to give us their real-time results of what they cover. Insurance coverage has not always been made available to us. Some insurers are doing a good job trying to comply by August 1, and others still won't have that information available. They've made an effort, but it's still not available online. We have had meetings with all four of the big insurers to find out what state they're at. A couple are a little bit behind. We still don't have all the information as easily accessible as we would like. It's encouraging to see that this legislation has insurers moving in the right direction, in providing the real-time information that we need. Colonial and BF&M have made significant upgrades in their websites. But I believe insurers in general don't feel they have been given enough time." Medical specialists are liable to be the worst-hit in the switch, he predicted. "Specialists are going to have a lot more difficulties than the dental practices, because of the complexities of their coding system." But healthcare providers in general face a one-sided deal, he said, since claims can still be made on paper — but insurers are not beholden to a 30-day payment in that event. "We can't submit it electronically if they don't provide the information," Dr Allington said. "The reality is, with this legislation, insurers get off. If they don't turn around their paper claims in 30 days, we don't have any recourse." Dr Allington said he did not anticipate a sudden wave of customers once the upfront payments are struck down — a position echoed by Argus CEO Allison Hill. "We do not anticipate a sharp rise in claims with the August 1 ban on upfront payments," Ms Hill said. "We are committed to working with providers and patients alike to ensure a smooth transition of this law." Physician Femi Bada, a critic of the regulations when they were rolled out in March, continued to call the legislation a rushed job. "It's a very short period of time to get all these stakeholders to go from manual to electronic," he said. "Many insurance companies have not got all their acts together." However, Dr Bada said he expected the switch to encourage struggling patients to attend doctors and dentists. "I think most people who are working may be able to afford it, whereas an older person going to a specialist for treatment of cataracts would have a serious difficulty," he said. "They may be told to come back two weeks later for a follow up, and not go. There's where this legislation comes from. And we have never said that we were for upfront payments." Dr Bada said that even at the eve of the deadline, "there is nothing concrete as regards electronic payments. For example, I have been asking Government Health Insurance to give me the system they are using, and I still don't know." Following the implementation of the regulations, he said, "the first few weeks are going to be interesting." Along with rules for providers and insurers, the Bermuda Health Council (BHeC) has the job of granting exemptions to providers. Providers may also request the ability to charge for the insured portion at the time of service. Payment times can be varied with BHeC approval, and the organization also has the power to penalize companies which fail to obey the rules. Asked if there had been many requests for exemption, BHeC CEO Jennifer Attride Stirling said the number to date had been "manageable." "BHeC has been working with providers and insurers in preparation for August 1, and we have seen a huge amount of good will on both sides to make the legislation work. Insurers have given much more information about their coverage and eligibility, and providers have more clarity about the claims process. Overall, the claims filing procedure hasn't changed — the same information will be needed from August 1 as has been needed for years in order to process a claim swiftly. August will be a transition period and we will monitor how things are going and continue to work with providers and insurers to facilitate the process." She said the regulations had made for "a very busy period for insurers, providers and the Health Council", adding that "the policy direction and its spirit is understood by most stakeholders." Asked for a top misconception on the regulations, she said: "It's important that patients be understand the difference between co-pays and the full charge. In addition, appliances are excluded from the regulations — so providers can still charge upfront for things like glasses and crowns. These have to be custom-ordered for each patient, so providers are not expected to absorb the cost." Further information is available online, at the Council's website, www.bhec.bm.
2012. April 17. Health Minister Zane DeSilva has reported on the "aggressive time frame" for putting in place Bermuda's National Health Plan (NHP). The plan is designed to provide residents with universal access to healthcare by 2014. In a Ministerial Statement before the House of Assembly, the Minister listed deadlines for the various task groups overseen by the plan's steering committee. The Benefit Design Task Group has created "draft options for health benefit packages", Mr DeSilva said, with the aim of getting the most out of the Island's minimum mandated insurance plan, the Standard Hospital Benefit. Those options are now being priced by the Finance and Reimbursement Task Group, through actuaries Morneau Shepell. "A draft consultation report with costed financial options will be completed in the autumn, and the final report will be submitted to the steering committee by the end of the year," Mr DeSilva said. In tandem with this, an Overseas Care Task Group is seeking more efficient options for treatment abroad. Overseas care has shown the greatest rise in expenditure each year, Mr DeSilva told the House. Next, the Long-Term Care Task Group, dealing with health strategies for the chronically ill and disabled — from children to seniors — is to present its findings to the steering committee before the end of this summer. Overall, this group has a four-year time frame in which to put its goals in place. Meanwhile, a Health IT Task Group, Mr DeSilva said, is to develop "an integrated health IT system that will increase quality care and efficiency through the creation of an electronic health record." It is currently engaged in an online survey. The Bermuda Hospitals Board has also recruited William Flatman as project director to develop its Electronic Medical/Patient Record initiative. Mr DeSilva also addressed the health promotion targets of the Well Bermuda Strategy, which is being implemented by a Prevention Task Group. It is to report on its progress this June to the steering committee. Useful website: www.nhp.bm.
2012. March 6. Standard Premium Rates (SPR) for health insurance will rise by 7.7 percent, or around $19 per month according to draft regulations approved in the House of Assembly. While Health Minister Zane DeSilva said the increase was lowered through the capping of expenditure, Opposition MPs said they were left "shooting in the dark" because of a lack of information. Speaking on the Draft Health Insurance Standard Hospital Benefit Regulations, Mr DeSilva told the House that the minimum insurance rate would increase from $252.27 per month to $271.61 per month. He explained that an annual actuarial report had suggested a nearly 19 percent increase, which would have resulted in monthly bills of $299.42, but given the current economic climate the Ministry fought for a way to lower that. By capping some expenses, he said the Ministry was able to produce a significantly lower increase that would be sustainable. Responding to the legislation, OBA Minister Louise Jackson said the opposition had no access to the actuarial report, leaving them in a difficult position. "We're left shooting in the dark," she said. "We are listening to the Minister, but we're not seeing anything." She also noted that the $19 increase could still cause hardship for some, saying: "Most people are really struggling to get their health insurance paid. A rise of $19 may not be much for some people, but it's very hard for others." Fellow opposition MP Dr Grant Gibbons meanwhile expressed concern that by limiting cost increases Government could be causing even higher bills down the line as redevelopments at King Edward VII Memorial Hospital continue. "What we really want to hear is that this Minister is actually going after cost increases instead of just having a cap on it," he said. The rate, which has increased by more that 12.6 every year between 2004 and 2010, increased by 6.8 percent last year. The rate covers the minimum healthcare package, the standard hospital benefit. All employers in Bermuda are legally required to provide this level of health insurance to employees and non-working spouses and to cover at least half the cost of the insurance. Most employers offer benefits well in excess of the minimum, and all insurance companies offer more than just the minimum benefits, but it is up to the individual insurance company how much they charge for coverage above the minimal level.
2011. December 28. The hunt for low-cost healthcare has led one campaigner to a UK provider which she believes could treat Bermudians, including the elderly, at a substantially lower cost than in the US. Searching for treatment for Bermuda's war veterans and their families led Royal British Legion caseworker Carol Everson to Spire International. Locals can refer themselves to Spire International, but with no age cap on the treatment offered, Ms Everson said the company could prove highly suitable for senior patients. In particular, elderly clients with veterans' pensions say their bills are easier to deal with in the UK rather than at US hospitals. Ms Everson cautioned: "I'm not trying to get people to run off to England. Government's latest report on Bermuda's healthcare costs identifies overseas treatment as the top culprit in the Island's spending. Spire could be a good alternative source of overseas treatment where treatment isn't available here in Bermuda." Ms Everson shared an e-mail exchange with Spire International, in which a company representative notes that Bermudian patients often travel to the US, which has "the advantage of being nearer but as we know can be very expensive and there is uncertainty over the final bill". For example, according to quotes supplied by Spire International, a hip replacement operation at one of the company's clinics could cost between $9,989 to $13,000. Ms Everson believes that, as British Overseas Territories citizens, Bermudians may qualify for lower cost treatment in UK hospitals if they can withstand taking a longer journey to receive it. With so many healthcare providers available overseas, sourcing a good deal for Bermudians has taken her no small amount of sleuthing. "It started off as an enquiry for an elderly local client who had receiving dialysis," she said. The client, who requested not to be named, required irradiated human plasma from donated blood the only treatment available for his condition. "The cost to their insurance company was $20,000 a month, and the client was being asked to provide $4,000 a month, which was impossible for him to pay, and would be for many people," Ms Everson said. "Dialysis is what's keeping him alive. During the course of my research into the plasma, I found that other countries could provide plasma at a far lower cost than in Bermuda. We were able to find a cheaper supply in Canada, and because there is no generic form of plasma available, and we were able to prove there was no generic, and we were able to get those costs temporarily waived." With a certificate from the Department of Public Health, the plasma could be imported duty free to the Island. A further search, however, uncovered possibly cheaper UK sources for irradiated plasma through Spire International. "Spire has a network of 37 private hospitals in the UK," Ms Everson said. "They have an international division, they offer cardiac treatment, cancer treatment services, radiotherapy, oncology, all major surgeries, and they consider their prices to be substantially lower than US prices. I have a war veteran client who just came back from prostate surgery in the Lahey Clinic. We used money from our poppy appeal to have him airlifted for emergency surgery. Aside from dealing with the other expenses, which came to $144,000, his family had to pay medical bills of $4,000 up front, including $700 for medication, which they had to pay while he was in Lahey. Spire, by contrast, would give them one bill for everything all hospital costs." Spire has indicated that it would be interested in taking Bermuda patients. Those seeking treatment would need to be fit to travel to the UK by air. Seeking UK treatment, however, avoids emergency airlifts, which have cut off ages of 75 for the Lady Cubitt Compassionate Association, and 80 for Government insurance. Health Minister Zane DeSilva confirmed that he was aware of Spire International, and reported talks with Ms Everson had been "positive to date." Mr DeSilva said: "Of course, if there is a savings for the people of Bermuda and to the healthcare system as a whole, we will certainly explore this option. But, due diligence must be completed first before any decision is made. If anyone has any ideas with regard to reducing healthcare costs in Bermuda, my door is always open." A Ministry of Health spokesman said that details on Spire International's services had been passed on to the Bermuda Hospitals Board. "The Ministry of Health encourages people to seek treatment locally in the first instance, and then recommends that they work closely with their health service provider when selecting overseas care," the spokesman said. Suggestions to the Ministry of Health should be submitted as a formal proposal for research. Michelle Jackson, Vice President of Group Insurance for local insurers Argus Group, confirmed that the company has begun its own investigation of Spire International with the hope of establishing a relationship. "I hadn't heard of Spire prior to my conversation with Ms Everson," she said. "I got our overseas network people to start checking up. Argus uses a management care company called CMN to handle its handle these kinds of negotiations and assessment. It's a bit of work to see if they can negotiate better rates as well as quality. It's a situation where we want to make we're not just getting a great deal, but also sending people to quality facilities." Useful website: www.spirehealthcare.com.
2011. December 28.Vereran tells of huge hospitalization expense. At the age of 86, Bermudian veteran Kenneth Dunkley is part of a dwindling number of locals who joined the armed forces in the Second World War. After enduring gruelling surgery at a US clinic, Mr Dunkley counts himself lucky to be alive. But family members question if the cost and complication of his treatment at the Lahey Clinic might have been avoided if he could have been sent to the UK instead. The Devonshire senior is no stranger to matters of life and death: seventy years ago, following the Japanese attack on the US at Pearl Harbor in Hawaii, he signed up to join the Royal Navy. "I was young and I'd never been around guns, and I didn't know the danger," Mr Dunkley recalled. "I was just 16-years-old." Getting a job as a saloon steward aboard the HMS Suma, Mr Dunkley learned fast about war: the ship took a German torpedo to its stern while out on patrol in the Atlantic. Later in the war, he took a job as the leading hand aboard the "liberty ships" that ferries crew from land to ships offshore. "I got blown up twice," Mr Dunkley recalled. Both incidents occurred during fuelling of the boats. Over the past summer, Mr Dunkley's brush with mortality was of a strictly medical nature. Bleeding internally from his prostate, he was kept in King Edward VII Memorial Hospital for two weeks while doctors evaluated his condition. "While I was there, they notified my doctor on the Sunday," Mr Dunkley recalled. "The doctor came to see me on the Monday, and they operated on Tuesday. But I was in terrible pain. I would not wish that on anybody." Complications from blood clots led to an argument with hospital staff as to whether or not Mr Dunkley's condition could be treated in Bermuda, his daughter Lillian said. "They wanted him to take a commercial flight to the US, and we said no," said Ms Dunkley. Ultimately, the Royal British Legion paid for Mr Dunkley to be airlifted for emergency treatment at the Lahey Clinic in Massachusetts. His family credits the surgery with saving his life. Although his war veteran's insurance covered Mr Dunkley's treatment afterwards, meeting upfront payments proved highly stressful, Ms Dunkley said. "I had to use money that I felt, if things were organized differently, I wouldn't have had to pick into," she said. "Payment was really complicated. As a person with a small income, it was a lot for me. There was so much confusion with the war veteran process in the States. They didn't know what was going on. My father couldn't use his war veteran's card. It's a whole different thing in the States. So I think for veterans to get treated in England, it would be a lot easier." By the time Mr Dunkley was sent overseas, his condition was so grave that he required immediate care. A veteran seeking UK treatment would have to be fit enough to take a commercial flight to receive it. For the Dunkley family, any cheaper alternative coupled with the possibility of less bureaucracy owing to Bermuda's historical link to the UK would be worth investigating. "I feel that our seniors should be looked after much better than they are," Ms Dunkley said. "The system's got to change."
2011. July 23. Members of Parliament have approved legislation to tighten the regulation of imported prescription drugs so they meet the high standards stipulated by other key Western countries. The move by Health Minister Zane DeSilva came after concerns over an order that came into effect on July 1 allowing such drugs to be imported from India, Brazil and Israel. Now, drugs can be imported to Bermuda from anywhere in the world, but they must have been approved for sale in the US, Canada or an EU country and meet the country's regulatory standards. The move came after concern from pharmacy industry figures over patient safety following Government's decision to allow drugs from India, Brazil and Israel. The experts, along with the Opposition, cited concern that countries such as India have a problem with counterfeit medication. Before the new bill was passed just after midnight, the law had restricted the importation of prescription drugs based on two conditions; where they are manufactured and where they are approved for sale. Drugs could only be imported from a list of designated countries, which included India, Israel and Brazil after the recent controversial order was approved. Last night's follow-up legislation scrapped the designated countries list. Now, explained the Minister, prescription drugs may be imported from any country, provided that they meet the regulatory standards of the United States, Canada or European Union. In addition, the product must be eligible for sale in one of those countries. Furthermore, all commercial importers of prescription drugs must register with the Ministry of Health and prove they meet data collection and storage standards. Introducing the bill, Mr DeSilva told MPs: "Following meetings with the representatives of the pharmacy community, I assured them I would make every effort to bring amendments to the (Pharmacy) Act before the House recessed for the summer. I listened, I took action and I'm here today to present those amendments as promised." He said local prescription drug importers have always stuck to high standards. However, he acknowledged that the act needed to be amended because not all countries have the same regulatory standards. Pharmacy industry figures had been at pains, despite their criticism of Government, to assure patients that they should not be put off embracing generic drugs. Last night, Mr DeSilva said generic drugs, which can be produced cheaply on a mass scale once the patent for brand name drugs has expired, will save money for ordinary Bermudians. The One Bermuda Alliance complained the new law is too ambiguous and suggested an amendment to take the safety measures even further. Its MP Grant Gibbons said in addition to stipulating that drugs imported to Bermuda must be eligible for sale in the US, Canada or EU, they should also "meet the same regulatory, safety and bio-equivalence standards" required for importation into one of those countries. Dr Gibbons said the suggested amendment came after consultation with industry experts. He explained the US Food and Drug Administration examines those issues when deciding if a drug can be imported into the US. He explained that bio-equivalency standards are checks on whether a generic drug acts the same in patients as the original branded product. He added that safety standards are important as some low-standard generic drug manufacturers might use the same production line for different types of drugs, leading to dangerous cross contamination. "If we really want to assure people that these generics are as safe, I suggest we take on board this amendment. It will provide additional assurance," he said. Shadow Minister of Health Louise Jackson also spoke in favour of the amendment. She urged Government to "do the right thing" and accept it "as a small thing to do." She said the Opposition otherwise backed the bill, albeit with concerns that it should have been tabled sooner. The Government rejected the suggested amendment in a vote after Mr DeSilva questioned which industry experts the Opposition had spoken to about it. He said they had already been consulted and approved the bill as he tabled it. "These amendments were made with every stakeholder that we have in the industry," he insisted.
2011. June 27. Royal Gazette financial columnist Nathan Kowalski wrote this: "I just received a letter from my local healthcare provider indicating that my monthly healthcare premiums have been increased 16.9 percent this year. This meant that the monthly payment had jumped almost 27 percent in two years. Although I was disappointed, it was not really a surprise. Let me explain why. Bermuda's health industry is currently going through a period of drastic change and review. The National Health Plan of 2011 has been initiated to reset the direction of Bermuda's health system. Specifically, it lays out a conceptual framework with the goal of making healthcare more affordable and to improve the quality and access of care. Healthcare reviews over the last 15 years have identified a number of ways to improve the healthcare system. The major concerns highlighted are the increasing level of healthcare costs and the affordability for Bermudians. Overall health in Bermuda. Recently the Bermuda Health Council (BHC) and the Department of Health commissioned a report titled "Health in Review: An International Comparative Analysis of Bermuda Health System Indicators.". This report provides a benchmark of Bermuda versus other OECD countries with respect to the state of the nation's health, access to healthcare, and quality. It detailed 76 various indicators. The following are some of the key findings:
Life expectancy has increased steadily since 1960 and is on par with the OECD average.

Road fatalities and mortality rates are significantly higher than other countries.

The rate of diabetes is much higher than in other countries.

Breast cancer mortality and suicide rates are lower than average.

Lowest rate of daily smokers anywhere.

Local hospital occupancy rate and the average length of stay in hospital have been relatively stable and are below the OECD average.
Unfortunately, in comparison to other countries, Bermuda shows the greatest level of inequality in terms of access to healthcare (this could be disputed as I am unaware of anyone being turned away from the hospital that needed emergency medical assistance, for example). Bermuda's total health expenditure per capita in 2007 was US$4,959 (PPP). In relation to the OECD, this places Bermuda as the country with the second highest level of expenditure, surpassed only by the US. Healthcare costs in Bermuda have been running at an annualized growth rate of about 6.5 percent per annum based on the government of Bermuda's CPI index. This compares to the Bermuda Health Council's annual increase of health spending of roughly 8.8 percent per year. From the "Health in Review" report, total household expenditures for healthcare services as a share of total household consumption has increased steadily since 2004, reaching 17.8 percent in 2007. This rapidly escalating cost is driven primarily by the aging demographic profile of the Bermuda population, the associated consumer expectations and greater utilization of services. For years these escalating costs were absorbed in a thriving economy where people were earning more. Now, Bermuda is experiencing what many other developed Western countries have had to deal with. In fact, Bermuda's use of tertiary care in top US hospitals has also driven up costs; in 2009 the cost grew by 40 percent. These escalating costs have been followed with ever increasing health premiums. Since 2004 the standard premium rate in Bermuda has more than doubled and has grown in excess of 12.6 percent every year between 2004 and 2010. Actuarial studies recently conducted suggest that claims expenses do not appear to be moderating. According to the government actuary, the actual healthcare inflation and claims in Bermuda continues to grow at nearly 14 percent per year. These spiraling costs are becoming a large economic burden on the government (which sponsors and funds FutureCare) and lower-income Bermudians. As a result, government is trying to enact measures to slow cost increases and force greater efficiencies onto the healthcare providers such as the hospital. As an example, the Bermuda Hospital Board (BHB) has been mandated to limit its fee increases to below the inflation rate and absorb the cost of increased utilization of its facilities. Via a memorandum of understanding with health insurers, the BHB will cap the total fees that it can bill. The Grey Tsunami. One has to factor the impact of demographic changes on entitlement obligations and ultimately healthcare in Bermuda. Seven hundred post-war "baby boomers" will turn 65 in Bermuda this year. This compares to only 276 in 2010, an over 150 percent increase. The Department of Social Insurance says this is the largest number in the history of Bermuda and they estimate equal or greater numbers each year for the next 20 years. As a result, FutureCare is slated to expand massively over the coming years here in Bermuda. It is not a stretch to assume that current levels of healthcare spending will not suffice for a rapidly aging population. Costs can be kept down artificially through rationing, but the Bermuda public and even the government will likely reject any kind of triage, "death panels," in the popular parlance. There are ways to reduce spending somewhat, such as eliminating inefficiencies in the system, but they would not likely provide enough in savings to fund the additional demands of an increasingly older population. Simultaneously, the total fertility rate of 1.76 in Bermuda continues to trend lower than replacement levels of 2.1. In the past a relatively stable birthrate combined with the large annual waves of expatriates was enough to ensure that there were far more young people in the insurance-paying workforce than older people reliant on benefit payments. None of those conditions seem to exist today. The demographic pyramid is flipping and will create a negative drag on funding escalating costs. In summary: fewer working young people simply will not be able to pay the medical bills of a growing population of older retired people. This poses somewhat of an overall economic problem. If enough resources to cover the medical costs of the coming "grey tsunami" were to be taken from the productive private sector, it would devastate job-creating investment and innovation. The economy in Bermuda could shrivel even further. There is a simple solution, however, people could work longer or invest more to fund more of their own medical needs. The ultimate effect on this situation in Bermuda may be twofold. 1. Escalating healthcare costs are job killers. As the marginal cost to retain an additional worker escalates due to rising healthcare premiums, employers' budgets for staffing will get squeezed somewhat. This may not be a large expense for the multinational firms here in Bermuda but it is one additional reason why Bermuda may become uncompetitive compared to other jurisdictions. For the small business owner these escalating costs may actually make the difference between hiring an additional worker or not, frustrating Bermuda's unemployment problem. 2. It is too early to definitely state what the effect of these costs will be on future increases in premiums, but it would not be a stretch to assume that the local healthcare insurers may be hard pressed to maintain margin levels as witnessed in the past. Either that or the level of services offered may be reduced to assist in defraying costs. The healthcare situation in Bermuda is not a problem. It is becoming a crisis."
2011. May 29. New legislation has been passed to ease the workload of psychologists who are struggling to cope with the impact of gun crime on our communities. Politicians have unanimously approved the Psychological Practitioners Amendment Act 2011 to assist the Island's 32 qualified psychologists. Health Minister Zane DeSilva, who introduced the second reading of the bill yesterday, said the amendments would tighten up the profession's code of conduct by checking on qualifications, training and experience. The current restriction on practicing based on old age will be scrapped. Going forward the only practicing restrictions will be mental and physical health. Mr DeSilva said it was "less than ideal" that psychologists were restricted by old age, especially at a time when more people needed psychological help. OBA MP Grant Gibbons said the legislation was important as there was currently "increased pressure" on the Island's practicing psychologists. Dr Gibbons, who was speaking on behalf of the OBA, said the updates to the Psychological Practitioners Act 1998 were "sensible." He said: "There's a shortage of psychologists with little over 30 on the current register. Many of them have their hands full. We have to support them to help them fulfill a particularly important and critical role at the present time." UBP MP Charlie Swan said the UBP was "entirely in agreement as well." He then questioned whether the change in the age restriction would "open the door for those who are retired to rejoin the profession." PLP Randy Horton called it a "great" piece of legislation and said he was pleased it had attracted lots of support. He said: "The question of age is particularly relevant. Just because you continue on through old age doesn't necessarily mean that you don't have that physical or mental capacity. Some of us know that when you go past a certain level you can still continue at the same level as young people." Attorney General Michael Scott said within the Department of Corrections there were three psychologists "delivering a very important service to inmates." He said: "These are professional doctors who try to understand the issues and profiles of people through their concerns. They say our children are being asked to raise themselves, which almost cuts off their time to enjoy their childhood. They tackle the stresses and strains of life in our community, they are doing really good work." Mr DeSilva introduced the legislation's second reading, saying there were "just a couple of amendments", calling them "housekeeping changes." The Act also adds "both practical experience and continuing education credits" to the list of requirements that need to be met by professionals wanting to renew their certificates of registration. This aims to enforce that local psychologists keep up with changes and developments in their field. Members of the Bermuda Psychologists Registration Council will also be paid a fee in accordance with the Government Authorities (Fees) Act 1971. Mr DeSilva said they "put in a huge amount of time" so members deserved to be compensated. Shortly before the new bill was passed, Minister of Youth, Families, Sports and Community Development Glenn Blakeney had praised the work of the Bermuda youth counseling services' high risk intervention unit. He said they "strengthened and transformed the lives" of those affected by violence through training, mentoring and coaching. Since the high risk intervention unit was set up in 2010, 58 referrals have been received, with 19 referrals received since January this year. They are also helping about 60 additional family members. Mr Blakeney said: "The unit is having a progressive impact on lives that may otherwise be directly or vicariously affected by social issues related to gang affiliation. The unit takes seriously the strongholds of gang involvement and the emotional pains that break the hearts of Bermuda's people."
2011. March 22. The cost of Government's basic health care plan has jumped 60 percent in two years. Meanwhile, the cost of FutureCare has also increased. Senior citizens will be asked to pay six to 25 percent more for Government health insurance depending on the plan they're enrolled in. The changes were announced by Health Minister Zane DeSilva yesterday. He said the monthly Heath Insurance Plan (HIP) premium would be $384 a month starting April 1. It represents an $86 increase from the 2010-2011 fiscal year and a $144 increase from the 2009-2010 premium. HIP covers unlimited inpatient care at King Edward VII Memorial Hospital as well as 40 days? inpatient treatment at Mid-Atlantic Wellness Institute. It also covers some specialist treatment at the hospital as well as a portion of annual visits to a physician. The number of people on HIP has risen by 500 over the past 12 months. There are currently 3,203 HIP policyholders. Yesterday, Mr DeSilva said the cost of enrolling in the programme had to increase to ensure the long-term viability of the health plan. "The primary reasons for this significant premium increase are: increases in utilization; increases in medical inflation in Bermuda; and increases in administration costs," he said. HIP went from having a $4.1 million surplus in 2009 to a $3.6 million deficit in 2010. Mr DeSilva said the program's surplus had been inflated for years as a result of a slow turn-around time for paying claims. HIP also added benefits, such as dental care in 2008, and automated its claims process last year without increasing the premiums. As a result of these issues Mr DeSilva said: "The significant premium increase is needed and is the right thing to do at this time. All health insurers in Bermuda are experiencing similar increases in claims costs. The Ministry of Health is working closely with the Health Insurance Committee, the Health Insurance Department and the Ministry of Finance to ensure financial support is available to HIP in fiscal 2011-2012."As for FutureCare, Mr DeSilva said that would also be rising. There are currently 2,840 people on FutureCare; approximately 400 of them receive financial assistance to help cover the cost of the plan. The plan was first implemented in 2009 for seniors who were on HIP at the time. Approximately 2,600 people joined in the first phase. Their premium will rise this year from $300 to $375. Phase two, which opened in 2010 and was for seniors over 70, saw an additional 160 seniors join the health care plan. Their premium will rise from $600 to $635 in April. This year Government will implement the third and final phase of the programme which means all seniors are eligible to join the plan. Anyone who joins phase three will pay $635. Mr DeSilva said: "In doing this, the Government of Bermuda has now fully achieved its promise of offering an affordable and comprehensive health insurance plan to all seniors." As of March 31,2010 the FutureCare plan had an $8.2 million surplus. Mr DeSilva added: "We are prudently managing HIP and FutureCare. Our external actuaries provide advice to the Ministry to ensure the sustainability of the funds. Appropriate premiums are required to ensure FutureCare and HIP's viability. This means we must act both fiscally and actuarially responsible, and at times that means by increasing premiums. We must avoid prolonged periods where premiums are inadequate to cover the risks accepted." He added that the Government must also ensure they manage risks properly and place limitations on benefits where needed. Government must also control reimbursement rates, manage administrative expenses and look for ways to generate greater efficiencies.
2011. March 21. The cost of Government health care plans will increase by more than ten percent on April 1, it was announced today. Health Minister Zane DeSilva said HIP, Government's basic health coverage plan, would increase by $86 a month while FutureCare, Government's health plan for seniors, would increase by $35 a month. It will now cost $384 a month to enroll in HIP and $635 a month to enroll in FutureCare. Mr DeSilva said: "The primary reasons for this significant premium increase are: increases in utilization; increases in medical inflation in Bermuda; and increases in administration costs. The combination of these increases led HIP's cash position to decline approximately $7.7 million, or 190 percent, to a deficit of minus $3.6 million at March 31,2010. This was in contrast to a surplus of $4.1 million in 2009. The significant premium increase is needed and is the right thing to do at this time. All health insurers in Bermuda are experiencing similar increases in claims costs. The Ministry of Health is working closely with the Health Insurance Committee, the Health Insurance Department and the Ministry of Finance to ensure financial support is available to HIP in fiscal 2011-12." As of April 1 all seniors in Bermuda will be eligible for Future Care Mr DeSilva said. He said the insurance plan ended in a strong financial position with approximately $8. 2 million. Neither plan will see any additional benefits in the coming fiscal year.
Welfare benefits
None in Bermuda for non-Bermudians. Those who are from the UK will not find any UK-like benefits in Bermuda as there are in the UK and elsewhere for giving birth to and raising children, or for unemployment and seeking work, or disability. Unemployment or financial circumstances will not exempt you from paying for health insurance.
Working from home in Bermuda and health care implications
NB: Non-Bermudians who work from home for Bermuda-based employers are required to have Work Permits, if they don't already have them for their employer at their place of work. They too must be covered by their employers for health insurance. If they are self-employed or not employed they must arrange health insurance themselves.
The article below was written for the Royal Gazette on September 11, 2012 by Attorney Michael Hanson, an Associate and member of the Employment and Immigration team within the Litigation & Insolvency Group at Appleby (Bermuda) Limited. "In the USA, Canada, Europe, etc it has long been accepted and even approved by their tax authorities that working from home, using computers and the internet or in other ways digitally or otherwise, is not a privilege but a right. In the United States alone, estimates are that roughly six million employees will work from home a majority of the time, and about 63 million employees work from home occasionally. But not in Bermuda. Here, it is regarded legally as a privilege, not a right. Thus employers must be aware of the issues they face whether they currently have home-working employees or are considering such an arrangement in the future. Unlike the United Kingdom and other jurisdictions, there is no specific legislation in Bermuda that encompasses flexible or home-working. Indeed, the term "home-worker" (or similar) is not defined in Bermuda's Employment Act 2000 ("the Act"). Because of this, home working is a privilege rather than a right in Bermuda. However, irrespective of where someone works, if a person is employed for more than 15 hours a week wholly or mainly in Bermuda for remuneration under a contract of employment, they are an "employee" for the purposes of the Act and fall under its remit (there are a few exceptions to this). As home-workers are protected by the same employment legislation, what does this mean practically for employers? Firstly, the contract for a home-worker should be drafted to reflect their place of work — that is, their home. Further, most employers will require the employee to attend at the office from time-to-time (for client meetings or disciplinary issues, etc) and this should be clearly included in the contract. Holiday entitlement should not be different to that of any office-based employee. Home-workers will be entitled to the full-time minimum of two weeks holiday (as stipulated by the Act) unless employers allow further time. The same applies for paid sickness absences and other benefits. Employers must also remember that a home-worker's house is their castle. There is no implied legal right that an employer can enter the home of an employee without the employee's consent. Therefore, the employer should reserve the right of entry in the contract of employment, for example, to enter the employee's home in specific circumstances, such as installing computer equipment or to recover any confidential information. The implied duty that employees should not disclose confidential information or use any such information for any purpose other than the employer's business interest applies to home-workers. However, in practice, confidentiality is much more difficult for an employer to police or monitor when the employee is not in the office. Employers should include an express confidentiality clause in the employee's contract, making clear what information is confidential and how the employee should keep that information secure at their home. For example, the employer may want to consider passwords that would stop access to its data by the employee's relatives or household members and provide items such as a locking cabinet or shredder to ensure that company documents are secured or discarded properly. An employer will be able to impose significant protection concerning all work an employee does in respect of or on behalf of their employer and access to that information should be agreed. However, an employee's contract must be reasonable. For example, a clause providing that an employer can enter an employee's house at any time, day or night, to check their home computer would not be a reasonable or a fair contract term. Elsewhere in the world, it is generally recognized that more women than men seek working-from-home arrangements, mainly as it is accepted that women often bear the majority of child care responsibilities. There are no statistics for this in respect of Bermuda but it is unlikely that Bermuda is any different. Employers must therefore be very wary of possible discrimination under the Human Rights Act 1981 ("the 1981 Act") when considering an employee's request to work from home. If a request to work from home is not considered seriously because it comes from a man, when the same request made by a woman would be properly considered by the same employer, then a claim of direct sex discrimination under the 1981 Act could apply. There is no specific legislation in Bermuda that requires employers to seriously consider any flexible working request. However, while there is no direct duty on an employer in this regard, given the above, it is advised that any such request be considered seriously in terms of whether it is a viable alternative to office working. But it should always be remembered that allowing employees to work from home requires a huge amount of trust, as they cannot be monitored to any great degree to ensure that they are doing the job that employers pay them to do. "
Workmen's Compensation
Not part of healthcare, a separate topic. Expect to be insured locally for this as the responsibility of your employer.


Last Updated: January 22, 2018
Multi-national © 2018 by Bermuda Online. All Rights Reserved.