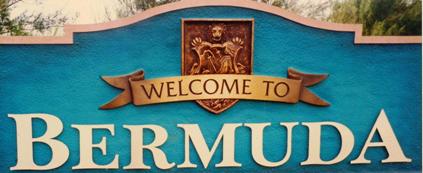 165+ web files about Bermuda, regularly updated as a Gazetteer, focusing on this internally self-governing British Overseas Territory 900 miles north of the Caribbean, 600 miles east of North Carolina, USA. Accommodation options, aircraft & shipping registers, airlines, airport, America's Cup 2017, artists &culture & performing arts, banks, beaches, Bermuda Dollar, Bermuda Government, Bermuda-incorporated international and local businesses and companies including insurers and reinsurers, Bermudians, books and publications, bridges and causeway, charities, churches, citizenship by Status, City of Hamilton, commerce, communities, credit cards, cruise ships, cuisine, currency, disability accessibility, Devonshire Parish, districts, Dockyard, economy, education, employers, employment, environment, executorships, fauna, ferries, flora, former military bases, forts, gardens, geography, getting around, golf, government, guest houses, history, historic homes, Hamilton, House of Assembly, housing, hotels, immigration, import duties, internet access, islands, laws, legal system and legislators, location, main roads, marriages, media, members of parliament, money, motor vehicles, municipalities, music, nearest mainland, newcomers, newspaper, organizations, parks, Paget Parish, Pembroke Parish, residents, pensions, political parties, postage stamps, public holidays, public transportation, railway trail, real estate, religions, Royal Naval Dockyard, Sandys Parish, Smith's Parish, Somerset Village, Southampton Parish, St. David's Island, St George's Parish, senior citizens, Somerset, Spanish Point, Spittal Pond, sports, taxes, telecommunications, time zone, traditions, tourism, Town of St. George, Tucker's Town, utilities, water sports, Warwick Parish, weather, wildlife, work permits.

Bermuda's Cost of Living Guide
The most expensive place in the world in which to live, visit and work
By Keith Archibald Forbes (see About Us) exclusively for Bermuda Online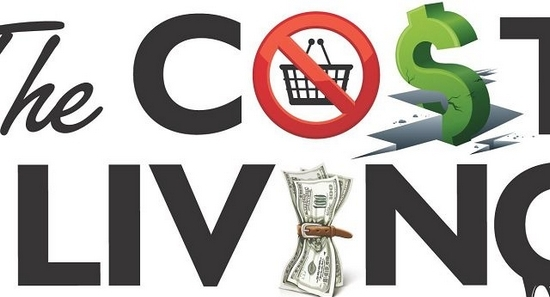 Bermuda costs of living are more than three times those of the USA, 280% more than in Canada and 200% more than in the UK
2017. March 6. Bermuda has again topped an international list of most expensive places to live. In an article by the UK newspaper The Independent , Bermuda came first in a list of the 21 most expensive places in the world, beating New York, Switzerland and Hong Kong. "The Atlantic Ocean tax haven of Bermuda is officially the most expensive nation on earth, with the country's capital Hamilton also the most expensive individual city on the planet," the article stated. The list is based on assessments by MoveHub, which analyses price of groceries, transport, bills, restaurants and how much renting somewhere to live is. Using an index in which New York — a notoriously expensive city — is scored at 100, Bermuda was scored at 126.34. Comparatively, Switzerland topped European destinations with 90.68, while Hong Kong was the most expensive destination in Asia scoring 81.93. Also see https://www.numbeo.com/cost-of-living/rankings_current.jsp.
2016. December 29. Bermuda's capital has topped the list of most expensive cities to live, by crowd sourced global database numbeo.com. The website thecrazytourist.com, founded by a former Google software engineer, ranked the top 20 most expensive cities with Hamilton's cost of living listed as $4,769 — $157 more expensive than the second most expensive San Francisco [$4,612]. Next came New York [$4,207], Geneva [$3,314] and Hong Kong [$3,244]. Tokyo was at number 20 at $2,208. Bermuda towered above the other cities in terms of the price paid for high speed internet access at $140 compared to the next most expensive — Geneva at $57.10. According to the data, collected through user submissions, rent swallowed up the lion's share of costs at 61.6 per cent, restaurant food took up 12.7 per cent while eating at home took up 10.7 per cent. Breaking down the costs of goods, Hamilton sold the most expensive beer at $9 with the next most expensive hailing from Geneva at $6.86. There was no specification on how much beer that would buy as was the case with milk where in Hamilton it was listed as being $16.40 for the same amount for $4.49 in San Francisco. Accompanying the figures, an article on thecrazytourist.com read: "Luckily, almost anywhere you go, the cost of a beer hovers around $6, so if you're left reeling after spending all that money, you can take the edge off with a pint. Hamilton is the exception; at $9 a beer, you'll need a few more to forget about the damage to your wallet."
The World Bank rates Bermuda as the most affluent countries in the world. But also be aware Bermuda's cost of living is one of the highest in the world. This is not in any way intended to deter you from coming, simply to alert you in advance to the fact that Bermuda is far more expensive a place to live and work than you'll be told by many head-hunters and recruiters based in other countries who have not actually lived and worked in Bermuda themselves recently or at all.
Being forewarned about cost of living prices below will enable you to negotiate more accurately with a prospective Bermuda employer for a realistic starting salary and benefits package to enable you to balance your monthly budget and match it to what you can afford. It's far better to know upfront what to expect so you are not surprised but can plan accordingly than to be dismayed by revelations after you arrive that were omitted. Bermuda's charms can be very attractive to those who can command high salaries to help offset the extremely high costs of living. But for those not earning those high salaries, say under US$88,000 a year where they are now employed, they might be far better off overall staying where they are than in moving to Bermuda on a Work Permit. Why? Simply because most people expecting upward mobility go abroad to places like Bermuda and rightly expect better accommodation and conditions than they have now.
There is no official Cost of Living Index provided by the Bermuda Government (nor is there one in the USA). In Bermuda, the Consumer Price Index (CPI) program is the closest thing. It measures changes over time in what urban consumers pay for a basket of goods and services. According to the US Bureau of Labor Statistics (BLS), the CPI is the most widely used measure of inflation. The CPI frequently is called a cost-of-living index, but it differs in important ways from a complete cost-of-living measure. BLS has for some time used a cost-of-living framework in making practical decisions about questions that arise in constructing the CPI. A cost-of-living index is a conceptual measurement goal, not a straightforward alternative to the CPI. A cost-of-living index would measure changes over time in the amount that consumers need to spend to reach a certain utility level or standard of living. Both the CPI and a cost-of-living index would reflect changes in the prices of goods and services, such as food and clothing that are directly purchased in the marketplace; but a complete cost-of-living index would go beyond this to also take into account changes in other governmental or environmental factors that affect consumers' well-being. It is very difficult to determine the proper treatment of public goods, such as safety and education, and other broad concerns, such as health, water quality, and crime that would constitute a complete cost-of-living framework.
In Canada there is a website giving some details of Cost of Living there. See http://www.expatarrivals.com/canada/cost-of-living-in-canada.
Main factors include the following:
Hugely expensive by international standards, equivalent to those in downtown New York, London and Paris. Buying. In Bermuda, non-Bermudians may buy only one of the most expensive homes. Annual Property taxes for non-Bermudians are the highest in the world, sometimes in excess of $80,000 pa, compared to £1,300 sterling in London, England.
Renting. Excluding utilities. At least three times more to rent a house or apartment or condominium in Bermuda than in most of the USA, Canada and UK. The average 2014 rental price of a one-bedroom property is $2,389, a two-bedroom $3,551 and a three-bedroom $5,403. Location and scenery are among the most significant factors. Note that average price is usually without a beach nearby or view or pool. Expect to pay appreciably more to live in one of the choice modern apartment blocks in or near the City of Hamilton, or in an apartment or house near a beach or with nice sea view and pool access. Some newcomers receive a housing allowance from their employers. Better employers, usually international not local, now do this routinely. The rental market is always busy. There is always interest in the $4,000 monthly and below market but these apartments are not usually in the desirable near-Hamilton or in the city area. Newcomers are advised not to pay any more than 28% of their salary on accommodation if they do not receive a partially compensatory housing allowance. Utilities are always extra unless specified in a written rental agreement. Accommodation costs can be much less onerous if employer offers a housing allowance. Many Bermuda-based international employers now do this routinely for their imported staff. Affordable housing. Not applicable to newcomers who are not Bermudian and don't qualify unless a spouse is Bermudian).
Apartment or house rental agreements. Standard monthly rental agreements - not leases - can be purchased but they should be viewed carefully before they are signed by a tenant and landlord. Most monthly rental agreements will stipulate that tenants, not landlords, are responsible for all periodic internal painting and upkeep but landlords will do external maintenance and upkeep..
Things newcomers should always confirm include:
If a standard rental agreement does not say that the tenant can park his or her own car on the premises, this should be discussed by both tenant and landlord. In most cases, you should have no problems. But where they apply, avoid like the plague premises where such a basic right is not offered. It will generally mean one of two things, either that the apartment is not legally registered as a separate apartment - in which case, you cannot legally have a car on the property - or that the landlord has assigned the property to another person (not his tenant) to keep a car there, at your expense.
Whether the premises were house wired recently, both for regular domestic use and for telecommunications. Can you merely plug in to a wall outlet a cable television in a bedroom, living room and kitchen? Can you move a regular telephone anywhere? Will you be able to order and get high-speed Broadband (DSL) Internet service? If not, the wiring is old and may not to be replaced at huge expense and inconvenience.
Is the hot water heater recent or how old and if old, how old? Will the landlord pay for repairs or replacements of any older unit? A plumber can take over two weeks to come. He might promise to come but not turn up a number of times. Not checking these matters may be both costly and involve a considerable wait and stress for repairs or service.
Another common factor is noise. Stress to your landlord that you want peace and quiet, not noise from neighbors whose indoor or outdoor parties involve amplified music at a high volume level. You will want your windows open from time to time.
Home and Household insurance is very high. Only local majority-Bermudian-owned insurers can be used. For example, a small (1250 square feet) 2-bbedroom detached cottage in Paget costs $3200 a year with Argus, compared to a 3 bedroom 1,750 square foot detached bungalow in the UK that costs £120 sterling. Average home insurance costs, huge by UK standards, are just for the building, not the real estate or contents which are extra. All home insurance must by law be with a reputable local insurer. Insurance should always include hurricane and windstorm protection. In Bermuda, hurricane season officially starts on June 1 and ends October 31, but this is variable. If in a valley or otherwise not elevated and near the coast, flood insurance is recommended. Every few years a local insurance company initiates raising the insured value of the house. The system in Bermuda seems to be quite different to home insurances in the UK or USA or Canada, etc. in several significant ways. Overseas, homeowners are encouraged to insure their properties for what they deem to be replacement or market value. In that area alone in Bermuda, a property may be close to or exceed 1M at present but the costs of rebuilding after a hurricane or fire may be much lower because the foundation, tank, cess pits and walls are likely still up. So from their perspective in Bermuda, a lower or medium-priced building with a market value of say $1.2 million may be insured for only about 491K rebuilding cost indicated on the policy, to return the house to the same pre-catastrophe condition. Prospective non-Bermudian owners of Bermuda real estate should always check with their local insurers about home insurance and those from the UK must also be prepared to pay up to ten times in Bermuda what they pay in the UK. As an example of this, one Bermudian who lives in the UK can pay no more than about $300 a year for a $491,000 home, including $30,000 for contents. But his family in Bermuda can easily pay $2,340 a year for a similarly detached stand-alone Bermuda property also insured for $491,000 with contents of $30,000. The above relate to buildings and contents insurance. Most working non-Bermudian professional newcomers won't own their Bermuda homes but rent them so may need only contents insurance. The cost of this should be ascertained and compared with their costs back home.
Real Estate taxes. See more details under Property taxes. Payable by owners of non-Bermudian apartments, condominiums and houses, at rates appreciably more in Bermuda than in the USA, and Canada - usually passed on indirectly to renters in rents.
Renting a house or apartment (flat). About 200-300% more than in most American cities and about the same as renting an equivalent size unit in New York City or central London.
Alcoholic beverages
There are no locally made alcoholic drinks. All (including rum) are imported.
Air Conditioning
Hugely expensive and necessary. Essential in Bermuda from May to October to live comfortably at home or in the office.
Automobile annual licensing
Costs are the highest in the world by a very wide margin for private cars. One of the biggest single contributors to Bermuda's international reputation as the world's most expensive place in which to live, visit and work. Up to 10 times more costly than in the USA or Canada and appreciably more expensive than in the UK. For more information see under "Annual Vehicle License Fees" in http://www.gov.bm/portal/server.pt?open=512&objID=253&&PageID=477&mode=2&in_hi_userid=2&cached=true. Unlike in the UK, in Bermuda new smaller environmentally-friendly cars do not have free annual licensing. Also, in Bermuda only one car per household is allowed. Tourists may only rent tiny 2-seater electric cars. Visitors who have driver's licenses in their home countries cannot use them in Bermuda to drive cars belonging to their Bermuda-based relatives or friends. Nor is car leasing allowed.
Automobile Insurance. Based on a reputable local insurance company written quote of $1,894.26 annually for comprehensive coverage with a deductible, for a very small car. Actual premiums can vary wildly. Rates can vary considerably in Bermuda. Only a Bermudian insurance company can insure a vehicle.
Boats
Very Expensive to buy new, due to a significant government import duty. See under "Boats" in Watersports.
Cable and satellite TV
More than twice US prices but about the same as in UK (and with far more useful channels than in UK).
Child support and welfare
Costs are very high. Bermuda, despite being nominally British, does not offer any UK-like child birth and/or child-support payments to parents.
Cigarettes and tobacco products
Cigarettes are over $100 a carton. The Bermuda Government's import duty alone on them is over $44 a carton. Cigars are very expensive.

Clothing
Costs are much higher than in Canada, USA or UK.
Customs (import) Duties for returning residents or visitor
Returning Bermudians, residents and visitors should expect to pay customs or import duties on purchases overseas at a much higher rate - about 300 to 500 percent higher overall - than in the USA, Canada and United Kingdom. Here, your duty allowance is only US or BDA $100 (it used to be $400 until the mid 1990s) per person per month. It is by far the least generous place in the Northern and Eastern hemispheres in terms of import duty allowances. If you acquire and import goods of a greater value, the great majority of tourists and locals pay about 35 percent of the receipted or Bermuda Customs assessed value of what you bring back. Newcomers should expect to pay this too. In UK, USA, Canada, Australia, New Zealand, newcomers are usually exempt from Customs Duties on what they arrive with and ship in. But not in Bermuda. For example, if you are Canadian, a stay in Bermuda or elsewhere entitles you to up to a Canadian $ 700 allowance. If you're from the USA and have been in Bermuda for at least 48 hours, you're entitled to a duty free exemption of $800 per person on returning home. Additionally, gifts under $50 in value may be sent home, to people other than to yourself, every 24 hours, duty free. And antiques (over 100 years old), prints, maps, coins and stamps are all duty free. Duty free allowances and exemptions don't prohibit you from buying more. Nationals of EEC countries visiting another EEC country and returning to their own have a very generous duty-free allowance. When duties apply in your own country on goods purchased in Bermuda, you'll often find them very reasonable.
Duty-free allowances for returning residents. See http://www.bermuda-online.org/Bermudadutyfree.htm. Very stingy compared to the far more generous duty-free allowances given to traveling returning residents of the USA, Canada, UK, etc

Education
Private School fees. High. If you have a child or children and don't want him/her/them to go to a Government school. Costs are very high for private schooling at pre-primary, primary, secondary level. Government schools (public schools) are free to Bermudians and some non-nationals if they accept the multi-racial conditions and generally a lower standard. There is a community college that is not free. It awards associate degrees. There are no Bermuda-based universities. Most Bermudian and non-Bermudian residents send their children to universities in the USA, or Canada or the UK, in that order of overall preference.
Electricity and LP Gas
Very expensive by international standards, more if also with a kitchen gas stove. Budget at least $380 a month per small family unit, based on 730 kWh per month. LP gas per cylinder is about 4 times the US price.
Very expensive. 2-3 times more overall than in USA/Canada, appreciably more than in UK. Figure on paying over $85 per large paper bag.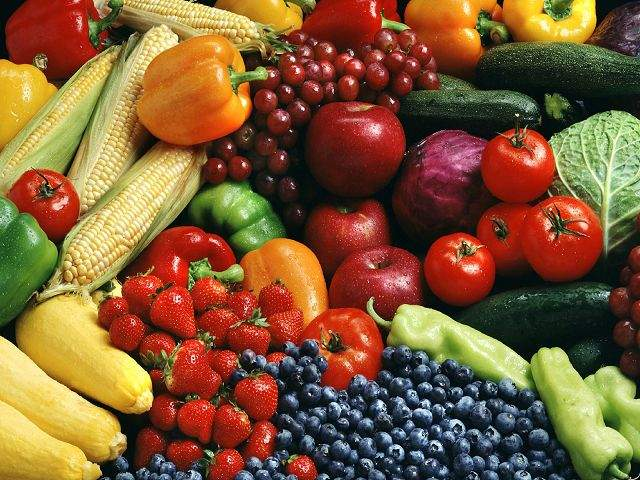 Personal Care costs are very high for cosmetics, hair care, moisturizer, diapers (nappies), pain relief tablets, shampoo, soap, sun block, toilet paper and toothpaste.

Miscellaneous costs are very high for items such as dry cleaning, general goods, general services, linen, magazines, maid service, newspapers, office supplies, postage stamps and stationery.

Recreation and Culture costs are very high for books, camera, cinema tickets, fitness/health club membership, sports goods and movie house (cinema) tickets.
Furniture & Appliances
Costs are very high. Everything is imported and subject to government import duties.
Gasoline and diesel for private cars
Bermuda prices are nearly three times more than those in the USA and more than twice the price of Canada.
Costs are enormous, about the same as in USA. Bermuda has no equivalent of the UK's or Canada's National Health Service and unlike the UK does not offer free doctor's visits, free hospitalization, free surgery, free prescriptions for the over and under 65s. Local taxpayers pay not just once but several times for healthcare, namely (a) for the rebuild of the King Edward VII Memorial Hospital; (b) the operational costs of the Bermuda Government's Ministry of Health; (c) for employer/employee health and hospital insurance. Only local majority-Bermudian-owned insurers can be used. Bermuda, despite being nominally British, follows the American pattern of charging for general healthcare, general practitioner consultation rates, healthcare/medical insurance, hospitals private ward daily rate and medications. There are separate charges for dentists.
Very high, equivalent to those in the USA.
Hotels
Bermuda cost is the most expensive in the world by far. Year-round average daily rates with cooked breakfast, in US$, compared to other countries. Source: 2016 Trip Advisor.
| | |
| --- | --- |
| Place | January to December 31 2016 |
| * 1. Bermuda (island-wide) | $347.00 |
| ** 2. Moscow | $317.00 |
| ** 3. Rome | $294.00 |
| ** 5. Paris | $264.00 |
| ** 6. New York | $263.00 |
| ** 7. Milan | $255.00 |
| ** 8. London | $250.00 |
| ** 9. Geneva | $245.00 |
| ** 10. Athens | $242.00 |
| ** 11.Stockholm | $241.00 |
International investments bought locally
What will cost you $8 per trade in the USA, or via an overseas online investment broker, will be about US $29.95 if bought in Bermuda, one of the accurate reflections of the differences in the cost of living.
About three times more than in USA or UK or Canada for equivalent Broadband upload and download speed.
Legal costs
Very high, averaging in Bermuda about $650 an hour.
Newcomers estimated expenses
It has long been said - inaccurately - that Bermuda is tax free. In fact, it has a combination of direct taxes (payroll tax on income, paid by employers and employers) plus a huge range of very high and non-deductible indirect taxes paid by every consumer rich or poor, young and old. Newcomers should know payroll and general living taxes combined translate into a 20% tax as a percentage of income. The following list should be useful.
Poverty indices
It is significant, when considering costs of living overall, to compare the financial definitions of poverty existing between Bermuda and the USA. In Bermuda, the poverty line has been established as an income of less than $27,000 per annum for a single person and $76,000 for a two-parent family with two children under 16.
The 2016 Poverty Guidelines for the 48 Contiguous States and the District of Columbia
Persons in family
Poverty guideline
1
$10,830
2
14,570
3
18,310
4
22,050
5
25,790
6
29,530
7
33,270
8
37,010
For families with more than 8 persons, add $3,740 for each additional person.
Public transport
By bus or ferry, good for such a small island (only 21 square miles in total land area). And not overly expensive, but commuter buses are invariably crowded, especially at peak rush hour times and, in the case of ferries, when cruise ships are visiting.

Restaurants
Costs are very high.
Salaries and earnings
Senior executives of insurance companies can earn millions of dollars annually, plus have stock and other bonuses and benefits galore.
The average starting salaries in a Bermuda-based but international or exempted company - for middle management positions - is at least BDA or USA$150,000 a year, gross. Those concerned will be appropriately degreed and professionally accredited.
For those in less senior positions, BDA or US$88,350 a year is the minimum basic salary figure recommended, below which it may not be practical to relocate to Bermuda for the period of the Work Permit. Some serious thought should be given by expatriates on whether or not it is feasible to come. For example, a professionally qualified person who is 33 years old, earns 45,000 pounds sterling a year in the United Kingdom and pays only 500 pounds a month for a 2-bedroom flat, may not find it practical to relocate to Bermuda.


Last Updated: October 18, 2017.
Multi-national © 2017 by Bermuda Online. All Rights Reserved.