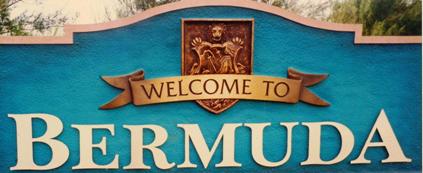 11125+ web files in a constantly updated Gazetteer on Bermuda's accommodation, activities, airlines, apartments, areas, art, artists, attractions, airport, aviation pioneers, banks, banking, beaches, Bermuda as an international business centre, Bermuda books and publications, Bermuda citizenship by Status, Bermuda Government Customs Duties and taxes, Bermuda Government, Bermuda-incorporated international and local companies, British Army, British Overseas Territory, calypso, Canadian military, causeway, charities, churches, City of Hamilton, commerce, community, corporate entities, credit cards, cruise ships, culture, cuisine, currency, customs, Devonshire Parish, disability accessibility, districts, Dockyard, economy, education and universities abroad, employers, employment, entertainment, environment, executorships and estates, fauna, ferries, flora, food, forts, gardens, geography, getting around, golf, government, guest houses, Hamilton Parish, history, homes, housing, hotels, insurers and reinsurers, internet access, islands, laws, legal system, legislators, local businesses and organizations, location, main roads, media, money, motor vehicles, music, municipalities, open spaces, organizations, Paget Parish, parks, Pembroke Parish, politics and political administration, postage stamps, public holidays, public transportation, quangos, railway trail, religions, Royal Navy, Sandy's Parish, St. David's Island, St. George's Parish, Smith's Parish, Somerset, Southampton Parish, Spanish Point, Spittal Pond, sports, stores, telecommunications, time zone, transportation, Town of St. George, traditions, tribe roads, tourism, Tucker's Town, utilities, villages, vital statistics, water sports, weather, Warwick, wildlife, work permits, etc. For tourists, business visitors, employers, employees, newcomers, researchers, retirees, scholars.

Bermuda's St. George's Parish
Most eastern of the nine counties of these West Atlantic islands

By Keith Archibald Forbes (see About Us) at e-mail exclusively for Bermuda Online
To refer to this web file use "bermuda-online.org/seestgeo.htm" as your Subject
Accommodation
Introduction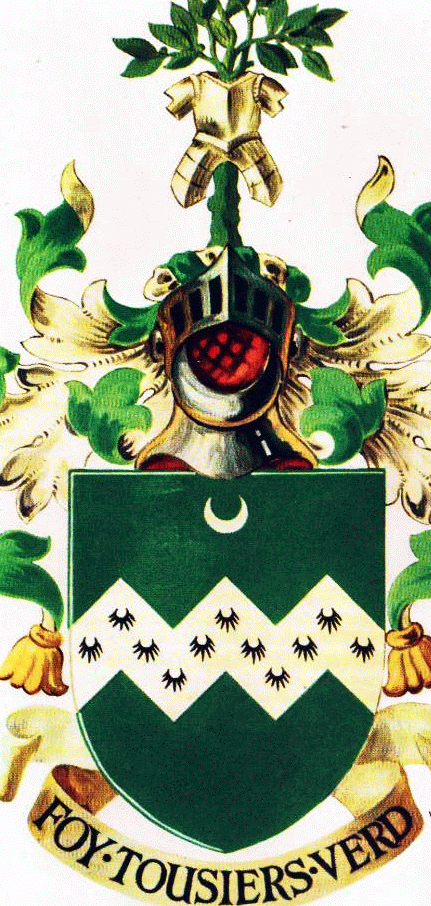 Part of Crest of St. George's Parish, from that of Admiral Sir George Somers
Used with exclusive permission from the copyright owners. Do not copy.
The Bermuda Government appoints a Parish Council for each Parish. It will have more information about the crest and Parish beyond that shown below.
About the Parish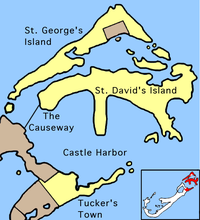 Bermuda's Architectural Heritage: St. George's. Jarvis, Michael, edited by White, David L. Photos by Robin Judah and sidebars by Trimingham, Andrew. November, 1997. Bermuda National Trust. Second in the series.

St. George's Parish was named for Bermuda's Elizabethan patron and founder, Englishman Admiral Sir George Somers. Places in the United Kingdom dedicated to his saintly name and history include St. George's, Vale of Glamorgan, Wales; St. George's Island, Cornwall, England and Ogbourne St. George, in Wiltshire, England. Other places include the nearby Town of St. George in Bermuda , of course, usually referred to as St. George's and in this Parish; Georgetown in the Cayman Islands, Georgetown of Guyana in South America and St. George's of Grenada in the Caribbean.

St. George's Parish is all of St. George's Island (originally known as Tortus Island) and partly Main Island, Bermuda's biggest island and historically significant. St. George's Island is 703 acres.

St. George's Island - then referred to as King's Island because it was where the British King's representative was based - was the first to be colonized. It includes St. George's Harbor, all of St. David's Island, originally 503 acres but enlarged in 1942 to over 650 acres build the (now decommissioned) Fort Bell (US Army), then Kindley Air Force Base (USAF), then USNAS.

The Parish starts where Hamilton Parish ends, on the road after Blue Hole Hill, before the Causeway to the airport. It is joined to Main via a road and to St. George's Island via the Swing Bridge, then over it and Longbird bridges briefly into Hamilton Parish then this Parish again at Tucker's Town and Castle Islands..

The Parish also includes all islands in St. George's Harbor; the Causeway; Coney Island and Ferry Island. (It once provided the horse ferry as the only connection between St. George's Island and Main Island.
The map below
This shows the layout of the Parish but not the physical boundary of the Town of St. George in the Parish. Both are different. The bus route does not go as far as Fort St. Catherine, which in the Parish but not the Town.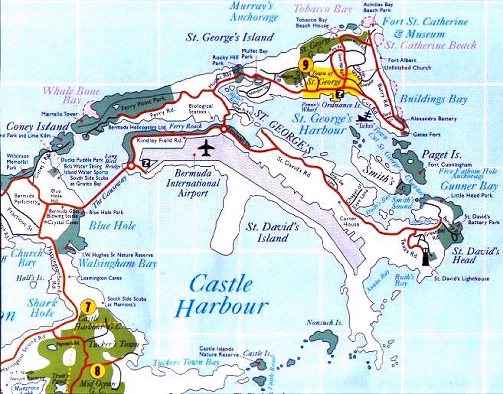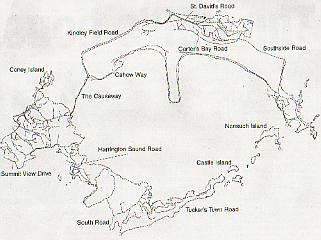 St. George's South constituency
Achilles Bay
Achilles Bay. Cut Road, St. George's, northeast of the town of St. George. Private, for guests of the St. George's Club. Nice, but not on a bus route. Close to St George's Town, Fort St. Catherine, restaurant and golf club. Picturesque, small, soft sand more white than pink, usually with calm, shallow blue waters rocky in places, not crowded. Good for snorkeling. A Bermuda National Park. Named as such by middle of the 18th century and shown on a map dated 1757. It is not known exactly why it is so named, but probably by a local legislator and definitely had nothing to do with the mythical Greek hero in Homer's Iliad. Beach towels, lounge chairs and umbrellas are available on this private beach. Scenes of land, sea and the ramparts of Fort St. Catherine are stupendous.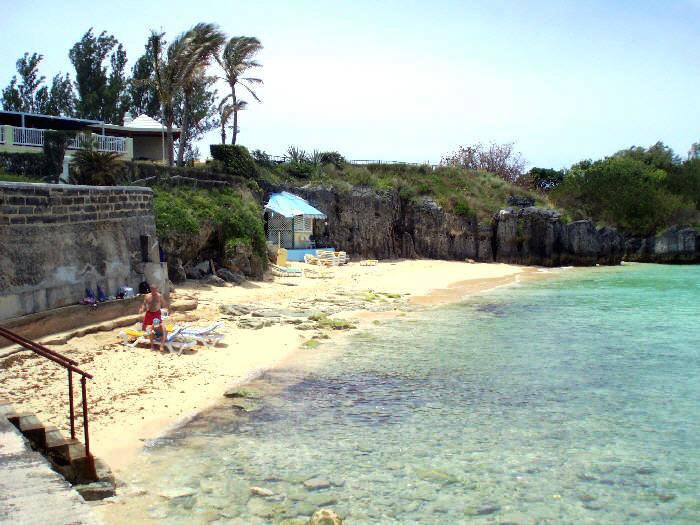 Achilles Bay beach
Alexandria Battery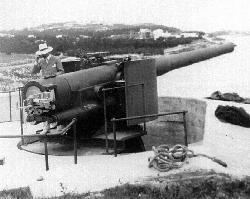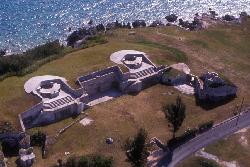 An eastern fort. A cannon-shot from Gate's Fort or Fort St. Catherine, it was erected on the site of Buildings Bay Battery, a work probably of the 1840s of which little is known. It is named after a Princess of Denmark, the then young wife of Edward, a son of Queen Victoria and Prince Albert, later to be Edward VII, King of Great Britain and Emperor of India. Alexandra Caroline Marie Charlotte Louise Julia was the daughter of King Christian IX of Denmark and married Edward at the age of 17 in March 1863, Alexandra Battery at Bermuda being built a few years later. During her long marriage to the Prince of Wales and later king, Alexandra put up with Edward's continued association with other women. Alexandra was immensely popular with the population of Britain at large right into 1925, the year of her death. The Princess's battery was built for a new type of gun, the Rifled Muzzle Loader, of which one is at the site, and its gun ports were unique in Bermuda, being made in wrought iron in the "Gibraltar Shield" pattern. At the beginning of the 1900s, when Alexandra became Queen, the battery was modernized and armed with two 6-inch Rifled Breech Loaders, being in turn the latest type of weaponry for coastal fortifications. It was last manned as a gun battery in World Wars 1 and 2. It had a new lease of life in 1998, with its interior once again opened to the public.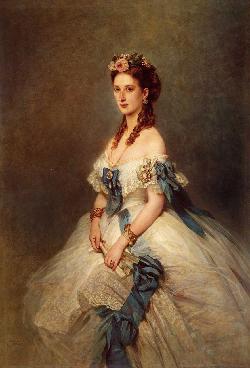 Princess Alexandra, after whom the fortification was named.
Astor Estate
In the area of the Parish known as Ferry Reach from the fact that ferries once plied these waters. Approachable from the southern side, not the former Bermuda Railway northern side. The property included a sprawling mansion and guest cottages, all still there, and a large boat house. A private property, still unofficially referred to as the Astor Estate although it has not been owned for decades by the Astor family. The property which long ago passed into private local hands (believed to one point to have been Herbie Bierman who died in 1971 but Bierman family is still the dominant one in Bermuda-made concrete) has since been subdivided into apartments or cottages. It got its name when American tycoon Vincent Astor - see http://en.wikipedia.org/wiki/Vincent_Astor- (1891-1959). He was son of John Astor who died on the Titanic) built an estate here, on the South Shore of Ferry Reach, at great expense in the late1930's. Earlier, Astor was the major benefactor of the Bermuda Aquarium from 1926 and arranged most of the financing when it was at Agar's Island.

New Yorker Decorative arts historian, author and lecturer, Derek Ostergard believes the architects for the house selected by Astor's first wife Helen Huntington Astor were N. W Hutchings and J. F. Hutchings, brothers, of Bermuda. They would have been familiar with indigenous building materials, permits, etc. in ways unknown to architects not living in Bermuda. Mr. Ostergard related how the interiors of the Bermuda Astor house were arranged by Anne Cameron Tiffany - a then-noted, but now barely remembered American society decorator.

Mr. Ostergard believes Helen Astor (whom Vincent Astor divorced in 1939) personally researched the indigenous architecture of Bermuda which she greatly admired and had them integrated into the massive structure of this house. Vincent and Helen Astor divorced in 1939 (she became Mrs. Lytle Hall later that year) and Mr. Ostergard thinks that "as the Second World War geared up, Vincent's involvement took him increasingly away from the house in Bermuda - a second marriage for him with a wife who had her eye trained keenly on New York society, may have meant that the house held little interest for her as she had other fish to fry. Helen and Vincent Astor were enormously "involved" people - far ahead of their friends, and were responsible for so much good in the USA. Brooke Astor and her final travails overshadowed her husband and his wife who really did so much more in the way of charity and the arts. "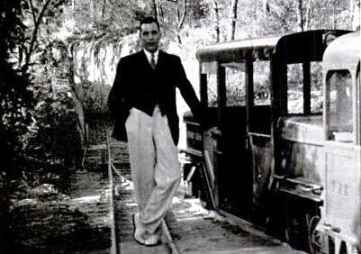 In 1938, to repeat the success to him and his family of the private railway system he had built on his estate in the USA, Astor created on this his Bermuda property a 2ft gauge (narrow gauge) railway train with an initial 800 feet (later, another 600 feet) of his own track with 2 small purpose-built passenger carriages each seating four people and two luggage cars, run by a Baldwin locomotive - see http://en.wikipedia.org/wiki/Baldwin_Locomotive_Works - which also made the carriages - which carried him and his guests over the hill to his own private station - referred to as Astor's Siding - on the Bermuda Railway.
Astor's Siding was built to allow Astor's passengers to transfer to the Bermuda system and his arrangement worked well while (a) he maintained a residence there and (b) the Bermuda Railway system operated (it ceased in 1948 when everything - engines, carriages, other rolling stock and equipment were sold and transported to British Guiana, later Guyana).
Photo right: Vincent Astor and his Bermuda train.
The remains of what looks like one carriage and the engine was photographed by this author in 2003 (see photographs below), clearly in an appalling condition, rusted out for decades. Beyond his property, Astor rented use of the railway track from the Bermuda railway operators to run his private guests to other parts of the island on periodic sightseeing trips, at times that did not conflict with those of the railway system. Some effort was begun in 1967 by then-owner Herbert Bierman in hopes of engine and carriage restoration but when he died in 1970 all work stopped and was not later resumed.
Interestingly, at about the same time as the Astor railway was built, there was a similar-gauge small railway in the United Kingdom, the Lynton & Barnstaple Railway (L&BR) - now a Trust in the UK, with a similar or identical Baldwin locomotive, which was scrapped back in 1935. L&BR was restored in 1979 and now runs a steam service.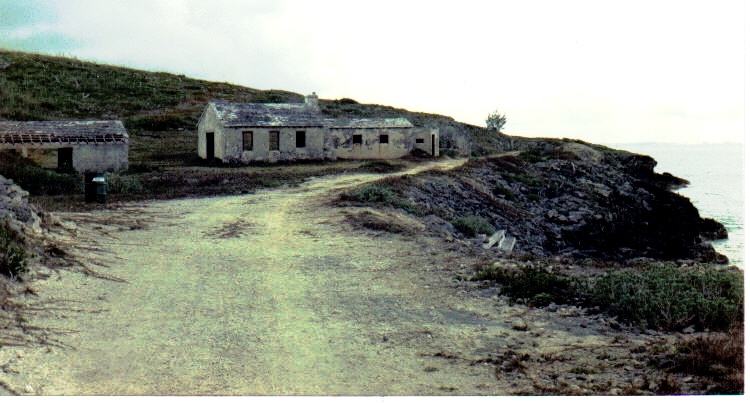 Old Private Ferry Reach Station for the Astor family with Astor building nearby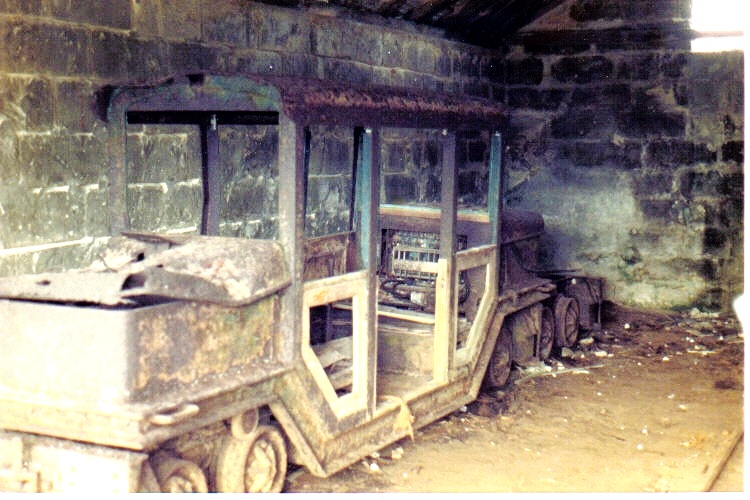 Equipment in building next to the Astor Ferry Reach station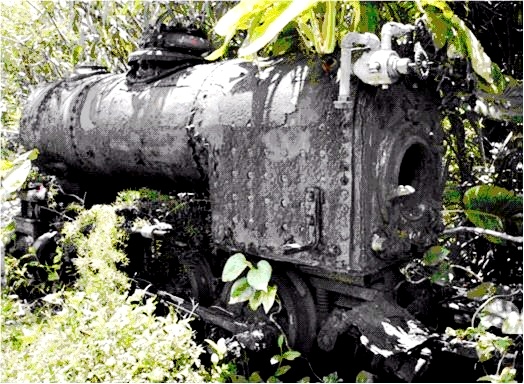 Remains of old Baldwin steam engine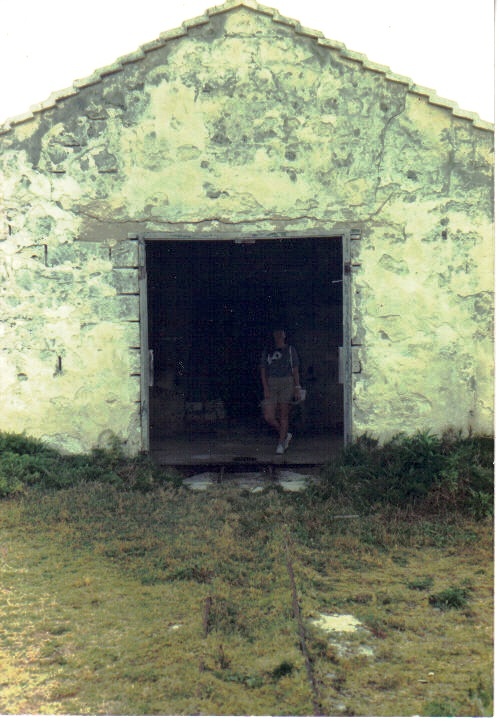 Another view of old building for Astor private railway. Photos by author Keith A. Forbes exclusively for and copyrighted by Bermuda Online
Today, these rust-ridden relics are the only rolling-stock remnants anywhere in Bermuda of both the original Astor Estate railway and the Bermuda Railway. It may be too late now to have them restored as unique pieces of Bermuda railway history. At this time it is not known for sure whether Astor still owned the property when he died or whether it was after he died that the estate was sold to others.
In 1941 the-then pristine Castle Harbour to the south (one of the two main sea vistas of the house, with the other having equally unobstructed sweeping views of the Atlantic Ocean to the north and small beaches nearby), was substantially altered from 1941 by the destruction of a number of small islands opposite them at massive American taxpayer expense to make what become the new (1941 to 1995) American military base on St. David's Island first known as Fort Bell of the US Army, then a United States Army Air Force, then US Air Force base and today Kindley Field, (now part of the Bermuda international airport).
In 1962, an RB-47 reconnaissance aircraft from the United States Air Force crashed on the property after taking off from the nearby Kindley Air Force Base and damaged some of the outbuildings. All four crew members perished.
Bermuda Institute of Ocean Sciences (BIOS)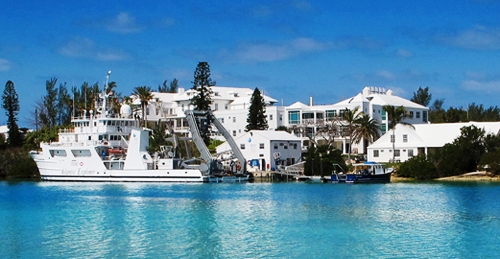 Until its change of name in 2006 known as the Bermuda Biological Station for Research (BBSR).
Telephone (441) 297-1880. One mile before the Town of St. George boundary and just across from the airport. On a Wednesday, there is a free guided tour starting at about 10 am. Buses will drop you off a half mile away, or you can park a moped. Areas of specialization include marine biology, mariculture, monitoring of global environmental dangers and global warming signs, oceanography and studies of the Gulf Stream. Founded in 1903 by scientists from Harvard University, New York University and the Bermuda Natural History Society as a station for research in biology and zoology. Incorporated in New York in 1926 as a US not-for-profit organisation. By 1932 the Bermuda Government and the Rockefeller Foundation joined forces to provide facilities and a modest endowment, and opened the BBSR at its present location in Ferry Reach, St. George's. The scope and focus of the organisation has grown and the new name has been devised to reflect its current status as a world-class science and educational institute focusing on marine ecosystems, ocean/atmospheric interactions and ocean health, as well as their influence on man's habitat and health.
One a local hotel and later a field hospital for the US Army in the early 1940s, it conducts high quality research from a mid ocean island; educates future scientists; and provides well equipped facilities and technical staff support for visiting scientists, faculty and students. A bonus has been the number of local students who have participated in special courses at the facility and then gone on to become scientists. One of its projects is the Risk Prediction Initiative. It carries out large scale predictions by correlating data from the scientific community on oceans and atmosphere. The intention is to better understand the implications of things like hurricanes, floods, droughts, and so on. The impact of these on all communities affected and on business is profound. Thus, the Biological Station has joined forces with the reinsurance industry in Bermuda and world-wide, working on the prediction of natural phenomena and in bringing both science and business together to do so.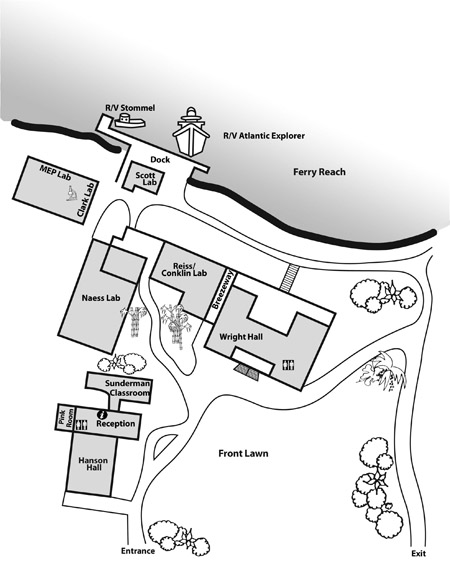 The work carried out in the Bermuda Atlantic Time Series Study (BATS) is the longest continuous experiment of its kind. There has been a unique opportunity to monitor global changes by comparing what has happened in the past - water levels, ocean and atmospheric interchange, the "greenhouse" effect, to show how world environment is more affected by the atmosphere and the oceans than by anything else. Scientists are also involved in ongoing projects relating to the effect of oil spills in oceans, with emphasis on particularly fragile areas such as coral reefs and mangroves; and in the molecular field, with biologists looking at potential medicinal benefits from the oceans. For example, experiments on Bermuda sponges have led to the possibility that certain compounds can be utilized as drugs to treat illnesses such as cancer and arthritis.

In July 2004, the Bermuda Biological Station was awarded a Bermuda Government Environmental Grant Scheme to support a research project into the health and ecology of sea grass beds around Bermuda, the causes of their decline and the potential for remediation.

Those in this Parish include some of the oldest and most historic, as well as most picturesque in Bermuda.
Alexandria Battery
Fort Albert. In 1852 the only plan record that survives of the first phase of Fort Albert is preserved in a sketch of the forts at Bermuda made that year by Lieut. Frederick Prime, an American spy. The drawing shows that the fort was constructed to the Duke of Wellington's specifications, but in addition, it had two eight-inch howitzers and two ten-inch mortars, thus incorporating the three types of artillery of the day, the cannon (for low level and long-range), the howitzer (for higher level, shorter range) and the mortar (for high level, short range, for "plunging fire" again the unprotected decks of ships). The fort was constructed of Bermuda stone, with some details in the harder limestone, probably carved at the dockyard, and had a deep ditch with reverse fires and a "Keep" for housing the officers and gunners. In 1865, Fort Albert was modernized for four ten-inch Rifled Muzzle Loaders by the British Army
Fort George
Fort St. Catherine
Fort William
Fort Victoria.
Gate's Fort
Governor's and Bremen Islands
Great Head Battery on St. David's Island
Little Head, St. David's
Martello Tower, Ferry Reach
Paget Island
Smith's Island
Bermuda National Parks
Listed separately by name below.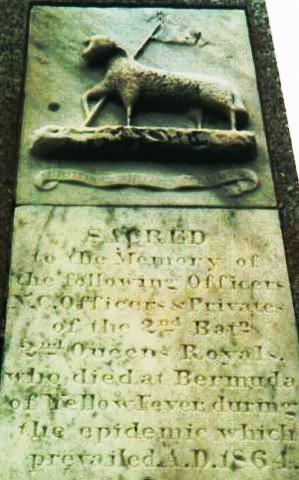 There must be at least 1,000 British soldiers, their wives and children, buried in four quiet and spacious rural Parish official British military cemeteries in this Parish. One is at Grenadier Lane, adjacent to the Royal Artillery Association, 1 mile west of the Unfinished church, not far from a very pretty beach. Another, on Secretary Lane, overlooks steep sea cliffs but no beach and is a similar distance to the north. At Ferry Point are two more local British historic cemeteries, only one of which has marked and visible graves. Most of the soldiers died in Bermuda during one of the dreaded yellow fever outbreaks during the 1850-1860 period. They were buried by their comrades with proper regimental tombstones. They showed official military marks of respect from and were paid for by their comrades.
Photo by Keith A. Forbes
Bus routes
The Parish is served by the following routes that go to and from the city of Hamilton. Some routes are much better served than others in frequency and lateness. See the schedule available free from the bus terminal in Hamilton and note its times on Monday to Friday, Saturday, and Sunday & Holiday. Be sure you understand where buses do not go in the Parish.
# 1 route (Hamilton to St. George's, via South Shore, Castle Harbour, The Caves and Grotto Bay).
# 3 route (Hamilton to St. George's via Middle Road, The Caves and Grotto Bay).
# 6 route (St. George's to St. David's).
#10 route (Hamilton to St. George's via Palmetto Road, Aquarium and Bermuda Perfumery).
#11 route (Hamilton to St. George's via Black Watch Pass, Aquarium and Bermuda Perfumery).
Carter House
The society is a museum of Bermudian history.
Causeway and Longbird Bridge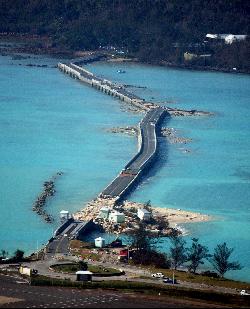 The Causeway itself is not merely a bridge as often assumed by visitors. It is the narrow strip of land linking Hamilton Parish with St. George's Parish. It was first built in 1864 by the Bermuda Government, rebuilt in 1871 after the first hurricane and originally stretched from Blue Hole Hill to and through Long Bird Island.
It is the only link between St. George's, the Airport and the rest of the Island, with the bridge itself suffering from rust and problems with its electrical system.
At one point it linked up with the old Swing Bridge to St. George's. When construction began at the US military base Kindley in 1941, part of Long Bird Island was demolished, and the passageway between the islands filled with dredged material to create the airfield. It has been rebuilt several times again because of hurricane damage.
It spans Castle Harbor as a series of flat and arch spans.
Longbird Bridge is at the airport end of the causeway and is so-called because it was part of Longbird Island until 1942. Where the nearby airport and adjacent area is now was was once a line of islands, Jones', 2.5 acres; Little Round, Long Cay, Round and Sandy. Long Bird Island, once 62 acres, was the biggest of these islands. This bridge, the smaller of two swing bridges in the area, is a two-span steel girder with an open grating traffic deck. In its closed position, it lets traffic pass over it and is supported at the east and west abutments and at the pivot pier immediately under the control house. When the bridge is opened to allow the passage of boats, all road traffic stops on either side of the bridge and the east and west supports are withdrawn. In this position, the bridge becomes a balanced cantilever supported only on roller wheels on the pivot pier. It can then be rotated by hydraulic rams to its open position. In this condition, balance is provided by a concrete counterweight on the bobtail span and the bridge cannot carry traffic.
Bumping over the old barge bridge became a thing of the past in late 1952 when Kindley AFB's new Long Bird Bridge. built by the US Military, was officially opened. (Technically, at that time, it was part of what had been since 1941 the leased Kindley Air Force Base of the US Army Air Corps, later the USAF).

53 years old in 2003, its lifespan of 50 years was almost over.
The Bermuda Government announced in July 2000 plans to replace the bridge with a fixed-span overpass giving clearance of between 30 and 40 feet to marine traffic passing below it but this has not been done. Instead, repairs in 2001 extended its life to 2007. The Engineers are not in favor of replacing the bridge with a new swing bridge because the more moving parts there are, the more likely it is that corrosion and breakages will occur, especially in an exposed location.
Photo by Keith A. Forbes
In 2002, the US Government, in lieu of all other Bermudian claims that the USA caused serious environmental damage at the former US Naval Air Station nearby and Naval Annex in Southampton Parish, gave the Bermuda Government US$11 million, equivalent to the replacement cost of Longbird Bridge.
Some re-construction in mid-2003 reinforced the flat spans, casting them as arches. Only one lane was open to traffic until completion in August 2003. The construction caused long, tiresome delays, made worse by timed traffic lights which mopeds and scooters use illegally by going in front, much to the annoyance of persons in cars, trucks and taxis.
It was damaged extensively with a death involved, during Hurricane Fabian of September 2003. On Friday January 26, 2007, it was closed for four hours, nearly 500 people went without power and hundreds of schoolchildren and workers were sent home as hurricane force winds battered Bermuda. With gusting winds hitting 75 knots, flights from Bermuda International Airport and ferry services were also cancelled. Public Safety Minister David Burch shut the Causeway at 1.30 p.m. for safety reasons, with sustained winds at 45 knots. It remained shut until winds dropped at about 5.30 p.m., leading to scores of frustrated motorists in lengthy tailbacks. All Government schools were closed at lunchtime after power outages at five schools across the country, with a number of private schools following suit. In the afternoon, a Continental flight from Newark was delayed, while JetBlue and Delta's Atlanta flights were cancelled because the closure of the Causeway meant people could not reach the airport. People called the Government to complain about the closure of the Causeway, but it was done for public safety. Government had set guidelines to shut it in strong winds in the light of Hurricane Fabian in 2003. Following Fabian, the Government took the stance that when wind speeds rose above 45 knots the Causeway would be closed to vehicular traffic.
In mid 2007, work began on replacement bridge being erected alongside the original. Traffic was restricted to one-lane traffic for almost two months after it was deemed unsafe due to storm damage. The intention is for the replacement bridge to ease traffic, while a five-year programme of maintenance work is carried out by the Ministry of Works and Engineering.
On February 23, 2009 it was announced the new Causeway will cost up to $90 million but most of this will be funded by private developers. Government will push ahead with a replacement bridge, and will seek a Public Private Partnership (PPP) to pay for it. Geotechnical investigations obtain information on the physical properties of soil and rock around a site prior to designing structure foundations. Engineers will carry out the study in order to identify where the bridge footings will be located. Construction of the new causeway could take up to three years. The start date for construction is currently under review.
The initial design was a high level concrete bridge without an opening span to be built on a curved alignment to the south but close to the existing Causeway. Halcrow Group Limited of the UK has been contracted to undertake the feasibility study and the architects are currently Dissing and Weitling. The Ministry of Works and Engineering is currently undertaking a feasibility study to determine the suitability of PPP for the procurement of a New Crossing, Castle Harbour." A Public Private Partnership is an agreement with developers, investors, construction companies and other service providers to finance, build and operate assets such as highways, hospitals, schools and power plants in a long term funding contract. Government began public consultation and a feasibility study into the New Crossing in 2006.
In February 2011 it was announced by Government the Causeway renovation will not be undertaken due to lack of funding in the 2011-2012 financial year.
Clearwater Beach and Park
Coney Island
A Bermuda National Park. Named after the coney fish (Cephalopholis fulva) one prominent around here. 14.5 acres in size and open to the public from daylight to sunset, free of charge. It is located off the southwest tip of St. George's Island, joined to Main Island, but accessible by road only via the North Shore Road in Hamilton Parish. It has an interesting, undeveloped park and beaches, also a noisy motor cycle track. Its northernmost tip is called North Point and was the western terminus of a railway bridge that once ran to Ferry Reach. The public beaches are in the Department of Environmental Protection but are frequently littered with bottles, plastics, wood and more. Camping was once a popular seasonal event but is no longer allowed, for reforestation.
Convict Bay

It takes its name from a concept borrowed by the British government of using obsolete warships as floating prisons, prison hulks, at New York City during the American Revolution.
In 1799, the British government towed the hulk Somerset to this part of St. George's Harbour, hence the name.
By 1824, two such hulks were located here while others were at the Royal Navy Dockyard in Sandys Parish. Today, it is a nice residential area for non-felons but the name has stuck. Prominent features include a group of condominiums. See photo below.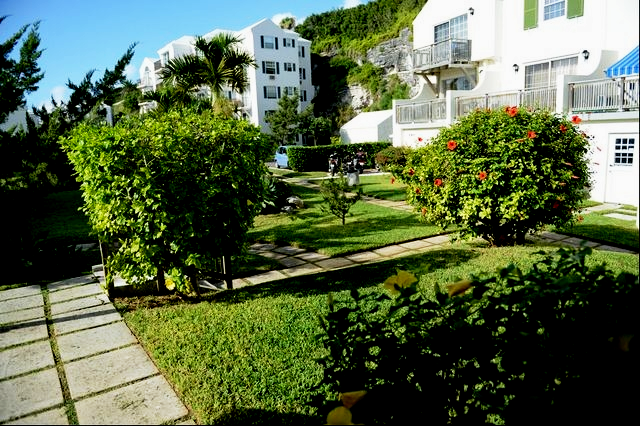 Coot Pond
North shore, a little west of Fort St. Catherine. A small water hole. Named after the American Coot Fulica americana, a bird once abundant here. It was dark grey with large green legs. Breeding adults have red head shields.
Discovery Bay
Sometimes called Fort St. Catherine Beach because it is next to the fort, this is where the first colonists waded ashore in 1609 from the wreck of the flagship "Sea Venture." From here, they saw wild boars and promptly pigged out with a vengeance. They also saw turtles, lobsters and crabs galore during their 42 weeks in Bermuda before proceeding to Virginia. It is a very nice public beach. Until the late 1980s, only guests of first Holiday Inn, then Loew's Inn, then Club Med in succession, who leased and operated the hotel (see photos above) above from the Bermuda Government, could use the beach.
Ferry Reach and Ferry Point Park
A lovely body of water separating Ferry Reach and the mainland, continuing to St. Georges Harbour and Castle Harbour. Bermuda Biological Station For Research Inc is a central feature.
A place that will always be remembered by some locals, visitors and world community as the place where on July 3, 1996 Bermudians committed the worst, most brutal, most animal sexually-depraved, most violent and inhuman racial murder of any woman anywhere in the world, against a 17 year old Canadian visitor, Rebecca Middleton (see under her name in Bermuda Laws). In June 2006, the Parks Department cut down, without any apology, the casuarina tree that had become a memorial to Rebecca who was murdered just feet away.
Includes Whalebone Bay, Bermuda Government-owned. So-named most likely after the presence here many years ago of all or part of a whale carcass. Public beach, little used by most locals or tourists.
Ferry Point Park at Ferry Reach is on the same road going to the Bermuda Biological Station but a good mile further along. It is a wonderful coastal park area in a natural state. On the left is Ferry Reach itself, that narrow body of water linking St. George's Harbor to the open sea at Coney Island. On the right is the open Atlantic Ocean. The park has some interesting historic monuments, including the Martello Tower, one of many fortifications that once ringed the Town of St. George, and Burnt Point Fort. The area is a very popular for local camping in the summer, dotted with tents, with permits. There is also a graveyard for members of the Second Battalion, 56th Regiment (West Essex) of the British Army. In 1853, nearly 230 of its officers and men died in Bermuda from yellow fever.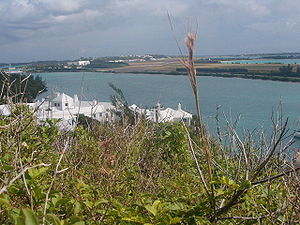 Photographed from Ferry Reach, looking towards the airport
Fort Albert
Retreat Hill. Built 1837-1840. Near the Town of St. George. Not accessible to the general public despite being classified with the nearby as a World Heritage site. An eastern fort in St. George's Parish. was a product of the major refortification of Bermuda that began with the establishment of the Dockyard at the West End in 1809. In his review of the defences of the island in 1828, the Duke of Wellington, then Master General of Fortifications, noted that the "objects to be attained by this Work are to direct the fire from Seven heavy Guns on Traversing Platforms to be mounted on two of its sides upon the Ship Channel to command the Southern approaches to Fort St. Catherine and to afford collateral assistance to the other Works of the position". (The position was that of Retreat Hill centered on Fort Victoria). Fort Albert, named after Queen Victoria's husband, Prince Albert, is a pentagonal moated redoubt completed in early 1842 and has a small interior keep. It was described in some detail in 1842 to the American Government by the American spy Albert Fitz sent to make a special report on the British Army's and Royal Navy's weaknesses in Bermuda. It is one of several carved from solid limestone rock at huge British Army expense into Retreat Hill. It commanded the channel along the eastern coast of St. George's Island. It was positioned to bring guns to bear on enemy vessels trying to head for the Dockyard. In 1852 the only plan record that survives of the first phase of Fort Albert is preserved in a sketch of the forts at Bermuda made that year by Lieut. Frederick Prime, an American spy. The drawing shows that the fort was constructed to the Duke of Wellington's specifications, but in addition, it had two eight-inch howitzers and two ten-inch mortars, thus incorporating the three types of artillery of the day, the cannon (for low level and long-range), the howitzer (for higher level, shorter range) and the mortar (for high level, short range, for "plunging fire" again the unprotected decks of ships). The fort was constructed of Bermuda stone, with some details in the harder limestone, probably carved at the dockyard, and had a deep ditch with reverse fires and a "Keep" for housing the officers and gunners. In 1865, Fort Albert was modernized for four ten-inch Rifled Muzzle Loaders by the British Army. It used to be accessible - until the infamous building in the 1960s/1970s of the Lowe's Inn ( later Holiday Inn, later Club Med, later abandoned) hotel, until the hotel's destruction in mid 2008 to make way for a new hotel by 2012. Perhaps then this old fort will once again be open to the general public.
Fort St. Catherine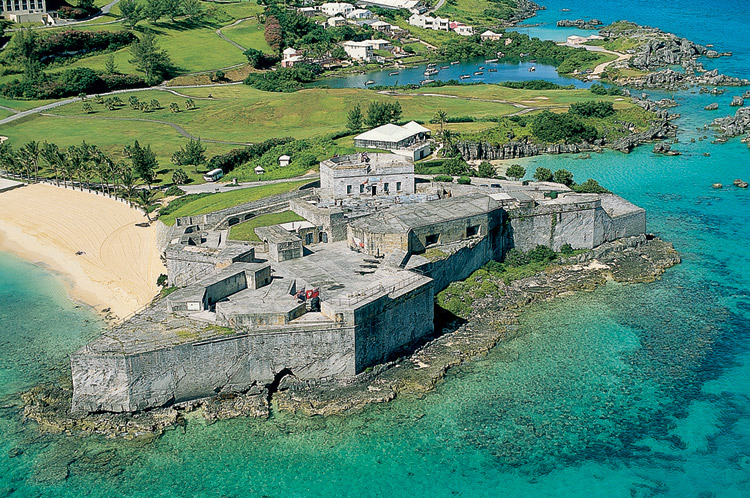 Fort St. Catherine, Bermuda Tourism photo
Also see under Forts. A Bermuda National Park. See also Bermuda Forts. Beyond the reach of Bermuda's public transportation bus system, it's accessible by local mini bus or take a taxi, or a rented moped. Actually, the fort is the seventh and last built on the site. An eastern fort in St. George's Parish, the biggest of all Bermuda's many historic forts, one of Bermuda's most spectacular attractions. The coastal and inland views from here are awesome. The fort, overlooking the beach where Bermuda's first involuntary settlers came ashore from the shipwrecked Sea Venture flagship in 1609, is nearly two miles north east of the town of St. George. It was one of early Bermuda's fortifications against the Spanish, French - and, much later, the Americans. The fort dates back to 1614, when first built by Governor Richard Moore to defend Gates Bay where the colonists landed. In 1793, Captain Andrew Durnford strengthened the battery at St. Catherine's Point and built a new battery with a guardhouse on the hill behind the fort. Major Thomas Blanchard replaced the upper battery with a circular fort in the 1820s. There was a massive reconstruction from 1865 to 1878. It included 25 foot thick concrete embrasures and casemates, so that the fort could be rearmed with five rifled 18 ton muzzle loading cannons. They could send a 400 pound shell half a mile to pierce 11 inches of solid iron. Even more armament was added later, to defy an enemy who never came. In its heyday, it was the ultimate fortress to deter enemies. It was a training ground for local forces and the British Army in the early 1900s.
In World War 2, an American magnetic loop was installed at the fort. It is the first major landmark seen by cruise ship visitors. The main shipping lane is a few cable lengths north. It is how cruise ships and other vessels arrive and depart. It is beyond the reach of Bermuda's public transportation bus system but accessible via a local mini bus or taxi, or rented moped. The fort has cannons, tunnels, ramparts and a drawbridge over a dry moat. The fort re-opened on February 14, 2000 after a five month closure from considerable structural damage caused to below it by sea erosion in a 1999 hurricane. Features include replicas of the British Crown Jewels, a fascinating series of historical dioramas recently cleaned and repainted for the first time since the 1950's, a new 53 inch video screen in the theater, new mannequins in the exhibition area and George, the resident ghost.
In the 1950's, noted American actor Charlton Heston starred as Macbeth in a spectacular floodlit production of the Shakespearean play staged on the ramparts. Unhappily, he suffered from a chronic case of road rash after falling from a rented moped while sightseeing before one of his performances. But he didn't cancel - instead, his buttocks and thighs were creamed with a soothing lotion applied by a blushing local lady.
In the fort's Old Artillery Store, see the dioramas depicting Bermuda's earliest history. The Powder Magazine, now restored to 19th century war readiness, offers audio exhibits and an antique weapons collection. The Keep has an audio visual show on Bermuda's many other forts and their history, as well as records of the many British regiments that once garrisoned Bermuda. There is a small admittance fee to the fort. To date, in non British flags, only the flag of the State of Maine has been flown, for a specific photo opportunity well publicized in Maine. The Fort is also available for group tours, special events, receptions and corporate functions.
Fort St. Catherine Beach
Another name for Discovery Bay Beach.
Fort Cunningham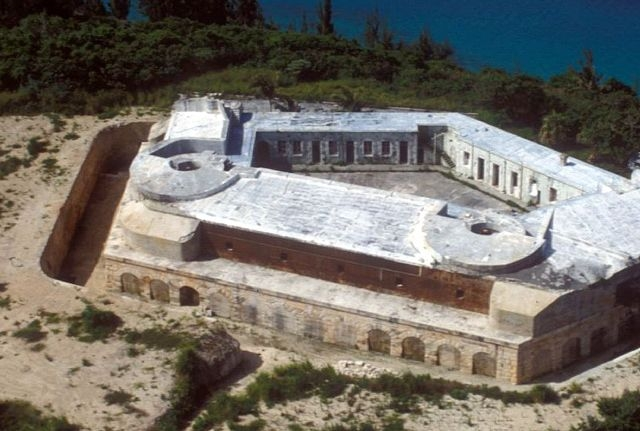 Paget Island, St. George's Harbour. Not accessible to the general public despite being classified with the nearby Town of St. George as a World Heritage site. This island on which Fort Cunningham (above) is situated is on the northern side of the original ship channel into St. George's Harbour. It is 36.26 acres in size and was defended from 1612 until the end of the First World War. Richard Moore, sent out from England as first Governor of Bermuda in 1612, decided it was the most important place to be defended. He had platforms for guns cut on the southeastern end of the island as this overlooked the entrance to the channel. This appears to be below the present site of the fort). Governor Daniel Tucker succeeded Moore in 1616 and ensured the construction of another battery below and in front of the original semi-circular platform. In 1619, the third Governor, Butler, built a new platform. These first forts - Paget and nearby Smith's - were all near the ocean. (Although periodic repairs were attempted during the next century, none lasted. When Colonel John Bruce Hope became Governor in 1722, major work was done on Paget Fort (or Queen's Fort as it was sometimes called).
The rocks on which the lower battery stood were probably undermined by constant pounding of the waves, particularly in winter. It took several years to complete the repairs on both Paget and nearby Smith's Forts, at great cost. In about 1740, Governor Alured Popple put all the fortifications in order and arranged to have 10 guns mounted at Paget Fort. In 1746, so many prisoners-of-war were brought in by Bermudian privateers that the only place available to accommodate them was Paget Fort. They were guarded by troops and had a food allowance of one shilling a day. In 1788, Major Andrew Durnford from England re-built Paget Fort. But a violent gale in 1791, which lasted for several days, destroyed the work. In 1793, with the threat of war with France, the Governor of Bermuda directed Durnford to build a new Barbette Battery on the height of the land above Paget Fort on Paget Island. The moat and lower masonry of the fort were reconstructed in 1823. In 1875, Fort Cunningham replaced the older Paget Island Fort. It took its name from a Captain Thomas Cunningham of the Royal Engineers, who supervised its new construction.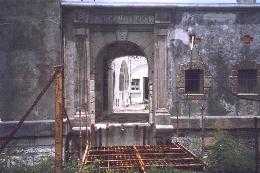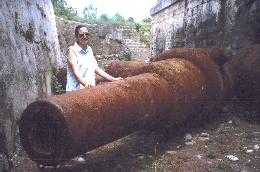 Two photographs above by Bermuda Online Editor and Web master Keith Forbes
The upper part was removed for a state of the art iron skin fort - with two iron fronts instead of masonry walls. Known originally as Gibraltar shields, only in Bermuda were they made into continuous straight walls, one for five guns and one for two. Seven huge guns for the shields were found in archaeological excavations in 1991, two of only six known examples to have survived anywhere of the British Army 38 ton, 12.5 inch caliber Rifled Muzzle Loader guns of the 1880's. The fort and its massive guns have been allowed to deteriorate badly.
Fort Victoria
An eastern fort in St. George's Parish, next to Fort Albert and inaccessible for the same reasons. In 1826, Colonel Edward Fanshawe, of the British Army's Royal Engineers, wrote in his report that he believed the occupation of the Eastern Hill by a work under the command of Retreat Hill with a heavy Sea Battery would materially strengthen that side of St. George's, and cooperate in the defence of the Narrows. This came to pass with the fort completed by 1835 - some say 1842. It had a water well 124 feet deep, in use until World War 2. There was both an inner and outer moat. It was armed with eighteen 32 - pound cannon. It too is one of several carved from solid limestone rock at huge British Army expense into Retreat Hill. It commanded the channel along the eastern coast of St. George's Island. It was positioned to bring guns to bear on enemy vessels trying to head for the Dockyard. It was severely damaged in the building in the 1960s/1970s of the Lowe's Inn (later Holiday Inn, later Club Med, later abandoned) hotel, until the hotel's destruction in mid 2008 to make way for a new hotel by 2012. Perhaps then this old fort will once again be open to the general public. In its heyday it was the finest of all the forts that once surrounded and defended the town of St. George, the most complex fortification beyond the Dockyard.
Gates Fort
See Bermuda Forts. This small but historic fort is more of an observation post than a fort. It is a mile due south of Fort St. Catherine along the coastal road called the Cut Road, and the same distance east of the town of St. George. It was constructed between 1612 and 1615 and takes its name from Sir Thomas Gates, Governor elect of Jamestown, Virginia, from 1609. Because he was shipwrecked off Bermuda along with Admiral Sir George Somers and colonists from the flagship "Sea Venture," he governed Bermuda from 1609-1610 before he became the first Governor of Virginia in 1610. Its chief attractions today are its stunning views of open sea and its site at the edge of the "Town Cut," the tailor-made narrow channel leading from the open sea into St. George's Harbor. It offers a perfect vantage point and a photographic opportunity for observing at very close quarters large cruise ships carefully navigating the Town Cut to enter St. George's. It was badly attacked by vandals on October 2001.

This web site shows all those in Bermuda. Those actually in this Parish are:
Great Bay
Number 71 on your free listing of Bermuda National Parks and Reserves.
Howard Bay

South Shore, at the end of Tucker's Town Road, St. George's Parish, near Frick's Point Fort. Superb. Private, for area residents only of this "millionaires' row" part of Bermuda. Non-members of Mid Ocean Club cannot access this lovely beach, completely deserted.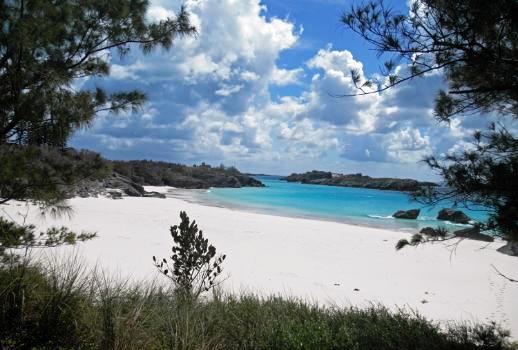 Howard Bay
Islands in the Parish
Banjo
Also Bartram's or Mullet. 1.25 acres, Mullet Bay, off St. George's Island. It was named Bartrum's in honor of John Tavernier Bartrum, a grandson of the English naturalist John Tavernier. Born in Lincolnshire in 1811, Bartrum came here as a member of the British Army (37th Regiment of Foot) in 1832, purchased his discharge in 1837 and resided at Ferry Reach until his death in 1889. He became famous for his book The Cage Birds of Bermuda in 1879.
Bremen
Number 68 on the list of Bermuda National Parks and Reserves. 0.25 acre, east of Smith's Island, St. George's Harbor.
Brangman's
Originally Moore's Island, or Southampton Island. 2 acres, between Castle (opposite it) and Nonsuch Islands, Castle Harbour. Part of the Castle Group. Historically important. Southampton fort is here, built in 1612.
Brook's
0.85 acre, north of St. David's Island, St. George's Harbor.
Burt's
North of St. David's Island, St. George's Harbor.
Castle
Number 73 on the list of Bermuda National Parks and Reserves. Originally King's Island, 3.5 acres, Castle Harbor. One of the "Castle Group." It has the historically important King's Castle stone fortification, dating back to 1612, built by Governor Richard Moore, the oldest standing English fortification in the New World and oldest standing stone building in Bermuda. It contains the Captain's House, built in 1621, the oldest standing home of Bermuda stone and the oldest standing English house in the entire Americas. Archaeological excavations are almost continuous. Recently, a King George III half penny was found there, dated 1775, legal tender in Bermuda during the American Revolutionary War, and 15 pieces of rare Bermuda Hogge Money dating back to 1615, the largest collection of this ever found. The historic buildings are overlooked on the summit by Devonshire Redoubt, built in stone in 1621 to replace one destroyed by fire in 1619. It was from the King's Castle fort that the only attack ever recorded by the Spanish against Bermuda was repulsed in 1614. Two shots were fired from the fort at the two Spanish ships sighted just outside the channel into Castle Harbor. The planned invaders headed out to sea without knowing the fort had only one more cannonball left. The fort was improved over the centuries and even saw active duty in World War II. The ancient English forts on these Castle Islands are without parallel in North America, standing evidence of the beginning of the coastal defense system of the overseas British Empire.
Charles
Charles' (Old Castle), 3.5 acres, another in the "Castle Islands" group of Castle Harbour, with prime historical importance for its original fortification.
Coney
14.5 acres, open to the public from daylight to sunset, free of charge. It is located off the southwest tip of St. George's Island, joined to Main Island, but accessible by road only via the North Shore Road in Hamilton Parish. It has an interesting, undeveloped park. But it also has a noisy motor cycle track.
Cooper's
77.5 acres, south east of St. David's. Historically significant. Now joined (since 1941) to and part of St. David's Island in St. George's Parish. So-called after a William Cooper from London, one of the original colonists in 1609. In 1612 it was claimed by Christopher Carter in payment for his share of ambergris forfeited to the Bermuda Company. He spent years there digging in vain for what he thought was buried treasure. In 1614, Governor Moore had built the Pembroke Fort at the south eastern end. It had two cannons mounted on it. The fort was destroyed by US forces building Fort Bell from scratch and in the process destroying many Bermuda islands for the war effort, during World War II. Then, both all of Cooper's Island and much of St. David's Island were taken over by the US Army at Fort Bell which created a road linking this island with St. David's Island. In 1945 Fort Bell was replaced initially by the United States Army Air Force, later the United States Air Force. As Kindley Air Force Base, the lovely Cooper's Island beaches were a hugely popular attraction exclusively for USAF personnel. In 1960 part of Cooper's Island was occupied by a purpose-built NASA space tracking station to gather tracking and scientific data from all its spacecraft, satellites and planetary probes. Personnel from NASA used the beaches. In 1970, the USAF was replaced by a USA Naval Air Station but the NASA tracking station continued. In 1995, the US bases left, NASA also left and the superb once-exclusive to US Forces beaches became public. Afterwards, Bermuda's weather radar system was located on Cooper's Island.
Ferry
1.5 acres, south west of St. George's Island and north of Coney Island. It is named after the horse ferry that used to come here until the late 19th century. It was then the only connection between St. George's Island and Main Island. A bridge connects the island with Ferry Point behind it.
Goat (2)
Off Cooper's Island, near Nonsuch Island, southeast of St. David's Island, St. George's Parish.
Governor's
Number 68 on the list of Bermuda National Parks and Reserves. 1 acre, St. George's Harbor, near St. David's Island, between Peggy's Island and Paget Island. Its old ruined fort was once the dominant feature. It was named for Governor Moore who in 1612 to 1613 began the fort as a way to command the vulnerable but then strategically important channel nearby. By the time Moore's term ended, 11 guns were in the fort. One of the publicly inaccessible forts but historically important.
Grasbury's
0.75 acre, southeast of Annie's Bay on Cooper's Island, Castle Harbor.
Green
Continuation of Nonsuch, St. George's Harbor.
Hen
2.75 acres, north-west of Smith's, St. George's Harbour, St. George's Parish. With a campsite operated by and requiring the permission well in advance of the Bermuda Government's Department of the Environment (Parks). Now used by Cub Scouts. In October 2011 a skeleton was found buried there. It may have been that of Gunner Thomas Squires. In 1825, on September 3, then based with a field battery on Hen Island, he was injured during a storm on the island and subsequently died from those injuries. It is believed he was buried on the island.
Higg's
5 acres, St. George's Harbor. Number 64 on the Bermuda National Parks & Reserves map.
Horseshoe
2.25 acres, St. George's Harbor. Also Number 64 on the Bermuda National Parks & Reserves map.
Idot
Near Nonsuch, St. George's Harbor.
Little Oswego
0.73 acre, east of Oswego (Great), off St. David's.
Little Rogue
Off Ferry Reach.
Little Scaur
Between Grazbury's and Long Rock, south of Annie's Bay, St. David's.
Long Rock
1 acre, northeast of Grazbury's and Little Scaur, Castle Harbor.
Nonsuch
Castle Harbor, west of Cooper's Island, south of St. David's, 14.5 acres. It has small, pristine, untouched beaches and a fresh-water marsh. Its trees are mostly Olivewood, Palm, Bermuda Cedar and casuarina. Its main occupants are the cahow bird (but no nests), butterflies, skinks, silk spiders and the longtail bird. Originally Nonesuch Island, it achieved fame when Dr. William Beebe and staff used it for their deep water diving experiments for a major organization in New York. Much later, it became a school for juvenile delinquents. Now it is a bird and wildlife sanctuary, the Nonsuch Island Nature Reserve. The Cahow project was begun here by Dr. David Wingate (he retired in 2000), to protect and preserve this indigenous Bermuda bird once thought extinct. The island is now a living museum, a re-creation of Bermuda's native flora and fauna. Limited escorted field trips, for special-interest groups only, began in 2000. Telephone 297-1880. Credit card bookings and Thursday morning only. There is also a Nonsuch Island Natural History Camp every year (usually in June) for local high school students, at the nature reserve. Students camp out under the stars, sleep on lilo or camp beds, bathe with solar showers or cold water from a bucket.
Ordnance
The only island in the old town, this one is 1.75 acres and man-made. There were once several islands here. The present island incorporates what was Ducking Stool, Frazer's and Gallows. One stored munitions for the British Army and Royal Navy. Another was where people convicted of capital crimes or witchcraft were hanged. It is now permanently connected to St. George's Island by a bridge so cunningly designed that it does not seem to be a bridge at all. It was a US Navy submarine base when the USA entered World War 2 two years after the British. Cruise ships berth here. Several of the most prominent attractions of the town are located here or nearby. Today, the island has a small park for choice views, a statue of Admiral Sir George Somers who founded the town in 1609, and one of the two cruise ship berths.
Oswego
Also known as Great, 2.5 acres, St. George's Harbor.
Paget

Paget Island's location

Fort Cunningham, Paget Island

St. George's Harbor, 36.75 acres. With several lovely, often deserted, beaches. Owned and operated by a division of the Bermuda Government. Named after William, fourth Lord Paget who also gave his name to Paget Parish on Main Island. At various times later, it was also called Peniston's, Pennistones and Pennystones after Anthony of that name who came to Bermuda from Saffron Walden, Essex, England and lived here. It was purchased by the Honorable George Forbes when known as Paget Ford Island. It and nearby Smith's Island were whaling centers. This island's principal feature is massive Fort Cunningham. A much older fort was here in 1612, another battery was constructed in 1619, major work to the fort was done in 1722, more took place in the 1750s. The fort was replaced in the early 1820's. It was altered in the 1870's to contain two iron fronts instead of masonry walls. Known originally as "Gibraltar shields," only in Bermuda were they made into continuous straight walls, one for five guns and one for two. Seven huge guns for the shields were found in 1991, two being of only six known examples to have survived anywhere of the famous British Army 38-ton, 12.5-inch caliber Rifled Muzzle Loader guns of the 1880's. During World War 2, when the island was still owned by the UK's War Department, it was a prisoner of war camp for some Germans or Austrians - only one of whom, Charles Koeppel, 74 years old in the year 2000, has survived. He was born in the USA but his parents were Austrian. His family tried to leave New York for Europe in 1941 but were captured and interned. Guards from the Bermuda Volunteer Rifle Corps (part of the Bermuda Regiment since 1965) then included William Soares, John Mello and Peter Adams. In the 1960s, the island was the base for Bermuda's Junior Training School, for young severe delinquents, based on the concept of a British Borstal, Unfortunately, most tourists cannot visit Paget Island because there is no regular scheduled boat service. The fort, in Bermuda Government hands, has been allowed to deteriorate. With permission in advance directly from the Bermuda Government's Department of Youth, Sport and Recreation, local and overseas groups camp on the 20 acre campground site each year, only one group at a time with a maximum of 70 campers, at a local cost and more than double the cost for non-Bermudian campers. It is also the Bermuda headquarters of the Bermuda Police-led Duke of Edinburgh-inspired Outward Bound programs. To service these two functions, the island has many outbuildings for different purposes. There is also a sports playing field. A Bermuda Government-operated boat visits at fixed times from the Town of St. George to bring supplies to campers and, by appointment and a fee, other visitors.

Peggy's
Off Smith's, St. George's Harbor. Number 65 on the list of Bermuda National Parks and Reserves.
Pudding
Small and barren. South of Stocks Harbor and west of St. David's. Its position saved it from destruction when the USA military bases were built from 1941. This was when it once again got the unofficial name of " Grog Island" - from the fact that a lot of drinking went on here, as it used to 300 years earlier.
Rogue
0.25 acre, off Ferry Reach.
Rushy
1.5 acres, south of Castle Point, Tucker's Town. A nature reserve. No landing without official permission.
St. David's
During World War Two, more than three quarters were taken over for the construction of the American military base. The now closed US Naval Air Station was located here for over 50 years. Once St. David's really was an island, 510 acres, originally one of the six principal Bermudas. It was connected in the 1930's to the mainland by the Severn Bridge, since dismantled. Today, it is connected to the mainland by a perimeter road skirting St. George's Harbor. St. David's Islanders have always been different to most other Bermudians. Some still have distinct characteristics of American Red Indian heritage. The St. David's Lighthouse has an interesting historical backdrop. Built in 1879 and periodically refurbished, it still serves as a beacon for mariners. It was constructed to stop St. David's Islanders from luring ships with other kinds of lights to come too close to the reefs and get their bottoms torn out for easy plundering. When the lighthouse defeated their illegal activities, they became fishermen and excellent pilots. Also well worth visits are the Great Head Battery and Park and, when open (usually on a Wednesday), Carter House, on the former US Naval Air Station, an excellent example of an historic Bermuda homestead saved from destruction when the US military arrived in 1941. It is a living museum of Bermudian history. Clearwater Beach and Park at Annie's Bay on Cooper's Island off St. David's is a 36 acre site with two public beaches closed to the public from 1941 to 1995 (during the 54 years Cooper's Island was a US Navy reserved area). It has nature trails and fine views of Nonsuch Island and Castle Harbor.
St. George's
Also known as Tortoise, and Tortus. 703 acres, Bermuda's first colonized island. Includes World Heritage Town of St. George. Now joined to Main by the Swing and Longbird Bridges and the Causeway. One of Bermuda's six principle islands. Historically significant.
Smith's
Number 67 on list of Bermuda National Parks and Reserves. 61 acres, in St. George's Harbor, St. George's Parish. Named for Sir Thomas Smith or Smythe, the first Governor of what later became the Somers Isles Company, an office he still held at the time of his death in 1625. He was an empire builder of immense energy and ability. The island is historically very significant, Bermuda's first settlement. It was here that Carter, Chard and Waters, who got the reputation of being the three "Kings of Bermuda" from 1610 to 1612, settled when they were the first accidental permanent colonists in Bermuda. They built cabins of palmetto, planted beans, watermelons, tobacco, maize, fished of the coast, hunted wild hogs, salted bacon and fish they caught and even made a fresh water catch. When the Plough arrived from England on July 11, 1612 with the first party of planned colonists, it went first to St. David's to discharge them then went two days later to an anchorage on the south shore of Smith's Island. Carter, Chard and Waters proudly displayed to Governor Richard Moore the varieties of garden produce they had grown. Moore was delighted because the Somers Isles Company in London had supplied him with 81 varieties of seed to try in Bermuda. Many of the first crops Virginia and the later American colonies had ever seen were planted on Smith's Island. It was the original home in Bermuda of the first planned settlers and they even made rock ovens for their food from the local limestone until they moved to St. George's Island and the Town of St. George in the summer and autumn of 1612. Twenty three acres on the western one third of the island are now a recreational area for Bermuda youth, owned jointly by the Bermuda Government and the Bermuda National Trust. It comes under the National Parks Act 1986. The Bermuda National Trust bought the acreage for $850,000 and the Bermuda Government paid the Trust $200,000 for a 23.5 percent share in the acreage. Thanks to local residents Mr. and Mrs. Robert Basist, the Trust was able to reforest certain areas it owns of the island with cedar trees.

2015. June 26. A raft of new discoveries on Smith's Island have helped archaeologists paint a clearer picture of what life was like for Bermuda's earliest settlers. The team led by Michael Jarvis from the University of Rochester have spent the last five weeks excavating tonnes of soil as they explore sites dating back to the early 1600s. Dr Jarvis and his crew of professors, graduates, undergraduates and volunteers have focused their efforts on the Oven Site on the eastern part of the island, which is believed to have been home to some of the Island's first inhabitants. "We have exposed two parts to this house," said Dr Jarvis. "The first part dates from around 1615 and we found two gigantic post holes that would have supported the old roof. A lot more English ceramics have been uncovered that backs up our belief of its origins. The people living in this house probably arrived in Bermuda in the first three years after the Sea Venture. We also found a water cistern with a plaster lining that would have been used to capture rain water off the thatched roof. Also what is significant is that we have not found any glass or nails, which further backs up that this humble structure had open windows and doors and was held together with wooden pegs. Even more significantly we have found evidence of what the earliest settlers used as infill in the walls. From our discoveries this year it would seem that they were using liquid mortar right from the earliest periods which provides invaluable information about how the earliest homes were built." The ongoing project to explore the origins of Smith's Island has been made possible thanks largely to the Bermuda National Trust. Over the last five weeks Dr Jarvis and his team have also carried out further excavation of two other sites on the island called the Cave Site and Small Pox Bay. "The Cave Site remains a real mystery," said Dr Jarvis. "We have found considerable evidence to suggest this was a site where everyone gathered on a regular basis. There's evidence of eating and drinking and socializing here and ceramics that date back to the early 18th century. This year we found a few different colored river pebbles that must have been imported from somewhere else, but it's intriguing to think why they were there. As for Small Pox Bay it would seem this is not your typical military site just inhabited by soldiers. We discovered children's toys and needles, buttons and hair brushes that would have belonged to women too so it would seem this area was used by families." The team of archaeologists will return to Smith's Island for the last time this year today before heading back to the US and covering over the area they have excavated in the last five weeks. They hope to return to Bermuda again next year to continue their work into one of the most untouched areas of land on the Island. Dr Jarvis added: "The crew has been phenomenal this year, they have worked in temperatures five degrees warmer than last year and shifted tonnes of earth. We have also had 15 Bermudian volunteers involved in the project which has been good to see. We very much appreciate their efforts and the efforts of everyone especially the National Trust who have made this project possible."

2015. May 22. A team of archaeologists will return to Smith's Island next week as they continue to explore one of the oldest homes that has been studied in Bermuda. Dr Michael Jarvis, from the University of Rochester, and his crew of professors, graduates, undergraduates and volunteers will initially focus on the "Oven Site" (right) on the eastern part of the island, which is believed to date back to the early 1600s. Last year the team made a series of breakthrough discoveries during the dig that helped them to date the old property, which has an oven cut into the rock. This summer they will be going deeper in the hope of discovering animal bones and other artifacts that will provide clues about who lived there and when. "At the end of last year we determined that the Oven Site evolved in two phases," Dr Jarvis said. "We think it began as one small room some time between 1613 and 1619, then in around 1640 they extended it and rebuilt the house. There is then evidence of it being occupied by Native Americans between 1640 and 1710 before the site was abandoned. In the 19th century quarrying dumped a tonne of rubble on the site and preserved it. We hope that by further excavating the site we will find out a lot more about who was there and what they were doing there as well as some valuable artifacts. This site is one of the first domestic sites to be found and studied in Bermuda. These were the very early settlers with perhaps a tobacco farm. We hope we can come back with the evidence to help prove that to scholars." The team will also be returning to several other dig sites that have been explored in the past few years around Smith's Island, including Cotton Hole Bight, Smallpox Bay and the new Cave Site. They initially believed Cotton Hole Bight might have been where Bermuda's first three settlers, Christopher Carter, Edward Waters and Edward Chard, set up camp on Smith's Island in 1610. Although the archaeological evidence did not support the hypothesis, Mr Jarvis said the team had not given up hope of finding the elusive "first home in Bermuda" which was on Smith's Island. They also plan to return to Smallpox Bay, where old military buttons from the 19th century were found last year, and the new Cave Site. Mr Jarvis said: "There is real mystery around the Cave Site. It does not figure on any of the old maps and was discovered quite by accident. The roof of the cave was very carefully chiseled out — someone took the trouble to do this, so we are looked to find out why and what it was used for." The team of archaeological enthusiasts will begin work on Smith's Island next Tuesday and the project is expected to last five weeks. Mr Jarvis is looking for volunteers to help with the work this summer. If you are interested contact him at Michael.jarvis@rochester.edu. To find out more about the work that has taken place on Smith's Island, go to Mr Jarvis's blog at www.smithsislandarchaeology.blogspot.com

Tobacco Rock
North of Achilles Bay, near St. Catherine's Point off St. George's Island. It preserves the memory of Bermuda's earliest crop in which at one time salaries and wages were paid. It was intended that tobacco be Bermuda's staple crop and laws were passed in England to protect it as such. But Bermuda soil and conditions were never suitable.
Whaler's
Near Smith's Island, St. George's Harbor.
Kindley Field Road
A Bermuda National Park. Named after Captain Field E. Kindley, US Army Air Force, after whom this road, the former US Kindley Air Force Base in Bermuda - see Former US military bases in Bermuda - and more landmarks are named. Number 53 on your free listing of Bermuda National Parks and Reserves. This is to the east and north of the airport with marine views of Ferry Reach.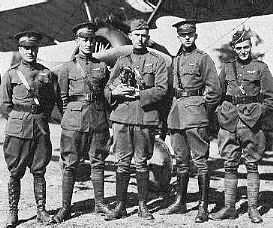 Center, Captain Field E. Kindley
Kindley Community Tennis Courts
Southside. Phone 293-5791. Also named after Captain Field E. Kindley, US Army Air Force, after whom this road, the former US Kindley Air Force Base in Bermuda - see Former US military bases in Bermuda - and more landmarks are named. At the former Officers' Club at the former Kindley AFB/USNAS military base, now civilianized. There are 4 asphalt courts, fees. Tennis attire is mandatory.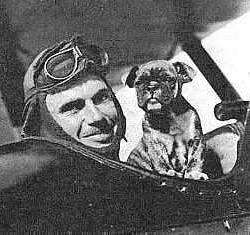 Center, Captain Field E Kindley with his bulldog Fokker.
Lover's Lake
An unusually-placed and very interesting but not easy to access because of the scrub and vegetation nearby small lake or large pond in a Bermuda National Park and Nature Reserve. Just off the Railway Trail, on the north side of Ferry Reach. So-called as it was once used for lovers and others with amorous intentions to go skinny-dipping. Was once a favorite spot for British Army soldiers based in Bermuda in barracks at St. George's to invite local girls to this place. Some locals now use it for the same reason. Not recommended for tourists.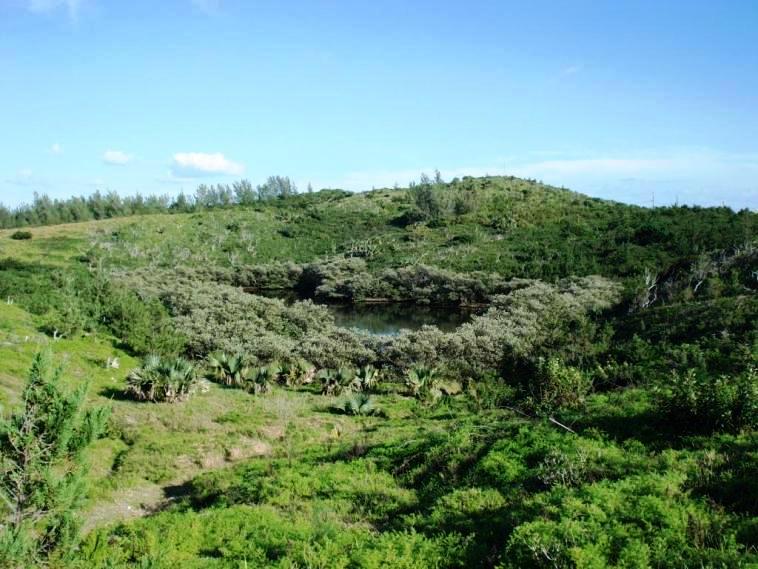 Lover's Lake
Longbird Bridge
See "Causeway."
Martello Tower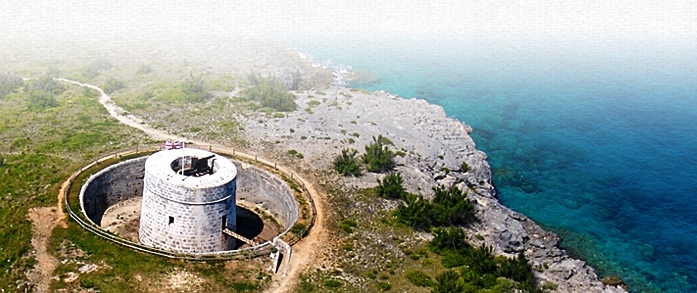 Built from 1823-1828 by the British Army then in Bermuda. It is the Island's only egg-shaped fort and with walls as thick as nine to 11-feet, the fort remained largely resistant to cannon fire. Restored in 2008, including bringing in an "18-pounder" cannon from Fort St. Catherine and creating a cannon mound on top of the building so it would look as it did in the 19th Century. The fort is open from 10 a.m. to 2 p.m. Monday to Friday in the summer and in the winter by appointment only, by calling the Parks Department. This is the only one in Bermuda ever built as part of the unique system of British military fortifications that once was so prominent along the English coast from Kent to Sussex and spawned their own name in British history. Two others were planned but never built as British Army fortifications protecting the old Royal Naval Dockyard against possible French or American attacks. This one was built after the one on the island of Barbuda in the Caribbean, after those in England.

They built the Martello Tower - see above photo - at Ferry Reach, with some help from the 96th Regiment from 1825. It is the Island's only egg-shaped fort and with walls as thick as nine to 11-feet, the fort remained largely resistant to cannon fire. Restored in 2008, including bringing in an "18-pounder" cannon from Fort St. Catherine and creating a cannon mound on top of the building so it would look as it did in the 19th Century. The fort is open from 10 a.m. to 2 p.m. Monday to Friday in the summer and in the winter by appointment only, by calling the Parks Department. This is the only one in Bermuda ever built as part of the unique system of British military fortifications that once was so prominent along the English coast from Kent to Sussex and spawned their own name in British history. Two others were planned but never built as British Army fortifications protecting the old Royal Naval Dockyard from possible French or American attacks. This one was built after the one on the island of Barbuda in the Caribbean, after those in England.

Martello towers – also known simply as Martellos – are generally around 40 feet in height and have an unusual rounded shape with thick walls of solid stonework. The round, curved appearance of the Martellos was implemented to enable the garrison of soldiers and officers that inhabited them to have complete 360 degree views.

The wide roofs made an ideal stage to hold a cannon, which was placed on a pivot and so also to rotate 360 degrees. The thick, stone walls made the Martello a sturdy platform, and also highly resistant to enemy cannon fire. Some of the Martellos also had a moat around them as a further protection from attack. Often, a single doorway is found 5m off the ground that could only be accessed by a removable ladder.

British Martellos were typically 2 or 3 floors high, and a base of 24 men plus 1 officer occupied them. The men lived on the first floor which was divided into separate rooms for cooking and sleeping. There was a cistern within the fort to provide the men with water, which was refilled with rain via an internal drainage system that linked to the roof. A fireplace was built into a wall on the first floor for heating, bathing and cooking. The ground floor was used as a stock room, where supplies of ammunition plus food & drinking water were kept.
Mullet Bay
A Bermuda National Park. number 57 on your free listing of Bermuda National Parks and Reserves, is opposite and also has fine marine views of Mullet Bay.
Naval Tanks Hill
Above Tobacco Bay and its lovely ocean view park, it takes its name from old whitewashed naval water tanks cut into the hill. They supplied naval vessels from 1798 when the Royal Navy of the United Kingdom first established itself in Bermuda. They did so until about 1880, then the Royal Navy got its water from the Royal Naval Dockyard 20 miles away. Then these tanks supplied water to the British Army garrison overlooking the Town of St. George in the parish for decades. Now the tanks are owned by the Bermuda Government.
Restaurants in the town or Parish
See Bermuda Cuisine.
Rocky Hill Park
With a small beach. A Bermuda National Park. With fine marine views of the North Shore overlooking Mullet Bay.
St. David's Island

Starwood Hotel, St. Georges on site of old Club Med
Artist's impressions of the once-planned but now cancelled new Park Hyatt Hotel. To be replaced by a five star St Regis, Starwood Hotels resort. See below.
2015. March 18. Developer Desarrollos Hotelco Group has signed a statement of intent with Starwood Hotels and Resorts, Tourism Minister Shawn Crockwell told the House on Monday. He made the statement while clarifying an answer he gave to the question in an earlier session of Parliament, when he stated that the Starwood Group had an operators agreement with the developer. Progressive Labour Party MP Lovetta Foggo had asked in the March 11 session what commitments the Starwood Group had made regarding the development of a new hotel at the former Club Med property, officially called the St George's tourism development site. Mr Crockwell said on Monday: I provide clarification that the Starwood Hotels and Resort and Desarrollos Hotel group, the chosen developer for the St Georges tourism development site, have a signed term sheet and [the parties] are working towards finalizing the hotel management and related agreement over the coming weeks. It was explained that term sheet could be defined as the parties statement of intent. The Desarrollos Hotelco Group was selected from five companies to redevelop the 124-acre Club Med site. It maintains a low profile and does not appear to have a website. The proposed development includes a 238-room hotel and the renovation of the 18-hole, Robert Trent Jones-designed St Georges Golf Course. The resort will also include sixteen hotel residences, twenty-four golf villas, sixteen estate residences consisting of three and four-bedroom residences, spa and fitness centre, meeting rooms and ballroom, casino, swimming pools, pool bar and grill, a speciality restaurant. Attempts to develop the property included plans by Bazarian International Financial Associates for a Park Hyatt Resort, which was supposed to open in 2012. In October 2012, the contract was terminated and the Park Hyatt Hotel Act was repealed. Originally built as a Holiday Inn, it changed to Loews and was then taken over by Club Med. It closed in 1988 and was imploded in 2008.
2015. March 12. The construction of a resort at the former Club Med site will not commence in May but later this year, Tourism Minister Shawn Crockwell informed the House of Assembly. The timeline announced in December for the long-awaited development changed due to extended negotiations, Mr Crockwell said. Questioned at length by Opposition Members of Parliament yesterday, Mr Crockwell said: "We are still looking to have ground broken this year — hopefully toward the end of summer." His remarks followed extensive questioning about the Bermuda Tourism Authority that sparked a rebuke from Speaker of the House Randy Horton. Mr Crockwell told Zane DeSilva, the Shadow Minister for Tourism, that a switch from the original brand company to the new St Regis hotel brand had delayed the Club Med development from starting as soon as hoped. A deadline for full financing of the development has been set for "the early part of May." Starwood Hotels signed an operator's agreement with the developer, Desarrollos Hotelco Group, "within the last few weeks", Mr Crockwell told the House. He said he was informed at the time by Ronald Sutherland, the American consultant who represents the Bermuda Government. Mr Crockwell also told MPs that the Government was not privy to all details of the agreement between the developer and the hotel brand. He said the agreement was based in part on unspecified development and operating concessions for the project in St George's. Questioned by Opposition Leader Marc Bean, the minister said a government contingent had met recently with local banks to discuss the debts in connection with the development. The developer has committed more than 50 per cent equity in the property, Mr Crockwell added. "There are discussions between the brand and the developer in terms of equity, which I am not in a position to discuss," he said.
2014. December 13. Developers Desarrollos Hotelco Group have been chosen for a five-star St Regis, Starwood hotels resort to be developed in St George's, starting next May. Phase one of the development will cost $120 million, according to Tourism Minister Shawn Crockwell, and will include 122 rooms and eight residences. Phase two will deliver four large estate villas and 22 golf villas, Mr Crockwell told MPs yesterday, with Opposition members questioning why so little could be gleaned online about the developers. Mr Crockwell called Desarrollos a family business, adding that they had completed due diligence. He said there would be an appropriate press conference on their plans at the groundbreaking stage. The Venezuelan developers, who had an exclusive negotiating period to put a resort on the old Club Med site, saw that period extended in October. It would have expired today. Construction should begin in May and take 16 months. The group supports having a casino at the site, but the final decision to licence it would lie with a Commission. The Minister hailed the news as a "significant vote of confidence, confirming efforts by Government and the Bermuda Tourism Authority to secure direct long term inward investment and permanent jobs. This luxury resort development will be a tremendous positive impact to our Island and we are moving quickly toward finalizing the customary agreements." Mr Crockwell ascribed the delay to Desarrollos assembling its "critical path items for pre-development, development and operation, as well as settling the brand agreement with a selected hotel operator." Yesterday's eleventh-hour announcement for the long vacant brownfield site in St George's was the biggest step since Mr Crockwell declared in May that a Memorandum of Understanding had been signed with the group. The Progressive Labour Party has voiced skepticism about the reputability of Desarrollos during debates in recent months. The Minister hinted that the developers were currently in the process of creating a website that might answer questions. The initial proposal was for a 238-room hotel including a casino, the renovation of the St George's Golf Course, 16 hotel residences, 24 golf villas and 16 estate residences.
2014. October 22. Developers Desarrollos have been given an extra 60 days to finalize their plans to build a luxury brand hotel on the old Club Med site in St George's The initial exclusive negotiation period between Government and the Desarrollos Hotelco Group (DHG) expired on October 8, and has now been extended to December 13. Yesterday Transport and Tourism Development Minister, Shawn Crockwell, revealed that the developer has chosen Starwood as their luxury brand partner. And he told The Royal Gazette that he remained confident that ground would be broken on the eagerly awaited project in the first half of 2015. "On May 23, 2014 I announced that the Bermuda Government entered into an exclusive negotiation period with international resort hotel developer Desarrollos Hotelco Group to construct a world class full service resort on the St George's Tourism Development site. The exclusivity period commenced on 9th June, 2014 and expired on 8th October, 2014. Over the course of the 120-day exclusivity period we have made steady progress working through our terms of reference, and DHG are currently fully engrossed in the due diligence process with Starwood, their preferred high end luxury brand partner for this project. Mr Crockwell said that the move to provide developers with an extension was "not uncommon" practice and welcomed the news that DHG had partnered with Starwood. "Starwood is a major global hotel and resort company that operates a number of luxury marquee brands including the iconic St Regis, Le Meridian, and the Luxury Collection brands. In an effort to ensure we maintain and continue progress the Government has extended the exclusivity period for a further 60 days that will expire on December 13, 2014. The primary objectives during the extension period are the finalizing of the brand agreement and the approval of pre-development, development and operation commencement critical path items."
2014. June 17. A total of five firms tendered for the redevelopment of the Club Med site in St Georges, MPs have heard. But Tourism Minister Shawn Crockwell declined to name the losing finalist in a contest which saw the field whittled down to two before the Venezuelan Desarrollos Hotelco Group won. "As we have entered into a 120-day exclusivity period with a chosen developer, it would be inappropriate to disclose the name of the other short listed developer during this period," he said. And he explained that if there were problems with the Desarrallos deal the second developer could be called on to take over. Mr Crockwell said: "To disclose the name of the finalist at this stage may unduly prejudice the Government's position." He was speaking after St David's PLP MP Lovitta Foggo asked a series of questions relating to the deal, announced last month. Ms Foggo also asked why Desarrollos had been given a four-month exclusivity period for negotiations and when that time slot would expire. Mr Crockwell said: "The Desarrollos Hotelco Group is a reputable company with a proven track record of success with hotel developments in the Caribbean. They have strong relationships with high end hotel brands and their proposal was well-aligned with the objectives that were set out in the request for proposals (RFP) augmented by a very good oral presentation. The 120-day period was a specific requirement set out by us in the RFP and is a reasonable period of time to allow the chosen developer and the Government to reach a conclusion in the process." The other companies that submitted unsuccessful bids were the Ellipse Consortium, Dolphin Capital Partners, Jambo/Chef and Sutton Park Partners. Shadow Finance Minister David Burt questioned why Desarallos did not appear to have an online presence although an internet search does throw up references to a number of deals the firm has been involved in, including the development of a five star resort in Aruba. Mr Crockwell said the lack of online information in this day and age is unusual but that it was not a cause for concern.
2014. May 24. St George's MP Kenneth Bascome has hailed the announcement that his area could get a new hotel and casino as great news. Mr Bascome said the proposed redevelopment of the former Club Med site was not just a boost for the East End, but Bermuda as a whole. And the Old Towne's former mayor last night praised Tourism Minister Shawn Crockwell for making the agreement possible. While the Government backbencher acknowledged that only a Memorandum of Understanding had been signed with developers Desarrollos Hotelco Group, he expressed hope that negotiations over the next four months would result in a development. "It will not be allowed to go on for four years before this group is finally told that they have exhausted their exclusivity," Mr Bascome said in a reference to Carl Bazarian's drawn out but ultimately futile attempt to develop the location between 2008 and 2012. "I believe this is great news not only for the community of St George but for Bermuda as a whole. I believe that we need to focus on taking this country where it needs to go by creating jobs and bringing in foreign investment. I have always said that, as an OBA MP, I would have access to Ministers and be able to do things for my community through having that access. I would like to thank Minister Shawn Crockwell and his support staff for selecting this group. Hopefully by September we will know if they are in a position to move forward with their proposal." Earlier yesterday Mr Crockwell told Parliament that St Georges could get a world class, full service resort site as a result of the plan. The 238-room hotel proposed by the Venezuelan hotel development group Desarrollos Hotelco includes a casino, Mr Crockwell said, along with the renovation of the St George's Golf Course, 16 hotel residences, 24 golf villas and 16 estate residences. Government on Tuesday signed an exclusive 120-day negotiation period with the developer, Mr Crockwell told the House, promising to keep MPs fully apprised of its progress. The Desarrollos Hotelco Group recently received conditional planning approval to build a 380 room JW Marriott Hotel and casino in the Turks and Caicos the result of a 2012 memorandum of understanding with that nation to develop a $500 million series of hotels. The company has also been responsible for developing the JW Marriott, Marriott Playa Grande and Renaissance in Venezuela, along with the 320-room Ritz Carlton Aruba. Addressing the House of Assembly, Mr Crockwell said the announcement was a testament to the Government's focus to create an inviting business environment to attract investment and create jobs. "Desarrollos is an experienced Venezuelan real estate and hotel development group. The company was founded in 1997 and over the years Desarrollos has developed many commercial, residential and hospitality real estate projects in Latin America and the Caribbean region. The exclusive negotiation period will allow the Government and Desarrollos to meet with both internal and external stakeholders, negotiate terms, prepare the relevant documentation to finalize agreements to construct and operate a world class luxury resort development on the 124-acre St. Georges Tourism Development Site. The selection of Desarrollos resulted from a thorough Request for Proposal (RFP) process that had the stated objective to provide a high quality tourism development that will complement the St. Georges UNESCO World Heritage Site designation and accentuate the historical significance of the area while providing economic opportunities for the people of St. Georges and Bermuda." He stated that more than a dozen international developers and investment companies expressed interest in the project, and five written submissions were received by the Ministry by the March 31 deadline, however he refused to name the unsuccessful applicants. "By no means was it an easy decision as both short-listed finalists submitted impressive proposals that were augmented with very detailed oral presentations that highlighted their desire and enthusiasm for the project but most importantly their proven ability to deliver projects was evidenced," Mr Crockwell said. "Ultimately, Desarrollos was chosen. This announcement is exciting news for Bermuda as the benefits of this development are significant to the revitalization of our tourism industry, the St Georges community and Bermuda as a whole. This development has the potential to spur other developments and provide exponential employment opportunities. Therefore, I strongly encourage Honourable members and all Bermudians to collectively work together and do our utmost to ensure the success of this project." Mr Crockwell denied a suggestion by Opposition Leader Marc Bean that the RFP process for the Club Med site had been compromised by the so-called Jetgate saga. "Not at all," the Tourism Minister replied. The Minister also told the PLP's Glenn Blakeney he saw no conflict of interest in Tourism Authority chairman David Dodwell's involvement in vetting the proposal. Mr Crockwell refused to name the two companies who were short-listed for the resort project but weren't ultimately successful, saying they might not wish to be revealed. And, on the potential for a casino, the Minister said it rested on the application for a licence once the Gaming Commission is established. "It's not critical to the success of the site, " he said. The St George's site previously housed the Club Med resort, which closed up shop in 1988. The building remained vacant for 20 years before being torn down. US businessman Mr Bazarian was signed up to develop a Park Hyatt resort on the site but the development agreement was later scrapped because of contract breaches. Government repealed the Act of Parliament granting the developer a 262-year lease on the site last September, opening up the way for new developers to come forward, and put out a RFP for the property in January.
2014. May 23. Government is today set to announce a developer has been signed up for the old Club Med site in St George's. Tourism Minister Shawn Crockwell is slated to make a St Georges tourism announcement in the House of Assembly this morning. And it is thought it will involve the former hotel site, which has lain unused for years since Club Med pulled out of Bermuda in the 1980s. The site could also become the home of the Island's first casino, if legislation allowing gambling in Bermuda is passed as expected next month. Premier Michael Dunkley yesterday declined to comment on the specifics of the announcement. But he said: "There will be a big announcement that has great potential for Bermuda going forward. I think people are going to see, in spite of some of the clouds of negativity we have seen over the past couple of weeks, the work of Government has still gone on and progress has been made. I'm just excited to hear the Ministerial statement in the House when he reads it out. People need to understand how we get here because a lot of people think you just go and find somebody. There was a tourism summit last summer and we had investors from all over the world who came to the table and talked to us about what they thought Bermuda needed to attract people, what type of facilities Bermuda needed. Out of that, the request for proposals was put together for the East End facility and we've worked through that process. The Minister for Tourism Mr Crockwell today must feel tremendously satisfied that he's in this position." Mr Crockwell also declined to comment on details of the deal. But he said: I'm very excited we can make this announcement despite what's been going on, we've been hard at work and I think its going to be a very exciting announcement." St Georges North MP Kenny Bascome, a former Mayor of the Old Town, said: "St George's is the jewel of Bermuda. There are a number of small entrepreneurs that have opened in St George's. they must have some kind of vision that something is going to happen. I hope things work out to allow them to be successful." The former hotel lay derelict for 20 years until the building was demolished with explosives in 2008 and the site cleared.
2013. September 21. Parliament has repealed the Park Hyatt (St. Georges) Resort Act, opening the way for Government to negotiate fresh development deals for the former Club Med site. The Opposition Progressive Labour Party lost no time in supporting the measures but demanded that Government tear up the lease of Daniel's Head as well, as the owners of the 9 Beaches resort had also failed to meet their obligations and owed money to Government. Government charged that the PLP had made mistakes in its handling of the Park Hyatt, sparking lively debate in the House of Assembly. And independent MP Terry Lister welcomed the bill saying its a chance to put the last developer, Mr Bazarian or whatever his name is, behind us and move forward. Mr Lister suggested that the golf course should be developed separately. "The efforts that have been made in the last two years to bring tourists from Dockyard to St Georges have faltered. They have not really worked. We need to do as much as we can to rebuild," Mr Lister said. Former St Georges Mayor Kenneth Bascome said he had spoken to prospective developers of the property and that a new project should begin soon. That led Shadow Attorney General Kim Wilson to question why it took so long to repeal the bill. "We are looking at and recognizing a decision that was made that was entirely inappropriate, that was ill advised, that we asked for the former government to consider carefully before encumbering the country and we got absolute total push back with complete 100 percent push back," responded Health Minister Pat Gordon-Pamplin. Developer Carl Bazarian won the go ahead to develop the 125 acre property in 2008 with a 262 year lease. But he was unable to secure financing and could not meet the agreed deadline to break ground on the project. And the former PLP administration terminated the agreement last year before losing the general election. The repeal Act finalizes the termination of the lease and formally returns the land back to the Government. Ms Gordon-Pamplin described the deal with Mr Bazarian as a mammoth mistake which had made no sense in the first instance and that PLP MPs had failed the country by not questioning it at the time. PLP MPs defended their party's actions, saying all parties to the agreement had acted in good faith, due diligence had taken place but the global financial collapse had soured the investment climate. I don't think we should cast an aspersion on the Government or the parties involved," said Opposition MP Glen Blakeney. But Government whip Cole Simons rose to say that the PLP should admit that it made a mistake as it had not done enough due diligence on the developer. He didn't have the resources. If he had had the money we would have a hotel today. There was no reason why they closed down that golf course when they were nowhere near developing the hotel. People lost jobs and we have nothing to show for it."
2013. January 26. The former Progressive Labour Party Government - which lost power in the Bermuda General Election of 17 December 2012 - severed its ties with US developer Carl Bazarian. However, new Tourism Minister Shawn Crockwell offered no official comment on the status of the long-stalled deal to put a Park Hyatt hotel in place at the East End. Told that Bermuda's Royal Gazette newspaper had learned from a reliable source that the deal had fallen apart, Mr Crockwell responded: "It would be premature for me to comment. I have had some provisional briefings next week and the point person from Government will be giving me a briefing on all the developments, especially Park Hyatt. As soon as I have had the briefing I will speak to the press." The long inaction after Mr Bazarian's October pledge to break ground on the former Club Med site, once permits were in place, prompted calls from environmentalists for Government to drop its development agreement. The beleaguered project is now mired in legal disputes after the previous government dropped its connection with the developer. Originally hoped to get underway on 2007, the Park Hyatt resort in the Old Town was lately hoped to be finished by 2015.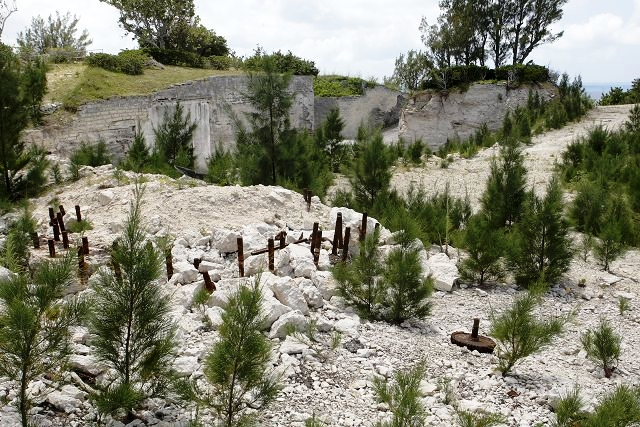 Site of planned hotel never built, Royal Gazette photo
July 27, 2012. It was revealed that prolonged planning process for the Park Hyatt Resort has caused the project to lose a portion of its financing. However the project is still moving forward, according to E Michael Jones, local representative for developer Carl Bazarian. Construction should have been completed within 48 months after the site was cleared in 2008 — ground has yet to be broken. Mr Jones insisted yesterday that developers are in talks with Government to extend that deadline, and the bulk of financing remains in place. Mr Jones said: "Because planning has taken so long, some people on the financing side have moved on, but Mr Bazarian is still working very hard to finish the last tiny details of what has to be done. At this point we are just looking for the last couple of dollars. The vast majority of the $294 million is still in place. We know that this has taken an extensively long time, but we hope the St George's community will support us with this venture." First announced in 2007, the $294 million hotel project was said to include 100 rooms and suites on the site of the former Club Med hotel, along with 140 condos and 40 fractional units. The project was originally expected to be completed by spring of 2011. In January 2010, Mr Bazarian announced that financing for the project was in place, and that he hoped work on the site would begin by the end of the year. Mr Jones said yesterday: "The lease calls for work to be completed there within a certain time frame, but the reality is that it can take a long time to get through planning. Keep in mind that there is not an SDO for this development. Members of the community had objected to some aspects of the plan, and that work to address the issues had led to the planning process taking longer than anticipated. There are some things the community have expressed concerns about but we are still trying to work towards to see if the changes can be fit into the plans. Mr Jones said: "I understand that some people would not believe the project was moving forward until ground is broken, but I ask for the community to continue to support the effort to bring a new hotel to the town. There are any number of hotel projects in Bermuda that are on the cards. This project is much further along than any other project. It's taken a long time. We started this in 2007. It's now 2012. It's taken a long time to get where we are. I can see, and Mr Bazarian can understand, that some people will not believe it until they see it. In the meantime, I believe any support given to the project will be helpful." Asked when the project would finally break ground, Mr Jones said they hoped work would begin on the site "soon." Meanwhile, he said: "St George's Golf Course was officially returned to the developer on June 30 and work has now begun to improve its condition. The work on the grass was started this weekend. As many in the community know, we made the golf course available through the Chamber of Commerce and the St George's Club for $1 a year. We were convinced that it would be a good thing for the St George's community. It didn't work out as well as we had hoped, but we are now trying to return the course to a better condition."
September 2011. Plans for the proposed Park Hyatt resort received planning approval with 45 conditions attached. The Development Applications Board agreed to the controversial plans at a meeting on August 31. E Michael Jones, representative of developer Carl Bazarian, stated: "We are very excited to have approval and we look forward to the process of doing the detailed drawings and following that, breaking ground. Park Hyatt is also very excited and looking forward to operating a premier resort in St George's. I would like to take this opportunity to thank the DAB for their conscientious and careful deliberations of these plans and, on behalf of Carl Bazarian, I would like to indicate that we will honour our commitments to the residents of St George's. We look forward to supporting the business community and the residents of St George's and we anticipate that once construction gets underway, this will revitalise the town, which deserves and needs it." Mr Jones said it could take six to nine months to draft the detailed plans and get them approved. He said construction could begin immediately afterwards and was likely to take about two years. An early version of the application was first submitted last September, but was revised due to concerns about plans to adapt Fort Albert into a garden and spa. Revised plans were submitted earlier this year, leaving the historic fort untouched apart from some possible repairs and moving the spa facility to the resort's golf club. The revised plans also proved controversial, receiving hundreds of objections from environmental groups and area residents. The utilities site, which is expected to include a reverse osmosis plant and a sewage treatment facility had been an area of contention between the developers and residents of the Old Military Road area. Residents expressed concern that the site, to be constructed near the entrance to the resort, would produce odour and noise. The developers however maintained that the site would be state-of-the-art and cause no such issues. According to the minutes of the Development Applications Board meeting on August 31, some members of the board still expressed concerns about aspects of the resort, including the utilities site. A section of the minutes reads: "In further discussion of the proposal, some members remained concerned about the proposed utilities site and (felt) that there were alternate sites within the resort better suited to that aspect of the proposal. In response, officers reiterated that permission in principle for the utility site in this particular location has been granted by the Special Act. It was therefore not open to members to consider the location at this stage. Instead, they needed to be satisfied that detailed issues were acceptable through a combination of proposed plans and supporting conditions. In this respect, officers felt that the impact of the utilities site could be successfully mitigated."
Among the 45 conditions included in the approval were a minimum of 10ft of existing vegetation along Old Military Road should be retained as a buffer around the utility site. And other technical details, such as the ongoing monitoring of aspects, including the odour and noise of the utility site, must be provided and approved. Other conditions included in the approval touched on the historical aspects of the site, calling for an engineer's report on how historic features such as Fort Albert, Fort Victoria and Fort William (Gunpowder Tavern) would be protected or modified. The approval also reiterated that a hotel must be built before any residential units are conveyed or occupied, a condition that had been included in the ground lease on the site. The proposed $300-million resort would also include almost 40 buildings, including a 100-room hotel spread over four buildings, 122 residential units, a redesigned golf course and a fitness centre. An off-site staff housing facility with 90 living quarters is also included in the plans, along with a beachside restaurant on Fort St Catherine's Beach.
October 22, 2010. It was announced by then-Premier and Minister of Tourism Ewart Brown that ground will be broken by November 2011 for the new Park Hyatt Bermuda. The hotel will be built on the old Club Med site. Dr. Brown announced that the Park Hyatt group had agreed to become an equity stake holder. Previously, they had agreed to manage the planned new resort facility. Dr. Brown said the hotel chain was going to invest "millions of dollars" into the project which is thought to be costing in the region of $300 million. In 2008 Government signed a 262-year lease with Mr. Bazarian after paying for the demolition of the former Club Med hotel. Mr. Bazarian said the Park Hyatt Group's investment should allay the fears of those who doubted the hotel project would go ahead in the current economic climate. He confirmed that his company had obtained a loan from HSBC and invested its own money into the $300 million development. To date, the Park Hyatt group have had about eight visits including their operations department and their development department. They made this investment because they believe they will see returns on their money. Park Hyatt's Director of Development and Corporate Communications is Laurie Cole.The development will be built "concurrently" Mr. Bazarian said. It will include the 100-room Park Hyatt Hotel as well as 71 hotel condominiums, 39 villa residences and 12 single family homes. Also on the 125-acre site will be an 18-hole Nick Faldo-designed golf course, an 18,000 square-foot spa and fitness centre as well as two tennis courts. Guests will be able to dine at two full service restaurants and two cafés or enjoy the Beach Club. There will also be staff housing for 160 employees and an on-site wastewater treatment plant and reverse osmosis water purification facility. Mr. Bazarian added that the terms of the 262-year lease had not changed with the new investors. "We are waiting on planning. Once we have planning we will go ahead with meeting various construction schemes and then start building. No one has been chosen yet to build the development. We are hoping to break ground in November 2011, but if planning comes through sooner we can begin sooner. A project this size could take 24-30 months to complete."
In December 2008 Luxury hotel chain Park Hyatt signed a management agreement with developer Carl Bazarian to run a new $294 million 5-star hotel at the old Club Med site. The signing witnessed by officials who included Premier Ewart Brown and six-time Major winner Nick Faldo, who will redesign the St. George's Golf Course. Mr. Bazarian said work would begin in 2009 and the hotel should be ready by the first quarter of 2012 or even late 2011. Park Hyatt Bermuda will offer a 100-room hotel, 111 visitor units and approximately 30 fractional ownership units. The resort will also include four eating outlets, a 14,000 square-foot Hyatt Pure spa and fitness center, a private beach club, two swimming pools, tennis courts and nearly 4,000 square feet of meeting and function space. When completed the development will usher in the tourism revival St. George's has been promised for decades. Mr. Faldo has lived in Bermuda for two years. Dr. Brown said attracting developers and investors to Bermuda to build new hotel product was a colossal undertaking. In December 2008 Business Traveler Magazine named Park Hyatt the best hotel chain in the world, another international award for a chain that consistently accumulates accolades. There are 24 Park Hyatt brand hotels across the world with an additional 10 under development. Current locations include; Baku, Beaver Creek, Beijing, Buenos Aires, Canberra, Chicago, Dubai, Goa, Hamburg, Istanbul, Melbourne, Mendoza, Milan, Moscow, Paris, Philadelphia, Saigon, Seoul, Shanghai, Sydney, Tokyo, Toronto, Washington DC, and Zurich.
Time line
Old Club Med Hotel demolished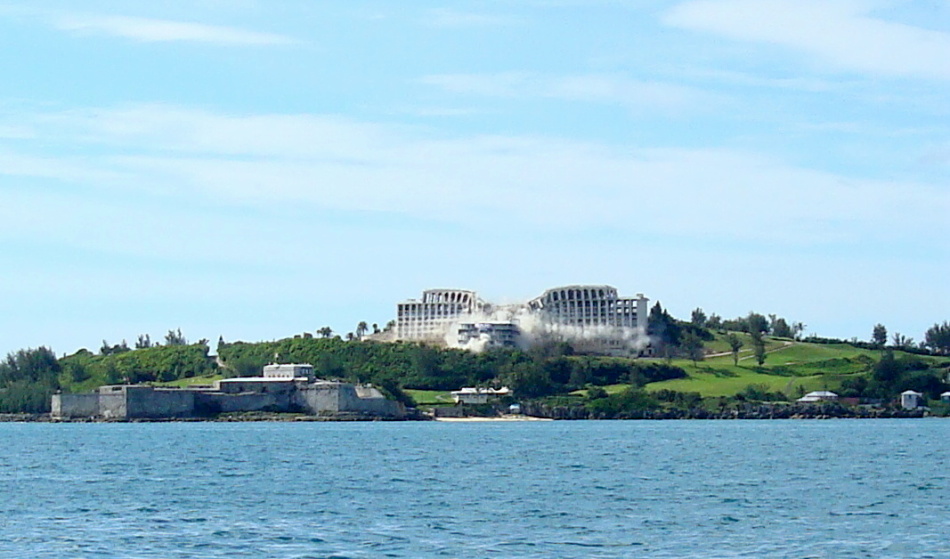 Old Club Med, imploded at 10 am.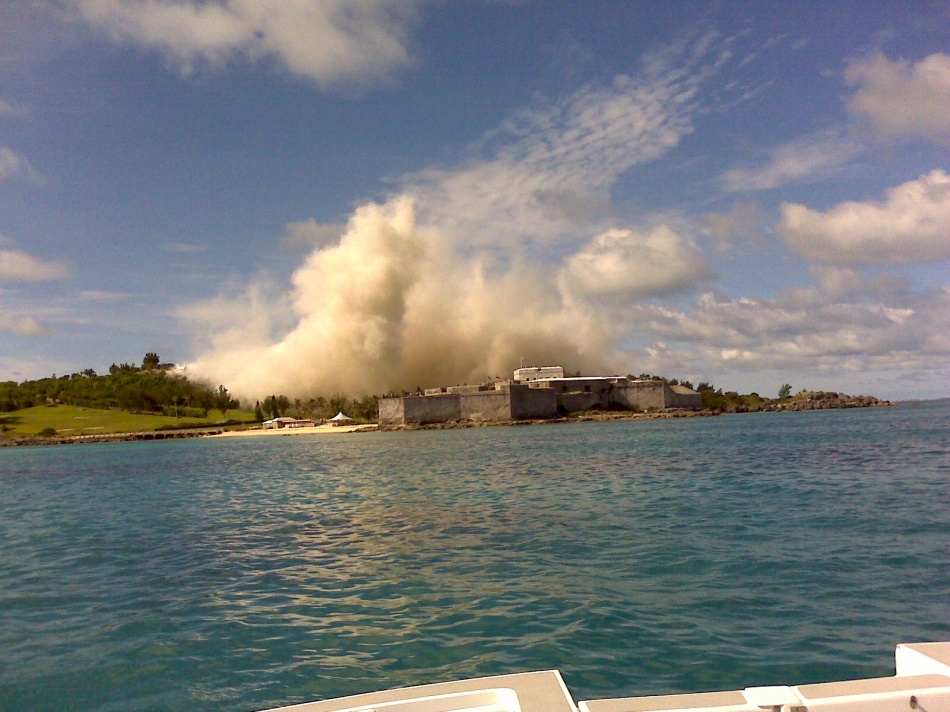 Old Club Med site, after implosion at 10 am August 25, 2008. After more than 2,500 truckloads of demolition debris have been cleared away, construction can begin on the flagship new hotel, to be Bermuda's newest, to be managed by Park Hyatt.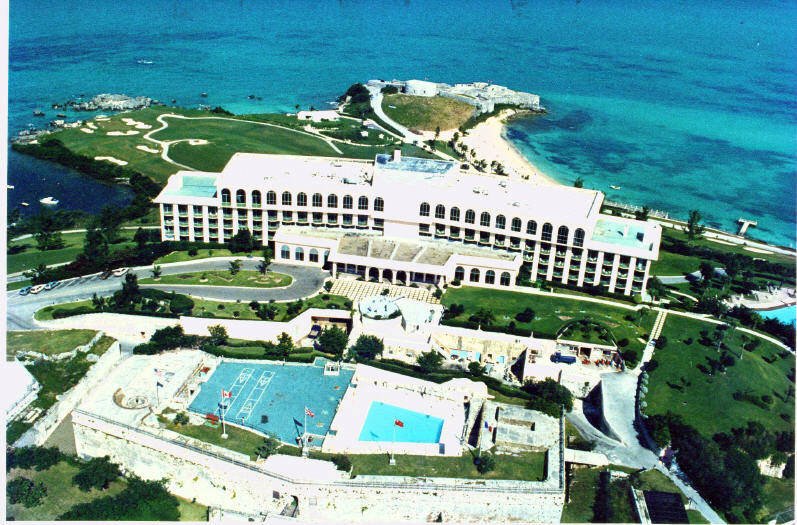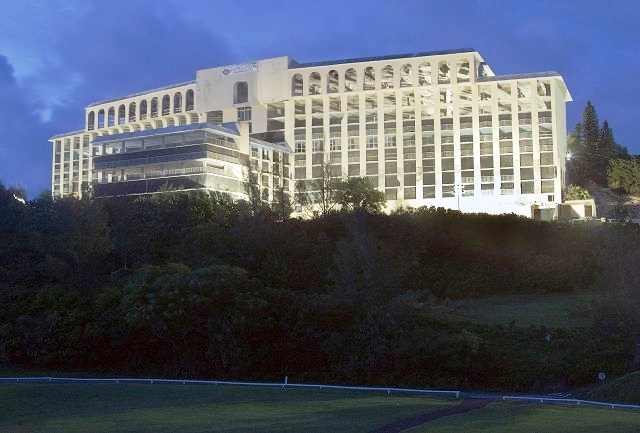 Former Club Med, now historic pictures, imploded, no longer a distinct landmark for vessels and aircraft
1973. February 15. Opening date of large new hotel in St. George's, the Holiday Inn (later, Loews's Inn, later Club Med). It had a sad history and was finally demolished in 2008 in hope of having a new hotel. Present in 1973 were personalities including the Premier, Minister of Tourism and MCPs including Sir Dudley Spurling.
On August 25, 2008 at 10 am the huge building shown above was finally imploded, recorded on television and by the Discovery Channel of the USA, to make way for a new Park Hyatt Hotel. With the property Bermuda Government owned, it had been abandoned since 1989 and was up for lease. The Park Hyatt (St. George's) Resort Act 2008 places ownership of the land south of St. Catherine's Point earmarked for the hotel and golf course in the hands of Government. It will then be leased to developer Addax Holdings Ltd. for Bazarian International who have promised to produce in 2009 or thereabouts the brand-new Park Hyatt (St. George's) Resort. D. H. Griffin Wrecking Company, of North Carolina, won the contract for the implosion of the ten-storey building and began preparing the site for implosion on July 16, 2008. Griffin owner Rusty Griffin and his employees drilled a total of 2,000 holes into the various columns that support the structure. The holes were later filled with dynamite, over 700 pounds in total, to ensure the building's implosion. The explosions were scheduled to bring down the building in a carefully timed and organized manner, like a line of dominoes. Explosions in the core of the building, the old elevator shafts, weakened the centre of the structure first, pulling the wings of the hotel inward. More explosions followed moments later to weaken more of the structure, feeding the collapse. In total, there were 12 "slices" leading outward, each timed to bring the building down onto itself, rather then falling away. T. H. P. of Ohio conducted engineering surveys of the structure to ensure it was imploded safely. All asbestos-containing material were removed from the site before implosion occured and local contractors only will used to remove the debris and rubble as soon as it has been deemed safe to do so. The asbestos was taken to the Government quarry for storage in conditions approved by the Ministry of Health. All living in the area near the site were evacuated from the area temporarily and cared for by the Government at another location. Residents living in GE03 and GE05 postal codes received brochures in the mail and were advised to block their roof gutters. Bermuda Water Consultants monitored air and water for pollution levels to make sure there were no health risks.
The Bermuda Government is committed to handing over a clean site to developer Bazarian International on December 31, 2008, ahead of the creation of a $294 million dollar Park Hyatt hotel to be managed by Park Hyatt, plus residence complex (condominiums, see below) and golf course. The new complex proposed for the Club Med site includes a 200-room hotel as well as 140 condos, some of which will be available for hotel guests, and 40 fractional ownership units. It's a $294 million project that will include swimming pools, tennis courts, five restaurants, bars and an 18-hole golf course designed by champion golfer Nick Faldo. In March 2008, Mr. Bazarian of Bazarian International also announced that he had entered a deal with Park Hyatt hotel chain as the operator and brand of the development.
He also said his company was also interested in enhancing Fort Albert and Fort Victoria, which he claimed were also part of the property. "We'll definitely have it built by 2012. It's going to be spectacular. We are going to keep to the culture of the UN Heritage concept. We want to use the forts and enhance them." Before that can take place, however, David Durham, of Building Blocks Construction, will have to truck away three to four thousand tons of debris. They would try to recycle as many materials as possible, but that the work could take between six to eight weeks. The debris that cannot be recycled will be dumped at the Frederick L. Wade Airport dump.
The move will finally end a deadlock on the derelict facility which has been a source of frustration for St. George's residents since Club Med closed in 1988. It had an uneasy life. It had started as a Holiday Inn, which failed. It became a Loews's Bermuda Inn, which failed, then a Club Med Hotel. The Park Hyatt (St. George's) Resort Act 2008 also sets out the concessions and terms of lease for the resort, placing ownership of land south of St. Catherine's Point in the hands of Government. Developer Addax Holdings Ltd., for Bazarian International, will be granted a 131-year hotel lease. An annex to the Act also asked the House of Assembly and Senate to approve an initial 120-year lease for the additional 11.77 acres of St. George's Club to 'St. G Club Ltd', for an annual rent of $200,000. Regarding the hotel lease, the Minister of Works and Engineering will be responsible for leasing land to the developer for up to 131 years, with an "automatic renewal" for a further 131. The lease for the 180 condominiums (40 of which will be owned by tourists on a fractional basis) will be for 262 years. When the owner is not in the unit, the unit will be voluntarily rented out through the hotel to transient visitors. The fractional units will be subject to all of the services and amenities that are afforded to a regular hotel room, such as housekeeping, bellman, etc. The Park Hyatt development will also include staff housing, The development will also include staff housing (to be situated on land off Redboat Lane North, a sewage treatment and water desalination plant, reverse osmosis plant, beach club, tennis courts, sun deck, docking facilities, restaurants, shops, a spa and fitness centre. Commercial and service vehicles will be allowed to bypass the St. George's Traffic Ordinance 1967, in that they will have access "to travel on certain routes that would otherwise be restricted". They are granted access to the hotel via Government Hill Road and also Wellington Street, and "any other alternative route, as may be necessary from time to time". Speed limits however, will be in force. The hotel concessions granted to the developer by the Act include:
One year's "full relief" on customs import duty for building materials, furnishings, fixtures and construction equipment;

Five years' exemption from land tax for the hotel, fractional and condo units;

Five years' exemption from hotel occupancy tax to the equivalent amount spent on sales, advertising and marketing of the Park Hyatt hotel and golf course;

Five years' exemption from hotel occupancy tax to the value of 50 percent of the amount spent on Bermudian entertainers;

Five years' employer's payroll tax exemption to cover 100 percent of training and education costs for Bermudian employees (to a maximum 90 percent tax exemption);

A reduction in the Bermuda Immigration Protection Act 1956 land-holding charge for first disposition of each fractional share, from 18 percent of the value of the share to 10 percent;

Full exemption from the land-holding charge for first disposition of a condo unit, which must be rented out by the hotel to tourists for ten months of the year. Otherwise the charge is 18 percent of the value of the condo. And if the licence holder opts out of the rental programme, the land-holding charge is ten percent the original value of the condo;

Full exemption from the Bermuda Immigration and Protection (Rental and Use) Regulations 2007 charge on the rental of a unit, provided the condo is rented by the hotel to tourists for ten months of the year.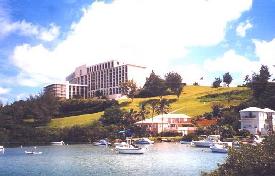 Until August 25, 2008 it was very big, shuttered-up building on the top of the hill near Fort St. Catherine Beach, with gorgeous sea and land views, among the best in all Bermuda, the dominant landmark in the area by air and sea. It had a troubled history. It began life as a leased Holiday Inn. It failed, the leasehold was sold, became a Loews Inn, failed again, then became a Club Med resort until 1989, when it again failed. The building reverted to landlord the Bermuda Government, owner of the land and property. Fort Victoria was leased with the property, and became the site of the hotel's swimming pool and tennis courts as it was lost forever to visitors and those who appreciate unique British military property.
Smaller picture left, from a different angle, by author Keith A. Forbes, shows another view of the former hotel and fort. The then-derelict site, instead of being without any human occupation, was, until April 2007 when they were finally ejected - the home of trespassers, more than 33 homeless folk who took refuge in the formerly vacant staff dormitories of the once bustling hotel, despite the many "no trespassing" signs. They joined forces to form a 'People's Alliance' in a bid to make the derelict building a better place to live. Many of the people were skilled and had jobs but were unable to to afford the Island's high rents and cost of buying a home. They were dubbed Bermuda's 'working poor' – part of a growing segment of the population caught in the housing trap. They ranged in age from 14 to 56 and bonded together to pool skills and food under the People's Alliance banner. They ran the Alliance to ensure each resident has access to food and that their most basic needs were met. Some visited grocery stores to see if they would give food that would otherwise be thrown away. Their efforts were successful and they had a relatively good supply of nonperishable food. They had power and furniture, some found there, others scrapped, plus TVs and more, inside the rooms. The property looked like it had been battered by a strong hurricane. All escaped the exorbitantly high rents and costs of housing elsewhere. They were aware that they would be forced to leave if the property is leased, but were happy that they had a roof over their heads and were not forced to live in Bermuda's public parks and beaches. This is a side of life other Bermudians and tourists do not see, except when publicity results when the Police are called. In late 2007 the discovery of asbestos halted plans to demolish the former Club Med and prompted squatters to move back in after being evicted by the Government.
Despite its stunning setting for a top-class resort, the property remained vacant for more than 18 years with several investors putting forward ambitious plans, backed by tens of millions of dollars, only to have them collapse.
May 2008. The plan was changed, to build a Park Hyatt, not a St. Regis, once the present structure is demolished. Blame for the delays has been attributed to the huge amounts of asbestos found in the present building. It was hoped that if and when the property is resurrected it will be bull-dozed and rebuilt as a five-star hotel for an as yet unnamed hotel operator who will agree to the property and land being only leased, not bought outright. This has been the main stumbling block to date. A testing 'signature' golf course is also on the cards to give the new hotel, if built, an extra hook for attracting visitors to the East End.
May 9, 2007. Construction work on the five-star St. Regis hotel at the former Club Med site is to begin this year, Premier Ewart Brown pledged at a public meeting. Dr. Brown said he wanted to reassure "pessimists" that ambitious plans to transform the derelict building would not go the same way as a string of similar proposals which have collapsed in the past few years. He said work would begin as soon as Carl Bazarian, of Bazarian International, the investment banking firm behind the scheme, completes negotiations over a lease with the Ministry of Works and Engineering. "Carl Bazarian is a very serious and committed developer. I'm very confident that he will keep his word. We need to see that building leveled. We need to see it gone. That will the very first phase of the work done. I wanted to come here tonight and reassure you that nothing has got in the way. The brand that's been mentioned is St. Regis. You don't get a much more luxurious brand that St. Regis. Club Med is to St. Regis as a dwarf is to a giant. We are bringing something that can make a difference in the town. I have challenged the mayor and alderman to help make St. George's alive again. It's been too sleepy. Business doesn't thrive in a town that sleeps." The new St. Regis resort is expected to be completed in three years. It is likely to have up to 150 units, comprising one- two- or three-bedroom apartments and villas, and will be a maximum three storeys high.
1997. The St. George's Renaissance Consortium, backed by Canada-based Quorum, led by Wanda Dorosz, got the nod for a limited-term exclusivity agreement. Costs were estimated at around $80 million and the group wanted to be in business by 2005. They claimed to have spent more than $2 million on the project that would have brought a Four Seasons hotel to Bermuda. The consortium's $220 million plan, unveiled in November 2003, included demolishing the old building and replacing it with a hotel of at least 90 bedrooms and a cottage complex of 90 condominiums, designed in a European style with public squares and fountains. An underground theatre, seating between 400 and 500 people, would be used for cultural events and the consortium had gathered support from several overseas cultural institutions which would have resulted in world-class theatre coming to the island. By March 2005, the plans remained on track, with a much-increased cost estimate of $210 million and the Four Seasons hotel chain set to manage the resort. However, by December 2005 the Renaissance group, with its $220 million worth of financing in place and primed to press ahead, was dealt a major blow when it appeared Government stopped talking to it. The next move was unveiled by Dr. Brown in January 2006 when he revealed that talks had started with US-based KJA Company and Jack Avedikian. Ten months later this agreement was terminated.
In February 1996, Club Med approached Government with a proposal to reopen the hotel by May of the following year. The Government set aside its legal action and compromise agreements were reached on re-licensing requirements relating to fire safety, sewage treatments and room standards. Club Med decided reopening would not be possible until the spring of 1998, but in March 1997 proposed to reopen as a timeshare property. Government responded by re-launching its legal action to take back the lease. The result? Club Med gave up the lease in September 1997. In 1998 the Atlanta-based Camberley Hotel Company was in the frame as the next potential developer. Talks between the company and Government progressed well over the subsequent months and by July the company had come to a labour agreement with the Bermuda Industrial Union and had set early 2000 as a target opening date. A month before the November 1998 General Election, Camberley president Ian Lloyd-Jones said his company's $32-million revamp plan for the hotel would be put on hold until after the poll. The Progressive Labour Party won the election and David Allen replaced David Dodwell as Tourism Minister. Talks continued, but by May 1999 the Camberley deal was close to collapse due to finances, or the lack thereof. By late 2000, Mr. Allen sparked some optimism by announcing that Malaysian development company Aman Capital wanted to redevelop the site. But by December 2001, the plans had effectively collapsed. In September 2002, after a short battle with cancer, Mr. Allen died. Three more bids to redevelop the hotel site were considered by Government, but one of the competing groups got fed up with waiting for a decision by late 2002.
In December 1993, the United Bermuda Party's Jim Woolridge became the first in a string of Tourism Ministers from both major parties to claim that good news on Club Med was just around the corner. He announced that he had met with a group of businessmen from Massachusetts who had viewed the site and were interested in building a new hotel. But before anything could move forward, the Government had to deal with the fact that Club Med still held the lease to the land on which the hotel stood. In 1995, the French resort company proposed reopening 100 of the hotel's 340 rooms and simultaneously slashed its asking price for the building from $32 million to $13.5 million. Its argument was that it would be easier to sell the business as a going concern. But the Government rejected the proposal, as Works & Engineering Minister Leonard Gibbons pressed ahead in taking Club Med to court to reclaim the property, arguing that the company was in violation of the terms of its lease. When the matter went to Supreme Court in August 1995, Puisne Judge Vincent Meerabux reversed his decision on whether to send the matter to arbitration and legal proceedings began that were to continue, on and off, for more than two years.
St. George's Golf Club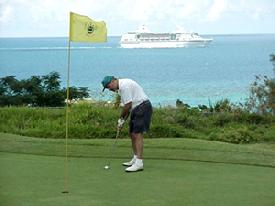 1 Park Road, St. George's GE 03. North of and near Town of St. George. Not on bus route. Phones: Office 297-8067 (fax 297-2273); Pro Shop 297-8353; Golf Pro 297-3660; Tee Times 234-4653; Maintenance 297-8370; Restaurant/Bar 297-1836. An 80 acres scenic 18 hole par 62 course over 4,043 yards, first opened in 1985. Cruise ships pass by. Extensively renovated in most of 2006. For visitors who arrive at the airport on one of the commercial airlines or cruise ships, the closest cruise ship berth is the Town of St. George, about 2 miles away to the south. Many cruise ship visitors play this course. Buses (# 1 or 3 or 10 or 11) go part of the way. Check rates directly with course depending on time of day and time of year. This was one of the last designed by Robert Trent Jones Senior prior to his retirement. The 18th hole is named after Bermuda's first Governor, Richard Moore. One of the greens overlooks historic Fort St. Catherine.
Re-opened in part in May 2011 after being closed since July 2008 because (a) it was losing money for the Bermuda Government which owns the course and (b) to allow for building of the planned adjacent new Park Hyatt hotel. But the latter has not commenced yet. The motivation for re-opening the course in the following way on a temporary basis is financial to keep costs to a minimum. It is a joint venture with the Bermuda Chamber of Commerce, the St George's Club and the government's Economic Empowerment Zone (EEZ). The course will be maintained at a similar level to municipal courses in the UK, in the best interest of the Old Town and increase the latter's marketability to tourists. Some changes have been made to the course layout. The front desk area of the St George's Club on Rose Hill now serves as the club house. Parking is at the tennis courts, with extra space at the old Oxford Laundry. Drinks and refreshments are available at Griffin's Bistro and Bar and Blackbeard's Hideout, by St Catherine's Fort. Green fees cost $60 per person. Membership for the year is valid through June 30, 2012. Membership is $300; corporate membership is $1,000 and valid for five staff.
If/when the Park Hyatt is built, probably not until at least 2012, Government has confirmed the new course will be taken out of state hands and run (although will still be owned by the government) by Addax Holdings Ltd. for Bazarian International, the same developers as the Park Hyatt hotel. The long-term re-development plans for the course included an extensive enlargement to 6,000 yards and redesign by top British golf professional and winner of six Major tournaments Nick Faldo, by his corporation Faldo Design. The Park Hyatt (St. George's) Resort Act 2008 will remove the course from the Golf Courses (Consolidation) Act 1998 under which a single Board of Trustees manages the publicly-owned courses at St. George's, Port Royal and Ocean View. But it is stipulated that the developer must ensure that the golf course remains accessible to the public during such times and on such reasonable terms and conditions as shall be approved by the government. The legislation also includes an islet off Tobacco Bay Park classed as National Park under the re-designed course. It is believed such an addition will not only enhance the golf course's attractiveness, but it will provide increased yardage required to achieve championship status. Neither Coot Pond or Tobacco Bay however will be included in the development.
St. George's North
One of two parliamentary constituencies representing the Parish. This one relates to the Town of St. George and its environs. Dame Jennifer Smith of the Progressive Labour Party beat the United Bermuda Party's Kenneth Bascome in the December 2007 General Election.
Number of registered voters:
The following figures are based on the 2000 Bermuda Census and do not include non-Bermudian registered voters:
Gender
Race
Black: 766

White: 244

Mixed: 136

Other/did not state: 30
Annual income
Less than $32,000: 359

$32,000 - $62,000: 389

$62,000+: 61
St. George's South
One of two parliamentary constituencies representing the Parish. This one begins at Abbot's Cliff Road in Hamilton Parish, going down North Shore Road and into Harrington Sound ending at Tuckers Town. It continues into St. David's until Chapel of Ease Road and all of Southside. In the December 2007 General Election Attorney General Philip Perinchief for PLP was defeated by UBP newcomer Donte Hunt.
St. George's Parish Council
Appointed under the Parish Councils Act 1971. See under "Parish Councils" in Bermuda Government Boards.
St. George's Military Cemetery
This Bermuda Government-owned and Bermuda National Trust maintained facility beyond the Old Town contains a large number of 160 year old graves of officers and men of various regiments and units of the British Army who died in Bermuda. It is no longer active as a burial ground but is of great historic and military significance to Bermuda.
Stock's Harbour
Situated to the south-west of St. George's Harbour and west of the Swing Bridge (see below). A bay formed by Stocks Point promontory on St. David's Island to the north, its shoreline to the south and east, and a sand flat to the south-west. A 215-berth marina has been planned for here.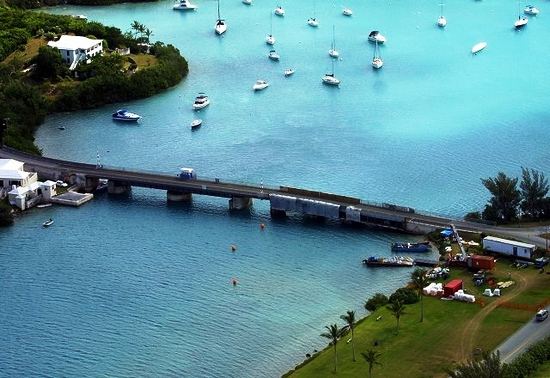 Stokes Point Nature Reserve
Just off Mullet Bay Road is this 2.3 acre facility. It was begun by John Tavernier Bartrum, a grandson of the English naturalist John Tavernier. Born in Lincolnshire in 1811, Bartrum came here as a member of the British Army (37th Regiment of Foot) in 1832, purchased his discharge in 1837 and resided here at Ferry Reach until his death in 1889. He became famous for his book The Cage Birds of Bermuda in 1879. There's a substantial tidal pond - Bartrum's Pond - the permanent or transient home of many resident and migratory birds. It is owned and maintained by the Bermuda Audubon Society. There's no admission and the facility is open from sunrise to sunset.
Surf Bay
South Shore, off Tucker's Town Road, Tucker's Town, below Frick's Point Fort. Exquisite. Private, for area residents only. Non-members of Mid Ocean Club cannot enter.
Swing Bridge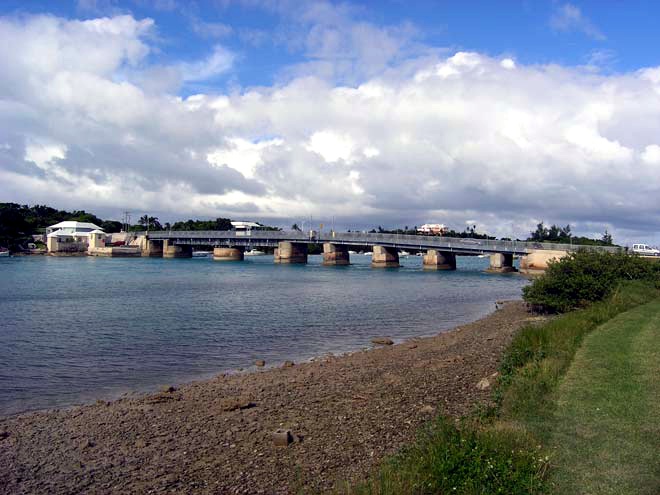 Enter and exit St. George's Island and the town of St. George, via this bridge, north of Kindley Field Road, not far from the airport. It is the bigger of the two swing bridges, so-called because they swing up to allow marine traffic to pass below, about a mile from Longbird Bridge to the west. It is periodically completely or partly closed, including for marine traffic, for construction, resurfacing and repairs. An nice place for taking photographs.
Tobacco Bay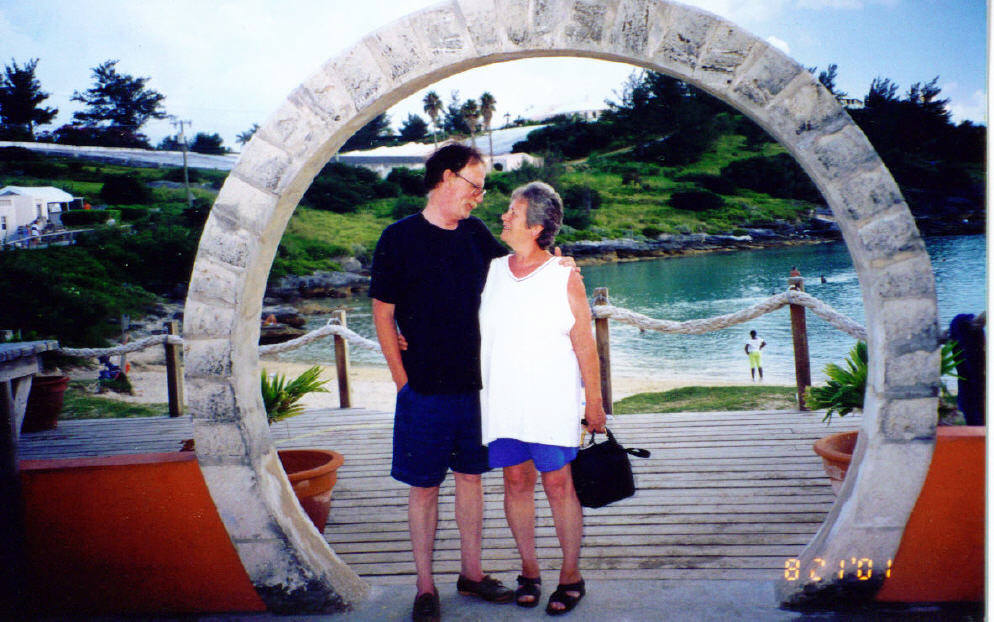 Jim & Edna Rhilinger of Plymouth, MA enjoying Tobacco Bay. Photo by the author.
A Bermuda National Park. A little further west from Achilles Bay, off Coots Pond Road. A favorite public beach, with some unique historic links. In 1775 - see Bermuda's History 1700-1799 - in Philadelphia, the American Continental Congress announced a trade embargo against all colonies remaining loyal to the Crown. When Bermuda tried to bargain with salt, the American colonies refused and requested gunpowder instead. George Washington himself wrote to Bermuda, saying the cause was just for him to obtain the supply. A copy of his letter is still available in Bermuda for interested locals and visitors. A group of Bermudians became sympathetic to the Revolution and on August 14, 1775 stole the island's supply of gunpowder from the British Army's Powder Magazine in St. George's, rolled it down the hill to Tobacco Bay and shipped it to the rebels in America. The embargo was then lifted. The infamous "Gunpowder Plot" created a sensation in Bermuda where those loyal to the Crown were outraged at the treason of certain Bermudians. Ships from Charleston, South Carolina, were waiting under cover of darkness and beyond Bermuda's reefs to carry the gunpowder to Charleston. The event was one of the very first actions by ships that later became among the first ships and actions of the United States Navy. However, the friendliness shown by the USA towards Bermudians did not last forever. British troops were brought in to prevent another such plot.
See book: A Time For Treason. Anne Newton Walther. 2000. A novel based on historical fact on the Bermuda Gunpowder Plot. begins in Virginia's Tidewater region on the brink of the American Revolution and climaxes on the island of Bermuda a few short months after the battles of Concord and Bunker Hill. From the gentle landscape of the Virginia coast to the final moments of the historically significant event at Bermuda's Tobacco Bay, this novel delivers passion, intrigue, and power on a grand scale. 451 pages. $18.75.
In 1918, watched by members of the Bermuda Volunteer Rifle Corps, German prisoners-of-war interned in Bermuda since 1914 left Tobacco Bay in two large lifeboats for a ship moored at Five Fathom Hole which took them to Germany.
It is especially popular today with cruise ship visitors. It has some gorgeous views and incredible underwater coral reefs and platforms nearby, which explains its popularity with those who snorkel. There is a moongate (see photo above) facing the beach, also a lovely scenic and walking area behind the bay, which many visitors miss.
Town Cut
A narrow natural sea channel between Higgs and Horseshoe Islands and St. George's Island for ships to pass through various islands to get to and from the Town of St. George. Because of the narrowness and geographic location, ships over a certain size often cannot get through. Unfortunately, geographic location can also be significant, due to the fact that high winds passing through the channel can also affect shipping. The narrow width of the channel in high winds stops even smaller-size ships from entering, lest they get damaged on the rocks. Presently, on good days, only these smaller chips, not the mid-size or larger ones, can access the channel. Unfortunately, the ships that are capable of accessing those ports are generally the cruise lines' premium ships that are doing world cruises, not the typical US East Coast to Bermuda cruises. This has meant that most mid size and larger cruise ships have had to anchor at Murray's Anchorage instead of passing through the Cut. On several occasions until the mid 1950s, Britain's Royal Navy provided the dredgers and the funding to dredge the Cut, but when that service effectively left Bermuda in the 1950s, it became Bermuda's responsibility. In 2011, a Town Cut Channel study was made to dredge the channel to make this more possible. One recommendation is to double its width and remove large parts of three islands. The proposed modification would result in large segments of Higgs, Hen and Horseshoe islands being destroyed. The project is estimated to cost as much as $71 million, and would likely not be completed until 2017. One of Government's top priorities is to try to secure smaller cruise ships capable of docking in St George's and Hamilton. In 2011 it was reported that all cruise lines interested in Bermuda and St. George's wanted an update on the Town Cut Channel Study.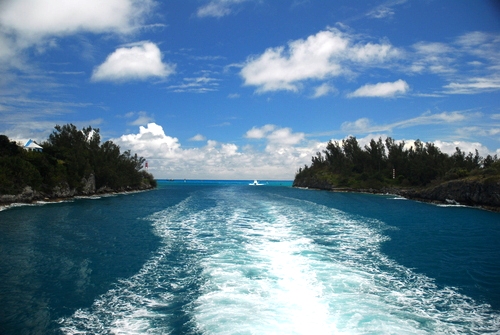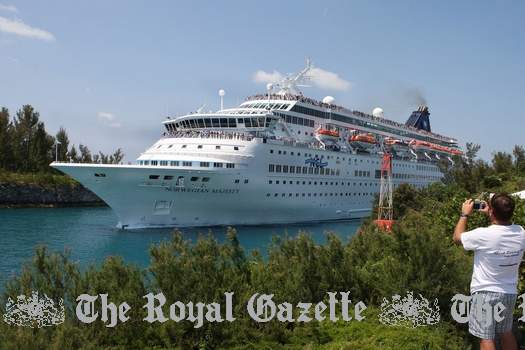 Town Cut, the narrow channel through which cruise ships go to get to the town of St. George when weather permits)
Government shouldn't widen Town Cut to bring in tourists who traditionally spend little, insisted local environmental group Greenrock president Judith Landsberg in September 2011. Dr Landsberg said the Bermuda Government needs to place a greater focus on sustainability, arguing that it has far reaching consequences. Also in September 2011, former St George's Mayor Henry Hayward called on Government to reconsider a plan to build a pier at Murray's Anchorage rather than blasting Town Cut, as a less expensive alternative. Mr. Hayward said that while the old plan would likely involve the demolition of several buildings and cost the proposed Park Hyatt resort 20 to 30ft of the St. George's Golf Course, a likely conflict. It would also likely require the demolition of several buildings, including a former prison building now used for storage by the Corporation of St George's, and a derelict theatre. But the pier could allow large ships to service the east end sooner, and at lower cost. The proposed single pier was originally discussed in 2006 as an alternative to widening Town Cut, with passengers possibly being ferried or walking to St George's. However in March, 2007, Tourism and Transportation Department consultant Larry Jacobs said that the option of developing Murray's Anchorage was not being pursued. Since then, the number of cruise ships visiting the east end has plummeted, with the size of Town Cut limiting the ships capable of visiting the port. Recently, only one ship, the Holland America Line's Veendam, has made regular visits to the east end, tendering at Murray's Anchorage. Mr. Hayward also noted: "We used to limit the number of cruise ships in town. That's the beautiful thing about cruise ships. If the Park Hyatt and a boutique hotel get built and we don't need the cruise ships, we can turn them away. Once we blast Town Cut, it's gone forever. A single pier, we can take it down."
Tucker's Town
Also see http://en.wikipedia.org/wiki/Tucker%27s_Town,_Bermuda
| | |
| --- | --- |
| Neither a town nor a village. Partly in Hamilton Parish as well. It is situated between the harbors of St. George's and Castle Harbor. It was called Tucker's Town because it was intended by a Bermuda Governor by the name of Tucker to be a port to rival St. George's. But it was far more exposed to the weather and failed to attract many early settlers. So it was never built. In 1781, 40 acres of cotton were found growing here, which led directly to the British government encouraging the planting of cotton as a commercial crop in 1788. Before the 1920's, it was a quiet, undeveloped and unfashionable area. Residents then, mostly black, sold their land by compulsory purchase order for the creation of the Castle Harbor Hotel and Golf Course, Mid Ocean Club and Golf Course in Tucker's Town for the affluent, while they were relocated elsewhere. Today, much of the area is the most exclusive and expensive part of Bermuda, so exclusive that casual access is denied to people who do not live in the area, and visitors who do not stay at the Mid Ocean Club. They can go only as far as the Tucker's Town public wharf. | |
| It is a private paradise for the rich and famous, the area most favored by American, Canadian and European millionaires. They include the former 3 term Prime Minister of Italy and current (since 2002) Mayor of New York City. Some wealthy residents so insist on their privacy - like Ross Perot and his son - worth at least US$ 3.7 billion. The Bermuda Government allows them to deny others the right to see this beautiful part of Bermuda. They own lavish side by side Bermuda homes here in Tucker's Town. One owned by Ross Perot is Caliban, which sits on its own 2.86 acres overlooking both Waller's Bay and Surf Bays. Resplendent homes, all worth over $2 million, are the norm, not the exception, in this loveliest part of southern St. George's Parish. It includes the northern and southern side of the South Road west of the junction with Paynter's Road embracing the easternmost reaches of the Mid Ocean Golf Course and exclusive South Shore with its homes bordering the golf course. | |
| It slices through the Mid Ocean Golf Course, to the Tucker's Town Public Wharf in one direction and the Mid Ocean Club in another. If you're not bicycling or on a moped or on a taxi tour, take the #1 bus, from St. George's or Hamilton, to the Mid Ocean Club. It is a beautiful ride. Walk to the Tucker's Town Public Wharf, about a half mile away. Begin your 'tour' here, with a stunning view of Castle Harbor. From here, it's an easy swim diagonally right to the lovely Tucker's Town beach, open to the public via the sea up to the high water mark. En route, you'll see a mysterious canal on the right, quite deep at high tide and sometimes teeming with big fish. If you're truly adventurous and a good swimmer, or can access a rubber dinghy, motorboat or sailboat, make your way directly or in stages to Castle Island. Just offshore and west of the island is one of the most outstandingly beautiful places in Bermuda for a deep water swim, or a sail, or a picnic from a boat, or all three, in Castle Harbor. | |
Photographs by author Keith Archibald Forbes
Natural Arches Beach. South of and below the Mid Ocean Club clubhouse. Off South Road. Bermuda's most famous private beach. See South Shore Park beaches. On September 5, 2003 Hurricane Fabian destroyed the Natural Arches on this beach.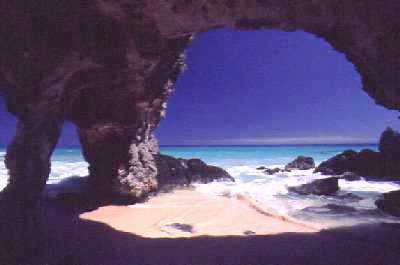 Long before Tucker's Town - and this beach - became fashionable, expensive and not accessible to the average visitor or tourist, it drew many visitors, as a favorite place for an all day outing. Locals referred to it as the "ninth wonder of the world." It was an arrangement of caves and rock exquisitely rendered by Mother Nature. Two caves starting on separate sides of the headland developed backwards until they united. Then the sea broke down and washed out the intervening wall, leaving a tunnel from side to side. Parts of the wall were stacks, needles or rock pillars, standing as isolated columns of stone.
Tuckers Town Graveyard. Before 1920, residents then, mostly black, of the Tuckers Town area, sold their land by compulsory purchase order for the creation of the Castle Harbor Hotel and Golf Course, Mid Ocean Club and Golf Course in Tucker's Town for the affluent, while they were relocated elsewhere. But for many years earlier, their graveyard, located below the Mid Ocean Club, had been used and revered. In 2014 it was partially destroyed, much to the anger of many locals whose grandparents or earlier came from there.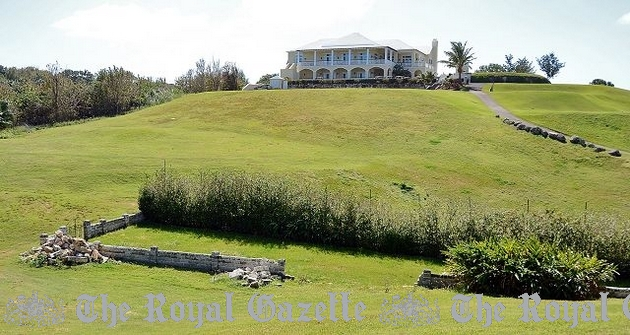 Tucker's Town graveyard
Windsor Beach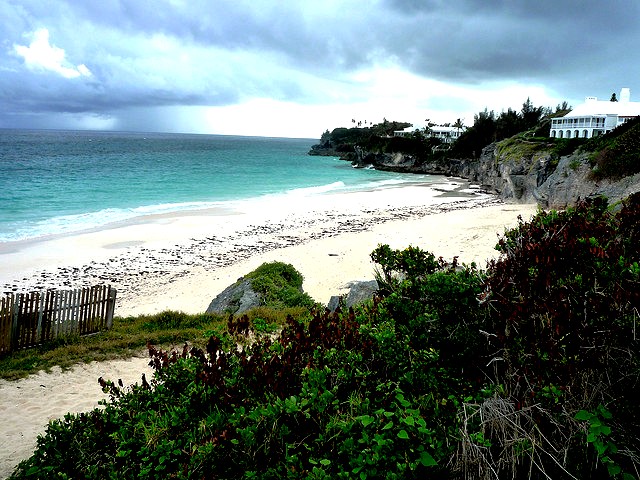 Windsor Beach, exclusively for Tuckers Town residents
Other Bermuda geographic areas


Last Updated: June 29, 2015.
Multi-national © 2015 by Bermuda Online. All Rights Reserved.