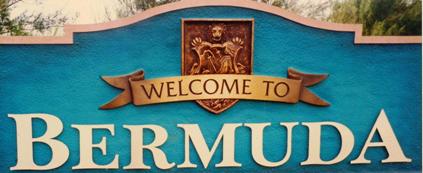 125+ web files in a constantly updated Gazetteer on Bermuda's accommodation, activities, airlines, apartments, areas, art, artists, attractions, airport, aviation pioneers, banks, banking, beaches, Bermuda Status and citizenship, books and publications, British Army, businesses, calypso, Canadian military, causeway, churches, city of Hamilton, commerce, community, cruise ships, culture, cuisine, customs, Devonshire Parish, disability accessibility, districts, Dockyard, economy, education and universities abroad, employers, employment, entertainment, environment, executorships and estates, fauna, ferries, flora, food, forts, gardens, geography, getting around, golf, government, guest houses, history, Hamilton Parish, homes and housing, hotels, internet access, islands, laws and legal system, local groups and organizations, location, media, motor vehicle options, music, municipalities, Paget Parish, parishes, parks, Pembroke Parish, politics, postage stamps, public holidays, public transport, railway trail, religions, Royal Navy, Sandy's Parish, St. David's, St. George's Parish, shopping, Smith's Parish, Somerset, Southampton Parish, Spanish Point, Spittal Pond, sports, stores, telecommunications, traditions, time zone, town of St. George, United States armed forces, tourism, vacation planning, villages, vital statistics, water sports, weather, Warwick Parish, wildlife, work permits, etc. For tourists, business visitors, employers, employees, newcomers, researchers, retirees, scholars.

Bermuda Online Links to and Mentions of local and strategic other entities
Given to Bermuda-based and other organizations with their email addresses also when they cross-link to us


By Keith Archibald Forbes (see About Us) at e-mail exclusively for Bermuda Online
To refer by e-mail to this file use "bermuda-online.org/links" as your Subject.
Websites in brief
If you are already using a computer, laptop or notebook to communicate and want to create your own website, there is a practical alternative to going to a local entity to create one. By going to
or similar directly instead of via a third party, you can quickly and easily register for your own domain at a much-reduced cost. You could save hundreds if not thousands of dollars. Instead of automatically agreeing to pay a monthly cost, consider the advantages of the cost of running a website for a whole year. Properly naming a website is important. You can reasonably name it what you want providing you comply with certain parameters (for example, if the exact domain name prefix and suffix you seek have not already been used). The purpose of a website is to give your association or business or club or entity or organization a presence on the worldwide web at a price that is both realistic and affordable. Websites should be run directly from home or place of business by owners/managers, all of whom now have their own computers. You can easily control your web site yourself and extend your capabilities, especially if you plan on having have lots of photos or graphics and creating strategic links, via a free html WYSIWYG (What You See Is What You Get) editor easily obtainable online. It's also easily possible to get a reliable free FTP program online, with which to post your changes to your site.
A website is the principal communications, business development and functional tool of that particular business or group or organization. The administration and management of a corporate or civic or individually owned website should not be left by that entity's owner or management by default to any third party such as a website developer who does not have a personal vested interest in that particular business or entity and is not concerned whether it makes a profit or a loss so long as the requisite fees are paid. A good website developer will always make this clear and give instructions on how a website, once formed, should be controlled from within by their own owners or managers or administrators, no one else, in content of, updates for and hyperlinks (links) to and from that website. Don't make the mistake of not having a website of your own but instead merely being one of the participants in a website that features businesses both similar to and competing with yours. Your own uniquely-named website means having your own domain and the ability to express your own unique individuality, to use the website to your best advantage. Once a learning curve is achieved, perhaps with appropriate web-editing software if not already in use and a reasonably decent digital camera to add photographs and scanner, it's simple and quick to keep a website fresh with updates and changes. If you are a member of a national group, for example a member of a hotel association, make a point of getting your own website listed by and linked to that group.
Website links and mentions policy
Requests from Bermuda-based or Bermuda-relevant businesses or entities for link privileges here on Bermuda Online (BOL) will be welcomed and reciprocated when they ask for a free, clearly visible courtesy link from us to their website. There is one basic and very important proviso. BOL will gladly give a free mention/description of your premises, create a courtesy link to your website and show your email address when you reciprocate by creating a link to BOL. The proviso includes the clear understanding those who request this link exchange will create, if they have not already done so, a free, clearly-visible-to-all courtesy link in their publicly accessible to all Links page from their website to us at http://www.bermuda-online.org. By clearly-visible-to-all is meant that BOL will gladly show the link to your website on this clearly-visible-to-all specific Links page and elsewhere as appropriate or mutually agreed once your website shows a clearly-visible-to-all link to BOL on your Links page. This is particularly important. In addition to clearly-visible-to-all linking to BOL you should of course feel perfectly free to link to whoever else you wish, in Bermuda's best interests. (In your own best interests you should ensure that there are links back to you). It takes only a minute at your end and this one respectively to create reciprocal links. Further, BOL will keep up its free mention/description/link to you for as long as you keep up your reciprocal free mention/description/link to BOL. Of course, it's your website's choice entirely in whether or not to link to us or anyone else. It's also our choice entirely. If you prefer not to or are unable to establish a reciprocal or cross-link in the manner suggested above but would still like to be mentioned/linked by BOL, there is a cost involved. Having only one-way, not two-way, linkage makes no economic sense unless there are compelling reasons entirely at our own discretion. It's just not realistic for us to show/link to and/or mention your site as a Bermuda resource and provide your email address or any other contact address if you won't reciprocate the courtesy and don't show/link to and mention us as Bermuda resource, unless you pay for placement. BOL doesn't handle this, the Royal Gazette Advertising Dept does directly - contact marketing@royalgazette.bm. The RG liaises with BOL in placement, positioning, linkage and contact details on our BOL website.
To recap, if you or your organization email us to say you wish to create or amend a listing on our website, the first thing we will do is take a look at the Links page of your website. If you don't already have a link to and/or mention of Bermuda Online (BOL) at http://www.bermuda-online.org on your website would you like to create one? Your website may already link to other entities that show the name and details of your company. We'd like the same consideration if you want to be mentioned on our site. As BOL doesn't benefit in any way from showing any free info about corporate entities that don't reciprocate the mention and/or link we're now implementing a new system of mutually reciprocating the link or, for those who prefer not to link, treating it as a paid advertisement, or de-listing information about your entity. Hopefully, either of the first two will be of interest.
If the function or event you want to see included on BOL is only for a limited time, we'll gladly include it for free and link to your website subject to your website agreeing to link to us for that specified length of time, or instead of the reciprocal link for that period of time if you pay for the ad, as you prefer.
One of the prime purposes of offering and getting a reciprocal link is to quickly and easily allow third party readers to zero right in on your organization to get needed information including the times and dates, etc. of your meetings or accommodation rates or other services - from your own site, not ours. Most managers or above who are responsible for business development will be acutely aware of the benefits of linking.
Reciprocal links are often hugely important for many reasons, yet it is surprising how relatively few websites show a Links section, or know about and apply this. Some organizations are managed by individuals whose management skills are considerable but don't extend to active website management. Often, because they are themselves not familiar with how websites are managed they consider another website to be outdated because it does not name and/or show a link their own entity. But does their website show a link to and mention of the one they cite? If not, it's not a matter of a website being outdated but instead a need for the management concerned to know about website management instead of leaving it to a remote third party. Plus, websites with poor visibility can benefit hugely by linking to much more popular websites (like this one). If you do not arrange links yourself, or don't own or administer your website yourself talk to your webmaster to arrange to link to us and get back to us once the link has been created (it only takes a minute or two to do by a competent office manager/administrator/webmaster).
Once you agree to mutually link, we will also gladly include, if you wish, a brief description of your website. Just email what your website's brief - one-line - description is to Keith A. Forbes, Editor and Webmaster, admin@bermuda-online.org. In return, please use our one-line description which is "a portal with 125+ unique websites on Bermuda, constantly updated." Plus, if you have a logo and would like us to do so, we'll gladly use it. There are several types of linkage, as shown below.
You'll also be shown in our Links below and, depending on how many links you wish to show to us, we'll gladly match the number of links and mentions on relevant other of our numerous Bermuda Online web files.
Special extra service to websites that link to us. Furthermore, if you ever have a special event or calendar month item coming up, let us know and we'll include it in our monthly calendar for that month, complete with your full contact details including email and website links.
Standard Disclaimers re websites' linkage
Links to other web sites from this site are for userís convenience only and do not represent endorsement. By providing these links, Bermuda Online (BOL) assumes no responsibility for, nor does it necessarily endorse, these web sites, their content or their sponsoring organizations. We do not necessarily endorse their contents or even agree with some or all of them and are not in any way allied to them. We electronically link to them for the comprehensive or economically important or relevant or insightful or strategic or information they provide in ways supplementing and complementing this site. Links are carefully screened and checked for relationship and importance to other posted information, significance and timeliness of materials contained on the linked site, and availability of system resources.

Those who link to us can link to other sites too. (Links are almost always on a non-exclusive basis).

When previously-arranged reciprocated links to us from any site are withdrawn without any prior notice, we will do the same, immediately, using our own links-finder software.

You or your association or company or corporation are always entirely free, without any permission needed from us, to electronically hyperlink (link) to Bermuda Online at http://www.bermuda-online.org. But no permission will be given to use any of our fully internationally copyrighted information - text or photographs or graphics - in any other way for any personal or commercial or educational web pages.
Types of electronic links
Three types -"text" or "banner" or logo or photo links.

Text links, plus a brief (one-line) description, is the quickest. If you'd like us to show your brief description as well as a text link, please show our ours (which is "125+ comprehensive unique websites on the most important aspects of Bermuda.")

Banner links are OK but be aware some switch off banner links as they consider them a nuisance, sometimes for good reason. Send us your banner ad if you wish. We'll send you ours. We'll gladly show yours when you show ours, which is:

Our banner link with html code added.
Logo or photo links are fine. Send us your logo or photo link and we'll send you ours. We'll gladly show yours when you show ours, which is.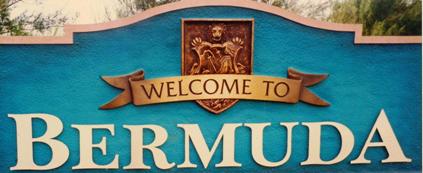 Bermuda Online's Logo/photo link with html code added.
The following websites presently link to us and/or are linked to by us here at Bermuda Online
When in BOLD the link is reciprocated. More will be added gladly immediately they do the same.
Or they don't link to us are not in bold and at our discretion entirely are shown for their strategic economic, business, commercial, travel or tourism importance to Bermuda.

From left, Devonshire and Hamilton Parishes
Each graphic is linked to the Parish website.
From left, Paget and Pembroke Parishes
Each graphic is linked to the Parish website.
From left, Sandys and Smith's Parishes
Each graphic is linked to the Parish website.

From left, Southampton, St. George's and Warwick Parishes.
Each graphic is linked to the Parish website.


Last Updated: May 21, 2013.
Multi-national © 2013 by Bermuda Online. All Rights Reserved. Contact Editor/writer and webmaster.