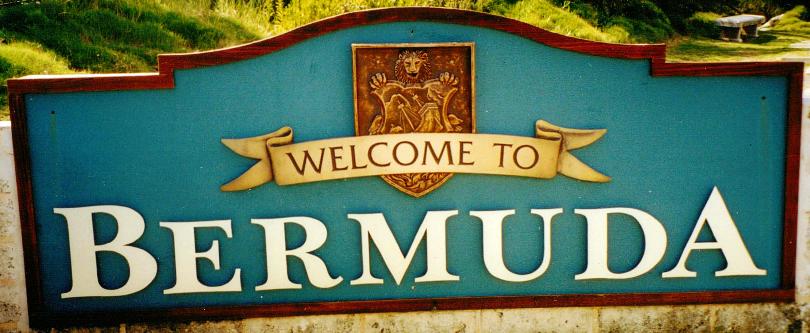 Click on graphic above to navigate the 165+ web files on this website, a regularly updated Gazetteer, an in-depth description of our island's internally self-governing British Overseas Territory 900 miles north of the Caribbean, 600 miles east of North Carolina, USA. With accommodation options, airlines, airport, actors, actresses, aviation, banks, beaches, Bermuda Dollar, Bermuda Government, Bermuda-incorporated businesses and companies including insurers and reinsurers, Bermudians, books and publications, bridges and causeway, charities, churches, citizenship by Status, City of Hamilton, commerce, communities, credit cards, cruise ships, cuisine, currency, disability accessibility, Devonshire Parish, districts, Dockyard, economy, education, employers, employment, environment, executorships, fauna, ferries, flora, former military bases, forts, gardens, geography, getting around, golf, guest houses, highways, history, historic properties, Hamilton, House of Assembly, housing, hotels, immigration, import duties, internet access, islands, laws, legal system and legislators, main roads, marriages, media, members of parliament, money, motor vehicles, municipalities, music and musicians, newcomers, newspaper, media, organizations, parks, parishes, Paget, Pembroke, performing artists, residents, pensions, political parties, postage stamps, public holidays, public transportation, railway trail, real estate, registries of aircraft and ships, religions, Royal Naval Dockyard, Sandys, senior citizens, Smith's, Somerset Village, Southampton, St. David's Island, St George's, Spanish Point, Spittal Pond, sports, taxes, telecommunications, time zone, traditions, tourism, Town of St. George, Tucker's Town, utilities, water sports, Warwick, weather, wildlife, work permits.

Bermuda's Island-wide Cottage Colonies, Guest Houses, Inns
Alphabetically with locations shown by parish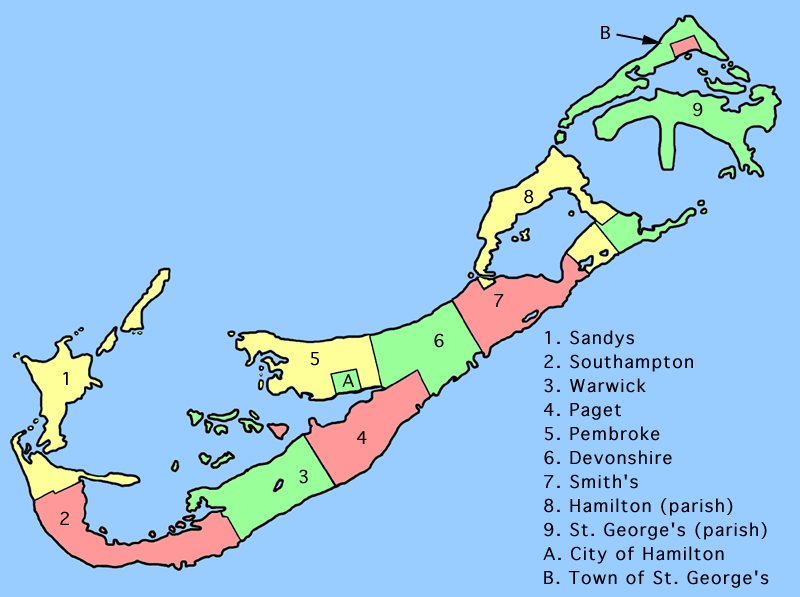 By Keith Archibald Forbes (see About Us) exclusively for Bermuda Online
Introduction
Hotels - in alphabetical order - are shown separately. Some have their own private beach (unlike in the Caribbean 900 miles south where all beaches are public) or private part of a beach, gardens and pools, other luxury facilities, sports, shops, beauty salon, etc.. Most have off-season lower rates from November to March. Some are on or close to Bermuda's public sector bus or ferry routes. They have been licensed but not graded by the Bermuda Government's Ministry of Tourism and Bermuda Tourism Authority. Some also offer residential condominiums on their properties. Many resort hotels operate the American Plan (AP), in which the cost of breakfast and dinner are included in the cost of a room but not drinks. Others have the European Plan for only the room, with guests making their own arrangements for meals. Presently, only one resort, Grotto Bay, offers All-Inclusive. It includes, costing from $114 a day per person as an optional extra, three meals, alcoholic drinks, on-site water sports sports, entertainment, public transportation. No hotels are adults-only. None include Butler Service.
Other up-market places - shown here - are where anyone can stay. Apartments or cottages and guest houses are on landscaped grounds, some with ocean views. Most have kitchenettes or kitchens. Some are on or close to Bermuda's public sector bus or ferry routes. Places to stay have been licensed, but not graded, by the Bermuda Tourism Authority, the new Bermuda licensing and regulatory tourism agency, for accommodation, facilities and services. Most have lower rates during November to March. Guests should check to see what meals are available on the premises.
Bermuda's official currency. The Bermuda Dollar is fixed to the US Dollar. Because of the latter, the US dollar is accepted everywhere at par. British Pounds sterling, Canadian dollars, Euros and other currencies should not be brought as they cannot be used. Most major international credit cards will be accepted from visitors, but overseas debit cards, even in the USA, cannot be used in Bermuda. Most if not all Bermuda places to stay, stores and restaurants will no longer accept traveler's checks, so they should not be bought for your Bermuda visit.
Internet, WIFI and Links to and from this website. Most hotels and other guest properties in Bermuda have Internet/WIFI, free to registered guests during their stay. Why don't we link to most of them? We will gladly create la non-exclusive link to them as a Bermuda resource when they create a similar link to us.
Guest hotel or similar occupancy and departure taxes and gratuities (tips) payable by tourists. A summary, paid to the Bermuda Government unless otherwise noted.
World's most visited countries in 2018. Source, Daily Telegraph. UK. Measured in 2019 by the UK's national Daily Telegraph newspaper.
France - 82.6m annual visitors
United States - 77.5m
Spain - 75.6m
China - 59.3m
Italy - 52.4m
Turkey - 39.5m
United Kingdom - 35.8m
Germany - 35.6m
Mexico - 35m
Thailand - 32.6m
How Bermuda compares with other countries or islands where tourists outnumber locals. Measured in 2019 by the UK's national Daily Telegraph newspaper in annual number of tourists compared to numbers of residents.
Andorra - 33.53057199 annual tourists per resident
Macao - 24.78871897
British Virgin Islands - 12.81668161
Turks and Caicos Islands - 10.42546376
Aruba - 10.31870554
Monaco - 8.719620471
Northern Mariana Islands - 8.353005266
Guam - 7.905347735
Bahrain - 7.589107757
Saint Maarten - 7.142857143
Palau - 6.622516556
Cayman Islands - 6.386846099
US Virgin Islands - 5.812269488
Malta - 3.91808649
Hong Kong - 3.801141574
The Bahamas - 3.67765496
Bermuda - 3.433739557
Iceland - 3.01671891
Maldives - 2.945036575
Austria - 2.937027237
Curacao - 2.860035434
Croatia - 2.751394043
Antigua and Barbuda - 2.711886558
Seychelles - 2.508073197
San Marino - 2.35990057
Estonia - 2.224088756
Montenegro - 2.169064956
Singapore - 2.143449993
Cyprus - 2.094739552
Greece - 2.035619507
St. Kitts and Nevis - 2.033398114
Ireland - 1.899065723
Barbados - 1.833119293
St. Lucia - 1.827036903
Luxembourg - 1.822088345
Denmark - 1.808843619
Georgia - 1.499320468
Liechtenstein - 1.438810583
Spain - 1.400203011
Qatar - 1.264228724
Grenada - 1.254388018
France - 1.253839619
Hungary - 1.233152586
Slovenia - 1.16825147
Albania - 1.156388675
Slovak Republic - 1.149510052
Dominica - 1.114474408
Switzerland - 1.105107581
United Arab Emirates - 1.090973066
Bulgaria - 1.018530115
Czech Republic - 1.006234446.
Bermuda Government Hotel (etc.) Occupancy Tax. 7.25% of room rate. See https://www.gov.bm/hotel-occupancy-tax. Since April 2016. Some properties may charge 9.75% which may include the Tourism Guest Fee shown below.
Some high-end hotels, etc will also charge a Resort Fee which can be $15 per night or higher.
An Energy surcharge may imposed by some hotels or guest houses. Not paid to the Bermuda Government
Service/Tipping charge/gratuities. Before guests give voluntary gratuities after staying at hotels etc or eating at hotel or other restaurants they should know that in Bermuda most hotels restaurants, bars, etc charge an automatic (involuntary) 17% service charge on top of billings. Guests should be aware of this to avoid also paying it voluntarily. Mandatory gratuities in most Bermuda hotels, etc. are governed by the Collective Agreement between the Hotel Employers of Bermuda and the Hotel Division of the Bermuda Industrial Union. Some hotels charge a fixed daily dollar amount and others charge a percentage of the guest bill, often about 17%. The gratuities are shared between hotel etc. members of staff including housekeeping, dining room, kitchen and conventions. Not knowing this, many guests pay gratuities not once but more often.
Aircraft/Airport Passenger Departure Tax: Included in most airline tickets. $75 per person, was $30 before March 31, 2015, raised again in August 2015. No longer under the authority of the Bermuda Tax Commissioner but payable to Bermuda Skyport Corporation Ltd, a government quango.
Cruise ships Passenger Departure Tax. Included in most cruise ship tickets. For ships that dock in Hamilton or St. George's, from $20 per passenger to a maximum of $60 for each 24 hour period the ship is in Bermuda in high season April 1-October 31. For ships that dock in Dockyard April 1-October 31 $25 per passenger for each 24 hour period subject to a maximum of $75. No charge for ships visiting at other times. Applicable to passengers only, not payable by or on behalf of officers and crew of the ship. Administered by the Bermuda Tourism Authority under the Bermuda Tourism Authority Act 2013.
Cruise ship Passenger Cabin Tax. Included in most cruise ship tickets. From $14 per passenger May 1-August 31.
Cruise ship operators gratuity. Varies from ship to ship. Once, this was voluntary, passengers could give what they thought was fair, based on service. Now an increasing number of passengers are being automatically billed 15-18% on top of their ticket prices before they leave the ship. Not paid to the Bermuda Government.
Fractionally owned units. Some hotels have them. Usually a condominium or similar in a separate building or buildings on the hotel grounds. Fractionally owned means buyers share ownership in a private residence club (PRC). When a unit is purchased the owners can select the dates they will be residing there, but can also use the unit whenever it is free. Ownership at a luxury fractional development such as this is the only feasible way in Bermuda for foreigners to acquire local real estate, due to a government policy that severely restricts, to only the most expensive, the amount and type of local real estate that can be sold to non-Bermudians. Because of their affiliations with hotel properties, PRCs are not affected by these regulations.
Gas station attendants. Bermuda has no self-serve gas stations, all have attendants who will expect a minimum $2 gratuity or tip to full up a scooter or moped. Not paid to the Bermuda Government.
Large Ship Infrastructure Tax. Charged to the owner, operator or agent of visiting ship over a certain size. $22 per passenger, April 1-October 31, not at other times.
Taxi operators. They will expect a gratuity or tip of 15% in addition to their basic cost, especially when they lift heavy luggage. They will also expect lunch if on an all-day tour. Not paid to the Bermuda Government.
Timesharing tax. Two types. Timesharing Services Tax and Occupancy Tax. Timesharing Services Tax, Charged on the managing agent of a timesharing property as a percentage of the membership and maintenance fees charged to clients for operational and maintenance costs of the timesharing unit. 5%, payable on a monthly basis. Timesharing Occupancy Tax. Charged to the developing owner of a timesharing property as a percentage of the purchase price of each timesharing interval. The tax is chargeable on the initial purchase and the resale of each interval. 10%, payable within a specified period of the sale/resale of each timesharing interval.
Tourism Guest Fee. Hotels, guest houses, etc. 2.5% of guests' billing.
Yacht Arrival Tax. $35 per arriving person.
Total tourism taxes. Bermuda charges the highest tourism taxes in the world.
Tourist numbers and spending 2014-19
2014. Air visitors: 224,380. Air — vacation: 141,509. Cruise passengers: 355,880. Total visitors: 584,457. Total visitor spending: $316.1m.
2015. Air visitors: 219,814. Air — vacation: 140,087. Cruise passengers: 377,398. Total visitors: 600,261. Total visitor spending: $304.3m.
2016. Air visitors: 244,491. Air — vacation: 164,321. Cruise passengers: 397,904. Total visitors: 646,465. Total visitor spending: $358.4m.
2017. Air visitors: 269,576. Air — vacation: 182,439. Cruise passengers: 418,049. Total visitors: 692,947. Total visitor spending: $431m.
2018. Air visitors: 281,887. Air — vacation: 203,697. Cruise passengers: 484,339. Total visitors: 770,683. Total visitor spending: $505.3m.
2019. Air visitors: 269,478. Air — vacation: 191,417. Cruise passengers: 535,561. Total visitors: 808,242. Total visitor spending: $518.5m.
Disabled visitors access. Note that USA ADA disability standards do not apply in Bermuda. Here, because there are no such legally required disability protections or minimum standards required by Bermuda's Ministry of Tourism or the public/private sector Bermuda Tourism Authority what constitutes a disabled-friendly room can be interpreted differently. Disabled visitors using wheelchairs and the mobility-impaired should ask before they book for details of disabled-friendly rooms such as overall room size (many disabled or mobility-impaired guests need somewhat bigger rooms); room door and bathroom door width, does the bathroom have a wet-room shower or only a shower in a bathtub over which guests have to step, is the room on the ground (first) floor or higher in which case is there an elevator nearby and what is the elevator emergency policy for disabled guests
---
Aunt Nea's Inn at Hillcrest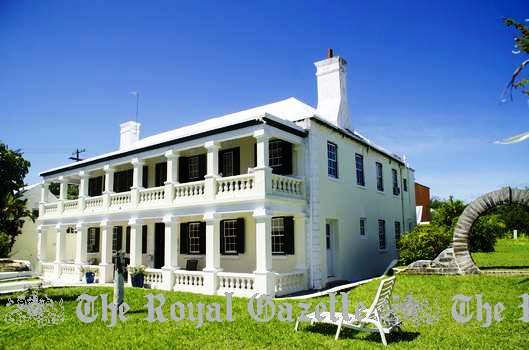 1 Nea's Alley, Town of St. George. Phone: (441) 296-2838. Fax (441) 297-1908. Email: frontdesk@auntneas.com. Was once with 15 rooms. Now with five big rooms all en suite facilities, as well as a self-contained apartment to the rear of the 18th century building and a small room on the outside. Also offers a garden. Breakfast. Bermuda's L.F. Wade International Airport is a 10-15-minute drive. The City of Hamilton is 14 miles away by public transport bus or ferry.
---
Coral Beach Tennis Club & Cottages
South Road, Paget Parish. Telephone: (441) 236-2233. Fax: (441) 236-1876. General manager Nik Bhola, since September 2014. Just west of the Elbow Beach Hotel, less than 3 miles from the City of Hamilton. A fully functioning members' beach and tennis club, currently with many local and international members. A Private Club, open to new members and appropriate guests not members. On a 29.64-acre parcel of land with main clubhouse with eight cottages, 31 suites, plus pool and tennis facilities, squash courts, wedding, croquet and more. Has almost 2,000 feet of spectacular private beach. International tennis has often been played here. There are 8 clay courses, 3 lit.
---
Edgehill Manor Guest House

36 Rosemont Avenue, Pembroke Parish HM 06, Bermuda. P. O. Box HM 1048, Hamilton HM EX. Phone (441) 295-7124. Fax (441) 295-3850. Email edgehill@logic.bm. 9 units. Light continental breakfast. Located on a hill only minutes away from the City of Hamilton, its shops (stores, restaurants, etc) bus and ferry terminals. Once a colonial-style mansion, converted to a guest house over 50 years ago. All rooms have a private balcony or terrace, air conditioning, cable TV, refrigerator, microwave oven, small safe, private telephone line and WIFI. Rooms with kitchens are available on request. Secluded swimming pool for guests in a lush subtropical garden.
---
Fourways Inn and Cottages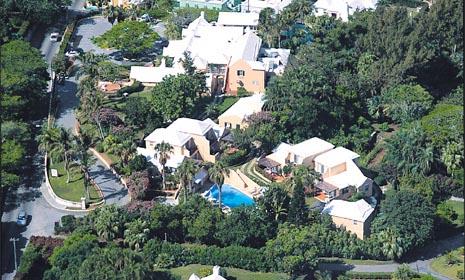 1 Middle Road, Paget Parish. P. O. Box PG 294, Paget PG BX. Phone in USA (800)-962-7654 or directly at (441) 236-6517. Fax (441) 236-5528. Email info@fourways.bm. This upmarket restaurant, one of Bermuda's finest, has 5 luxury cottages, 5 suites and 6 deluxe rooms in a tranquil and verdant garden with swimming pool adjacent to restaurant. Inland. Flat screen digital television. Not on a beach but with access privileges at the nearest private beach. On bus route 8.
---
Greene's Guest House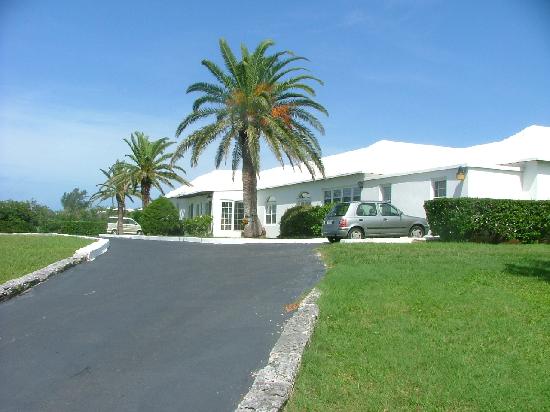 71 Middle Rd, Jenning's Bay, Southampton Parish SB 04. Phone (441) 238-0834 or 238-2113. Fax (441) 238-8980. 3 individual rooms with ocean views, from $160 a night. Rooms share a kitchen and living room space. Residential area. Pool, Sunken garden, lounge and games room. On bus route # 8. Rooms have air conditioning and fans.
---
Little Pomander Guest House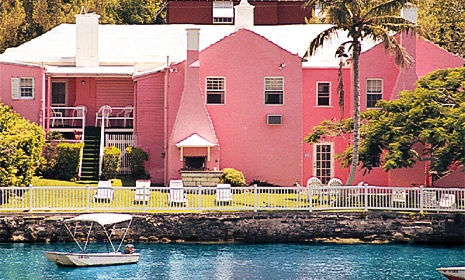 16 Pomander Road, Paget Parish PG 05. By mail at PO Box HM 384, Pembroke Parish HM BX. Phone (441) 236-7635. Fax (441) 236-8332. 5 units. Near bus routes 1, 2, 7, 8. Continental breakfast. WIFI cable TV, radio, air-conditioning, microwave oven and fridge. Patio and barbeque.
---
Mid Ocean Club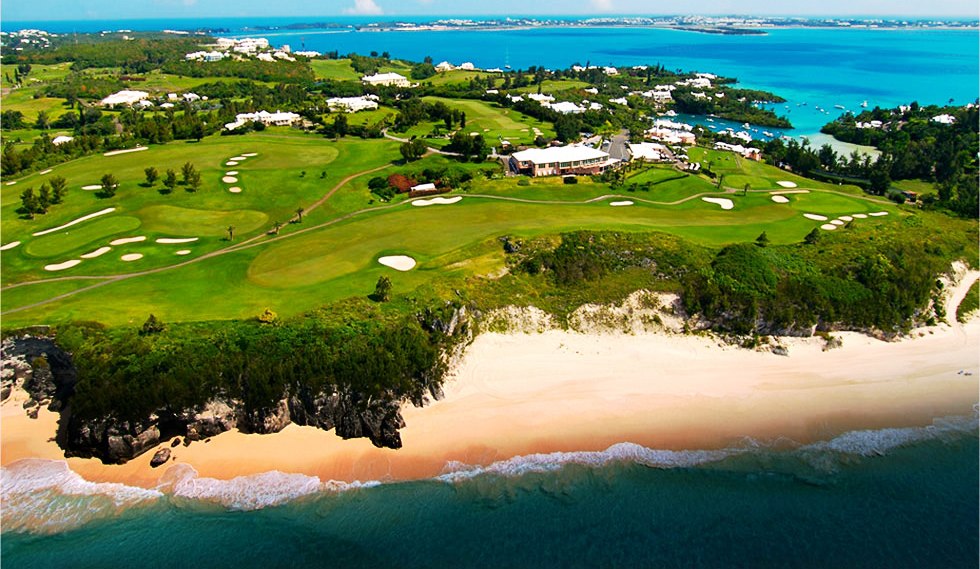 Mid Ocean Club, Golf Course and beach
1 Mid Ocean Drive, Tucker's Town, Hamilton Parish. Or by airmail at P. O. Box HM 1728, Hamilton HM GX. Telephone: (441) 293-0330. Fax: (441) 293-8837. 21 rooms and suites, with two beaches, one in the small harbour shown in the photo, the other south of the golf course. Must be a member or referred by one to stay. This property was one of those begun by the British shipping organization Furness Withy in the 1920s that really began Bermuda's climb in tourism. On a 640-acre estate in the most exclusive area of Bermuda, with numerous beautiful residences and 3 large private beach areas plus coves on the estate, accessible by a private road to the Tucker's Town peninsula usable only by Club members. The world-famous Mid Ocean 18-hole golf course was first laid out by Charles Blair MacDonald, who created what became the National Golf Course in the USA. It was once ranked as one of the 10 best golf curses in the world. There are also 2 tennis courts and a tennis pro. With fine dining in its own restaurant, plus a Beach Cafe. It has received the Bermuda Government's Tourism Longtail Merit Award. On bus route # 1.
---
Oxford House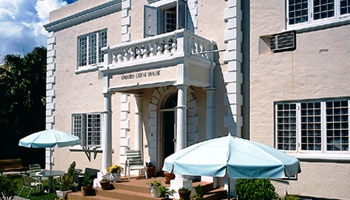 20 Woodbourne Avenue, Pembroke Parish HM 08. Postal address P.O. Box HM 374, Pembroke Parish, HM BX, Bermuda. Phone (441) 295 0503.Or in USA 800 548 7758. Fax (441) 295-0250. Guest house. 12 spacious guest rooms, all with private bath, air-conditioned with cable television, telephone and coffee/tea maker. Internet and WIFI in public areas. Continental breakfast.
---
Royal Bermuda Yacht Club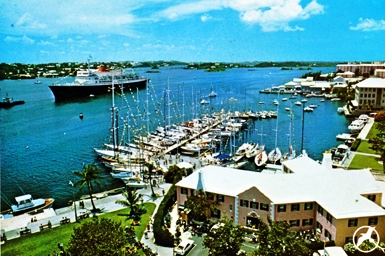 Private club. Albuoy's Point, city of Hamilton. Telephone 1 441 295 2214. Fax 1 441 295 6361. 3 comfortable guest rooms, only available to RBYC members, their guests and others who qualify by yacht club reciprocal membership. Rooms have harbour views. Contact the front desk for reservations and more info. Features include king size bed, tub/shower units, phone, coffee machine, Cable TV, DVD, stereo, and radio alarm clock. With its own marina, members' restaurant and nearby access to buses, ferries and shopping.
---
Royal Heights Guest House

Lighthouse Hill, Southampton Parish. Telephone (441) 238-0043. Fax (441) 238-8445. PO Box SN 144, Southampton, SN BX, Bermuda. 7 units. Owner: Jean Richardson. Accessible to public South Shore beaches. Near bus routes 7 and 8. Overlooking Great Sound. Views, bedrooms with air conditioning, television and patios. Continental breakfast.
---
St. George's Club
, now closed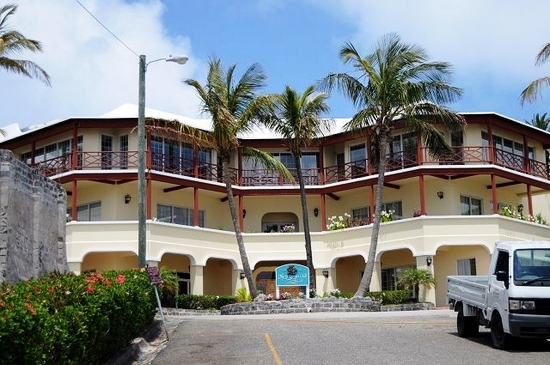 6 Rose Hill Street, Town of St. George. Phone (441) 297-1200. 71 units (43 2-bedroom and 28 1-bedroom cottages). Timeshare. Built in 1985 over what was once the St. George's Hotel, on 18 acres on the top of a hill overlooking the town. Weeks

were exchanged for vacations in over 5,000 other RCI resorts. Membership prices were based on the size of the cottage, the time of the year, and the location. Club facilities were open to members local and overseas

2020. February 1. The St George's Club shut its doors yesterday after a quarter of a century in business. Sally-Anne Kyle, the president and chief executive of the club on Rose Hill Street in the Olde Towne, said yesterday that staff at the hotel had been made redundant and the company would hand back its lease to the Bermuda Government. The club declined to say how many staff were affected, but it is understood it could be up to 25. But Ms Kyle added: "The news is not all bad as Hotelco Bermuda SGC Ltd, who are part of the group developing the nearby property to open as a St Regis Hotel, will take over the St George's Club. They will reopen the club after a period of much needed refurbishment and update." Ms Kyle added: "We wish to thank all our very loyal staff for their efforts over the years and our remaining members who have been supportive of the club." She blamed the closure of the St George's golf course, increased costs, the recession and members defaulting on their contracts as reasons for the closure, along with the problem of operation as a timeshare with "changing legislation". Ms Kyle added that all current timeshare memberships would be honoured. Zane DeSilva, the Minister of Tourism and Transport, said closure of any tourism business was a concern, but that he was optimistic about the future of the club. He added: "Not only do we possibly lose a tourism product but, of course, one has to think about the Bermudian workers who are out of a job. The good thing is that I do know that something is happening with regard to the club and I'm really hopeful that some positive news will come soon." Kevin Dallas, the CEO of the Bermuda Tourism Authority, said: "While our thoughts are with staff impacted in the short run by this move, we are delighted the St George's Club will now receive the investment it needs. We thank Hotelco for its deep commitment to Bermuda's tourism future and we look forward to working with its team to continue to revitalize the East End." The 71-cottage St George's Club was said to be close to a sale in 2016. Members at the club were told that the potential buyer had promised to invest in renovations and improvements — but the club would have to pay off $3.5 million of debt first. Management at the club said they would focus their attention on turning the property into a cottage hotel when the deal failed to materialise. The club said at the time that the property was already operating "more than 50 per cent" as a hotel. The club also offered a "buy-out" to members, but not all accepted the offer. Remaining members complained in 2017 that their fees had jumped, but Ms Kyle said the increases were needed to cover operational costs.
---
The Ledgelets Cottage Colony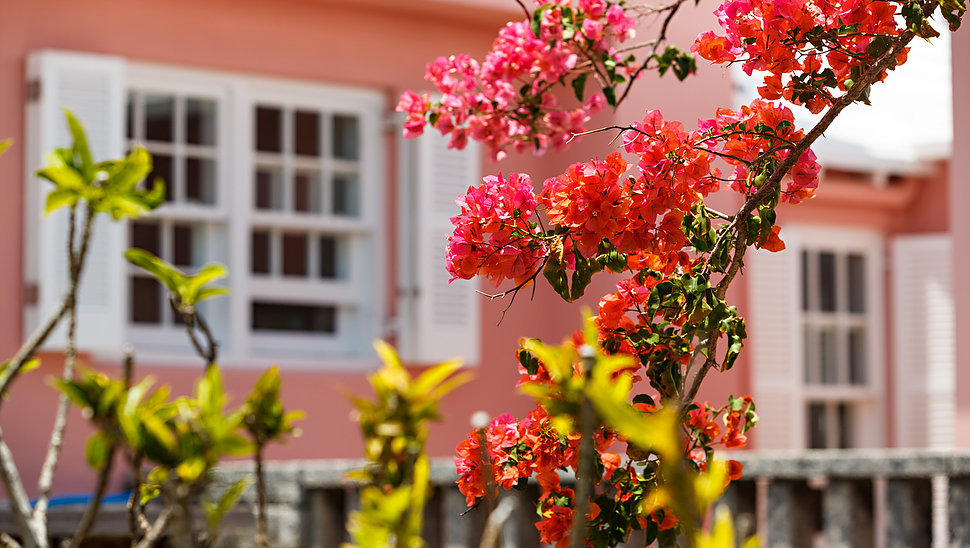 6 The Ledgelets Drive, Somerset, Sandys Parish MA 06. Phone (441) 504-6962. Cottages, some large, capable of hosting entire families, pool. Tranquil surroundings. Next to former gorgeous Lantana and owned by young descendants of the same family that founded Lantana. Lovely place for a magical garden wedding. Sunset cocktails and moonlight dancing. Whimsical tea parties and black tie dinners. A unique venue for a special occasion.
---
The Loren at Pink Beach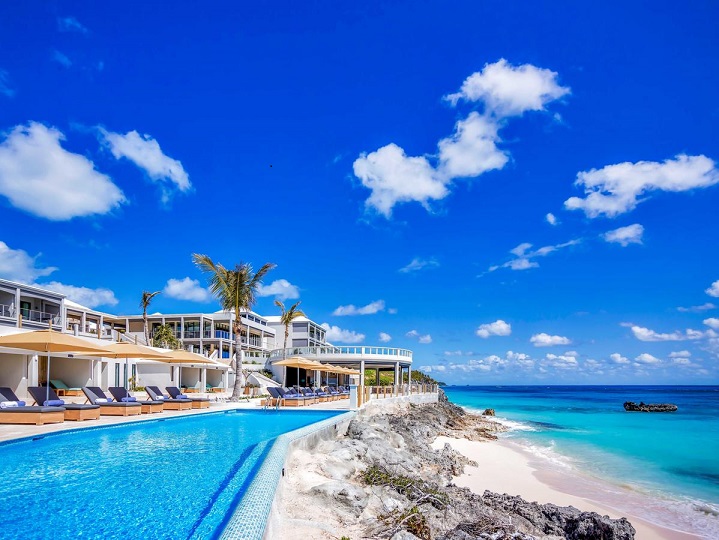 116 South Shore Road, Tucker's Town, Smith's Parish HS01, Bermuda. Website thelorenhotel.com On 17 landscaped acres and with two of Bermuda's spectacular private pink sand beaches. A new $51.5 million 34 room boutique hotel with two restaurants and six guest condominiums, two guest suites, two swimming pools and a residential building. Bermuda's newest hotel and condominium complex, in a private beachfront area, built on land that until 2014 housed the once-iconic Pink Beach Club and Cottages until their receivership in 2010 and subsequent demolition. Bus route 1 by day passes below.
---
Categories of all accommodation properties for visitors


Last Updated: May 24, 2020
Multi-national © 2020 by Bermuda Online. All Rights Reserved