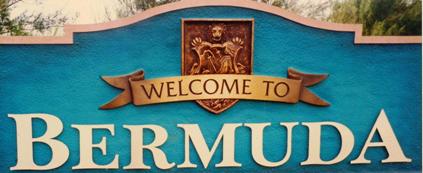 145 web files in a constantly updated Gazetteer on Bermuda's accommodation, activities, airlines, apartments, areas, art, artists, attractions, airport, aviation pioneers, banks, banking, beaches, Bermuda as an international business centre, Bermuda books and publications, Bermuda citizenship by Status, Bermuda Government Customs Duties and taxes, Bermuda Government, Bermuda-incorporated international and local companies, British Army, British Overseas Territory, calypso, Canadian military, causeway, charities, churches, City of Hamilton, commerce, community, corporate entities, credit cards, cruise ships, culture, cuisine, currency, customs, Devonshire Parish, disability accessibility, districts, Dockyard, economy, education and universities abroad, employers, employment, entertainment, environment, executorships and estates, fauna, ferries, flora, food, forts, gardens, geography, getting around, golf, government, guest houses, Hamilton Parish, history, homes, housing, hotels, insurers and reinsurers, internet access, islands, laws, legal system, legislators, local businesses and organizations, location, main roads, media, money, motor vehicles, music, municipalities, open spaces, organizations, Paget Parish, parks, Pembroke Parish, politics and political administration, postage stamps, public holidays, public transportation, quangos, railway trail, religions, Royal Navy, Sandy's Parish, St. David's Island, St. George's Parish, Smith's Parish, Somerset, Southampton Parish, Spanish Point, Spittal Pond, sports, stores, telecommunications, time zone, transportation, Town of St. George, traditions, tribe roads, tourism, Tucker's Town, utilities, villages, vital statistics, water sports, weather, Warwick, wildlife, work permits, etc. For tourists, business visitors, employers, employees, newcomers, researchers, retirees, scholars.

Bermuda's Internet Access costs for residents and visitors
High speed Broadband is available but very costly compared to USA, Canada, UK and Europe

By Keith Archibald Forbes (see About Us) exclusively for Bermuda Online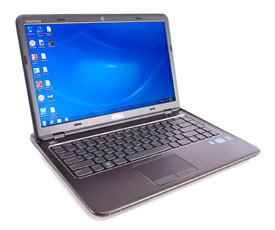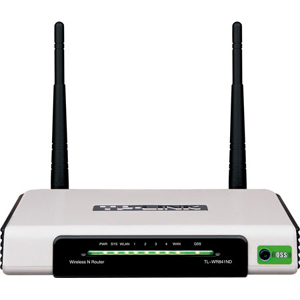 Introduction
Bermuda occupies an odd position in the communications and telecommunications world by having only one daily newspaper but numerous Internet Service Providers (ISPs), in its 21 square miles of total and area. Internet availability, wired and cellphone (mobile) services in Bermuda are governed by the Bermuda Government's regulatory agency the Regulatory Authority of the Department of Telecommunications. For residential and/or business usage, for 25 Mbps high-speed bundled upload and download unlimited Broadband/ASDL and all local calls it costs from $190 to $305 a month, depending on services needed. For visitors, including those on cruise ships, carrying laptops or cell phones or iPhones or iPads or Android or other tablets, public access is available at a number of WIFI publicly accessible but not free hotspots including Dockyard, Hamilton and St. George's and in-between. In the latter part of 2015 to date, the cost, payable by credit card, is 1 hour $4.99; 24 hours $9.99; 72 hours $14.99. Bermuda's costly portside WIFI is provided by TBI in Bermuda for the West End Development Corporation (WEDCO, a Bermuda Government quango, a Bermuda Government owned and operated entity). To access the WIFI hotspot, turn on your device and enable Wi-Fi connection, look for the TBi Wi-Fi Zone network (see second photo below), and connect, then proceed to the Wi-Fi hotspot login page.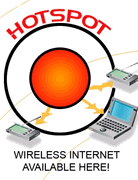 Internet access (now mostly Broadband/DSL) is extremely expensive compared to the USA, Canada, the UK, Europe and beyond. In most of the UK, very fast unlimited fibre BT Broadband with download speed of 33.35 Mb/s and upload of 9.37 Mb/s is now available for £23 a month plus £17 a month for line rental when using a line telephone.
Cruise ports beyond Bermuda offering free or nearly-free WIFI at cruise terminals include
In other cruise ship ports, such as the following, portside WIFI is free or far less than Bermuda's prices:.
Barbados. Bridgetown. Good place in the Caribbean for free WIFI at the port's cruise ship terminal, with places to sit for laptop and notebook passengers and shops at the terminal. However, cruise terminal is not in central downtown but in a container port area.

Canary Islands ports. Free WIFI from the many seating areas at the shopping malls adjacent to or near the cruise ships, with no need to buy anything.

Curacao. Willemstad. Curacao Free WIFI can be accessed from the port outside cabins mid-ship or ashore, best place in the Caribbean for this!

Dominica. Roseau. No free port WIFI but best value ($6 in total) by far for WIFI including two rum punches at a portside cafe.

Grenada. St. George's. No free port WIFI. But cost is reasonable, $3 for all-day use for those who can sit on a stool. No place to sit down with a laptop..

St. Lucia. Castries. Free WIFI at the port's Pointe Seraphine cruise ship terminal and at the Rum Bar there.

St. Thomas. Free WIFI in port.
Bermuda-registered ships have the world's highest-priced but slowest-speed Internet/WIFI on-board costs
P&O cruise ship Azura
Typical are the costs applicable in the January 1-24, 2014 voyage on the Bermuda-registered P&O cruise ship Azura (see photo above), one of many showing port registry of Hamilton, Bermuda), which has outrageously expensive Internet/WIFI costs. Azura has:
Time Plan 1, offering 250 minutes for £ sterling 62.50 or £ sterling 0.25 p per minute.

Time Plan 2, 100 minutes for £35, or £ sterling 0.35 p per minute.

Pay As You Go, £ sterling 50 p per minute.

There is also a £ sterling 2.50 one-time activation charge on first login. Wireless printing is 30 p a sheet.
Similar rates are believed to be in effect on other Cunard, P&O, Princess Cruises, etc ships showing Hamilton, Bermuda as their port of registry
For cruise ship passengers who refuse in principle to pay these exorbitant charges, there is greatly-welcomed no-cost alternative at many cruise ports including most in the Caribbean and Canary Islands (but sorry, not Bermuda). Pre-write offline your emails and prepare your photographs, wait until the cruise ship visits the next port, then visit the cruise ship terminal and send/receive your emails, cellphone/mobile phone calls, Skype calls, etc. WIFI there is often totally free (but quite slow at busy times).
Azura also said, during that particular voyage: "For the most cost-effective way to keep in touch with those pack at home, use your cabin phone. press the Ship to Shore button and dial, at the following price-per-call rates: 0-5 minutes, £5 sterling; 5-10 minutes, £8 sterling; 10-15 minutes, £12 sterling."
Azura passenger's comment
See http://www.bermuda-online.org/email.htm
I write to express my sincere thanks, and those of my friends too, all fellow-passengers on the P&O cruise ship "Azura" from 10th to 24th January 2014, for how, in your http://www.bermuda-online.org/internet.htm, you kindly published Azura's outrageous WIFI charges and how you compared them to the free WIFI now being offered by various ports in the Caribbean. The fact that the Azura is a Bermuda-registered ship was not received kindly by those of us who had to pay those outrageous WIFI charges. We know many were adamant in refusing to pay them at all and made this clear to other passengers. It became a leading matter of discussion at mealtimes, especially among the hundreds who brought iPads, iPods, laptops, notebooks and more, expecting to be able to use them. We hope those in cruise ship management will note your comments and ours and that your Bermuda Government's Department of E-Commerce will soon act to require all Bermuda-registered cruise ships to offer free ship-wide WIFI to all paying passengers and their crews. In complete contrast to Bermuda, Curacao was a fabulous port, for its free WIFI service applicable to all cruise passengers, accessible from Azura's portside balcony cabins and throughout the port for the rest of us. We will now be writing to all the UK's national newspapers and travel companies. John Watson, Harbour Parade, Southampton SO15 1ST, England, 25th January, 2014.
Bermuda-based Internet Service Providers (ISPs), residential and business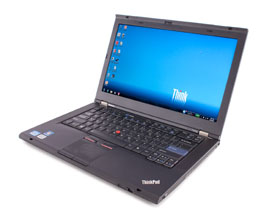 In its 21 square miles, Bermuda has the following at home Internet Service Providers providing both DSL (Broadband) and slower dial-up 56 Kbps services. (Note, their websites will be linked to gladly when they reciprocate the link).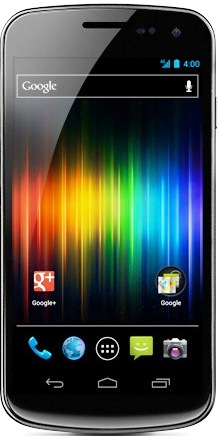 Bermuda Telephone Company Ltd. (BTC). Complete Home Internet Service, also for businesses. Acquired in 2015 by Digital Internet. Pricing ranges from $175 to $330 and will include an unlimited voice product.
Bermuda CableVision (since July 2015 merged into Logic).
CellOne.
Digicel Internet. A local communications company with majority non-Bermudian principals. It began service in November 2011 via Transact Ltd.
LinkBermuda (formerly Cable & Wireless). Wholly owned subsidiary of the Canadian Bragg group. The Bragg Group, parent of EastLink, purchased Cable and Wireless (Bermuda) Holdings for $70 million in 2011. It is investing tens of millions of dollars in building an Island-wide fiber-optic network (see Fiber Optic definitions below) that will deliver up to 100 megabit internet service to homes. This, offered in the US and Canada for some time, is almost ten times faster than most internet service available in Bermuda today. If/when completed this will enable much faster video and document downloading. The network will be built using a combination of Belco poles and underground work over an 18 to 24 period. Services would be offered as neighborhoods are completed.
LiveNet Bermuda. Initially focusing on home internet and voice service for home phones and cellphones.
Logic Communications Ltd. The original ISP. Largest of the ISPs. Recently absorbed both North Rock and Cablevision. For individuals and businesses. 30 Victoria Street, Hamilton HM 12. Phone (441) 296-9632.
TeleBermuda International (TBI). The company was originally under the Globenet (now Brazil Telecom) umbrella, but is now majority Bermudian owned/operated/directed. The remaining principals are US based.
World on Wireless (WOW).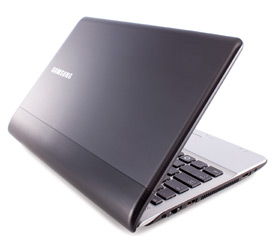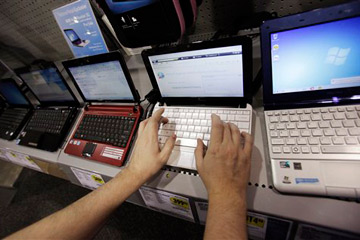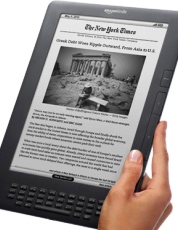 Present limitations
Currently, none of Bermuda's three ports - City of Hamilton or Town of St. George or Dockyard - offer free WIFI to cruise ship passengers, unlike tourism- competing ports of Cadiz, Barbados, Curacao, Lisbon, Madeira, Canary Islands, USVI, etc. But expensive pay-as-you-go WIFI is offered via TBI to Bermuda's cruise and other visitors on day excursions.
In Bermuda, all international companies must by law by 100 percent dependent on local companies - such as the Bermuda Telephone Company Limited (BTC) - for their local telephone and other local telecommunications needs. Local Internet Service Providers (ISPs) - but see below - must be Bermudian companies (in other words, at least 60% beneficially Bermudian owned, directed and managed, although exceptions have been made, for example with LinkBermuda, Canadian-owned. Until exceptions were allowed local laws did not permit any foreign corporations - such as AOL, which routinely offers services in the UK, Europe, USA and Canada - to offer Internet service from Bermuda, or to own more than 40 percent of a local business (one trading in the local market place). Overseas based organizations with huge bulk purchasing power elsewhere and no controls (like Bermuda has) were - and this is still normally the case - not permitted to own local outlets. In the meantime, global or other significant international companies with world headquarters or offices in Bermuda - like insurance and investment companies and telecommunications companies - may operate in worldwide markets but are not allowed to operate freely in the local Bermuda market place.
The Bermuda Government has import duties (averaging 27.5 percent and up) levied by the Government on computers, modems, peripherals, routers and all other relevant electronics. They are among the highest in the Western Hemisphere. In addition to Customs Duties are Air freight, wharfage and Air Terminal fees. Thus the retail cost in Bermuda of a new 3.4 GHz computer with 8 G DDR RAM and a 17" LCD Flat Panel Display is hugely more than in the USA and double that of the UK. Plus, USA and UK prices price often come with lots of extras including a printer, scanner, choice of software options and 1 year free high-speed Broadband Internet access, but Bermuda prices do not. This Bermuda's $200 million a year telecoms private industry faces both particularly high costs and particularly high costs in both direct taxation (payroll taxes) and indirect taxation such as customs duties.
The very high Cost of Living, see www.bermuda-online.org/costoflivingguide.htm.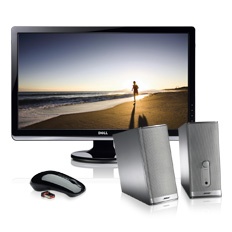 Recent changes, chronologically
The new reforms referred to below are expected to allow Bermuda's telecoms providers to offer one-stop-shopping for services such as phone, digital cable TV, wireless and Internet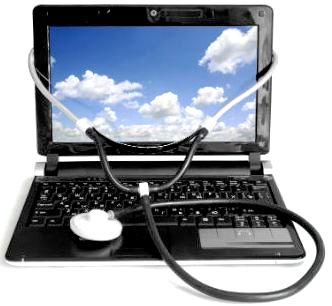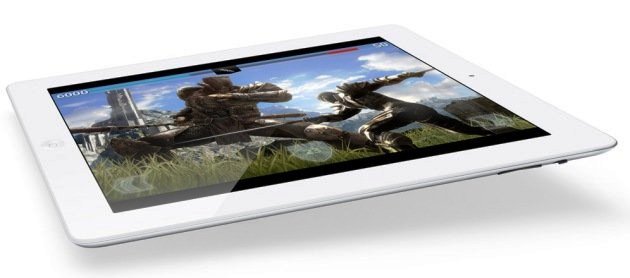 2016. April 6. Watching a movie on your smartphone while you're out and about in Hamilton could soon be an option. The island's main mobile phone service providers are gearing up to roll out 4G LTE networks that will give customers a much-enhanced, faster data service on their smartphones, tablets and other mobile devices. Customers can expect speedier web browsing, app use, e-mail and video downloading, together with a corresponding increase in upload speeds. CellOne expects to be the first to unveil a 4G LTE network and anticipates it could be only weeks away. The company said the advanced network will initially be limited to Hamilton, although it will eventually become islandwide. Meanwhile, Digicel Bermuda confirmed it is preparing a 4G LTE network that will be accessible "to all customers rather than a few in select areas." CellOne is in the final testing phase of its upgraded service. It is five years since the company launched its original fourth generation mobile service. However, the arrival of a 4G LTE network is a big additional step. Around the world there are different types of 4G network but LTE, which stands for Long-Term Evolution, is regarded by many people as being the only "true" 4G service. In the US, 4G LTE has increasingly become the standard network choice for major carriers such as Verizon and Sprint. It is also used in much of the rest of the world. Brian Lonergan, CellOne's marketing director, said bringing in the advanced technology entailed a huge investment, but it was an inevitable step for the island. "You can't be the carrier that does not have it. And when one carrier goes first everyone else will follow. We wanted to be first with LTE, to be the innovator," he said. Until equipment upgrades and spectrum wavelength is secured to roll-out the service to other parts of the island, CellOne's LTE offering will be confined to Hamilton. We know a huge percentage of Bermudians come to town to eat out or at the weekends, so just about everyone will get to try it." When customers move out of range of the 4G LTE network they will drop back onto the company's regular network service. Mr Lonergan said the data speeds would be significantly faster than those available at present and would be better able to meet the demands of users seeking to watch videos, or download online movies. "There will be a difference when downloading a movie, people will notice," he said. Until the service is up and running the exact speeds that will be achieved are hard to predict. In theory, according to Mr Lonergan, they could go up to 75 megabits a second, however, the average would be lower and depend on factors such as how many users were on the network and how close a customer was to a cell tower. For many years Digicel has been providing a 4G service using a technology called HSPA+, which is faster than 3G. In a statement yesterday Digicel said it was "committed to continuing to provide the best network in Bermuda for data speeds and that includes an island wide roll-out of 4G LTE. Digicel customers today benefit from our enhanced 4G network providing 99.9 per cent coverage, average download speeds of 3.65Mbps and upload speeds of 0.7Mbps. Those speeds were verified 24 per cent and 52 per cent faster respectively than the alternative provider by the independent speed test conducted by Yupana in December." Digicel will make a full LTE statement when it is able to "provide details of access for all customers rather than a few in select areas". Meanwhile, CellOne has tagged mobile phones on its website that are 4G LTE capable for easier identification by customers. The company is also encouraging customers to check that they have an LTE capable device, and that their device has an LTE sim card installed. Instructions on how to make these checks can be found on the company's website.
2016. March 22. A new chief executive officer has been appointed to head Bermuda's telecoms watchdog organization. Matthew Copeland was appointed chief executive of the Regulatory Authority of Bermuda at the start of this month. He is the third permanent chief executive officer to lead the organization, which was created in 2013 to oversee the island's telecommunications sector. Details of Mr Copeland's background have not yet been made available through the RAB, however, his appointment was confirmed in minutes of the March 1 board meeting of its commissioners. The Authority's responsibilities are anticipated to increase in the near future with the transfer of regulation and oversight of the energy sector from the Ministry of Economic Development and the Energy Commission to the RAB. A search for a permanent chief executive began in September, following the resignation of Robert Watson who took on the role in January 2015. At the time he was seen as an ideal choice to guide the authority into its dual-sector responsibilities due to his previous experience leading telecoms and electricity companies in Canada. However, Mr Watson resigned for personal reasons. The RAB's first CEO was Philip Micallef. He led the organization for almost two years, between 2013 and late 2014, before resigning for personal reasons and returning to Europe. He is now the CEO of Air Malta. Kyle Masters, the RAB's legal and regulatory advisor, acted as interim CEO between the departure of Mr Micallef and the appointment of Mr Watson, and again between the departure of Mr Watson and the appointment of Mr Copeland. Angela Berry is chairwoman of the RAB board of commissioners. She took on the role in January. The previous chairman was Carl Musson. The RAB has traditionally had three commissioners, but at present only Ms Berry and Kenneth Robinson are listed as commissioners on the Authority's website. The Royal Gazette has requested more details on the appointment of Mr Copeland, and at press time was awaiting a reply.
2016. February 4. The Regulatory Authority of Bermuda is inviting comments on the proposed acquisition of control of CellOne and KeyTech by US telecommunications company Atlantic Tele-Network (ATN). Interested parties who wish to submit comments and observations on the proposed transaction have until February 12 to send responses to the authority. In a series of related transactions, ATN is seeking to become the majority shareholder of KeyTech Limited, and its subsidiaries, including Cable Co and Logic (which includes the merged Bermuda CableVision). KeyTech currently has a non-controlling interest in CellOne, the mobile services provider. Last October it signed an agreement to buy ATN's shareholding in CellOne for $42 million, plus KeyTech shares. KeyTech would become the sole shareholder of CellOne on completion of the deal. ATN is a trading company that invests in the communications and renewable-energy industries. It is based in Massachusetts and has a connection with Bermuda that stretches back to 1998 when it was the primary investor in CellOne, which was merged with KeyTech as an affiliate in 2011. ATN is listed on the Nasdaq stock exchange and has a market capitalization of $1.2 billion. Among ATN's subsidiaries is Commnet, which provides telecommunications to much of the central and western US states. ATN also has telecoms subsidiaries in the US Virgin Islands, Aruba, and Guyana. If the proposed transaction gains all the necessary regulatory approvals, ATN will become the majority shareholder (51 per cent) of KeyTech. Last October, KeyTech shareholders voted in favour of the deal. Comments can be sent to the Regulatory Authority of Bermuda via e-mail to kmasters@rab.bm, or by post or hand to Kyle Masters, c/o The Regulatory Authority, Cumberland House, 3 Victoria Street, Hamilton, HM 11.
2016. January 27. The Island's telecommunications sector is to be put under scrutiny in a survey that aims to discover if the market has become more or less competitive during the last few years. It is the second market review of the industry. The first was conducted shortly after the Regulatory Authority of Bermuda (RAB) was set up in 2013. The Authority is the watchdog organization that oversees the sector. Shortly after the RAB was created it oversaw the arrival of integrated licences that allowed providers to offer multiple telecoms services, rather than be restricted to one. That change resulted in a number of consolidations among telecommunication service providers and the introduction of bundled package deals for consumers. The survey will "determine whether the rules safeguarding against abuse of significant market power currently in place remain effective and relevant". It is anticipated a report will be published in the second quarter of the 2016-2017 financial year. In a statement, the RAB said it might modify existing or develop new safeguards to address market conditions. "The recent shift in the market, precipitated primarily by the round of mergers and acquisitions makes this review timely and relevant," said Kyle Masters, interim chief executive at the RAB. "The market review will be an opportunity for the ICOL (Integrated Communications Operator Licence) holders and the regulator to reflect on the state of the market three years after liberalization and answer the key question: Is the market more or less competitive as a result of liberalization?" Deloitte (Bermuda) has been selected to assist with the market review.
2015. December 2. Bermuda Telephone Company (BTC) has introduced an international calls service that has no connection fee and no monthly service fee. The service covers 97 countries, including the United States, Jamaica, the UK, Portugal and the Azores. The rates range from nine cents to 25 cents per minute. "Our customers have been asking us to provide long distance services and we are now very proud to deliver a solution that rethinks how customers receive those services. Bermuda is an internationally connected Island, and we look forward to delivering a flexible, affordable way to stay in touch with those around the globe," said Robin Seale, chief executive officer of Digicel and BTC.
2015. November 2. The US company that is in the process of acquiring a controlling interest in KeyTech, has posted a third-quarter profit of $6.6 million, or 41 cents per share. Atlantic-Tele Network (ATN) is a trading company that invests in the communications and renewable-energy industries. It is based in Massachusetts and has a connection with Bermuda that stretches back to 1998 when it was the primary investor in CellOne. It was announced last month that ATN is seeking a controlling interest in Island telecommunications firm KeyTech. In the deal, ATN is giving KeyTech its existing shareholding in CellOne and $42 million in cash, in return the US firm will take a 51 per cent stake in KeyTech. KeyTech shareholders have agreed to the move, which is now awaiting regulatory approval. ATN's third-quarter net income was down about $10 million from the $16.2 million reported during the same three months of 2014. However, the firm also reported quarterly revenues of $96.8 million, which was 8 per cent higher. The company's operating income was $22.5 million, down 22 per cent, which included $2.5 million of transaction-related costs. Following the completion of its acquisitions of KeyTech in Bermuda, and the Innovative group of companies in the US Virgin Islands, the firm is looking to boost its annual revenues by between $180 and $200 million, according to Michael Prior, ATN's chief executive officer. "Third-quarter results were in line with our overall expectations, reflecting a mix of factors affecting revenues and operating profitability that are consistent with the execution of our strategy. Our acquisition of a controlling interest in KeyTech Bermuda pairs our 43-per-cent ownership of CellOne with their 42-per-cent ownership and adds wire line voice, broadband and video services to our existing mobile services. KeyTech recently received shareholder approval for the transaction and we are now awaiting regulatory approval." Regarding the KeyTech and Innovative acquisitions, Mr Prior said: "In both cases, we are investing in markets and geographies we know well, and where we will have the ability to provide customers with a single connectivity solution for mobile and fixed telecom and media services. After accounting for the cash outlays associated with these agreements, ATN still will have significant cash resources and debt capacity to invest in organic-growth projects and to deploy in additional acquisitions, and we are actively reviewing opportunities in both categories."
2015. October 27. Telecoms firm LinkBermuda has joined forces with BT Ireland to provide data centre and connectivity services on a global scale. David Caldwell, chief executive officer of LinkBermuda, said the deal would increase the range of services offered by his own firm as well as BT Ireland. He explained it was an opportunity for Bermuda customers to access data centre services in other parts of the world, while BT Ireland, which does not have presence in Bermuda, could refer clients who needed a data centre in Bermuda to LinkBermuda. "It adds convenience for our customers and similarly for BT Ireland's customers," he said. Mr Caldwell was speaking after BT Ireland today announced that it has signed a major new partnership agreement with LinkBermuda, a leading provider of data centre, networking and internet provider services on the Island. The deal means both firms will be able to provide extra data centre, network and infrastructure services to their global customers, initially from BT's Dublin data centre and LinkBermuda's facility in Bermuda. The agreement was reached after LinkBermuda carried out a comprehensive market review and selected BT on the strength of its global capability, local expertise and its range of ICT services. In addition to the provision of direct BT services, the agreement also facilitates the provision of connectivity to Microsoft Azure and Amazon cloud services via the BT global network. Mr Caldwell said: "As Bermuda's leading data centre, networking and IP solutions provider, LinkBermuda strives to continuously build on this base to provide Bermuda with world-class global services. Partnerships like this demonstrate LinkBermuda's global reach and further enhance our ability to offer end-to-end services to our global customers based in Bermuda, a number of whom have operations in both Bermuda and Ireland. By teaming up with BT Ireland we are able to offer very competitive data centre and network products in several markets while maintaining central billing here in Bermuda." Shay Walsh, BT Ireland's managing director of business, added: "As a global leader in networked IT services, we can provide global connectivity to 197 other countries and territories and connect our customers to our 48 data centres around the world. "It's this end-to-end global capability, coupled with our local skills and partnerships with other leading technology brands, which will help us support LinkBermuda in delivering for its customers. We look forward to building on this capability in the coming years." The partnership enables BT Ireland and LinkBermuda to extend their combined capabilities worldwide to their existing customers for the end-to-end provision of data centre, computing, infrastructure and telecom services. BT, once part of the British government's general post office, was formed as British Telecommunication in 1980 and became independent of the post office the following year. British Telecommunications, which trades at BT, was privatized in 1984, becoming British Telecommunications plc, with about 50 per cent of its shares sold to investors. The British government sold its remaining stake in further share sales in 1991 and 1993. BT is now one of the world's biggest suppliers of communications and operates in more than 170 countries.
2015. October 12. A $30,000 mobile cell tower has been brought to Bermuda to boost coverage during the Louis Vuitton America's Cup World Series. It is part of a strategy by Digicel Bermuda to enhance its network in preparation for the 35th America's Cup in 2017. The equipment is known as Cell on Wheels (COW), and expands coverage and capacity to meet short term needs. It also assists in ensuring the quality and consistency of the Island's data network during times of increased volume, as is expected to happen during the World Series, which takes place in Bermuda this weekend. In a statement, the company said its network will handle the demands from data users under anything other than exceptional conditions. "When large numbers of people are congregated for major events, any mobile network can struggle to meet the localized peak in demand. The COW provides a solution to handle such spiked activity without degradation of service either for people at the event or elsewhere," the company said in its statement. The equipment will be deployed for the America's Cup World Series event and for future events of such scale in Bermuda. Digicel Bermuda CEO Robin Seale said: "We are expecting 5,000 to 10,000 people on Front Street enjoying the America's Cup festivities and we are seeking to make sure they can all do so while getting online, sharing pictures and generally letting the world know how extraordinary Bermuda is." Digicel is set to trial the COW at the World Series event and said it would "use it moving forward at key events where capacity is required". Digicel staff will be testing the equipment throughout the week to ensure it works and is optimally configured.
2015. October 7. A strengthening of the KeyTech and Atlantic Tele-Network (ATN) grouping alters the telecommunications landscape in Bermuda. It is a healthy development, believes Graham Pearson, chief executive of Bermuda-based Ignition Group of Technology Companies. "With the ongoing contraction in the market place, primarily driven by the insurance sector, it was inevitable that consolidations in the services sectors would occur," he said. Mr Pearson said it was better to have "well-funded competition of the few rather than underfunded and struggling smaller players." He noted that telecommunications is a capital-heavy industry. US-based ATN, which is seeking to acquire a controlling interest in KeyTech, has a market capitalization of $1.2 billion. Mr Pearson's company Ignition provides a range of services, including IT solutions, cloud hosting, network monitoring and hosting. He said: "We need the funds coming in to keep Bermuda competitive from an infrastructure standpoint. "Our experience of the service levels and ageing infrastructure over the past 12-18 months have been cause for serious concern with reliability of the current infrastructure at its worst for years. Hopefully, this new injection of funds and the consolidation will address those issues. We do however have to rely even more on the telecoms oversight commissions to ensure there is fair play and the consumer gets competitive rates and service levels." The Regulatory Authority of Bermuda is the watchdog organization that oversees the Island's telecommunications sector. It will review the proposed deal. Kyle Masters, the authority's interim chief executive, said: "The public can be assured that the authority will be working to discharge its duty to ensure that sustainable competition in the electronic communications sector is promoted and that the public interest is protected." Mr Masters said he had been in contact with both KeyTech and ATN, and expected to receive formal notification shortly to enable the review process to begin. In a statement, the authority noted that the proposed move would allow KeyTech to provide mobile, fixed and international telecommunications services under one banner. Grant Gibbons, Minister for Economic Development, whose portfolio includes telecommunications, was unable to comment on the matter yesterday due to statutory obligations. The proposed deal is the latest shake-up for the domestic market, which could once have been likened to a spaghetti plate of intertwined licensing. Until a few years ago, Bermuda operated with three different licences for telecommunications providers; one for international service providers, one for domestic telephone providers and another for internet service providers (ISPs). Moves to end the licensing regime and simplify the market by allowing providers to bundle services, in line with other countries, began three years ago. In July 2012, the 60-40 ownership rule that restricted foreign ownership of Bermuda telecommunications companies to 40 per cent, also came to an end. As a result of those changes the Island's telecommunications landscape has been greatly altered. Today, KeyTech and Digicel are the overwhelming heavyweights in terms of market share when it comes to providing internet, cellphone and telephone landline services. And while it is difficult to establish definitive figures on market share, statistics gathered from annual consumer surveys suggest KeyTech has the upper hand. In its most recent sector survey, published in January, the Regulatory Authority of Bermuda found that KeyTech-owned Logic was the dominant ISP accounting for 65 per cent of survey respondents. The survey was from a limited sampling of 403 residents. In order of popularity, the next four ISPs were Bermuda CableVision with 12 per cent, Digicel with 9 per cent, TeleBermuda International with 8 per cent, and CellOne with four per cent. Since that survey was released there have been further changes within the sector. Logic already owned the majority of Bermuda CableVision, but in July it assumed 100 per cent ownership when the two companies merged. Likewise, KeyTech has an approximate 42 per cent ownership of CellOne. If the proposed deal with ATN goes ahead, KeyTech will gain the US company's 43 per cent stake in CellOne, and the minority shareholders will receive the right to have their shares converted to KeyTech ordinary shares. In the mobile services sector, CellOne had the largest slice of the domestic market, according to the 2013 and 2014 market surveys conducted on behalf of the Regulatory Authority of Bermuda. The 2014 report, based on a limited survey of 400 residents, showed CellOne had 59 per cent market share, compared to Digicel's 41 per cent. Digicel bought the Bermuda Telephone Company in June, expanding its share of the Island's telecommunications infrastructure and gaining a significant number of telephone and internet access customers. However, the telephone company was not an ISP at the time, therefore Digicel did not immediately boost its number of internet service customers as a result of the deal.
2015. September 28. Losing two chief executives in the space of three years has added to the challenges faced by the Island's telecommunications sector watchdog. And things are going to get busier as the Regulatory Authority of Bermuda (RAB) prepares for the regulation and oversight of the energy sector to come under its auspices. It is anticipated the transfer of those responsibilities from the Ministry for Economic Development and the Energy Commission, will occur shortly after a new Electricity Act goes before MPs during the next parliamentary session. The combining of regulation for the telecoms and energy sectors under the RAB umbrella will be a pivotal moment. In preparation for that, at the beginning of this year the authority announced Robert Watson as its new CEO. With previous experience heading up telecoms and electricity companies in Canada, Mr Watson appeared to be the ideal choice to guide the authority into its dual-sector role. However, he resigned at the beginning of this month, citing personal reasons. A year earlier, the RAB's inaugural chief officer Philip Micallef resigned, also for personal reasons, having led the watchdog organization for almost two years. Acknowledging the departure of the two men as unfortunate, RAB chairman Carl Musson said: "We have to cope, and that's what we are doing." He was upbeat that a suitable replacement will be found. "We need to address the situation as soon as possible. It is a challenge, but we are optimistic," he said. "It's a more unique situation as the CEO is going to manage two sectors." Grant Gibbons, Minister for Economic Development, when asked if he was concerned by the departure of two chief officers, said: "There has been a variety of reasons why we have had the turnover. The initial phase was intense — getting the operation up and running. "In Philip Micallef we had a very capable CEO. He got a lot of things under way, such as number portability and spectrum allocation. In the end he had personal reasons for leaving. Robert Watson was hired by the Authority. He had a background in the electricity sector as well." Dr Gibbons said it was important to recognise that the top roles can be highly pressured positions, and while he liked to see continuity, he also respected an individual's decision to move on. He said it might turn out to be an advantageous time to be going through a succession planning stage as the role of the RAB is about to change, with the imminent transfer of energy-sector oversight responsibilities. "The change in CEO has given them the opportunity to give some careful thought to what they are looking for and the role they have in coming years," he said. Since it was created at the beginning of 2013, the RAB has been overseen by three commissioners. The current commissioners are Mr Musson, Angela Berry and newly appointed Kenneth Robinson. Mr Musson was asked if the commissioners might be having too much of a bearing on the organization. He replied: "I do not think we are too involved. The CEO is responsible for the day-to-day running of the authority and is the regulatory advisor to the board. Our intent is to leave management to the managers and not to get involved in the day-to-day management." He explained that the commissioners made regulatory decisions and issued statutory instruments. Mrs Berry, who is also an energy commissioner, and Mr Robinson are both attorneys, while Mr Musson has a wide-ranging background in business, including telecoms and electrical engineering. Speaking separately, Dr Gibbons said that in the initial stages it was "all hands on deck" setting up the RAB and meeting tight time constraints due to the volume of work undertaken. "You can understand why the commissioners have been actively involved," he said, pointing out there is a separation between the Bermuda Government and the operations of the RAB. "But going forward we want a balance, and that is still evolving." Dr Gibbons said it was possible the number of commissioners may be increased in line with the RAB's soon-to-be-enhanced responsibilities. Mr Musson believed an increase in the number of commissioners was likely to happen, and added: "We would not be opposed to that." Regarding the appointment of a new chief executive, he said various options are being considered. Kyle Masters is the current interim CEO, his second stint in the role. Dr Gibbons said: "He's a young Bermudian and has been there for a couple of years. I would like to think he could be considered for the role. It could be that the Authority is looking to see if there is an internal candidate, or if they need an external candidate experienced in these [expanded] areas." Regarding the transfer of regulation and oversight for the energy sector to the RAB, Dr Gibbons said that was still on track to happen in the near term. Consultations have taken place regarding the draft legislation. The Minister said the Bill will pave the way for independent energy producers, such as those using renewable sources, LNG and others, to present options for the Island.
2015. September 22. Residents concerned they are not receiving the level of internet speed and capacity they are paying for, could have structured avenues for redress if recommendations from a new report are put into effect. The perceived slow connection speeds and high cost of internet service in Bermuda has been identified as a perennial issue in market surveys. Now a high-level working group has delivered a report on broadband quality of service to the Regulatory Authority of Bermuda (RAB), which oversees the telecommunications sector. The report includes recommendations aimed at driving forward improvements to broadband internet service delivery and quality. One idea to address the difference between a provider's advertised internet speed and the actual speed received by the customer, is to make it mandatory for a customer to be given a "speed card" when their service is activated. The card will show the expected line quality the customer can expect. The report's recommendation states: "The speed number cannot be close to the subscription level just below." As an example, a customer paying for 6 Mbps should not be receiving only four. If a customer complaint is made to the RAB regarding slow internet speed, the carrier will supply the authority with the actual speed test number of a customer's account. The report further recommends that providers of a service consistently below the acceptable standard of speed should lose some revenue, through a line downgrade, and potentially refund customers. However, one of the big takeaways from the report is the need to educate the public about factors outside the control of service providers that can impact their internet connection speeds and reliability. It also noted that no regulation or standard exists, either overseas or locally, that reference availability and uptime for the consumer market. The report recommends that customers should be reimbursed on a pro-rata monthly basis for all outages that exceed the established standard for uptime per month. The report describes that uptime standard as being 95 per cent per calendar month. Among other recommendations, it is suggested there should be a formalized process to deal with consumer complaints and issues, and where necessary ISPs and access providers communicate with each other to investigate and resolve complaints. The working group behind the report was together for about six months. It featured a number of top-level executives and managers from various telecoms companies, together with Bermuda Government representatives. The working group was co-chaired by Anchor Investment Management's chief financial officer Nathan Kowalski and Bermuda CableVision's Alan Smith. Mr Kowalski said the process had been challenging due to the differing opinions expressed and the complicated telecommunications landscape, but it had also been educational to see what other countries and jurisdictions did to address internet issues. While there is no guarantee that anything in the report will be adopted by the RAB, Mr Kowalski said it was a starting point for addressing areas of concern. "It's a good exercise to get the ball rolling, to understand how everything works and to get input from stakeholders," he said. Kyle Masters, interim chief executive officer of the RAB, said: "It was an opportunity for end users and providers to discuss face to face what the issues are, and come up with recommendations for the authority." He said the RAB would look at the recommendations to see which, if any, should be implemented. The authority is putting together a working plan for the next operational year, which starts in April, and will analyze recommendations from the working group's report. The public will be given an opportunity to comment on the RAB's plan when it is put online during a consultation period. Mr Masters thanked the volunteer members of the working group for their efforts in producing the service report. Grant Gibbons, Minister for Economic Development, said he believed efforts are under way to address concerns regarding internet service and speeds. "There has been clear public comment on these issues, and they need to be looked at. This report is a good start," he said.
2015. September 3. This resignation of Robert Watson, chief executive of the Regulatory Authority of Bermuda (RAB), is not expected to affect the introduction of the Electricity Act, according to the Bermuda Government. The Act, a draft of which has been tabled in Parliament, will increase the remit of the RAB by transferring oversight responsibility for the electricity sector from the Ministry of Economic Development and the Energy Commission to the Authority. At present the RAB is the watchdog organization for the Island's telecommunications sector. Mr Watson's departure was announced on Tuesday. He led the RAB for nine months and resigned for personal reasons. Responding to questions about the impact of the resignation on future developments regarding the Electricity Act, Grant Gibbons, Minister of Economic Development, said: "A change of CEO at the RAB is not expected to adversely affect the introduction of the Electricity Act. "The Government is continuing to work on the timetable for the ultimate transfer of regulatory responsibility from the Ministry and the Energy Commission to the Regulatory Authority of Bermuda." On Tuesday, RAB chairman Carl Musson said he hoped the departure of Mr Watson would have minimal impact on the work of the RAB, and that the organization's skilled staff would carry on "the critical functions of the Authority pending the appointment of a replacement chief executive". Dr Gibbons expressed a similar view. He said: "The Government has every faith that the staff at the Authority will press ahead with their important work while a new CEO is being recruited. "We are committed to reform in the energy sector. Regulatory and legislative policy will continue to be reshaped for the benefit of the community." The RAB's legal advisor Kyle Masters has been appointed interim chief executive.
2015. September 1. Robert Watson, chief executive of the Regulatory Authority of Bermuda, has resigned for personal reasons. Mr Watson, a former president and CEO of SaskPower in Saskatchewan, Canada, had taken up the post in January this year. The chairman of the Regulatory Authority, Carl Musson, said in a statement today: "While the timing is regrettable, I have every confidence that our capable staff will be able to run the authority until a new chief executive is on board. We have a number of irons in the fire, and will update the public as quickly as we can as to our progress. In the meantime we will also use the opportunity to retool resources as we prepare to take over regulation of the electricity sector in Bermuda." Kyle Masters, the authority's legal adviser, has been appointed interim chief executive.
2015. July 16. Bermuda CableVision is to merge with Logic Communications Ltd. The news was announced today by telecommunications group KeyTech Ltd, Logic's parent company, after it secured ownership of 100 per cent of CableVision's shares. The CableVision name will disappear as the combined company will branded as Logic. KeyTech was already the majority owner of CableVision's shares, but after a special shareholder meeting yesterday it completed the buyout of all minority shareholders. In the run-up to the meeting, some of the minority shareholders voiced concerns that KeyTech subsidiary Wansunt's offer of $13 per share significantly undervalued the television and internet provider. KeyTech chief executive officer Lloyd Fray said: "The transaction positions Logic for future growth as it brings together Bermuda's premier internet service provider and cable access providers. In order for these companies to meet growing consumer demand for high bandwidth products, one bill, and to expedite capital intensive projects for network expansion and upgrades, we felt it was prudent for KeyTech to acquire 100 per cent of the Cablevision shares and to merge these two entities. "The combination of Logic and Cablevision will create a 'triple play' telecommunications provider that is supported by a robust network with superior customer service that caters to both corporate and residential customers." Both CableVision and Logic's existing customer service centres will continue to operate under the Logic brand.
2015. July 9. Telecoms firm KeyTech has launched a bid to take full control of TV provider CableVision. KeyTech subsidiary Wansunt, the majority shareholder in CableVision, is bidding for 100 per cent ownership of its shares with an offer of $13 per share to minority holders. The proposed deal envisions a merger with Connect Ltd, wholly owned by Wansunt which was made up of telecoms players North Rock and Logic, also controlled by KeyTech. A letter to Cablevision shareholders backed the takeover proposal. It said that the CableVision board had considered its position as a stand-alone company and consolidations in its telecoms industry rivals on the Island like Digicel. The letter added: "We have also considered the fact that, due to the level of capital expenditure required to fund the company's planned network expansions and improvements, the company is unlikely to be able to declare and pay dividends for a number of years without capital injections from its shareholders. Further, there is no guarantee that, even with high levels of capital investment in the company's infrastructure, the company will continue to succeed and operate with a profit in such a challenged market. After due consideration of the merger and the resulting benefits to the company in terms of access to telecommunications assets, expertise and capital that might not otherwise be available to the company, we have determined that the merger is in the best interests of the company and its future survival and growth." But one small shareholder said the offer undervalued CableVision shares — which she estimated were worth between $25 and $40 apiece. The shareholder said: "KeyTech wants all of the smaller shareholders out." Now shareholders will be asked to vote on the proposal at a special general meeting to be held at the Bermuda Underwater Exploration Institute next Wednesday. The letter told shareholders that the CableVision board had rejected an earlier $12-a-share bid by Wansunt. And it told small shareholders that if they were not satisfied with the offer, they had a month to apply for a court ruling to set a price for their shares. Wansunt, Connect and CableVision all share the same registered office address, 30 Victoria Street in Hamilton. CableVision declined to discuss the proposal. CEO Terry Roberson said: "I am unable to discuss any specifics regarding the items that will be voted upon at the SGM on July 15." But the proposed merger agreement said that Connect shares are all registered in the Wansunt name. Wansunt already owns more than 80 per cent of CableVision shares, with the rest in the hands of a group of minority shareholders. Corporate services firm Quorum in March this year wrote to minority shareholders on behalf of an undisclosed client offering $6 per share.
2015. July 8. The trend towards telecoms companies offering one-stop shop residential internet services in Bermuda gathered pace this week when Bermuda Telephone Company (BTC) rolled out its Complete Home Internet service. In doing so it has joined a growing list of firms offering customers streamlined internet connectivity comparable with what is available in other countries. BTC was bought by Digicel Bermuda last month and has now added internet service to the internet access it previously provided. In a statement it said the move would be "a breath of fresh air to customers that historically might have faced the inconvenience of multiple calls to different companies in the event of technical or service questions." By bundling together internet service and access, BTC is the latest company to market itself as a one-stop shop provider. Other companies with a sizeable share of the market who are offering single billing, one-stop options include Logic, Digicel Bermuda, Bermuda CableVision, WOW and LinkBermuda. CellOne and TBI are not marketing one-stop shop packages on their websites, although TBI has partnered with WOW, allowing the latter to offer a service and access bundle. The shift in the internet landscape locally has gathered momentum during the past year. For many years the residential internet market place was fragmented due to regulations forcing customers to pair up an ISP (internet service provider) with an access provider, such as BTC or Bermuda CableVision. That meant dealing with two companies and receiving separate monthly bills for the two internet connection components. The issuing of Integrated Communications Operating Licences in April 2013 opened things up and allowed firms to start bundling internet service and access together, giving customers the convenience of dealing with a single provider and receiving a single monthly bill. Results from a survey published by the Bermuda Regulatory Authority in April showed that 85 per cent of respondents said they would prefer having one provider for both internet access and service. Last month, when Bermuda CableVision launched an internet service and access plan, CEO Terry Roberson said: "Bermuda residents have grown accustomed to paying two companies for their internet service. For years, they have paid one company for access and another for service. We're delighted to be taking advantage of new industry rules and offering customers a truly combined experience — one bill, one service — at an affordable price. Anyone who has ever been stuck between their access and service providers when trying to get customer support will appreciate how much easier it is to deal with one company." This week BTC CEO Robin Seale, in announcing the firm's new one-stop shop service, said: "We are delighted to extend the choice everyone in Bermuda has for internet providers today with the launch of Complete Home Internet from BTC." The Royal Gazette contacted CellOne and TBI to ask if they would be offering one-stop shop services, and was awaiting responses at press time.
2015. June 23. A new telecommunications company run "by Bermudians for Bermudians" is setting out to gain a share of the domestic market dominated by larger firms. LiveNet Bermuda is initially focusing on home internet and voice service for home phones and cellphones. Lower cost long distance calls and less expensive roaming options are at the forefront of its marketing drive. Troy Symonds is LiveNet Bermuda's chief executive officer. He said: "We have been looking at doing this since February. Bermudians have been looking to get in to the communication business. We wondered how we could do something in the local market." LiveNet has put together a team focused on competing in the home internet, home phone and cellphone market. One of its services is aimed at travelers and allows them to receive free incoming calls on their cellphone, even when roaming overseas. According to the firm a customer can also make competitively priced international calls and have three phone numbers programmed into on Sim card, such as a Bermuda, US and UK combination, that allows callers to get in contact with the customer as if they were making a local call in the country where they are located. Similarly, a customer can have a Bermuda home phone number together with virtual phone numbers for other countries, such as the US, UK and Canada, allowing callers in those countries to call the local virtual number and reach the home phone in Bermuda. Mr Symonds, who has worked with technical solutions firm Fort Knox Bermuda, said that although LiveNet did not have the infrastructure of a major cellphone and internet company, it is able to integrate with other organizations and roam on networks to provide its services. And being a smaller firm makes it more agile and faster to react to opportunities, he said. LiveNet hopes a key selling point will be the firm's Bermudian credentials. A spokeswoman said: "Live Net was born out of a desire for Bermudians to have a stake in the communication business in Bermuda. This is an opportunity for Bermudians to invest in their country and to have shares and ownership in the company. A the moment it's nimble and quick and it works. It's fun and innovative. We will grow and we are excited about bringing jobs for Bermudians who want to work in the communication industry." Mr Symonds believes cost-conscious customers will appreciate the suite of options on offer. He added: "We are having fun with it. We are the small guys hoping to do our best. It's an opportunity."
2015. June 3. Telecoms watchdog chief Robert Watson says approval of a deal for Digicel to take over phone firm BTC will increase innovation and competition. Mr Watson, chief executive of the Regulatory Authority of Bermuda (RAB), added Digicel had agreed to conditions on the takeover designed to ensure a good deal for consumers. "We were asked to look at the new possible ownership structure. Digicel has proven to be an operator, operating systems around the world and we were looking for innovation and competition. We got these assurances from Digicel and we feel they are a good company to ensure a competitive, innovative choice for the people of Bermuda." Mr Watson was speaking after Digicel on Monday completed the takeover of BTC from previous owners Barrie Holdings, who bought the firm from KeyTech less than a year ago for $30 million. The sale leaves Digicel and KeyTech, which owns CableVision and Logic and has cellphone firm CellOne as an affiliate, as the two main network providers on the Island. Mr Watson said: "We have conditions in there to keep an eye on them. Our interest is to make sure competition remains robust on the Island and innovation is key to that, not only with Digicel, but from anyone on the Island." He added that the RAB had "not heard any complaints" about the conditions and that the regulators had worked with the firm to thrash out an acceptable framework for the takeover. Mr Watson said: "We both wanted things and we met in the middle. We took the time to review the file, consult the industry and seek the views of the people of Bermuda. We think it's a good way to move forward. We want to see competition, choice for the consumer, a competitive choice, and prices at a competitive level. When you have strong companies like the KeyTech group of companies and the Digicel group, you have two very well-structured companies who will be very strong competitors." Regulators approved the takeover deal last month — but admitted there was a risk of a powerful duopoly, which could lead to a lack of competition on prices and market share. But the RAB said that was unlikely, given Digicel's intention to invest in system upgrades and extensions. Another major condition of the RAB approval was the safeguarding of access to wholesale networks and services at a fair price for other companies with communications operating licences. And a key requirement for Digicel, for the present, to keep financial and product accounting separate from all other Digicel affiliates.
2015. June 2. International telecoms firm Digicel has completed the takeover of the Bermuda Telephone Company (BTC), it was confirmed yesterday. Digicel Bermuda CEO Robin Seale said: "This is an exciting time for Digicel Bermuda and BTC as together we are better positioned to serve our customers across Bermuda. With the acquisition now complete, we are even further committed to delivering the best value, service and network on the island while expanding our suite of products and services to offer a larger portfolio to our customers. Digicel is already heavily investing in increasing the capacity of our service and the acquisition of BTC will provide the framework to broaden that even further; growing our business, creating more jobs and investing in the future of Bermuda's communications industry. We look forward to working with BTC and its employees." Digicel pledged to create more jobs and invest in performance and reliability of the BTC network if its January bid was successful. The Regulatory Authority of Bermuda (RAVB) approved the deal last month — subject to conditions. The RAB admitted there was a risk of a combined Digicel and BTC and rivals KeyTech, who formerly owned BTC, and its CableVision and Logic subsidiaries, together with cellphone firm CellOne as an affiliate, forming a powerful duopoly and lead to a lack of competition on prices and market share. But the RAB said that was unlikely, given Digicel's intention to invest in upgrades and extensions. Another major theme of the RAB conditions was the safeguarding of access to wholesale networks and services at a fair price for other companies with communications operating licences. And a key requirement was for Digicel, for the present, to keep its financial and product accounting information systems separate from all other Digicel affiliates. The RAB also said that BTC had to be maintained as "a viable commercial entity" and put in place safeguards to ensure it was not asset-stripped or transferred overseas. BTC was bought from KeyTech less than a year ago by the Barrie Holdings group of investors for $30 million. Barrie Holdings executive chairman Roy Graydon, who came from a telecoms background in Canada, said the group approached KeyTech after they learnt that the firm wanted to buy CableVision, but that the purchase, while still owning BTC, would be difficult.
2015. May 21. A veteran lawyer is to become a commissioner of the Island's telecommunications watchdog. Kenneth Robinson has joined the Regulatory Authority of Bermuda (RAB). RAB chairman Carl Musson said: "We believe he will be an excellent addition to our small group and we look forward to working with him." Mr Robinson, who has been a lawyer since the 1970s, retired as a partner in the former Appleby, Spurling & Kempe, now Appleby, in 2005. But he remained senior counsel and later a consultant to the firm. He was also a legal consultant to the-then Business Development Unit of Government between 2011-12, which involved him in a wide range of legislative reforms to the commercial sector. A specialist in corporate and commercial law, Mr Robinson has also served on various public boards and tribunals, including the Land Valuation Appeals Tribunal and the Bermuda Housing Corporation. He is a serving member of the Tax Appeals Tribunal.
2015. May 14. More jobs for Bermudians will be created at Bermuda Telephone Company (BTC) if it is acquired by Digicel, and investment will be made to improve the performance and reliability of BTC's network infrastructure. Those are two of the outcomes Digicel foresees should it move ahead with the proposed transaction that was announced in January. The Regulatory Authority of Bermuda (RAB) has studied the deal and last week issued its final decision, which gives a green light for the acquisition subject to Digicel agreeing to a number of conditions. Digicel is reviewing the 40-page decision document and is expected to respond within the next few days. The combining of Digicel and BTC would create a telecommunications heavyweight to match KeyTech Group, which has CableVision Bermuda and Logic as subsidiaries and cellphone firm CellOne as an affiliate. In its decision document, which was made available to the public this week, the regulatory watchdog acknowledged there was a risk from Digicel and KeyTech subsequently having joint dominance in the sector. The RAB noted such a duopoly could open the door to tacit coordination on prices and division of the market. However, it did not think this was likely given Digicel's expressed intention to invest in upgrades and extensions. "The result can be expected to be more robust competition in price, service quality and innovation, which will be to the benefit of the people of Bermuda," the RAB stated. It also said it would keep a vigilant eye on developments through its market review process. In its representations to the Authority, Digicel indicated it did not anticipate job losses at BTC as a result of the buy up, and foresees more jobs in technology, customer service, sales and marketing, with new hires being predominantly Bermudian. The company told the RAB it "currently locates employees relating to its Bermuda operation largely in Bermuda and there is no current plan to change this approach with respect to the acquisition of BTC. "As an example, unlike some competitors, Digicel maintains a local call centre which manages the majority of customer enquiries in Bermuda and is staffed by Bermudians." A major theme in the RAB's conditions is the safeguarding of access to wholesale networks and services, at fair prices, for other firms with communications operating licences. As an example, for any regulated wholesale services a Digicel-owned BTC offers to other Digicel affiliates, which can then be bundled, there must be equivalent services available at "conditions no less favorable" to non-affiliated wholesale customers. If BTC offers new retail services it would be obliged to ensure there is a fully tested "fit for purpose equivalent" wholesale service available for other access seekers. There are similar stipulations listed in the RAB's decision document designed to ensure other operating licence holders have access to services and network infrastructure at wholesale pricing. Digicel would be obliged to give other regulated communications companies fair access to the BTC network, and provide services and information under the same conditions and same quality as it provides to its own affiliates and partners. It would also be required not to make technical modifications to the network that would "unreasonably or unnecessarily obstruct or impede" other non-Digicel communications operating licence holders from connecting with the BTC fixed-line network. A key requirement is that a Digicel-owned BTC should, for the present time, keep its existing financial and product accounting information system separate from all other Digicel affiliates. This is to aid transparency and address concerns that there might be unfair favoring of Digicel affiliates regarding advance information on fixed network plans, unfair bundling of services or unfair pricing. RAB also stated that BTC's historic importance to Bermuda in providing a landline telephone network and as "carrier of last resort" for basic telecommunications for many residents, meant it must be maintained as a "viable commercial entity". There are safeguards to ensure it is not asset-stripped or transferred outside Bermuda. Four companies involved in the electronic communications sector, together with eight individuals, submitted comments to the RAB regarding the proposed deal. LinkBermuda, TBI and CellOne did not oppose the transaction, although urged the RAB to pursue a number of stipulations to ensure a "level playing field". The fourth company, iTech, said it opposed the deal on the basis it would create a duopoly, and was concerned Digicel did not have the same interest in being a wholesale access provider as BTC stated it had in 2012. Of the individual submissions, six were opposed to the buyout, citing concerns about loss of employment, blockage of competing services, poor service quality and an anti-competitive effect. One respondent was neutral on the deal and one was in favour. The RAB stated in its document it expects the transaction between Digicel and BTC to enhance the Island's competitiveness globally. It said: "Digicel Group (Bermuda) has represented that it will invest in the upgrading of BTC's legacy network infrastructure. This has persuaded the Authority that the proposed transaction will do much to enhance Bermuda's competitiveness globally by making it an even more attractive place for the financial services industry and other technology-dependent industries to invest." The RAB's decision document can be read at the website www.rab.bm. Note: Companies Involved: Barrie Holdings Limited, a Bermuda company with a vested foreign ownership licence, bought the Bermuda Telephone Company in a $30 million deal from KeyTech Group last year. In January Digicel Mobile, as Telecommunications (Bermuda and West Indies) Ltd, announced it was seeking to buy BTC. Digital Mobile is owned by Wireless Holdings (Bermuda) Ltd, which is part of Digicel Group (Bermuda). In turn, Digicel Group (Bermuda) belongs to the larger Digicel Group Global, which operates in 33 markets in the Caribbean, Central America, and Asia Pacific region, and which is wholly owned by Irishman Denis O'Brien.
2015. May 9. Digicel's attempt to buy Bermuda Telephone Company has been granted approval by the Island's regulatory watchdog. The announcement paves the way for the deal to progress if conditions attached to the written approval, which are yet to be made public, are accepted by the companies. Robert Watson, the chief executive of the Regulatory Authority of Bermuda (RAB), has acknowledged that some people may have concerns about the emergence of joint dominant players in the telecoms marketplace, particularly as it relates to pricing, but he offered assurance that the authority will keep a close eye on things. "There will be two dominant players. However, we weighed that with the energy and experience of Digicel," Mr Watson told The Royal Gazette. He feels Digicel's experience and track record for innovation is further reason to believe the sector will see competitor companies staying on their toes to provide the best services and pricing. "We will keep a close eye on it to see there is no predatory pricing," he said, adding that the RAB will also undertake a market review in due course. When asked about concerns regarding smaller companies being squeezed out of the market, Mr Watson said: "Any market goes through phases where there is consolidation, but there is always room for smaller players with individual products and services that are viable." It has been a lengthy period of deliberation for the authority, starting on February 20 when it received formal notification of the proposed buy-up. We went to work on it and did a lot of analysis and diligence. We went through the process and used outside experts and advisers," Mr Watson said. There was also a period of public consultation, when feedback was invited from within the industry and from residents. Mr Watson described the level of feedback as "good", and noted that one concern residents had was that BTC be preserved. Digicel set up the deal in January, only a few months after Canadian-led Barrie Holdings bought BTC from KeyTech for $30 million. Mr Watson said: "We believe that the new, merged company will provide more robust competition in the electronic communications sector, to the benefit of the Bermuda consumer." In a statement yesterday, the RAB said: "After a thorough, nearly three-month-long investigation, which included a request for public comment, the merger was approved subject to certain conditions designed to promote innovation and competition in the Bermuda electronic communications market." Digicel Bermuda said in a statement that it had noted and is now reviewing the RAB's decision and its conditions, and would issue a more comprehensive response once this assessment has been completed. "In the meantime, Digicel would like to thank the RAB and the people of Bermuda for providing their opinions on the purchase of BTC during the consultation process," the company said. The full decision details and conditions are expected to be made available on the RAB's website early next week at www.rab.bm.
2015. March 19. Improved high speed broadband internet for Bermuda is on the horizon with Bermuda Telephone Company (BTC) proposing to introduce access speeds of 50 Mbps (megabit per second) and 100 Mbps. Presently the best residential (download) internet speeds on the Island are 25 Mbps. That could change in the near future with BTC and Bermuda CableVision both indicating a desire to push forward with greater broadband offerings. CableVision struck first with a January giveaway prize promotion of 50 Mbps and 100 Mbps for one month only, which was awarded to four customers. However, the company is still in the testing stage as it aims to provide faster residential internet services. Now BTC has taken a firm step towards delivering a super fast option. It is seeking regulatory approval to offer data-only 50 Mbps at $180 per month, and 100 Mbps at $260, or data, voice and features at $225 and $305 per month, respectively. While those speeds would not be widely available for some time, the company is seeking the green light from the Regulatory Authority of Bermuda, the telecoms watchdog, in anticipation of future capacity. "There are a few homes at the moment that we can connect to the fiber optic cables," said Eric Dobson, BTCs chief executive officer. "This is an early beta trial for this product." BTC is an internet access provider, but if a proposed buyout by Digicel that was announced in January is approved by the Regulatory Authority it would create an organization capable of bundling access and internet connection services. Mr Dobson said he was aware of at least one Island internet service provider (ISP) that is working on providing residential internet speeds of 50 and 100 Mbps. "It is not something that everyone would need or could afford. In other countries, speeds of 100 Mbps are available but there is not a huge tick-up rate for it. It tends to be used by people who work at home and require a high level of bandwidth. Its a niche product. However, in the fast-moving world of online services, the demand for greater bandwidth is a clear trend. We have a 25 Mbps product and at the moment we are finding the demand for that is going up." BTC has a fiber optic network in place that covers the Island, but it terminates at the neighborhood level. The next step, according to the CEO, is to put in place the last mile portion of the network to allow direct connection into homes. "We have to bring the fiber down through poles or conduits. What we are looking at is pushing it closer to homes; taking the fiber to the curb and then we can bring it into homes." At speeds below 10 Mbps, the company uses traditional copper wires and coaxial cables for internet delivery, above 10 Mbps it uses VDSL2, an enhanced access technology, to deliver faster speeds. BTC hopes it might be possible to push speeds up to 50 Mbps through this infrastructure, which would lessen the need for curb-to-home fiber optic connections. Price and speed comparisons have shown that internet services in Bermuda tend to be more costly than those available in a number of similar Island jurisdictions. Graham Pearson, chief executive of the Ignition Group of Technology Companies, said the prices indicated by BTC for the proposed new service were competitive when compared with Cayman but higher than the Channel Islands. However, he pointed out that the Channel Islands of Guernsey and Jersey put caps on data usage per month and then charge per Gb (1,000 megabits). BTC's Mr Dobson said that as faster speed services are purchased, the cost per megabit drops. He said that if the deal between Digicel and BTC is approved it would be able to bundle together multiple services and provide more choice. "There's no reason why Bermuda should not have a world class internet structure and products," he added.. CableVision indicated it is working on delivering higher internet speeds, but would not be drawn on when these might be offered. CEO Terry Roberson said: "At Bermuda CableVision, we have shown that we can deliver higher internet speeds. A prime example of this was over the Christmas season when we gave away 50 and 100 meg broadband internet, the latter which is the fastest residential speed in Bermuda. We are not in a position to share pricing for our new services until we are ready to launch."
2015. January 24. Regulators are seeking comment on Digicel's planned takeover of The Bermuda Telephone Company (BTC). This evening, the Regulatory Authority of Bermuda (RAB), which oversees the telecommunications sector, said the proposed merger "fell within the meaning of a concentration" under the law and would therefore require RAB's approval to close. Digicel and BTC announced last week that they had struck a deal, without revealing terms. "The Authority invites interested third parties to submit their possible observations on the proposed transaction to the Authority," RAB stated. "All information of a confidential nature should be clearly identified as such. At the time the two companies announced their merger plans, Digicel said BTC's fixed voice and internet services would complement its mobile offerings allowing Digicel to bring better services and value to consumers." The announcement of the takeover came just five months after Barrie Holdings had bought BTC from KeyTech Ltd in a $30 million deal. BTC executive chairman Roy Graydon said that "when Digicel approached us with an offer to combine the businesses, we realized that the two companies would complement each other and, working together, could substantially accelerate the pace of that build and it was clear that this would be the best and fastest way to enable us to provide the services of the future to consumers in Bermuda." Deregulation of the telecommunications sector in Bermuda has led to several merger deals as major players position themselves to offer a "bundle" of services to clients. Comments had to reach RAB no later than 4pm on February 6, 2015, in order to be considered, at The Regulatory Authority, Cumberland House, 3 Victoria Street, Hamilton, Bermuda.
2015. January 15. International telecoms firm Digicel has set up a deal to buy the Bermuda Telephone Company, just months after it was sold to Canadian-led Barrie Holdings, The Royal Gazette can reveal. A spokeswoman for Digicel confirmed: "As a complete communications and entertainment provider, we are always looking for opportunities to bring the Digicel promise of best service, best value and best network to more people and to grow and enhance our service offering. As such, Digicel and BTC have finalized an agreement whereby Digicel intends to acquire BTC. Digicel believes that BTC's fixed voice and internet services will complement Digicel's mobile offerings allowing Digicel to bring better services and value to consumers." Digicel declined to say what the terms of the deal were or how much it would pay for BTC. She added: The proposed deal is subject to regulatory approvals and as such, we must hold for those before progressing with our plans. With the good of customers and employees being our main concern, our intention is to grow our business here in Bermuda and to invest in the future. That will see us working to improve the service delivered to customers and looking to build out and enhance the products and services offered to them with an ultimate view to delivering an enhanced multimedia experience across multiple devices." BTC executive chairman Roy Graydon, who was part of the Barrie Holdings group of investors who bought BTC six months ago, said: "It was the opportunity to build Bermuda's leading telecommunications company that attracted us to BTC in the first place. But when Digicel approached us with an offer to combine the businesses, we realized that the two companies would complement each other and, working together, could substantially accelerate the pace of that build and it was clear that this would be the best and fastest way to enable us to provide the services of the future to consumers in Bermuda." The change of ownership still has to be approved by the Bermuda telecoms watchdog the Regulatory Authority of Bermuda (RAB). A RAB spokesman said it was aware of the proposed takeover. He added: "The Authority is actively seeking relevant details of the transaction from both parties to enable the formal review process under the Regulatory Authority Act 2011 to take place. Public comment on the proposed transaction will be sought as a part of our deliberations in due course." Island telecoms firm KeyTech Ltd sold the company in August last year to Barrie Holdings, which paid $30 million "below the book price " for BTC. Mr Graydon said at the time the acquisition was the start of a new era and pledged to grow revenue and build a network to provide a range of services, including TV signals, internet access and even home monitoring systems. The Digicel spokeswoman said: "As and when we have updates, we will be sure to give them. It is worth pointing out that Digicel is built on a promise of delivering best service, best network and best value and to giving back to our communities. As such, you can expect us to take the same approach in this regard in terms of investment and innovation." The acquisition, if approved, will give the combined Digicel and BTC group their own landline network as well as maintaining its status as an internet service provider (ISP), putting them in direct competition with rival CableVision. But CableVision CEO Terry Roberson said: "We look forward to additional competition in the market, which challenges us to perform at our optimum. Bermuda residents and businesses are savvy users of technology and want to be at the cutting edge of entertainment while having access to fast internet speeds. CableVision is poised to take advantage of expanded bandwidth in 2015 and to roll out new services in the Bermuda market while adding to its cable offering, which continues to be popular and appeal to a wide variety of personal tastes."
2015. January 8. A former Canadian power firm chief who resigned last fall amid controversy over smart meter fires has been appointed to head Bermuda's Regulatory Authority (RA). Robert Watson, who was president and CEO of the SaskPower in Saskatchewan, resigned from the post without severance after a probe found the corporation had not done enough to ensure public safety. The inquiry by the provincial government followed eight smart meter fires among SaskPower customers over the course of last summer. After the results of the review were published last October, Mr Watson tendered his resignation. Mr Watson replaces Philip Micallef, who quit the post of chief executive last September. The RA regulates the telecommunications industry and will soon oversee the energy sector as well. Mr Watson has also led a telecoms utility. Regulatory Authority Commission chairman Carl Musson said: "It was a difficult search, but I think we found the right man for the job in Robert Watson. I welcome him to Bermuda and look forward to great things from his leadership of the Authority. He joins us at a critical time as we prepare to take over regulation of the Island's energy sector. His experience in the energy sector in Saskatchewan will help us enormously." Mr Micallef, who returned to his native Malta, was recruited from the telecoms sector. Mr Watson's telecoms leadership experience came at SaskTel, where he worked as president and CEO from 2004. Six years later, he moved to the province's electricity corporation, Saskatchewan's biggest Crown corporation with assets of $7 billion and revenue of $1.8 billion, in 2010. He is a graduate in electronic technologies from Ryerson University and attended the international executive development programme at the INSEAD Centre, an international graduate business school, in Fontainebleau, France. He also carried out the executive management programme at Ashridge Business School in the UK and holds an ICD.D designation from the Canadian Institute of Corporate Directors, which commits him to a minimum period of further education every year. Mr Watson is also a board member of Tbaytel, formerly the Thunder Bay Telephone Company, and on the advisory board of Canadian technology manufacturer StarTech.
2014. December 17. Telecoms firm CableVision is to increase its infrastructure capability by 50 times, the firm revealed yesterday. The firm said it would use fiber networks direct to homes and lead to faster download times and allow for new services. CableVision CEO Terry Roberson said that upgrades would also be carried out in the west end in time for the massively increased demand for data services during the global America's Cup. Mr Roberson said: "We feel it's an appropriate time for us to position our company for the future where we can deliver exceptional services with technology that will be relevant over the next ten to 15 years. We also believe that this will assist in selling Bermuda as a sophisticated technological centre to the international business community. We also look forward to providing new products and services starting in the western end of the Island, just in time for the America's Cup, which will mainly operate out of Dockyard." But Mr Roberson declined to discuss the cost of the upgrade and what it might mean for consumer prices. He said: "At this point, we are not able to answer these questions, as they relate to sensitive competitive issues." CableVision said the upgrades will allow for download speeds of up to 900 megs " just short of one gig " and upload speeds of 200 megs. The company claimed that the increased capacity would mean movies would be downloaded in only a few minutes, while the improved network will also support triple play services , TV, internet and phone as well as bigger data services for businesses. CableVision added that the new system will be more reliable and lead to fewer outages, even when Island electricity services are out of action. "Customers will experience minimal disruption during this rebuild as their quality of service improves and they see new products rolled out over time, including TV Everywhere and IPIT."
2014. September. Philip Micallef quit the post of chief executive of Bermuda's Regulatory Authority (RA). The RA regulates the telecommunications industry and will soon oversee the energy sector as well.
2014. May 28. Holiday weekend lightning storms interrupted service for some wireless users of the Island's largest internet service provider, but the company said they expected service to be restored by yesterday. Private healthcare provider Madeleine Outerbridge said her North Rock (Logic) internet connection had gone down on Friday — but complained yesterday the company had failed to tell her what was wrong or when the connection would be restored. "It's ridiculous," she said. "There are a lot of people without internet — we can't send e-mails and they just don't return our calls. There is no contact. We call and call and nothing happens." Ms Outerbridge added that she used her Northrock service for both business and personal use — and said the loss of connection was bound to be affecting business users. She said: "I've got business friends who use it for their work. We're all in the same boat. It has to be affecting people's business if they can't get into their internet." But Logic CEO Vicki Coelho stated that outages affected a small number of customers and work was in hand to affect the necessary repairs. Ms Coelho said. "Due to the extreme thunder and lightning storm early Sunday morning Logic is experiencing Wireless Access issues in the Paget and Devonshire parishes. Fortunately the number of customers impacted is small. The engineering team is addressing the service interruption. We anticipate resolution shortly. Logic cares about our customers and are taking measures to ensure interruptions of this nature are minimized." Customers contacting the company by telephone yesterday were greeted with a recorded message stating: "Logic is aware of some customers having difficulties connecting to the internet. There is no outage within Logic's network at the moment, but there may be an issue with one of the local access providers. "Our engineers are working with them and we expect the issue will be resolved shortly. If you would like to be notified when service will be restored, press one now." Late in the day, Ms Coelho stated, "The percentage of customers affected was minimal. Logic provides internet over BTC DSL, Cablevision data access, and our own Wireless Access. The customers that were affected were on the Wireless infrastructure. We anticipate resolution today." ISPs Logic Communications and North Rock Communications announced a plan to merge a year ago in April, with the Logic name remaining and the North Rock products rebranded.
2014. April 16. TBi (TeleBermuda International) is offering unlimited local calls to mobile and fixed numbers via a phone that works through the internet as part of an internet and phone bundle. Today's announcement marks the latest salvo in the battle for market share since deregulation of the telecommunications industry lifted restrictions and allowed companies to bundle various services. "Unlimited local calling is an exciting new offering from TBi that helps people stay connected without the inconvenience of watching minutes," said Gregory Swan, TBi's president and chief operating officer. "Customers who sign up for the service will receive a local number and a free VOIP (Voice over internet Protocol) phone, available for a limited time. Customers simply plug the phone into their modem and can start to make and receive unlimited local calls. More people than ever are looking for alternative ways to stay connected while minimizing their overall cost for telephony services. We have carefully studied the market and listened to our customers. The mindset that keeps ringing in our ears is "quality services competitively priced". Our new service is in response to that premise," stated Mr Swan. As an initial rollout, TBi is introducing unlimited local calling as part of a new residential bundled package designed to provide a more affordable voice and data services solution. TBi's new bundle combines 10 megabit internet, unlimited local calling, unlimited calling to the USA and Canada and Wi-Fi ZONE hot spot access for $89.95 per month and the first month free.
2014. February 25. Digital TV provider WOW is to muscle in on the telecoms market with a package including phone, internet and television services that could help drive prices down. WOW president and CEO Stanley Wright said the firm is to offer a range of packages — with a single bill — for the first time in Bermuda. And he said the extra competition in the market could help customers get a better deal. Wright added: "How far down it will drive prices, I don't know, because there are still the overheads which have to supported in the Bermuda context. But it will bring prices down because people can look at their margins across all products. Providers faced an increase in license fees later this year, which would have to be factored in. Having said that, the consumer should benefit from what we're doing. It also means they now reduce who they have to talk to one — they can now talk to one person and get their queries or issues resolved. It is with great pleasure and excitement that WOW can be the first to announce the introduction of a suite of telecommunication services including, voice for local and long distance calling, high speed internet, television and high definition (HD) programming at economical pricing with one bill, one stop and one great customer care contact." Mr Wright added that the firm start a new online customer account service, which will allow people to access their information, pay bills, change their programme packages and refresh their set-top boxes. Mr Wright said WOW took the decision to expand after Government relaxed licence rules more than a year ago. He explained: "That basically allows the smaller players like ourselves to introduce a suite of services. It took some time for us to set it all up, but we're now in a position to do this and we feel it's a good move." The new service comes in three packages, all under the Lifestyle label, ranging from $184.99 a month to $233.99 a month. Lifestyle Seniors offers 4MB of internet and local loop speeds, and fixed periods of phone time, both local and long distance to the UK, US and Canada, as well as the Classic Pak TV service and complimentary HD TV. Lifestyle Casual, priced at $214.99 a month, and the top-of-the-range Lifestyle Family offer the same package as Lifestyle Seniors, but with enhanced internet services and other extra features for the top package.
2013. November 1. Telecommunications Regulatory Authority commissioner John Cunningham has stepped down, it was announced on Friday. John Cunningham — a partner in specialist technology law firm Allen's who was appointed earlier this year for a four-year term — said he would quit at the end of the month. Economic Development Minister Grant Gibbons, who is responsible for telecoms legislation, said: "It is with regret that we accept John's resignation." Mr Cunningham, will however, remain a commissioner on the Telecommunications Commission and the Broadcasting Commission. Dr Gibbons said: "We understand the increased workload of being a Commissioner and how that has impacted John's already heavy workload in his private practice. We respect his decision, I would like to send my thanks and recognition for all the work John has put in, not just as a Commissioner, but also in the build-up to the formation of the authority, which was launched in January of this year. His contribution and wise counsel will be missed. We wish him all the best."
2013. October 18. TBi hailed the results of the Regulatory Authority survey on internet service in Bermuda. In five short months after being issued an ICOL, a recent independent survey conducted by Mindmaps for the Regulatory Authority indicated TBi has not only acquired a reported 7 percent share of the ISP market but has been rated number one among residents most satisfied with their Internet Service Provider,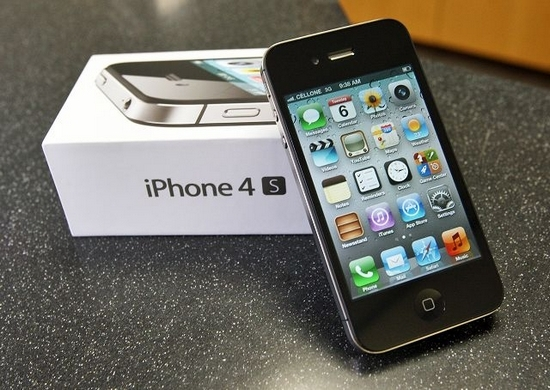 2013. October 18.

"We may have high internet penetration but we are not forking out for higher download speeds due to price." Residents find that having to have both an ISP and an internet access provider is annoying, a new survey released by the Regulatory Authority showed. The survey found the average monthly expenditure on internet access and service is $121.93. The survey also showed increased competition from TBI has resulted in residents switching providers. The survey found residents are only moderately satisfied with their Internet Service Provider. The mean satisfaction score is 7.48 out of 10. TBI customers are the most satisfied (8.72 score); followed by Logic/North Rock (7.63) and Digicel/Transact (6.36). The survey found the cost of internet access and service is considered expensive in Bermuda and is a deterrent to upgrading download speed. The Mindmaps survey found 70 percent of residents have download speeds between 3MB and 8MB. Only 5 percent have download speeds greater than 15MB Sixty-six percent of residents are satisfied with their internet speed. And 15 percent of residents are likely to upgrade their speed in the next six months. Reasons to upgrade to improve speed, improve overall service. Reasons not to upgrade happy with current speed/service, too costly. The majority of residents (71 percent) think that the cost of internet access and service in Bermuda is expensive. Cost is the number one issue for residents and they are willing to switch providers for lower cost, the survey found. Forty-three percent of residents said that cost is the number one issue with internet service Sixty-two percent of residents would switch providers if the monthly cost of internet service could decrease by 20 percent. The majority of residents (68 percent) do not have a contract with their ISP. The survey further found that information on internet service is available and provides adequate information for residents to select a provider. Bermuda residents receive information regarding internet service and pricing from advertisements (57 percent), family or friends (46 percent), customer care (43 percent) and providers websites (39 percent). Sixty-four percent of residents think it is easy to select an internet service based on the information available. But, the survey found: Residents do not like the separation of internet access and service. Residents generally agree that having both an internet access and service provider is more expensive (85 percent), more complicated (84 percent) and they would prefer to have only one provider (83 percent) and one bill (81 percent). Residents find having two suppliers to be annoying (35 percent) and it takes longer to resolve issues (15 percent). And although speed and quality of service are important, customer service is also a key factor when deciding on a service provider, the survey found. Quality of service (96 percent), customer service (96 percent) and reliability (95 percent) are the three most important factors when deciding upon an Internet Service Provider, the survey found. Residents are most satisfied with their Internet Service Providers customer service (82 percent), technical support (79 percent), quality (78 percent) and reliability (77 percent) of internet service. The survey found 19 percent of residents have switched Internet Service Providers in the past two years. TBI customers (56 percent) are more likely to have switched providers in the past two years. Just over three quarters of residents (77 percent) do not think it is difficult to switch internet Service Providers. Eleven percent of residents are likely to switch providers in the next six months. Reasons to switch unhappy with speed/service of current provider, cheaper rates elsewhere. Reasons not to switch happy with provider, not unless there is a better deal elsewhere. The survey found that lower prices, better reliability and value and faster speeds are the most popular suggestions for improvement. And residents are moderately willing to recommend their Internet Service Provider. The mean likely to recommend score is 7.27 out of 10. TBI customers are the most likely to recommend.

October 18, 2013.

The combined entity of Logic and North Rock has 75 percent of the internet service market in Bermuda, a new survey reveals. Digicel/Transact has 15 percent of the market and TBI has 7 percent. The survey also found internet penetration and device ownership is high in Bermuda. Some 91 percent of residents have internet service in their homes. The survey was conducted by Mindmaps for the Regulatory Authority overseeing telecoms. Twelve percent of those without internet service are likely to get it in the next six months, the survey found. On market share, the survey found Logic/North Rock is a dominant force in the Internet market. DSL and cable Line access accounts for 80 percent of all Internet access. Mindmaps used Computer Assisted Telephone Interviewing (CATI) to survey a representative sample of 400 Bermuda residents aged 18 and over.

August 23, 2013.

The Regulatory Authority declared that in order to promote competition, all mobile operators must cooperate to implement mobile number portability by March 3, 2014. In other words each operator shall be able both to export and to import mobile numbers, the RA said. RA chief executive Philip Micallef explained yesterday that number portability is nothing more than allowing a customer to change a telecom provider and keep the same old number they had (maybe for many years) with their previous provider. "In order to make things simple: if I am a customer of mobile carrier A and my number is say 1234567 and I want to switch and become a customer of carrier B and no longer remain of carrier A, with number portability I can become a customer of carrier B and keep my old number 1234567 even though I am now a customer of carrier A?" The RA stated that mobile operators shall complete their preparations and be ready for ?inter-operator? testing by February 3, 2014. The RA further said on the issue of fixed number portability, the RA said BTC shall implement the capability to export numbers within four months of receiving a written request from another operator copied to the RA, but not before March 3, 2014. The RA said: "BTC shall implement the capability to export numbers within two months of receiving any subsequent written requests. Any operator who requests portability from BTC shall offer portability itself to any other operator and shall commence such porting within two months of receiving a written request from the other operator copied to RA. The fixed operators concerned shall complete their preparations and be ready for inter-operator testing by one month before the start date. For other operators, any operator may request number portability in writing from BTC and from other operators who have requested portability but shall offer portability to any other operator if they make such a request." The RA said that except for the two mobile operators, no operator is required to offer to import a number, but if it does offer to import a number is free to offer to import only those numbers that are in a number block allocated to itself (ie import back its own numbers) and not to import other numbers.

August 9, 2013. Bermuda's dominant telecommunications operators now face stringent restrictions on their pricing decisions and business practices. A 180-page tome published yesterday by the Regulatory Authority imposes strict new rules for BTC, Bermuda CableVision, Bermuda Digital Communications and Digicel and sets the stage for how the market for electronic communications products and services will operate in the foreseeable future.

Kent Stewart, Chairman of the Board of the Regulatory Authority of Bermuda, said the rules, called "Obligations for Telecommunications Operators" had been developed in consultation with industry players and were in keeping with the RA's mandate to create a level playing field for all Bermuda telecommunications companies. He said this is necessary in the tiny Bermuda telecommunications sector in order to avoid the throttling of competition by a few large and dominant players. This involves a process by which, speaking in very broad terms, dominant players are handicapped in order to allow non-dominant players to successfully compete. This process has involved a lengthy consultation with telecommunications companies. In the spirit of openness and transparency which underlies the operations of the Regulatory Authority, this consultation has ensured that their views have been taken into account in the defining of "Operators with Significant Market Power" as the legislation calls them, and in the creation of obligations for those operators by which a level playing field is created. A total of 23 markets were analyzed, nine retail and 14 wholesale. Highlights of the rule book include:
Bermuda Telephone Company's retail rates to be raised by no more than the change in the previous year's Consumer Price Index, plus 2%.

Bermuda CableVision is prevented from adjusting their retail rates for inflation.

BTC's wholesale line rental for residential service must be at 15% less than the retail rate.

BTC and Bermuda CableVision's wholesale broadband access services to be at 15% less than the retail rate.

Bermuda Digital Communications and Digicel not to engage in price discrimination if either of them provides wholesale mobile services to a licensee.
Interested members of the public can obtain copies of the document from the Authority's website at www.rab.bm free of charge. The RA is also setting the stage to implement measures which would allow customers to change internet and mobile telephone providers seamlessly. It is proposing that e-mail providers be required to forward mail from an old e-mail address to a new one for six months without charge when the customer switches providers, to automatically notify emailers of the address change and to keep old e-mail addresses unused for up to one year. On cell phones, the RA is proposing that cell phones purchased from a cell phone company at a subsidized price can be unlocked after 30 days of service, while those purchased at an unsubsidized price can be unlocked at any time. The public is invited to participate in an online survey (www.rab.bm) to assist the RA in assessing the proposals. The deadline for responding to the consultation documents is September 30th. "We are very interested in people's views, and do not want to impose the way we think on Bermuda if Bermuda sees things a different way" said Philip Micallef, CEO of the Regulatory Authority. "People can write in to me at the Authority by e-mail, or through the Post Office. The consultation documents are available free of charge on our website, as are address details." The RA has been presiding over a radical transformation of the telecommunications market intended to promote more competition and lower prices since it was set up at the end of January as the industry's sole regulator. At the end of April it began issuing Integrated Communications Operating Licenses which frees telecoms companies to compete in different segments of the market. Twenty ICOLs were issued, setting the stage for carriers to provide services such as internet, television and cell phone as one bundled package.

July 22, 2013. Bermuda CableVision gave its customers a bonus by more than doubling the upload speeds on its two fastest Broadband Link Internet packages, while keeping prices the same.

Effective immediately, subscribers to CableVision's 15 Mb/s and 25 Mb/s services saw their upload speeds increase from 2 Mb/s to 5 Mb/s. CableVision is offering the faster access to give customers an even better Internet experience that supports their evolving online needs. To access the new speeds, customers will need to use the Motorola 6121 DOCSIS 3.0 high-speed cable modem provided by CableVision, which takes advantage of the many advances enabled by DOCCIS 3.0 technology. Among those are greater speeds, enhanced reliability, improved throughput of data, quality of service and security.

July 16, 2013. Regulatory approval is being sought from Bermuda for the sale of two underwater fibre-optic units, including GlobeNet the largest subsea cable provider to the Island. Grupo Oi SA, the owner of Brazil's fourth-largest wireless carrier, has agreed to sell its underwater fibre optic cable units to a fund led by investment banking firm Grupo BTG Pactual SA for some $772 million. Rio de Janeiro-based Oi said the transaction is subject to regulatory approval in Brazil as well as Venezuela, Colombia, Bermuda and the United States, where the units, known as Brasil Telecom Cabos Submarinos Ltd and GlobeNet, operate, according to a securities filing. The buyer of both units is BTG Pactual Infraestrutura II Fundo de Investimento em Participa EcIoes, a private-equity fund controlled by the Sao Paulo-based investment bank, the filing added. With its Cable Landing Station in St David's, GlobeNet carries most of the Island's overseas telephone calls and internet traffic. GlobeNet provides International capacity between North and South America over a dual ring-protected submarine cable system serving Brazil, Bermuda, Colombia, the US, and Venezuela. Covering a distance of more than 22,500 kilometres, this sophisticated submarine cable network system is fully redundant. The network links cable landing stations in Tuckerton, New Jersey and Boca Raton, Florida, with cable landing stations in Fortaleza (CE) and Rio de Janeiro (RJ), Brazil, St David's, Bermuda as well as Maiquet(Caracas) Venezuela. GlobeNet is a wholly owned subsidiary of Brazilian full-service telecommunications provider Oi. In 2008, KeyTech Limited invested $27 million and built a submarine high-capacity cable system linking the US and Bermuda, which enabled Bermuda to diversify its previous reliance on Cable & Wireless and GlobeNet/Brasil Telecom. In 2012, GlobeNet announced a replacement of part of its fibre-optic subsea cable to provide more than 30 times the current capacity between Bermuda and the US, completed this year. GlobeNet and specifically Bermuda's submarine fibre-optic link to New Jersey is one of hundreds of international assets the US considers critical to national security. The whistle-blowing website WikiLeaks released a classified internal US State Department cable outlining assets around the world it considers "critical infrastructure." And Bermuda's GlobeNet cable, owned by Brasil Telecom, was listed as a critical asset for the US as part of a huge submarine cable ring linking Bermuda, New Jersey, Brazil and Venezuela.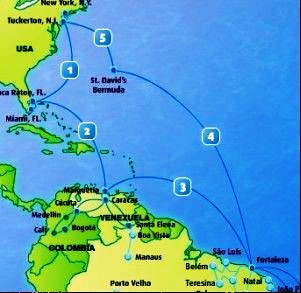 Internet connectivity in Bermuda

July 11, 2013. Cell phone roaming and roaming charges came under the spotlight yesterday when Phillip Micallef, the chief executive of the Regulatory Authority (RA), which oversees electronic communications, said the organization is studying other regulatory models including Canada's and may implement at least part of it in Bermuda. He made the comments after a lunch time presentation for Information Systems Audit and Control Association (ISACA), at Ernst & Young's offices. He said Canada has brought in a new Wireless Code, which "will ensure that extra roaming charges will be capped to prevent bill shock", and will be applied to new contracts for cell phones and other personal mobile devices at the end of 2013, according to the Canadian Radio-television and Telecommunications Commission (CRTC). Roaming is one of the areas covered by the regulatory authority. It does not establish or set rates, but the Wireless Code does fall under the body. The RA will also explore whether Bermuda, as an overseas British Territory, could via the British Regulator OFCOM somehow get involved in the EU framework on agreement. Many non-EU members like Switzerland and Norway, despite their close relationship with the EU, have not managed to form part of this roaming framework." The chief executive of the authority explained that roaming involves an agreement or contract between a local carrier and one or more foreign carriers and the size of the local carrier usually limits its bargaining power when it comes to negotiating rates. Mr Micallef also said that locked cell phones may become a thing of the past.

June 27, 2013. In a column published in Bermuda's Royal Gazette daily newspaper, Stacy-Ann Maharaj, a trainee associate working in the Corporate & Commercial Practice Group at Appleby (Bermuda) Limited, and currently mentored by lawyer Steven Rees-Davies, wrote" The regulatory structure of Bermuda's telecommunications industry has undergone major reform with the ultimate goal of providing greater choice, speed and lower prices to consumers. A better regulated telecommunications industry is also expected to result in economic growth, increased investment, improved quality of service and more rapid technological innovation in the sector. Customers of telecommunications providers in Bermuda may find that their providers, and the services that they offer, are affected by the regulatory changes. For example, further consolidation within the industry is expected to occur, similar to the recent amalgamation of Logic Communications Ltd and North Rock Communications Ltd. The Regulatory Authority Act 2011 (the "RAA") and the Electronic Communications Act 2011 (the "ECA") are the foundation of the recent reforms. The RAA allows for an independent regulator, the Regulatory Authority (the "RA"), to oversee and regulate the industry, while the ECA introduces a new type of telecommunications licence called Integrated Communications Operating Licenses ("ICOLs"). Prior to the introduction of ICOLs, telecommunications providers in Bermuda operated under a class licence system pursuant to the Telecommunications Act 1986 (the "TA"). There were three classes of licences, each of which enabled providers to offer different telecommunications services. Under the TA, providers were prohibited from operating outside of their authorised class and were largely restricted from offering multiple telecommunications services on a single service platform. This meant that consumers in Bermuda typically received each of their services, such as mobile telephone, internet and land line from a different provider. However, with the advancement and convergence of telecommunications technology, it became apparent that a more unified system of licences and services was necessary in order to improve operational efficiencies and allow for consumer-friendly service bundling. ICOLs have now replaced the multiple-class licencing system under the TA. The introduction of a single standard licence that allows providers to offer a range of telecommunications services from single or multiple platforms has eliminated the inefficiencies of the old system. Subject to the satisfaction of certain requirements, providers can now choose what services and the number of services that they offer to consumers. This option to bundle telecommunications services will align Bermuda with other countries that have already undergone similar infrastructure changes and modernisation. Pursuant to the ECA, the RA shall be responsible for granting ICOLs and determining the terms and conditions that apply to each ICOL. The basic terms and conditions of each ICOL shall include a requirement for confidentiality of personal data; consumer protection provisions including clear, transparent and up-to-date information on rates and services; and access to the national three-digit emergency number free of charge from any fixed or mobile terminal. The duration of an ICOL will be determined by the RA and, pursuant to the ECA, shall not exceed 20 years. An ICOL may be renewed for an additional term or terms if the ICOL holder files an application requesting renewal between six and nine months prior to the expiry date, and if the RA determines that renewal of the ICOL would be in the public interest, subject to any modifications that the RA may deem it necessary or appropriate to impose at the time of renewal. The RA is also responsible for promoting competition among telecommunications service providers. As such, the ECA provides that the RA may impose certain regulatory obligations, or "ex ante remedies", on providers that it designates as having significant market power. In order to determine whether a provider has significant market power, the RA will consider all of the factors that it deems relevant, including the size of the provider and its share of the relevant market, the provider's control over infrastructure that is not easily duplicated, and the provider's technological advantages or superiority. Consumers will be happy to learn that the RA also has the power to determine the requirements that would allow consumers to retain a fixed or mobile telephone number assigned to them by their existing provider when they elect to switch to another provider. ICOLS were recently issued to 20 telecommunications service providers in Bermuda and providers are already launching and planning new services. The industry is enthusiastic about the changes that are occurring and it is expected that consumers will be as well. It may, however, be a few months yet until we see the full impact of these regulatory changes."

June 25, 2013. An internet price war is heating up in Bermuda as TBI last night announced it is lowering its residential internet rates. The company said the lower rates will still be no contract required and noted its customers have been pleased to "actually get the speeds they sign up for." The reduced rates include the 4MB and 25MB plans dropping by $10 each. Effective July 1, TBI said it has made a rate adjustment to its new residential internet packages and, as promised, all existing customers will be billed at the new rate. Additionally, if there is a price adjustment, the new rates will apply to all of our existing Residential Internet customers automatically." The company is lowering their rates effective July 1 with the 4MB offering dropping from $49.95 to $39.95, with additional reductions on all packages through to 25MB which was previously $159.95 and now $149.95. TBi's price drop comes after Digicel just over a week ago lowered its rates claiming to have "the lowest internet prices in Bermuda." Digicel's lower rates include its 4MB plan currently advertised at $40 a month, 6MB at $50 and its 15MB plan at $90 and 25 MB plan is $150. Logic's currently advertised 4 Mbps rate is $69.95 a month, down from $99.95 while 25 Mbps is $179.95, down from $199.95.

June 14, 2013. Digicel cut its internet pricing, announcing yesterday that its new reduced rates are the lowest in Bermuda, continuing the trend of more affordable internet as telecoms reform takes hold in the industry.

Digicel said in a statement it has introduced a new line up of home internet plans with "the lowest prices ever seen in Bermuda." Starting at $30 per month for 2 Mb per second speeds, the new plans make faster speeds more easily accessible for all residents. When Digicel first purchased Transact and started offering home internet in November 2011, we told the public that we intended to bring prices down by enhancing competition. Within two months, annual internet rates were up to $130 lower for the same speeds. We have continued to knock down internet prices, leading the competition in our goal to make internet more affordable for the average Bermudian. Our new, reduced rates demonstrate this commitment. An 8 Mb plan, which our competitors were selling for $129.95 per month in 2011, is now available for just $70 per month. Digicel has knocked down internet prices drastically." Customers switching to Digicel Internet will enjoy the first three months of their home internet service free upon signing up for one of the new plans, the company said. "By calling or sending us an e-mail, customers can specify if they wish to stay at the same speed and pay less, or if they wish to pay the same — or slightly less — and receive faster service," explained Mr Caines.

June 11, 2013. Now that it has an Integrated Communications Operating Licence, TBi is seeking to expand and enhance its new Qallz service and allow customers to make as well as receive long distance calls using the company's app. TBi president and COO Gregory Swan said: "Now that TBi has been issued an ICOL, we intend to expand the scope of the existing platform which enables additional functionality and features to the Qallz offering. As the Authority is aware, TBi has a long distance offering branded as 'Qallz', which enables subscribers to make long distance calls using a downloaded app on Apple or Android devices. The scope of the service requires an internet broadband or WIFI connection for call origination depending on whether the call is originated from a wireless or wireline connection. The initial rollout allowed subscribers to make long distance calls, however, they were unable to receive them as a result of the scope of our previously held license." Mr Swan said TBi currently holds the assigned number range of 824-0001 to 824-9999, which it intends to use initially as its starting gateway. "However, as this service is global rather than insular to Bermuda, TBi is requesting the 81X-XXXX through 87X-XXXX number ranges as we believe the intake of the service will be significant based on the global full service offering. He said many current Qallz customers are inquiring about the option to have an assigned local number which will enable them to receive calls. "We are requesting this number range assignment as a "value add for Qallz", he said. With a local number assignment, the additional features added to the Qallz outbound offering will be as follows: Qallz to PSTN; PSTN to Qallz, Caller ID and voicemail. "We are excited with the response we have seen to date. Clearly this is an innovative offering that has it place in today's market. With the addition of a local phone number, with a WIFI connection anywhere in the world, customers will be able to make and receive calls from as if they were in Bermuda. The only requirement will be a strong WIFI connection and you are in business. There will be two offerings: Qallz as a basic package like we have now and Qallz Plus which will include the added features below at a modest monthly fee. These offerings enable you to convert a iPad, itouch and android that does not have a cellular service into a communications device. Based on the inquiries we have had from existing Qallz subscribers, we believe this enhanced offering will get a warm reception. As with all of our newly launched products, no contract is required for these offerings."

May 30, 2013. KeyTech says it's "surprised and concerned" that the telecoms Regulatory Authority plans to launch a review of what it termed "cross-ownership" by the company. CEO Lloyd Fray said KeyTech was not the only telecoms group with multiple carrier subsidiaries. And he noted the substantial investments made by its subsidiaries totaling more than $100 million in Bermuda telecoms infrastructure. The RA, in announcing the review, had noted that KeyTech's holdings now include 100-percent control of one of Bermuda's largest fixed wireline providers, BTC, as well as board control of Bermuda CableVision, the largest cable TV network, a significant shareholding of one of the two mobile networks, BDC (CellOne), and full control of the two largest ISPs, Logic and North Rock. In addition KeyTech has 100-percent control of an international cable providing service between Bermuda and other jurisdictions. But Mr Fray said yesterday: "KeyTech Limited was surprised and concerned to learn that the Regulatory Authority is proposing to conduct a separate consultation of the KeyTech Group when it received the 'Consultation: Obligations for Operators with Significant Market Power', given the lack of communication with KeyTech Limited beforehand and the fact that the KeyTech Group is not the only telecommunications group with multiple carrier subsidiaries. KeyTech Limited understands the need for a level playing field in the telecommunications industry and our subsidiaries are in favour of supporting competition. The KeyTech Group is, however, concerned by the approach being taken by the Regulator in the Consultation Paper as the Regulator appears to be attempting to regulate beyond the individual carrier level. KeyTech Limited is, accordingly, taking legal advice." Mr Fray said KeyTech was a non-regulated entity. "KeyTech Limited is an investment holding company which, in addition to its wholly owned subsidiaries, owns non-controlling interests with no management control of BDC/CellOne and Bermuda CableVision. As the owner of Bermuda's original telecommunications company, BTC, which invested in and created Bermuda's first cell phone company, BTC Mobility, KeyTech Limited has continued to develop and invest in Bermuda's telecommunications industry for over 125 years. KeyTech Limited created or purchased separate companies because this was a requirement under the old regulatory regime that made it mandatory that we have a separate license for each company. In 2008, KeyTech Limited invested $27 million and built a submarine high-capacity cable system linking the US and Bermuda, which enabled Bermuda to diversify its previous reliance on international cable companies (Cable & Wireless and GlobeNet/Brasil Telecom). This cable system has also allowed all Bermuda telecommunications entities to manage the cost of their off-island links. Over the last six years, through KeyTech Limited's three wholly owned subsidiaries (BTC, Logic and Cable Co), KeyTech Limited has made a substantial investment of over $100 million into the Bermuda telecommunications infrastructure. Telecommunications is the backbone of international business and the high-quality infrastructure in this area is one of the key reasons that international companies continue to be attracted to doing business in Bermuda." Mr Fray said KeyTech's subsidiaries have always worked to maintain a good relationship with the Regulator and will continue to work through the consultation process in good faith. "Furthermore, we reiterate our understanding that the objective of the new Regulatory Authority is to provide a light touch with a view to regulating to the minimum extent necessary to promote and encourage continued investment in Bermuda's telecommunications infrastructure," he said.

May 18, 2013. Logic customers will soon see some cost savings on their monthly statements. The internet service provider (ISP) has lowered the pricing on its internet packages, which means customers will see a reduction on their next bill.

TBi's pricing, however, is still less overall than both North Rock and Logic's for most residential internet packages. The price reduction comes exactly one week after North Rock lowered the prices of its internet packages and brings the two companies' prices in line with one another following the announcement of their merger. The two ISPs agreed to merge late last month — making the new entity a wholly owned subsidiary of KeyTech. "We are pleased to announce a change to our pricing structure for our Logic Broadband internet Service," Logic advised customers in an e-mail. "We can see from our records that some of our customers will enjoy great monthly savings by signing up for one of our new plans: 1.5 Mbps, $29.95 2.5 Mbps $49.95, 4 Mbps $69.95, 6 Mbps $79.95, 8 Mbps $99.95, 10 Mbps $105.95, 15 Mbps $114.95, 25 Mbps $179.95." Logic's 1.5 Mbps is still $29.95 a month and its 2.5 Mbps package is now $49.95 a month — down $20 from $69.95 a month. Customers with Logic's 15 Mbps and 6 Mbps plans however, will see the greatest savings. The 15 Mbps package, which was $179.95 a month, is now $114.95, a savings of $65. The 6 Mbps plan, which was $119.95 a month, is now $79.95 — a savings of $40 a month. With the recent amalgamation of North Rock and Logic, we are delighted to be in the position to offer better prices and value to our customers," said Vicki Coelho, CEO of Logic Communications. "These price reductions apply to the ISP rates. Customers will still need an access provider. Our customers will see on their next statement the reduced prices." The rate reductions from Logic and North Rock come on the heels of TeleBermuda International's (TBi) launch of residential internet two weeks ago. Packages with TBi start at 4 Mbps for $49.95 to 25 Mbps plans for $159.95 a month with no contract required. The packages also include access to TBi's WIFI zones around the Island. North Rock's new pricing packages are also contract-free, but Logic's requires a two-year agreement. TBi rolled out the new offering last week after being granted its long-awaited Integrated Communications Operating License, or ICOL, as part of an overhaul of the telecoms sector. Philip Micallef, CEO of Bermuda's new telecommunications Regulatory Authority says consumers can expect to see more competitive pricing and additional offerings from the Island's ISP and internet access providers. "I think we are only seeing the start of competition as far as prices are concerned and hopefully we shall be seeing more as other ICOL holders enter different markets," Mr Micallef said. While customers in Bermuda still need to select either CableVision or BTC for their DSL or broadband in addition to an ISP for their internet service, there is hope that some companies will begin to offer both. "ICOLs permit carriers to provide the entire broadband chain but it is up to carrier to provide the entire chain or not. It is hoped that carriers will start offering this one-stop-shop type of service," Mr Micallef said.

May 16, 2013. TBi's launch of new residential internet service has hit a snag. Customers say Bermuda CableVision has said it can't assist them in switching their internet provider from North Rock or Transact to TBi. The issue appears to be over an interconnection agreement. It is understood some customers wishing to sign up for the new TBi service and transfer from their existing ISP have complained that they were told by CableVision reps that there's no agreement with TBi or simply that it can't be done. Customers with BTC had no issues being transferred to TBi. Customers in Bermuda select either CableVision or BTC for their DSL service and then an ISP for the internet. TBi president and COO Gregory Swan said he was aware of the problem. "We have worked closely with Bermuda CableVision and the physical interconnection is complete. All testing results have been very positive and meet our expectations. We are currently finalizing an Interconnection Agreement that is satisfactory to both parties. We hope this can be finalized in the next day or so. All customers with conditioned line service through BTC have been provisioned and service is up and running. Customer response to our offering has been great and we will ensure that the service levels they expect from TBi are met. We made a commitment to Bermuda and we will provide the level of service that our loyal subscribers expect from us." CableVision gave this response: "The parties remain in negotiations over the necessary interconnection agreement. CableVision expects that the parties will be in a position to interconnect very shortly." TBi was among the first out of the gate in launching a new service after being granted its long-awaited Integrated Communications Operating Licence, or ICOL. It is offering residential internet Island-wide at no-contract prices, which also include access to TBi's WIFI zones around the Island. TBi's 4MB to 10MB plans range from $49.95 a month to $79.95 a month.

May 15, 2013. The Regulatory Authority has revoked an Emergency Order over the amalgamation of North Rock and Logic and issued an Integrated Communications Operating Licence to Logic. The Order was preventing the companies from receiving the ICOLs they would otherwise have received on April 29 with the rest of Bermuda's communications providers. "Because the merged companies were Bermuda's only residential internet service companies and clearly, therefore, 'dominant' in the provision of internet service in Bermuda, the Authority felt it should try to ensure their merger did not stifle competition in this area," the RA said in a statement last night." "However, in the light of new competitive developments in the residential internet Service Provider market, it proved not necessary to take that further." The RA will issue an ICOL to Logic only. The ICOL will include the relevant assignment of spectrum used by North Rock Communications Ltd, except that the 902 MHZ to 928 MHZ coverage that North Rock Communications had in its original licence, but had not deployed, is being withdrawn. Logic has also withdrawn the request for spectrum made by North Rock Communications Ltd on March 4, 2013. Authority chairman Kent Stewart said: "We are delighted with the outcome. This difficulty occurred at least in part because this regulatory regime is so new. It had not occurred to North Rock and Logic, in the excitement of reaching a merger agreement, that the Authority needed to be consulted, and some technical licensing difficulties ironed out, before the merger could go ahead. Logic may now compete freely in the ISP residential market and react to market forces as they may wish. I think the whole communications industry understands better now, as a result of this problem, what the requirements of the Authority will be in the future. We believe that there may well be further mergers and consolidations before long, so this has been a useful exercise."

May 9, 2013. North Rock lowered the pricing on its internet packages. This comes on the heels of TBi's launch of residential internet starting at 4MB for $49.95 to 10MB plans for $79.95 a month with no contract required. TBi rolled out the new offering last week after being granted its long-awaited Integrated Communications Operating License, or ICOL, as part of an overhaul of the telecoms sector. Today, North Rock advised customers: "We are pleased to announce a change to our pricing structure for our North Rock internet Service. The following changes have been made to your next billing statement: 2.5MB$49.95, 4MB$69.95, 6MB$79.95, 8MB$99.95, 10MB$105.95, 15MB$114.95, 25MB$179.95." At the end of last month, ISPs North Rock and Logic agreed to merge and the new entity will be a wholly owned subsidiary of KeyTech. Although both firms will retail their individual brands for the short-term, they will eventually trade under the Logic name.

May 3, 2013. TBi is among the first out of the gate in launching a new service now that it holds a long-awaited Integrated Communications Operating License, or ICOL, which were issued on Tuesday. The company is now offering residential internet Island-wide at very competitive no-contract prices, which also include access to TBi's WIFI zones around the Island. TBi's initial roll out of new Residential internet packages include 4MB to 10MB plans ranging from $49.95 a month to $79.95 a month. Not only will you be connected at home via internet but as an added bonus you will receive complimentary TBi WIFI Zone access for use in Hamilton, Dockyard, St George's and all the Wifi-zone Hot Spots Island Wide powered by TBi. "Additionally, there are no annual contracts, thus enabling all of our Residential internet subscribers to always benefit from TBi's best pricing for everyone who subscribes" stressed TBi president and COO Gregory Swan. In addition to the advertised plans, also included are 24/7 local support, five free e-mail addresses and virus protection with junk mail filtering. You may use your own existing router/modem (simply reset) as the TBi internet plans will work with either your existing BTC or CableVision conditioned line connection. A TBi router/modem is available for $75 if required. The Island's telecoms providers are finally able to offer bundled internet, phone and TV services to consumers after 19 ICOLs were issued by the new Regulatory Authority. TBi previously was restricted to offering long distance voice services to everyone and data services, co-location, disaster recovery, storage backup and internet services to commercial customers only.

May 1, 2013. Bundled internet, phone and TV services can finally be offered to consumers after 19 Integrated Communications Operating Licenses, or ICOLs, were issued to Bermuda's telecoms providers. And Government and Regulatory Authority officials assured that they were confident consumers on the Island will see better deals and lower prices as a result of the increased competition. On the heels of yesterday's announcement, providers are already launching and planning new services that they were not allowed to offer before getting ICOLS. Advertising for new internet, phone and TV services are expected as early as this week, and bundling of services may follow at any time. Regulatory Authority CEO Philip Micallef said that to ensure fairness between providers, they are introducing a system of handicaps that are called "remedies", which will be announced next week, and may include tariffs and the power to open up networks. Minister of Economic Development Grant Gibbons said yesterday the issuing of ICOLS "marks a major step forward in the further deregulation of the Bermuda telecoms industry — a process which began in 1995." Mr Gibbons continued: "Before the issuance of ICOLS, telecommunications companies in Bermuda operated under a class license system — Classes A, B and C — which enabled companies to offer either landline, cell phone, internet or cable television — but not all of them. As technology continued to advance, it became clear that this system was no longer relevant or workable as companies sought to bundle services and create operational efficiencies and better pricing for consumers. The issuance of ICOLs will facilitate this process. The RA's issuing of ICOLs is a major step towards enabling an environment of fair and enhanced competition. And for the Bermudian public, the goal is to have the telecommunications industry provide greater choice, speed and lower prices. In Bermuda and other jurisdictions, better regulation has proven to result in economic growth, increased investment, improved quality of service, and more rapid technological innovation in the sector, which can only be good for consumers."

RA chairman Kent Stewart stated: "We had expected to issue 21 (ICOLS), but the merger of North Rock and Logic has handed us some unusual issues and so we have delayed the issuance of their ICOLs. As the Minister has remarked, the issuance of the ICOLs is a major milestone in the efforts of the Regulatory Authority to create a new telecommunications environment in Bermuda. The framework we have now created shifts the emphasis so that the needs of the consumer and those of the Carriers will be able to be matched without the burden of Regulatory barriers. In simple terms, there are generally four types of telecommunications service — the provision of television, internet, mobile telephone and fixed or landline telephone. Traditionally, providers have been licensed to operate only in one or, at most two of those areas. So consumers in Bermuda typically get cell phone service from one company, landline service from another and perhaps internet and television service from a third. However, the ICOLS we have just issued now allow any of the providers of telecommunications services in Bermuda to pick and choose what they want to offer to the consumer. We anticipate that some will bundle services in all areas together, so that a consumer, if he or she wants, can get everything from one company, and need pay only one bill every month. The RA has also released its Market Review and designated certain firms as having Significant Market Power. These firms are the Dominant players in Bermuda, in certain product or service areas, and so we wish to ensure that they do not abuse their Dominant positions. This is a little bit like having a horse race with handicaps! The Dominant players will be subject to handicapping — we call them "Remedies" and these Remedies will be the next major project that the RA undertakes. We except to release our Consultation on Remedies around the 6th May, only a week away and then, after a consultation, we will release our Decision on Remedies around the 8th July. So, for now, Dominant firms are still in the race but have some restrictions on what they can do right now until we find the right balance of remedies going forward. So, we soon hope to see a much greater range of choice for the consumer and, we are confident, lower prices as a result of the increased competition we will have created. I should emphasize that we not advocating that consumers should change what they are purchasing now. If they are comfortable with the services they currently enjoy, then that's fine. But consumers on the lookout for a better deal should have a much greater range of services to choose from in the months ahead. Mr Stewart said this is not, by any means, the end of the Regulatory Authority's work. "We have Local Number Portability, Spectrum Management, Universal Access, Consumer Protection and many other items on our list for this year," he said. On the Logic-North Rock merger, he said: "We have simply decided to have both firms "stay as you were before the amalgamation" for a few more weeks before they embark on their merger plans. This will allow the Regulatory Authority to examine whether there are any issues that the merger creates that will upset the industry dramatically. As (North Rock executive) Mrs Coelho stated yesterday, there will be many other firms that can now enter their service offerings and compete with Logic/North Rock so we will observe the market, start a consultation on the issue and also start working on the issues involved in transferring the various telecom licenses that were held by North Rock over to Logic. We certainly expect to see further mergers and consolidations coming. Bermuda is tiny in the telecommunication world and cannot support 20 businesses all doing the same thing. Some firms have specialty products or services and may simply decide to continue as they always have — some will merge with others and some will try and take over the world — that is all OK because market forces are at work and the Regulatory Authority is observing to ensure that play is fair." The question on many consumers' minds, however, is will reform bring down costs and improve service, especially internet service. Mr Micallef said this should be achieved because the commission now has wider powers, so they are in a position to directly ask the carriers to do certain things. He said there is a complaint form that is being officially launched on the RA website next week, which will allow the authority to take up issues complained about directly with the carrier, and act accordingly. He predicted that Bermuda will become a world-class service provider as a result of these changes. He added: "One of things we need to work on, is monitoring speeds. It's a complex process and the contract should state what you should be getting."

April 30, 2013. The new Regulatory Authority overseeing telecoms reform has issued an emergency order on the amalgamation of internet providers North Rock Communications and Logic, saying the merger "raises potentially serious competition concerns." The two ISPs' merger announcement was made just one business day before the date scheduled for the conversion of the licenses held by Logic and North Rock and 19 other licensees into Integrated Communications Operating Licenses (ICOLs), which will allow bundling of services, pursuant to the new regulatory framework established by the Electronic Communications Act. The order does not stop the merger in any way, but puts a temporary stop on ICOLs being issued to North Rock/Logic as the RA reviews the internet market again and determines what type of ICOLS they will get and what restrictions should be attached based on the new market scenario and their market power. North Rock provided wireless internet while Logic provided fixed line service. A news conference by Government on the issuing of ICOLS is scheduled for later today after 19 ICOLs were in fact issued late last night. RA chief executive Philip Micallef said the order made last night basically tells North Rock to continue giving services as they were doing prior to ICOLS. "The ICOL for North Rock cannot be issued as North Rock no longer exists as a legal entity," he said. "We would then need to transfer North Rock's ICOL and associated spectrum licenses to Logic." He said he did not expect the delay in issuing ICOLS to North Rock/Logic be long. The Regulatory Authority says in its order it was not informed in advance of the intention of Logic parent KeyTech or the parties to amalgamate their businesses. Therefore, the RA says in the order: "In accordance with Regulation 8 of the Public Telecommunications Services (Licence) Regulations 1998, which continue to apply to the Parties pursuant to ECA Section 79, no transfer of North Rock's Class B public telecommunications service licence could be effectuated without the prior approval of the Minister of Economic Development. In light of the fact that the amalgamation has been completed, North Rock no longer exists as a legal entity and the status of North Rock's Class B public telecommunications licence is unclear. Logic, as a Class C licensee, has no authority to offer Class B services or to utilize North Rock's former spectrum licenses. If the Regulatory Authority were to convert Logic's Class C licence into an ICOL on the prescribed date, as was originally intended pursuant to the ECA framework, similar complications would arise. Logic would be constrained to provide only the services that it was authorized to provide under its Class C licence as at the date of commencement of the ECA (that is, on 28 January 2013), pending further consideration of the emergency and interim general determination pursuant to which we have deemed Logic to have significant market power in all of the relevant markets in which it operates. The amalgamation of the parties' businesses has generated a number of issues relating to the status of the public telecommunications service and spectrum licenses previously held by the now defunct North Rock. The amalgamation also raises potentially serious competition concerns, including as regards the accumulation of spectrum by the KeyTech Group. The Regulatory Authority has had no opportunity to develop an evidentiary record regarding these complex issues and no time to consider their implications. The RA says in separate but related actions, it has been directed by the Minister to suspend the date for conversion of the licenses of Logic and (if applicable) the former North Rock into ICOLs pending review of these issues. "In light of the exceptional circumstances described above, the Minister has also waived the statutory deadline set forth in Section 73(4)(c) of the ECA pursuant to RAA Section 5(6). The Regulatory Authority has made an emergency and interim determination that both Logic and the former business operated by North Rock shall be deemed to have significant market power in all relevant markets in which they operate, pending a full examination of the impact of the amalgamation on the market assessment that was completed by the Regulatory Authority prior to learning of the transaction. The Regulatory Authority plans to conduct an investigation into the actions of the Parties to determine whether there has been a violation of Section 84 of the RAA. In particular, we will consider whether the Parties' amalgamation constitutes an action by KeyTech or Logic that preserves or enhances a dominant position in any relevant electronic communications markets in violation of Section 85(4)(b) of the RAA. As part of this investigation, the Regulatory Authority will invite the views of market participants and all interested parties. We expect to commence a consultation on this matter within fourteen days of the date of publication of this Emergency General Determination.

The RA emergency orders are:
This Emergency General Determination is adopted;

In order to prevent the disruption of service to former North Rock customers as a result of the probable lapse of North Rock's Class B licence following the amalgamation, the amalgamated company may, on an interim basis, continue to provide the services that were previously provided by North Rock as at 28 January 2013 pursuant to the former Class B public telecommunications services licence held by North Rock;

The amalgamated company may not utilize the radio frequency spectrum that North Rock was previously authorized to use in accordance with its Class B licence for any use other than that for which said spectrum was utilized by North Rock as at 28 January 2013;

Logic and the operatives of what was previously North Rock shall comply with the Hold Separate Order that is appended as Annex 1 to this Emergency General Determination until further notice, following the completion of proceedings pursuant to RAA Section 84(2), unless specifically authorized by the Regulatory Authority in advance and in writing to derogate from a particular provision or provisions for good cause shown by the requesting party;

The Chief Executive of the Regulatory Authority shall forward this Emergency General Determination to the Cabinet Secretary; and

This Emergency General Determination shall become effective on the earlier of the date on which Logic and North Rock have actual notice of this Emergency General Determination or the date on which this Emergency General Determination is published in two newspapers of general circulation, one of which is the Gazette.

So ordered this 29th day of April 2013.
The RA added:

"Notwithstanding the amalgamation of Logic Communications Ltd. ("Logic") and North Rock Communications Ltd. ("North Rock") (collectively "the Parties") announced by KeyTech Limited ("KeyTech") on 26 April 2013, the Parties shall conduct their operations in accordance with the requirements set out below until and unless this Order is rescinded or modified in writing by the Regulatory Authority. For the purposes of this Hold Separate Order, all obligations and limitations applicable to Logic shall be construed as applying to KeyTech's affiliates other than North Rock.

Management of the Parties' respective businesses

1. For so long as the Regulatory Authority is investigating the amalgamation of Logic and North Rock and is considering whether to take enforcement action under the Regulatory Authority Act 2011 ("RAA") with respect to that transaction, except with the prior written consent of the Regulatory Authority, Logic and North Rock will not take any action which might:

(a) lead to the integration of the Logic business with all or any part of the North Rock business;

(b) otherwise impair the ability of the Logic business or the North Rock business to compete independently in any markets affected by the amalgamation; or

(c) otherwise prejudice or impede the taking of any action under the RAA in relation to the amalgamation of Logic and North Rock.

2. Without prejudice to the generality of paragraph 1, except with the prior written consent of the Regulatory Authority, each of Logic and North Rock shall at all times ensure and procure that the North Rock business as it was immediately prior to the amalgamation is ring-fenced from Logic's business and operated on a stand-alone basis, and in particular, that:

(a) the Logic business is carried on separately and under a separate brand identity from the North Rock business and separate sales of the Logic and North Rock businesses are maintained;

(b) the Logic business and the North Rock business are each maintained as a going concern and sufficient resources are made available for the development of the Logic business and the North Rock business on the basis of their respective pre-amalgamation plans;

(c) no substantive changes are made to key staff or to the organizational structure of, or the management responsibilities within, the Logic business or the North Rock business;

(d) in relation to the assets of each of the Logic business and the North Rock business, and otherwise than in the ordinary course of business:

(i) the assets are maintained and preserved, including facilities and goodwill;

(ii) none of the assets is disposed of; and

(iii) no interest in the assets is created or disposed of;

(e) the nature, description, range and standard of goods and/or services supplied in Bermuda by the Logic business and the North Rock business at 26 April 2013 are in all material respects maintained and preserved;

(f) there is no integration of the information technology of the Logic business with the information technology of the North Rock business and the respective software and hardware platforms of the Logic business and the North Rock business shall remain unchanged, except for routine changes and maintenance;

(g) the customer and supplier lists of each of the Logic business and the North Rock business shall be operated and updated separately and any negotiations with the customers and suppliers in relation to the Logic business will be carried out by the Logic business alone and any negotiations with the customers and suppliers in relation to the North Rock business will be carried out by the North Rock business alone, and for the avoidance of doubt neither of the Parties will negotiate on behalf of the other or enter into any joint agreements with customers and suppliers;

(h) all existing contracts continue to be serviced by the business to which they were awarded;

(i) all reasonable steps are taken to encourage all key staff of the Logic business and the North Rock business to remain with the business in relation to which they were employed prior to the amalgamation;

(j) no business secrets, know-how, commercially sensitive information, intellectual property or any other information of a confidential or proprietary nature relating to the Logic business or the North Rock business ("Confidential Information") shall pass, directly or indirectly from the Logic business (or any of its employees, directors, agents or affiliates) to the North Rock business (or any of its employees, directors, agents or affiliates) or vice versa, except:

(i) where strictly necessary in the ordinary course of business and on the basis that, should the amalgamation be the subject of enforcement action and pursuant to such action unraveled in whole or in part, any records or copies (electronic or otherwise) of such information wherever they may be held will be returned to the relevant business and any copies destroyed other than as may be required for the purposes of regulatory compliance under applicable law; and

(ii) the flow of Confidential Information from the Logic business (or any of its employees, directors, agents or affiliates) to the North Rock business (or any of its employees, directors, agents or affiliates) or vice versa is permitted to the extent that such disclosure of information is strictly necessary for compliance with external regulatory and/or accounting obligations.

Compliance

3. Logic and North Rock shall ensure and procure that each of their affiliates or subsidiaries complies with this Hold Separate Order as if each of them was an addressee.

4. Logic and North Rock shall forthwith provide to the Regulatory Authority such information as the Regulatory Authority may from time to time require for the purposes of monitoring compliance by Logic and North Rock and their affiliates or subsidiaries with this Hold Separate Order.

5. At all times, Logic and North Rock will actively keep the Regulatory Authority informed of any material developments relating to the Parties' businesses, which includes, but is not limited to:

(a) details of key staff who leave or join the Logic business or the North Rock business (that is, staff in positions of executive or managerial responsibility and/or whose performance could materially affect the viability of the business);

(b) all substantial customer volumes won or lost by the Logic business or the North Rock business including any substantial changes in customers' demand; and

(c) substantial changes in the Logic business' or North Rock business' contractual arrangements or relationships with key suppliers.

6. Logic and North Rock shall comply with such written directions as the Regulatory Authority may from time to time give to take such steps as may be specified or described in the directions for the purpose of carrying out or securing compliance with this Hold Separate Order."

April 29, 2013. The head of the new Regulatory Authority says the telecoms industry's long-awaited Integrated Communications Operating Licences will be issued as planned tomorrow.

One-stop shopping, or bundling, of phone, internet and TV for consumers is expected to finally arrive in Bermuda in phases under reform. But RA chief executive Philip Micallef stressed the planned issuance of ICOLs this week "is not the first and last milestone. After the ICOLs a series of other milestones need to be met. They include:
End of April: Determination of relevant markets and identification of operators with Significant Market Power in those markets

May 6: Issuance of Consultation Paper on Significant Market Power Remedies with the Regulatory Authority's views on what the remedies could be in each market;

June 19: Closing date for feedback on consultation paper;

July 8: Regulatory Authority's Decision on any remedies that may be required at this time in markets characterised by Significant Market Power."
Mr Micallef added: "All the above have been planned and are in line with our original work plan. Carriers with no Significant Market Power designation can start operating as per their ICOLs while those with Significant Market Power need to wait until RA's decision but will get a strong inkling of what the remedies might be in the consultation paper of 6th May. This is a normal process which has been followed in many other jurisdictions when the market gets fully liberalised." A high-level industry source said in his opinion "outstanding issues" such as "fee structure, interconnection requirements and the market dominance determination process still need to be worked out". However, Mr Micallef said fees have already been determined and made public. The market domination process determination listing which carriers are SMP and which are not will also be made on same day as issuance of ICOLs. And the remedies and interconnection agreement will be part of the consultation paper on Significant Market Power Remedies to be issued on May 6. This consultation paper will also contain a sample interconnection agreement and give the carriers an opportunity to provide feedback, he said. There is also the issue of past taxes/fees, but the RA is to deal with that this week following a review. "The decision on past fees will be made public on same day as issuance of ICOLs," Mr Micallef said. He said the fee investigation has been carried out and a redacted version of the report (containing no confidential information) will be made public.

April 28, 2013. Internet providers Logic Communications and North Rock Communications yesterday announced they have agreed to merge. The merger announcement comes just days ahead of the planned issuance of long-awaited Integrated Communications Operating Licenses that will pave the way for bundling of internet, phone and TV for consumers. The amalgamated entity will remain a wholly owned subsidiary of KeyTech Ltd. KeyTech is already the parent of subsidiaries Bermuda Telephone Company and Cable Co., while Quo Vadis Holdings, CellOne and Bermuda CableVision are KeyTech affiliates. A KeyTech statement yesterday said the merger of Logic and North Rock will result in "more investment in new products and superior customer service. We are creating a stronger and more capable service provider out of two very complimentary businesses," said Lloyd Fray, CEO of KeyTech. "This transaction will be beneficial for consumers and corporate clients. We are going to use our combined strengths in the market to deliver new products, better service, enhanced value, and more choice for our customers." With the merger, the company will trade under the name of Logic Communications, but will continue to operate initially under both the existing Logic and North Rock brands. Vicki Coelho, general manager of North Rock Communications, will assume the role of CEO of the amalgamated Logic Communications. "With the new Integrated Communications Operating Licenses that are being issued by the Regulatory Authority we recognised that we could be in a more competitive position and deliver greater value for our customers as a combined business," Ms Coelho said. The companies said there will be no service disruptions to any customers and the combined entity will honour existing agreements, service plans and pricing. They said they will ensure customers of both companies receive the high level of service they have come to expect. E-mail addresses will remain the same. A news conference on the merger is planned for Monday morning. The companies declined to comment at this stage on whether any jobs would be lost as a result of the merger. Mr Fray continued, "We are confident that, as we grow the service and product offerings, more and more customers will recognize the enhanced value. The combined businesses will allow for more efficient use of capital and funding for investment in new technologies and services. Customers will continue to enjoy residential internet, wireless access, local telephone and long distance services. Business customers will continue to have their dedicated internet, MPLS, collocation, mail and web hosting." Over the next several weeks Logic and North Rock say they will communicate closely with customers, employees and other stakeholders, to ensure a smooth transition for everyone involved. According to Regulatory Authority Act section 87 the parties have to notify the new RA of the merger. "The RA looks forward to receiving such a notification and welcomes any changes to the telecom sector in Bermuda that would benefit the customers and the Island's competitiveness," the RA said yesterday. The RA said it still plans to issue ICOLS next Tuesday. With the merger of Logic and North Rock, major players under reform are shaping up to be KeyTech, Link Bermuda, and Digicel. North Rock last month made a request to the RA for spectrum to launch a new mobile cell service in Bermuda. According to documents filed with the RA, Quantum Communications, owned by LinkBermuda Holdings, is also seeking to launch a new mobile cell service.

2013. April 16. The Bermuda Regulatory Authority (RA) — the new watchdog of the Island's telecommunications industry — wants consumers to know how to make a complaint against their service providers. With bundling, or one-stop shopping for phone, internet and TV finally making its way to Bermuda by the end of April, the new RA is overseeing the long-awaited reform of the telecoms industry and they want to ensure consumers' voices are heard. To make a complaint, the RA says customers must first contact their telecommunications provider and give them an opportunity to resolve the complaint. If the complaint remains unresolved after seven days, the RA says you may file a formal complaint with them. Once the complaint is submitted, you can update the RA with any developments by using a reference number and your name and address. For more information, visit www.rab.bm and click on "Make A Complaint" on the home page. There, you'll find an electronic complaint form as well as detailed instructions on the process.

February 11, 2013.

Promoting Bermudian ownership, employment, a thorny issue. The new Regulatory Authority (RA) for Telecoms will have what it considers a "thorny" issue to deal with as it rolls out long-awaited reform of the sector this year. Reform is intended to open up the sector and allow providers to finally hold Integrated Communications Operating Licences (ICOLS) to bundle calling, surfing and TV services. But the Acts that usher in reform state the RA is obliged to promote Bermudian ownership and employment in the telecoms sector. Both RA chief executive Philip Micallef and chairman Kent Stewart said this will be a "tough one" for the body. One of the ways which the RA is considering, but still needs more consultation with stakeholders and Government on, is to have the fees adjusted on an operator's level of Bermudian ownership and employment. "We will need to go out to the industry and see what this means," Mr Stewart said, "It's not an easy subject. It will be one of the most thorny issues." Mr Micallef, who comes to the Island from Malta where he was executive chairman of the Malta Communications Authority, admitted: "I have never come across this." The Electronics Communications and Regulatory Authority Acts of November 2011 were passed under the former PLP Government. Mr Micallef said what they were seeking to do "could be beneficial in the short-term, but may not in the long-term" for Bermuda and Bermudians. The RA could recommend to the new Government that the legislation be amended. But the RA wants to seek input from the industry and public consultation on the statutory requirement. The RA saying that for now it would "be premature" that in order to promote Bermudian ownership and employment it should recommend "that the Government authorisation fees to be paid by an ICOL holder be adjusted based on the degree to which the ICOL holder is 'owned or controlled ... by persons possessing Bermudian status' and 'the proportion of each licensee's employees possessing Bermudian status'. Currently, telecoms providers in Bermuda are subject to the general foreign ownership rule of minimum 60 percent local (Bermudian) ownership and maximum 40 percent foreign ownership (the 60/40 rule). The reality, however, is that several providers have obtained exemptions from the 60/40 rule and some are therefore allowed to have up to 60 percent foreign ownership and others are allowed 100 percent foreign ownership. The RA will have to find a way to deal with the Bermudianisation issue so the playing field is level.

February 9, 2013. The Island's telecoms providers will face a new fee structure under regulatory reform of the $210 million-revenue industry. Some providers, including Digicel and CellOne, will pay more in fees, while others like TBI and Link Bermuda, will pay less. But overall the total amount of fees paid by all carriers to Government and the new Regulatory Authority will remain largely the same after the issuance of the first Integrated Communications Operating Licenses (ICOLs) this year. Currently the providers pay fees according to their A, B or C licence classes, ranging from three percent to six percent of revenue. Under reform, the RA has recommended all ICOL holders pay the same 3.8 percent fee. Of the 3.8 percent fee, 1.75 percent will go to the RA for its expenses and operating costs and the rest to Government coffers. Class A international carriers (TBI, Link Bermuda) currently pay a six percent of revenue fee, but under the new fee structure their fee will drop to 3.8 percent. However, Class A domestic carriers (BTC, Quantum, Digicel, CellOne) and Class C ISP (Logic, North Rock, Transact, Fort Knox), carriers will see their fee go up from three percent to 3.8 percent, while Class C VoIP providers' fee will go down from 4.5 percent to 3.8 percent. Cable TV providers (Cablevision, WOW) currently pay three percent, so theirs will go up slightly. Under reform, the providers will have new opportunities to be able to offer new products and services with the granting of the ICOLS. For example, a domestic provider will be also be able to offer internet and TV service. Providers will continue to pay various other fees to Government, including the handset fee which generates some $5.6 million in fees.

February 9, 2013. One-stop shopping for phone, internet and TV, lower prices, getting the internet speed you pay for and number portability — a dream come true for Bermuda residents that's expected to finally arrive in phases from April 28. Philip Micallef, chief executive of the new Bermuda Regulatory Authority (RA) for Telecommunications, agrees reform of the Island's $210 million industry has taken longer than usual and we are paying more than we probably should for calling, surfing and cable TV. "I think prices are high because there is not enough competition," Mr Micallef said in an interview yesterday, adding that he is confident reform will change that, and increase the quality of service, which will be good for not only the consumer but in attracting international business to Bermuda. However, he said, reform will roll out from a good starting point with as many as 21 providers already offering different telecoms services under their respected licence classes. And he and RA chairman Kent Stewart also praised the Government legislation that paved the way for reform calling it "excellent" and "modern." Mr Micallef comes to the Island from Malta where he was executive chairman of the Malta Communications Authority. Residents there now have a website that allows you to compare prices of all the various telecoms services from the different providers — you can even compare bundles. One of the biggest challenges for Bermuda, he said, is its small size which pushes up costs for the providers in terms of investing in infrastructure and equipment. The RA expects to release a consultation document next week on who the dominant players are in the Island's telecoms industry. Providers deemed to have Significant Market Power (SMP) will have certain obligations under defined "remedies" to ensure a level playing field for ICOL holders. "If you have SMP, there will be certain strings attached," Mr Stewart said. "For example, if you are deemed to have SMP in internet service, or cable, you may be required to offer wholesale product to other providers. If not, there is a serious risk that one cannot guarantee effective and sustainable competition for the benefit of the consumers with regard to price, innovation and choice and small players may not have a true opportunity to compete," Mr Micallef said. Once the consultation document is discussed the RA will be ready to issue ICOLs as of April 28, the latest date set by Government for their issuance. That is slightly later than the March date set under the previous PLP Government. From that date, the providers who are issued ICOLs are free to start announcing new services and bundling of their services, though they will be regulated if they have SMP. Mr Micallef discussed some of the major challenges of the reform process.

Number portability. He said a top priority is the issue of number portability, allowing consumers to take the same phone number with them if they change providers. It is one that they hope to tackle within six months of ICOLs being issued, he said, but it will be a "major process", including meetings with providers and the right equipment. There may also need to be a "cooling off" period where providers can't market to a consumer who has changed providers.

Quality of internet service. Mr Micallef said ways to tackle this include ensuring that terms and conditions of service do not state a provider will provide "up to" x megs of service; they will state the exact speed they will provide and the RA will have in place certain parameters that providers have to give that level of service 80 to 90 percent of the time.

The RA will eventually have the capability to do its own testing to ensure consumers are getting what they pay for. On the issue of not getting the internet speed you pay for, he said it could simply be that providers are "economising on bandwidth." "If you are giving 4 (megs) instead of 6 you are saving money," he said. Competition should change that, he said, as consumers will have more choice of providers.

Mast sharing and duct sharing. "It is hoped that the RA's planned spectrum audit will improve efficiencies of spectrum use so that there might be less pressure on new equipment being required on the existing masts," Mr Stewart said.

The efficient use of spectrum is in everyone's best interest and will also help to ensure a "level playing field" for everyone.

Who Can Get Integrated Communications Operating Licences (ICOLS): BDB Ltd. Bermuda Cablevision Ltd. Bermuda Digital Communications Ltd. Bermuda Land Development Company Ltd. Bermuda Telephone Company Ltd. Brasil Telecom Subsea Cable Systems (Bermuda) Ltd. Cable Co. Ltd. Deltronics Ltd. Digital Mobile Television Ltd. Electronic Communications Ltd. FKB Net Ltd. iTech (Bermuda) Ltd. LinkBermuda Ltd. Logic Communications Ltd. North Rock Communications Ltd. Quantum Communications Ltd. TeleBermuda International Ltd. Telecommunications (Bermuda & West Indies) Ltd. Telecommunications Networks Ltd. Transact Ltd. World on Wireless Limited. (21 entities in a total Bermuda land area of 21 square miles).

January 25, 2013. The new Regulatory Authority (RA) that will oversee Bermuda's telecommunications industry will be launched next Monday, Government announced yesterday. The RA is part of the Government's plan to liberalize regulation the industry, bringing down the current licensing regime that restricts the services that telecoms firms can offer. The plans have been five years in coming to fruition. John Cunningham, Carlyle Musson and Kent Stewart will serve as the three Commissioners of the RA and will appoint Philip Micallef as chief executive when they hold their first meeting next Monday, January 28. Grant Gibbons, Minister of Economic Development, announced next week's launch of the RA. He said: "Opening Bermuda's telecommunications sector to greater competition under a modern regulatory framework is of vital importance to consumers, businesses and the growth of our economy. The reforms that are underway are designed to bring new products and innovative services at competitive prices to Bermuda. We believe it will also result in new investment and job creation." The new Regulatory Authority, which has taken more than five years to bring to fruition, is based on two pieces of legislation, the Electronic Communications Act 2011 (ECA) and the Regulatory Authority Act 2011 (RAA) that were passed in the House of Assembly in 2011. These Acts will now be brought into further effect by regulations gazetted on January 25, 2013 and will mark the beginning of another stage in the deregulation of the telecommunications sector that began in June 1995 with the introduction of competition in the Bermuda market. Eliminating separate classes for licensing will create a single standard licence, called the Integrated Communications Operator Licence (ICOL) allowing holders to offer a range of telecommunications services under one company and from a single or multiple platforms. "In essence, the Regulatory Authority will be the entity that will assume all regulatory responsibilities for the industry which will allow the Department of Telecommunications to concentrate its focus on telecommunications policy," said Dr Gibbons. "This will bring the regulation into a politically neutral and independent body and we will have a modern regulator to keep pace with the speed of technological advancement." The intention, over the first full fiscal year, is that the fee burden to the industry will be cost neutral. This simply means that the fees the industry should have been paying all along to the Government will continue to be paid and, in the first year of the RA, these fees will be split between the Government and the RA. Over time the RA will become fully self-sufficient. The Regulatory Authority Act will allow for an independent regulator to regulate multiple sectors of the telecommunications industry, while the Electronic Communications Act will introduce a new type of telecommunications licence. Existing legislation in place prior to the introduction of the 2011 Acts restricted telecommunications licensees from offering multiple telecommunications services on a single service platform. In its statement, Government said this practice was restrictive to Bermuda's development as the international telecommunications industry develops. The reforms passed into law in 2011 had two major components, the separation of policy making from implementation and enforcement, and the removal of a segmented and outdated licensing structure which allowed carriers and operators to provide only the telecommunications service (mobile phones, internet, long distance, etc) for which they were specifically licensed to provide. Dr Gibbons said it was imperative to get the RA up and running as soon as possible to end the long period of uncertainty surrounding telecommunications reform.

October 17, 2012. Government has named Philip Micallef as its choice to be the CEO for the new Bermuda Regulatory Authority (RA) to oversee the telecommunications sector.

Mr Micallef was then the executive chairman of the Malta Communications Authority. He holds a BSc degree in electrical engineering from the University of Malta and an MBA from the University of Warwick. Mr Micallef has extensive experience in middle and senior management roles from the last 25 years with various organisations in the Information and Communication Technology (ICT) and Telecommunication sectors across Europe, the Ministry of Environment, Planning and Infrastructure Strategy said. The RA will be set up as part of the regulatory reform in the telecoms sector, which will allow companies to offer bundled services. Between 2000 and 2002, Mr. Micallef served as a Government-appointed director on the board of Maltacom plc. In 2004 he was appointed the first CEO of Malta Enterprise. In 2006, he was appointed CEO of Melita Cable plc and then, a year later, he also led the Melita management team in the auction process which resulted in the sale of the company to the current shareholders. It was anticipated that the RA Commissioners will appoint Mr Micallef at their initial meeting on January 2, 2013. In the interim, he will work informally with the Minister , the RA Commissioners and their external advisers to keep the reform process moving forward. Earlier, the Minister had announced the selection of the three Regulatory Authority Commissioners, who will begin their terms on January 2, 2013 and also announced the start of the pre-consultation process, to gather comments from industry and the public regarding licensing and market definition issues. Taken together, the measures taken will ensure that the RA will be able to convert the licenses of existing A, B and C carriers to Integrated Communications Operating Licences (ICOLs) by April 1, 2013. This move will benefit Bermudian businesses and consumers by increasing competition which, in turn, will bring greater efficiency and more innovation to the sector under a modernised regulatory regime. Mr. Micallef has worked with companies such as Management Systems Unit (MSU) in Malta, Olivetti in Italy, USA, Switzerland and Spain, Societe Internationale de Telecommunications Aeronautique (SITA) and France Telecom Equant (now Orange Business Services) in France. In 2008, Mr. Micallef was appointed Executive Chairman of Malta Communications Authority, the regulatory body responsible for the electronic communications and postal sectors, spectrum management, e-commerce, as well as e-inclusion and e-business initiatives from strategy formulation to implementation. Malta was one of the first countries to transpose the EU Telecommunications Framework into Maltese legislation in June 2011. Malta, together with Ireland, was the first EU country to ensure that mobile number portability (which enables mobile telephone users to retain their mobile telephone numbers when changing from one mobile network operator to another) is carried out by telecom operators in one day.

October 9, 2012. Government began reaching out to all companies providing electronic communications in Bermuda — and the general public — to take part in a pre-consultation process on industry reform that will finally pave the way for bundling of TV, internet and phone services in Bermuda. Then-Minister of Environment, Planning and Infrastructure Strategy Marc Bean said the new Electronic Communications Act sets up a framework that will "promote increased competition, stimulate product and service innovations and widen consumer choices in this critical sector." He said the pre-consultation process was "designed to move the electronic communications industry closer to full alignment with 21st century best practices and strengthen Bermuda's reputation as a customer friendly international business jurisdiction." Under reform, current public telecommunications licences will be converted to Individual Communications Operating Licences (ICOLs). Completion of this process will be a critical step towards implementing the Electronic Communications Act in January 2013, Mr Bean said. "Every firm in Bermuda that provides 'electronic communications' — a term that covers a broad range of telecommunications, internet and subscription audio-visual networks and services — needs to take this opportunity to learn, raise questions and seek a full understanding of the potential impact of the new regulatory framework on their business. This includes not only current licence holders but also, for example, hotels, guest houses, hospitals, alarm companies, and internet cafes, as well as 'closed user groups', companies with private networks and private pay telephone providers. " A public forum on this subject to discuss the preliminary recommendations contained in the pre-consultation documents was held on Friday, October 19 from 9.00am to 12.30pm at the Fairmont Hamilton Princess Hotel. Participation by industry stakeholders as well as the general public was welcomed. There were three separate pre-consultations covering the following issues:
ICOLS: The scope and form of Individual Communications Operating Licences that will be converted from the existing Public Telecommunications Services and subscription radio and television licensees.

Class Licences and Exemptions: The scope and form of electronic communications services that will be authorised under a class licence framework or be granted licence exemptions.

Market Definition and Significant Market Power: Economic analysis of the relevant markets and assessment of the need for regulation.
Copies of these three documents were available on the Department of Telecommunications website. The deadline for the submission of public and industry responses to the two licensing pre-consultations was November 14, 2012. And the deadline was November 21, 2012 for the Market Review pre-consultation.

In October 2012 it was announced by a team of Government-appointed telecommunications advisors on regulatory reform that enforced separation of services instead of being allowed to commingle them as is common overseas was one of the major causes of Bermuda's high broadband internet prices. They found that Broadband internet service in Bermuda is "extremely expensive" when compared to average prices in the 50 wealthiest countries in the world. A major factor driving broadband is the fact that, in Bermuda, broadband access and internet services must, as a matter of law, be provided under separate licences (typically held by separate companies). While Bermuda ranks 91 (download speed) and 63 (upload speed) out of 181 on broadband performance, pricing is $33.74 per MBps compared to $7.50 in Jersey, $9.28 in the Bahamas and $27.25 in the British Virgin Islands. This should hopefully finally change in the Spring of 2013 when the telecoms industry is opened up with the granting of the first Integrated Communications Operating Licences (ICOLs). The Environment, Planning and Infrastructure Strategy Ministry's team of legal and economic advisers includes Dr David Gabel of Gabel Communications, and Ann LaFrance, Joseph Markoski, and Jack Nadler of the legal firm Squire Sanders. They heard concerns from the stakeholders on such issues as KeyTech group and its subsidiaries' market share, wholesale pricing by major players to providers, lack of space on towers, enforcement and timely resolution of disputes. The advisers also looked at mobile providers' pricing and concluded: "For customers wanting entry level mobile plans, Bermuda is more expensive relative to what is observed in other countries of comparable size. This possibility is underscored by the fact that for consumers in the other countries depicted in the tables, even cheaper post-pay plans (with, of course, lower amounts of minutes and messages) are available then can be obtained in Bermuda; and, for top tier mobile plan customers Bermuda is, by and large, less expensive relative to what is observed in other countries of comparable size." To ensure an orderly transition, the-then Minister (since replaced following a change in Government political party) decided to defer, until the first week of January 2013, the date on which the Regulatory Authority Act and the Electronic Communications Act become fully effective and the Authority assumes responsibility for regulating the sector. At the same time, however, the Minister made it clear that he remains committed to converting the licences of existing A, B and C carriers and other PTS licensees to Integrated Communications Operating Licences ("ICOLs") by April 1, 2013. The Regulatory Authority's (RA) start date will be from then, after the RA Commissioners take office.

After a three-year process of study and consultation, regulation of telecommunications in Bermuda began to undergo on December 9, 2011 significant reform in the 2011/2012 term of the Bermuda Parliament. Companies would get one licence to cover all sectors under the Government's new proposals.

May 18, 2012. The Island's telecoms providers will finally be able to offer bundled services to customers from next March. Bermuda's first Integrated Communications Operating Licenses (ICOLs) will be issued in less than a year, Minister of Environment, Planning and Infrastructure Strategy Marc Bean announced at a news conference yesterday. He added he was confident the litigation surrounding Digicel's long distance launch would be settled by then. "I can commit to issuing an ICOL no later than March 31, 2013," Mr Bean said. "As the Ministry fully engages and mobilizes the technical and professional expertise in the coming months, we shall be working diligently to deliver in advance of this critical date. In this regard, I shall provide an update at the beginning of October this year. However, there is much to be done between now and then and the support of the industry will be pivotal to our ability to hit this target." Mr Bean said he would like to be able to issue ICOLs sooner than next March, acknowledging the industry had outpaced the current legislation, and he planned to continue to work towards issuing licenses by December, however, he said, next March was considered the most realistic date. "Issuing the first ICOL remains a major milestone of the telecommunications reform but, in order to get to that stage, there are a number of significant steps that will be accomplished along the way," he said. The long-awaited passage of the Electronics Communications Act and the Regulatory Authority Act in November 2011 paved the way for the Government's planned telecoms overhaul to allow providers to offer bundled services under one monthly bill such as phone, internet, TV and wireless. "It is well known that product and service developments as well as customer expectations in this industry have outpaced the current legislative framework and hence the introduction of these two Acts.," Mr Bean said. Mr Bean also noted half million dollars in funding was allocated to his Ministry so that the implementation plans for reform would be funded as required. "The Ministry has already begun the search for a chief executive officer to head up and lead the soon-to-be established Regulatory Authority," he said. "This local and international search has identified a healthy range of qualified candidates and I expect that I will be able to make an announcement regarding the appointment of that officer towards the end of July this year. The appointment of a chief executive officer will signal another major milestone along this road to reform. The CEO will have full responsibility for breathing life into the Regulatory Authority. The CEO will be supported by a team of professional staff with expertise in the fields of law, engineering and economics. In addition, the Minister of Justice Senator the Hon. Kim Wilson JP will soon appoint the four Telecommunications Commissioners as set out in the recently passed legislation. Going forward, we plan to retain the services of private sector expertise in the field of telecommunications law and economics. This support will translate into the production and delivery of another set of key milestones to progress the reform in the industry. Furthermore, this support demonstrates and affirms the commitment from this Ministry, on behalf of the Government of Bermuda, to attracting and retaining foreign direct investment in this critical industry. This private sector support, which has been sourced from both the United States and the United Kingdom, will be responsible for providing the needed expertise to deliver the final products attached to the major work streams that will define the progress towards reform. These include an economic assessment of the current market and the dominant positions held by particular players. This assessment will confirm where the significant market power lies and will in turn inform the process of establishing the structure and content of the future licenses." Mr Bean said there will also be a comprehensive spectrum audit in the next few months. "The outcome of this work will be of major interest to the market as there is a spin off in the form of a new revenue stream for Bermuda. I expect that these steps would be completed over the next few months," he said.

February 3, 2012. Quantum Communications has been given a licence by Government that allows 100 percent foreign ownership. And LinkBermuda yesterday confirmed that this will allow it to increase its ownership of Quantum to 100 percent. International service provider LinkBermuda (formerly Cable & Wireless) already owns 40-percent of Quantum, a domestic service provider. LinkBermuda COO Miller Williams said Quantum's winning a 114B licence was aimed at preparing for regulatory reform. "LinkBermuda is very encouraged by this action and other recent government actions that will change the regulatory environment in which Quantum and LinkBermuda operate," Mr Williams told The Royal Gazette. "As soon as there is regulatory certainty LinkBermuda will announce its intentions to better serve Bermuda." A copy of Quantum's 114B licence from the Ministry of Business Development expressly forbids any bundling of the two companies' services. The licence states: "All services offered by both the company (Quantum) and LinkBermuda shall continue to be available separately to all customers ... neither the company (Quantum) nor LinkBermuda shall bundle services across their respective licence classes; that all services provided by each licence must be marketed and branded separately." Digicel stirred up controversy last year when it launched long distance calling through sister company and ISP Transact, which it acquired last September. CellOne fought interconnection while TBI launched legal action over it. The dispute over Digicel long distance is now before the Telecoms Commission; a decision was due this month. The long-awaited regulatory overhaul is expected to finally allow Bermuda's telecoms providers to offer one-stop-shopping for communications services such as phone, cable, wireless, cell and internet. This after passage this past December of legislation bringing down the current licensing regime. It remains unclear when universal licenses will finally be available from the new Regulatory Authority. The Department of Telecommunications declined to give a time frame yesterday. Quantum is Class B domestic provider of data and voice services connecting customers to international carriers, internet service providers and others providers. The company uses a fiber optic network that interconnects more than 130 buildings in Hamilton, with service extensions through Devonshire eastward towards Southside. Quantum's voice services are delivered via VOiP network switch. LinkBermuda was acquired last year by Canada's Bragg Group in a $70 million deal. Under the Eastlink brand, Bragg was one of the first companies in North America to introduce bundled video, voice, data and internet services to the business and consumer marketplace. Several years ago, prior to the new ownership, Cable & Wireless had sought permission to acquire 100 percent of Quantum but had been denied by Government.

December 5, 2011. Ninety percent of all businesses in Bermuda use computers, but the industry that services them has seen a general contraction in employment, trade, investment and contribution to Bermuda's GDP in 2010. The Government released the 2010 Information and Communication Technology (ICT) report on Friday announcing the economic contribution of the Island's ICT industry, which is comprised of 162 local businesses. Bermuda was selected as one of four Caribbean Community Secretariat (CARICOM) member states to participate in a pilot project to measure the economic contribution of the ICT sector. These industries are involved in the development, delivery and support of advanced technological products. The report shows that growth in this sector declined 5.5 percent from 2009, generating $254 million for the Island's GDP in 2010, representing just 4.4 percent of the economy, ranking just above other goods-producing industries like agriculture, manufacturing, and electricity production. In 2008, the industry contributed a high of $289 million, however, has seen a decline since then. Employment in this sector also fell by 5.9 percent in 2010 to just 1,384 jobs, however, the number of IT professionals increased by 127 workers. The sector has seen a steady decline of jobs since 2007 when the industry saw a high of 1,591 positions. According to the report, corporate downsizing and cost cutting measures were significant factors in the decline from 2007 to 2010. While Bermuda is not a producer of ICT goods, the total value of imported computer equipment, software and services in 2010 totaled approximately $145 million, up from $129 in 2009. Conversely, exports of ICT services totaled only $83 million, down almost $16 million from 2009. In 2010, expenditure on ICT capital goods fell $27 million to $114 million from 2009 primarily due to the completion of large scale modernization projects with the telecommunications industry.

In late November 2011, long-awaited legislation to regulate electronic communications was tabled in the House of Assembly.

The Regulatory Authority Act 2011 and the Electronic Communications Act 2011 proposed an overhaul of the telecommunications sector and the creation of a Regulatory Authority. The Electronic Communications Act establishes the regulatory framework of any electronic communication other than broadcast, while the Regulatory Authority Act establishes an authority to regulate the sector. The Authority, according to the legislation, would have $3.5 million in operating capital, and could raise additional funds through service fees and general regulatory fees, potentially a percentage of the service providers total or relevant turnover. The exact rate and nature of the fees will be submitted in a request to the responsible minister along with the Authority's budget. Industry leaders have previously expressed concern about the potential cost of fees imposed by the Authority, which was said to cost as much as $9 million a year.

It is understood Government would help fund the Authority, at least for the first year.

According to the legislation, the Authority would have a board of three commissioners and a chief executive, each serving a three-year term, and would have the power to grant licences and permits required to establish an electronic communications network or service. The legislation also lays out the responsibilities of service providers, forbidding dominant providers from abusing their position to restrict competition or using unfair trade practices. The Authority would be able to conduct an investigation, and those found in breach of the act can be punished with fines of up to $50,000 and two years imprisonment.

October 2010. The Department of E-Commerce within the Ministry of Energy, Telecommunications and E-Commerce announced the creation of an Internet Policy Advisory Board (PAB). The move came at a time of transition for the worldwide web, particularly involving domain naming systems and security. While the Information Technology Office (ITO) is responsible for managing the .BM cc Top Level Domain (TLD) technical infrastructure and the Registry General is responsible for the day- to-day administrative functions, the Department of E-Commerce is responsible for developing and maintaining strategies and policies related to the .BM ccTLD. Important changes coming include the introduction of version 6 of the Internet Protocol (IPv6), which will replace the IPv4 which has been in place since 1981 and which faces an issue of potential domain name exhaustion. Also extensions are planned to the security specifications for the Domain Naming System (DNSSEC), which addresses Internet security and stability concerns caused by a proliferation of malicious activities. The introduction of new top-level domains, includes Internationalized TLDs that empower the entire world's population to use the Internet's domain name system in their native language. The Department of E-Commerce began discussing the issue of IPv6 implementation with local Internet Service Providers, the Registrar General and the ITO. The PAB will help to provide recommendations and advice in connection with certain policy matters related to the .BM domain and will also be tasked with producing an annual report of its activities, thus ensuring the openness, transparency and inclusiveness of its operations to the Bermuda Internet community, in accordance with best in class practices employed by other ccTLD managers.

Current telecommunications licensing system with three classes of licenses will eventually be abolished in favor of a new general Communications Licence, to better foster competition among a variety of service providers. At the moment, there are three different licenses for telecommunications providers which restrict providers from offering services outside their licence stipulations, although the provider may have the capacity to provide other services. International providers have Class A licenses, while domestic telephone providers have Class B licenses and Class C licenses are issued for Internet Service Providers (ISPs), paging providers and other providers of miscellaneous services. With the new general Communications Licence, competition will be enhanced and industry innovation encouraged. Removing the licence barriers will allow head-to-head competition between small and large providers and hopefully balance out any market dominance larger providers may have at the moment.

June 25, 2010. Internet subscribers in Bermuda are paying on average four times more for web access than consumers in other developed countries, according to the latest figures. An annual survey conducted by the Organization for Economic Cooperation and Development (OECD), which did not include Bermuda, found the most expensive average Internet connection to be in Mexico - at $26 per megabit per second. Next was Luxembourg, with subscribers in the tiny European country paying on average $19.86 per Mbps. However, the average monthly charge in Bermuda is $104.68. This figure includes two components. The first is the advertised monthly rate charged by Internet Service Providers (ISPs). The second is the rate charged by so-called "broadband access providers", such as Bermuda CableVision, with its fibre-optic network, or the Bermuda Telephone Company, which offers DSL. The price of this component varies considerably. The survey found the highest monthly price on the Island to be $119.09 and the lowest $88.95. Some ISPs have in the past attributed high costs of broadband here to the Island's isolation, and the high rates charged by carrier services for use of under-sea cables. Representatives from the three local ISPs were not available for comment.

By the numbers

Average monthly broadband cost per Mbps
Bermuda: $104.68

Mexico: $26.03

Luxembourg: $19.86

Canada: $11.85

United States: $8.06

Germany: $5.89

United Kingdom: $2.12

South Korea: $1.30
Fiber Optic definitions of types
It will be interesting to see what kind of new home and office fiber optic broadband connections will be available in Bermuda. Will it be Fiber to the home or premises (FTTH/FTTP) or Fiber to the Cabinet or as it is sometimes known Fiber to the Curb (FTTC)?
FTTH/FTTP is entirely and solely of fiber optic cable, for super fast speed. In the UK, USA, Canada, etc it is available primarily to business and specialized customers but not publicized as much as it is appreciably more expensive
In contrast, FTTC, commonly available and constantly publicized is both fiber optic cable and copper wire. Copper wire when mixed with fiber optic cable is significantly less efficient than fiber optic cable alone when transmitting data. The further the copper wire travels, more speed loss occurs. With fiber-to-the-cabinet/fiber to the curb broadband, fiber optic cables run from the telephone exchange to street cabinets. From there, standard copper telephone lines connect the cabinet with the home. It offers a very fast (but not super-fast) connection via the connection points already in the home, with no need to drill holes in walls and run fiber optic cable through them.
Interestingly, in the UK and likely in other countries too, it is possible to achieve even faster FTTC in a different way. For example in the UK Virgin Media (VirginMedia.com) does not use copper telephone wire to connect the cabinet to the home. Instead, it uses electrical cables called coaxial cables which don't incur the power losses common in other types of telephone line and also protect the signal from interference. Thus, Virgin Media customers tend to see speeds much closer to those advertised than with other packages. Virgin Media is known to have the fastest broadband in the UK in cities it covers with cable, not as fast in non-cable towns and more remote areas.


Last Updated: April 25, 2016.
Multi-national © 2016 by Bermuda Online. All Rights Reserved.