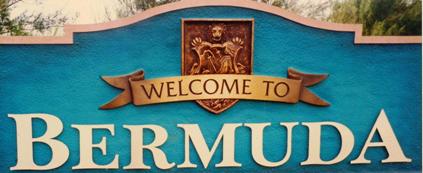 125+ web files in a constantly updated Gazetteer on Bermuda's accommodation, activities, airlines, apartments, areas, art, artists, attractions, airport, aviation pioneers, banks, banking, beaches, Bermuda as an international business centre, Bermuda citizenship by Status, Bermuda-incorporated international businesses, books and publications, Bermuda Customs Duties and taxes, British Army, calypso, Canadian military, causeway, charities, churches, City and Corporation of Hamilton, commerce, community, cruise ships, culture, cuisine, customs, Devonshire Parish, disability accessibility, districts, Dockyard, economy, education and universities abroad, employers, employment, entertainment, environment, executorships and estates, fauna, ferries, flora, food, forts, gardens, geography, getting around, golf, government, guest houses, Hamilton Parish, history, homes, housing, hotels, internet access, islands, laws, legal system, legislators, local businesses and organizations, location, media, motor vehicles, music, municipalities, open spaces, organizations, Paget Parish, parishes, parks, Pembroke Parish, politics and political administration, postage stamps, public holidays, public transport, railway trail, religions, Royal Navy, Sandy's Parish, St. David's, St. George's Parish, shopping, Smith's Parish, Somerset village, Southampton Parish, Spanish Point, Spittal Pond, sports, stores, telecommunications, time zone, transportation, Town and Corporation of St. George, traditions, tourism, United States armed forces, vacation planning, villages, vital statistics, water sports, weather, Warwick Parish, wildlife, work permits, etc. For tourists, business visitors, employers, employees, newcomers, researchers, retirees, scholars.

Bermuda's Internet Access
Compare each of the ISPs' shown below for speed and price

By Keith Archibald Forbes (see About Us) at e-mail exclusively for Bermuda Online
To refer by e-mail to this file use "bermuda-online.org/internet" as your Subject
Introduction
Bermuda Internet is governed by the regulatory agency the Bermuda Government's Department of Telecommunications at http://www.mtec.bm/portal/server.pt. Bermuda is expensive in Internet (now mostly Broadband/DSL) cost. As merely one example, compare the 101 Mbps (megabits per second), $99 a month service being offered to American residents by CableVision-USA with the much slower service being offered by Bermuda companies for the same price. In Canada, the UK and Europe high-speed Broadband is the norm, not the exception. Even in the UK's more remote areas, such as the far north of Scotland, 8 Mbps unlimited service with BT is routinely available for £19.50-£27.50 a month. In Jamaica, 15 Mbps is the norm and in the Bahamas 9 Mbps is standard.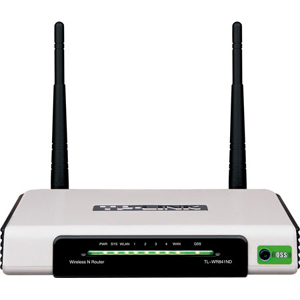 Prices
As a good example of the most competitive prices in Bermuda between local ISPs see Logic Communications at http://www.logic.bm.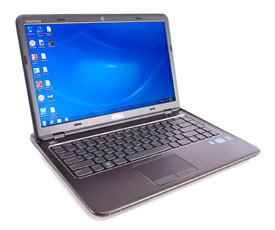 November 22, 2012 Prices comparing Bermuda with other countries
For 4 Mbps download broadband service, with prices from lowest to highest, according to Ookla.
Guernsey, Channel Islands......US$2.45
50 principal countries.............US$ 5.58
Jersey, Channel Islands.........US$ 7.50
Bahamas................................US$9.28
World average........................US$9.47
Bahrain................................US$23.19
British Virgin Islands..............US$27.25
Bermuda..............................US$33.74
Cayman Islands.....................US$38.11
Bermuda Cablevision's new high-speed internet service moved Bermuda up in the global broadband speed rankings. Since Cablevision launched its new 15 megabits per second (Mbps) and 25 Mbps internet service, average broadband speeds have gone up more than 53 percent. According to global performance tracker Ookla (speedtest.net), in October 2011, Bermuda's average connection speed was 4.4 Mbps. As of November 22, 2012, just 21 days after Cablevision started offering its new high-speed service, Bermuda's average download speed was up to 6.77 Mbps. In September 2012, before the service launched, Bermuda ranked number 91 on the list of average download speeds worldwide. As of November 22, 2012, Bermuda stands at number 74. Here are the rankings according to Ookla:
Global ranking Country Average internet Download Speed by place in Ookla world ranking
67 Bermuda 7.01 Mbps

77 Greece 6.37 Mbps

80 Italy 5.58 Mbps

81 Gibraltar 5.53 Mbps

95 Puerto Rico 4.48 Mbps

102 Jamaica 4.04 Mbps

104 Cayman 4.02 Mbps

113 Bahamas 3.73 Mbps
Bermuda Cablevision's new Broadband platform is DOCSIS 3.0. With its deployment, the network is ready to deliver 100+ Mbps service to homes now. Bermuda Cablevision would like to deliver faster speeds to customers, but has to be granted regulatory approval to do so, and ISPs would have to be prepared to offer packages of 50 Mbps, 75 Mbps and 100 Mbps to support its current bandwidth capabilities. When ISPs are ready to move up, so is Cablevision's fiber network. It will likely see Bermuda move up in the rankings further in 2013. That's because the Bermuda Telephone Company (BTC) is poised to launch its 15 Mbps and 25 Mbps service in the first quarter of 2013. But while speeds in Bermuda may be increasing, the prices aren't going down. Government's own team of advisers on regulatory reform have said internet service in Bermuda is "extremely expensive" when compared to average prices in 50 other countries in the world less wealthy than Bermuda. While the average price for 4 Mbps broadband service in those 50 countries is $5.58 per Mbps, and the world average is $9.47 per Mbps, in Bermuda the average cost is $33.74 per Mbps. Unlike many other countries, in Bermuda, broadband access and internet services must, as a matter of law, be provided under separate licenses (typically held by separate companies).
Prices should hopefully change in the spring of 2013 when Bermuda's telecoms industry is finally fully opened up with the granting of the first Integrated Communications Operating Licences (ICOLs).
Internet Service Providers (ISPs), residential and business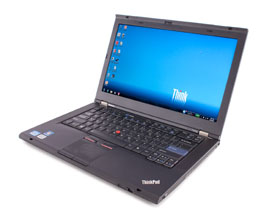 In its 21 square miles, Bermuda has the following at home Internet Service Providers providing both DSL (Broadband) and much slower dial-up 56 Kbps services. (Note, their websites will be linked to gladly when they reciprocate the link).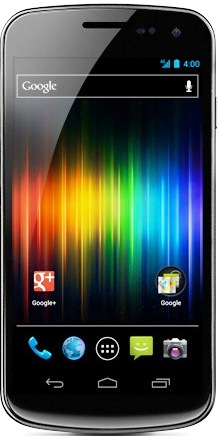 Bermuda Telephone Company Ltd. (BTC). Announced an investment in infrastructure upgrade to allow 40 percent of homes on the Island to have 25 Mbps download and 4 Mbps upload by Spring 2013. The project will leverage PRISM, BTC's new $10 million Island-wide fiber-optic network. BTC also plans to introduce high-speed access services for small office home office (SOHO) customers including doctors' offices, design firms, law firms and others. BTC will offer a suite of small business offerings to include several options, with the premium tier allowing download speeds of 15Mbps with upload speeds of up to 10Mbps. Pricing will range from $175 to $330 and will include an unlimited voice product.
Bermuda CableVision - with Cable Modem' DSL service. In July 2012 was approved to provide fastest residential speeds of 15 and 25 Mbps, subject to specific terms laid out by the Commission, namely it had to post on its website what the recommended requirements are for customers and what rented or owned equipment they will need. Secondly, CableVision had guarantee its customers at least an average 85 percent speed. And thirdly, they could not offer 15 Mbps and 25 Mbps speeds until compatible speeds of 15 Mbps and 25 Mbps were offered by a licensed internet Service Provider (ISP). But as a result of the Cablevision approval, Bermuda's Internet speeds improved measurably. See price comparisons above.
Digicel Internet. A local communications company with majority non-Bermudian principals. It began service in November 2011 via Transact Ltd.
LinkBermuda (formerly Cable & Wireless). Wholly owned subsidiary of the Canadian Bragg group. The Bragg Group, parent of EastLink, purchased Cable and Wireless (Bermuda) Holdings for $70 million in 2011. It is investing tens of millions of dollars in building an Island-wide fiber-optic network (see Fiber Optic definitions below) that will deliver up to 100 megabit internet service to homes. This, offered in the US and Canada for some time, is almost ten times faster than most internet service available in Bermuda today. If/when completed this will enable much faster video and document downloading. The network will be built using a combination of Belco poles and underground work over an 18 to 24 period. Services would be offered as neighborhoods are completed.
Logic Communications Ltd. The original and still one of the best ISPs. For individuals and businesses. 30 Victoria Street, Hamilton HM 12. Phone (441) 296-9632.
North Rock Communications. Washington Lane. Telephone (441) 296-2700. Fax (441) 296-2701.
TeleBermuda International (TBI). The company was originally under the Globenet (now Brazil Telecom) umbrella, but is now majority Bermudian owned/operated/directed. The remaining principals are US based.
Some or all the above currently offer 6 Mbps-8 Mbps DSL for an average price of $119.95 per month and 10 Mbps DSL for $129.95 per month. Cablevision's Ultimate High Speed Internet of 8Mbps costs $55 per month, not including the ISP's charge. By February 2013 average monthly prices will be $90 for 15 Mbps and $140 for 25 Mbps.
Current system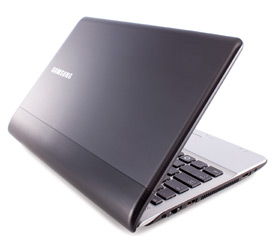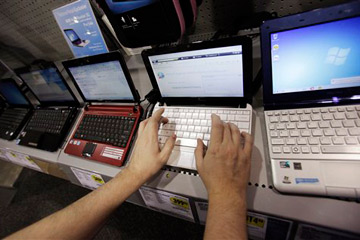 The four categories of telecommunications companies are:
Class A providers. International service providers (TBI and Cable & Wireless. Also Brasil Telecom, which cannot sell to retail customers).


Class B providers. Fixed and wireless domestic service providers, including BTC, Digicel, Quantum, the cellular providers and the Cable TV providers; and


Class C providers. Internet service providers, including Logic, North Rock, Fort Knox and Transact.


Cable TV providers - Bermuda-based Cable TV companies authorized to provide limited telecommunication services. They include Bermuda CableVision and World on Wireless.

Industry trends recently reported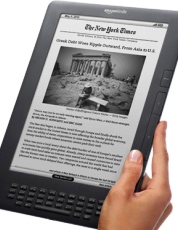 Largest single ISP is Logic, followed by North Rock .

Logic Communications is currently the largest Internet Service Provider (ISP) market in Bermuda with just under 50 percent. North Rock has about 39%.

BTC DSL accounted for 44 percent of the high-speed (for Bermuda) Broadband service provider market, with CableVision cable modem and North Rock wireless the next closest at 21 percent and 19 percent respectively.

It appears about 87 percent of all working Bermudians and residents now have access to the Internet at home

About 85 percent of Bermudians and residents use Broadband to access the Internet at home, while about 11 percent employ the services of dial-up, mostly those with lower incomes or more limited or less frequent Internet usage.
Reforms to be implemented in whole or in part due to these present limitations
In Bermuda, no utility presently provides commingled phone, (Internet Broadband) and cable or wireless TV, such as Cox etc in USA, Sky or Virgin or BT in UK, etc. There are a number of ISPs but they generally provide Internet (Broadband or dial-up) only. There's only one land-line telephone company (BTC) allowed, also offering Broadband. If you go to say Cablevision for your cable TV and Broadband you won't get a land line phone included if that is your wish, you'll have to get BTC also. It's normal in Bermuda to have cable TV, plus a compulsory account with BTC for phone - if you want a land line but no need if you will use solely a cell phone at home - plus, if you don't want Cablevision to run your Broadband, to go to say Logic or Northrock or one of the others as your ISP for Broadband or dial-up. Note that dial-up in Bermuda is no longer recommended.

Bermuda Domain Name exclusions. Only in Bermuda - not in any other Internet Domain Name registration country - are there huge limitations on who can and cannot use BM (Bermuda's Internet address) as part of their website address. In Bermuda, only the following may do so, according to the Bermuda Government-run BermudaNIC. (a) Corporation: A corporation, limited liability company, entity or organization that is incorporated in Bermuda under the provisions of the Companies Act and any subsequent amendment thereto. (b) Bermuda Registered Charity: An unincorporated organization, association, or club registered under the Bermuda Charities Act; and any subsequent amendment thereto.
Currently, none of Bermuda's three ports - City of Hamilton or Town of St. George or Dockyard - offer free WIFI to cruise ship passengers, unlike the competing ports of Cadiz, Lisbon, Madeira, Canary Islands, USVI, etc. But from 2012, pay-as-you-go WIFI, at the initial Bermuda price of $3 an hour, was offered via TBI to Bermuda's cruise and other visitors who shop or eat at qualifying places at King's Wharf Dockyard. TBI also attempted in 2012 to launch the service in the City of Hamilton.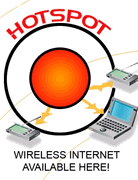 Not-free WIFI is now available in Bermuda - at Dockyard only. Free WIFI as recommended by this author is not yet available.
Unlike in the USA, Canada, UK, etc. where it is possible, via the Internet, for people from or in other parts of the world to access published landline and other telephone numbers, in Bermuda it is not. There is no Bermuda equivalent of the Internet's 411 service.
In Bermuda, all international companies must by law by 100 percent dependent on local companies - such as the Bermuda Telephone Company Limited (BTC) - for their local telephone and other local telecommunications needs. Local Internet Service Providers (ISPs) - but see below - must be Bermudian companies (in other words, at least 60% beneficially Bermudian owned, directed and managed, although exceptions have been made, for example with LinkBermuda, Canadian-owned. Until exceptions were allowed local laws did not permit any foreign corporations - such as AOL, which routinely offers services in the UK, Europe, USA and Canada - to offer Internet service from Bermuda, or to own more than 40 percent of a local business (one trading in the local market place). Overseas based organizations with huge bulk purchasing power elsewhere and no controls (like Bermuda has) were - and this is still normally the case - not permitted to own local outlets. In the meantime, global or other significant international companies with world headquarters or offices in Bermuda - like insurance and investment companies and telecommunications companies - may operate in worldwide markets but are not allowed to operate freely in the local Bermuda market place.
The Bermuda Government has import duties (averaging 27.5 percent and up) levied by the Government on computers, modems, peripherals, routers and all other relevant electronics. They are among the highest in the Western Hemisphere. In addition to Customs Duties are Air freight, wharfage and Air Terminal fees. Thus the retail cost in Bermuda of a new 3.4 GHz computer with 8 G DDR RAM and a 17" LCD Flat Panel Display is hugely more than in the USA and double that of the UK. Plus, USA and UK prices price often come with lots of extras including a printer, scanner, choice of software options and 1 year free high-speed Broadband Internet access, but Bermuda prices do not. This Bermuda's $200 million a year telecoms private industry faces both particularly high costs and particularly high costs in both direct taxation (payroll taxes) and indirect taxation such as customs duties.
The very high Cost of Living, see www.bermuda-online.org/costoflivingguide.htm.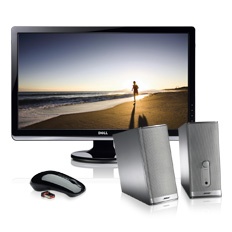 The new reforms referred to below are expected to allow Bermuda's telecoms providers to offer one-stop-shopping for services such as phone, digital cable TV, wireless and Internet.
See
http://www.royalgazette.com/article/20111210/NEWS01/712109972.
http://www.royalgazette.com/article/20111210/NEWS01/712109987.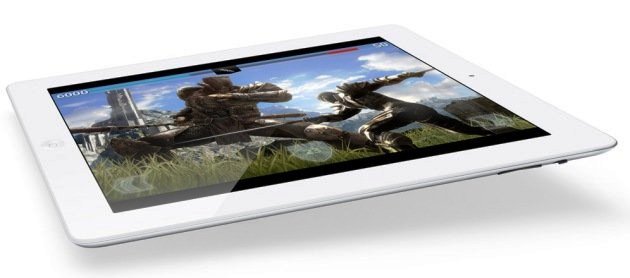 February 11, 2013.

Promoting Bermudian ownership, employment, a thorny issue. The new Regulatory Authority (RA) for Telecoms will have what it considers a "thorny" issue to deal with as it rolls out long-awaited reform of the sector this year. Reform is intended to open up the sector and allow providers to finally hold Integrated Communications Operating Licences (ICOLS) to bundle calling, surfing and TV services. But the Acts that usher in reform state the RA is obliged to promote Bermudian ownership and employment in the telecoms sector. Both RA chief executive Philip Micallef and chairman Kent Stewart said this will be a "tough one" for the body. One of the ways which the RA is considering, but still needs more consultation with stakeholders and Government on, is to have the fees adjusted on an operator's level of Bermudian ownership and employment. "We will need to go out to the industry and see what this means," Mr Stewart said, "It's not an easy subject. It will be one of the most thorny issues." Mr Micallef, who comes to the Island from Malta where he was executive chairman of the Malta Communications Authority, admitted: "I have never come across this." The Electronics Communications and Regulatory Authority Acts of November 2011 were passed under the former PLP Government. Mr Micallef said what they were seeking to do "could be beneficial in the short-term, but may not in the long-term" for Bermuda and Bermudians. The RA could recommend to the new Government that the legislation be amended. But the RA wants to seek input from the industry and public consultation on the statutory requirement. The RA saying that for now it would "be premature" that in order to promote Bermudian ownership and employment it should recommend "that the Government authorisation fees to be paid by an ICOL holder be adjusted based on the degree to which the ICOL holder is 'owned or controlled ... by persons possessing Bermudian status' and 'the proportion of each licensee's employees possessing Bermudian status'. Currently, telecoms providers in Bermuda are subject to the general foreign ownership rule of minimum 60 percent local (Bermudian) ownership and maximum 40 percent foreign ownership (the 60/40 rule). The reality, however, is that several providers have obtained exemptions from the 60/40 rule and some are therefore allowed to have up to 60 percent foreign ownership and others are allowed 100 percent foreign ownership. The RA will have to find a way to deal with the Bermudianisation issue so the playing field is level.

February 9, 2013. The Island's telecoms providers will face a new fee structure under regulatory reform of the $210 million-revenue industry. Some providers, including Digicel and CellOne, will pay more in fees, while others like TBI and Link Bermuda, will pay less. But overall the total amount of fees paid by all carriers to Government and the new Regulatory Authority will remain largely the same after the issuance of the first Integrated Communications Operating Licenses (ICOLs) this year. Currently the providers pay fees according to their A, B or C licence classes, ranging from three percent to six percent of revenue. Under reform, the RA has recommended all ICOL holders pay the same 3.8 percent fee. Of the 3.8 percent fee, 1.75 percent will go to the RA for its expenses and operating costs and the rest to Government coffers. Class A international carriers (TBI, Link Bermuda) currently pay a six percent of revenue fee, but under the new fee structure their fee will drop to 3.8 percent. However, Class A domestic carriers (BTC, Quantum, Digicel, CellOne) and Class C ISP (Logic, North Rock, Transact, Fort Knox), carriers will see their fee go up from three percent to 3.8 percent, while Class C VoIP providers' fee will go down from 4.5 percent to 3.8 percent. Cable TV providers (Cablevision, WOW) currently pay three percent, so theirs will go up slightly. Under reform, the providers will have new opportunities to be able to offer new products and services with the granting of the ICOLS. For example, a domestic provider will be also be able to offer internet and TV service. Providers will continue to pay various other fees to Government, including the handset fee which generates some $5.6 million in fees.

February 9, 2013. One-stop shopping for phone, internet and TV, lower prices, getting the internet speed you pay for and number portability — a dream come true for Bermuda residents that's expected to finally arrive in phases from April 28. Philip Micallef, chief executive of the new Bermuda Regulatory Authority (RA) for Telecommunications, agrees reform of the Island's $210 million industry has taken longer than usual and we are paying more than we probably should for calling, surfing and cable TV. "I think prices are high because there is not enough competition," Mr Micallef said in an interview yesterday, adding that he is confident reform will change that, and increase the quality of service, which will be good for not only the consumer but in attracting international business to Bermuda. However, he said, reform will roll out from a good starting point with as many as 21 providers already offering different telecoms services under their respected licence classes. And he and RA chairman Kent Stewart also praised the Government legislation that paved the way for reform calling it "excellent" and "modern." Mr Micallef comes to the Island from Malta where he was executive chairman of the Malta Communications Authority. Residents there now have a website that allows you to compare prices of all the various telecoms services from the different providers — you can even compare bundles. One of the biggest challenges for Bermuda, he said, is its small size which pushes up costs for the providers in terms of investing in infrastructure and equipment. The RA expects to release a consultation document next week on who the dominant players are in the Island's telecoms industry. Providers deemed to have Significant Market Power (SMP) will have certain obligations under defined "remedies" to ensure a level playing field for ICOL holders. "If you have SMP, there will be certain strings attached," Mr Stewart said. "For example, if you are deemed to have SMP in internet service, or cable, you may be required to offer wholesale product to other providers. If not, there is a serious risk that one cannot guarantee effective and sustainable competition for the benefit of the consumers with regard to price, innovation and choice and small players may not have a true opportunity to compete," Mr Micallef said. Once the consultation document is discussed the RA will be ready to issue ICOLs as of April 28, the latest date set by Government for their issuance. That is slightly later than the March date set under the previous PLP Government. From that date, the providers who are issued ICOLs are free to start announcing new services and bundling of their services, though they will be regulated if they have SMP. Mr Micallef discussed some of the major challenges of the reform process.
Number portability. He said a top priority is the issue of number portability, allowing consumers to take the same phone number with them if they change providers. It is one that they hope to tackle within six months of ICOLs being issued, he said, but it will be a "major process", including meetings with providers and the right equipment. There may also need to be a "cooling off" period where providers can't market to a consumer who has changed providers.

Quality of internet service. Mr Micallef said ways to tackle this include ensuring that terms and conditions of service do not state a provider will provide "up to" x megs of service; they will state the exact speed they will provide and the RA will have in place certain parameters that providers have to give that level of service 80 to 90 percent of the time. The RA will eventually have the capability to do its own testing to ensure consumers are getting what they pay for. On the issue of not getting the internet speed you pay for, he said it could simply be that providers are "economising on bandwidth." "If you are giving 4 (megs) instead of 6 you are saving money," he said. Competition should change that, he said, as consumers will have more choice of providers.

Mast sharing and duct sharing. "It is hoped that the RA's planned spectrum audit will improve efficiencies of spectrum use so that there might be less pressure on new equipment being required on the existing masts," Mr Stewart said. The efficient use of spectrum is in everyone's best interest and will also help to ensure a "level playing field" for everyone.
Who Can Get Integrated Communications Operating Licences (ICOLS): 1. BDB Ltd.; 2. Bermuda Cablevision Limited; 3. Bermuda Digital Communications Ltd.; 4. Bermuda Land Development Company Limited; 5. Bermuda Telephone Company Limited; 6. Brasil Telecom Subsea Cable Systems (Bermuda) Ltd.; 7. Cable Co. Ltd.; 8. Deltronics Limited; 9. Digital Mobile Television Limited; 10. Electronic Communications Limited; 11. FKB Net Ltd.; 12. iTech (Bermuda) Limited; 13. LinkBermuda Ltd.; 14. Logic Communications Ltd.; 15. North Rock Communications Ltd.; 16. Quantum Communications Limited; 17. TeleBermuda International Limited; 18. Telecommunications (Bermuda & West Indies) Limited; 19. Telecommunications Networks Limited; 20. Transact Limited; 21. World on Wireless Limited.

21 entities in a total Bermuda land area of 21 square miles......

For a look at work carried by the Malta Authority, see http://www.mca.org.mt and http://www.telecosts.com

October 17, 2012. Government has named Philip Micallef as its choice to be the CEO for the new Bermuda Regulatory Authority (RA) to oversee the telecommunications sector.

Mr Micallef was then the executive chairman of the Malta Communications Authority. He holds a BSc degree in electrical engineering from the University of Malta and an MBA from the University of Warwick. Mr Micallef has extensive experience in middle and senior management roles from the last 25 years with various organisations in the Information and Communication Technology (ICT) and Telecommunication sectors across Europe, the Ministry of Environment, Planning and Infrastructure Strategy said. The RA will be set up as part of the regulatory reform in the telecoms sector, which will allow companies to offer bundled services. Between 2000 and 2002, Mr. Micallef served as a Government-appointed director on the board of Maltacom plc. In 2004 he was appointed the first CEO of Malta Enterprise. In 2006, he was appointed CEO of Melita Cable plc and then, a year later, he also led the Melita management team in the auction process which resulted in the sale of the company to the current shareholders. It was anticipated that the RA Commissioners will appoint Mr Micallef at their initial meeting on January 2, 2013. In the interim, he will work informally with the Minister , the RA Commissioners and their external advisers to keep the reform process moving forward. Earlier, the Minister had announced the selection of the three Regulatory Authority Commissioners, who will begin their terms on January 2, 2013 and also announced the start of the pre-consultation process, to gather comments from industry and the public regarding licensing and market definition issues. Taken together, the measures taken will ensure that the RA will be able to convert the licenses of existing A, B and C carriers to Integrated Communications Operating Licences (ICOLs) by April 1, 2013. This move will benefit Bermudian businesses and consumers by increasing competition which, in turn, will bring greater efficiency and more innovation to the sector under a modernised regulatory regime. Mr. Micallef has worked with companies such as Management Systems Unit (MSU) in Malta, Olivetti in Italy, USA, Switzerland and Spain, Societe Internationale de Telecommunications Aeronautique (SITA) and France Telecom Equant (now Orange Business Services) in France. In 2008, Mr. Micallef was appointed Executive Chairman of Malta Communications Authority, the regulatory body responsible for the electronic communications and postal sectors, spectrum management, e-commerce, as well as e-inclusion and e-business initiatives from strategy formulation to implementation. Malta was one of the first countries to transpose the EU Telecommunications Framework into Maltese legislation in June 2011. Malta, together with Ireland, was the first EU country to ensure that mobile number portability (which enables mobile telephone users to retain their mobile telephone numbers when changing from one mobile network operator to another) is carried out by telecom operators in one day.

October 9, 2012. Government began reaching out to all companies providing electronic communications in Bermuda — and the general public — to take part in a pre-consultation process on industry reform that will finally pave the way for bundling of TV, internet and phone services in Bermuda.

Then-Minister of Environment, Planning and Infrastructure Strategy Marc Bean said the new Electronic Communications Act sets up a framework that will "promote increased competition, stimulate product and service innovations and widen consumer choices in this critical sector." He said the pre-consultation process was "designed to move the electronic communications industry closer to full alignment with 21st century best practices and strengthen Bermuda's reputation as a customer friendly international business jurisdiction." Under reform, current public telecommunications licences will be converted to Individual Communications Operating Licences (ICOLs). Completion of this process will be a critical step towards implementing the Electronic Communications Act in January 2013, Mr Bean said. "Every firm in Bermuda that provides 'electronic communications' — a term that covers a broad range of telecommunications, internet and subscription audio-visual networks and services — needs to take this opportunity to learn, raise questions and seek a full understanding of the potential impact of the new regulatory framework on their business. This includes not only current licence holders but also, for example, hotels, guest houses, hospitals, alarm companies, and internet cafes, as well as 'closed user groups', companies with private networks and private pay telephone providers. " A public forum on this subject to discuss the preliminary recommendations contained in the pre-consultation documents was held on Friday, October 19 from 9.00am to 12.30pm at the Fairmont Hamilton Princess Hotel. Participation by industry stakeholders as well as the general public was welcomed. There were three separate pre-consultations covering the following issues:
ICOLS: The scope and form of Individual Communications Operating Licences that will be converted from the existing Public Telecommunications Services and subscription radio and television licensees.

Class Licences and Exemptions: The scope and form of electronic communications services that will be authorised under a class licence framework or be granted licence exemptions
.

Market Definition and Significant Market Power: Economic analysis of the relevant markets and assessment of the need for regulation.

Copies of these three documents were available on the Department of Telecommunications website at www.mtec.bm. The deadline for the submission of public and industry responses to the two licensing pre-consultations was November 14, 2012. And the deadline was November 21, 2012 for the Market Review pre-consultation.

In October 2012 it was announced by a team of Government-appointed telecommunications advisors on regulatory reform that enforced separation of services instead of being allowed to commingle them as is common overseas was one of the major causes of Bermuda's high broadband internet prices. They found that Broadband internet service in Bermuda is "extremely expensive" when compared to average prices in the 50 wealthiest countries in the world. A major factor driving broadband is the fact that, in Bermuda, broadband access and internet services must, as a matter of law, be provided under separate licences (typically held by separate companies). While Bermuda ranks 91 (download speed) and 63 (upload speed) out of 181 on broadband performance, pricing is $33.74 per MBps compared to $7.50 in Jersey, $9.28 in the Bahamas and $27.25 in the British Virgin Islands. This should hopefully finally change in the Spring of 2013 when the telecoms industry is opened up with the granting of the first Integrated Communications Operating Licences (ICOLs). The Environment, Planning and Infrastructure Strategy Ministry's team of legal and economic advisers includes Dr David Gabel of Gabel Communications, and Ann LaFrance, Joseph Markoski, and Jack Nadler of the legal firm Squire Sanders. They heard concerns from the stakeholders on such issues as KeyTech group and its subsidiaries' market share, wholesale pricing by major players to providers, lack of space on towers, enforcement and timely resolution of disputes. The advisers also looked at mobile providers' pricing and concluded: "For customers wanting entry level mobile plans, Bermuda is more expensive relative to what is observed in other countries of comparable size. This possibility is underscored by the fact that for consumers in the other countries depicted in the tables, even cheaper post-pay plans (with, of course, lower amounts of minutes and messages) are available then can be obtained in Bermuda; and, for top tier mobile plan customers Bermuda is, by and large, less expensive relative to what is observed in other countries of comparable size." To ensure an orderly transition, the-then Minister (since replaced following a change in Government political party) decided to defer, until the first week of January 2013, the date on which the Regulatory Authority Act and the Electronic Communications Act become fully effective and the Authority assumes responsibility for regulating the sector. At the same time, however, the Minister made it clear that he remains committed to converting the licences of existing A, B and C carriers and other PTS licensees to Integrated Communications Operating Licences ("ICOLs") by April 1, 2013. The Regulatory Authority's (RA) start date will be from then, after the RA Commissioners take office.

After a three-year process of study and consultation, regulation of telecommunications in Bermuda began to undergo on December 9, 2011 significant reform in the 2011/2012 term of the Bermuda Parliament. Companies would get one licence to cover all sectors under the Government's new proposals.

February 3, 2012. Quantum Communications has been given a licence by Government that allows 100 percent foreign ownership. And LinkBermuda yesterday confirmed that this will allow it to increase its ownership of Quantum to 100 percent. International service provider LinkBermuda (formerly Cable & Wireless) already owns 40-percent of Quantum, a domestic service provider. LinkBermuda COO Miller Williams said Quantum's winning a 114B licence was aimed at preparing for regulatory reform. "LinkBermuda is very encouraged by this action and other recent government actions that will change the regulatory environment in which Quantum and LinkBermuda operate," Mr Williams told The Royal Gazette. "As soon as there is regulatory certainty LinkBermuda will announce its intentions to better serve Bermuda." A copy of Quantum's 114B licence from the Ministry of Business Development expressly forbids any bundling of the two companies' services. The licence states: "All services offered by both the company (Quantum) and LinkBermuda shall continue to be available separately to all customers ... neither the company (Quantum) nor LinkBermuda shall bundle services across their respective licence classes; that all services provided by each licence must be marketed and branded separately." Digicel stirred up controversy last year when it launched long distance calling through sister company and ISP Transact, which it acquired last September. CellOne fought interconnection while TBI launched legal action over it. The dispute over Digicel long distance is now before the Telecoms Commission; a decision was due this month. The long-awaited regulatory overhaul is expected to finally allow Bermuda's telecoms providers to offer one-stop-shopping for communications services such as phone, cable, wireless, cell and internet. This after passage this past December of legislation bringing down the current licensing regime. It remains unclear when universal licenses will finally be available from the new Regulatory Authority. The Department of Telecommunications declined to give a time frame yesterday. Quantum is Class B domestic provider of data and voice services connecting customers to international carriers, internet service providers and others providers. The company uses a fiber optic network that interconnects more than 130 buildings in Hamilton, with service extensions through Devonshire eastward towards Southside. Quantum's voice services are delivered via VOiP network switch. LinkBermuda was acquired last year by Canada's Bragg Group in a $70 million deal. Under the Eastlink brand, Bragg was one of the first companies in North America to introduce bundled video, voice, data and internet services to the business and consumer marketplace. Several years ago, prior to the new ownership, Cable & Wireless had sought permission to acquire 100 percent of Quantum but had been denied by Government.

In late November 2011, long-awaited legislation to regulate electronic communications was tabled in the House of Assembly. The Regulatory Authority Act 2011 and the Electronic Communications Act 2011 proposed an overhaul of the telecommunications sector and the creation of a Regulatory Authority. The Electronic Communications Act establishes the regulatory framework of any electronic communication other than broadcast, while the Regulatory Authority Act establishes an authority to regulate the sector. The Authority, according to the legislation, would have $3.5 million in operating capital, and could raise additional funds through service fees and general regulatory fees, potentially a percentage of the service providers total or relevant turnover. The exact rate and nature of the fees will be submitted in a request to the responsible minister along with the Authority's budget. Industry leaders have previously expressed concern about the potential cost of fees imposed by the Authority, which was said to cost as much as $9 million a year.

It is understood Government would help fund the Authority, at least for the first year.

According to the legislation, the Authority would have a board of three commissioners and a chief executive, each serving a three-year term, and would have the power to grant licences and permits required to establish an electronic communications network or service. The legislation also lays out the responsibilities of service providers, forbidding dominant providers from abusing their position to restrict competition or using unfair trade practices. The Authority would be able to conduct an investigation, and those found in breach of the act can be punished with fines of up to $50,000 and two years imprisonment.

In October 2010 the Department of E-Commerce within the Ministry of Energy, Telecommunications and E-Commerce announced the creation of an Internet Policy Advisory Board (PAB). The move came at a time of transition for the worldwide web, particularly involving domain naming systems and security. While the Information Technology Office (ITO) is responsible for managing the .BM cc Top Level Domain (TLD) technical infrastructure and the Registry General is responsible for the day- to-day administrative functions, the Department of E-Commerce is responsible for developing and maintaining strategies and policies related to the .BM ccTLD. Important changes coming include the introduction of version 6 of the Internet Protocol (IPv6), which will replace the IPv4 which has been in place since 1981 and which faces an issue of potential domain name exhaustion. Also extensions are planned to the security specifications for the Domain Naming System (DNSSEC), which addresses Internet security and stability concerns caused by a proliferation of malicious activities. The introduction of new top-level domains, includes Internationalized TLDs that empower the entire world's population to use the Internet's domain name system in their native language. The Department of E-Commerce began discussing the issue of IPv6 implementation with local Internet Service Providers, the Registrar General and the ITO. The PAB will help to provide recommendations and advice in connection with certain policy matters related to the .BM domain and will also be tasked with producing an annual report of its activities, thus ensuring the openness, transparency and inclusiveness of its operations to the Bermuda Internet community, in accordance with best in class practices employed by other ccTLD managers.

Current telecommunications licensing system with three classes of licenses will eventually be abolished in favor of a new general Communications Licence, to better foster competition among a variety of service providers.

At the moment, there are three different licenses for telecommunications providers which restrict providers from offering services outside their licence stipulations, although the provider may have the capacity to provide other services. International providers have Class A licenses, while domestic telephone providers have Class B licenses and Class C licenses are issued for Internet Service Providers (ISPs), paging providers and other providers of miscellaneous services. With the new general Communications Licence, competition will be enhanced and industry innovation encouraged. Removing the licence barriers will allow head-to-head competition between small and large providers and hopefully balance out any market dominance larger providers may have at the moment.

Bermuda moved a step closer to this more competitive market place for internet and international telecommunications after Government offered a consortium of domestic companies a licence to install a new undersea cable connecting Bermuda and North America. The new cable is 100 percent Bermudian owned. It has the ability to carry telecommunications traffic 10 times the capacity of that currently used.

Will it mean cheaper and faster internet prices? It is hoped so.
Fiber Optic definitions of types
It will be interesting to see what kind of new home and office fiber optic broadband connections will be available in Bermuda. Will it be Fiber to the home or premises (FTTH/FTTP) or Fiber to the Cabinet or as it is sometimes known Fiber to the Curb (FTTC)?
FTTH/FTTP is entirely and solely of fiber optic cable, for super fast speed. In the UK, USA, Canada, etc it is available primarily to business and specialized customers but not publicized as much as it is appreciably more expensive
In contrast, FTTC, commonly available and constantly publicized is both fiber optic cable and copper wire. Copper wire when mixed with fiber optic cable is significantly less efficient than fiber optic cable alone when transmitting data. The further the copper wire travels, more speed loss occurs. With fiber-to-the-cabinet/fiber to the curb broadband, fiber optic cables run from the telephone exchange to street cabinets. From there, standard copper telephone lines connect the cabinet with the home. It offers a very fast (but not super-fast) connection via the connection points already in the home, with no need to drill holes in walls and run fiber optic cable through them.
Interestingly, in the UK and likely in other countries too, it is possible to achieve even faster FTTC in a different way. For example in the UK Virgin Media (VirginMedia.com) does not use copper telephone wire to connect the cabinet to the home. Instead, it uses electrical cables called coaxial cables which don't incur the power losses common in other types of telephone line and also protect the signal from interference. Thus, Virgin Media customers tend to see speeds much closer to those advertised than with other packages. Virgin Media is known to have the fastest broadband in the UK in cities it covers with cable, not as fast in non-cable towns and more remote areas.
Other Services include
a number of privately owned Internet Cafes

A Bermuda Government operated community portal program aimed at senior citizens, in community centers.

A Bermuda Government operated recycled PC program, for seniors in government owned Parish Rest (care) homes.

An Internet Access in Public Places initiative, such as in Post Offices, libraries and other public buildings, following the UK methodology.


Last Updated: May 20, 2013.
Multi-national © 2013 by Bermuda Online. All Rights Reserved. Contact Editor/writer and webmaster.