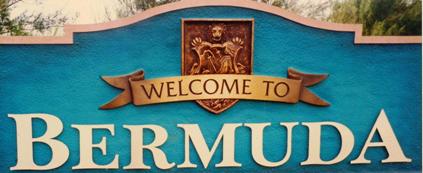 1145 web files about the internally self-governing British Overseas Territory of Bermuda in a comprehensive, constantly updated Gazetteer. Accommodation, aircraft registry, airlines, airport, America's Cup 2017, apartments, art, banks, beaches, Bermuda citizenship by Status, Bermuda Dollar, Bermuda Government, Bermuda-incorporated international and local companies, Bermudians, books and publications, causeway, charities, churches, City of Hamilton, commerce, communities, credit cards, cruise ships, culture, cuisine, currency, disability accessibility, Devonshire, districts, Dockyard, economy, education, employers, employment, entertainment, environment, executorships and estates, fauna, ferries, flora, former military bases, forts, gardens, geography, getting around, golf, government, guest houses, history, homes, Hamilton, House of Assembly, housing, hotels, immigration, import duties, insurers and reinsurers, international business, internet access, islands, laws, legal system, legislation, legislators, location, main roads, magazines, marriages, media, members of parliament, motor vehicles, municipalities, music, nearest mainland, newcomers, newspapers, organizations, parishes, parks, Paget, Pembroke, permanent residents, pensions, political parties, postage stamps, public holidays, public transportation, railway trail, religions, retailers, Royal Naval Dockyard, Sandys, Smith's, Somerset, Southampton, St. David's Island, St George's, senior citizens, shipping registry, Somerset, Spanish Point, Spittal Pond, sports, taxes, telecommunications, time zone, traditions, tourism, Town of St. George, Tucker's Town, utilities, water sports, Warwick, weather, wildlife, work permits.

Bermuda's world business leaders and their locally-registered companies
Some reside locally, most others base their multinational operations here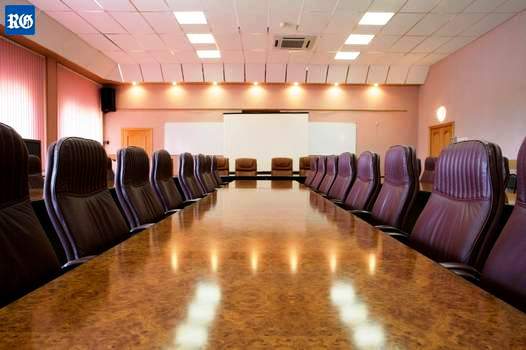 Boardroom used by CEOs

By Keith Archibald Forbes exclusively for Bermuda Online
Introduction
Most of the individuals listed below have close links to or affiliations with the entities shown below.
See
A to C
| | |
| --- | --- |
| Lord Ashcroft | Formerly Michael Ashcroft, made a life peer in 2000, a former treasurer and now deputy chairman of the Conservative Party in England. British, estimated to be worth $93 million, one of the 500 richest British people in the world. He made a fortune in Belize and was once its Ambassador to the United Nations. He resigned in 2002 as a director of Bermuda-based Tyco International. His many interests include owning the majority interest in the Belize telephone company and Bermuda-registered Flying Lion, private jet airline. It Flies UK opposition politicians world-wide. Owned by millionaire Lord Ashcroft. Registered at Cedar Avenue in Hamilton. A Falcon 900EX allows its MP passengers to travel in comfort and style, with features such as supple leathers, glistening veneers and deep pile carpet as standard, according to French maker, Dassault. |
| Lord Anthony Bamford | Left in Reuters photo above. Head of the family-owned JCB group, one of the world's top makers of construction machinery. It has annual sales of sales of nearly 3 billion pounds ($4.5 billion). One of Britain's best-known business leaders and a member of parliament. In the past five years he has given 2.6 million pounds to the Conservatives, elected on May 8 2015 as the ruling political party in Britain. In 2013 he became a Conservative member of the House of Lords, the upper chamber of the British parliament. With his brother Mark, below, the leading shareholder in multi-national JCB, controlled from its Bermuda corporate base. Joseph Cyril Bamford, father of Anthony and Mark, started the JCB empire in a rented lock-up garage in 1945. In 1956 he established J.C. Bamford Excavators Ltd, which became famous for making bright yellow backhoe loaders. It remains the group's main operating company. The JCB group is ultimately controlled offshore by four discretionary trusts based in Bermuda, according to court documents and corporate filings. They include AB Bermuda Trust One and MB Bermuda Trust One — their father created in 1996, around the time he passed half of JCB to his sons, according to court documents filed in 2002 in Jersey. The beneficiaries of the trusts are Anthony and Mark Bamford and their families, according to court documents reviewed by Reuters. |
D to H
Michael DeGroote
.
David Eklund
Renaissance Re.
John Denholm
British, worth at least $93 million, among the 500 richest British people in the world. Denholm Ship Management is Bermuda registered.
Johannes Christiaan Martinus Maria (John) Deuss
Graham Dimmock
Partner Re.
John J. Donovan, Sr
A Tuckers Town resident worth about $100 million, owns Massachusetts company Cambridge Executive Enterprises. He owns Winsor House, near Ross Perot's house in Tucker's Town, but does not live on the Island and rents it out to people from MIT. Cambridge Executive Enterprises trains executives how to use technology in business. The New York Times once called him the "Johnny Carson of the training circuit". It is also thought he has a number of Trust fund interests based in Bermuda. Donovan was a business professor at the Massachusetts Institute of Technology from 1969 to 1997. He commanded big fees as a sought-after speaker to Fortune 500 companies, started more than a dozen companies and published 11 books. He is a founder of Cambridge Technology Partners, a computer services consulting company that was once valued at more than $1 billion. He also was a clinical professor of pediatrics at Tufts University for 10 years, doing research to track birth defects. He has several children.
John Dowling
IPC Holdings.
Michael Douglas
American-born, prominent film star, actor and producer. Owned Longford House in Bermuda in 2001, now rents it and lives in New York. His wife is talented actress and prominent film star, Welsh-born Catherine Zeta Jones. He and his brother Joel in the USA are the sons of Kirk Douglas and the former Diana Dill, Bermudian. They are the half brothers of Eric and Peter Douglas by Kirk Douglas and his later wife, Anne Buydens. Son Michael had his first birthday in Bermuda. Eric is an actor and comedian and Joel and Peter are producers. Michael Douglas is a founding member of the 20/20 Club (film stars who can command £20 million per movie and 20% of box office and merchandizing takings. The former Diana Dill, now remarried to a former US State Department executive, wrote a most interesting autobiography, including references to Kirk Douglas. (UK's Daily Express, page 40, October 2, 2003). Michael Douglas, despite Bermuda being his main address, was the official "face" for Majorca tourism - a major Bermuda competitor - from 2004 to 2008, in return for the Majorcan government bailing him out of a £3 million investment he made in Majorca's loss-making tourist enterprise, the Costa Nord theatre. He has a holiday home in Majorca.
Lawrence (Larry) Doyle
A US business tycoon, hedge fund and other Bermuda-registered company owner who now owns both the old Lantana former hotel and the Newstead and Belmont Hills golf Hotel and golf course. New York-based Mr Doyle said he planned to concentrate on the Newstead in Paget and Belmont in Warwick before tackling the Somerset Bridge-based Lantana. The property developer and managing director of hedge fund and mutual fund managers Horizon Kinetics also controls real estate investment company Katierich Asset Management. He bought the Lantana site several years ago while on vacation in Bermuda and snapped it up despite the resort having closed more than a decade ago.
Brian Duperreault
Chairman and president of Bermuda-based ACE Ltd. Bermudian, he is one of the highest paid - earned a total of $5.1 million - among global commercial insurers and re-insurers.
Larry Ellison

American, multi-billionaire, worth approximately $50 billion, in September 2014 announced plan to step down as Oracle's CEO. There are several Bermuda-registered corporations beginning with the name Oracle. Executives from Oracle have visited Bermuda in the past. After having built databases for the CIA, Ellison founded Oracle in 1977 and has never left. He will remain Chief Technology Officer. After having suffered intense mountain biking and bodysurfing accidents, Ellison turned to sailing, where he's the main backer of America's Cup winner Oracle Team USA and probably the major reason why Bermuda, not anywhere else, was selected for the next America's Cup, the world's premier sailing event. In recent years, he's been buying up properties on the Hawaiian island of Lanai, which he bought for a reported $300 million in 2012. He is said to own every hotel room on the island. His daughter Megan Ellison found success as a film producer, having founded Annapurna Pictures, behind hits like Zero Dark Thirty and American Hustle. Ellison never met his biological father and was raised in a middle-class Chicago home by his great-aunt.

David Einhorn

American, a major shareholder and chairman of Greenlight Capital Re, a Cayman-based reinsurer.

Christof Engelhorn
Pharmaceutical billionaire and philanthropist who owns the Bermuda-based Art 1 Trust
Curt Engelhorn
From Germany, one of Bermuda's wealthiest residents, worth about $6.6 billion in February 2011. A Swiss resident, he owns Five Star Island and owned a major share holding in Bermuda-registered German pharmaceutical multinational Corange Ltd which owned Boeringher Mannheim. He netted $5 million when he sold Corange to Swiss pharmaceutical giant Roche in 1997 for US$11 billion. He has given large amounts of money to the Bermuda College and the Bermuda Biological Station.
Nick Faldo
English golfer and TV commentator. Runs his own Bermuda registered Nick Faldo Enterprises at faldo.com with multinational clientele, through which he was selected to redesign Bermuda's St. George's Golf course and has a home in Bermuda.
Stephen Fallon
IPC Holdings.
Charles (Chuck) Feeney
Founder of the Bermuda-based General Atlantic Group and Atlantic Philanthropies charitable institute, reported to be one of the wealthiest people in the world. A New Jersey native. In order to set up a foundation in Bermuda, Mr. Feeney needed to be a resident on the island for a year. So in 1978, with the help of local banker Cummings Zuill he bought a large villa and that summer moved his entire family here. Bermuda was chosen because the island imposed no direct taxes on personal or corporate income, did not levy taxes on charities or foundations and did not require public disclosure of foundations. At that stage Mr. Feeney's company, General Atlantic Group Ltd., was already registered in Bermuda with a little office on Washington Mall in Hamilton. He made his millions in shipping and later co-founded the first chain of duty-free ships in the Asia-Pacific market in the 1960s.
Friedrich Christian and Gert Rudolph Flick
Millionaires, brothers, with substantial real estate in Tucker's Town, estimated to be worth $4.5 billion.
Wolfgang Floettl
Dominic Frederico
ACE.
John Fredriksen
Norwegian shipping magnate worth over $ 10.7 billion, owner and chairman of Bermuda-registered SeaDrill, and Frontline Ltd, world's largest oil tanker operators and drillers.
Michael French
Scottish Annuity.
Bill Gates

See http://en.wikipedia.org/wiki/Bill_Gates. The Microsoft founder and CEO, one of the richest men in the world. Several of his Microsoft companies are Bermuda-incorporated.

Bruce Gordon

Australian, media mogul worth over $ 1 billion. He heads Bermuda based Paramount Television International Services Ltd and other holdings including Birketu Pty Ltd. He purchased for $7 million 26 acre Wreck Road, Somerset, Bermuda real estate formerly owned by Robert Stigwood and lives there for most of the year. His WIN Television Network Ltd is Australia's largest private media company. On June 14, 2013 it was reported that A $300 million TV deal between Australia's Channel Nine and Bermuda-based billionaire Bruce Gordon will reportedly lead to the richest pay day in Australian cricket history. Australian media reported Channel Nine won rights to broadcast Test and one-day international cricket for the next five years after matching Channel Ten's record $500 million bid. "The move means Nine will broadcast this summer's Ashes campaign, continuing the network's 36-year association with cricket going back to Kerry Packer's World Series cricket revolution," the Herald Sun reported online. "Under the deal, Nine will pay about $80 million a year, while Network Ten will pay about $20 million a year for the Big Bash Twenty 20 tournament. Nine chief executive David Gyngell pulled off what many media analysts thought would be impossible convincing Nine's owners, US hedge funds Apollo and Oaktree Capital, to stump up a record amount to continue Nine's cricket heritage. He was only able to provide comfort to his owners by convincing Bermuda billionaire Bruce Gordon to sell two of his capital city stations owned by his regional Win network." Gordon's Win Corp owns Australia's largest privately held TV network, where son, Andrew, is an executive.

Allan Gray

Billionaire owner of a Bermuda-based fund management company, wealthiest man in South Africa and the second-wealthiest in the entire continent. Chairman of asset management firm Orbis. Worth an estimated at $8.5 billion. Mr Gray, 75 in 2013, lives in South Africa, founded the Front Street firm in 1989, which is run by his son William and employs around 80 people. His Allan Gray Ltd investment management firm is the largest privately-owned firm of its type in South Africa and retains close links with the Bermuda operation. Mr Gray founded the firm as a one-man company in Cape Town in 1973 and pioneered performance related investment management fees in Southern Africa. The firm now manages more than $10 billion in investors funds. Mr Gray was born and brought up in East London on the south-east coast of South Africa and qualified as a chartered accountant before achieving a Masters degree at the prestigious Harvard Business School.

John Grayken

Founder and chairman of Lone Star Funds, with its array of Bermuda-incorporated international entities. Also owns Hudson that provides due diligence and analysis, asset management and other support services to Lone Star.

Peter Green and sons Andrew and Alexander
Billionaire Bermuda resident and with sons Andrew and Alexander, the owner since 2013 of the Hamilton Princess Hotel. The Green family also owns Overbay and the Waterloo House development of luxury commercial and residential accommodations on Pitt's Bay Road in Bermuda and, since 2013, the former Sonesta Beach, Southampton, resort site acquired for $10.5 million. They purchased the 32-acre Southampton property from a company called SSBT LCRE II LLC. Scout Real Estate, the US developer which bought the property in 2007, had planned to build a five-star resort there. But after demolishing the hotel, its plans for what it called the Southampton Beach Resort were scrapped. And Lehman Brothers, the US investment bank which filed for bankruptcy protection during the 2008 financial crisis, had been the main financier of that $200 million project. The Green family has a history of owning hotels and for a seven-year period beginning in 2004 they had a 25 percent stake in the Maybourne Group, which owns The Berkeley, Claridge's and The Connaught. Mr Green, the owner of Berco Limited, a Bermuda-based investment company is a wealthy investor, born in Manchester, England. He is a Bermuda resident and long-time contributor to the UK's Labour party. His wife, the late Mary-Jean Mitchell who died in 1990 of cancer was the only child of Sir Harold Mitchell - see http://en.wikipedia.org/wiki/Sir_Harold_Paton_Mitchell,_1st_Baronet - then one of the world's wealthiest men, who arrived in Bermuda in 1947 with his wife Mary Pringle. He has a multimillion dollar home on Marshall's Island and married again, as a widower. His father was an entrepreneur in textiles and grocery stores that later became Tesco.

Green sons, hotel owners, with father Peter Green. Royal Gazette photo

Maurice (Hank) R. Greenberg
Former Chairman & CEO of American International Group, the biggest insurance company and the first international insurance company to establish on office in Bermuda. He was believed to be worth over US$2.3 billion until the huge 2008-2009 crash in AIG's share prices and its takeover by the US government.. His son is Evan, president and CEO of Ace Ltd.
Christopher Greetham
XL Capital.
Hugh Grosvenor, 7th Duke of Westminster

One of the world's richest men, assets include all the Bermuda-registered Grosvenor companies. They control £12.5bn of property around the world, with assets including its historic estate in Mayfair and Belgravia, as well as the Liverpool One shopping complex. Inherited the title as the youngest child but only son of the late 6th Duke of Westminster, 68, who died August 9, 2016 and was close friend of Prince Charles.

Reg Grundy
Australian media tycoon. Has a lovely house in Bermuda's Tucker's Town.
Herbert Haag
Retired recently as CEO of Partner Re.
Torstein Hagen

Norwegian citizen. Chairman and CEO of Viking River Cruises, with a number of its operating companies registered in Bermuda. Founded in 1997, the company has become the world's leading river cruise line, operating a fleet of 41 deluxe vessels on the waterways of Europe, Russia, Ukraine, China, Southeast Asia and Egypt. Hagen has extensive experience in the shipping and cruise industries; he was CEO of Royal Viking Line and has served on the boards of Holland America Line and Kloster Cruise Ltd. He was formerly a partner of the management consulting firm McKinsey & Company in Europe. Hagen earned a degree in physics at the Norwegian Institute of Technology and an MBA at Harvard University.

Diane Hendricks

Self-made American building supplies billionaire. She (and her late husband Kenneth) own American Patriot Insurance Agency. Mrs Hendricks, worth $3.8 billion according to Forbes, is cofounder and chairman of ABC Supply.

Dennis Higginbottom
IPC Holdings.
Kristian L. Hougaard
Fritholme Main House, 12 Fritholme Gardens, Paget PG 04. Since 1978 in Bermuda and Copenhagen, Denmark after he had accumulated a significant base of knowledge of the aircraft industry as a Boeing 707 captain. Since then his World Jet Trading has sold and purchased corporate jet aircraft on a worldwide scale to a diverse set of clients including large corporations, high net worth individuals, public institutions, and governments. It has a solid global coverage, working with clients in the Asia Pacific, Africa, Middle East, Europe, and North and South America.
I to M
Carl Icahn
Billionaire investor known for picking fights with corporate boards. In October 2015, he disclosed a stake in American International Group - which has dozens of Bermuda-registered companies.
Arthur and Jack Irving
The famous Canadian dynasty, the Irving family, has a major offshore corporate base here. A $6 billion empire, it controls huge business concerns in New Brunswick. The 125-year-old dynasty has a number of JD Irving Limited Bermuda-registered entities, and the Island became the final home for company patriarch Kenneth Colin Irving before he passed away in 1992. Since then it has been Mr. Irving's three sons JK, Arthur and Jack, all in their 70s, who have overseen the various elements of the business, which includes media, oil and energy, and forestry. The Irving family is the third richest in Canada.
Kenneth Jacobs

2014 CEO of Multi-billion dollar Lazard's, Wall Street investment bank, Bermuda-incorporated and domiciled but not offering banking service in the Bermuda market. Said to be one of the few investment banks to emerge from the sub-prime mortgage meltdown unscathed. Founded as a dry goods business in New Orleans in 1847, it ranks seventh among financial advisers for announced mergers and acquisitions globally in 2009, behind larger Wall Street companies Morgan Stanley, Goldman Sachs Group Inc., Citigroup Inc. and JP Morgan Chase & Co. Operates mostly in New York, London and Paris. Lazard has 2,300 employees worldwide and approximately $143.6 billion in assets under management. Now the largest independent merger-advisory firm. Derives about half its revenue from advising on mergers and restructurings.

Abigail Johnson
Daughter of Fidelity Investments founder Edward (Ned) Johnson III (see below) with an estimated worth of $11.8 billion in 2013. The firm is privately held, family business with more than $3.5 trillion in assets under administration. Founded in 1946, it's now the second-largest US mutual fund company and one of the world's largest independent investment managers. It's also run by two of the richest people in America — a father-daughter duo with ties to Bermuda. Abigail Johnson has a huge Bermuda home believed to be on Seabright Avenue, Hungry Bay, Paget.
Edward (Ned) Crosby Johnson III
American, Bermuda resident, founder and billionaire former founder and chief executive of FMR Corporation (Fidelity). He has a Somerset home. He's been very generous to Bermuda, including funding the Bermuda Underwater Exploration Institute. He is believed to be worth over US$ 6.2 billion.
Catherine Zeta-Jones
45 in 2013. Actress and mother. Bermuda resident from about 2003 to 2009. Married to but since separated from actor Michael Douglas (see above) who has Bermuda connections. He and Catherine had a son, Dylan, in August, 2000 and a daughter, Carys Zeta, born in April, 2003. She was brought up in a small, mostly Catholic, Welsh coastal fishing village and has a Catholic repugnance to divorce. The daughter of a seamstress and factory owner quit school at age 15 to pursue a stage career in London. The smoldering Welsh actress rose to fame in the late '90s with her performance alongside Anthony Hopkins and Antonio Banderas in The Mask of Zorro. In 2002 she captivated audiences as Velma Kelly in the blockbuster musical Chicago, earning the actress an Oscar, BAFTA Award and Screen Actors Guild Award. Zeta-Jones also has appeared in advertisements for

Elizabeth Arden

, T-Mobile, Alfa Romeo and Di Modolo jewelry. In December 2010 Zeta-Jones' estimated net worth was nearly $45 million.
Robin Judah
Briton resident, millionaire, supporter of the arts'He was born in Calcutta, and spent several years working in London as a stockbroker. Since moving to Bermuda in 1975, he has spent much time travelling, along with pursuing his interest in photography, an interest which has resulted in a book, "Organic Abstractions," which focused on pictures of plant life photographed with powerful lenses and a variety of film types. He donated all the profits from the book to PALS, a local cancer charity on which he sits on the board of directors.
Henry Keeling
XL Capital.
Peter R. Kellogg
Billionaire investor who owns Bermuda-based IAT Reinsurance Co insurance company with his family. In 2013 they sued the USA's Internal Revenue Service for refunds of $186 million in taxes and interest they paid after the IRS revoked IAT's tax-exemption retroactively. In court documents, Kellogg and IAT claim IRS officials were "unduly prejudiced" against them by a "politically charged atmosphere" created by journalists and that the IRS arbitrarily timed the revocation to maximize the taxes owed and "punish" them. The IRS also disallowed IAT's deduction of $1.3 million in business and personal travel expenses for Kellogg in 2000 and 2001. IAT argues its board properly authorized payment for Kellogg's personal travel since it "recognized the need for Mr. Kellogg to travel privately because of his status including being listed by Forbes magazine." Forbes estimates that Kellogg, 70, is worth $2.7 billion. He ran Wall Street's top market maker, Spear, Leeds & Kellogg, until engineering its sale to the Goldman Sachs Group in 2000 for $6.5 billion. Kellogg's use of a 501(c)(15) tax exempt insurance company to shield hundreds of millions in capital gains from tax was first publicized in a March 2001 Forbes cover story on the proliferation of edgy and over-the-edge tax shelters, Are You A Chump? Back then, the law limited the tax exemption to companies writing no more than $350,000 a year in premiums, but did not cap the investment income or assets exempt insurers could have.
James Kelly
Mutual Risk Management.
John Kessock, Jr.
Mutual Risk Management.
Henry and Simon Keswick
British millionaires. They founded the formerly Hong Kong based Jardines corporate empire, five of the principal companies of which fled Hong Kong in favor of Bermuda in registration and corporate domain.
John Werner Kluge
American billionaire, Bermuda resident. He headed the Metromedia conglomerate. His luxury yacht Virginian was once often seen in Bermuda waters, registered at the Royal Bermuda Yacht Club.
Charles and David Koch

American multibillionaires, owners of privately-held Koch Industries, second-biggest privately held corporation in the USA, with many Bermuda-registered subsidiaries.

Todd Kozel
American millionaire owner of Bermuda-registered Gulf Keystone Petroleum, Since 2001. Cumberland House, Hamilton, c/o of Cox Hallett Wilkinson. A major oil company, explorer of Middle East and other oil, owner of Shaikan-1 well, located near the Northern Iraqi city of Dihok, and other wells.
Donald Kramer
ACE.
Ronald Lauder
Worth at least US$ 3.4 billion in 2013. He heads Bermuda registered Central European Media Enterprises Ltd. He and his brother Leonard are cosmetics heirs, via his mother Estee Lauder.
Stephen Lauder
Believed to be worth over US$3.1 billion. He owns Bermuda-registered companies.
Daniel Loeb

Hedge fund manager who founded, is the CEO and investment manager, of Bermuda-based Third Point Re in 2011.

John Lummis
Renaissance Re.
Robert Lusardi
XL Capital.
Hugh Lowenstein
A Bloomberg director who owns Bermuda-based Shore Capital Ltd. His lovely large property, "Jungle," in Tucker's Town, a neighbour of Bloomberg's, was sold recently to the two daughters, Emma and Georgina, of Michael Bloomberg, as first reported on February 21, 2006 by the New York Daily News.
Timothy Mardon
2016. December 11. Two men have been found guilty of shooting and torturing millionaire businessman Timothy Mardon in a raid on his UK countryside mansion. Charlie Simms and Christopher Bergin targeted Mr Mardon, 51, after mistakenly believing he was using his Georgian property in Essex as a large-scale cannabis factory, according to reports in the British press. They will be sentenced at a later date.

2016. October 21. Millionaire businessman Timothy Mardon was shot in his mansion because he was mistaken for a drug dealer, a court heard. According to reports in the British press, Mr Mardon, division president at Chubb Tempest Re Bermuda, said he had barricaded himself in after hearing intruders in his Grade II-listed home in the village of Sible Hedingham, Essex, on February 6. The BBC reports that the victim, a father of two, whispered to a 999 operator that burglars were in his mansion moments before he was shot through a locked door. The raiders had mistakenly believed Mr Mardon, who is in his forties, was a drug dealer. Three men broke into the home, the report says; one denies attempted murder and aggravated burglary, and two others have denied aggravated burglary. Mr Mardon told Chelmsford Crown Court he was home alone when he awoke to the sound of voices and footsteps on his gravel drive. A man could be seen trying to force open a sash window, he said. Mr Mardon had called 999, and was still on the line to the police when he was shot, the court was told. The victim was shot after burglars broke into the house in Sible Hedingham — they fled empty-handed. A recording of the call, which lasted almost 35 minutes, was played to the jury. "Suddenly, there was a loud explosion," said Mr Mardon, giving evidence. "I was thrown to the ground and the door burst open and the individual with the stocking over his head burst into the room wielding a gun." The court heard the gunman screamed at him: "Where's the weed money?" With blood pouring from the leg wound, he replied: "I don't deal weed. I work for an insurance company." Mr Mardon said the intruder threatened to kill his family if he was lying. Charlie Simms, 23 from Great Yeldham, Kalebh Shreeve, 24, and Christopher Bergin, 27, both from Sible Hedingham, denied charges of aggravated burglary, wounding with intent, possessing a firearm and possessing a firearm with intent to endanger life. Mr Simms also denied attempted murder.

James Martin, dcd
Born 1933 in England. Multi-millionaire, Information Technology consultant and author, nominated for a Pulitzer prize for his book, The Wired Society: A Challenge for Tomorrow (1977). Martin joined IBM in 1959, and since the 1980s established several IT consultancy firms. Beginning in 1981 with Dixon Doll and Tony Carter he established DMW (Doll Martin Worldwide) in London, UK, which was later renamed James Martin Associates (JMA), which was (partly) bought by Texas Instruments Software in 1991. He later co-founded Database Design Inc. (DDI), also in Ann Arbor, to promulgate his database design techniques and to develop tools to help implement them. After becoming the market leader in Information Engineering software, DDI was renamed KnowledgeWare and eventually purchased by Fran Tarkenton, who took it public. Until his death in 2013 when he drowned when swimming nearby, he lived on his own Bermuda private island, Agar's Island. According to Computerworld's 25th anniversary issue, he was ranked fourth among the 25 individuals who have most influenced the world of computer science.
Kathleen (Katie) McClendon
A Whirlpool heiress with her relative Kate Upton a Sports Illustrated swimsuit cover model. The former;s late husband Aubrey McClendon, born in 1960, died March 2016. Was then worth about $1.1 billion. In 2006, he bought Castle Point in Tucker's Town, one of Bermuda's most luxurious properties, 8 acres surrounded by water on three sides, for $20.8 million, then gave it a multi-million dollar makeover to create a new main house, two guest cottages, swimming pool, small golf course complete with kiosks and pathways, and a pond. After selling Castle Point he acquired nearby Winsor House, 6 bedrooms, 32 Tucker's Town Road for $11 million. He is believed to also own 30 Tucker's Town Road. He was co-founder of Chesapeake Energy, the third largest independent producer of US natural gas. He also owned the pro basketball side Seattle SuperSonics. He and family used to fly to Bermuda via his corporate jet. He was a great nephew of former Oklahoma Governor Robert Kerr, co-founder of US oil-and-gas pioneer Kerr-McGee Corp. Mr McClendon, 56, was killed in a single vehicle crash in Oklahoma City. His car hit an embankment under a bridge. Mr McClendon's death came a day after he was charged with rigging bids for oil and natural gas leases in Oklahoma. In September 2016 Mrs McClendon's luxury home Winsor House in exclusive Tucker's Town was put on the market with a list price of more than $13.9 million.
Betty L. McMahon
Private lady, year-round resident, very wealthy.
Dr. Brian Mercer

Awarded an OBE in 1981 and elected a Fellow of the Royal Society in 1984, he was the British founder of the international Netlon/Tensar plastic mesh empire. He invented the majority of the process technologies used around the world today to manufacture integrally formed oriented polymeric grid and mesh structures. An engineer, scientist, inventor, innovator and avid collector of contemporary European, Japanese and African art, he relocated to Bermuda from the UK in 1994. In 1982 he married Vivien Counsell of Bermuda. He was worth at least US$64 million. He died in November 1998 at the age of 70. (Information kindly supplied by Vivien (Counsell) Mitchell).

Bruno Meyenhofer
Partner Re.
Scott Moore
Partner Re.
Robert Mulderig
Until late 2002, he was President of Mutual Risk Management Ltd. Bermudian.
Rupert Murdoch
Based in the USA, this media magnate uses Bermuda to base some of his holding companies for his US $ 5.6 billion fortune. He is believed to have 101 British or other companies listed as subsidiaries of his main British holding company Newscorp Investments. They include his low profile News Publishers company in Bermuda and many others in the Cayman Islands, Netherlands Antilles and British Virgin Islands. The Bermuda company was more profitable during the 1990s than any other British company. Murdoch also bases his family's £3.8 billion investment vehicle, Karlholt, in Bermuda and lists it on the Bermuda Sock Exchange
Lord Paul Myners
Baron Myners, CBE (born 1 April 1948) was quoted by British Newspapers on 23 March 2009 including the Telegraph and Sunday Times as in charge of the UK Government's clampdown on tax avoidance, tax evasion and tax havens as having set up his own business in Bermuda, Aspen Insurance Holdings. The newspapers intimated he earned nearly £200,000 in a year during his time as chairman of Aspen, between 2002 and 2007. He has stated he has always paid all his UK taxes and has no continuing interest in or from Aspen. He was Financial Services Secretary (a position sometimes referred to as City Minister) HM Treasury, in then-UK Prime Minister Gordon Brown's government. He had held the position since October 2008, and was made a life peer in order to permit his appointment, as he was not (and never has been) an elected Member of Parliament. He also served on the Prime Minister's National Economic Council. Myners worked in the financial sector since 1974. He has also held a number of third sector posts, including Chairman of the Trustees of the Tate Gallery and Chairman of the Low Pay Commission, all of which he relinquished on his ministerial appointment. Immediately prior to his ministerial appointment he was Chairman of the Guardian Media Group, publisher of The Guardian and The Observer newspapers, and chairman of Land Securities Group, the largest quoted property company in Europe at that time. He is a former Chairman of Marks & Spencer and Deputy Chairman of PowerGen.
N to S
Denis O'Brien
From Ireland, Chairman of the privately-owned Bermuda-registered Digicel Group. He founded Digicel in 2001 when the company launched a GSM cellular phone service in the Caribbean. He has extensive investments across several sectors including international telecoms, radio, media, property, aircraft leasing, golf and other leisure interests. He also founded Communicorp Group which owns and manages a portfolio of media and broadcasting-related companies in Ireland and eight other European countries. Digicel has extended its operations to 32 markets with over 11 million subscribers in the Caribbean, Central America and Pacific regions.
Brian O'Hara
President of XL Capital Ltd. One of the highest paid Bermuda based chief executives among leading world commercial insurers and re-insurers.
Sir Christopher Ondaatje
An exhibition room at the Bermuda National Gallery is named in his honour, for the financial support he has provided. A cultural philanthropist, he helped fund an extension to London's National Portrait Gallery; and has donated thousands of British pounds to the Gulbenkian Foundation's £100,000 arts prize. Philip Christopher Ondaatje, eldest son of Philip Mervyn and Enid Doris Gratiaen, was born in Kandy, Ceylon (now Sri Lanka) on February 22, 1933. As a child, he moved to England where he was educated at Blundell's School, Tiverton. In 1956, he emigrated to Canada. He married Valda Bulins in 1959. Ondaatje lived in Canada for a number of years and built a highly successful career, first in banking, finance, and then publishing. He has three children: David, Sarah, and Janet. From a family noted for its literary achievements, once Ondaatje "retired" from the corporate world, he broke new ground as a respected writer of thought-provoking books dealing with significant political, historical and geographical events. He was president of Pagurian Press Ltd in Toronto in 1967, where he combined his financial powers and love of literature. He was also a founding partner in Loewen, Ondaatje, McCutcheon & Co. Ltd., in Toronto, from 1970 to 1988. Although he re-purchased control of Loewen, Ondaatje, McCutcheon & Co. Ltd., in 1992, he officially retired from finance in 1995, when he sold control of the company. Since then, he has devoted his time to travelling, writing and administering The Ondaatje Foundation. He was a member of the Canadian Olympic Bobsled team in 1964. He has maintained his interest in sports. He is a member of the Chester Yacht Club of Nova Scotia and the Toronto Golf Club. He is a life member and Patron of the Somerset County Cricket Club, England. He has fostered the development of learning and international understanding through The Ondaatje Foundation. He is a member of the Traveller's Club, London, England and a Fellow of The Royal Geographical Society, England. He is on the Advisory Board of Pearson College, Canada; Advisory Board Member of Lakefield College School in Canada; Governor of Blundell's School in England; as well as being an Honorary Governor of the Art Gallery of Nova Scotia. In addition, he is Honorary Fellow of the Royal Society of Literature, on the Advisory Board of the Royal Society of Portrait Painters, and a Trustee of the National Portrait Gallery. He has written eight books. He became an Officer, Order of Canada, in 1993 and has received three LL.Ds., from Dalhouise University in 1994, University of Buckingham in 2003, and Exeter University in 2003. He was made a Commander of the Order of the British Empire (CBE) in the Queen's Birthday Honours list, June 2000, and awarded a Knighthood in the Queen's Honours list, June 2003.
Don Panoz
American-born in Pittsburgh, PA, Irish tax exile, properties he owns includes Ireland's Elan Corporation with a Bermuda office; Chateau Elan group with hotels and wineries in California and Georgia; a £58 million golf and hotel complex at St. Andrew's Bay in Scotland.
David Palmer
2003 Squash World champion. Australian, he has a home in Bermuda.
Glenn Partridge
Mutual Risk Management.
Allen Paulson
Very rich, he put his Bermuda theme casino and hotel at the River Palms Resort in Laughlin, Nevada, near Las Vegas, in Bermuda shorts and filled them with Bermuda palms, plants and more.
John Paulson
Billionaire American, said to be worth $11 billion. founder and president of Paulson & Co. It has approximately $24 billion in assets under management and has offices in New York, London and Hong Kong. The New York-based company made headlines in April 2013 when it became one of many hedge funds to become involved with Bermuda's reinsurance industry. Paulson's company partnered with Bermuda-based Validus to form PaCRe Ltd., with an initial capitalization of $500 million to write reinsurance. Paulson & Co. manages PaCRe's assets, while Validus carries out the underwriting. Mr Paulson gained fame when he made $3.5 billion in 2007 by short-selling sub-prime mortgage-backed securities as the US housing market crashed. Some described it as the greatest trade ever. In 2010, he made $5 billion. But in 2012 his flagship Paulson Advantage fund sank 35.91 percent net of fees and Paulson Advantage Plus was down a whopping 50.67 percent after fees.
Viscount Petersham
British, titled, worth US$ 160 million and has Halley Investment company in Bermuda.
Anthony Petrello
This highest paid chief executive officer in the US heads Bermuda-domiciled oil drilling company Nabors Industries. His total compensation totaled a staggering $68.2 million in 2013-2014.
Ross Perot
In the 1992 and 1996 US Presidential elections he won 19 percent of the popular vote. He founded the Reform Party in USA. He's worth at least US$ 3.5 billion in 2013. He and his son, Henry Ross Perot, own lavish side by side Bermuda homes in Tucker's Town. His own property is "Vertigo. " Ross Jr. has "Caliban" on 2.86 acres overlooking Waller's Bay and Surf Bays, with various buildings. In August 2006, Ross Sr's guests included US Cabinet Secretary Jim Nicholson and America's leading wine importer John F. Mariani, Jr. Bermuda-based Parkcentral Global Hub is his family trust. Steven Blasnik, president of Parkcentral Capital Management LP and manager of the Perot family's money since 1992, and others formed Parkcentral Global in 2002.
Henry Ross Perot
Son of the above, worth about $1.4 billion.
Marion Macmillan Pictet
American, Bermuda resident, worth at least US$4.7 billion. She runs Cargill Inc. and once owned Perot's Island in the Great Sound. She is descended from William W Cargill, who started with one-grain elevator in post-Civil War Iowa.
Hasso Plattner
Formerly Chairman of SAP, owner of 1st over the line Morning Glory in a recent Newport to Bermuda Race. Lives at "Sea Crest" Shore Lane, Tucker's Town.
Mikhail Prokhorov

Russian billionaire. Half owns Renaissance Capital, an investment bank whose holding company is in Bermuda

Patrick Rafter
Two-time U.S. Open Tennis Champion and Wimbledon runner-up. Has a home in Bermuda.
Jim Ratcliffe
British billionaire who owns Ineos Aviation (Bermuda), Since 2007. Part of http://en.wikipedia.org/wiki/Ineos, founded in 1998 by him. Owns a fleet of corporate jets registered in Bermuda with the Aviation Register. Believed to be part of the Swiss-headquartered Ineos Group which has both a very substantial (and Scotland's only) oil refinery and chemical plant in Grangemouth, Scotland. In October 2013 the powerful Unite union there refused to accept lower or frozen pay and pensions for its members as a condition of keeping the plants open as they were losing money, Ineos announced it would shut down the plant completely, the union caved in and agreed the Ineos terms to keep the plant open, without strikes.
Dennis Reding
ACE.
Robert Reale
Annuity & Life
William Riker
Renaissance Re.
Mitt Romney

Republican candidate for US President November 2012 elections. Estimated to be worth about $250 million, he and/or his wife and family have several Bermuda-based offshore entities.

Hans-Joerg Rudloff
A frequent visitor to Bermuda, he was chairman of Barclays Capital - the investment banking division of Barclays Bank; the director of Bermuda-based Marcuard Capital (Bermuda) Ltd; and is a board member of the enormously wealthy (about US$2.7 billion) Bermuda-based Thyssen-Bornemisza Group. It cost US$100 million to settle its grievances in Bermuda in 2001-2002
Wafic Said
Billionaire. A Syrian-Saudi Arabian businessman living in Monaco and Paris. Born 21 December 1939, in Damascus, Syria. Owns a huge exempted investment holding company, Said Holdings Ltd. incorporated and registered in Bermuda. It has investments in Europe, North America and the Far East and diverse portfolios, which include fixed income, quoted equities, hedge funds, private equity and real assets including real estate. Saïd started his business career in banking in 1963 at UBS Geneva. In 1969, he established a project development and construction management business in Saudi Arabia. The following two decades, during the period when Saudi Arabia was building its infrastructure, saw his group handle some of the largest public sector projects in the Kingdom. He became a billionaire through his connections with the Saudi royal family, acting as an advisor and consultant on many major infrastructure, industrial and defence related projects including the multi-billion dollar Al-Yamamah arms deal, which was considered controversial at the time. Is also heavily involved with Bermuda-registered Magna Holdings.
Gary Scofield
Annuity & Life.
Hon. Christopher Sharples
He lives with his wife and mother, Baroness Sharples, at multi-million dollar Tideway, 19 Lone Palm Drive, Point Shares, Pembroke Parish, Bermuda. It received Bermuda's residential building design award in 2001. The Hon. Christopher Sharples and mother Baroness Sharples are the son and wife respectively of Governor Sir Richard Sharples who was assassinated in Bermuda in 1974 with his aide-de-camp, Captain Hugh Sayers, Welch Guards, British Army. They are buried side by side at St. Peter's Church in the Town of St. George. Lady Sharples was made a Baroness by the British Government in London soon afterwards.
Kevin Sheehan
2014 CEO of Bermuda-registered Norwegian Cruise Line (and Norwegian Cruise Line Holdings). Its purchase of Prestige Cruises International could provide a major boost to Hamilton and St George's in the years to come. The firm's CEO, Kevin Sheehan, told The Royal Gazette that Bermuda was the perfect market for Prestige's high end, luxury cruise liners. And he said that Norwegian would look at bringing more of the smaller liners from the Prestige fleet into Hamilton and the East End once the deal was sealed. "Once we get through the transaction Prestige's ships are already scheduled for the next 12-18 months," Mr Sheehan said. "But this acquisition could enable us to think more about Bermuda especially given that both Oceania and Regent (which fall under Prestige) deal with the high end of the market. Both of these brands, we would think, would have customers who would favour Bermuda as a destination. Many of the smaller, high end ships would be perfect for Bermuda. They could come into Hamilton for a couple of days and maybe St George's for a couple of days. But we do not own the company at this point. It is something we would look at in the future. It's certainly an option we would consider." An acquisition agreement between Norwegian and Prestige was signed on September 2, 2014. The $3 billion transaction is subject to regulatory approvals and other customary closing conditions before it is expected to close in the fourth quarter of 2014. At present two Norwegian cruise lines; the Breakaway and the Dawn, are regular callers to Bermuda, while Prestige owns upper-premium cruise operator Oceania Cruises and luxury cruise operator Regent Seven Seas Cruises. The company operates eight ships, with about 6,500 berths. At present a handful of Prestige's ships visit Bermuda, but those that do are just occasional callers. "We would be open to bringing more of the smaller ships into Bermuda. it seems like the perfect market, " Mr Sheehan said. "We continue to be excited about Bermuda as a destination."

NCL's Kevin Sheehan. See above story

James Sherwood
American, worth at least US$ 80 million. He heads the Bermuda registered company Sea Containers Ltd. It has substantial real estate, hotel and ferry holdings in Europe and elsewhere. He was the major investor in the reconstituted Orient Express in the late 1970s and spent $32 million on it.
Sir Martin Sorrell

CEO and founder Sir Martin Sorrell of WPP, world's largest advertising company based in the UK, was paid £70 million in 2015, one of the biggest payouts for a British company, sparking anger among shareholders. In April 2017 in its Annual Report it announced it will cut his pay to just over £13 million by 2021 after a shareholder revolt.

George Soros
Hungarian born, British, American, worth an estimated $19 billion. Chairman of several Bermuda-incorporated Soros companies. Via funds, he holds shares in Bermuda based IPC Holdings, a subsidiary of which is catastrophe insurer International Property Catastrophe Reinsurance Company Ltd. Reportedly gives away more than $600 million a year, once planned to give away all of his wealth before his death.
Robert Stigwood
Former Bermuda resident, film and musical producer (Grease etc) from 1978 to 1991 and entrepreneur, now worth US$ 360 million. His Bermuda-based company is Cedarwood Ltd.
Ernest Stempel
Died 2016. Retired CEO of AIG, the largest American insurance conglomerate, having worked there since 1938. A Bermuda resident of Pembroke Parish and worth over $1.3 billion in 2015. His daughter Diana is also a Bermuda resident.
James Stanard
Bermuda-based Renaissance Re.
Sir John Swan
Multi-millionaire, Bermudian-born and resident, former Premier of Bermuda and probably the best-ever in that role. Knighted for his services to Bermuda. Lives in Grape Bay, Paget Parish with his wife, Lady Swan.
T to end
| | |
| --- | --- |
| Roustam Tariko | Vodka tsar who has based his $100 million private jet in Bermuda. The massive Boeing 737 — a passenger jet converted to VIP standard — will be operated by the island's Longtail Aviation. Mr Tariko is the billionaire founder and owner of the Bermuda-registered company handling the Russian Standard vodka brand and the Russian Standard Bank. In 1998, the Boeing Aircraft Company re-engineered and successfully introduced the 737 Boeing business jet, nicknamed the BBJ, as a VIP private jet. Immediately upon its introduction, into corporate service, the BBJ became the gold standard for the entire private jet travel industry. |
| Ed Trippe | American, part time Bermuda resident, son of Juan Trippe who founded Pan American World Airways and serviced Bermuda from 1937. President of Bermuda Properties established by his father. Has a home in Tucker's Town. Also president of the Pan Am Historical Foundation, dedicated to Pan American World Airways. Operates Aegis Systems Inc. in Boston and is a trustee of the Bermuda Biological Station for Research, Inc. |
| Donald J Trump | 2016. December 8. Donald Trump's sprawling business empire includes a company based in Bermuda. The-then US President-elect (President since January 2017) owns D.J. Aerospace (Bermuda) Ltd, according to the 104-page submission to the Federal Election Commission in which he listed his financial interests. In the document Mr Trump described himself as president and director of the company, which was incorporated on February 11, 1994, according to the Registrar of Companies. The Republican has strongly criticised American companies that site operations and subsidiaries outside the US, both during the campaign and since the November 8 election, in which he defeated Hillary Clinton, his Democratic Party rival. Media outlets including CNN and the New York Times have previously reported Mr Trump has a business interest on the island without specifying its nature. The name of the company suggests it may have been linked to a Bermuda-registered jet that Mr Trump used to own. That plane was a Boeing 727 that was built in 1968 and which had previously been flown as a commercial passenger aircraft by American Airlines. The luxury jet, which has a bedroom and 23 seats, was sold to Weststar Aviation Services, a charter company which operates mainly in South East Asia. It seems he had the plane until at least March 2011, when Mr Trump was said to be mulling a bid for president in the 2012 election. At that time the US political news website Politico noted: "The news that Donald Trump is headed to New Hampshire reminds me of yet another mark of the lack of seriousness in his presidential ambitions, noted by a reader who happened to note the tail number of the signature Trump jet that parked in Des Moines not long ago. "The tail number begins 'VP-B', a code indicating Bermuda registration — which may be useful for tax and regulatory purposes, but probably isn't a great vehicle for an American candidate." It is not clear whether the company is still active. |
| Monroe Trout | Prominent Bermuda based commodities futures trader who owns and operates Hamilton Fund Ltd. His Trout Trading Management Co. Ltd. is based in Bermuda and does not come under the rules and regulations of the USA based Securities and Exchange Commission. It is now a US$ 2 billion fund. Has a brother, Timothy, who once owned part of the company. |
| Richard Tucker | Annuity & Life. |
| Richard Turner | Mutual Risk Management. |
| Bruce Wasserstein | CEO of multi-billion dollar Wall Street investment bank Lazard which is incorporated in Bermuda. He took the company public in 2005 and is estimated to be worth approximately $2 billion. |
| Prem Watsa | One of Canada's best-known value investors and the billionaire founder of Fairfax Financial Holdings Ltd of Toronto which has a Bermuda arm and Bermuda shares. He has been compared to Warren Buffett because of his investing approach. |
| Charles Watts | British, former Rolling Stones group drummer, worth about US$ 96 million. |
| John Weale | IPC Holdings. |
| Sanford Weill | CEO of Citygroup Inc. He tops the list of earnings of Bermuda-based/and/or/interested executives with an estimated $19.5 million in last reported annual earnings. |
| Alberto Weisser | CEO of Bunge, largest Bermuda-registered international company in Bermuda. World's top soybean exporter and oilseed processor with over 33,000 employees and 2011 sales of $45.71 billion. A global agribusiness and food company operating in the farm-to-consumer food chain, engaged in oilseed processing, producing and supplying of fertilizer to farmers in South America and selling of packaged vegetable oils worldwide. |
| Meredith Whitney | A Wall Street analyst. She owns Bermuda-registered (since 4/17/2013) Kenbelle Capital LP, a hedge fund. She is the chief investment officer and managing principal. Married to former WWE wrestler and US TV business commentator John Layfield, who relocated to Bermuda in 2011 |
See


Last Updated: August 16, 2017.
Multi-national © 2017 by Bermuda Online. All Rights Reserved.