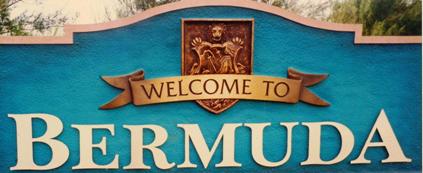 1165+ web files, a regularly updated Gazetteer, overall an in-depth description of our island's internally self-governing British Overseas Territory 900 miles north of the Caribbean, 600 miles east of North Carolina, USA. With accommodation options, airlines, airport, actors, actresses, aviation, banks, beaches, Bermuda Dollar, Bermuda Government, Bermuda-incorporated businesses and companies including insurers and reinsurers, Bermudians, books and publications, bridges and causeway, charities, churches, citizenship by Status, City of Hamilton, commerce, communities, credit cards, cruise ships, cuisine, currency, disability accessibility, Devonshire Parish, districts, Dockyard, economy, education, employers, employment, environment, executorships, fauna, ferries, flora, former military bases, forts, gardens, geography, getting around, golf, guest houses, highways, history, historic properties, Hamilton, House of Assembly, housing, hotels, immigration, import duties, internet access, islands, laws, legal system and legislators, main roads, marriages, media, members of parliament, money, motor vehicles, municipalities, music and musicians, newcomers, newspaper, media, organizations, parks, parishes, Paget, Pembroke, performing artists, residents, pensions, political parties, postage stamps, public holidays, public transportation, railway trail, real estate, registries of aircraft and ships, religions, Royal Naval Dockyard, Sandys, senior citizens, Smith's, Somerset Village, Southampton, St. David's Island, St George's, Spanish Point, Spittal Pond, sports, taxes, telecommunications, time zone, traditions, tourism, Town of St. George, Tucker's Town, utilities, water sports, Warwick, weather, wildlife, work permits.

Bermuda's International Business industry
Earns significantly more revenue than tourism for the island and government

By Keith Archibald Forbes (see About Us) exclusively for Bermuda Online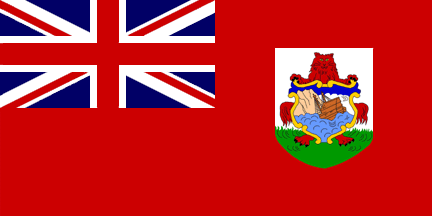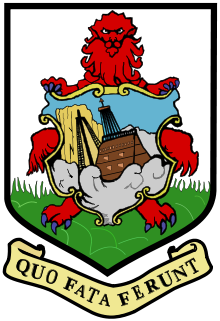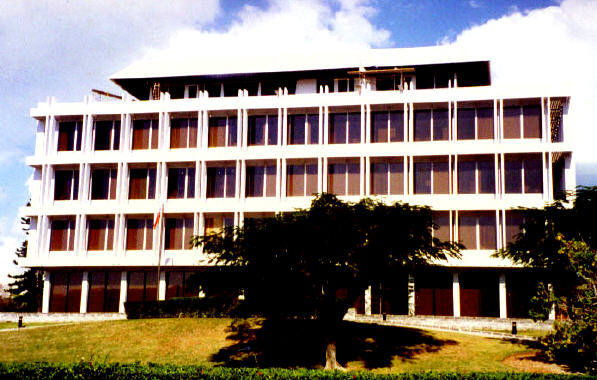 Bermuda-based AIG, briefly Chartis
Introduction
See
Bermuda, not an politically independent country but a self-governing British Overseas Territory not part of the UK's involvement with the European Union, has its own Bermuda laws. They, not UK laws, apply in all business, commerce, financial and socio-economic areas. However, in the event of any legal dispute, ultimate legal appeals may qualify for submission to the UK's Privy Council in London. Bermuda has enjoyed a long tradition - since 1947 - of no Bermuda-imposed income or profits taxes or other taxes such as withholding tax, capital gains tax, capital transfer tax, estate duty or inheritance tax payable by a non-Bermudian-owned but Bermuda-based international (exempted) company doing business not in the Bermuda market but beyond Bermuda, or its non-Bermudian shareholders. On request, a written guarantee to that effect will be issued to any exempted company, so-called because they are, as companies not operating in the Bermuda market place but solely beyond Bermuda, exempted until at least the year 2035 from taxes that now apply or may one day apply to Bermudian companies. Today, Bermuda is a major International Business Centre, number 1 in the world as an offshore centre for insurance and reinsurance, in the top three for shipping, investment and other services, for administering, controlling and directing companies but is not and never has been a manufacturing centre, due to its very small size (21 square miles in total land area), tiny resident population (only 64,500) and remoteness (600 miles from the nearest mainland. While many of the world's biggest companies are not incorporated in Bermuda, they nevertheless have offices or some other kind of active presence in Bermuda, mostly for tax avoidance reasons. As an international business centre, Bermuda offers a number of tax advantages to international businesses seeking to lessen their operating and taxation costs providing they operate abroad or with each other and are not competing in the Bermuda market place with Bermudian businesses. Bermuda is also a popular location for registering hedge funds as its legislation allows the flexibility needed by this type of fund. Most are aimed at either high net worth individual investors or institutional investors.
All entities are Bermuda-incorporated limited liability companies (corporations) or partnerships with "Limited" after their name but the latter is not shown below. Their areas of business activity are hugely diversified. Bermuda is one of the very few countries in the Western world to require that all business newcomers to Bermuda need a locally registered attorney or firm of attorneys to undertake their work for them, at very considerable expense, instead of doing so directly, at far less cost, to a relevant Government Department. Newcomers need attorneys to incorporate companies, register aircraft and ships, buy and sell real estate and much more. Attorneys in Bermuda are among the world's most expensive.
Why do so many companies shown below from A through Z incorporate in Bermuda (re-incorporation overseas, a process also known as corporate inversion) when they do little or no business in Bermuda? It is primarily because they can lower their taxes hugely, without giving up the benefits of doing business in their home countries and wherever else in the world they do business directly and indirectly. By moving to Bermuda, their income from outside the USA becomes exempt from American taxes. When an American company, by far the most in number in Bermuda, borrows from its Bermuda-incorporated parent the interest it pays creates a deduction that reduces US taxes and there is no tax on the interest earned by the Bermuda-incorporated parent. British, Canadian, Chinese (hundreds of Bermuda-registered companies' names begin with the word China), European, Norwegian, Russian, Taiwanese and other foreign companies and their subsidiaries can claim similar advantages from their Bermuda-based entities, and thousands do. American corporations that have saved millions and/or billions in US taxes over the years by incorporating themselves and often their operating subsidiaries in Bermuda include American International Group (AIG) with many Bermuda subsidiaries; Chevron (with an even greater number of Bermuda subsidiaries); Cooper Industries; Foster Wheeler of New Jersey; Global Crossing, a Beverly Hills, California telecommunications company; Ingersoll-Rand (which, for the under $30,000 a year it pays Bermuda in annual incorporation fees, saves the business over $40 million in US corporate income taxes); Tyco International; Stanley Works, a major Connecticut-based toolmaker (it estimated its tax bill was cut by $30 million a year).
The regulatory environment is exceptionally favorable to them in Bermuda - so much so that many international businesses, including insurers, from all over the world, even in places such as St. Lucia, West Indies, now have their Bermuda-incorporated and Bermuda-based companies as their registered offices and their companies beyond Bermuda as their subsidiaries. Their reasons to relocate to Bermuda are usually stated more reservedly, as corporate inversions arise out of the USA's own tax code (including a vicious corporate federal income tax rate of 35% on most corporate income earned worldwide which puts US companies at a distinct disadvantage and creates an environment in which corporate executives often find it necessary or advisable to search for tax savings wherever available. Similar but somewhat less onerous taxation policies occur in the UK, Canada, China, Russia and other countries, although these countries usually do not follow the US taxation policy of taxing on world-wide income, only on income earned in their own jurisdictions.
The presence in Bermuda of these Bermuda-registered companies, the Bermuda Government fees they pay in return for not having any Bermuda Government taxes imposed on their income or profits and the profits they earn from their often world-wide business including acting a principal insurers in US and other jurisdictions and in major disasters such as hurricanes, typhoons and special risks, is the single-biggest reason, not tourism which lags far behind, why Bermuda, despite its tiny size of only 21 square miles or 58 kilometers, scores so highly in World Bank and related statistics in Gross National Income and other economic indicators.
Advantages do not include no income taxes (because there is an income tax, called a Payroll Tax, payable by employers and employees, based on employment income) but there are few restrictions as to how Bermuda companies can invest their assets and deploy capital, not to mention the island's close proximity to the largest insurance market in the world, the USA. They are presently free to accept contingent commissions, which are payments to brokers from insurers based on the volume of business steered to them. They are exempted from any other direct income taxes, capital gains and other taxes. They are also excepted from Bermuda's domestic company requirements of being at least 60% beneficially owned by Bermudians. They can trade anywhere in the world except as a local company in Bermuda (They cannot write any business for Bermuda residents, only with other international or exempted companies).
There are more than 18,000 Bermuda-based-and-hosted exempted or international companies (see Definitions below), 2551 local companies, 420 overseas partnerships and 840 other non residents, many with a global business empire. Most popular international companies in Bermuda are investment holding, insurance, mutual funds, commercial trading and shipping. There are also managers, consultants, insurance brokers, natural resources, etc. There are more than 2,700 registered mutual (investment) funds in Bermuda. These comprise some 2,461 investment portfolios with net asset values totaling in excess of $310 billion. Bermuda has over $110 billion invested in just hedge funds, as one of the world's leading hedge fund jurisdictions.
Exempted or international companies, not being majority locally-owned, are not permitted to carry on local business. However, they may deal with other locally based exempted companies without restriction and may buy their locally needed necessities or services from local companies. Examples are the accounting, banking, legal, management and office supply services they buy locally. Exempted or international companies include subsidiaries of 75% of the Fortune 100 and their European equivalents. Only 235 or 3.4% of the internationals have local offices, yet account for 75% of internationals' spending. In insurance and reinsurance, Bermuda ranks with Lloyds of London and New York as a global leader and in some aspects of specialty insurance, outranks them. There are numerous British-UK insurers who have either moved their domiciles to Bermuda or have substantial subsidiaries on the Island.
In Bermuda, commercial and financial services are regulated by category, for example in insurance, mutual funds, investments, trusts, etc
Because, in furtherance of the above, Bermuda has no exchange control, Bermuda does not restrict capital flows in any foreign currency. Bermuda banks routinely service exempted companies in all their banking requirements and offer accounts in Bermuda dollars, US Dollars and as required from further abroad.
As a long-established international offshore business center, Bermuda can provide significant advantages to companies and corporations and partnerships. British UK, US, Canadian and corporate entities from around the world incorporate in Bermuda and use their Bermuda entities to own or control or manage their operations even in their head offices in other parts of the world and/or pay their management and staffing costs in salaries and/or bonuses, while avoiding often heavy taxes in their own countries. The tax authorities in the USA and Britain in particular fail to have the proper corporate tax incentives of their own to keep these corporate entities in Bermuda and place no objections to offshore jurisdictions like Bermuda applying tax-haven-like advantages, but do not hesitate to apply often very vicious tax penalties to individuals who seek the same advantages, with their FACTA-like curbs and restrictions.
Newcomers to Bermuda's corporate scenario, whether entrepreneurs establishing their Bermuda-based entities or their employees both Bermudian and non-Bermudian, like having only half an hour to home or office, golf courses and beaches. Regulatory agencies cannot divulge information. Expatriates have freedom from foreign anti-trust laws. They are not subject to currency control. Unlike Bermudians, they can deal in any currency with any bank local or anywhere and freely transfer funds.
Bermuda insurance, investment, holding and other companies can incorporate, with limited liability, and set up shop quickly
They all have "Ltd" in their official corporate name. Advantages do not include no income taxes (because there is an income tax, called a Payroll Tax, payable by employers and employees, based on employment income) but there are few restrictions as to how Bermuda companies can invest their assets and deploy capital, not to mention the island's close proximity to the largest insurance market in the world, the USA. They are presently free to accept contingent commissions, which are payments to brokers from insurers based on the volume of business steered to them. These factors, along with the current favorable market conditions, have contributed to the robust financial performance of the Bermuda insurance and reinsurance market. They are exempted from Bermuda's domestic company requirements of being at least 60% beneficially owned by Bermudians. They can trade anywhere in the world except as a local company in Bermuda (They cannot write any business for Bermuda residents, only with other international or exempted companies).
Bermuda Insurance and International Business Industry news and developments
2018. December 18. Economic Substance Act 2018 legislated. MPs on both sides of the House of Assembly vowed to stand united against the "bullying" the European Union yesterday as they passed new rules - see http://www.royalgazette.com/assets/pdf/RG3964221217.pdf - designed to get tough on international business. Curtis Dickinson, the finance minister claimed the House would back the Bill "holding their noses" as politicians from the One Bermuda Alliance joined those in the Progressive Labour Party to express their displeasure at being forced to amend the island's laws. Mr Dickinson said: "It is our people's renowned hospitality to service our tourists and our people's intellect and professionalism to service our international business clients that enables Bermuda as a country to survive. Some parts of the world are envious of Bermuda's success and have now openly attacked the core of our economy, our strongest economic leg, our international business industry. I speak of the European Union, who are fuelled by, or use the term egged-on by, non-governmental organisations that believe that if you do not have an income tax regime, then something must be wrong with you, that if your tax regime is consumption-based instead of income-based then you must be the cause of diverting other countries' tax revenue away from potential use to assist to feed some developing countries and care for refugees, migrants, war victims, et cetera. Such NGOs have clearly won this row for they have convinced policymakers in the European Union to attack all low or no-income tax jurisdictions, including Bermuda. Mr Dickinson was speaking as he tabled a revised version of the Economic Substance Act 2018 during a special sitting of the House of Assembly, held so legislators could beat a year-end deadline for the introduction of laws to combat companies with only a technical base offshore. Economic substance means that companies must show a physical presence, employees and revenue-generating activities. The Bill was tabled after The Royal Gazette revealed that the European Code of Conduct Group was understood to have rejected the original version of the Act, tabled on December 7. Changes included the economic substance requirement which referred to "adequate expenditure incurred in Bermuda", now changed to specify "adequate operating expenditure". Bermuda was one of more than 40 jurisdictions that promised to pass legislation by the end of this year to address the bloc's concerns about tax avoidance by multinational companies. Mr Dickinson said that despite the Organisation for Economic Co-operation and Development's view that Bermuda was "largely compliant", or not harmful, the EU decided that low or no-income tax jurisdictions would be branded as non-cooperative unless they submitted to its economic substance requirements. He added that the OECD planned to replace the EU economic substance regime with its own framework but that was still a "work in progress". Mr Dickinson said later: "I understand that many of us are holding our noses as we say 'yes' but Bermuda has been resilient and we've always managed to find a way." The Bill also includes provisions to monitor firms and enforcement for those who fail to comply, from fines to being struck off the register of the companies. Patricia Gordon-Pamplin, the Opposition's finance spokeswoman in the House, warned that some firms might consider relocation. She said: "We have been asked to do things that other countries, larger than ours with more resources than ours, don't have to do." Ms Gordon-Pamplin said there was a perceived "threat" posed by Bermuda to the stability of larger countries because of its economic success. She added: "So they've come with a club and with the bullying attitude to which the minister referred, to say, 'you will do things our way'." But Ms Gordon-Pamplin added: "We will still find a way to outstrip and excel because that's what we do." David Burt, the Premier and the former finance minister, said some people feared the legislation indicated "the end of Bermuda". He added: "I want to make it very clear that I am sure that all 36 members who sit inside of this House will make sure that that is not the case." Mr Burt said that the Government would watch to ensure the rules are applied equally to all affected countries. He added: "Over the next six months, we must make this regime work, this government will lead that effort and we expect to have all hands on deck to ensure that we can make a success of it." Wayne Furbert, the junior finance minister, said he was "optimistic" the island could benefit and said it was estimated that about 11,000 of Bermuda's 15,000 registered companies would be affected by the legislation. He added: "Just imagine, if half of those companies were to put boots on the ground, what impact would it have on our economy? First of all our GDP would rise significantly."
2018. September 5. Member companies of the Association of Bermuda Insurers and Reinsurers employ nearly 16,000 people in Europe and operate in 20 EU member states. The information is highlighted in a release from Abir, based on its annual economic impact survey. The survey found that Abir re/insurers had 15,865 employees in the European region. The top five jurisdictions with the most employees were the UK, with 9,762; France, with 1,148; Ireland, with 1,123; Germany, with 814; and Poland, with 453. Additionally, in Switzerland Abir companies employ 1,011 people. "The European Union is a very important market for Bermuda re/insurers, and our members continue to take on increasing amounts of risk in EU member states," John Huff, chief executive officer of Abir, said. "Our member companies remain strongly committed to the European market, European ceding companies, and European policyholders." Bermuda's regulation regime for commercial insurers was found "equivalent" by the EU to Solvency II in March 2016, one of just two non-EU jurisdictions to hold that distinction. Through equivalence, Bermuda's commercial reinsurers and insurance groups have access to the EU market, and Bermuda's financial regulator, the Bermuda Monetary Authority BMA, is recognized as group supervisor for its insurance groups that operate in the EU. BMA supervisors are internationally respected and regularly hold supervisory colleges with international peers, including those from EU member states and the European Insurance and Occupational Pensions Authority (Eiopa).
2018. July 9. A who's who of Bermuda's insurance and reinsurance sector from the past 25 years will gather at Rosewood Bermuda tomorrow to celebrate the 25th anniversary of the Association of Bermuda Insurers and Reinsurers. John Huff, who took over as president and CEO of Abir last year, will welcome the attendees, including Brian O'Hara, the founding CEO of XL Group, Stephen Catlin, the founder of Catlin Group, and Michael Butt, former CEO of UK and Bermuda insurers and chairman of Axis Capital. Other panellists will include Pina Albo, the new CEO of Hamilton Insurance Group, Albert Benchimol, president and CEO of Axis Capital, Dino Iordanou, chairman of Arch Capital Group and Kevin O'Donnell, president and CEO of RenaissanceRe Holdings. David Burt, the Premier, and Sir John Swan, the former premier, will also address the afternoon gathering. Topics to be discussed are what the future holds for the sector, lessons learnt from the pioneers, and disrupting risk — natural disasters, cyber and terrorism.
2018. July 3. A group of the largest commercial re/insurers in the Bermuda market wrote nearly $100 billion in gross premiums last year. The Association of Bermuda Insurers and Reinsurers released its underwriting survey, in which 21 of its 23 member companies participated. And despite a year of huge payouts on catastrophe claims related to hurricanes, wildfires and earthquakes, the group reported combined net income of $4.1 billion for their global businesses. The companies write insurance and reinsurance business out from underwriting centres in Europe, Asia, North and South America, as well as Bermuda. The group wrote $97 billion in global gross written premium on a capital and surplus base of $122.1 billion. The gross premium to equity ratio for the group was .79 to 1. John Huff, president and chief executive officer of Abir, said: "2017 natural disaster activity was a significant test for global re/insurers and the Bermuda market passed with flying colors. The Bermuda market is estimated to shoulder about $30 billion of losses from Hurricanes Harvey, Irma and Maria. Members are capitalized and seek to close the insurance protection gap in developed and emerging markets to put risk capacity to work. Expense reduction and exploring new product development opportunities continue to be a focus of Abir members." Abir is preparing to stage a forum to celebrate its 25th anniversary next week. The July 10 event will feature some of the best-known characters in the industry over the past quarter of a century, including executives past and present, alongside global regulatory leaders. An impressive who's who of Bermuda's global insurance market will discuss the state of the industry and major trends affecting risk management at an upcoming leadership forum marking the 25th anniversary of the Abir. The event, scheduled July 10 in Bermuda, will see high-profile executives past and present alongside global regulatory leaders participate in an afternoon of panel debates focused around big themes impacting the industry. For more information on the event, please contact Priscilla.Briones@abir.bm. Past reports are available on the Abir website at www.abir.bm.
2018. March 10. Members of Parliament approved the Companies and Partnerships (Fees) Act 2018. Wayne Furbert, Junior Minister of Finance, introduced the second reading of the Companies and Partnerships (Fees) Act 2018. The Bill increases certain fees charged under the Companies Act 1981, the Limited Partnership Act 1883, the Exempted Partnership Act 1992, and the Overseas Partnership Act 1995. Mr Furbert said: "The Government believes a 5 per cent increase represents a sound balance between the Government's need for additional revenue and the ability of companies to absorb." He said the highest dollar fee increase was $1,647. Mr Furbert said the fee increases were expected to raise $2 million in additional revenue. Jeanne Atherden, Opposition leader, said: "We understand the housekeeping element." Grant Gibbons, Shadow Minister of Economic Development, asked if there had been an impact from last year's increase in company permit fees. Mr Furbert said that six of about 260 permit companies in Bermuda had "decided to move on".
2018. February 8. The ratings of some insurance and reinsurance groups could be affected by the impact of the reform of US tax law. AM Best said that anticipated structural changes to certain reinsurance arrangements between affiliated insurance or reinsurance companies, particularly those domiciled in the US, could impact the rating agency's assessment of group rating affiliations. The agency said its "rating unit" concept in evaluating insurance group members recognizes that the financial fortunes of certain members may be so intertwined that they are most appropriately analyzed with their group as a whole. Several Bermuda insurance groups have American-based insurance subsidiaries and cede a proportion of that business to a Bermudian-based affiliate in the form of quota share reinsurance. According to a new Best's Briefing, titled Impact of US Tax Reform on Group Rating Affiliations, AM Best expects its rated American-domiciled insurers and reinsurers to make significant changes to material financial arrangements, such as quota share, excess of loss or stop-loss reinsurance agreements with foreign affiliates, in response to the Tax Cuts and Jobs Act's base erosion and anti-abuse tax measure. The agency said material changes to a reinsurance agreement, or outright non-renewal, for any reason, could affect AM Best's assessment of whether a parent is willing and able to provide explicit support to an affiliate. However, it also said explicit support is one of ten qualitative and quantitative factors used to assess group rating affiliation eligibility, and it will consider all of these, "including all forms of explicit support, on a situational basis". AM Best expects tax reform to be a net positive for the financial position of US property/casualty insurance companies and American-parented global insurers and reinsurers. The agency said the largest benefit will be the reduction in the corporate tax rate; however, other tax reform provisions may limit the benefit of the reduction. AM Best noted that foreign-parented global re/insurers have publicly stated that the impact of tax reform will not be material, presumably as a result of the multiple platforms in which they can transact business.
2018. February 7. Bermuda was home to 739 active captive insurance companies as of the end of last year, according to financial-services regulator, the Bermuda Monetary Authority. The BMA said 17 new captives were registered in 2017, up from 13 in 2016. Jeremy Cox, the BMA's chief executive officer, said: "The majority of the new captives originated in the US but they also came from Europe, Canada, Australia and Latin America. "Both Latin America and Canada have benefited from the business development efforts of the Bermuda Business Development Agency (BDA) and we have accordingly seen heightened interest from those regions." New 2017 captives covered a diverse range of risks, particularly among the Class 1 captives — those underwriting only the risks of their own parent companies and affiliates — which saw significant growth — 12 new Class 1s were registered in 2017 compared to four in 2016. The new Class 1s covered a diverse range of risks, from Canadian conglomerates writing general liability and workers' compensation, to US healthcare captives insuring nursing homes and medical stop loss cover for employees. "The BMA takes the role of gatekeeper to Bermuda's re/insurance market very seriously and every application undergoes intense scrutiny," Mr Cox said. "As supervisor, it is our job to ensure that Bermuda's outstanding reputation as a financial services centre remains intact. Bermuda remains the world's leader for captive formations, it's not about the number of captives on the Bermuda register; it's about the quality of the business being conducted here. That's the Bermuda brand and the BMA will continue to apply the regulation needed to protect it." Net premiums written by Bermuda's captives amounted to $54.7 billion, down from $55.3 billion in 2016. Bermuda's captive register as at December 31, 2017, included:
Class 1: 218 licences
Class 2: 267 licences
Class 3: 239 licences?
Class A: seven licences
Class B: eight licences
2017. December 21. US tax reforms approved this week by the US Congress will be "credit negative" for the Bermuda re/insurance market, Fitch Ratings says. The US credit rating agency added that it expected the tax reforms, which will take effect from January 1, to benefit US reinsurers at the expense of Bermudian and other international reinsurers serving the US. The Tax Cuts and Jobs Act will cut the US corporate tax rate to 21 per cent from 35 per cent, reducing Bermuda's tax advantages over US rivals, and a new tax on premiums ceded by US insurers to foreign affiliated reinsurers will be levied. "We do not anticipate immediate rating implications as we expect Bermuda will largely maintain its strong position in the global reinsurance market, continuing to benefit from its underwriting expertise, strong and efficient regulatory regime and full Solvency II equivalence," Fitch said in a statement today. "Moreover, partly in anticipation of US tax reform, Bermudian reinsurers have been adapting their businesses and increasing their geographic diversification. Nonetheless, the US continues to be their most important market. Significant declines in business or earnings could prompt negative rating actions." The corporate tax cut and the Base Erosion and Anti-Abuse Tax will reduce the tax advantage of reinsuring US risks to Bermuda, with more reinsurance business and capital incentivised to stay in the US. Bermuda does not have a corporate income tax but most Bermuda reinsurers pay income and other taxes given their international operations. Notably, they pay a US excise tax on premium payments from the US to offshore affiliates that is currently 4 per cent on direct premiums and 1 per cent on reinsurance premiums. The added Beat will be at a significantly higher rate: 5 per cent in 2018, then 10 per cent until 2025 and 12.5 per cent thereafter. Fitch said Bermudian reinsurers' US business is largely written in US subsidiaries and then transferred to Bermuda. "From a group perspective, the tax changes may affect the location of the business rather than the amount, with the business and associated capital more likely to be retained in the US subsidiaries," Fitch said. "We expect most Bermudian reinsurers with US subsidiaries will take up the option to pay US corporate taxes on the subsidiaries' profits instead of Beat. Any reduction in supply of reinsurance capacity from Bermuda following the US tax changes is likely to drive global reinsurance premium rates up. Rates in some lines of reinsurance are already on the rise following this year's high catastrophe claims."
2017. December 18. Bermuda-based reinsurers are weighing restructuring options in response to US tax reform legislation that could be signed by President Donald Trump as early as this week and come into effect by the start of next year. Tax expert Will McCallum said that the island's major industry will see its cost of doing business going up when the reform takes effect and some companies will likely have to relocate hundreds of millions of dollars of capital to the US. However, judging from conversations with clients, he views a mass exodus of jobs from the island as unlikely. Mr McCallum, managing director and head of tax for KPMG in Bermuda, was speaking at a US tax reform update session hosted by the Bermuda Chamber of Commerce on Friday morning. "I don't see how anybody can say this a good thing for Bermuda, but it doesn't feel apocalyptic," Mr McCallum said. Late on Friday, US Republicans put forward the latest version of the Tax Cuts and Jobs Act fashioned from the different Bills passed by the House of Representatives and by the Senate. Members of the House and Senate are expected to vote on it this week, with Republicans hoping to get it to President Trump's desk before Christmas. The US corporate tax rate will be slashed from 35 per cent to 21 per cent, reducing Bermuda's tax advantage over US rivals. But perhaps the biggest direct impact for the island will come from the Base Erosion and Anti-Abuse Tax, known as Beat. It will hit Bermudian insurance groups with US subsidiaries, which cede premiums to their affiliated reinsurers in Bermuda, by effectively levying a 10 per cent tax on the transaction, rising to 12.5 per cent from 2026. This will impact several major groups including XL Catlin, Arch Capital and Axis Capital. Mr McCallum told a business audience, which included John Rankin, the Governor, and Wayne Furbert, the Junior Minister of Finance, that his impacted clients in the insurance industry had been working on their restructuring options. He said Beat would effectively be a gross tax with no apparent deductibles. The Bill includes an option to be taxed as a US entity — with regard to affiliated US business — instead of paying Beat, an option that Mr McCallum believes most impacted groups will take. If the Bill becomes law before the end of the year, Beat will come into effect on January 1, 2018, meaning insurance companies face a "busy couple of weeks" preparing. For the first taxable year, the rate will be a reduced 5 per cent. Mr McCallum explained that many US subsidiaries of Bermudian insurance groups used quota-share reinsurance contracts with their parent companies, to transfer substantial amounts of risk from the US to the Bermuda balance sheet. He argued that this was "a standard way of managing risk, not a tax play". Much of the premium goes back to the US in the form of ceding commissions and claims, Mr McCallum said. And he added that the diversification of global risk and scale of the Bermuda balance sheet was what allowed Bermudian insurance groups to take on so much American risk. He said the 10 per cent Beat tax was "not a gross tax, but it works that way" and would be so punitive to affiliated quota-share deals that most groups would take the option to file as a US taxpayer for this particular part of their business. They would effectively "draw a box around their US earnings" and pay US corporate tax on those profits. "Why would a Bermuda company opt to be a US company for tax purposes?" Mr McCallum said. "Because it's a better outcome. The bad thing is that they will have to restructure their businesses in a way that they don't want to, not for good business reasons. It will mean that some capital will have to be relocated to the US to satisfy the regulators. But the bottom line is that there may not be much change in Bermuda." Bermuda reinsurers write business from all over the world that will be unaffected by the US tax changes, he said. Also, Beat would not apply to third-party business from the US. He did not expect to see mass relocation of underwriting teams to the US, but he said this would depend on each group's circumstances and its concentration of US business. The Association of Bermuda Insurers and Reinsurers is a member of the US-based Coalition for Competitive Insurance Rates, which expressed "disappointment" over the latest version of the Tax Cuts and Jobs Act and urged a rethink. The effect of Beat would be to "unfairly slap US consumers and small businesses with higher insurance premiums — undoing potential tax relief they had hoped to get from this bill", the CCIR stated. "The global insurance and reinsurance industry is concerned that Congress would include a provision in the Tax Cuts and Jobs Act that will serve only to 'Americanise' risk by decreasing capacity benefits to insurance markets globally, thus increasing US prices. This is truly a blow to consumers and business, particularly those in Florida, Texas, California, South Carolina, Louisiana and other disaster-prone states who rely on this capacity in times of catastrophe. The only winner under the double-taxation that will result from Beat is a group of highly successful domestic insurance companies who stand to benefit greatly from the market distortion this provision will trigger. CCIR welcomes continued dialogue on this issue."
2017. December 4. The profitability and diversity of Bermuda's captive insurance market and special purpose insurers has been highlighted in a new report. It shows that in 2016, Bermuda captives assumed 62 per cent of their risk in North America, and 25 per cent in Europe, with Japan accounting for 5 per cent. And the island's captives cover a diverse range of industries and are "home to a broad range of industries utilizing captives as a key risk management tool". Some 11 per cent of the parent companies of Bermuda captives are financial institutions. Other large groups represented are shipping, transport and storage at 14 per cent, and automotive, manufacturing and retail at 11 per cent. Those three sectors also account for the largest portion of premium share, with financial institutions taking a 54 per cent share, followed by shipping, transport and storage on 11 per cent, and wholesale and retail at 6 per cent. Presented by the Bermuda Monetary Authority, the BMA Captive/SPI Market Report shows where business was written by geographical region and lines of business. It also looks at the utilization of captives and SPIs by different industries, together with balance sheet assets and liabilities, and investment allocation. The details are based on year-end returns as of the December 31, 2016. "This report will provide further insight on how the Bermuda market continues to evolve and succeed," said Craig Swan, managing director - supervision (Insurance), at the BMA. Considering the island's leadership position in the global captive and SPI space, and its overall importance, there is naturally a level of interest generated from industry participants and peers." In terms of profitability, the median loss ratio and combined ratio for Bermuda general business captives was 49 per cent and 75 per cent, respectively. The report reveals that 61 per cent of Bermuda captives are "pure captives" that only write the risk of their parent, affiliates or both. In terms of business lines, property coverage represented 55 per cent of all business written by Bermuda captives, while terrorism and cyber-risk accounted for less than 1 per cent of coverage last year. Bermuda captives wrote about 45 per cent of all business in casualty lines during 2016. Quoted investments accounted for 31 per cent of the balance sheet of the island's captive market, with bonds by far the most favored representing 79 per cent of investments, followed by equities at 12 per cent. Meanwhile, Bermuda's SPIs wrote coverage in 17 regions in 2016, led by North America at 69 per cent, and Europe at 25 per cent. The SPI reinsurance covers consisted primarily of catastrophe bonds at 44 per cent, followed by collateralized reinsurance at 36 per cent and sidecars at 18 per cent. For Bermuda's SPIs, the most significant lines of business were property and casualty, which accounted for 77 per cent, followed by terrorism at 15 per cent. A copy of the report is available at www.bma.bm under 'Publications'.
2017. November 8. US lawmakers were yesterday considering revisions to the section of a tax overhaul bill that would have a costly impact on some Bermuda-based insurance groups. Meanwhile, Mike McGavick, chief executive officer of Bermudian-based XL Catlin, said even if the tax bill passed in its original form, it would not change the benefits of operating in Bermuda by much. A proposed 20 per cent excise tax on transactions between US companies and their offshore parent companies would take a heavy toll on groups with US subsidiaries which cede premiums back to Bermuda in the form of reinsurance. But yesterday there were signs of hope for the island's flagship industry that the measure — which would affect multinationals in all industries — would be revised. Kevin Brady, the Republican Congressman who is also chairman of the tax-setting House Ways and Means Committee, said yesterday: "Insurance is an industry where I think there are some unintended consequences from the first draft. I am re-examining those provisions to make sure we got it right." The tax would make insurance more expensive for US consumers by raising the cost of reinsurance coverage from overseas. The value of non-domestic reinsurance cover has been shown in recent months in the aftermath of hurricanes Harvey, Irma and Maria. According to the Association of Bermuda Insurers and Reinsurers, the Bermudian market alone will pay out at least $25 billion in claims resulting from the devastating storms. Mr McGavick, speaking yesterday at the S&P/PwC Bermuda Reinsurance conference in Hamilton, said the Congress was trying to push through complex tax legislation in a matter of months, when it would normally be expected to require about a decade. "It remains to be seen whether there is change at all," Mr McGavick said. "The false patriotism of asking your country to put up a tax barrier in order to make more money for your shareholders, at the expense of your citizens, who will pay more for their insurance, is a strange form of patriotism. We live in a world where capital is global and where the best solutions to problems are shared across the globe — perhaps nowhere demonstrated more efficiently than in reinsurance. And to deprive your citizens of the benefit of that system strikes me as a strange decision. And because it's such a strange decision, it strikes me as one that is unlikely to be made. Having said that, even if the package passed, the totality of benefit that comes from operating in one of the world's great insurance and reinsurance centres does not go away — it just changes, but not very much." The bill also proposes slashing the tax rate on corporate profits to 20 per cent, which would itself narrow Bermuda's tax advantage over US competitors, while the excise tax on cross-border transactions would narrow it further. In a statement yesterday, Bermudian-based Hiscox said "this measure could have an impact on our internal group reinsurance arrangements". The Coalition for Competitive Insurance Rates, a lobbying group that includes the US arms of several Bermudian reinsurers, has been busy since the bill was introduced last Thursday. The CCIR said it was "unfathomable" that the bill proposes "a measure that will shrink competition in the insurance marketplace and increase the cost of insurance for consumers". It has described the measure as a "hurricane tax". The excise tax measure came as a surprise even to many tax experts and has provoked a strong lobbying response from other industries that would face big impacts, including pharmaceutical companies and automakers. Ray Beeman, co-leader of EY's Washington Council advisory services group described it as "the atomic bomb" in the proposed legislation.
2017. October 13. Reinsurers' earnings for the year have probably already been wiped out by industry catastrophe losses of more than $100 billion — and their capital could also be hit. That is the view of analysts at S&P Global Ratings, who believe that an improvement in reinsurance rates may follow in the upcoming January renewals. "As reinsurers are coping with their third-quarter catastrophe-related losses, their capital could take a hit," S&P stated in its report, released today, entitled Third-quarter catastrophe losses are becoming a capital event for reinsurers. Although our ratings are supported by robust capital adequacy levels, we would consider a reinsurer that incurs large losses that translate into capital erosion as an outlier that could be subject to a negative rating action." Several Bermuda reinsurers have announced their preliminary loss estimates for the third quarter. Among the more notable are XL Group ($1.48 billion), Everest Re ($1.2 billion), RenaissanceRe ($625 million) and Axis Capital ($617 million). The Association of Bermuda Insurers and Reinsurers has estimated that Bermuda entities will cover at least a quarter of the estimated $100 billion in insured losses from hurricanes Harvey, Irma and Maria. S&P said global reinsurers would foot the bulk of the bill. And with capital of $605 billion, including $89 billion of alternative capital as of June 30,2017, they were well prepared to take the strain. The report described the third-quarter catastrophes as "just a speed bump" for the thriving catastrophe bond market, which is predominantly based in Bermuda. S&P has downgraded only one cat bond — the Everest Re-sponsored Kilimanjaro Re 2014-I Class B. S&P said the main reason for the lack of impact on cat bonds it rates, despite the massive economic losses caused by the string of disasters, a large proportion of the impact was not covered by private insurers. This included most of the flood damage and much of the devastation in the Caribbean. S&P saw this protection gap as an opportunity for the industry. "We think that the insurance industry and the natural catastrophe investor base have an opportunity to expand into these hitherto non-insured exposures and regions, and given the appropriate returns, can provide a new source of earnings for themselves and protection for many currently uninsured people and regions," S&P stated. The rating agency said that "without a doubt, reinsurance pricing will increase for the affected regions and business lines", while US national pricing was likely to move higher too. Increases in global reinsurance prices are less certain. S&P expects global prices to increase by zero to 5 per cent at January 1 renewals. "Given the magnitude of the losses, we expect reinsurers to hold flat on pricing at the very least, but most will likely demand higher risk premiums at this time," S&P said.
2017. September 11. The captive insurance industry contributes $174 million annually to the island's economy, according to new research. The study, conducted by PricewaterhouseCoopers for the Bermuda Insurance Management Association (Bima) indicates the importance of the sector. The sector directly employs at least 557 people in Bermuda, the study indicated, and generates minimum fee income of some $139 million every year. An additional $35 million is contributed annually by captives to the Bermuda Government, regulators, local suppliers and commercial property owners, as well as hotels and other business hospitality vendors. Captive insurers are subsidiaries of corporations that cover some of their parent companies' risks. Bermuda is the oldest and longest-established captive domicile, the study confirmed, with a total 776 active licensed captive insurers in 2016. Results of the survey will be presented at this week's Bermuda Captive Conference, during one of the programme's "Bermuda Shorts" industry updates on Tuesday afternoon. The conference kicked off today and runs through Wednesday at Fairmont Southampton. "We commissioned the survey because we felt it was important to understand our industry's economic impact on Bermuda as the island continues to maintain its position as the world's leading captive domicile," said Bima president Grainne Richmond. Bermuda's captives generate $55.3 billion in annual gross written premiums. The study found that 2016 showed stability on 2015, with registration levels consistent with the overall captive market. New registrants came mainly from the traditional US market, but also included some from Latin America, a key emerging market. "The survey underscores the value of our captive market in terms of the number of jobs it creates, as well as the substantial financial contribution it makes to the local economy every year via fees and other spending," said Ms Richmond. "Our captive insurance managers and service providers may be less visible around Hamilton than Bermuda's globally recognized commercial reinsurers, but they work diligently behind the scenes to retain and grow this valuable sector." Service revenue generated by captive companies totaled $139 million, in the form of management, legal and corporate secretarial, actuarial, audit, investment management and banking fees. A further $35 million included $16.4 million in payroll tax and social insurance contributions; $315,000 in work-permit fee income; $5.3 million in annual business fees to the Bermuda Monetary Authority; $6.74 million in commercial rent; $3 million in hotel revenue; $1.8 million in restaurant and food spend; and an estimated $200,000 per year on local taxis. Notably, the survey found every new captive formation on the island benefits numerous local stakeholders, including the Registrar of Companies, Bermuda Monetary Authority, insurance management companies, banks, audit and law firms. Those benefits are derived during the entire life of the captive company, Ms Richmond noted. Ancillary revenue also fuels the island's business tourism. The study found corporate visitors brought in by the industry contributed 7,100 hotel nights per year; these included directors of companies, audit committee members, overseas-based risk managers, as well as brokers and other onshore service providers. Visits were typically for the purpose of completing corporate governance activities such as annual general meetings, writing new or renewals of business, meeting with service providers and the regulator, as well as meeting with reinsurance companies used by captive insurers. The annual Captive Conference — Bermuda's largest industry event — is also a significant economic contributor, with 800-plus attendees accounting for close to 1,000 hotel nights this year. The 2016 conference spent approximately $860,000, paid to local support services, according to the study. A breakdown of captive-industry employment found most jobs were occupied by accountants, followed by administrative and support staff, lawyers and corporate secretaries, and other roles. Of 557 people directly employed in the industry, 48 per cent were Bermudian. As well as direct spending via captive companies, their employees also made significant economic contributions. Individuals contributed through home rentals and spending at supermarkets and retail stores, for example, plus use of local services such as schools, banks, leisure centres, public transportation and utilities. David Gibbons, partner and captive insurance leader at PwC Bermuda and chairman of Bermuda Captive Conference, said: "The results highlight the significant impact the captive market has on Bermuda's economy. The survey also shows the continued importance of the time the private sector and Bermuda Business Development Agency (BDA) have invested in protecting and growing the industry, both in traditional markets (US and Europe) as well as Latin America and Canada."
2017. May 22. Bermudian companies will have to update their beneficial ownership details if a proposed new law takes effect. At present, firms are only required to file beneficial ownership at formation — with no obligation to inform island authorities of any changes. Bob Richards, Minister of Finance, said, "Bermuda has been collecting information on beneficial ownership of corporate and legal entities for more than 70 years. "In fact, we have been a world leader in this regard and our registry is considered effective and compliant with international standards. In response to growing demands for transparency from the global community, these 2017 amendments are to ensure Bermuda's regime remains in good international standing for future generations." The move comes after the Bermuda and UK governments last month signed the UK Exchange of Notes Agreement. The agreement concerns the sharing of beneficial ownership information through a central registry, which has key requirements to meet the internationally accepted Financial Action Task Force standards. The effective date for implementing the terms of this agreement is the end of next month. Now a consultation paper — Proposed Revisions to Beneficial Ownership Disclosures — has been published and the business world has been asked to submit comments as part of a consultation process. The document was prepared by the Bermuda Monetary Authority, the Ministry of Finance and the Ministry of Economic Development and a joint industry session is expected to be announced later this week. Jeremy Cox, CEO of the BMA, said, "The partnership between Bermuda and the UK to upgrade the beneficial ownership register is expected to result in further improvements to the detection and deterrence of serious financial crimes. It is also in line with the authority's decades-long commitment to creating and retaining a regulatory environment that enables Bermuda to remain world-class in international compliance, and be an appealing centre for highly regarded businesses." Additional proposed amendments to the legislation include the imposition of an obligation on all companies formed in or operating in Bermuda to maintain a beneficial ownership registry and expansion of the definition of beneficial ownership to reflect the international definition now applicable for anti-money laundering and antiterrorist funding purposes. The aim is to ensure the registry for beneficial ownership will include not only the individual who ultimately owns equity voting shares, but also owners of capital shares without voting rights and include people who have significant control — often referred to internationally as "controllers". The legal term beneficial ownership means the actual owners of equity in a business, even though title ownership may be in another name. It also covers individuals who directly or indirectly have the power to influence decisions, such as appointment of directors. Similar amendments will be proposed to the filing of beneficial ownership information related to exempted partnerships and limited partnerships. A copy of the May 5 consultation paper is available at bma.bm by accessing the "Notices" section under "Document Centre". Comments on the proposals should be sent to policy@bma.bm and mbinns@gov.bm.
2017. May 15. A double whammy of cuts in the UK discount rate for bodily injury lump-sum payouts and higher natural disaster losses has hit earnings of the island's insurance and reinsurance industry.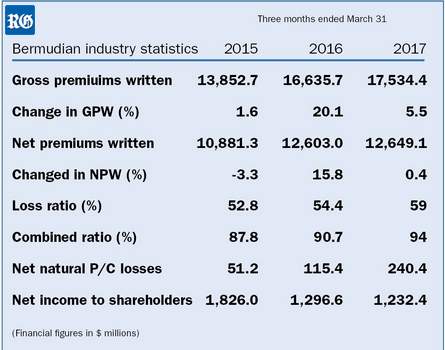 A report by ratings agency Standard & Poors said the combination had "delivered a one-two punch to Bermudian reinsurance and insurance earnings in first quarter 2017." The report added: "These losses chipped away at underwriting profitability, adding to re/insurers' woes as soft industry pricing persisted and competitive pressures grew with alternative capital reaching record highs." But the Standard & Poors quarterly insight said: "In spite of these tough market conditions, gross premiums written for the Bermudians rose 5.5 per cent to $17.54 billion in first quarter 2017 from $16.64 billion in first quarter 2016. Several acquisitions that closed during the past few quarters supported overall growth, but were partially offset by pricing declines at the January 1 renewal period." The UK Ministry of Justice recently reduced the discount rate — known as the Ogden rate — used to calculate lump sum awards in British injury cases to negative 0.75 per cent from 2.5 per cent. The cut is equivalent to a decrease of 325 basis points and the first rate change since 2001. The report said: "We estimate the losses from this development, which we view as casualty catastrophe, to be between $6.5 billion and $9 billion, of which 80 per cent will likely be absorbed by the global reinsurance market. Based on announced losses Bermudians took about a $260 million hit — about 2.7 percentage points — to their loss ratios in first quarter 2017." The report added that natural catastrophe losses for the quarter amounted to $7.6 billion, 18 per cent lower than the ten-year median of $9.3 billion. But Standard & Poors added: "According to Aon Benfield, nearly three-quarters — $5.7 billion — of the insured losses were sustained in the US, which is lower than the $6.3 billion in the same period in 2016, but significantly higher than the ten-year median of $4 billion. "Reported catastrophe losses for the Bermudians rose to $240.4 million in first quarter 2017, more than double the level for the same period in 2016 and more than 4.5 times that of 2015 and 2014. Bermudians felt the sting of these losses, as the industry's combined ratio was adversely affected by 2.5 percentage points, compared with 1.2 points in the same period in 2016." Standard & Poors added its global rating remained stable for the reinsurance sector, even though it expected business conditions to remain weak, hitting near-term earnings. The report said that, despite global property and casualty reinsurance rates falling between zero per cent and five per cent at the January and April renewal periods this year, the Bermuda market was able to grow its top line from the same period last year. It added: "As the soft market continued to constrain rates, premium growth was aided primarily by recently completed acquisitions. For example, Arch Capital Group Ltd's gross premiums written increased 15.5 per cent, primarily due to its acquisition of United Guaranty Corporation, which closed in December 2016. Argo Group International Holdings Ltd's 15.2 per cent top-line growth was bolstered by its acquisition of Ariel Reinsurance Co Ltd, which closed in February 2017. Although acquisitions drove higher premiums in aggregate, the experience of individual re/insurers varied. From an organic growth perspective, Everest Re Group Ltd led the charge with a growth premiums written growth rate of 18.3 per cent fuelled by expansion of its insurance operations, which has been its focus in recent years." But the report added that some insurers and reinsurers were more affected by the existing pricing conditions. It said: "This included Lancashire Holdings Ltd, which saw its gross premiums written fall 14.9 per cent due to the timing of some renewals — ie, multiyear contracts written in prior periods that are not up for renewal yet — as well as the highly competitive rates environments in which the company writes its business. These pressures have been exacerbated by the continuing influx of third-party capital, which reached $81 billion as of year-end 2016, an all-time high. This pushed total global reinsurer capital to $595 billion, also a record level, based on Aon Benfield's report."
2017. April 24. Members of the Association of Bermuda Insurers and Reinsurers (ABIR) wrote more than $92 billion in global gross premiums last year. The business was done on a capital and surplus base of $123.6 billion and Abir members reported net income of $10.2 billion in their global business. Bradley Kading, president and executive director of Abir, said: "While soft market conditions prevail, the resilience of the members is demonstrated by their robust underwriting results. "Members continue to seek new markets in the developed and developing world to put risk capital to work. Abir members continue to be focused on reducing expenses and exploring new product opportunities." The 2016 report was made of responses from 21 of the 23 insurers and reinsurers who make up Abir. Mr Kading said that comparison should not be made between the 2016 underwriting report and the previous one. He explained the association had added three members, while several existing members had made major acquisitions during the reporting period, with growth in premium and surplus between the two years largely attributable to these factors. Mr Kading added: "As a representative of global risk underwriters, in its public policy work Abir focuses on the consumer benefits of increased capacity and reduced price that result from the ability to diversify global risk on to a flagship balance sheet. Protectionism in regulatory or tax public policies harms the ability of these global reinsurers and insurers to diversify risk and thus makes insurance markets less competitive."
NB XL House, One Bermudiana Road, Hamilton HM 11 Bermuda. Tel: 441-294-7221. Fax: 441-296-4207. Also with an office in Washington, DC. Insurance industry trade organization in Bermuda since 1986, representing 18 of Bermuda's Class 4 highly capitalized insurance and reinsurance companies in Bermuda and around the world. It provides policy papers, legislative suggestions, treaty analysis, reinsurance-related technical assistance and advice, both in Bermuda and USA, as support for developing and maintaining a healthy international insurance/reinsurance industry in Bermuda.
2017. April 11. Mergers and acquisitions in the Bermuda and US insurance markets this year are predicted to maintain the momentum seen in the latter half of 2016, when among the deals struck were seven valued at more than $1 billion. But there is uncertainty about the speed of further consolidation. Some planned deals may be put on hold until the implications of the new Trump administration in the US, including potential tax and regulatory changes, become clearer. Those are among the considerations highlighted in a review by Deloitte. The company anticipates eight to ten highly strategic "$1 billion plus" deals this year. Deloitte's 2017 Insurance M&A Outlook report identifies economic tailwinds and headwinds that could affect M&A activity for insurers. Deloitte believes the low level of M&A activity in the first half of last year "was a pause, not an inflection point". John Johnston, Bermuda partner, said: "New merger activity in the Bermuda market in 2017 has been slow, possibly due in part to uncertainty around US tax reform and the relatively full valuations of Bermuda companies. It isn't clear if the tax uncertainty will be resolved quickly or will get bogged down in the political process, but companies and their owners still need to deal with the underlying reality that the current pricing and investment climates remain unfavorable. So, barring a significant improvement in industry fundamentals, further consolidation in Bermuda seems to be a matter of when, not if." There were no deals above $1 billion in the first six months of 2016, however in the US and Bermuda markets there were seven in the second half of the year. Those deals included Sompo Holdings' purchase of Endurance for $6.3 billion, Arch Capital's $3.4 billion purchase of United Guaranty from AIG, and Liberty Mutual's $3 billion acquisition of Ironshore. The aggregate deal value in 2016 was $27.6 billion, a drop of 61 per cent on the $70 billion in 2015. However, the 2015 total was significantly boosted by the near $30 billion deal involving Ace and Chubb. There were 522 deals last year, roughly in line with the 571 of 2015. There were 19 Bermuda deals, up from 17 in 2015. The aggregate deal value fell from $16.5 billion to $14.2 billion year-on-year, while the average transaction price to book value multiple decreased 13 per cent from 1.18 to 1.04. Looking ahead, Deloitte said likely macro-level tailwinds for M&A activity this year include the continuation of an environment of slower economic growth, and Federal Reserve interest rate increases that could help companies "model a favorable economic scenario in their deal pricing and make it easier to justify paying more". Deloitte also sees evidence suggesting a pick-up in activity of European insurers in the US in the latter part of 2017 and next year, due to "seemingly favorable trajectories for economic growth, taxes, regulation, and interest rates". On the downside, Deloitte expects four major headwinds for M&A in the insurance industry. One factor is the lack of targets, with few company boards and executives eager to sell. Also, valuations are considered full, potentially hindering any deals that would pay "notably over book value". The other two headwinds are short-term uncertainty around policy and regulatory actions of the new US administration, and whether demand from Asian buyers will remain as strong as it was in 2014 and 2015. In its report, Deloitte said it expects tailwinds to prevail against headwinds this year, and while there is unlikely to be megadeals of the scale seen in 2015, it anticipates around eight to ten deals above $1 billion in value. Deloitte expects the stagnant life and health sub-sector to remain that way, however it sees a strong likelihood of deals in the middle-market of P&C and reinsurance sub-sectors due to all-time high capital levels and exceptional difficulty achieving organic growth.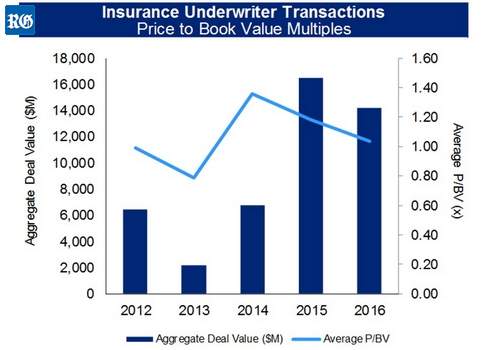 See above article
2017. March 22. Legislators agreed to a fee exemption for certain permit companies that maintain a token presence on the island to reduce their tax liabilities. Companies without any physical presence in Bermuda will be charged $25,000, raised from the previous $1,995 for having a Bermuda "branch".
2017. February 13. Bermuda welcomed 13 new captive insurance companies in 2016, the island's financial regulator announced today. The Bermuda Monetary Authority said most of the new operations originated in the US, but two of them hailed from South and Central America. In total, the BMA had 776 active captive licences on its register at December 31, 2016, maintaining its status as one of the world's biggest captive domiciles. A captive is an insurer predominantly formed to self-insure its parent company. Bermuda's captive register remained stable in 2016, with new registration levels consistent with the overall captive market. Last year, a total of 13 new captives registered in Bermuda, the majority of which originated from the US, however, two new captives hailed from the emerging markets of South and Central America. Craig Swan, the BMA's managing director, supervision, said: "The Authority continues to ensure that Bermuda's captive sector, which has made significant contributions to Bermuda's economy for well over 50 years, remains appropriately regulated. "The global companies that operate captives from Bermuda expect top-quality regulatory standards. As such, the Authority ensures that its supervisory framework for captives, has remained aligned with the Insurance Core Principles of the International Association of Insurance Supervisors." Jereme Ramsay, business development manager at the BDA, said Bermuda captives have written premiums worth $55.3 billion — more than four times the figure in the nearest competitors. He added: "Additionally, we are seeing increasing interest from emerging markets such as Central and South America, where, not coincidentally, the BDA has been focusing business development efforts over the past year." The island has registered a captive from Chile, the first on the island, as well as a new one from Mexico. Mr Ramsay said: "We're finding captives are becoming popular as wealth preservation vehicles for high net worth individuals and family offices from this region." He added: "We'll continue to educate corporate markets about what sets Bermuda apart — its premier regulatory reputation, for example, and its commercial insurance and reinsurance sector that offers captive owners and operators access to open-market underwriting capacity.
2016. Legislation, drawing upon Delaware law, has been approved by MPs in Bermuda to introduce limited liability companies (LLCs). Such vehicles would be broadly similar to Delaware LLCs and therefore familiar to those who currently operate in the asset management space. The Bermuda LLC should allow for consistency across the constitutional documents of onshore and offshore vehicles within a fund structure.
2016. May 4. A United Nations report has found that multinational companies registered more profits in Bermuda than in China, Canada or Germany. The report, published yesterday by UN think tank Unctad, showed that companies from a sample of 26 developed countries booked $43.7 billion of income on the island in 2014. Unctad points out that this equates to 779.4 per cent of Bermuda's gross domestic product. In comparison, the same group declared $36.4 billion in China, $40.9 billion in Canada and $32.4 billion in Germany, while about $30.4 billion in profits were booked in the Cayman Islands. The report will add to the scrutiny of offshore financial centres including Bermuda from revenue-hungry major economy governments who want the multinationals to pay taxes in the places where they make their money. Astrit Sulstarova, who heads Unctad's Investment Trends unit, was quoted by the AFP news agency as saying: "How is it possible that in Bermuda you have more profit declared than in China? It seems that there is something that is fishy there." Unctad found that companies put $221 billion into countries with low tax last year — slightly down from the year before. Luxembourg and the Netherlands, while $72 billion of investment went into two British Overseas Territories in the Caribbean, the British Virgin Islands and Cayman Islands. The top four sources of money going into the BVI and the Caymans between 2010 and 2014 were Hong Kong, the US, Russia and China. The report focused on "special purpose entities", or SPEs, that have little connection to the local economy in the countries in which they are based, but which are used as holding companies, or vehicles to raise capital. "The proportion of investment income booked in low-tax, often offshore, jurisdictions is high — and possibly growing. The disconnect between the locations of income generation and productive investment results in substantial fiscal losses, and is therefore a key concern for policymakers." The Organisation of Economic Cooperation and Development has attempted to address this disconnect through its Base Erosion and Profit Shifting initiative, known as BEPS. The European Union has also taken actions to clamp down on tax avoidance practices, which the report found had caused multinationals to take billions of dollars out of Luxembourg and the Netherlands in the last quarter of last year. Unctad said the report's findings point to the growing emergence of holding companies as major aggregators of multinational companies' properties. "In the case of Bermuda, the outsize profits of foreign affiliates in the country largely reflect income attributed to investors from the US," the report states. "According to statistics from the US, the majority of the outward direct investment position in Bermuda is in holding companies, who likely serve to channel investment to other countries as well as aggregate income." Holding companies accounted for 40 per cent of multinationals' total quarterly income between 2003 and 2008. This proportion had risen to 52 per cent in the years since 2008. "The growing importance of holding companies is due to a number of factors, including the greater reliance on regional centres to coordinate activities in host countries, but their frequent location in jurisdictions with low tax rates or favorable fiscal regimes suggests that tax motivations play a key role," Unctad concluded.
2016. April 1. A new law to create a public register of directors comes into force today. Government amended company law to create the register to stay in line with US Financial Action Task Force rules. The new law means every company registered in Bermuda has to file a list of its directors with the Registrar of Companies and notify any changes within 30 days. While the amendment to the Companies Act 1981 takes effect today, firms have until the end of the year to comply. The Registrar of Companies is working on a new electronic platform so directorships can be logged online. Information on directors must include name, and address for individuals and the name and registered office in the case of companies. The Registrar of Companies will maintain the register, which will be available for public inspection, subject to any conditions the Registrar might impose and a fee. Offshore law firm Appleby yesterday sent out a reminder of the change in the regulations. Managing partner Timothy Faries said that the information was already publicly available, but not at a single site. And he added it was unlikely to deter people from holding multiple directorships. Mr Faries said: "Having it with the Registrar makes it slightly easier for the public but it has no impact on people being able to serve on numerous boards."
2016. January 15. The Bermuda Monetary Authority (BMA) last year registered 64 new insurers and reinsurers — one down on 2014. A total of 22 of the new companies are limited purpose insurers or captives, six up from the 16 registered the previous year. Shelby Weldon, director of licensing and authorizations at the regulator, said: "Registration of captives is on the increase because they not only reduce insurance costs but are important components of the parent companies' burgeoning risk management programmes." He added that captives registered in the last six months of 2015 covered a range of risks, from oil and gas drilling in Canada to drivers' insurance in Peru. Mr Weldon said: "It is encouraging to see continuing registrations from Canada and Latin America, as these regions have been targeted by Bermuda's business development efforts." But he said the US is still the biggest source of captive formations for the second half of last year. Bermuda captives remain out of the scope of the EU Solvency II supervisory rules, which only apply to the Island's commercial insurers, reinsurers and insurance groups. The BMA registered 13 new commercial general business insurers and reinsurers last year, compared with 11 in 2014. Long term life insurance and reinsurance companies recorded nine new entries to the market, the same as the year before. Among the new life insurers and reinsurers is a Chinese firm designed to reduce the cost of cancer treatment in the country. And a total of 20 special purpose insurers were registered in 2015, down eight on the 2014 total. New asset management funds totaled 83 last year, up slightly from the 80 logged for 2014. Last month saw a total of 11 new registrations in insurance and reinsurance.
2014. December. The UK became the latest country to take aim at multinational tax avoidance, announcing a new levy on companies that artificially shift their profits into havens, a move prompted by growing international outrage at maneuvers used by businesses including Google, Apple and Starbucks. In his end-of-year statement to Parliament in London, Chancellor of the Exchequer George Osborne said the UK government will introduce a 25 per cent tax on profits generated by multinationals from economic activity here that are moved out of the country. He named no companies. "That's not fair to other British firms," Osborne said. "It's not fair to the British people either. Today were putting a stop to it." The announcement short on details was made as tax planning by big companies comes under increasing scrutiny by global regulators. In September, the Organization for Economic Cooperation and Development set out new proposals to tackle corporate tax avoidance, a project it is carrying out at the direction of the Group of 20 nations. Later that month, the European Commission said Irish tax authorities failed to conform to international guidelines in a tax deal with Apple. Last month, Ireland's government announced it would phase out a tax shelter known as the Double Irish, which has been used by companies including Google, Microsoft Corp and LinkedIn Corp. The UK Treasury singled out that technique today. The UK Parliament has held a series of hearings on techniques used by various companies, including Google, Amazon.com and Starbucks, which have often reported little or no taxable profits in Britain even though they've made billions of dollars of sales. At the same time US President Barack Obama told a gathering of chief executive officers that legislative tax reform should begin with business taxes, ideally lowering rates and closing loopholes. Techniques like the Double Irish first reported by Bloomberg News in 2010 permit companies to collect the bulk of their profits through Irish subsidiaries instead of the countries where they have actual customers. Those units then route those profits through royalties and other payments to a second Irish subsidiary, headquartered in a low-tax jurisdiction like Bermuda. Google, for example, cut its income-tax bill by about $2.5 billion last year, mostly due to such an arrangement. The company paid more than $11 billion in royalties to an Irish unit that lists its headquarters at a Bermuda law firm during 2012. Ashley Zandy, a spokeswoman for Facebook; Hani Durzy, a spokesman for LinkedIn; and a Google spokesperson declined to comment. Amazon spokesman Craig Berman didn't immediately respond to a request for comment. Starbucks also did not immediately respond to such a request. It's unclear how precisely the UK plans to measure the profits that should be properly attributed there. And such a unilateral plan could complicate the OECD's plans to reform the rules for how companies allocate their taxable income around the world.
Planning to incorporate in Bermuda?
Some preliminary information will be helpful. Also, see below, "Applying for a Bermuda-incorporated company."
In Bermuda, all applications for incorporation for either type of corporate entity must be made through a Bermudian law firm - attorney's office. There are quite a few bigger and smaller law firms from which to select. Expect to pay about $600 per hour. They all have websites and a variety of information for new and existing clients.

To have a client or clients in the Bermuda market place, a Bermuda local company, not an international one, will apply. It has to be by law at least 60% beneficially Bermudian (not just someone living in Bermuda but someone who has local nationality, ie Bermudian in addition to being nominally British) owned and managed.

For overseas (not Bermuda market place) clients and dealings, but can sell from Bermuda to clients beyond, an international or exempted company is the vehicle. It does not have to have any Bermudian ownership or management.

But in either case, if management and/or staff are not Bermudian, a Work Permit for each non-Bermudian employee will have to be applied for, at some cost. See http://www.bermuda-online.org/employwp.htm.

Bermuda does not have a direct tax on individual non-employment-rated personal income but levies an employment tax on all employers.

Note that Bermuda-based corporate entities cannot claim any Bermuda tax deductibles on any Bermuda or foreign expenses incurred in setting up or running the Bermuda entity.

Bermuda costs of staffing are appreciably more than in the USA. Cost-of-living is about 380% more than in the USA overall. Economies of scale are not possible here in this 21-square mile island.

No UK or USA or Canadian, etc laws apply in Bermuda to Bermuda-registered companies. The latter, when securities-related are not usually registered with or licensed under any United States securities legislation.
Some leading Bermuda-registered American-owned international companies with an active corporate presence do not mention on their websites that they have a Bermuda office.
Bermuda-based corporate entities come mostly - but not solely - from the USA. Incentives to relocate to Bermuda under corporate inversions arise out of the USA's, Canada's, UK's and other countries' own tax codes. Until they amend their tax systems to provide more incentives, the companies are better off legislatively and cost-wise in Bermuda, despite the much higher corporate and personal cost-of-living costs there. Bermuda-based but USA-owned or USA-operated companies can sue or be sued in the USA following a US Supreme Court ruling. Also, from 2003, if relocating to Bermuda from the USA or owned by US investors, they may soon have to tell shareholders they may face capital gains taxes in the USA. Bermuda-based companies owned by USA shareholders may be more impacted by the Sarbanes Oxley Act than other jurisdictions. US companies suing or being sued for Human Rights cases will not have their cases heard under Bermuda Human Rights laws. One reason is because, as a US judge ruled in Los Angeles in August 2003 in a Unocal case, a non-Bermudian corporation cannot conduct business in Bermuda even though it is based here. Unlike in the USA from where the vast majority of companies come for corporate inversions in Bermuda, there is no legal requirement in Bermuda for their CEOs to personally certify their company's financial results if of the requisite size, but some of the better ones may be doing so on a voluntary basis. Shares (stocks) being offered by Bermuda-based corporations have not been approved or recommended by the United States Securities and Exchange Commission (the "SEC") or any governmental authority and may not be directly or indirectly offered or sold in the United States or to any United States person, except pursuant to an exemption from or in a transaction not subject to, the registration requirements under that legislation.
In Bermuda-incorporated entities, directors owe their fiduciary duty to the company rather than to its shareholders. Shareholders are not required to vote to approve certain fundamental changes, such as a sale of substantially all of the assets of the company. Bermuda law lacks restrictions on corporate dealings with interested directors of the corporation and severely limits the availability of class actions and derivative lawsuits
Some US-based multinational corporations have found that the effective tax rate on income earned from foreign sources can be reduced if they are incorporated in countries that either do not tax corporate income at all or tax the income at a lower rate than the US corporate tax rate. Consequently, some US-based companies incorporate from the outset in so-called 'tax haven' countries. Bermuda is one of the main places for corporate inversion, the term used to describe the process whereby a company moves its headquarters -- which may be nothing more than a post office box -- to a low-tax "enclave" such as Bermuda while leaving its operations and employees in the United States. Even though the U.S. Senate has twice passed legislation designed to prohibit the Department of Homeland Security from doing business with offshore corporations, the provision was removed both times by Republican leadership in the House of Representatives from the final legislation. In addition, some companies that were incorporated in the United States have reincorporated in tax haven countries through "corporate inversion transactions". The US Department of the Treasury states "inversion" describes a broad category of transactions through which a US-based multinational company restructures its corporate group so that after the transaction the ultimate parent of the corporate group is a foreign corporation. There are thousands of them in Bermuda. In the USA, the Multistate Tax Commission, an organization of state governments, says that states are losing billions because of corporate tax inversions in Bermuda and other tax shelters.
Investing through what's known as a blocker corporation in Bermuda protects tax-exempt American institutions, such as pension plans, hospitals and university endowments, from paying a 35% tax on what the Internal Revenue Service calls "unrelated business income" from domestic hedge funds that invest in debt.
Some Bermuda-registered companies are deliberately not listed in the local telephone directory or any other listings.
Applying for a Bermuda-incorporated company
Entrepreneurs hoping to set up a Bermuda-registered exempted or international company - one that may not trade or offer any of their services in Bermuda with Bermudians, only with other international or exempted companies - use Bermuda as a base for their international operations. But before doing so, they have to give the Bermuda Monetary Authority detailed questions about their identities and business. They mist list all ultimate, direct and intermediate owners of their proposed company and every individual intending to own at least 5 percent of a company must complete a Personal Declaration (PD) form with their full name, spouse's name, residential address, country of citizenship, passport number and date of issue, date of birth, place of birth, occupation and present employer. They are also asked about their interests in other Bermuda companies, any involvement here or abroad in any bankruptcy proceedings, any criminal offences here or abroad involving fraud or dishonesty. In Bermuda and in any other location where they may be represented as well, their service providers - accountants, lawyers, management consultants, Internet Service Providers, their directors, managements and company secretaries - must also be covered by the "know your client" rule. If they don't get honest answers, they must refuse to act for questionable clients.
Confidential background checks occur. Officials see credentials of corporate applicants. They cooperate with with law enforcement agencies overseas. This is to weed out fugitives from justice, those who evade (as opposed to avoid) taxes in their own countries, money launderers, or others who could be embarrassments. Regulations are in place that help the United States of America find its tax evaders, an extension of the USA and Bermuda Tax Treaty of 1986 subsequently renewed.
Corporate advantages include:
Often, directors of onshore corporations get frivolous lawsuits from litigious shareholders. This is not the case in Bermuda. Companies can lend money to individuals to buy shares. They may merge or amalgamate.
The time zone is one hour ahead of USA's Eastern Standard Time.
Bermuda has the largest reinsurance and general insurance domicile after London and New York. For special risks, it has more clients than either, the second biggest domicile for mutual funds and largest for captives, with 65% in Bermuda.
Beneficial ownership of a Bermuda-based company
2017. May 22. Bermuda companies will have to update their beneficial ownership details if a proposed new law takes effect. At present, firms are only required to file beneficial ownership at formation — with no obligation to inform island authorities of any changes. Bob Richards, Minister of Finance, said, "Bermuda has been collecting information on beneficial ownership of corporate and legal entities for more than 70 years. n fact, we have been a world leader in this regard and our registry is considered effective and compliant with international standards. In response to growing demands for transparency from the global community, these 2017 amendments are to ensure Bermuda's regime remains in good international standing for future generations." The move comes after the Bermuda and UK governments last month signed the UK Exchange of Notes Agreement. The agreement concerns the sharing of beneficial ownership information through a central registry, which has key requirements to meet the internationally accepted Financial Action Task Force standards. The effective date for implementing the terms of this agreement is the end of next month. Now a consultation paper — Proposed Revisions to Beneficial Ownership Disclosures — has been published and the business world has been asked to submit comments as part of a consultation process. The document was prepared by the Bermuda Monetary Authority, the Ministry of Finance and the Ministry of Economic Development and a joint industry session is expected to be announced later this week. Jeremy Cox, CEO of the BMA, said, "The partnership between Bermuda and the UK to upgrade the beneficial ownership register is expected to result in further improvements to the detection and deterrence of serious financial crimes. It is also in line with the authority's decades-long commitment to creating and retaining a regulatory environment that enables Bermuda to remain world-class in international compliance, and be an appealing centre for highly regarded businesses." Additional proposed amendments to the legislation include the imposition of an obligation on all companies formed in or operating in Bermuda to maintain a beneficial ownership registry and expansion of the definition of beneficial ownership to reflect the international definition now applicable for anti-money laundering and antiterrorist funding purposes. The aim is to ensure the registry for beneficial ownership will include not only the individual who ultimately owns equity voting shares, but also owners of capital shares without voting rights and include people who have significant control — often referred to internationally as "controllers". The legal term beneficial ownership means the actual owners of equity in a business, even though title ownership may be in another name. It also covers individuals who directly or indirectly have the power to influence decisions, such as appointment of directors. Similar amendments will be proposed to the filing of beneficial ownership information related to exempted partnerships and limited partnerships. A copy of the May 5 consultation paper is available at bma.bm by accessing the "Notices" section under "Document Centre". Comments on the proposals should be sent to policy@bma.bm and mbinns@gov.bm.
Bermuda company annual fees for 2017
Note: (a) these are for "exempted" or international companies. These fees are what are paid by the companies concerned to the Bermuda Government but many companies may find their costs may be much higher if they use their legal advisor to pay their annual fees on their behalf. Where the assessable capital (namely, in the case of a joint stock company, its authorized share capital and share premium account; in the case of a mutual company, its reserve fund; in the case of a mutual find, its authorized capital) is:
| | |
| --- | --- |
| When Assessable Capital is: | Annual Fee per company is |
| $0-12,000 | $1,995 |
| $12,001-$120,000 | $4,070 |
| $120,001- $1,200,000 | $6,275 |
| $1,200,001-$12,000,000 | $8,360 |
| $12,000,001- $100,000,000 | $10,455 |
| $100,000,001- $500,000,000 | $18,670 |
| $500,000,000 or more | $31,120 |
Also note the fee for year of incorporation is reduced by 50% if the company is incorporated after August 31.
Bermuda international business operations began in February 1947
In 1947 - a full three years before appropriate legislation officially launched the industry - Bermuda welcomed an organization known worldwide because of its distinctive trademark of a sea shell. With dramatic implications to fuel and light Bermuda's lawyers for future business of equal caliber, the Provident Fund of the combined petroleum companies known in The Netherlands as Voorzieningsfond Der Verbonden Petroleum Maatschappojen was transferred to Bermuda. It had been granted exemption from payment of United Kingdom Income Tax on its investments when it had to quickly transfer its Headquarters from The Hague to London following the fall of Holland in 1940. Thus the Shell Oil Company arrived in Bermuda, initially as an investment vehicle to protect the pensions of employees of all companies within the Royal Dutch Shell umbrella from unnecessary taxation by Britain. Lawyers Conyers, Dill & Pearman, with bankers Jack Tucker (later, Sir Henry) of the Bank of Bermuda Ltd. and Hal Butterfield (later, Sir Harry) of the Bank of N. T. Butterfield & Son Ltd., assisted in the transfer of Shell's Provident Fund to Bermuda. Three Shell VIPs, Sir George Legh-Jones, Mr. Tim Wilkinson and Mr. Tim Boyle even bought land in exclusive Tuckers Town. They built very expensive homes there, as a visible sign that Shell was here to stay. Its first staff - a group of 20 mostly young ladies - arrived from England on Shell tankers. Most have since died.

Shell was also the first to operate a corporate administrative structure for a collection of affiliated international companies outside the City of Hamilton, at Ferry Reach in St. George's Parish. Interestingly, the only other organization today with a similar clutch of international companies also in this Parish is its competitor, Esso Bermuda, with the Exxon group of companies also based at its Ferry Reach head office just down from the Shell building.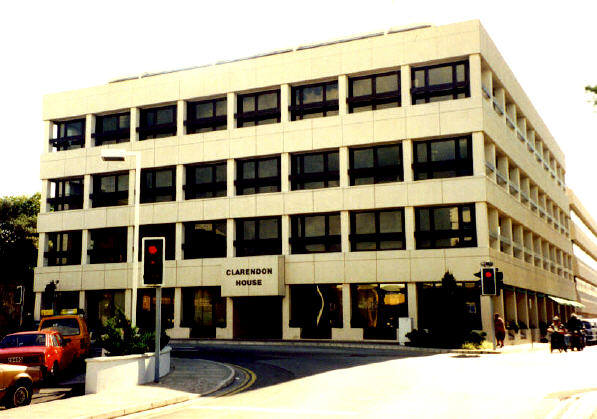 Bermuda was classified as a 'designated territory' under the Financial Services Act of the United Kingdom
See http://www.bankofengland.co.uk/about/Documents/mous/mou_bermuda.pdf. However, there are certain conditions attached, viz: The Bermuda Monetary Authority (BMA) shall submit to the Financial Services Authority (FSA) in England in the UK an annual self-assessment report covering authorization and supervision of recognized schemes within its territory. This report must include at least the following:
An overview of the reporting period.

Details of recognized schemes in operation during the reporting period

New recognized scheme applications received during the reporting period

Recognized scheme amalgamations, applications to terminate authorization, terminations, amendments and transfers occurring during the reporting period

New Managers and trustees of recognized schemes (including promoter)

Material guidance and waivers given to recognized schemes

Supervision visits given during the reporting period

Material administrative or financial sanctions or fines imposed against recognized schemes and any manager, authorized corporate director, trustee, depository, fund advisor or administrator of any such scheme, and

Future proposals to amend legislation which might impact on the operation of recognized schemes.

The self-assessment report must be produced annually, covering a 12-month period 1st June to 31 May. The FSA would expect to receive the report no later than 12 weeks after the end of the reporting period. The FSA will send to the BMA a response to the matters contained in the report.
It was also noted The FSA will carry out an inspection in Bermuda every five years or earlier if necessary, with the BMA to cover the costs of hotels, transportation, food, etc.
However, no UK laws apply in Bermuda to Bermuda-registered companies.
Bermuda's Tax Information Exchange Agreements (TIEAs) with many countries
These supplement the TIEAs already signed with USA, UK (see above), etc. The tax information exchange agreements are part of a joint campaign by the parties to stop tax evasion and will enable the authorities to access information about anyone seeking to evade payment of tax on income and capital investment and help disclose assets that have not been reported in their home country. Information to be exchanged includes information on beneficial ownership of companies in the whole ownership chain; settlers, trustees and beneficiaries of trusts, and information held by banks and financial institutions. The process will enable tax authorities in Bermuda and all the countries mentioned above to access information about tax evaders and disclose any assets not reported in their home country. Bermuda has received recognition from the Internal Revenue Service (IRS) in the USA and from the UK for its efforts to get onto the Organisation of Economic Cooperation and Development (OECD) "white list."
Bermuda-based but USA-owned or USA-operated companies can sue or be sued in the USA following a US Supreme Court ruling. Also, from 2003, if relocating to Bermuda from the USA or owned by US investors, they may face capital gains taxes in the USA.
But Bermuda is NOT a no- tax zone. Indirect taxes and a direct employment (payroll) tax on an employee's salary of any rank, usually paid in part also by an employer make the cost of living about about 3.8 times more than in the USA and 2.8 times more than in Canada, United Kingdom or Ireland.
Relevant local laws, enacted by the Bermuda Parliament, the oldest British overseas legislature, always take precedence. Some may be modeled on those of the United Kingdom. Note that none of the UK's laws apply in Bermuda and none of Bermuda's laws apply in the UK. However, Bermuda's laws give a conditional (if qualifying, according to Bermuda law and prior Bermuda court action) right of appeal in disputes to the United Kingdom's Privy Council if necessary.
Unlike corporate laws in the United Kingdom, USA, Canada and Europe, expatriate employees of international companies based here should expect to have a limited future in Bermuda. They will never get local citizenship. Any children born here will not be Bermudian. Premium priced housing will apply and many other restrictions will have to be accepted as the price to their employers of doing offshore business from Bermuda.
Incorporation and servicing are handled only by local registered lawyers.
Officers and auditors of Bermuda-incorporated entities are only proportionately liable for damages, not equally, unless fraud or dishonesty are involved.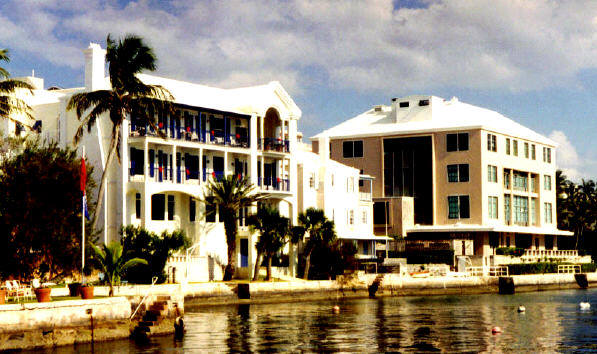 Bermuda International Long Term Insurers and Reinsurers (BILTIR)
Hosts an annual life and annuity conference at the Fairmont Southampton Princess Hotel. Industry chiefs from Europe and North America join Bermuda-based executives. Previous conference focused on the EU Solvency II regulations, which come in to force from 2016 and Bermuda's ongoing work to comply with the new rules. Other highlights include a presentation by the president of the Society of Actuaries, which has more than 25,000 members in 78 countries. Special sessions will also look at "the future of living longer" and panel discussions featuring industry leaders. BILTIR was set up some years ago to serve as an advocate for the long-term insurance industry.
2017. July 31. Bermuda's economy benefits to the tune of $79 million in a single year from direct expenditure by members of the Bermuda International Long Term Insurers and Reinsurers (BILTIR) organisation. That is one of the findings of a survey done by the group to assess the impact and make-up of the organisation. BILTIR members manage more than $156 billion in assets. The group was formed in 2011 to serve as a formal association to represent life insurers and reinsurers in Bermuda. The organisation's primary focus is to advocate for the island's life and annuity industry. Half of the workforce of the organisation's member companies are based in Bermuda, and more than 70 per cent of those based locally are either Bermudian or a spouse of a Bermudian. In 2015, BILTIR members spent more than $77.5 million in direct expenditures on the island, including employee costs, payroll tax and rent. Additionally, a further $1.5 million has gone to charitable work and education-based initiatives on the island. BILTIR conducted its survey between November 2016 and March 2017, and it involved 30 of the organisation's full-time members. "These survey results show that life reinsurance and insurance companies on the island are a strong contributor to Bermuda's economy as well as the global economy," said Sylvia Oliveira, director, BILTIR. "Through a collaborative effort, BILTIR acts as a consistent and coherent voice for our members and the industry in Bermuda, representing their varied interests and we look forward to increasing our awareness over the course of the coming year." The organisation also helps through a math tutorial programme for high school students as they prepare for internationally recognized standardized tests and BILTIR awards an annual $30,000 scholarship to a Bermudian student pursuing a maths-related postsecondary degree. Some 83 per cent of respondents to the survey cover life risks, followed by deferred annuities at 57 per cent, immediate annuities and other longevity risks at 47 per cent, accident and health at 27 per cent and all others at 20 per cent. BILTIR members insure a wide range of risk types across a broad geographic range. Geographic origin of risks insured by member companies include the US at 37 per cent Caribbean and Bermuda at 14 per cent; the UK at 8 per cent, Canada and the EU both at 5 per cent, China at 4 per cent, and Japan at 3 per cent.
Bermuda's Aircraft & Shipping Registers
2017. March 6. A weeklong aviation safety meeting began in Bermuda today to review 'reportable occurrences' in the North Atlantic region. Organising the meeting is the North Atlantic Central Monitoring Agency (NAT CMA), a group that examines "Operational Safety Occurrences" and then reports them to the regulation body International Civil Aviation Organisation (ICAO). The group consists of experts in flight operations, engineering, dispatch, human factors and air traffic control, according to a NAT CMA statement. The bi-annual meeting started today and will continue until Friday at the Bermuda Civil Aviation Authority (BCAA) offices in St George's. "The purpose of the meeting is to review 'reportable occurrences' in the North Atlantic region in order to formulate risk assessments. Examples of such reportable occurrences are: time/speed errors, communication failures, diversions and turn backs," added the statement. David Nicholas, NAT CMA manager, said: "I selected Bermuda as the destination to hold my last scrutiny meeting before retirement and introduce my successor as rapporteur. This is the first time a NAT CMA meeting has been held on the island and we thank BCAA for hosting us while we discuss and review aviation safety. "We have over 20 participants for the 2017 meeting, including two very well decorated pilots, former operations officers, oceanic air traffic control representatives from across the North Atlantic region and two mathematical analysts." NAT CMA was established in 1985 and was the first of 13 Regional Monitoring Agencies (RMA). It is based in Prestwick, Scotland and is responsible for maintaining aircraft registration and operational approval of five states: Norway, Iceland, Ireland, Portugal and Bermuda. Director General of BCAA, Thomas Dunstan, said: "We are honored that David selected Bermuda to hold this important meeting and we are extremely pleased to host them at our offices. The island is a fitting host to a safety event of this magnitude because for over 85 years Bermuda has earned a solid reputation internationally for outstanding safety. Since our transition from Bermuda Department of Civil Aviation (BDCA) to BCAA, we have been ramping up our exposure at a number of international events to put Bermuda on the map. With the help of regulation bodies such as the ICAO we are able to ensure that Bermuda maintains the highest safety standards to remain competitive in the industry." Last March the Bermuda Business Development Agency (BDA) praised the aviation sector for its significant contribution to Bermuda's economy and strong potential for growth. BCAA generates income through registering both commercially operated and privately owned aircraft. Bermuda was the first Offshore Aircraft Registry and currently has over 750 registered aircraft.
2016. October 10. An oil rig supply firm's redomiciling to Bermuda last month coincided with ongoing initiatives to strengthen the island's attractiveness to shipping companies and boat owners. Nordic American Offshore, which operates a fleet of supply vessels in the North Sea, completed its move from the Marshall Islands to Bermuda on September 27. The redomiciling placed the company, which has a market capitalization of $77 million, into the same jurisdiction as its largest shareholder, Nordic American Tankers. Bermuda is the corporate home to a number of major shipping companies, among them Frontline Ltd, the world's largest oil tanker shipping firm. Kevin Richards, a business development manager with the Bermuda Business Development Agency, said the redomiciling of NAO, and of Ardmore Shipping Corporation in 2014, "show that we can compete with the fastest growing regions in the world". Mr Richards's specialized areas within the BDA include shipping and aviation. He has attended a number of shipping and marine finance events this year to network and attract business to the island. He believes Bermuda's position has been greatly strengthened by giving a level of independence to its ship registry and maritime authority. That happened on October 1 when the Department of Maritime Administration's status changed and it was renamed the Bermuda Shipping and Maritime Authority. It now operates as a quango, that is a quasi-autonomous non-governmental organisation. Mr Richards said it was important for Bermuda to be on an equal footing with leading jurisdictions around the world from a ship registry point of view. "The new authority is the gold standard for shipping registry. We have vetted what the other jurisdictions are doing," he said. Bermuda's ship registry is a Category 1 member of the British Red Ensign Group, supporting a worldwide portfolio of vessels, including large cruise ships, oil, gas and chemical tankers, container ships, bulk carriers, offshore vessels, cruising and megayachts. Mr Richards said Bermuda has much to offer ship owners and operators, including its status as a leading financial centre, its regulatory framework, Know Your Customer process and country-by-country reporting standards. "The most sophisticated shipping companies recognise that. The people in Bermuda are top players; they know why Bermuda is the best place to be." He said that the on-island access to other sectors, such as insurance and client trust, enhanced Bermuda's appeal as a jurisdiction for ship owners and operators. Mr Richards added: "The BDA's ability to talk about other agencies, other industries, and about our entire economy, makes us stand out from our competitors." He attended last month's Superyacht Finance Forum in Monaco, presented by Marine Money. The Bermuda contingent at the forum included Lynesha Lightbourne, BDA business development coordinator, and Mark Soares, owner of Bermuda Yacht Services. Mr Soares took the opportunity to speak about new marinas on the island and Bermuda's appeal to yacht owners and operators. The island's hosting of the America's Cup proved to be a talking point. "The America's Cup resonated with a lot of the audience. People were asking about Bermuda. We have a lot of leads to chase up," said Mr Richards. Last week he was in New York City following up with "key decision makers" he met at the Marine Money Week event, also in New York, during June. Mr Richards said such events were an opportunity to learn about new trends in tax and registration, as they relate to shipping and boat ownership, and to connect with influencers and advisers to shipping and yacht companies and owners. "It gets us face time to network with key players in the industry and it keeps us top of mind, so that when a new ship is built and it comes time to decide where to have it registered, they will remember Bermuda." Mr Richards was also to represent the BDA at an air finance round table in New York.
2016. June 28. Legislation paving the way for the creation of a Civil Aviation Authority and a Bermuda Shipping and Maritime Authority was passed by MPs on Friday afternoon. The Bermuda Civil Aviation Authority Act 2016 provides the new CAA with quango status in a bid to boost revenue from the Bermuda Registry of Aircraft. Grant Gibbons, the Minister of Economic Development, told the House of Assembly that the new Act would make Bermuda more competitive in the global aviation market. However, Lawrence Scott, shadow Minister of Transport, expressed a string of concerns about the creation of the CAA, claiming the Bermuda Government was making the CAA answer to the minister. He also questioned why the Minister of Finance should be involved in appointing members of the board. "Government should not have any say over civil aviation," Mr Scott said. "They are trying to go outside their jurisdiction. This Bill falls short of doing what it is intended to do because the Government is too involved compared to other jurisdictions." However, One Bermuda Alliance MP Shawn Crockwell explained that Bermuda's CAA would be based on the UK's CAA model, in which the authority answered to the Ministry of Transport. Mr Crockwell described Mr Scott's assertions as "erroneous" adding: "We must put in the proper infrastructure so the authority and the register can grow. The register must operate like a business and Government must be prudent to make sure we do not lose this revenue." Finance minister Bob Richards told the House that the new legislation was designed to boost revenue to the consolidated fund. Meanwhile, the Bermuda Shipping and Maritime Authority Act 2016 will see the Department of Maritime Administration also given quango status. Dr Gibbons said the Bermuda Shipping and Maritime Authority will help the island compete more effectively in the growing shipping sector. "This Bill is intended to create an efficient, competitive and economically viable shipping registry that can meet the modern-day customer demands as well as the relevant national and international standards," he added. According to Dr Gibbons, Bermuda presently commands a fleet of 170 ships with more than 13 million gross tonnes. "The revenue earned by the DMA as fees from the registration of ships and other services provides is approximately $5 million annually with a net surplus of nearly $3 million annually." But compared with other international registries, Dr Gibbons said Bermuda's tonnage "is rather small, which provides the DMA great opportunity for expansion. With the proposed amendments in this bill, the DMA believes they should be able to compete more effectively and enhance Bermuda's shipping opportunities. After a number of difficult years, the global economy is now slowly growing and the shipping sector is expected to grow at a rate of 5 per cent per annum. Bermuda needs to be ready to compete and get a fair share of this tonnage."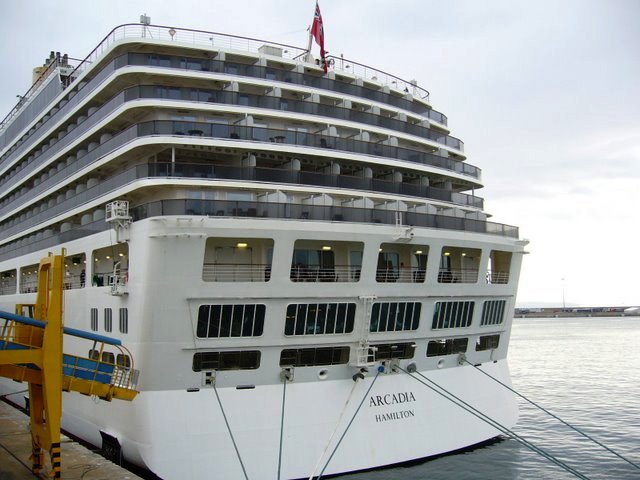 P&O's large cruise ship Arcadia, registered in Hamilton, Bermuda, one of a huge number. All the P&O, Cunard and Princess vessels are also now registered in Bermuda.
Bermuda has had one of each for many years. Because Bermuda has long had an extremely well-developed and successful legal framework for the formation and development of companies, partnerships and trusts and because of them enjoys a good reputation as a successful, credible offshore financial services centre with regulatory integrity, it has also become a favored jurisdiction to register all types of ships and tankers including cruise ships. The Bermuda Shipping Registry, for ships registered in Bermuda, has high internationally accredited standards. The registration process is such that, once surveys of the vessel are completed and the original application is received, registration can usually be processed within a matter of days. Ships registered in Bermuda are "British ships" and fly the undefaced Red Ensign. All such Bermuda-registered ships, including cruise ships are entitled to the worldwide protection of the Royal Navy, of particular interest to cruise lines operating in multiple regions. Cruise ships registered in Bermuda are also able to offer legally valid wedding ceremonies, one reason some have re-flagged their vessels in Bermuda, to take advantage of the at-sea wedding market.
2016. June 17. Bermuda was represented at the world's largest shipping conference, held in Greece. The island's ship register was showcased at Posidonia 2016 at the Metropolitan Expo, held in Athens. The four-day conference attracted an estimated 20,000 attendees including ship owners, brokers, bankers and investors who converged to discuss the future of the shipping industry. Bermuda was taking part for the first time and was represented by the Bermuda Business Development Agency, together with Bermuda Government and industry colleagues. The island's shipping industry, including the jurisdiction's historic British Red Ensign Group vessel registry, proved to be of interest to conference attendees, as was the island's hosting of the 2017 America's Cup. "We had an extremely successful experience as a first-time exhibitor at this event," said Kevin Richards, a BDA business development manager. "Attendees sought out our booth to meet with our experts and learn more about the Bermuda Ship Registry and the benefits of company incorporation in our blue-chip financial centre — as well as to find out how to get to Bermuda for next year's America's Cup. The ability to connect with the entire shipping value chain separates Bermuda from our competitors. Our strong financial foundation makes our jurisdiction favorable to banks and financiers when leveraging an offshore facility in a new building or ship-financing transaction. Our leading regulatory standards also make Bermuda an attractive option for residency and trust incorporations for high-net-worth individuals connected with this industry." Mr Richards was joined at the event by Edward Robinson, Registrar of Shipping with the Department of Maritime Administration, and London-based DMA senior marine surveyor Chris Boreham. Also attending was Victor Richards of Conyers, along with Nicole Conrad Morrison and Sophie Burt, of the BDA conferences and events team. Bermuda's ship registry is a Category 1 member of the British Red Ensign Group, supporting a worldwide portfolio of vessels, including large cruise ships, oil, gas and chemical tankers, container ships, bulk carriers, offshore vessels, cruising and megayachts. Ships or yachts registered in Bermuda fly the red ensign, or the red ensign with Bermuda's coat of arms. Other members of the REG include the Isle of Man, Gibraltar, Cayman Islands, British Virgin Islands, Guernsey, Jersey, Anguilla, Turks and Caicos, Falkland Islands, St Helena, Montserrat and the UK. Pre-conference activities at Posidonia allowed the Bermuda team to network with key companies. Organizers staged a sailing race, a running event and golf and soccer tournaments. Mr Richards, a former Bermuda national team player, took part in the latter, joining the "Shipsoccer" team of global accountancy firm Moore Stephens. The team went undefeated during group stage, but lost out in the quarter finals. "We were able to solidify key relationships with senior leaders of major shipping companies," said Mr Richards, who will attend the 29th annual Marine Money Week in New York City starting on June 21. That event is one of the world's largest gatherings of the international ship-financing community, attracting more than 1,300 leading ship owners, private- and public-equity investors, and commercial and investment bankers. He said: "Our agency looks forward to working with new and existing partners to continue to grow the shipping industry in Bermuda."
Bermuda is required by the United Kingdom to recruit, at Bermuda Government and therefore Bermuda taxpayers' expense, enough of the highly specialized professionals required for the two registers. Members of the Red Ensign Group — those shipping registers authorized to fly the British flag — must maintain enough in-house shipping surveyors to conduct at least 90 percent of critical safety management inspections of their ships. Bermuda's complement of qualified ship surveyors must be sufficient to meet 100 percent of the ship inspection requirements, in order to meet international standards. The two businesses are highly profitable for Bermuda. The UK's Maritime and Coastguard Agency audits Bermuda Department of Maritime Administration (DMA) every four years. Bermuda's Shipping Registry functions as a Category 1, Red Ensign Group Register in accordance with the agreed REG policies. As a category one register, the Island can register vessels of any size or type, but staffing requirements are dependent on the number of ships of various categories on the register. UK authorities could impose limits on the number of ships in Bermuda's fleet — thwarting plans to expand the business — if the issue is not addressed. A merger between the DMA and Bermuda's Department of Civil Aviation (DCA) is not deemed appropriate. The shipping and aviation registers are serious cash cows for Government. Each of them earns about double the costs of operation and there's promising growth potential. In early 2013 Bermuda has four full time ship surveyors, compared to other members of the Red Ensign Group like the Isle of Man which has 17, and the Cayman Islands and Gibraltar which have ten each. Of Cayman's ten surveyors three are based there, six in the UK and one in Greece. A net revenue earner for the Island, Bermuda's register is expected to cost just under $2 million to operate and rake in over $4 million in the 2013-2014 fiscal year. The Bermuda Ship Register then had 168 ships — 28 passenger ships, 44 Gas Tankers, 16 Oil Tankers, seven Chemical Tankers, 29 Bulk Carriers, 16 Container ships, and another 28 other types of ships. Another 258 yachts are registered here — 14 large commercial yachts and 244 pleasure yachts. In comparison, 1,900 vessels fly the Cayman Islands flag.
Bermuda has a fine three-year safety record, according to a leading European port state control organization. The Paris MoU rates registries each year, based on the number of inspections and detentions in a rolling three-year period. It uses a three-tier classification, a white list for the safest, a grey list for those with average track records and a black list for those considered to carry medium or high risk. The white list of 42 registries for the 2008-2010 period was topped by Bermuda, which recorded 270 inspections and zero detentions. Second-placed Germany had 1,388 inspections and 14 detentions. Sweden, the UK, the Netherlands, France, Denmark, Finland, China and the Isle of Man made up the rest of the top ten. Bottom of the table was North Korea, just behind Libya, Togo and Sierra Leone. Bermuda's international fleet includes many of the world's top cruise ships. In addition to Bermuda-registered ships of all types and sizes from cruise ship to cargo and tanker ships there are also super-luxurious yachts, including the mega yacht Golden Odyssey. Bermuda is part of the Red Ensign Group of shipping registries. The UK's Maritime and Coastguard Agency (MCA) usually gives the Island's Department of Marine Administration and the Department of Marine and Ports a glowing endorsement after they visit. The MCA regularly monitors the Red Ensign Group shipping registers of the UK Overseas Territories and Crown Dependencies to review the quality and standards.
"Seamen" in Bermuda are now known as "seafarers" — and rules for their pay, food and medical care by ship owners have been tightened, under Bermuda laws. In 2012 Bermuda was brought into line with the International Labour Organization's 2006 Maritime Labour Convention, by Bermuda's Merchant Shipping (ILO) Amendment Act, 2012. Under the legislation, Bermuda's training of ship inspectors has been augmented by the UK Coast Guard. Inspection work is usually carried out locally — but outsourced when there is too much work to be done.
The Bermuda Civil Aviation Authority operates Bermuda's Aviation Register (BDCA).
2017. June 2. Mortgaging of Aircraft and Aircraft Engines Amendment Act 2017. Updates to the Mortgaging of Aircraft and Aircraft Engines Act 1999. The island has long been a jurisdiction of choice for aircraft financing transactions. Thus the continued positive outlook in the global aircraft finance sector means that protecting the interests of secured parties over aircraft and engines is crucial. Legislative amendments have further strengthened Bermuda's position as an offshore leader in the global aircraft finance market. Removed from the earlier act is the requirement that an aircraft or aircraft engine must be owned by, leased or chartered to, or otherwise in the lawful possession of a company incorporated in Bermuda to be made security for a loan. The amended Act, together with ancillary regulations made under the Act, provide for the establishment and maintenance of a register of aircraft mortgages and aircraft engine mortgages. Prior to the amendment, mortgages could only be registered against Bermuda-registered aircraft and aircraft engines if such aircraft or aircraft engine were either owned by, or otherwise in the possession of, a Bermuda incorporated company. The amendments to the Act now allow security for loans or other valuable consideration to be made by qualified registrants over aircraft registered on the Bermuda register (or capable of being registered); and aircraft engines if: (a) the engine is attached to an aircraft registered on the Bermuda register (or attached to an aircraft capable of being registered) or (b) the engine is for such aircraft and is owned by, or leased to, the owner of such aircraft. The Amendment Act follows amendments that were made to the Air Navigation (Overseas Territories) Order that took effect on January 1, 2015. The amendments expanded the list of persons and corporations eligible to register an aircraft on the Bermuda register of aircraft to include Commonwealth citizens or nationals of any European Economic Area state; bodies incorporated in any other part of the Commonwealth and having their registered office or principal place of business in the United Kingdom or any other part of the Commonwealth; and undertakings formed in accordance with the EEA state having their registered office, central administration or principal place of business within the EEA. However, there still remained a Bermuda policy that continued to stipulate that a Bermuda-registered company was required in the structure for the purposes of registration. It was the removal of the policy at the end of 2015 that resulted in parties being in a position to take advantage of the amendments. On July 27, 2016, Royal Assent was received in respect of the Bermuda International Interests in Mobile Equipment (Cape Town Convention) Act 2016. The International Institute for the Unification of Private Law, commonly known as Unidroit, has now confirmed that the Cape Town Convention on International Interests in Mobile Equipment and the Protocol to the Convention on International Interests in Mobile Equipment on Matters Specific to Aircraft Equipment will be extended to Bermuda, effective January 2018. The Cape Town Convention facilitates aircraft finance by standardizing transactions involving moveable property with respect to "aircraft objects" (airframes, aircraft engines and helicopters) by the creation of an electronic international registry of "international interests" that are recognized by those states that have implemented the Convention and to provide various default remedies to a creditor (including in the context of insolvency) should the need arise. These latest initiatives by Bermuda underline the importance to the island of having a modern legislative framework to facilitate aircraft financing transactions.
2016. October 11. Bermuda's aircraft registry could expand even further — increasing the $27 million a year it already collects from clients. Thomas Dunstan, director of the new Bermuda Civil Aviation Authority, said: "It's a very significant revenue stream for the Government. And there is potential for growth as well — the Government sees this as a good venture to be in as far as diversity of our economy goes." Mr Dunstan was speaking after he delivered the keynote address at the Offshore Aircraft Registration Summit, held at the Hamilton Princess yesterday and today. Mr Dunstan said that the island, with 750 aircraft on its registry, was the tenth largest in the world. He added: "As we grow, 750 aircraft on our register is a significant number. The US has thousands of aircraft on its registry, from small two-seaters to commercial aircraft, but it's quite significant for a jurisdiction like Bermuda. It could be as big as Bermuda wants it to be if we invest in it." But he warned: "The more aircraft we have, the higher the risk of accidents, which have a detrimental effect on our credibility." He added that playing host to the conference, the sixth of its kind and the first time it has been held in Bermuda, was a positive for the island. Mr Dunstan said: "It's worthwhile for Bermuda to have this here — we're a huge player in aviation globally and to hold this in Bermuda is good because it brings people to the island and also highlights we are one of the leaders in this industry." The conference, held at the Hamilton Princess, attracted around 100 delegates from the UK, US, the Caribbean and Europe. Mr Dunstan said: "Even though we are seen as competitors, we also need to be discussing issues and challenges and these are things we all face. We have to ensure that safety is paramount because an accident in one jurisdiction could affect us all." Earlier, Mr Dunstan told delegates that Bermuda's aviation history dated back to just after First World War, when a visiting US Navy ship flew its plane over the island. He added that the conference was particularly exciting as it marked a change from Government's Department of Civil Aviation to the arms-length quango of the Bermuda Civil Aviation Authority. Mr Dunstan said: "We need to be able to react and be proactive with the environment we work in. The great thing is we are able to reduce expenditure by coming out of the Government ... but we are also able to give some revenue back to the government." He added that more than 80 per cent of the fleet of planes registered in Bermuda were commercial aircraft that operate elsewhere in the world. The Bermuda registry has a satellite office in London, as well as a network of qualified inspectors it can call on around the world. He said: "By having inspectors globally, it allows us to be more responsive to our clients and reduce costs." And he added that aircraft owners and companies that leased them found that resale values were maintained by having aircraft registered in a jurisdiction that has "a solid reputation for being safe and well-regulated", while Bermuda could also offer tax advantages and was backed by the respected UK Air Accidents Investigation Branch, which carried out probes on behalf of Bermuda. Mr Dunstan said: "We are customer orientated, responsive and pragmatic with a lot of experience. But we must not let the opportunity for profits affect our judgment and decision-making. We must retain the good reputation of our offshore registries and the benefits they bring to global aviation — and there are many." Michael Dunkley, the Premier, opened the conference and said: "We are seen, in my opinion, as one of the leading aircraft registries in the world and that is an impressive feat for Bermuda." He added that air travel was closely linked to Bermuda's other industries of international business, financial services and tourism and was crucial to the economy. Mr Dunkley told delegates: "We see this as a necessary and timely conference because we believe there is significant value in us working together to not only grow and develop this important industry sector — but to find mutually beneficial opportunities to further our success."
The island's registration marks are seen as neutral and "low profile", while also recognized as high standard and internationally accepted for both commercial and private aircraft. Unlike in the USA, where all US-registered aircraft have an N mark, Bermuda registration is seen as being less obvious. Many jurisdictions including the USA maintain a log of registrations, which is easily accessible, plus flight details, while the Bermuda registry, unlike its registry of companies, is not available to the public. In certain jurisdictions, you can go on to the internet and you can get all the information about who owns the aircraft. Members of a British or other aircraft-owning or leasing Royal family or other high-net-worth individual worried about kidnapping or being shot down and all the publicity this would generate do not want that known, so they register their aircraft holdings in low-profile Bermuda. Members of the British Royal Family are believed to have done this. In mid 2016 there were around 770 aircraft registered with Bermuda's VP-B and VQ-B marks, with 135 of those registered private aircraft. In Bermuda, the name of the company in which the aircraft is registered only appears on the certificate of registration, however this information is not publicly available on the Bermuda Department of Civil Aviation website. The Bermuda register and the certificate of registration issued in respect of the aircraft will record certain descriptive particulars relating to the aircraft, the date of its registration and the name of the company in which the aircraft is registered. All other records relating to the owner and the aircraft are treated in confidence by the BDCA. The biggest growth in registrations in recent years had come from Russia and former republics of the Soviet Union. Lenders for aircraft purchases are more comfortable with a stable legal system and financial regulation of Bermuda compared to other jurisdictions. Also, aircraft maintenance logs for Bermuda=registered aircraft are in English, which helped with resale value. The Cape Town Convention, designed to provide an international legal framework for the financing and leasing of items like aircraft and aircraft parts like engines and airframes, and acknowledged in July 2016 by the Bermuda Parliament and Senate, would help Bermuda remain a high flyer in the aircraft world. Bermuda will continue to be used as a centre for financing. For big banks, they want the certainty about their financial interests that comes with the Cape Town Convention. There are 71 signatories to the convention — if Bermuda was not a party to it, it would be seen as a disadvantage compared to other jurisdictions.
The BDCA is rated as a Category 1 Aviation Regulatory Authority by the US Federal Aviation Administration. The Bermuda registration marks VP-B and VQ-B with two subsequent letters are seen as neutral marks of high standard. Aircraft are registered in either the private or commercial categories. It is easier for Russian airfraft to register it here than in the US because Bermuda's registry is not as big, the wait is not as long; and the reason they buy older planes is they have to pay a hefty duty on any foreign built aircraft, so the older the plane the less the tax. Many of the small airlines who register aircraft here buy older planes for the first few years of operation while they build their company and then trade up to newer models. Bermuda has an aged aircraft program in place for all aircraft older than 14 years. They undergo more scrutiny and maintenance. The Bermuda program is similar to what the US Federal Aviation Association has in place.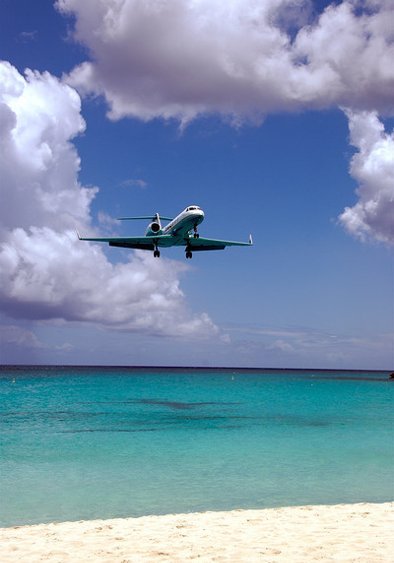 Aircraft over Bermuda
Bermuda CPCU Society Chapter
The group is made up of insurance and reinsurance industry professionals who have all obtained, or are on the path to obtaining, the Chartered Property Casualty Underwriter professional designation.
Information from the Bermuda Stock Exchange
Distinctions and definitions
There are clear distinctions between companies owned by Bermudians and operating in the local marketplace and "exempted companies" not owned by Bermudians and not operating in the local marketplace. Exempted Companies and Partnerships - otherwise known as International Companies, Continuation or Permit Companies and Partnerships - are international because they:
are incorporated in Bermuda but not Bermudian-owned, instead internationally owned
conduct their operations worldwide from Bermuda (but are not allowed to do business in Bermuda).
unlike local companies, are exempted from Bermuda's exchange controls
are exempted from laws applicable to local companies which trade mostly within Bermuda's domestic marketplace and require at least 60% beneficial Bermudian corporate ownership.
unlike local companies, for a stipulated period of time, are exempted from any Bermuda tax on income or capital that may be or has been introduced.
are not subject, because they are deemed to be Bermuda-based and therefore out of the jurisdiction of foreign places, to any of the laws or restrictions on national and international corporate acquisition and general trade currently in effect in countries such as the USA, Canada, United Kingdom, Europe, etc - unless they have offices there too.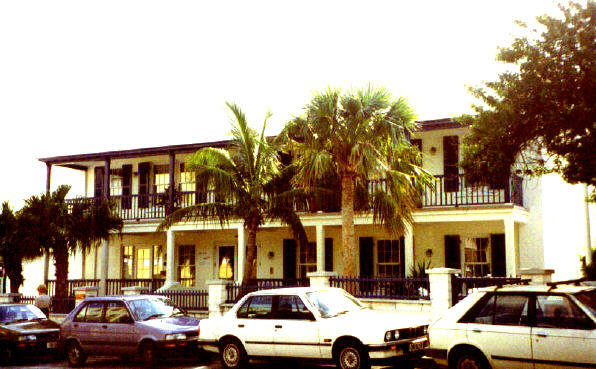 Exempted or international companies
Most focus on international activity. To protect local business interests, the Bermuda Government will not normally allow the formation of an exempted company in banking. However, some quality international banking organizations may, under certain circumstances, apply to form an exempted company for international or multinational general trust, investment and executorship activities. By qualifying as exempted companies, these corporate entities are not subject to any restrictions on foreign ownership. They can be either 100% owned by non-Bermudian interests or anywhere from 100% to 80%. Bermudians cannot hold more than a combined 20% interest in any one exempted company or partnership.
Gambling and gaming
This will change wholly in 2017 when certain upmarket local hotels are given a license by the Bermuda Government to operate casinos. Then, least a trio of major hotels present or planned will be licensed by the Bermuda Government to operate casinos for non-local guests. But for the last 400 years Bermuda deliberately has NOT allowed businesses in online or offline gaming or gambling businesses, except for the game of Crown and Anchor, stacked in the dealers' favor, at annual local Cup Match games. Other jurisdictions that do allow gambling have profited hugely from it though, so much that the Bermuda Government now allows visiting cruise ships, previously denied access by their passengers and crew to their casinos while in Bermuda waters, to open their casinos to cruise passengers on those ships.
Local Companies and 60-40 rule
Non-Bermudians, including Bermuda-domiciled permanent residents present and future, should note local companies or any other type of local trading entity must, as a general rule, be beneficially owned by Bermudians. The 60-40 rule explained in more detail later on applies to all forms of local business, whether sole proprietorships or working on a consultancy basis. Such entities operate in the local marketplace and as such are NOT "exempted" or international companies. Their legal requirement is that they must be at least 60 percent beneficially both owned and managed by Bermudians, meaning that non-Bermudians, including all those born in Bermuda but with neither parent being Bermudian and all non-Bermudian registered permanent residents including those married to Bermudians who have lived in Bermuda and been married to and living with that Bermudian for less than ten years and have not yet been given Bermuda Status, are limited to a maximum of both an individual and a collective 40% holding. To avoid non Bermudians controlling local companies through pyramiding or secret agreements, corporate shareholders of local companies must themselves be 80 percent owned by Bermudians to qualify as Bermudian owners. They include local accounting, banking and legal firms and support services. However, of late there have been some notable exceptions to this 60-40 rule, namely in banking, where neither of Bermuda's two biggest banks are majority Bermudian in terms of overall shareholding or management; similarly in telecommunications, and more.
Non-Bermudians, specifically including registered Bermuda-domiciled permanent residents should note that while this 60-40 rule applies to them as it relates to all local market trading enterprises, it does not apply in the case of non-local, in other words, international entities. They may become minority (up to but no more than 40% individually or collectively per company) managers of a local trading entity, subject to Bermuda Immigration work permit approval. They may incorporate, or manage, or have an investment interest in, without any such 60-40 restriction, a Bermuda-based but overseas-dealing international company or any other non-local business entity. Presently, there is no website that lists all the eligible forms of business and the laws for PRC holders in terms of conducting business in Bermuda.
Office prices in Bermuda's office buildings
Some examples were, in 2015:
Wellesley House, 2nd Floor — 12,831 sq. ft. Asking rent from $60 per sq ft per annum, with Service Charge $23 per sq ft per annum.

IAS Park Building, 1st Floor — 10,000 sq ft. Asking rent from $33 per sq ft per annum, plus Service Charge (including Electricity and Bermuda Government Land and Corporation of Hamilton Taxes) of $16.51 per sq ft per annum.
l Ram Re House, 1st Floor — 2,600 sq ft. Asking rent from $40 per sq ft per annum or $8,666.67 per month plus Service Charge per sq ft. $9.65 per annum or $2,091 per month; Electricity estimated at $7.58 per sq ft per annum or $1,642.33 per month; Bermuda Government Land and Corporation of Hamilton Taxes currently estimated at $12,825 per annum, in total.
Permit Companies
The traditional, and the most frequently used, method for an overseas company to establish a presence in Bermuda is to do so by incorporating a Bermuda subsidiary. But there is an alternative, a Permit company. Normally, an overseas company — a body corporate incorporated outside Bermuda — shall not engage in or carry on any trade or business in Bermuda. However, in some circumstances, it is possible for an overseas company to trade in or from within Bermuda, provided it obtains a permit ("Permit") issued by the Minister of Finance ("Minister") under the Companies Act 1981, as amended ("Act.") Overseas companies can apply for a Permit where it is not necessary or expedient to establish a new Bermuda company. Overseas companies often apply for Permits, rather than following the more traditional method of incorporation, to form insurance branches, insurance intermediaries — or to form a hub for such diverse uses as acquiring, developing, exploiting and licensing intellectual property outside Bermuda from within Bermuda. The application procedure for an overseas company to obtain a Permit is relatively quick — normally taking three to five days to complete — and is based loosely on the procedure relating to the incorporation of an exempted company in Bermuda. There are various specific requirements that are not generally required on an incorporation — for example, the intention of an overseas company to apply under the Act to become a permit company ("Permit Company") must be advertised in a local newspaper and such advertisements should specify the company's name and the trade or business that it proposes to engage in or carry on in Bermuda. The application must include the name and address of its proposed principal representative in Bermuda, who is a statutory officer required under the Act, and of its proposed local bankers (if any). Documents required in support of the application include certified copies of the company's constitutional documents, its latest audited financial statements and, where appropriate, personal and financial references for the directors and beneficial owners of the company, which will provide the prescribed particulars of the company. The Permit Company will be subject to such conditions as the Minister may think fit to impose and such conditions will be specified in the Permit. For example, a Permit may require that the company have one or more directors ordinarily resident in Bermuda. A Permit Company is usually required to inform the Minister of any change in its beneficial ownership. Any application for a Permit must also disclose the reasons for the overseas company seeking to obtain a Permit as opposed to incorporating an exempted company. Overseas companies obtain a Permit for a number of reasons — some of the reasons given, which the Bermuda Monetary Authority has approved, include that it is more efficient for the mind and management of a company to operate outside of its home jurisdiction and in Bermuda; Bermuda's favorable business and economic environment and the stable and efficient regulatory framework of Bermuda; Bermuda's reputation as a leading jurisdiction for (re)insurance business and its favorable regulatory regime. In such instances, such companies often give the reason of using their branch to source business through Bermuda; Bermuda's sovereign rating; and that the overseas company is required to be licensed as an insurer or insurance intermediary in more than one country, for various reasons relating to the overseas company's home jurisdiction. An overseas company will also be required to obtain a Permit if it is deemed to be carrying on business in Bermuda either by the overseas company or on its behalf. As a general matter, the issue of whether an overseas company requires a Permit is a question of fact to be determined in the light of those activities that are, or are intended to be, carried on by or on behalf of an overseas company, in or from within Bermuda. Once a Permit Company has been established, it will be carrying on its business and will only be permitted to do so in the same manner as an exempted company, ie outside Bermuda from a place of business within Bermuda or with other exempted undertakings. A Permit Company is also subject to many of the same provisions of the Act as an exempted company. In addition, those Permit Companies that are registered as an insurer or as an insurance intermediary or other regulated entity in Bermuda — either under the Insurance Act 1978, as amended, or otherwise — will be subject to the same regulatory regime and scrutiny as exempted companies registered in the same manner. While generally, it is more likely that an overseas company will wish to form an exempted company in Bermuda, it is worth considering establishing a Permit Company as an alternative. Ultimately, many of the reasons for obtaining a Permit are similar to those supporting the incorporation of a subsidiary in Bermuda: to take advantage of Bermuda's favorable business and economic environment and the stable and efficient regulatory framework of Bermuda. However, the main differentiating feature is where an overseas company considers that it is not necessary or expedient to establish a new Bermuda company.
Register of Bermuda-incorporated companies
Maintained by Bermuda's Registrar of Companies with only very basic details (name of company, date of incorporation and ID number) freely available to the public.
Register of Ownership of Bermuda-incorporated companies
2016. April 11. Bermuda is to share its register of ownership of companies with the UK's National Crime Agency. Michael Dunkley, the Premier, said Bermuda already shares information on beneficial ownership with Britain's tax authorities within 24 hours of a request — but had agreed to extend access. Mr Dunkley said the move reflected "Bermuda's long-held commitment to deterring money-laundering and financial crime from our shores". He added: "The NCA has always had access to Bermuda's central register via its longstanding criminal co-operation arrangement, but this involved certain time-consuming procedures. The new agreement notes that the NCA can now directly approach the Bermuda central register authorities, who maintain the register on behalf of the Minister of Finance, and includes expressed reference to our leading status as the only British Overseas Territory to have a continually updated central register already in place." The move follows a request earlier this month from the NCA for faster access to ownership information in the wake of the release of the massive leak of millions of pages of law firm documents contained in the Panama Papers. Bob Richards, the finance minister, said then that British police officers were frustrated by delays which could stretch to months in getting information. He added that the NCA wanted urgent requests to be met within an hour. UK Prime Minister David Cameron said yesterday that most UK Overseas Territories, including the Cayman Islands and the British Virgin Islands, would now share information on company ownership there with the British authorities to cut down on possibilities for tax avoidance. He added: "For the first time UK police and law enforcement will be able to see exactly who really owns and controls every company incorporated in these territories — Bermuda, Isle of Man, Jersey, the lot." But Mr Cameron said he does not believe most UK MPs should be forced to make their returns public. He explained: "We should think carefully before abandoning completely all taxpayer confidentiality in this house as some have suggested. I think there is a strong case for the prime minister and the leader of the opposition, and for the chancellor and shadow chancellor, because they are people who are or who wish to be responsible for the nation's finances." Mr Richards has pointed out several times in international forums that Bermuda — unlike other offshore jurisdictions — had held a register of beneficial ownership for about 70 years. And he added that the register, although not public, was open to overseas authorities investigating allegations of crime or tax evasion.
Only certain officials of the Bermuda Government have access to the above. It is not available to the public.
Segregated Accounts Companies
A company incorporated in Bermuda or to which the Companies Act 1981 otherwise applies, can apply to be registered under the Segregated Accounts Companies Act 2000 (Act). A segregated accounts company (SAC) is able to hold certain assets and liabilities in a separate account fire walled from the assets and liabilities of the SAC itself (the SAC's own account is usually referred to as the "general account") and the assets belonging to its other segregated accounts. In order for a company to achieve legal separation of its general account and its segregated account(s) it must be registered as an SAC with the Registrar of Companies (ROC) and comply with all relevant laws and regulations governing the operation of an SAC. SACs are commonly used in the insurance sector, for special purpose vehicles, and in the areas of financial guarantees, and securitisation & derivatives structures. The Act is the principal legislation governing SACs in Bermuda, however, an SAC must also comply with other legislation applicable to its structure, for example the Companies Act 1981 and/or the Insurance Act 1978. Documentation and contracts entered into by an SAC are often governed by the laws of a jurisdiction other than Bermuda. In this situation, a bi-location governing law clause should be added that ensures any aspects of the document dealing with the segregated account nature of the SAC are governed by Bermuda law and the Act. To register as an SAC, a company must apply to the ROC. If the company is engaged in insurance business (as defined in the Insurance Act 1978) then the company may proceed direct to application to the ROC. If it carries on business other than insurance business, it must first obtain approval from the Minister of Finance (Minister). If the company has conducted business prior to its application to become an SAC then, unless the Minister directs otherwise, the application must be accompanied by a statutory declaration of the company directors setting out, among other things, a true and accurate statement or description of the assets and liabilities of the company and any pending material transactions. Unless the Minister directs otherwise, the creditors of the company must be notified of the application and the directors' statutory declaration must either confirm that no creditor will be prejudiced or confirm that the creditors of the company have consented to or been given adequate notice of the registration of the company as an SAC. The ROC may impose conditions on the registration of the company and can require that the company use the abbreviation (SAC) in its name after registration. In addition to its annual reporting obligations and compliance requirements under the Companies Act 1981 and any other relevant legislation (e.g. Insurance Act 1978, Bribery Act 2016) the Act provides that an SAC must comply with other requirements, including:
Appointing and maintaining in office a resident representative. The resident representative must be approved by the Minister and has reporting obligations under which he must make written reports to the ROC on the happening of certain events, e.g. insolvency, breach of the Act or involvement in criminal proceedings.
Maintaining records of the assets and liabilities of each segregated account as well as the general account and preparing financial statements in respect of each segregated account.
Maintaining a register of account owners, including particulars of their interest in the particular segregated account.
Ensuring that third parties that have dealings with it are aware that they are dealing with an SAC. This includes a requirement to inform third parties that they are dealing with an SAC and to include reference to the fact it is an SAC on its letterhead and contracts.
The ROC can remove a company from the register of SAC companies thus causing it to cease holding such status. If a company wishes to cease being an SAC it must submit a written request to the ROC. An SAC provides companies with an alternative to the cumbersome group structure that is traditionally used to protect assets from risks associated with other aspects of the business. The SAC structure is more flexible and can be less expensive to set up and maintain. However, there are risks associated with utilizing an SAC. Not all jurisdictions have legislation in force that corresponds to the Act, and so there is a risk that the Act may not be upheld or recognized in jurisdictions other than Bermuda. A slight variant on the SAC, the incorporated segregated accounts company (ISAC) would be an entirely new type of entity adopting aspects of the traditional limited company and SACs. Not in existence in Bermuda, it is envisaged that an ISAC structure would afford each segregated account separate legal personality, a key change from the current model.
Solvency II Compliance
Solvency II third-country equivalency
Effective March 24, 2016. This means the European Union considers the standard of the island's insurance regulation to be equivalent to its own. In November last year, the European Commission recommended that Bermuda should be considered as in line with the tough new insurance rules being adopted across the 28-country bloc. A 90-day consultation period that gave member countries and the European Parliament the chance to have their say has now passed. On March 4, the EC's delegated decision on Bermuda's equivalence with Solvency II was laid out in detail in the Official Journal of the European Union. Now that 20 days have passed since the date of publication in the Journal, confirmation of Bermuda's new status is complete. Solvency II equivalence means that commercial insurers and reinsurers based in Bermuda will not be competitively disadvantaged when they do business in the European Union. The news represents a significant achievement for Bermuda's financial-services regulator, the Bermuda Monetary Authority, which has worked and lobbied for more than six years to achieve the goal. In an interview today, Jeremy Cox, chief executive officer of the BMA, paid tribute to his "tenacious team", as well as the industry leaders and politicians who had helped to make it happen. A full story on the interview will appear in Monday's Business section of The Royal Gazette. The BMA also released its 2016 Business Plan today. In his introduction, Mr Cox stressed that equivalence confirmation did not mean the BMA would suddenly have a lot of spare time on its hands. "Securing equivalence was clearly a major achievement, a powerful example of what can be accomplished with a strong, tenacious team that embarked on the road to equivalence in 2010," Mr Cox said. But equivalence is an interim objective, rather than an end in itself, and should be viewed in the wider context of our vision and strategic goals."
Bermuda complies and benefits. Solvency II refers to a European Union Directive (2009/138/EC) relating to insurance regulation. Solvency II became effective on 1 January 2016 and provides new rules with respect to capital requirements, governance, risk management, and disclosure in relation to insurers and reinsurers. The regulatory changes resulting from the implementation of Solvency II include, but are not limited to, the following three pillars:
• How insurers quantify their liabilities and assets, including the way a company reserves funds to satisfy policyholder claims.
• How the structure and management of insurance businesses are governed, enabling insurers to identify, quantify, monitor, successfully manage and report risks to which they are exposed.
• Ensuring that robust reporting and disclosure rules are in place to foster transparency for insurers reporting on their business.
Following a demonstration of interest from the Bermuda Monetary Authority (BMA), the Bermuda Government's regulatory agency for Bermuda-registered insurance companies, the European Commission tasked the European Insurance and Occupational Pensions Authority (EIOPA) in 2010 to provide a preliminary assessment of the BMA's supervisory regime. The goal was to have EIOPA determine whether the BMA's supervisory regime satisfied the general criteria for third-country equivalence (i.e. non-EU member state equivalence). In an effort to gain equivalence, the BMA has, over a period of six years, fortified and revised its approach to insurance regulation in such a way as to bring the regulation of Bermuda's commercial insurers (ie those registered as Class 3A, 3B or 4, C, D or E) in line with Solvency II. In several follow-up reports, EIOPA advised that Bermuda's regulatory framework for commercial insurers was broadly equivalent with the Directive, paving the way for formalization of equivalence. This came in the form of a delegated act adopted by the European Commission on November 26, 2015 (Delegated Act). The Delegated Act came into force on 1 January 2016 (subject to a three-month review period by the European Parliament and European Council), and grants full equivalence to Bermuda for an unlimited period. In summary, the Delegated Act is essentially the EU conveying that they acknowledge the Bermuda commercial (re)insurance and group supervisory regimes to be equivalent to that of the EU, and on that basis, Bermuda (re)insurers and groups are free to conduct business in the EU without additional regulatory requirements/burdens. The BMA's approach to insurance regulation is not strictly EU-centric. International regulatory input is derived, in part, through membership in various international standard setting bodies relating to insurance regulation such as the International Association of Insurance Supervisors (IAIS), the International Organisation of Securities Commissions (IOSCO), and the Group of International Insurance Centre Supervisors (GIICS). The BMA has also entered into a multilateral memorandum of understanding with, and is a charter member of, the International Association of Insurance Supervisors (IAIS). Locally, the BMA is able to derive input from a variety of sources including insurance and reinsurance companies, law firms and other organisations such as the Association of Bermuda Insurers and Reinsurers (ABIR), the Bermuda International Long-Term Insurance and Reinsurance Association (BILTIR), and the Bermuda Insurance Management Association (BIMA) to name a few. With the Delegated Act passed and in-force wef January 1, 2016, Bermuda registered (re)insurance companies and groups are able to conduct business freely within the EU, and on an even playing field with existing EU insurance companies. As the economic output of the EU represents a quarter of the global economy (measured in terms of GDP), ease of operations for our (re)insurers and groups in the EU is an important asset, one that many competing offshore jurisdictions are without.
See


Last Updated: May 22, 2019
Multi-national © 2019 by Bermuda Online. All Rights Reserved