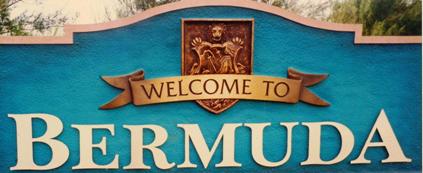 125+ web files in a constantly updated Gazetteer on Bermuda's accommodation, activities, airlines, apartments, areas, art, artists, attractions, airport, aviation pioneers, banks, banking, beaches, Bermuda Status and citizenship, books and publications, British Army, businesses, calypso, Canadian military, causeway, churches, city of Hamilton, commerce, community, cruise ships, culture, cuisine, customs, Devonshire Parish, disability accessibility, districts, Dockyard, economy, education, employers, employment, entertainment, environment, executorships and estates, fauna, ferries, flora, food, forts, gardens, geography, getting around, golf, government, guest houses, history, Hamilton Parish, homes and housing, hotels, internet access, islands, laws and legal system, local groups and organizations, location, media, motor vehicle options, music, municipalities, Paget Parish, parishes, parks, Pembroke Parish, politics, postage stamps, public holidays, public transport, railway trail, religions, Royal Navy, Sandy's Parish, St. David's, St. George's Parish, shopping, Smith's Parish, Somerset, Southampton Parish, Spanish Point, Spittal Pond, sports, stores, telecommunications, traditions, time zone, town of St. George, United States armed forces, tourism, vacation planning, villages, vital statistics, water sports, weather, Warwick Parish, wildlife, work permits, etc. For tourists, business visitors, employers, employees, newcomers, researchers, retirees, scholars.

Bermuda's Economy
Dependent on international business and tourism, almost everything has to be imported

By Keith Archibald Forbes (see About Us) at e-mail exclusively for Bermuda Online
To refer to this webfile, please use "bermuda-online.org/economy.htm" as your Subject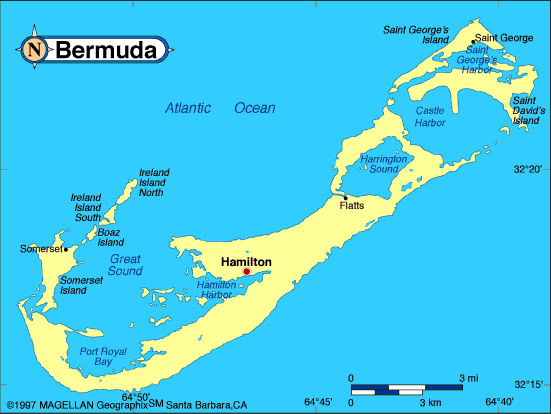 Important first points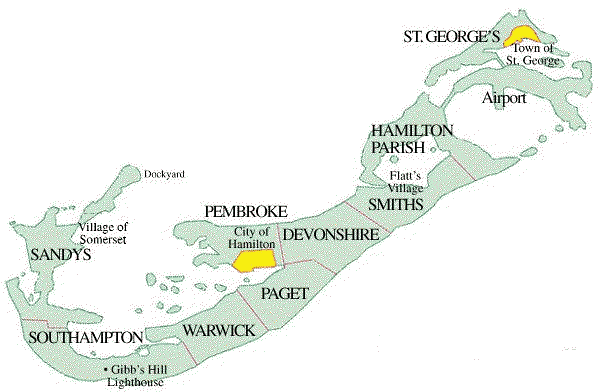 Bermuda has a high-cost economy. The World Bank rates it as # 1 in the world in GNI - Gross National Income. Most of its money comes from being an International Business center or offshore jurisdiction - some would say tax haven for corporate entities (not for their employees). It is also a long-established tourism resort. It has no natural resources of its own in its 21 square miles, no oil, no gas, no heavy industry. It is one of the most isolated yet highly populated places anywhere in the world and one of the most regulated, with controls on what non-nationals cannot do that no other jurisdiction in the world imposes. Lack of citizenship to newcomers except after 10 years of continuous and living-together marriage to a Bermudian, lack of citizenship to children of non-nationals, plus their consequences of inability to vote, inability to buy property except in certain circumstances only, are merely some of them. All these mean that for most non-Bermudians including all from Britain who come to Bermuda to work in jobs Bermudians cannot or will not do or want, there can be little chance of staying beyond their Work Permit term, with no security of tenure, no prospects of citizenship, no opportunity to buy a house or condominium at the same price levels as Bermudians. But for their international business employers, it is a different story. Many were either incorporated in Bermuda or have moved their corporate headquarters to Bermuda, for international tax reasons. Why? Because Bermuda levies no taxes on their world business activities. So far, Bermuda offers them far more in assets than in liabilities. It pays them to come here, for as long as Bermuda's advantages as an offshore jurisdiction outweigh those of competing jurisdictions. It continues to do so for the international corporate entities, but not to their non-Bermudian employees for the reasons given above. Plus, it it is not true to say Bermuda has no taxes. It has no capital gains tax, true, but the other direct and indirect taxes it levies on managements, their staff, business visitors and tourists are many and they can be so very heavy that overall Bermuda's cost of living is one of the highest in the world, if not the highest, nearly three times more than in the UK and nearly four times more than in the USA. They include a direct income tax, in the form of a Payroll tax, payable by employers and employees. It is based on what is earned from employment. From April 1, 2011 it is 14% with employers paying some and employees paying the balance. Bermuda Government Customs Duties averaging 35% of wholesale costs, translating into 100% or more at retail level, and Bermuda Government Annual License Fees on automobiles averaging $590 per auto. These are merely a few examples of why Bermuda has an appreciably higher cost of living than direct taxed and indirect taxed jurisdictions.
Bermuda has no double taxation treaties of any kind. This does not affect nationals of most other direct-taxed countries who live and work in Bermuda but it means that nationals of countries like the United States of America and the Philippines who live and work in Bermuda are liable to taxes on their Bermuda income over a certain amount, without any kind of tax rebate from their own country. A form of taxation treaty with the USA gives USA resident taxpayers in Bermuda a more than $80,000 discount off their US taxes payable, partly because the overall cost of living overseas - in places like Bermuda - is recognized as much higher than in the USA.
The Bermuda Government abolished estate or death duties in 2005. Until then, estate or death duties were levied on all residents who own real estate or other property others inherited. In contrast, in the United Kingdom - death duties start at £275,000 sterling but there are ways around this. Americans and Canadians should make their own comparisons. It is not generally realized by local consumers and it it is not routinely revealed by the Bermuda Government that every time the real estate properties of taxpayers rise in valuation or assessment (ARV) or appreciation, the rate of taxation goes up too. Only international companies are exempted from this tax, not individuals.
Annual Economic Activity Survey
Conducted periodically by the Bermuda Government's Department of Statistics from businesses and organizations including retail stores, hotels, guest houses, banks, utilities, schools, restaurants and sports clubs.
Main industries are international business and tourism
British Bermuda is a North Atlantic business & tourism center. Not in the Caribbean, it is the only part left of British North America after the USA and Canada got their independence. There is a public sector Bermuda Government Department of Tourism web site which includes what offices in Bermuda and overseas it operates at Bermuda taxpayers' expense.
All visitors, mostly from USA
The USA has more visitors to Bermuda than all other countries combined, about 85 percent in total. Next are Canada and UK, with about 5% each, then other countries. Tourism is the major pillar of the economy in employment. It employs thousands more than international business. All the latter's accommodation, service and travel needs developed as an adjunct of tourism. Bermuda caters to thousands of business visitors as well as tourists. So an exception is made in the case of hotels to the rule of local companies having to be at least 60% beneficially Bermudian owned. Non local hotel investors may provide the foreign capital required to build and maintain an up market resort hotel.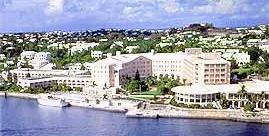 With their labor intensity, size, heat and light needs and other factors, they bear the biggest burden of the Bermuda Government's up-front payable labor related employers' taxes, fuels' import duties and other hotels related costs. Since 1989 more than a third of Bermuda's hotel rooms have been lost. Bermuda is a quality but very high cost destination. The Bermuda Government makes no secret of the fact that it does not want low-income tourists, expects them to be earning good incomes and charges them accordingly. They are mostly 35 years old or more, 60 percent with college degrees and annual income of at least US$ 75,000 per person. A high 35% to 40% are repeat visitors earning much more each and staying an average of 6.2 nights, the majority in April through October.

As of December 31st, 2010 there were 57 licensed properties, 3,000 rooms and an estimated bed count of 5,998.

In recent years, Bermuda's tourism industry has been overtaken hugely by International Business as Bermuda's principal revenue-earner (see Bermuda's International Business Industry: a Profile).
Average median salary per person island-wide
In 2011, it was calculated as $69,183. In 2011, the average in the banking and international business sector was estimated as US$ 89,896. Many earn far more. Median incomes of Bermudians stood at $65,559, non-Bermudians stood at $89,315. High median salaries included actuaries at $175,378, lawyers at $180,499 and auditors at $100,000. Job benefits went up with 10,551 getting annual bonuses and 3,541 getting stock options. More than 2,300 workers got mortgage subsidies or rent subsidies while more than 1,800 got travel allowances. The percentage of Bermudians in the workforce fell from 74 percent in 2001 to 70 percent in 2008
With Gross National Income (GNI) of more than US$ 99,500 per capita, the World Bank rated it #1 in the world.
Balance of Payments
Most recent 2012 figures indicate the Island's continued slowdown in economic activity. Demand for foreign goods continued to fall. The value of goods imported into the Island decreased by $13 million to $218 million. This marked the ninth consecutive quarter of declining imports. The second quarter saw a $21 million decline in revenue from service transactions from 2011, reflecting a fall in the amount of income from business (a decrease of $5 million), travel (down $16 million) as well as the financial, legal, accounting and management services, which fell $11 million. This number was partially offset by a $7 million increase in insurance services. Payments on the current account (payments to the rest of the world) fell by $8 million to $572 million during the second quarter. The decrease in payments for goods, and other business services were the main contributors to the overall decline. The surplus was attributed to a combined net effect reflecting a decline in payments for goods and services coupled with an increase in current account receipts. Bermuda residents' and companies' ownership of foreign assets exceeded their foreign liabilities by more than $1.3 billion. Residents earned $448 million in primary income during the period, which was $24 above the level recorded during the same period in 2011. This increase was primarily due to a $21 million increase from interest earnings and dividends received. Government's net debt with foreign entities stood at $1.2 billion, while non-financial Bermuda corporations owed the rest of the world $912 million.
For more information see Bermuda Government's Department of Statistics.
Bermuda Government, Bermuda's largest employer, spender and revenue earner
With 47 paid legislators (36 in the House of Assembly plus 11 in the Senate), for a total of about 38,500 registered voters, a ratio of legislators to voters more than twelve times higher than the average equivalent in virtually any other country, and with in excess of 13 percent of the entire workforce working directly or indirectly by it. In February 2011, the Bermuda Government workforce - excluding the Government-owned quangos - was 5,815 - in less than 21 square miles. Thus it can be readily seen how the Bermuda Government is exceedingly expensive for Bermuda's individual taxpayers, companies both local and international, business visitors and tourists, to finance and maintain. It is Bermuda's single largest beneficiary of tourism revenue.

Bermuda Government imposed methods of direct and indirect taxation and fees have become complex, bewildering - and why Bermuda is such an expensive place for locals and residents to live, companies to operate and tourists to visit. The tax structure puts a burden directly on locals, business visitors and tourists and penalizes tourism dependent industries.

In every year without exception, until 2010, Government spending has increased appreciably, to the highest ever total. Since the final closure of the American, British and Canadian military bases in 1995, recouping the $60 million they yielded yearly has become a Bermuda Government priority, with a mix of tax increases and new taxes. In terms of total employers, only the international business sector generally, with 4,701 employees in thousands of different businesses in 2008, has fewer employees than the government.

Government's salary bill has jumped more than $60 million in two years.

An estimated $343 million went on salaries in 2009/10, up from $339 million in 2008 and $283 million in 2007, an increase of $60.4 million or 21.3 percent since 2007/08. An estimated 5,815 people were employed by Government in 2009/10, up from 5,754 the previous year and 5,569 in 2007/08, a rise of 246 or 4.4 percent in two years. Meanwhile Government has cut its travel budget from $7.4 million last year to $6.3 million, a fall of 14.2 percent. That move comes after criticism of soaring government travel expenditure.
Bermuda Government Bonds and Bermuda National Debt
On June 26, 2012 the Government raised nearly half a billion dollars in a four-times oversubscribed bond sale. Institutional investors will receive an interest rate of 4.13 percent on the $475 million of ten-year bonds sold. Some of the proceeds will be used to restructure more expensive and shorter-term debt. More than 106 investors placed orders from places including from Austria, Belgium, Bermuda, Brazil, Chile, France, Germany, Hong Kong, Israel, Italy, Luxembourg, the Netherlands, Singapore, Switzerland, the UK and US, the Finance Ministry said. It also stated the use of proceeds included the refinancing of more expensive and shorter term debt with $180 million representing new debt; the refinancing of a $200 million 4.95 percent loan facility due 2014 will result in savings for the country over the next two years; and the low pricing and very large order book confirmed that the markets continue to have a very favorable view of the Bermuda credit story despite ongoing economic challenges and the general volatile backdrop stemming from the European debt crisis. The debt sale came on the same day that Fitch downgraded Bermuda's sovereign bond credit rating to AA from AA+.

In 2011 the island was in a vulnerable position, having to fork out nearly $100 million a year just to service the debt it has taken on.

Bermuda's debt has soared from $176 million in 1998 to almost $1.2 billion in August 2011 - about a 610 percent rise. The legal debt ceiling is $1.25 billion. The Ministry of Finance claims this is OK because Bermuda's debt-to-GDP ratio is lower than other countries. But the smallness, openness and fragility of the economy makes this a contentious argument. GDP doesn't pay back debt, the tax payers have to pay back this debt, plus the interest which is budgeted to be $70 million in 2011. Combine that with mandatory contributions to the sinking fund, the Bermuda government debt service is about $95 million per year. This is money that has to be set aside before civil servants' salaries, financial assistance or any other contractual obligation is paid by Government. This burden of debt severely limits the amount of assistance the Government can provide Bermudians during difficult economic times such as the present. In September 2010 Standard & Poor's lowered its outlook on Bermuda's creditworthiness to stable from negative. In its statement, S&P said its decision to affirm the Island's AA long-term credit reflected "receding economic, fiscal, and banking-sector risks compared with our expectations in mid-2009." However S&P warned that "the ratings could come under downward pressure if the general Government deficit was to continue at current levels due to weaker-than-expected economic growth or flagging political will to consolidate fiscally." In April 2012 stated this in similar terms and in June 2012 Fitch Ratings agreed.

Bermuda has thus gone down one notch in its Long-Term Foreign Currency Issuer Default Rating, from AA+ to AA, and in its Long-Term Local Currency Issuer Default Rating from AAA to AA+.

The reasons were clear: An economy and local industries that are not yet recovering from the downturn, Bermuda's rising national debt and the lack of a sure plan to emerge from the slump. Add to that the island's dependence on a barely crawling US economy, coupled with the European tailspin hurting many of Bermuda's business partners, and there's reason the ratings agencies are cautious. Their remit is to research and give an opinion on the creditworthiness of a borrower. Investors act accordingly, asking for a return reflecting the level of risk they're taking. The fiscal implication for Bermuda is that it might have to pay higher interest to attract buyers for its bonds in an environment where lots of borrowers compete for funds. A noteworthy metric to follow is the yield at which Bermuda borrows relative to the other benchmarks called the spread can be affected by ratings actions. A careful watch of these figures will tell us what the market believes going forward. All is not grim however the Long-Term Foreign Currency Issuer Default Rating of AA, and Long-Term Local Currency Issuer Default Rating of AA+ is a very high rating in the scheme of other sovereign debt issuers. Bemuda is in the company of small but solid economies such as Belgium and New Zealand, along with the oil patch states of Saudi Arabia, Abu Dhabi and Kuwait in the AA range. But with the downgrade, Bermuda has been welcomed to the world's fiscally challenged club. Virtually every nation is a higher credit risk today than it used to be. Many sovereign and financial institution issuers have been or are at risk of a downgrade. A look at the Fitch website shows it's happening all the time.

In March 2010 legislation enacted by MPs allowed Government to raise its statutory debt ceiling from $1 billion to $1.25 billion. The move came despite vociferous protests from the Opposition, who said Government's financial stable door is wide open "and the horse is bolting". Then-Minister of Finance Paula Cox announced the plan in the 2010-2011 Budget. She said the decision to raise the ceiling was taken to account for Government debt guarantees that are charged against the statutory debt ceiling. In January 2010 Bermuda's net public debt, excluding the $200 million guarantee to Butterfield Bank, was about $679 million. Public debt is a Government obligation that results from borrowing when tax revenue is insufficient to finance Government expenditure.
Bermudians versus non-Bermudians in the workforce
In February 2010 almost one in three jobs on the Island were held by non-Bermudians.

Business attire Many locals wear dress Bermuda Shorts and their ensembles as standard business attire. Especially from May through October. If you prefer, you can attend business meetings in conservative business suits. Bring what you expect in a conservative, upscale resort. Lightweight natural fiber clothes are better for the hot and humid summer. Bring sports clothes, swimsuits, and a raincoat or light wind breaker during the day, and casual cottons, such as light dressy sweaters or wraps and cocktail type outfits for ladies, sports jacket and tie for men, by night. In November through March, bring light wool clothing or fall weight casuals, sweaters, raincoat and warmer jacket, wind breaker or coat. For evenings, use casual elegant lightweight woolens including sweaters or wraps - and for gentlemen, a suit or sports jacket and tie.

Casual upscale sportswear is acceptable in restaurants for lunch but many restaurants and night clubs require a gentleman's ensemble to include a pair of long trousers and jacket and tie in the evenings, or official dress Bermuda shorts with full jacket and tie and long knee length hose ensemble. Formal dress attire is not required. Swimsuits, abbreviated tops and short shorts should be used only at beaches and pools. There are no nude or semi nude beaches in Bermuda and indecent exposure is an indictable offense. Bare feet and hair curlers are not acceptable anywhere in public. If you jog, wear standard running shorts and shirts.
Business hours, types and times
The local time is Atlantic time - one hour ahead of Eastern Standard Time in the USA. Locally owned or majority Bermudian owned business houses - the only ones allowed to trade with locals and visitors - operate Mondays to Fridays or Mondays to Saturdays except public holidays from 8:30 or 9 am to 4:30 or 5 pm. Banks close to the public earlier, at 3 pm but have ATMs island wide 24 hours a day. Most retail and other establishments are open six days a week including Saturdays but except for public holidays, usually to 5 pm, occasionally later. Only a few stay open until 9 pm for certain peak periods but some larger grocery stores will stay open every night except Sundays and public holidays to 10 pm. Only a few retail establishments, small grocery stores and non hotel restaurants are allowed are open all day on Sundays. The larger grocery stores are restricted to 1 to 5 pm on Sundays.
Business protocol for first visits
Come armed with solid business credentials including bankers' and other referrals. Only registered local attorneys (barristers at law) may incorporate companies - Bermuda doesn't have the kind of "do it yourself" system found in many other countries. Give adequate notice of your visit if you wish to have appointments. Certain policies and restrictions apply. Non nationals acquiring Bermuda real estate are required to pay a significant acquisition tax to the Bermuda Government based on the sale price. Most non locally owned companies cannot own local real estate. Investment by non nationals in a "local" company is limited to an individual or collective maximum of 40 percent (except for investors in leasehold hotel properties). Operating costs and dividends paid are similarly apportioned. However, you may hold 100% of the stock of a Bermuda incorporated or registered "international" (in other words, not local) company which does not trade in the local marketplace except with other international companies.
Companies and their categories
In January 2012 the total actual number of companies registered in Bermuda fell below 17,000 for the first time since 2007, presumably due to liquidations and companies re-domiciling.
Until then there were more than 15,300 Bermuda based international companies, 2650 local companies, 430 overseas partnerships and 940 other non residents, many with a global business empire. They include subsidiaries of 75% of the Fortune 100 and their European equivalents. Only 235 or 3.4% of the internationals have local offices, yet account for 75% of internationals' spending. In insurance and reinsurance, Bermuda has an industry capital base exceeding US$ 35 billion and gross premiums of US$ 24 billion. It ranks with Lloyds of London and New York as a global leader.
Exempted companies, or international companies. Most focus on international activity. To protect local business interests, the Bermuda Government will not normally allow the formation of an exempted company in banking. However, some quality international banking organizations may, under certain circumstances, apply to form an exempted company for international or multinational general trust, investment and executorship activities. By qualifying as exempted companies, these corporate entities are not subject to any restrictions on foreign ownership. They can be either 100% owned by non-Bermudian interests or anywhere from 100% to 80%. Bermudians cannot hold more than a combined 20% interest in any one exempted company or partnership.
Continuation or Permit Companies. Also Exempted Companies. These are incorporated outside Bermuda but are permitted to operate from Bermuda in the same way as exempted companies. They evolved originally to meet certain special situations, for example when the United Kingdom's exchange control restrictions once prevented incorporation in Bermuda, or where tax treaties made it disadvantageous to incorporate in Bermuda. Others are encouraged to do so, for strategic reasons.
Local Companies. Beneficially owned by Bermudians and operating in the local marketplace, they are NOT "exempted" companies. The legal requirement that they must be at least 60 percent beneficially owned by Bermudians goes further. To avoid non Bermudians controlling local companies through pyramiding or secret agreements, corporate shareholders of local companies must themselves be at least 60 percent owned by Bermudians to qualify as Bermudian owners and with at least 60 percent Bermudians as directors. They provide support services. They include local accounting, banking and legal firms.
Cost of Living
See Cost of Living Guide in Bermuda. Bermuda's retail prices are high mostly because of the Bermuda Government duty rates on imports, the Government's single biggest source of revenue - and the Government law requiring all local companies except hotels to be at least 60 percent Bermudian owned. So non-Bermudian companies with substantial bulk purchasing power cannot enter the local market as investors and part owners to give much needed economies of scale in local costs of goods to businesses, residents and visitors in the same unrestricted way they can do so elsewhere. Despite these drawbacks, Bermuda's overall economy remains good, even if it is artificially so. Except that export earnings from international company businesses based in Bermuda now greatly exceed tourism earnings from people who visit Bermuda on vacation.
Current Account Surplus
See Bermuda Government's Department of Statistics. Bermuda's current account surplus grew to $276 million in the second quarter of 2012, representing a $14 million increase year over year and reflecting a positive balance in the Island's transactions with the rest of the world.
Debt
On January 3, 2013 it was reported by the Bermuda Chamber of Commerce as a key financial concern, that the Island's debt then stood at $1.4 billion, roughly $28,000 per Bermudian, with a debt-to-GDP ratio of 25 percent. Since 2005, the debt has shot up more than 700 percent, with today's total coming with fiscal year interest payments of $85 million or approximately $233,000 a day.
Employment
The figures below do not include race. It is estimated that of Bermuda's current total resident population of about 65,400 about 38,674 or 62 percent of all employees in Bermuda are black, with whites and others about 24,726 or 39 percent.
| | |
| --- | --- |
| Total working population (excludes juveniles, retirees and those unable to work) | 39,457 |
| Hotels, restaurants and clubs | 5,607 |
| Public Administration (excludes employees in Bermuda Government-owned hospitals and quangos | 4,054 |
| Banks, insurance and real estate | 3,359 |
| Business services | 3,330 |
| International entities | 3,201 |
| Average employment income overall for the population and all ages ($55,000 in government, $78,666 in private sector including international insurance company executives based in Bermuda) | $36,414 |
| Hours worked per week | 33.3 |
| Unemployment - among Bermudians allowed to work | estimated 3 percent |
| Male employees | 50 percent |
| Female employees | 50 percent |
| Bermudian employees | 70 percent |
| Expatriate employees (on Work Permits) | 30 percent |
Overall, women outnumber men in population (32,019 compared to 30,258 men) in the community services, education, financial sector, retail and wholesale trades. Men outnumber women in the transport sector. Nearly 75 percent of the new jobs created in 1999 were in professional and managerial posts. Non Bermudians number 7,521 persons. Work Permits (see separate file) are required to be applied for by all employers (except the Bermuda Government) of non Bermudians without local spouses. The Bermuda Government reaps a healthy annual revenue benefit from the desire of employers to employ non Bermudians.
The majority of employees in Bermuda work for a relatively small number of businesses. Some 113 companies, representing just over 3 percent of the total number of locally based business organizations, employ 18,517 people, 54 percent of the entire work force. In the international sector, 262 non-Bermudian companies with an active physical presence employ an average of 8.7 persons each. By contrast, some 2,741 organizations, nearly 75 percent of all employers, provide a total of 4,422 jobs, representing 22 percent of the work force. Most employers in this category employ five or fewer people.
Employment Rights. Under the Employment Act 2000, employees are entitled to legislated benefits from employers. They include two weeks holiday (vacation) after one year; no unauthorized docking of salaries or wages; a written contract after one week's employment; a 40-hour week; time and a half, or time off, after 40 hours, with possible exemptions; paid Public Holidays; a rest period of at least 24 consecutive hours each week; 8 days paid sick leave per year; unlimited time off to attend ante-natal classes for pregnant employees; 8 weeks paid and 4 weeks unpaid maternity leave after one year; statutory notice period; bereavement leave of 3 days unpaid or 5 days unpaid if traveling abroad; disciplinary procedure; time off for court duty, voting, meeting of Government Boards, Bermuda Regiment, Reserve Police, Senate or House of Assembly; notice of 1 week if weekly paid, 2 weeks if bi-weekly paid, 1 month in any other case; employers cannot sack employees for complaining about their treatment; an employees can take an employer to the Employment Tribunal for unfair or constructive dismissal.
Exempted Undertakings Tax Protection Amendment Act 2011
Extends a guarantee that the Bermuda Government will not charge exempt companies any taxes on profits, income or capital gains. The amendment prolongs that guarantee until 2035. While Premier Cox said the Government had no intention of starting taxation based on profit, income or capital gains, she said the amendment was meant to reassure businesses and make them more comfortable investing in the Island. She said that extending the agreement had always been on the Government agenda, but had been put off in the past because of international concerns that the exception could lead to harmful business practices, favoring international businesses over local.
Financial Assistance
In general, non-Bermudians may not be eligible for this, period, not even if they lose their Bermuda employment or fall on hard times. In the case of Bermudians, anyone who owns or has recently sold their home will no longer be entitled to cash handouts from Government. The money-saving crackdown on those who are eligible for financial assistance were announced in 2011 due to Government's reduced budget. To be eligible for a childcare allowance the income threshold is now $50,000, reduced from $70,000. Only one month's arrears will be paid on expenditure items to encourage people to be "more timely and responsible." Property is now considered an asset so anyone who owns property is no longer eligible to apply for help. And people who sell on property can't apply for handouts within five years of the transaction. The raft of changes also includes the axing of mortgage interest/ areas, property insurance, personal/household and comfort allowance. Returning Bermudians must have lived on the Island one year before applying for assistance and if a person loses their job because of their own actions, they have to wait three months after the date of termination. It was also announced that the Department of Financial Assistance, of the Ministry of Youth, Families, Sports and Community Development, would be giving out about 600 non-cash grocery cards. Each card will be activated monthly with the approved food allowance and will replace paper food vouchers.
Gross Domestic Product (GDP)
GDP is the market value of all the goods and services produced and in Bermuda has mainly due to the expansion of the international business sector. Bermuda, 21 square miles and with 67,400 residents, has had the highest gross domestic product per capita in the world, $5.6 in 2011 ($5.85 billion in 2010, highest-ever figure to-date was in 2008 with $6.1 billion). 80% of it is provided by the international business sector. But the latter has declined noticeably in recent years. As a result, GDP has been suffering setbacks as the graph below shows.
Next highest is Qatar at $87,600 and Luxembourg, with $79,400 for 2007, and Jersey in third. Far behind are the USA ($45,800), Canada ($38,600) and UK ($35,000). Bermuda Government spending as a proportion of GDP is the highest in the world at over 69.9%.
Gross National Income per Capita (GNI) and Purchasing Power Parity (PPP)
Bermuda may be only 21 square miles in total land area, an extremely small part of the world in geographic measurement but is so affluent that the World Bank has reported Gross National Income (GNI) of more than US$ 89,935 in 2010, expected to be over $99,000 per capita in 2011. Thus the World Bank has rated Bermuda #1 in the world in GNI, far exceeding other offshore centres, Norway, the USA, Canada, UK, etc.
Health Care and Major Medical insurance
More extensive than the basic Hospital Plan (HIP). See Hospitalization and Health Care Support Groups. Unlike in Canada, UK and Ireland where basic coverage comes with the taxes one pays, there is no National Heath Plan or equivalent in Bermuda. You will need good insurance coverage from day 1 in Bermuda. Bermuda employers are required by law to provide at least HIP immediately, with Major Medical after the probationary period. The better employers will be more generous, with Major Medical applying immediately. Do not agree a contract with any Bermuda employer that will not give you Major Medical from the day you begin work. If you will be working as a temp with an employment agency, be aware that the law requires your employer to insure you, not the client of your employer if you are not working in your employer's office. Be aware that there are no standard plans or standard premiums, each employer's plan is different, plans cover employees and when applicable an employee's non-working spouse and any children only, not relatives or friends, apply only in Bermuda and increasingly in recent years, cease when you quit employment or retire or reach the age of 65, whichever comes first. How it affects retirees is now of such concern that it was announced that lawmakers would seek to address this to some degree. It has not yet happened. In a 2010 comparison undertaken by the Bureau of International Economic Development, the costs of health insurance in Bermuda are now the most expensive in the world, 10% higher than in the USA and significantly higher than in Canada, UK, Europe, Japan, Australia, New Zealand and elsewhere.
Home ownership
In Bermuda, prices have risen by nearly 180% since 2000 and in 2011 to date are at least $990,000 for a house with an apartment ($540,000 in 2000) and $1 million - $995,000 ($545,000 in 2000) for an average 2/3 bedroom median single dwelling house. These figures are obtained from current Coldwell Banker JW Bermuda Realty statistics. Housing costs are on average 400% more than similar properties and plots in the USA and Canada - about US $160,000 and 280% more than in UK. Small periodic increases in social security pensions and salaries have lagged far behind the overall rate of inflation of housing. In the USA, according to CNN on May 8, 2005, a 30-year mortgage can be obtained at an interest rate of 5.6% but in Bermuda it is 9%.

Only 42% of Bermudians own their own homes, the lowest rate in the developed world. Only 21 percent of locals own their own homes with a mortgage and 23% of locals without a mortgage do so, compared to an average of 64 percent overseas. Only a small percentage under the age of 50 do so, compared to over 60% elsewhere. Here is the shocking breakdown:
| | | | | | | |
| --- | --- | --- | --- | --- | --- | --- |
| | Under 30 | 30-39 | 40-49 | 50-64 | 65+ | Total |
| Own with mortgage | 7.1% | 19.5% | 29.42% | 27.41% | 11.4% | 21.1% |
| Own without mortgage | 2.1% | 5.6% | 12.1% | 31.1% | 60% | 22.8% |
| Rent | 85.9% | 71.0% | 55.1% | 37.9% | 23.0% | 51.9% |
| Rent free | 4.8% | 3.9% | 3.4% | 3.7% | 5.5% | 4.1% |
| Not stated | 0.0% | 0.1% | 0.2% | 0.2% | 0.2% | 0.1% |
Source: 2010 Bermuda Census (last available figures) released in mid 2011
30-year mortgages are now available to qualified persons from the local banks at interest rates totaling about 9 percent per annum (7 percent plus finder's fee). The required monthly payment of a 30 year mortgage of an average $975,000 Bermuda property is $6,090 but the average monthly Bermudian take home pay is $3,569. Bermuda banks require a household to make in excess of $12,000 a month to meet average 30 year mortgage payments. Plus, they need a $250,000 down payment, as a bank will not lend more than 85% of the appraised value of the property. Thus a far greater number of Bermudians than non-Bermudians in other countries are denied the opportunity of home ownership. The number of households that can afford to buy the average Bermuda property is 5,064 of the 19,505 households in Bermuda making over $108,000 a year.
The Bermuda Housing Corporation has built several thousand properties which it has sold to Bermudian families. The original idea was to provide subsidized housing to Bermuda's lower income families. But by international standards of subsidized housing costs, these are extremely expensive.
Household Income
Statistics
In 2011,
2010 Census figures arrived at by an official visit in 2011 to each household unit revealed average (median) household income was US or BDA $108,052. It rose by 51% in a decade, compared to $72,000 in 2000. The figure represents the income level matched or exceeded by 50 percent of households. median pension income increased by 38 percent, to $15,606 from $11,286 in 2000. In 2010, the median annual pension received by males stood at $19,385. Females received an annual pension of $12,132.
Average median salary per person island-wide was $69,183. The average in the banking and international business sector was estimated as US$ 89,896.
20 racial composition of employees: black 56%, white 30%, others 4%, Asian 3%, black and other 3%, black and white 2%, white and other 2%.
Executive management positions. Blacks hold 64% in public administration (government, its quangos, Police, etc), 29% in hotels, 24% in banks, 18% in restaurants and bars, 9% in international or exempted companies and 0% in the wholesale trade.
Bonuses and incentives. 69% of all employees received mostly annual bonuses.
The majority, 61%, earned between $45,000 and $80,000.
43% reported receiving a stock option.
15% earned between $55,000 and $75,000
11% earned more than $75,000.
8% reported receipt of a housing allowance.
6% reported receipt of mortgage subsidies.
8% reported receiving travel allowances.
8% reported receiving car allowances.
Imports and overseas spending by residents
Practically everything in Bermuda is imported, except for what is generated by the secondary industries shown below. In 1999, Bermuda imported $620 million worth of goods, more than at any time earlier. By far and away the greatest portion came from the USA, despite the odd fact that shipping costs from Britain and Europe are not more expensive than from the USA.

Residents alone - not companies - spent $460 million in 2011 on overseas travel and purchases. In Bermuda, the average duty rate for dutiable goods exceeds 30 percent. 85% of all visitors are from the USA and assume, incorrectly, that in Customs exemption of duties for visitors - from wherever they may be - and returning residents, Bermuda has the same very generous laws as the USA. Unfortunately, this is not the case. By comparison with the USA, Britain and Europe, in this regard Bermuda treats its visitors very severely and its returning residents with laws and regulations the democratic countries would not dare impose.

See http://www.bermuda-online.org/Bermudadutyfree.htm.

Produce receipts from a retail store satisfactory to the Customs Department of actual purchase price of the items or be prepared for the Customs Department to assess items for your payment of duty at much higher Bermuda prices. This is applied vigorously. To avoid being arrested and having goods confiscated, do not try to import goods into Bermuda without paying the duty.

Only Bermudian legislators consider themselves exempt from laws affecting other people, like Customs inspection and payment of duty. It was reported in The Royal Gazette on page 9 of Thursday, September 13, 2001 that Bermuda Customs and Immigration have a long-standing practice of giving preferential treatment to local legislators returning from abroad. Other Members of Parliament have confirmed to this author that they too - not just the Premier and Ministers - do not pay any Customs duties unless they wish to do so voluntarily. Most don't wish to, so will not. Nor are they searched. It is not a policy, technically payment of Customs duty applies to everyone, but individual Customs Officers have the authority to use their discretion and not levy duty in the case of legislators.
Median Household Income
See Household Income.
National Economic Report Outlook for 2012
Despite a 10 to 30 percent drop in property prices since 2008 (Coldwell Banker Bermuda Realty earlier in February 2012 said house and condo prices in Bermuda had plunged as much as 10 to 30 percent in the last four years) Government announced on 24 February 2012 it's unlikely the Bermuda housing market has hit bottom and this could challenge Bermuda's banks in the coming months. This was one of several concerns raised in the National Economic Report (NER) outlook for 2012, which expects the economy to shrink a further 1 to 2 percent this year. The NER believes:
Real estate prices have declined sharply but have not bottomed.

Households are highly indebted and thus vulnerable to further declines in housing prices.

Given the banking sector's large exposure to real estate, deterioration in asset quality would render existing loan loss provisions insufficient.

Weaker demand for loans, high levels of non-performing loans, plus the intensifying competition for deposits are likely to dent banks' earnings/capital formation.

Increasingly adverse economic conditions and the intensification of the decline in real estate prices on both the residential and commercial sector will further challenge the credit fundamentals of the domestic banking sector.
In the reinsurance sector,
This, the key driver of the current account surplus, has remained well-capitalised in spite of a near record-level of catastrophe losses in 2011, and fundamentals appears to be still strong, but there are short-term challenges.

Insurers' profitability is likely to come under pressure by the slow economic recovery, record low interest rates and a reduction in reserve releases.

The impact of the trend of an increasing frequency of catastrophes, attributed to climate change, has been largely offset by excess capacity and the lack of industry consolidation, leading to only very moderate premium hardening in certain classes of business.
Overall:
While the outlook for 2012 remains negative, proposed reform measures in the areas of labour market, fiscal stability and the continued resilience of the international business sector can have an important and positive impact on Bermuda's growth outlook beyond 2012.

Plans to liberalize immigration policy in association with foreign direct investment will also have a positive impact on growth prospects.

These measures combined with sustained growth from Bermuda's largest trading partner, the United States, should contribute to a mild recovery in Bermuda's economy leading to positive but still historically weak growth in years 2012 and 2014.
Government said the National Economic Report for 2012 was compiled with the assistance of organizations including the Bermuda Monetary Authority, the Bermuda Hotel Association, Registrar of Companies, Statistics Department, Tourism.
National Pension Scheme Act and corporate Pension plans
See the Bermuda Government's The Pension Commission, at http://www.pensioncommission.bm/. Not Social Security (see separately), but private pension plans. The National Pension Scheme Act 1999 became effective on 1st January 2000. All employers, whether local or international or exempted must comply, for every employee whether Bermudian or a non-Bermudian spouse of a Bermudian of from 23 years of age who works a minimum of 720 hours per calendar year. Employers may, however, offer more generous eligibility provisions to employees by allowing them to become members of their pension plan at an earlier age and with fewer numbers of hours worked. While 65 for men and women is when those eligible in Bermuda will get Social Security, private pension plans can be more generous and in lesser age as well. Note that the Act specifies private pensions only for Bermudian and international or exempted company employers employing Bermudians or non-Bermudian spouses of Bermudians. There is no requirement to establish pension plans for guest workers, which may come as a shock to the latter. Non-Bermudian employees should ask local and international companies and or the Bermuda Government employing them what, if anything, they offer as private pension plans or equivalent, so they know where they stand and what they can expect to take with them when they leave Bermuda.
For those who qualify under the Act for pension eligibility, the pension scheme (plan) can be offered only by approved local insurance companies, not the "exempted" or "international" variety registered in Bermuda but not "corporate citizens" as they are often referred to, inaccurately.
The Act removed many of the anomalies and restrictions that since the 1970s for "approved private pension plans" had existed in some with 15 or more years service but had severely restricted or totally excluded others, for example all those with say 12 years service with the same employer by retirement age. The current Act creates some portability for plans of all employers and employees. But for some people close to retirement age when it came into effect, it was far too late to ensure that once they become senior citizens and retire from working, they will have an adequate income without hardship.
Minimum contribution rates are based on pensionable earnings per year. At January 14, 2012 Approved Pension Plan Administrators under the Act were:
BF&M Life Insurance Company Ltd.

Bermuda Life Insurance Company Ltd (Argus).

Bermuda Investment Advisory Services Ltd.

Colonial Pension Services Ltd.

Freisenbruch-Meyer Insurance Services Ltd.

Cooper Young & Associates Ltd.
Poverty Line
There is some poverty. Some Bermudians are less affluent than others, mostly those who cannot make ends meet, including many single parent families and those who have a permanent disability of one kind which overseas would give them some disability allowance and other concessions but which in Bermuda do not. Some Government financial assistance, via the Ministry of Health and Social Services, is given to Bermudians only who are pensioners, or not pensioned by former long term employers, who don't own and have to pay to rent a home and don't have a job or any private income and have virtually no savings; or are qualifying single parent families; or certain others (on a discretionary basis) who are permanently mentally or physically handicapped; and certain able-bodied but unemployed or under-employed individuals not earning sufficient income to live on; and those who are born locally or overseas and are twins or triplets or higher. There is also a housing allowance program for Bermudians only with temporary rent payment difficulties because 99 percent of all Bermuda properties are hugely over-priced to rent or buy.

In July 2008 Government has released its long-awaited low income study, 'Low Income Thresholds for Bermuda Households in Need' which pitches the poverty line at incomes of less than $27,000 per annum for a single person and $76,000 for a two-parent family with two children under 16.

The study found 11 percent of households fell below the new threshold, which equates to 3,050 homes. It contrasts with Census 2000 figures which showed 30 percent of households fell in the poor or near poor category. The study found that the highest incidence of low income households occurred for single and two parent households with young children and in elderly adult households. The Department of Statistics spent just under two years researching poverty and low income models from different countries, getting feedback from local groups and consulting with international academia and organizations.

Compare the Bermuda 2008 (latest available) poverty line figures with the United States' Government's 2010 figures:
The 2009 Poverty Guidelines for the
48 Contiguous States and the District of Columbia
Persons in family
Poverty guideline
1
$10,830
2
14,570
3
18,310
4
22,050
5
25,790
6
29,530
7
33,270
8
37,010
For families with more than 8 persons, add $3,740 for each additional person.
Poverty is a very complex concept to define and measure, particularly in affluent and wealthy countries such as Bermuda. So 'Low Income Thresholds' or LIT measures were developed as indicators to identify and assist Bermuda households that are economically disadvantaged or simply less well off. The LIT study revealed that in 2007 there were 3,100 households in Bermuda currently living below established low income thresholds which range from $27,000 per year for a single adult household to $76,000 a year for a family of two parents and two children younger than 16 years old. LIT measures were derived from a nutritious low-cost food basket as approved by the Government Nutritionist combined with essential services that families need such as education, health and transportation. They show that in 2007, the minimum expenditure a single parent household with one child needed to ensure a nutritional diet of food was $4,271 per year or $11.70 per day; housing cost averaged roughly $61 per day or $1,893 per month, the cost of fuel and power totalled close to $9 per day while health care costs averaged $7.20 per day. The LIT measures will be used by the Department of Financial Assistance to make annual adjustments to help paid to families and the new figures have already helped work out a threshold for free child care assistance. Other programs such as free public transportation, an affordable health care system and subsidies for the elderly will certainly help to alleviate the financial burden that some households face. Government will track the long-term impact of Government spending on the economic and financial positions of families in need. Families struggling to make ends meet are urged to contact the Department of Financial Assistance.
Thus, in July 2008, the Child Day Care Allowance Act 2008 was passed, to pay child care bills for Bermudian families or single parents earning under $70,000 a year. The financial threshold was set at families earning less than $70,000 using new statistics culled from the poverty study released by Government. The incomes of all the biological parents would be assessed, whether they were living together or not.
Quarterly Bulletin of Statistics
Issued by the Department of Statistics of the Bermuda Government at http://www.statistics.gov.bm/portal/server.pt.
Rent Control
All homes and apartments (flats) with an annual rental value (ARV) of less than a certain amount are subject to rent control. This has applied anew since August, 2000 with the Rent Increases (Domestic Premises) Control Amendment Act 2000. It updated the Rent Increases Domestic Premises) Control Act 1978. Before then, only homes built before 1983 and with an ARV of less than $9,900 were subject to the controls. The legislation increased the number of rental units affected by rent control from 3,600 to 13,300 or 48 percent of Bermuda's residential units. This is a good benefit for people who do not live in up-market houses or apartments and do not own their own homes. But it means that the minimum rent for a 2-bedroom apartment is now at least $1,400 a month and often much higher.
Secondary industries
Agriculture does not play a significant role in Bermuda's economy. Only a small area of land is under cultivation. Food supplies are mostly imported, with fresh meat from the USA, produce mostly from the USA and Canada, and diary products and goods from a variety of other countries including the USA, Canada, United Kingdom, Republic of Ireland and New Zealand. However, Bermudian farmers do provide some Bermuda laid eggs, at a premium price; grow a variety of bananas, grapefruit, oranges, other fruits and vegetables; and produce milk from herds of cows. Until the beginning of the 20th century, when much more local land was under cultivation, there was a steady and thriving export market for citrus fruits and onions. When certain locally grown fruits and vegetables are in season (and premium priced) temporary embargoes are placed on the importation of competing produce from abroad, to allow the farmers to make a decent livelihood. Bermuda has ideal growing conditions for a large variety of vegetables and they are considered superior in every way to imported varieties. But the high cost of local labor puts them into the premium price range. There are also some commercial growers of flowers who supply a variety of long stemmed cut flowers for the local market.

Other secondary industries include artistic works; beer brewing; carbonated beverages bottling; cedar wood souvenirs; condiments; concrete block and related products for building purposes; diary products such as cream and ice cream; glass-blowing; ornamental iron working; paint manufacture; and perfumes and toiletries preparation. But these are mostly only specialty items with very small export markets.
Senior citizens
To see how their status and benefits compare to other countries overseas, see Senior Citizens in Bermuda.
Social security
In Bermuda, this means solely a senior citizens' pension from the Bermuda Government in direct proportion to the premiums paid in by an employee and employer, not the multitude of other provisions included in the Social Security provisions of the USA. In Bermuda, there is a compulsory contributory pensions plan administered by the Government for all employees of private sector employers, with employers and individual employees employed for more than four (4) hours a week each paying 50% of the premium. It pays benefits to qualifying retirees. The Contributory Pensions plan, its proper name, is exactly what it implies - a pension plan for people who contribute to it. As such, it is their entitlement, not a charity. Nor is it confined to only Bermudian employees. Non Bermudian employees are eligible and required to be covered as well and are fully entitled to whatever benefits they accrue under the plan's provisions. The Contributory Pensions plan maximum payout per month to fully eligible beneficiaries is at a far lower rate than in the USA or Canada even though the cost of living overall in Bermuda is over 300% higher.

In contrast, in the United Kingdom the Old Age Pensions Act was enacted on August 1, 1908.

Current deductions from wages or salaries apply under section 4 of the Contributory Pensions Act 1970.
| | | | |
| --- | --- | --- | --- |
| Category of insured person | Payable weekly by Employee in BD$ | Payable weekly by Employer in BD$ | Total |
| Employed person over school leaving age and under 65 | $30.40 | $30.40 | $60.80 |
| Employed persons over 65 | - | $30.40 | $30.40 |
| Self-employed persons over school leaving age and under 65 | $60.80 | - | $60.80 |
| Self-employed persons over 65 | $30.40 | - | $30.40 |
| Voluntary contributions under 65 | | | $60.80 |
There is a Contributory Pensions Appeal Tribunal. See Bermuda Government Boards
When private corporate pensions are offered, they are in addition to the Government administered Contributory Pensions plan shown above.
Unemployed
About 8,500 in February 2011, about 4.35% of the total workforce. Once, the only Bermudians of employable age who were unemployed were the unemployables. This is no longer the case. Bermudians most affected by the down-sizing are mostly those without formal academic or professional qualifications. In contrast, non Bermudians unemployed are mostly spouses and dependents of employed non Bermudians. Some don't have to work, so don't. Others can't work because of Bermuda's Work Permit rules that stipulate Bermudians only in certain non-professional categories of employment.

Unemployment benefits in Bermuda are far tighter to obtain in Bermuda compared to the USA, Canada, UK, etc. Also, non-Bermudians don't generally qualify.
Work Permits
See details in Non-Bermudians Working in Bermuda.


Last Updated: May 18, 2013.
Multi-national © 2013 by Bermuda Online. All Rights Reserved. Contact Editor/writer and webmaster.