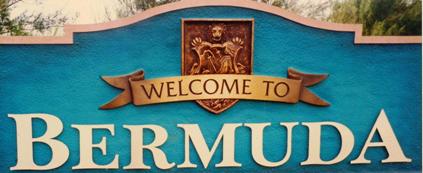 145 web files about the internally self-governing British Overseas Territory of Bermuda in a comprehensive, constantly updated Gazetteer. Accommodation, aircraft registry, airlines, airport, America's Cup 2017, apartments, art, banks, beaches, Bermuda citizenship by Status, Bermuda Dollar, Bermuda Government, Bermuda-incorporated international and local companies, Bermudians, books and publications, causeway, charities, churches, City of Hamilton, commerce, communities, credit cards, cruise ships, culture, cuisine, currency, disability accessibility, Devonshire, districts, Dockyard, economy, education, employers, employment, entertainment, environment, executorships and estates, fauna, ferries, flora, former military bases, forts, gardens, geography, getting around, golf, government, guest houses, history, homes, Hamilton, House of Assembly, housing, hotels, immigration, import duties, insurers and reinsurers, international business, internet access, islands, laws, legal system, legislation, legislators, location, main roads, magazines, marriages, media, members of parliament, motor vehicles, municipalities, music, nearest mainland, newcomers, newspapers, organizations, parishes, parks, Paget, Pembroke, permanent residents, pensions, political parties, postage stamps, public holidays, public transportation, railway trail, religions, retailers, Royal Naval Dockyard, Sandys, Smith's, Somerset, Southampton, St. David's Island, St George's, senior citizens, shipping registry, Somerset, Spanish Point, Spittal Pond, sports, taxes, telecommunications, time zone, traditions, tourism, Town of St. George, Tucker's Town, utilities, water sports, Warwick, weather, wildlife, work permits.

Bermuda's Consular representation for nationals of foreign countries
All consulates are locally-based. There are no embassies in this British Overseas Territory
By Keith Archibald Forbes (see About Us) exclusively for Bermuda Online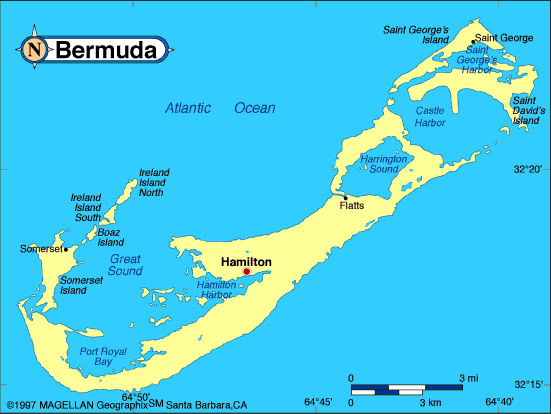 Advance information on Bermuda - from our files exclusively.
Consuls
Honorary consuls of the countries they represent are asked to email this author, Keith A. Forbes at admin@bermuda-online.org to report any changes of or additions to their names and contact including email addresses. When local Bermuda-based consulates have their own website they will be shown here once they reciprocate the hyperlink.

Bermuda is a British Overseas Territory, not yet politically independent although self-governing, thus there are no embassies. Most resident consuls are honorary. The exceptions are the USA and Portugal, both with full consulates. Honorary consuls in Bermuda and the US and Portuguese consulates in this British Overseas Territory are recognized and certified as such by Britain's Foreign and Commonwealth Office. In the case of the USA, more than 75% of tourists, business visitors and consumer goods come from the USA. (Portugal has a full consulate as there are many long-term Portuguese nationals in Bermuda. Nationals of all other countries including Great Britain who are resident or visiting should note carefully that when or if any of their children are born in Bermuda, they are not Bermudian under the law unless at least one qualifying parent is Bermudian. (The laws are different in the USA, UK, Canada, etc).

Those countries shown below have consuls who are members of the Club Consulaire des Bermudes. Their functions include serving their nationals residing locally; visitors to Bermuda who are nationals of those countries; and Bermuda residents visiting their countries on vacation or business. The countries concerned also have diplomatic links with Bermuda via the Foreign & Commonwealth Office (CFO) in London. Consulates are normally open Mondays to Fridays. Always call ahead for an appointment. Countries not shown on this list have no local consuls and should be contacted in London or Ottawa or Washington, DC.

Visa regulations can vary from country to country. Those who wish to visit or reside in any country named below should visit the consulates in person, always carrying and prepared to show full personal identification including passports, driver's licenses, etc and should ask what they need to enter that country. Bermudian holders of full British citizen passports do not require visas to travel to any country in the European Union (EU). However, holders of Bermudian (not full British citizen) passports do. For example,

all British Dependent Territory citizens with a local (ie Bermuda) passport need a visa to enter Italy. This applies whether Italy is either the first port of entry to Europe or the country where the visitor stays for the longest period of travel. To avoid this, it is recommended Bermudians obtain their British passport as an option, which means that they will then NOT need a visa to enter Italy or obtain any Schengen visas. The application for the Italian visa has to be processed through the Italian Honorary Consul on the Island. The cost of an entry visa which takes up to eight weeks or sometimes longer to obtain, is normally payable by US $ draft with this cost varying according to European exchange rates. There are additional costs for couriers; administration agency costs to prepare and process the paperwork; and more

Minors traveling to Italy with school groups need to supply additional information obtained from their parents. Once a visa is obtained, it allows travel within the following 15 Schengen countries: Austria, Belgium, Denmark, Finland, France, Germany, Greece, Iceland, Italy, Luxembourg, Netherlands, Norway, Portugal, Spain and Sweden.

Adults and minors from Bermuda visiting the USA who are not passport-carrying US citizens should always first contact the USA consulate.
Country
Flag
Consulate (or Honorary Consul shown by name)
Address
Austria
Katarina Hoskins, Honorary Consul

Office: Victoria Place, 31 Victoria Street, Hamilton HM10. Phone: (441) 494 4019
Cell/Mobile: (441) 7043377. Email: office@austrianconsulbermuda.com

Belgium
Philippe Dutranoit, Honorary

4 Pokiok Road, Smith's Parish FL 05. Office(441) 533-3900. Fax (441) 232-3902 email: dutranoit@northrock.bm

Canada
Heather Conyers, Honorary

73 Front Street, 4th Floor, Hamilton HM 12. P.O. Box HM 140, Hamilton HM FX. Office (441) 292-2917. Fax (441) 292-9307. Email: Heather.Conyers@international.gc.ca. Canadian Consulate General New York. 1251 Avenue of the Americas, New York, New York, NY 10020-1175, USA. (212) 596-1628. Fax (212) 596-1790.

2016. December 12. Canada's new Consul General in New York has visited the island for the first time. Phyllis Yaffe spent two days meeting with members of the local business community, as well as the Governor, the Premier and other politicians. "It was really an introductory trip," Ms Yaffe, who took up the post in September, told The Royal Gazette. "This is three months since I've been in the job and it was my first opportunity to come here and meet some people and get a sense of the place and I think we accomplished that. We met with the Governor, we met with the Premier, some politicians and we certainly met with the business community as well." Ms Yaffe is responsible for New York, New Jersey, Connecticut, Pennsylvania, Delaware and Bermuda. "It's unique in that list of places and it has a whole different set of issues because it's so different than the rest of my area," she said, adding that she thinks of it as "a jewel in the crown". Ms Yaffe, who arrived last Tuesday and left on Thursday, noted: "Canada and Bermuda have a long history of a great relationship and we want to continue that." She said her job was to ensure Canadians on the island understand "we're here for them", as well as expanding Canadian businesses in Bermuda and opportunities for Bermudians. "Many Bermudians go to Canada for university or postsecondary education so we want to make sure that they understand that's still a great opportunity for them. So continuing just to build good relationships between Canada and Bermuda is the job at hand." Ms Yaffe, who said she thoroughly enjoyed her first visit, plans to return in the New Year. "I intend to come once or twice a year for sure," she said. "My team is here on a regular basis." She added that the full services of the Consul General in New York were available to Canadians on the island through the Honorary Consul and directly through the team in New York. "We are on the island if they need us, particularly under the circumstances of emergency services," she added. Ms Yaffe, who previously served as the chief executive officer of Alliance Atlantis Communications Inc, has had a distinguished career in both the private and public sectors, holding positions including chairwoman of the board of Cineplex Entertainment, lead director of Torstar Corporation and as a member of the boards of Lionsgate Entertainment, Blue Ant Media and Astral Media.

2016. August 26. Bermudians and others travelling from Bermuda to Canada will soon need an Electronic Travel Authorization to enter the country, according to the Consulate General of Canada. As of September 30, eTAs will be required by citizens of several countries that had not previously required an entry visa. According to the Government of Canada website, eTAs will cost $7 CAD, and can be approved within minutes of application, but the Canadian Government advises that travelers apply before they book their flights as some applications may take a matter of days to process. A statement said: "Persons who require eTA should apply now at Canada.ca/eTA in order to avoid any delays. As of September 30 all air travelers will need to have appropriate documents to travel to Canada before they can board their flight. The eTA is valid for five years or until the passport expires, whichever comes first." Canadian dual citizens will not be eligible to apply for an eTA and will instead need to show proof that they are Canadian citizens as of September 30. "Acceptable proof of Canadian citizenship to fly to Canada is a valid Canadian passport, a temporary passport or an emergency travel document," the statement said. It continued: "However, as both temporary passports and emergency travel documents are only issued under strict conditions and on a case-by-case basis, Canadian citizens are strongly encouraged to renew or obtain a Canadian passport as soon as they can and before the transition period ends."

2016. February 4. New travel requirements for Bermudians going to Canada effective March 15. The Electronic Travel Authorization, or eTA, which a mirror of the electronic system for travel authorization for the United States, becomes mandatory on that date. Required for almost all visa-exempt travelers coming to or through Canada by air, as well as all British passport holders. There are no group applications for the eTA, which must be used when travelling. An eTA costs C$7 per traveller and lasts five years, or until the expiry of the passport to which it is linked. Canadian and US citizens are exempt and the requirement does not apply to travelers coming by land or sea. Applications can be made online, with most finished within minutes and the great majority processed within three days. For details on the requirement, check the website www.canada.ca/eta.

Denmark
Bent Poulsen, Honorary

Crisson Building, 16 Queen Street, Hamilton HM 11. P.O. Box HM 2709, Hamilton HM KX. Office (441) 295-4806. Fax (441) 295-4788. Residence (441) 234-1249. E-mail Bent.Poulsen@maersk.com.

Ghana
Dr. Leonard Teye-Botchway, Honorary

Dr Leonard Teye-Botchway,

ChB, FWACS, DCEH, FRCS. The Arches, 13 Berry Hill Rd. Paget DV 03. Phone (441) 232-3937 Accounts (441) 232-3030 Fax (441 236-4973. Eye surgeon.

First honorary consul for Ghana in Bermuda. Dr Teye-Botchway, from Ghana, has lived in Bermuda for 13 years. He is an ophthalmic surgeon with 16 years of such experience in Bermuda. He was born in Ghana, educated at the University of Ghana Medical School; and at leading Ophthalmology Institutions in the UK. He is a Fellow of the Royal College of Surgeons (Glasgow) and a member of several ophthalmology societies in the UK and US.
Great Britain
Deputy Governor's Office (neither a Consulate nor an Honorary Consul)
Government House, 11 Langton Hill, Pembroke HM 13. Telephone (441) 292-2587 (office). Fax (441) 295-3823. E-mail depgov@ibl.bm. See connections between Bermuda and Britain.
Finland
John E. Riihiluoma, Jr. Honorary
Canon's Court, 22 Victoria Street, Hamilton HM 12. P. O. Box HM 1179, Hamilton HM BX. Office (441) 295-2244. Fax: (441) 292-8666. Residence (441) 238-1064. Email jriihiluoma@applebyglobal.com
France
Mrs Nicole Haziza, Honorary

Richmond House, 5th Floor, 12 Par La Ville Hamilton HM08. Tel: (441) 777-5557. Email: france@logic.bm. Consulate General website: http://consulfrance- newyork.org/. See Bermuda's Ties With France.

Germany
Jens Alers, Honorary

Bernhard Schulte Shipmanagement (Bermuda) LP. Richmond House, 12 Par-la-Ville Road, Hamilton HM 08. (441) 295-0614 or fax (441) 292-1549 or cell (441) 505 2657. Email jalers@amlp.bm.

Ireland
John R. Kane, Honorary
Windsor Place, 3rd Floor, 18 Queen Street, Hamilton HM 11. P.O. Box HM 2267, Hamilton HM JX. Office (441) 295-6574. Residence (441) 236-9876. E-mail jkane@avondale.bm. There are about 500 Irish residents of Bermuda.

2017. April 10. Irish citizens in Bermuda can now avail themselves of online passport applications, according to John Kane, the Irish Consul. Current passport holders over 18 can reach the service with mobile phones, computers and tablets via the Department of Foreign Affairs at dfa.ie/passportonline. The applicant's name must be the same as on their previous Irish passport, which must have expired less than five years ago, with passport numbers beginning with the letter P or L. First-time applicants and children must continue with the present application system using a form. Mr Kane said the new system would deliver a quicker turnaround and allow credit cards to be used. Standard passports cost €80 euros; larger passports cost €100 euros. The new standardization of children's passports sees the extension of the five-year passport to children aged 17 and younger. The three-year infant passport is no longer available, and all children's passports now cost €30. Applicants are "strongly advised" to apply at least six weeks before their intended date of travel.

Italy
Cav. Gioacchino Di Meglio, Honorary
Lido Complex, Elbow Beach. 60 South Road, Paget PG 04. Tel: (441) 296-9884. E-mail italia@northrock.bm. Bermuda passport holders traveling to Italy for tourism purposes do not presently require an entry visa. For other services and information please visit the Italian Consulate in New York.
Jamaica
Winston G. Laylor, Honorary
55 Court Street, Hamilton HM 12. Office (441) 292-5264. Fax (441) 295-5646. Residence (441) 292-8888. E-mail honconjam@northrock.bm or wlaylor@berkeley.bm. Office hours: Mondays, Tuesdays & Fridays to
Luxembourg
Curt Engelhorn, Honorary
Five Star Island, Southampton. Office (441) 295-1082. Residence (441) 238-0621. Fax 238-0331.
Mexico
Rod S. Attride-Stirling, Honorary

1 Crawford House, 50 Cedar Avenue, Hamilton HM 11. (441) 296-8314. Fax (441) 295-6566. Email: rsas@aswlaw.com

Netherlands - Holland
Maria Peterich, Honorary
'Woodlands,' 9 Middle Road, Paget PG 01. Phone 441 - 236-4578. Fax: 441 - 236-9892. E-mail: peterich@northrock.bm
Norway
Charles Nathaniel Arthur Butterfield, III Honorary
Royal Norwegian Consulate, White Hall, 1 Park Road, Hamilton HM 09. P. O. Box HM 564, Hamilton HM CX. Office (441) 295-5519. Fax (441) 292-7972. E-mail: nathaniel@butterfield.bm or cnab@butterfield.bm.
Portugal
Consulate, Acting Portuguese Honorary Consul, Andrea Moniz De Sousa
Melbourne House, 11 Parliament St, Hamilton HM 12. P.O. Box HM 1726, Hamilton HM GX. (441) 292-1039. Fax (441) 292-0137 E-mail: mail@cnham.dgaccp.pt.

2016. May 20. With the UK's blessing, because it handles all Bermuda's external affairs, The Bermuda Government will explore the potential of establishing a connecting air service between the island and the Azores. The announcement was made yesterday by Michael Dunkley in the House of Assembly as he provided information about the trip this month to the Azores by a government delegation. "We could not help but notice that Azorean Airlines has a direct flight between the Azores and San Francisco," the Premier said. "Just imagine if en route to San Francisco that flight stopped over in Bermuda. Many Bermudians and persons with Azorean connections would undoubtedly take advantage of a direct route between our islands. This is an opportunity that we will pursue with Azorean Airlines." Mr Dunkley told MPs that the delegation, which included Attorney-General Trevor Moniz, also visited the São Miguel Science and Technology Park. "A technology park such as this would benefit Bermuda and something that we should aspire to implement," he said. "Innovation has the ability to enhance our sustainable development and to provide economic diversification, thereby further enhancing our global competitiveness." During the visit, a Memorandum of Understanding was signed between Bermuda and the Azores to help promote "co-operation and mutual understanding" between the two countries. The Premier said the agreement would enable the two governments to co-operate in a variety of fields, including cultural and historical as well as marine conservation and sustainable development. "The Azores is a strong viable partner to Bermuda and a Memorandum of Understanding will only strengthen that special relationship between both communities," Mr Dunkley said. "Agriculture is a fundamental part of the Azorean economy and we visited a number of agriculture businesses. One of these businesses was a tea plantation, which has been in operation since 1883 and takes pride as the only tea plantation in Europe. We had the pleasure to visit a dairy farm, where it was of interest to note the owner maintains tourist accommodation. This is just the beginning of an enhanced friendship with the Azores. We have much in common and there are many areas we can share our areas of expertise."

Spain
Nola Dean, Honorary Vice
"Olicana," 11 Jennings Road, Smith's FL 04. P. O. Box FL 60, Flatts FL BX. Office (441) 295-3062. Fax (441) 295-5386.
Sweden
Jens N. H. S. Juul, Honorary
"Lyme Regis," 1 Glendon Drive, Harrington Sound HS 02. Phone or Fax: (441) 293-7242. Cell (441) 332-0466. Residence (441) 293-0466. Email jensjuul@logic.bm. New York Consulate General (212) 583-2550
Switzerland
Fabian Schonenberg, Honorary
2 Reid Street, Hamilton HM 11. Office (441) 295-5588. (441) Fax 295-5578. E-mail: Hamilton@honrep.ch.
United States of America
Consul General Mary Ellen Noonan Koenig
"Crown Hill," 16 Middle Road, Devonshire DV 03. P. O. Box HM 325, Hamilton HM BX. Telephone (441) 295-1342 or 278-7504. Fax (441) 295-1592. E-mail hamiltonconsulate@state.gov. See connections between Bermuda and USA. By

far the largest foreign mission in Bermuda. It is a fully-staffed diplomatic facility.

US Consul General Mary Ellen Noonan Koenig, US Consul Mila Millman.

2015. October 22. Matthew Barzun, the American ambassador to Britain, visited Bermuda. His latest trip to Bermuda, his sixth, was Mr Barzun's first on official business. His area of responsibility has been reconfigured to cover US consulates in London, Edinburgh, Belfast and Bermuda.

2015. Consul General is Mary Ellen Noonan Koenig, a career diplomat in the US Foreign Service. She is the third career diplomat in succession to head up the Bermuda Consulate, a role that had previously been a political appointment. The most recent assignment for Ms Koenig, who joined the US Department of State in 1993, was as the cultural attaché at the US Embassy in Moscow. She oversaw one of the US Government's largest public diplomacy programmes overseas, which included academic and professional exchanges, grants programmes, English language activities, and film and speaker programmes. Her other overseas posts have also focused on public diplomacy programming and included Pretoria, Berne and Berlin. In Washington, she spent five years in the Bureau for Education and Cultural Affairs, as well as serving as the political desk officer for Ireland and Northern Ireland. Before beginning her diplomatic career, Ms Koenig worked as a freelance writer and as a legislative assistant in the US House of Representatives. She holds Master's degrees from Washington University and the National Defence University, and received her Bachelor's degree from Antioch College. Her husband Robert is a writer and journalist. The Koenigs are from St Louis, Missouri, and have four children and grandchildren. Ms Koenig replaced Bob Settje, who finished his tour of duty in early June 2015 and departed Bermuda.


Last Updated: August 22, 2017.
Multi-national © 2017 by Bermuda Online. All Rights Reserved.