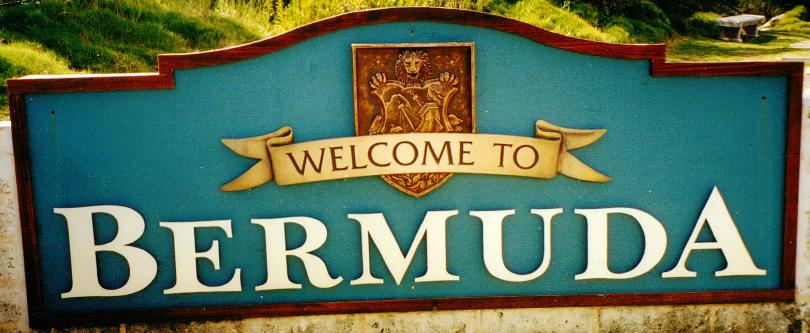 Click on graphic above to navigate the 165+ web files on this website, a regularly updated Gazetteer, an in-depth description of our island's internally self-governing British Overseas Territory 900 miles north of the Caribbean, 600 miles east of North Carolina, USA. With accommodation options, airlines, airport, actors, actresses, aviation, banks, beaches, Bermuda Dollar, Bermuda Government, Bermuda-incorporated businesses and companies including insurers and reinsurers, Bermudians, books and publications, bridges and causeway, charities, churches, citizenship by Status, City of Hamilton, commerce, communities, credit cards, cruise ships, cuisine, currency, disability accessibility, Devonshire Parish, districts, Dockyard, economy, education, employers, employment, environment, executorships, fauna, ferries, flora, former military bases, forts, gardens, geography, getting around, golf, guest houses, highways, history, historic properties, Hamilton, House of Assembly, housing, hotels, immigration, import duties, internet access, islands, laws, legal system and legislators, main roads, marriages, media, members of parliament, money, motor vehicles, municipalities, music and musicians, newcomers, newspaper, media, organizations, parks, parishes, Paget, Pembroke, performing artists, residents, pensions, political parties, postage stamps, public holidays, public transportation, railway trail, real estate, registries of aircraft and ships, religions, Royal Naval Dockyard, Sandys, senior citizens, Smith's, Somerset Village, Southampton, St. David's Island, St George's, Spanish Point, Spittal Pond, sports, taxes, telecommunications, time zone, traditions, tourism, Town of St. George, Tucker's Town, utilities, water sports, Warwick, weather, wildlife, work permits.

Bermuda's Public Holidays 2021 through 2023
Their dates, how and why celebrated, with history, solemnity and traditions

By Keith Archibald Forbes (see About Us).
| | | | |
| --- | --- | --- | --- |
| Day | 2021 | 2022 | 2023 |
| New Year's Day | Friday, January 1 | Monday, January 3 observed | Monday, January 2 observed |
| Good Friday | Friday, April 2 | Friday, April 15 | Friday, April 7 |
| Bermuda Day | Friday, May 28 | Friday, May 27 | Friday, May 26 |
| National Heroes Day | Monday, June 21 | Monday, June 20 | Friday, June 19 |
| Emancipation Day | Thursday, July 29 | Thursday, July 28 | Thursday, August 3 |
| Mary Prince Day | Friday, July 30 | Friday, July 29 | Friday, August 4 |
| Labour Day | Monday, September 6 | Monday, September 5 | Monday, September 4 |
| Remembrance Day | Thursday, November 11 | Friday, November 11 | Monday, November 13 observed |
| Christmas Day | Monday, December 27 observed | Monday, December 26 observed | Monday, December 25 |
| Boxing Day | Tuesday, December 28 observed | Tuesday, December 27 observed | Tuesday, December 26 |
Bermuda does not have USA-style public holidays where the shops, restaurants and essential services to visitors are open most hours daily and close only twice a year. Instead, the following Public Holidays apply with local services reducing on those days as shown above.
General notes
In accordance with the (Bermuda) Public Holidays Act 1947 (as amended).

Bermuda Day was originally Victoria Day, Empire Day, Commonwealth Day and Heritage Day.

Emancipation Day is so-called because it commemorates the day when black Bermudians were emancipated from slavery. It is the first day of the two-day annual Cup Match-inspired Public Holiday.

Mary Prince Day is the second day of the latter. She was the famous Bermuda-born slave. Until 2020 it was Somers Day after Bermuda's founder in 1609, Admiral Sir George Somers. The two-day annual Cup Match holiday is always observed on the Thursday and Friday before the first Monday in August.

The following Monday will be observed as a public holiday when a public holiday with a fixed date falls on a Saturday or Sunday.
Not open or with reduced services on public holidays
Government Offices including Post Offices and quangos are closed on every public holiday as shown below, plus Saturday and Sunday throughout the year, but are otherwise open for business each day from Monday through Friday, 8:45 a.m. to 5:00 p.m.
Banks, businesses, shops, stores, shops, etc, except those with a holiday trading license, able and willing to pay their staff double overtime and thinking they might benefit from arriving cruise ships, etc. It is up to each entity whether or not they open that day and if they do their staff may have the option of whether or not they wish to work.
Garbage removal services, operated by the government or city or town authority.
The local newspaper The Royal Gazette does not publish a print version and may restrict or not publish updated details on public holidays.
Most local restaurants (not at hotels) are closed.
Public Transport (buses and ferries) timetables are affected on Public Holidays. They follow reduced (less frequent) Sunday schedules.
Many taxis, all privately owned, not part of public transport, do not operate.
Tour operators may not operate or may have reduced services. However, in the cruise ship season, when pre-booked in advance by the cruise lines and prepaid by or pre-charged to passengers, cruise line excursions may operate.
Holiday trading license
Traditionally holiday trading licence owners have been allowed to open between 1 p.m. and 6 p.m. only

. Section eight of Bermuda's Public Holiday Act prohibits selling, exposing or offering for sale to the public any goods or merchandise, the opening of any shop and the admittance of any customer into a shop on a public holiday without a holiday trading licence.
Unaffected by public holidays
Restaurants owned by hotels are open. So will a few small convenience stores which are allowed to have more leeway than larger food stores.

First 2021 Public Holiday. Friday, January 1, New Year's Day
A day celebrated almost world-wide as a public holiday.

2021. April 2. Good Friday thru Easter Sunday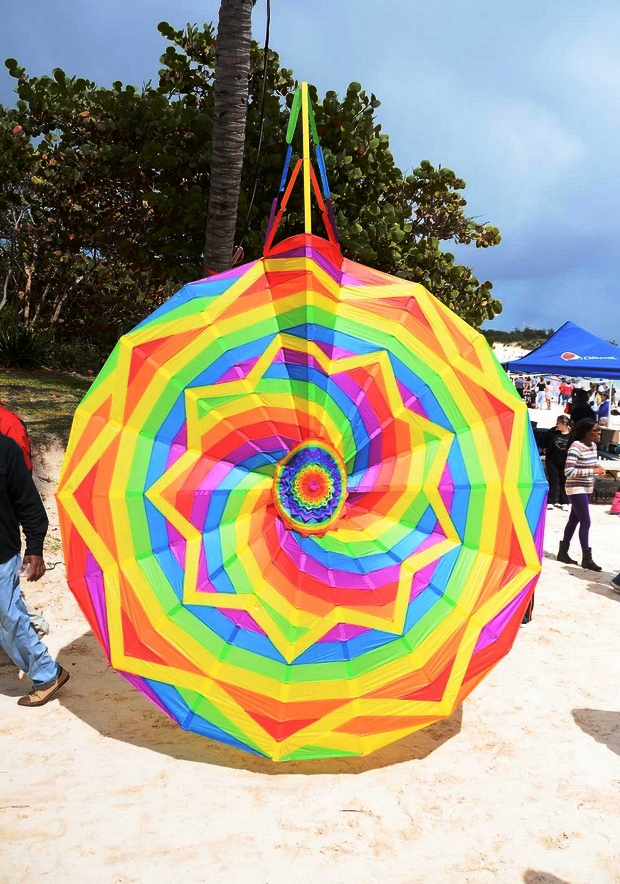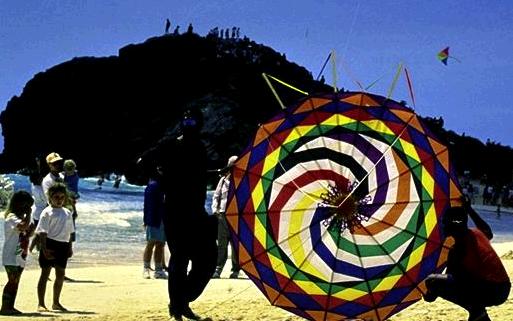 Different Bermuda kites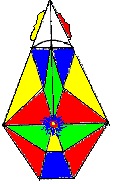 For most Bermudians, Good Friday traditions mean church, flying Bermuda made kites, made from thin wood strips and tissue paper, nothing like the cheap plastic kites used by mostly children beyond Bermuda, and eating codfish cakes - see below - and English style hot cross buns - also shown below. Flying kites - although not on Good Friday - originated in Indonesia 3,000 years ago. There, fishermen used leaf kites to suspend fishing lines out to sea. Indonesian children still skillfully fly bits of waste paper on strings. Kite-flying drifted up through Asia and arrived in Europe early in the 16th century. Much later, it reached Bermuda. British Army troops used them to plan telegraph poles in Bermuda, the Caribbean and other colonial outposts and they were later used to good effect by the British Army to plan telegraph poles in South Africa for the Boer Wars. In Britain, the years 1880 to 1930 were considered the golden age of British kiting. In the 1880's they became even more useful for UK-wide military reconnaissance and meteorology. Huge flying frames carrying weighty cameras were a common sight over trenches in Europe in the First World War. In California, camera kites were used to photograph the devastation caused by the 1906 San Francisco earthquake. Right: A uniquely made Bermuda kite. Elsewhere overseas, in India, the kite fighting season can be dangerous. Hundreds of thousands of people fly their fighting kites from roof tops. They coat their kite strings with glass and try to cut their opponents' kite strings. In Britain today, the High Force Kite Festival occurs in August. Kites there require Civil Aviation Authority to fly at 1,500 feet or higher. Clearly then, they are not just toys for children. Some are massive, three-dimensional things.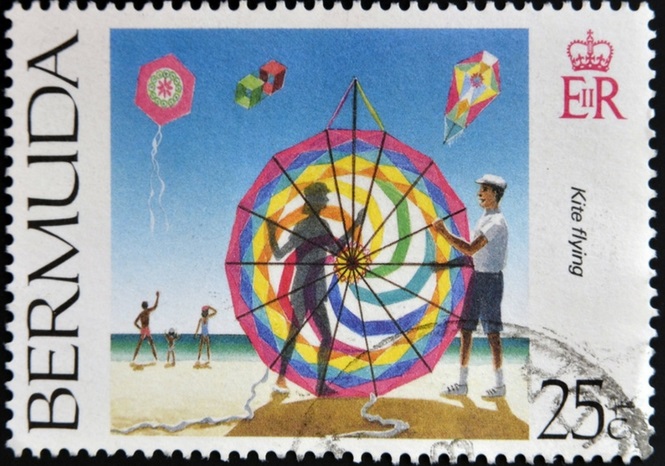 There is uniquely Bermudian both cultural icon and civilian religious significance to kite flying. It started on Good Friday when a local teacher with a British Army connection had difficulty explaining Christ's Ascension to Heaven to his Sunday School class. So he launched a kite with a likeness of Christ. A traditional Bermuda made kite, from different colors of tissue paper, is still in the shape of a cross. A traditional Bermuda kite is a narrow hexagon formed by joining three pine sticks at the center (although there is version where they are joined just below centre). In a slight variation, a round kite, known locally as a Roundy is created with either four or five sticks to produce an octagon or decagon. Roundies tend to be more temperamental and pull exponentially harder than their additional surface area would suggest. Size does not matter, with minuscule toothpick kites admired as much as thirty-foot monsters, the only question being will it fly? Originally, kites were not flown until after 3 pm. Now, they stay up all day. Only if it rains do they come down. Bermuda kites have long cloth tails and are in different colors of paper tissue, wood, metal and string. Some are huge, in exquisite patterns, requiring several men to get aloft. Some are deliberately made to emit a humming or buzzing sound, with a hummer made from glued paper, which spoils their spiritual serenity. The hummer is always made with purple tissue paper because it is said to be louder. Another variation of the Bermuda kite is the traditional Somerset brown paper kite. It is made of cross sticks with a hummer behind the head stick. What makes a Bermuda kite stand out is when the pattern or design, admired from the ground, is even more lustrous in the air. The way it flies can be revealing, especially when the string is positioned, angled, correctly for prevailing conditions. When the kite has enough tail it can be practically motionless in the air. And is the hummer loud enough to be distinctive?
Good Friday Kite flying at Horseshoe Bay often includes a non denominational religious service; live musical entertainment; children's games; kite competition and judging; locals versus tourists tug of war; live entertainment; Warwick Gombey Dancers. Hundreds of people take advantage of the warm but windy weather to head to the beach for Good Friday. Horseshoe Bay was packed with kite flyers as early as 10.30am, and many more beaches, parks across the island are gear up for a busy weekend of Easter celebrations.
Other events include:
The Good Friday Walk to Calvary in St George's, at Ebenezer Methodist Church from 10.45am.
St George's Cricket Club host a family-friendly fun walk around the Olde Towne from 9am, followed by a fun day starting from 1pm.
St David's Cricket Club holds the Gilbert Lamb Fun Day, from 11am.
Open Your Heart Foundation's Good Friday fun day at at Royal Naval Field, Somerset, from 11am.
Easter Sunday, April 4, 2021
Not a Public Holiday but a continuation of the Good Friday Public Holiday
Easter Sunday Sunrise Service. Many Bermudians and other residents celebrate the latter first with this service - of which there are several - at various locations throughout Bermuda. But one of the most notable is at Horseshoe Bay at dawn. Those who don't feel like getting up so early but are church-goers will find that their traditional Easter Sunday church service is enhanced by special flower arrangements in the church and more festive than usual choir music. Then, to make a family day more complete, there are Easter Egg hunts for children and more kite flying.
Legend of the Bermuda Passion Flower. Another legend associated with the Easter holiday is that of the passion flower, of which there is a unique Bermuda species (note its special coloring, so different from many other varieties). A climbing vine insisting on a sheltered southern location and a great deal of care, it has five sepals or five identical petals. Spanish missionaries who first discovered the flower in South America stated the petals represented the disciples without Peter and Judas. The double row of colored filaments, known as the corona or crown, appear to show to some the halo around the head of Christ and to others the crown of thorns. The violet stamens and other parts of the flower show the wounds and nails Christ endured. The tendrils resemble the whips used to scourge Him and more areas of the flower recall the hands of the soldiers. Bermuda Passion flower photo below by author Keith A. Forbes.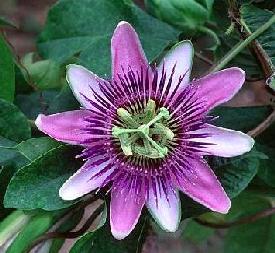 Hot cross buns. The custom was imported to Bermuda from the United Kingdom and is much favored locally. They are available from commercial Bermudian bakeries or as home-made, sold or given away in batches by family matriarchs who love to make them from scratch. They are square-shaped sticky buns about 1.85 inches wide and 1.5 inches deep, with icing sugar applied to them in the shape of a cross. This signifies Christ's agony and death on the cross.
Bermuda Codfish Cakes. While these by themselves are not uniquely Bermudian, their development as a uniquely Bermudian dish, eaten with (preferably local) bananas is worthy of special note. The dish was once a Good Friday dish and Lenten dish. It was a major local factor in the former Christian (mostly Roman Catholic on Fridays but also Anglican on Good Friday) avoidance of meat. Lent has its moment of deepest anguish on Good Friday and ends with its happiest time on Easter Sunday, representing the Resurrection. Nowadays, a Bermuda codfish breakfast is always a tradition on both Good Friday and Easter Sunday, but is not confined to those dates. Some restaurants have the dish every week. In Bermuda, when made with care from imported salted codfish from Canada and given special local treatment, the dish is absolutely delicious! But there is a lot of work involved.
Bermuda Easter Lilies. At one time the unique Bermuda variety were world famous. It is not generally known they did not come to Bermuda until the 1870s and then by accident instead of design. A ship with a supply of bulbs limped in for emergency repairs and in the process, the bulbs got here too. The Bermuda grown variety usually open at Easter. But often, for many blossom and bloom before Easter. The he live flower lasts about 10 days. Some stems may have as many as 6 separate flowers. A local tradition is that a finest selection is always sent to Her Majesty Queen Elizabeth II.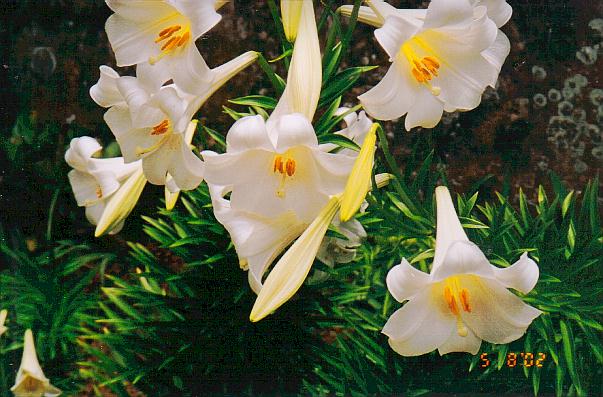 Bermuda Easter lily photo by author Keith A. Forbes

2021. Friday, May 28. Bermuda Day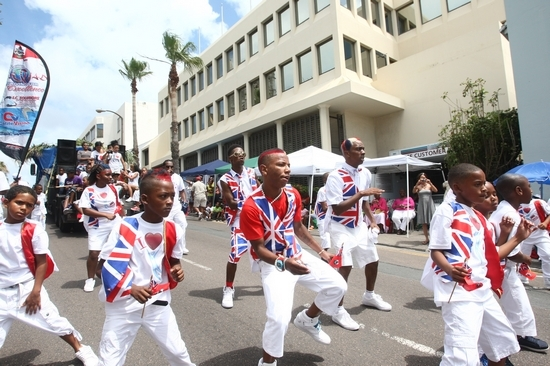 On May 29, 2020 Bermuda Day celebrations were cancelled because of the Covid-19 pandemic. Lovitta Foggo, the Minister of Labour, Community Affairs and Sport, stated. "The safety, health and wellbeing of all of Bermuda's citizens is this government's No 1 priority. Out of an overwhelming abundance of caution, and following the guidance and recommendations of our health professionals, the [ministry] has made the very difficult decision to cancel these events this year." Ms Foggo said that the government TV channel CITV would broadcast previous Heritage Month events and activities, including the Bermuda Day Parade, instead and that her ministry would try to "symbolically recognise" Heritage Month. She added: "We know this is a disappointing development, but keeping our residents safe and saving lives must be our country's sole aim." Richard Ambrosio, the vice-president of the Vasco Da Gama Club, said the cancellation was a disappointment, but not a surprise. Mr Ambrosio said: "When the current Covid-19 crisis first flared up, we did hold out some hope that the event was far enough into the future that it could still happen. However, once we started seeing the number of cases being reported and the extension of stringent social-distancing measures locally and overseas, we knew it was only a matter of time. It's not just a question of bringing many Bermudians and visitors together for Bermuda Day — you also have to think about social-distancing in the run-up to the parade, when our volunteers would otherwise be spending a lot of time together, building and decorating the float. The club is disappointed, but it is ultimately the right decision. The safety of our volunteers and the broader Bermuda community is paramount." The news came as it was announced on Twitter that performers had "made the hard decision", not to take part in the Bermuda Carnival Parade of Bands, which would have been the focal point of the festival weekend scheduled to take place from June 12 to 15. Party People Ent, Code Red and Nova Mas International said they had been "monitoring the current situation closely" and consulted with interested parties and the Government, before they made the decision.
The Twitter announcement said: "This decision will also apply to our respective BC2020 signature events, Euphoria, Mimosa and Mai Tai Island. This decision is essential for the safety and wellbeing of our masqueraders." They added that a "costume carry forward" system would mean deposits and payments already made would be carried over to next year. The Bermuda Day Parade celebrated its 40th anniversary last year. Originally Empire Day, the holiday started as a celebration of Queen Victoria's birthday, evolved into the May 24 holiday and was renamed Bermuda Day in 1979. The final renaming and creation of a parade celebrating aspects of Bermudian culture was based on recommendations in a report by Lord [later Baron] Pitt of Hampstead's report into the 1977 riots, sparked by the last hangings on British soil. Erskine "Buck" Burrows was executed for a series of murders, including the assassination of Sir Richard Sharples, the Governor, and Commissioner of Police George Duckett earlier in the decade. Larry Tacklyn was sentenced to death for the supermarket killings.
Bermuda Day Parade. An annual extravaganza, each year has a theme. Half marathon, first swim of the year for locals, dance groups, bands, majorettes, decorated floats, Gombey troupes. An annual celebration of Bermuda's culture and heritage, includes Bermuda Fitted Dinghy Races. 8:30 am Half Marathon Derby, this year from Somerset. Like the annual Cup Match, the starting point of the Derby route switches each year between St. George's and Somerset and always ends centrally in the City of Hamilton at Bernard's Park Field. Participants can choose between running the full Derby or joining a relay team.1:30 pm through the streets of Hamilton. Led by the Band and Corps of Drums of the Bermuda Regiment. The Bermuda Half Marathon is Bermuda's longest standing race, dating back to 1909 when local civilians tried and succeeded in not only matching but beating British Army and Royal Navy personnel then based in Bermuda in their athletic meets. The event has become one of the island's most popular cultural and sporting events and occurs annually only on Bermuda Day. Runners from all walks of life participate in this unique sporting event. Thousands of spectators and supporters cheer them on. Some of the latter even camp out overnight to secure a prime viewing sport along Front Street. The annual event now also has a charitable focus, while the cultural aim changes each year, determined by the government. Over the years, the Bermuda Marathon Derby has donated in excess of $110,000 to local charities and deserving individuals. There is also a cycle race. Scores of cyclists set off from Somerset finishing at about 9.30am.
Bermuda Day is also when Bermuda Fitted Dinghy Racing begins its annual season. Dinghies are 14 feet long, with 40 foot masts and more sail than any other vessel of similar length. The crew improvise for survival and seamanship. They jibe from port to starboard for prevailing winds, try to keep upright and can take on gallons of water. To reduce weight and keep afloat, they jump or get pushed off. With right conditions and a good helmsman, they achieve high speeds. But they often they sink or are dismasted before the finishing line. Always entertaining and sometimes hilarious.
Bermuda Day is widely considered in Bermuda as the first unofficial the first day of summer, the culminating event of annual Heritage Month
Bermuda Day Float Awards. Special Awards go to:
Premier's Award for Best Float.
Reggie Ming Award for Most Beautiful Float.
Minister's Award for Most Original Float.
Ruth Thomas Award for Best Heritage Float.
Dr Marjorie Bean Award for Best High School Float.
Mrs J.J. Outerbridge Award for Best Individual Float.
LCCA Award for Best Charity Float.
Chamber of Commerce Award for Best Corporate Float.
Best Government Department.
Tourists and visitors can become part of the Bermuda Day Parade. Tourists wishing to see the festivities can go by bus, ferry, moped or taxi. They get to wave at the crowds from within the procession through Hamilton, or watch it unfold from a VIP Front Street viewing spot, under the Bermuda Day Experience from the Bermuda Tourism Authority and Department of Community and Cultural Affairs.
Options include Beyond the Front Row Bermuda Day Access: A behind the scenes tour of Bermuda Day floats and chance to meet the creative Bermudians behind the floats. Ride in the procession and watch the remainder of the parade in a reserved viewing area. Bermuda Day Reserved Viewing: Watch the parade in the Official Visitor Services Centre on Front Street.

This day began in Britain in 1902 as the celebration of the birthday of Queen Empress Victoria. The Earl of Meath inaugurated it as the day on which young people would be trained in their British Empire citizenship. Lord Meath was successful in Britain in establishing what became known as Empire Day on May 24. He got the idea from a newspaper clipping in Hamilton, Ontario, which noted a patriotic parade for children organized by Mrs. Reginald Fessenden. It began in Bermuda in 1909, from the town of St. George to Somerset. Then it became Commonwealth Day, but in Bermuda, what became known as Bermuda Day replaced it after Bermuda experienced bloody riots and civil unrest in the 1970s. Lord Pitt, a black member of the Greater London Council who was sent out to make recommendations after the riots, suggested it as a way to bring Bermudians of different races together in harmony. Bermuda's racing legend "Sir" Stanley Burgess, who died in 1984, participated for over 50 years, beginning in 1921 when he was 20. He won it ten times. His marathon preparation began with a bath in port wine, honey, beet tops and rum. He rubbed his legs with tincture of myrrh, turtle oil, oil of wintergreen with hazel, and old rum. His final race was in 1983, when he was 84. He was awarded the Queen's Certificate and Badge of Honor in 1971.

2021. Monday, June 21, National Heroes' Day
Celebrations cancelled for 2020 due to Covid 19.
Honors local heroes and heroines, pioneering men and women who were committed to selfless acts of public service and whose lives were spent devoted to improving the circumstances of Bermuda's people. There were no new National Heroes in 2020, 2019 and 2018. In earlier years, National Heroes have included long-term Premier and unique Bermudian businessman Sir John Swan in 2016, Gladys Carlyon de Courcy Morrell, Sir Edward Trenton Richards, Dame Lois Browne-Evans, Dr Edgar Fitzgerald Gordon, Dr Pauulu Kamarakafego, Sir Henry James Tucker, Mary Prince.
Bermuda Heroes Weekend's Parade of Bands, City of Hamilton. An annual carnival style event, a colorful street parade. Charles Gosling, Mayor of Hamilton, was instrumental in orchestrating the move. He said: "Part of the city's vision statement is to be vibrant. I have no doubt that the costumes, colors, culture and music that will be on display during the parade that day will fit that bill. This partnership is the perfect fit for both Hamilton as well as carnival in Bermuda. Hamilton Harbour provides a beautiful backdrop, the city is central with easy access and there are a multitude of restaurants and retailers that can be enjoyed as onlookers enjoy the revelers.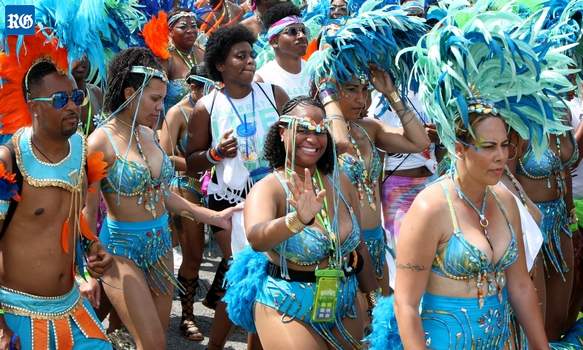 June 2018 celebrations
2019. June 14. The man who introduced National Heroes Day praised the team behind what has been called "the world's fastest-growing carnival" which coincides with the Bermuda heritage event. Dale Butler believed it was important for younger generations to develop their own celebrations and said if others found the costumes too revealing they could make alternative plans. The former Cabinet minister added that the island probably boasted a maximum of only three more people who had done enough to earn the national hero honour but hoped the Government would help to increase awareness of the eight already on the list all year round. Mr Butler, who was the minister responsible for cultural affairs and was charged with setting up the award, said there had been a "longing" for a carnival-style gathering in Bermuda, which was heightened as young people gained experience of similar festivals during visits to other parts of the world. The former Progressive Labour Party MP added that they had the drive to turn ambition into reality. Mr Butler said: "They came along and they've developed this carnival and they're bringing it to Hamilton, which means it's really growing — I can only salute them for the energy. I'm just glad that they've put some energy in it so that it doesn't die. I know that there's a group in Bermuda ... the older generation, who expected us to be a little bit more sedate, are somewhat concerned that the costumes are revealing, which comes with the territory of having a carnival. There's nothing whatsoever that prevents anybody else who doesn't like a carnival celebration from doing something else." Mr Butler said he commended the people for staging the Bermuda Carnival because they would have been "left out" otherwise. The event is headed by soca DJ Jason Sukdeo and was launched in June 2015 as a "celebration of Caribbean carnival" which incorporated National Heroes Day festivities. However, the words "heroes weekend" were dropped from the name last month when organisers said it was being rebranded as a tribute to supporters. The team added: "All together, your participation made this festival the fastest-growing carnival in the world." On Monday, which is National Heroes Day, a Parade of Bands and Last Lap will allow people to enjoy performances and soak up the party atmosphere in Hamilton. A Bermuda National Heroes tribute staged by the Government is to take place at the World Heritage Centre in St George's two days earlier. Lovitta Foggo, the Minister of Labour, Community Affairs and Sport, said the event tomorrow will "remind the community of the importance of National Heroes Day" and is to include tributes that show how the heroes have inspired others. The late Dame Lois Browne-Evans was the first person to be named as a national hero in 2008. A committee was later set up to review and select more people for the list, and in 2010 the public was invited to suggest nominees. It was the next year that another three heroes were named, E.F. Gordon, Roosevelt Brown, who would become Pauulu Kamarakafego, and Sir Henry Tucker. Mary Prince joined the group in 2012 before Gladys Morrell and Sir Edward Richards were added in 2015 and Sir John Swan a year after that. No one has been named since 2016 and Mr Butler believed the number of candidates was finite. He said: "You're not going to find more than ten national heroes. You've only got about two or three left unless they watered down the criteria." Although he noted that banners highlighting national heroes were on show around Hamilton, Mr Butler thought more could be done. The former minister said: "I think we've reached a nice level but we're not doing enough to promote those who are national heroes on a regular basis. All year round you should be hearing about these national heroes, there are a lot of creative ways to do that." Mr Butler suggested that CITV, the government-owned television station, could regularly broadcast features on national heroes and that special debates could be held for people to discuss their lives. He raised the possibility of regular homework assignments, a national heroes scholarship for academic studies and even a game on the subject. Mr Butler claimed people who made significant contributions to the island but were not selected for the honour could also be recognised as part of a wider programme. He added: "Bermuda has a lot of very outstanding people that just missed, by a mark or two, being designated as a national hero.
2018. April 20. The Bermuda Heroes Weekend is fast approaching, and organizers are looking to put together the best Bermuda Carnival ever. Three bands are signed on to take part in the Parade of Bands on June 18, including Code Red, Party People and Nova Mas International. Jason Sukdeo, president of BHW Ltd, said for the best experience anyone interested in taking part must register with one of the bands. He said: "Bermuda Heroes Weekend 2018 promises to be a fun filled weekend for all who choose to participate from our opening event — Five Star Friday to J'Ouvert, the various promoters events, Raft Up and of course, Parade of Bands. We encourage those who haven't decided to quickly check out Code Red, Party People and Nova Mas International to see which band fits your style. Band registrations close very soon so do not delay in order to avoid disappointment." Code Red was band of the year last year, and is this year working with the theme "Beyond the Tropics". The band is the only one to feature a local designer, with Kassie Bather on the team. Nova Mas International took home the Band of the Year prize in 2016 and boasts the widest range of costumes. Party People, who won the Band of the Year in 2015, will also take part. For more information, visit bermudaheroesweekend.com.
2018. No new named Bermuda National Heroes. Instead, the Bermuda Government has announced it is sponsoring a 3-day carnival from Saturday, June 16 through Monday, June 18.
2017. No new named National Heroes.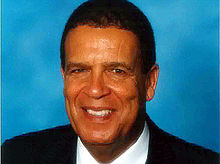 2016. Sir John Swan was named Bermuda's 2016 national hero for his lasting contributions to the island and her people. Sir John, Bermuda's longest-serving premier said. "That recognition I consider to be something not just of myself but the many, many, many people who have lifted me on their shoulders and helped me to become what I am. I hope I can continue to be of service to my country in whatever capacity that allows me to look out for Bermuda's best interests." Michael Dunkley was grilled by journalists at a press conference announcing the news yesterday on why the public were not officially invited to submit nominations this year, to which he replied that the nomination process is open year-round. Asked how many members of the public nominated Sir John, the Premier responded that he was the only one and his recommendation was approved by the National Heroes Committee and then by Cabinet. Mr Dunkley described Sir John as a political luminary, a philanthropist and real estate entrepreneur whose impact is still felt today. One of his biggest contributions, he said, was in the negotiations of the US Bermuda Tax Convention Development, which launched the island's insurance and reinsurance industries. Speaking at the press conference, Mr Dunkley said: "I am genuinely delighted to announce that on June 19 there will be an addition to the distinguished list to Bermuda's national heroes — a man who has undoubtedly done so much for Bermuda and Bermudians. His contributions have significantly shaped Bermuda and its development. He has been recognized not only locally but internationally as well for his work. Known for his entrepreneurial mind, Sir John began his business career in real estate in 1962 when he founded the John W. Swan Agency. Through this venture, Sir John was able to help countless Bermudians secure their own homes because his company developed houses." Mr Dunkley highlighted other noteworthy accomplishments made by Sir John throughout his career: that he was a founding member of the Bermuda Monetary Authority, a director of the Bermuda Chamber of Commerce and a director of the Bermuda Tourist Council. Mr Dunkley continued: "Sir John's political career began back in 1972 and he spent 25 years of active and relentless service to the people of Bermuda. He demonstrated tremendous expertise during his tenure holding portfolios first as a Minister of Marine and Air Services, and Minister of Immigration and Home Affairs. He became the Premier of Bermuda in 1982 and served in that capacity for 13½ years. One of his most significant milestones during his political legacy was achieved in 1996, when he pioneered the negotiations of the US Bermuda Tax Convention to its completion. This agreement resulted in the development of the insurance and reinsurance industries and established the island as a major offshore financial centre, thus creating a foundation for the island's stable economy and a well-developed infrastructure and regulatory framework. Sir John's contributions have been profound; moreover he embodies the criteria that had been established under Bermuda's National Heroes guidelines to help determine national heroes." Sir John will become the first living person to be inducted as a national hero. He joined a distinguished list that includes Dame Lois Browne-Evans, Dr Pauulu Kamarakafego, Dr E.F. Gordon, Sir Henry Tucker, Sir Edward Richards, Gladys Morrell and Mary Prince. There were no other nominations made this year in a process that traditionally has solicited the nominations of the public. As for the unprecedented decision to nominate a living person as a Bermuda national hero, Mr Dunkley added: "In this case, Cabinet believes it is fully appropriate and I fully support it. National heroes should come from the ranks of the living and those who have moved on to a greater reward." Mr Dunkley invited the public to the induction ceremony on the grounds of Camden on June 19 at 4pm.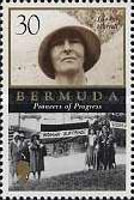 2015. June 8. The Island's National Heroes for 2015 were named — Gladys Morrell and Sir Edward "ET" Richards. Ms Morrell was the suffragette leader of Bermuda's votes-for-women campaign who risked imprisonment for the cause. Sir Edward was Bermuda's first black Premier, who took a powerful stand against segregation. Yesterday's announcement from Patricia Gordon-Pamplin, the Minister of Community and Cultural Affairs, ended a fallow period for nominating National Heroes. The last to be put forward was Mary Prince, in 2012. Ms Gordon-Pamplin said it had been decided that Bermuda National Heroes would be posthumous designations. "Both Gladys Morrell and Sir Edward "ET" Richards have significantly shaped our country and her development," she said. "Their contributions have been profound. Both individuals embodied many of the criteria that had been established under Bermuda's National Heroes guidelines to help determine National Heroes." Ms Gordon-Pamplin listed the criteria that the naming and recognition committee took into account before deciding to honour Ms Morrell and Sir Edward Richards. This included making a significant and lasting contribution to Bermuda, enriching the lives of others, and leaving a legacy that will stand the test of time and be relevant in the future. She said a National Hero would have contributed to the quality of life in Bermuda, been considered outstanding in their area of activity, had name recognition among the general public, was recognized by his or her profession, and was reflective of our cultural heritage and diversity. Ms Gordon-Pamplin said: "There is no doubt that both Gladys Morrell and Sir Edward "ET" Richards met most, if not all, of the criteria." Last December, Wayne Scott, then Minister for Community, Culture and Sports, appointed a naming and recognition committee tasked with receiving and reviewing nominations from the public. "The committee did not include any politicians but were representatives of the community at large," Ms Gordon-Pamplin said. The committee made recommendations to the Cabinet, who made the final selection. Ms Gordon-Pamplin said that Mrs Morrell was remembered as one of the primary forces advocating for women's voting rights in Bermuda. "Mrs Morrell demonstrated tremendous courage, perseverance and fortitude in the face of serious challenges, mountains of obstacles and personal risk of imprisonment," she added. "[She] shone a spotlight on a number of other issues in the community, including the very high infant mortality rate. She was a co-founder of the Bermuda Welfare Society; which established Bermuda's district nursing system. She was also concerned about environmental issues; hence the Morrell Nature Reserve named in her honour. Sir Edward was instrumental in shaping and directing the political landscape as we know it today. [He] was one of the principal architects of the 1968 Bermuda Constitution. During his tenure as leader of the Government, major political changes occurred. The Constitution was further refined, resulting in the now familiar bodies and titles such as Cabinet, Senate, Ministers and Premier. Sir Edward had been a schoolteacher at the Berkeley Institute, was active in organizations such as the Pembroke Hamilton Club and the Warwick Workman's Club, and previously worked as an assistant editor of the Recorder. Both of the National Heroes being inducted this year have helped to progress Bermuda to the country that we know today. We are indeed most grateful for their sacrifices, their commitment to right 'wrongs' and their fortitude." This year's National Heroes are to be inducted at 4pm on Sunday in King's Square, St George.
2014. No named heroes or heroines named for 2014.
2014, June 7. National heroes were never meant to be named every year, according to Minister of Community, Culture and Sports Wayne Scott. His comments came in the House of Assembly following confirmation that no new heroes would be named when Bermuda celebrates National Heroes Day later this month. However, Mr Scott said the Ministry would work to reinstate a Naming and Recognition Committee, responsible for overseeing public nominations and naming future honorees. A total of five heroes have been honored since the National Heroes Day was established but no new names have been added to the list since Mary Prince in 2012. Mr Scott said: "It was never intended to name a new National Hero each year. As I mentioned in the House during the 2014 Budget Debate we will not recognize a new National Hero in 2014. National Heroes Day was first celebrated on October 13, 2008, but the holiday was moved to the Queen's Birthday Holiday on 2009 after Government amended the Public Holidays Act. At that time, then-Minister of Culture Neletha Butterfield said a panel of five people, comprised of MPs and Senators, would decide who deserves the title of National Hero based on pre-selected criteria. According to the criteria, the candidates must have made a significant and lasting contribution to Bermuda; enriched the lives of others; contributed to the quality of life and destiny of Bermuda; been considered outstanding in their area of activity; have name recognition among the general population; been recognised by his or her profession or organization; been reflective of Bermudas cultural heritage or diversity; and must possess a legacy which will stand the test of time and have continued relevance in the future.
2012. June 18. Slave and champion of the abolitionist movement, Mary Prince was recognized as Bermuda's 2012 national hero. The public event includes music, dance, and spoken word performances. The History of Mary Prince. This edition was published February 1, 2001 by Penguin Classics. In 1831, it was the first narrative of a black woman to be published in Britain. It describes Prince's sufferings as a slave in Bermuda where she was born and flogged, Turks Island and Antigua, and her eventual arrival in London with her brutal owner Mr Wood in 1828. Prince escaped from him and sought assistance from the Anti-Slavery Society, where she dictated her remarkable story to Susanna Strickland (later Moodie). Mary Prince, the daughter of two slaves, was born in 1788 at Brackish Pond in Devonshire, now known as Devonshire Marsh. Her mother was owned by Charles Myners, but when Mr Myners died later that year, both Mary and her mother were sold to Captain Darrell, who gave Mary to his granddaughter Betsey Williams where she served as a playmate and nurse. At the age of 12, she was sold for 38 pounds to Captain John Ingham of Spanish Point, where she was repeatedly beaten and flogged by Mrs Ingham. After suffering permanent injuries to her back by her beatings she ran away, only be returned to her master by her father. In 1806, she was sold to a Mr Dill, who sent her to work in the salt pans in the Turks and Caicos for ten years. She returned to Bermuda in 1816 and was sold again in 1818 to John Adams Wood for $300 and sent to Antigua to work as a slave. In Antigua, she met and married Daniel James, a former slave who bought his freedom, but when her master heard about the nuptials she was severely beaten. In 1828, Wood and his family took Mary to London to work as a servant, but Mary again ran away and met Thomas Pringle, an abolitionist writer and secretary to the Anti-Slavery Society. She was encouraged to write her memoirs, and in 1931 The History of Mary Prince was published, detailing her life as a slave in Bermuda and the British Caribbean. Her story was the first account of the life of a black woman to be published in the United Kingdom, and helped to galvanize the anti-slavery movement.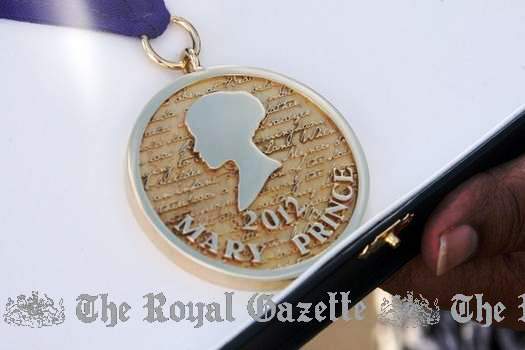 2012. National Hero Mary Prince
2011 Bermudian National Heroes were honored on Sunday, June 19, 2011 at the Show Ring of the Botanical Gardens. They were Dr Edgar Fitzgerald Gordon, Sir Henry James Tucker and Dr Roosevelt Brown. Sir Henry Tucker formed and led the United Bermuda Party (UBP) into Government and was Premier of Bermuda for many years. Dr. Edgar Fitzgerald Gordon formed the Bermuda Industrial Union in 1942 and led it for many years, through a very controversial history. Three books have been written about him by Bermudian authors. Roosevelt Brown became known to most in Bermuda as the architect of Universal Adult Suffrage in Bermuda. He was a former PLP MP and Progressive Labour Party Education Officer. He wrote Me One, his autobiography under the name of Pauulu Roosevelt Osiris Nelson Browne Kamarakafego. Wesley Leroy Tucker was another leader in the adult suffrage movement. Entertainment included performances specifically in honour of these three new National Heroes. There was involvement from uniformed youth groups, schools and the Bermuda Regiment.
2010. For the third consecutive year the late Dame Lois Browne Evans (see photo below) was Bermuda's Public Hero.
2009. Government decided to move National Heroes Day to June, but instead of holding it on the second Monday of June when the Queen's Birthday used to be observed as a Bermuda Public Holiday they chose the third Monday of June.
October 13, 2008. First such public holiday under this name, for local heroes and heroines. 2009 and 2008 honored Dame Lois Browne Evans, who died in 2007. She produced many firsts including becoming Bermuda's first female lawyer, the first black woman elected to Parliament, the first female Attorney General, first leader of the Opposition and a fiercely outspoken leading member of the Progressive Labour Party (PLP) all her life. Not only did she break Bermuda's records she also became the first female Opposition leader in the Commonwealth. Future national heroes could include former slave Mary Prince, who was the first black woman to publish a book about her experience. The book was significant in the UK abolition movement. In the run up to the 2007 election then-Premier Ewart Brown announced at a PLP rally his Government would set aside a day to honour Dame Lois. That September it was announced May 24, Bermuda Day, would become National Heroes Day and Dame Lois would be the first recipient.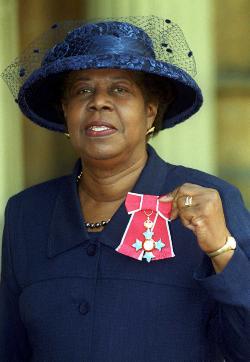 Dame Lois Browne-Evans
2008. Government then moved it to October and axed what until then had been the official June Queen's Birthday public holiday. The date coincided with the first day of the PGA Grand Slam. That too was opposed by the public, some who complained of missing a holiday during the summer months while others said it was disrespectful towards Bermuda's monarch. However, many Bermudians have expressed the desire to continue to observe it and a Queen's Birthday Parade is still held on the previous Saturday.

2021. Thursday, July 29. Emancipation Day (Cup Match 1st day)
This first day of the two-day Cup Match holiday commemorates the most important historical and socio-economic event in Bermuda's 400+ year-old history.
NB: Cup Match 2020 cancelled, due to the Covid 19 pandemic.
These two days are, by Bermuda statute, always on the Thursday preceding the first Monday in August and the Friday preceding the first Monday in August. This was decided in 1947 by the Bermuda legislature and has been observed since then. For many Bermudians, locals and visitors who do not have to work on a Saturday or Sunday this amounts to a 4-day public holiday long weekend.
This Public Holiday commemorates the emotional day of August 1, 1834 when under British laws that then extended to all British colonies, dominions and islands, with Britons themselves in the UK having been freed since 1772, the Slavery Abolition Act was enacted locally under British legislative pressure, to free the Island's slaves. In Bermuda, 4.000 persons, until then slaves, became free. They and already-freed former slaves gained equal legal status to whites. That day is mostly celebrated with the annual cricket Cup Match classic between St. George's and Somerset, two prominent local cricket teams. It follows a tradition that first started on August 8, 1872 when Bermudian civilian cricket teams first played each other. That Bermuda Cricket Club, founded in St. George's in 1845, played its first cricket game against the-then British Army garrison in Bermuda. Long before cricket became a hugely popular civilian sport in Bermuda, cricket matches were played between the fleet team at the Royal Navy base and the British Army garrison regimental team. They were major events in the local social calendar of the Town of St. George. The sport was first brought to Bermuda in the 1840s by British Army officers. Cricket originated in England centuries ago. It is popular throughout the mostly now independent countries in the British Commonwealth of Nations. Its local season is from late April to late September. For many years until 1902, the unofficial festive game was between two fraternal lodges on opposite sides of Bermuda - in Somerset in the west end and St. George's on the east end. The festive Cup Match game began officially in July 1902 between the Somerset Cricket Club in the west end and the St. George's Cricket Club in the east end. Venues of the game change yearly between both clubs.
Today, among the cricket-loving nations and territories of the world, only in Bermuda does the whole of Bermuda grind to a complete halt for two days every summer to turn its attention to a cricket game. On Cup Match days, many Bermudians either go physically to the game or listen to it on the radio. Because the popularity of the festive annual game caused continued absences from employment the 2-day public holiday was first introduced in 1947 and has been in effect ever since.
Since 1999, a celebration of emancipation is now part of the ritual of the first day of Cup Match, formally renamed Emancipation Day.
It is a very busy time for camping and picnicking by Bermudians and locals at public (Government) parks or beaches. The designated campgrounds are Ferry Point, Coney Island and Chaplin Bay but all public parks and beaches can be invaded by persons pitching tents from two days beforehand and until the Sunday evening after Cup Match. It can be disconcerting for tourists who hope in vain for deserted public beaches and are not used to seeing campers pitching tents so close to public beaches. They would not be allowed in their own countries. Nor would the trash so many locals leave near their tents.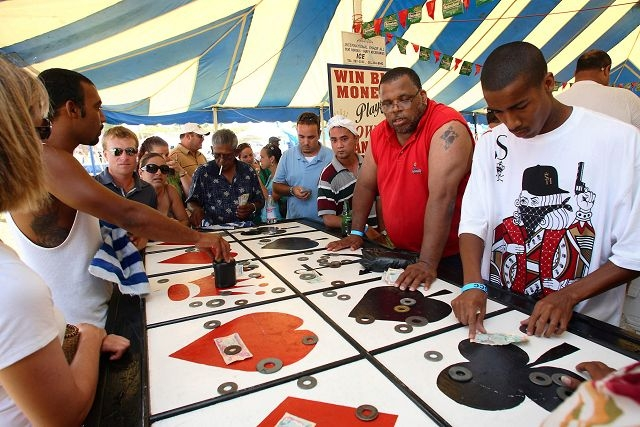 Crown and Anchor gaming at Cup Match, Royal Gazette photo
Whichever team hosts the annual game accepts tenders for the gambling game of Crown and Anchor (see above), one of the many "concessionary" events, open gambling, operators of which pay Government a hefty license fee. It is also an occasion for off-beat mid-summer peculiarities that include awarding a winning batsman with tax-free cash; the wearing of outlandish fashions, much socializing, bands and musical groups participating, a carnival atmosphere complete with calypso, reggae, soca, rap and other music. The most avid fans stake out a place in a stand on the cricket field long before the match starts at 10 am. They come well prepared with umbrellas for shade and picnic hampers stocked with a day's supply of food and drink.

2021. Friday, July 30 (Cup Match 2nd day). Mary Prince Day
Renamed by the Bermuda Government on February 1, 2020. Originally Somers Day after Admiral Sir George Somers who founded Bermuda in 1609. in 2020, due to the Covid 19 pandemic, there will be no crowd events.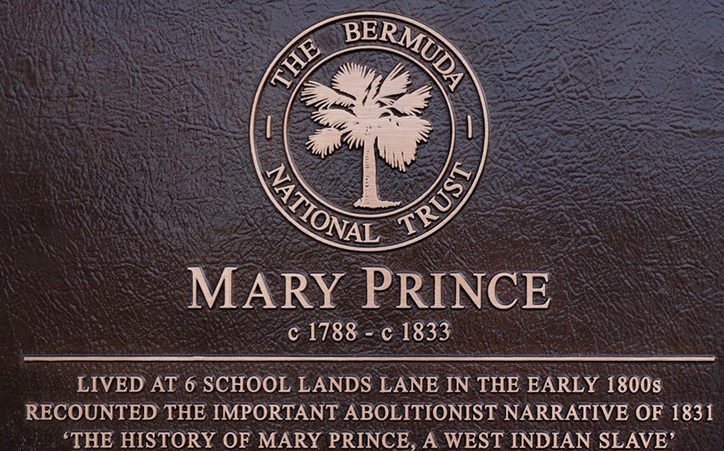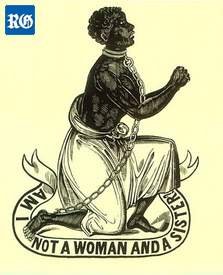 2020. February 1. Somers Day is to be renamed Mary Prince Day after a once enslaved Bermudian who became a hero of the abolitionist movement in Britain. The legislation, which was tabled yesterday, will also move the Bermuda Day holiday from the last Friday in May to the Friday before the final Monday of May. Bermuda Day was switched in 2017 in a bid to cut absenteeism when the public holiday fell before a weekday. But it had to be moved last year to keep it closer to the United States Memorial Day holiday, an opportune long weekend for the island to court tourists. Lovitta Foggo, the community minister, said the commemoration of Mary Prince, created a national hero in 2012, was "symbolically important". She added that the two-day Cup Match holiday's link to the emancipation of the enslaved in 1834 had been enshrined in its first day, Emancipation Day. The second day of the Cup Match holiday was named after Admiral Sir George Somers, who ran aground in Bermuda on July 28, 1609, which led to the permanent British settlement of the island. It was a one-off official holiday in 1931, and incorporated into the two-day Cup Match public holiday in 1947. The amendment, which will come into effect on January 1 next year, deleted his name from the date and substituted "Mary Prince Day". Ms Foggo told the House of Assembly that Ms Prince was "recognised on the world stage for the crucial role she played in the abolishment of slavery throughout the British Empire". Her autobiography, The History of Mary Prince, published in 1831, was a first-hand account of the brutality of slavery in Bermuda. Ms Foggo said she recognised there were "some who will not be in favour of this change. It is an unfortunate reality that because of our country's history of racial discord that some Bermudians do not always see the history that celebrates the accomplishments and contributions of black Bermudians as belonging to them also. I think it is important to note that the history of Sir George Somers and the founding of Bermuda does not belong to white Bermudians alone — it is the history of all Bermudians. Likewise, the history of Emancipation and more importantly abolition does not belong to black Bermudians alone. It too is the history of all Bermudians." The move was backed by Progressive Labour Party backbenchers Christopher Famous and Rolfe Commissiong, who had called for the change. Mr Famous, who started to petition for the name change in August 2018, said he was "very proud to see this come to fruition". He added: "It is time for historical truths to be told. Mary Prince led the fight for the freedom of enslaved Africans throughout the Caribbean. It is only fitting that we recognise her during our Emancipation celebrations." Mr Commissiong praised Mr Famous's campaign to remove Sir George from the calendar. He said: "Without his advocacy for the removal of Sir George Somers, it would never have created the space for what I was advocating — having Mary Prince honoured that day". Mr Commissiong added that Ms Prince was "a witness to history and a major figure in the liberation movement". He said her book "refuted the perverse notion, perpetuated by white historians such as Terry Tucker, that slavery in Bermuda was benign". Mr Commissiong added: "Some would say that in certain quarters of Bermuda, that misrepresentation of the past still has currency. Bermuda never had a plantation economy, not from want of trying during the earliest days of settlement. But that in and of itself, as Prince demonstrated, did not mean the conditions that existed then were benign for those who were enslaved. This was Prince's greatest gift to us in Bermuda today."
2019. July 31. A Bermudian historian has sounded a warning over a bid to rename Somers Day, the second day of Cup Match, after Mary Prince, a former slave and abolitionist. Somers Day, to be marked on Friday, was established to commemorate Admiral George Somers, who ran aground in Bermuda in 1609, which led to a permanent British settlement of the island. Admiral Somers has been denounced as a slave owner with no place in a holiday designed to mark the 1834 end of slavery. But Ms Junos said: "I believe the argument is based on a lack of research." Somers, an English sailor, became prominent in the Elizabethan era before his accidental arrival in Bermuda. Ms Junos said she knew of no evidence that Somers held slaves. She added "We have not done the research to even pinpoint where this idea of Cup Match being all about emancipation even came from." Somers was branded a supporter of slavery in July last year by Christopher Famous, a Progressive Labour Party backbencher. Mr Famous said people should remember Cup Match's origins as a celebration of the end of slavery. He told the House of Assembly: "Stop naming the second day of our emancipation after a slave owner." However, Ms Junos, who has carried out major research into Bermuda's slavery records for several decades, said: "I disagree with renaming that day. I believe it comes from a lack of understanding of factual history. If our starting point is we should change it because Cup Match is only about emancipation, that's wrong. If we make the argument that Somers Day was only added to Cup Match later to appease the white community, that's also not true. The statement that black Bermudians have played cricket since 1835 to celebrate emancipation is also based on misinformation. Until we take the time to find out what's really correct, that's not honouring Cup Match." She said it was "coincidental" that Cup Match fell around August 1, the day in 1834 when slaves in Bermuda were freed. She said the Bermuda Recorder had reported in 1970 that the Somerset Cricket Club captain and the historian Kenneth Robinson said they knew nothing of an emancipation connection. Ms Junos said that Eva Hodgson, had written in the Recorder in 1963 and called Cup Match "strictly British in its origin". But she added: "I am all for Mary Prince having her own day." It could be attached to the Slavery Abolition Act, which was given royal assent on the 28th of August, or it could be in February, to commemorate when her story was first published."
2019. July 30. The approach of Cup Match has prompted a fresh appeal for one day of the holiday, which commemorates the emancipation of Bermuda's slaves in 1834, to honour the Bermudian ex-slave and abolitionist Mary Prince. Craig Cannonier, the One Bermuda Alliance leader, told the House of Assembly during the motion to adjourn on Friday: "If this government feels like changing the name of the second day, then, by all means; listen, we are on board." He spoke after Christopher Famous, a Progressive Labour Party backbencher, reiterated his appeal from one year previously in the House for Somers Day to be renamed. Mr Famous told the House: "We have to go one step farther and honour this lady with what she deserves." The second day of the celebrated national holiday is named after Admiral Sir George Somers, who ran aground on the island in 1609. Rolfe Commissiong, another PLP backbencher, acknowledged Mr Famous "had quite rightly" called for the Somers association with Cup Match to be "severed". He said: "Bearing in mind he was a former slave owner himself. Thankfully, that call has begun to resonate throughout the country." Mr Commissiong went on to say that he had proposed eight months ago to his colleagues that Ms Prince be honoured instead on the second day of Cup Match. He added: "I thought that wouldn't it be wonderful if, on the second day of Cup Match, believing that I think that issue will be resolved and we will — not this year, it's a little too late — but that Sir George Somers will be consigned to the back streets of history, and that we place Mary Prince as someone who should take his place quite rightfully as being honoured on that second day." Lovitta Foggo, the Minister of Labour, Community Affairs and Sport, said later: "With the Mary Prince story, she is the symbol of the abolition of slavery, she is the symbol of defiance and she is the symbol of moving forward to an era that would see all people as being the same. She will see her place in history. Not only is she our national hero, tribute will be given to her in a bigger way because our young people should, at the very least, be aware of what slavery was, what it did to us. Although it didn't keep us down as a people, it still impeded us."
2019. January 17. A former premier is backing a call to remove the man who claimed Bermuda for Britain from the annual Cup Match holiday and replace him with a former slave who became a hero of the abolitionist movement. Dame Jennifer Smith is supporting a proposal by Citizens Uprooting Racism in Bermuda to drop Admiral Sir George Somers, who ran aground on the island in 1609 and started permanent colonization, and honour Mary Prince, a Bermudian born into slavery whose story was published in Britain and helped fuel revulsion for the trade in human beings. Dame Jennifer, who led the Progressive Labour Party to its first election victory in 1998, is a member of Curb and said that Bermuda was "now ready for a Mary Prince Day". She added: "Unfortunately, many do not know her story. A day would help to educate all." Cup Match — a two-day celebration of the abolition of slavery in the British Empire in 1834 — had its roots in an 1835 East versus West cricket match and picnic organized by Friendly Societies. It was agreed by the organisers in 1901 to buy a cup to be presented to the winners of the cricket match and the first Cup Match was played in 1902. The two days gained official recognition in 1947 and the holiday was set on the Thursday and Friday closest to August 1. The first day of the holiday was named Cup Match and the second was used to commemorate Sir George. Cup Match Day was renamed Emancipation Day in 1999 and continued the tradition of celebrating the end of slavery and Somers Day continued unchanged. The move came after Dame Jennifer introduced legislation to the House of Assembly to replace Cup Match Day with Emancipation Day, which passed the House, but was rejected by the Senate. MPs later agreed to retain Cup Match as the official name after Dame Jennifer tabled a government amendment allowing Cup Match to remain a legal term, but changing Cup Match Day to Emancipation Day. Curb called for Mary Prince and her work to be marked on the second day of the holiday earlier this month and has included the proposal in its 2019 racial justice platform. John Barritt, a former United Bermuda Party and One Bermuda Alliance MP, was the UBP spokesman for legislative affairs in the 1999 debate in the House. Mr Barritt, whose 1999 amendment to keep the holiday's official name as Cup Match was rejected by the House, threw his support behind Curb's bid to recognize Mary Prince. But he said Somers Day should be retained in some form to mark the arrival of Sir George and the Sea Venture, which was grounded off Bermuda on July 28, 1609 after a storm. Mr Barritt added: "I firmly believe that the two holidays should continue to be known together as the Cup Match holiday. It is in so many respects quintessentially Bermudian. Considering the origin and history of Cup Match, I think it right and proper, and reasonable too, to celebrate heroes like Mary Prince, and for obvious reasons. Frankly, I think it would be appropriate to remember and acknowledge others who struggled in the fight for emancipation." Mr Barritt added: "This presents the opportunity to extract Somers Day from the Cup Match holiday, and to celebrate the day of colonization annually on the actual date. It could become an event of some celebration in the St George's calendar with a service at St Peter's and a ceremony of some sort at Somers Garden." He said it "may not rival the Peppercorn Ceremony at the outset, but have some impact, and be of strong interest to our visitors as well". Christopher Famous, a PLP backbencher, said: "There is no way that someone who had nothing to do with emancipation should be included with an emancipation celebration. I'm not going to denigrate George Somers, but the reality is that he was anything but emancipated." He said he had no objection to Somers Day being moved to July 28. But he pointed out that, as Cup Match has no fixed dates, part of the holiday could sometimes fall on July 28. A spokesman for the Ministry of Labour, Community Affairs and Sports said that it looked forward to reviewing Curb's platform and "considering their recommendations to bring about greater equity and a healthier Bermuda for all".

2021. Monday, September 6, Labour Day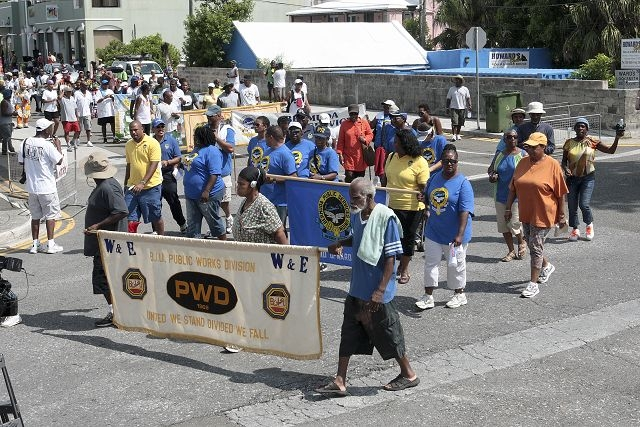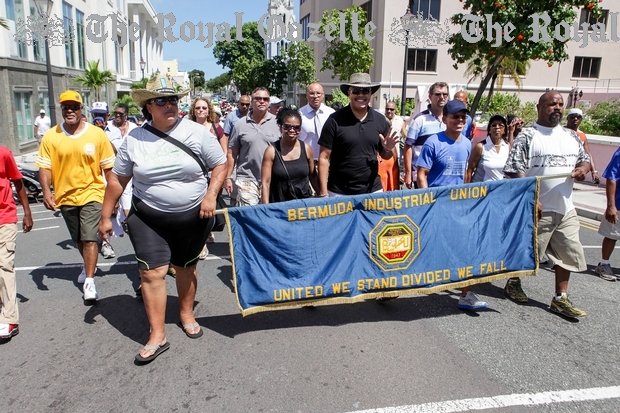 Bermuda annual Labour Day parade

It originally gave workers the chance to campaign for better working conditions or pay. The day is now part of a long weekend for many Bermudians, Americans, Canadians, etc. The Bermuda Industrial Union and other unions sponsor speeches, festivities, road races and games on this day. It took on additional importance after the victory of the labor government in Bermuda in November 1998 and the heavy aggressive unionization since the 1940s of most of Bermuda. The Labour Day holiday was created after the 1981 General Strike, when Bermuda Industrial Union members downed tools in a fight for higher wages for public and private-sector workers. The first Labour Day holiday was held in September 1982. It's also a convenient excuse for a three-day weekend. The 2013, 2014, 2016 and 2017 events in particular, when the previous government was in power, were laced with political anti-government union speeches about the latter's new airport policy, immigration policies to finally give Bermuda status or citizenship to long-deserving long-time permanent residents, and more.

2019. September 3. A former head of the Bermuda Industrial Union was honoured at yesterday's Labour Day celebrations. The BIU headquarters building on Union Square was renamed the Ottiwell A Simmons Building as a tribute to the ex-leader and MP. Chris Furbert, the president of the BIU, said a dream of Mr Simmons's had been fulfilled when the BIU moved to the building in 1987. He told the former MP: "We owe you a great debt of gratitude, sir." Speakers yesterday also highlighted Bermuda's first gay Pride celebration two days earlier. Jason Hayward, the president of the Bermuda Public Services Union and a Progressive Labour Party senator, told the crowds: "What Saturday showed me was we have to be absolutely proud of who we are as individuals." Mr Hayward said his religious faith had taught him tolerance and empathy. He added: "Support is real, coming from the labour movement, we have worked hard to reduce bullying, harassment and discrimination for the LGBTQI community, in the workplace. We are continually trying to challenge norms." However, Mr Hayward took a swing at Butterfield Bank's sponsorship of the Pride parade after recent redundancies. Mr Hayward said: "They had the nerve, the gall, to be the lead sponsor, for a public event, when, a few months ago, employees walked into their offices and didn't know if they were going to be dismissed. Where do your priorities lie? You have not showed your workers that you care for them." The bank restructured in April with the loss of 11 jobs and the closure of the Rosebank Centre in Hamilton. Mr Hayward also pledged support for exploited workers from overseas and said the BPSU would hold a meeting this week in a bid to tackle their concerns. David Burt, the Premier, told the crowds outside the union HQ: "This weekend, there was another march in some of these same streets. The themes were not new. Words like equality and freedom were used in support of that cause. The Constitution of Bermuda guarantees that all people are entitled to freedom of expression, freedom of conscience and freedom of assembly. Those are hard-fought rights." Mr Burt added: "It should not be lost on anyone who marched on Saturday that today's march is what made Saturday possible." Labour Day was established as a holiday in the wake of a general strike of 1981 and was first commemorated in September 1982. Speakers said the fight for fairness and worker's rights continued and highlighted this year's theme of "social justice and decent work for all workers". Lovitta Foggo, the minister responsible for labour, underscored the Government's commitment to a living wage, and listed some of the administration's legislative achievements for workers over the past year, including extended maternity leave and the introduction of paternity leave and an increase in the retirement age of 65. Shannon James, head of the Bermuda Union of Teachers, said people should remember the struggles of earlier pioneers in union rights. The crowd of about 200 held a moment of silence in memory of Leroy Simmons, the late president of the Bermuda Entertainment Union, who died in April. Hundreds more joined in as the march set off at midday through the streets of Hamilton with banners that celebrated the achievements of the island's labour movement.

2019. August 30. By Christopher Famous, government MP for Devonshire East (Constituency 11). "When we wake up in the morning and turn on our lights, we can thank union members. When we drive to work on paved public highways, we can thank union members. When we go to the hospital and receive care from medical professionals, we can thank union members. When a mother is at home bonding with her newborn, she is doing so because of union members' fight for maternity leave. This week, as a retiree lives off their government and/or private pensions, they do so because of the vision and action of union members. Many, if not most of the goods and services that we use daily are provided by union members, not only in Bermuda but worldwide. Every one of the hundreds of containers that arrive in Bermuda weekly are loaded, shipped and unloaded by union members in Florida, New Jersey and Bermuda, respectively. Thousands of members of the Hong Kong Professional Teachers' Union have joined with the masses, during thunderstorms on August 17, to demand an end to authoritarian rule and police brutality against student protesters. This month, the British Airline Pilots Association, which represents 90 per cent of BA pilots, voted to strike on three separate days in September because of frustration with the airline's management over pay negotiations. Here in Bermuda, there are employers who actively discourage their employees from becoming union members because they do not want to have to pay their workers decent pay and/or benefits. There are persons, for whatever reasons, who seemingly have no love for unions or union membership. Ironically, however, they are beneficiaries of the vision and works of union members. The island's unions have been on the forefront of progressing and protecting the rights of Bermuda's workers. Without the unions, there would not be labour legislation which enshrines the protection of worker rights including:
A 40-hour work week
Health insurance
Pension coverage
Overtime
Paid vacation
Sick leave
Bereavement leave
Maternity and paternity leave
Redundancy and severance pay
Protection against unfair dismissal
The establishment of the Employment Tribunal to hear employment-related complaints
Recently in Bermuda, an employer was exposed as having not paid some of its workers in almost one month. Without a doubt, it will be the Bermuda Industrial Union who, along with the Department of Labour and Workforce Development, which will ensure that the workers' employment rights are protected. As you read this newspaper and its wholly owned subsidiaries, whether in print or online, please take a moment to thank those union members who provided the hard copy or posted this to a website. Tonight at Fairmont Southampton, hundreds will gather for the annual BIU Labour Day Banquet to enjoy a meal prepared and served by union members, listen to music played by union members and speeches by union members. This weekend as you lay in bed, with or without the comfort of an air conditioner, that power will be provided by Electricity Supply Trade Union members. In closing, let us take a moment to thank all the workers of Bermuda and organised labour worldwide. It is clear that most of the daily activities that we carry out and social benefits that we enjoy depend on their professionalism and long-term vision. "
2018. August 25. Labour Day should honour progress made in workers' rights, but also encourage more advances in the future, a trade union leader said yesterday. Jason Hayward, president of the Bermuda Public Services Union, added the public should take time to mark improvements in workers' conditions over the holiday weekend. However, Mr Hayward said that improvements still needed to be made and that the Government should focus on the provision of affordable housing and universal healthcare. He added: "Labour Day is about giving credence to those that came before us and worked hard, and also looking to see how we can improve the lives of those who have fallen through the gaps." Mr Hayward said that, despite progress made over the years, the quality of life for Bermudian workers still needed to be improved. He added: "We have to realize that, through the eyes of many workers, Bermuda is not a fair place. We've seen the purchasing power of workers diminish based on the high cost of living in Bermuda and, if we can get those costs reduced, that would alleviate a lot of the financial stress that families are facing now." Mr Hayward said affordable housing was his main concern. He added that the problem could be solved by rent subsidies for low-income households. Mr Hayward explained that, because the majority of rental homes were controlled by private sector owners, they had to work with the Government and labour unions to find a solution. He added that minimum- wage legislation was a step in the right direction, but that it would not be enough to provide workers with a "dignified life". Mr Hayward said: "I understand that we need a wage benchmark in the country, we certainly can't have workers continuously getting paid $10 an hour, but there are other things that need to be put in place and I think that the Government needs to actively work on them. I think we could also make the tax system a bit fairer and ensure that our workforce is skilled, so that they can have access to better opportunities that remunerate them better." Mr Hayward said trades unions would always be needed no matter which party was in power. "We work hard to ensure that workers have fairer wages, their rights are protected and that they are treated with a level of respect. Young people should honour those who fought for their rights and they should not take them for granted. Younger people should also learn from the mistakes of the past and build on the wisdom and courage that came before you."
2018. August 24. Progress to a Fairer Bermuda" is the theme of this year's Labour Day march and rally. President of the Bermuda Trade Union Congress Jason Hayward encouraged the community to join the march at Union Square on Monday, September 3, from 11am. Mr Hayward said: "This year's theme provides workers with the opportunity to conduct a critical assessment of the work which still needs to be done to ensure a more equitable Bermuda for all citizens. Every worker should enjoy dignified working conditions and fair wages that enable them to enjoy a reasonable standard of living." As per tradition, participants are encouraged to wear red representing labour. In 1981, the Bermuda Industrial Union led a strike to fight for better wages for private and public-sector workers and was the catalyst for Bermuda's official recognition of Labour Day. The first Labour Day holiday was held on Monday, September 6, 1982, and this year marks its 37th observance. Then Shadow Minister of Labour and Home Affairs, L. Frederick Wade, stated in his inaugural Labour Day address: "As with every achievement of the workers and their organisation, this holiday was won only after a long struggle and even then the true wishes of the workers are never given to them in the manner in which the workers demand." Mr Hayward said Mr Wade's words, spoken on the eve of the PLP's 20th anniversary, are still relevant today. "It is important to note that Bermuda's labour unions are still fighting for the recognition of May 1, the date globally recognized as International Workers' Day," he said. Mr Hayward also spoke of the need to explore independence for Bermuda while addressing inequality. "Additionally, Bermuda, as a country, still has not earnestly discussed the subject of independence. "However, more importantly, there are major concerns that we must tackle today. Our societal inequalities are growing and the world of work is rapidly changing. The labour movement must continue its efforts to progress to a fairer Bermuda, ensuring that access to opportunities for economic prosperity are created, and finding solutions to the high costs of healthcare and housing in Bermuda. We encourage you to join us in solidarity as we celebrate Labour Day.

A solemn day of military remembrance for Bermuda's men and women who fought and lost their lives or survived in World Wars 1, 2 and later, while serving in the American, British and Canadian military. Clicking on the Remembrance Day website gives details.

2021. Saturday, Christmas Day, December 25 (observed Monday, December 27)
Every church has Christmas Day services.
Festivities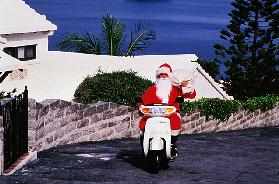 Although Bermuda is regarded as British in so many ways by the 95 percent of visitors who are from the USA, Britons and Canadians regard it as more American than British. Santa Claus, not Father Christmas or Saint Nicholas (the patron saint of Russia), is the term used by nearly everyone locally. In cuisine, religions, customs, music and celebrations, Bermuda has Yuletide traditions from the United Kingdom, United States and Canada. Christmas Greetings come annually from the Governor, Premier, Leader of the Opposition, Bishop of Bermuda, Bishop of Hamilton in Bermuda and other dignitaries. Many individuals and stores publish theirs. Local Christmas events and cable TV shows are common. Christmas music events are numerous. Churches offer special Nativity tidings. Christmas dinners for families, friends and extended families are often merry and extravagant. Local seasonal foods like cassava pie are made in quantity. They are usually served with (imported) turkey. Birds such as turkey - goose in England until the dawn of the 20th century - are no longer stuffed with "farce" as they were in the Middle Ages in England.
There are ornaments, trees, pantomime and the famous The Royal Gazette short story writing contest (see below). For many years there was also a Festival of Lights. It was discontinued in 2008 as a lovely Christmas-time tradition due to economic conditions and the high price of fuel. Until then it was sponsored for many years by The Bermuda Electric Light Company, the only electricity service, which awarded prizes. Some Bermuda homes were dazzling.

The 2019 Stanley Ratteray Memorial Christmas Short Story Contest is under way. For over 58 years, Bermuda's national daily newspaper The Royal Gazette has an annual, very popular, Christmas Short Story, now renamed The Dr Stanley Ratteray Memorial Short Story, in honour of Bermudian cultural icon the late Dr Stanley Ratteray, a dentist by profession and Bermuda's first Education Minister. Renowned for his passion for the arts and culture in Bermuda, he was one of the founders of the Bermuda Arts Council, the Bermuda National Trust and the Menuhin Foundation and served as chairman of the Bermuda Musical and Dramatic Society for several years. The competition is open to all Bermuda residents, and stories may be fiction or non-fiction. Prizes in the form of cash, Stationery Store gifts and gift certificates, and one-year home delivery subscriptions will be presented to winners on December 16 at The Royal Gazette offices on 2 Par-la-Ville Road in Hamilton. The three categories are 13 and under, 18 and under, and adult. The winners in the youth sections will get prizes valued at $500, including $200 cash, with the runners-up receiving prizes valued $250 ($100 cash) and third place $175 ($50 cash). The breakdown is the same for the adults, with the exception of the home delivery subscription, which is valued at $300. Stories should have a Bermuda focus and the judges will pay special attention to vivid Christmas themes and local references. Entries from students should be free of violence, as Christmas is a time of peace. Entries must be in Microsoft Word or in the body of an e-mail. They should not exceed 1,500 words and must be e-mailed to shortstory@royalgazette.com. Entries should be marked "Christmas Short Story Contest" and include the writer's name, age, address and contact numbers. The deadline for entries is December 9 at 5pm. Teachers who submit entries on behalf of pupils should make sure the name and age of pupils, and contact numbers for their parents, are included as judges may contact the winners during the evening. Contact details will be kept confidential. Pen names will not be accepted and poetry is not eligible. A panel will decide the winning entries, which will be published in The Royal Gazette's Christmas Greetings supplement on December 20. Royal Gazette Ltd staff cannot respond to telephone or e-mail inquiries once an entry is submitted. The Royal Gazette reserves the right to publish any or all of the stories submitted.

Bermuda's British and local Christmas foods
Experience and enjoy British locally made or mostly imported seasonal foods like:
Bakewell tarts (in Britain eaten year-round). So-called because they originated in the Derbyshire, UK, township of Bakewell.
Brandy butter. Home-made with ingredients including butter and brandy.
Cassava Pie. Local. See www.bermuda-online.org/cuisine.htm
Christmas puddings (originally a porridge called frumenty), an ancient traditionally British wheat dish filled with dried fruits, invariably spirits - brandy - in a generous amount. It acts as a preservative. In the 1600s these puddings were banned by the Puritans. Rich and rife with calories! Here in Bermuda it is rare or impossible to find a store-bought locally-made Christmas pudding. They are usually made well in advance, by Bermudians or Bermuda residents, at an estimated cost of $20 including high import duties for always-imported ingredients. In the UK, where they originated, in and before the Christmas season it is common to see them in Marks and Spencer, other major supermarkets and stores like Aldi and Lidl, for £2-5 sterling each.

Christmas pudding
Gingerbread, originally from Germany until 1812 when Jacob & Wilhelm Grimm published their two volumes of German folk tales and now popular world-wide including in rest of Europe, Britain and Bermuda, both seasonally and year-round.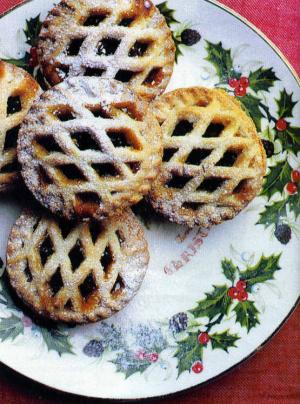 Mince pies
Mince pies - see above - (shrid pies in Elizabethan times in England because they contained shredded meat suet and the three spices of cloves, cinnamon and nutmeg). The Elizabethans of England adored spiced fruit. British cookery writers of the 19th century made sure their audiences carried on the tradition. Mrs. Beeton's mincemeat recipe of 1861 was an instant runaway success and is still used today. Nowadays, mince pies involve three large lemons and apples, a pound each of raisins, currants and suet, two pounds of sugar, candied peel and a teacupful of brandy. Put the mincemeat in a stone jar with a closely fitting lid and in a fortnight in will be ready for use.
Sherry trifle, with sherry added.
Yuletide or Yule Logs (once a Scandinavian, then British, custom).
Christmas Carol Music Favorites
Christmas Crackers
Note these wonderful, festive, typically British table side ornaments, also seen in Canada but hardly at all in the USA. All are imported to Bermuda from England. They pop with a snap when opened by two people and have some small enclosure, plus a festive, colored paper hat. They were invented in the mid 1840s by London pastry cook Tom Smith after seeing the French custom of wrapping sweets (candies) in twists of colored paper. They became popular when Smith put a snapper inside which made them go bang when pulled. There is still a Tom Smith brand of Christmas crackers. There are other manufacturers too.
Christmas pantomime
Very much a part of the British and Bermudian Christmas tradition. It is always a sell-out. Based on the UK pantomime tradition, it has a plot, jokes, political asides, costumes galore and fun. As British as roast beef and Yorkshire pudding, the annual slapstick and interactive pantomime production has become a longstanding tradition in Bermuda as well.
Christmas Trees
Princess Charlotte of Mecklenburg-Strelitz, who married King George III in 1761, is reputed to have been the first person in England to decorate small fir trees at Christmas-time with lit tapers, almonds, raisins and wax dolls. A keen botanist and garden-maker, Charlotte rekindled the Yuletide customs of her own childhood to entertain and amuse her 13 surviving children. Queen Victoria, Charlotte's niece, was already familiar with the tradition when she married Prince Albert. The prince remarked that their children's "delight in the Christmas trees is not less than ours used to be". Prince Albert liked Christmas trees so much that he imported many thousands from his native Saxe-Coburg, to transform Royal palaces in Britain.

Actually, the European custom of bringing Yuletide trees indoors is a good deal older than the Victorian age, connected as it is to the pagan feast of Saturn in the dark days leading to the winter solstice. Before central heating was the norm, fir trees and wreaths brought indoors could survive through the festive season. Now, there is a huge array of spruces, pines and firs available to the discerning tree buyer. After buying, keep the fir tree outdoors for as long as possible because the cold and damp air will help preserve the foliage, and stand the bottom in some water. Trees bundled in string or netting can stay wrapped until brought indoors, to reduce the moisture loss from the leaves. Make sure they are watered well to ensure they stay looking good. It is amazing how much water a small cut tree will absorb each day. In Bermuda, spruce and other Christmas trees are shipped in, from Canada, Vermont and North Carolina, USA. Most local importers have made arrangements to have their Christmas trees pre-inspected by local environment authorities - in this case the Plant Protection Laboratory of the Bermuda Government - in their country of origin. They are inspected because in 1991 a new pest, the pine needle scale (Chionaspis pinifoliae) was discovered on trees shipped to Bermuda from Canada. It is a good policy but has added to the cost of trees. They are cut and shipped in late November and arrive from the first week in December onwards. To test for freshness when being considered for purchase, bend one of the needles. If it snaps cleanly when bent between your fingers, the tree is fresh. If it bends without snapping, the tree is not fresh and will lose its needles quickly no matter how much it is watered. Over 98% of all Christmas trees imported into Bermuda (none are grown locally) are firs. There are three types of trees from which to select. The vast majority are Balsam firs (Abies balsamea). The Fraser fir (Abies fraseri) are also popular, mostly from North Carolina. The Douglas fir (Psuedosuga menziesii) is not related to the true firs. Faux trees - artificial - can also be bought.

Christmas trees are always imported from Canada or the USA. Prices are over $100 for a seven feet or higher Fraser fir or Quebec balsam.

2021. Boxing Day, Sunday, December 26 (observed Tuesday, December 28)
As Boxing Day December 26 this year falls on a Saturday. A public holiday in Bermuda, as in Britain. It originates from the old days in England when, to compensate their servants for working extra hard in the preparation of extravagant, all day Christmas Day feasts, members of the aristocracy and gentry were inclined to reward the former with "boxes" of game from their estates, or other goodies, as well as the day off. In more recent times, it became the day for small gifts for those who deliver the mail and newspapers. Locally, Boxing Day is an occasion for giving to the less fortunate and finishing off the local cassava pie, turkey and other Christmas eats, family gatherings, social drinking and relaxing.
There are also Boxing Day sporting and cultural events including the annual Boxing Day Gombeys spectacular dance event. They have been part of Bermudian life since the eighteenth century. The word Gombey comes from the African Bantu language and means both rhythm and drum. Noteworthy and quote-worthy are the books "The Bermuda Gombey; Bermuda's Unique Dance Heritage" by Louise A. Jackson and "Bermuda: Traditions and Tastes" by Judith Watson.


Authored, researched, compiled and website-managed by Keith A. Forbes.
Multi-national © 2020. All Rights Reserved